New year with fledgling improbable dreams and resolutions to partake of. I give up on the "I'm going to go to the gym more (at all ?!?) and lose 10 pounds". At this age, I've finally foresaken the irksome unnecessary unrealistic goals. Wastes too much precious ATP, and as we age, Lord only knows there is less to spare. The great news is that as per usual lovers of fashion are again blessed with a vast array of options for all occasions, and for all versions of coverage. A major theme on the runways, aside from Butterflies, Leopards, and a 70's fringe fiesta, is the SHEARLING. Instead of perseverating with the tiresome mantra of "my ass is too large", just find an all purpose one of these to keep body temperature and modesty in tact as the seasons change. A well appointed shearling of any shape or color is a timeless treasure, a welcome adjunct to OR focal point of any outfit.
More interesting tid bits from PRE-FALL:
ADAM LIPPES: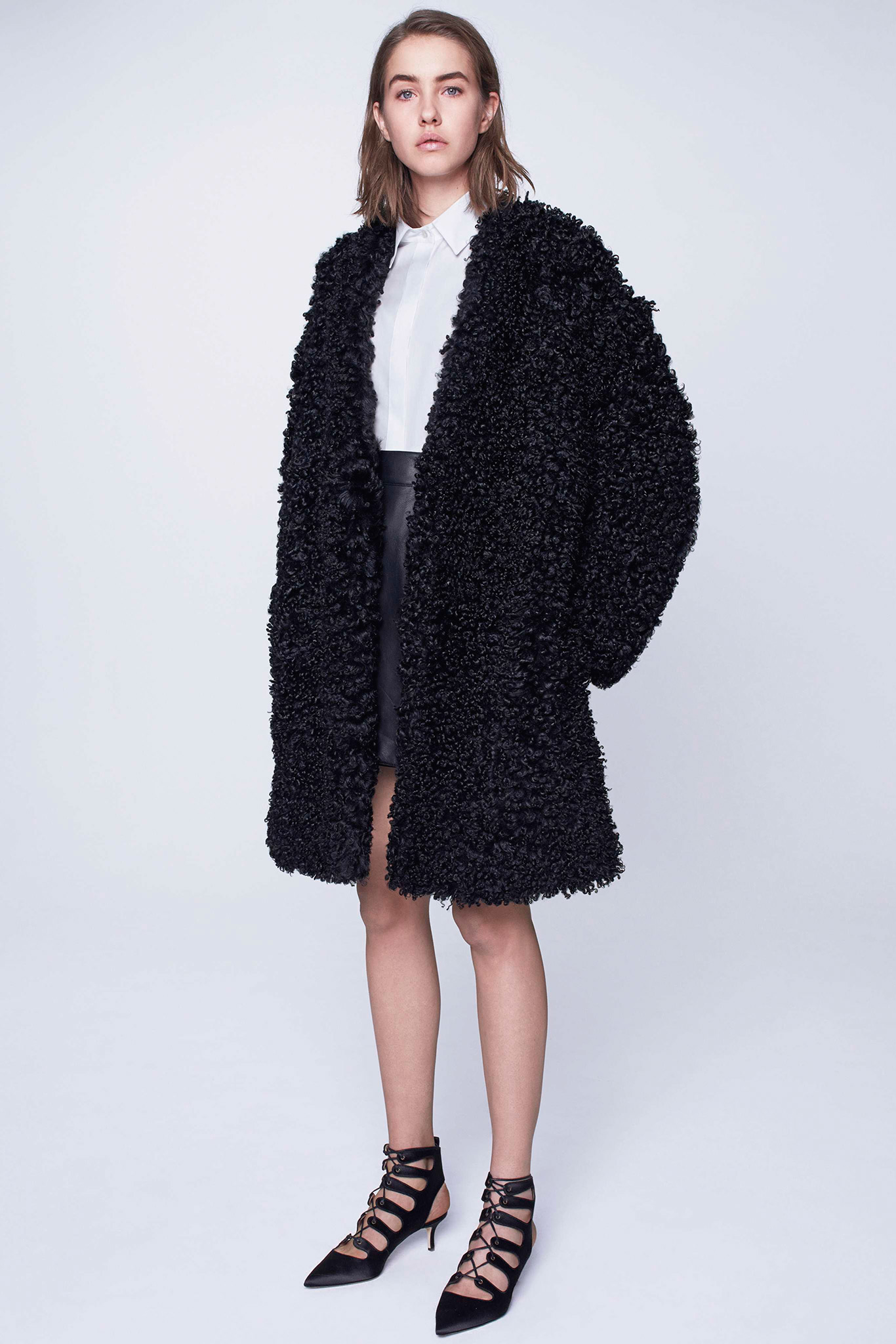 PERFECT all year round, bold and fun, not too fuzzy.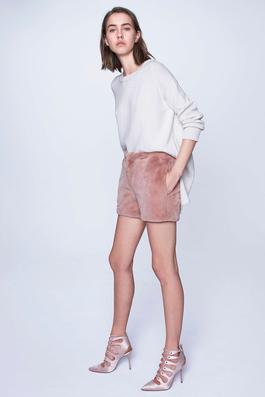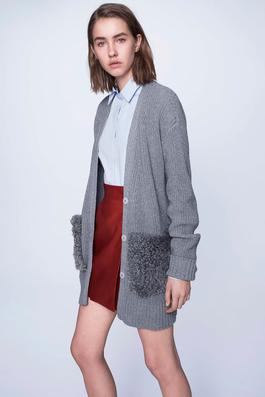 Dusty rose shearling shorts. Why not? Wear with opaque hose and combat boots. The gray sweater above is good casual staple you'll want to wear everywhere, from grocery shopping to movie night. When just a sprinkle of shearling will do.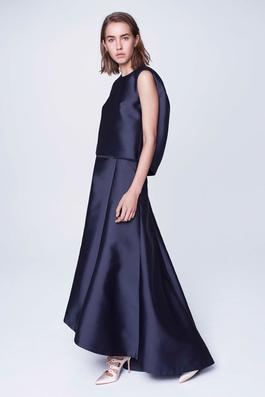 Architectural, spartan and elegant, great for an opening, and appropriate for a gal of any age (if anyone cares about such things).
BOSS: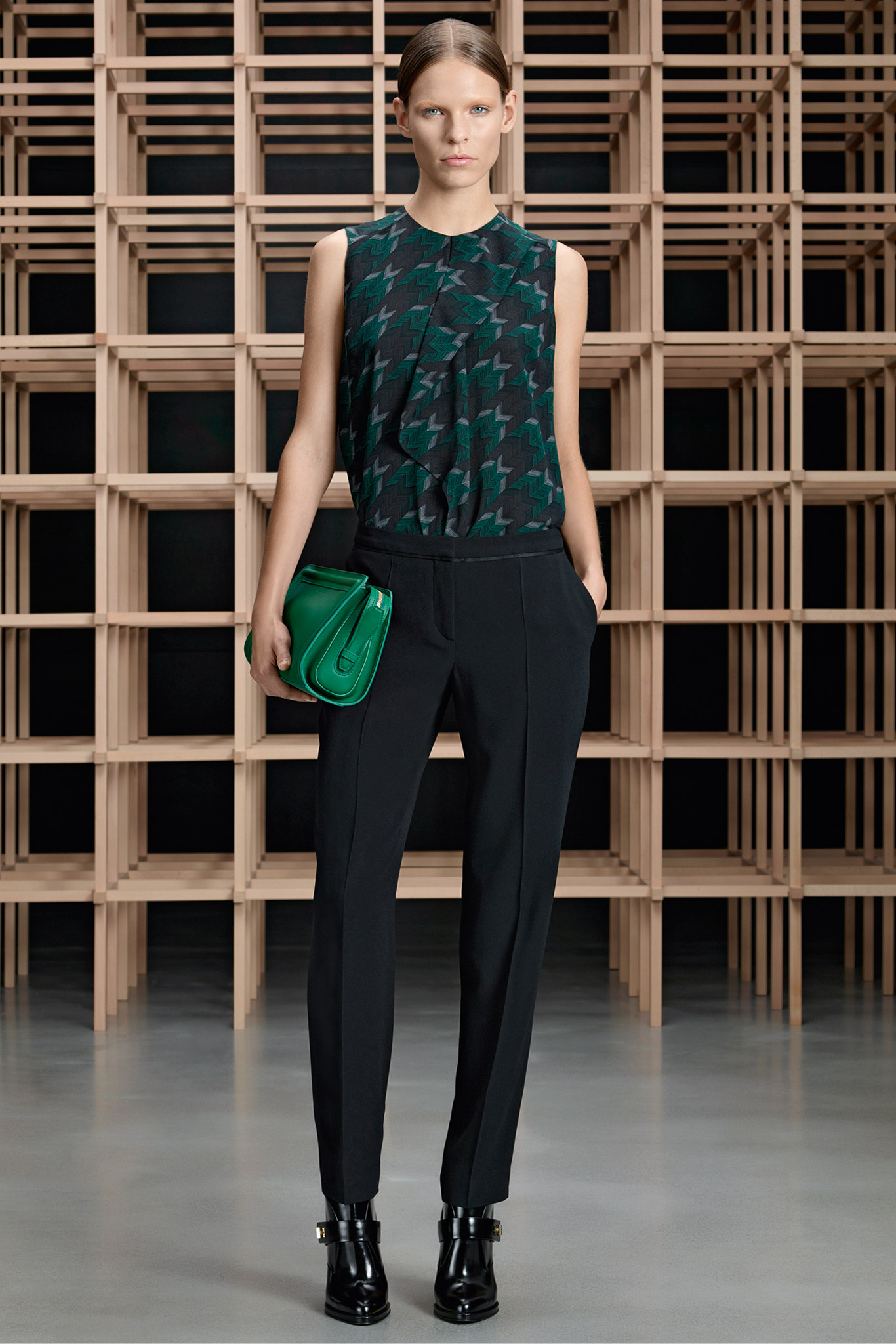 I love the narrow pant, everyone needs at least one pair, for the slimming effect and versatility. Wear with the short sleeved modern edition above, or better yet, a big outrageous buccaneer version with big sleeves and ruffles. And these are some of the best boots I've seen on the runway. Wear with pants, skirts, dresses.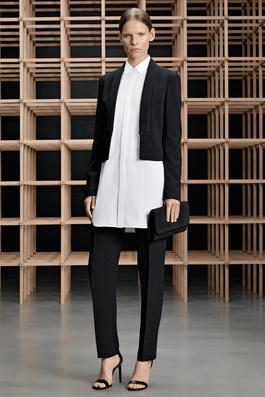 Menswear made feminine, just add the strappy sandals. Some blingage on the straps would be in order. And if toe coverge is desired, stiletto patent Louboutins in any color with rhinestones, spikes, or other such embellishments are always the best option.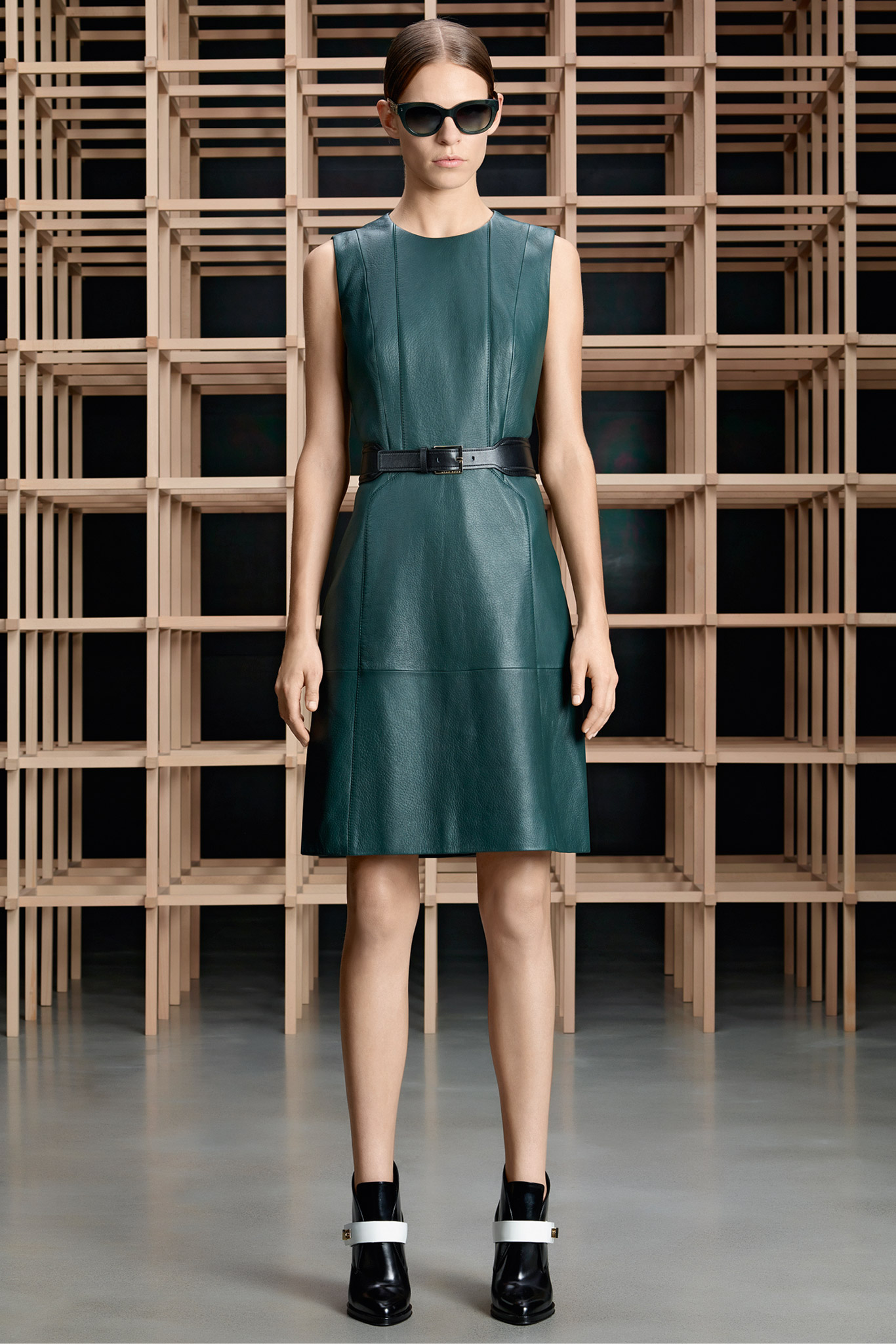 Another reigning favorite of the design houses, the l e a t h e r dress. Leather (the softer the better), is always alluring for some reason, maybe its something primal. The silhouette sets the tone of the look. The bottle green is an interesting low key serious color suitable for the office or a job where anything too wacky, bright, or avantgarde might be frowned upon. To add some youthful funk, wear with tartan plaid tights and shoe booties. Add color around the face in the form of a silk scarf (Hermes always has wonderful floral and critter motifs) or a detachable color.
CALVIN KLEIN: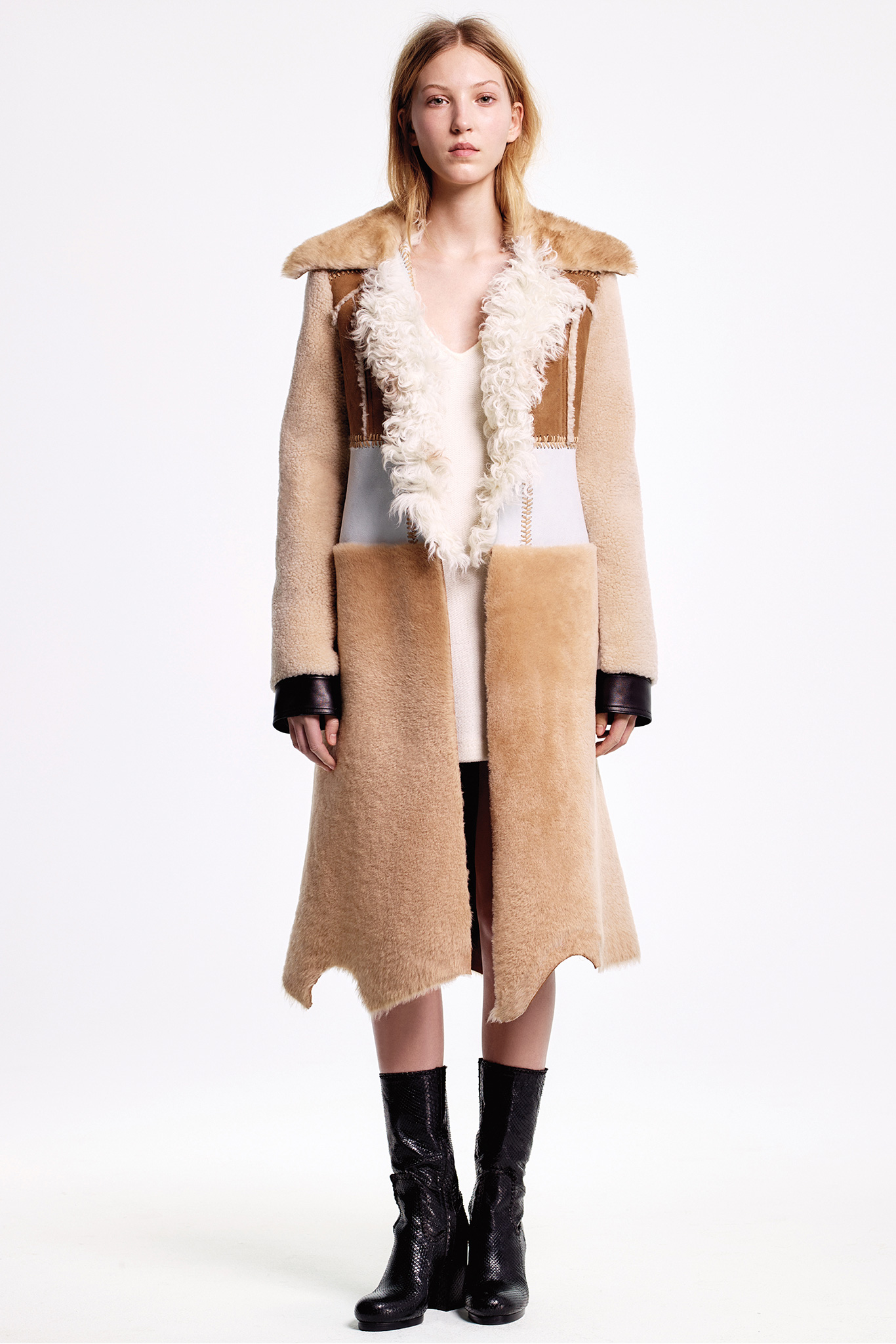 Another compelling shearling concoction, reminds me somewhat of the patchwork variety from Chloe, with a 70's vibe, in the category of upscale bohemian.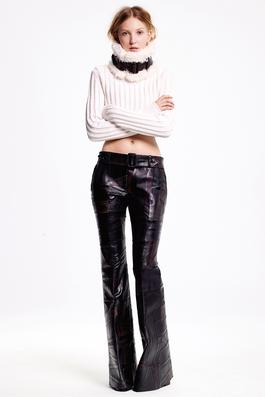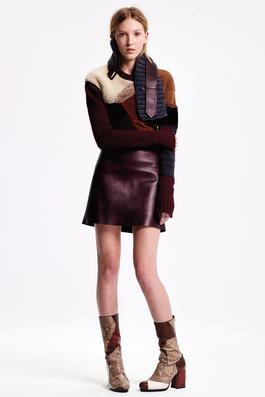 Back in the time machine we go. If you want to channel Cher during her Sonny years, grab these pants. (In case you don't stumble upon the vintage selections lurking in your attic). Love the detachable collars.
ESCADA: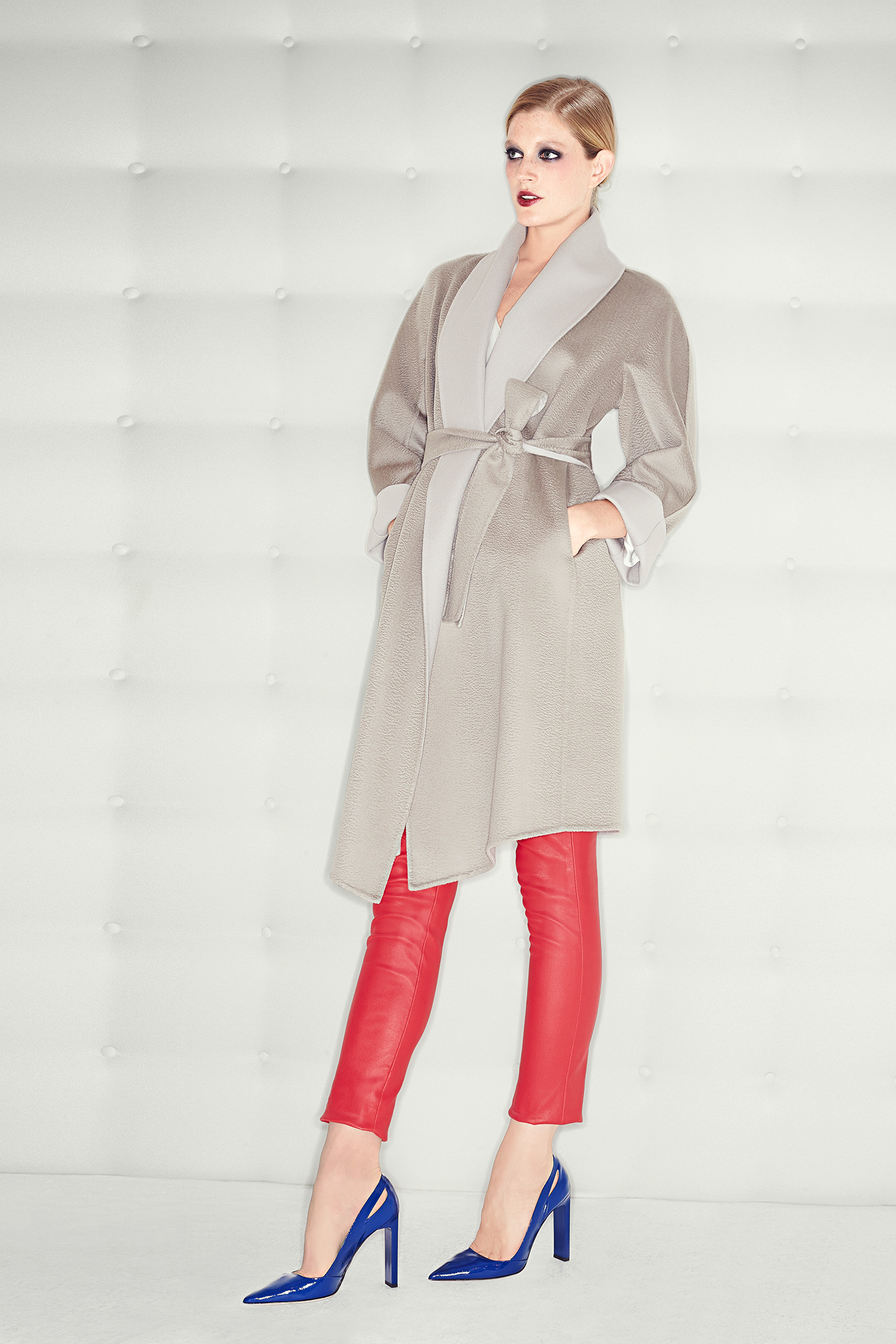 Ok, this is absolutely FABULOUS! Double face taupe cashmere paired with red leather pants and mod blue pumps!!!!! Taupe doesn't come along every day, and its a pleasingly elegant neutral along with dusty rose or mauve. Lightweight, warm, and chic.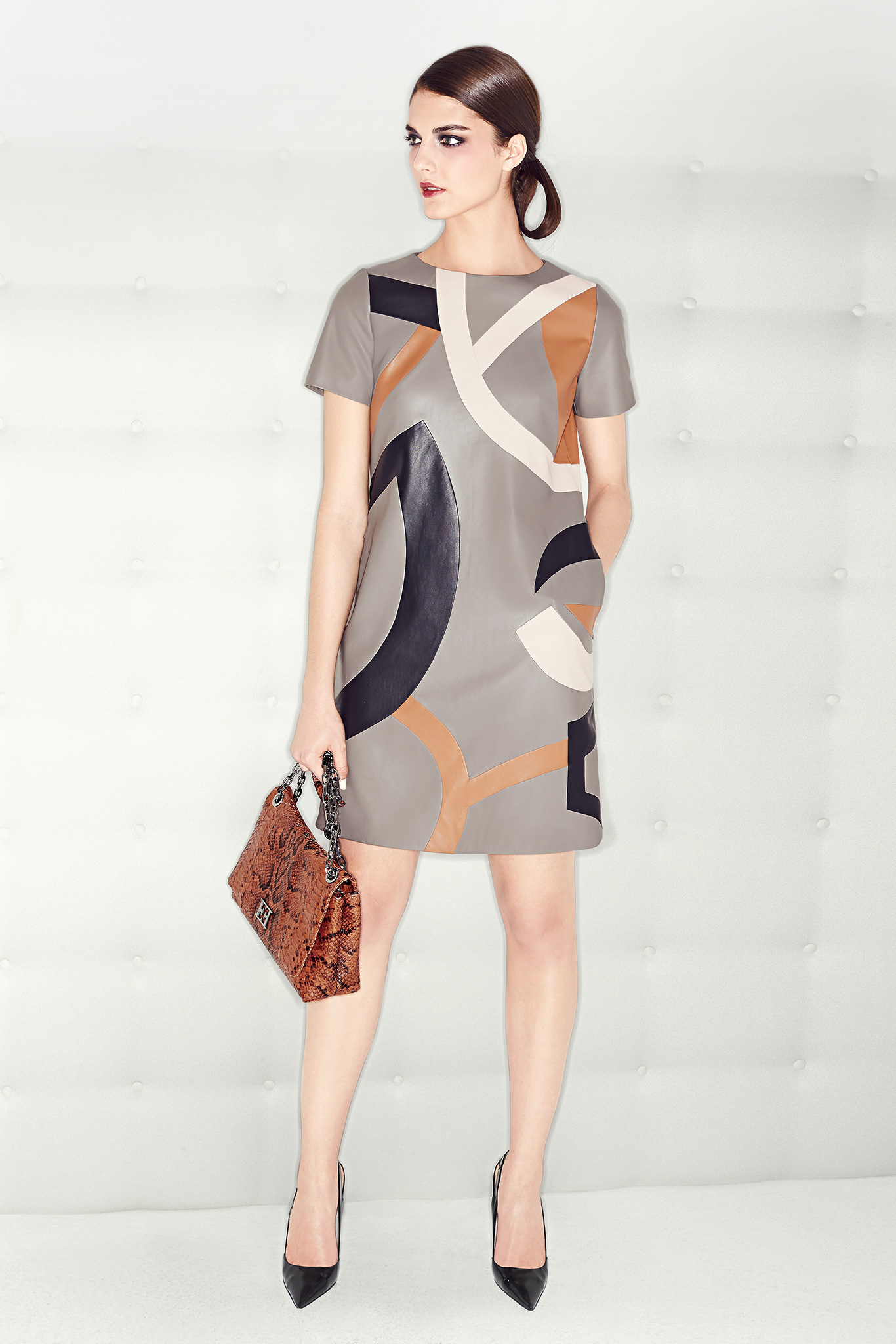 LEATHER, its everywhere. Another taupe option in the form of a funky mod mini. Wear with opaque hose and boots.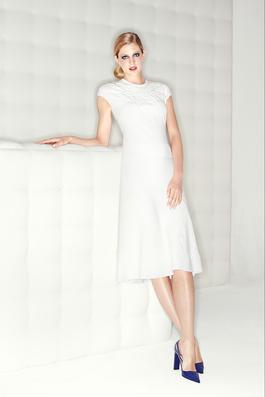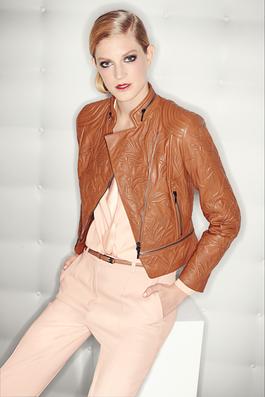 More chic pieces for everyday wear, great for travel.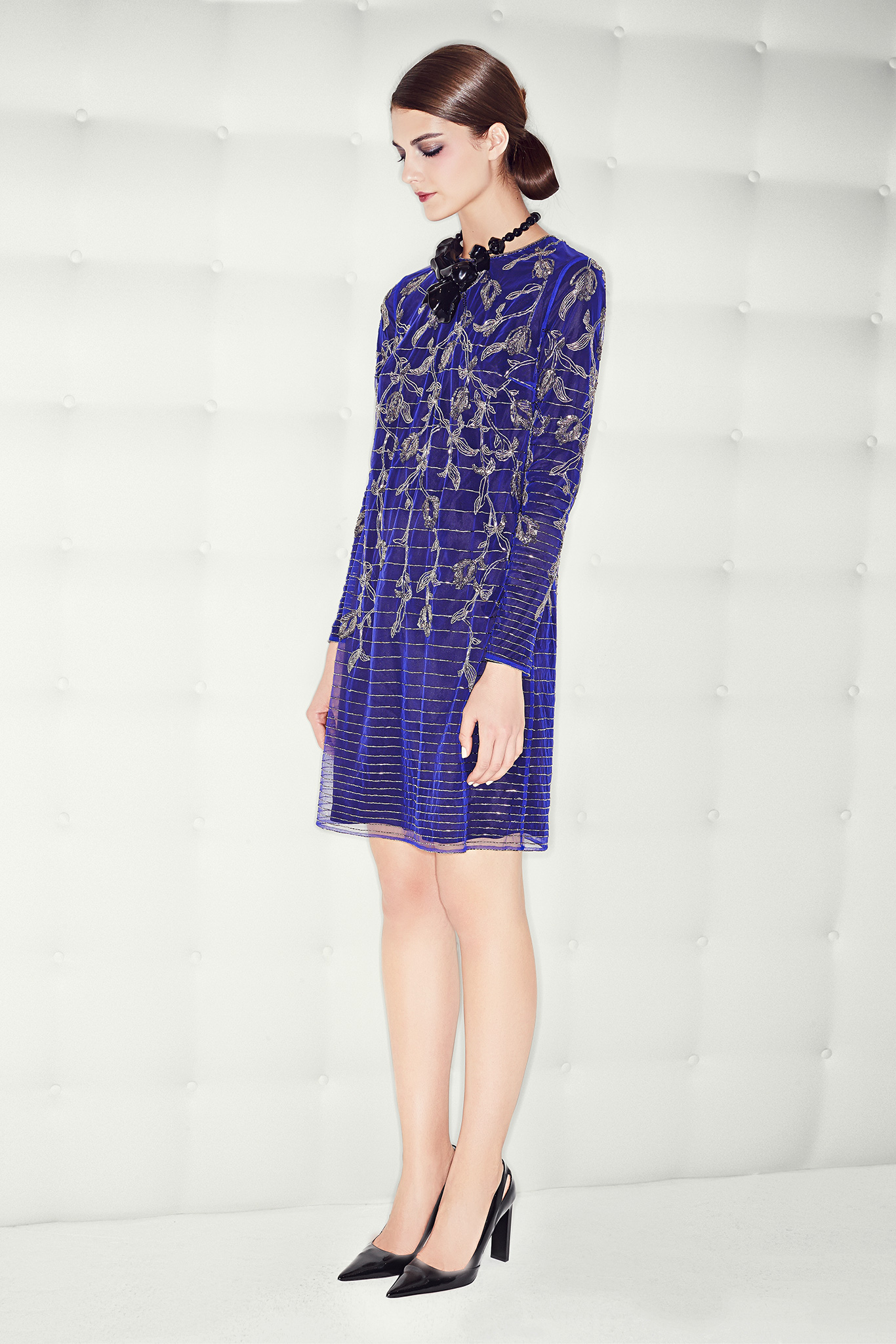 Opulent and demure cocktail frock in a timeless silhouette.
J. MENDEL: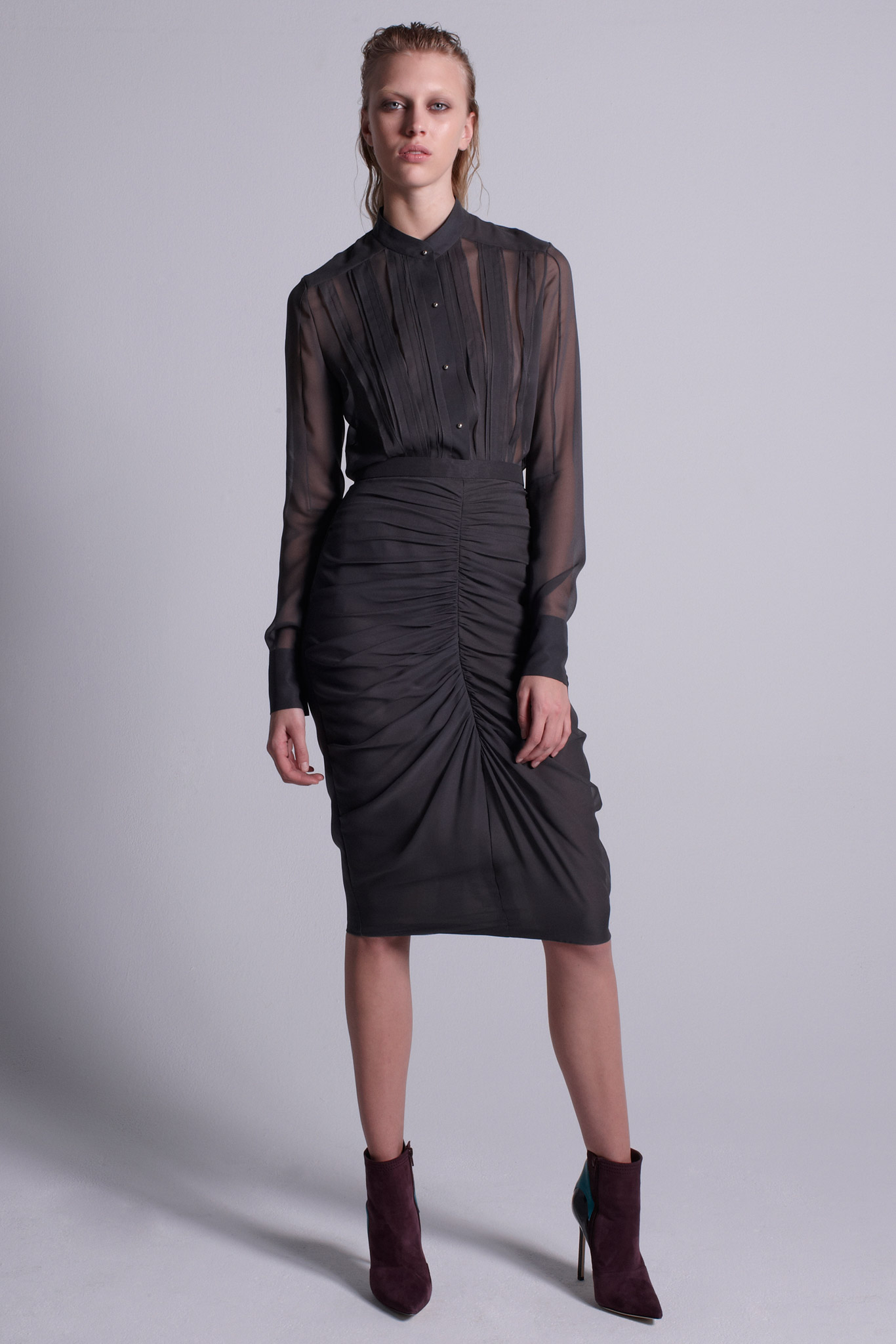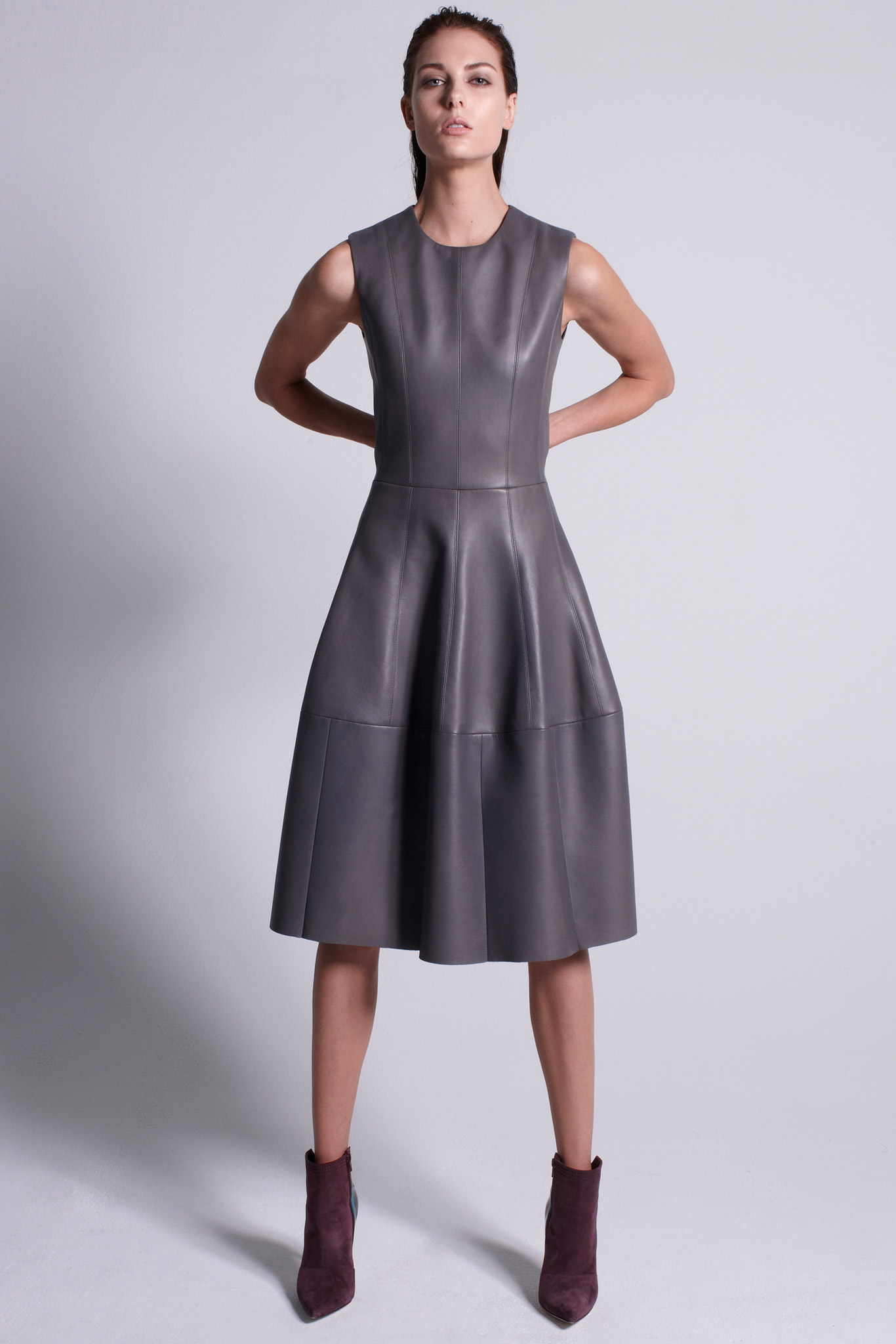 Another conservative leather option in a pleasing neutral, feminine armour.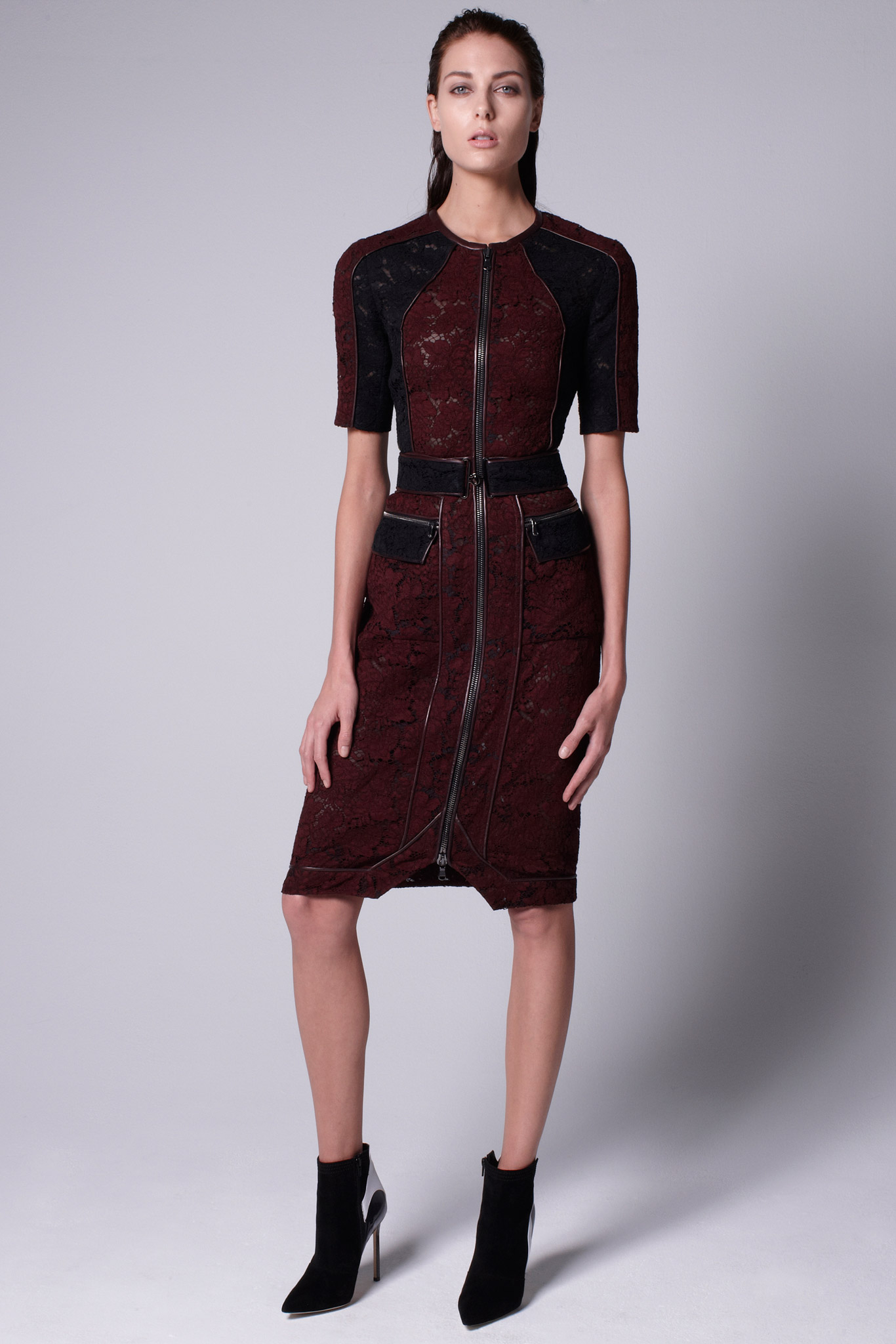 Hot, sexy lace number in a lux color palette, with a scuba feel to it.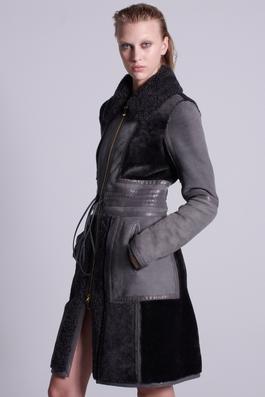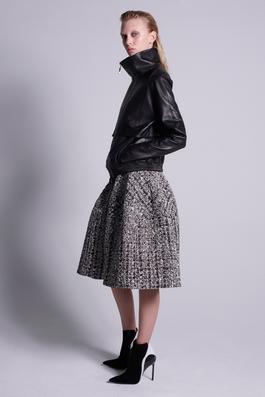 A more upscale posh shearling option.... as a contrast to the bear and sasquatch brigade. Yes Virginia, you can mix the skirt du jour with a leather bomber and shoe booties and be the coolest chick in the room.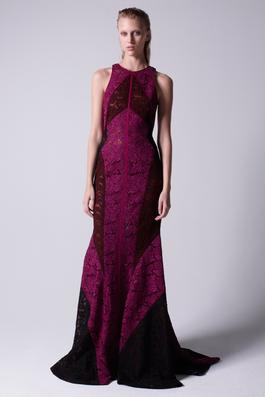 Another figure flattering favorite opening option, of the no fuss, no muss school.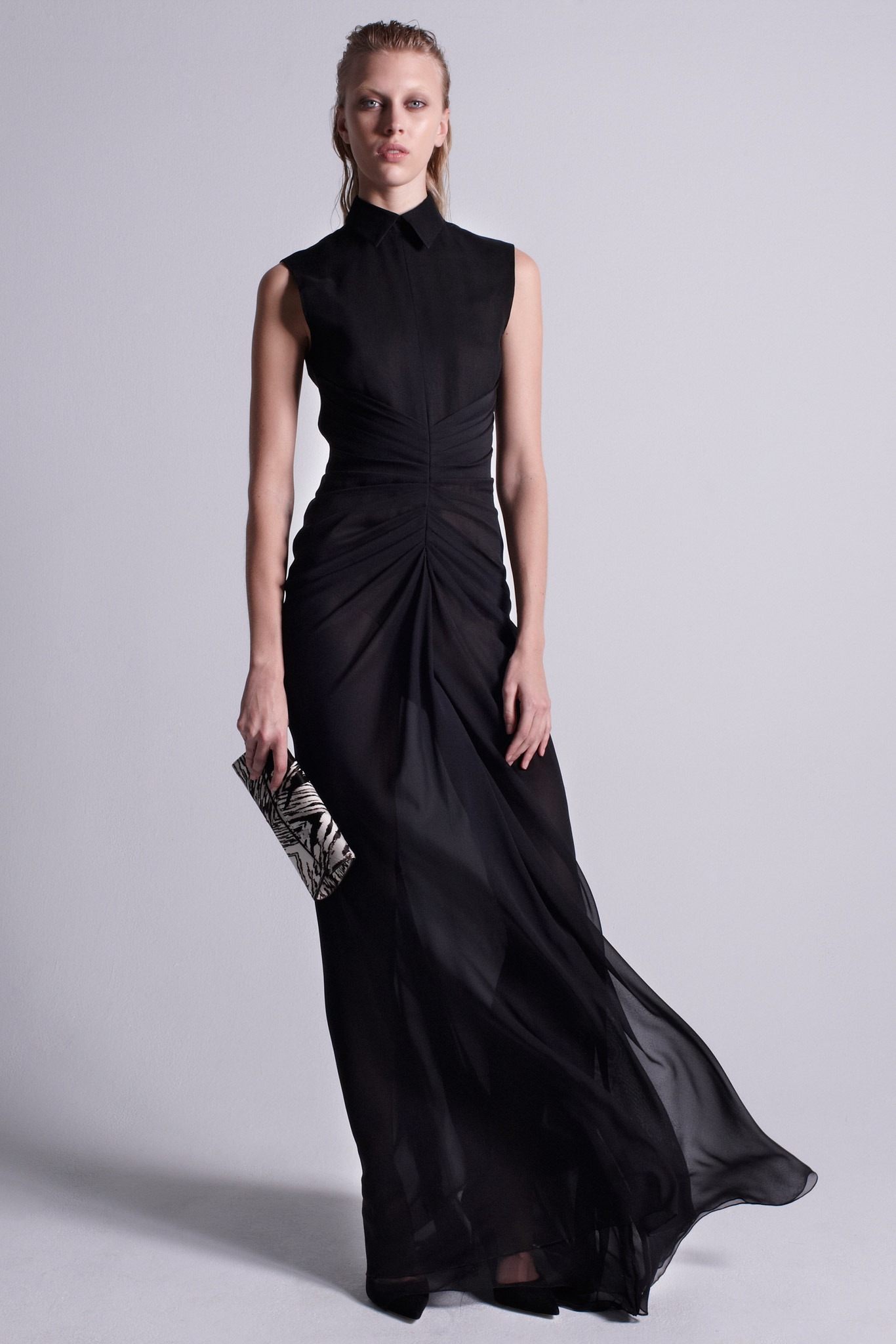 J. Mendel is another master gown maker, and this understated elegant number is a perfect example of his talents. No bells or whistles, but perfectly constructed to accent the positives and obviate the need for accoutrement. (Maybe just some big bold gold earrings).
OSCAR DE LA RENTA:
A fabulous host of bold separates in vibrant eminantly wearable colors.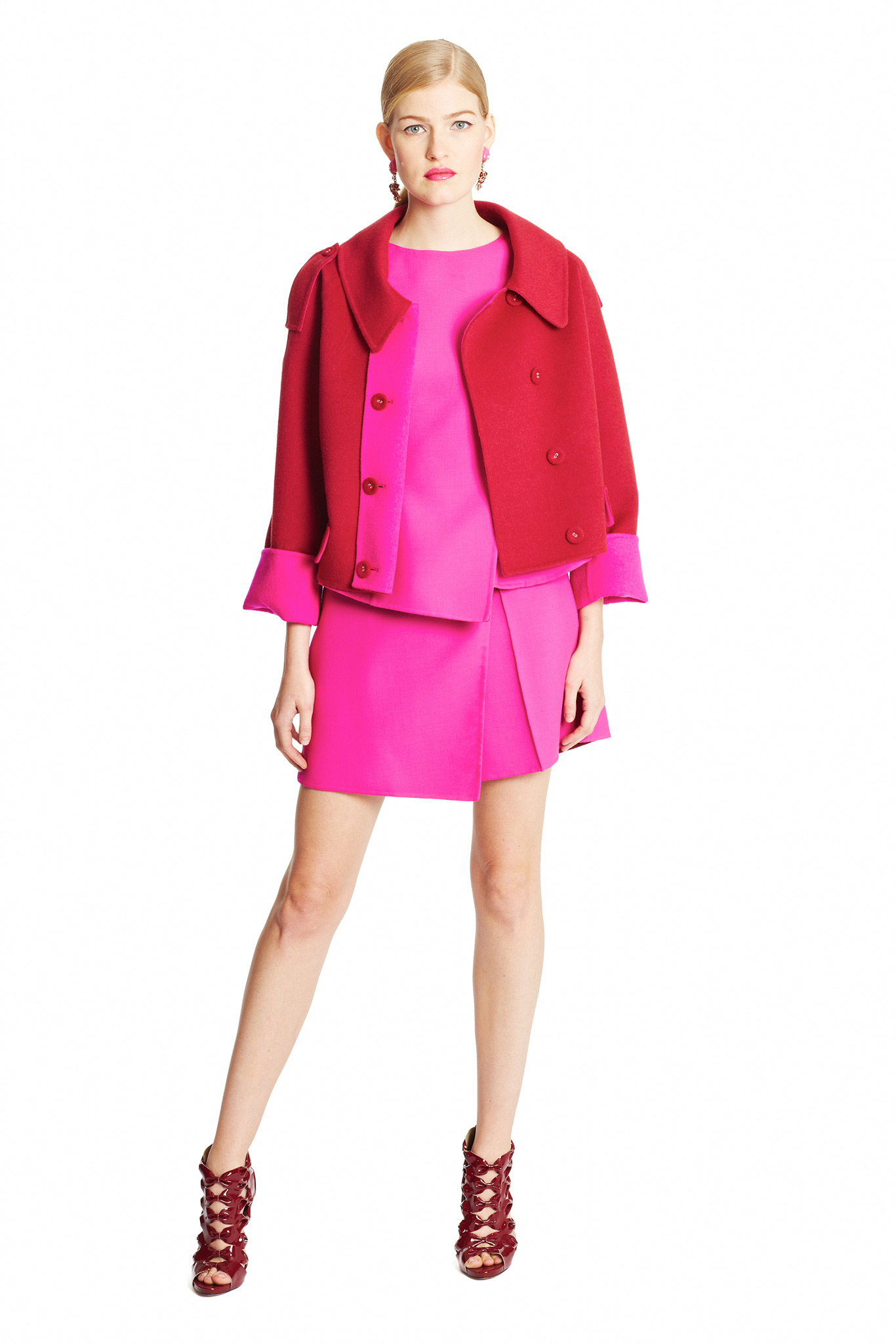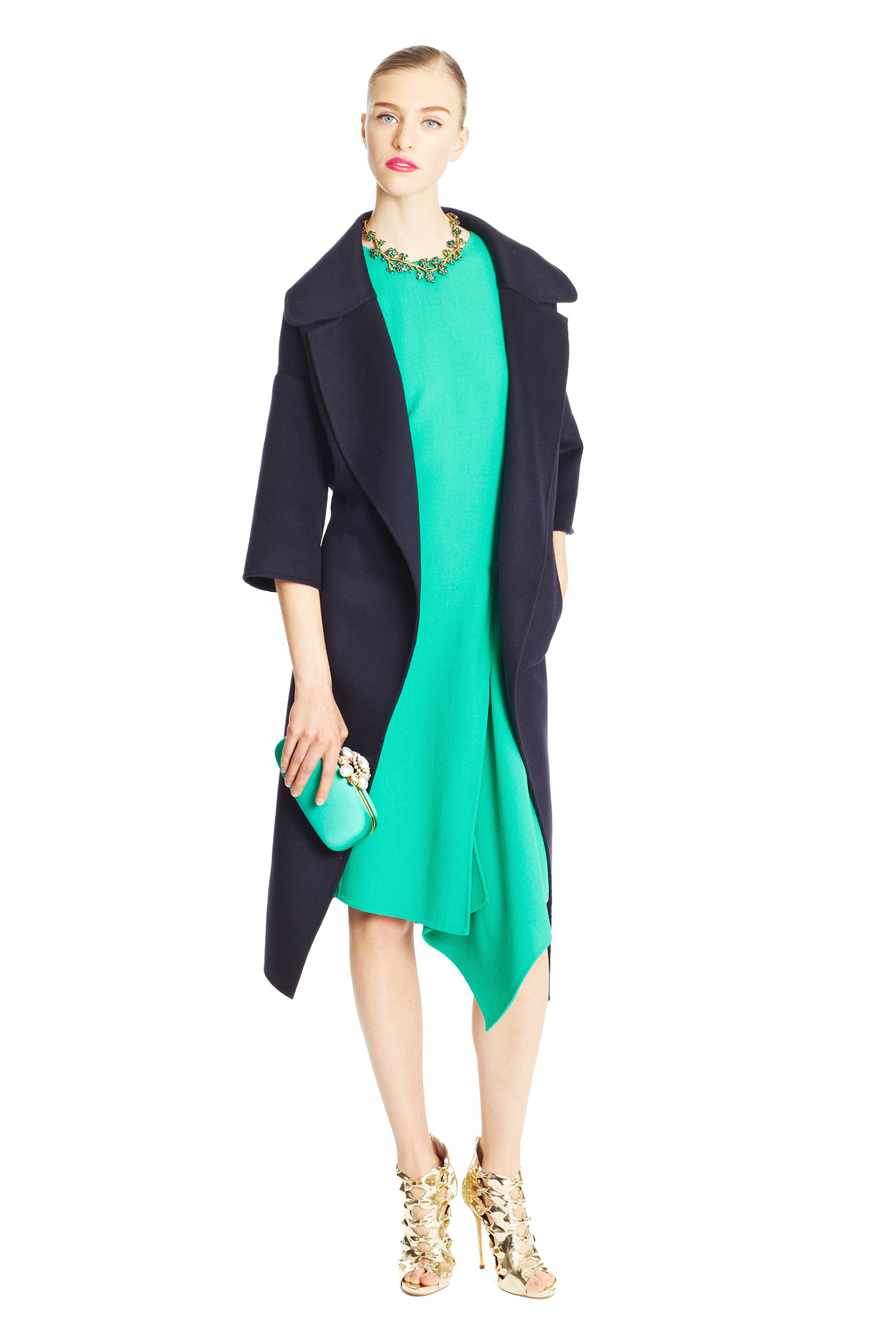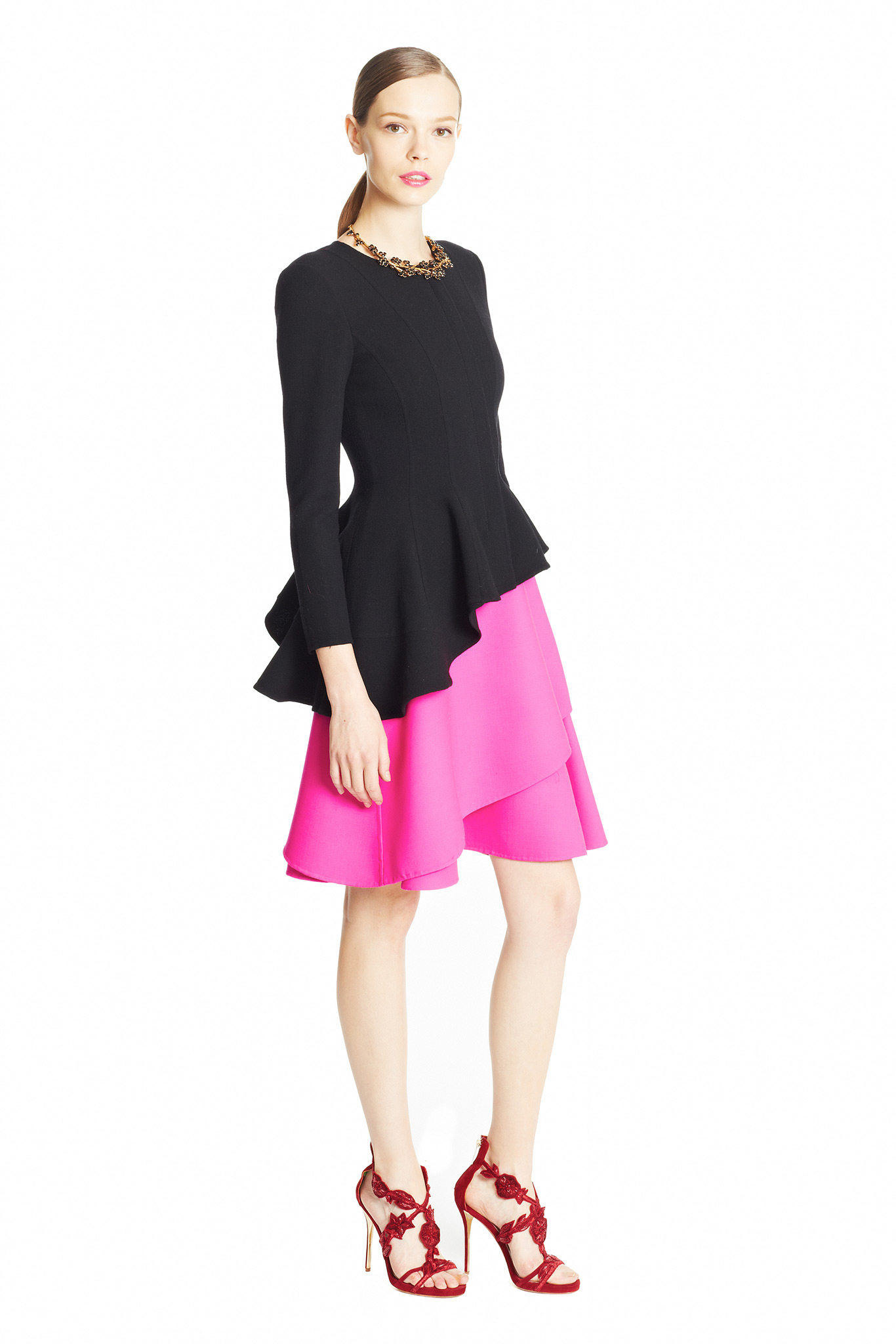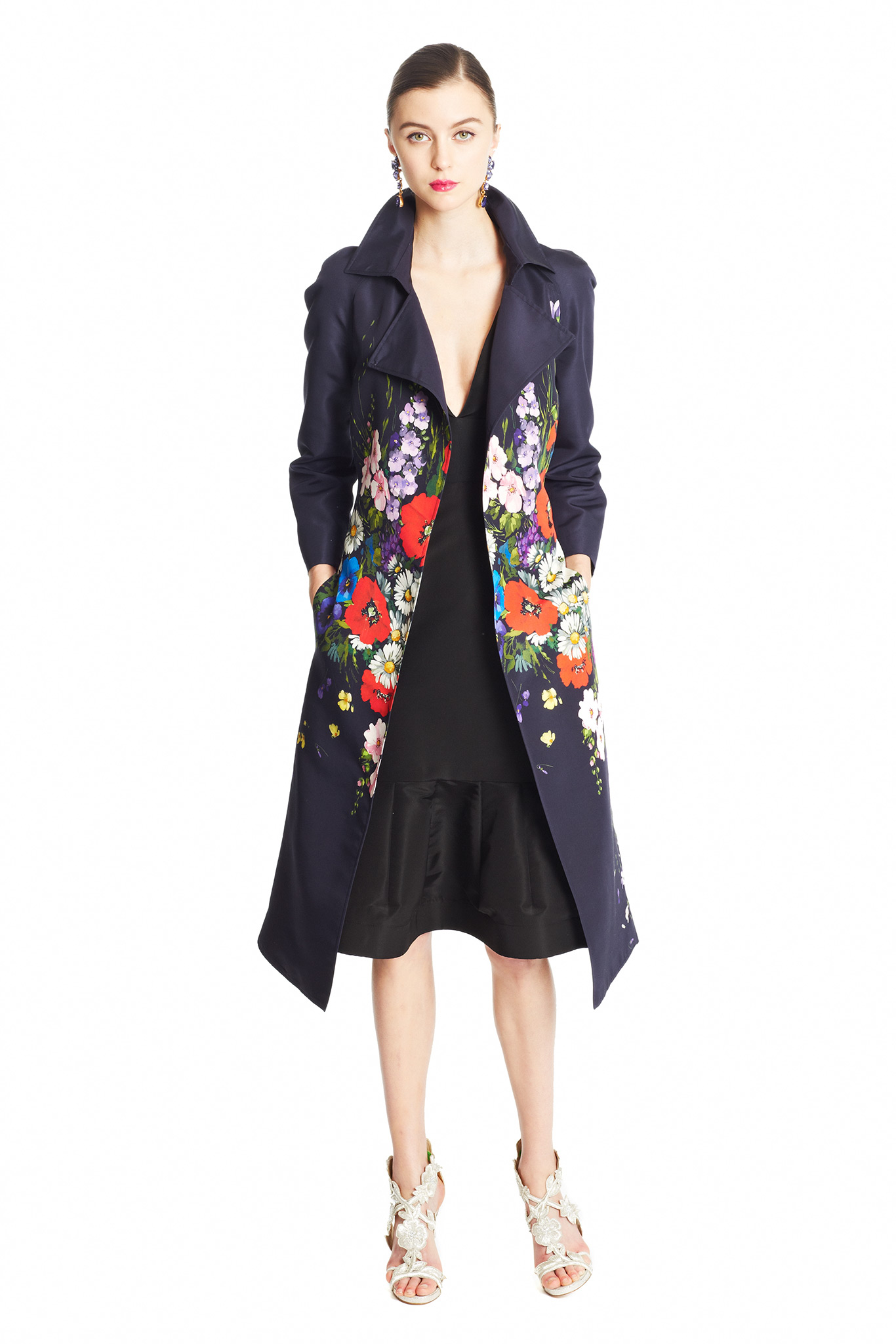 A floral trench will jazz up anything underneath and more importantly, lighten an otherwise dreary day.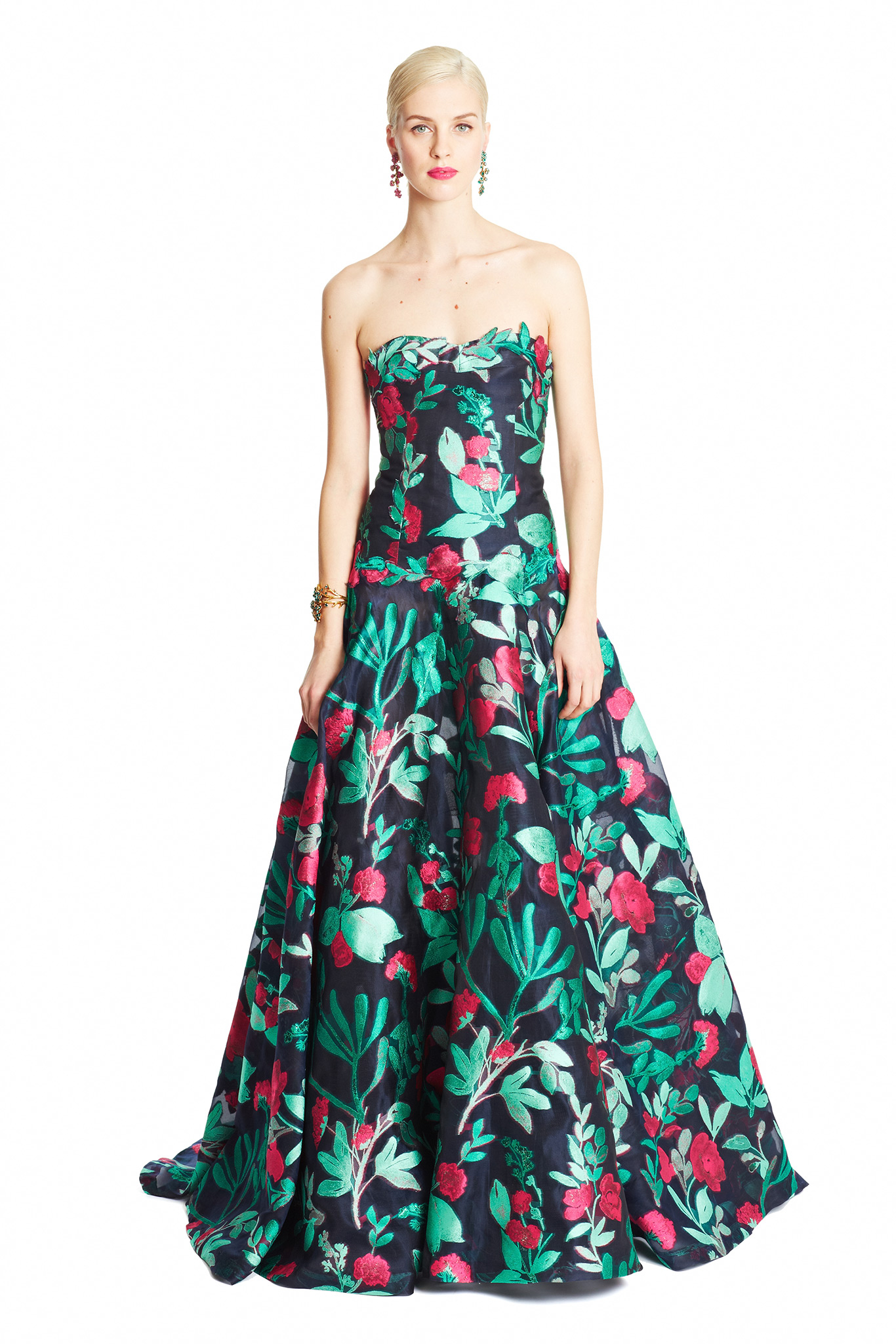 Perfect Christmas frock, vintage Oscar, may he rest in peace.
ZAC POSEN: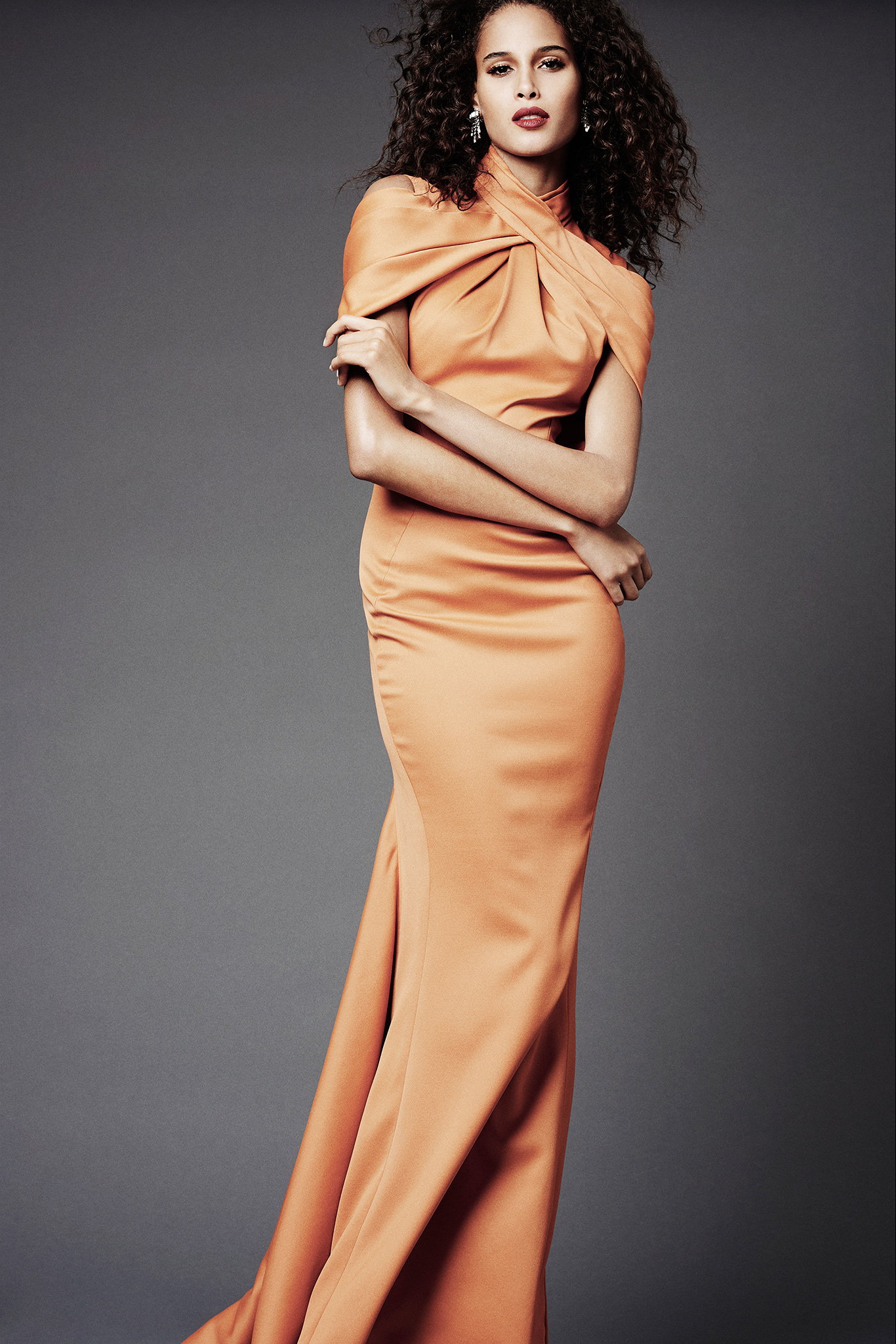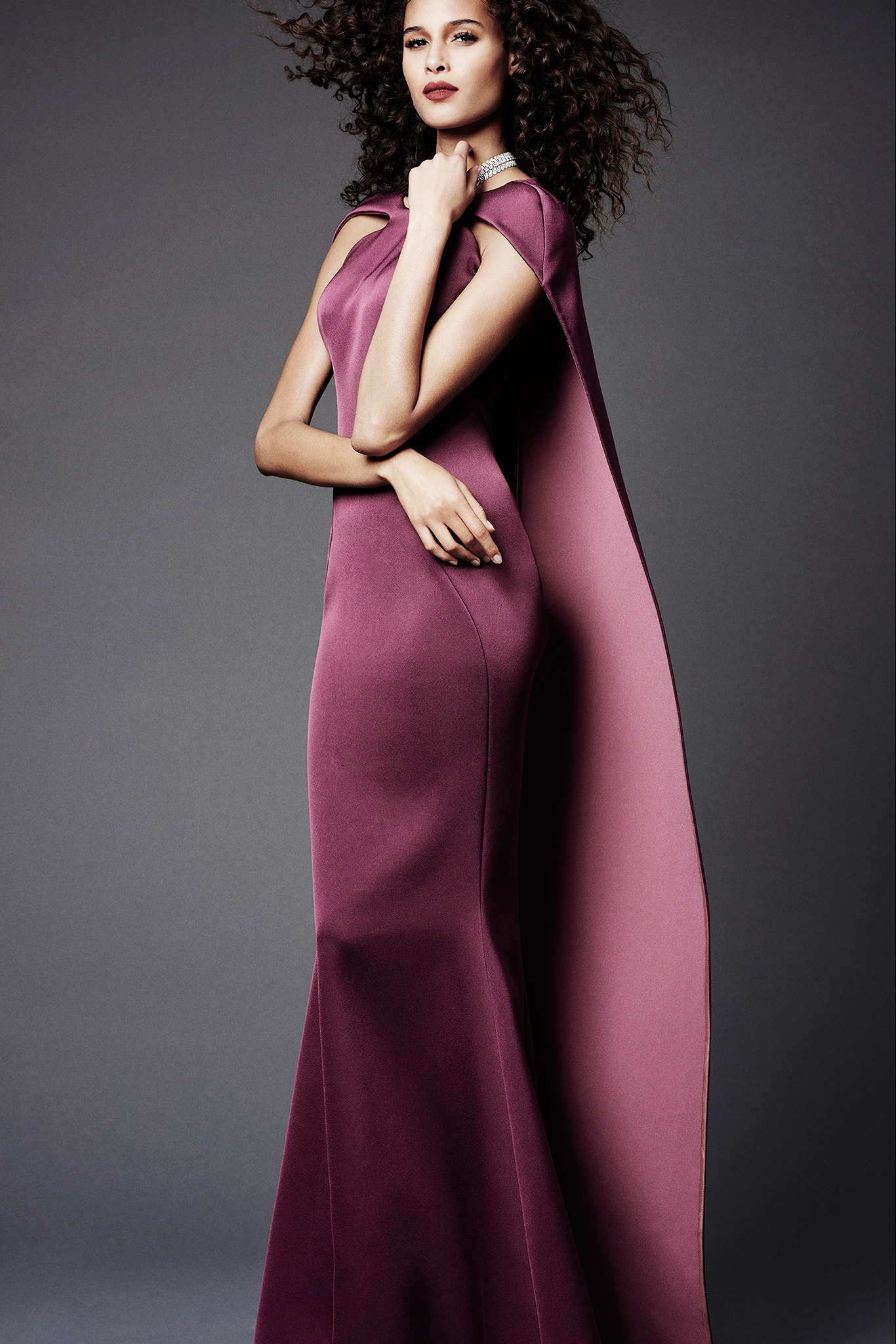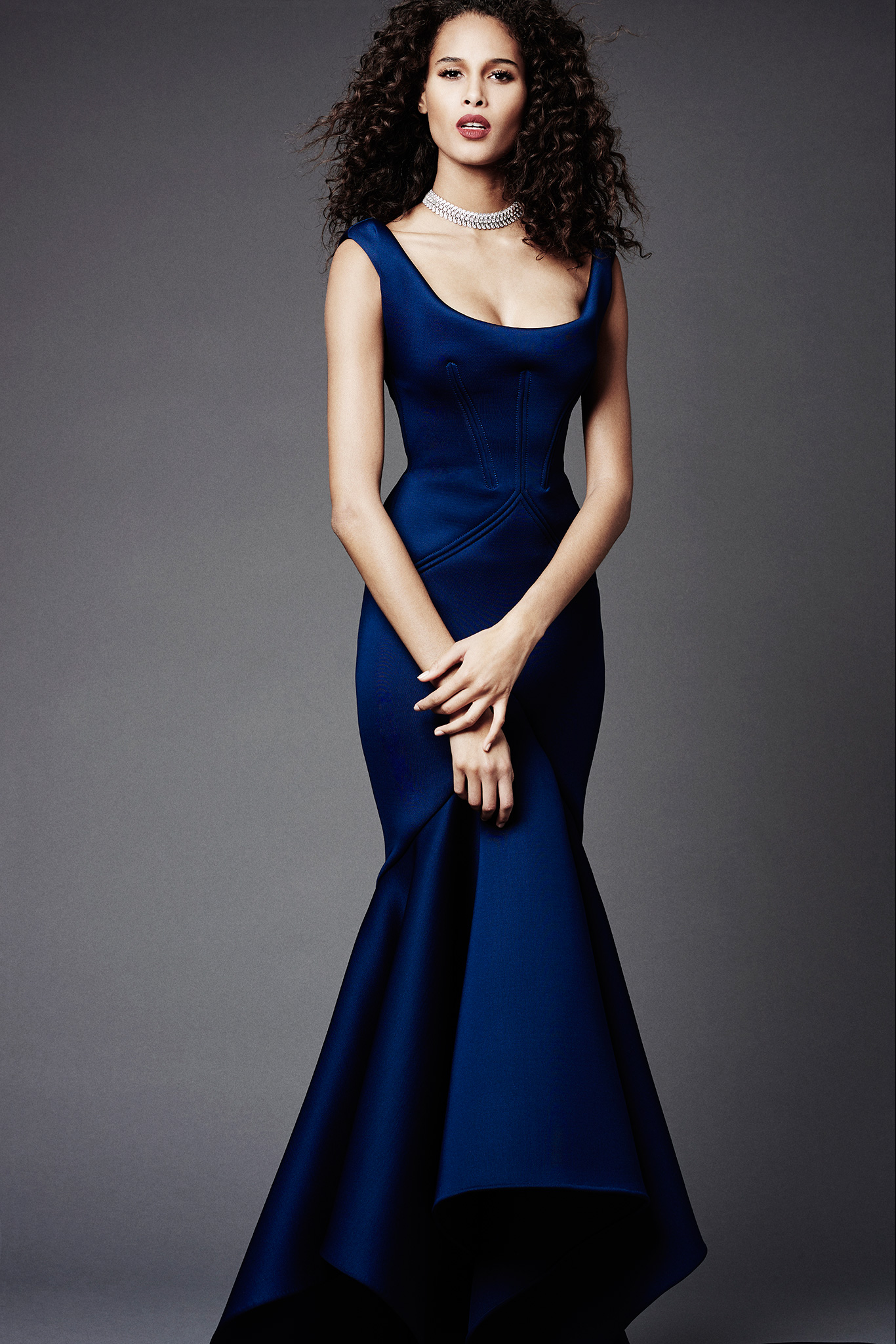 Three perfectly constructed gowns with fabrications akin to surreptitious spanx (bonded silk crepe and neoprene), which nips and tucks everything into its appropriate place sans the knife. Always sexy, with decorum left intact.
If in need of black pants you'll wear forever, a gown to start a whiplash frenzy, or a sumptuous shearling, pre-fall is there for you!
Images brought to you by www.style.com
Cheers!