With no particular theme, other than I find myself fascinated by them, here are several disparate yet curious selections from Paris!
FALL WINTER 2016, PARIS FASHION WEEK:
AKRIS: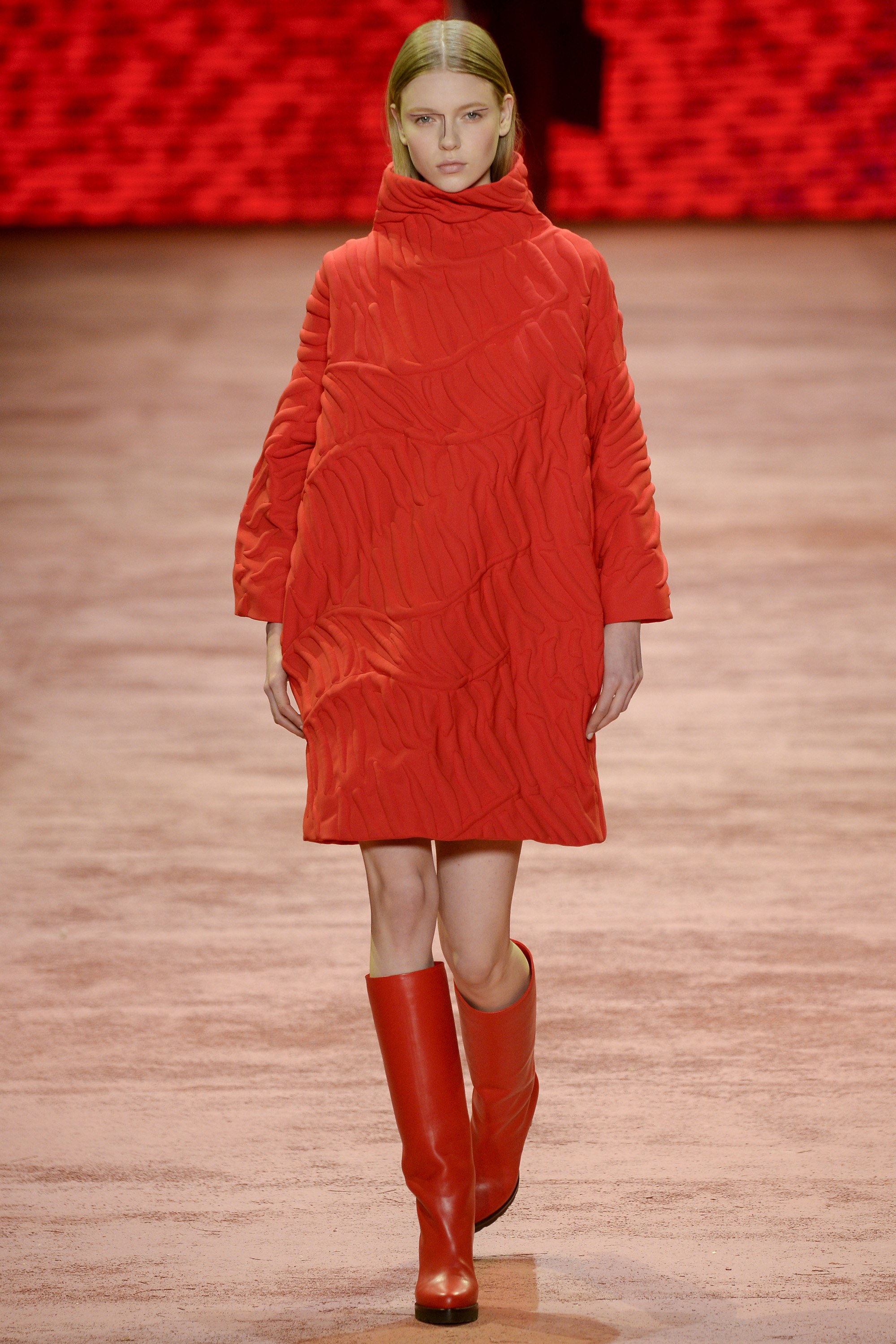 The perfect fall color, a metaphor for IT'S THE GREAT PUMPKIN CHARLIE BROWN. Dress or tunic? Add opaque hose OR skinny jeans!
BALENCIAGA: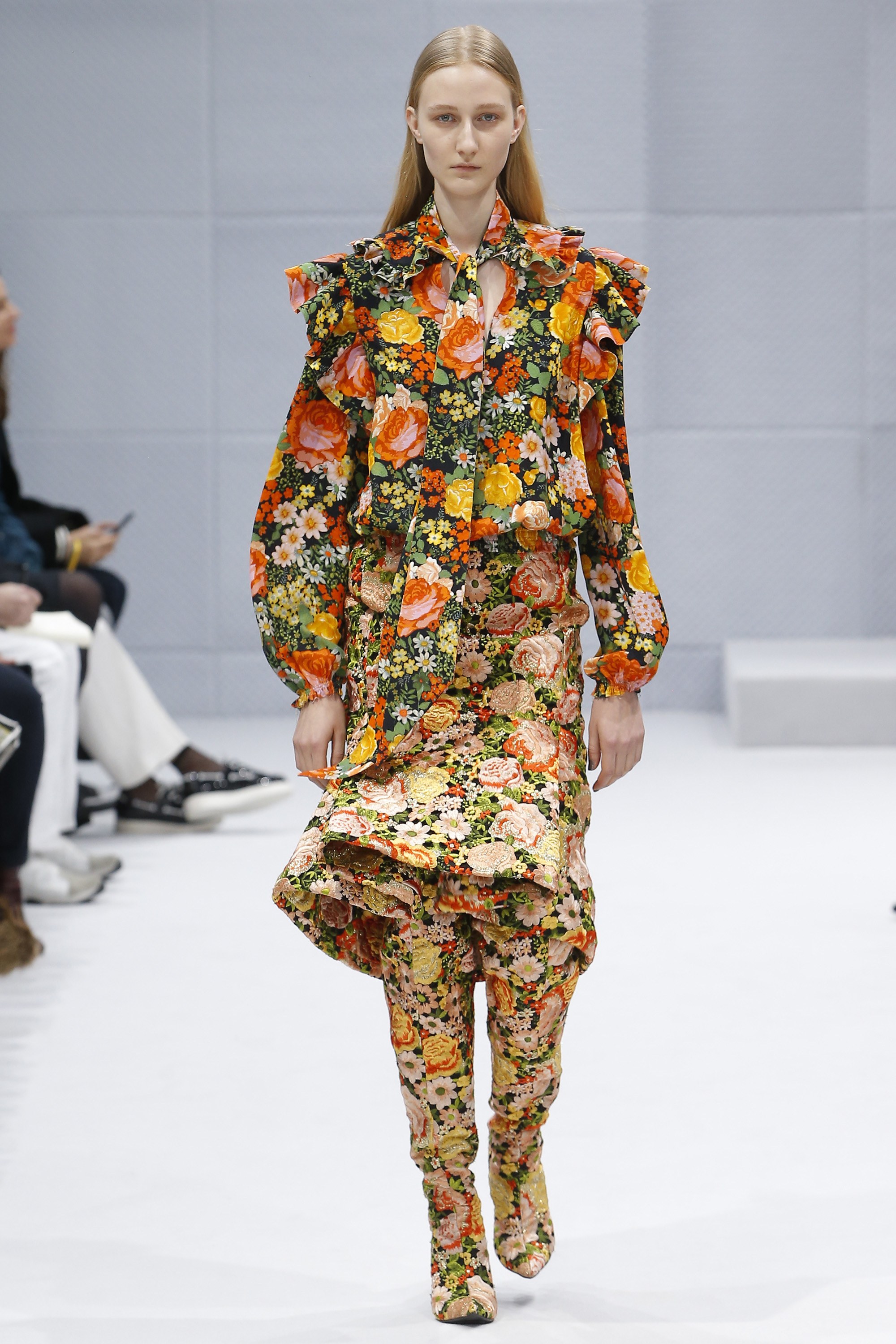 An interesting aesthetic from the House previously helmed by the likes of Nicholas Ghesquiere and Alexander Wang, not necessarily known for their floral motifs.
ANDREW GN: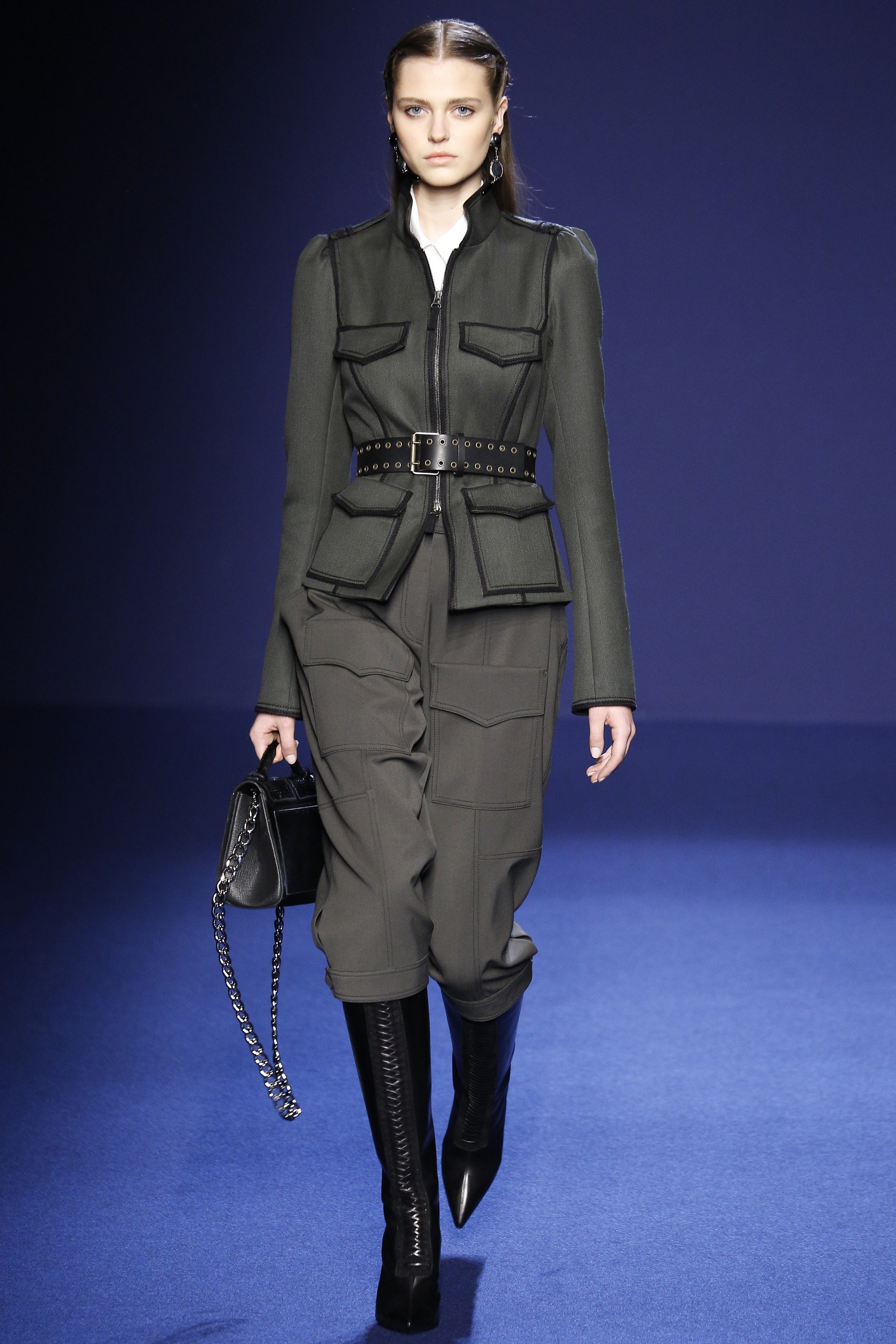 Gulag chic. Who doesn't love pants with BIG front pockets?
CELINE: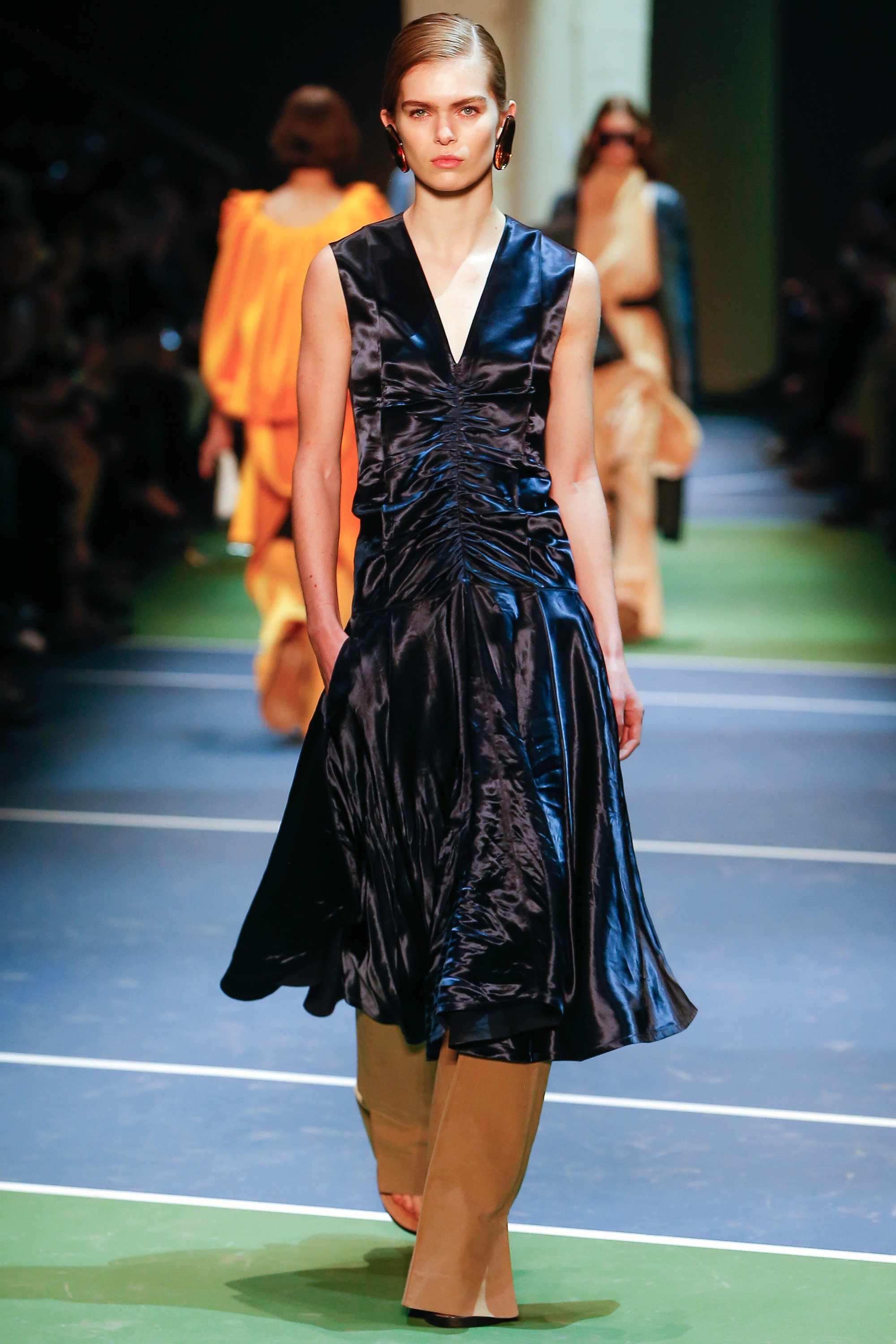 PANTS can be paired with almost anything. The unexpected slacks protruding from under a midi dress is my new favorite trend.
JUNYA WATANABE: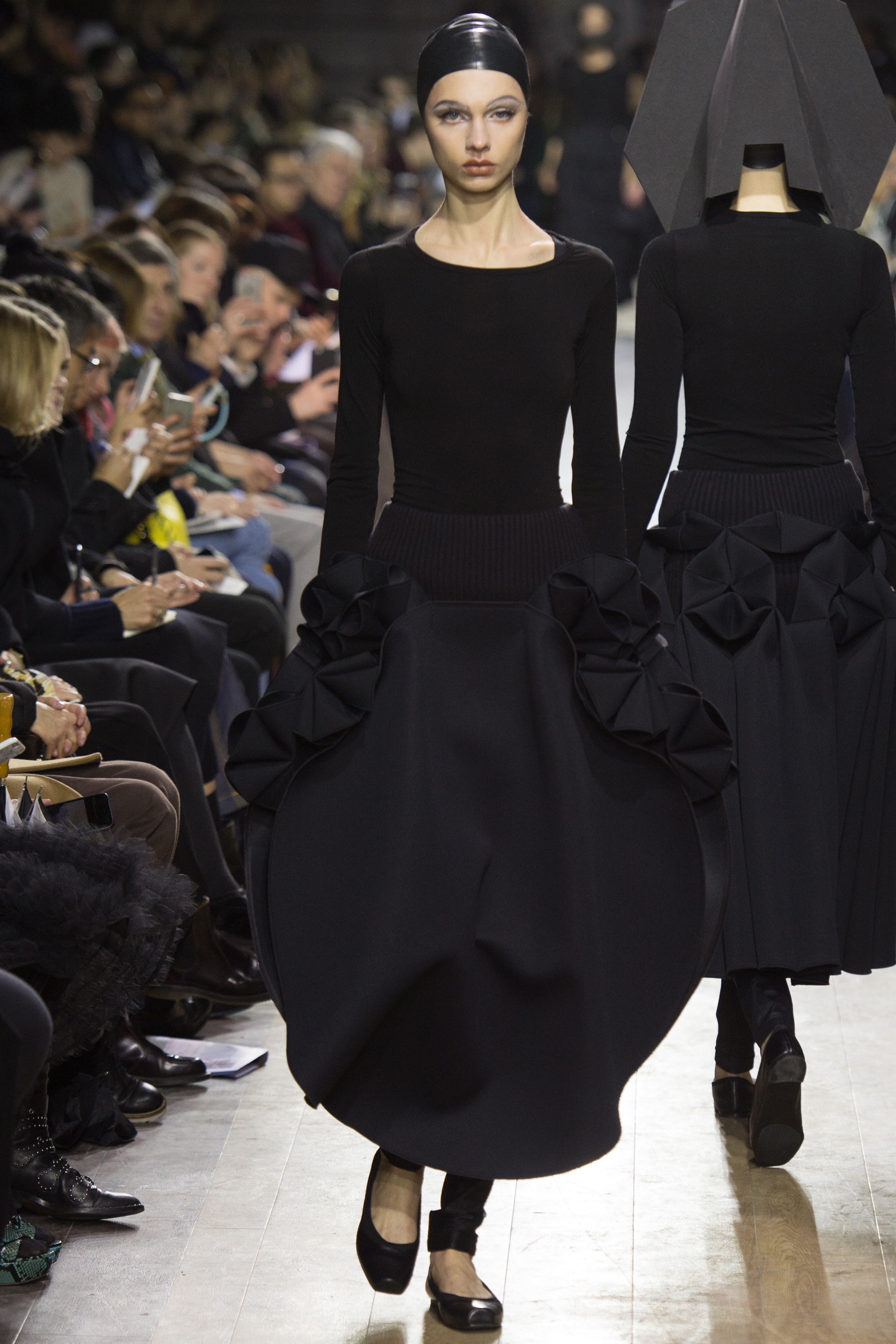 Wearable art, Japanese style.
GIVENCHY: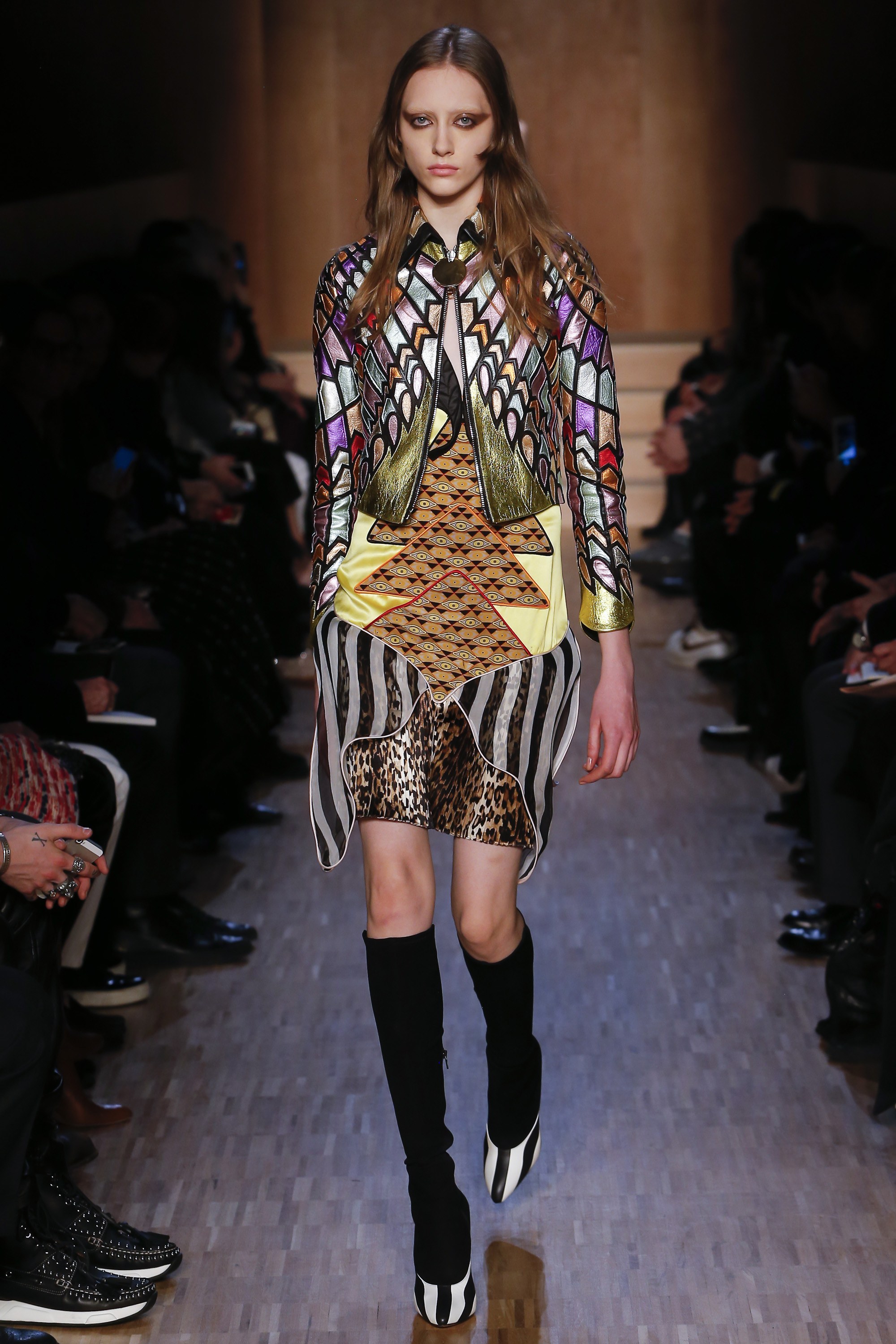 "Walk like an Egyptian…."
LANVIN: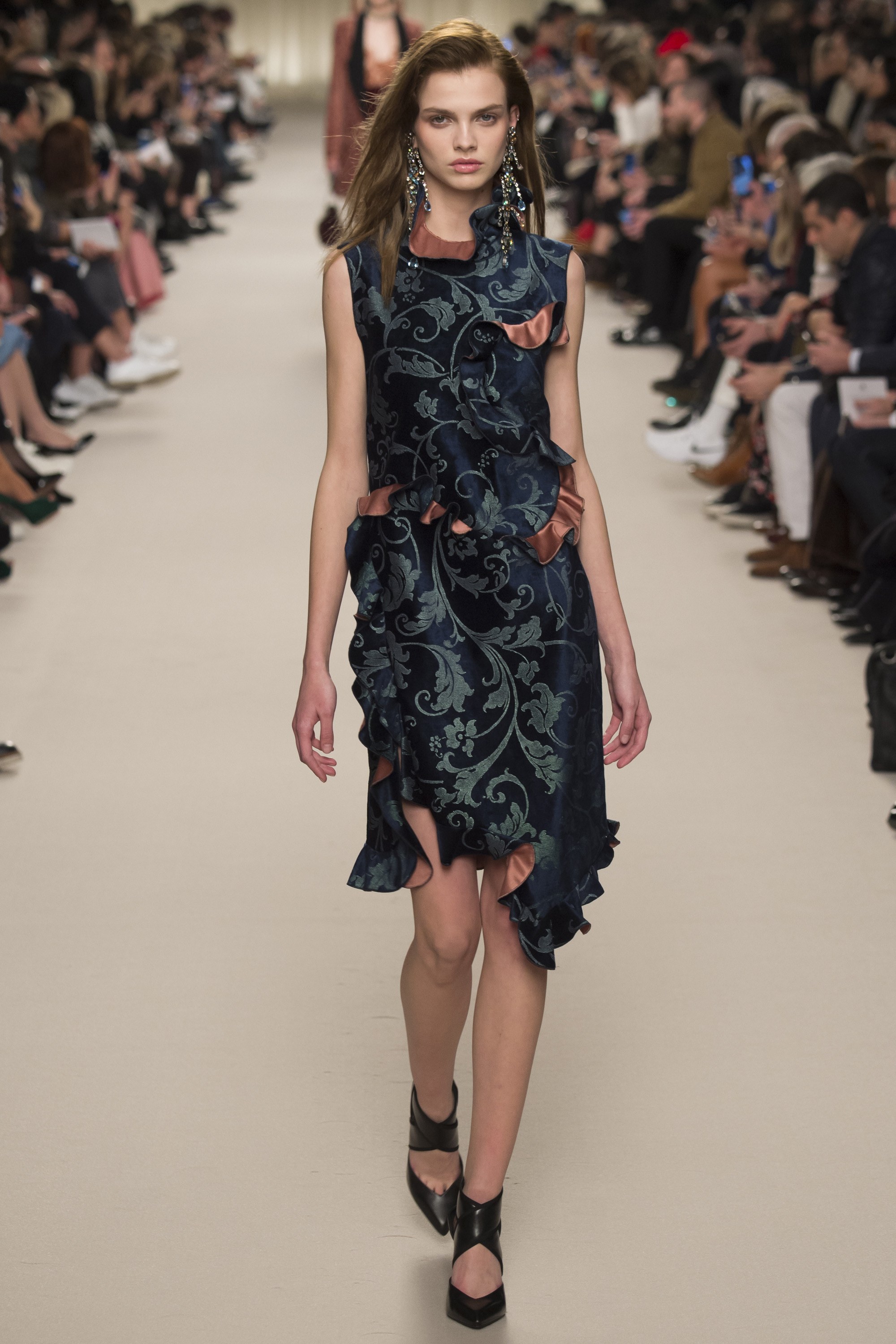 Never underestimate the allure of the RUFFLE.
CHLOE: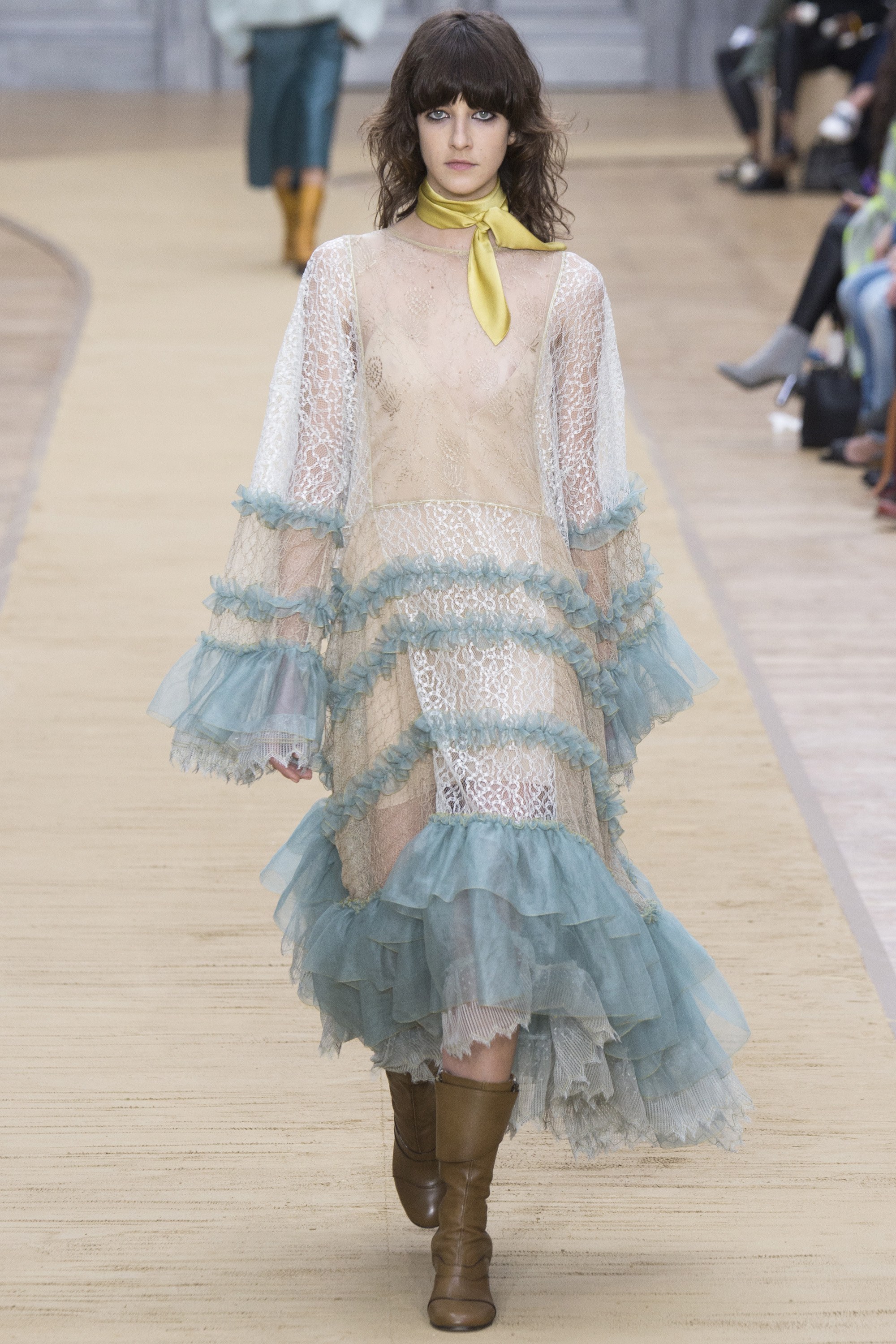 Upscale BOHO like only this house can do it. I would totally throw this over jeans and COWBOY BOOTS. See below (DOUBLE DROOL).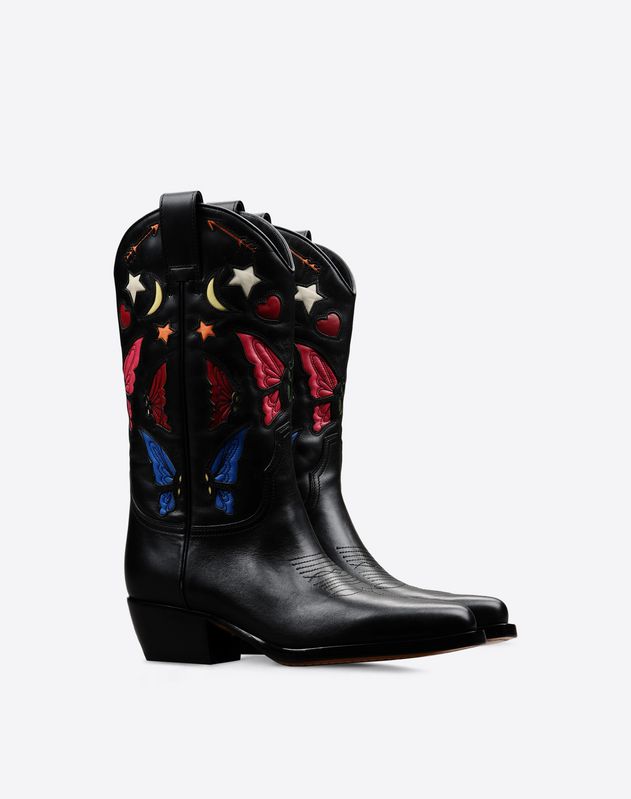 (From the VALENTINO web site).
YOHJI YAMAMOTO: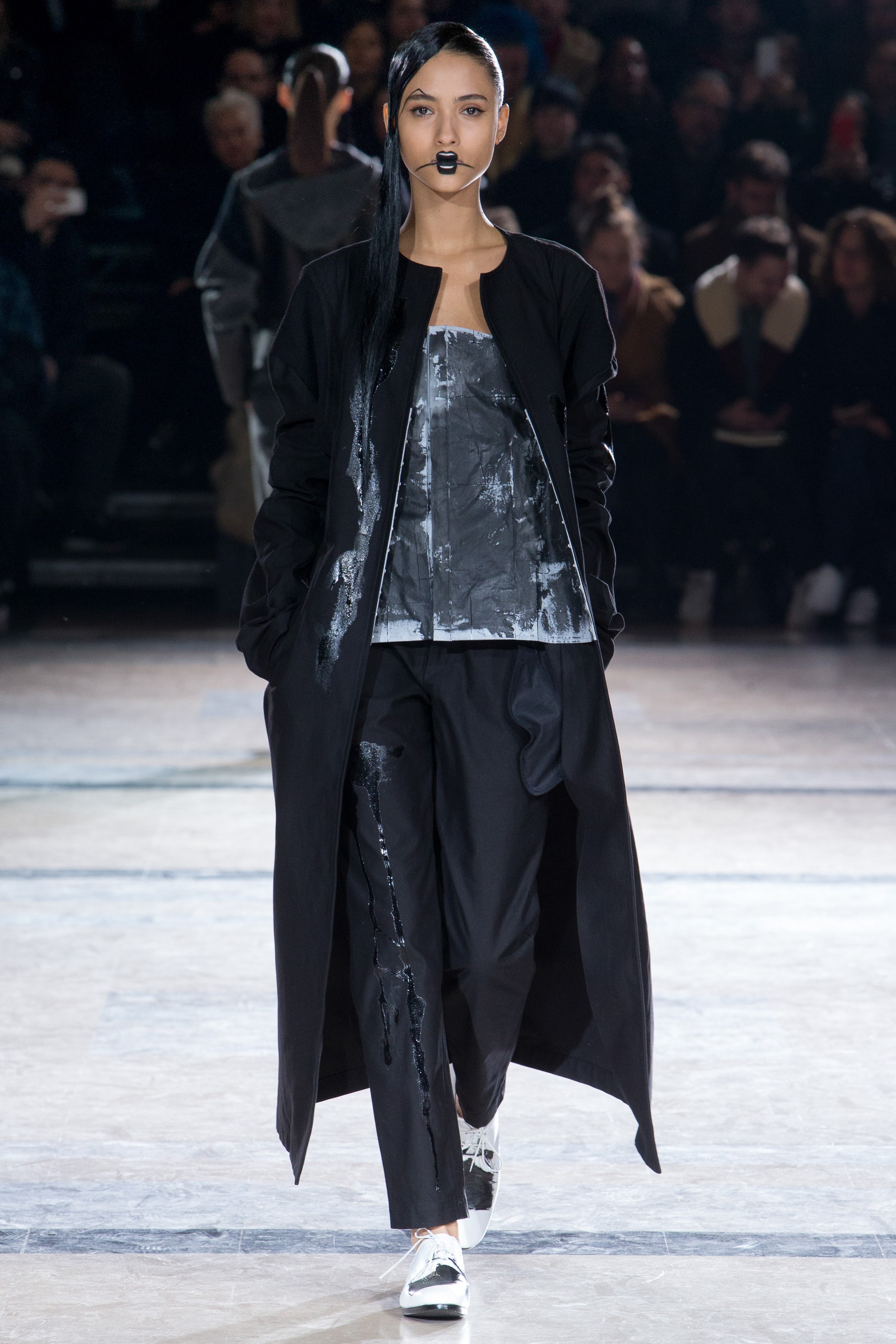 Bring on the PANTS! And a few embellishments can never hurt.
NINA RICCI: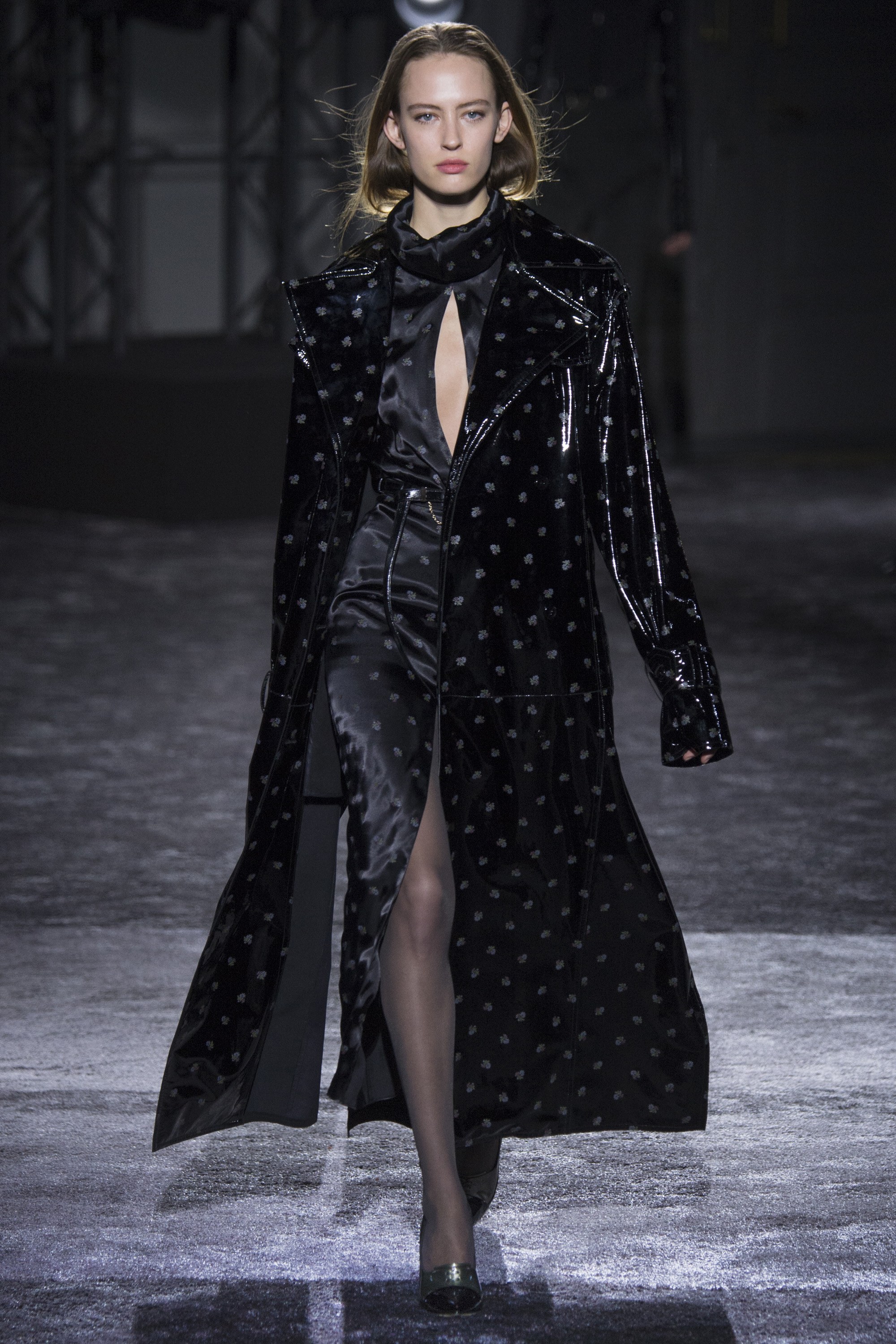 Always on the look out for a COOL raincoat.
VIONNET: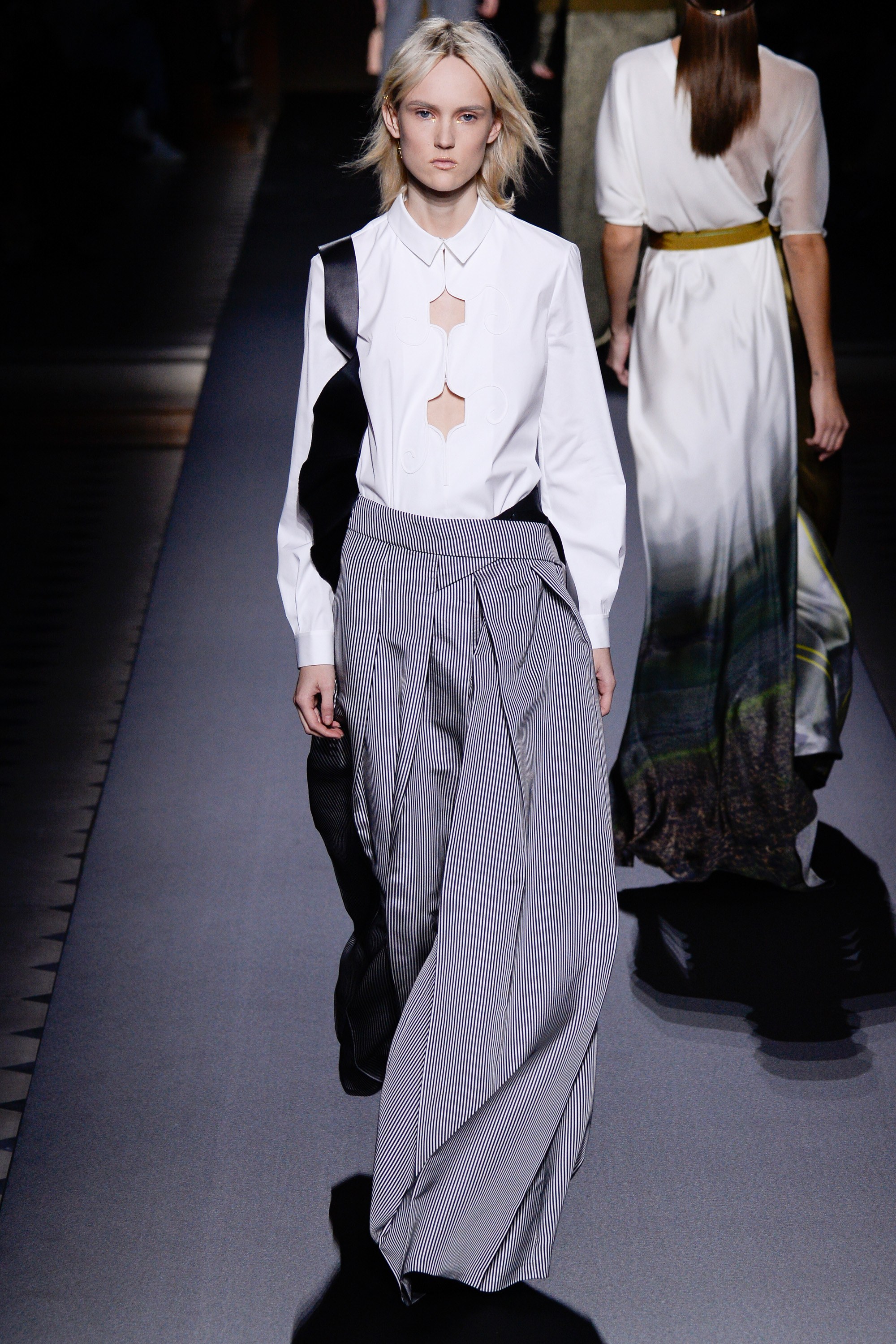 No rules when it comes to pants, trousers, and leggings. Here we have the casual sculptural contingent.
VIVIENNE WESTWOOD: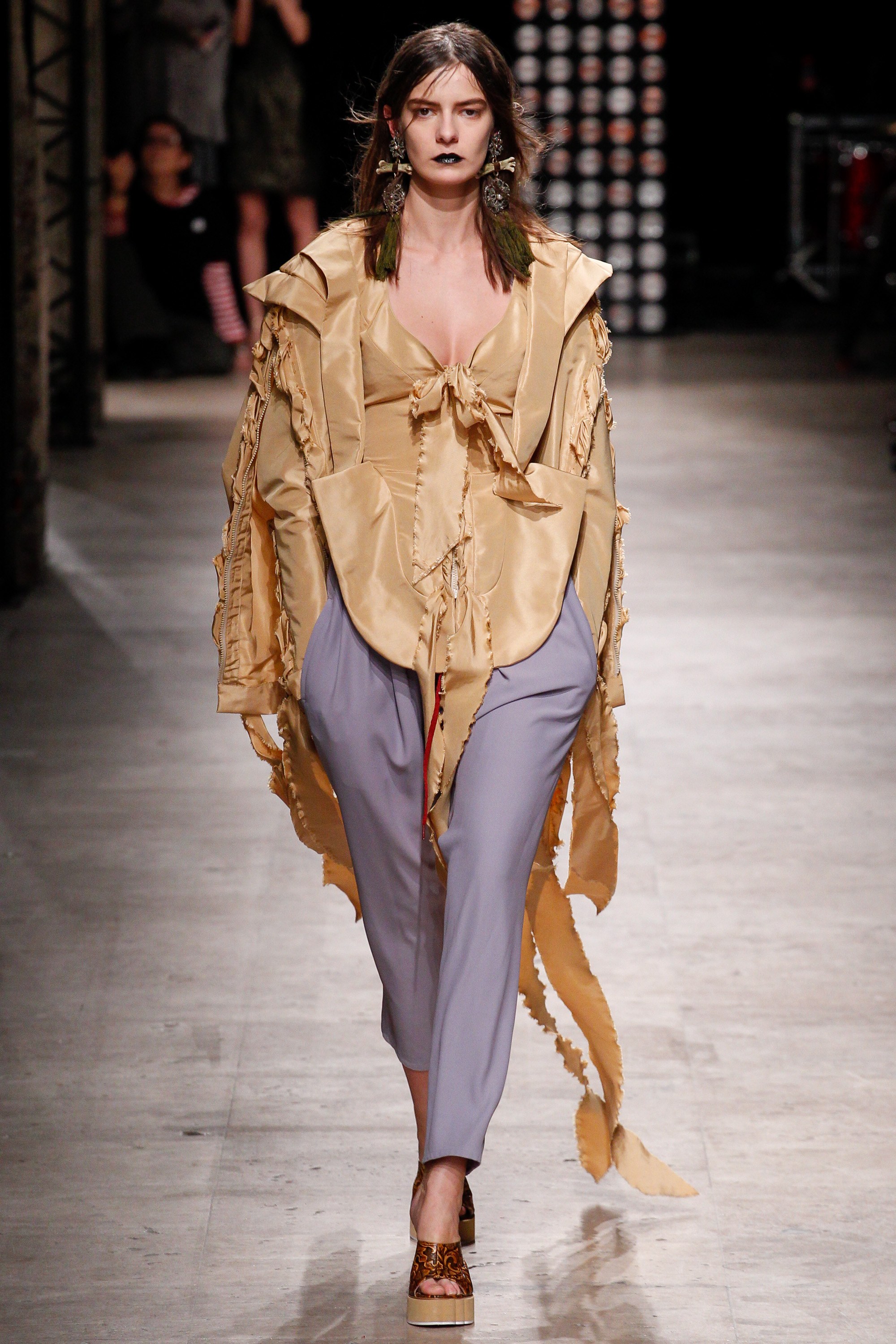 Victorian with a hint of saloon.
ELIE SAAB: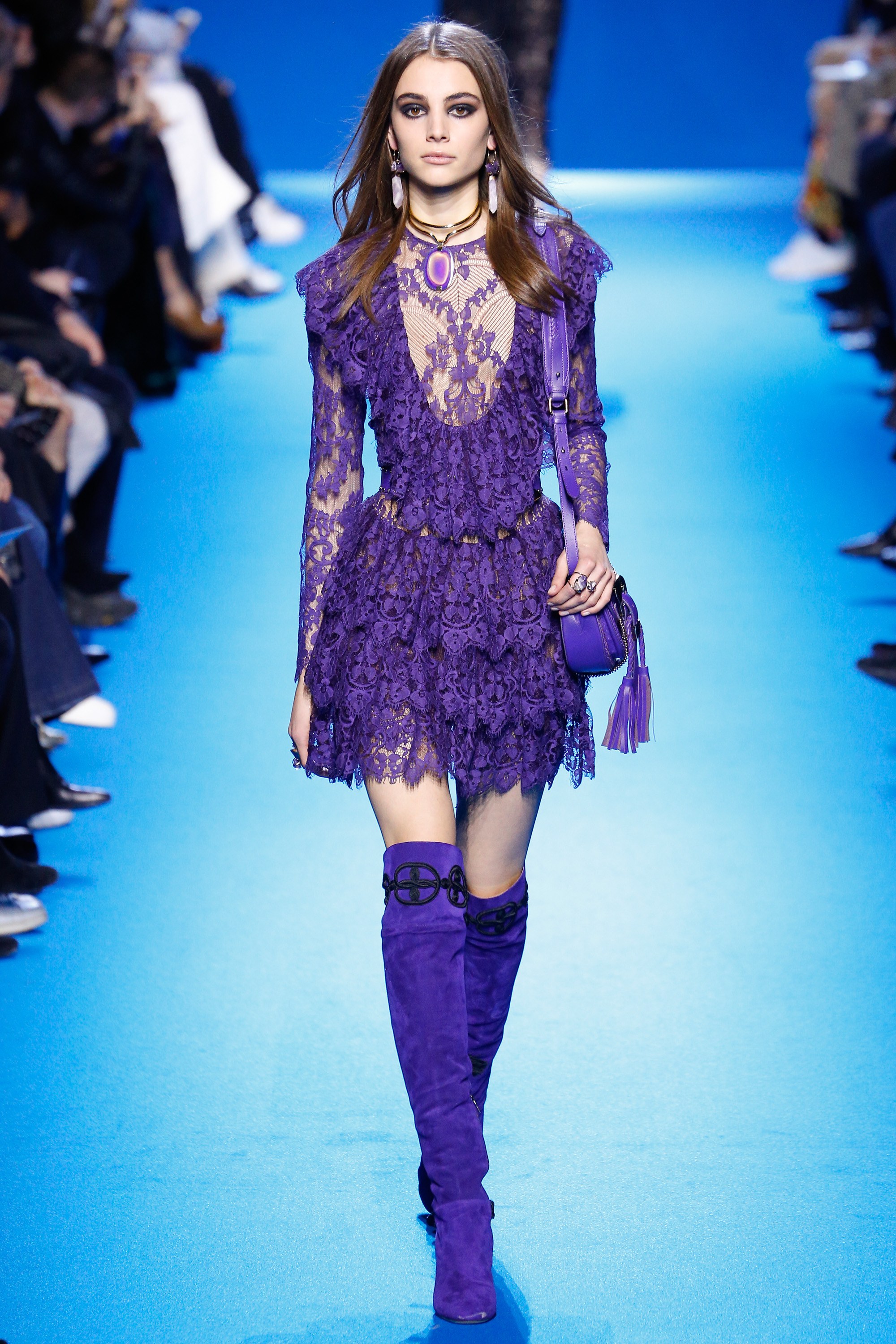 Not sure what is more fabulous, the layers of purple lace, OR those over the knee PURPLE suede boots.
TALBOT RUNHOF: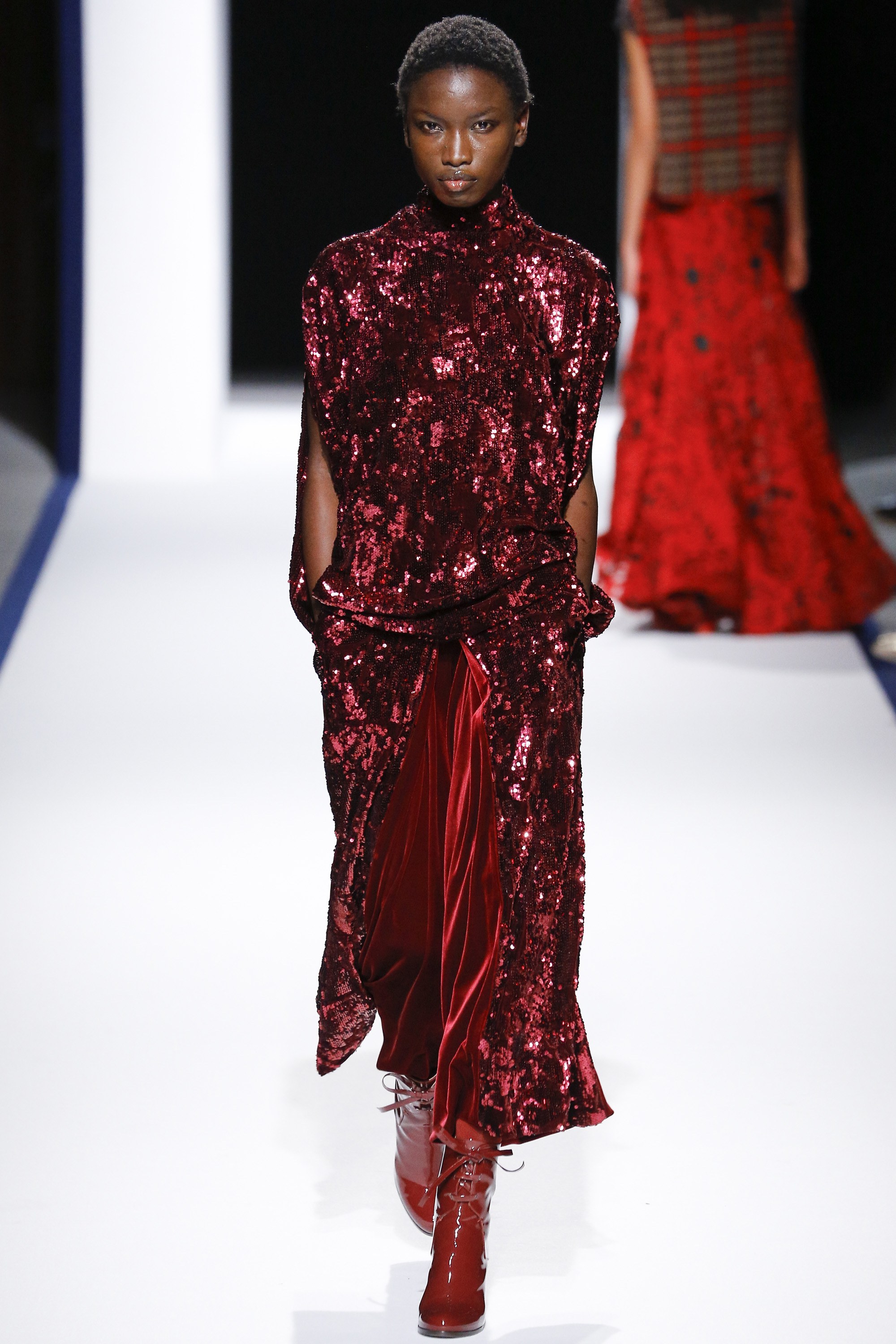 Ahhhh, nothing like a trip back to Studio 54.
ZUHAIR MURAD: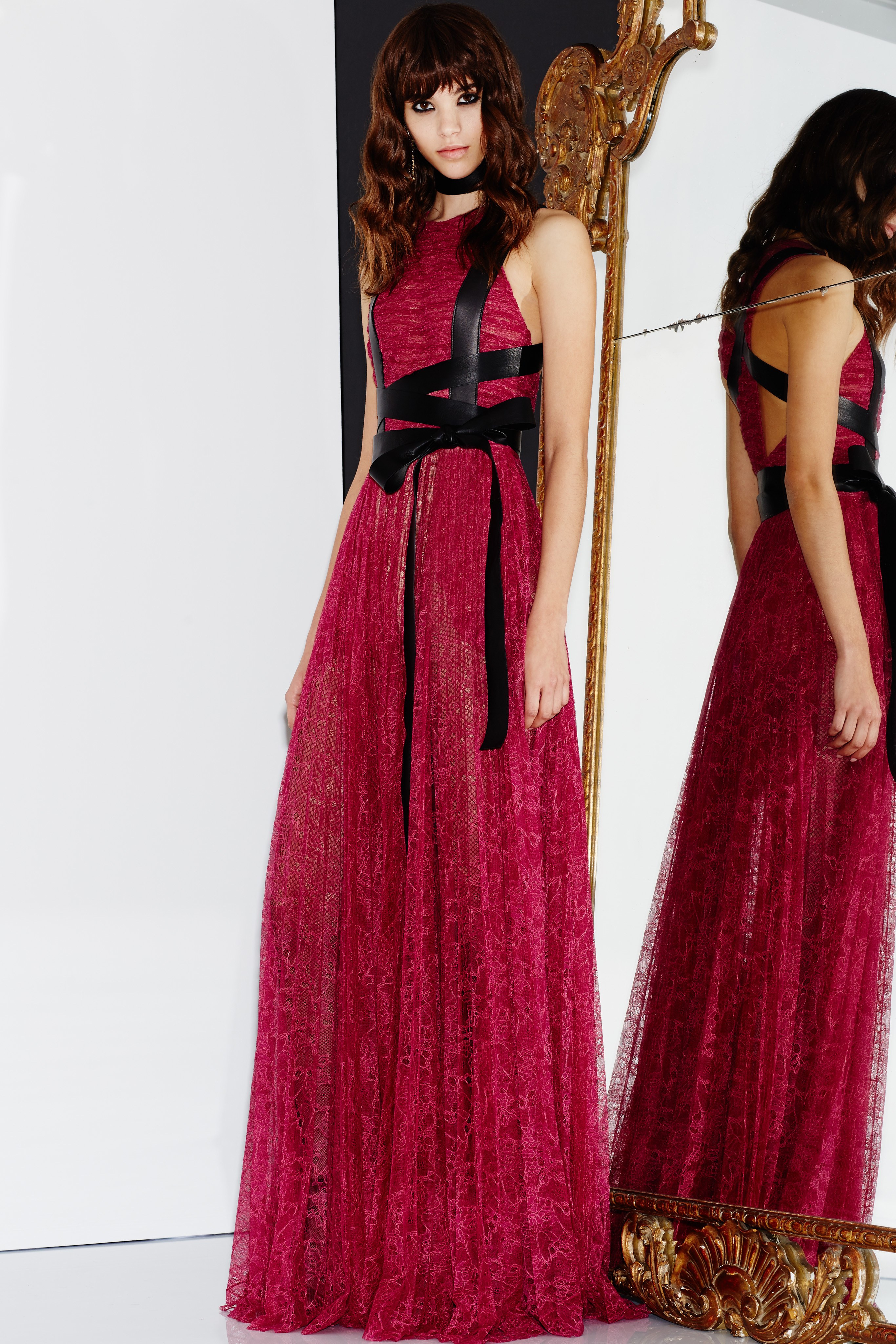 Finally, LEATHER a n d LACE.
BALMAIN: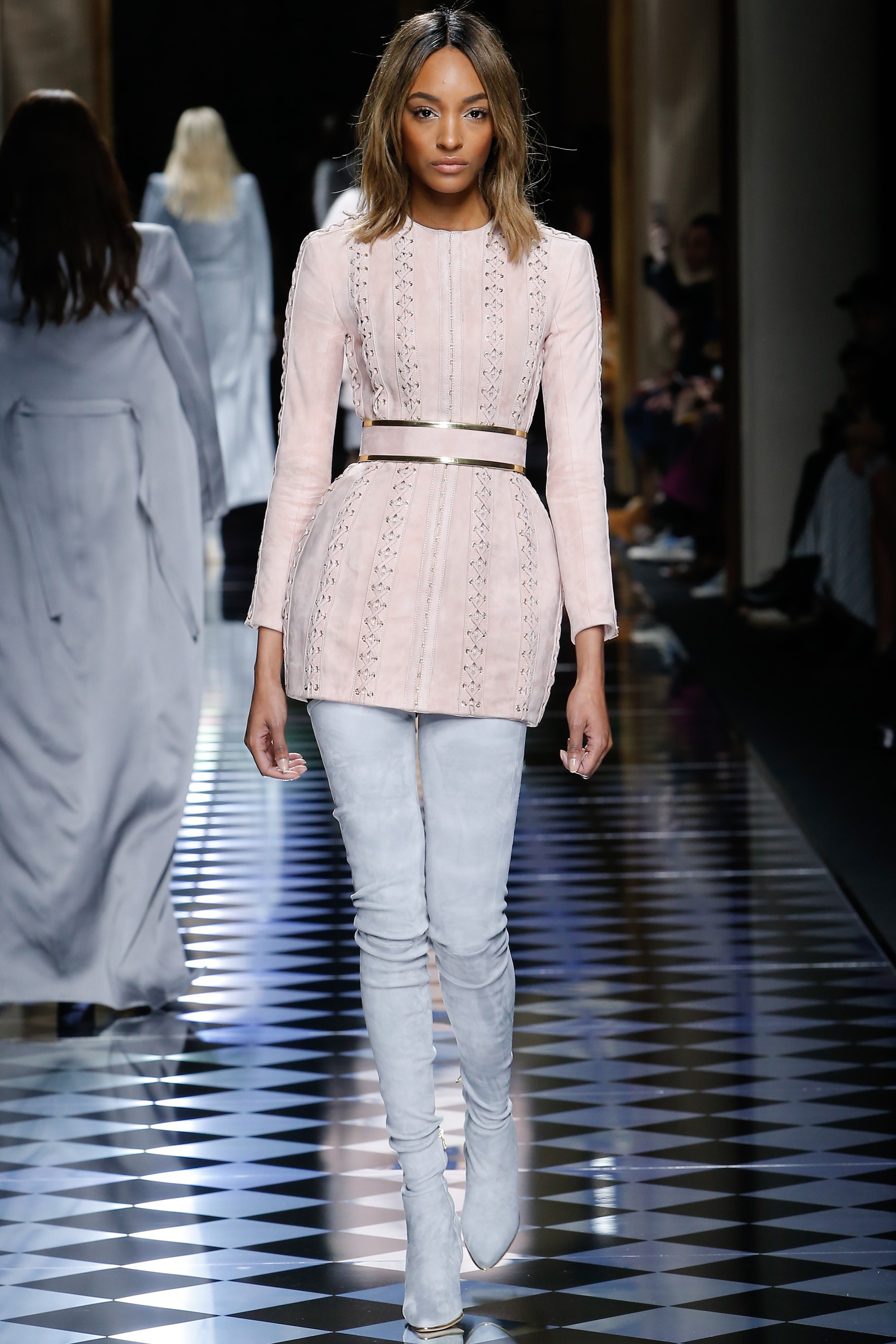 Ironically, we get pastels from Olivier Rousteing. And the steel blue suede thigh highs?….ZOWIE!
Images from www.vogue.com.