The pre fall collections are expansive indeed, with continued endless wonderful covetable options, from the simple to the splendiferous. The ever chic entries abound to keep one happily swathed in wearable luxury no matter the occasion….let the games continue to amaze and inspire.
MARNI:
A favorite of mine for the past decade, with a bent towards the architectural and modern with a mixture of color blocking, the occasional floral motif, and some zany patterns, in techno fabrications as well as woolens and silks, with easy separates and dramatic vests and coats. Some of the most stylish casual wear there is.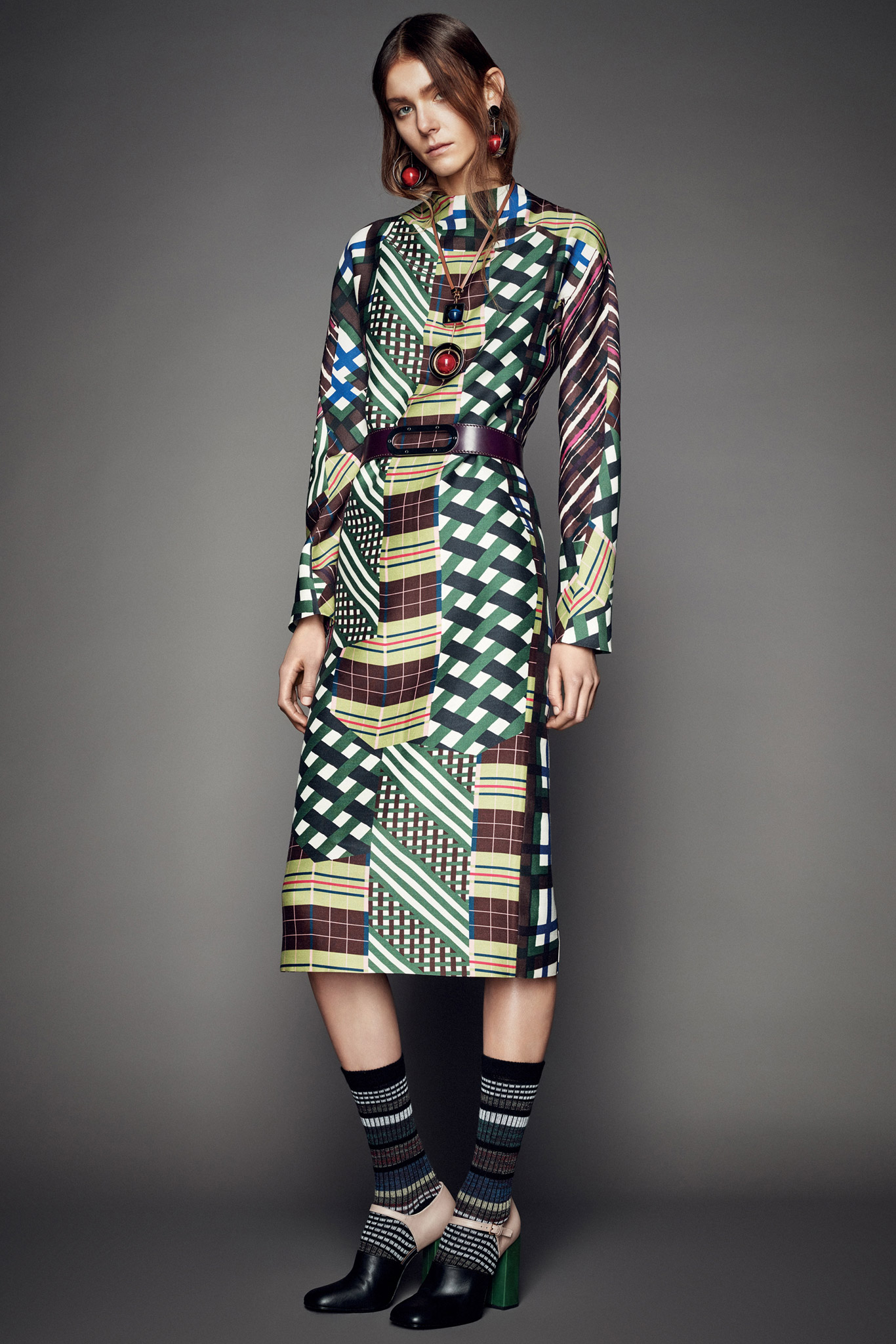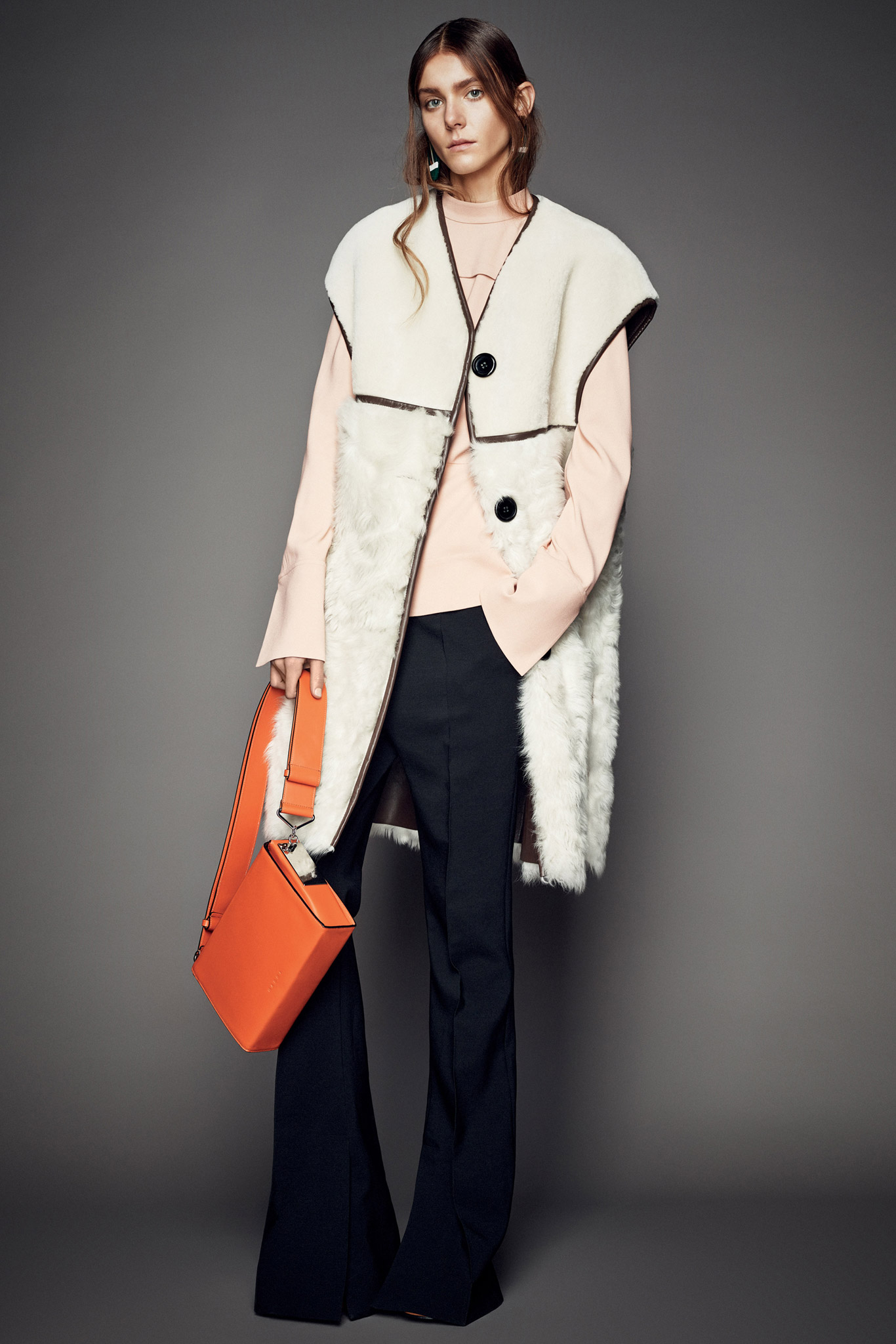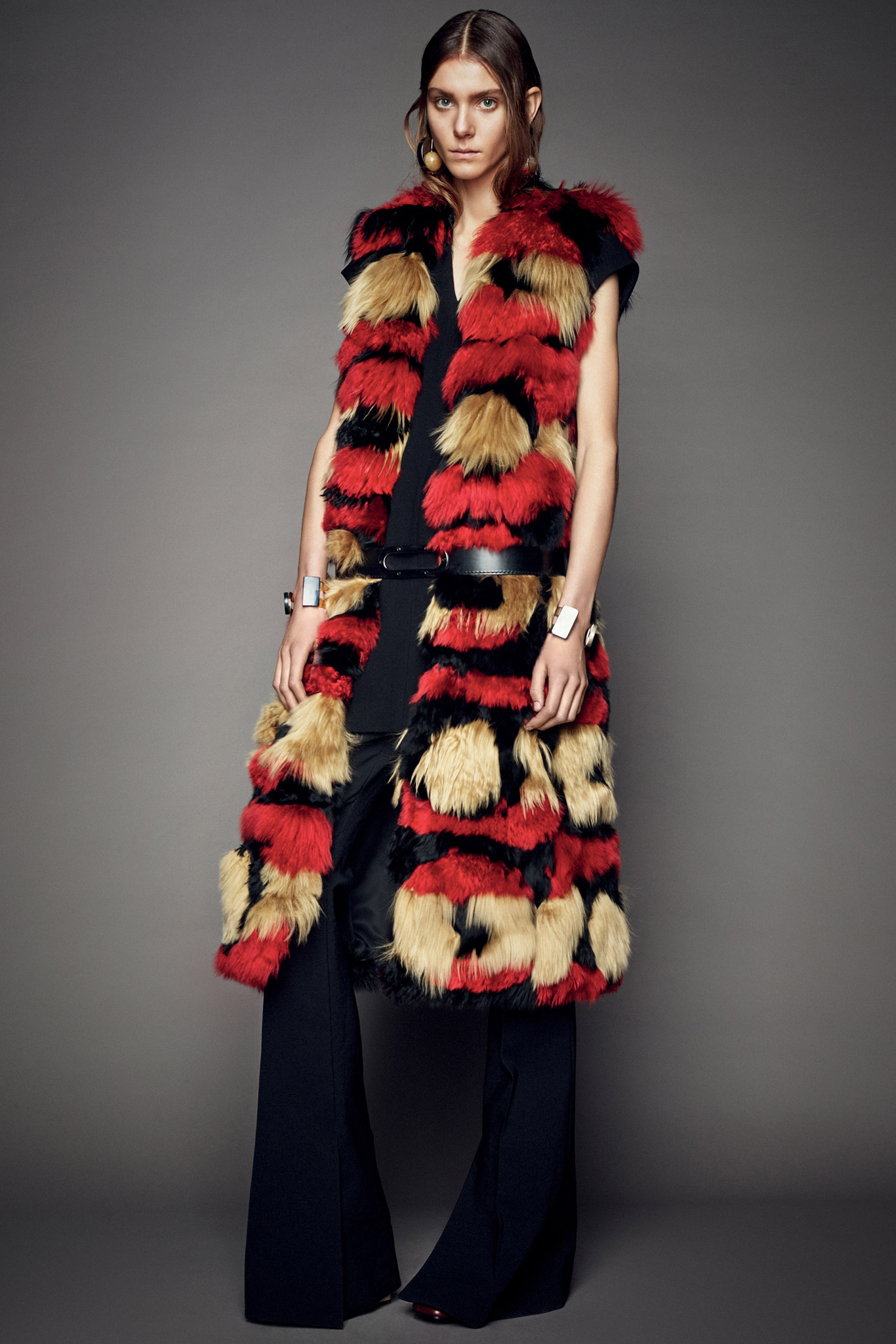 S H A Z Z A M! My favorite of the lot, boho at its best! A long "vest" that functions as a coat in multicolored ALPACA!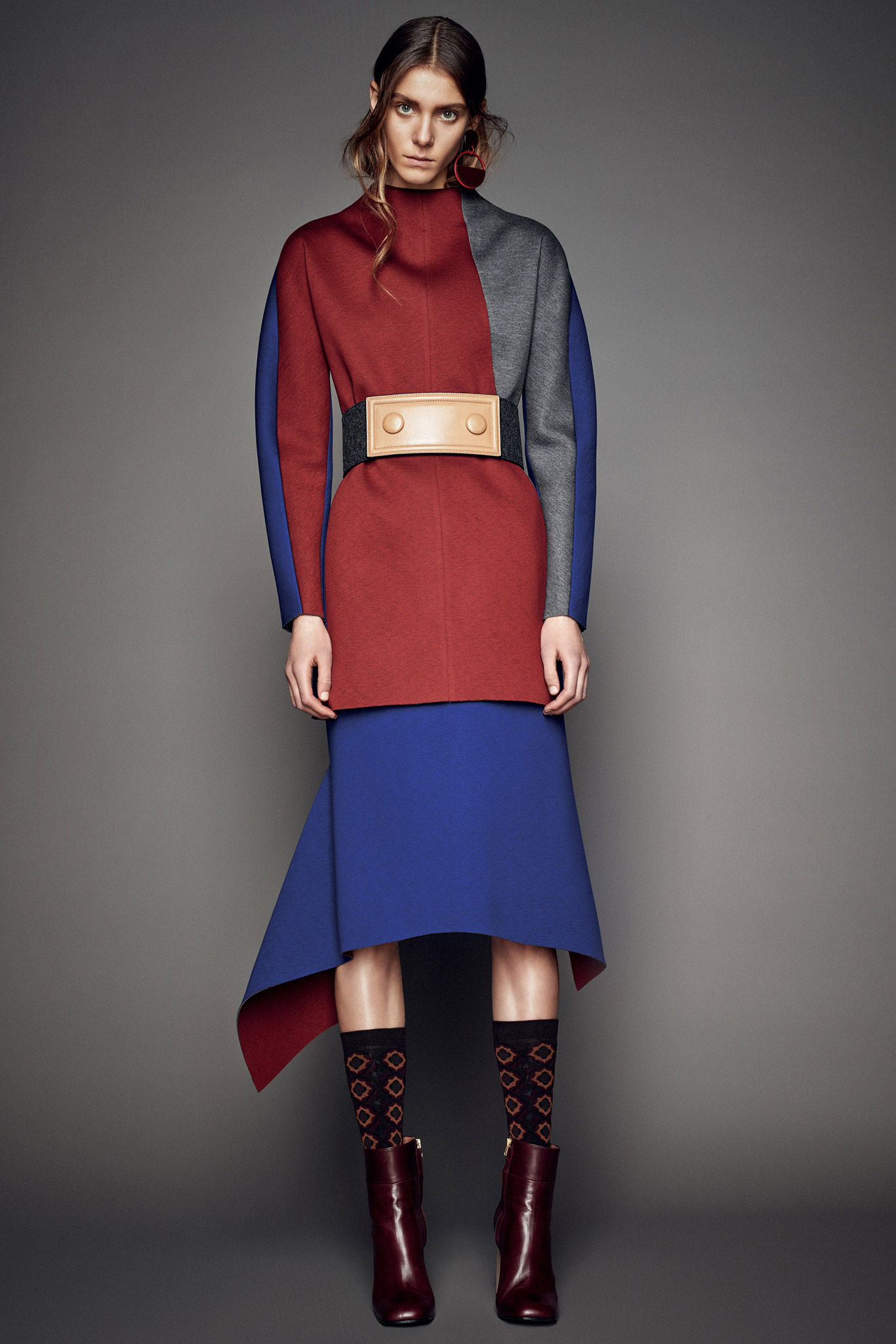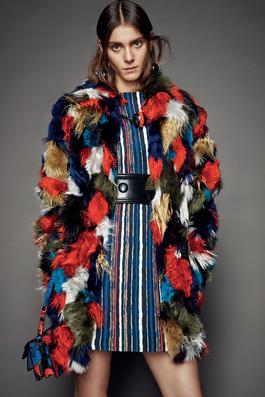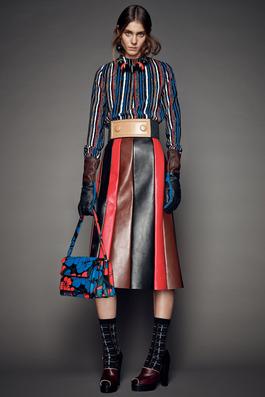 And check out the striped velvet number under that Alpaca beauty!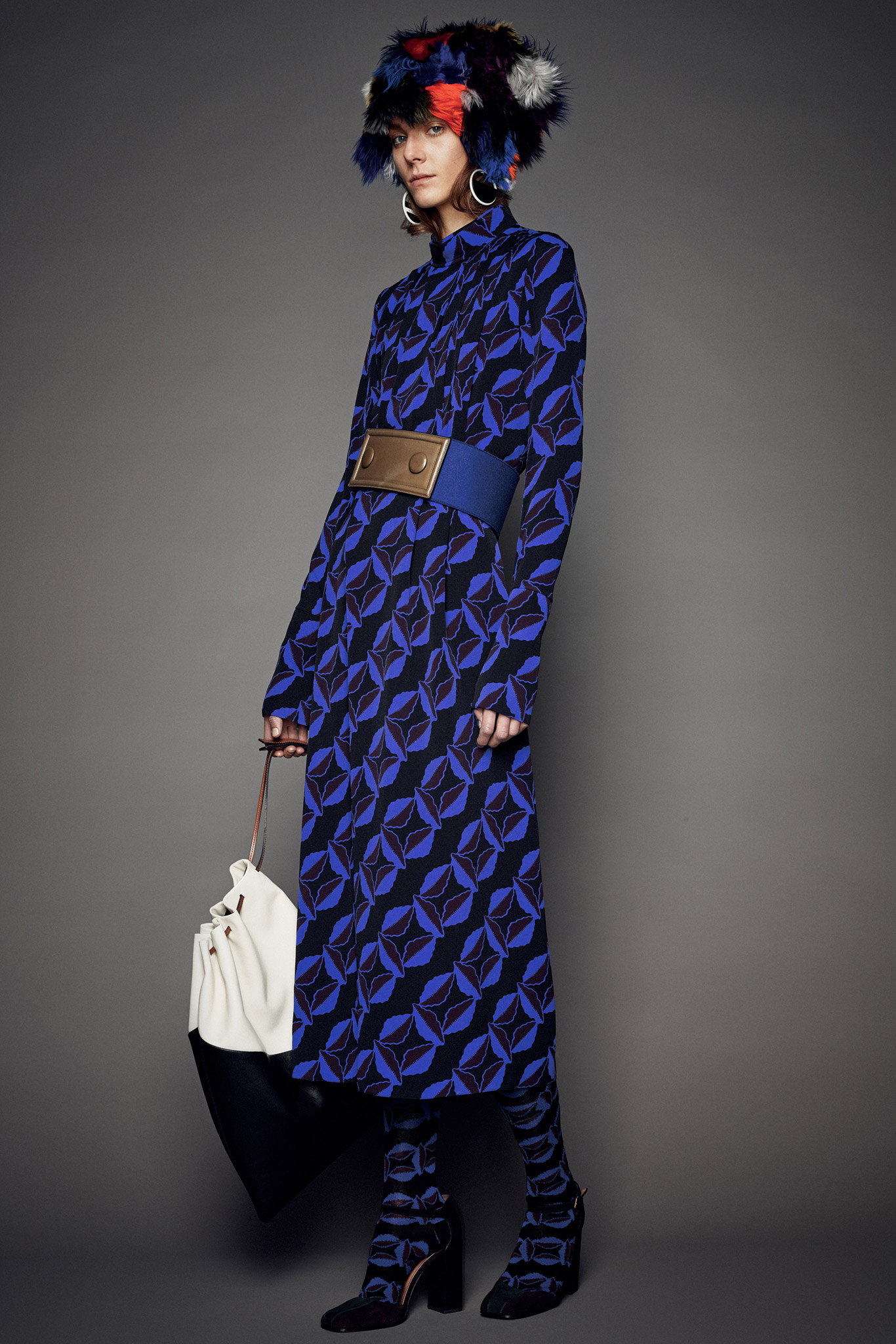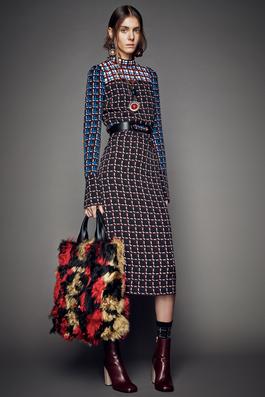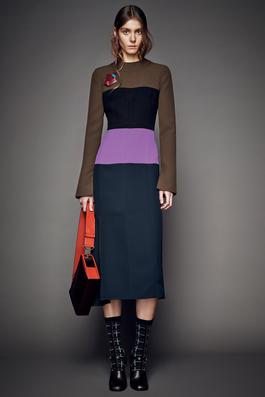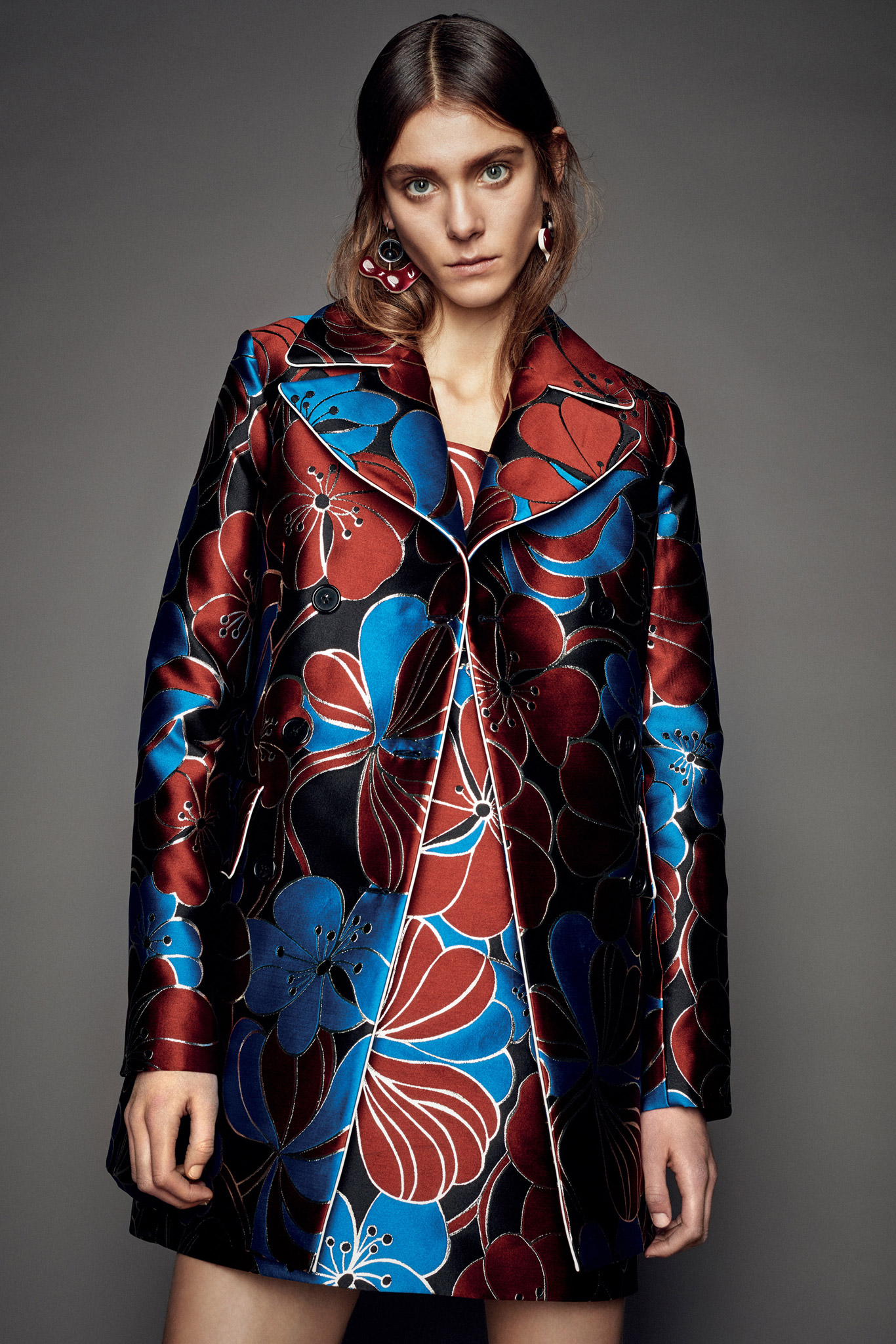 A pretty jacquard contingent. The outfit is cool, but the jacket alone is enough.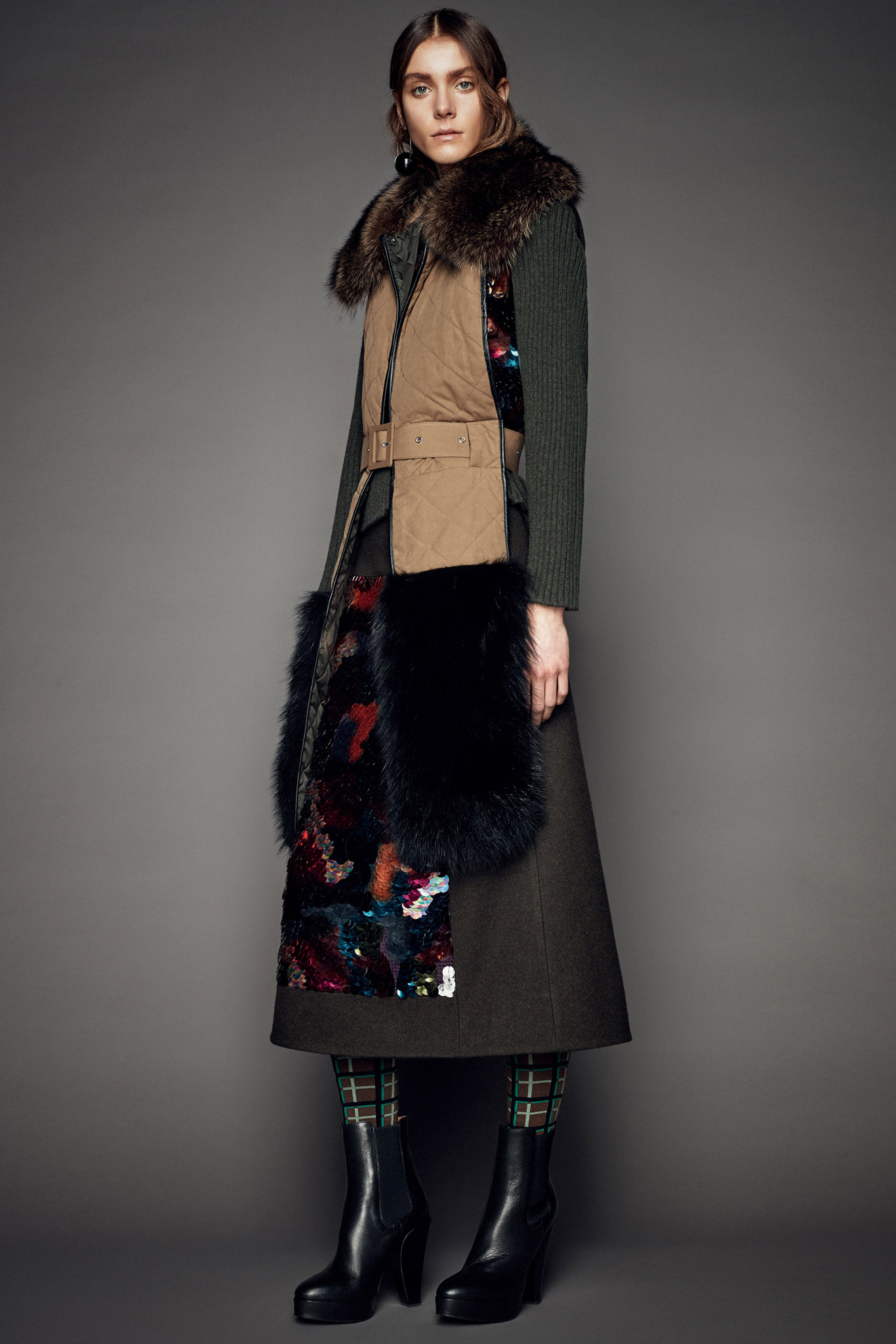 Some damn HOT coats!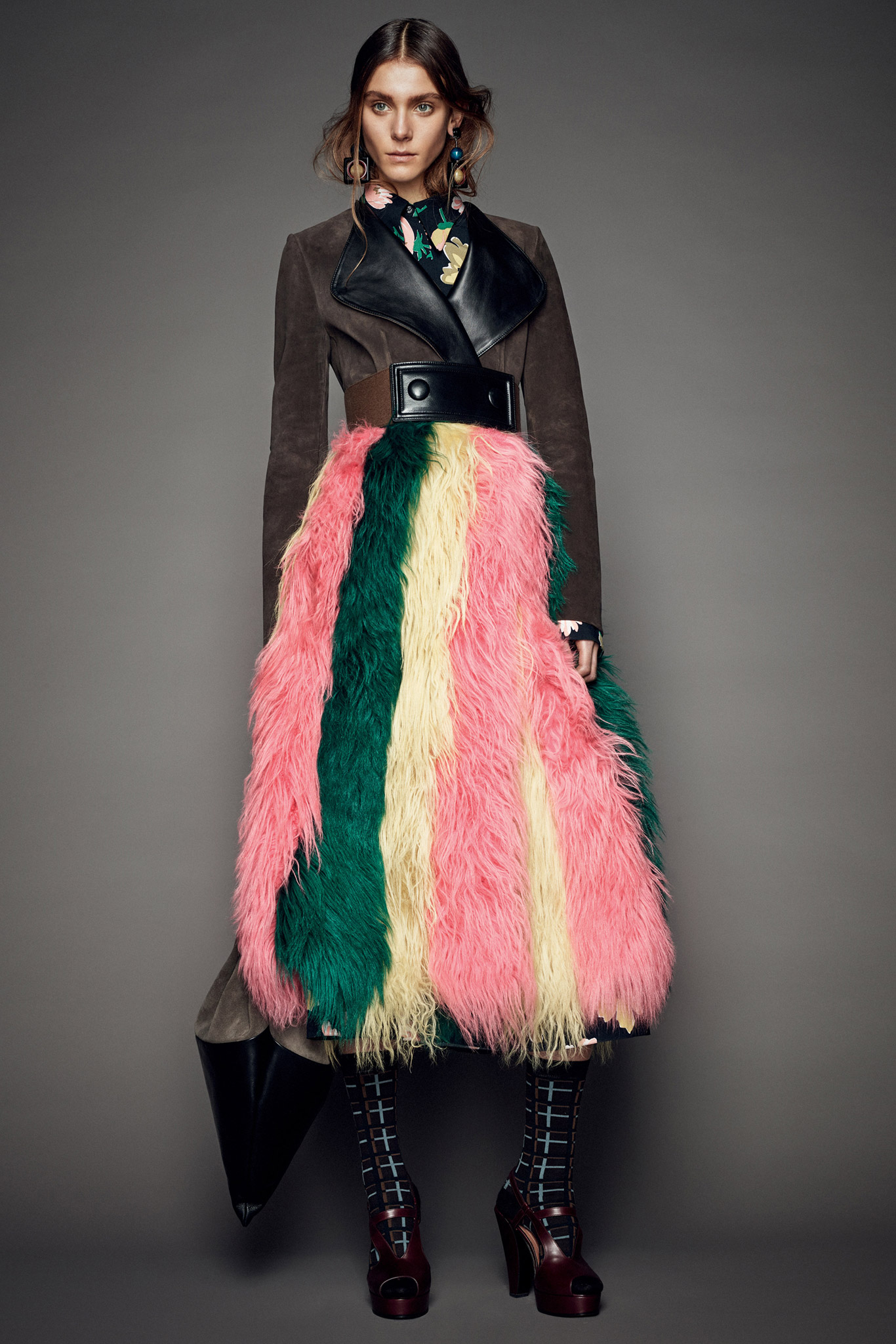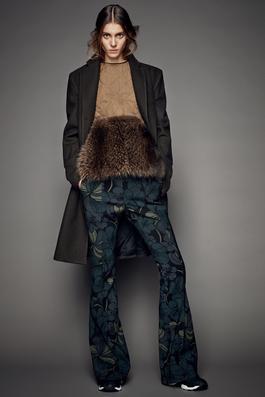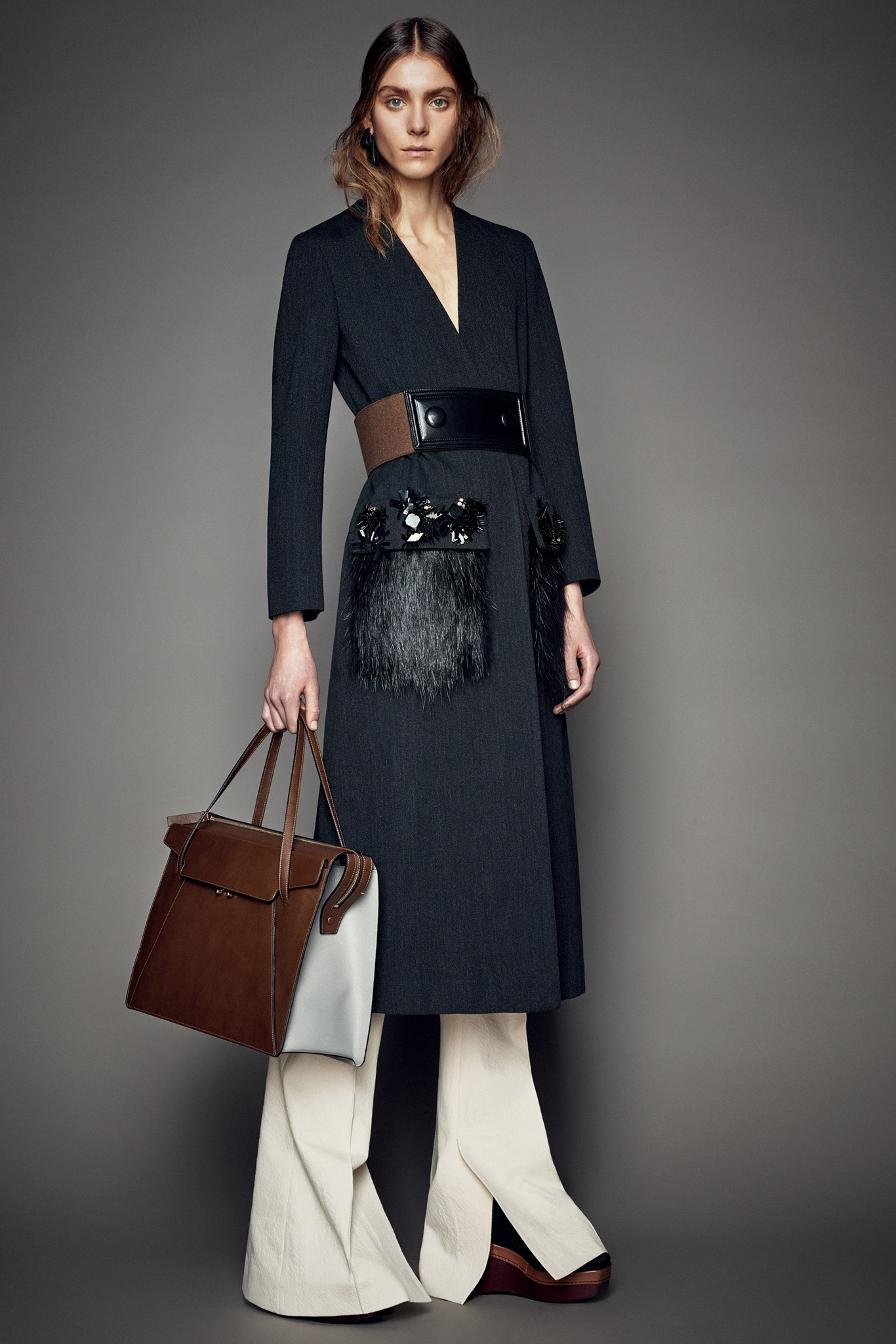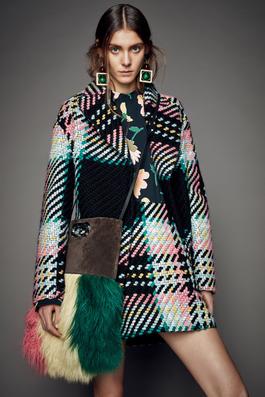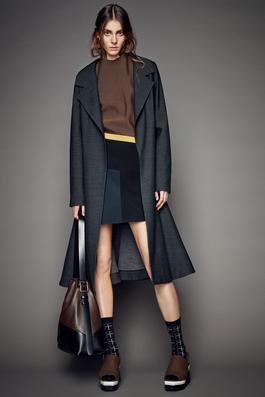 If in doubt, go for one of the coats, they are eminently wearable and stylish in a low key way. However there are all varieties of festooning on the coats and separates when a hint of opulence is warranted.
ALEXANDER MCQUEEN:
An abbreviated yet memorable collection of statement pieces, most with the corsetted effect. And brava to that! Heavy on the leather, it seems a subversive homage to bondage.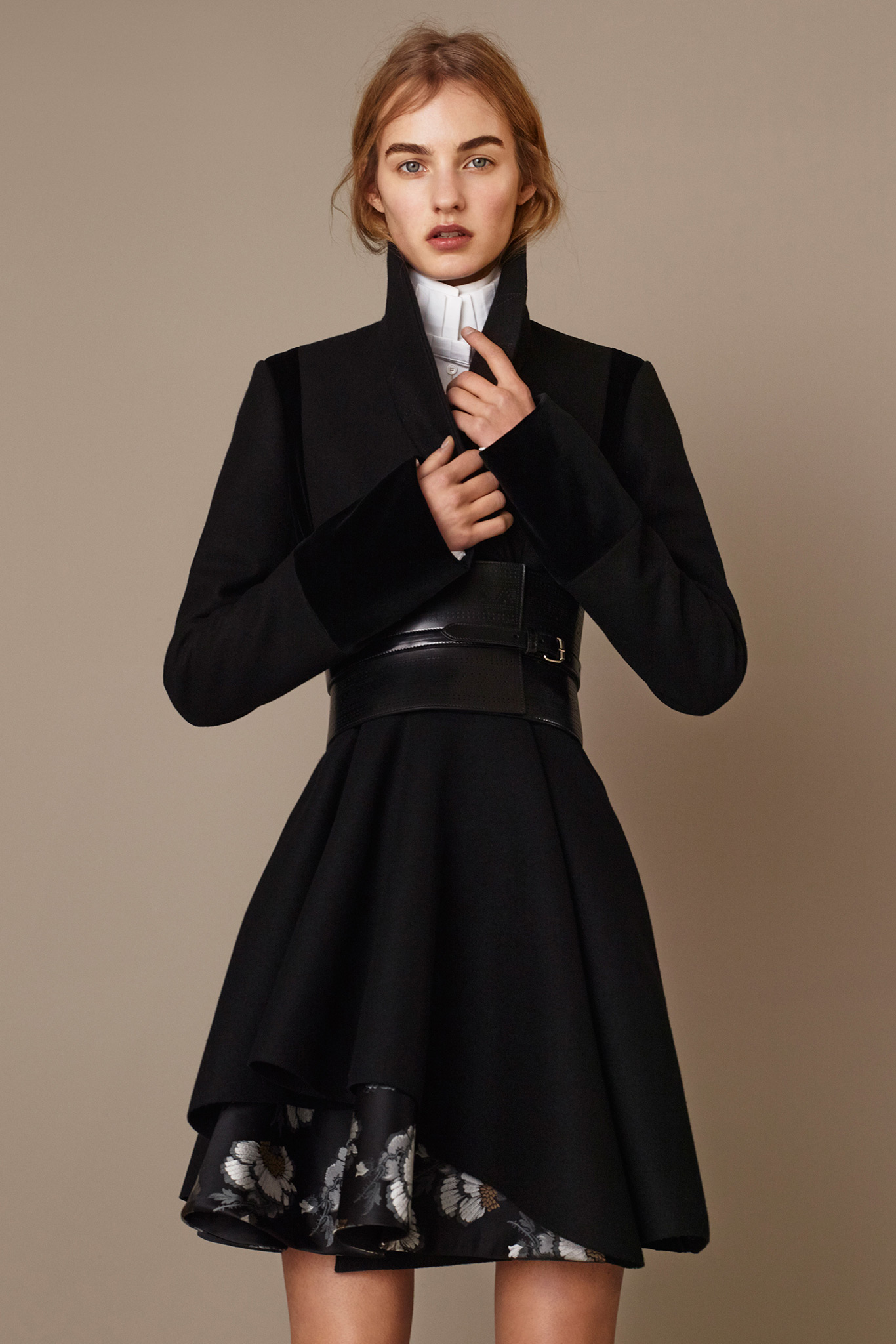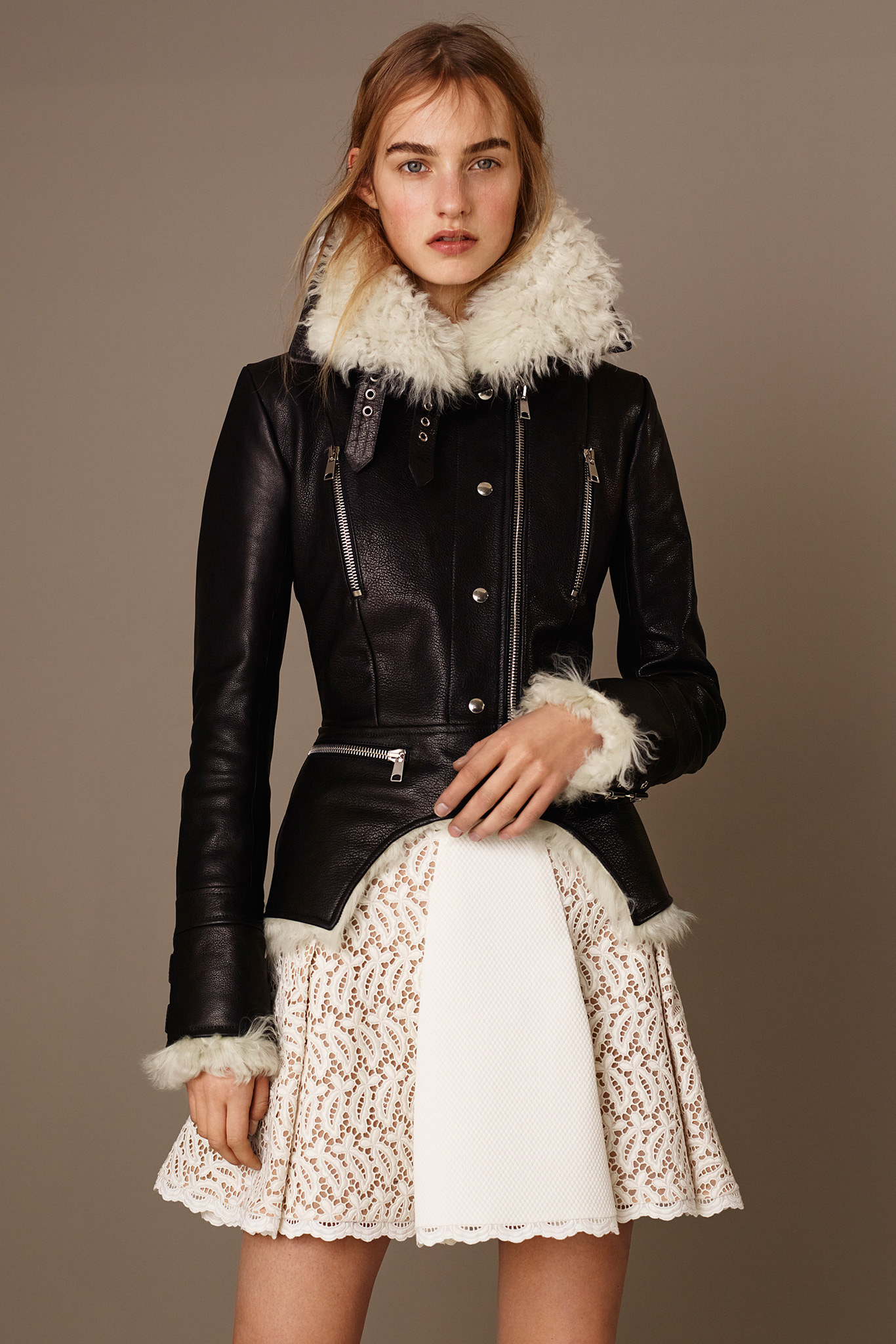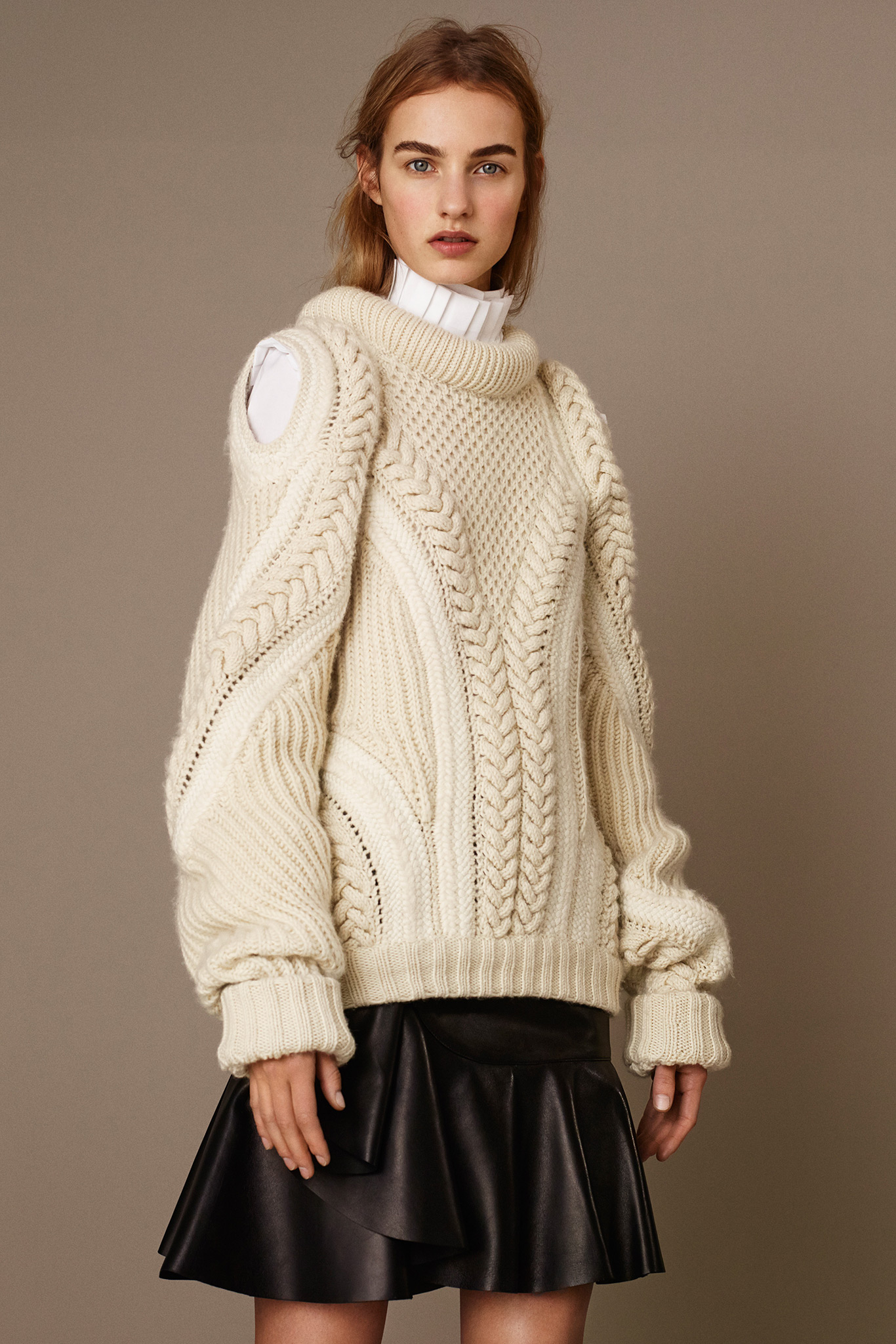 A modern take on the fisherman's sweater. Kool contrast with the leather mini with petal like hem.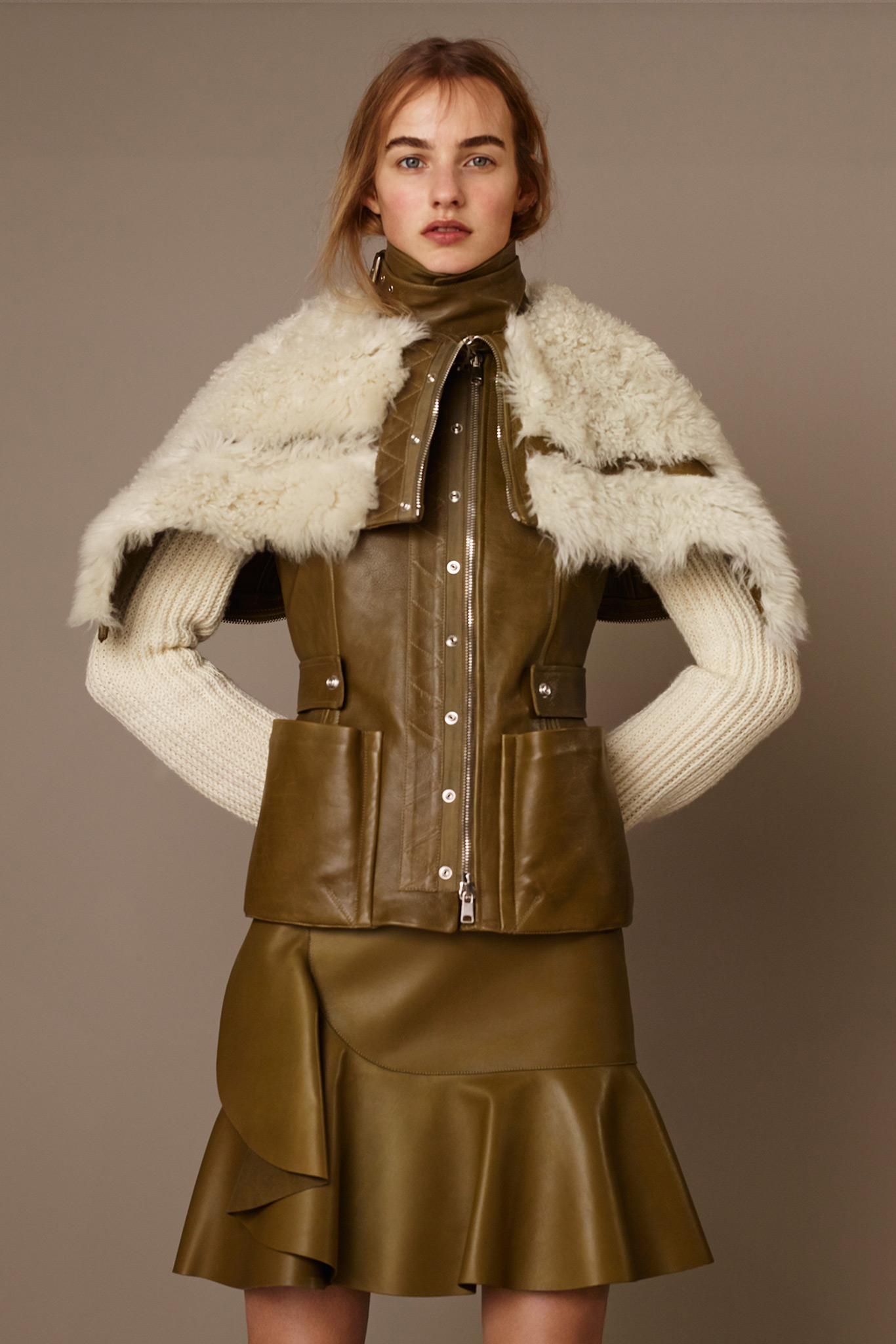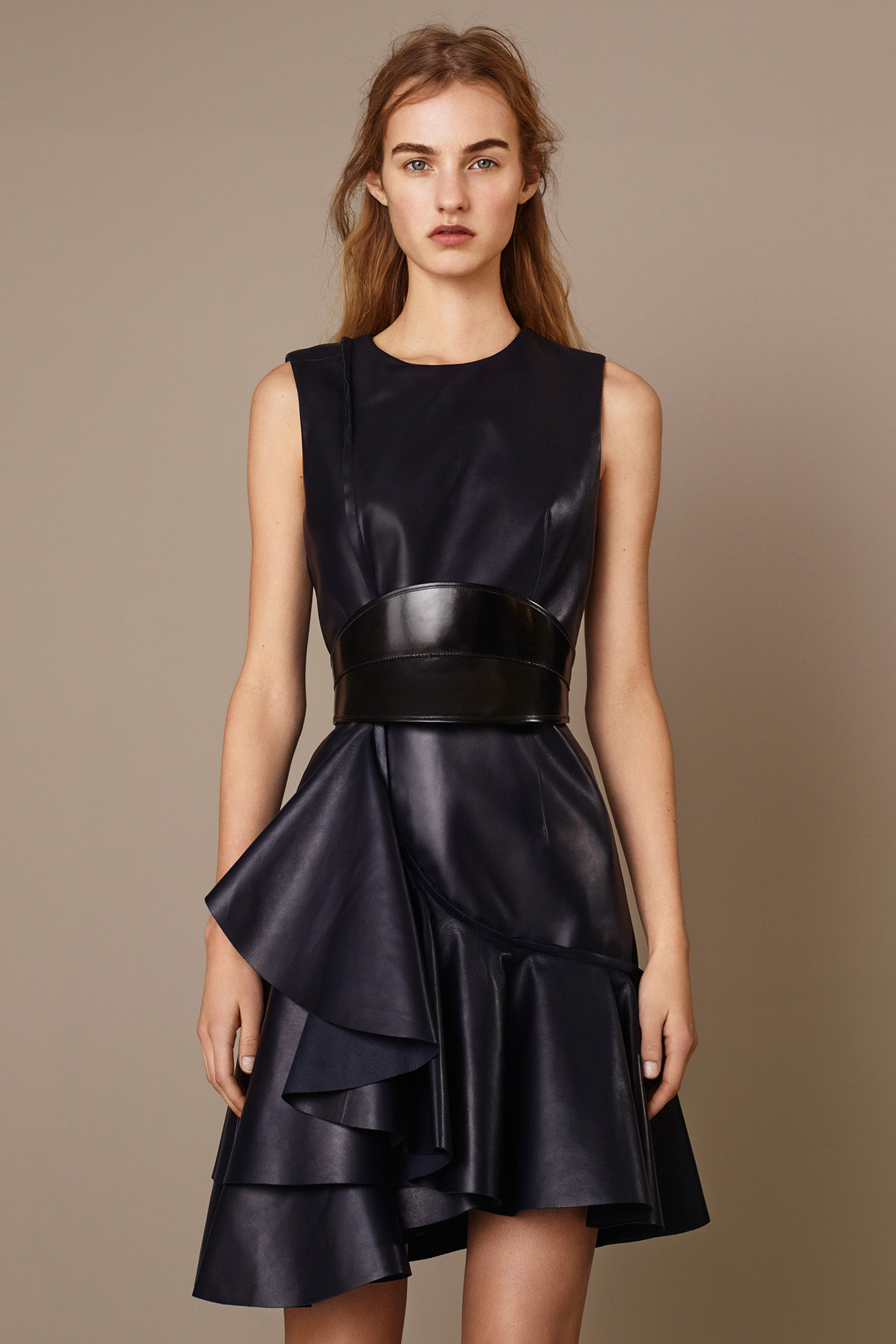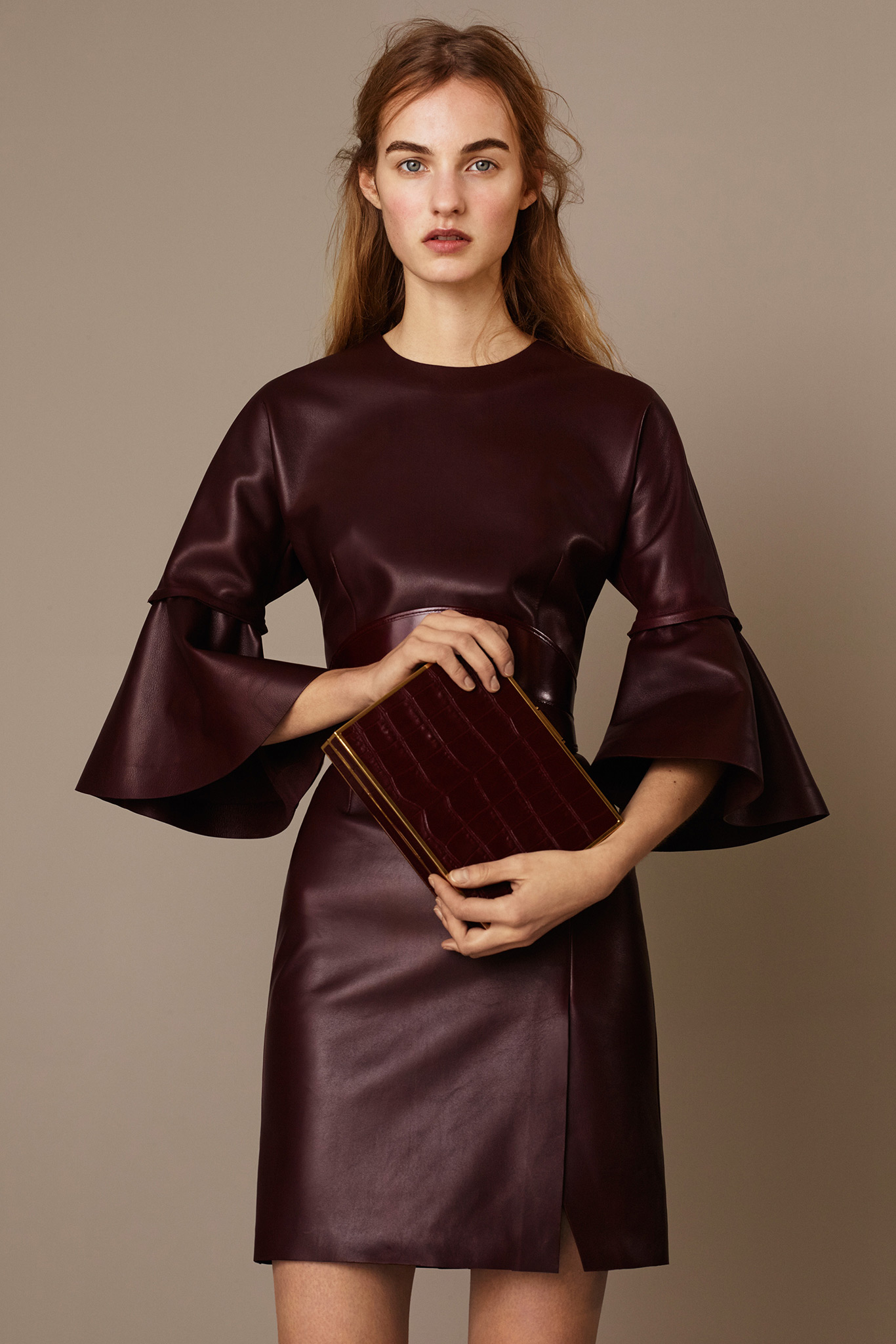 These leather dresses are sizzling hot, just illustrating that you don't have to go full on cleavage to be alluring. These probably aren't of the office friendly variety....wear with stilettos or shoe booties.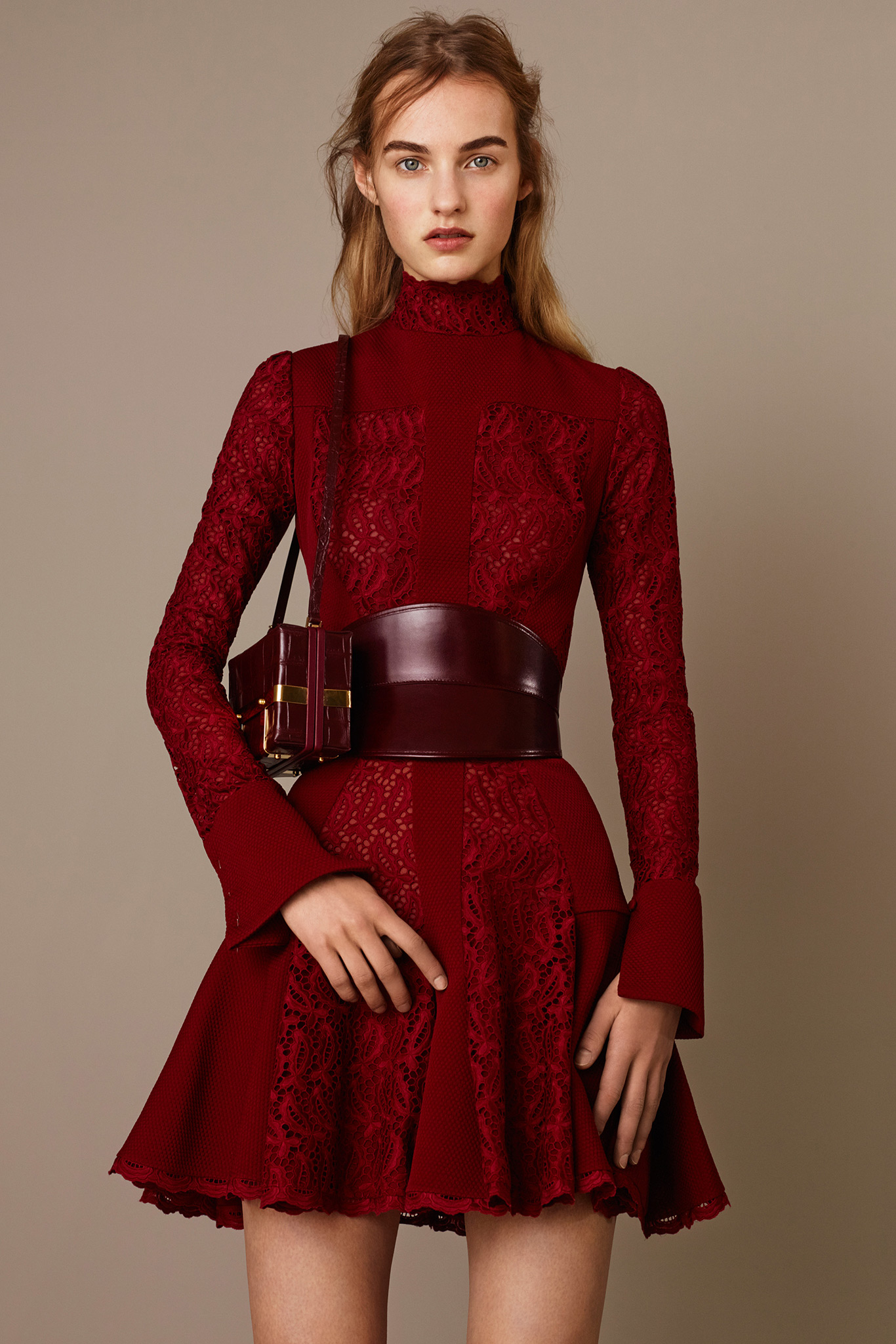 Yeah, its a wee bit Alaia-oid, but so what, its fetching nonetheless. Check out the cuffs.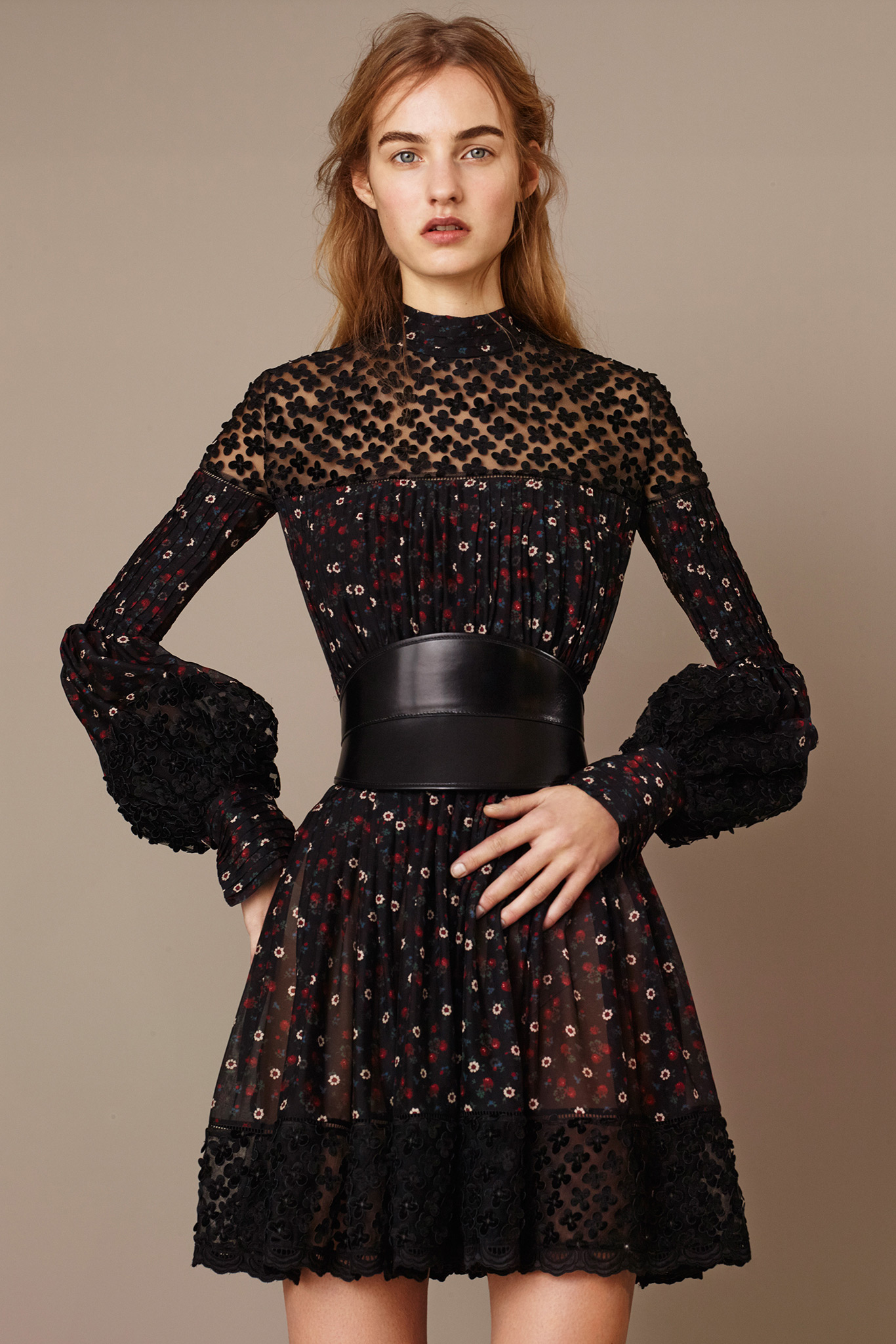 Red carpet ready….who needs to watch yet ANOTHER floor length gown come marching down the red carpet. Its time for all those hollywood types to find a stylist with some balls.
ANDREW GN:
Another broad collection to cover a host of activities, from the jacket man, Andrew Gn. The ubiquitous hat tip to the 70's is in the house, in a tasteful likable way. We have tapestry, jacquard, fringe, shearling, laces and even a bit of topstitching in a stream of chic separates and beauteous gala gowns.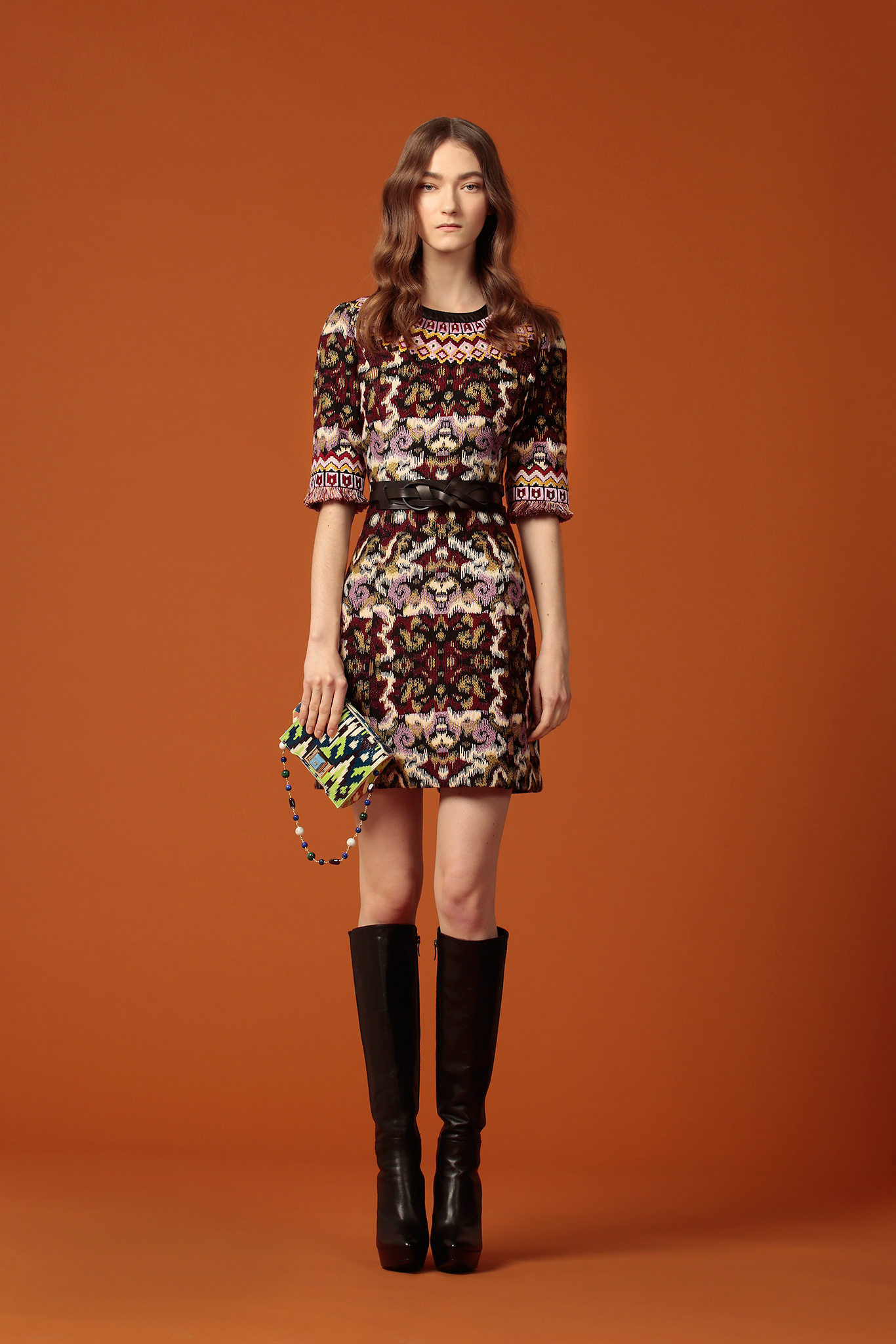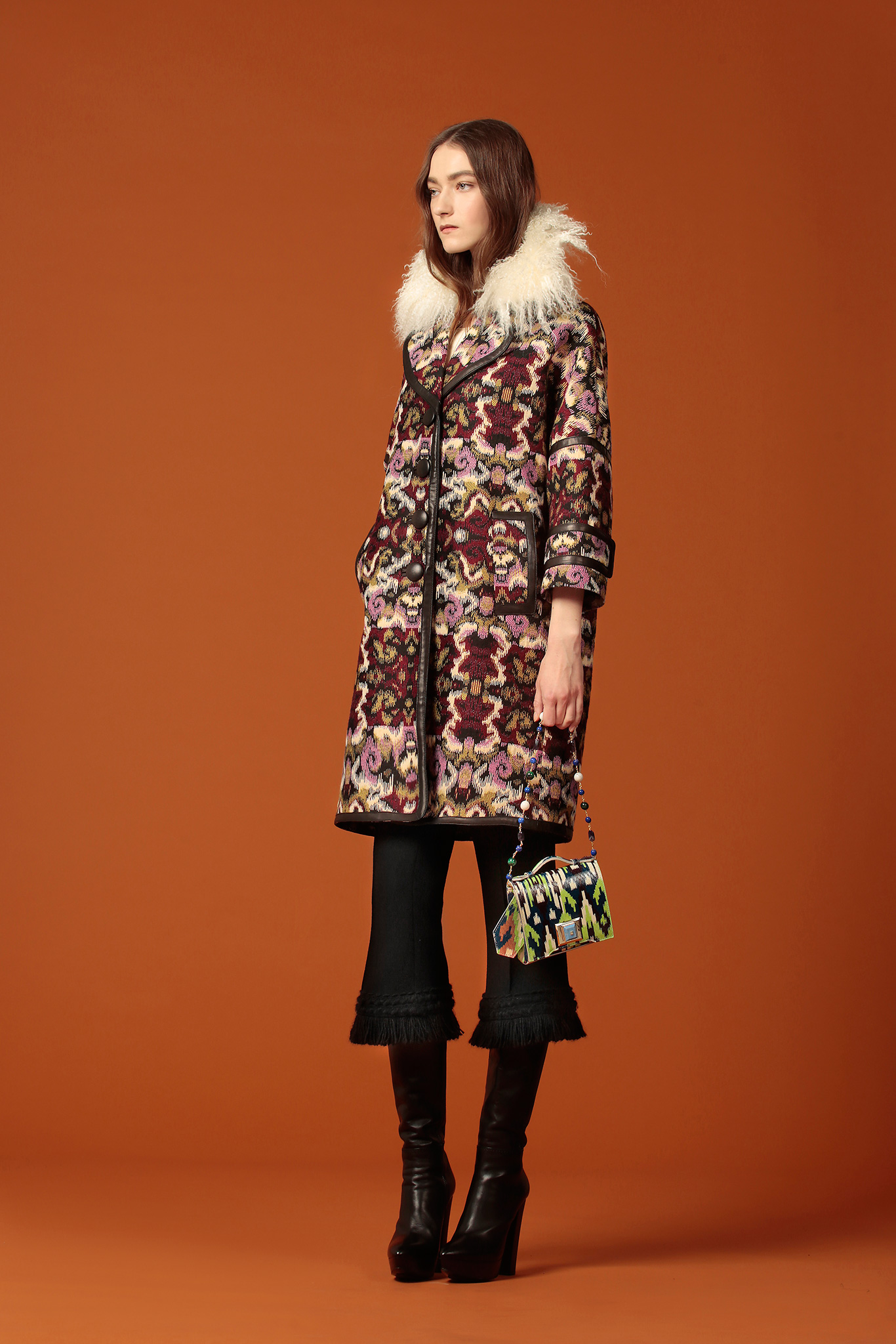 Just a smidgen of Mongolian lamb ups the dramatic factor x 100.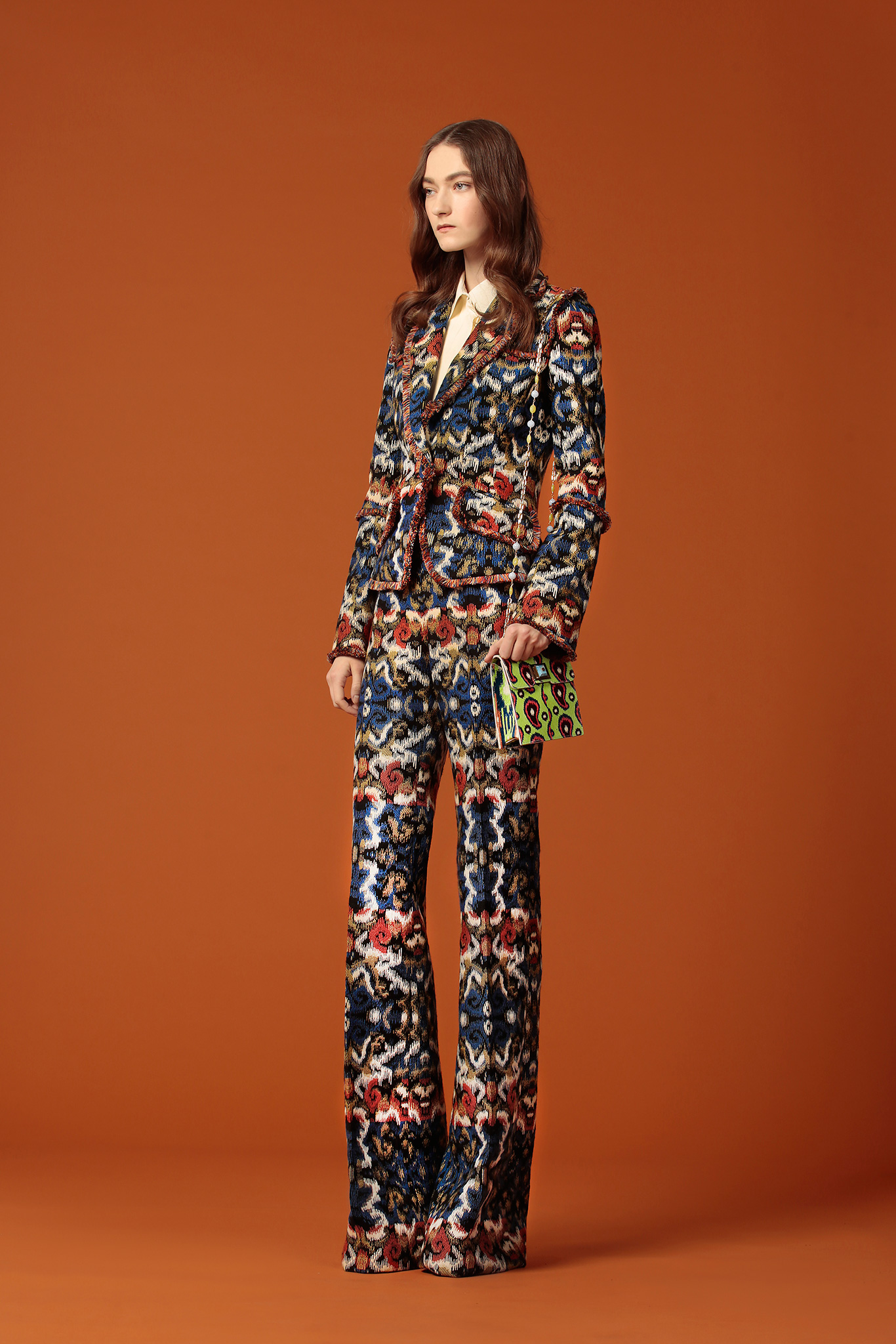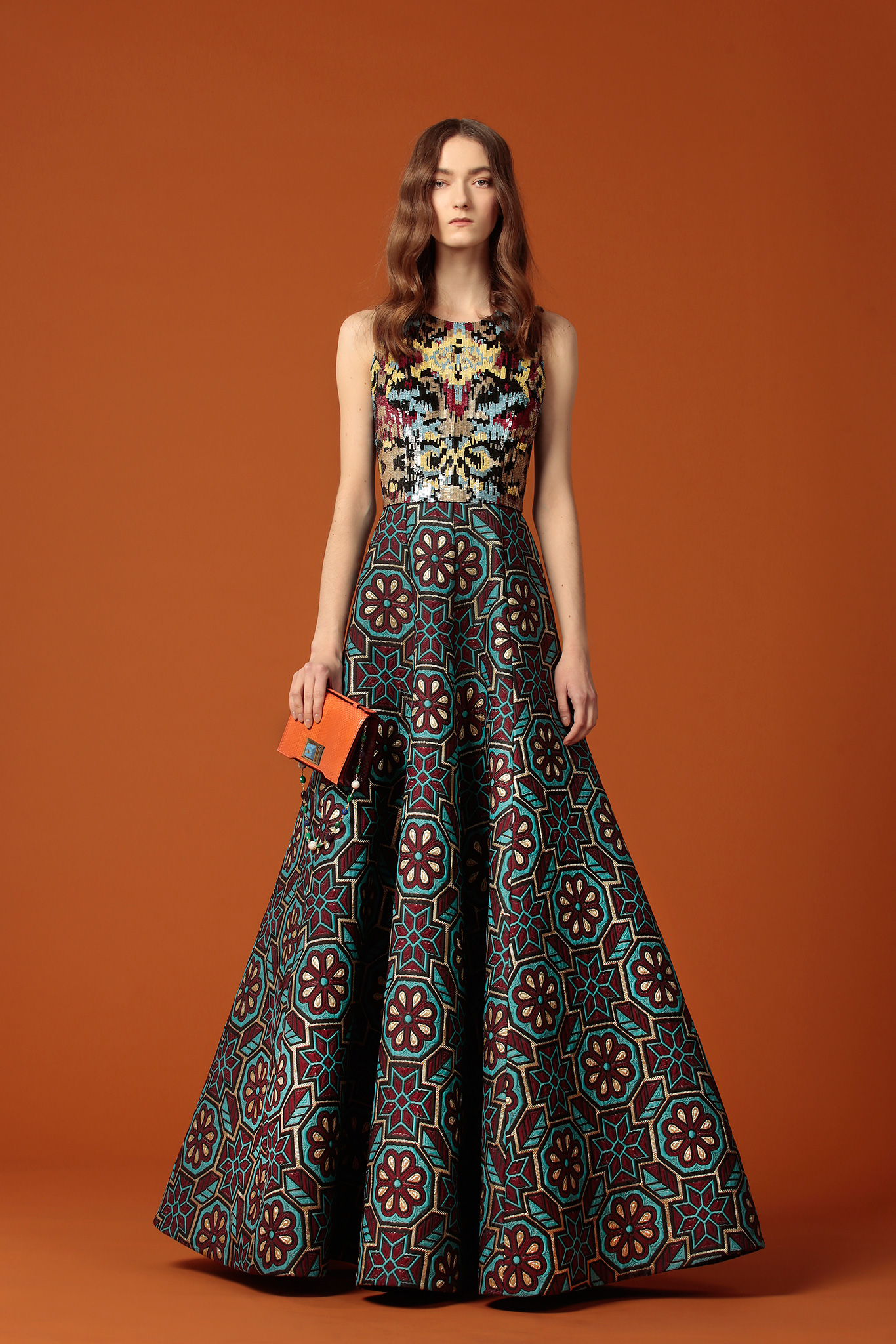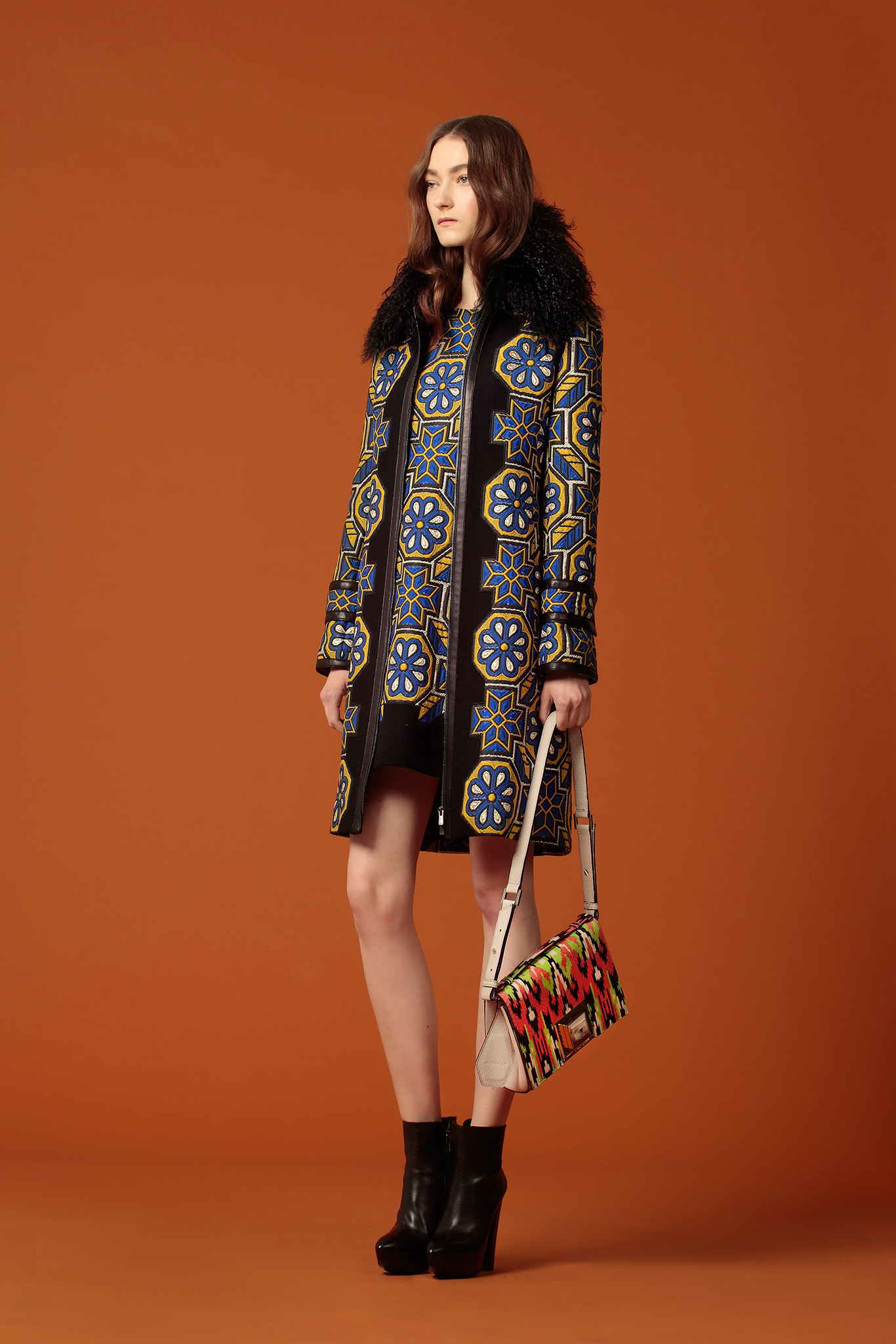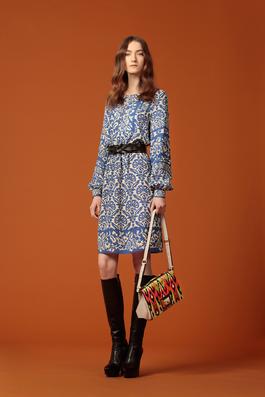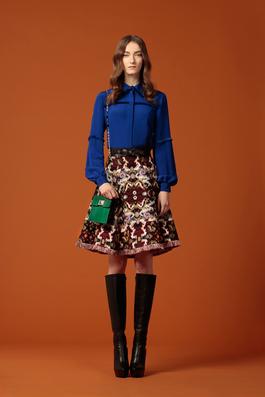 Spice up your wardrobe with the to-the-knee A line tapestry skirt. Would be smashing with flats or riding boots.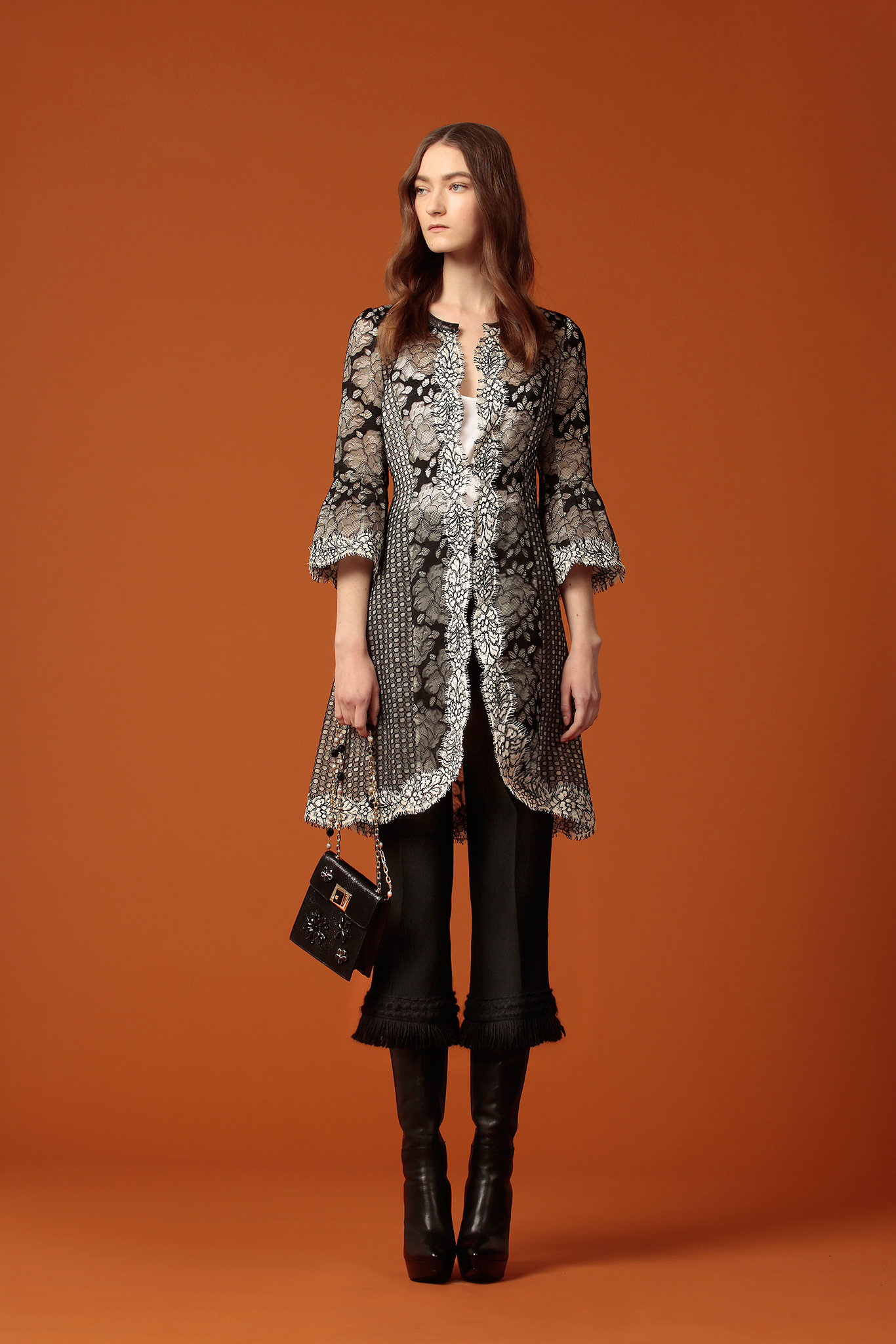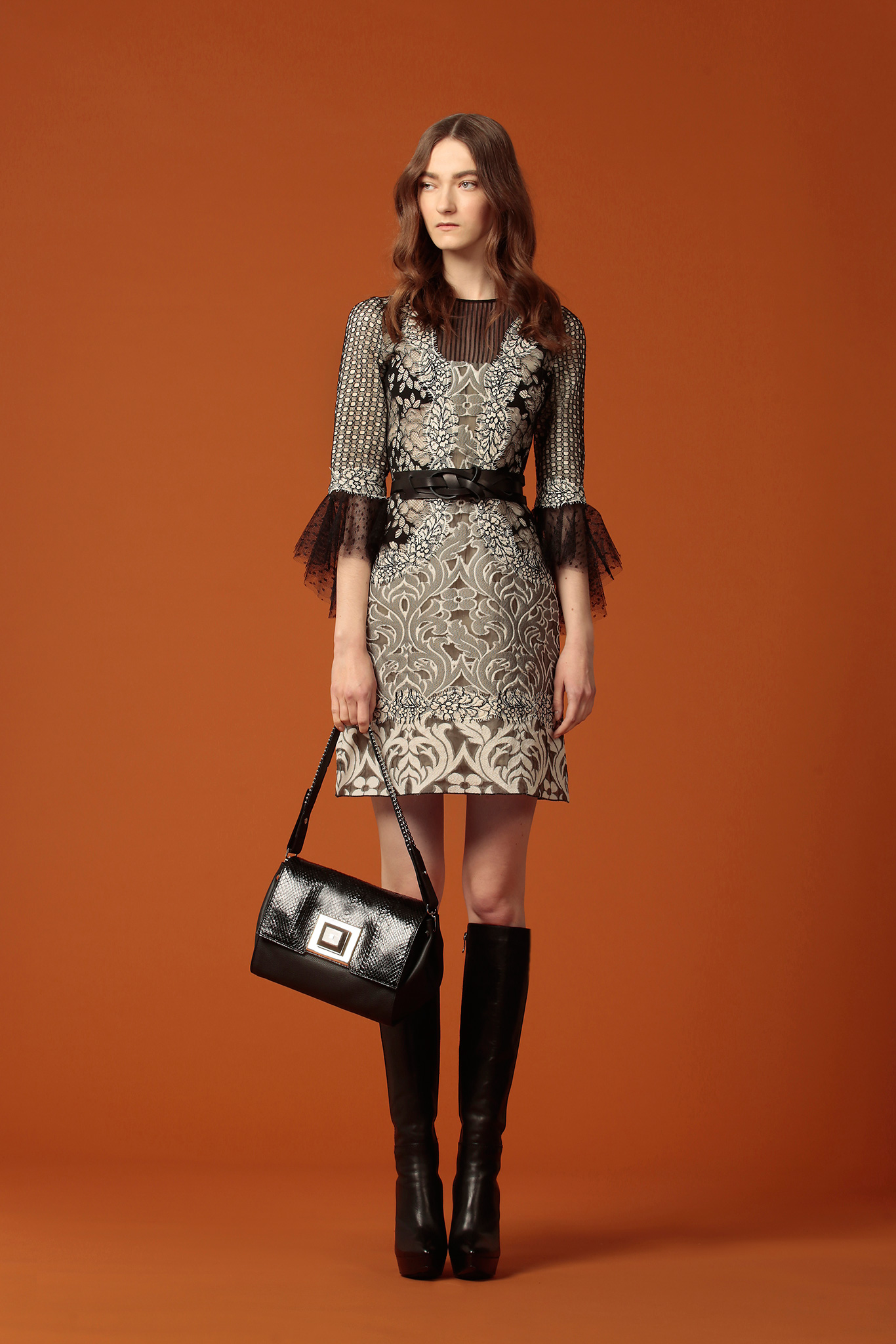 The contrast of the ladylike laces and tulle and the leather belt is as they say, "fresh". Leather and lace, etc.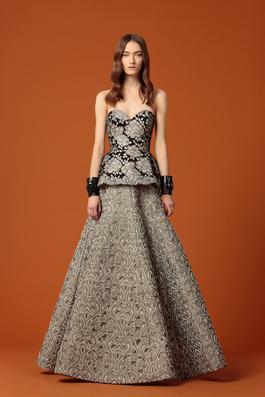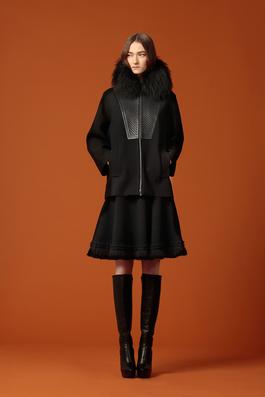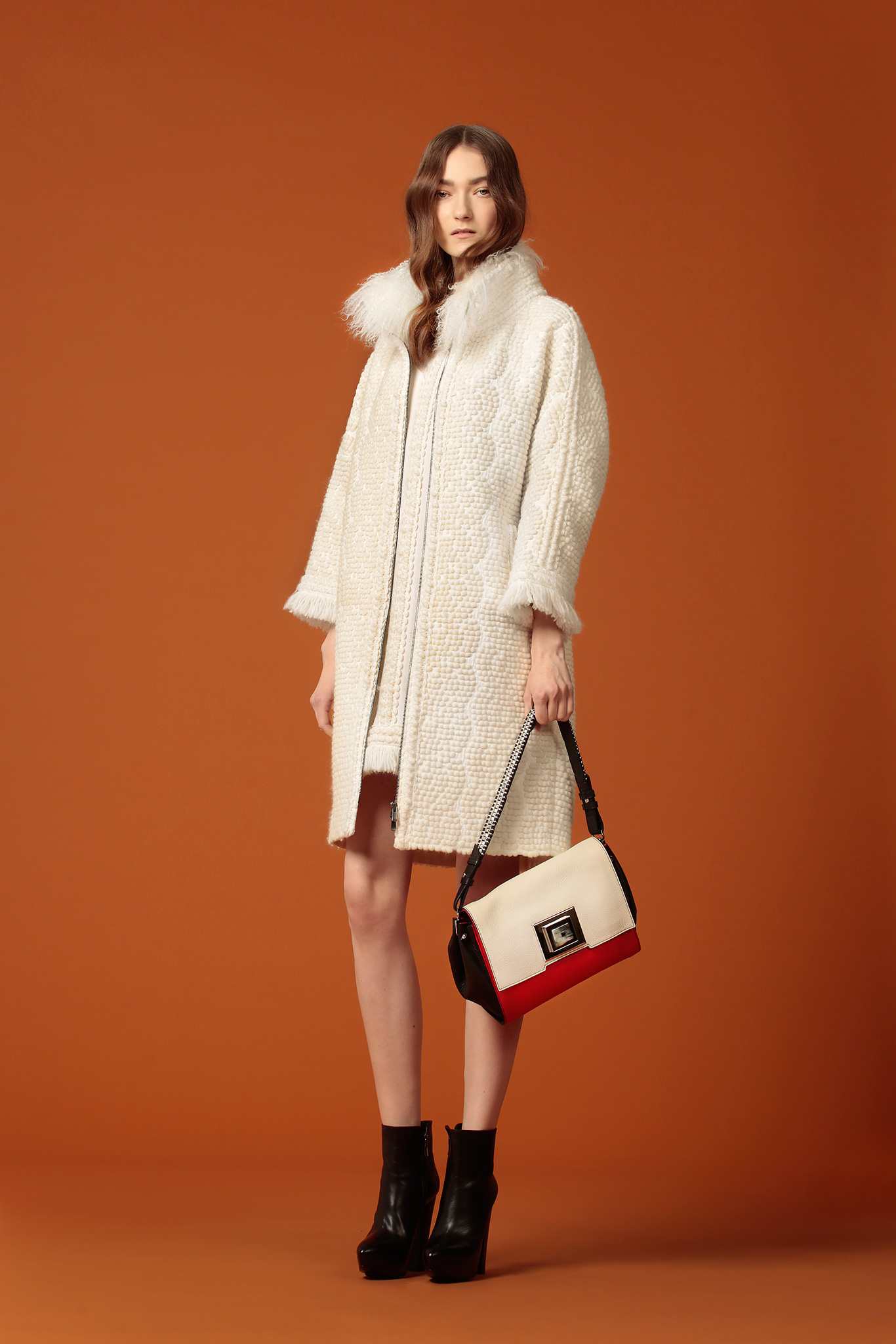 Yummy, drool. Definitely a soot magnet, but worth the dry cleaning bills….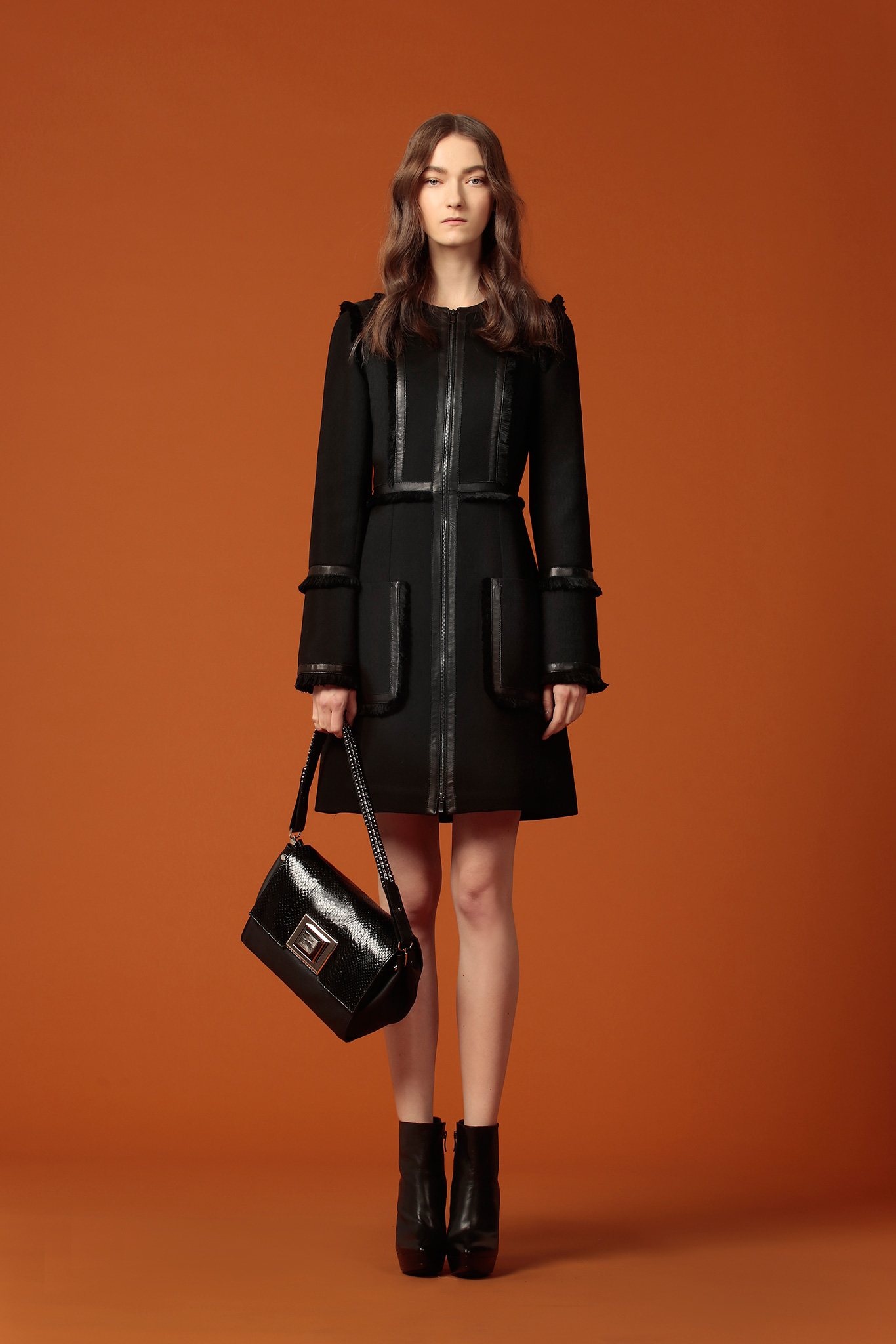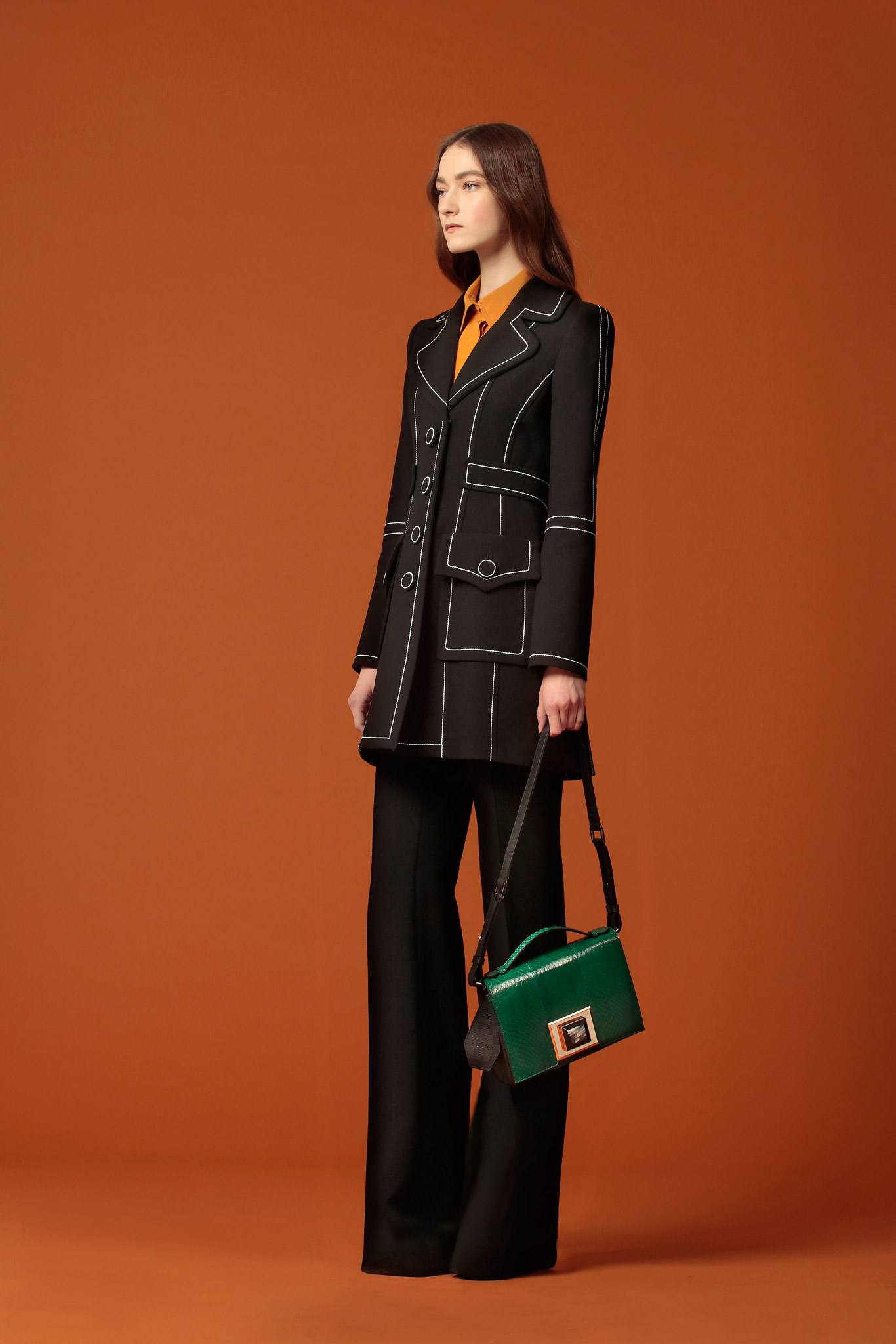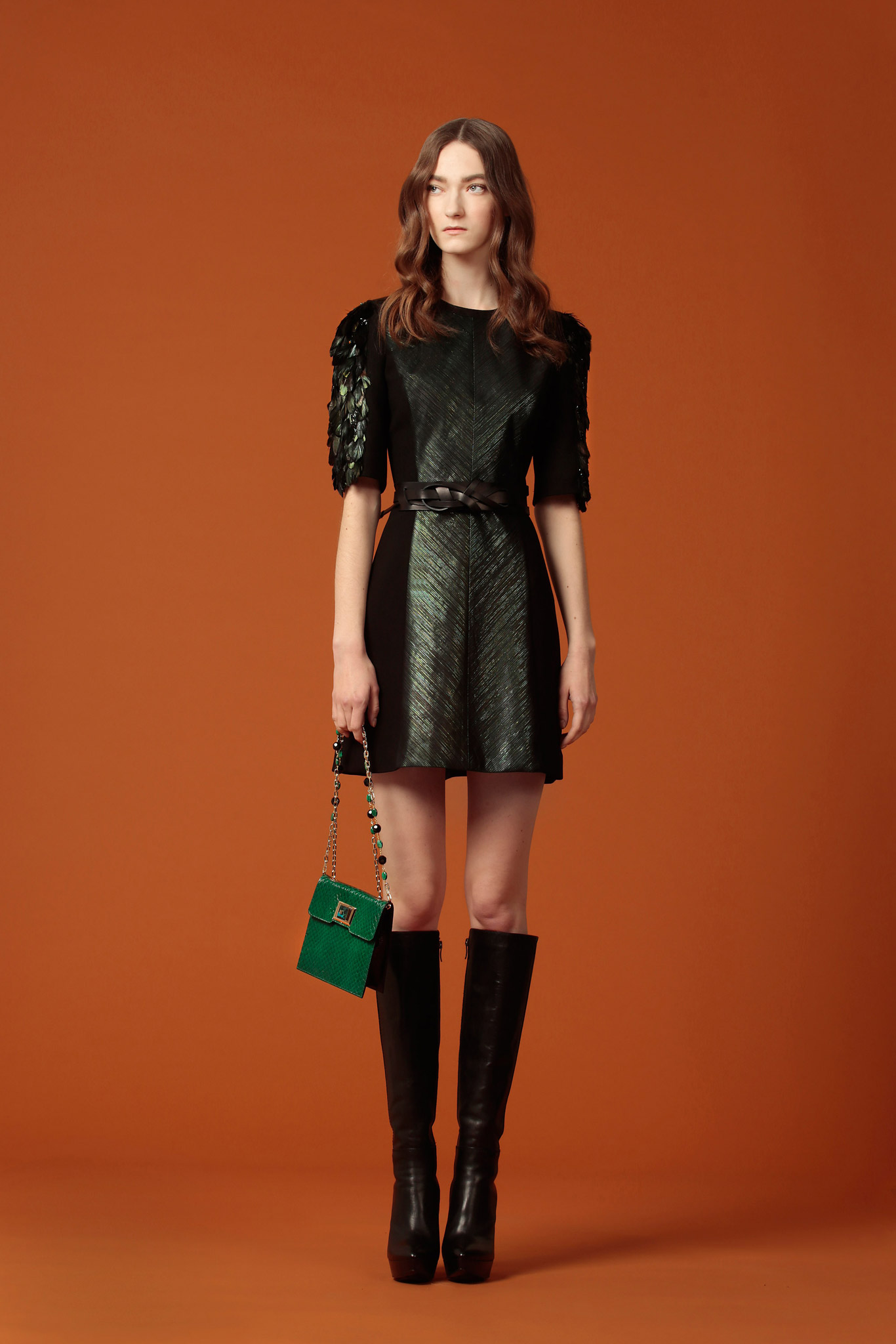 Of the Black Swan cocktail contingent.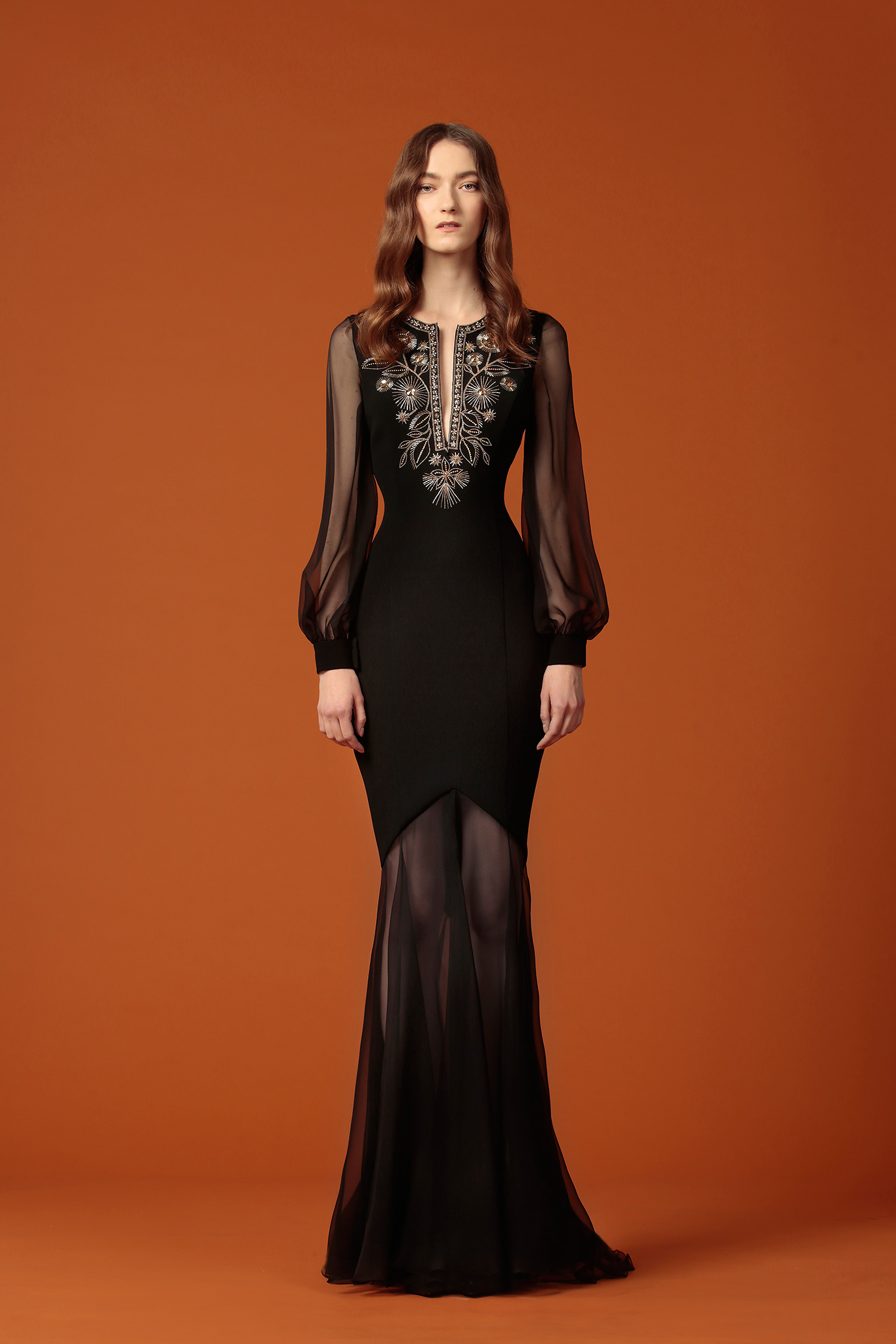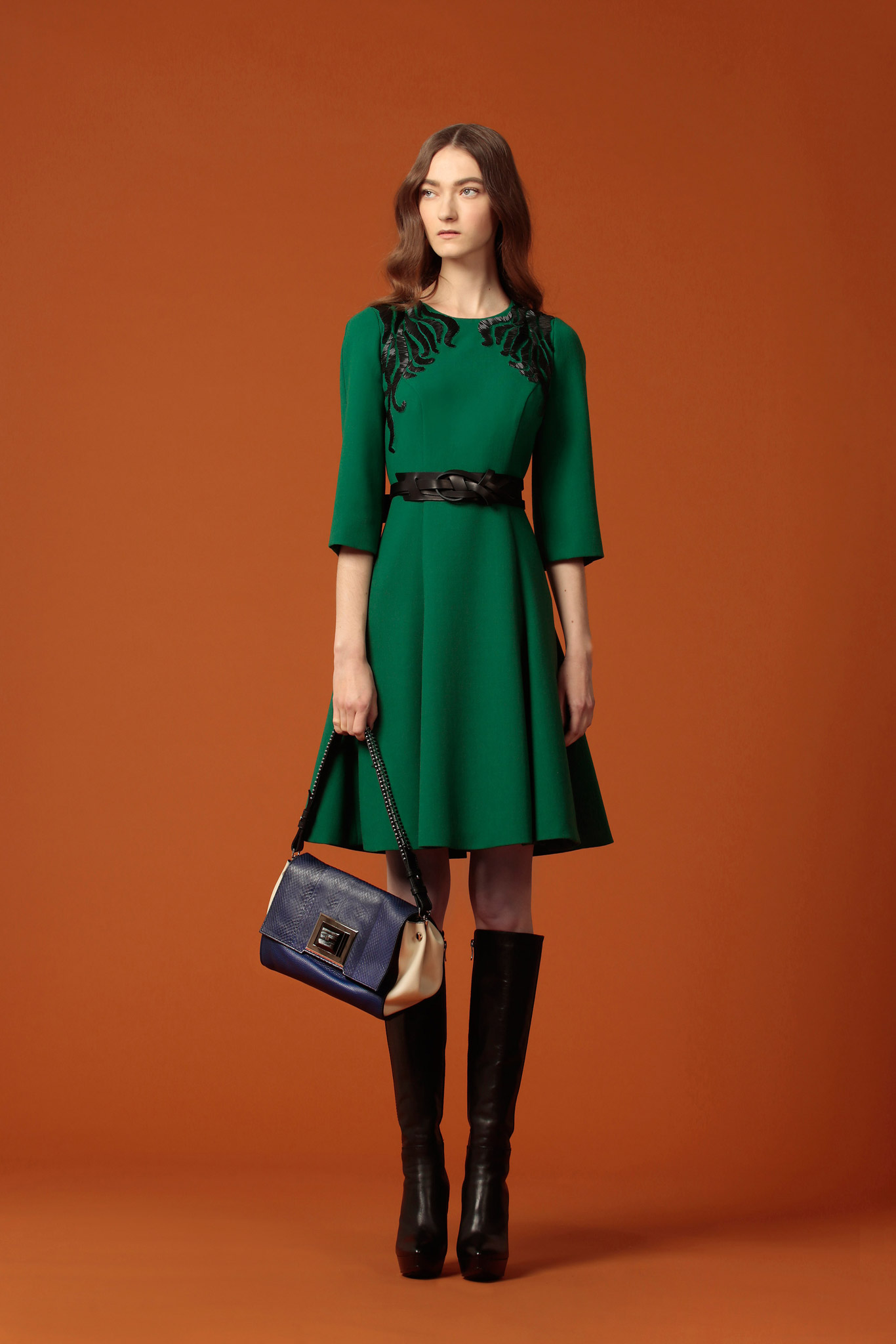 Sharp, easy, in a luscious green with just enough embellishment to be festive but not ostentatious. Perfect for an evening out when you want to impress without being overly constricted or overly "done". Wear with black patent leather boots with any variety of heel.
BALENCIAGA:
Streamlined separates as we have come to expect from Alexander Wang and a host of sumptuous coats you'll never want to shed when coming in from the cold.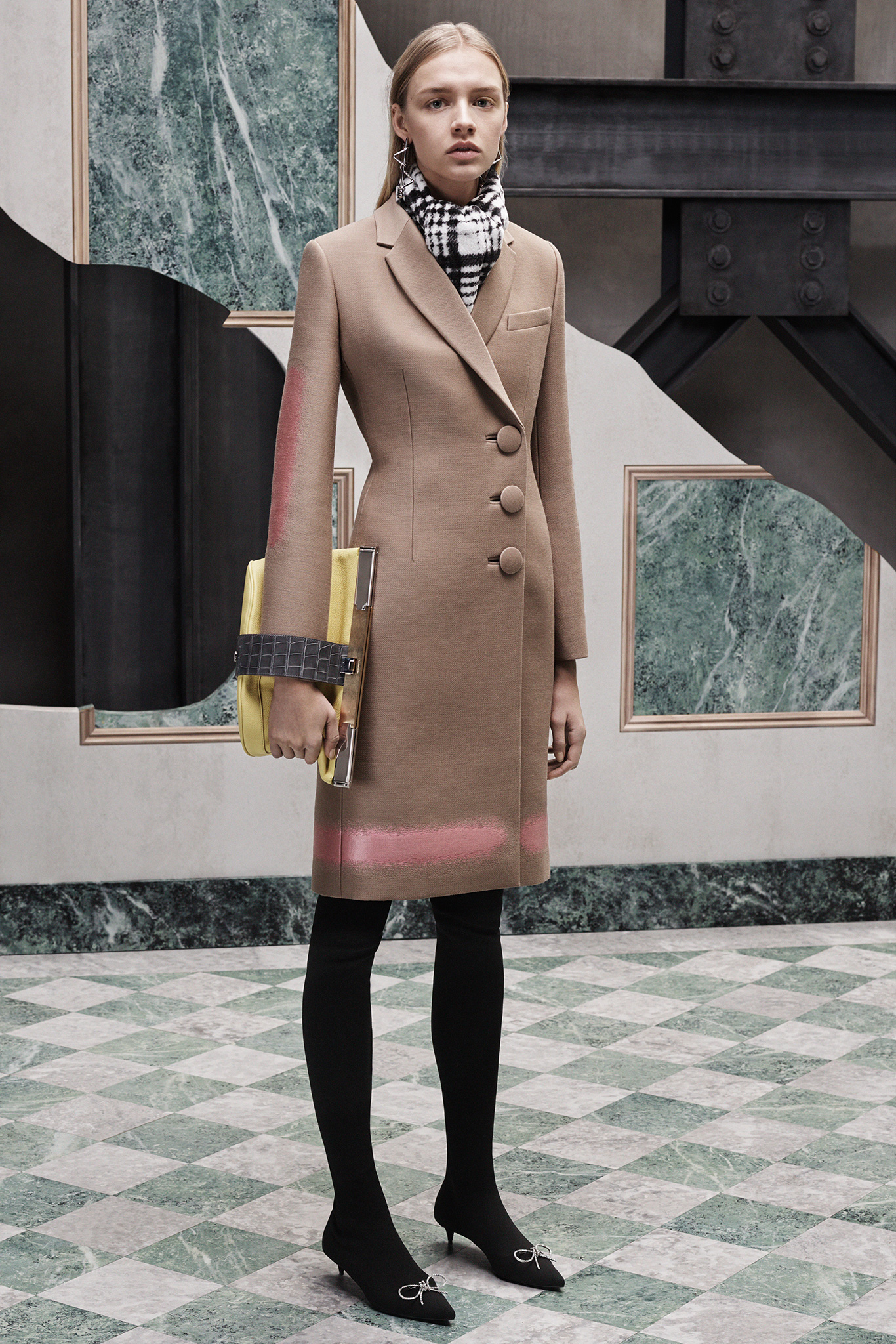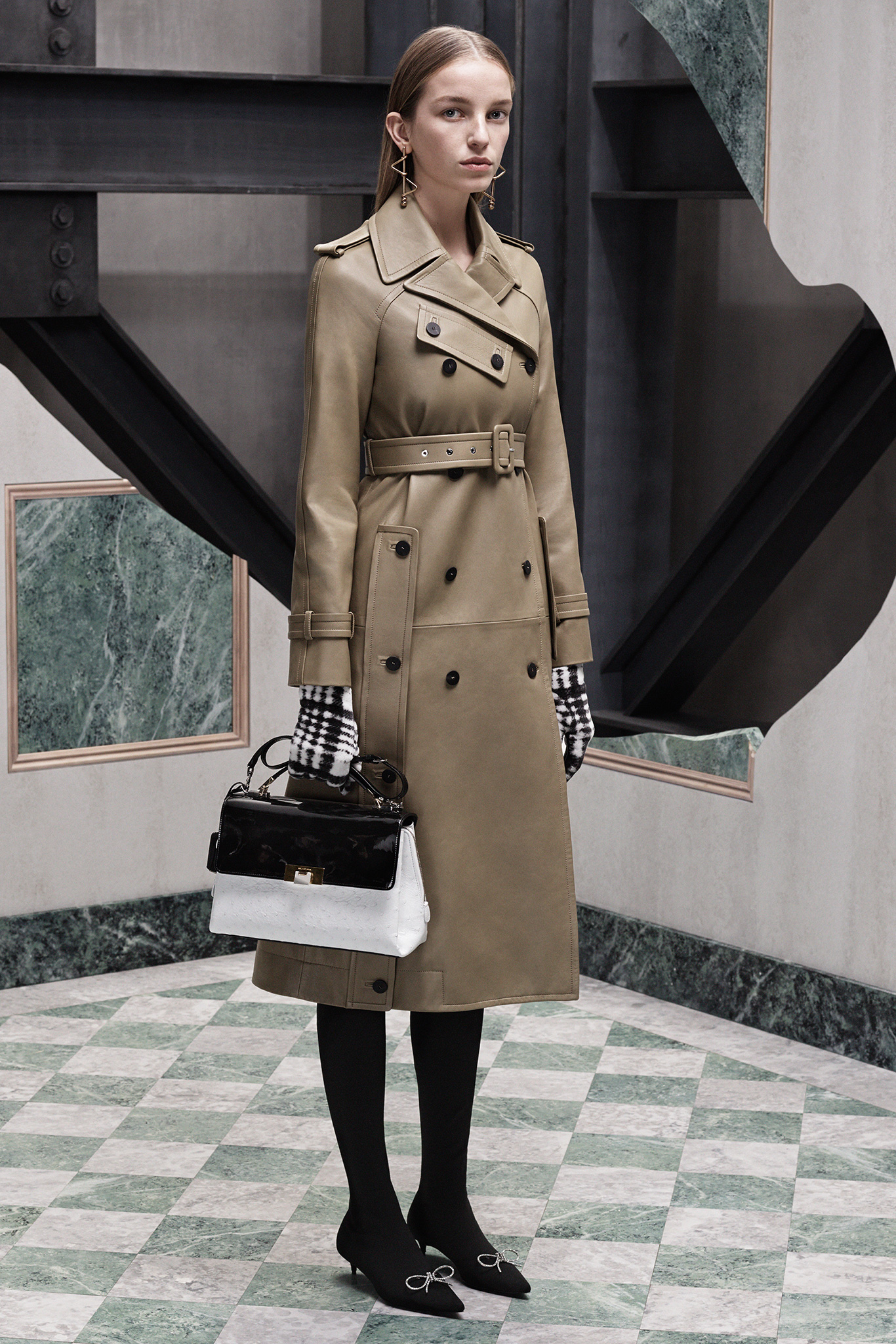 A front runner in the trench sweepstakes.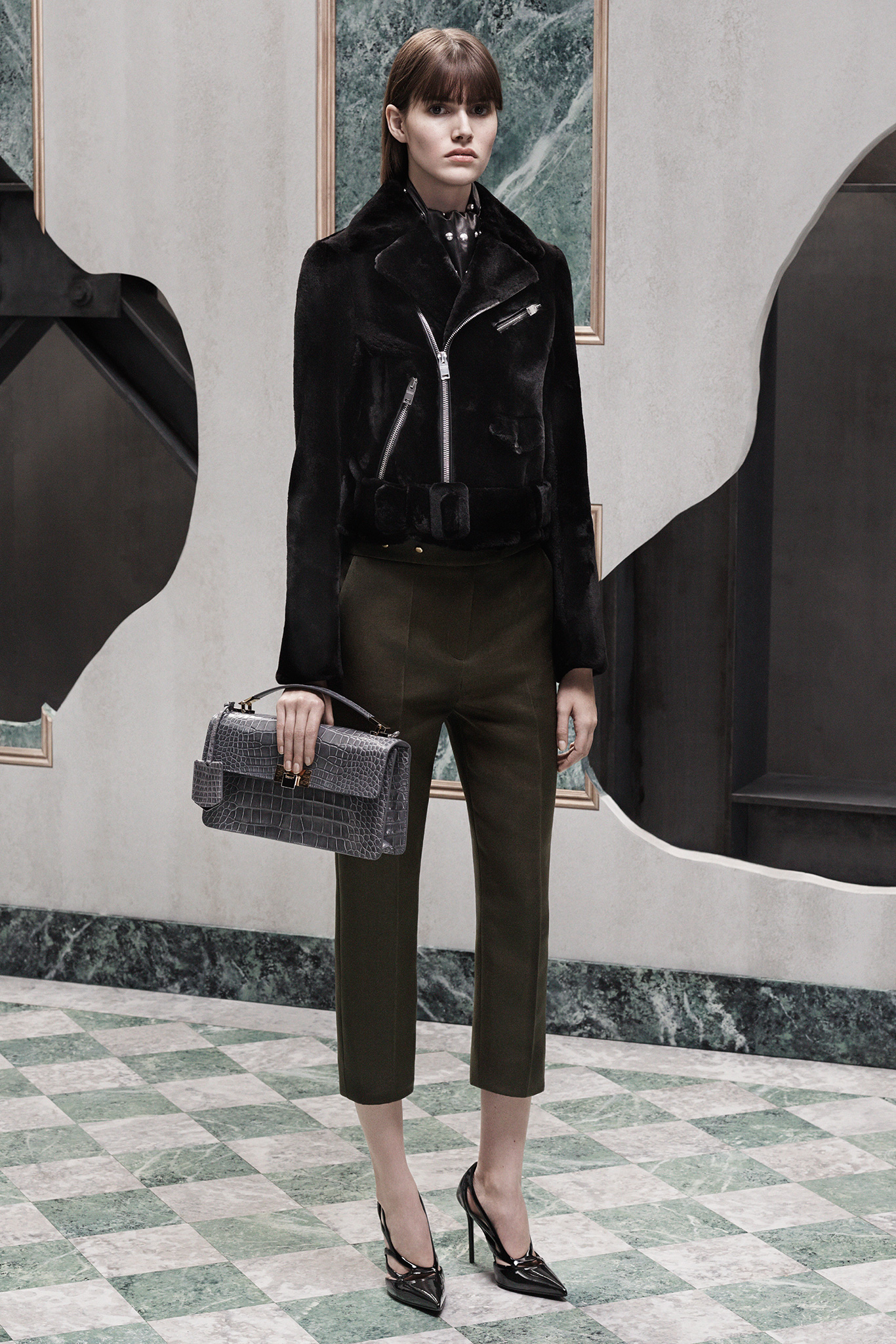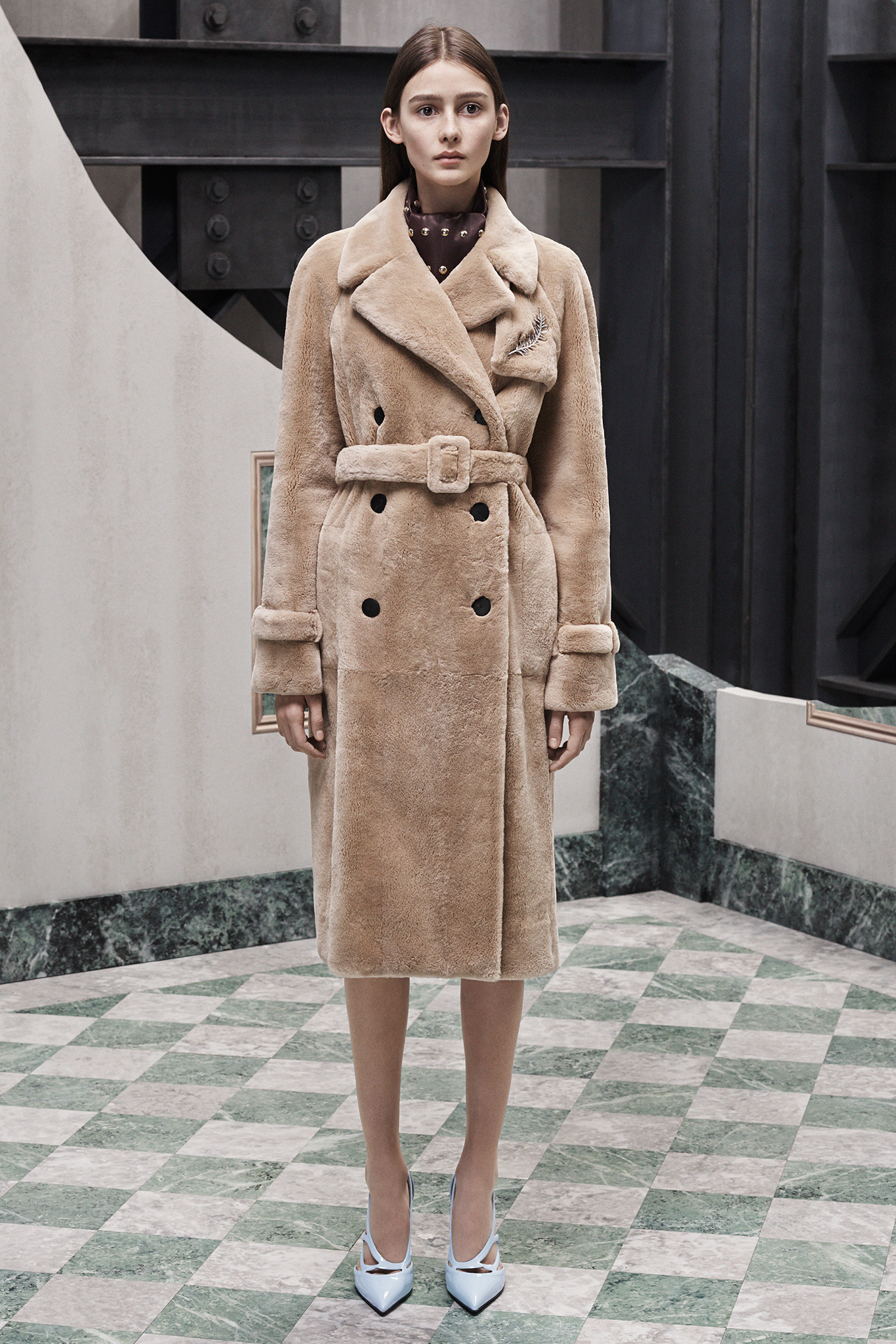 Ok, we may indeed have a winner in the best most versatile pre fall coat competition. Trench + sheared mink + great neutral taupe = HUZZAH! The pale lavender pumps add to the overall mystique of the look. A latter day feminine Sam Spade.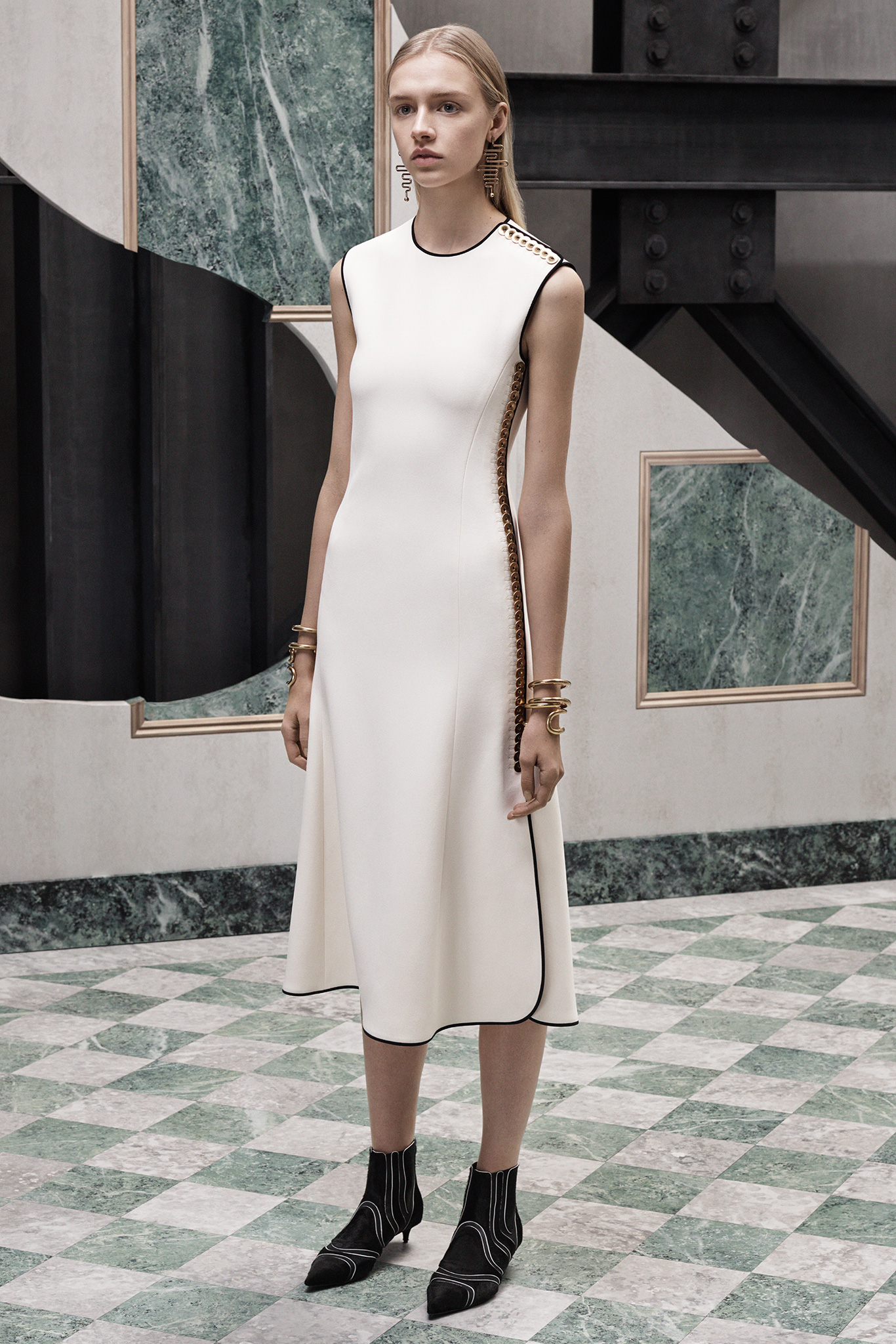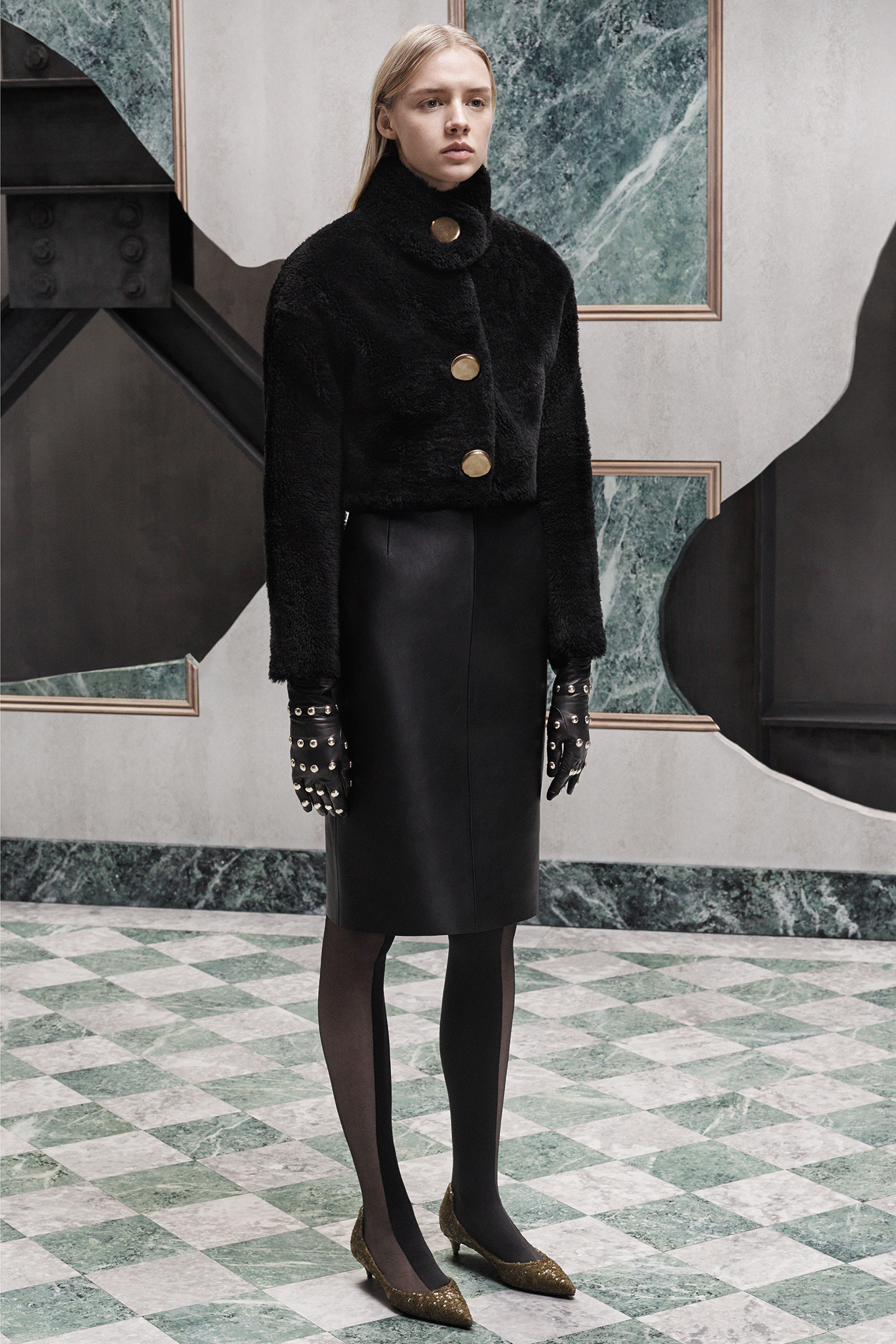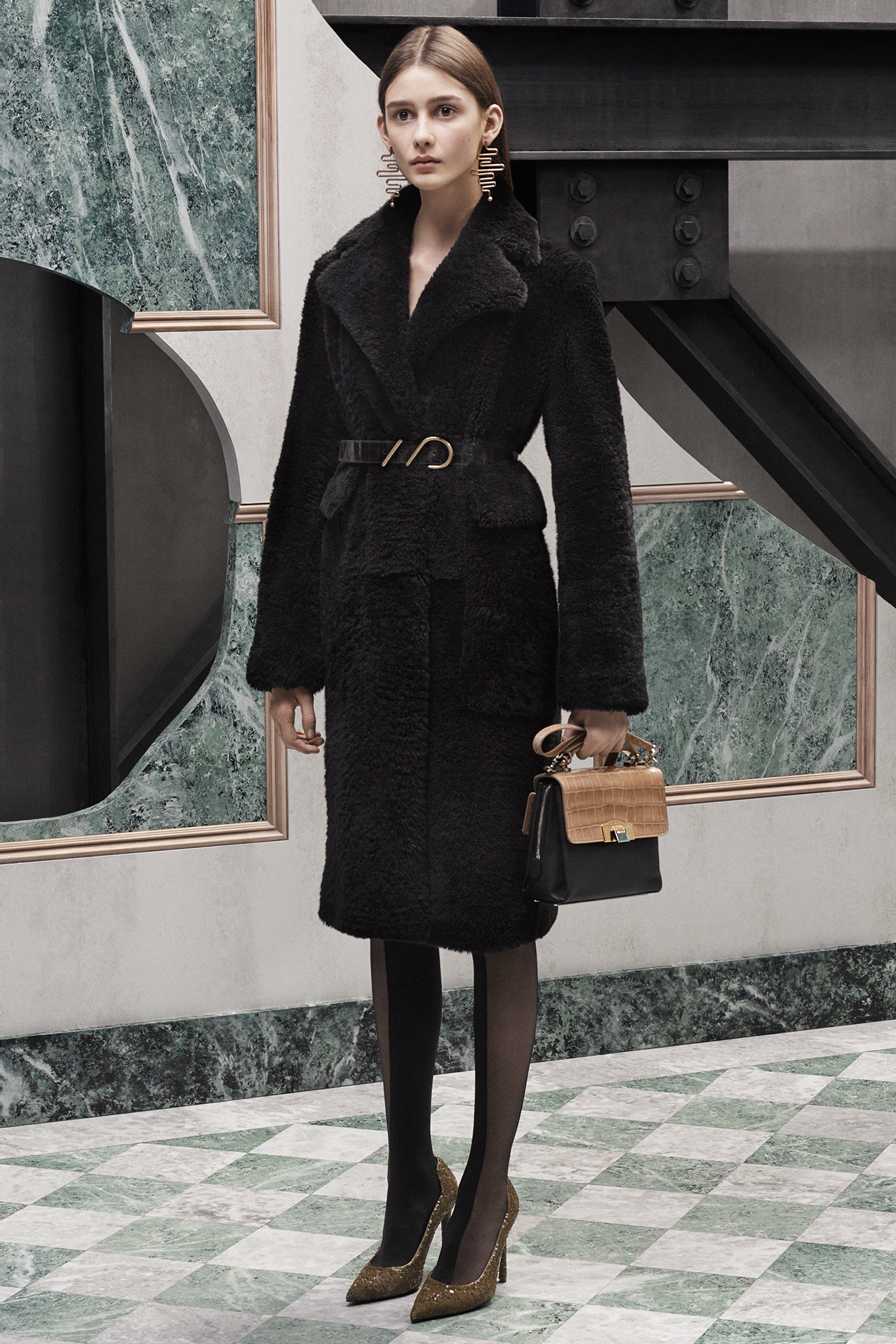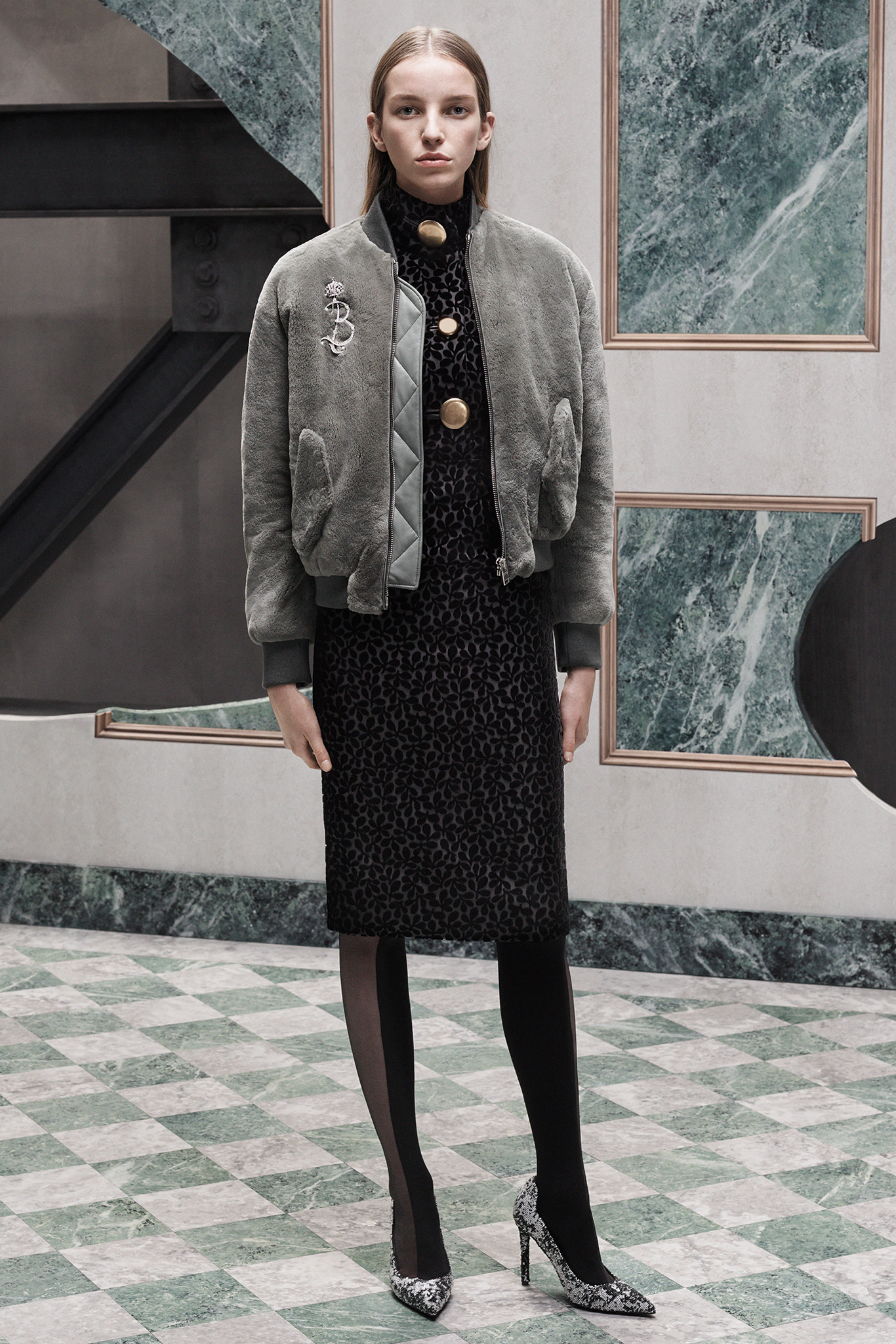 You gotta love upscale outerwear that adds some swagger to your step!
BLUMARINE:
The gamut of allure like only Anna Molinari can do it, for the coquette and the vixen. For a night out, the last seduction, etc. You gotta love a gal who loves her guipure laces and charmeuse silks.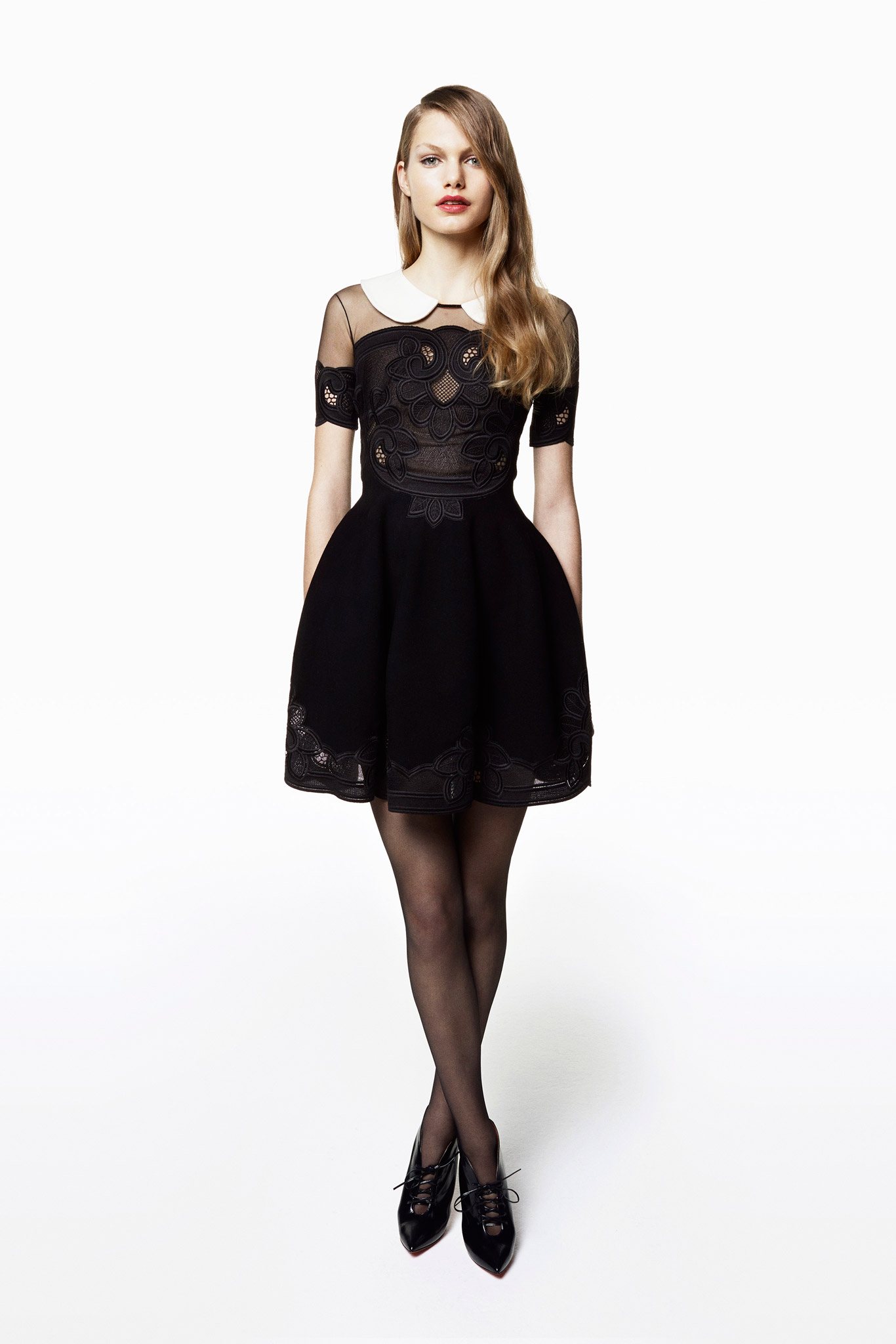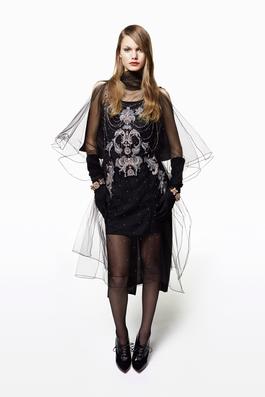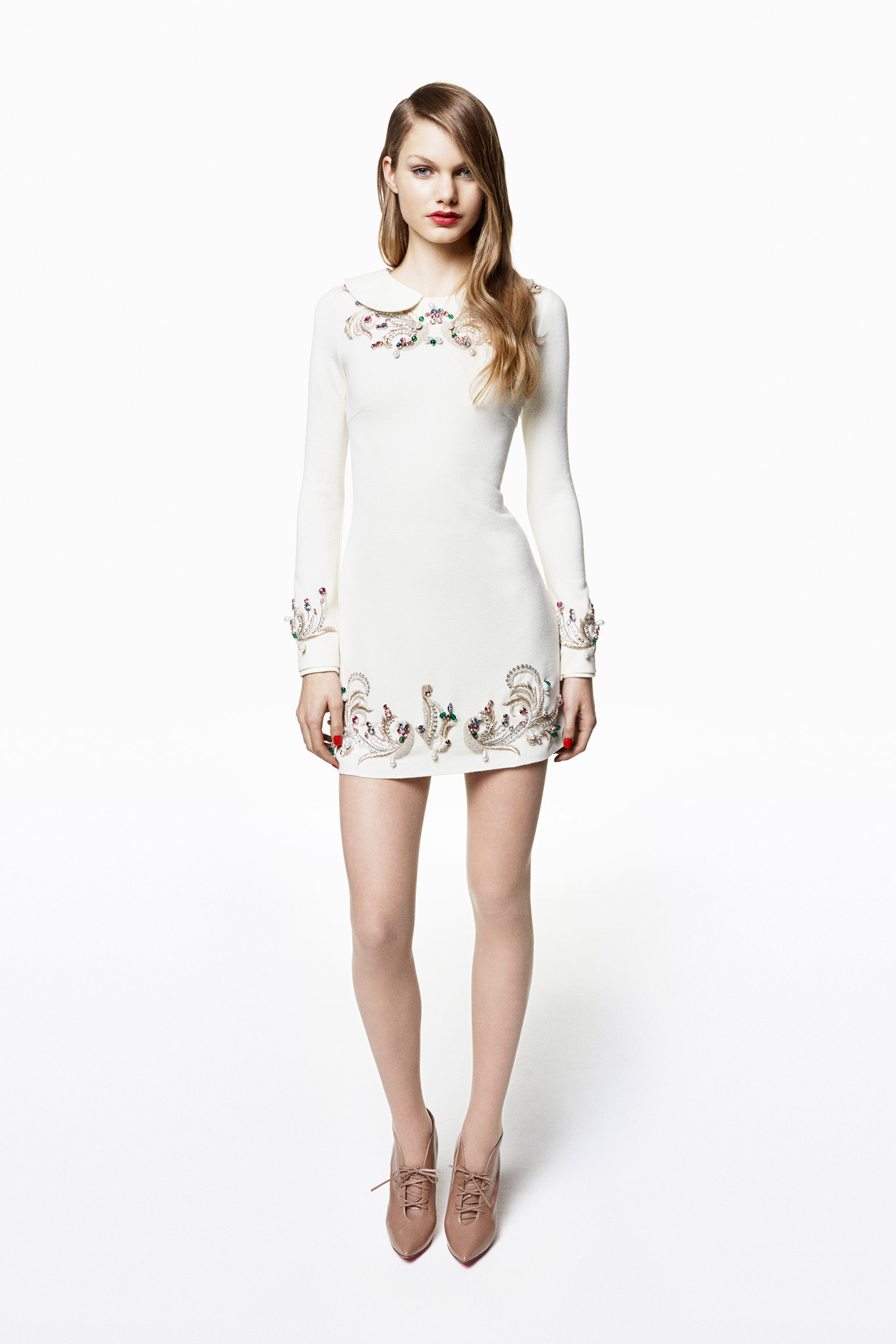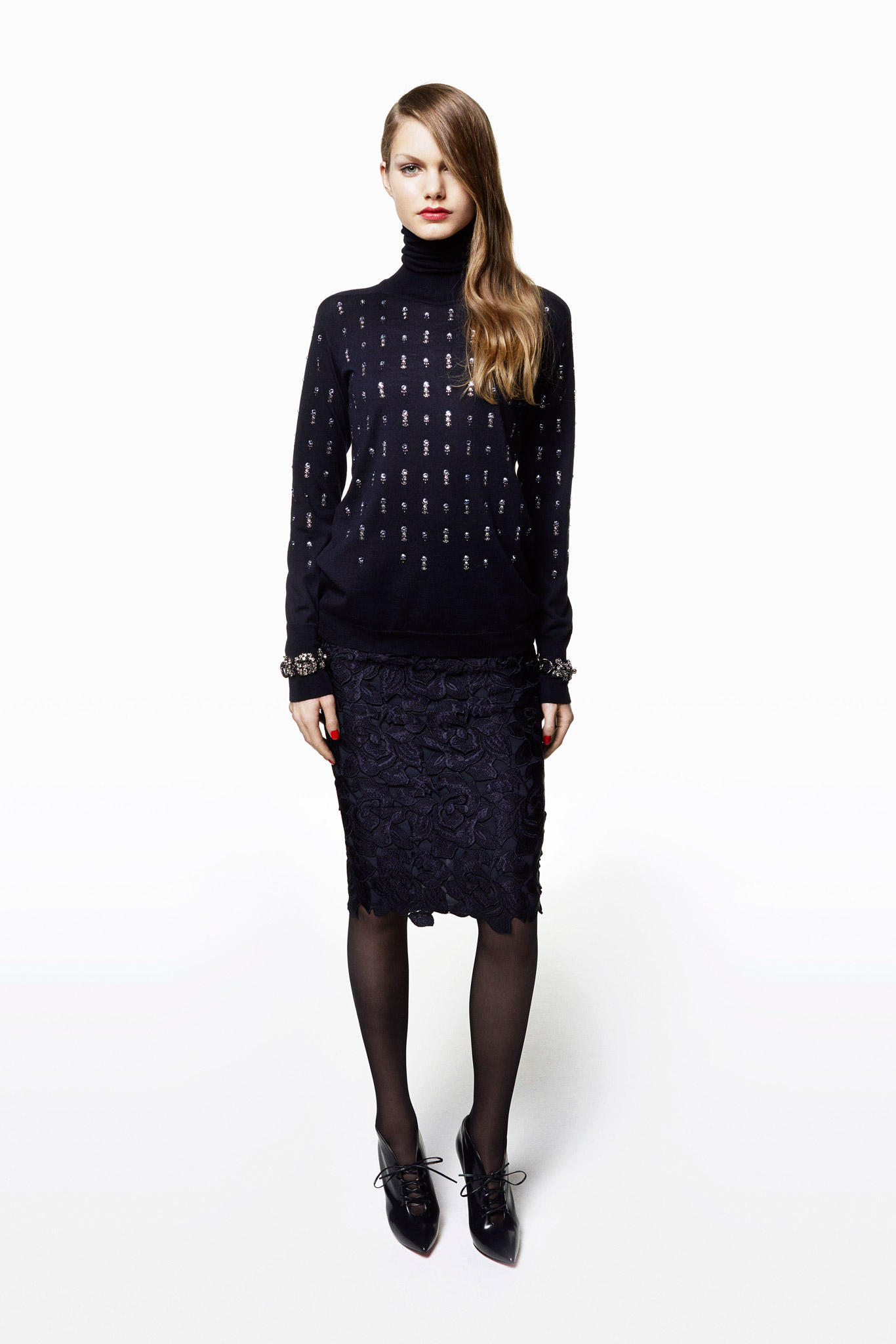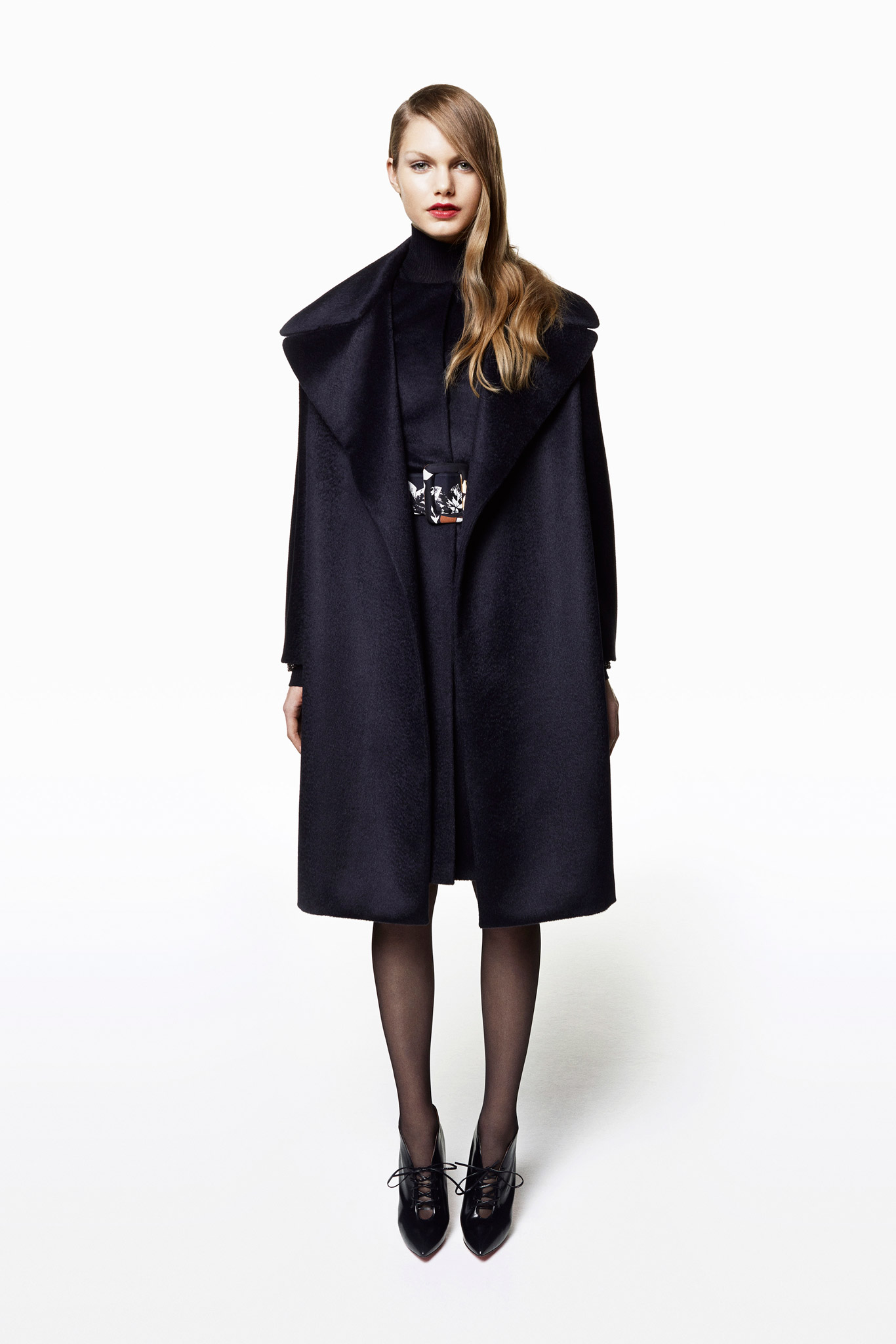 An elegant old school silhouette which can be paired with anything. Throw over jeans or any of the beautiful frocks in this collection, like the red lace number below.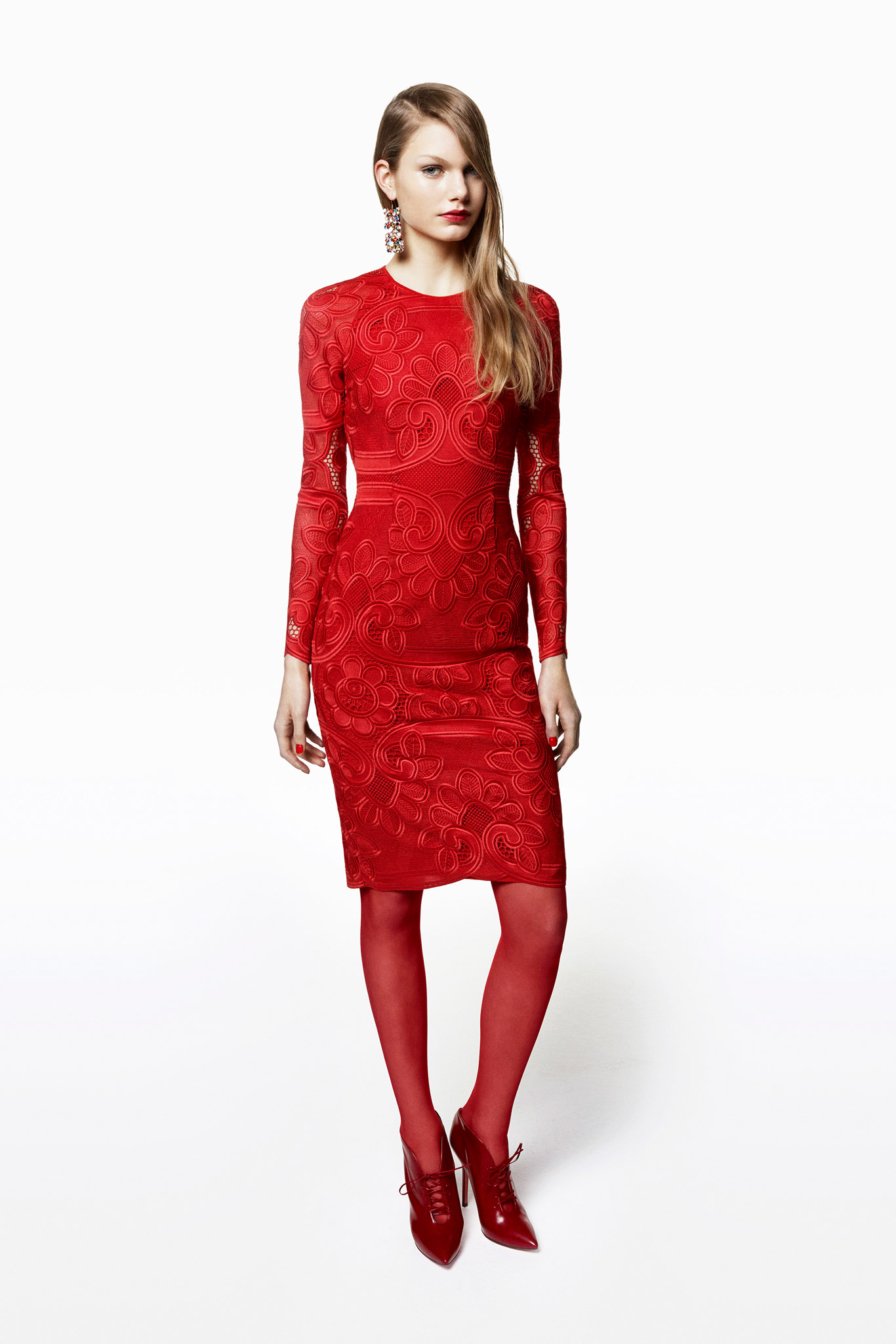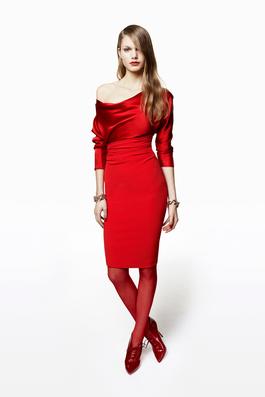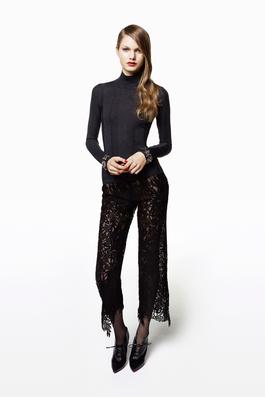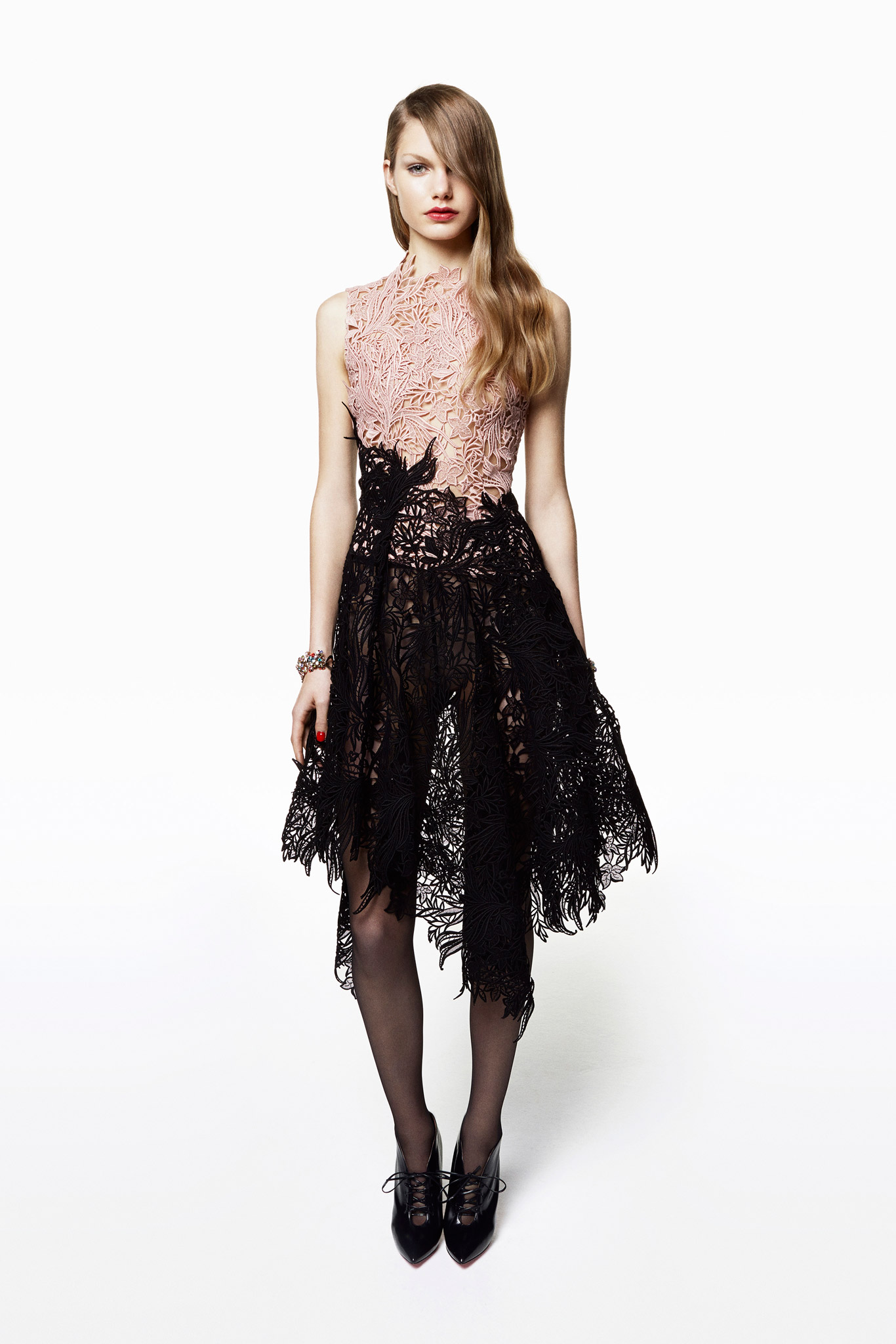 SHOWSTOPPING with full on guipure lace in contrasting dusty rose and black. Yowsa.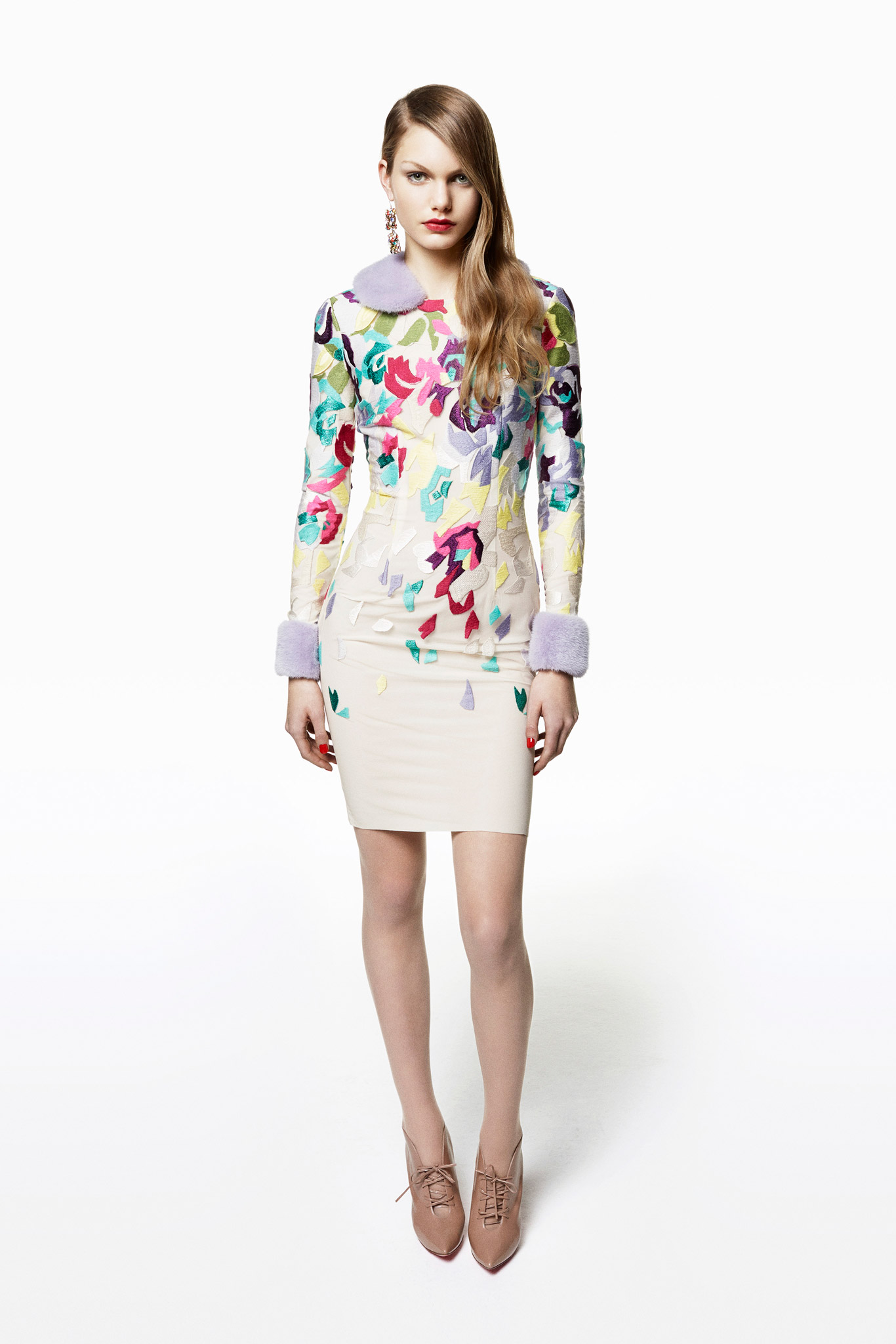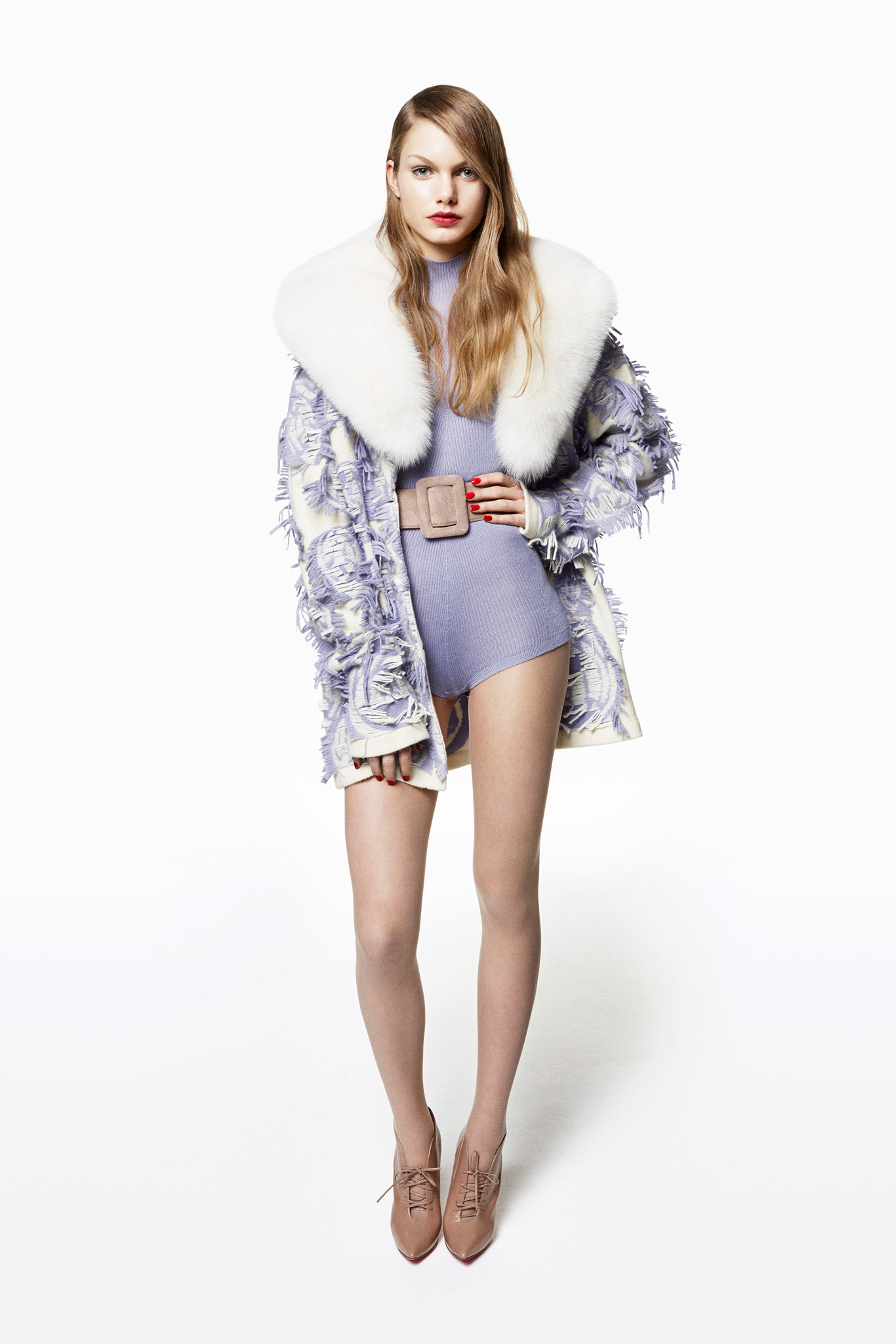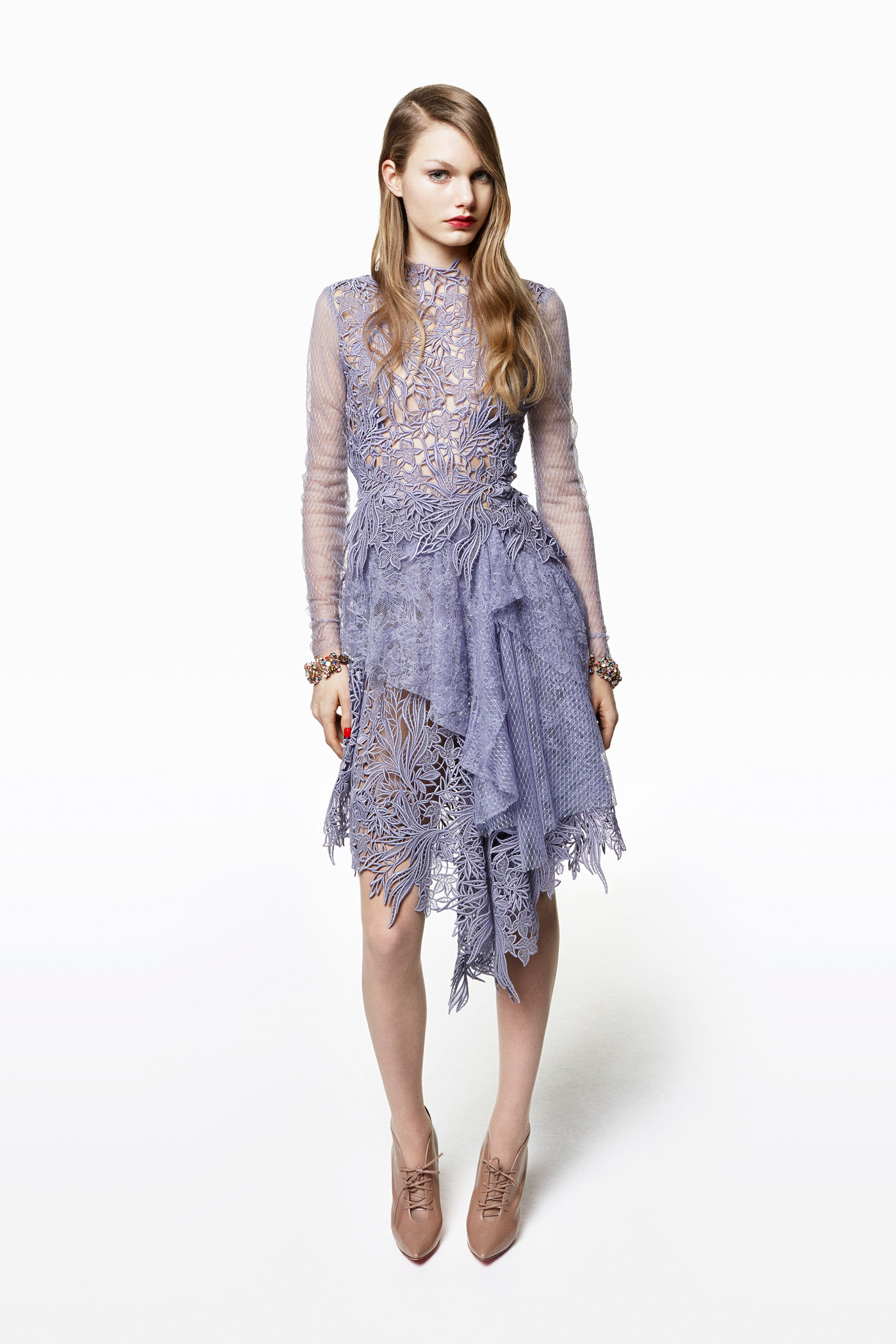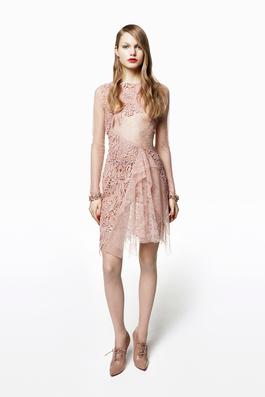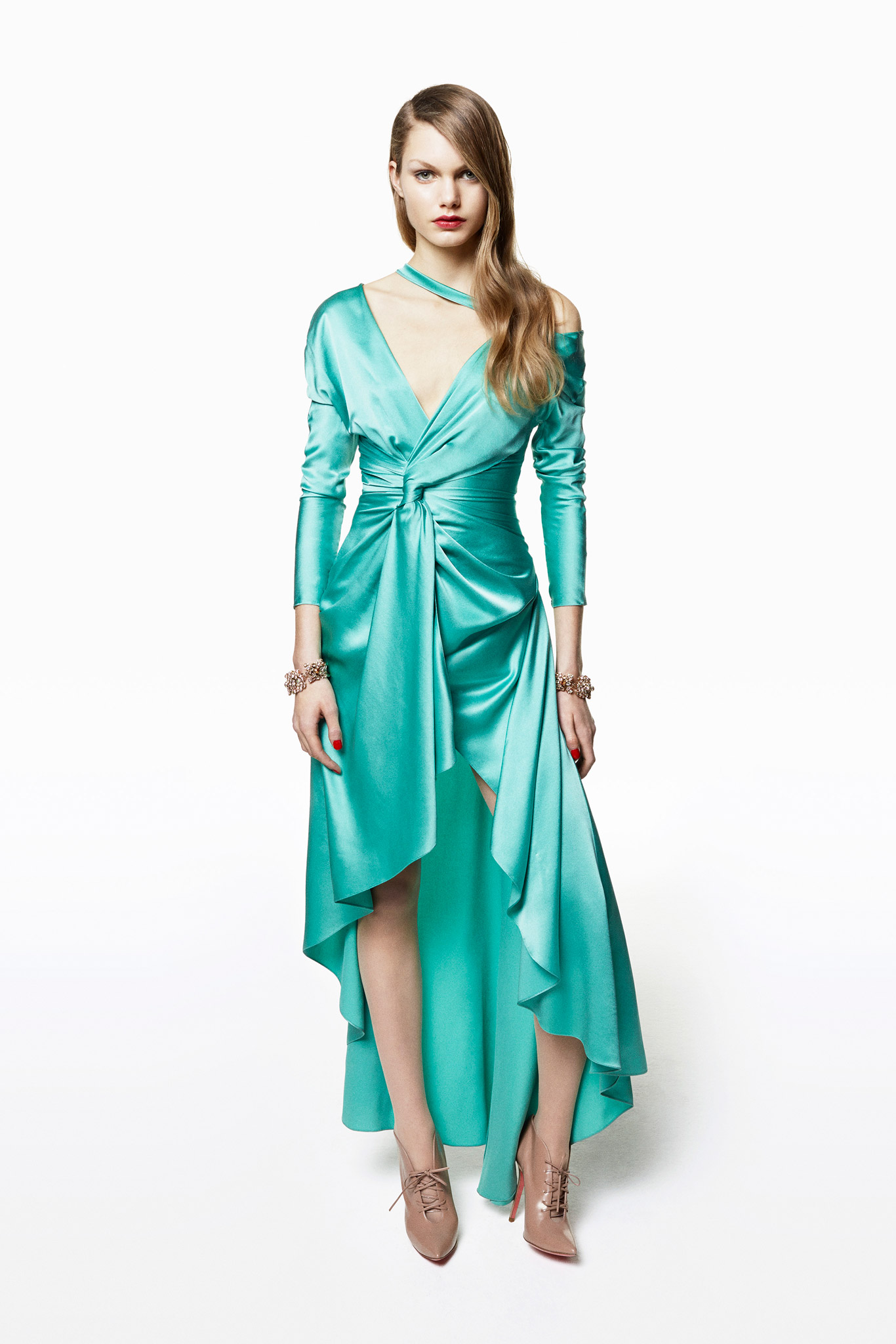 COSTUME NATIONAL:
And now to segue from sea foam charmeuse silk to a funkier edgier vibe for more casual doings.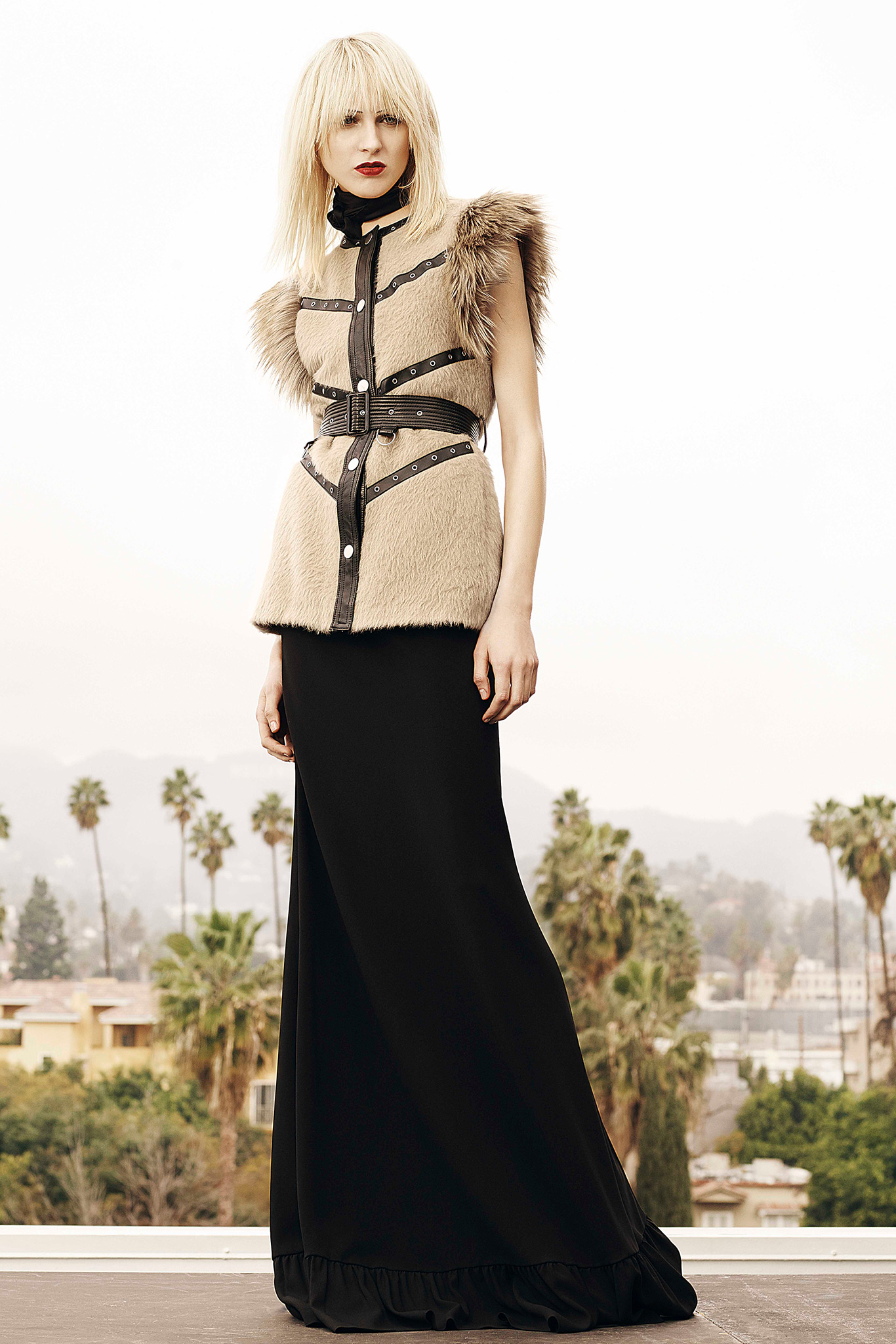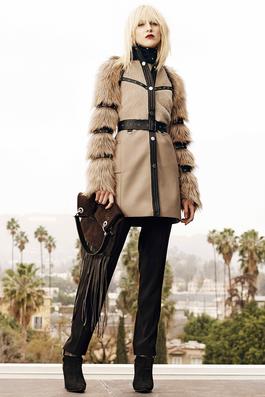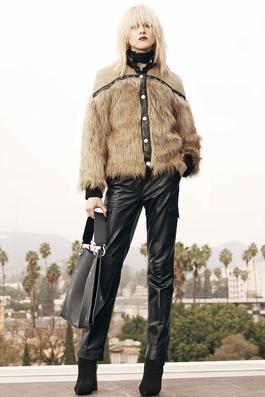 Ghengis Khan anyone?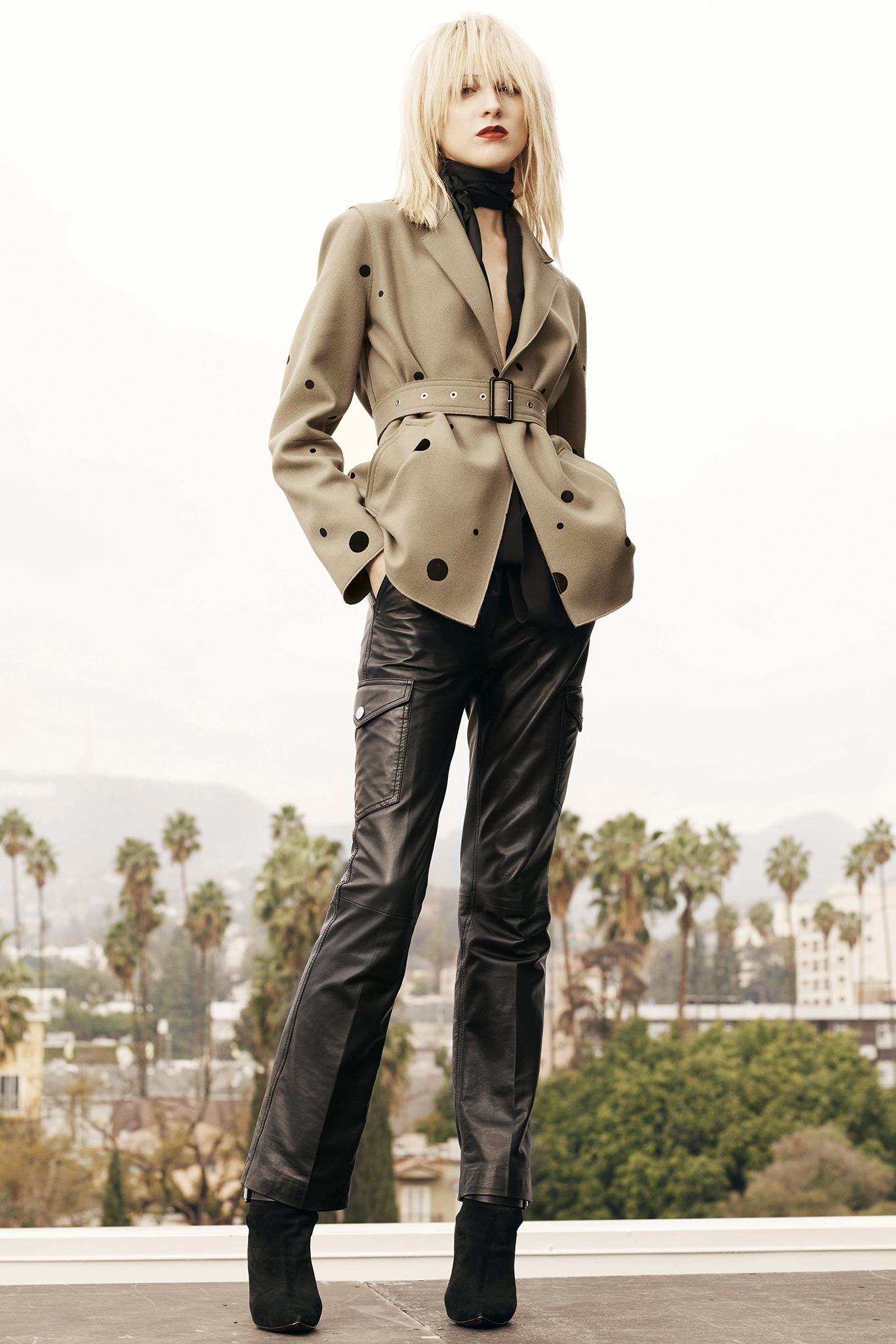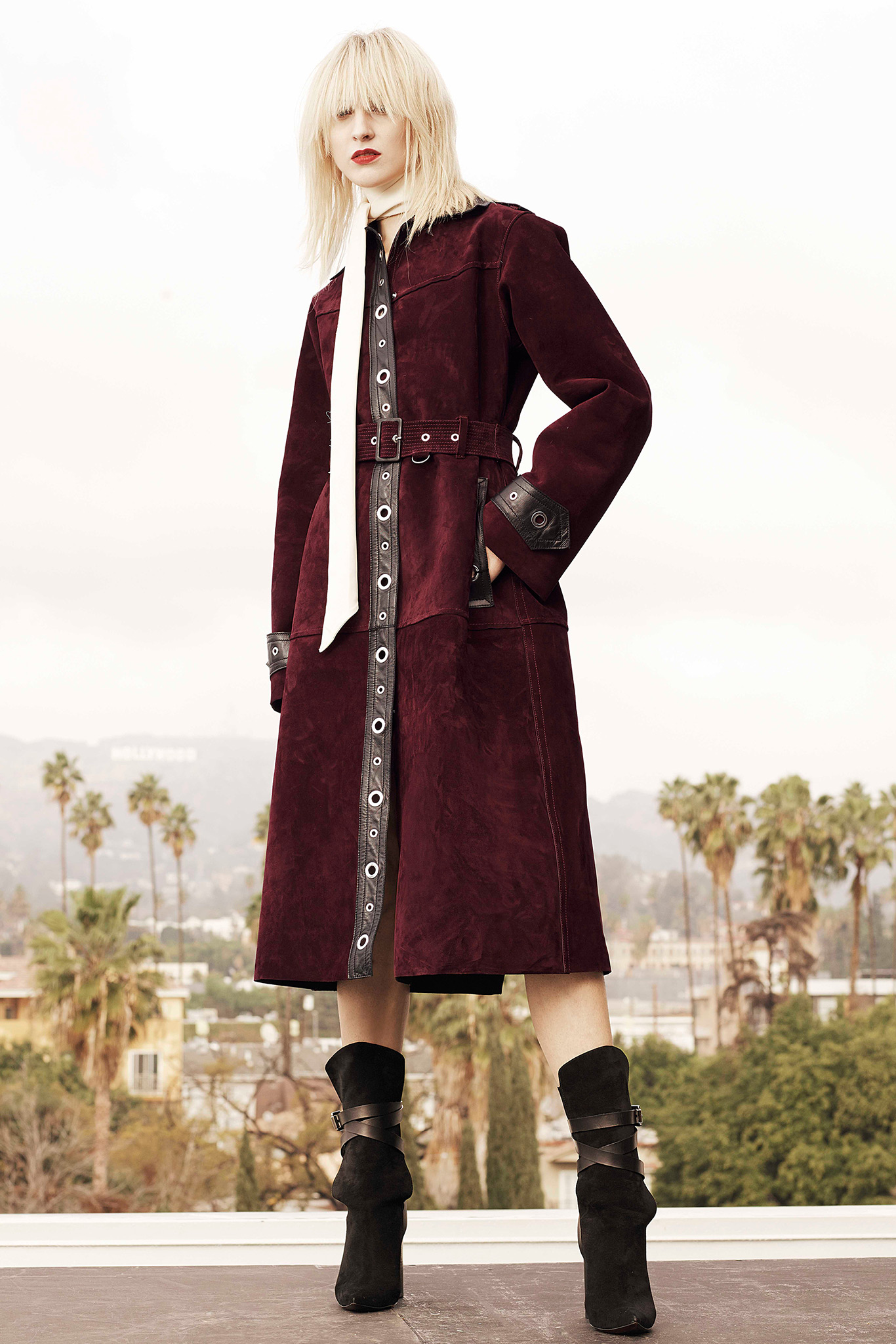 One of the better 70's inspired leather toppers in a scrumptious claret. Can be appreciated without first getting high.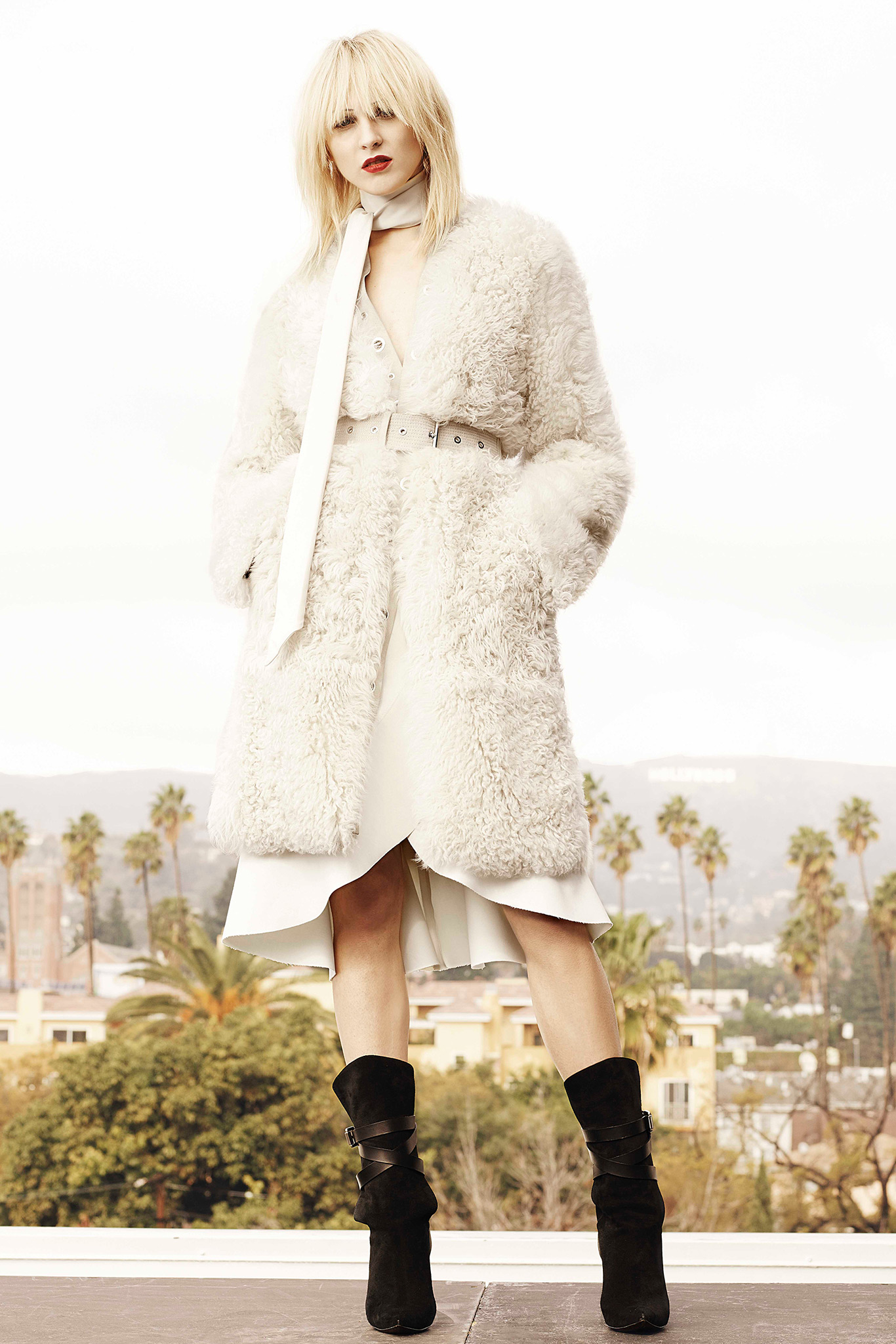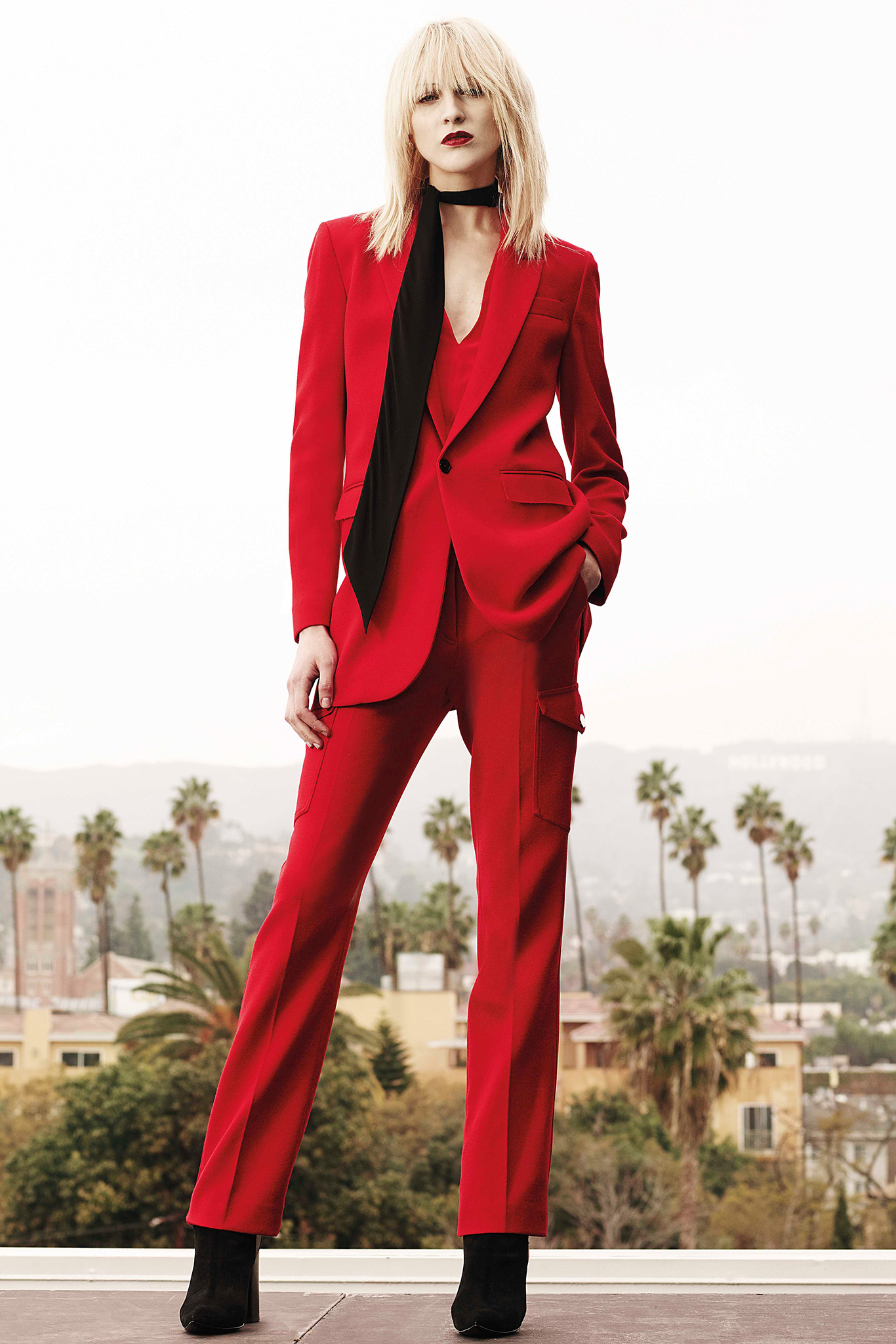 Now THIS is my kind of suit, in RED, with a slenderizing jacket, worth it for the cargo pant effect alone.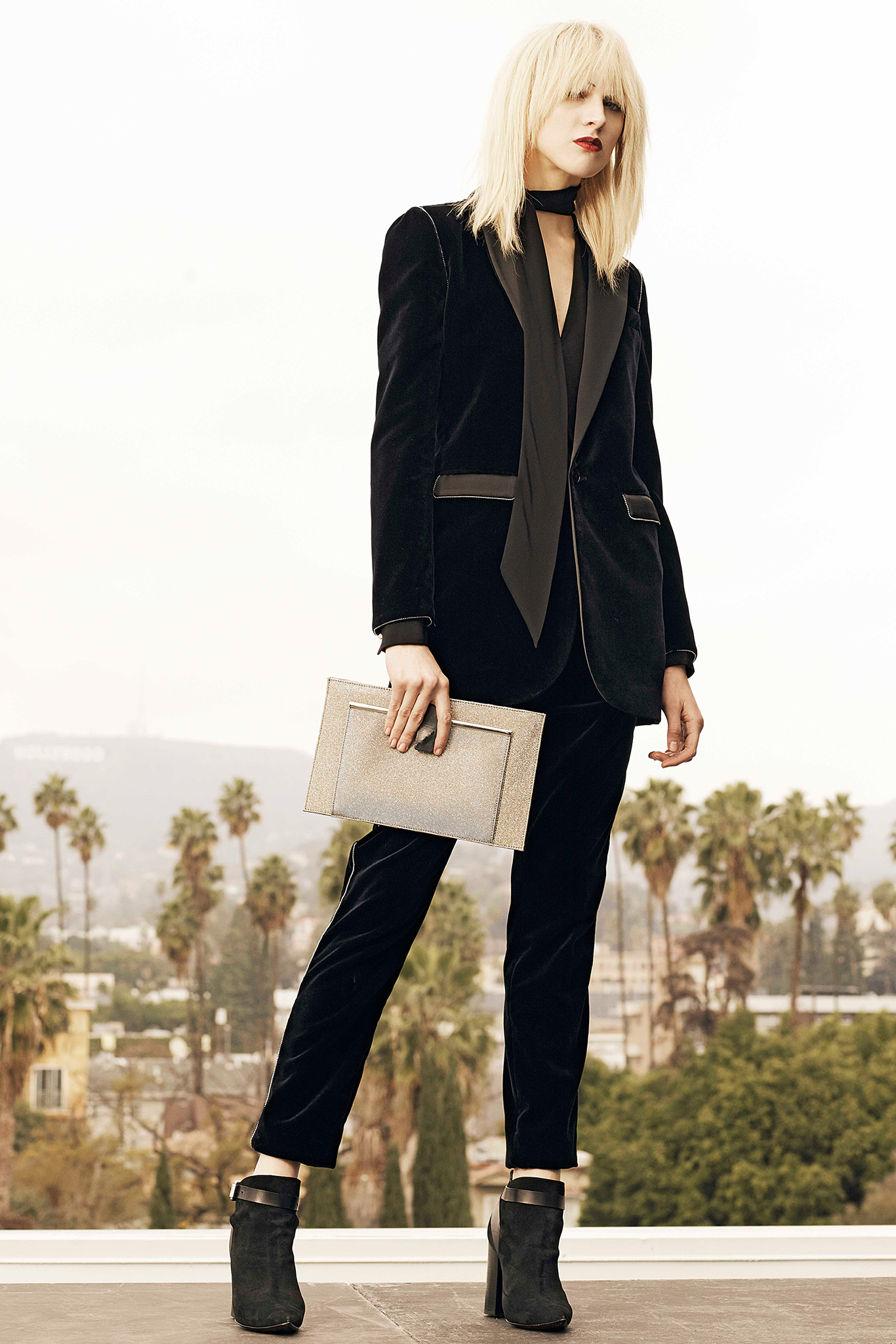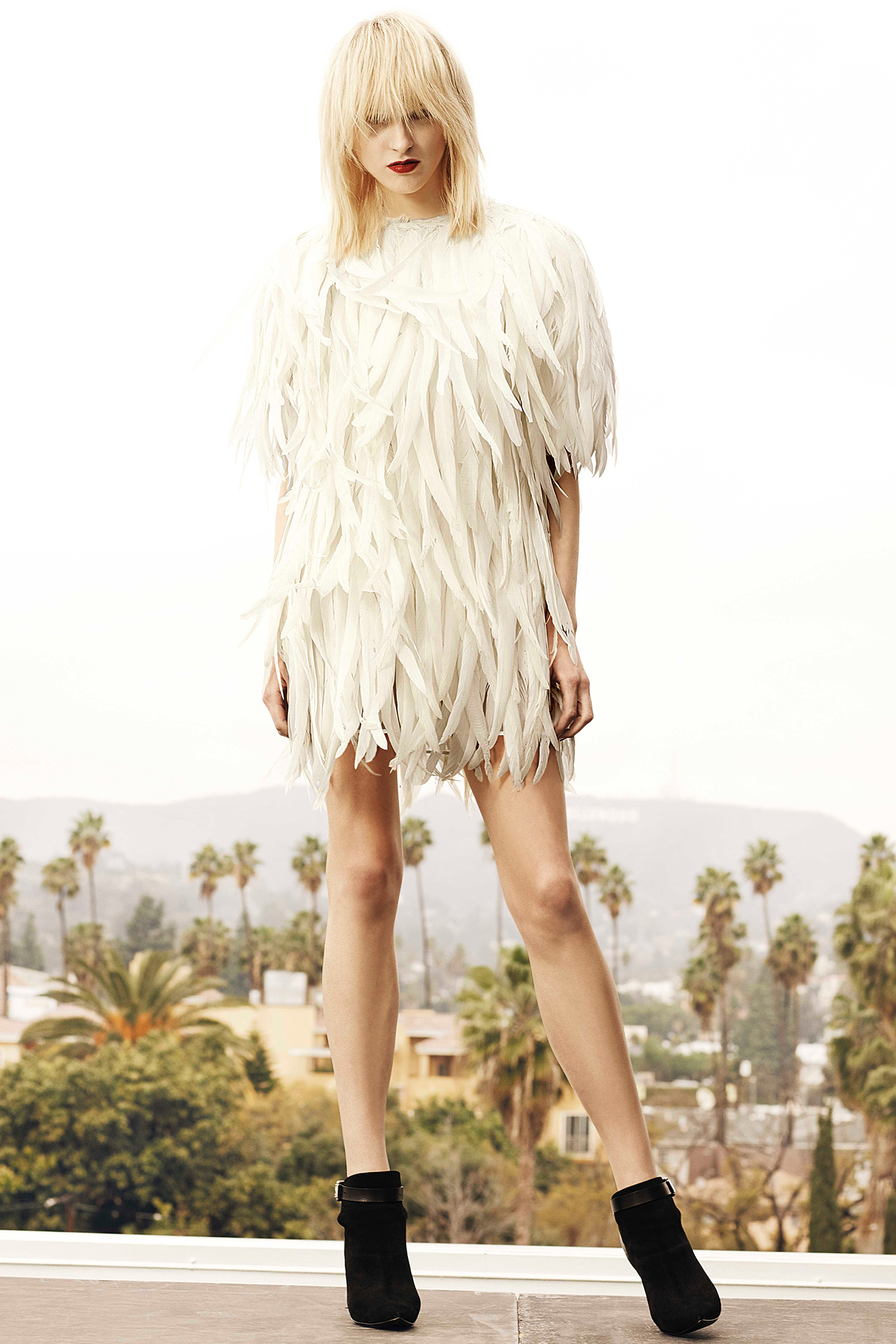 This might also substitute as a Rain Forrest Ghillie.
If these pre fall fashions are but a prelude to the upcoming fall performance, there will be much to look forward to come September.
Check out the trunk shows on modaoperandi.com
Images brought to you by www.style.com