While we face torrential rains, subzero temperatures, and burgeoning darkness shortly after afternoon tea time, thank goodness we have the prospect of resort wares to elevate us beyond winter's doldrums. The resort collections are always wonderfully eclectic, with the expected light and airy cottons, linens, and taffetas, a host of feminine florals, and sporty togs begging to be taken on a sojourn to parts unknown, as well as the more opulent fare, fit for glamorous hijinx no matter where you might find yourself.
With no particular theme other than perpetually pretty, more from RESORT 2016.
DIOR: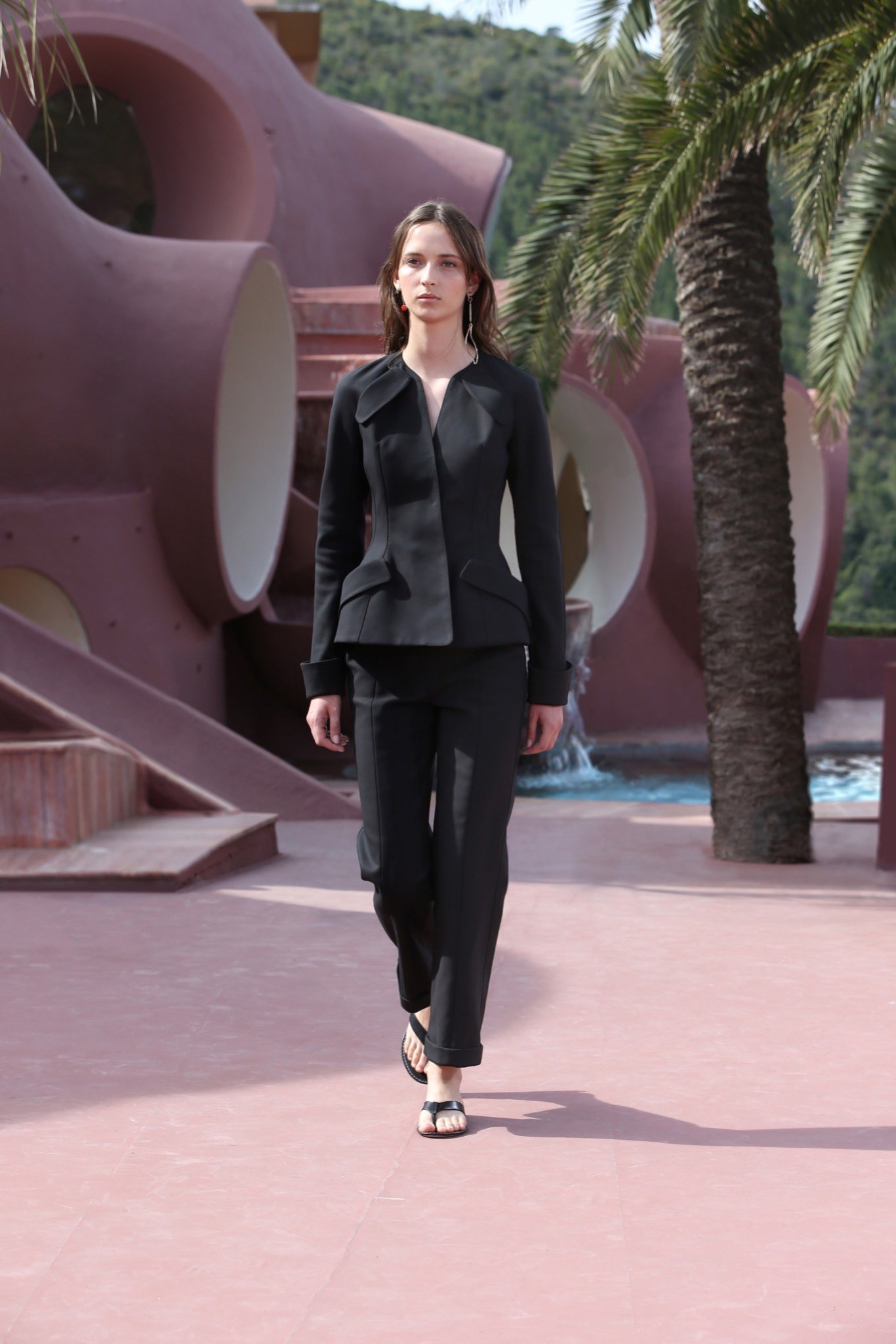 Who can't use a lightweight black suit? Especially with a version of the bar jacket. Easy to pack, to be paired with espadrilles or patent leather flats.
ALEXANDER MCQUEEN: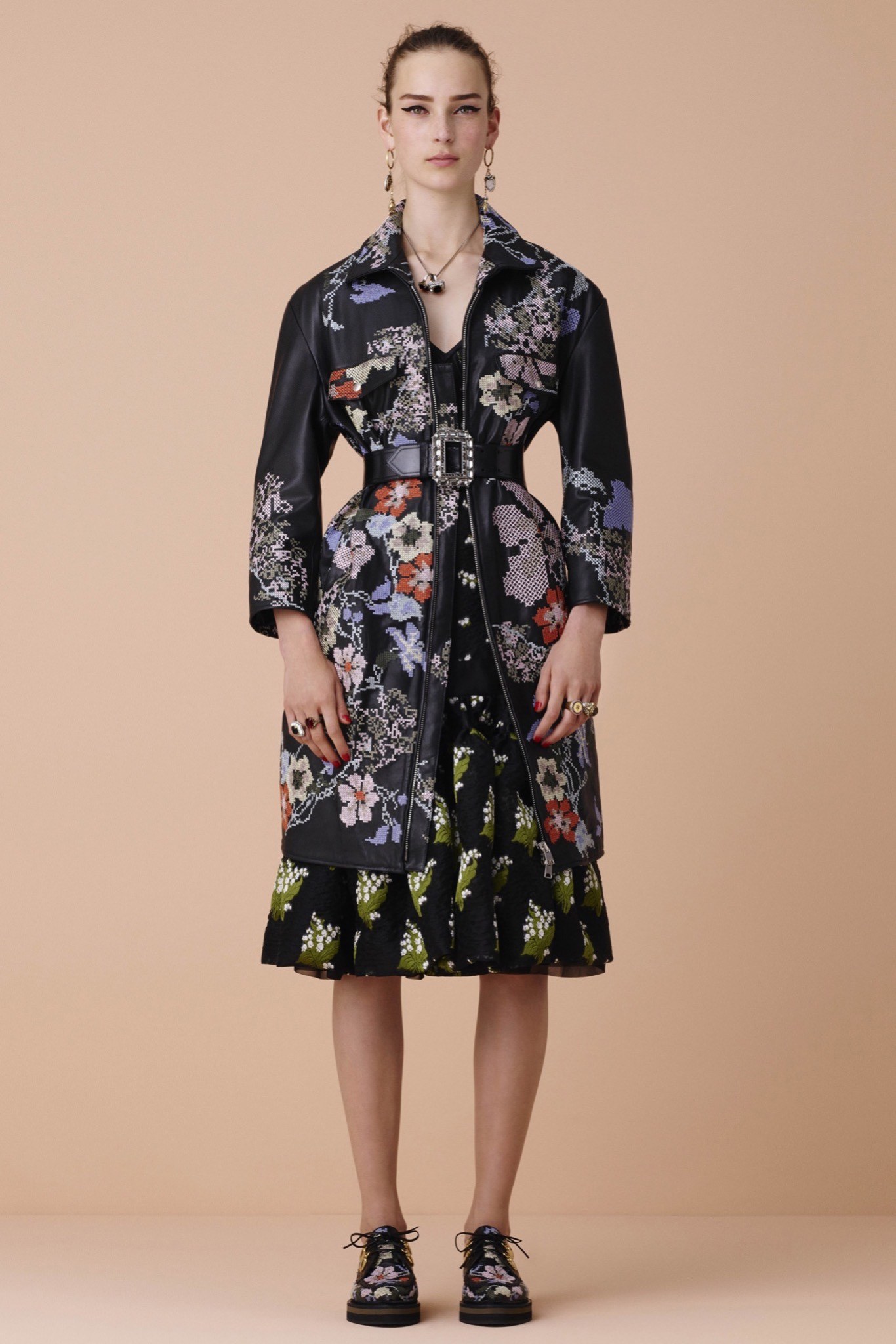 Never be afraid to mix differing floral motifs, to blend the usual and the abstract. And really all one needs to do to spruce up any ensemble is a big belt. OR kicky whimsical footwear!
ALTUZARRA: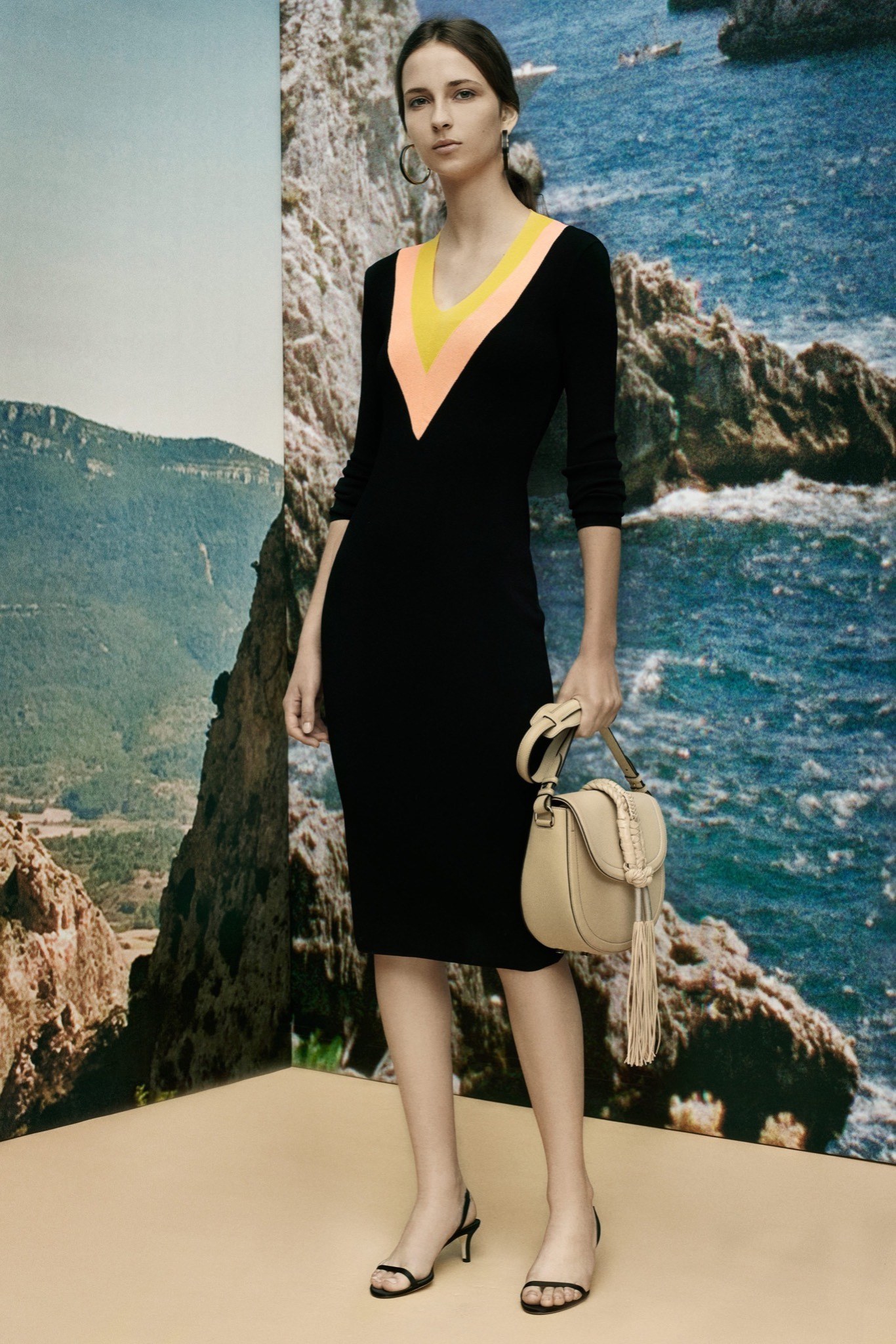 Streamlined and sexy with all the attributes of a LBD, with some vibrant chevron stripes to spice things up. Joseph Altuzarra knows allure for sure. Another great travel option. For fall and winter add tall boots.
LOUIS VUITTON: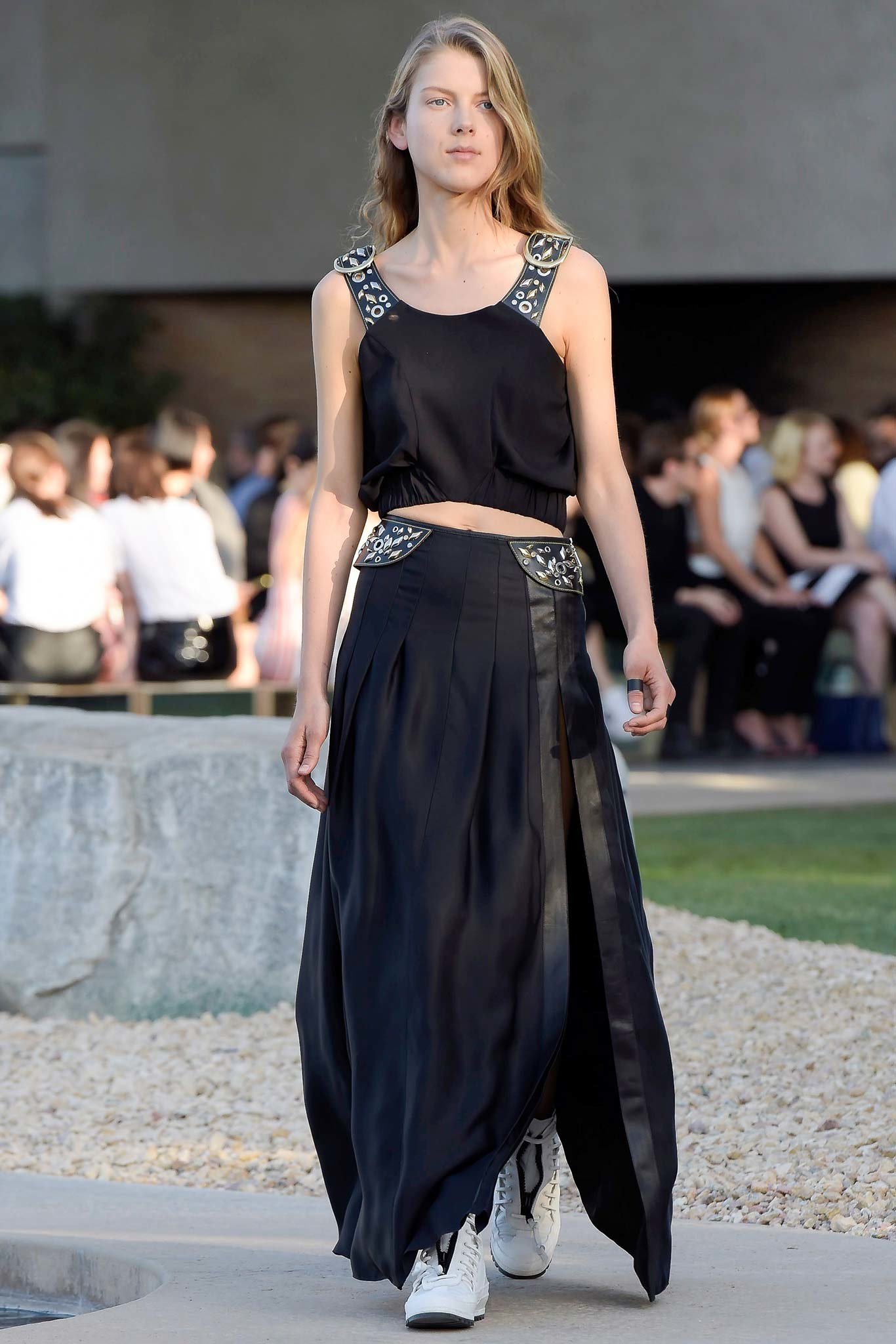 For young, hip, and kool, look no further than Nicolas Ghesquiere for Louis Vuitton. The leather details with modern metal embellishments turn billowy silk into latter day armor. Spring chic.
JW ANDERSON: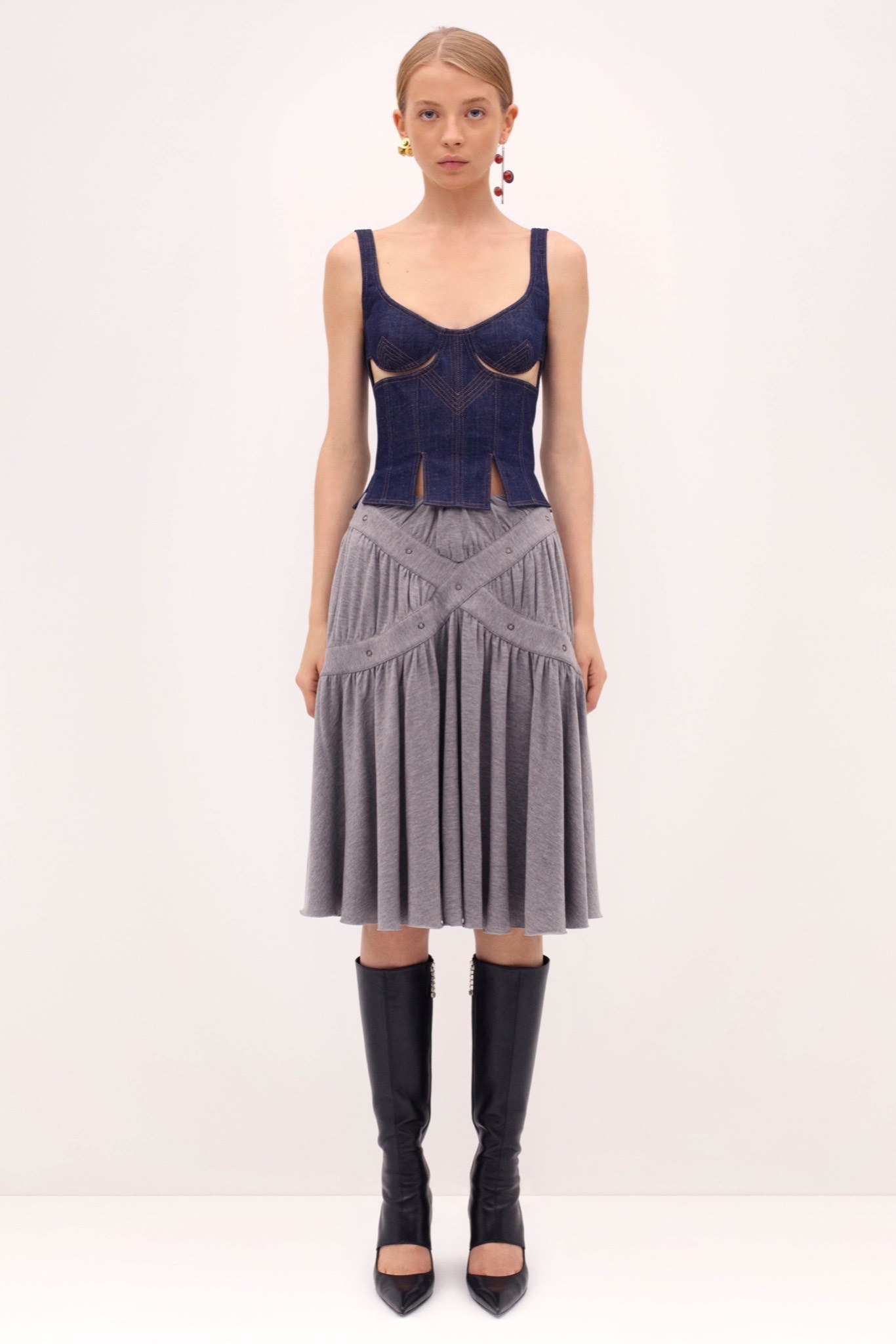 And speaking of armor…..the top would also work as a vest over a long white blouse (with slim trousers or skinny jeans). Anything resembling a corset is flattering….
ANDREW GN: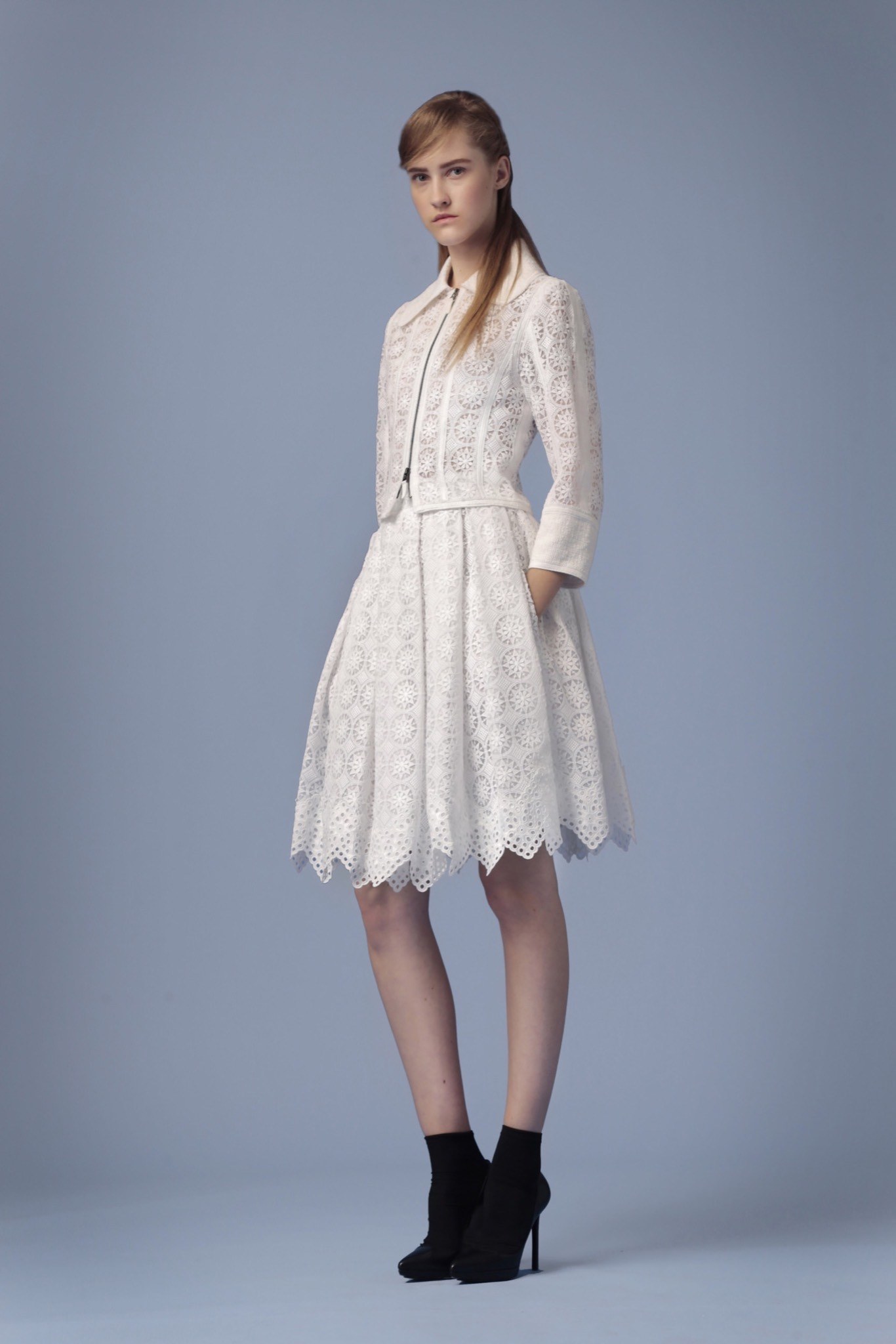 The white makes this fresh, the eyelet lace makes it girly, while the fitted jacket turns it hip and mod. The overall vibe will change with the shoe choice, patent leather flats versus sandals versus shoe booties. The skirt would be smashing with a vibrant pastel fitted T-shirt. The jacket could glam up shorts or jeans.
GILES: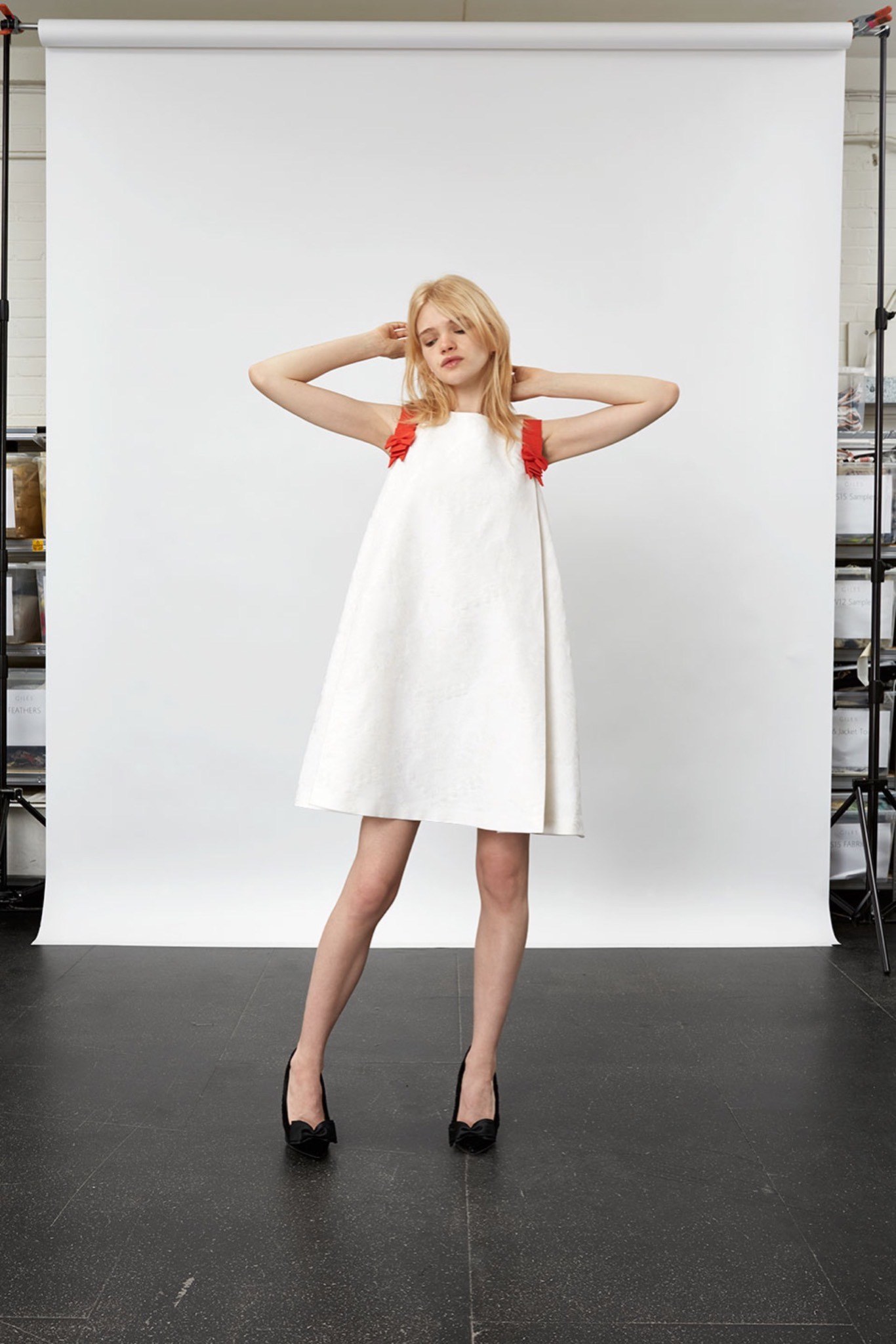 Because sometimes only a simple shift will do. No fuss no muss.
BURBERRY: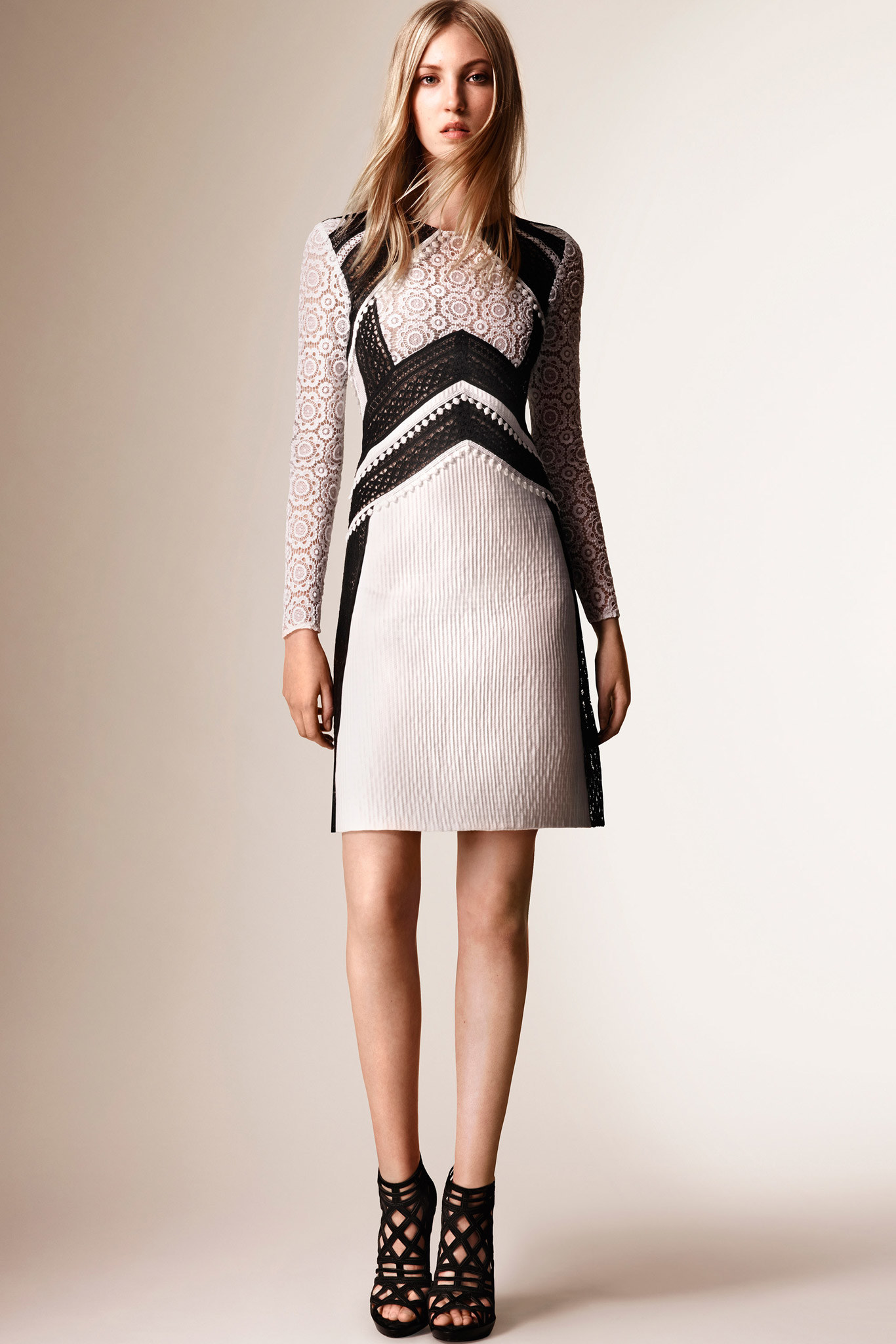 You cannot escape ruffles or LACE these days. I say hurrah to that! Lace in all its many permutations keeps a frock feminine no matter the silhouette and conjures a Victorian vibe. Here, the leather adds modernity and a fashion forward edge.
LANVIN: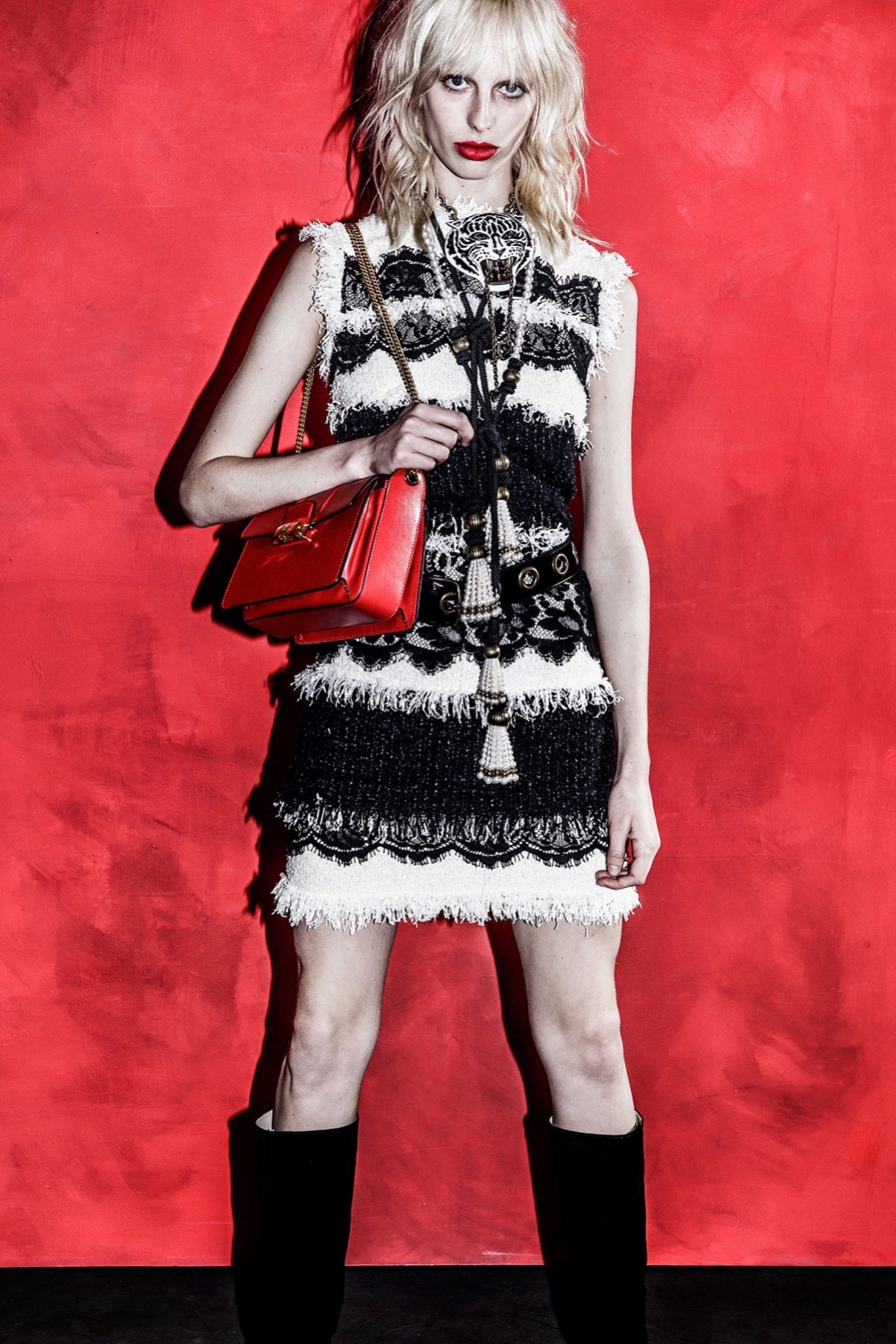 MARC JACOBS: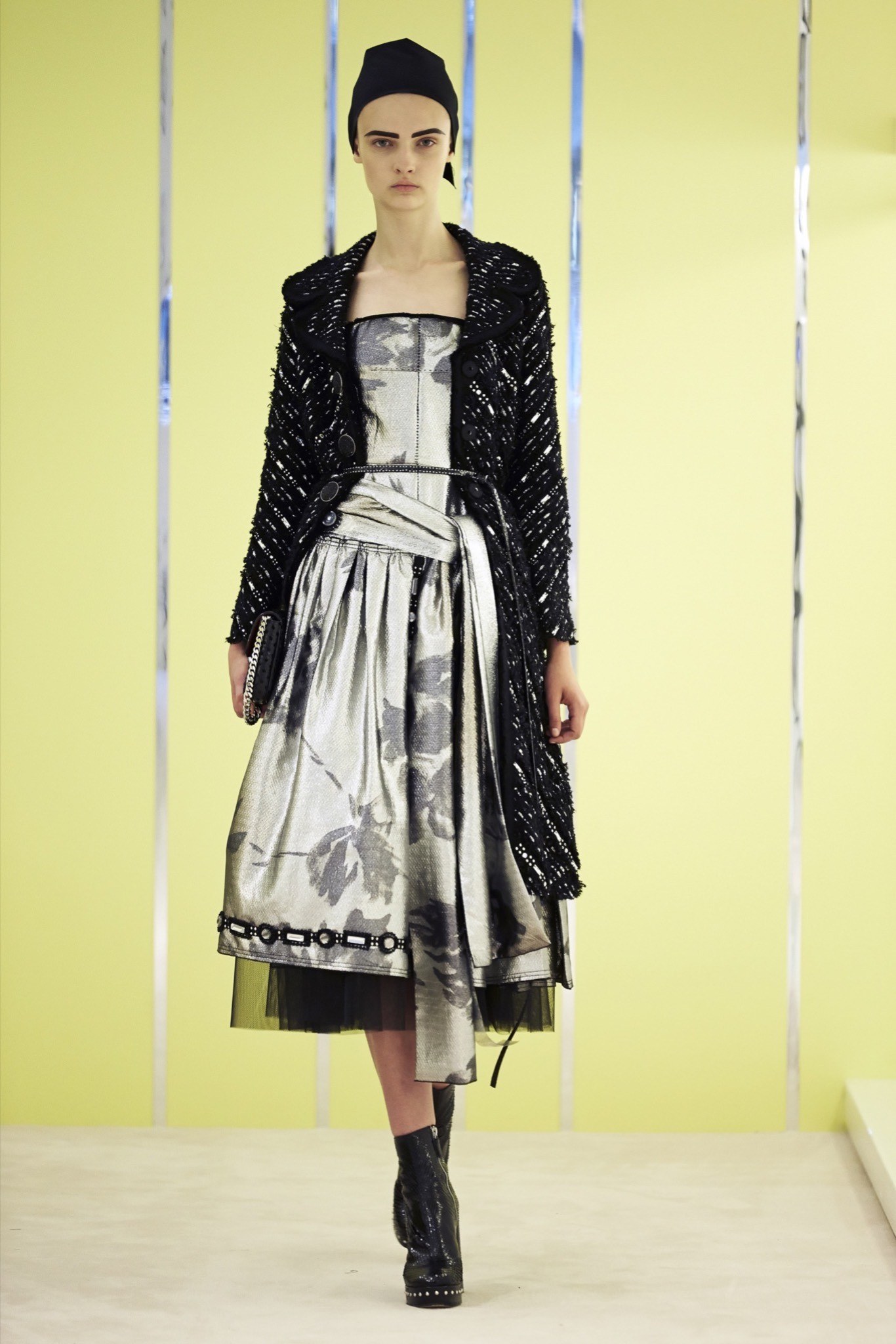 There always seems to be A LOT going on in a MJ outfit, what with the embellished silk skirts and dresses, grommet laden separates, festooned tweed coats, and tulle underpinnings. In essence, there is a welcome theatrical streak amongst his collections. Always the showman, his clothes are wondrous and fun, and will certainly put a smile on your face. And really, don't we all yearn for that?
TOMAS MAIER: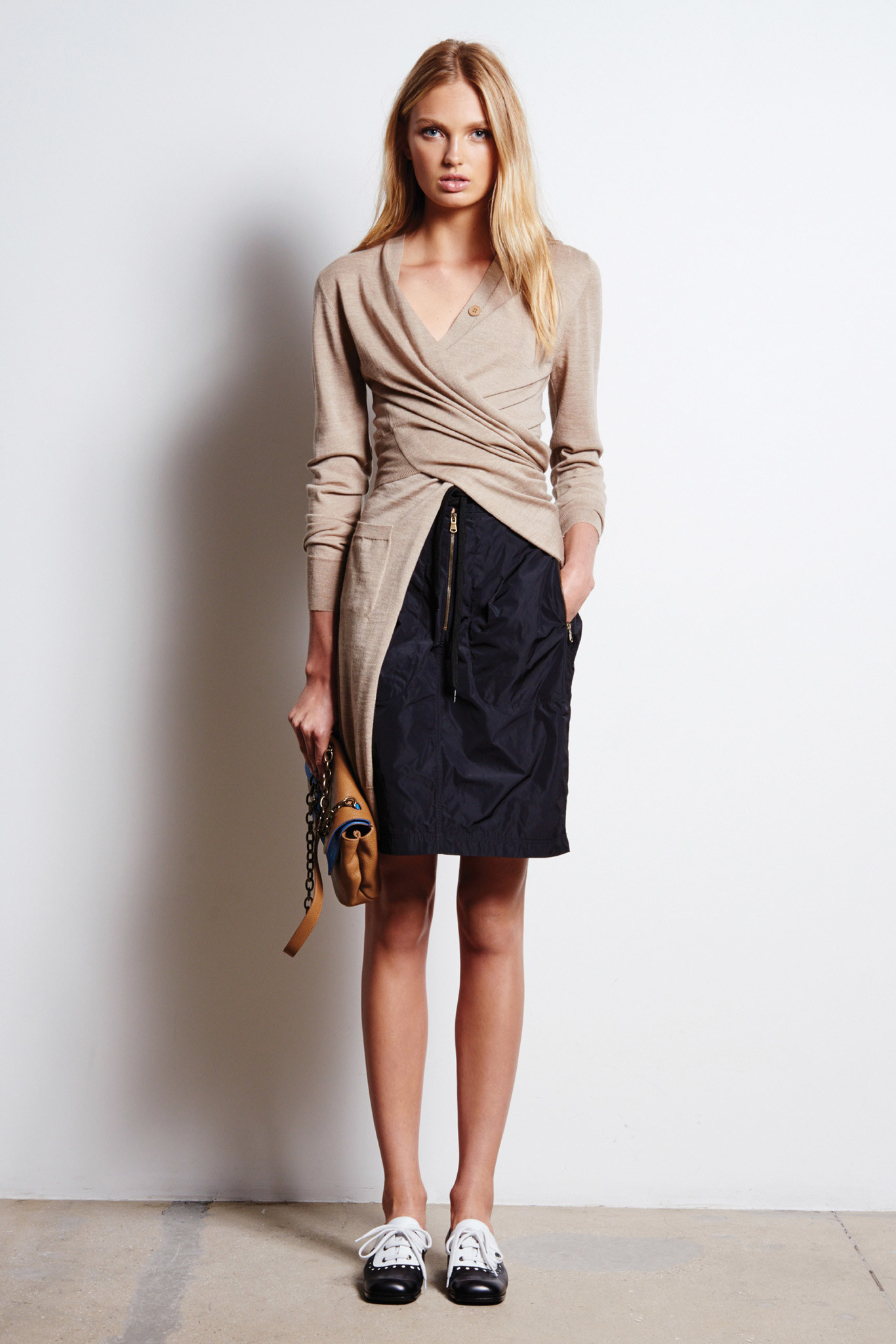 I love a crazy sweater top, a puzzle to be investigated. And if its comfy and can be thrown over a blouse, even better. And when traveling, just turn it into a muffler.
BOSS: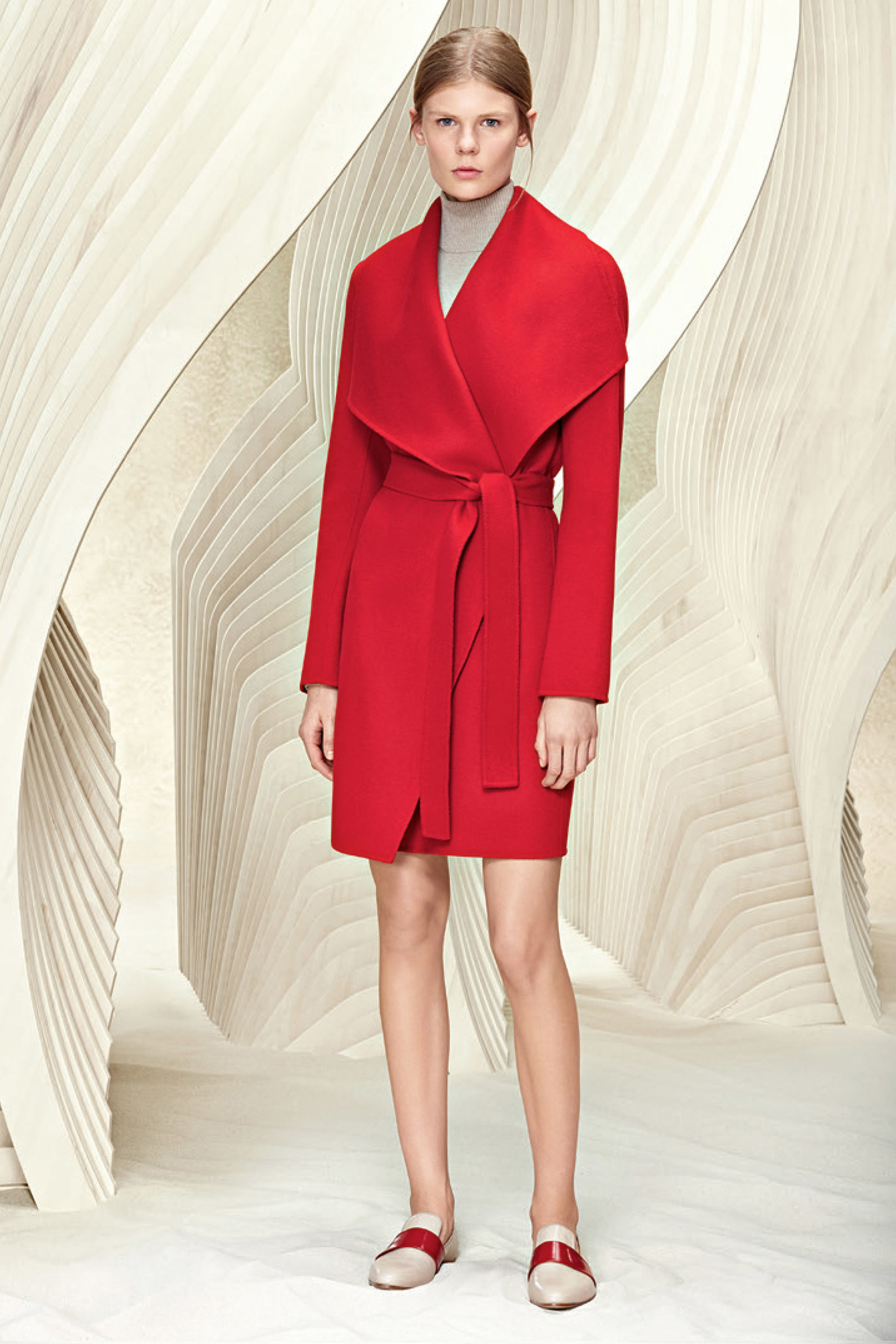 Along with the trench and the LBD, a wrap coat is a solid staple in any closet. You grab and go, no thought necessary. No buttons or embellishments to fall off and drive you nuts. The perfect accompaniment to the dress or pants du jour. Go bold, go RED. (Especially if black and tan already loom large on your racks).
ANTONIO MARRAS: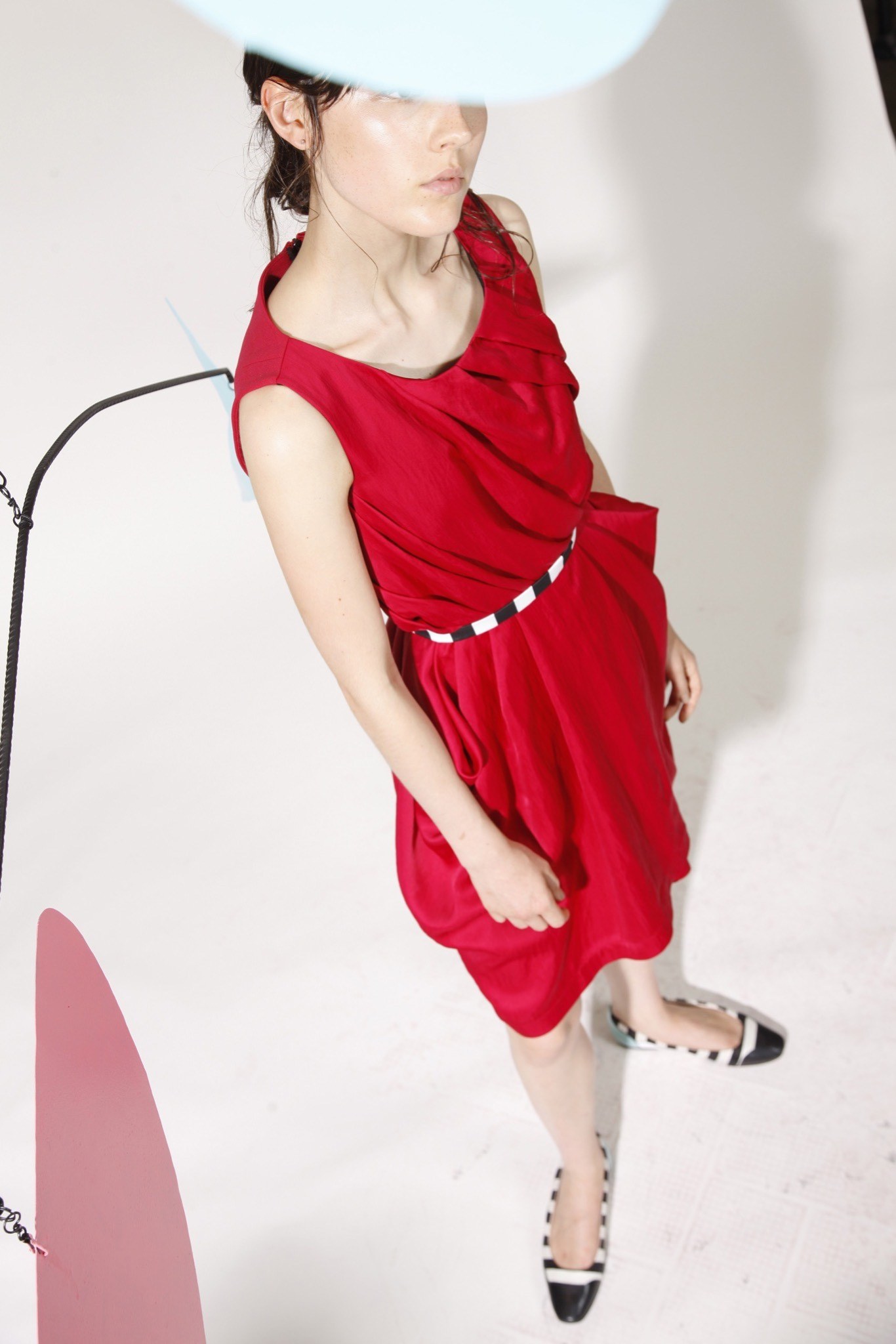 The little RED dress. Easy yet vibrant and piquant!
GUCCI: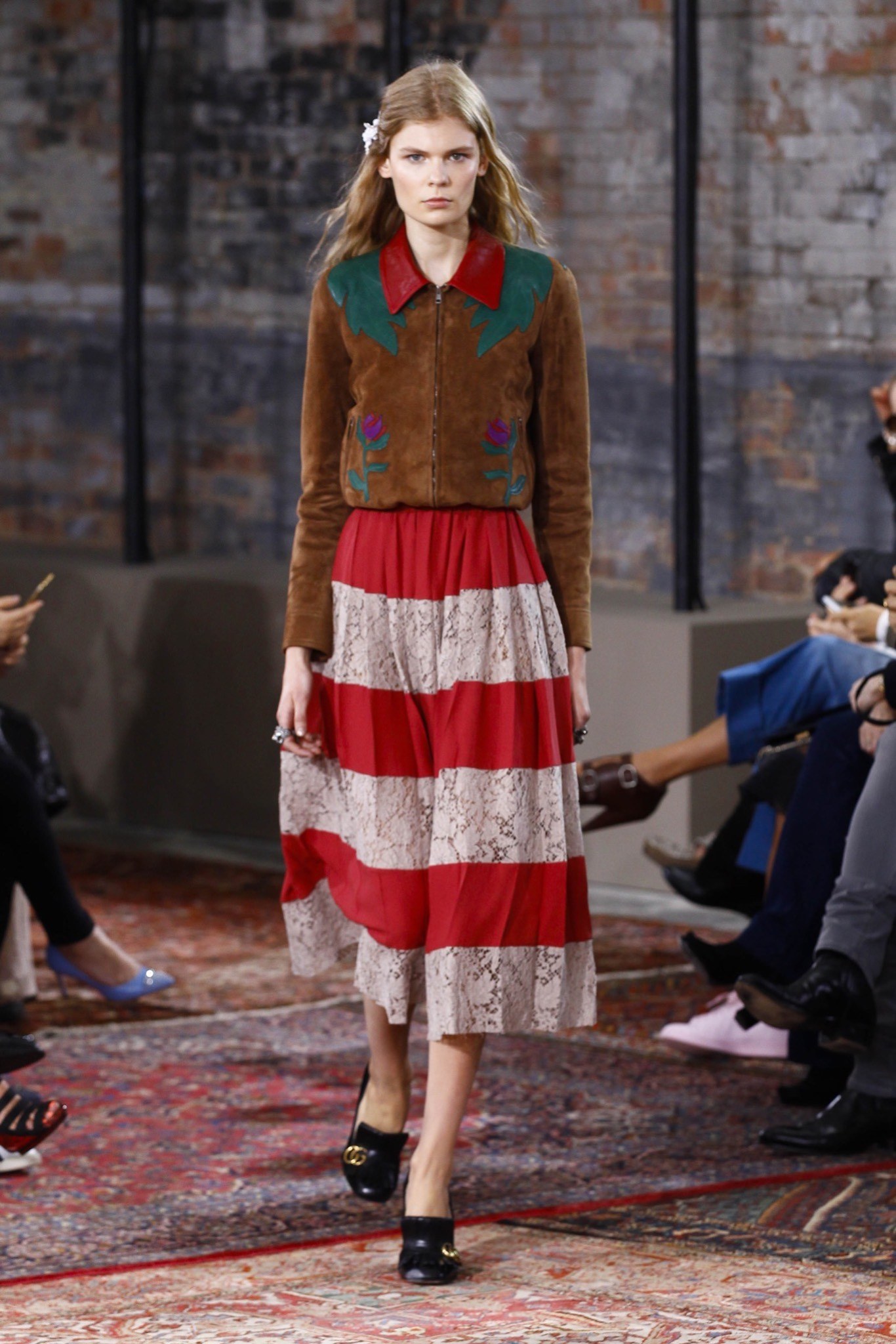 All of Alessandro Michele's collections have been infused with youthful exuberance and carefree joie de vivre essence adding to their spellbinding allure. No tiresome rules to be followed about what fabrics, colors, and patterns might co-mingle. Suede, stripes, and lace? No problem.
ERDEM: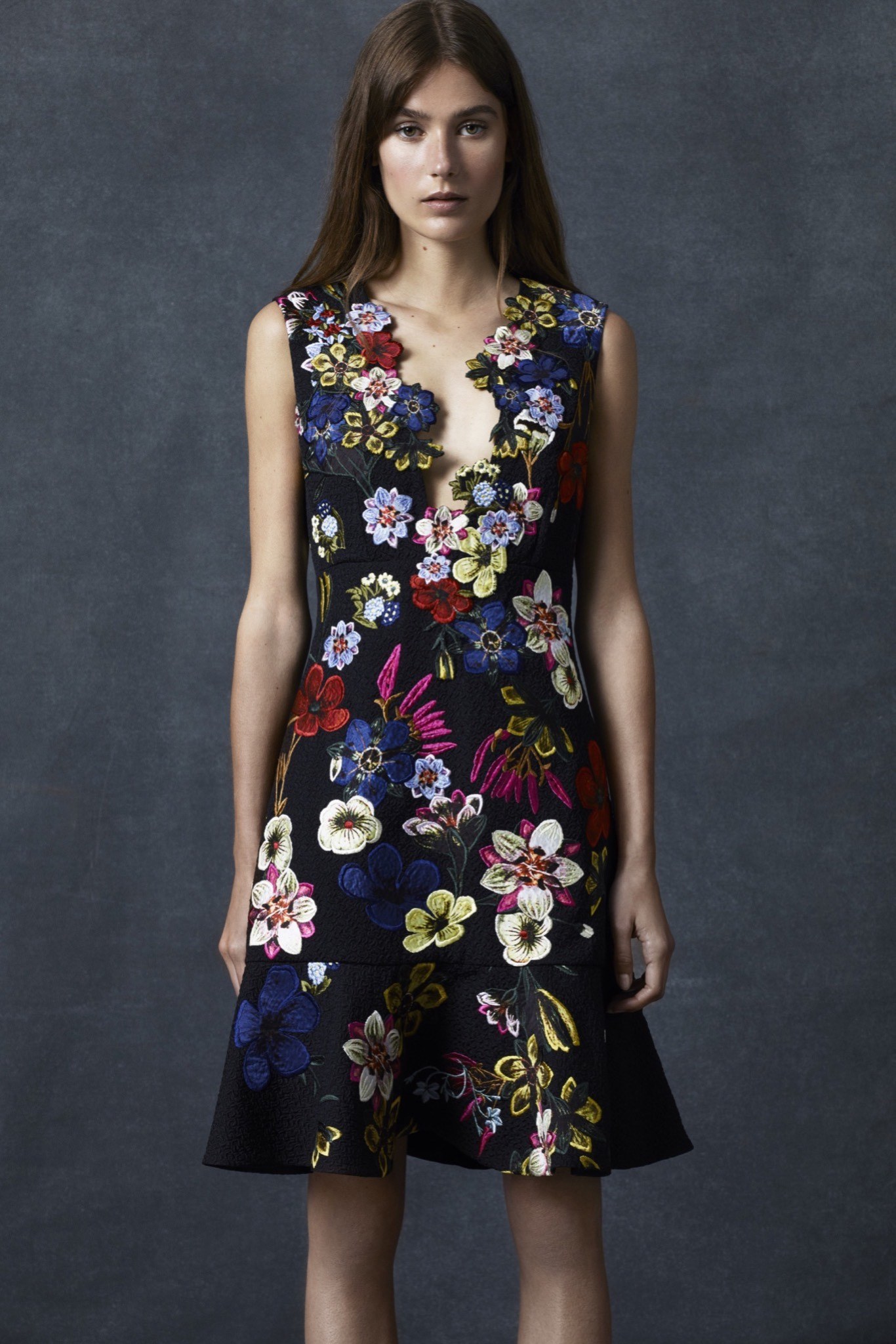 There is lace, and then there is LACE, as in GUIPURE with a floral motif composed of a potpourri of colors and species. The masters of this technique? Erdem and Giambattista Valli. The Jardin of your dreams comes to fruition in a wonderful wearable summer frock.
MARY KATRANTZOU: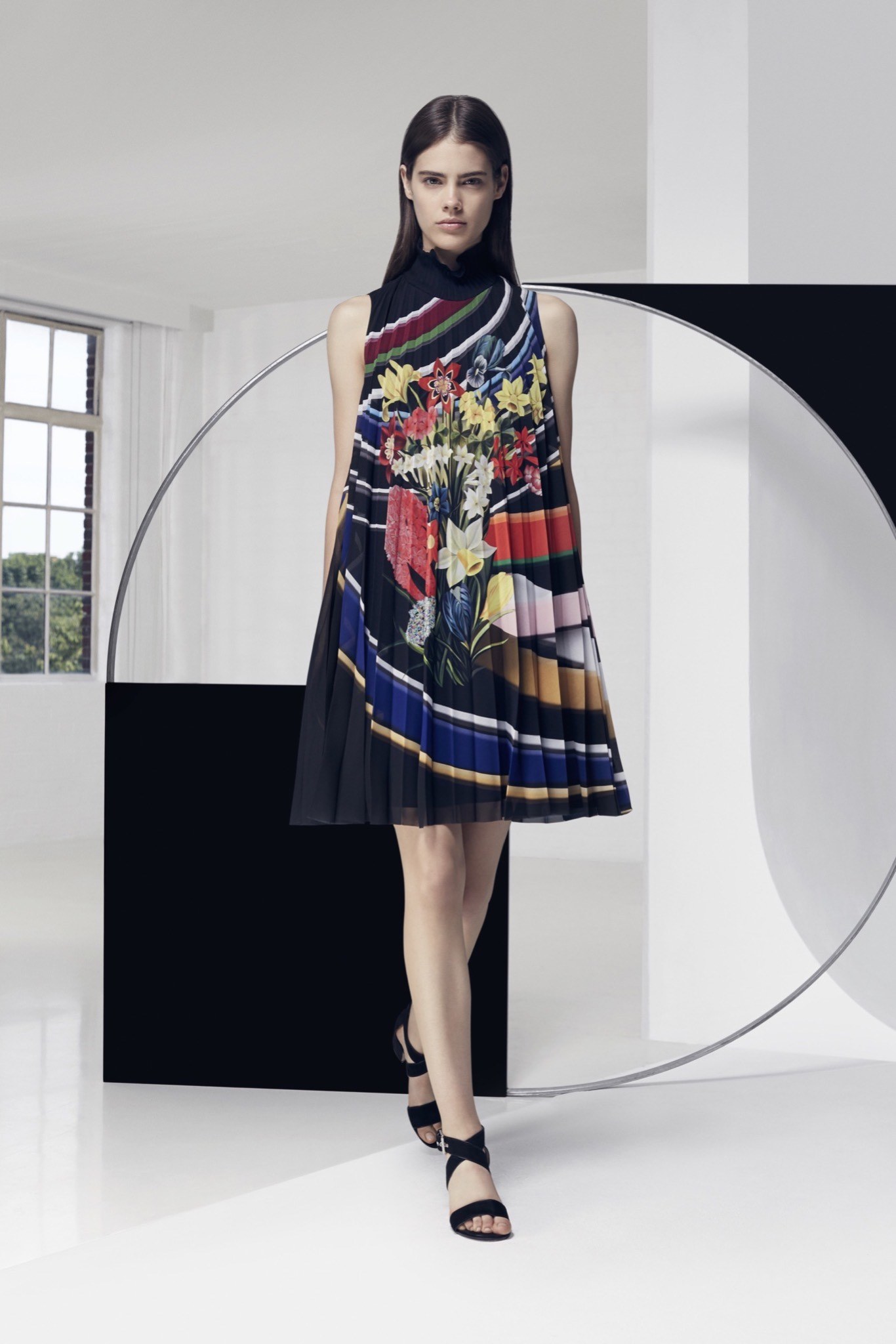 STELLA MCCARTNEY: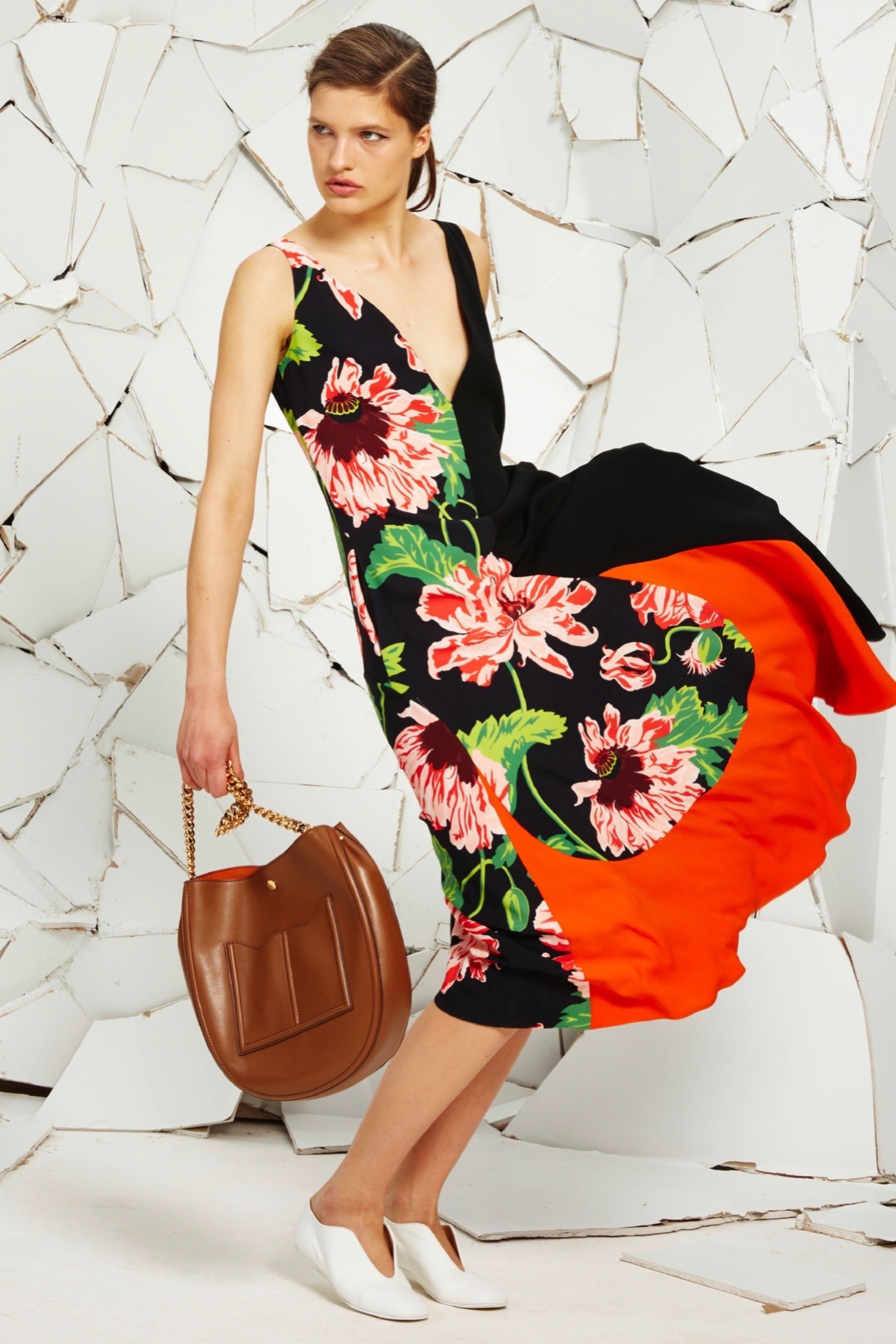 She knows how to do easy, breezy, chic summery frocks.
MAX MARA: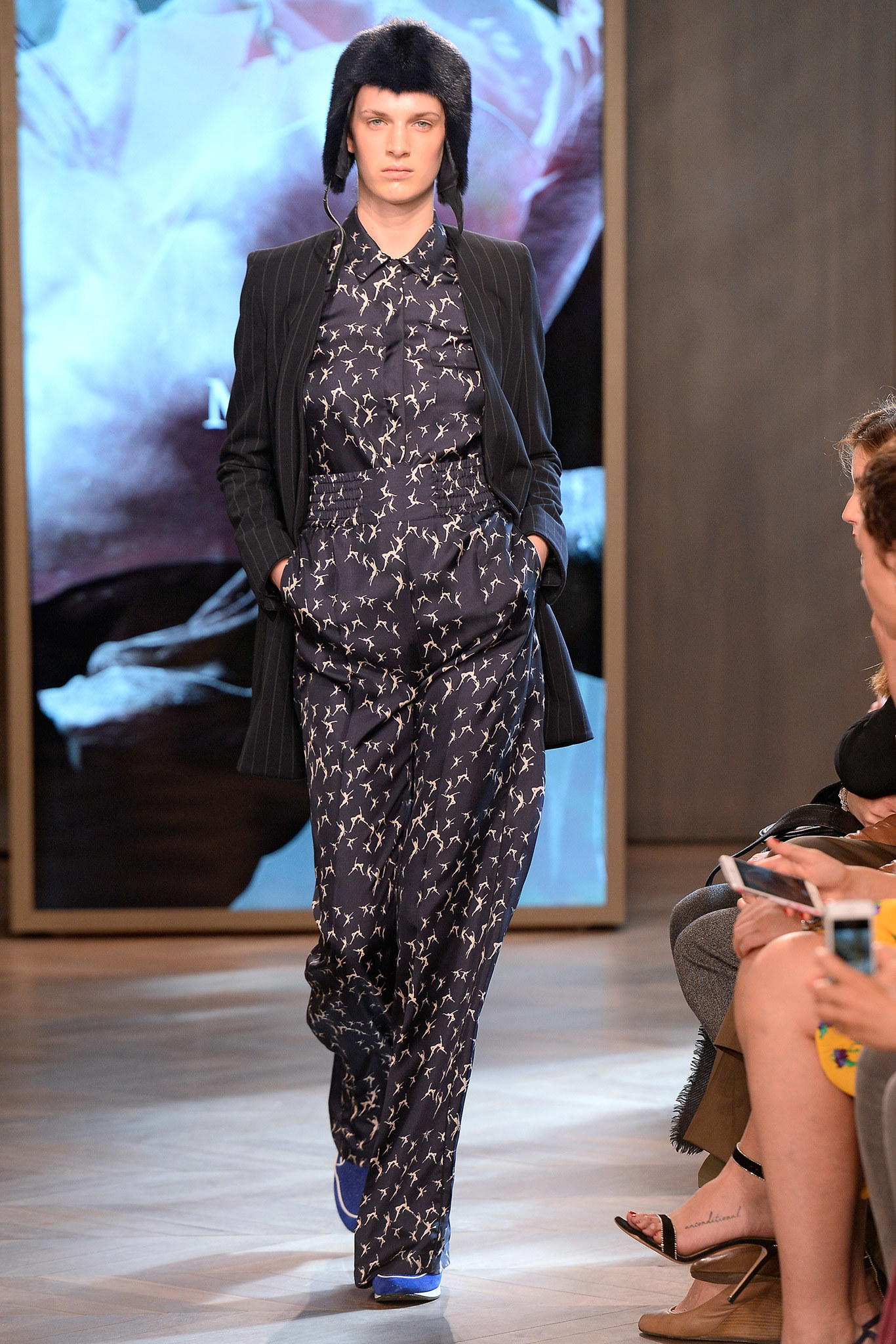 This collection was an homage to all things pugilist, and yet, this outfit reminds me of pajamas, except really elegant chic ones. When you need more coverage than the ubiquitous slip dress can provide.
CHANEL: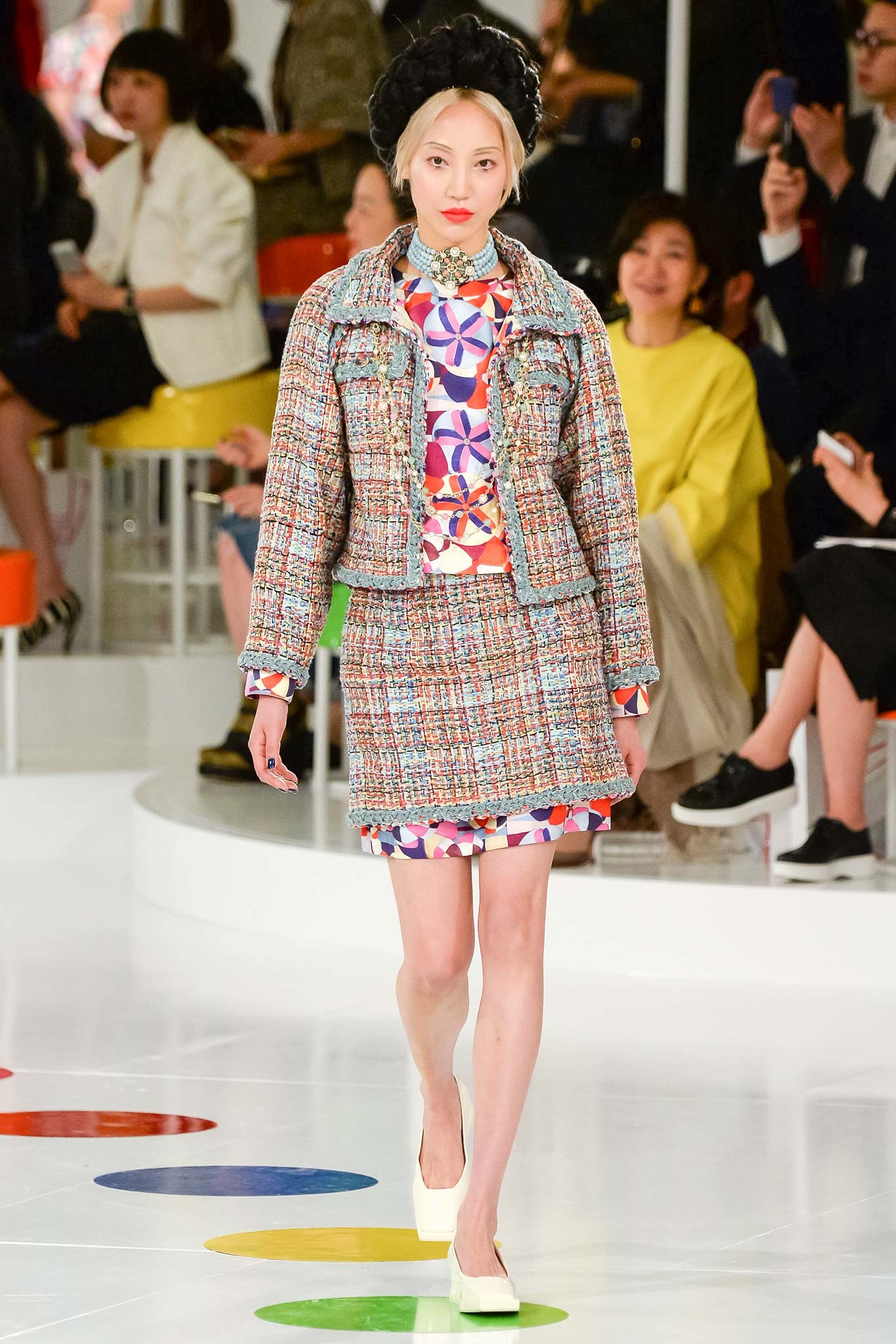 Another bullseye from Lagerfeld in the fashion olympics, a colorful and whimsical take on the iconic Chanel tweed suit, a confection composed of a pastel palette amalgamated with abstract candy land underpinning. For those not enamored of suits, the jackets and skirts are sold separately, so just get the jacket and wear it over EVERYTHING! From a black cocktail dress to your everyday jeans. Chanel goes with well, everything. The tweeds are like no other, only to be appreciated up close in person, under a magnifying glass.
OSCAR DE LA RENTA: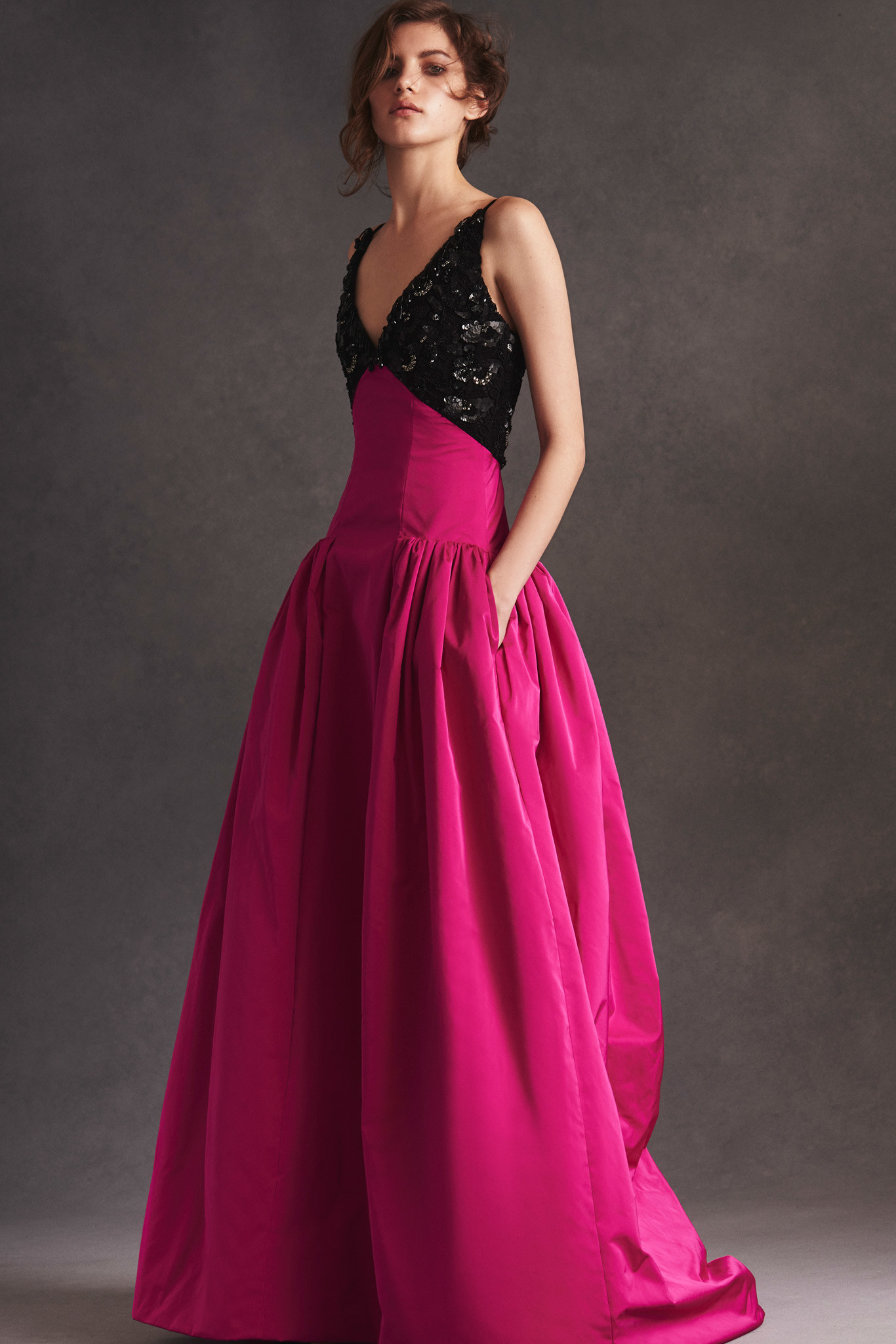 HIGH DRAMA is not reserved for fall winter and spring! Big volume and much fuchsia, perfect for the grand entrance no matter the occasion.
Happy shopping!
Runway images from www.vogue.com.