The most vibrant and bold of colors, no matter the shade, from scarlet to cardinal to vermilion, RED is the perfect metaphor for moxie, vigor, and allure. Wall flowers need not apply. If you want to stand out from the crowd (who will be no doubt be wearing black or a version thereof), you go for this luscious and regal choice. We all need at least one element in the RED family, whether a jacket, ballgown, a cocktail dress or some leather pants, dwelling in our closet. And if that proves too frightening, AT LEAST a cashmere muffler to jazz up a neutral ensemble. Go for the gusto, go RED!
From SPRING 2016:
MARC JACOBS: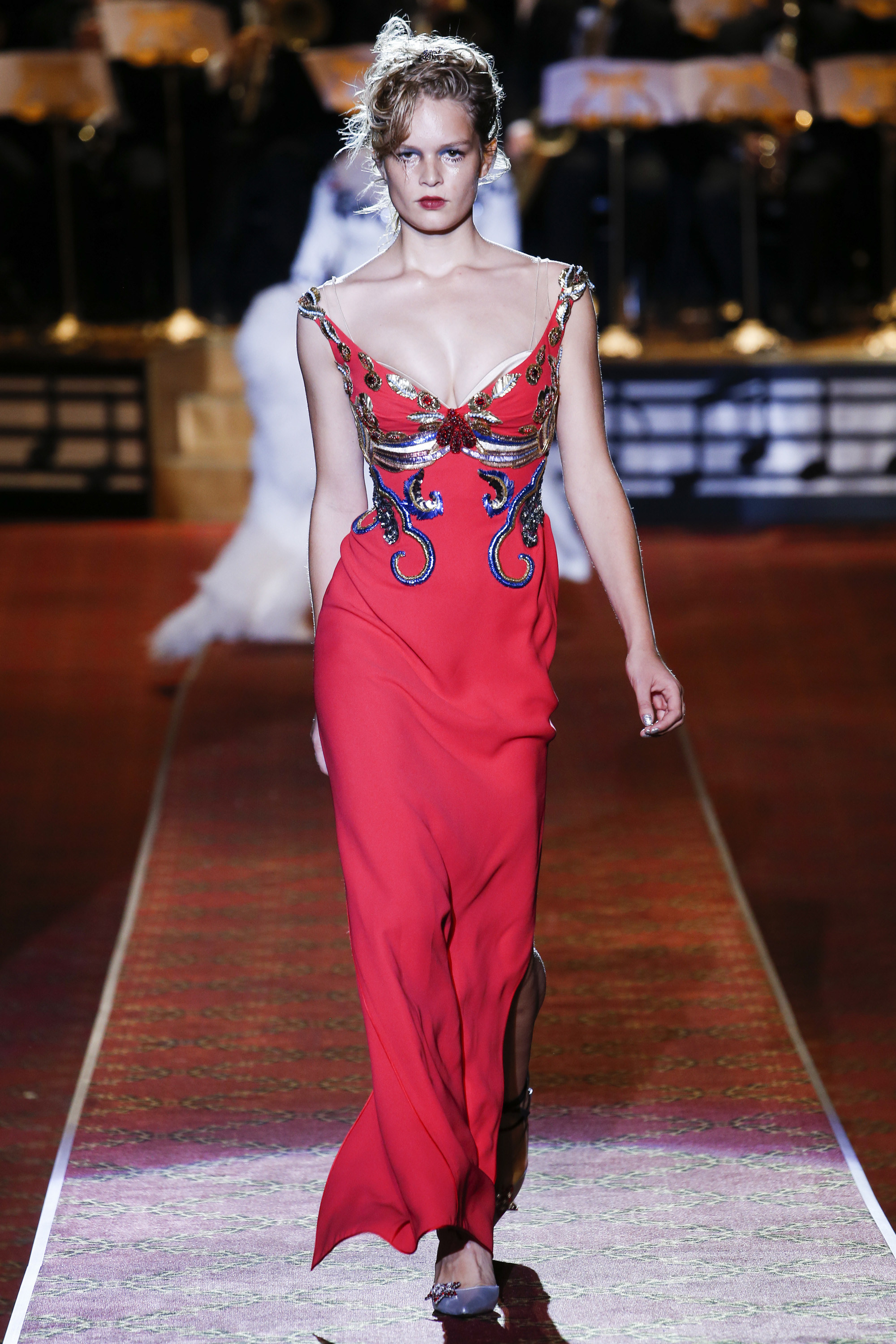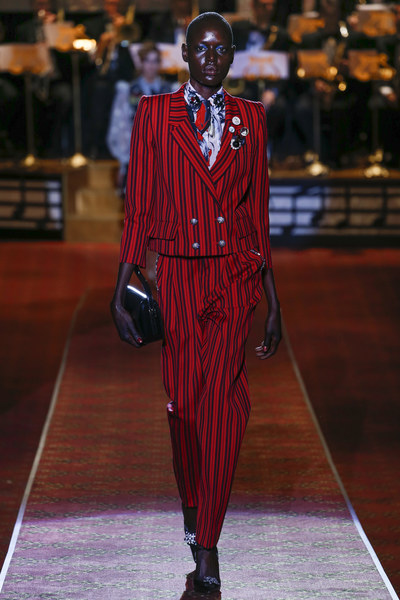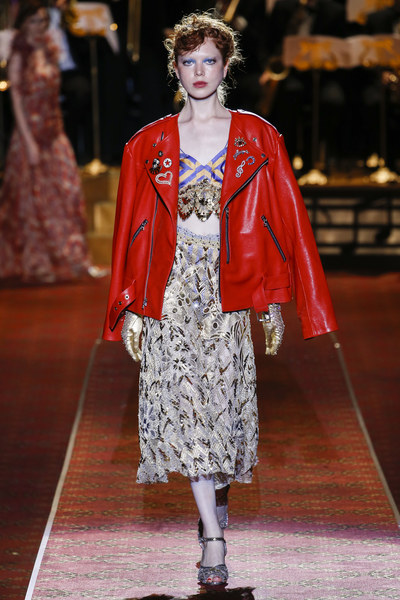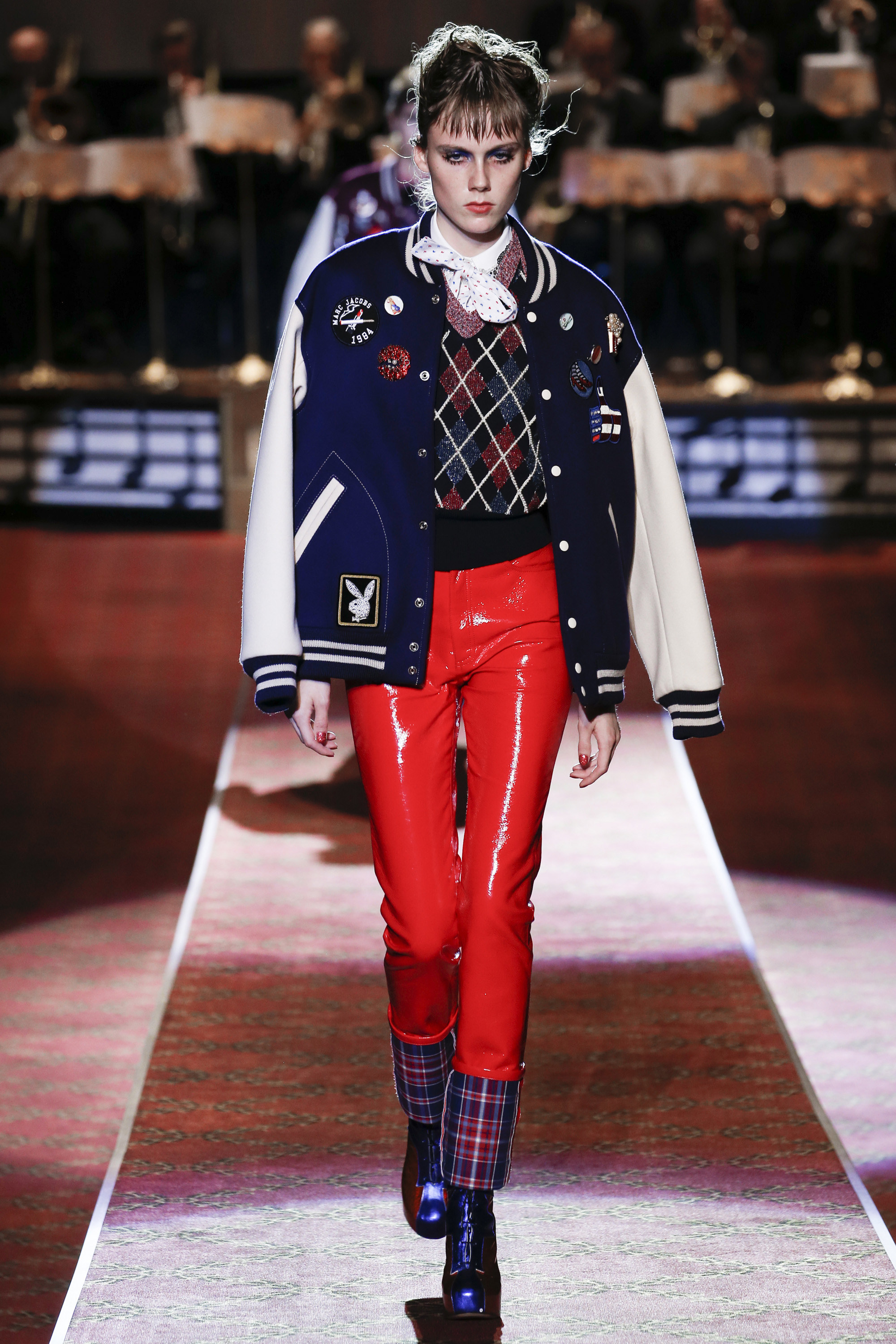 This was a GREAT collection, rife with RED, white and blue! Red brings to mind July 4th festivities and Old Glory.
GUCCI: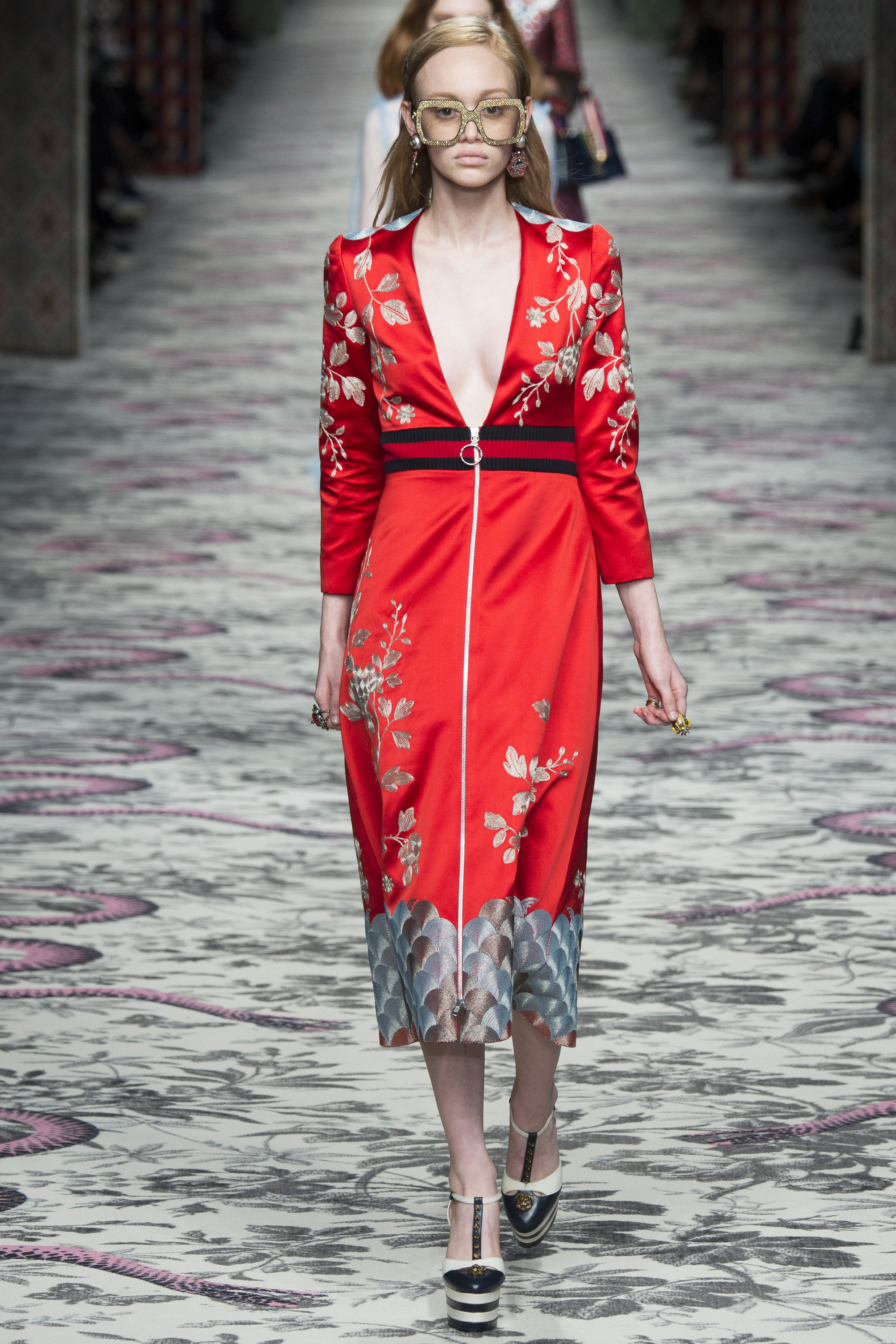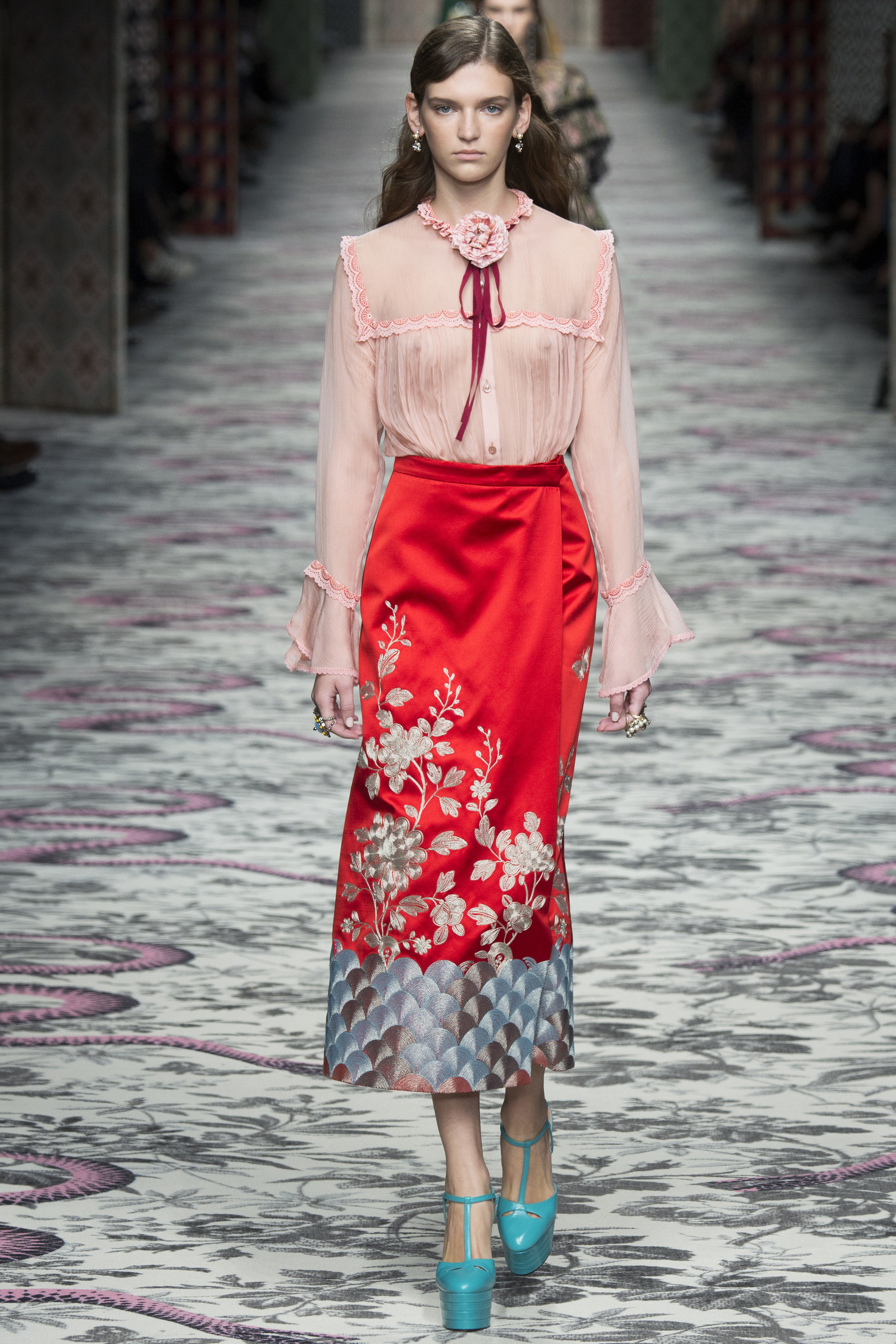 Chinoiserie typically contains a large red presence, adding to the eye popping opulent factor.
ANDREW GN: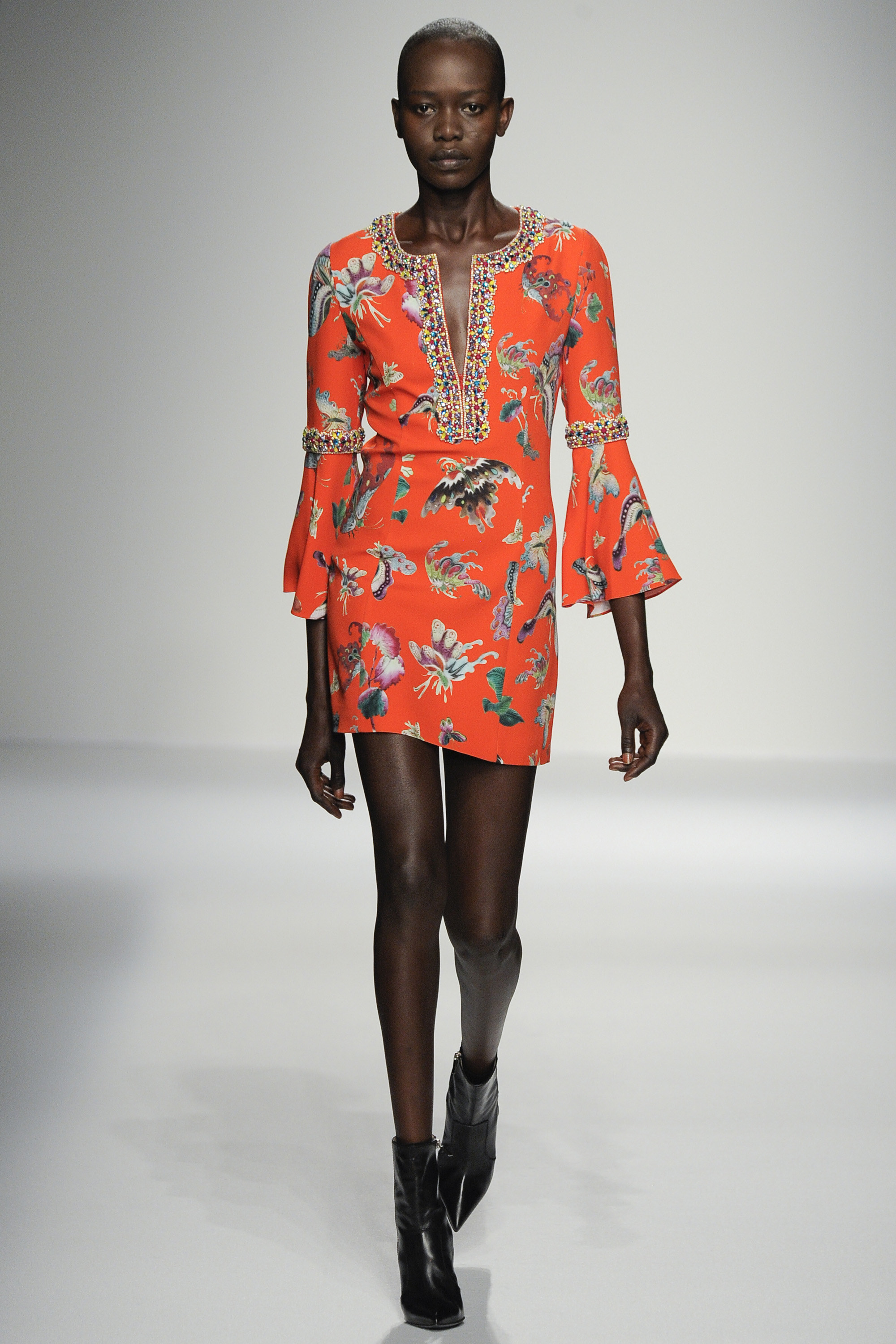 OSCAR DE LA RENTA: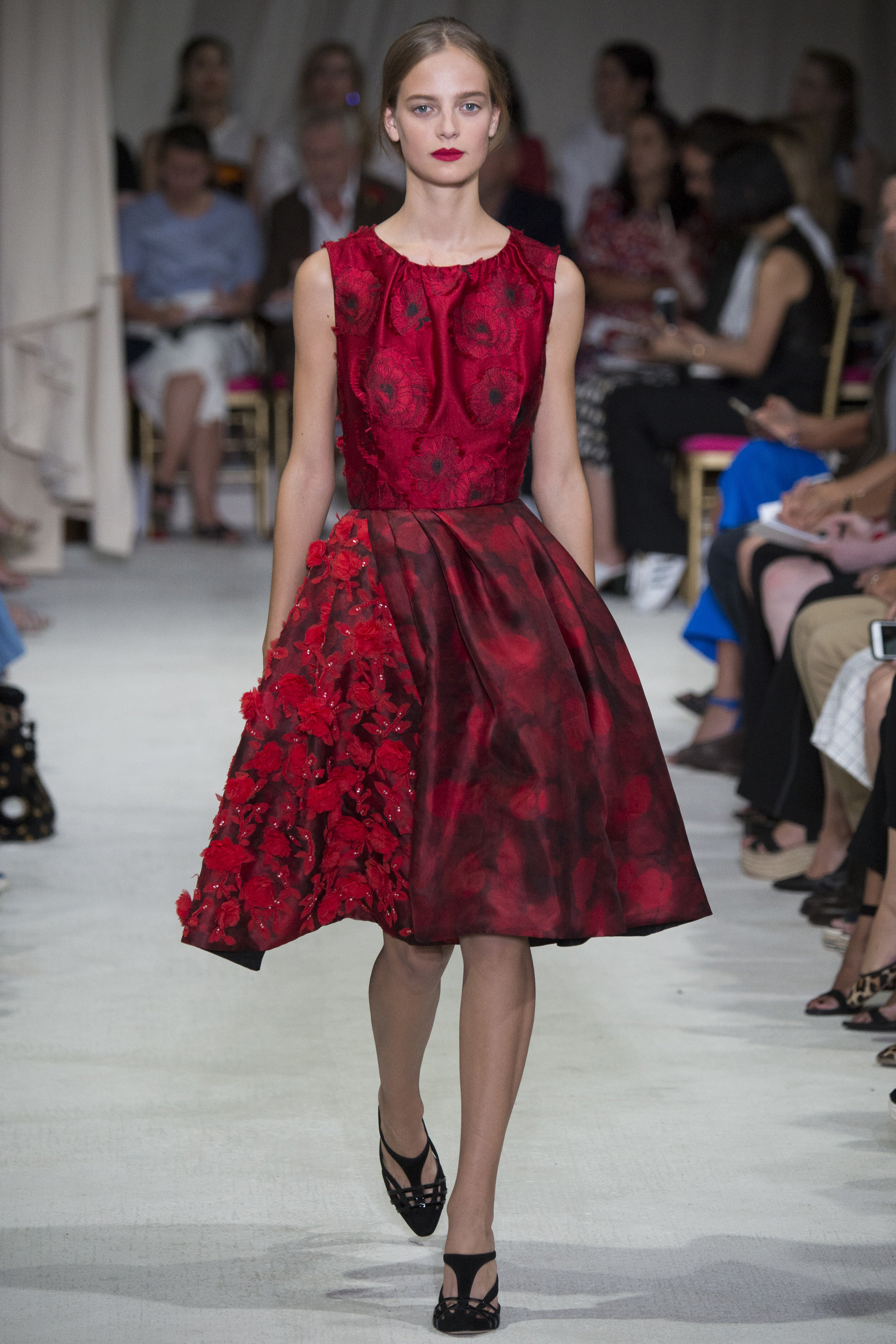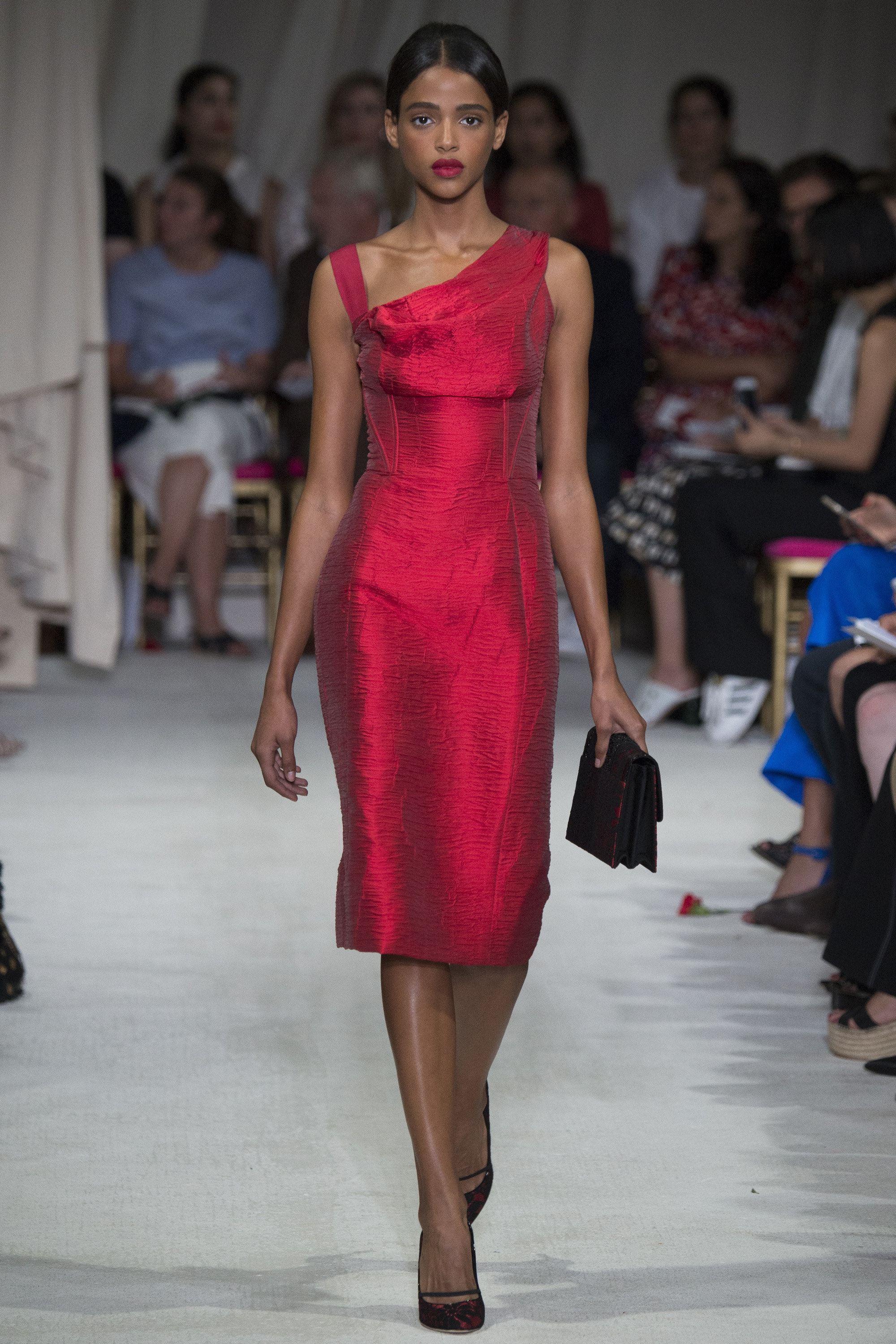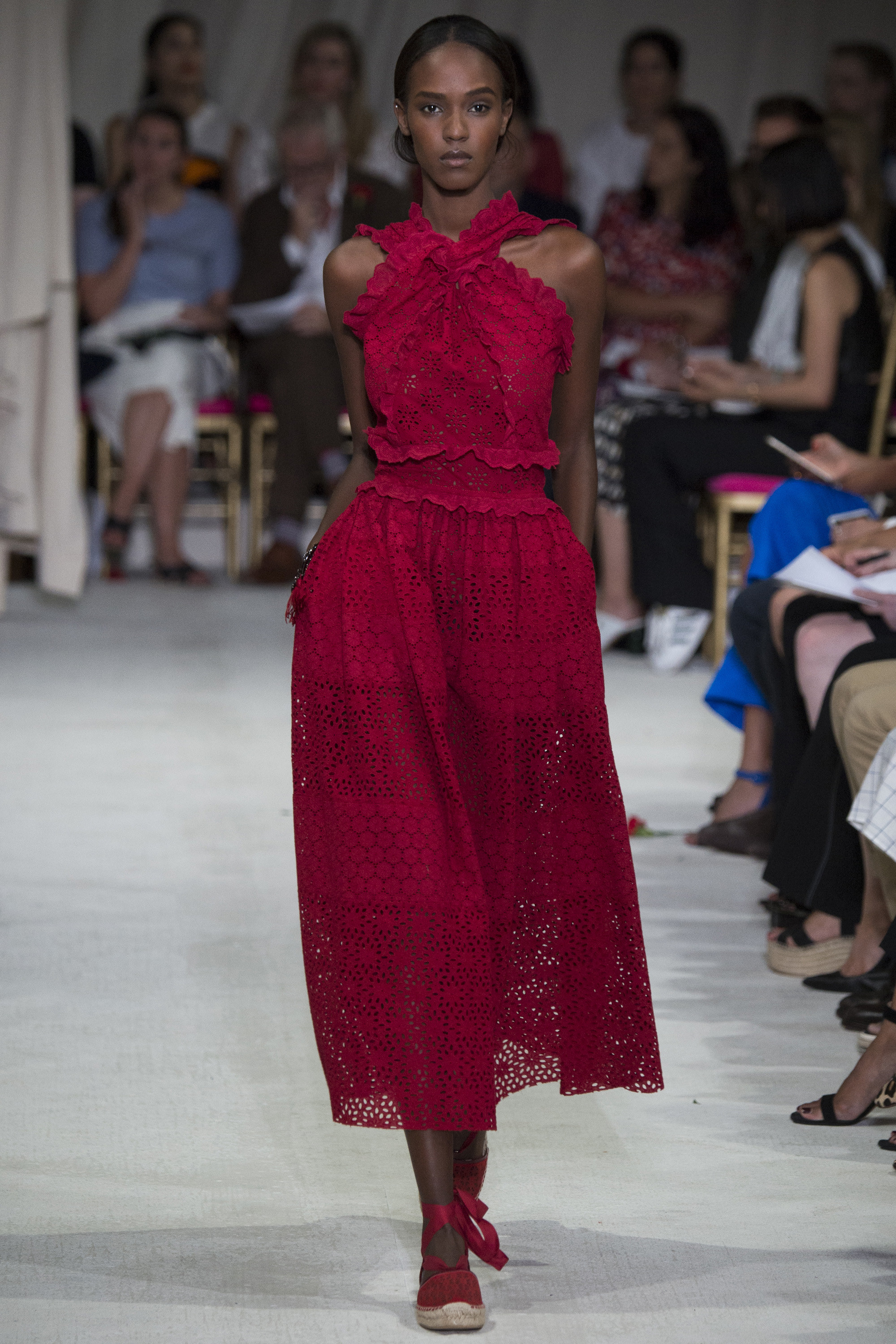 Channeling the iconic glamour queens of the big screen, Grace Kelley, Marilyn Monroe, and Ava Gardner. You'll see the last beauty on Reese Witherspoon on the cover of the latest Glamour magazine.
ELIE SAAB: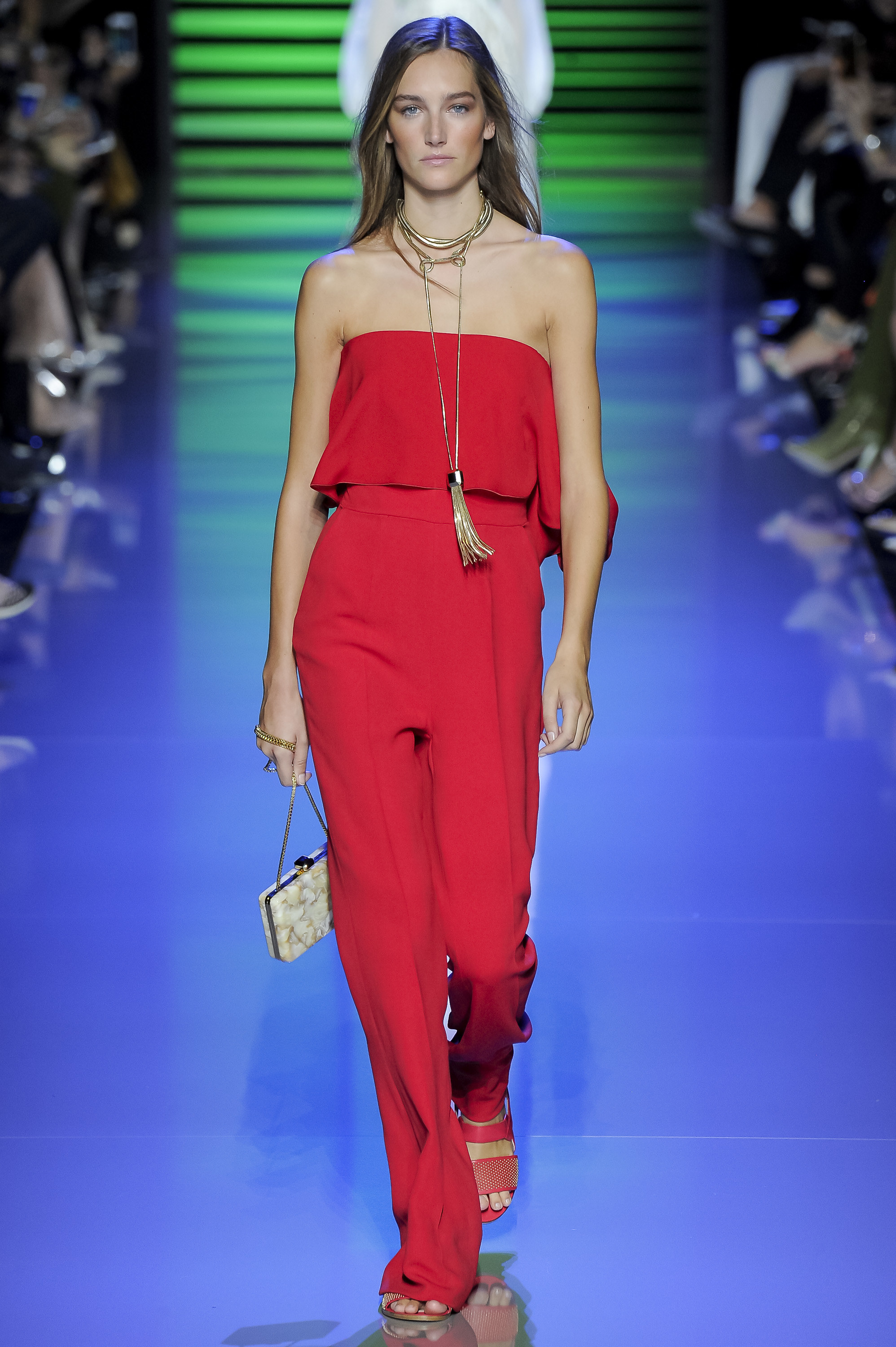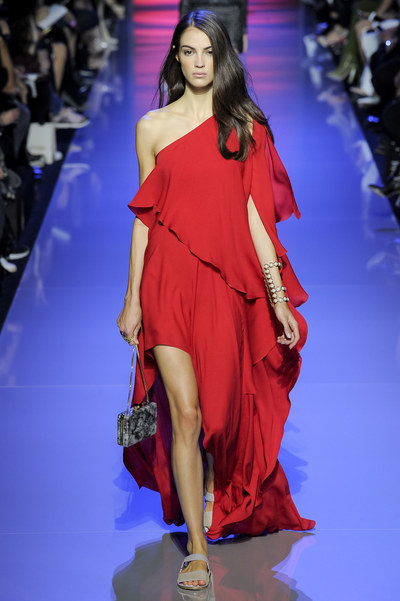 Red and Ruffles, a kicky duo. (But seriously, these outfits call for stilettos….not sure what's up with those abominations on the model's feet…yikes).
ANNA SUI: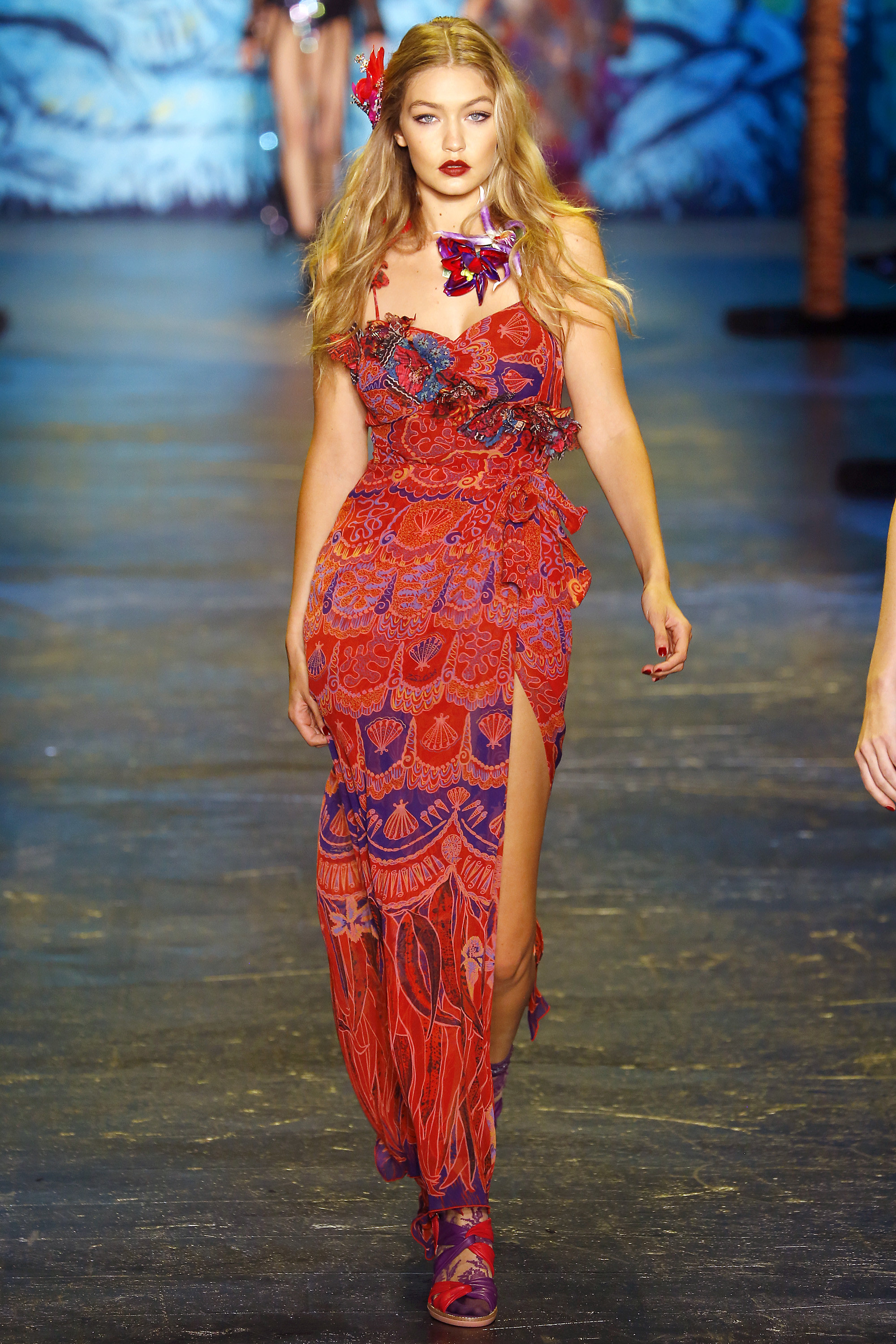 Sexy island boHo.
RALPH LAUREN: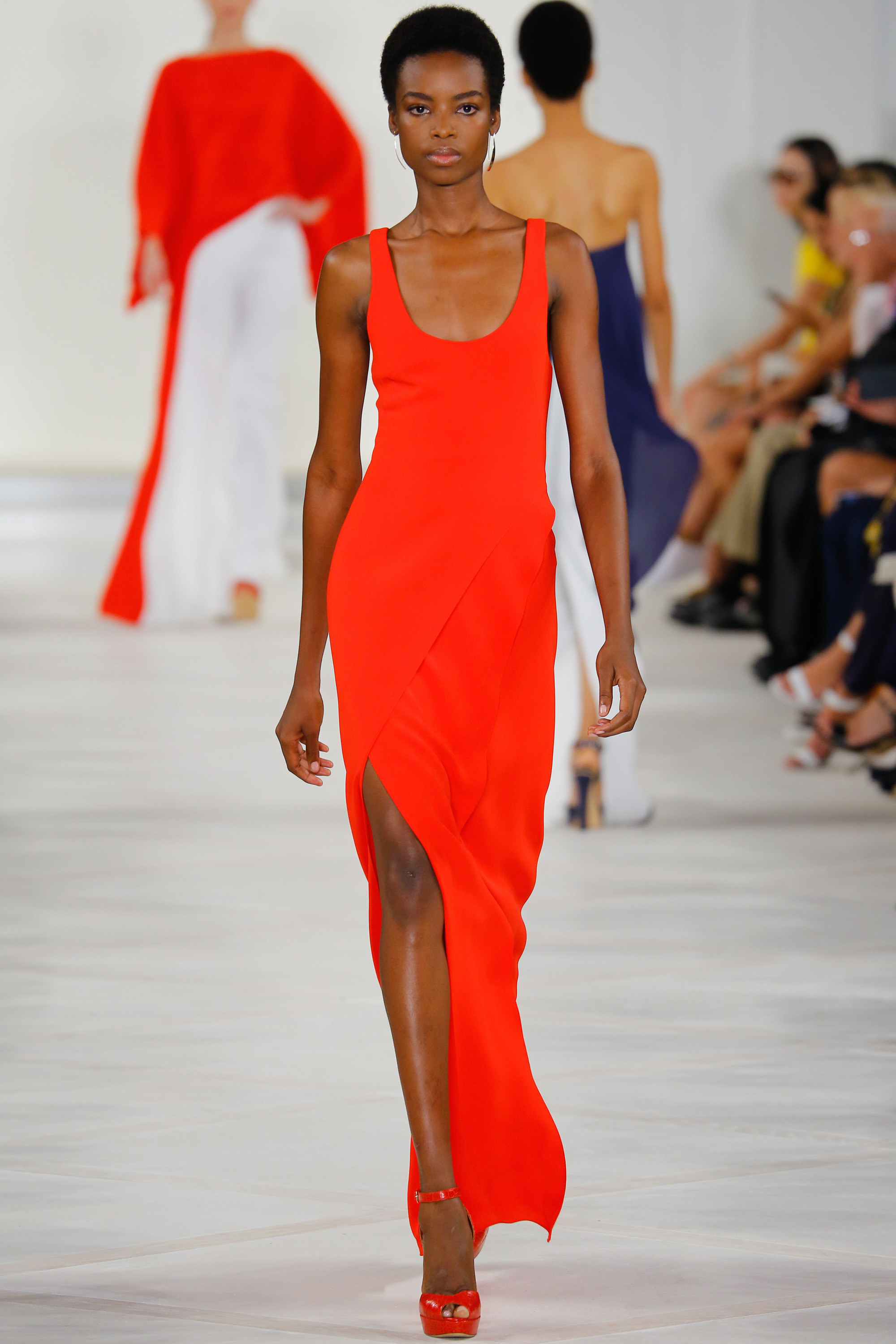 For Island honeymoon antics.
CHLOE: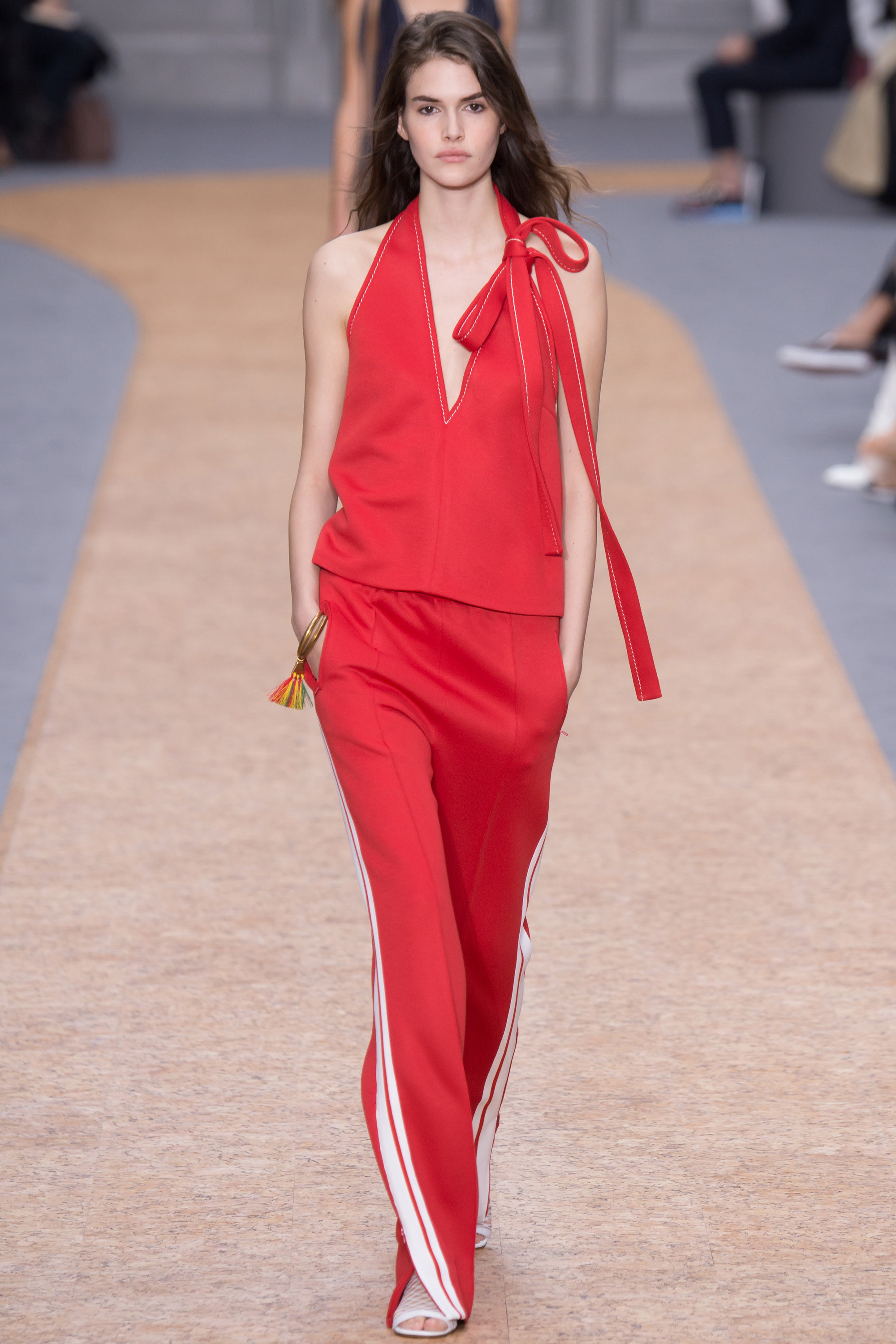 Casual but striking. Calls for Espadrilles.
CAROLINA HERRERA: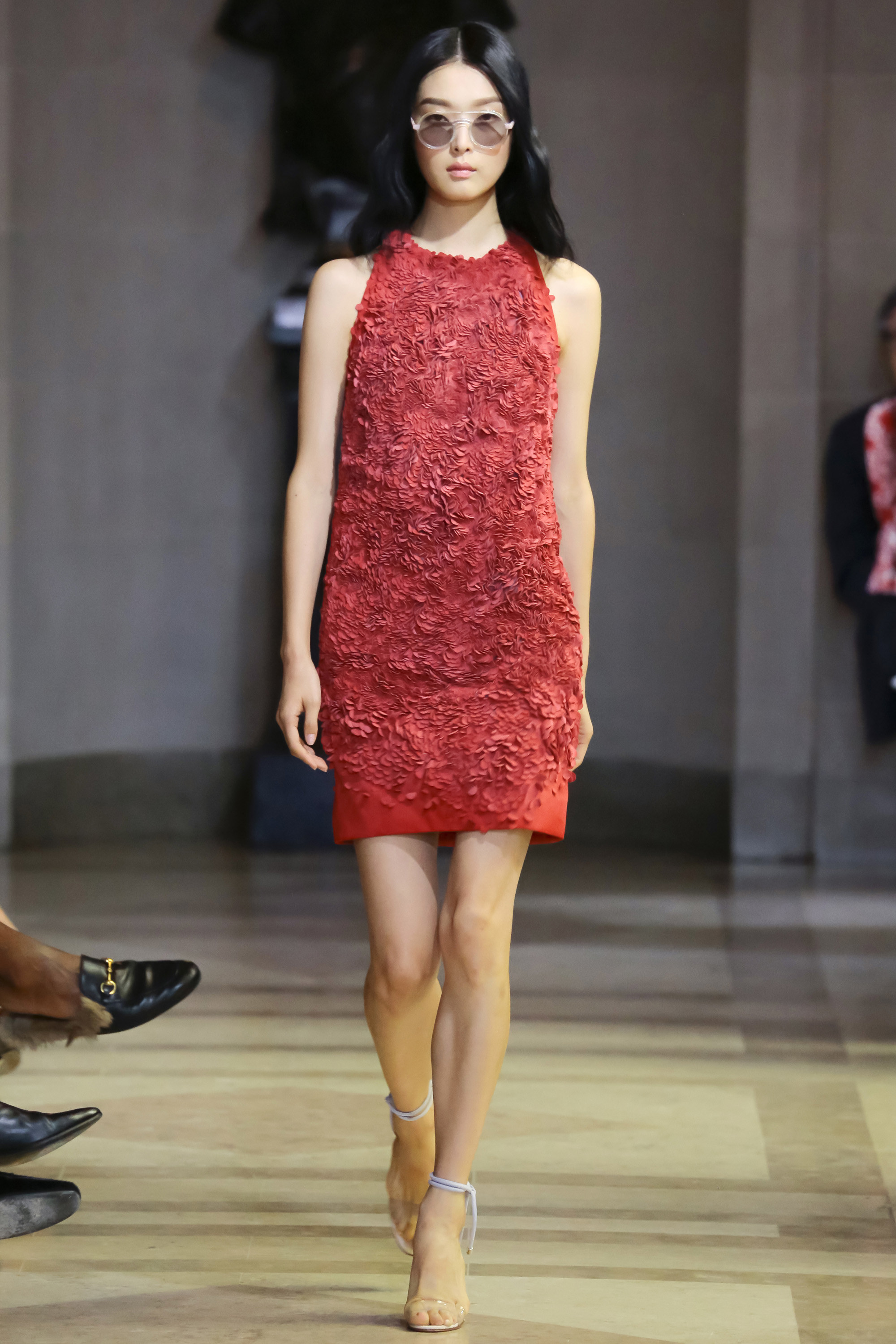 Sizzzzzling cocktail attire. Get out the Louboutins or Charlotte Olympias.
MAISON MARGIELA: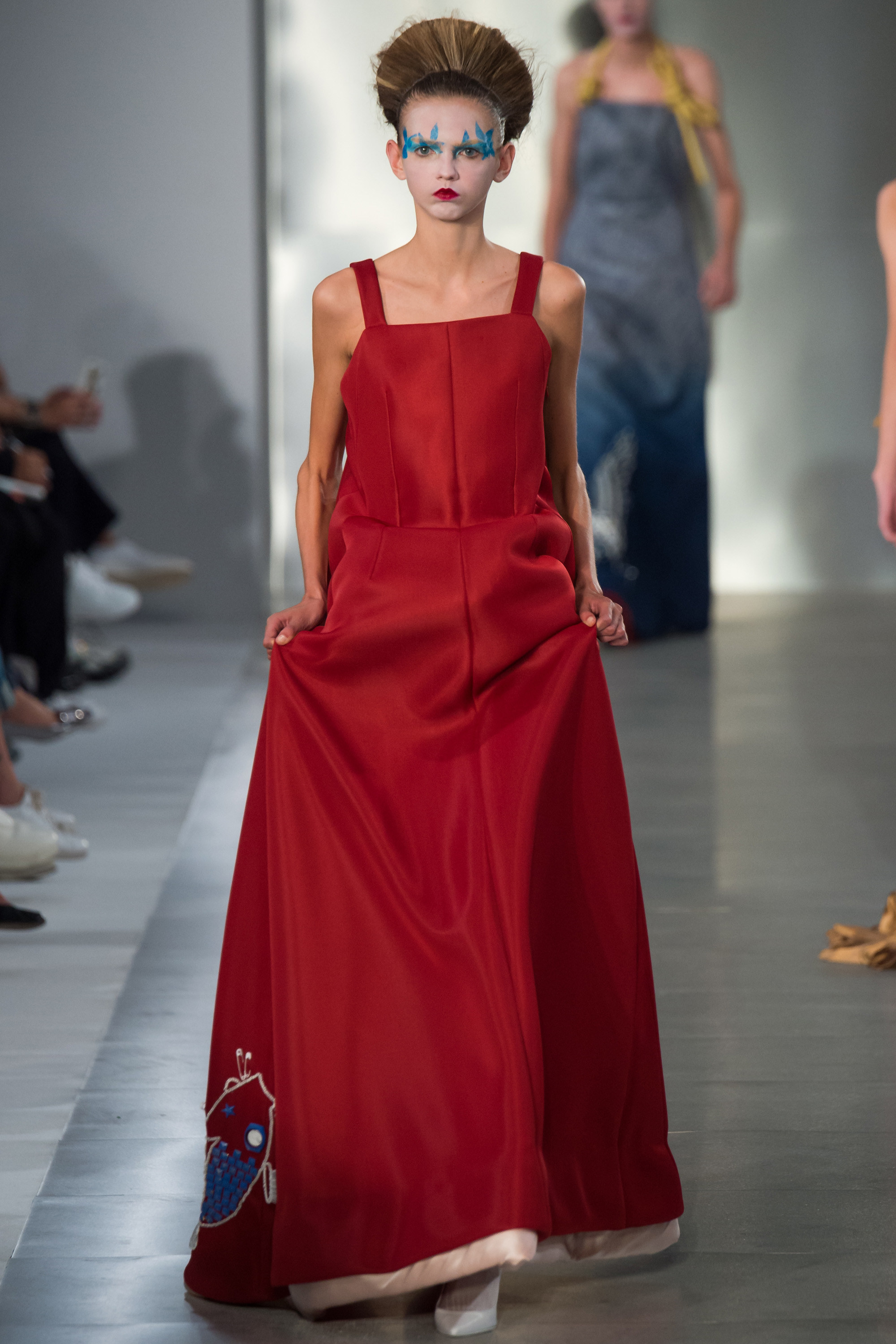 John Galliano does an architectural modern take on the ballgown.
KENZO: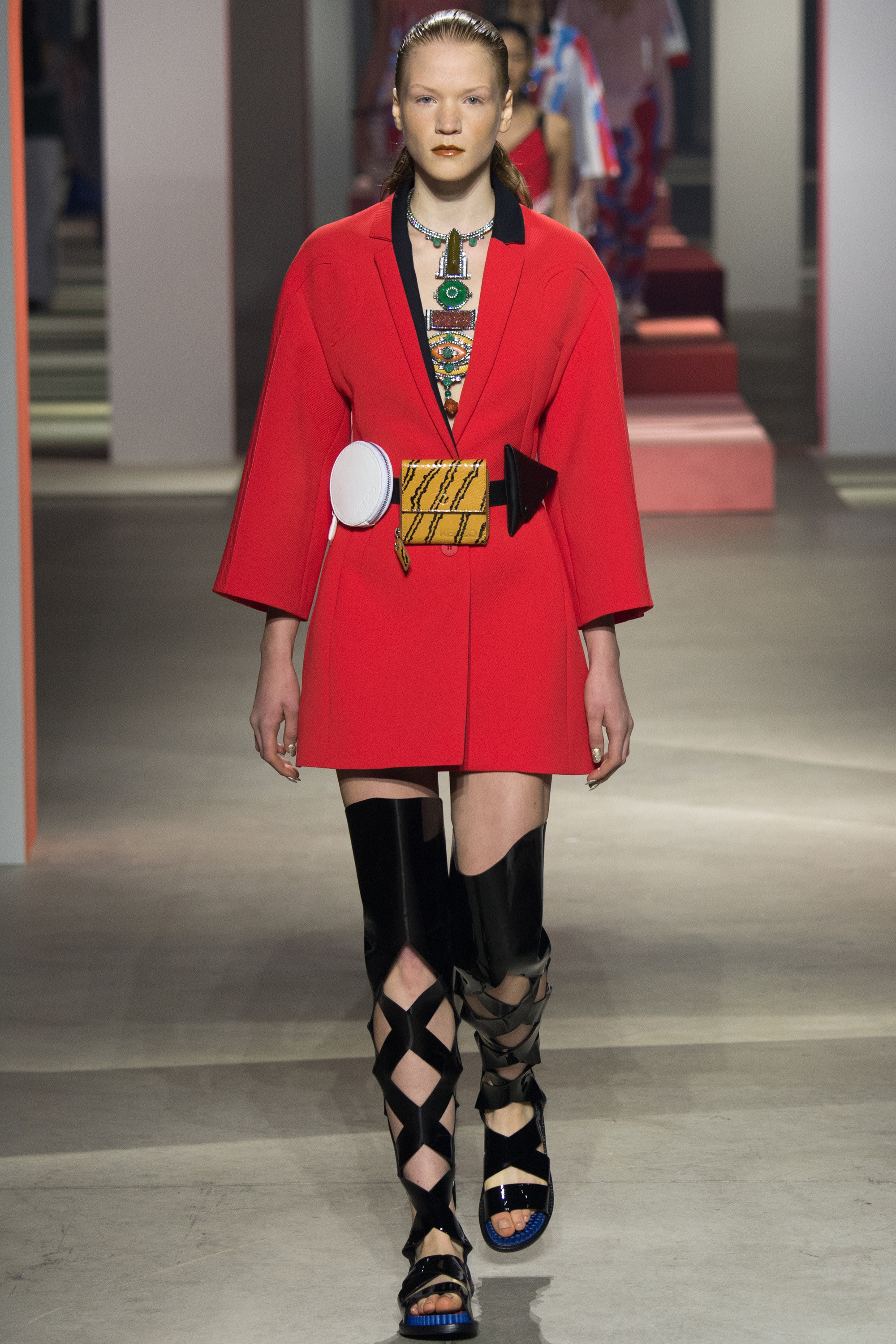 If a ballgown is too much of a commitment, go for this jacket with the sculptural sleeves and simple silhouette. Calls for the big belt.
EDUN: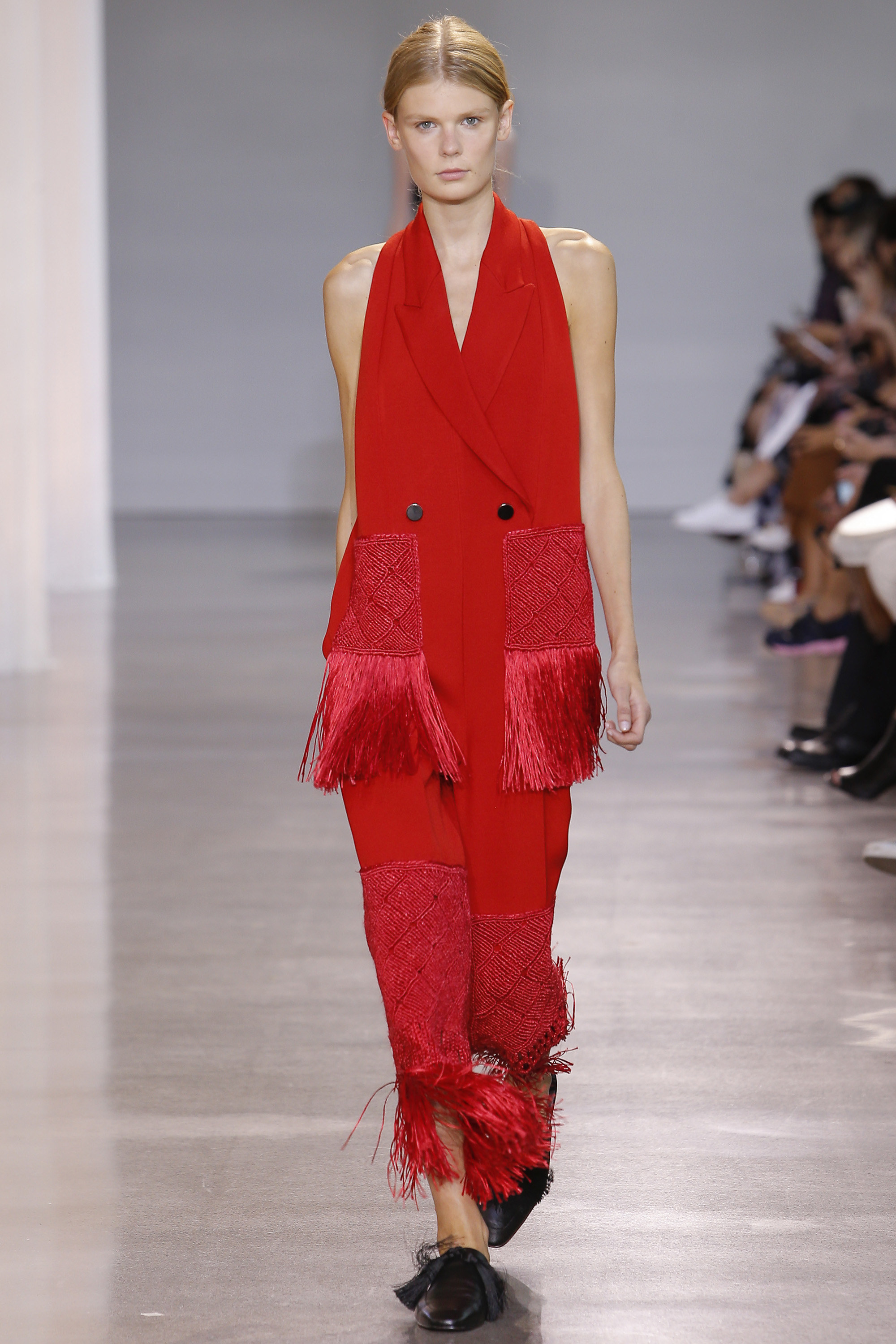 I could see the Samantha character from Sex and the City in this pseudo tuxedo. Of course, with black patent leather sky high pumps.
ALEXANDER MCQUEEN: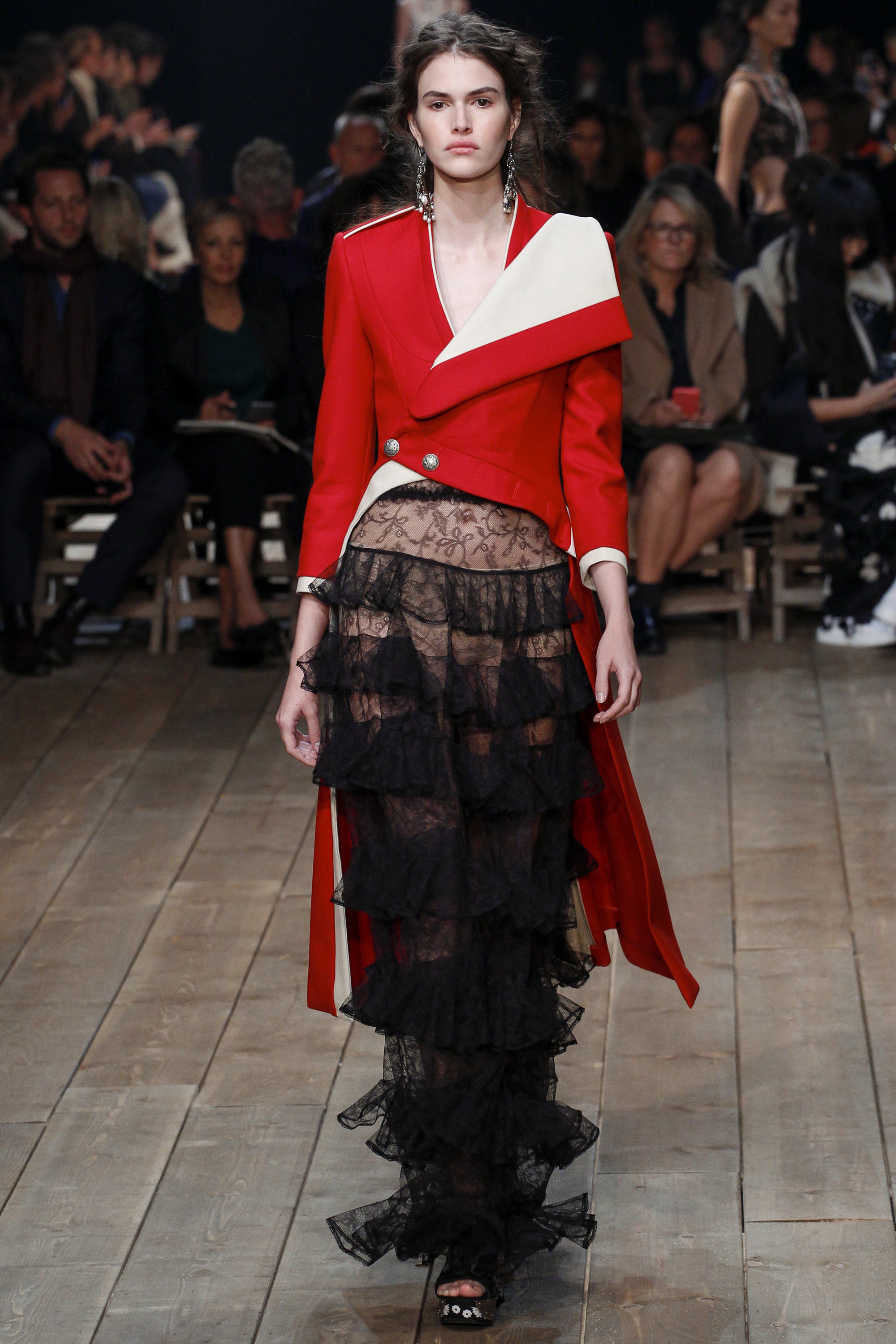 Every piece in this collection is a stellar show stopper. A genius pairing of a military inspired long coat and a long skirt with numerous tiers of ruffles. The beloved masculine feminine combo.
GIAMBATTISTA VALLI: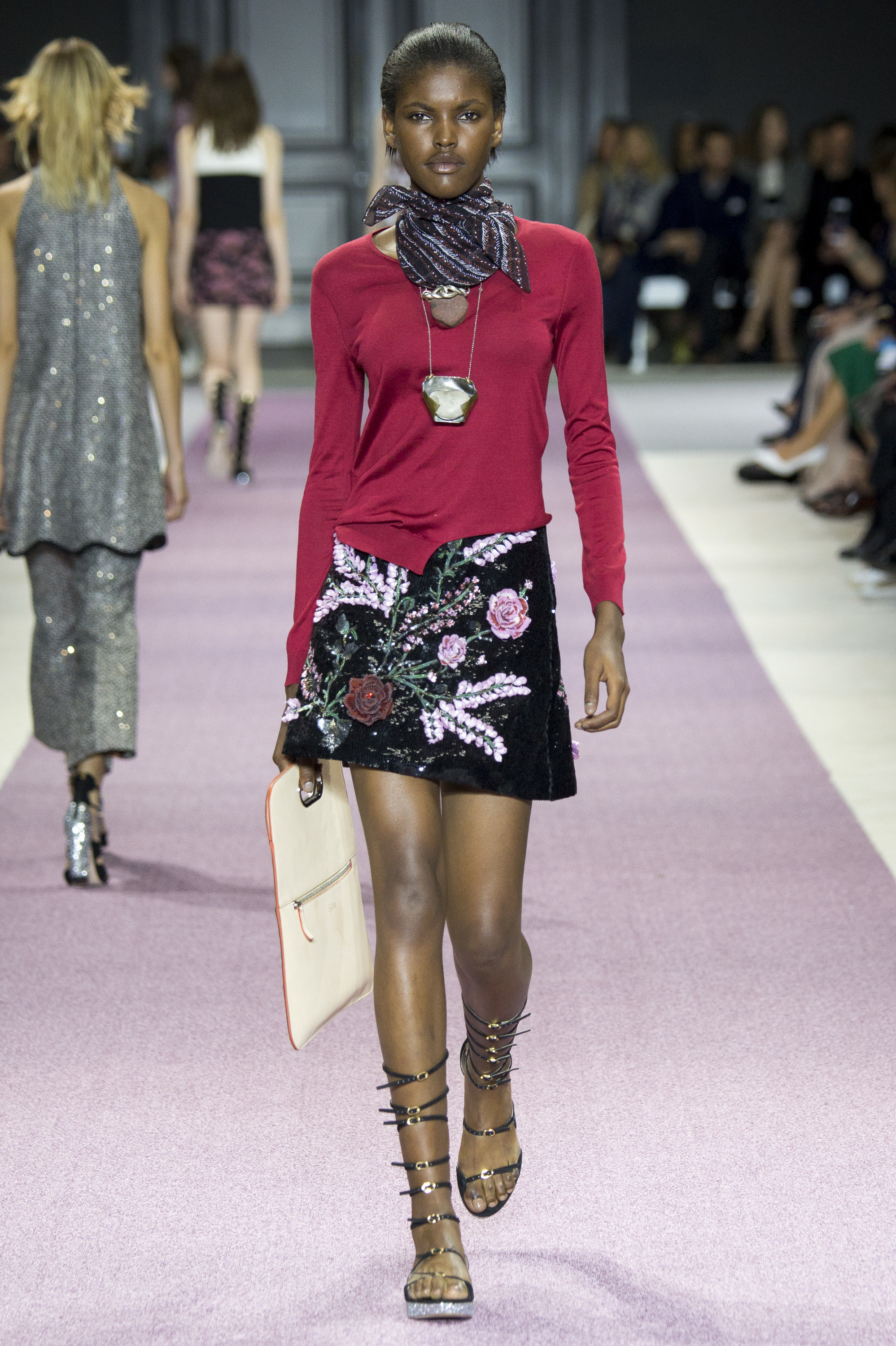 When just a bit of red will suffice, in a top or skirt.
THOMAS TAIT: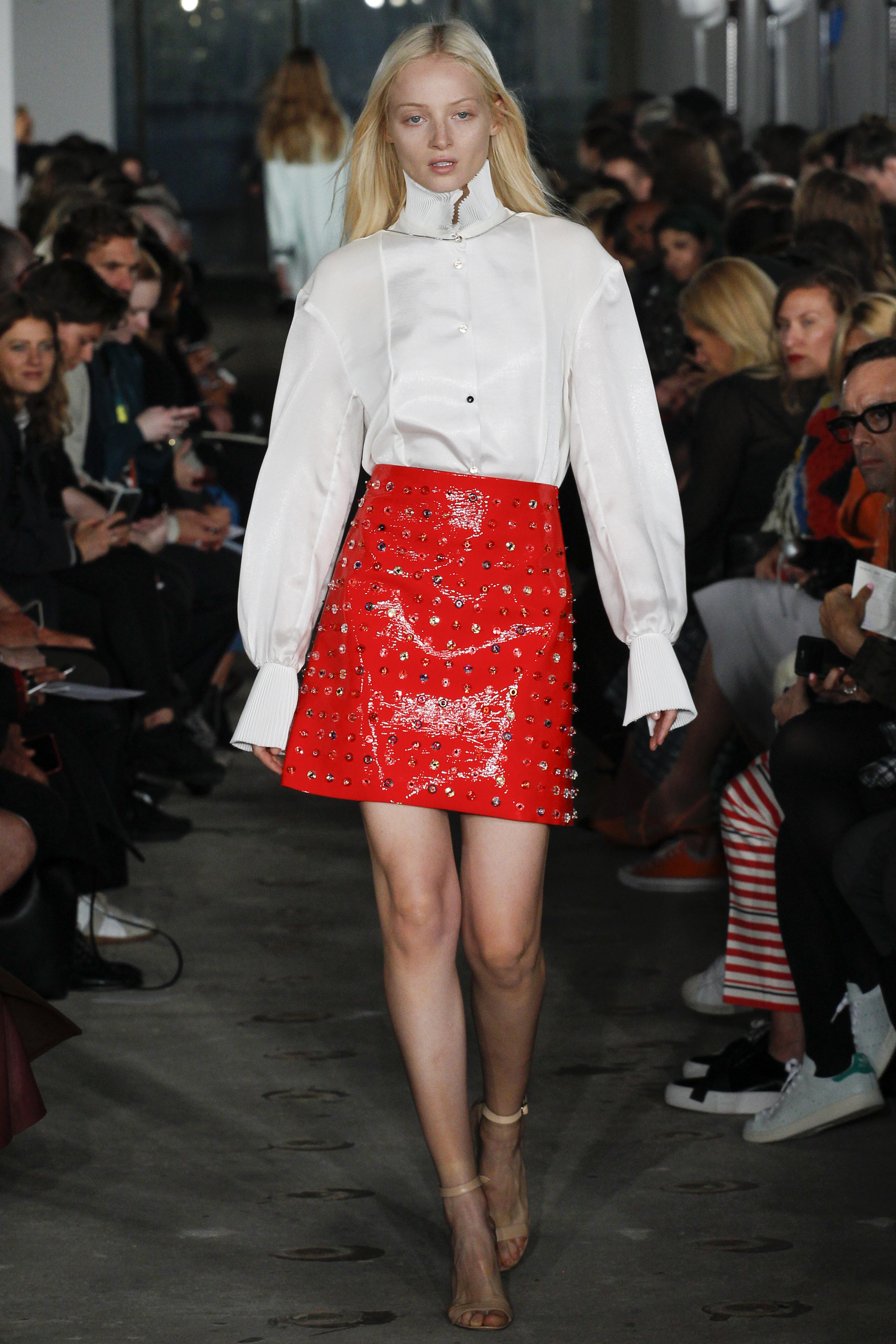 NINA RICCI: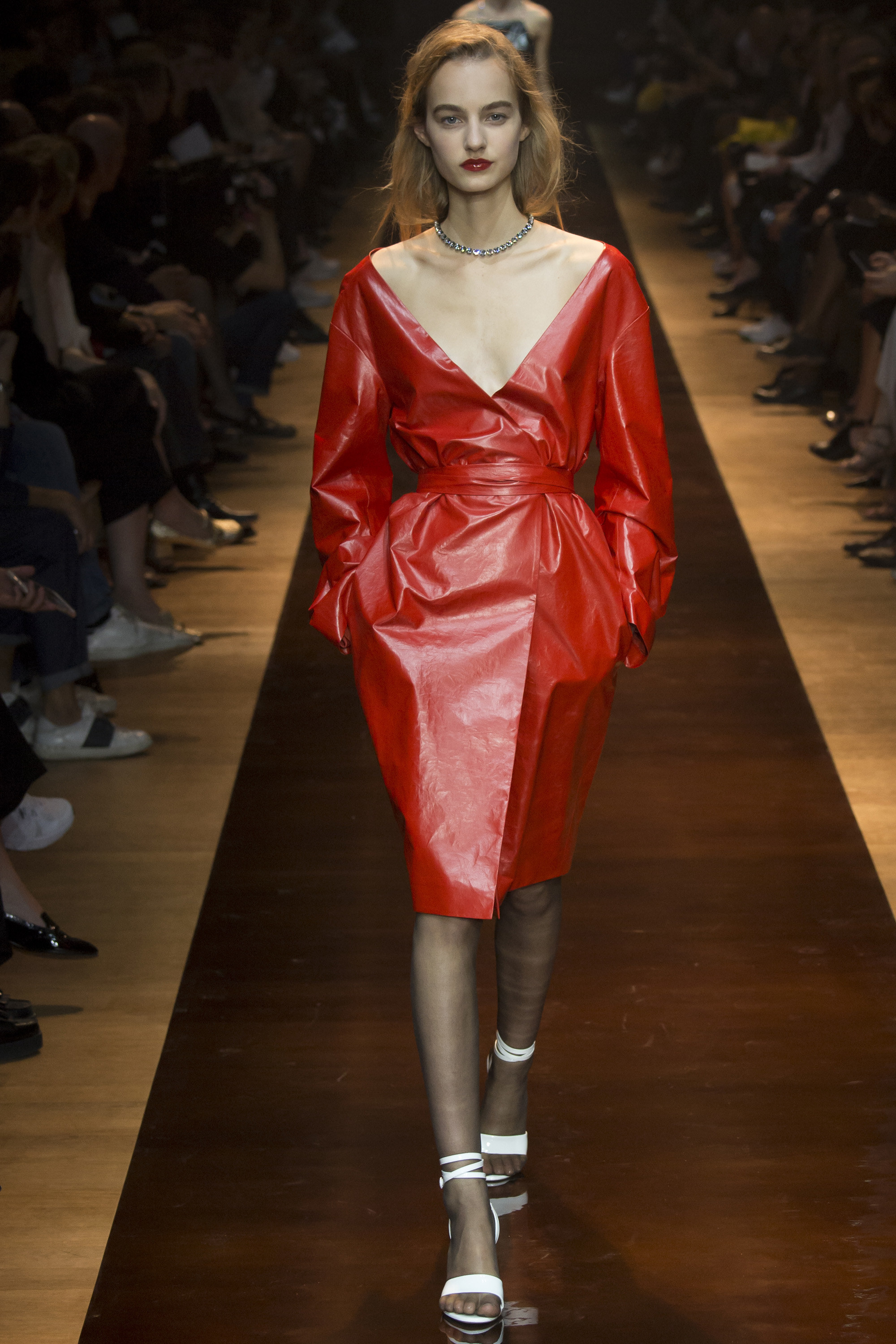 Boy, you gotta have A LOT of guts to pull this off....RED LEATHER with major decolletage.
LOUIS VUITTON: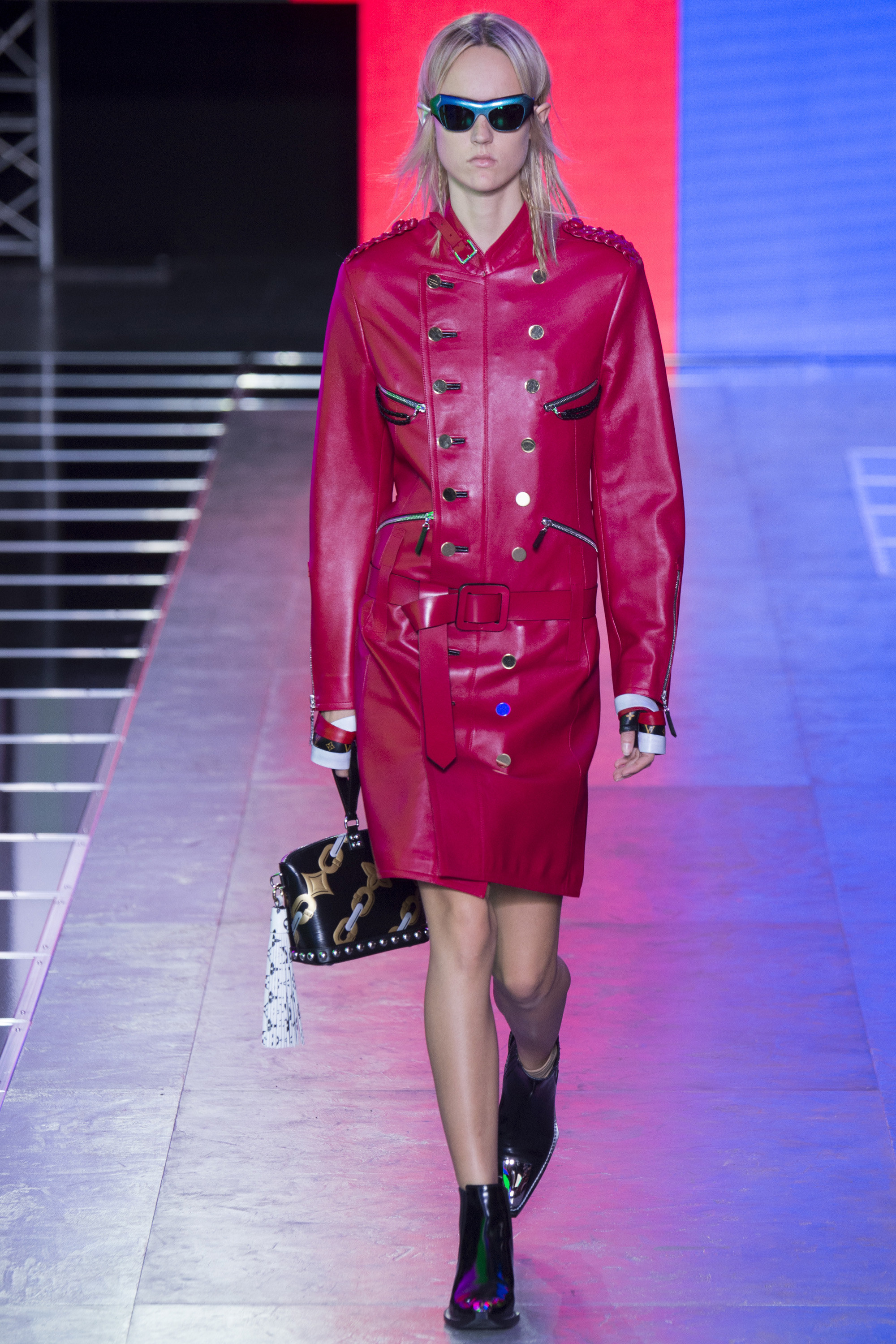 My personal favorite of the lot. Everyday wearable in a striking raspberry red. Wear as a dress or jacket.
REEM ACRA: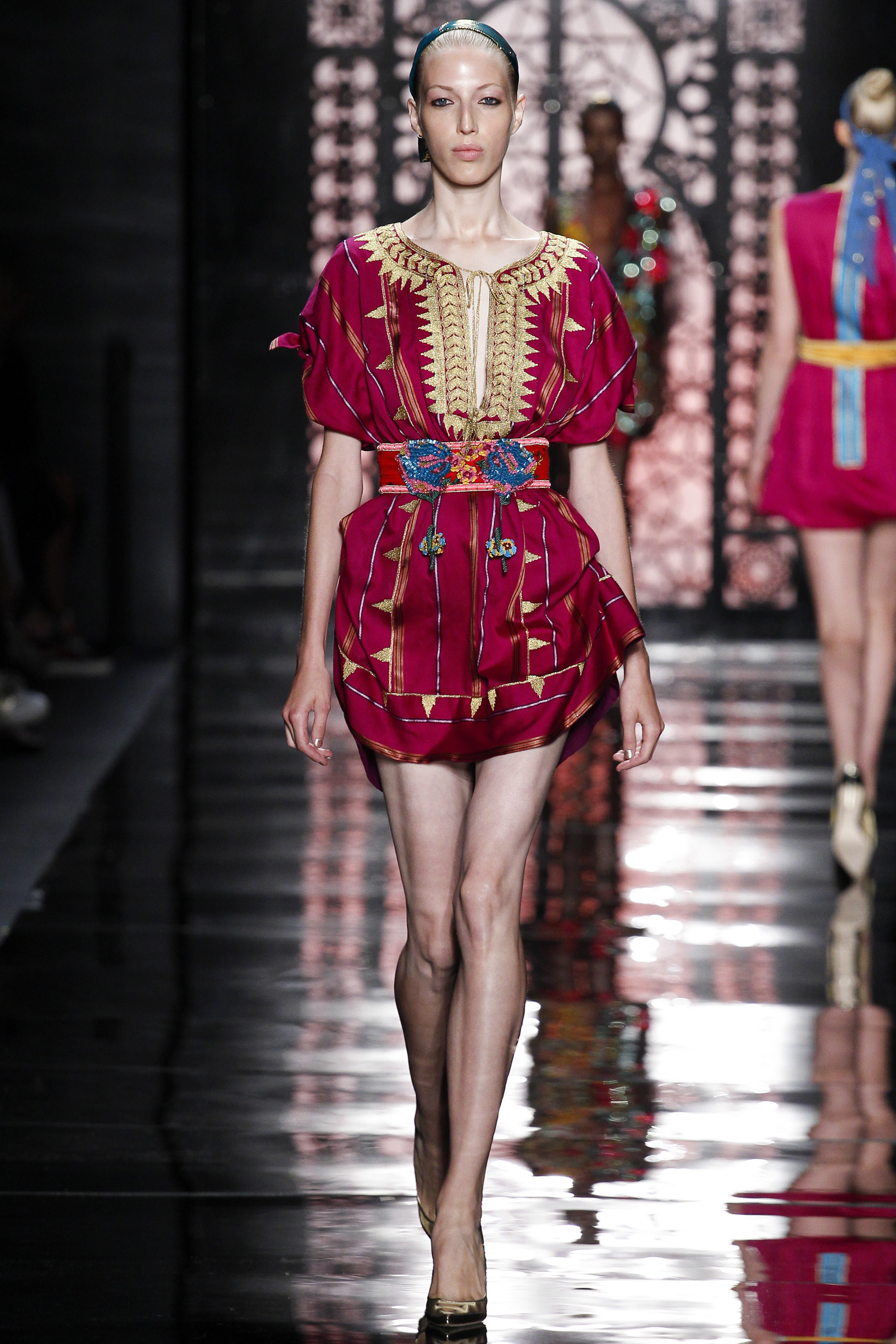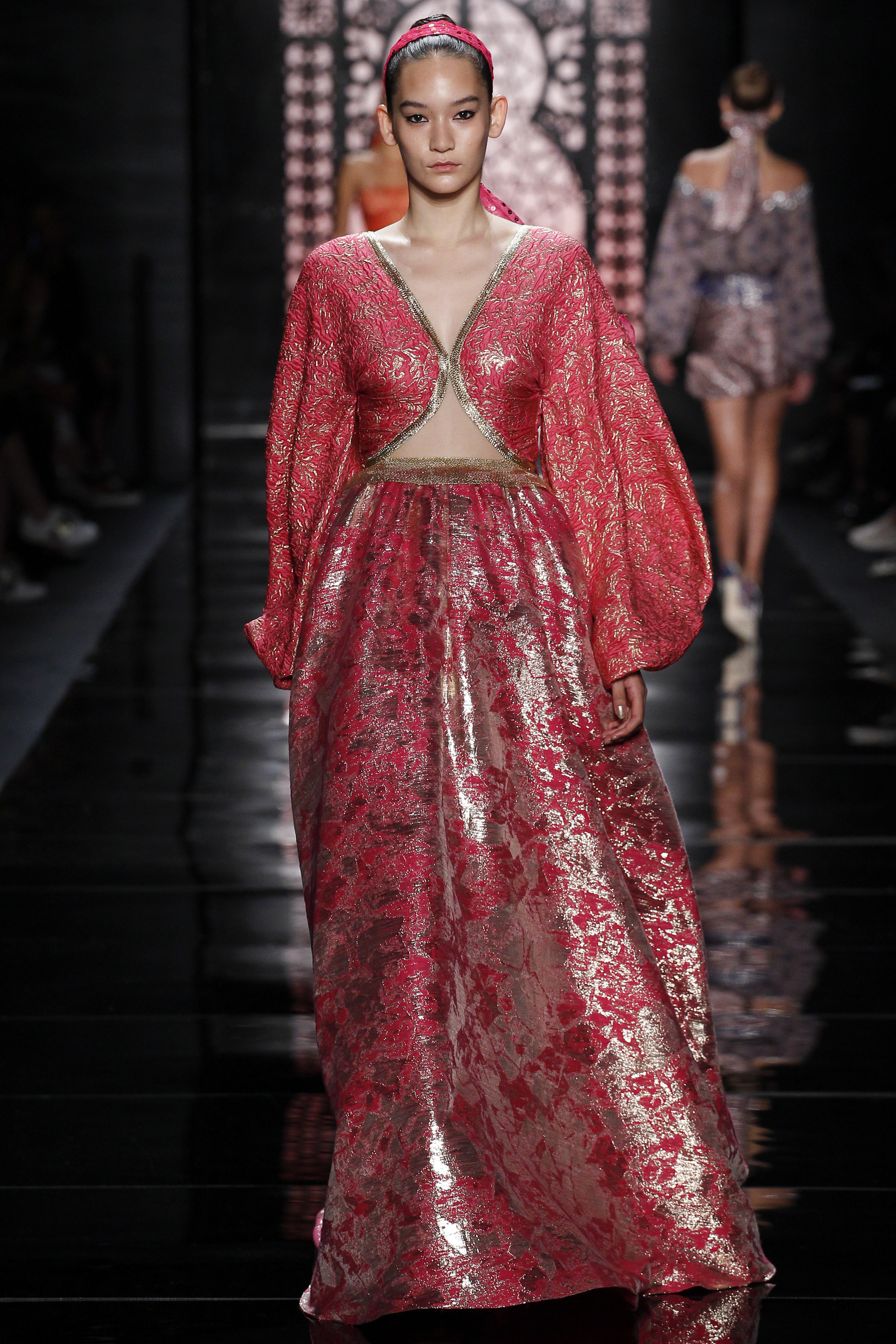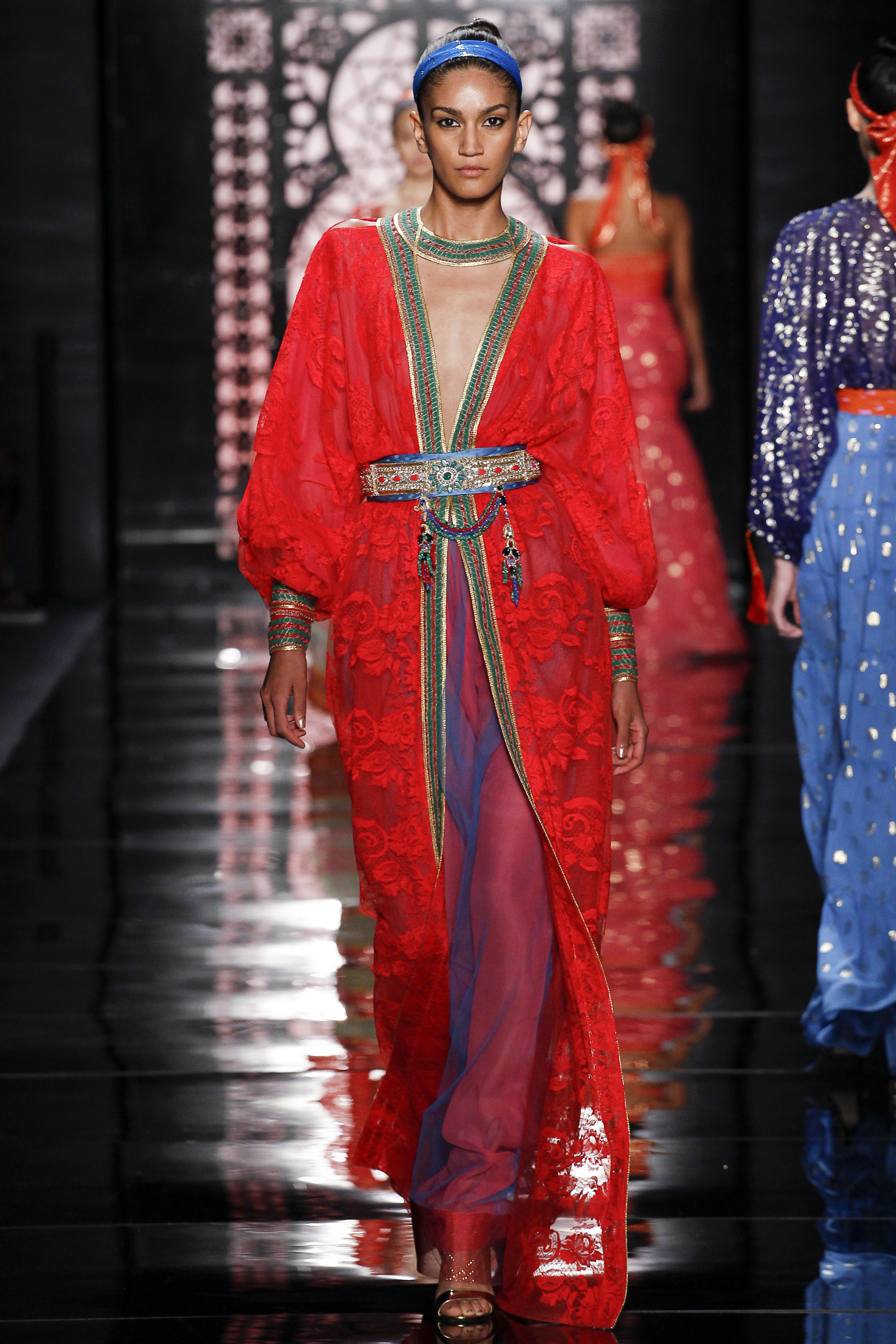 No one but NO ONE produces dresses that are as jaw dropingly and staggeringly gorgeous as Reem Acra. Bow to the Queen is all I have to say. I'm not a gown gal, but if I was, it would be Reem Acra all the way! This collection conjures visions of Yves Saint Laurent in the glory days of the 80's and 90's, always a good thing.
No guts, no glory, GO IN SEARCH OF SOME RED!
Runway images care of www.vogue.com