Even though fall winter fare has barely begun to line the racks of the usual suspects and can be found on your favorite internet sites, net-a-porter and luisaviaroma for instance, Resort has begun to percolate through the ranks.
Case in point, RESORT 2016 from my new favorite obsession, Alessandro Michele for Gucci!
His second collection for the house is a testament to his obvious love of life and passion for all things gorgeous and girly. I am enamored of the eclecticism of it all, the varied themes to include coquette, upscale elegance, and 60's Jackie-O, the lively and exuberant color palette with many Crayolas represented, and of course the diverse silhouettes.
An unapologetic opulence and old world luxury attitude have been infused throughout the runway assemblies of late, and this exquisite collection is no exception.
GUCCI (Alessandro Michele):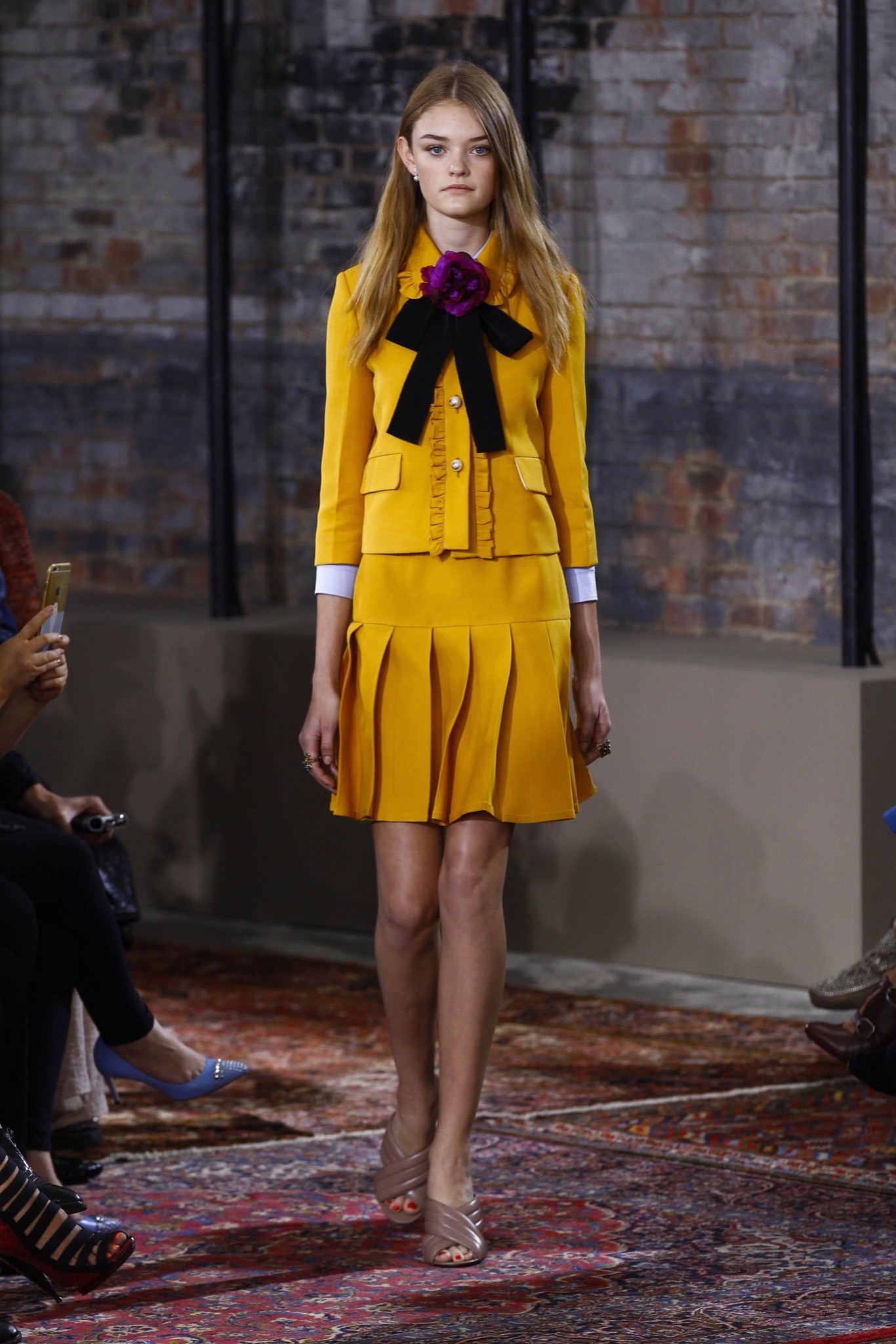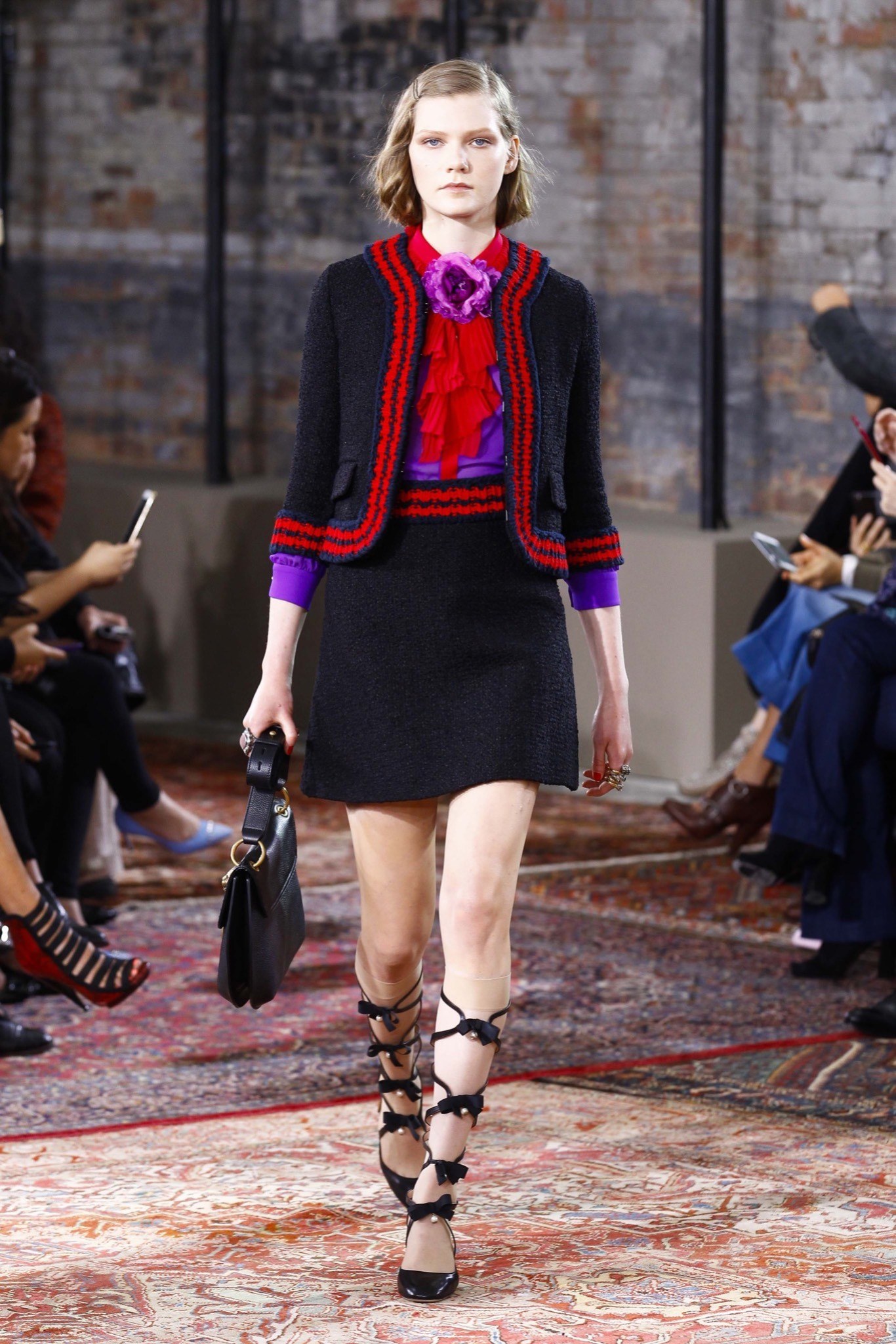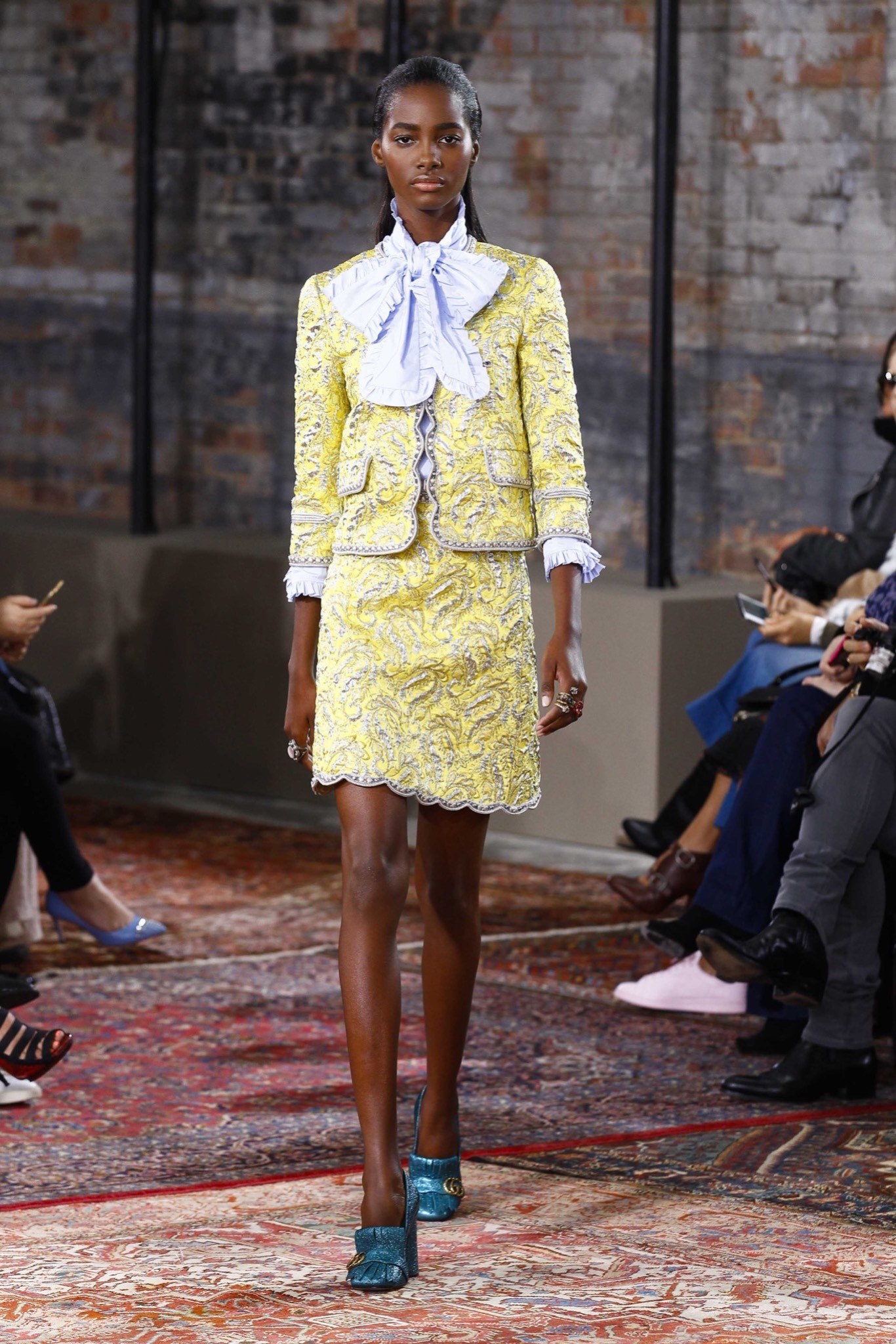 Michele provides fresh and kicky updated versions of the 60's skirt and jacket combo for a host of sensibilities, from the more casual marigold variety to this regal sizzler. From the college ingenue to the lady who does lunch.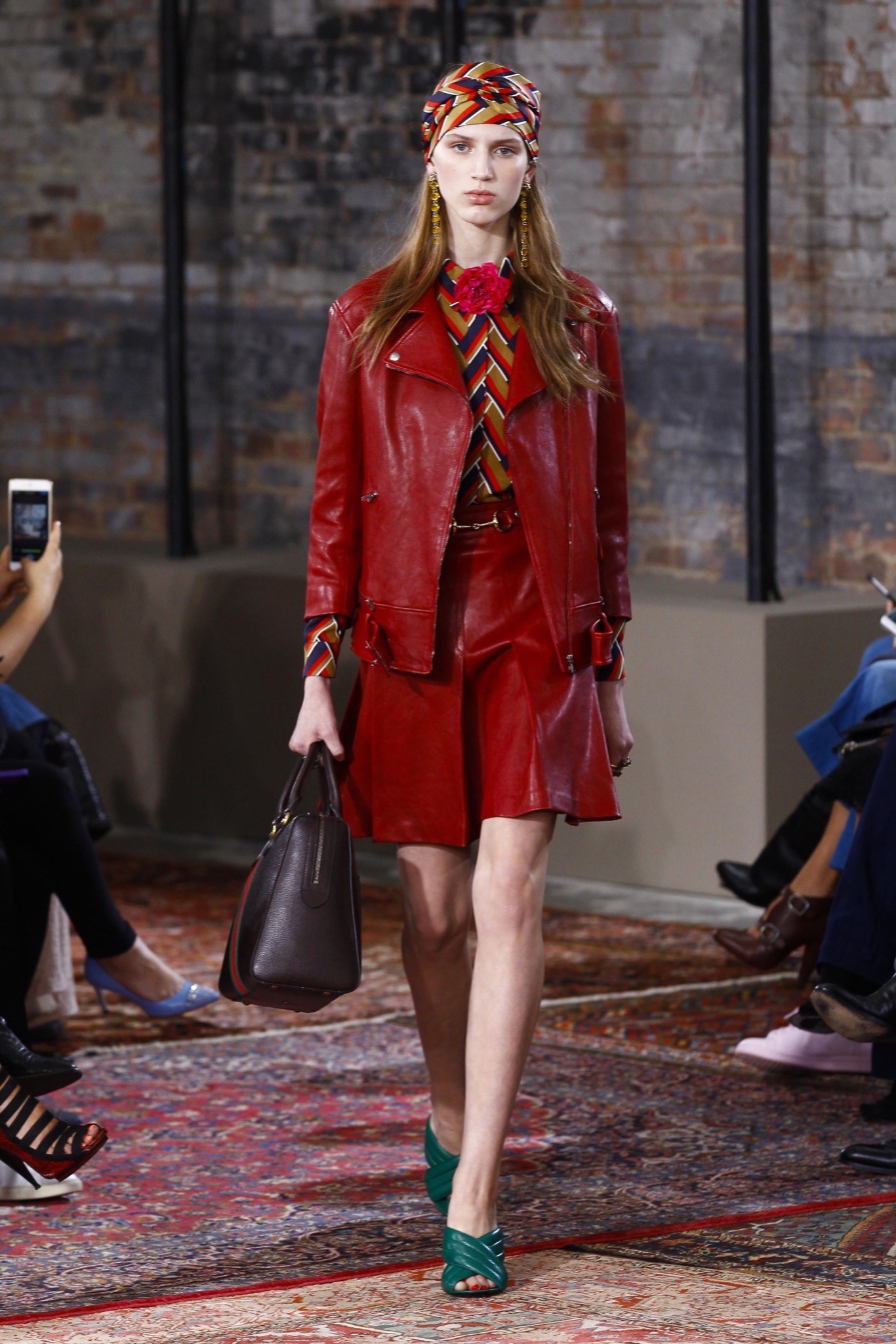 And of course there will be leather. That is A LOT of leather. Both pieces could certainly stand alone.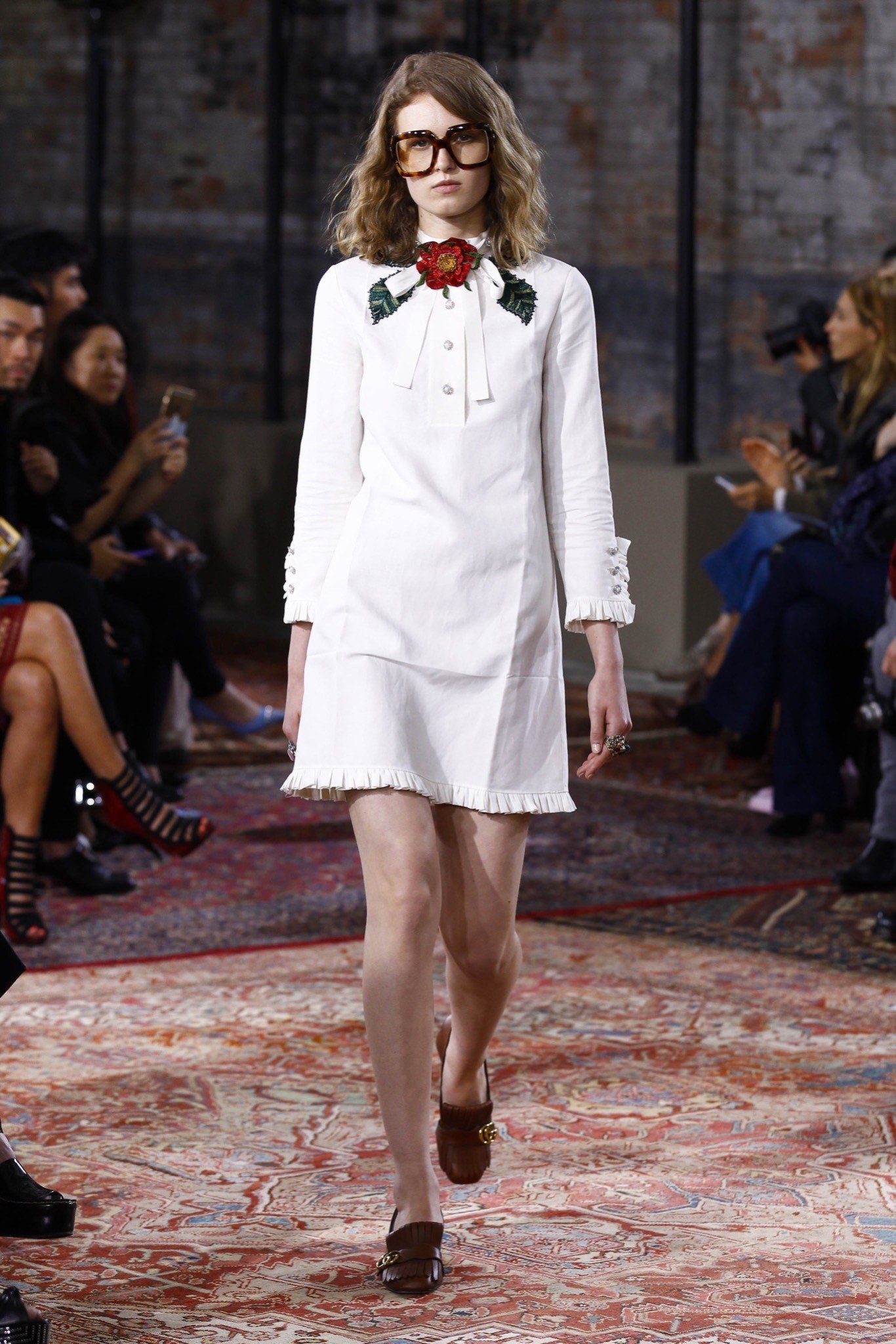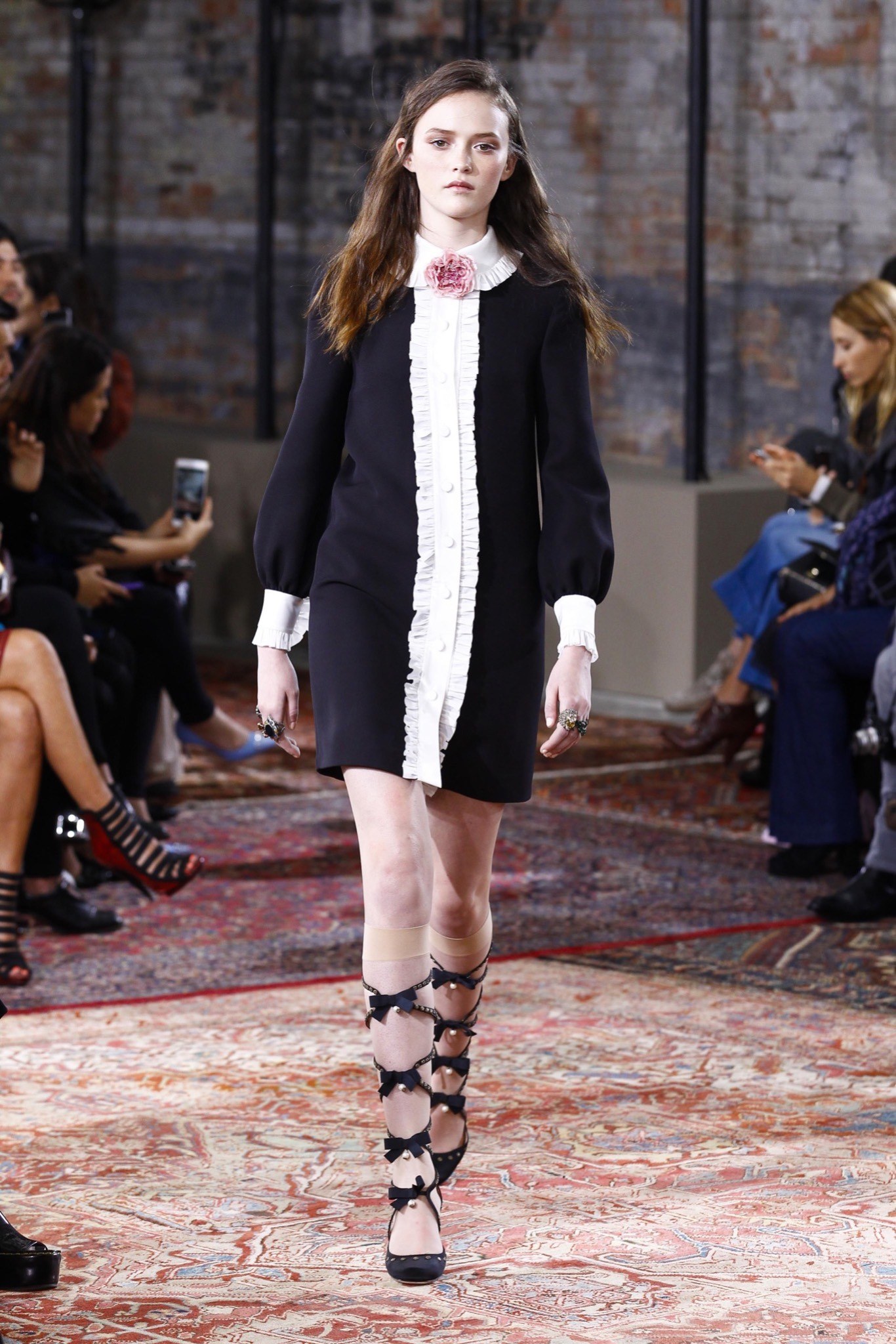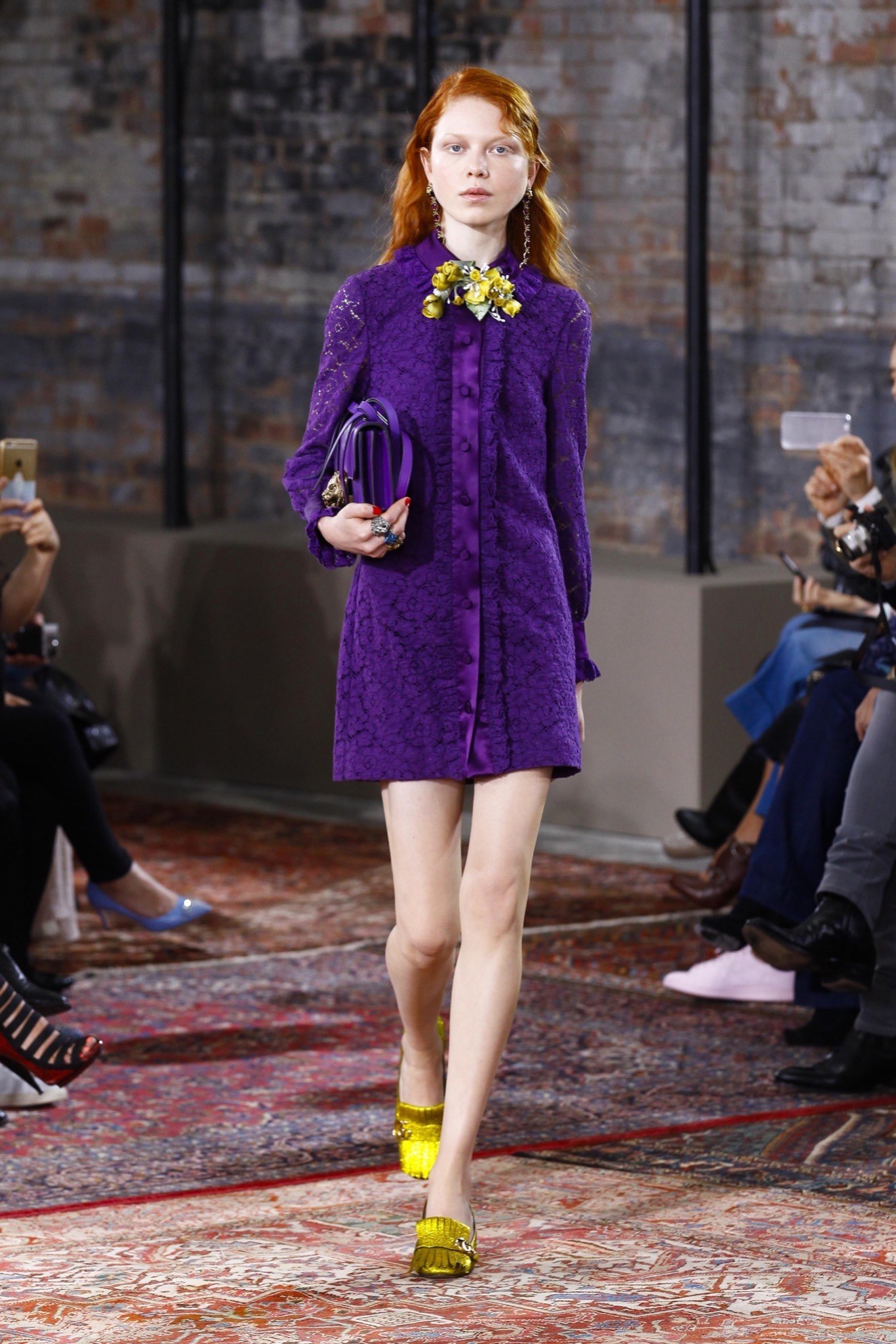 The short dresses manage to be adorable and yet chic, and really could be worn by a spectrum of ages.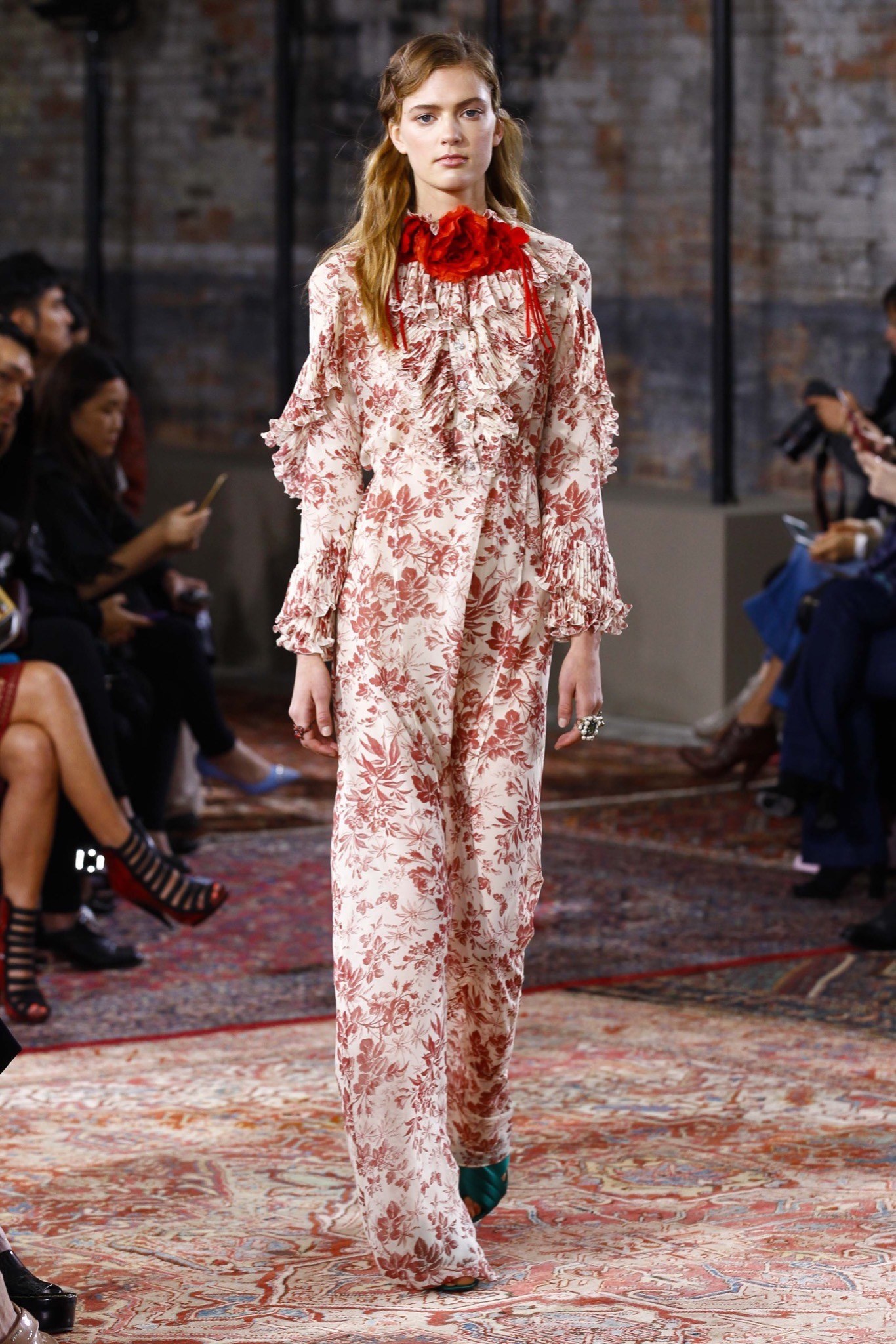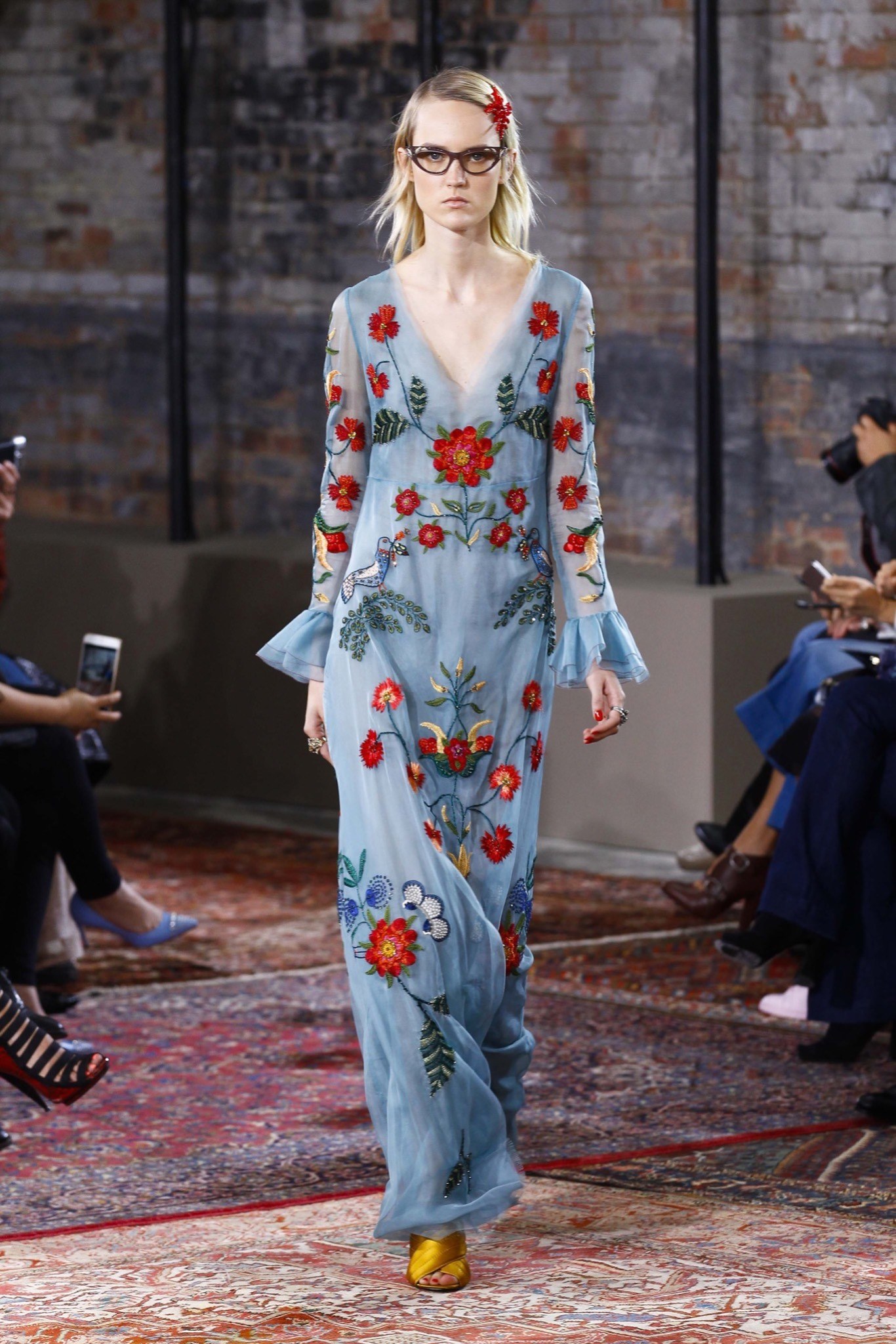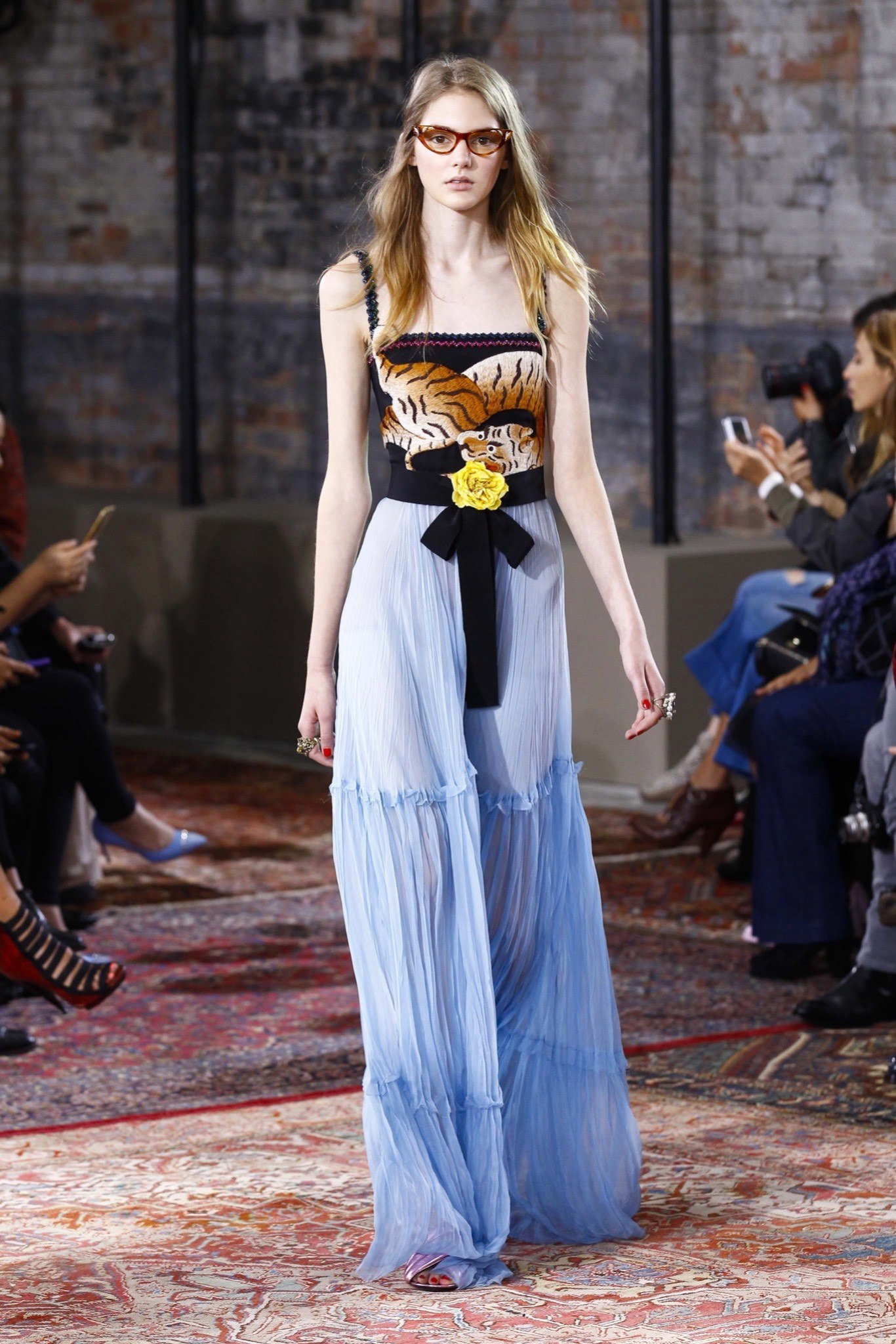 More soiree ready frocks with audacious and wondrous adornments. And for the Zoology enthusiast, there will be Tigers and serpents and such.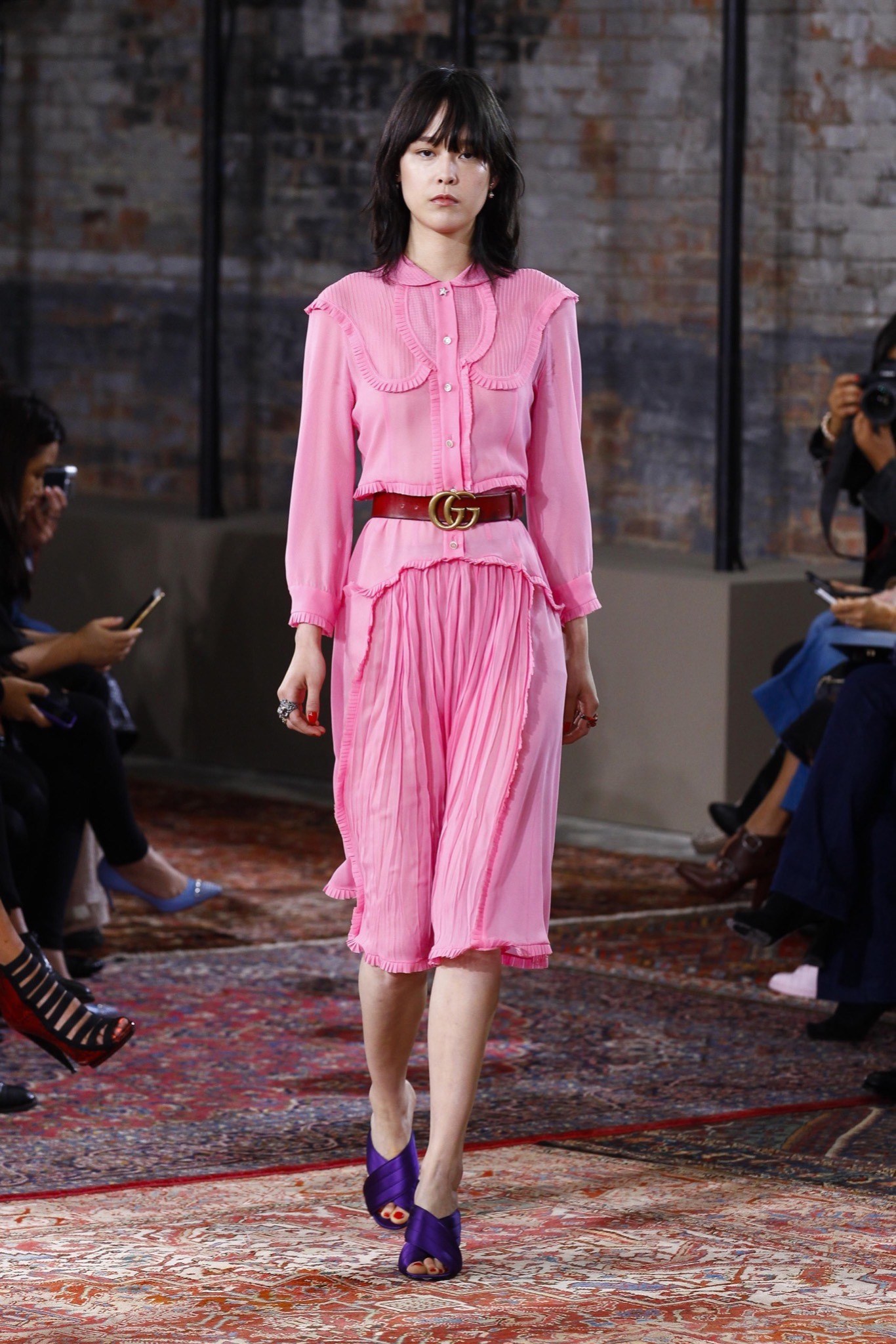 This winsome pink frock has been getting much press in the magazines lately, and for good reason. Sweet but not saccharin, the silhouette is fetching and flattering, conservative yet not banal with just enough ruffle presence. Could easily segue from the office to a night out. I'd pair with boots and a cardigan in a competing pastel.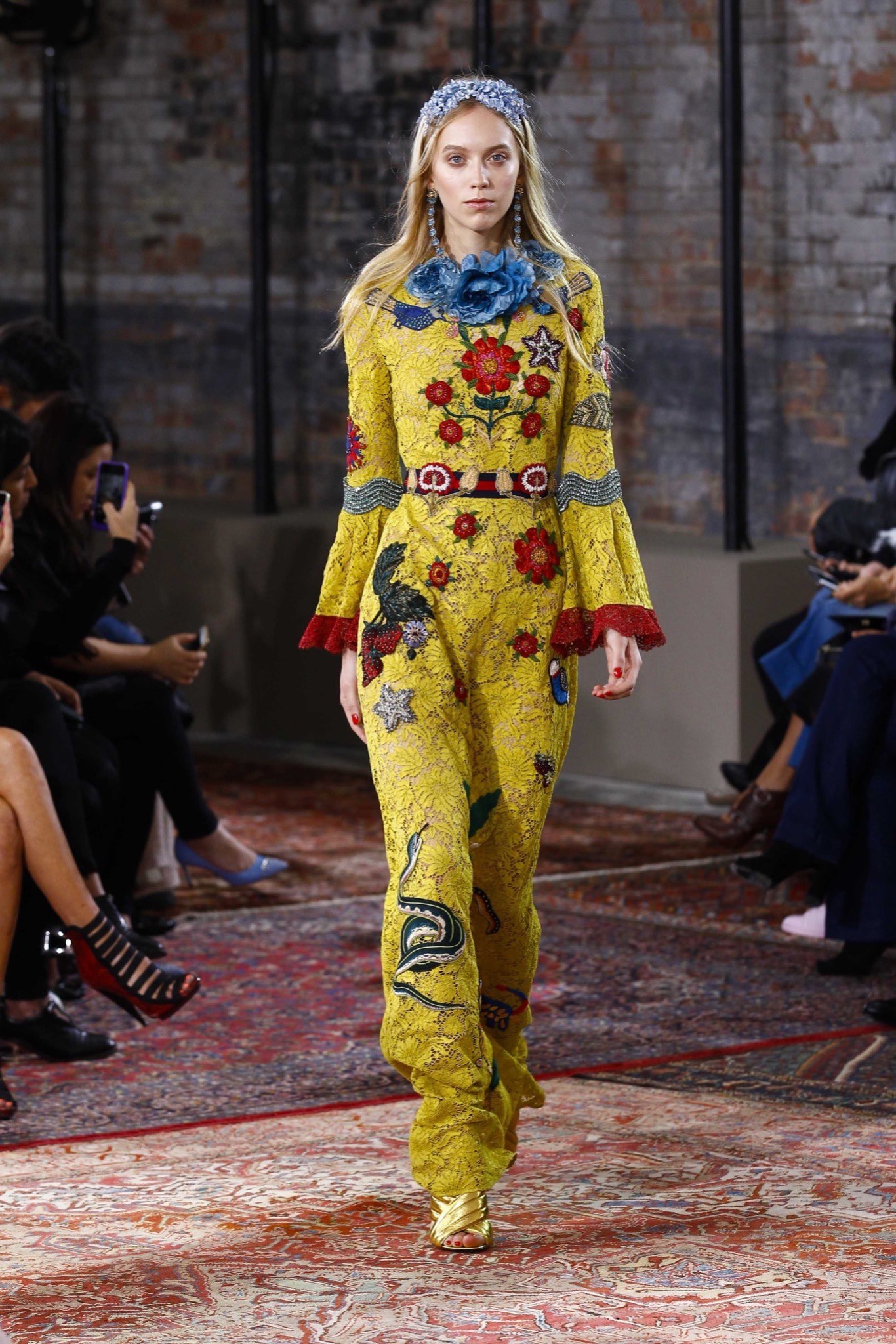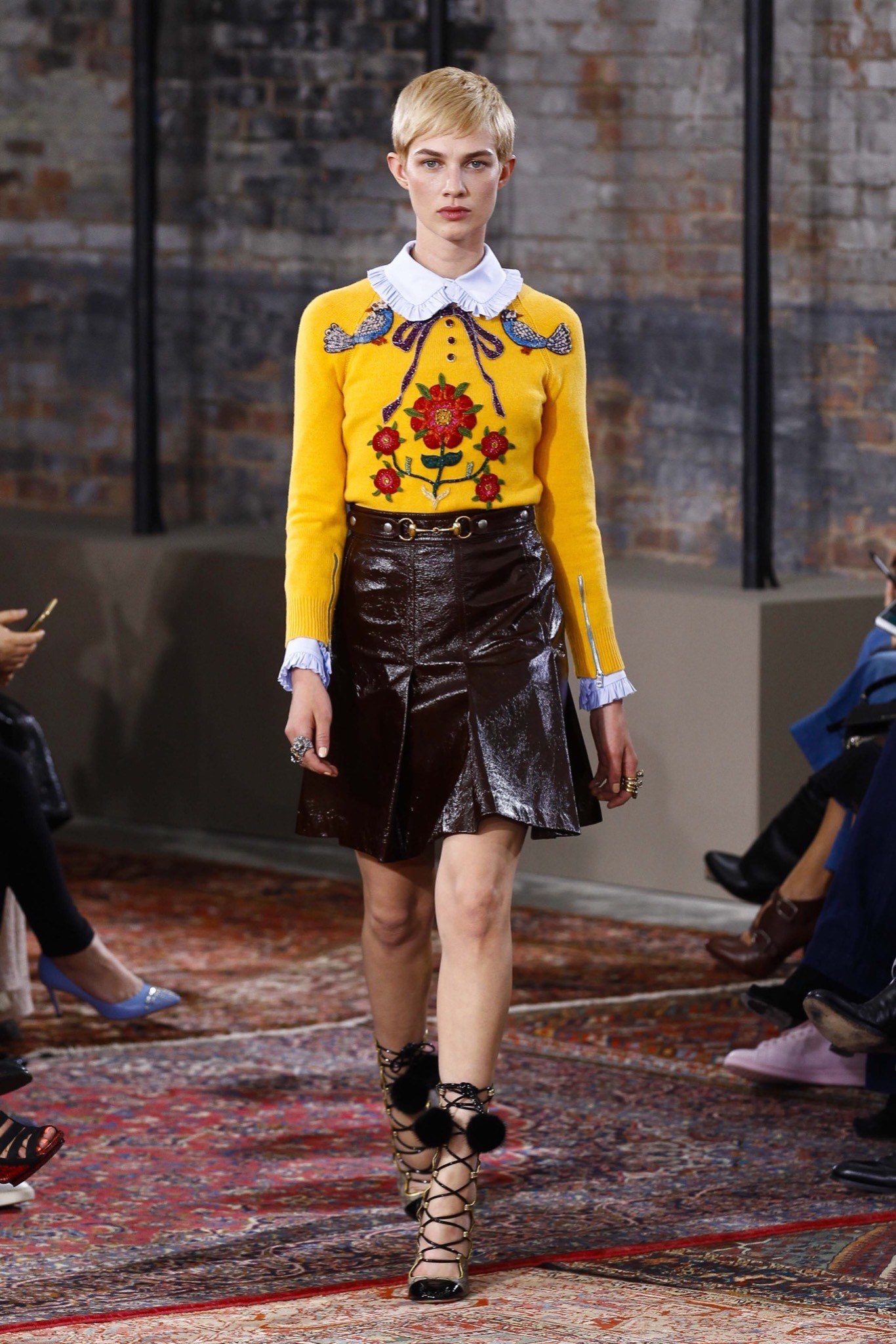 Whimsy is happily rife in this collection, and is sure to put a smile on the face of any onlooker. Never be afraid to mix the wide-eyed wacky with the more serious and subdued, such as the yellow sweater and black leather skirt combo.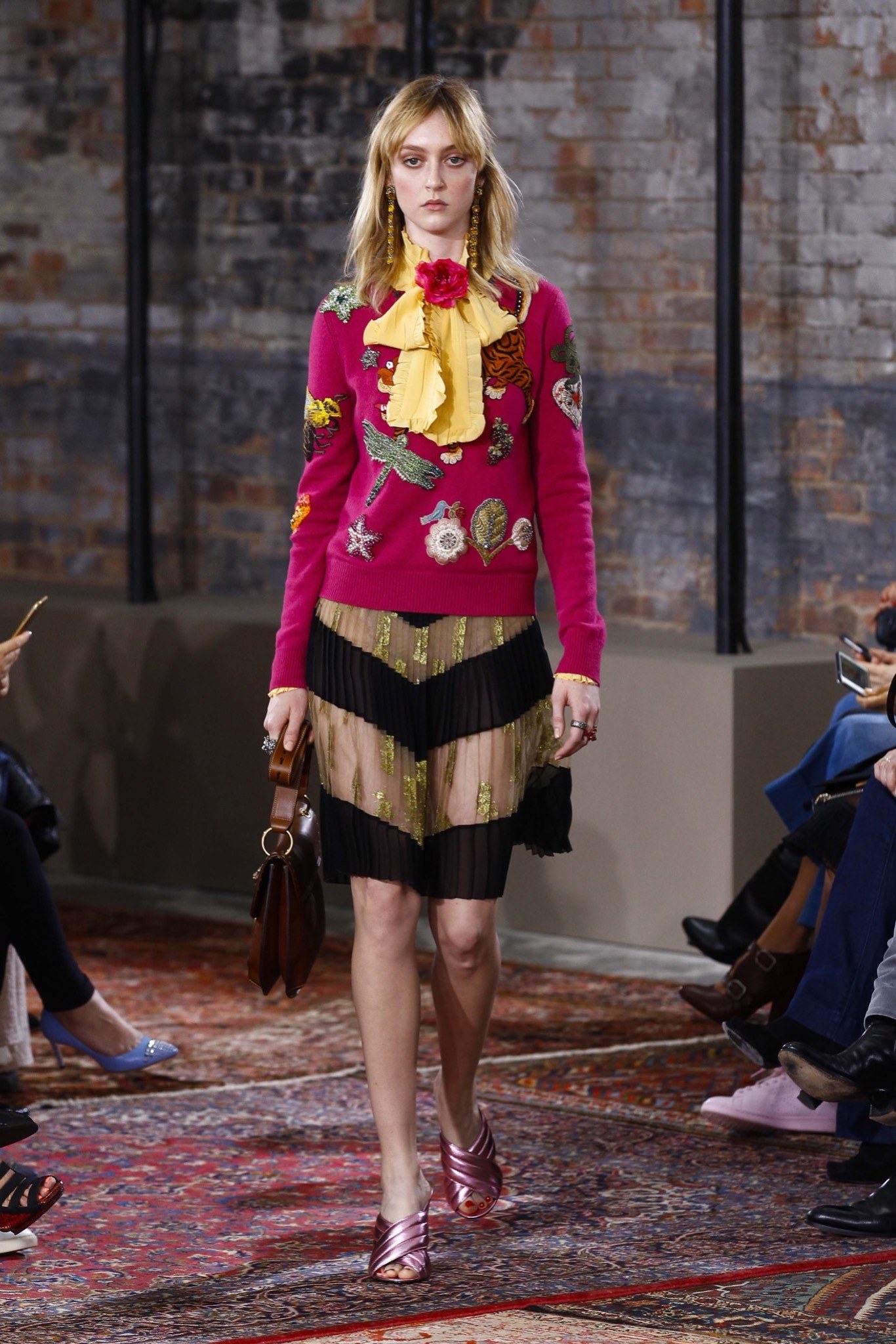 The sweaters are some of the most intriguing on the runways, what with all the spell binding flowers and critters. Sure to be the focal point of any outfit.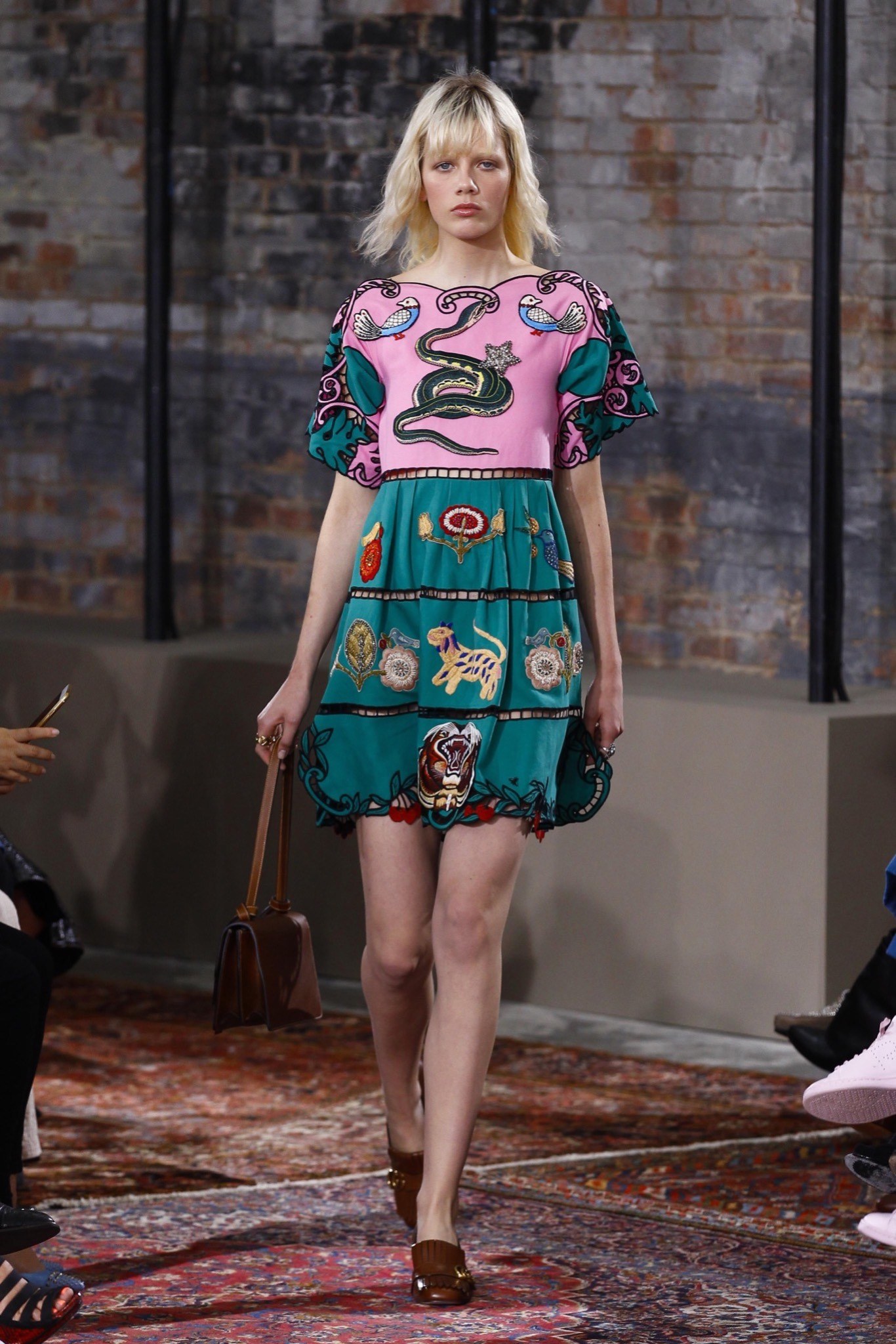 The colors, the critters…..a form fruste Noah's ark.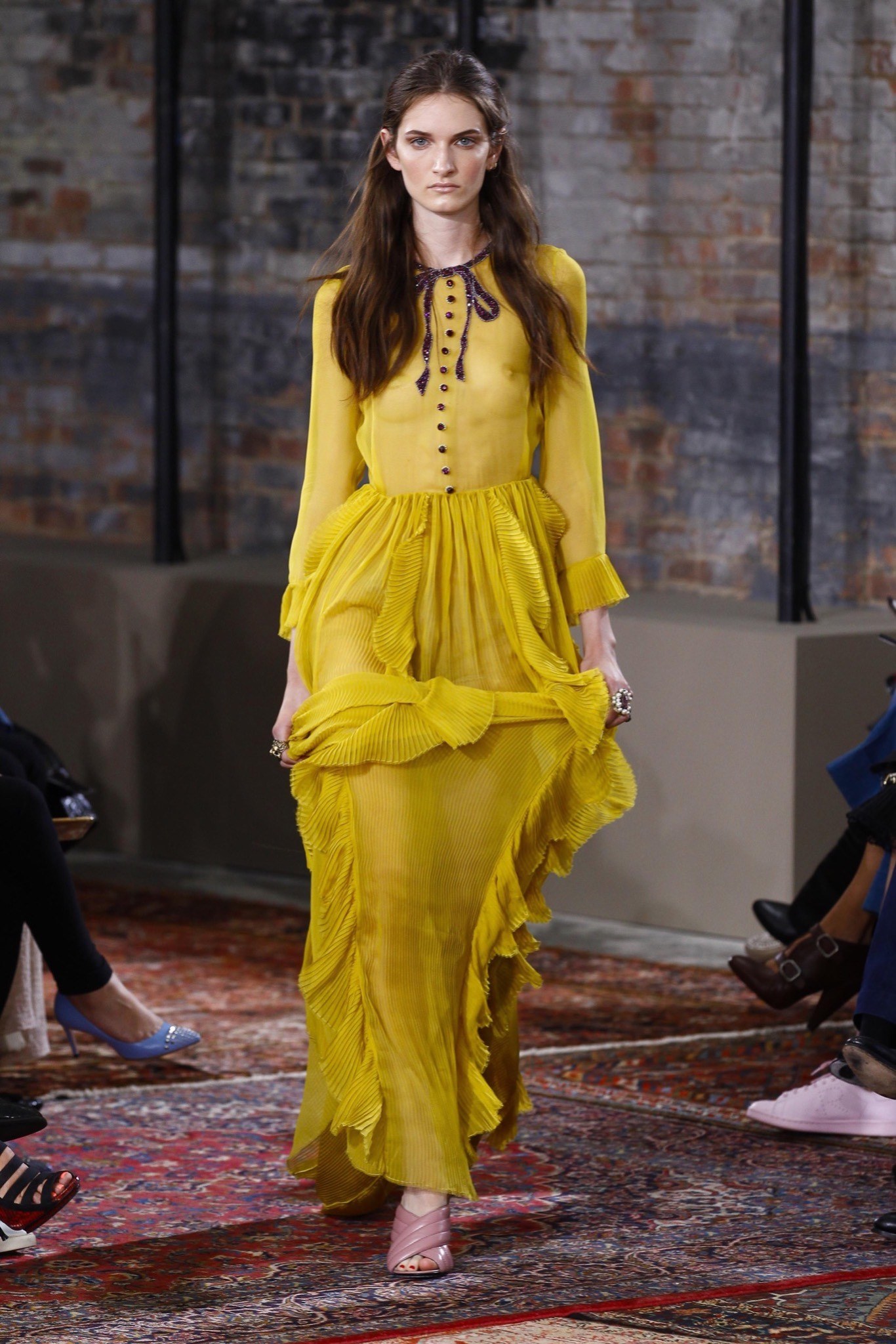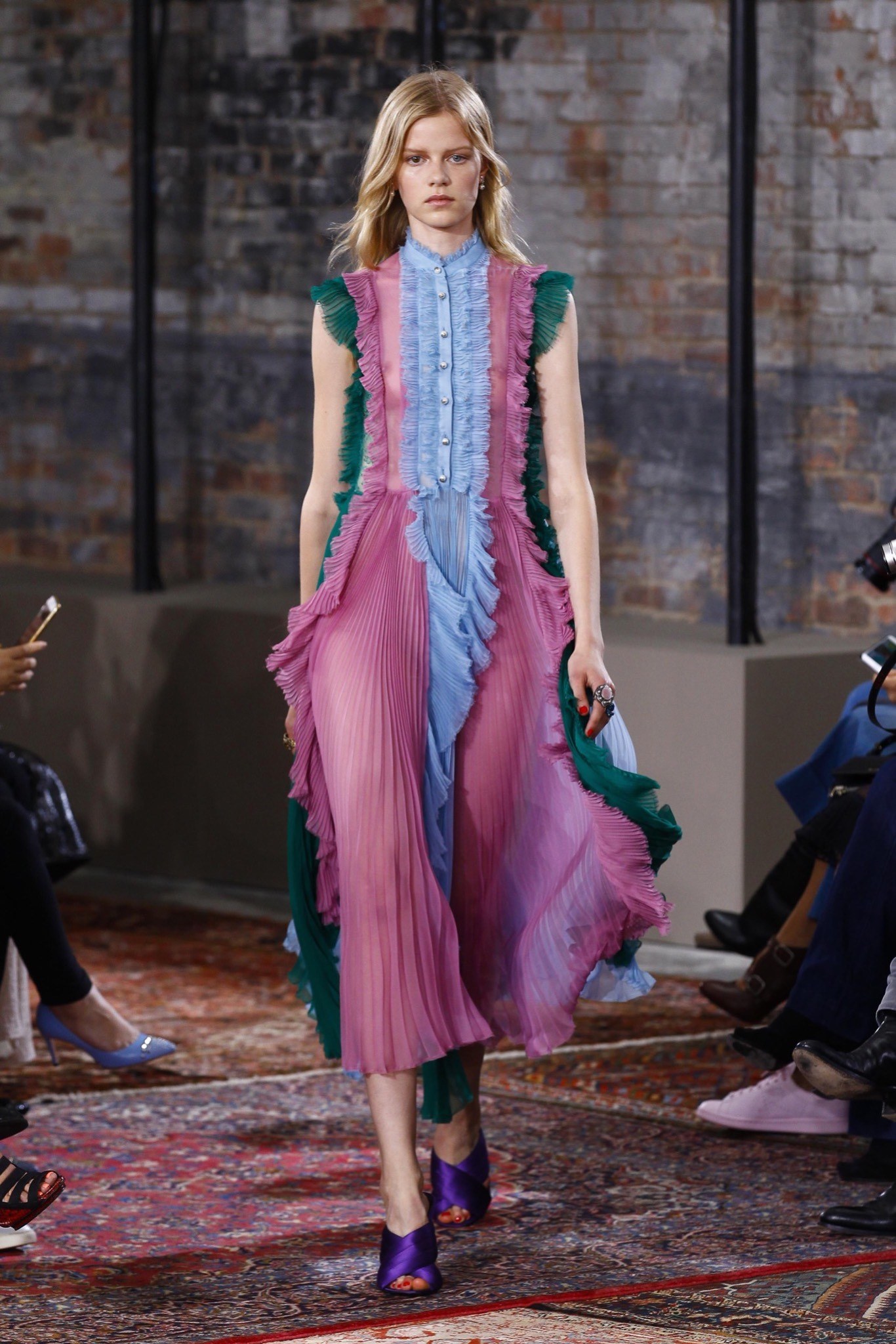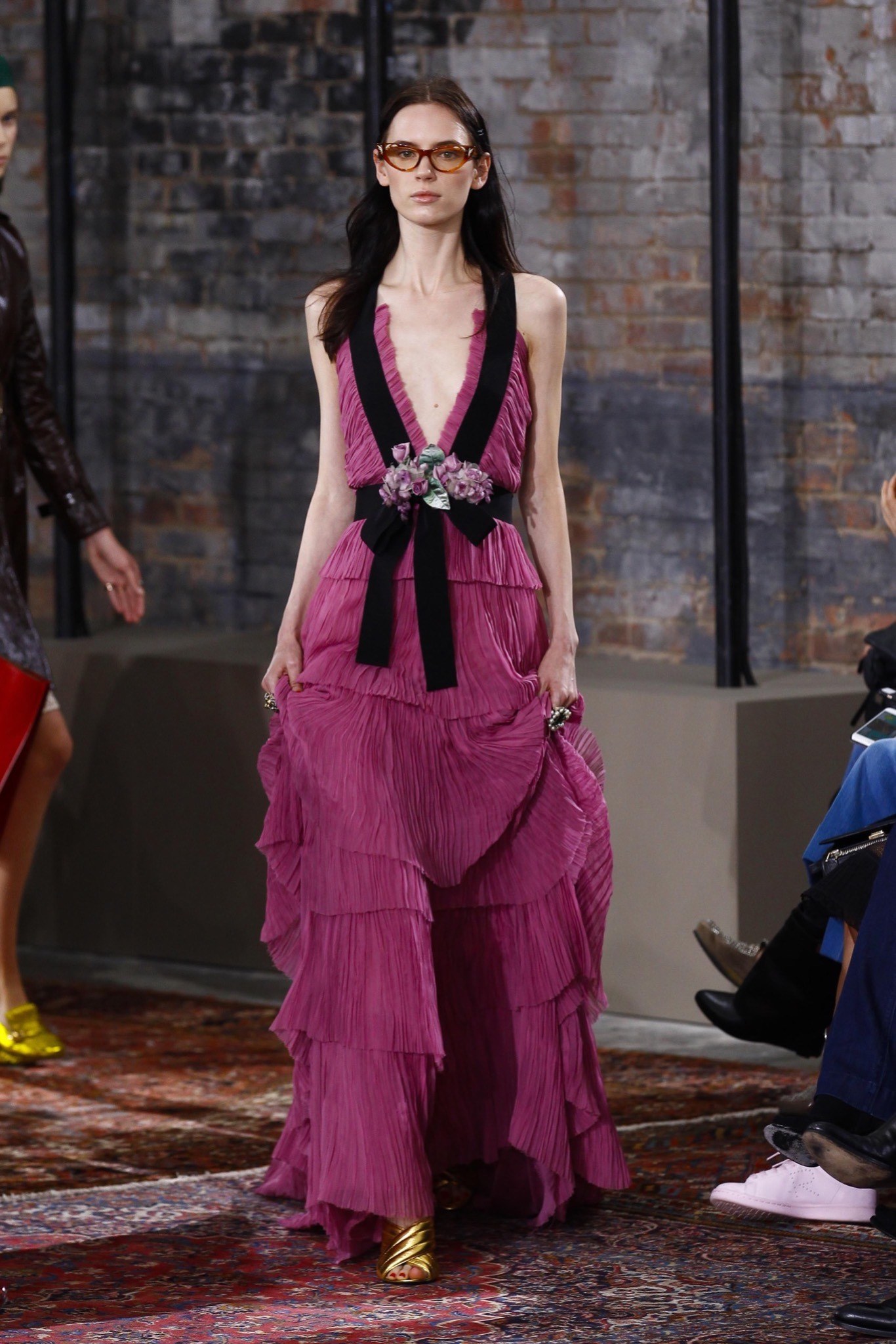 Everything conceivably categorized as feminine has a part in this ensemble, whether it be a ruffle, a ribbon, some billowy chiffon, or a floral motif. RUFFLES are in!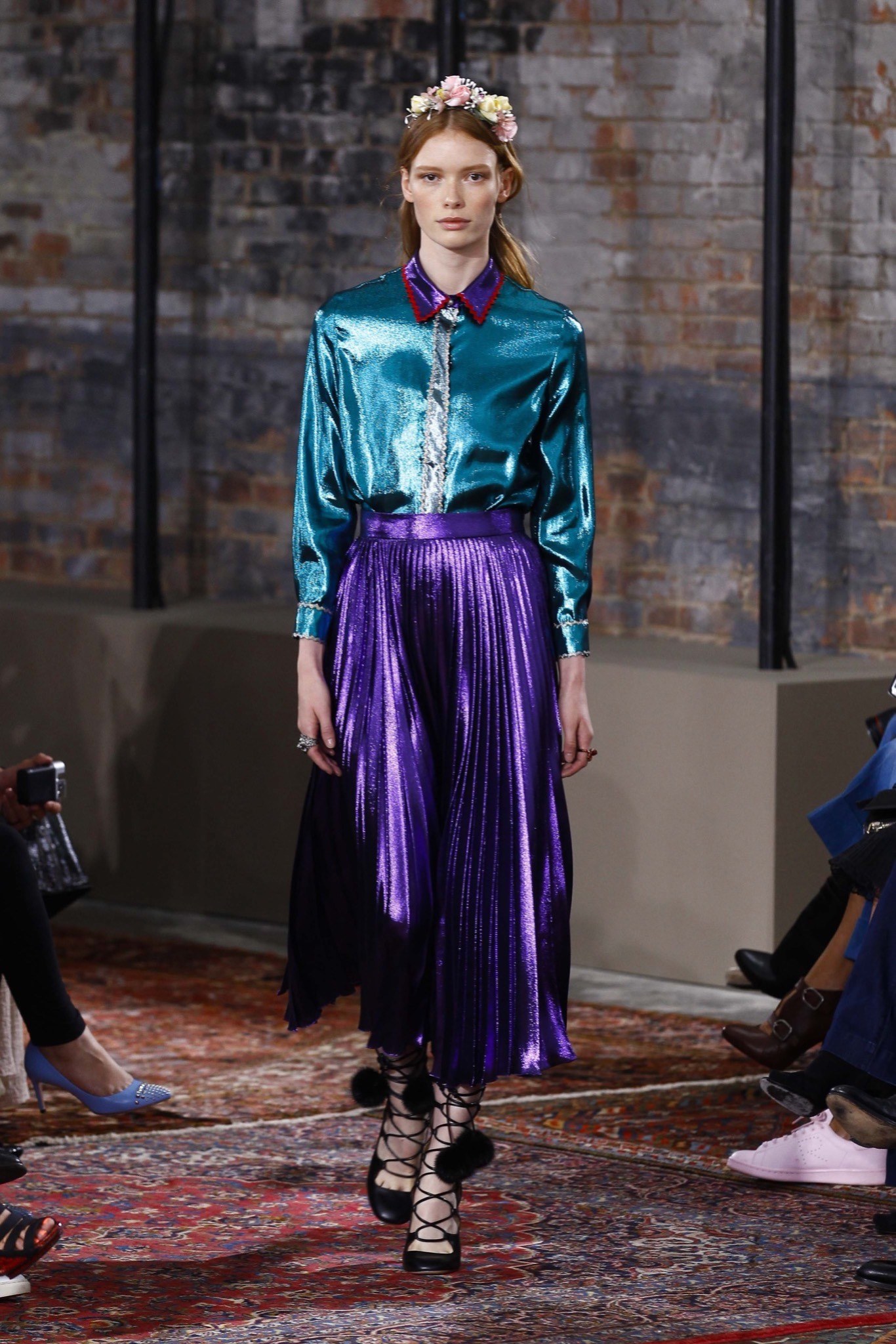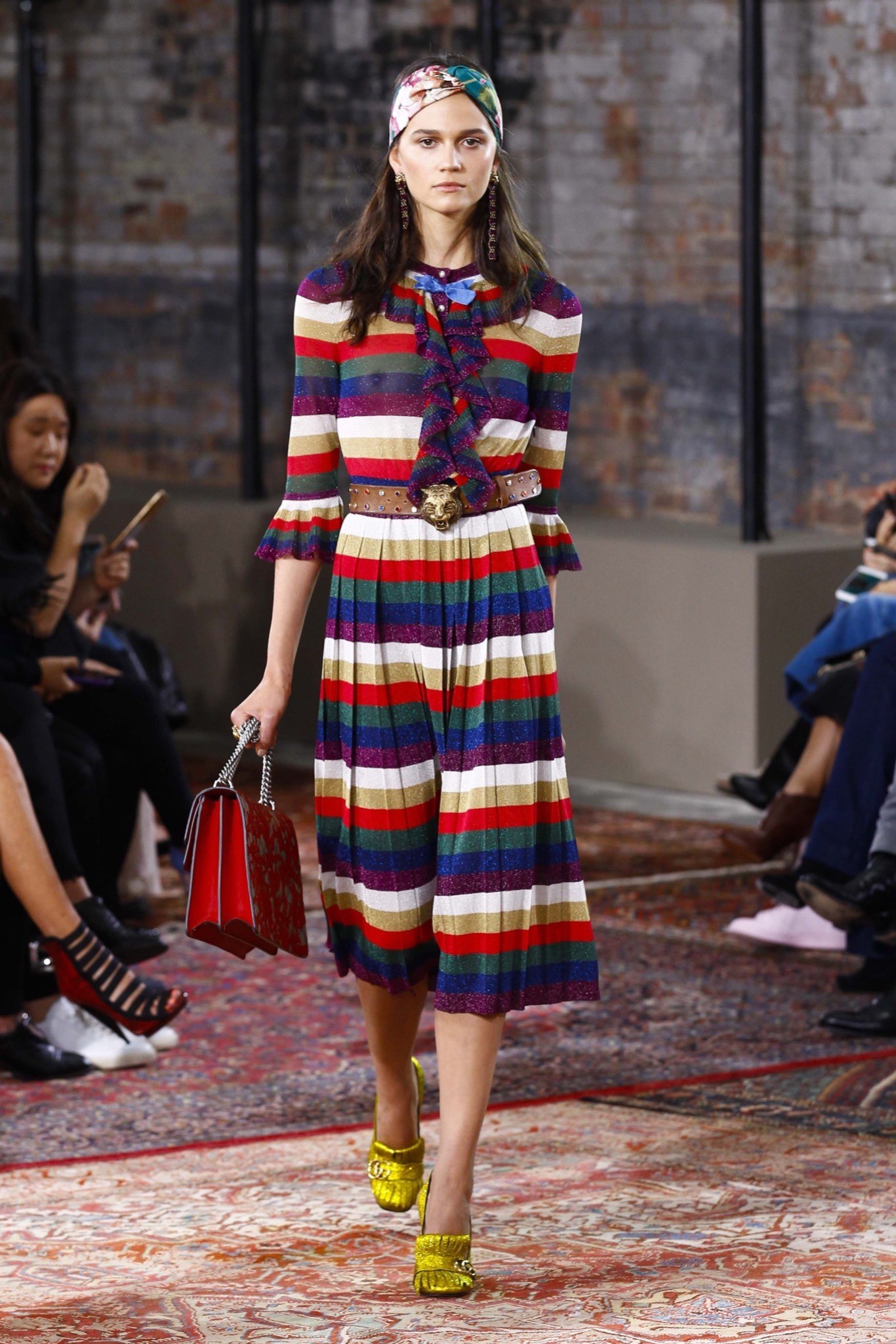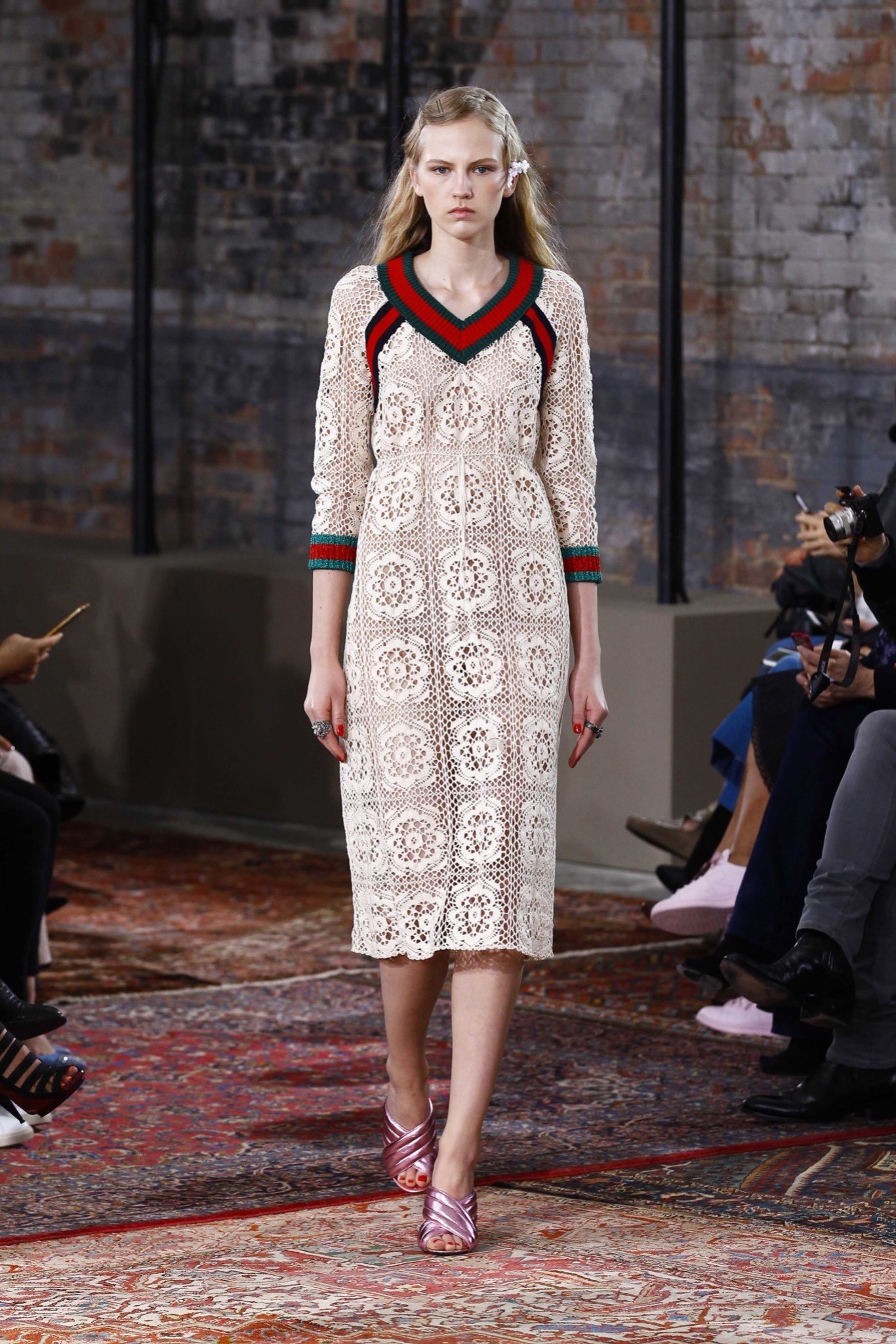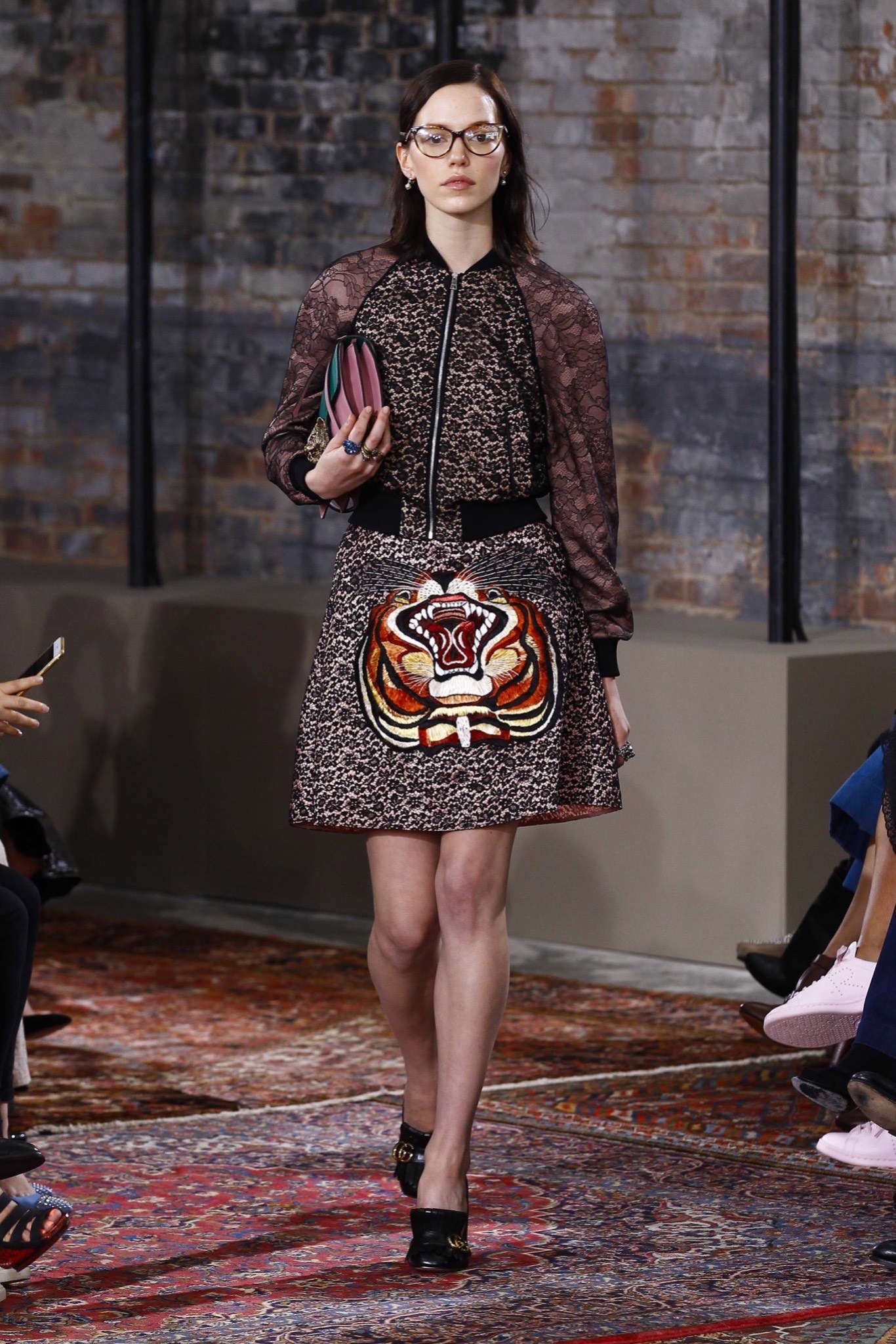 Saturated metallics, vibrant stripes and more Tiger……never a dull moment.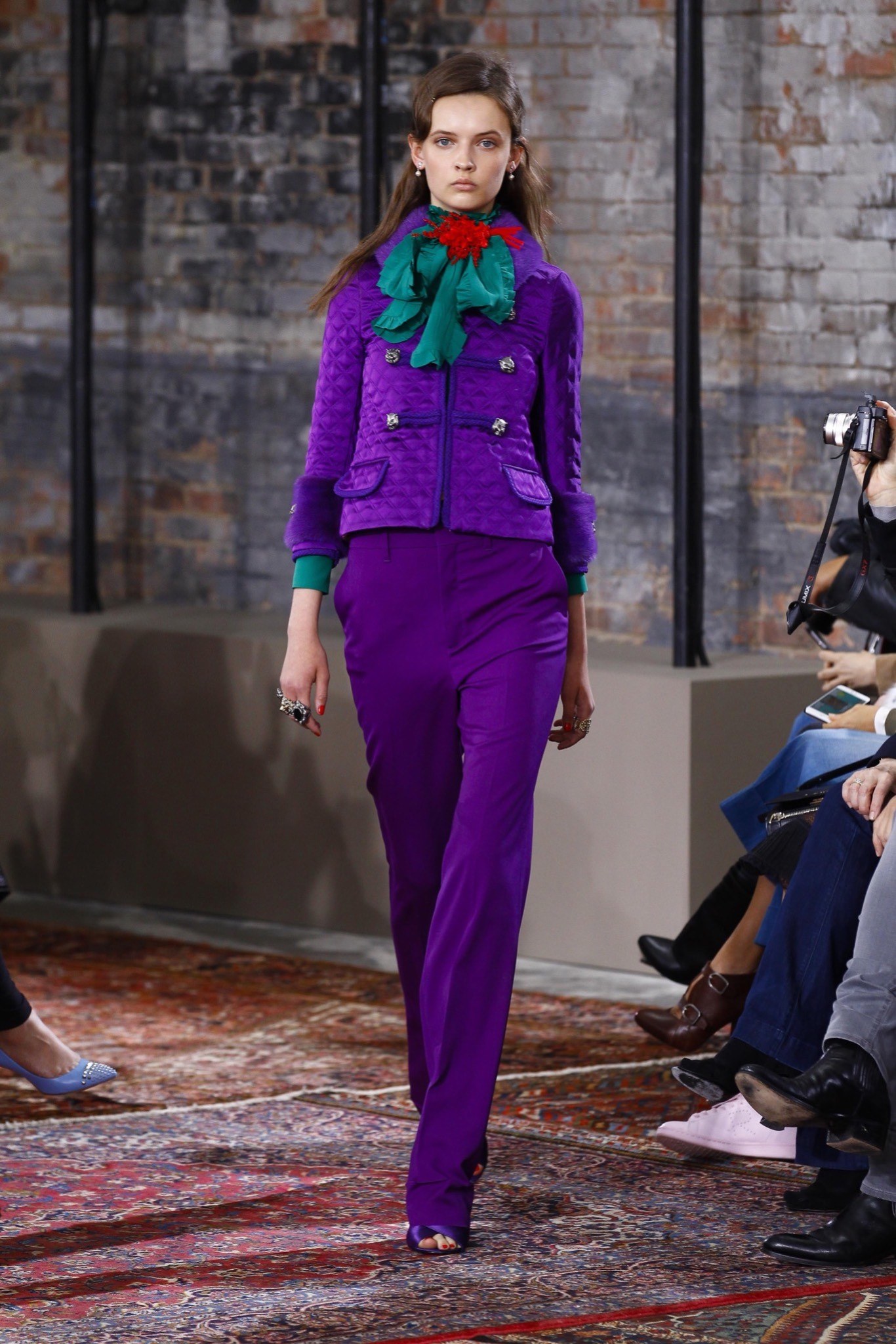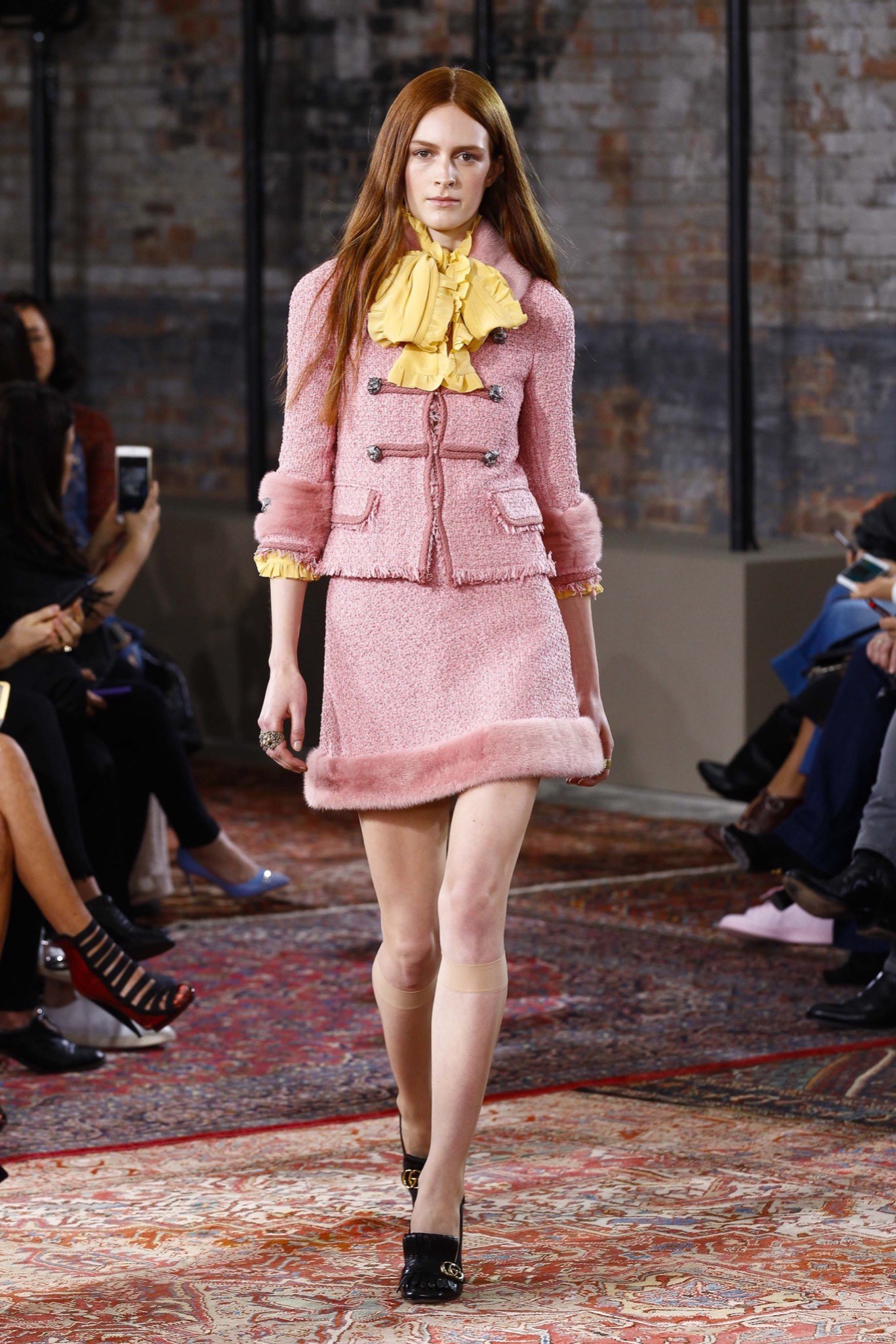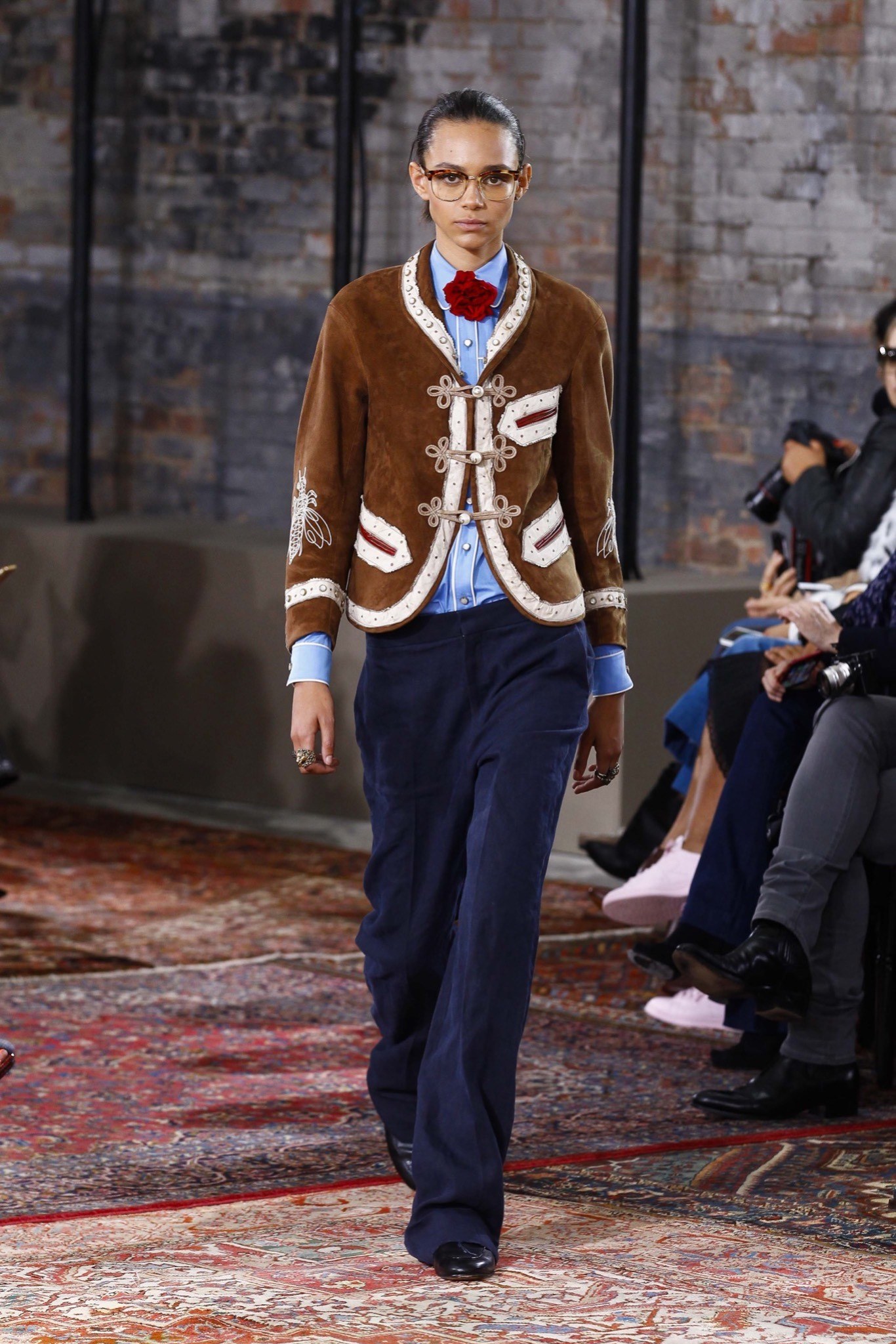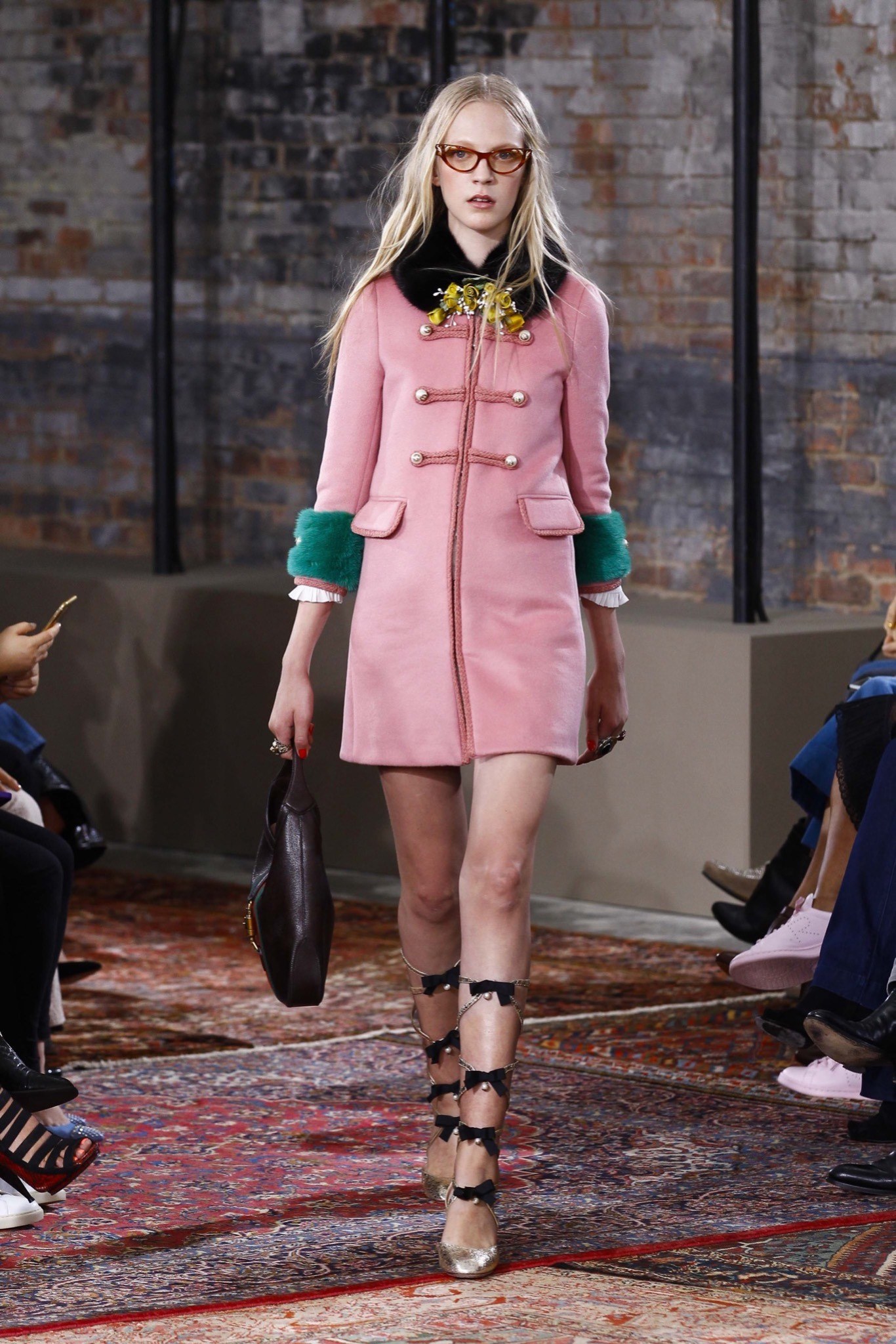 A clever and magical ode to the military jacket…..with the occasional hint of fur for visual interest. Everyone could use a hint of pink and purple in their fashion lexicon.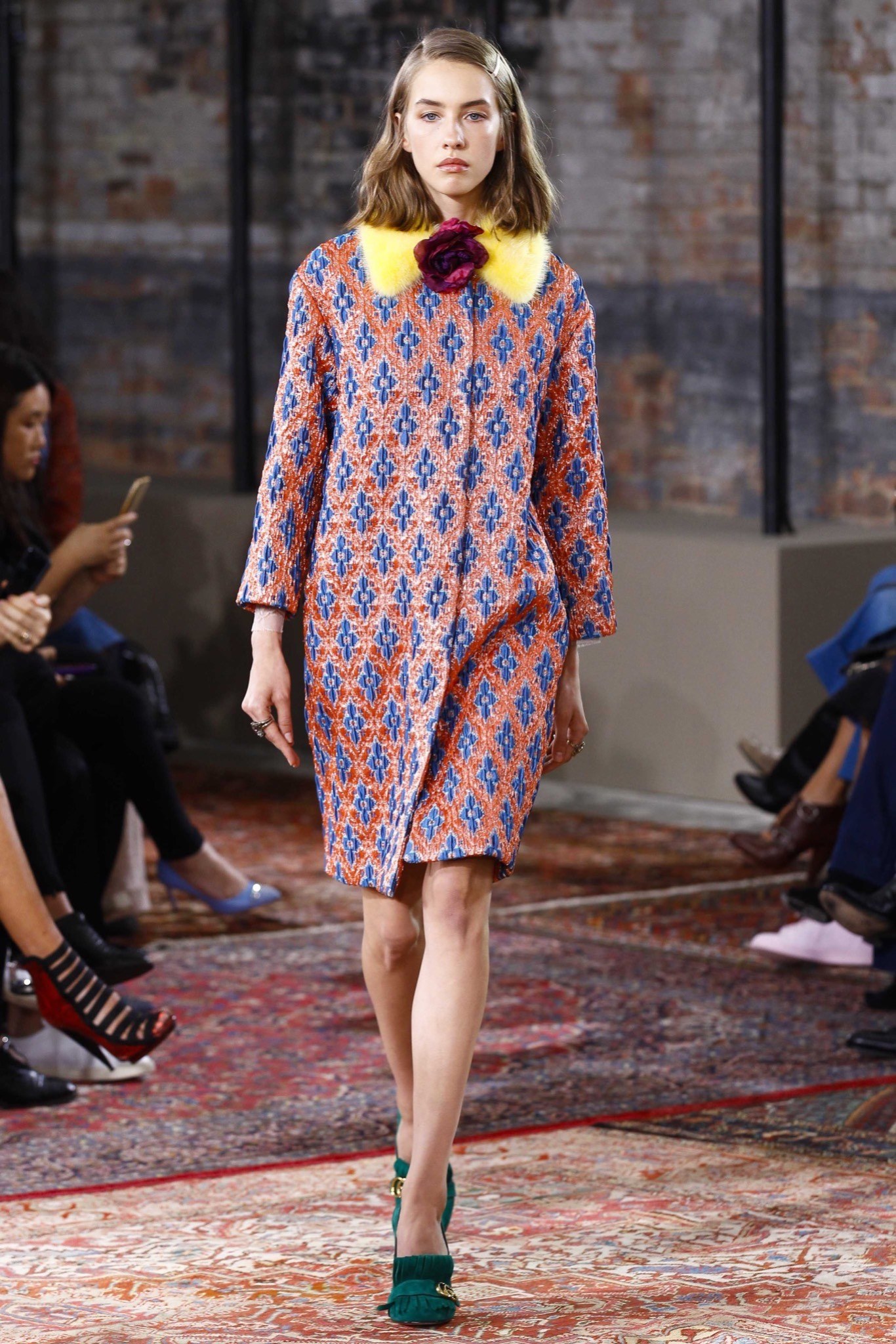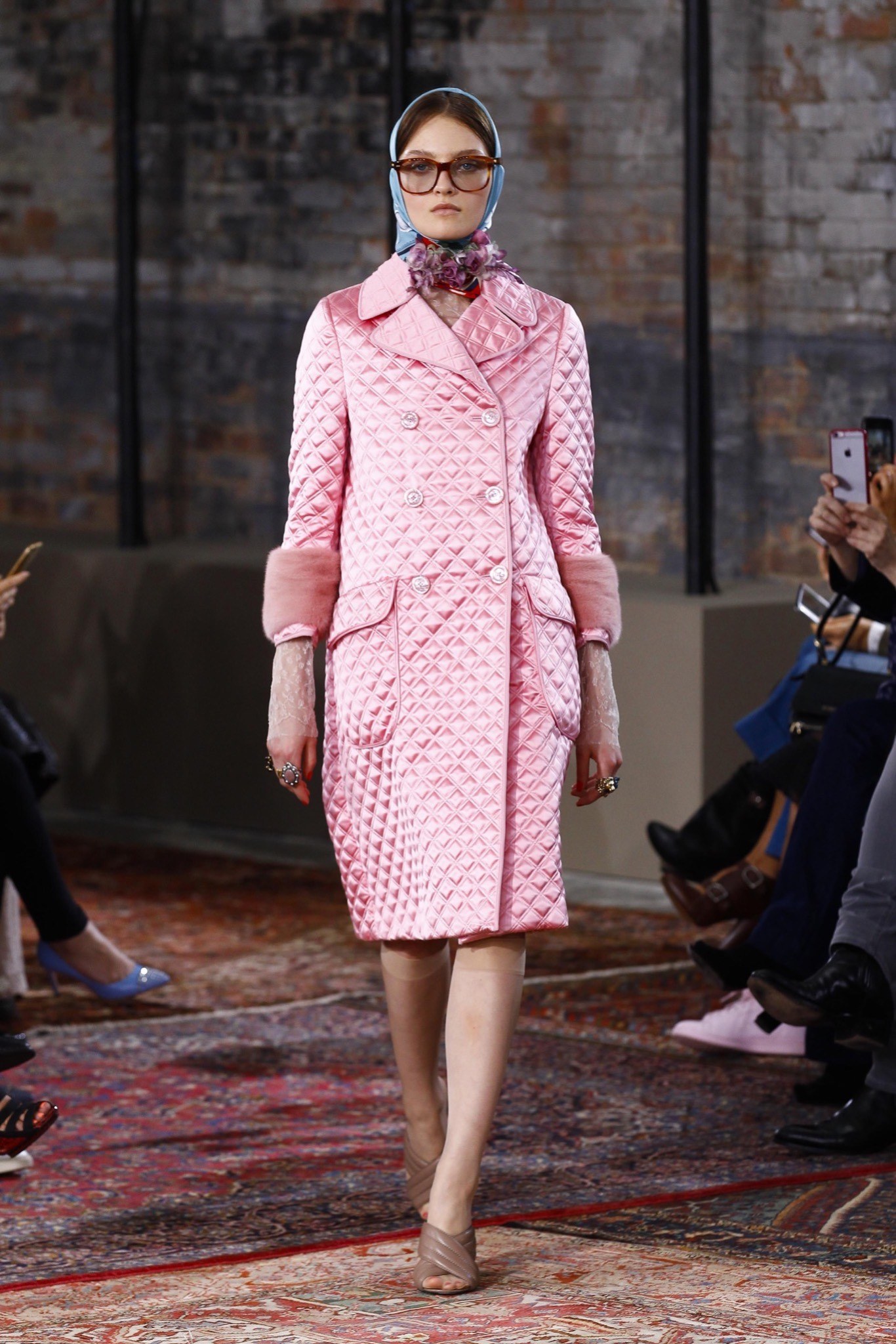 Mmmmmm, a pink confection to jazz up jeans for casual weekend festivities. OR, to brighten up the black ensemble lurking in your closet.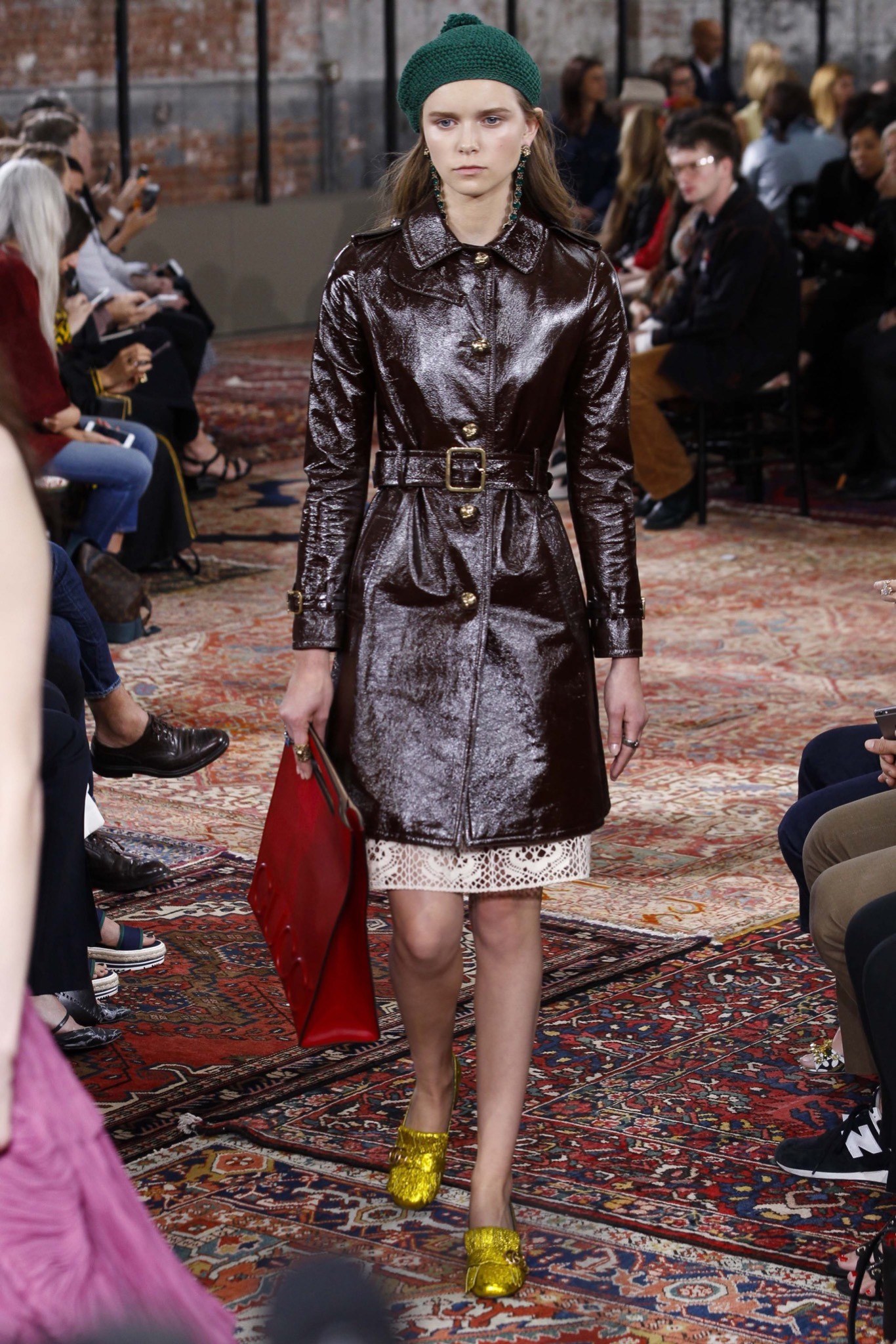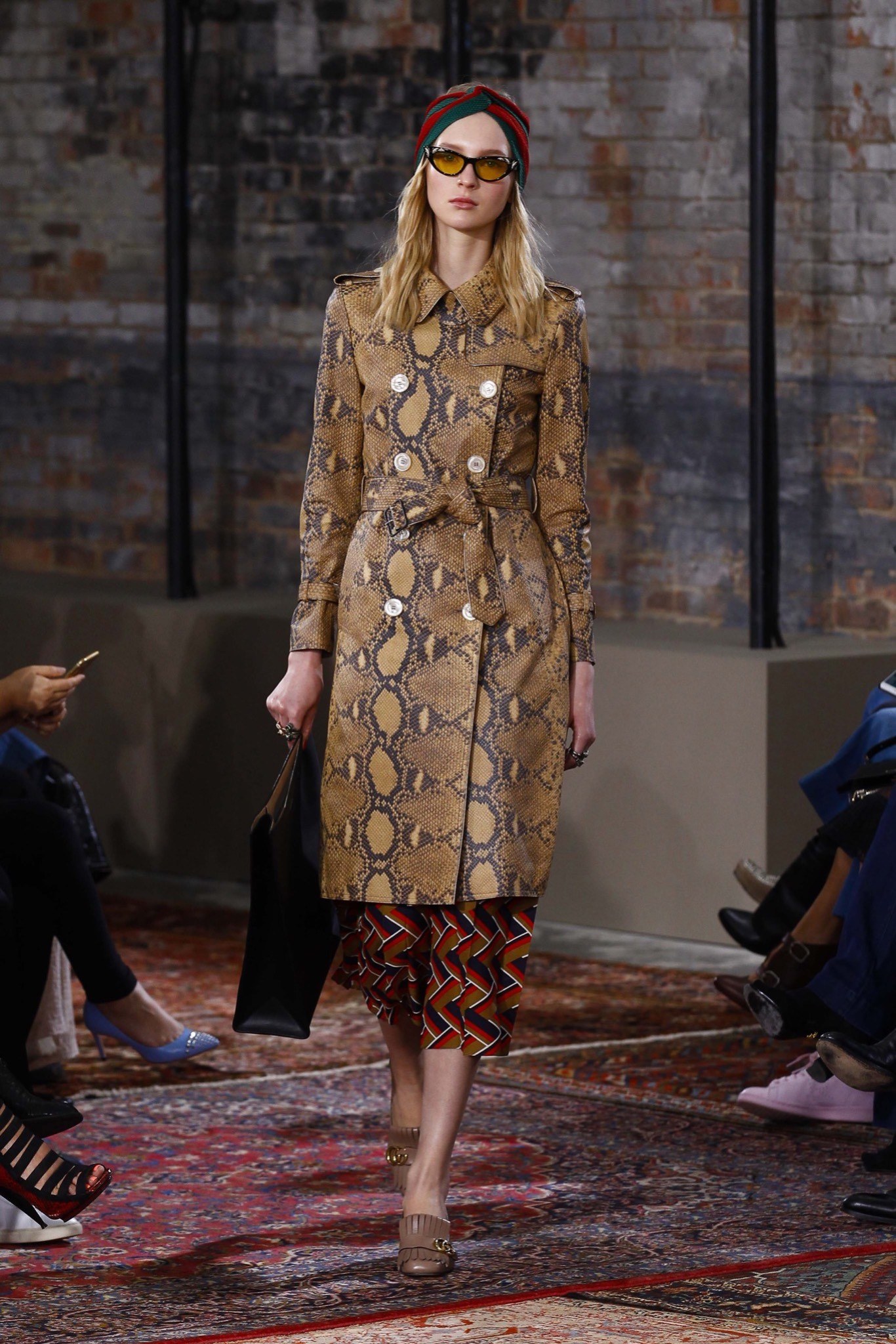 THE most glorious trench out there! Python embosed leather with a dusty rose silk charmeuse lining and pearlized buttons, with impeccable detailing, including the subtle bronze leather piping. Anna Wintour was spotted out and about in this baby.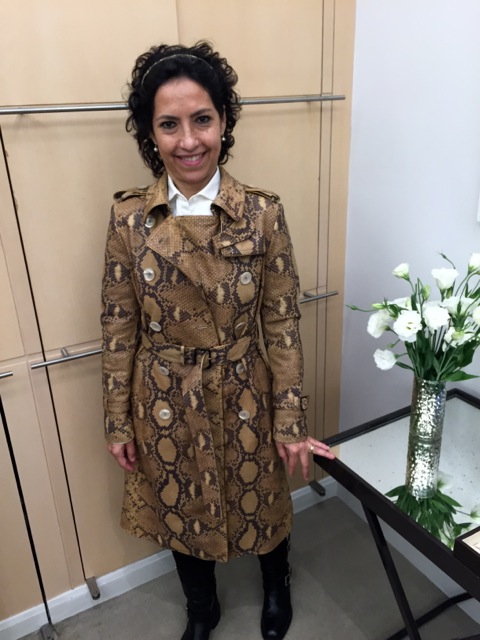 Yeah, I swooned over this one. Off the beaten path without being over the top wacky. (And thank GOODNESS it wasn't made of real Python, ugh, too unseemly). In the scheme of things, definitely worth the shekels.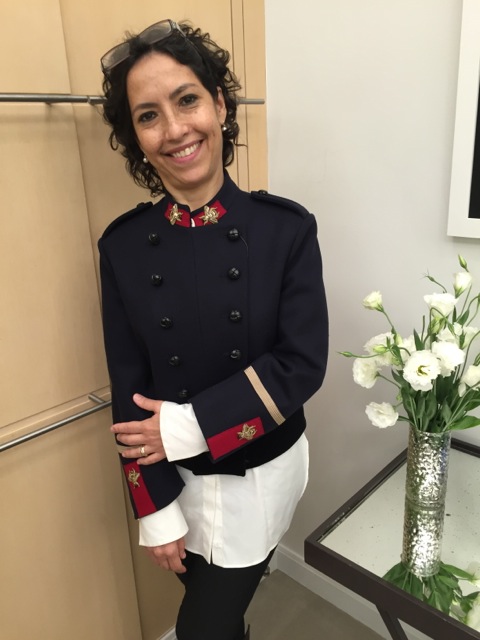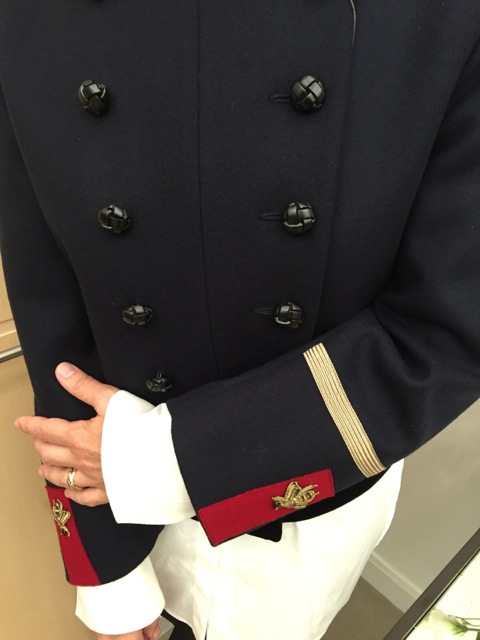 And for good measure, a fall winter runway piece I just stumbled on at Saks Fifth Avenue. Another well crafted menswear inspired military jacket (check out the woven leather buttons) whimsied up with Bee embellishments. Scrumptious.
For the lover of humor, passion, and the animal kingdom, another brilliant collection care of the IT dude of fashion, ALLESANDRO MICHELE!
And p.s., how fabulous and inspired were those iconic GG pumps in suede and glitterized leather?
Runway images care of www.vogue.com