As the weather improves and the sun shines longer throughout the day, the RESORT collections segue to those of SPRING. And frankly, there is not much light between the two collections.
GUCCI by Alessandro Michele is one of THE hottest commodities these days, maybe because of the fresh and unabashed exuberance and joie de vivre permeating the collections. Maybe because one is reminded of the halcyon days of childhood, with concentrated whimsy and a full vibrant color palette with no holds barred with the mixing and mingling of fabrications, motifs, and the addition of varied flora and fauna.
Here are some beauties from both resort and spring current inhabiting Saks Fifth Avenue in San Francisco.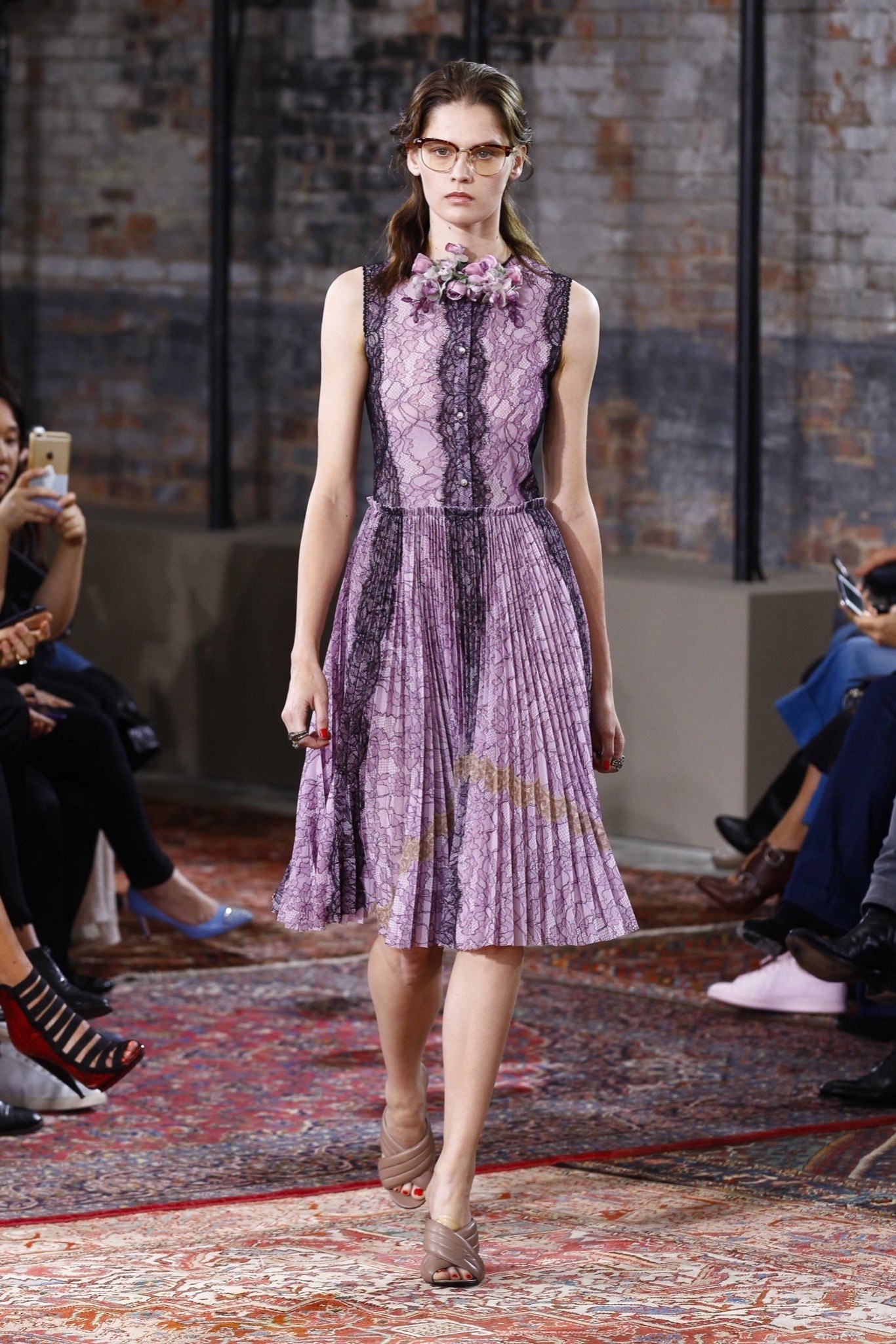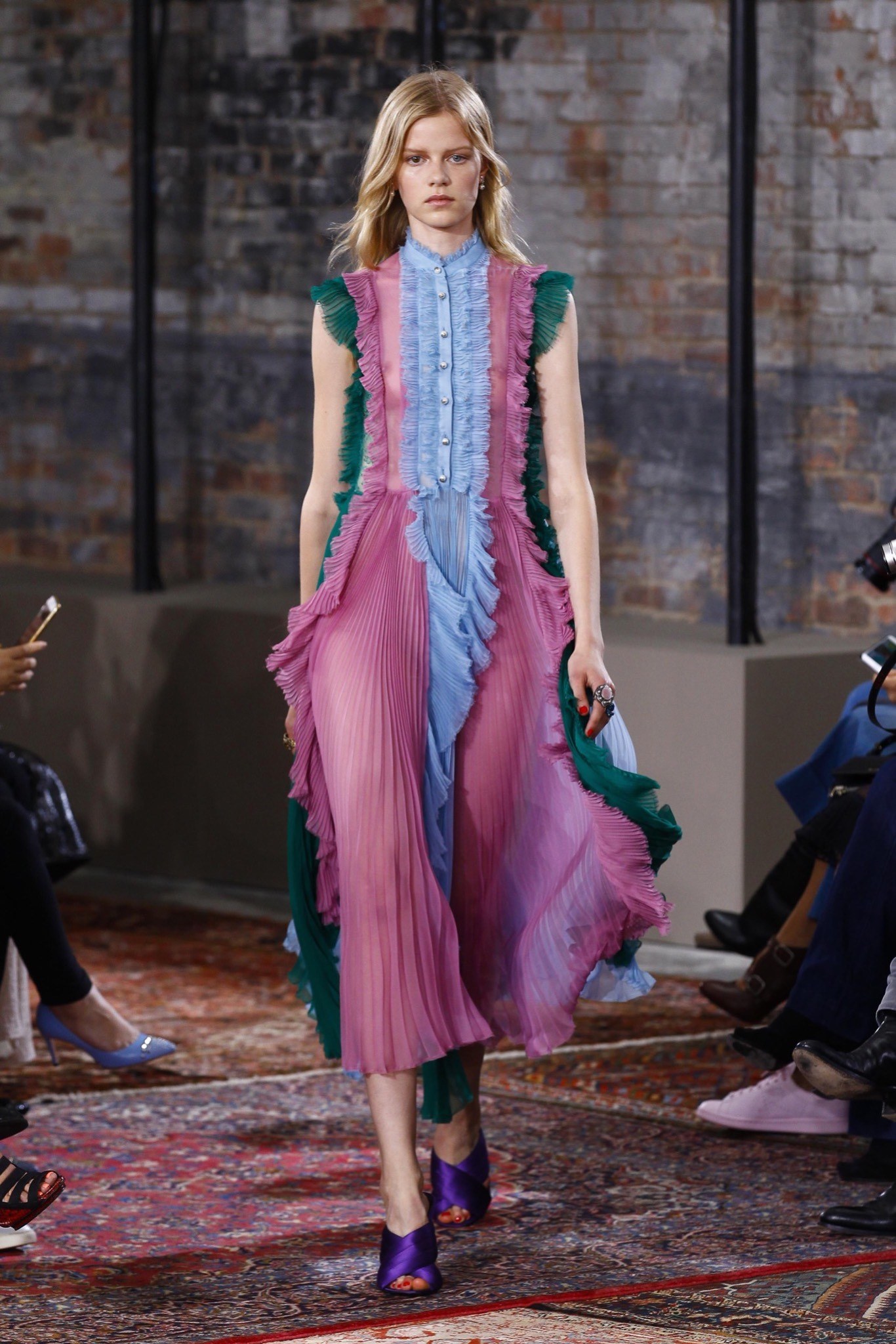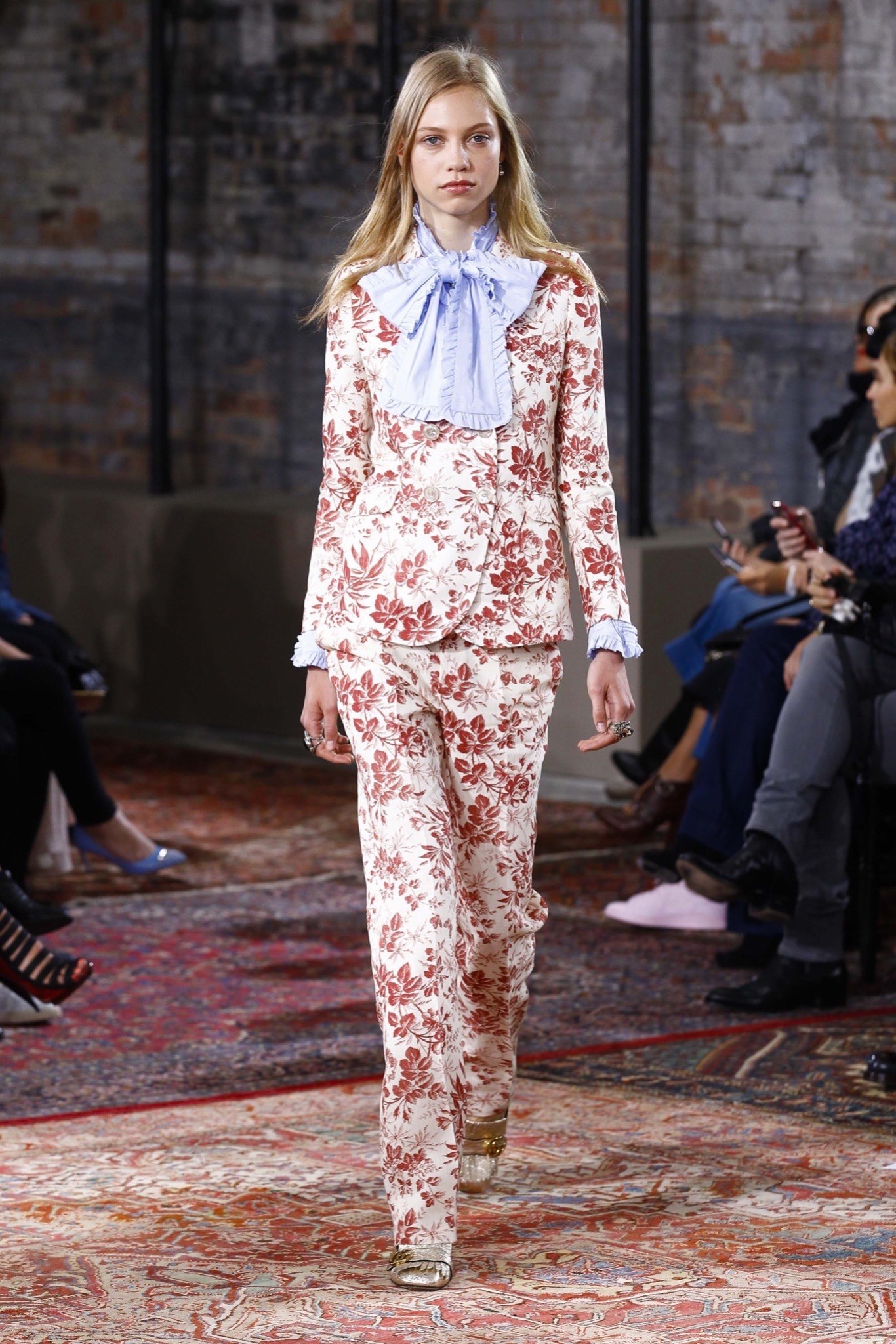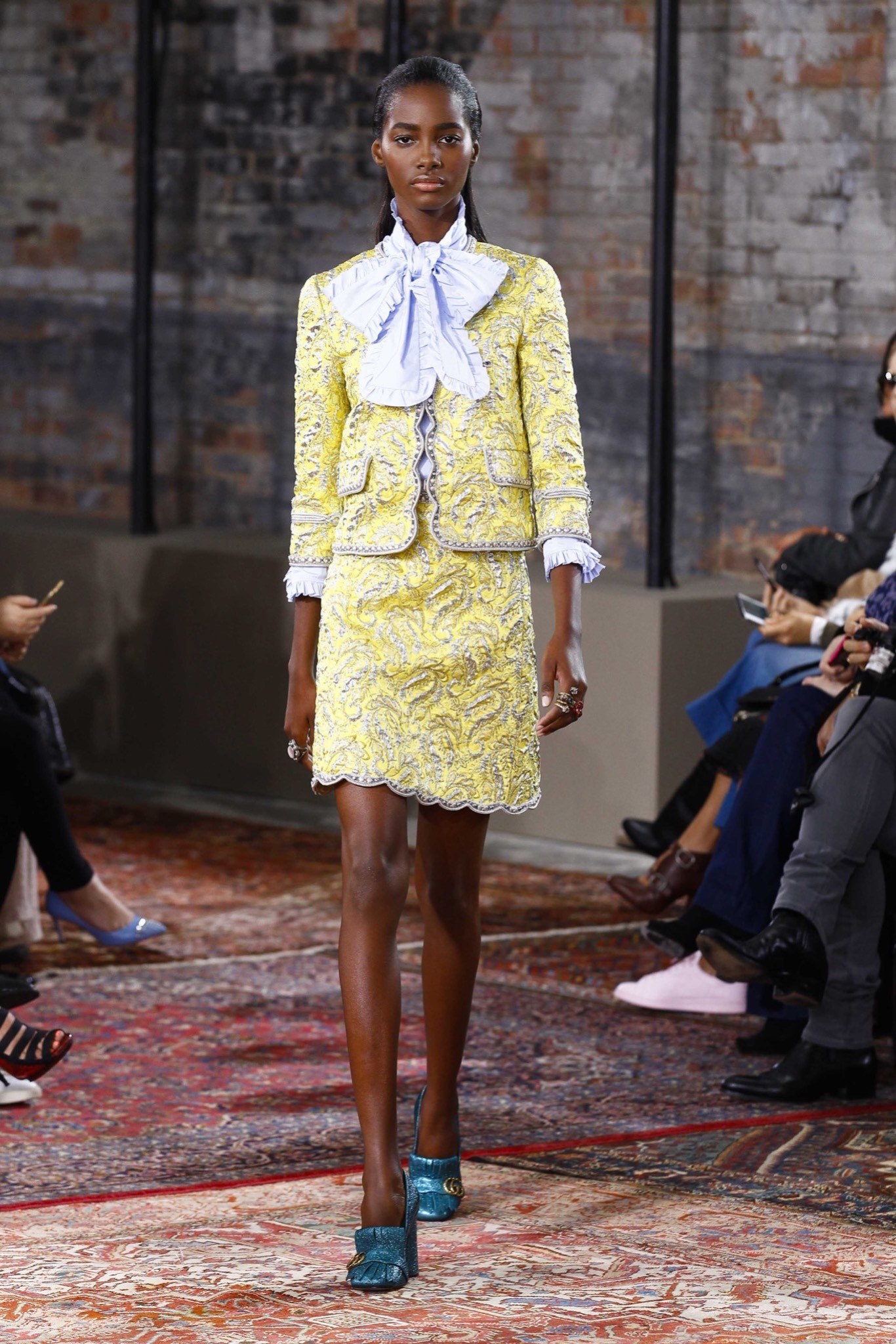 The jacket to this opulent brocade ensemble is breathtaking, and would be a good counterpart to jeans OR a ballgown. Vibrant yellow, especially in this type of fabrication is rare indeed, elusive, so snap it up whilst you can!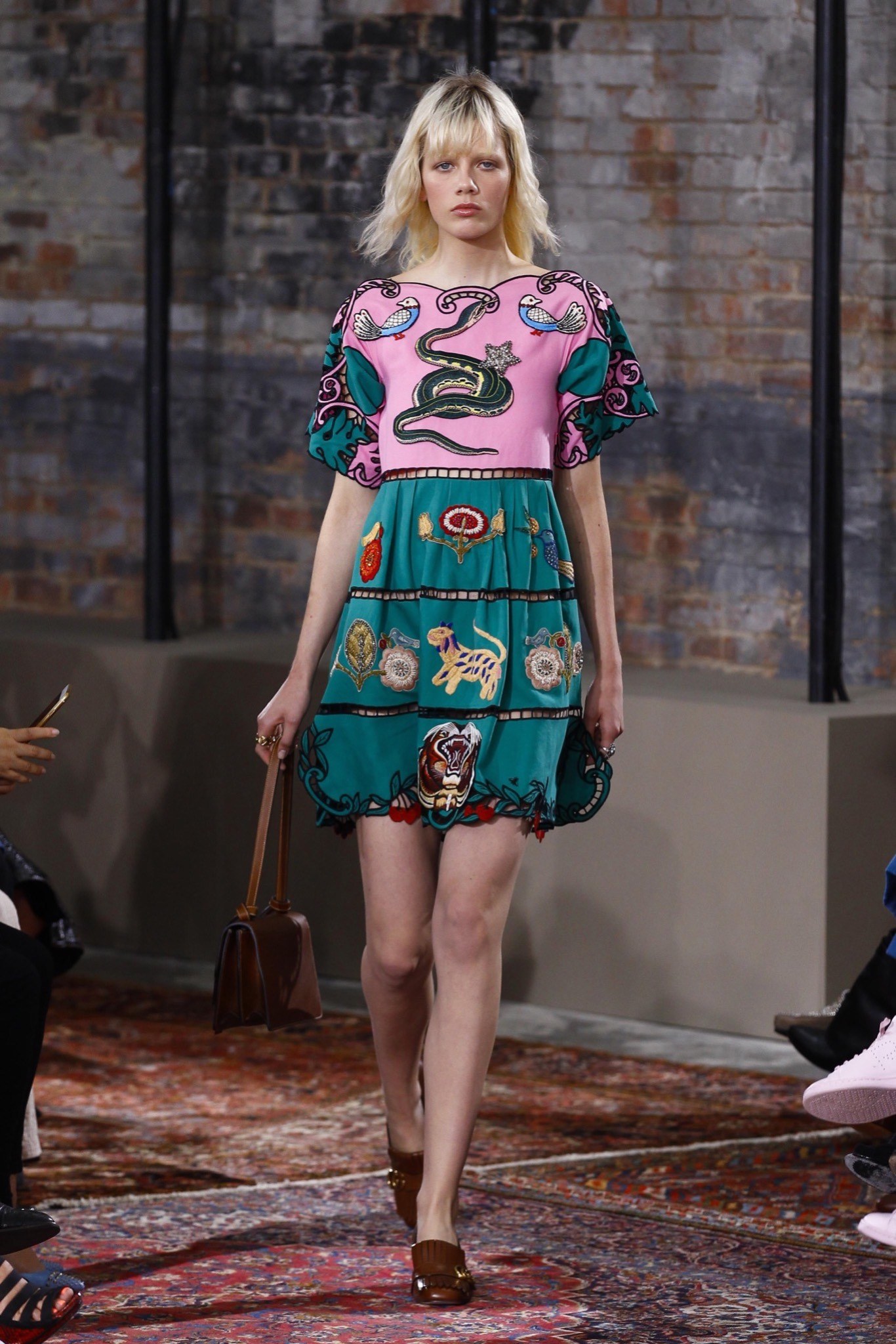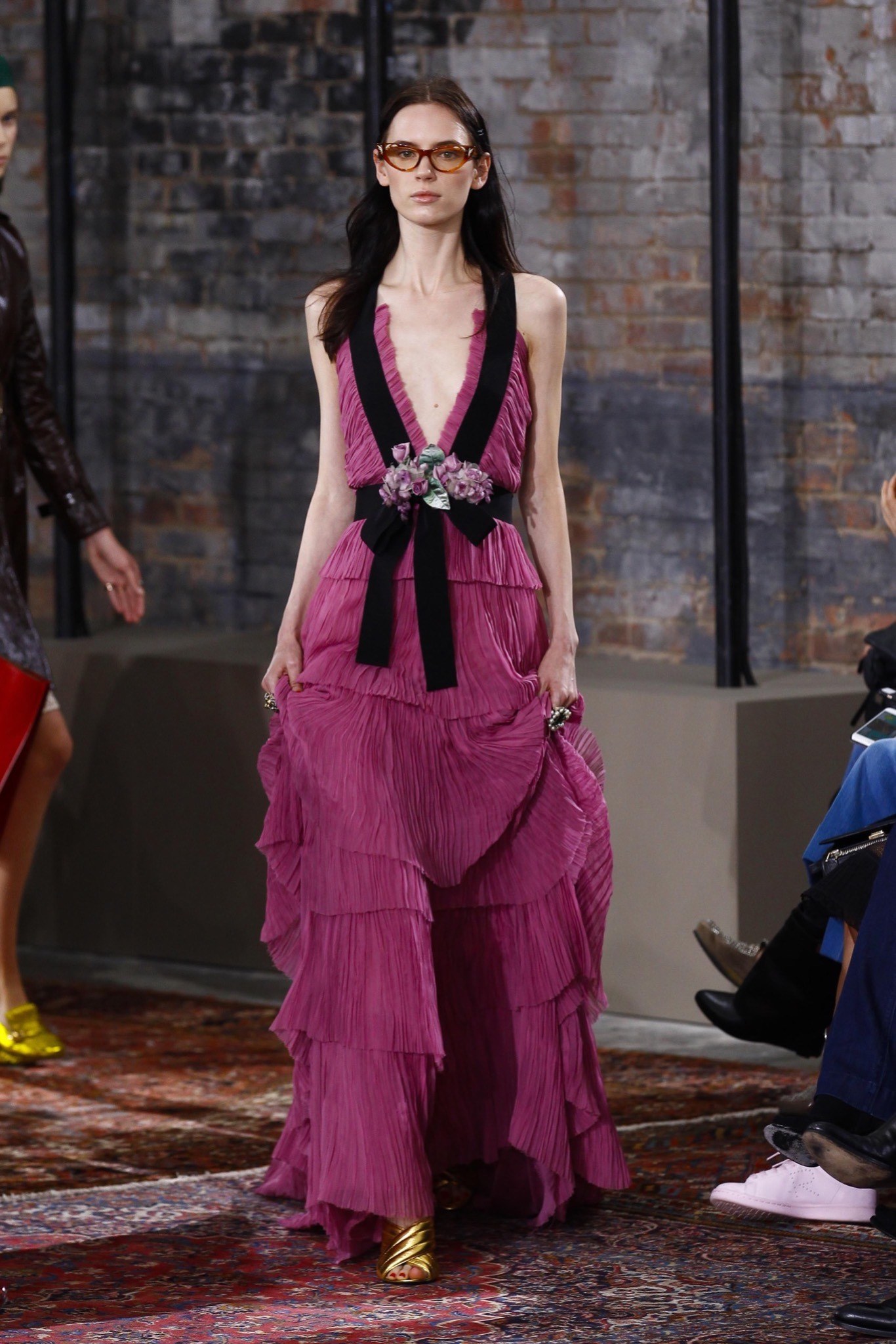 This delicious frock is fanciful and girly as well as dramatic and glamorous, soiree ready!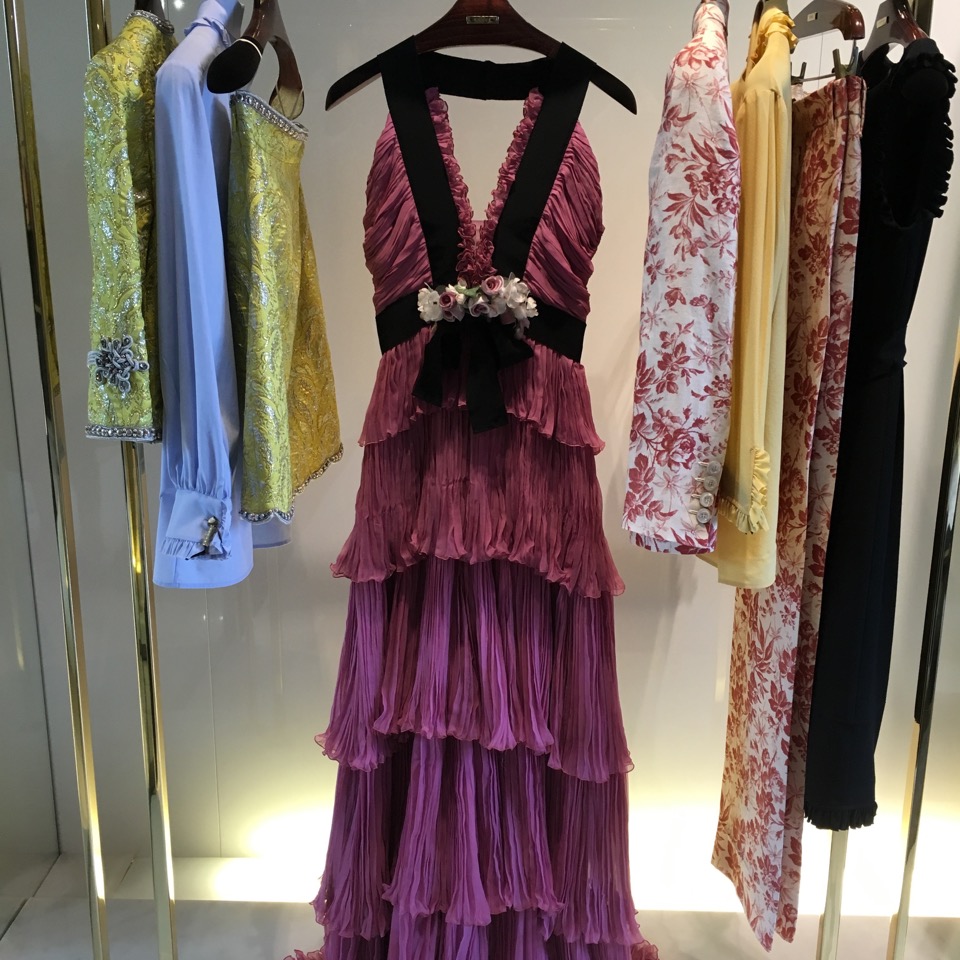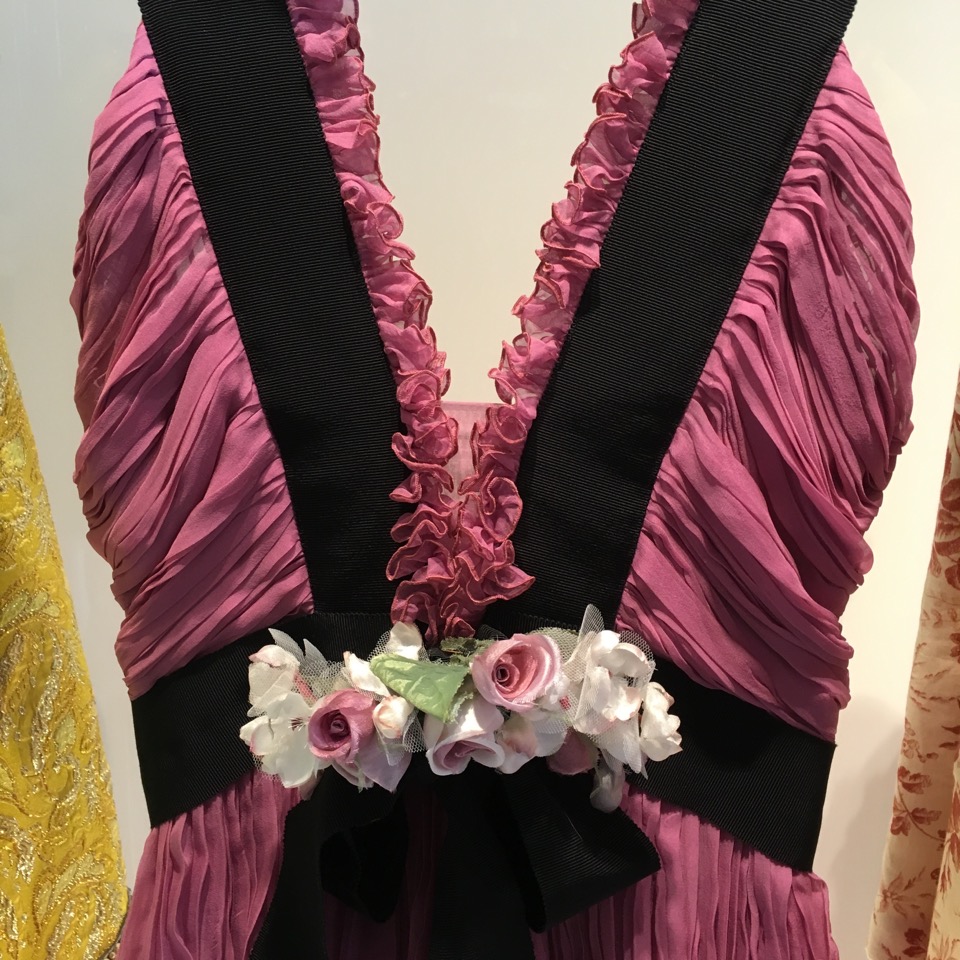 One of my personal favorites.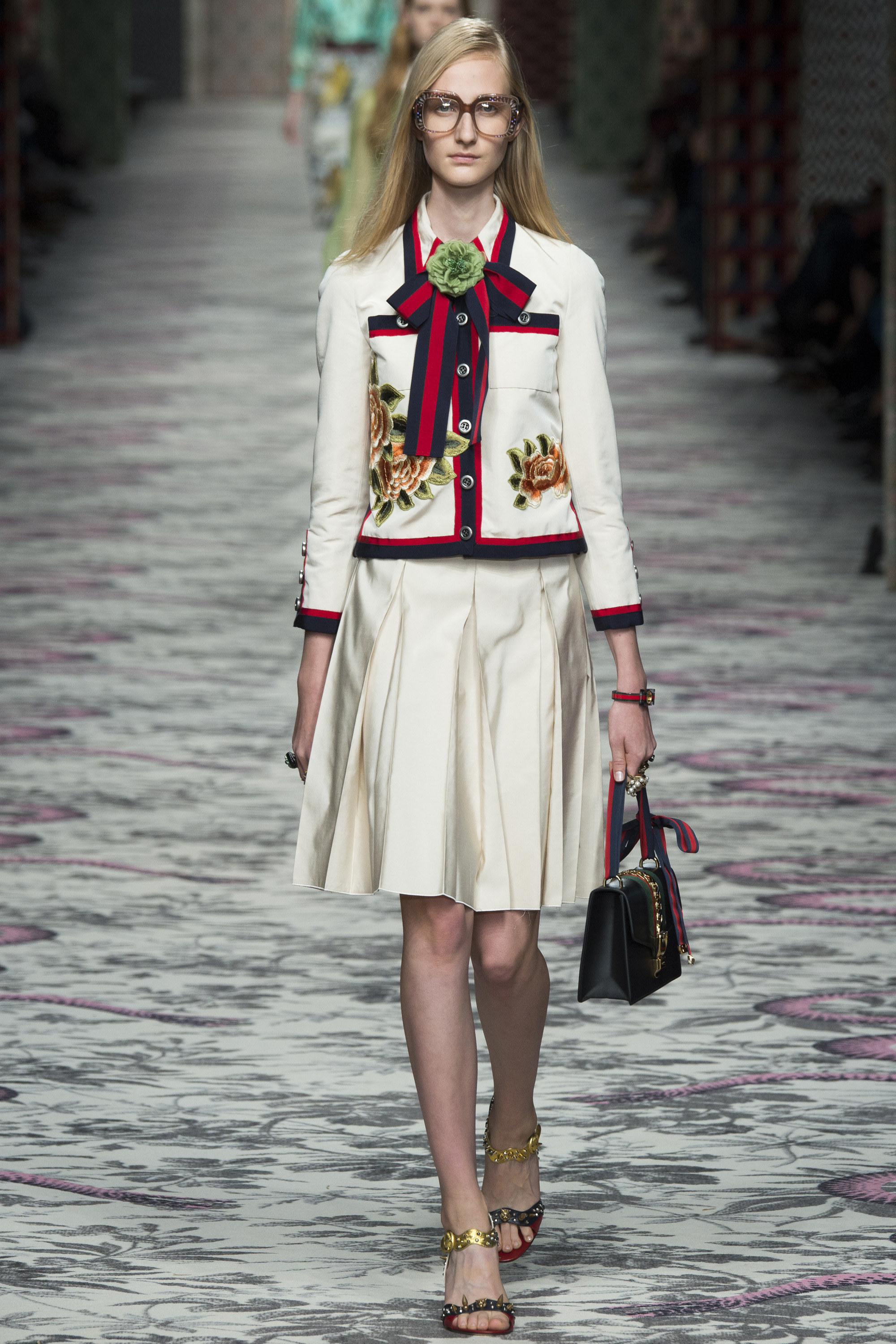 Another charming suit with separates which can certainly stand alone and mixed and matched with other lurkers in your closet.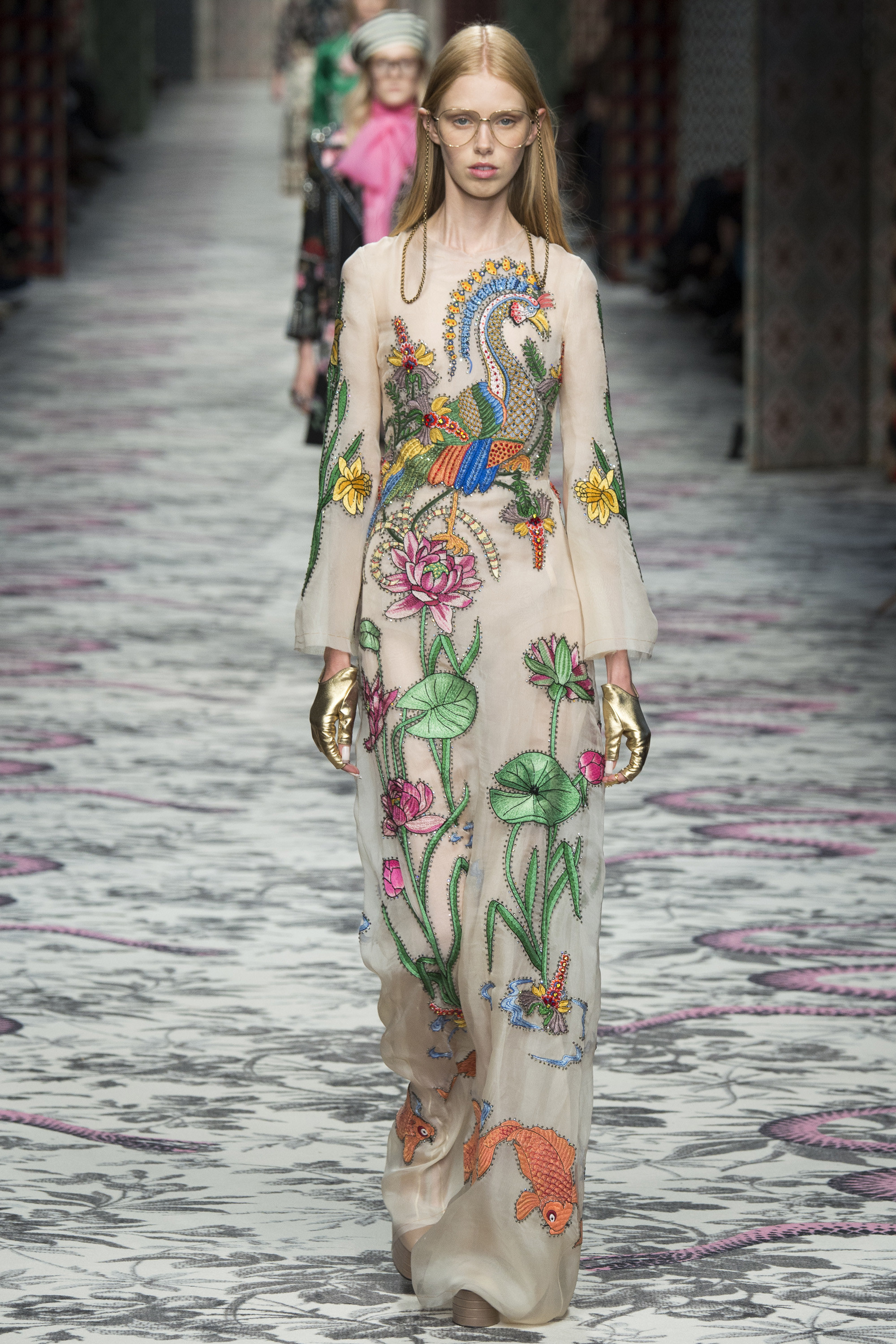 This off white double layered organza confection is one of THE most glorious and dreamy dresses I've had the pleasure to see up close, akin to the striking embellished tulle creations from Valentino.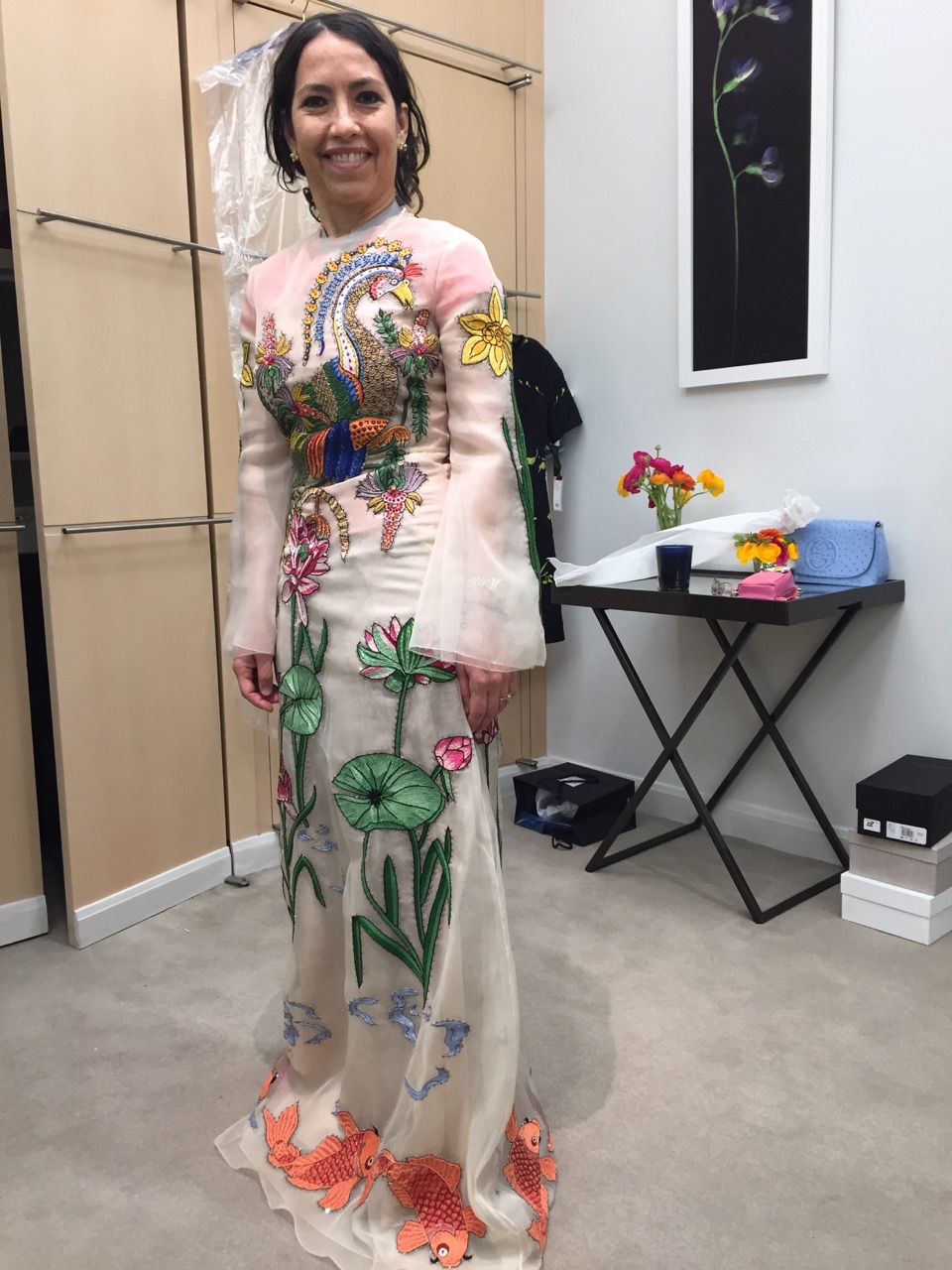 Ok, so I'm a FEW inches short for this beauty, but I couldn't resist trying it on (over my jeans). Also seen in the latest issue of Vogue, this floor length frock is the definition of "editorial". It looks great from every angle, with impeccably rendered embellishments from stem to stern.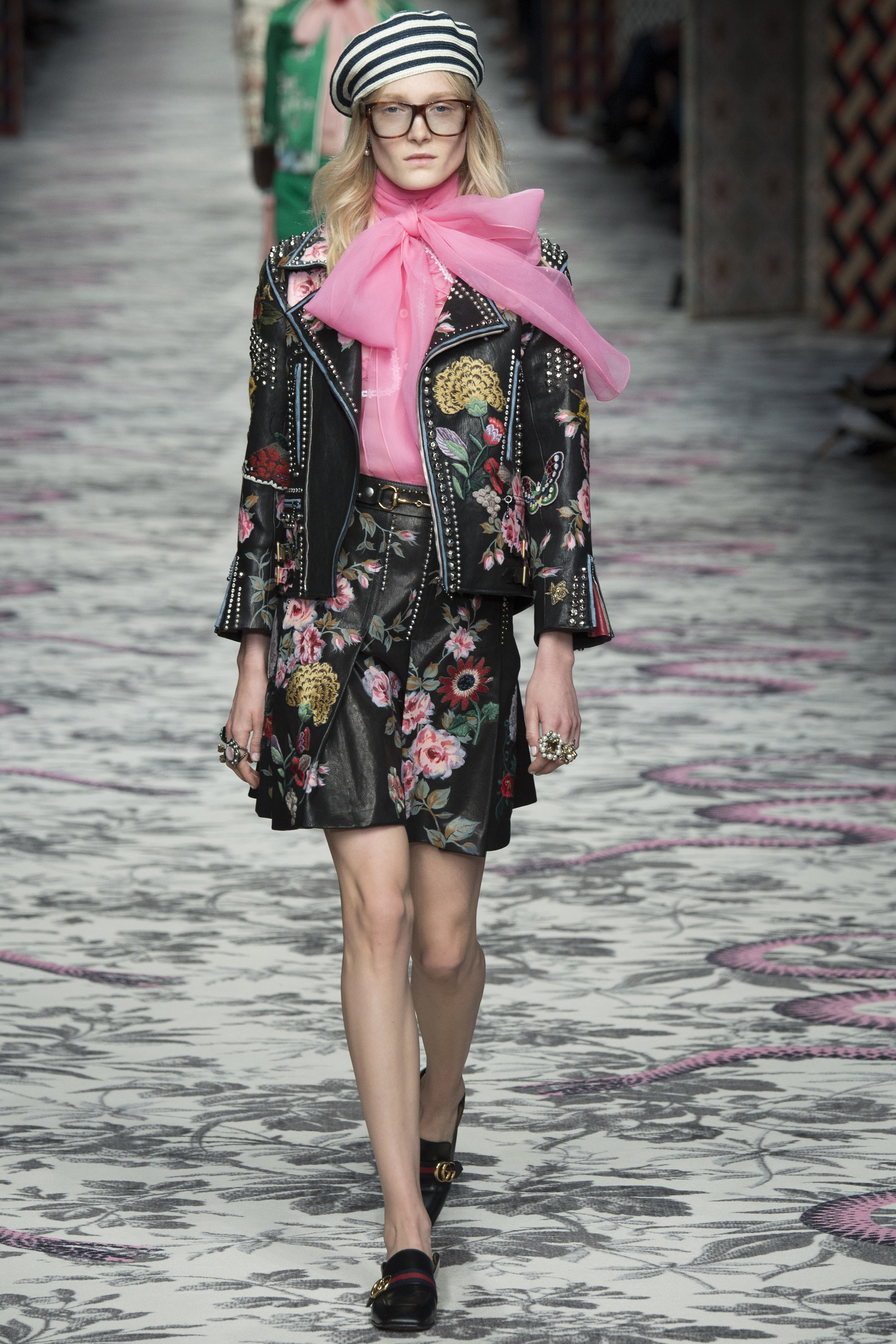 Still awaiting this spectacular painted, embellished, and studded moto jacket from the eminently talented House of Gucci! Breath is bated, etc. S W O O N.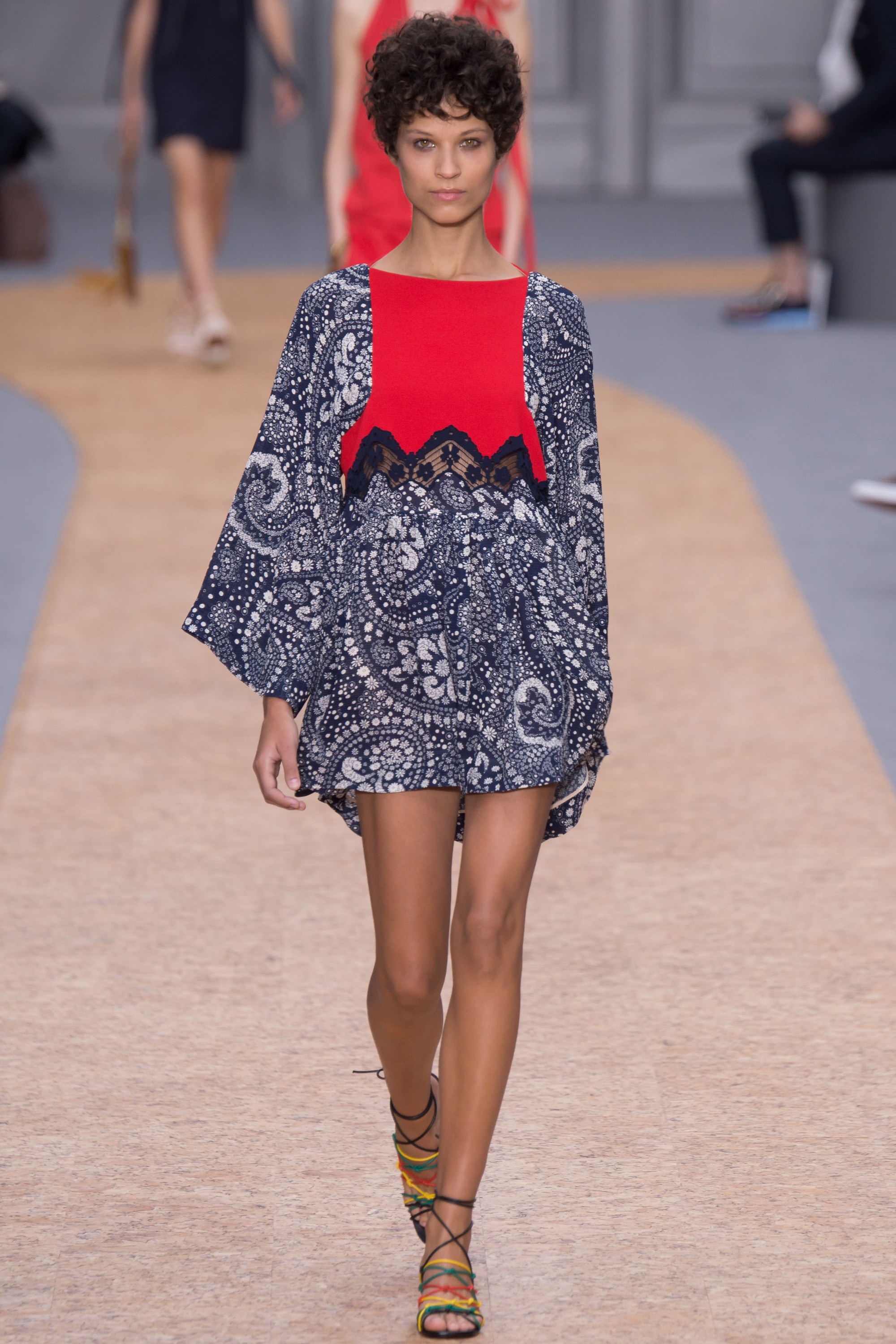 Stumbled by this all purpose and billowy tunic from CHLOE. Perfect as a dress OR tunic to be thrown over a bathing suit for Hamptons antics, or jeans and a long sleeved T-shirt when the temperature drops a few degrees. The color scheme screams for 4th of July festivities.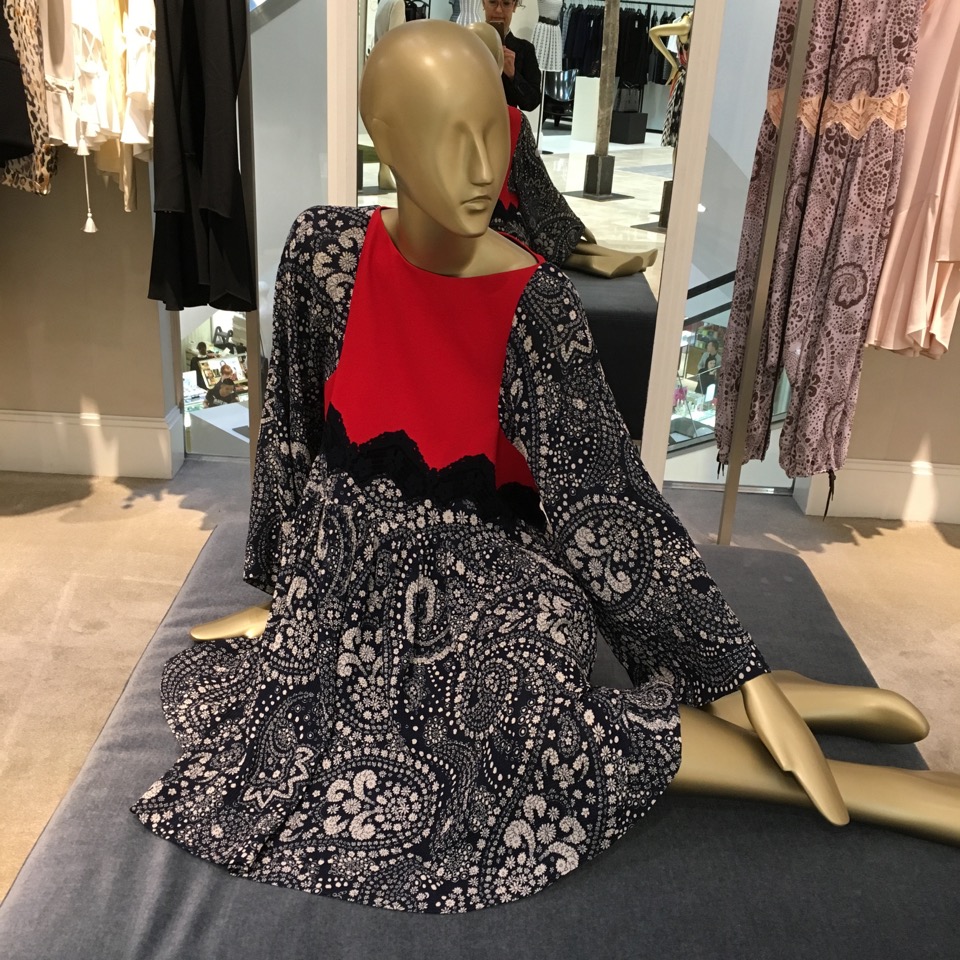 And now, just a few pics of the latest in Aquazurra couture footwear for spring: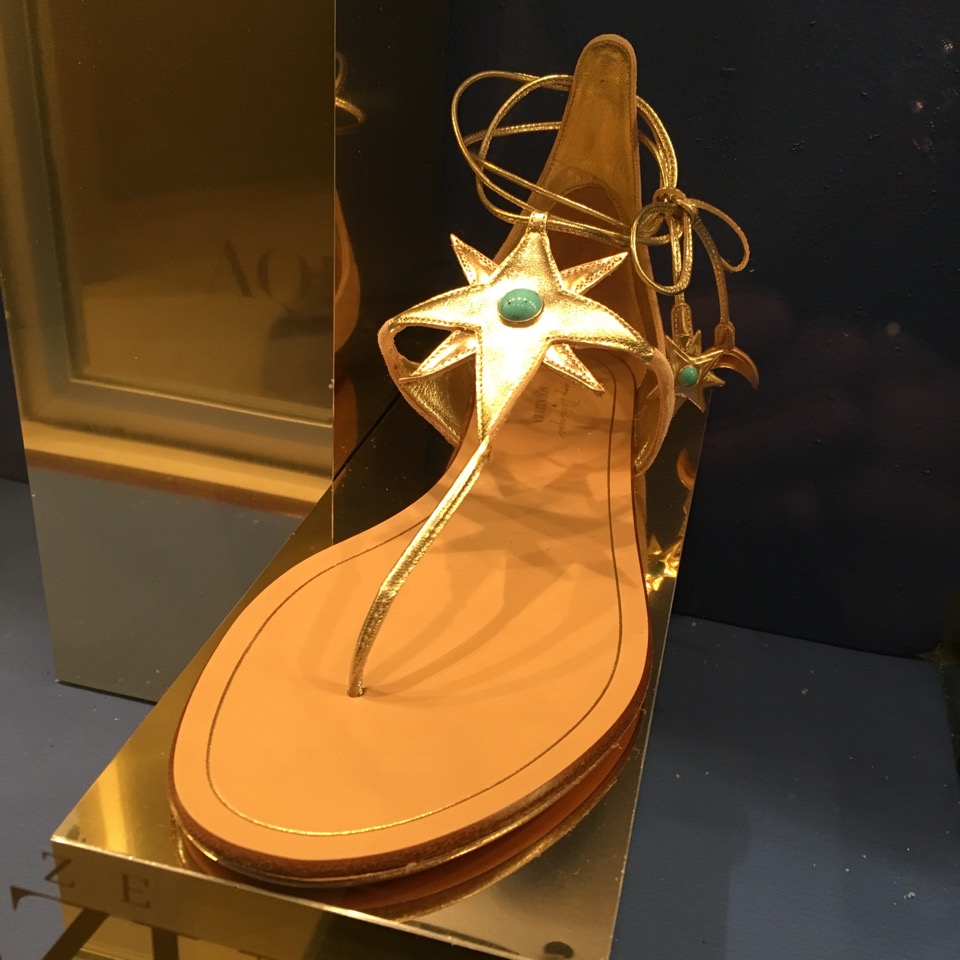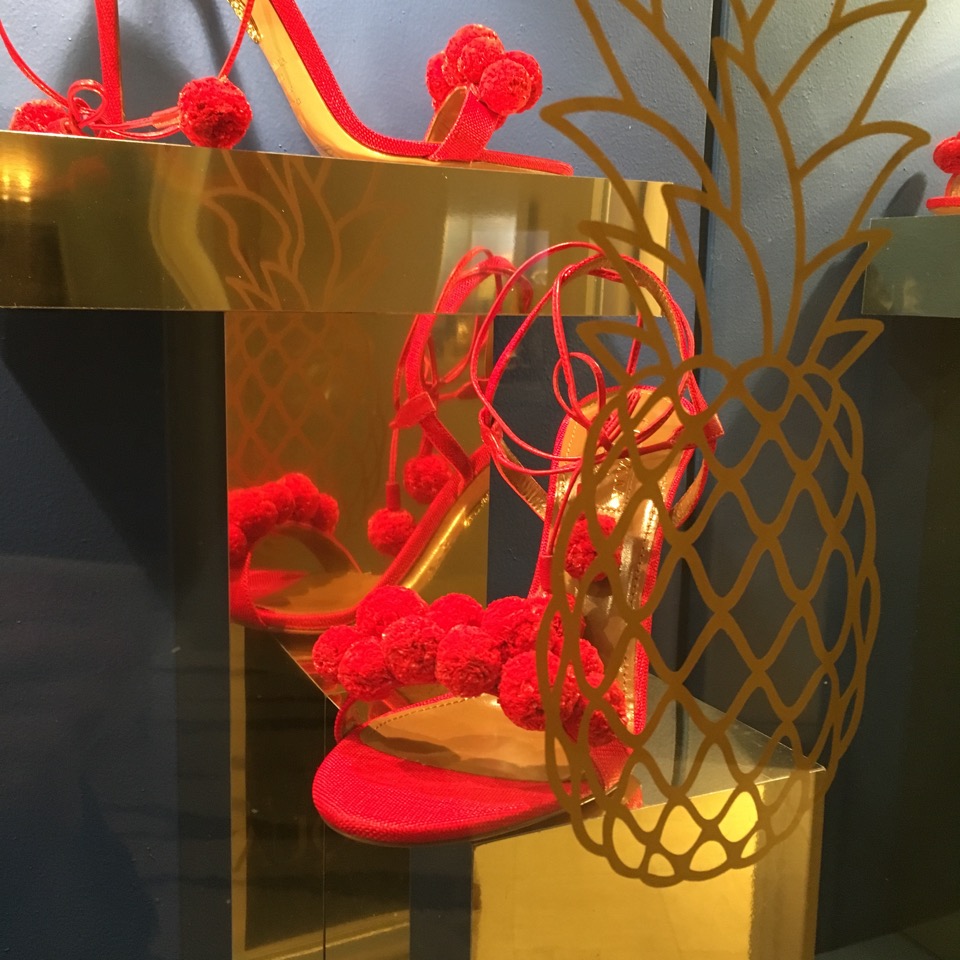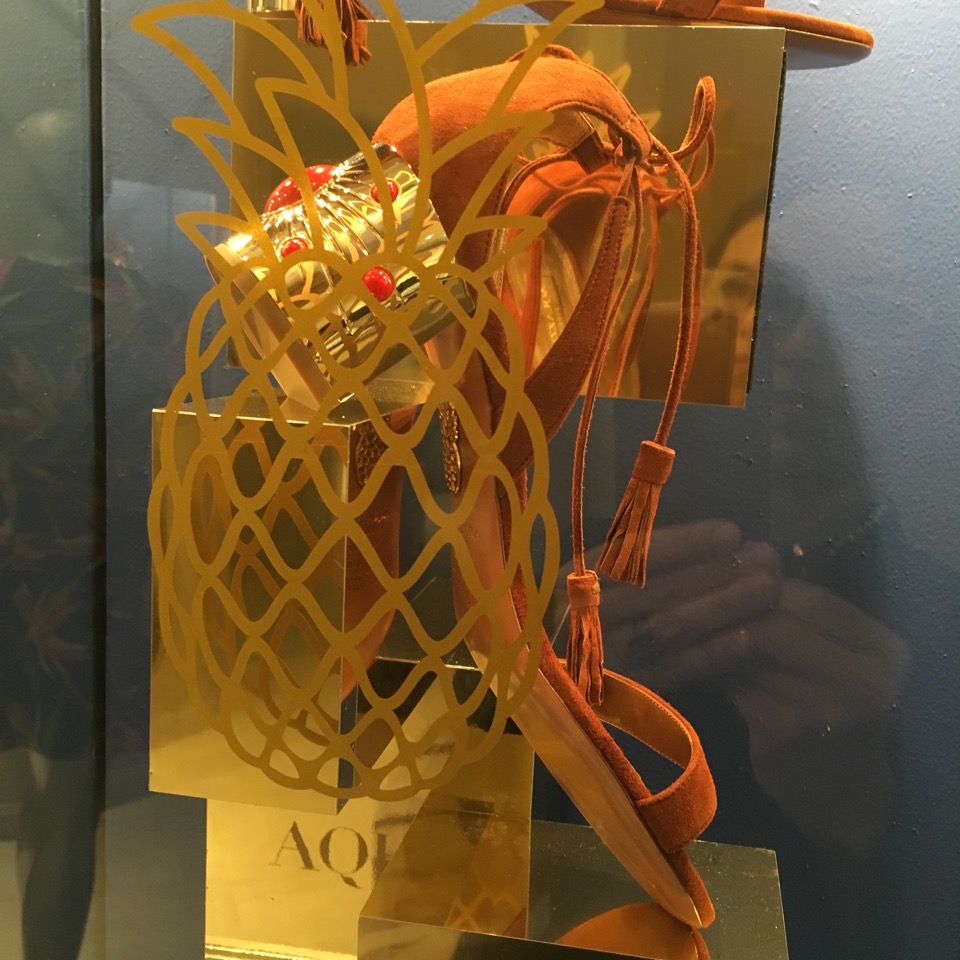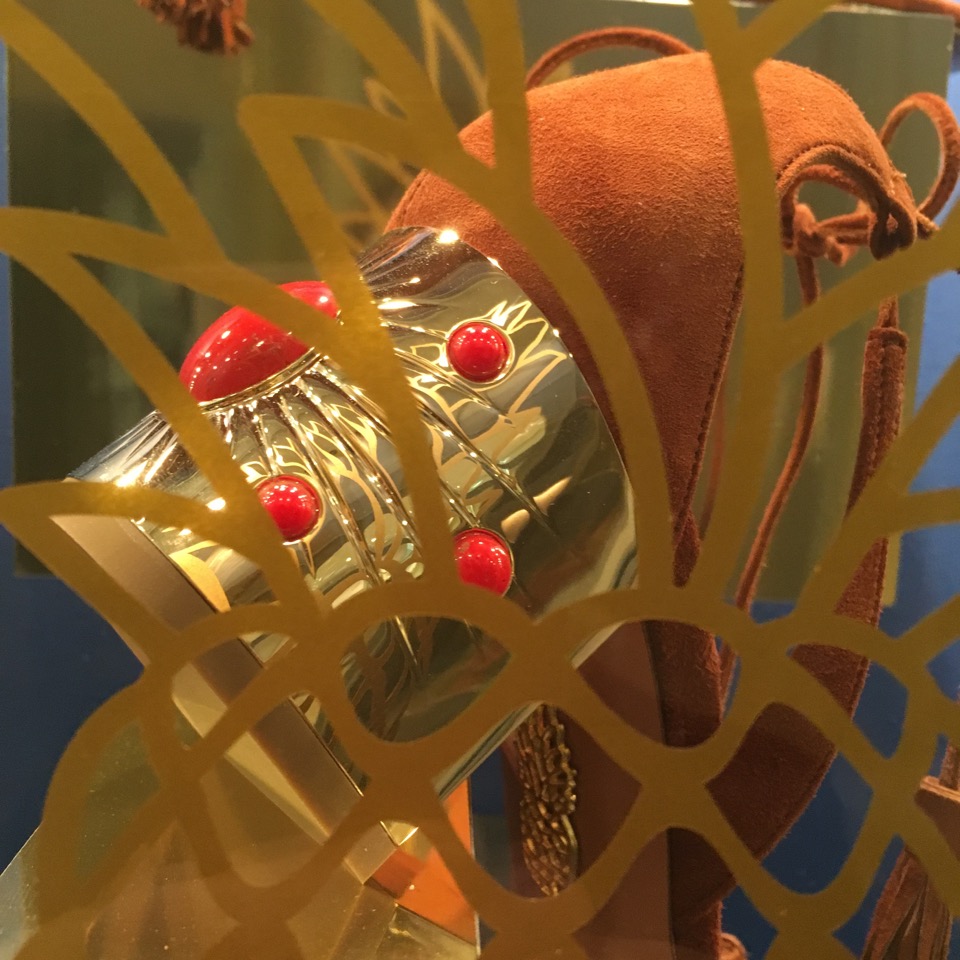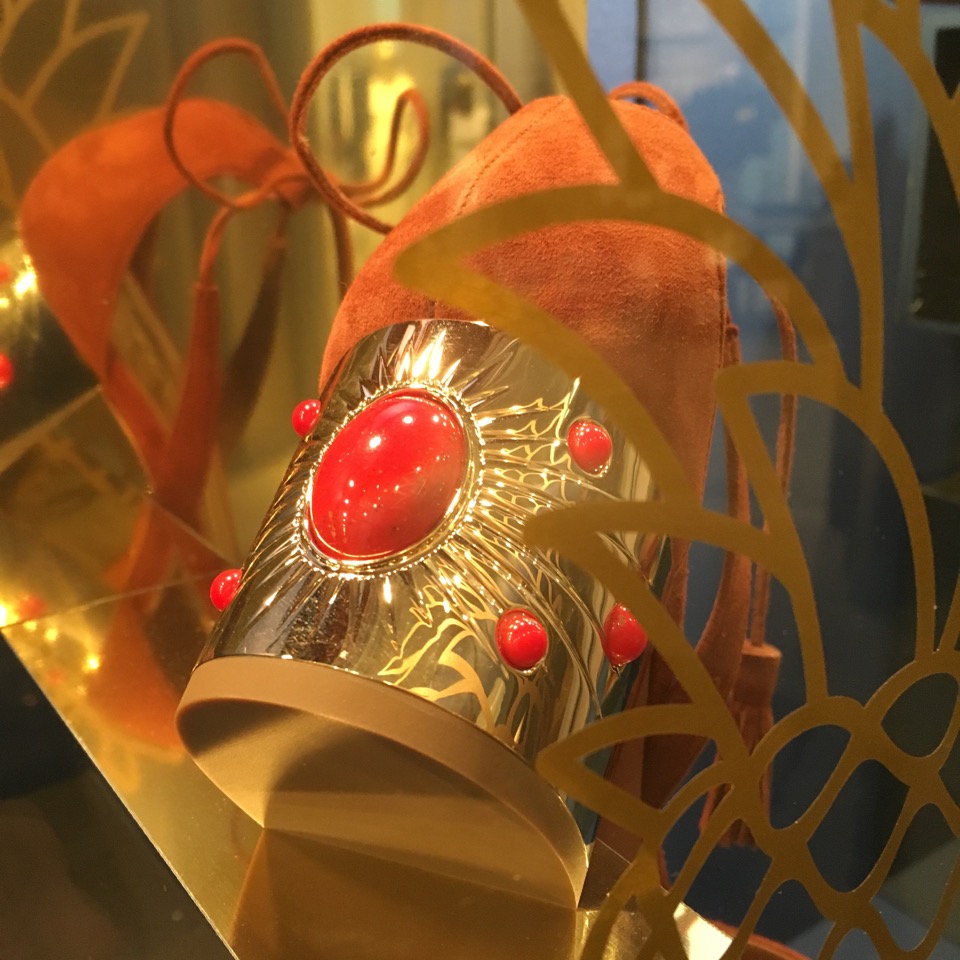 This is the kind of footwear that can accompany a boho folkloric tunic and shorts as well as an opulent floor length creation by Reem Acra. Versatile and timeless.
Happy Spring!
Runway images from www.vogue.com.