Its that time of the fashion cycle, RESORT is upon us, an interlude between spring and pre-fall, where the collections are less expansive than their compatriots of spring and fall, but not without substance and drama. And while creeping austerity is haunting the likes of England and Greece, it is not to be found on the runways. We don't need no stinking austerity around these parts. This is a resort season replete with brash exuberance, continued opulence, and wondrous glittery fare. Clearly, spartan austerity is for the unenlightened! Ruffles, florals, sumptuous silks, and spectacle abound. These pieces will start making their way into the local stores round about December, so plenty of time to ponder and hoard shekels for just the perfect piece.
And here, just a smattering of covetable delectables:
A-K-R-I-S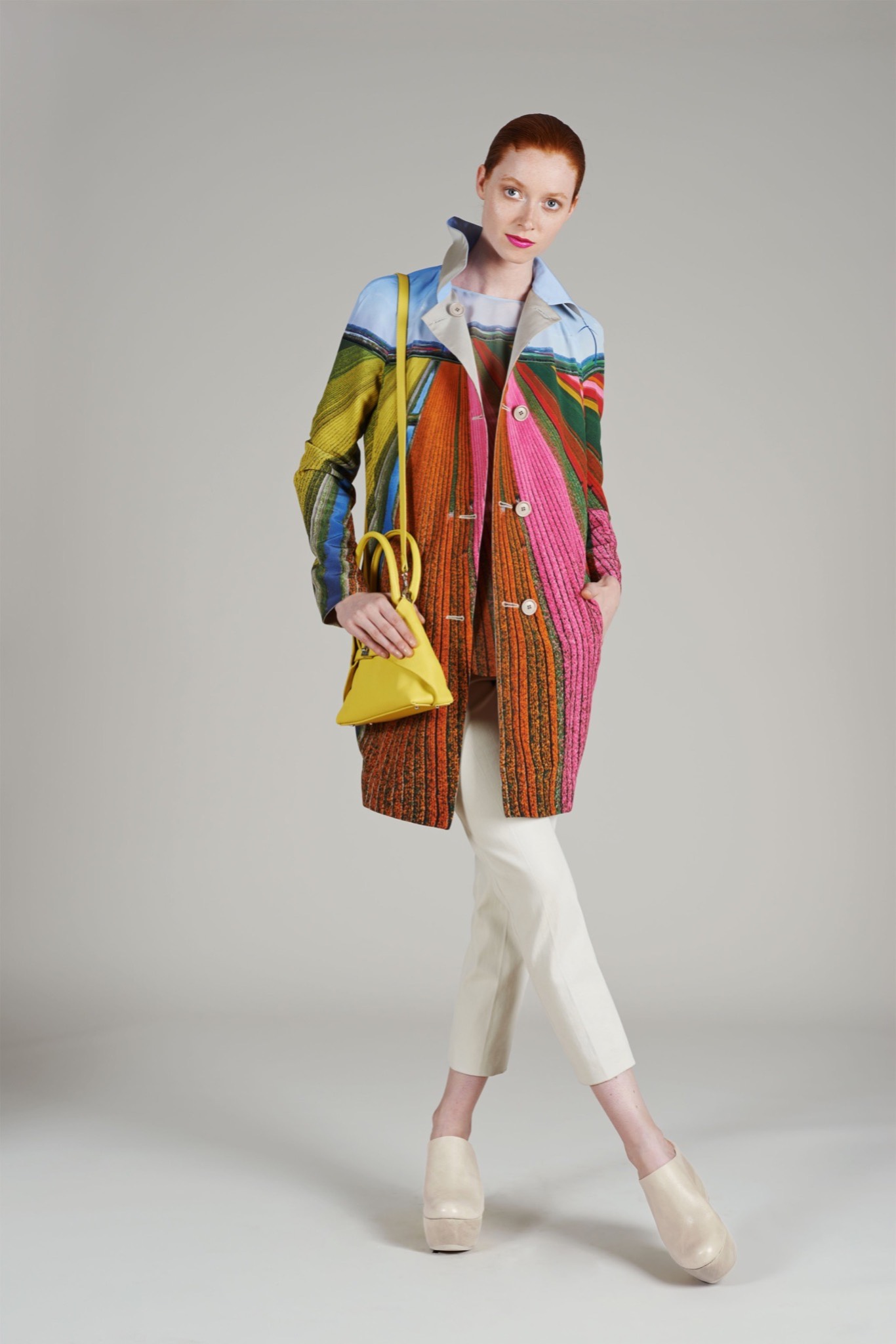 I'm loving AKRIS more all the time. Often streamlined and nonfussy, also quietly glamorous. We all need a pop of color to liven up the requisite resorty whites, khakis, and beiges....Reminds me of a Pinata!
ALTUZARRA: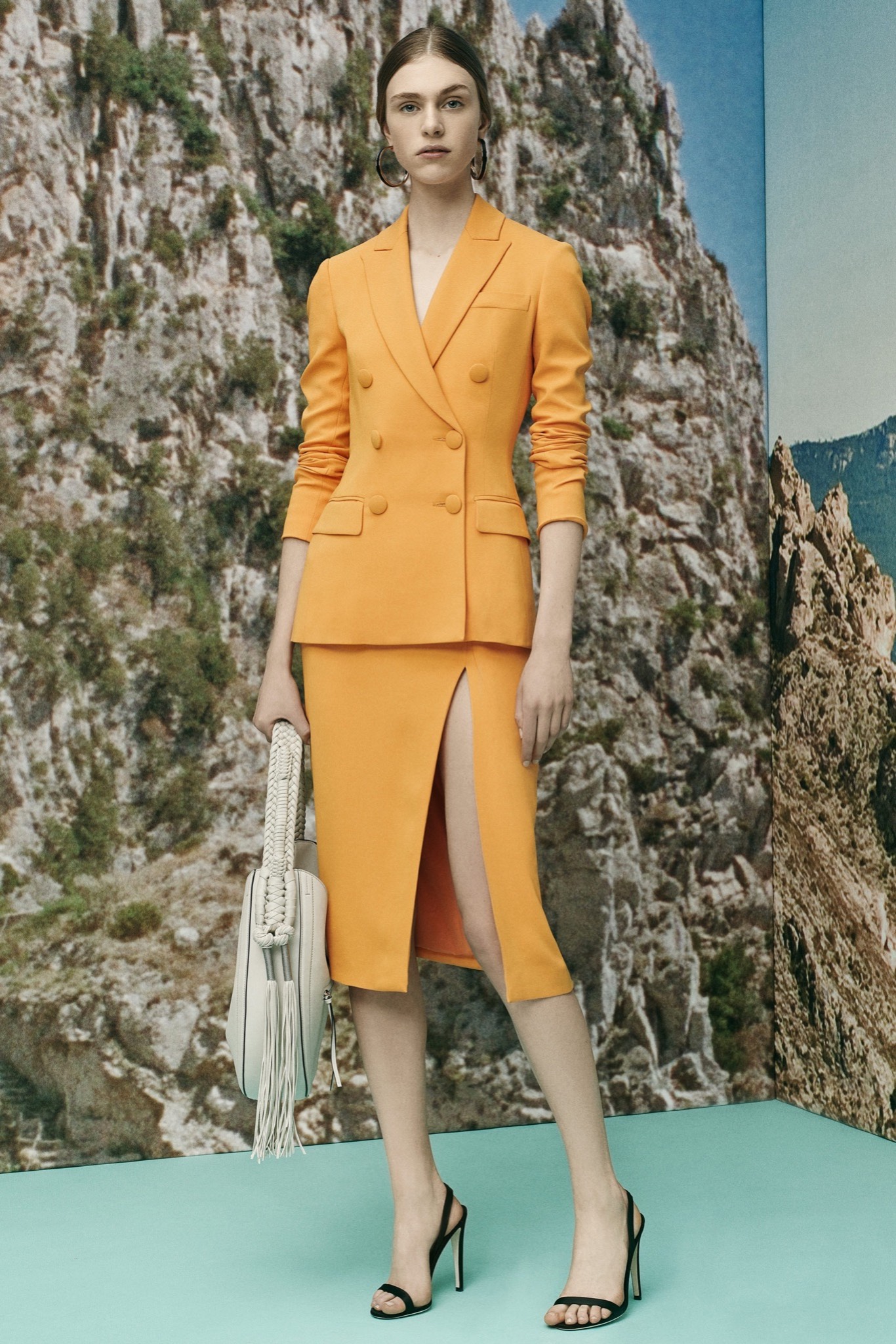 In the vein of Tom Ford and Balmain, but scaled down a couple of notches, Altuzarra always infuses substantial allure into the collections. To counter the grey pinstripe in your closet, why not a creamsicle suit? If the slit is too much, throw on a tonal charmeuse slip with lace detail underneath. Wear with shoe booties for the office.
ROSIE ASSOULIN: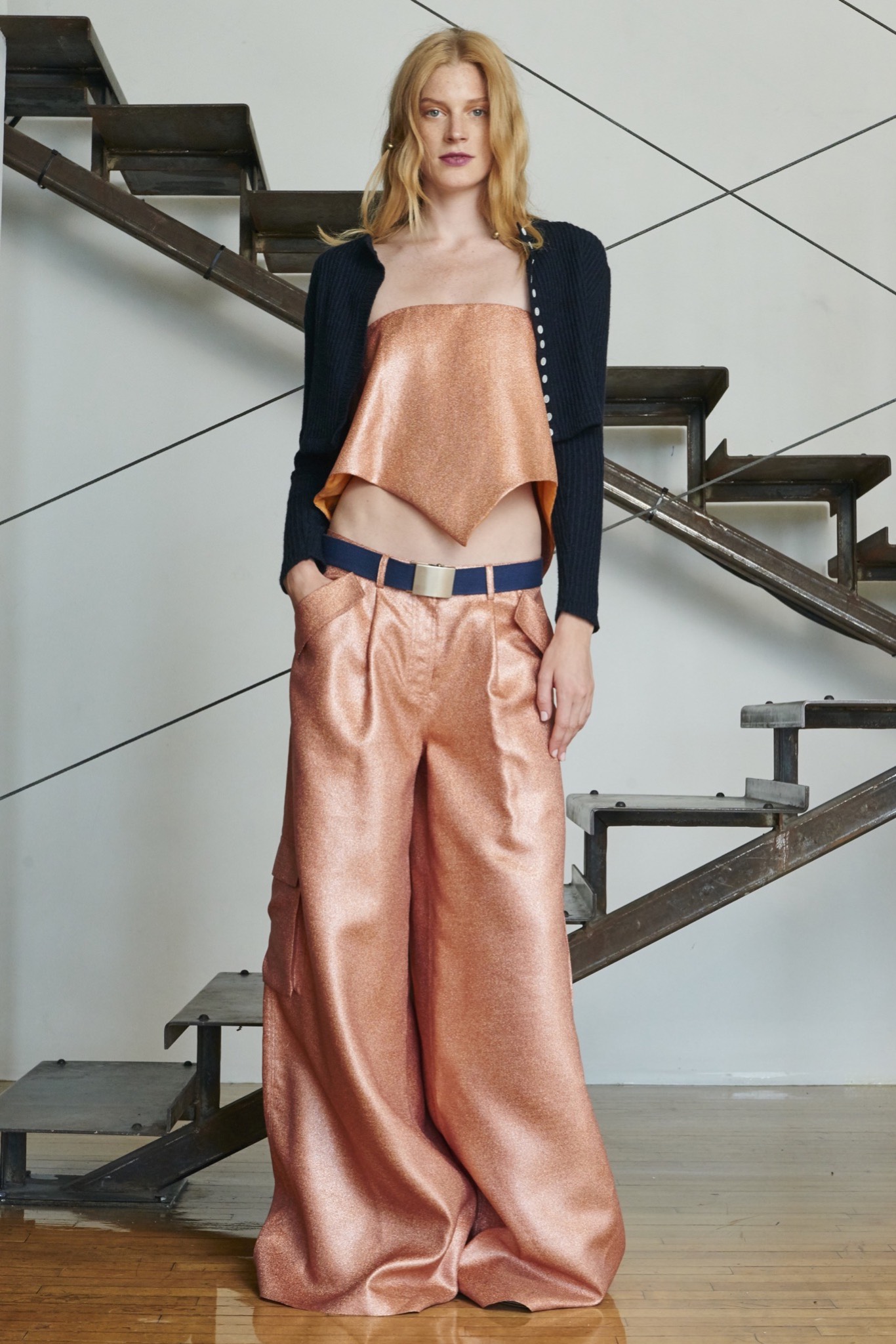 Her collections are brief, yet every piece stands alone making an immediate visual impact, becoming wearable performance art. Not for the faint of heart.
STELLA MCCARTNEY: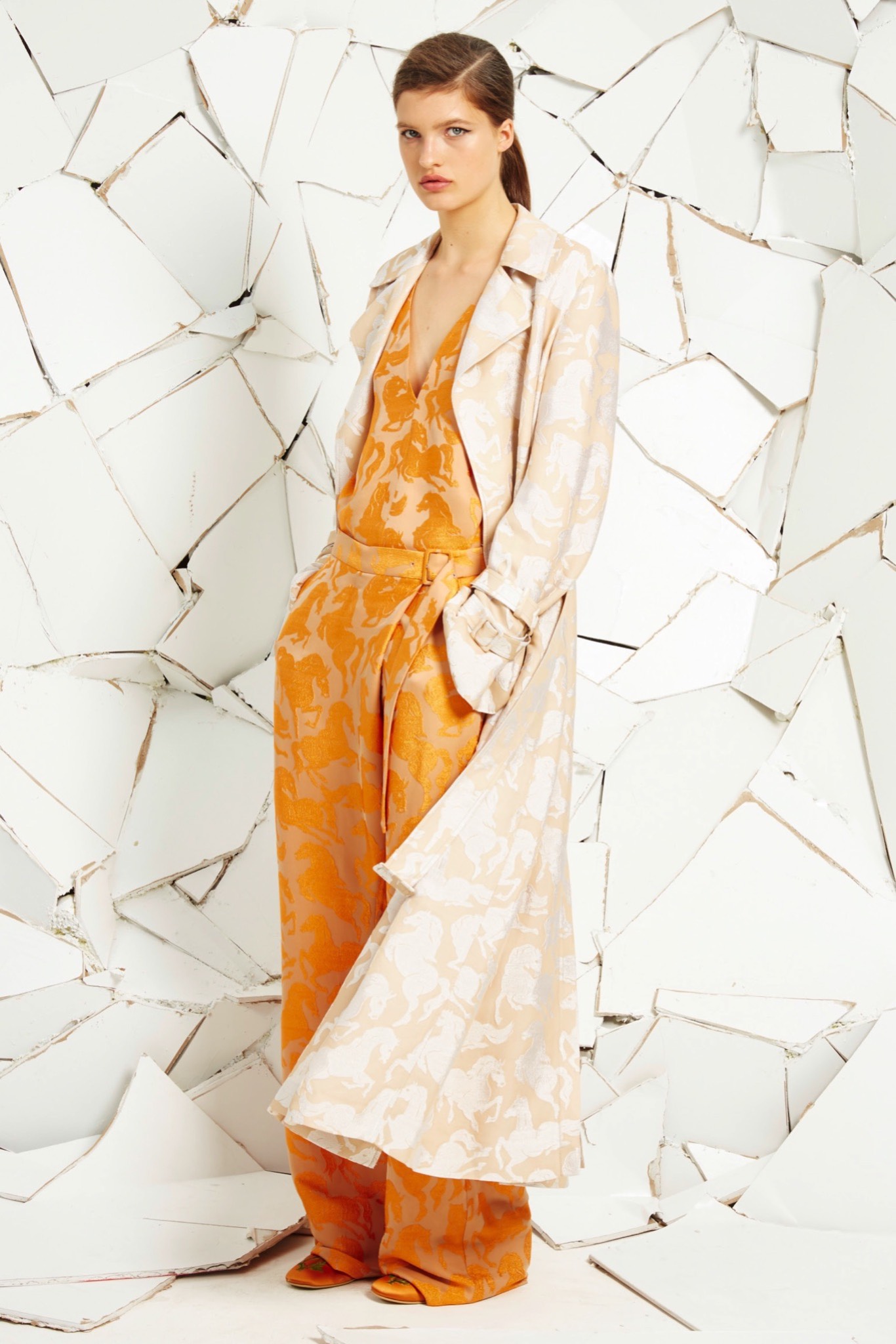 Orange of any variety is a happy color, adding zest and joie de vivre to any outfit. Easy sophistication at its best, great for traveling.
CHRISTIAN SIRIANO: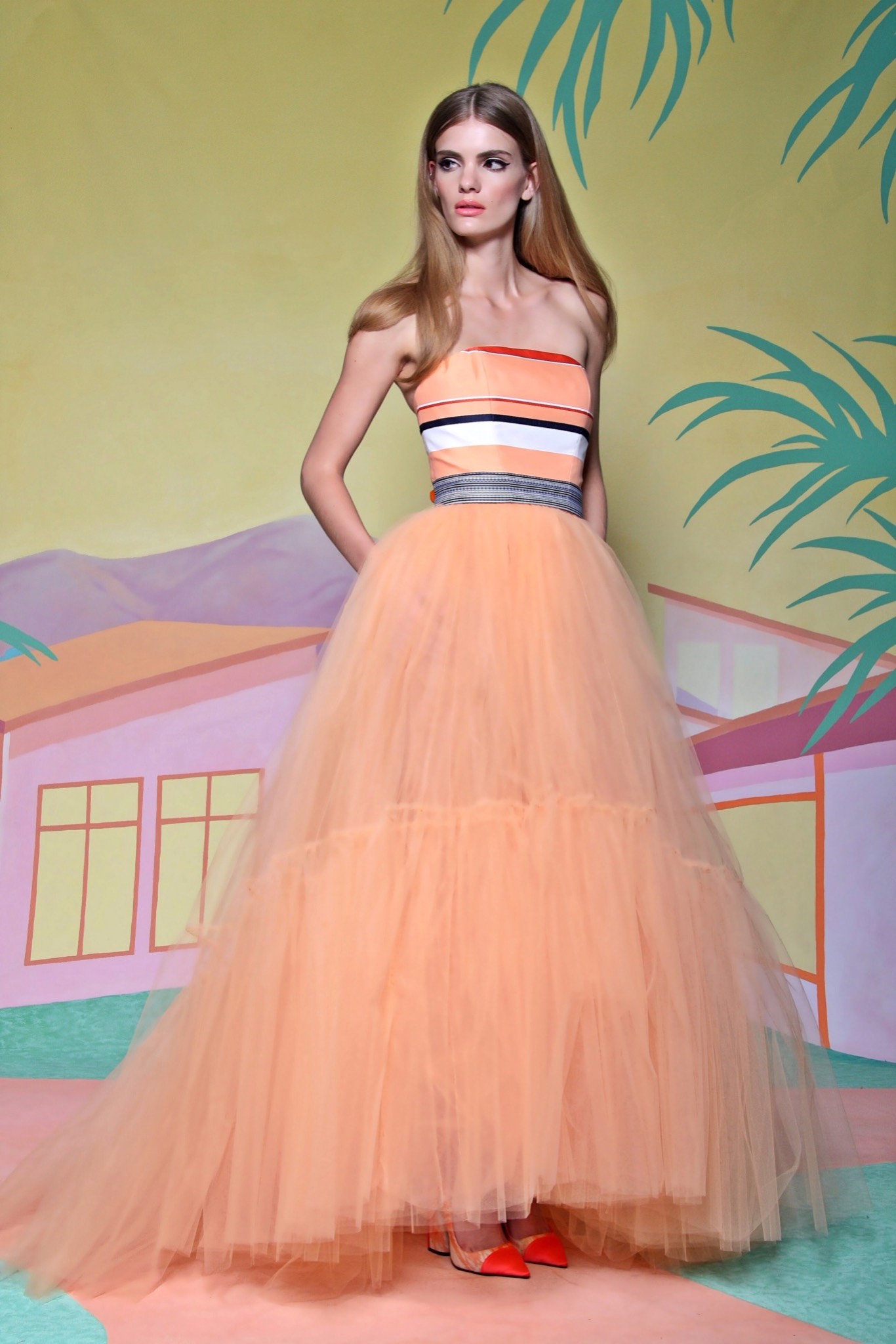 This was a bright and lively collection for the gals who do lunch in the Hamptons and who are not terrified by a vibrant color palette. And really, who doesn't love a big bucket of peachy tulle? Dreamy.
ANTONIO BERARDI: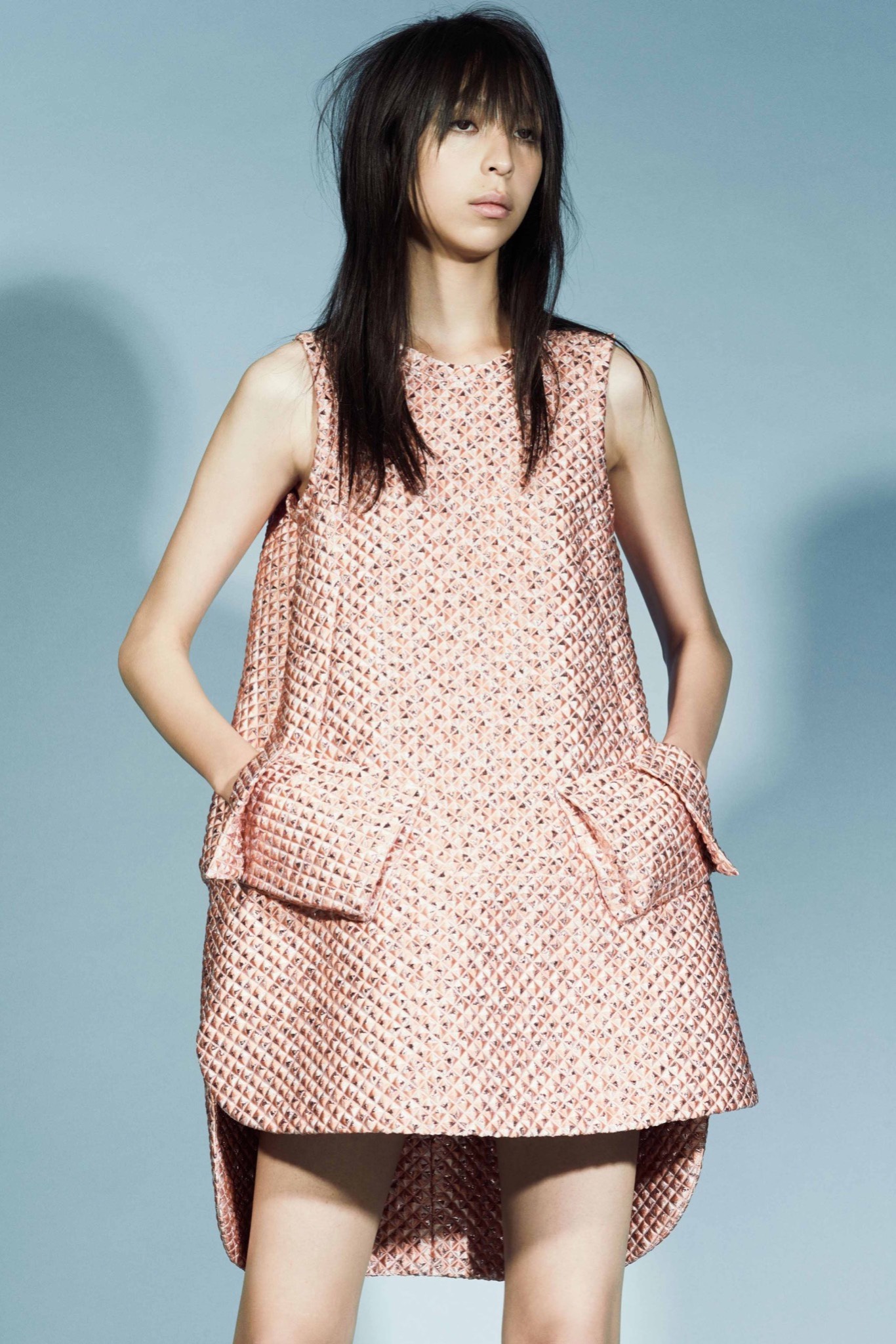 Modern and architectural, yet feminine with pastel + cloque.
ANTONIO MARRAS: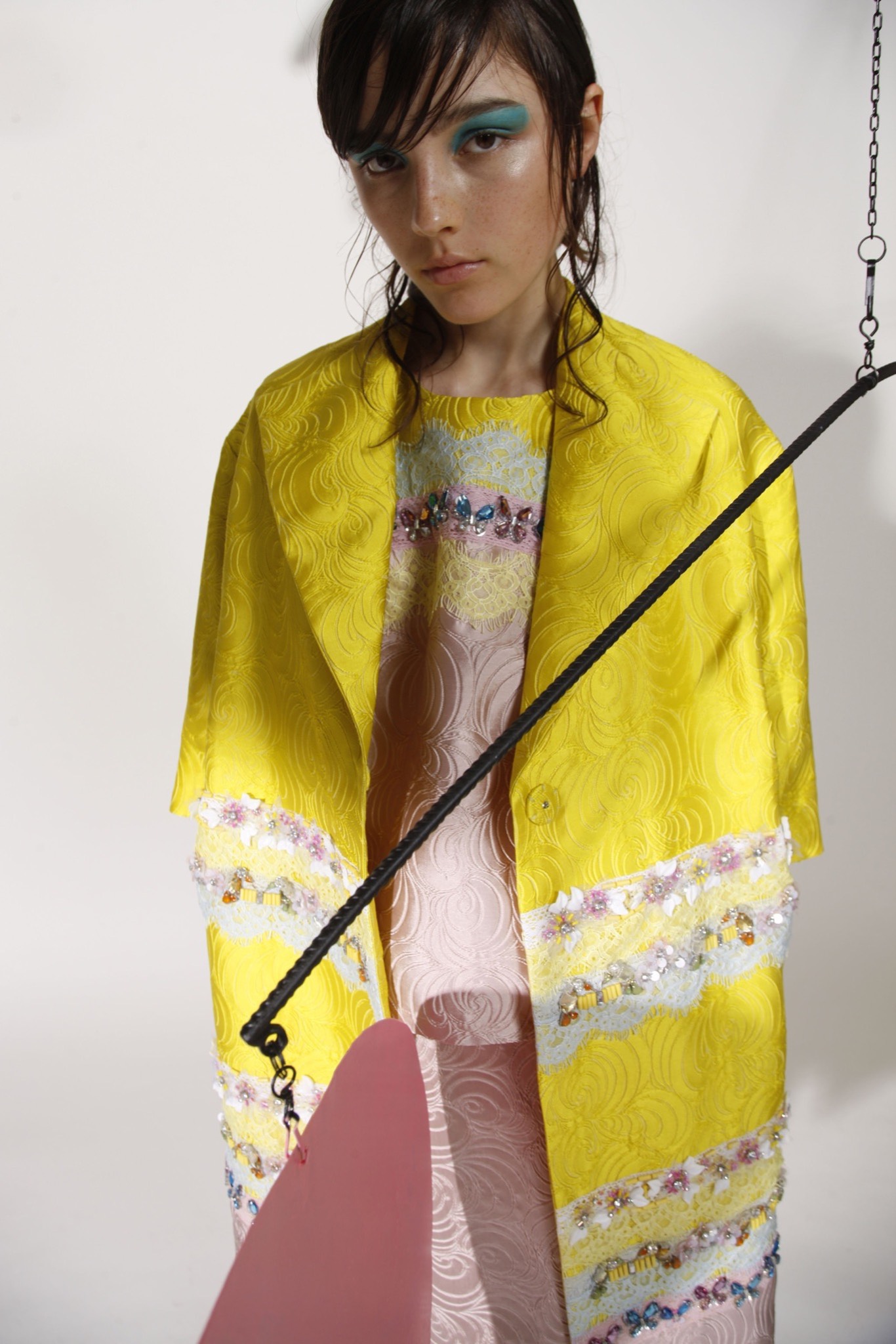 Yellow and pink in a top/skirt/frock "set"…..nuff said. Yellow and pink wondrously comingled in a dress coat ensemble in cloque with lace details, peppered with beguiling embellishments.
ROCHAS: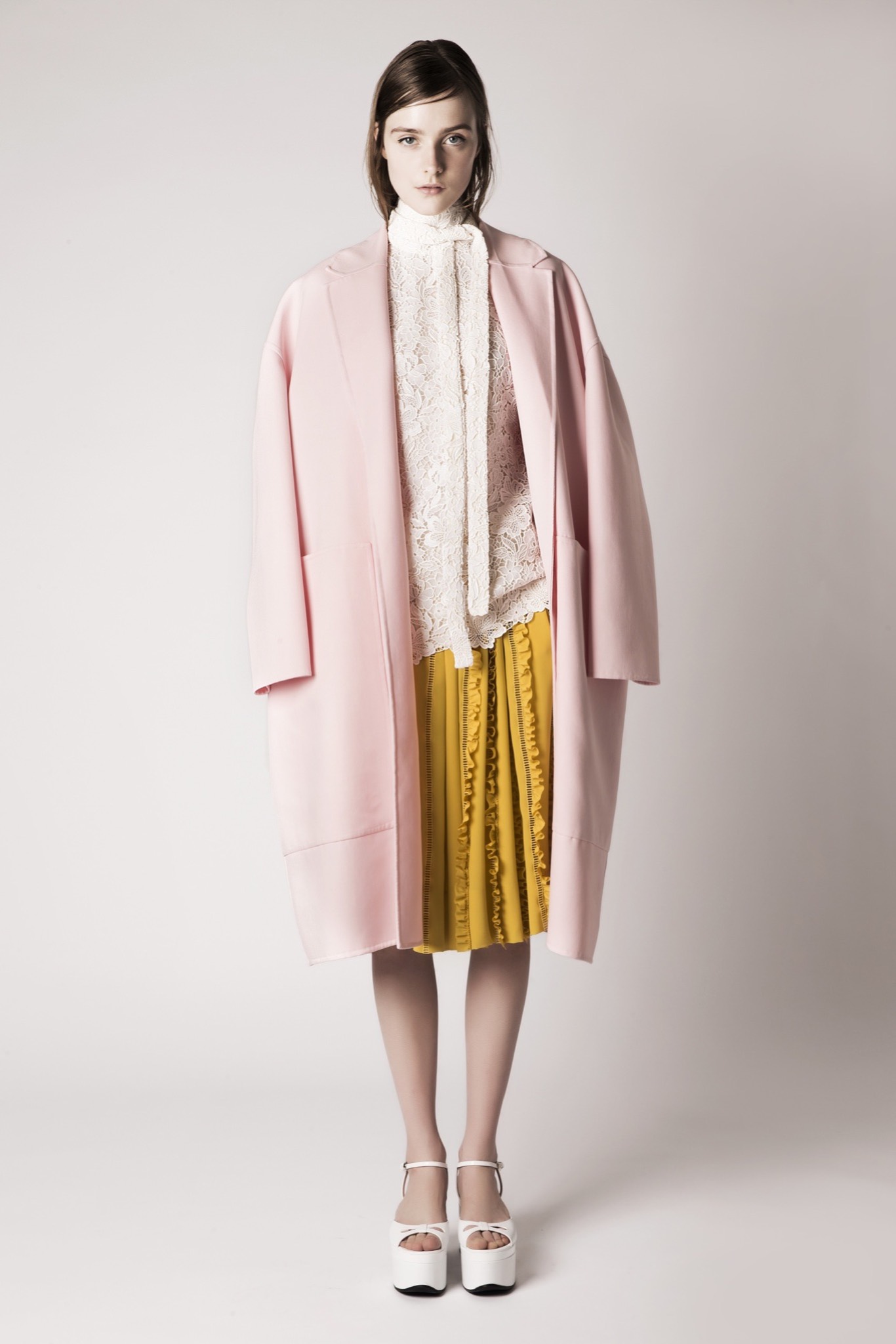 Light pink, mustard yellow and white mixed together in a chic non-contrived ensemble, with the happy addition of ruffles. A light pink duster is a great staple piece that will freshen up neutrals beneath.
CHRISTOPHER KANE: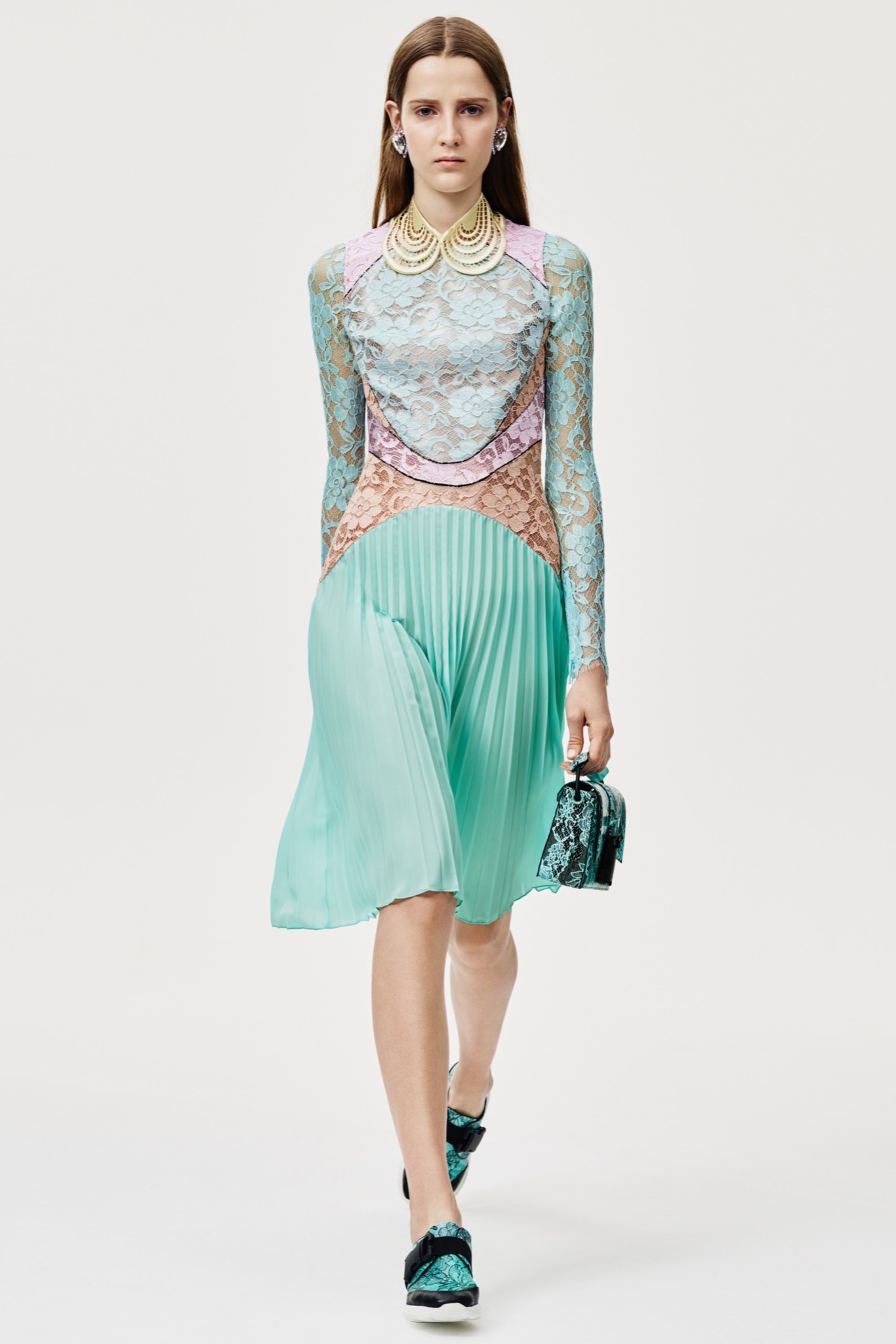 You have to admire a dude who can go from a libertine collection with a penis motif to this lacy girly frock. He sticks to his subversive guns, with a peek-a-boo element.
CHANEL: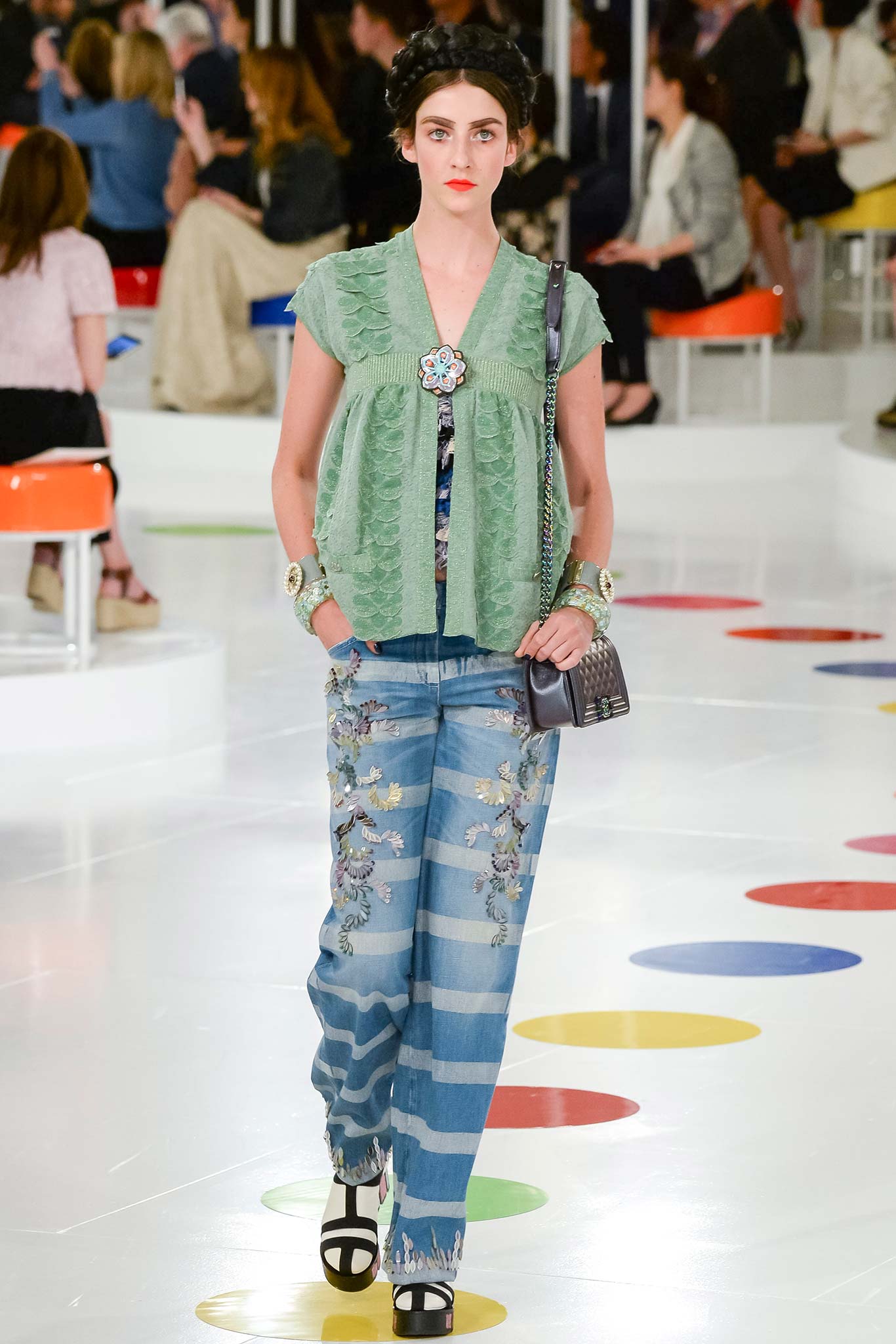 Another expansive collection, rivaled only by that of Valentino. Even the jeans were adorned, and the big brooch made an appearance. (More to come later).
CAROLINA HERRERA: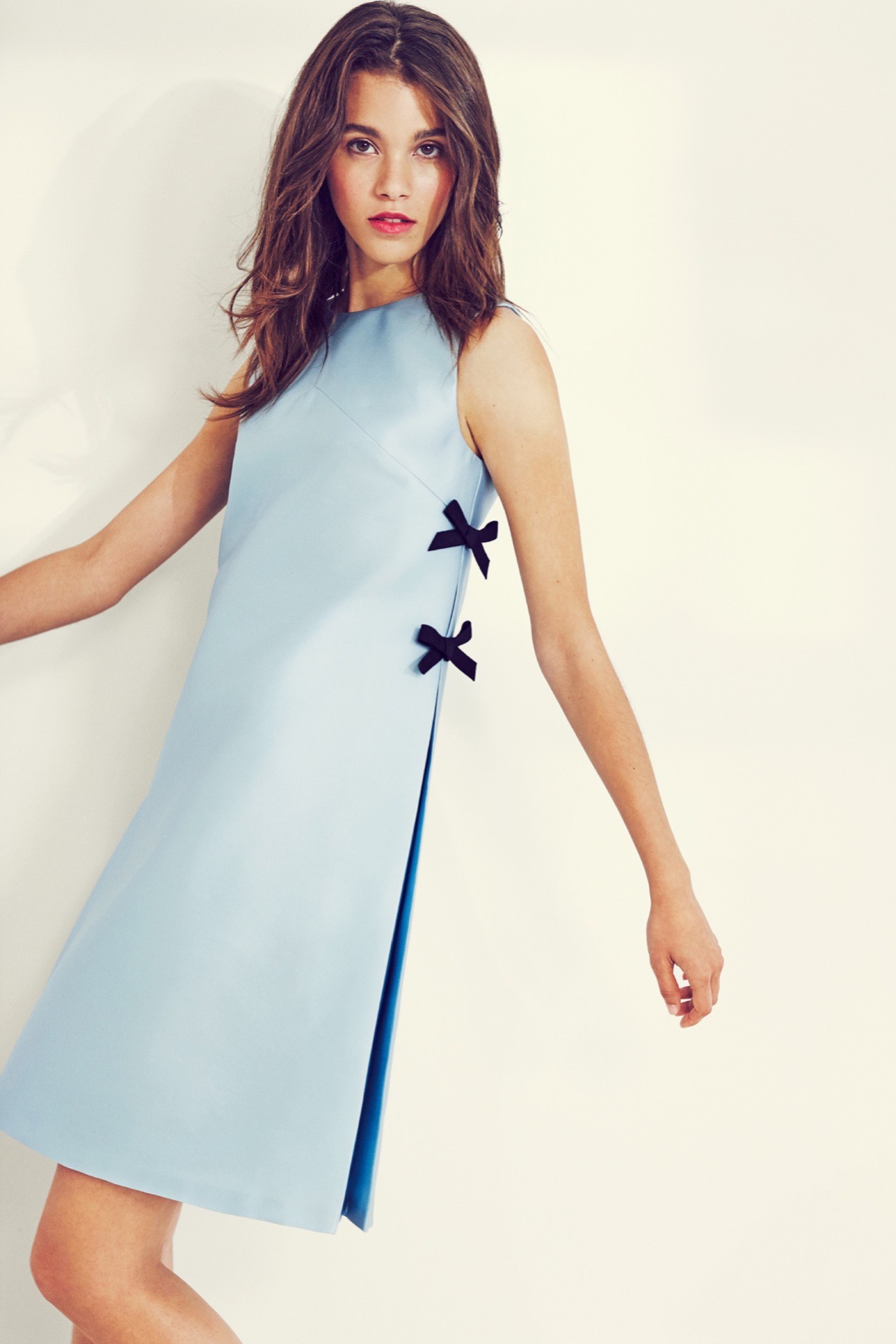 Sweet and demure, appropriate for the next garden party, just add some kicky Charlotte Olympia flats.
CUSHNIE ET OCHS: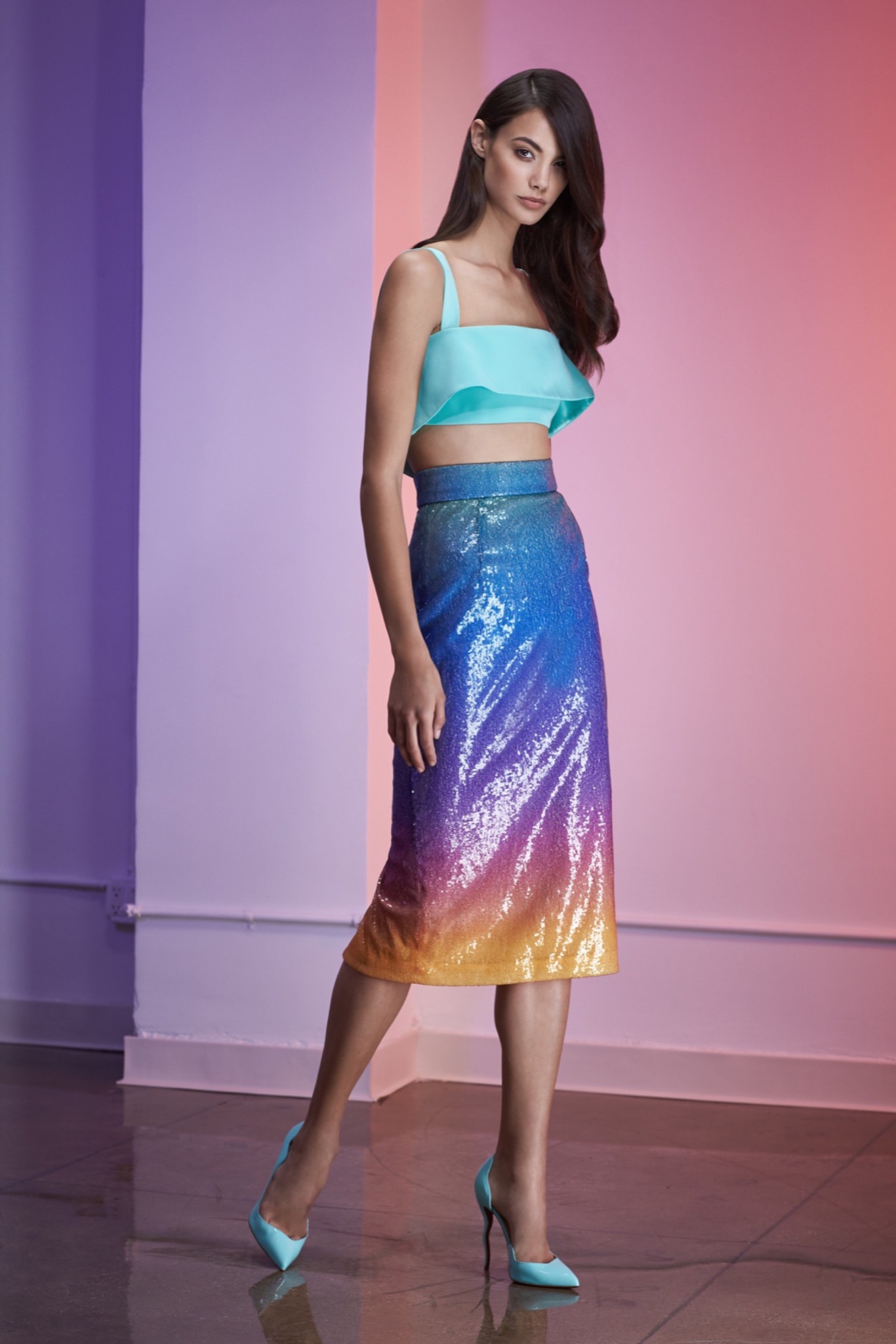 Rainbow pencil skirt, a chameleon of sorts. Wear with a T-shirt and flats to a BBQ or the Pride Parade, or go full va-va-voom with barely there chiffon blouse and stilettos. Sequins never go out of style. This is a piece to have some fun with!
LOUIS VUITTON: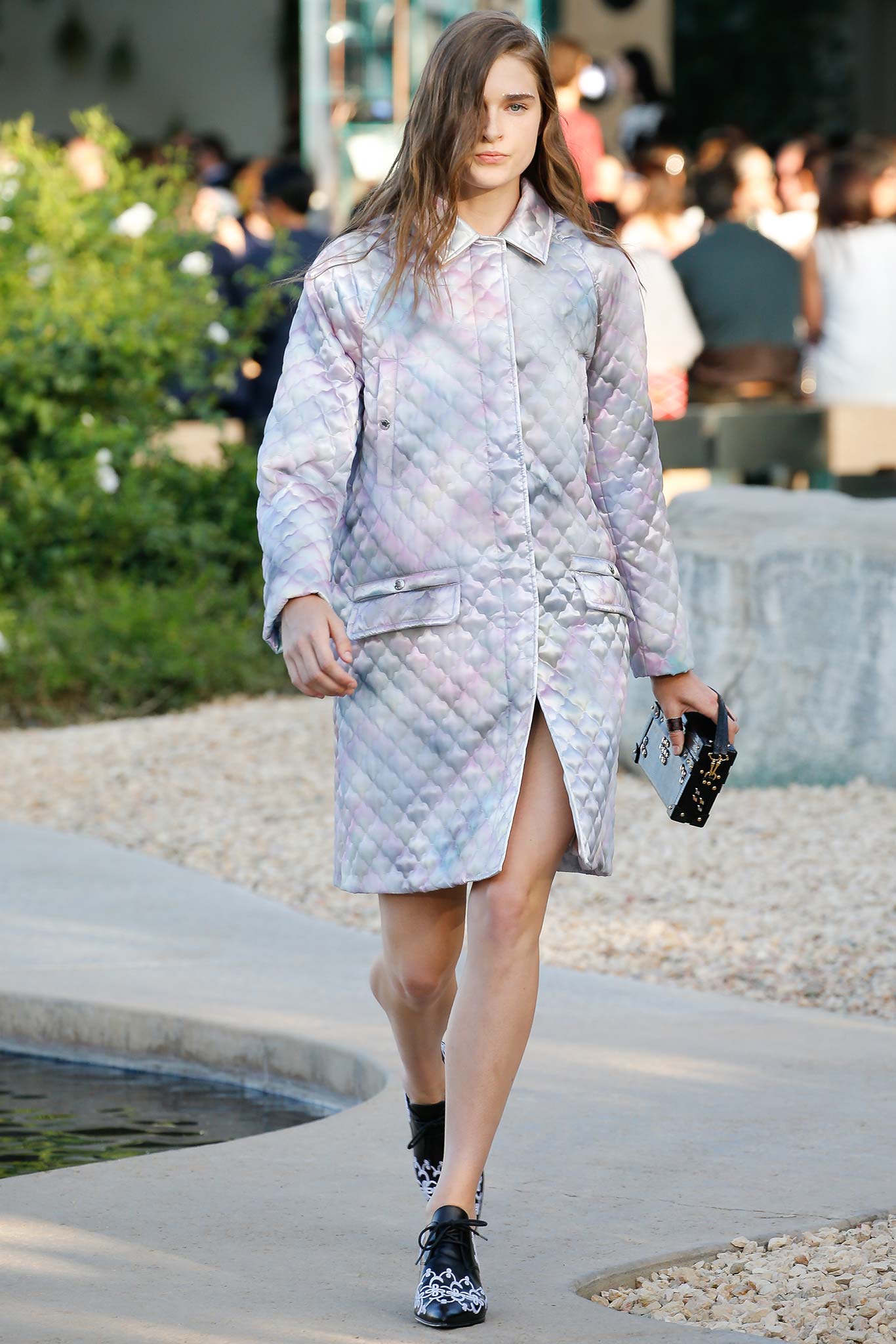 Mmmmm, this is the jacket equivalent of a popover, light, airy, and scrumptious! A great topper to throw over a spring frock, jeans, or whatever.
ERDEM: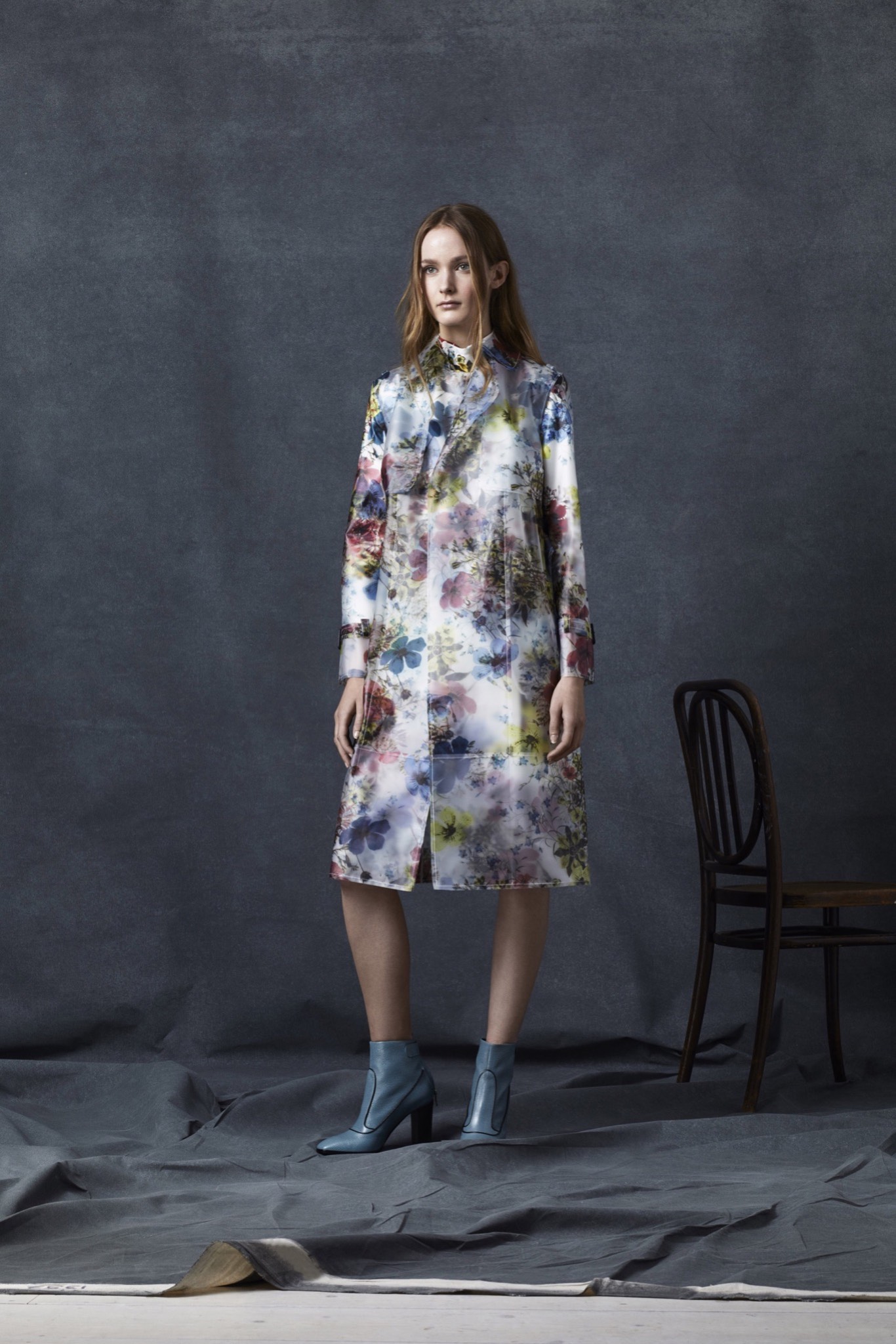 If in doubt about where to go for a standout floral frock, go no further than Erdem. Here, he treats us to the elusive eye catching trench, the kind you actually want to put on and keep on!
BURBERRY PRORSUM: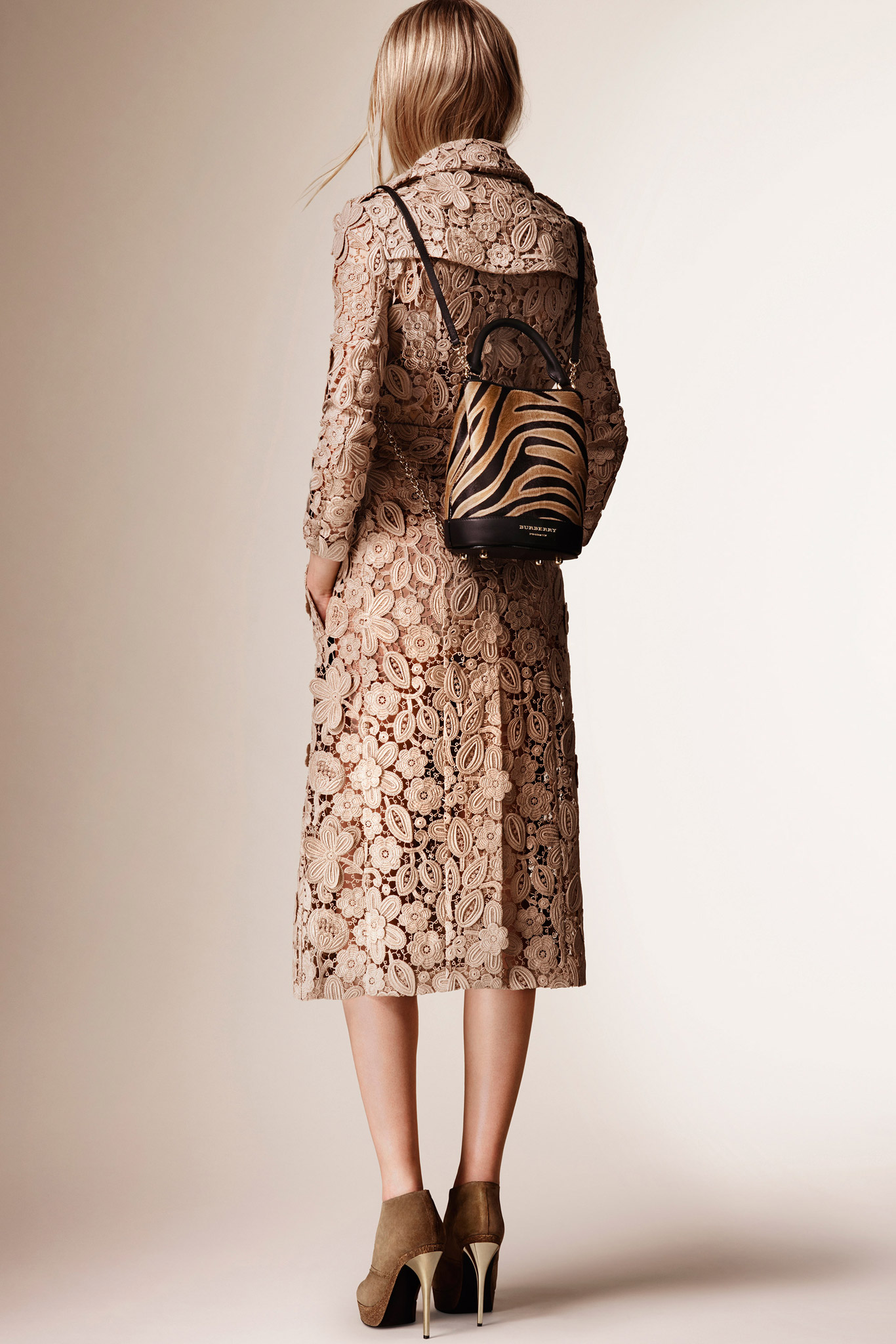 Another swoon worthy trench, brought to us by Christopher Bailey. Guipure lace in a medium fawn? This will glam up anything lurking underneath. Timeless.
MARNI: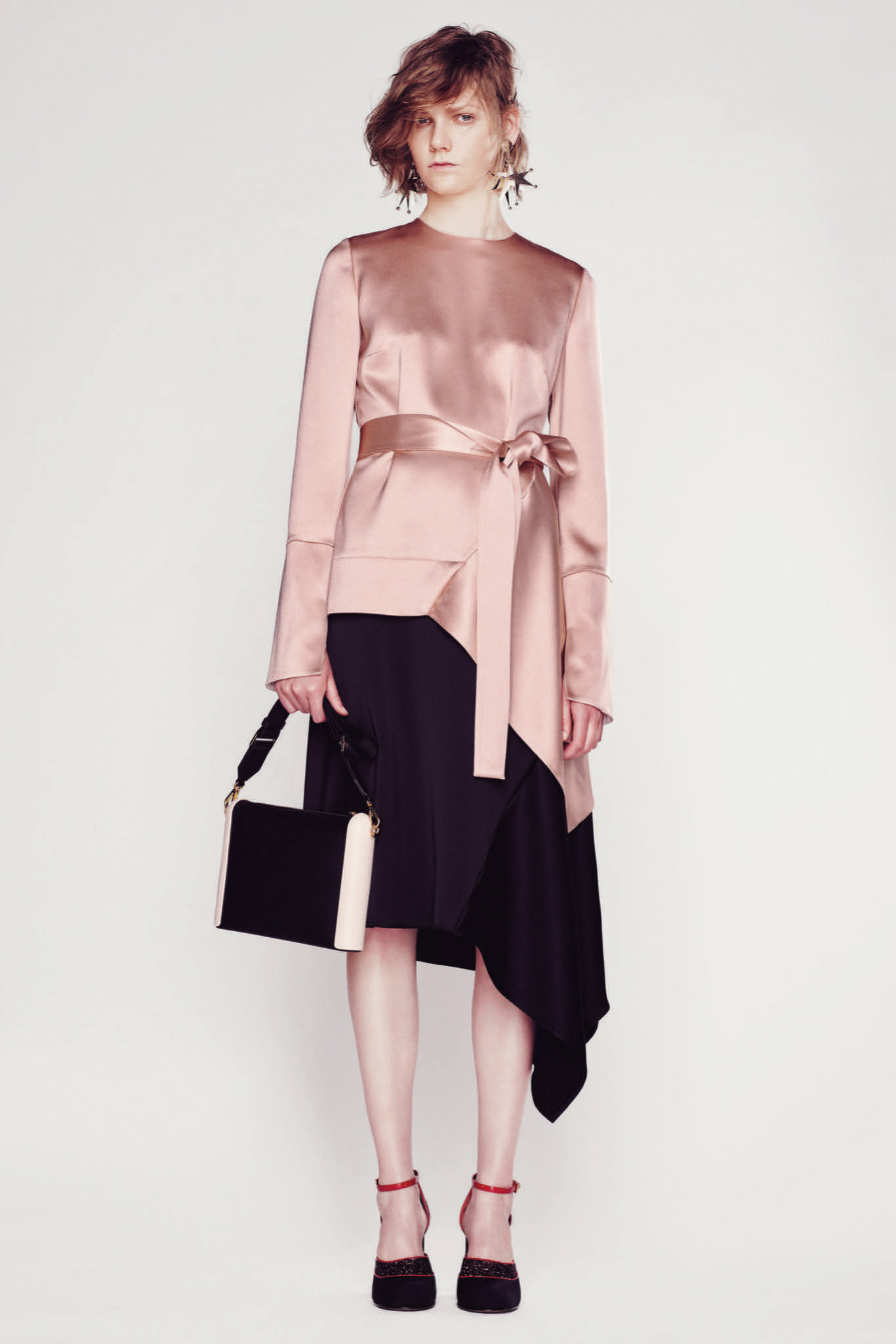 Typical Marni, easy and wearable, kind of funky, with an undercurrent of lux with the asymmetric silk top. Calls for some big chunky bijoux.
MARCHESA: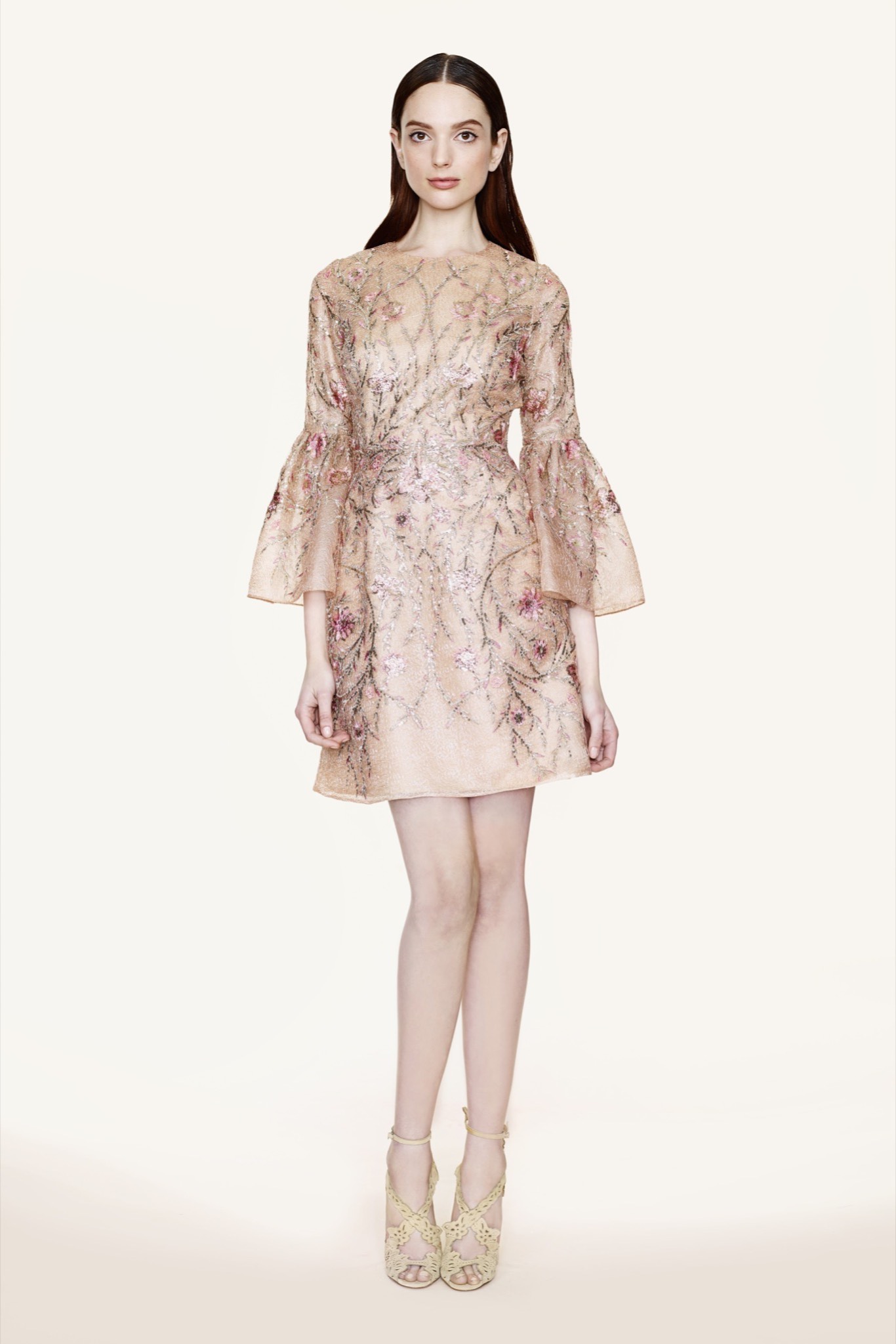 Because into every vacation a hoity toity affair must fall, we have a ravishing organza cocktail frock flush with embellishments. Those floral "strappy" sandals are spectacular, a rarity on the runways and pseudo runways. With this kind of fare, no irksome jewelry needed.
MONIQUE LHUILLIER:
This jacket is a knockout, in form and fabrication, and would be smashing with the lace entry above or these other beauties from the collection: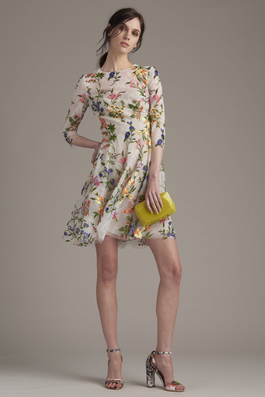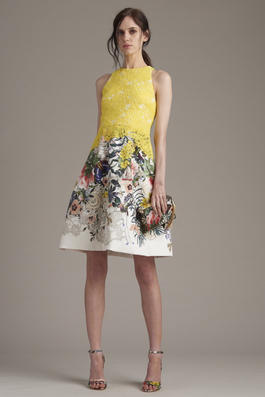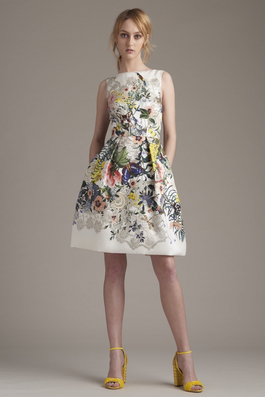 (I'm a sucker for anything with flowers, lace or chiffon).
DENNIS BASSO: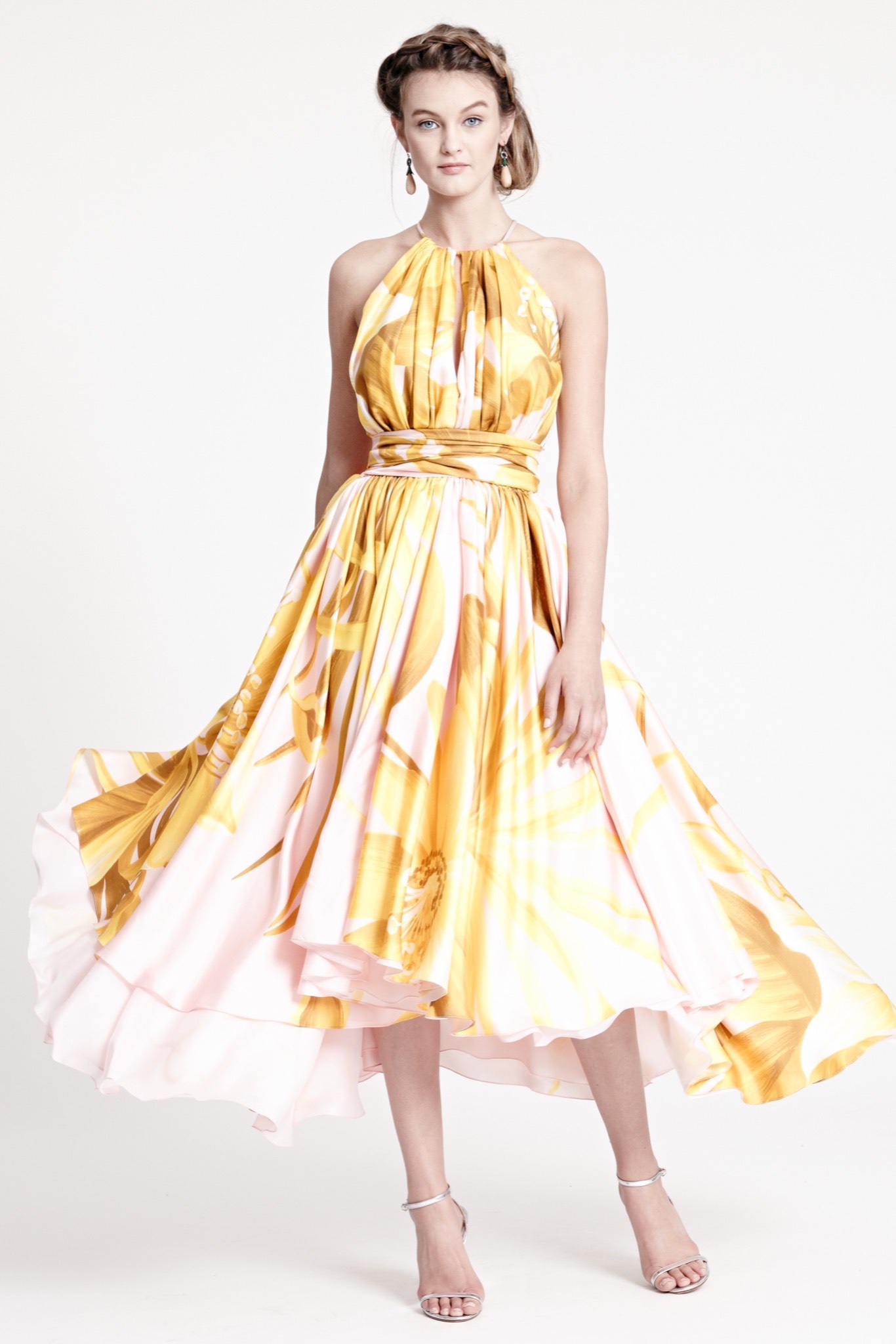 An homage to the legendary Marilyn Monroe in the Billy Wilder classic "The Seven Year Itch" (and the iconic grate scene), this gorgeous piece captures her brash sensuality. Strappy sandals and toe nail polish, you're done.
PHILOSOPHY DI LORENZO SERAFINI: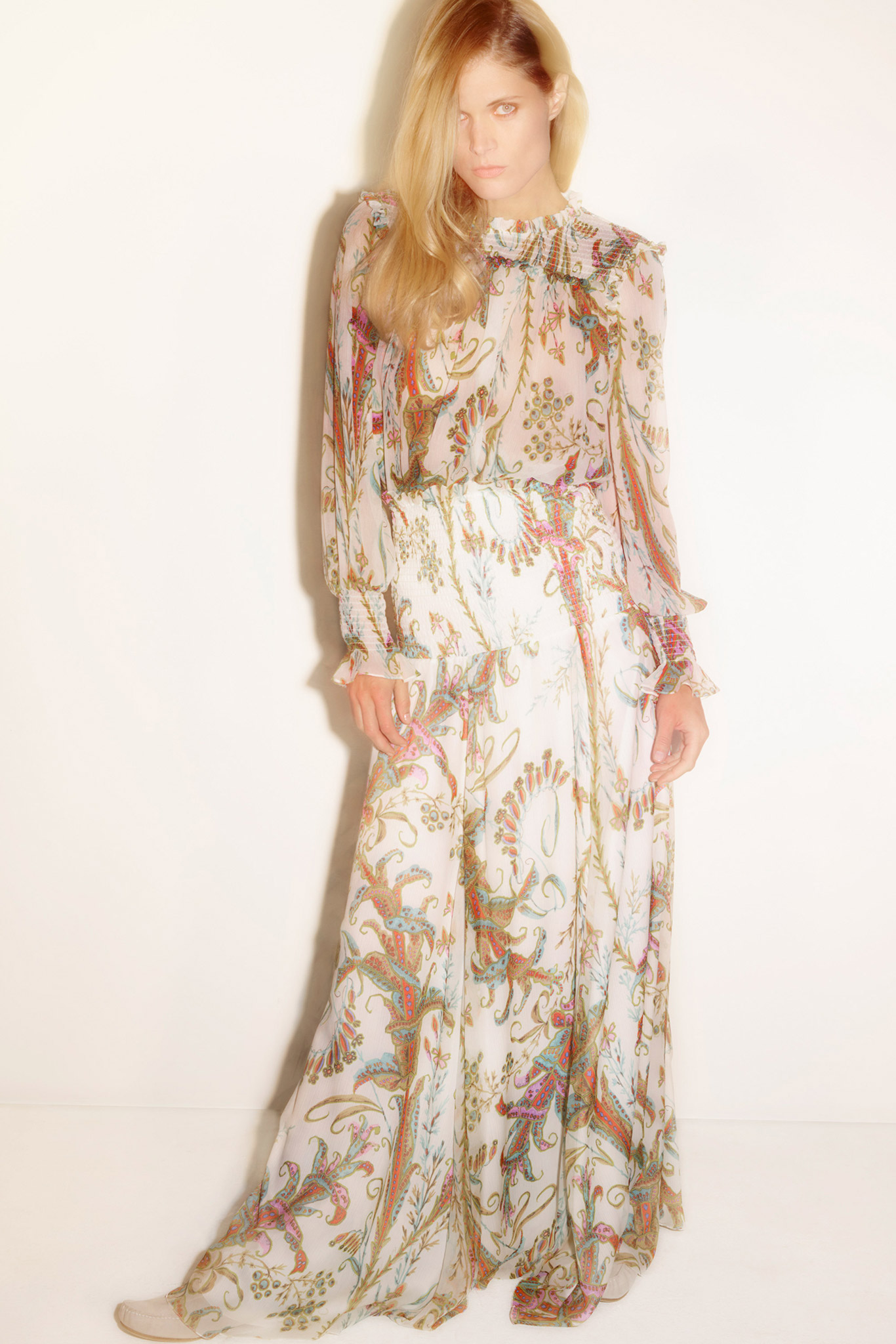 Serafini is all about romance and femininity, akin to Chloe, winning us over with bohemian inspired billowing chiffon numbers one might actually wear TO A RESORT! Imagine tooling around a Tuscan villa in this winsome beauty.
CHLOE: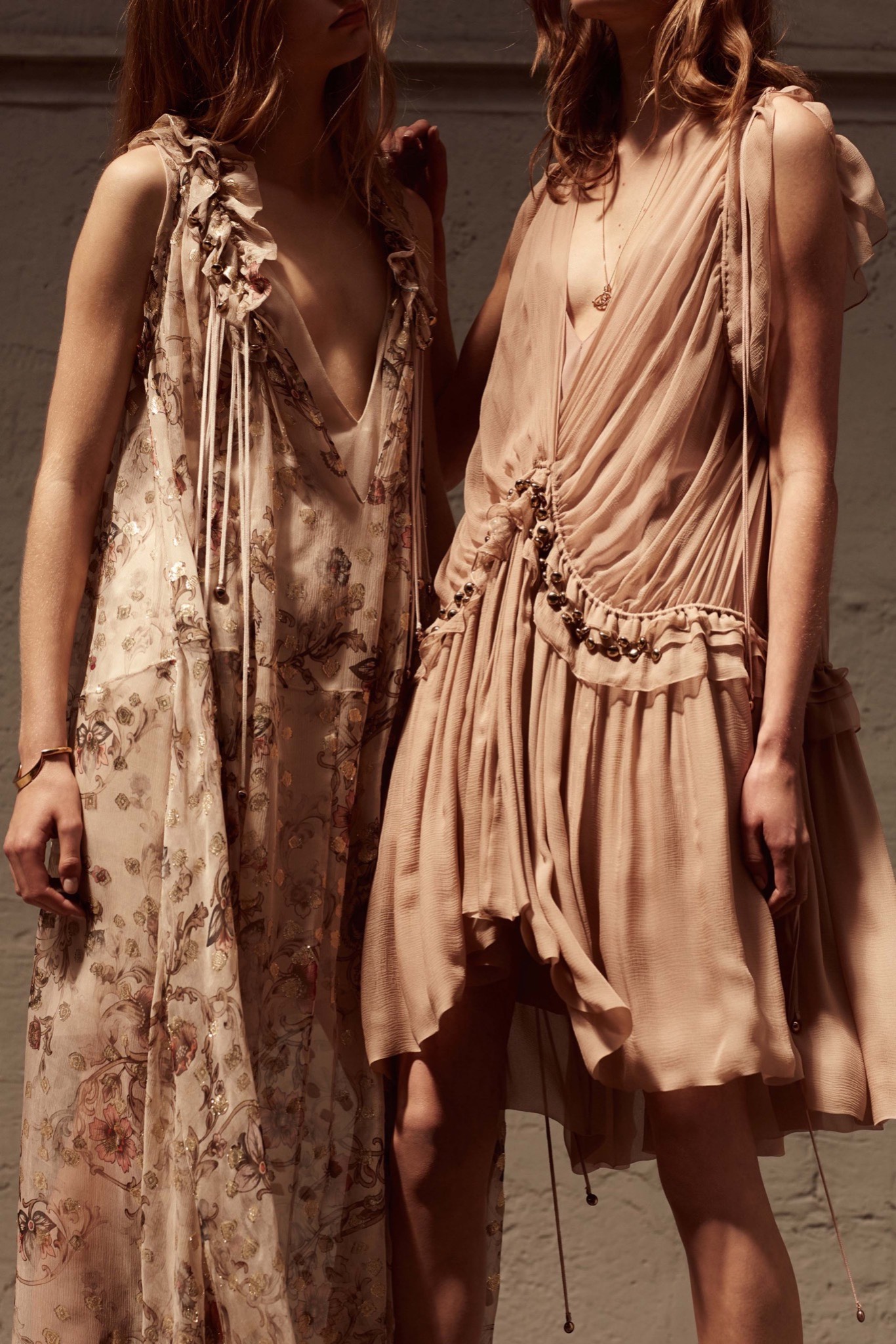 More magical folkloric options, to be worn alone or as tunics.
GUCCI: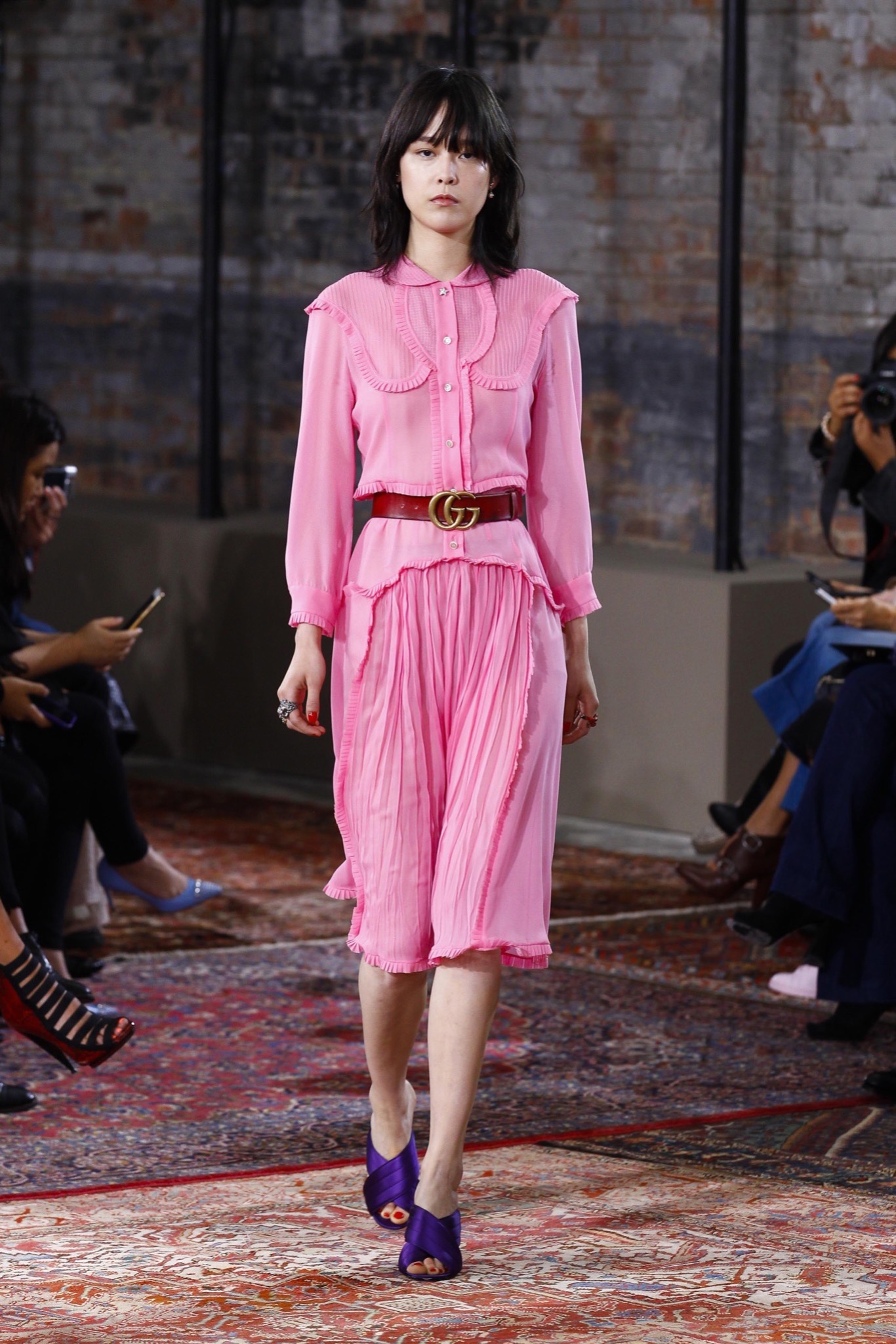 Hot pink with ruffles, with peep toe purple sandals….
LANVIN: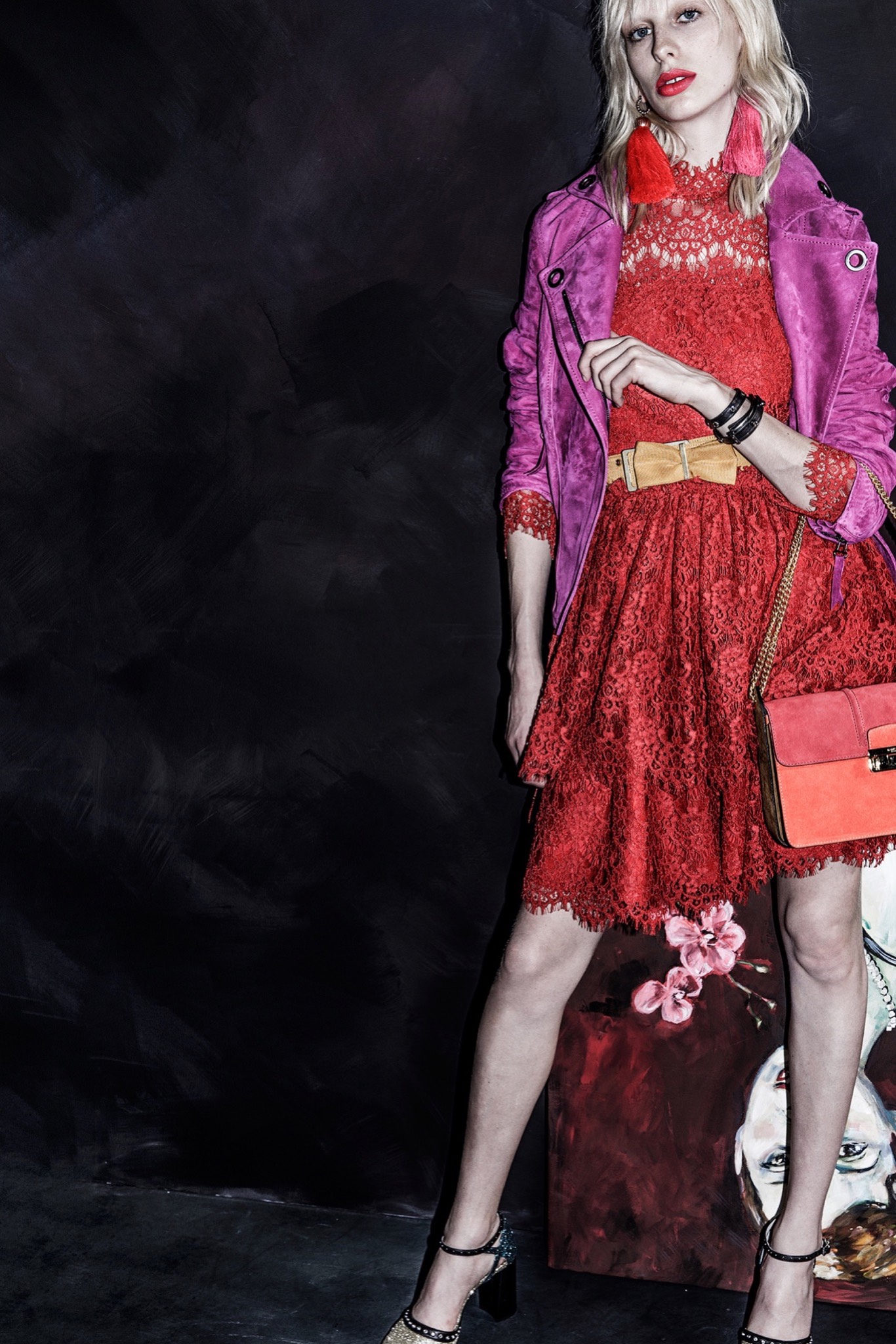 Fuchsia and red, leather and lace, does it really get any better? You gotta love Elbaz when he drifts out of dark moody mode. Huzzah!
MOSCHINO: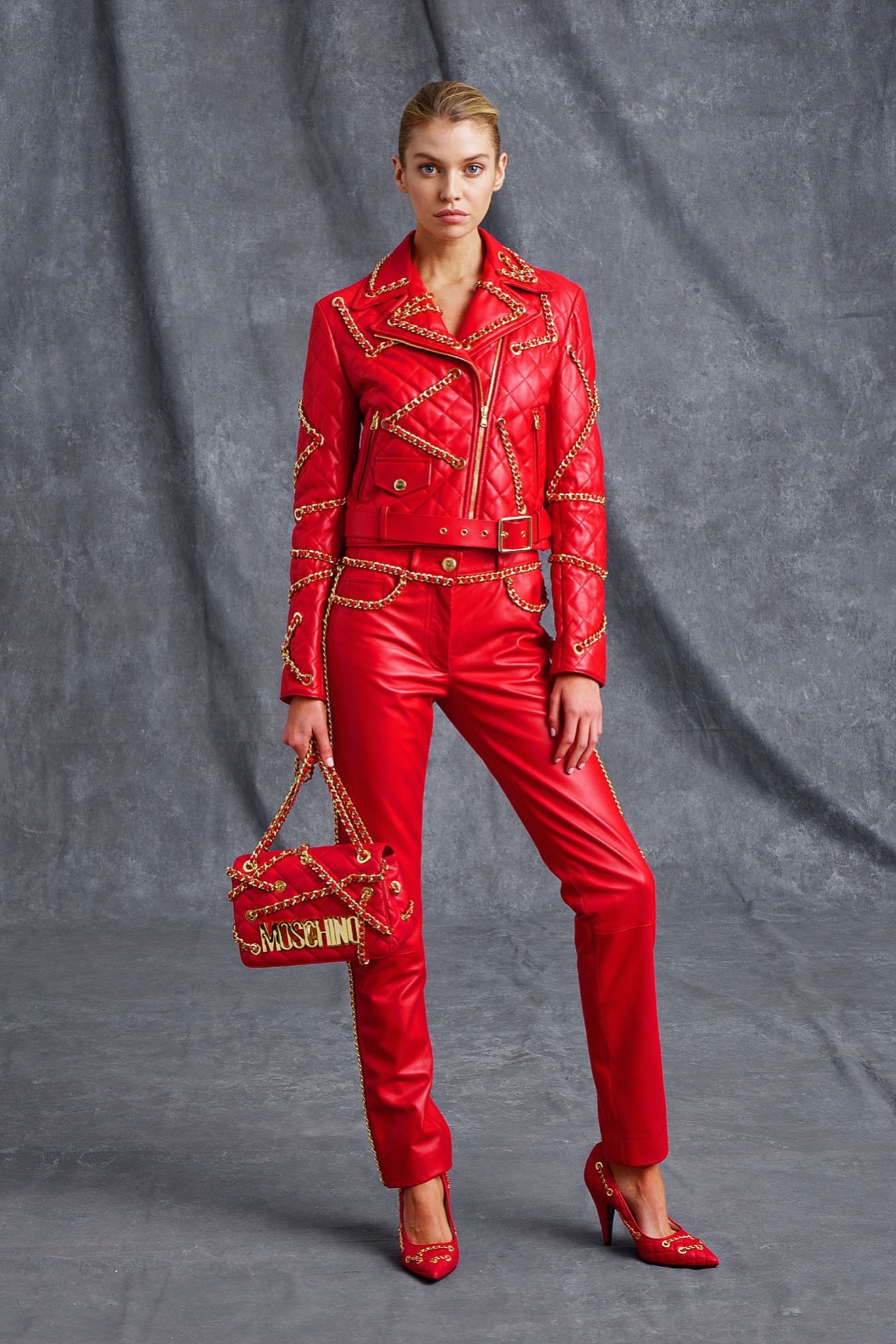 B A M! No one does outlandish kitsch like Moschino. If this is TOO much red for the optic cortex to bear, eh, just throw that moto jacket over jeans and a T-shirt.
FAUSTO PUGLISI: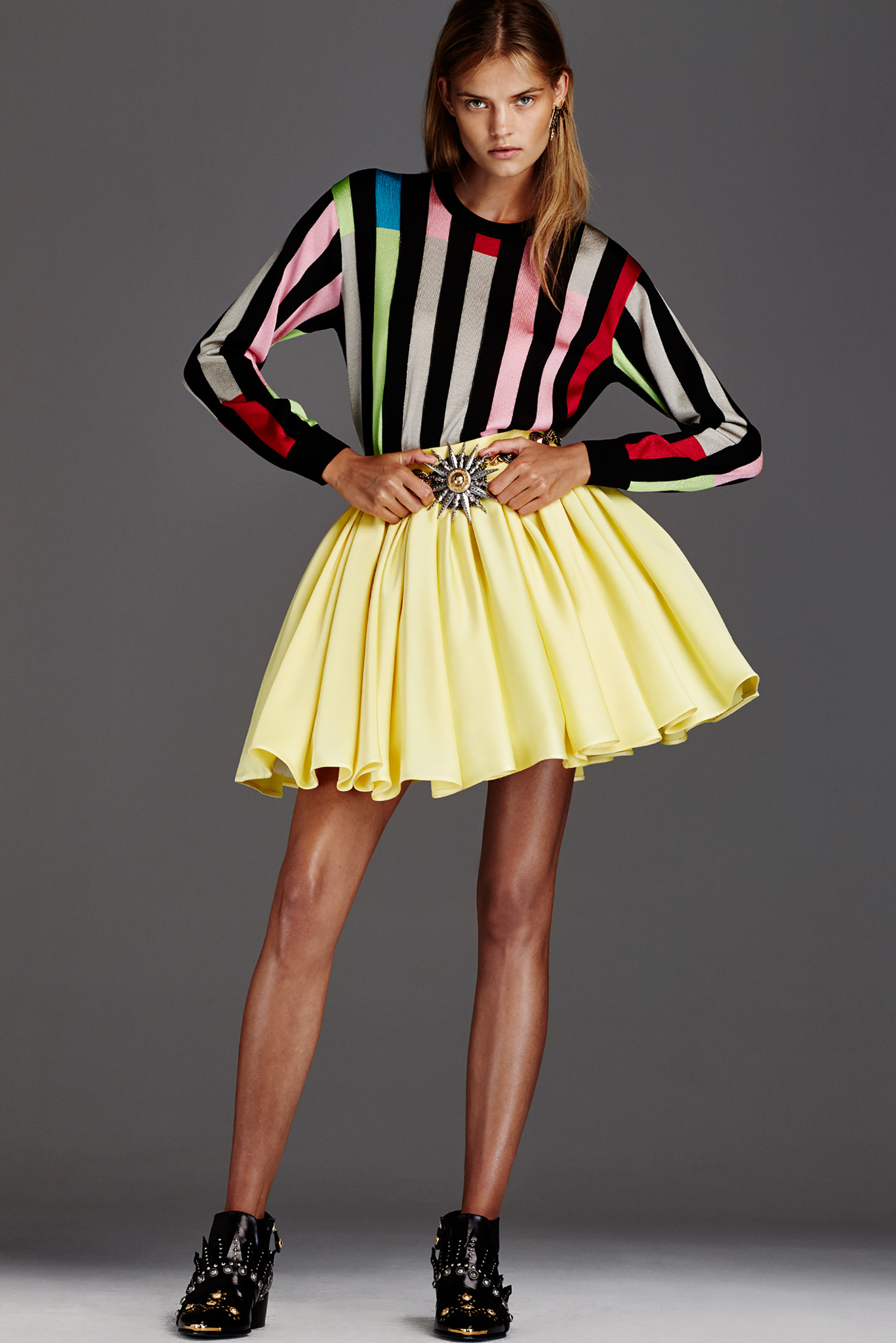 No guts, no glory.
VALENTINO: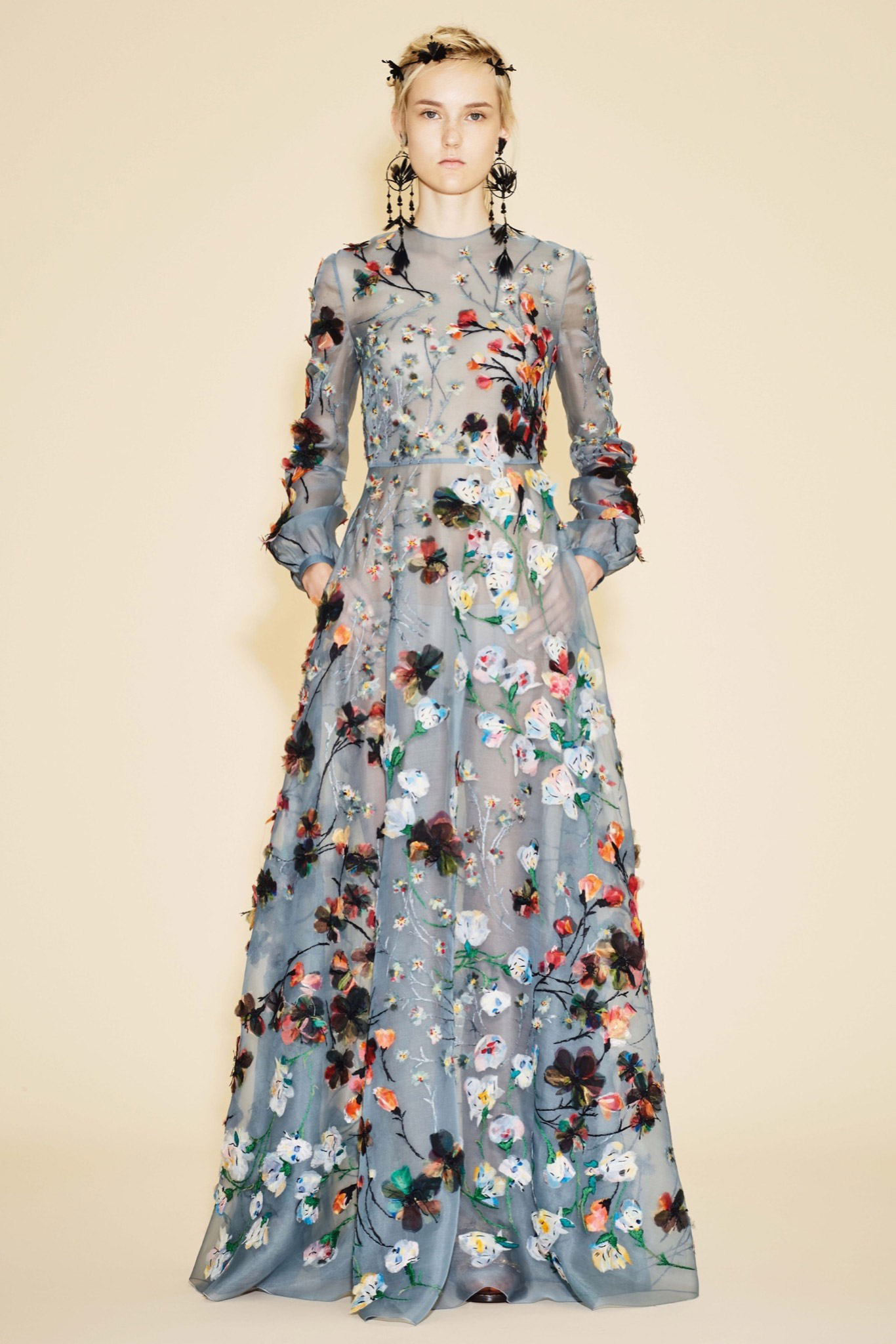 The masters of embroidered embellished TO-DIE-FOR gowns. For a forrest goddess. (Where are those smelling salts?).
More fall winter and resort to come!
Welcome to Summer everyone!
Images brought to you by www.style.com