Tisci presents a relatively classic collection, in that you know its GIVENCHY, however, there are some eclectic elements to it, making it that much more appealing.
Could it be that he is auditioning for the DIOR spot? After all, there is a healthy dose of tulle, as well as ruffles AND a demi-couture element typically seen at the end of a Chanel show.
Like Hedi Slimane, formerly of Saint Laurent, Riccardo Tisci infuses a rock 'n roll edge into his collections, which will typically appeal to the glamorous femme fatale, the gal who wants to look like she might have just jumped off a chrome laden motorcycle, and maybe even the soiree attending society gal. And, really, the chick who just loves fashion and wants to wander outside her comfort zone.
And I am in no way calling this collection derivative, however, if you are partial to the likes of Alexander McQueen, Hedi Slimane, Balmain, or even the edgier contingent of Chanel, you will adore this brief albeit alluring collection.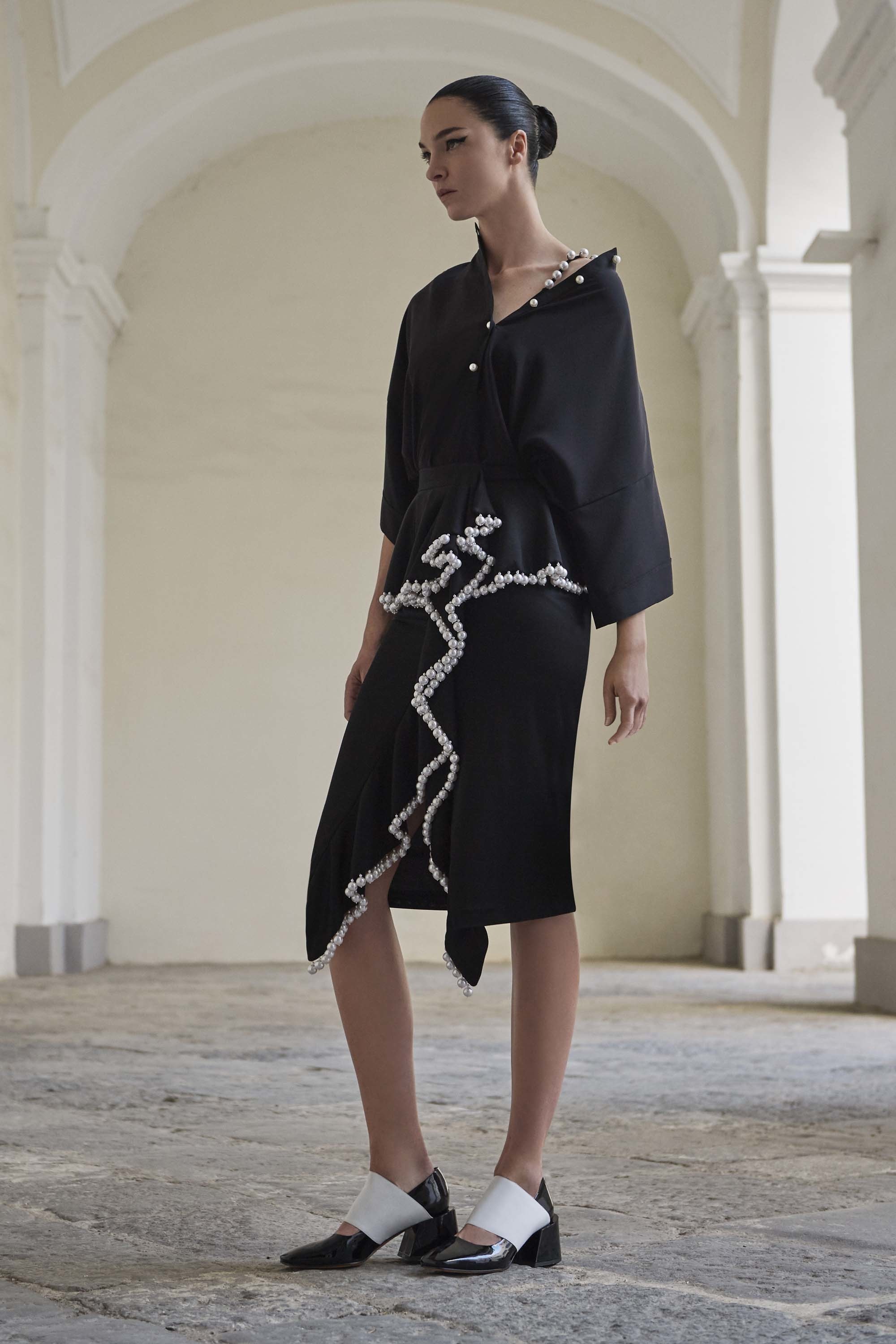 Always feminine, but never saccharin or overly girly.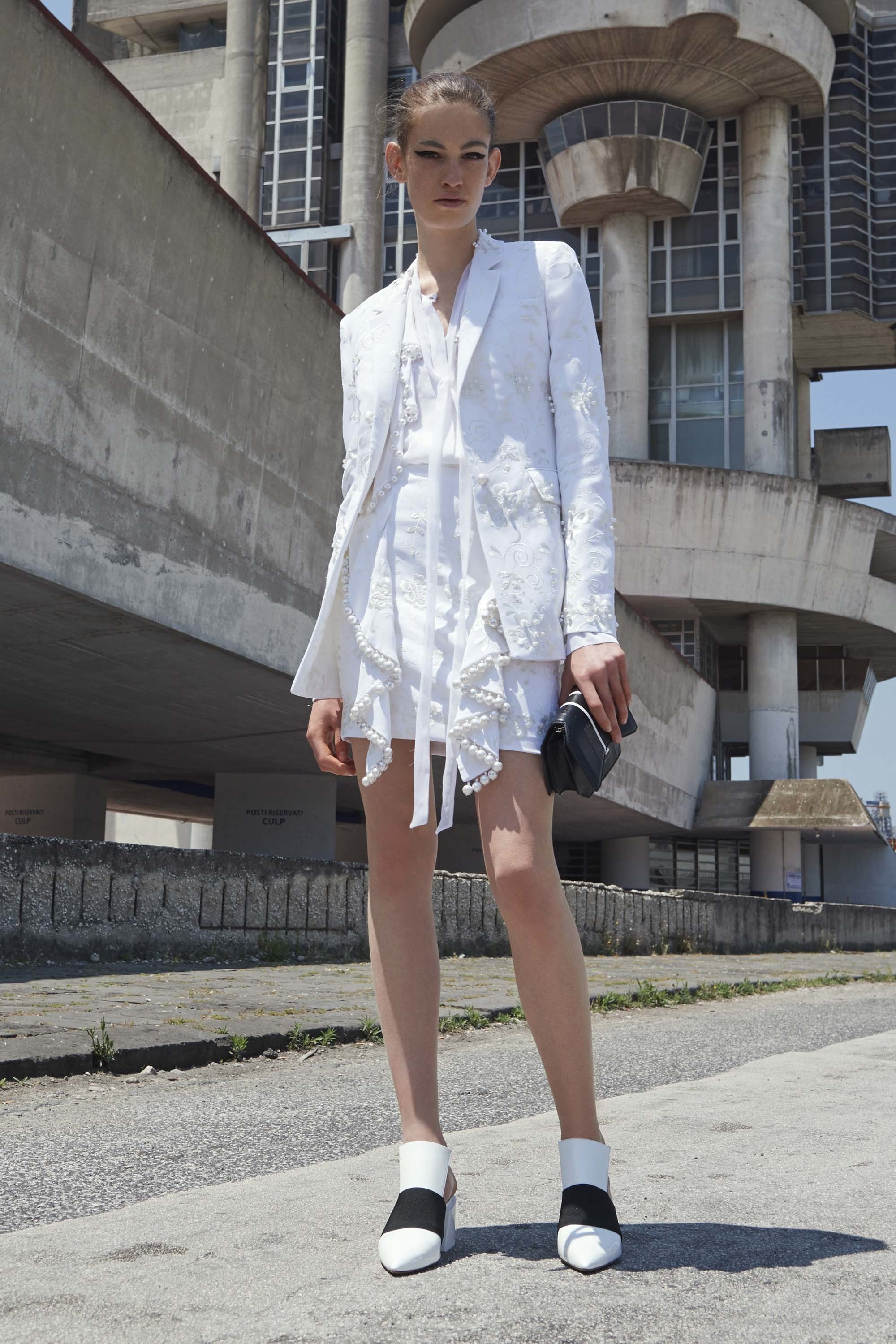 A lighter touch with white on white on white with tonal (so to speak) embellishments. And what could be more glamorous than anything festooned with pearls?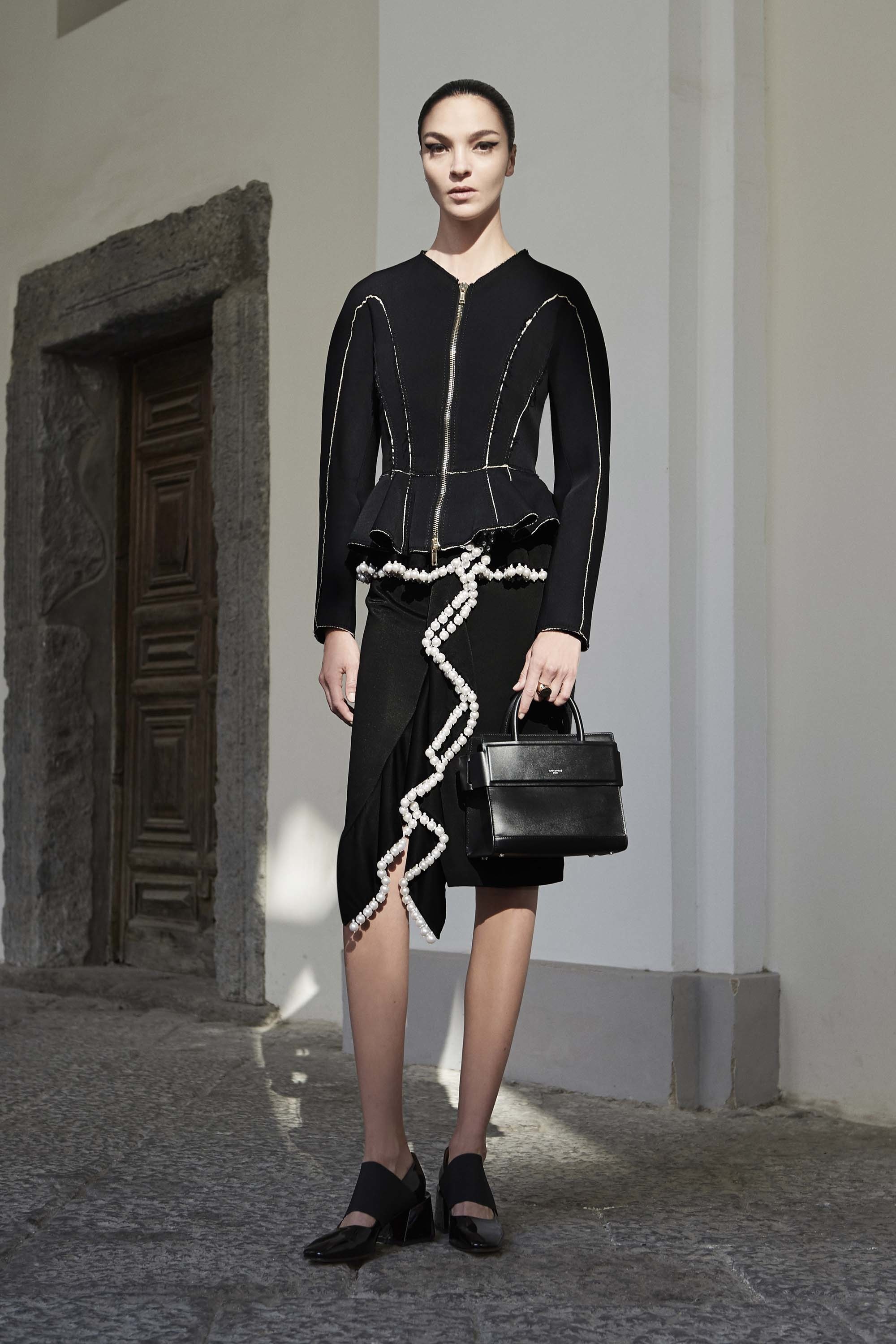 Hmmmmm, his version of the BAR JACKET?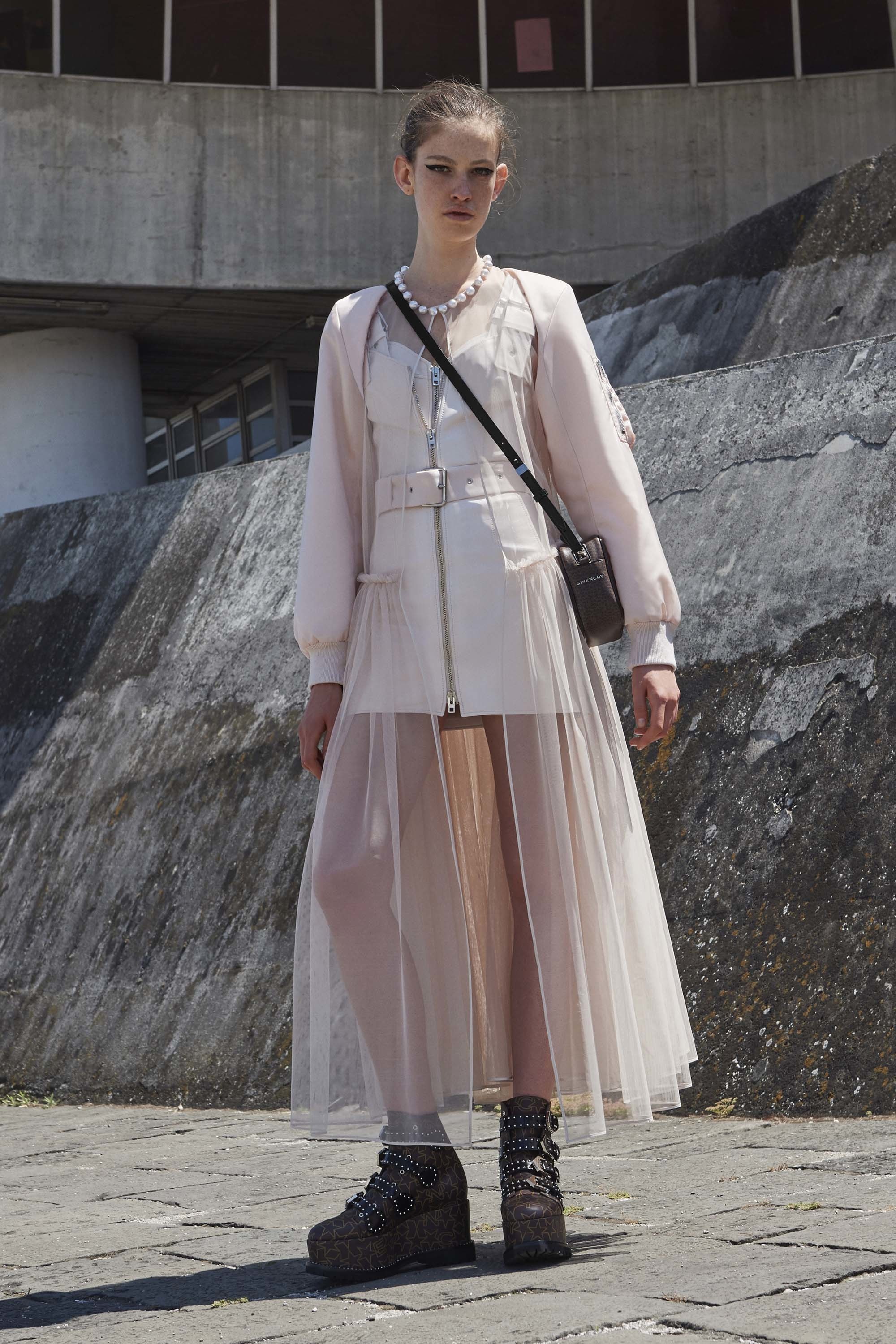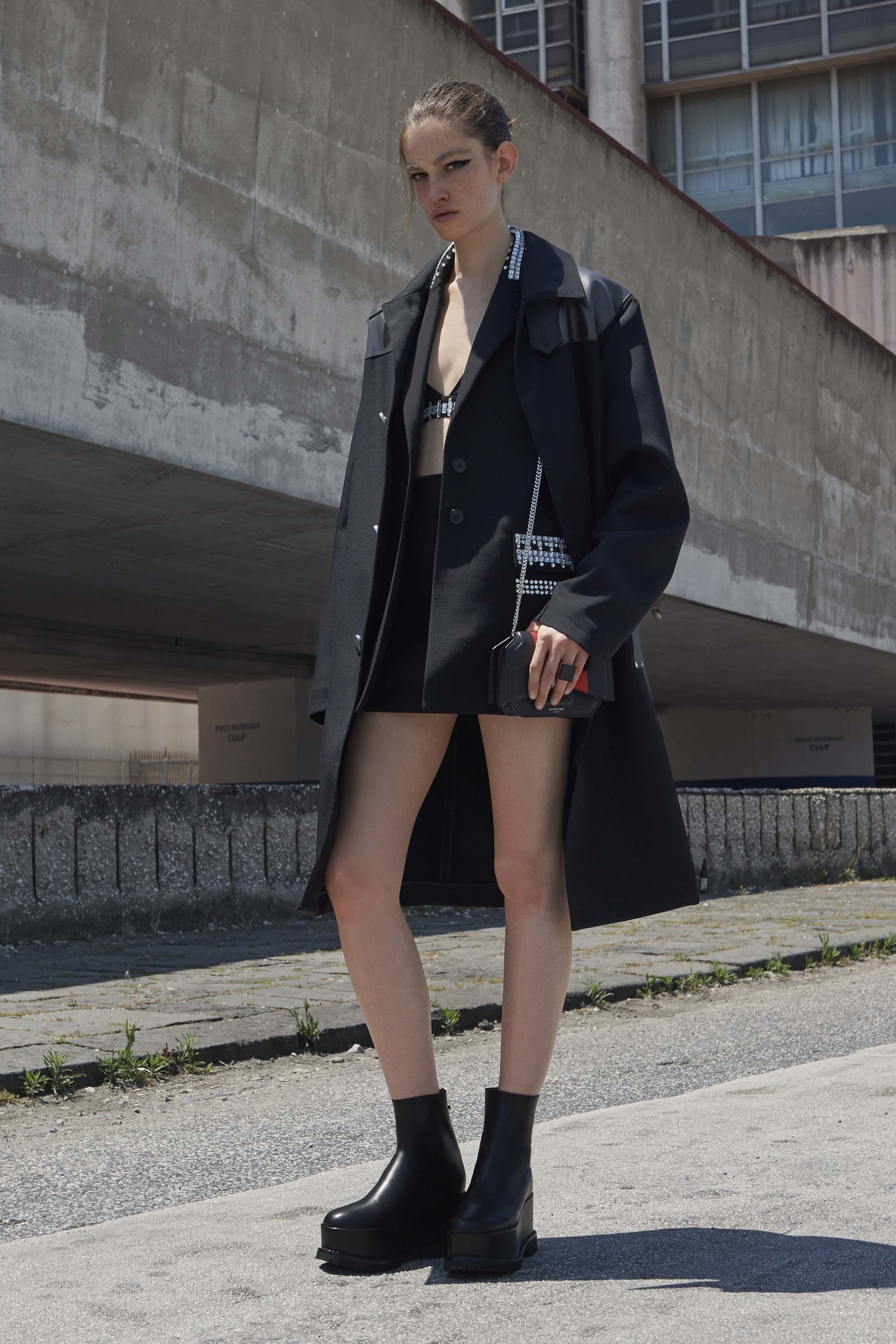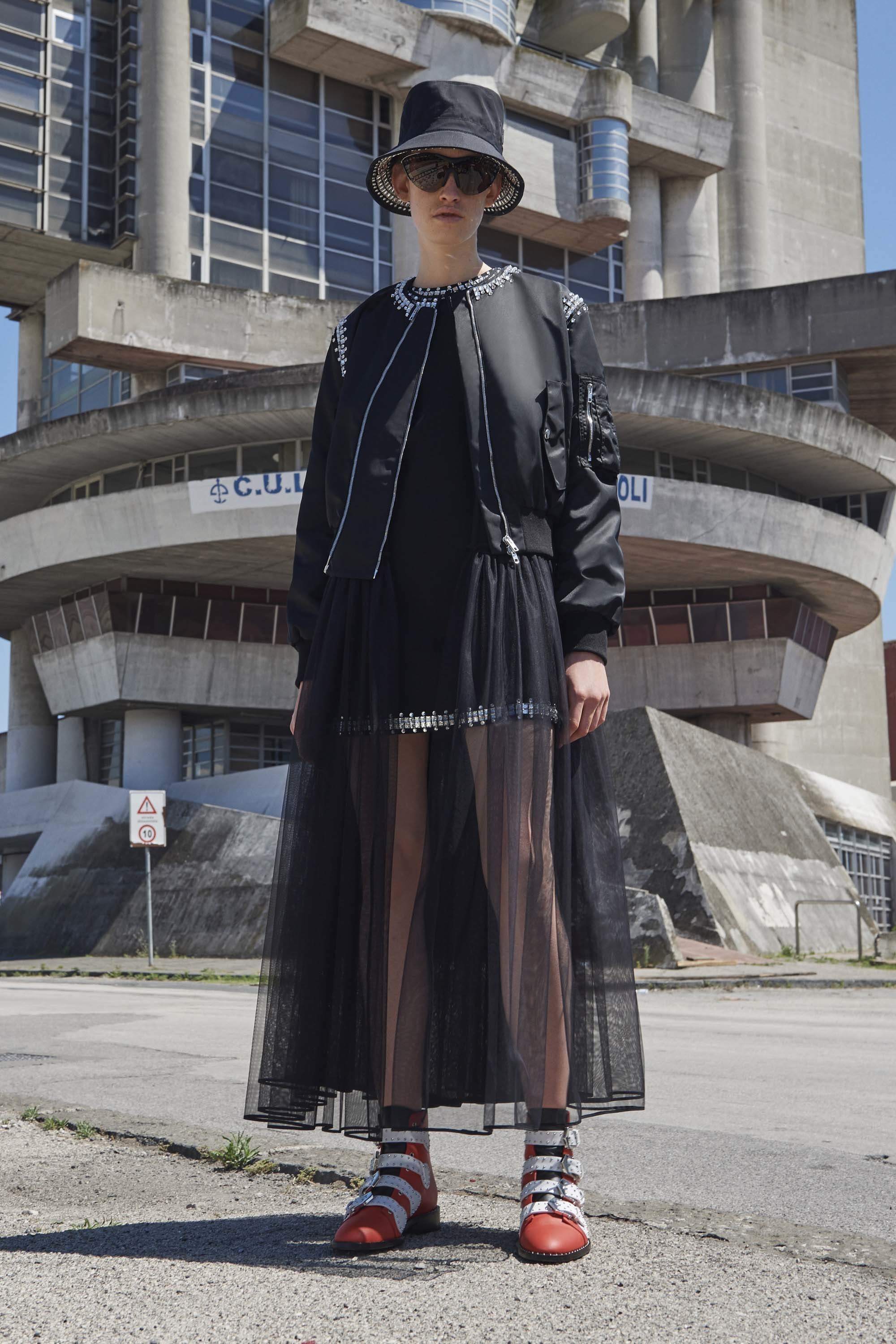 Yeah, I could see Audrey Hepburn OR a red carpet denizen loving this ensemble! Never fear the HAT!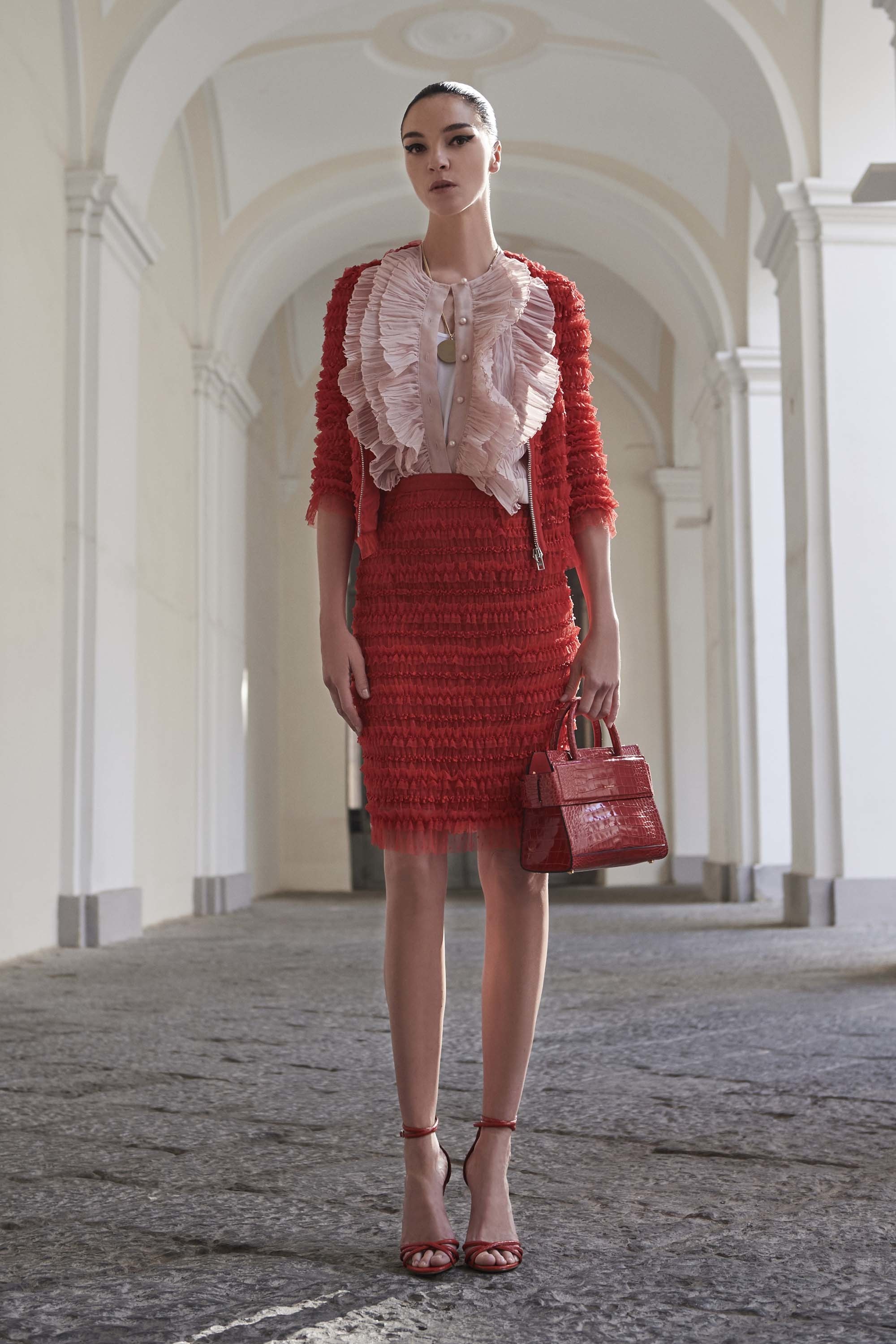 Probably my personal favorite. The dusty rose blouse is quite the versatile piece which could liven any outfit up, from jeans and a leather jacket (GUCCI anyone?) to a floor length black duchesse satin gown when its time for the opening ju jour.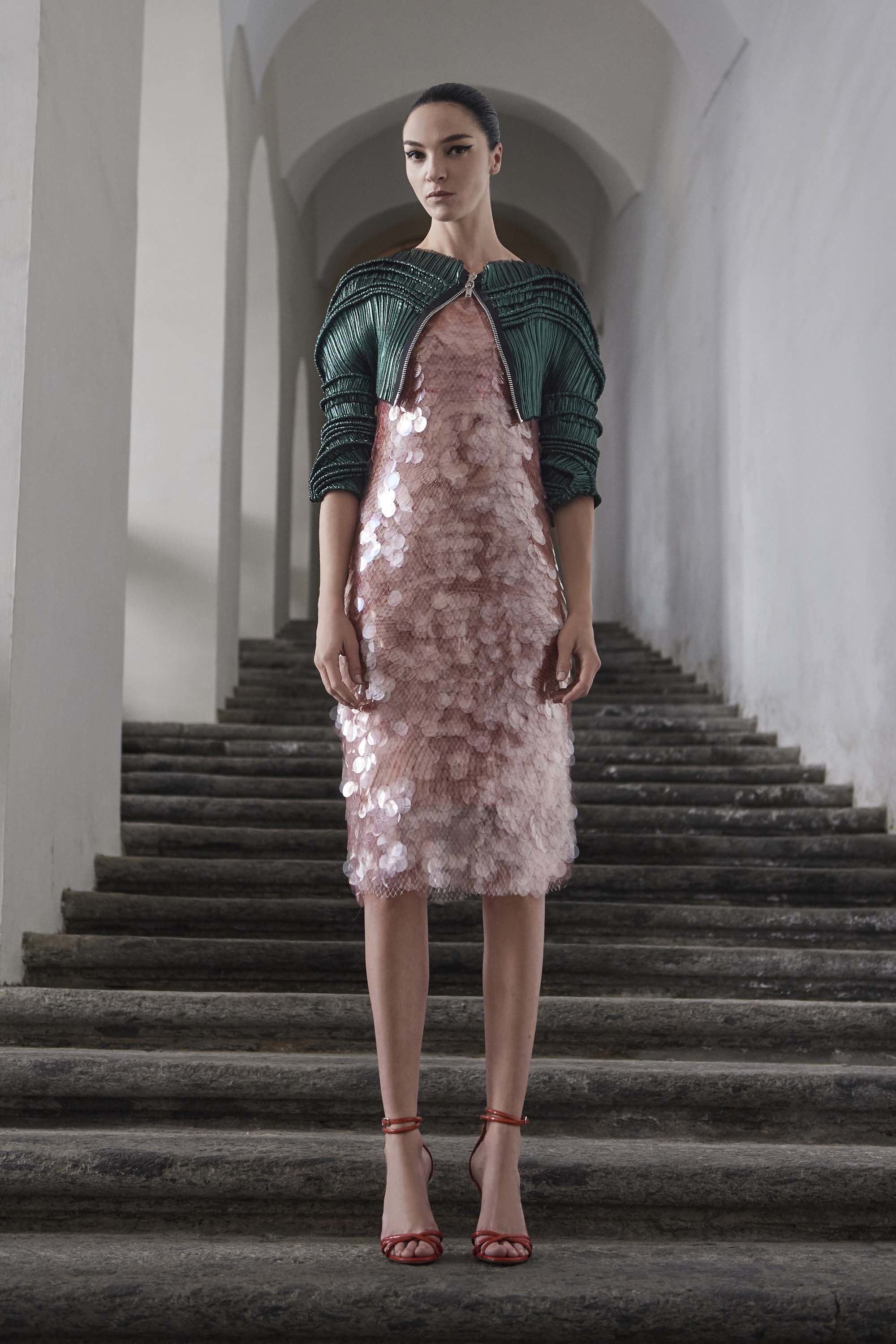 A delightful demi-couture cocktail frock set off with bolero style jacket in contrasting color. Unexpected pairing to keep everyone awake and amused. And that jacket might also accompany skinny jeans and a Brunello Cucinelli tuxedo shirt.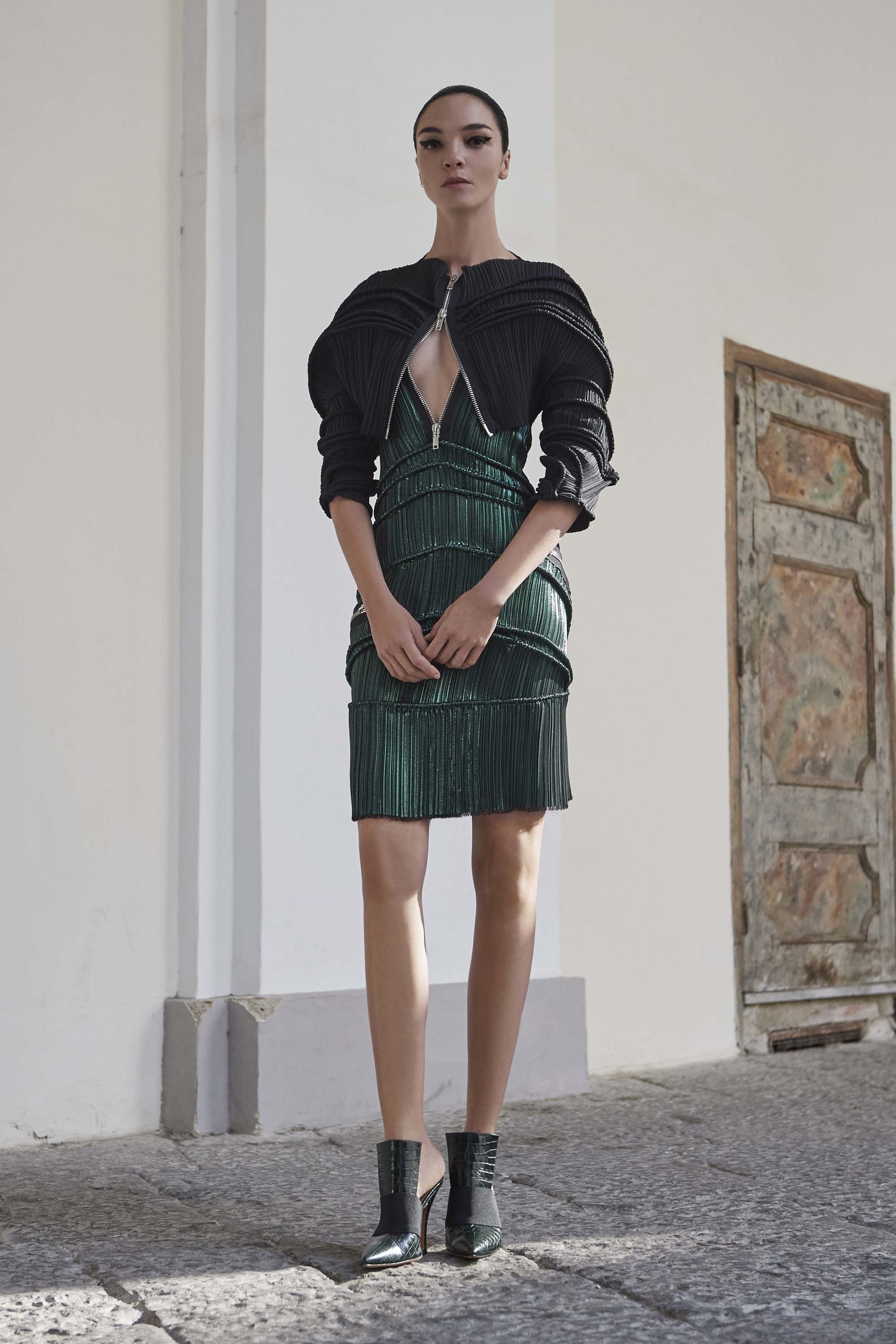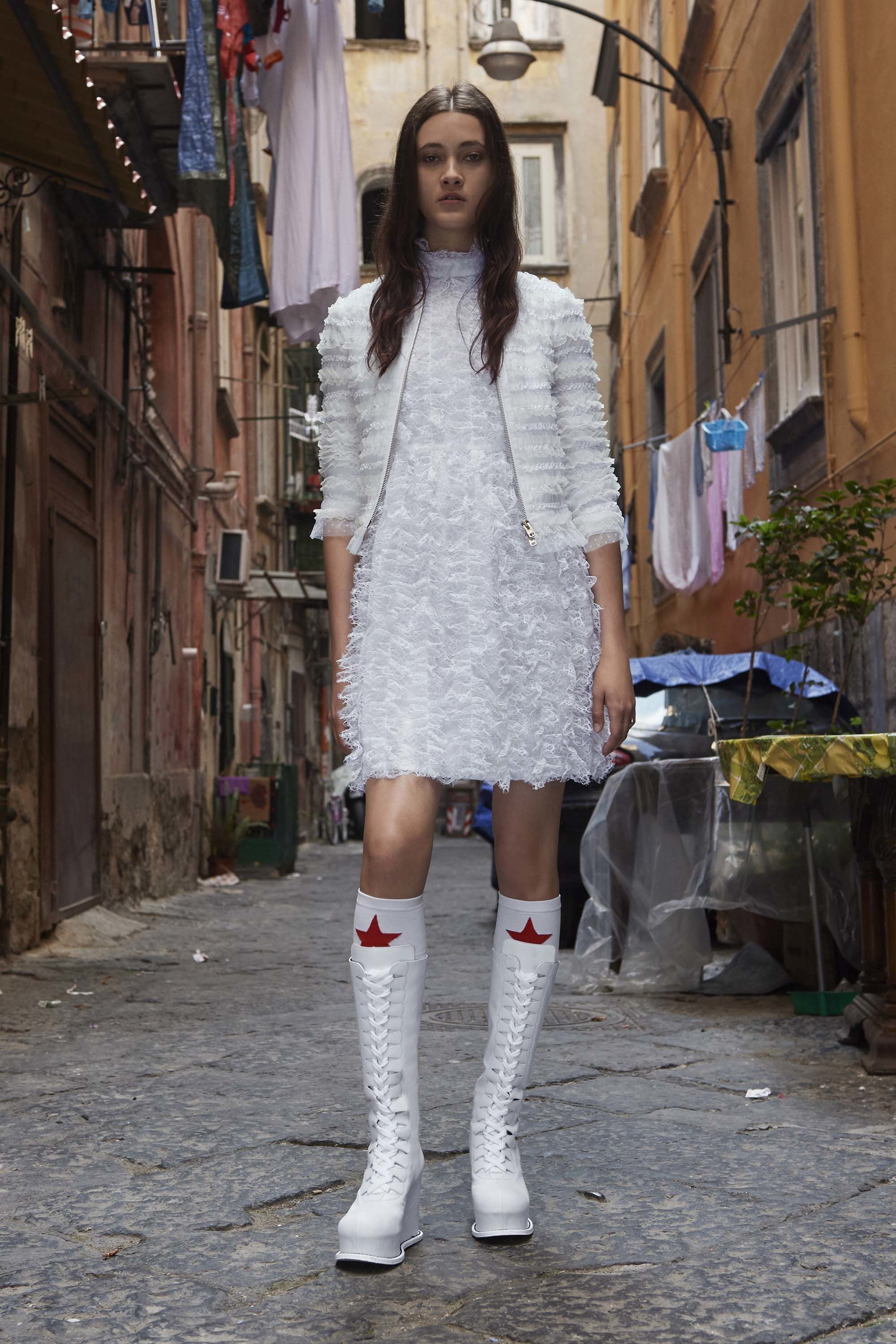 Demure and yet surreptitiously alluring.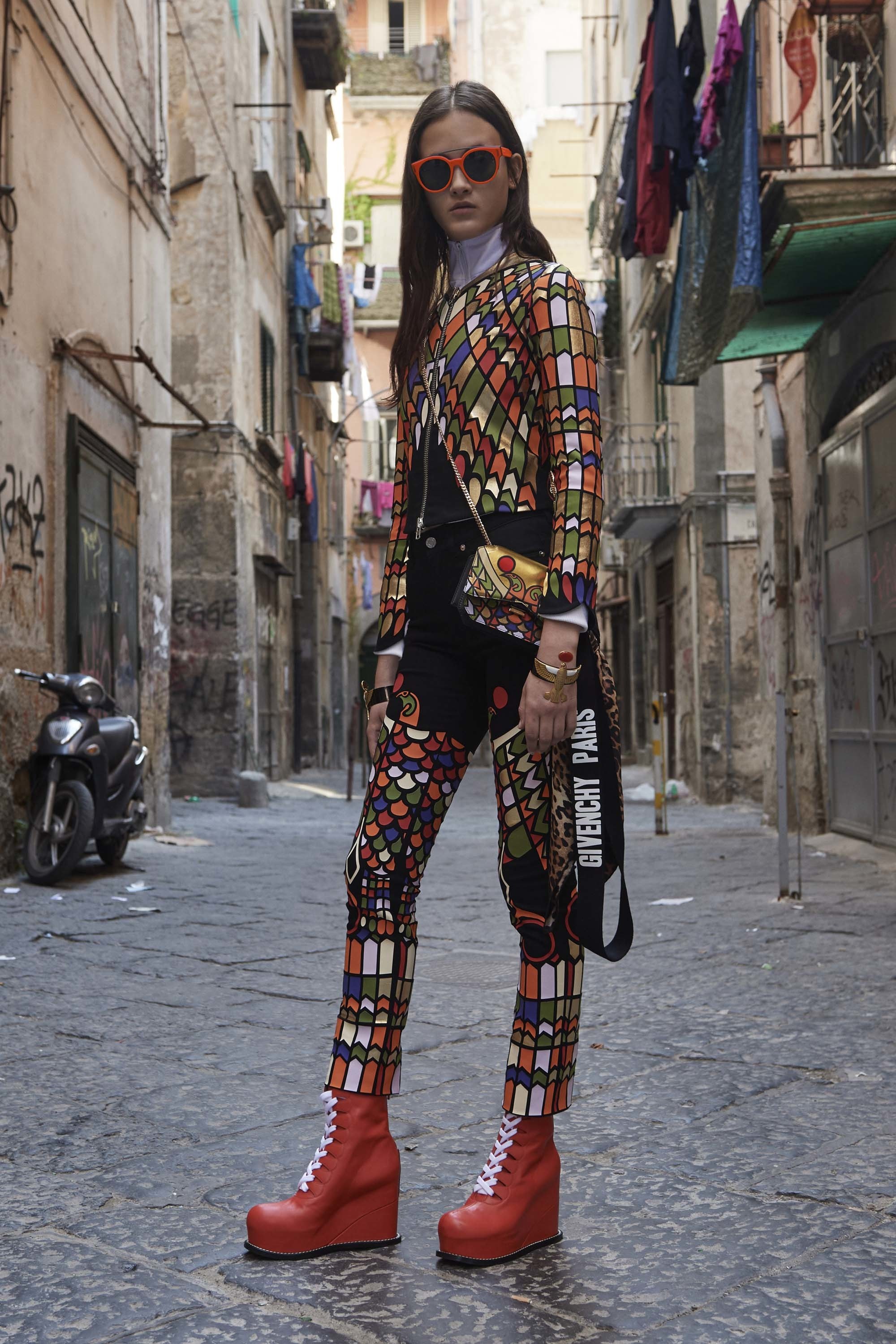 LOVE the jacket, with the stained glass effect, it harkens back to his fall winter collection.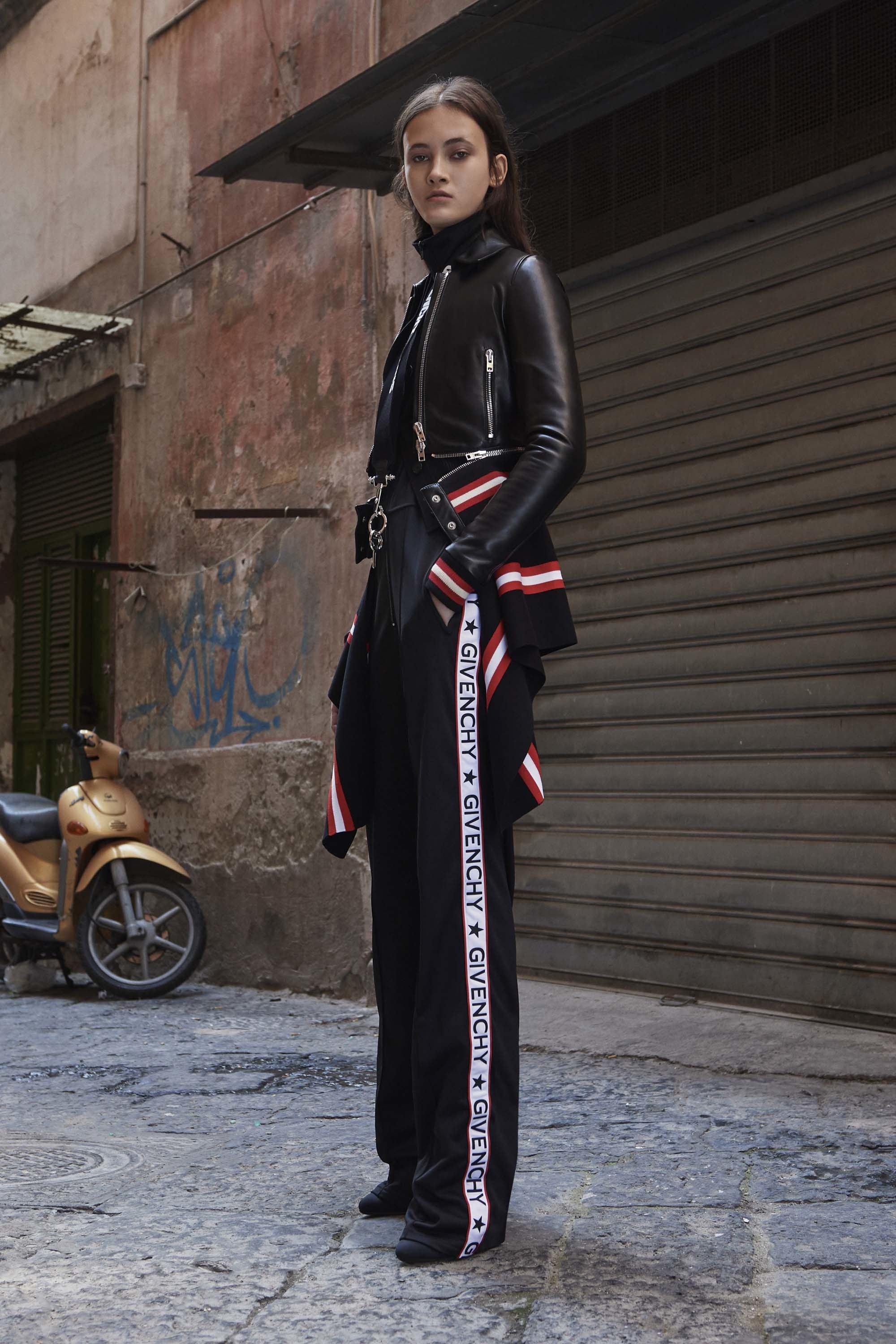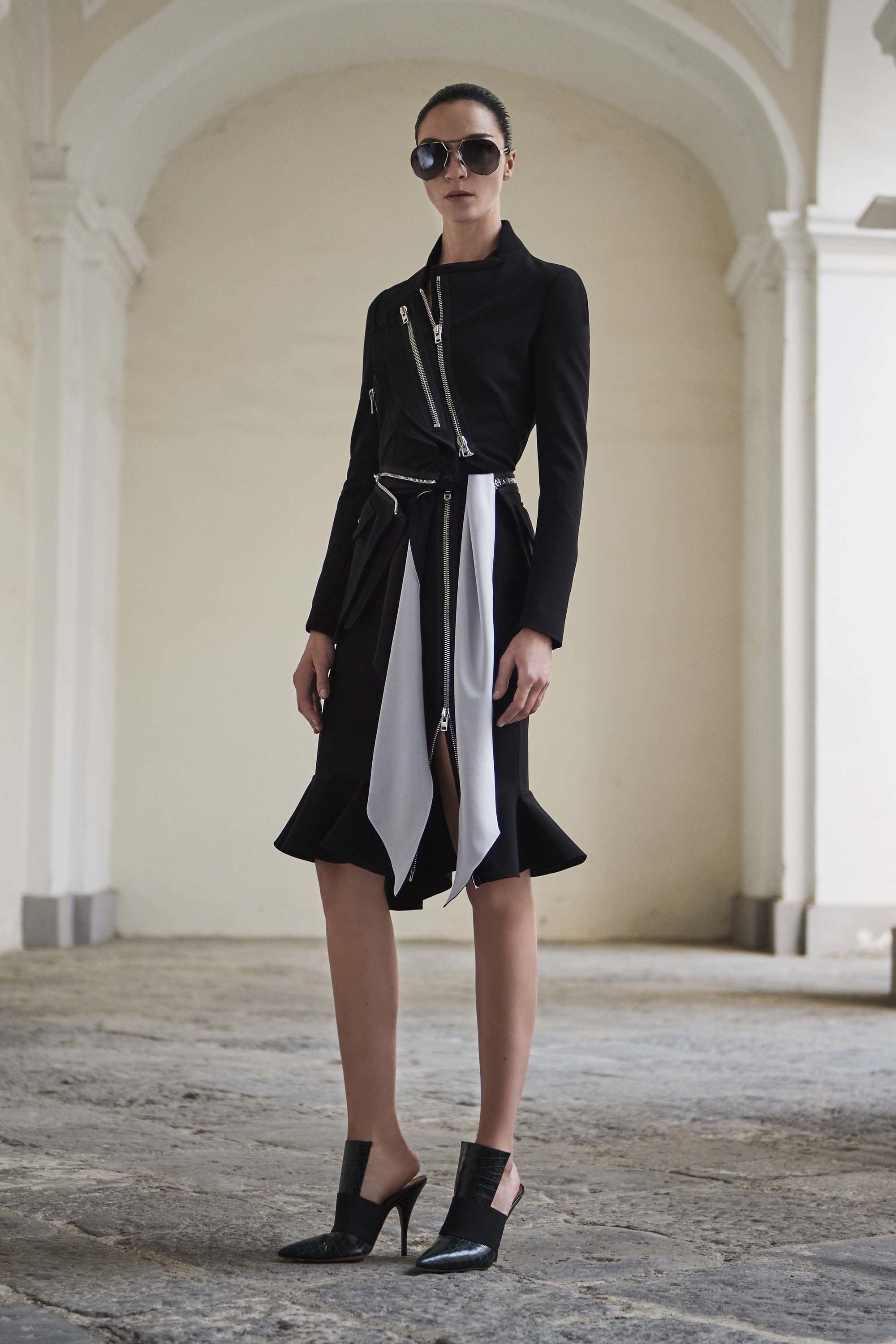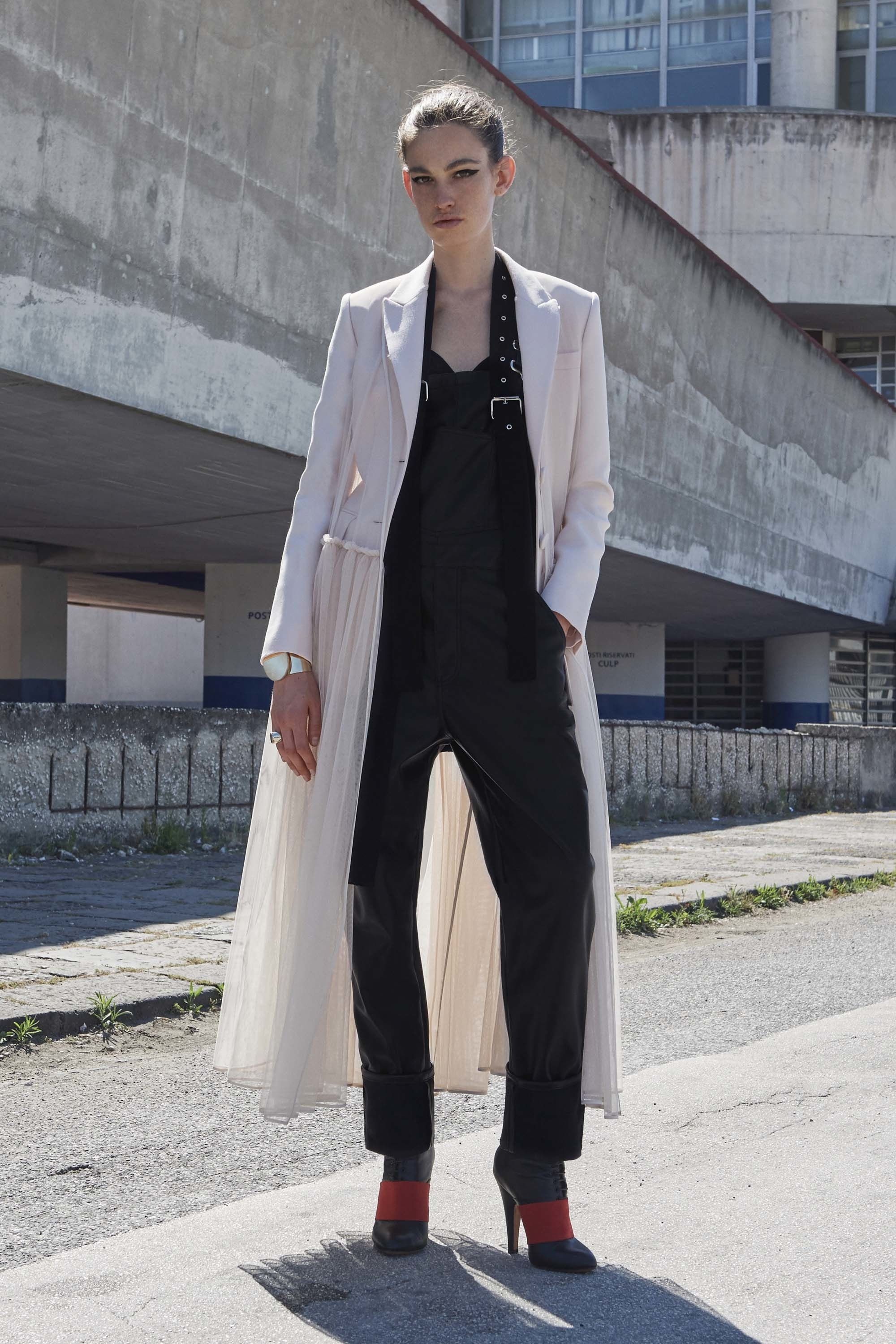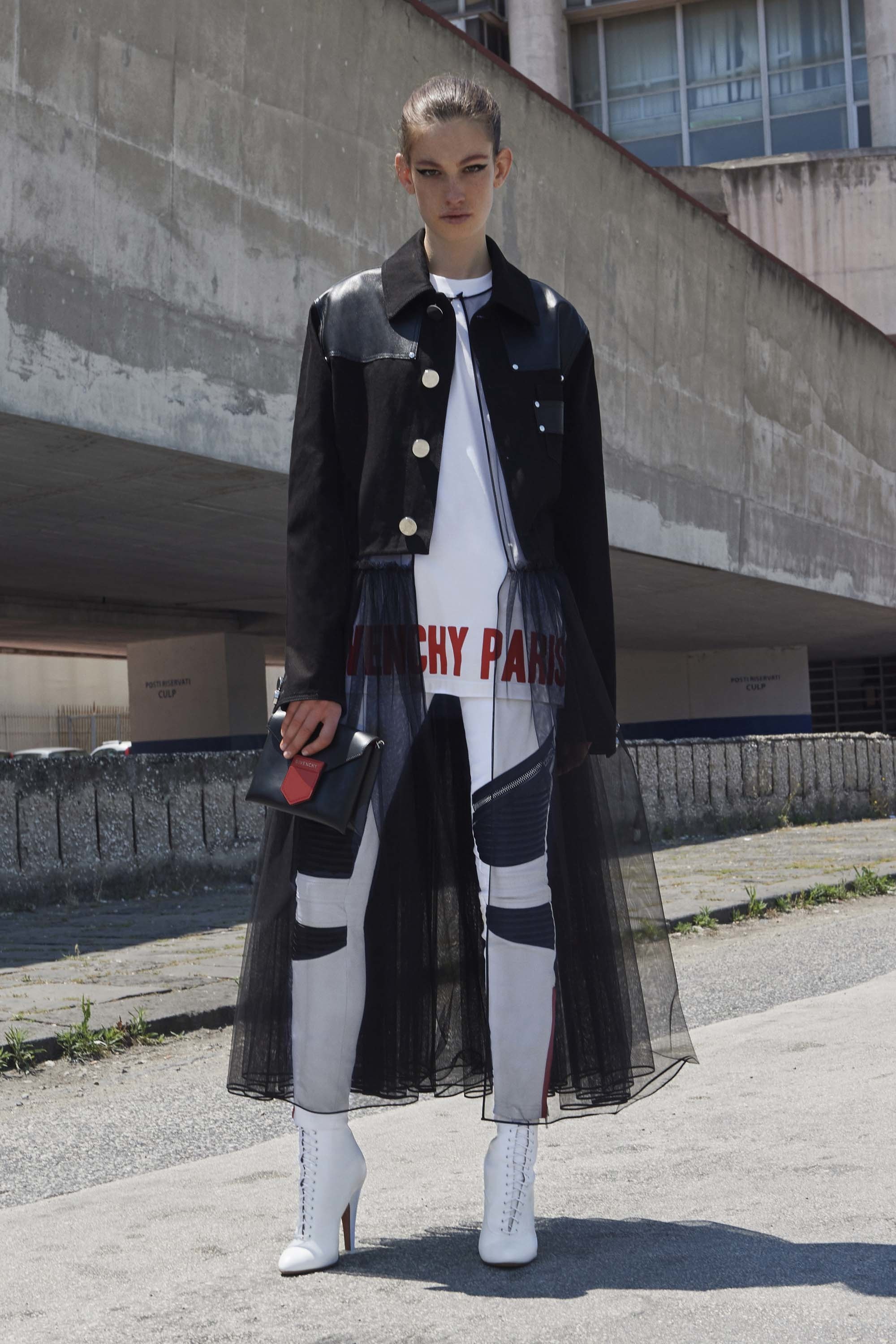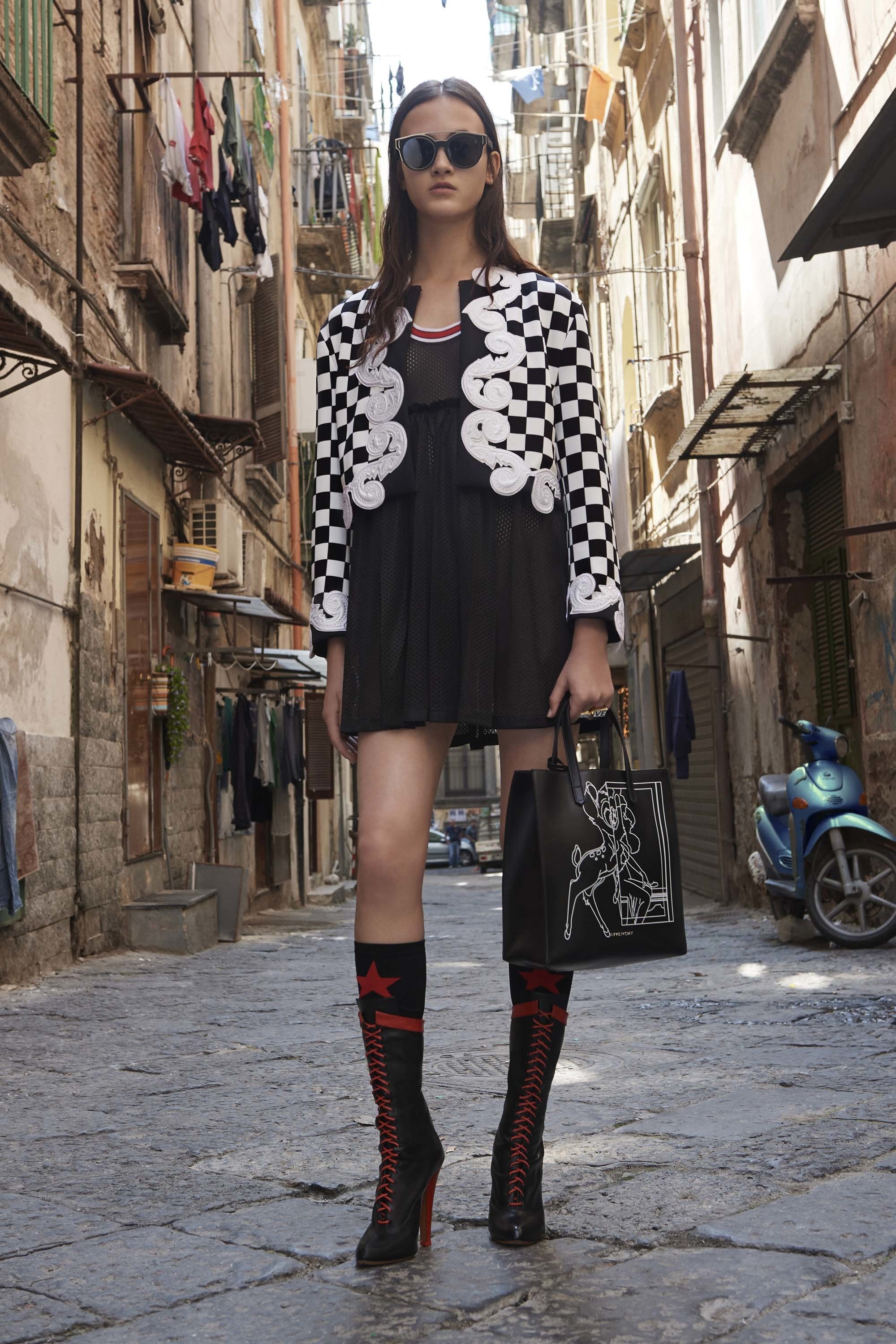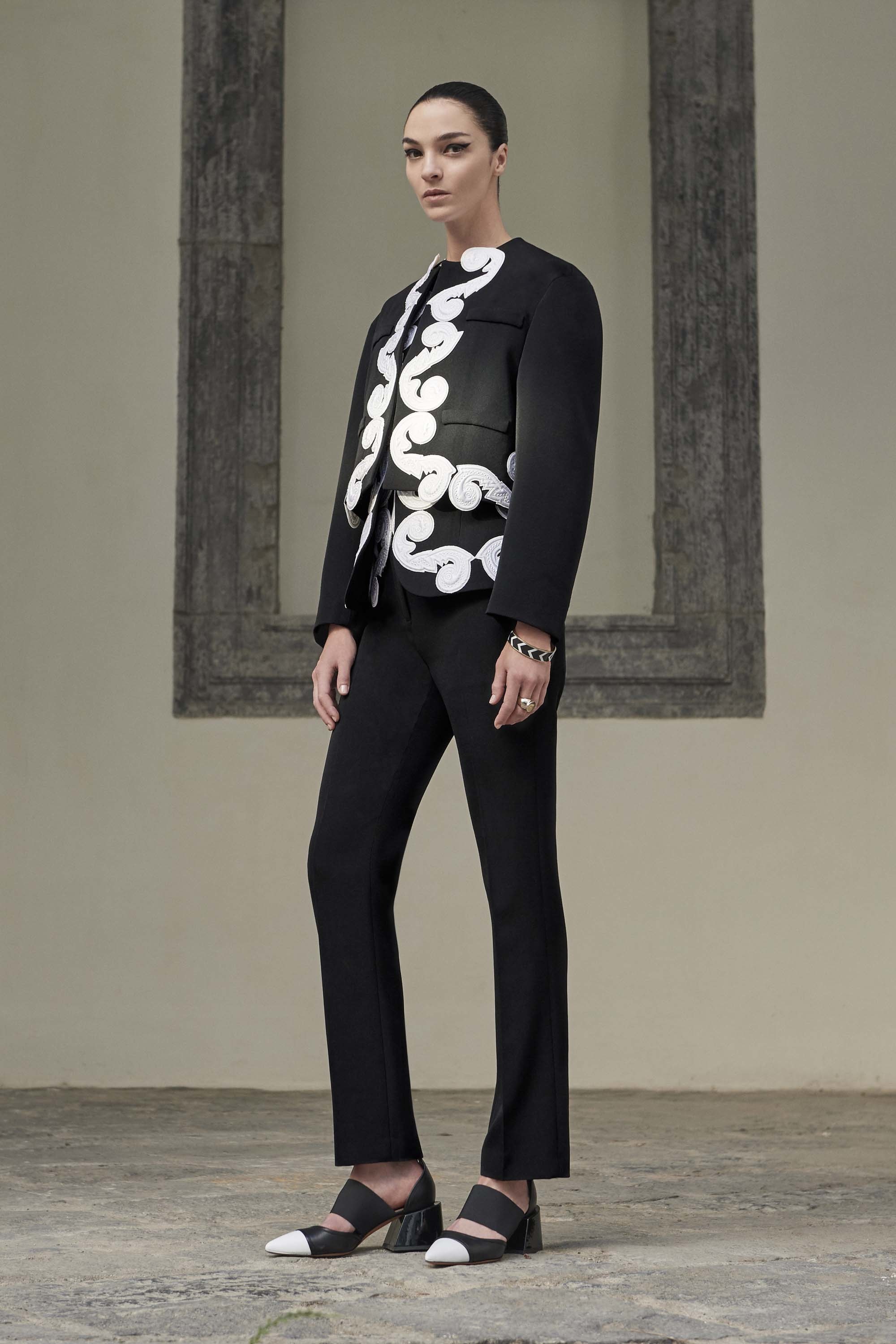 This was one of his best collections in the recent past, in my opinion, to keep every version of fashionista content and curious. And lets face it, this can be a tough crowd!
Whether yearning for elegant and sophisticated, edgy and rock 'n roll (but always high end) or just fashion forward and smashing, this collection was rife with treats!
HAPPY SUMMER ALL!
Runway images care of www.vogue.com.