Time for more shoe shenanigans, with happy wanderings through the Saks shoe menagerie, always a respite from the world's tsunamis.
The fabulous shoes are set off by the modern but plush and serene milieu, the perfect place to indulge in the perpetual obsession of the fashionista. Enjoy.
BURBERRY PRORSUM: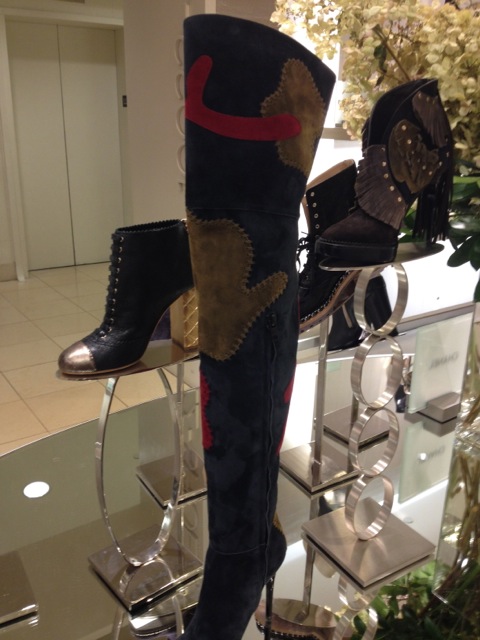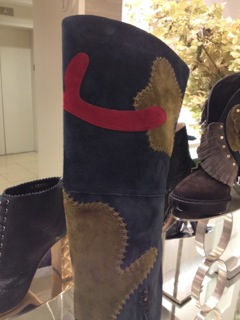 These are just K R A Z Y good, the best part of the Burberry Prorsum fall winter runway, an apropos accompaniment to all the bohemian inspired frocks, patchwork coats and assorted fringed elements. Nothing sexier without going the way of tawdry, than an over the knee boot, and with the stiletto heels? Yowsa!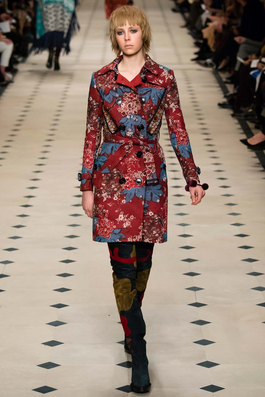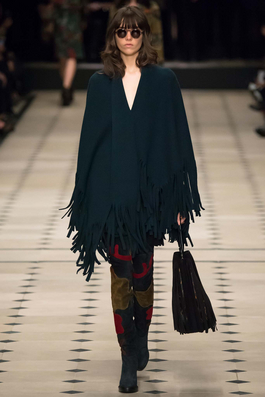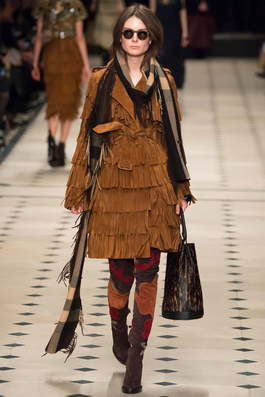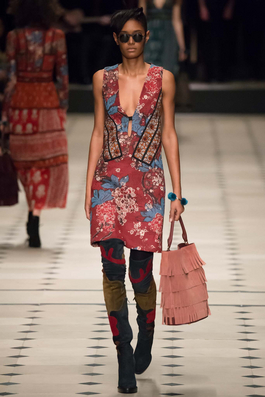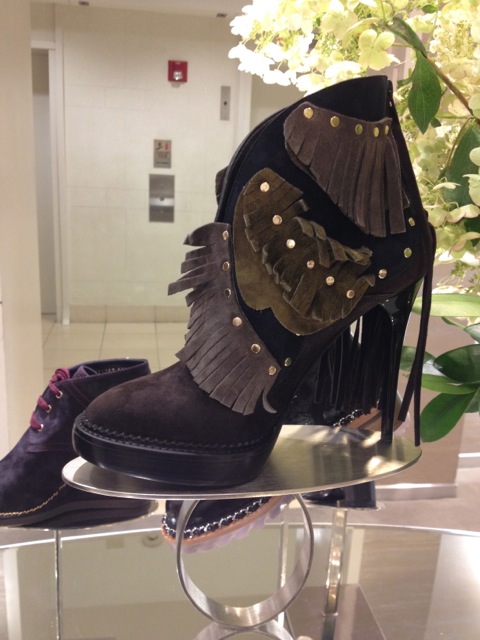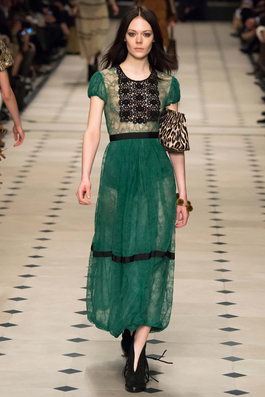 Another sizzling option if you want shorter but with no less impact! When just a bit of fringe will do.
PRADA: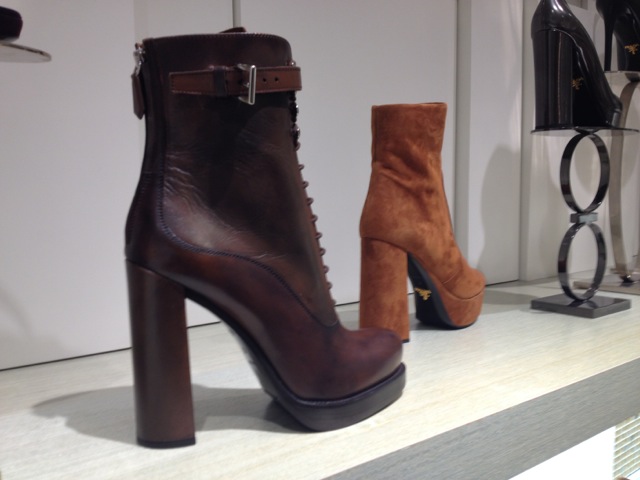 This is FULL on 70's fare, from the platform to the chunky heel. Get out the bell bottoms and the ponchos, not in short order these days....
CHANEL: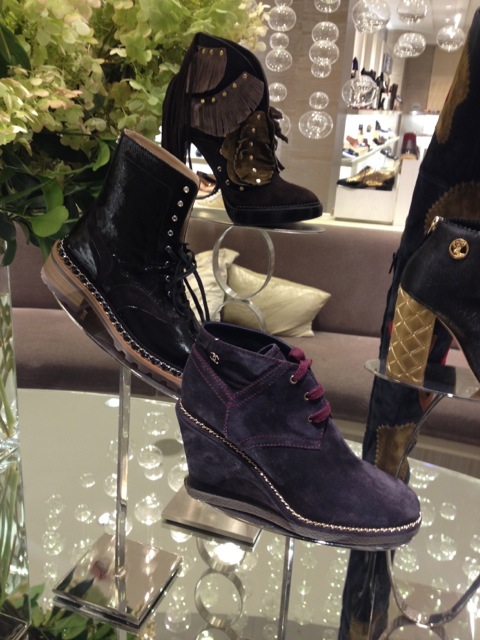 Yeah, I'm obsessed with the Chanel dessert wedges and the various and sundry shoe booties. All stylish and pragmatic, perfect for traveling. Not much synaptic activity needed. Throw into suitcase, and wear with skinny jeans, a boho mini, jodhpurs, tyrolean shorts, um, whatevah!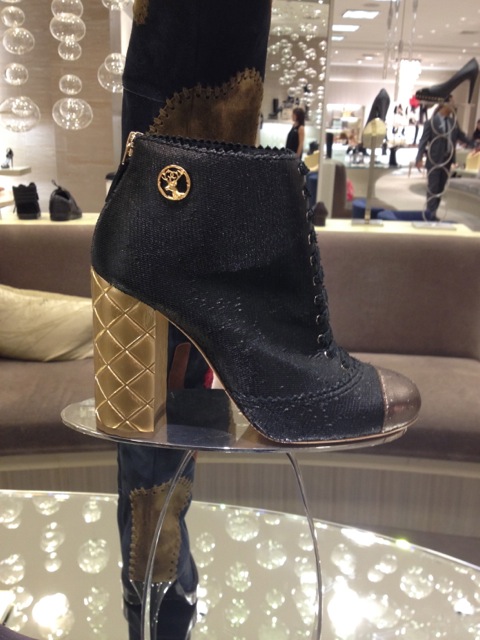 I say you can NEVER go wrong with Chanel, trite but true. Just enough quilting and gold to be scrumptuously intriguing but not quite over the top. These shoe booties would pair well with anything Chanel OR Dolce & Gabbana, including any of the runway frocks. And don't be afraid to mix metals.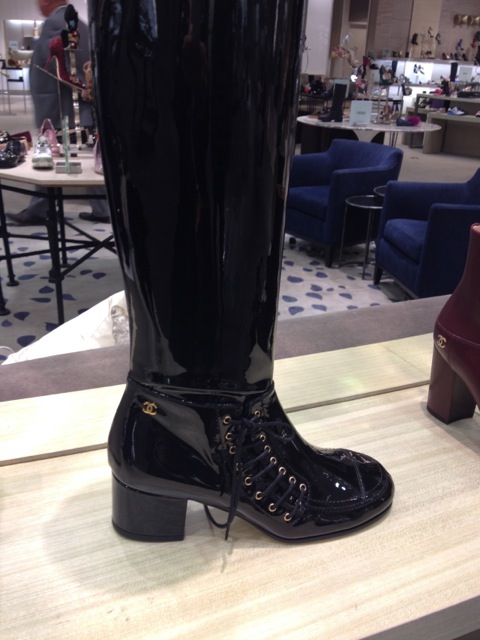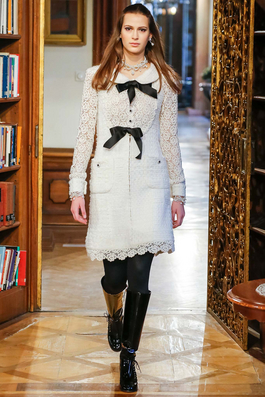 Patent leather will always ratchet up the razzmatazz factor, then leave it to Lagerfeld to double down with a corset affect up the side. HUZZAH. Any of the fabulous footwear from the his Metier's d'Art tour de force productions are a good way to take the plunge into his pre fall collections, without giving up a minor organ, as the ready to wear can be tres cher. FORM + FUNCTION = TIMELESS.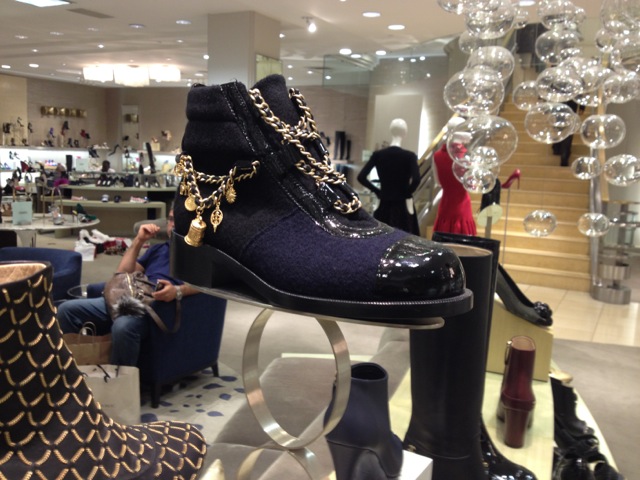 Lucky Charms, they're magically delicious! Same goes for these sprightly navy blue blinged out shoe booties. There is plenty of room in these babies for your toes to comfortably roam.
BRUNELLO CUCINELLI: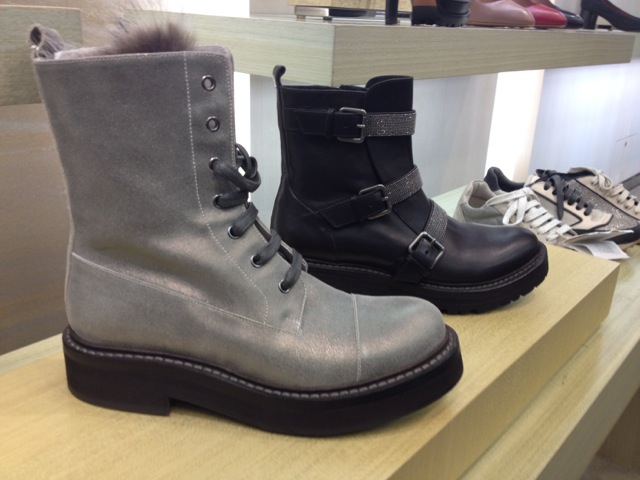 Another personal obsession, anything from Brunello Cucinelli, with sturdy and sumptuous seamlessly enmeshed. You can be simultaneously comfortable AND chic, win win.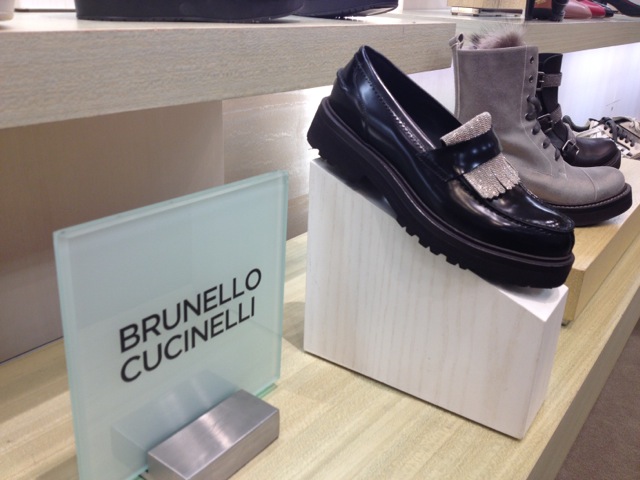 Even the chunky loafers are cool, with the monili detailing.
BALMAIN: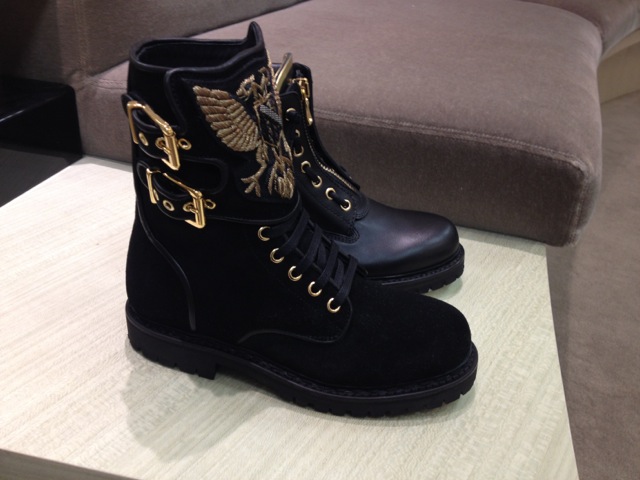 Liven up a black moto boot with some ostentation. Goth and gritty doesn't have to be dreary.
OSCAR DE LA RENTA: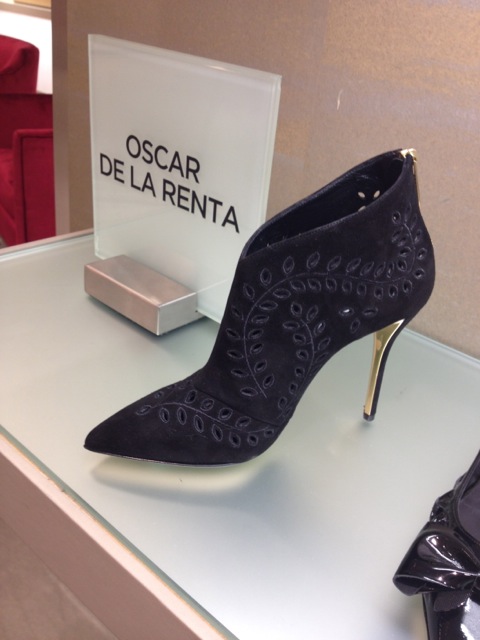 Everyone needs a shoe-bootie (or ten) in their archives. Here we have the slick and sexy Emma Peal version. Mee-ow.
DOLCE & GABBANA: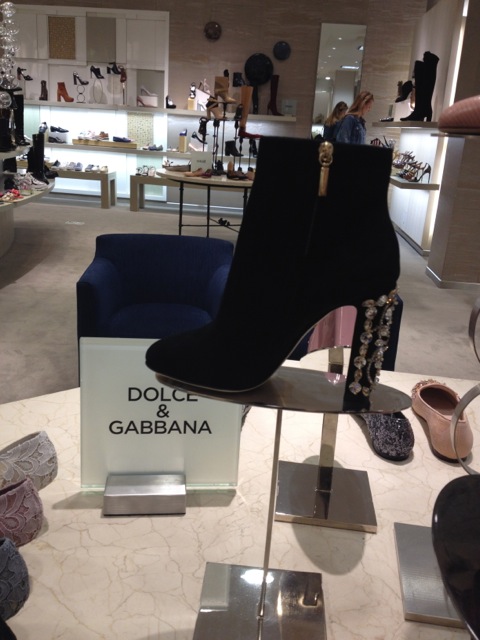 DOLCE & GABBANA, now we come to the S W O O N section of the shoe sojourn. Suede, patent leather, deep jewel tones, and glorious bells and whistles, I'm enamored of it all!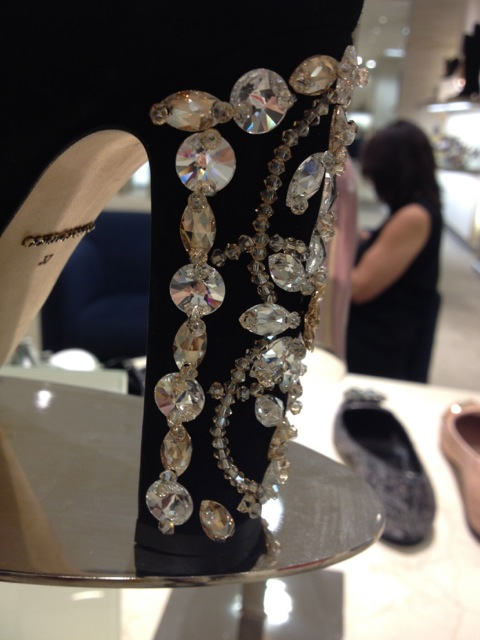 Drool bucket anyone? I'd buy this just to lift my spirits in times of drought and locust.....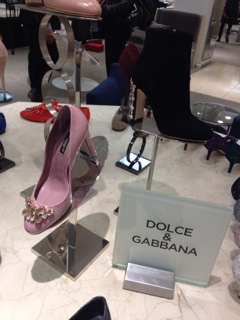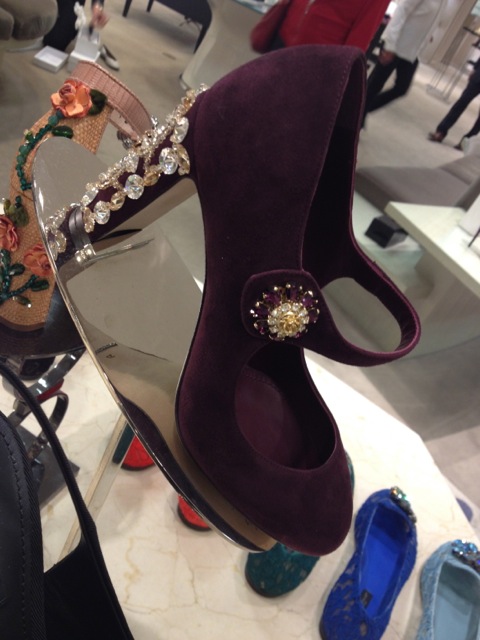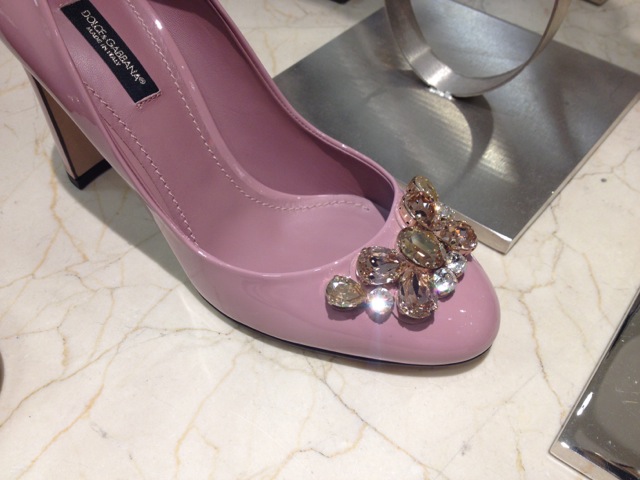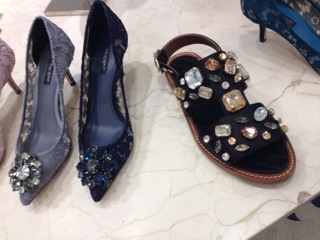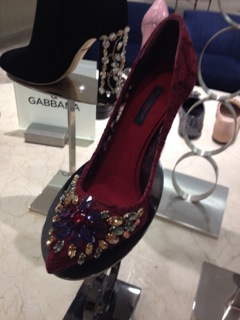 I LOVE me some Dolce & Gabbana, they never met a rhinestone or bugle bead they did not like. Where is the problem? It is my personal belief that every fashionista owns some Magpie DNA. Shiny, sparkly, and semi-sinful is a straight shot to the dopamine factory in the brain. Pumps, shoe booties, bedazzled sandals, all bases covered!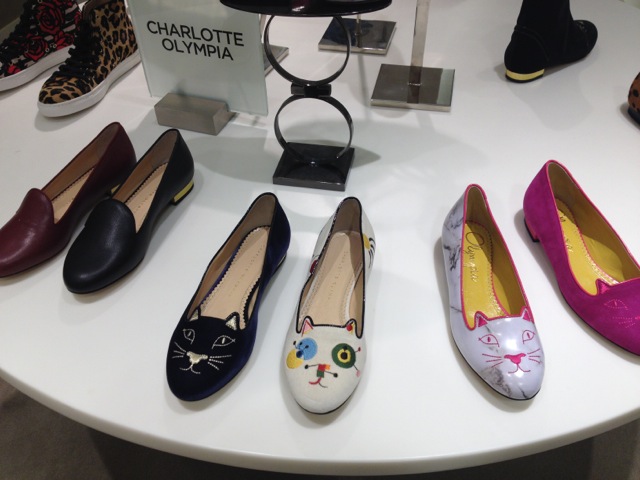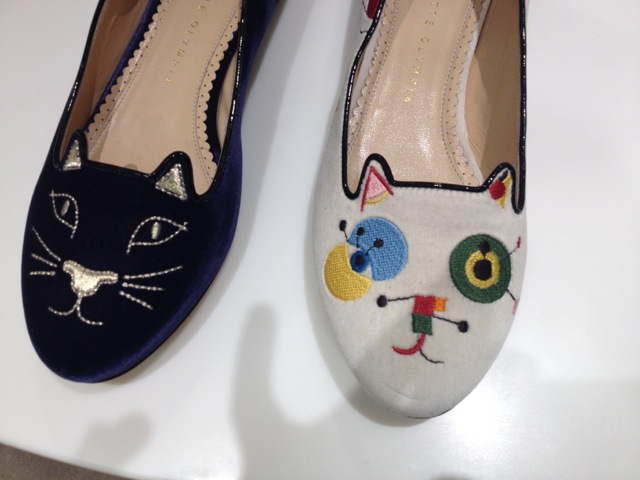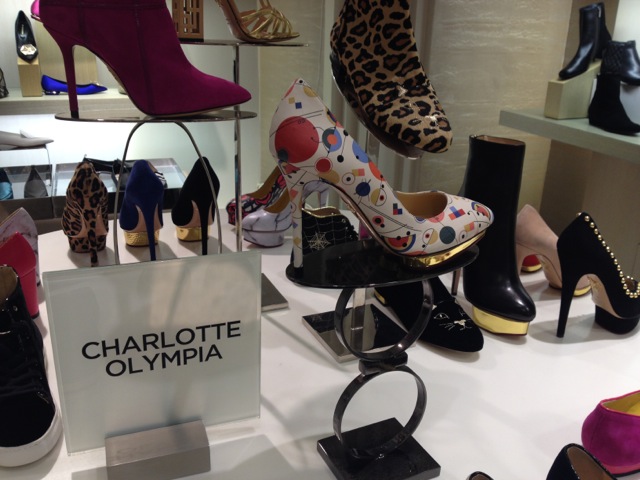 The height of footwear whimsy, a great go to for the little velvet Cat flat. But check out the lively Miro inspired platform pumps!
FENDI: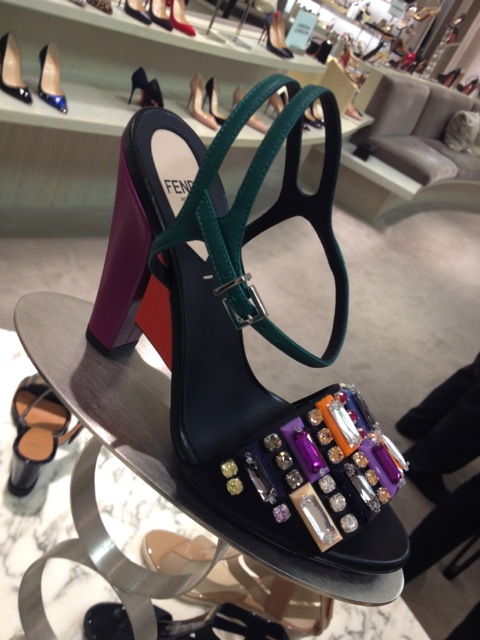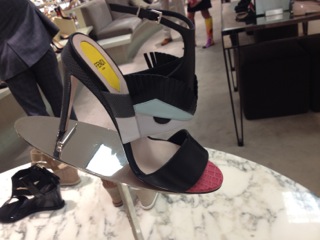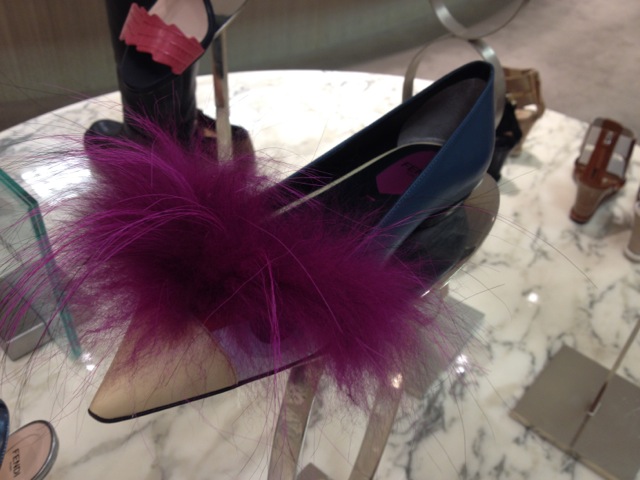 More flights of fancy care of Karl Lagerfeld (who else?!) this time for FENDI. Faces and feathers, oh my!
GIVENCHY: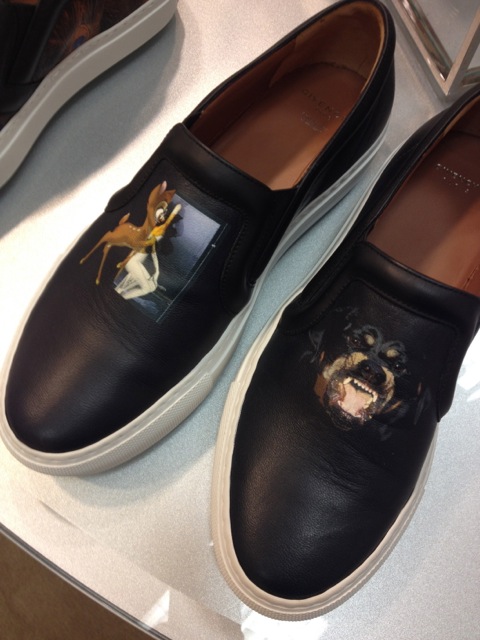 For crusing around town or sailing....with the non skid sole. And who doesn't love a rabid Rottie? Heh.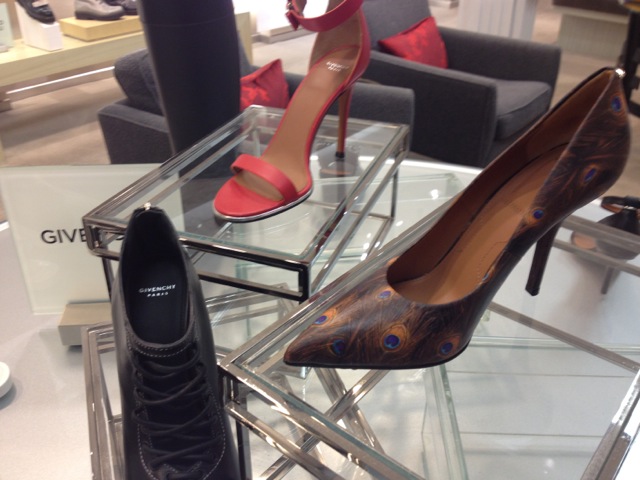 For a wild and wacky take on the classic pump. Curious way to spice up any black ensemble.
TODS: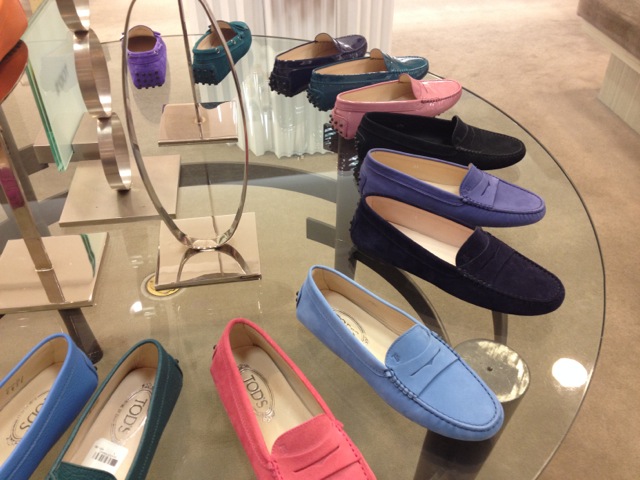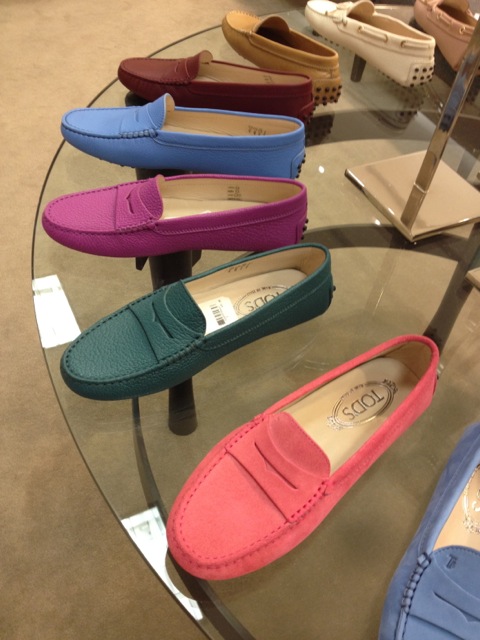 The iconic car shoe, like slipping your foot into a fine leather glove, in a perky color palette.
MIU MIU: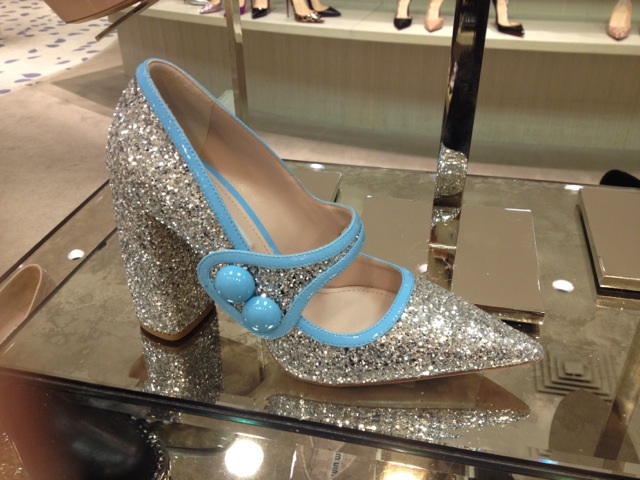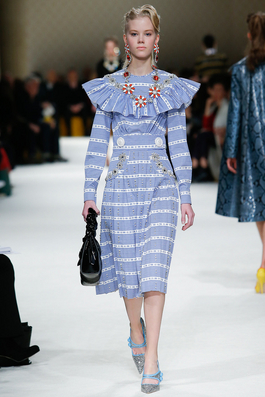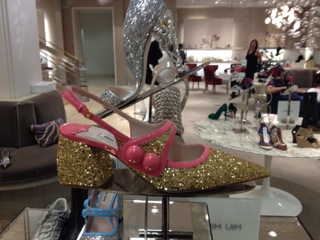 Another collection with some razzle dazzle theatricality in the mix. We're not in Kansas anymore........(thank heavens).
CHRISTIAN LOUBOUTIN: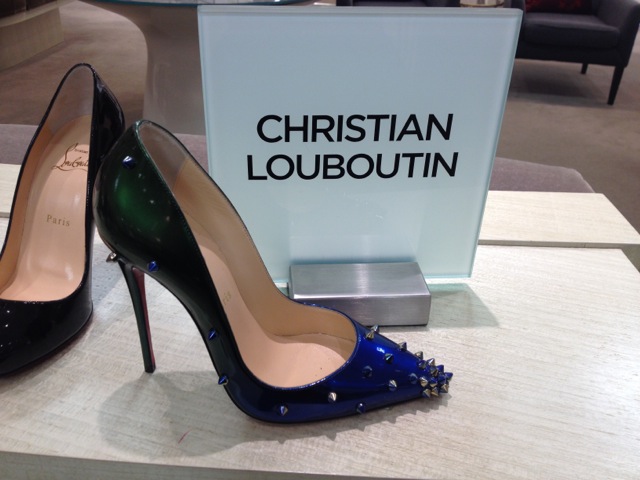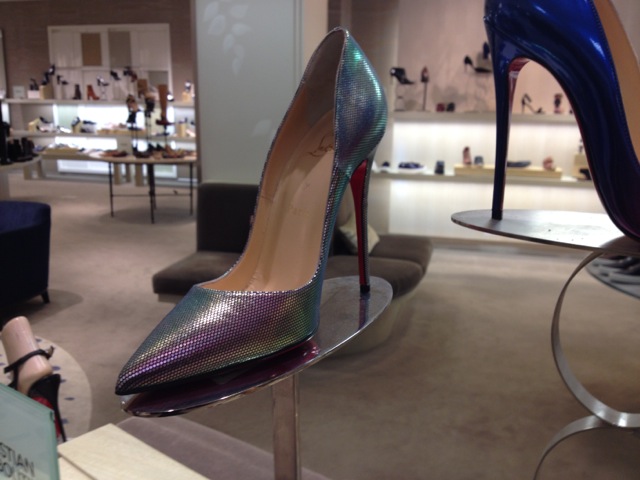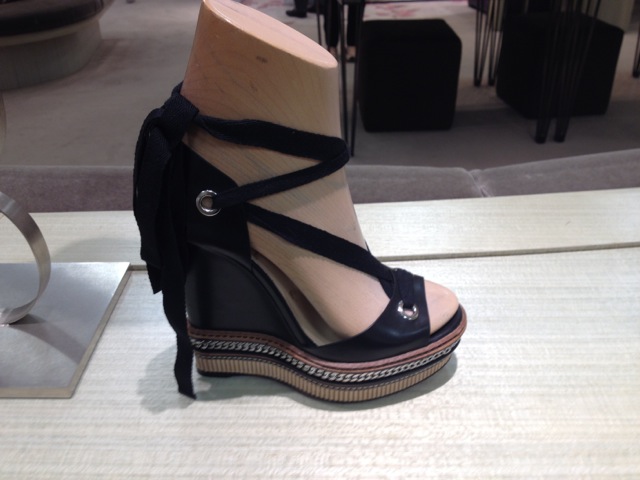 Louboutins for any occasion.....from the disco, to the gala affair, to hanging in the Hamptons. Calling all Real Housewives.
MANOLO BLAHNIK: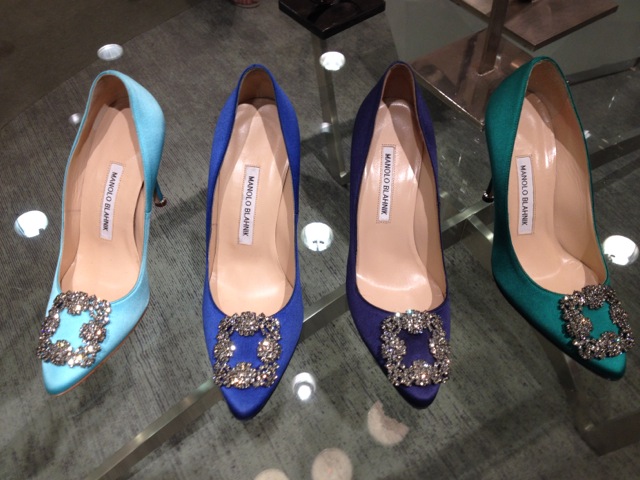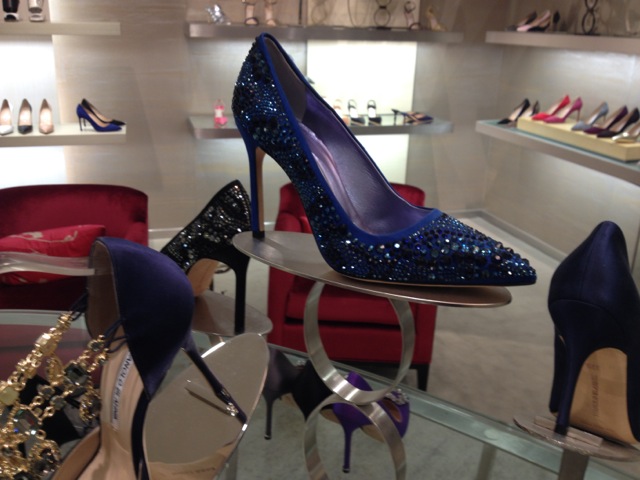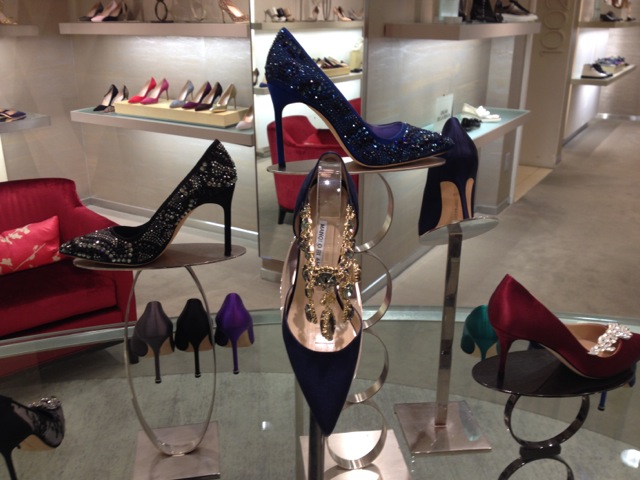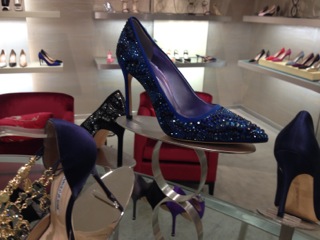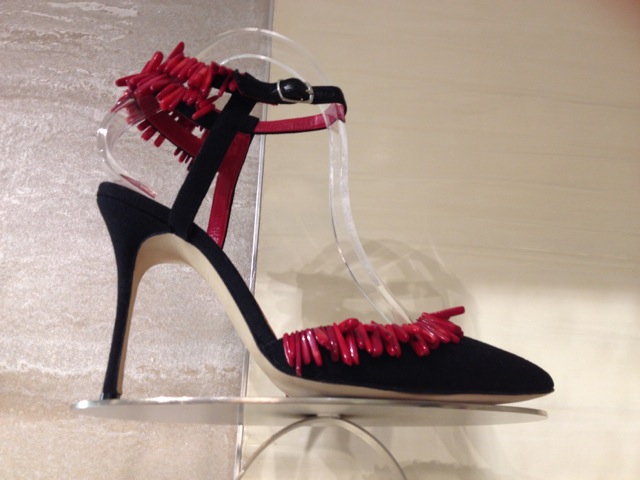 If in doubt, always just go MANOLO! The shoes are probably THE most comfortable given the heel height, and always well done with a curious assortment of adornment. Perfect for any soiree one might imagine. No brainer. When bedazzled gravitas is the order of the day.
SOPHIA WEBSTER: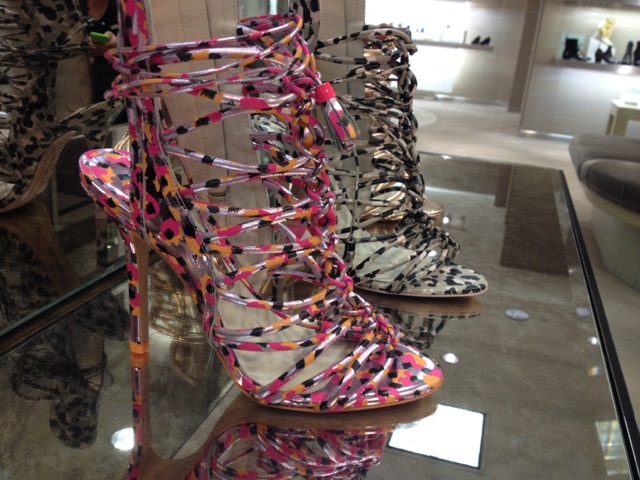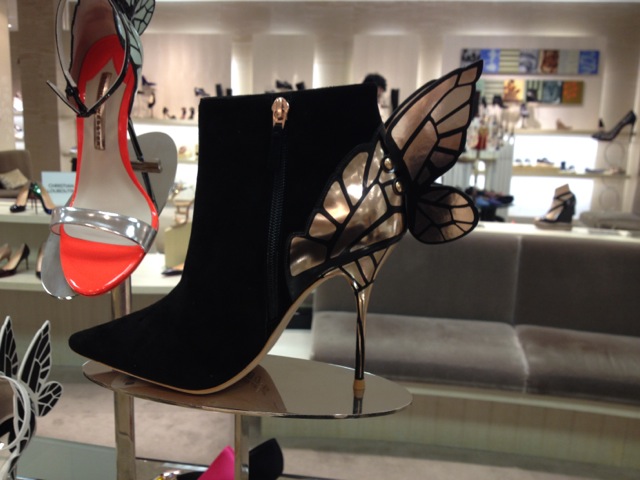 One of my favorite of the season, the stiletto shoe bootie which might just take flight. GERONIMO! No guts no glory!
ALAIA: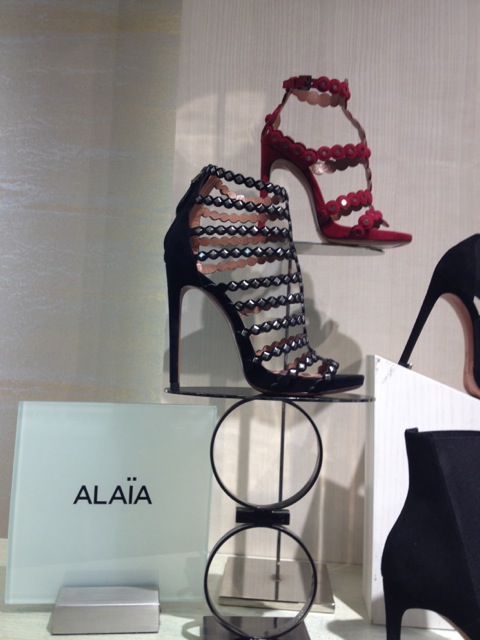 And to wrap this brief excursion up, some sky high Alaia's! Alluring with a sort of bondage vibe.
And now for the after dinner mint:
FENDI: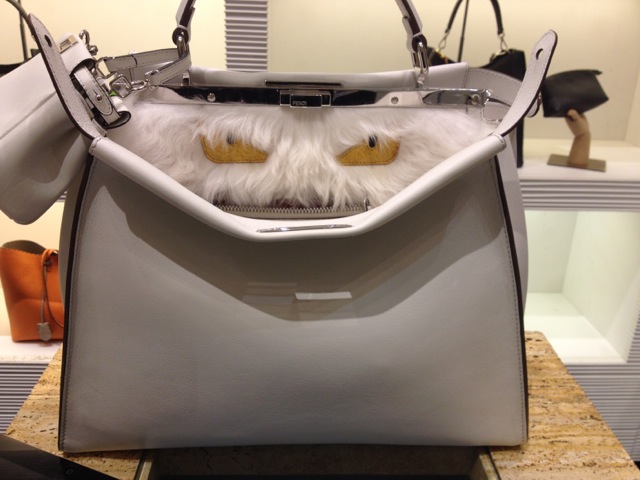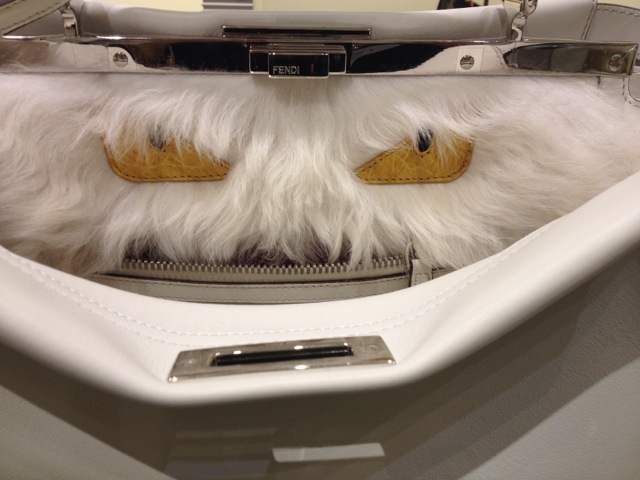 Because the natural segue from the perfect shoe is to a dazzling purse. (Abominable Snowman anyone?!).
Ready to wear images care of www.style.com
If any of these charming wares pique your interest, contact Joanna Haber at Joanna_Haber@s5a.com
Cheers!