Maybe its the Poinsettias that have been appearing slowly on the scene since Halloween, or maybe it was all the spilt blood in my recent movie going experience, "John Wick", a wickedly entertaining tale of revenge filled with mayhem galore, with a particularly laconic and bulky Keanu Reeves, but I am reminded of the overwhelming allure of all things red. Maybe a metaphor for desire, certainly no one can dispute the visual impact of this striking color, as if engendering an immediate flurry of synaptic activity in the limbic system. Many of us choose to stay perpetually cloaked in black, only occasionally wandering outside our norm to navy or charcoal gray, choosing to remain a wall flower. Y A W N. Life is short, time to break free from these imagined metaphorical shackles and embrace your inner vixen and sense of exuberance! Now granted, a slew of red might be too much of a strain on the visual cortex, so consider just one well selected piece. If diaphanous see through chiffon is a bridge too far, maybe a coat which will cover one from stem to stern, or a dress in a classic silhouette will do the trick. And the great thing about a red frock, jacket, or suit? When December comes, throw a Santa pin on, and you are ready for the holidays!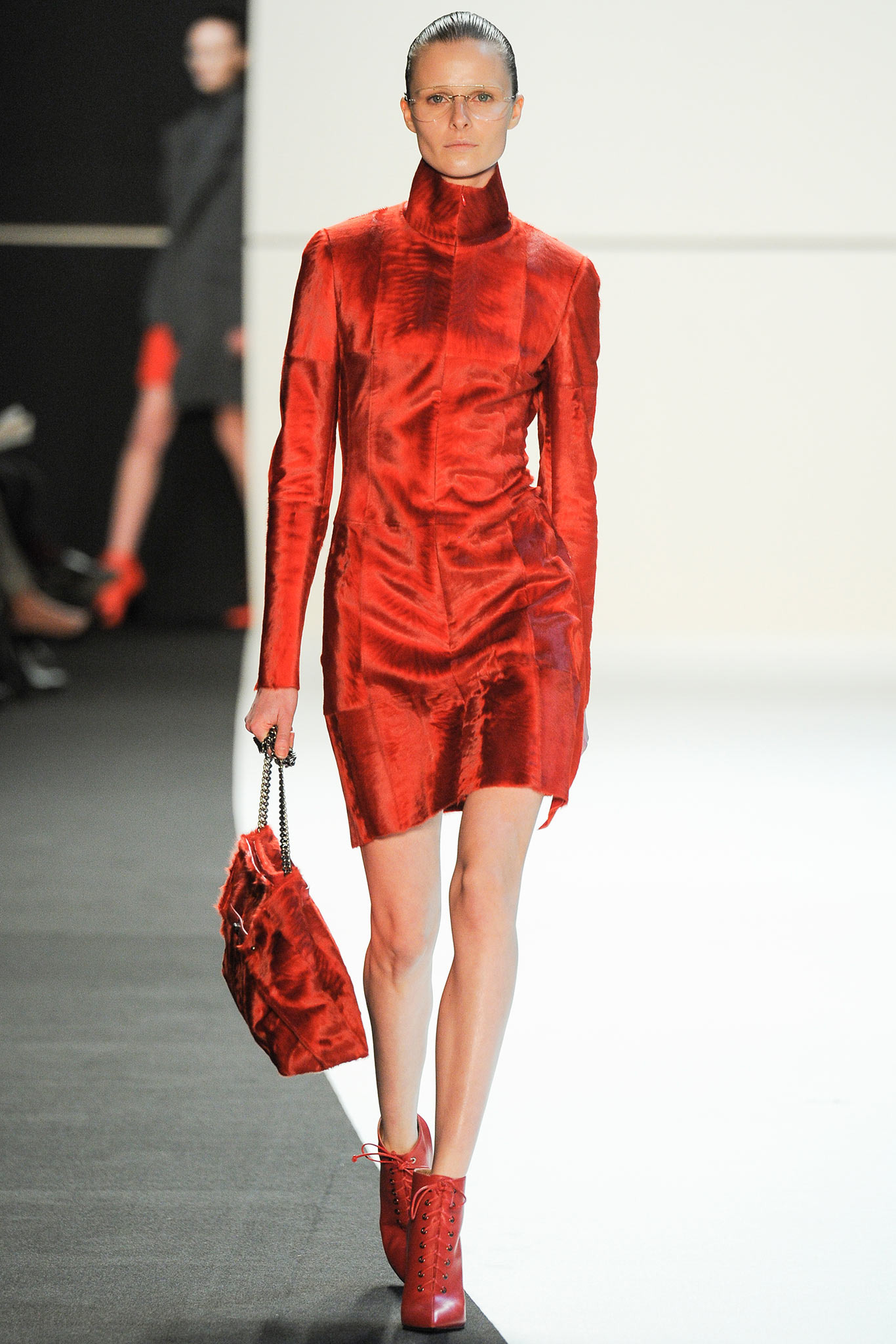 AKRIS
Spartan lines, impeccable craftmanship with an undercurrent of strength.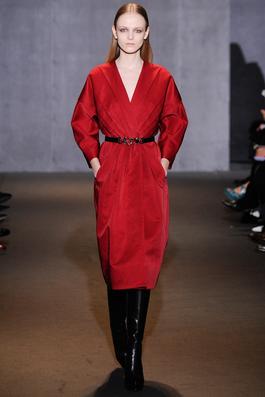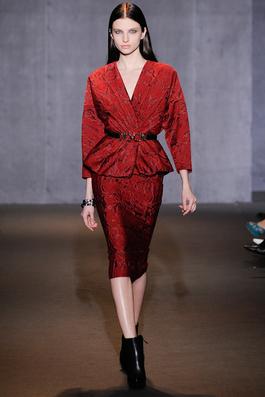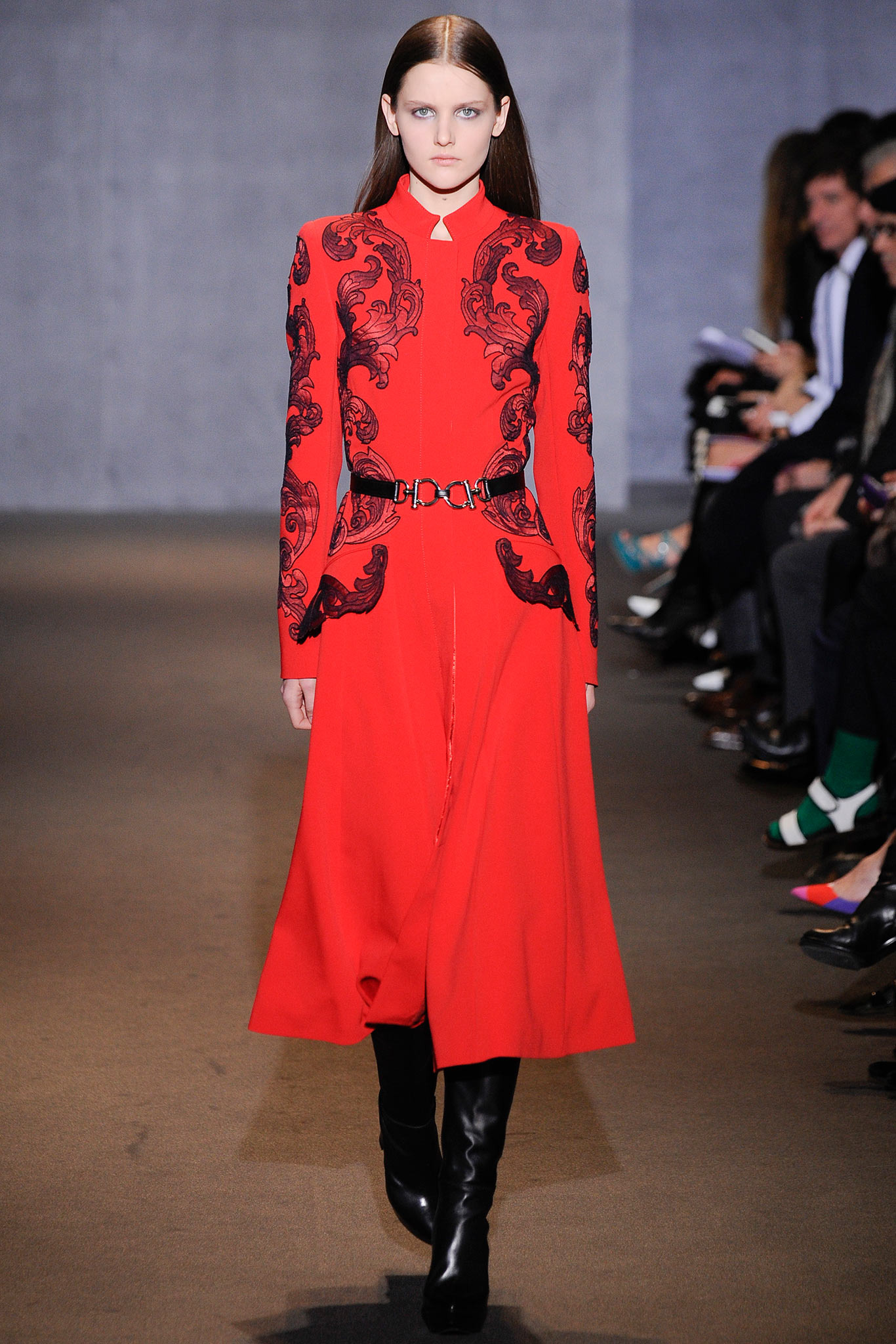 ANDREW GN
The dresses and jackets are a lesson in feminity, taste, and class. Wear any of these beauties out on the town, to the Opera, or to a meeting with the Queen.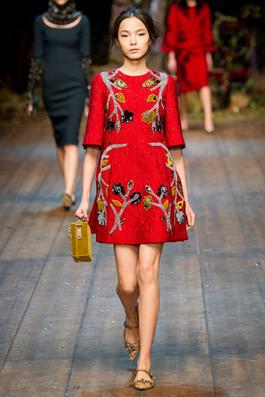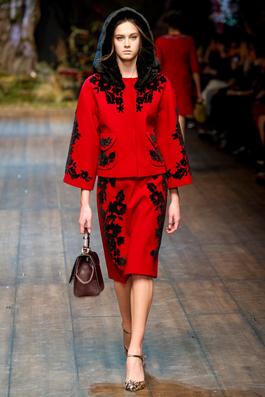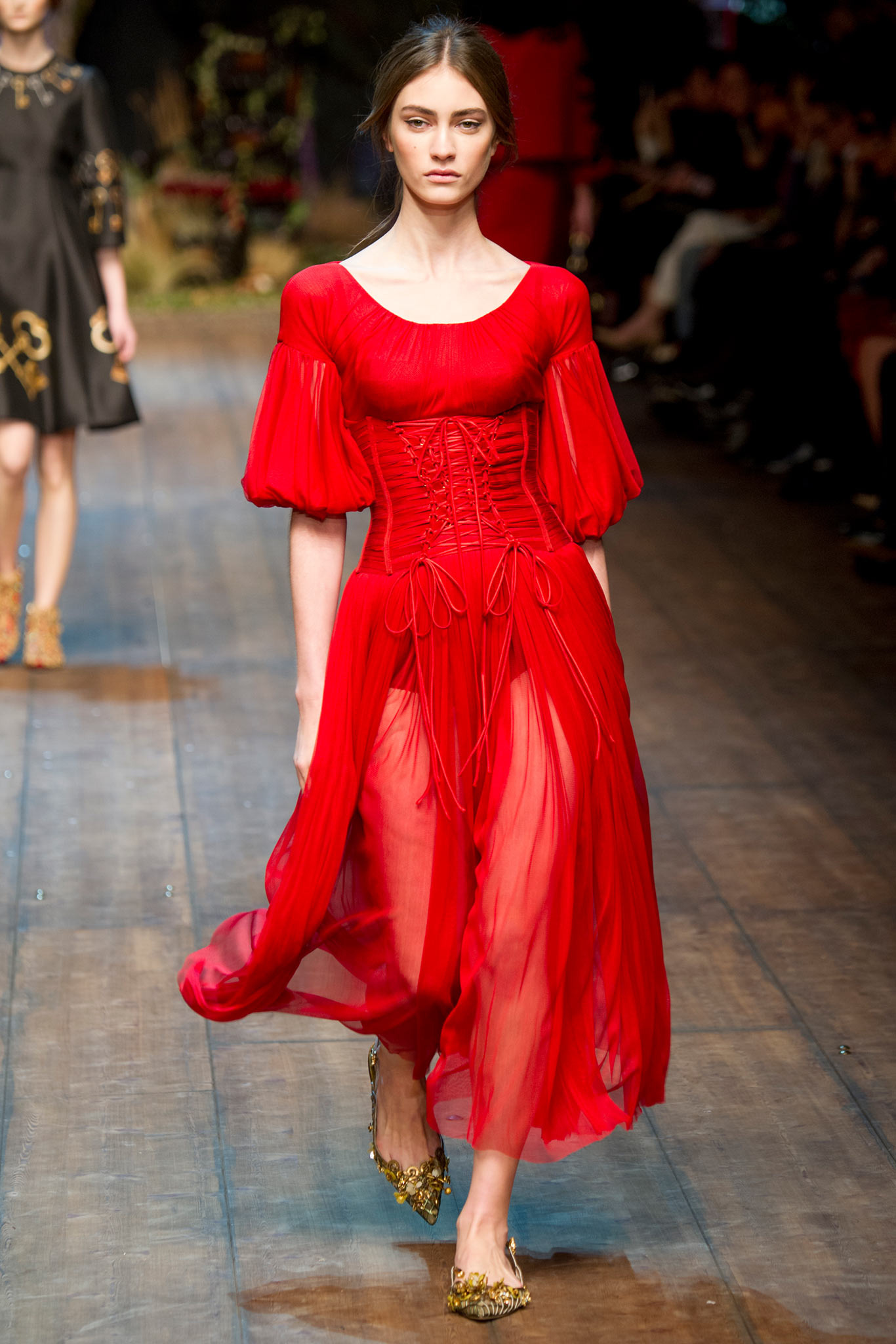 DOLCE & GABBANA
From sexy wench to adorable and engaging, these guys have all bases covered.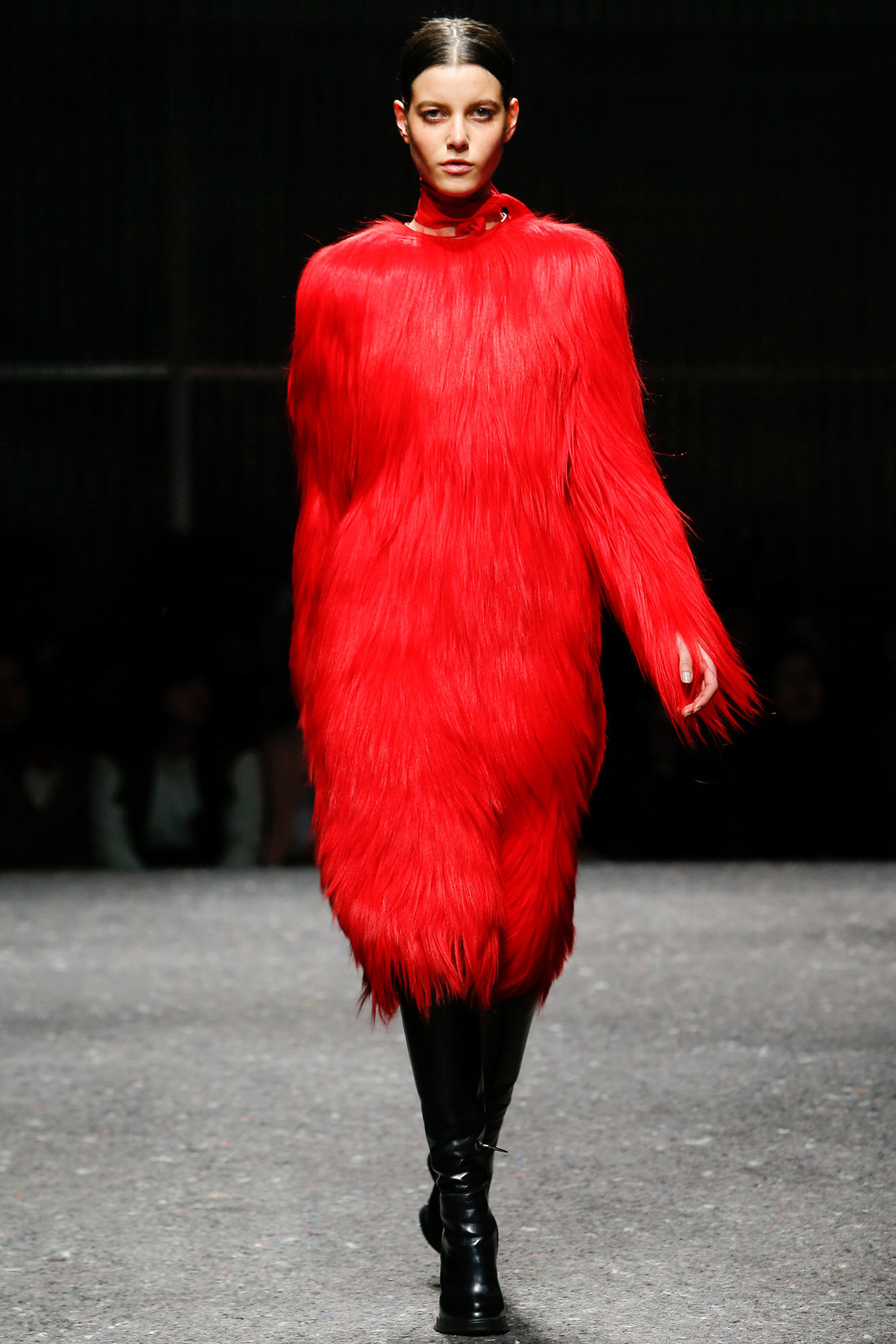 PRADA
This is what you call a whole lotta look! Ahhhh, theatricality, always welcome. Reminds me of a red Grinch. Wear with a Santa hat.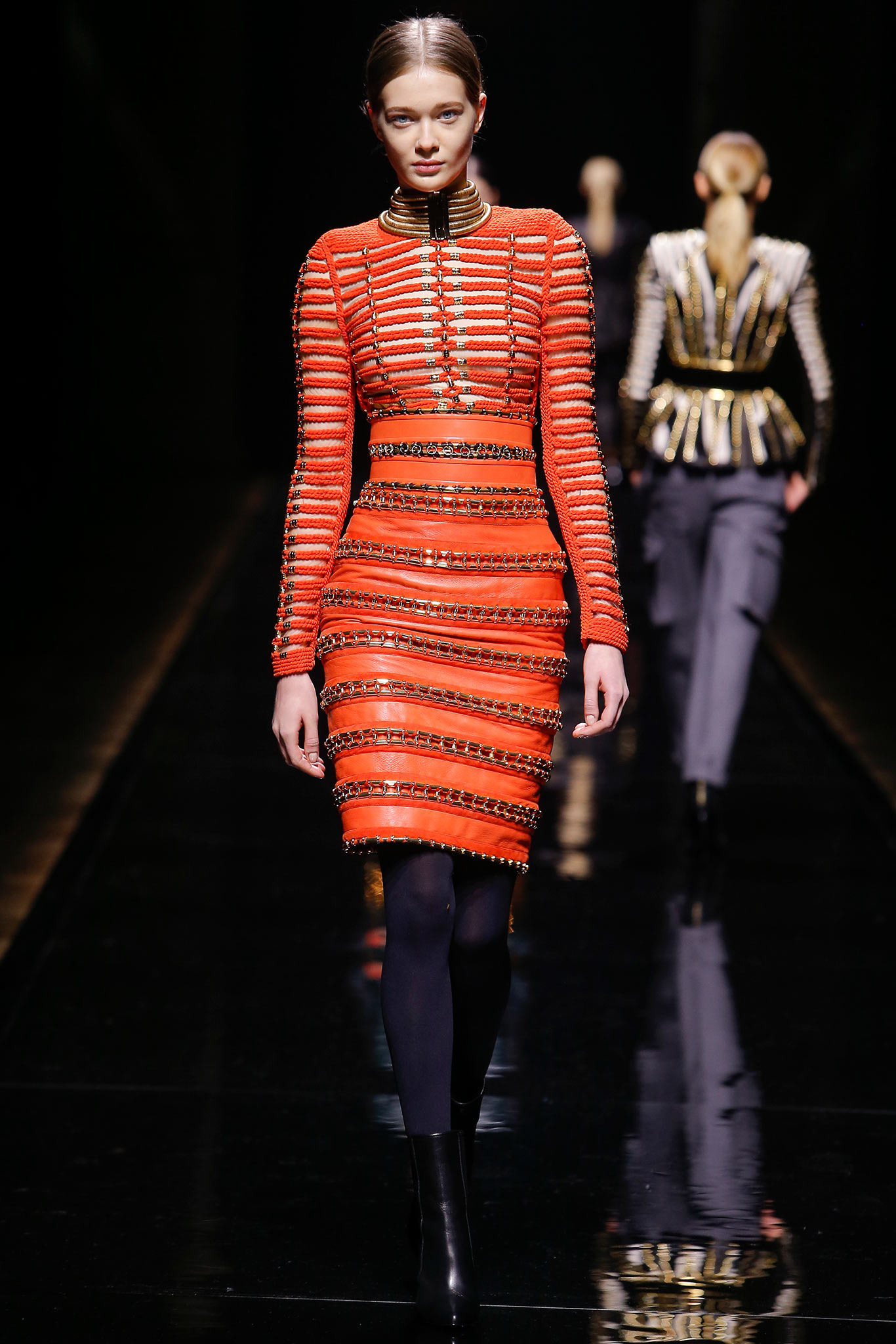 BALMAIN
Not all reds are created equal, tending towards orange with some yellow in the mix, or deeper and more serious with added blue. This latter day Masai Mara armour is of the former variety, therefore slightly more flashy and outrageous than a darker scarlet hue.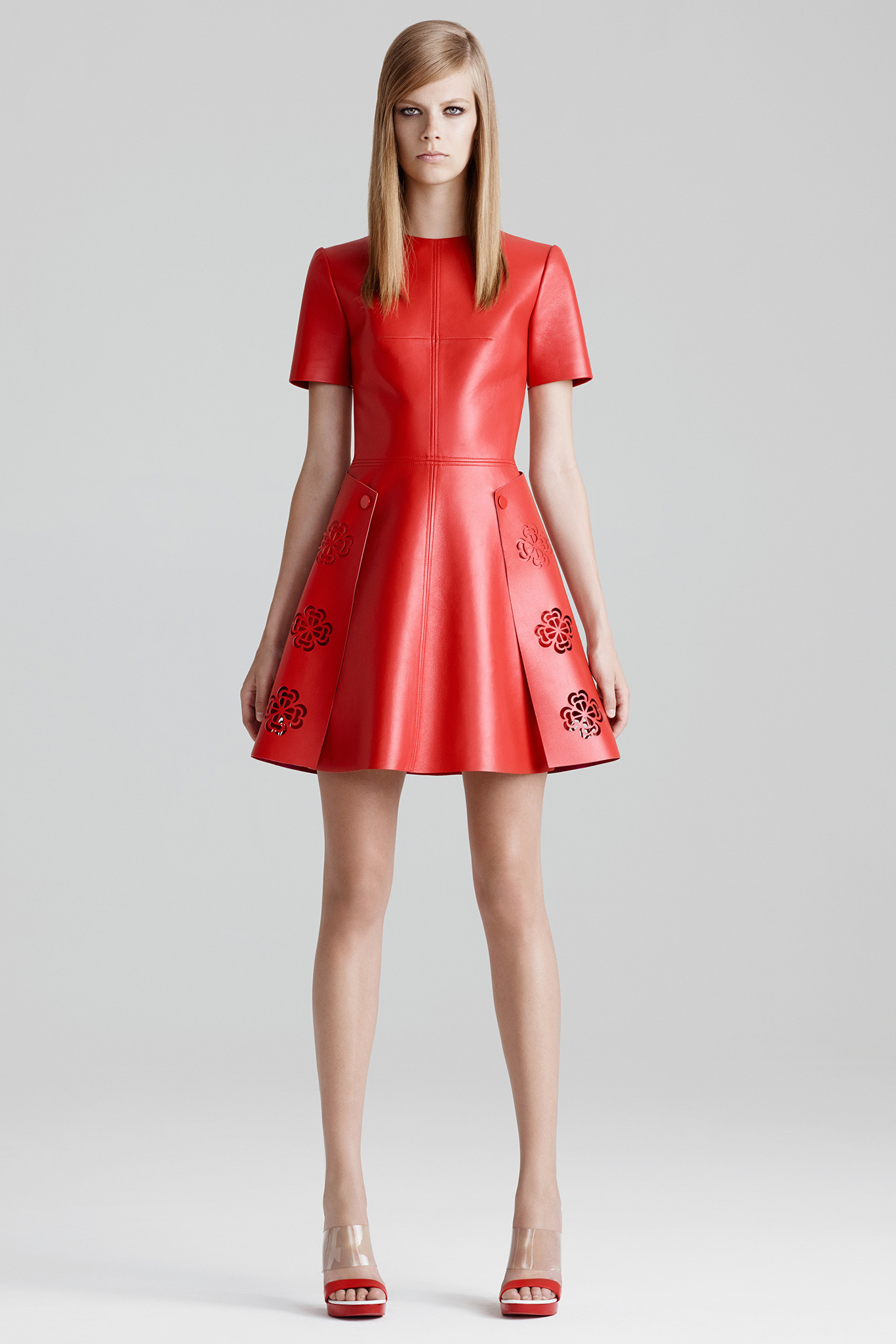 ALEXANDER MCQUEEN
Red and leather, and yet still somehow demure for a mini. (What is going on in the brains of the footwear stylists for the runway shows? I'd do patent leather boots).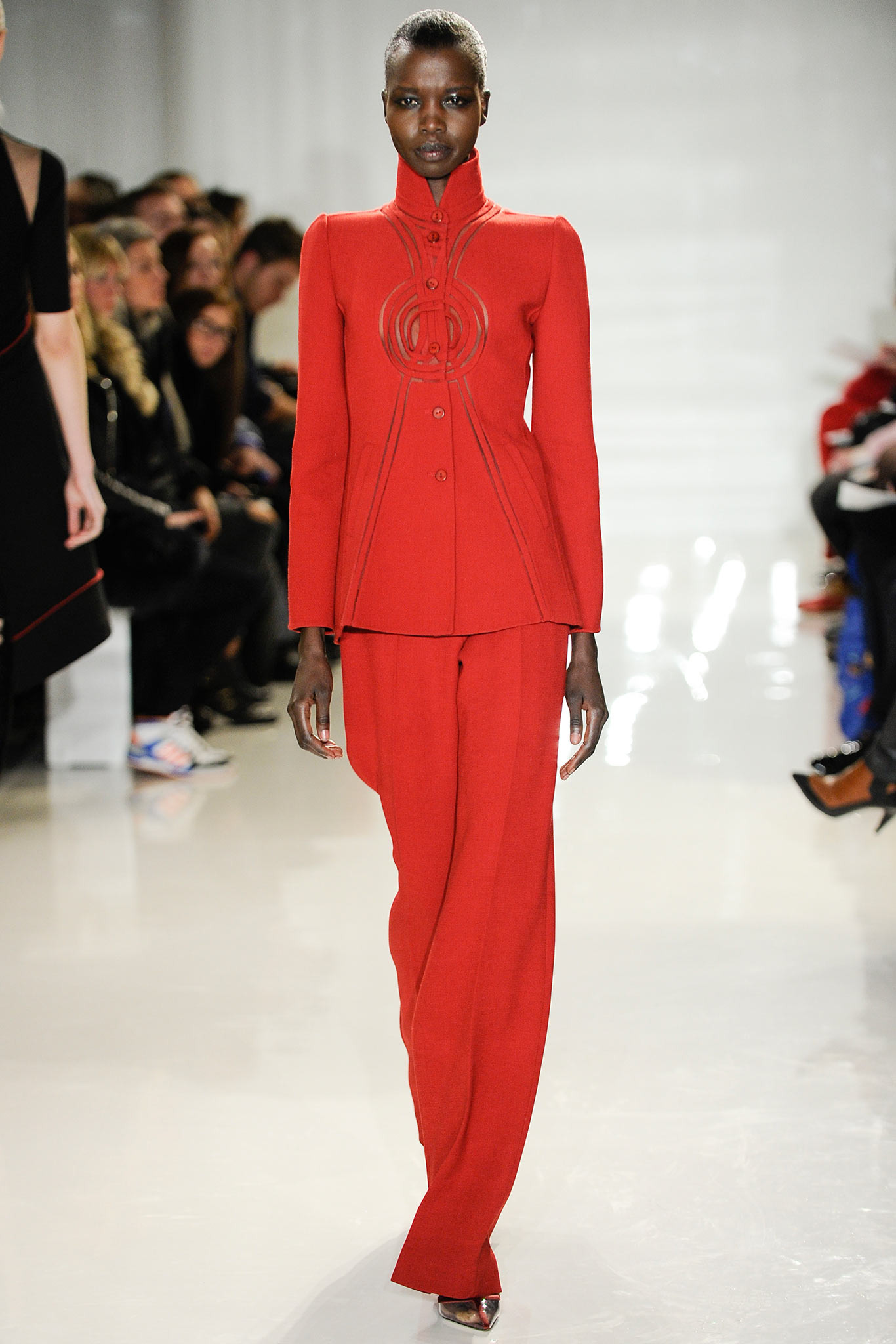 RALPH RUCCI
Here I go again, praising Rucci and all his wares. But seriously, the pieces are flawless, with never a crooked seam or thread out of place. Walk into a board meeting wearing this spectacular suit, and everyone will snap to! Classic line with just a hint of skin to make things interesting, in a non tawdry fashion.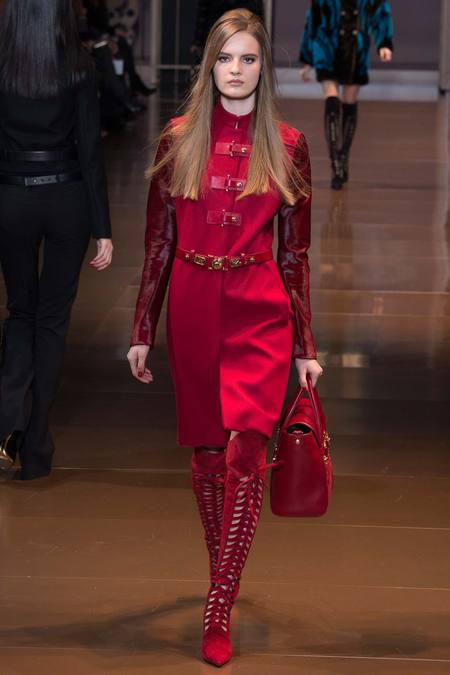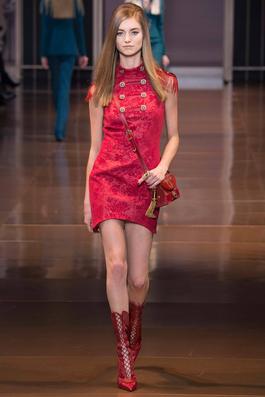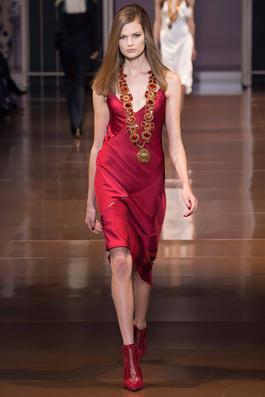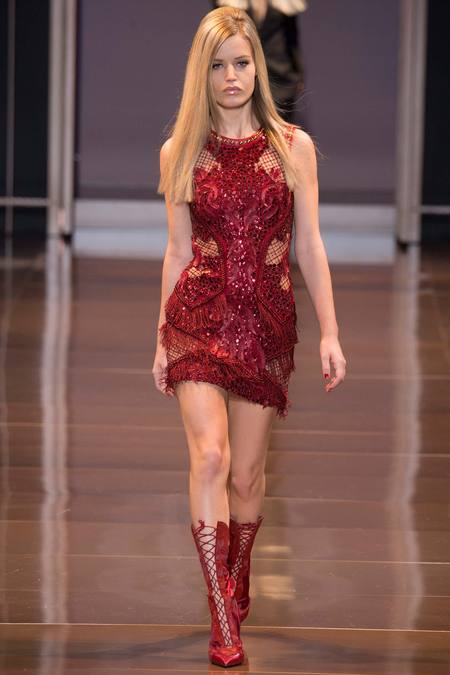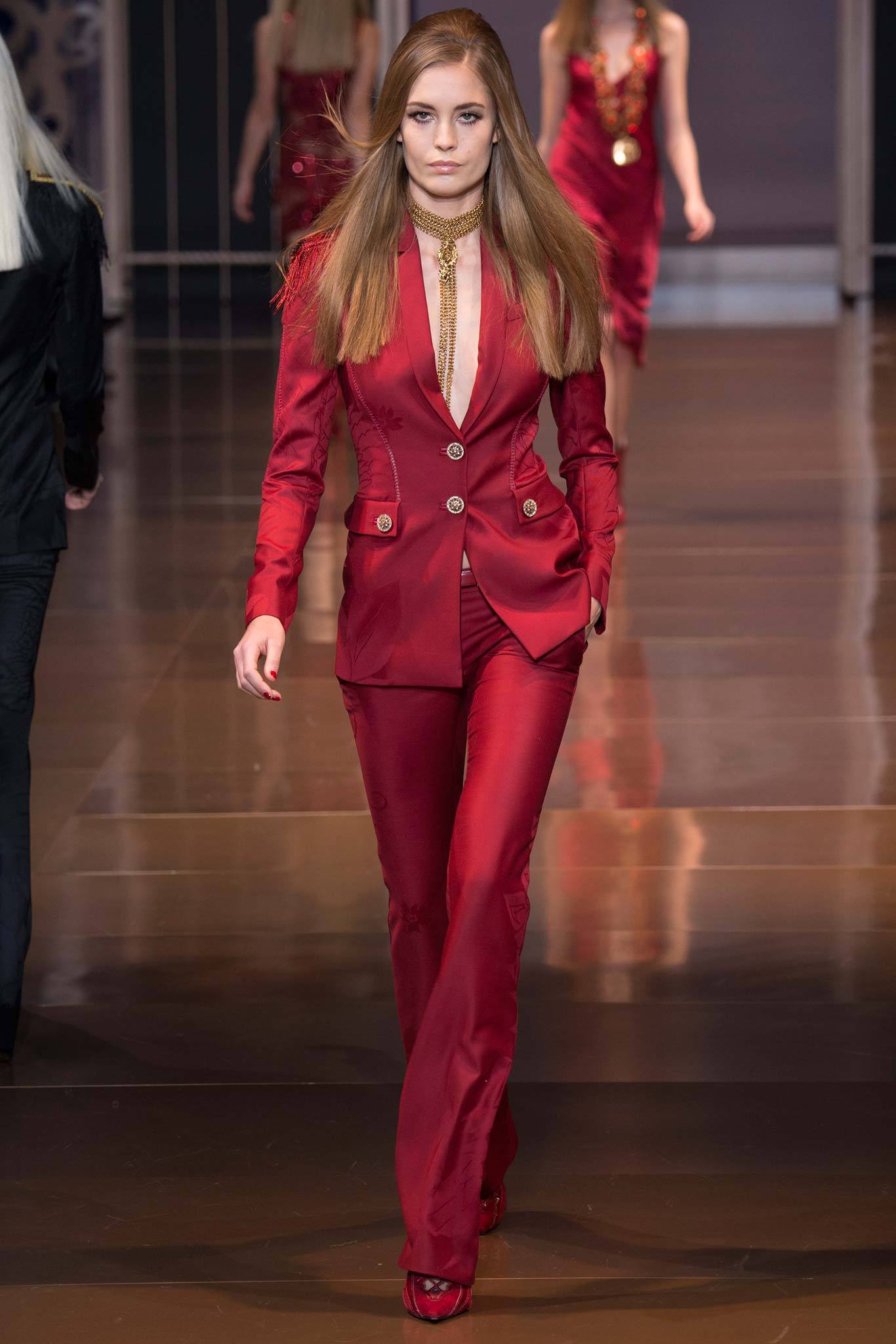 VERSACE
Needless to day, there was a healthy selection of RED in this runway show. From sexy corporate to burlesque queen. Unless there is a tiresome dress code (do these things really still exist?), ditch the black and the navy and show up to the office in scarlet splendor. The blouse and the shoes will set the overall tone. Skip the blouse if you happen to work for Hugh Hefner. The overall effect can be toned down with a big ruffly blouse. (See the "puffy shirt" from Seinfeld for example).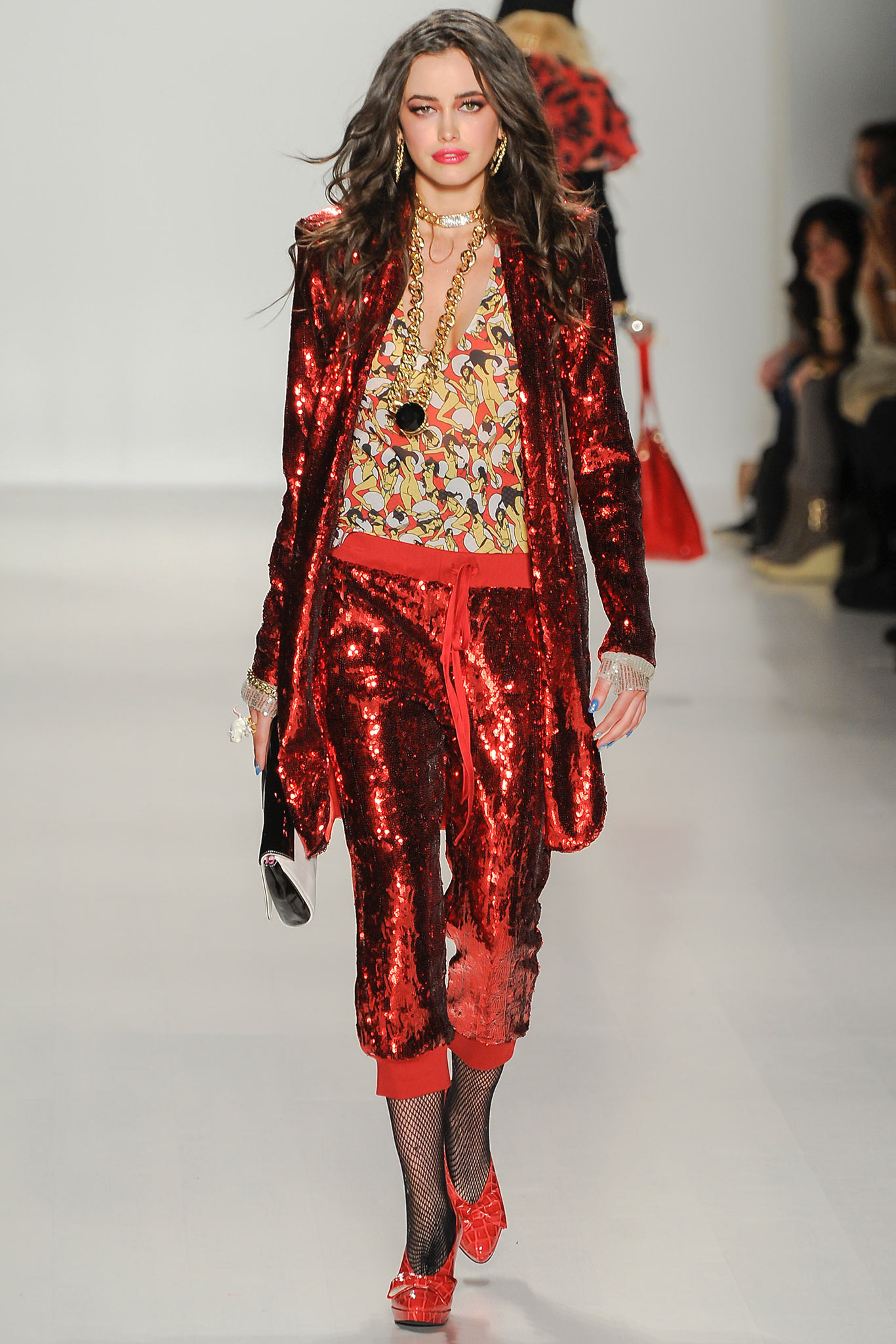 BETSEY JOHNSON
You can never have too many sequins.....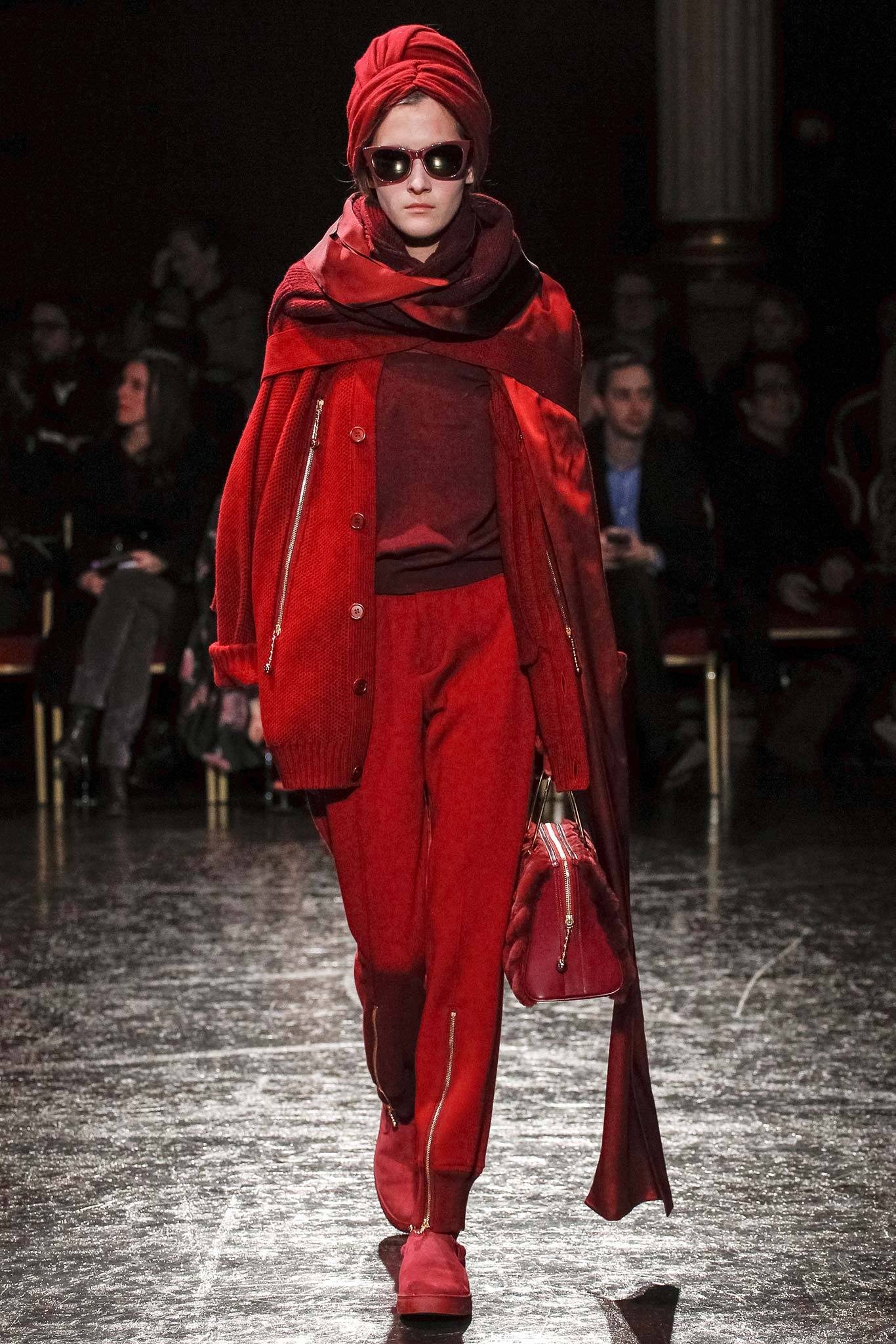 UNDERCOVER
Leave it to the Japanese entry to have layers upon layers, of varied red hues, and a wacky sensibility. PJs for outdoors. Great for traveling.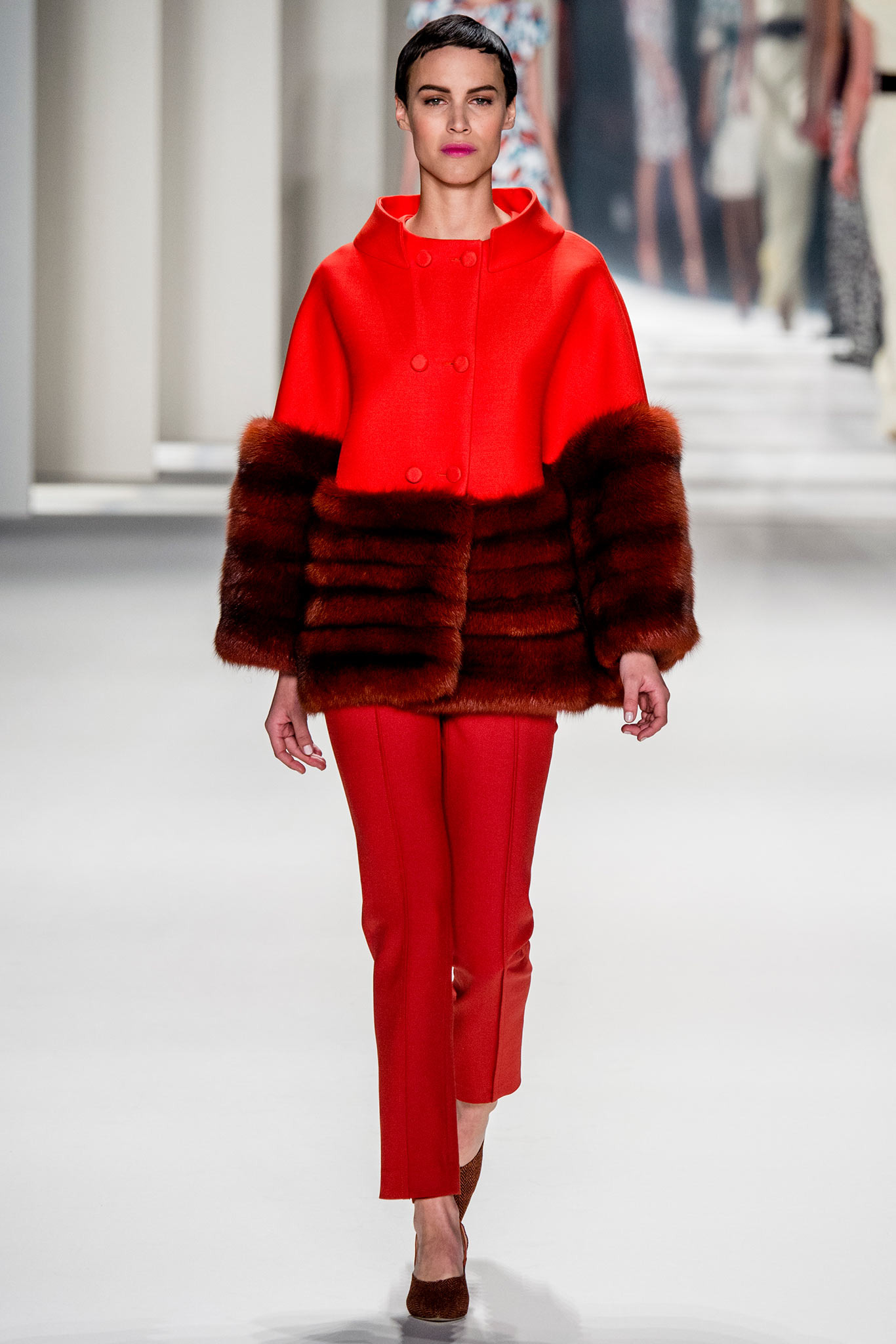 CAROLINA HERRERA
Old school glamour for the gal who can't abide yet another cocktail frock or ballgown for the next soiree.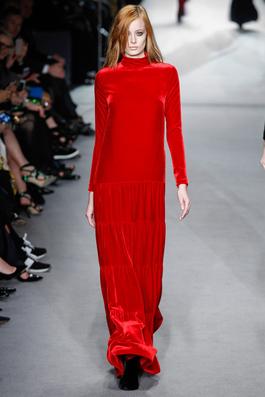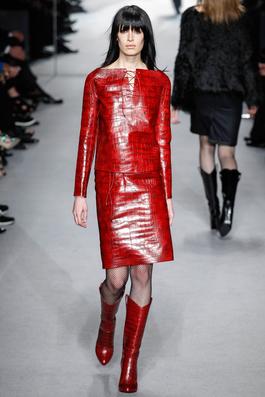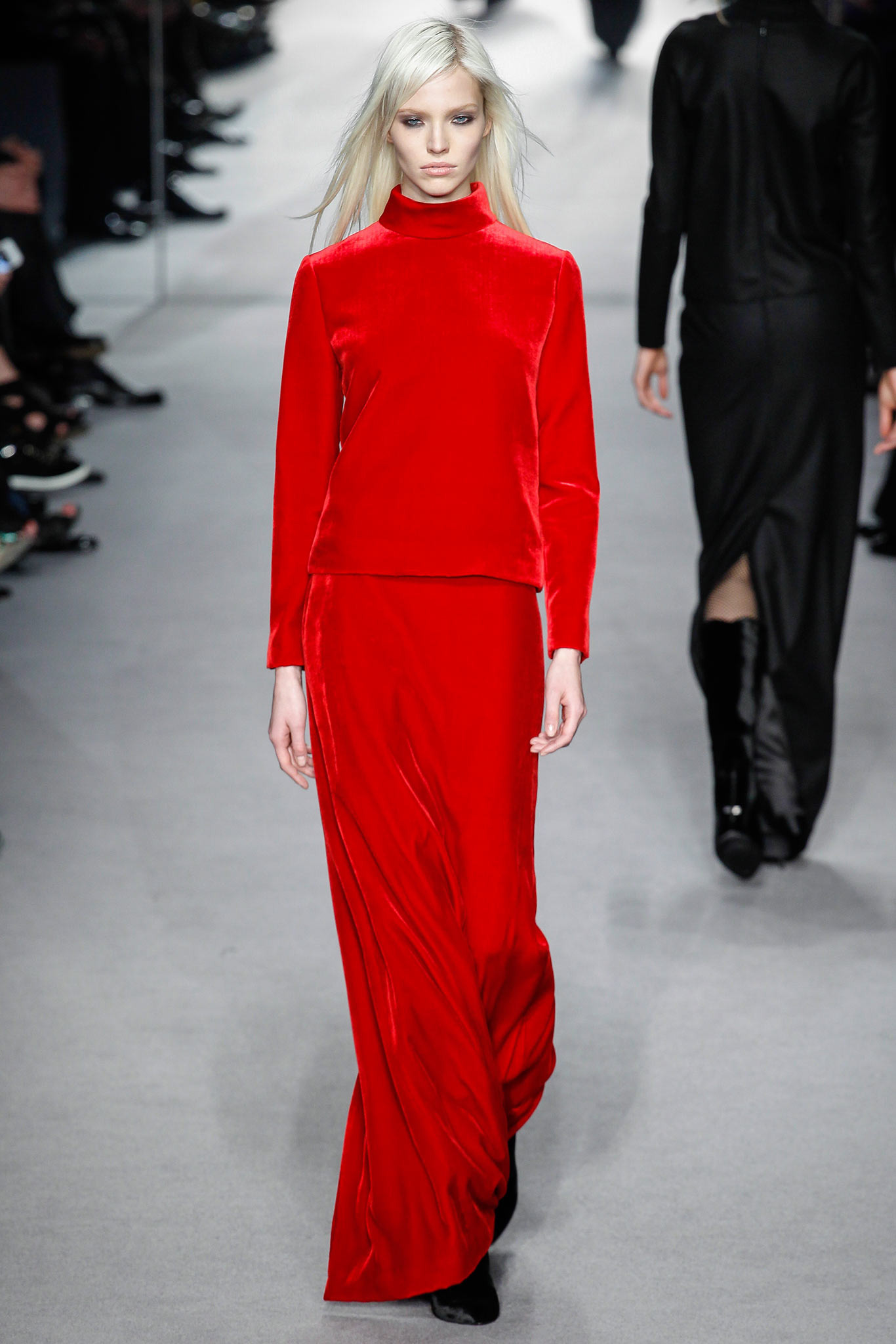 TOM FORD
Always glamorous and or sexy, no matter how much skin sees the light of day. Who else juxtaposes velvet with leather and cowboy boots? Bravo.
Dresses which are striking and unusual due to their silhouette, fabrication, or ornamentations (embellished collar, zippers), made stellar by virtue of the color.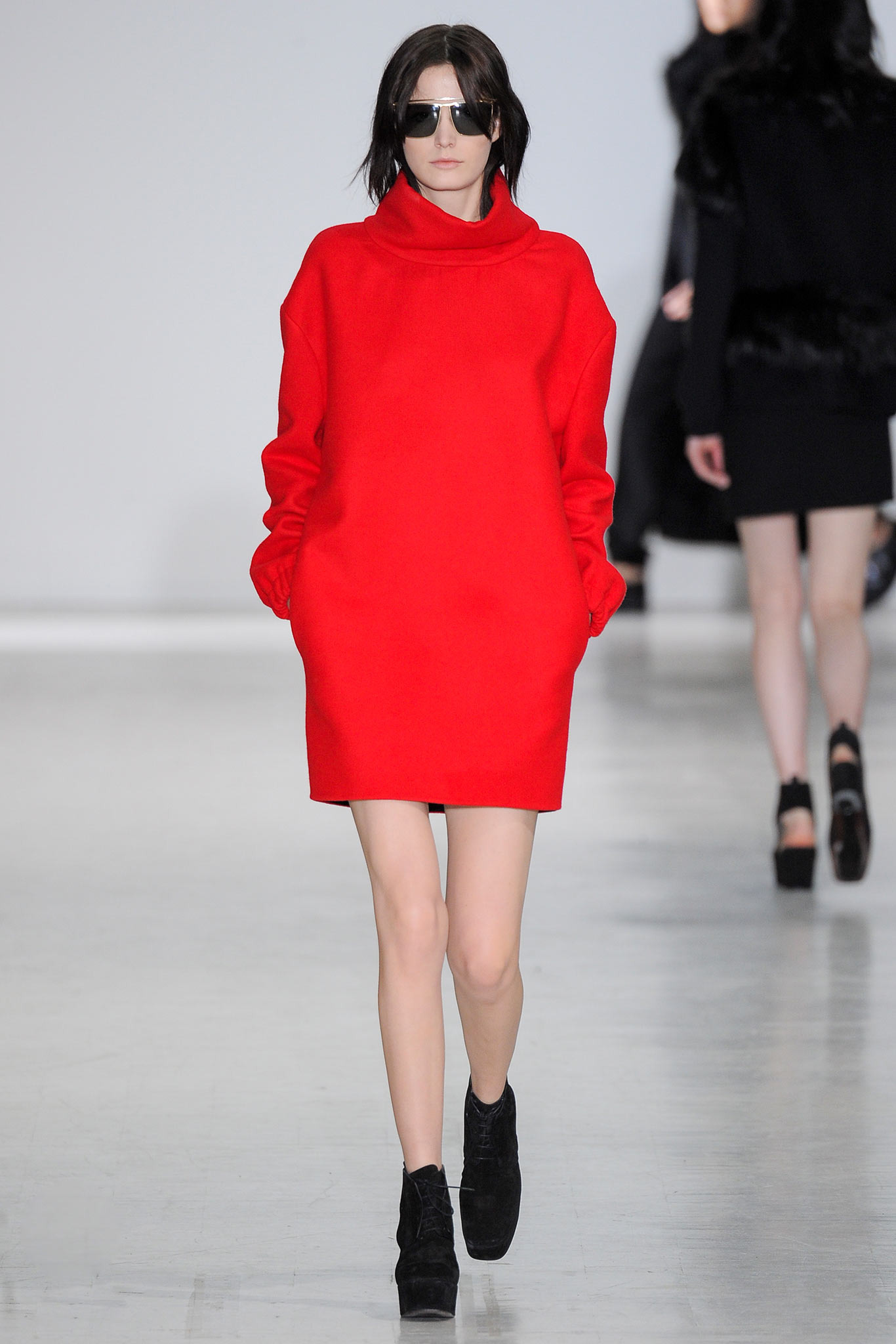 COSTUME NATIONAL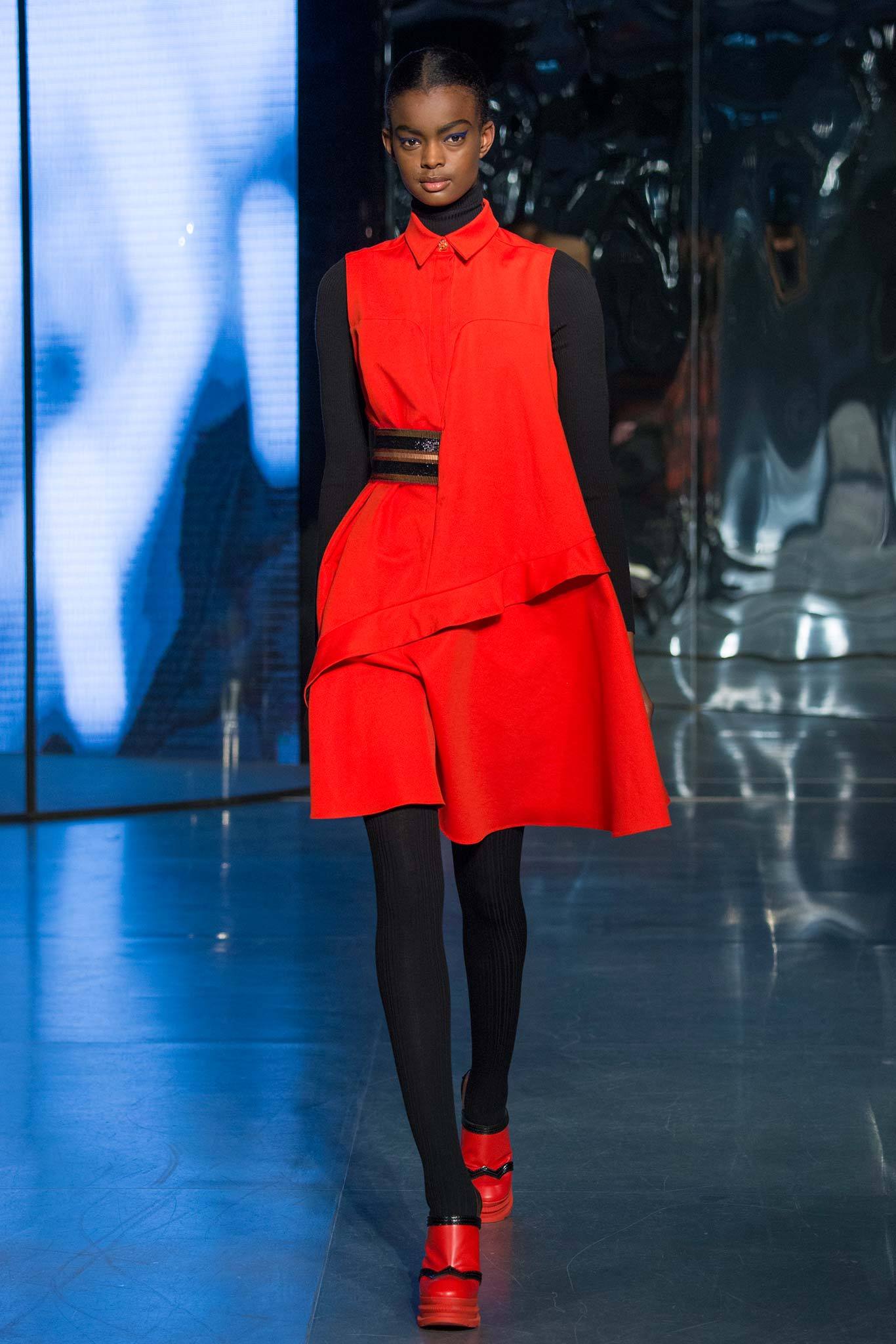 KENZO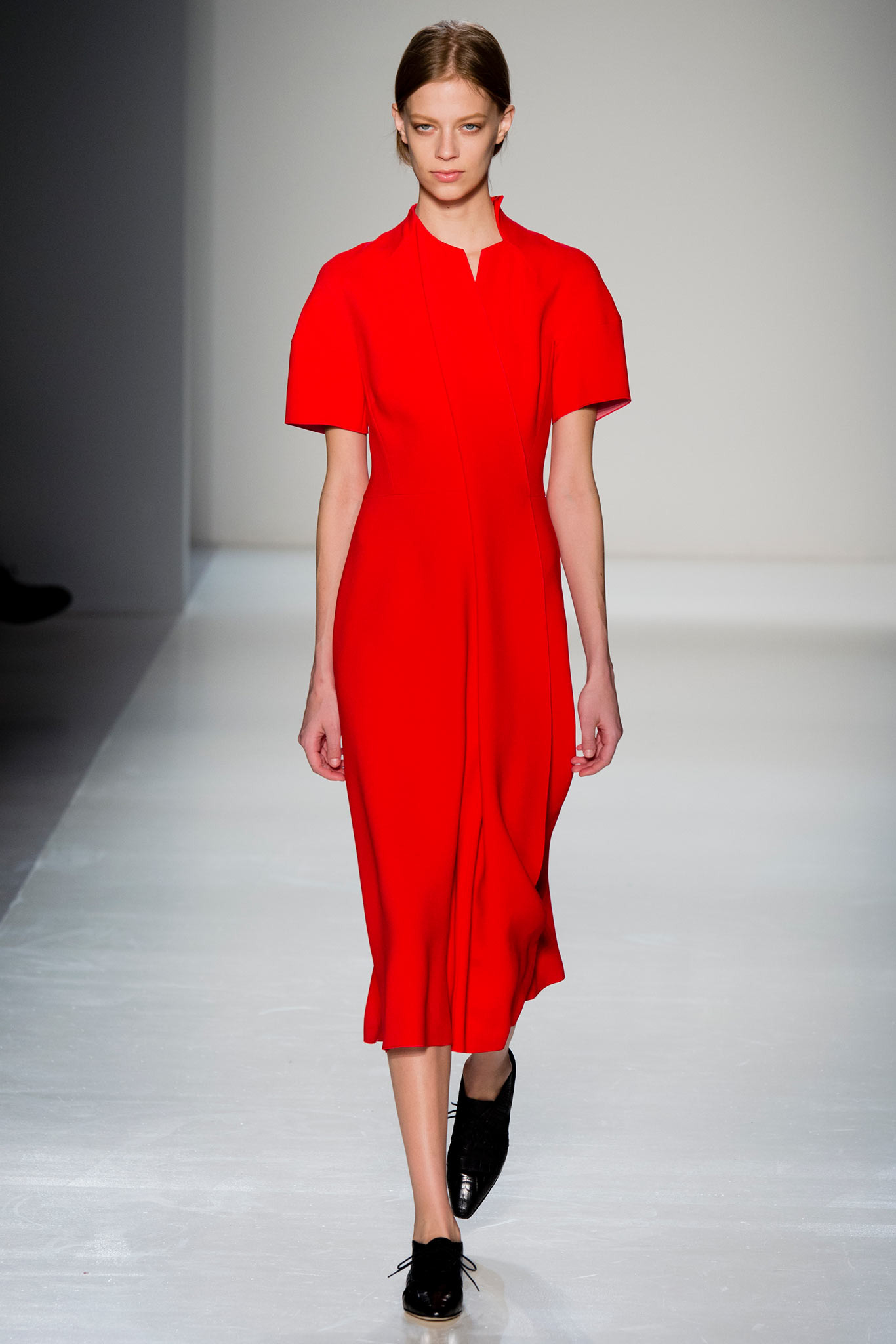 VICTORIA BECKHAM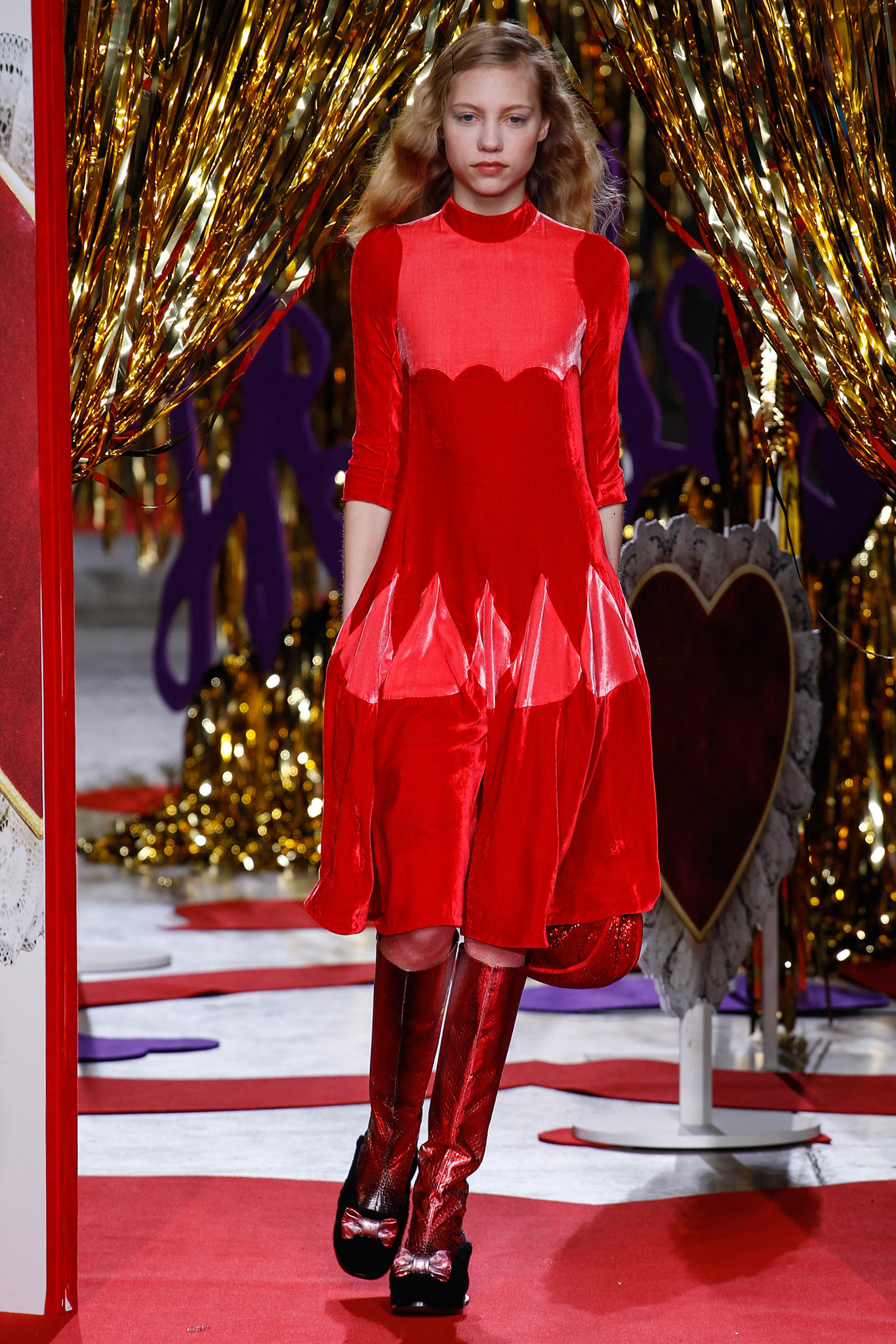 MEADHAM KIRCHHOFF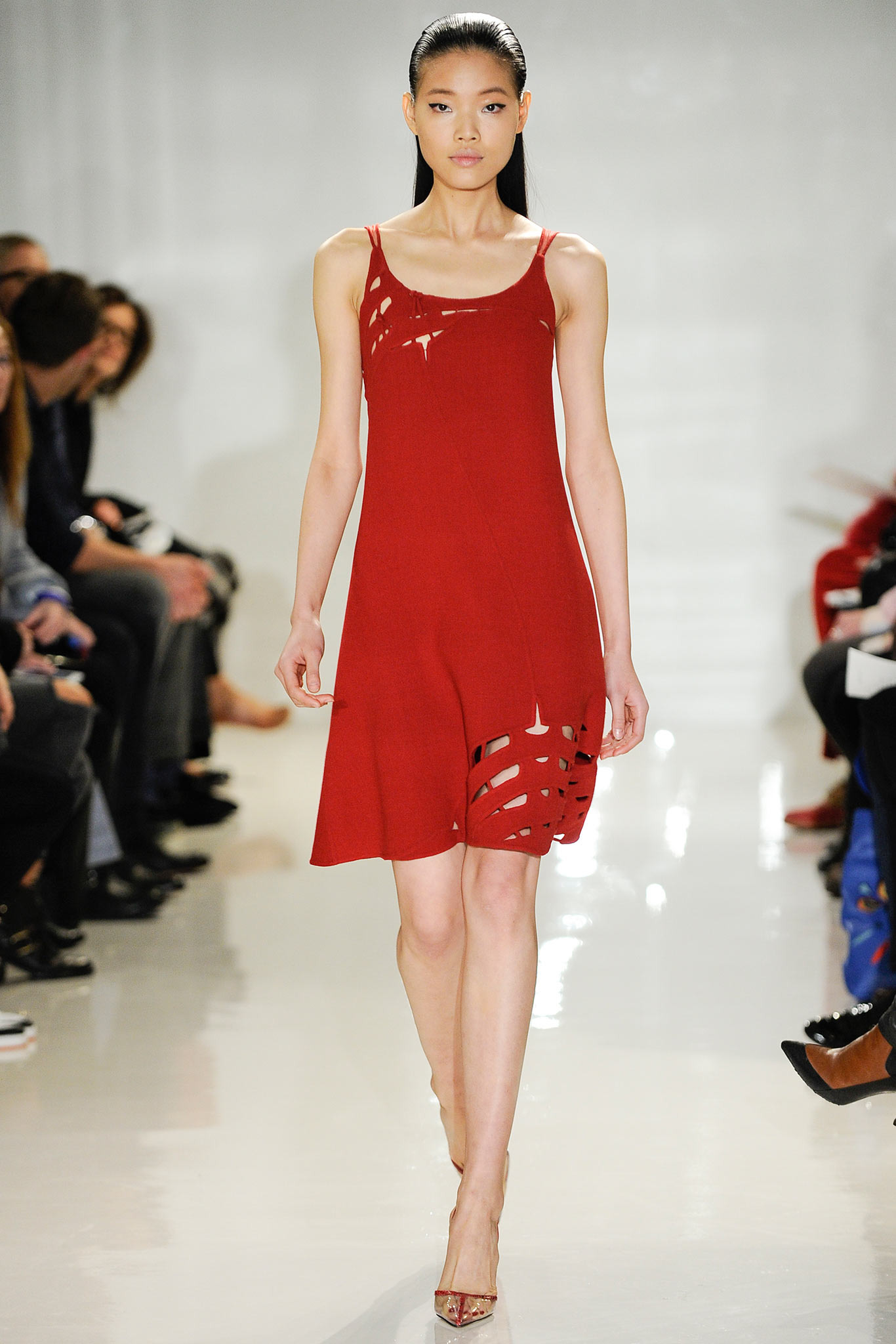 RALPH RUCCI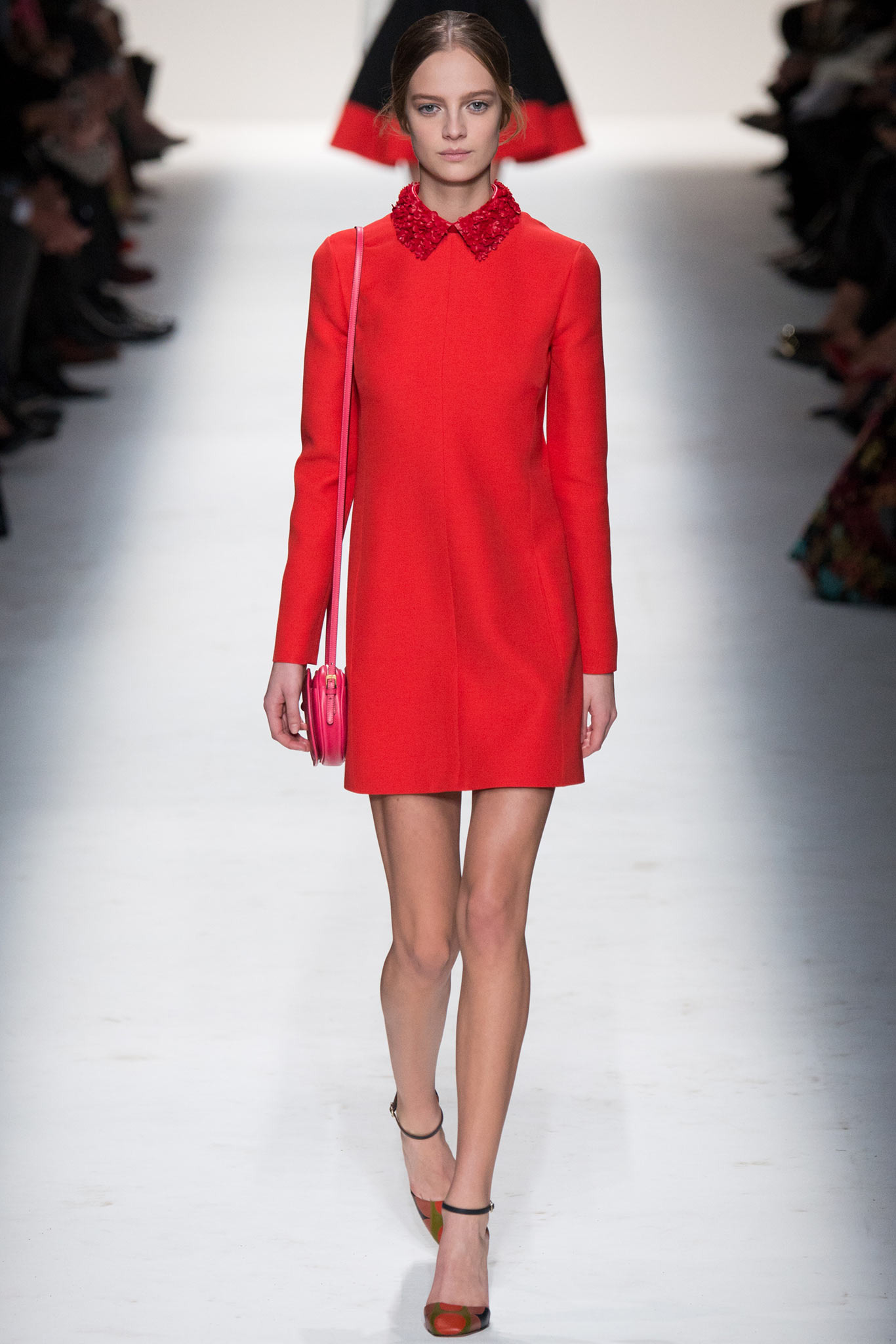 VALENTINO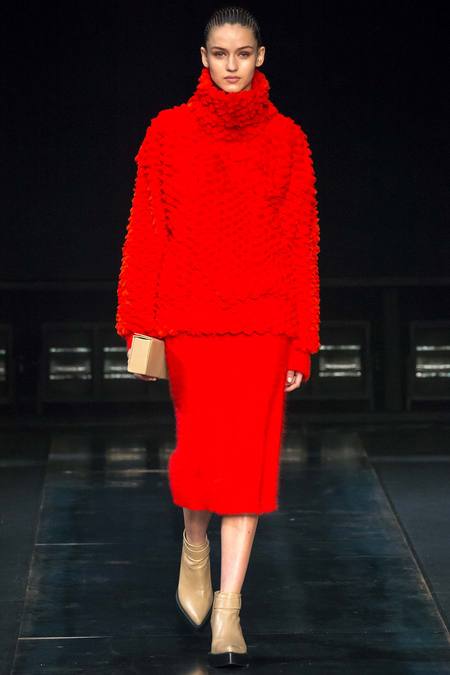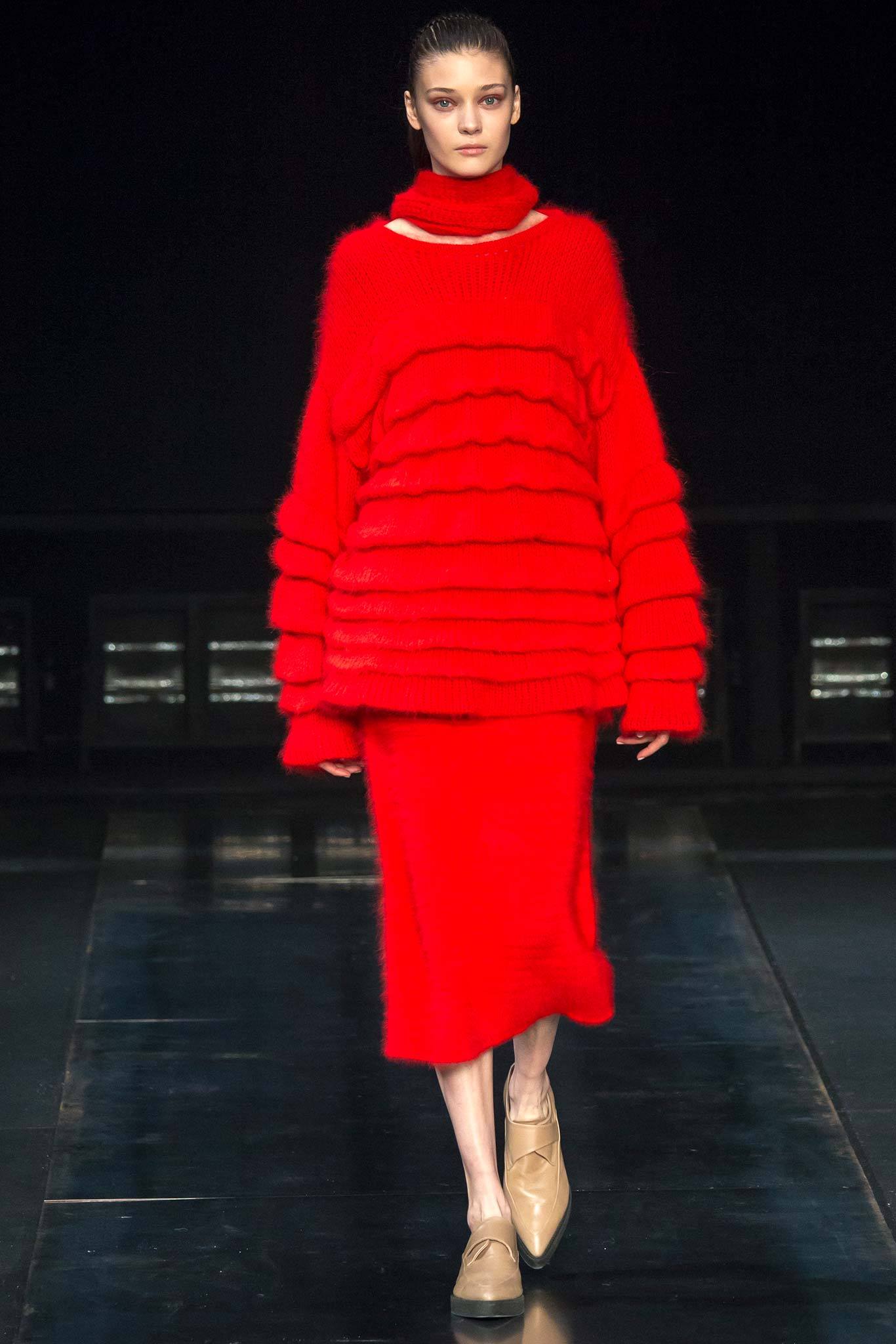 HELMUT LANG
The big sweater, a bright, cheery and merry version. Skip the matching skirt (too much of a good thing and all that), and instead match with leather pencil skirt or leggings.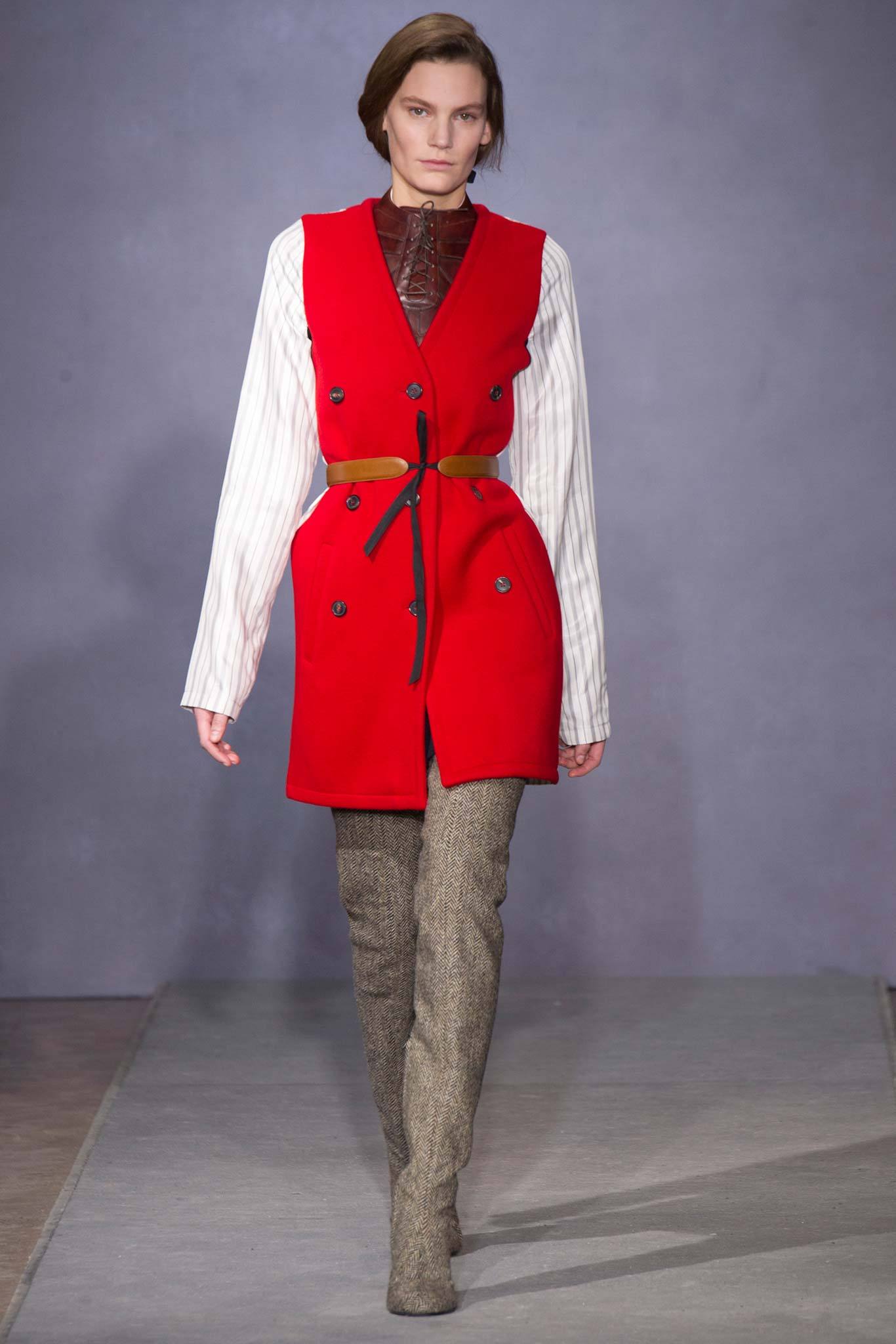 MAISON MARTIN MARGIELA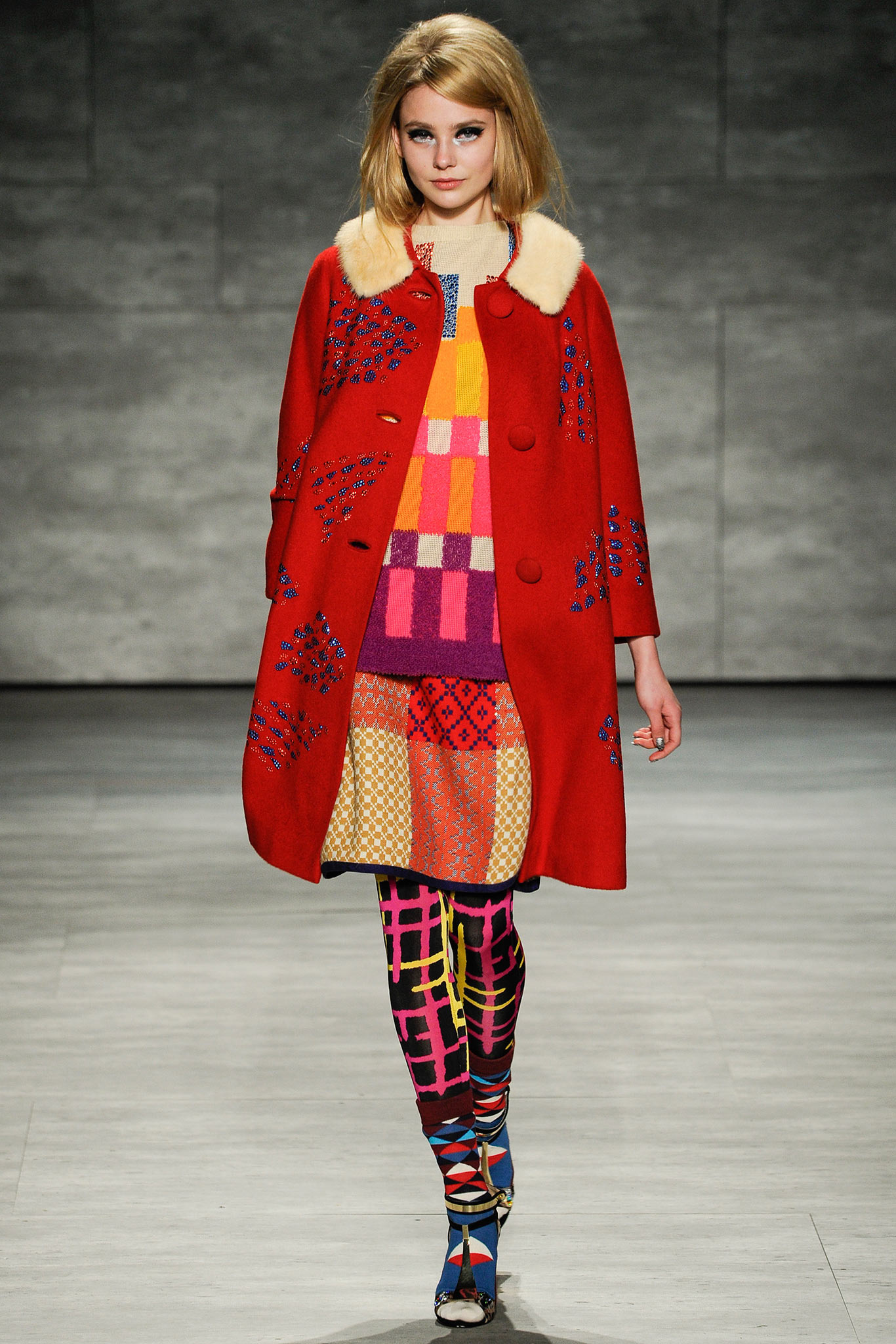 LIBERTINE
My personal favorite of the lot. If in doubt, this is the silhouette to pick, its easy, timeless, and can be worn over anything. The embellishments add visual interest and elevate this piece over the standard 50's inspired fare.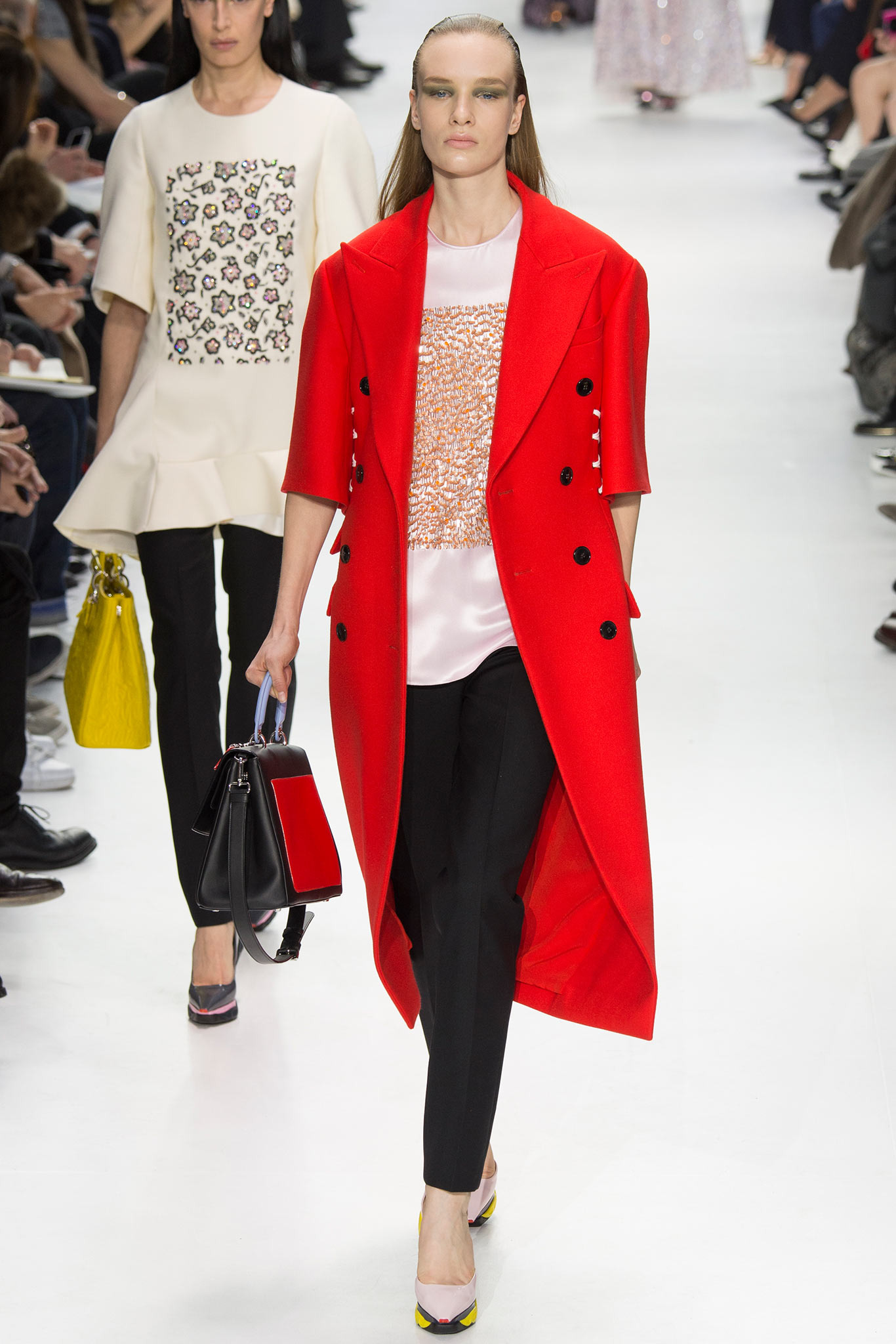 DIOR
WhoM do I have to kill for this one? Can't say enough good about what Raf Simons has done for the house of Dior since 2012. Menswear inspired variation on a theme of tuxedo jacket in bright bold red with white lace up detail on the sides and unexpected short sleeves. Love this whole look, even the runway shoes (which are typically quite dubious).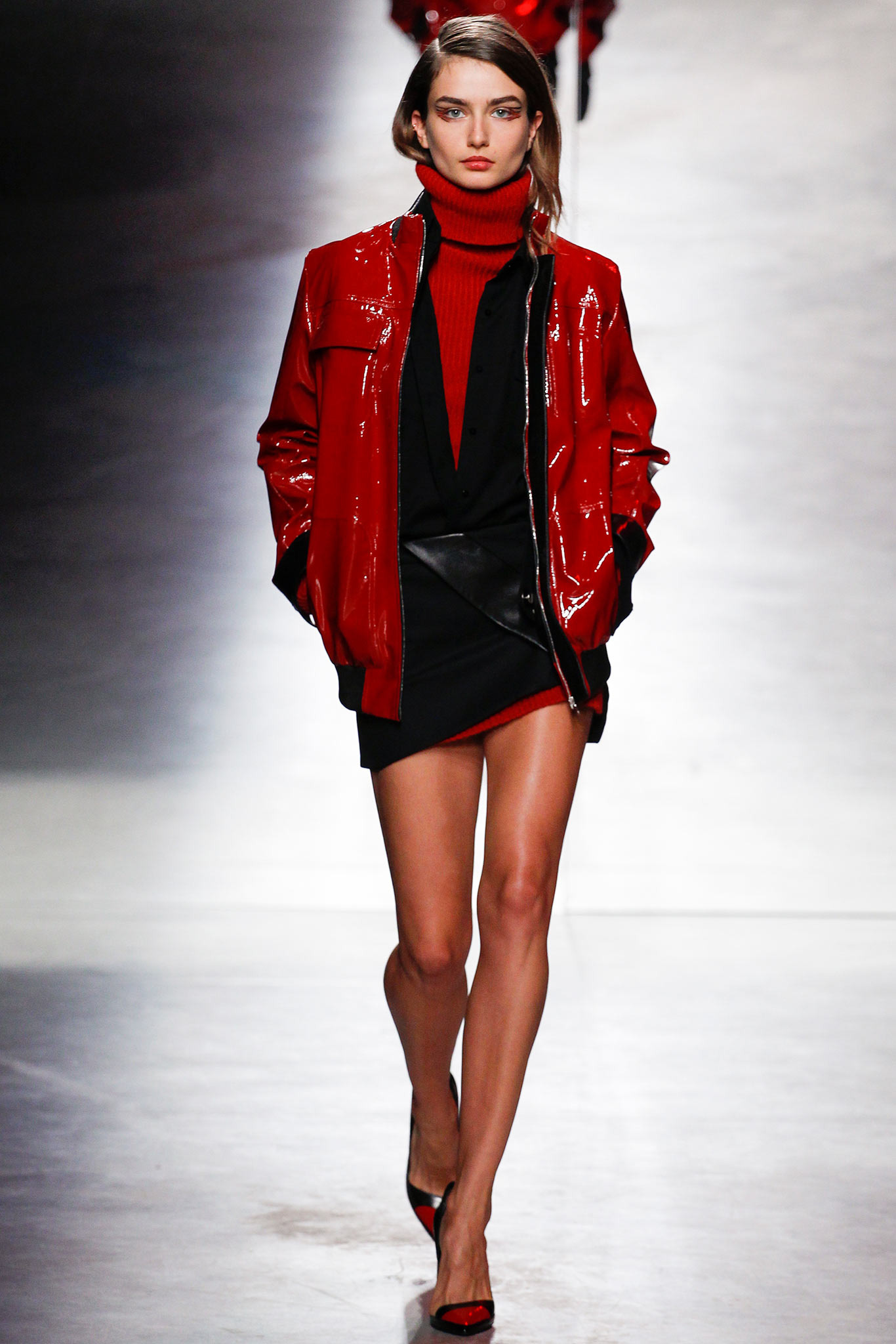 ANTHONY VACCARELLO
For just a pop of color....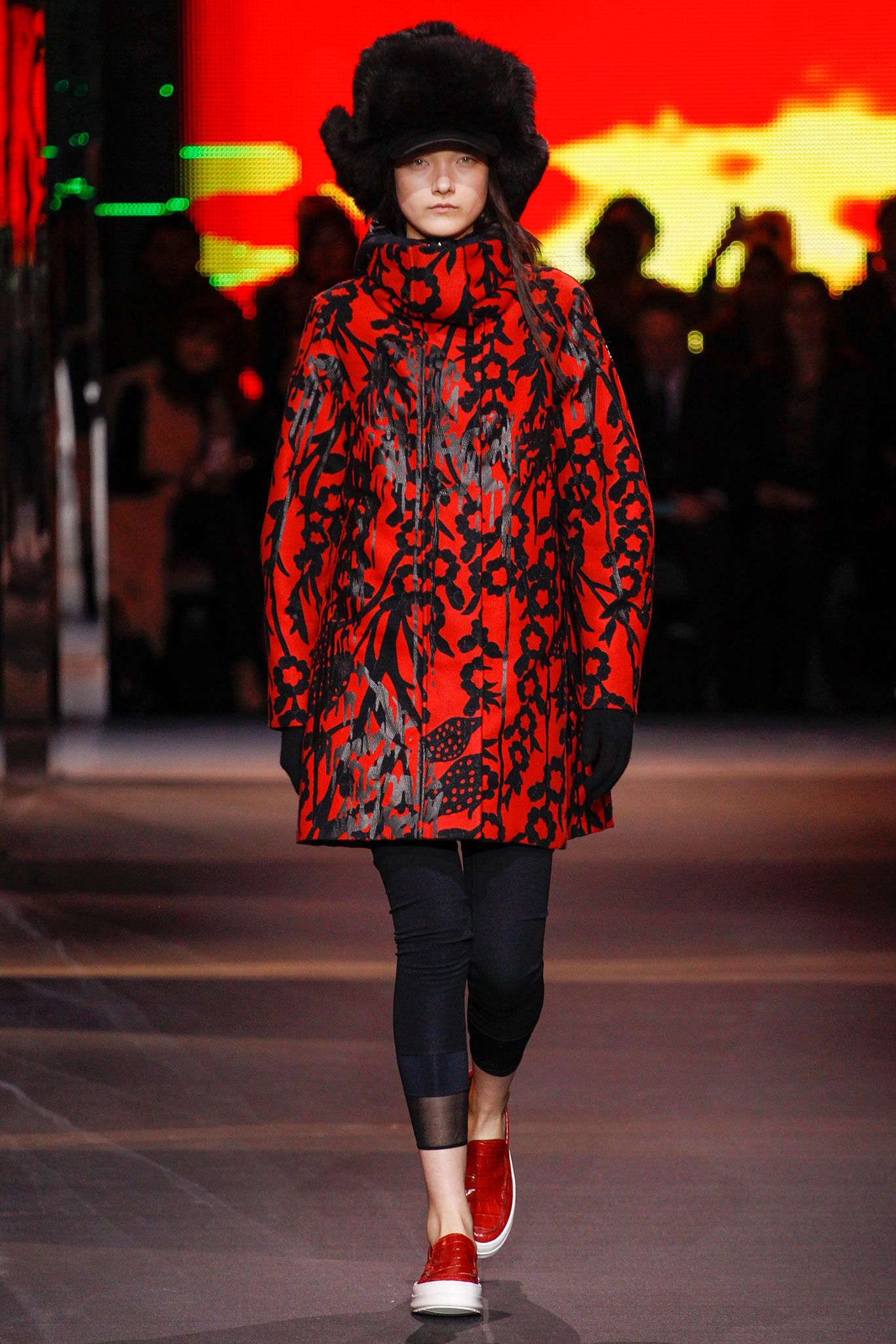 MONCLER GAMME ROUGE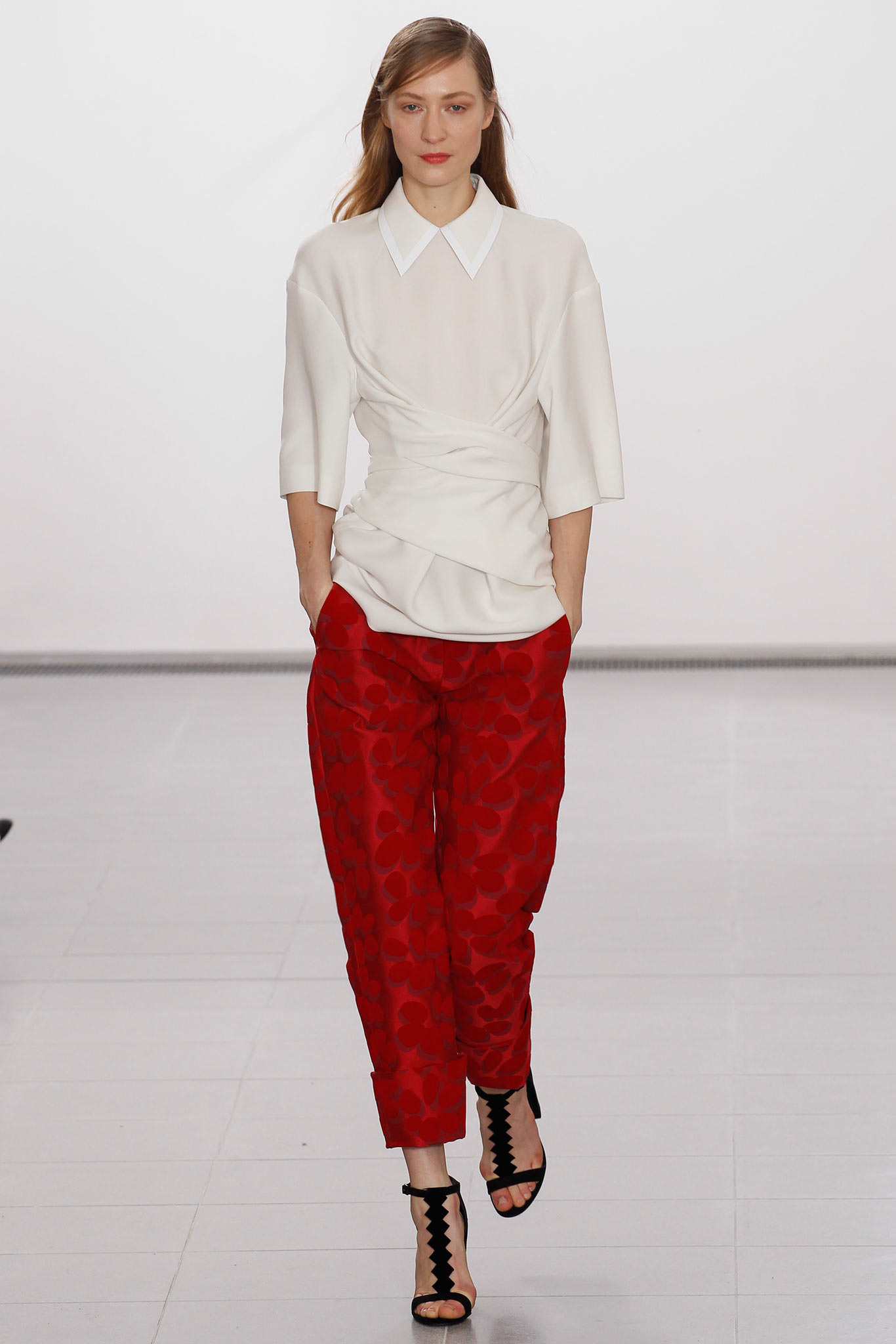 ISSA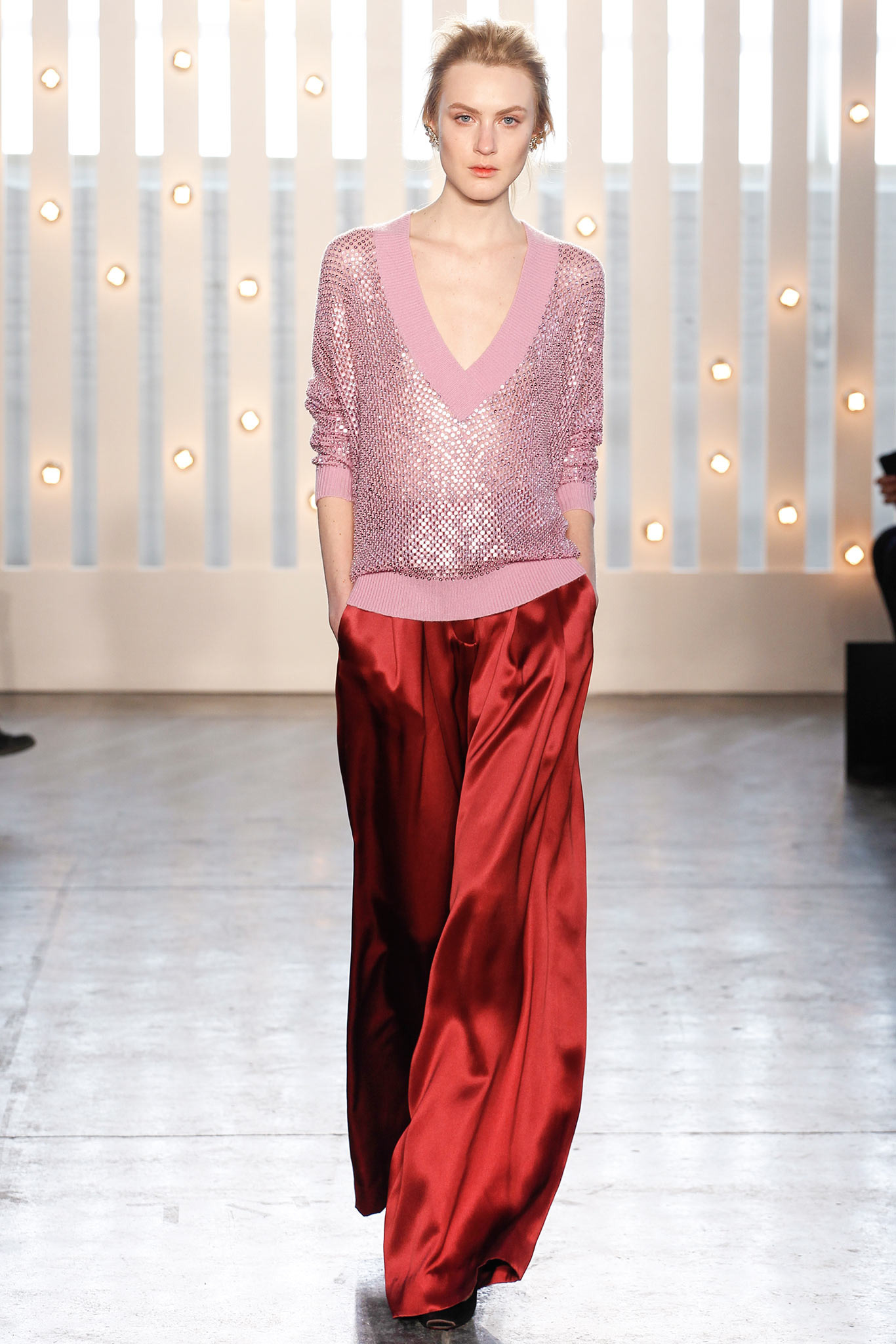 JENNY PACKHAM
When just a little dab will do you!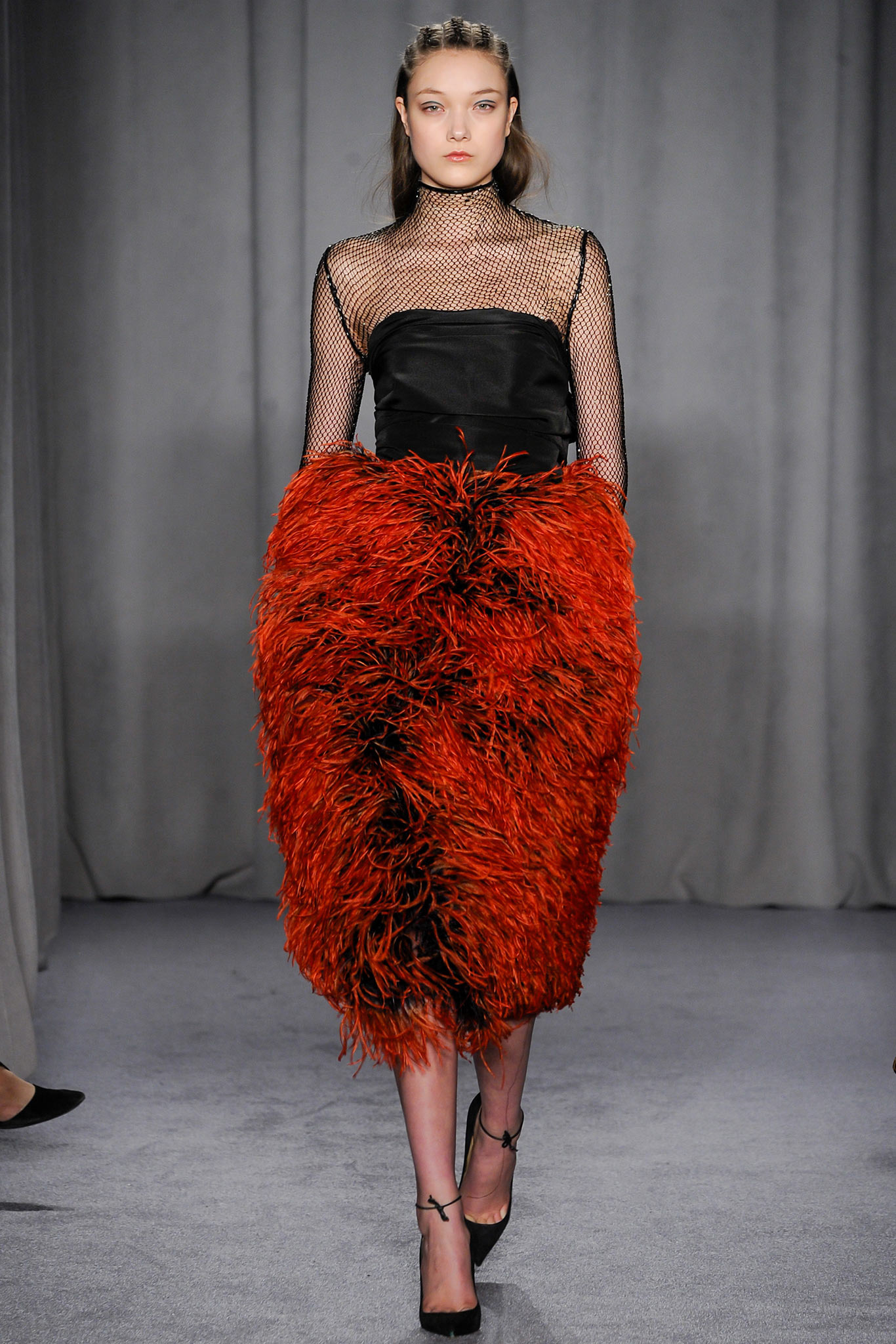 MARCHESA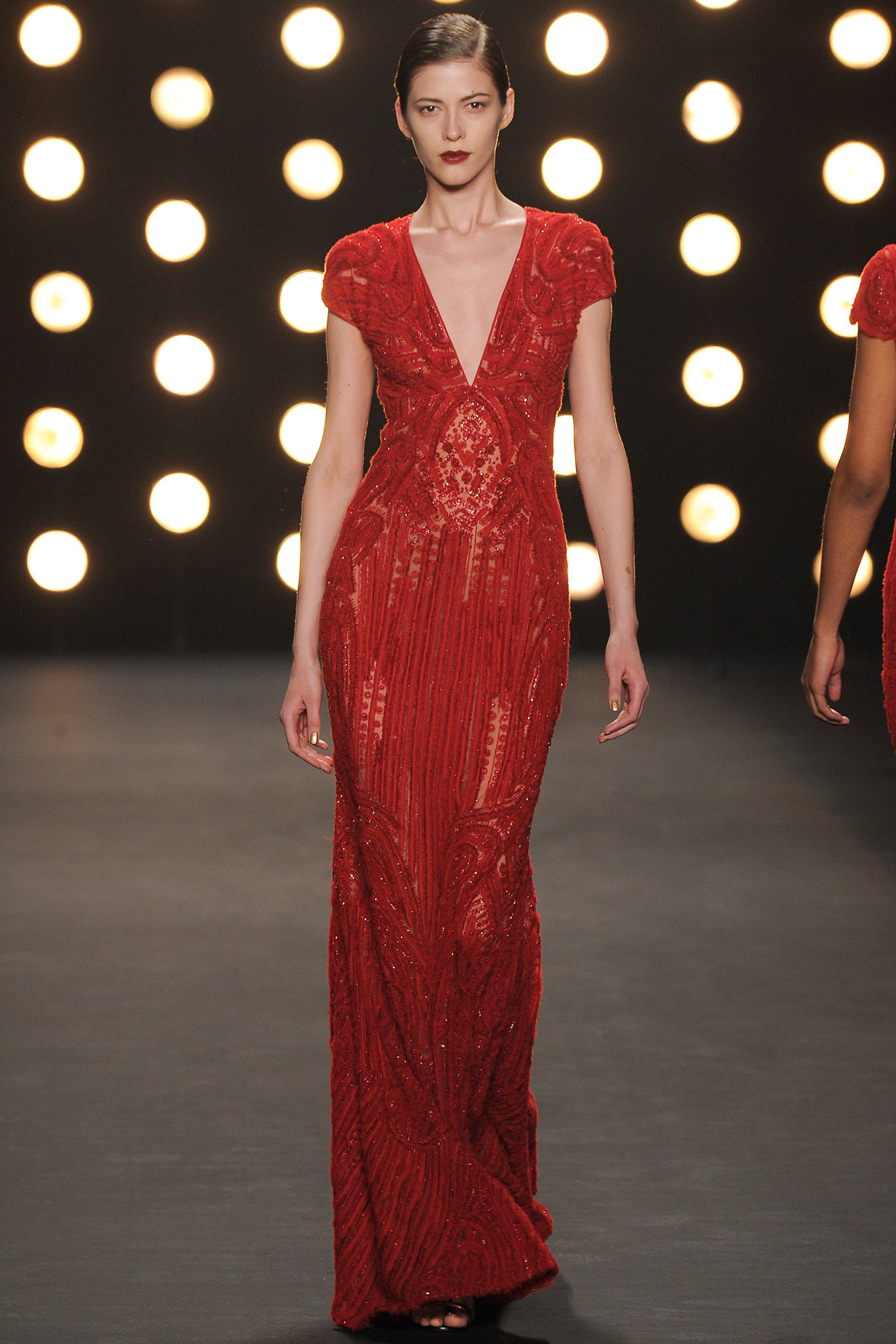 NAEEM KHAN
Along with Elie Saab and Chanel, some of the most opulent and intricate red carpet gowns you'll find.
Now, for more belle of the ball attire: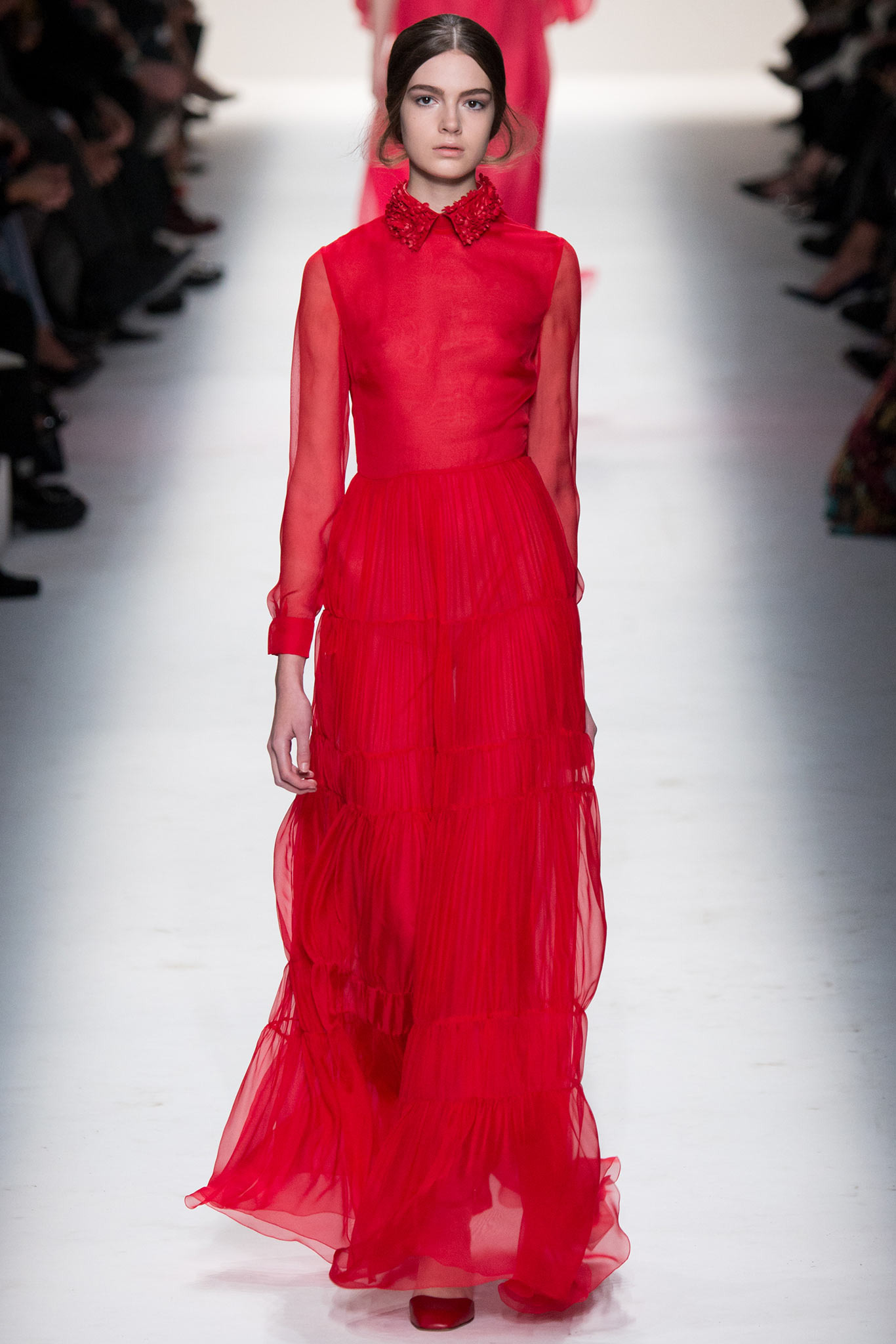 VALENTINO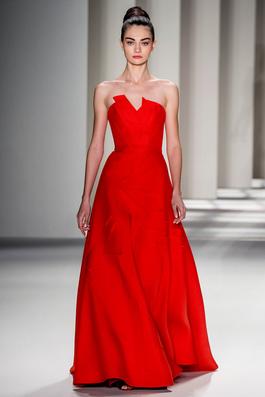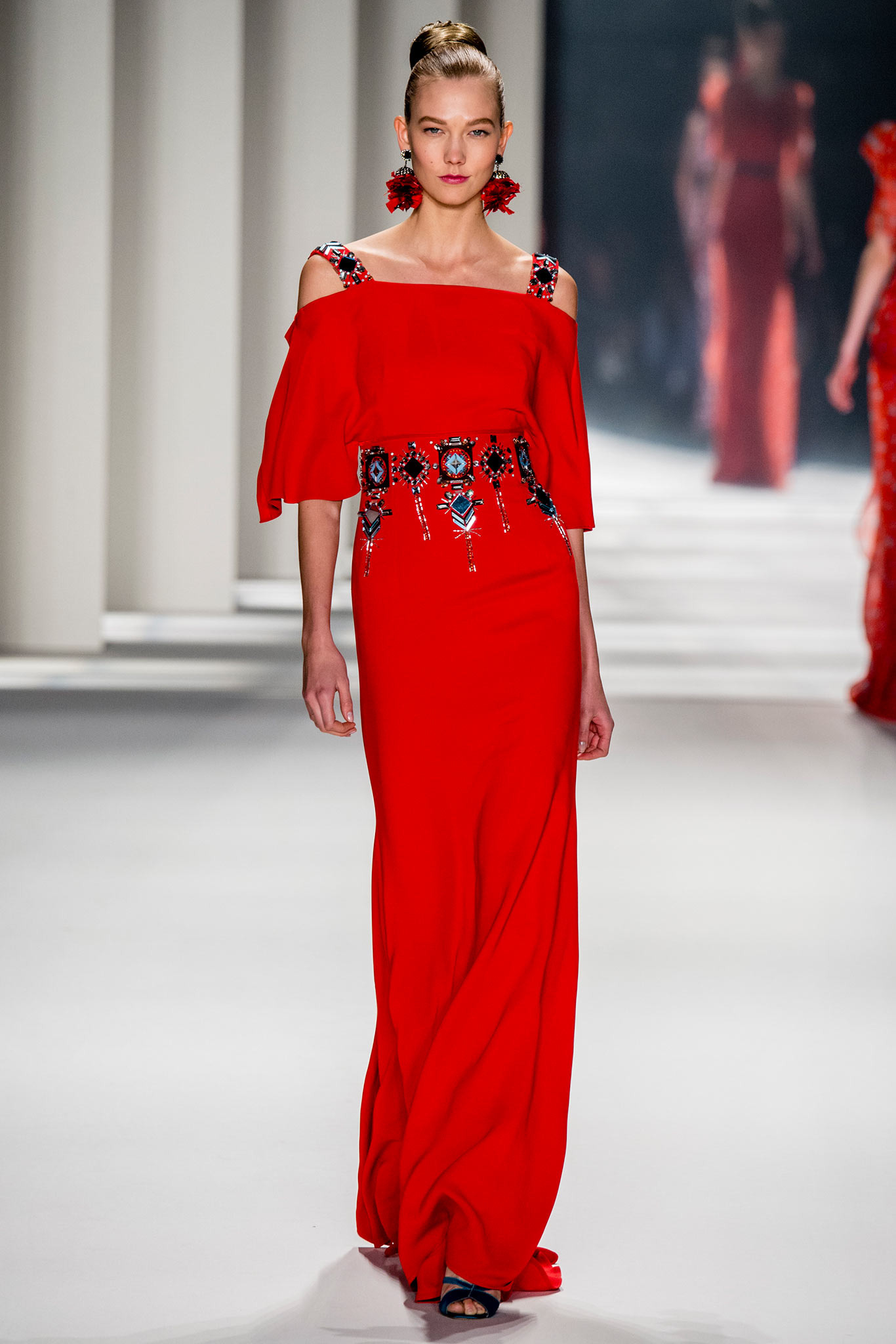 CAROLINA HERRERA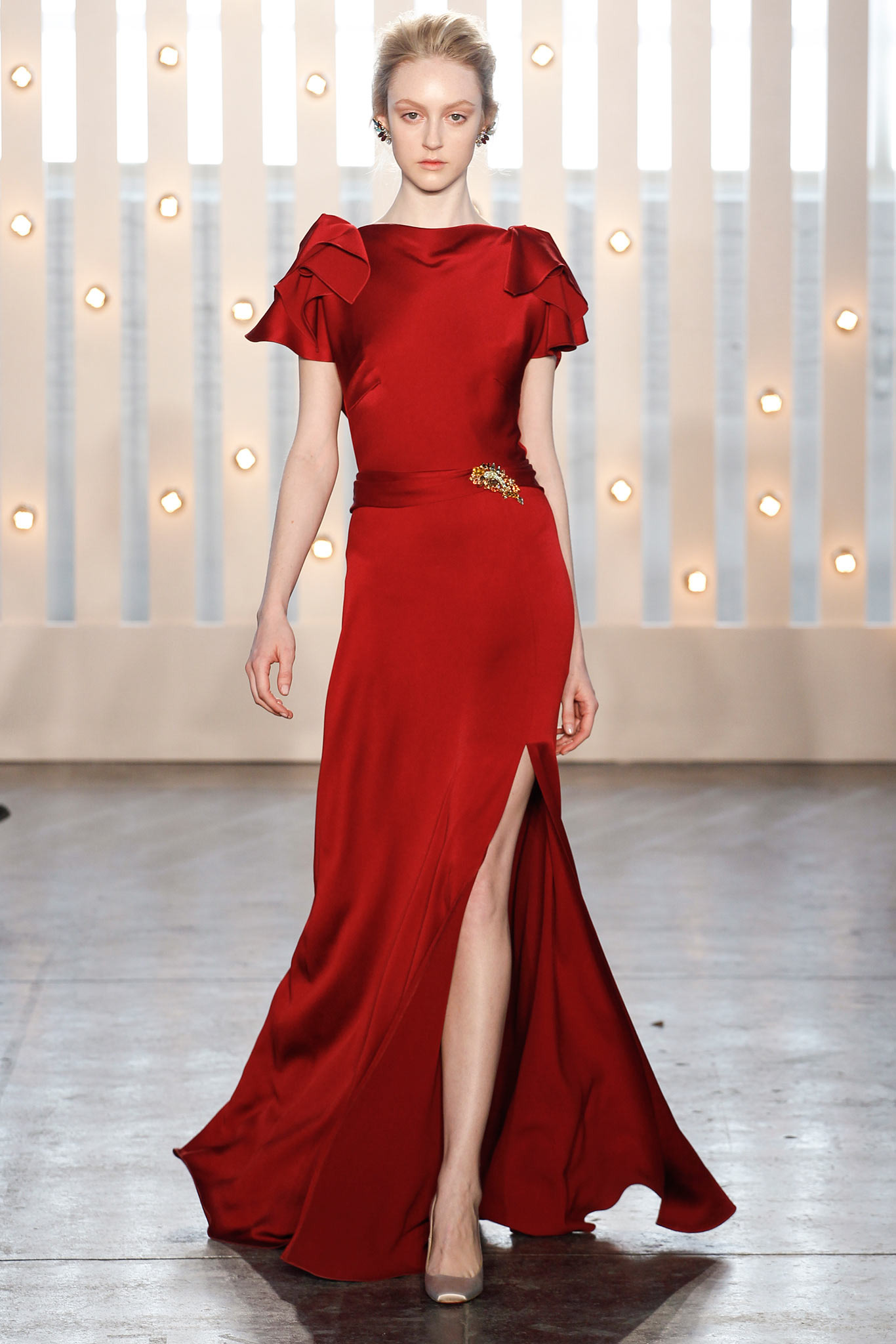 JENNY PACKHAM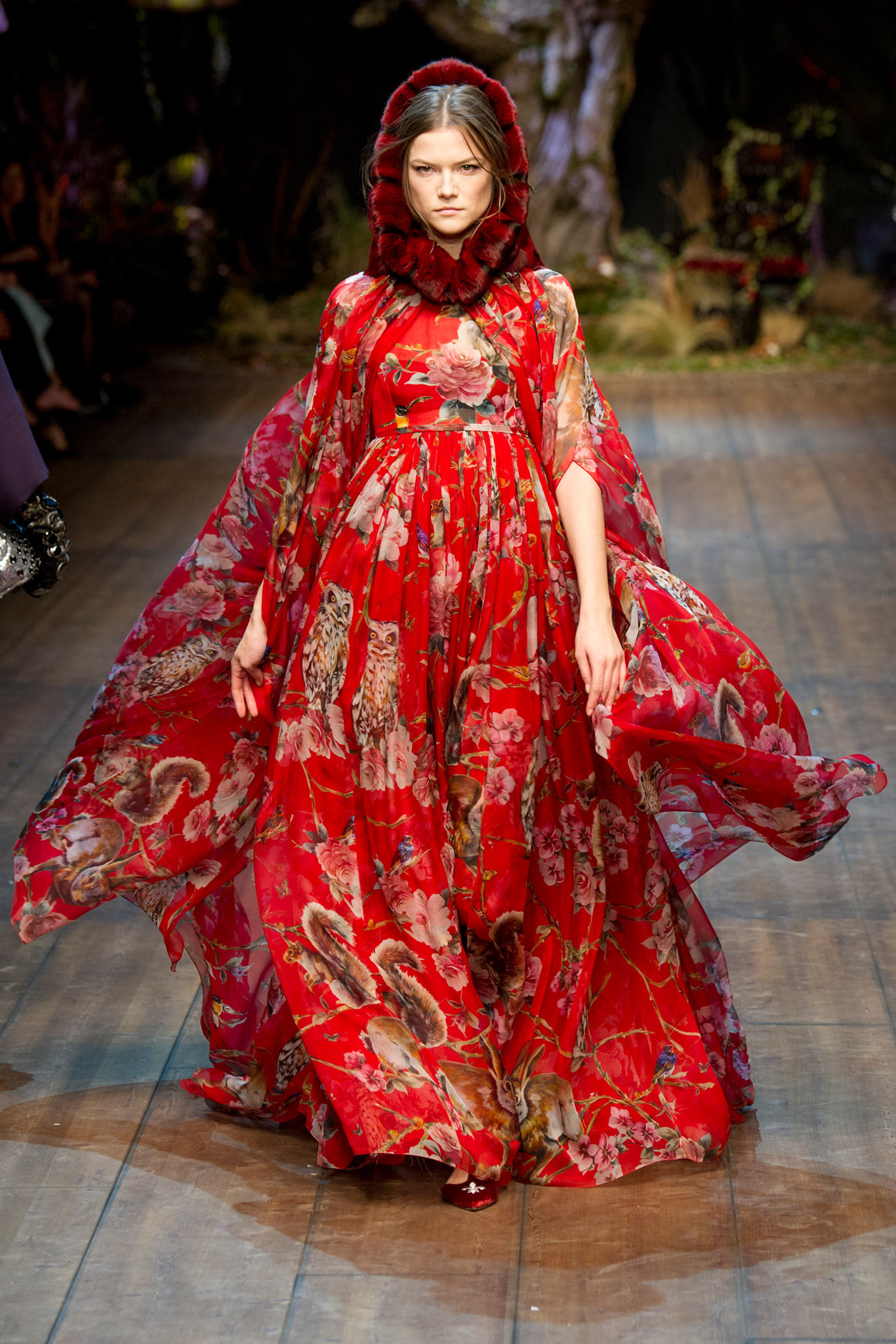 DOLCE & GABBANA
(Yes, I am OBSESSED with this dress).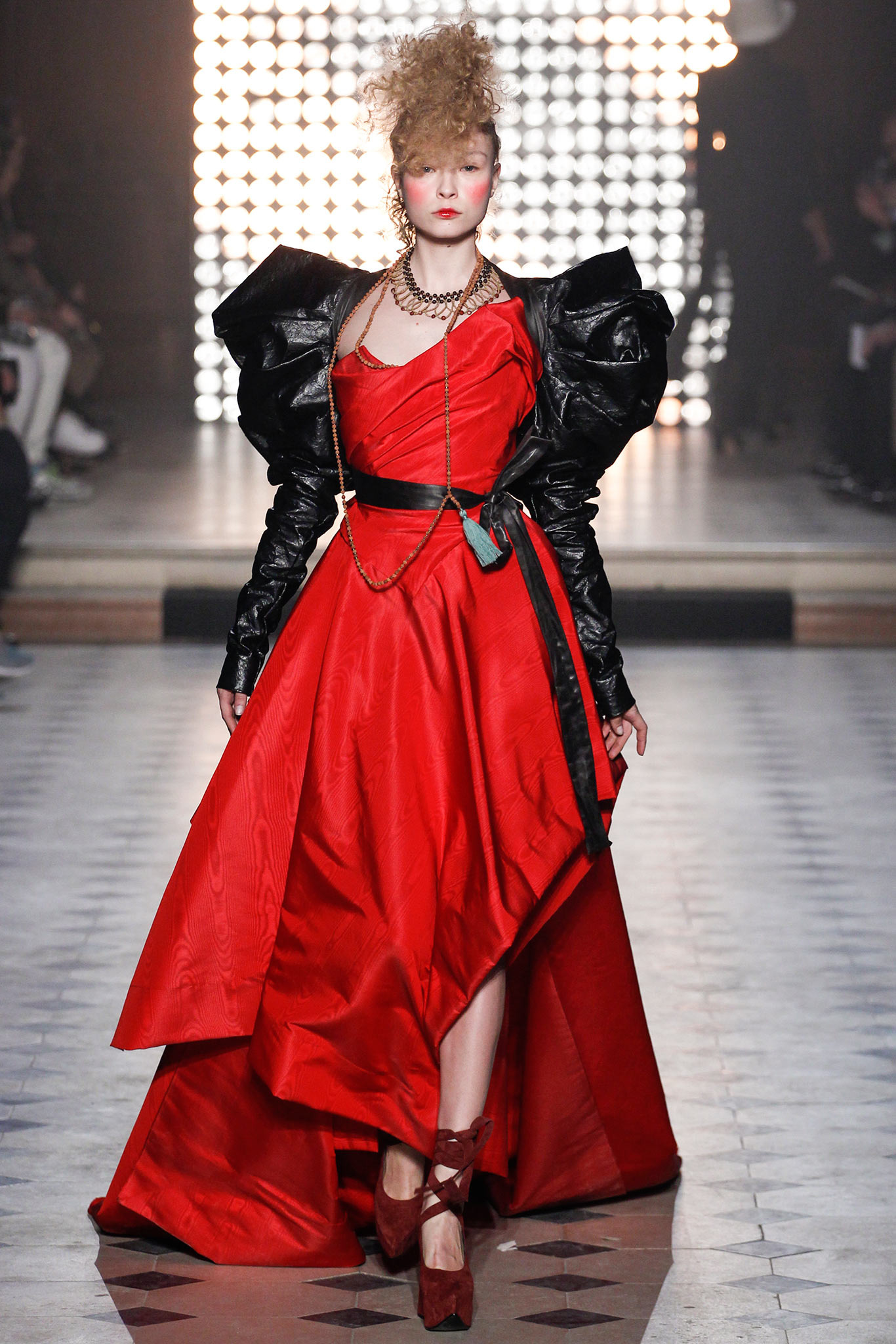 VIVIENNE WESTWOOD
Some of the most striking gowns from the fall winter runway, in chiffon, charmeuse, and moire, illustrating the unmistakable impact of R E D.
You don't have to be Kelly LeBrock to look hot in red. Go bold, go SCARLET!
Images brought to you by www.style.com