What is the definition of sexy? I'm guessing men and women would answer this differently. Being a straight chick in San Francisco, surrounded by frustrated straight women and gay dudes (God's great gift to women), and never particularly facile at "dating", I have little straight dude game. I basically have ZERO idea what the hell these fellows are thinking about, well, anything. Except, football, they seem to like that. Oh, and there is some other "stuff" lore has it they all appreciate, but I'm in no mood to explore that in print. Oof. I decided to crawl slightly out of my, ahem, comfort zone and delve into what might fall somewhere along the sexy spectrum, from flirty to bondage. Given my often monastic and nun like habits (?!?) (the exception being cussing like a sailor), my sensibilities were occasionally tried in my hunt for all versions of hooch. No way could I even hope to crawl into the "mind" of a man, a metaphorical jungle of terrors I dare not enter. But I've seen enough Bond movies and CSI Las Vegas and Real Housewive episodes to take a shot at what the menfolk yearn for. I'm guessing low cut, tightly fitted, short skirts, major cleavage, and most importantly the bondage heels, oh and MORE cleavage. As one might image, there is a lot of black in this here post. I figured if it makes an appearance in the second circle of hell, it might work here. Just a warning however. I believe that secretly EVERY woman wants an alpha male with "throw down" potential. The fashions which lie herein might stretch your pocket book, so make sure that after you lure your bait into your den that the only feathers flying are metaphorical.
(I've added the appropriate footwear. The more "simple" the outfit, the more outrageous the shoes should be).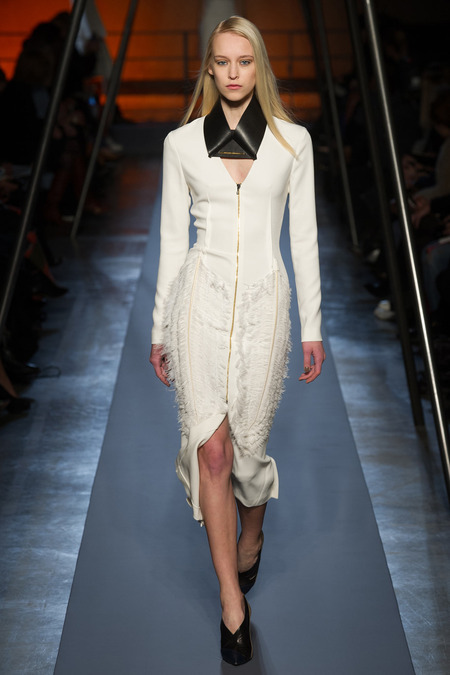 ROLAND MOURET
Low cut with a zipper......nuff said.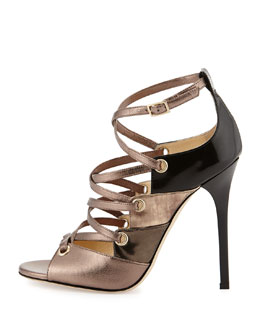 JIMMY CHOO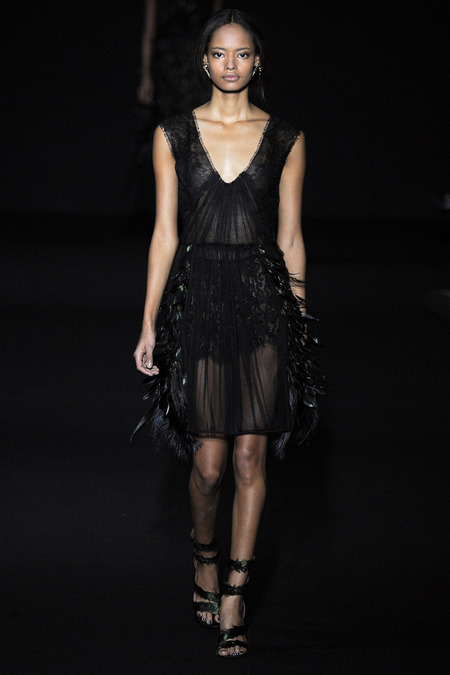 ALBERTA FERRETTI
Upscale allure....jazz it up with a purple feather boa (Oh Lord, the gay man in me is making an appearance).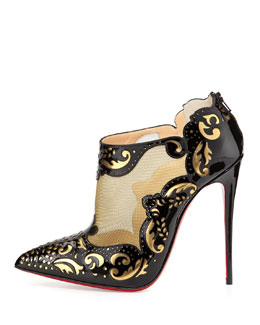 CHRISTIAN LOUBOUTIN
In my opinion these are THE most SPECTACULAR shoes out there..........my occipital cortex covets these babies. My feet, not so much.....sigh....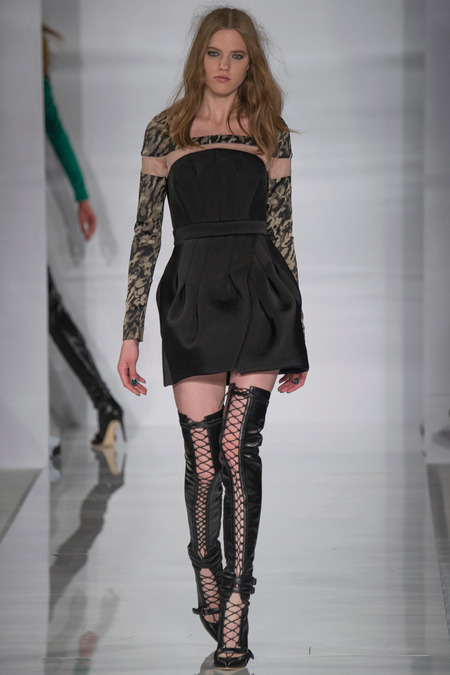 ANTONIO BERARDI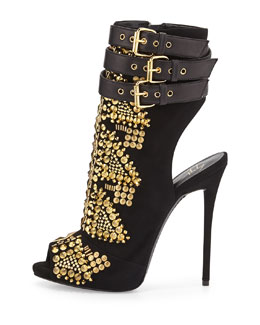 GIUSEPPE ZANOTTI
Zanotti put the S in S E X Y.........if in doubt......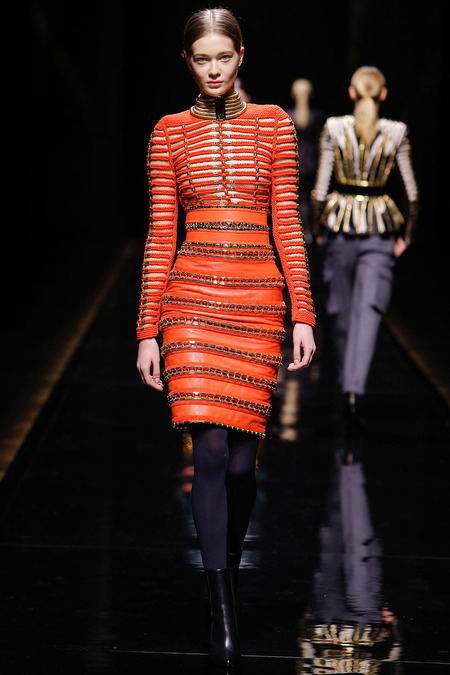 BALMAIN
Bondage on the Masai Mara.......get ready to g r o w l.....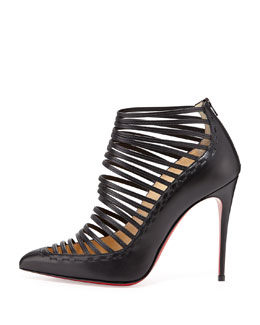 CHRISTIAN LOUBOUTIN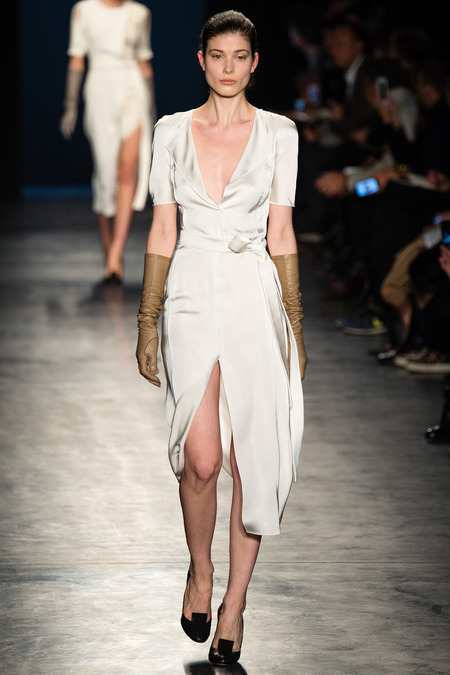 ALTUZARRA
More casual sexy, like a nightgown Carole Lombard would have worn in the 30's. Old school glamour.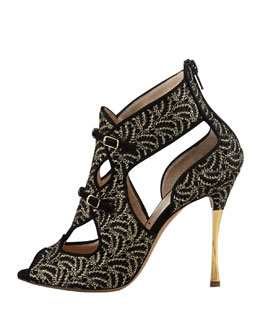 NICHOLAS KIRKWOOD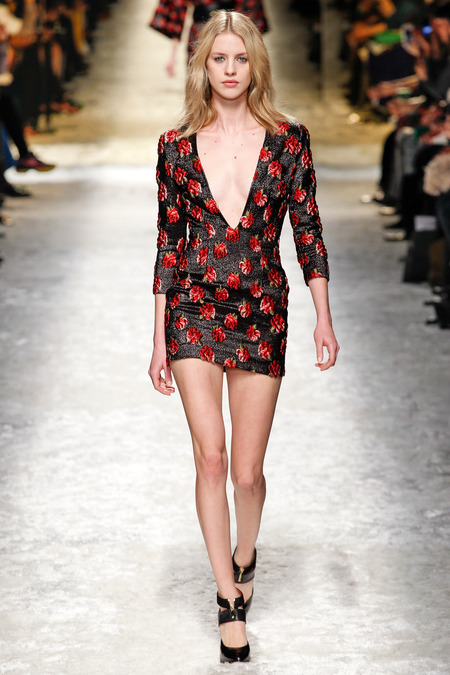 BLUMARINE
Young, funky sex appeal, a bit more "obvious"...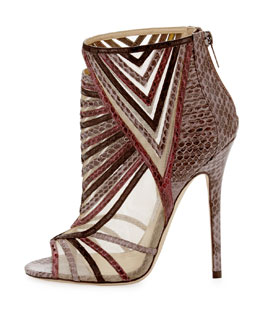 JIMMY CHOO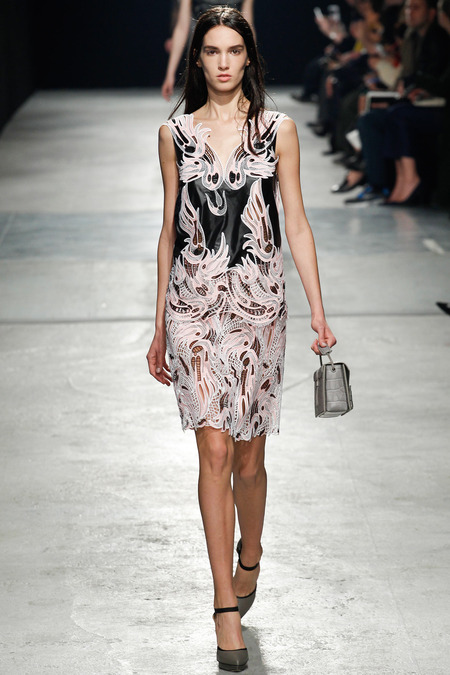 CHRISTOPHER KANE
Coy, and yet, a version of a slip.....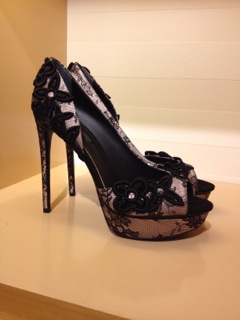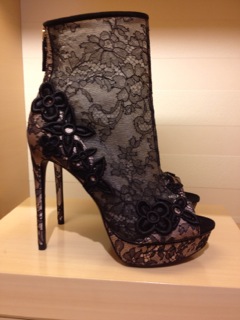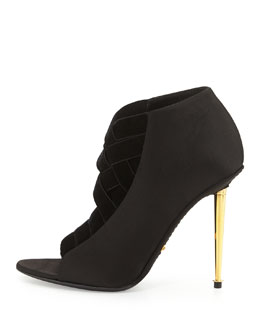 Sex up the slip dress with options from Louis Vuitton (in the store as we speak) OR the open toe booties from Tom Ford whose mission in life is to keep women alluring and sexy......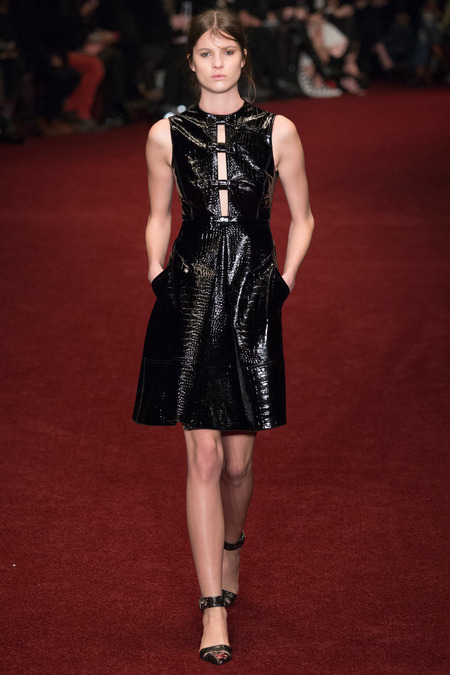 ERDEM
Low level bondage.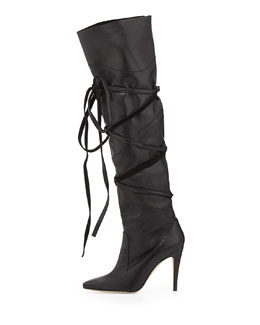 MANOLO BLAHNIK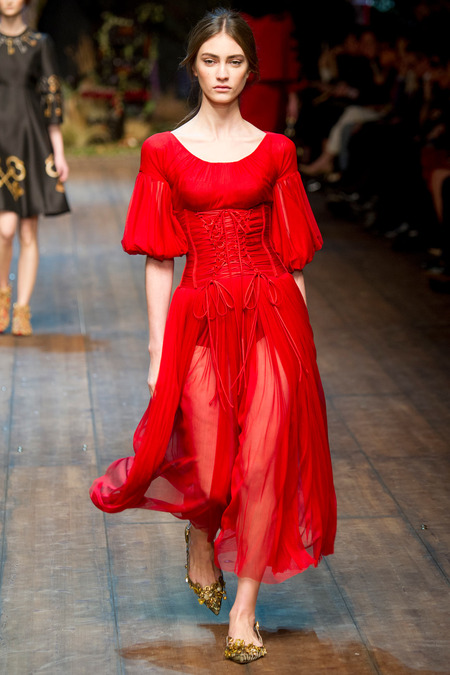 DOLCE & GABBANA
Sexy wench. No makeup and no hooch heels necessary.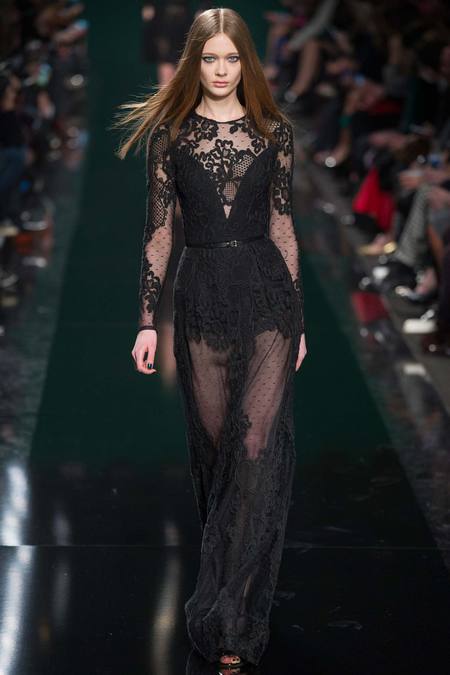 ELIE SAAB
Runway ready........by the king of elegance.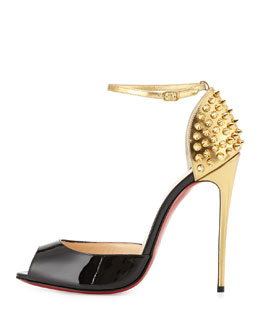 CHRISTIAN LOUBOUTIN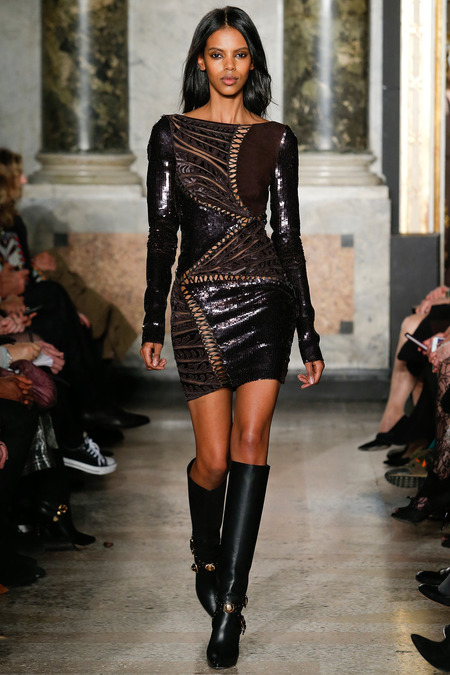 EMILIO PUCCI
Bondage baby.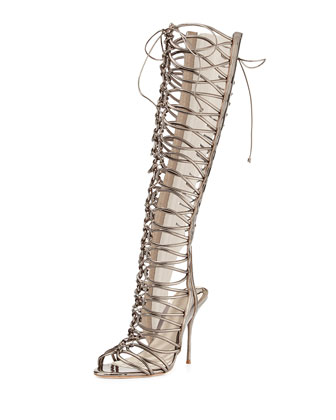 SOPHIA WEBSTER
O O R A H as our fine men in the Marines say.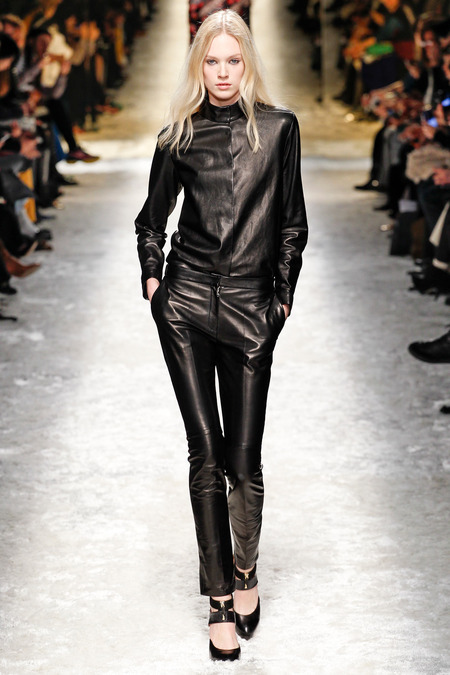 BLUMARINE
ALOTTA leather is A L W A Y S a good thing. Meow. But these pants are not near tight enough. However, a woman with curves will fill these out and look smOking hot...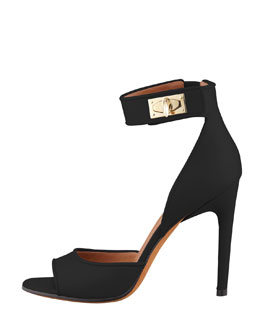 GIVENCHY
Because men like to unlock things...........let them do what they're good at. ;)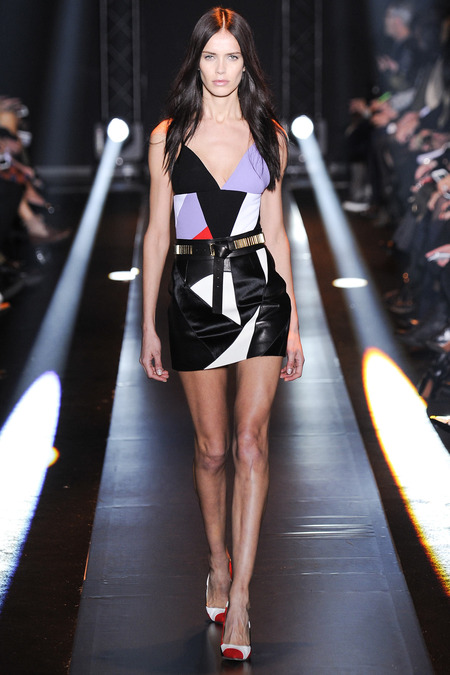 FAUSTO PUGLISI
Cleavage, short leather mini, time to hit the casinos.....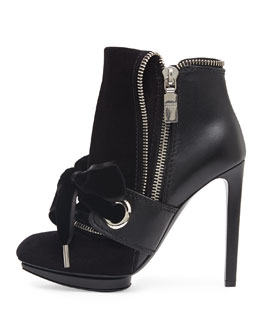 ALEXANDER MCQUEEN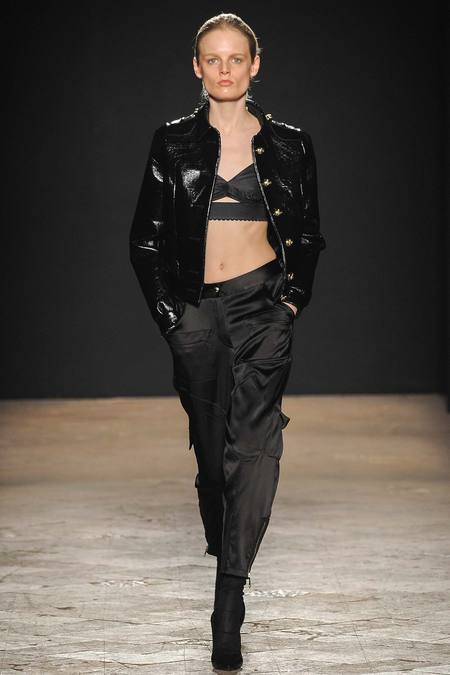 FRANCESCO SCOGNAMIGLIO
All versions of cargo pants are hot on everyone....contrast with some version of strappy sandals, the higher the better.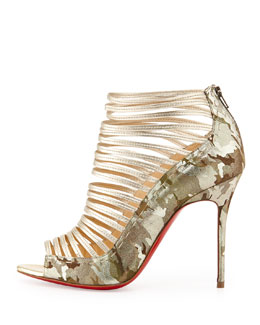 CHRISTIAN LOUBOUTIN
Cargo and camo, the dynamic duo.........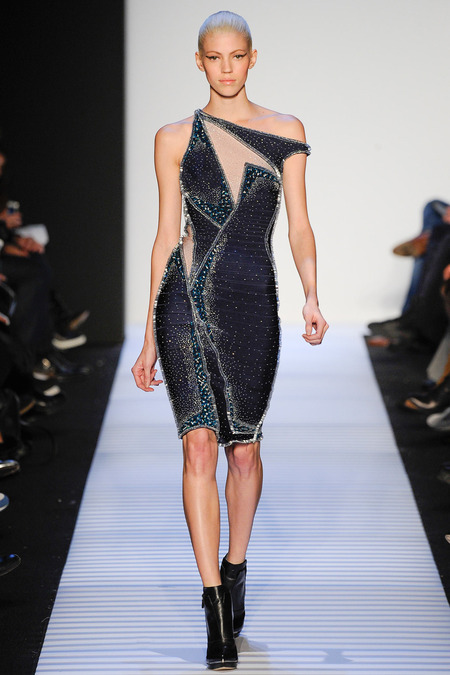 HERVE LEGER
Space age hooch, would be a great pupil dilator on the red carpet.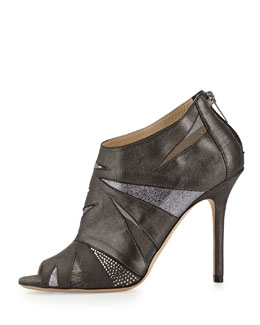 JIMMY CHOO
Variation on a theme.....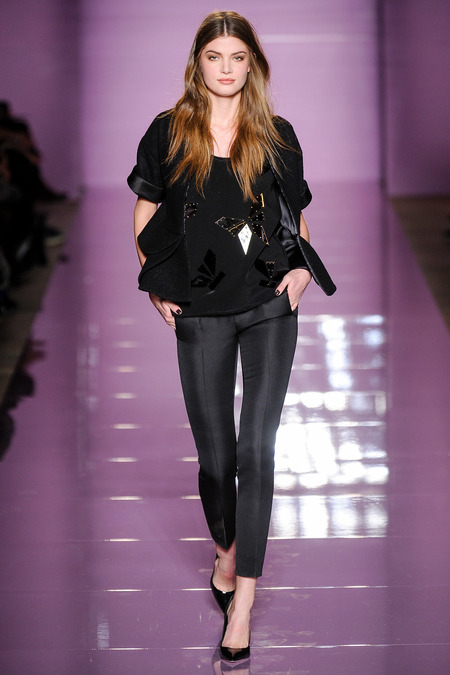 LES COPAINS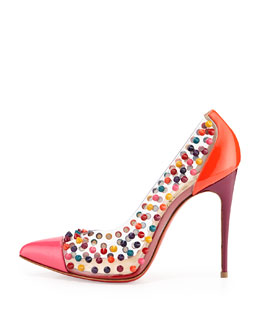 CHRISTIAN LOUBOUTIN
Its ok to introduce some whimsy into the mix, especially with all that black. The sky high heels keep these in the sexy realm.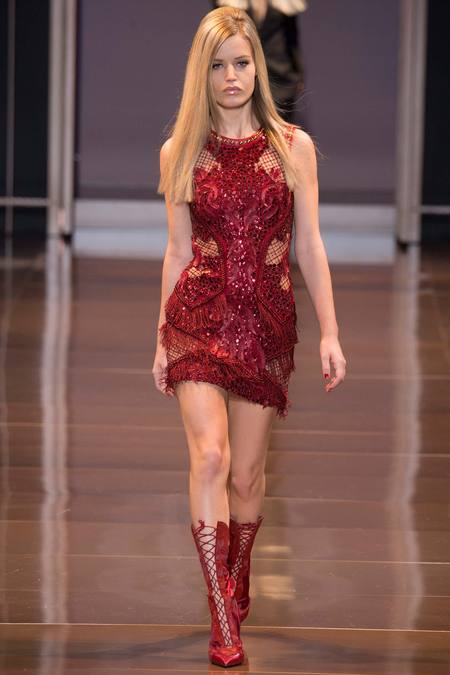 VERSACE
Now THIS is the Versace we know and love! into everyone's life a little Liberace must fall....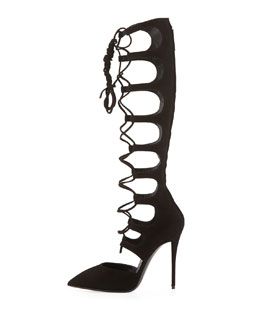 GIUSEPPE ZANOTTI
If you want to go full throttle, mix Vegas and bondage.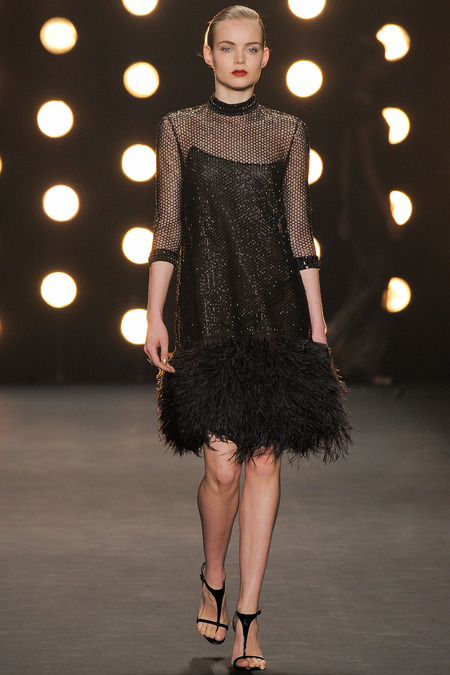 NAEEM KHAN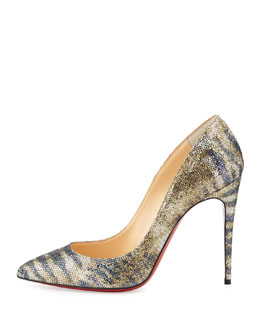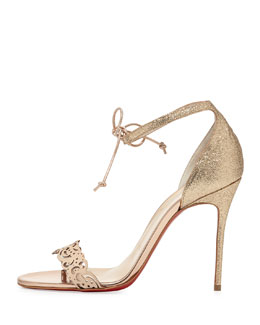 CHRISTIAN LOUBOUTIN
Contrast the black with something sparkly and eye-catching, pumps or strappy sandals.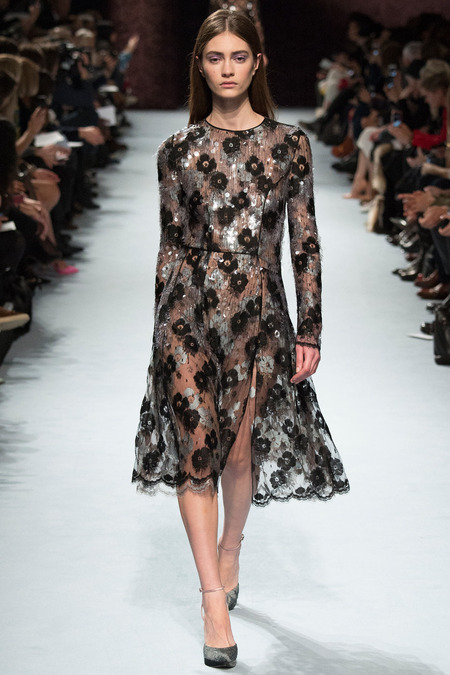 NINA RICCI
The flowers and feminine silhouette contrast with the shear naked factor.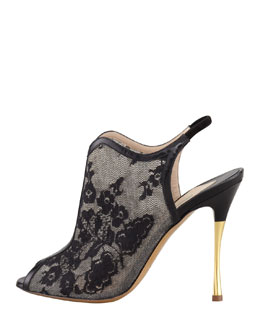 NICHOLAS KIRKWOOD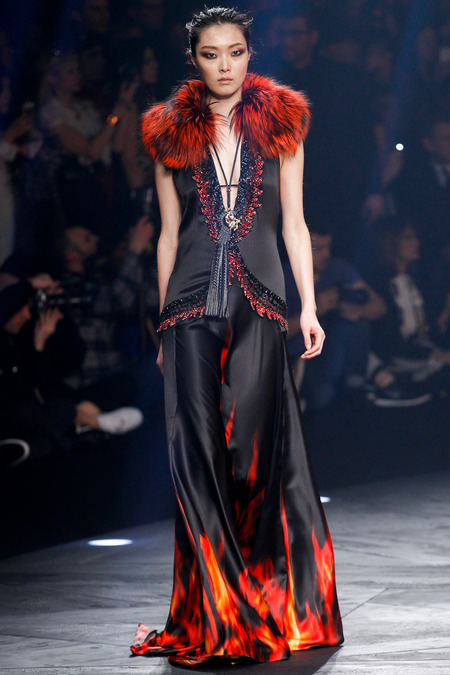 ROBERTO CAVALLI
The master of slinky sex appeal.....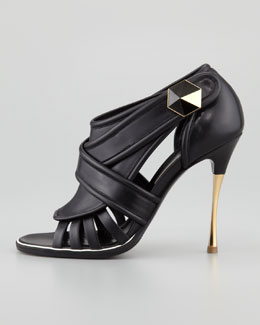 NICHOLAS KIRKWOOD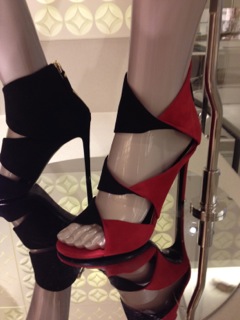 LOUIS VUITTON
The "cage" bootie seems somehow so apropos with that dress.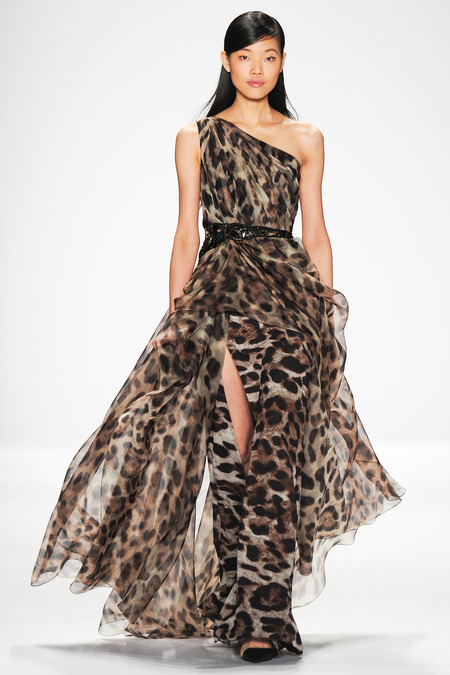 BADGLEY MISCHKA
Leopard print chiffon with a l o n g side slit.....Get out the candles and the Luther Vandross.......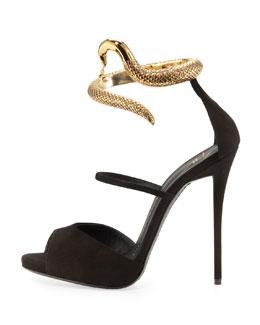 GIUSEPPE ZANOTTI
Happy hunting girls!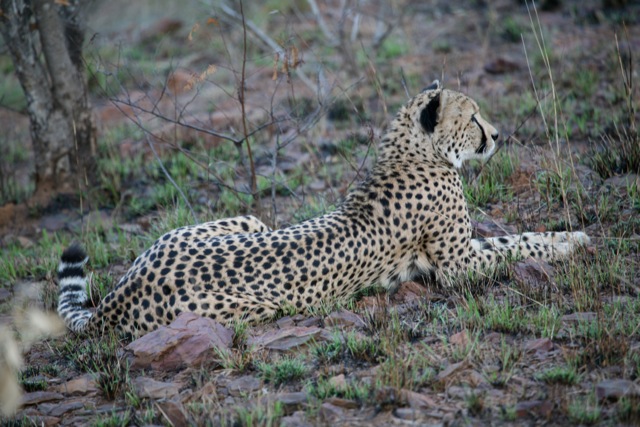 Runway images brought to you by www.style.com
The shoe images are care of www.neimanmarcus.com