Who amongst us does NOT have some version of shoe obsession? No gal here on the planet earth that I know of. Shoes are easy, fun, CHEAPER THAN A SHOW OUTFIT, and can make or break an outfit. Wear anything, but d o n ' t f * c k u p the shoes!
No footwear fettish can be appropriately realized without an entry or five from Louis Vuitton. Mod, retro, and fashion forward at once. And might I add, pretty damn comfy!
Nothing quite like it in the footwear lexicon of the usual suspects. Here are a few entries from pre-fall and fall runway: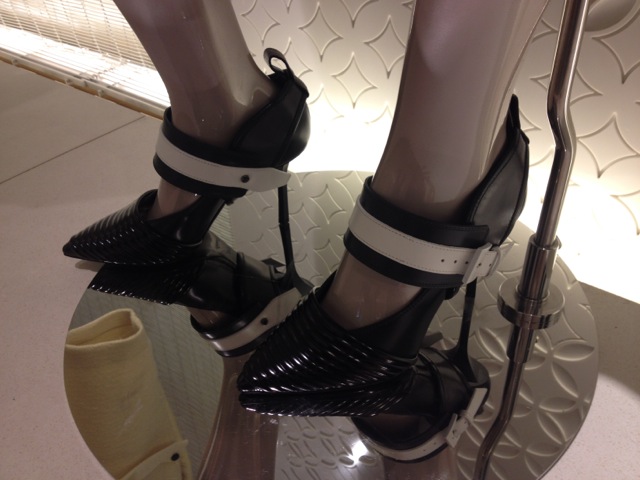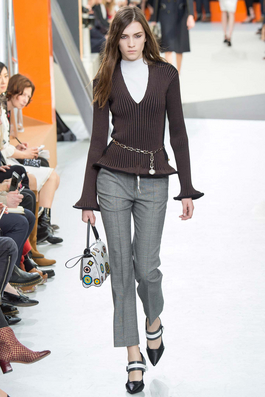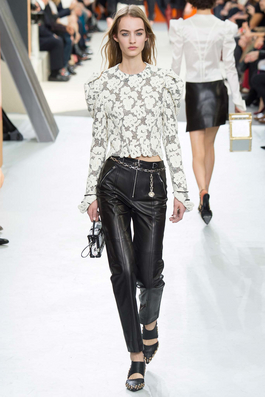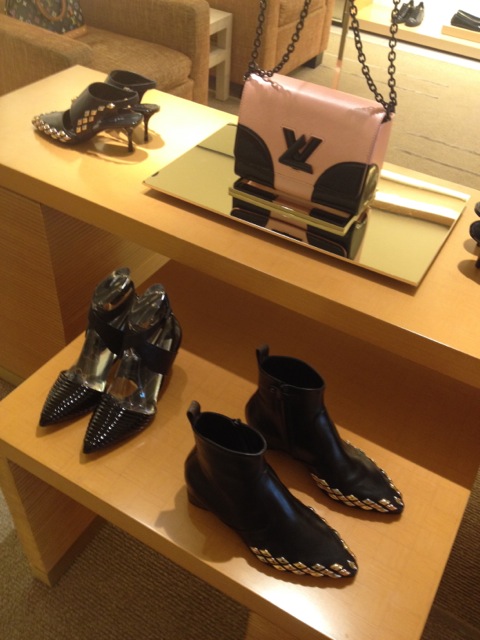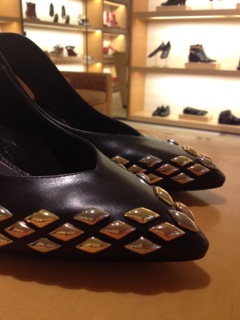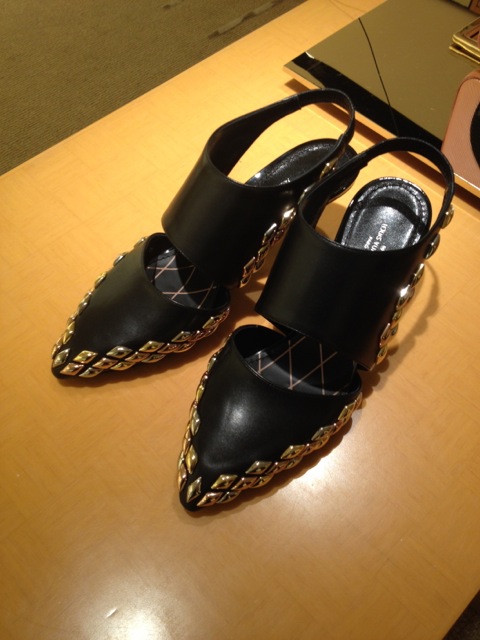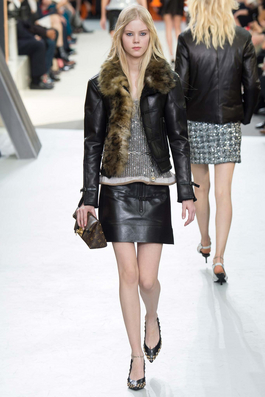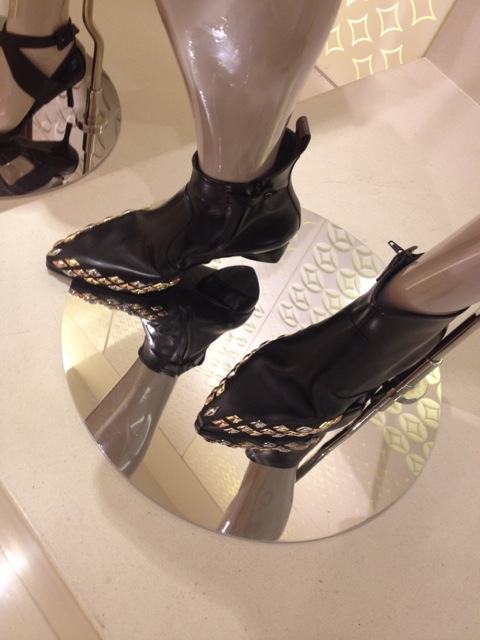 The pumps, sling backs and low heel boots with the tri-color (yay!) metallic detaling are hip, chic, kinda rock 'n roll, and are actually pleasing to the feet! Low on the blister scale. These won't linger on the shelves much longer.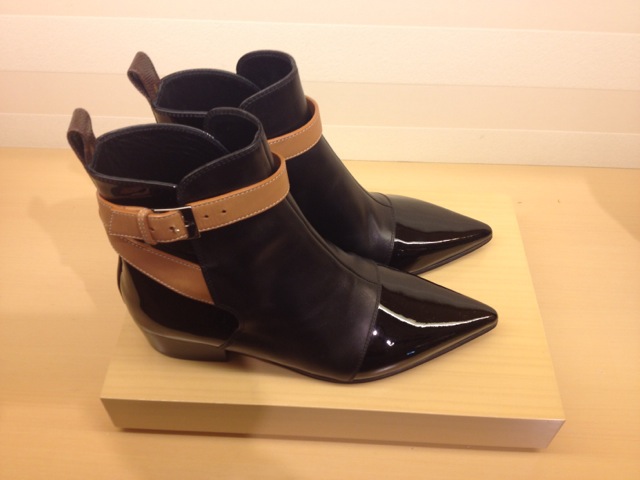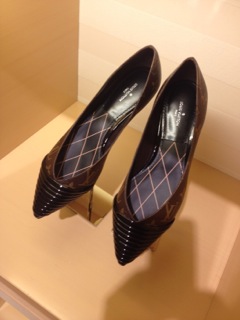 Love that Ghesquiere keeps the form and function combo in mind when designing.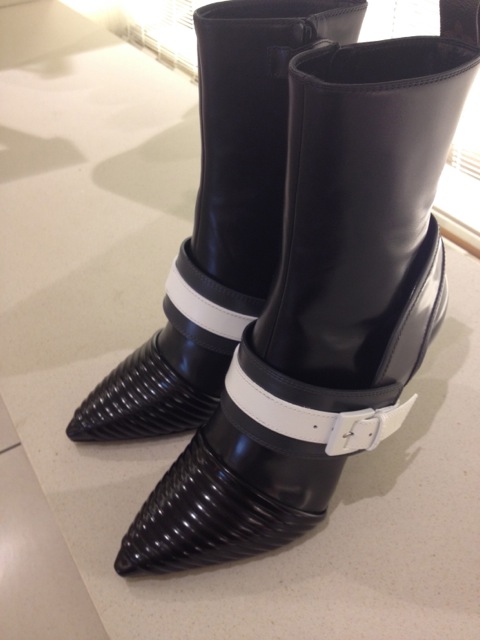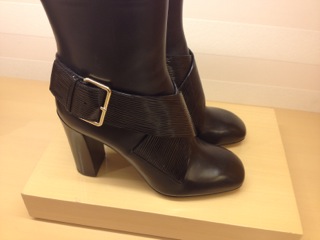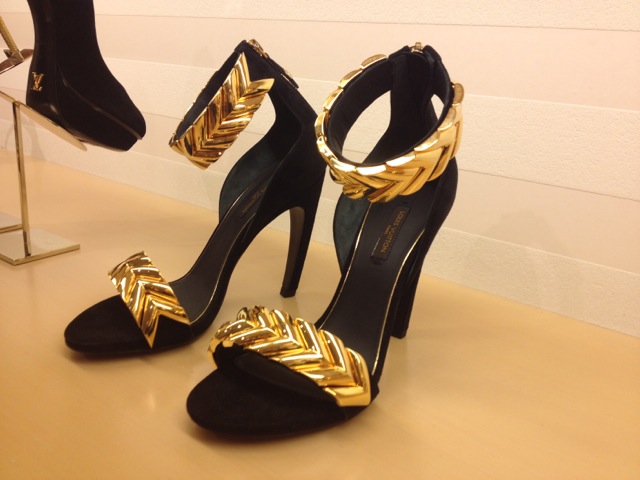 Strappy and shiny but without the scary spiky stiletto. Sometimes a bit more, ahem, girth, is a good thing.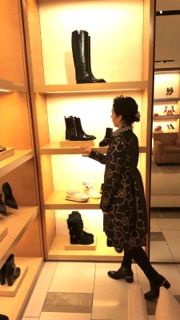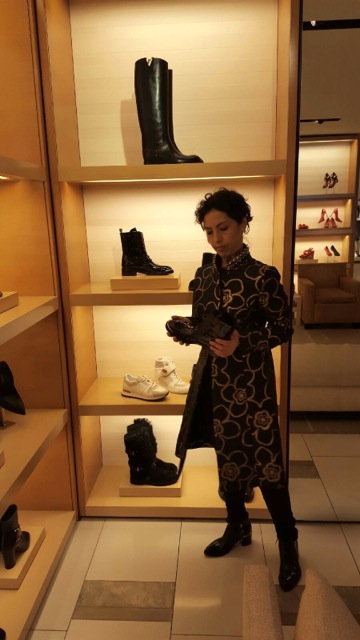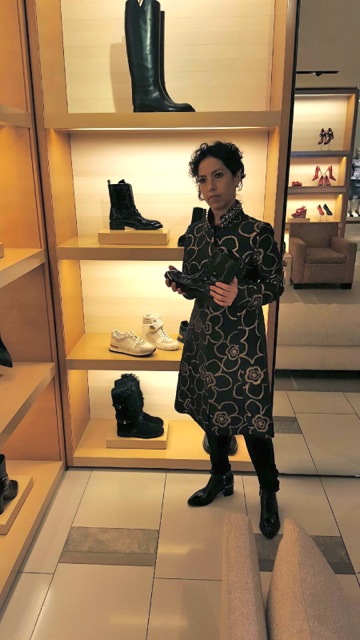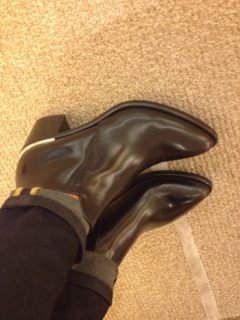 This is my personal favorite corner of the shoe section, what with the winsome varieties of my preferred footwear, BOOTS. The most versatile and soothing to the heels and toes. I wear boots with everything! Pants, dresses, leggings, etc. (In this case, a Marni jacket and LV leggings).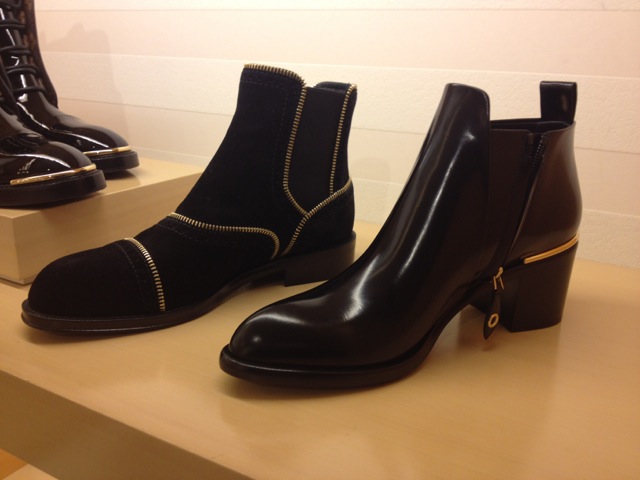 I'm wearing the option on the right, the perfect shoe bootie, chunky heel giving my lilliputian stature a few needed inches. Reminds me of a favorite pair of Joan and Davids I wore through the 90's. Good times.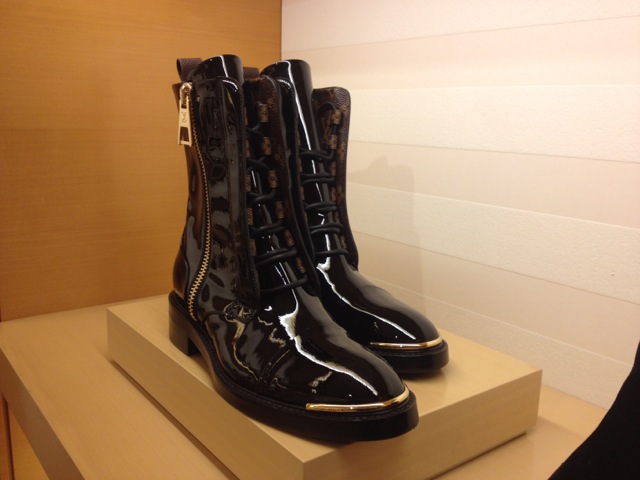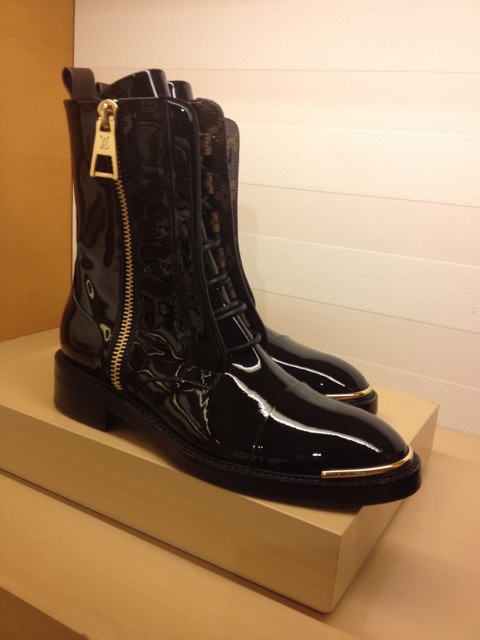 BOOT NIRVANA! Upscale combat boots in patent leather with just the perfect amount of blingage. Variation on a theme of those offered up last season. I've died and gone to Valhalla.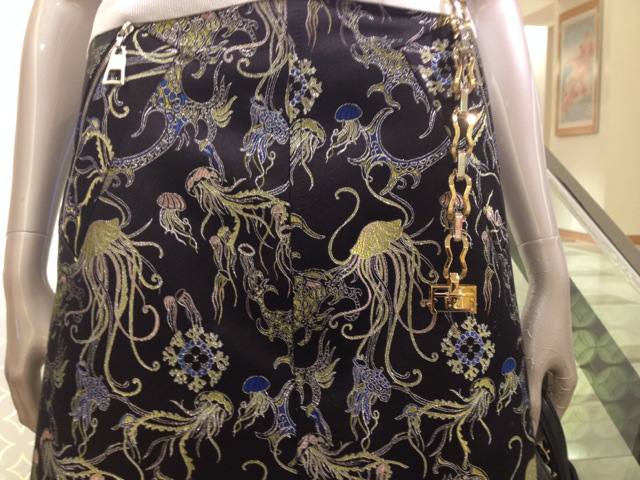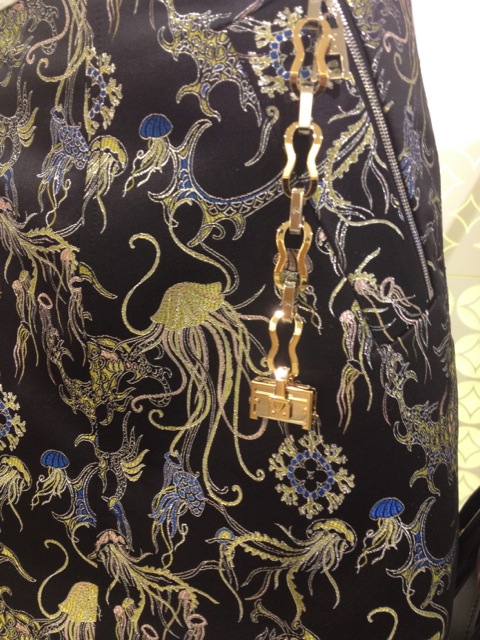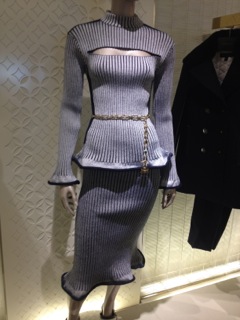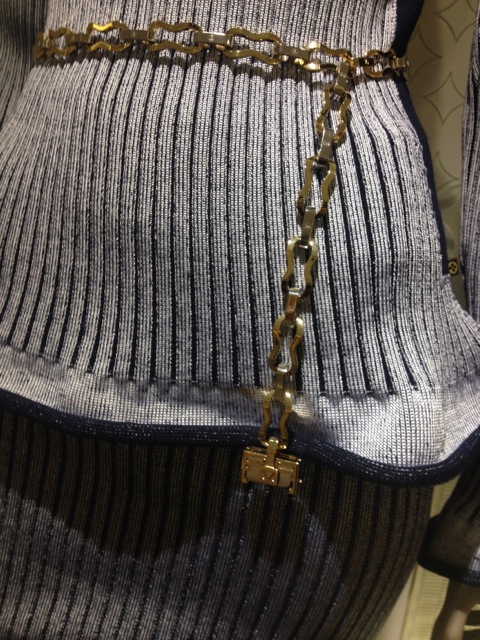 And to top off the so Kool footwear? Yep, a gold 70's inspired chain belt with the little purse charm. Sling this baby over anything, including your waist, neck or wrist. A belt, a necklace, a chunky bracelet…..
Get thee to Louis Vuitton if you are in need of fresh and fabulous footwear!
Runway images from www.style.com