Its time for more fearless wanderings through the shoe department of Neiman Marcus, Union Square San Francisco, where a curious amalgamation of pre-fall, fall winter and resort options are at the ready for perusal and purchasing. From outrageous to glamorous to pragmatic, always chic and stylish.
CELINE: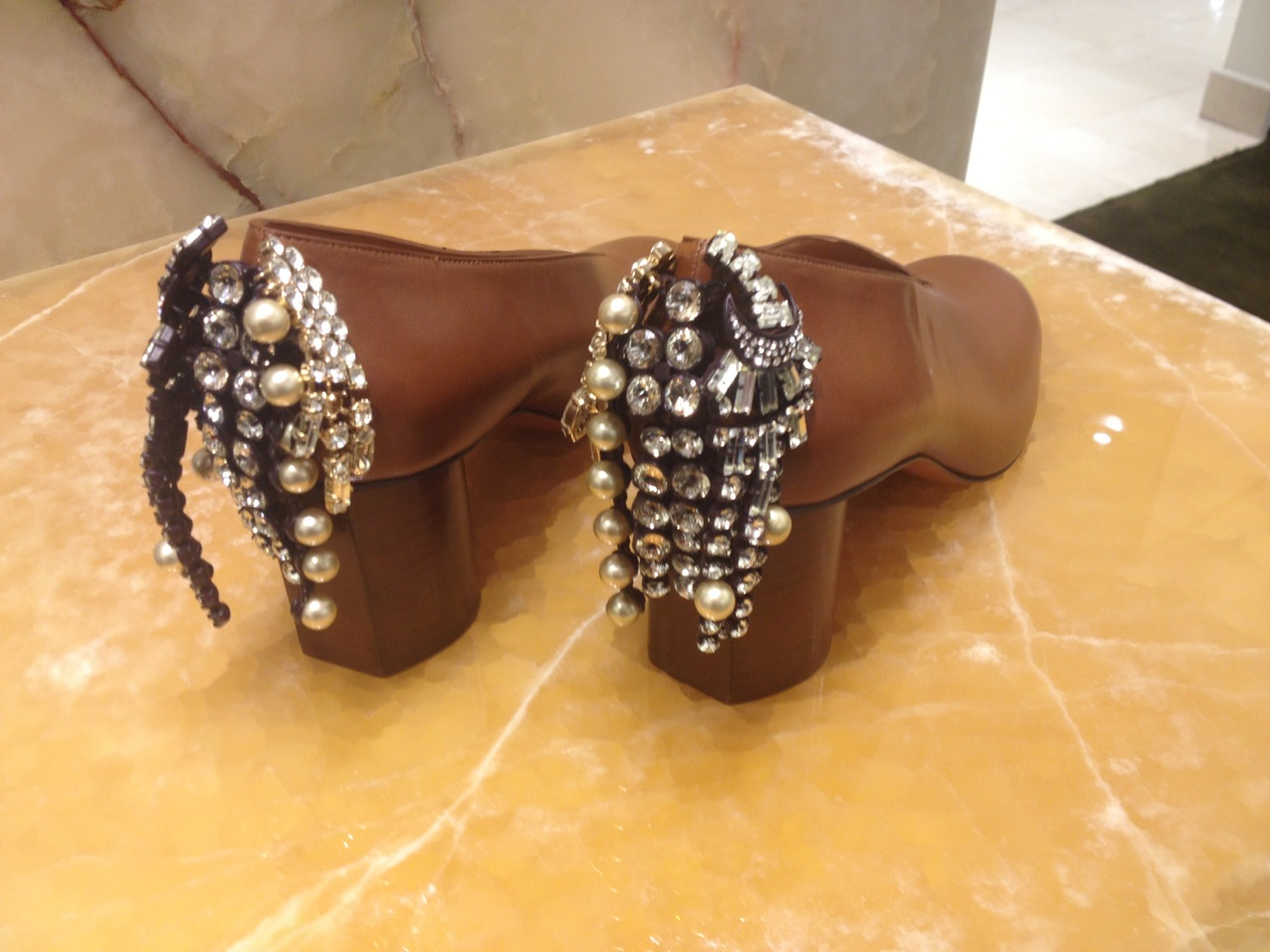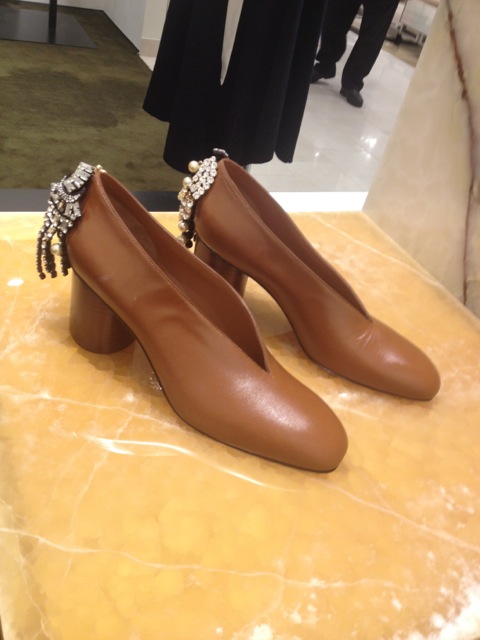 THE shoe of the season, by the current "IT" gal of fashion, Phoebe Philo. This shoe happily blends "practical" what with the neutral tan, the reasonable heel height, and comfy fit. No toes are crushed or mangled. The high cool factor comes from the geometric heel (a theme in this collection) and the dangling clusters of bold rhinestones and pearls along the heels. This of course contrasts with the usual position of shoe blingage, which is typically to be found along the toe. My feet felt right at home in these razzle dazzle pumps.
CHANEL: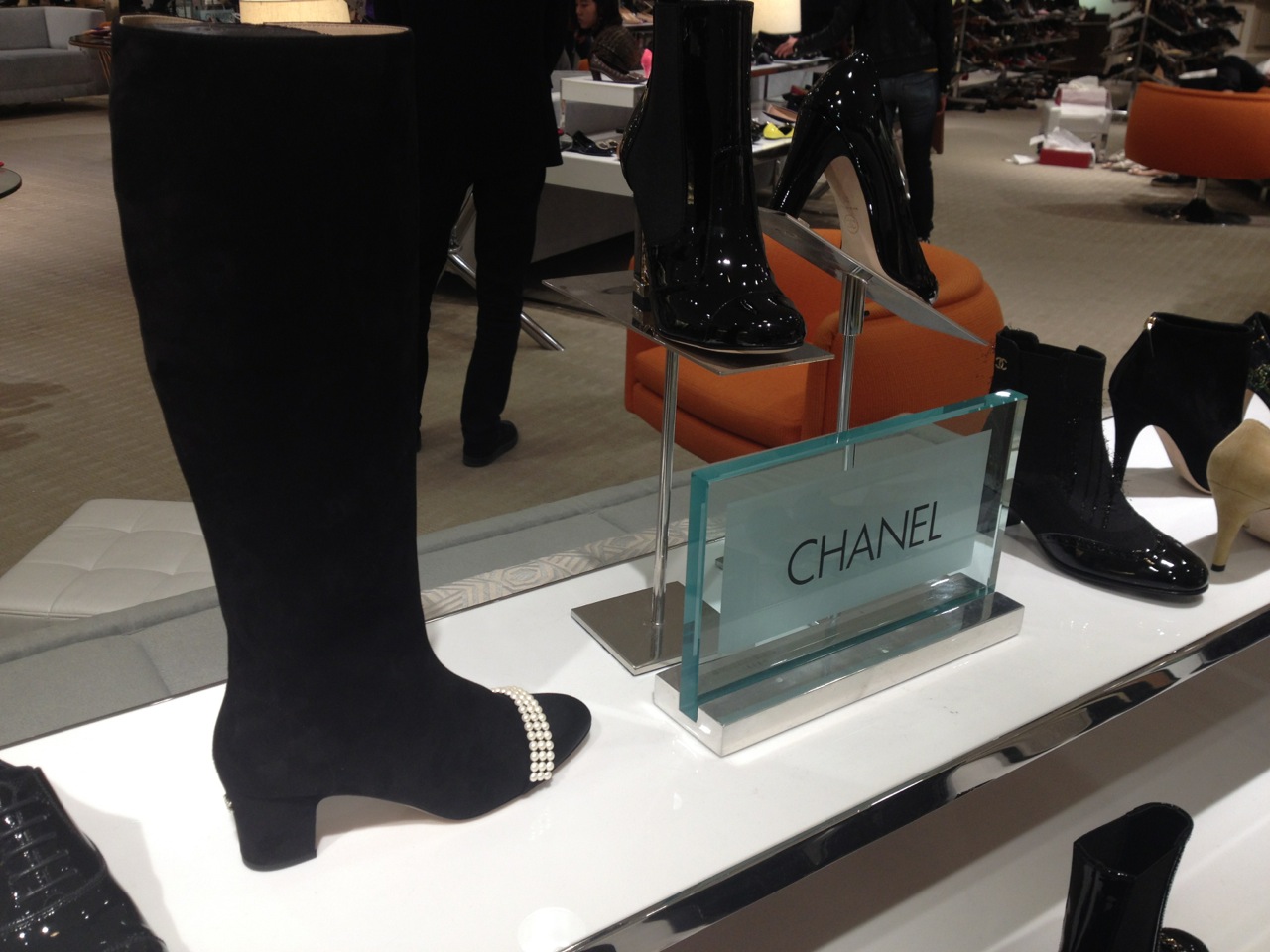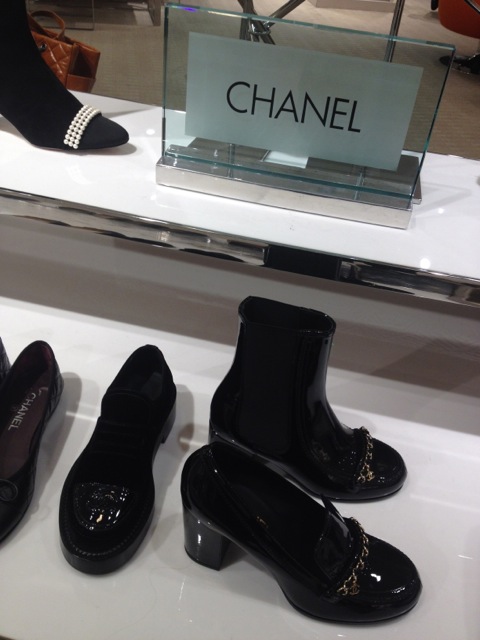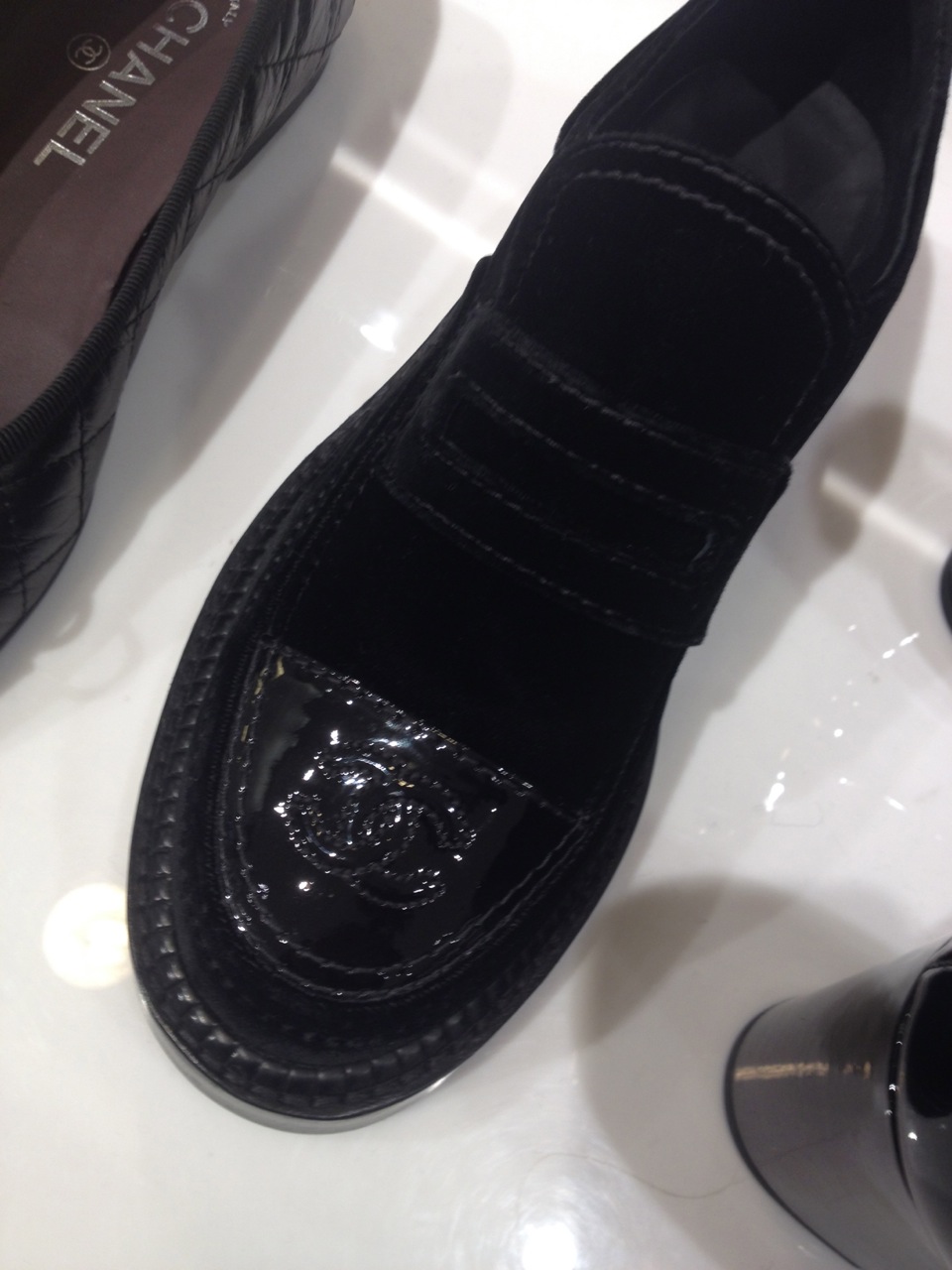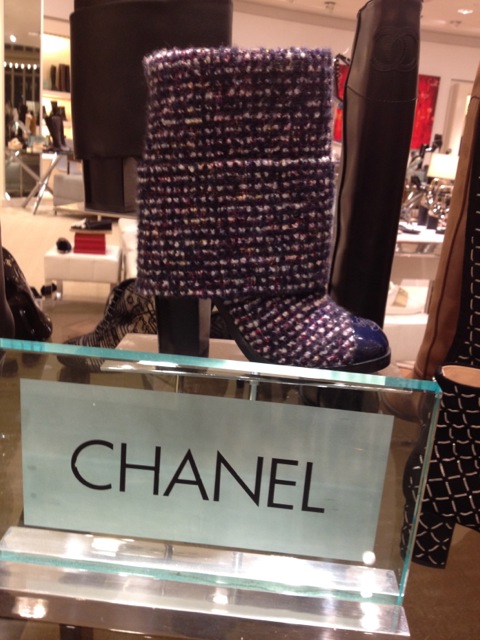 Its still allegedly fall, however once the temperature drops below 60 degrees here in SF, I say its winter. BRING ON THE big sweaters, the Chanel woolens and the BOOTS! Chanel continues to provide the most vast spectrum of styles when it comes to boots and shoe booties. For lady like and serioso but with a bit of sizzle, go for the tall suede model with the pearl detailing along the toe. For mod and wacky, try the multicolored cashmere fold over bootie with the patent leather cap toe. (This is the shoe equivalent of a jumpsuit….not for everyone. But, I find this Chanel fold over variety more charming than say the Givenchy tall version….too severe.). And of course when doing battle with snow, sleet, and or rain, we have the shearling lined lug sole varieties. Stylish AND comfy. Chanel always come through no matter the need... or the tweed.
And of course there will be some funky and fabulous pumps and loafers amidst the winter wares. Case in point, the casual and yet glamorous velvet loafers with the patent leather toe.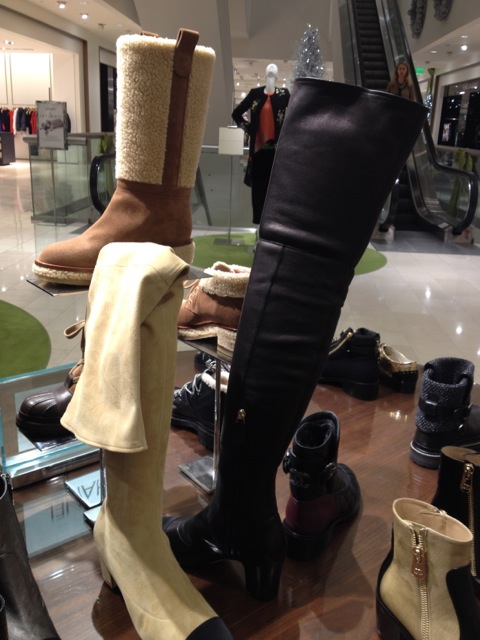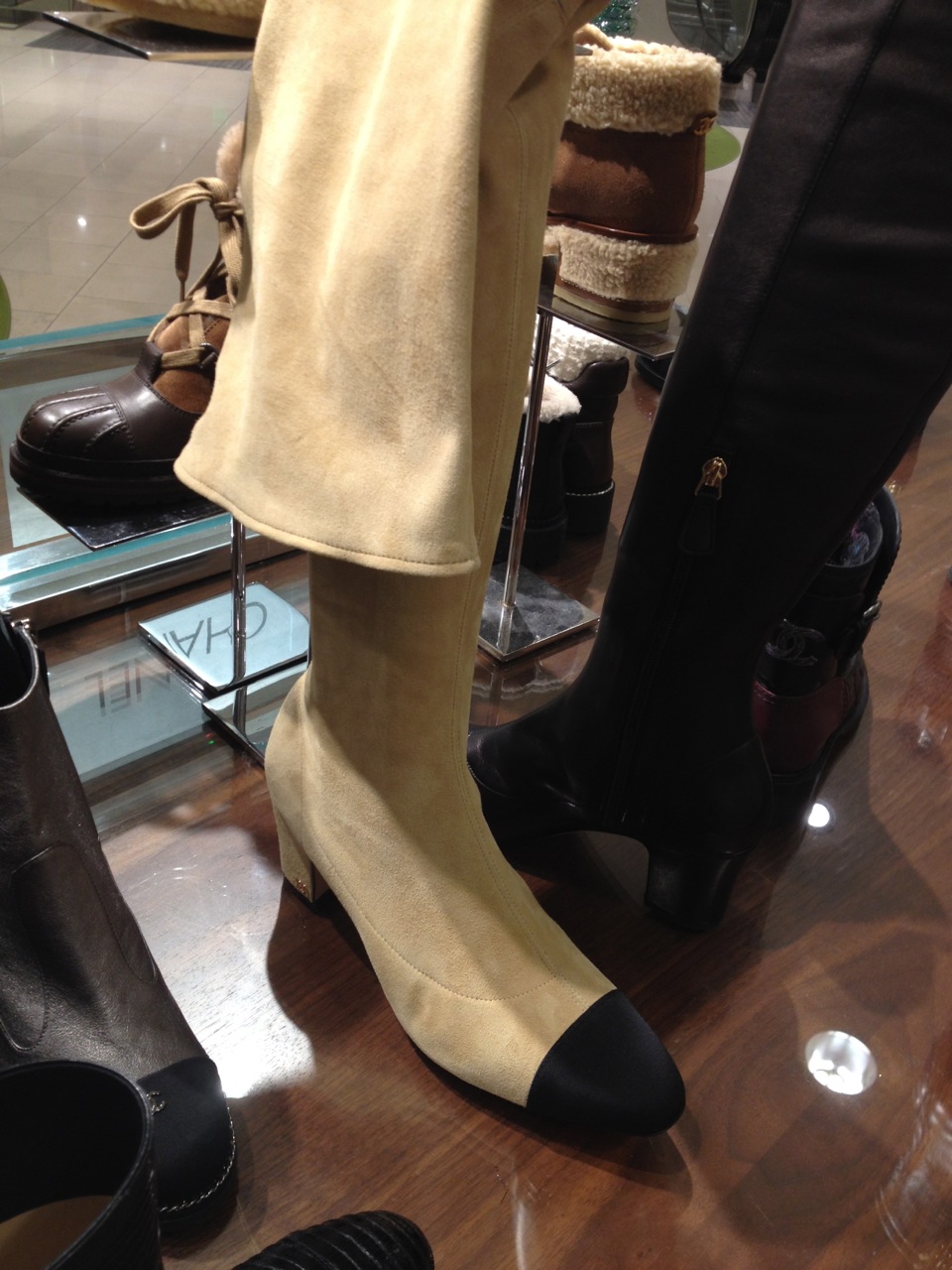 For contained sex appeal, consider these thigh high stretchy suede and leather boots with side zipper. Comfy and yet H O T! Would be purrrfect with any of the fall winter runway coat dresses by Chanel as well as Tom Ford or Saint Laurent minis.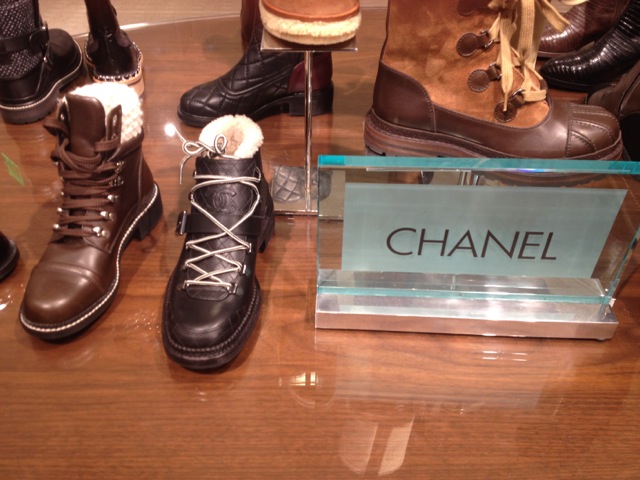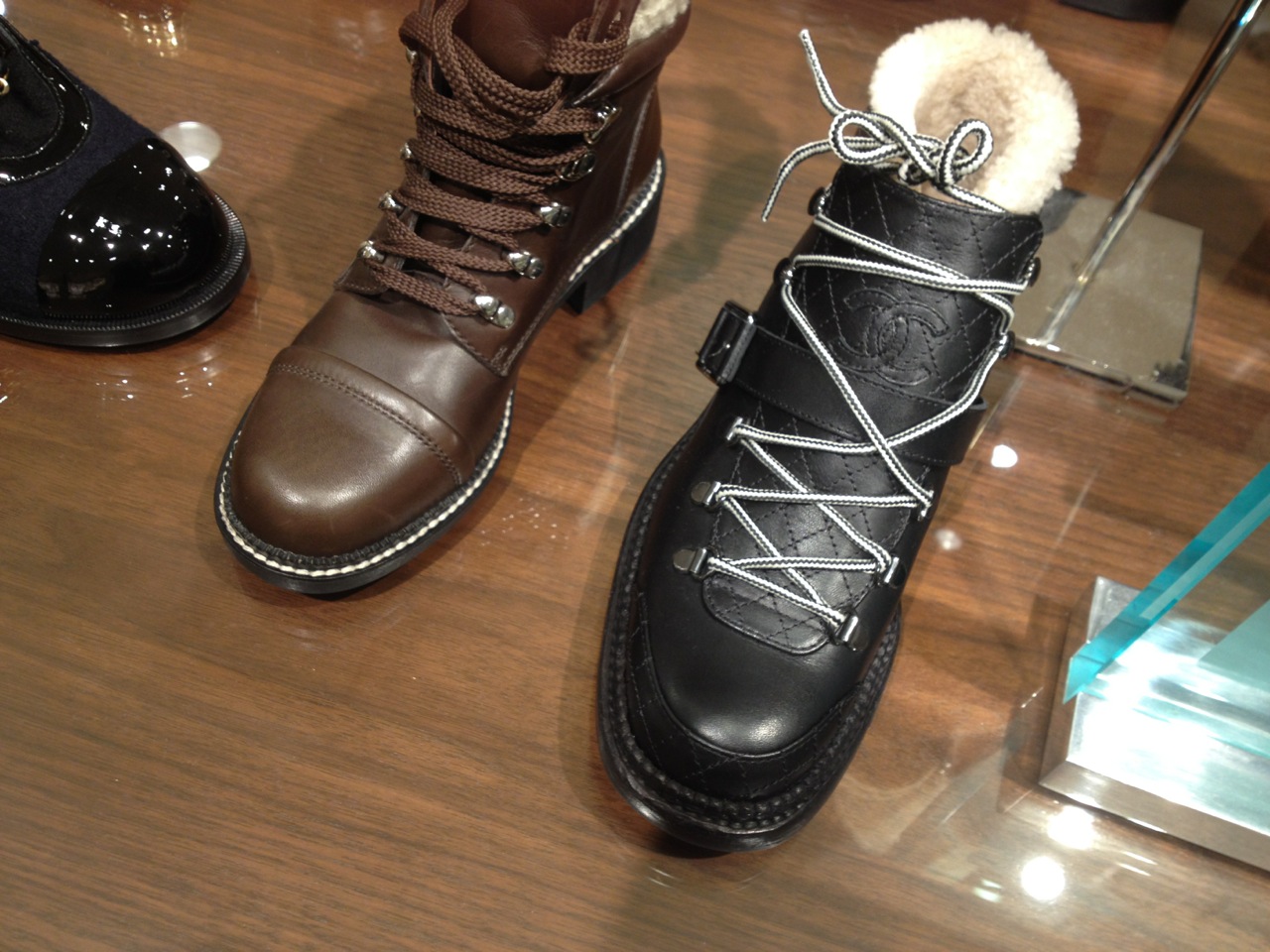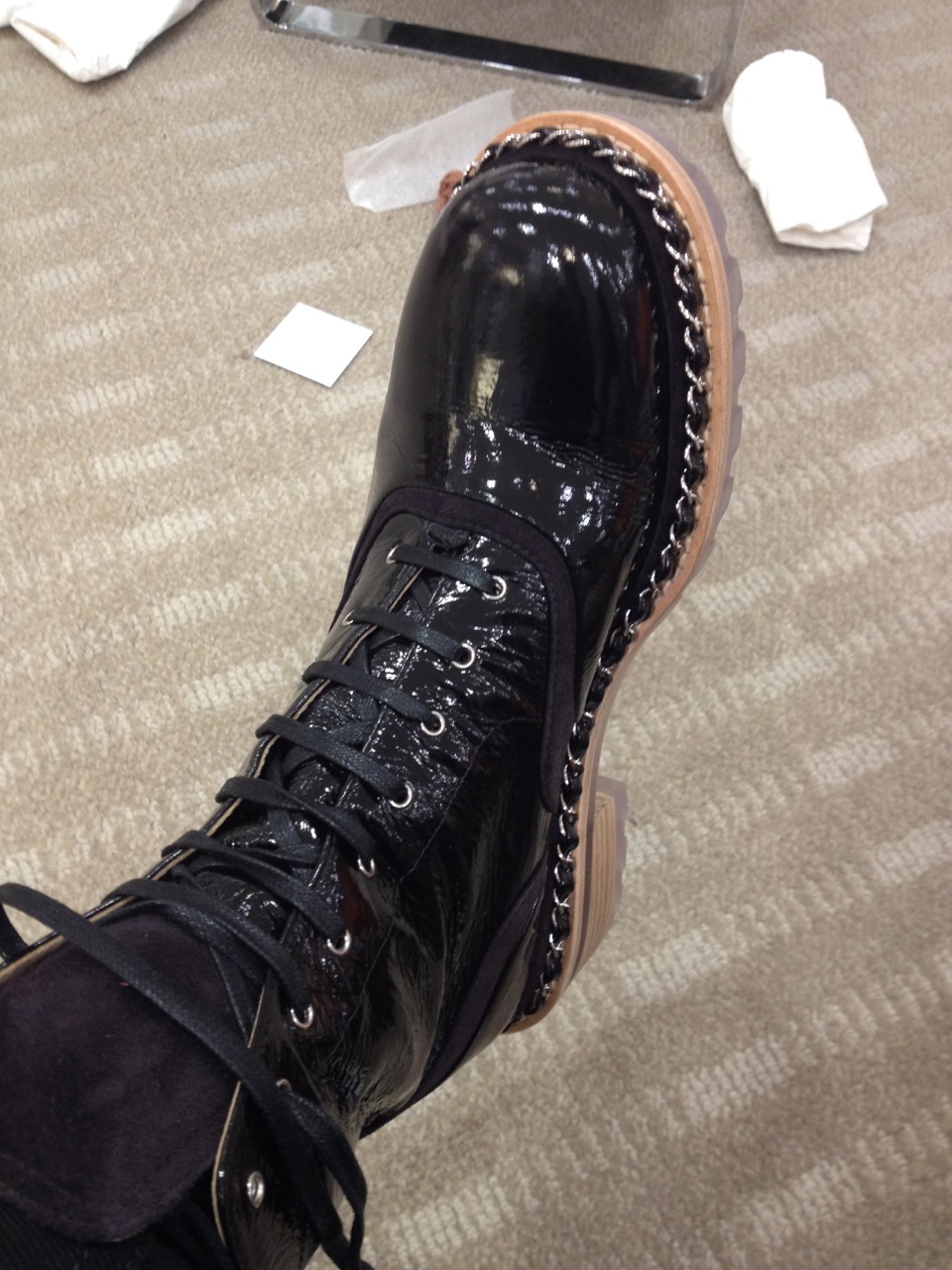 As much as I was salivating over the Celine stunners above, the thought of even one of those rhinestones being washed away in a coming deluge, (the El Nino hysteria is upon us), was enough to send me over the edge. The lug sole is the antidote to my neurotic musings. You cannot beat Chanel for the triumvirate of comfort, chic, and craft. These babies took me from a 9 hour work day to 6 hours of Die Meistersinger without gnashing of teeth or the desire to rip my feet off at the Lisfranc joint.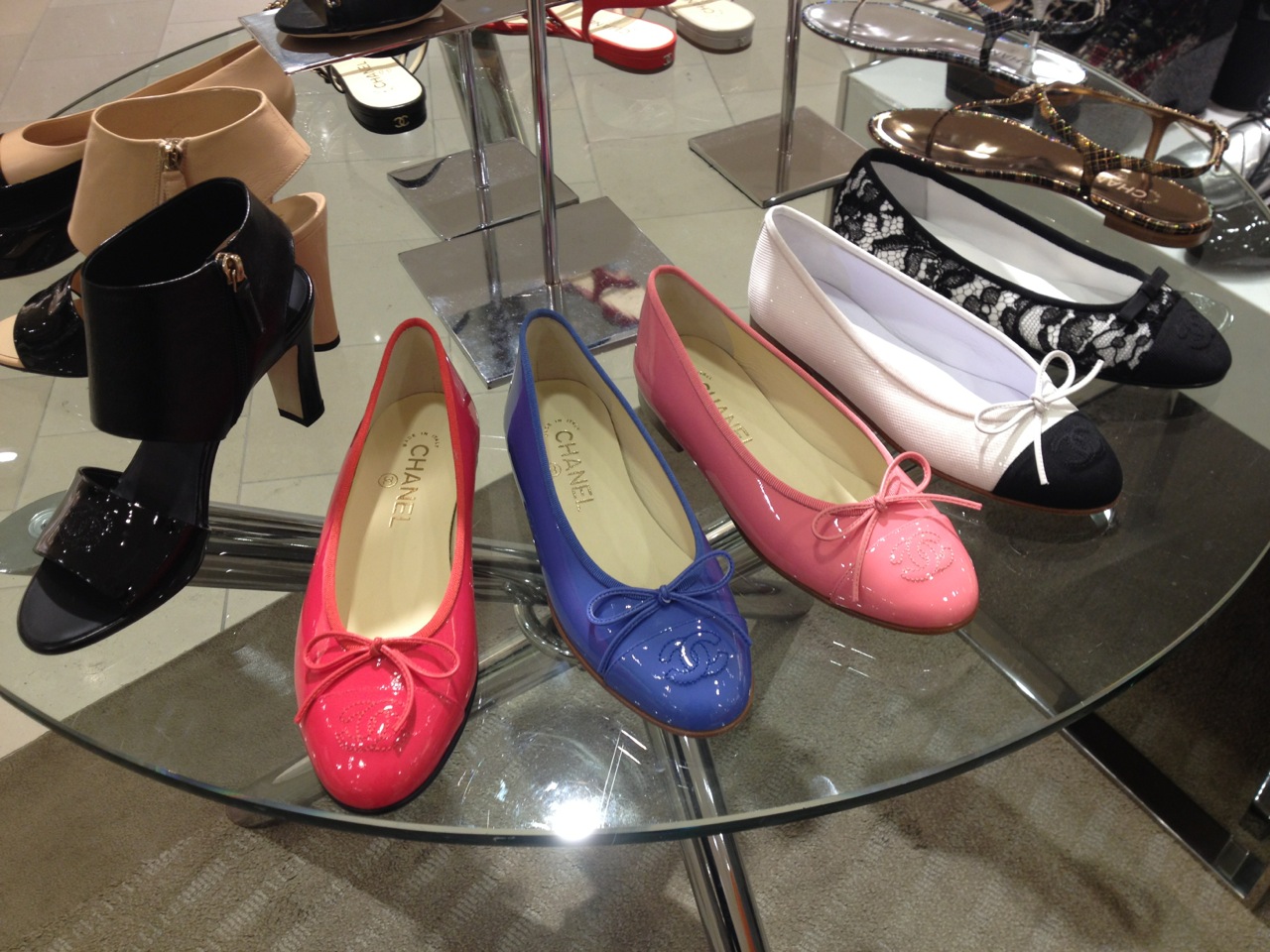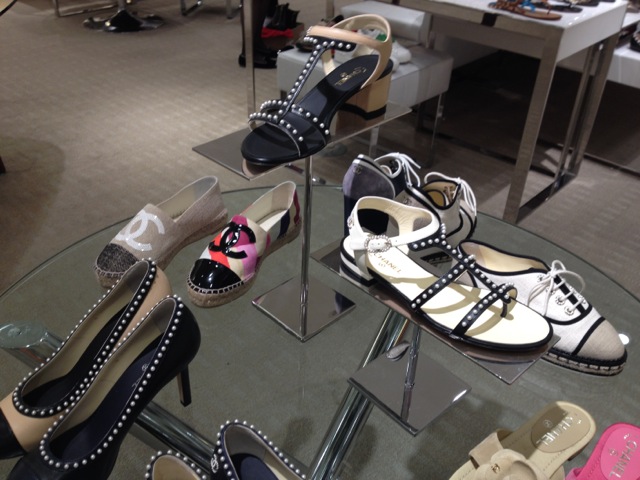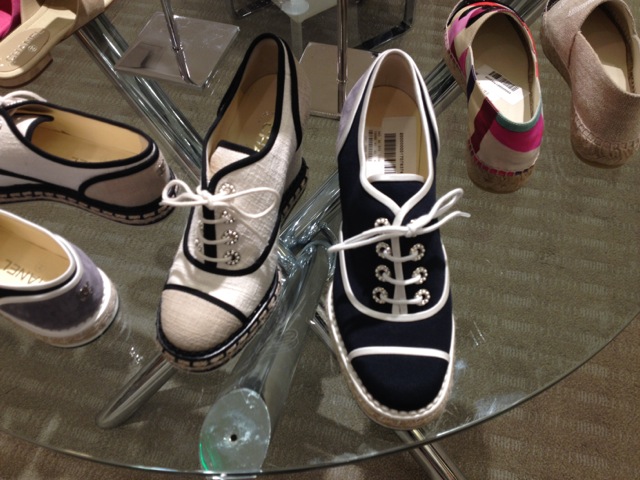 What more could one want for a spring or summer sojourn, for sun, sea, and beach! Espadrilles, pearl embellished sandals, and crazy cool wedges!
ROGER VIVIER: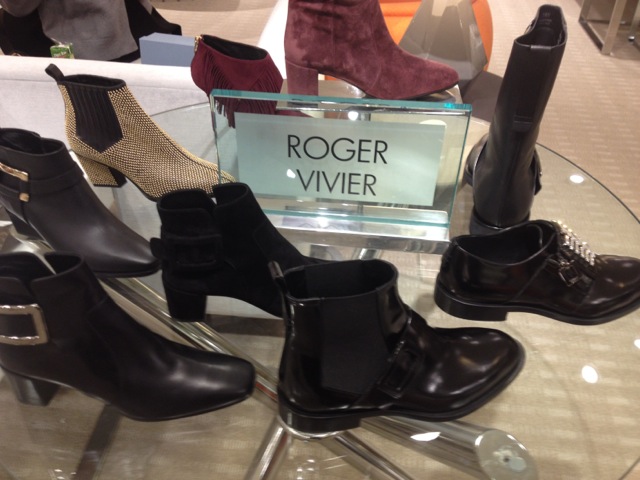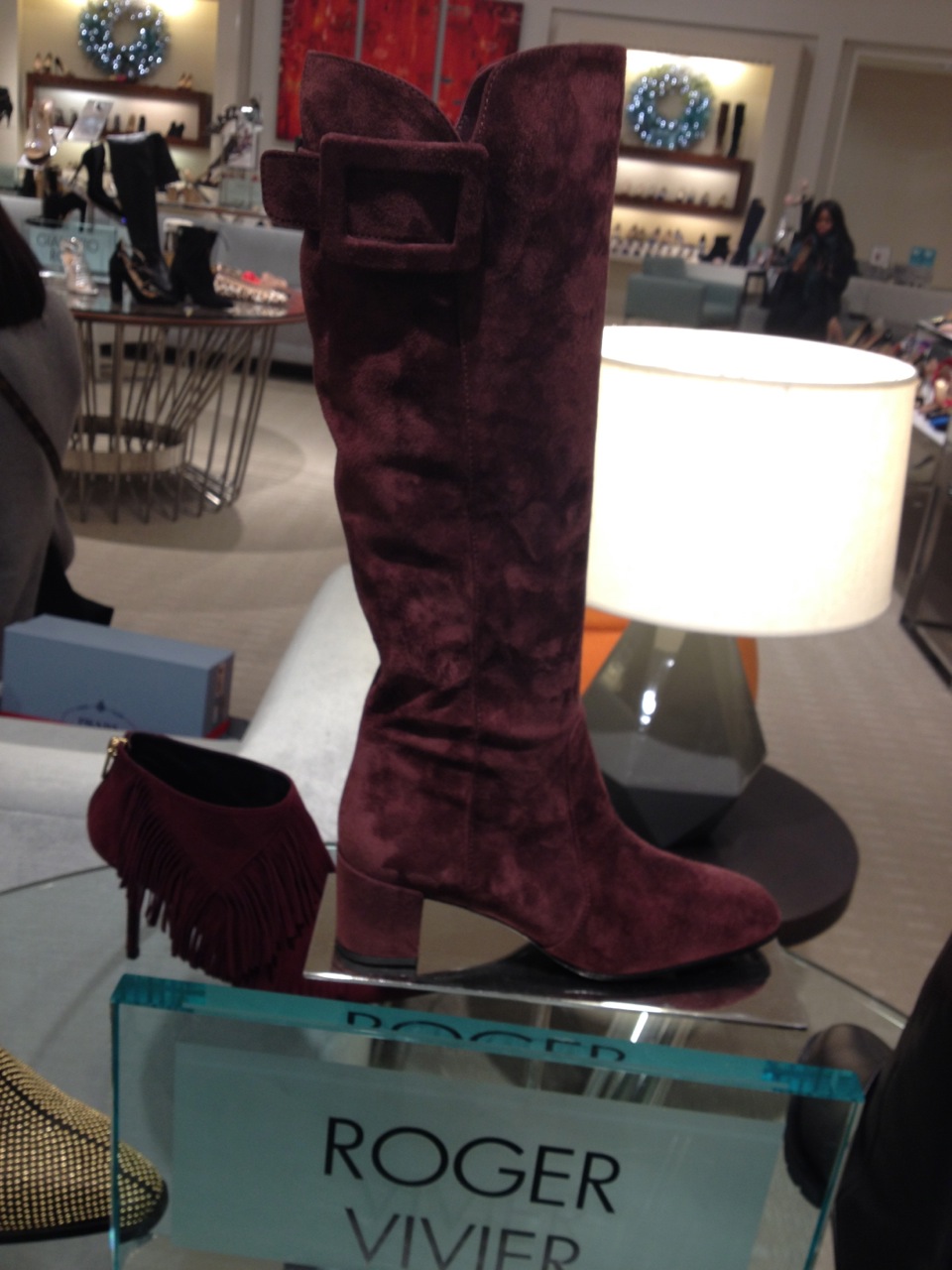 Claret, the new lush neutral, a nice respite from black, gray, and tan, and particularly apropos for fall. Vivier is another line that seamlessly co-mingles comfort and hip-chic. The shoe booties are some of the most comfortable of footwear, and can be paired with anything in your wardrobe.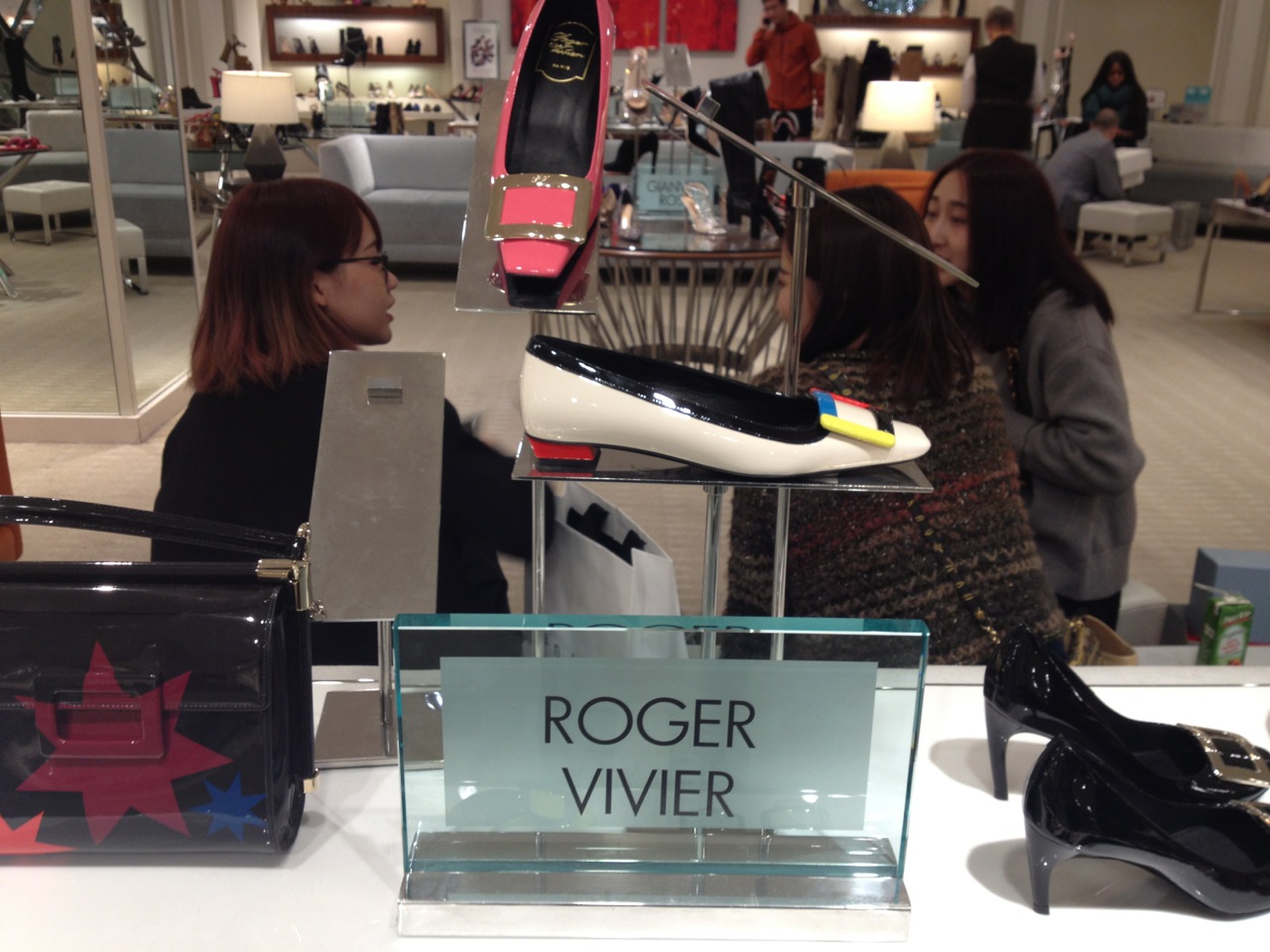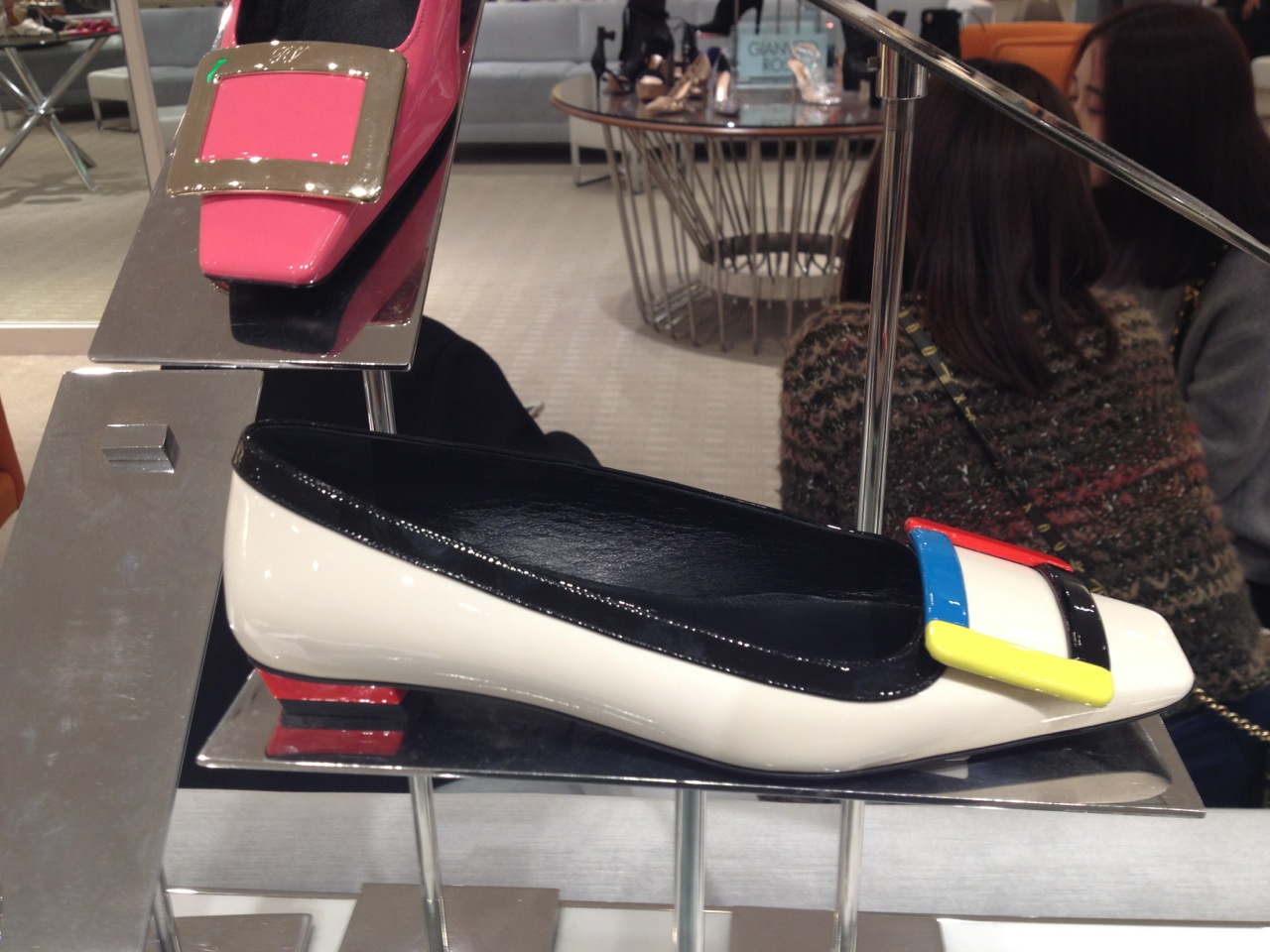 The pumps are some of my favorite. When your feet and plantar fascia are in NO mood for Louboutin shenanigans. And who amongst us doesn't love a big sliver or gold buckle?
FENDI: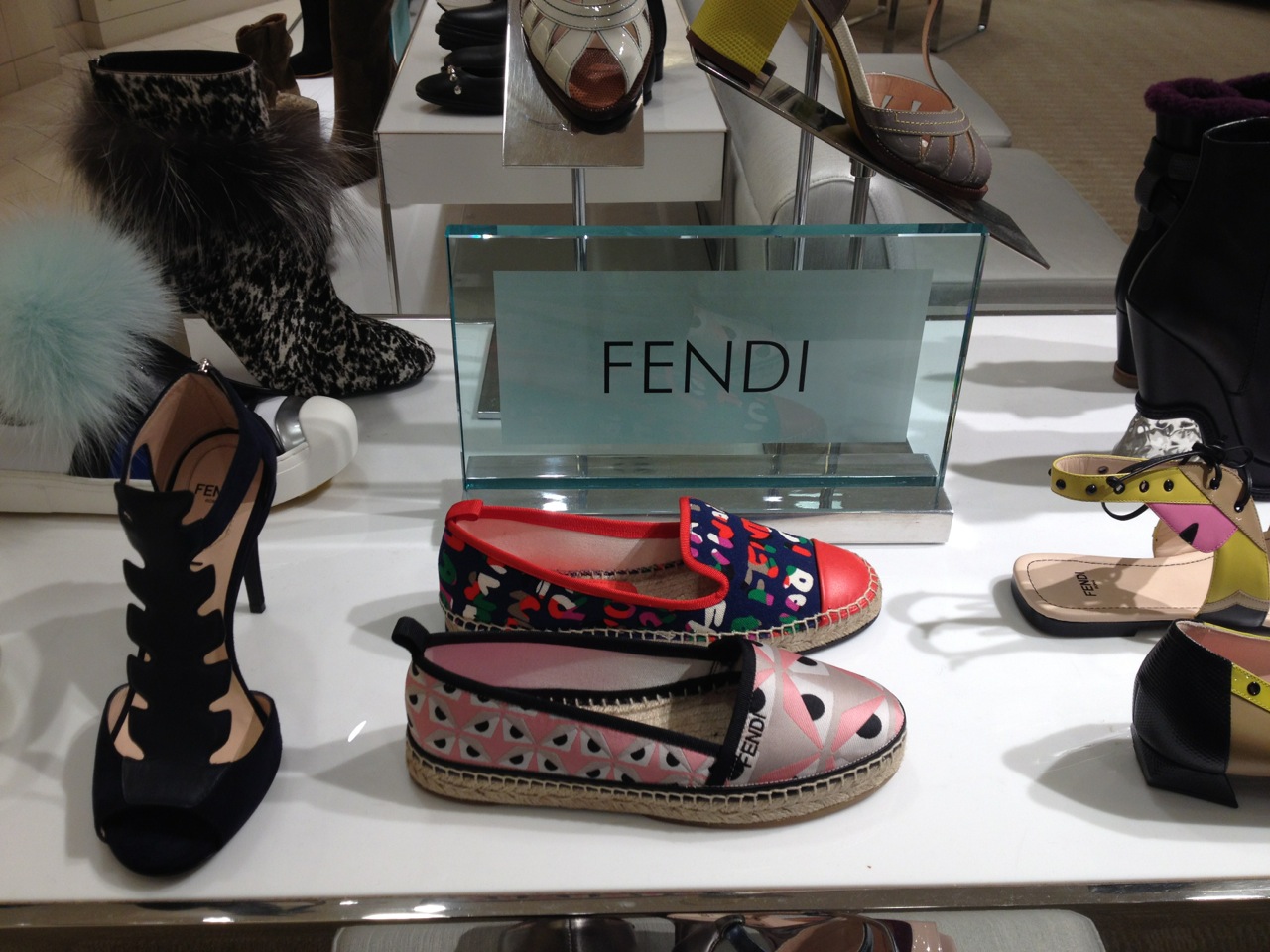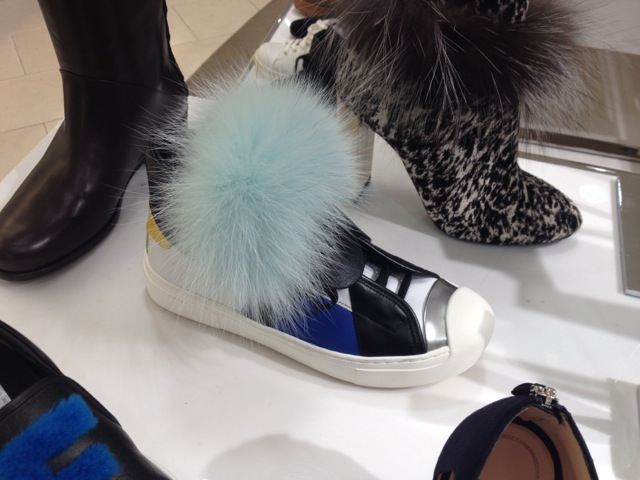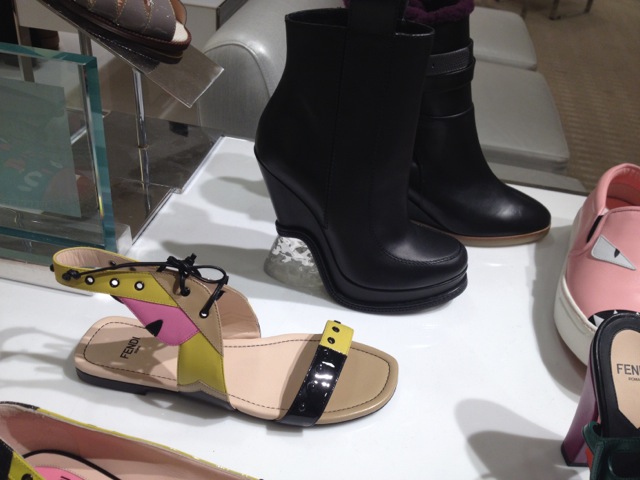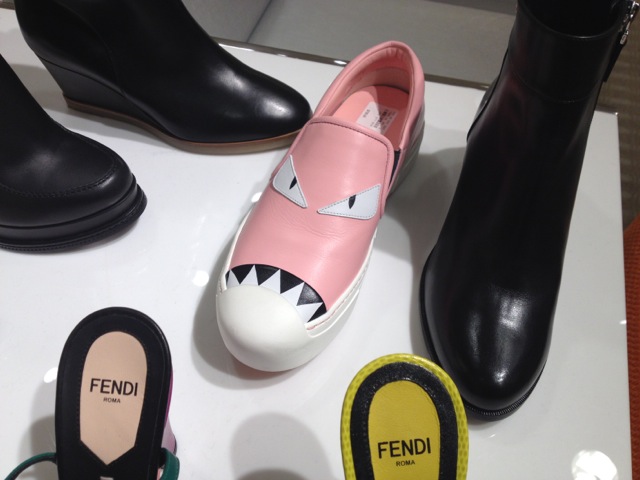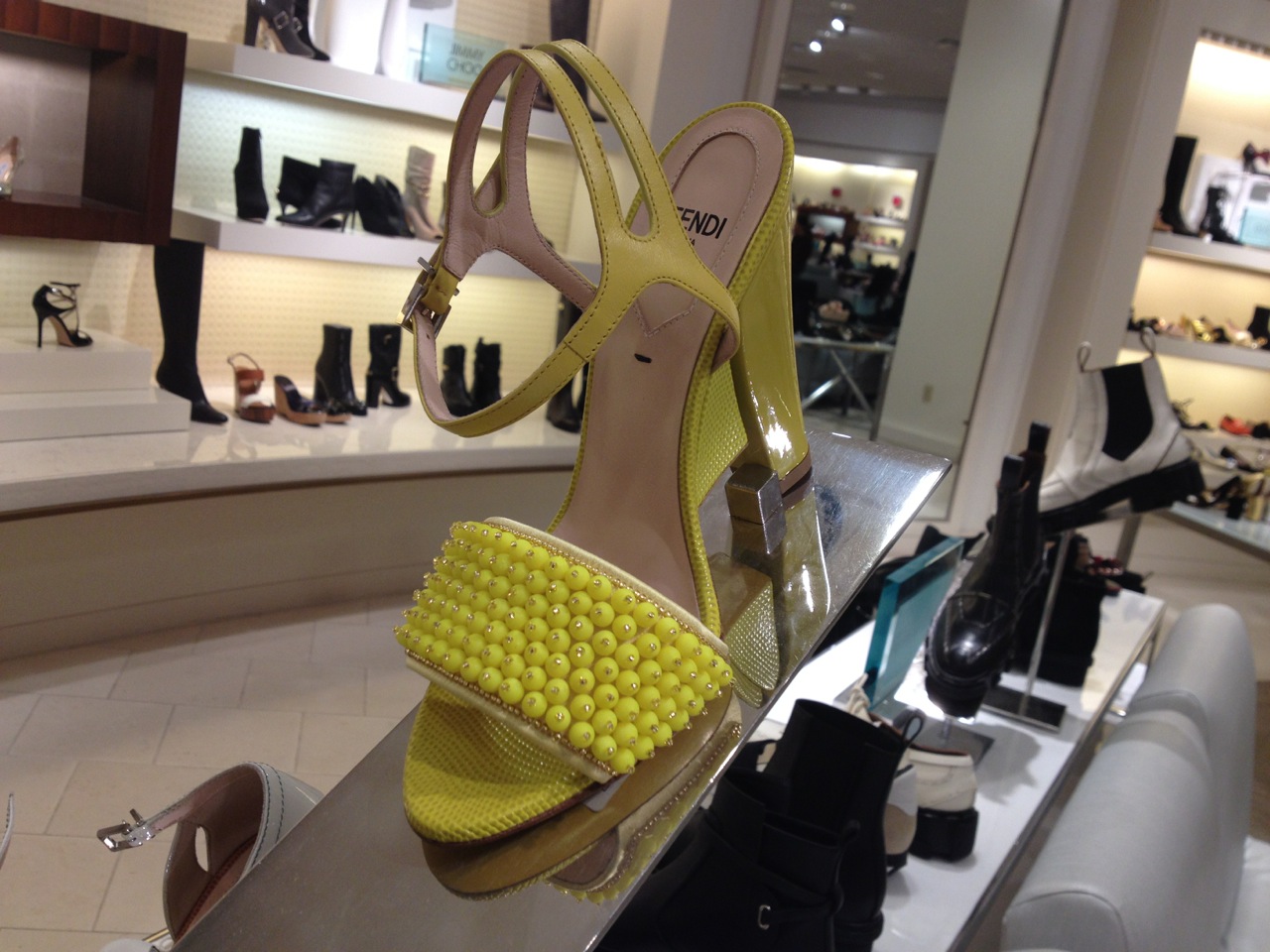 In this line, Lagerfeld can go full throttle fun, wacky, and whimsical. Full speed ahead!
VALENTINO: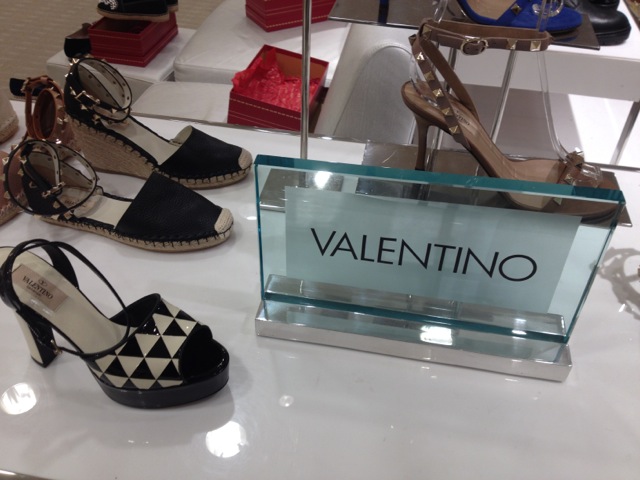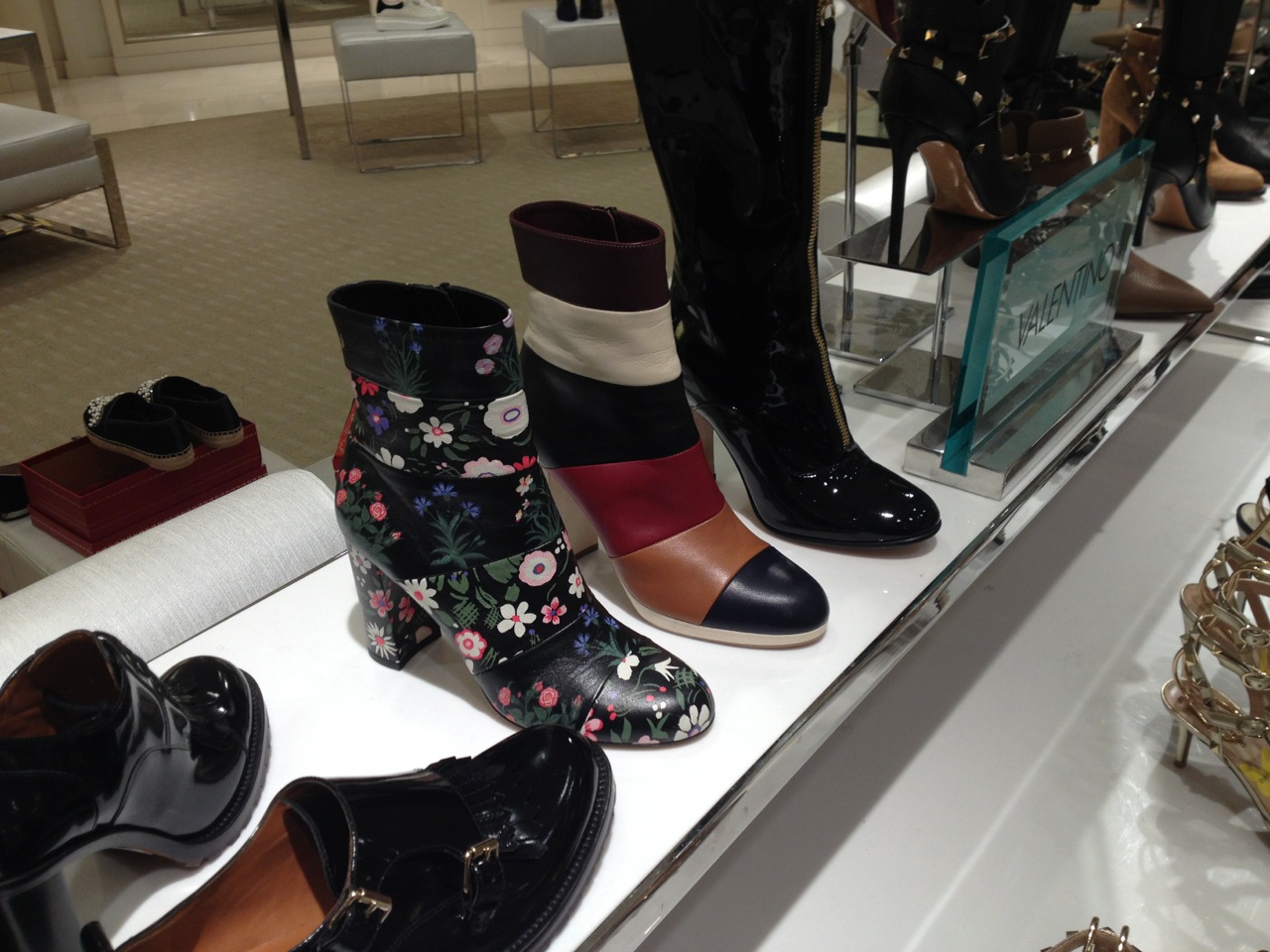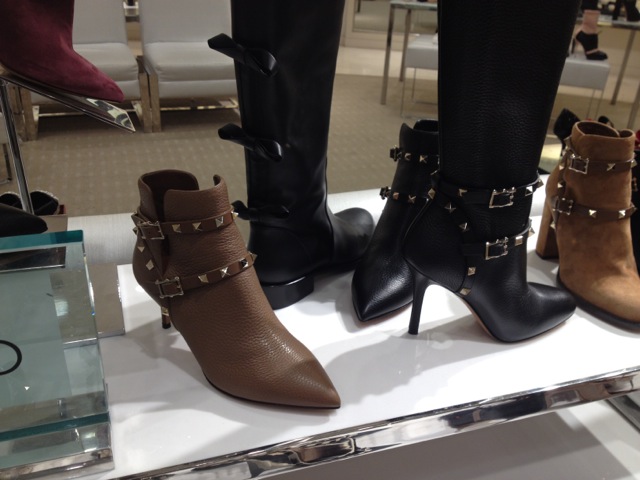 More boots for spring boho and folkloric frocks, velvet minis, or skinny jeans. And of course nothing screams ALLURE like high heeled shoe booties with straps and studs. The iconic Valentino flourishes turn a bootie into the focal point of any outfit.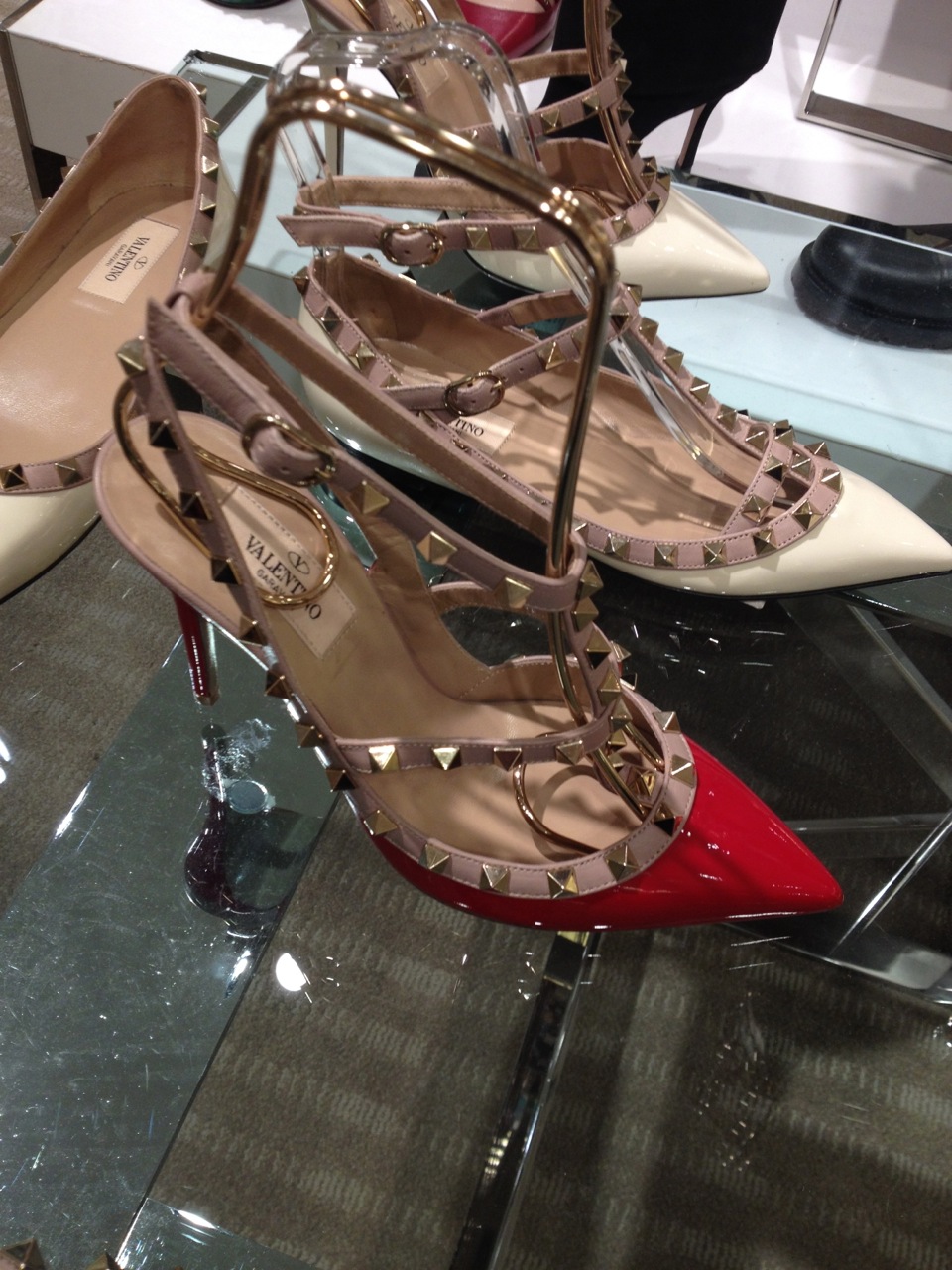 Lady-like bondage….
MANOLO BLAHNIK: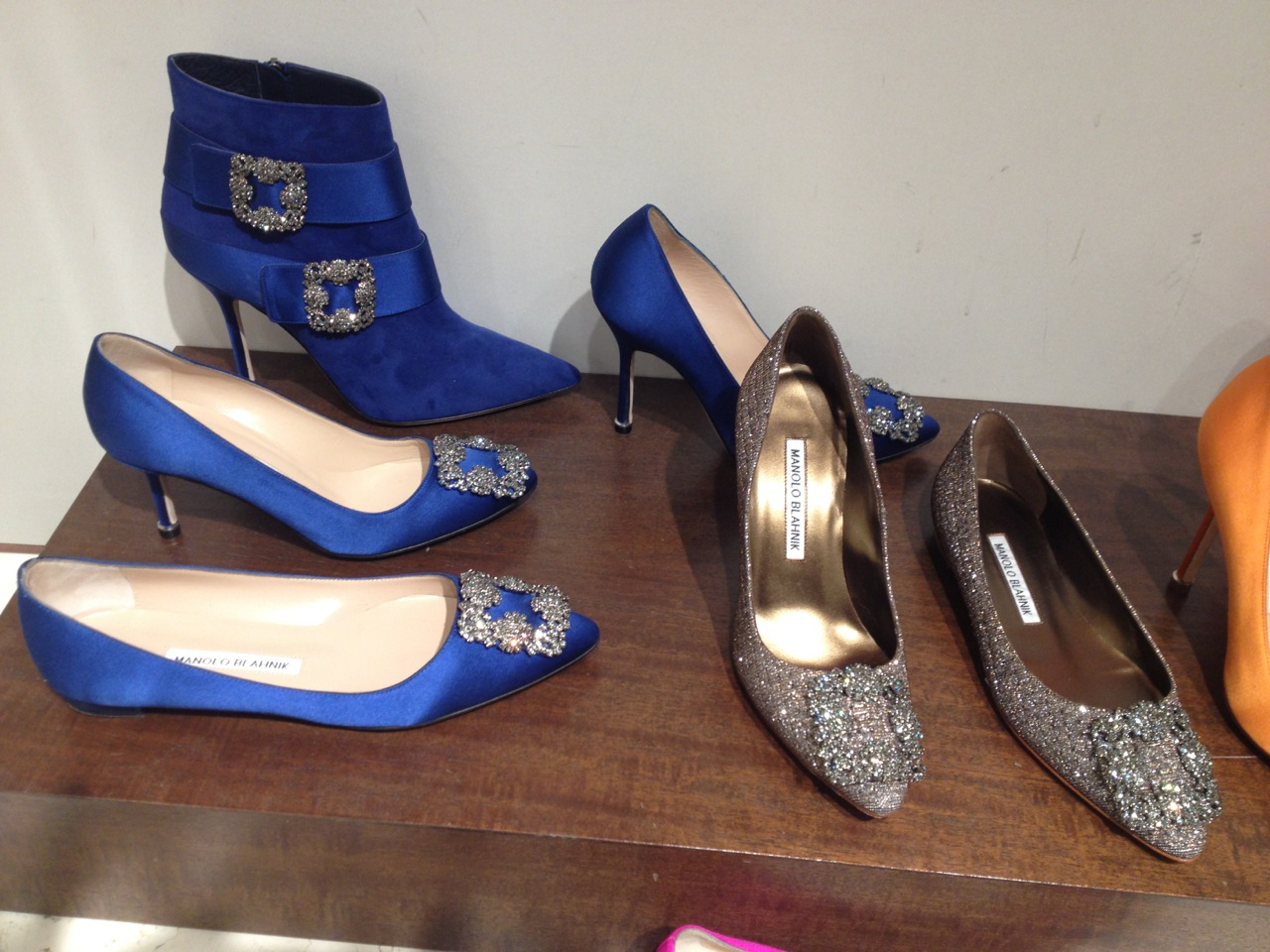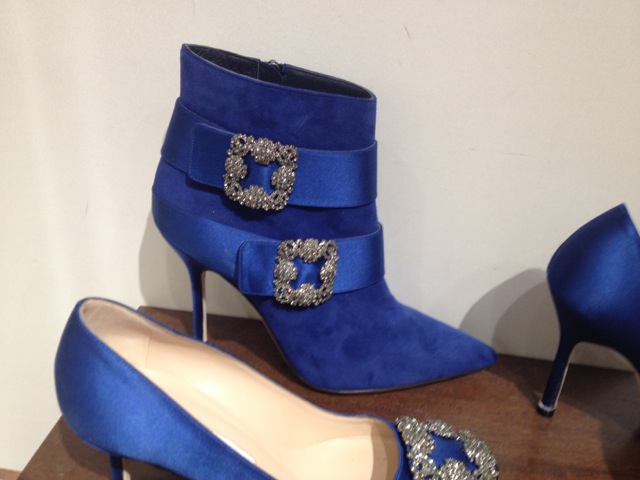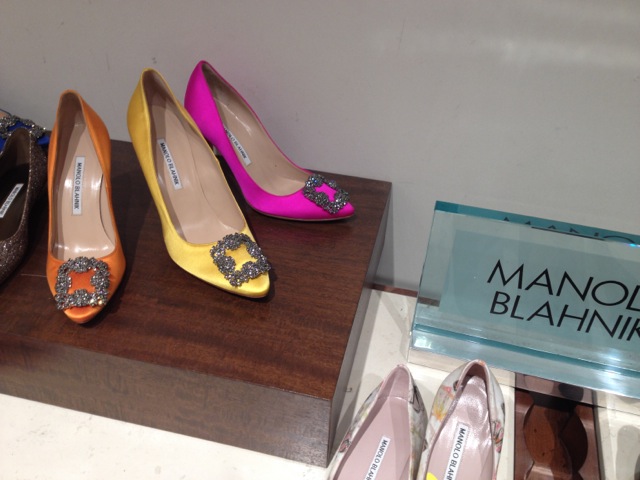 THE go to for special occasions, fancy shin-digs, and hoity toity soirees. Remember the dazzling show stopper Carrie Bradshaw wears in the first Sex and the City movie? Here is the shoe bootie equivalent of that stiletto pump in a sea of gorgeous footwear. This is the kind of shoe you don't even have to wear. Just take it out of the box and gaze at it when in need of a dopamine release.
RENE CAOVILLA: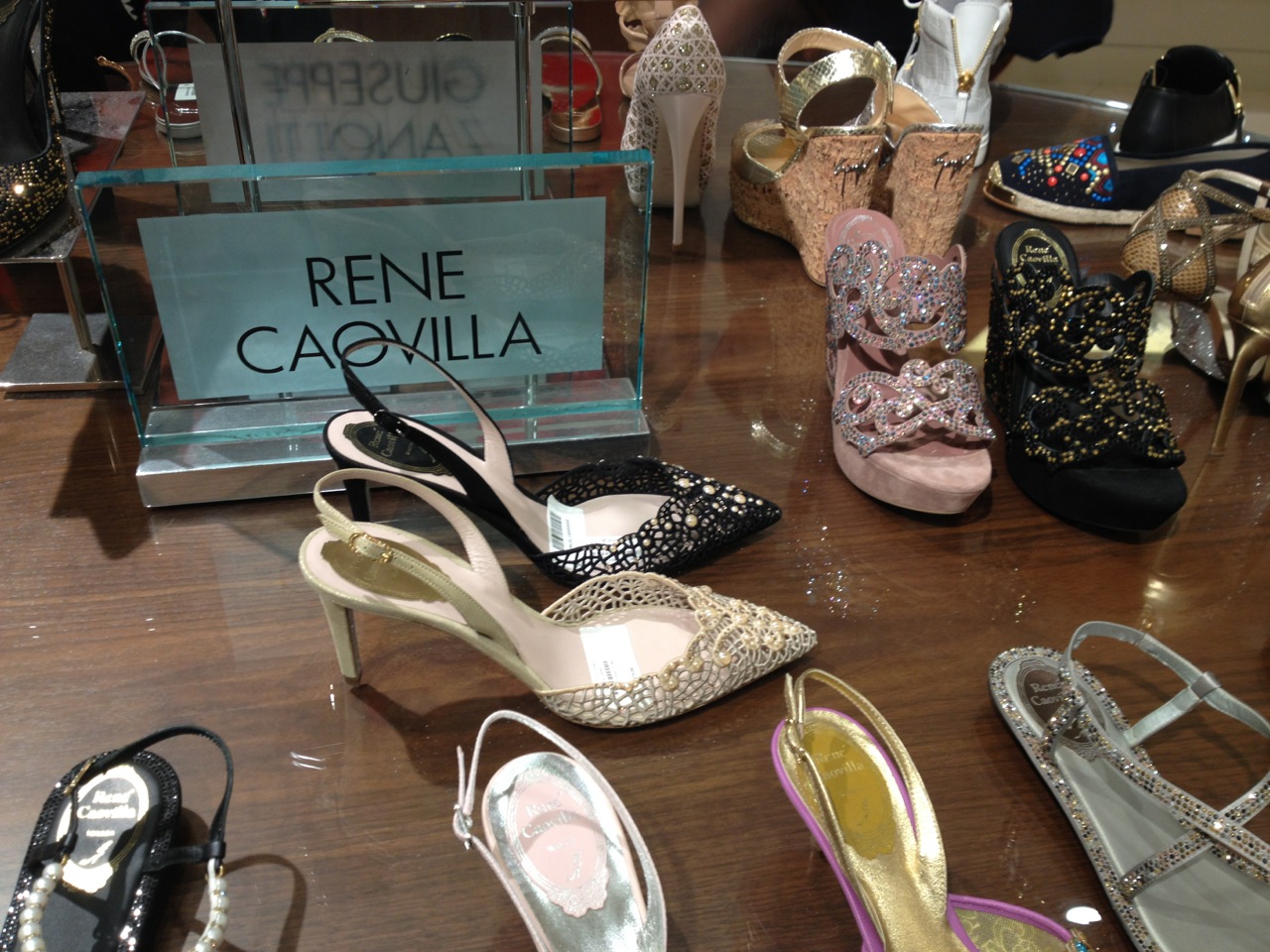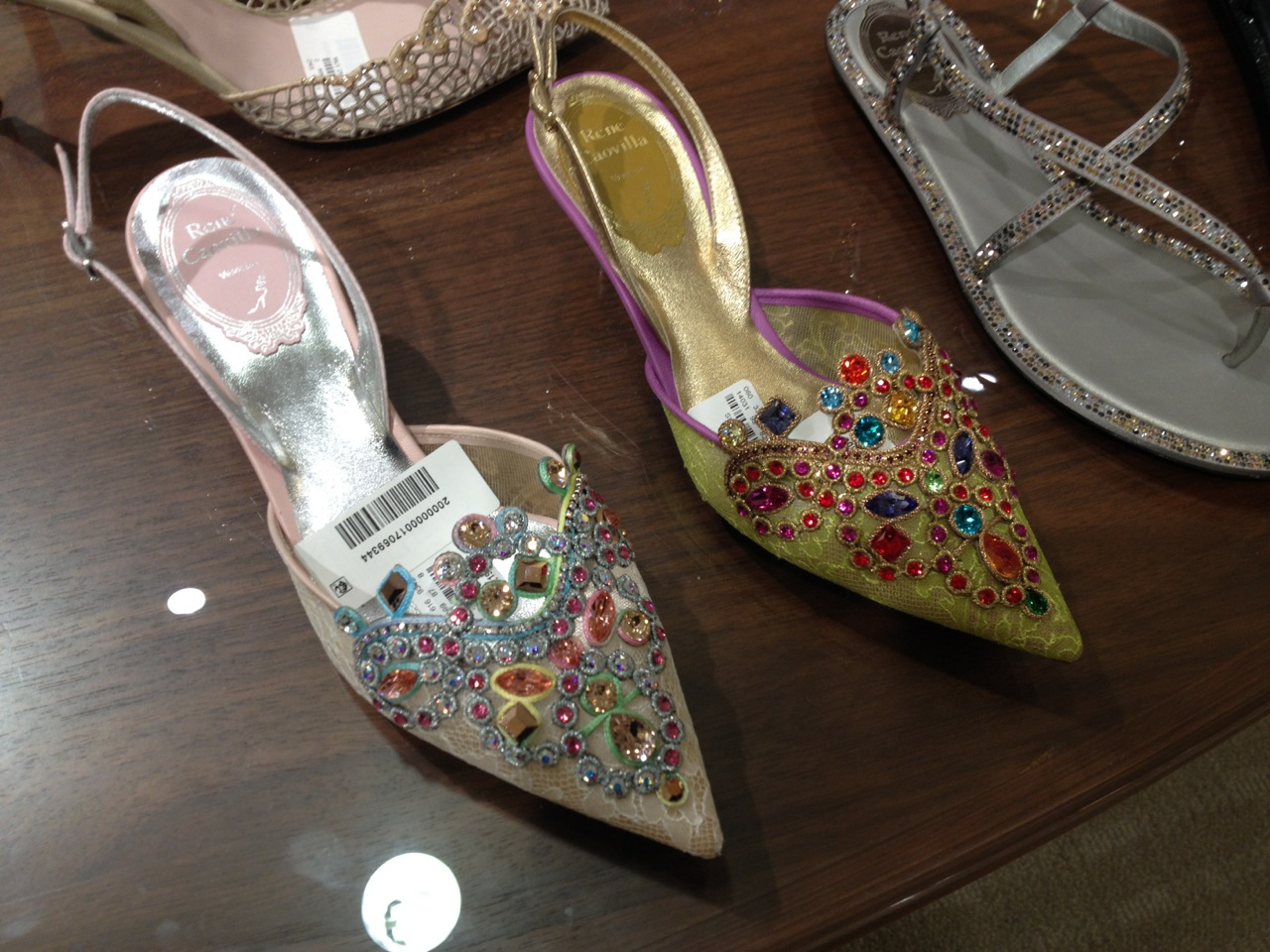 When in need of the Scheherazade vibe. To be paired with Elie Saab and Reem Acra gowns.
CHRISTIAN LOUBOUTIN: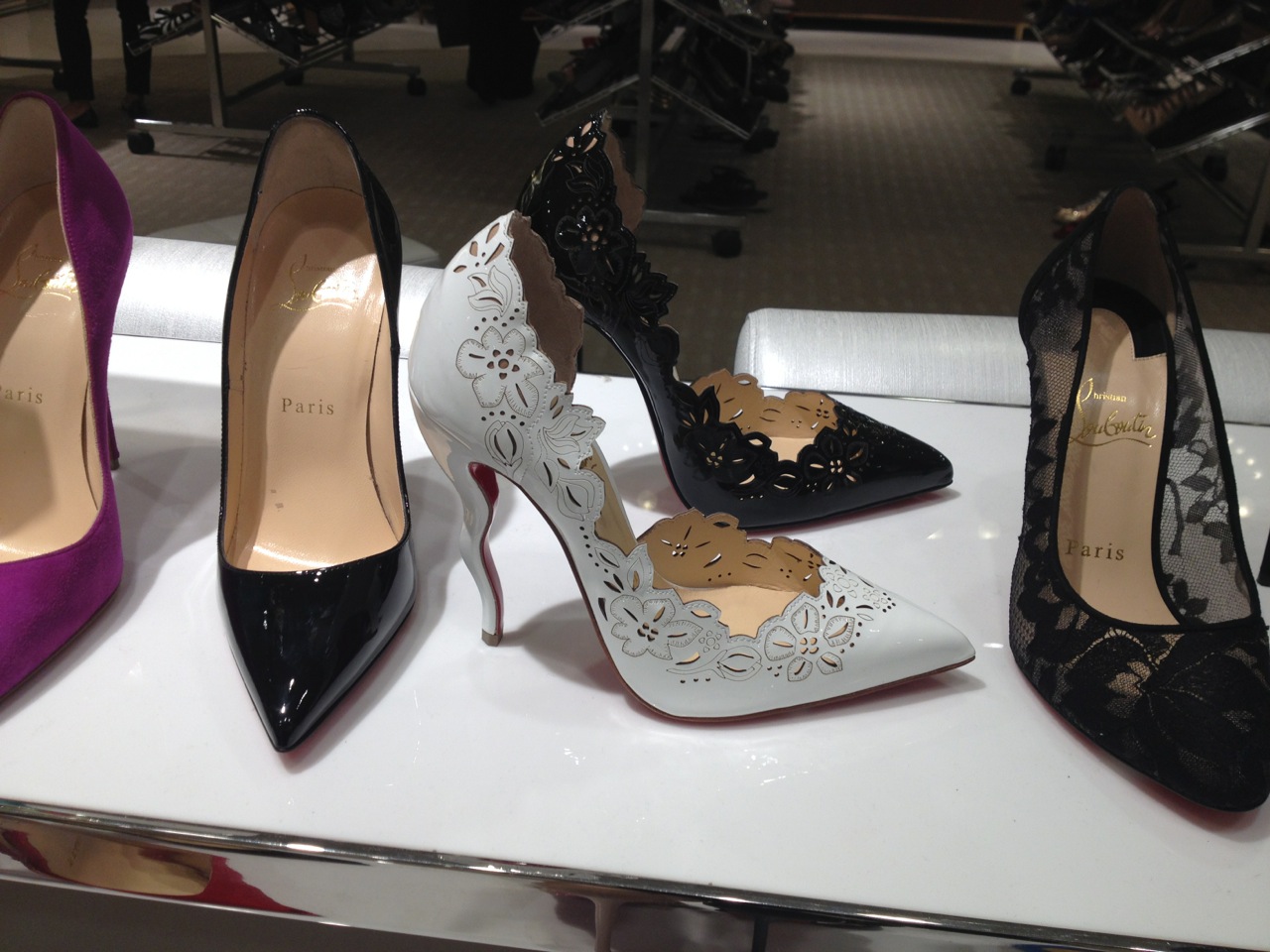 No guts no glory……..ooooooh, so tempting, with the zig zag stiletto heel and laser cut detailing…..of course not for a boot wearer like myself, no doubt the heel would go into a grate and I'd go down like a sack of potatoes. Talk about a closed head injury waiting to happen. However, for those with stiletto "game", these are sizzling HOT.
SAINT LAURENT: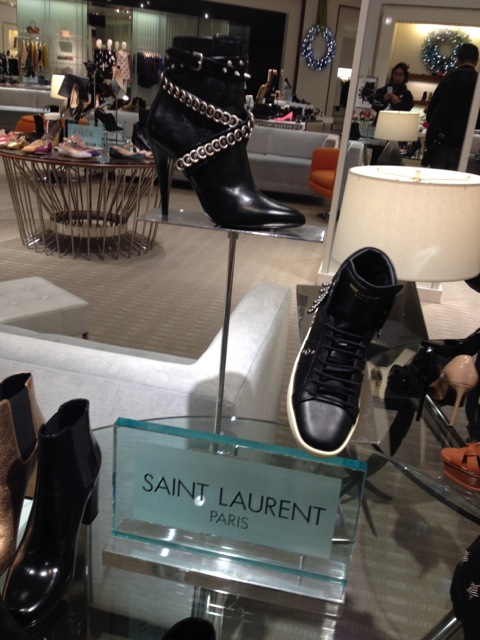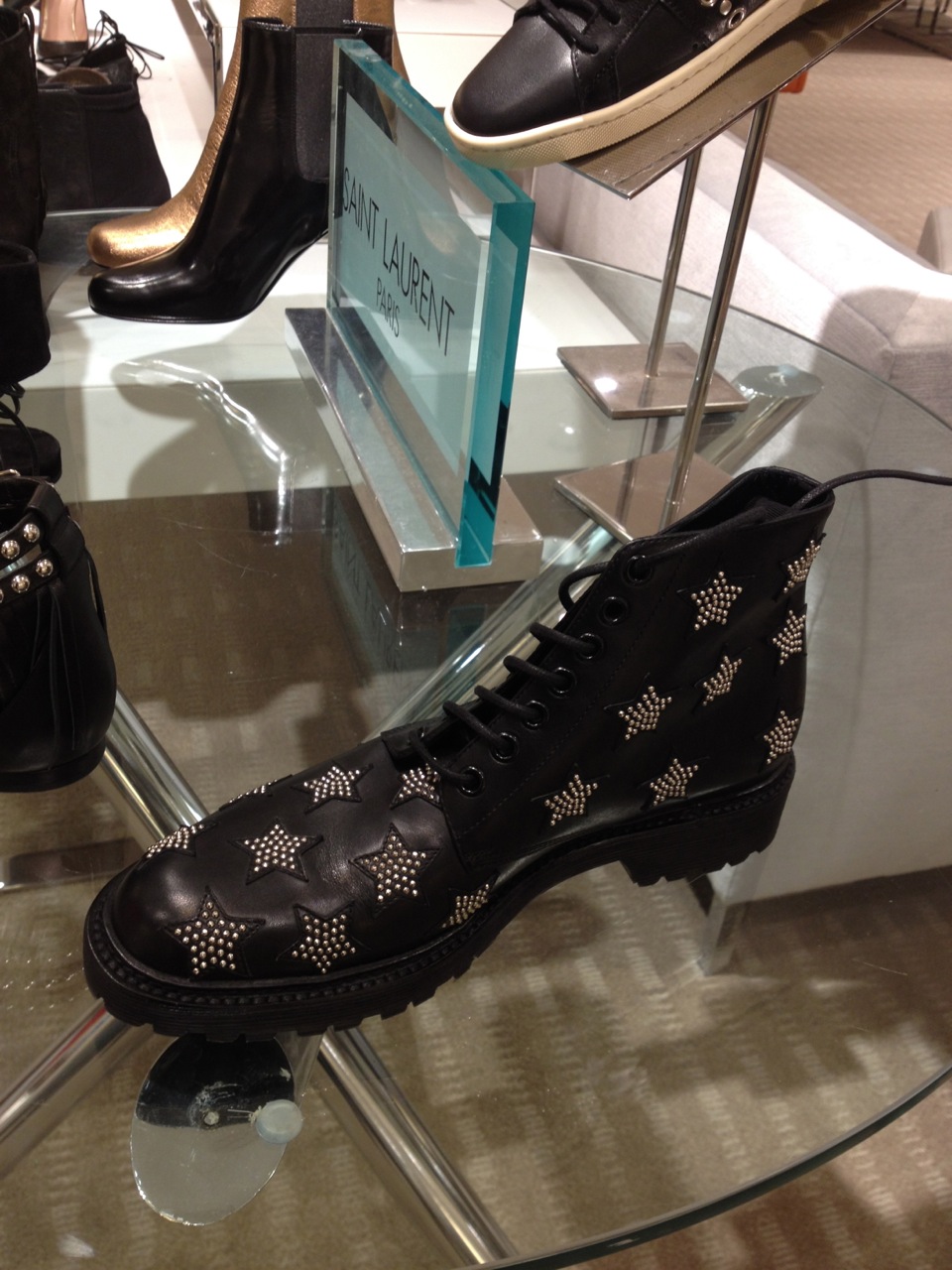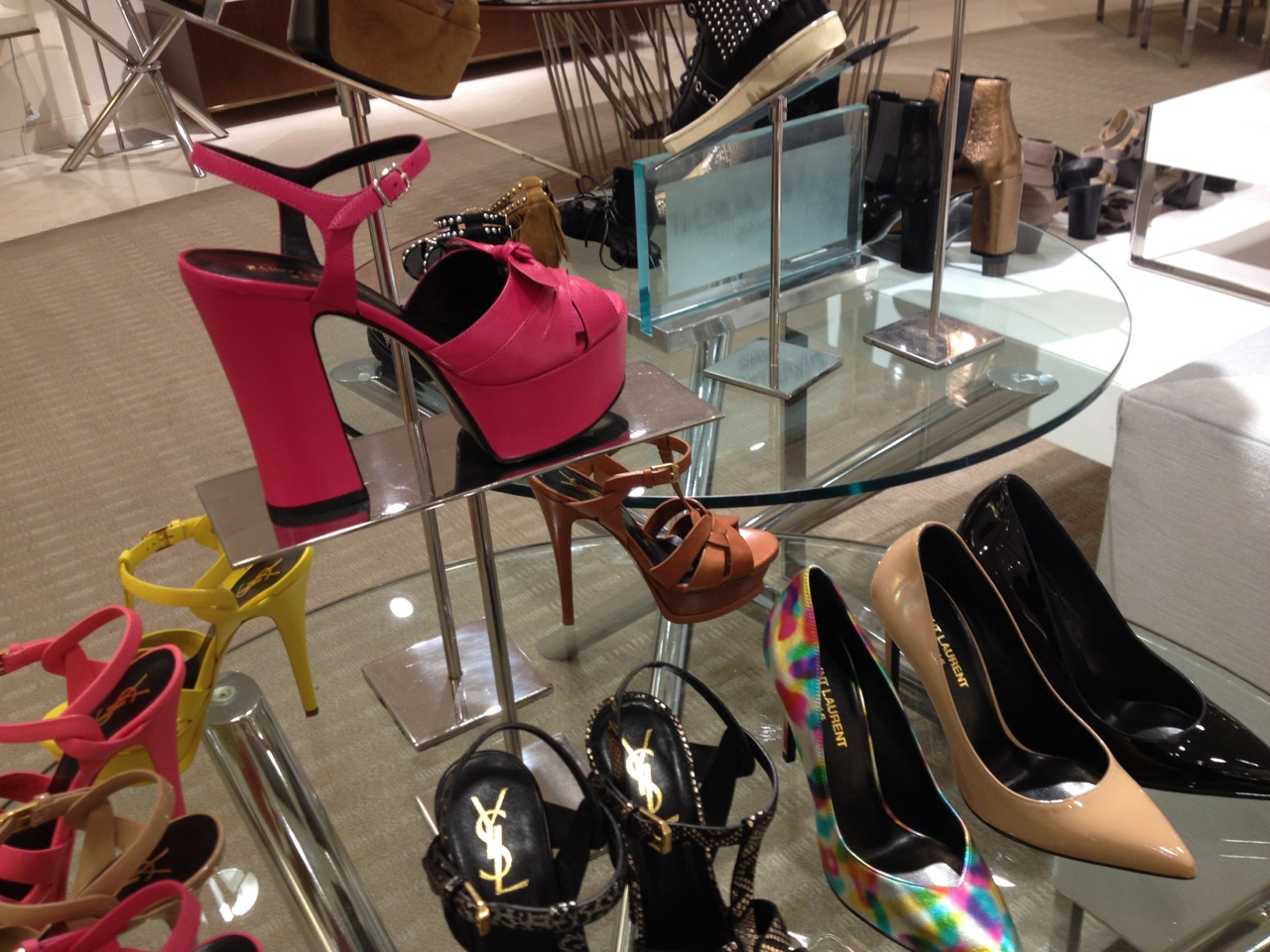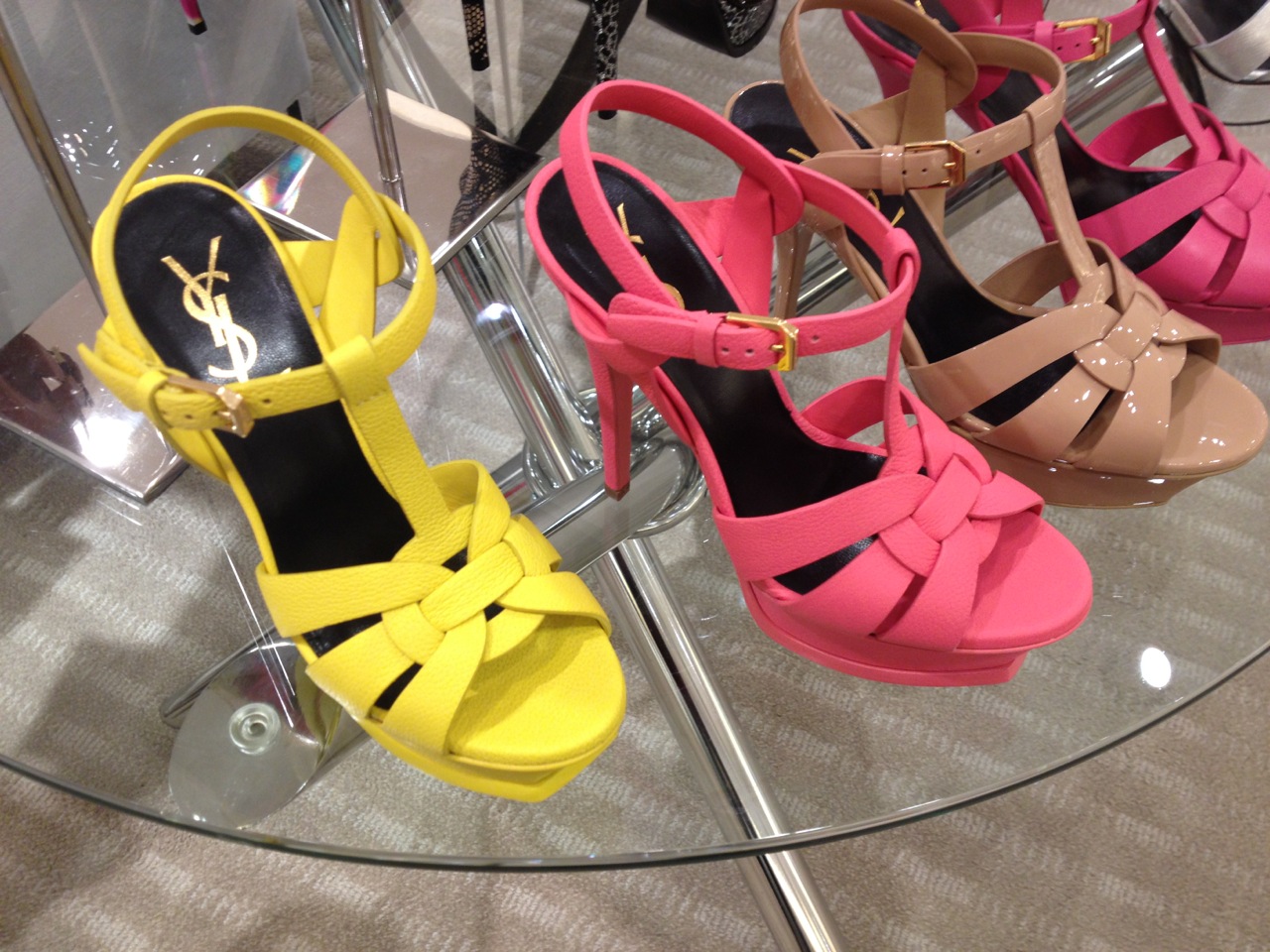 More options for those desirous of comfort (lug sole and star embellishments, HUZZAH) and those not afflicted with vertigo. I doff my chapeau to the gal who can negotiate these Tributes and platforms.
LANVIN: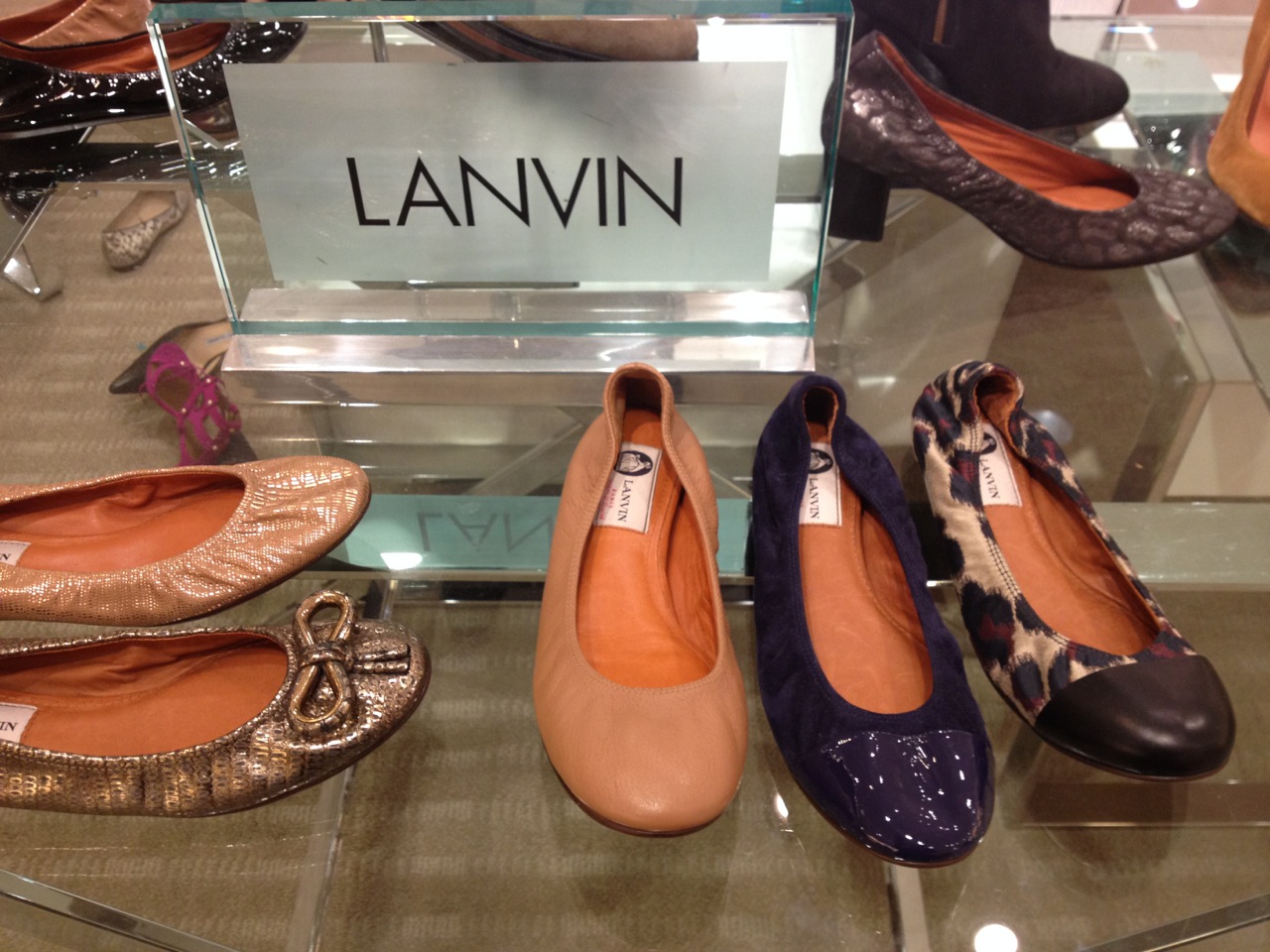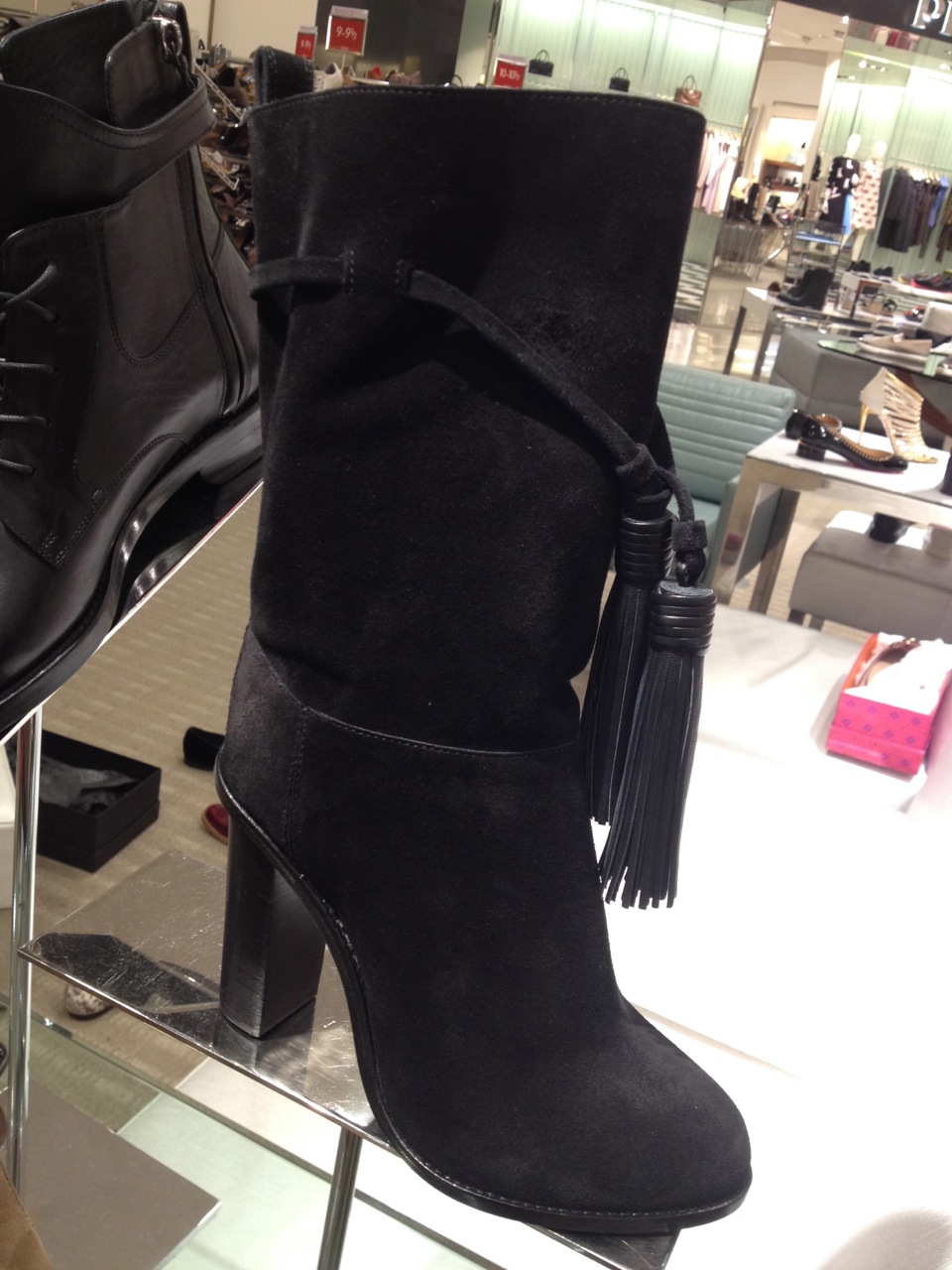 The iconic Lanvin ballerina slippers are perfect for travel, you know when your feet swell up twice their normal size at 35,000 feet? Of course, you could just wear some socks, but these are so damn delectable. And then we have the boot to pair with any of the covetable pieces in Alber Elbaz's stunning fall winter collection. A perfect adjunct to the bohemian and folkloric frocks of this and recent past seasons. Ahhhh, takes me back to the 70's, with an old school YSL vibe.
Who doesn't LOVE shoe shopping? Its more fun than almost anything else I can think of!
ENJOY!
HAPPY THANKSGIVING ALL!