Once in awhile we all need a piece of wearable extravagance, with flare, theatricality, opulence, or a major razzle dazzle factor. Maybe we're going to a glamorous soiree, or to mingle with royalty, OR our own wedding and we're too honest to wear, ahem, white. OR, we just want all them other females drooling into their carb-free morsels at the next charity affair.
Here come some pieces with real CHARISMA from SPRING 2016 READY-TO-WEAR:
COMMES DES GARCONS: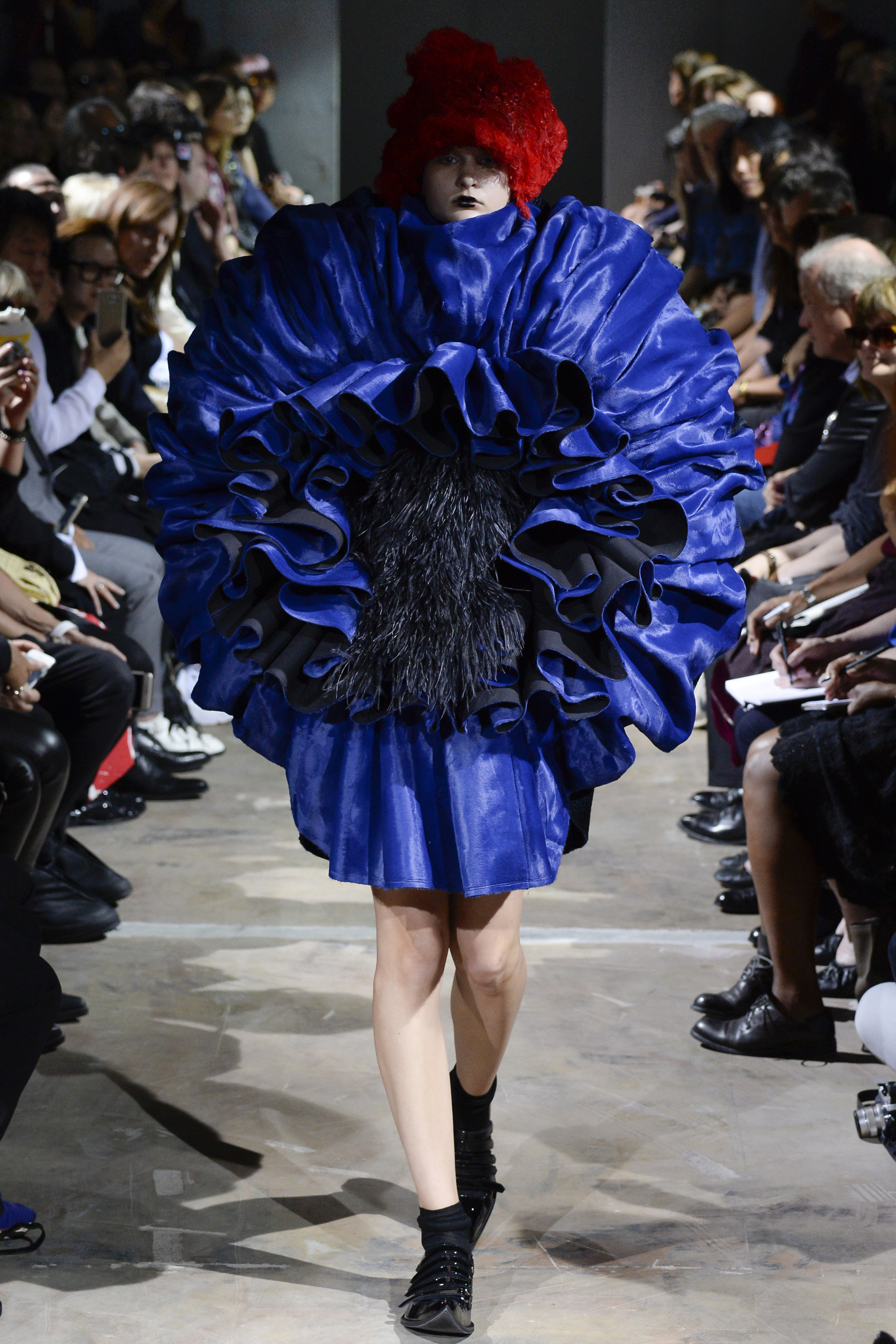 Ok, not everyone could pull this off…….its takes some real brass……NO ONE does theatrical and over the top avant-garde like the Japanese. Gotta love 'em.
ALEXANDER MCQUEEN: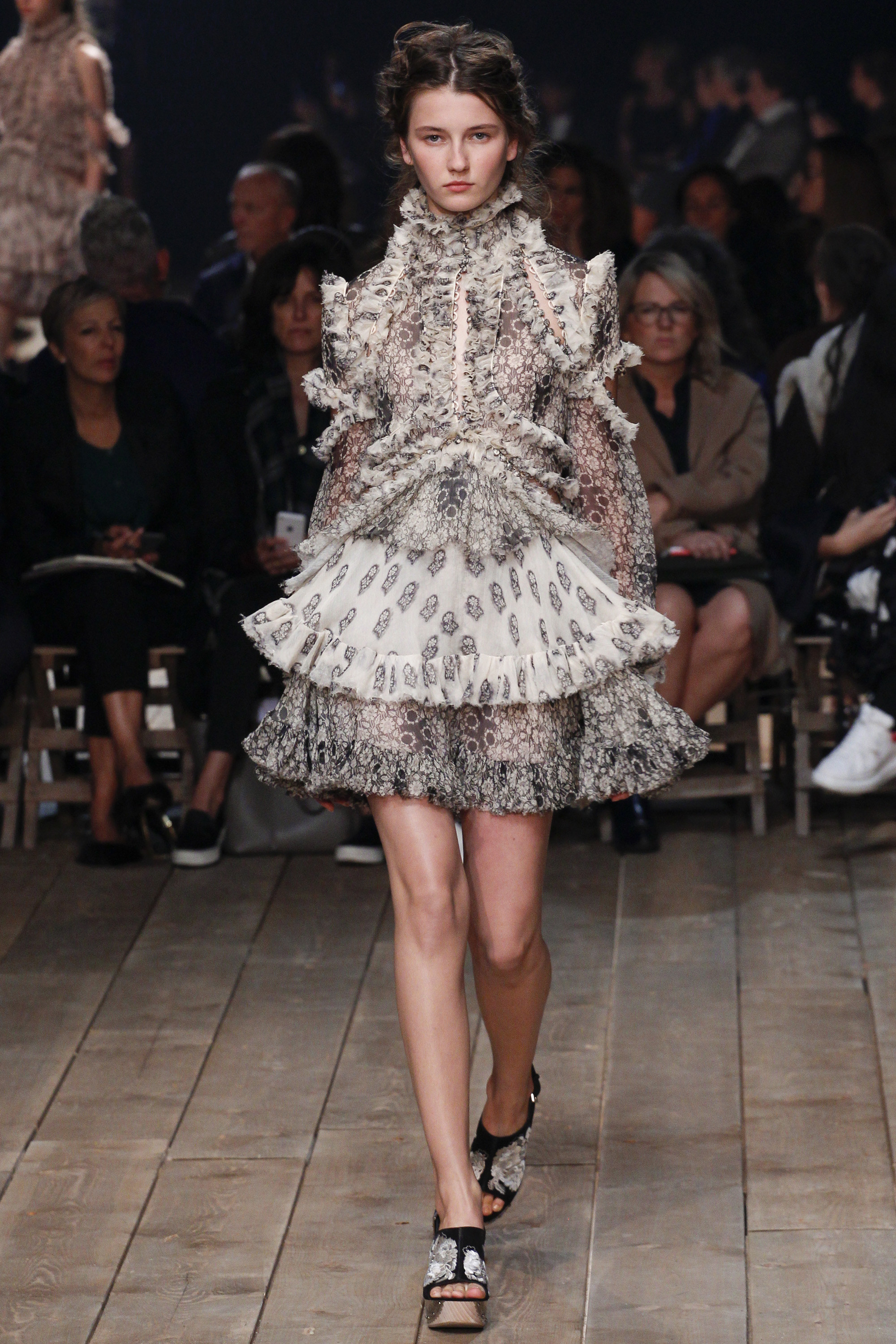 16th century glam. You don't have to do floor length to do DRAMA.
GILES: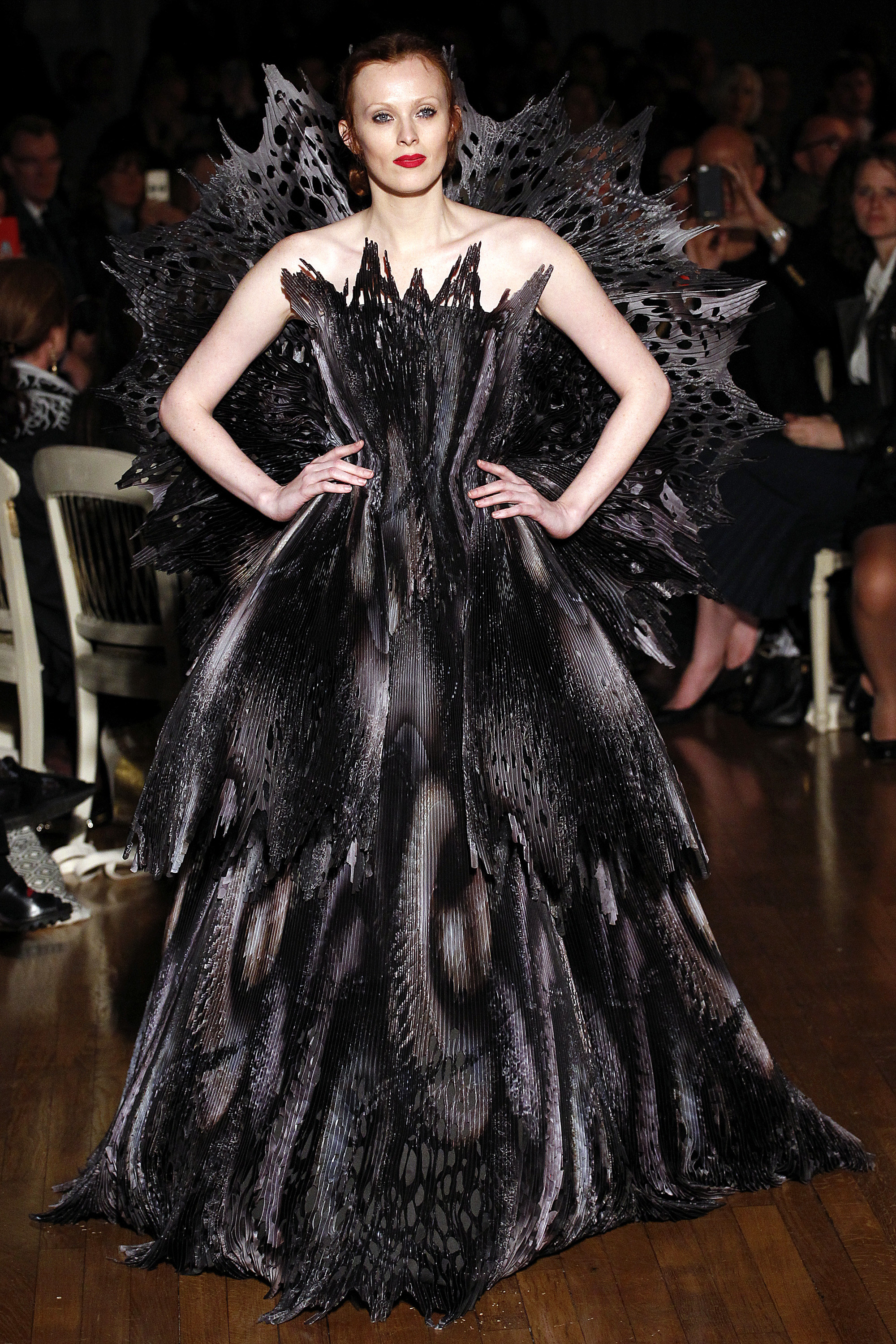 Dark drama verging on the Maleficent vibe.
GIVENCHY: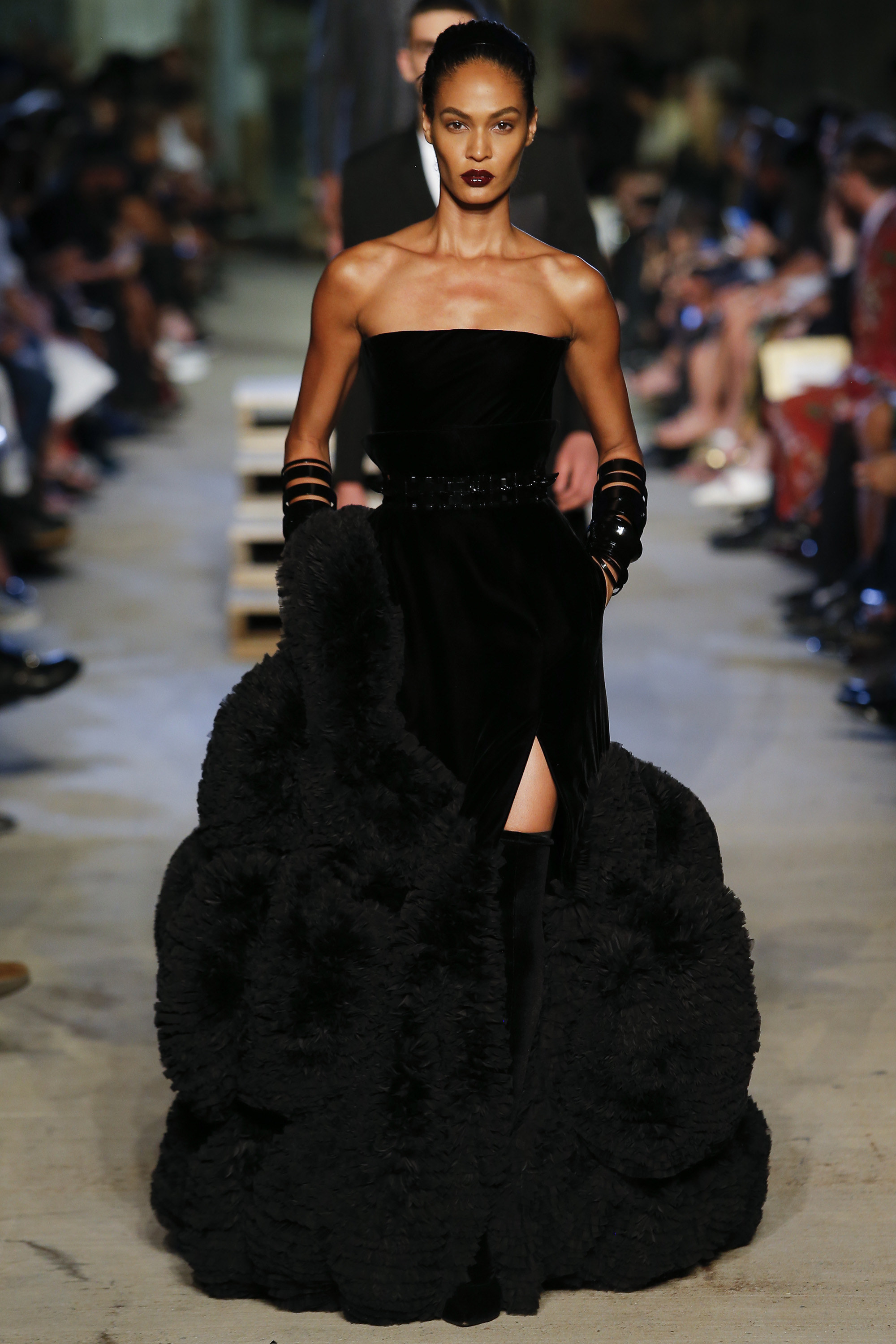 DOLCE & GABBANA: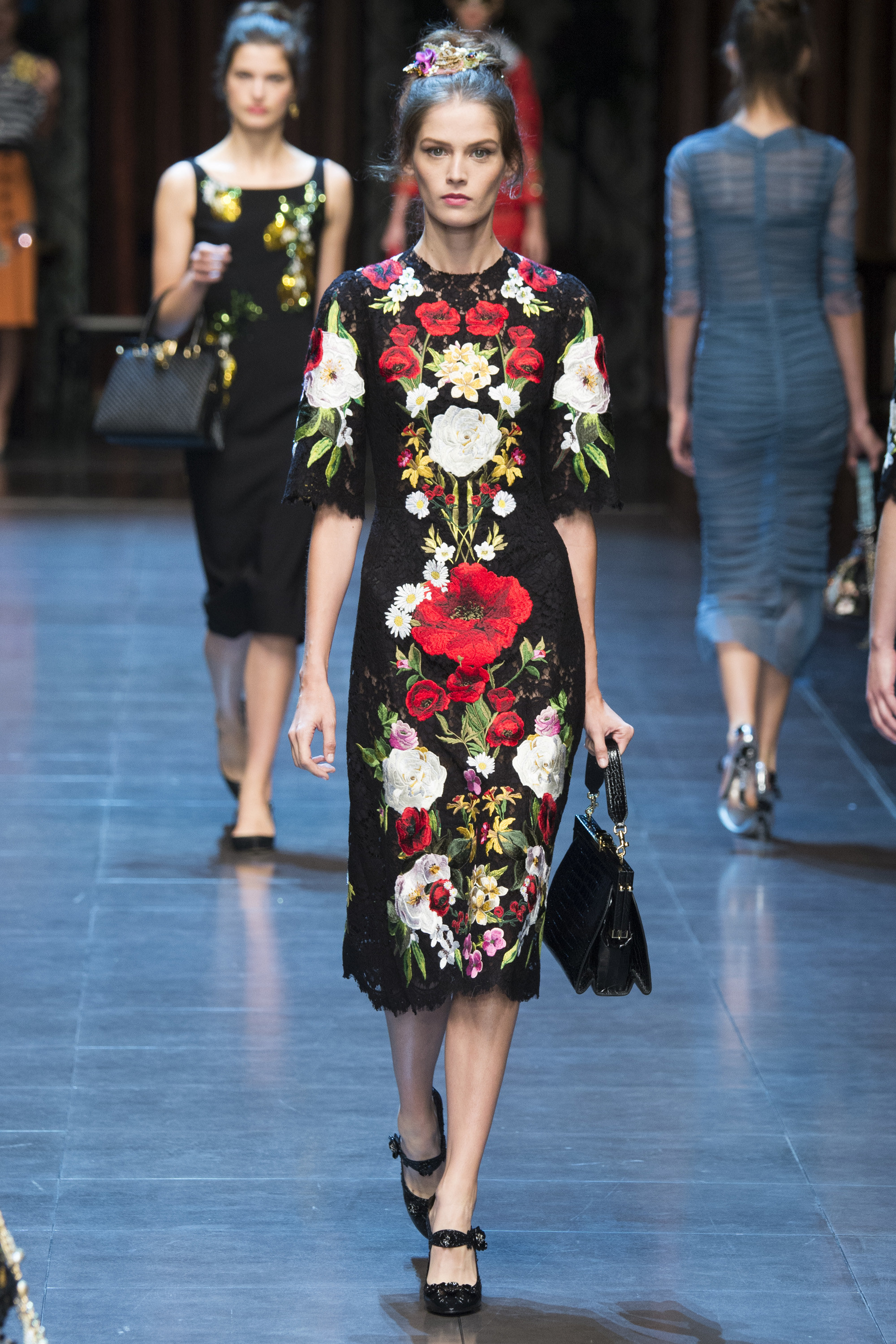 Always bold, always romantic, and always MESMERIZING. (And this is a piece you will pull out over and OVER again….and never tire of.)
ANDREW GN: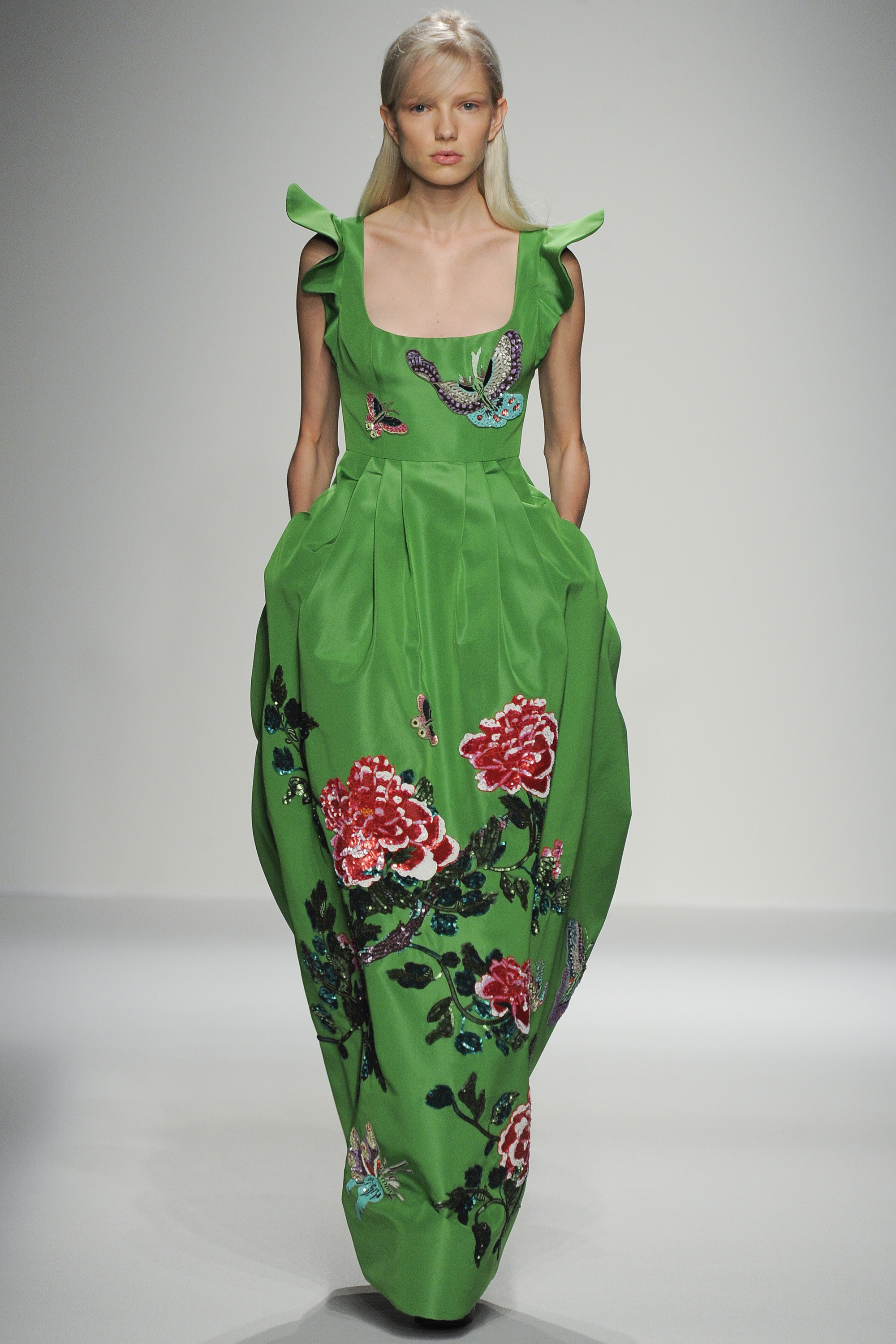 OSCAR DE LA RENTA: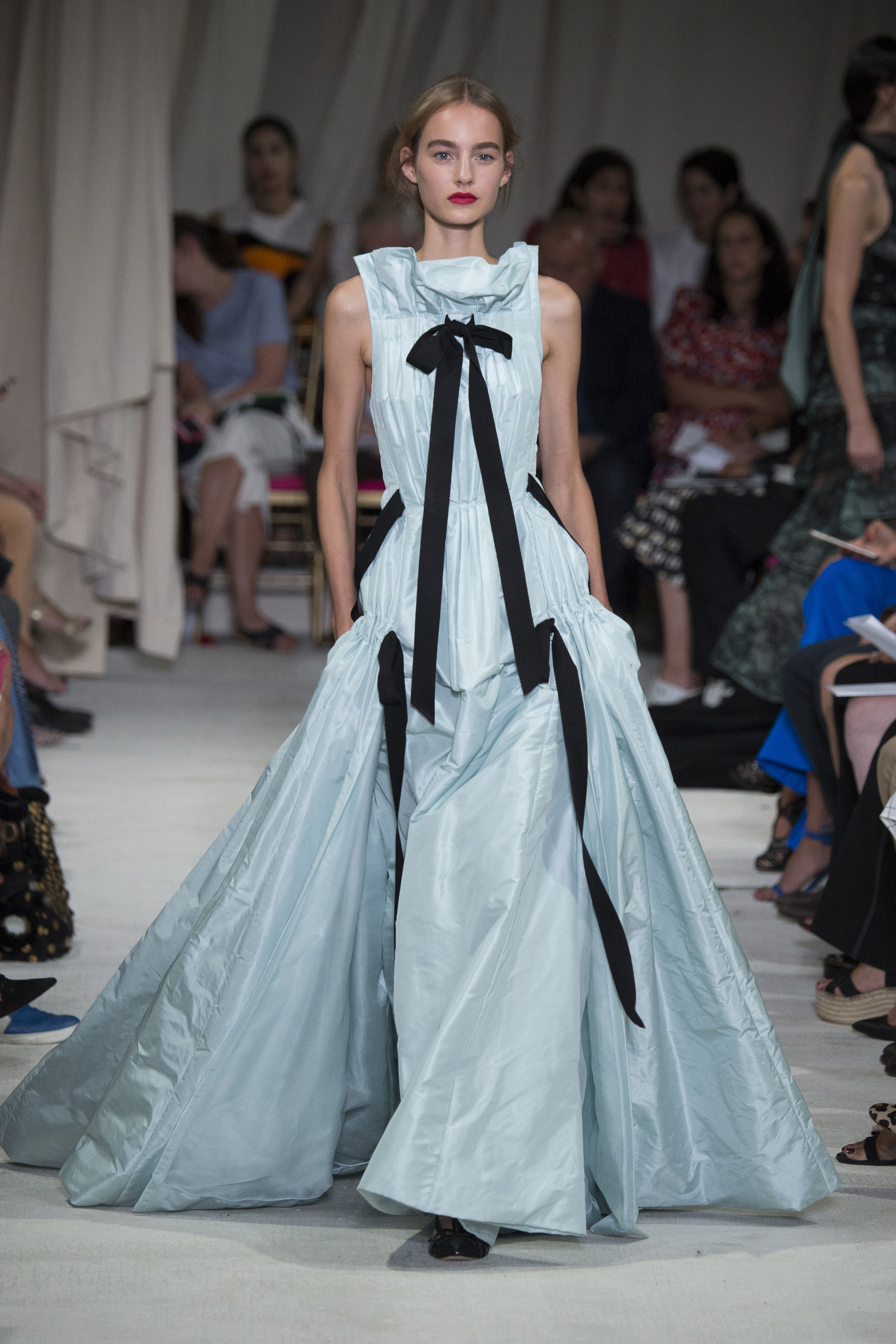 Modern Grace Kelly....stately and feminine.
MARCHESA: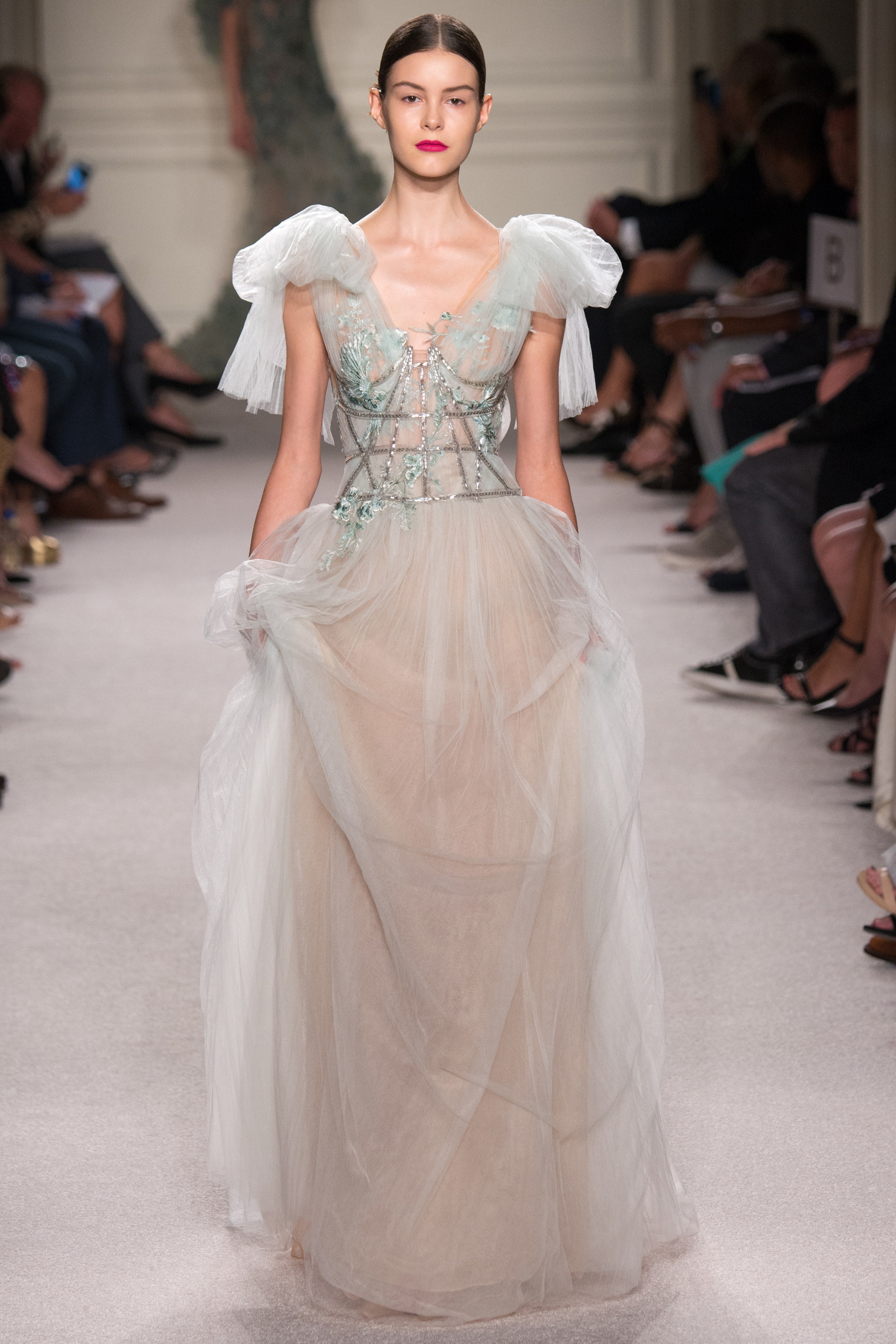 Disney Princess.
CHRISTIAN SIRIANO: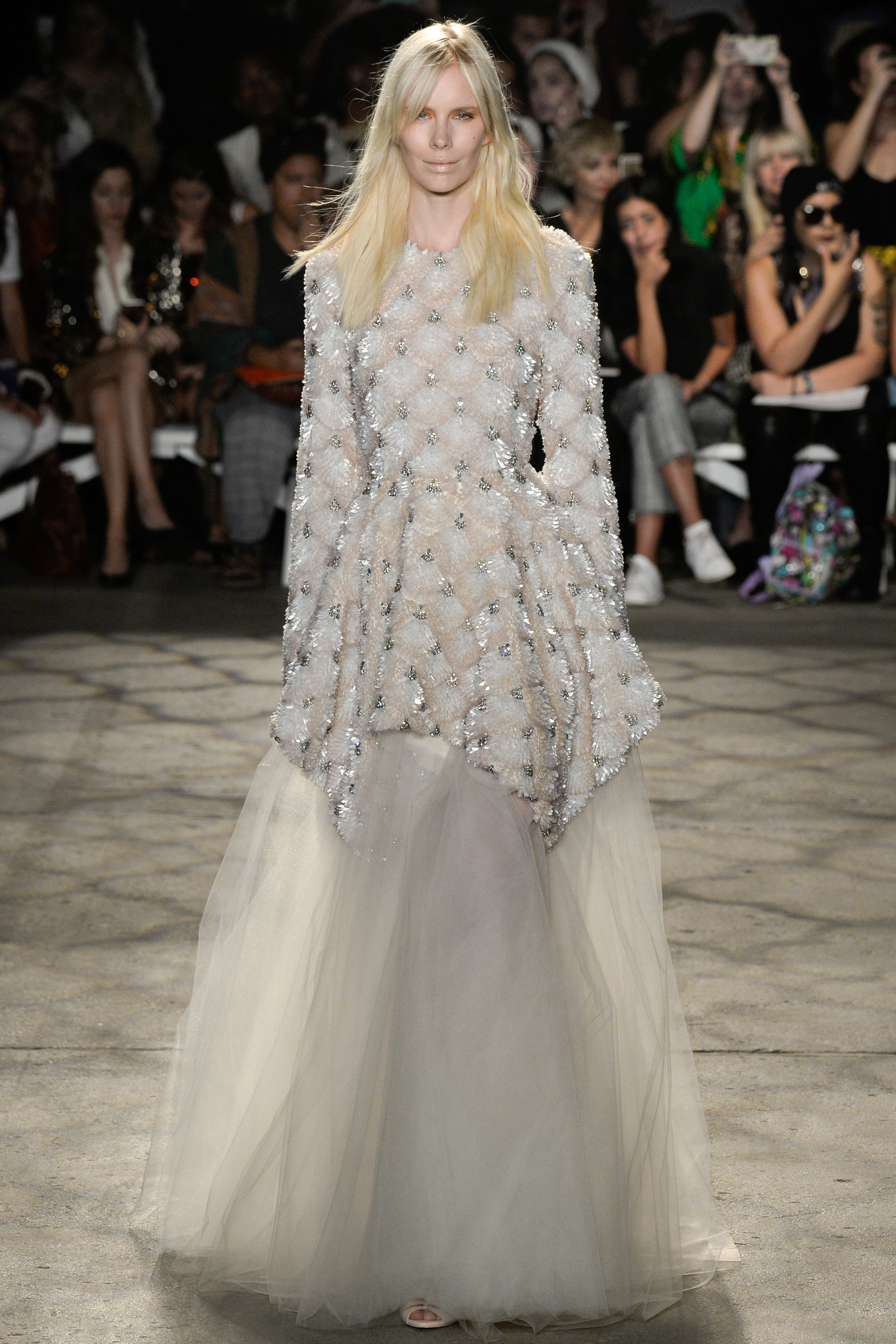 DELPOZO: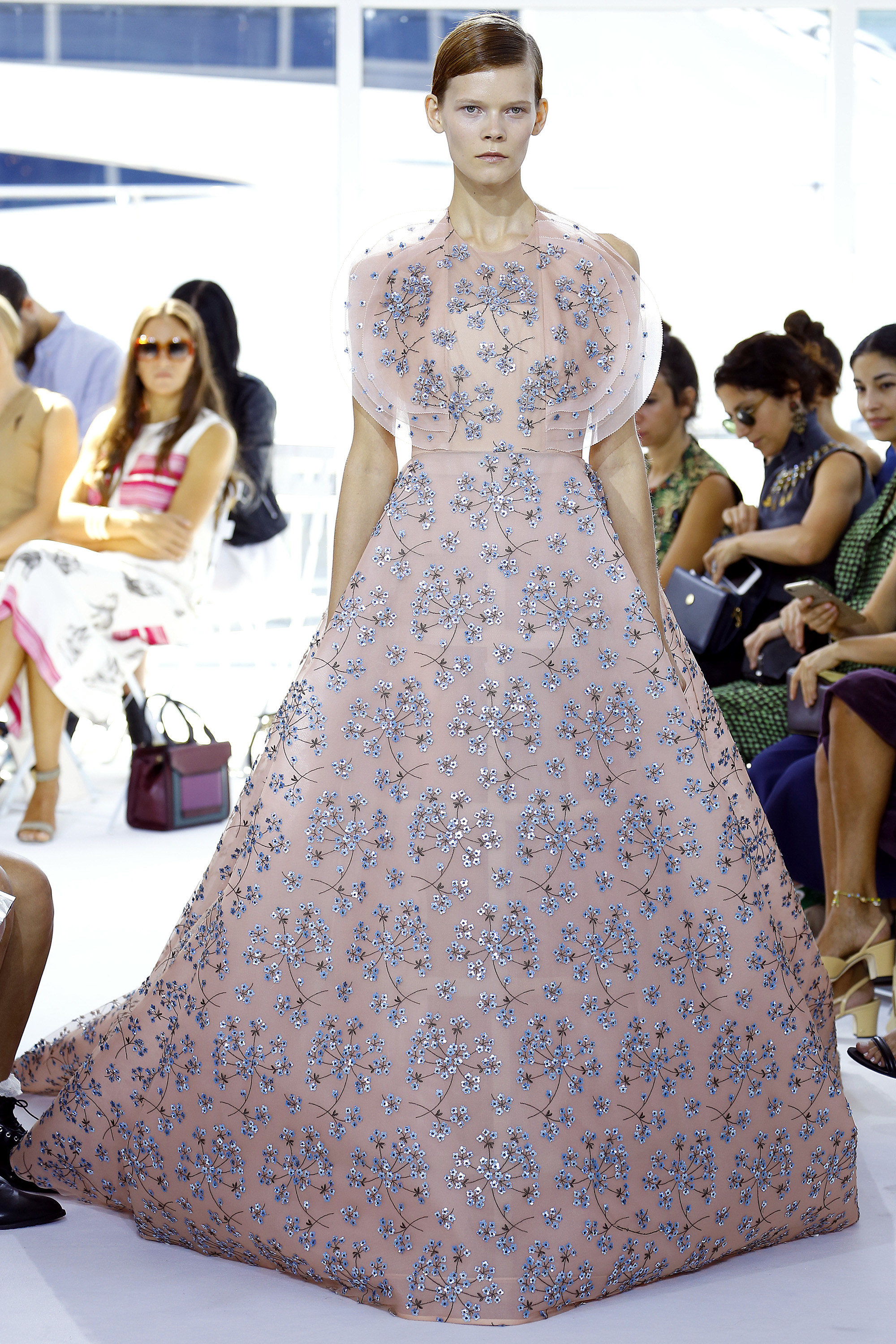 Does it really get any dreamier? Cinderella for a night...
VALENTINO: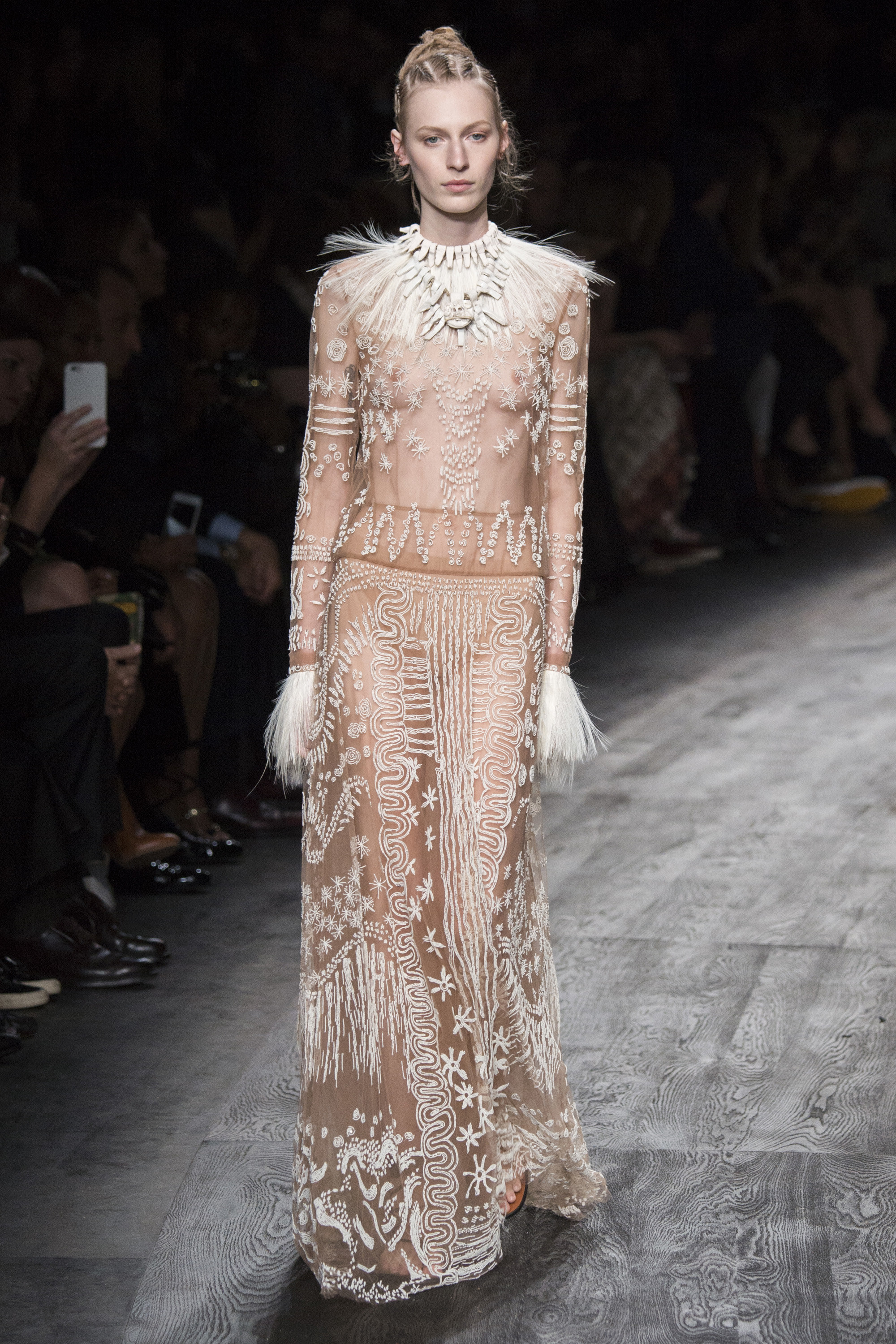 Maria and Pierpaolo do tribal whimsy.
RODARTE: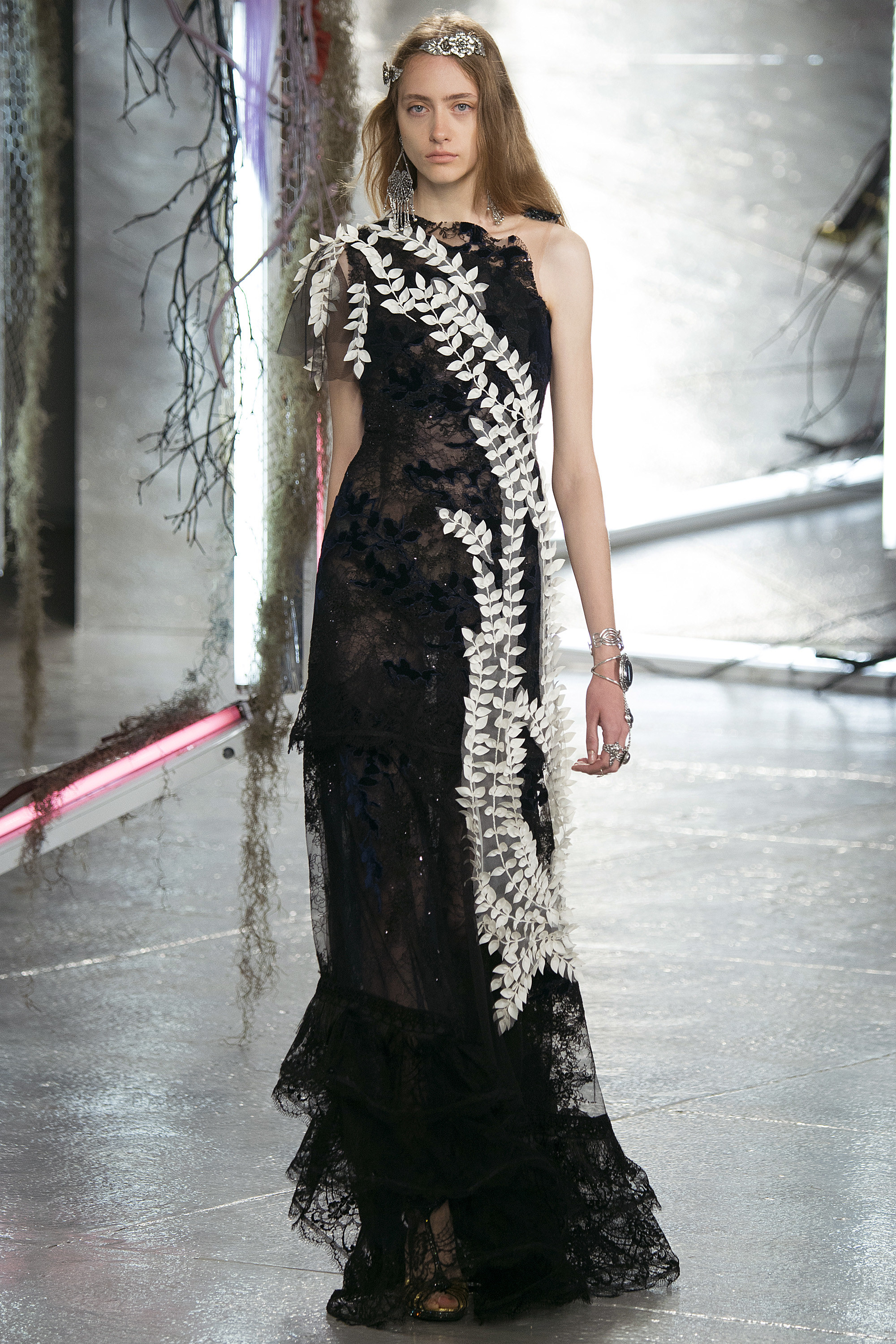 GIAMBATTISTA VALLI: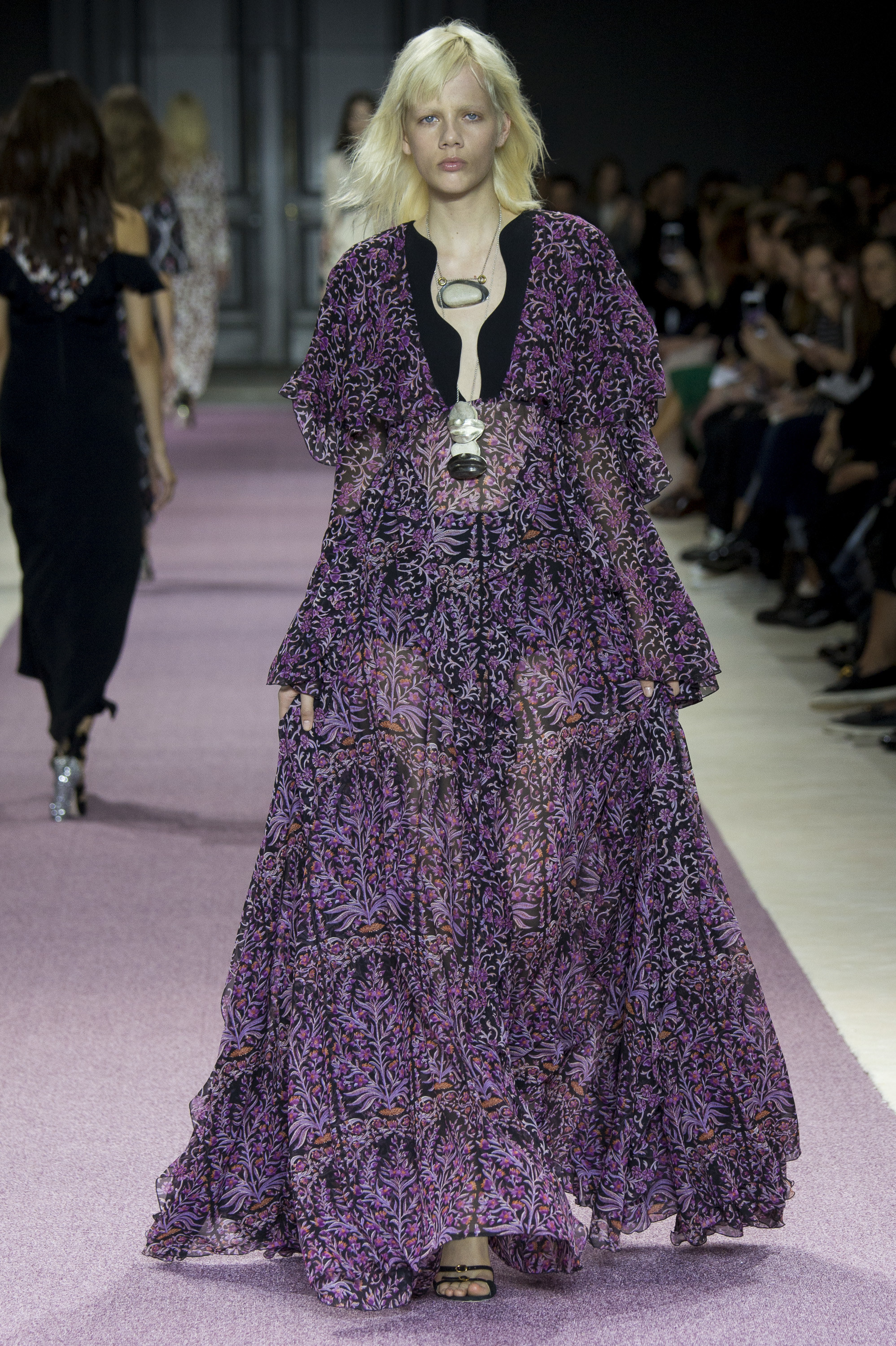 This gown should come with it's own wind machine to keep the ruffles ever undulating!
ALBERTA FERRETTI: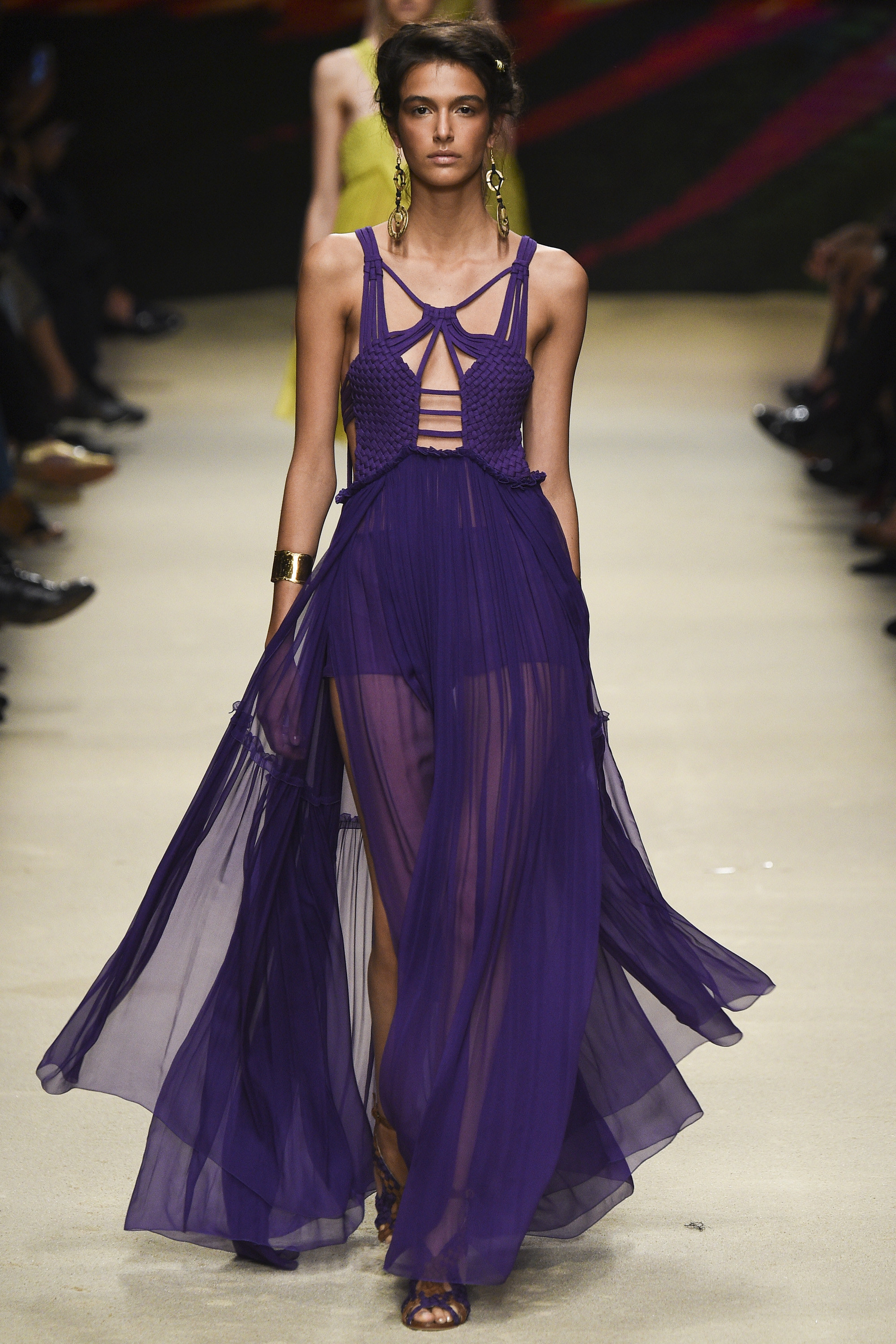 PURPLE VIXEN.
ANNA SUI: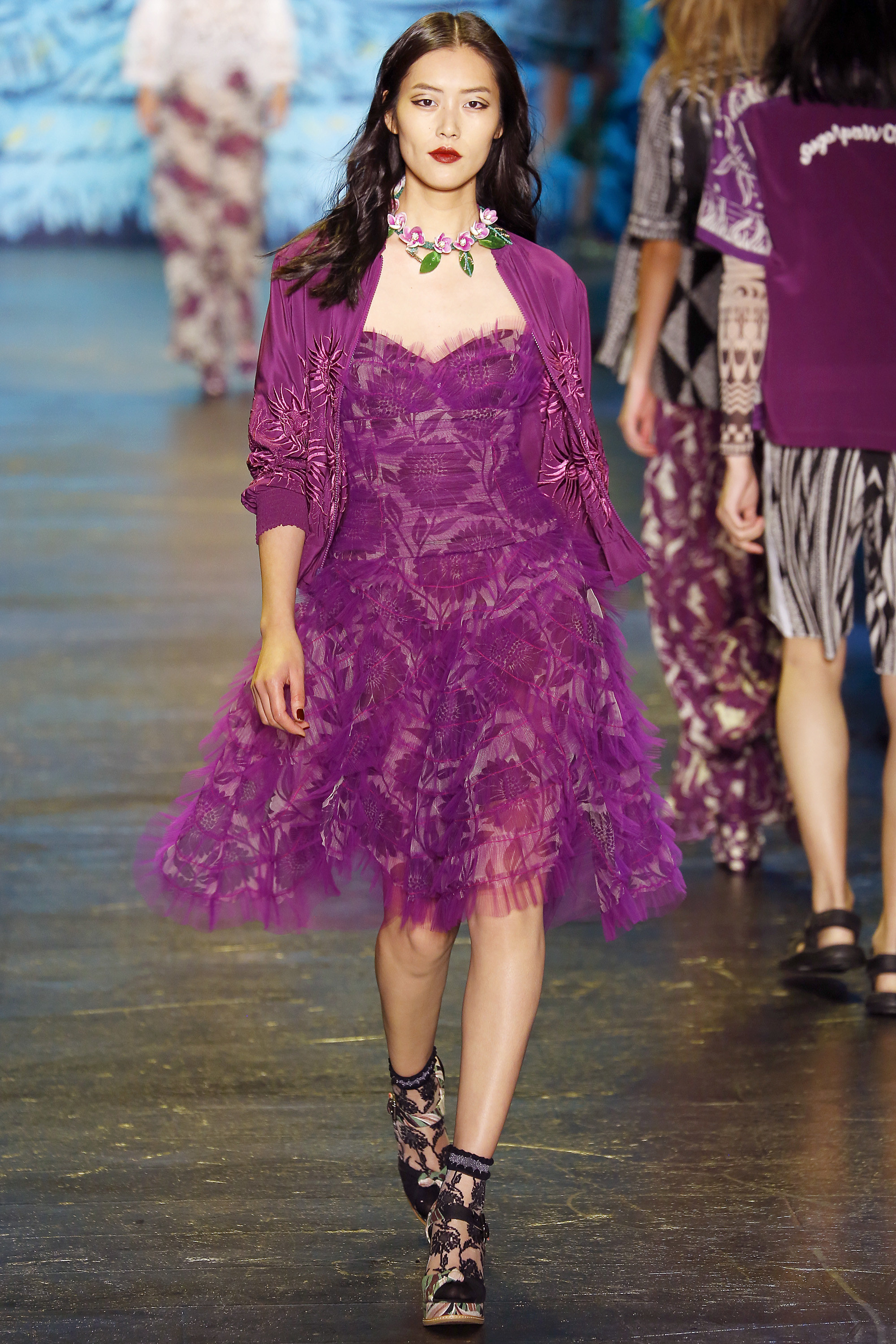 Go crazy with the shoes.
DENNIS BASSO: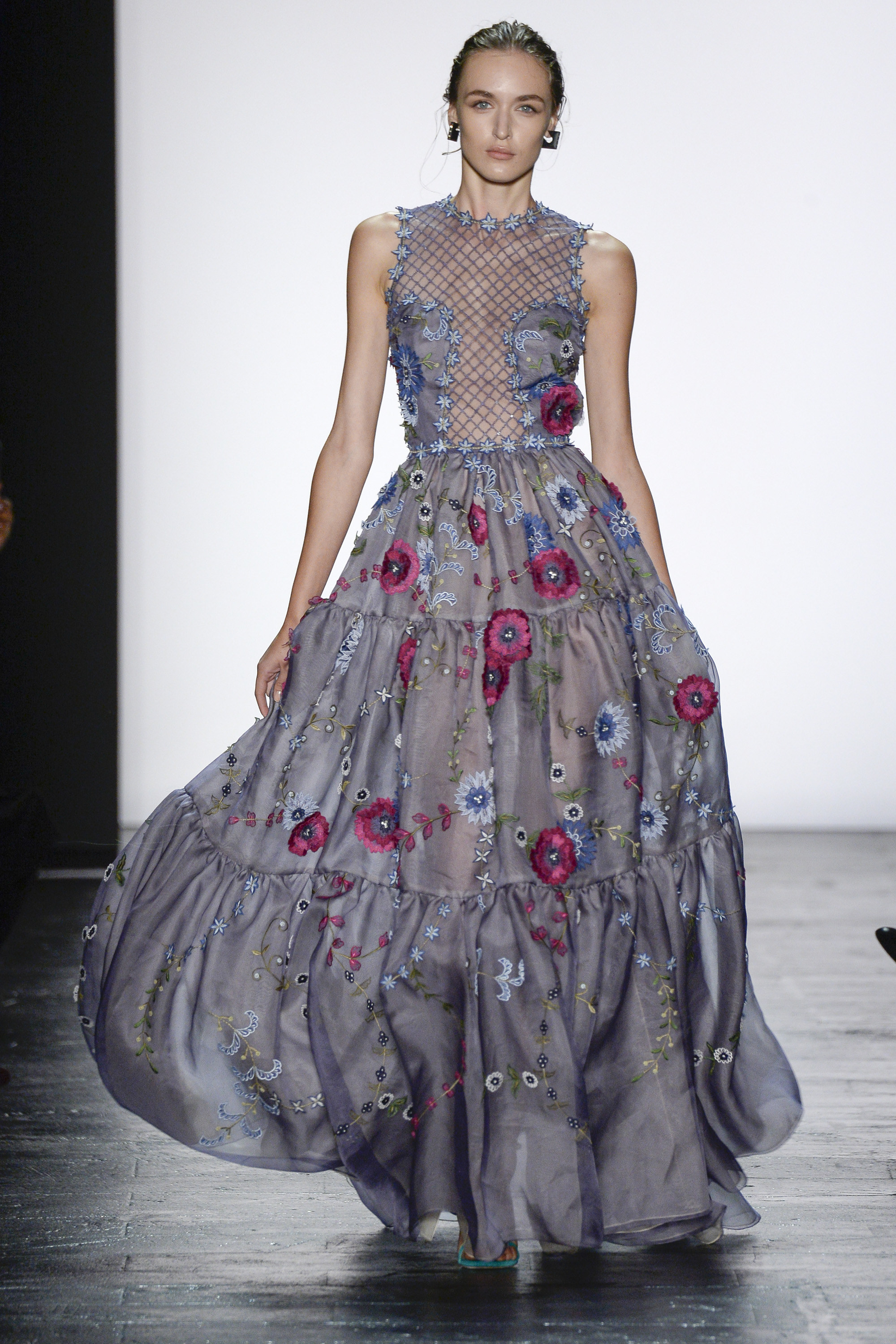 Billowy, airy, and flowery fantasy folkloric.
REEM ACRA: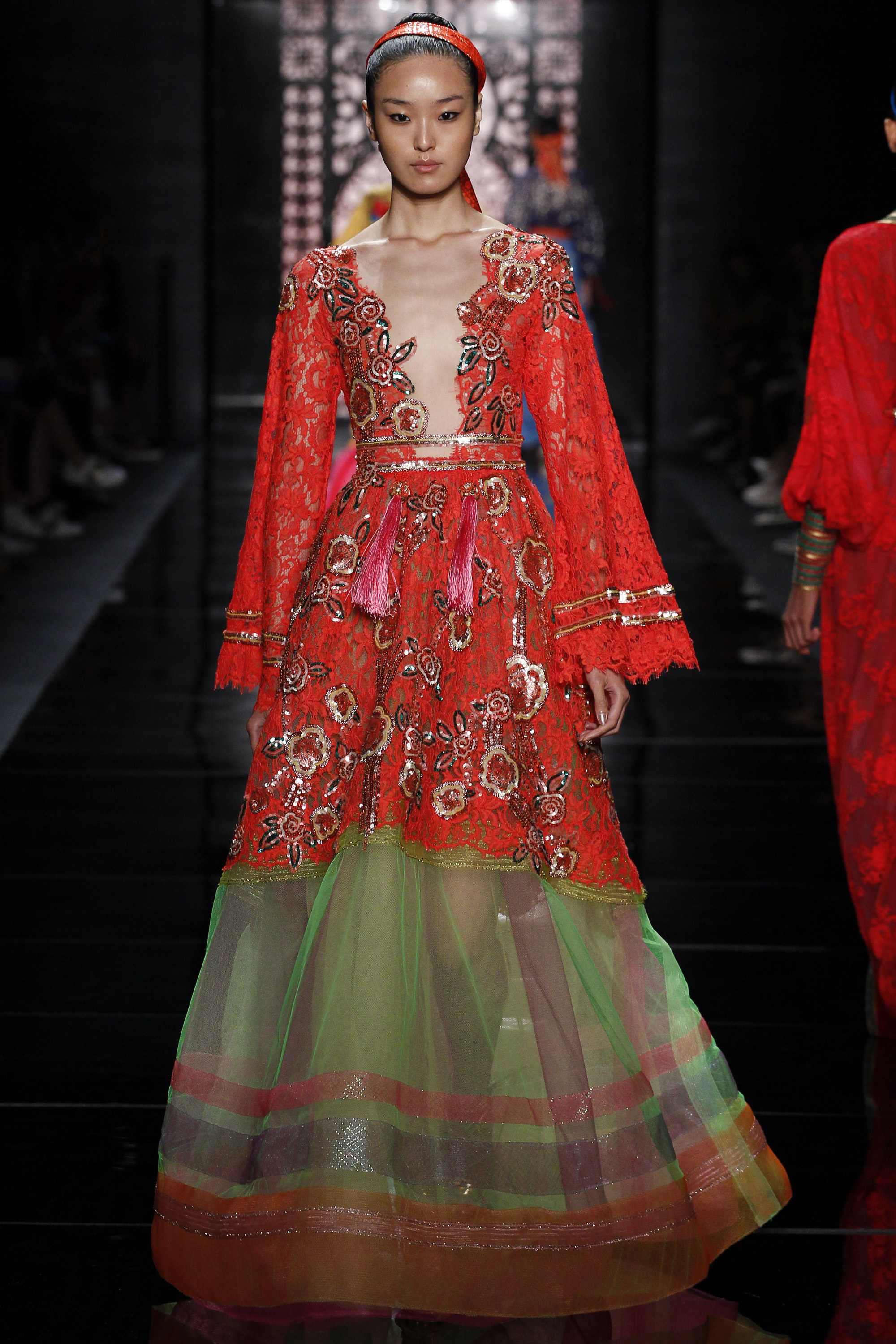 Glorious gypsy....just another in a long line of gorgeous temptations from a mind bending collection. LOVE Reem Acra.
TOM FORD: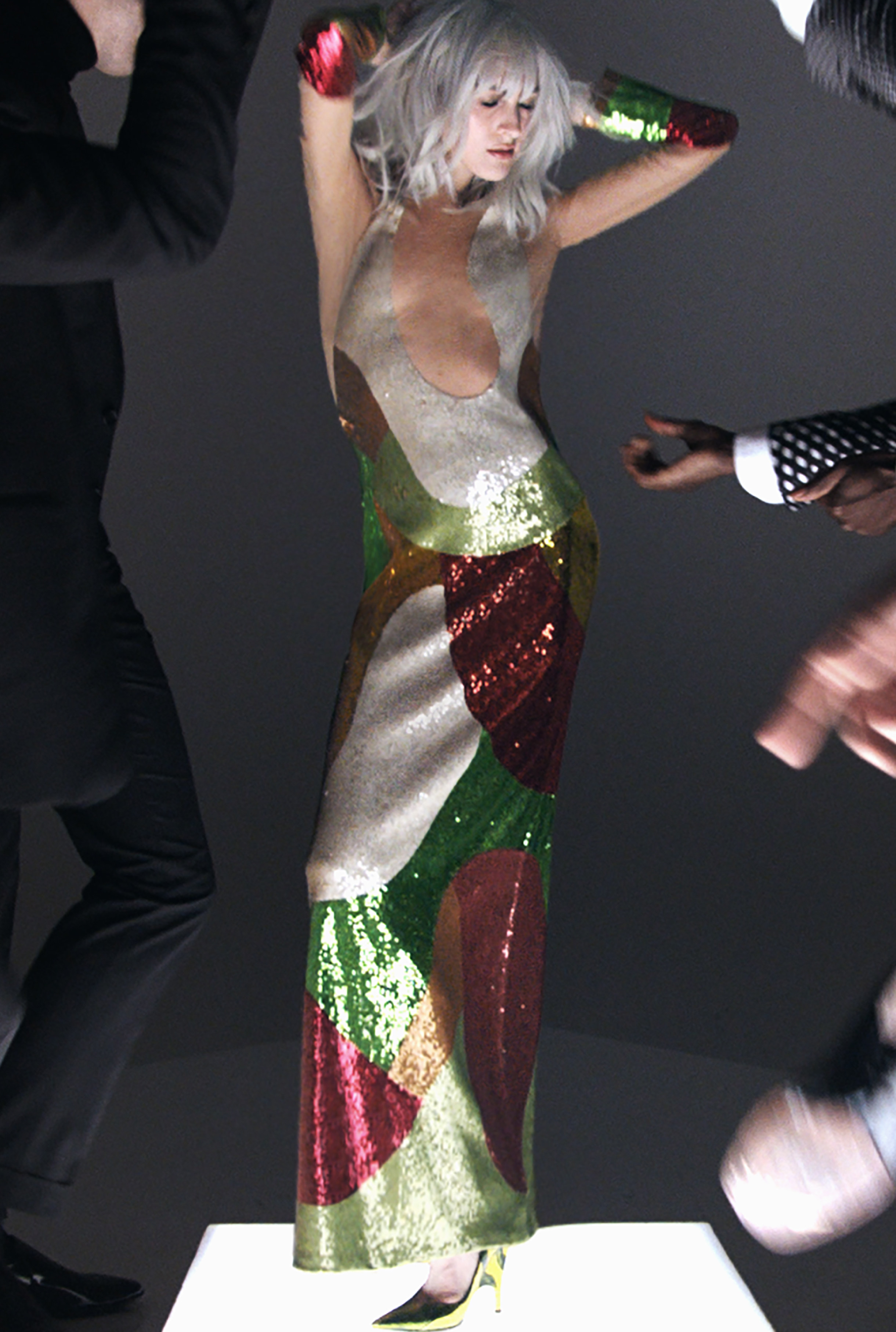 For the Kool Mod Gal. I think this comes with a disco ball.
THOM BROWNE: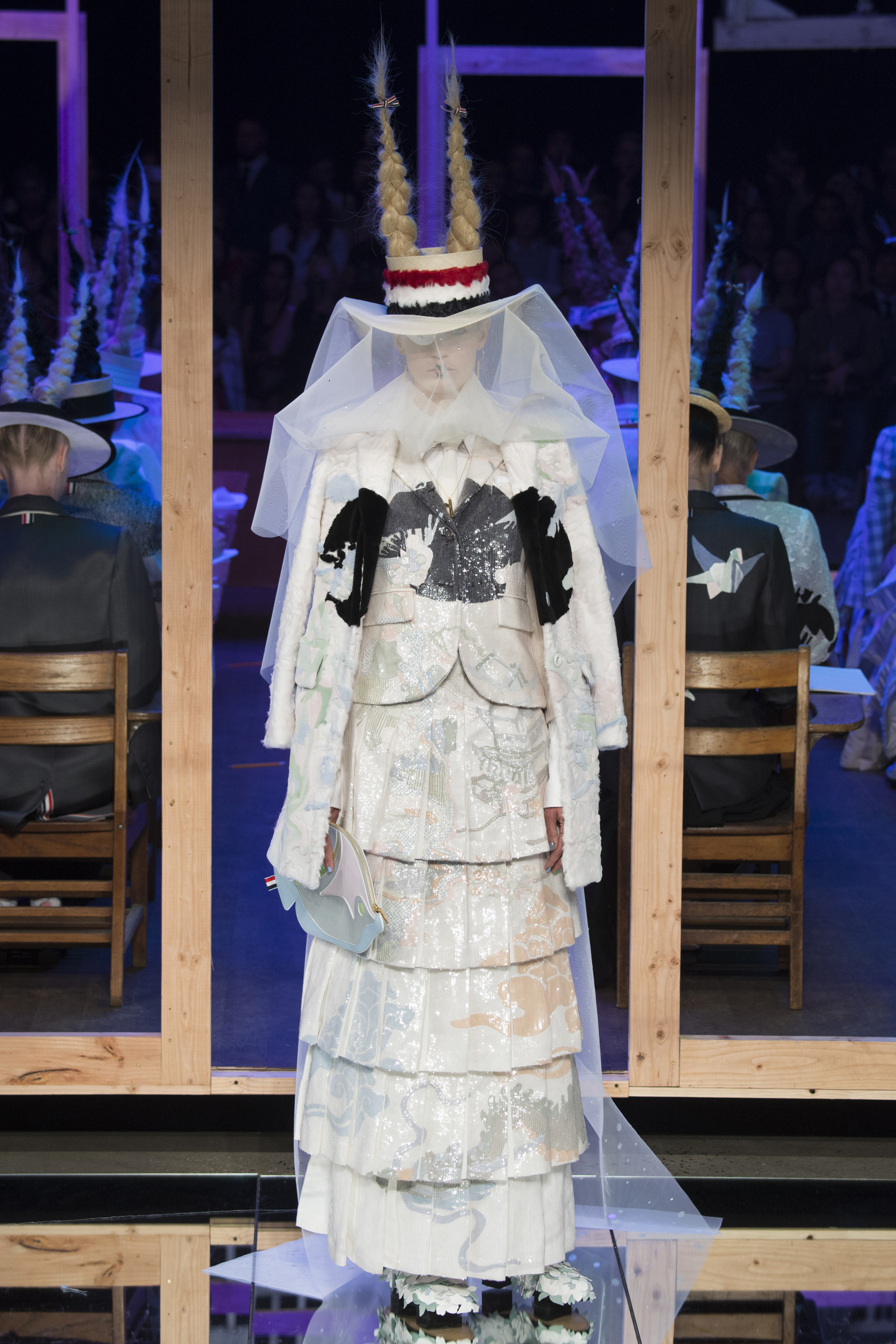 Now THIS is a Wedding Dress! (Veil optional).
ROCHAS: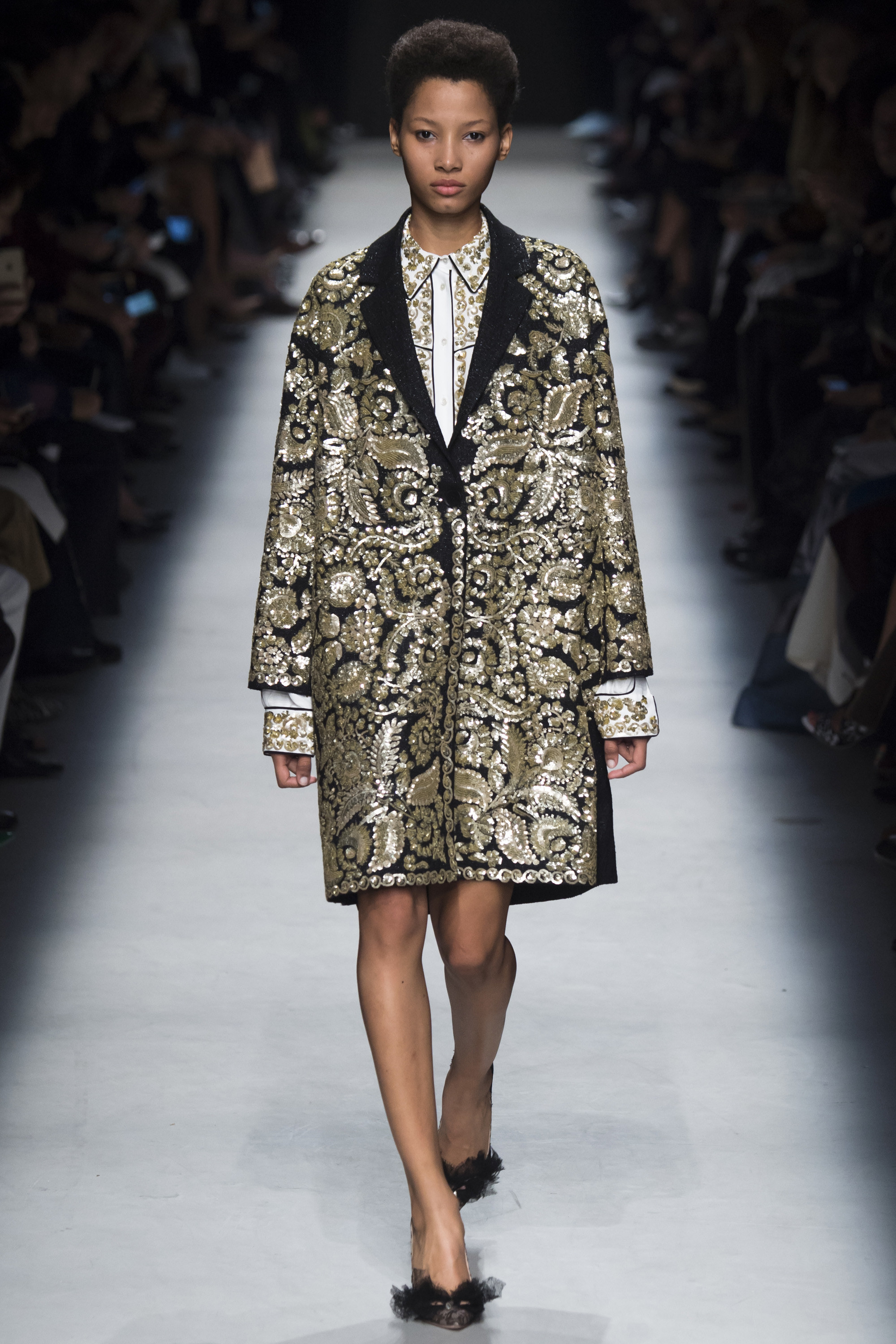 MAISON MARGIELA: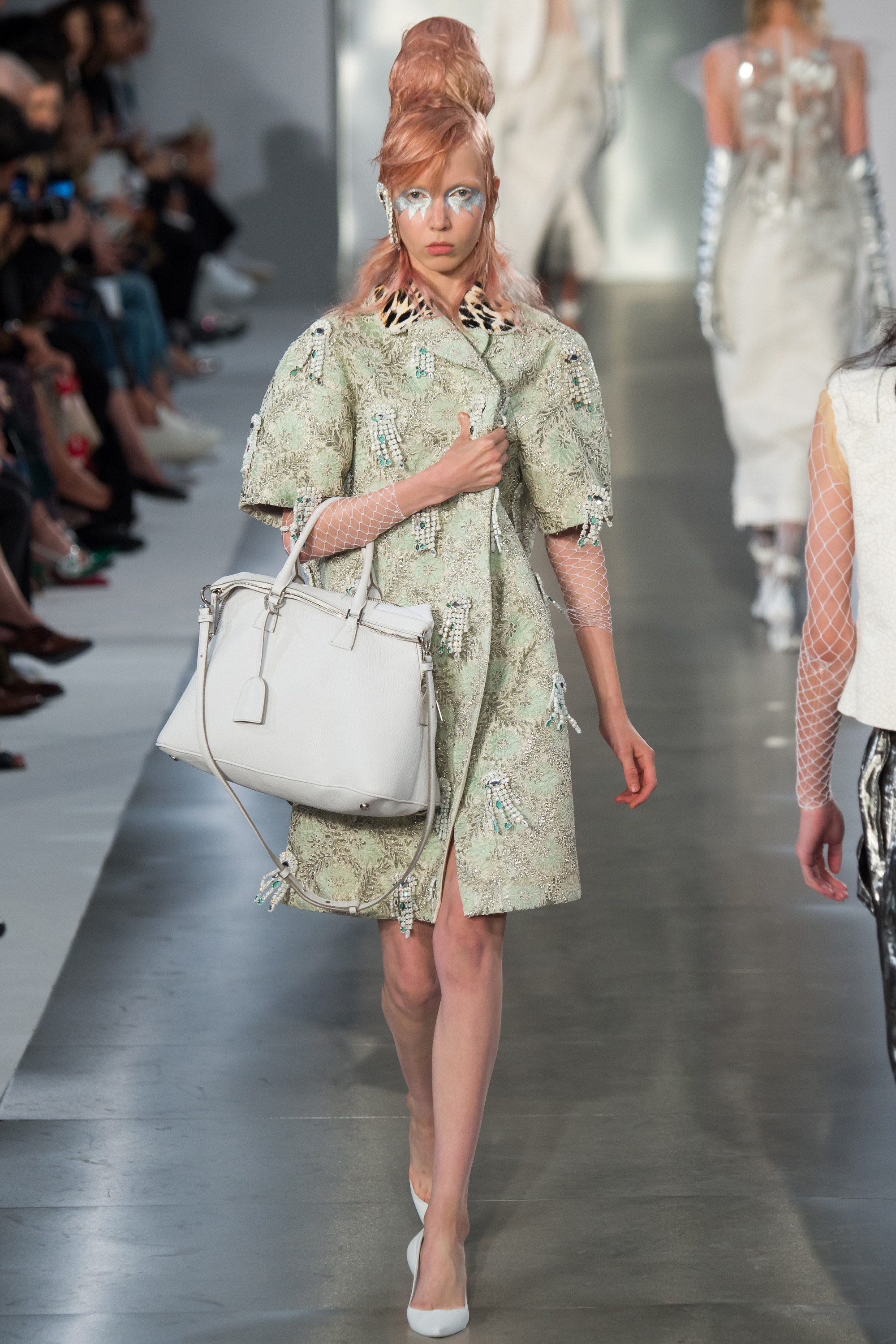 For these last two pret-a-porter jewels, I'd walk over chards of glass for sure......once again, when the embellishments are this exquisite, the silhouette can remain relatively simple. Otherwise, gawd forbid, one might lapse into the ostentatious or annoyingly fussy.
Where is that drool bucket?
Runway images care of www.vogue.com