Well, I'm not sure who started this curious trend of slip as dress, (?Dolce & Gabbana?), but I suppose it makes sense as a two-for. You can always put a thinner more ethereal slip under the slip dress and turn it into a real dress. And for some irony, wear with a more substantial piece atop such as a peacoat or a camo jacket. Meh, why not? NO MORE RULES! This clever piece of fashion is a good travel companion, for purposes of slumber on the plane, and then tooling around town once at your destination (depending on where that might be however).
Wang took an approach similar to that of Riccardo Tisci of Givenchy for springtime fare, with a heavy concentration of slip and sexy pajama equivalents. With Wang, it was almost completely ivory (egads), while Tischi took a darker turn, as one might expect. For this more light and airy assembly, a pinstripe or two broke up the deluge of elegant ivory. Some luscious charmeuse cargo pants added hip to the running glamour patrol, whilst intricate bodice work added a curious element of armor as well. An essential lack of color belies the meticulous detail work of the pieces (get out the loop) which demonstrate couture like construction. The mixing of tailored and more liquid elements, always good for ratcheting up the visual interest, was perpetrated with consummate skill in this unexpected yet glorious display.
In the never ending fashion musical chairs, Alexander Wang has now vacated BALENCIAGA, after a three year stint, for new pastures. Not sure it gets "greener" than Balenciaga, left on a vertigo inducing pedestal after Ghesquiere's tenure. So now, the honchos need to find creative directors for Balenciaga, Lanvin, AND Dior……..the mind boggles.
So, for Alexander Wang's swan song at BALENCIAGA, SPRING 2016:
Who knew so much ivory could be so scintillating?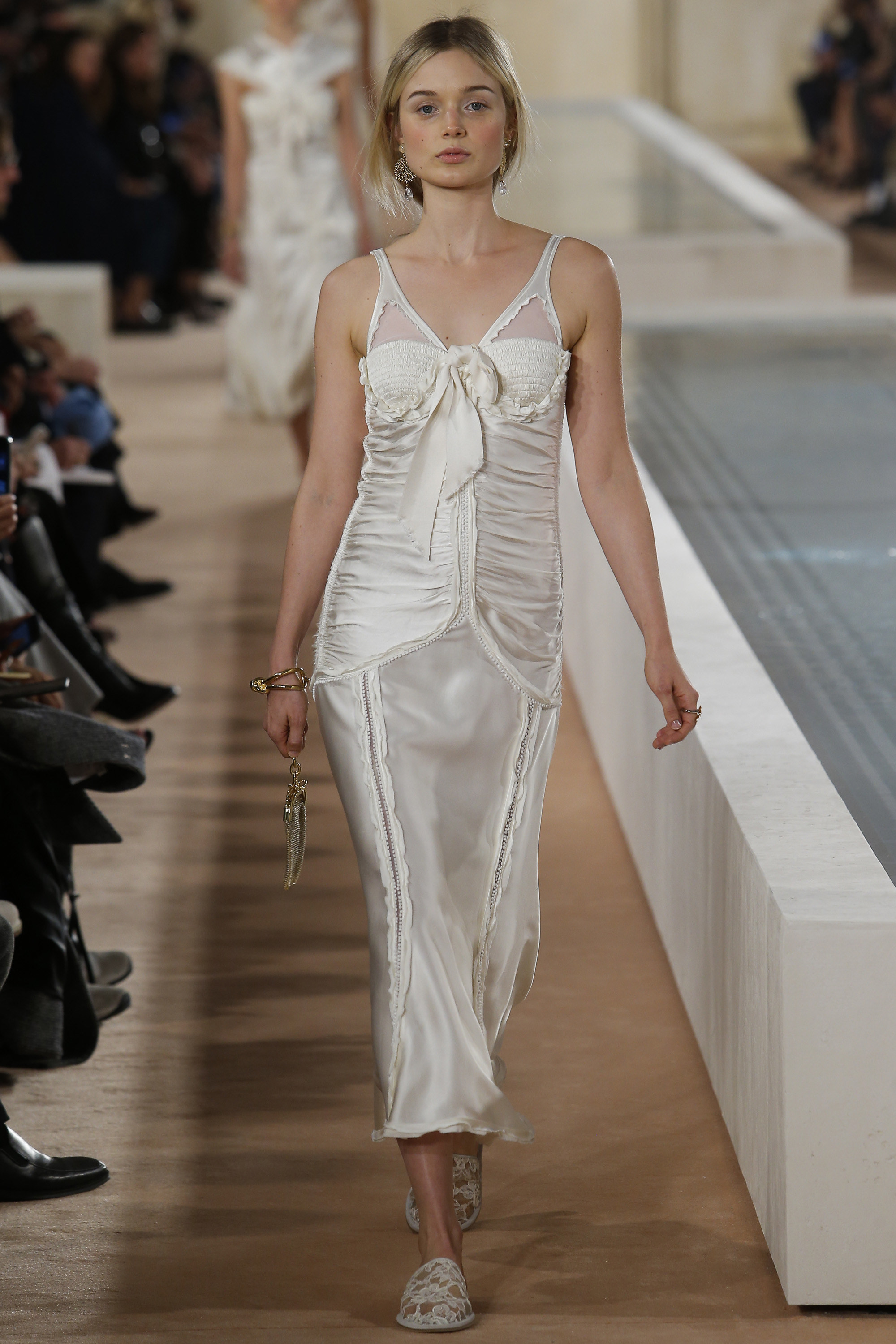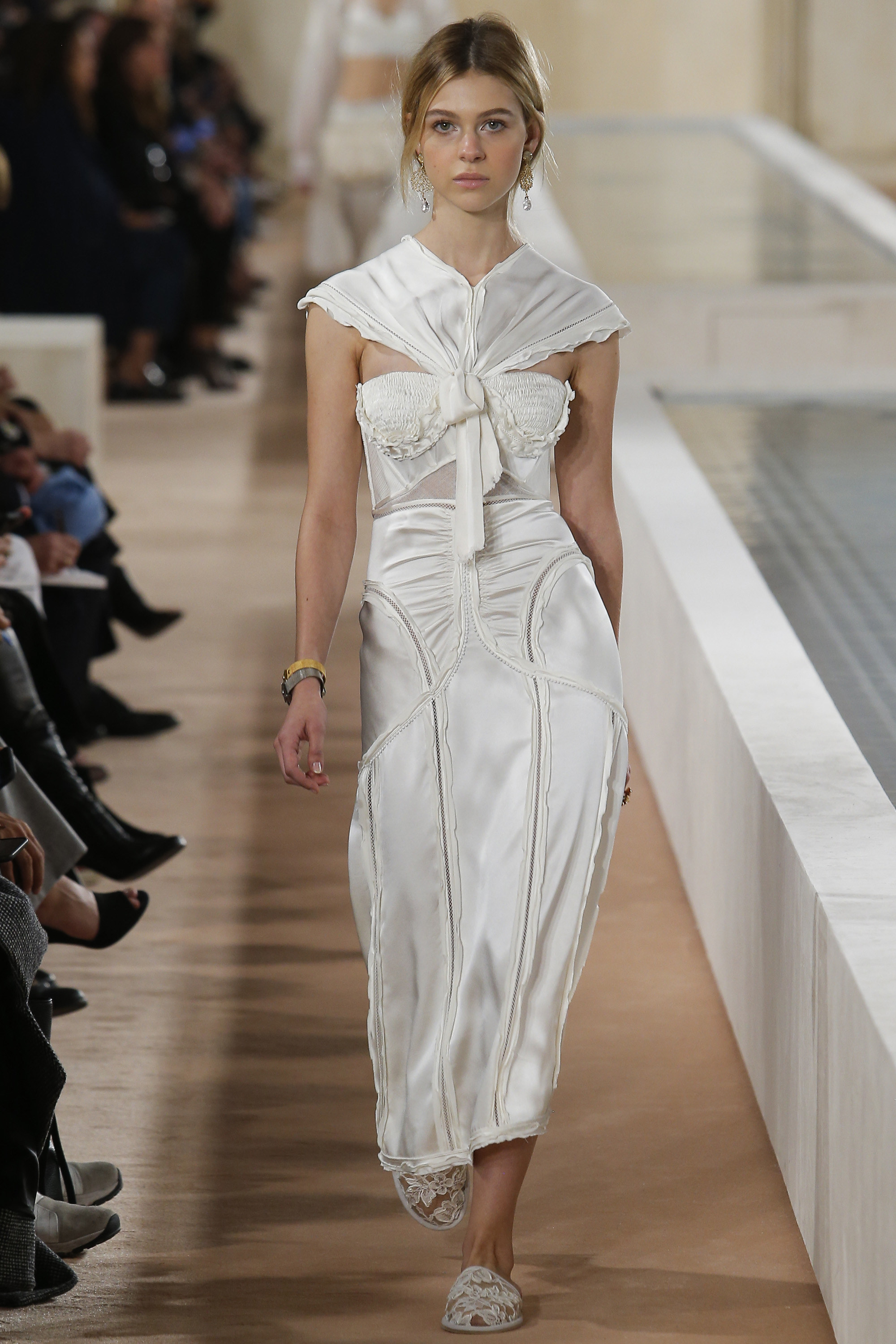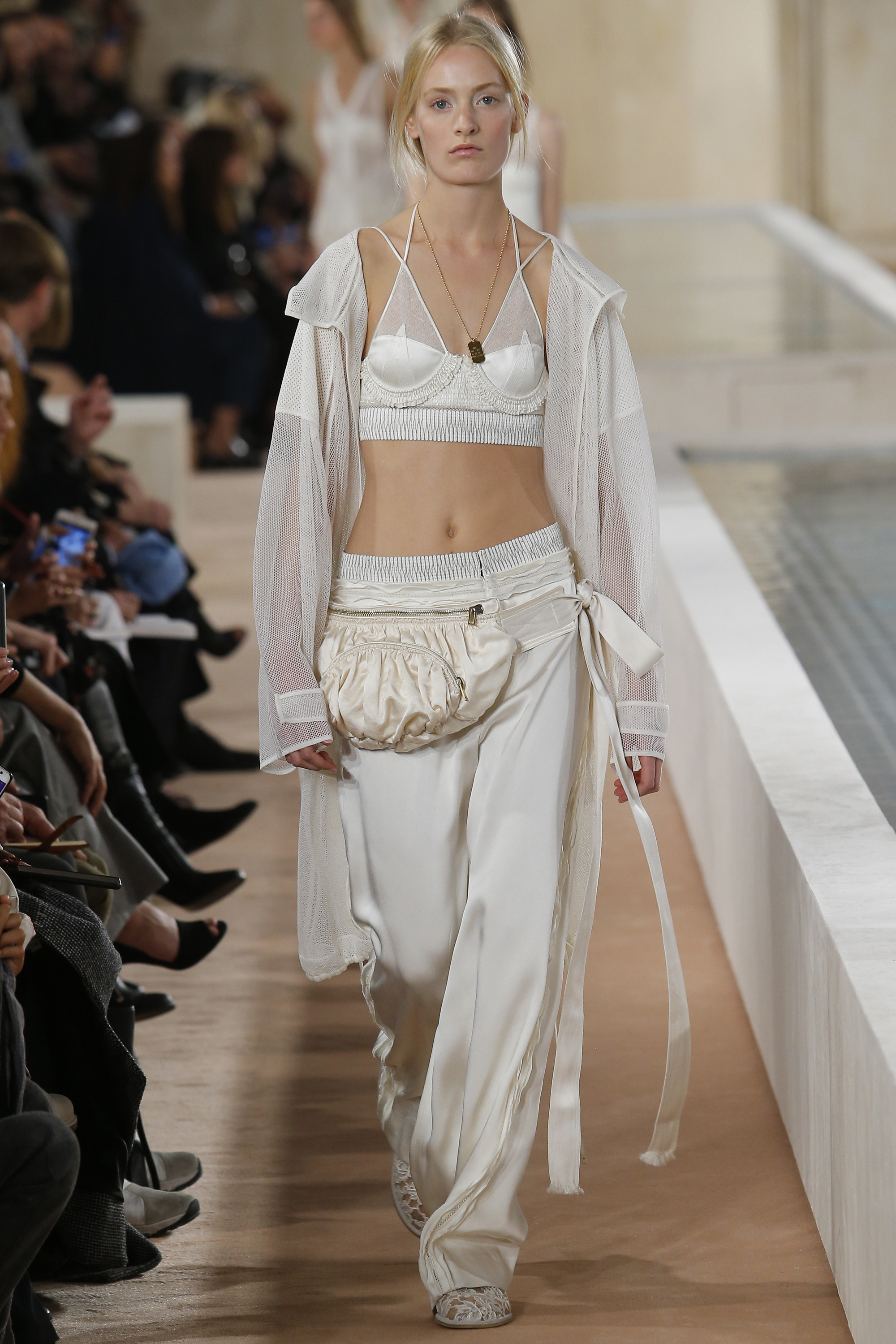 Go back into the archives (or eBay if your'e lucky) and try to find one of Ghesquiere's iconic fitted boy jackets for Balenciaga, and pair with the bra-top and silky pants.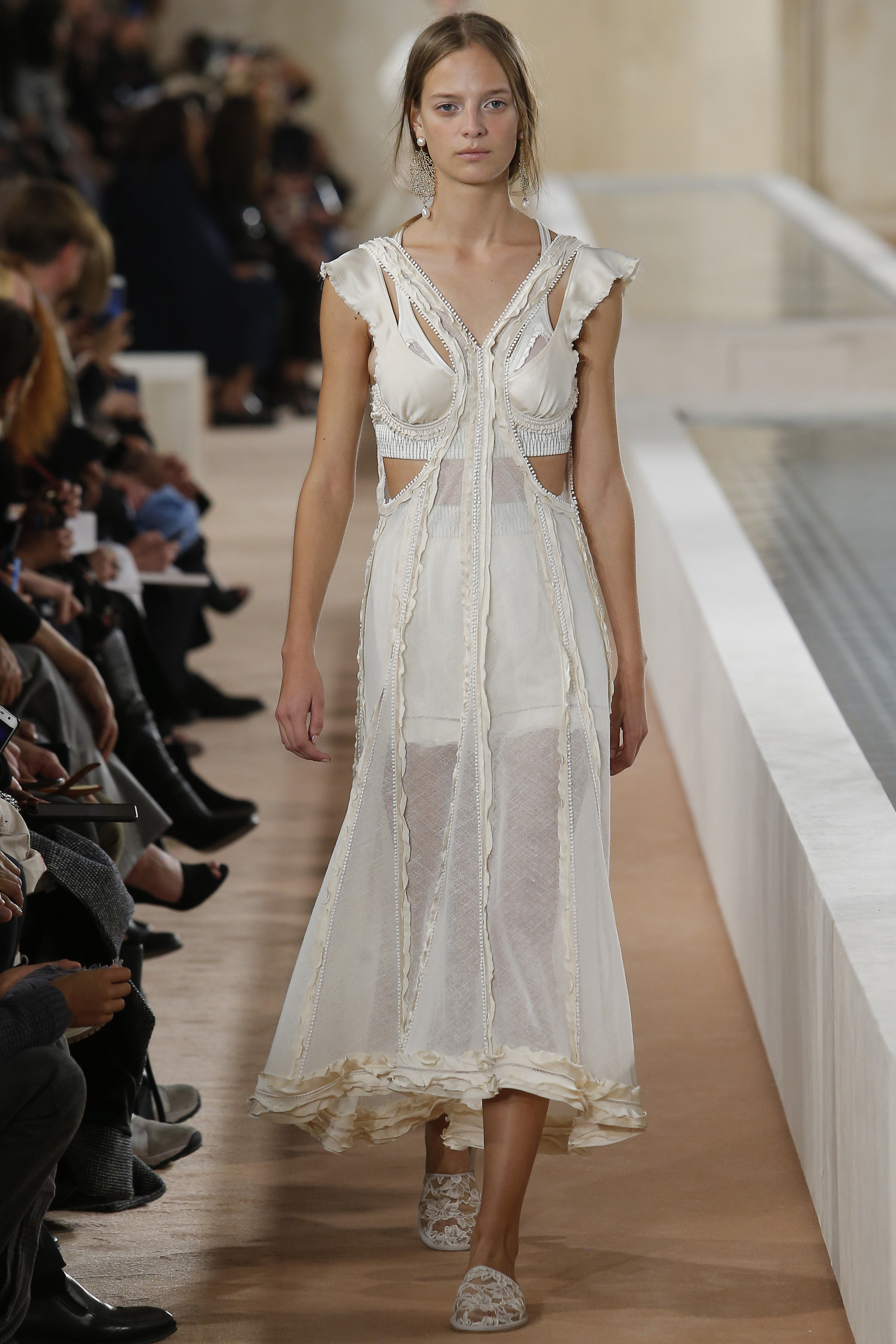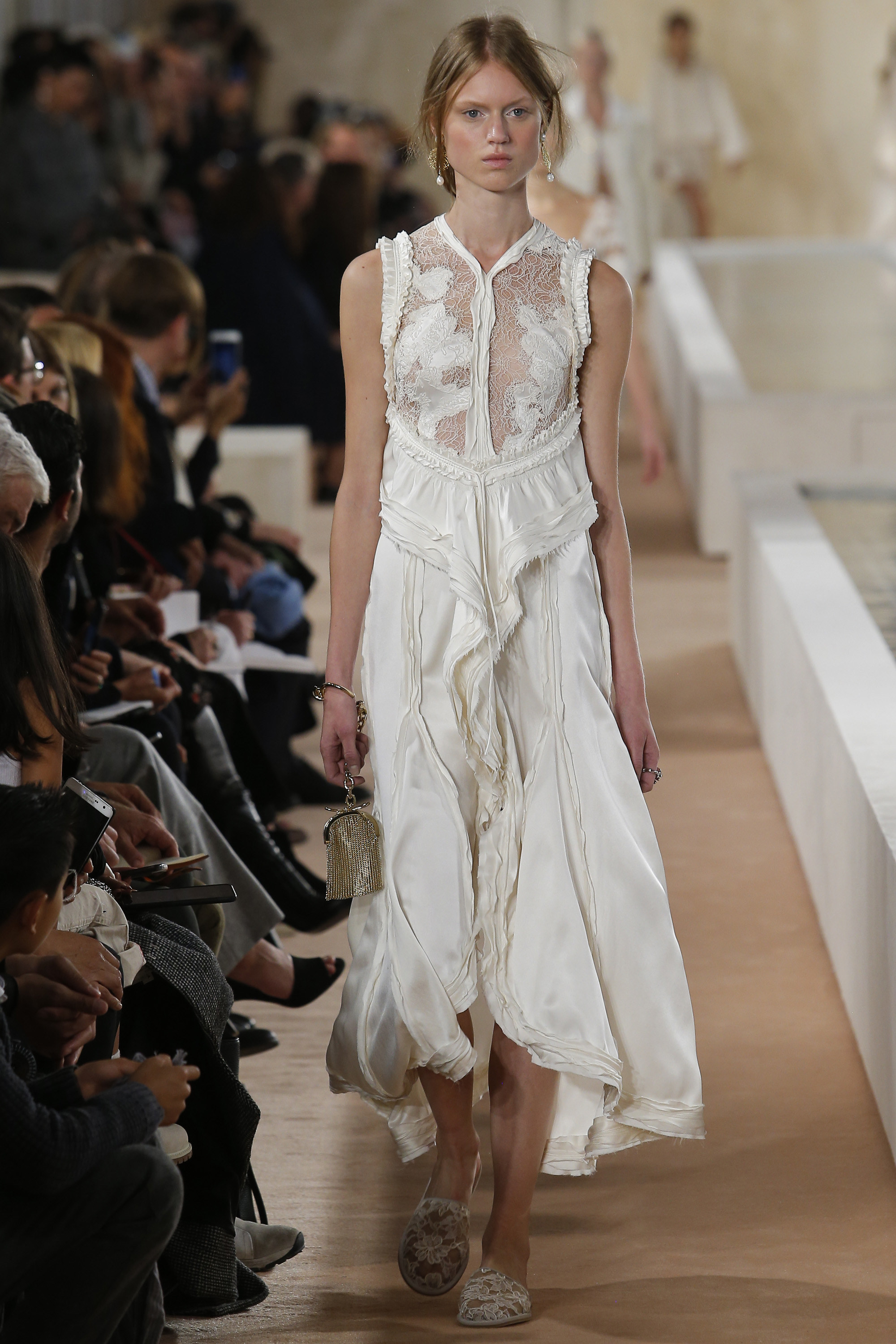 I love how Wang also managed to throw in a few Ruffles, all the rage these days.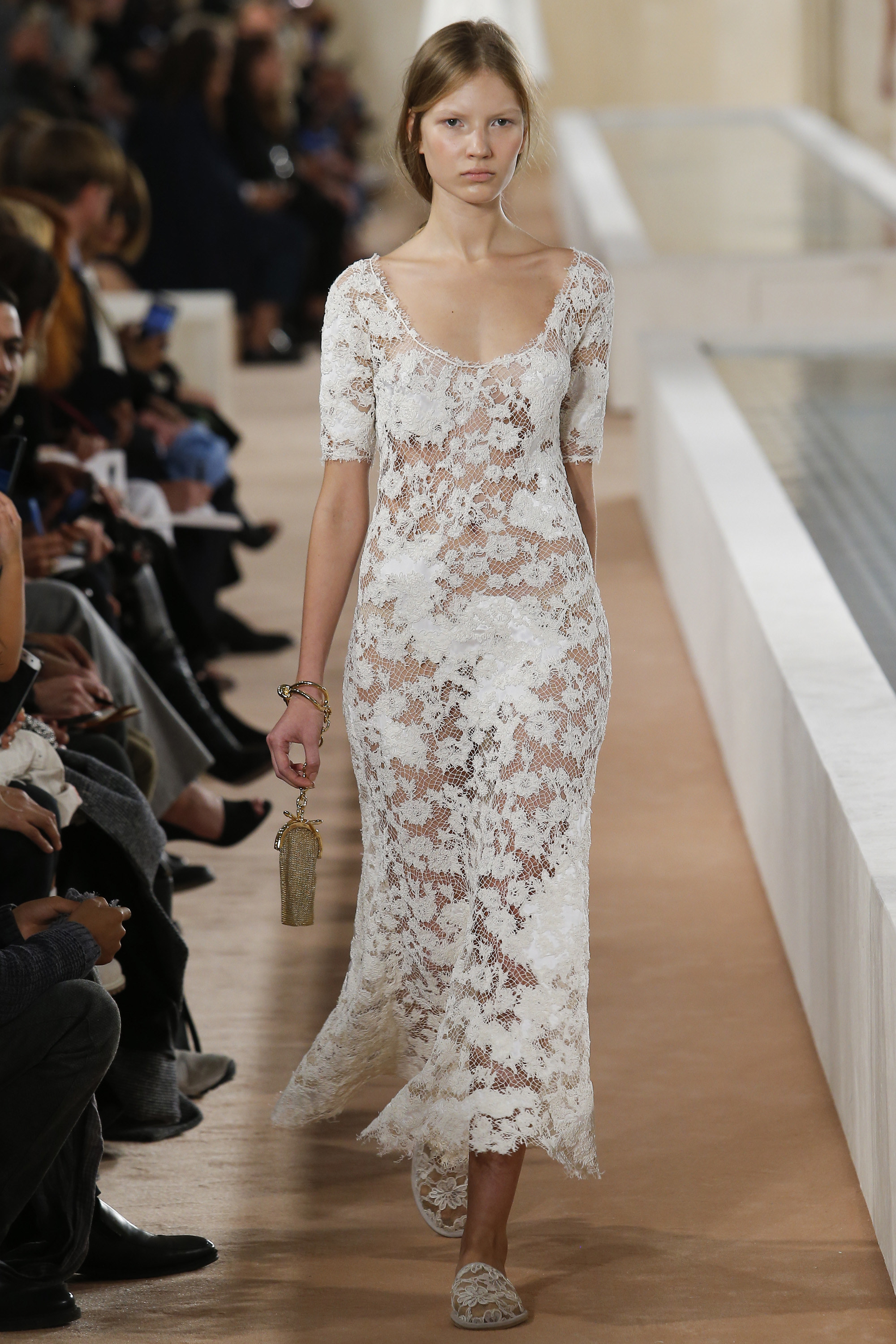 Probably always a good idea to have an underpinning or two at the ready.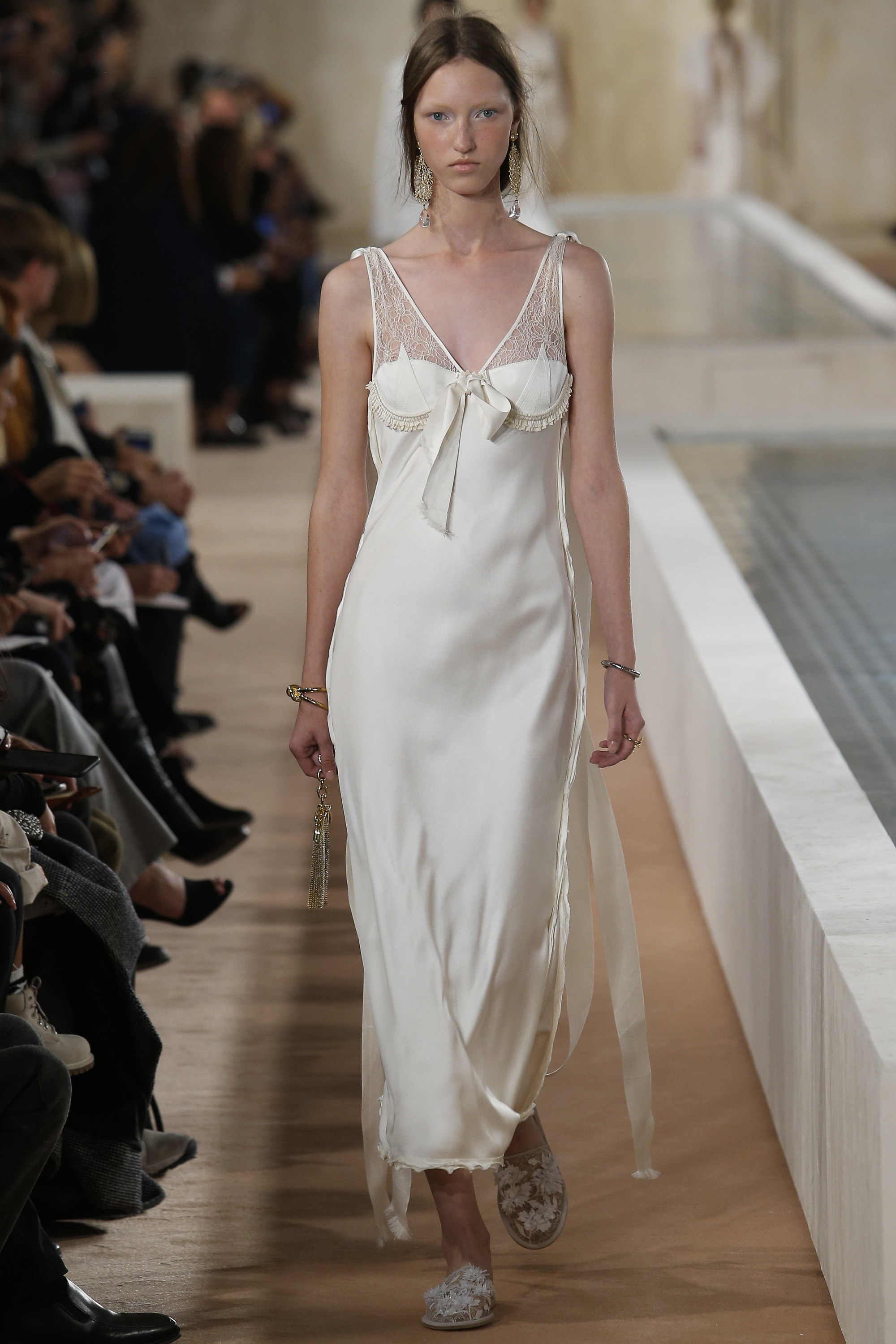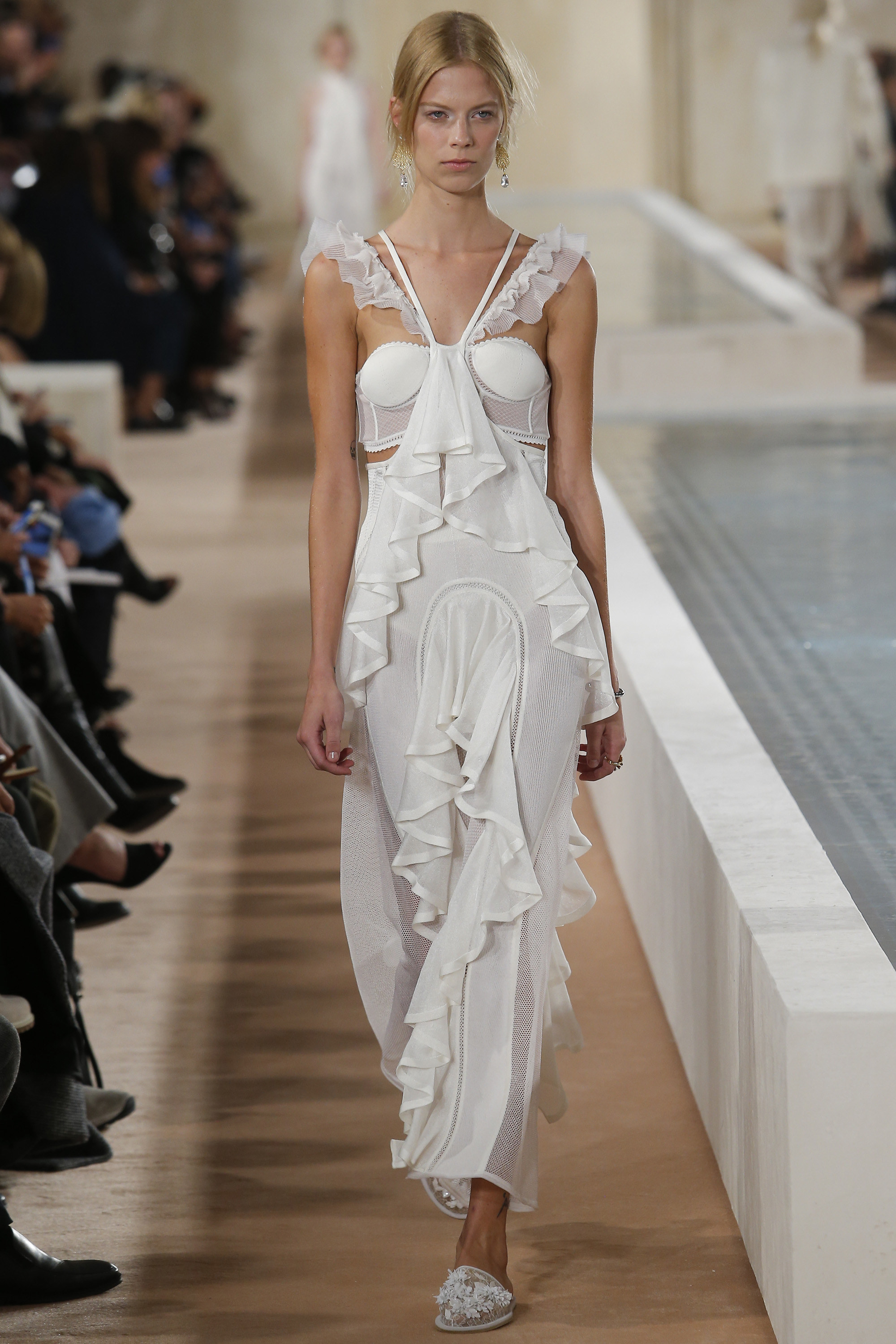 Perfect for a beach or warm weather soiree. Just stay away from the brown hooch and the red wine.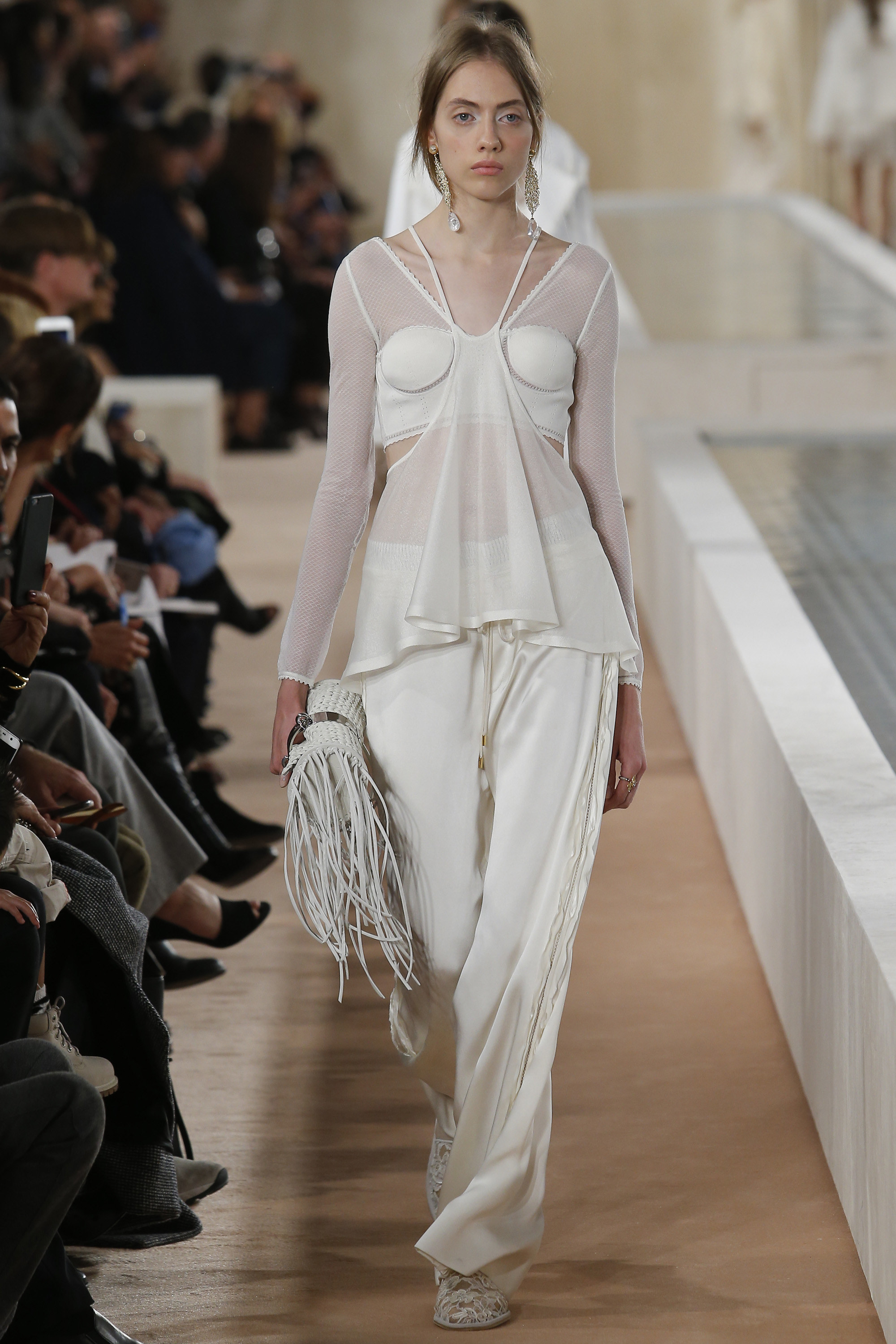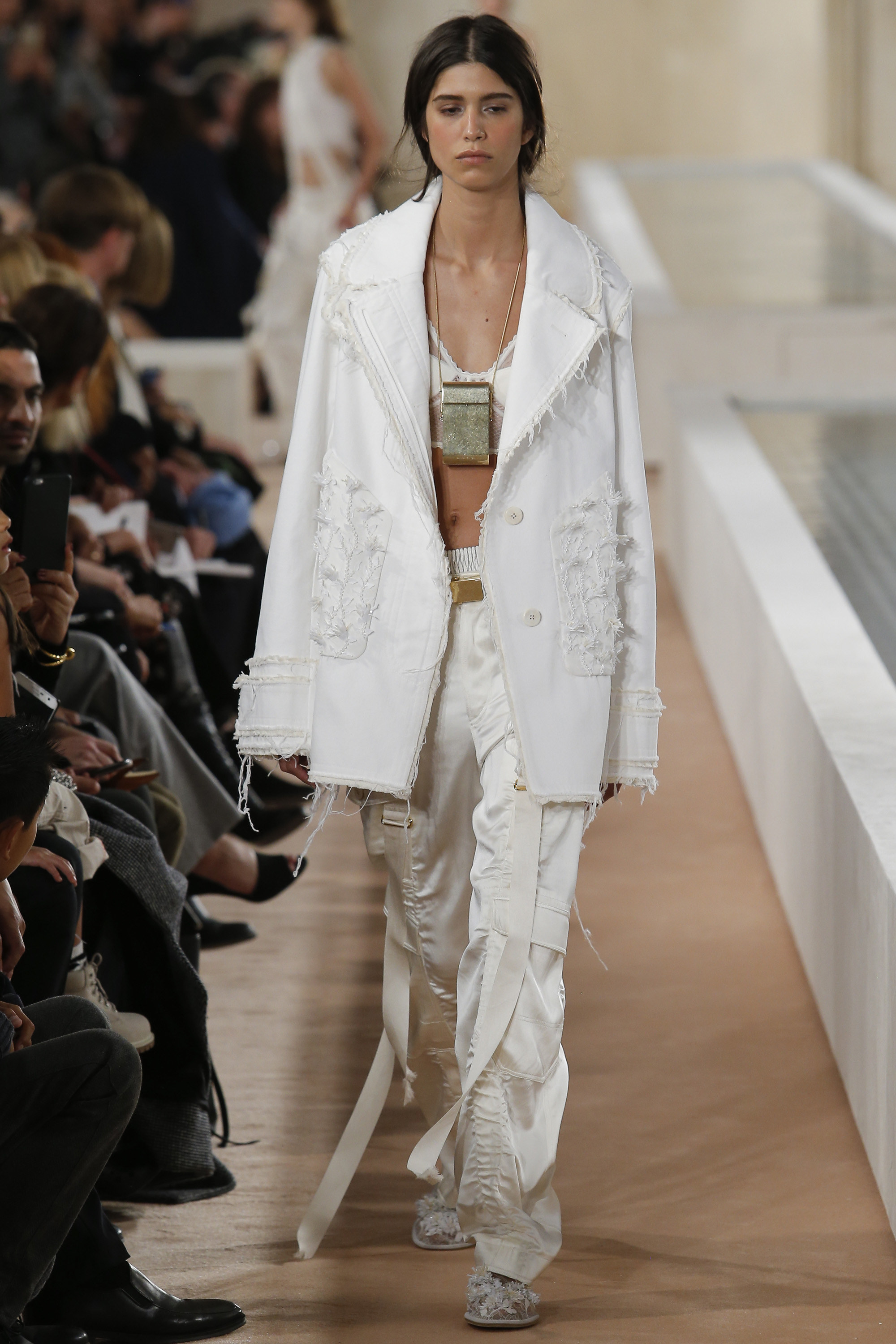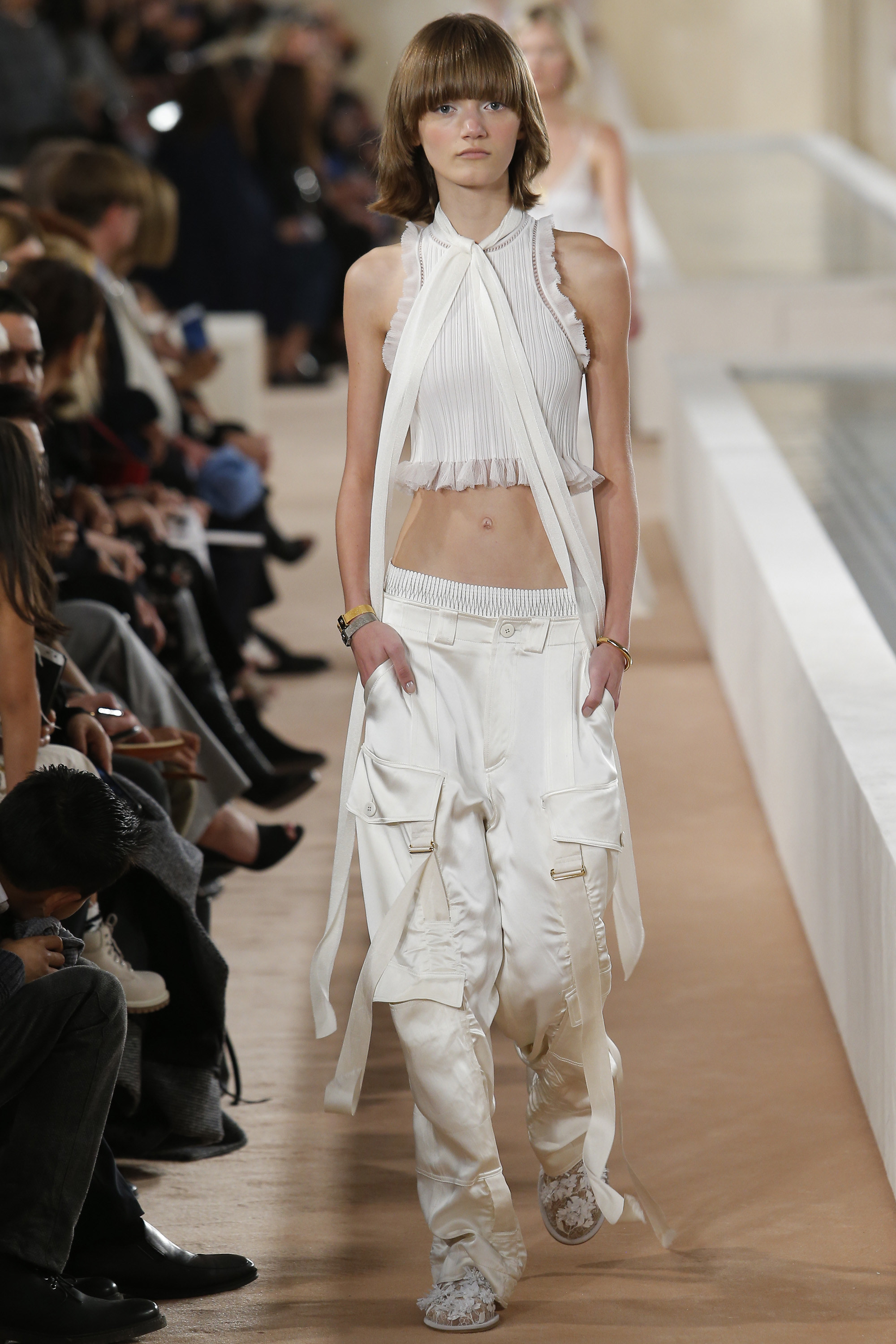 Loving those charmeuse CARGOS. Could easily double as high end pjs, buckles and all.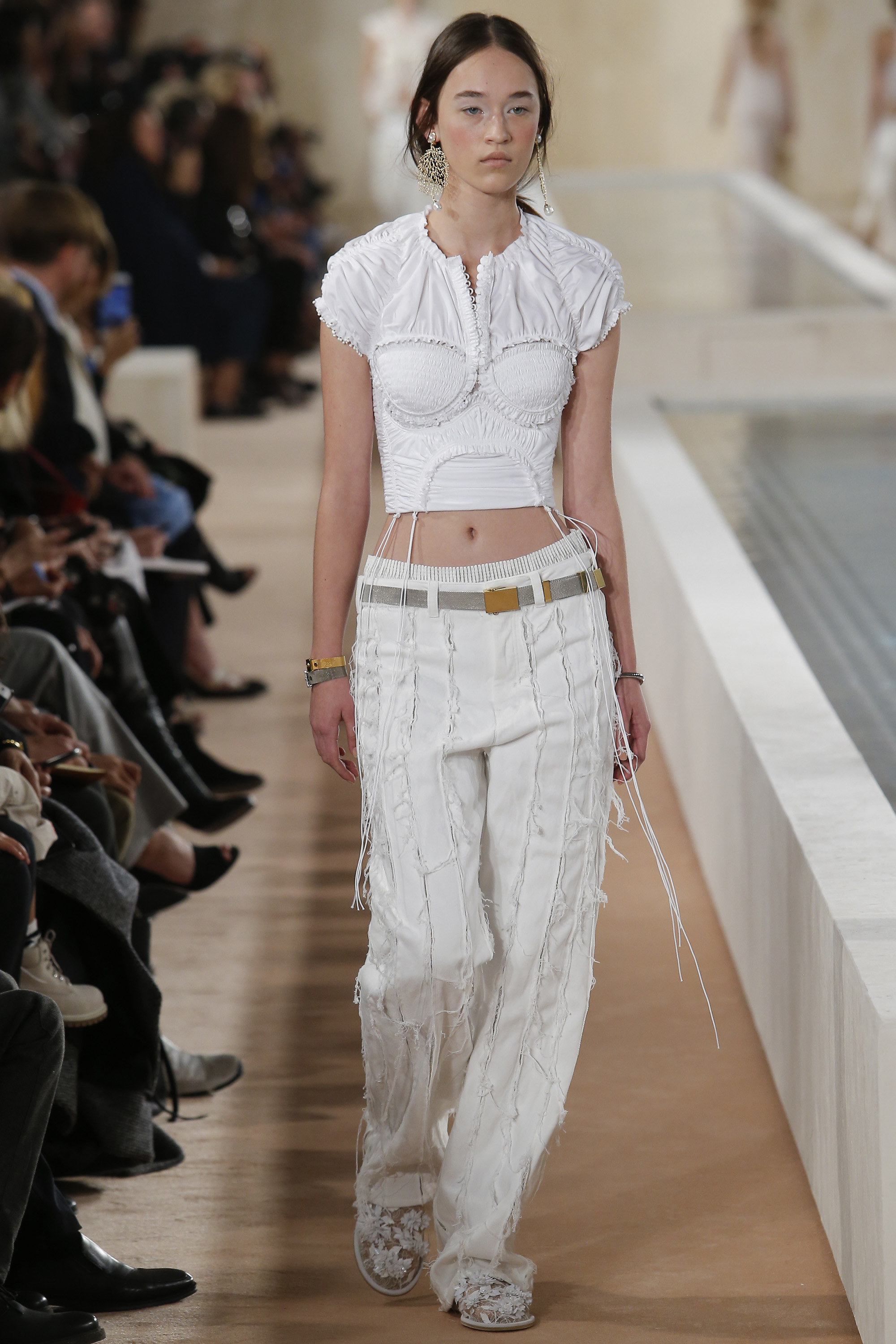 This blouse is spectacular, a mixture of Victorian and Gaultier. Always pays to have some corset effect.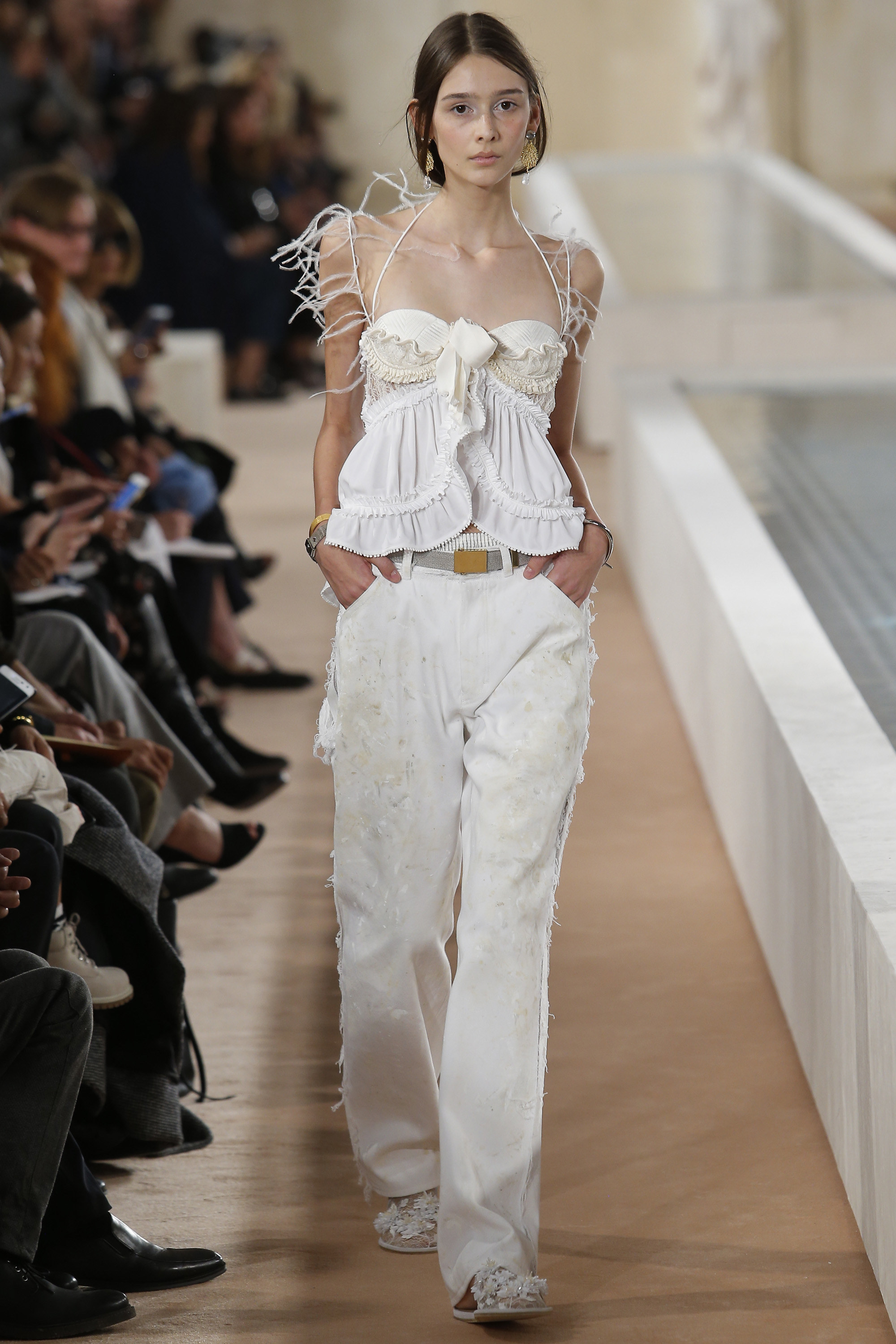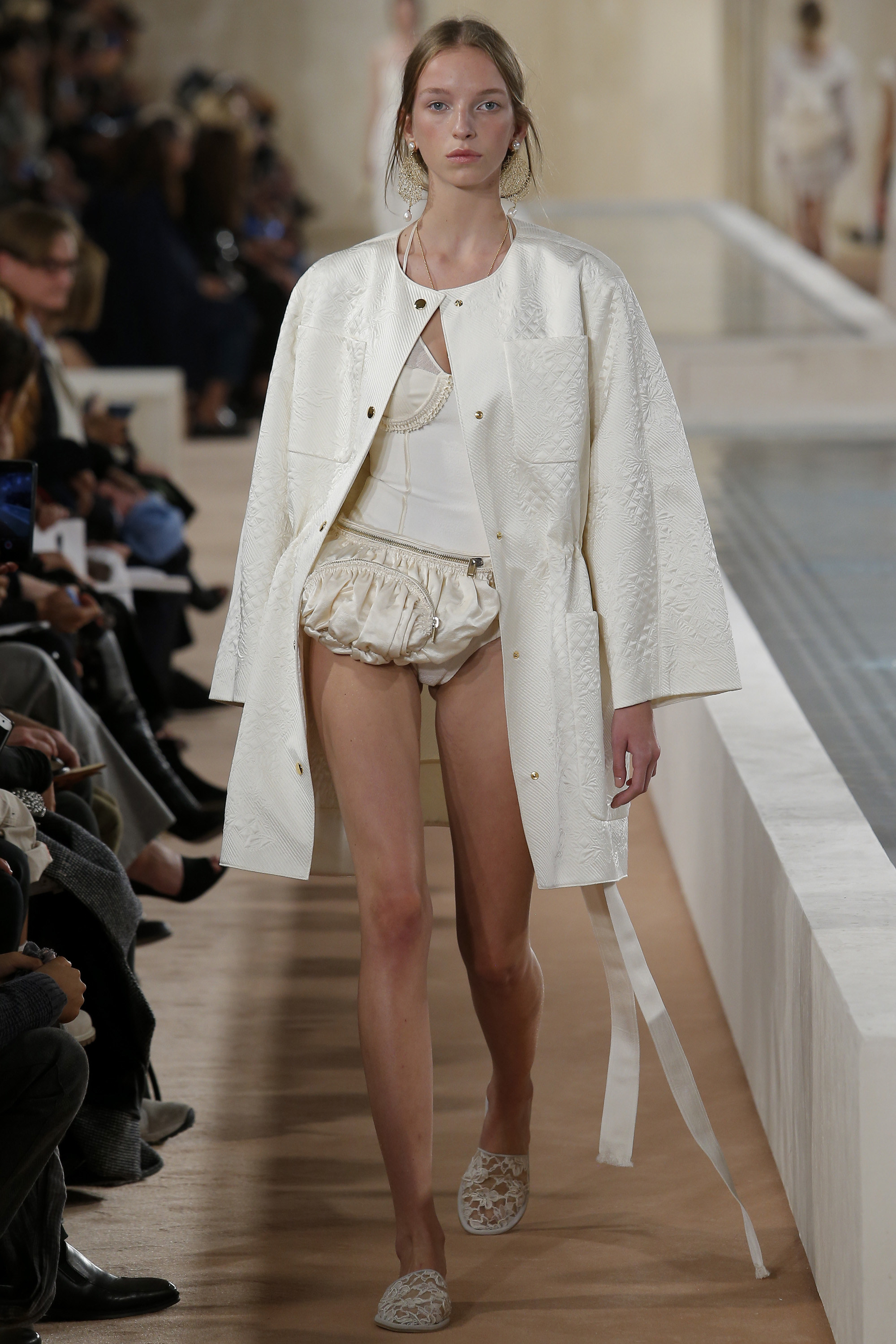 Even the fanny pack is scrumptious (words I never expected to utter)......and the quilted jacket? A simple silhouette becomes posh with the quilted silk fabrication. Honeymoon coverup or gala gown topper....
Looking forward to Alexander Wang's next move.
Runway images care of www.vogue.com