Springtime is here which means pops of pink and poppy adding a fresh and zesty twist to the impeccable purses, bags, and shoes at the beloved and heralded Louis Vuitton.
Here is just a brief sampling of the newest offerings from the iconic brand.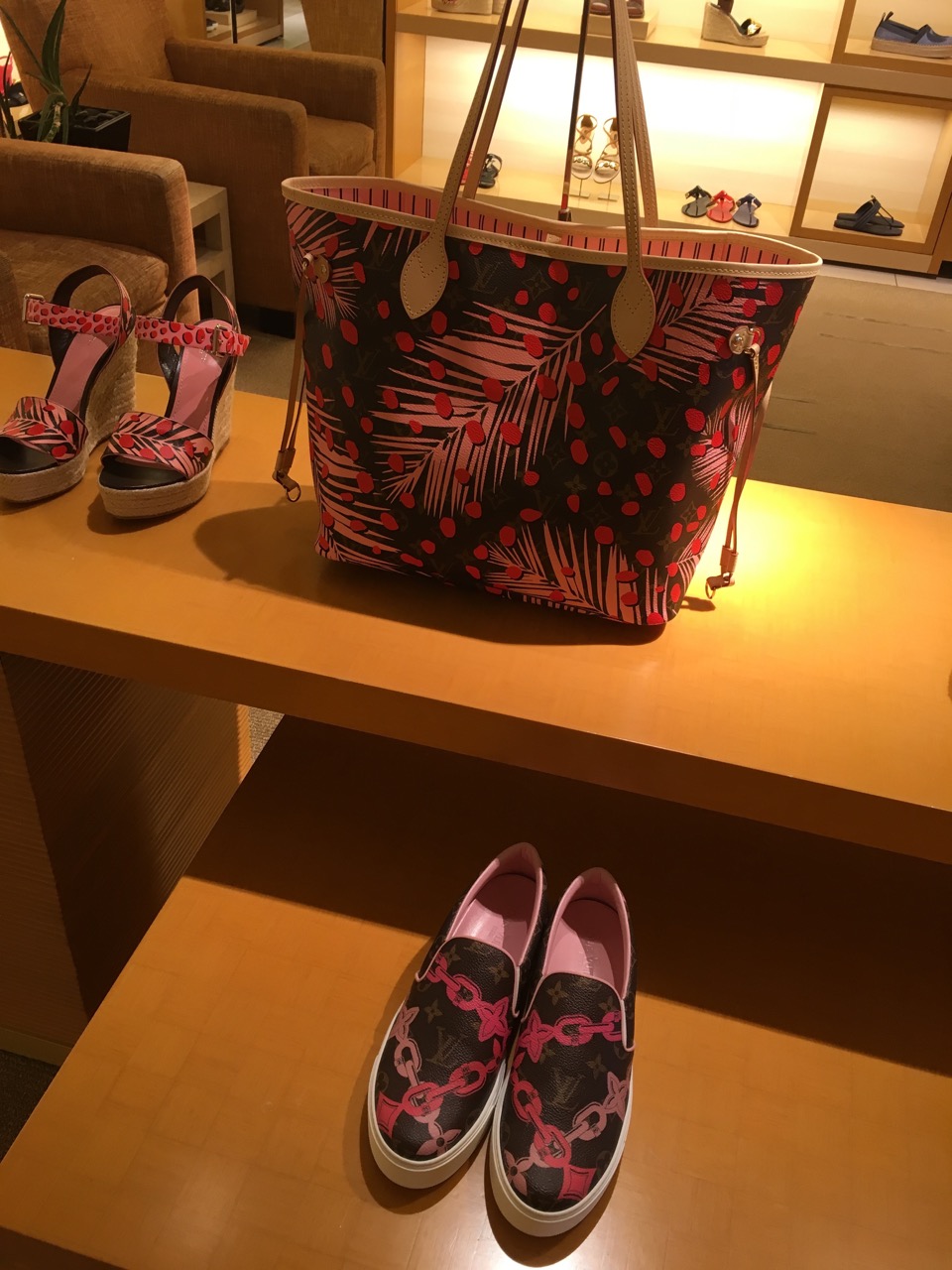 For some reason I'm obsessed with this new funky version of the NEVERFULL. Maybe its the abstract pattern with pink and red flourishes which provide a curious camouflage to the iconic pattern beneath. Everyone could use a Neverfull in their tote repertoire. The perfect carry on, it is capacious enough to hold a laptop computer, a sweater, some ballet slippers and all essential toiletries, but not so big as to be unwieldy.
AND lets not forget the detachable clutch (pochette) that comes with!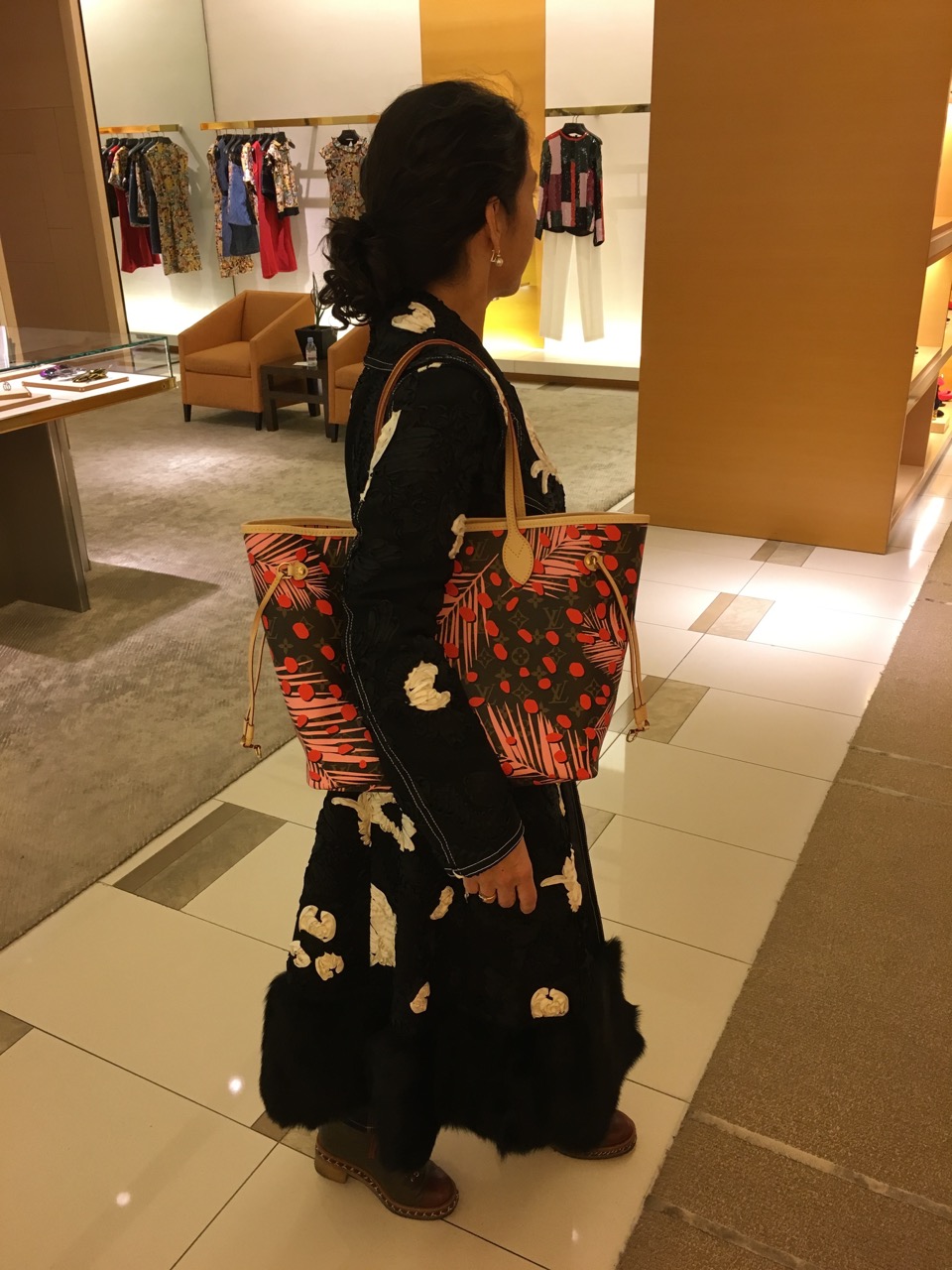 (I happen to be wearing a Celine fall winter runway coat and Chanel shoe booties).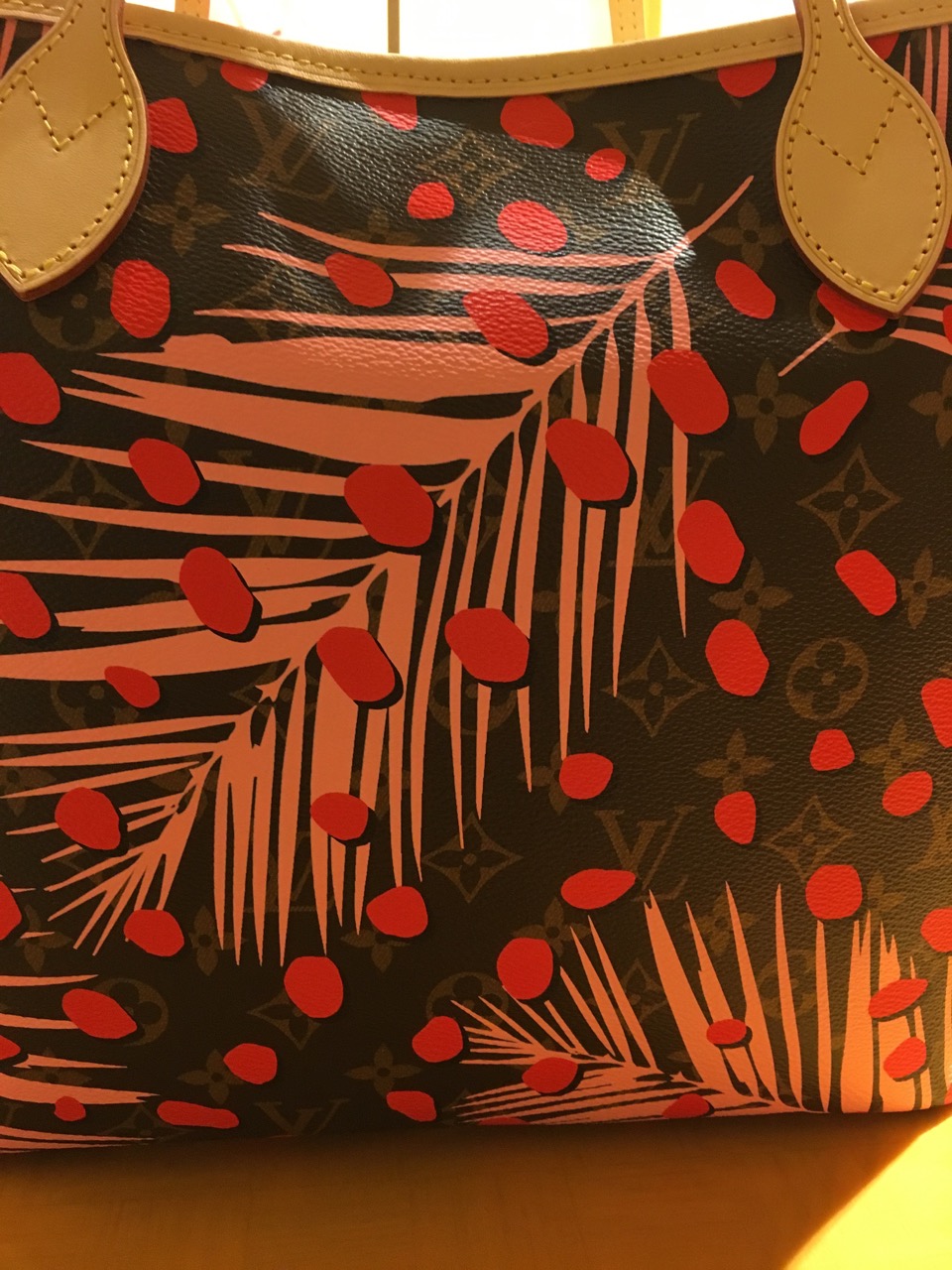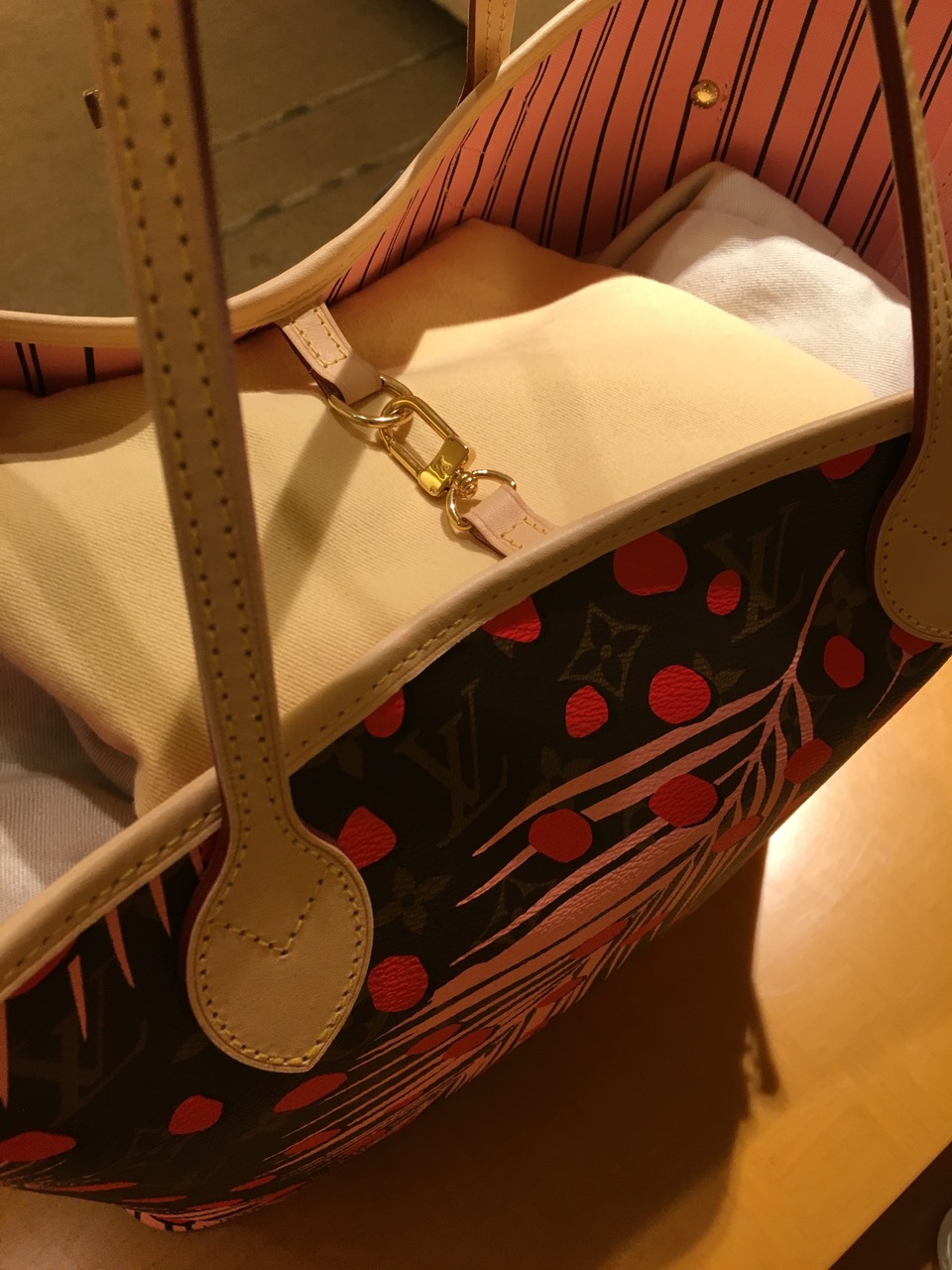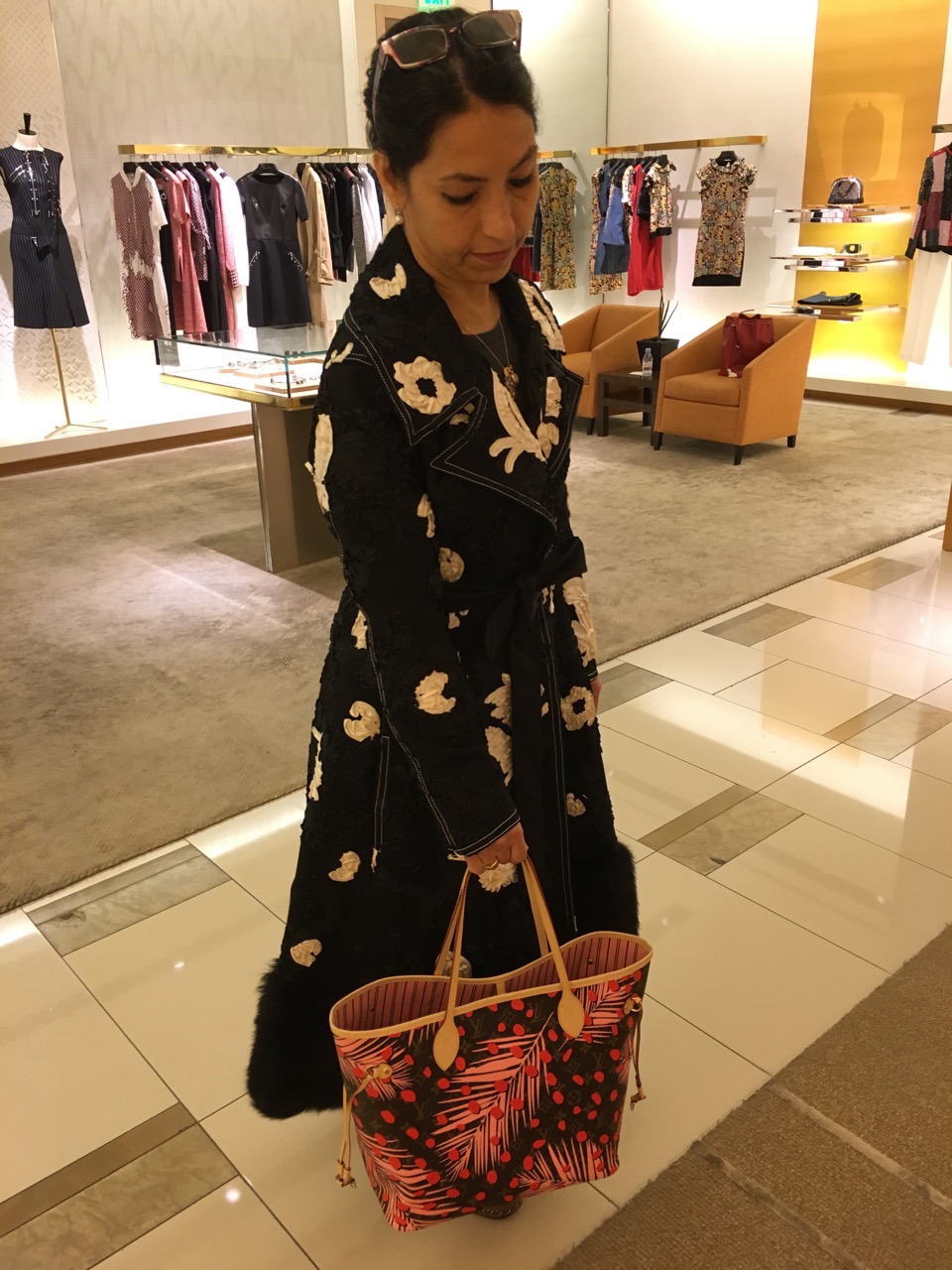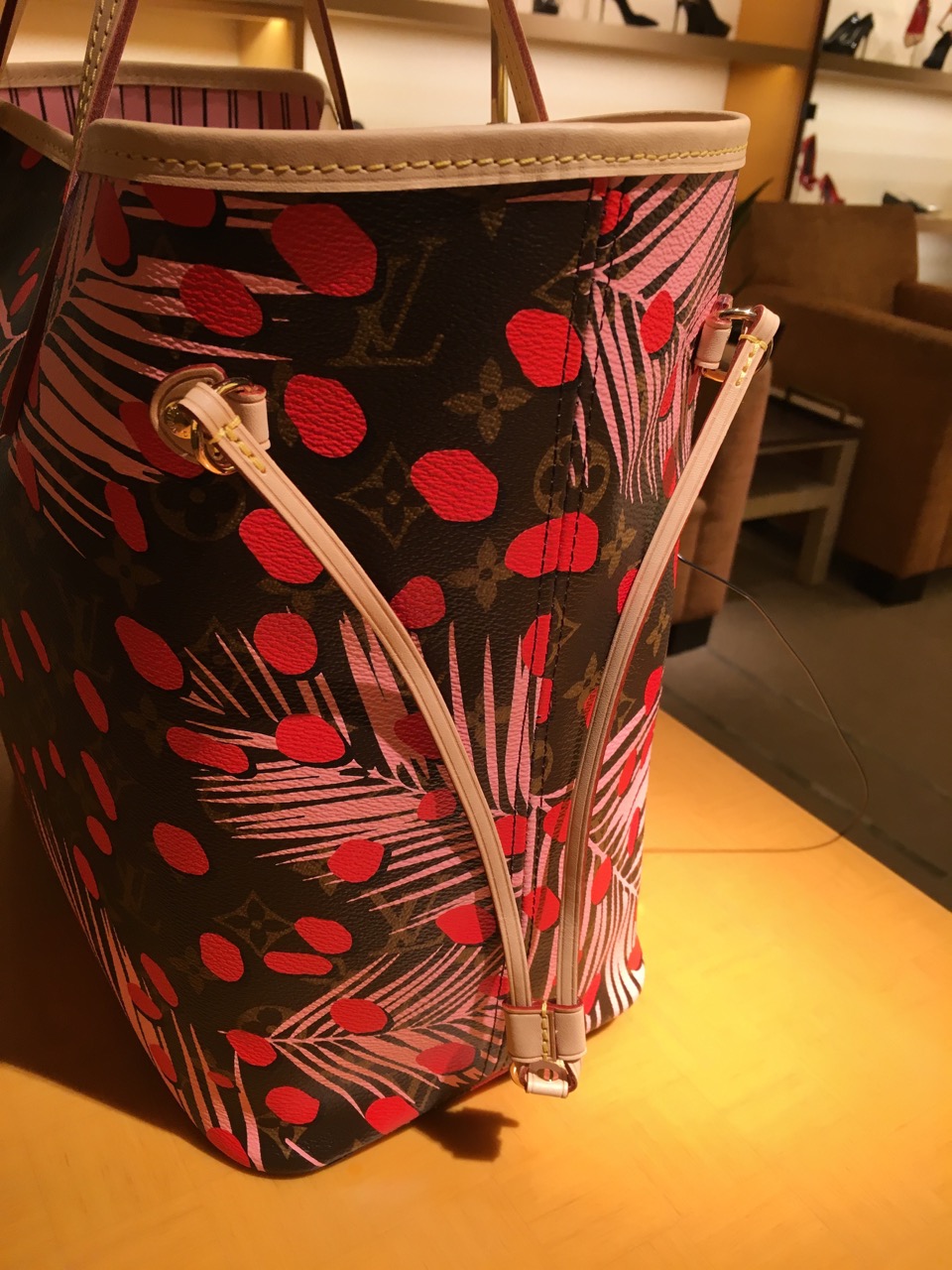 And the matching slip ons and wedges are easy, cool, and chic, and would be nice adjuncts to jeans or a flowing boho dress. Think Chloe or Etro.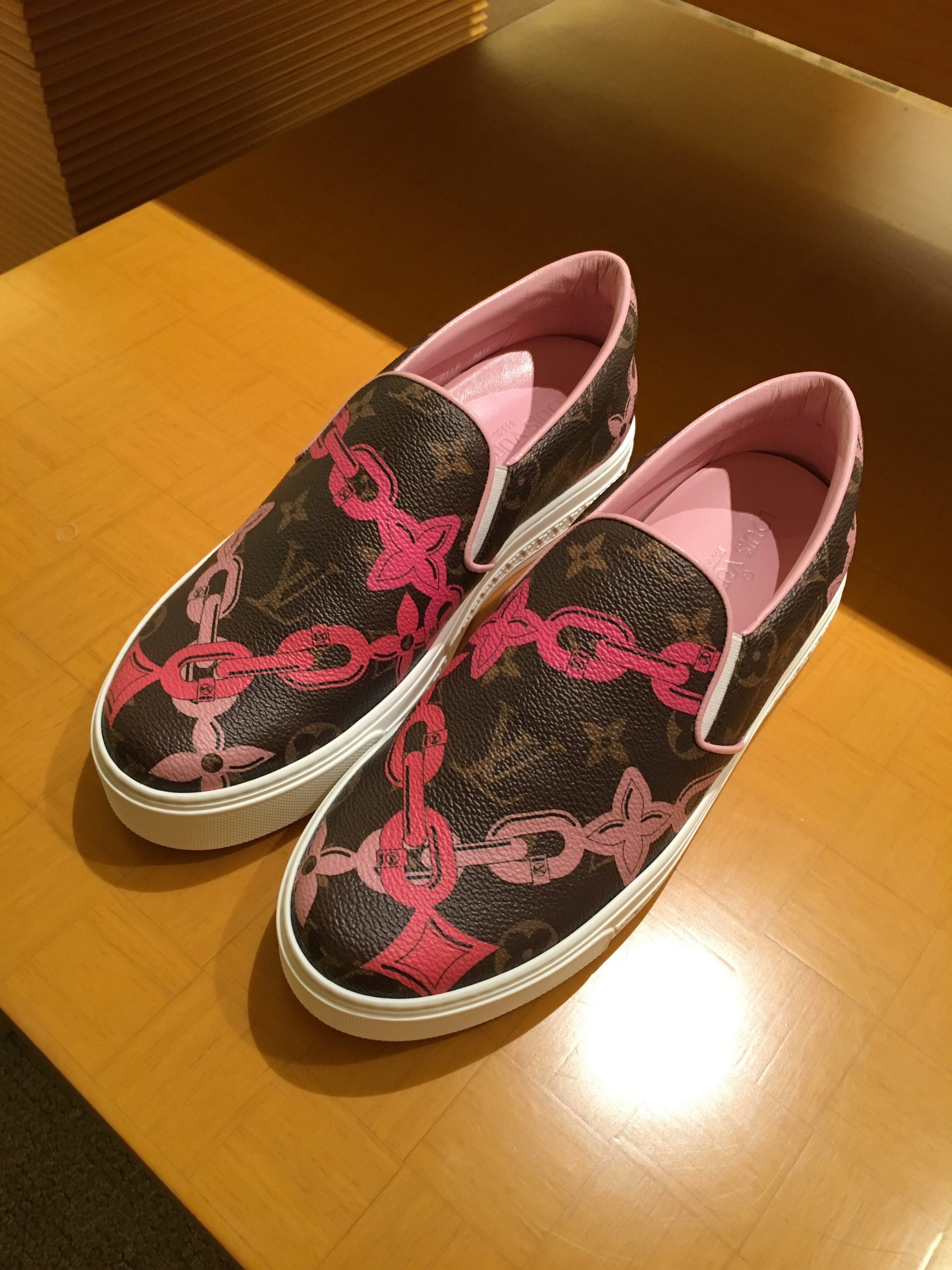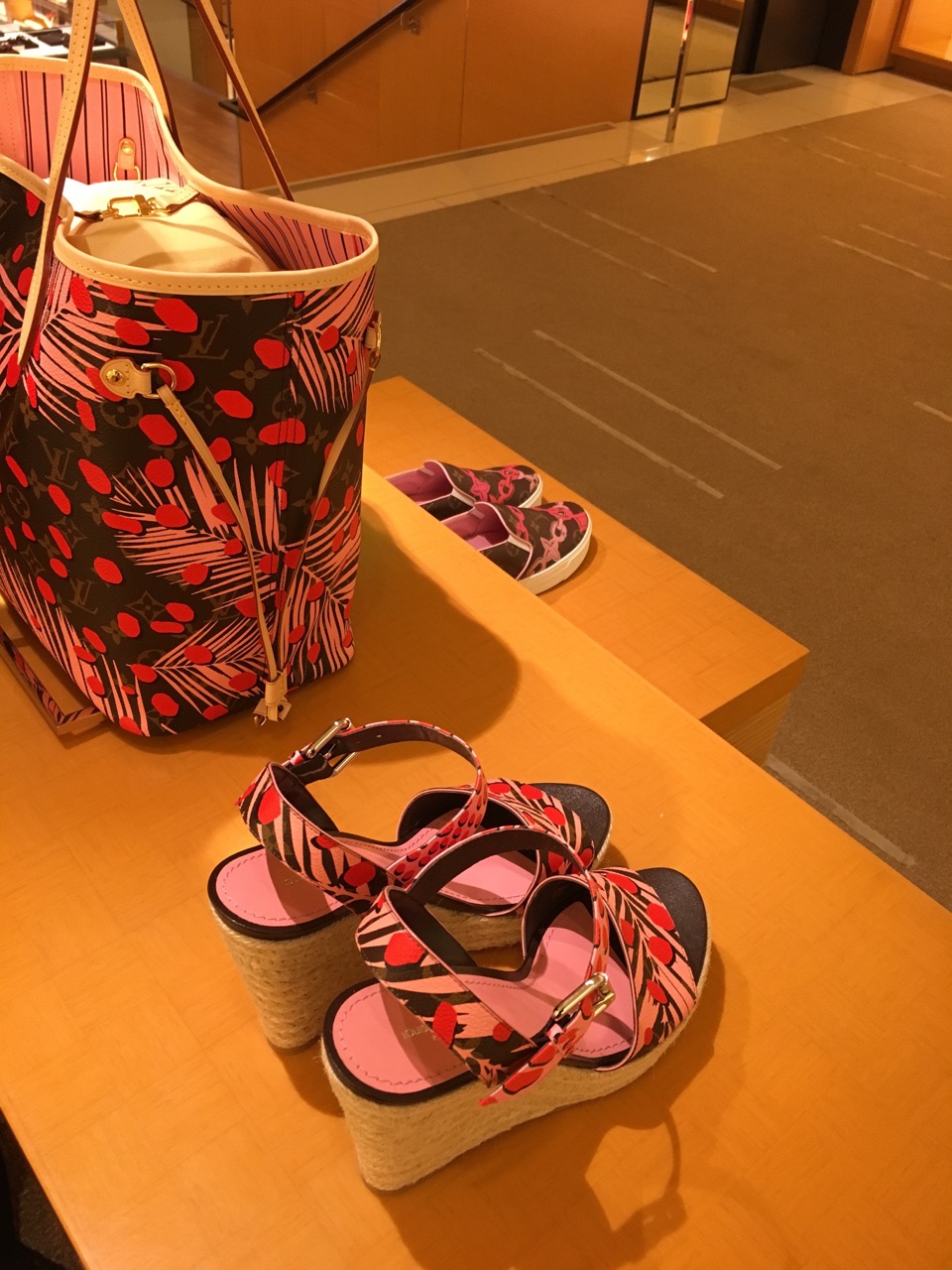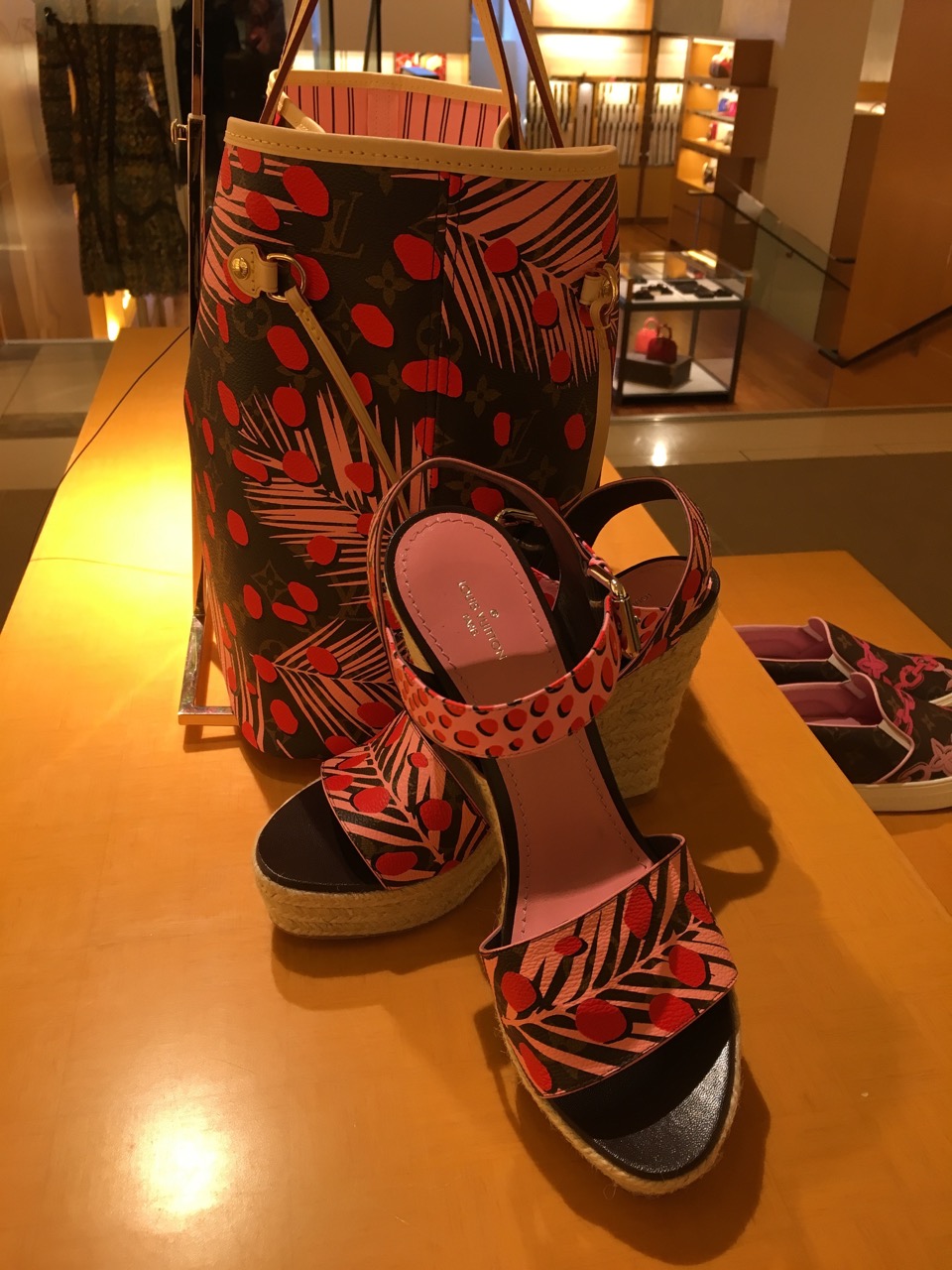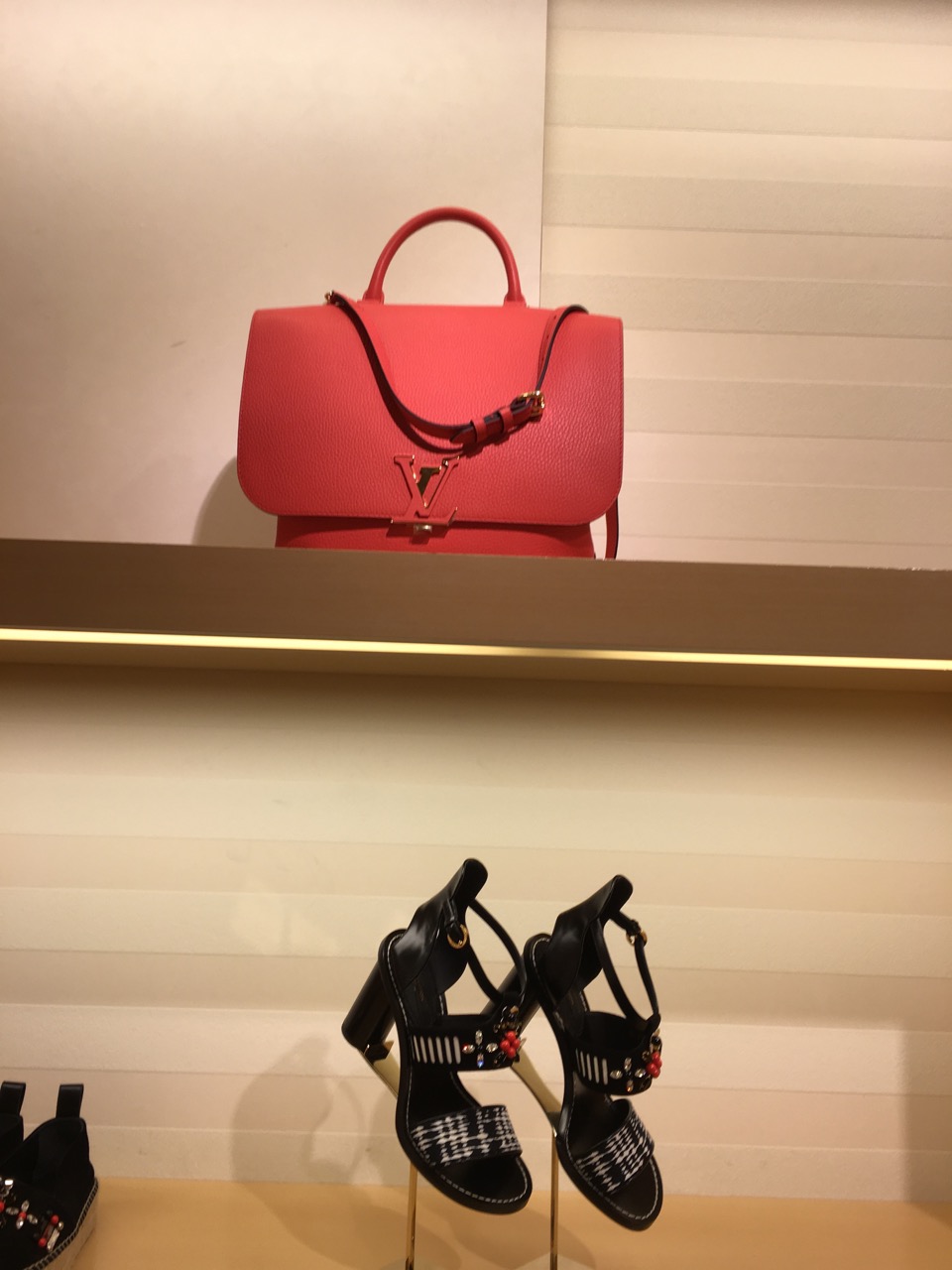 Love the corals, a rare color on the runways, perfect to segue from spring to summer and then to fall.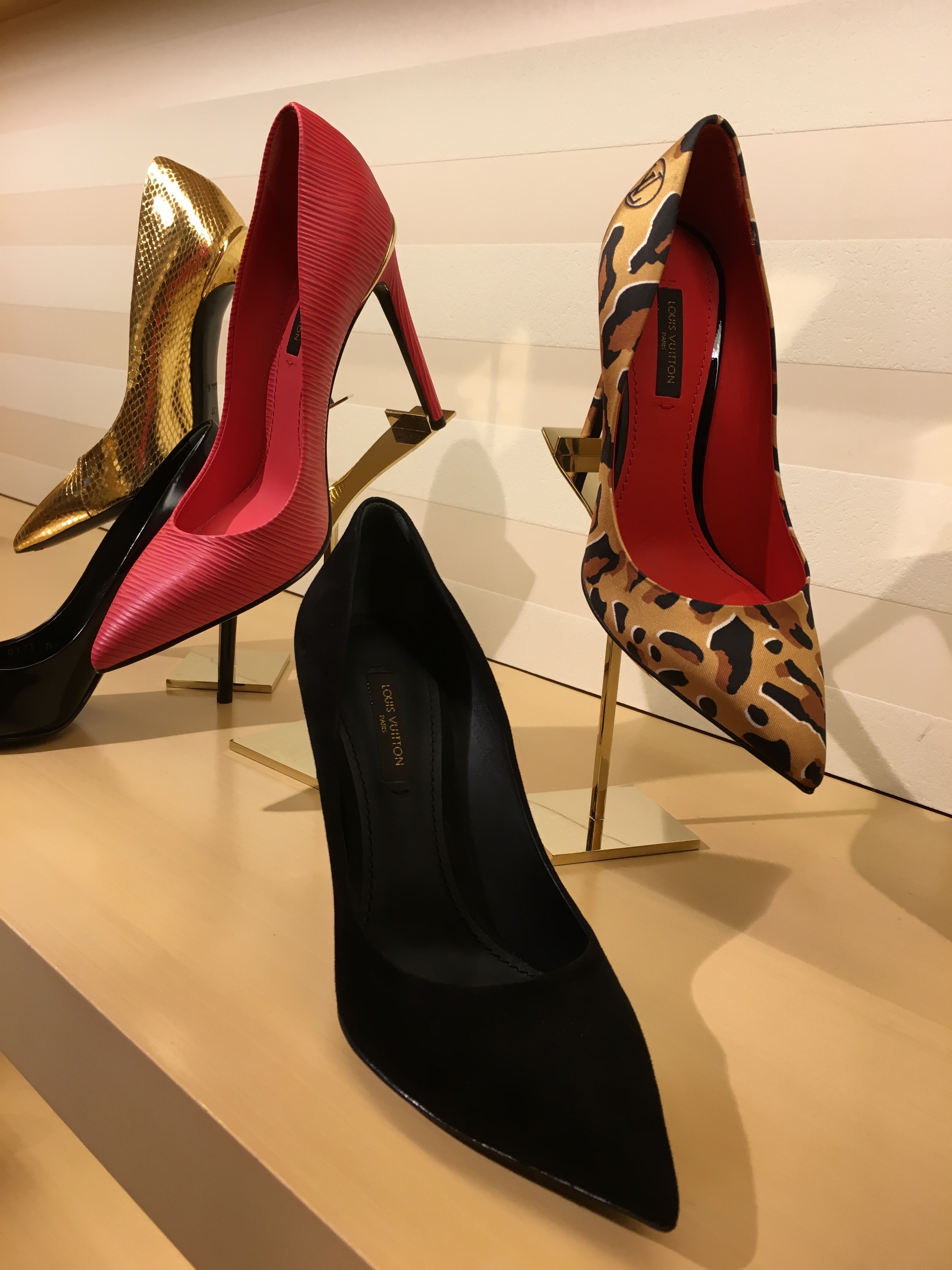 Color pumps in EPI LEATHER! This leather is modern and sleek and INDESTRUCTIBLE. The gold accent along the heel adds a bit of 90's pizzazz.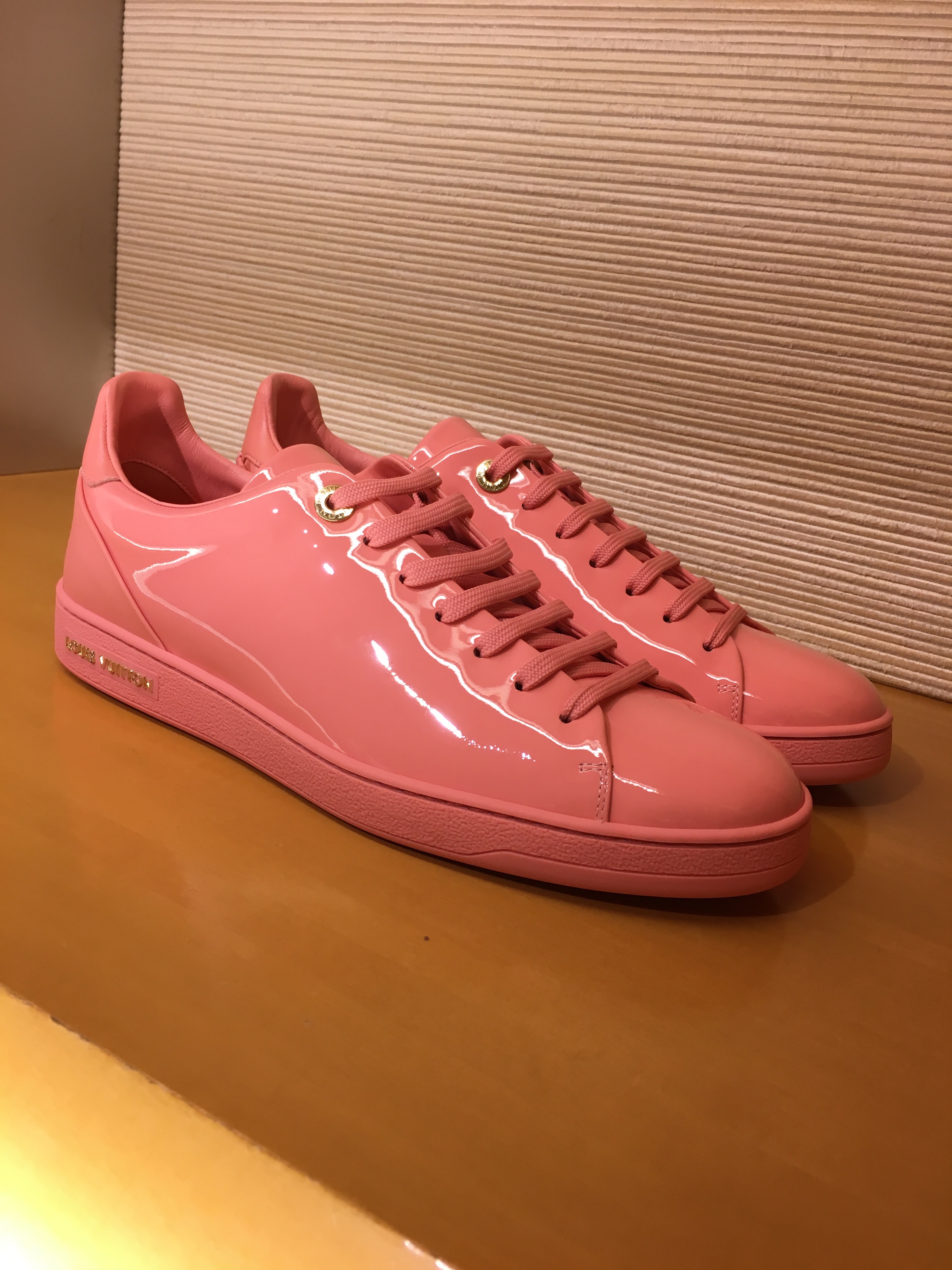 For greatest visual appeal go for the VERNIS.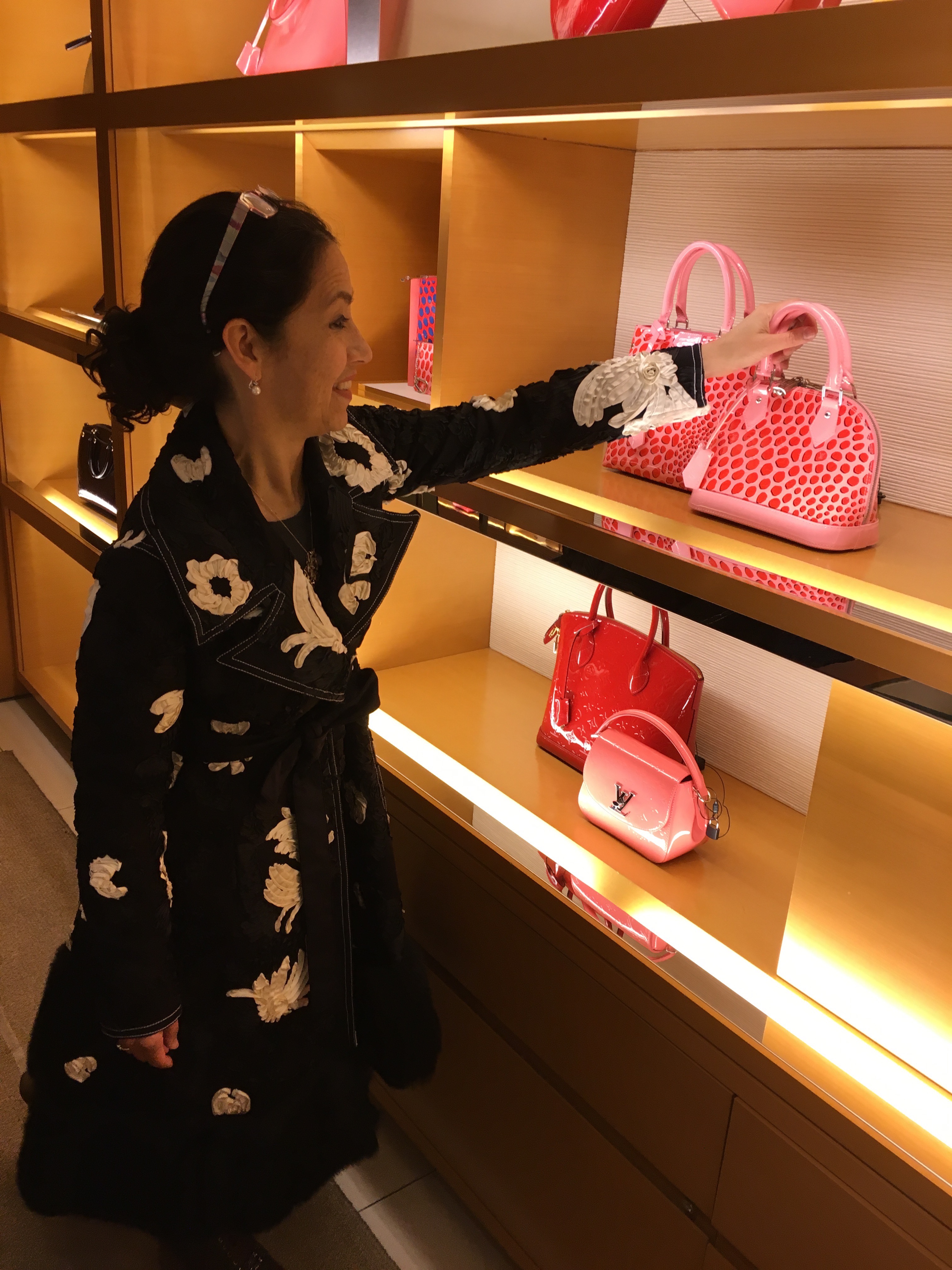 VERNIS with pebble motif. Fred Flintstone anyone?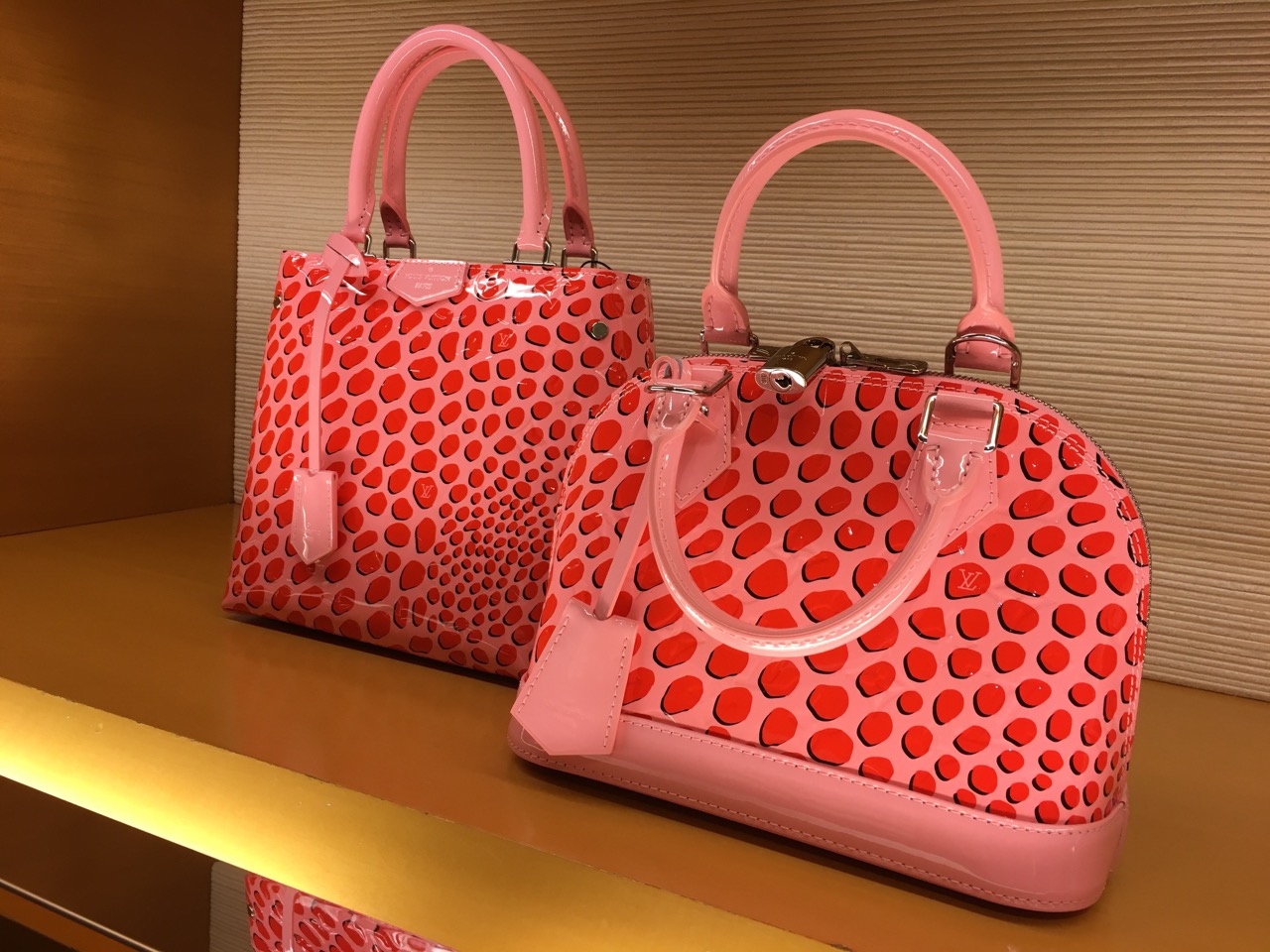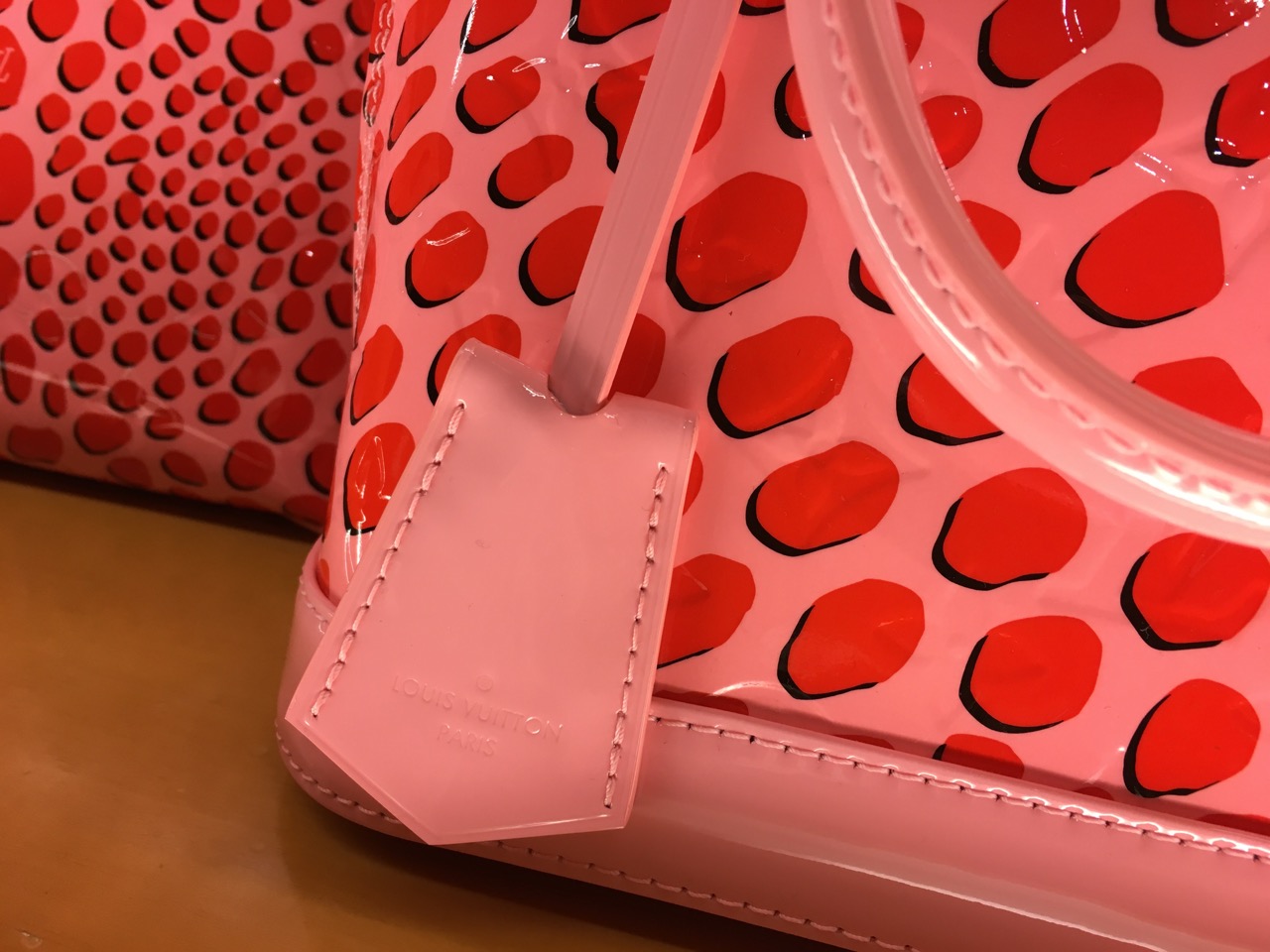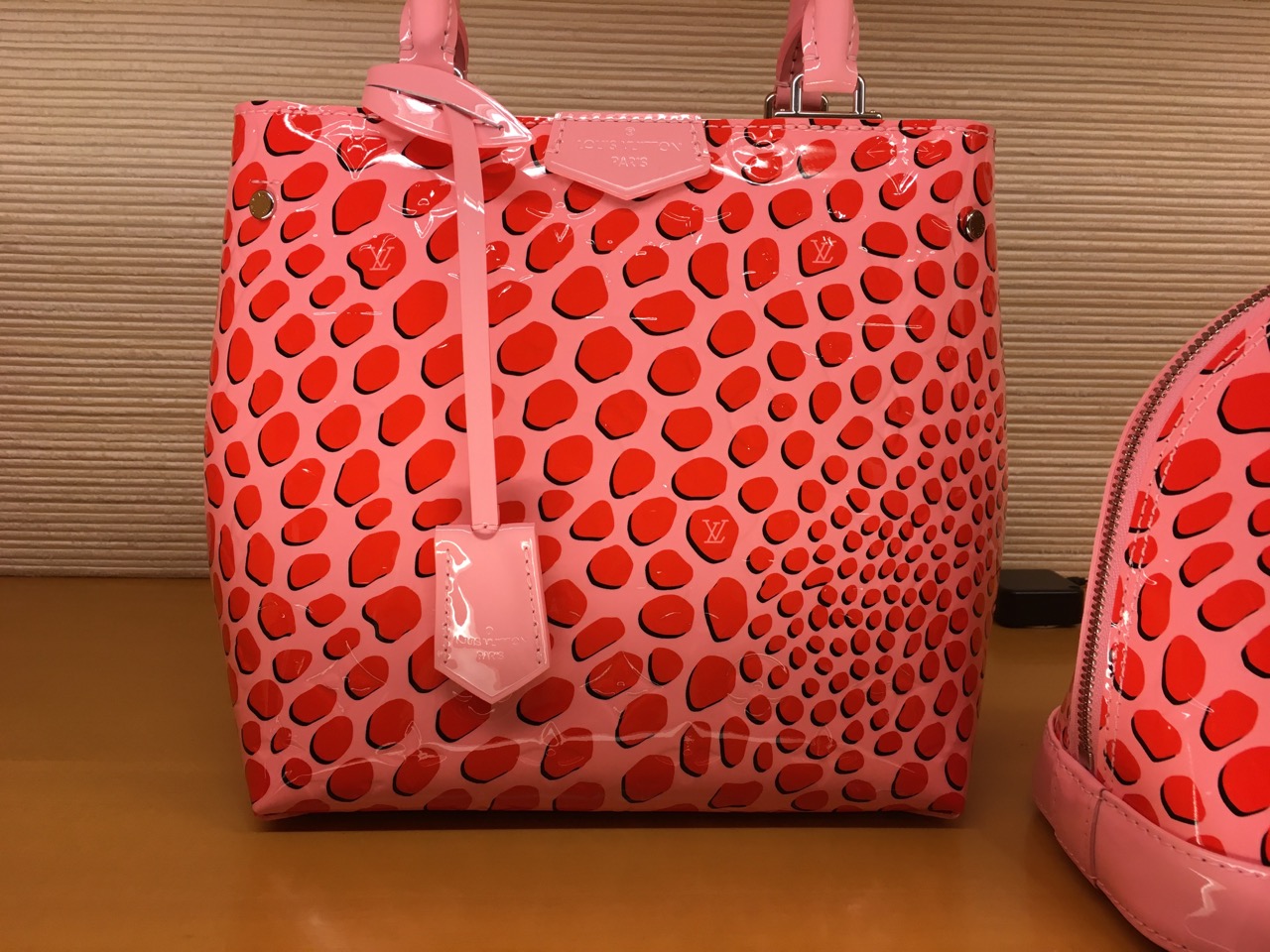 I love shiny and PINK, what can I say?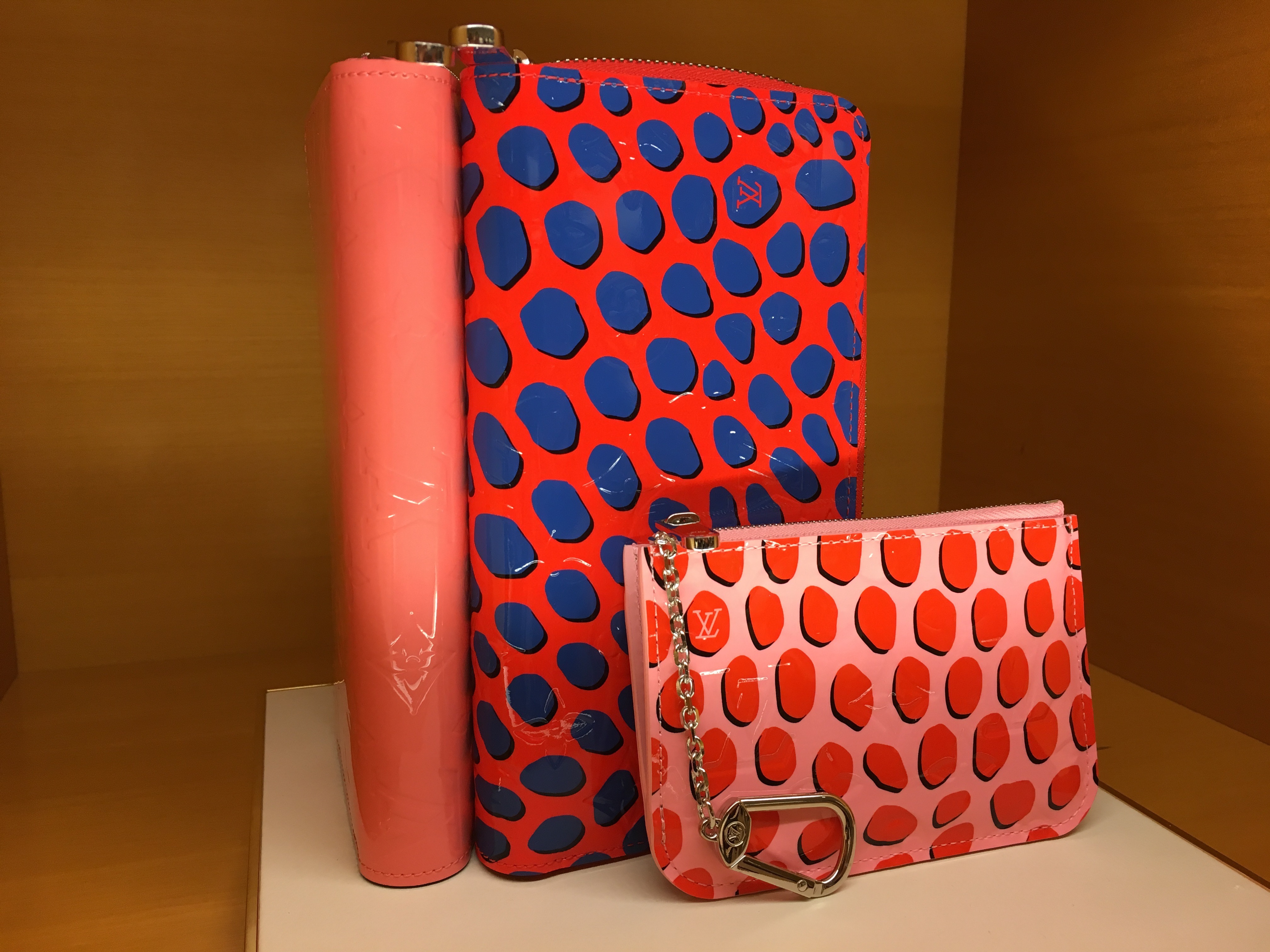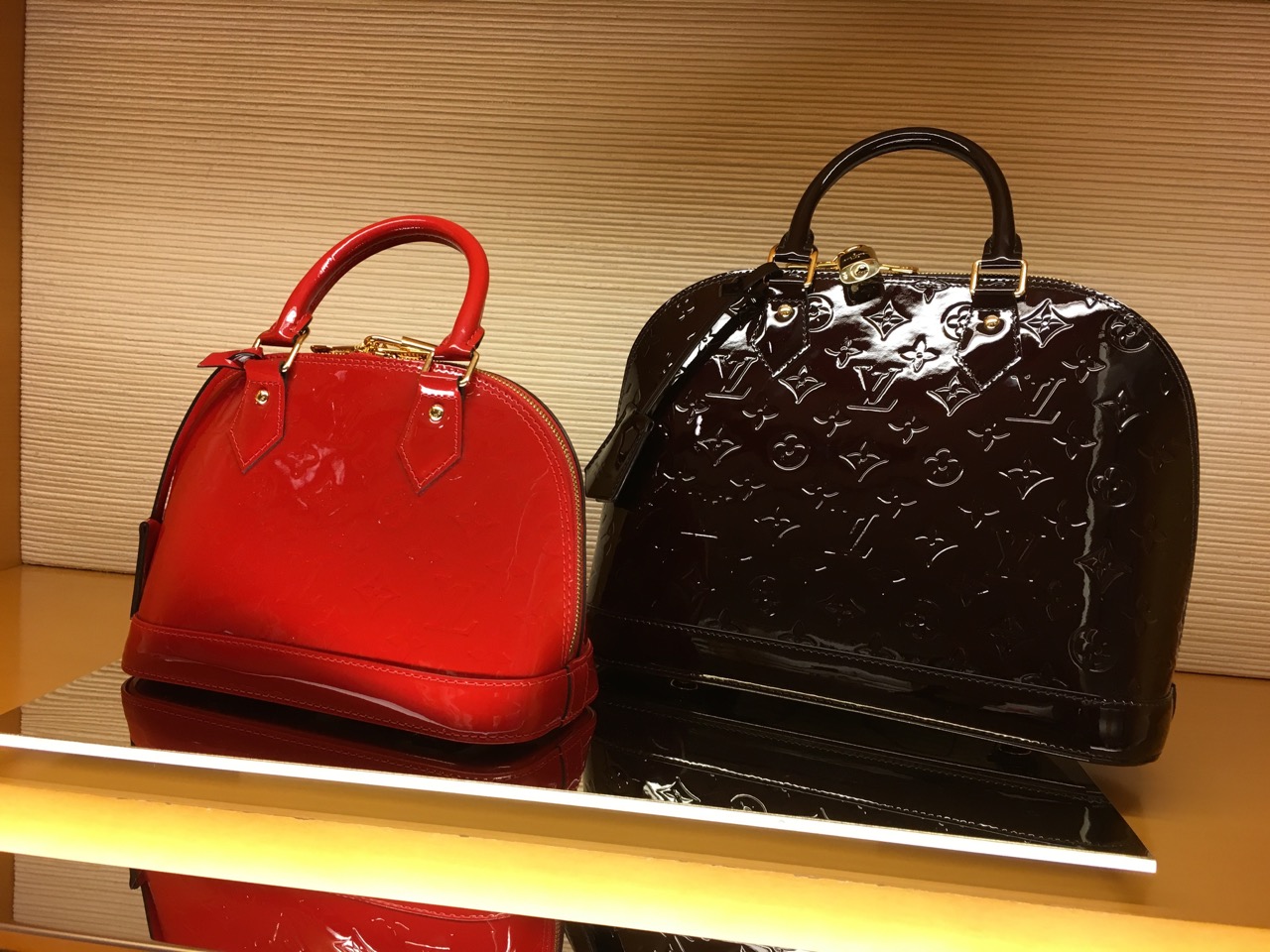 You can never go wrong with the ALMA and even better in red VERNIS!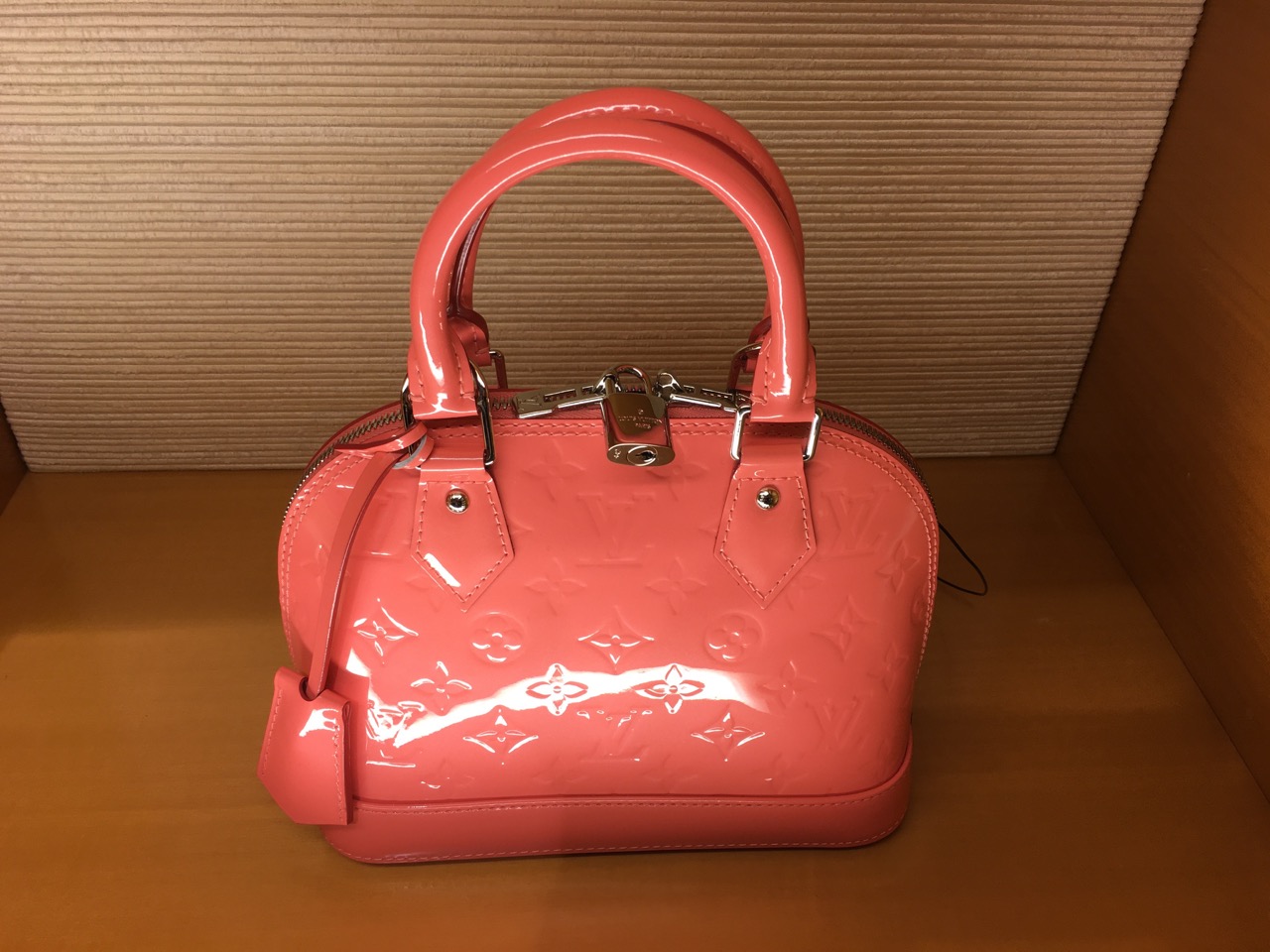 The perfect accompaniment for a cocktail ensemble OR jeans and a T shirt.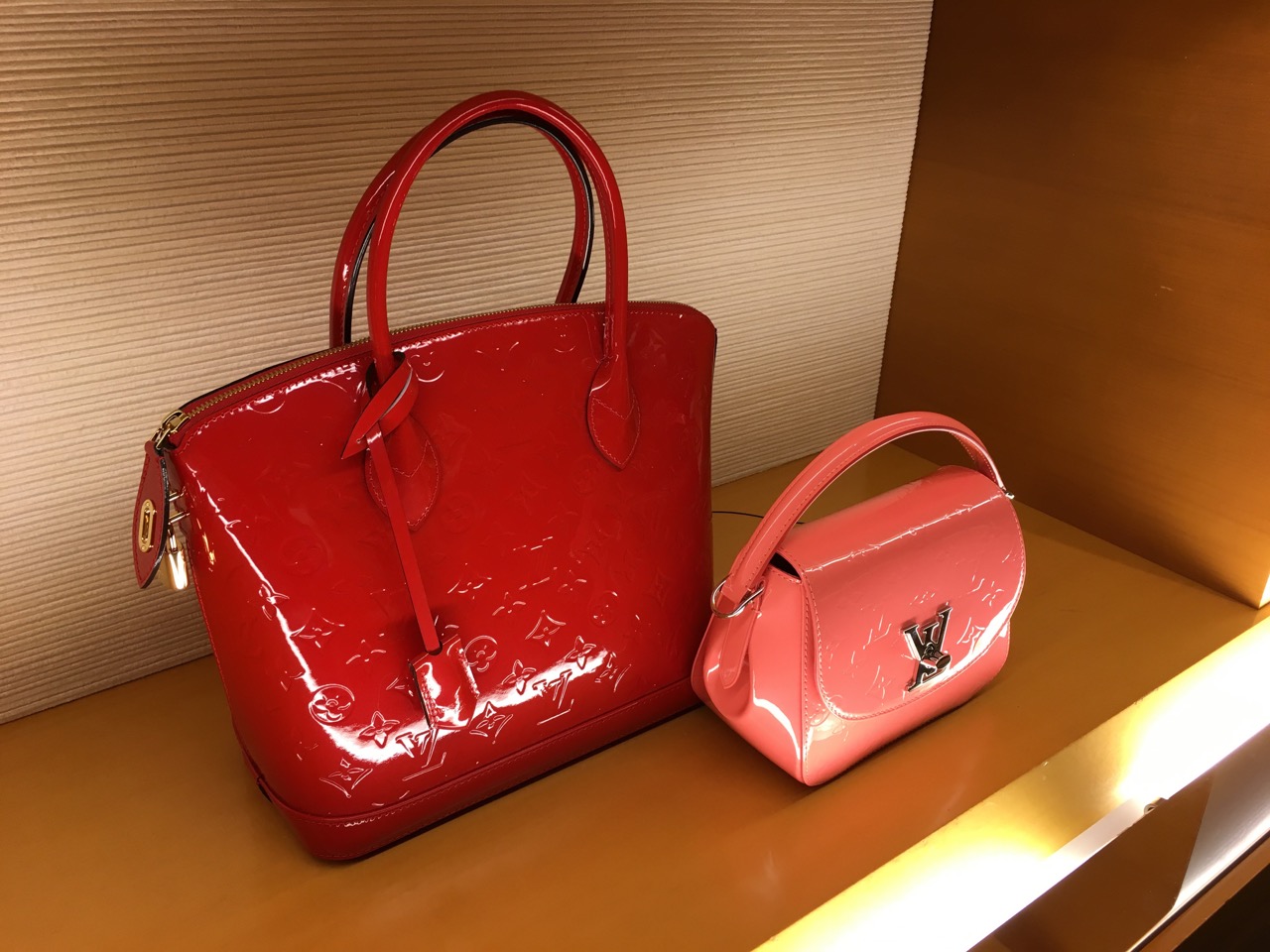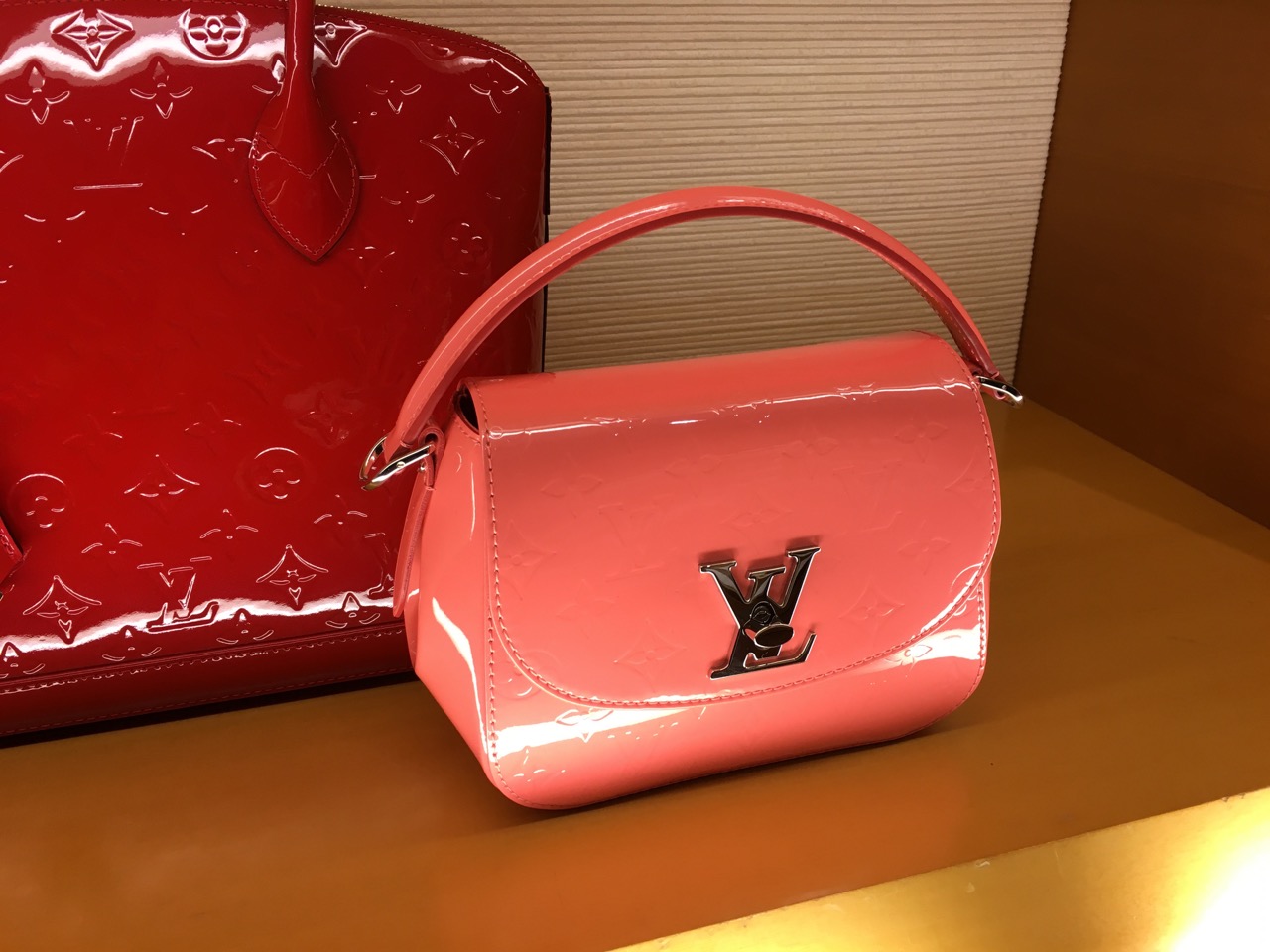 Sporty yet always feminine.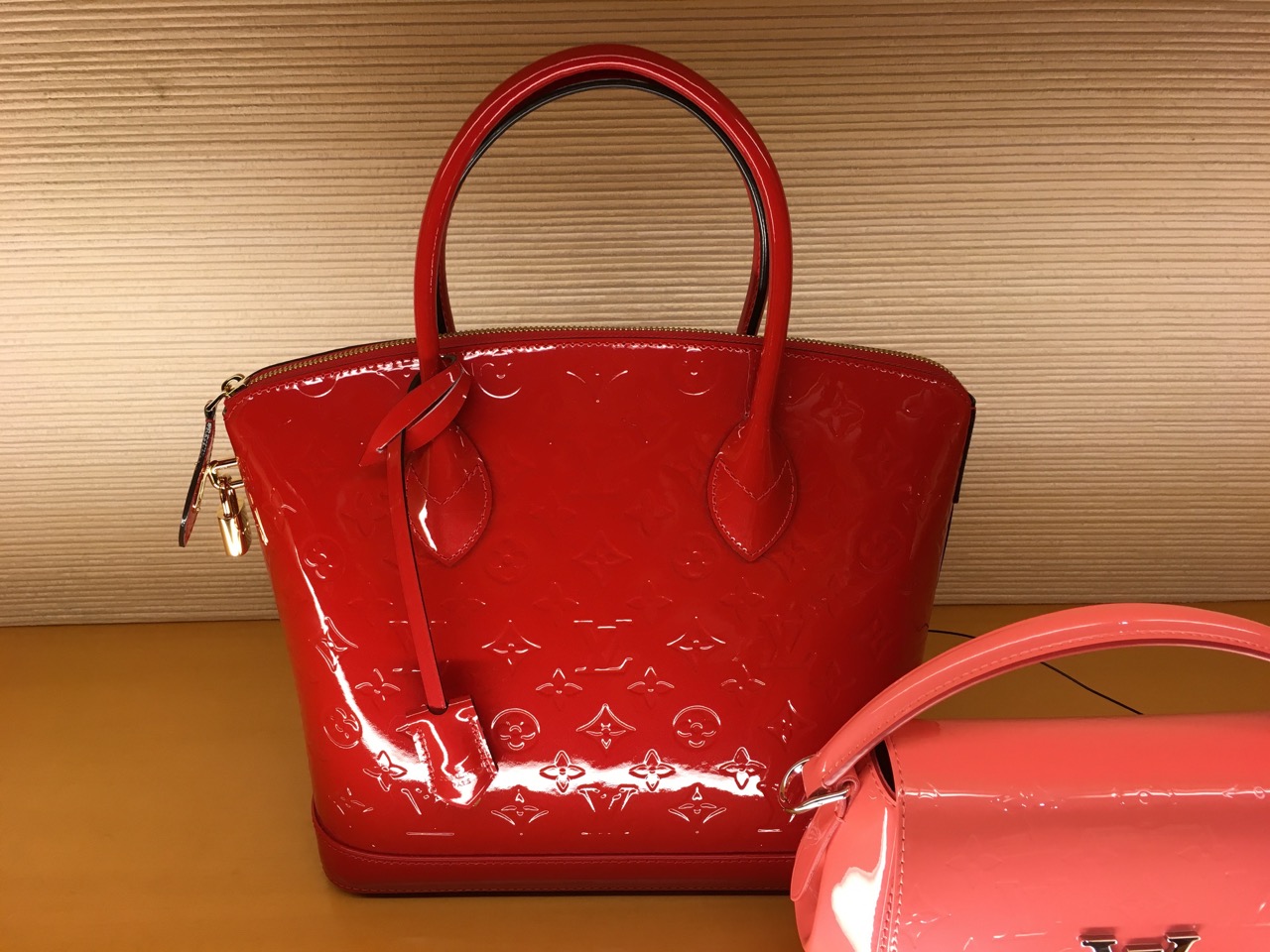 Absolutely luscious, what more need be said?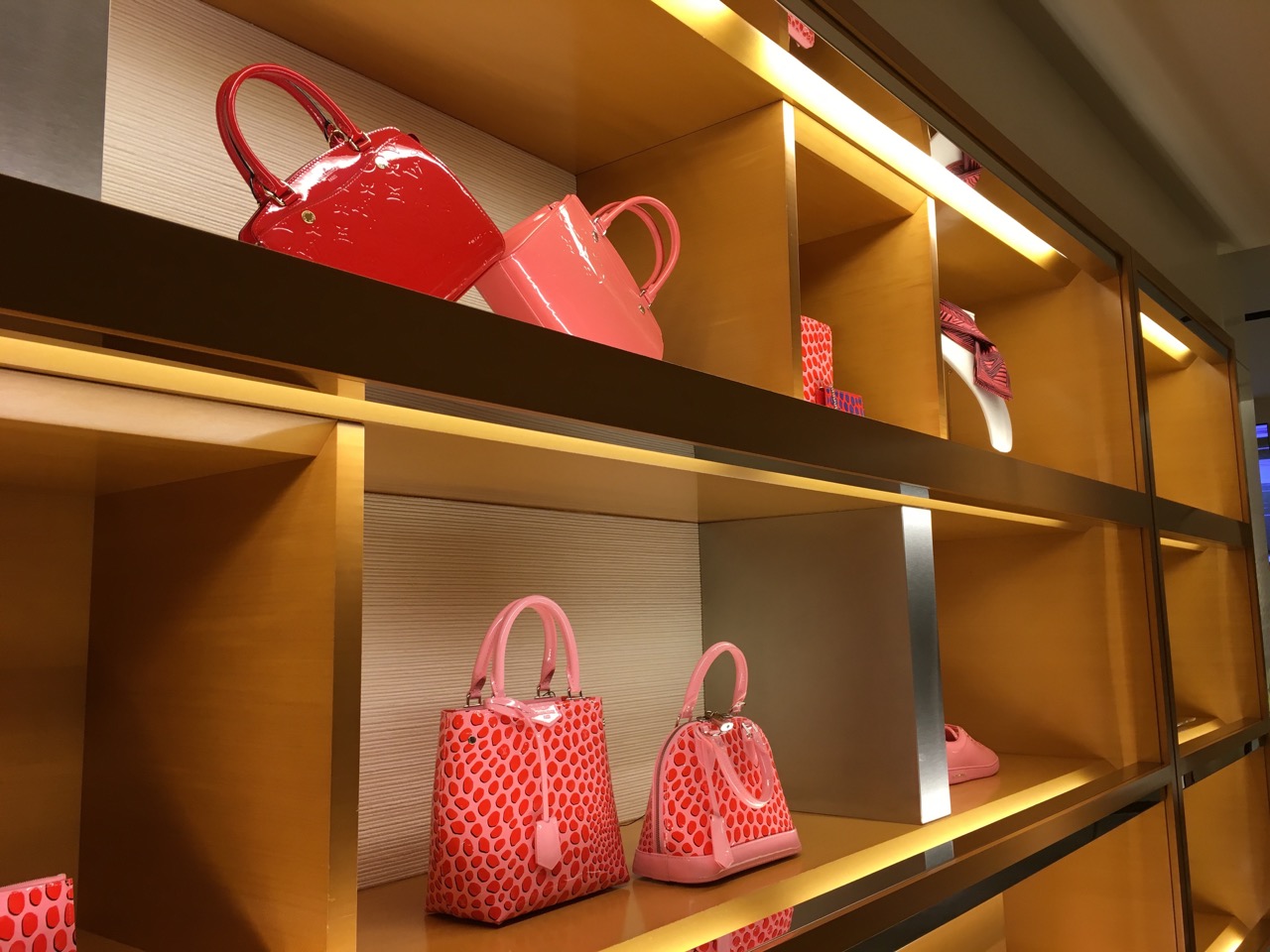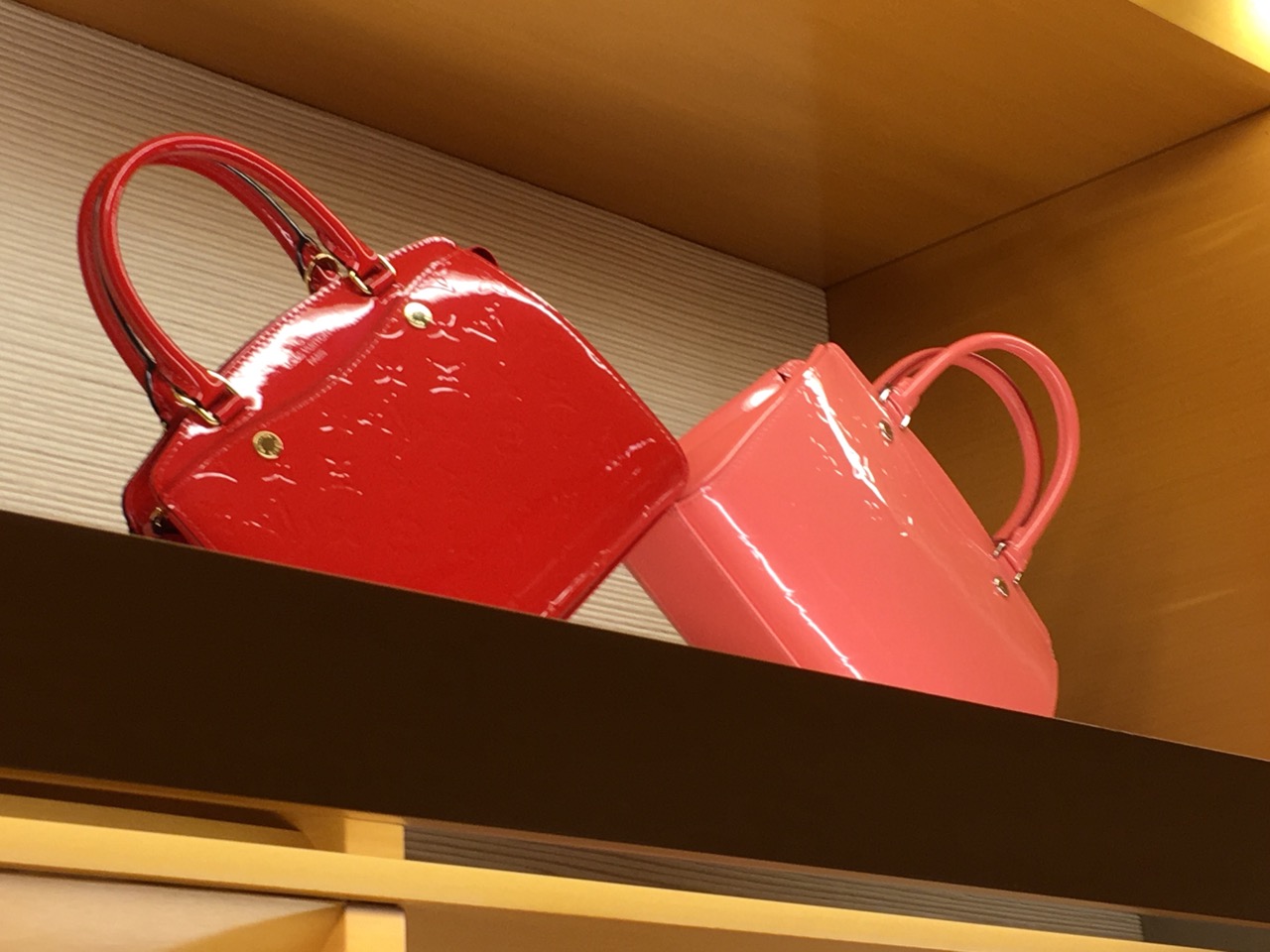 Once again we are treated to an engaging array of spring inspired confections, from the tried and true to the new and whimsical, that transcend whims and trends.
In other words? TIMELESS.
A Louis Vuitton purse, no matter the age, will always be in vogue.
Cheers, and happy Thursday!