The wondrous spectacle of SPRING runway has made its way into the hallowed halls of Louis Vuitton. Thanks Nicolas Ghesquiere and atelier artisans for some of THE most spellbinding and impeccably rendered runway fashions we are privy to. Akin to whatever Gucci, Dolce & Gabbana, Valentino, and Chanel are offering up. And for the degree of handwork and pizzazz, a reasonable price point. You want couture like detail admixed with fun, funky, hip, cool and chic, with a rock 'n roll aesthetic? You go LOUIS VUITTON. And whilst I can probably live without some of the Mad Max contingent (not EVERY piece in every collection will be ahem, lovable), you cannot get better quality in fashion than this house, of the LVMH stable, is capable of producing.
And of course, along with the runway and non-runway ready to wear, there will be shoes, boots, and purses, both pragmatic AND infused with fanciful whimsy, to go with.
So here we go, some of my personal favorites, pieces that are fresh as we speak, however, which will captivate years from now.
You can never go wrong with any of the military brigade OR a well crafted, COMFORTABLE shoe bootie.
And who amongst us doesn't appreciate PINK anything?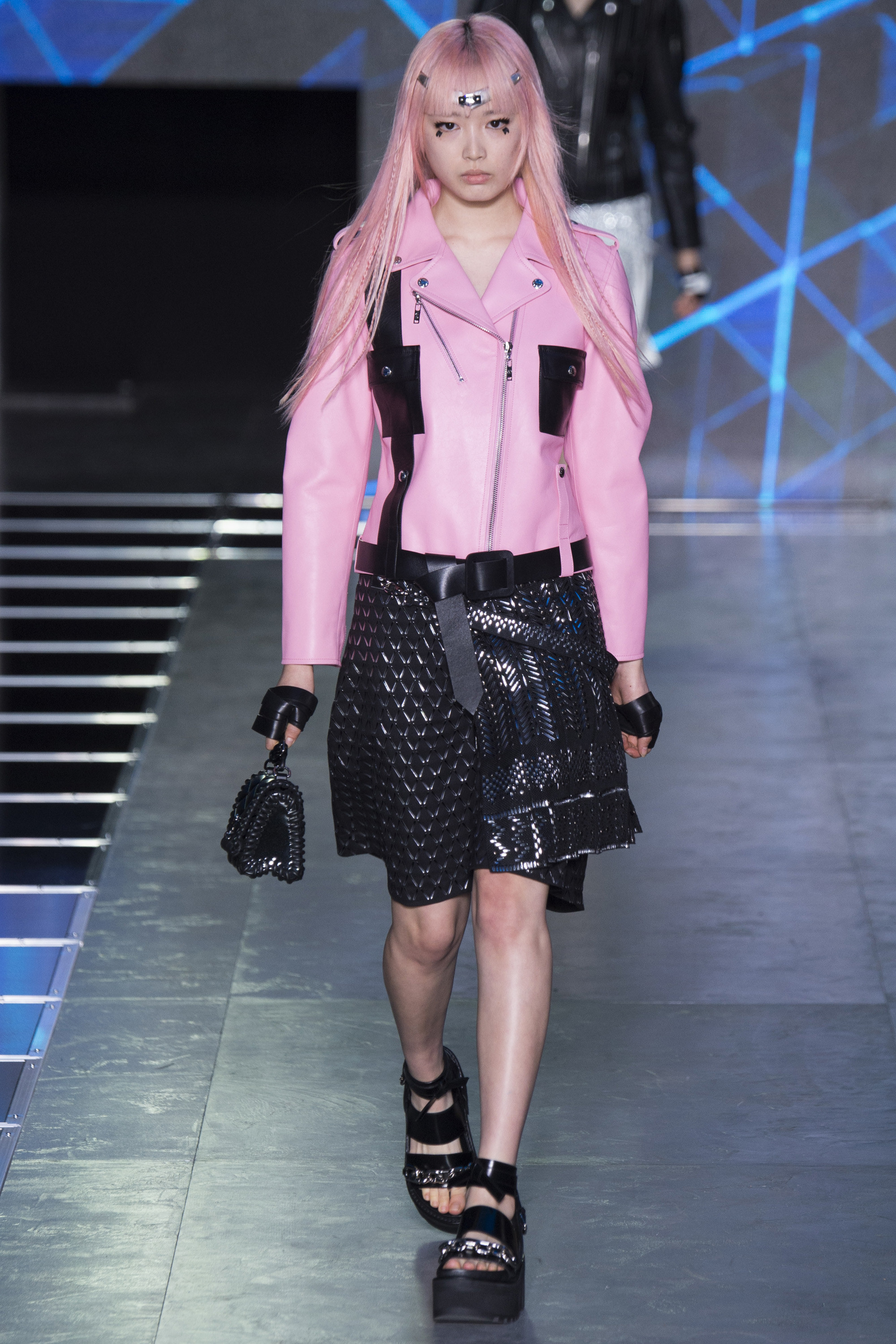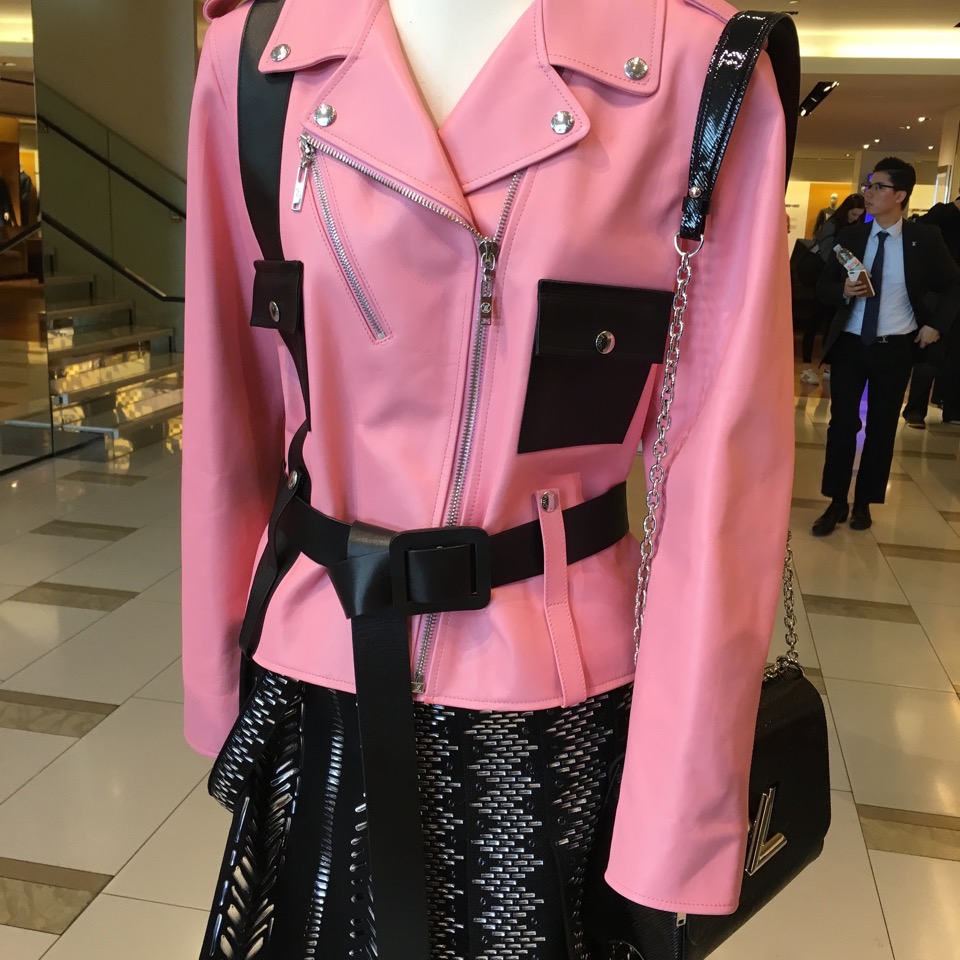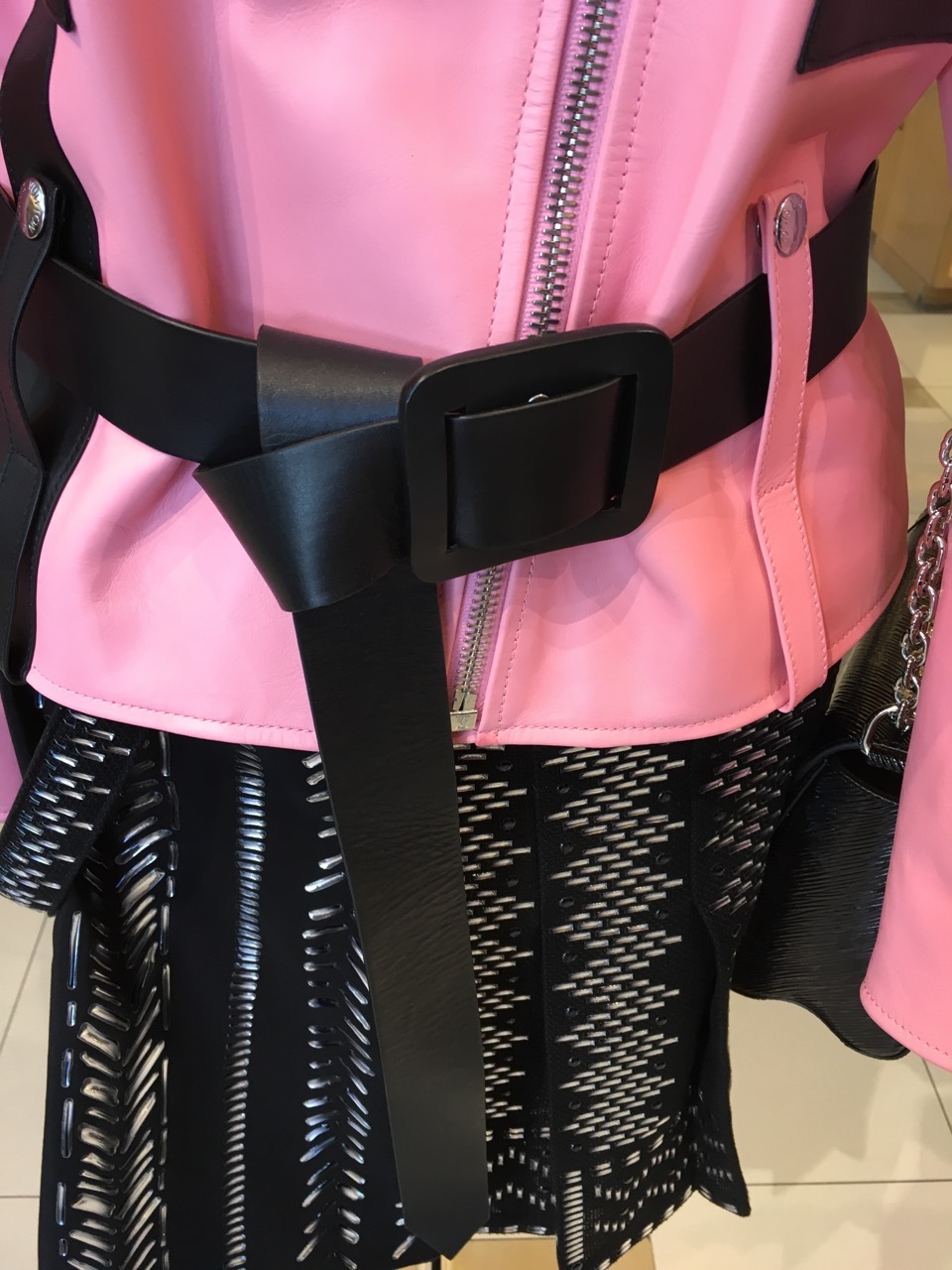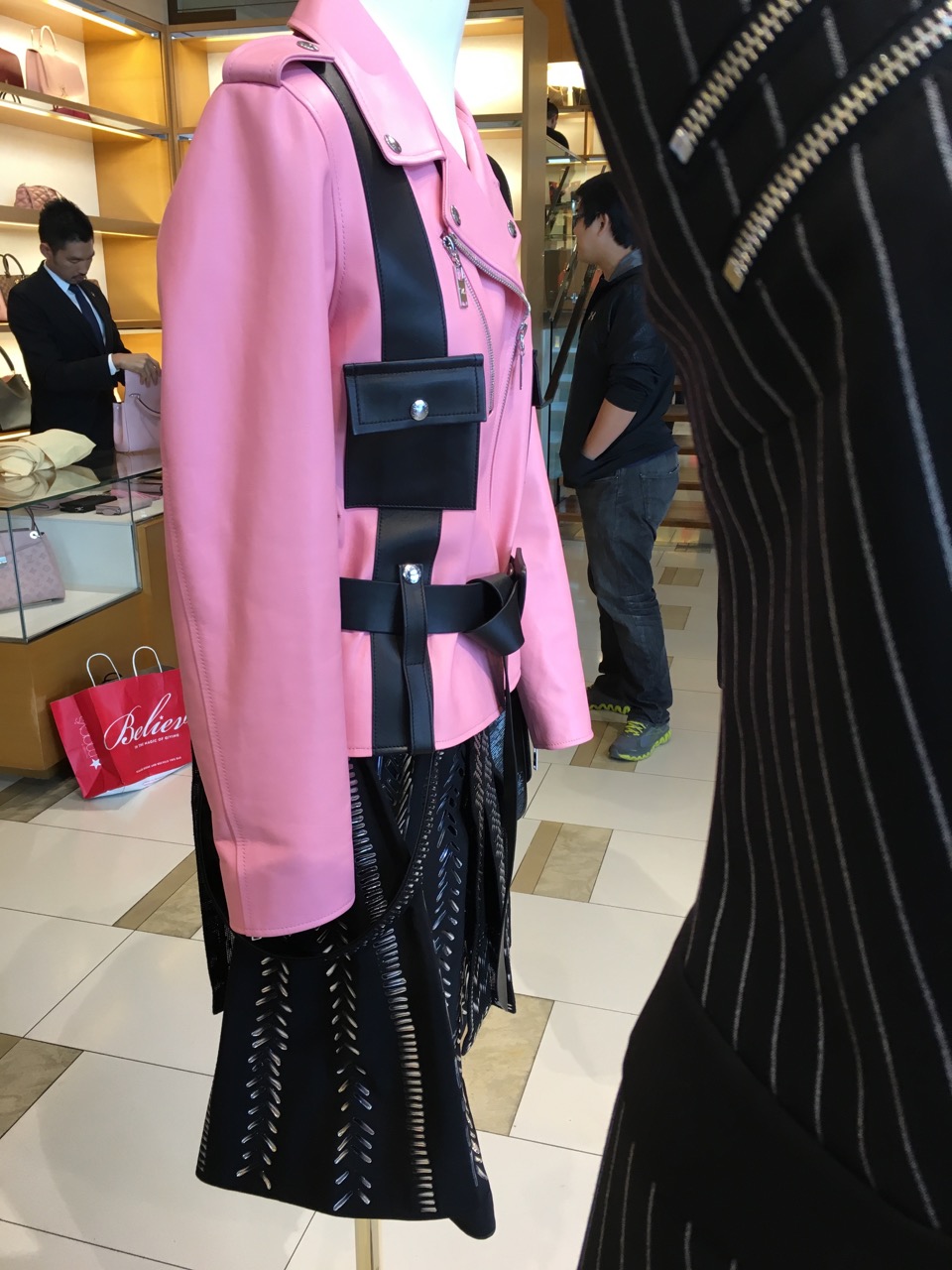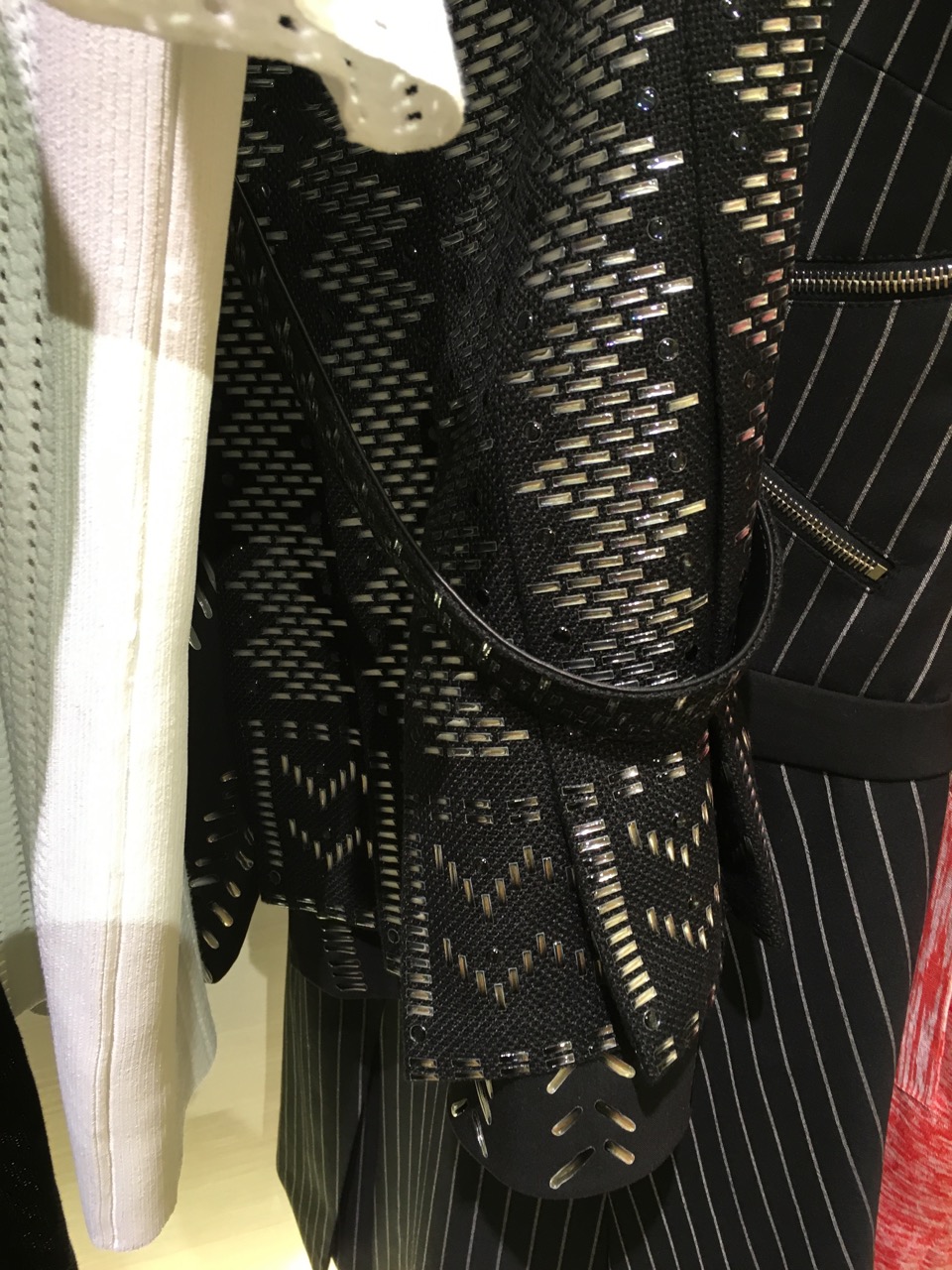 Once again I'm amazed by the PINK MOTO jacket and the embellished SKORT. The latter could even be worn over leggings or skinny jeans.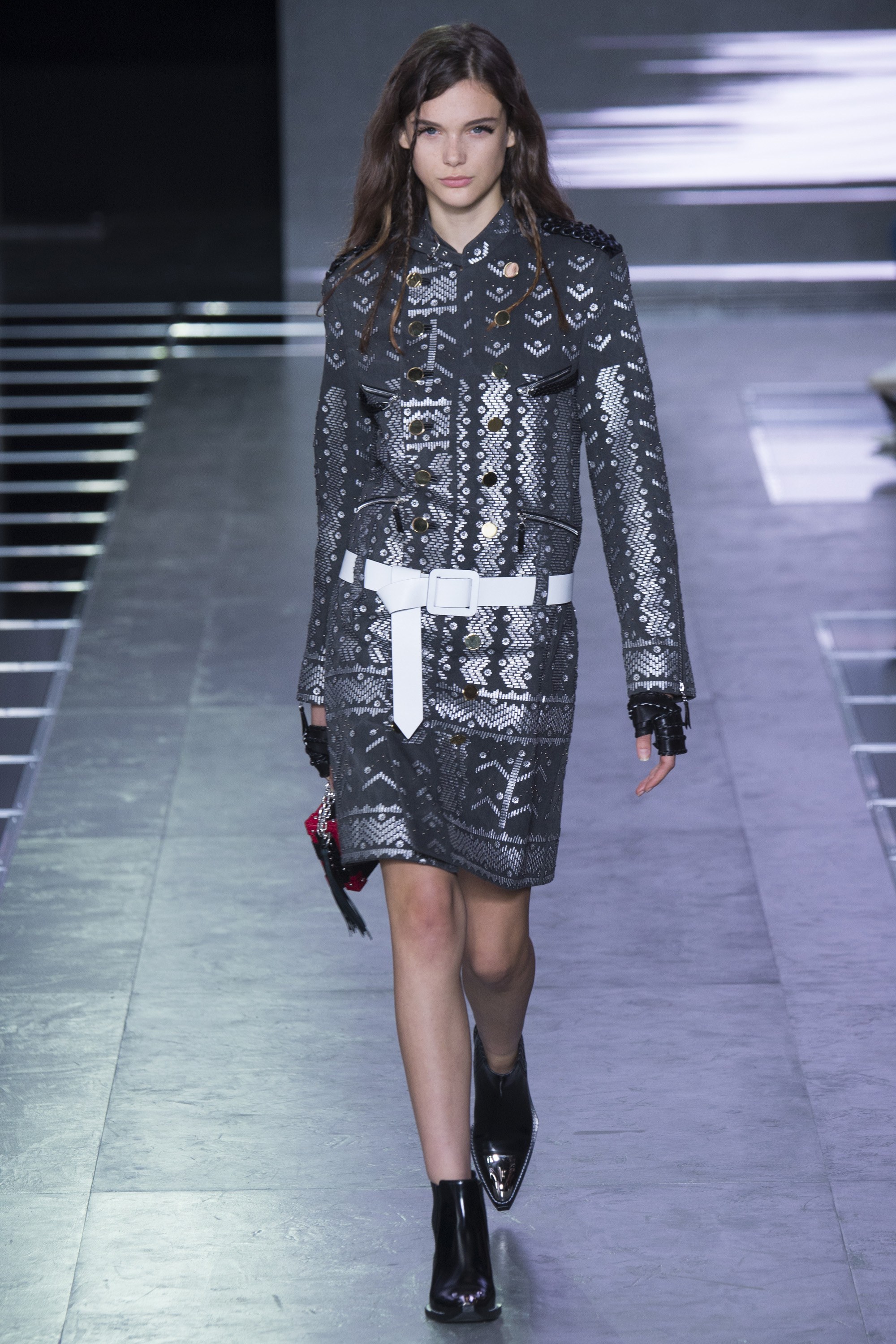 This is one of THE most spectacular runway pieces I've stumbled across in the last several months. There must be hundreds of oblong and abstract floral embellishments sewn onto this denim twill military jacket. Add on leather braided epaulets, an adjunct white belt (for 60's mod effect), and gold buttons, and you've a real show stopper.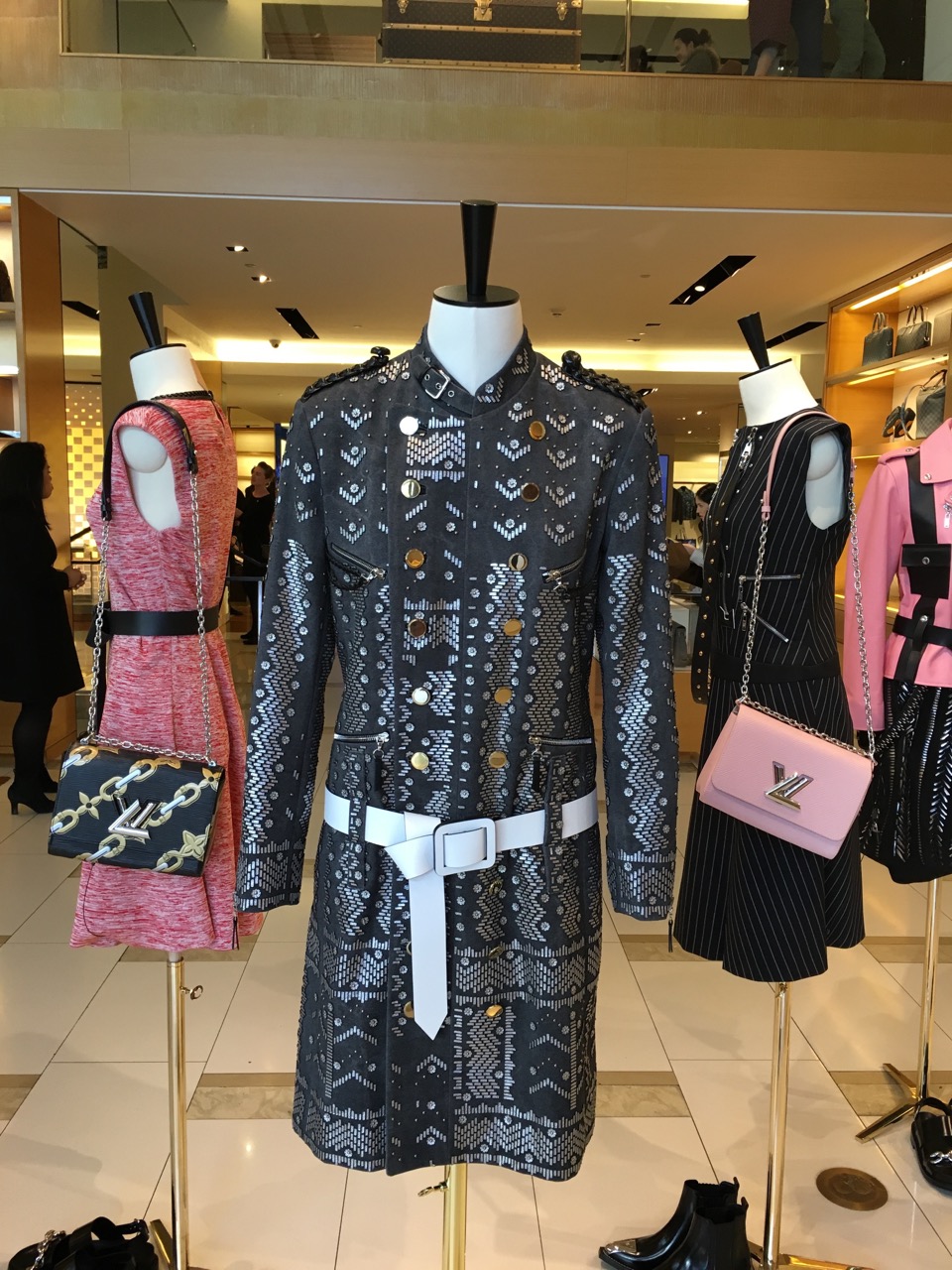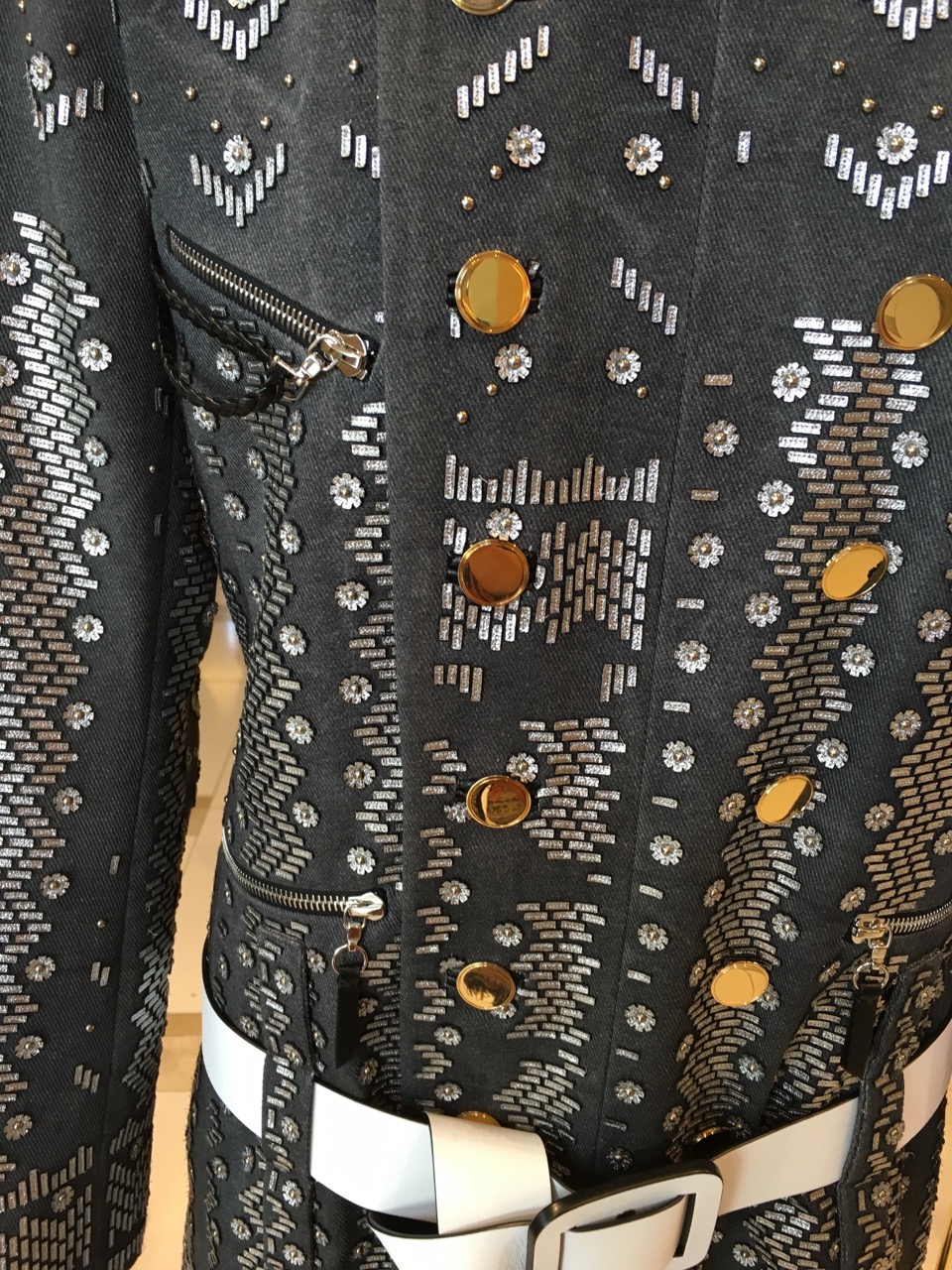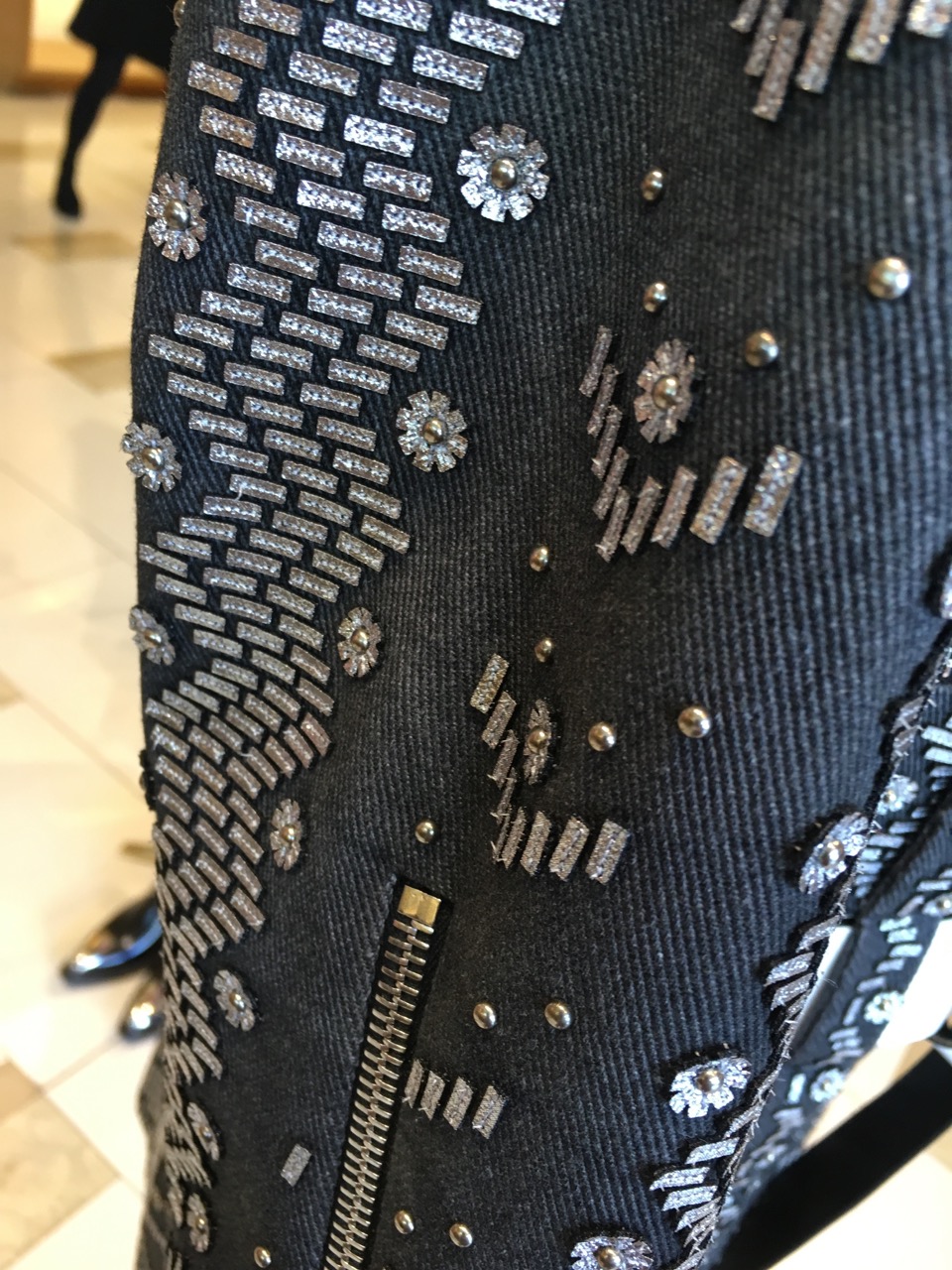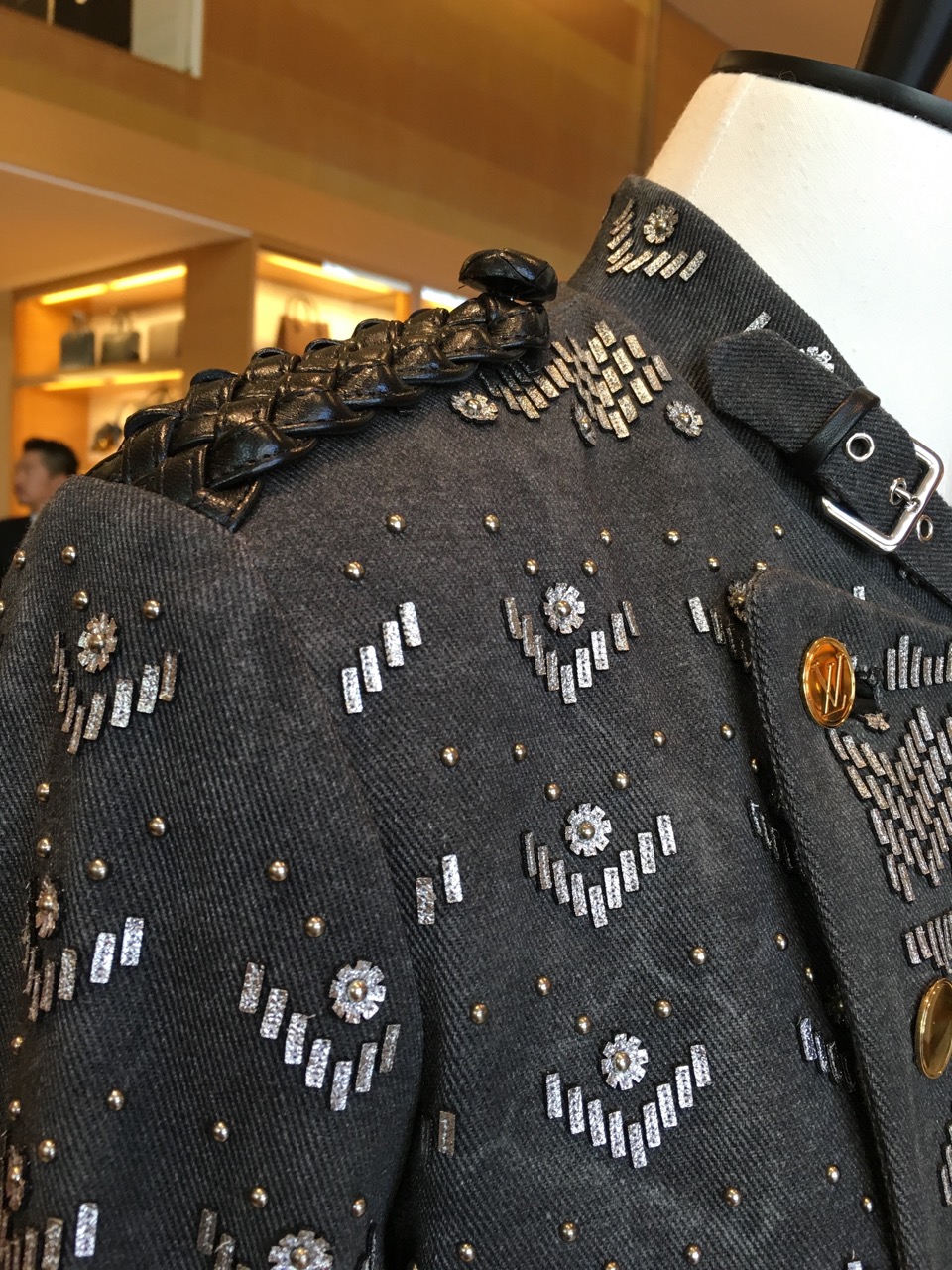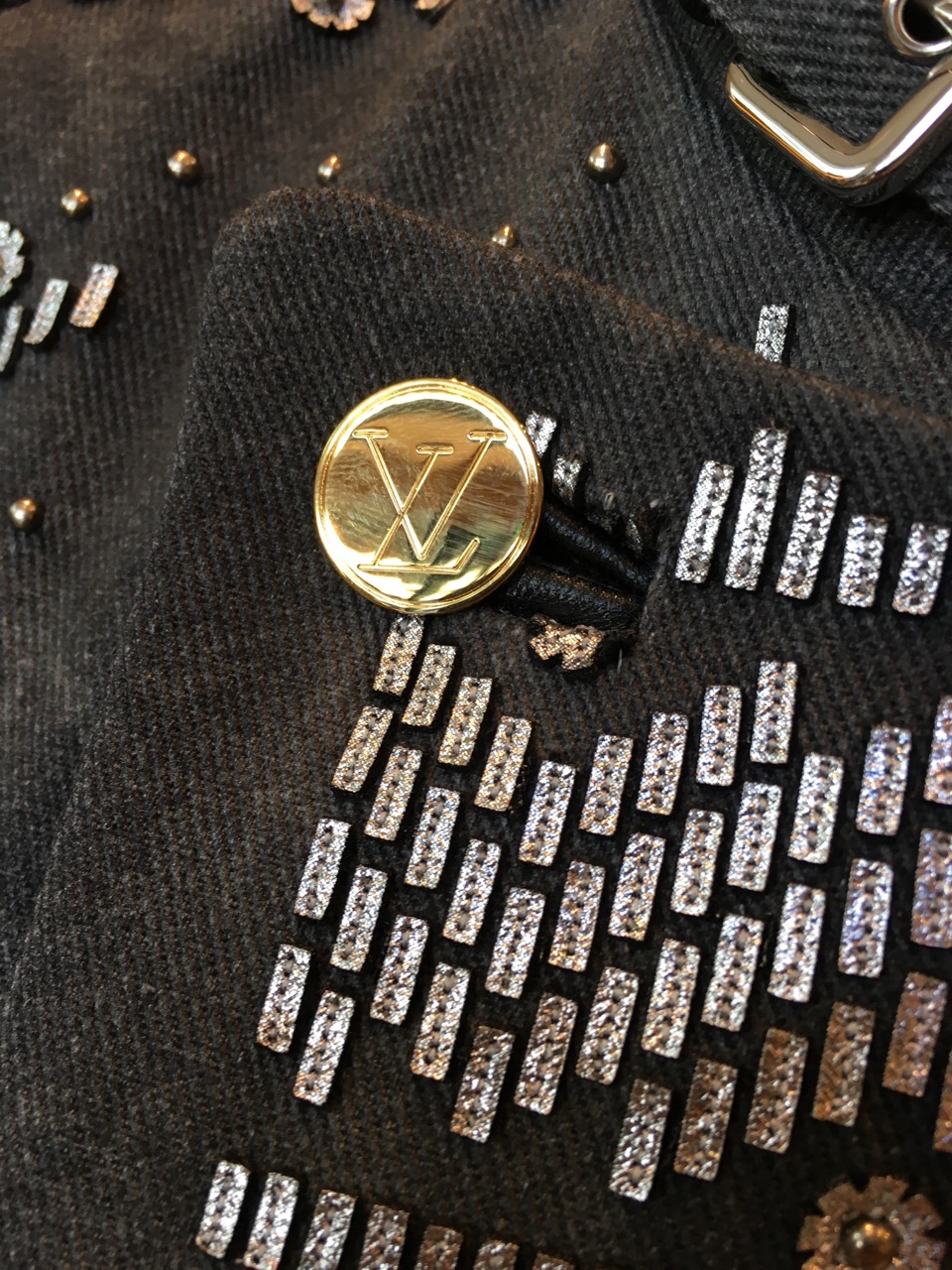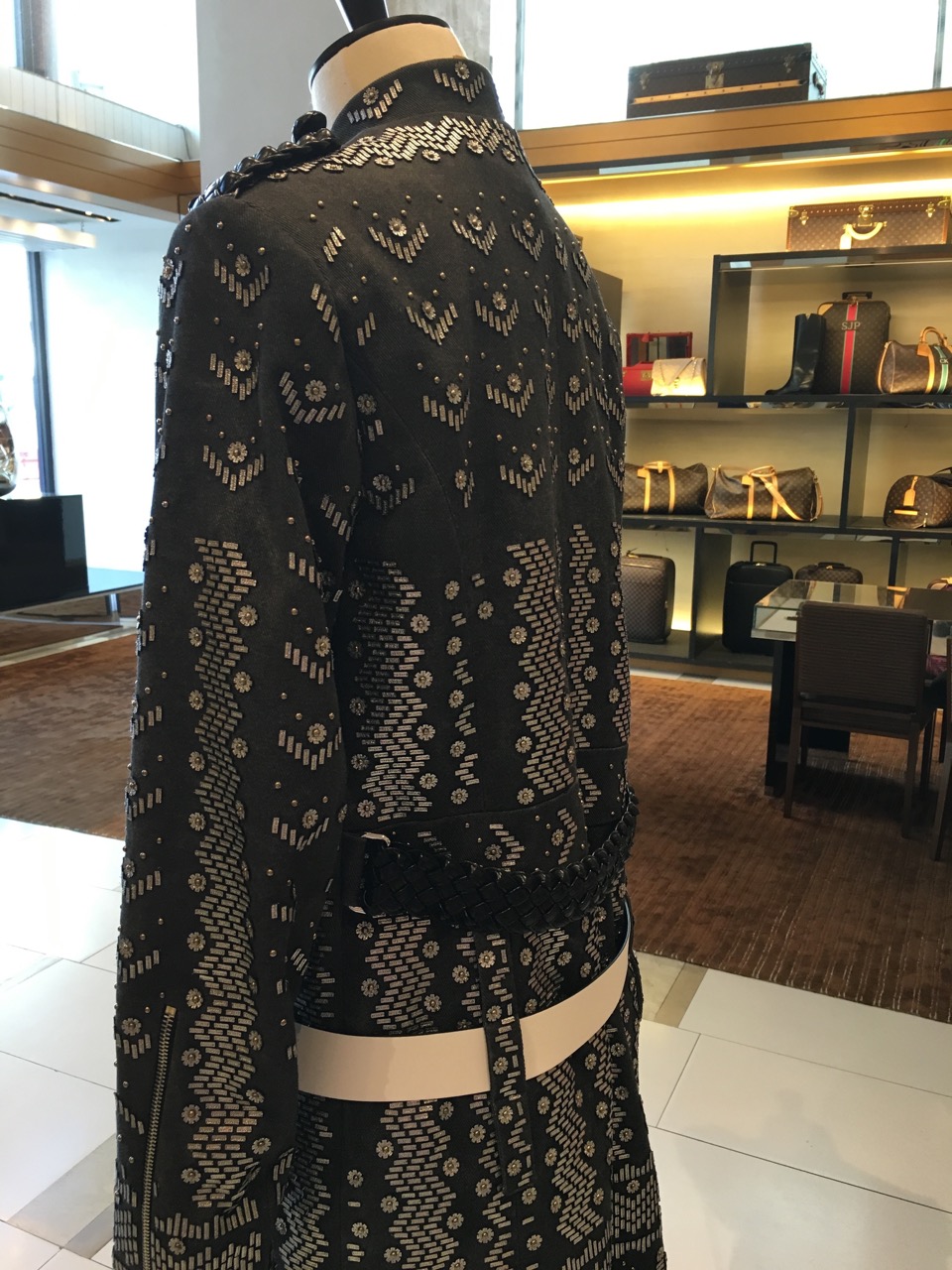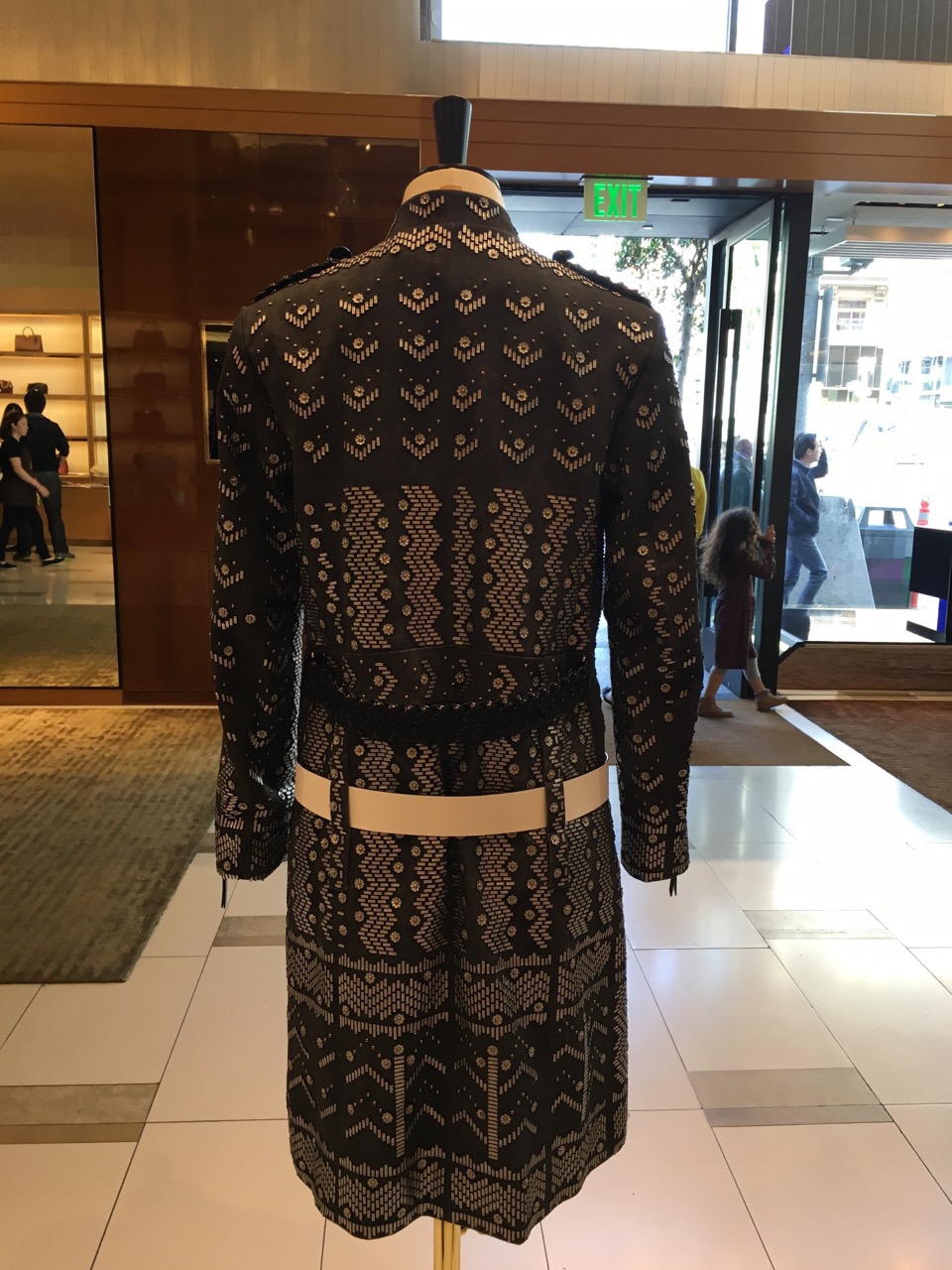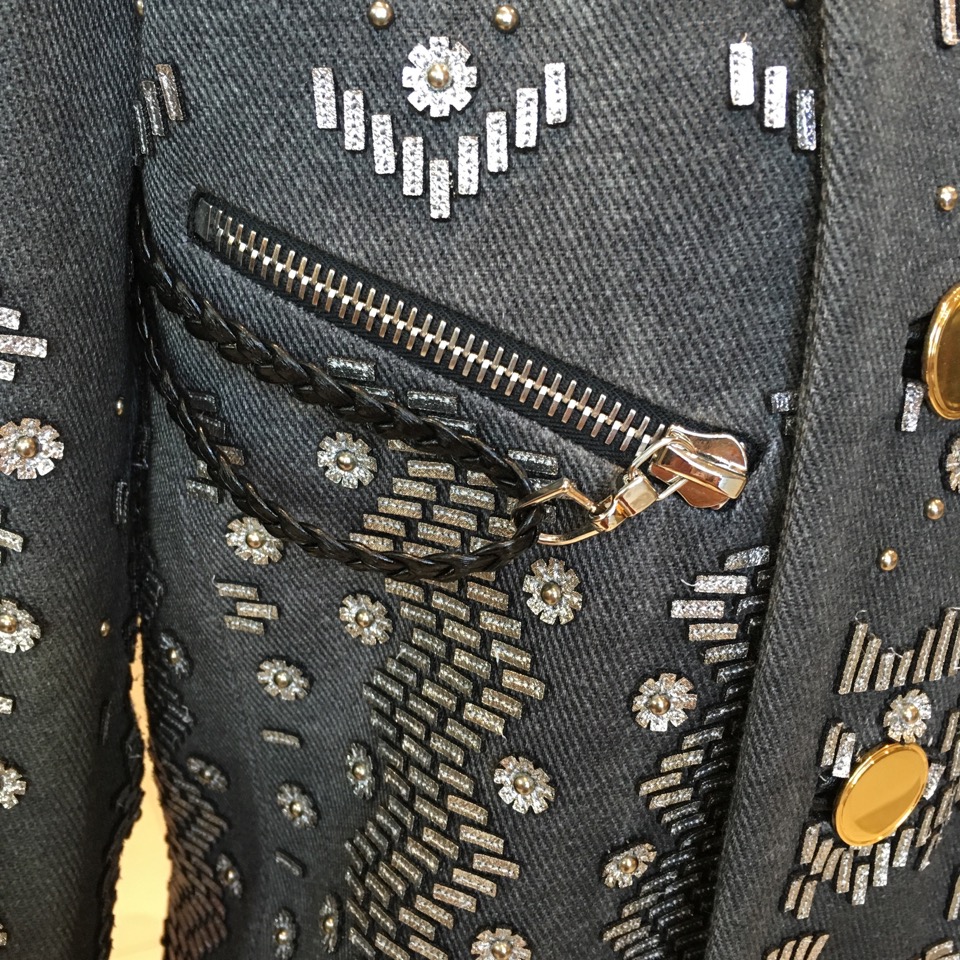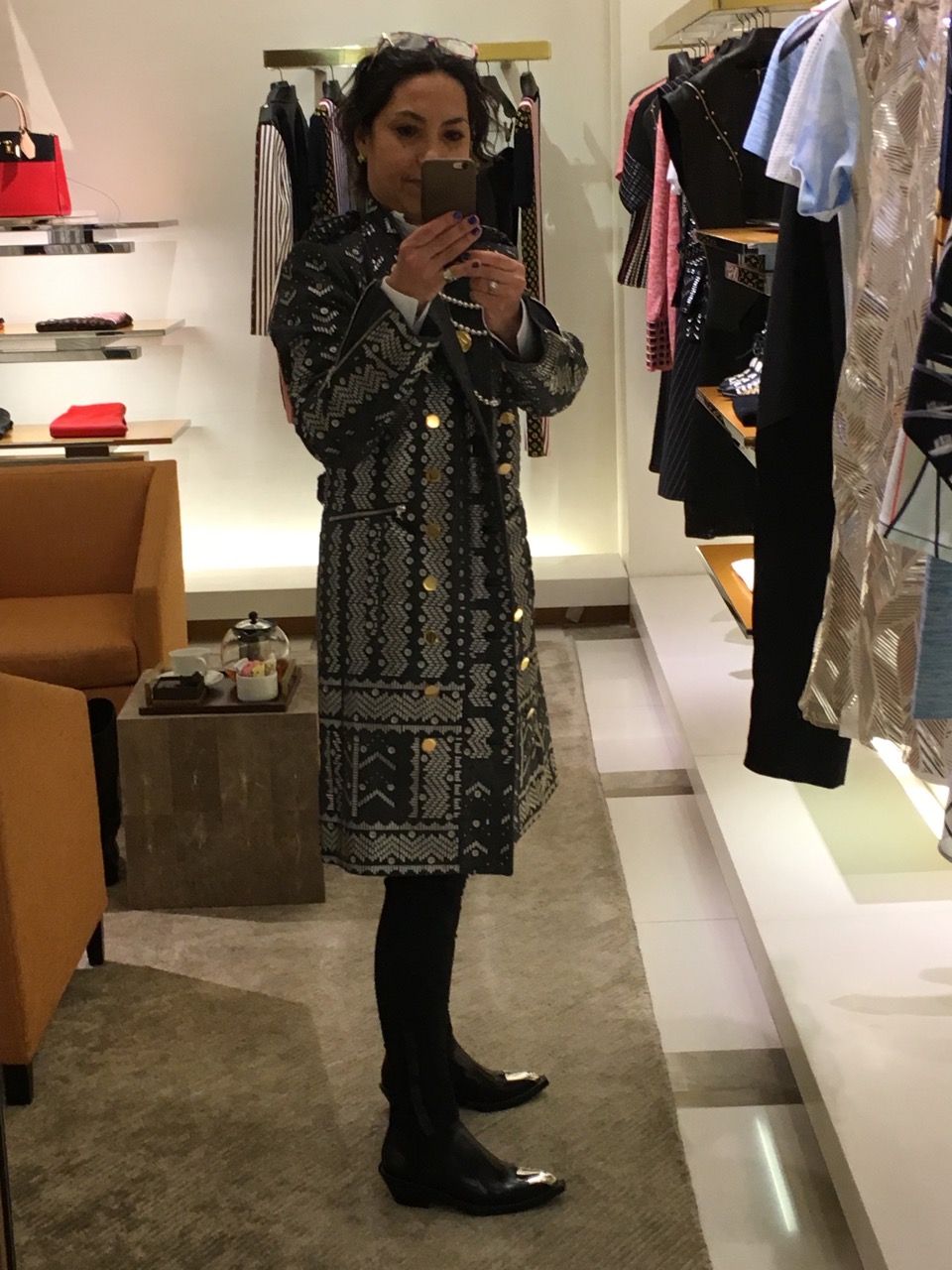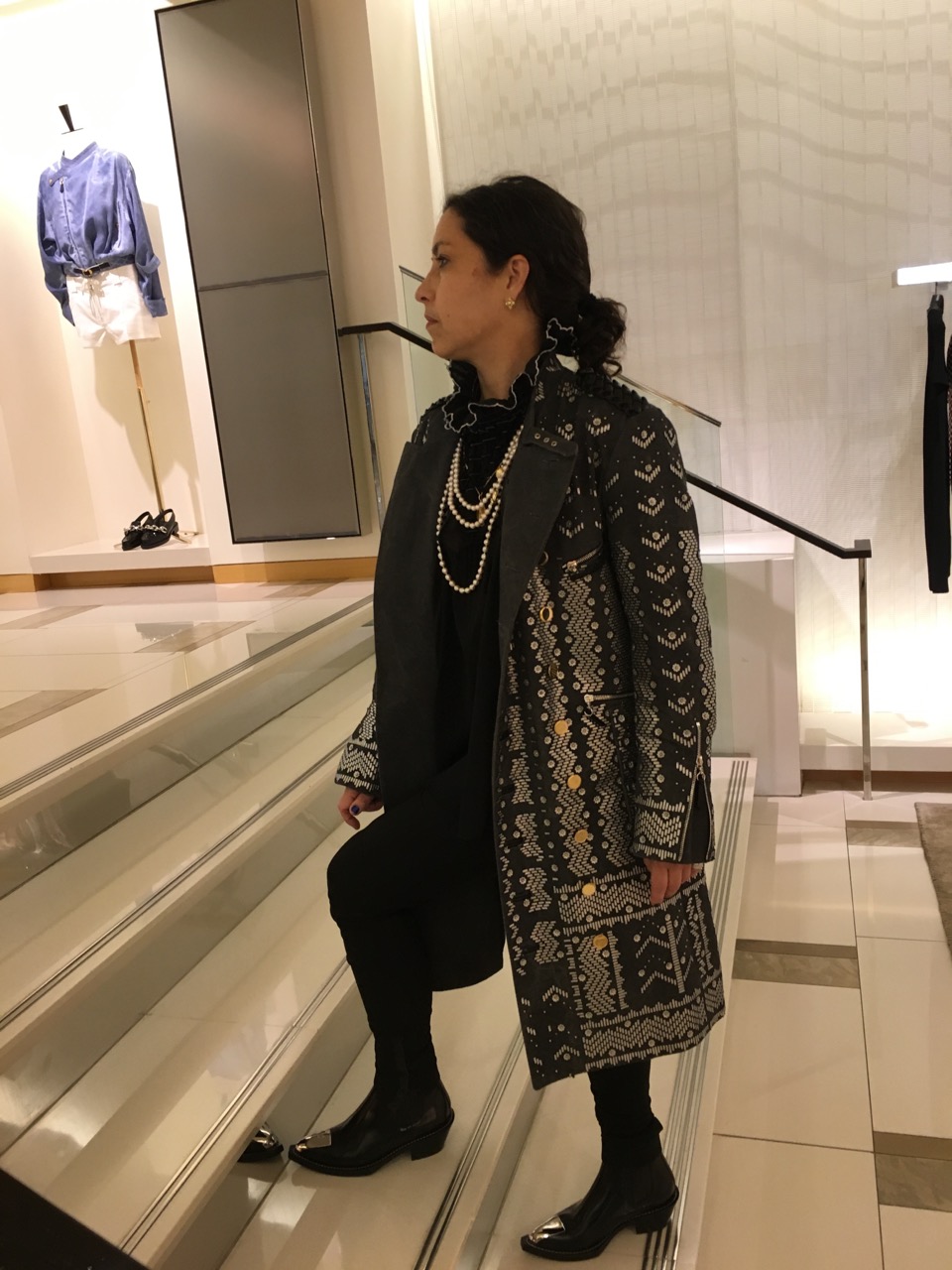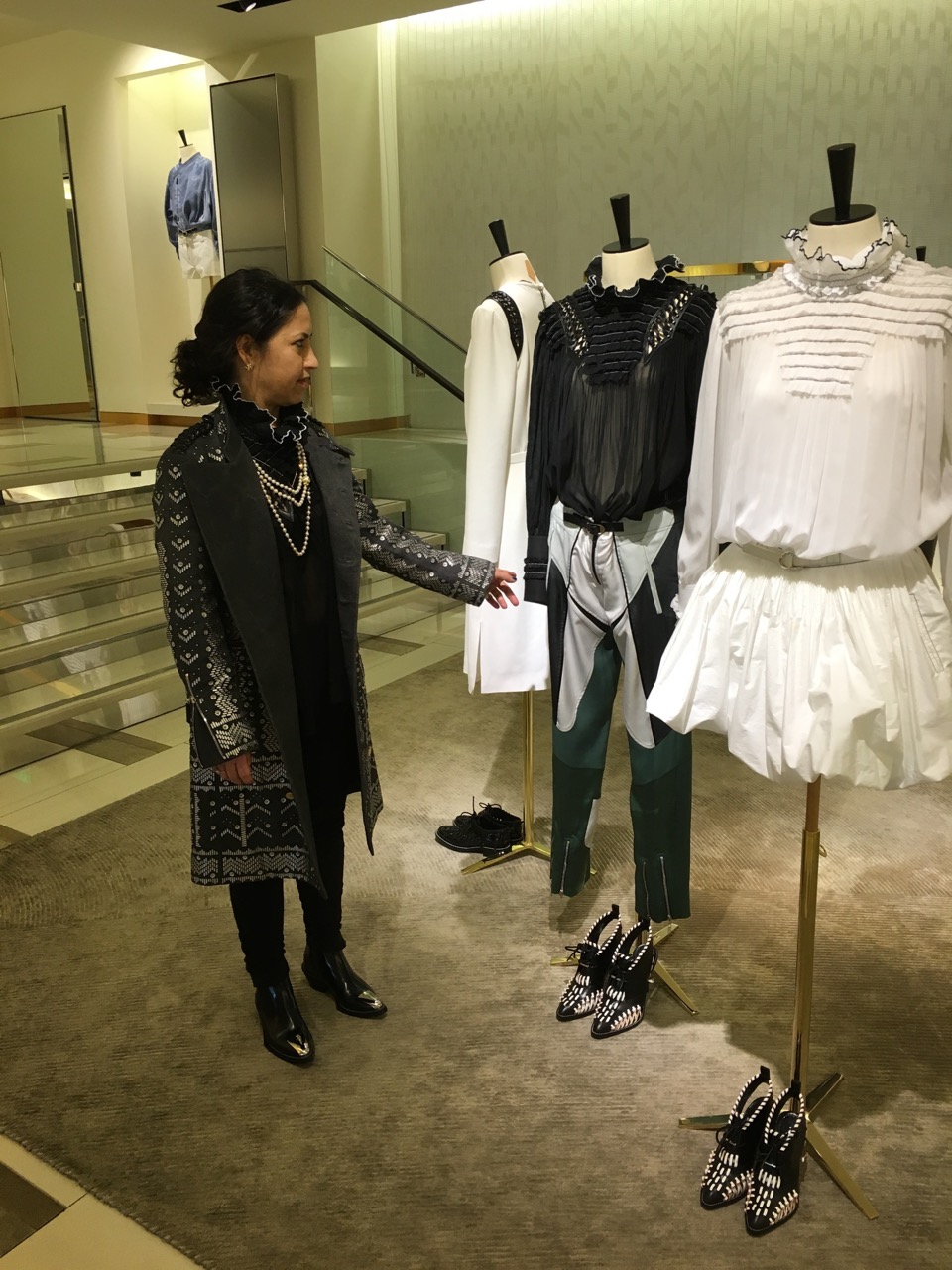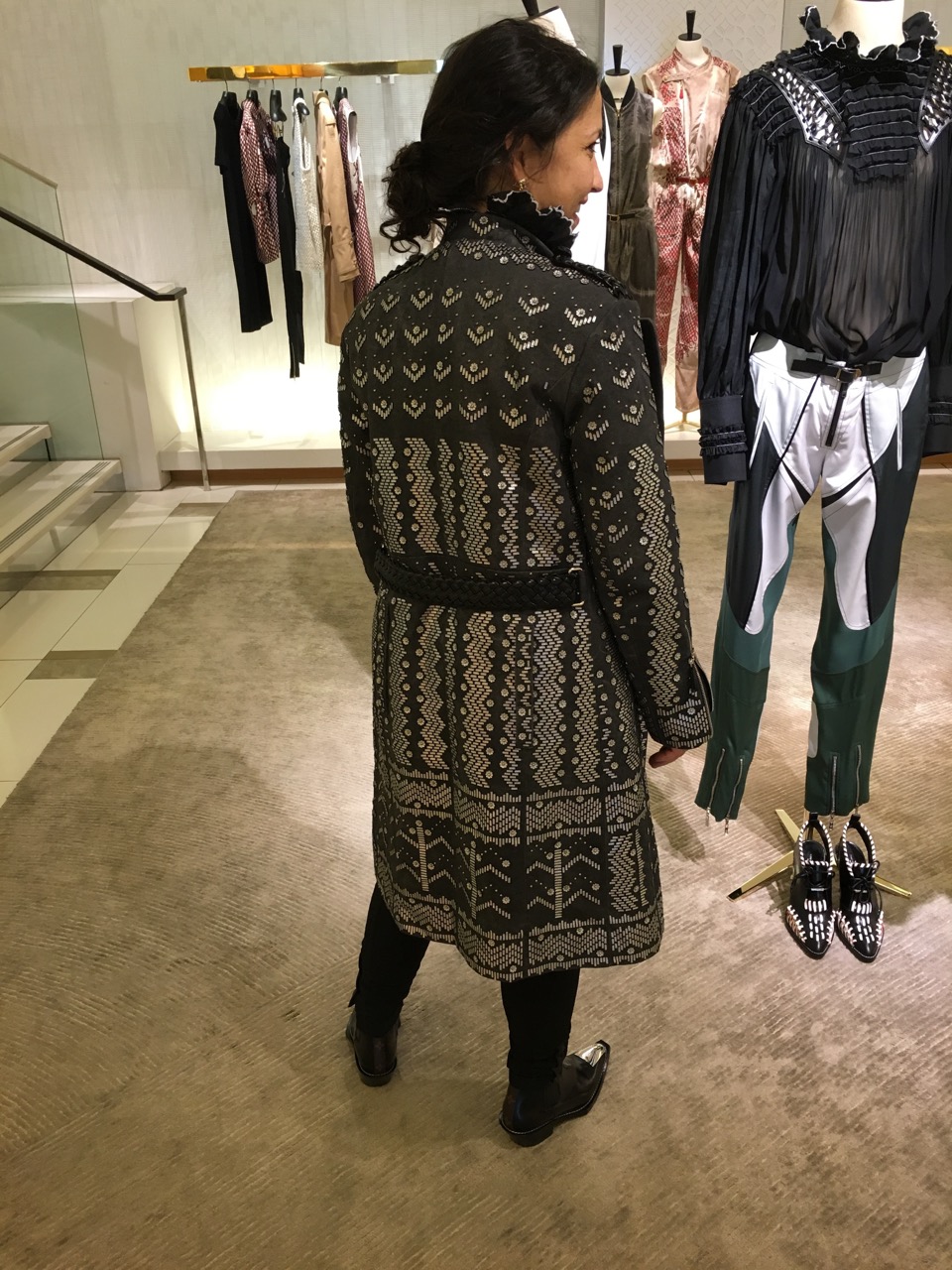 Yeah, color me OBSESSED!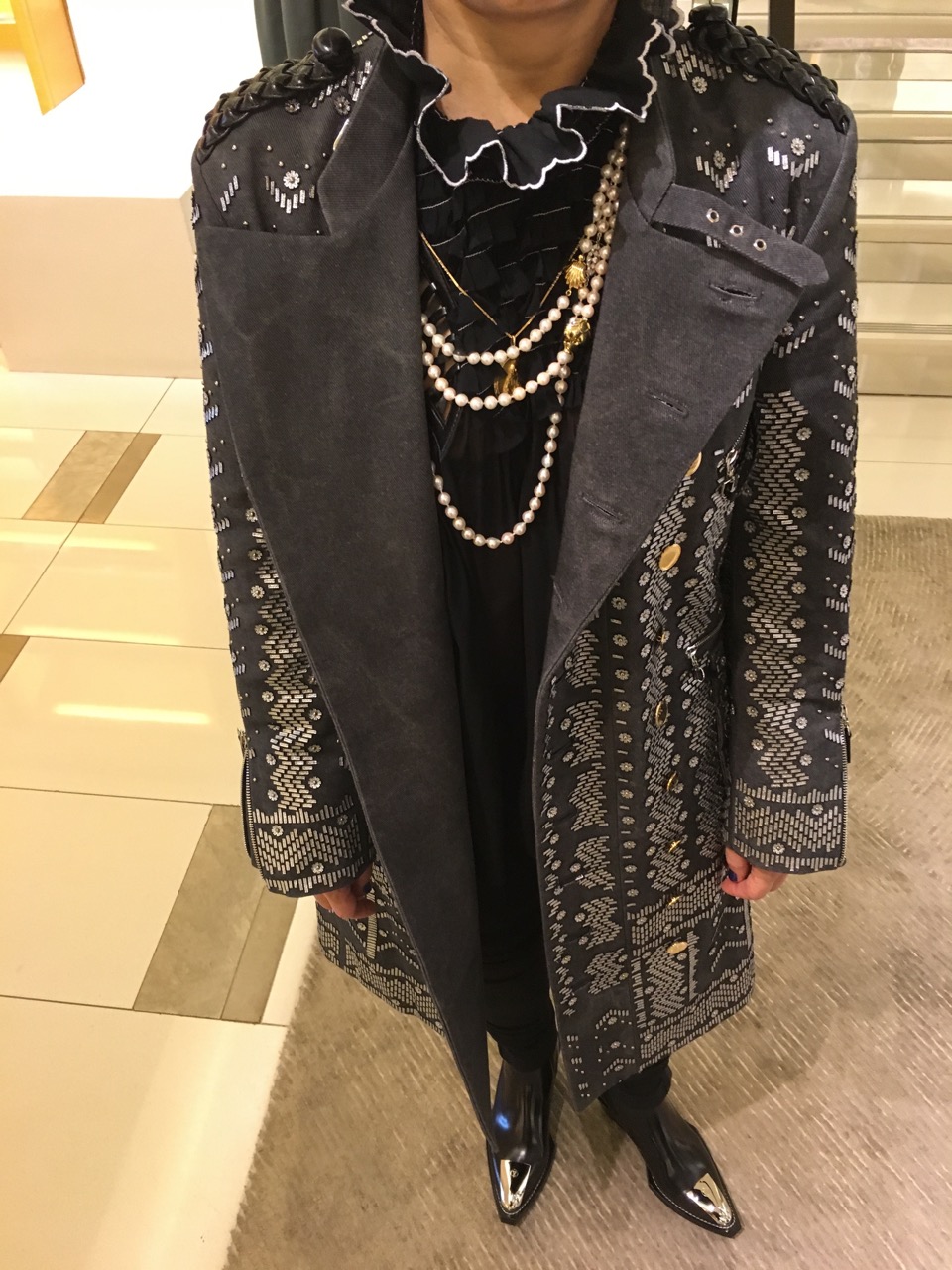 I say double down on the blingage and baubles. Why not? And mix metals and styles for flare and theatricality. Pearls are everyone's friend and go with everything! Real and or faux, both good!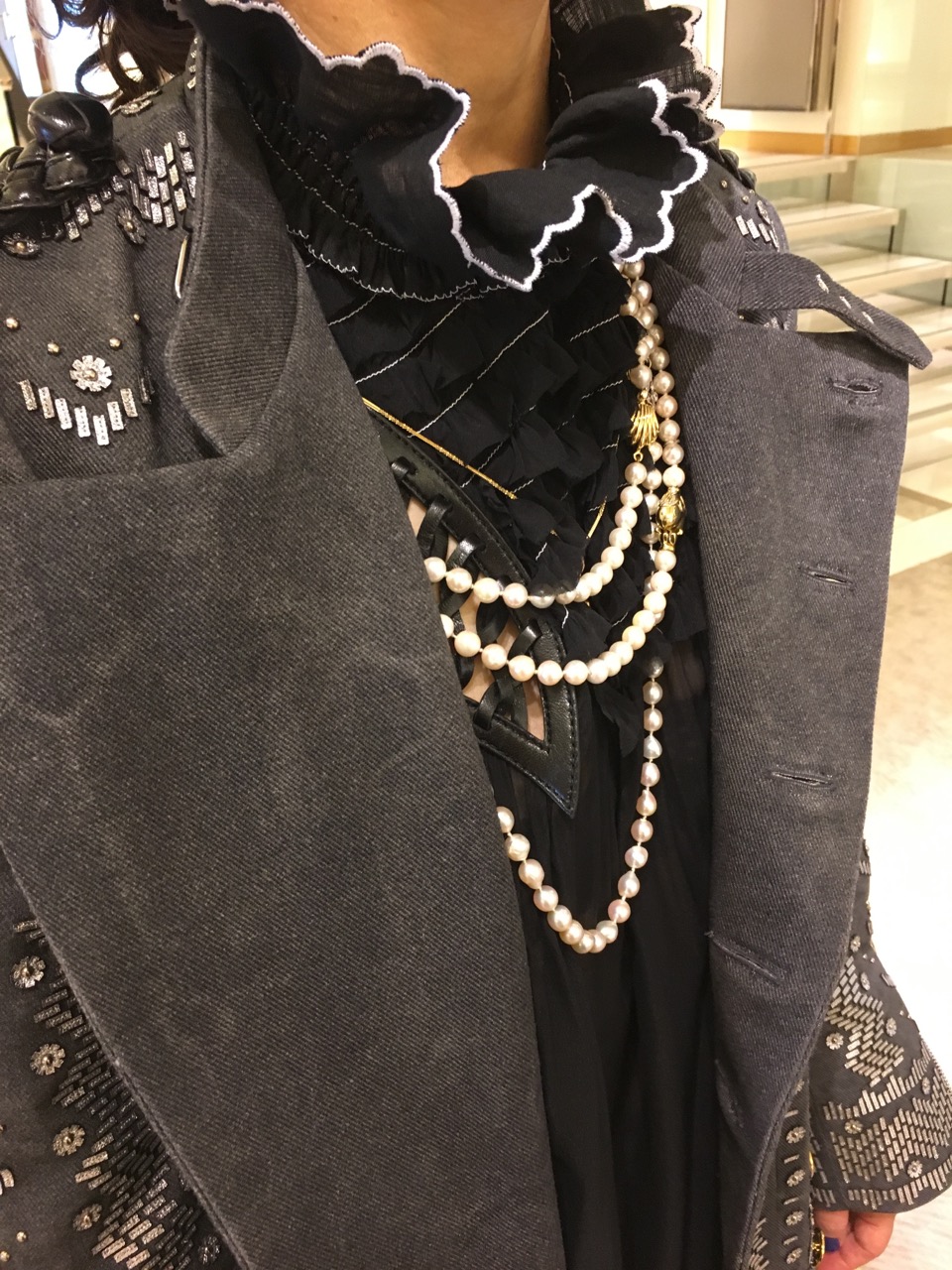 The ALL PURPOSE shoe bootie. THE most comfy and they harken back to the 90's. Anyone remember Joan & David? Wear with jeans, leggings, slacks, skorts or whatever. Your feet will love you.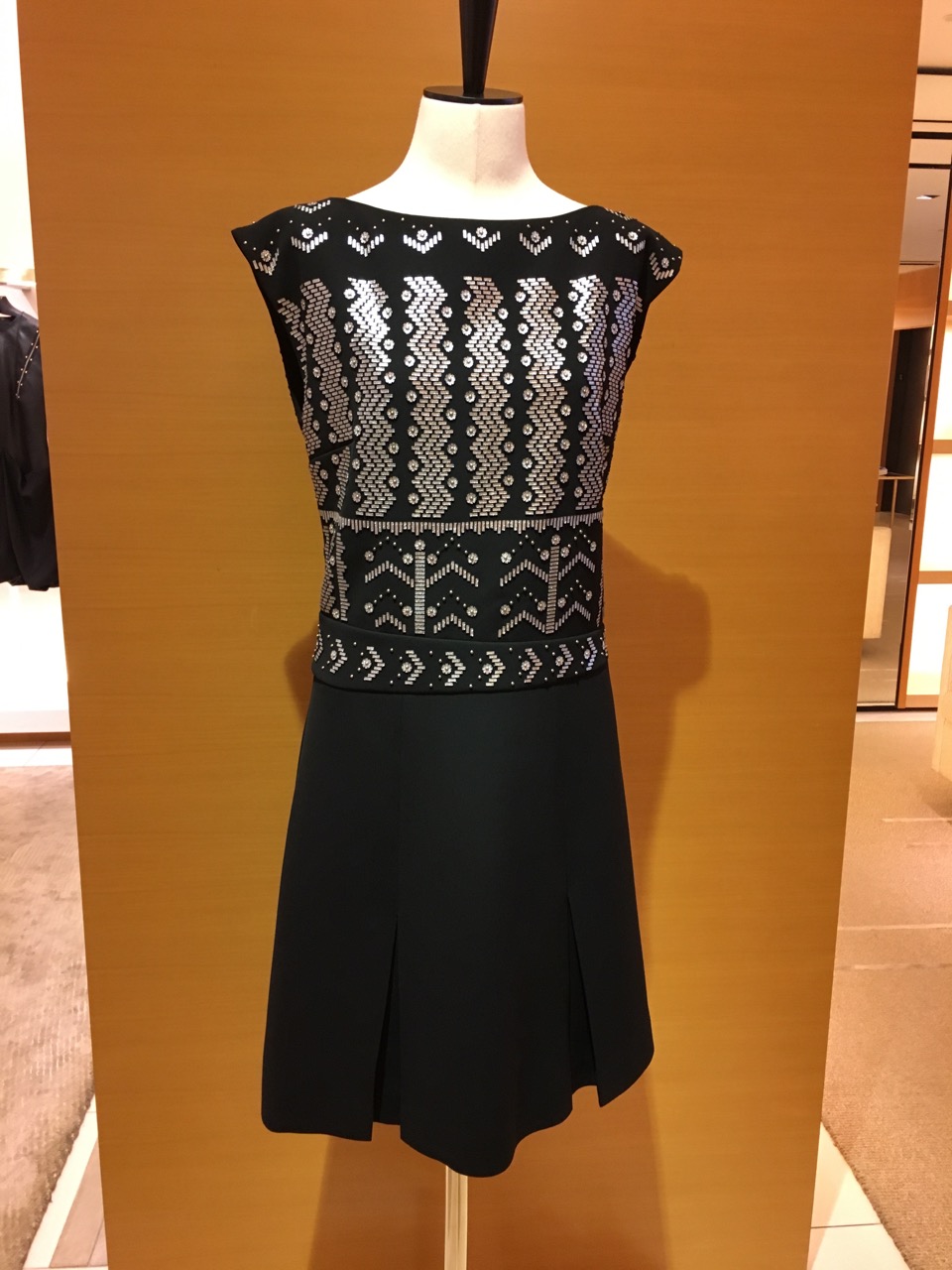 A non runway piece which echoes the style of the military jacket above. This has a bit of Roman legion around the gills and could function as a cocktail dress OR tunic. Think of pairing with a puffy blouse beneath.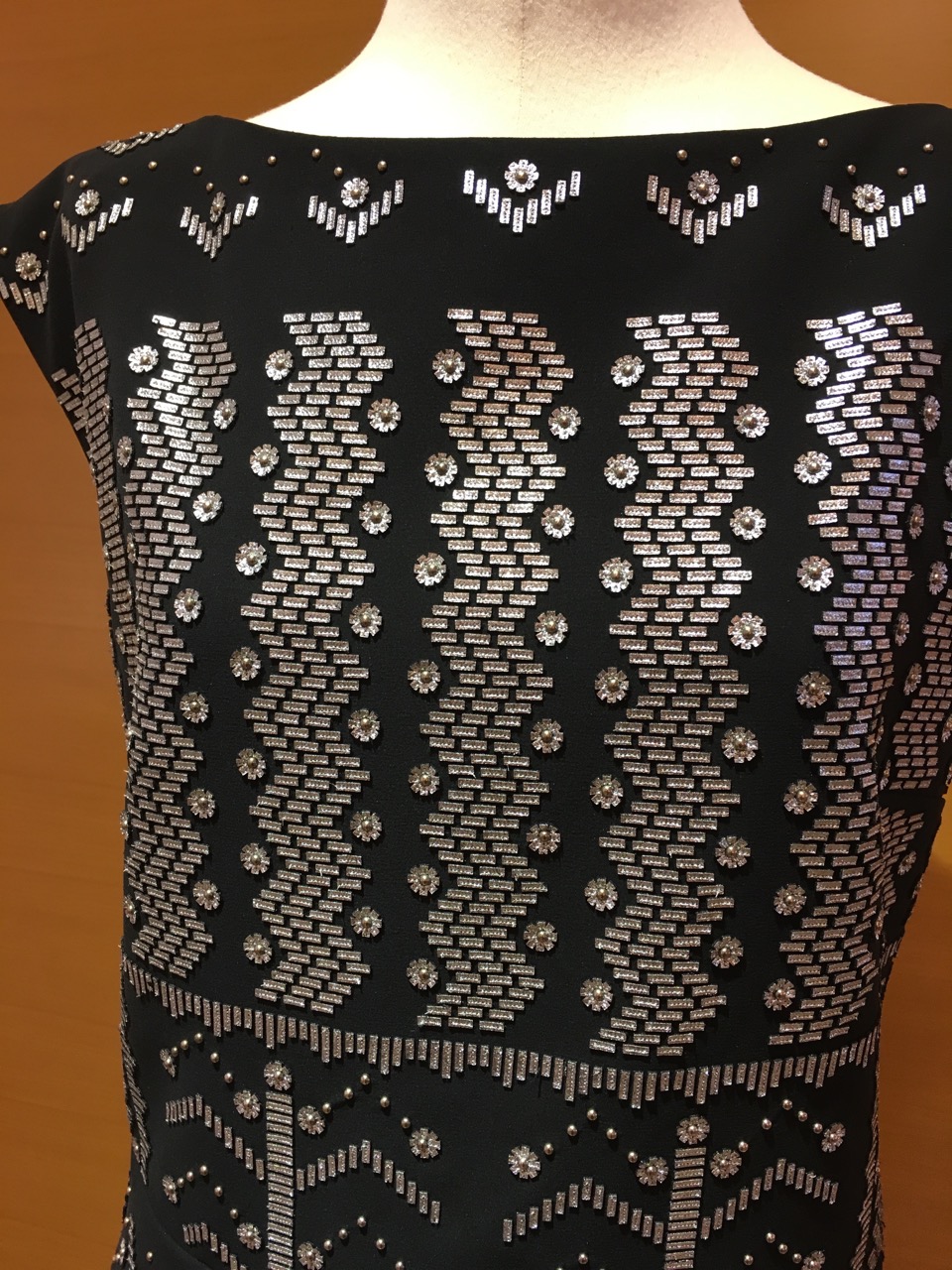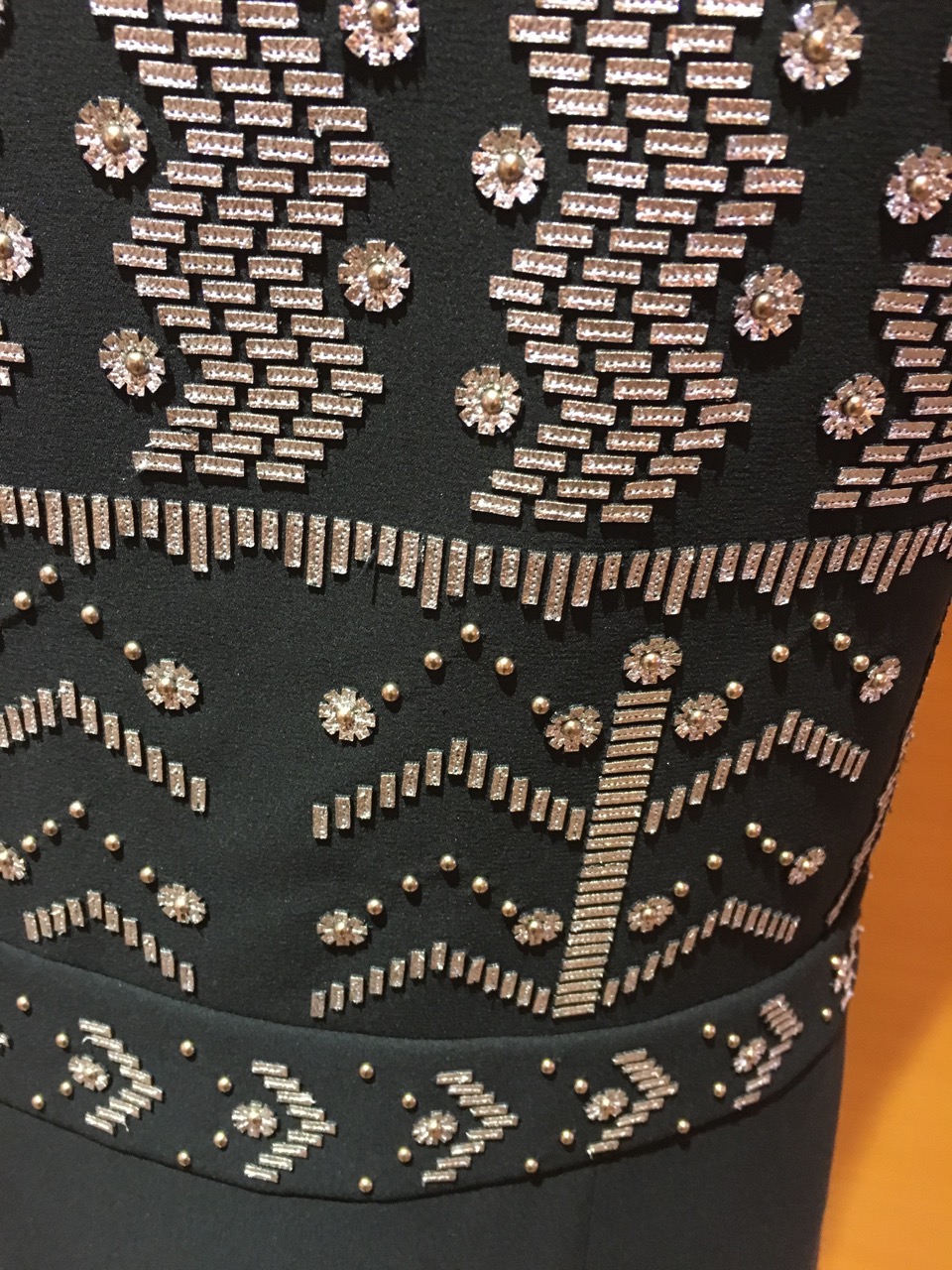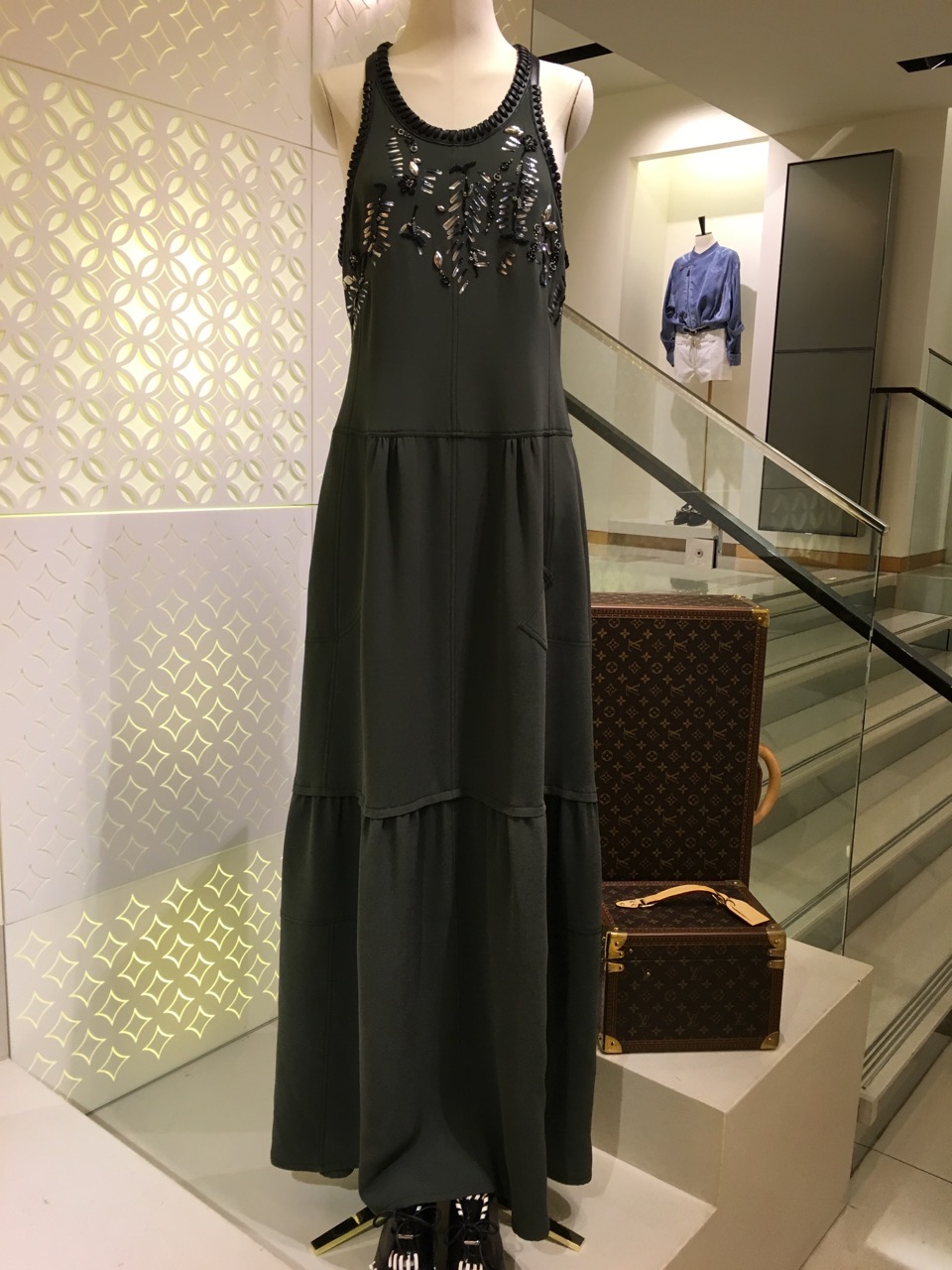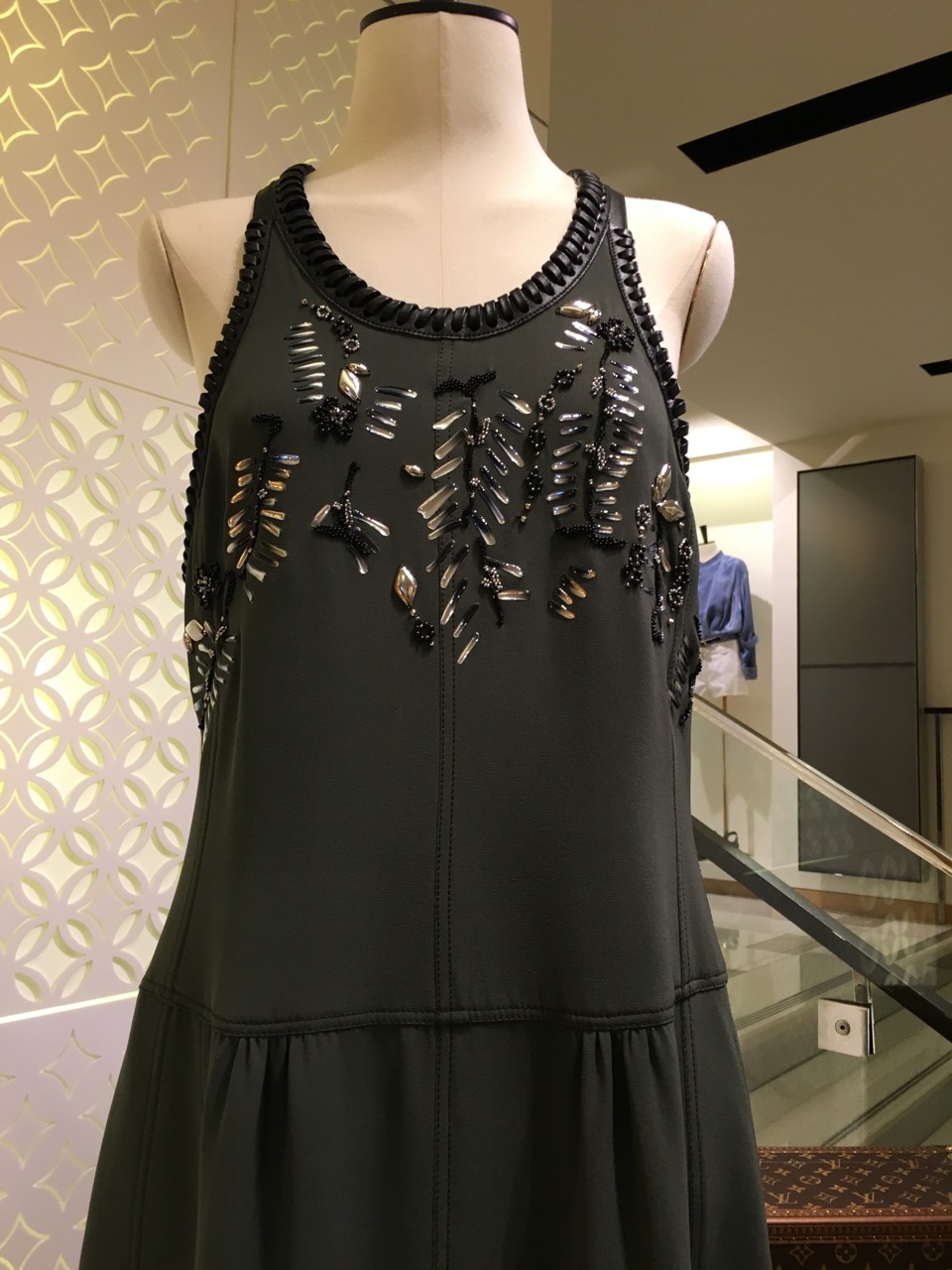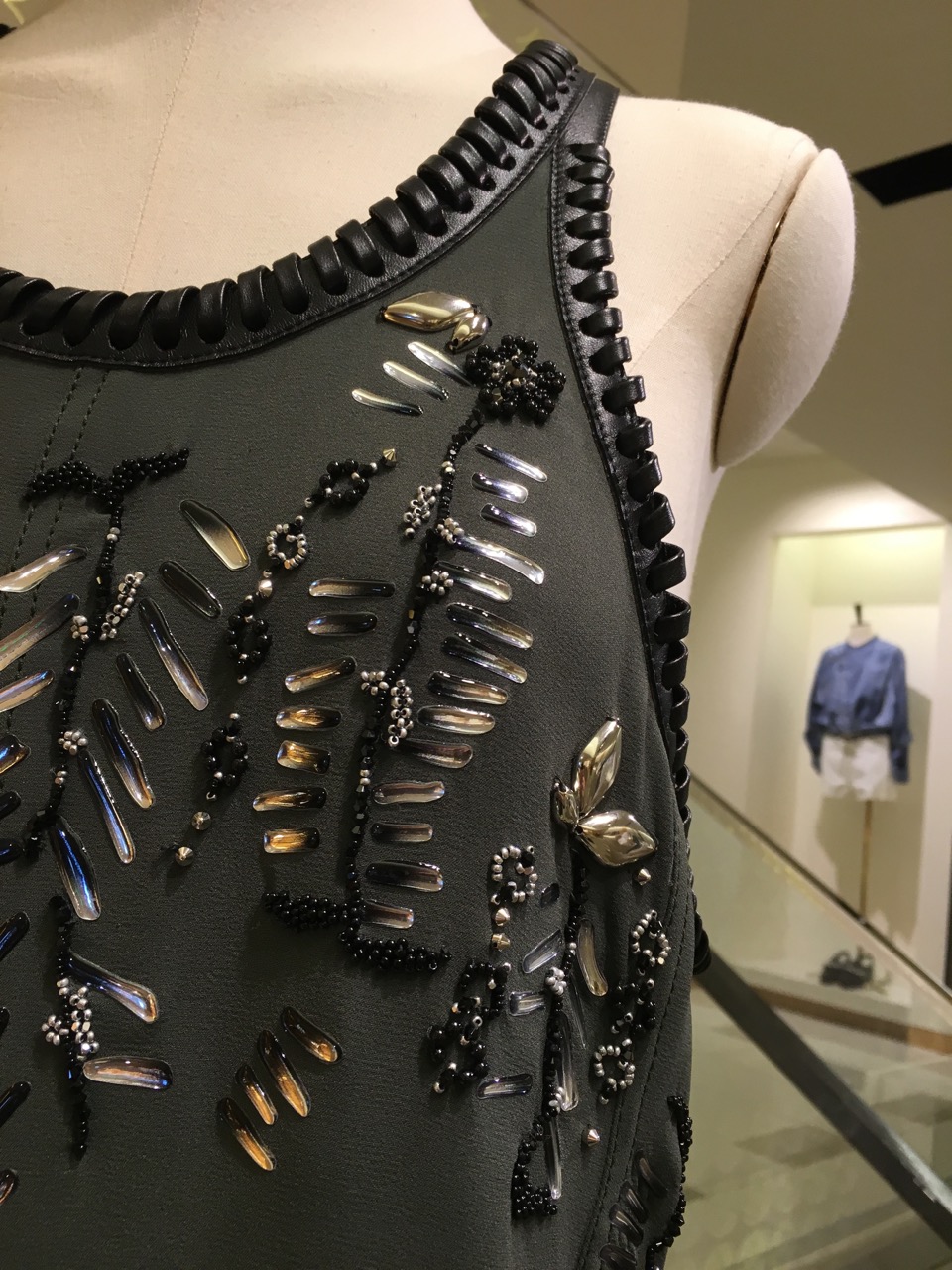 Another version of a runway dress. I'd add a horizontal zipper along the lower third of the dress to add versatility, turn from a more dramatic silhouette into a cocktail frock.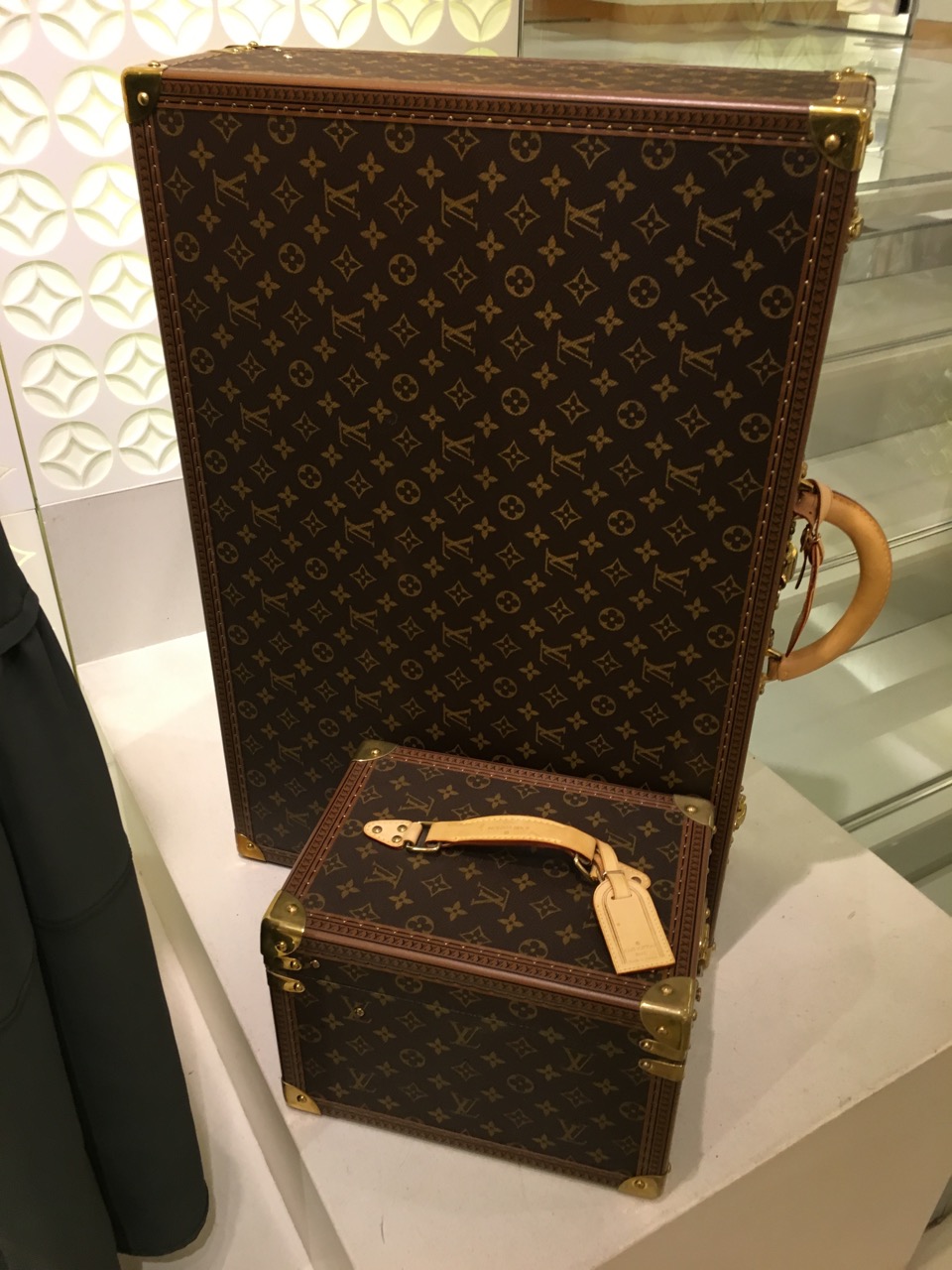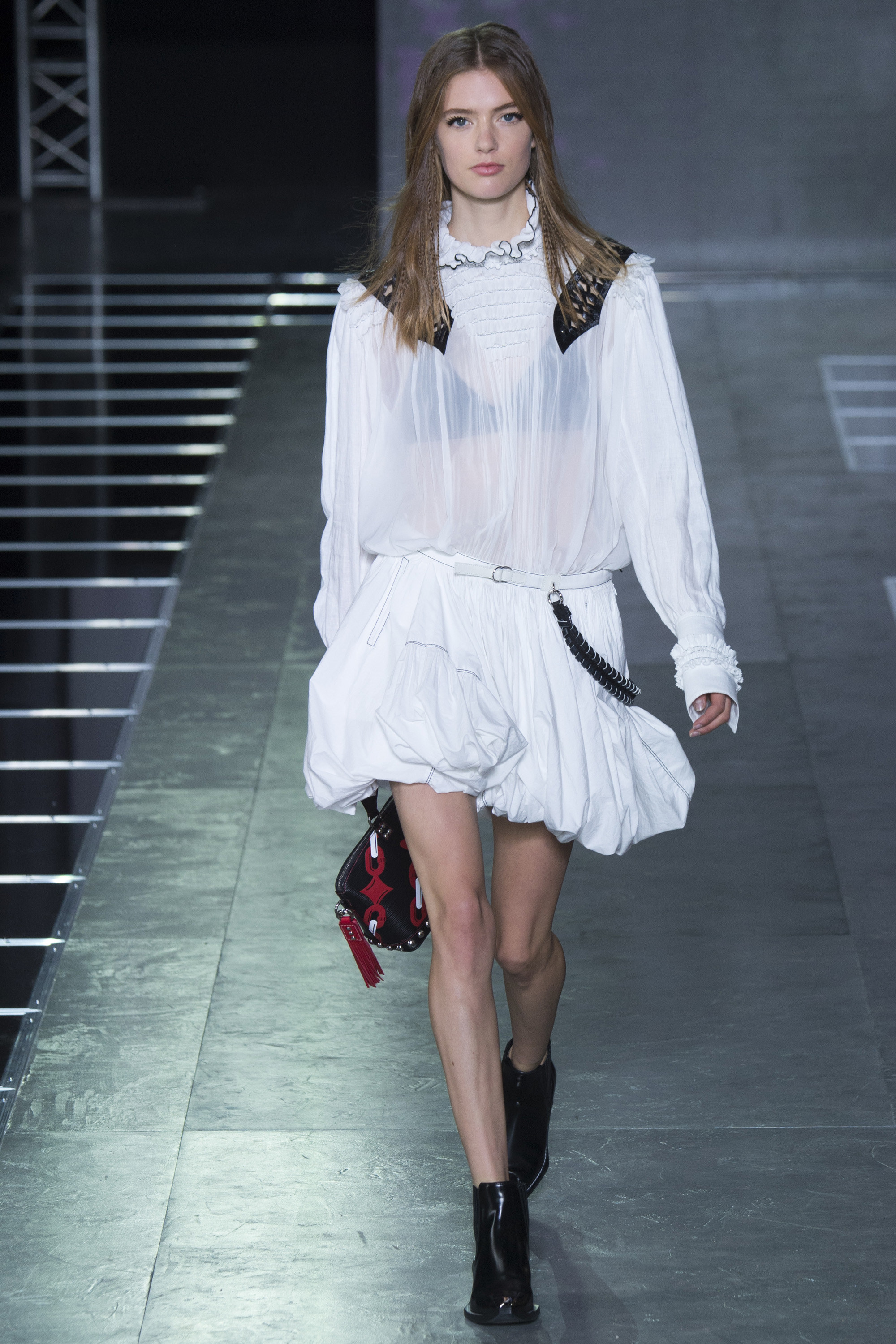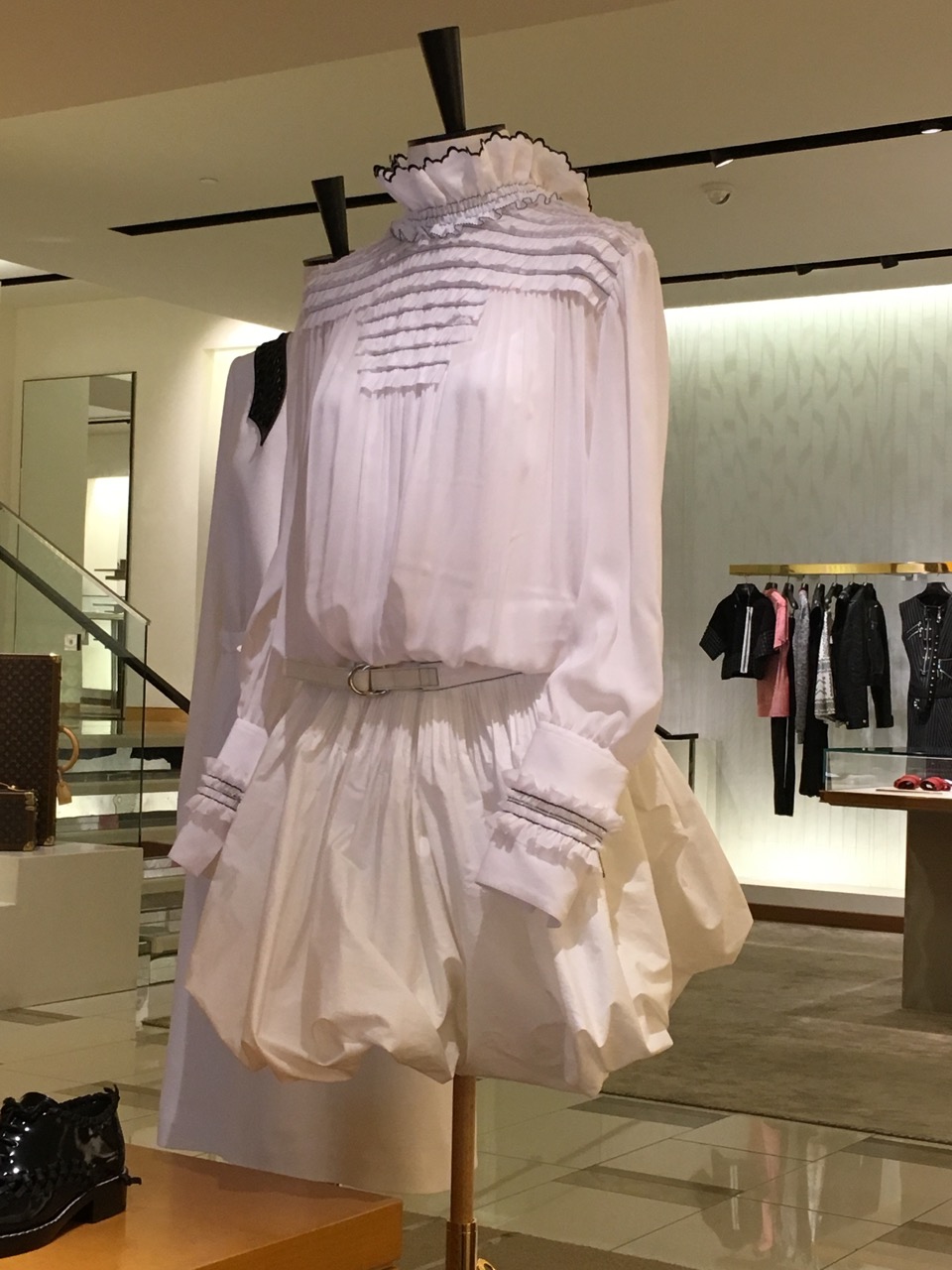 Dress or tunic. Sort of Elizabethan aesthetic. Or maybe Musketeer!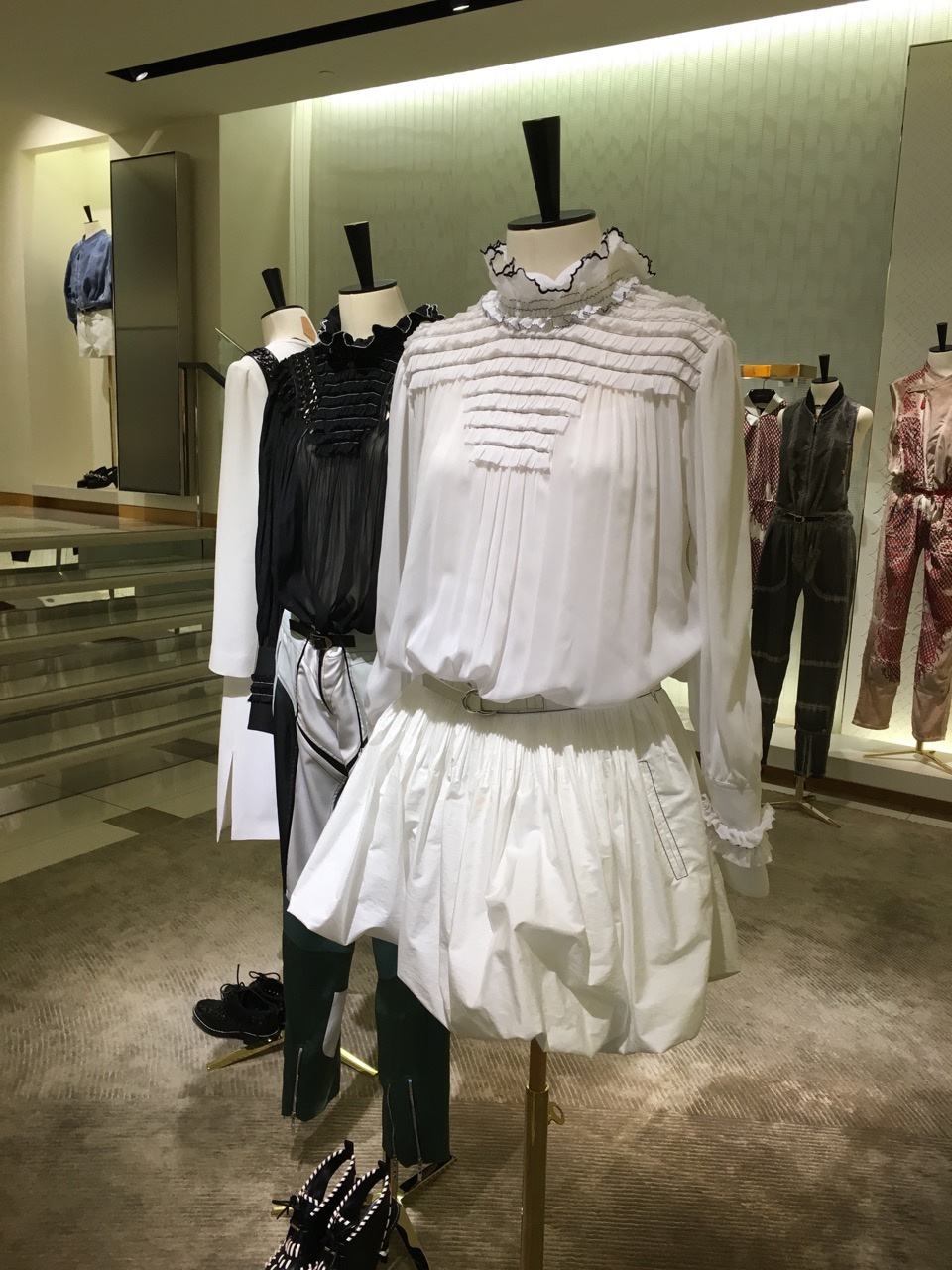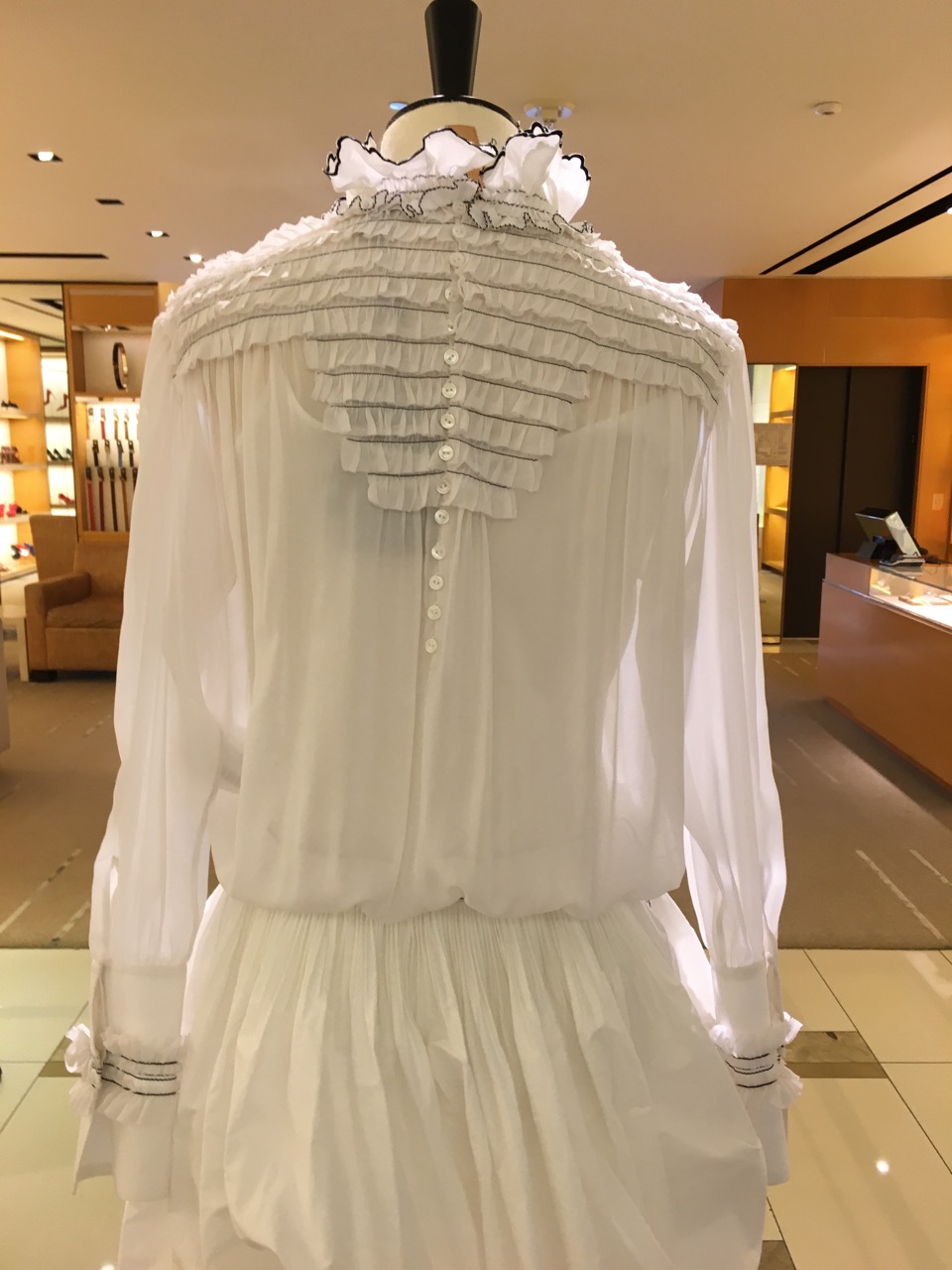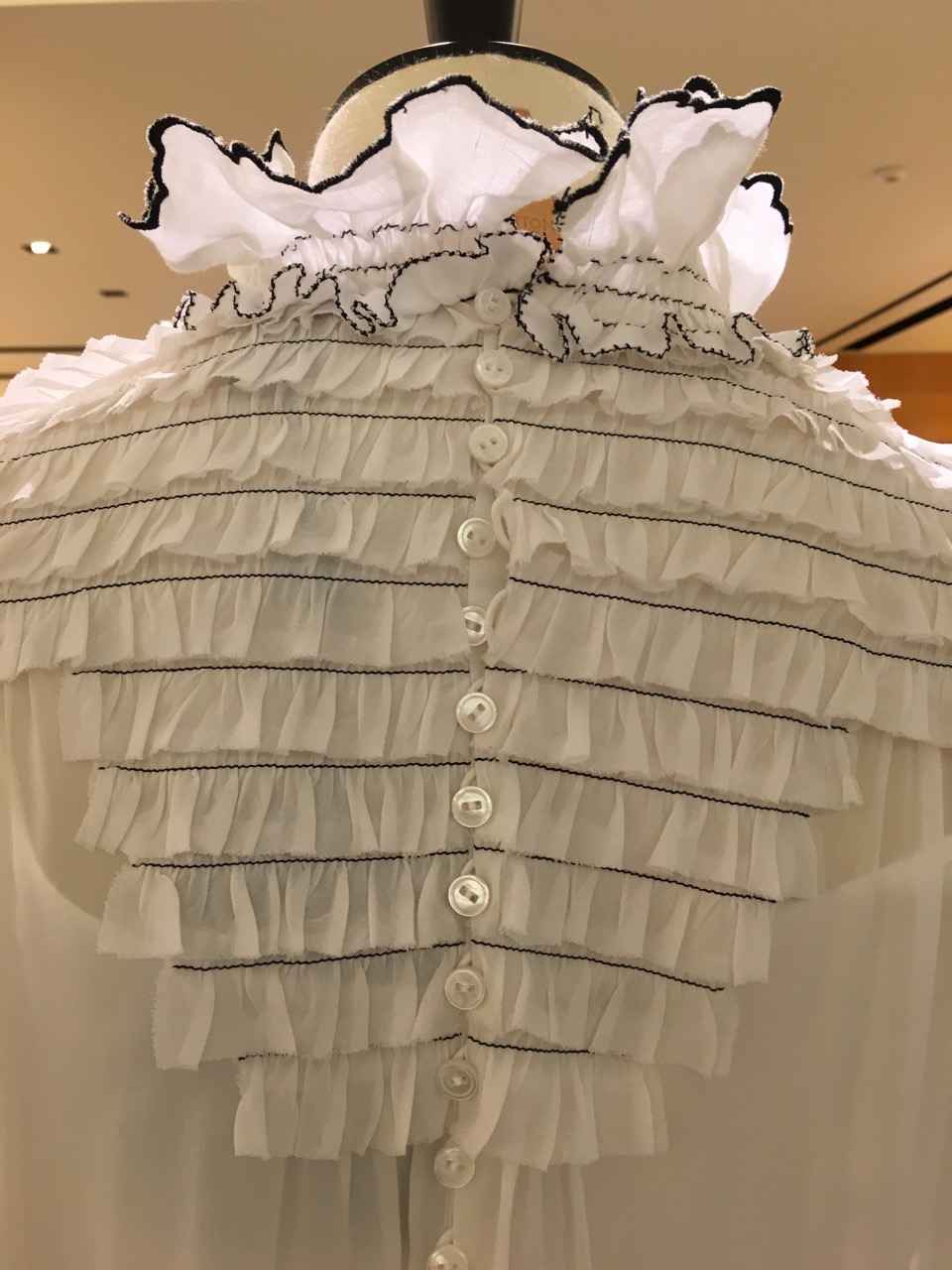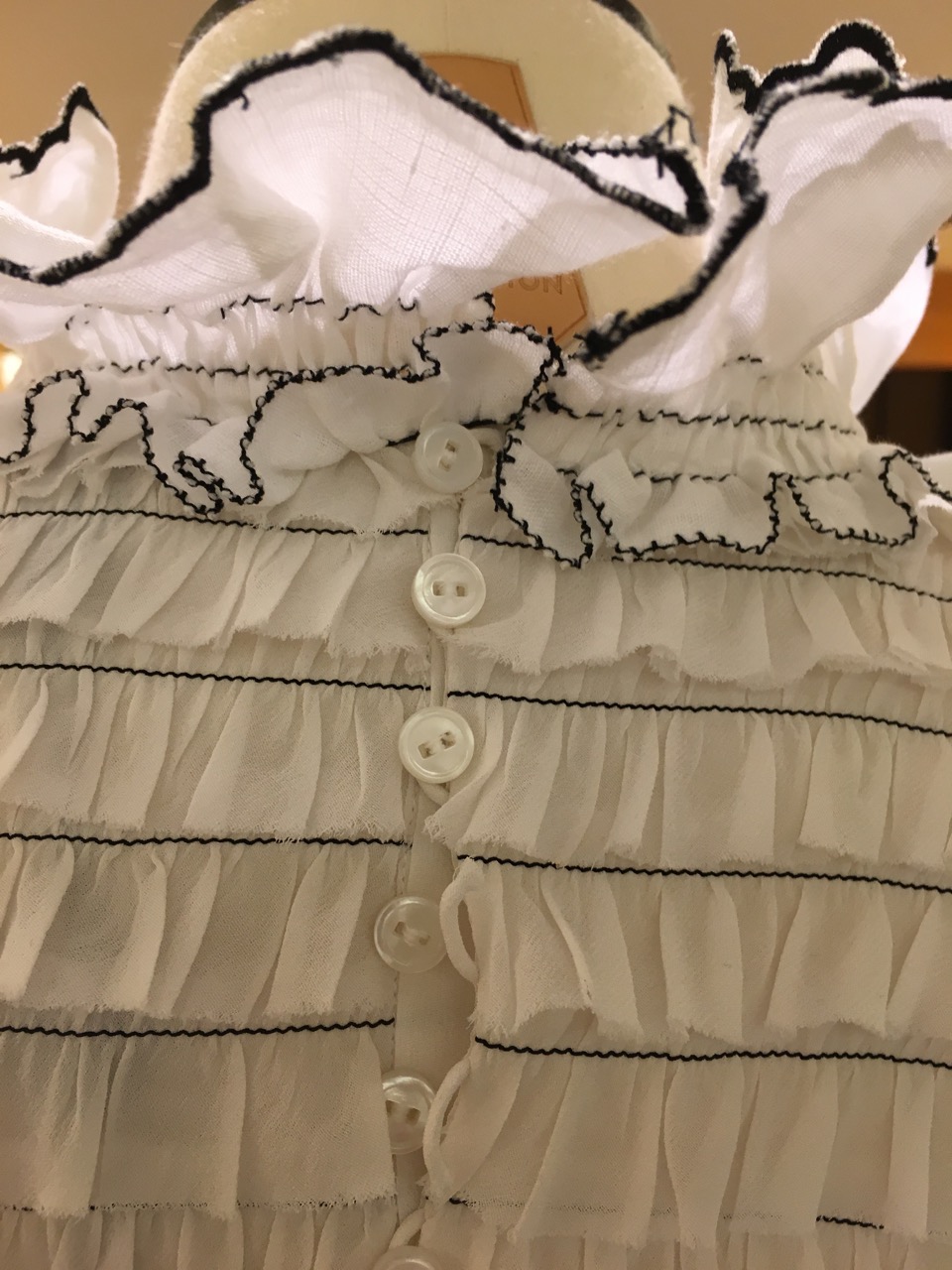 Where else does one see THIS kind of detail?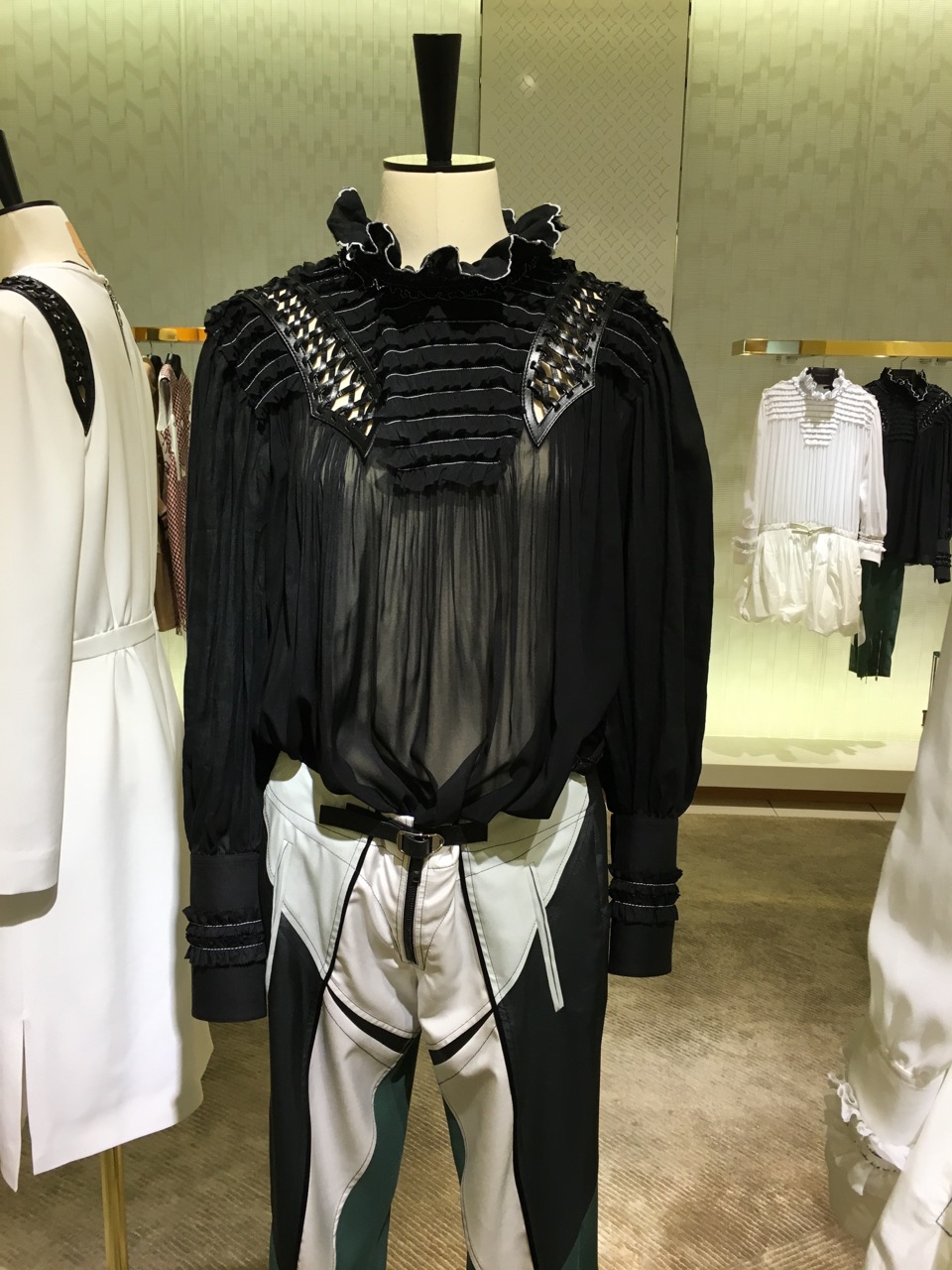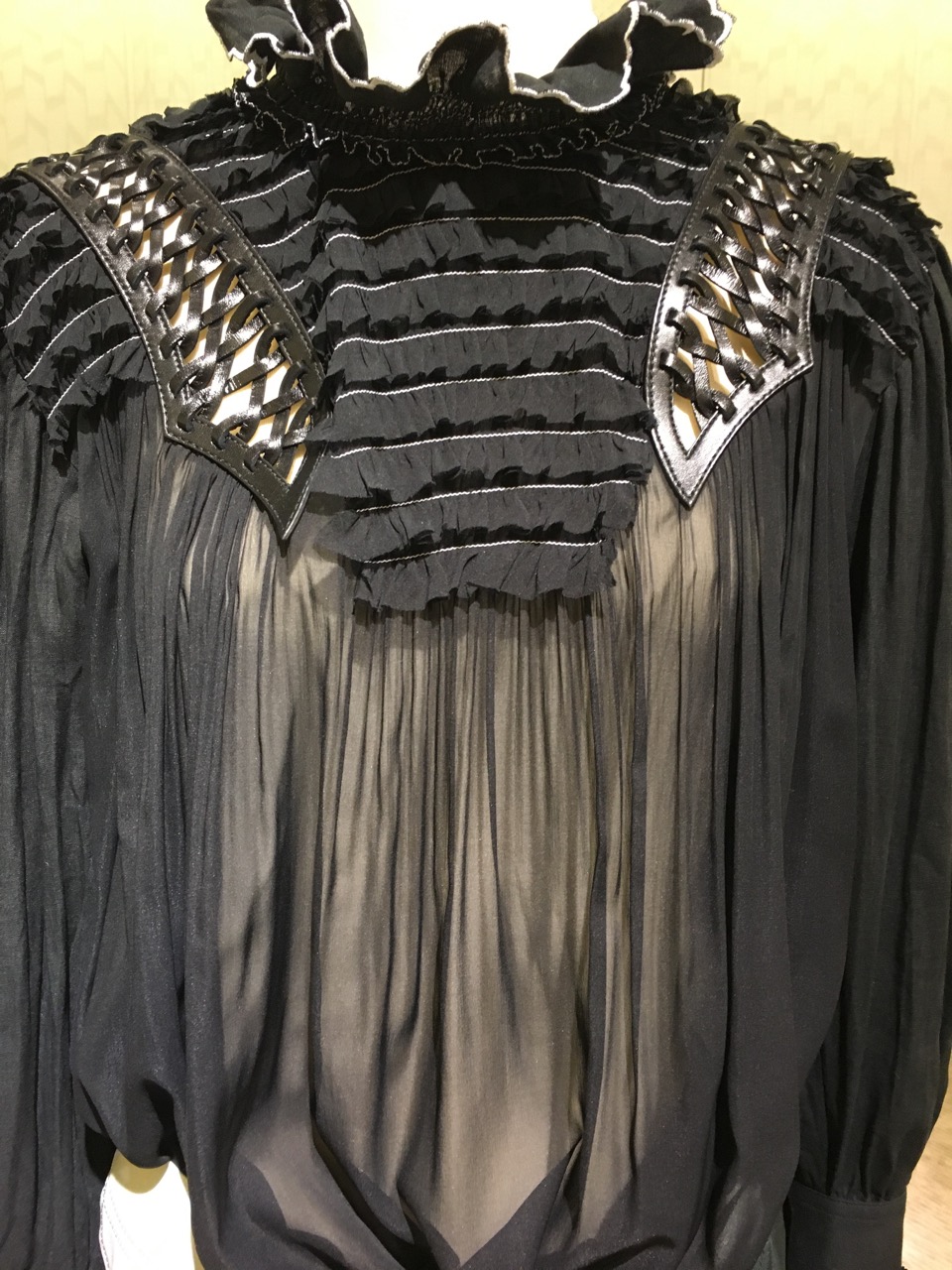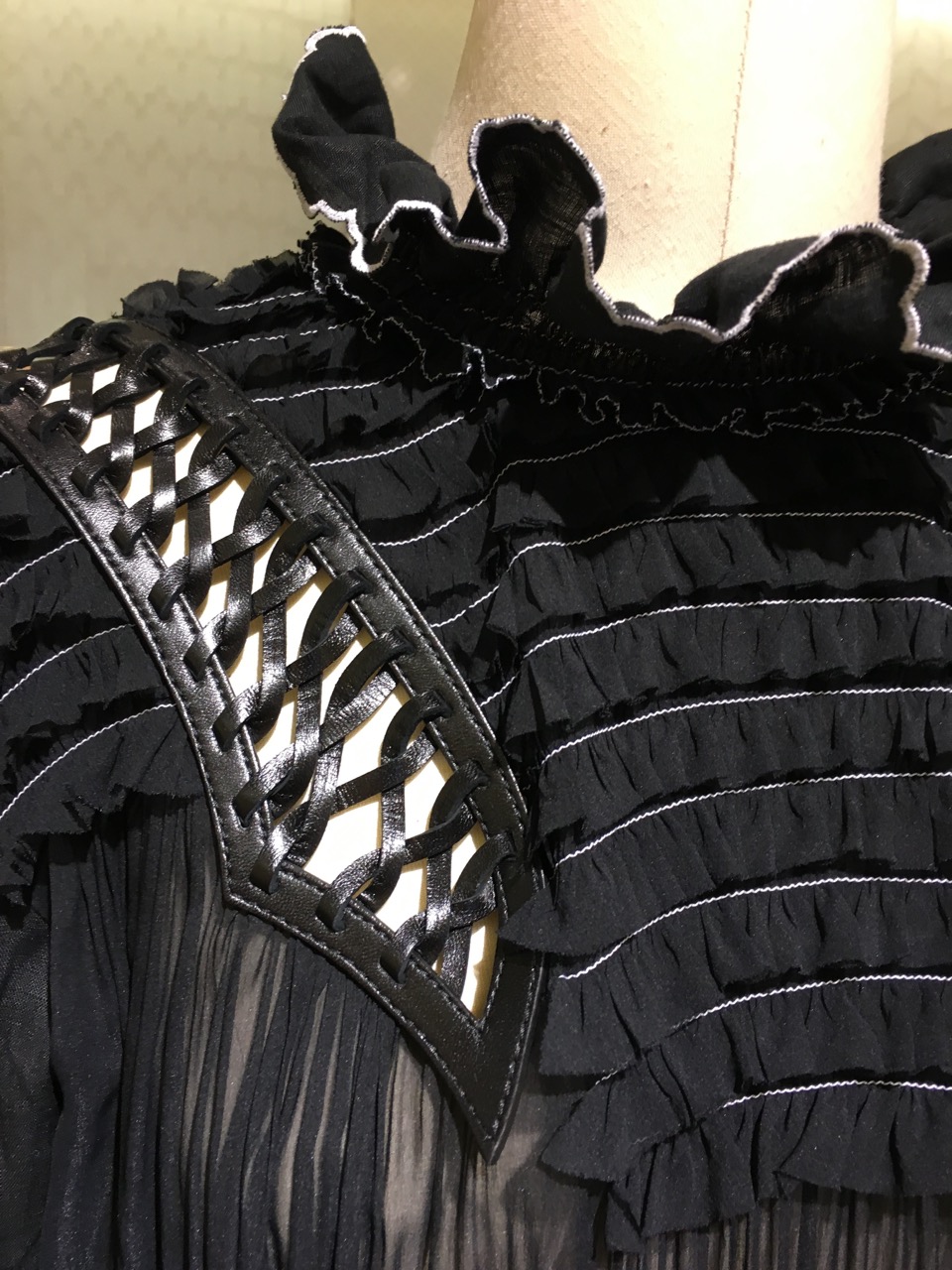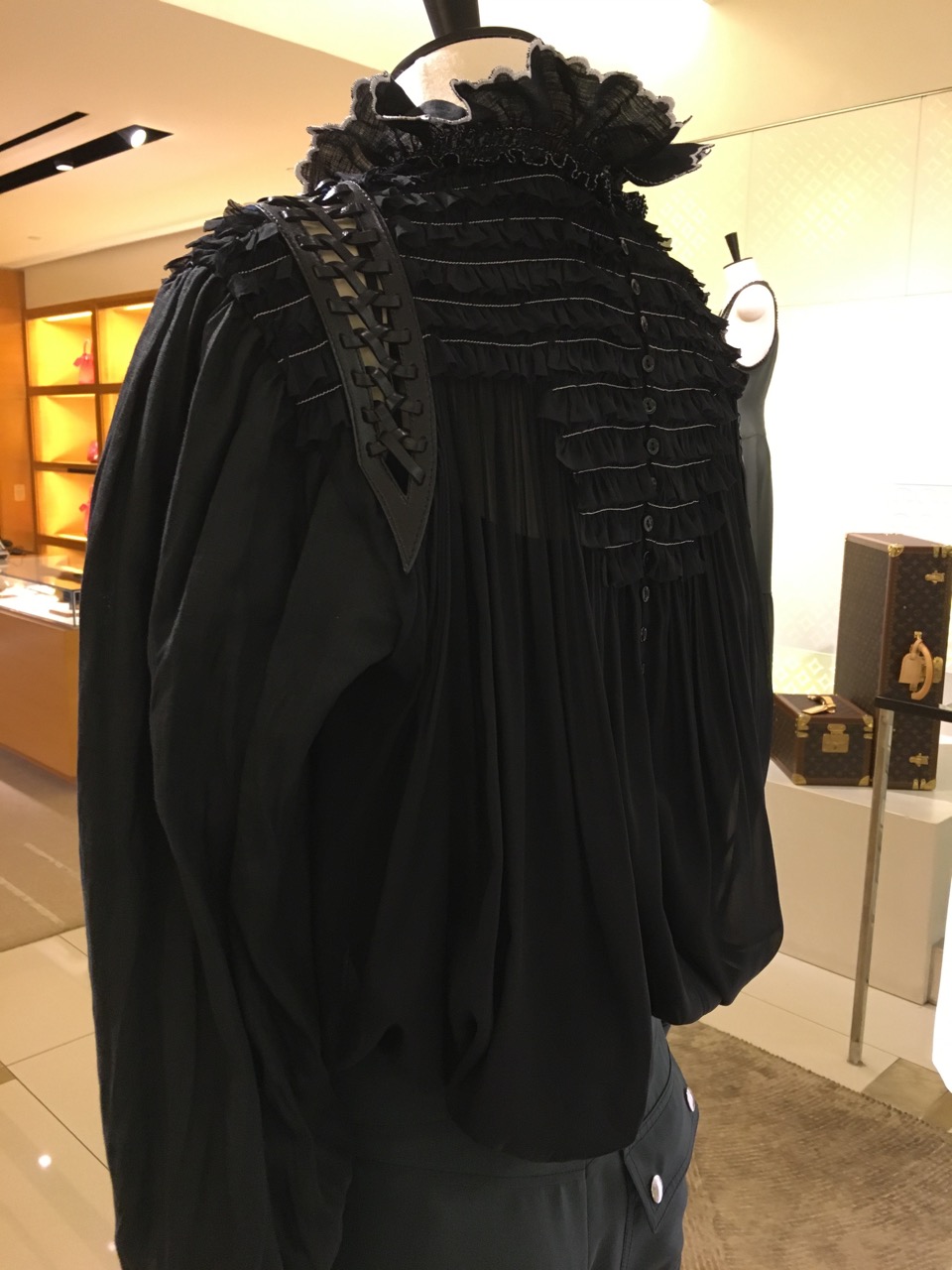 When spending hard earned shekels, you might as well insist on this kind of quality, otherwise what is the point?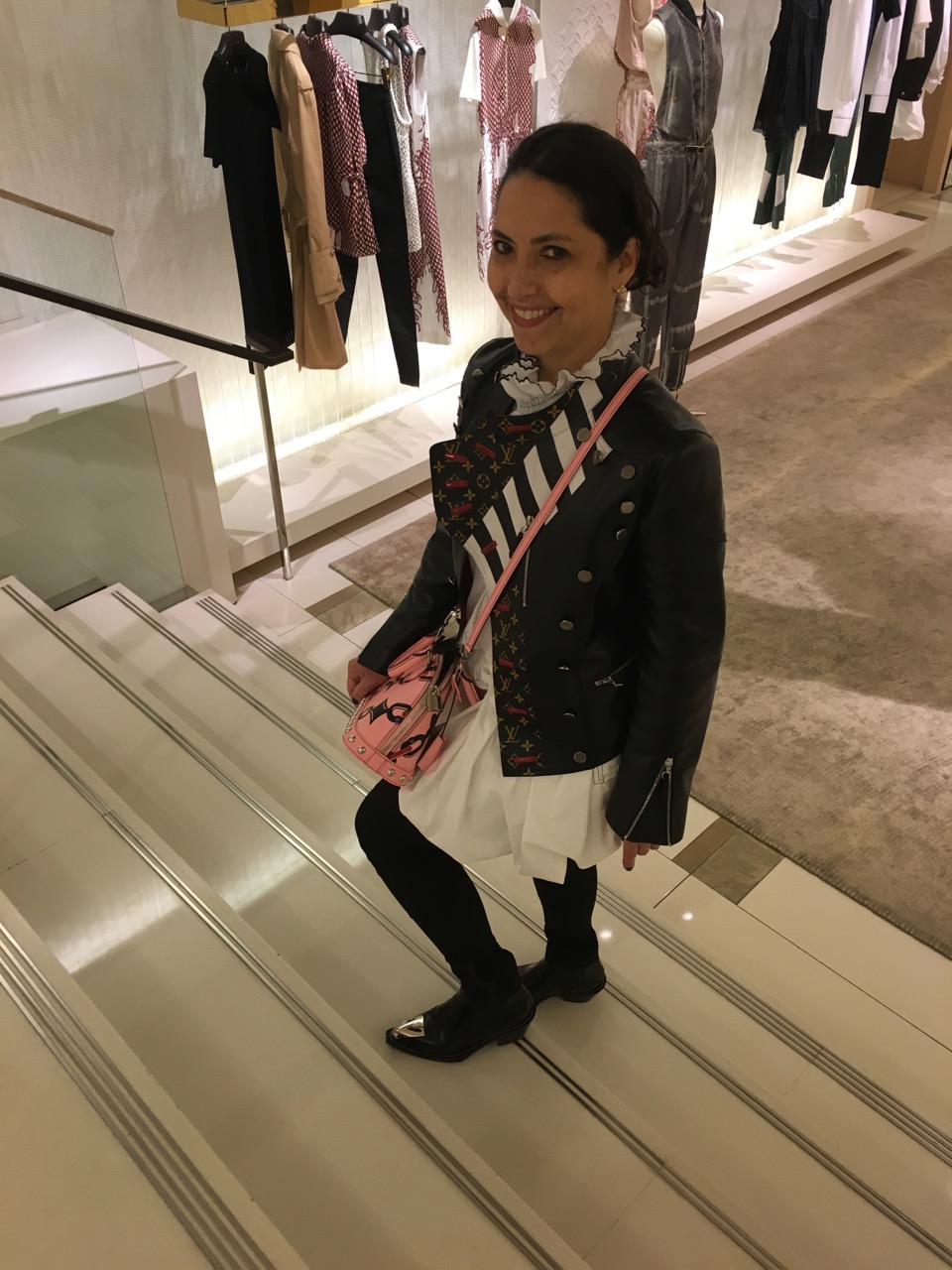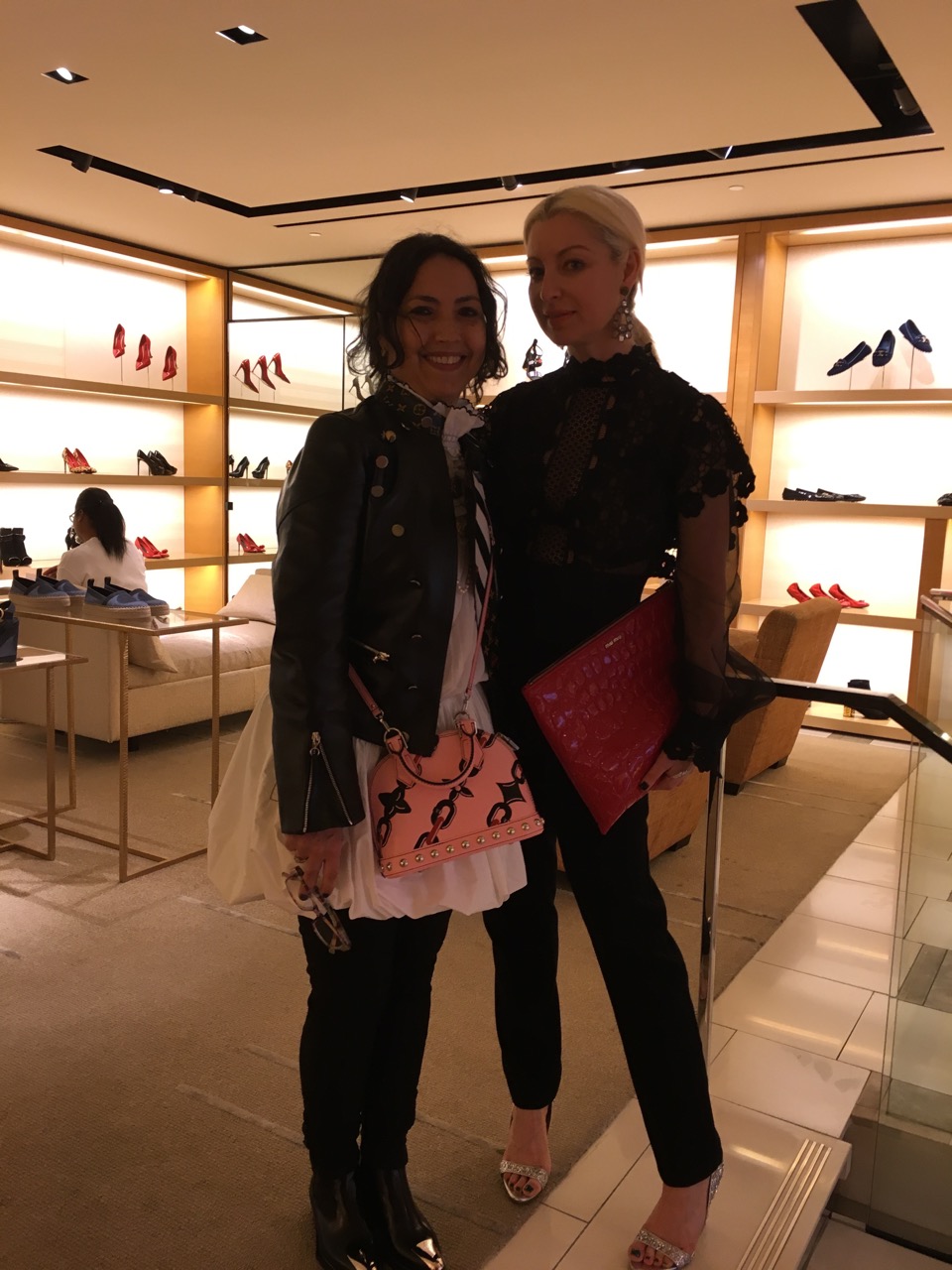 At the Mother's Day event tonight with the always glamorous Sonya!
And last but not least, the WHO dat bags in epileather, swathed in sequins forming abstract OWL motifs.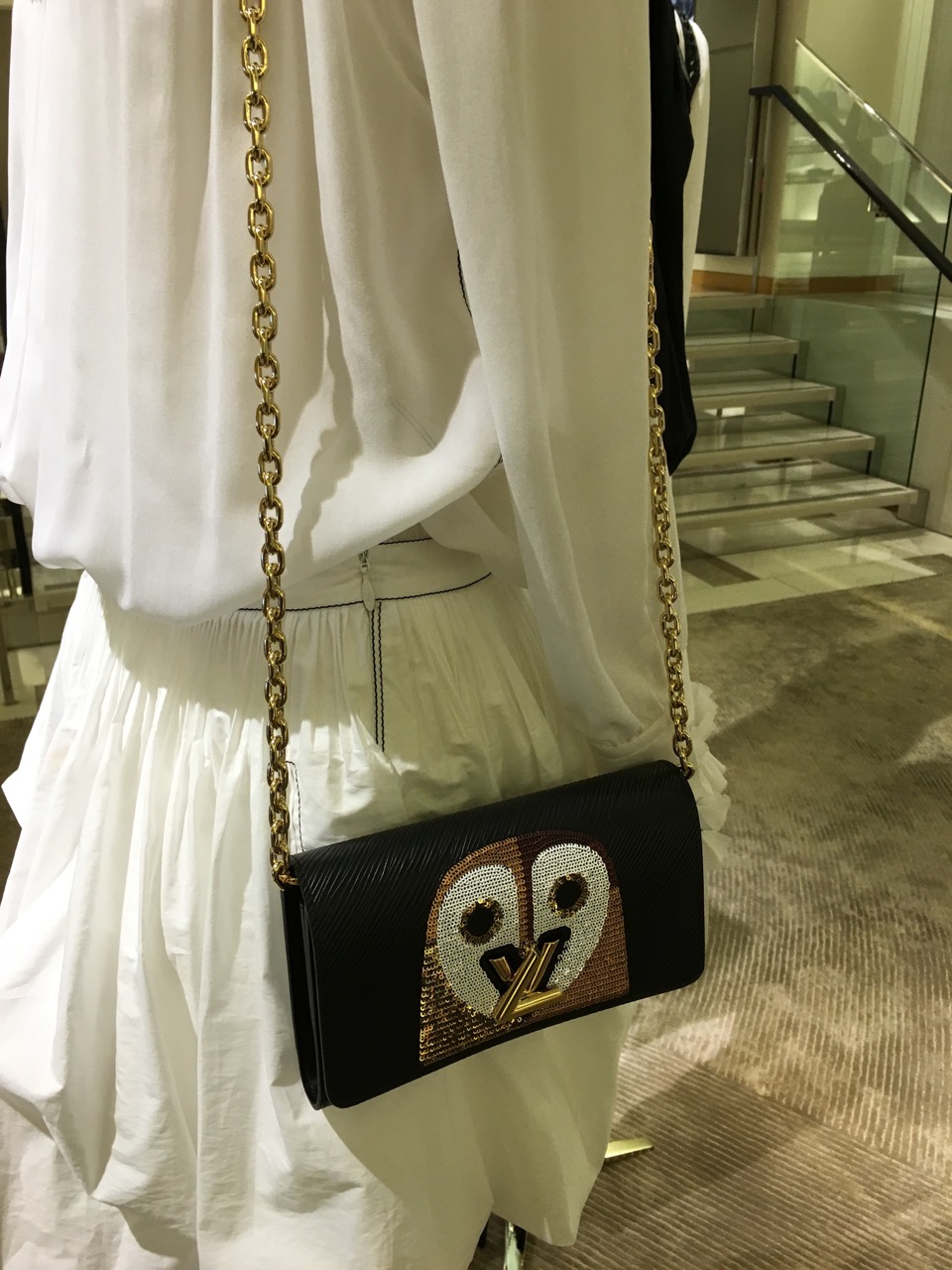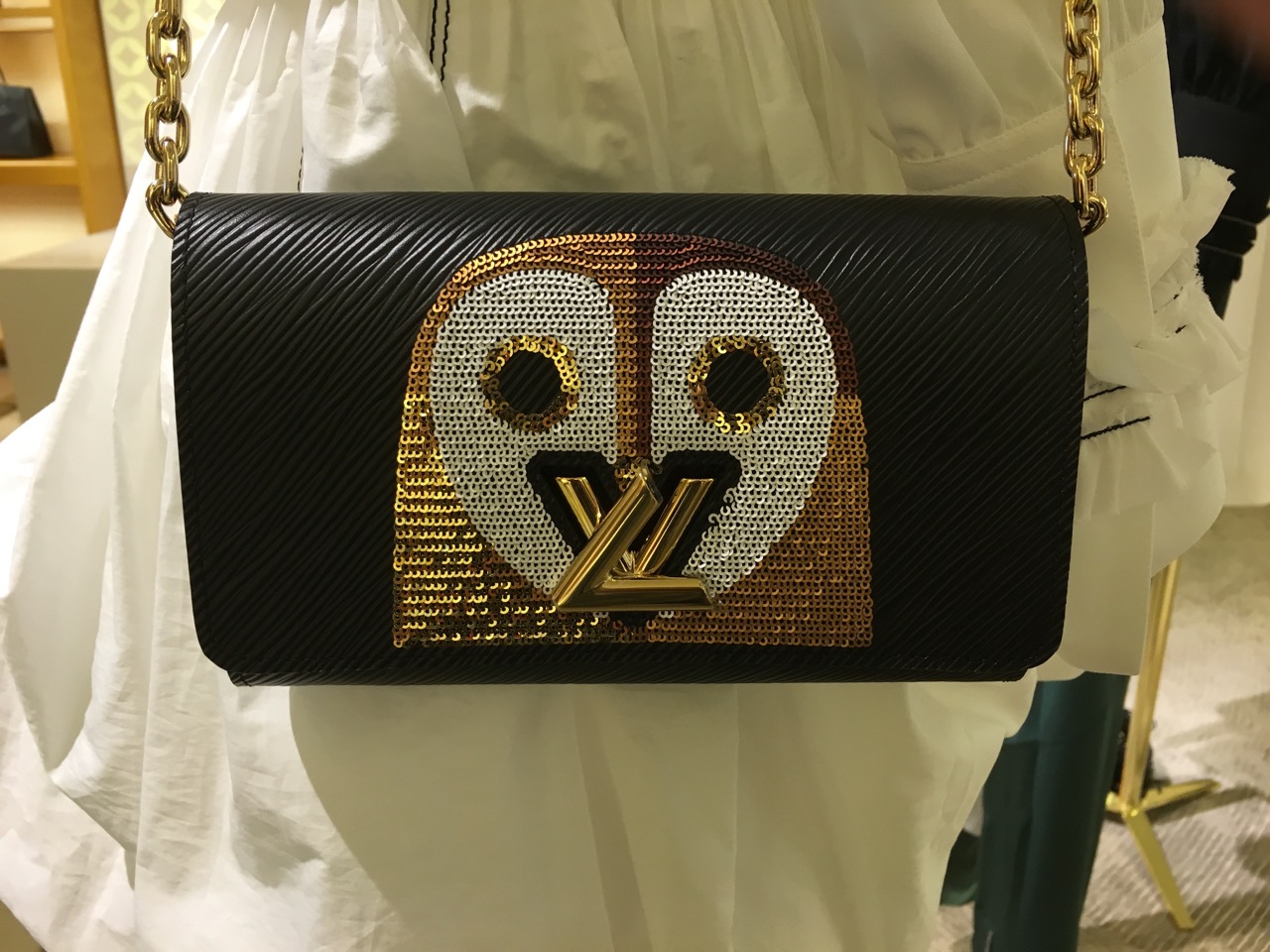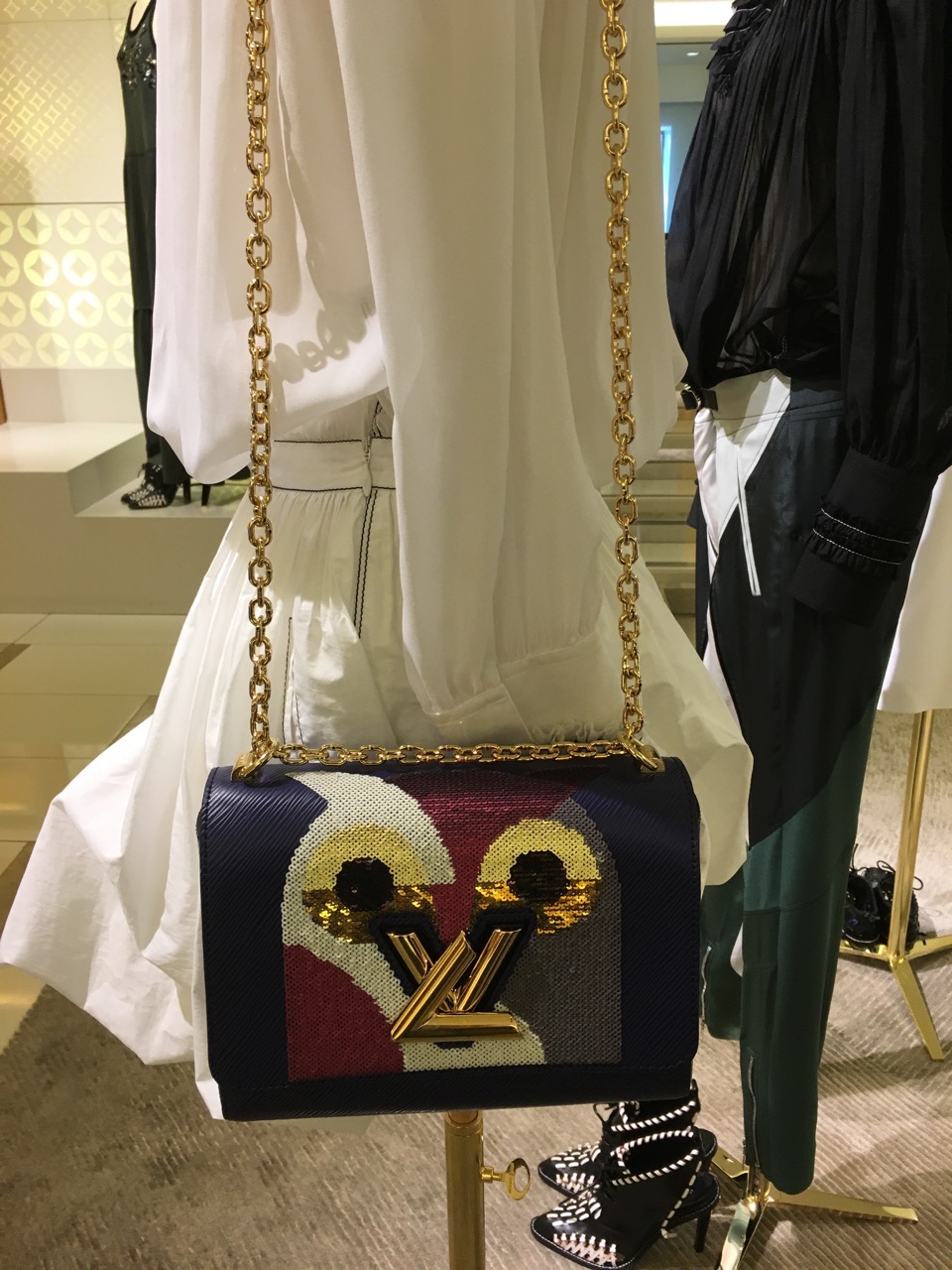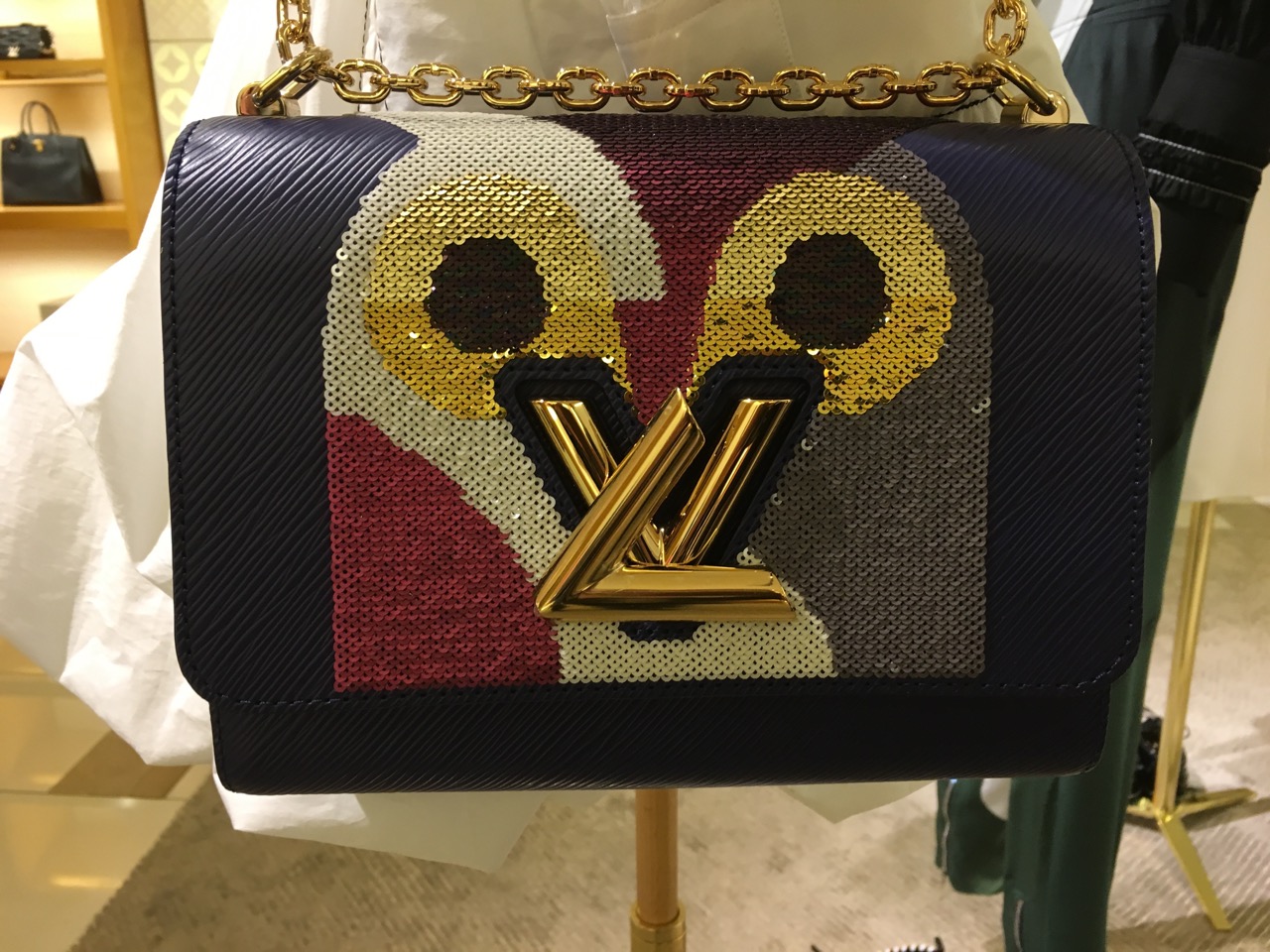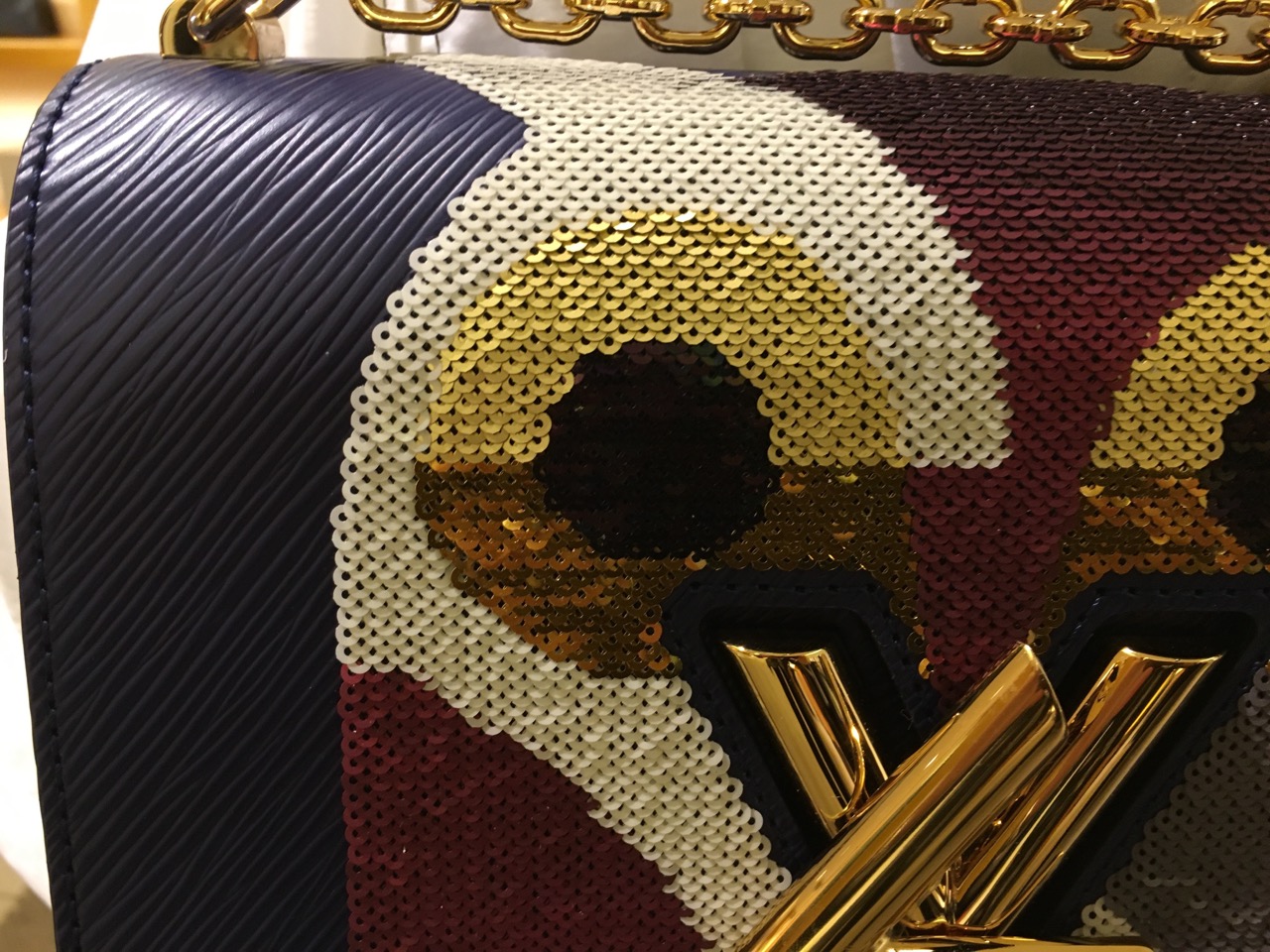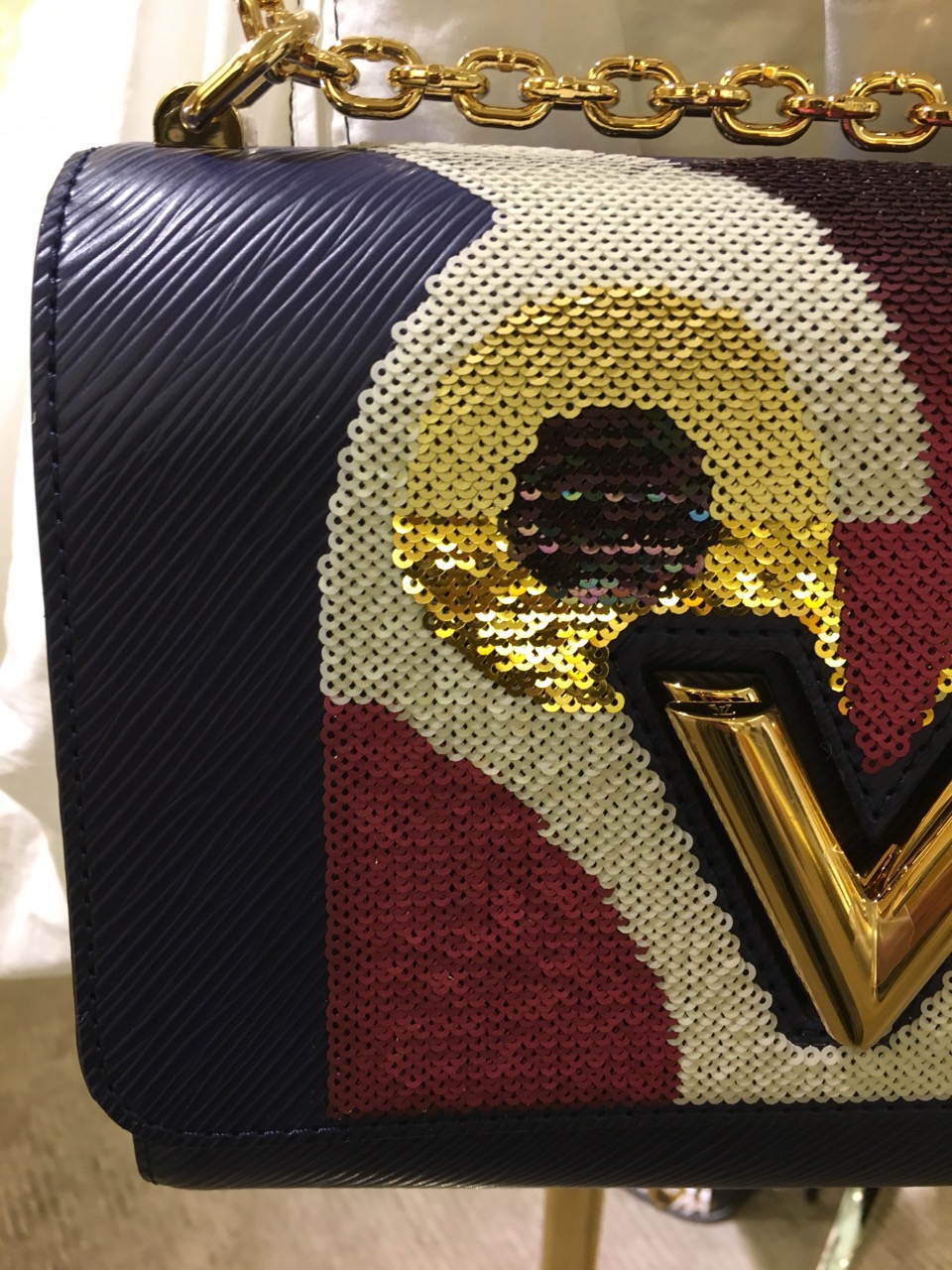 And the LV when in "open" mode forms the BEAK of the OWL.
ENJOY some of the best fashion has to offer!
Runway images care of www.vogue.com.