Spring fashions are officially on sale, and who doesn't LOVE a sale? Why pay full price if you don't have to? And these days, the good stuff doesn't come without the hemorrhaging of many shekels and much teeth gnashing. Louis Vuitton NEVER goes on sale, and except at Barney's, Alaia (much beloved by fashionistas) will not not make it into the marked down brigade. Pretty much all else is subject to price slashing, EVEN Chanel! We should all take advantage whilst we can.
I've been perusing a wonderful resource for sales items, www.net-a-porter.com, for covetable fare. Numerous runway pieces are strewn throughout this website, many still tres cher despite the inital markdown, inluding entries from Valentino and Dolce & Gabbana. I decided to include the relatively reasonably priced blouses, skirts, dresses, jackets, vests and pants that include stand out staple pieces (who doesn't need a good hearty or luxurious trench?), kicky pieces (such as a fuchsia leather biker jacket) that will add zest to your wardrobe, and a series of gorgeous evening attire. These are only the first mark downs, so, if in doubt, wait just a little longer for guilt free shopping!
Now, a smashing potpourri of "spring" jewels that will carry one from spring through fall and even winter: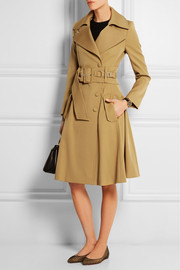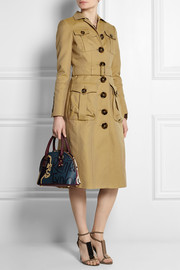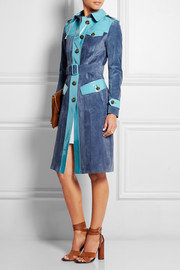 Bouchra Jarrar $1633, wool gabardine trench
Burberry Prorsum $1677, cotton blend gabardine trench
Burberry Prorsum $3000, leather and suede trench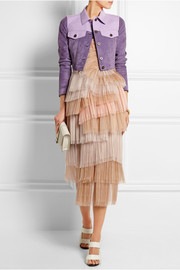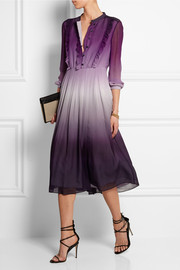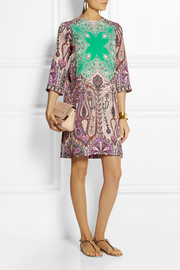 Burberry Prorsum $2148, leather and suede jacket
Burberry Prorsum $1747, degrade silk crepe dress
Etro $1106, silk tunic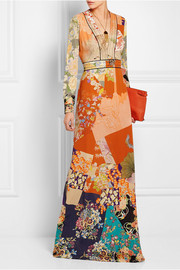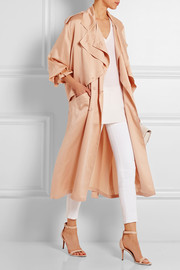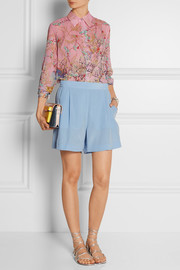 Gucci $2555, silk crepe de chine gown
Stella McCartney $1956, silk satin trench
Mary Katrantzou $973, silk georgette shirt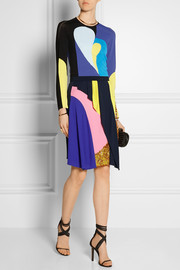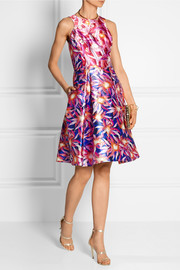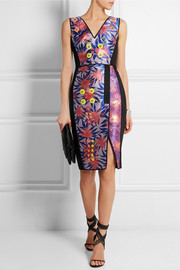 Peter Pilotto $952 jacquard knit sweater, $1023, sequin draped crepe skirt
Peter Pilotto $1416, silk satin dress
Peter Pilotto $1977, jacquard and silk faille dress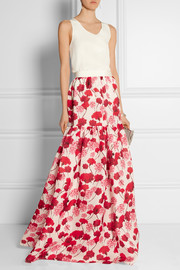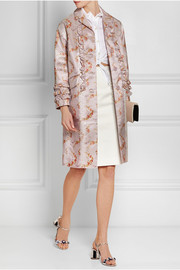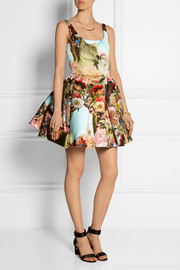 Giambattista Valli $2517, silk gazar skirt
Miu Miu $2130, taffeta coat
Mary Katrantzou $2166, satin mini dress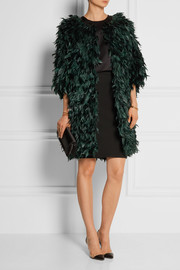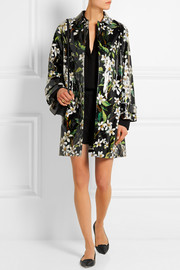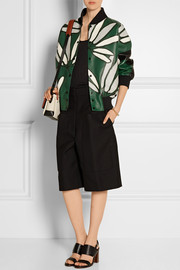 Erdem $3340, Feather coat
Dolce & Gabbana $1377, coated cotton raincoat
Marni $3200, oversized leather bomber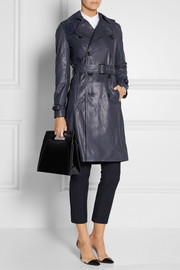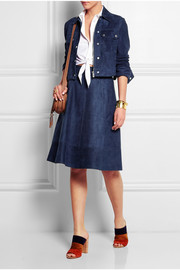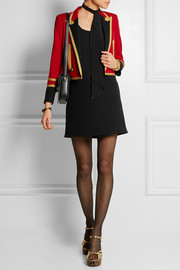 Joseph $2062, leather trench
Michael Kors $2397, A-line suede skirt
Saint Laurent $2850, wool twill jacket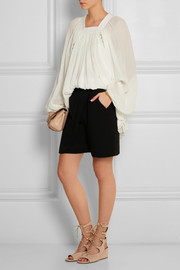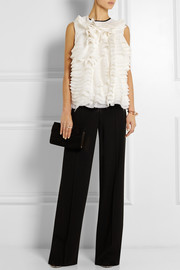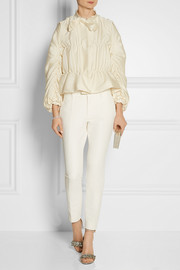 Chloe $1950, silk gauze top
Erdem $1070, ruffled silk blend organza and crepe top
Lanvin $1712, ruched satin jacket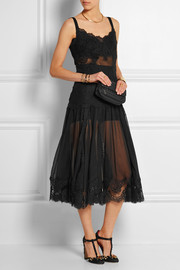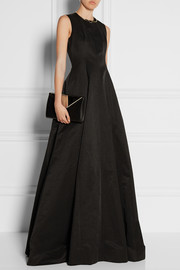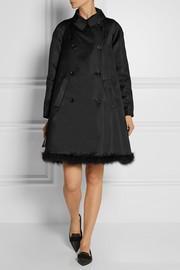 Dolce & Gabbana $2797, lace and silk blend chiffon midi dress
Gareth Pugh $1348, cotton blend voile gown
Simone Rocha $1494, feather trimmed duchesse satin coat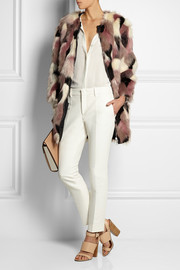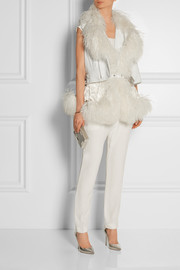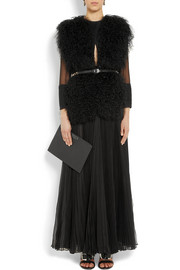 Nina Ricci $1260, FAUX fox fur coat
Sacai $2075, shearling trimmed gilet
Givenchy $2190, shearling vest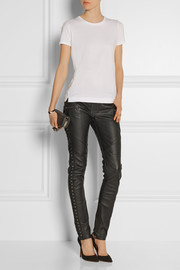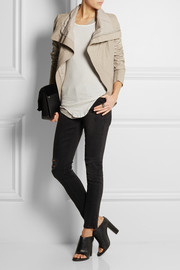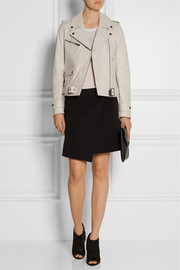 Pierre Balmain $1560, skinny leather pants
Rick Owens $1820, leather jacket
Belstaff $1650, leather biker jacket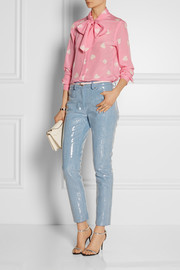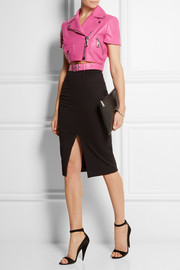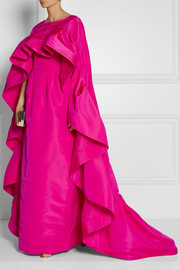 Mosquino $735, silk crepe de chine blouse
Mosquino $1873, cropped leather biker jacket
Oscar de la Renta $2495, ruffled silk faille cape
Happy hunting to all lovers of fashion and a "bargain"!
Images brought to you by www.net-a-porter.com