Well, New York fashion week continues bringing HUNDREDS of new pieces for your perusal. We simultaneously go back to the past, to the 70's and 80's, and into the future. There are always new interesting silhouettes admixed with the tried and true to keep the fashion forward gals and the more conservative lot entertained and content. Something for everyone, even if all you "need" is a new white shirt: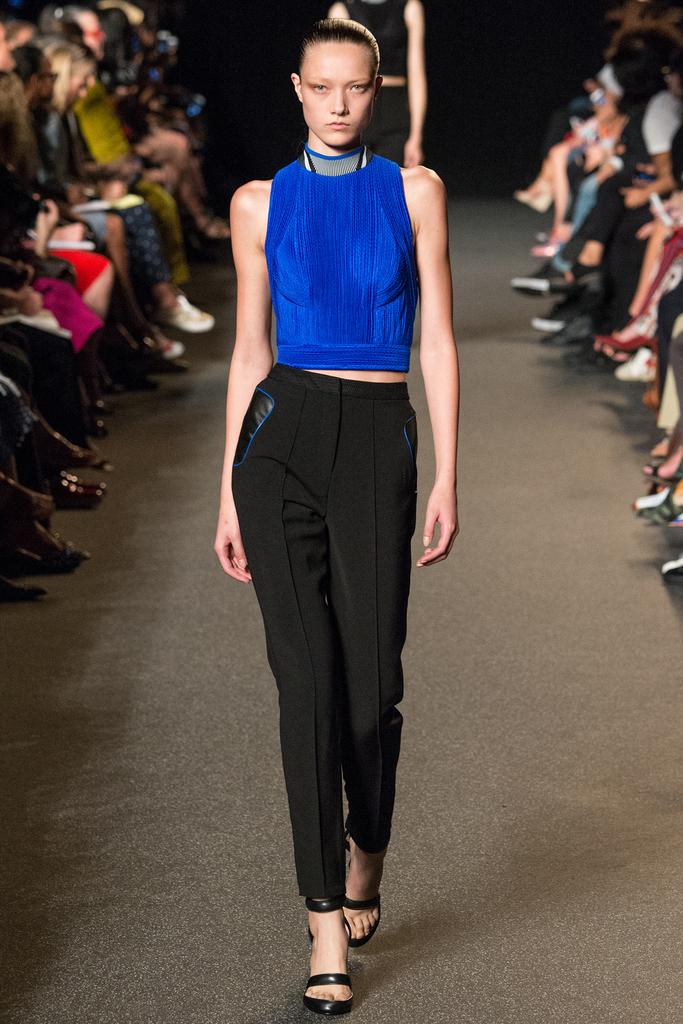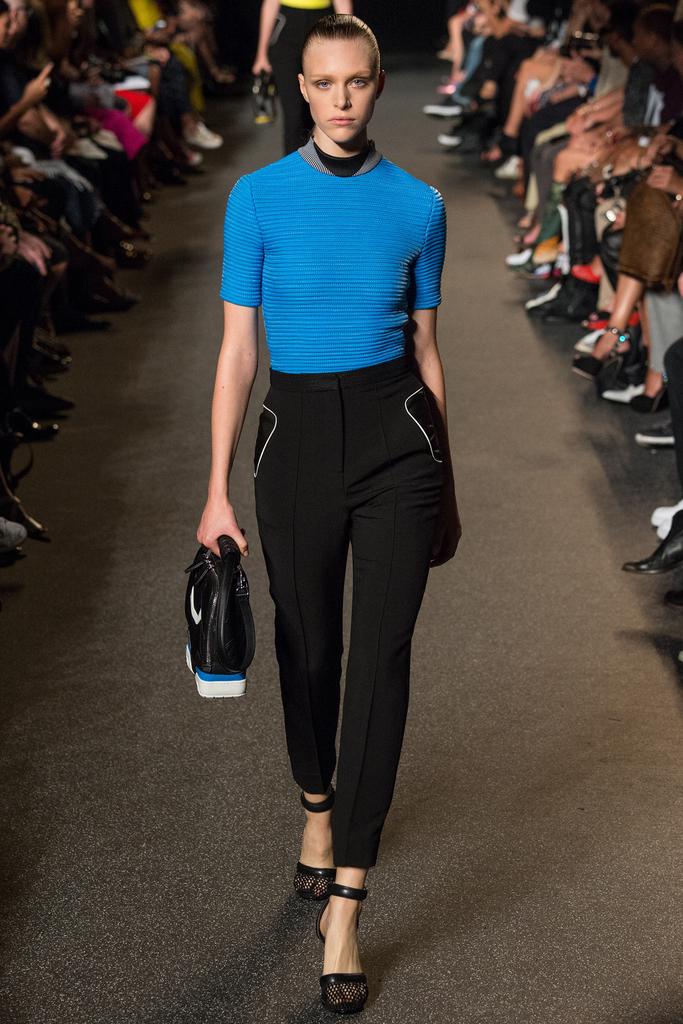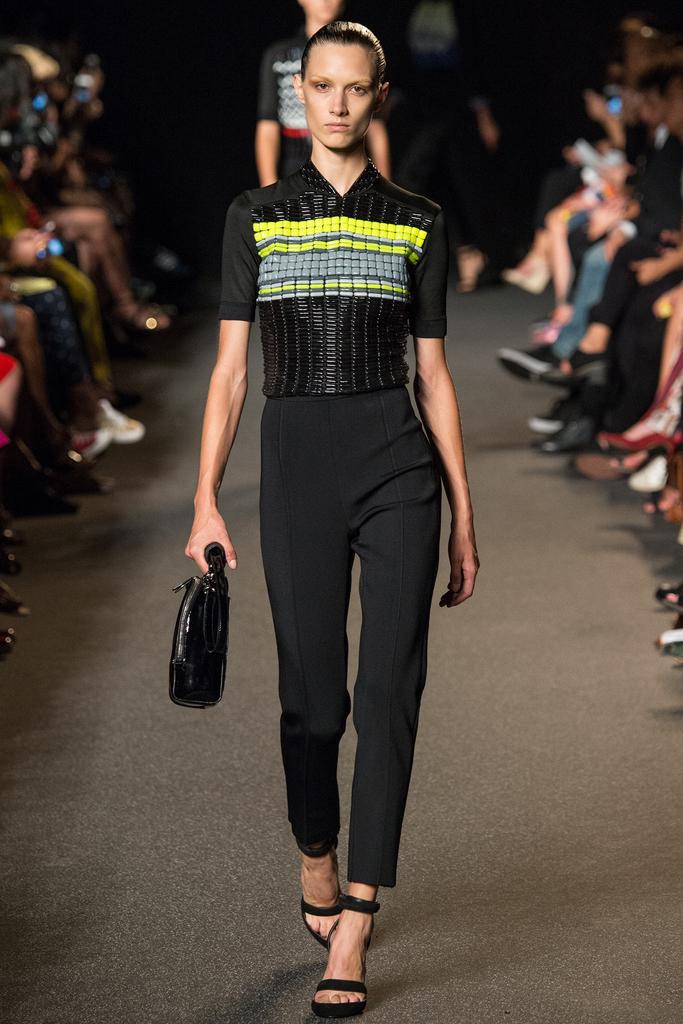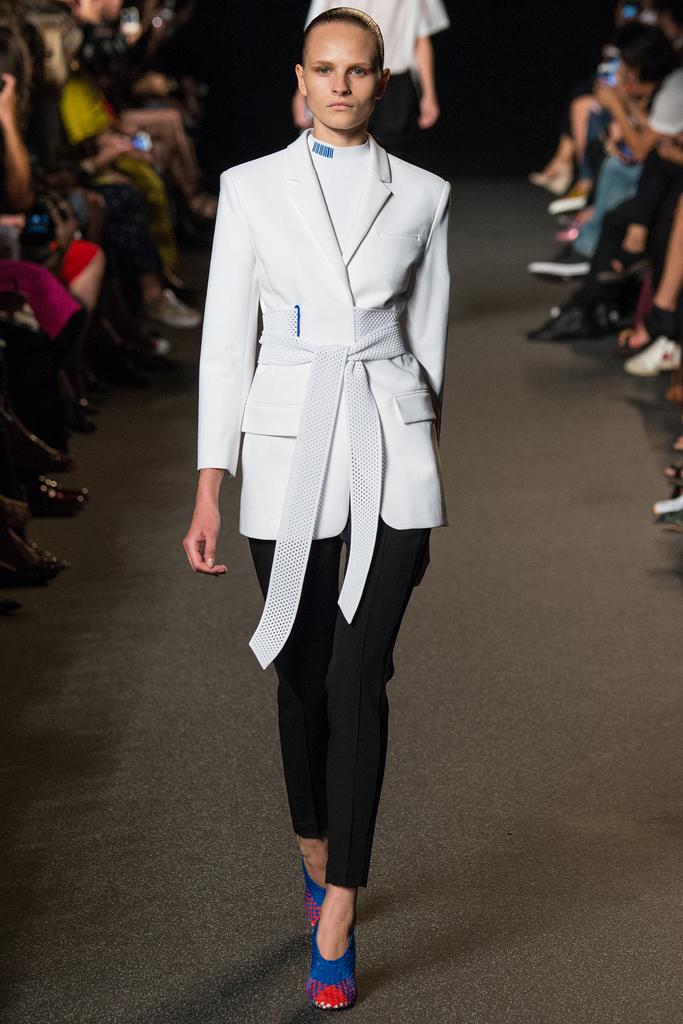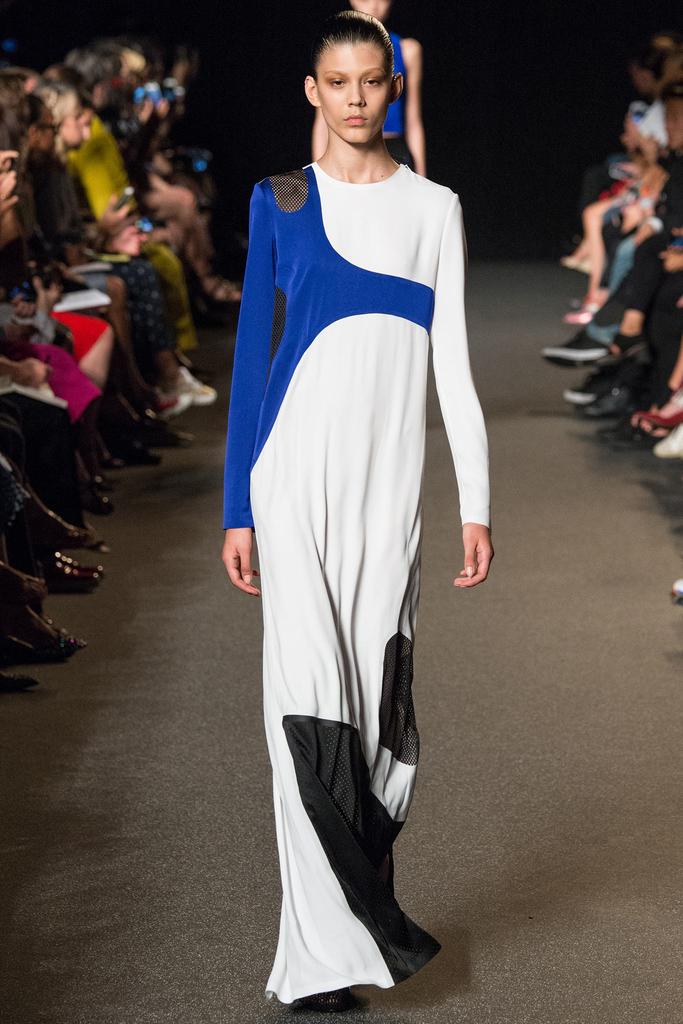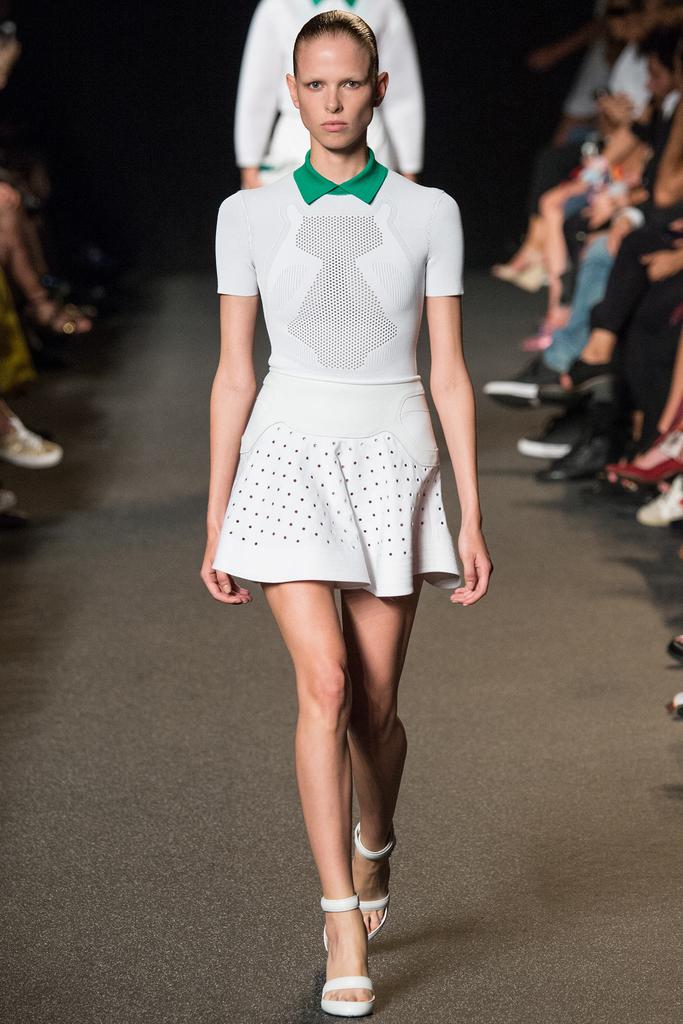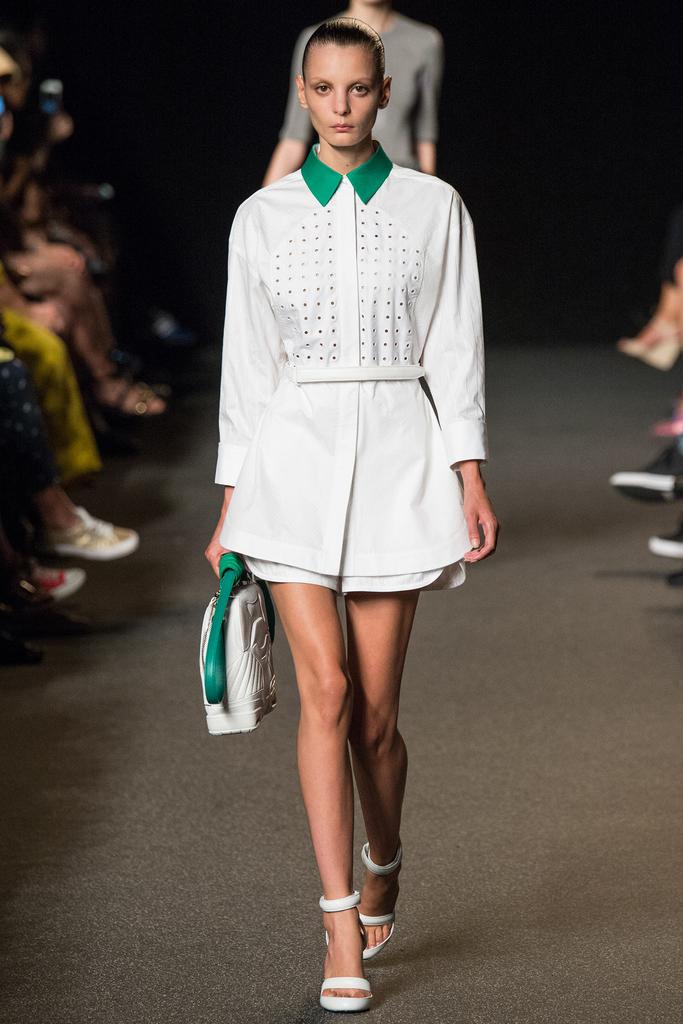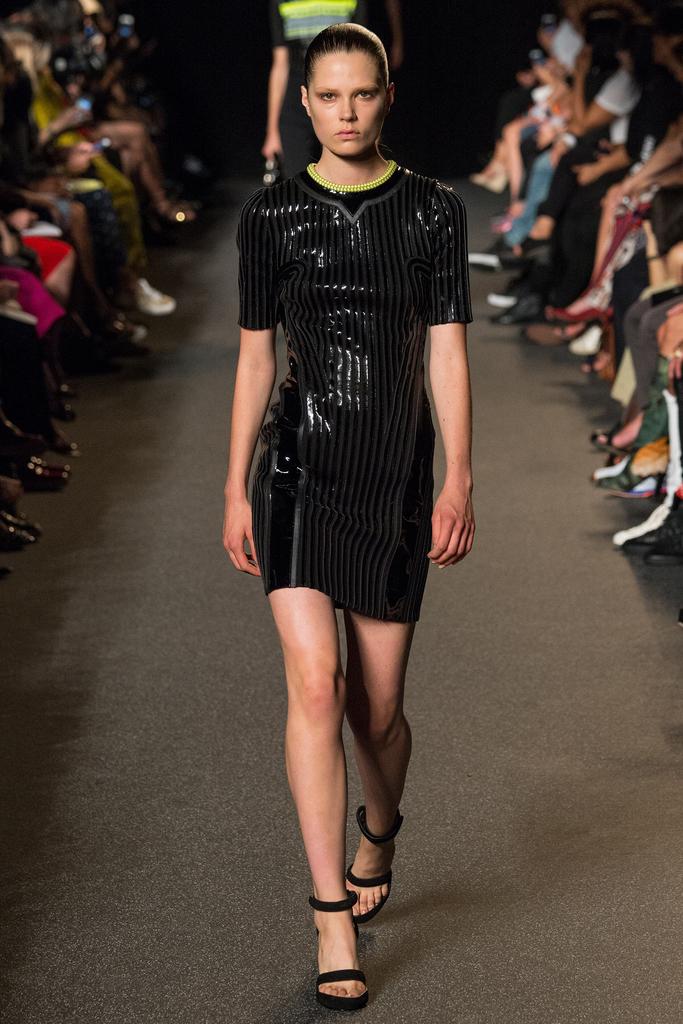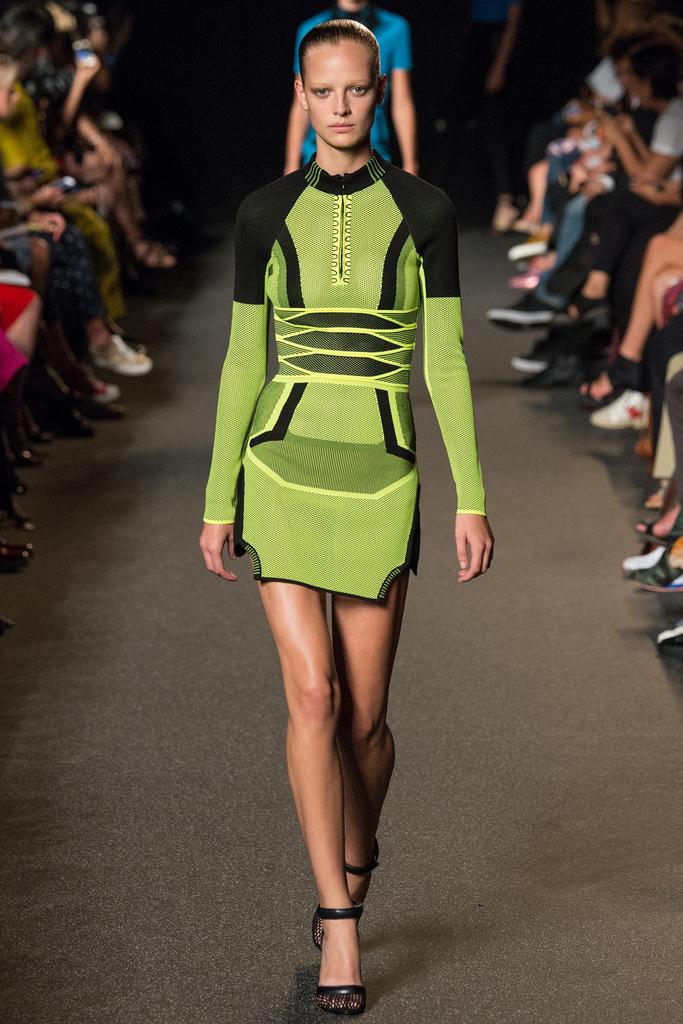 ALEXANDER WANG
What else would we expect from Alexander Wang, but Bladerunner meets a futuristic tennis champ? The pants are a no brainer addition to any wardrobe. The dresses could take you from summering anywhere to the red carpet if you got the legs and the nerve. The fitted tops would look smashing over a long white shirt, as a latter day corset.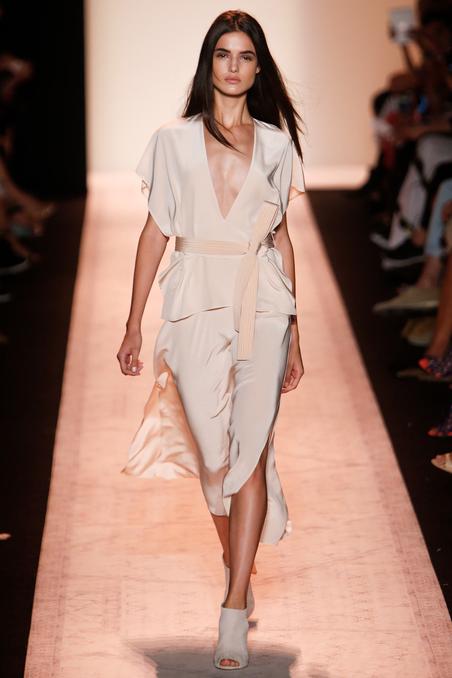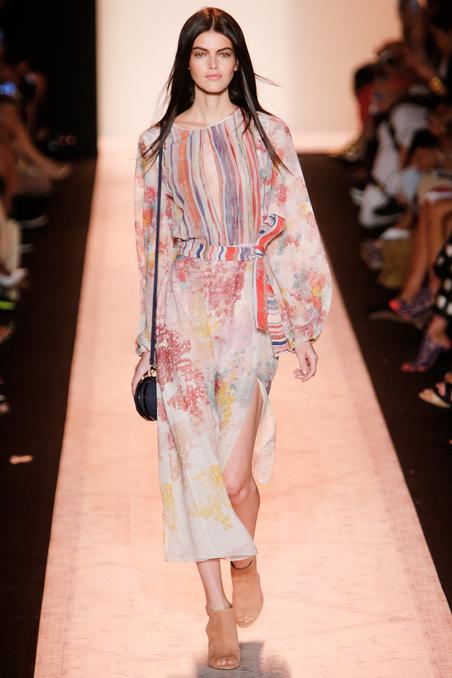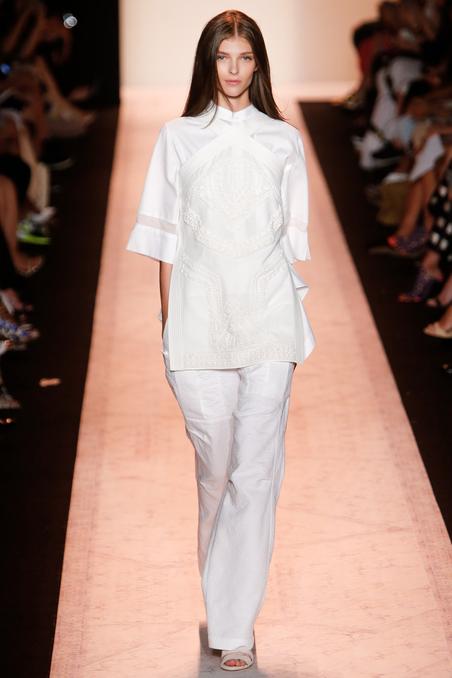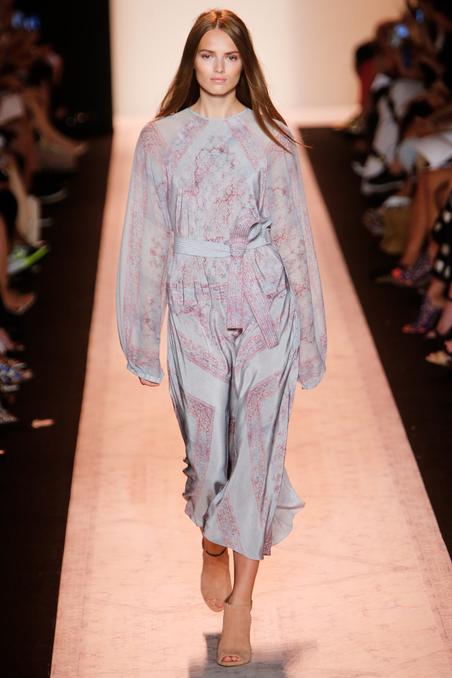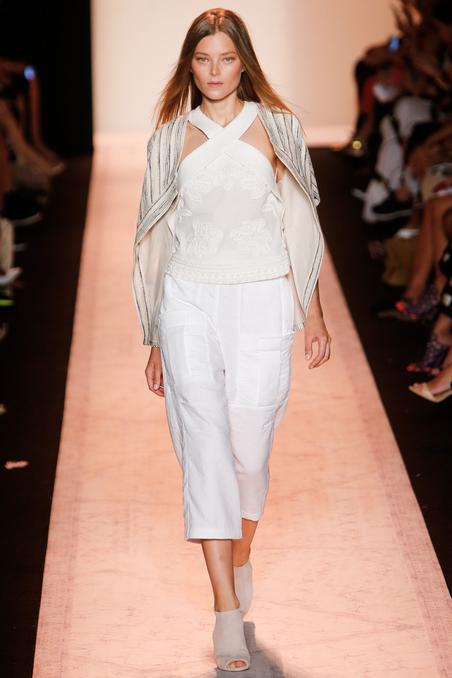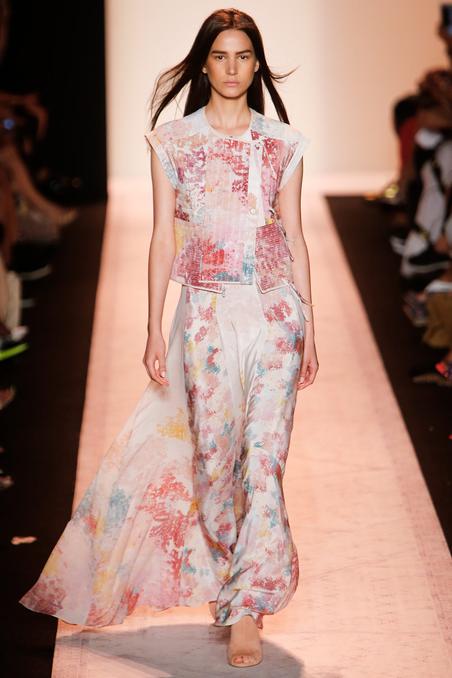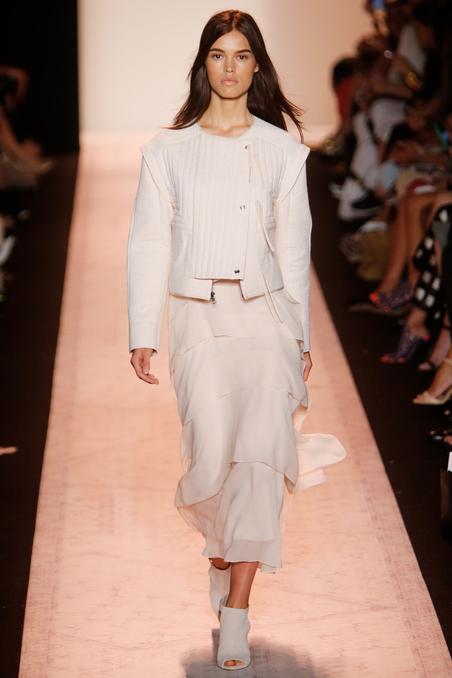 BCBG for MAX AZRIA
This was another collection heavy into bohemian lux with much chiffon flowing every which way, but done in an easy casual way. Love the stylish comfy pants with a cargo feel.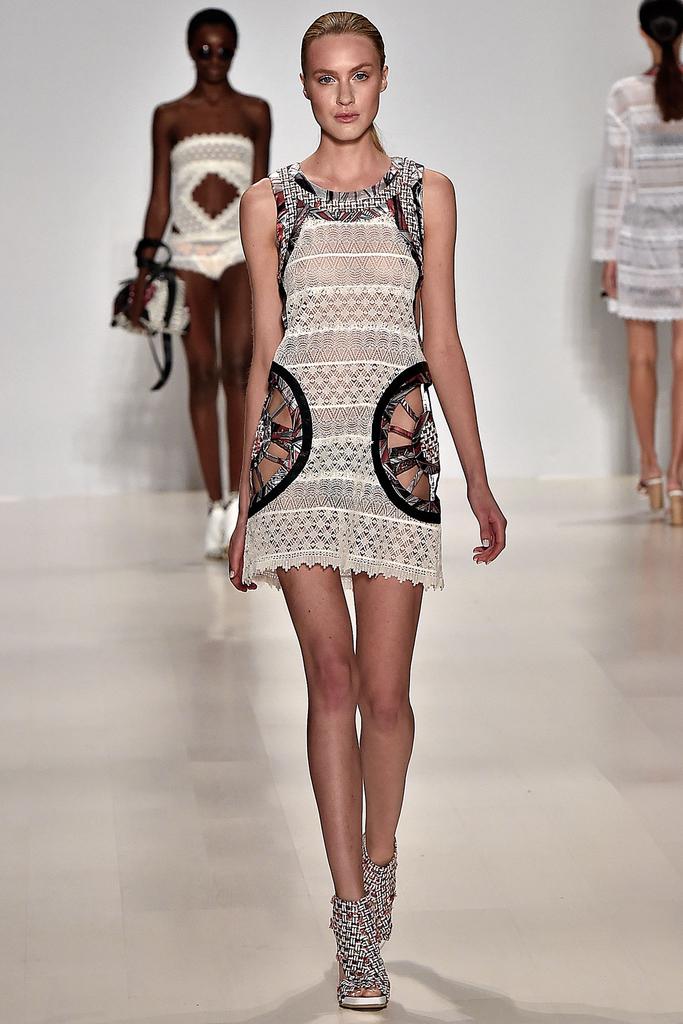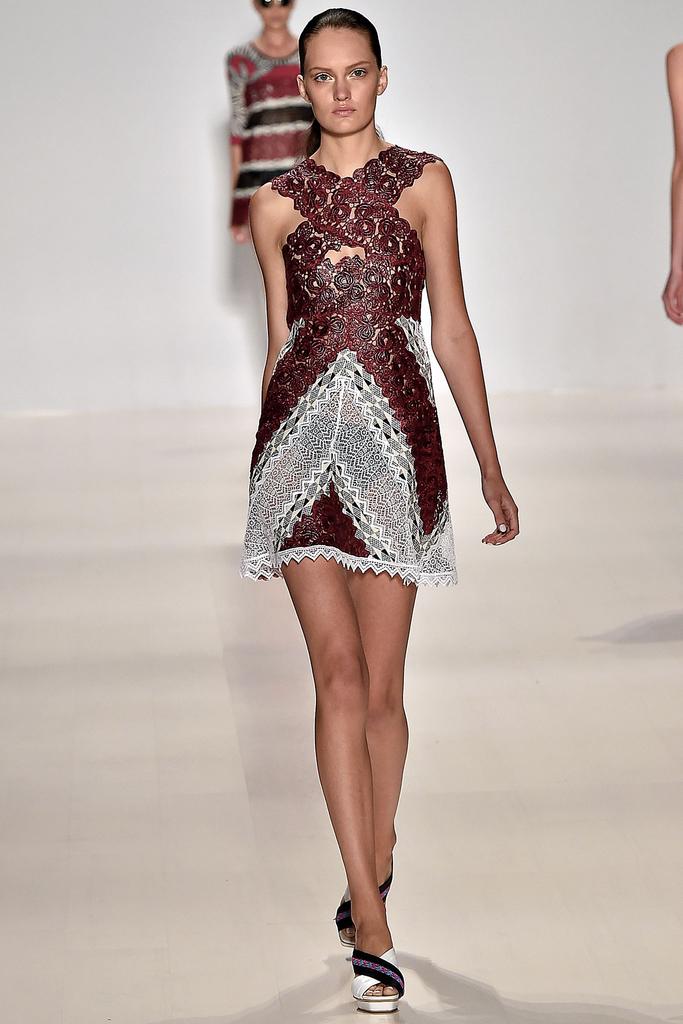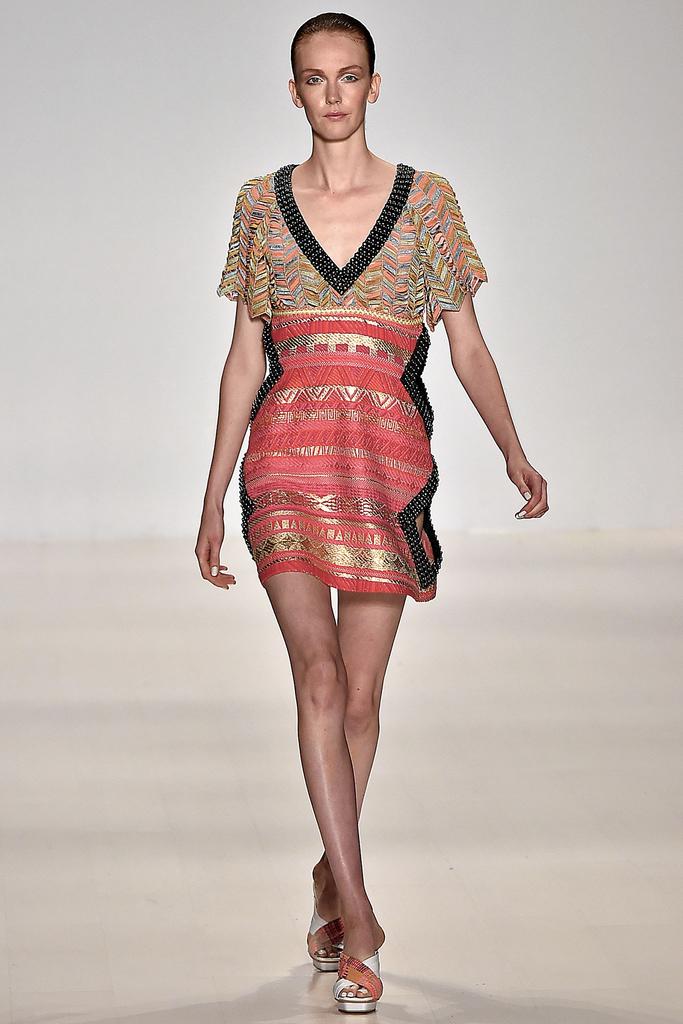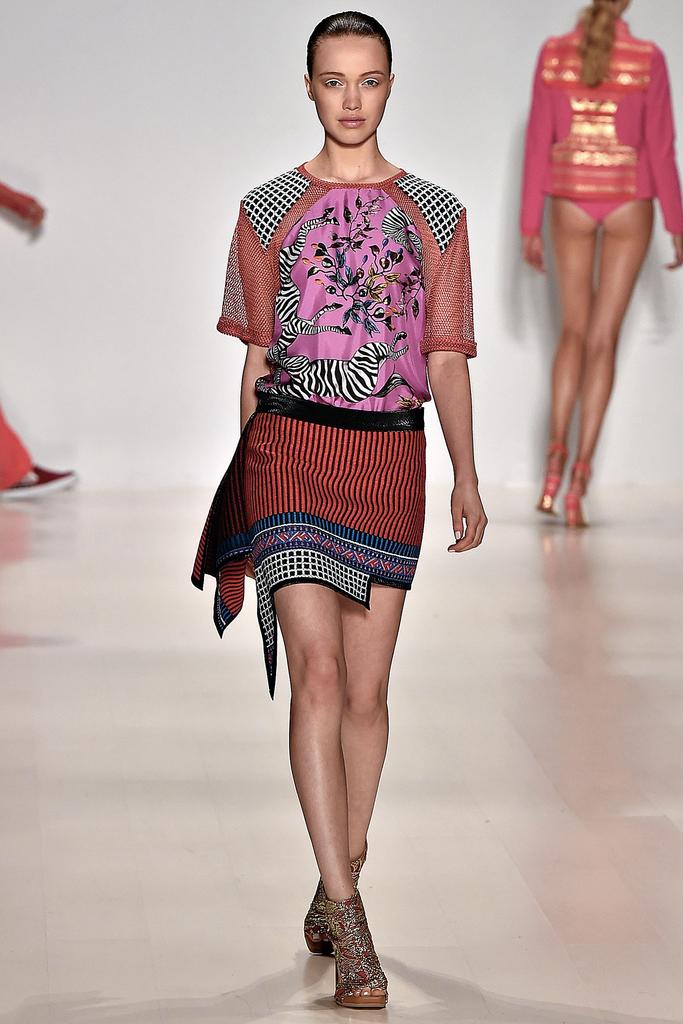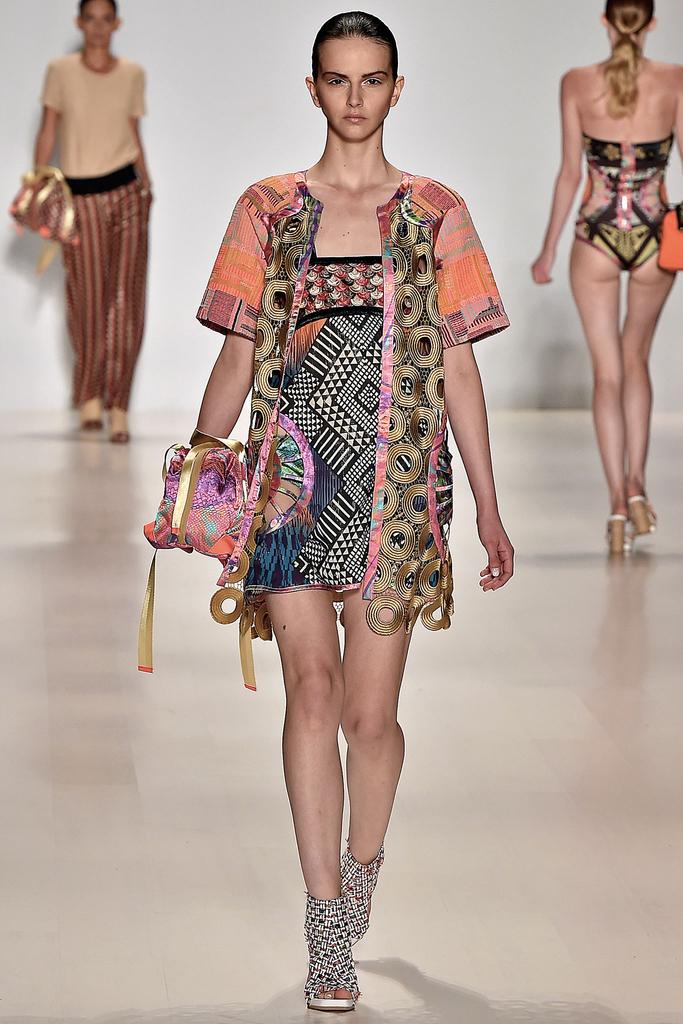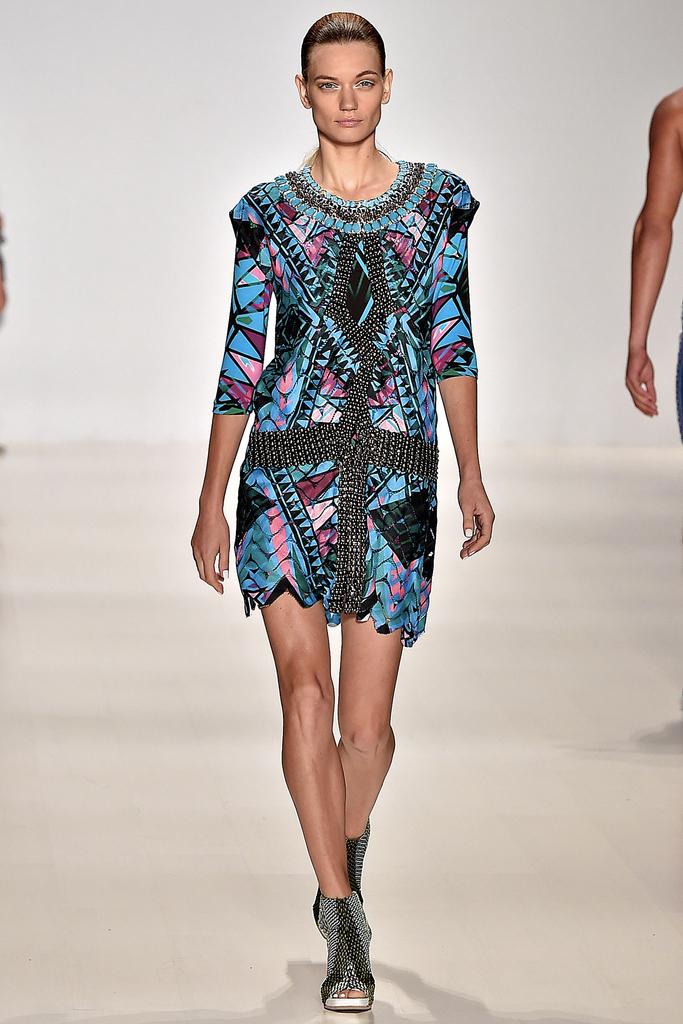 CUSTO BARCELONA
Space age bo-ho.......good for all ages. You can always transform a "mini" into a tunic to be worn over pants, leggings, and shorts.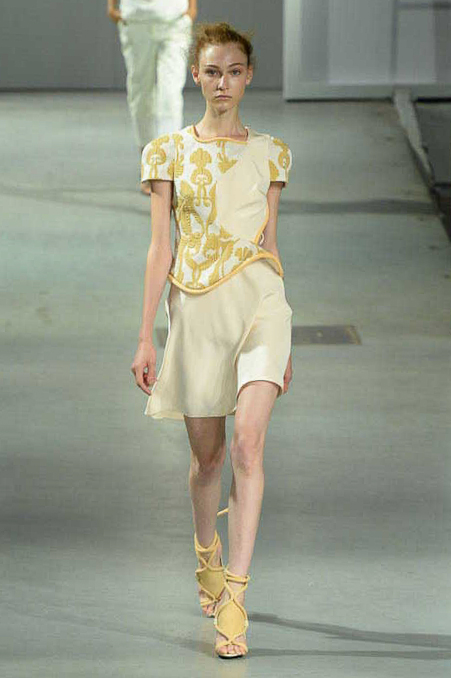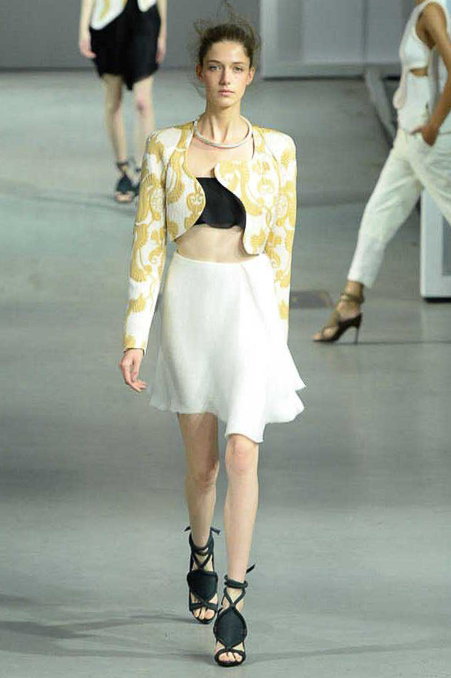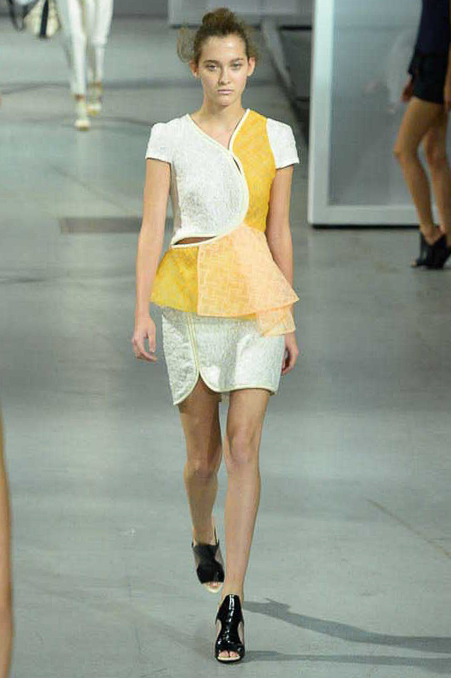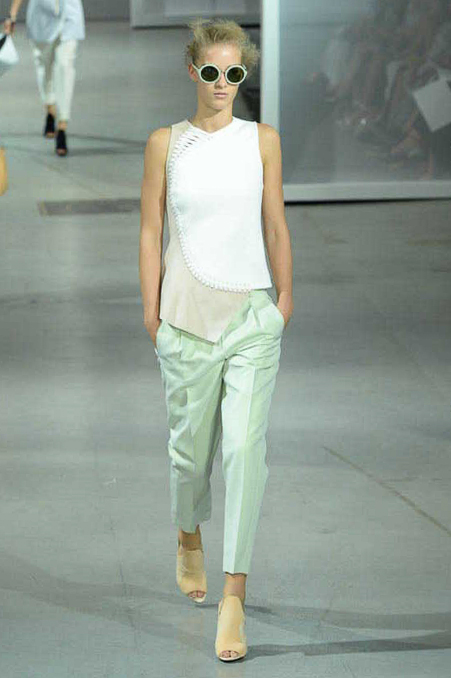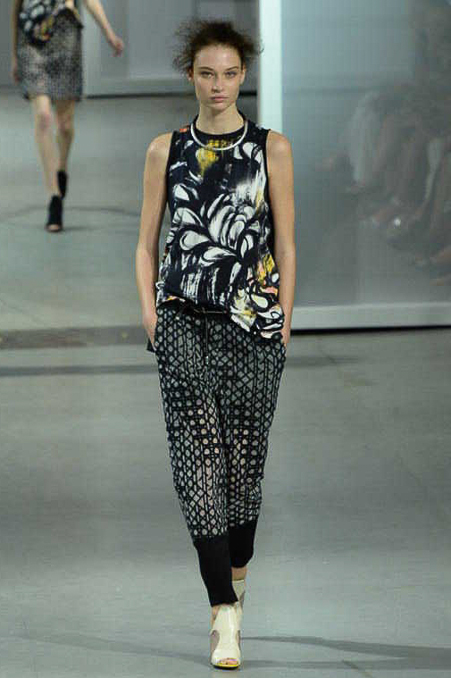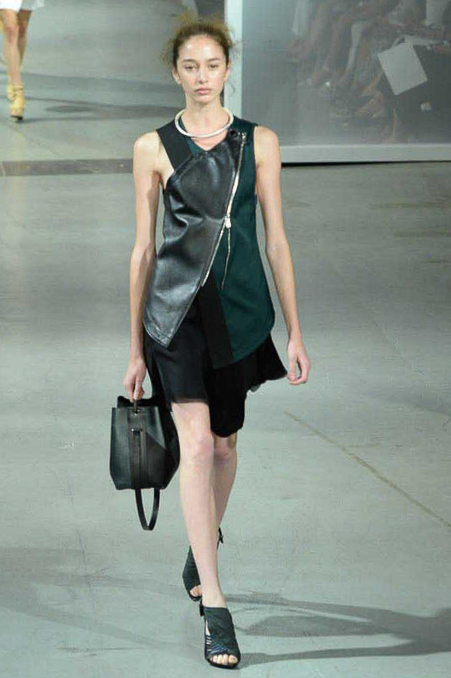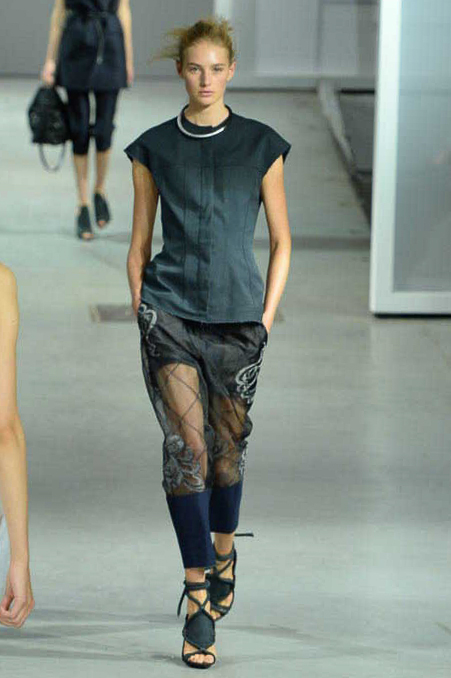 3.1 PHILLIP LIM
You gotta love a guy who mixes brocade, gauzy fabrics, organza, sequins and a bit of bondage with zippered leather. And mint green pants..........sigh........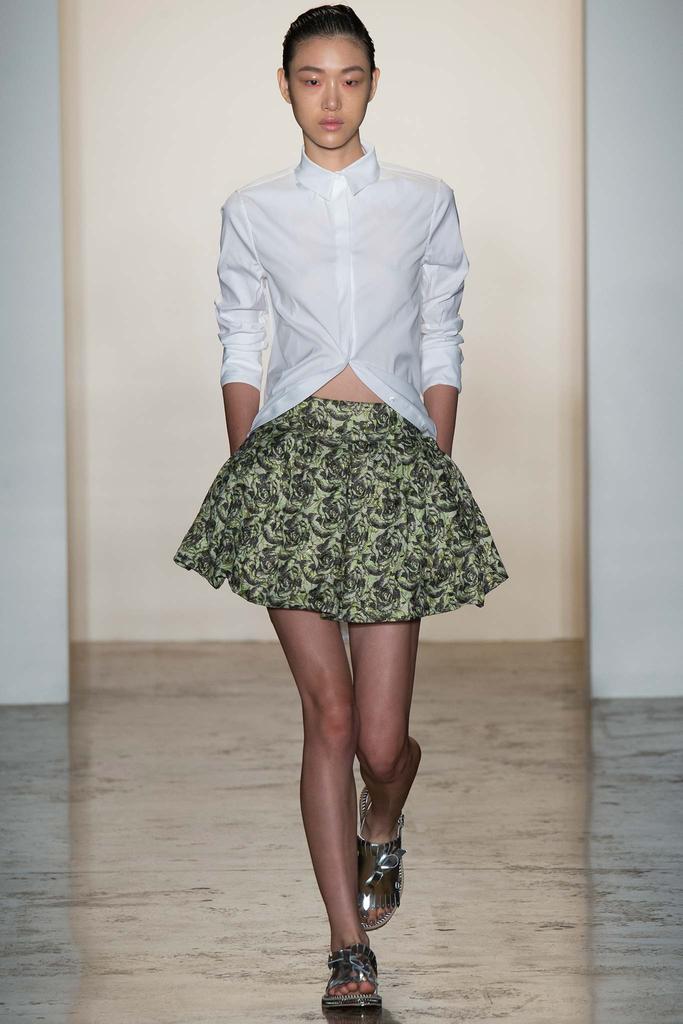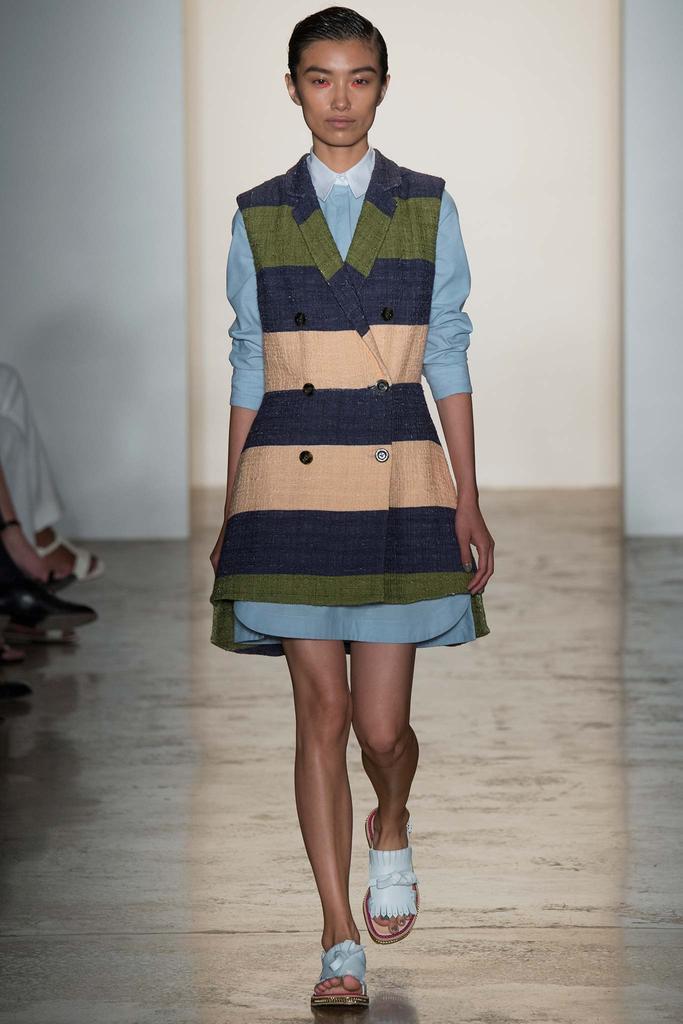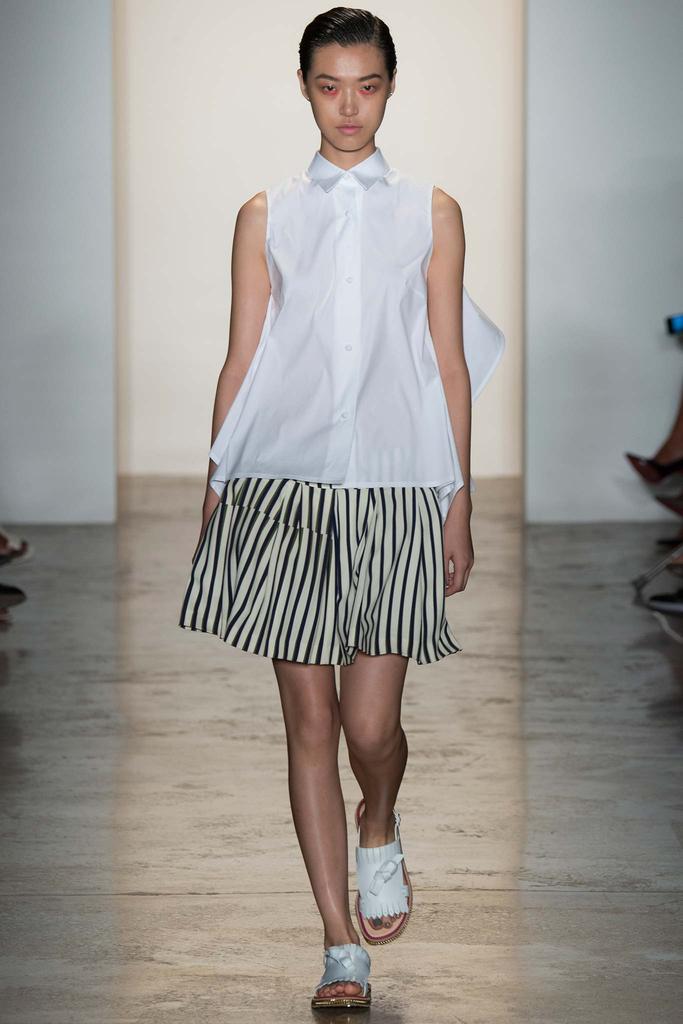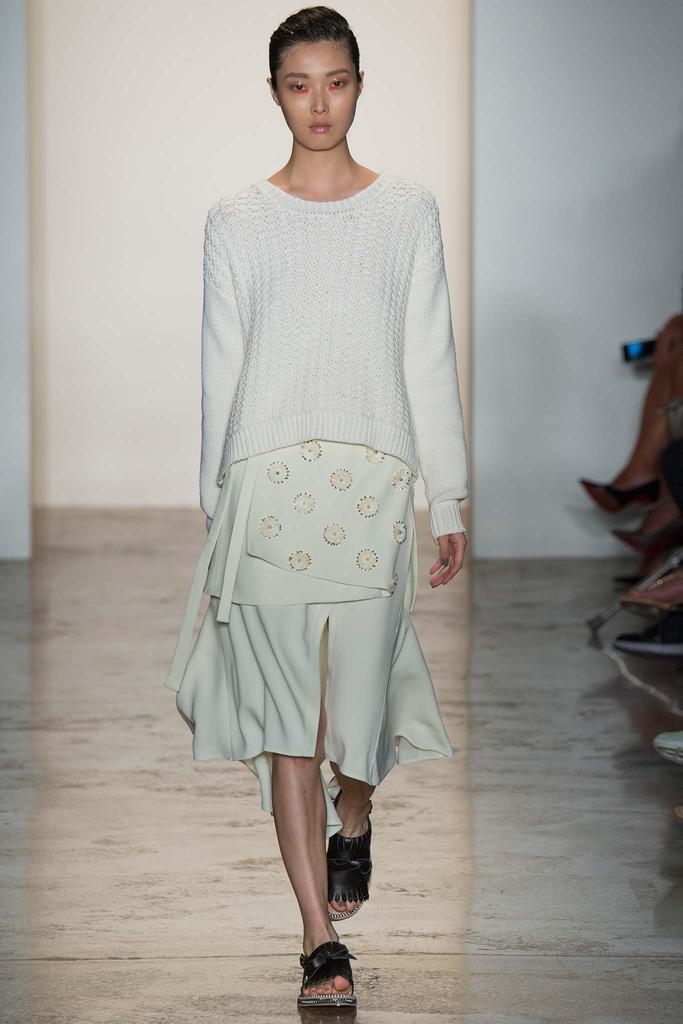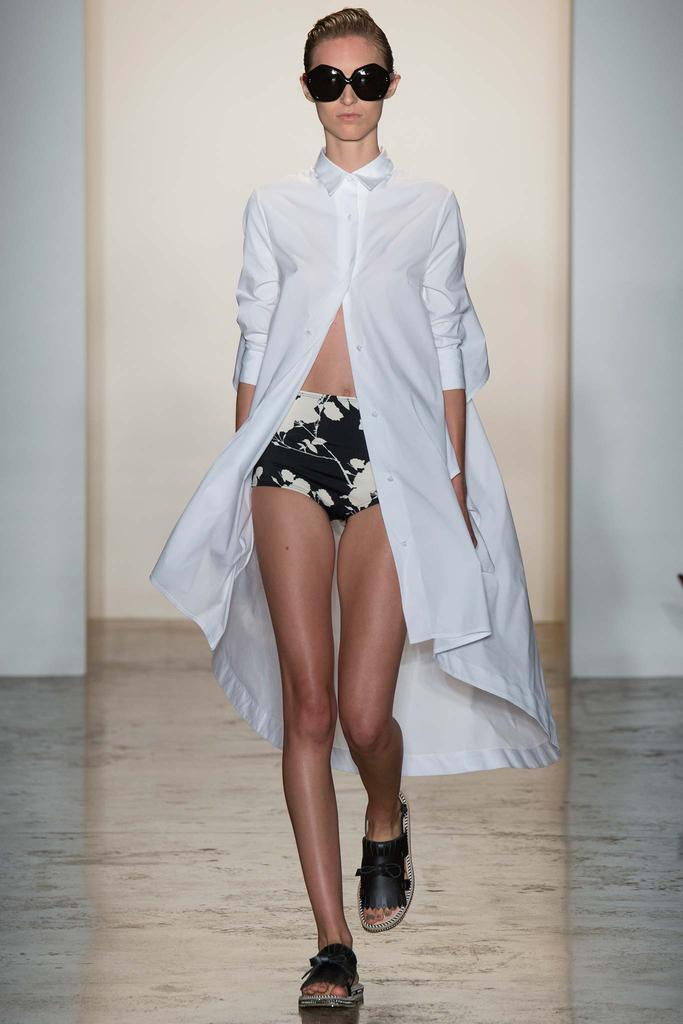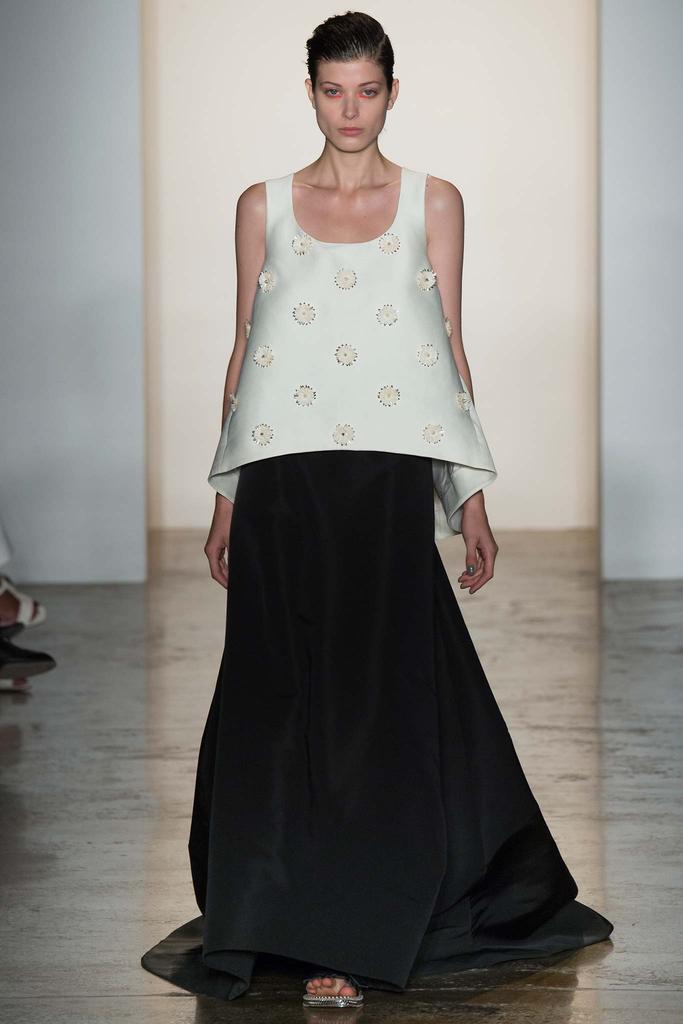 PETER SOM
That long shirt is one of my favorites. Dress, tunic, wear buttoned up under a vest, wear with a wide leather belt. Would also work well as a topper over a bathing suit.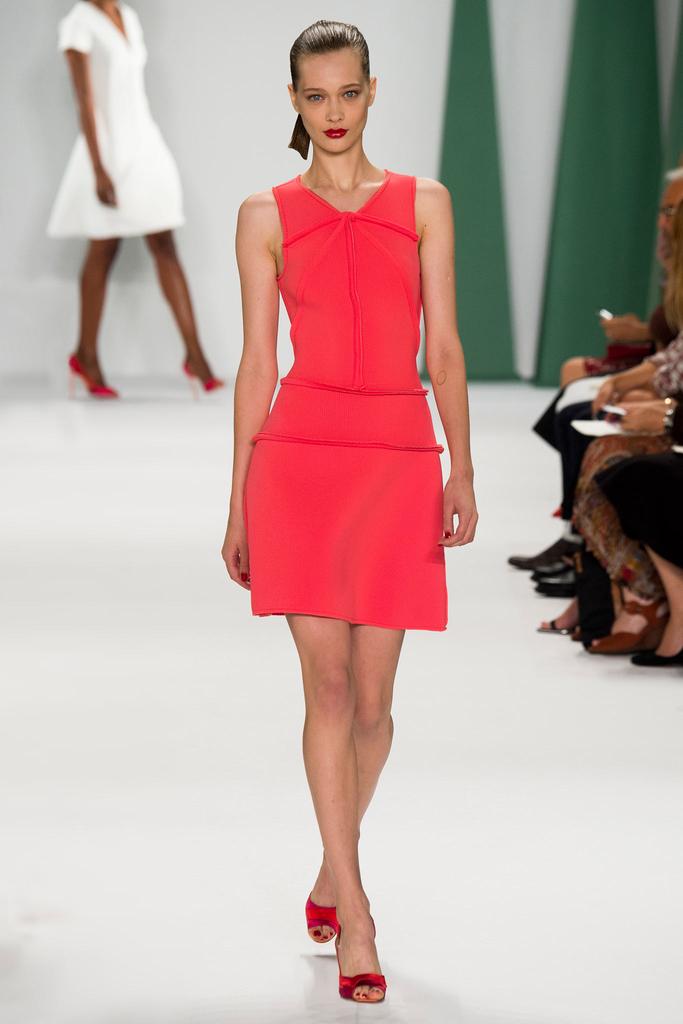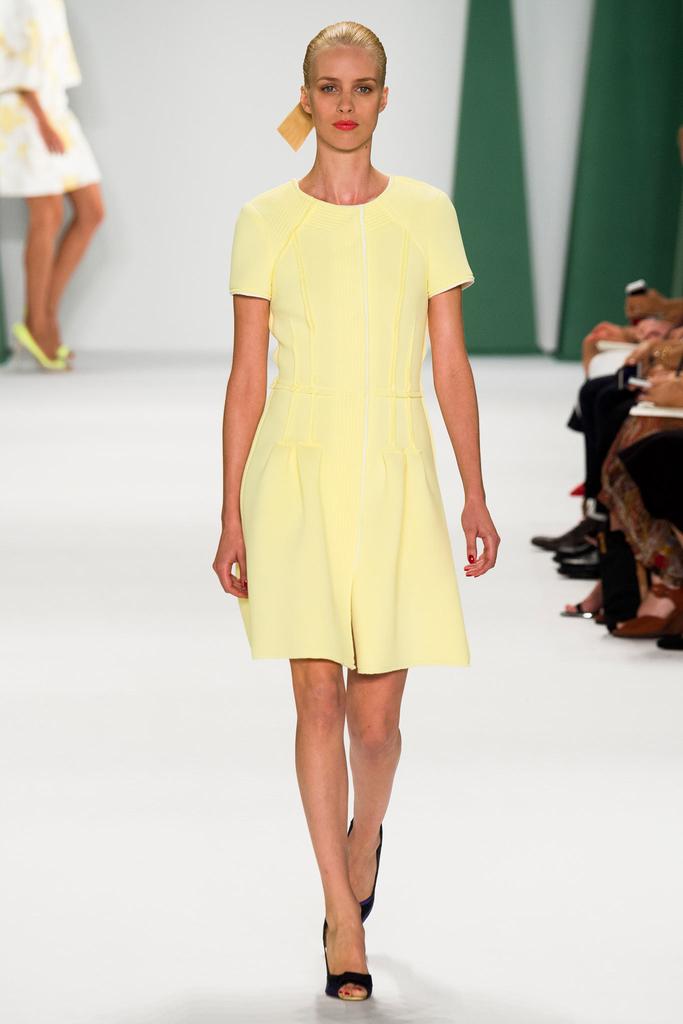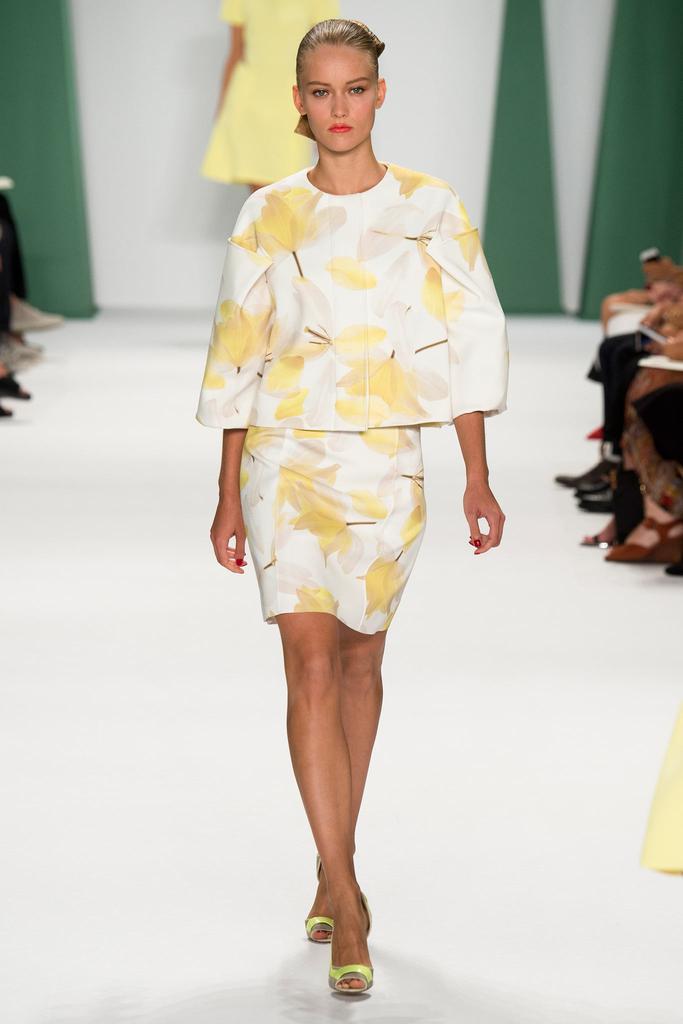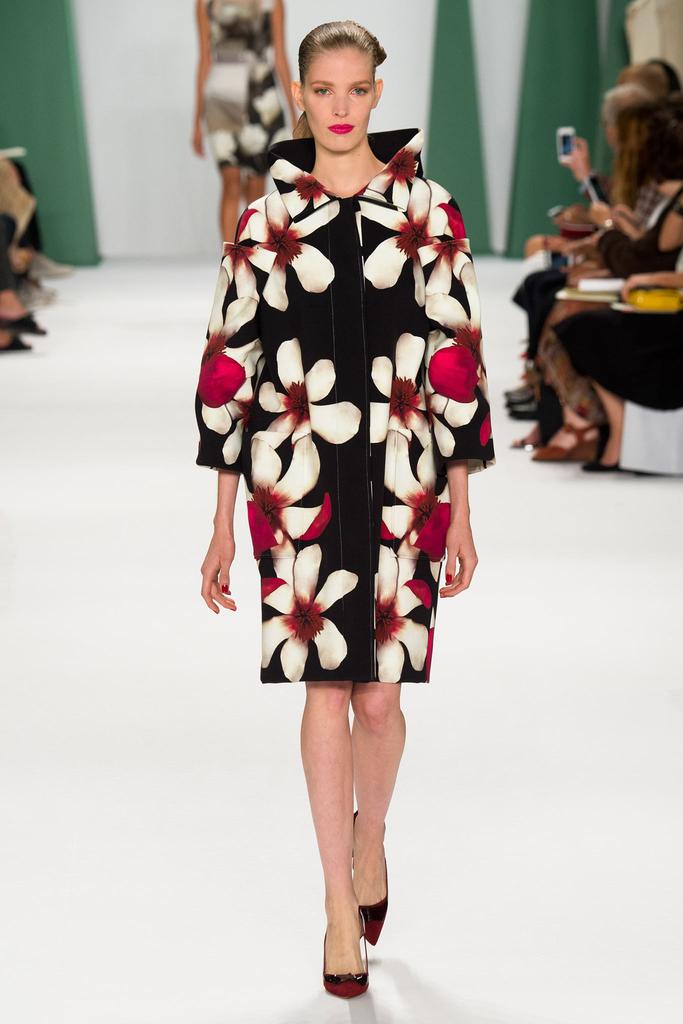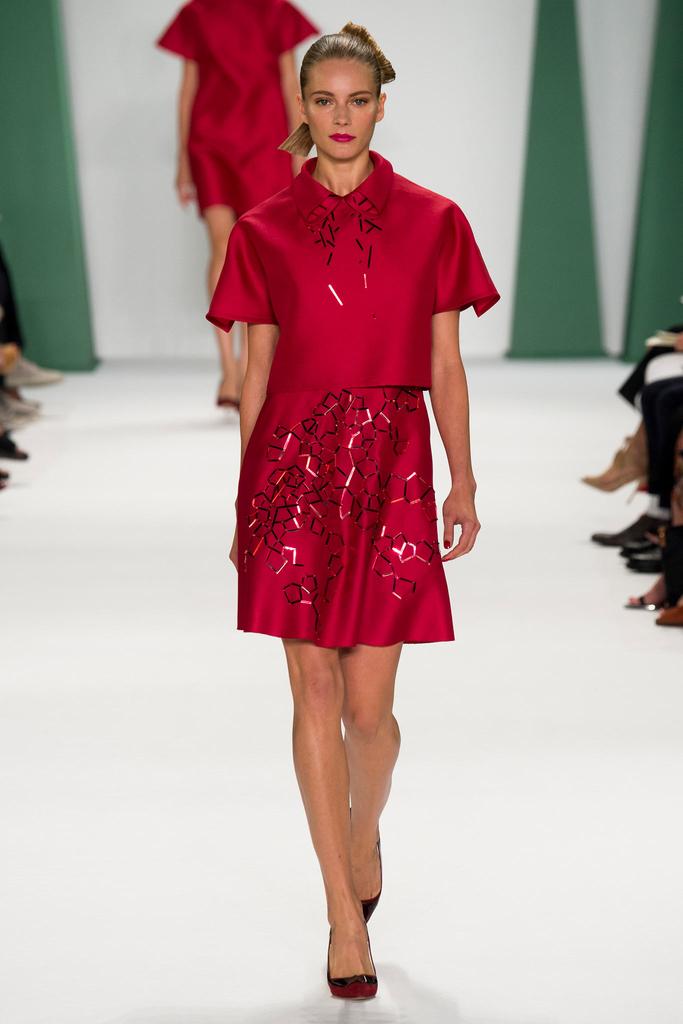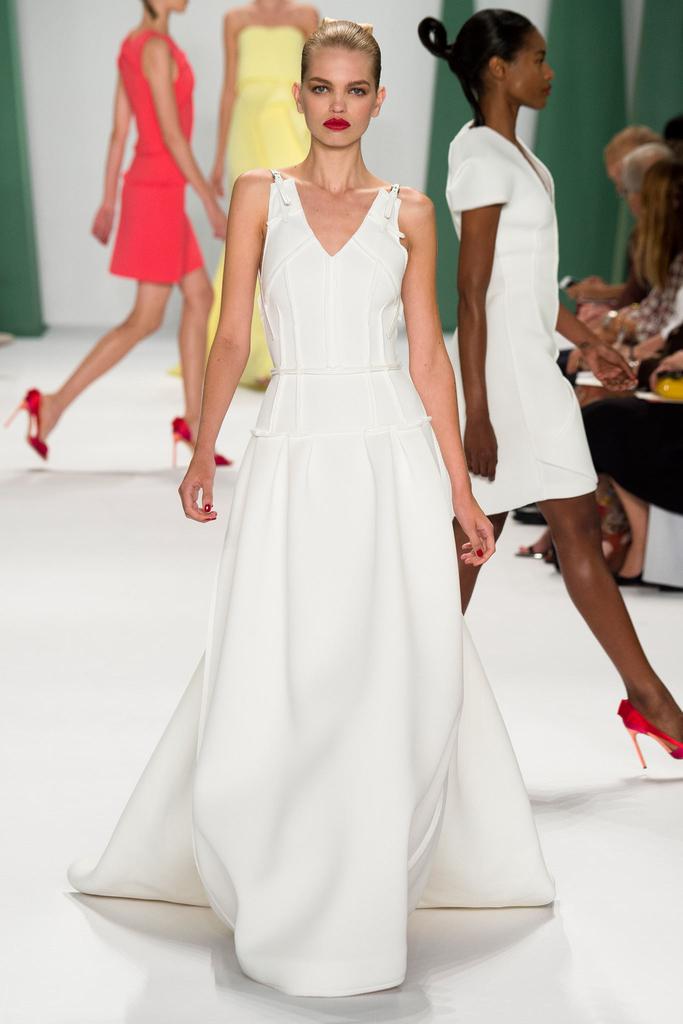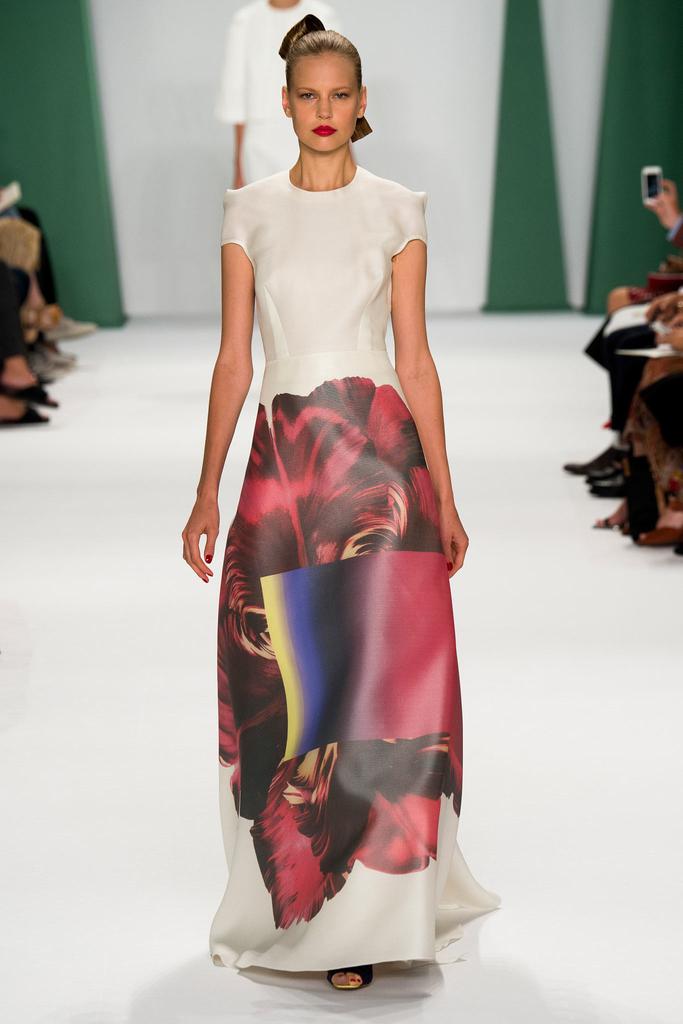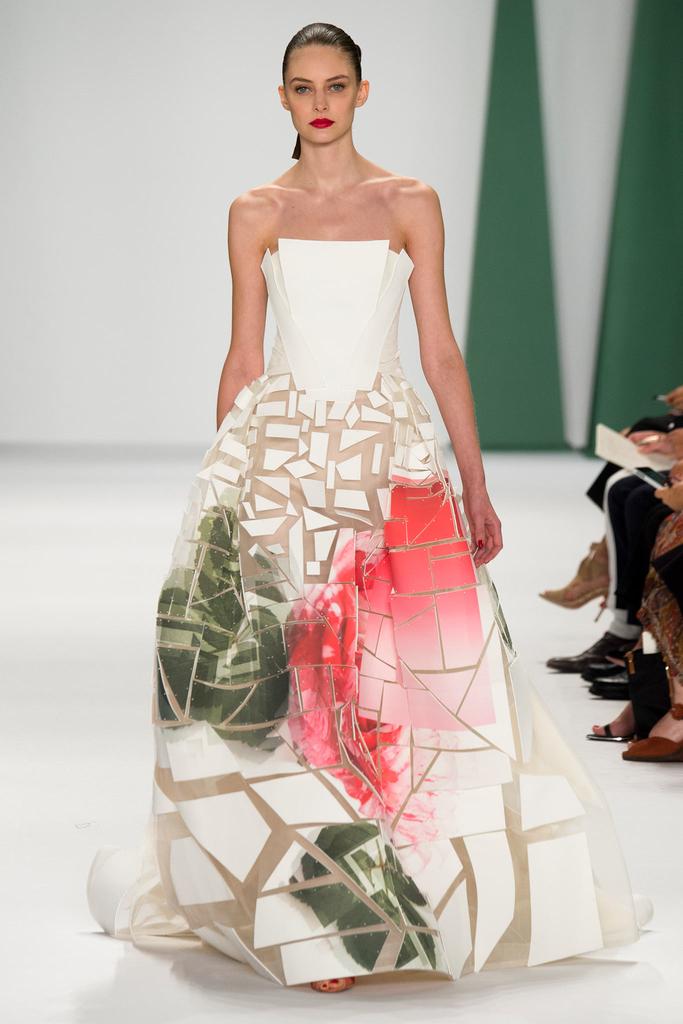 CAROLINA HERRERA
More well made feminine fare for the ladies who do lunch to include covetable cocktail frocks and opening night treasures!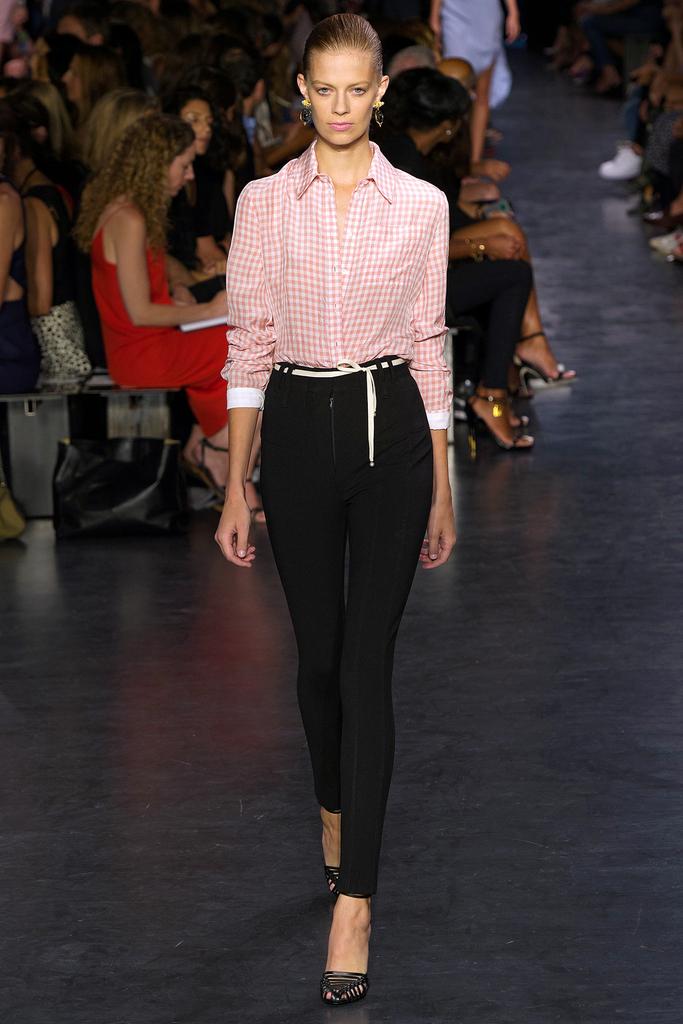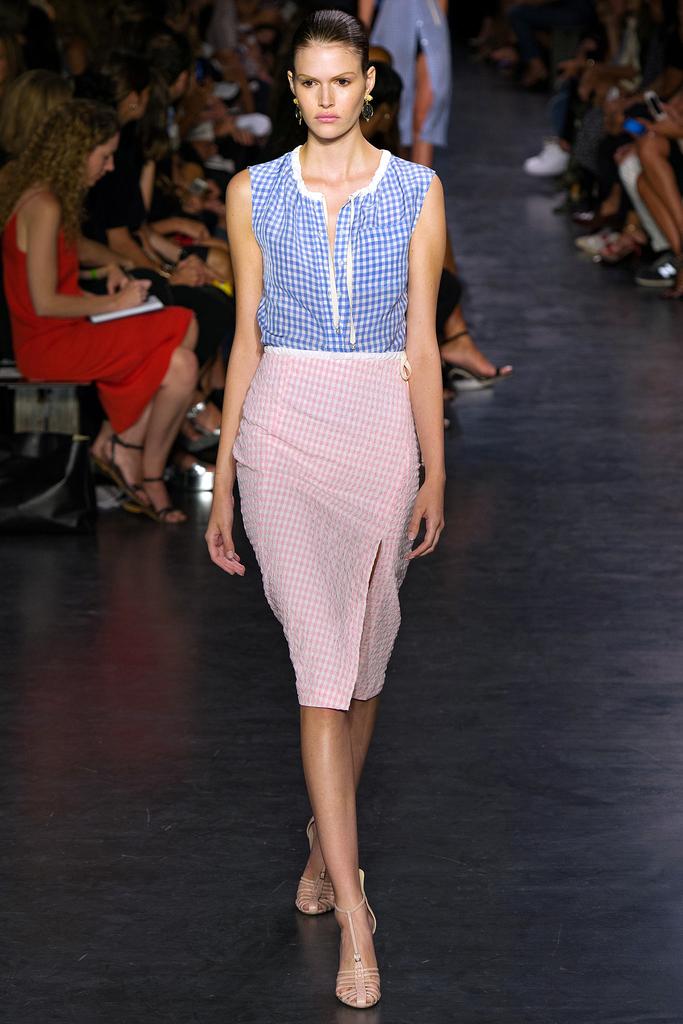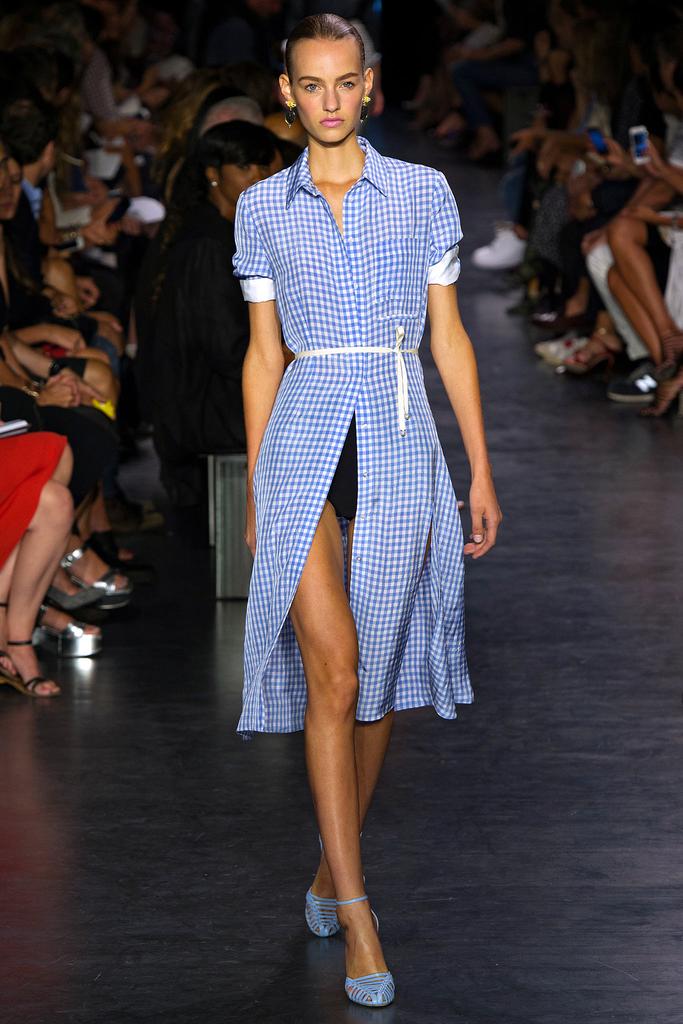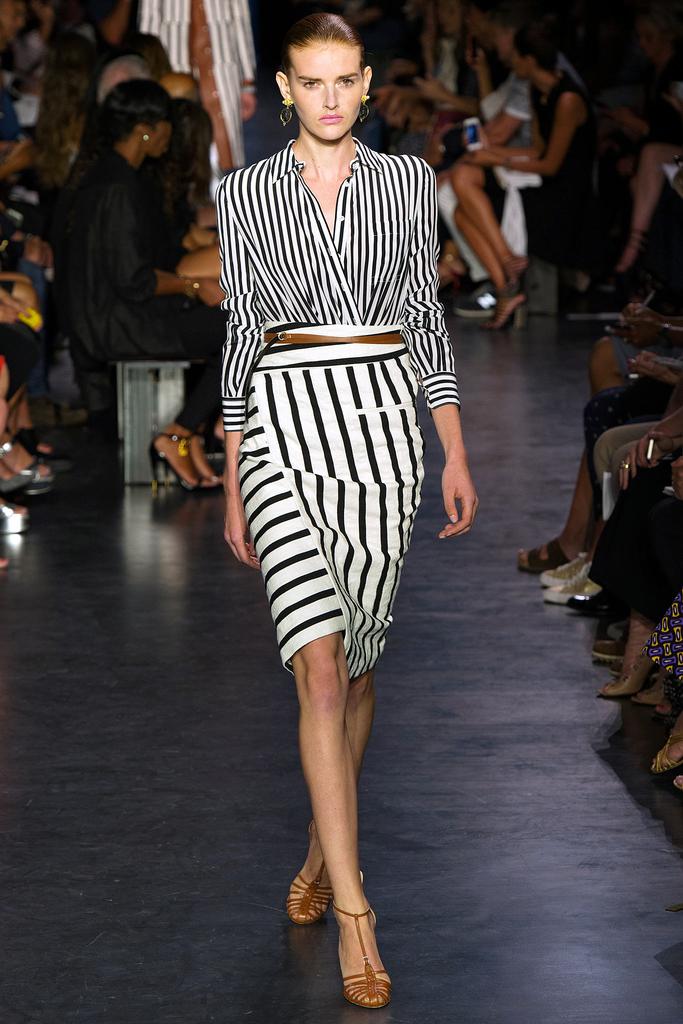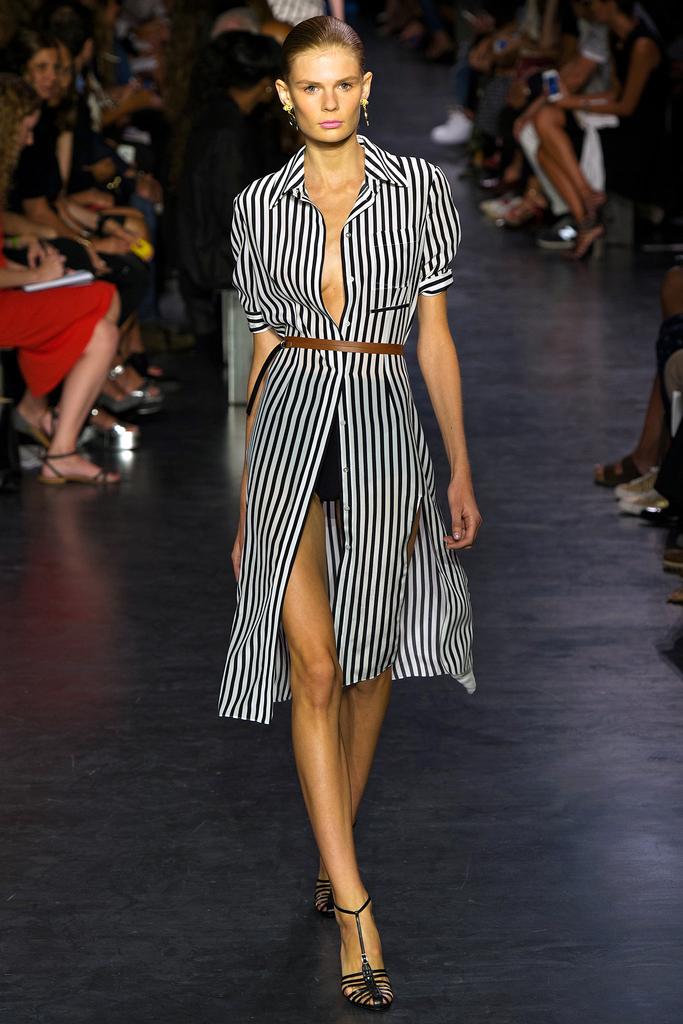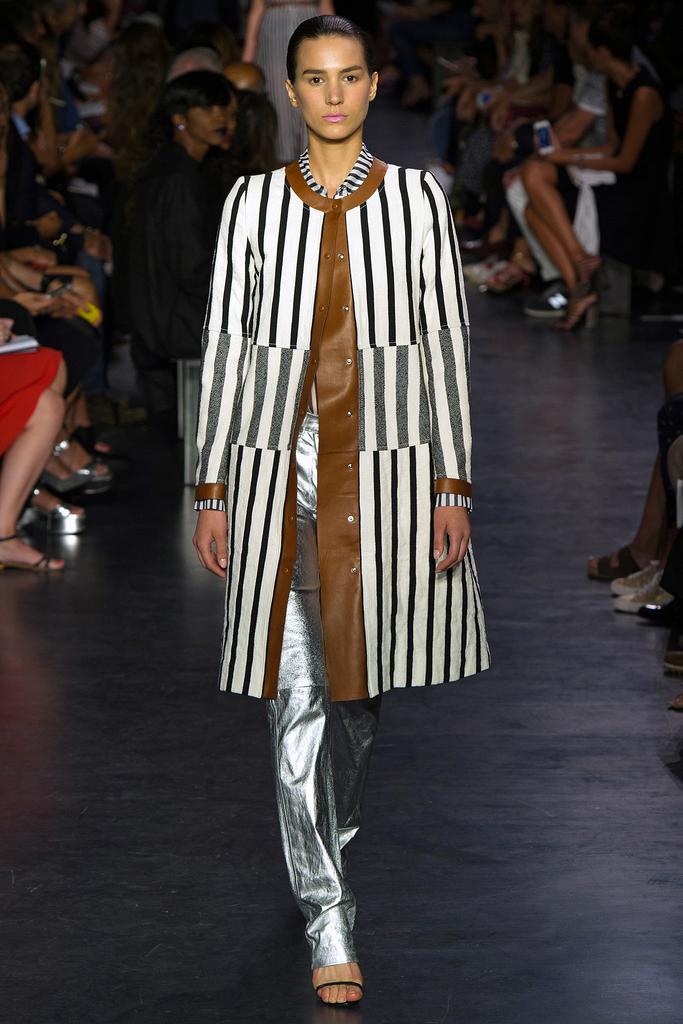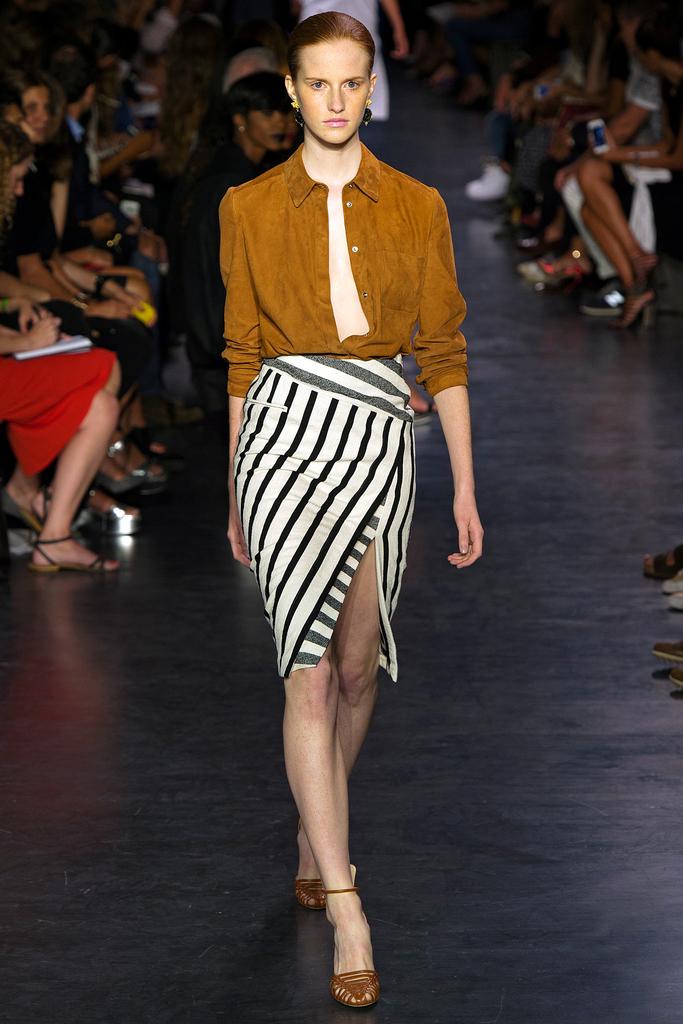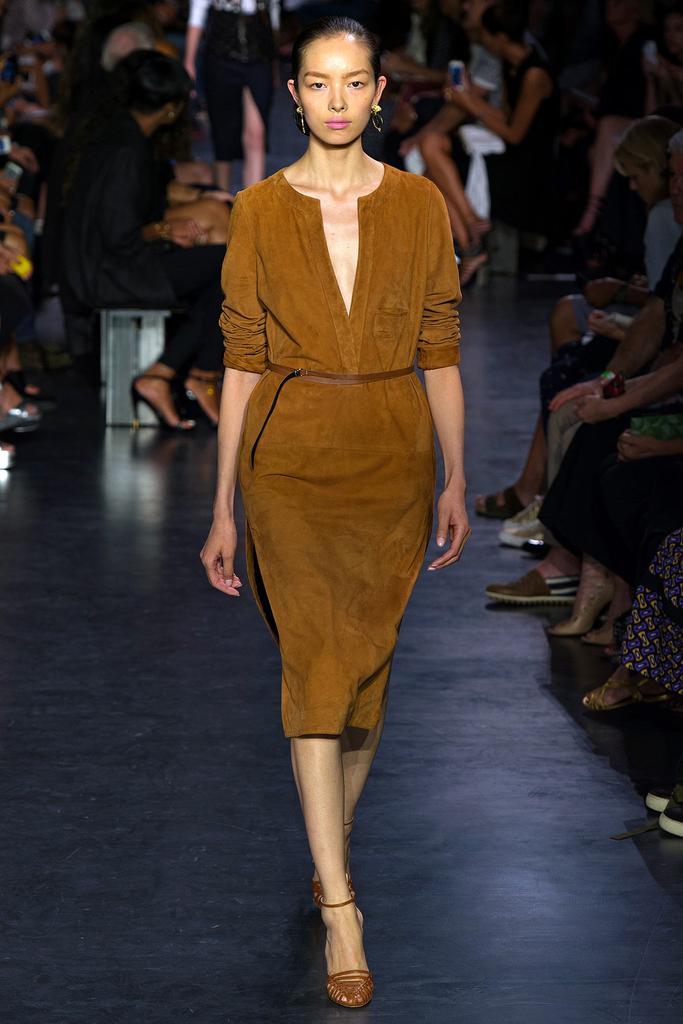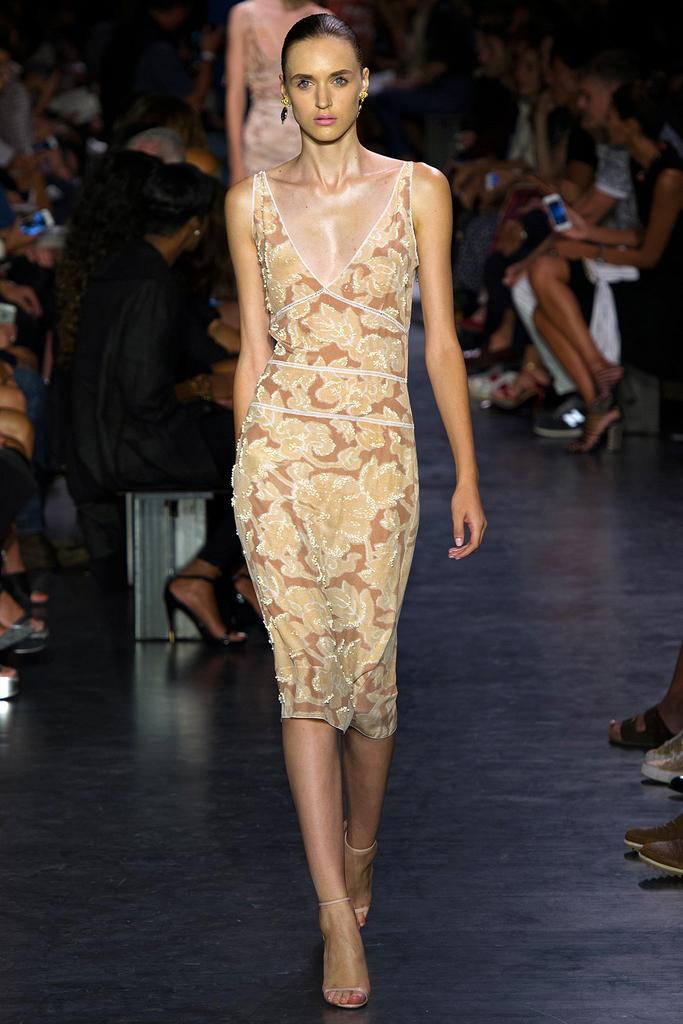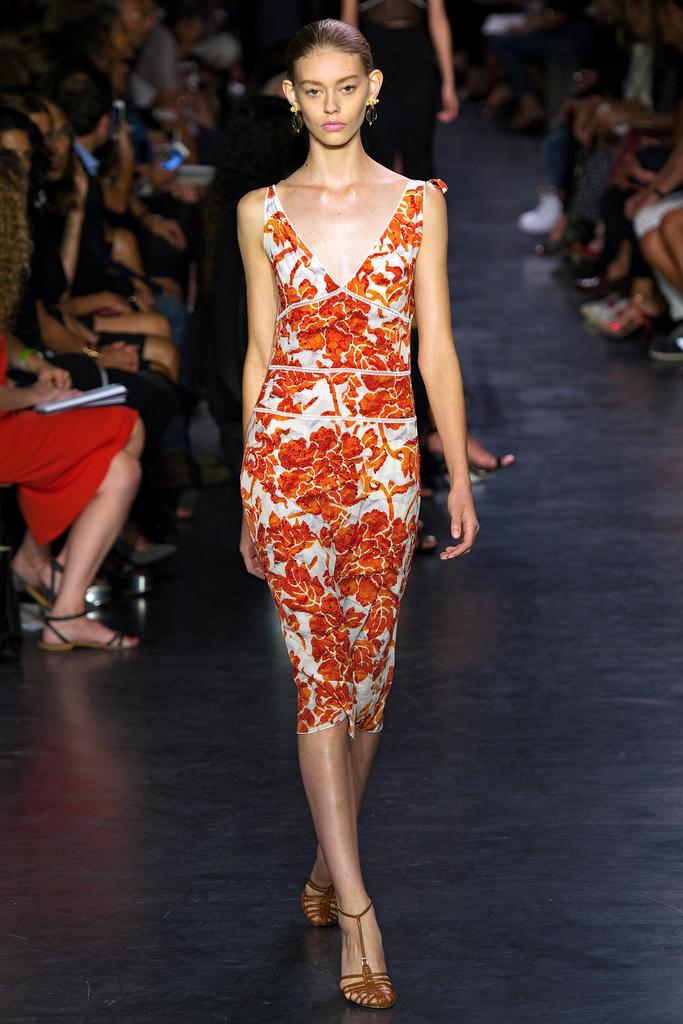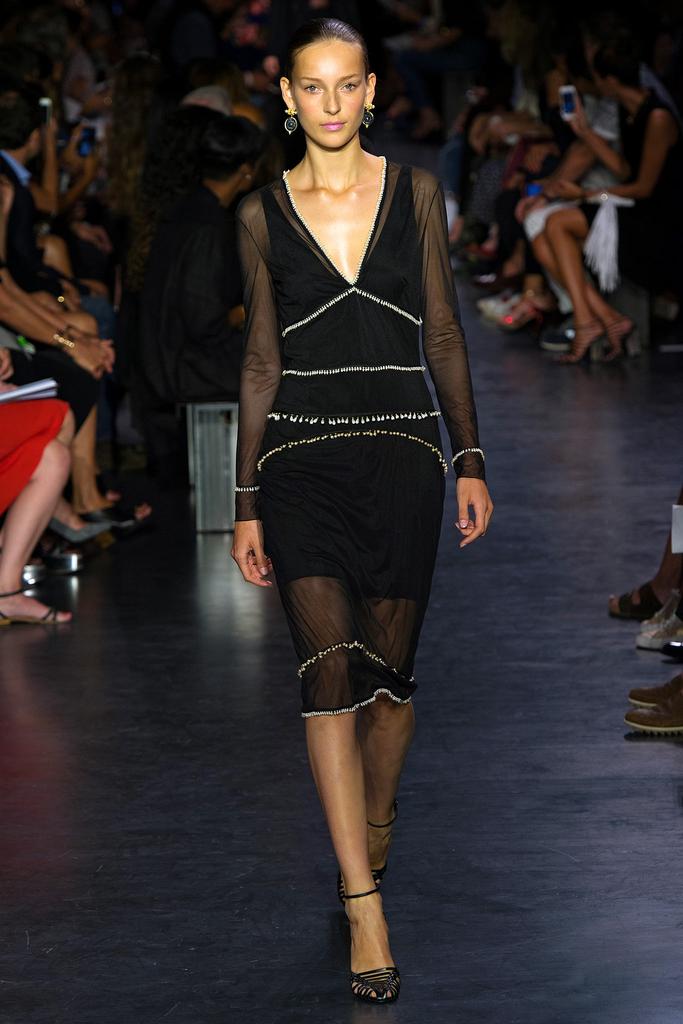 A wonderful assortment of full spectrum fun, from Ellie May Clampett in pastel gingham, to the hard edge gal in stripes and leather tooling around Paris, Rome, or London, to alluring sexy vixen.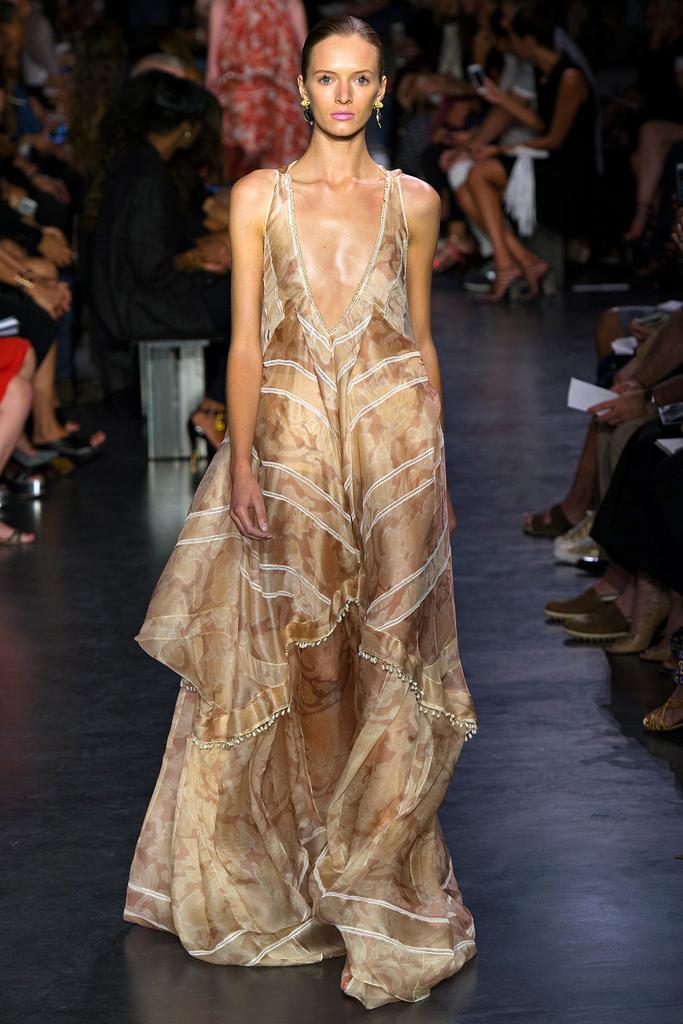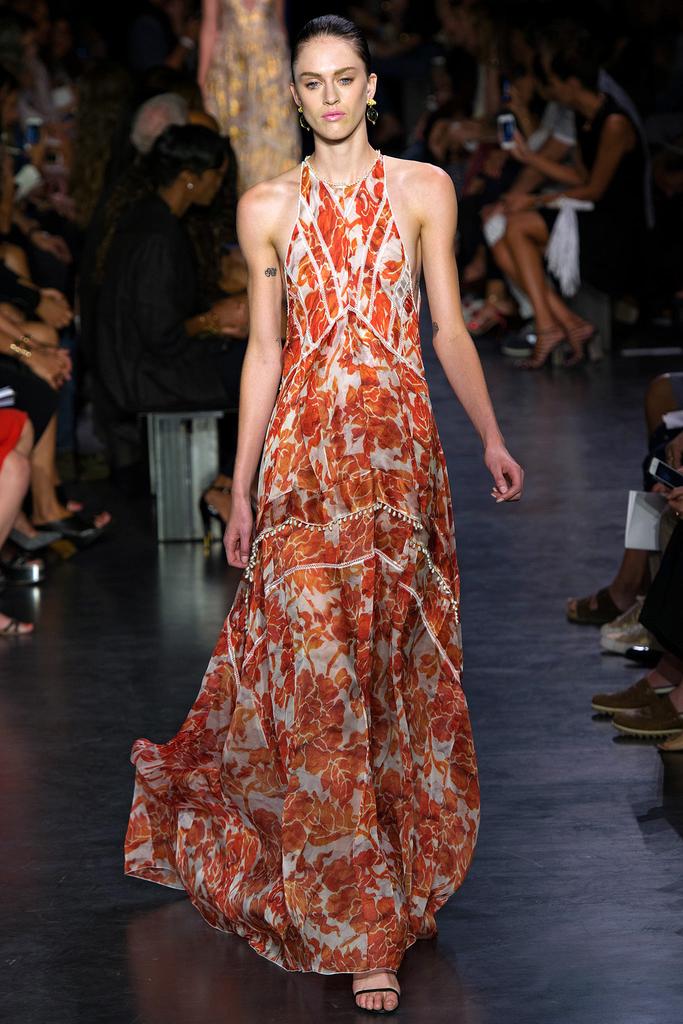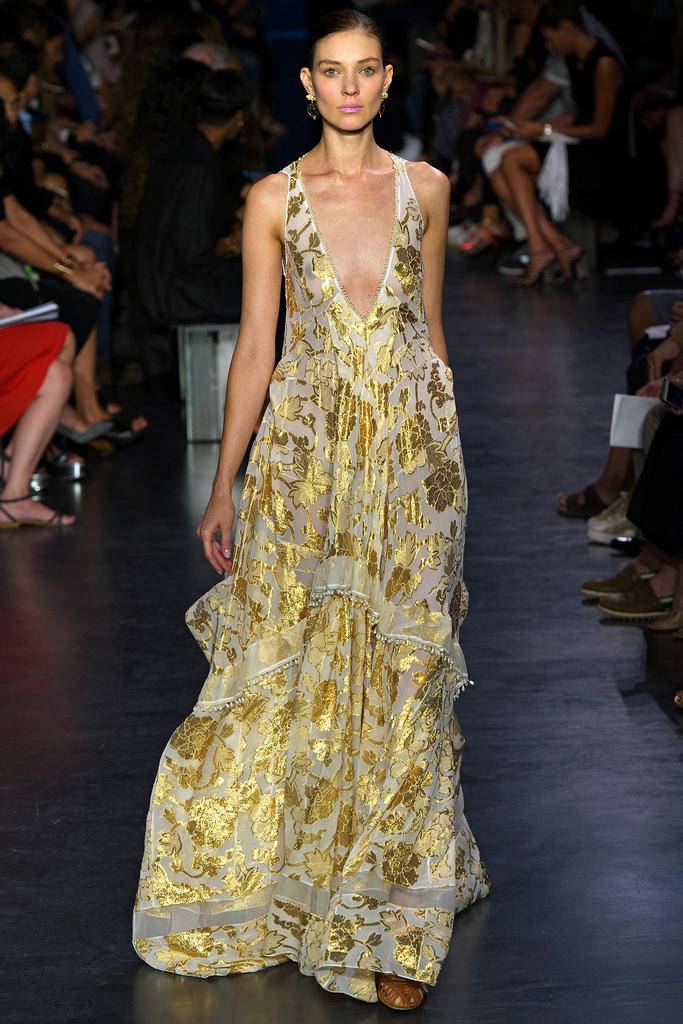 ALTUZARRA
B A M !!!!!!!!!!!! Absolute SHOW STOPPERS! Think Orient Express circa 1930's. For the trip of a lifetime or your honeymoon.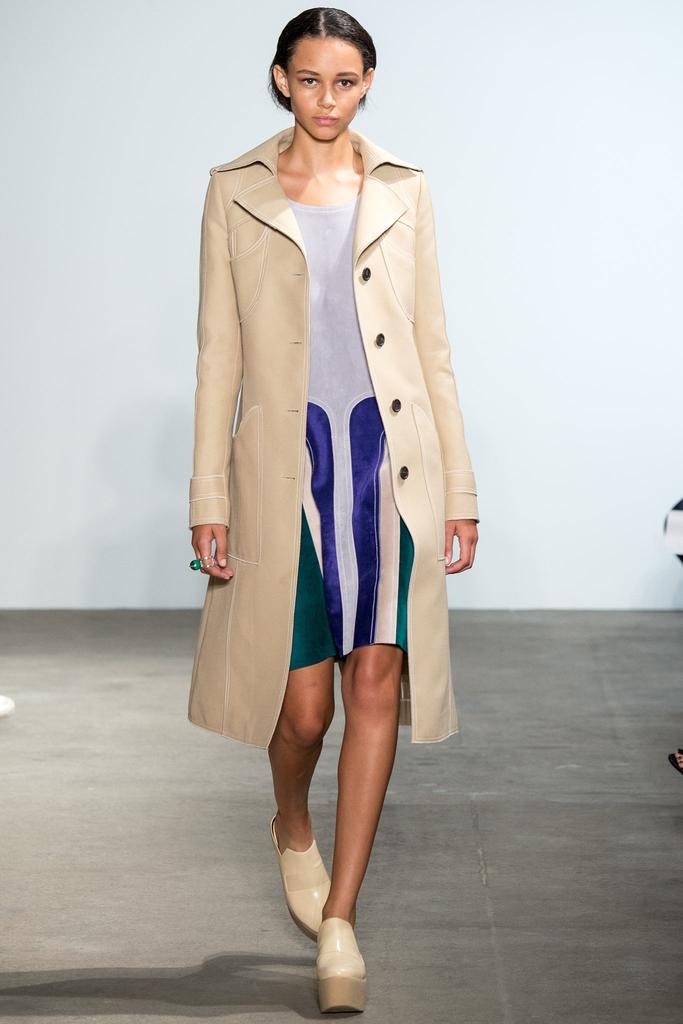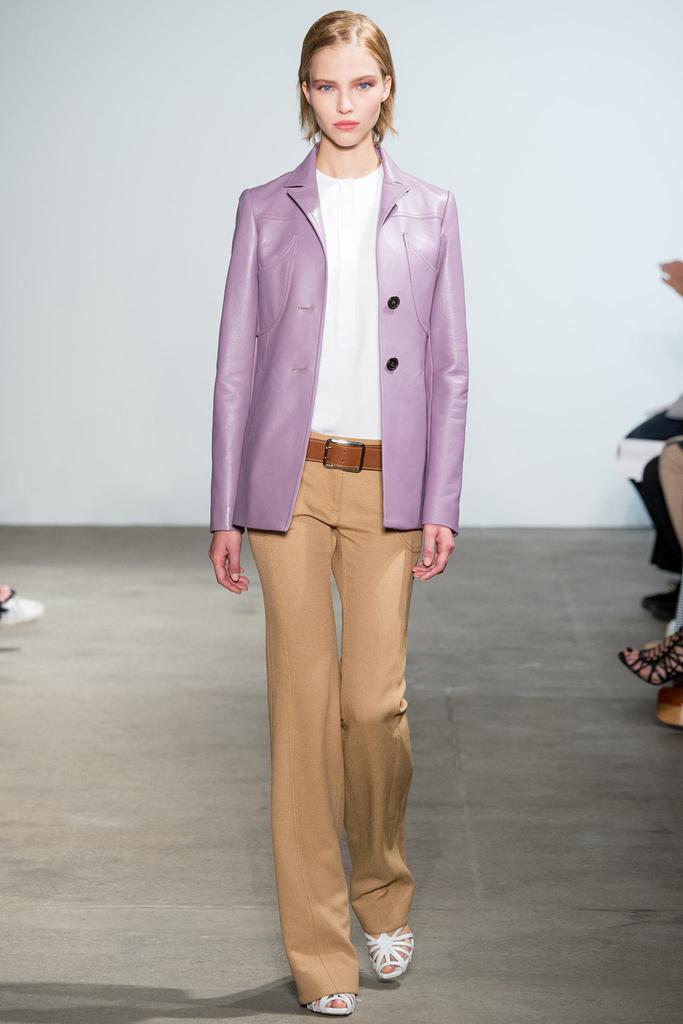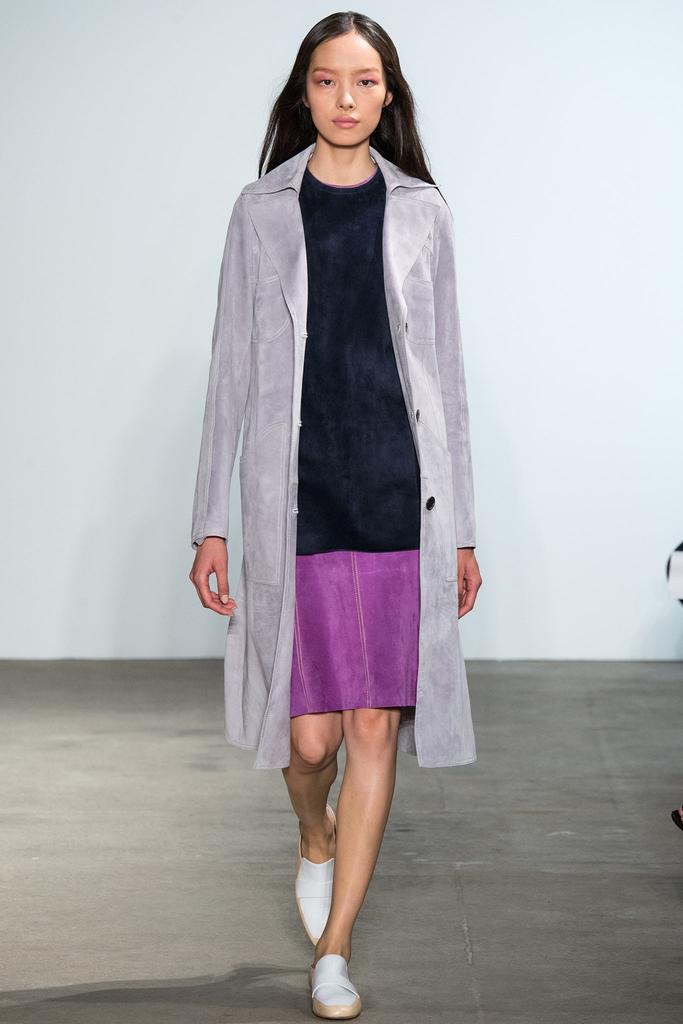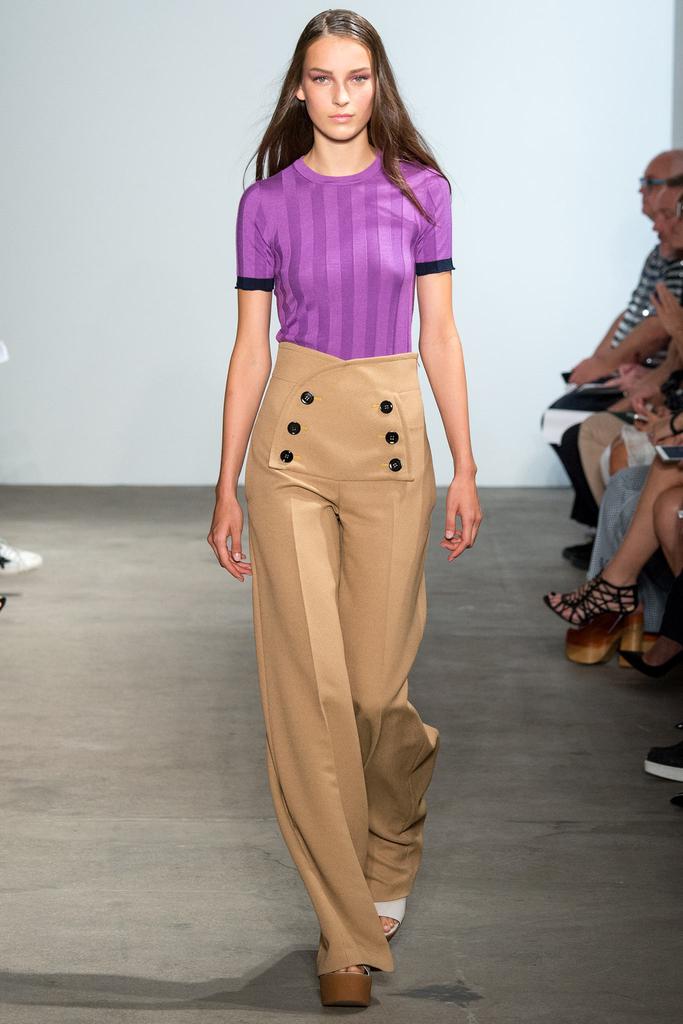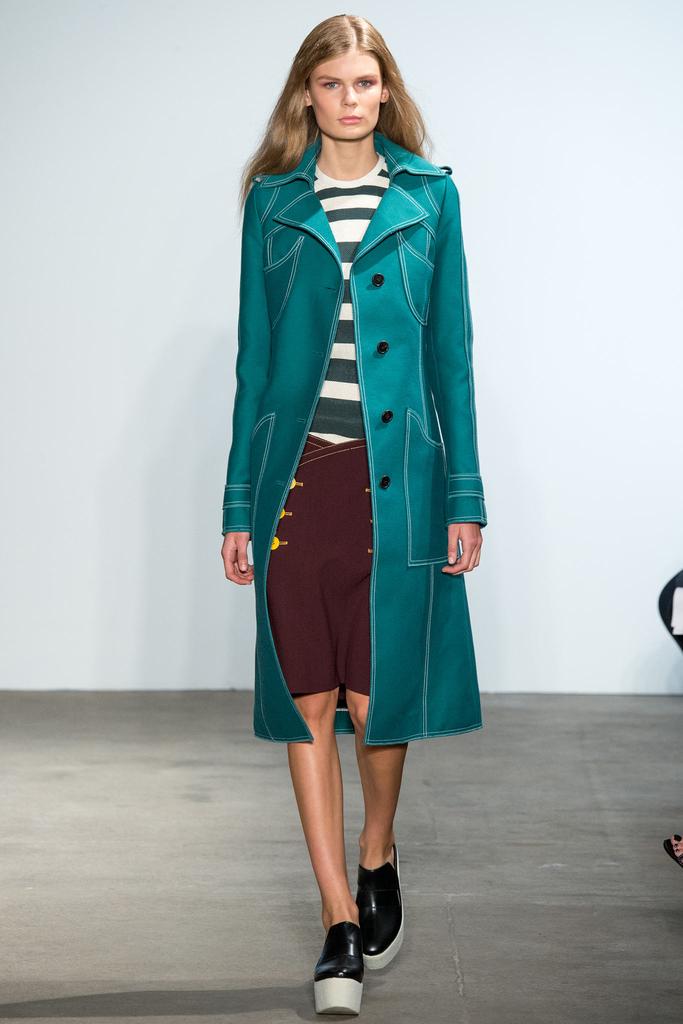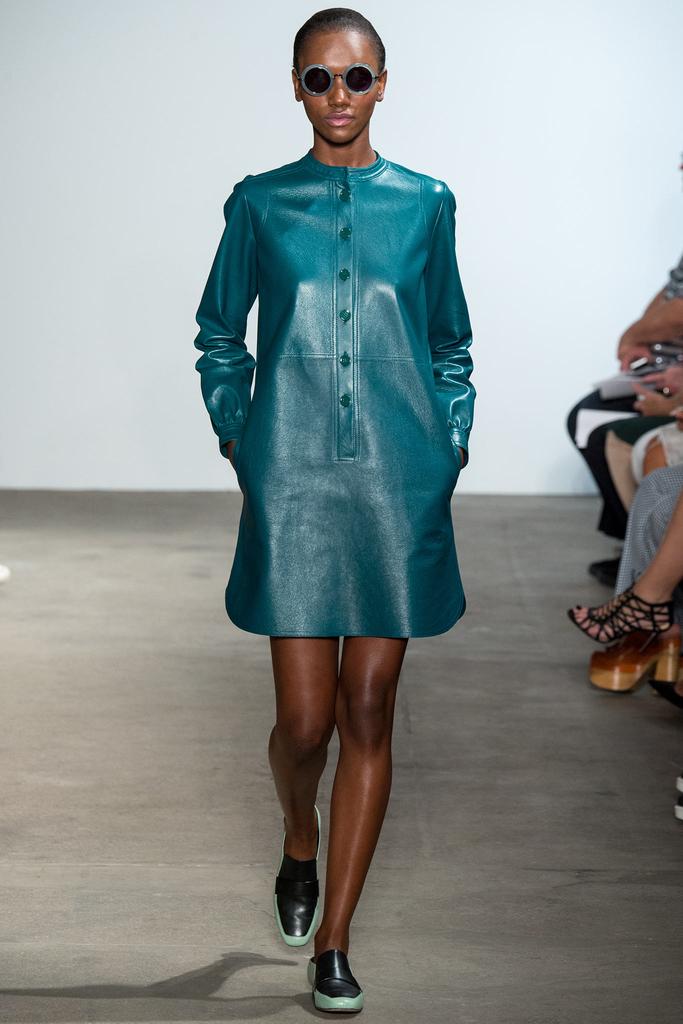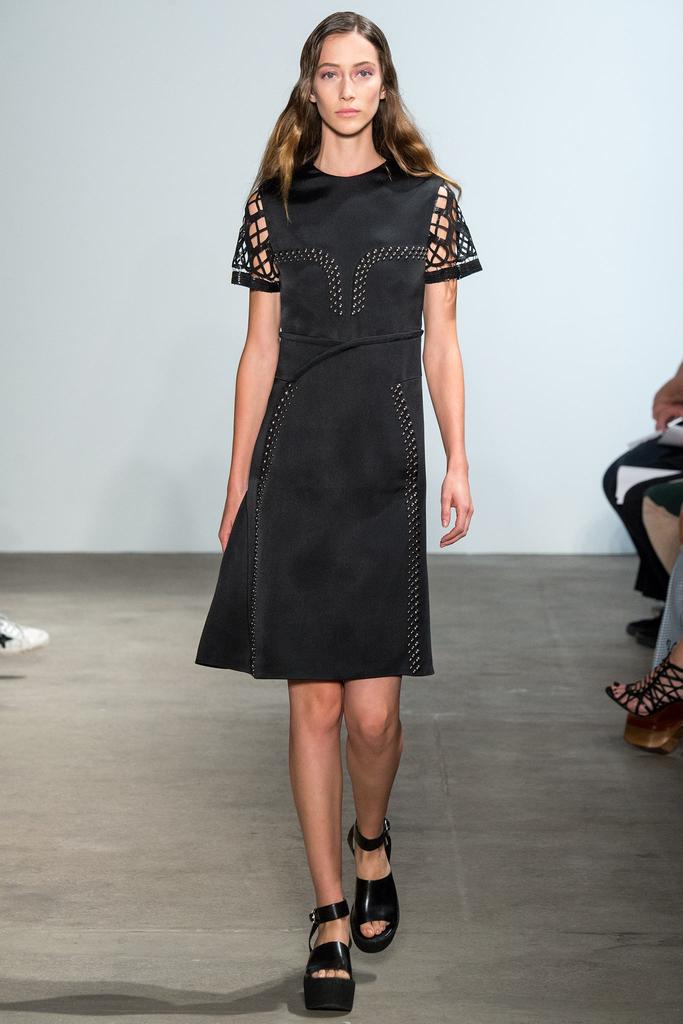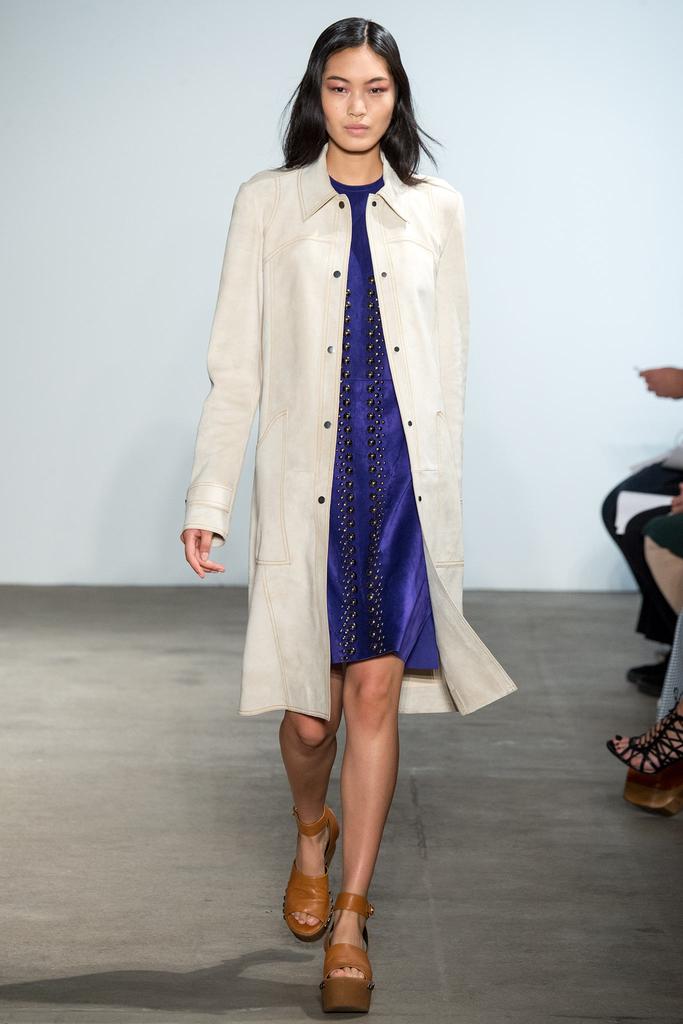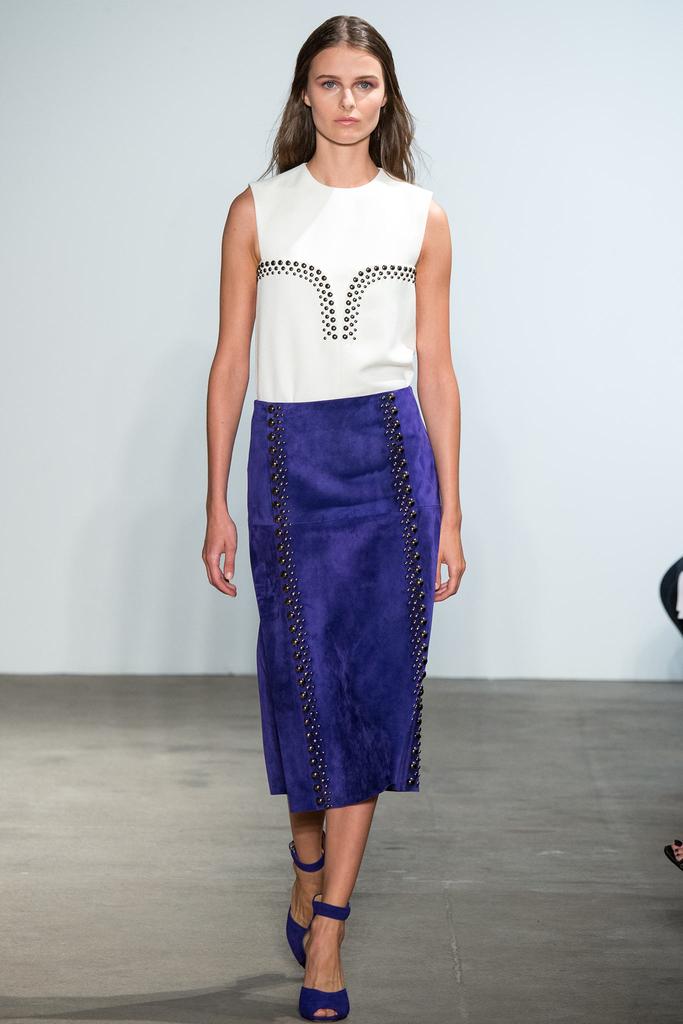 DEREK LAM
My man Derek Lam strikes again with a 70's inspired feast featuring pieces that somehow feel fresh, thanks to the unique mix of colors and easy wearable silhouettes. He manages to transport us back to an era of sometimes dubious fashion sensibility without feeling even a modicum of shame. Wear any of the suede jackets with any version of slacks, pants or leggings. Lilac, orchid, teal, and periwinkle purple are so inviting, and not often seen on the runway.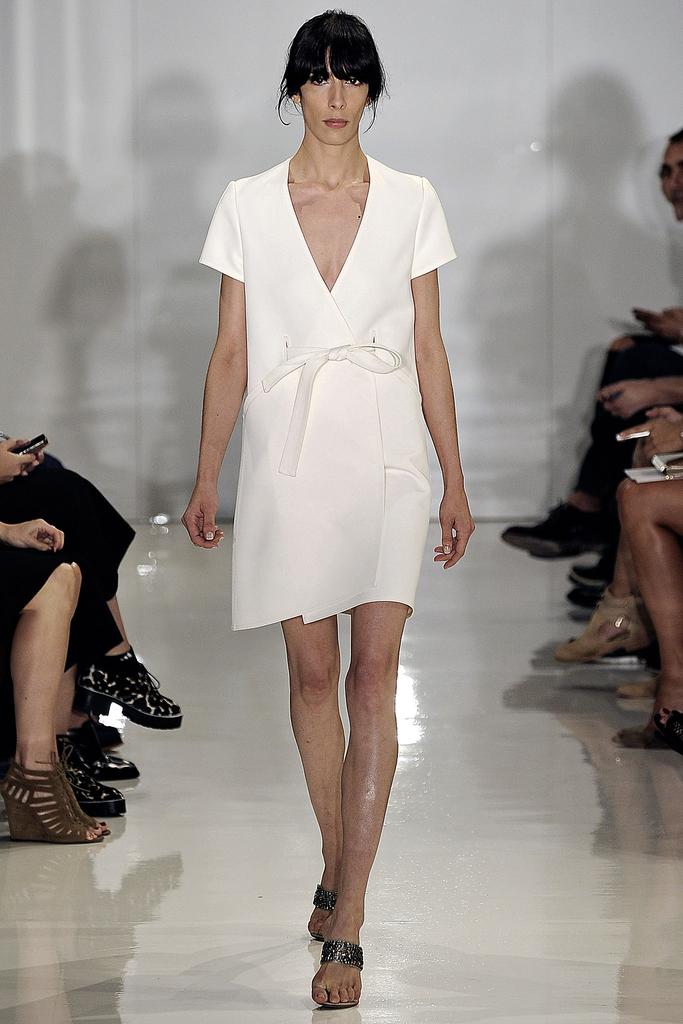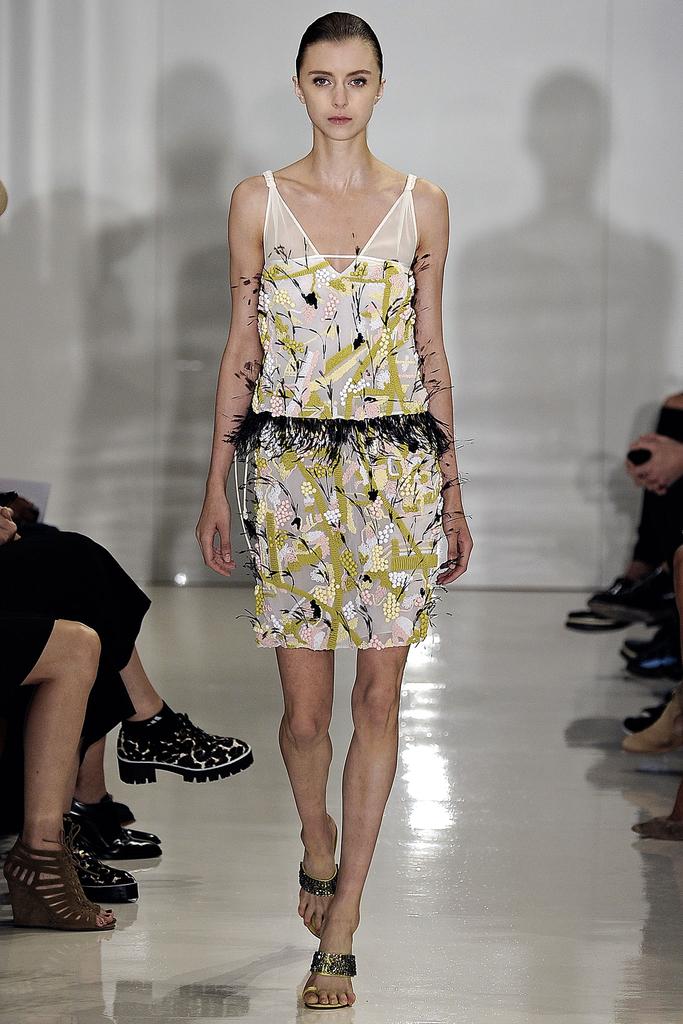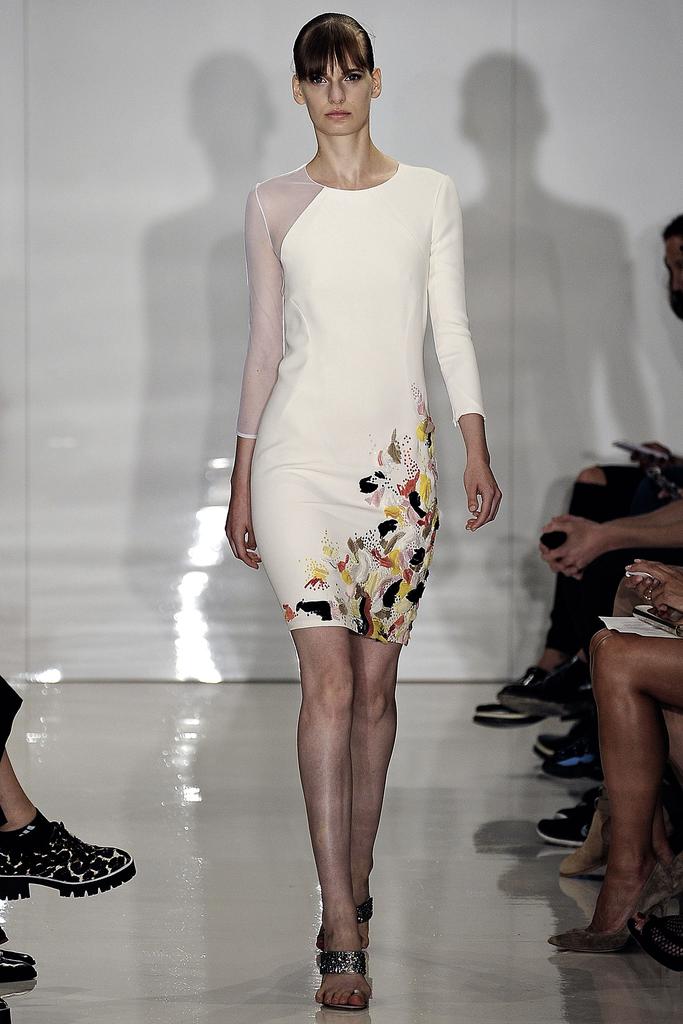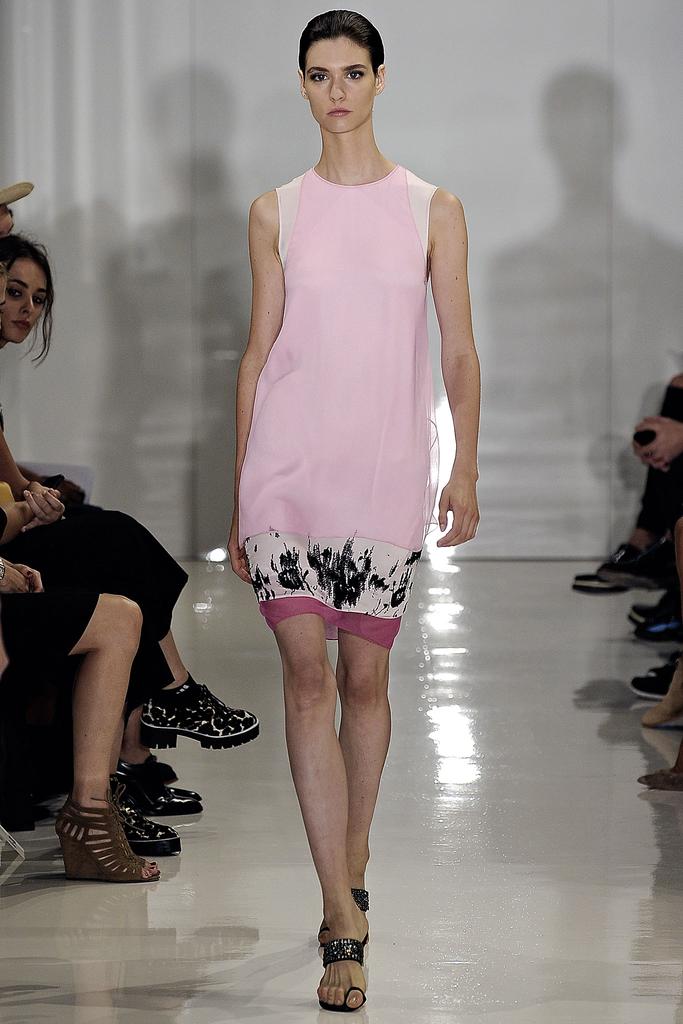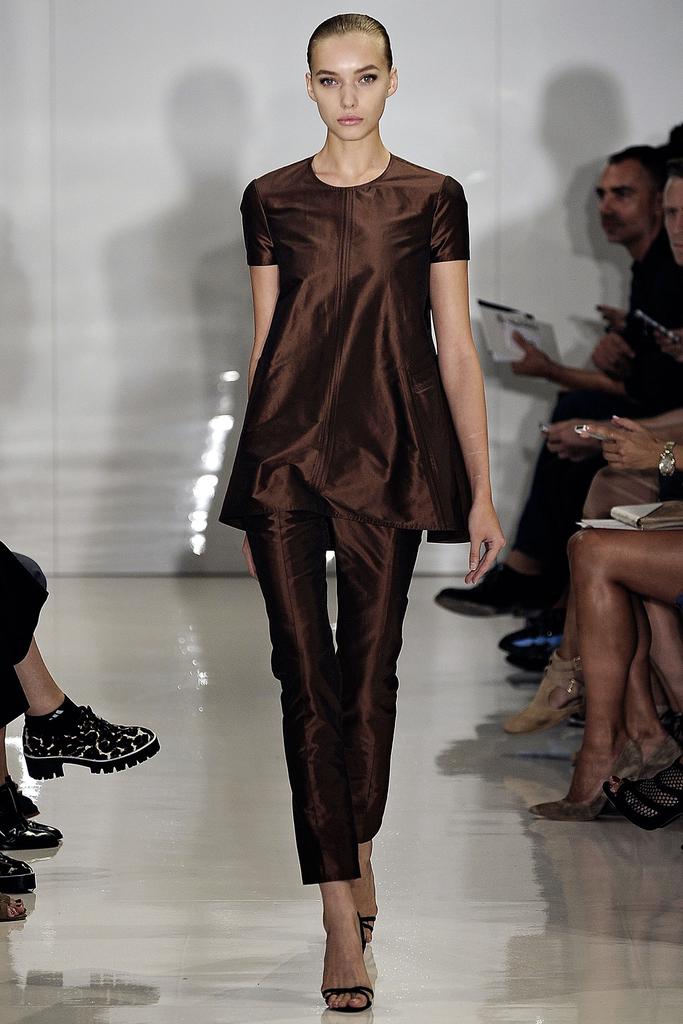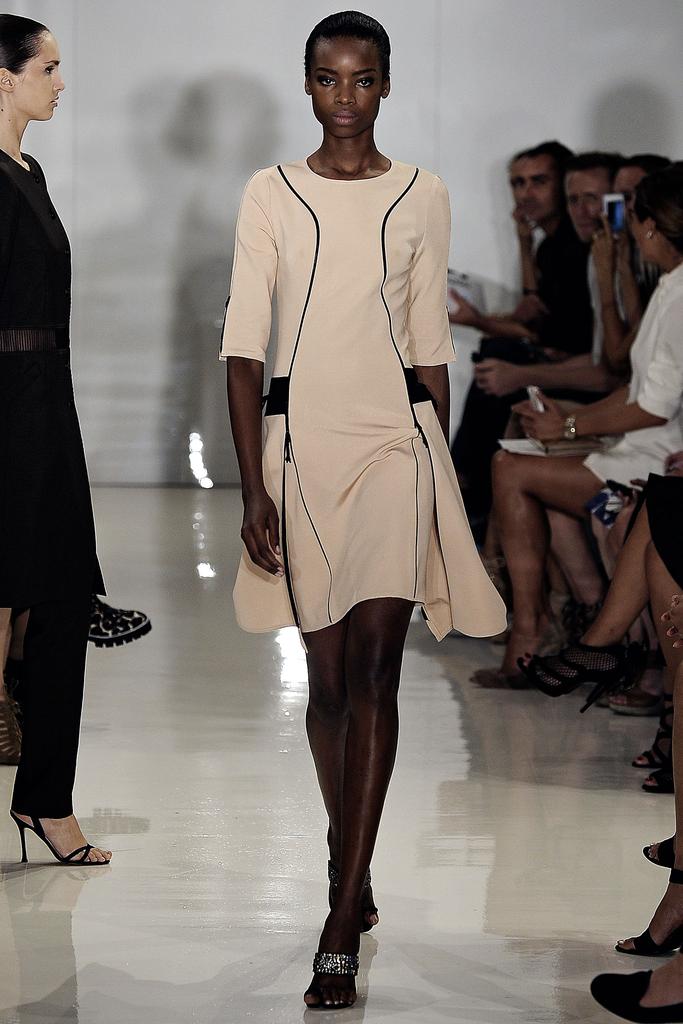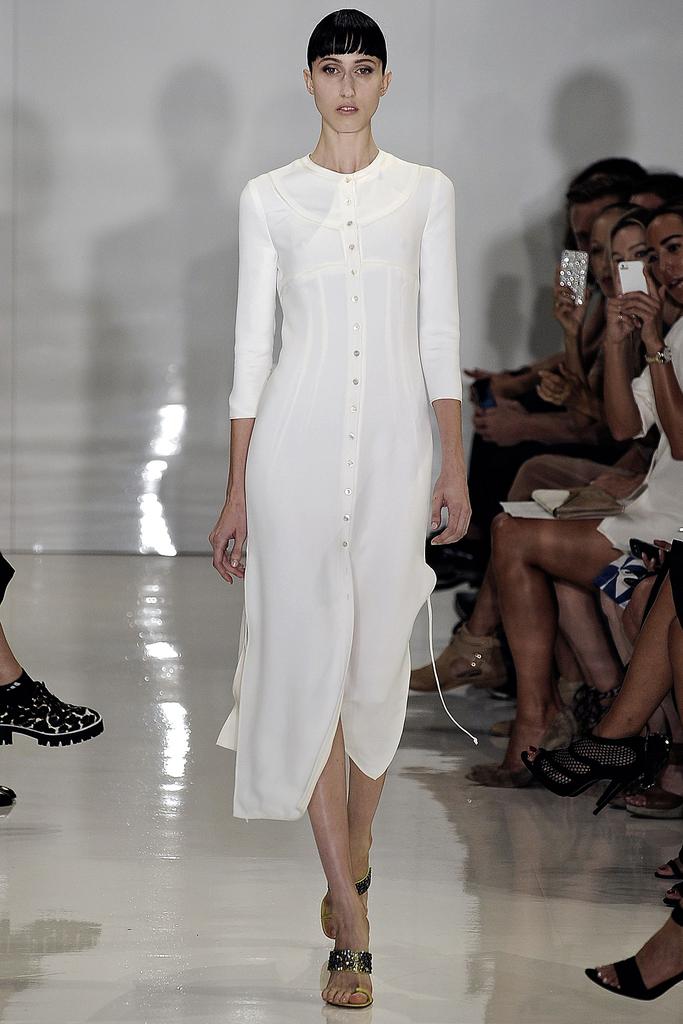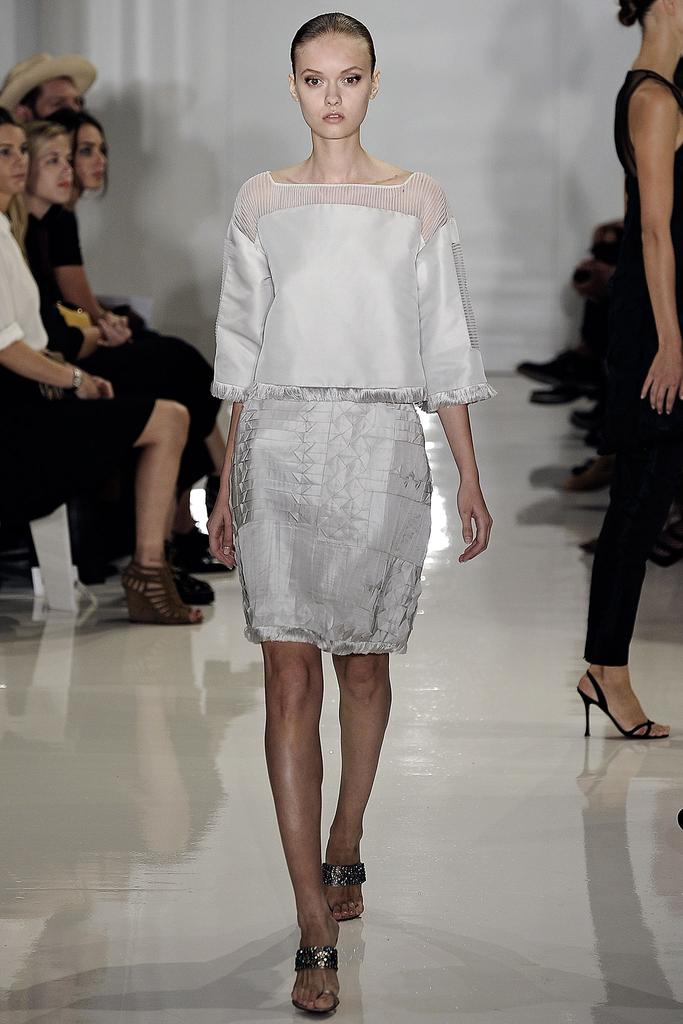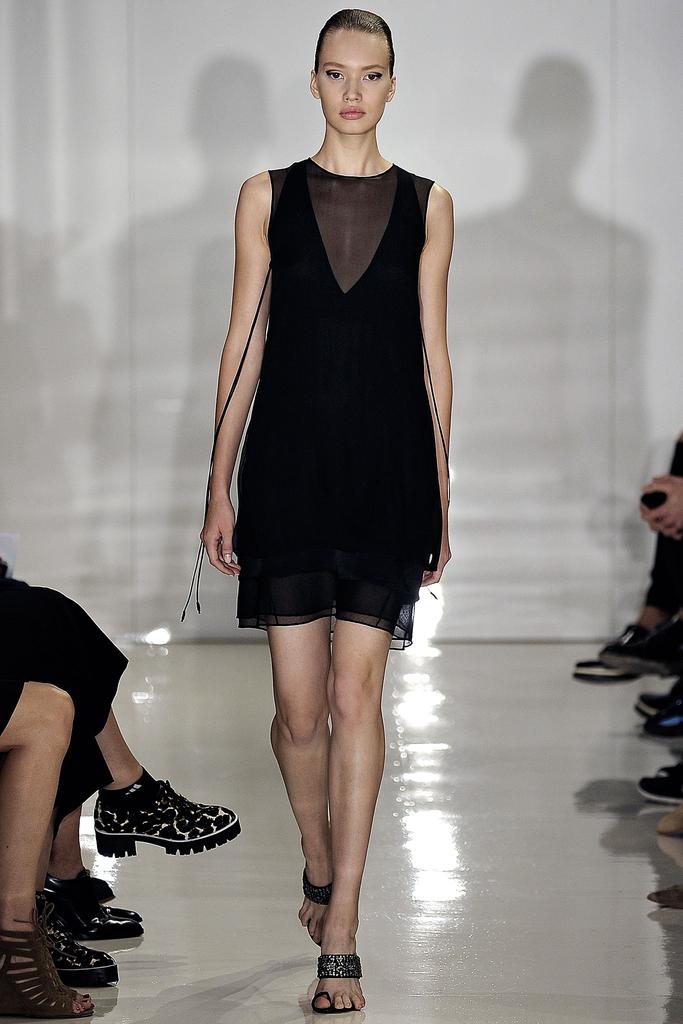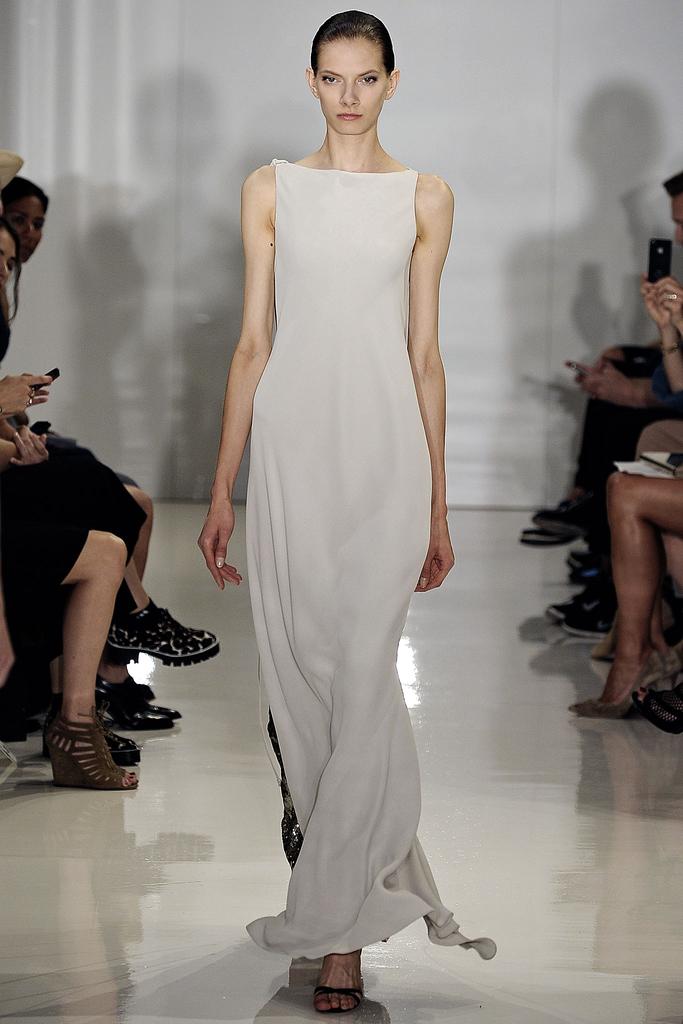 RALPH RUCCI
I cannot gush enough about Rucci's collections, the pieces must be seen UP CLOSE AND PERSONAL to be fully understood and appreciated. I must reiterate that the clothing is IMPECCABLE. Just like Louis Vuitton, there is never a stitch out of place or dubious detailing. Flip any of the pieces inside out, they are just as flawless. I do believe that I officially swooned at the fall winter trunk show earlier this year at Saks. This is also some of the most figure flattering clothing there is. All bases are covered in every collection, with attire appropriate for a corporate office, a charity luncheon, a buyer for Saks or Neiman's, travels abroad, or a red carpet extravaganza. And while the clothing is often quite intricate in construction and detail work, its never fussy. Every bead, feather and zipper makes sense. Much like metaphorical knightly armour, this finery will make you feel magical and powerful.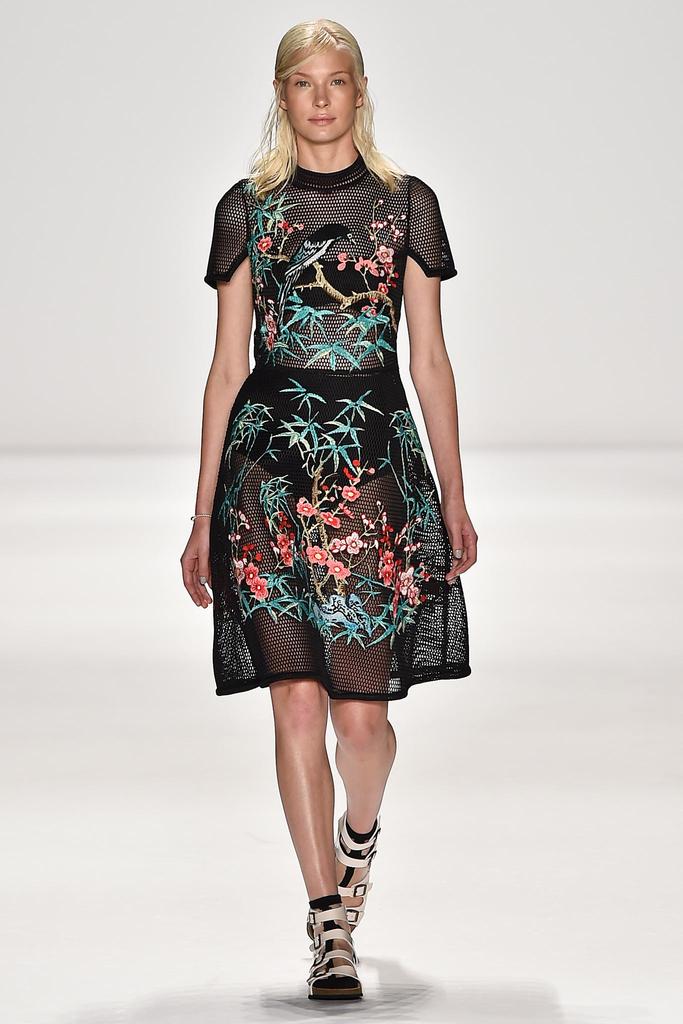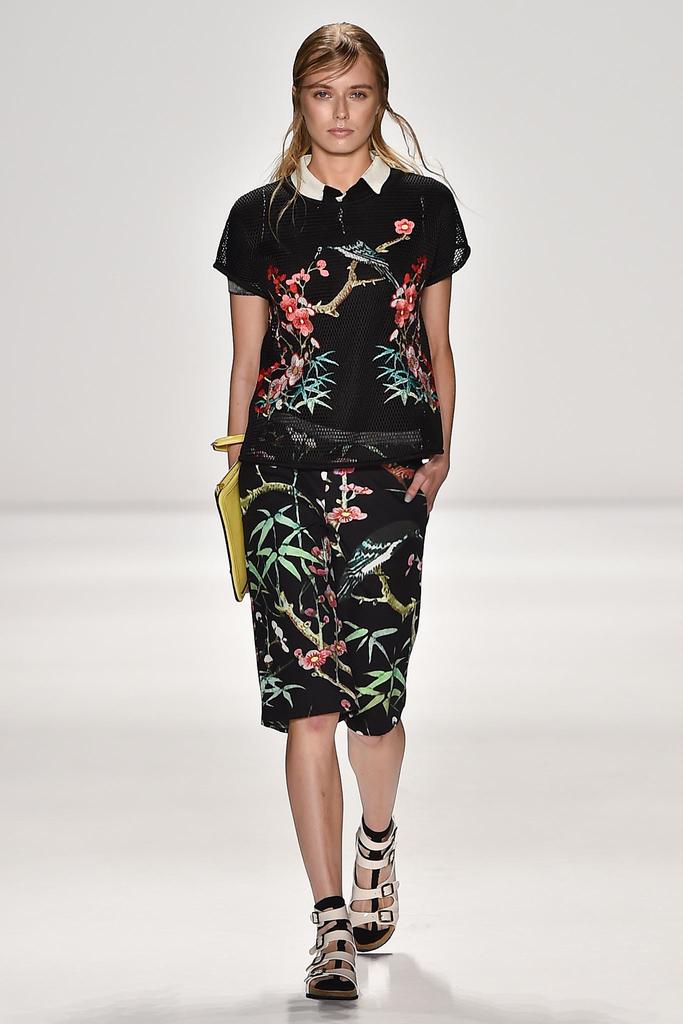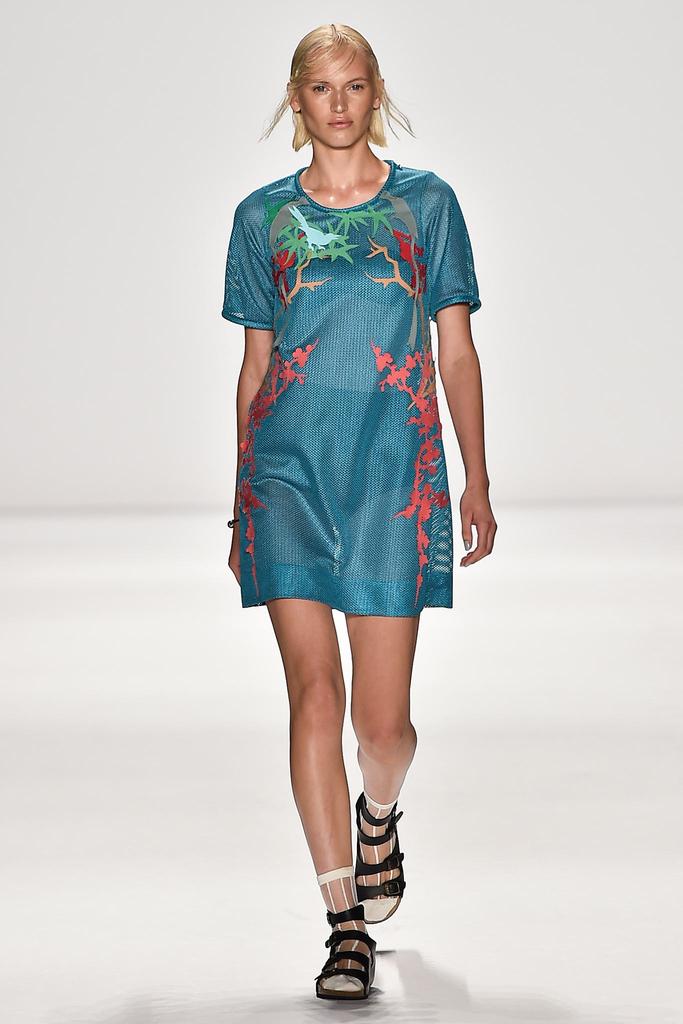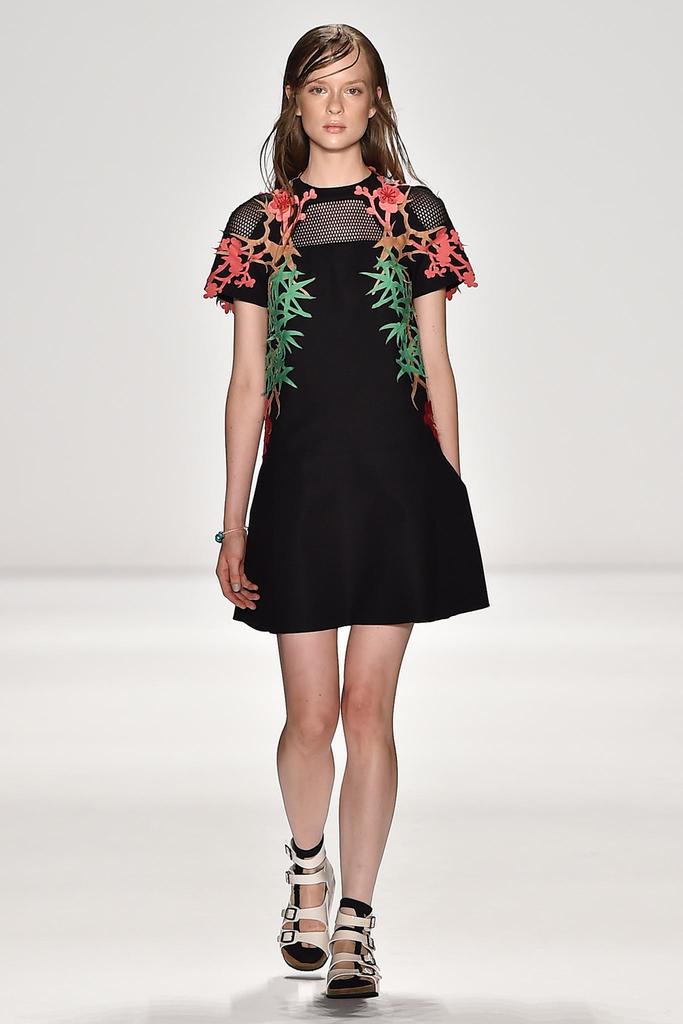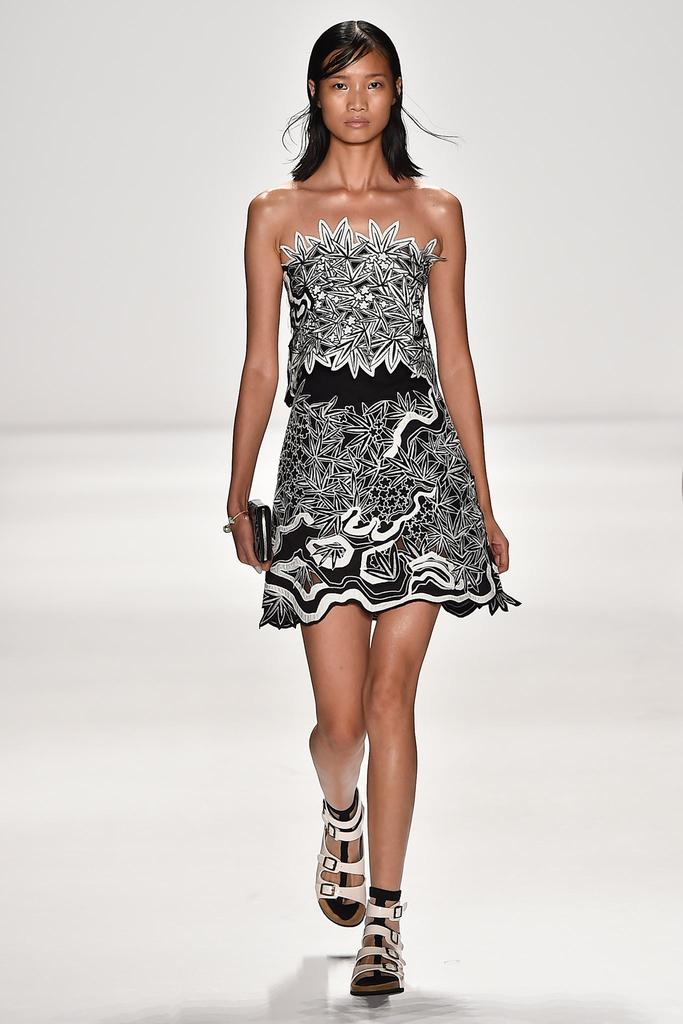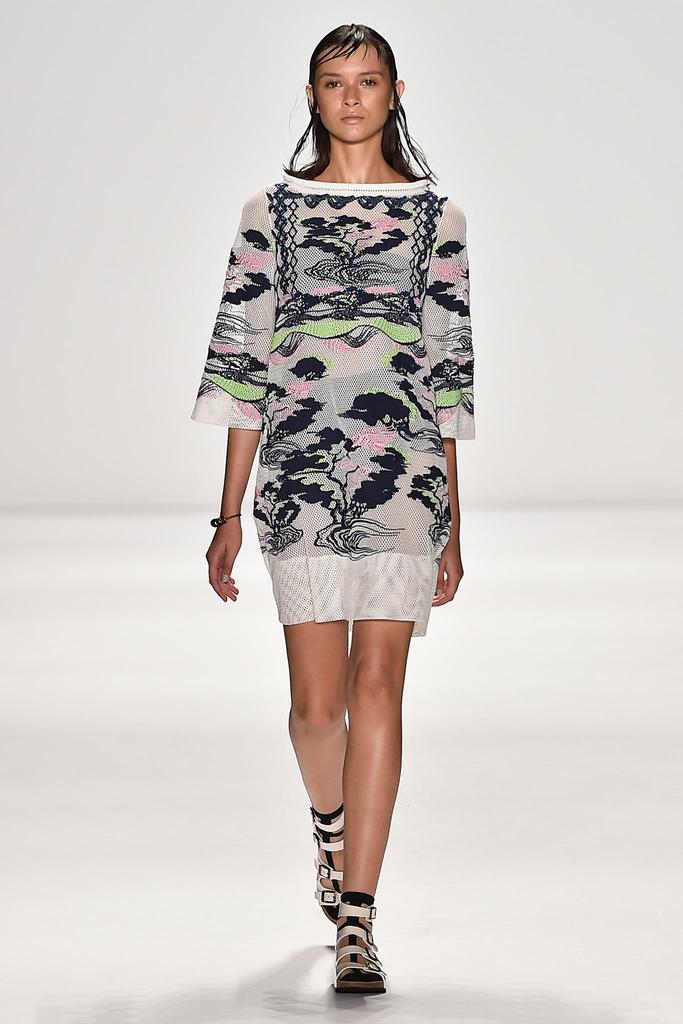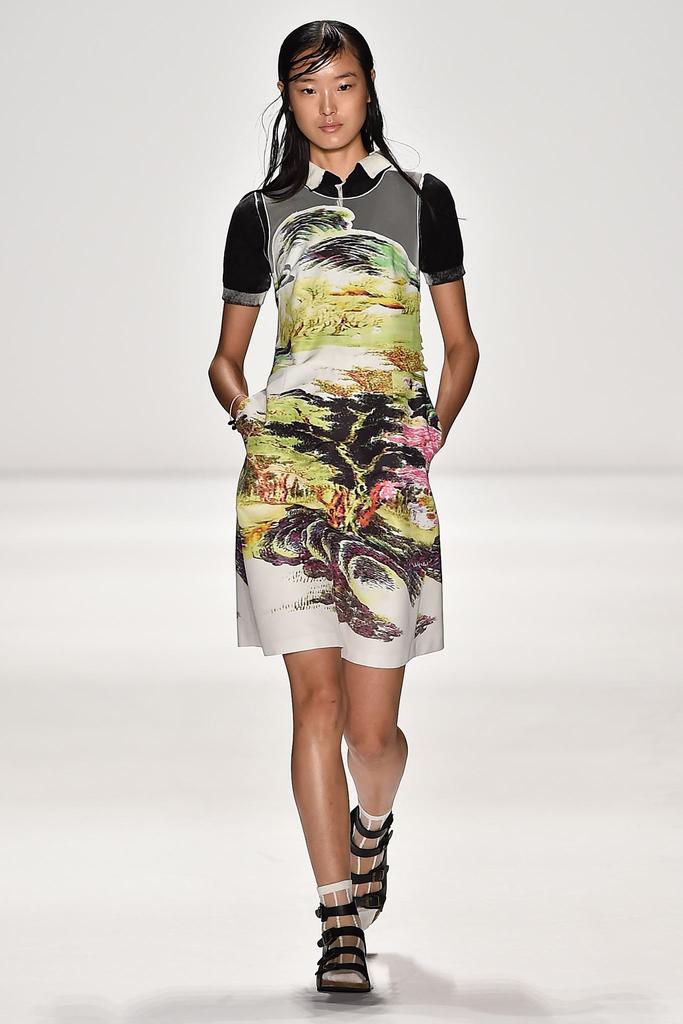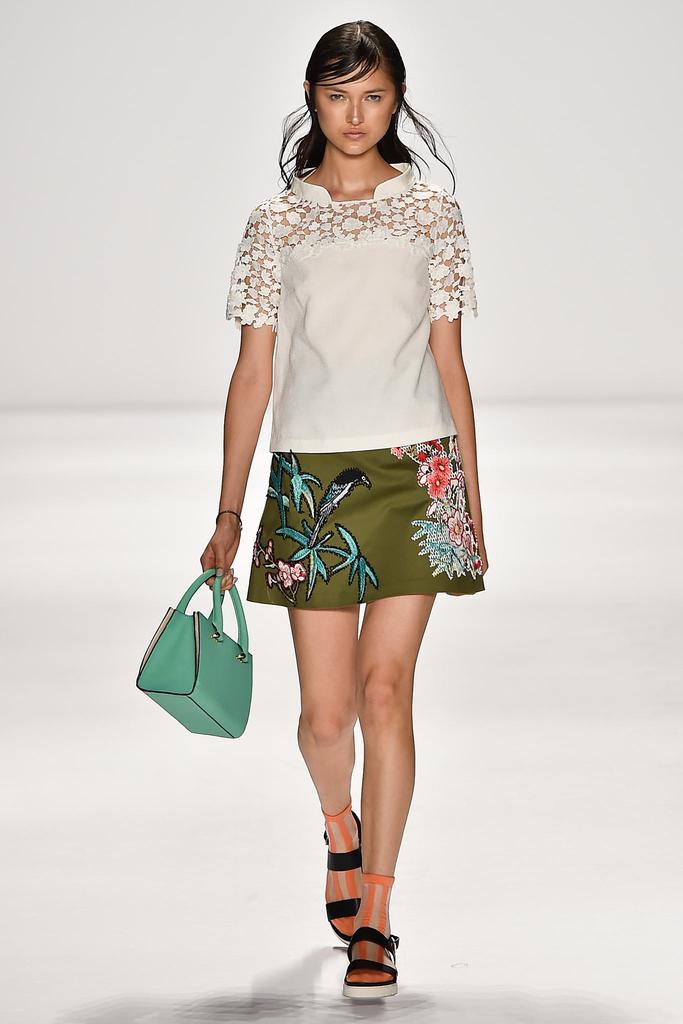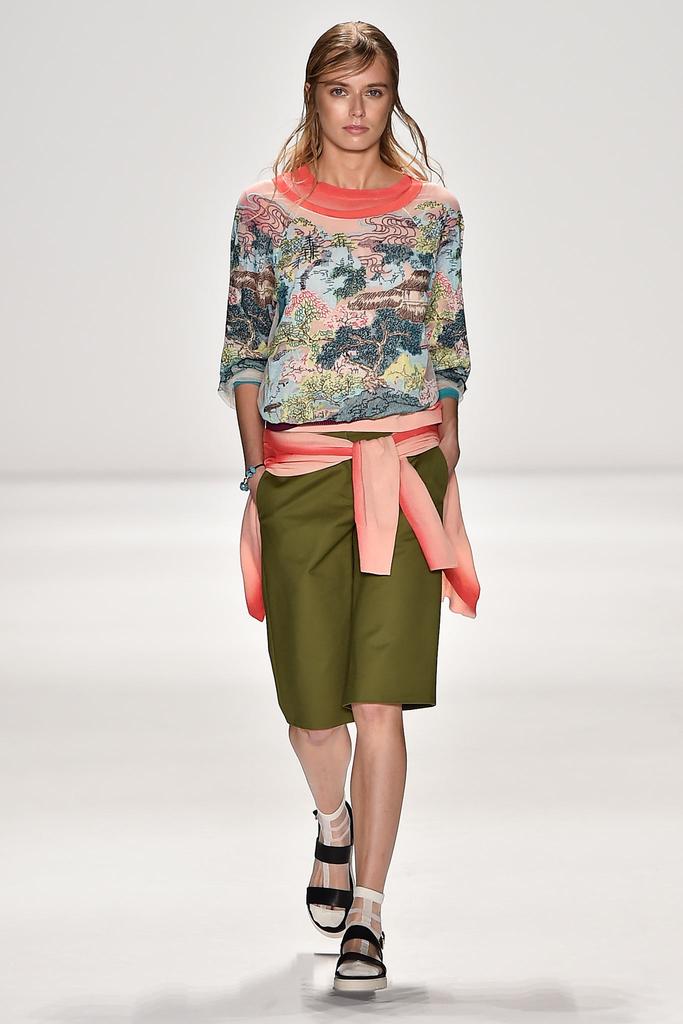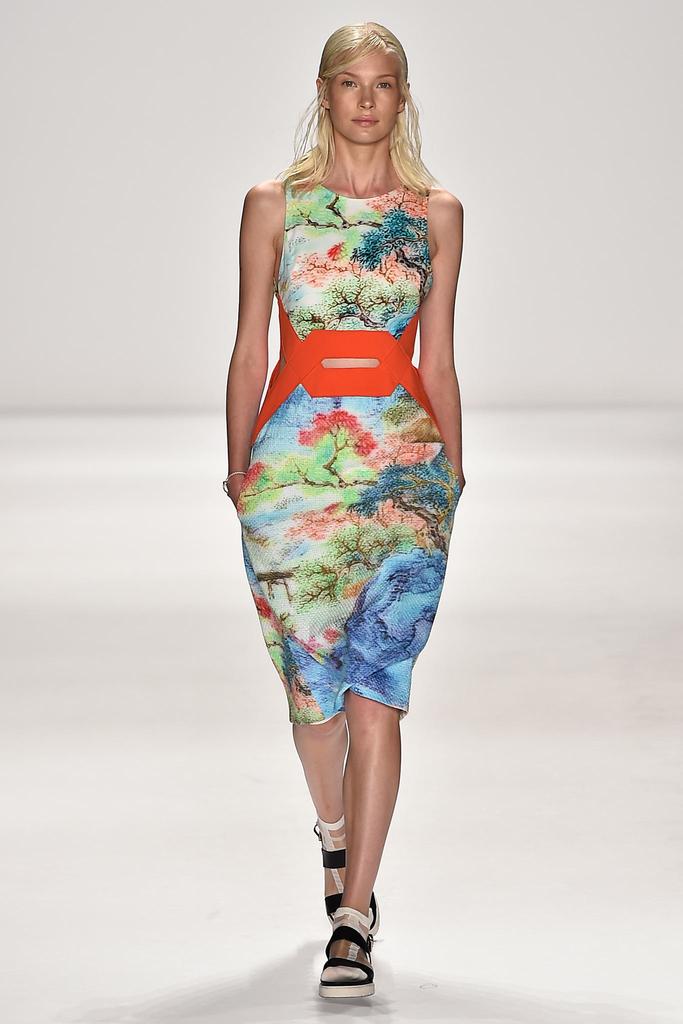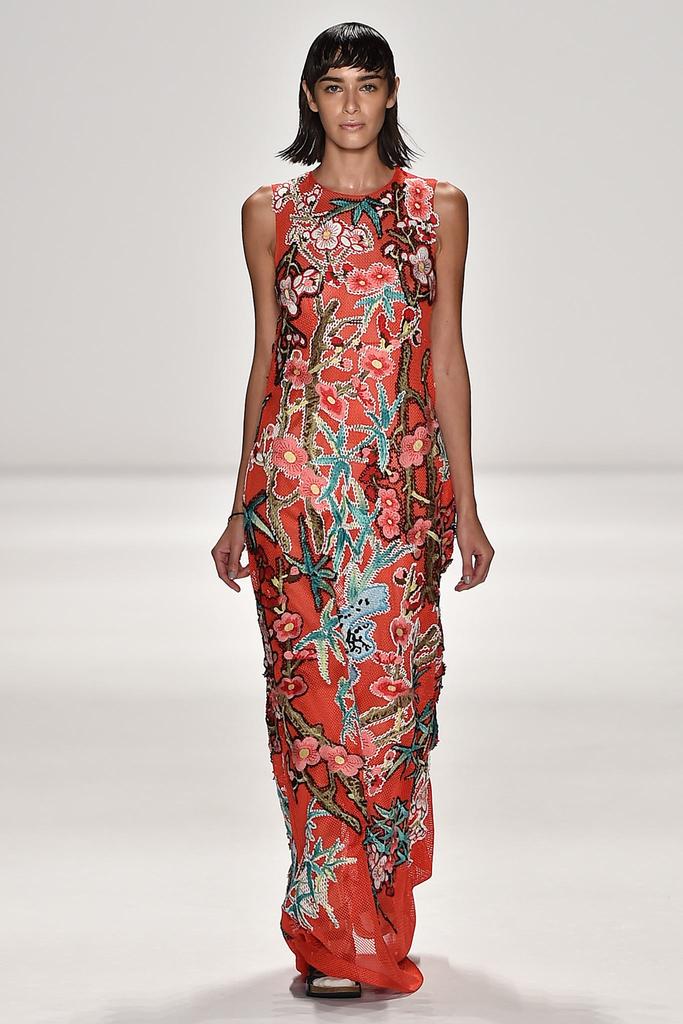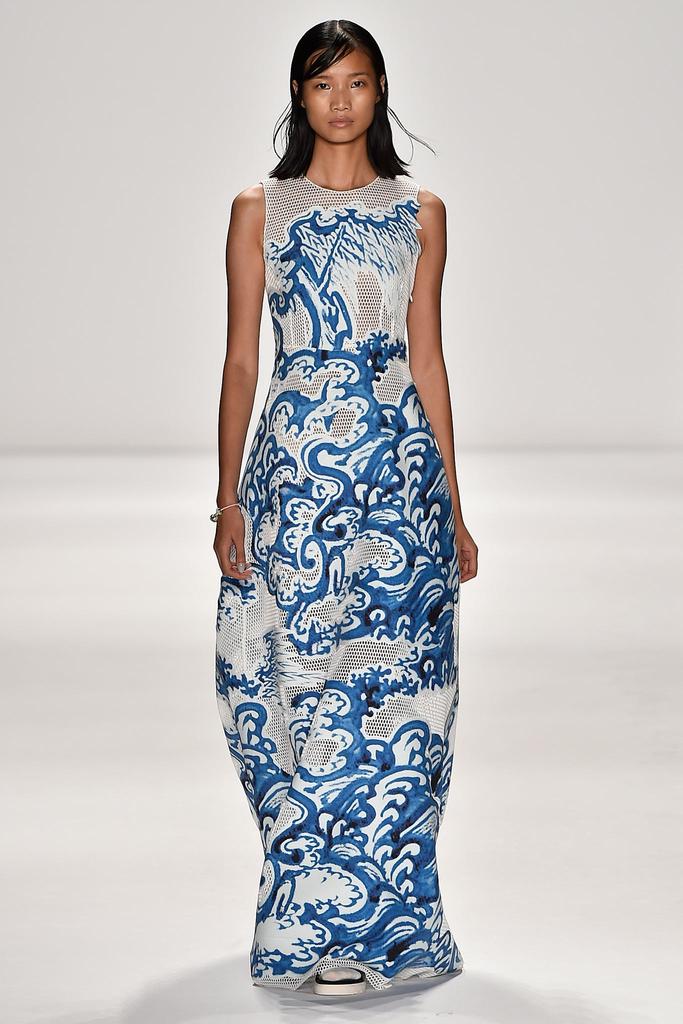 VIVIENNE TAM
Chinoiserie meets forest creatures in beautiful colors, casual silhouettes, light fabrications, great for spring and summer travels. I like the last for a beach wedding.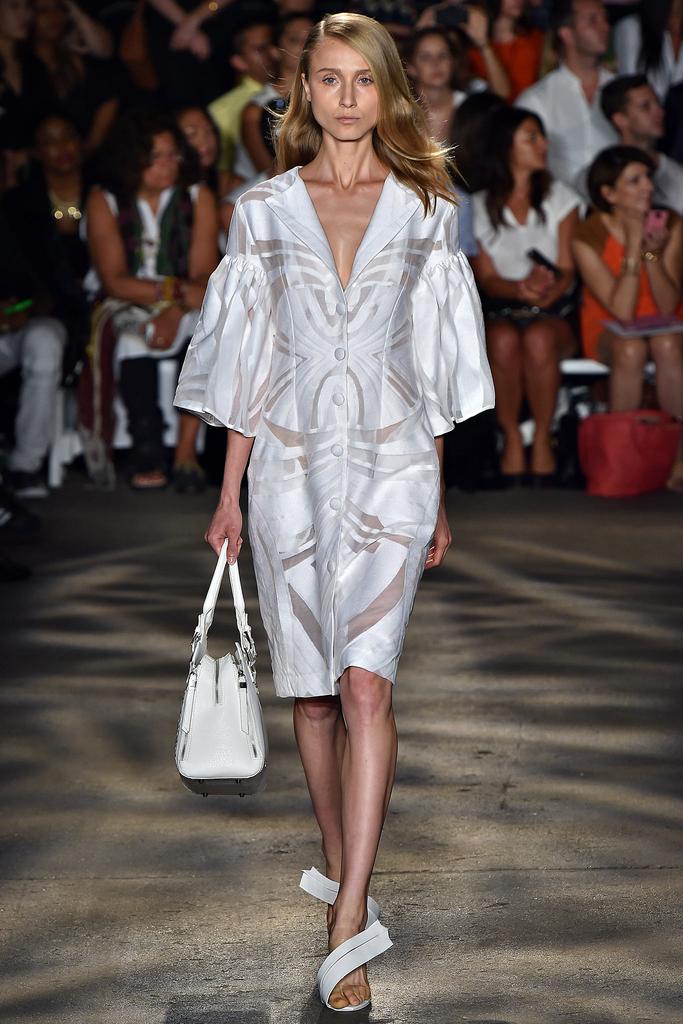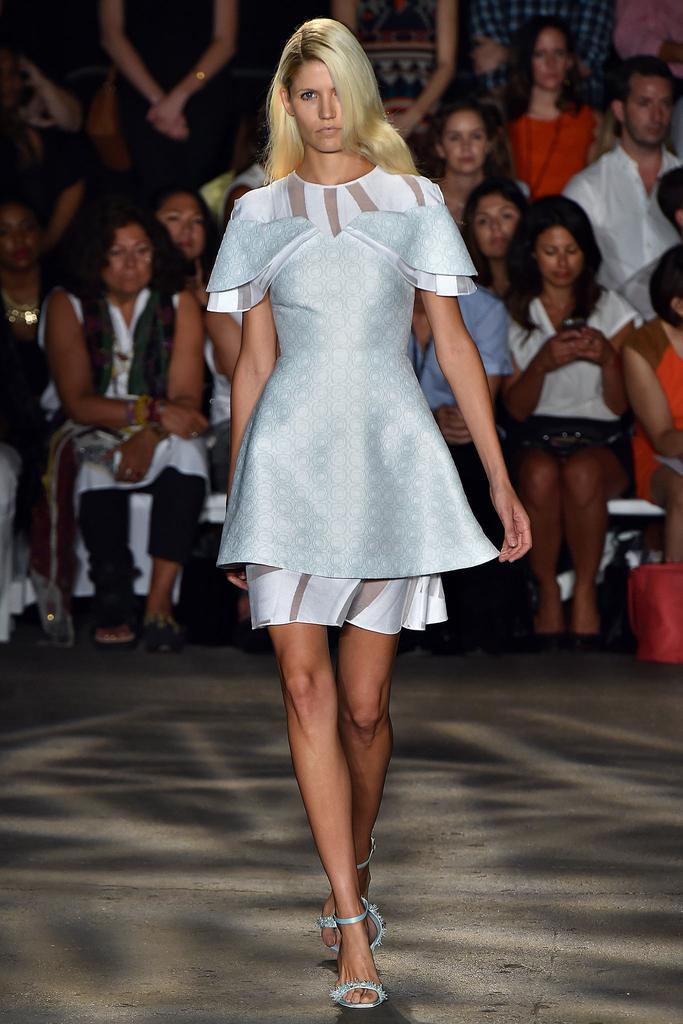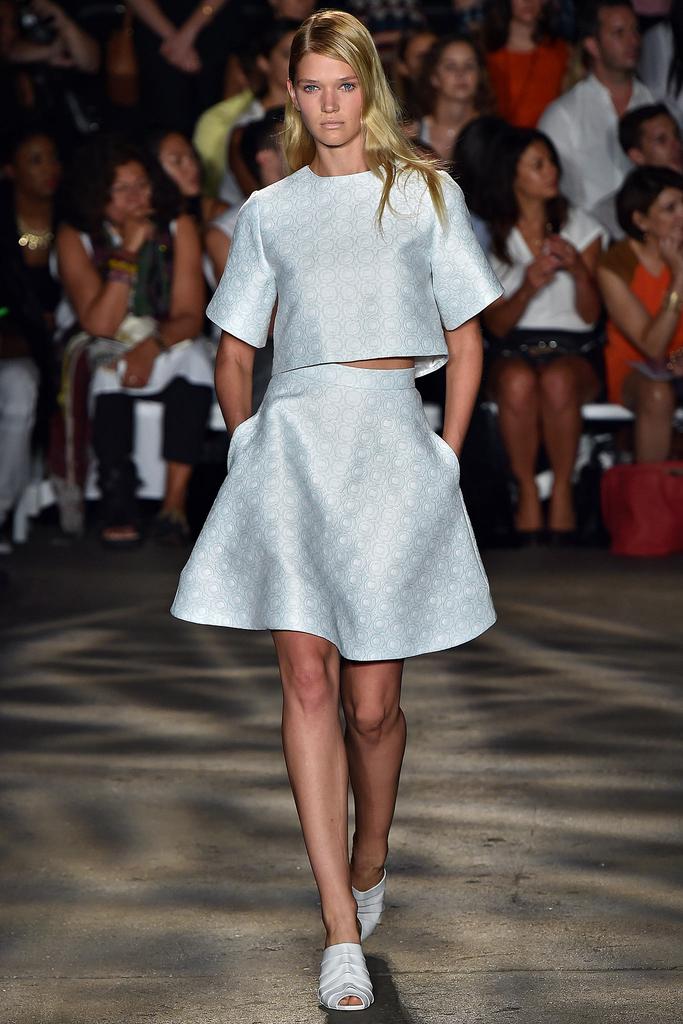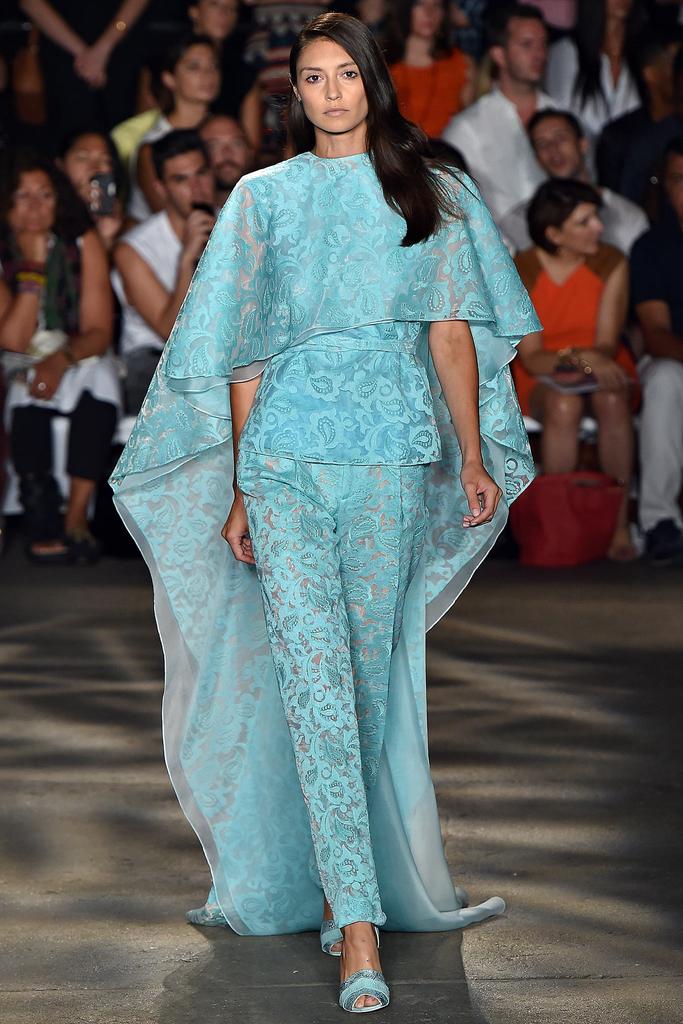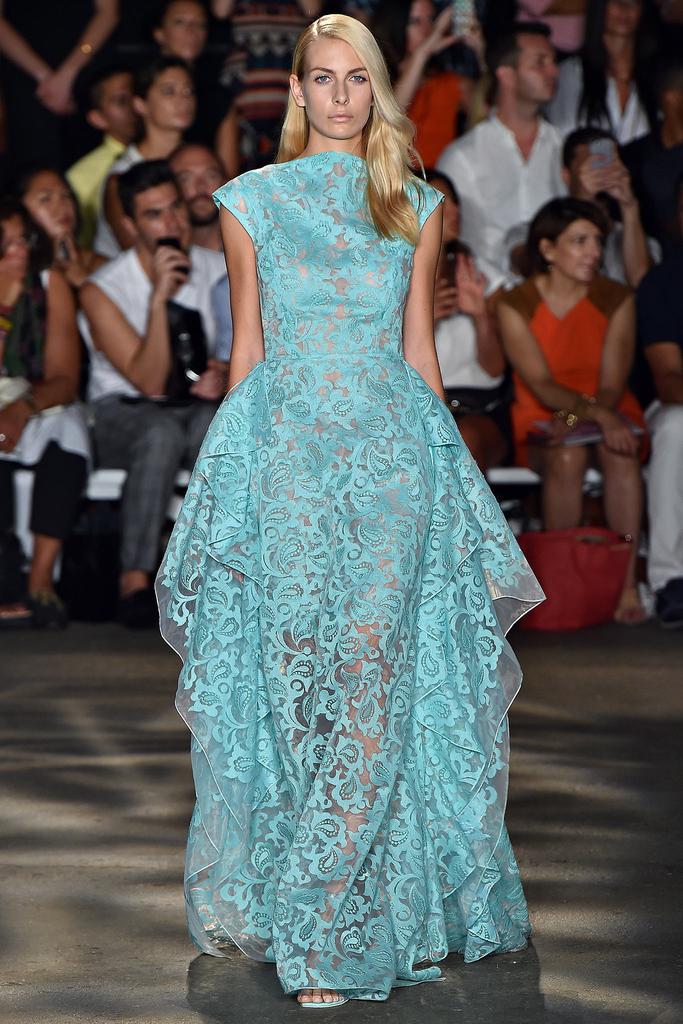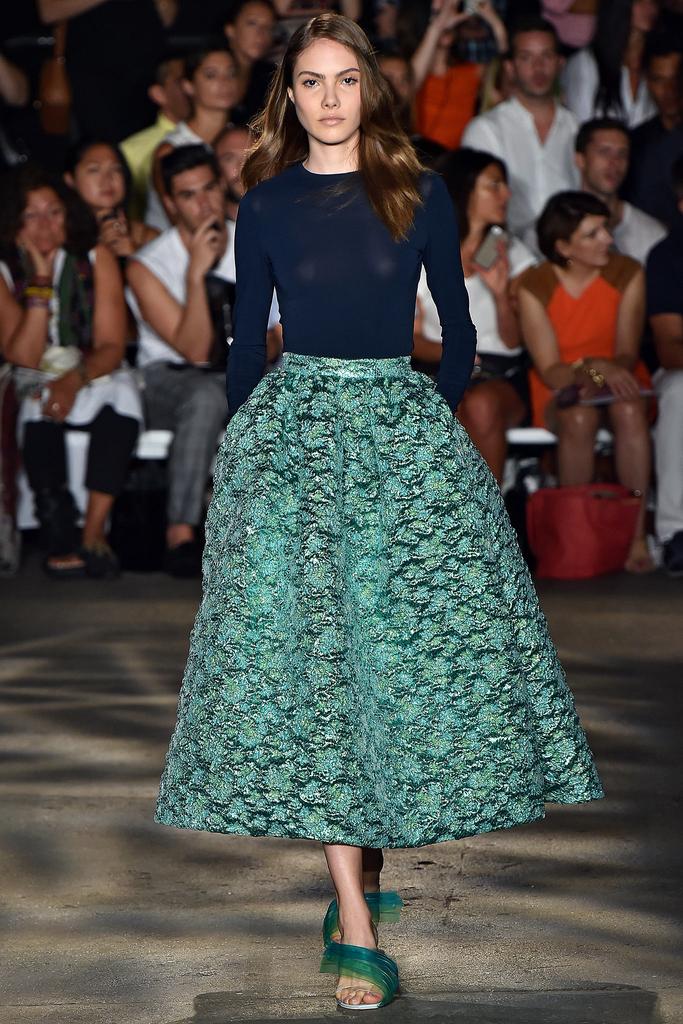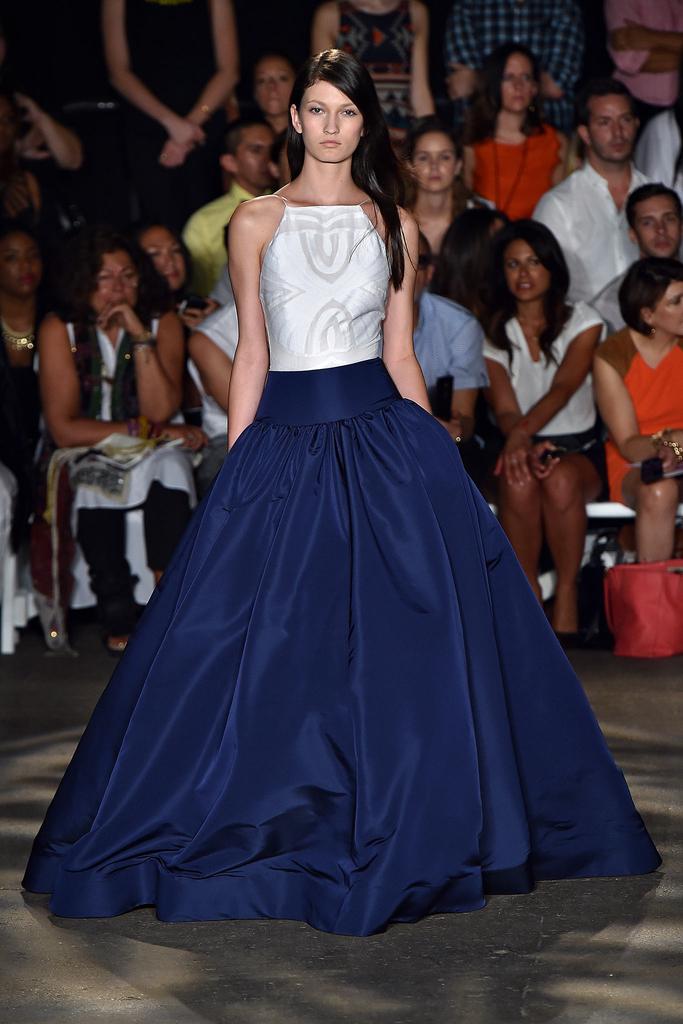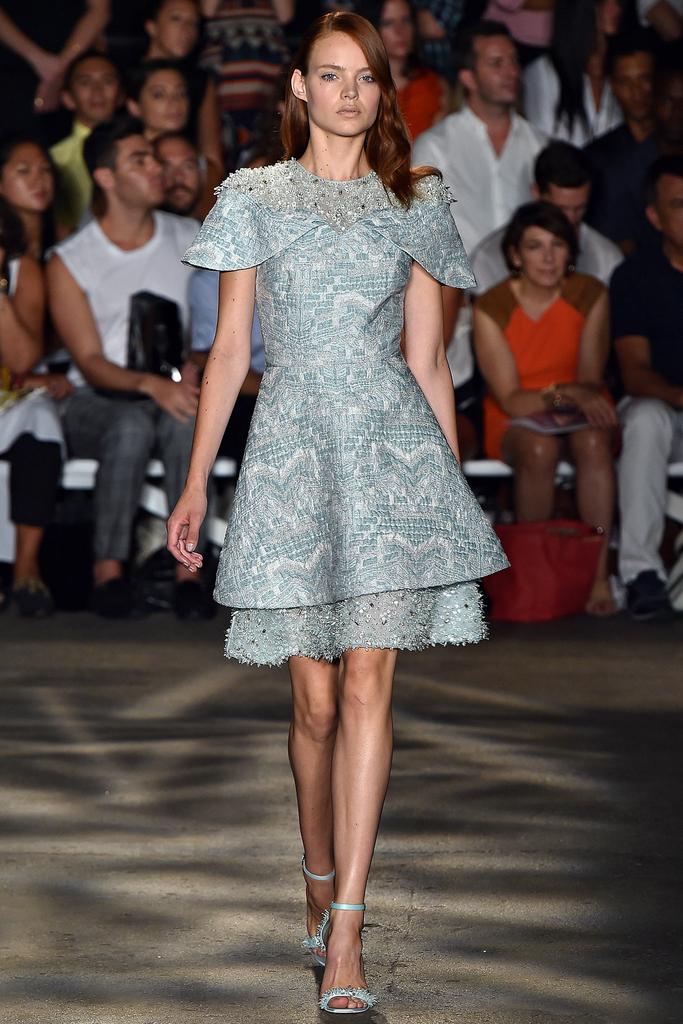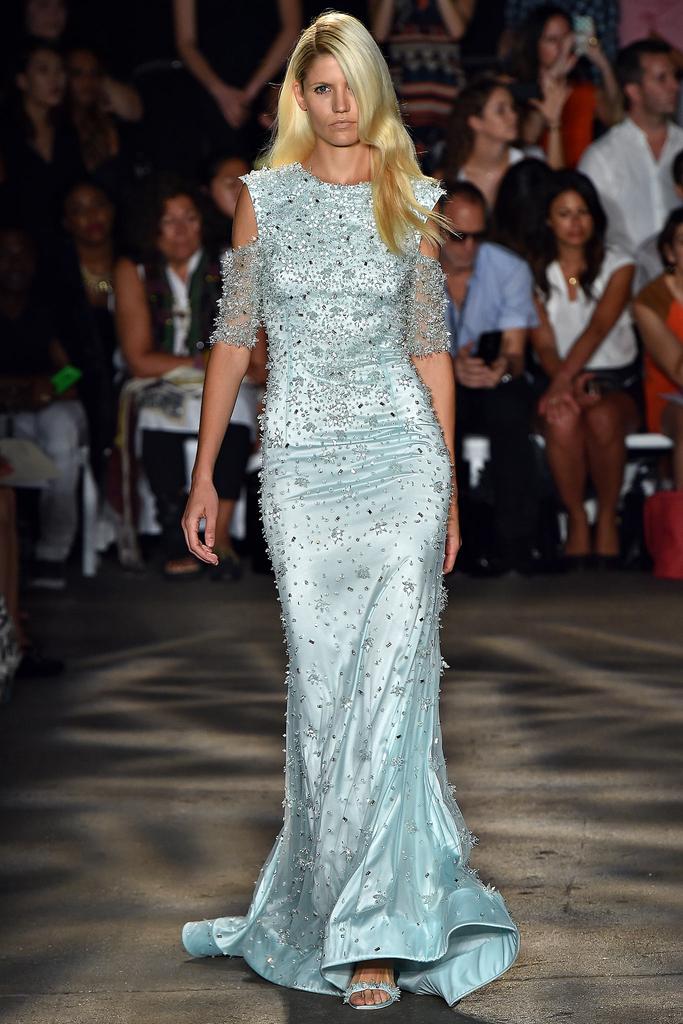 CHRISTIAN SIRIANO
There is a reason why Siriano is my favorite of ALL the designers from the hundred years Project Runway has been on. His niche is stunning cocktail and evening fare. This last gown is one of the most beautiful I've seen, fit for Venus rising from the ocean. A feminine Neptune.
Spring runway 2015 continues.....
Images brought to you by www.style.com