New York Fashion week ended on September 11. Interesting date for an ending, but there you have it. So, before running back to the seemingly endless treasures of fall winter 2014, here are a few more fun and fabulous fashions brought to you by American Designers who historically have a flair for sportswear, but have full spectrum talents for any and all styles and desires as well. There is the expected eclectic mix of fashions, with light wearable and casual comingling with the sexy tempress attire and romantic concoctions made for all versions of royalty and those of us who want to feel like a princess if only for a night. If you need separates for tooling around town or beachy summer vacations or a fabulous dress for the red carpet or purposes of seduction, then behold:
(But beware, because once we start talking about three dimensional flowers crafted from iridescent sequins and multicolored beads festooning yards of tulle, visions of shekel piles should enter that cartoon bubble atop your head. Its time to hit the mattresses, and not for a mob war, but for the Franklins stuffed in the center).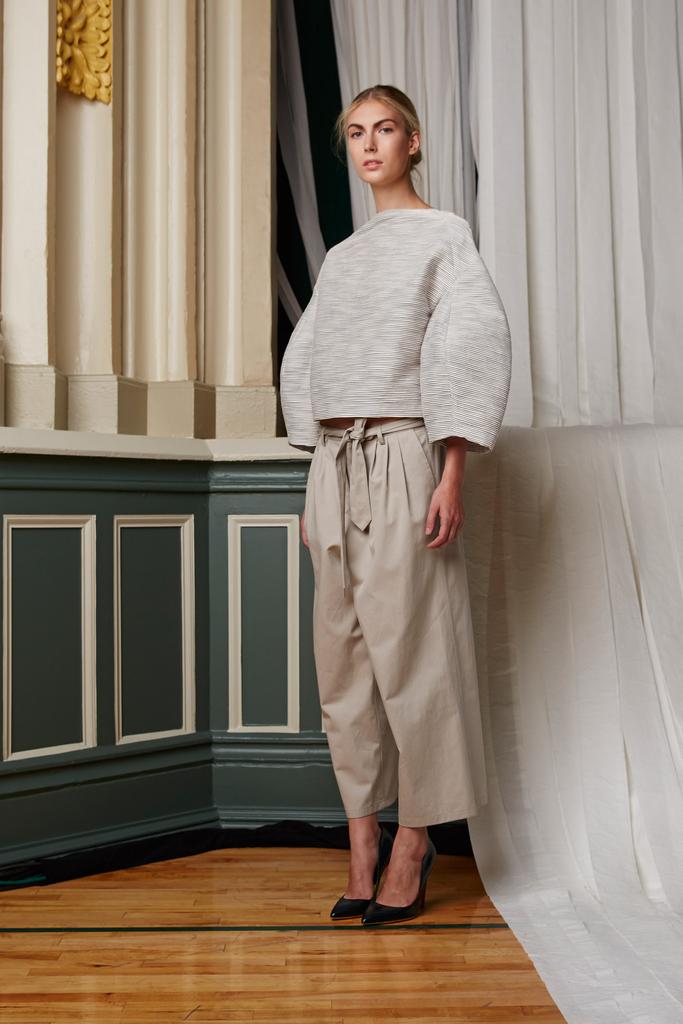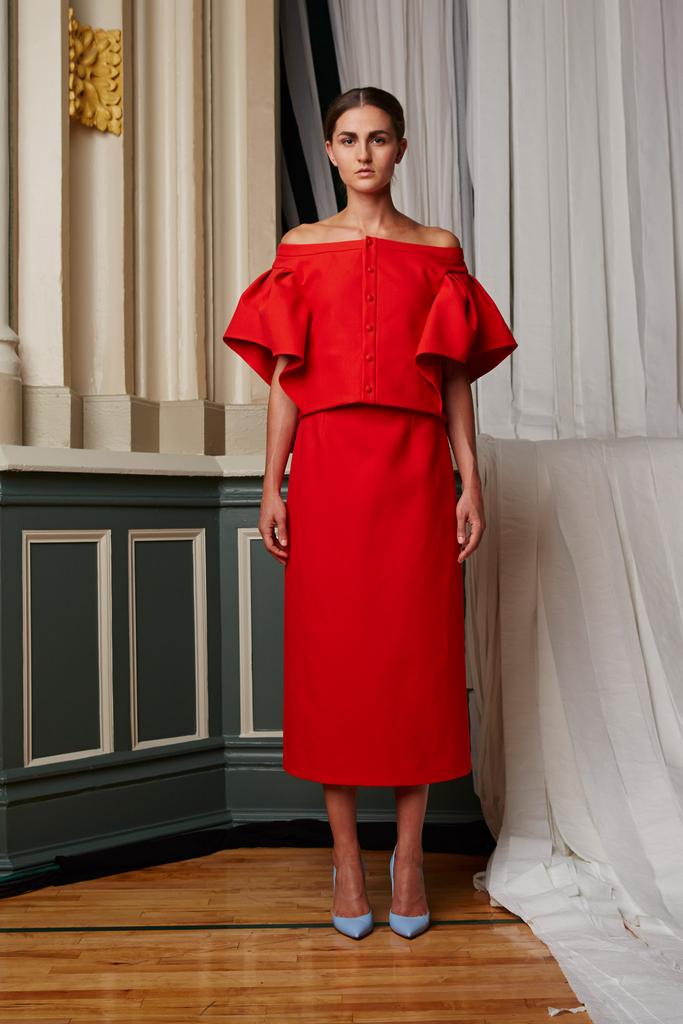 Love those powder blue pumps. Pair the top with jeans (those Christopher Kane jeans with the floral appliques from Resort come to mind) and those shoes!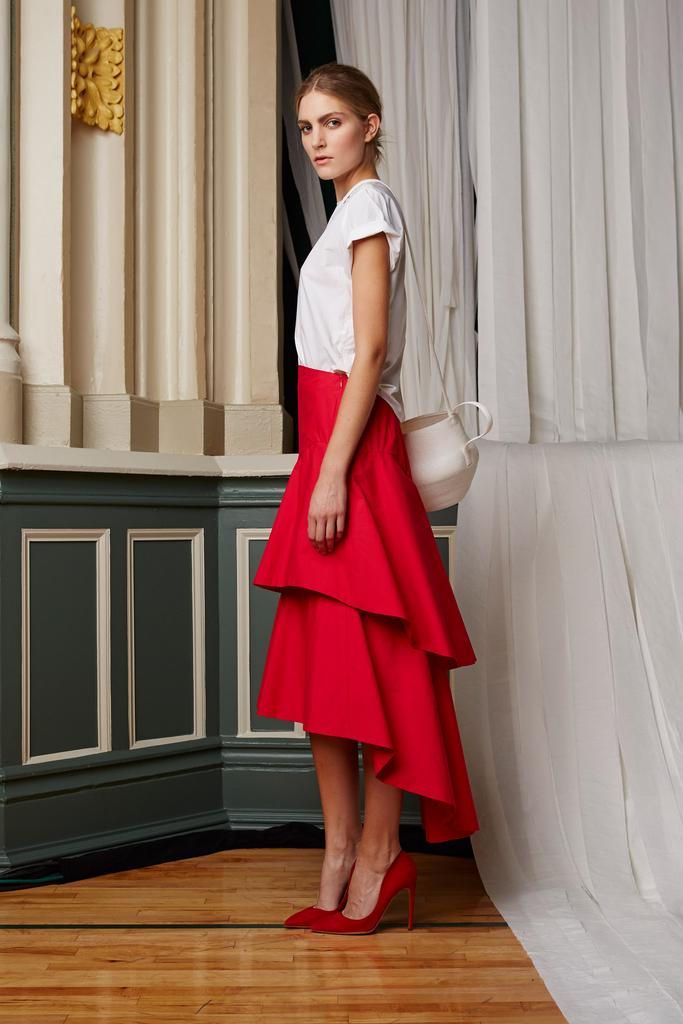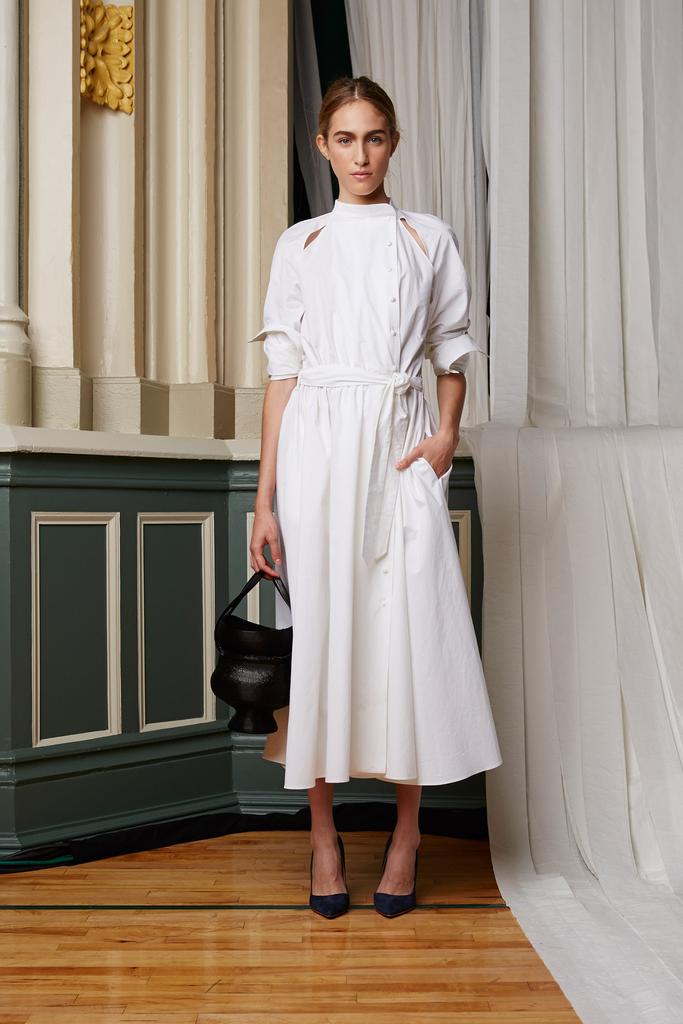 The pefect white casual dress (just remember to avoid spaghetti fests and the ballpoint pen factory), a sort of chef coat inspired frock with a hint of monk's habit. Great with pastel colored flats (Louboutin or Olympia for instance) or slouchy boots.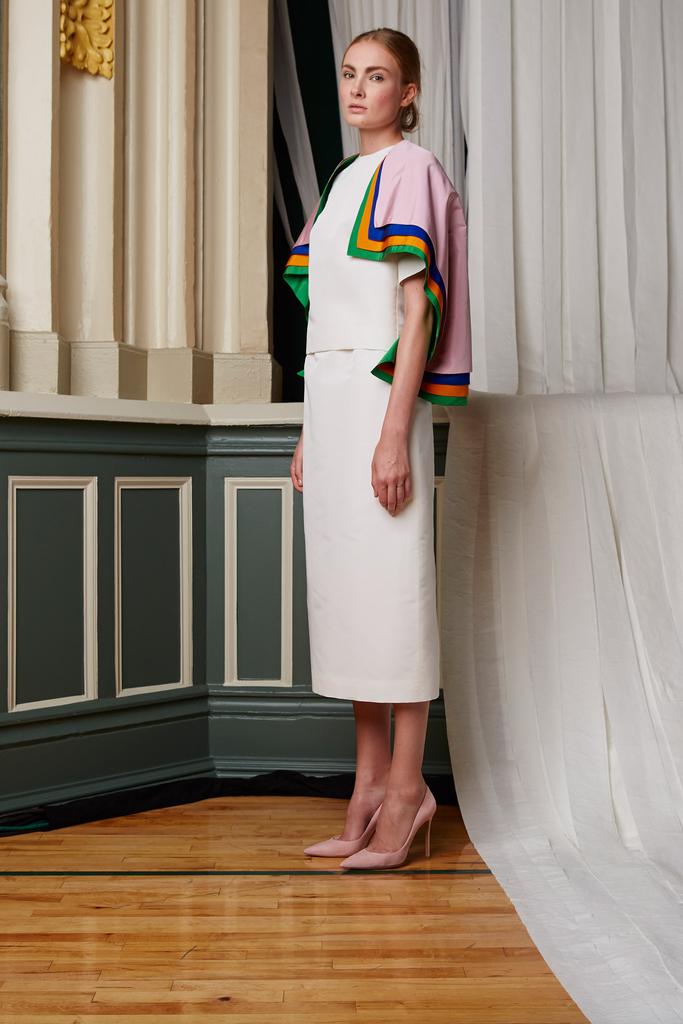 You gotta love a cape.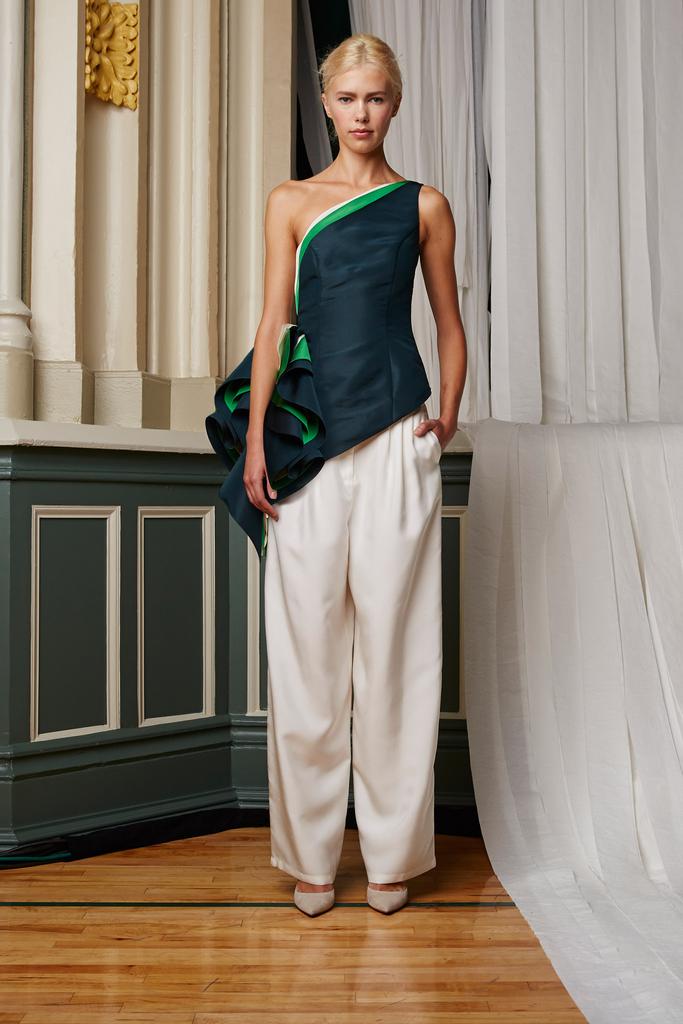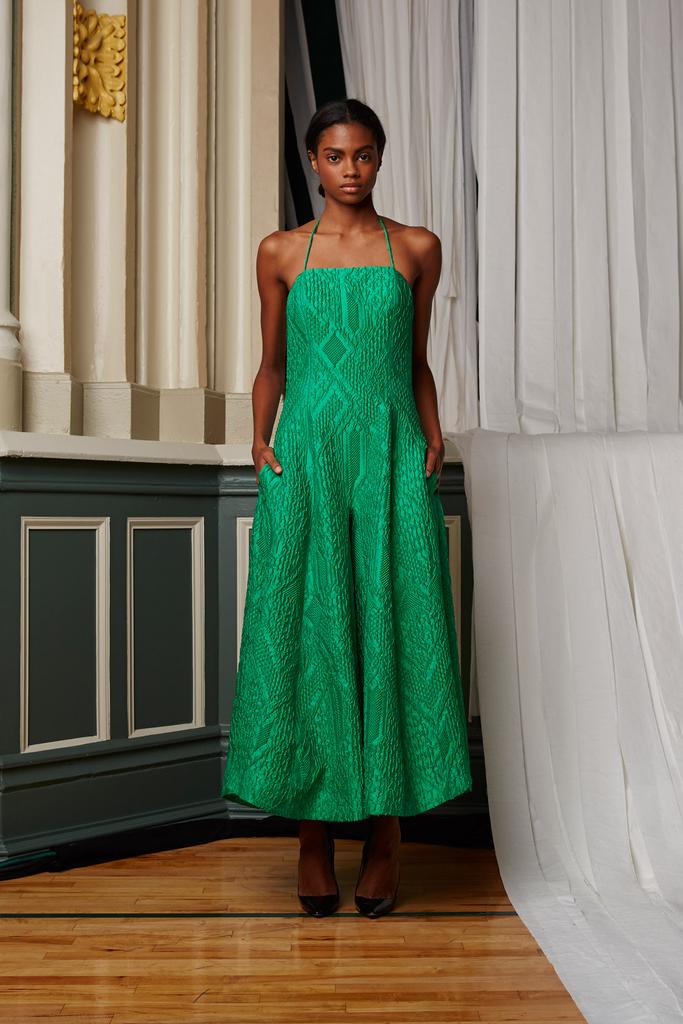 I'd wear this under a black tuxedo jacket, short or long, with black patent pumps.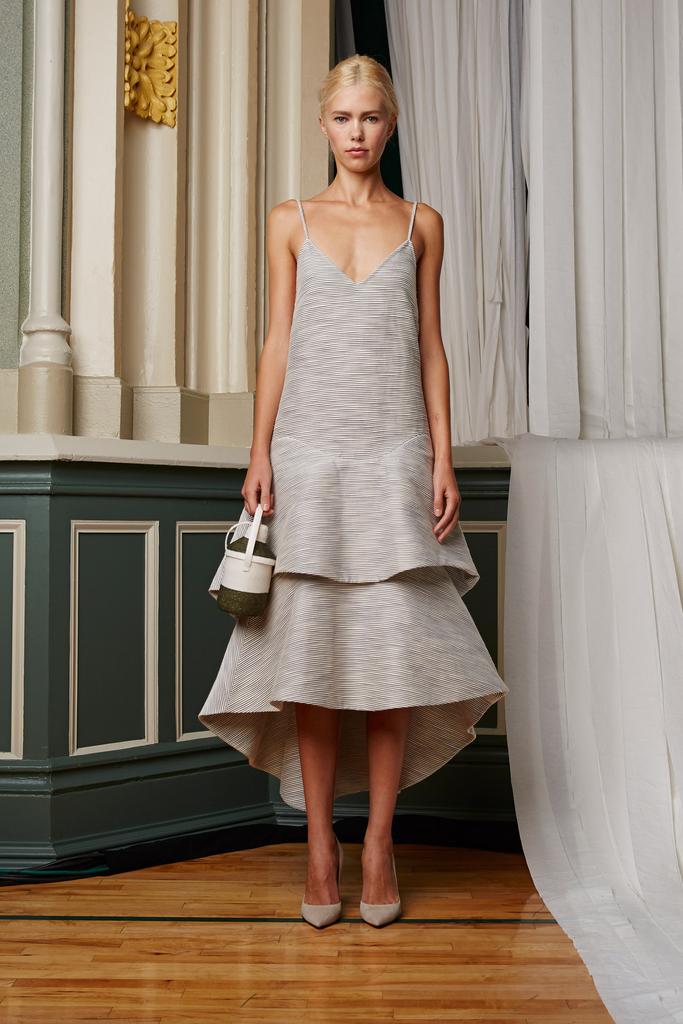 ROSIE ASSOULIN
This collection is a wonderful mixture of dramatic but wearable with the sculptural silhouettes and solid colors. The green cloquet dress happens to be my favorite. All the pieces are quite striking but they have an easy quality as well. The tops would provide an interesting contrast with jeans and boots. With such distinct separates you can go easy on the jewelry and other accoutrement, and still stand out from the crowd. Sometimes fussy will not do.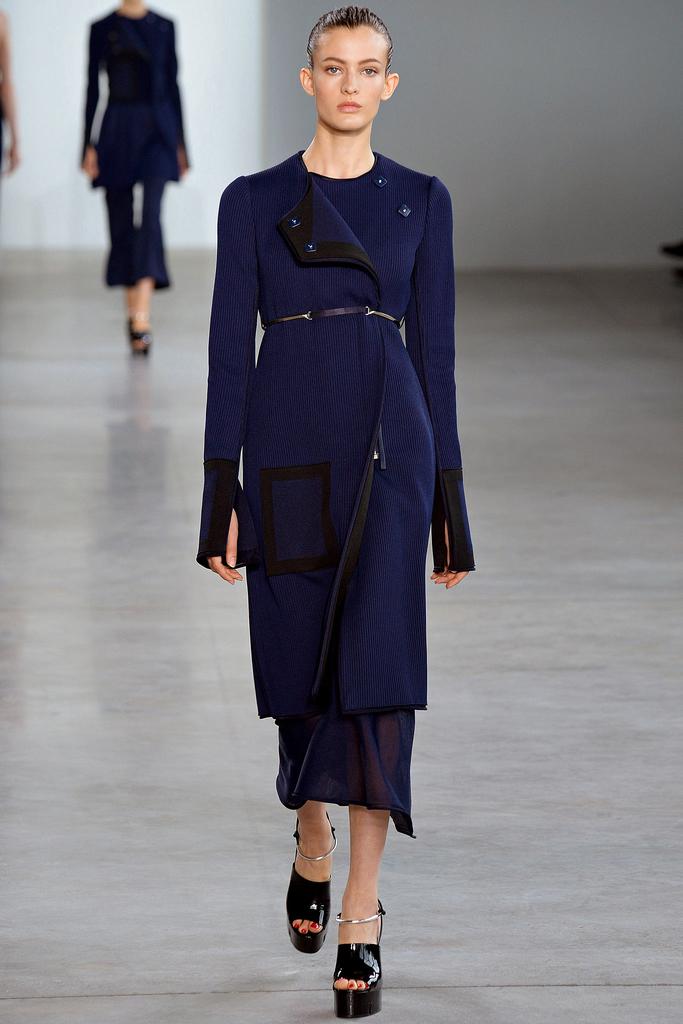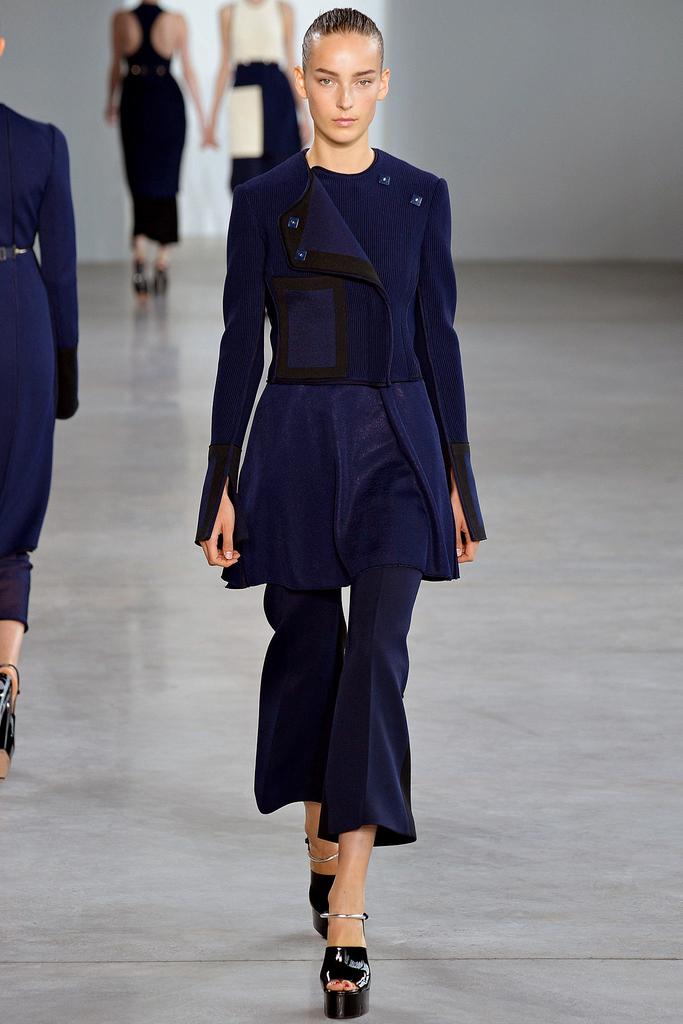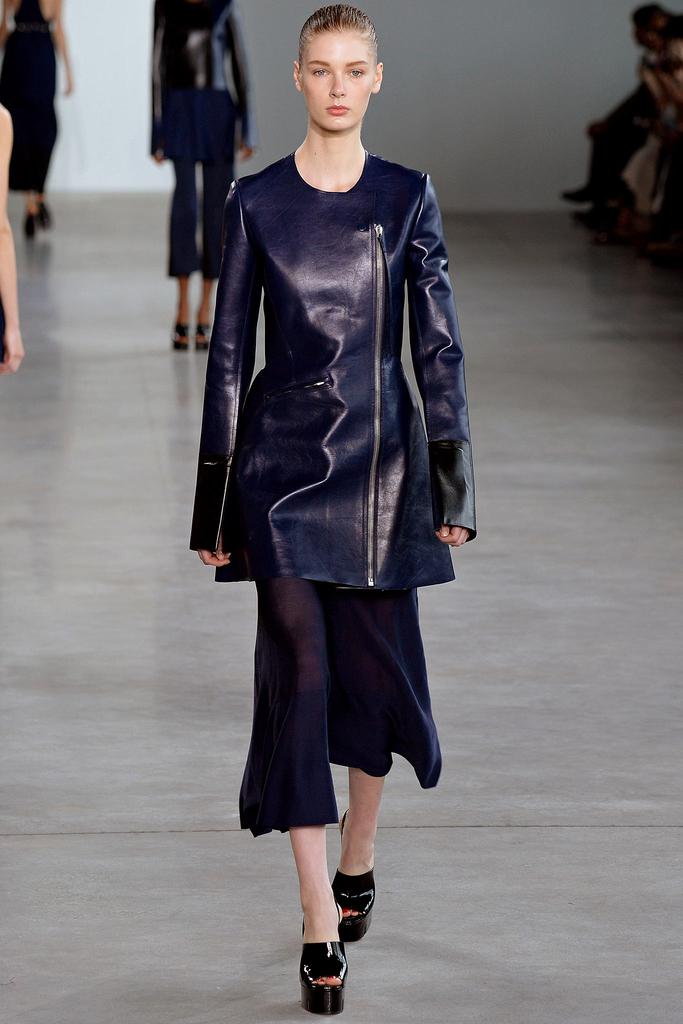 I'd wear this as a dress with opaque Wolford tights or as a tunic over leggings. Or maybe, with OVER THE KNEE boots, which are de rigueur for fall winter.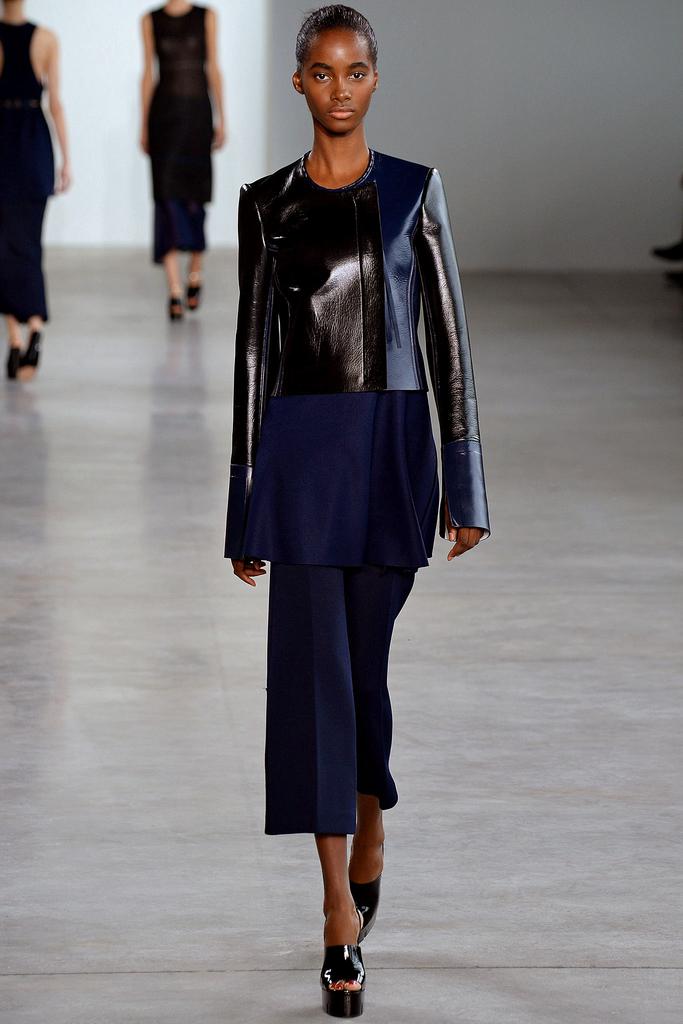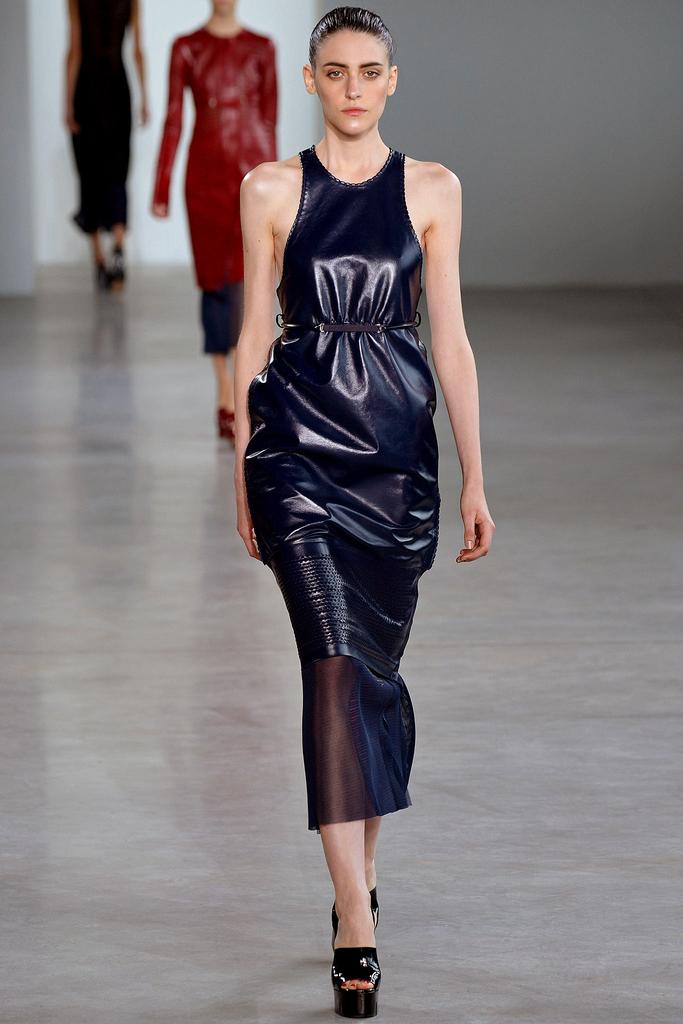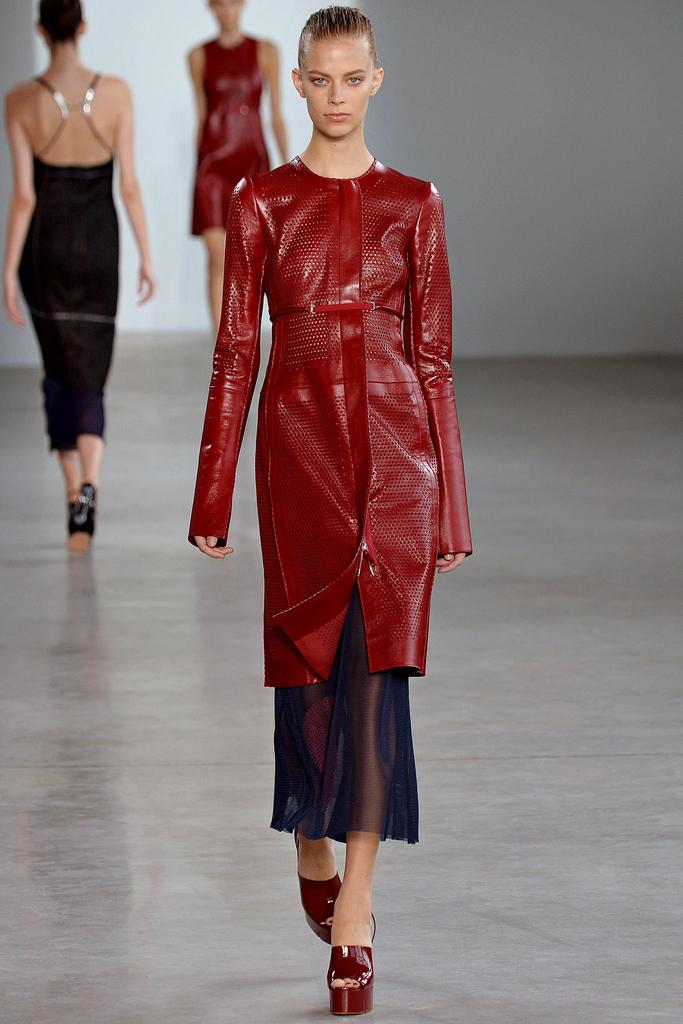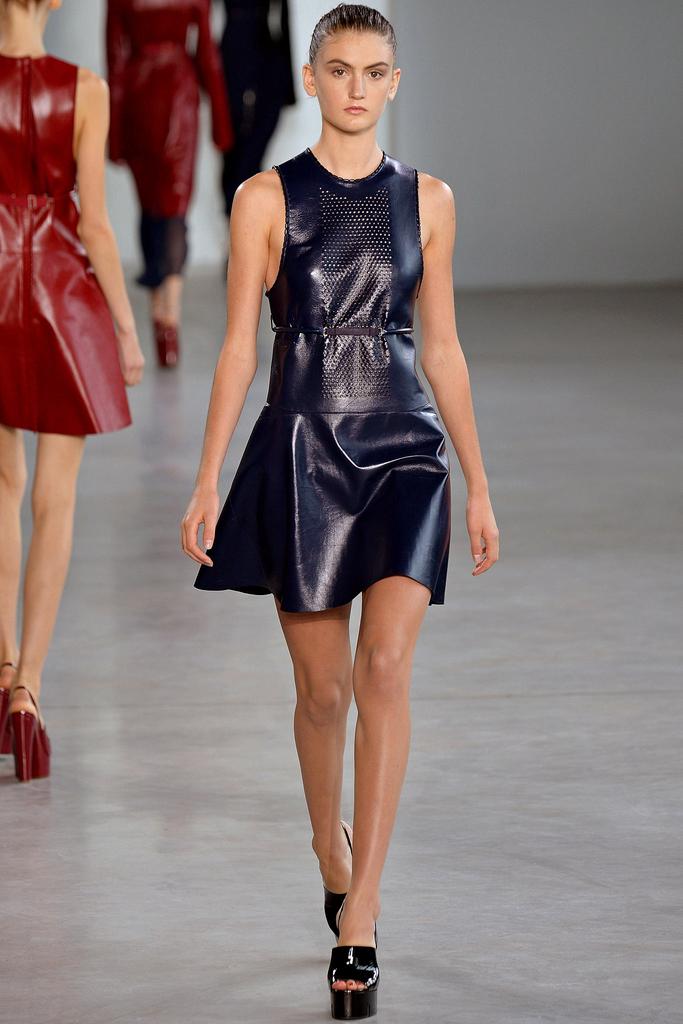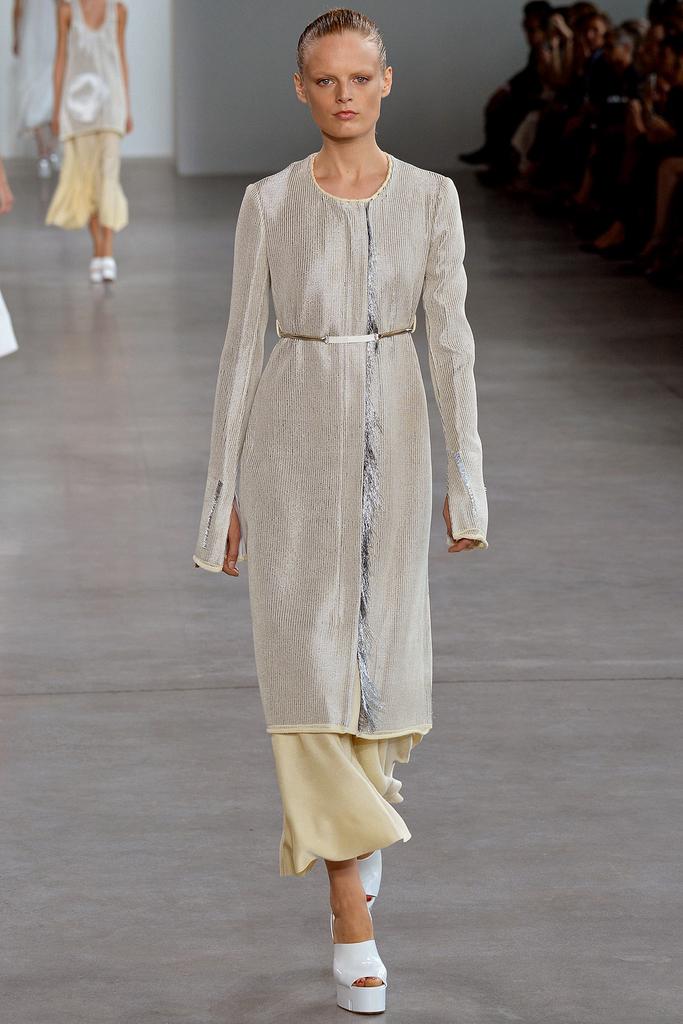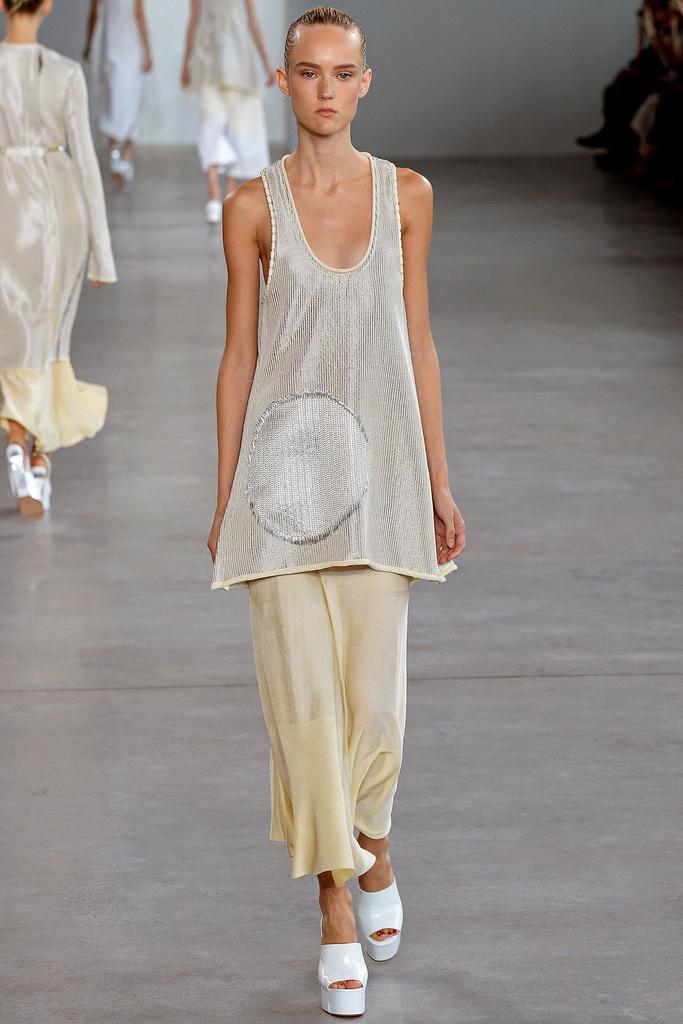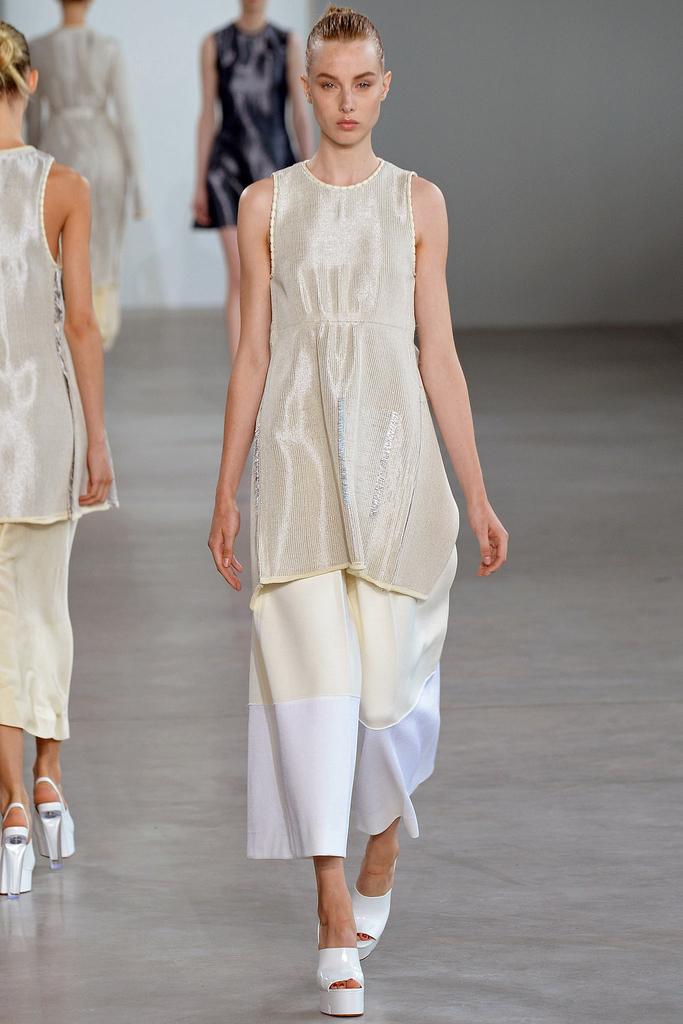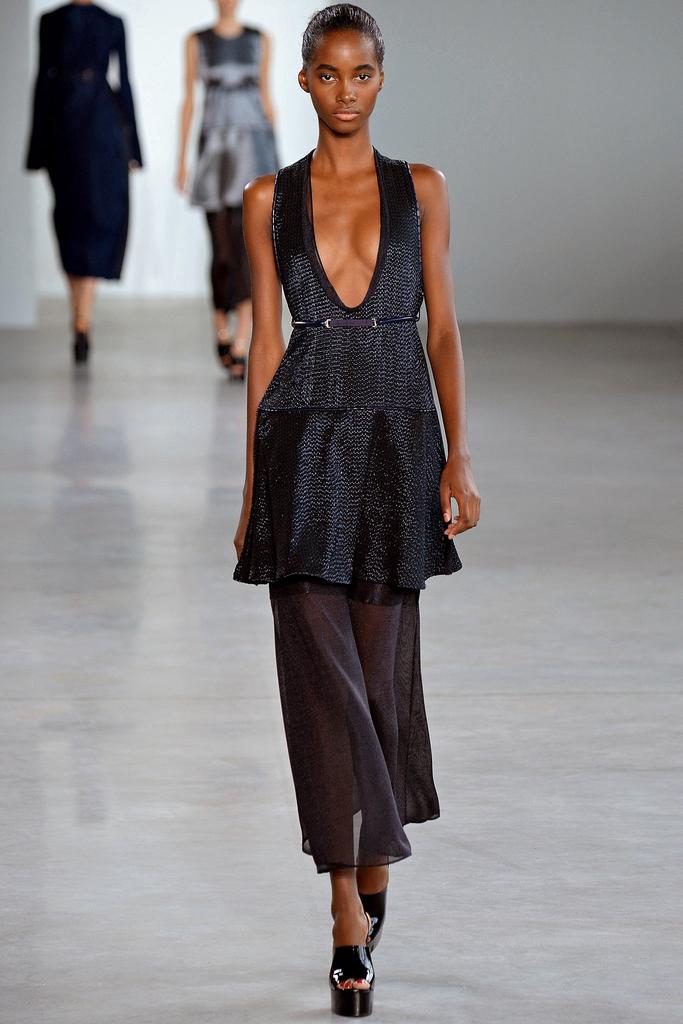 CALVIN KLEIN
This collection is perfect for the whimsical pragmatist who favors navy and black (who doesn't?!?) AND appreciates space age metallic tunics with big dots! I love a tunic and pieces that can be easily matched and layered. if you have the great guns, wear the sleeveless selections as is. If you are concerned about the, ahem, flab factor, throw a long sleeved T underneath.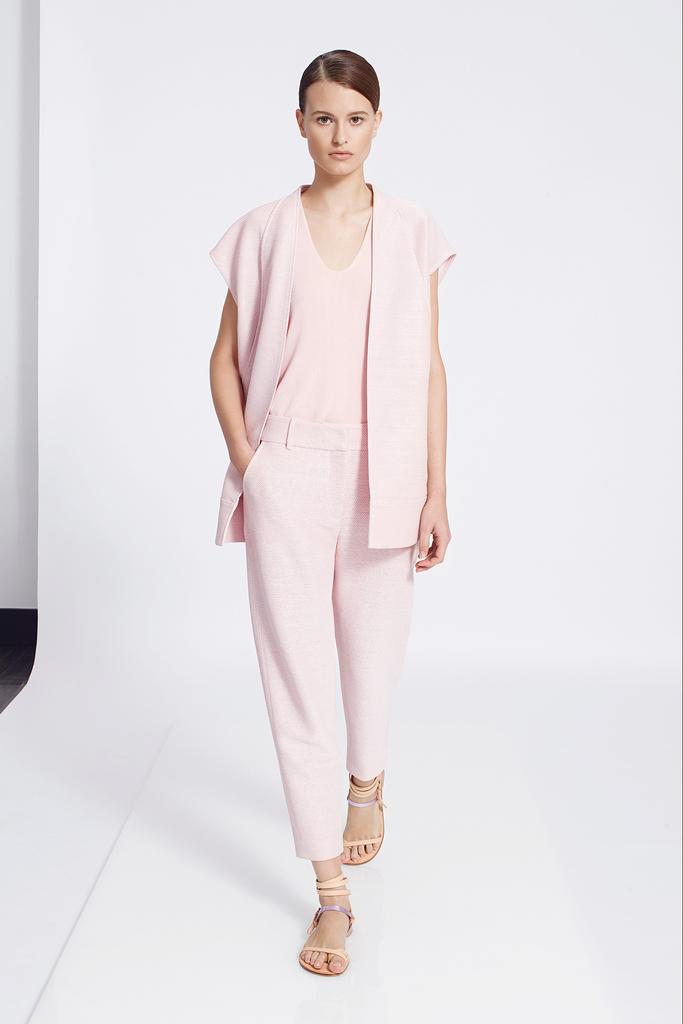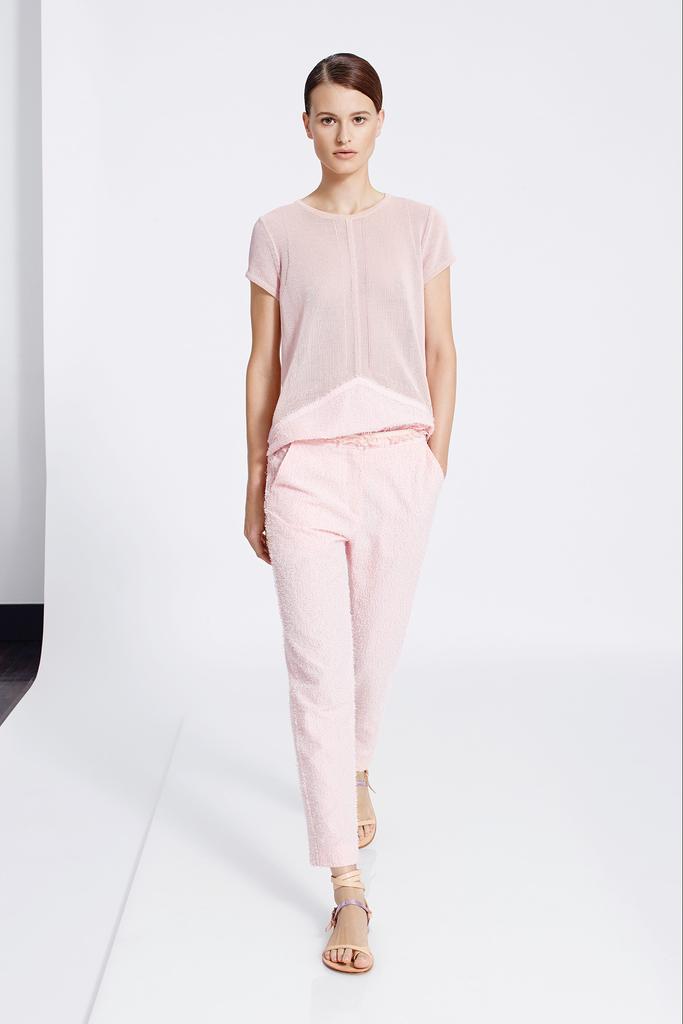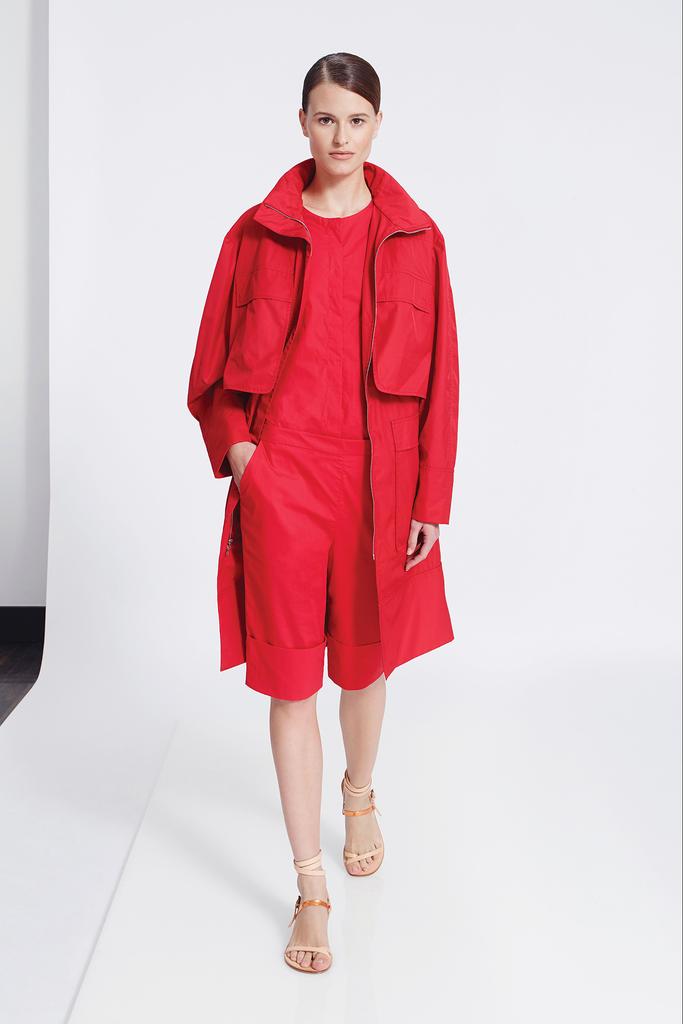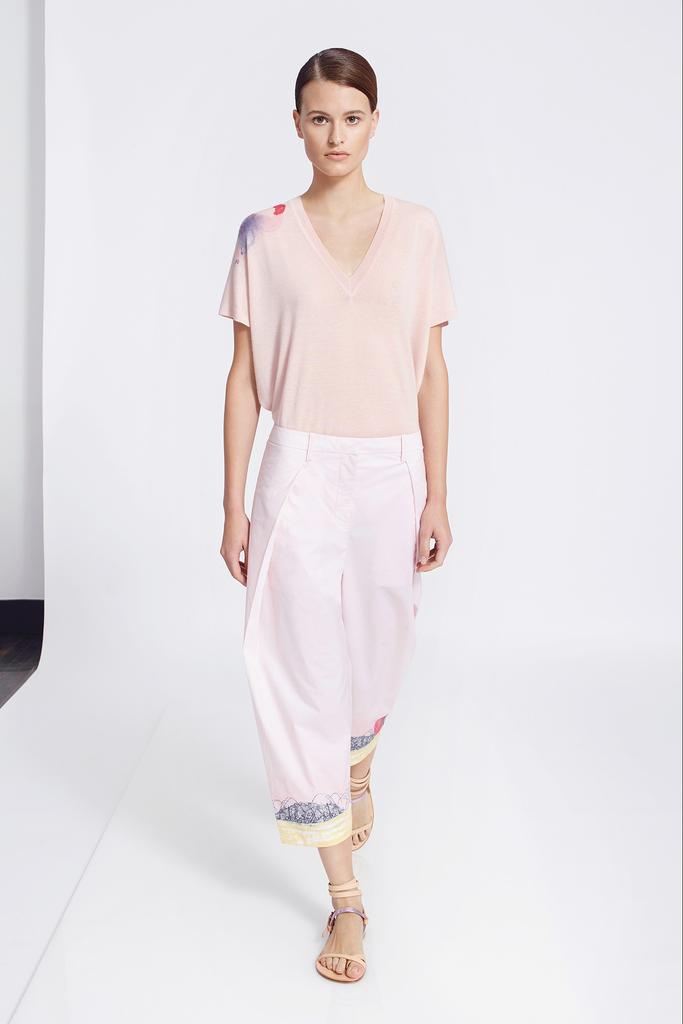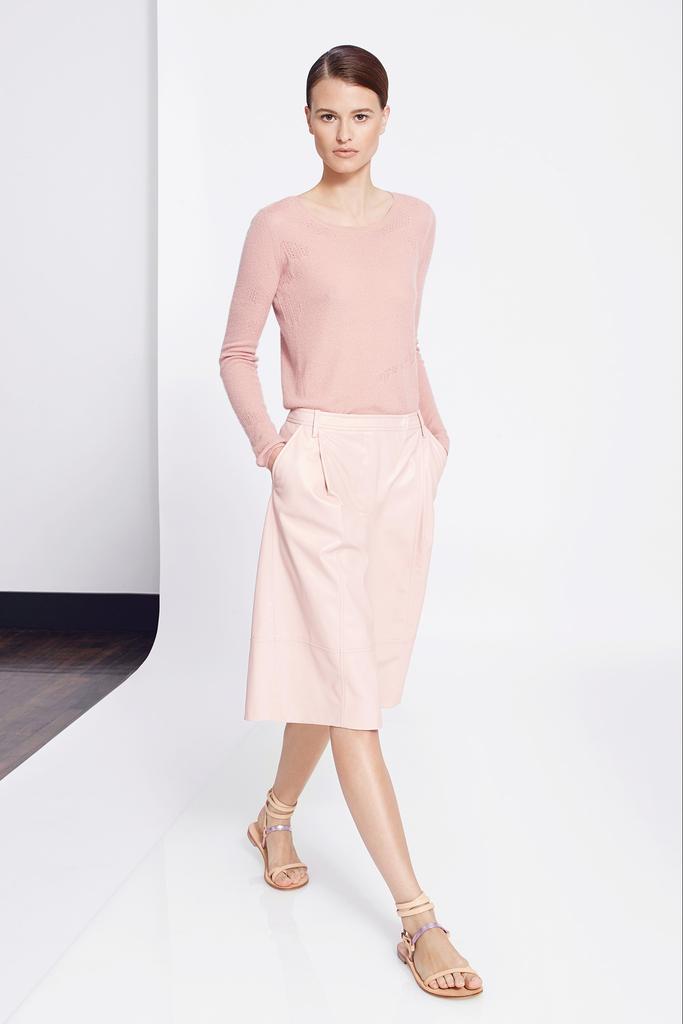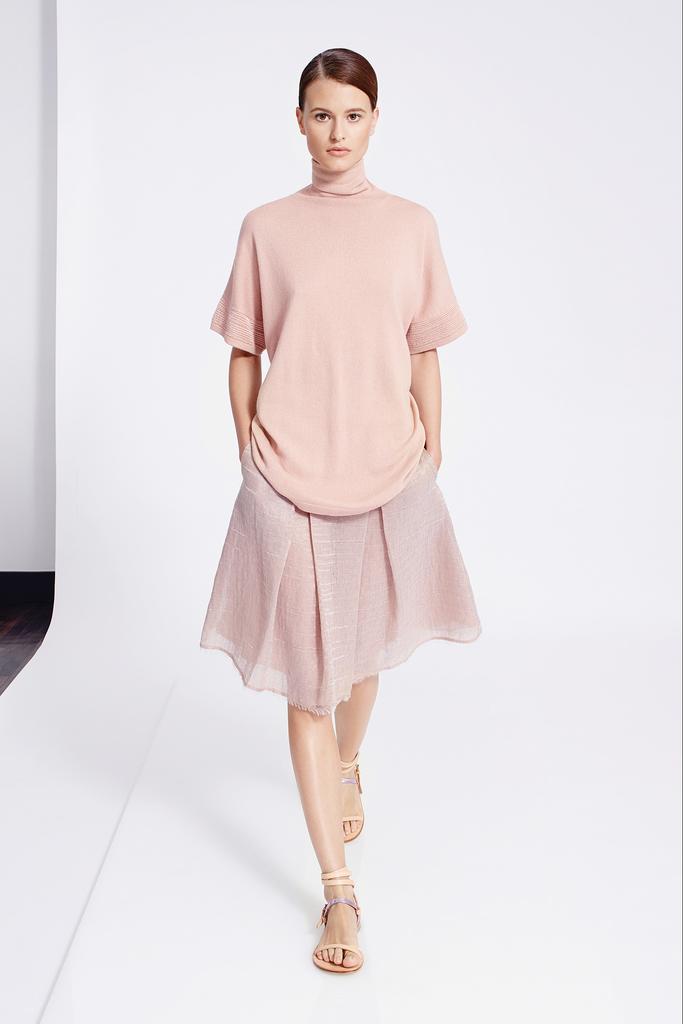 TSE
These pieces are sweet and feminine, into every Spring series some pink needs to fall. Pink is a flattering color on everyone, and can seque seamlessly from casual to more elegant affairs. Think of one the tops with a silk ballgown for a black tie affair. (For instance, the orange tulip variety in the Honor collection!). Each and every one of these pieces would work well on a vacation, be it to the tropics, or a more temperate destination.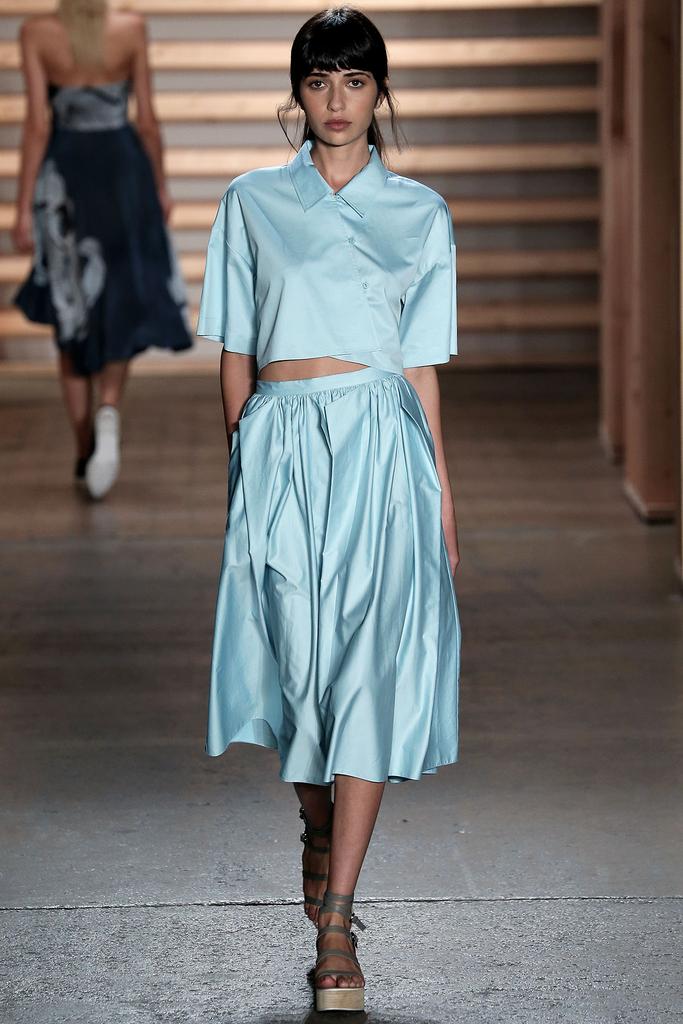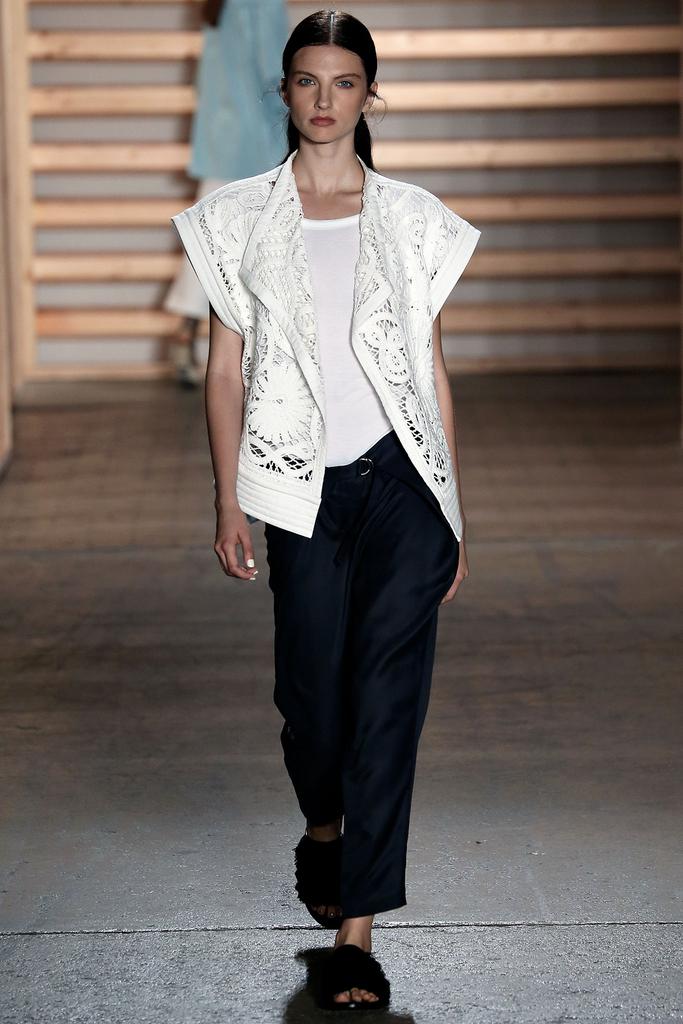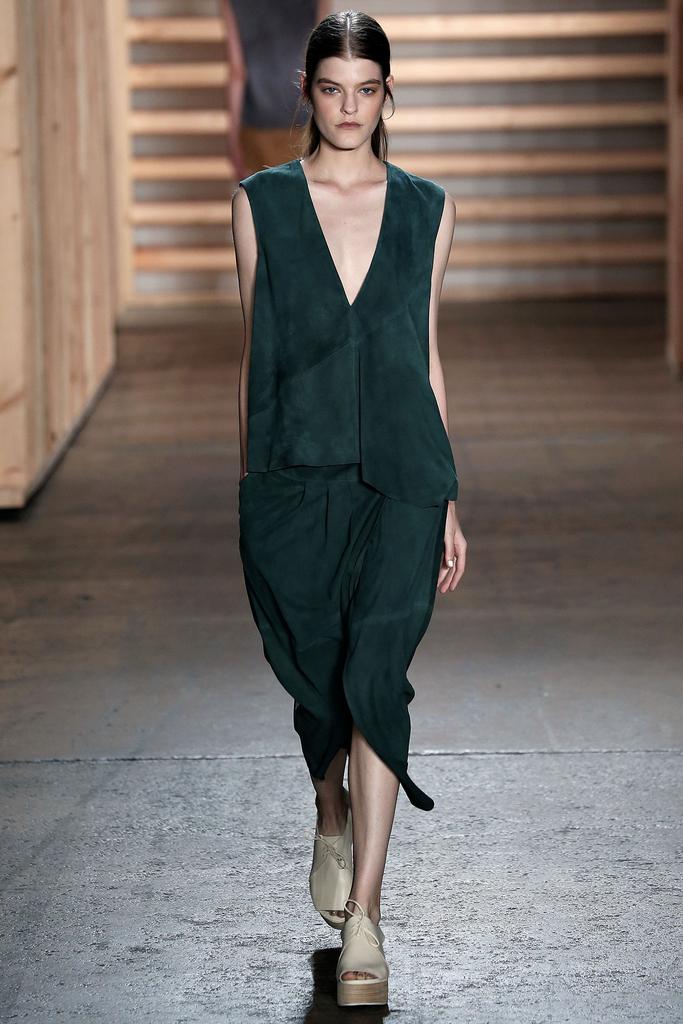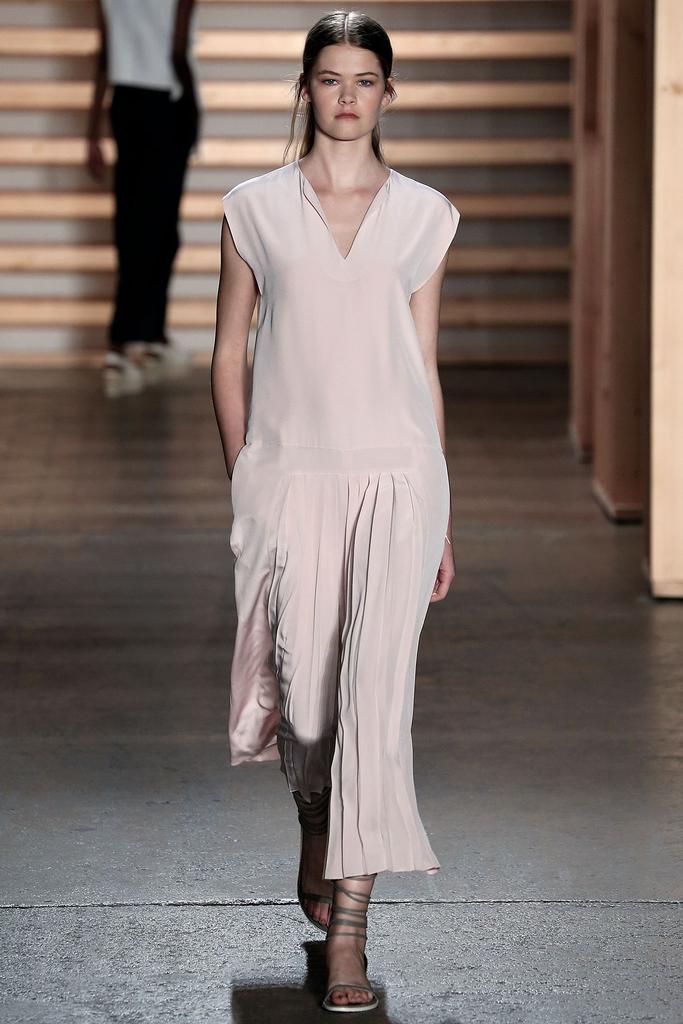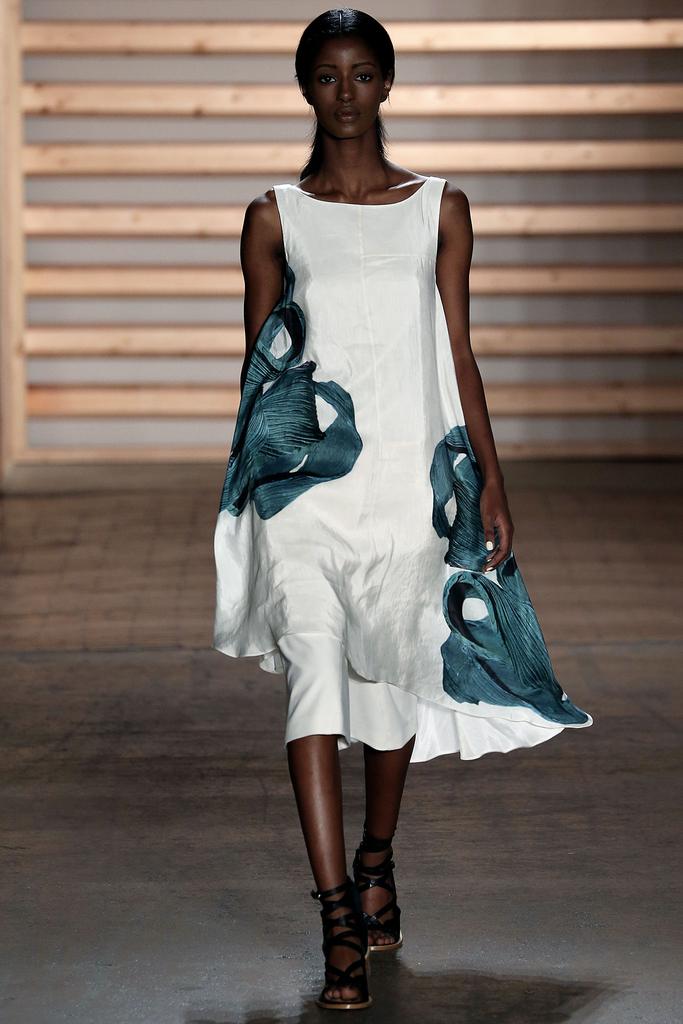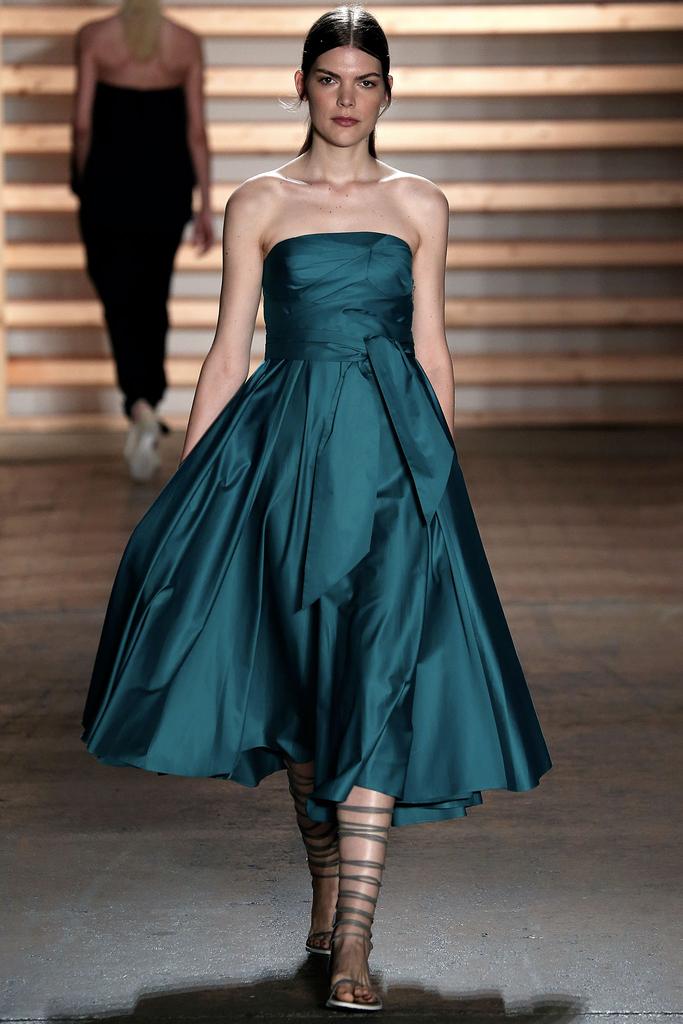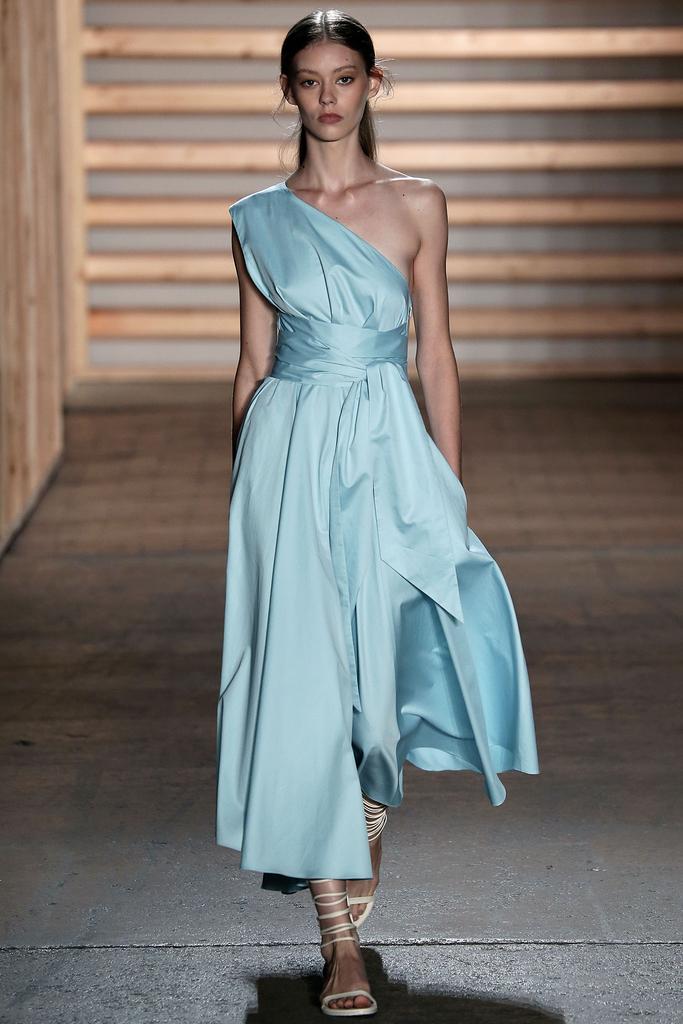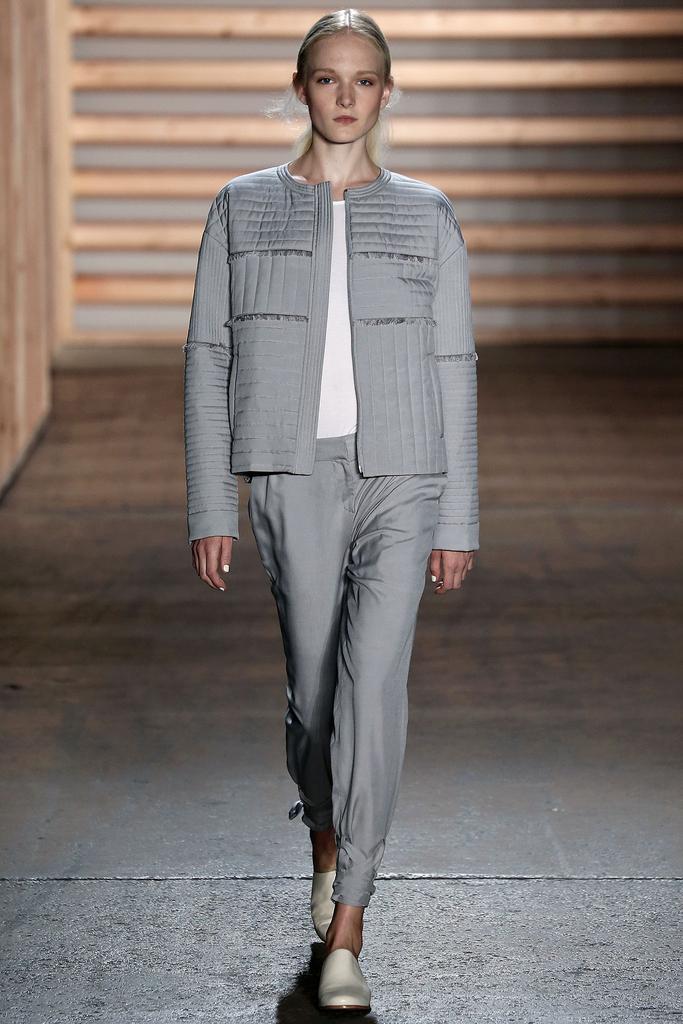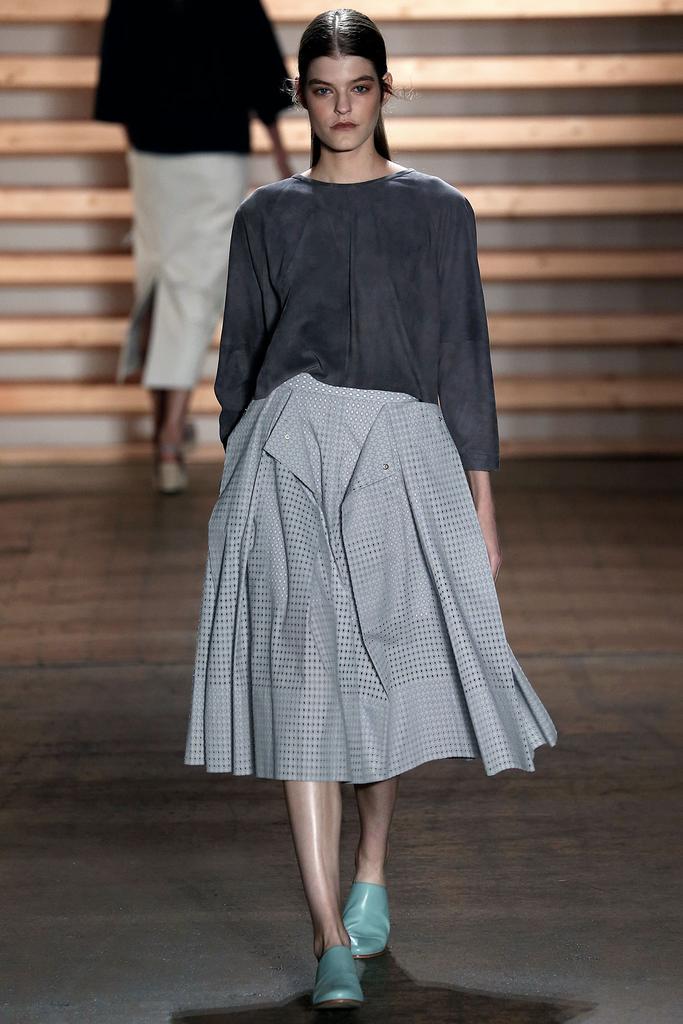 TIBI
An interesting, wearable collection running the gamut from Audrey Hepburn ladylike with the powder blue maxi skirt, to a hip cool chick vibe with dark green suede from head to toe, to casual boho with a macrame vest, to Kim Novak alluring with the teal and light blue cotton dresses. And then coming down the home stretch, quilting and eyelets. The maxi skirts are the new black and are everywhere, with eyelet or grommet details, with and without embellishments. They accentuate the waist, always a good thing, are casual with T shirt or cropped sweater and flats or boots, but can be fancied up with a matching top and pumps.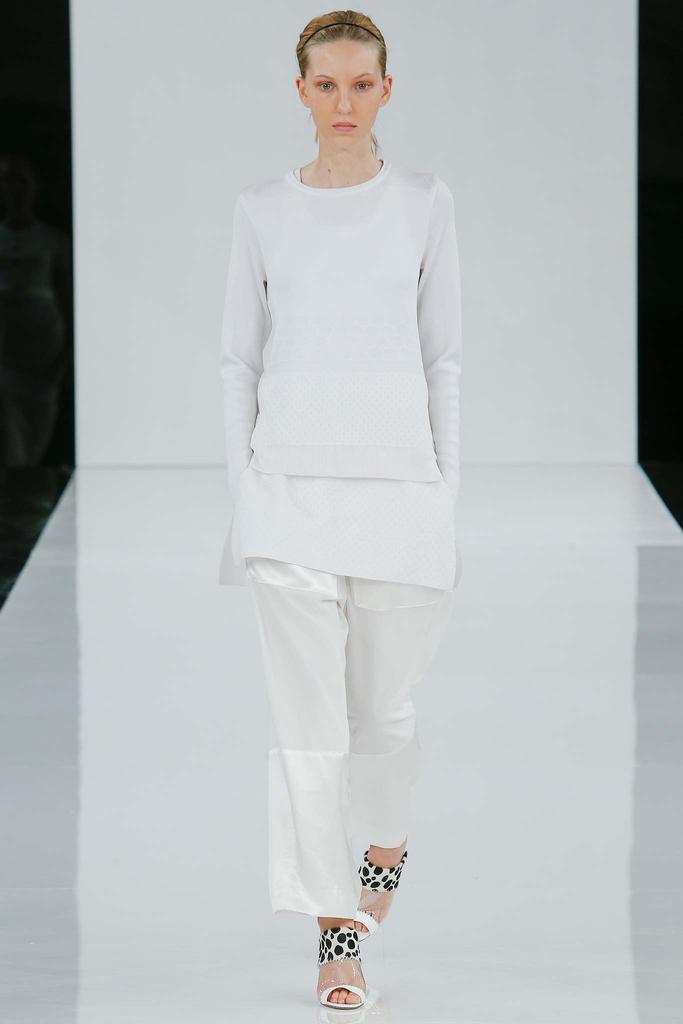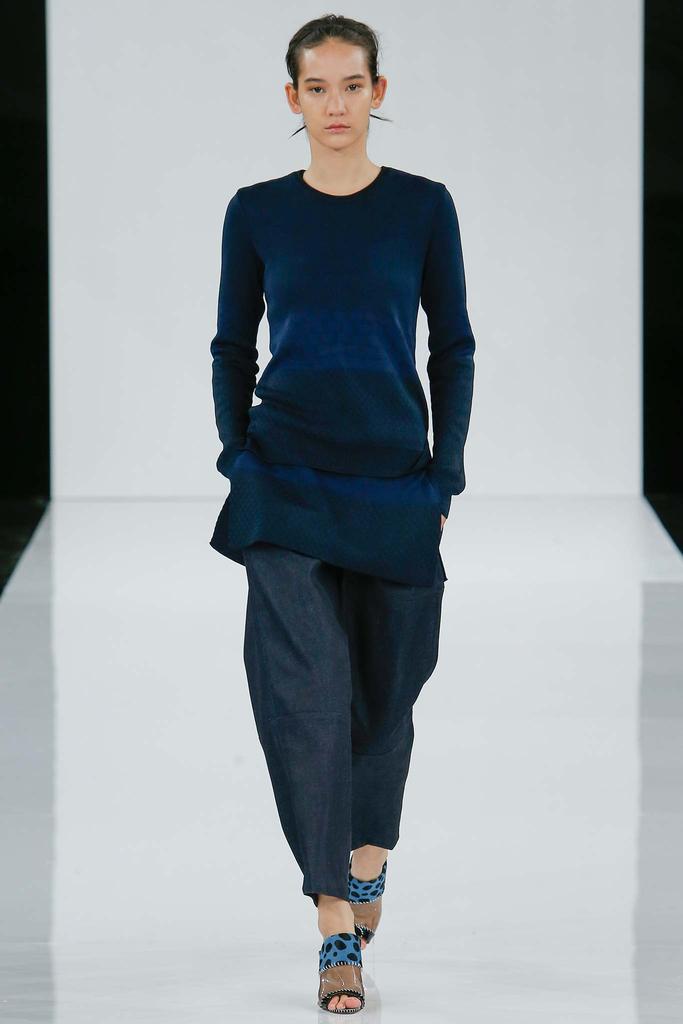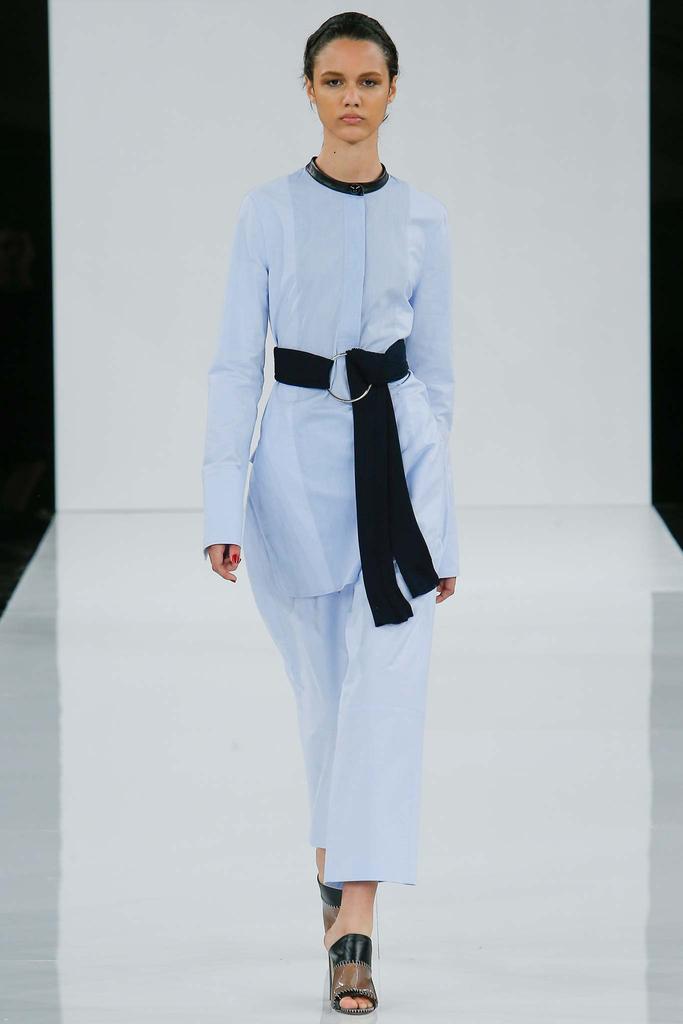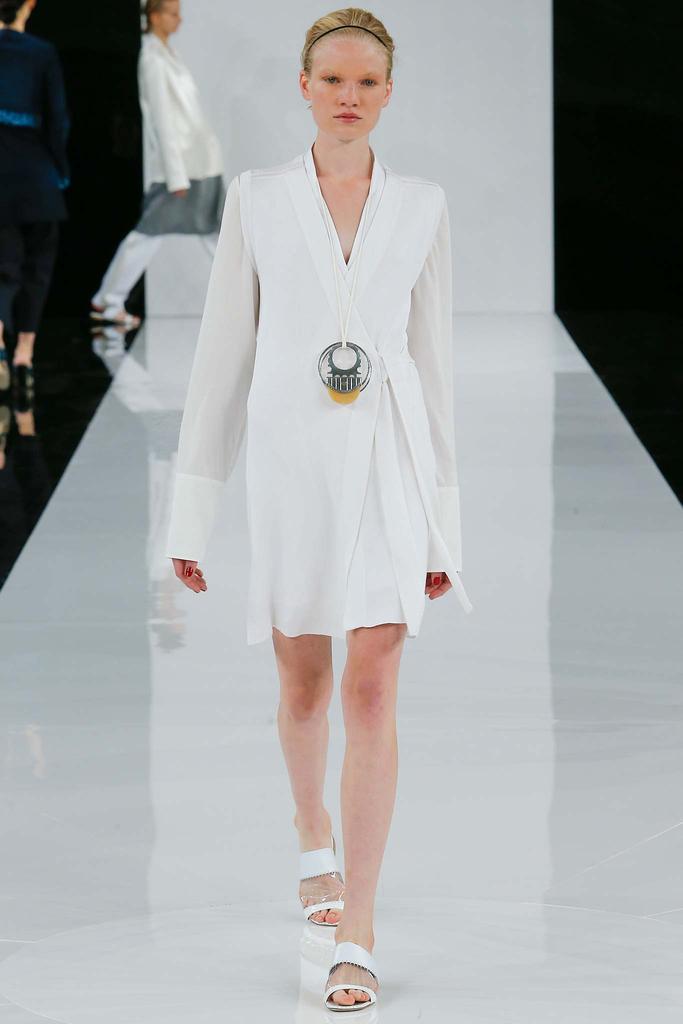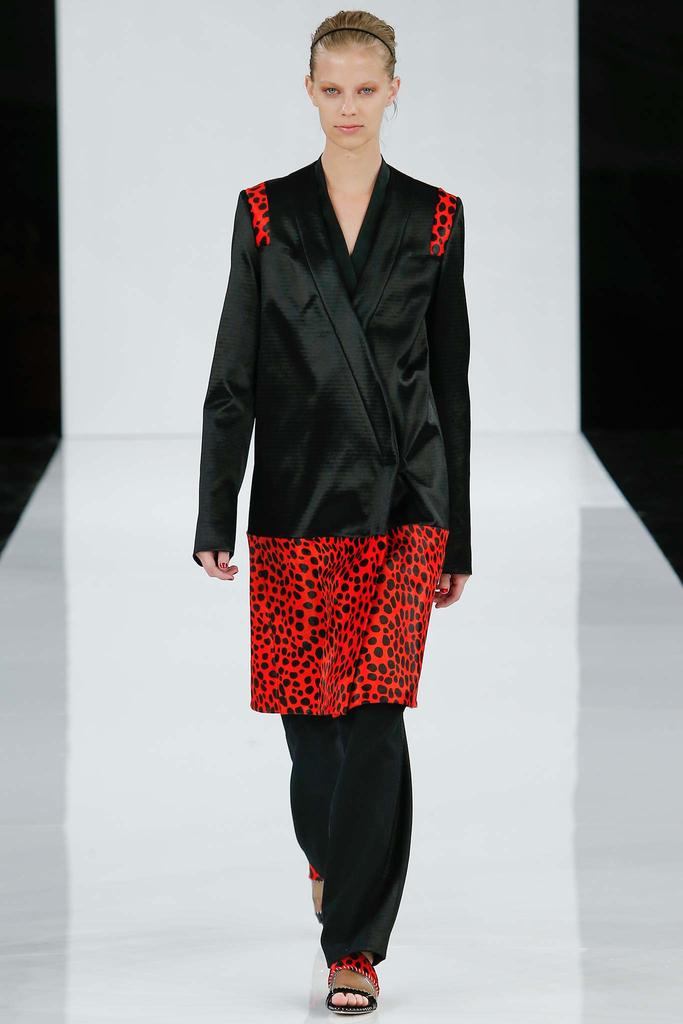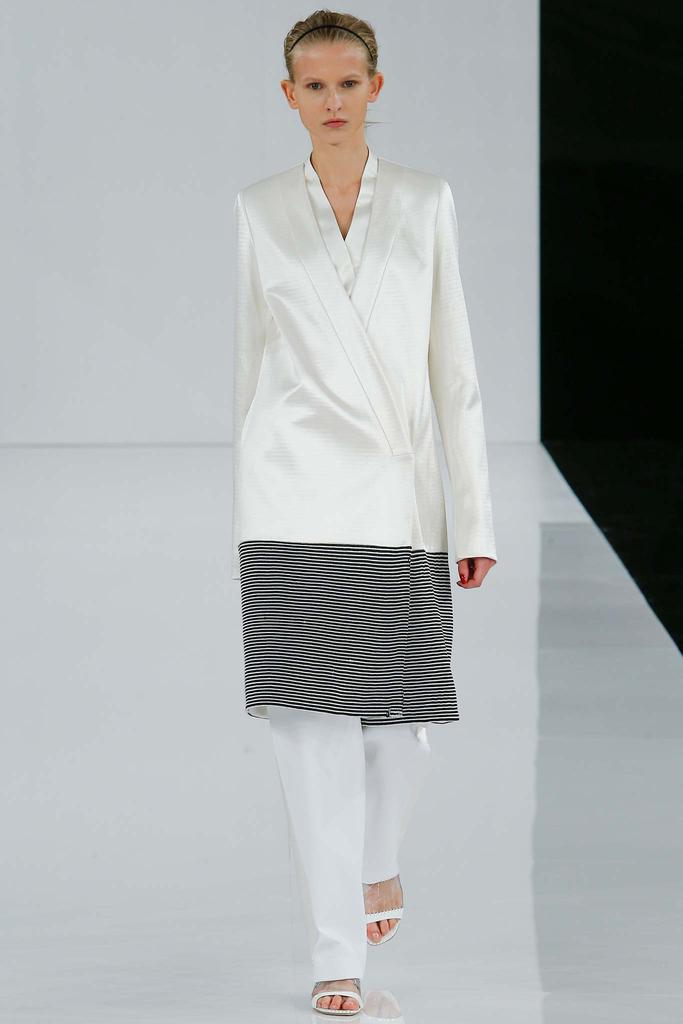 EDUN
And here we have the tunic brigade with a semi-spartan Japanese vibe. Along with the vest, the tunic is an incredibly versatile staple piece for the layering patrol. Great thing about either? If you find yourself in the midst of a fashion fauxpas, meh, take it off! No harm, no foul! If you want a pop of color or feel the need for a whimsical non-sequitur to an otherwise staid outfit, add either one.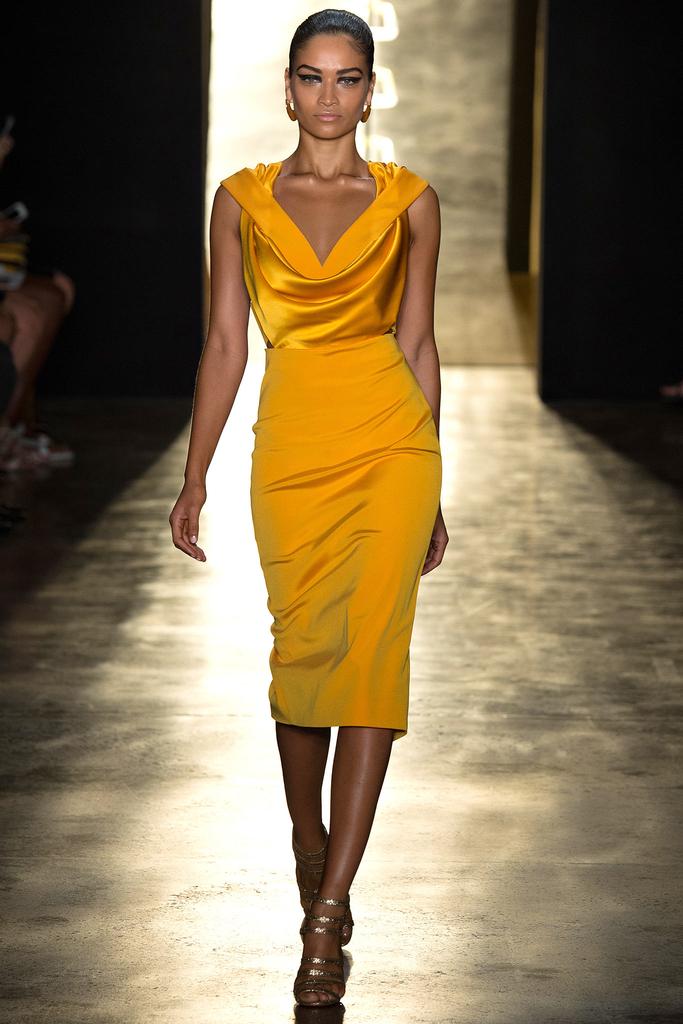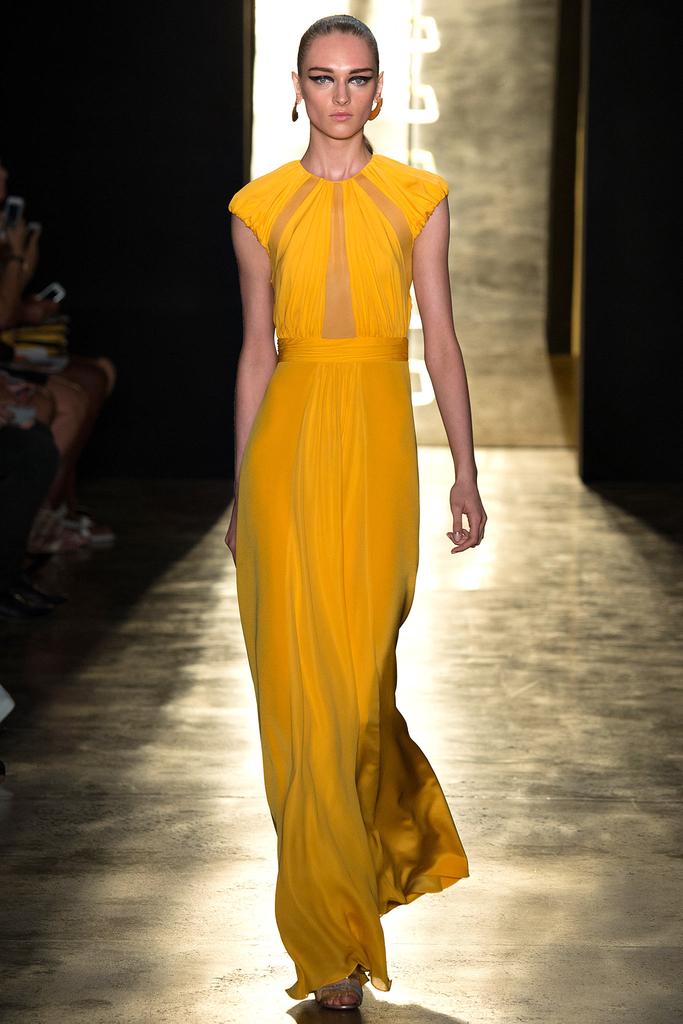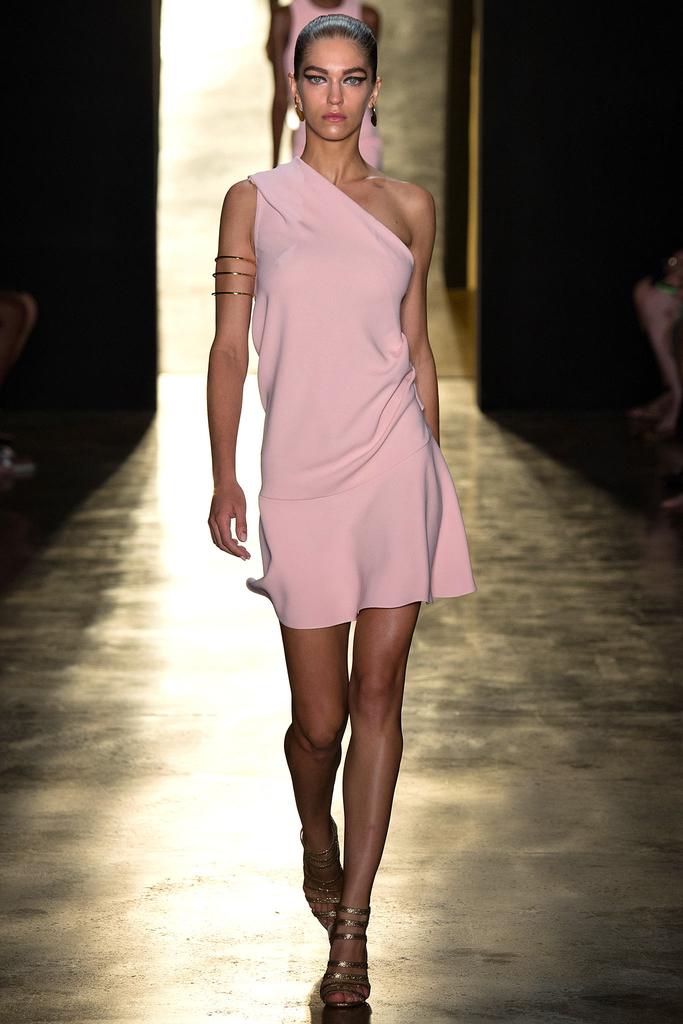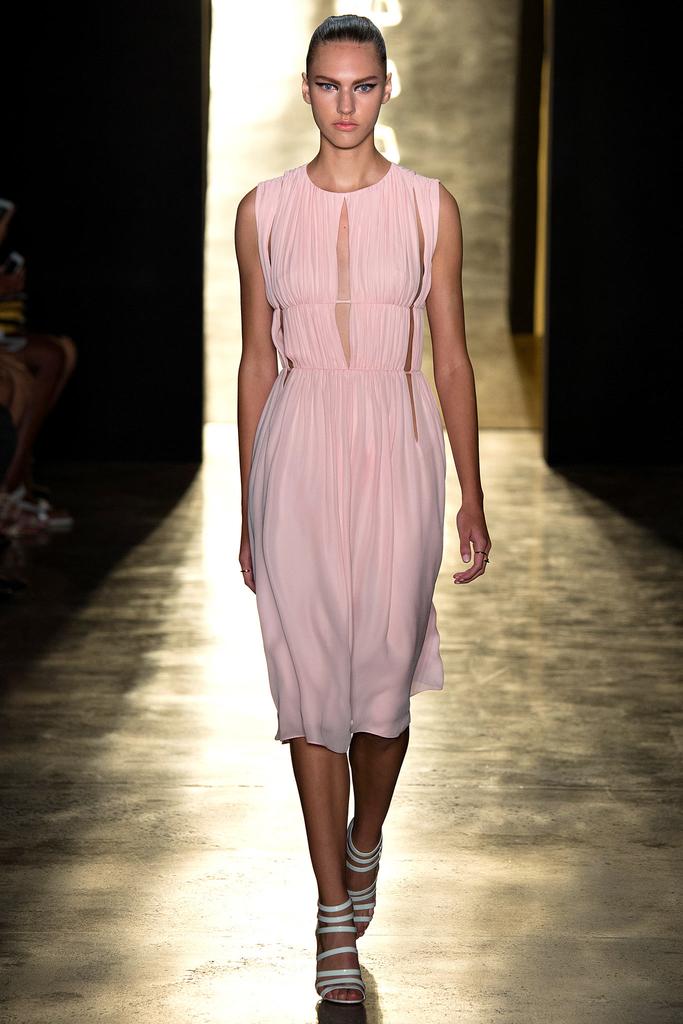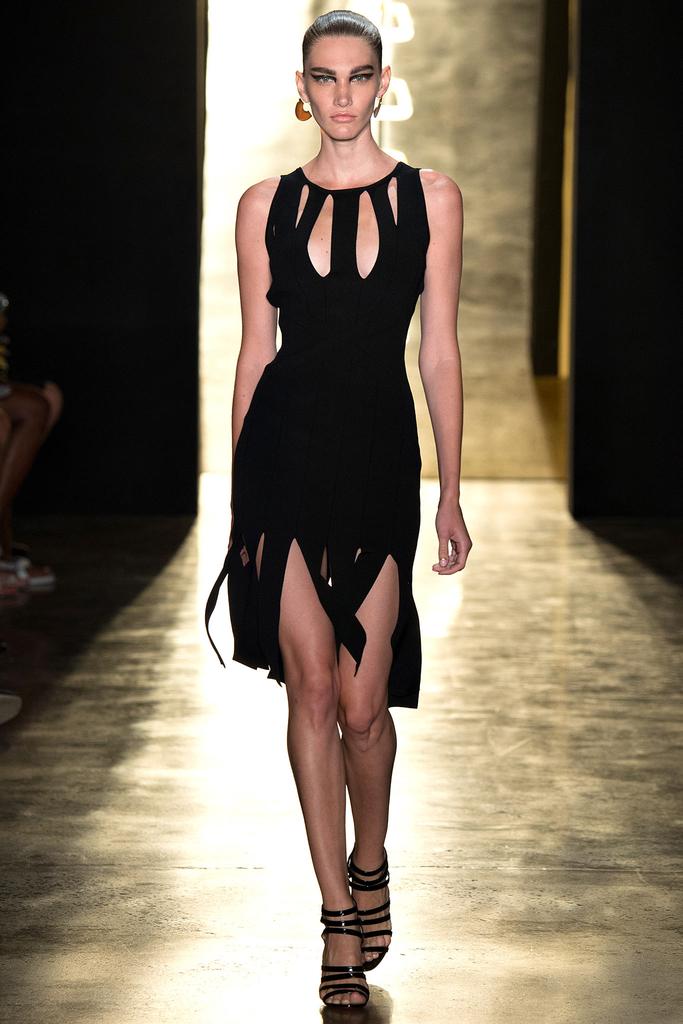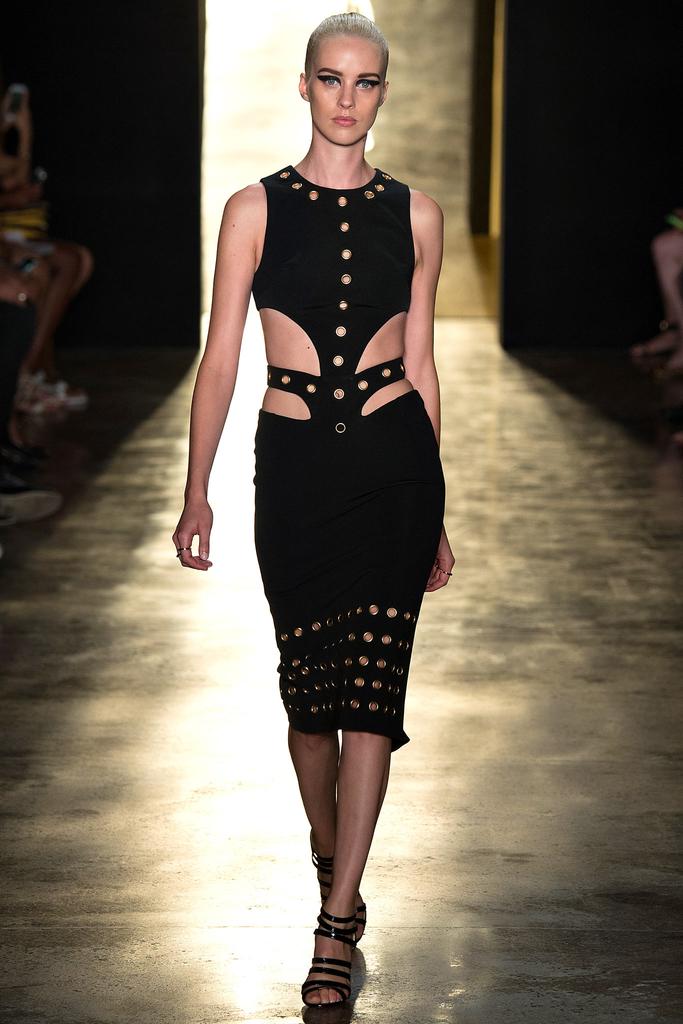 CUSHNIE ET OCHS
These are SIZZLING H O T! Apparently inspired by the Egyptian goddess herself Cleopatra. And I am loving the Marigold and Curry accents in the collections, gives a very light spring summer feeling but is also a powerful presence in a sea of lighter more tepid colors. Every once in awhile add a few grommets for the peek-a-boo effect. But like fringe, needs to be kept down to a dull roar for the sake of decorum.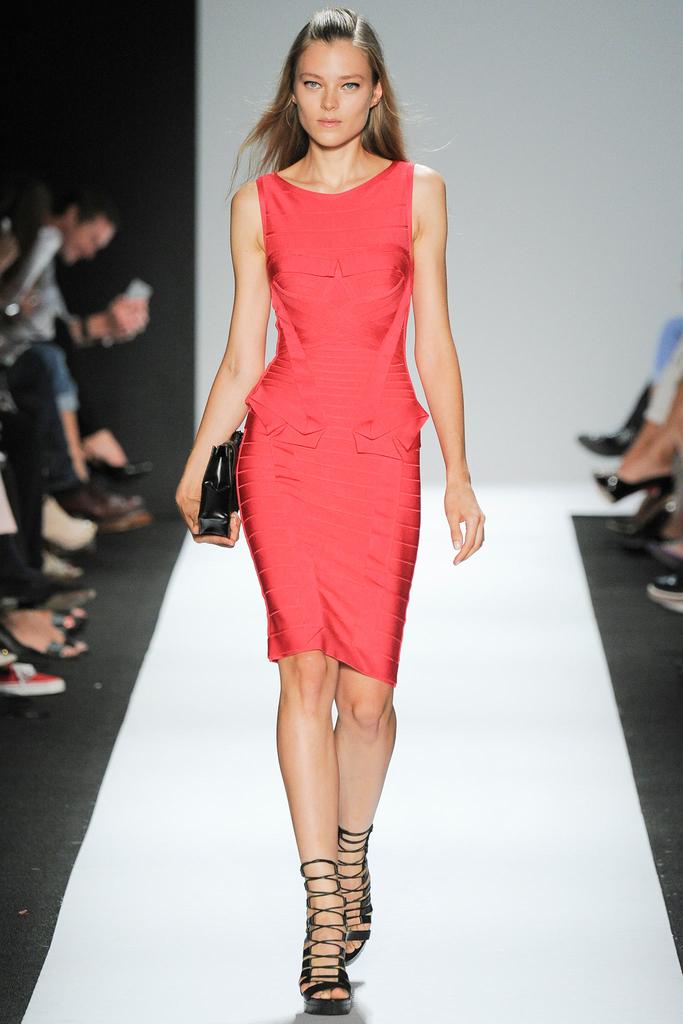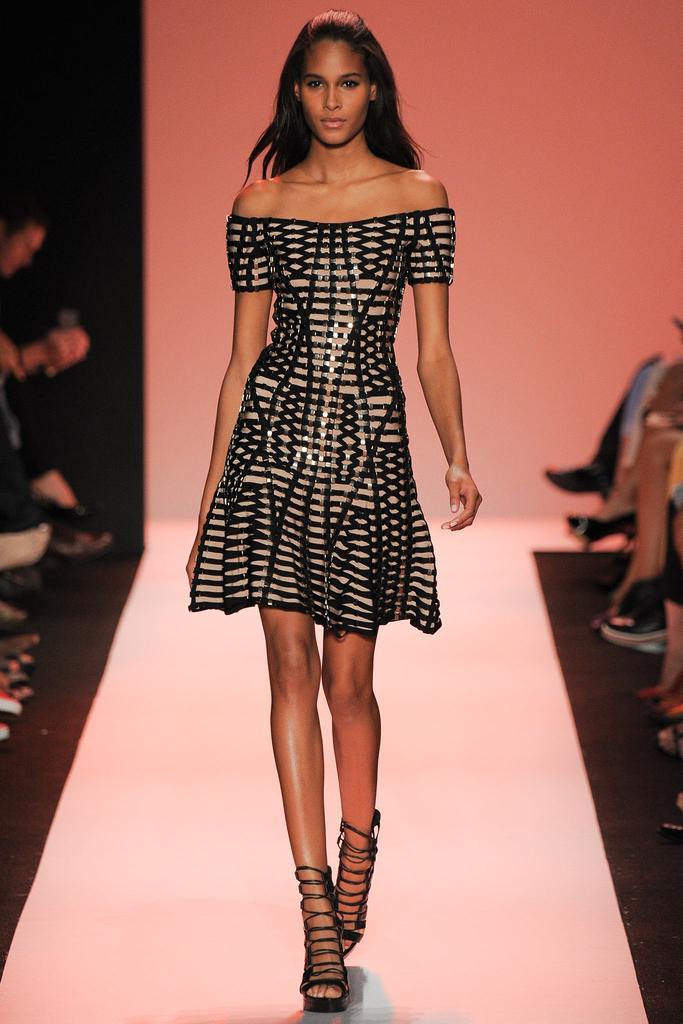 Mmmmmmm, gladiator bondage.......for the well heeled dominatrix in us all.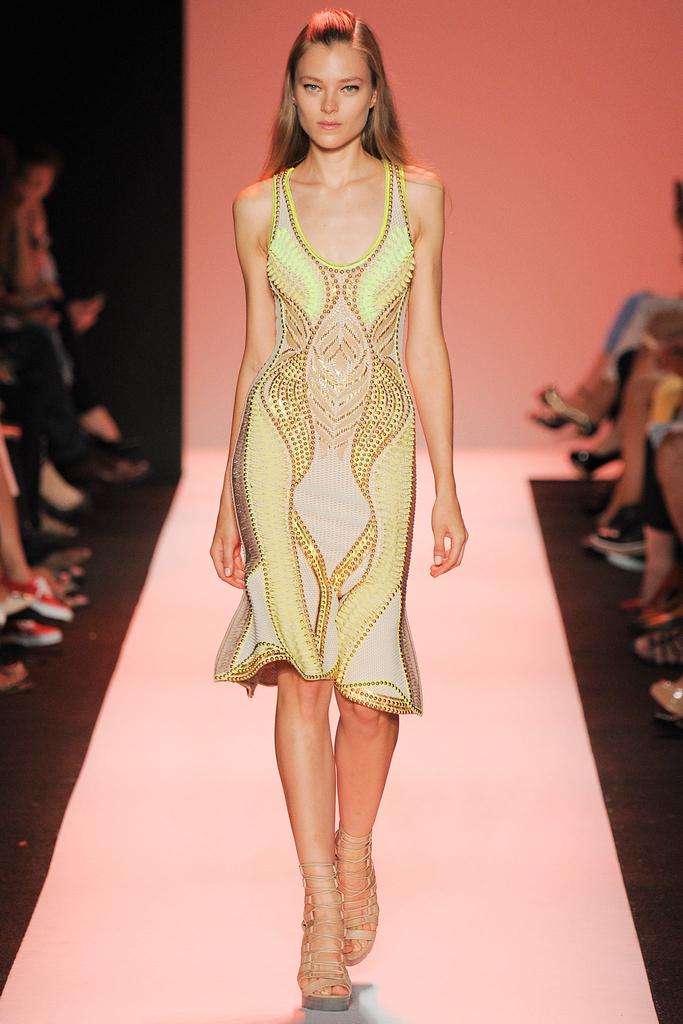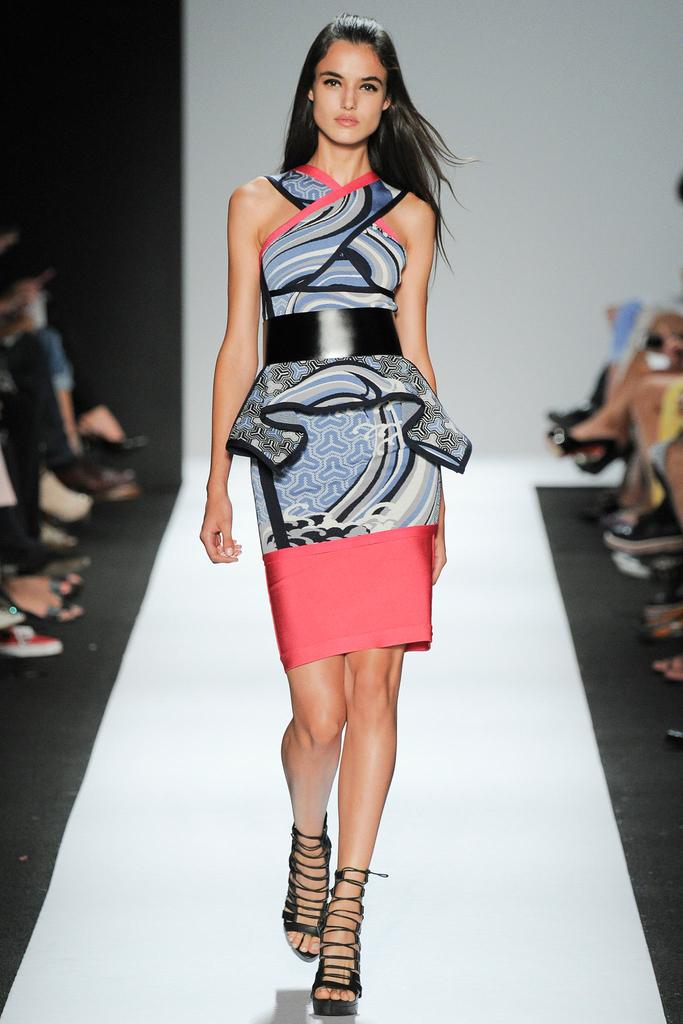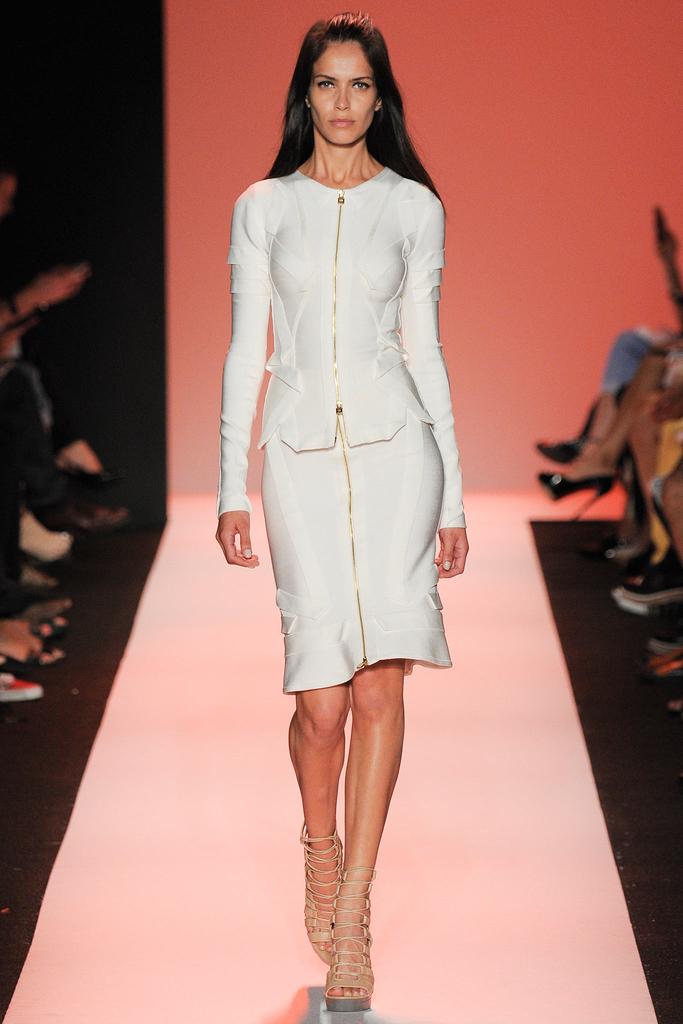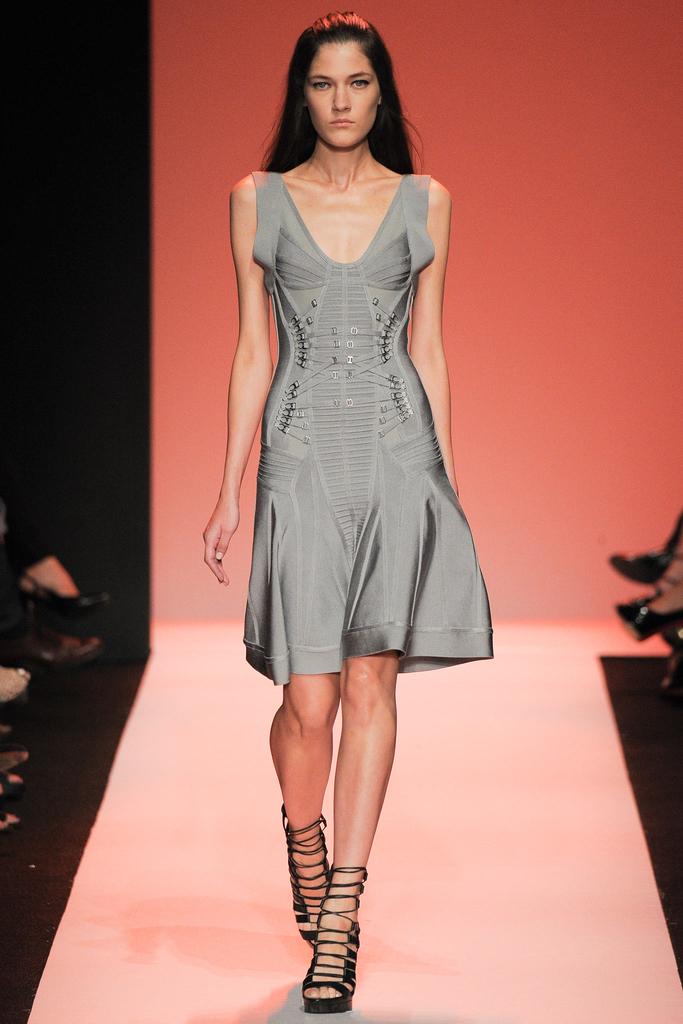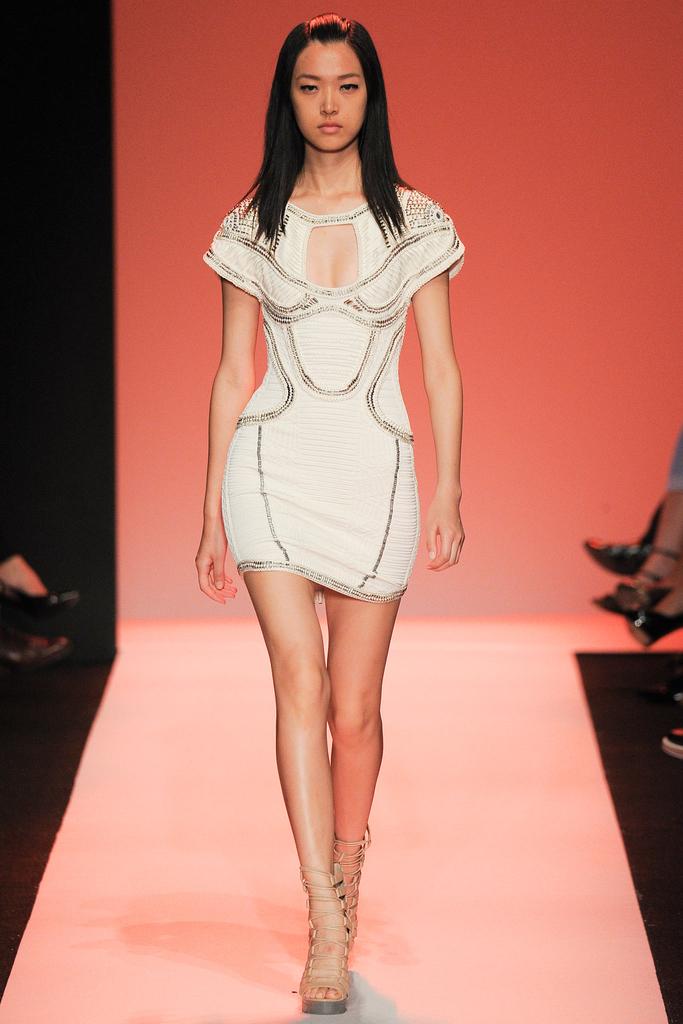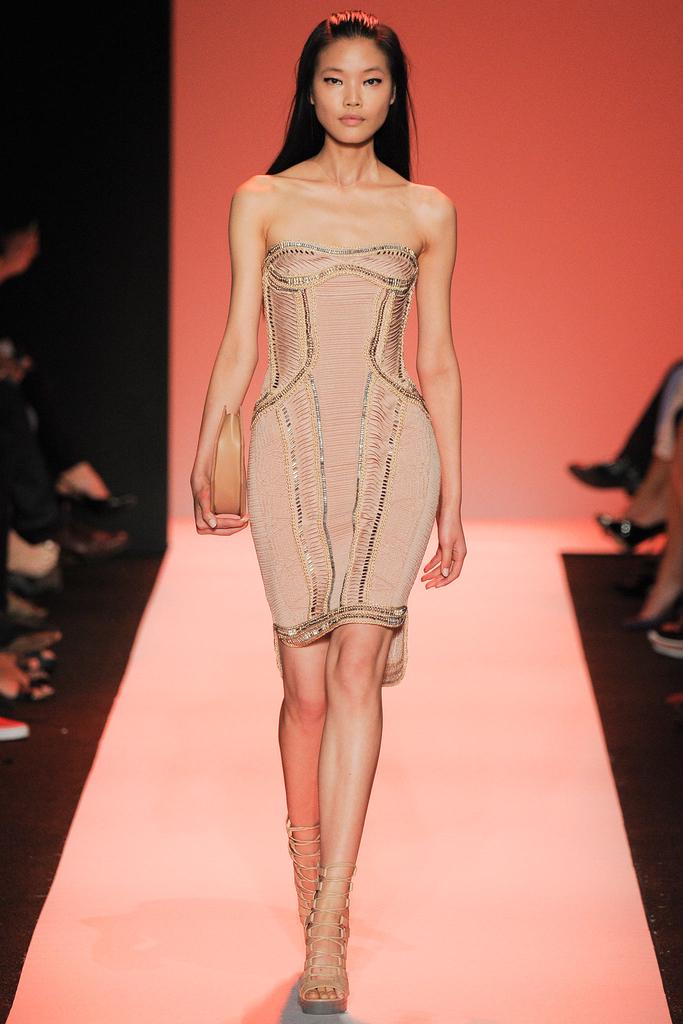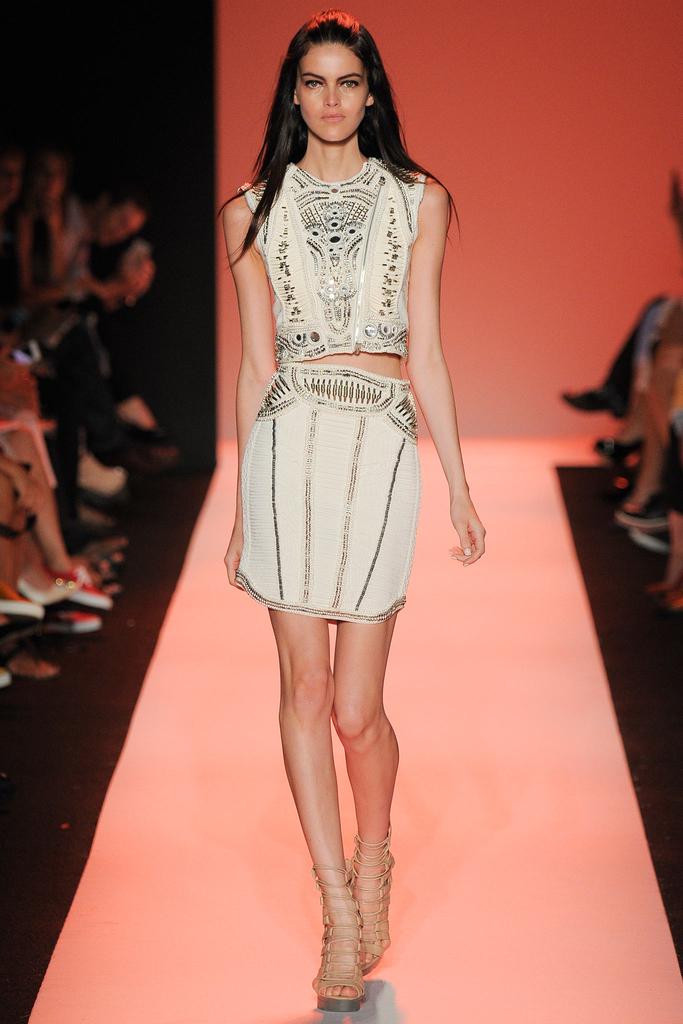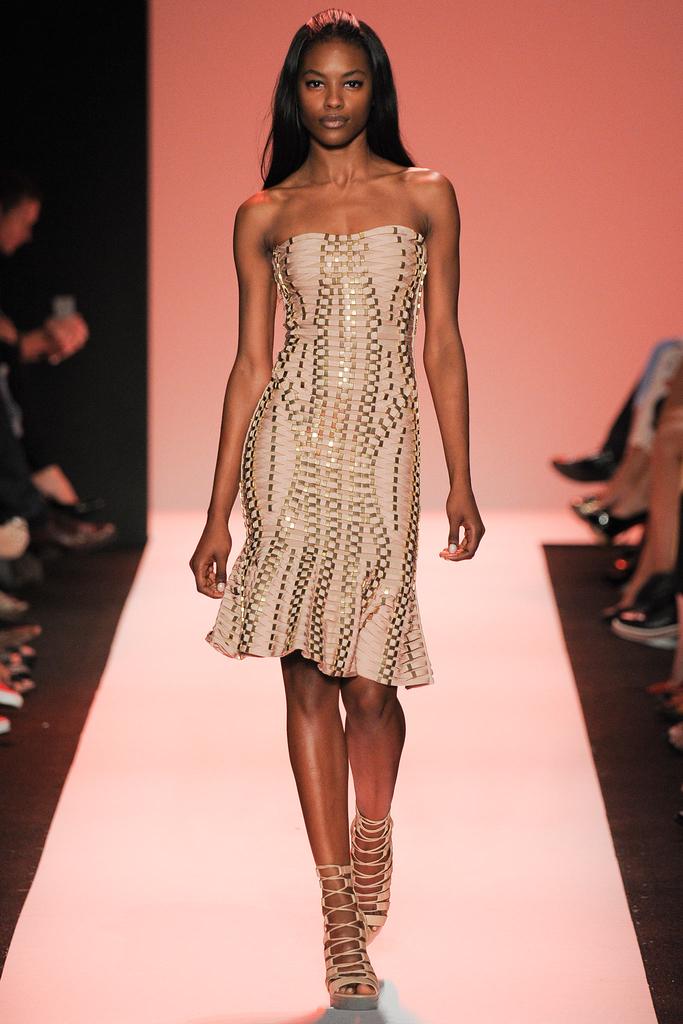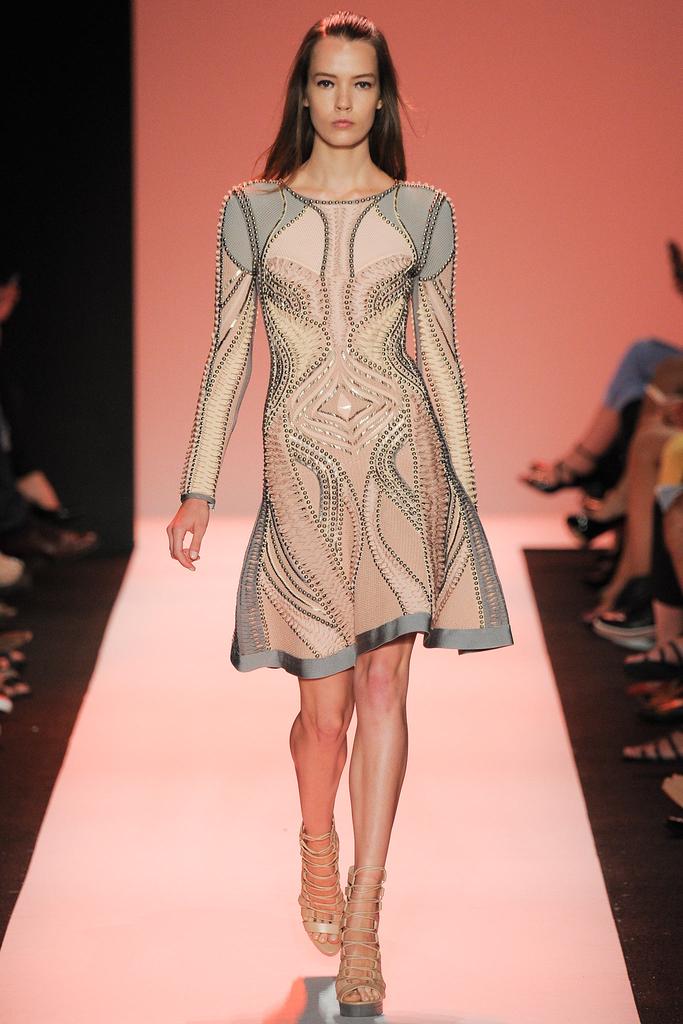 HERVE LEGER
I admit, I used to look askance at Herve Leger fashions, and when all those "actresses" would strut down the runway in that ubiquitous bandage dress, I wanted to pull an Oedipus and pluck my own eyeballs out. Jeez, enough already, blech!. All versions of the same hoochy schmatta. And then, the fall winter collection. ZOWIE! I don't care who you are, you put one of these on, you are going to sizzle. This is modern day roman legion armour. Who needs spanx?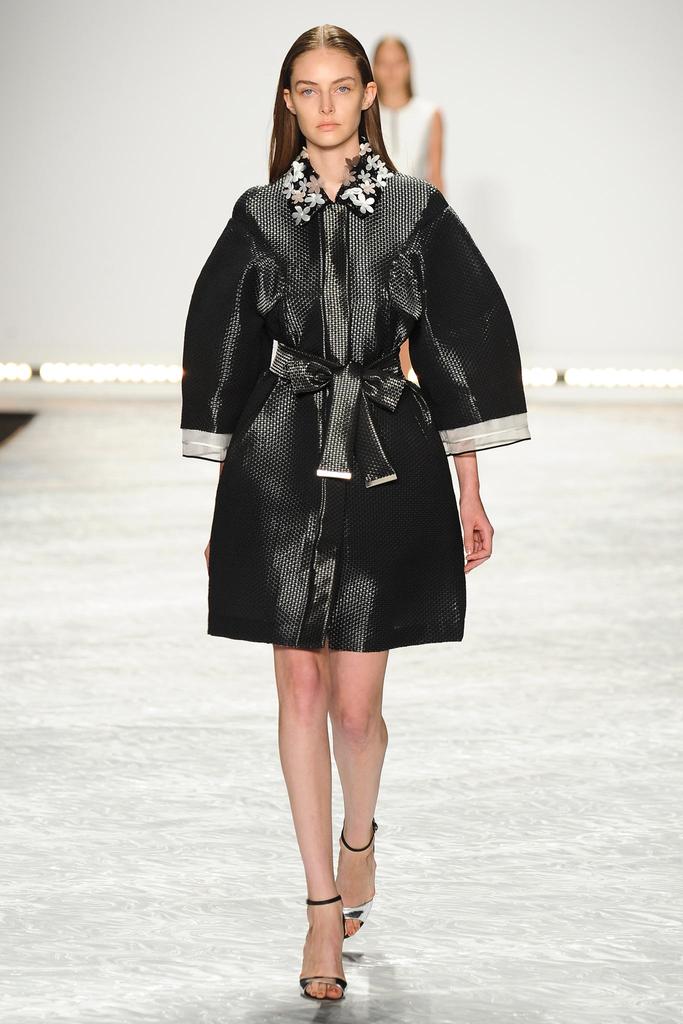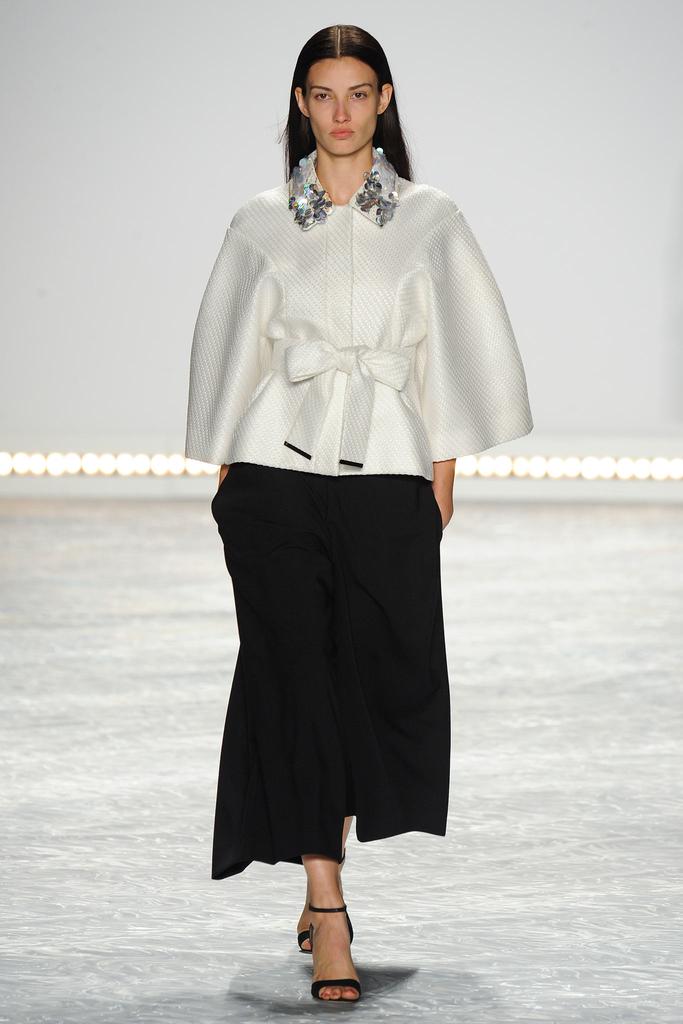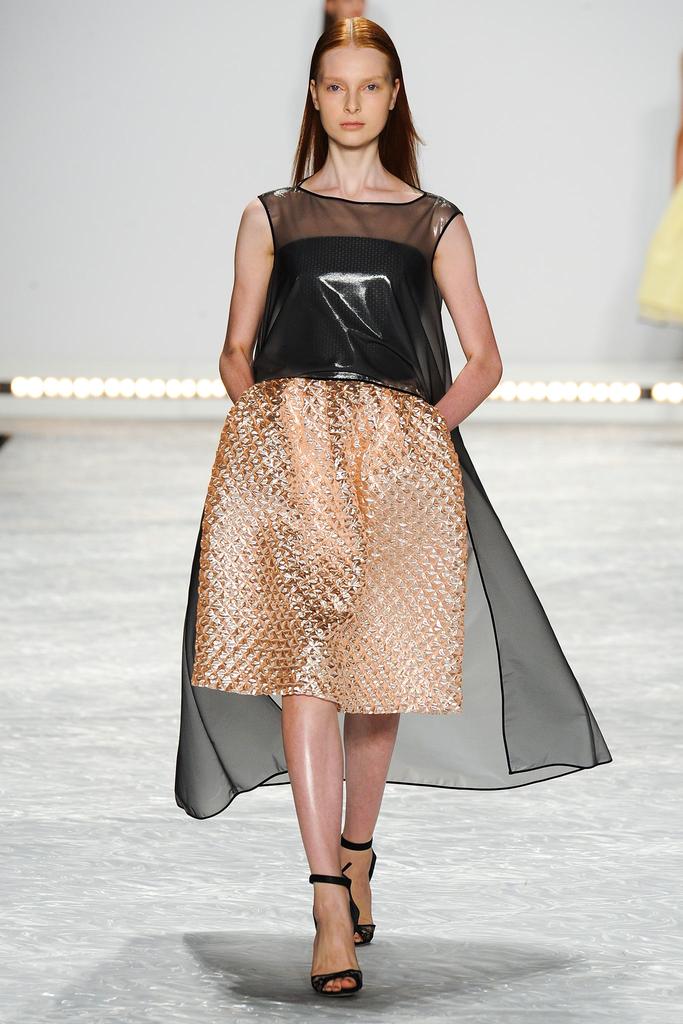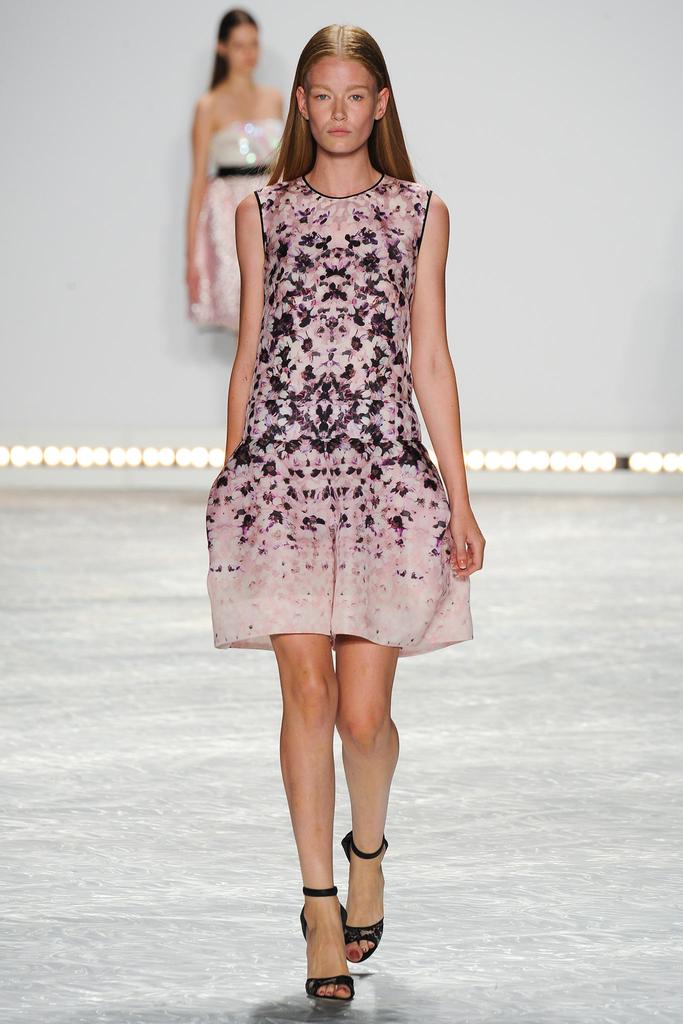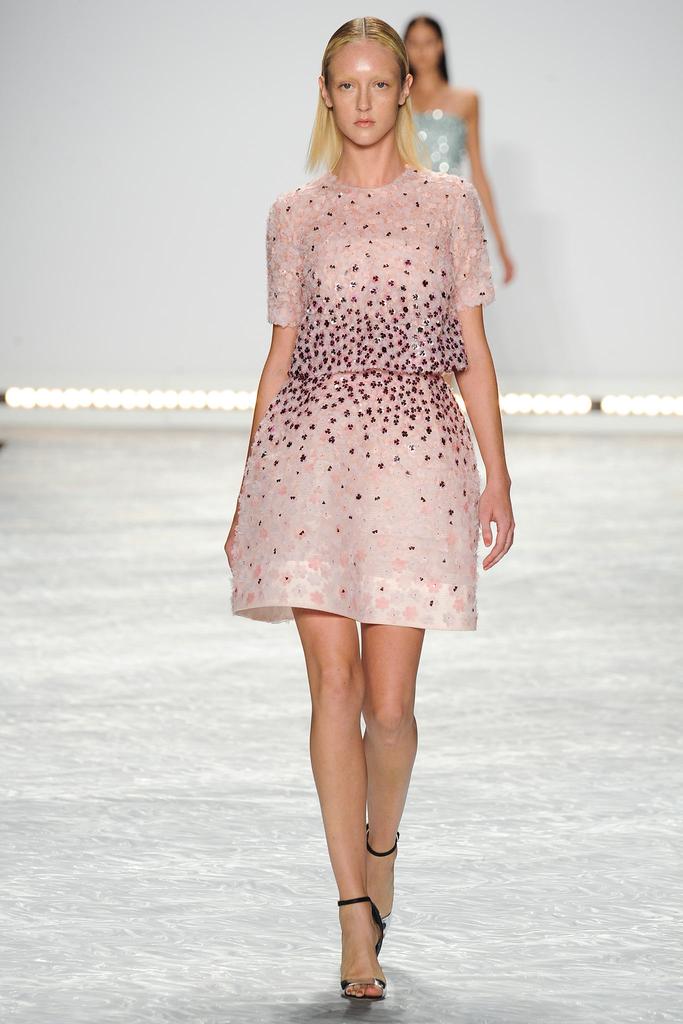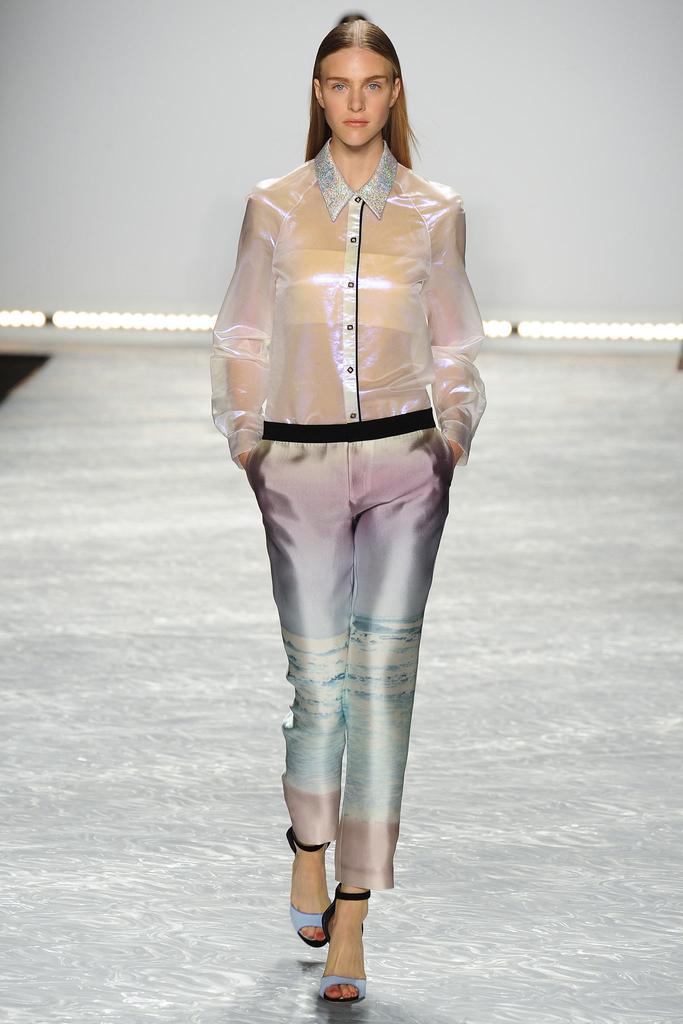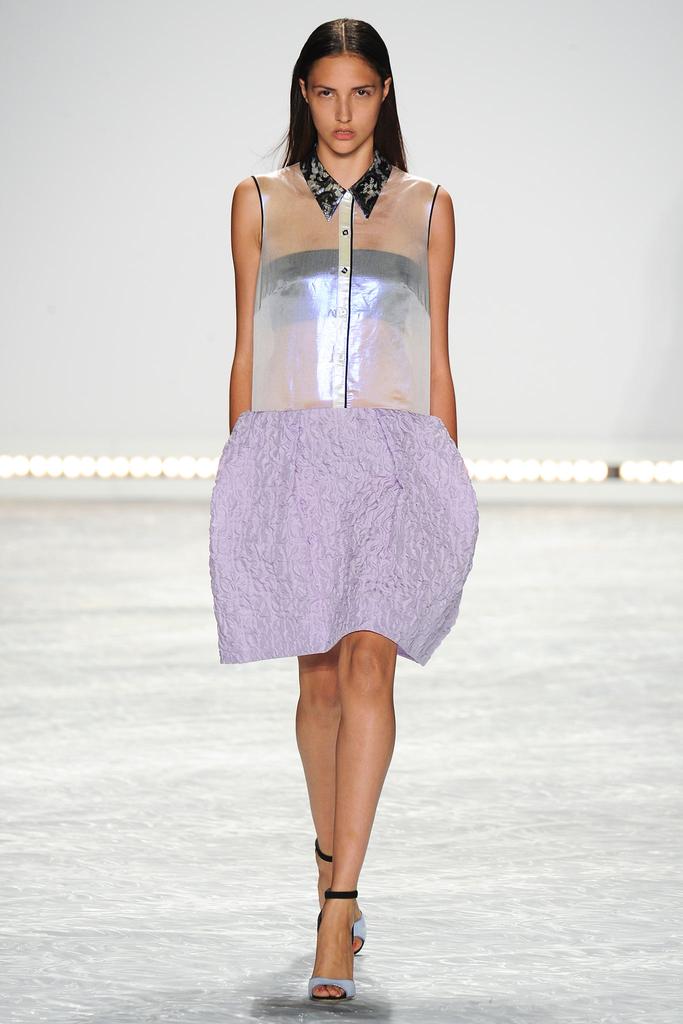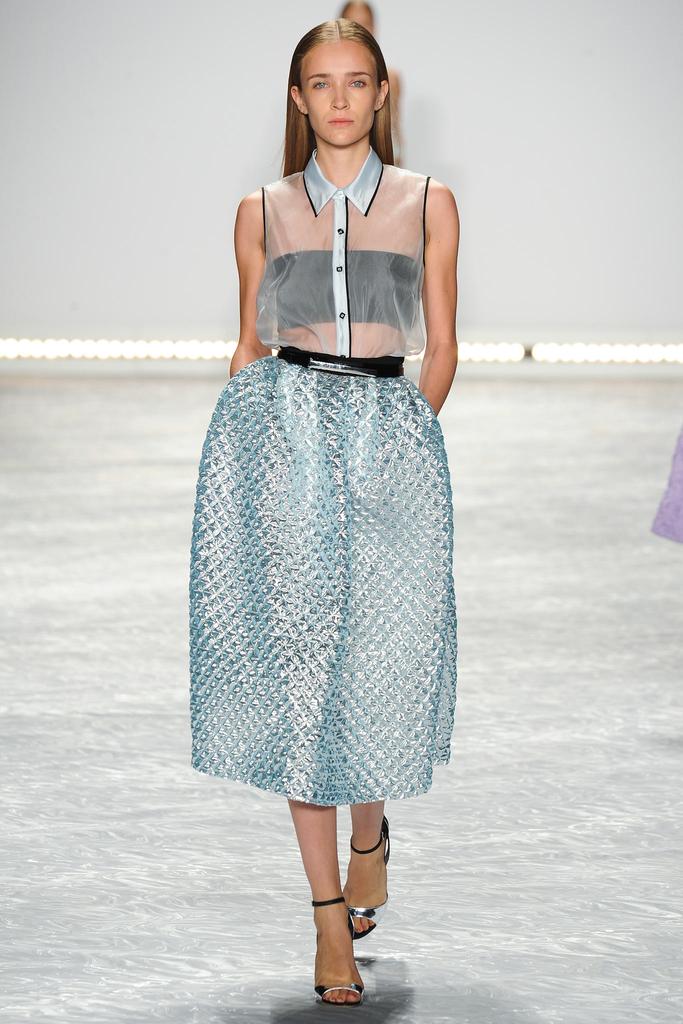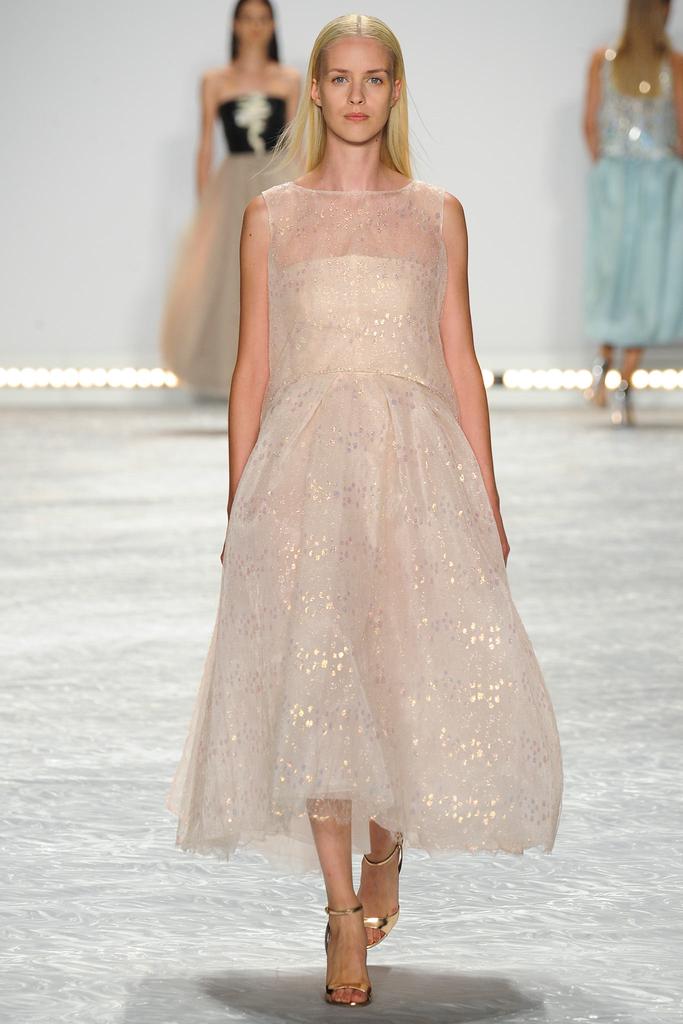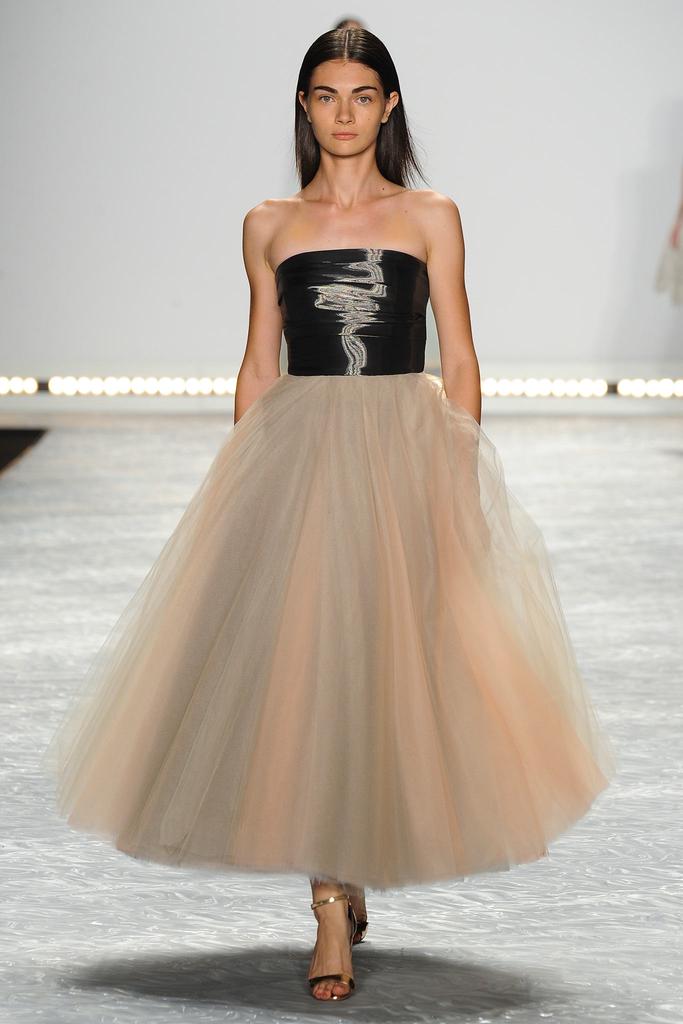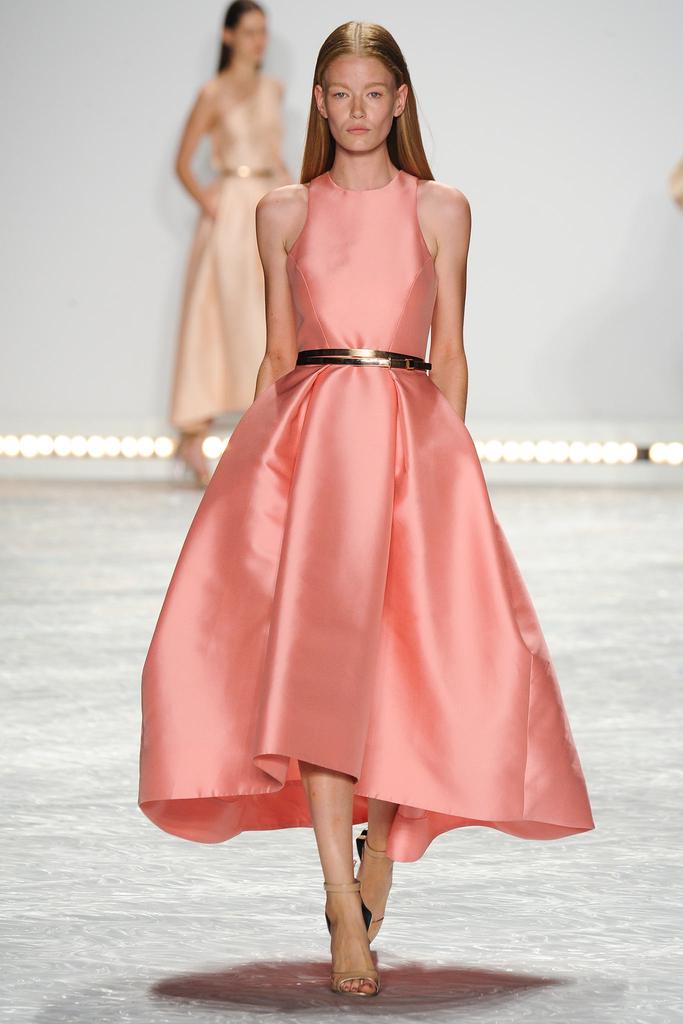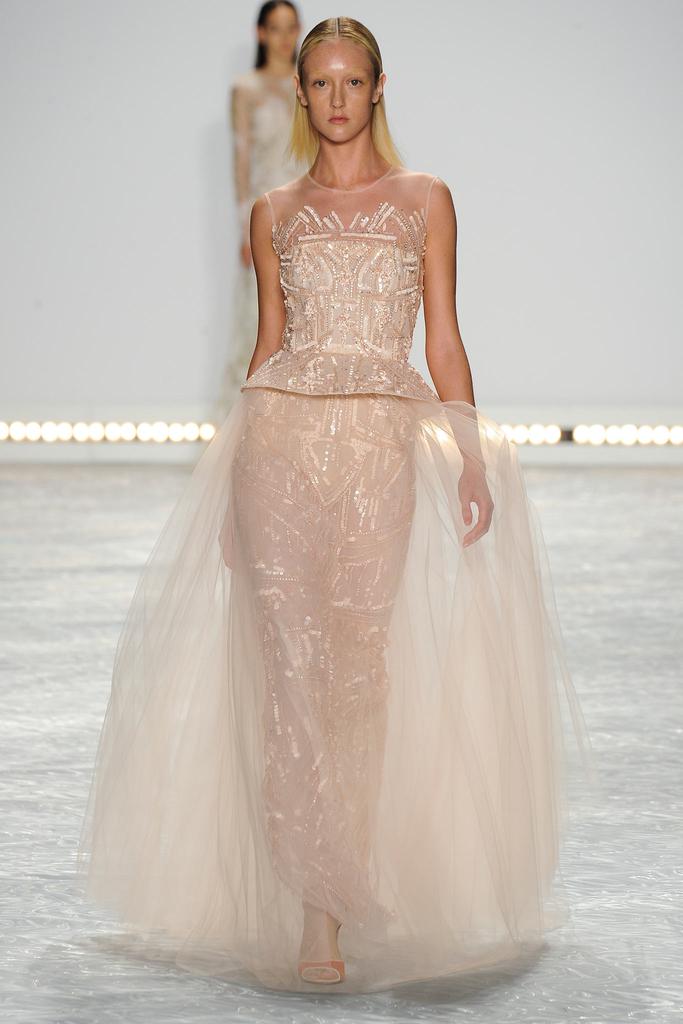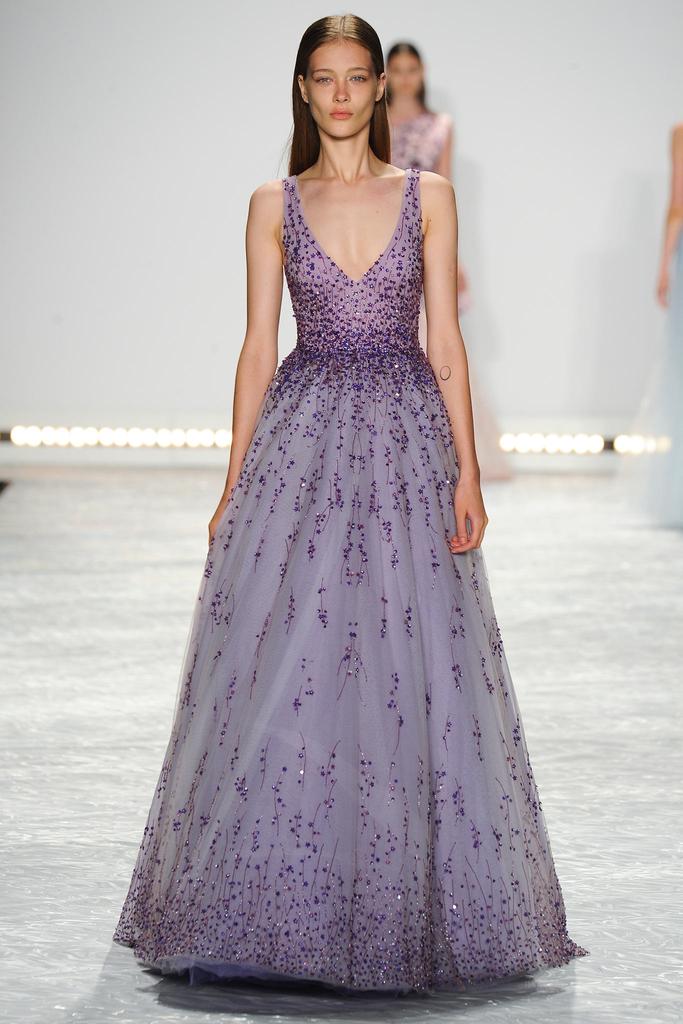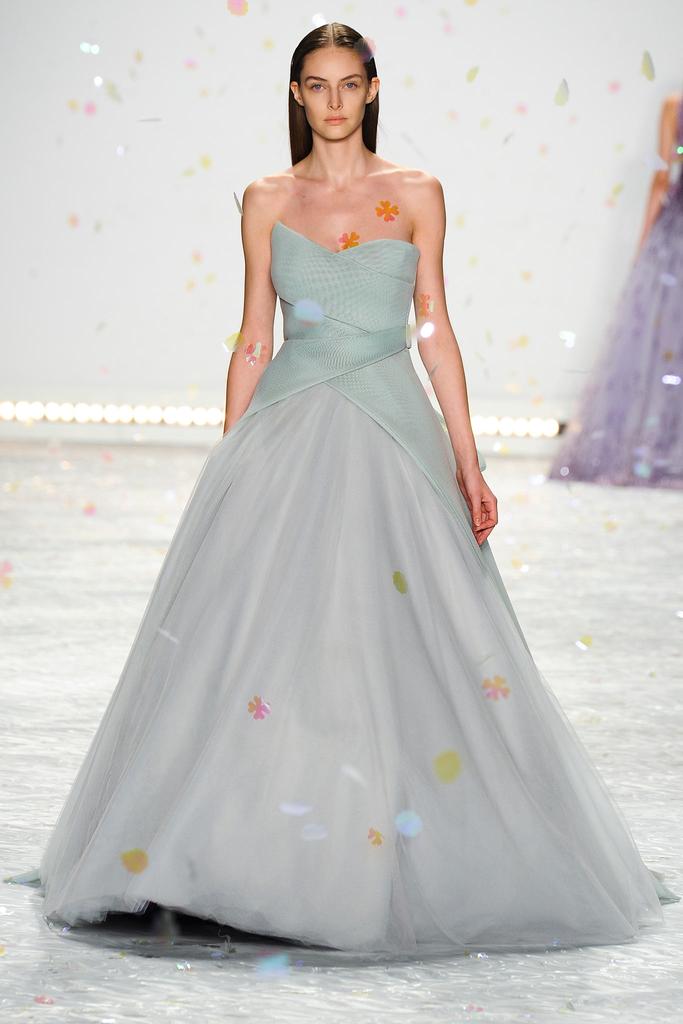 MONIQUE LHUILLIER
She made her "bones" whipping up fanciful cocktail and evening concoctions and wedding gowns to compete with the likes of Oscar and Carolina, and of course Vera Wang, but has also made a successful foray into more casual but always lux daytime wares. Ombre silk pants and metallic bubble wrap skirts anyone? Yowsa! Her floral embellished and festooned tulle creations are always amongst the most beautiful. The ethereal princess dresses and the more pared down options including the belted coral entry above are stunners. I have always been a fan of clothing that can stand alone without jewelry and makeup as necessary adjuncts. I would say the same about the Oscar and Hererra pieces for Spring. No need to worry about dressing them up. Put on some pink lip gloss and some pumps and head out the door. Done.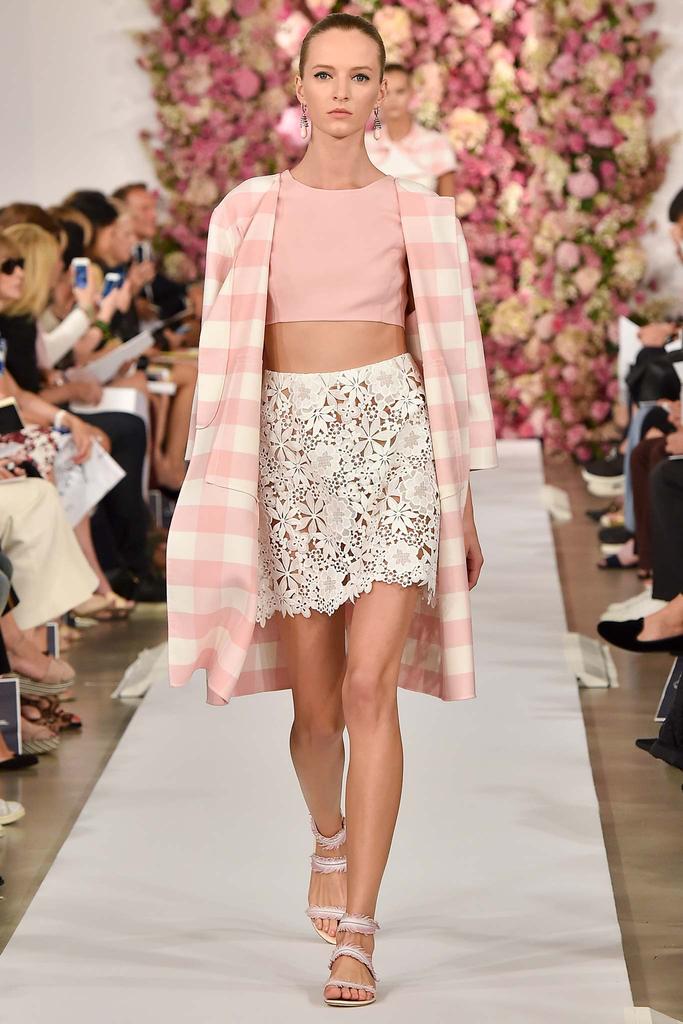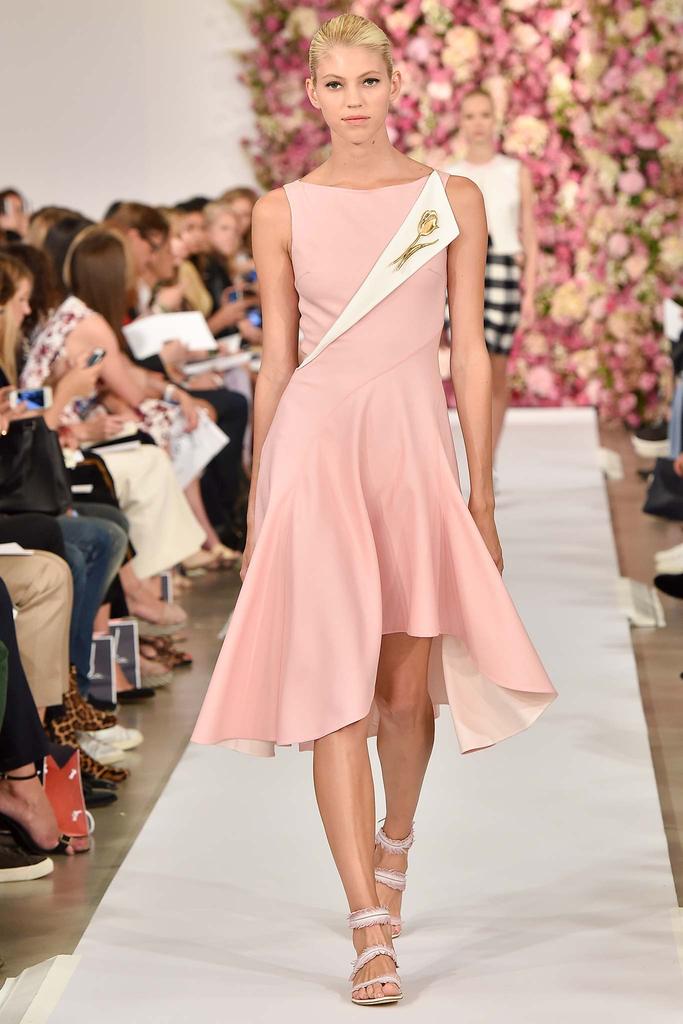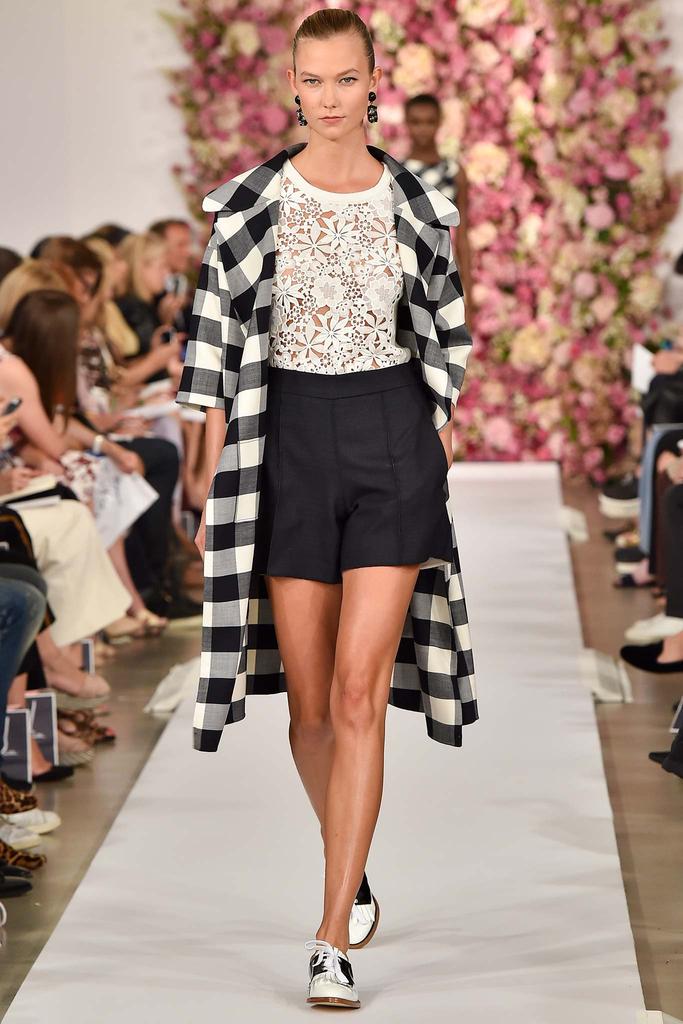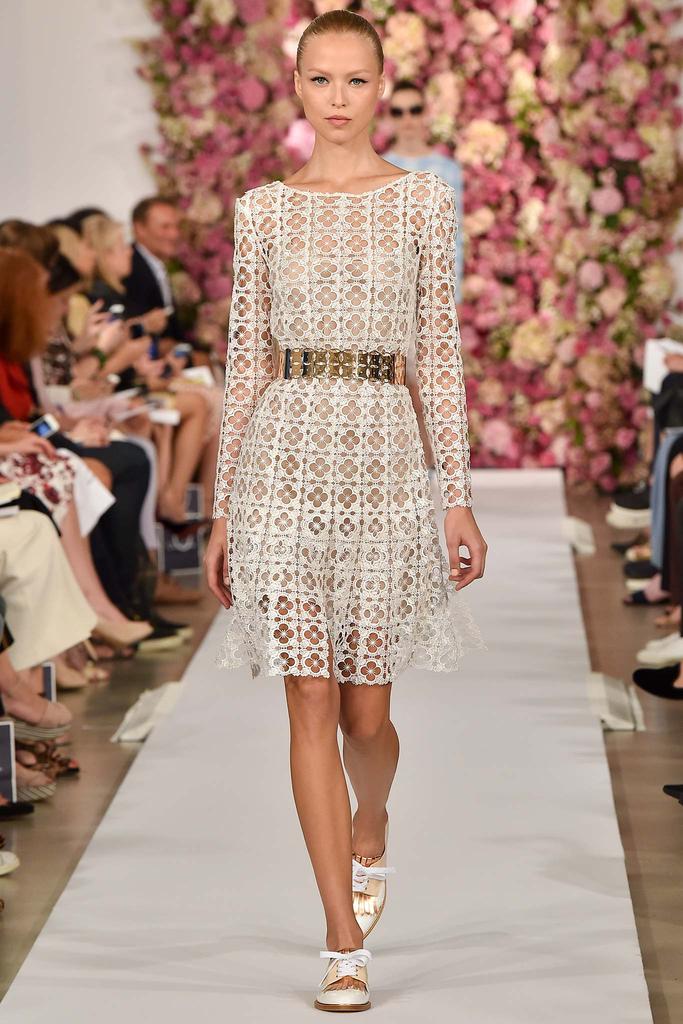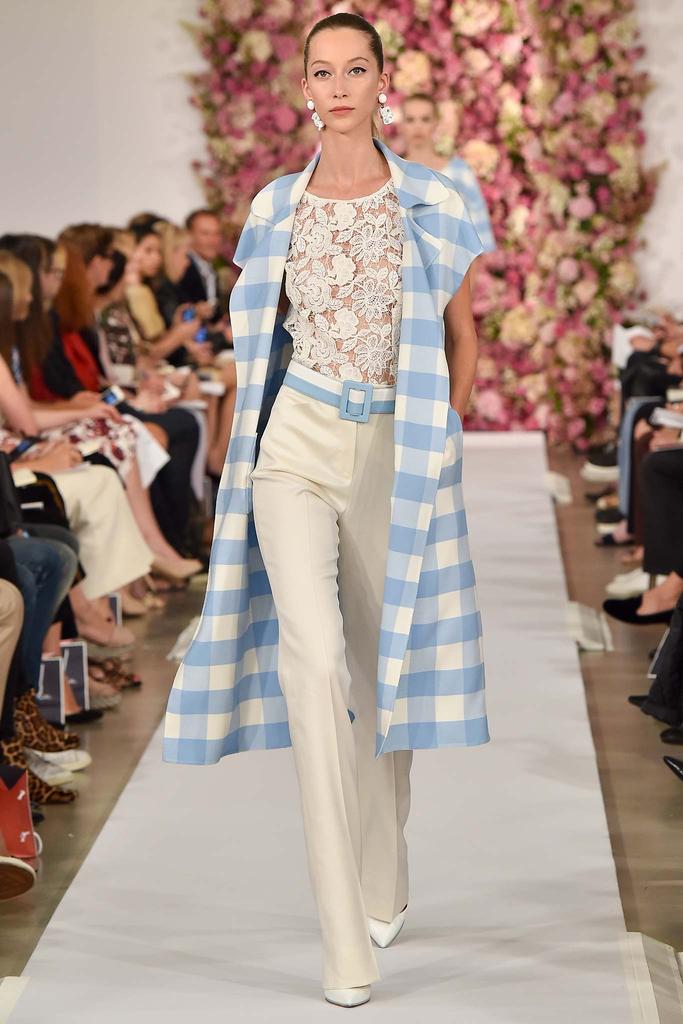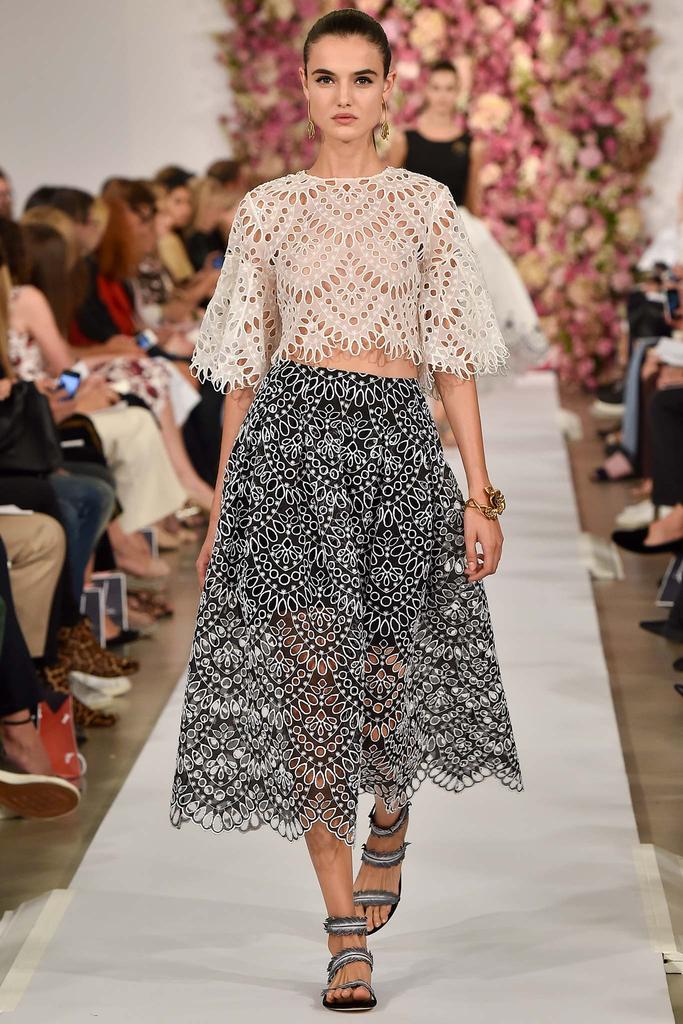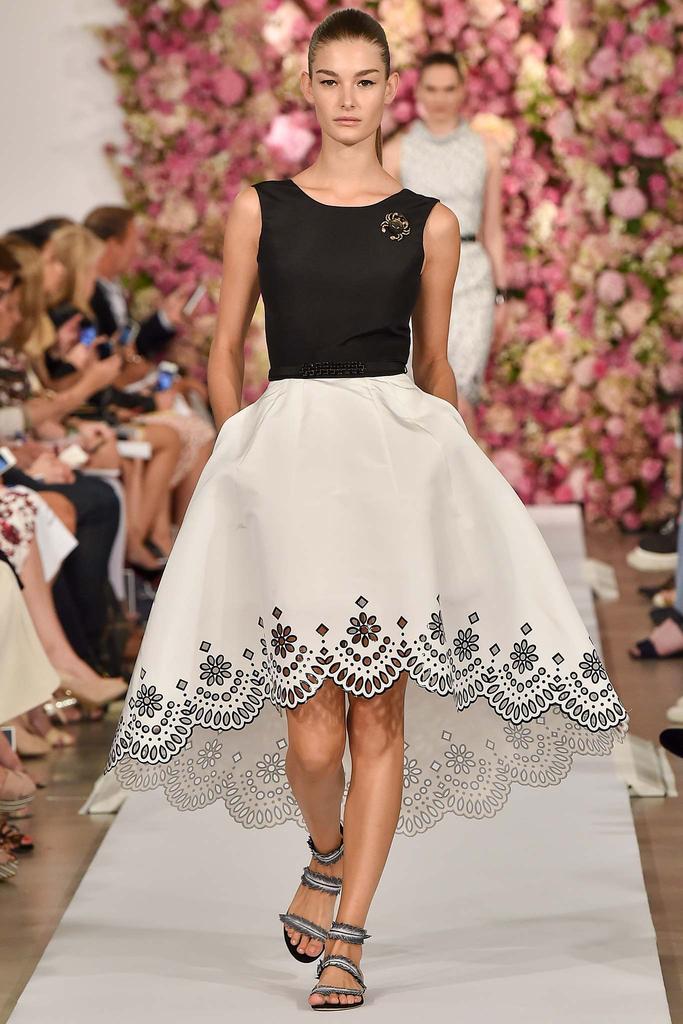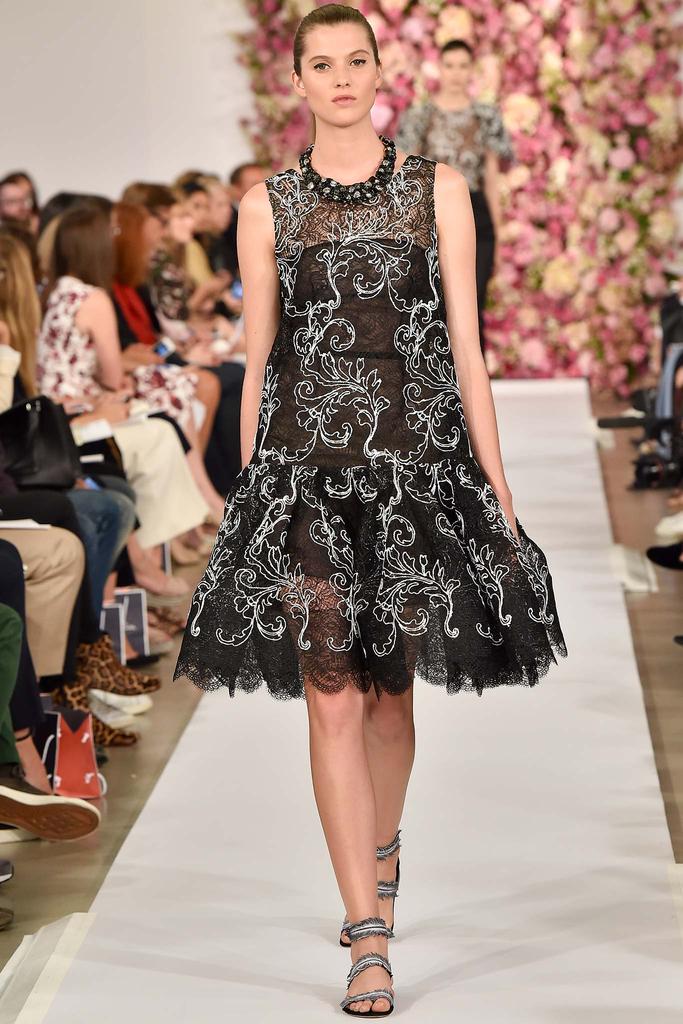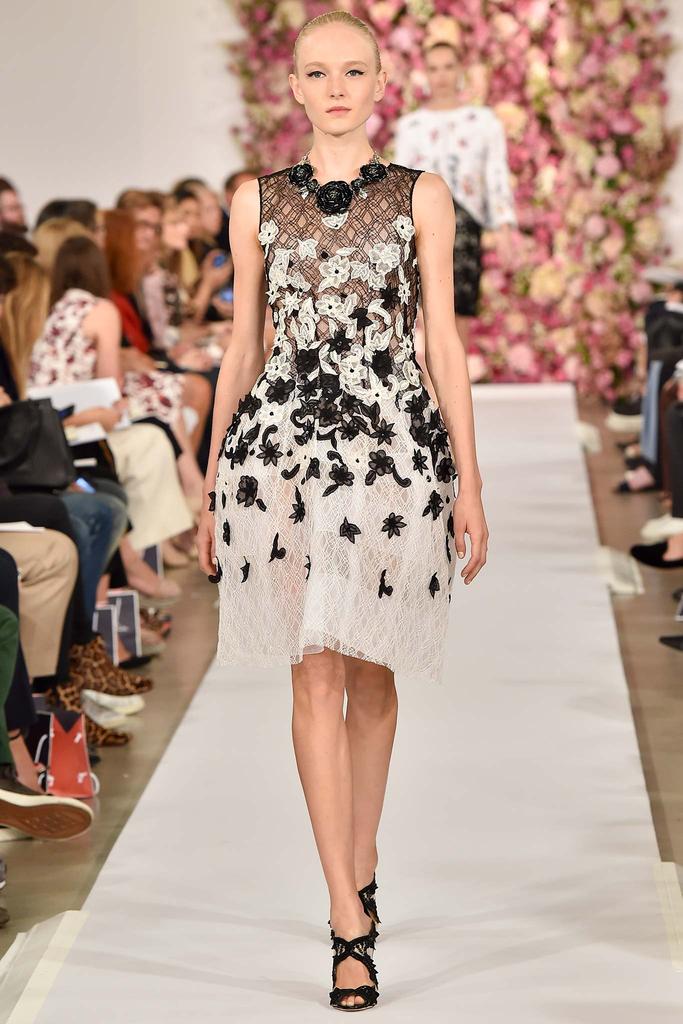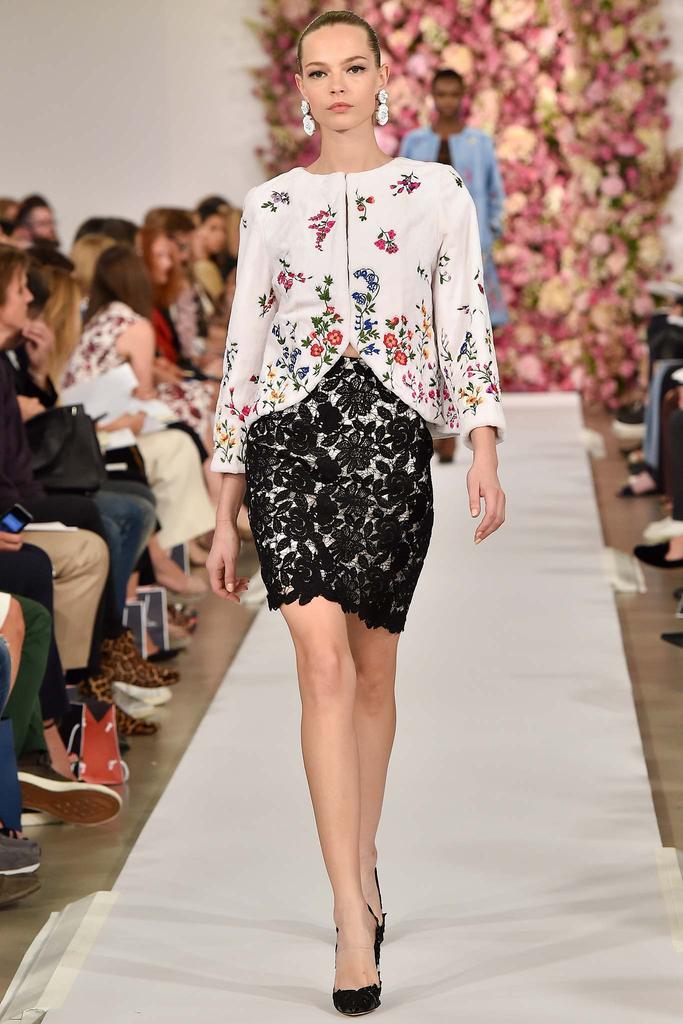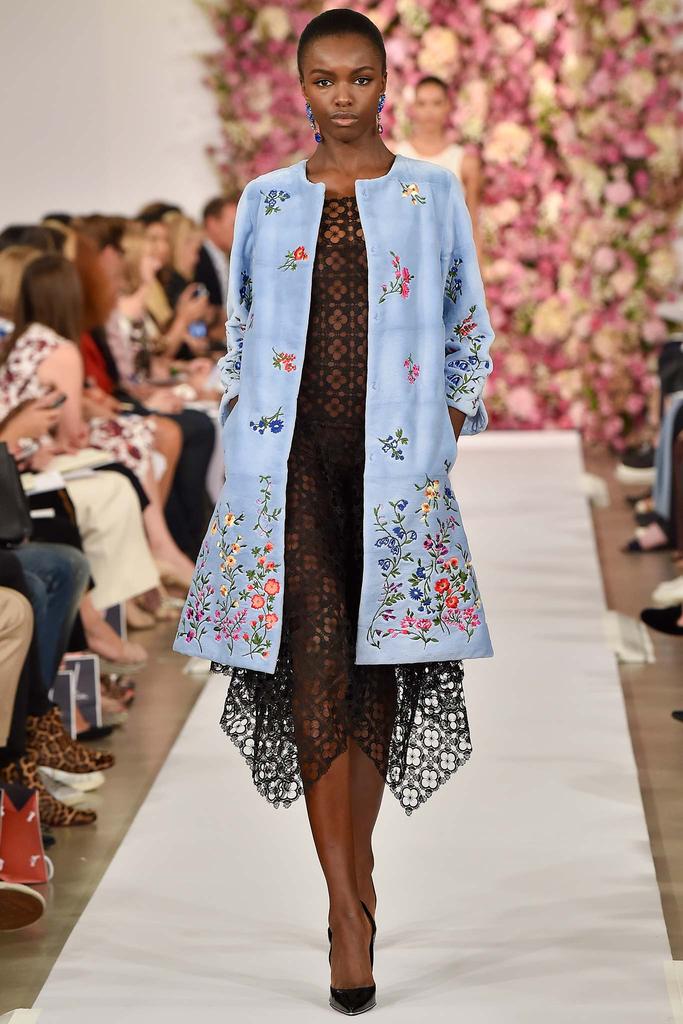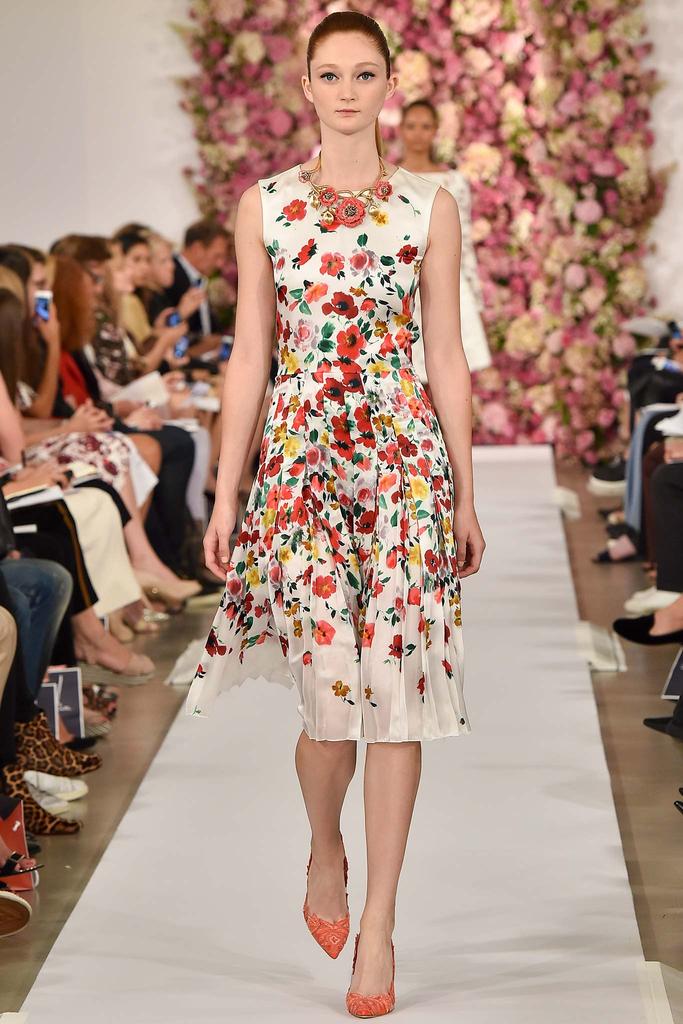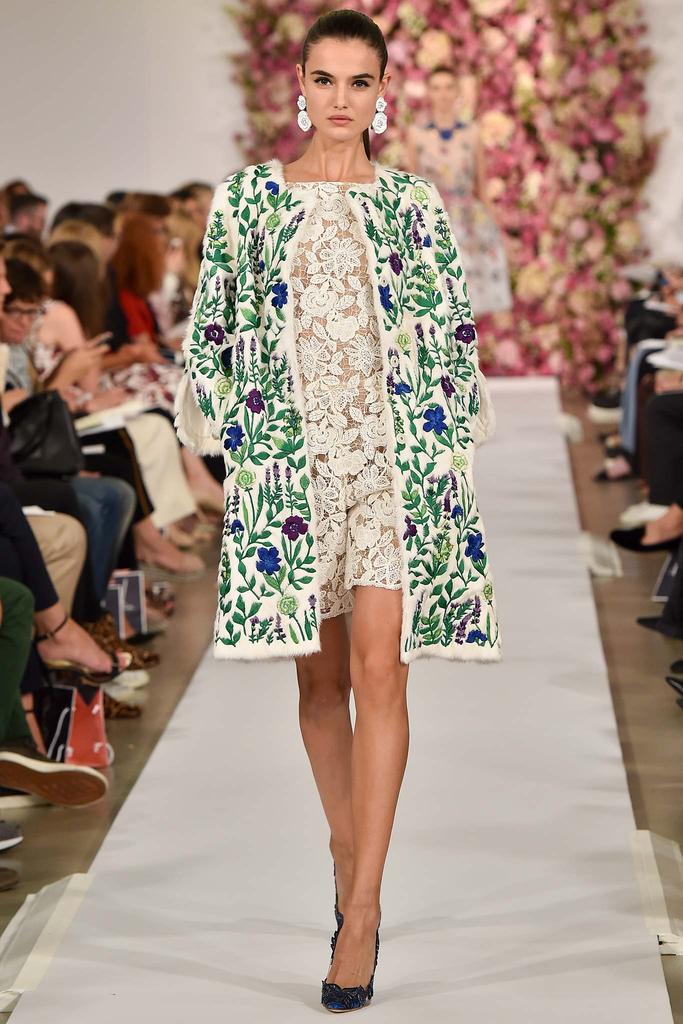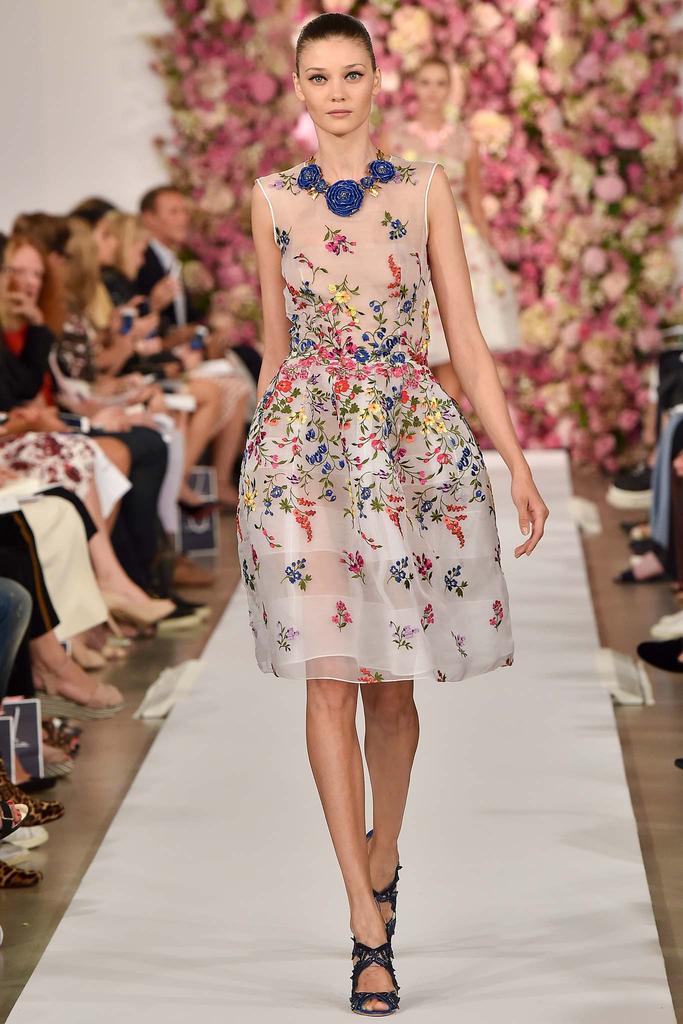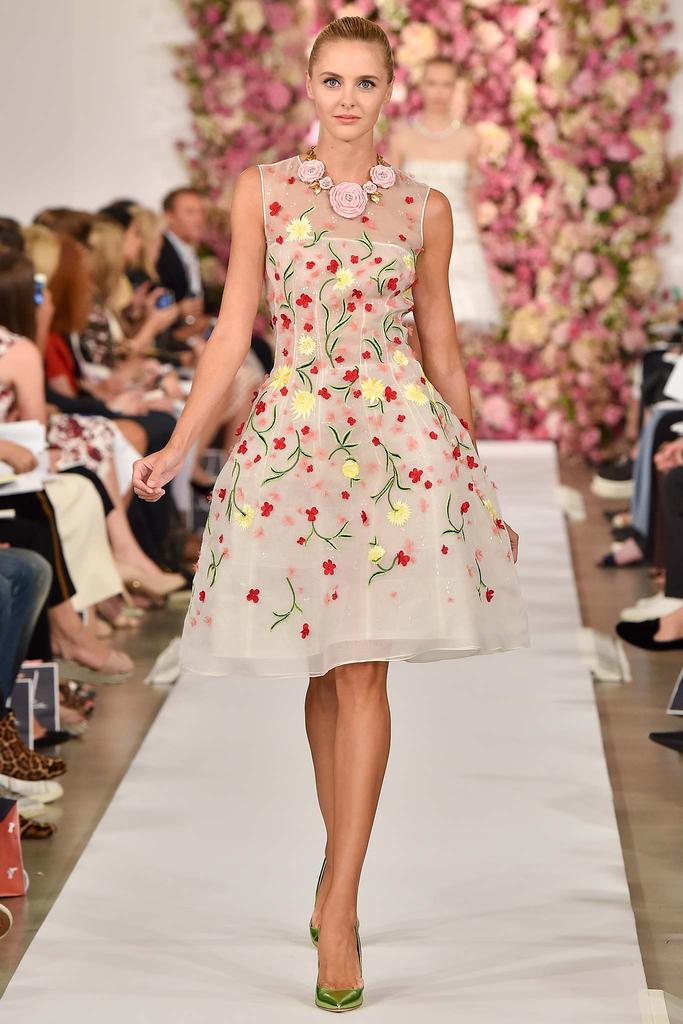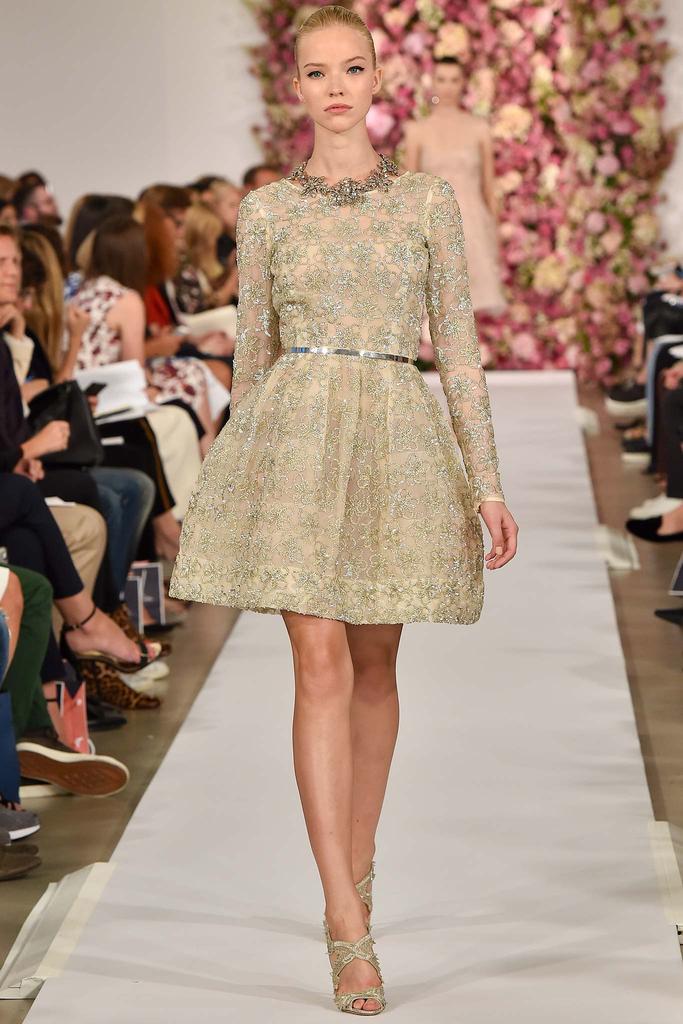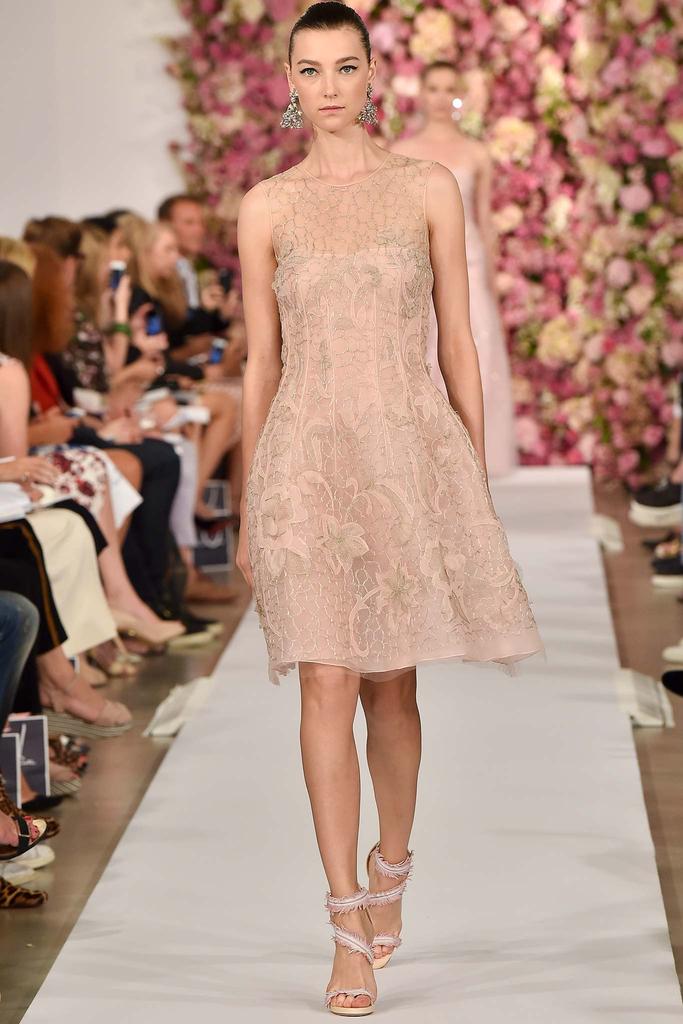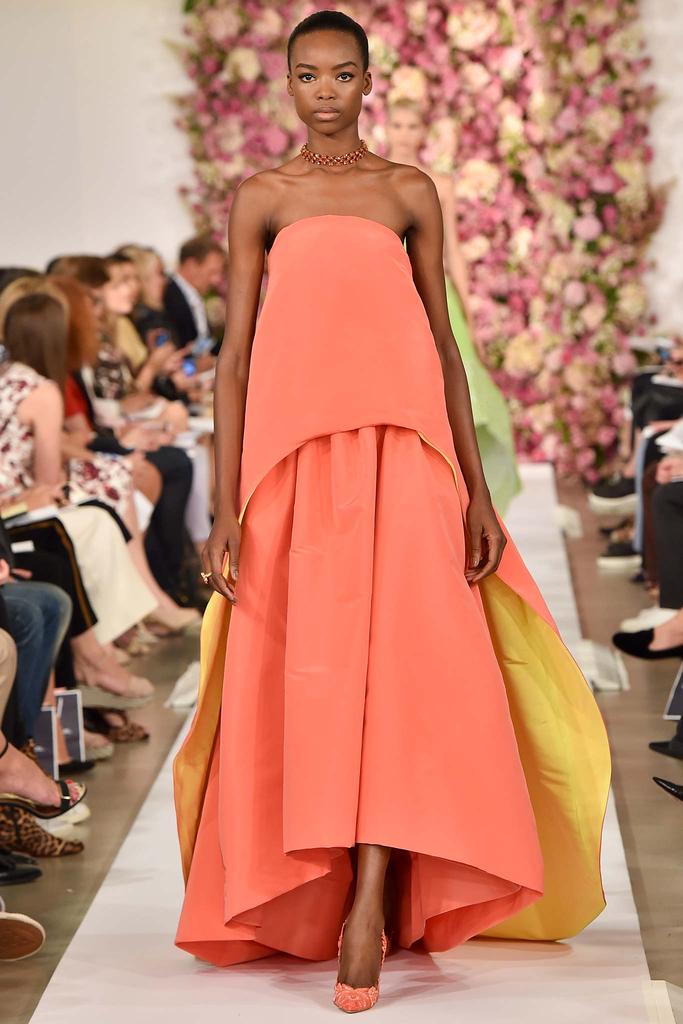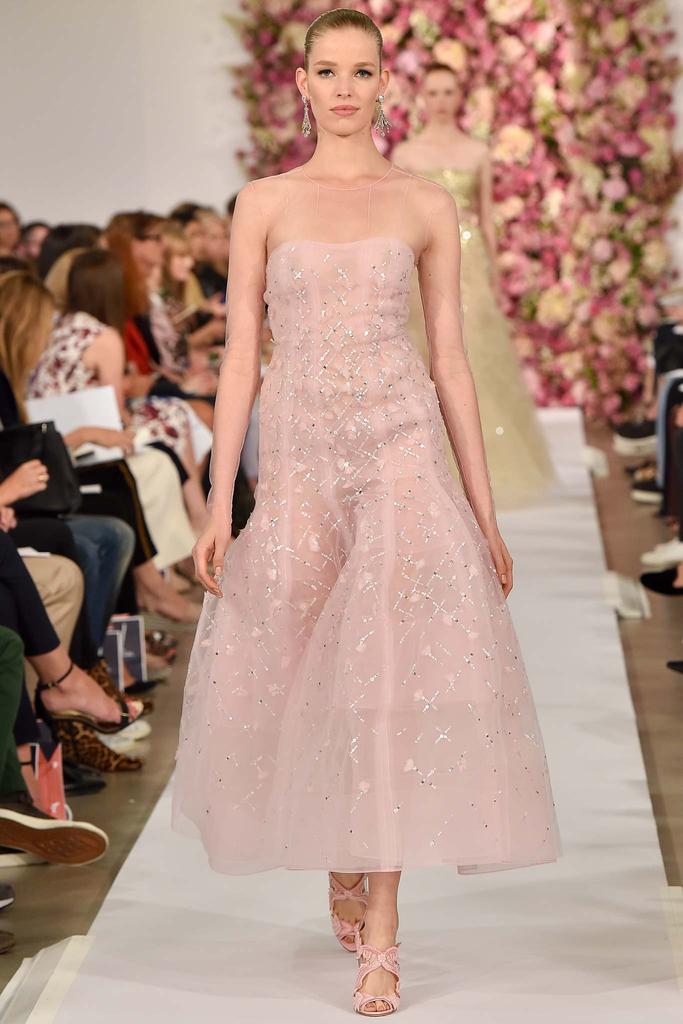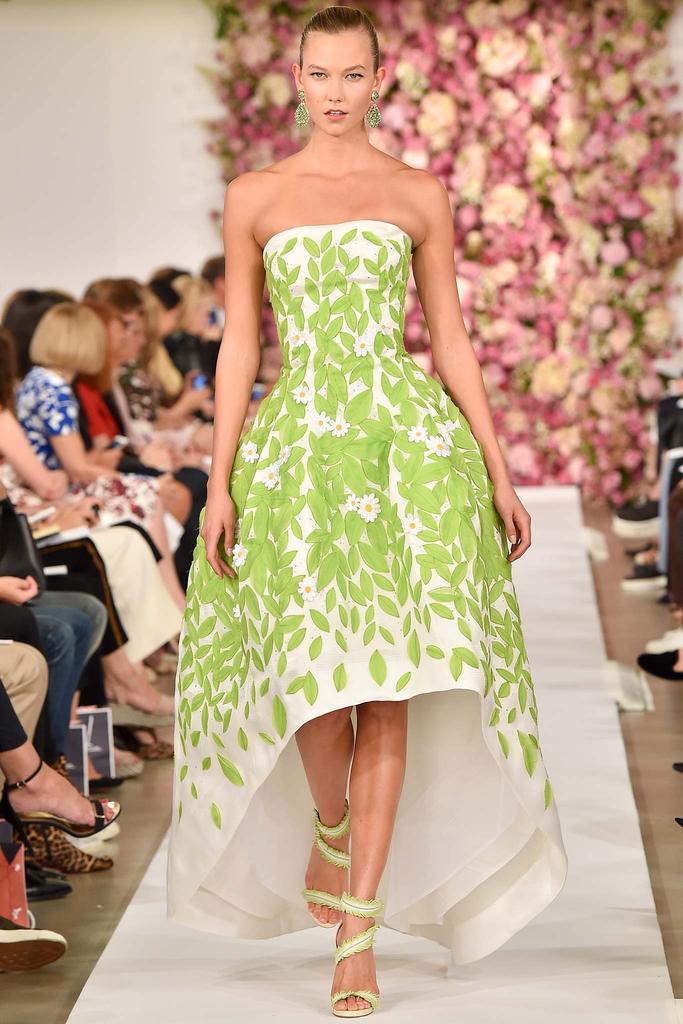 OSCAR DE LA RENTA
Anytime you need to attend a fancy luncheon, a cocktail party, some snooty affair in the hamptons, a random wedding, a meeting with the Queen of England, or a date with a dude with a modicum of class, you go to Oscar. He never met a flower or piece of embellished organza he didn't like. (I heard that Brother). The jackets are drop dead gorgeous, my favorites from a fabulous collection of feminine finery. Much like the Valentino shearlings from fall winter, you will wear these beauties all the time and forever. Over one of these dresses for full on floral effect, over khaki slacks, over jeans, or leather leggings. The gingham floral blend is sweet and fresh but not treacly.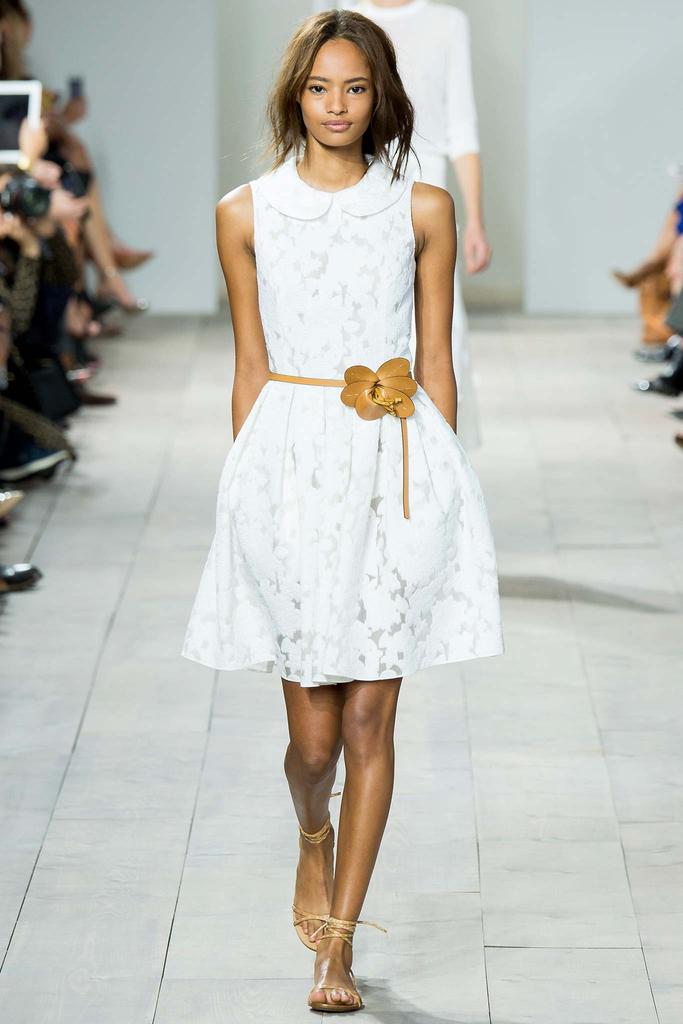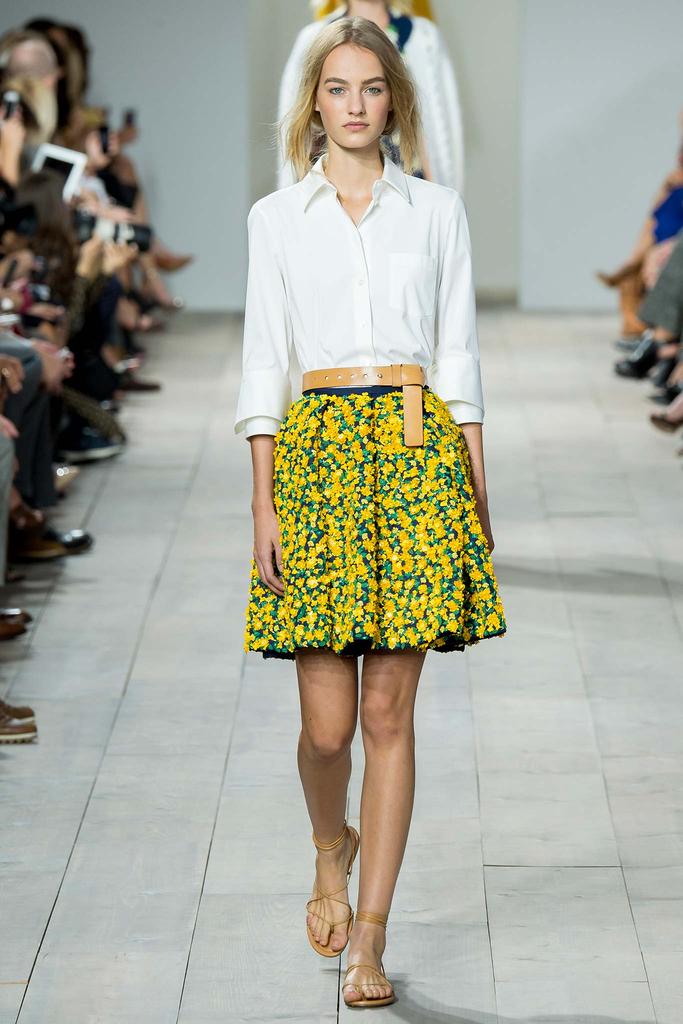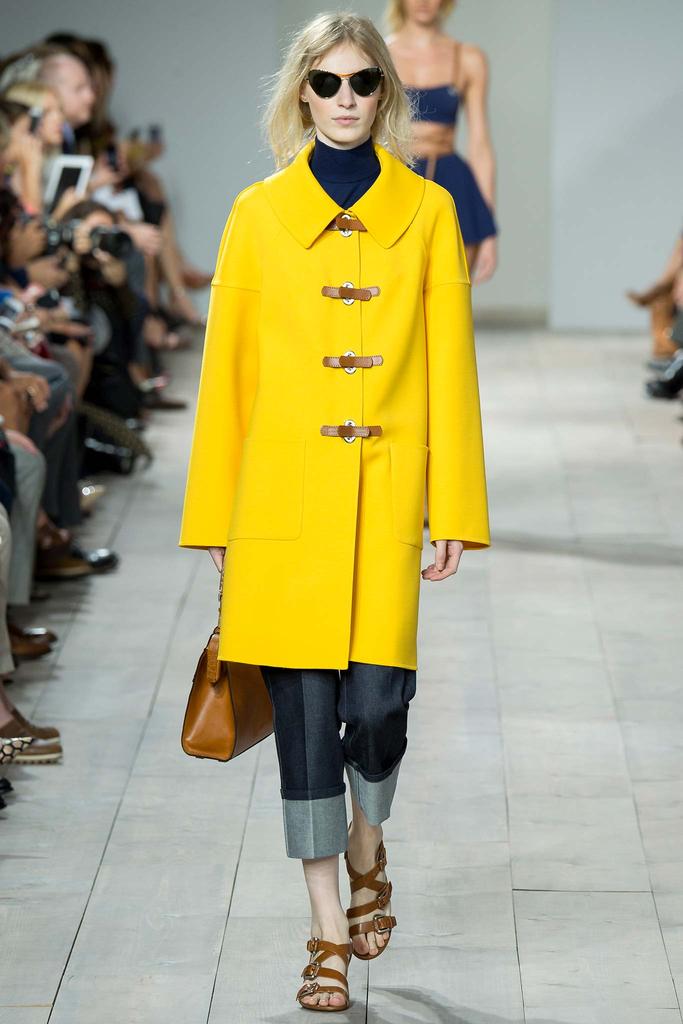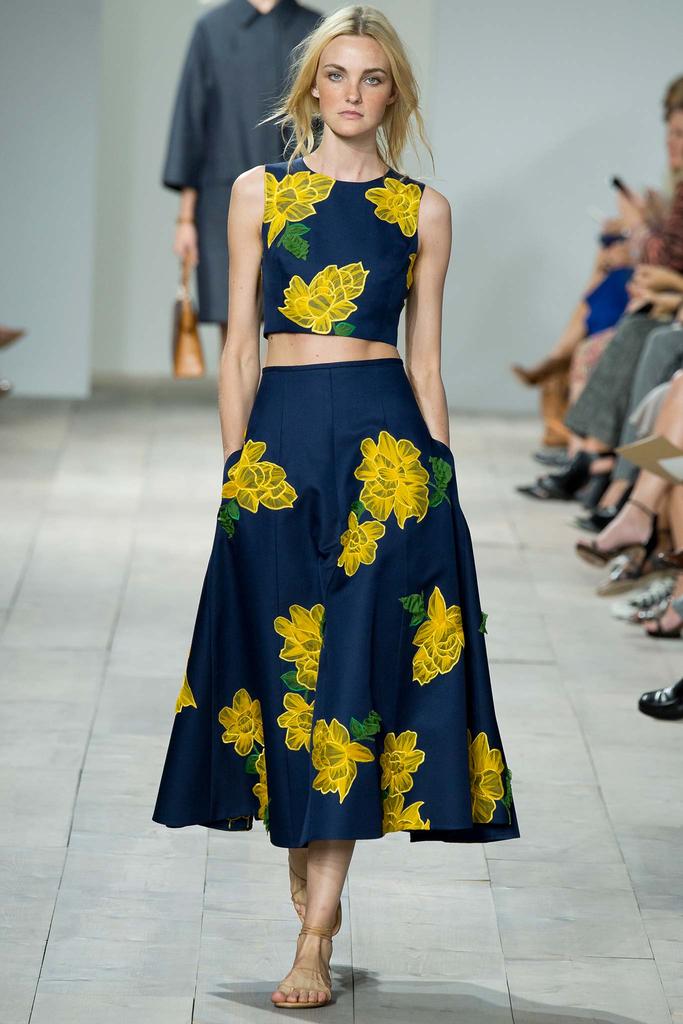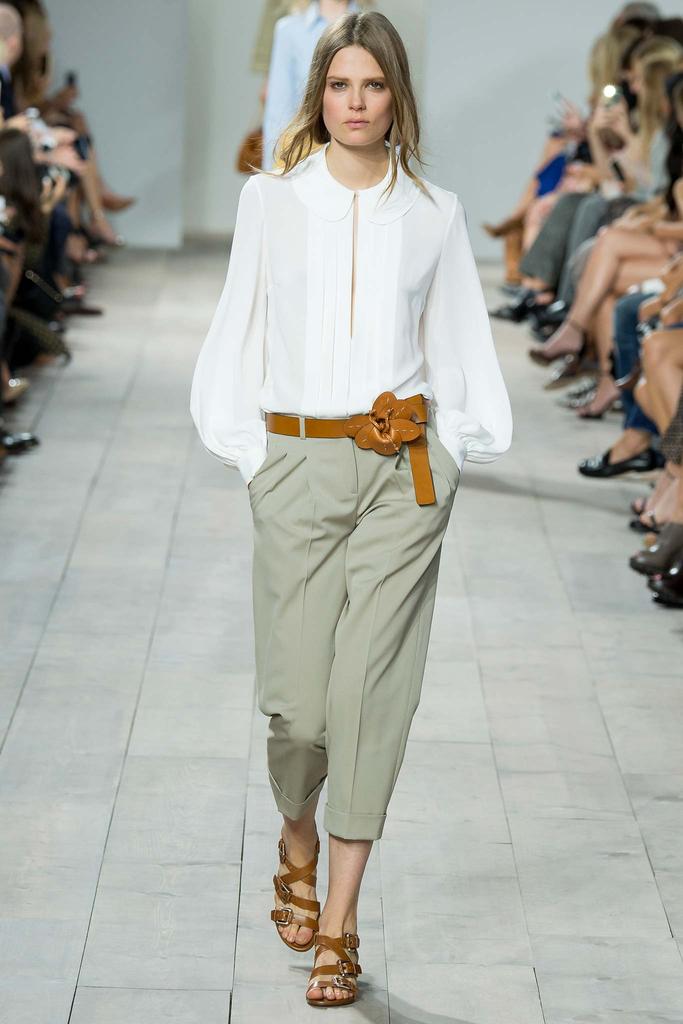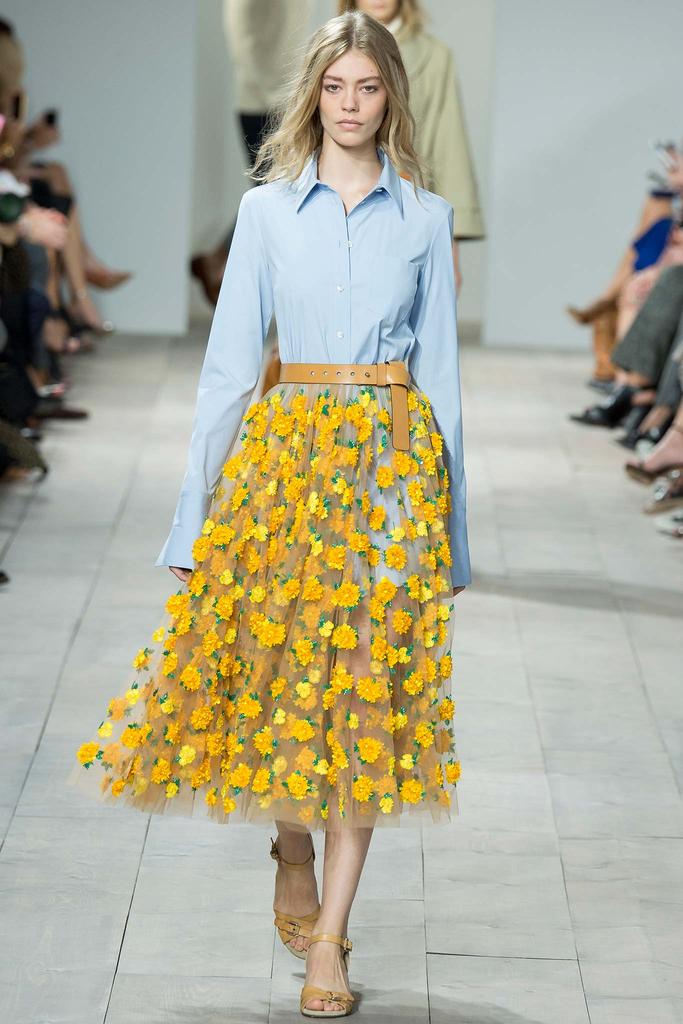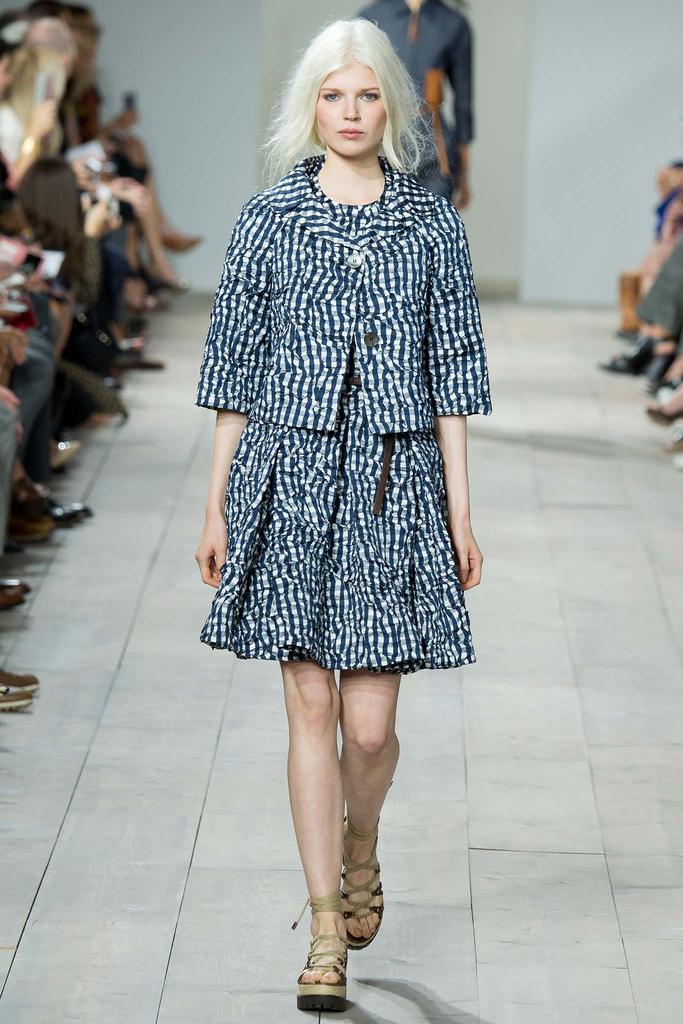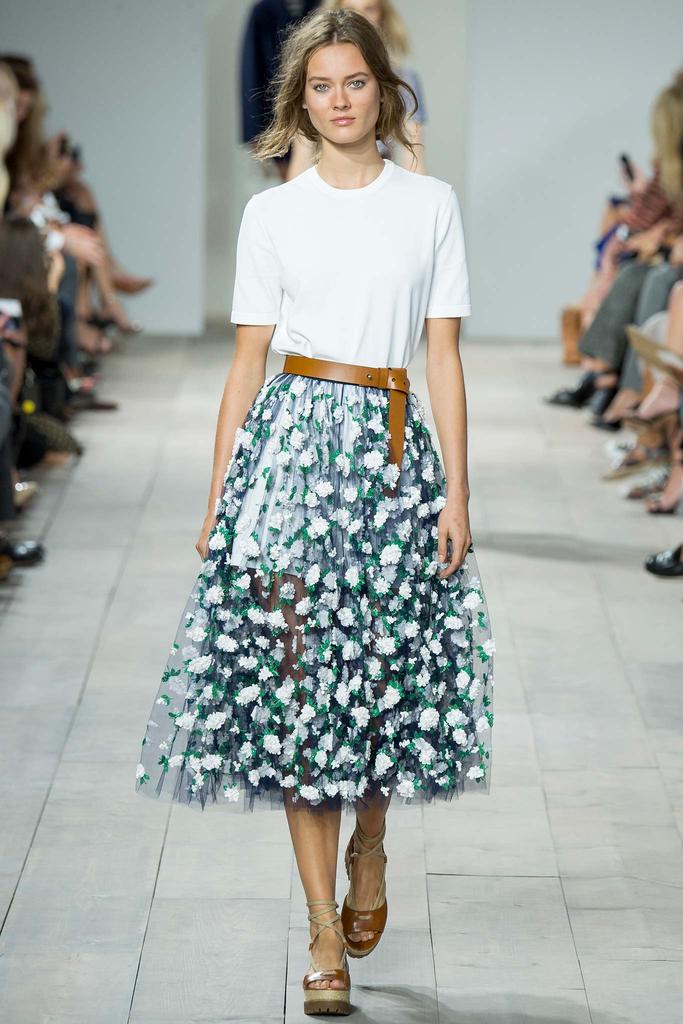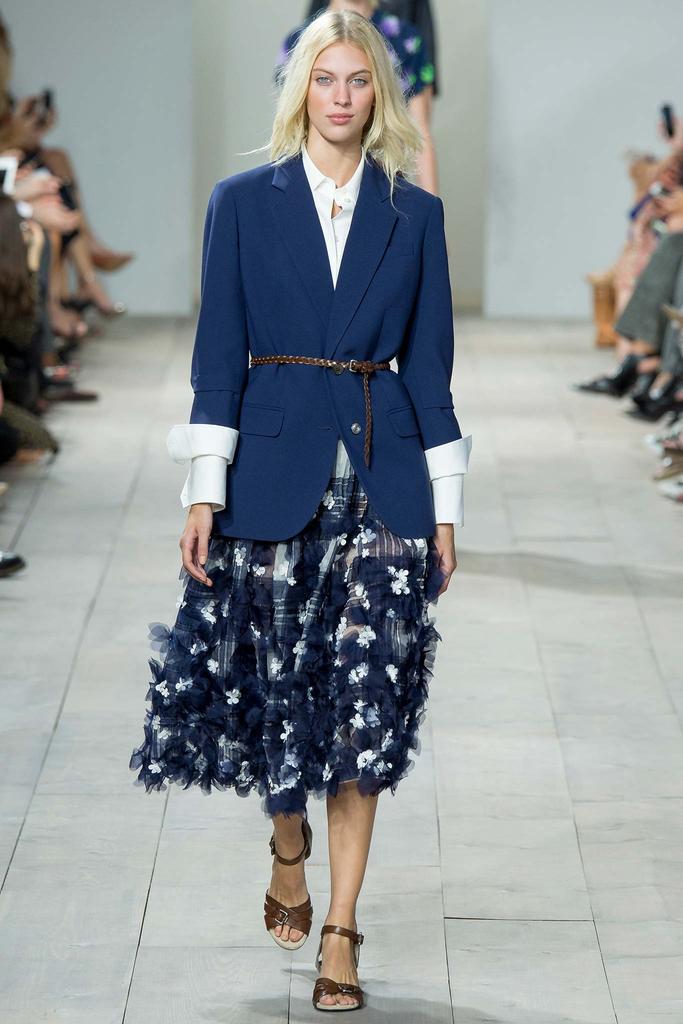 Calling Annie Hall. I love the layering, this is exactly how I would wear this ensemble. Lots of layering combining masculine and feminine. I would however exchange the shirt for a T-shirt and I mean, for the love of God, ditch those sandles! Good grief! This outfit calls for black (or red?!?!) cowboy boots. Cowboy boots are always in, but Karl Lagerfeld gave the "ok" to anyone who considers these staples dubious with his Texas pre-fall collection. Zeus has spoken, and all that.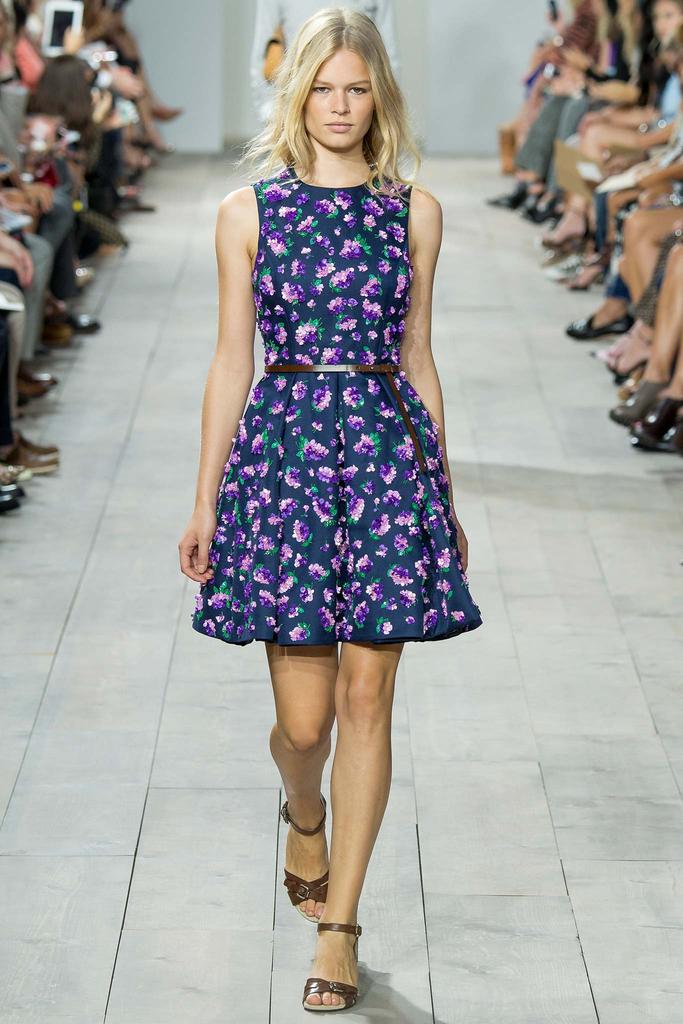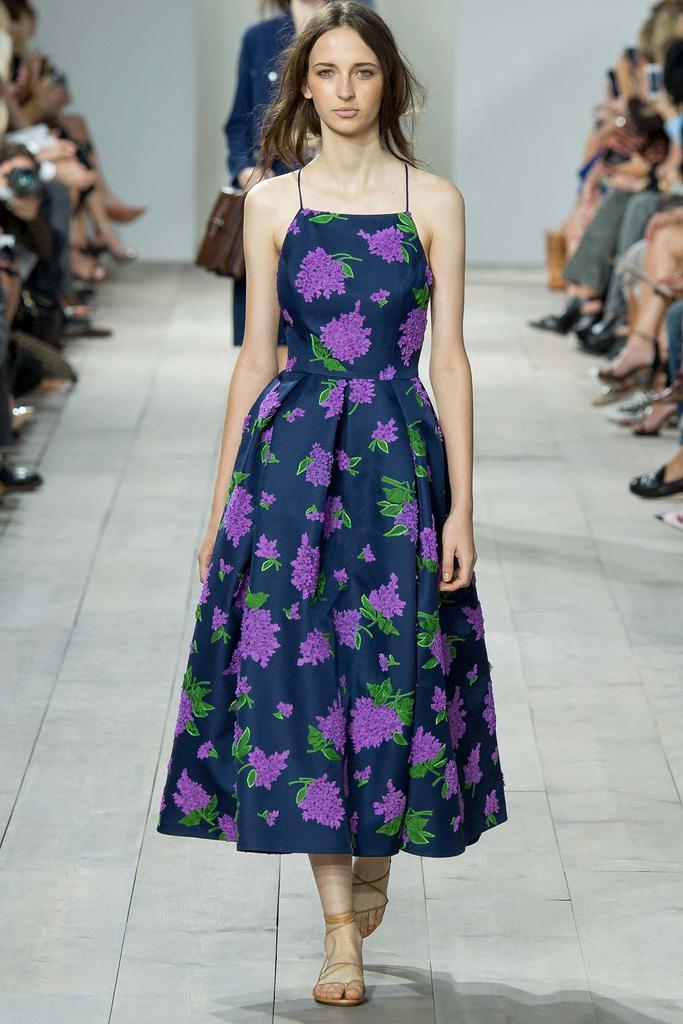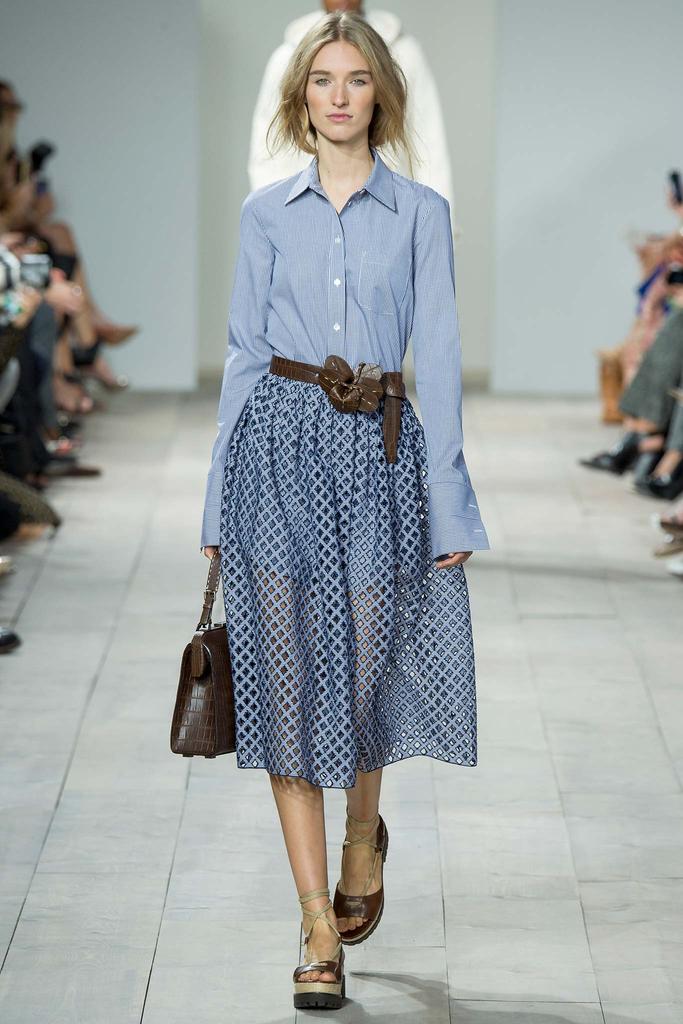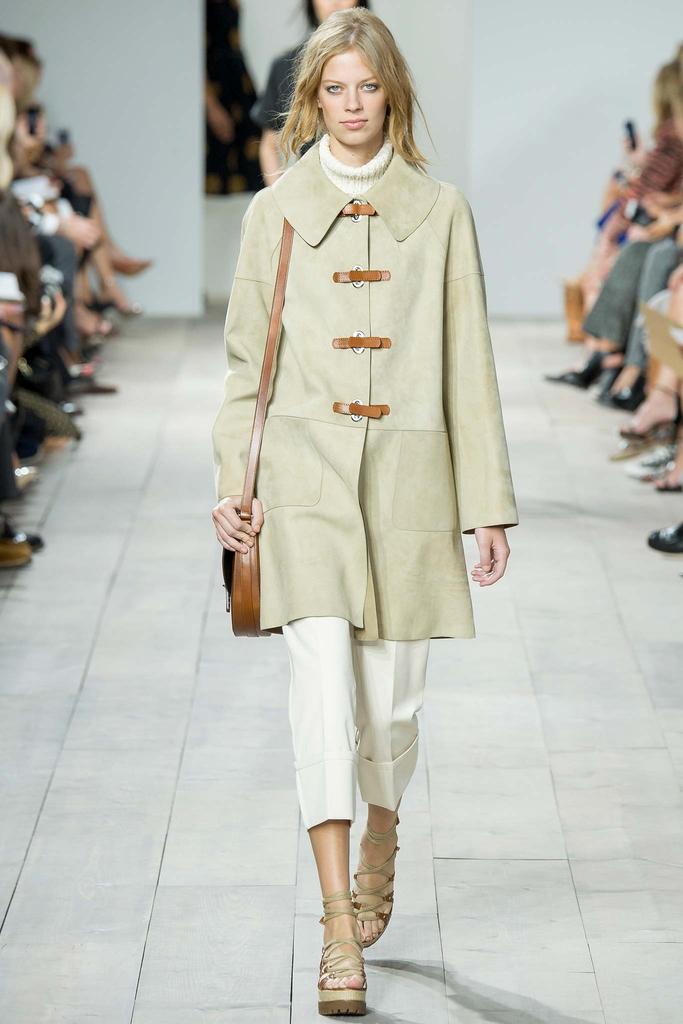 This ecru suede topper with the leather closures is one of my favorites. Ecru and taupe are uncommon neutrals that can easily be paired with pastels and bright bold colors for contrast. Yes, a light colored suede can be precarious and a bit terrifying, especially for those of us with some OCD issues, but, damn, its luxurious. You tempt the Gods, buts its worth it!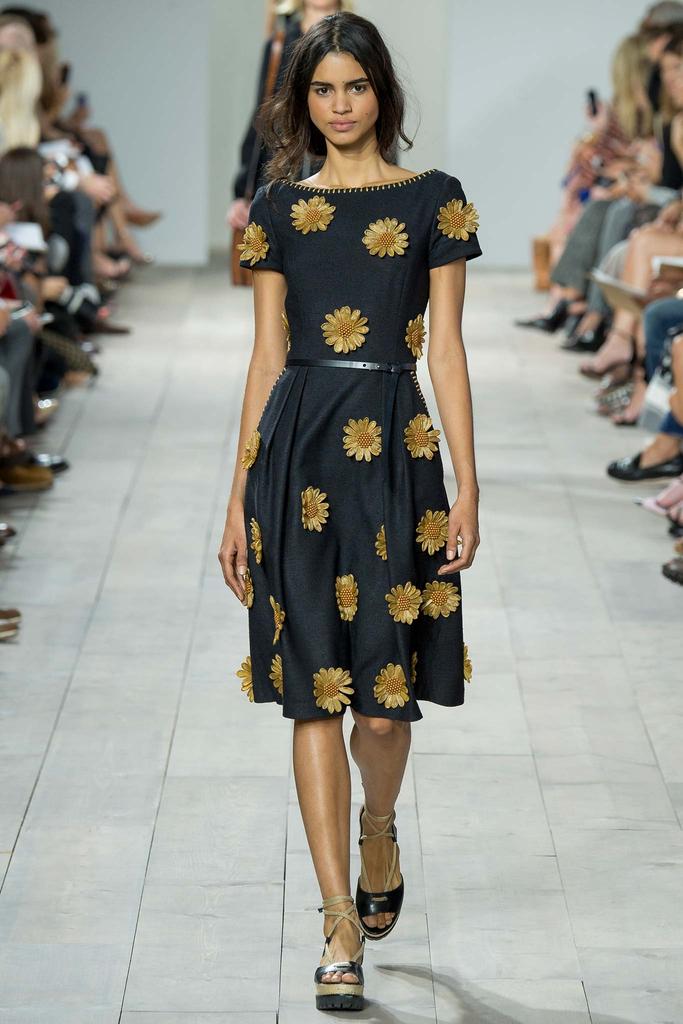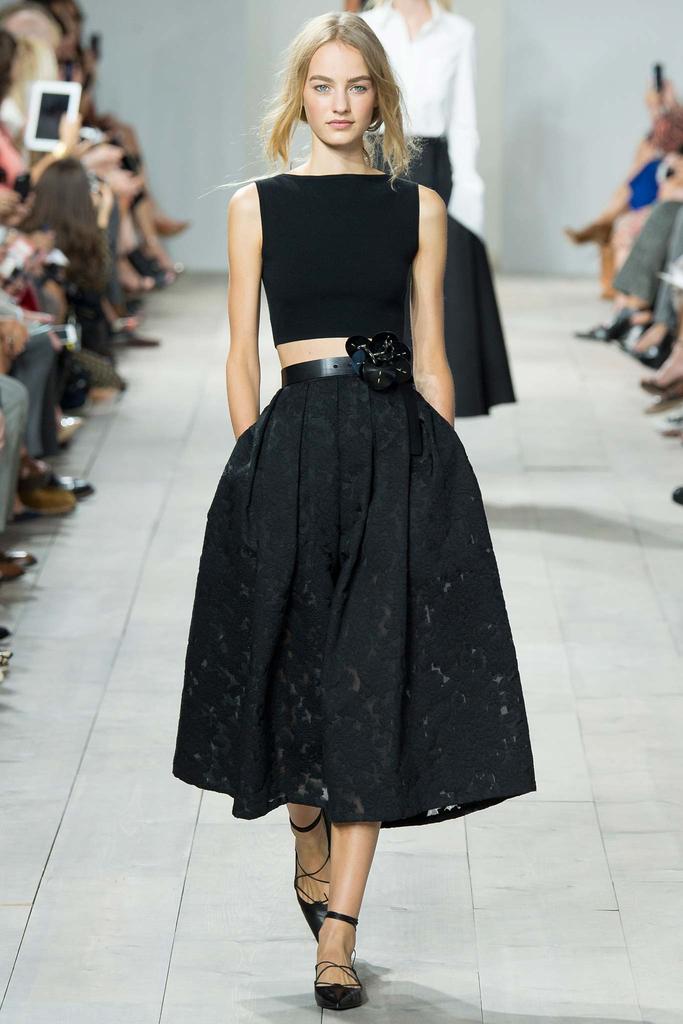 MICHAEL KORS
Kors brings the literal translation of Spring into this collection with flowers everywhere! Daisies and Wisteria. The three dimensional appliques to turn the usual silhouettes into something breathtaking. If you get one belt from this season, I'd recommend this one with the BIG flower. An easy way to add visual interest to any frock or jacket. Heck, throw it over one of those Oscar de la Renta coats. Flowers upon flowers, love it.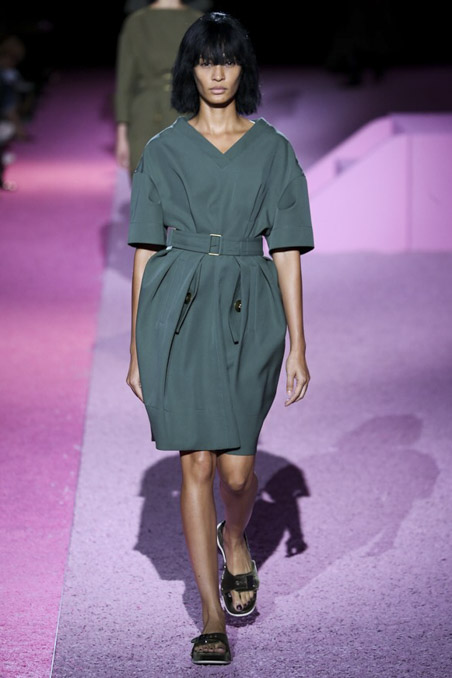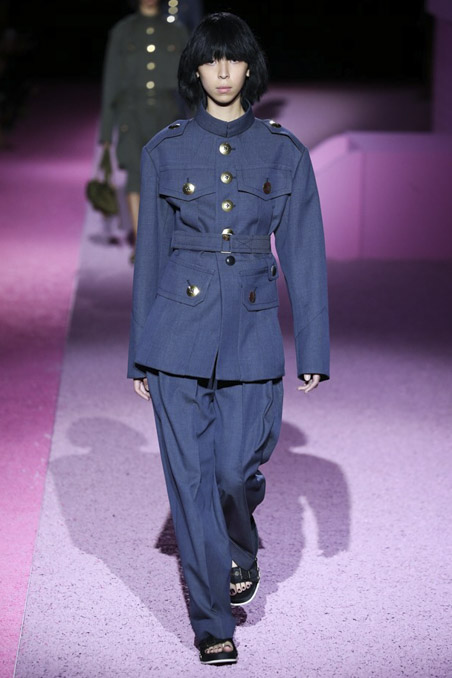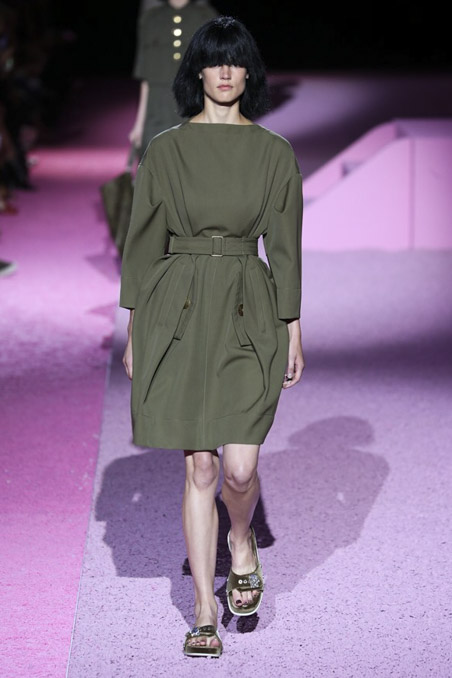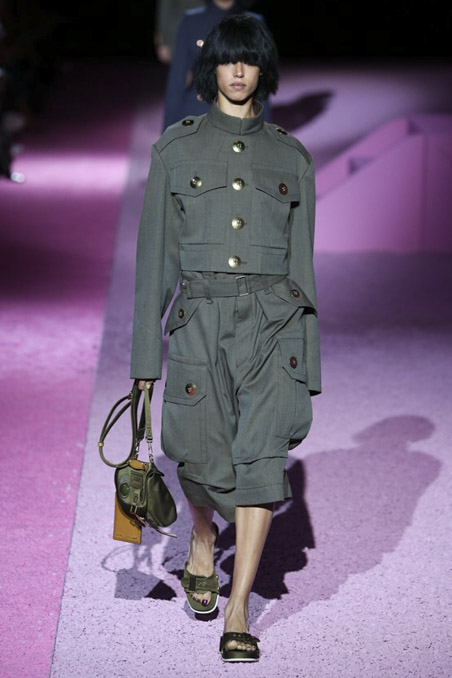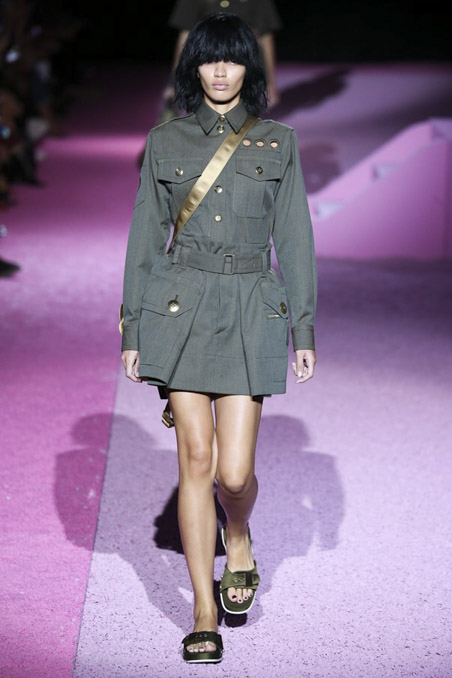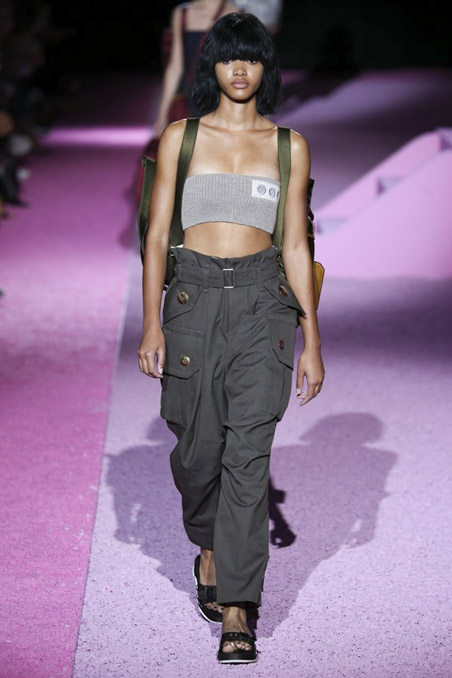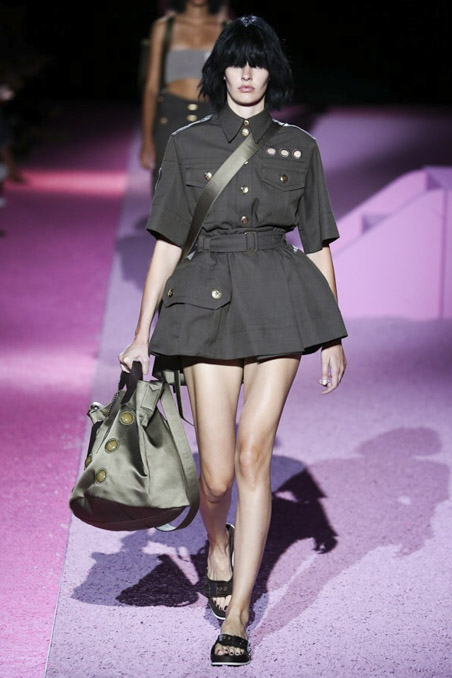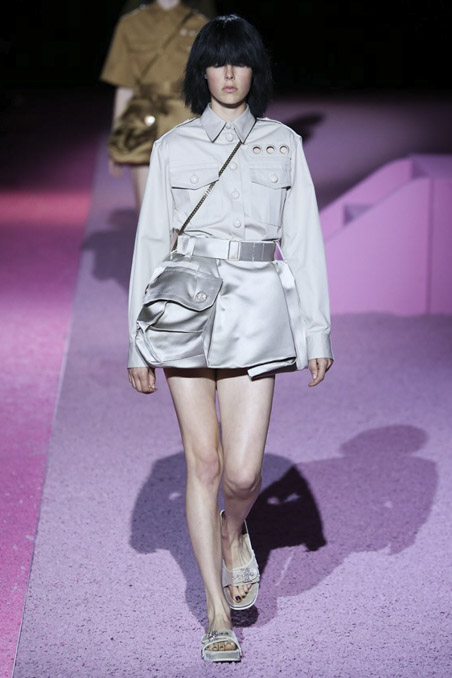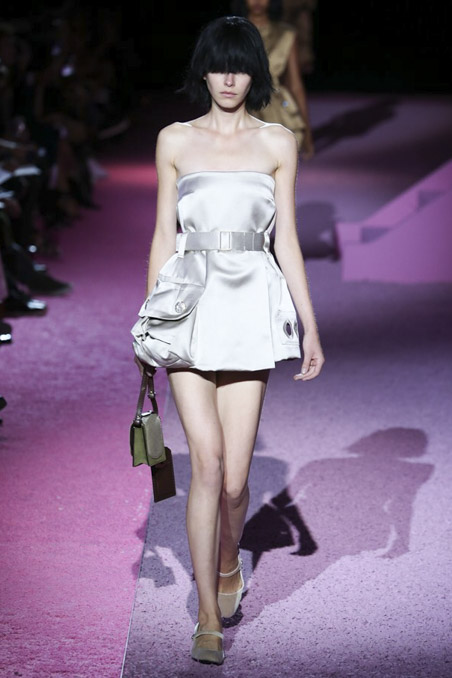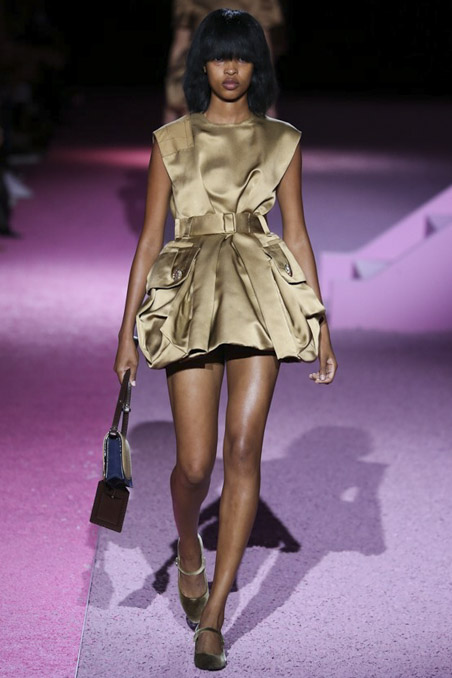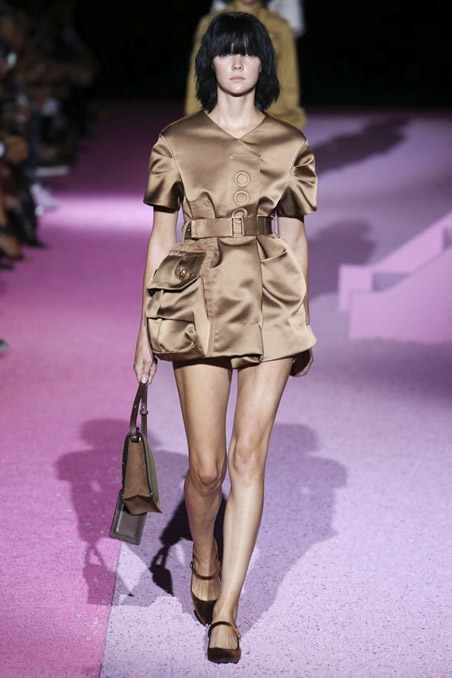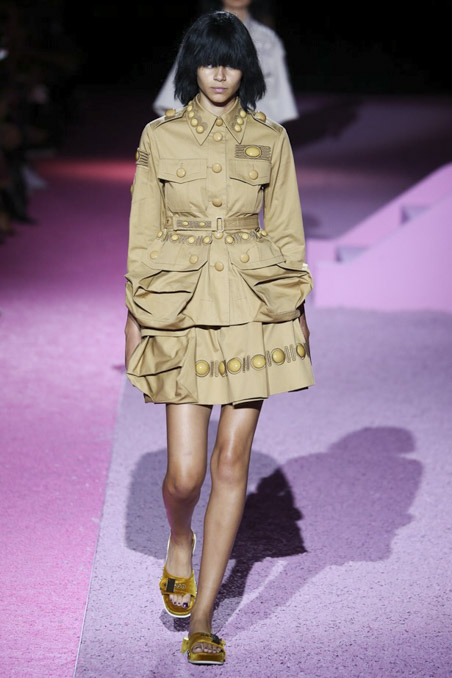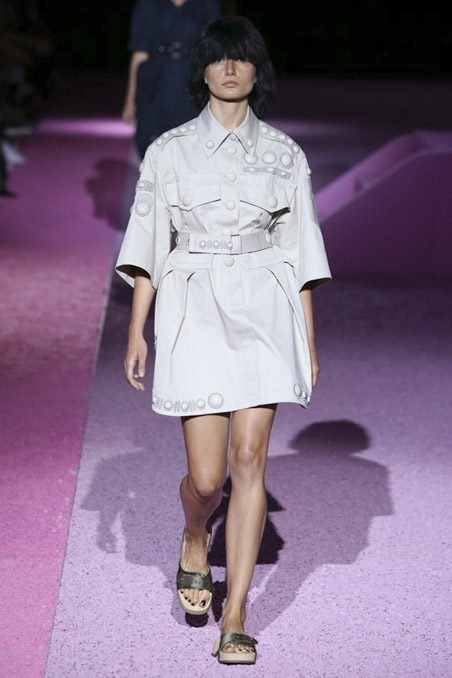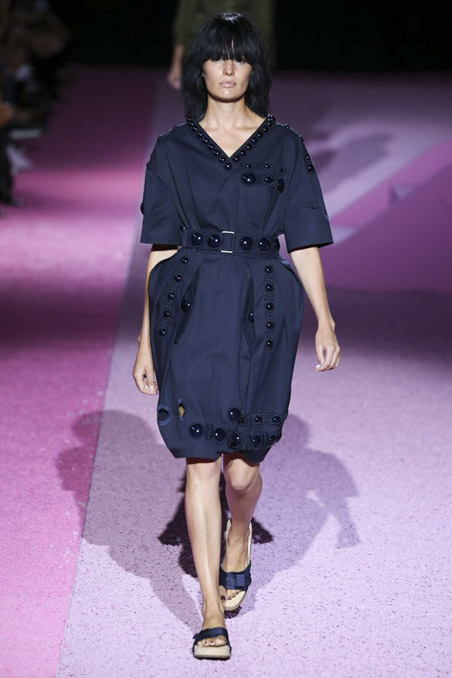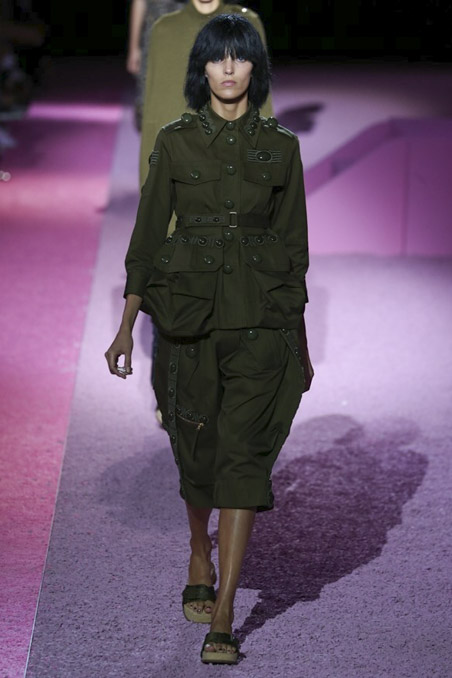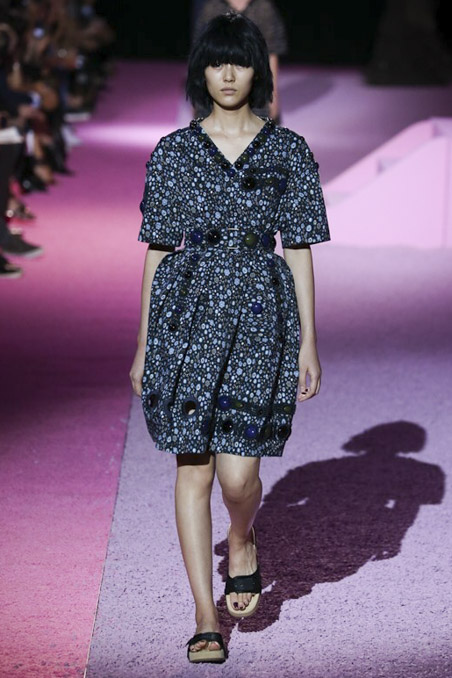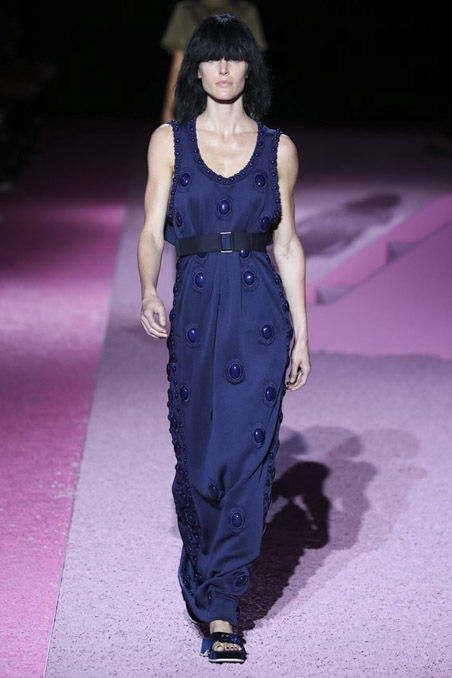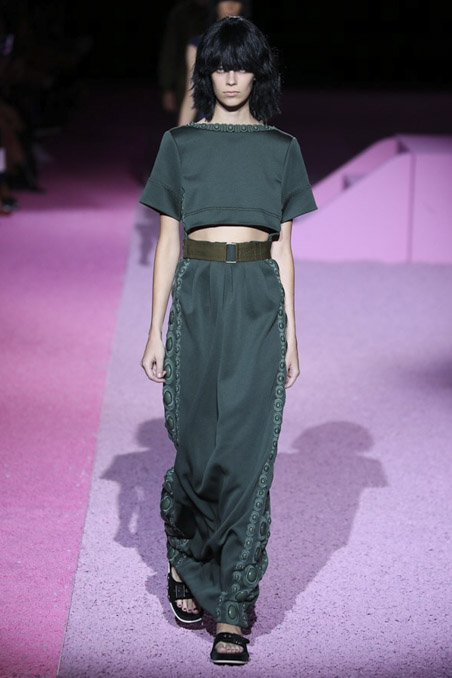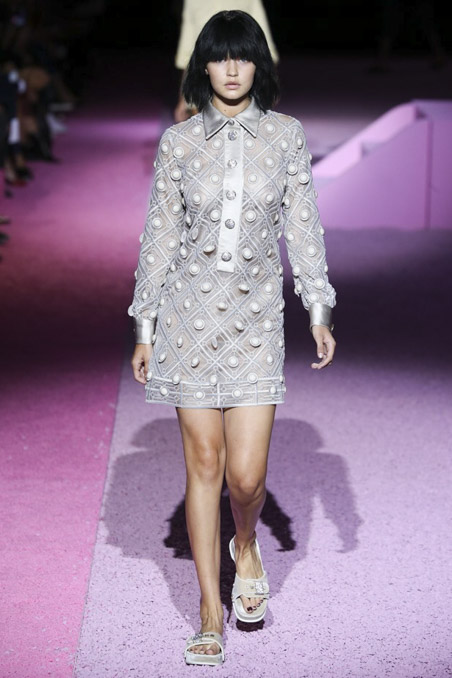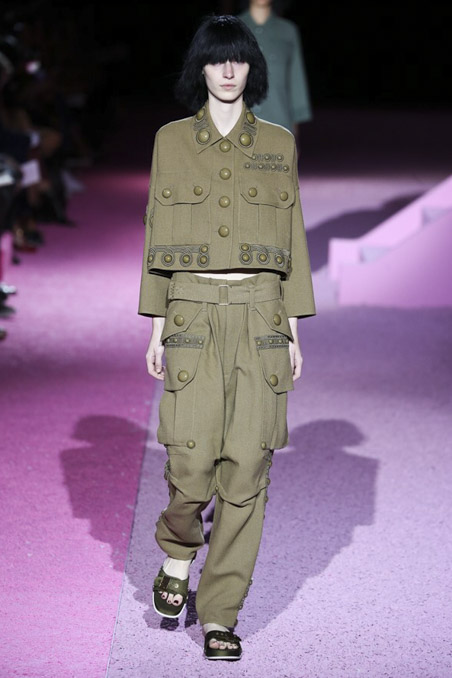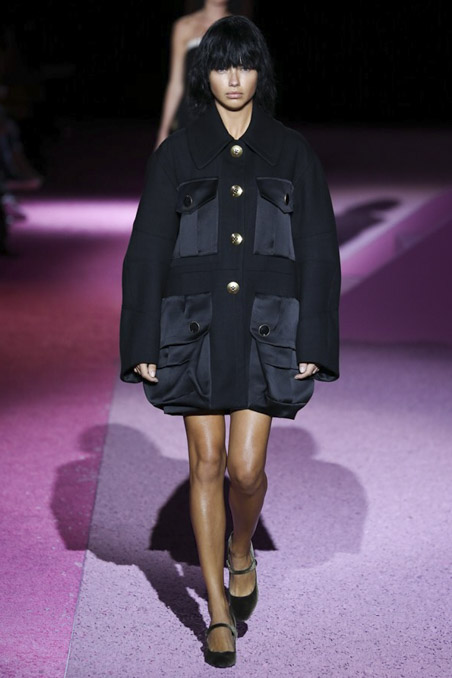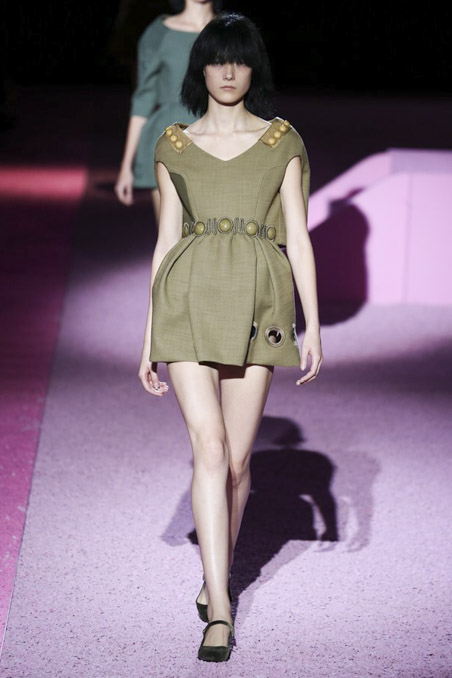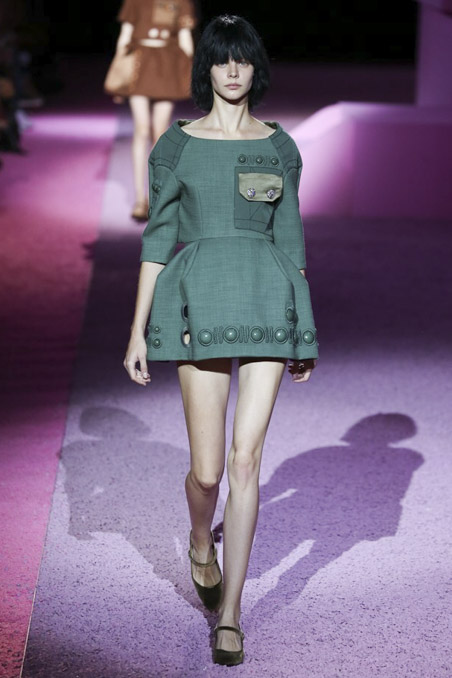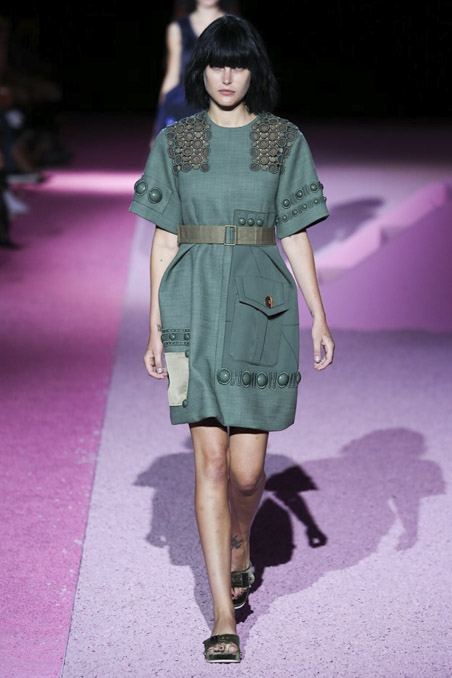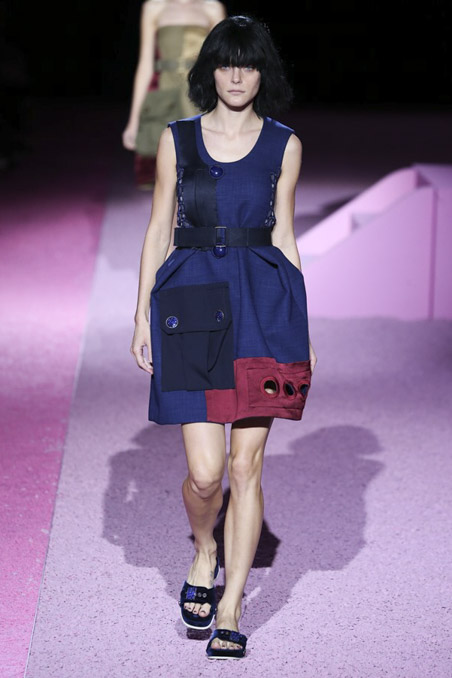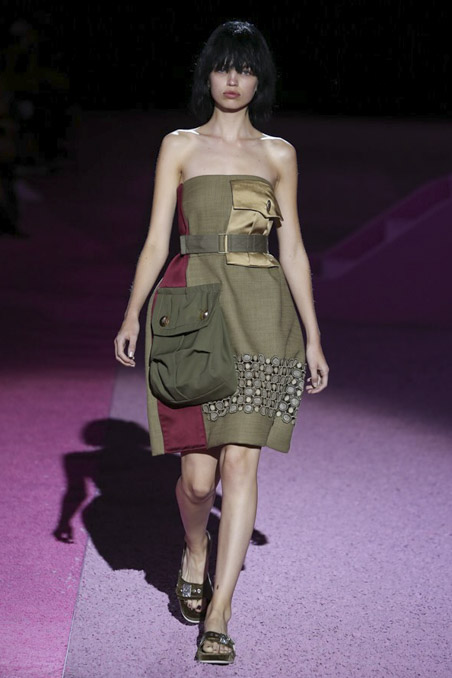 MARC JACOBS
Well, in my opinion Jacobs does not disappoint. Military inspired dresses, coats and CARGO pants (oh no, HOW politically incorrect) AND silk twill, basically kryptonite to me. I give, I want every one of these pieces. And all the emphasis on the small waist! I woudn't wear a mini skirt if a gun were to my head, so I'd happily wear any of these babies over leggings. Maybe a bit theatrical, but who cares, just too tempting! A touch of teal is a recurring theme on the runways, thank goodness. And a pig pocket is always a welcome addition. Who needs a purse when you can throw a few shekels and your driver's license into one of them BIG pockets?!? There you go, practical fashion you will be proud to wear.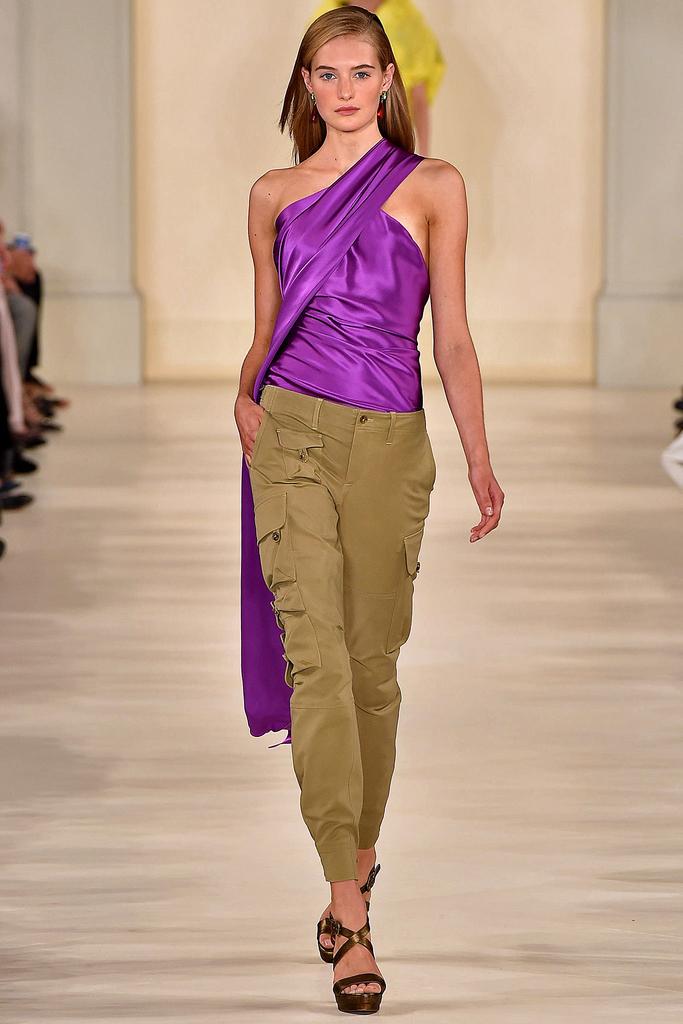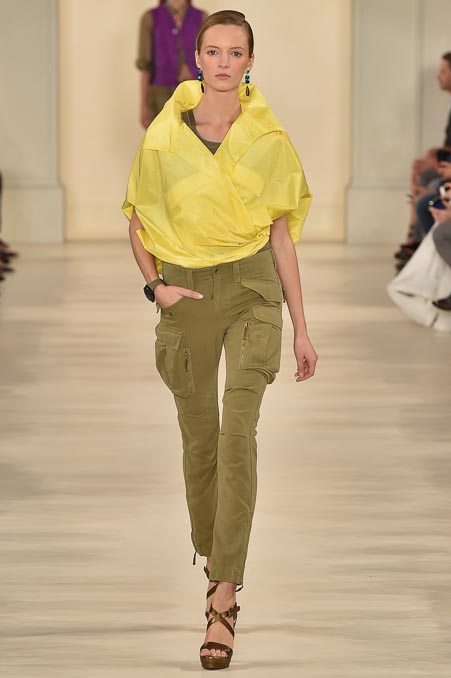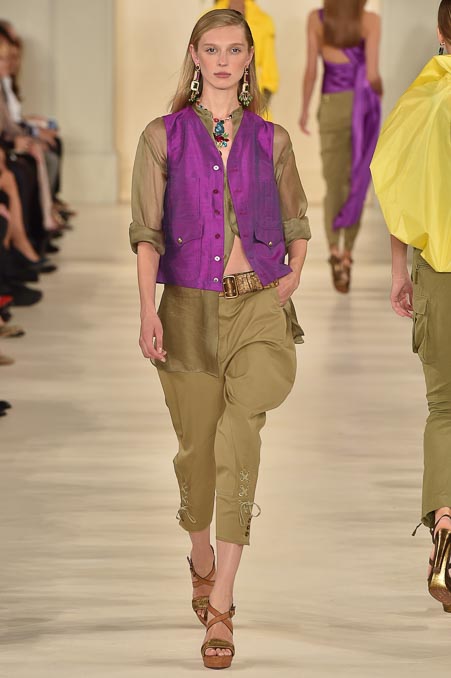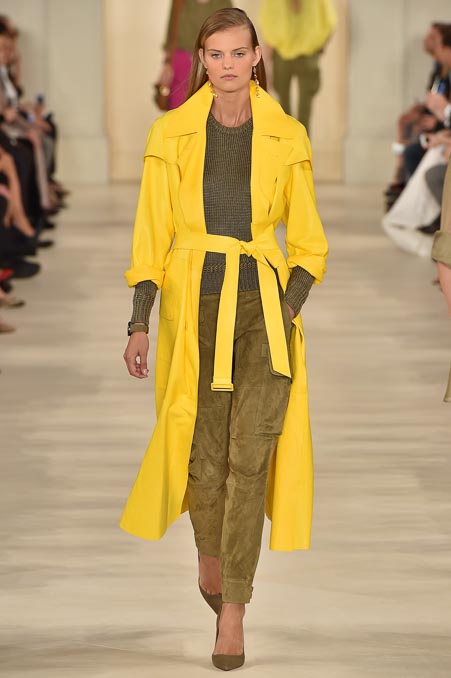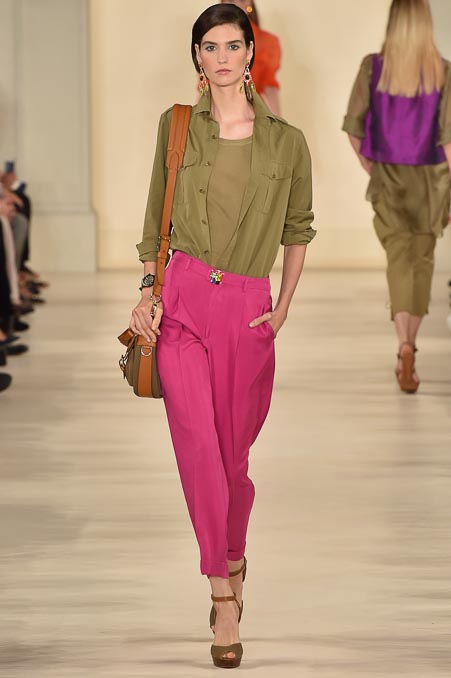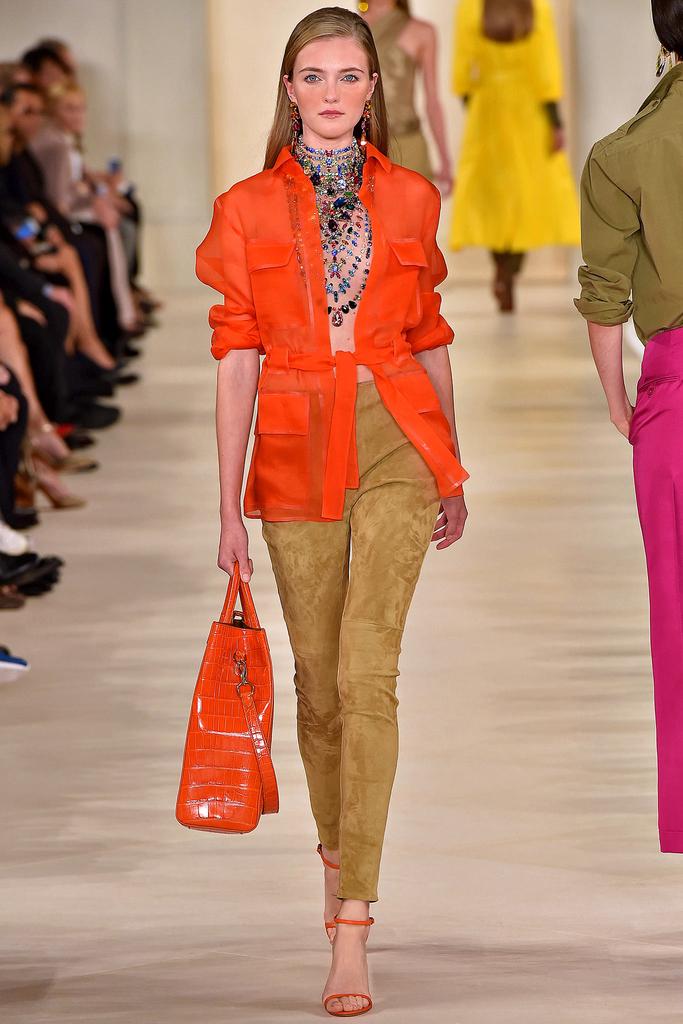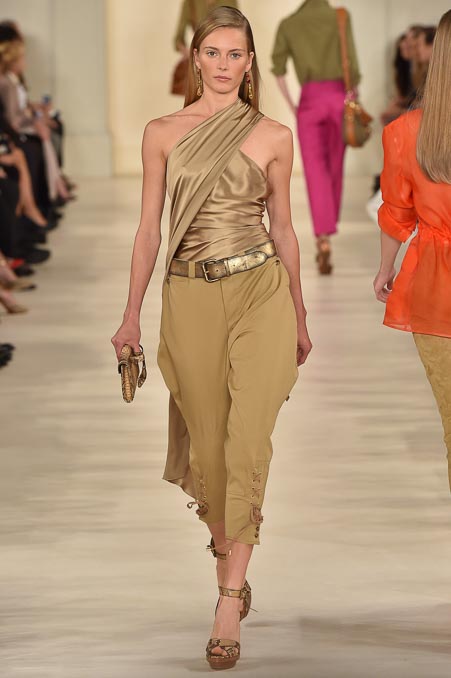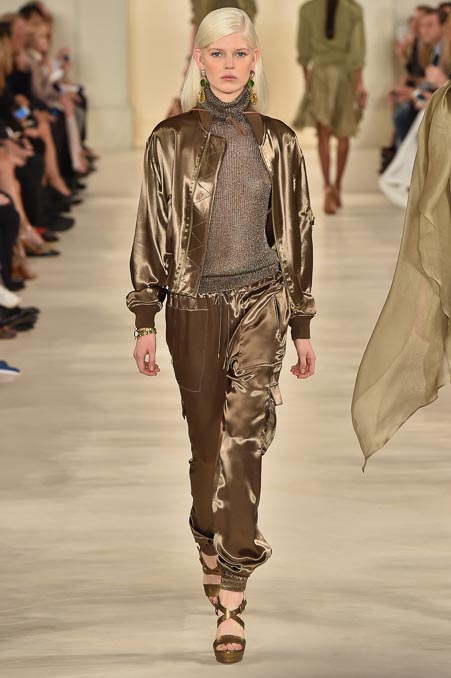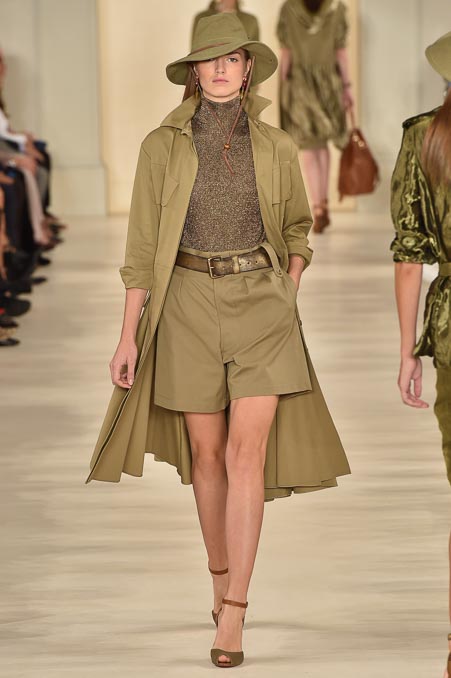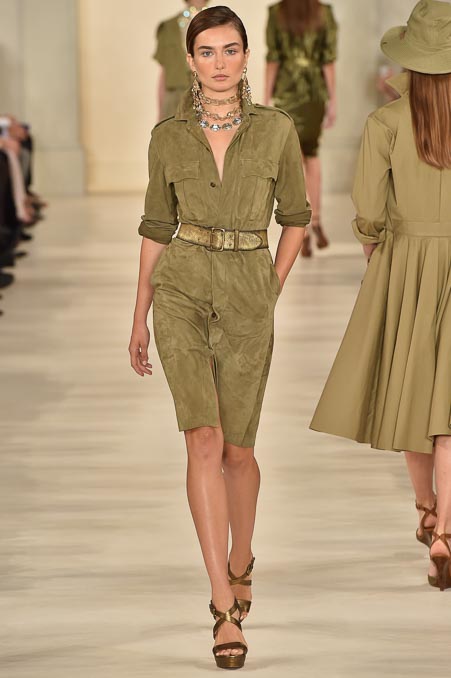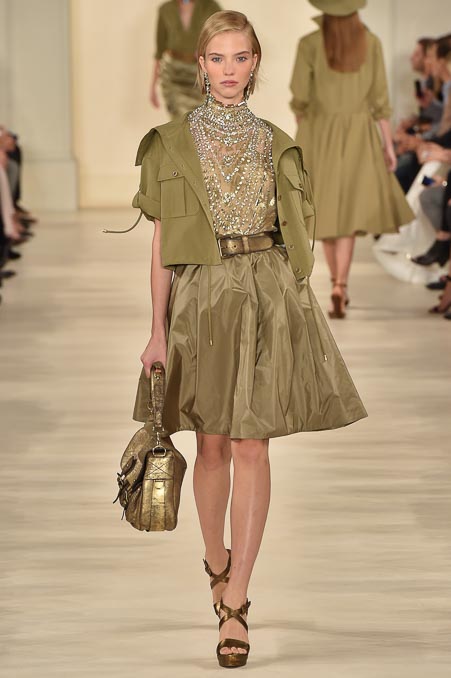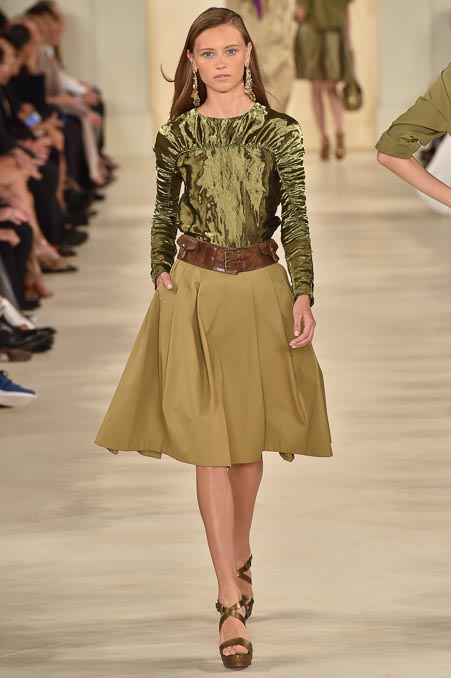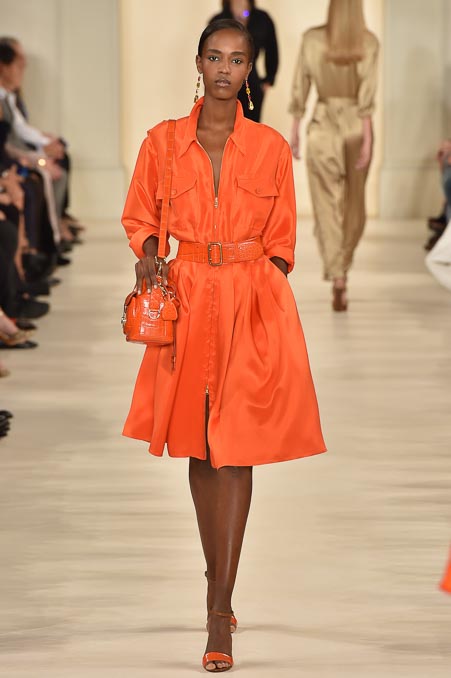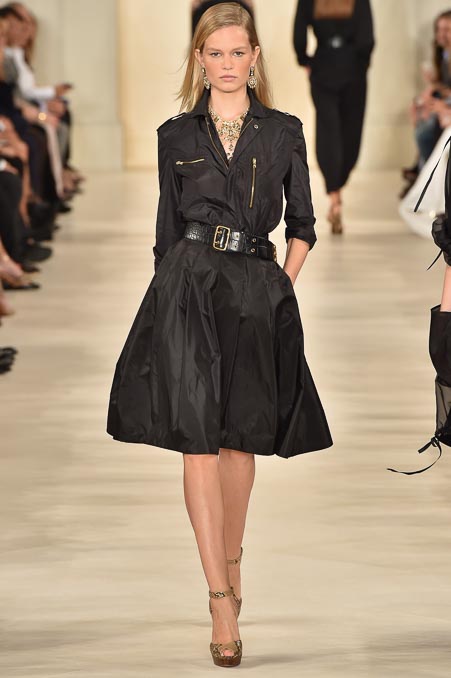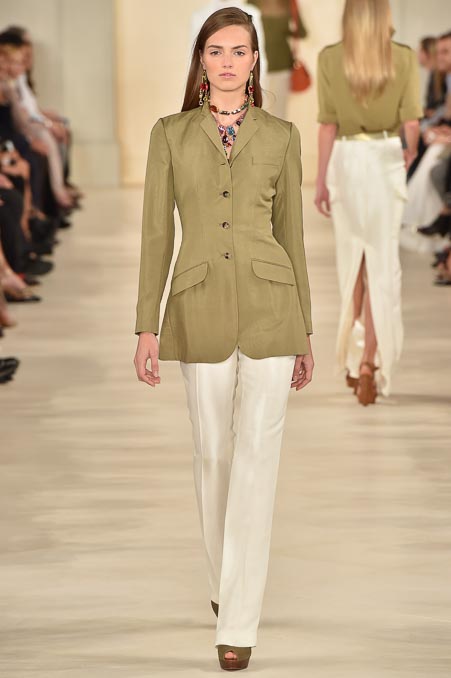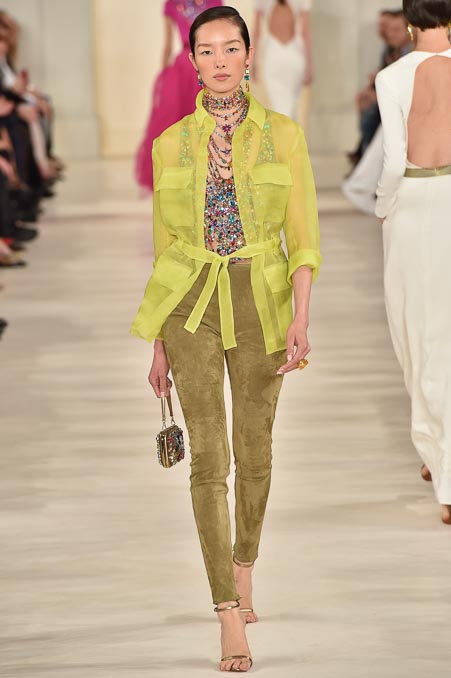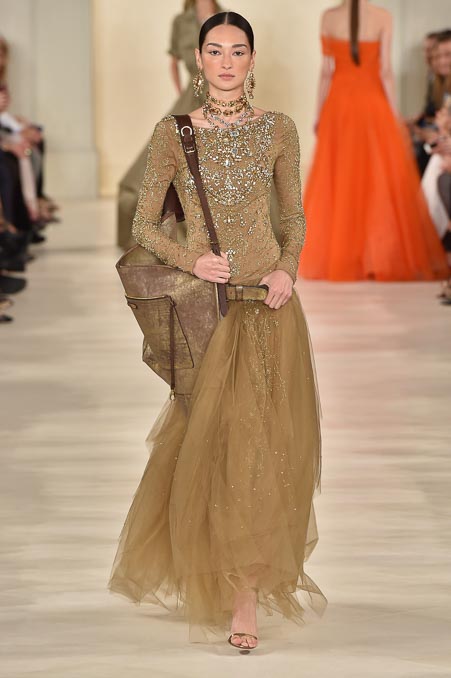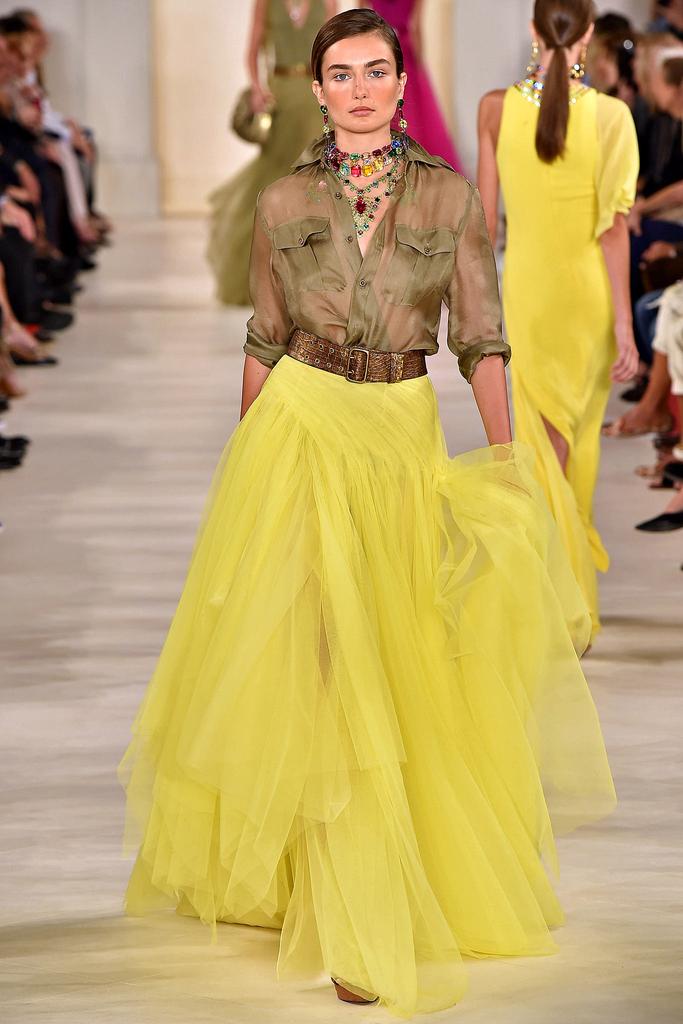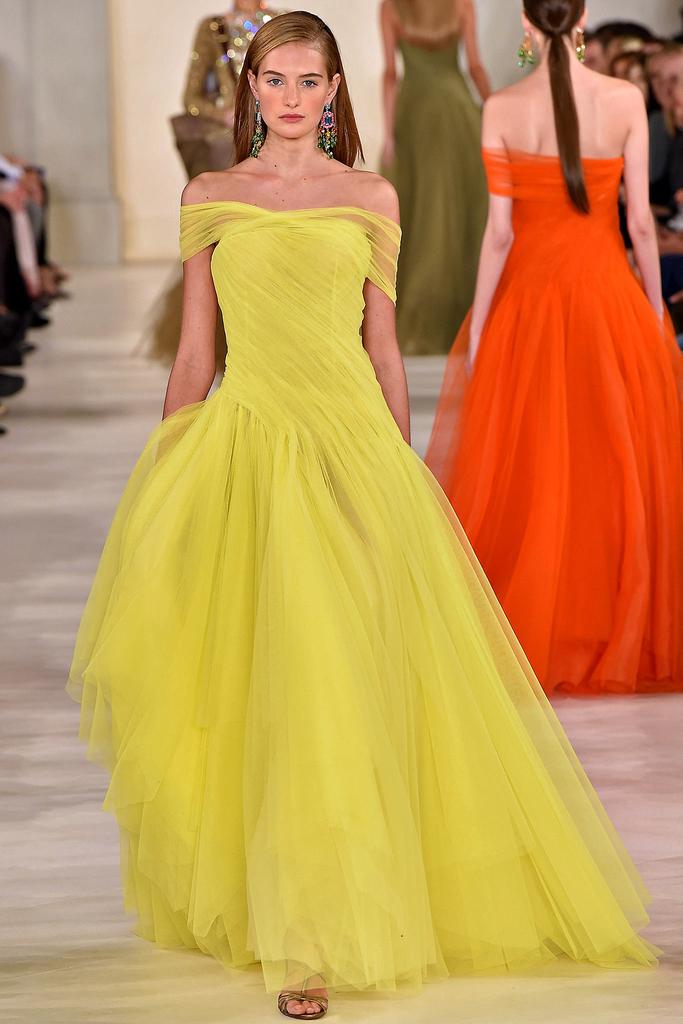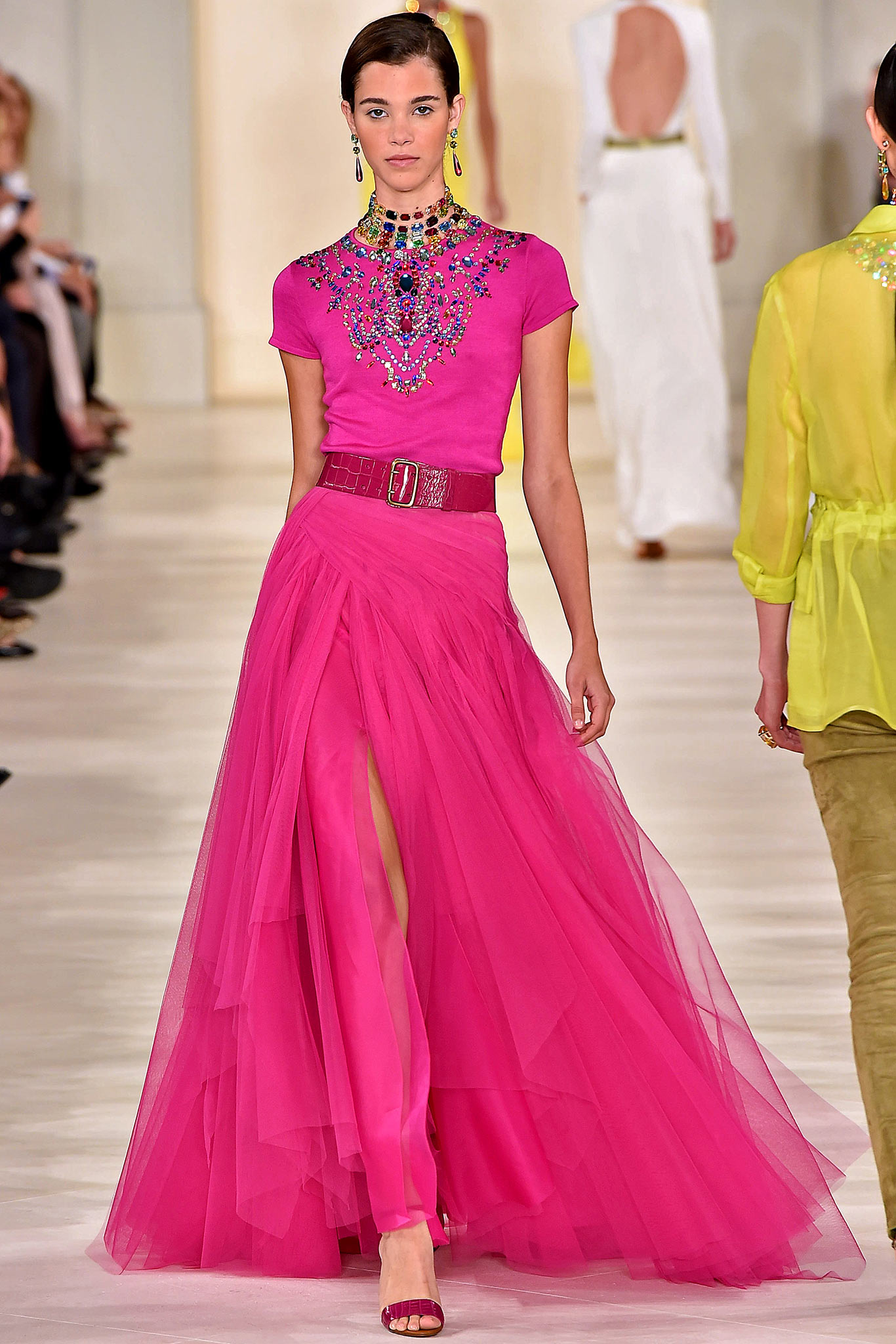 RALPH LAUREN
We currently have a talented cadre of American sportswear designers, one of my favorite being Derek Lam, but Ralph Lauren will always be the master. (He has been at this gig since 1967 when he was hawking ties in Manhattan). I've been obsessed with his works since I was in high school, the plaids and the paisleys, the cashmere and the woolens, the riding jackets, with visions of polo ponies in my head as I'd peruse some of the most coveted fashions there were at the time. In a world of drama and theatricality Lauren has held steady with his sporty lux ethos. This collection continues to carry that torch with the safari and equestrian inspired subtlely opulent separates to include the suede cargo pants and suede leggings (pass the drool bucket please) and the sexy charmeuse tops. You could take much of the collection on safari and simultaneously feel right at home in a jeep cruising along the Masai Mara and feel as if you were transported back to the glory days of Agatha Christie. But this is also casual weekend wear to be mixed and matched with your current closet inhabitants. The pants and jodhpurs in neutral khaki are casual but become somehow regal with the jewel tone mates. To continue the theme we have taffeta coat dresses and a yellow organza safari jacket. And then the pieces de la resistance, the obligatory end of the show gowns and skirts. SWOON. Tulle, cut on a bias to emphasize the waist, in vibrant happy colors, yellow, orange and fucshia. Ethereal but not fussy. And the combination of the fitted fuschia T with BLAZING rhinestone adornment, with that glorious skirt? And the raspberry strappy sandals? Yeah, sign me up. This collection reminds me why he remains one of the most successful designers EVAH.
Now its time to cross the atlantic for London fashion week!
Images brought to you by www.style.com