Now THESE are my kind of stocking treats, care of the shoe salon at SAKS FIFTH AVENUE, San Franciso! While the mashed potatoes are being whipped and the pumpkin pie is baking in the oven, (and the obligatory bowl games are droning on in the background), let the perusal of the latest and greatest in footwear begin!
All bases are covered for random feet follies. The funky slip ons for running around town, the cha-cha heels for Miami frolicking or for when you want to channel Sophia Vergara, lady like pumps for gala festivities, and the occasional boot just because.
AZZEDINE ALAIA: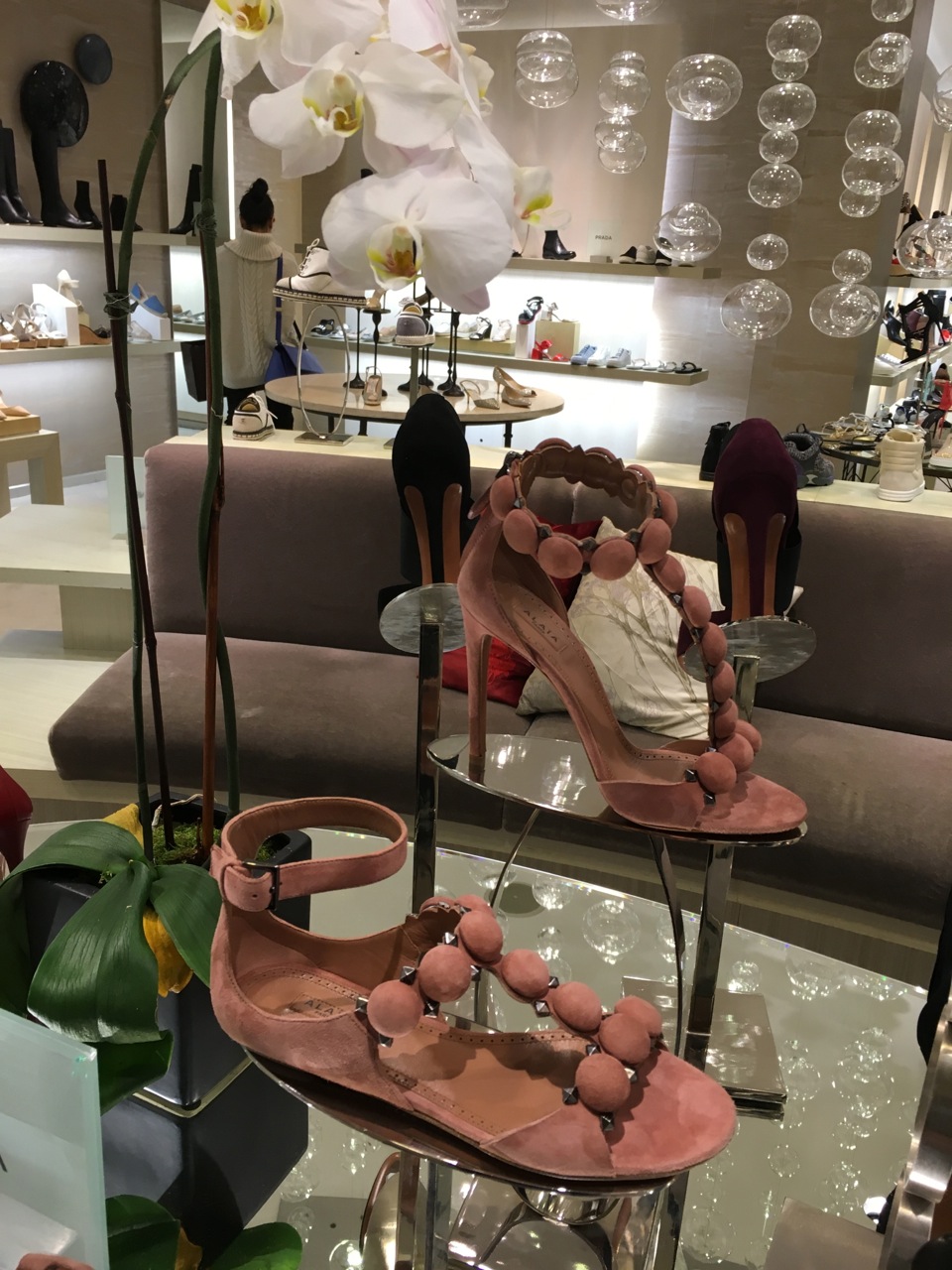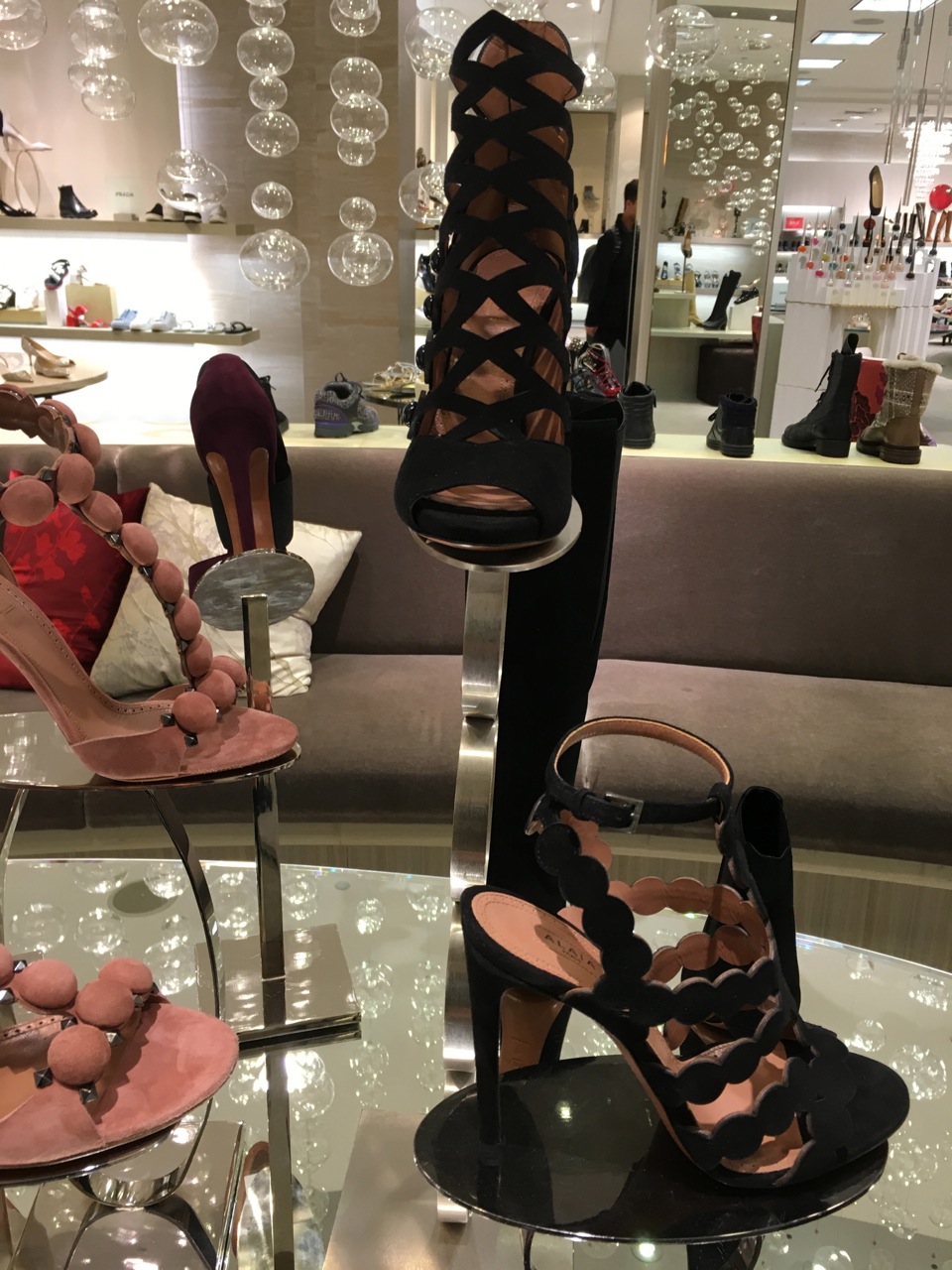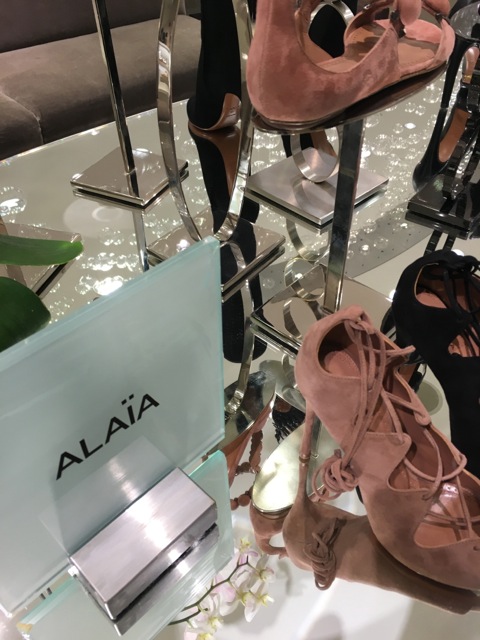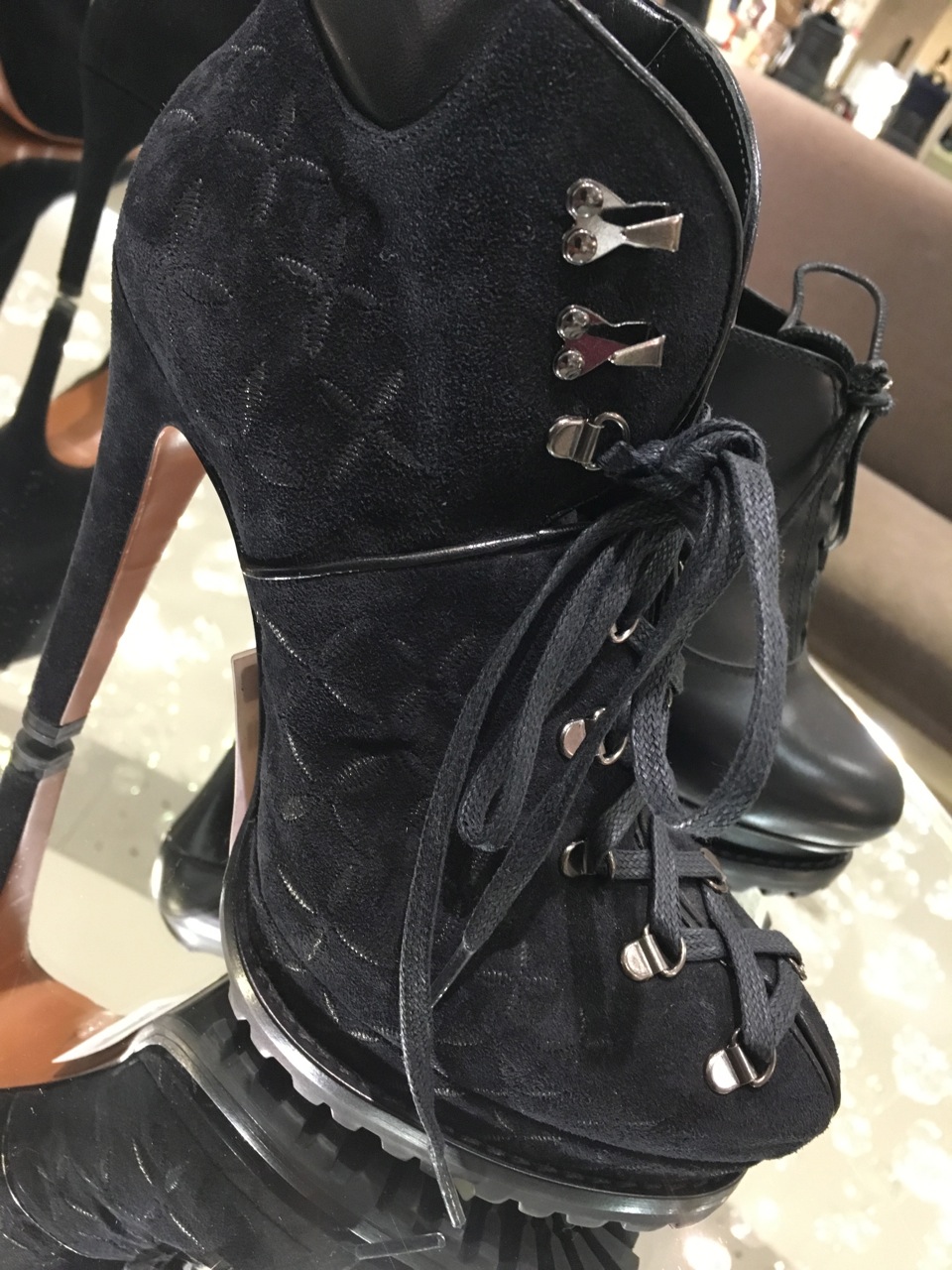 When you want to combine CHIC, stylish, and edgy, definitely ALAIA! I mean how hot are these shoe booties? These could be paired with a Saint Laurent mini OR Chanel tweeds.
CHANEL: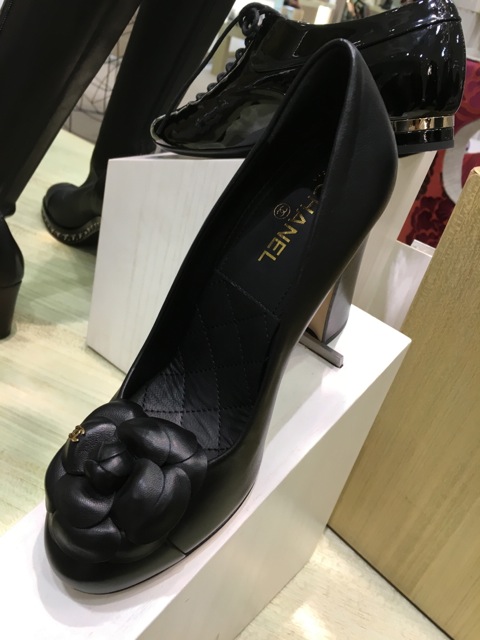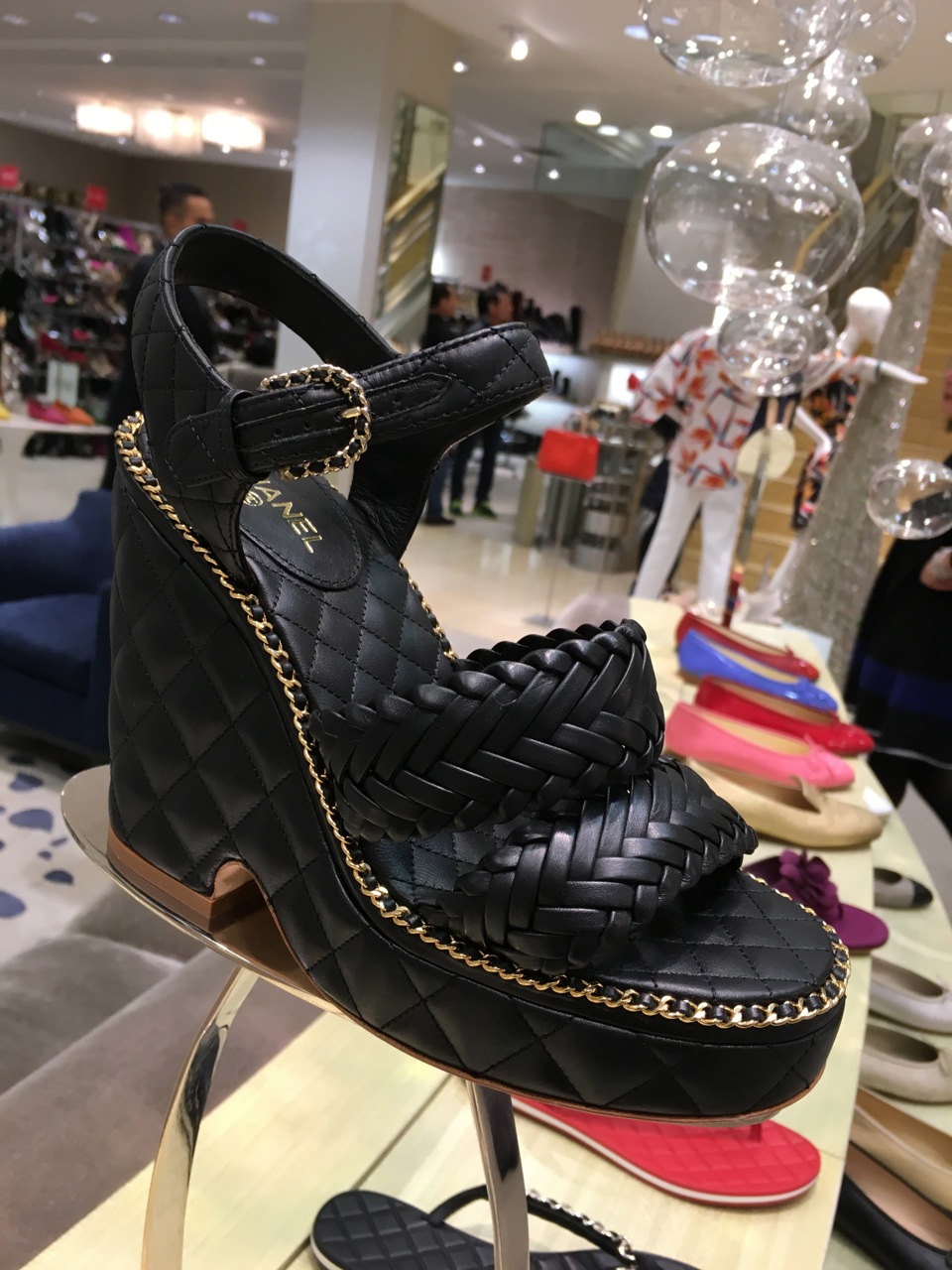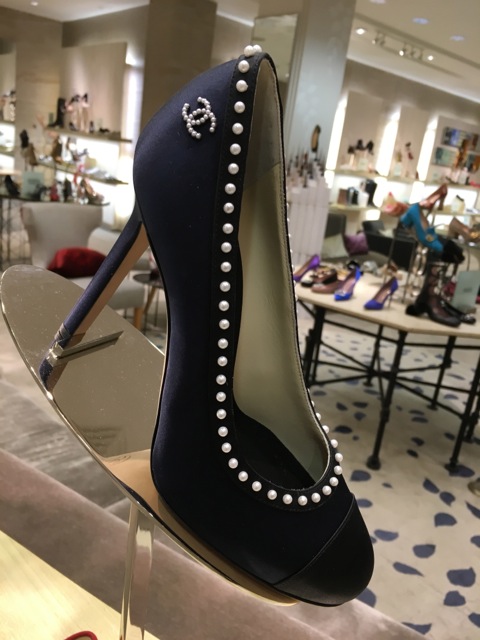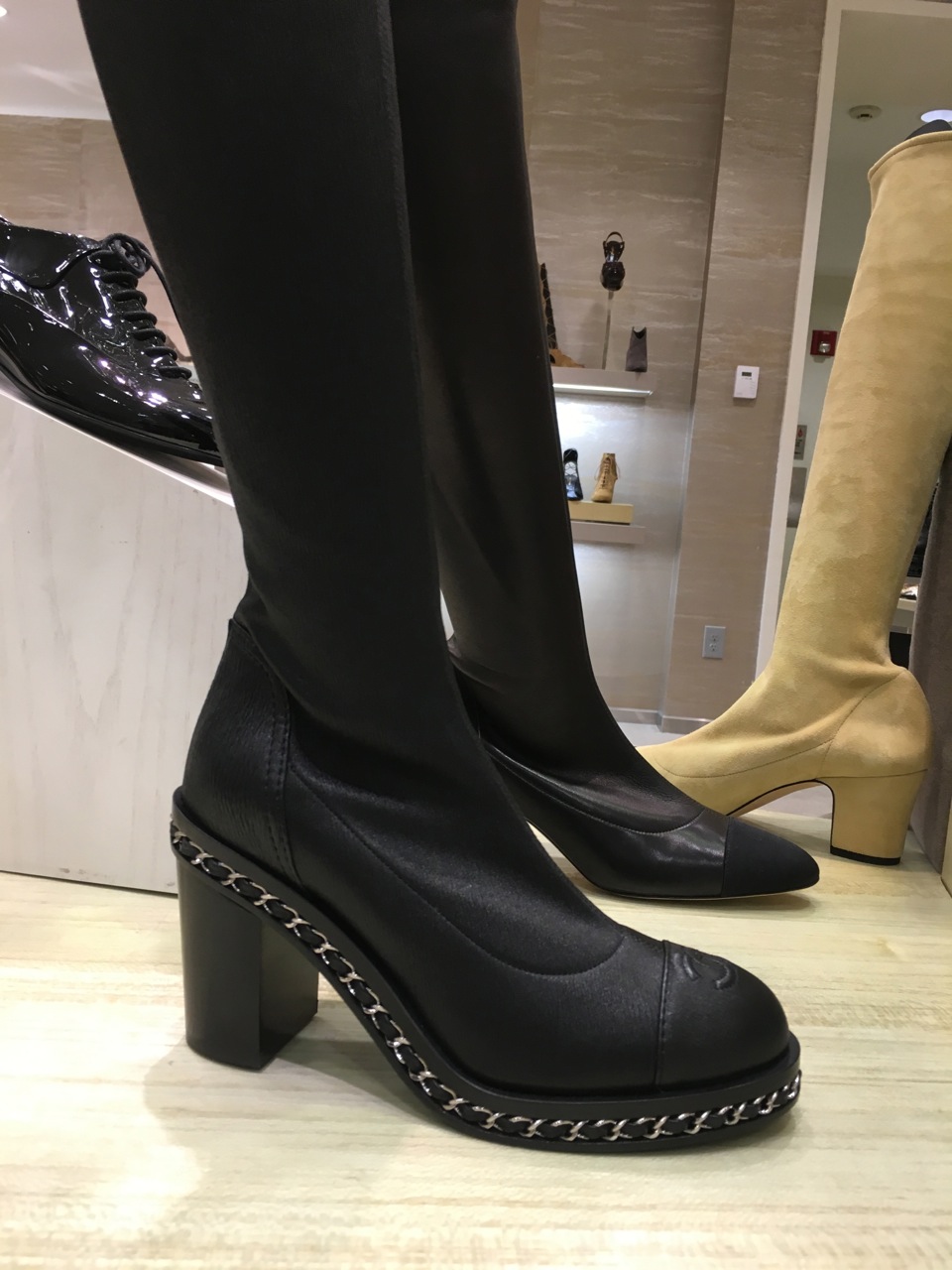 Chanel, always the right answer, no matter the question……the iconic Camellia adornment, upscale impeccable wedges, the Cinderella "slipper" with pearl detailing, and the wondrous stretchy leather chunky heeled boots with the chain detailing. From the traditional to fashionista dreamy….
GUCCI: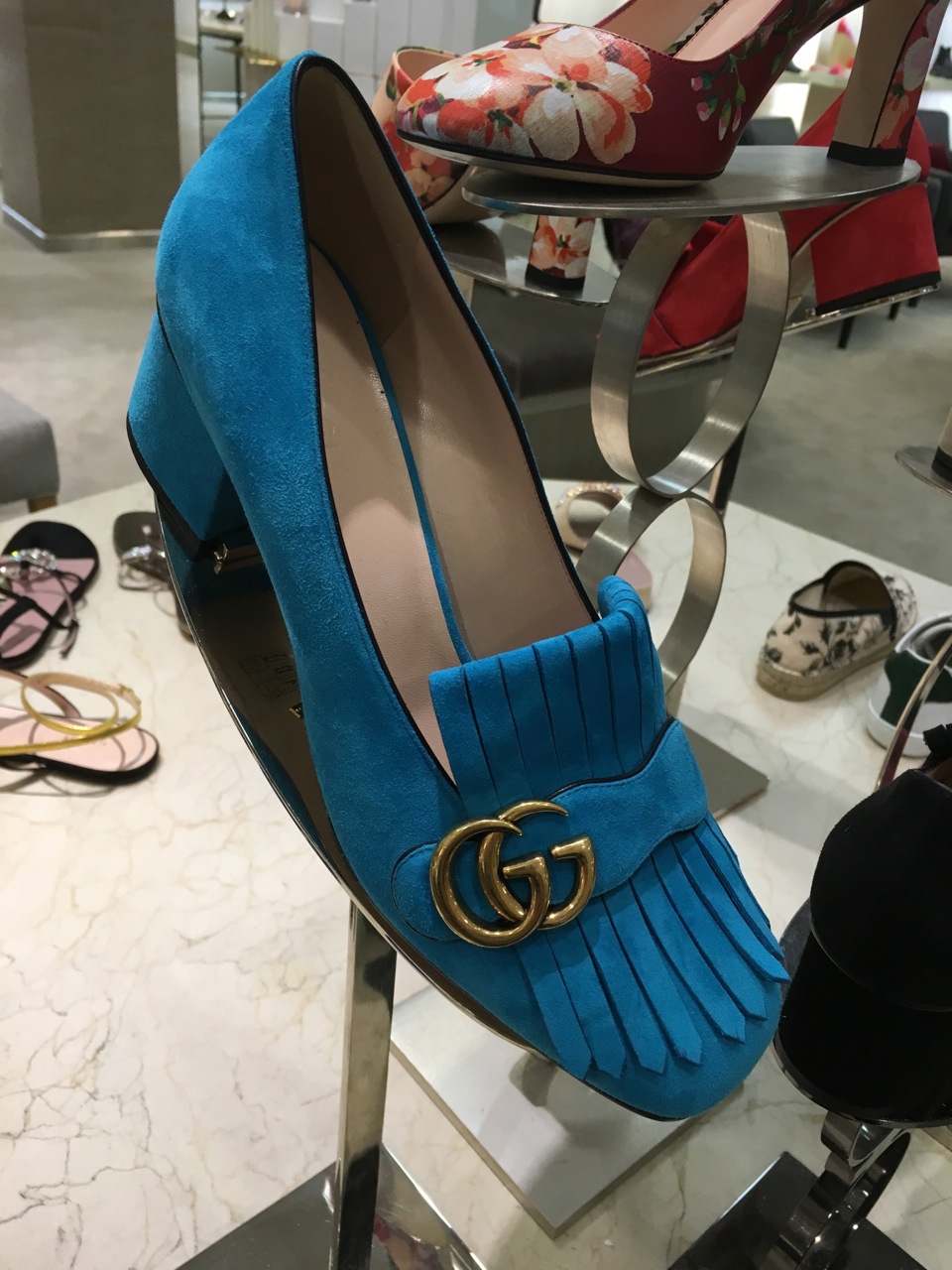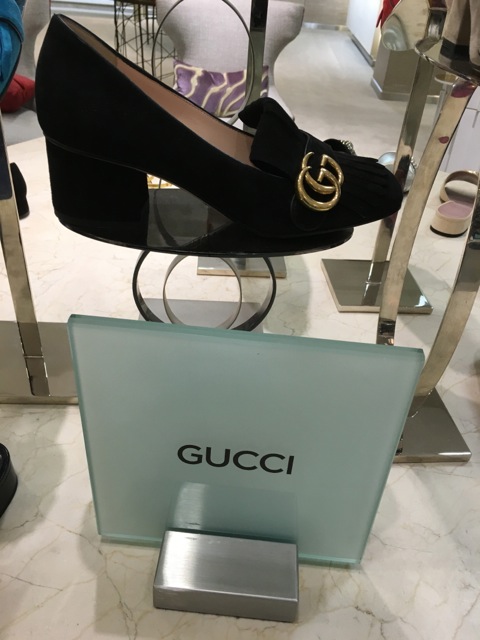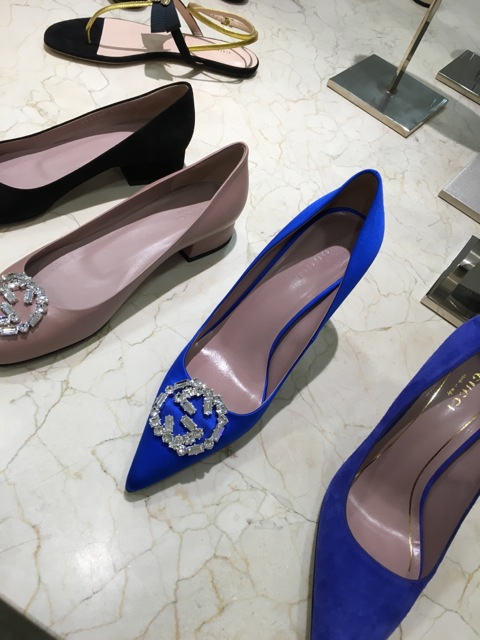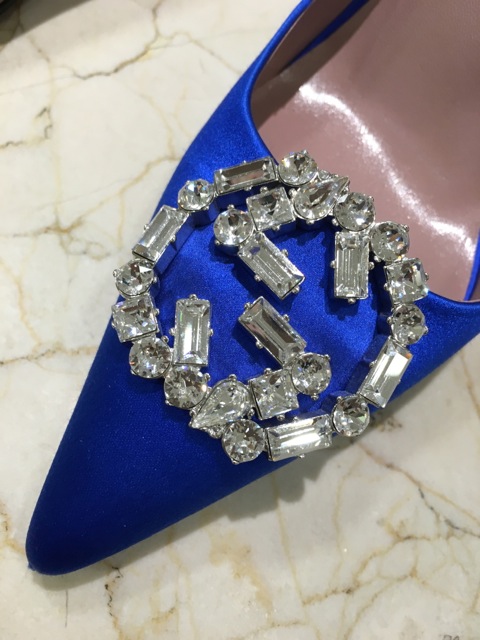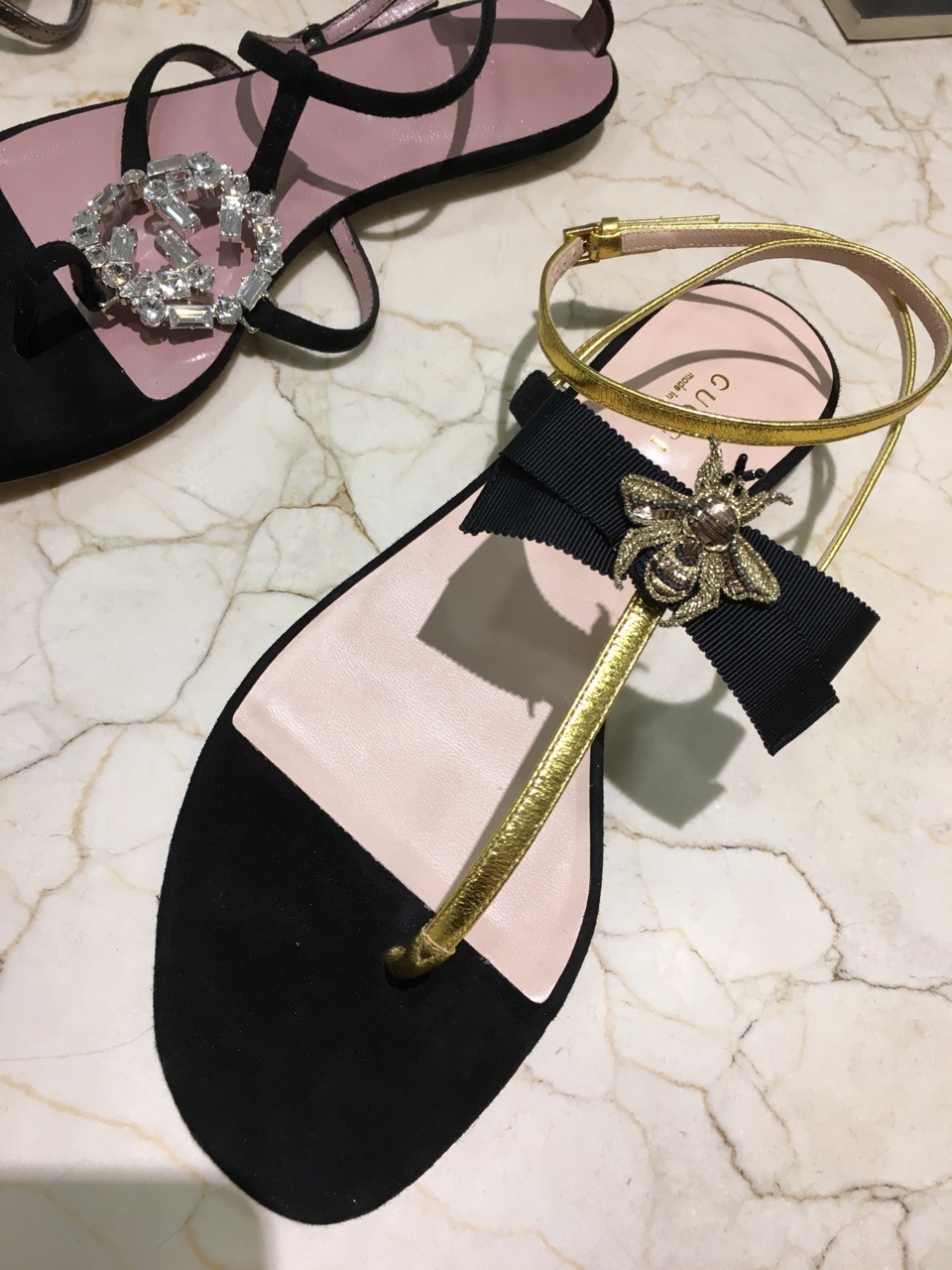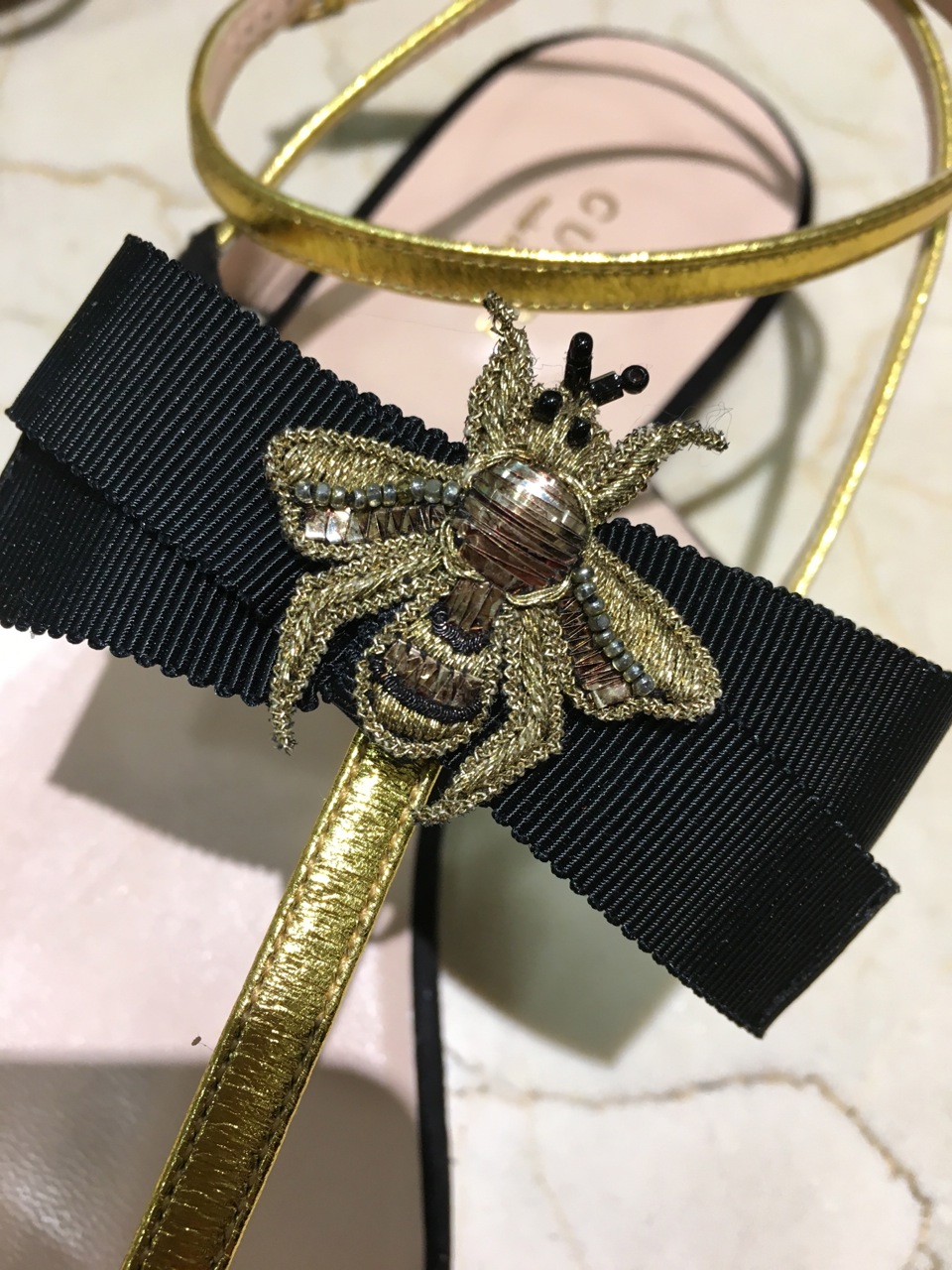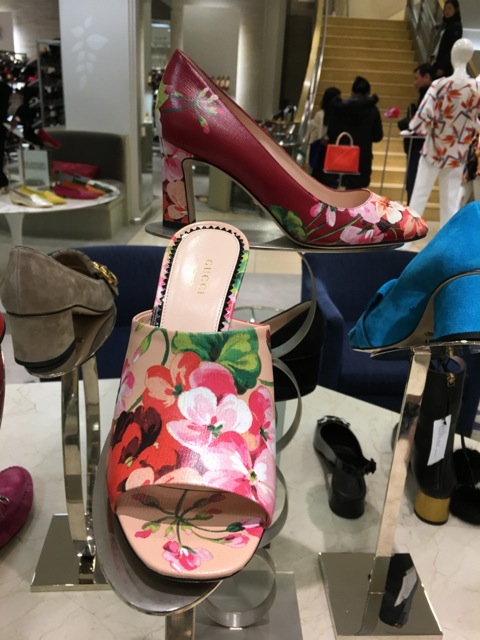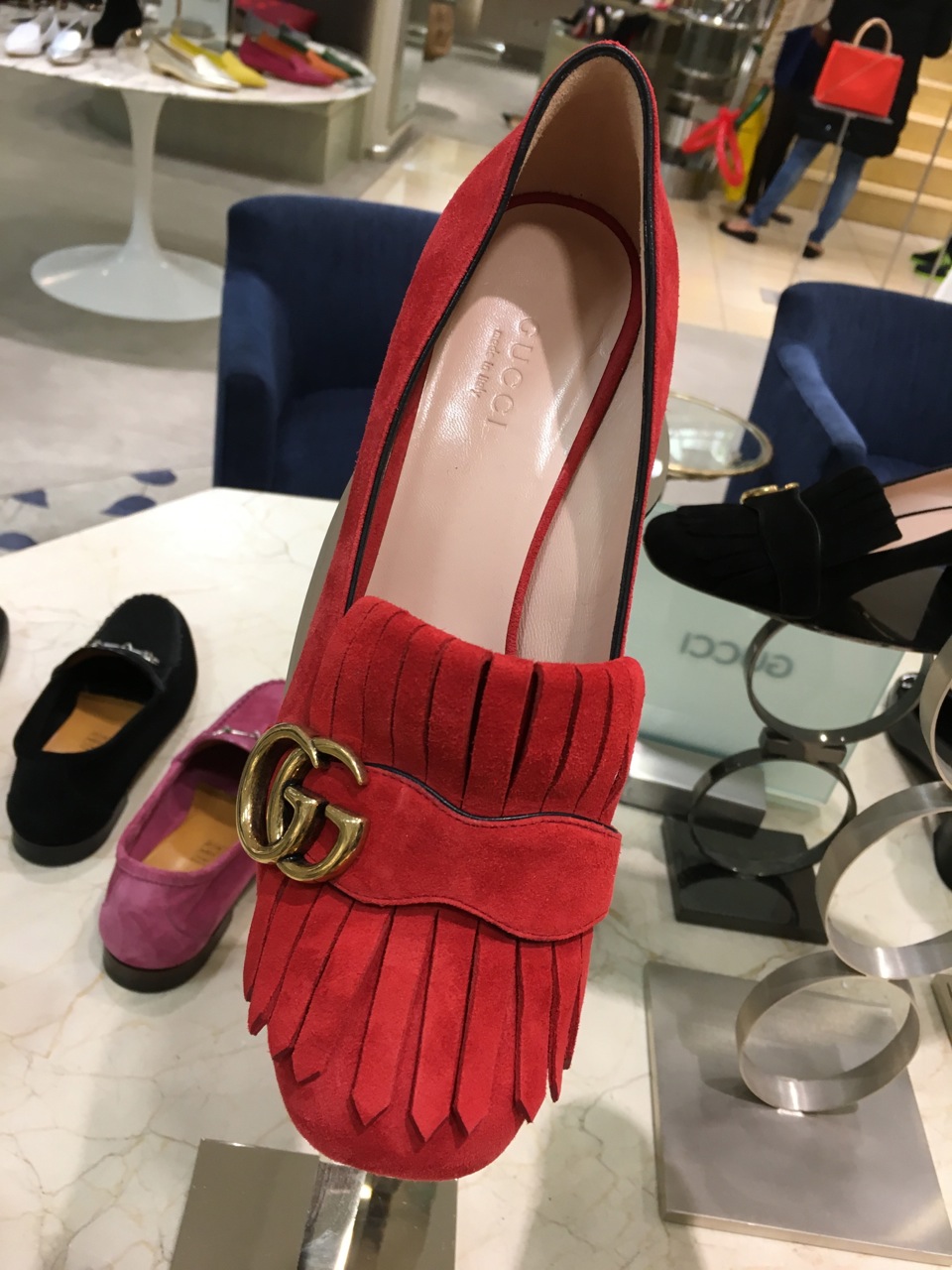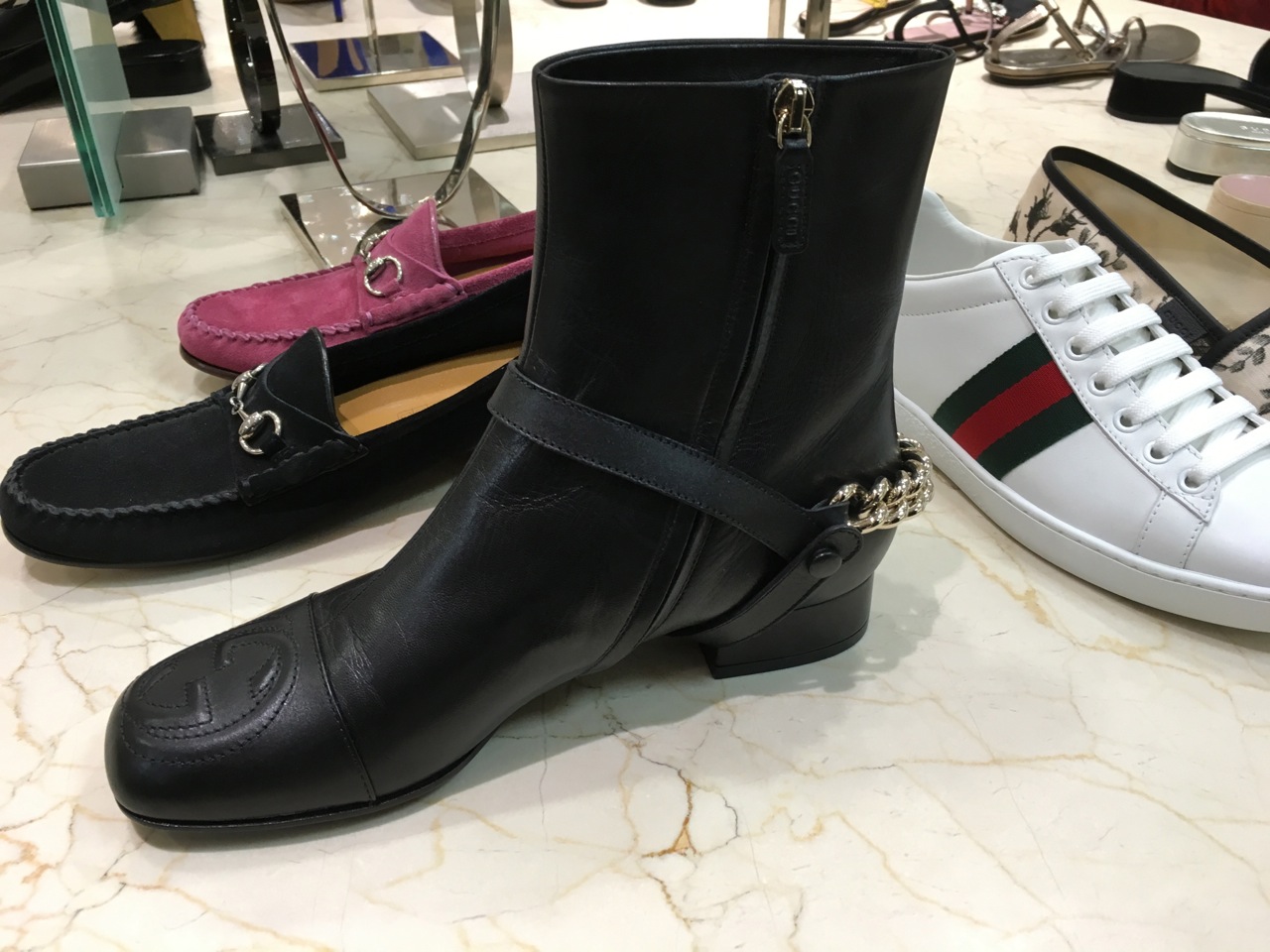 The shoes are infused with the same exuberance and whimsy permeating the ready to wear collections. Vibrant colors, flora and fauna etc. And the "Marmont" pumps in aqua and red suede with fold over fringe detail are to die for, AND quite palatable from the perspective of the toes! And really, the cerulean blue satin pumps with rhinestone adornment are some of the most sublime out there. Wear with a taffeta gown or your boy jeans. Or, just leave them in your closet to be gazed upon in moments of distress…..
And now for the brave gals. Anyone with vertigo need not apply:
CHRISTIAN LOUBOUTIN: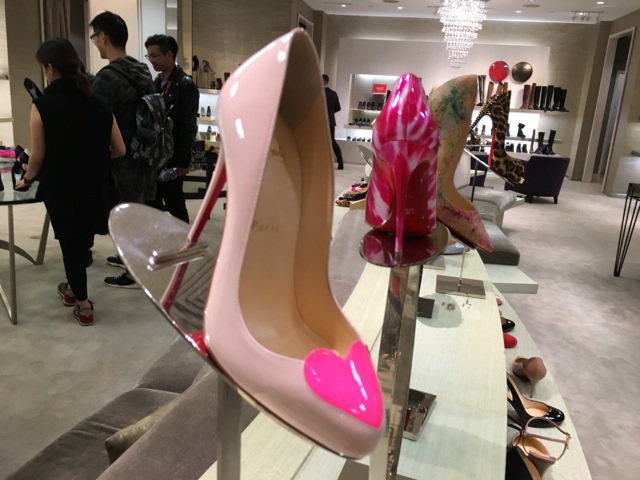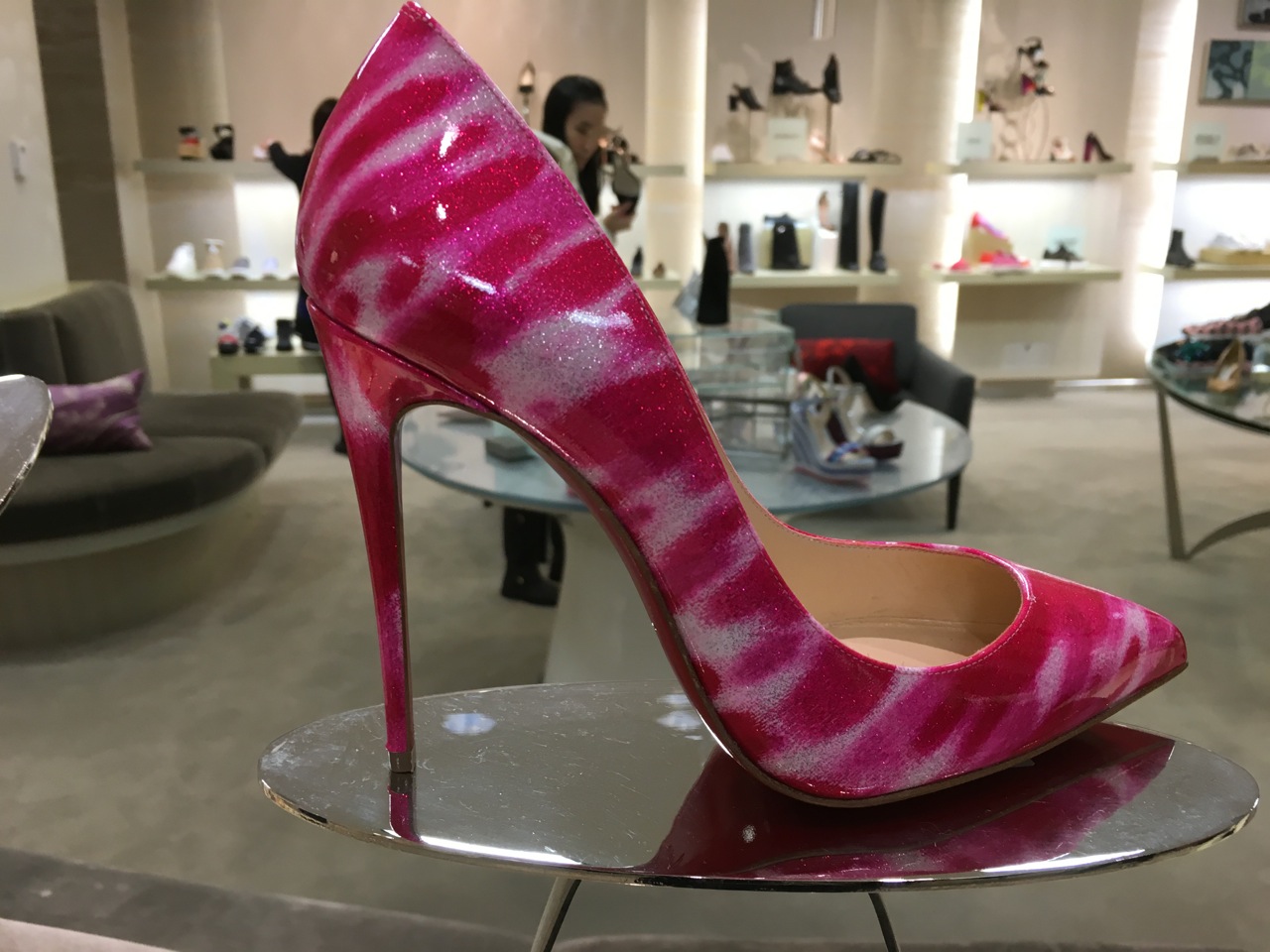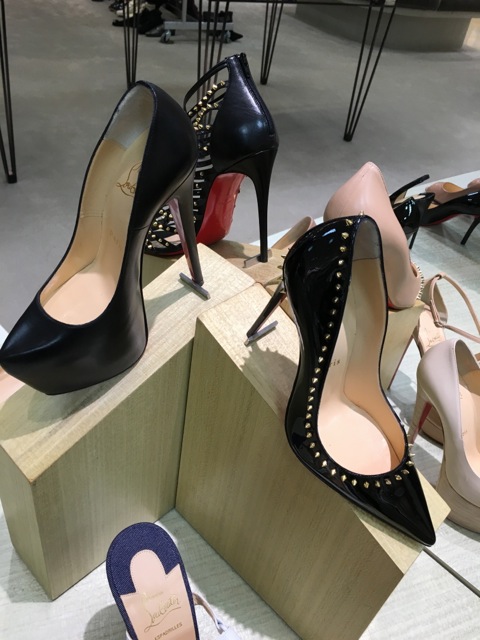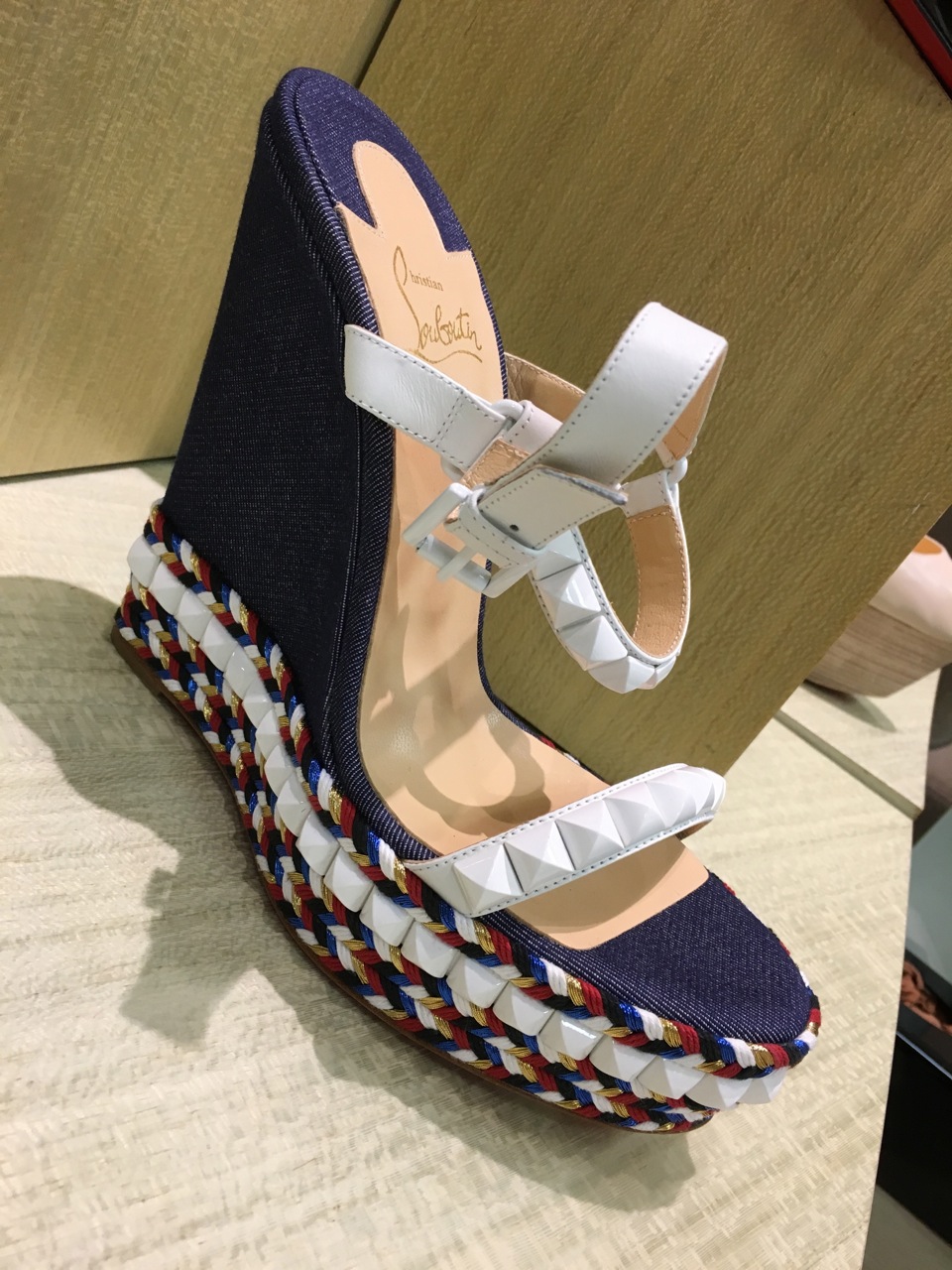 GIUSEPPE ZANOTTI: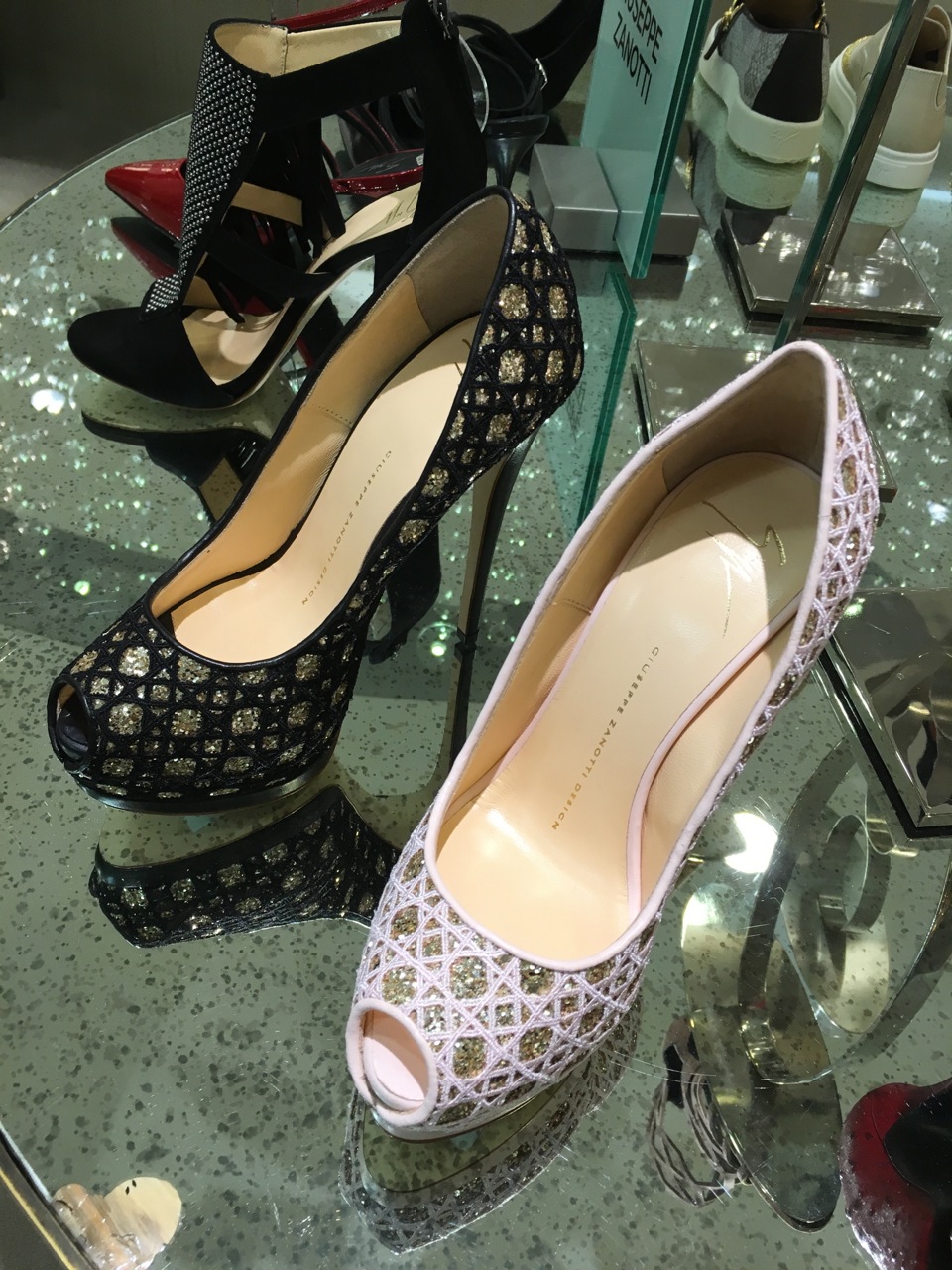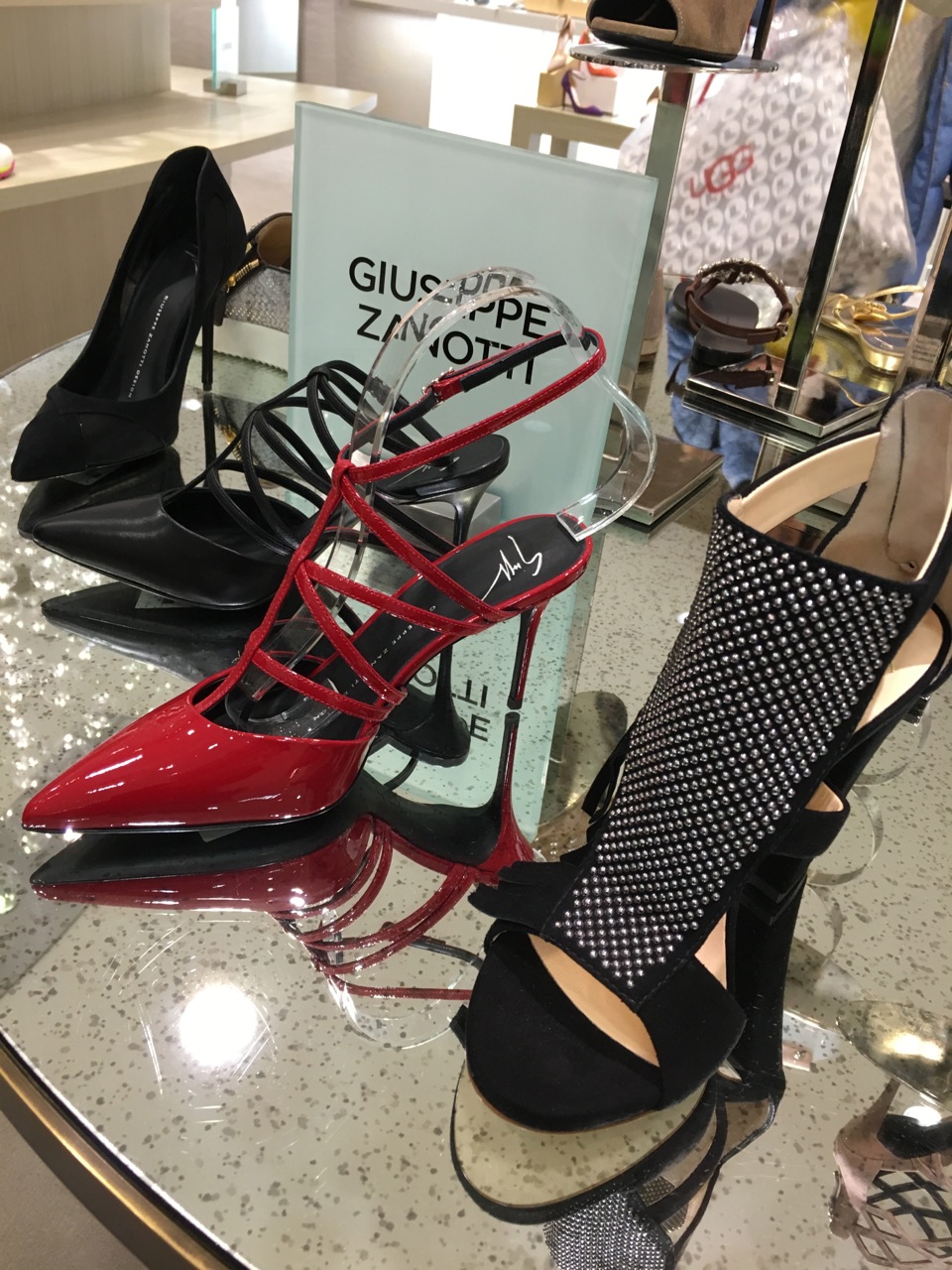 CHARLOTTE OLYMPIA: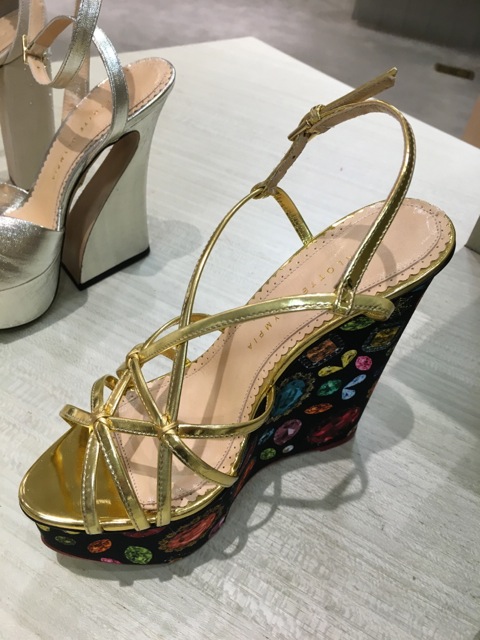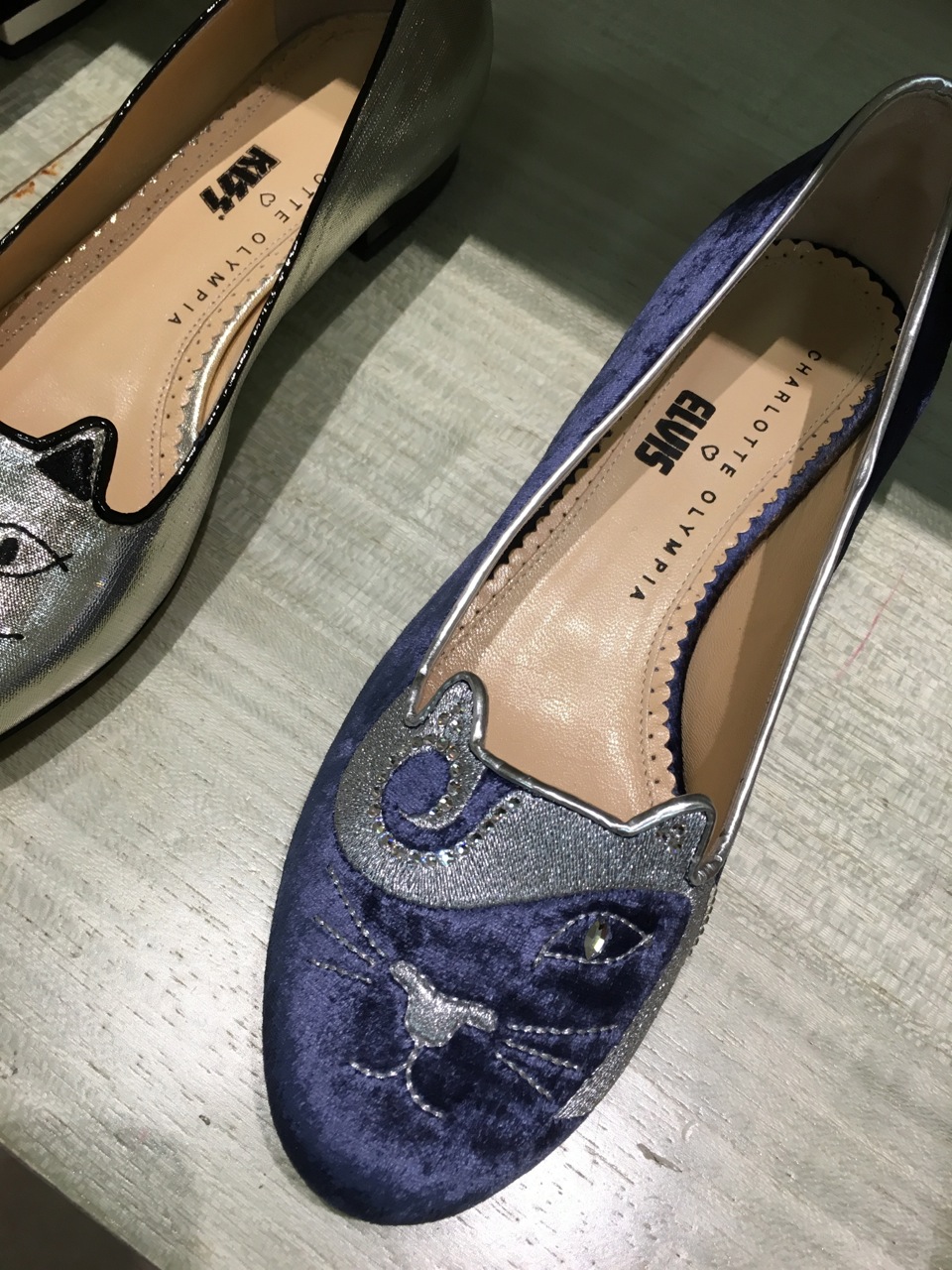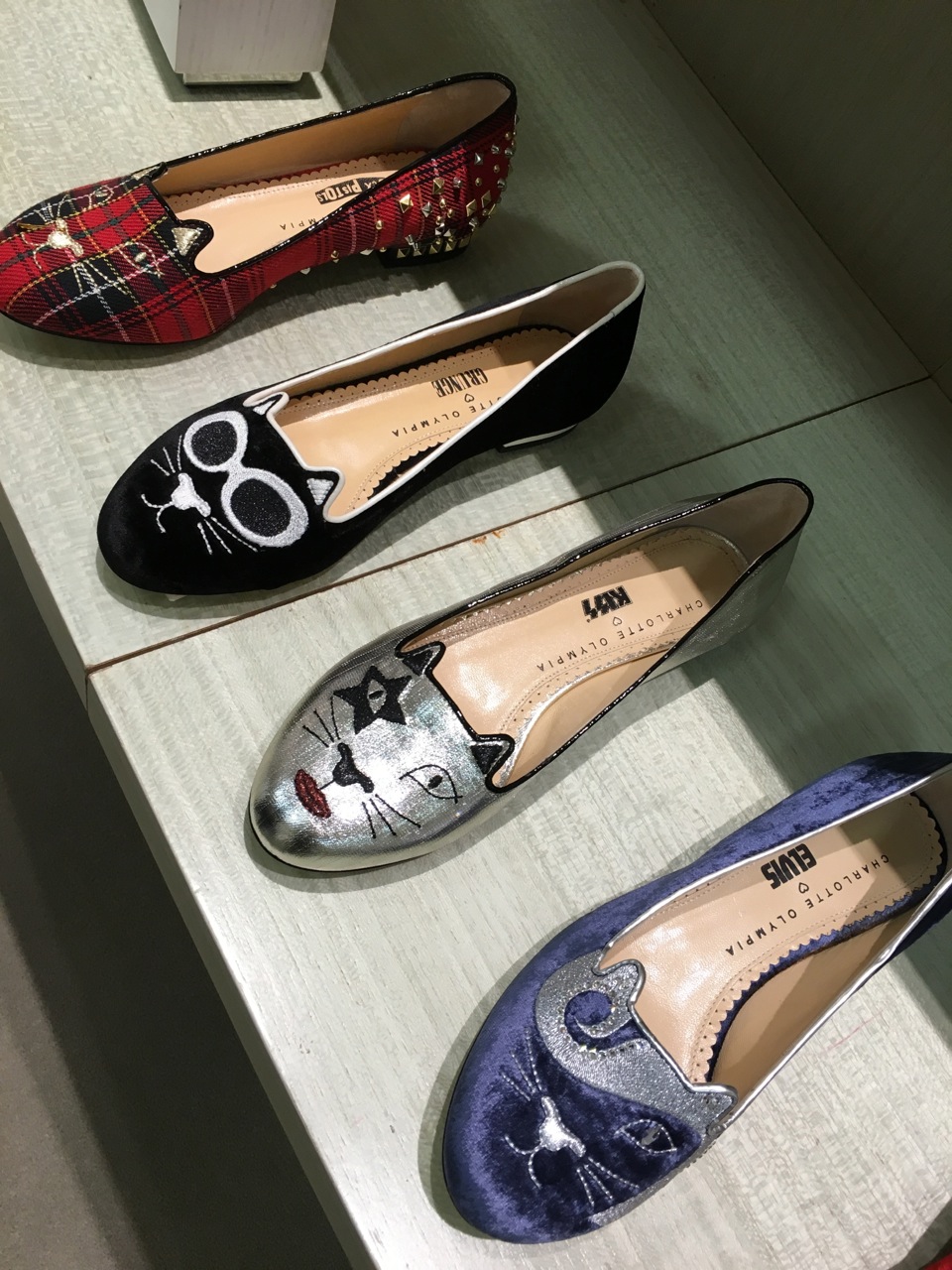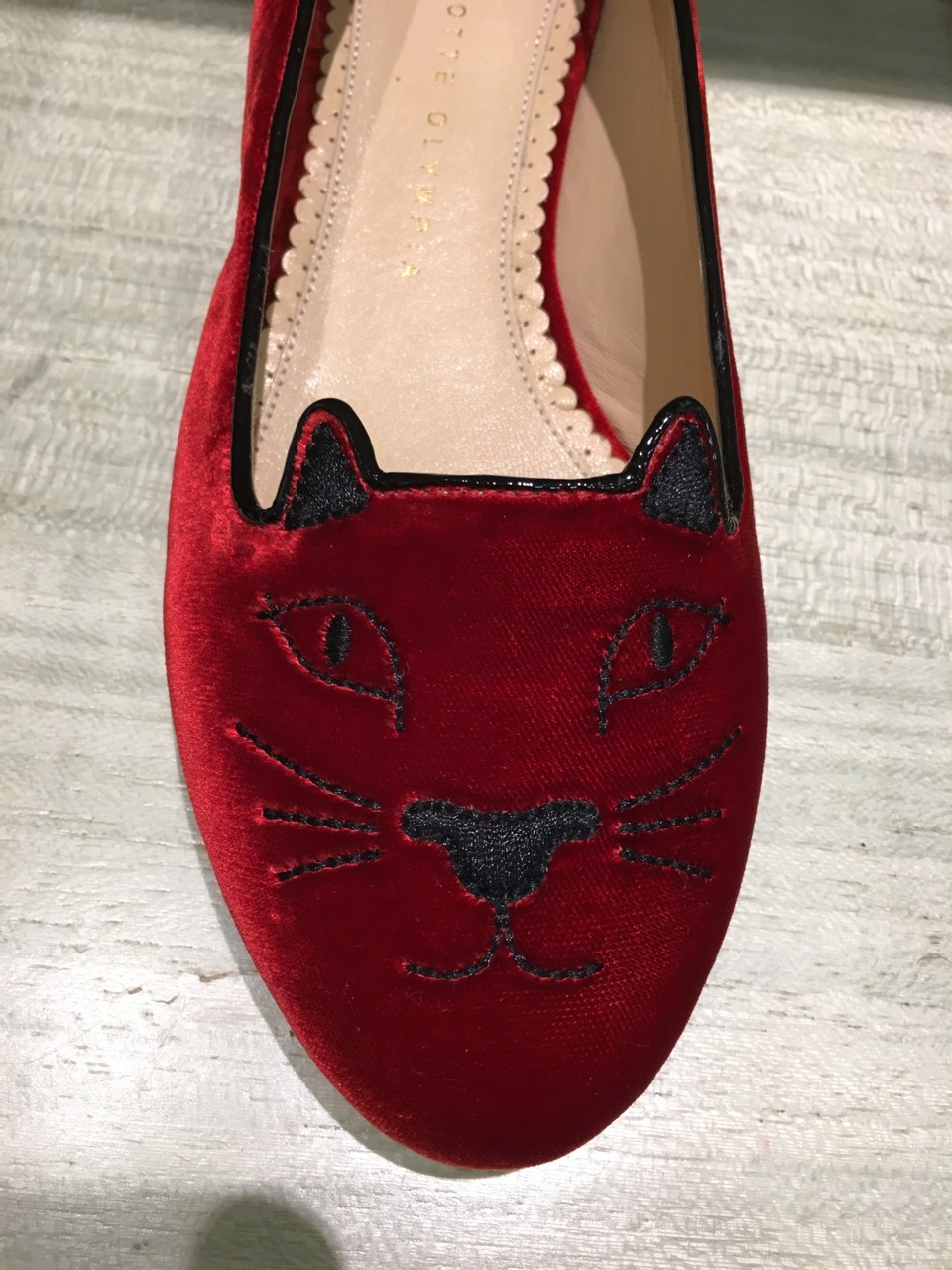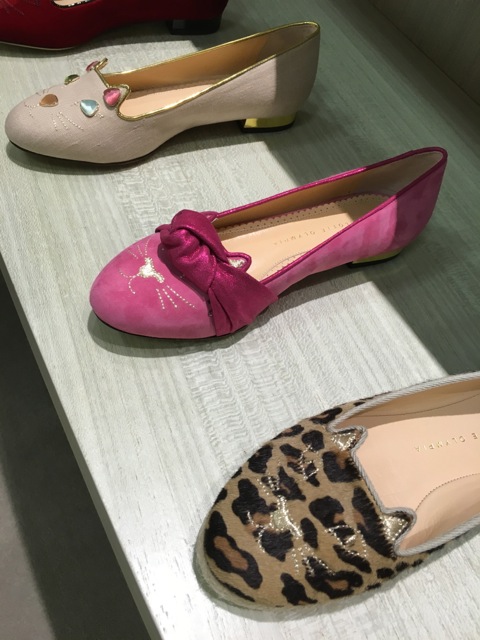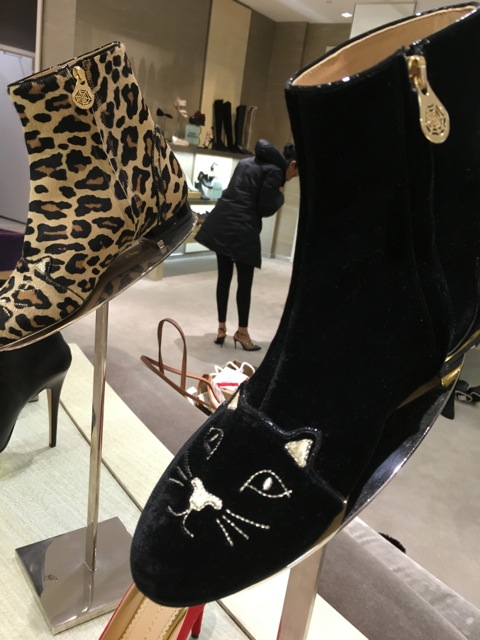 There are the sky high wedges to pair with the summery boho minis and midis, and the velvet CAT flats for when the feet start rebelling. And who doesn't love some velvet and whimsy?
FENDI: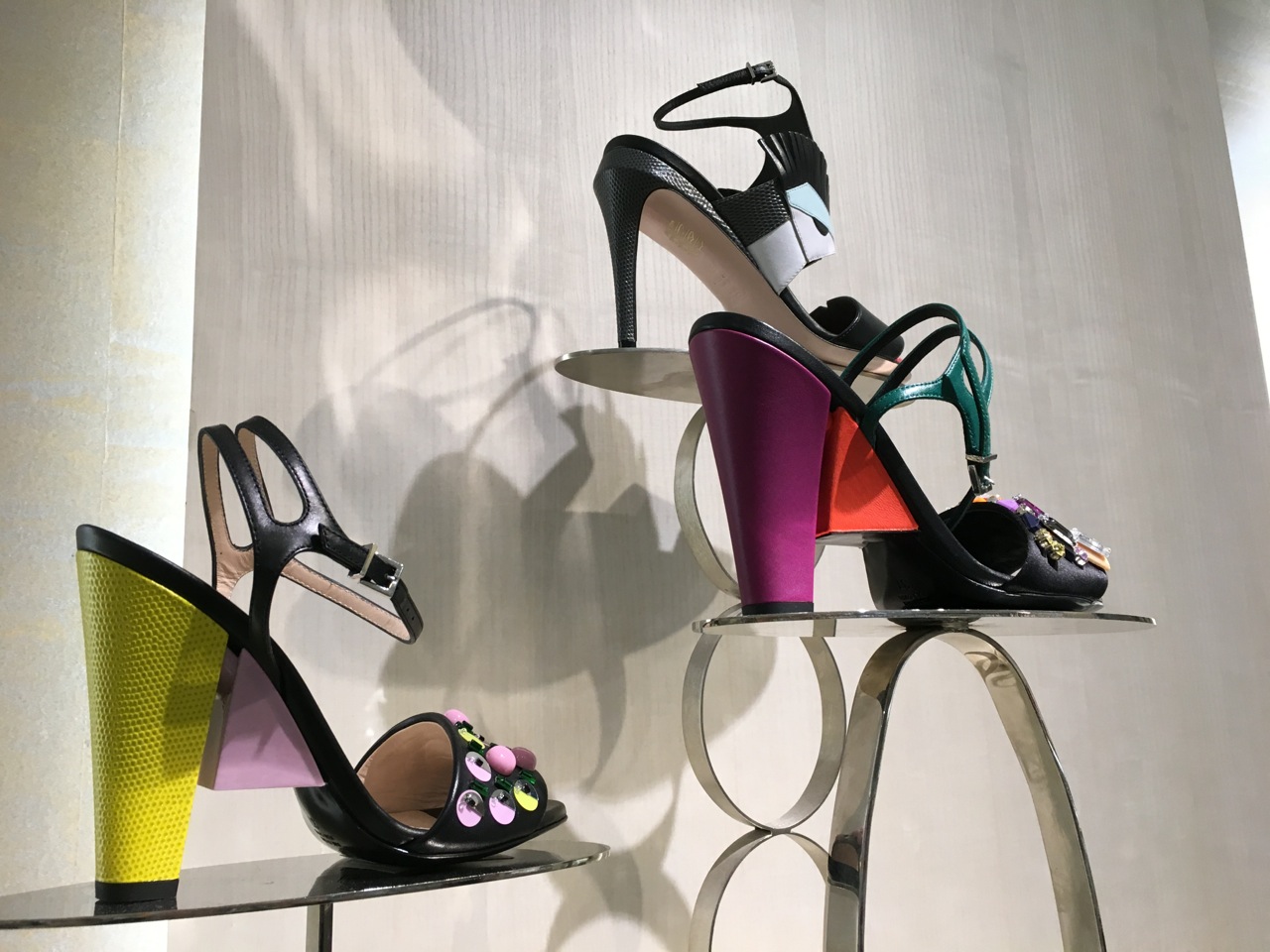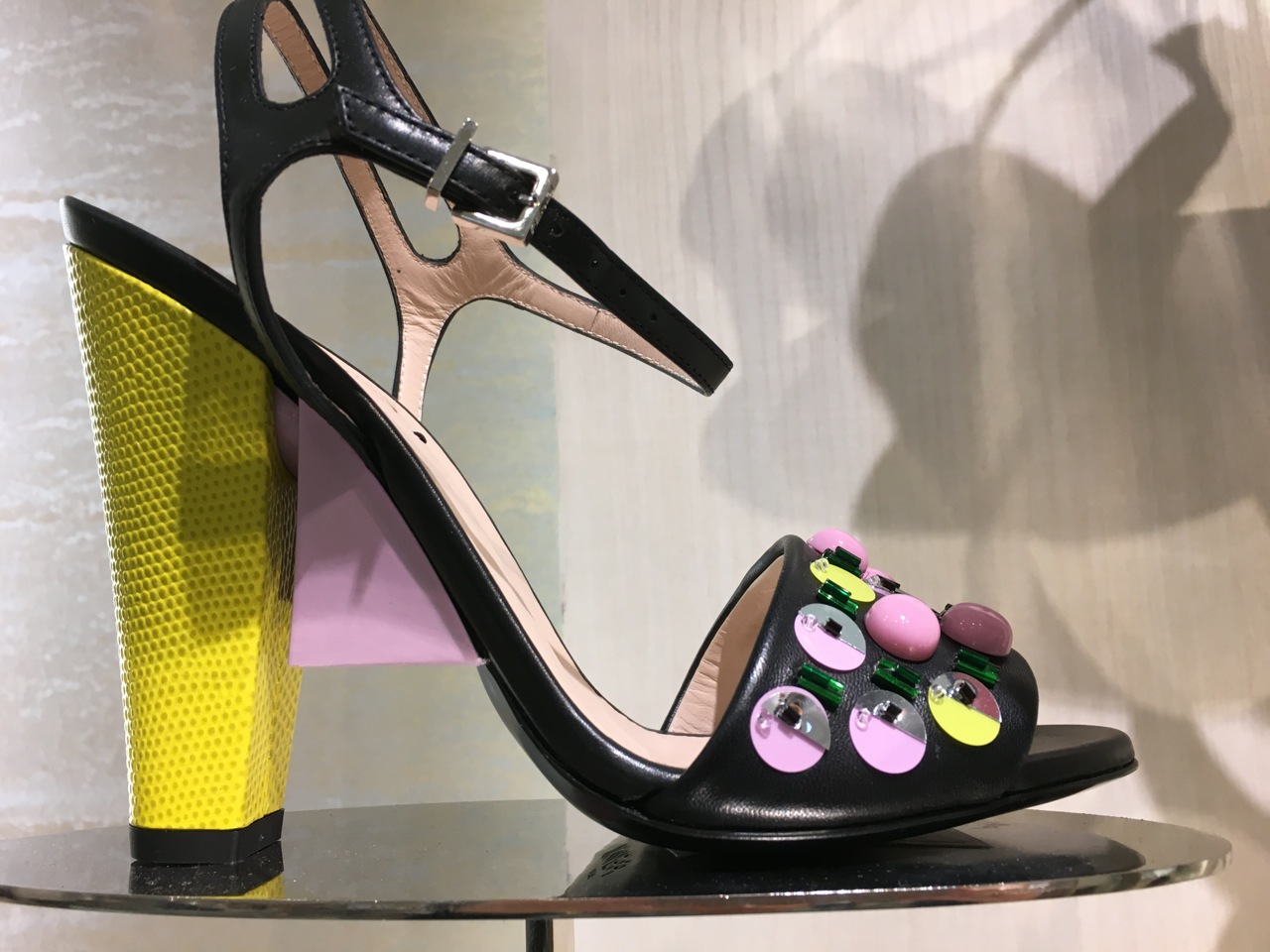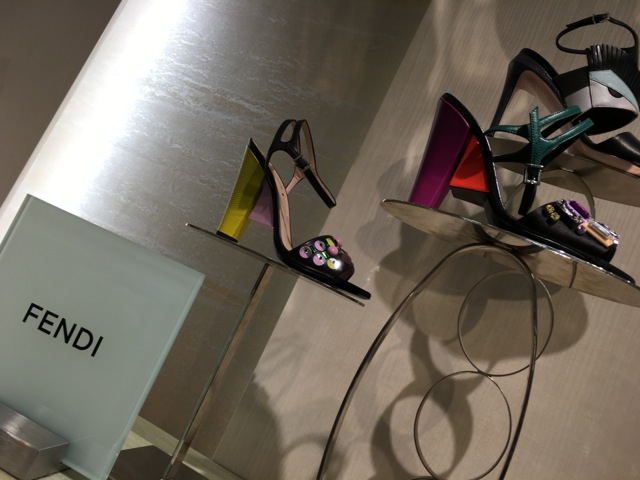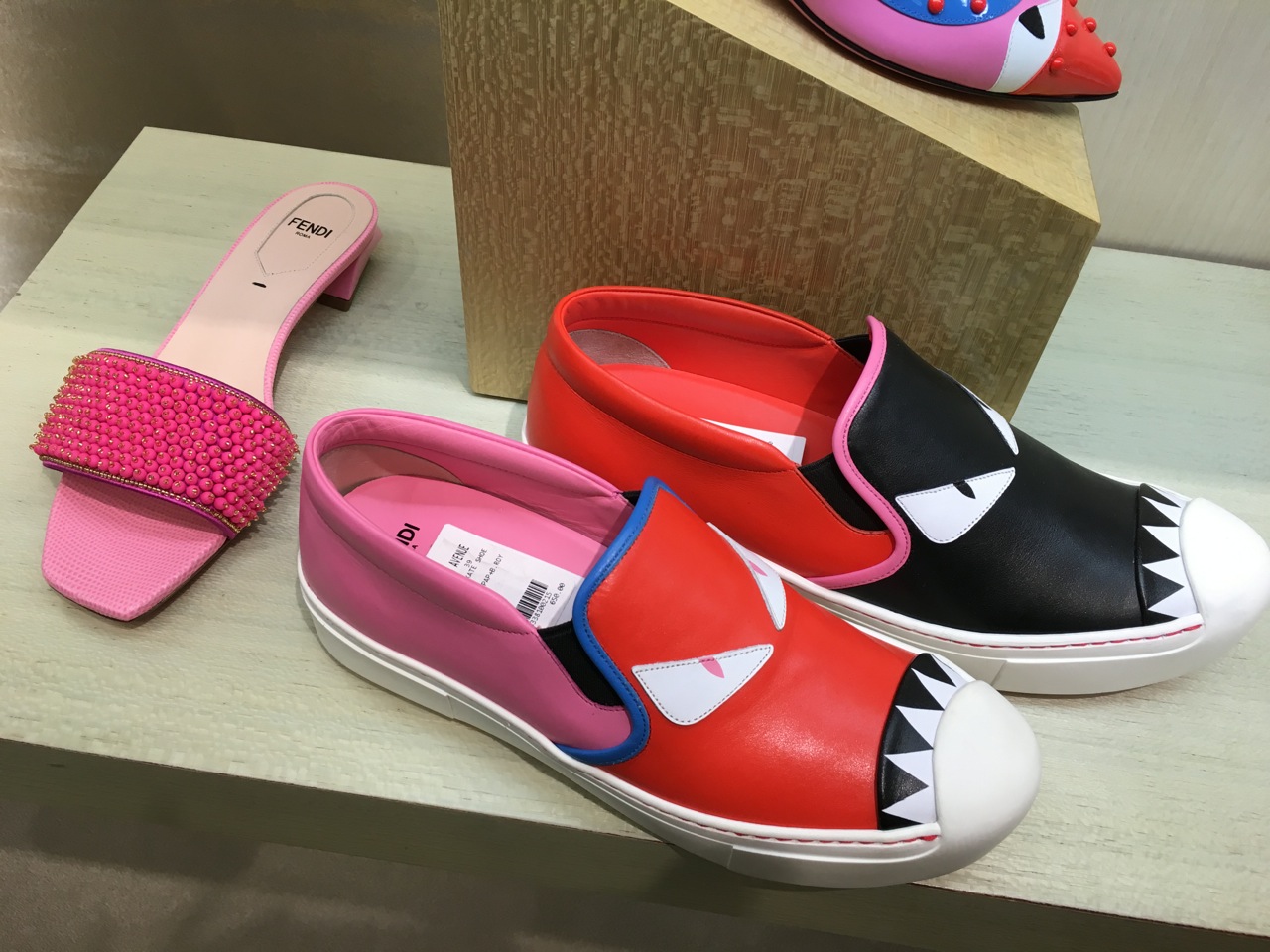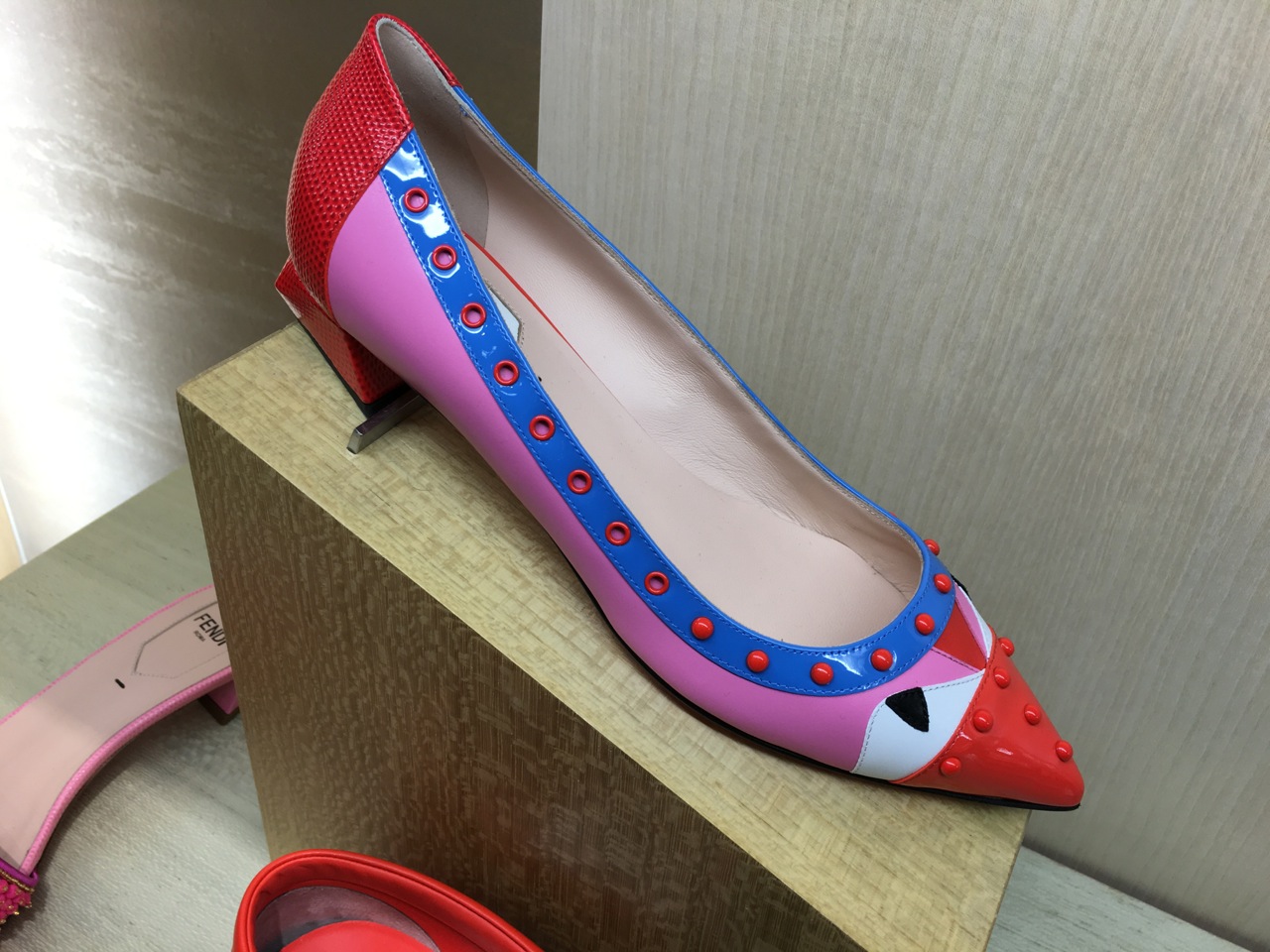 Fun, funky, and f a b u l o u s.
LANVIN: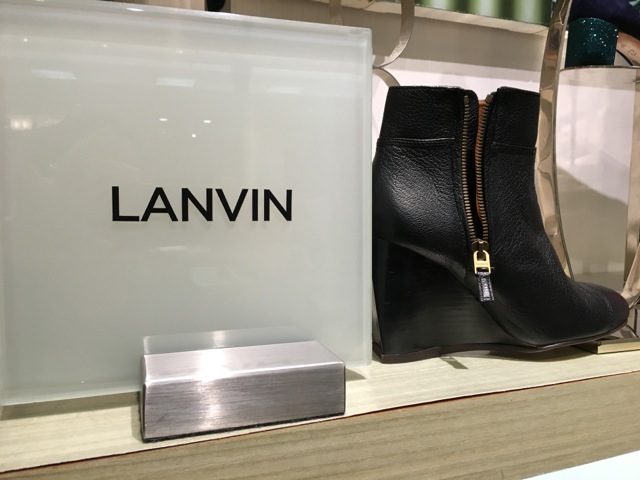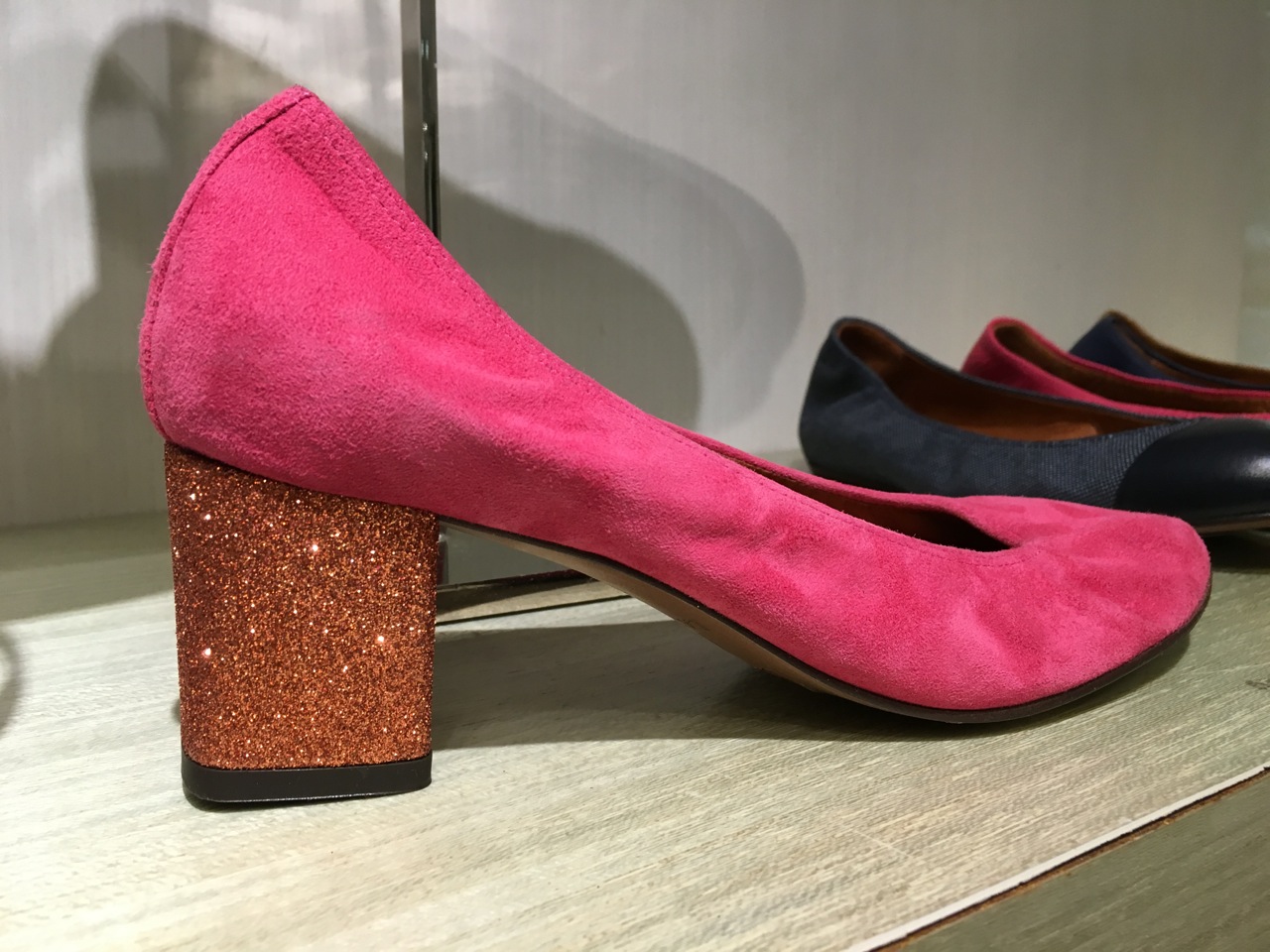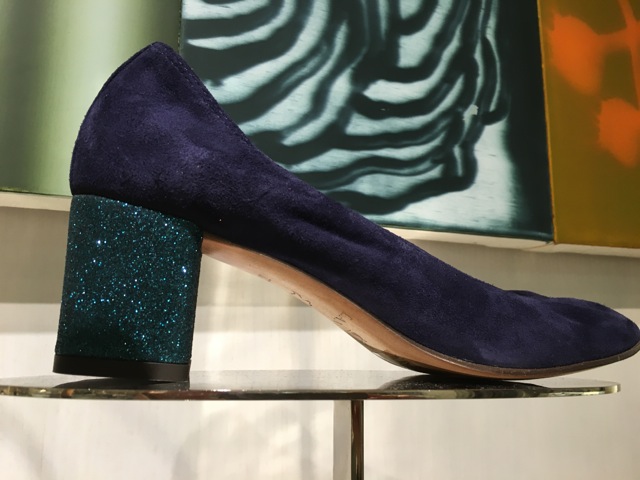 Mmmmm, gloves for the feet in fuchsia and purple. What's not to love?
CELINE: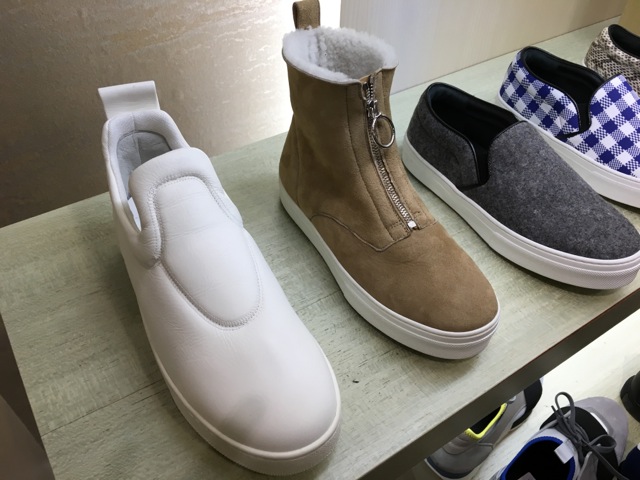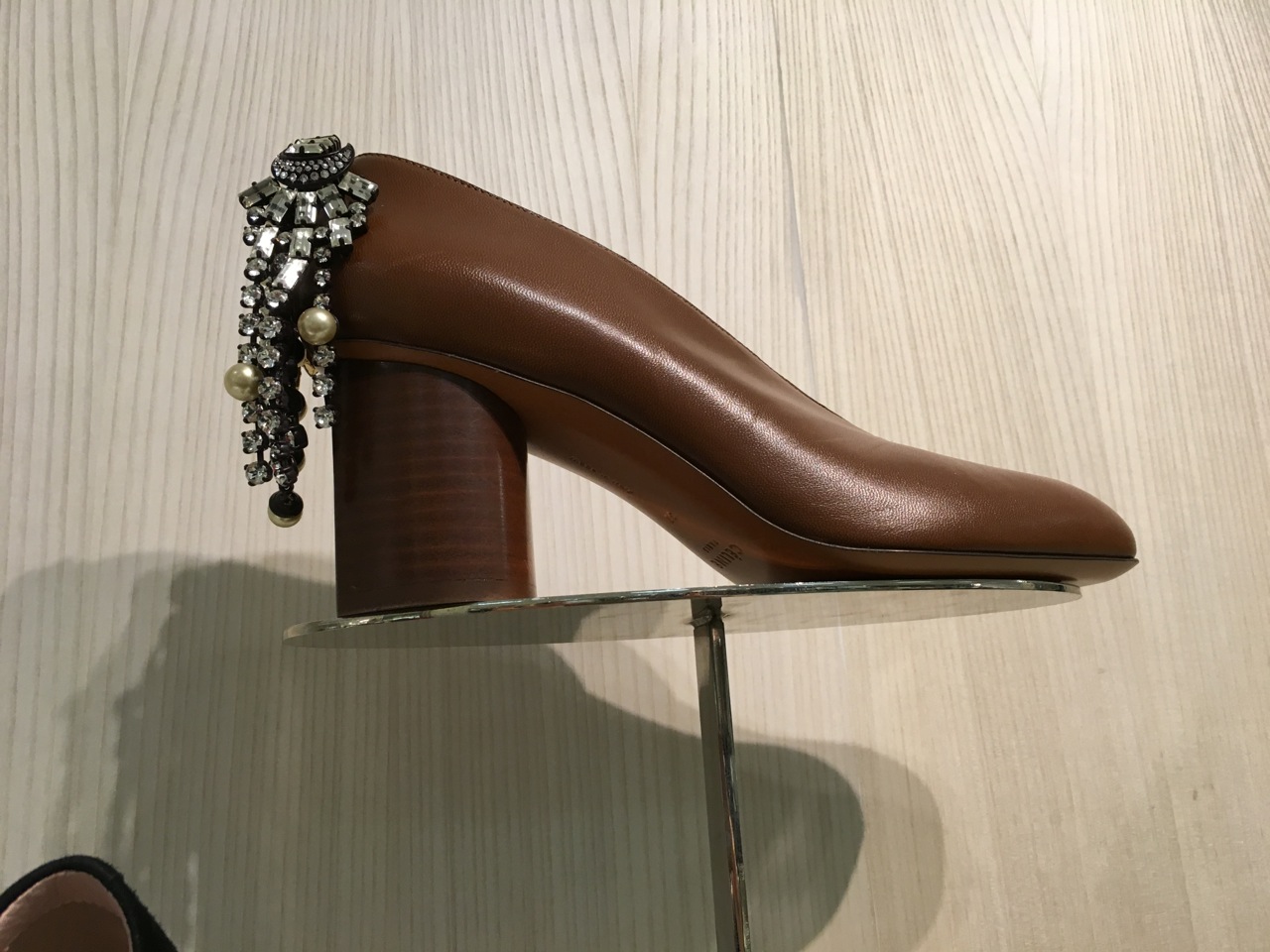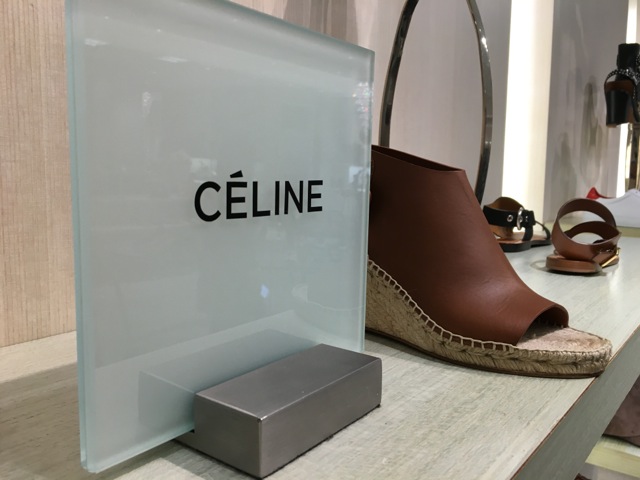 I was so enamored of the tan pumps with the waterfall of rhinestones along the heel I had to revisit. Celine=cool.
ROBERT CLERGERIE: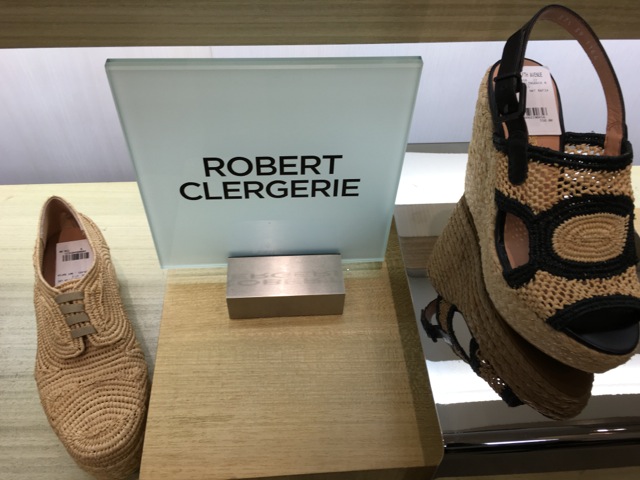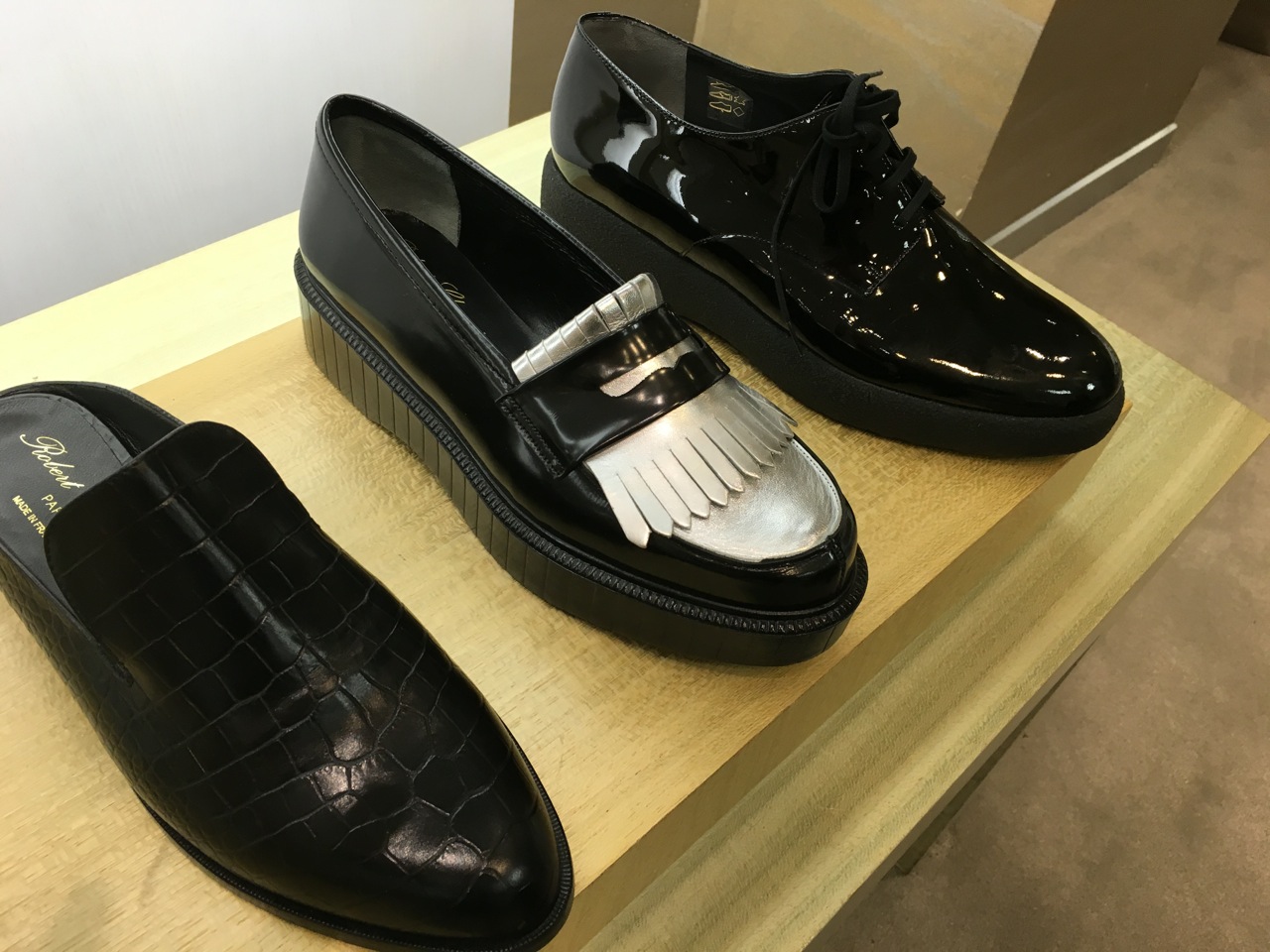 Love a platform, height and comfort combined.
DIOR: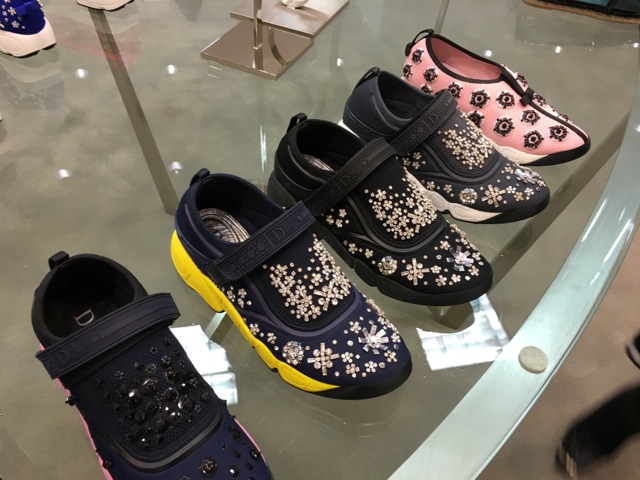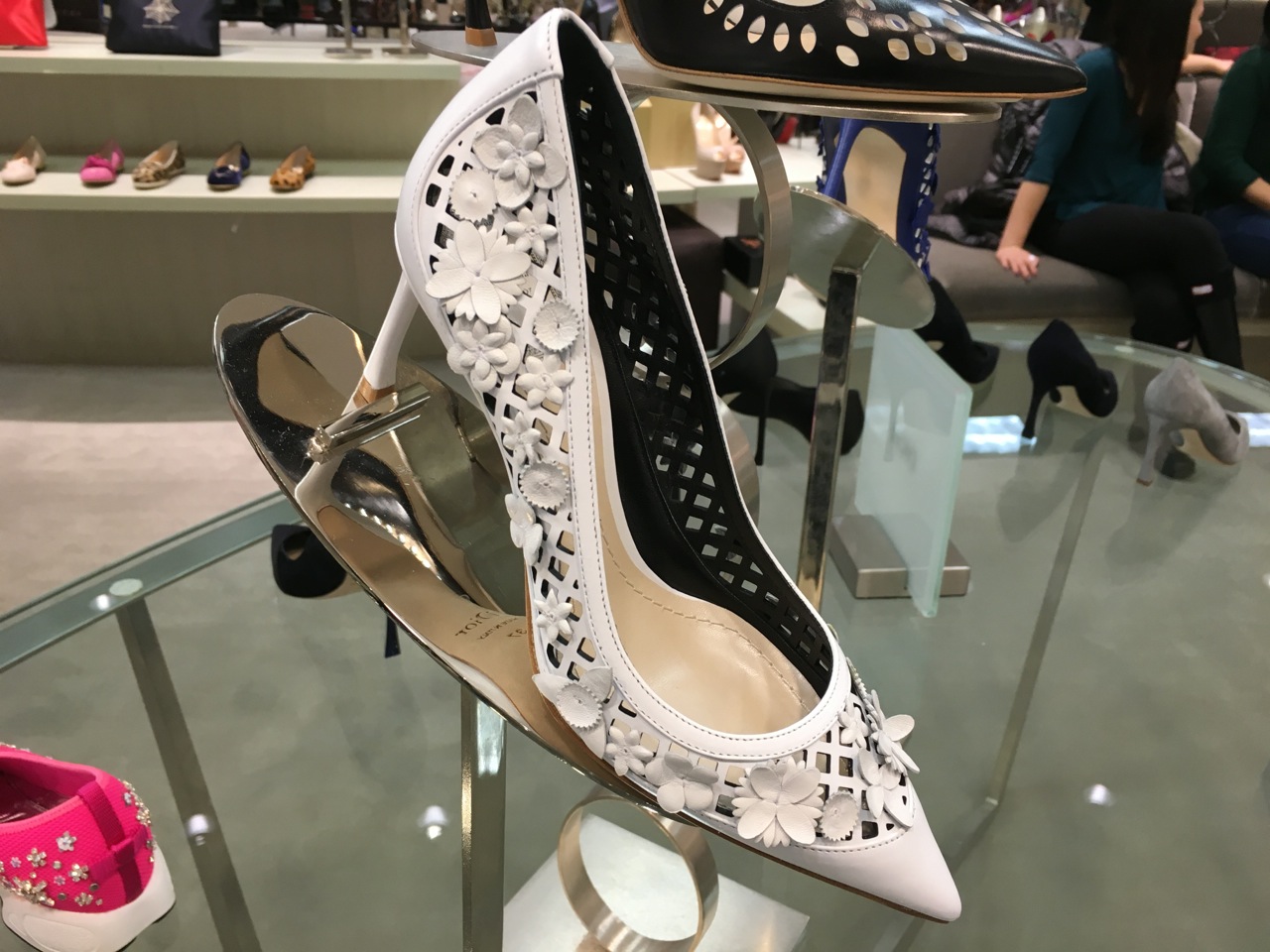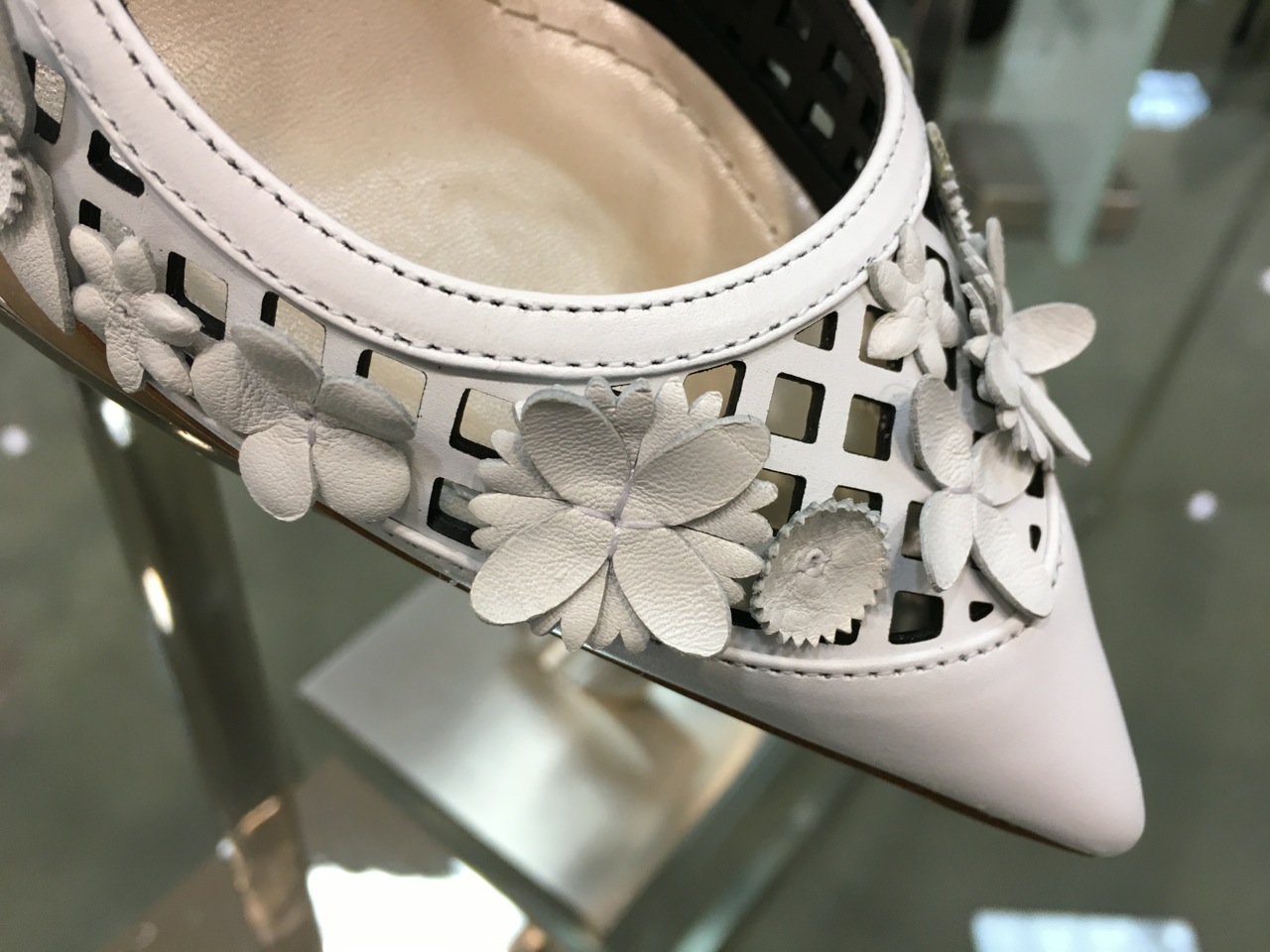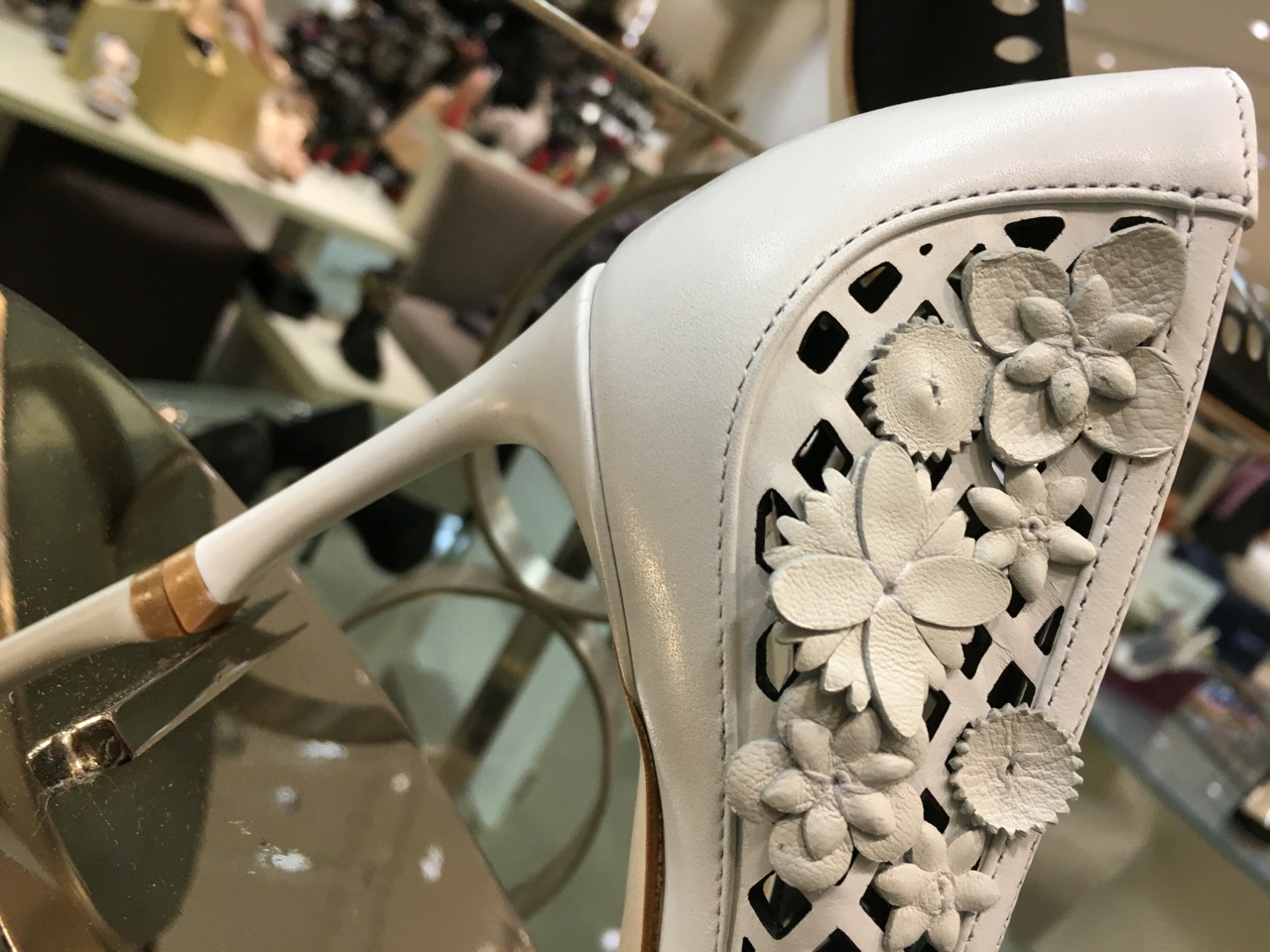 Ok, this is PERFECTION in a shoe, the detail work, the subtly sculpted heel, definitely to be worn AFTER labor day! And, its a perfect height! For luncheons and garden parties (on a patio, NOT to be worn in grass….shudder…).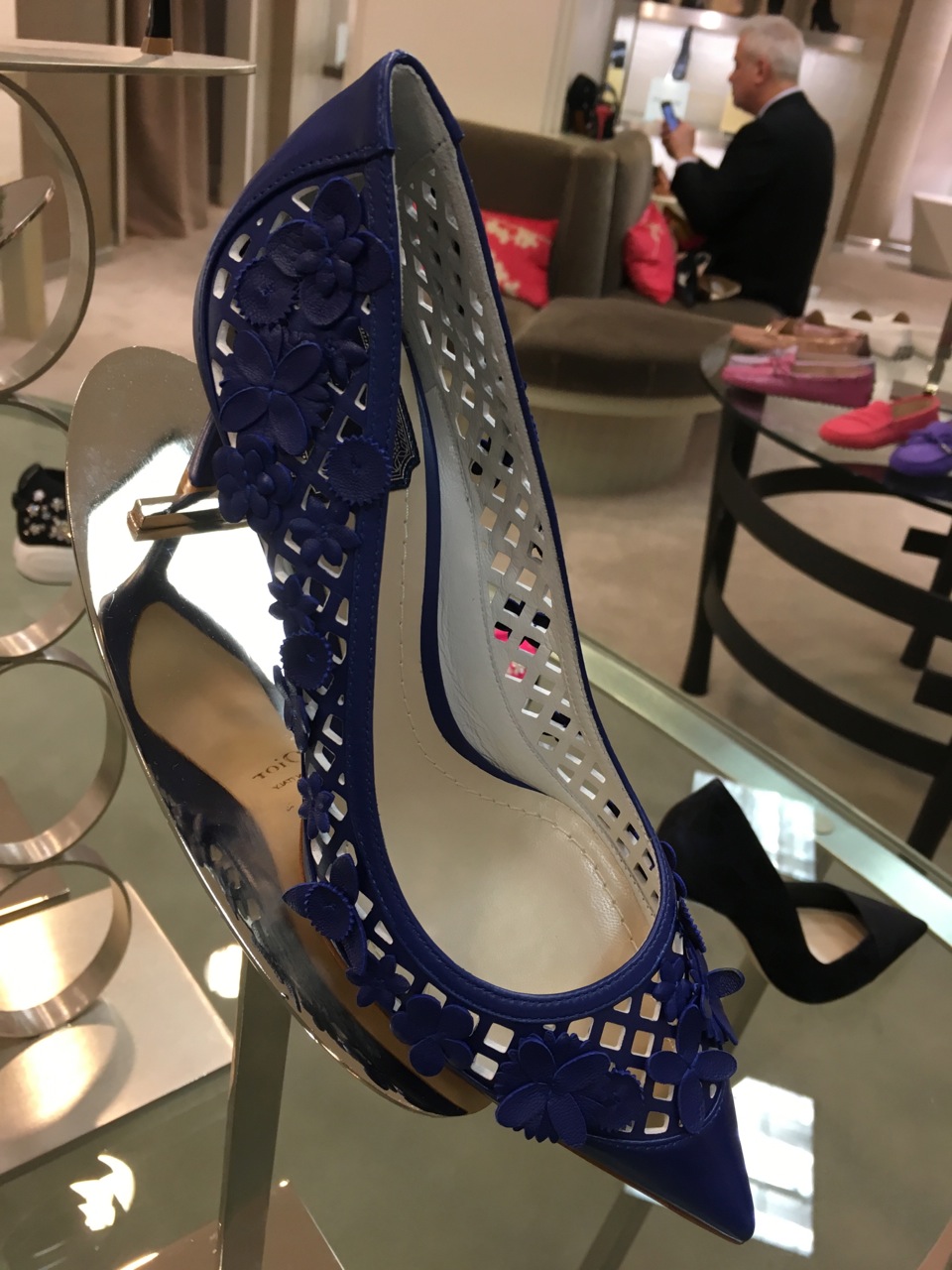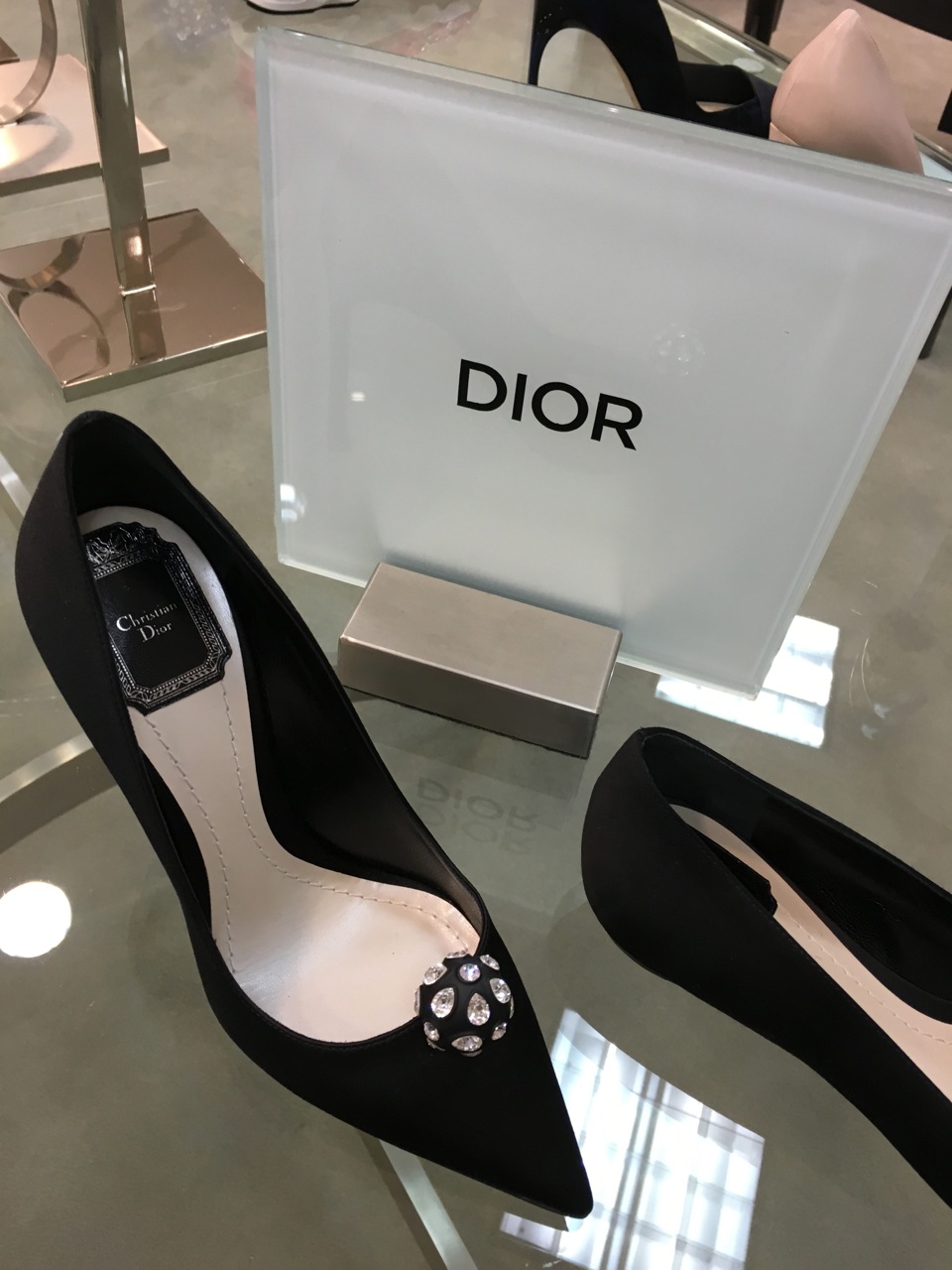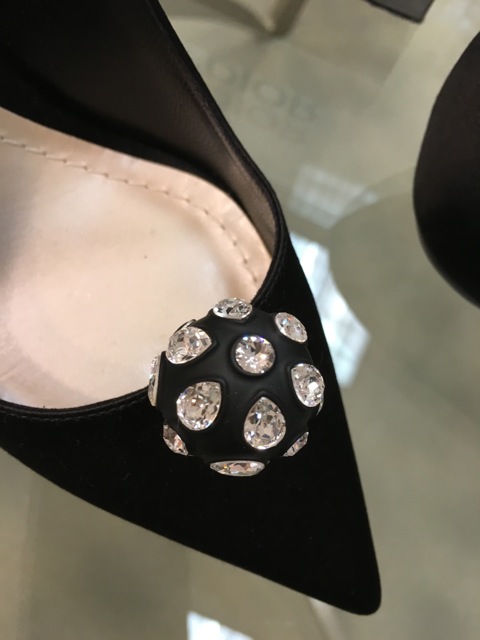 Dior, when its time to channel Grace Kelly.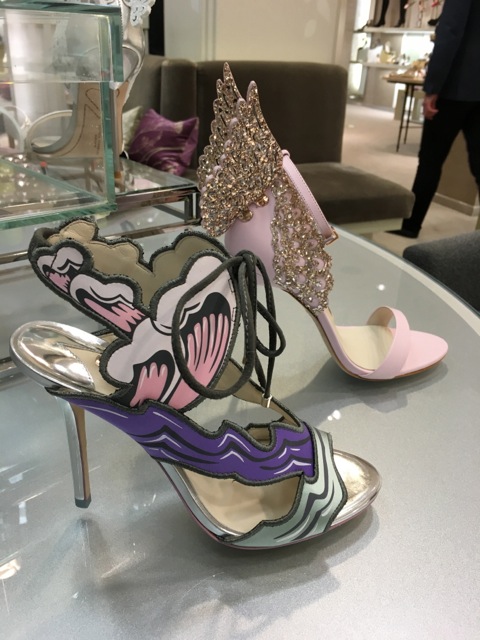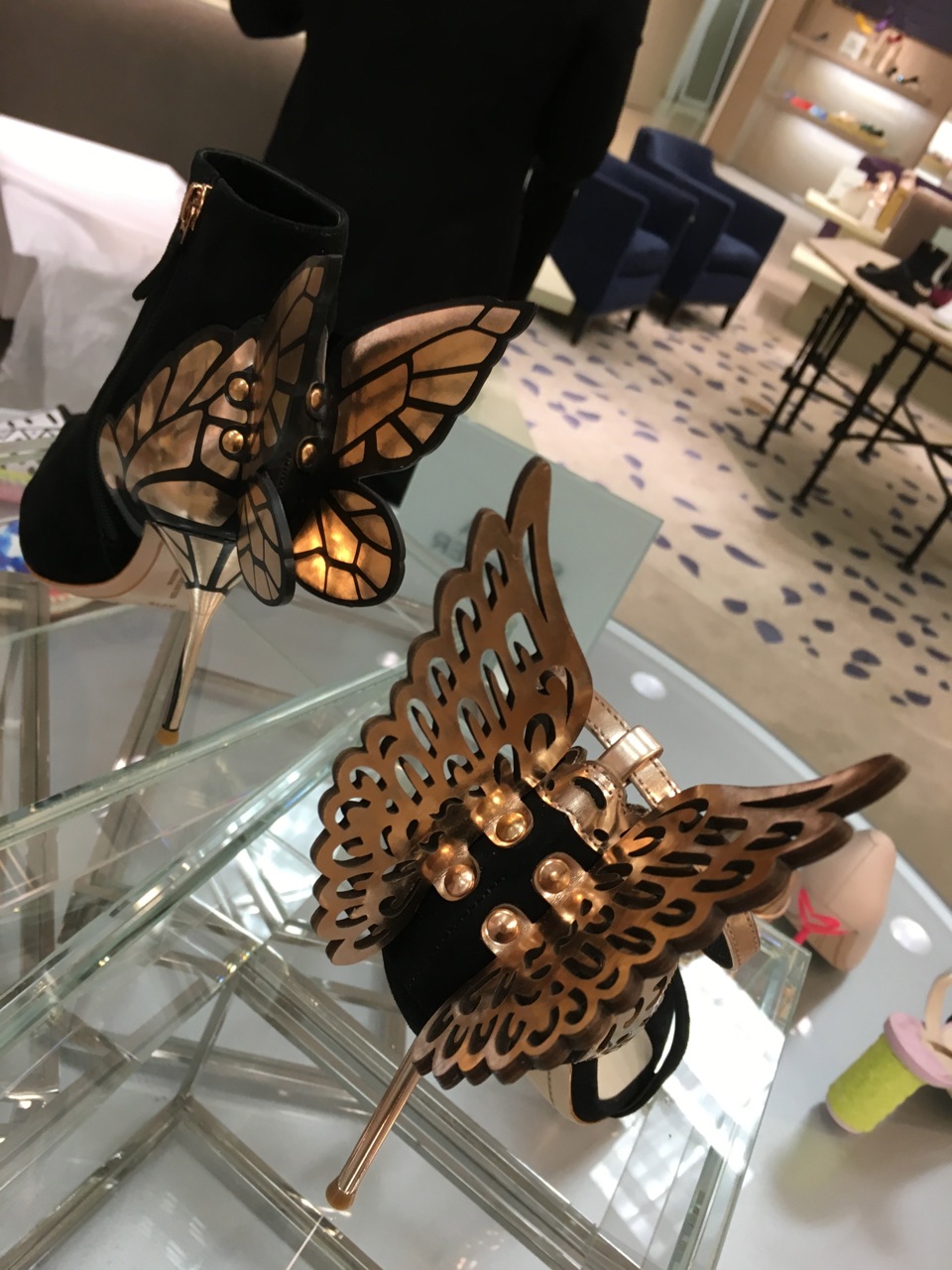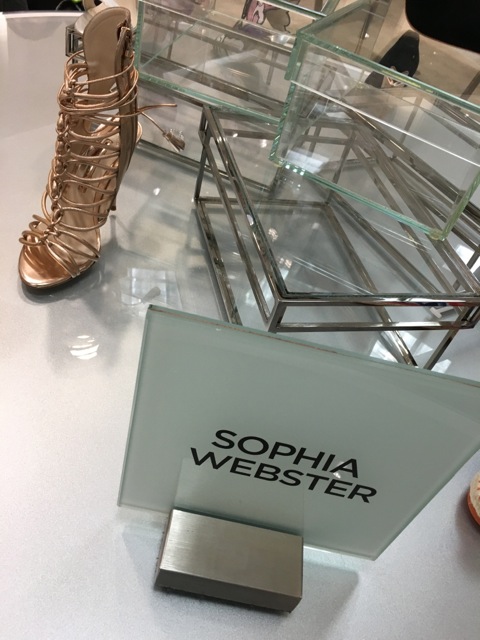 Flights of fancy…...
JIMMY CHOO: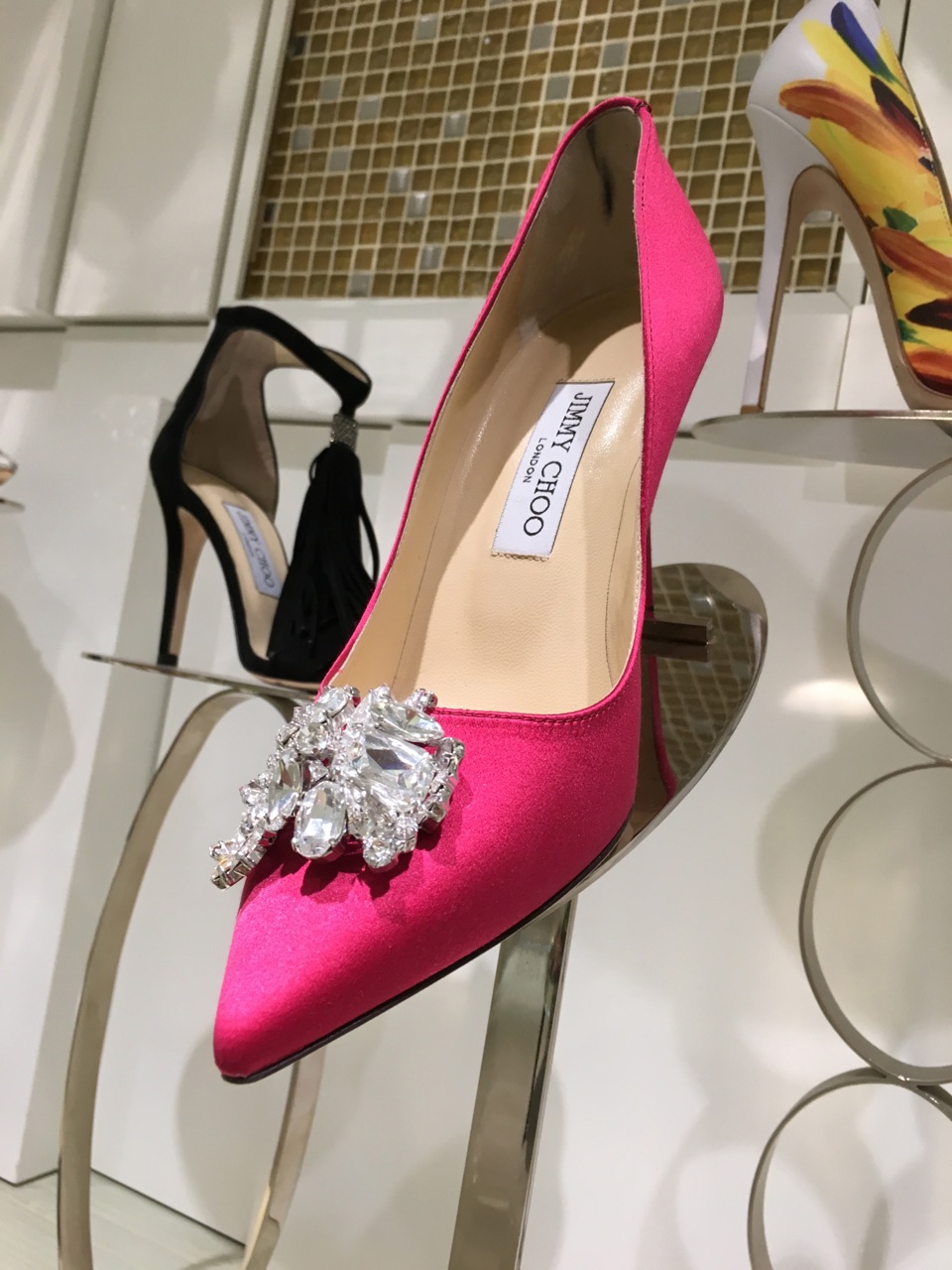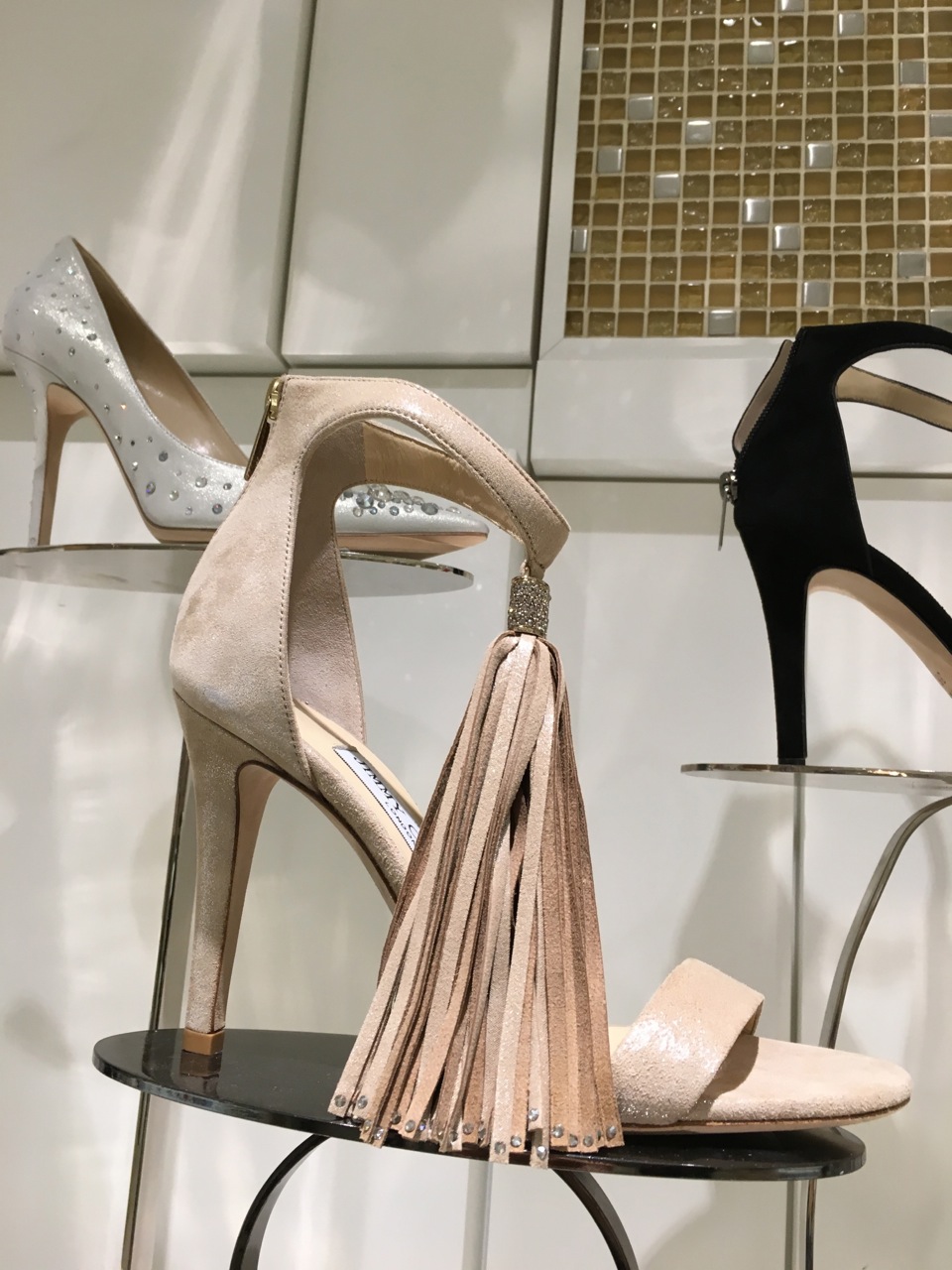 For the next soiree, the conservative and more fanciful contingent.
MERRY CHRISTMAS, and HAPPY SHOPPING come December 26th! HUZZAH!