The Brits are back, bringing us quite the eclectic show of frocks, and togs and such, heavy on the feminine attire what with the reams of silks, laces, and floral motifs, and yet always with an edge and undercurrent of salacious intent. The sojourn through 70's Bohemia continues with the myriad of easy going spirited entries reminding us of the yearning to embrace beauty and frivolity as a reaction to the more serious and devastating events taking place across the Pacific. Ironically, this runway fare has focused more on the spritely and feminine and less on the heavy woolens and cold weather attire. Heavenly versions of shearling continue to make an impact in the collections however, proving this entity to be one of the more durable of fashion staples.
SIMONE ROCHA:
Her pieces harken back to days of yore with the damask fabrication, puffy sleeves, and ruffles and yet are simultaneously mischievous and modern with the peek a boo forms and see through fabrics (again, underpinnings are your friend). She balances a medieval feel with avant-garde touches a la the Japanese, with asymmetric whimsical non sequiturs, such as the hints of fur (with florals no less) and tonal fabric overlays. And no matter the silhouette, organza and velvet can't help but invoke glamour.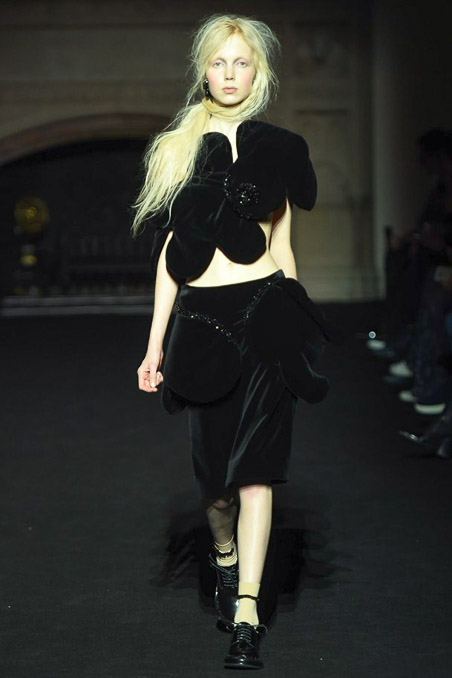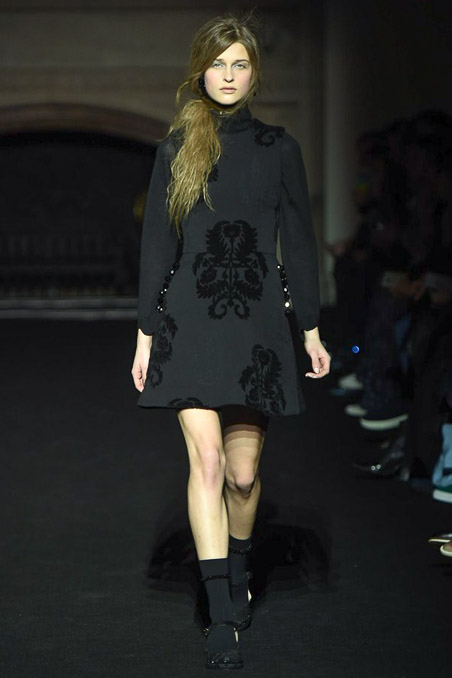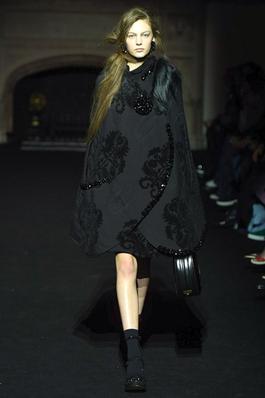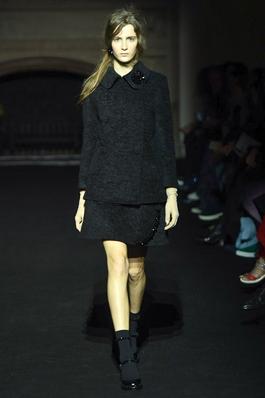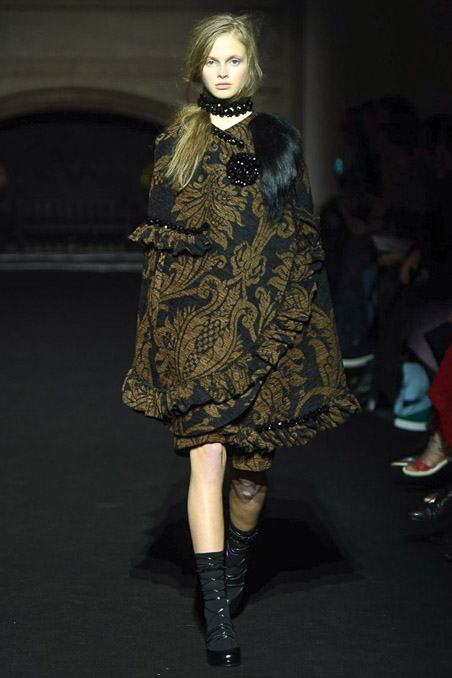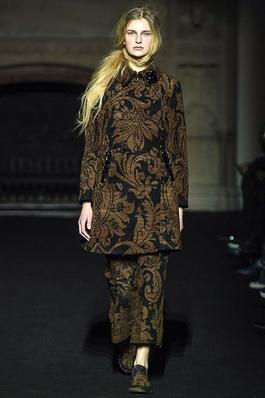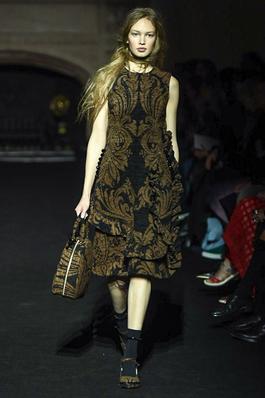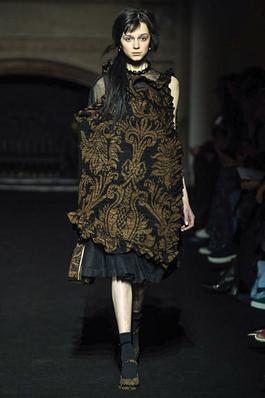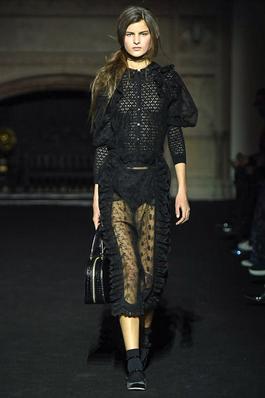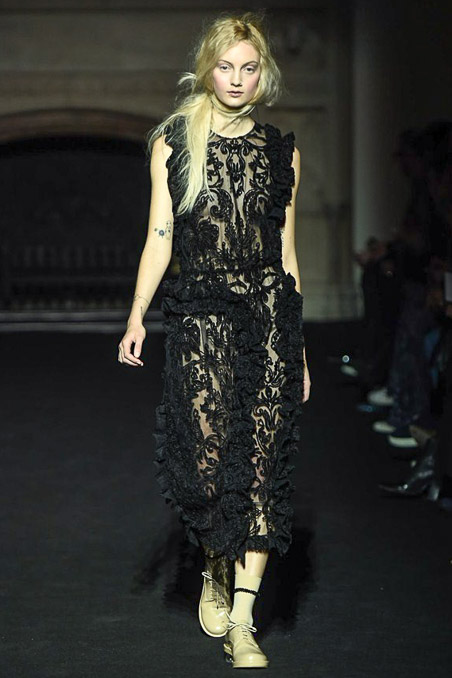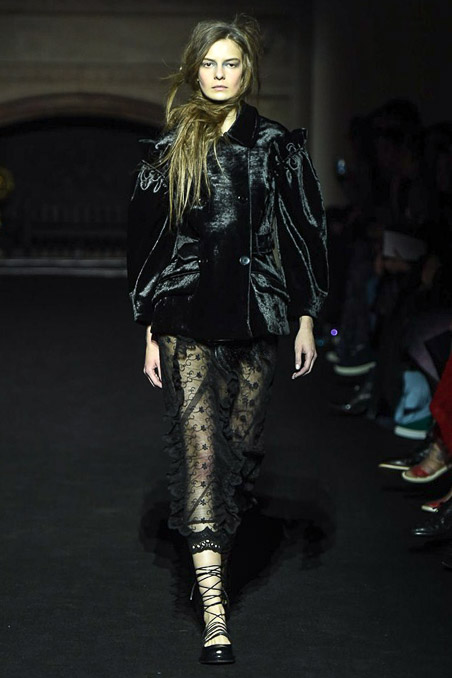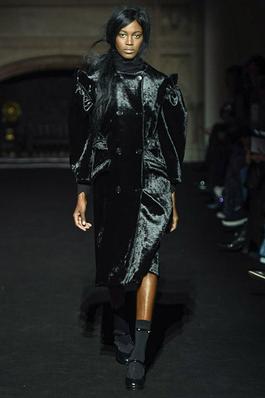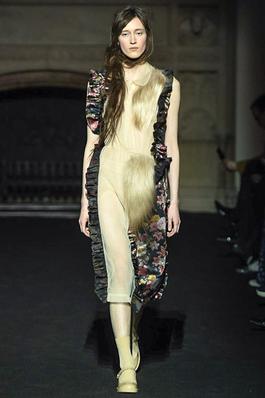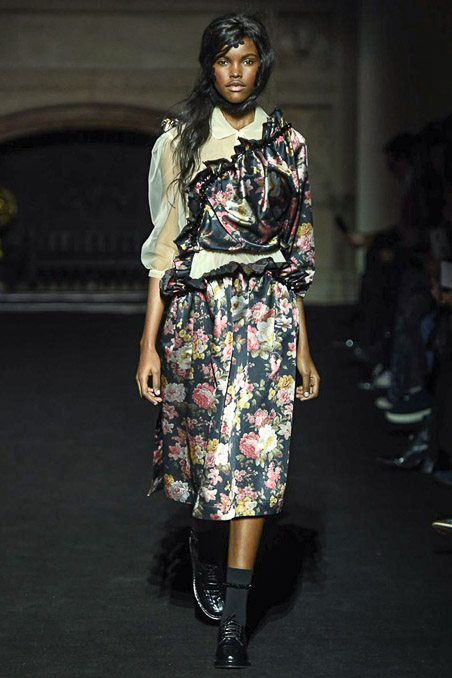 Rocha has been pleasingly consistent in her ability to provide a striking assortment of intriguing pieces with unique elements, combining standard and more overt sexuality and a dada quality. And she loves her ruffles, an admirable quality indeed.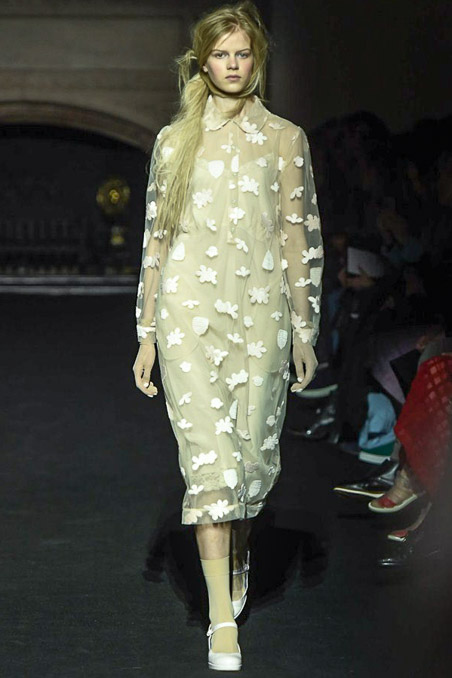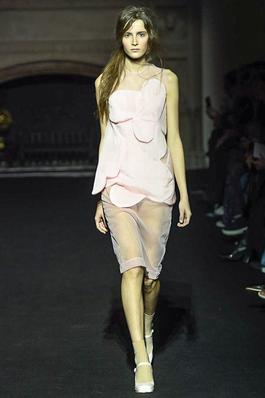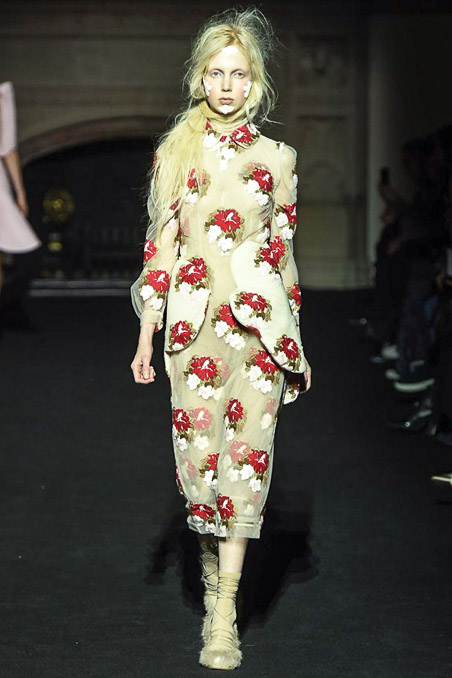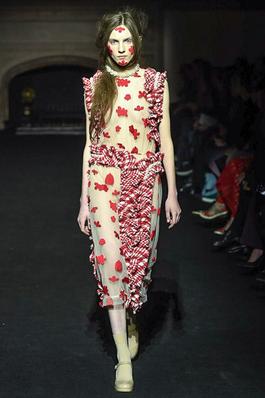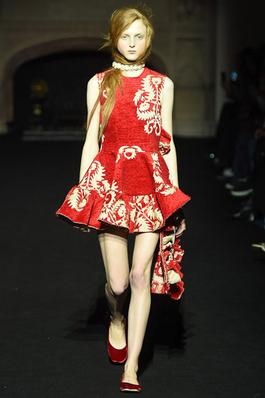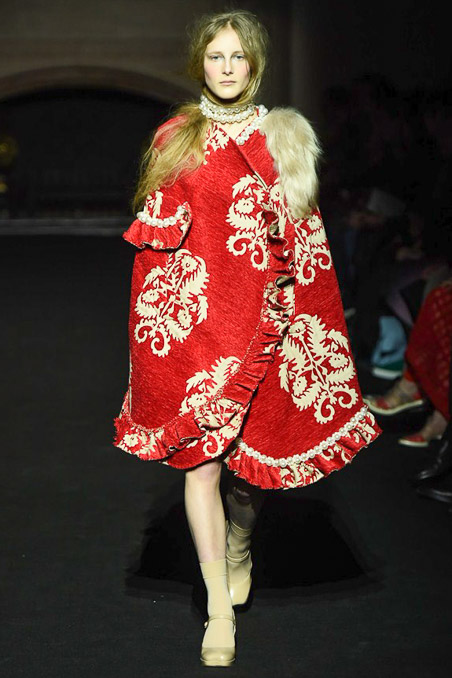 If one is going to go the cape route, why not damask in a vibrant red with just a hint of toupe? This is any easy way to spice up a casual everyday outfit but would perfect as part of an evening ensemble.
BURBERRY PRORSUM:
Christopher Bailey included a variety of bohemian folkloric inspired dresses in the collection, but the standouts were the coats, in floral motif patchwork suede, wool, and shearling. The house of the iconic trench never disappoints when it comes to wearable gorgeous coats often elevated above the usual. The shearling contingent never disappoints.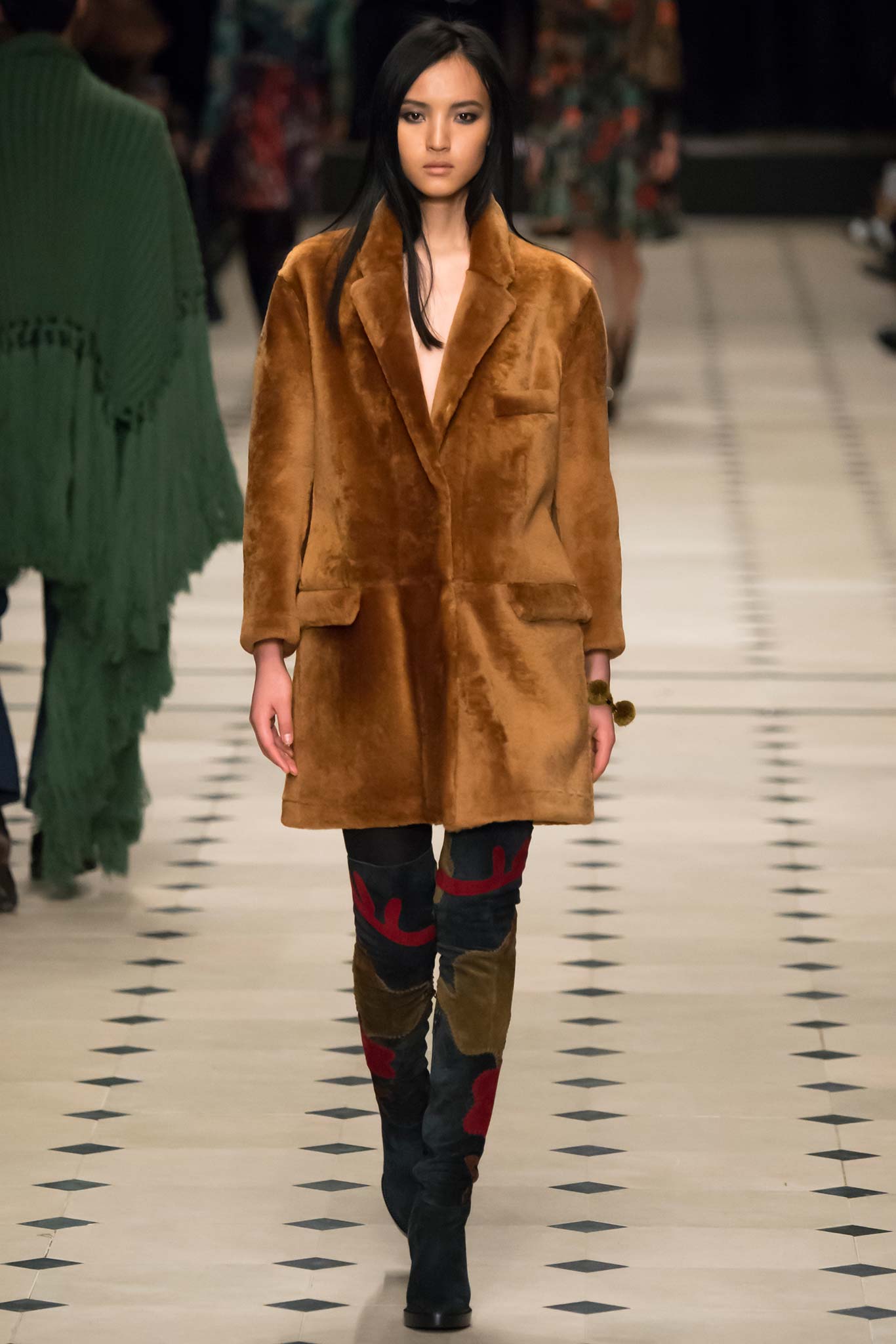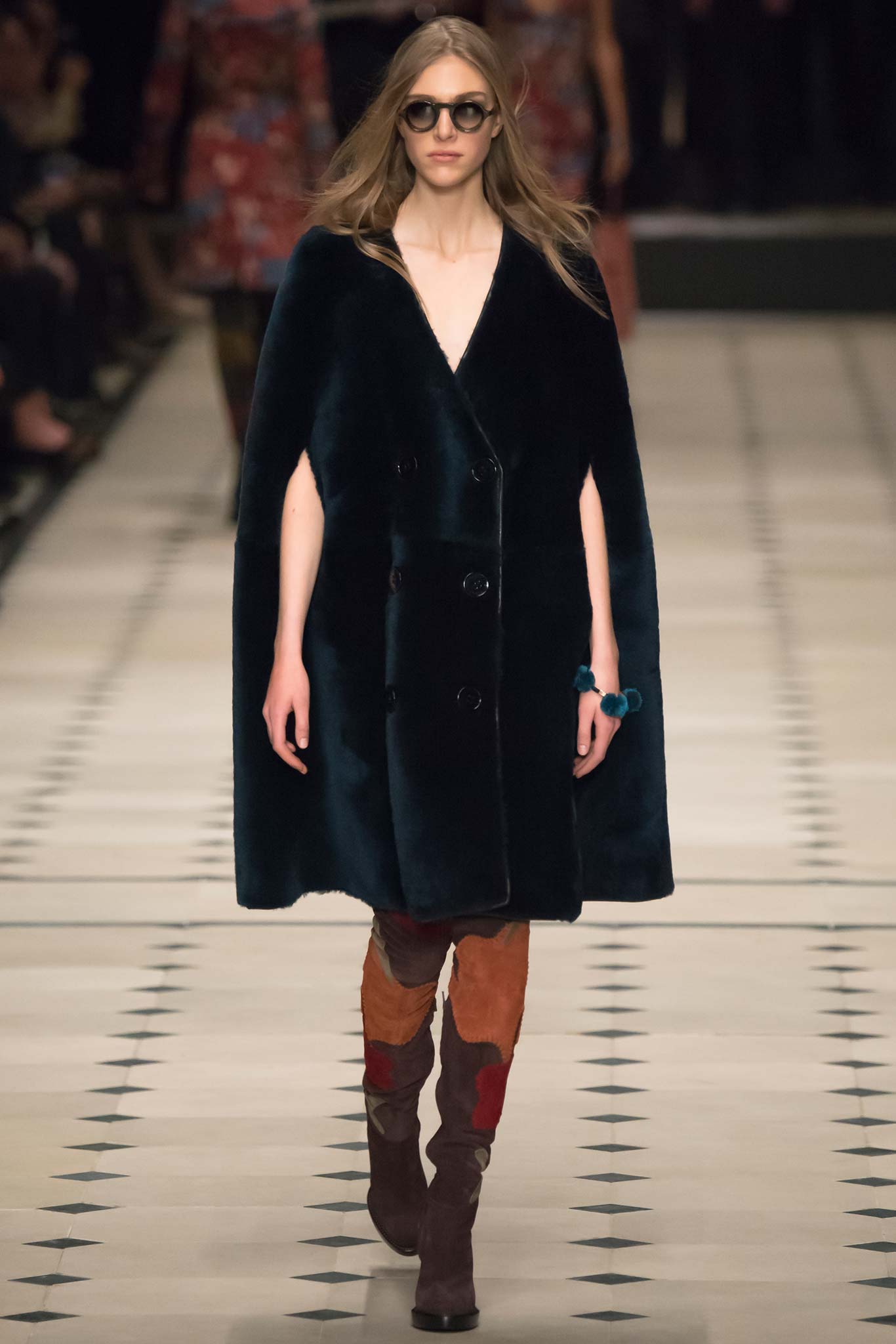 The CAPE, a new approach to the casual shearling.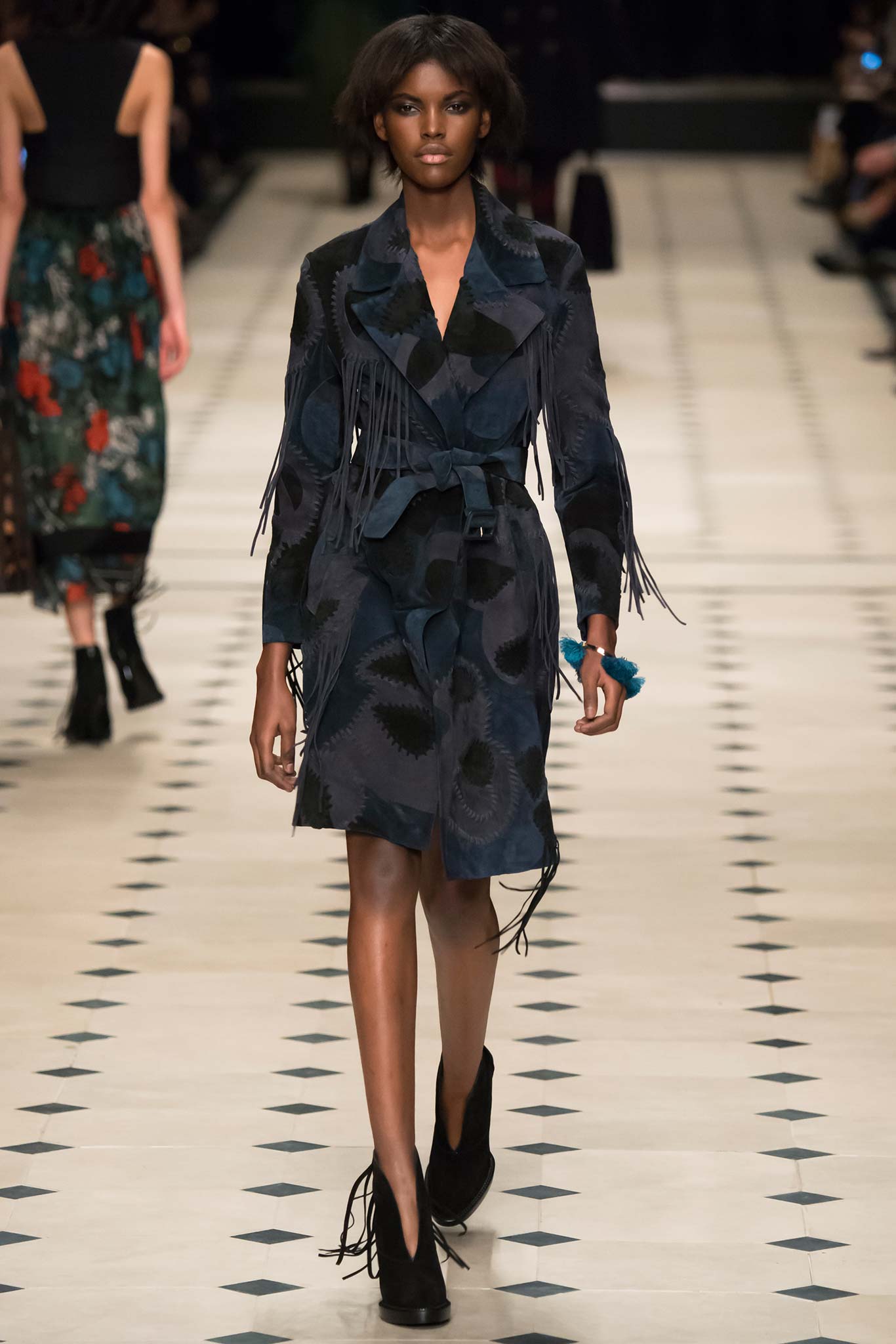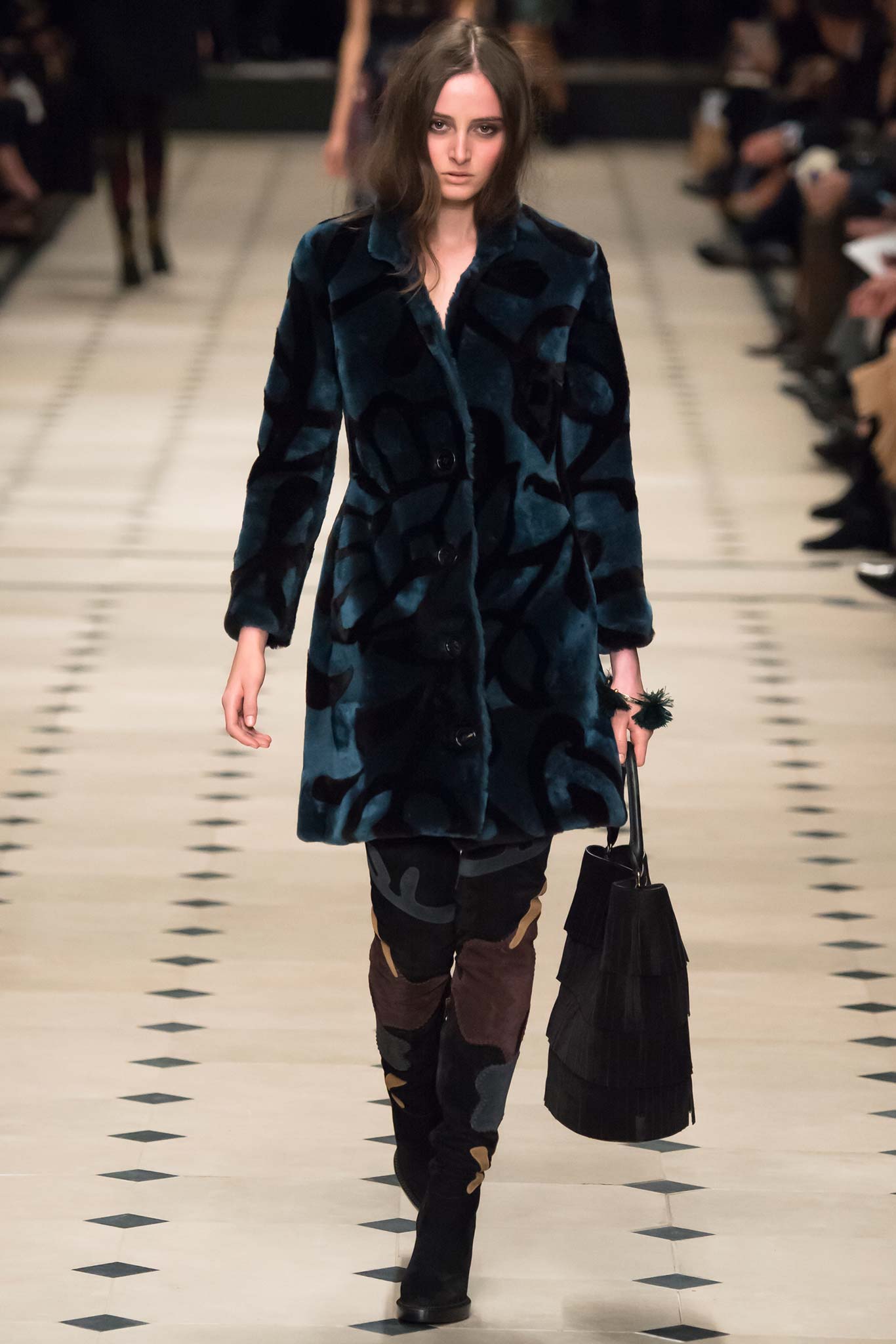 I typically have a running beef with the way most runway shows are "styled", especially when it comes to the footwear (Chanel being the obvious exception), which tends towards the dreary, illogical and nonsensical, but these floral patchwork thigh high boots are some of THE most outstanding I've seen. A nod to flower power in a clever impeccably crafted way! Hallelujah!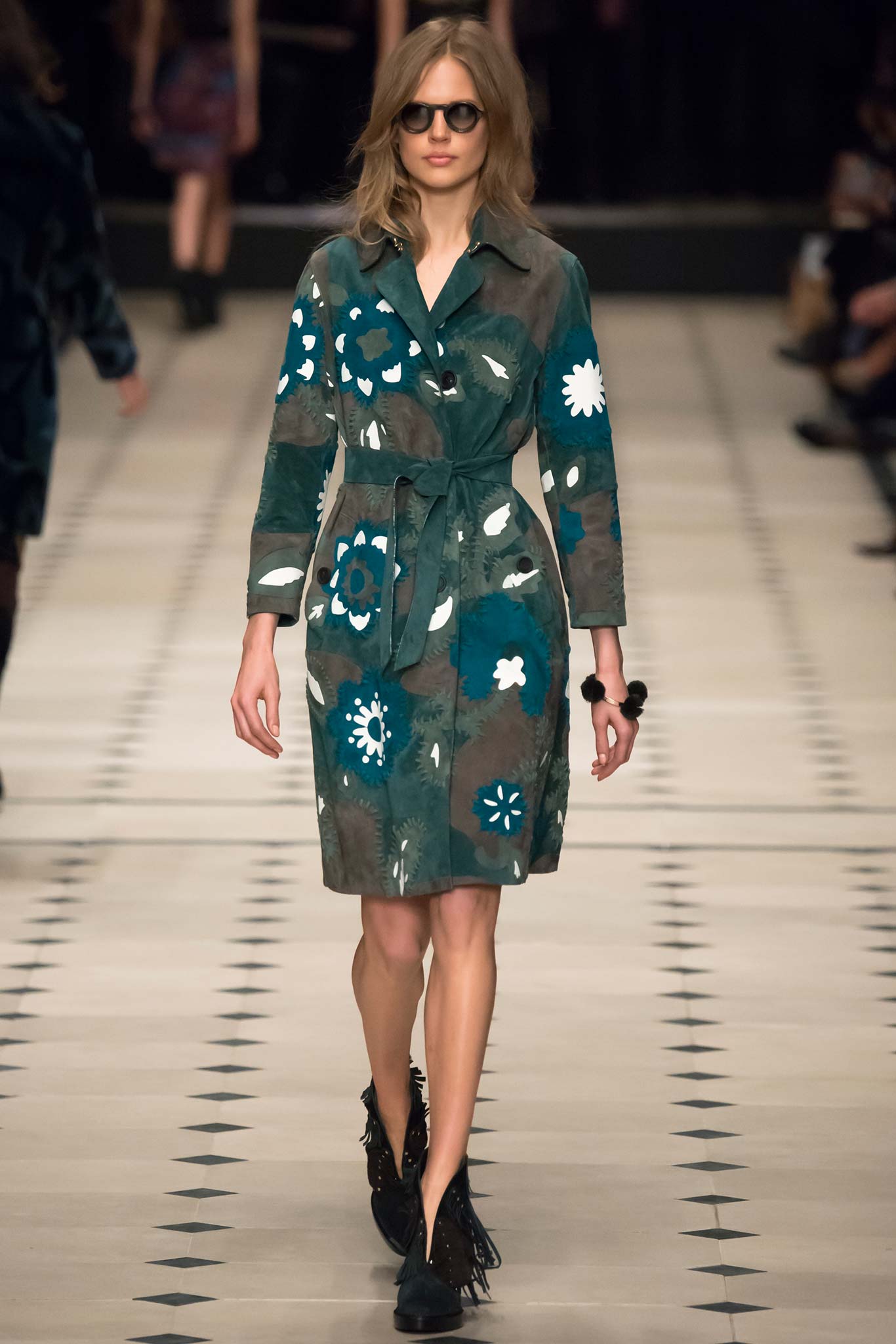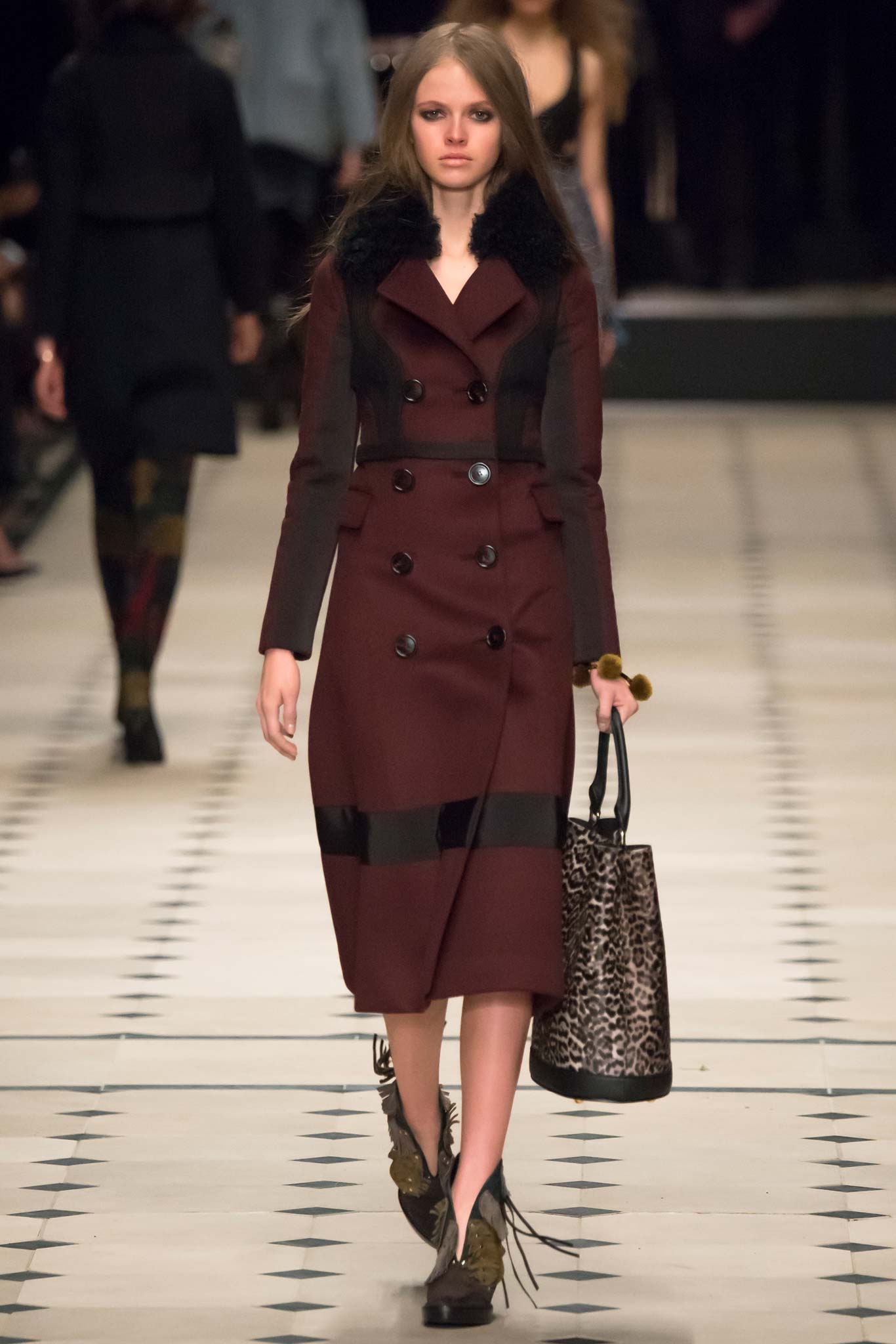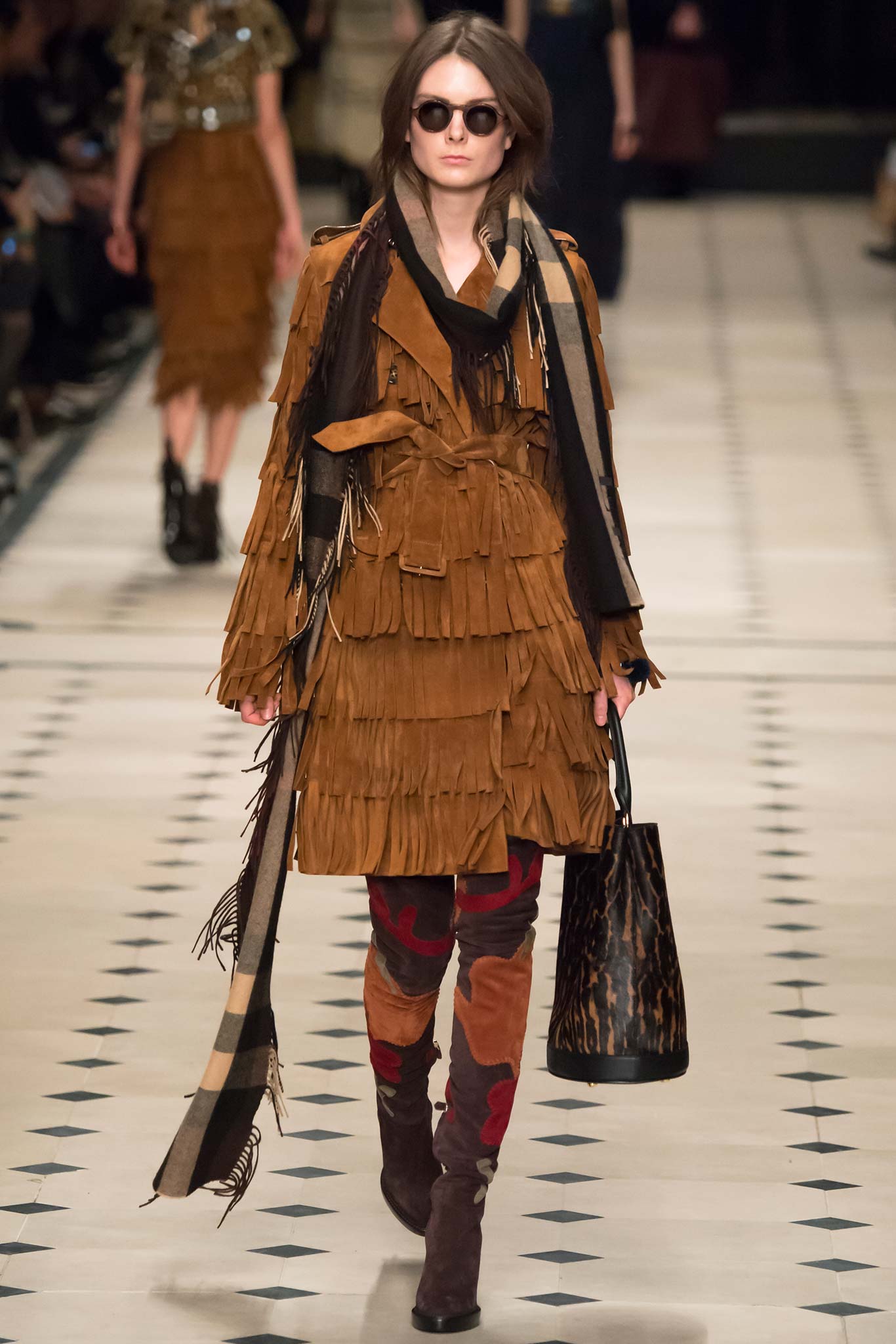 Full on fringe for the Annie Oakley in all of us….."Anything you can do, I can do better….".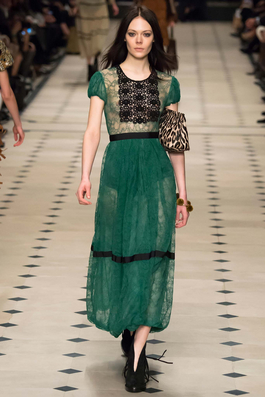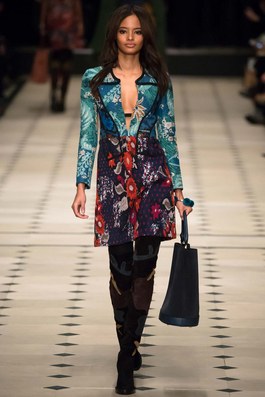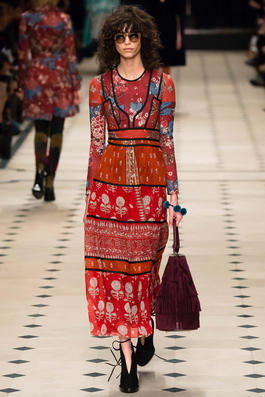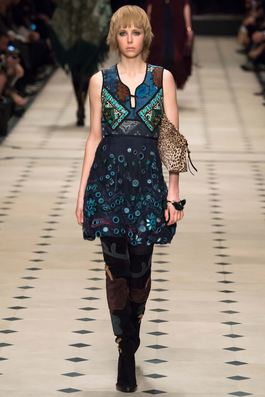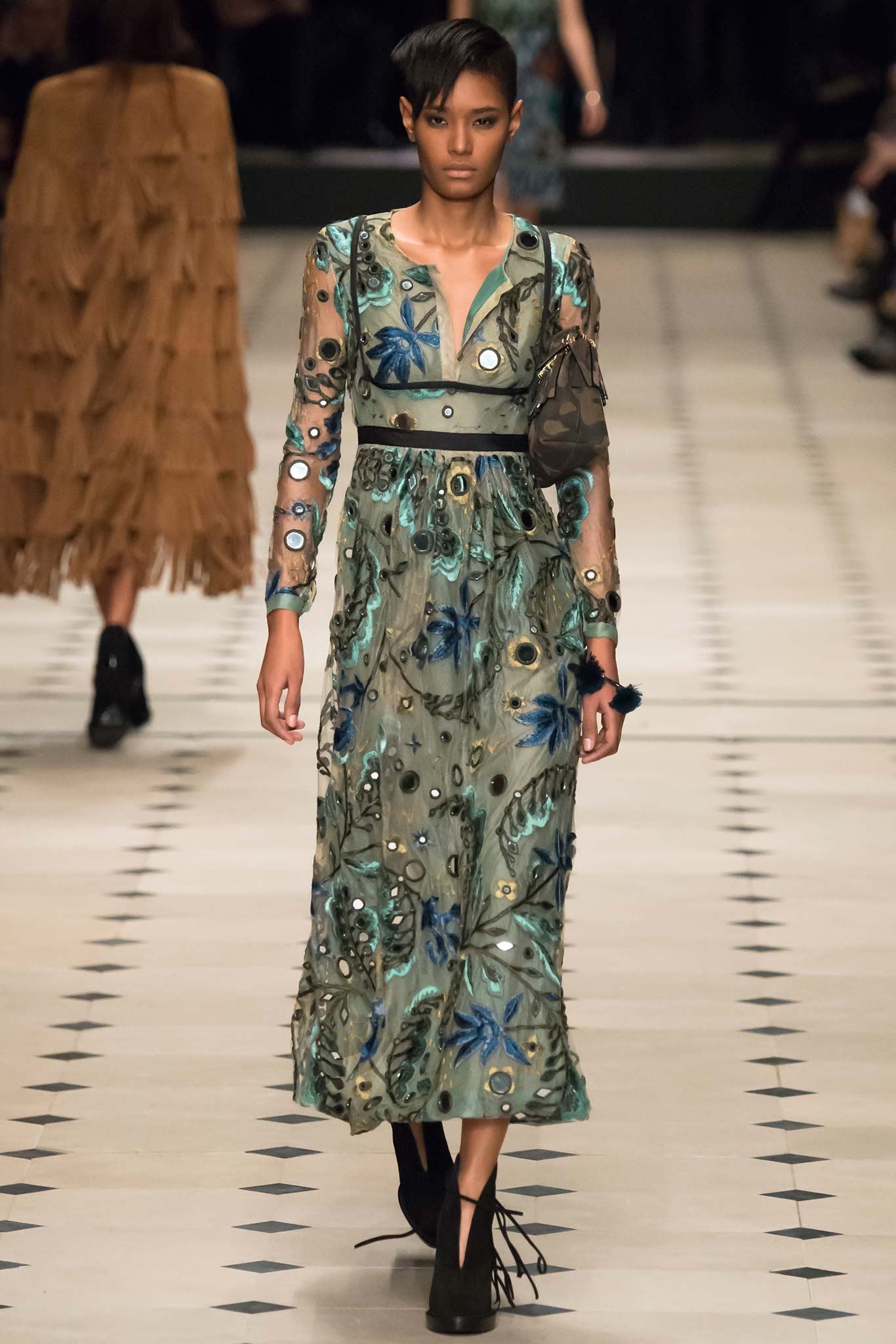 A host of dresses, from minis to floor length, are infused throughout the collection, this being my favorite, embroidered and embellished and yet light and airy with hint of mint dreamy greens and yellow. High end hippie.
BELSTAFF:
Now a departure from floral flowy silks, with some real fall winter options and layering suggestions to boot! This collection provides a nice helping of black which has been taking a back seat to a wide and varied array of colors on the runways. While too much black tends towards the banal, the truth of the matter is we all love and need black for ease of wear and versatility, especially in the form of biker chic. And lets not forget the importance of ass and thigh coverage!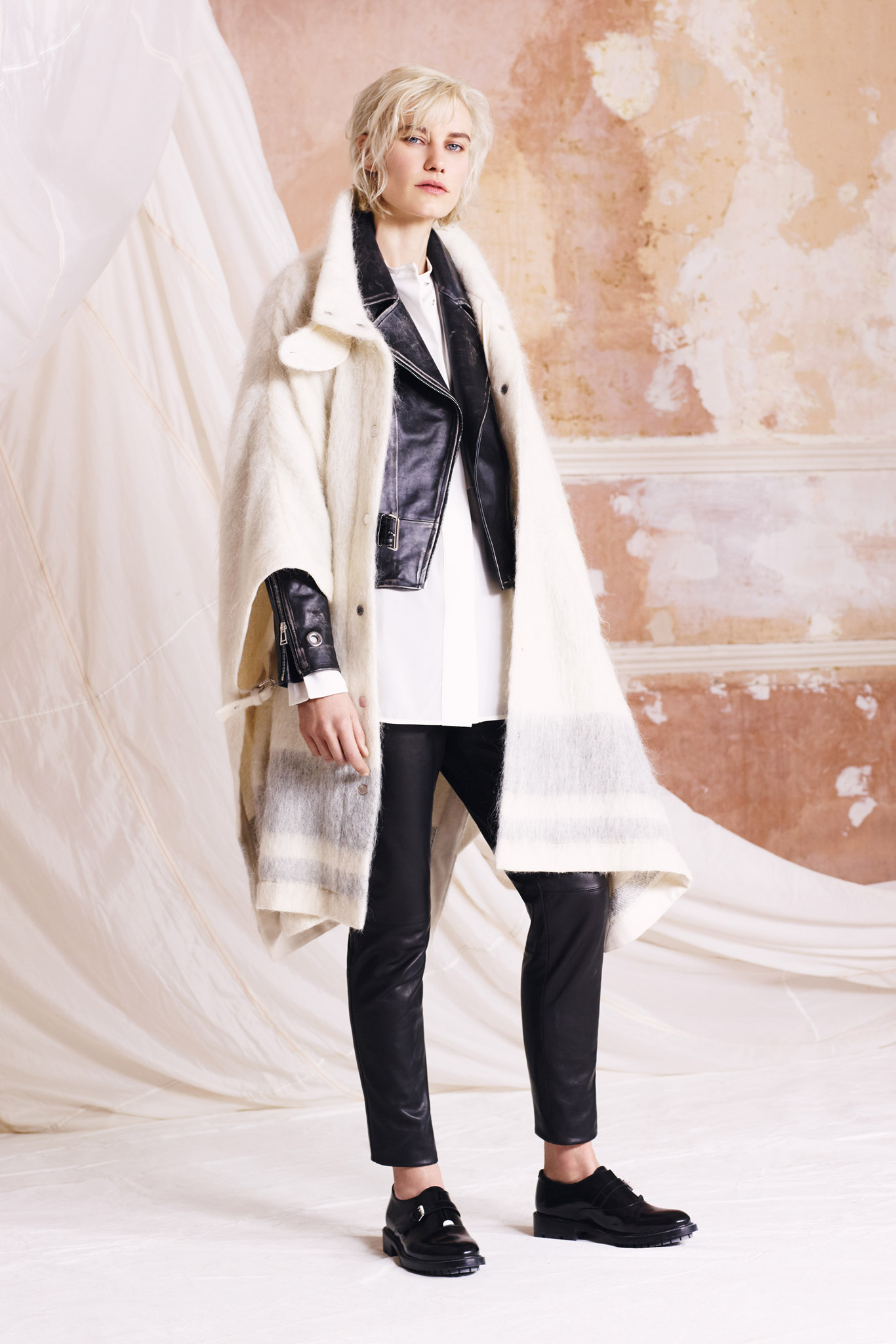 Love this version of layering, with a cape over a black leather biker jacket. Layer liberally for dramatic effect.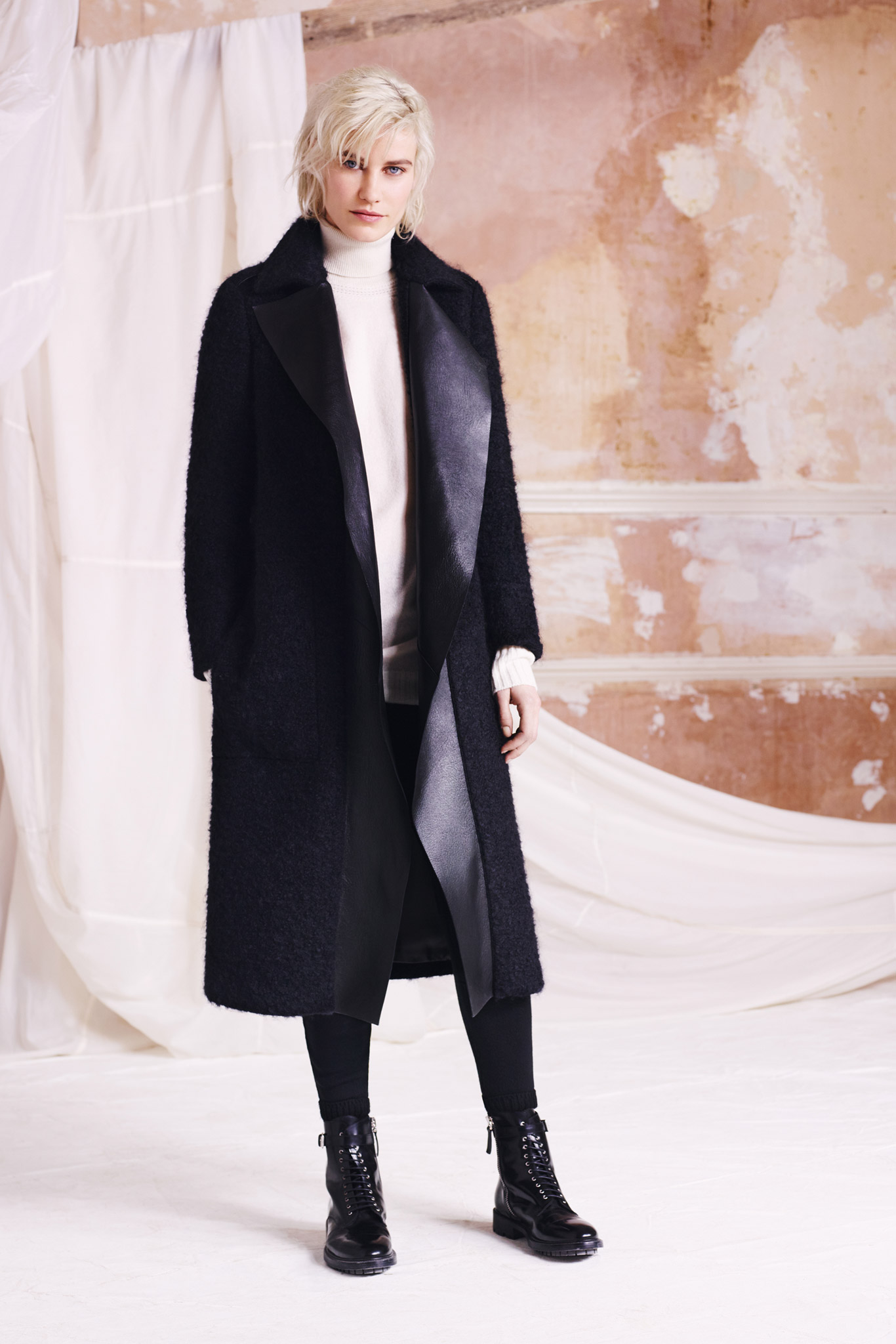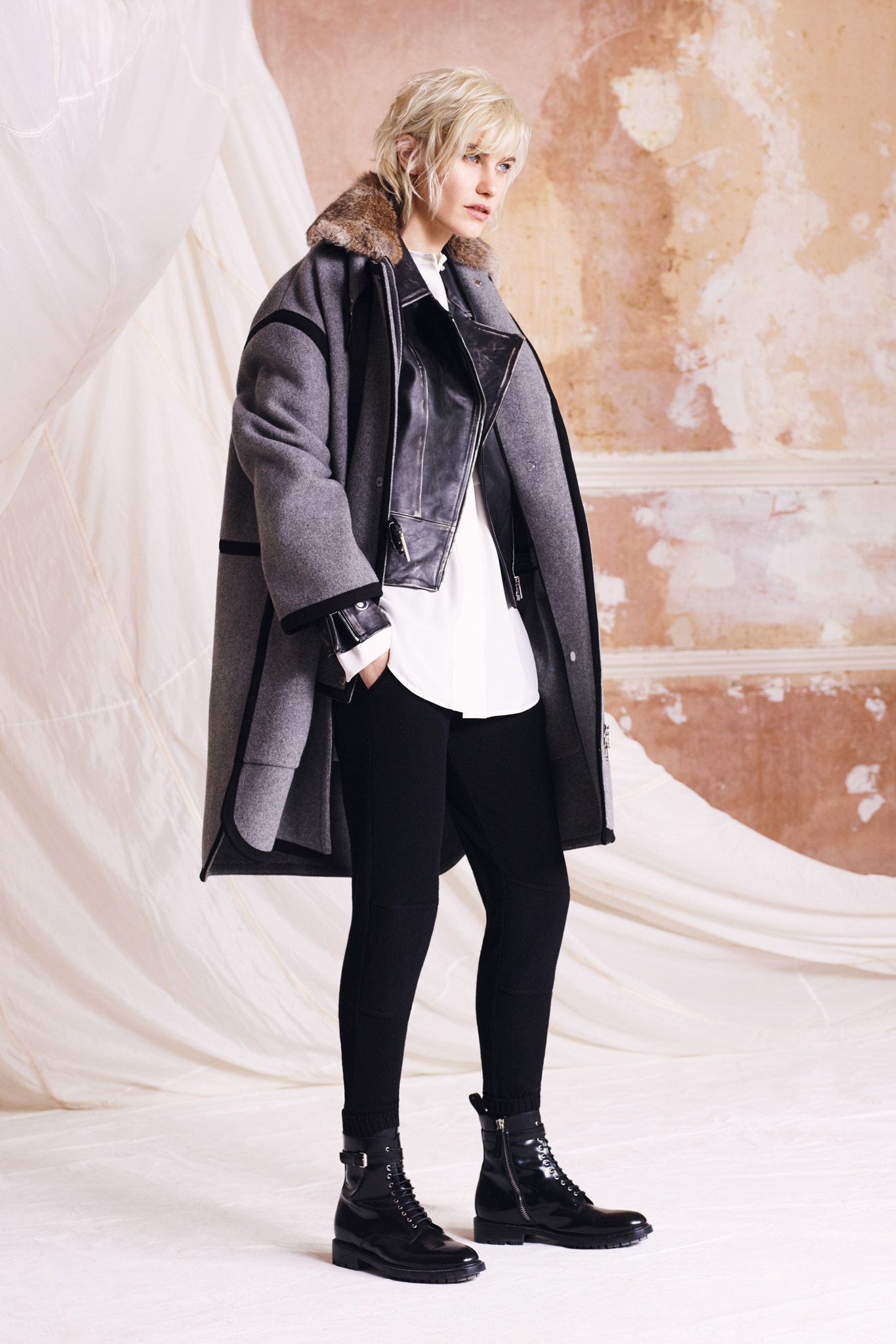 Cozy, comfy and Kool!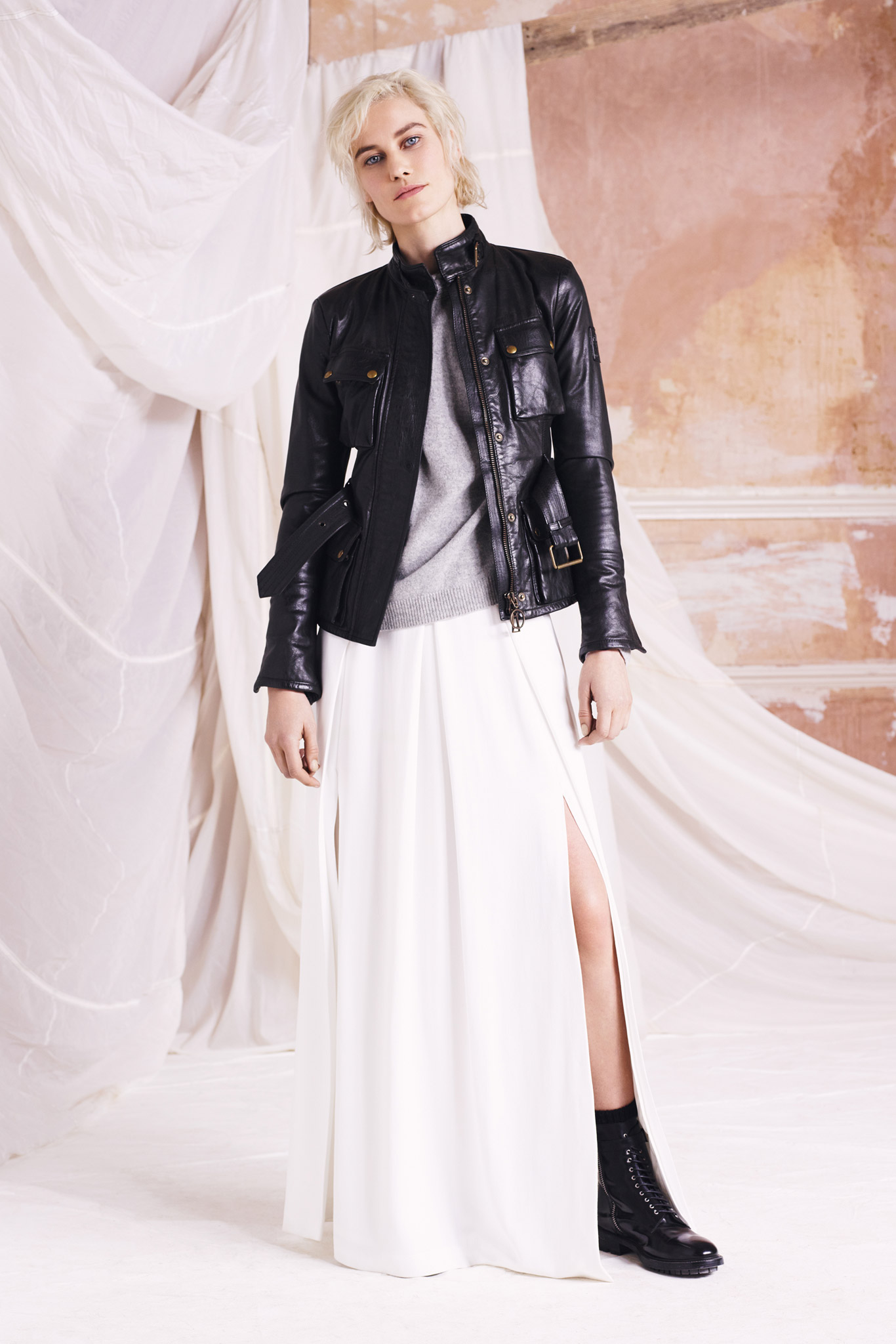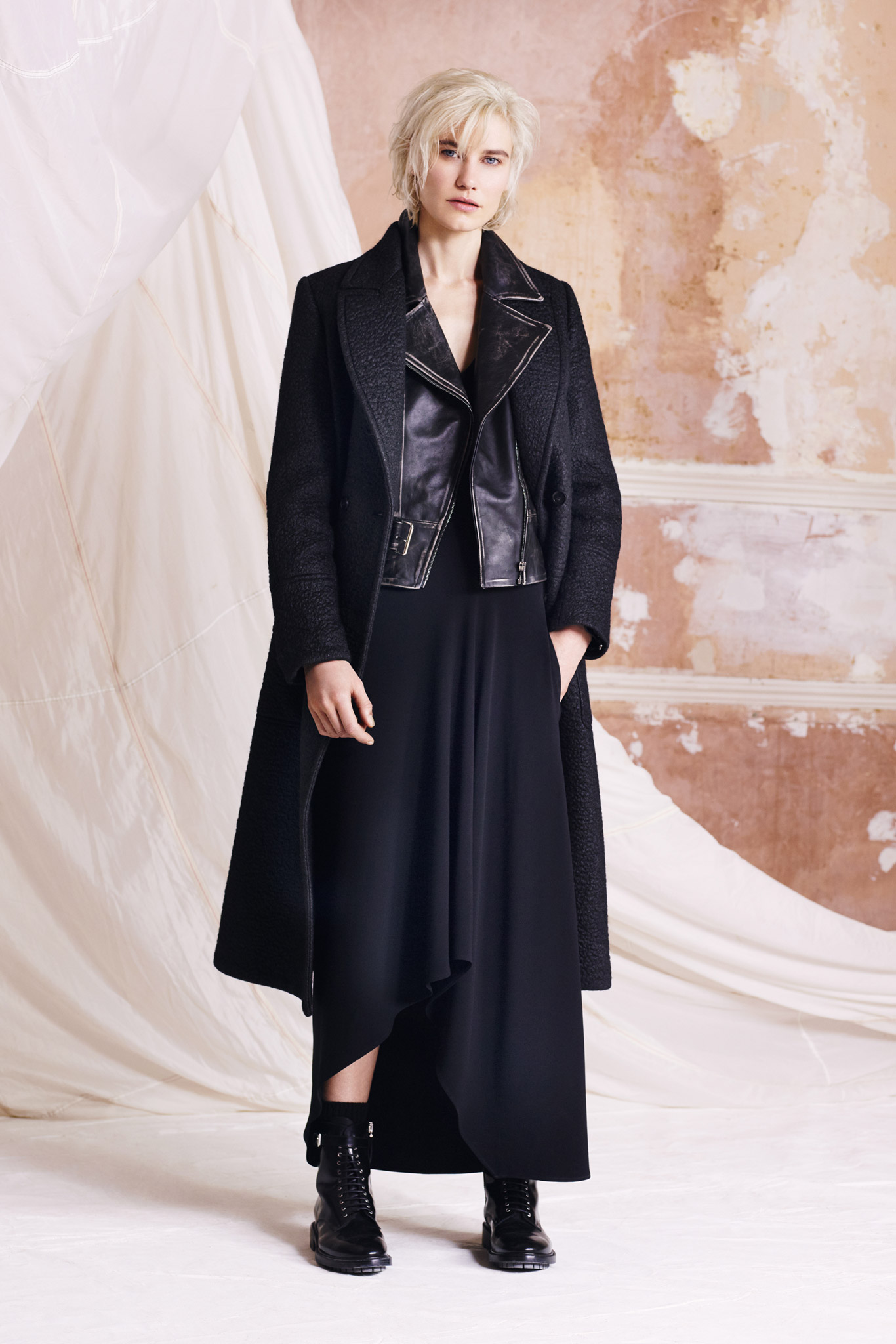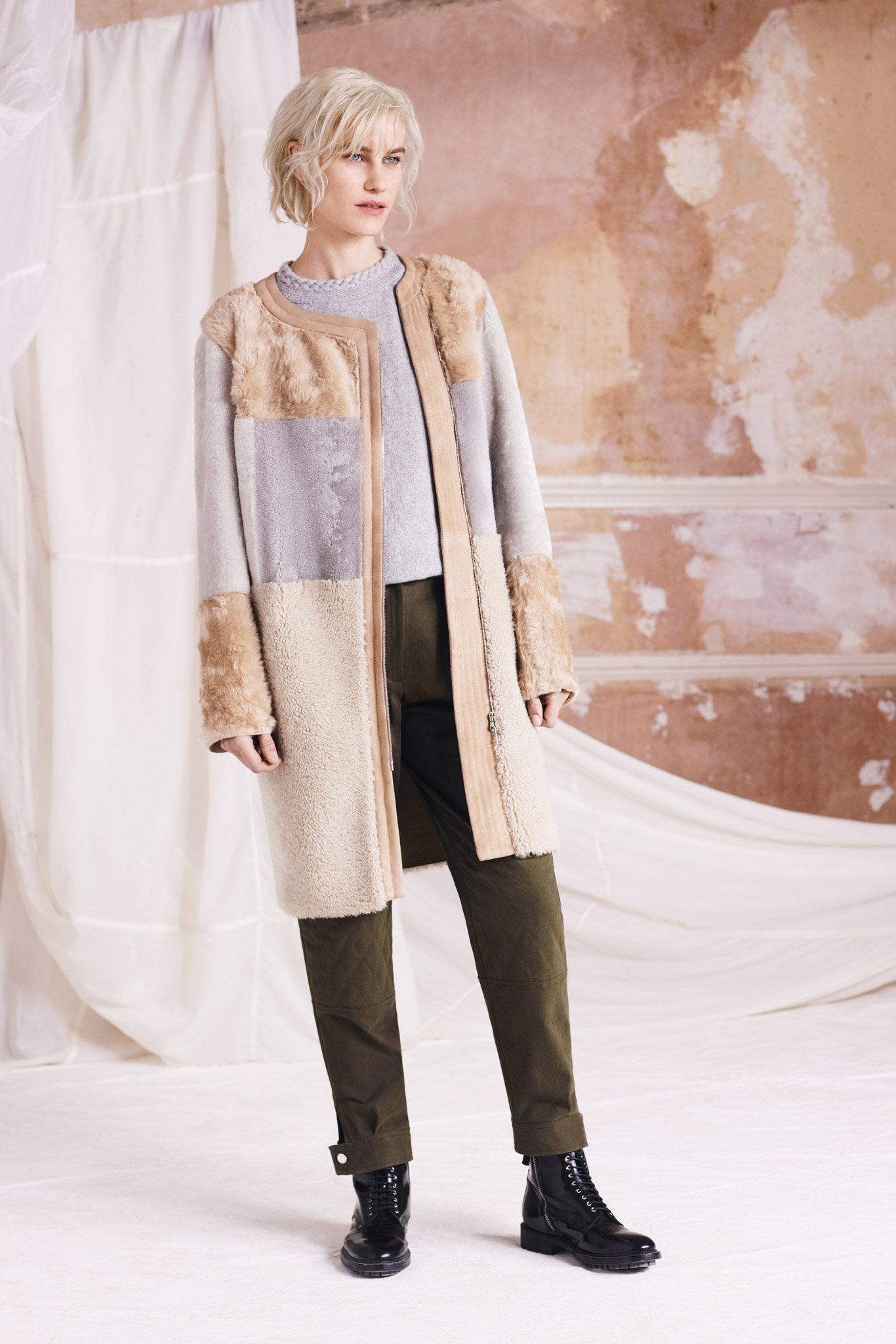 A perfect end to a wearable stylish biker chick cool fall winter assembly.
CHRISTOPHER KANE:
An interesting paradoxical collection of feminine and saucy coquettish entries with more flagrant barely there elements, with a constant theme of allure, seduction, and of course elegance. Underpinnings or no underpinnings is the question.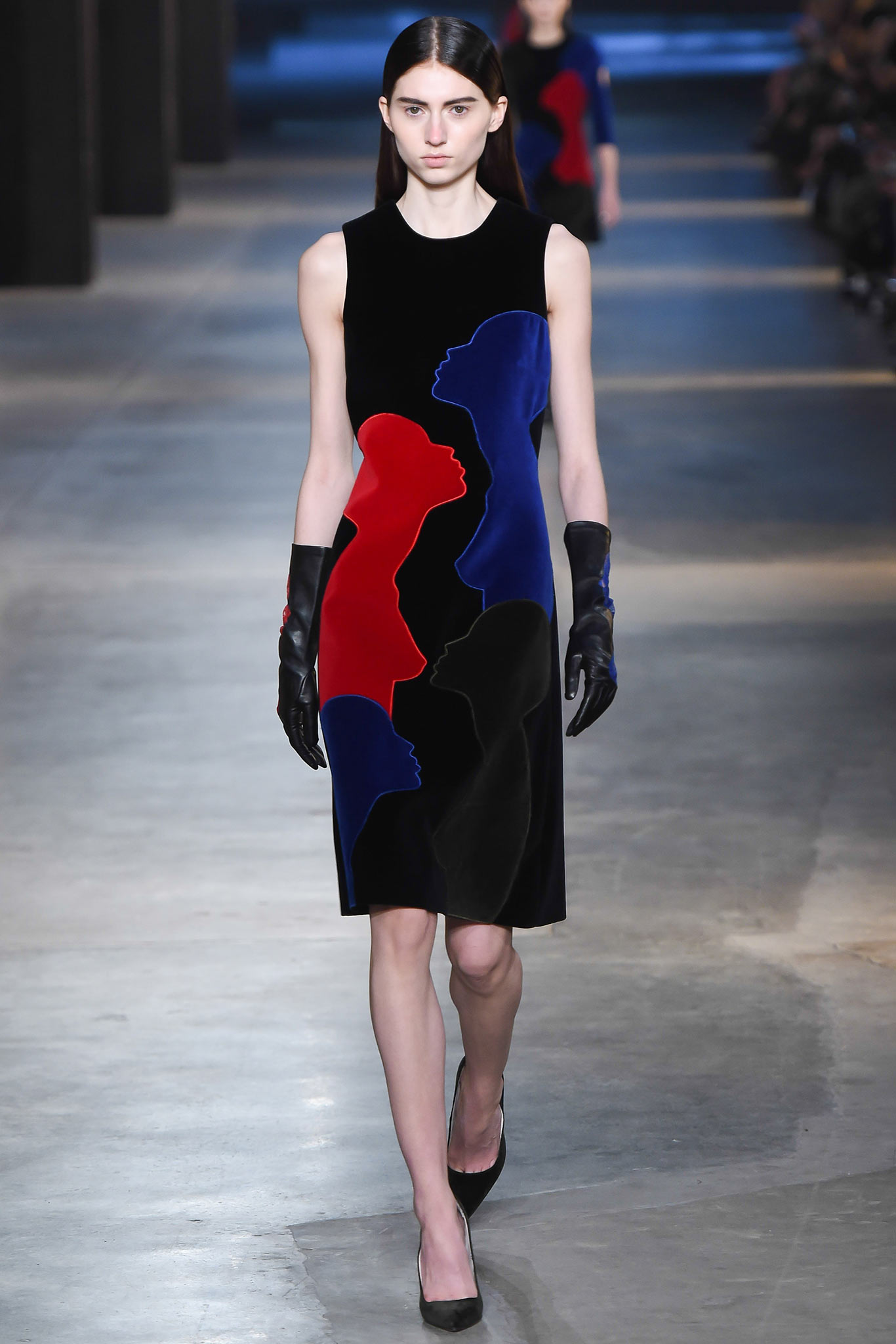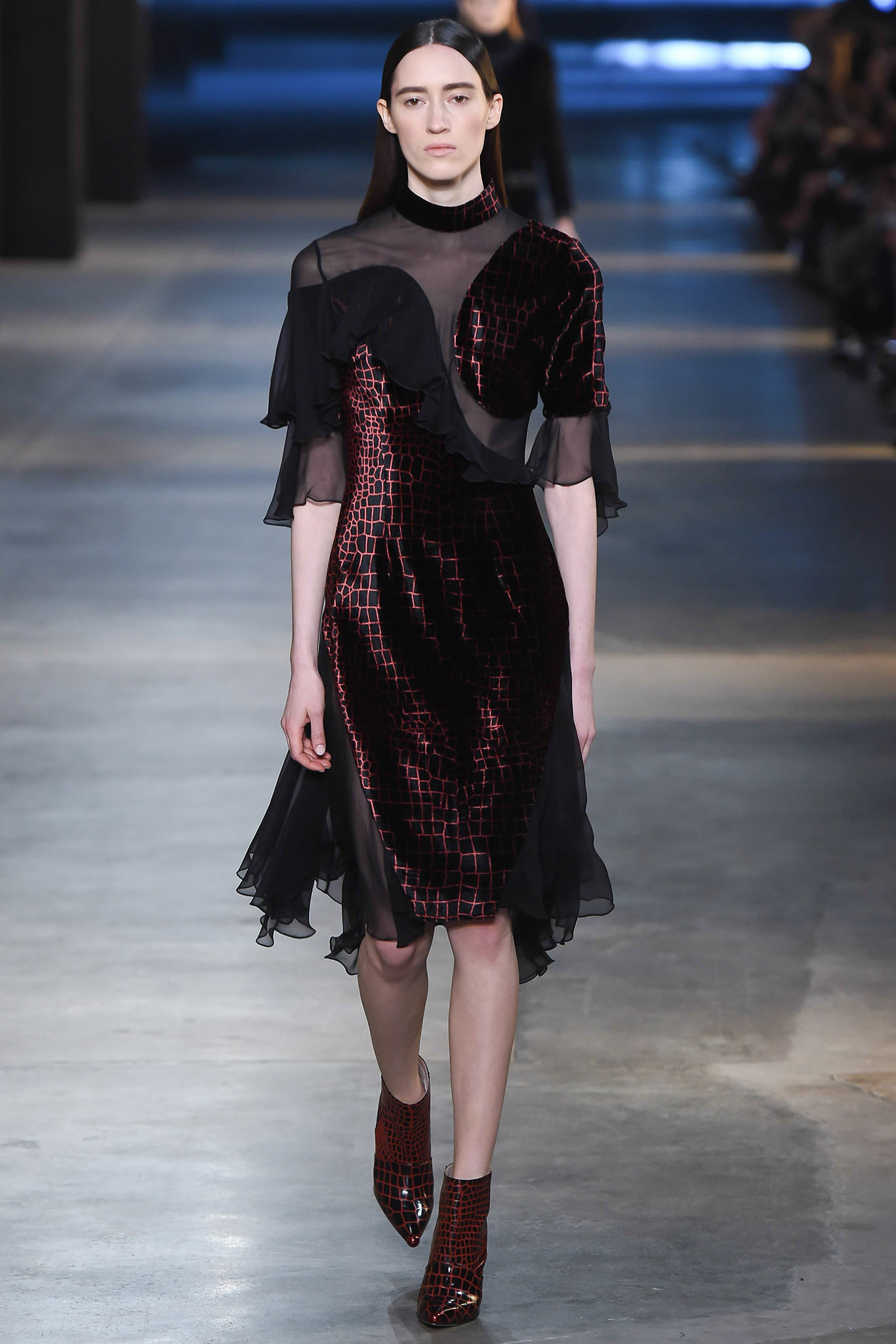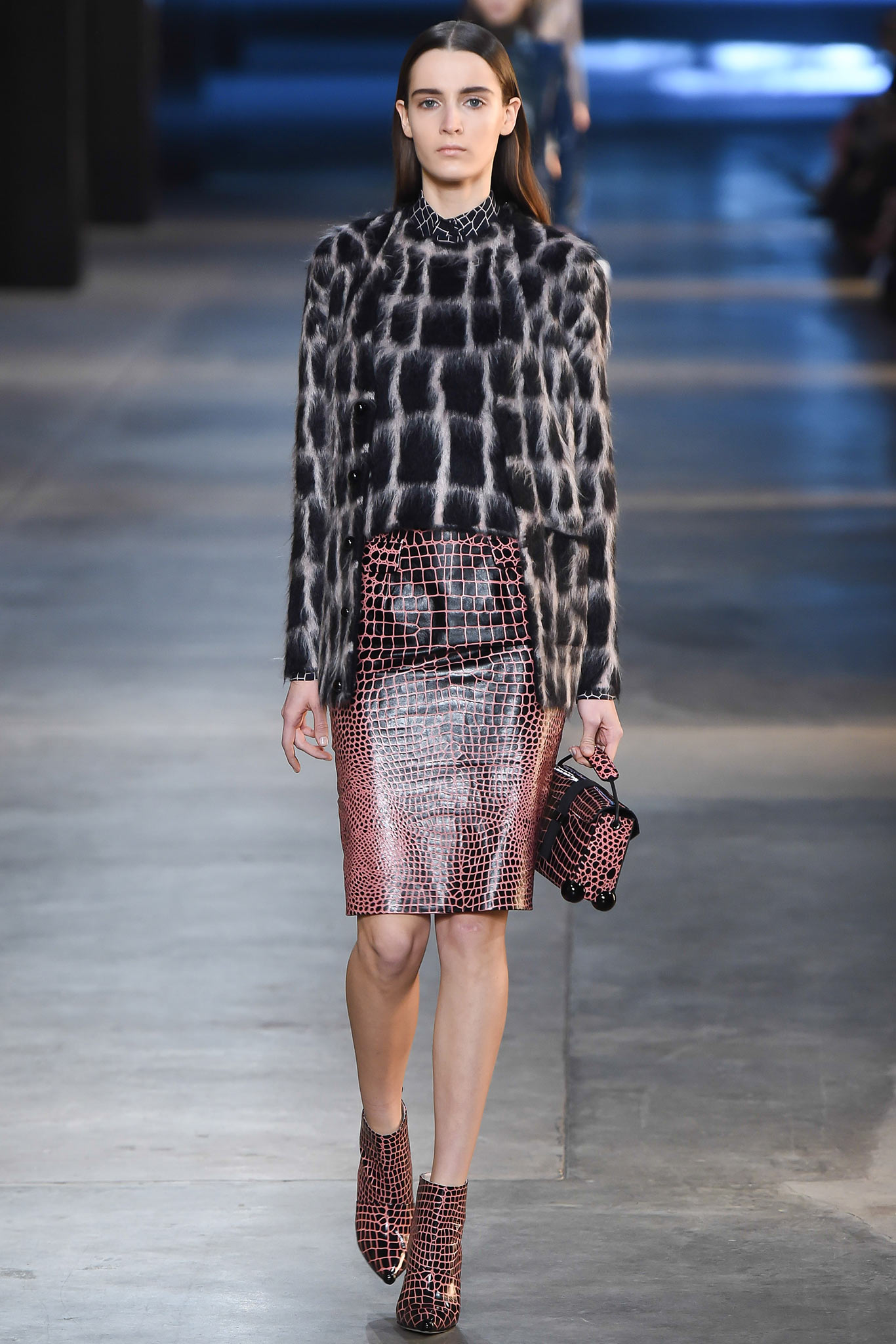 Love the variation on a theme sweater to go with the croco embossed leather A line skirt and boots.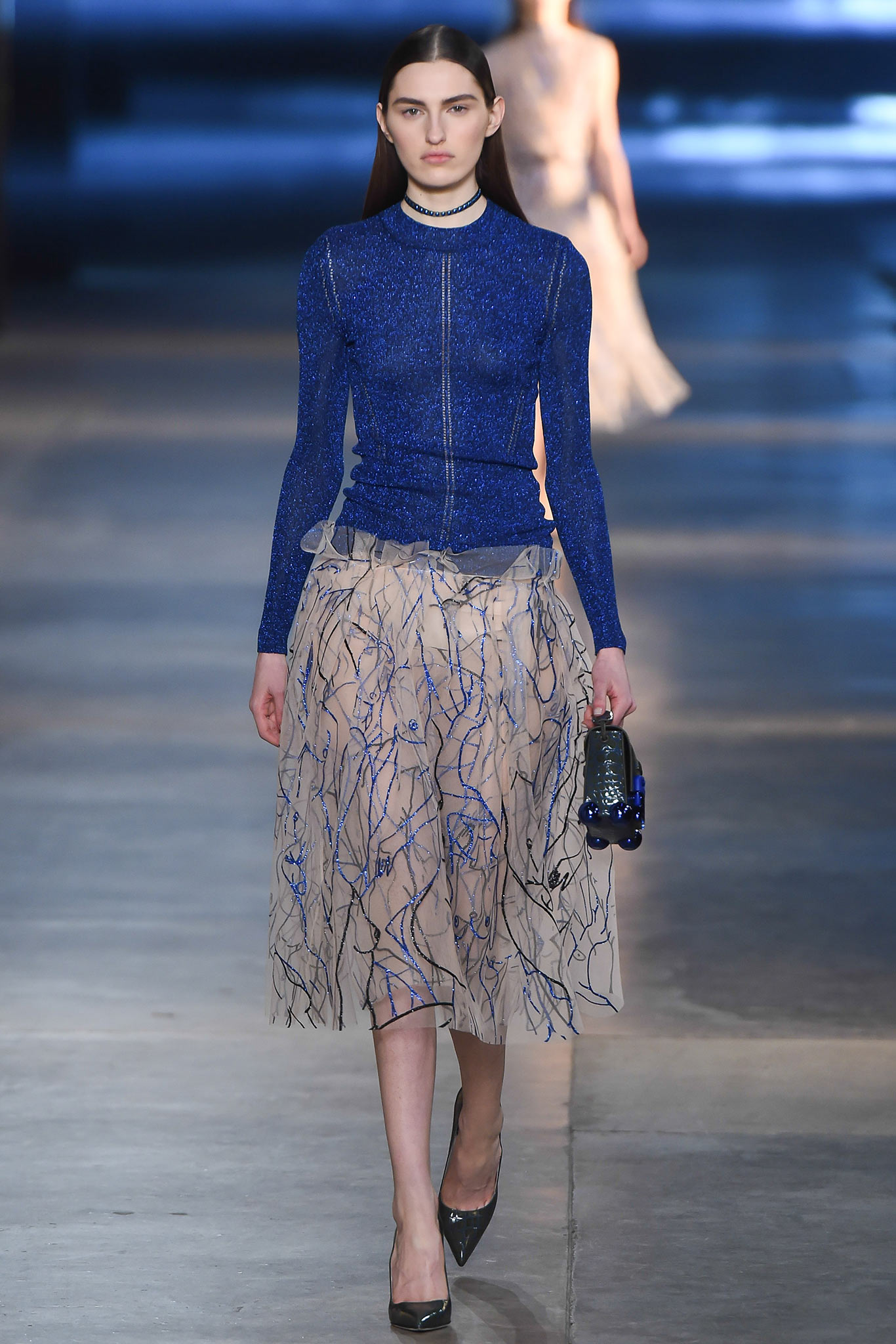 The diaphanous skirt with serpentine embellishments, seaweed or synapses ?, beguiling and offset perfectly with the fitted shimmery blue sweater.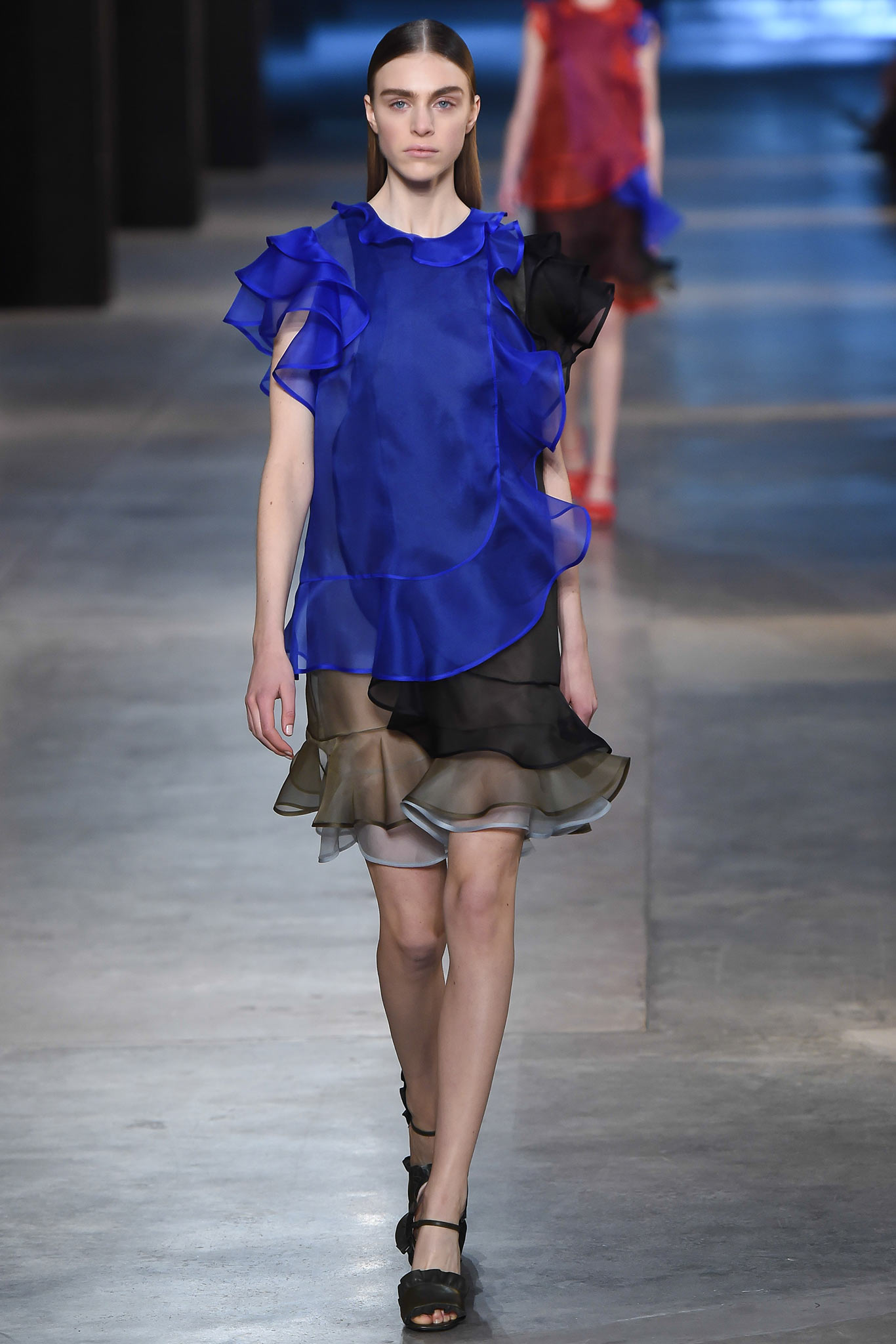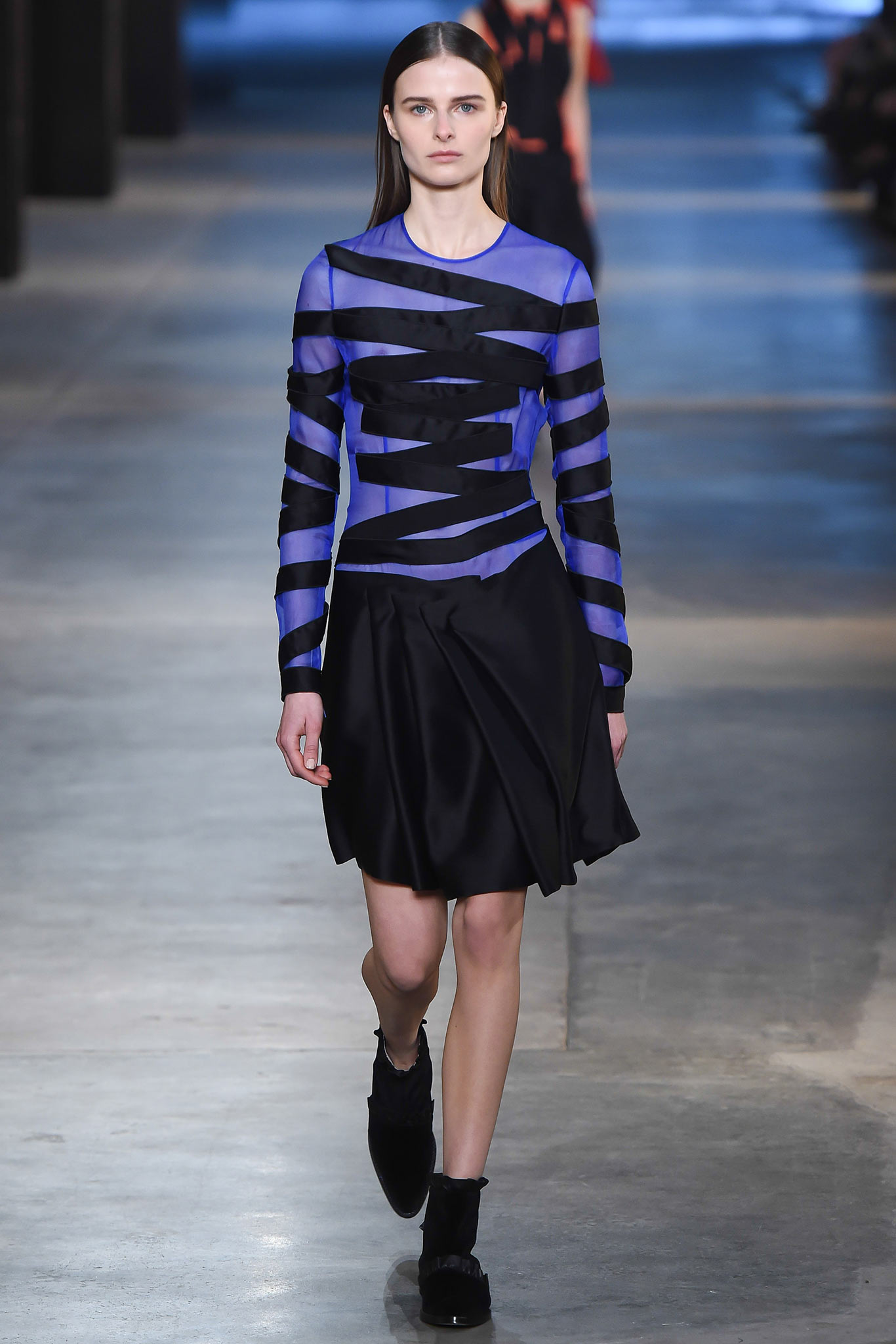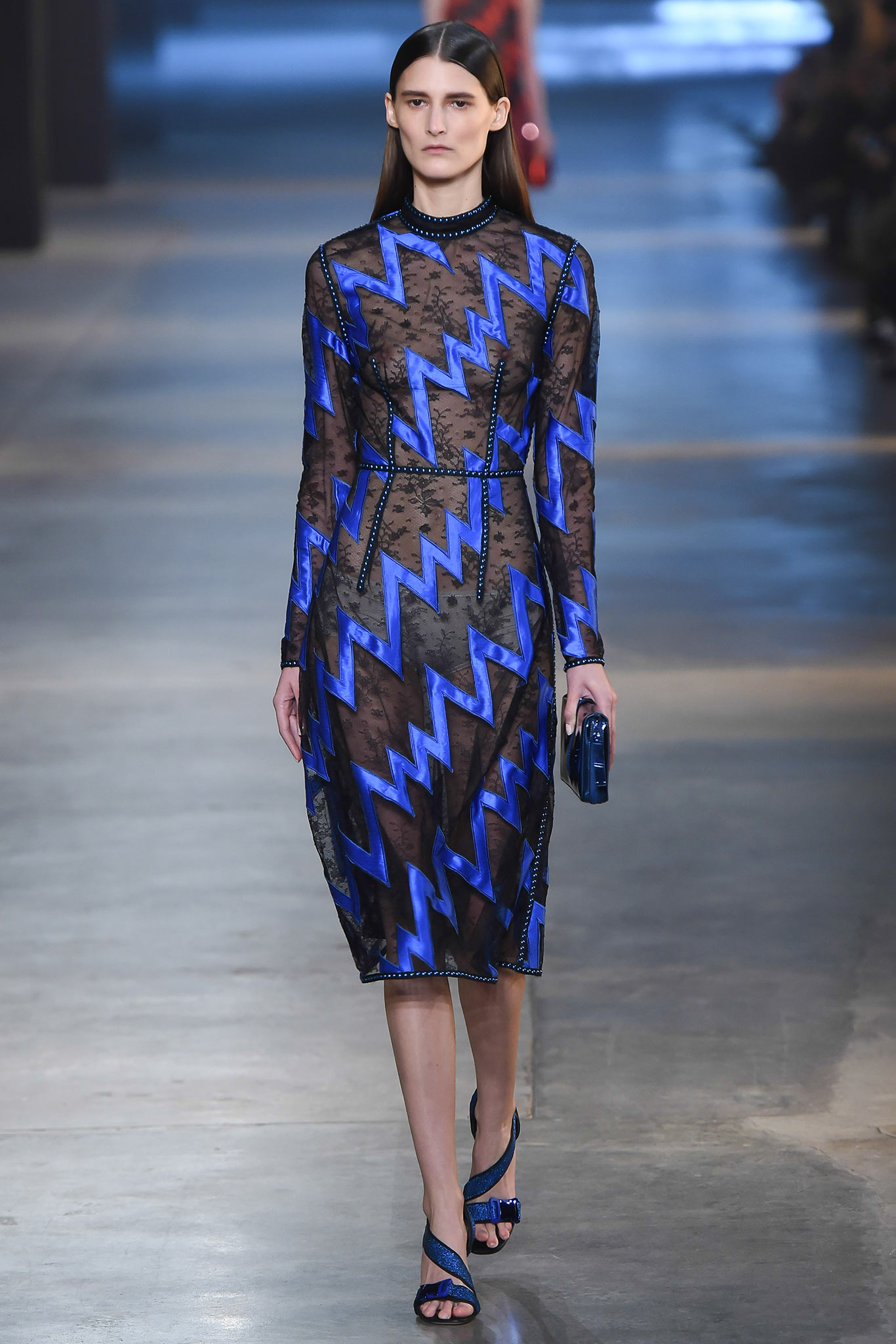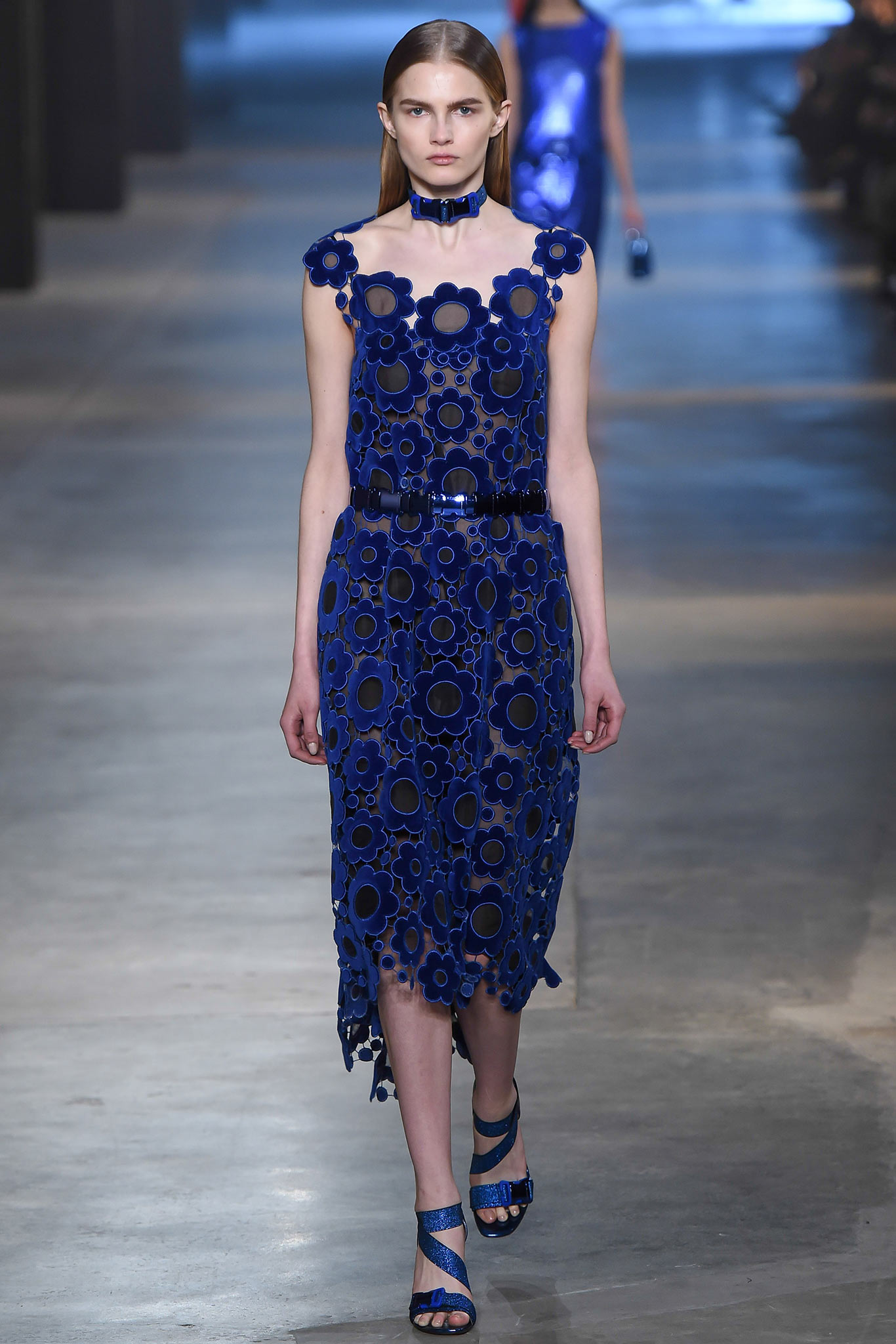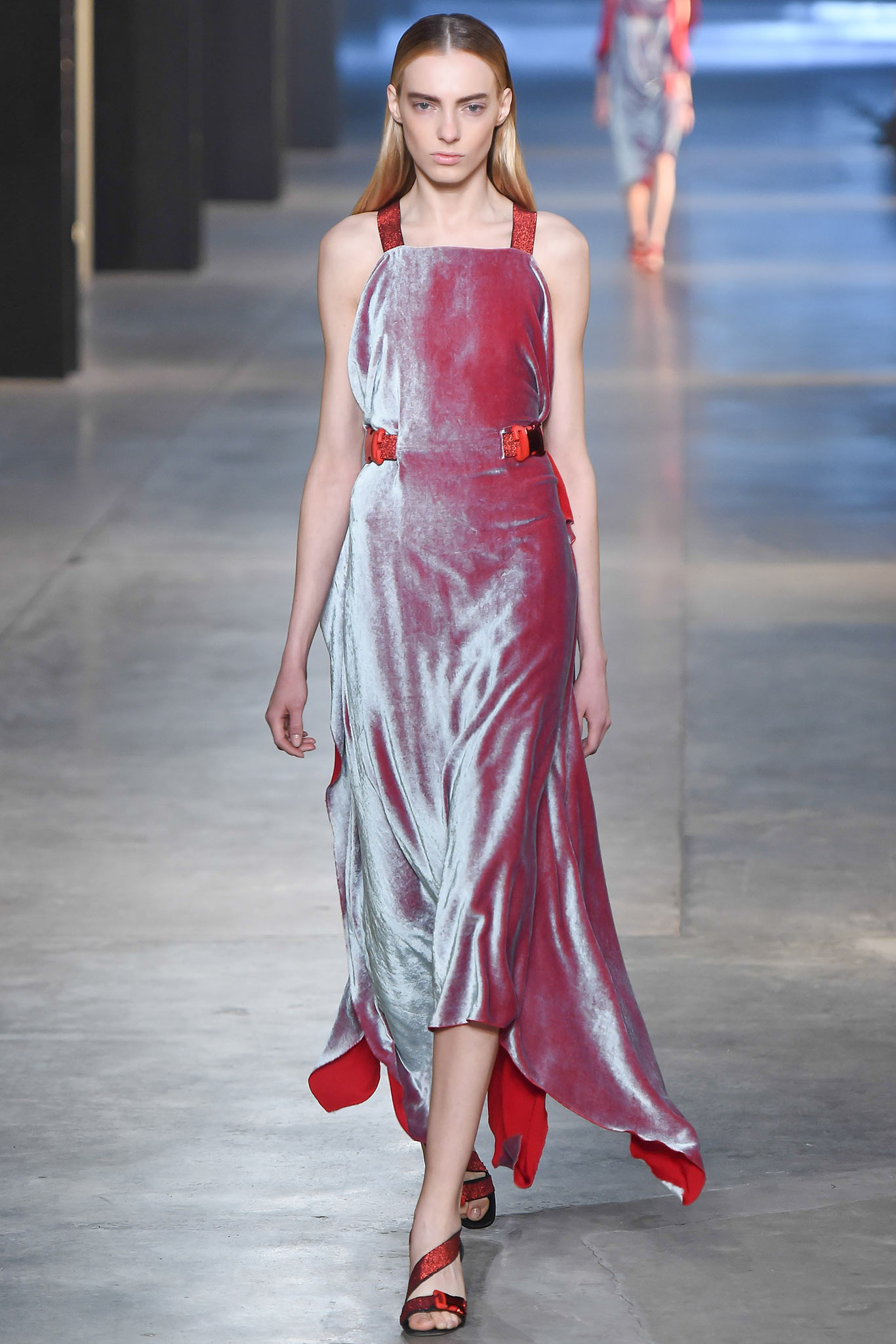 Old Hollywood glamour for the likes of Carole Lombard or Jean Harlow. One can never go wrong with velvet.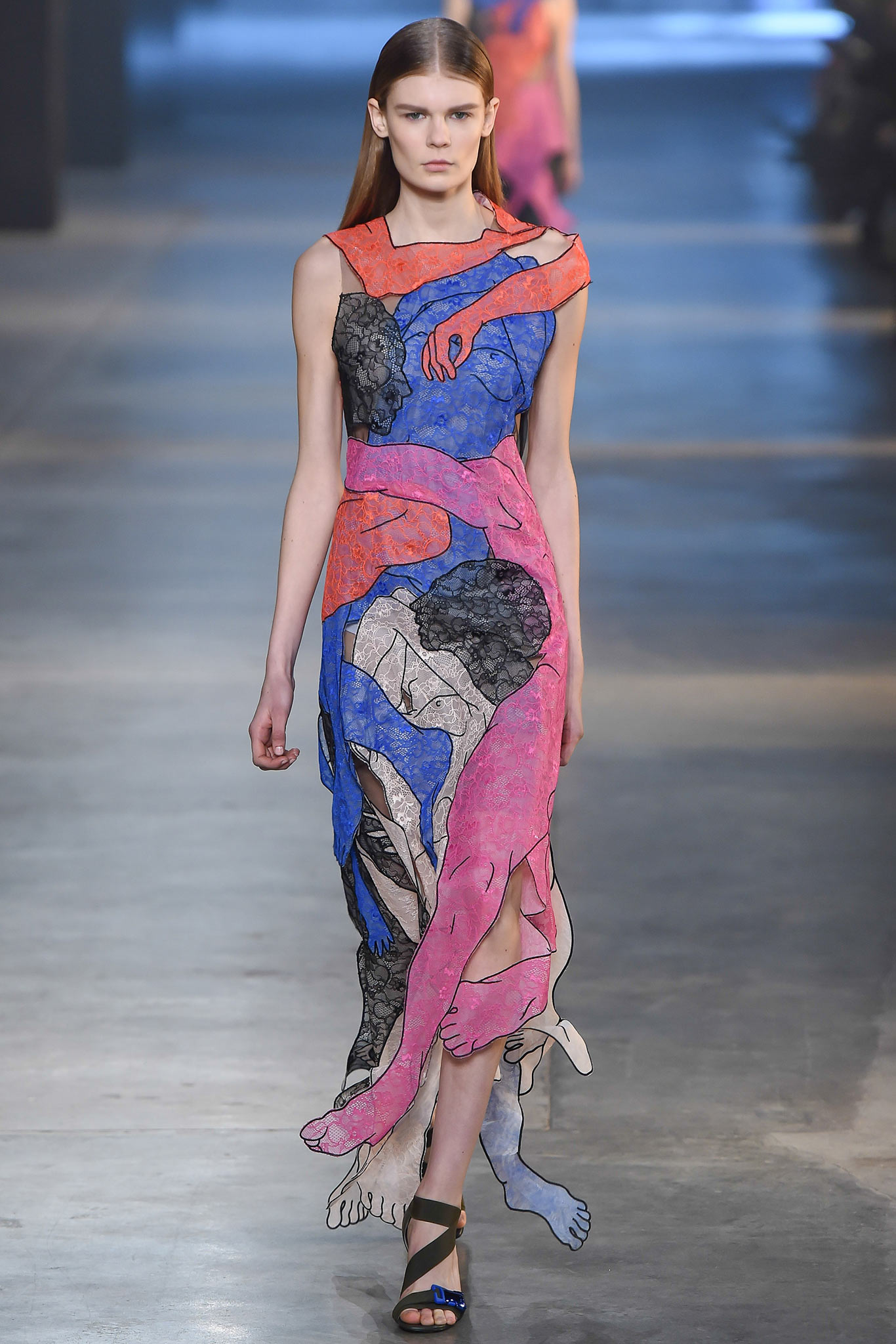 Where's Waldo? I see some feet and ankles, and.......well, you can figure it out.
ERDEM:
Once again Erdem Moralioglu presents a spectacular collection of disparate pieces held together by themes of beauty, elegance, and wearability. Jacquards, tweeds, leathers, and wondrous silkens are woven together in a mouth watering display. A hint of rebellion makes an appearance with the frayed edges.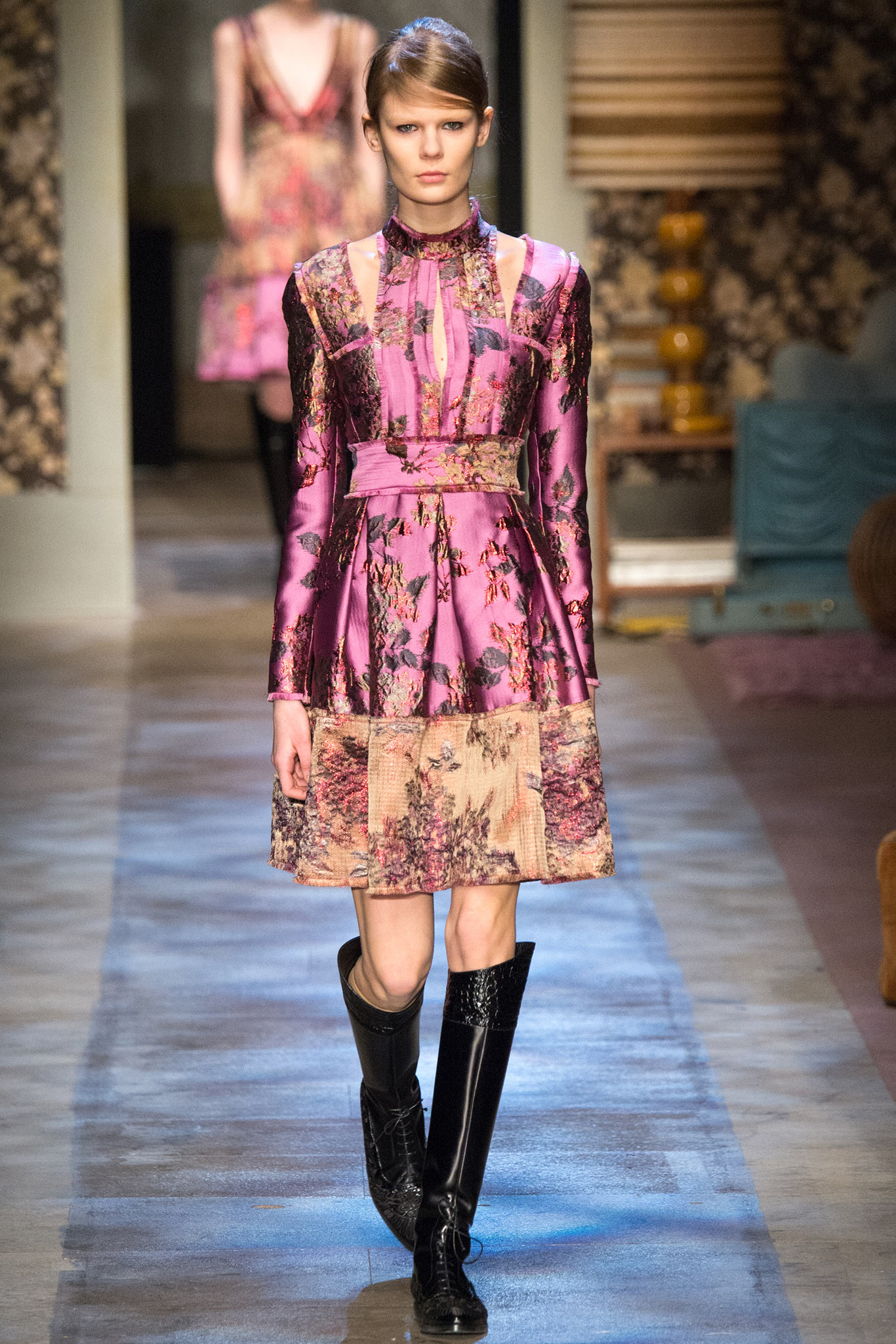 The black riding boots (thank you Nicholas Kirkwood) are an unexpected counterpoint to the pink floral jacquard and would look smashing with any of the pieces in this collection or any fall winter fare. Think jodhpurs, leggings, and jeans if your calves are skinny enough.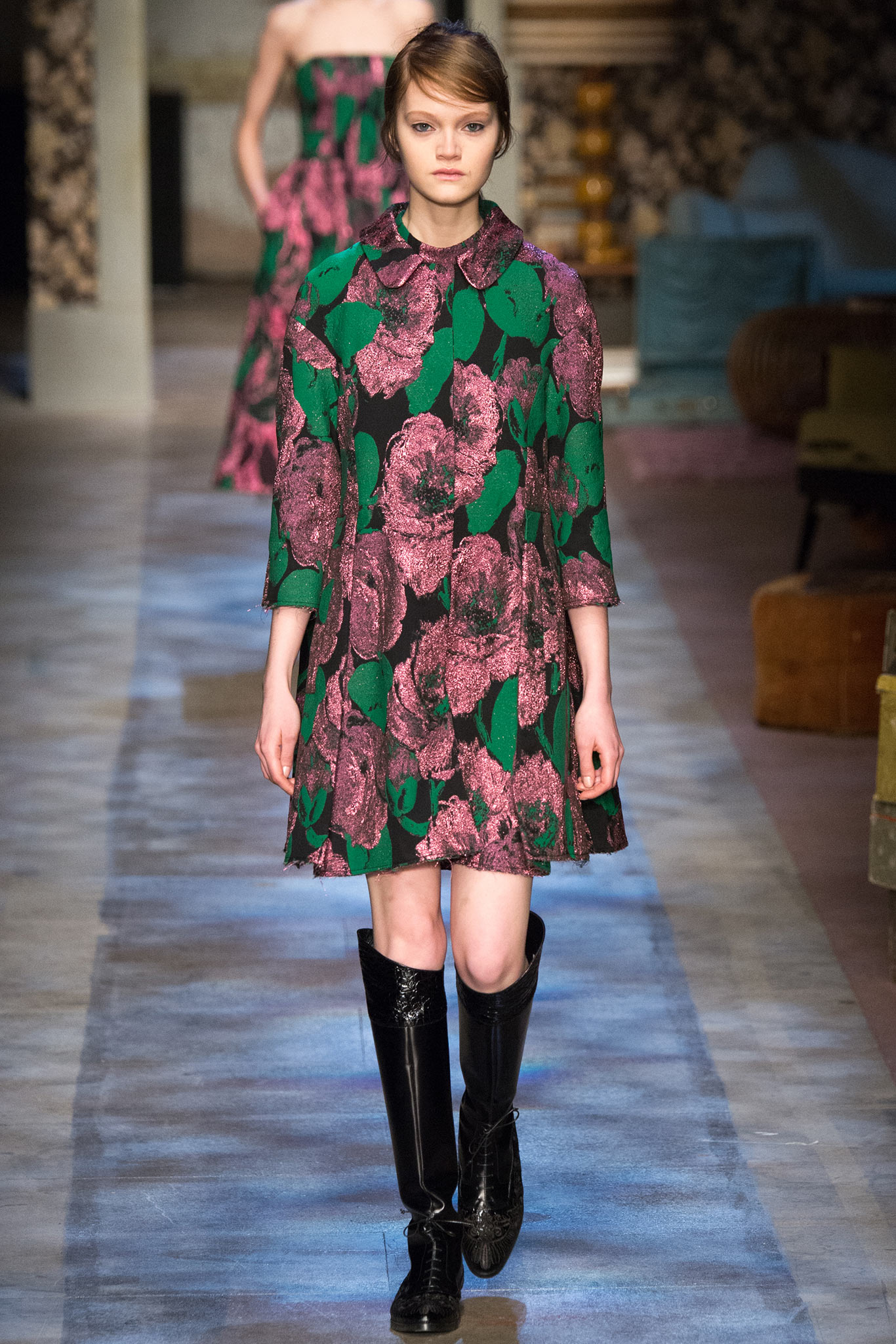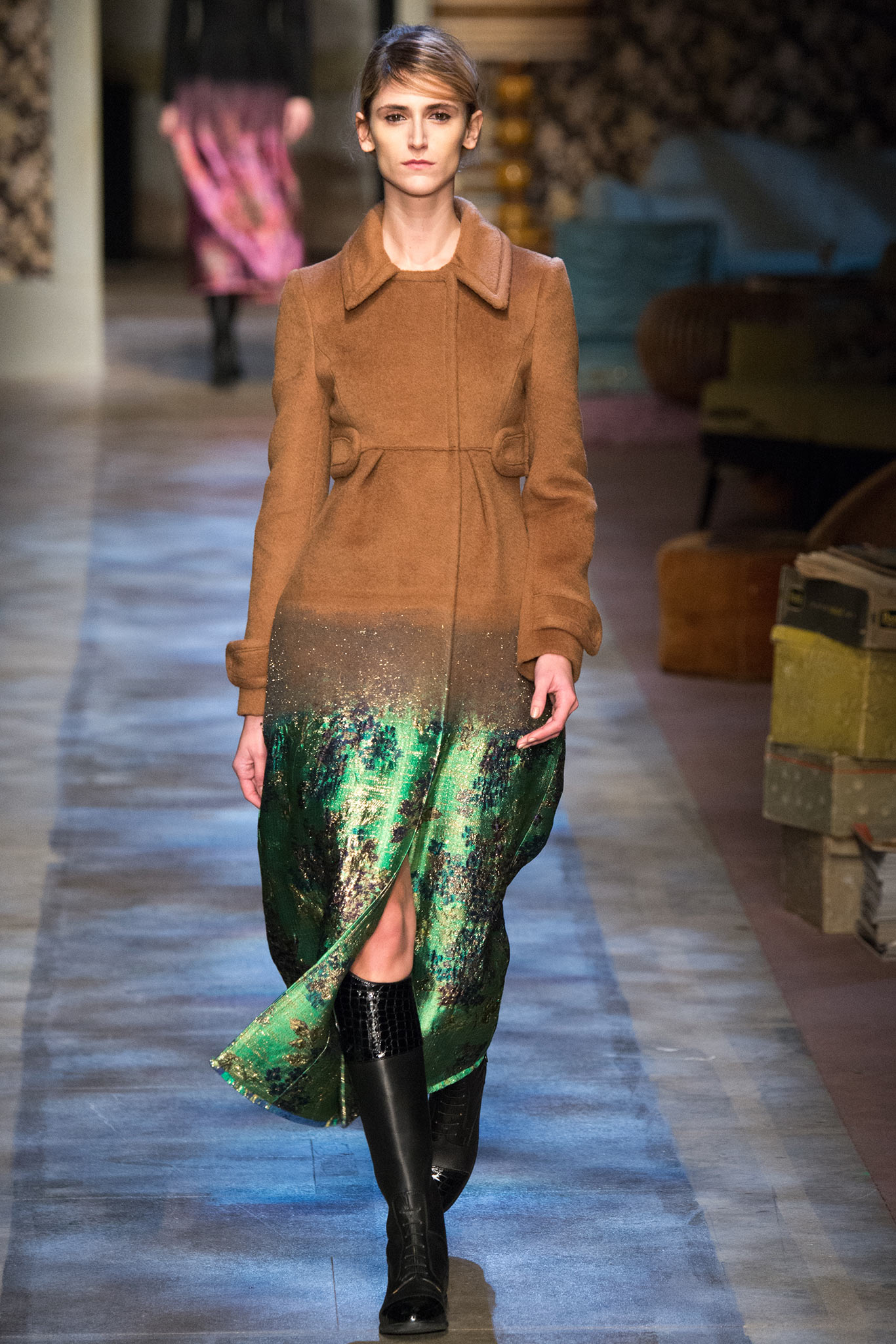 A marvelous example of fashion wizardry, "needle punching", with seamless blending of camel hair and jacquard silk.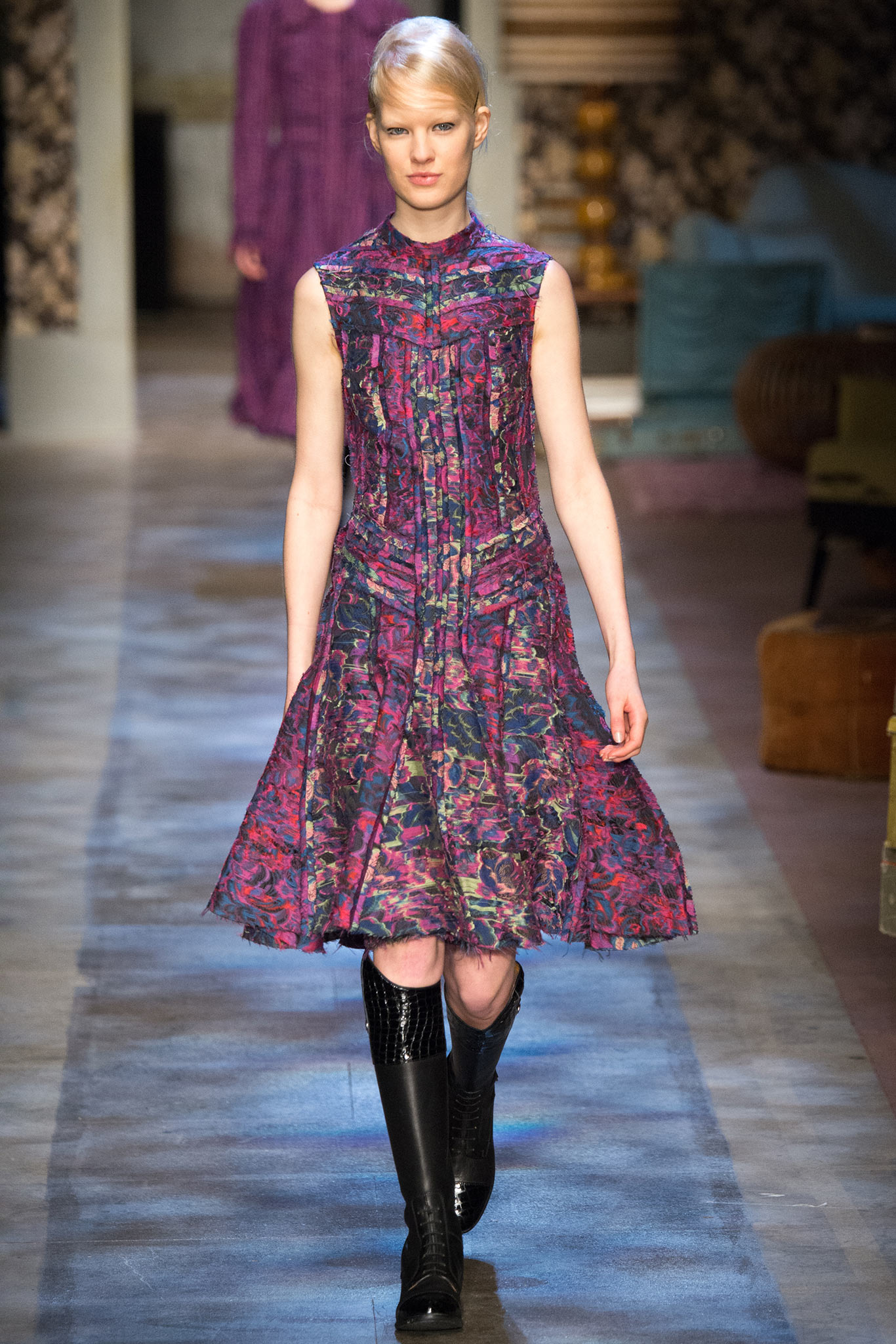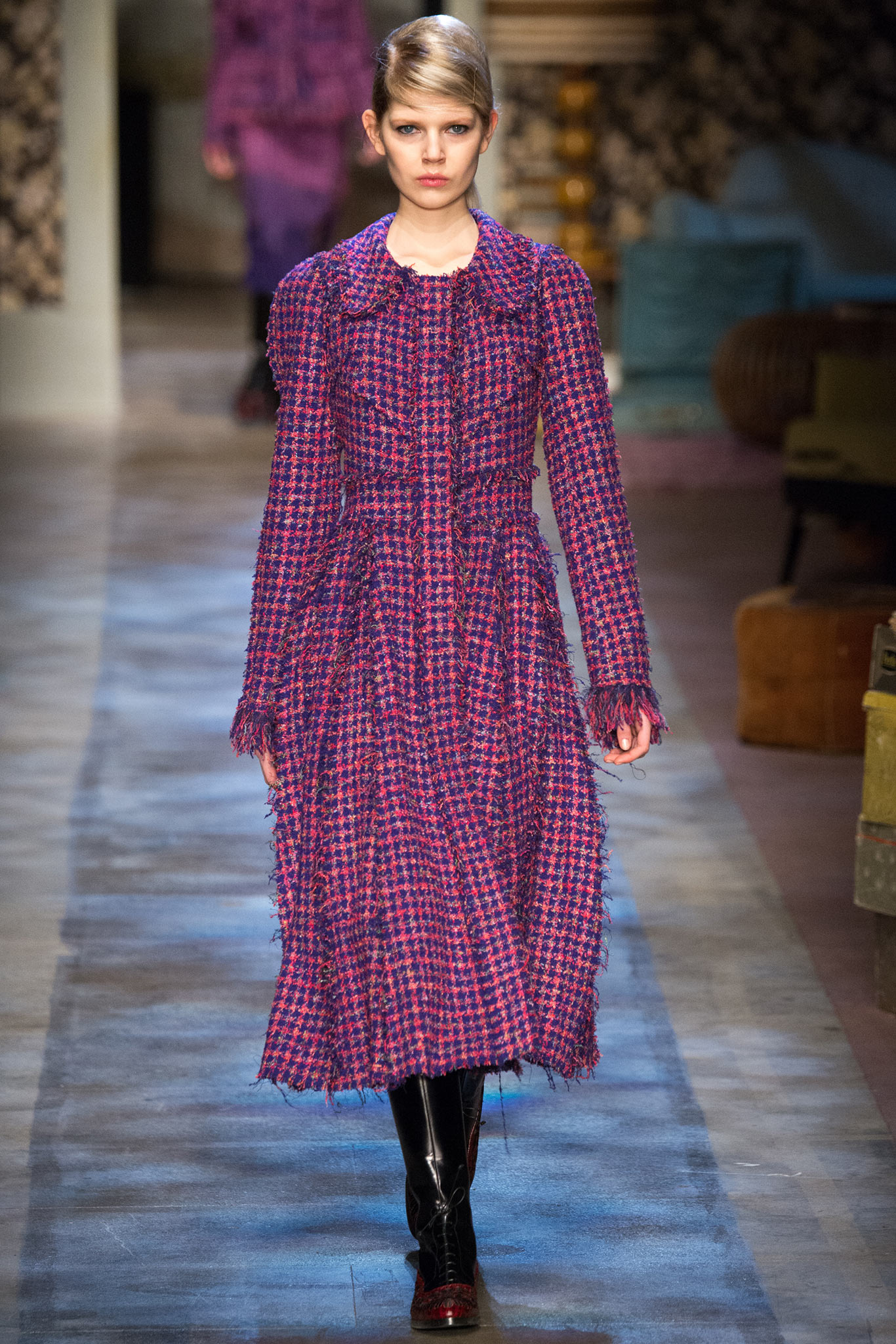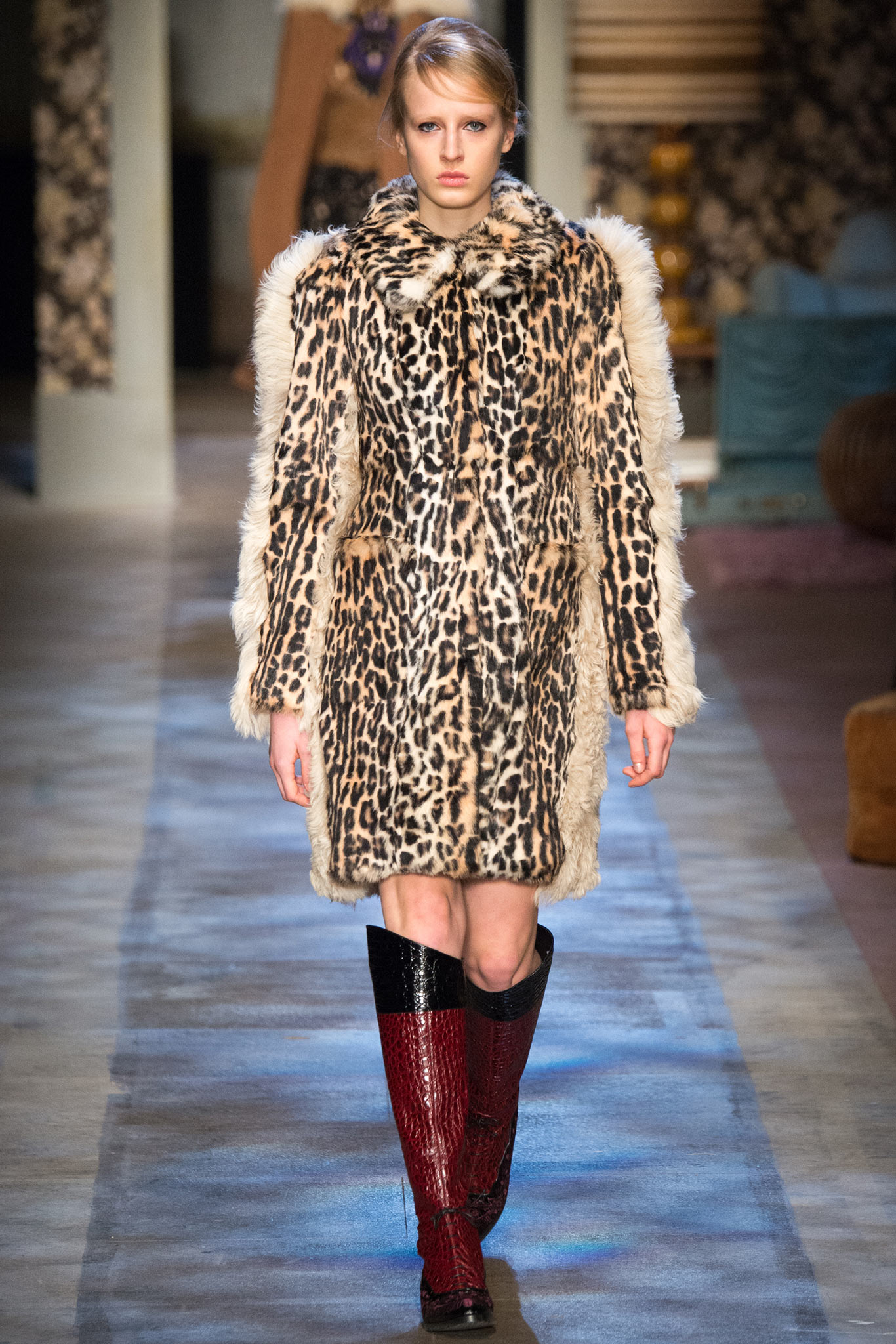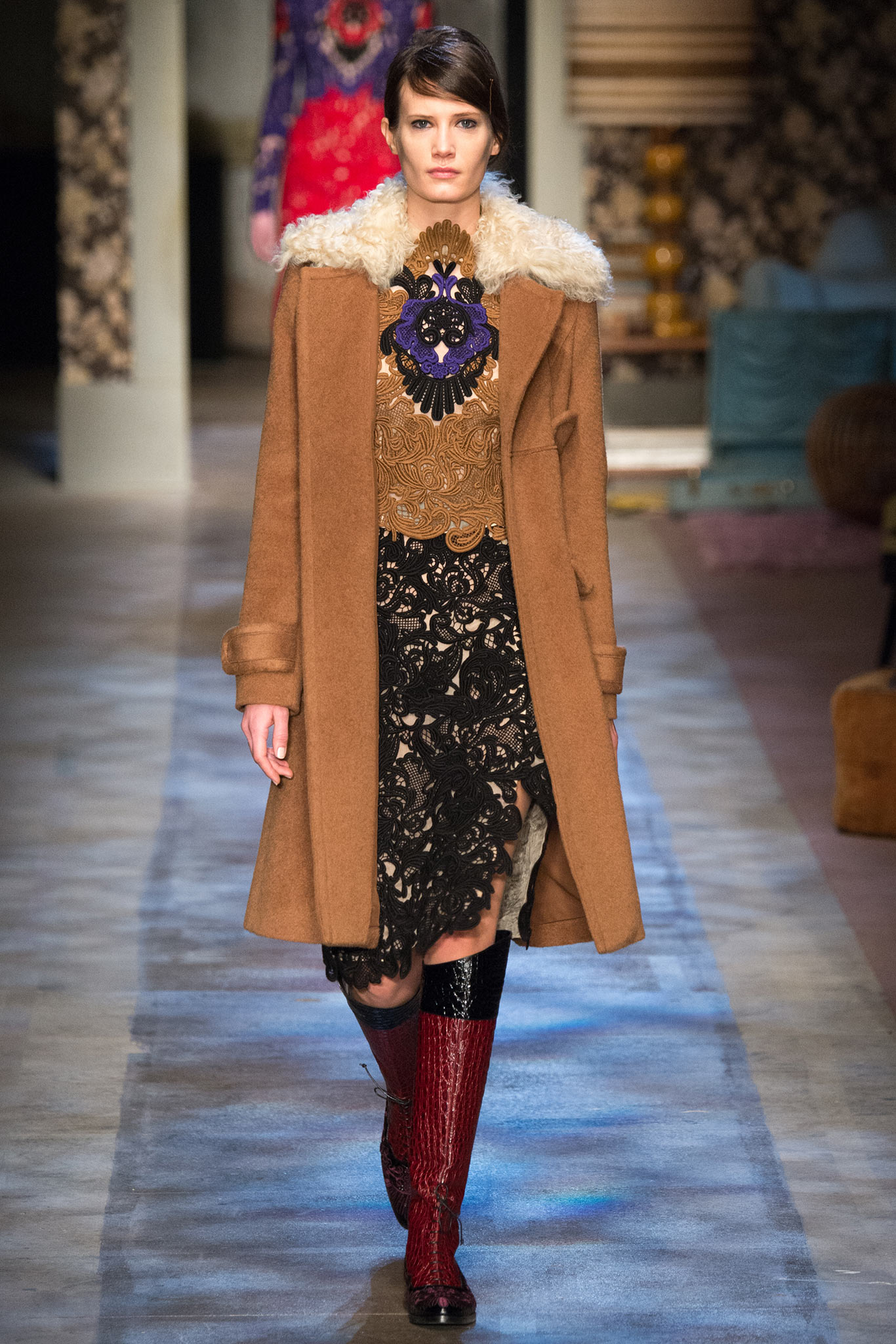 There is almost nothing so eye catching and simultaneously elegant as guipure lace, and all the better in red.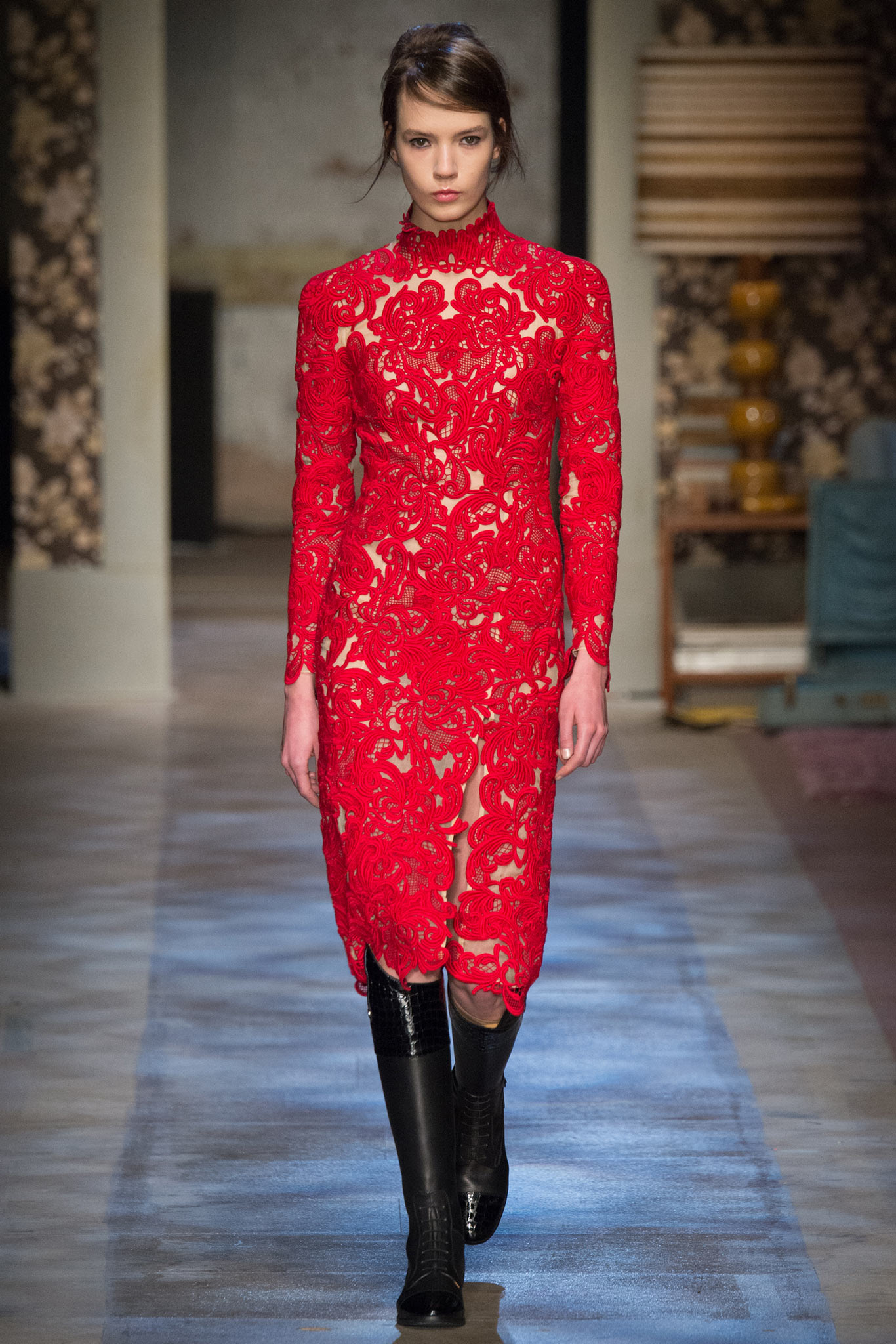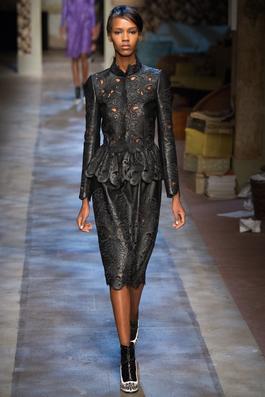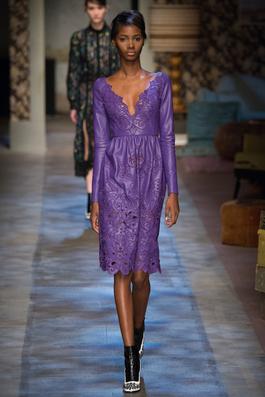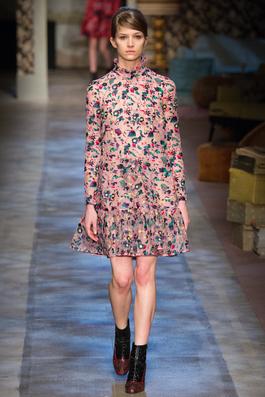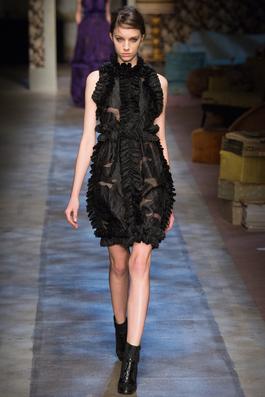 All bases are covered, with the laser cut leather additions in black AND purple no less, and a lively high collared organza mini emblazoned with floral embroidery.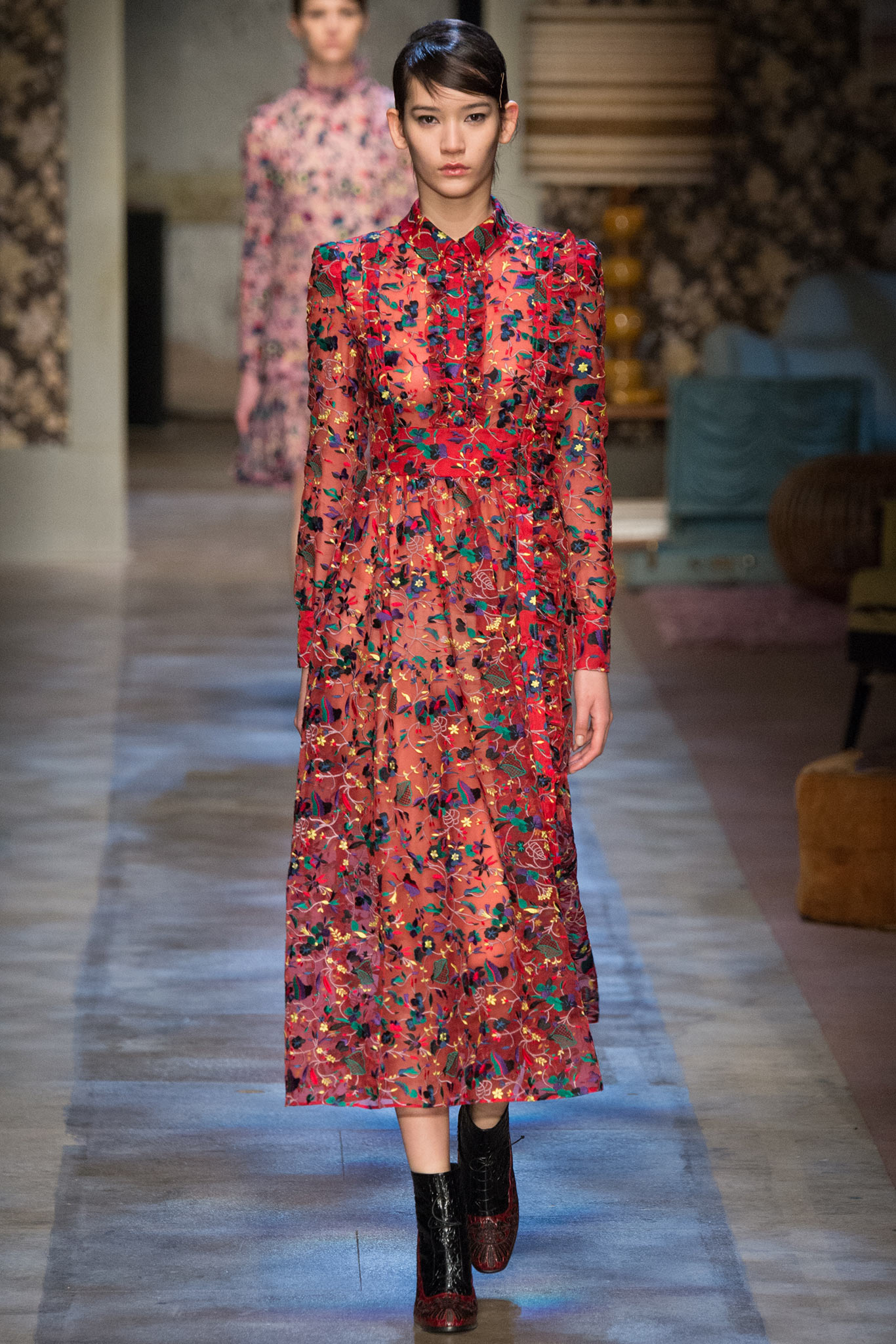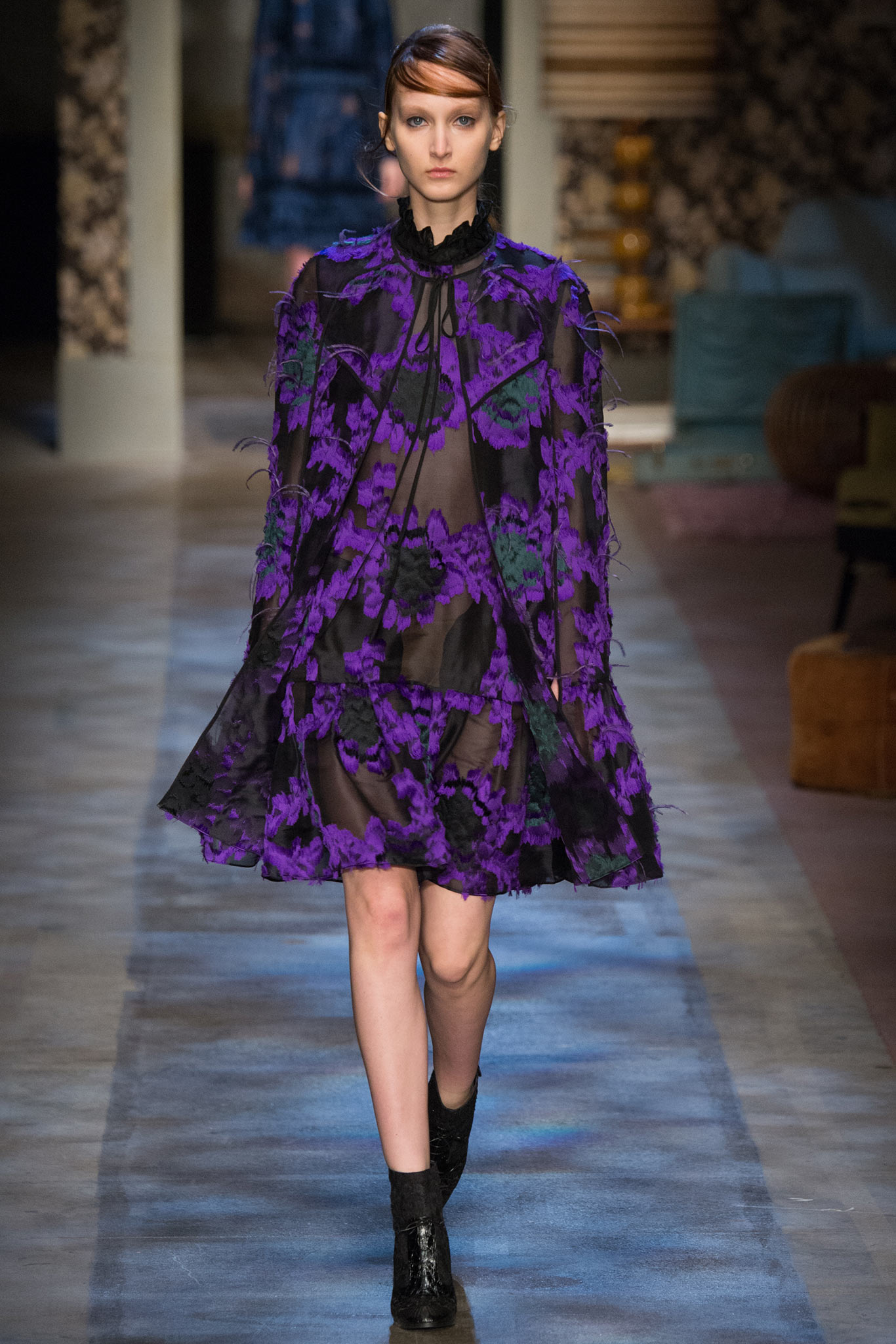 In every collection is a dress for every occasion. Always lovely, fascinating, and timeless.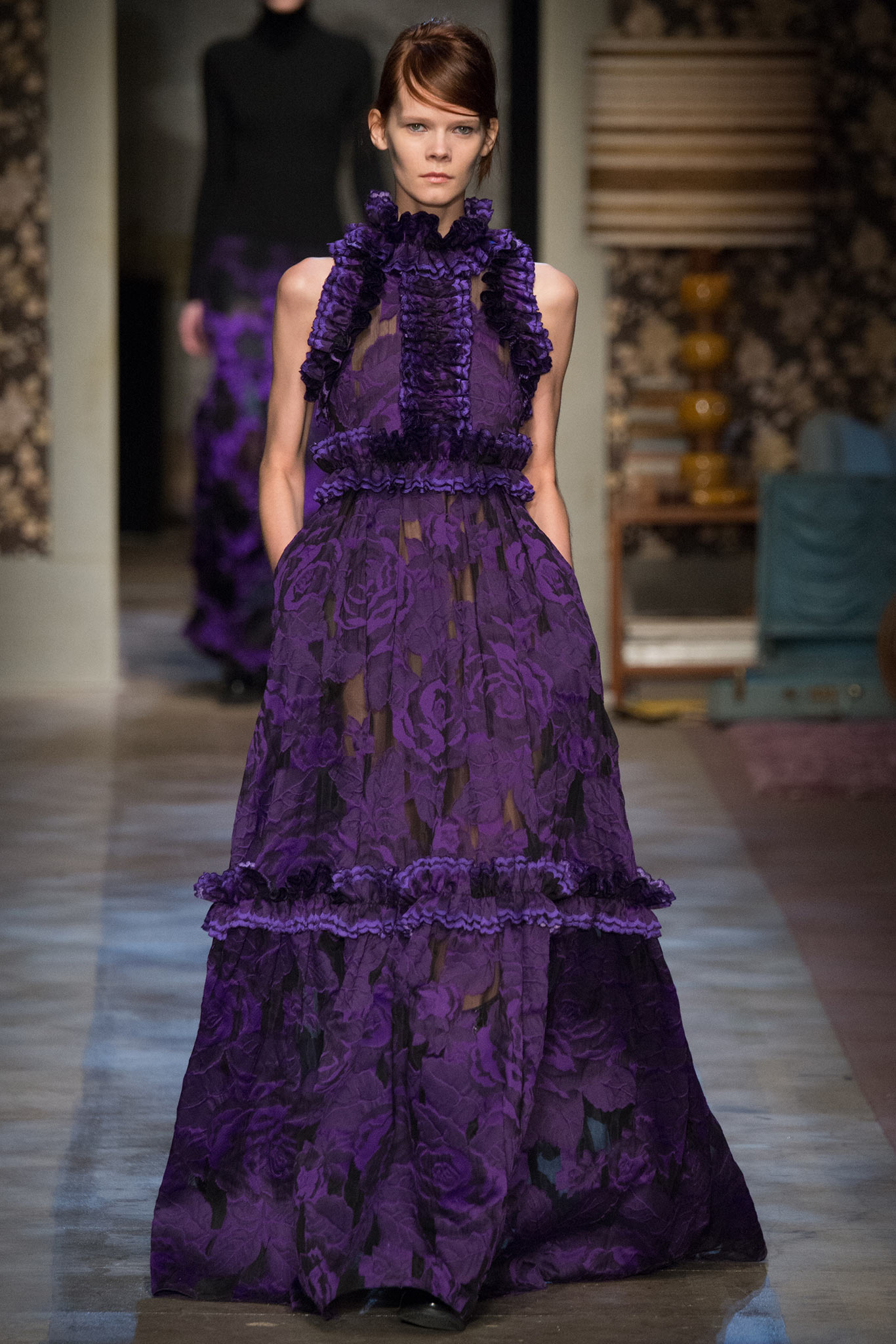 The perfect event gown in a flattering and dramatic silhouette, in the most regal of purples, with ribbon flourishes and floral motif. Pair with a waist length black leather jacket. Why not?
Images brought to you by www.style.com
More to come from London, Milan, and of course Paris!