New York Fashion Week is coming to an end, leaving behind visions of sugarplum fairies and flights of fancy. The running theme of 70's flavored bohemia continues to waft through the rarified runway air, right at home with dazzling evening wear that would cause the most jaundiced observer to swoon.
Splendiferous grandeur permeates the collections, allowing observers to dream a little dream just a bit longer…….
May I stay in this dream state for awhile longer….sigh….
MICHAEL KORS: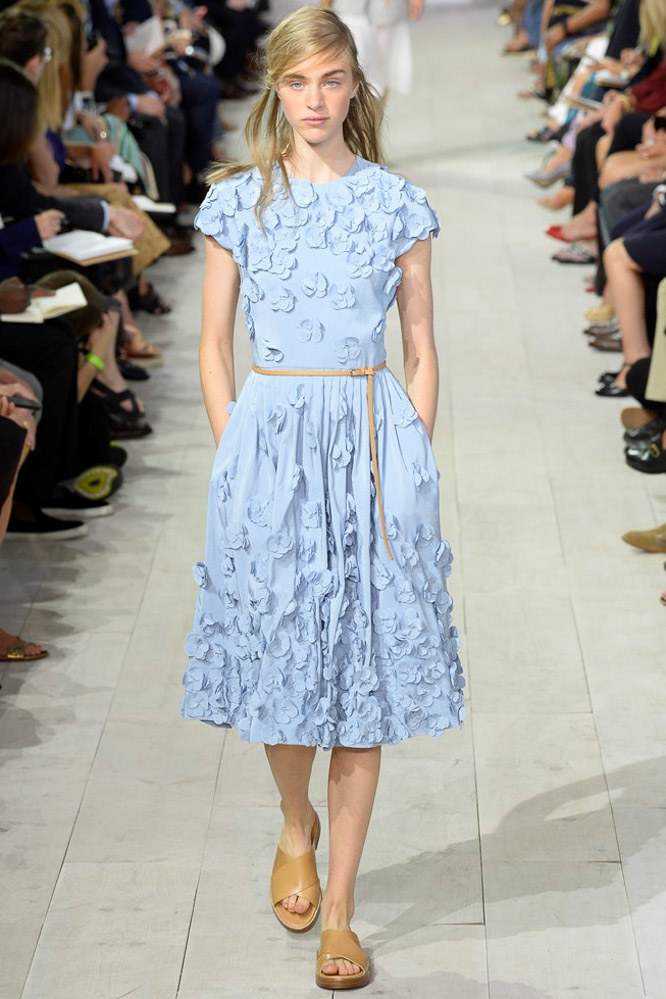 There is no such thing as gratuitous floral embellishments when it comes to spring summer frocks and such. And for that matter, can a designer ever show TOO many flowers and floral motifs? I say h e l l no. The light denim is the yin to the adornment yang. Casual but also intricate. Calls for espadrilles.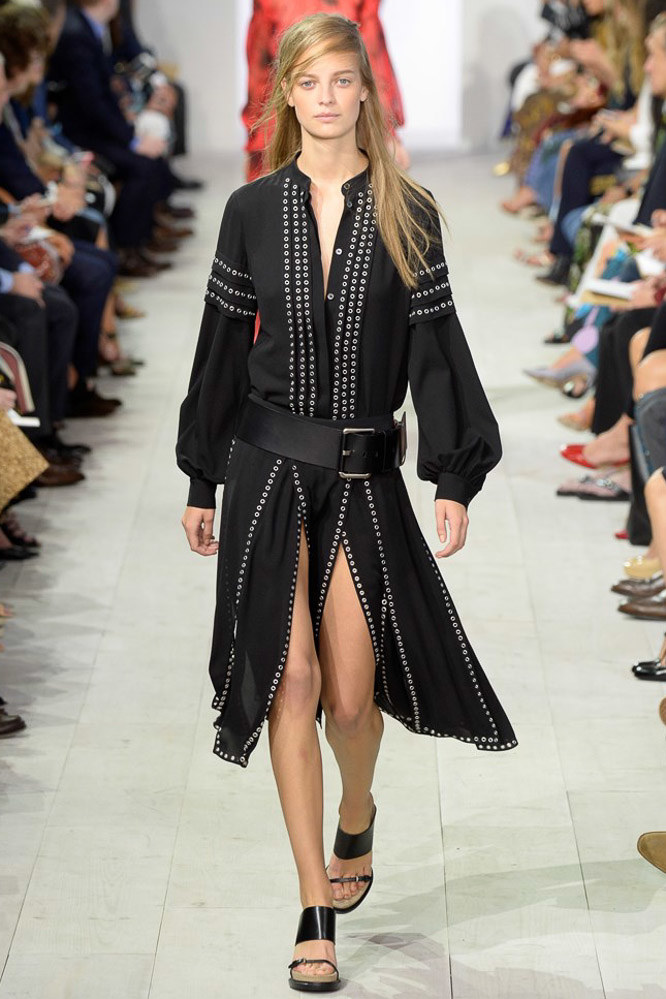 Tailored upscale buccaneer boho, a tunic, dress…dashing with the low slung wide leather belt. Ditch the sandals and get out the OVER THE KNEE BOOTS!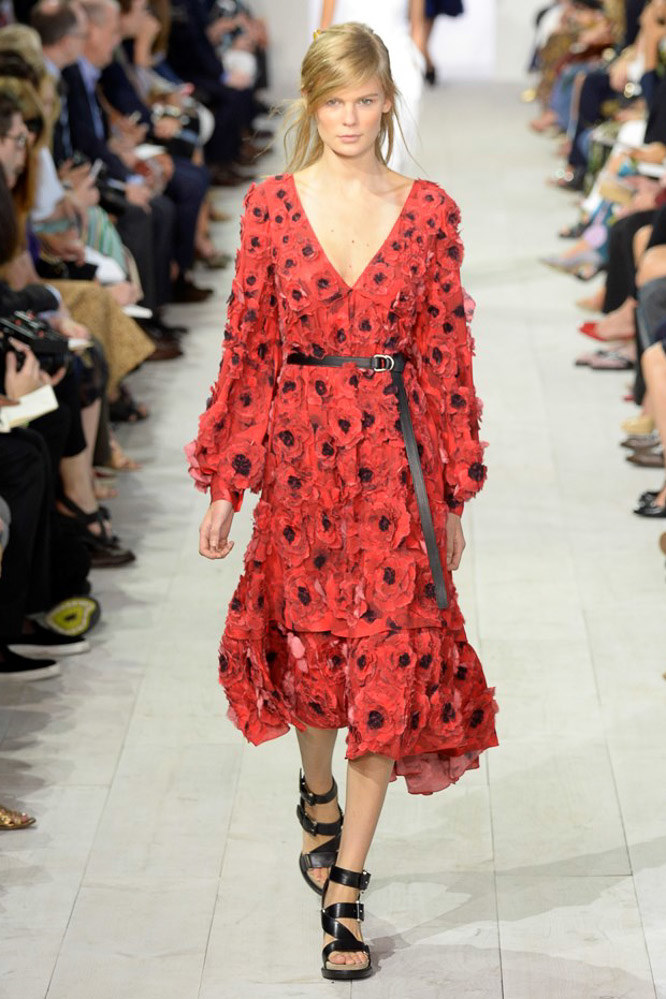 Who doesn't want to be swathed in an abstract jardin?
ANNA SUI: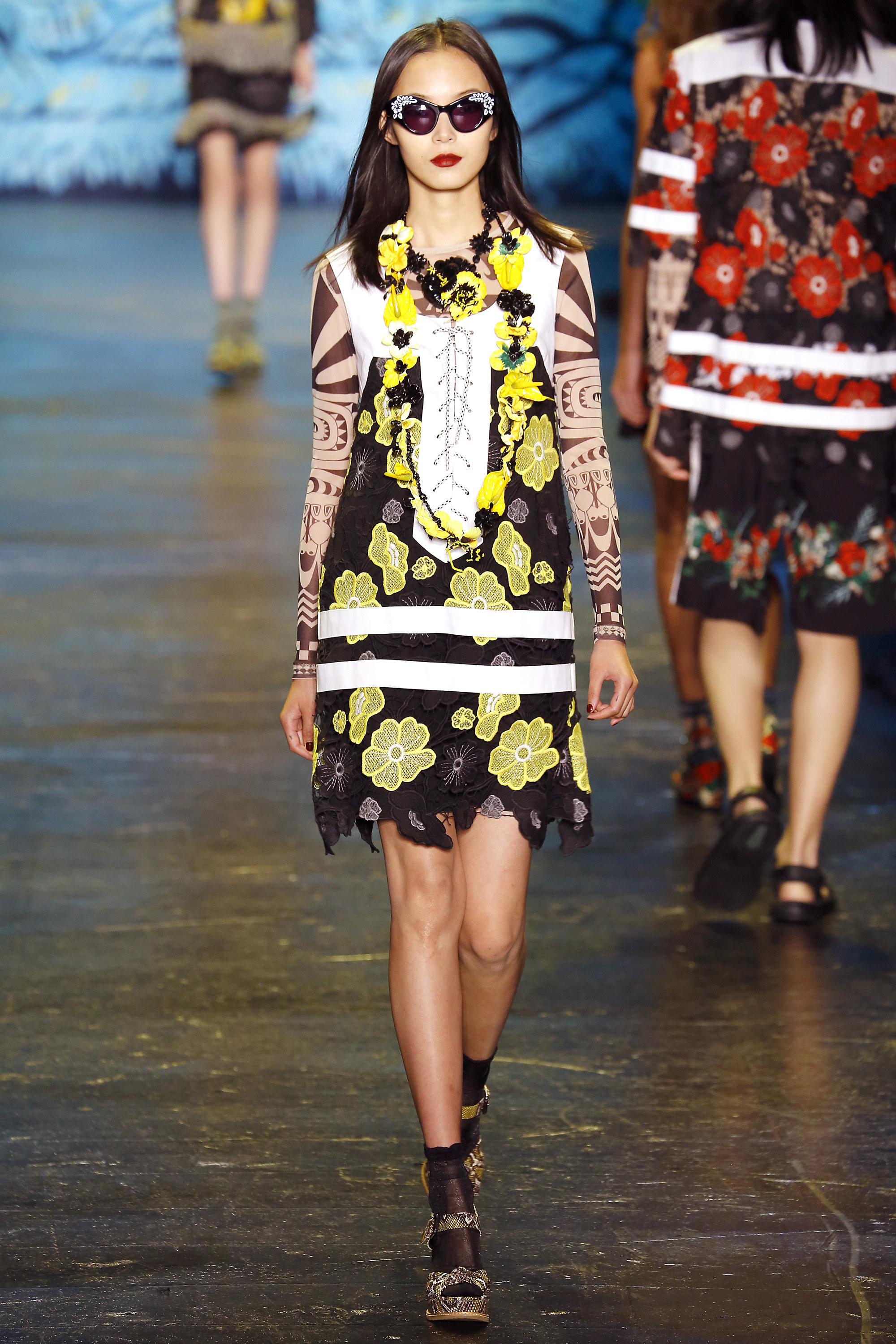 Never afraid of color, Anna Sui presents an unabashedly vibrant palette with much of the Crayola box represented in a kicky, exuberant collection of feminine and folkloric. These are clothes for the young at heart to take on a beach vacation, to any warm climate, or to be worn in layers whenever and wherever.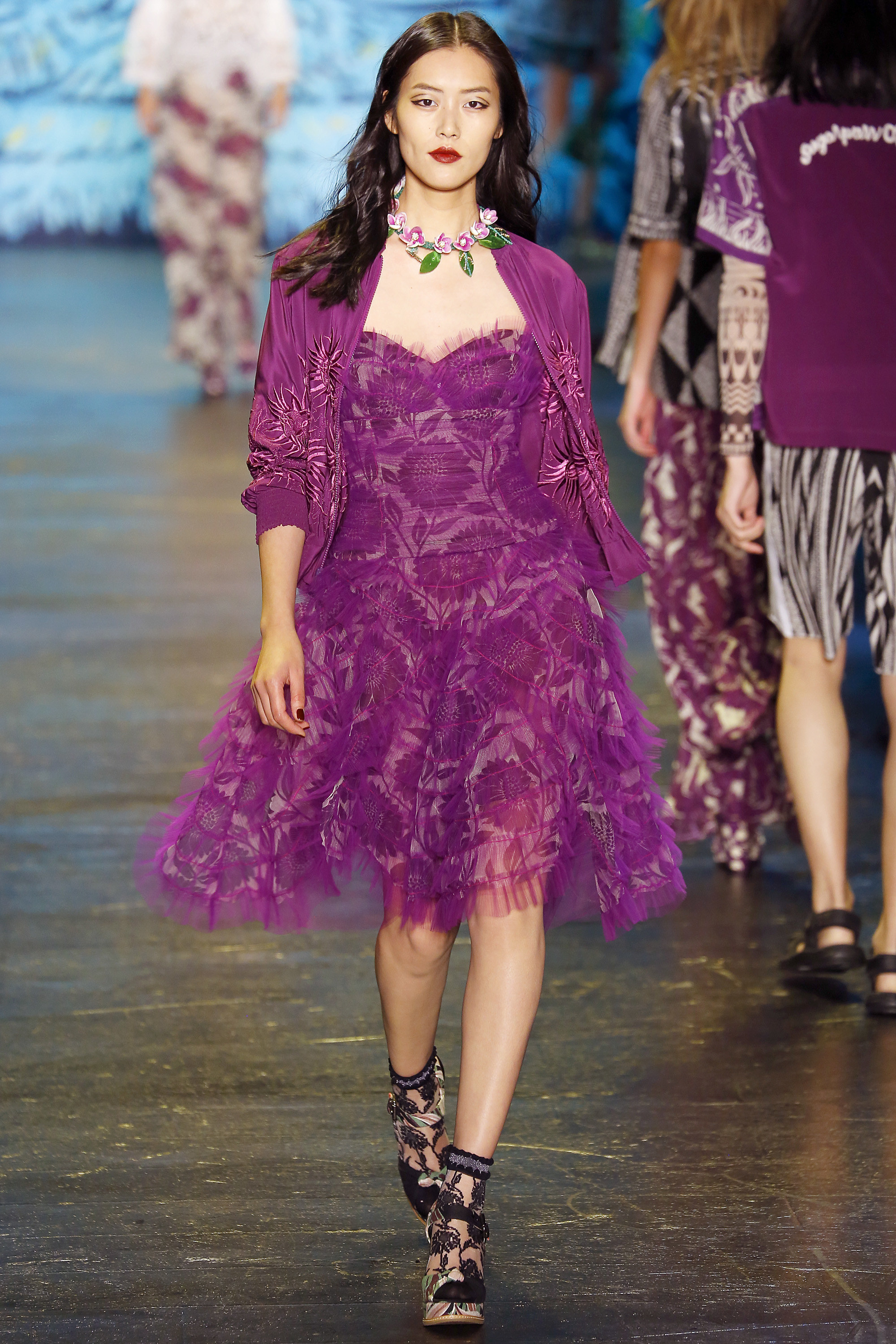 One of the most engaging colors in the wheel. Audacious and feminine, it will always garner attention no matter the form or fabrication.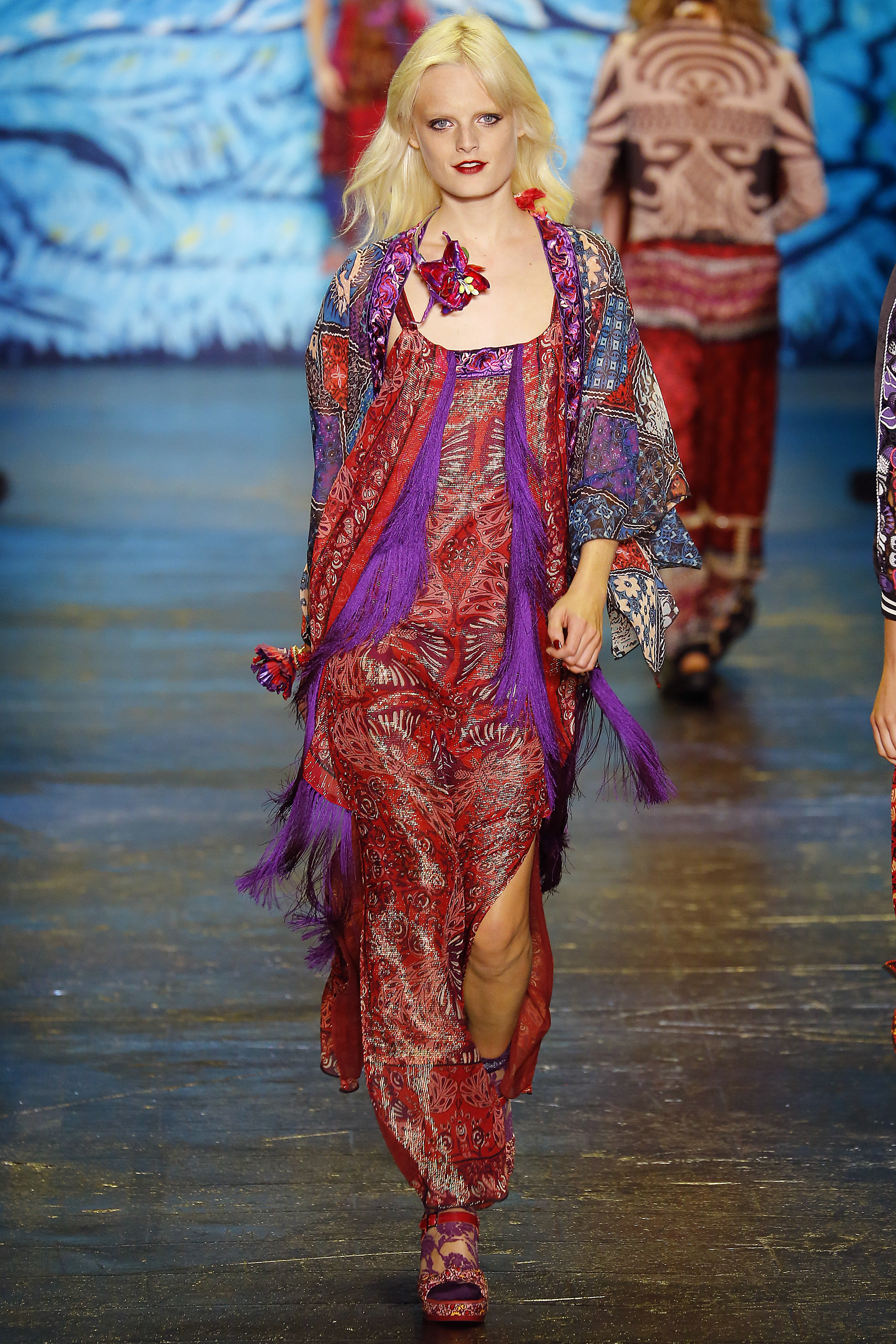 NARCISO RODRIGUEZ: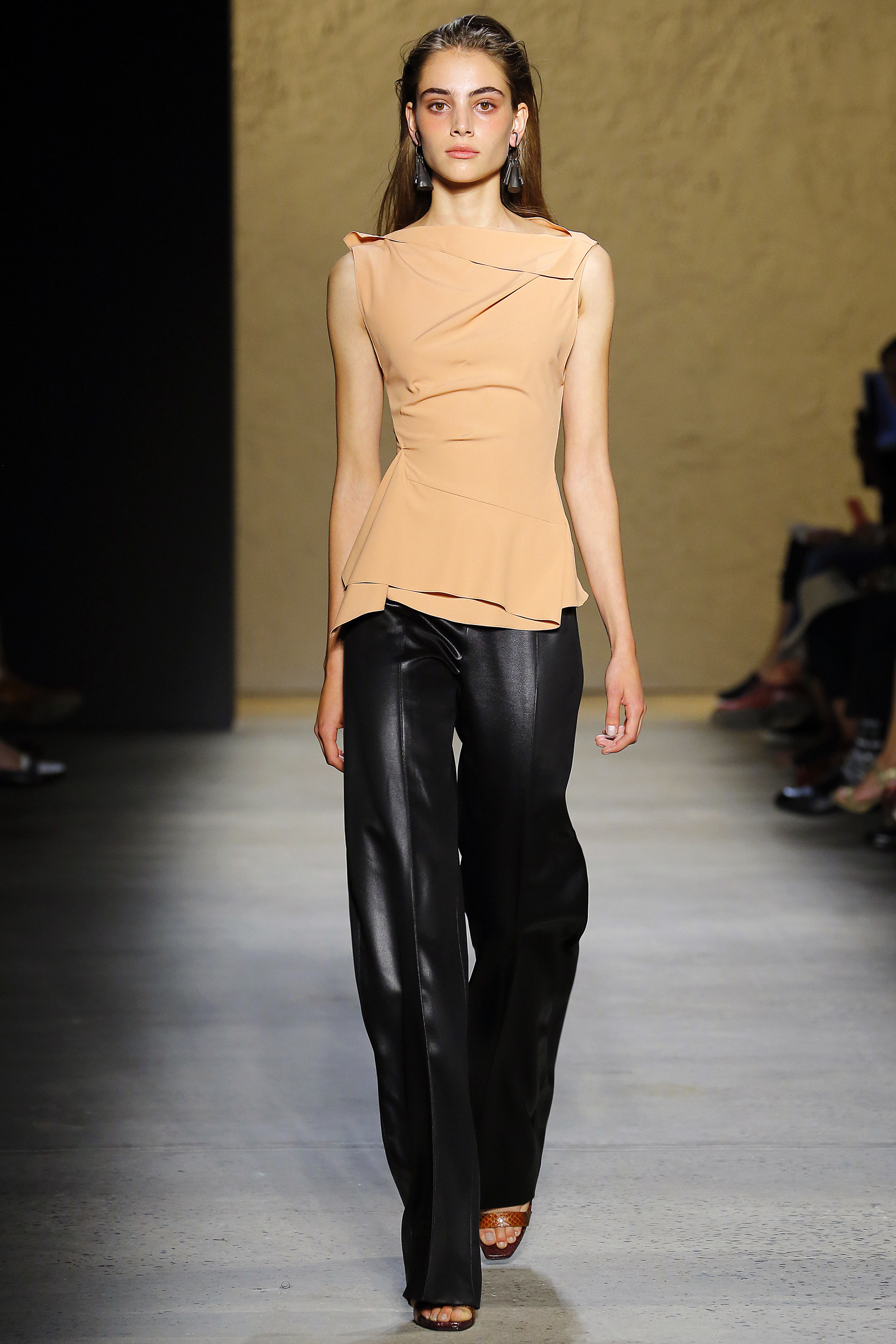 Here we segue from happy go lucky posies and paisleys to stream lined sexy chic. Modern attire fit for the glamor puss who wants sleek and beguiling, not fussy and extravagant. Calling Neo and Morpheus...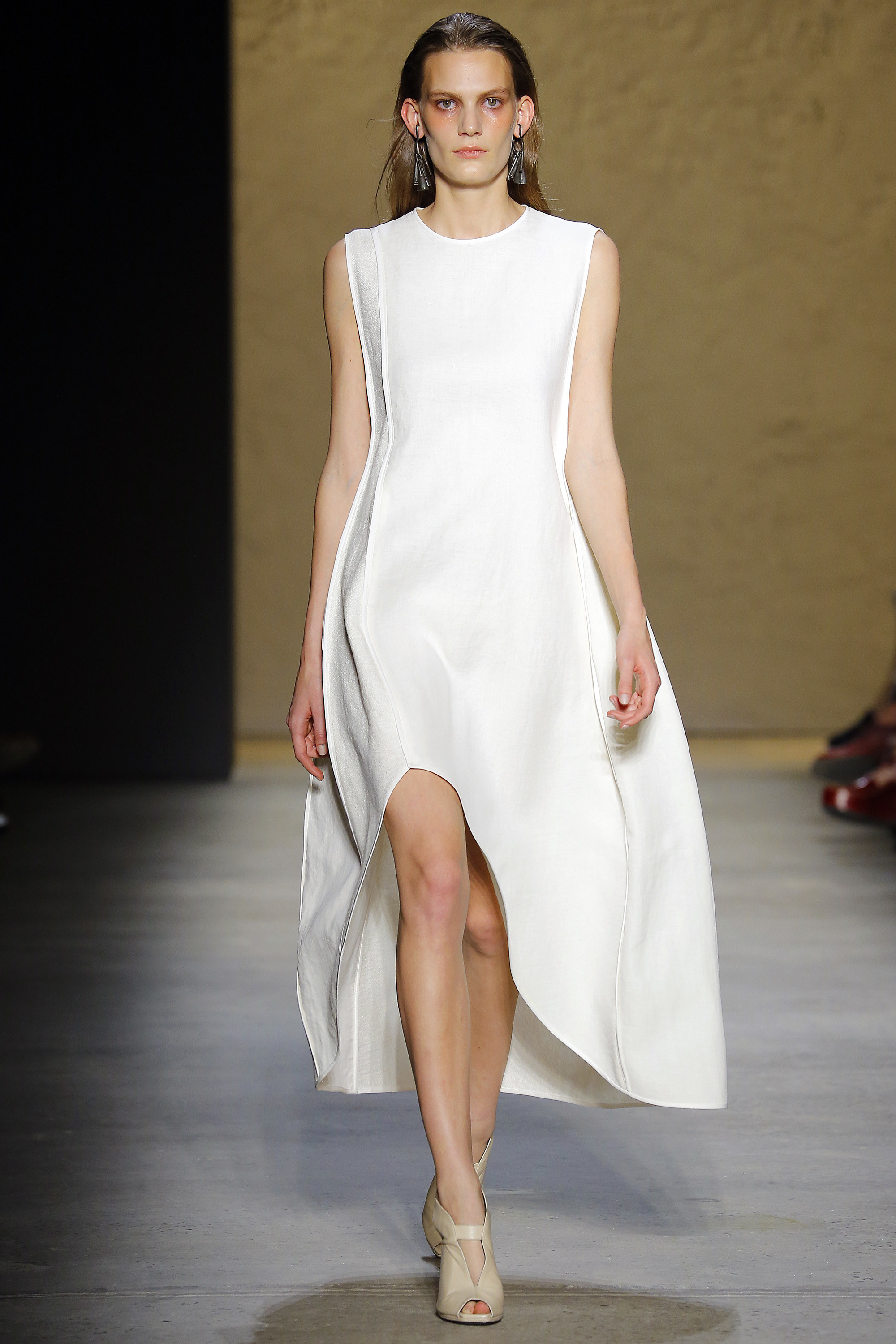 For the gutsy amongst us, WHITE! In a flattering silhouette, with a modicum of sheen, making this perfect for breezy summer beach soirees…….Hell, you could even get married in this glamorous frock.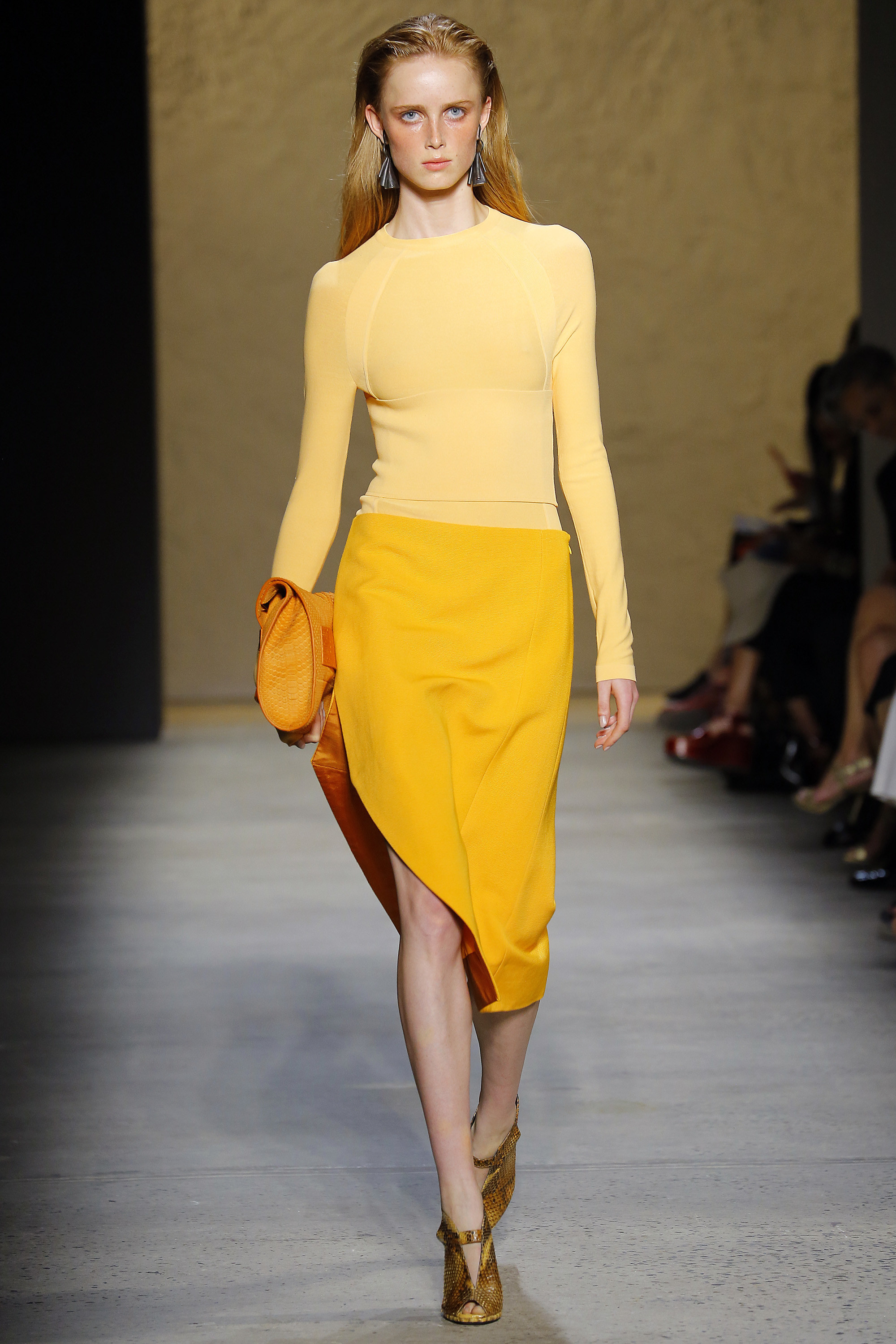 Summery and seductive. If you're going to show some leg, keep the chest under wraps. (And vice versa). Pair with platform sandals OR stilettos depending on the destination.
DELPOZO: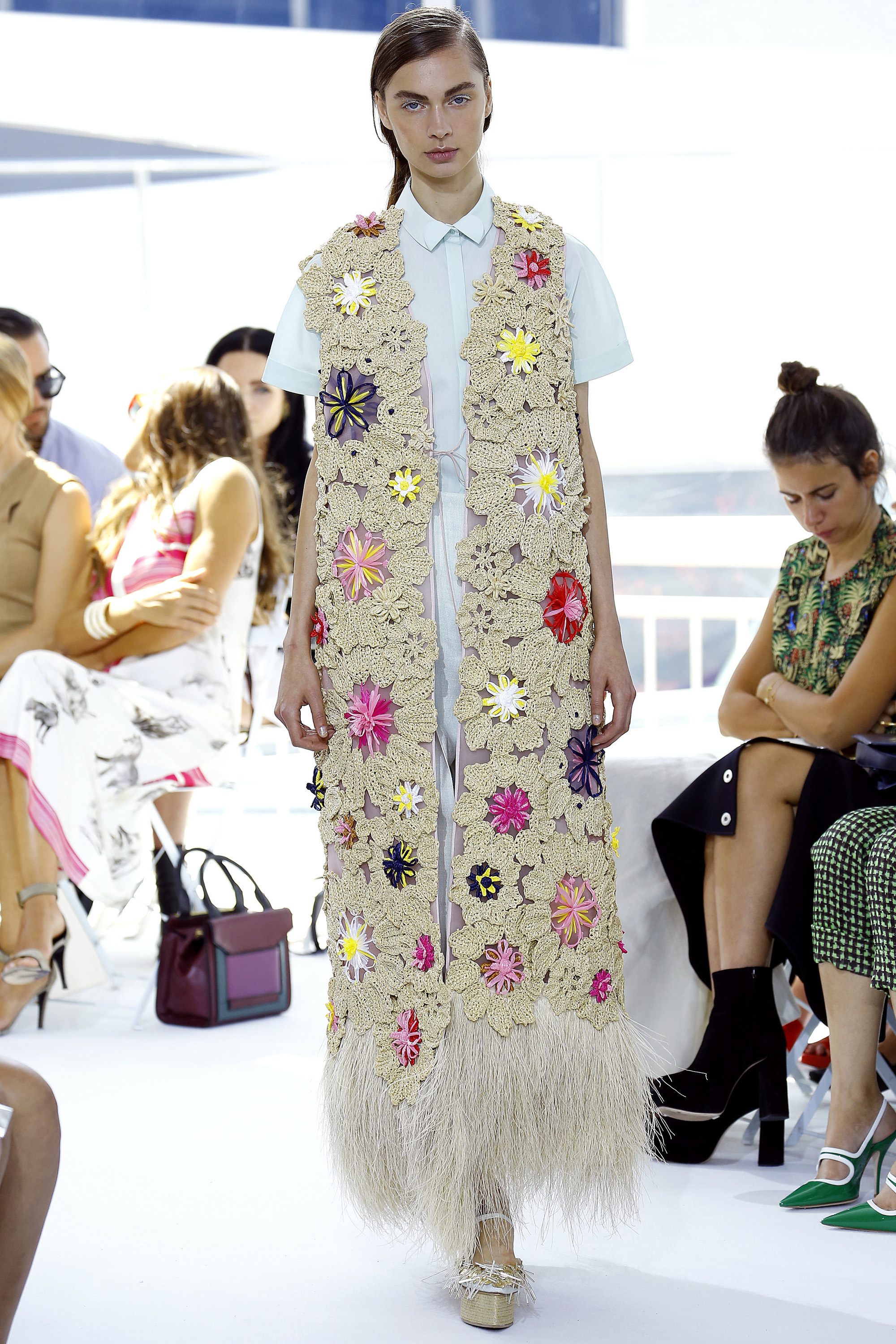 Always amongst some of my favorite pret-a-porter, with a wide array of intriguing and sculptural silhouettes, scrumptious fabrications (ORGANZA is in the house), and varied themes.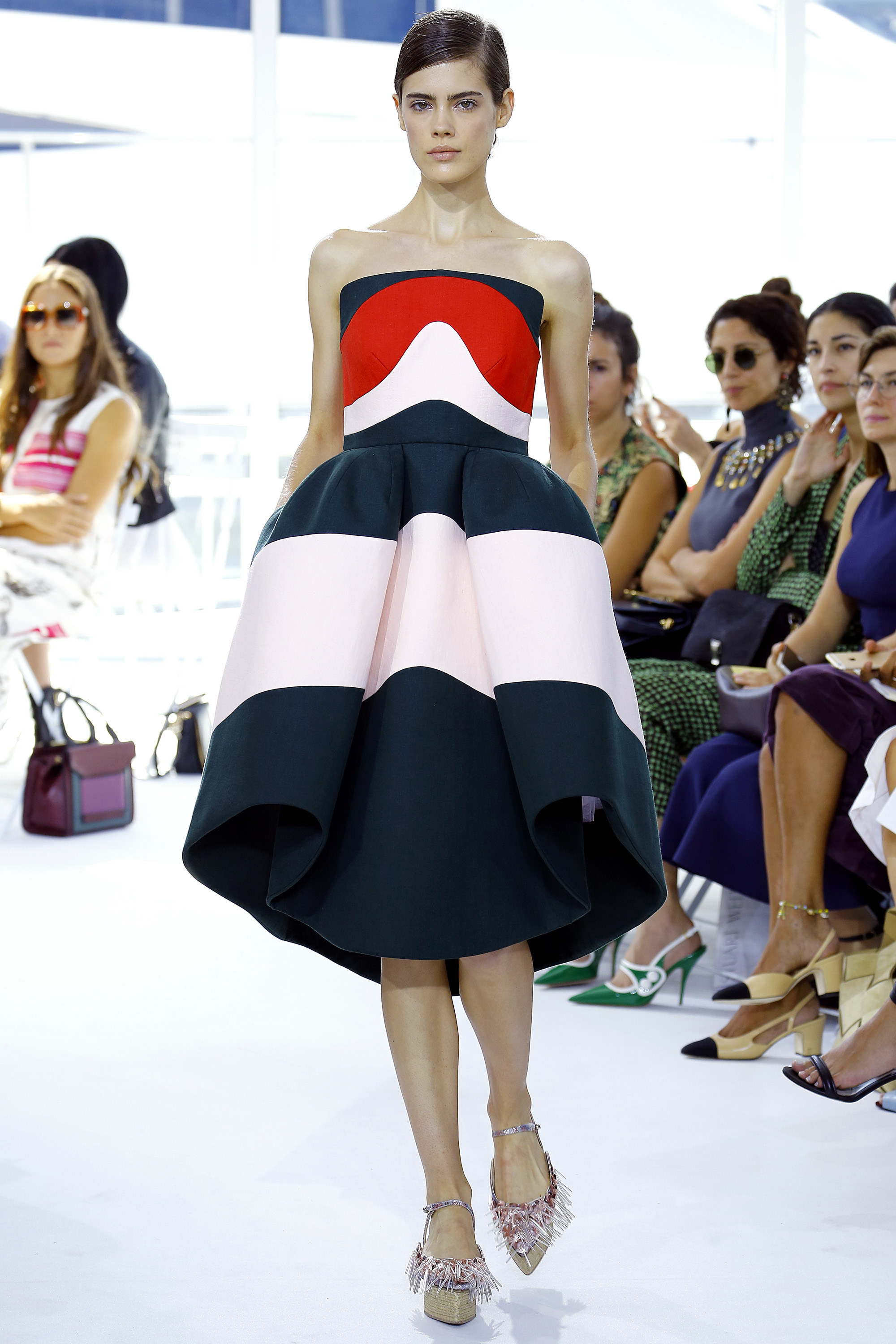 Sweet and striking, for the debutante du jour. Channels Grace Kelly.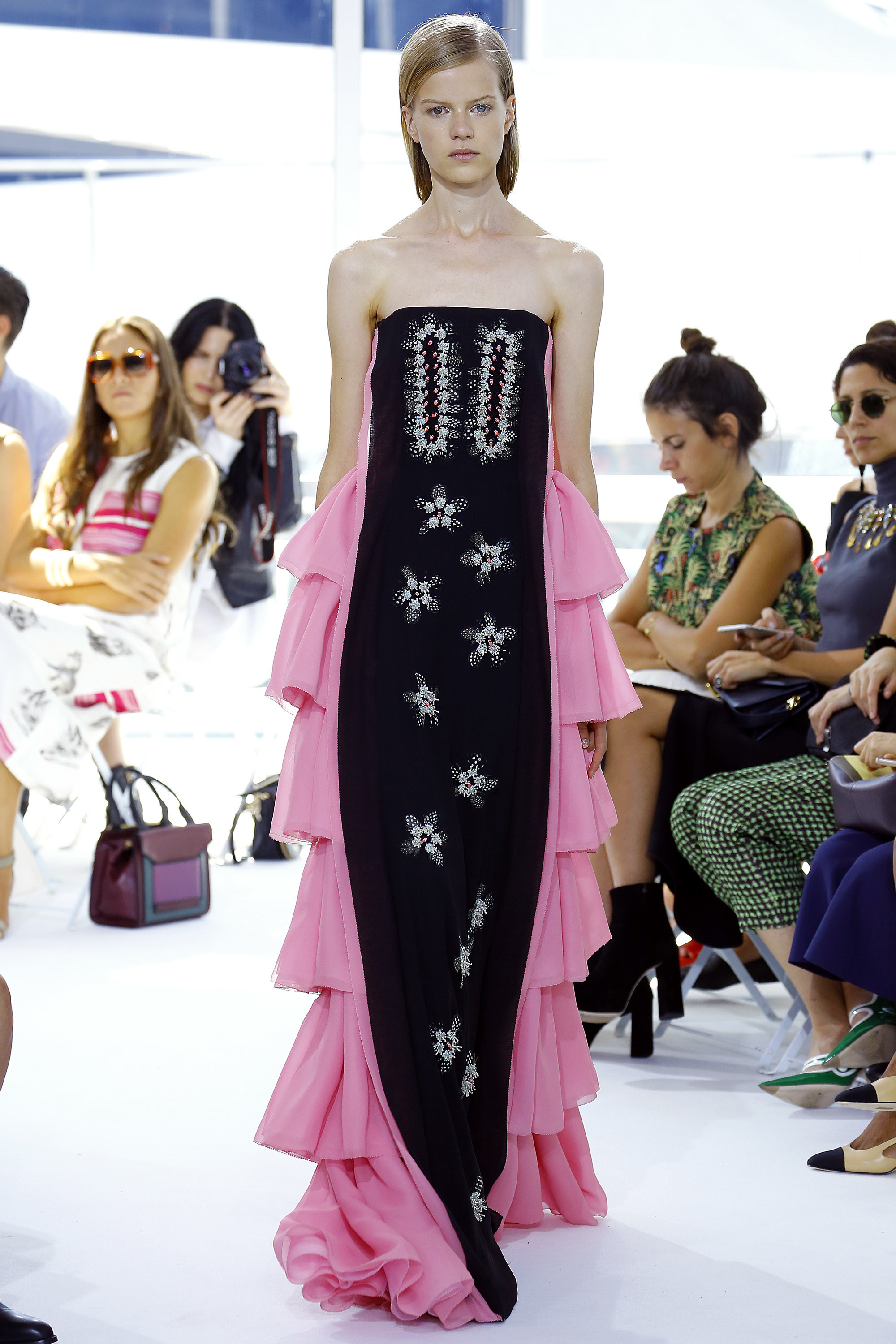 And the ever present ruffles are back in full force! Whimsical modern art.
MARCHESA: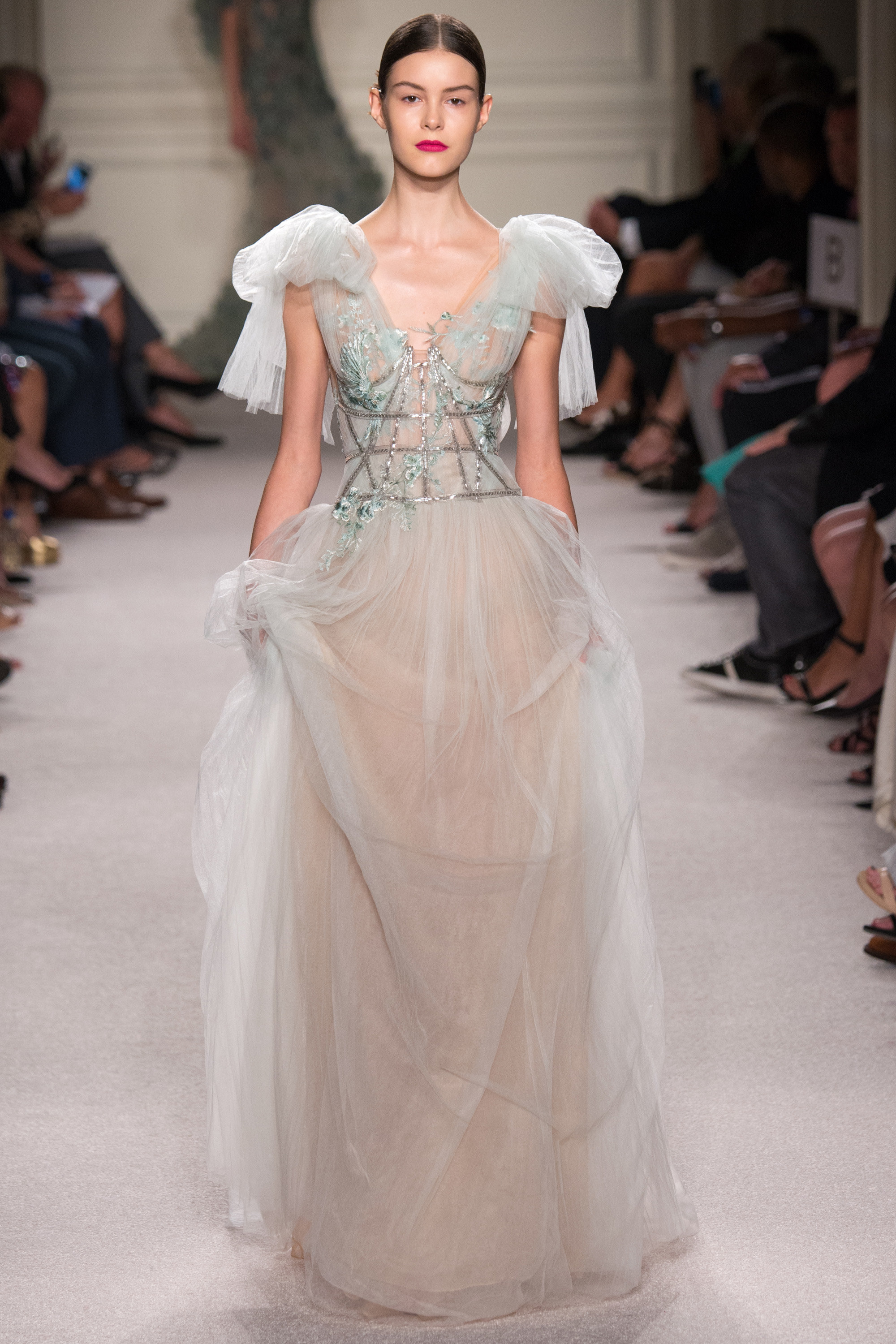 Now we enter the fairy princess portion of the stroll. The Marchesa duo can always be counted on to usher in some of THE most breathtaking runway fare, and this collection was no exception. Grab some glass slippers and find your prince.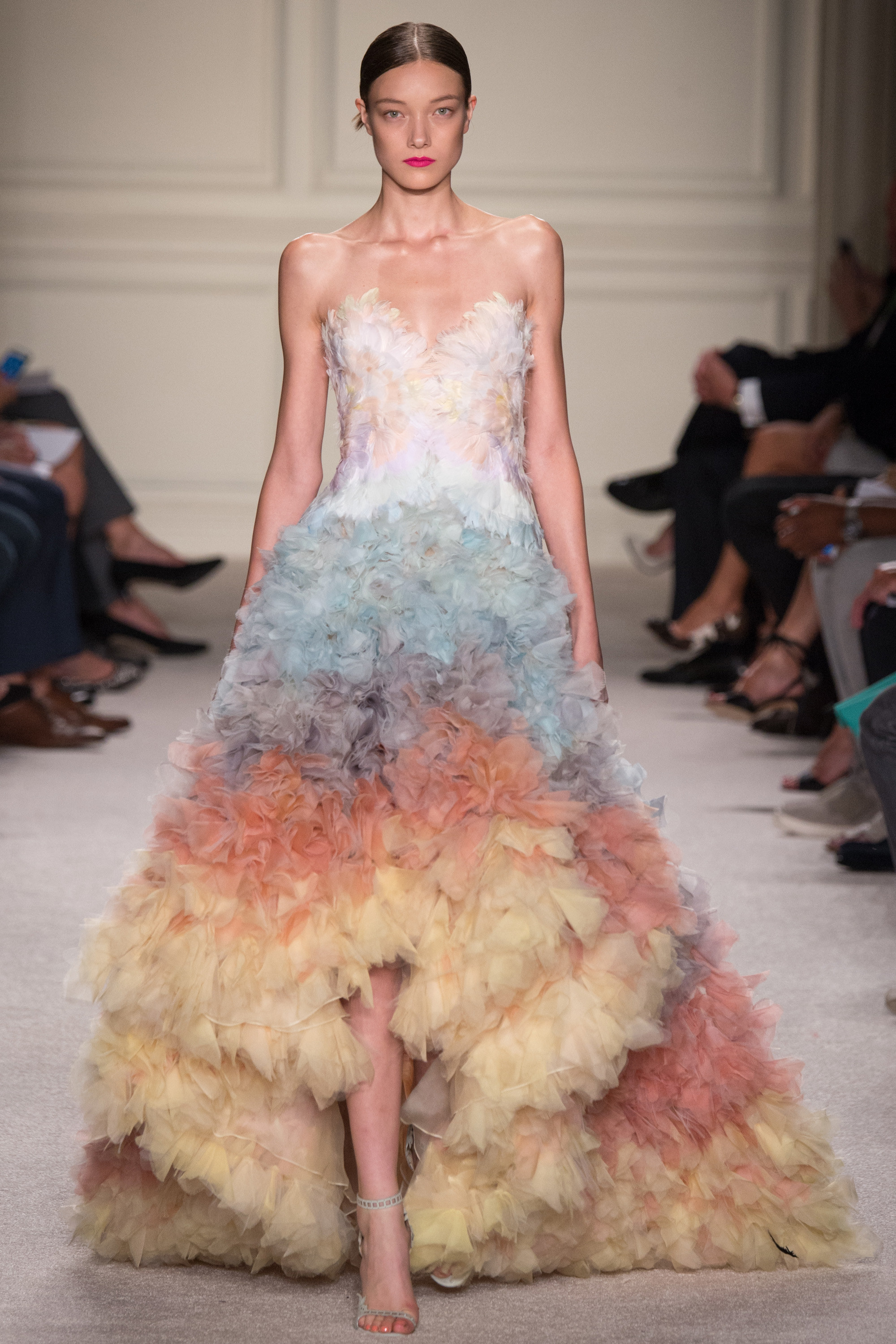 Mmmmm, conjures a Bird of Paradise. This would part the red carpet seas for sure.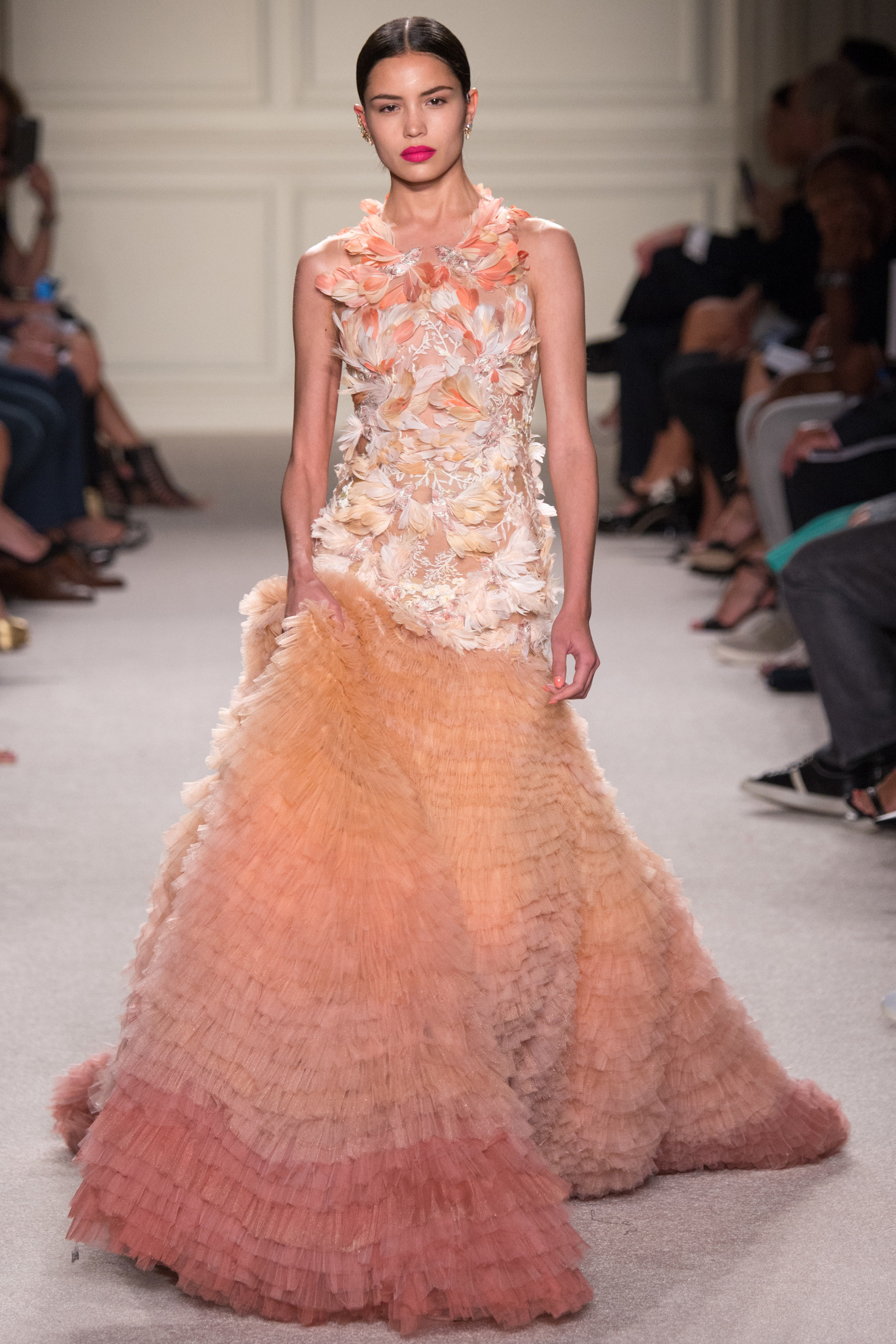 Reams of tulle and a legion of feathers are whipped into a magical concoction and ultimate red carpet dream.
NAEEM KHAN: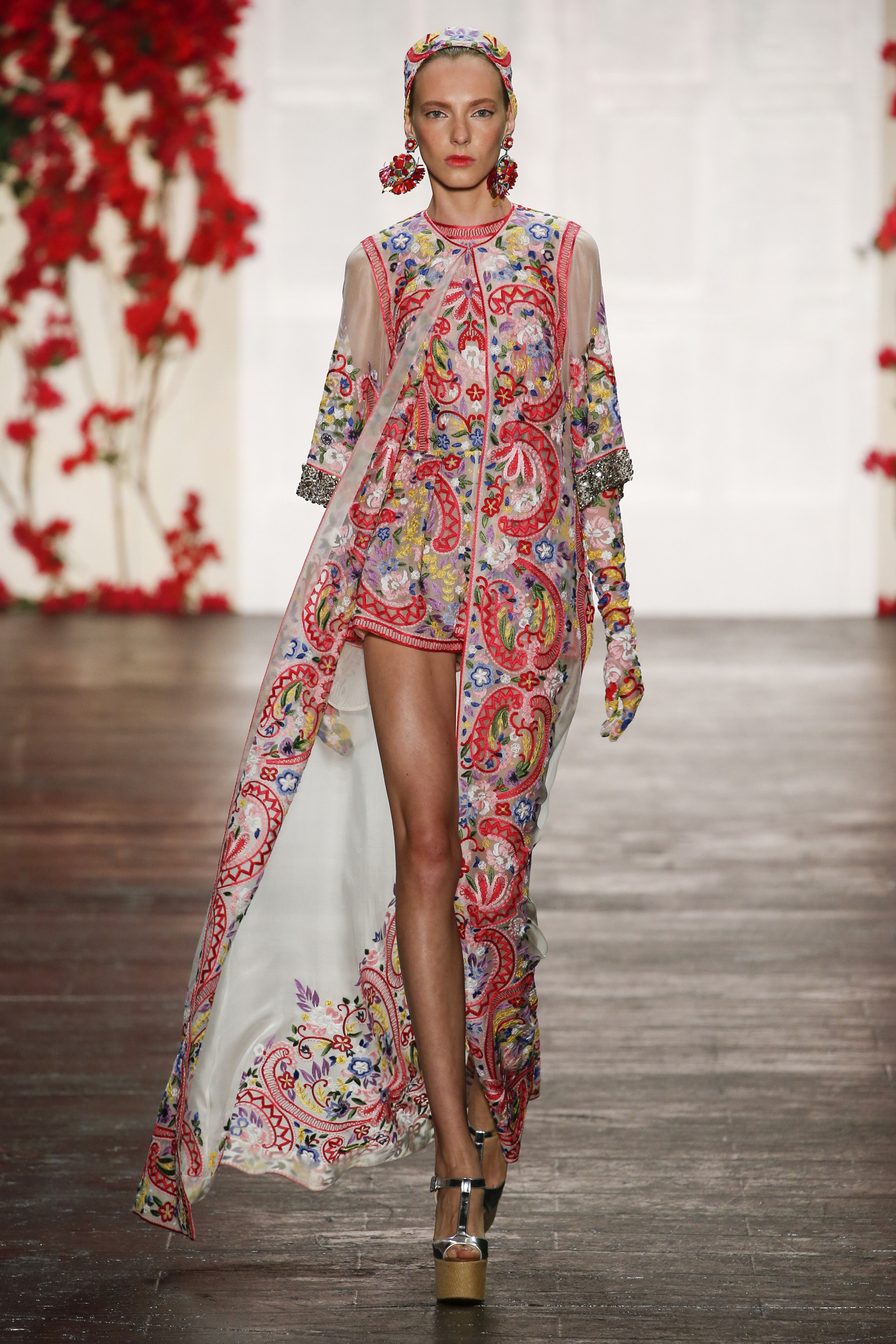 The perfect ensemble for honeymooning in the south of France or in the Seychelles.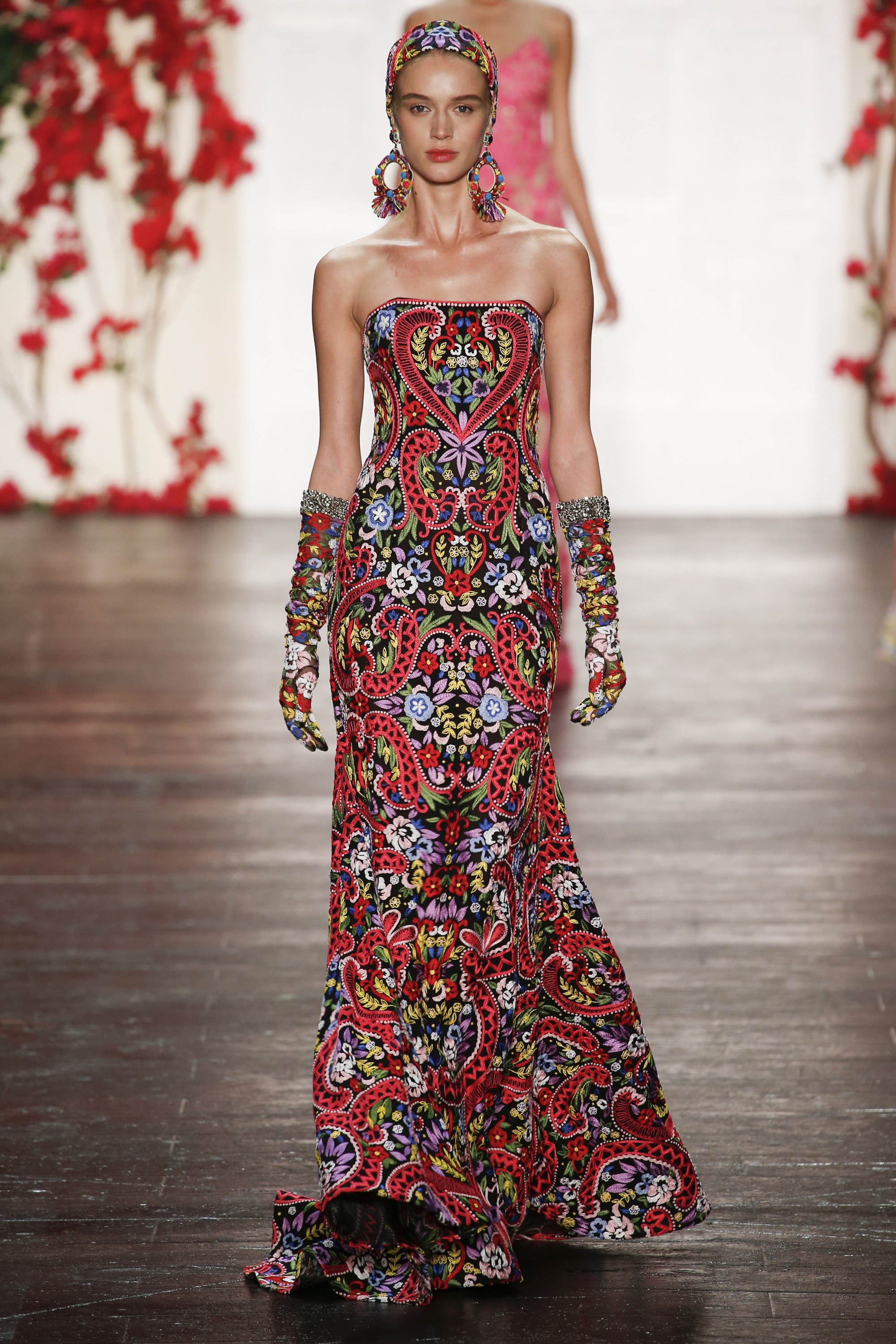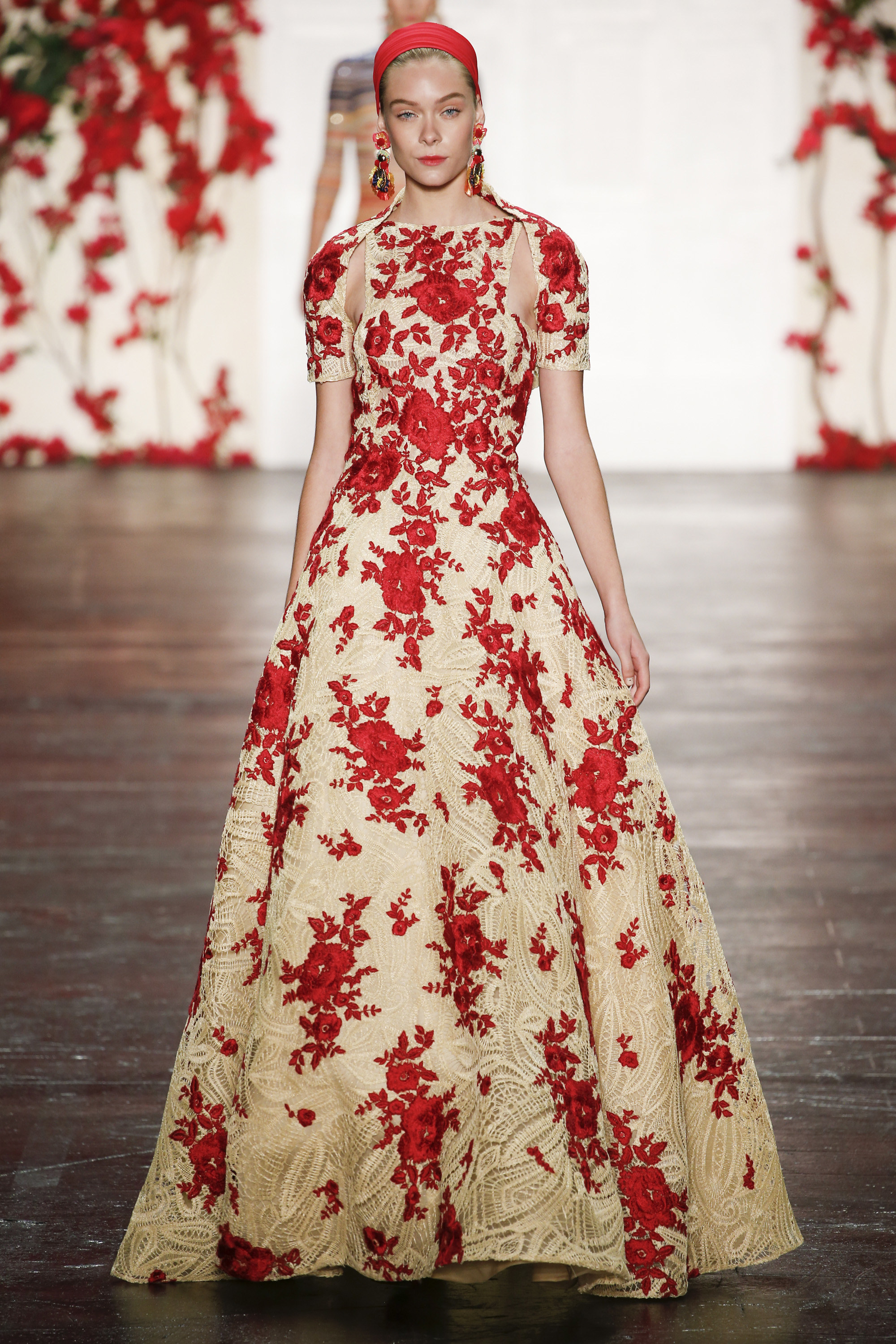 The rapture of red is rife in this glorious collection, synthesizing the flavors and vibrancy of Mexico with old Hollywood glamor.
REEM ACRA: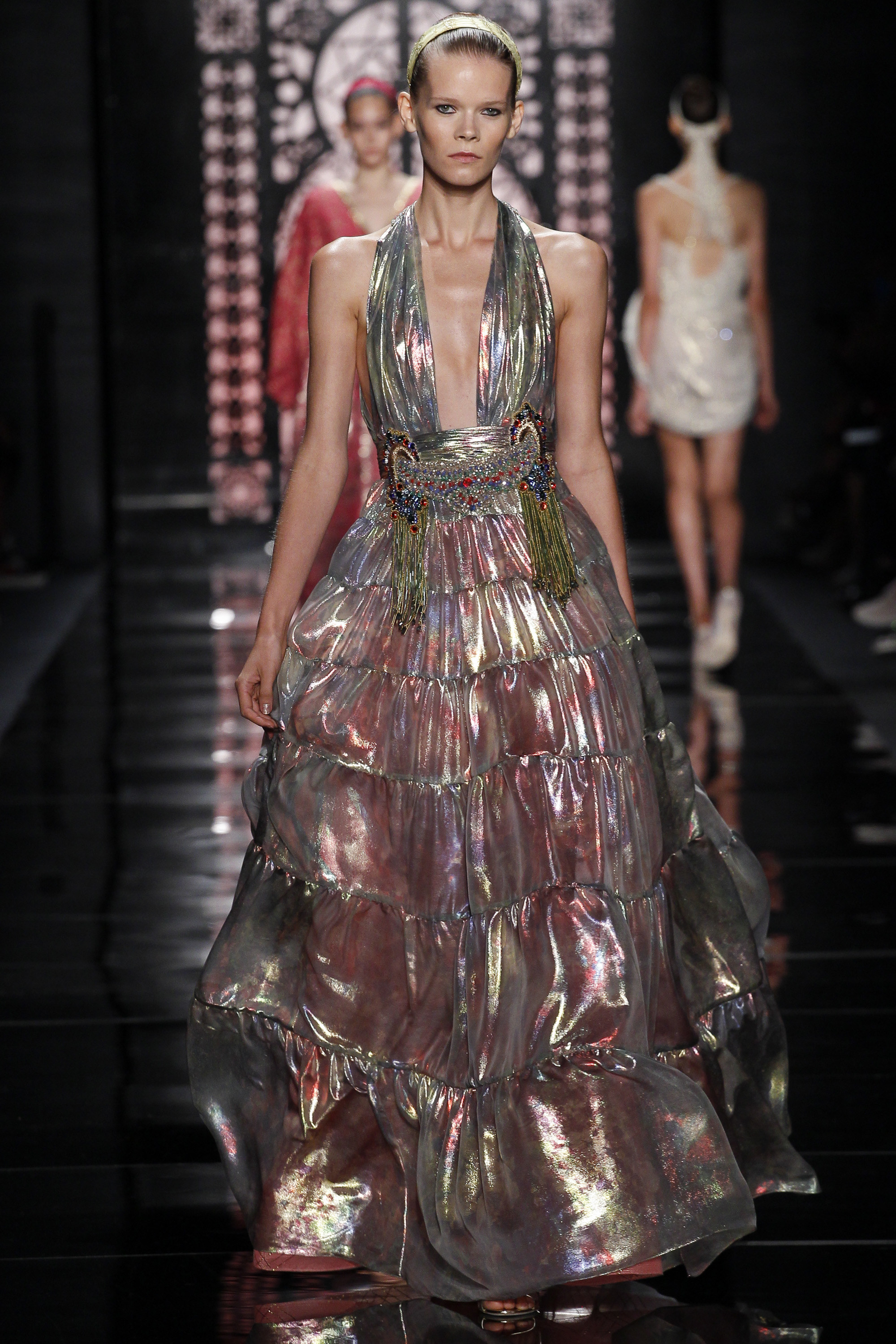 I'm still in the midst of a many month long swoon over Acra's fall winter collection which was the height of splendor. Here she continues in the same vein of sumptuous
fabrications and opulent embellishments.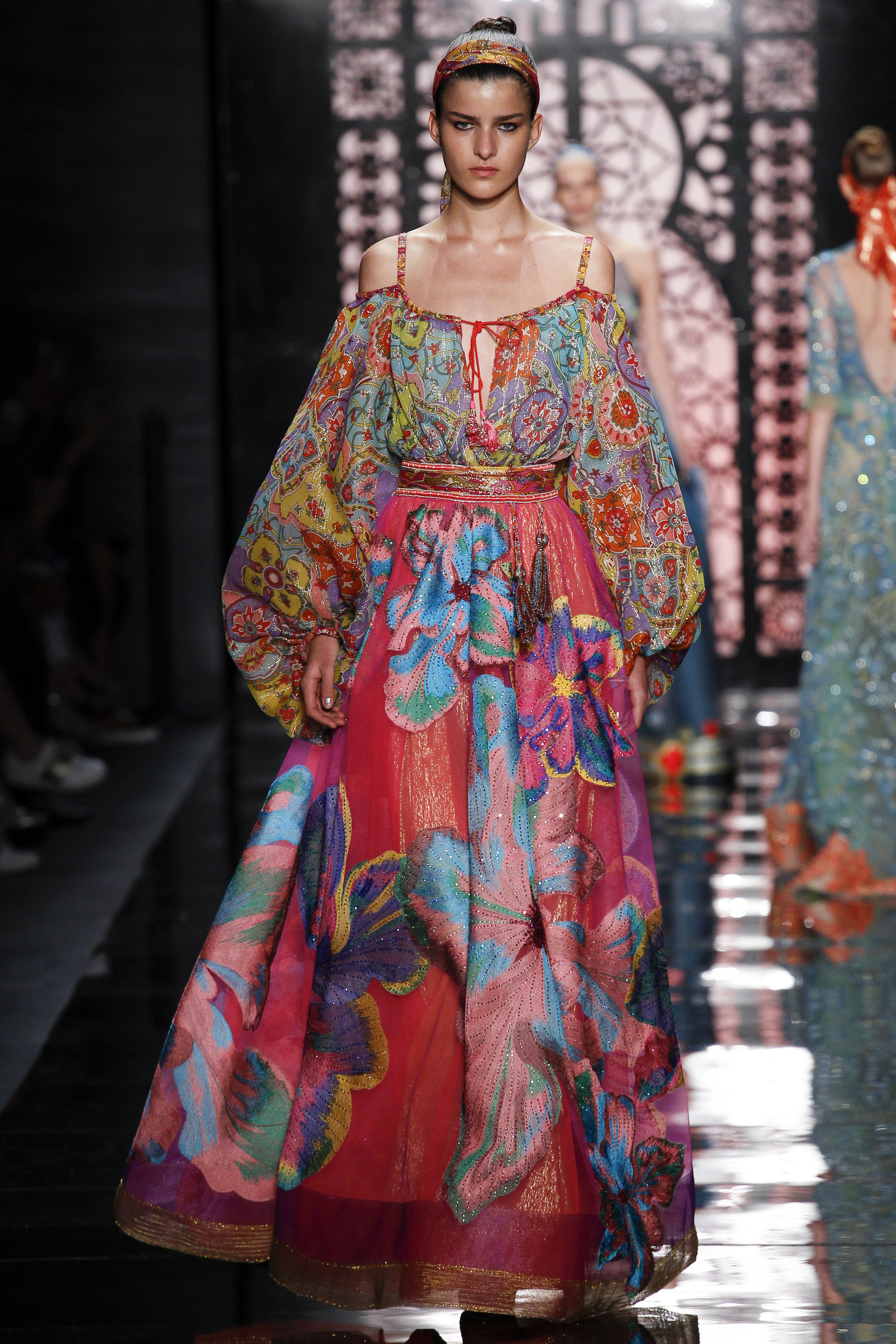 A mind boggling admixture of Tales of the Arabian Nights and folkloric.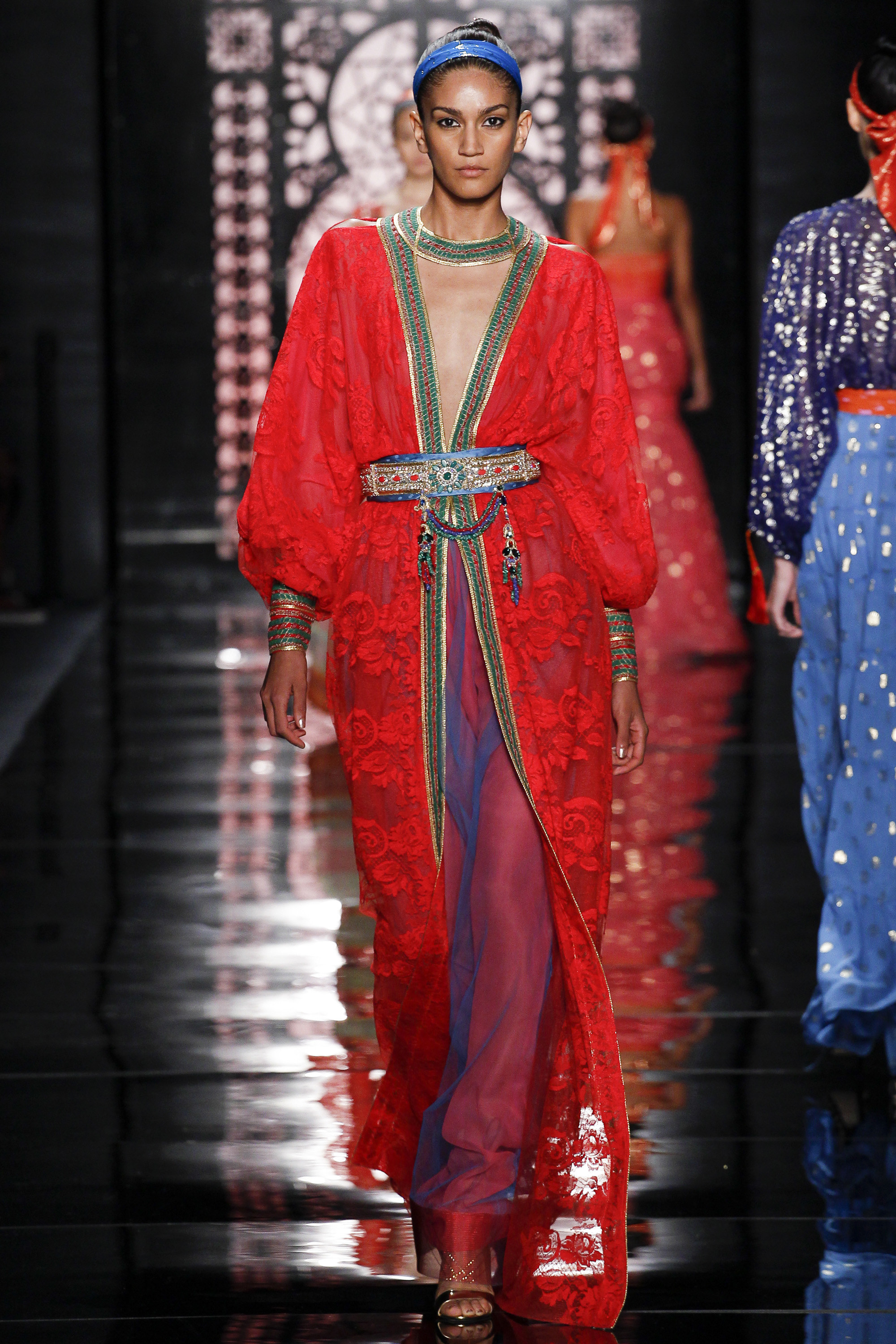 And at last we have Scheherazade ready to entertain with fanciful tales of sultans and desert moons. Seriously, I DIE.
Another supremely satisfying assembly of spring runway fare…..
Images brought to you by www.vogue.com