The creme de la creme of fashion icons continue the pre fall tradition of an eclectic assortment of wares to include wondrous wearable separates and red carpet worthy gowns to be worn all year round, with an emphasis on the woolen contingent. Black is ever-present as per usual, and I suppose thank goodness for that, but pastels and purple are on the scene for the needed visual stimulation. I mean I love me some black like every other female on the planet, but as in most things, escaping the metaphorical shackles we often find ourselves in, whether applicable to work, relationships, culinary interests, or fashion is important for continued growth, and preventing mental stagnation. Embrace color, a new silhouette, and more importantly, WHIMSY! There are coats and frocks galore for all occasions, and while we're at it, some damn fine footwear!
STELLA MCCARTNEY:
A curious wearable collection with the requisite black contingent, but in unexpected silhouettes, along with a welcome soupçon of whimsy in the mix.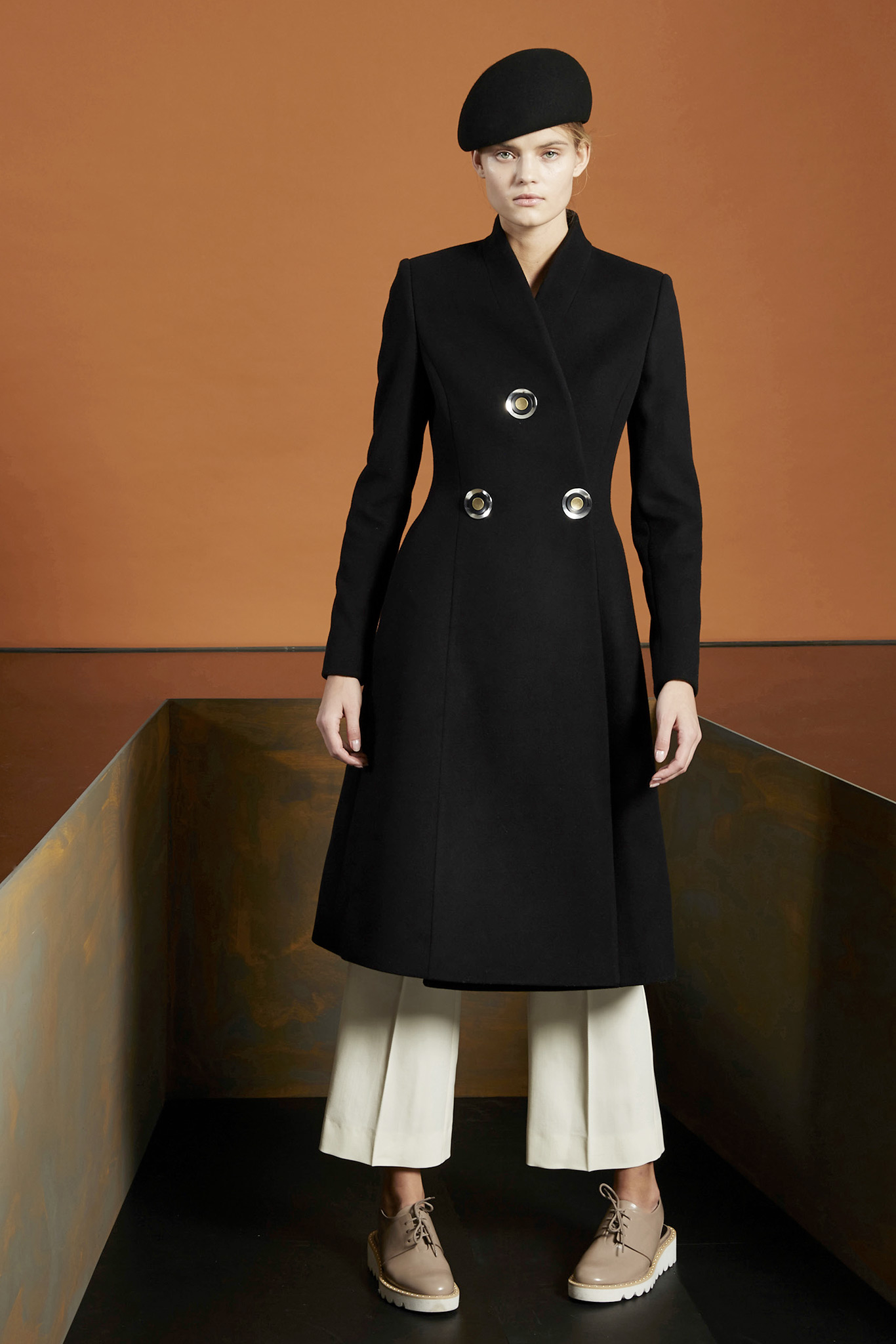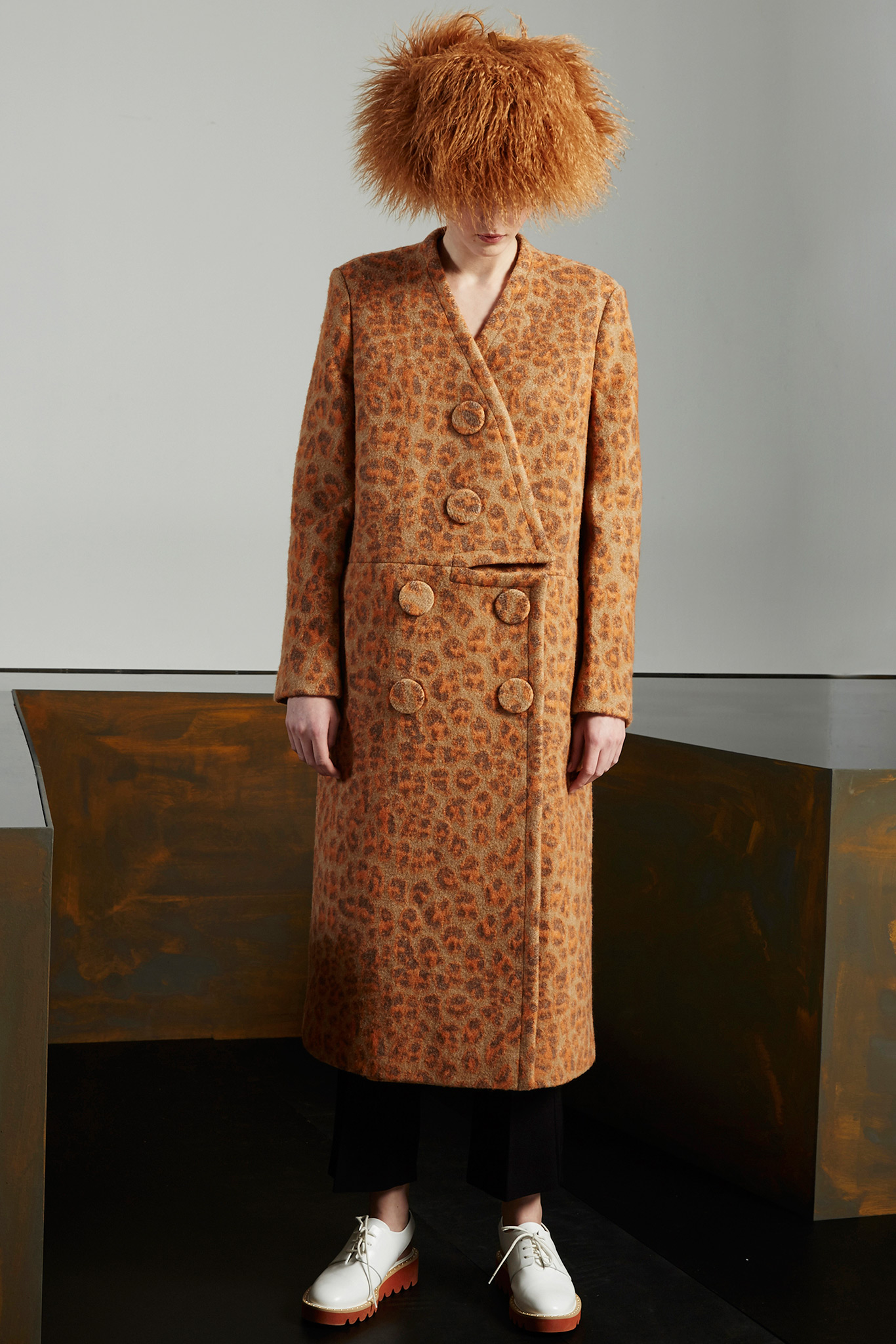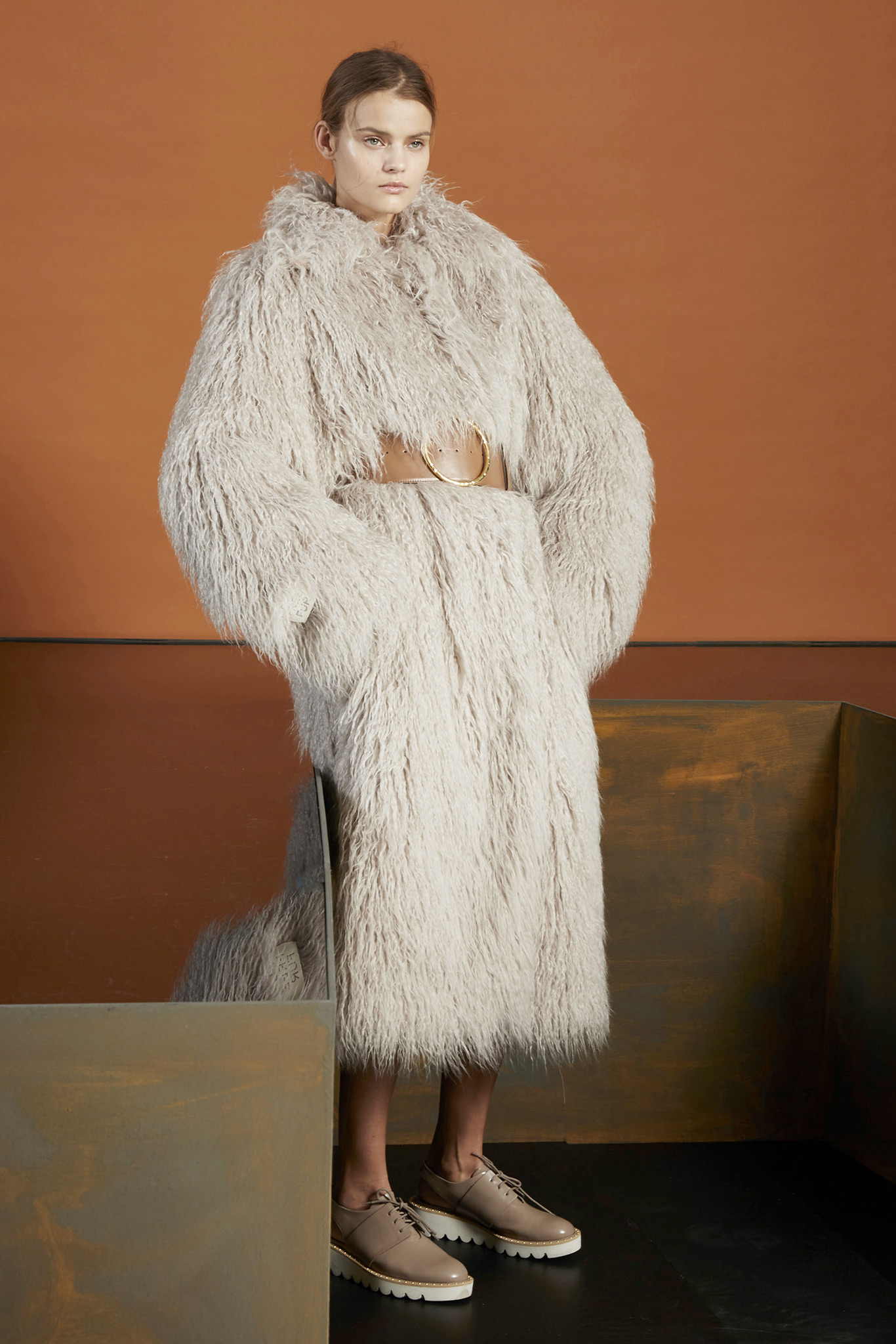 Sasquatch sighting!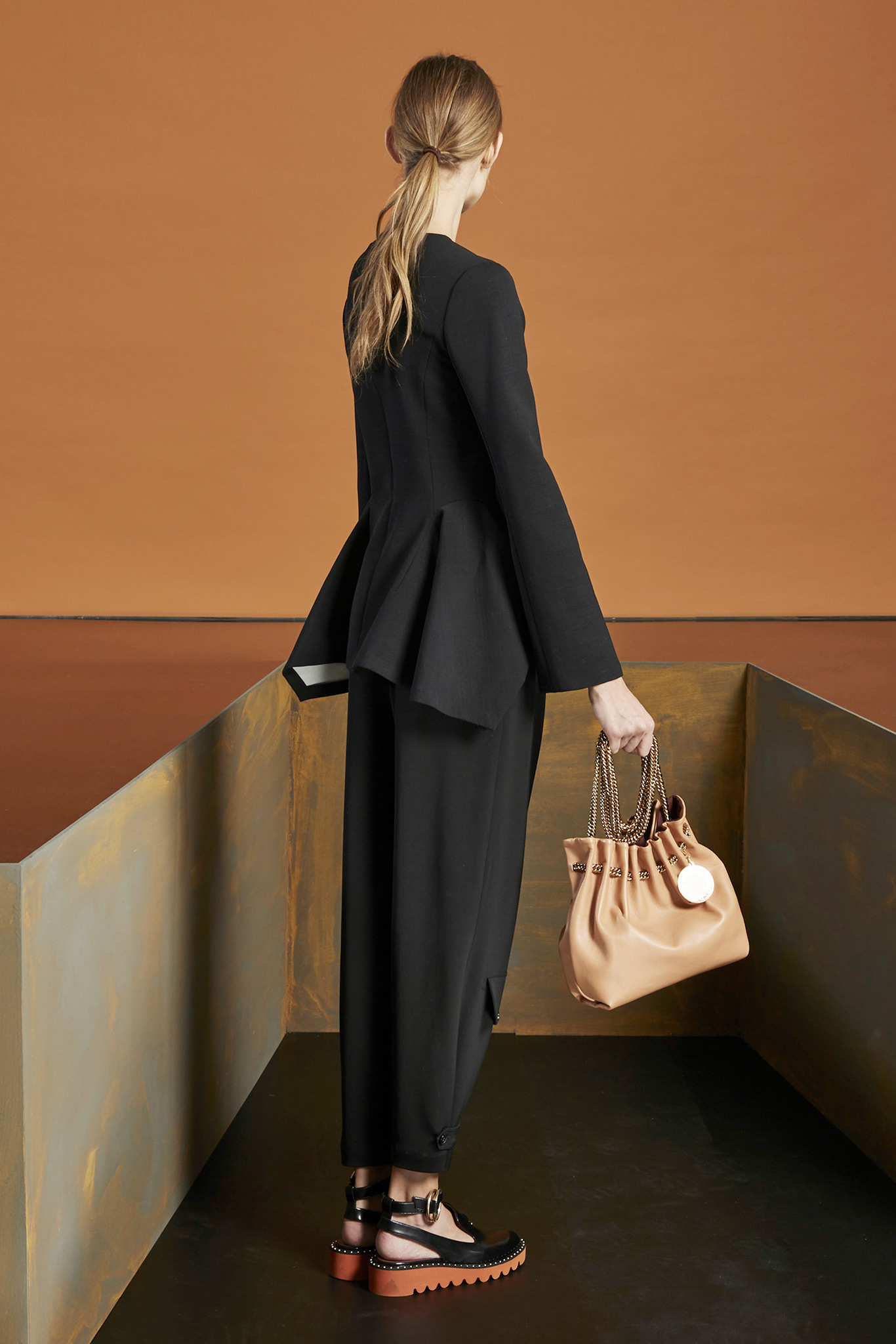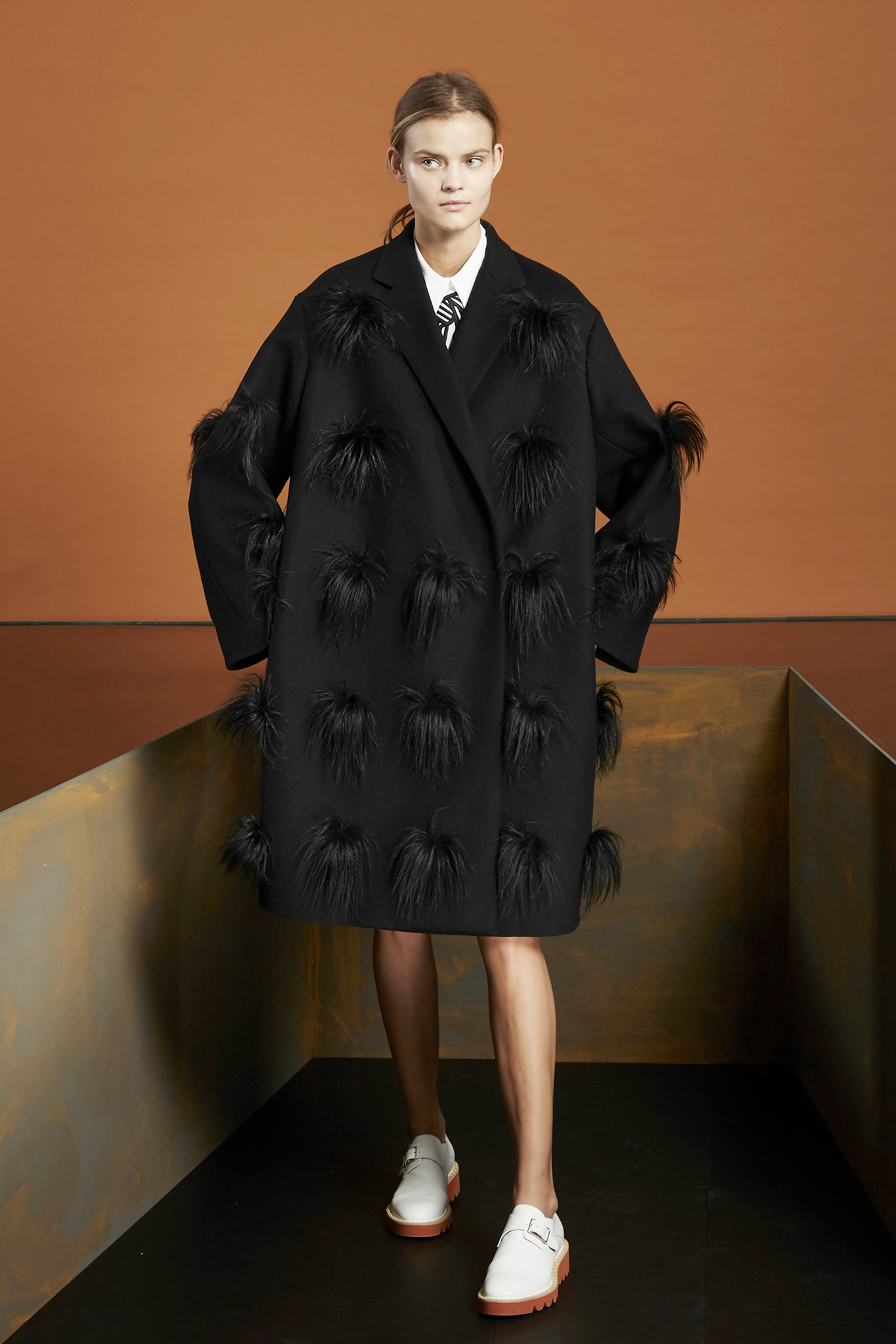 If black is the only note you know, might as well make it a "sharp" one with this fresh number.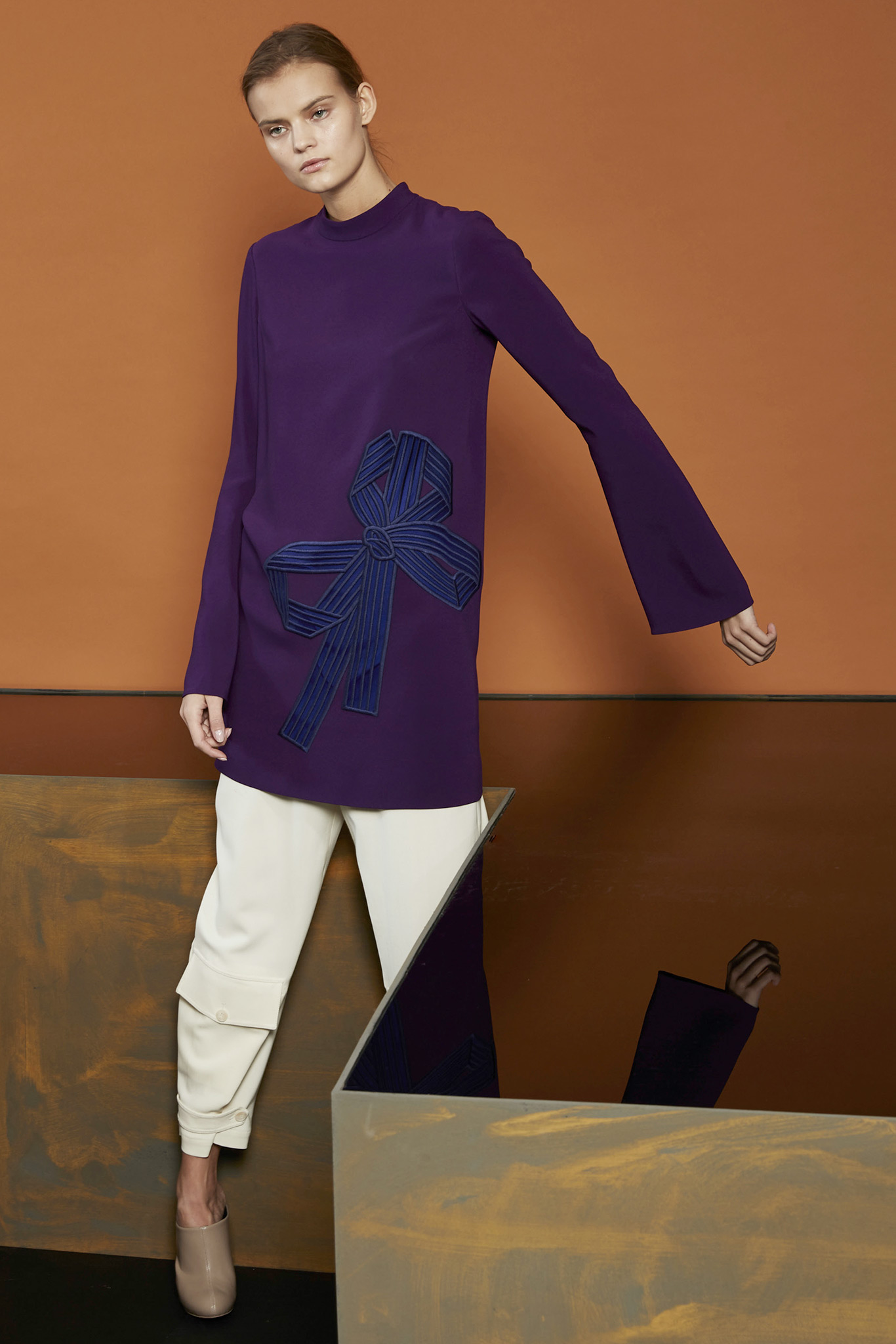 Purple is one of the more dramatic regal colors, here toned down as a casual tunic. The bow is cute without being cloying.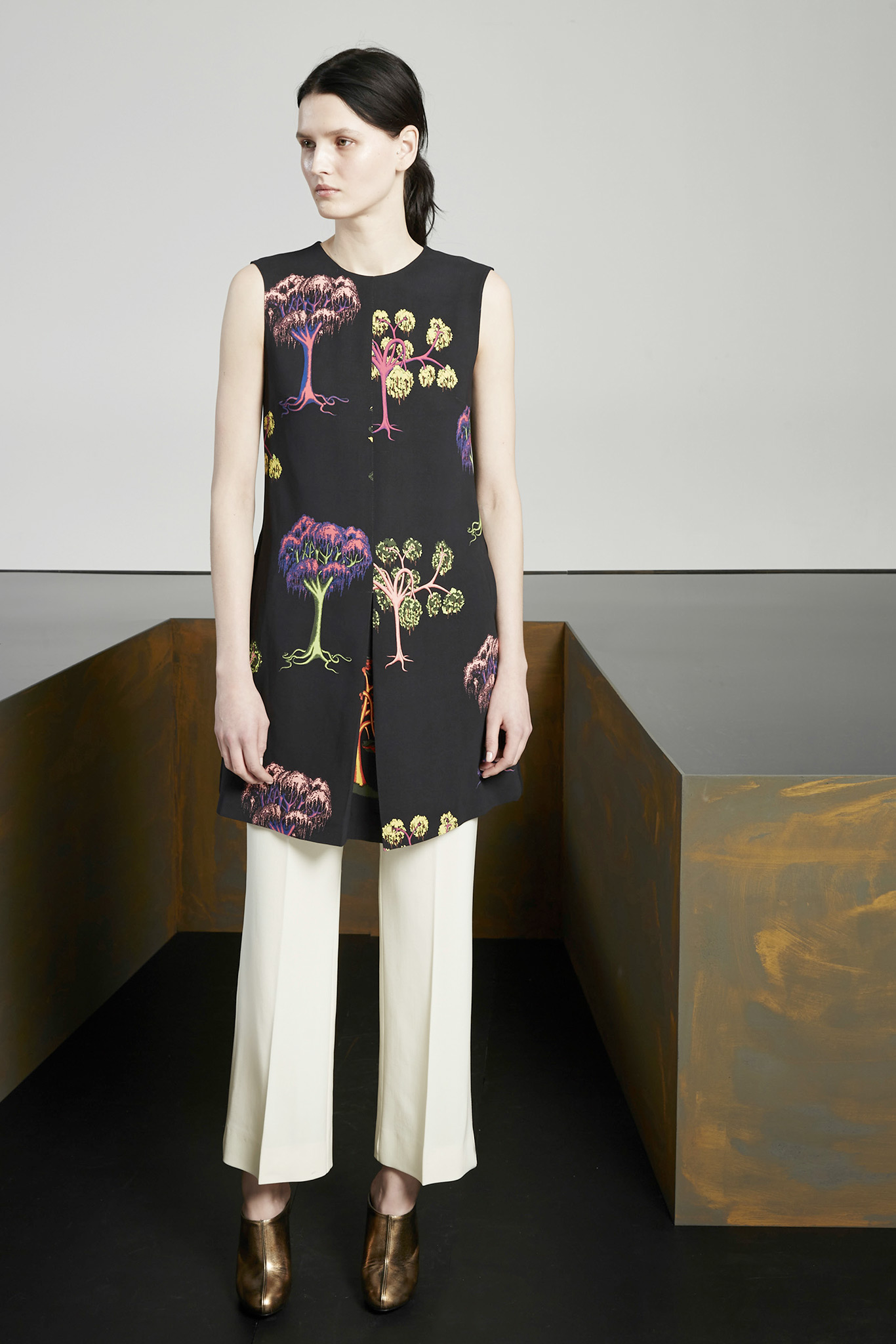 A wonderful layering piece, wear under that black coat with the Tribble effect.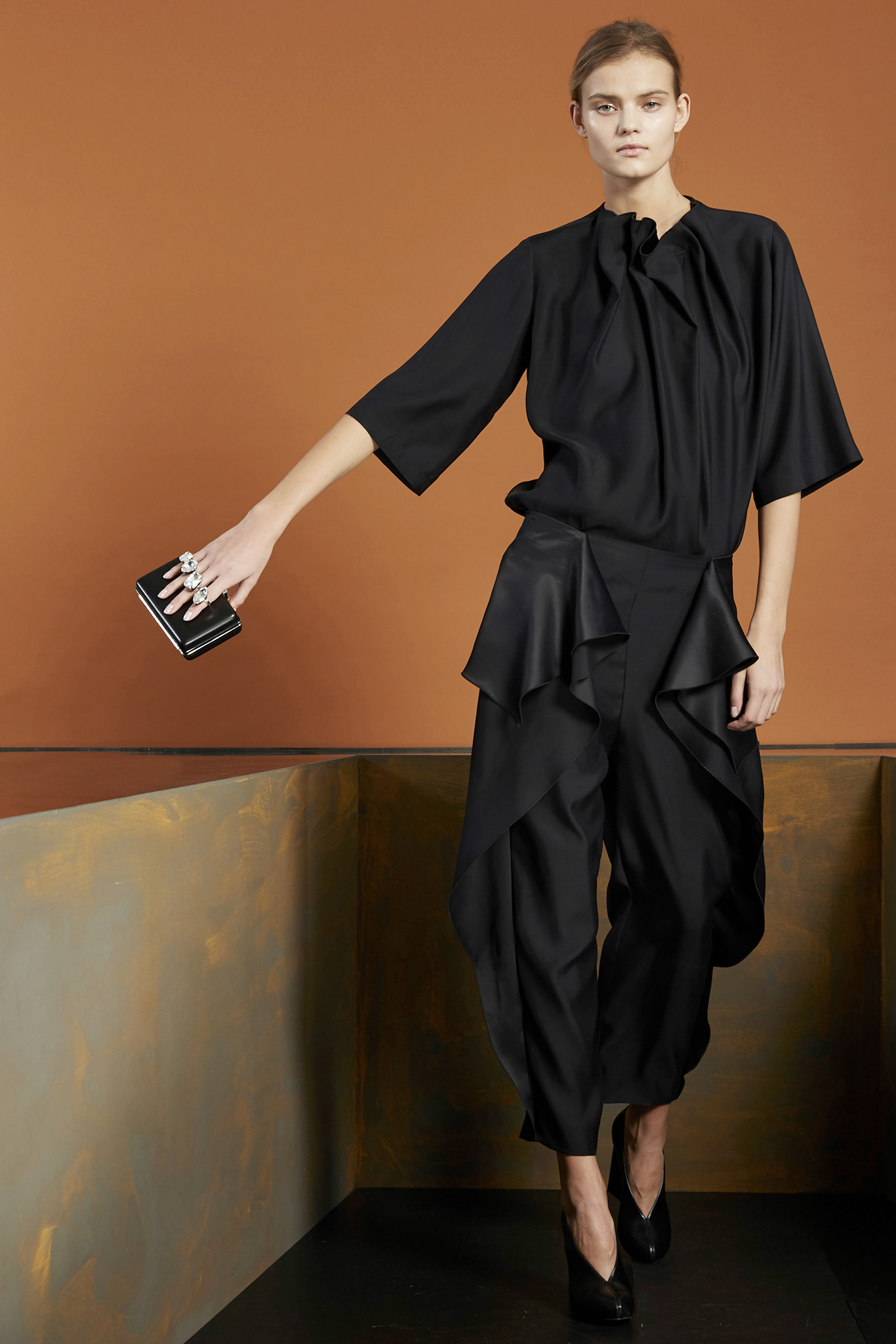 ROCHAS: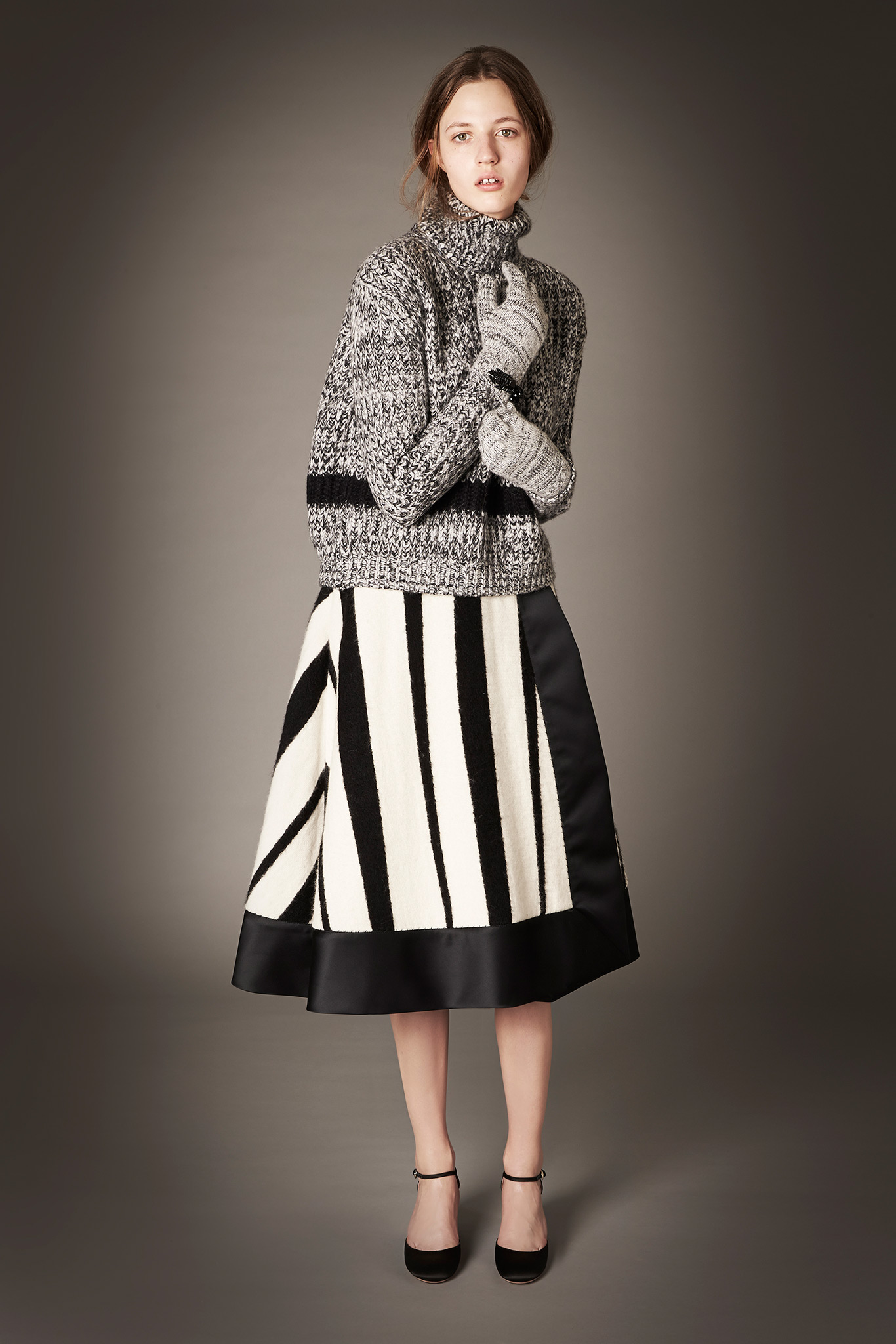 A slouchy sweater pairs well with a more conservative skirt, but can segue to jeans or leather leggings!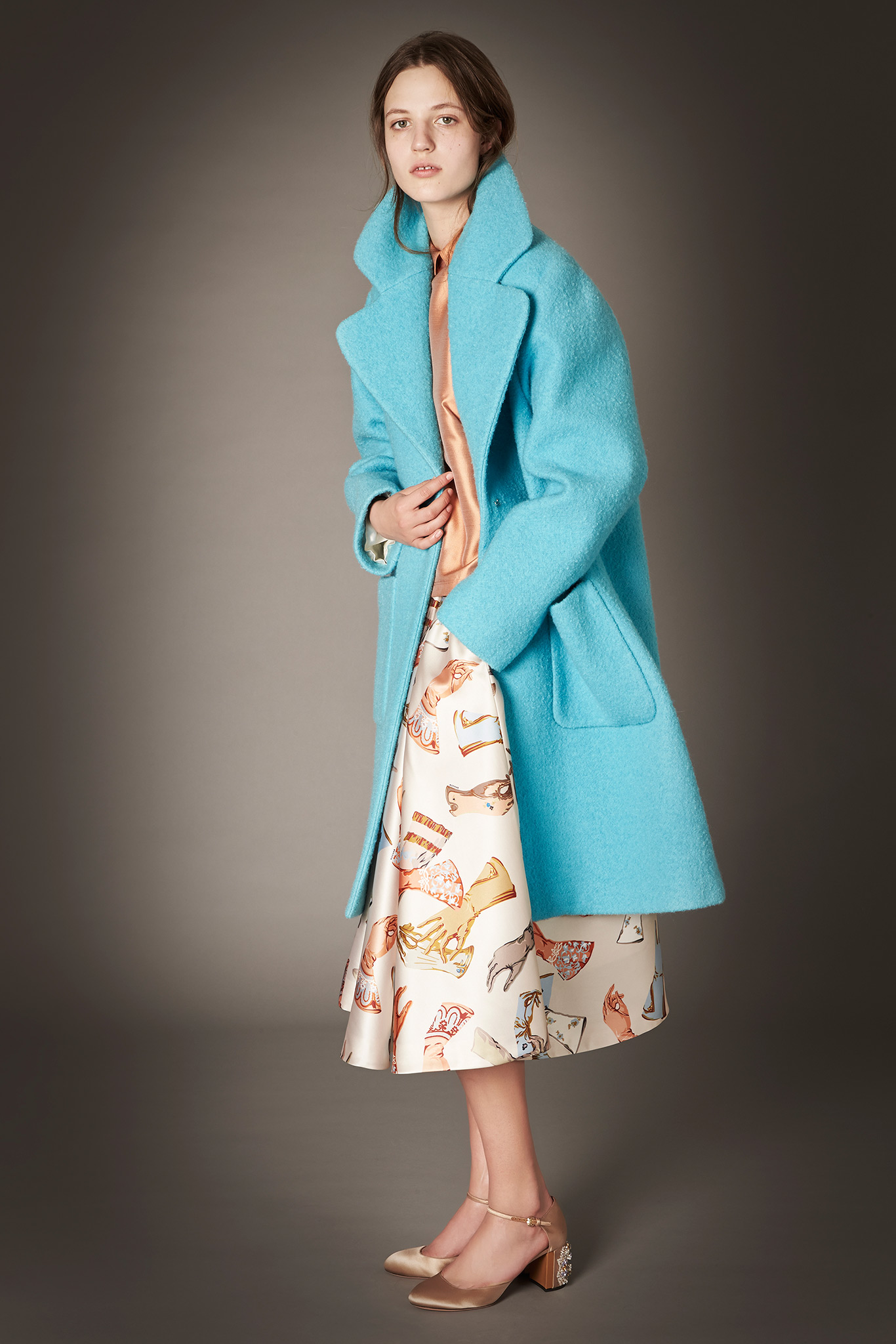 The outfit works together, including the satin pumps with the embellished heels, but each piece stands alone. Who doesn't need a turquoise topper? I say it goes over every thing!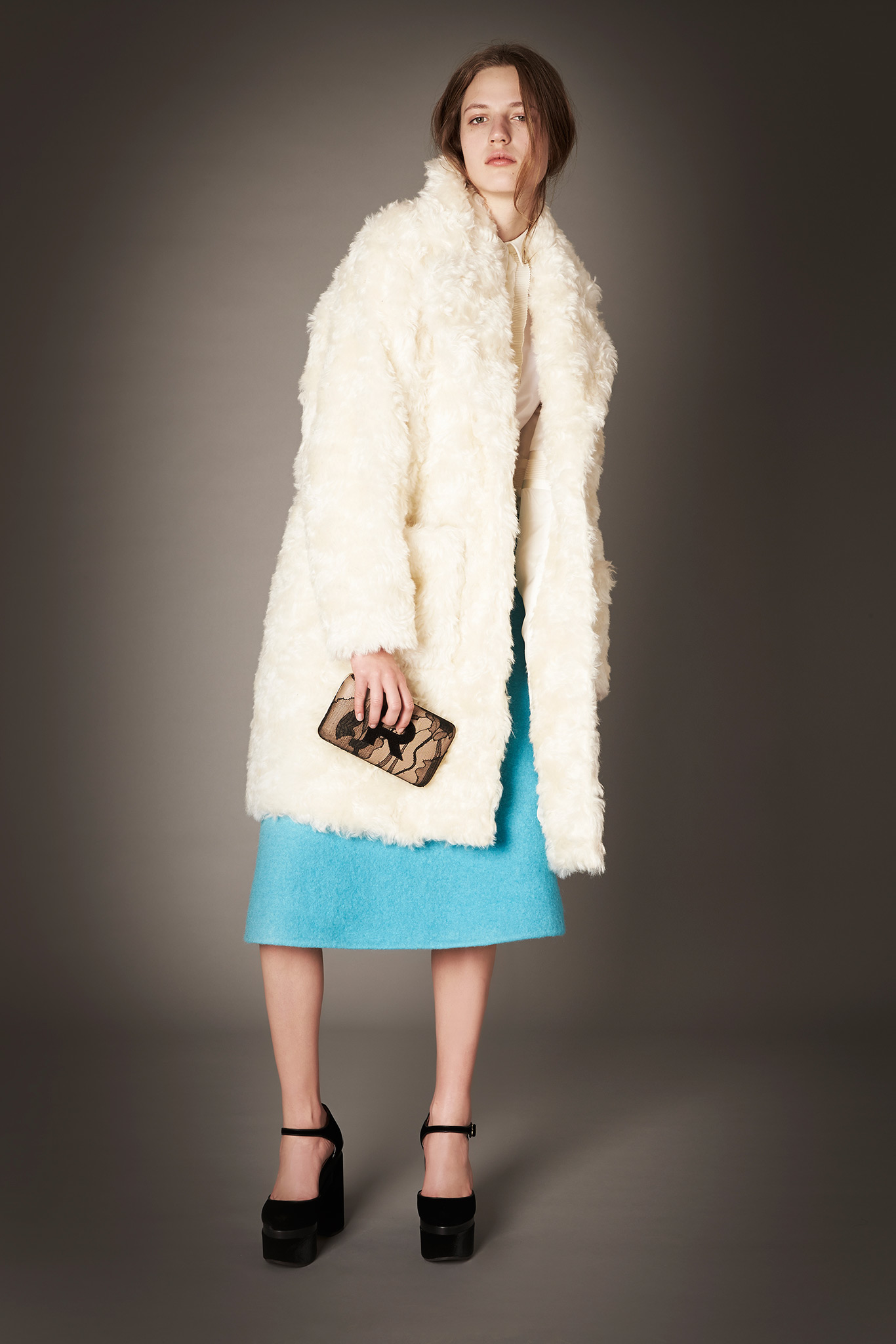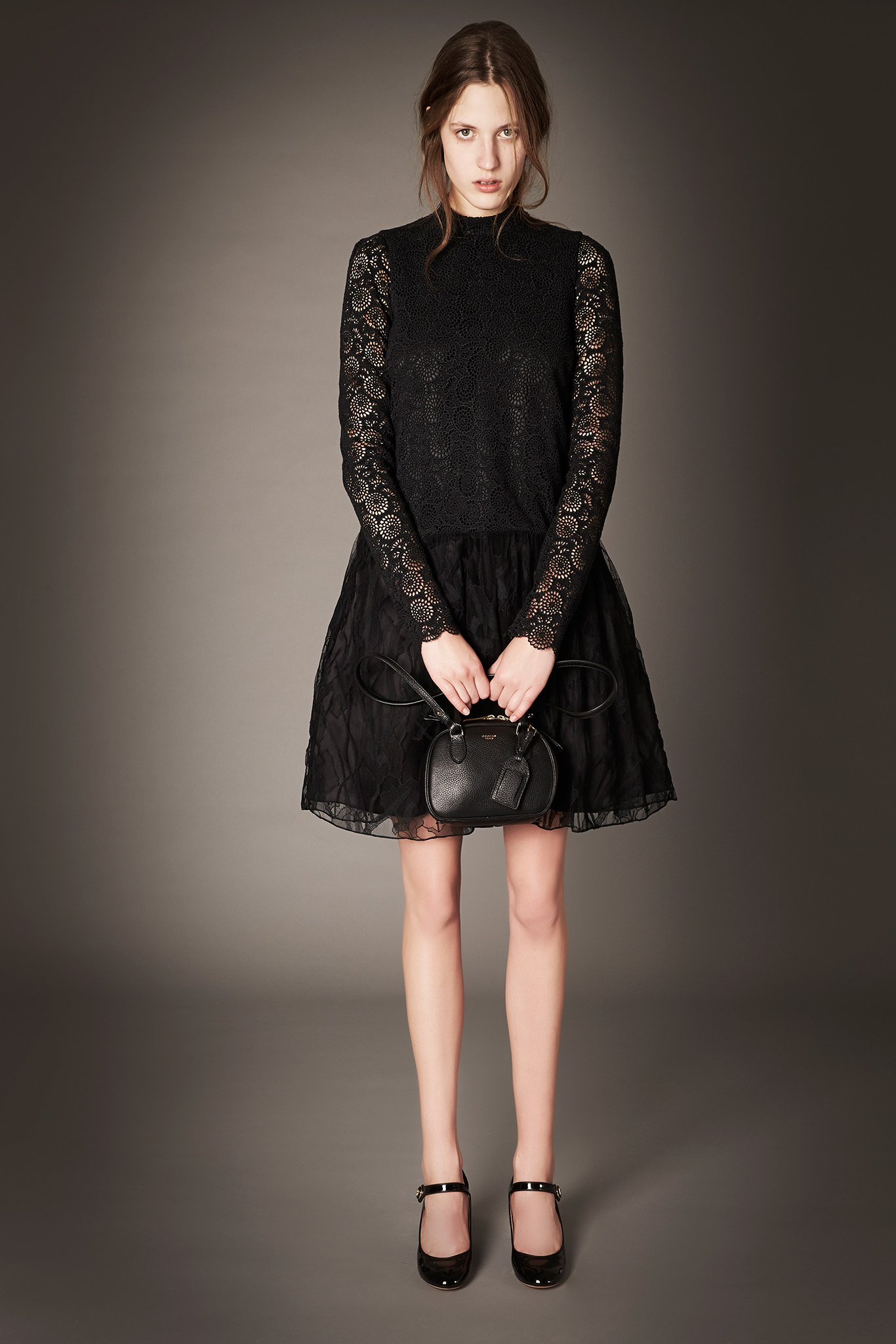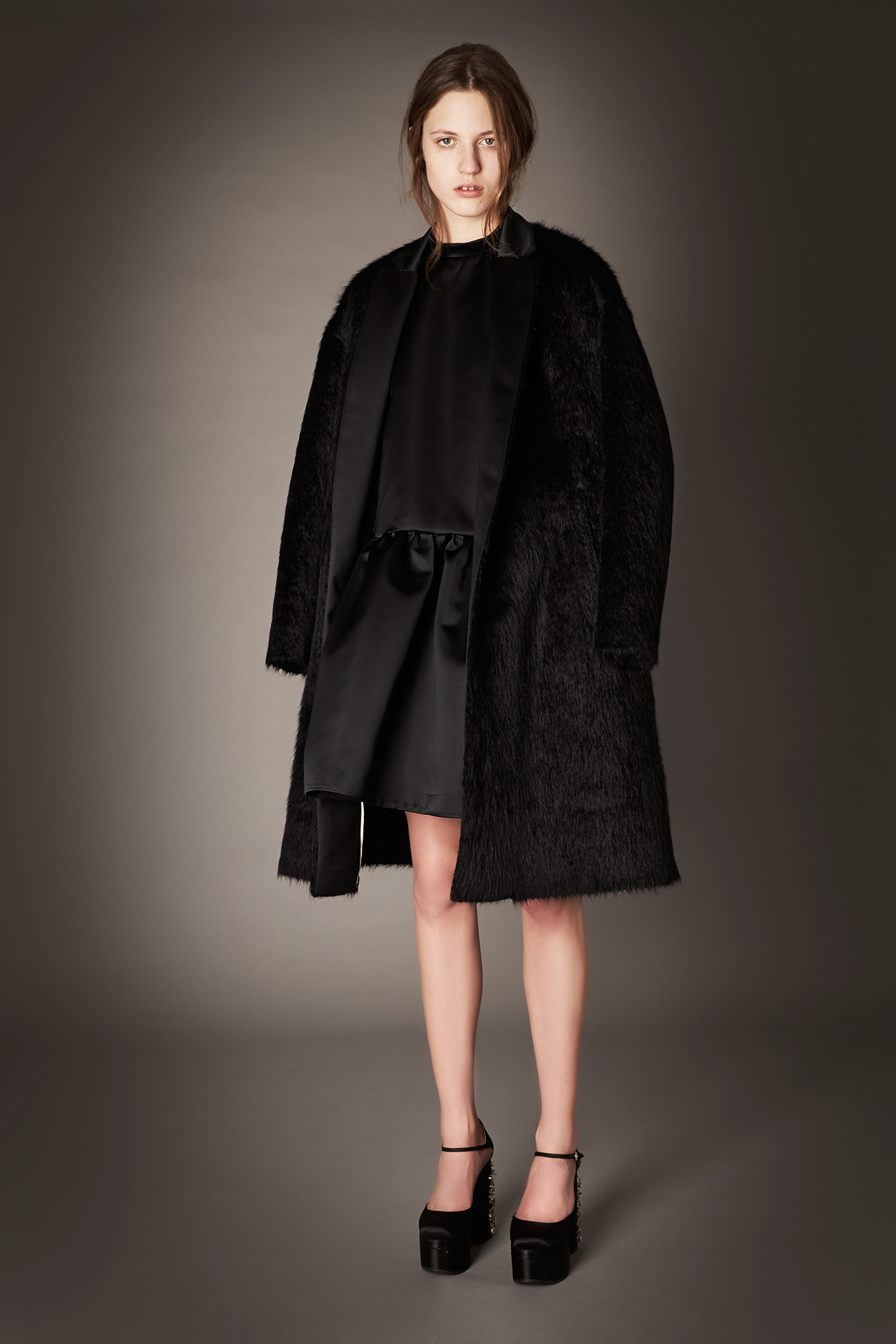 The perfect black duo fit for any version of a cocktail affair. The coat can stay on during the event, or after the event when its time to walk off all the hooch imbibed during the festivities.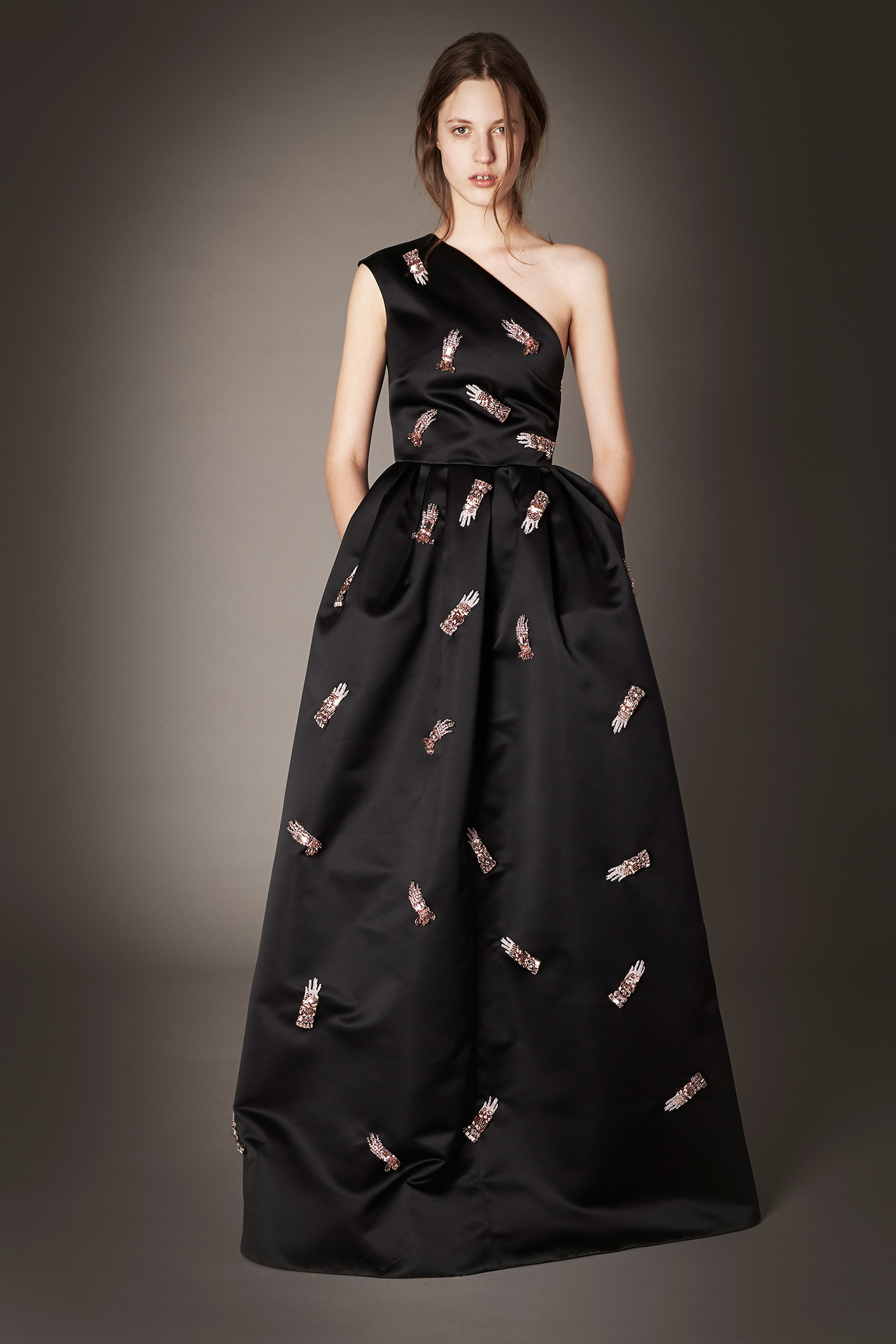 Embellished duchesse satin, always the correct answer. A flattering feminine silhouette to boot.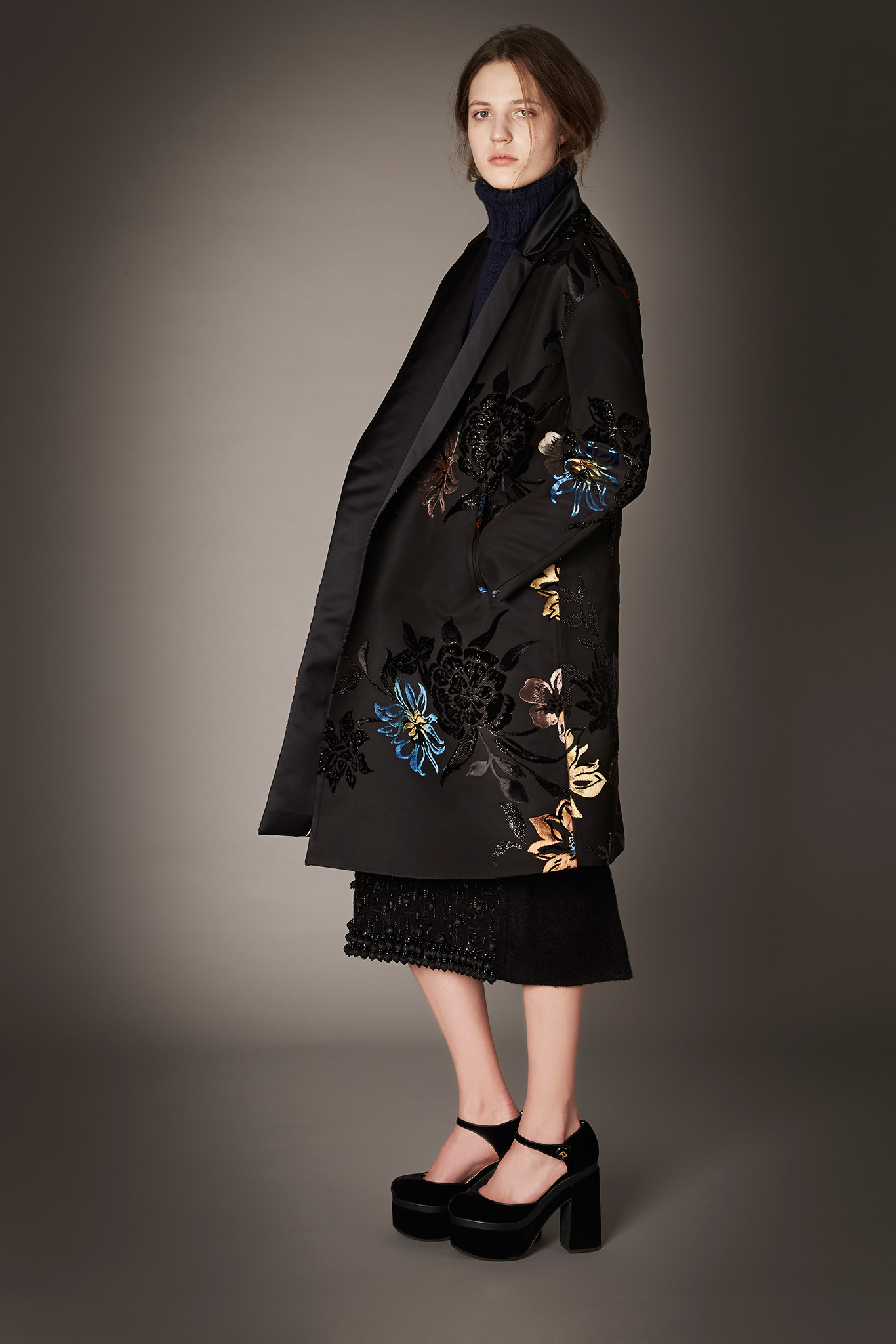 S w o o n. Not just your average satin jacket. Gorgeous, wearable, and timeless. Wear over a satin sheath to a gala affair, or throw over a T shirt and jeans.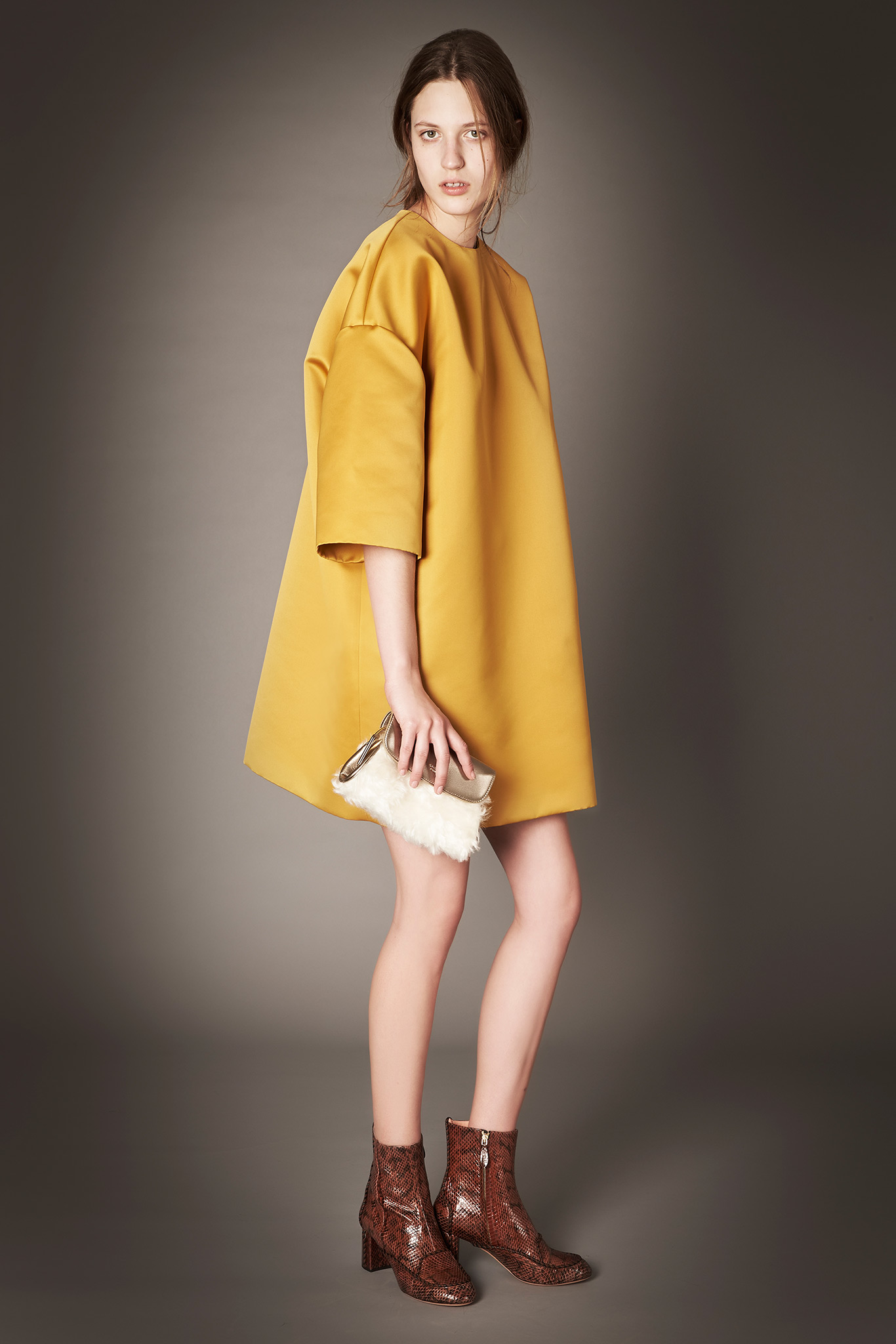 B A M! Marigold duchesse satin. Something like this doesn't come along every day. Showstopper!
LANVIN: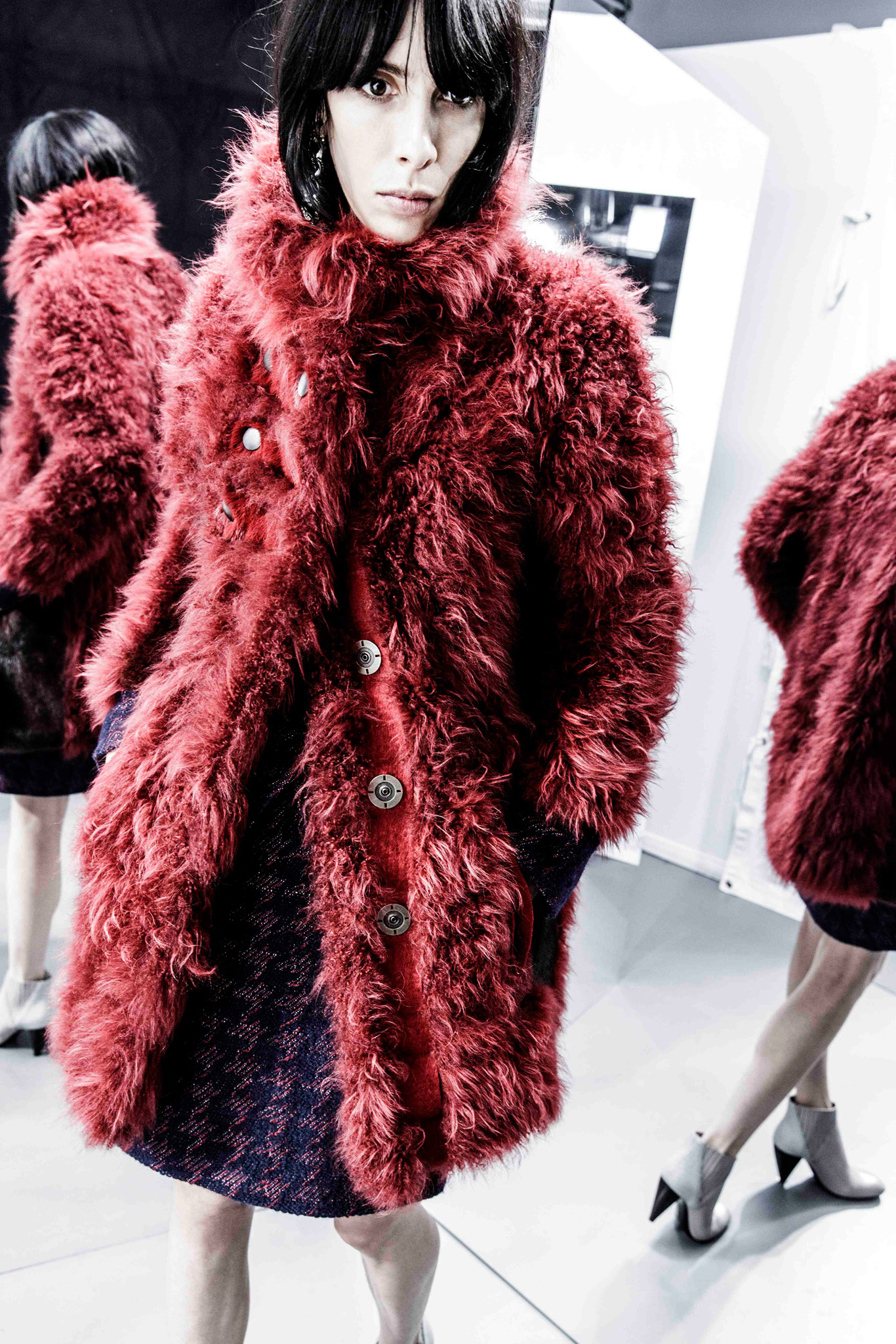 Another important entry in the fuzzy Bear brigade. Unique color, even better!
Alber Elbaz loves his black and does it well: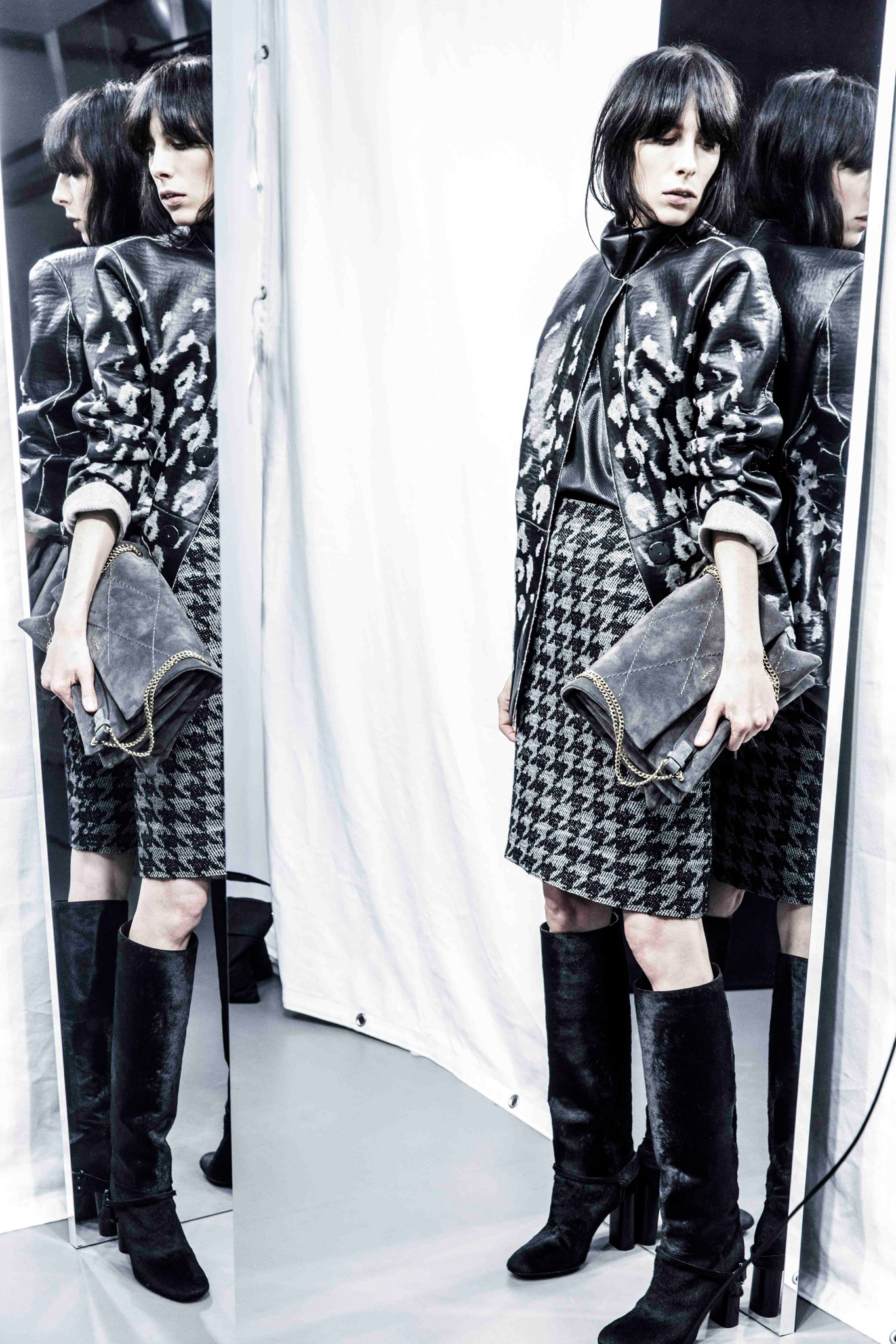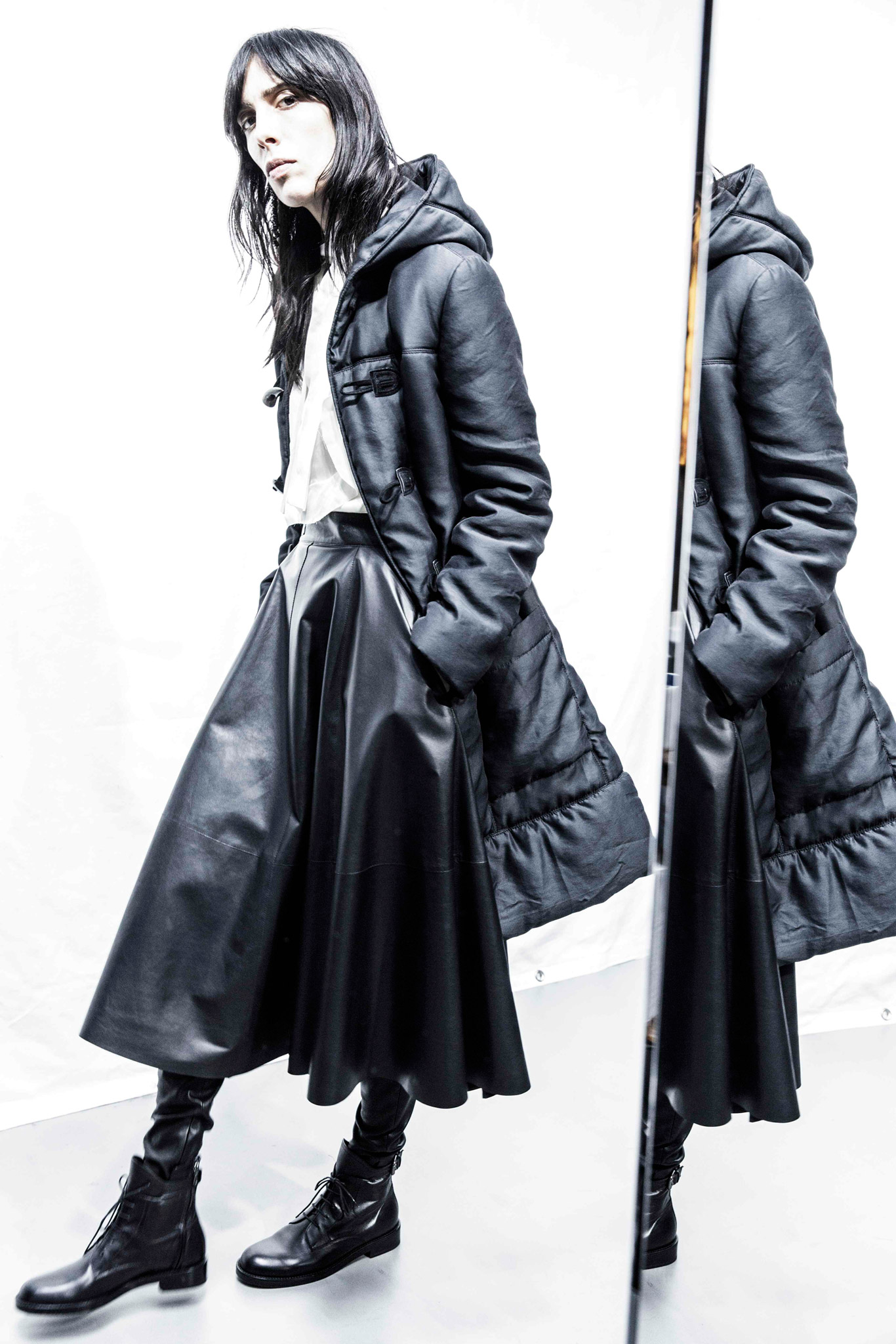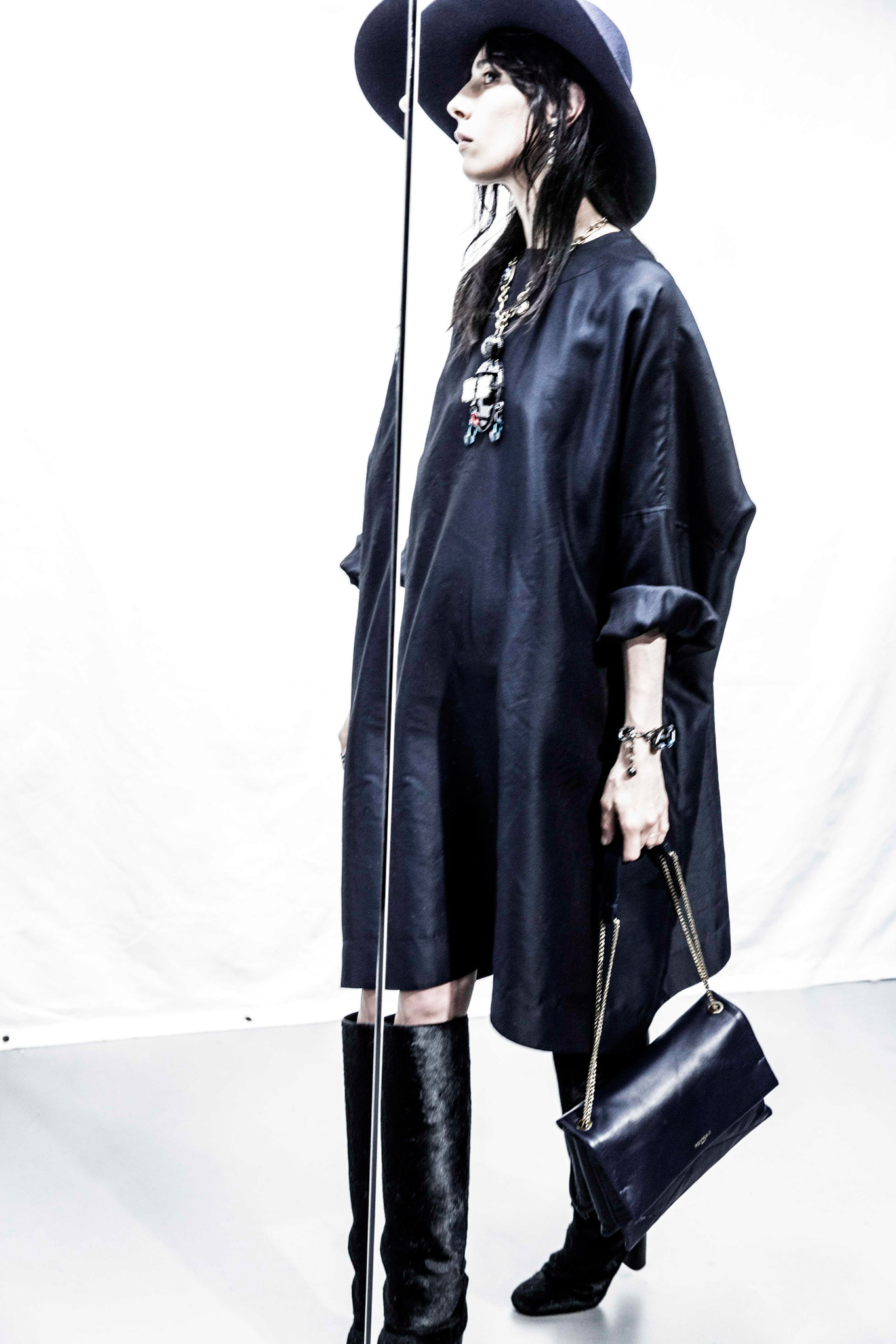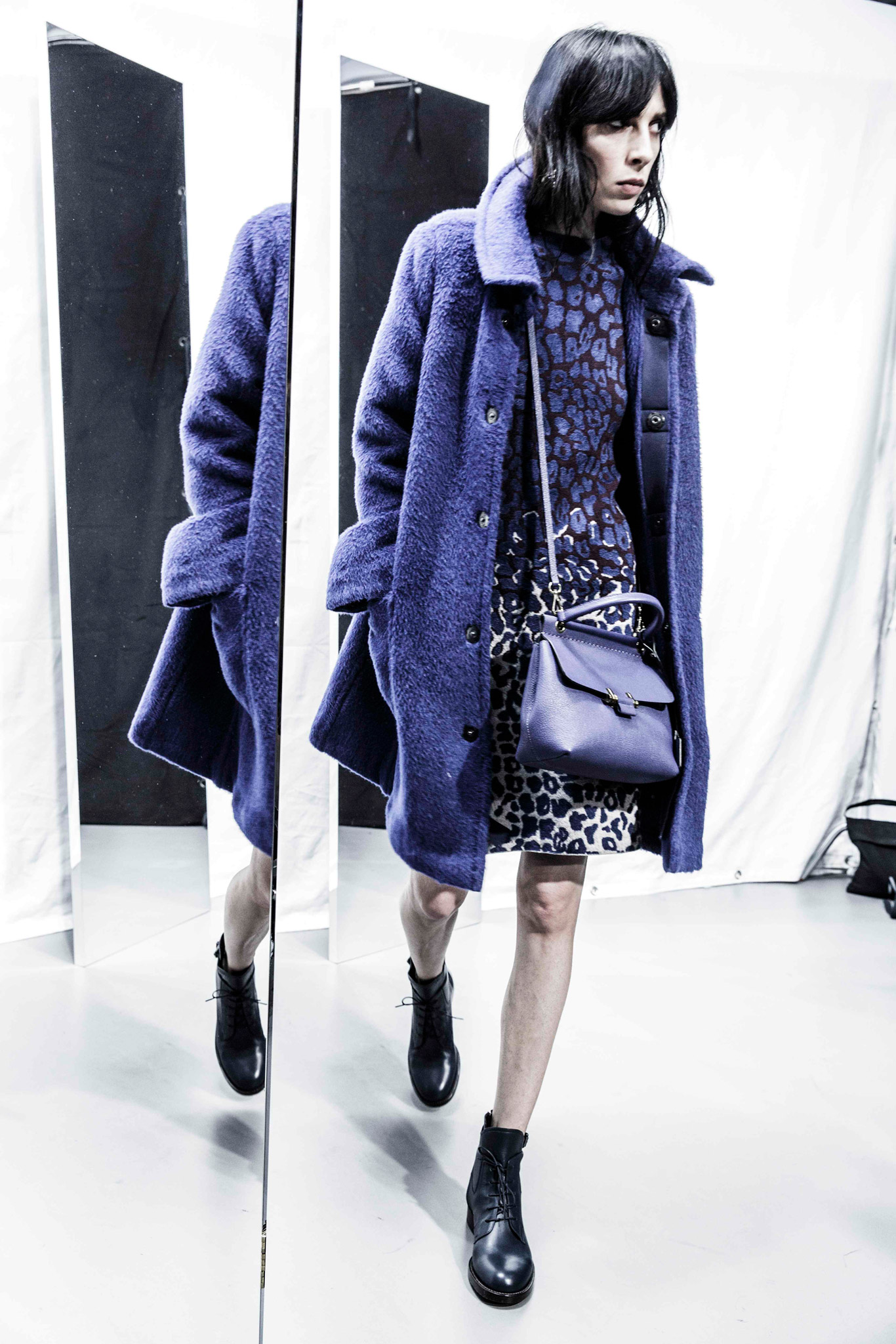 Purple alpaca, another winner. Again, alpaca is lightweight, warm, and luscious, the perfect fabric for fall and winter cilmates.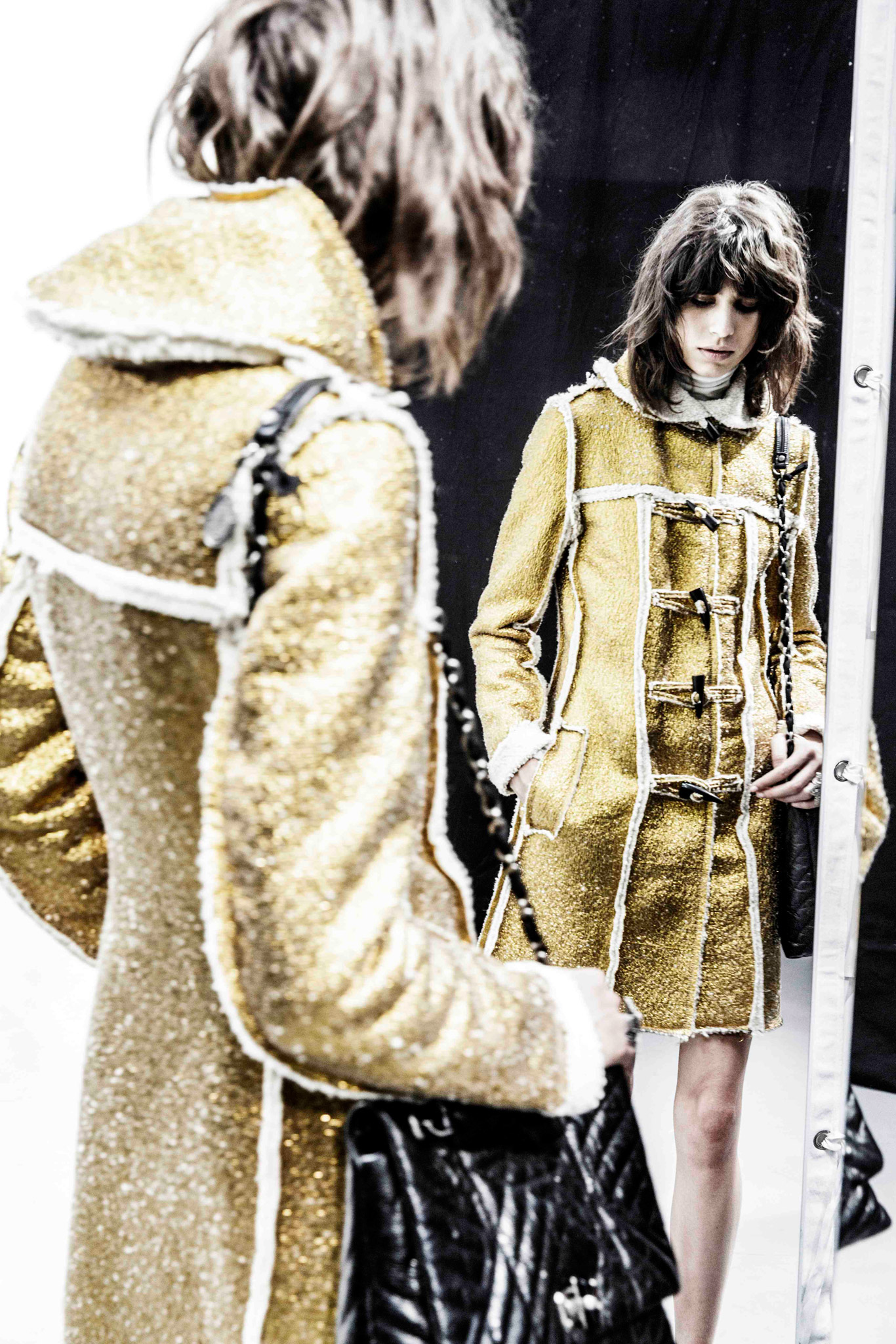 If one must tool around town to go grocery shopping, take the kids to soccer, or accompany your man to a football game, why not be well turned out in gold shearling? The toggle closures add a preppy touch.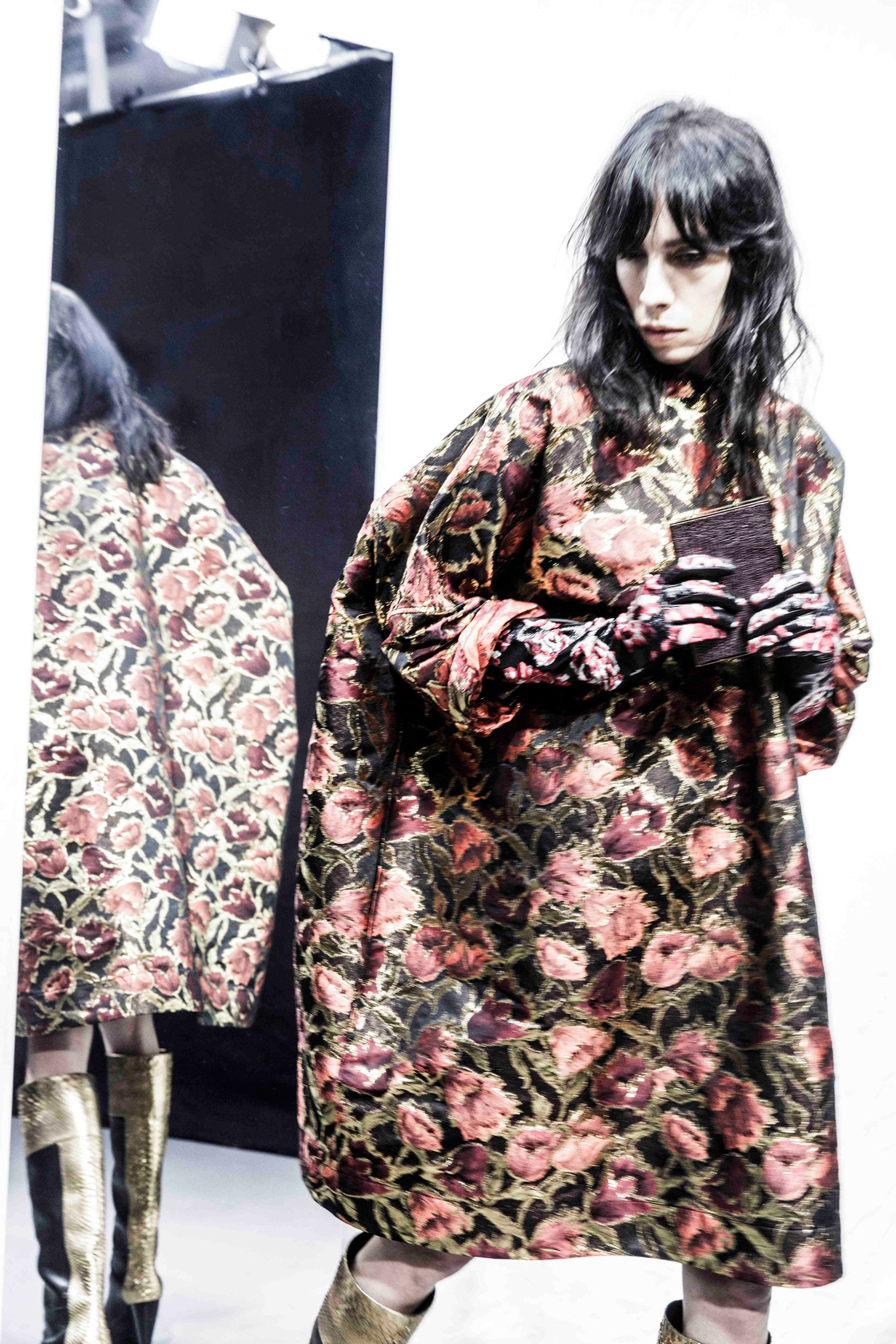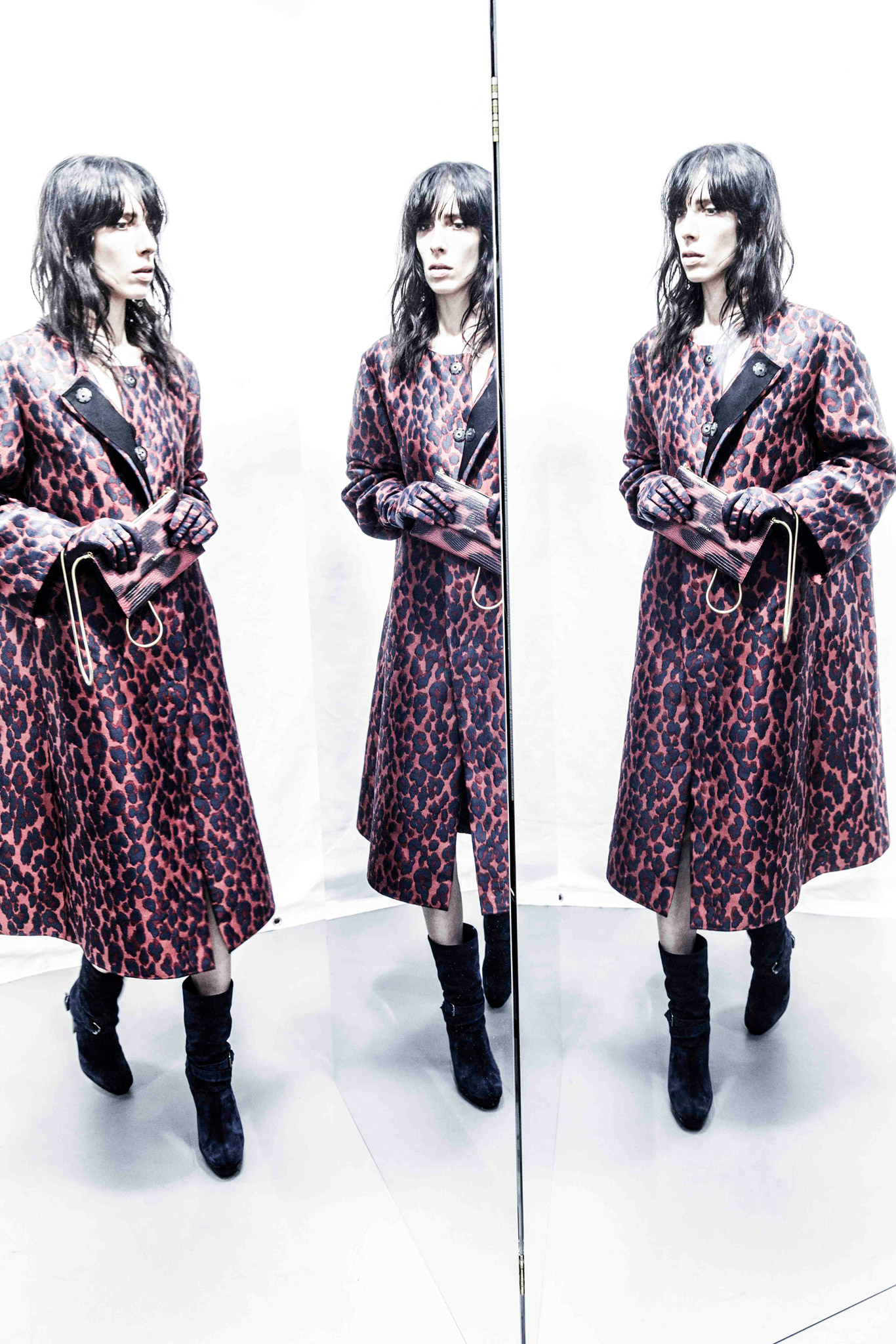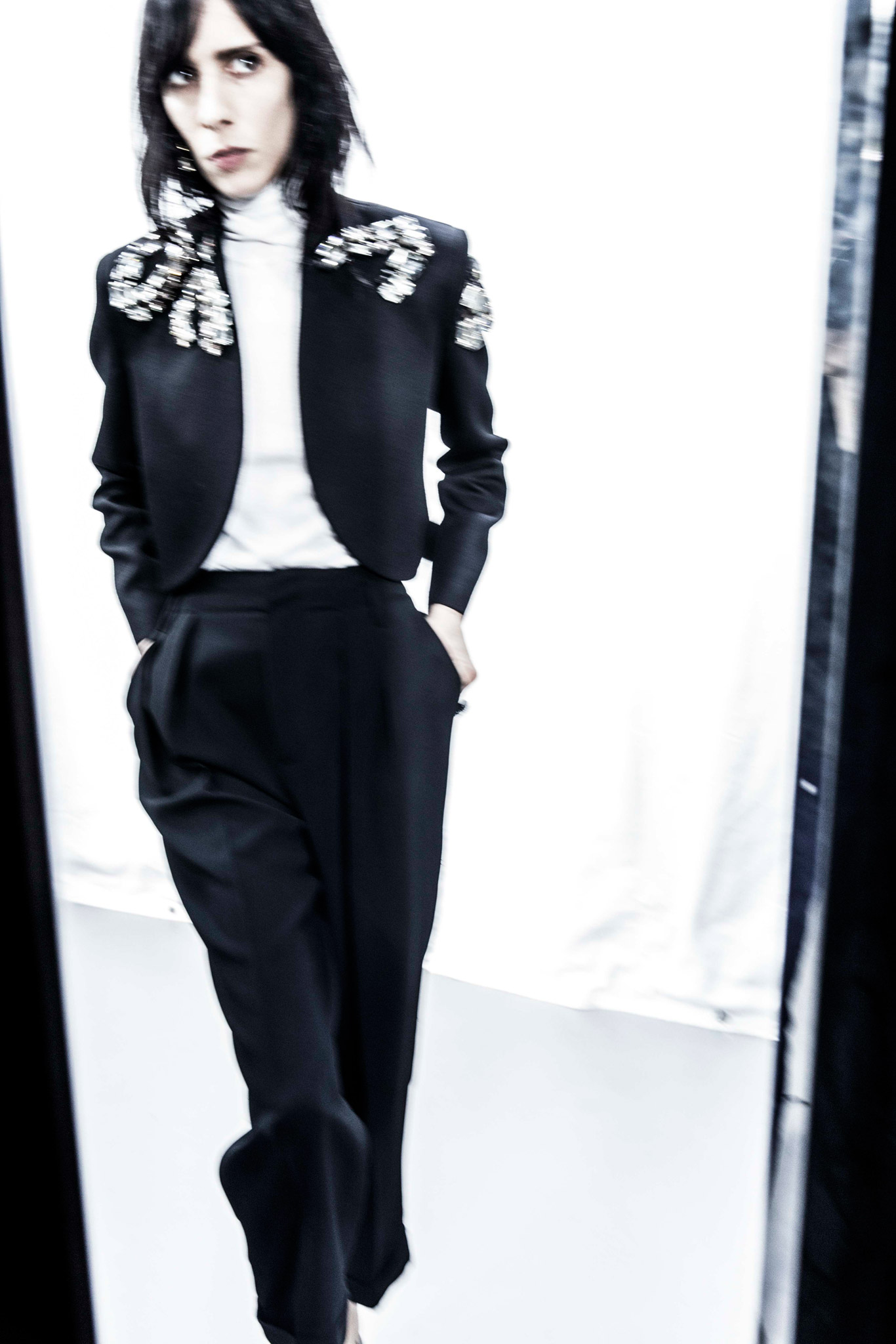 A host of unique but all purpose frocks. The bolero is a good staple to liven up a random ball gown. Brocade and leopard are perpetually de rigueur.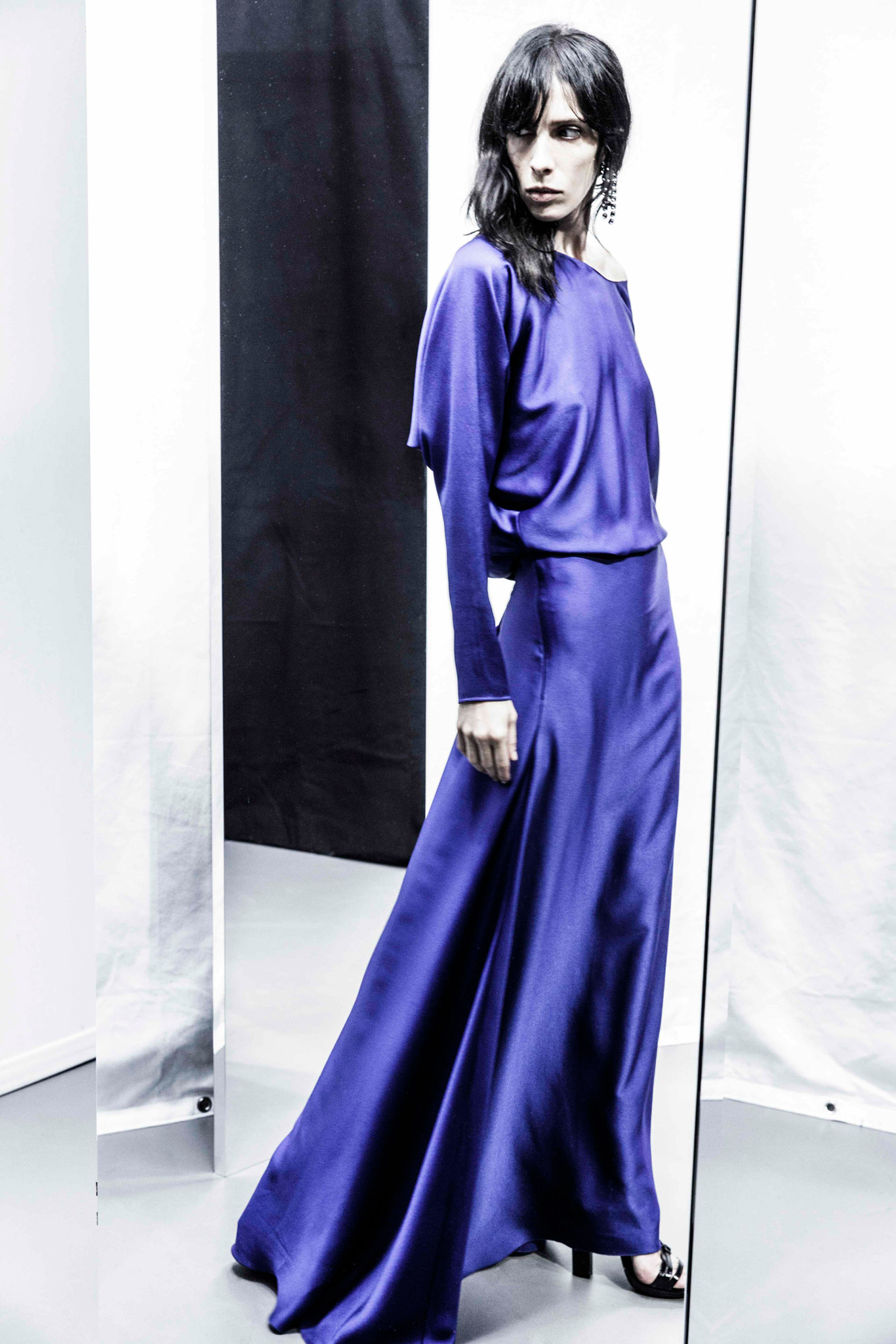 Another example of an outstanding event gown by virtue of the silhouette and color, without the need for bells and whistles.
GIVENCHY: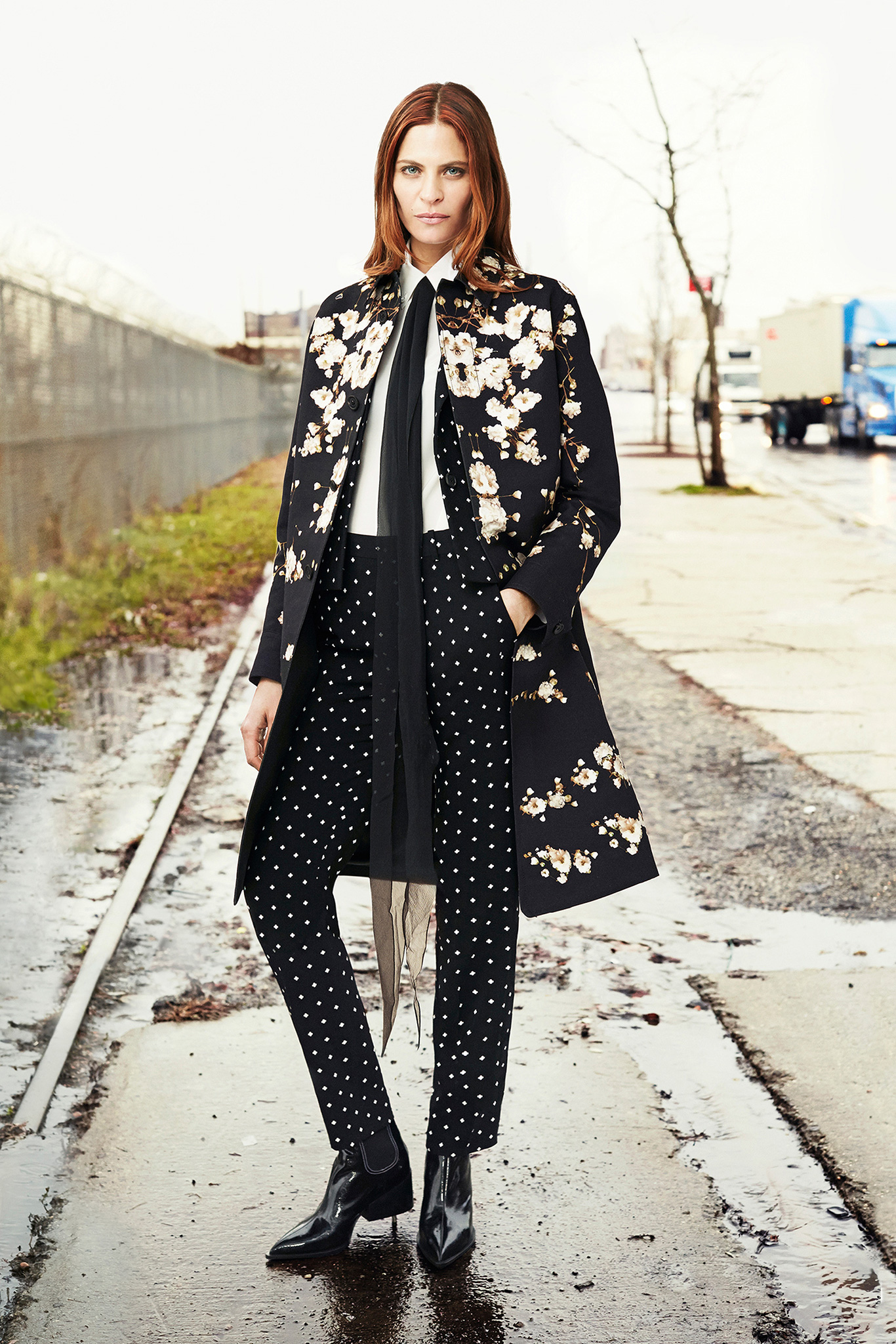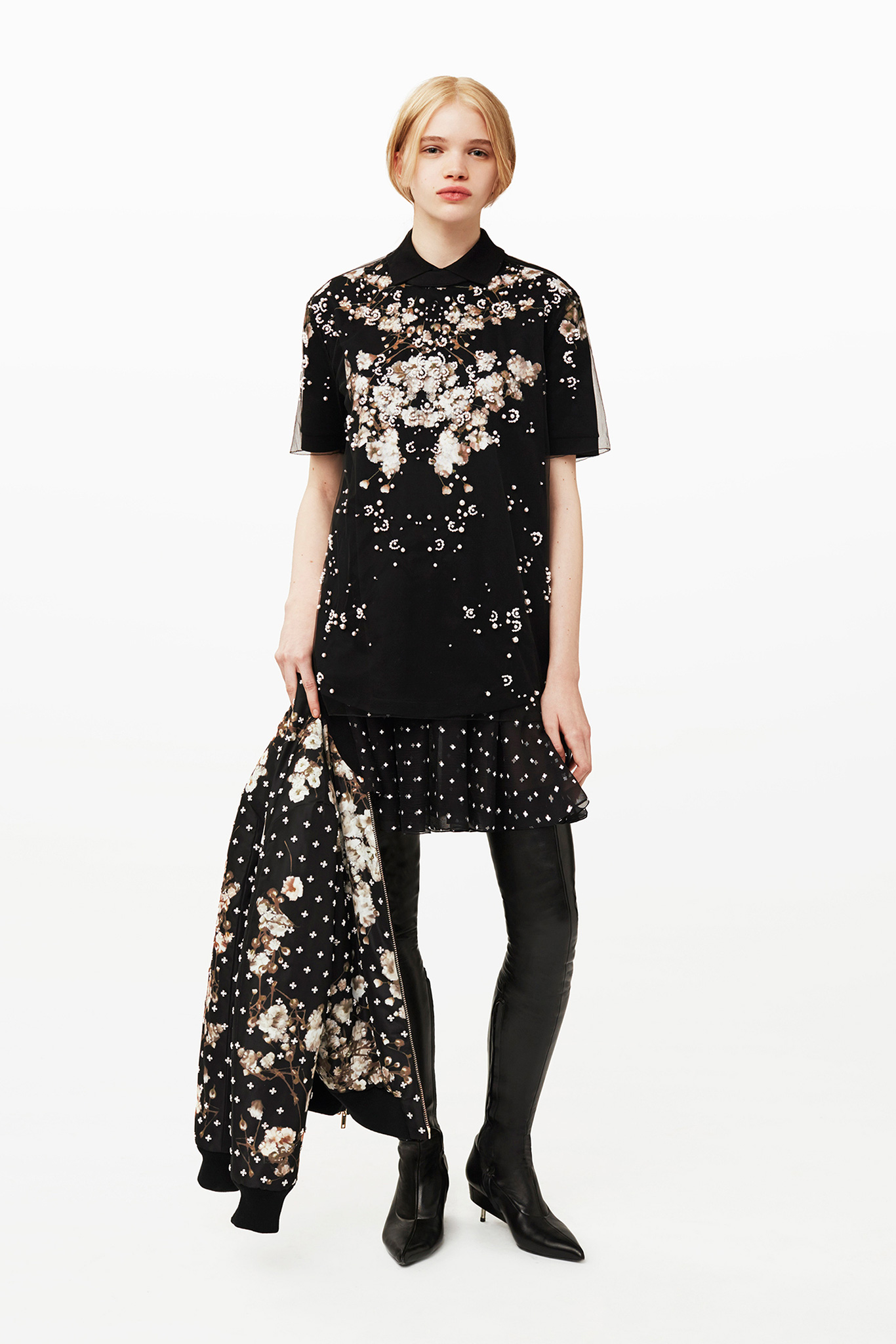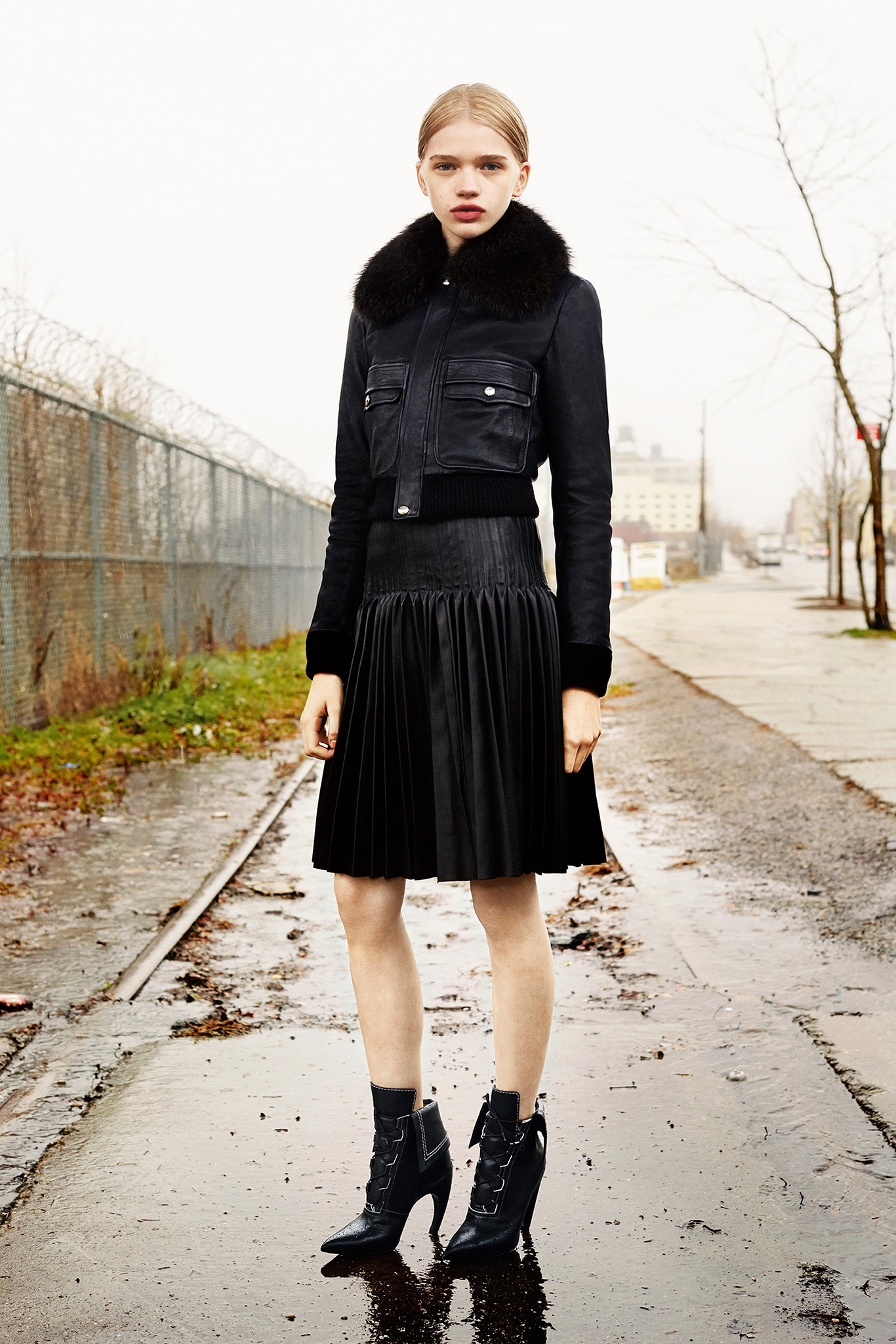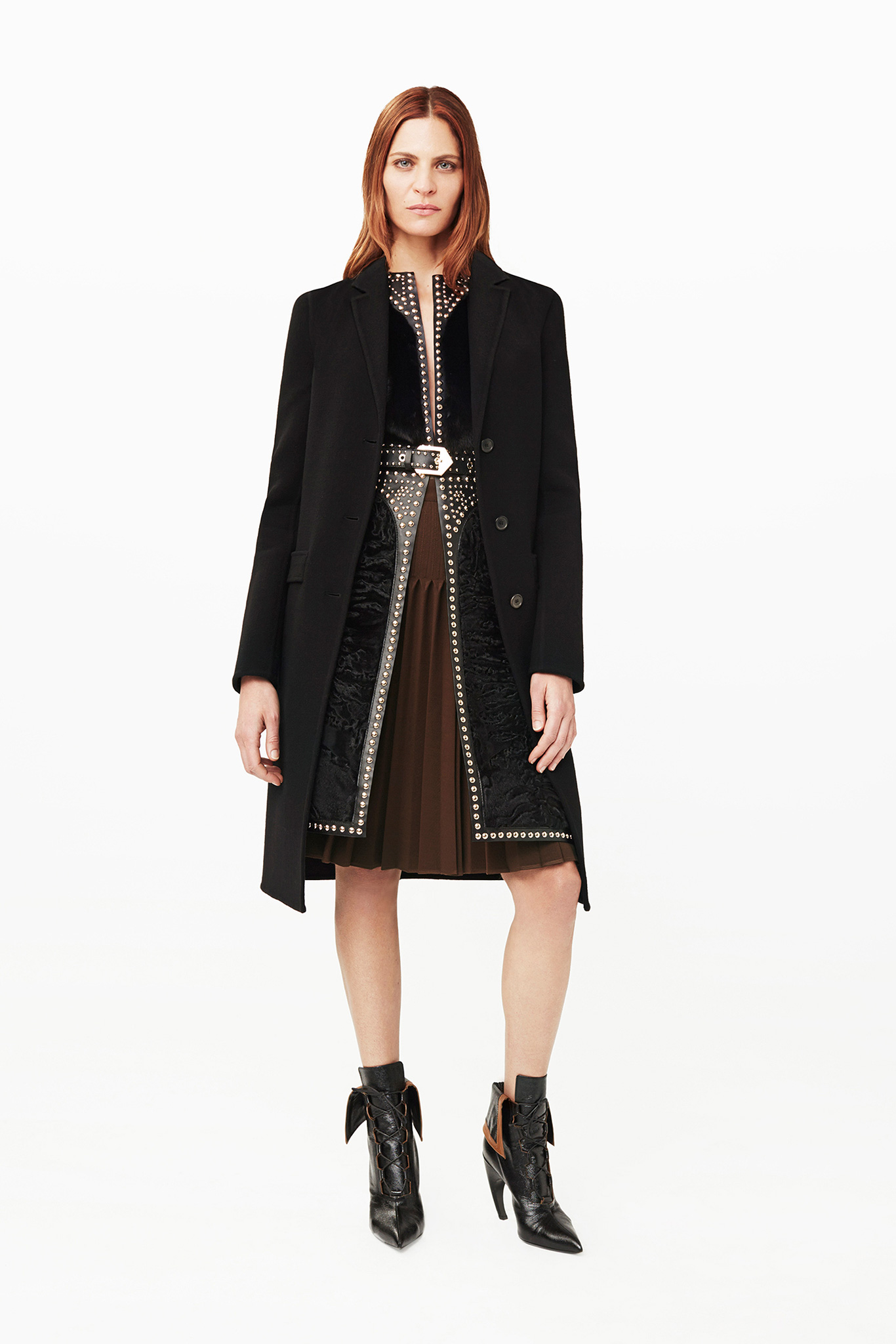 Nice mix of the feminine with the floral motifs, and the edgy modern vibe we've come to expect from Riccardo Tisci.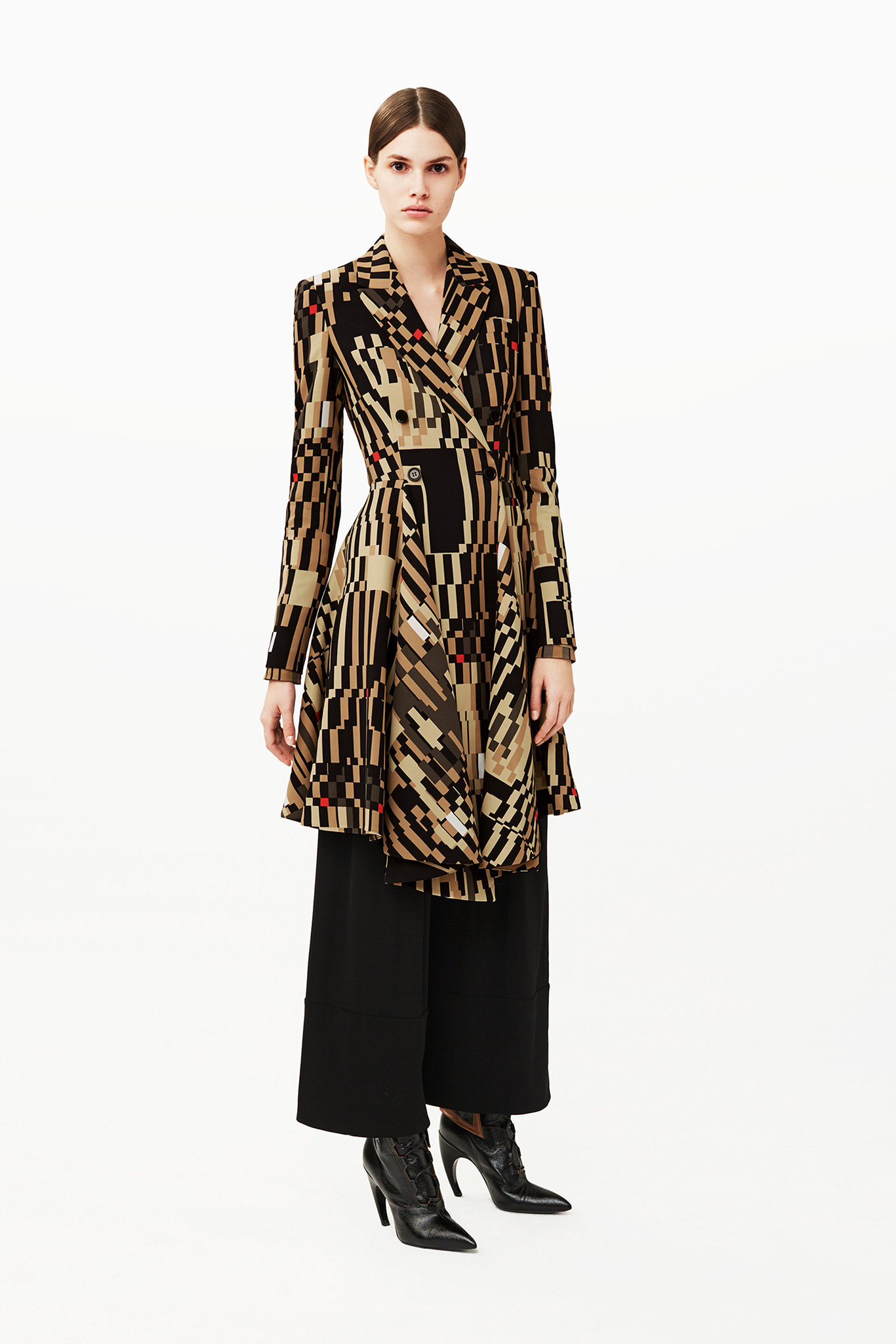 Love it, the Matrix motherboard makes an appearance.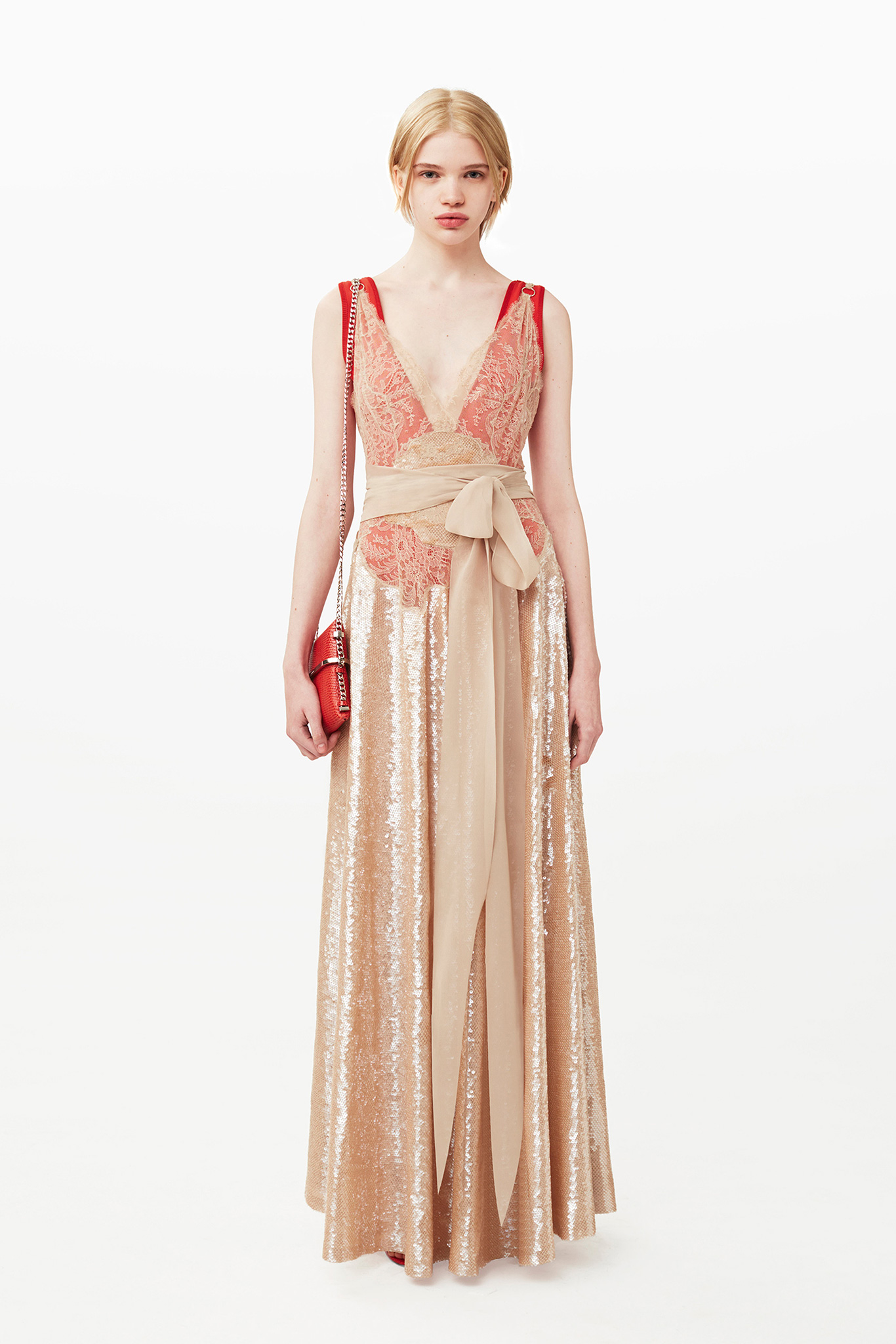 And to top it all off, the charmeuse satin slip dress……gotta appreciate the ironic non sequitur . That's what its all about.
MOSCHINO:
Sometimes kitschy, always fun, often glamourous!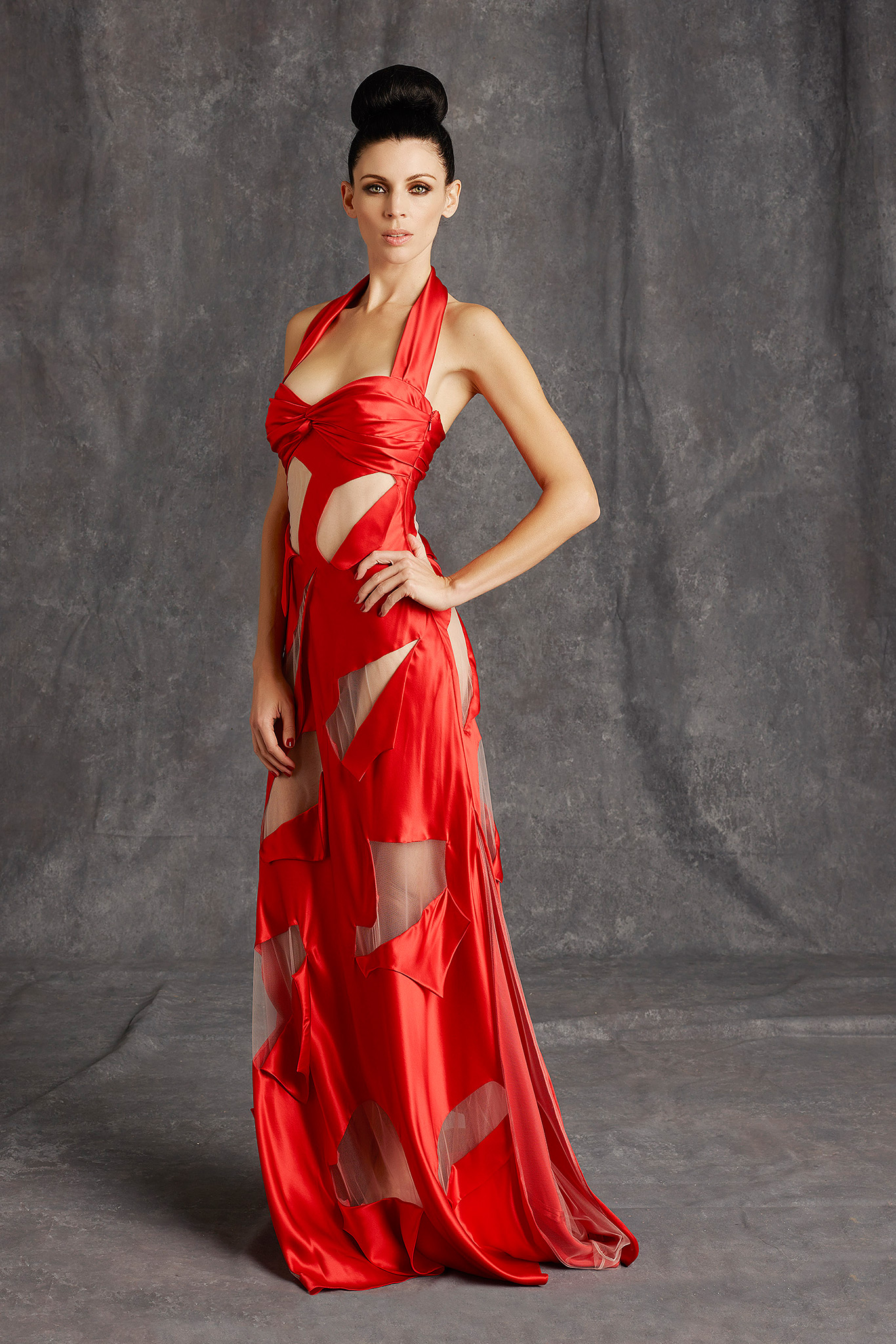 Not for the faint of heart, go bold or go home!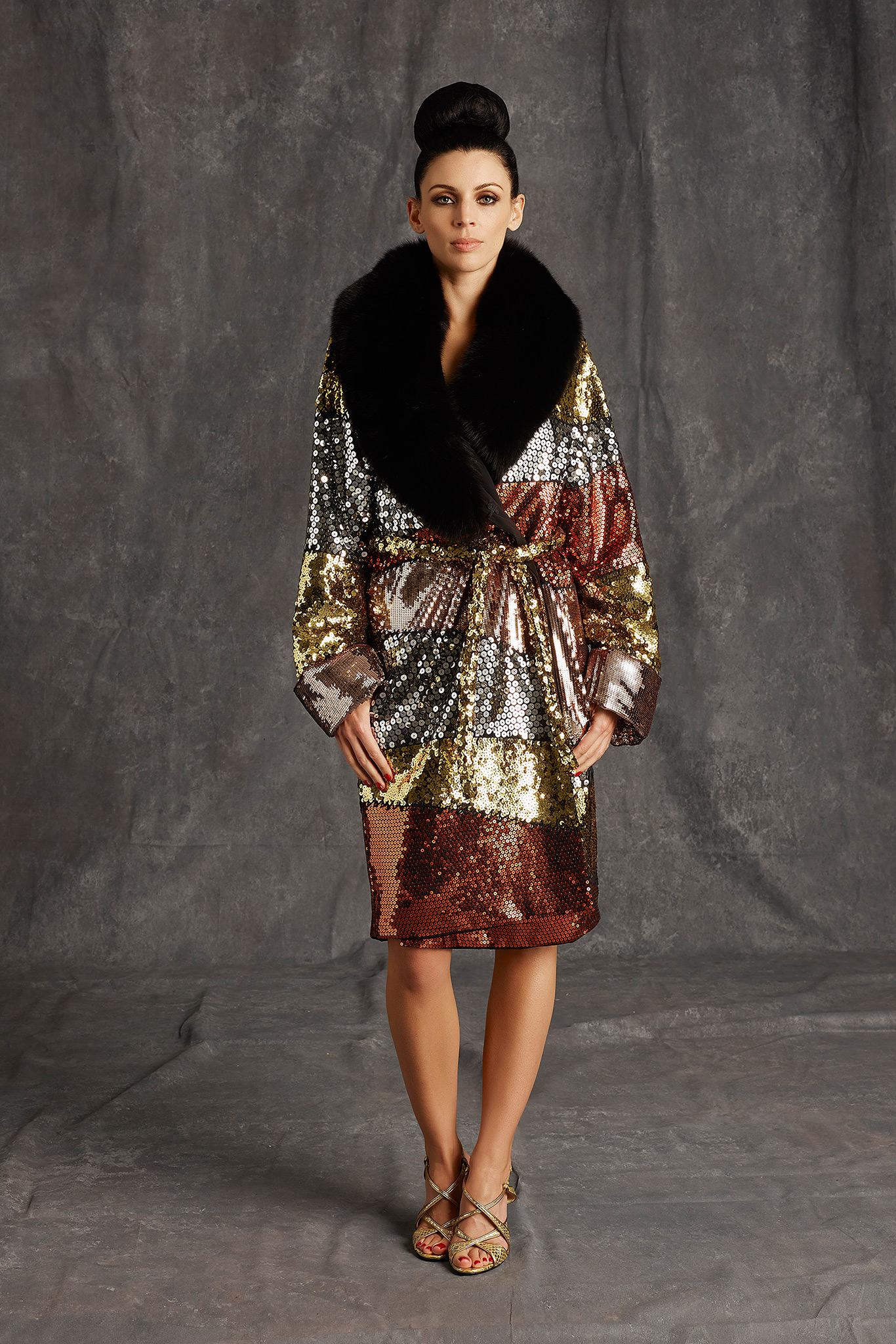 A perfect sparkly adjunct to a more spartan black ball gown.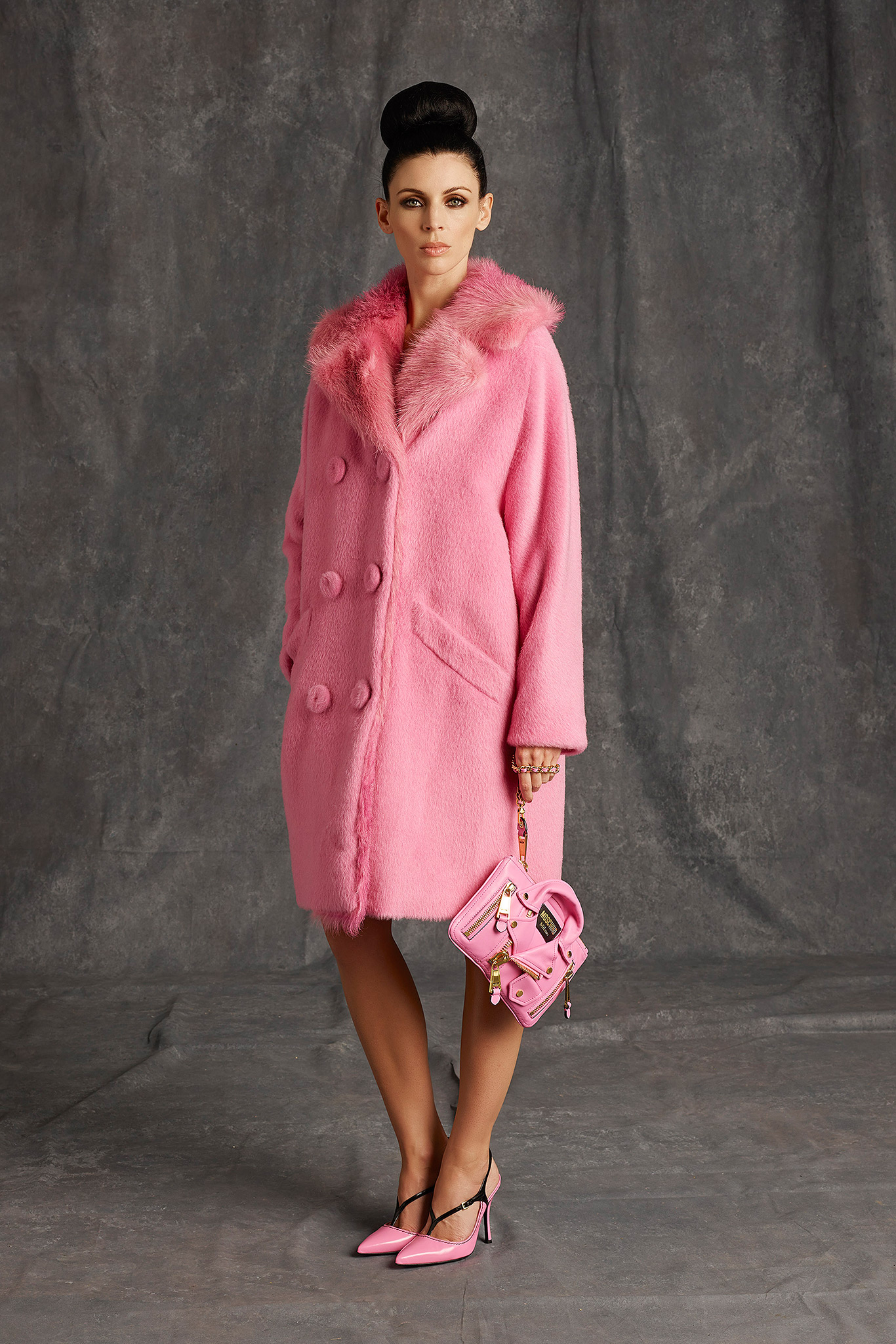 Yummy! PInk is another universally flattering color which jazzes up this 50's era coat. Calling Zsa Zsa Gabor! I'd wear this over jeans and shoe booties.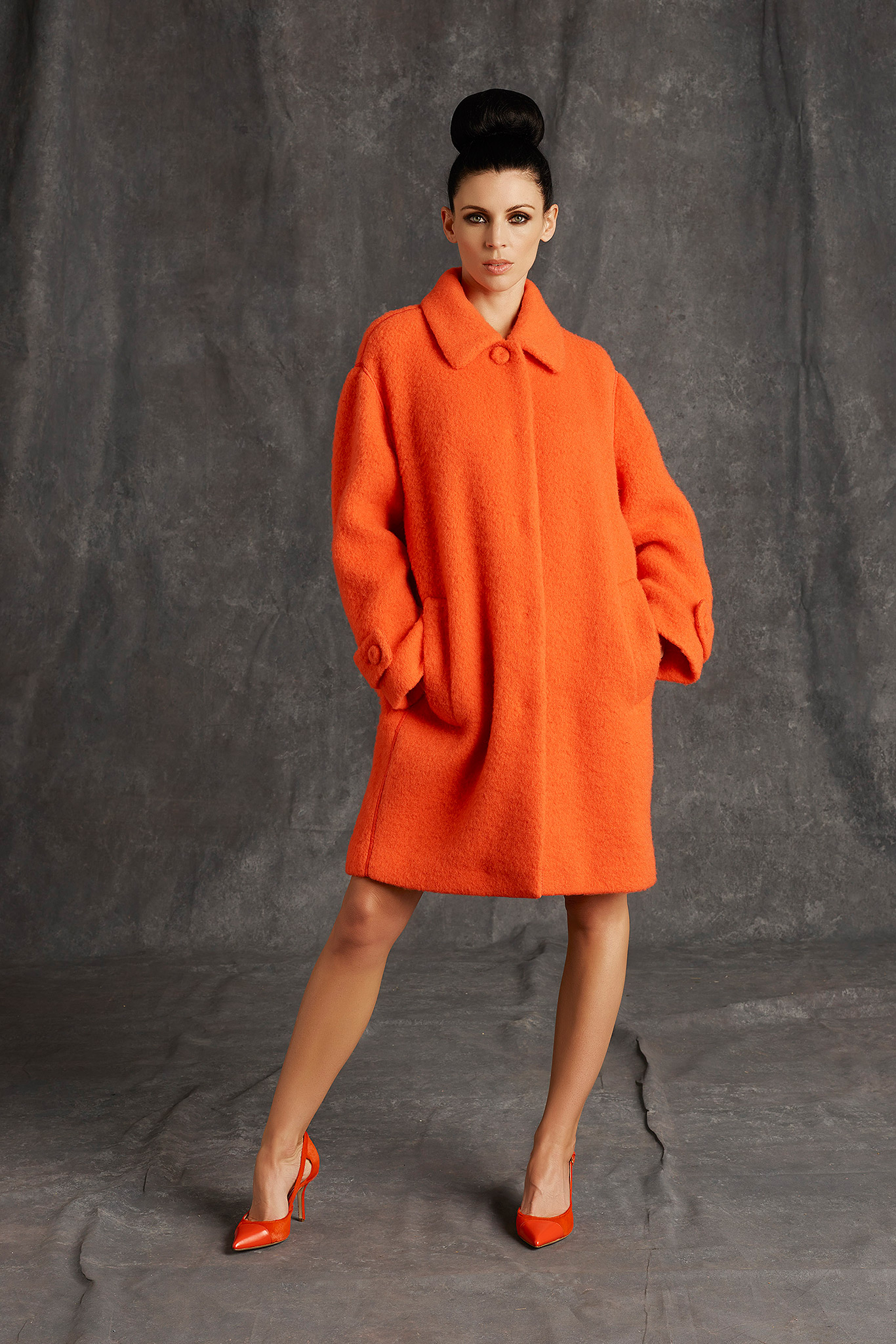 Its the Great Pumpkin Charlie Brown!
PUCCI:
A whole lotta PINK, admixed with another stroll down memory lane into fringe and bell bottoms, and the underlying current of sexual allure.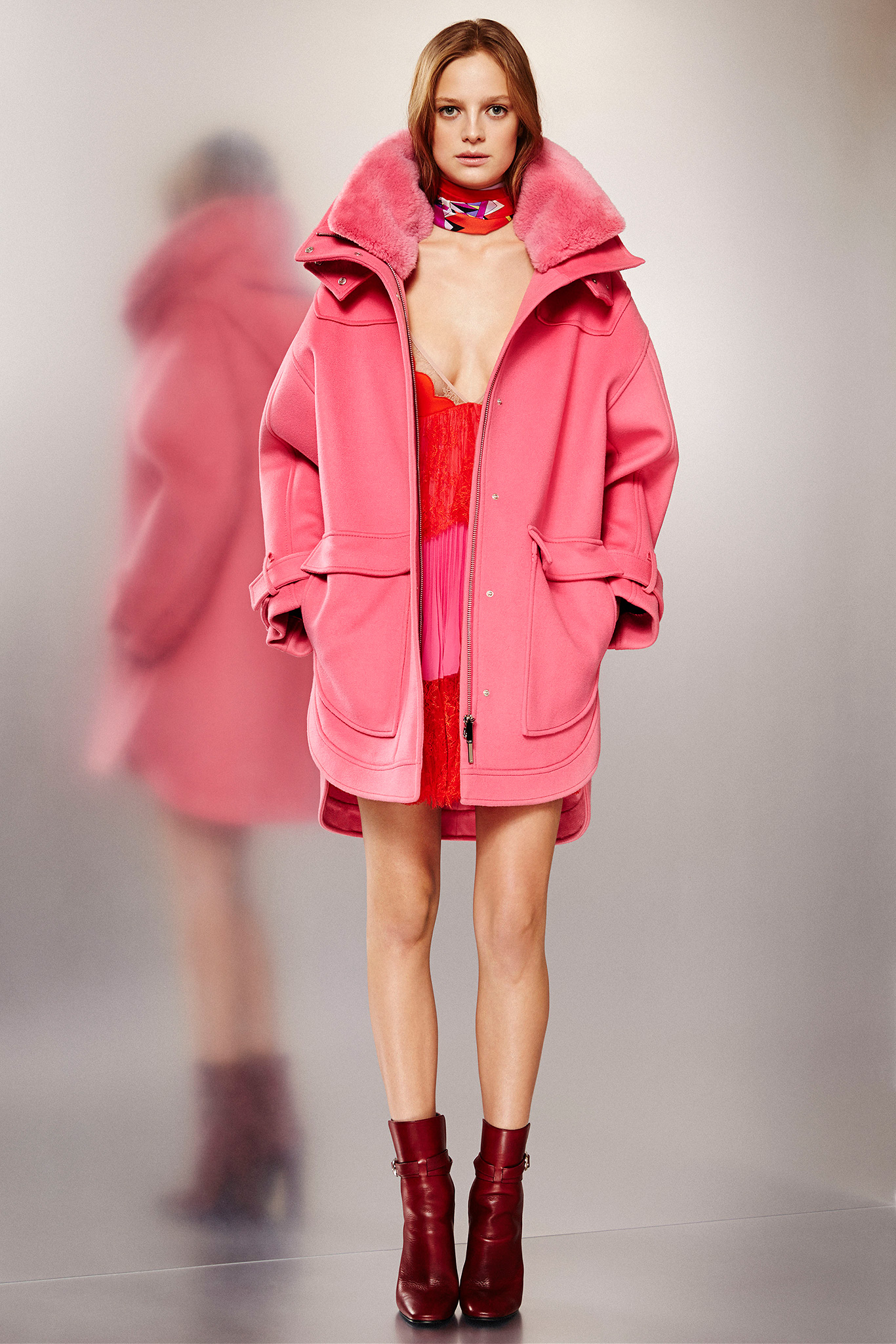 More pink to wet your whistle. Slightly more casual than the Moschino entry above.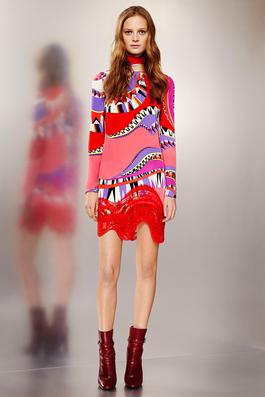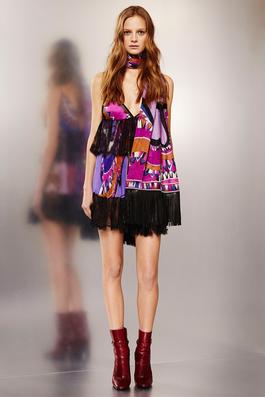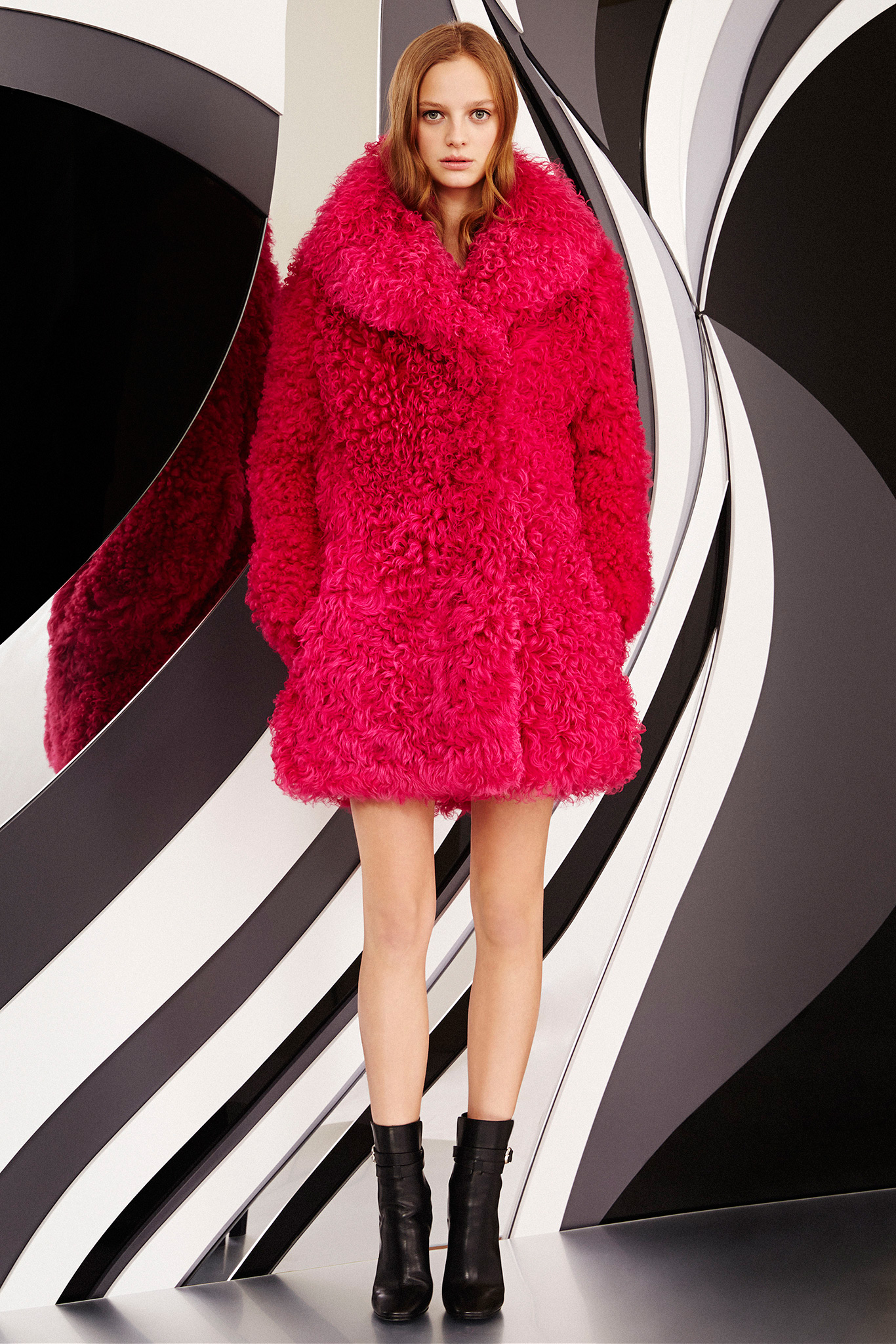 We have a winner for the BEST SHEARLING OF PRE FALL!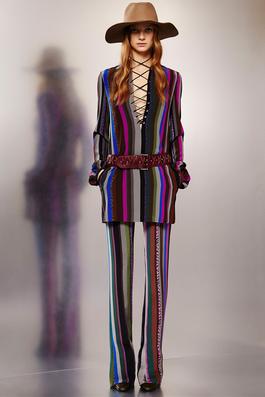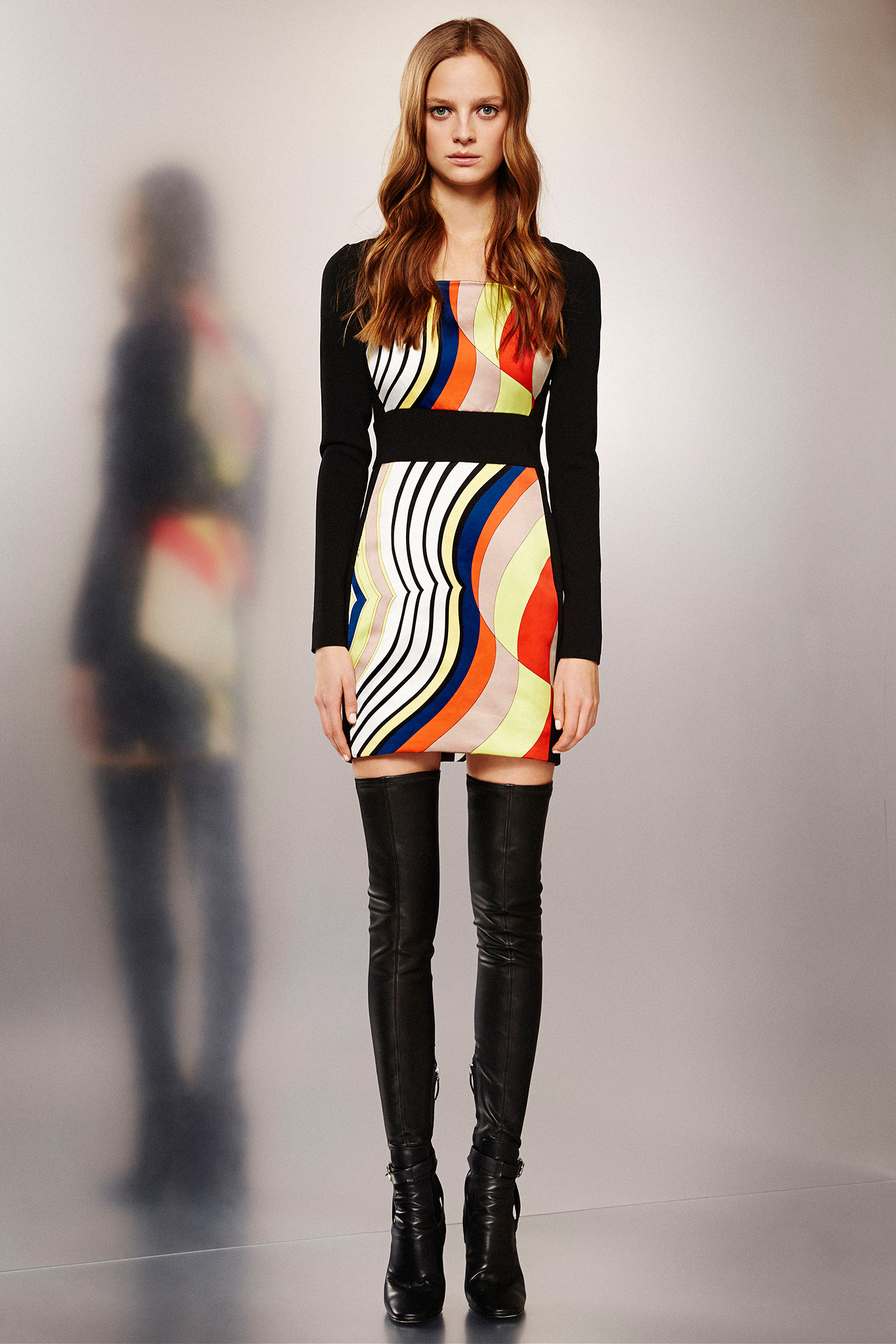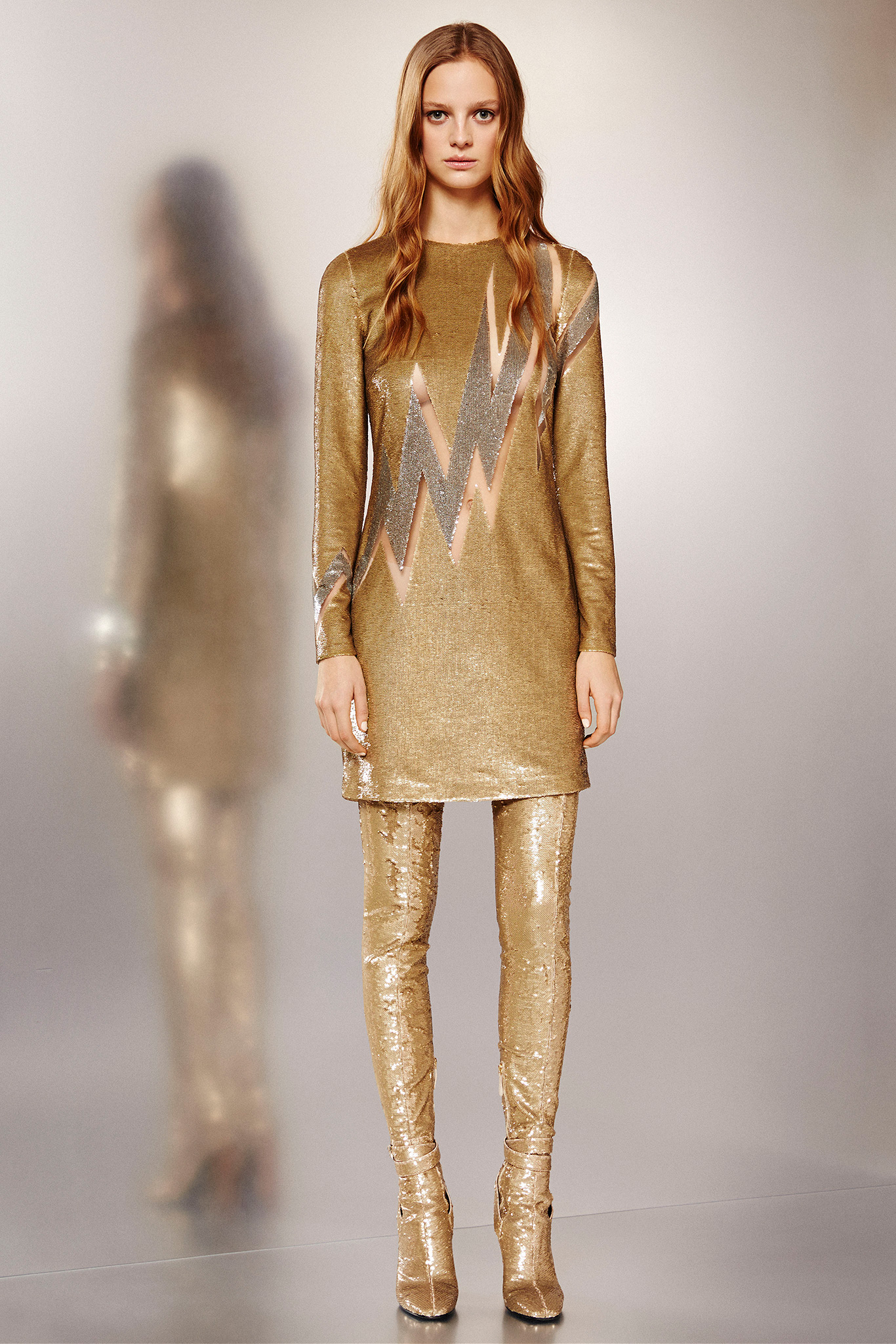 FLASH GORDON is in the house!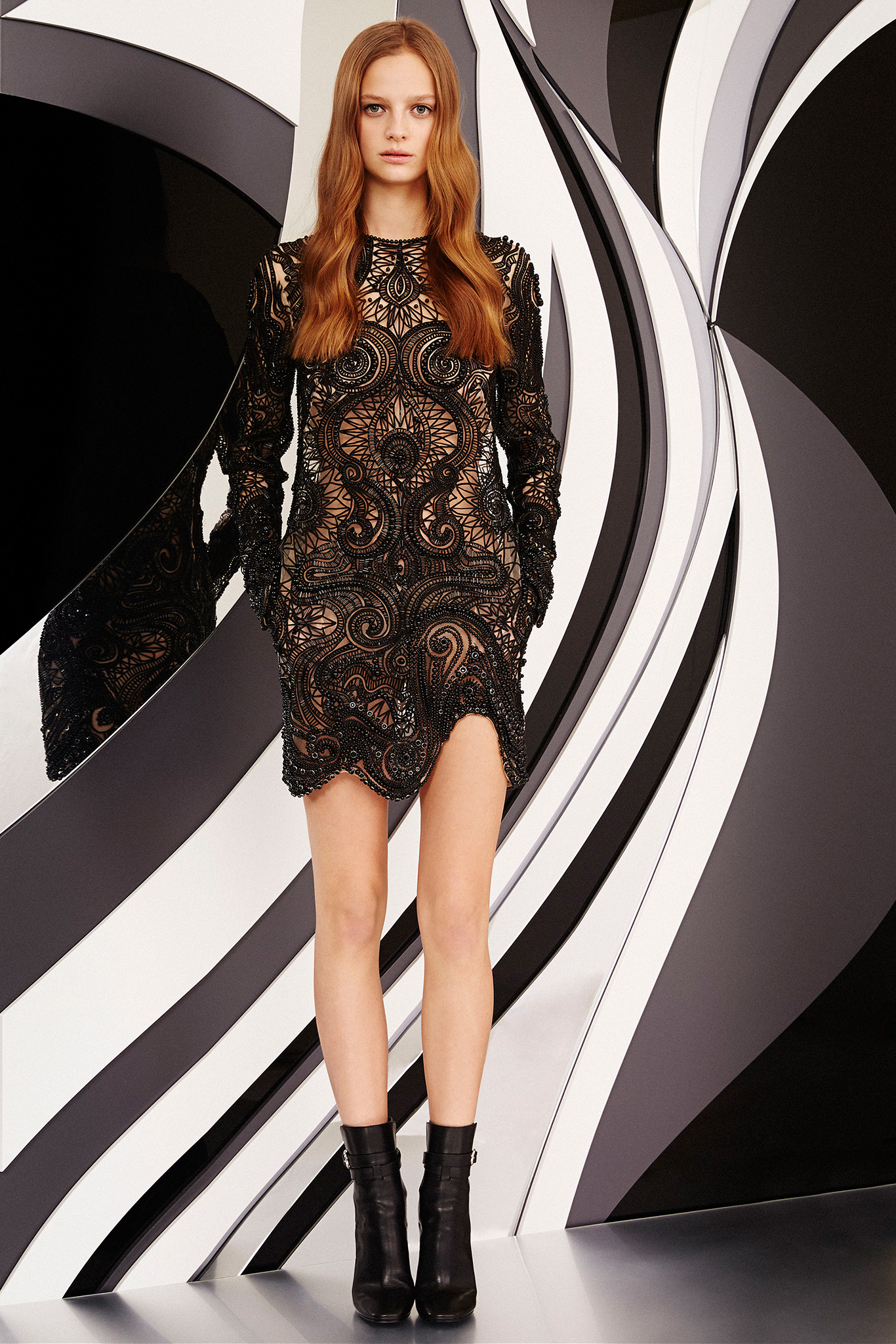 Nobody does a bead festooned mini like Pucci. Just shear enough.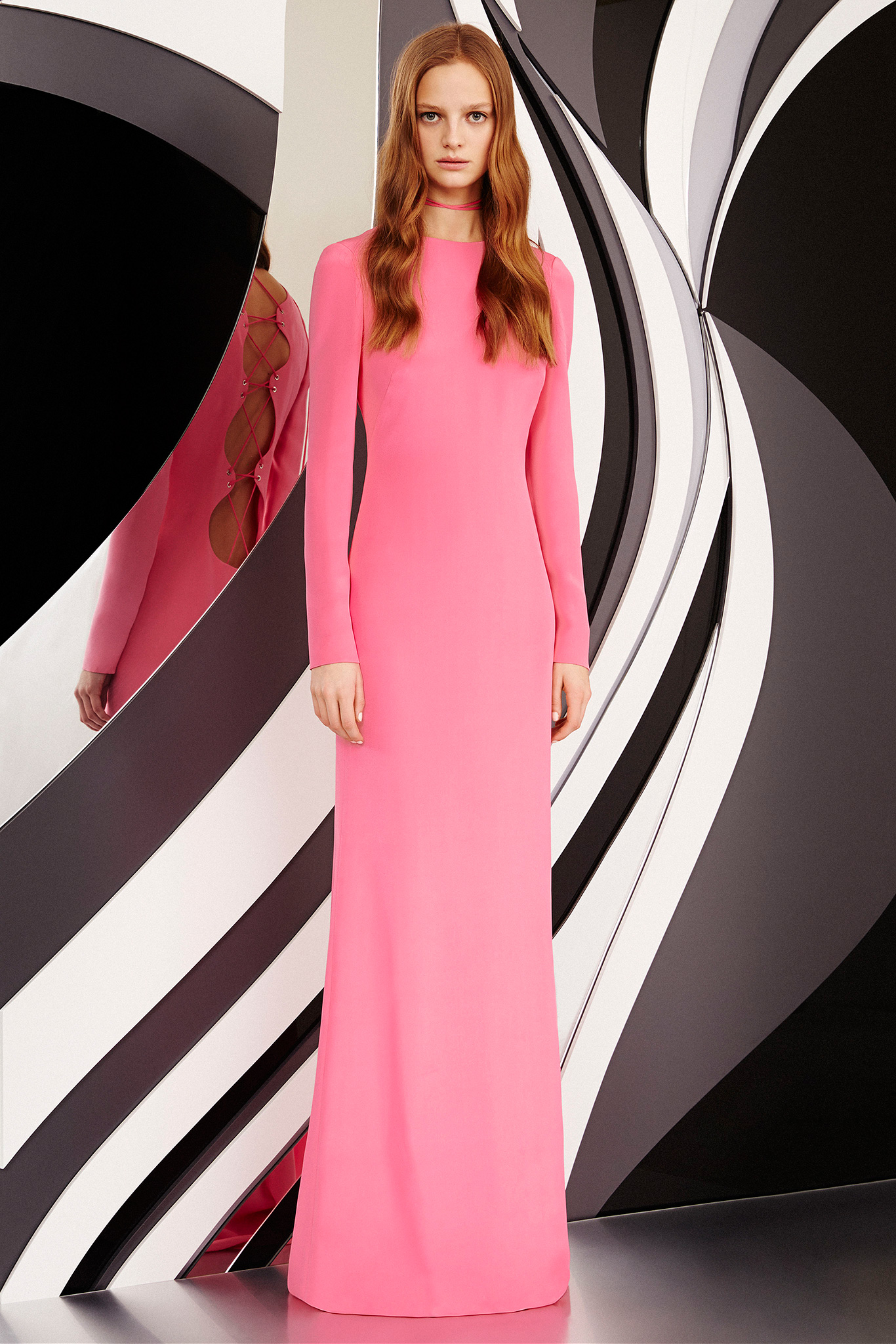 Pink is apparently the new black. Simple but stunning and figure flattering, and check out the back, for the temptress effect.
VALENTINO:
Now the concept of the STELLAR collection is real and metaphorical! The silhouettes are the standard fare, both the minis and the gowns, but the fabrications, embroidery, embellishments and motifs are the stuff dreams are made of. As with Chanel and Dolce and Gabbana, Maria Grazia Chiuri and Pierpaolo Piccioli never disappoint when it comes to presenting an expansive breathtaking collection of impeccable covetable delectable concoctions which remain wearable whether the goal is every day chic or show stopping glamorous. Florals, brocades, tulle, hearts, ruffles, and an homage to the galaxies are all included in a behemoth collection of 97 looks! Even bohemia makes an appearance, with fringe included. And the footwear is not just a bit player any longer!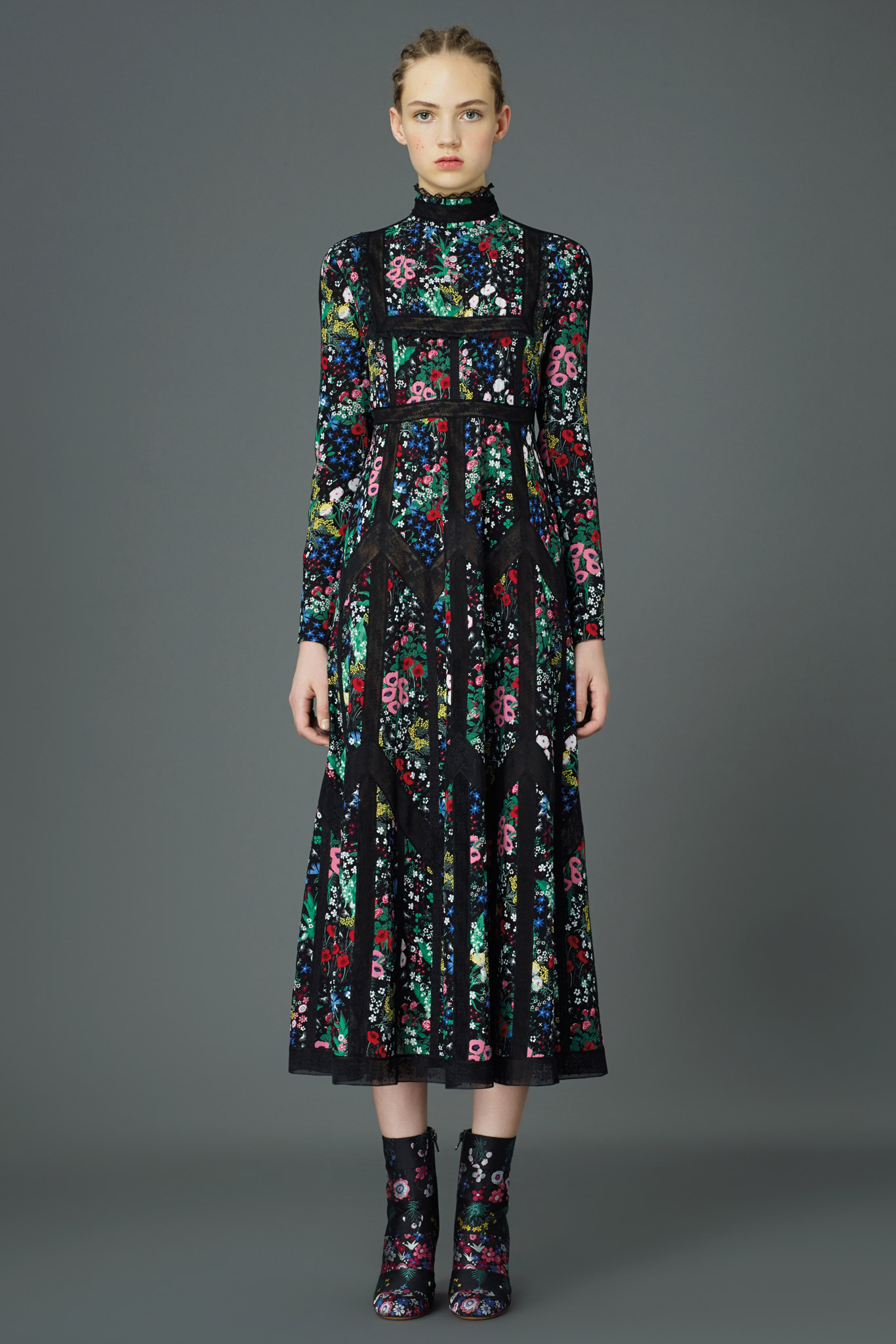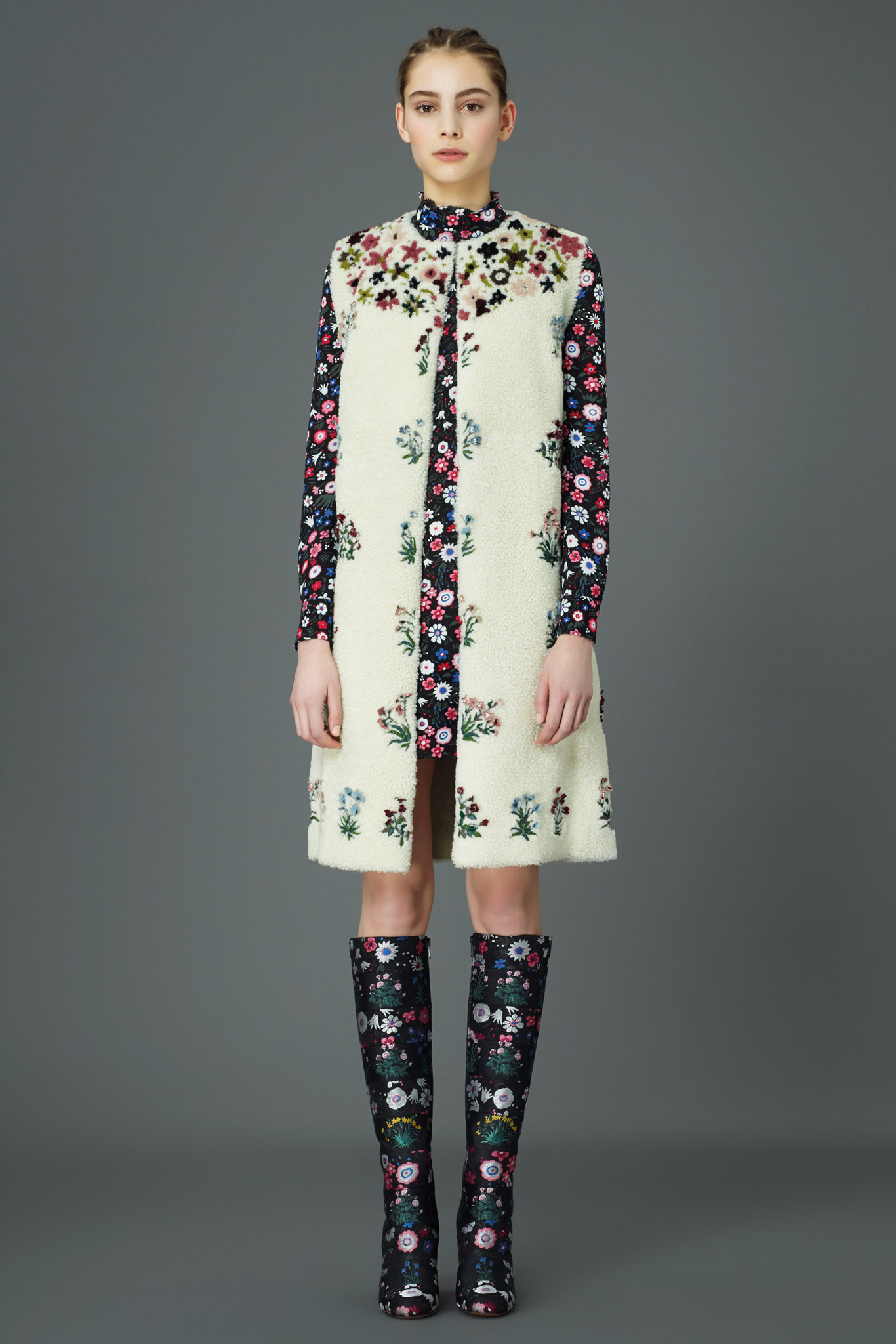 Embellished shearling vest, the holy grail of fashion. Sigh.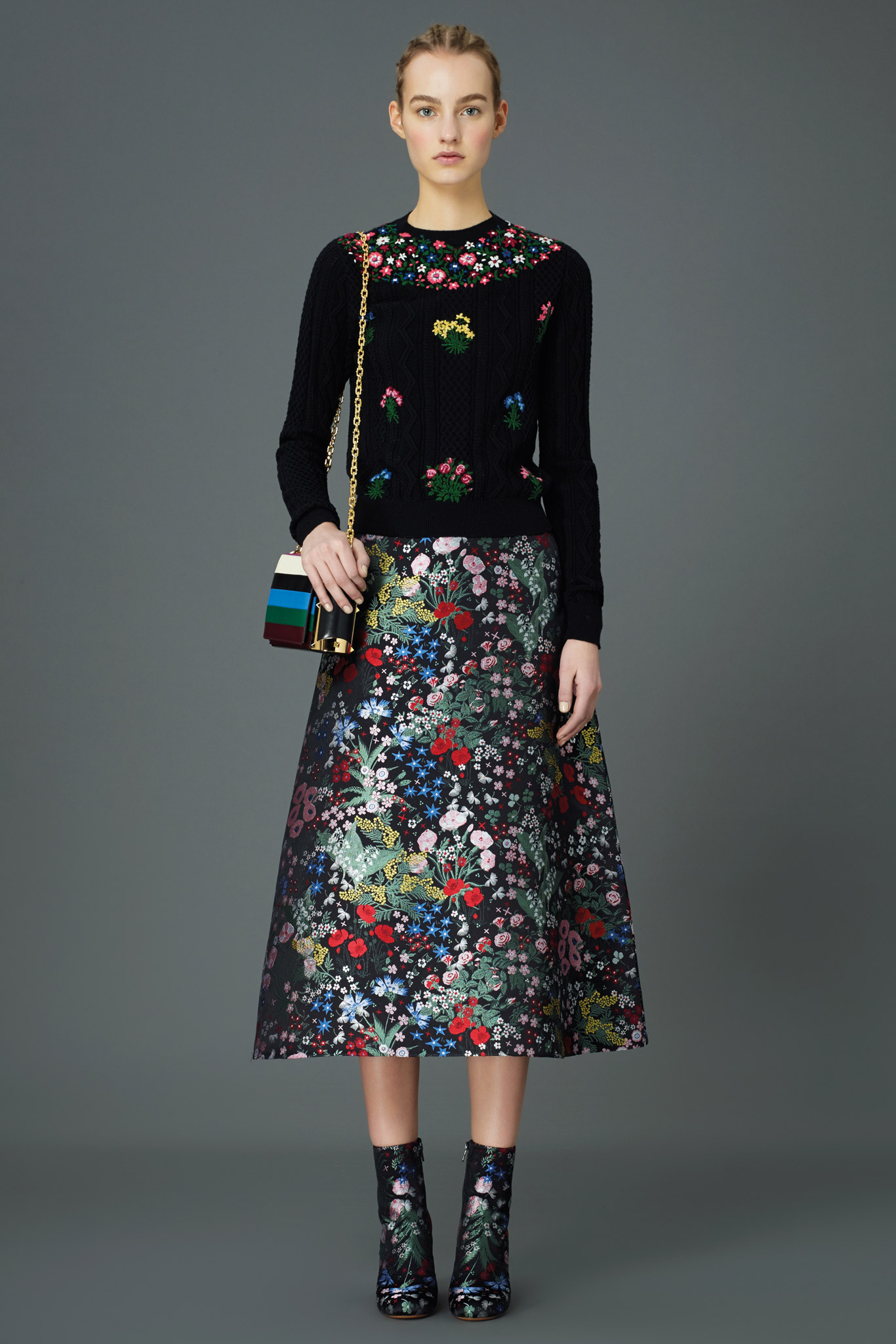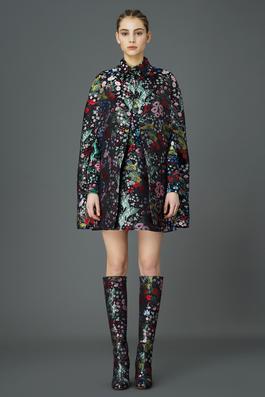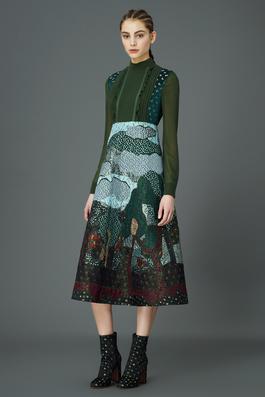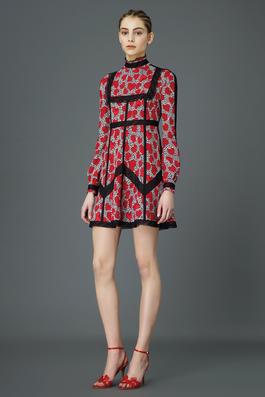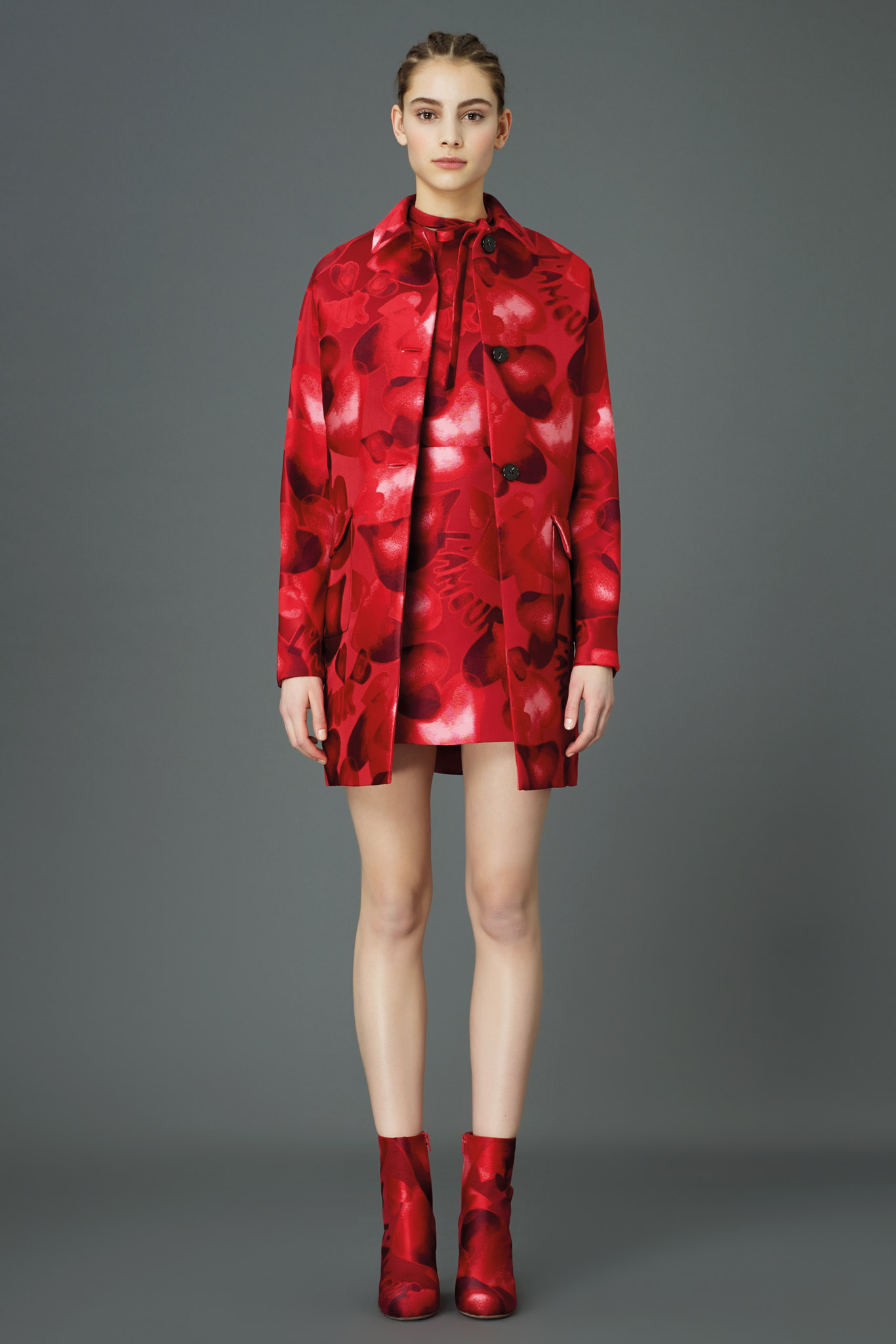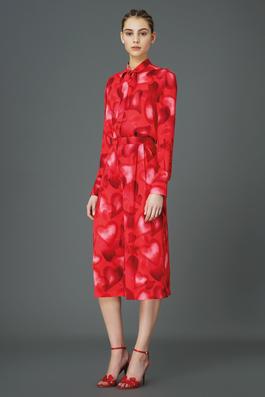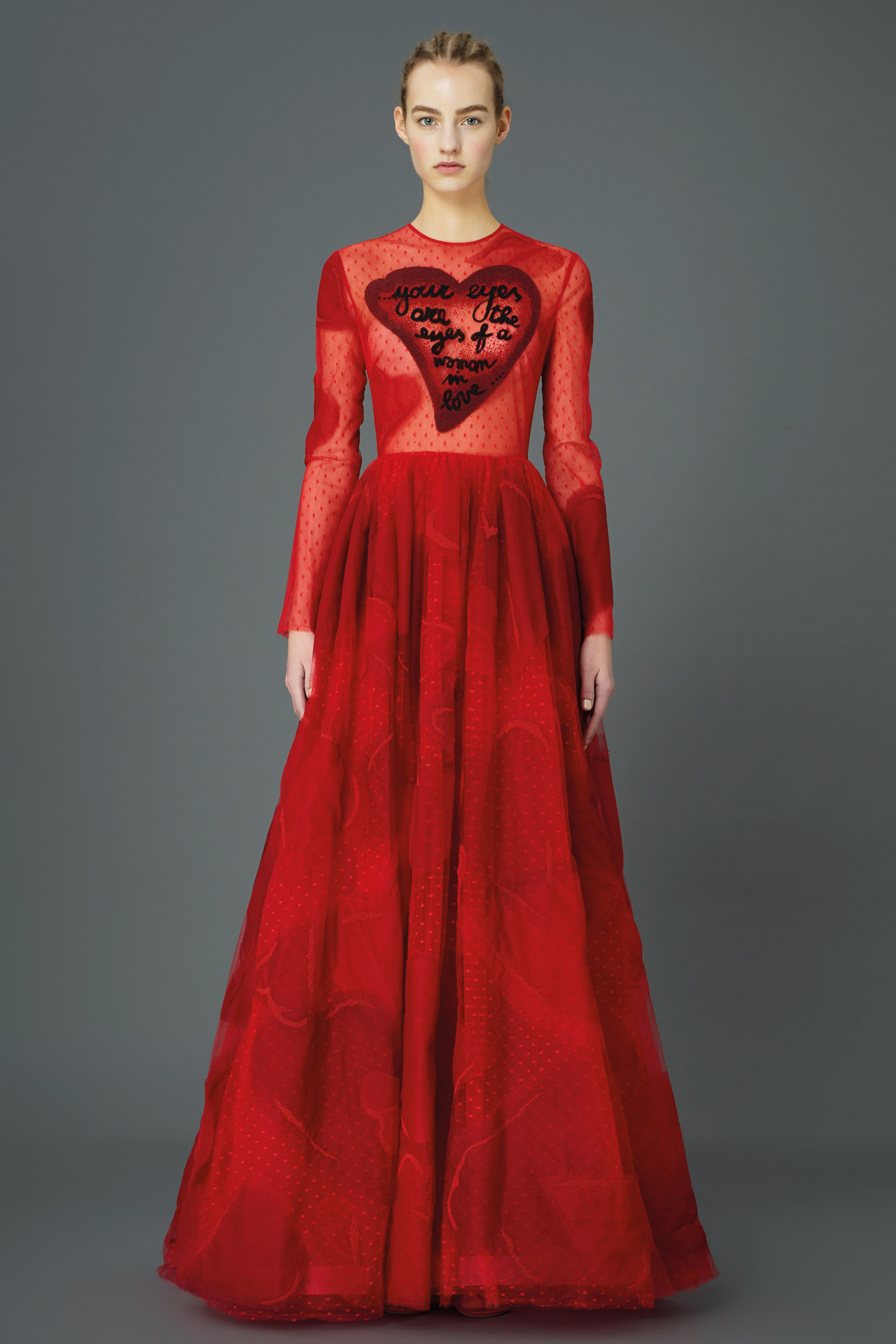 I'm just a sucker for L O V E, but who isn't?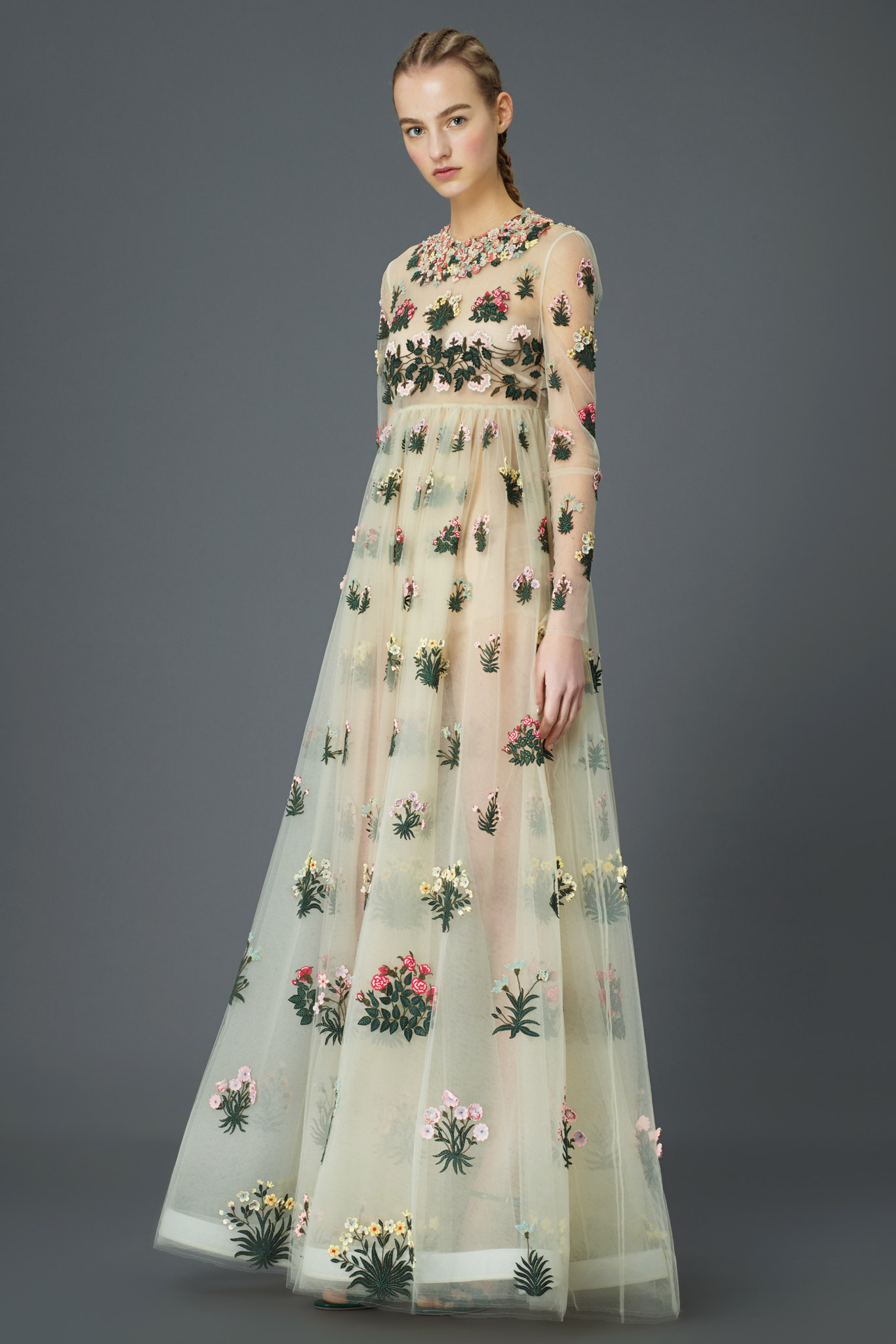 Now for the "casual" part of the show: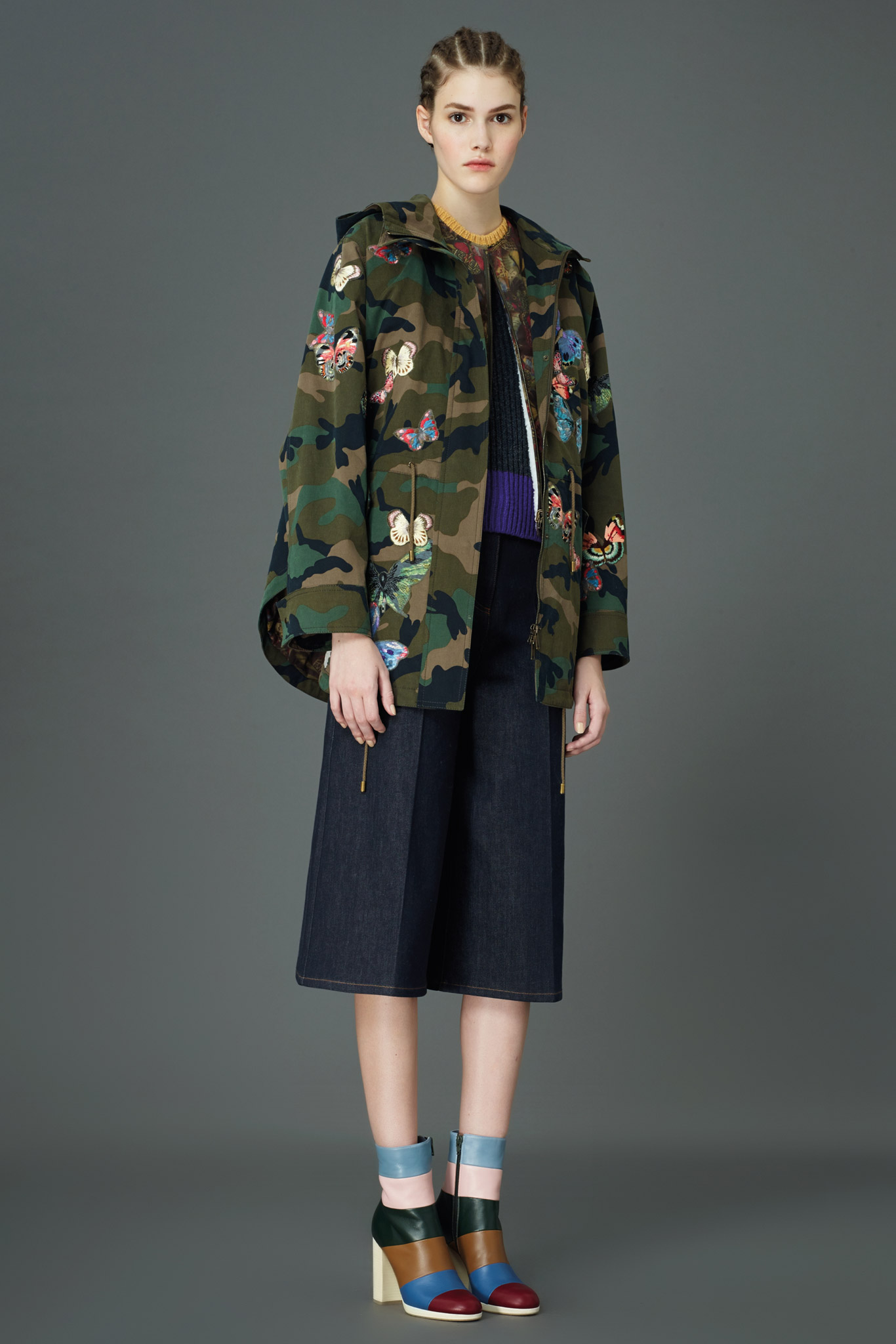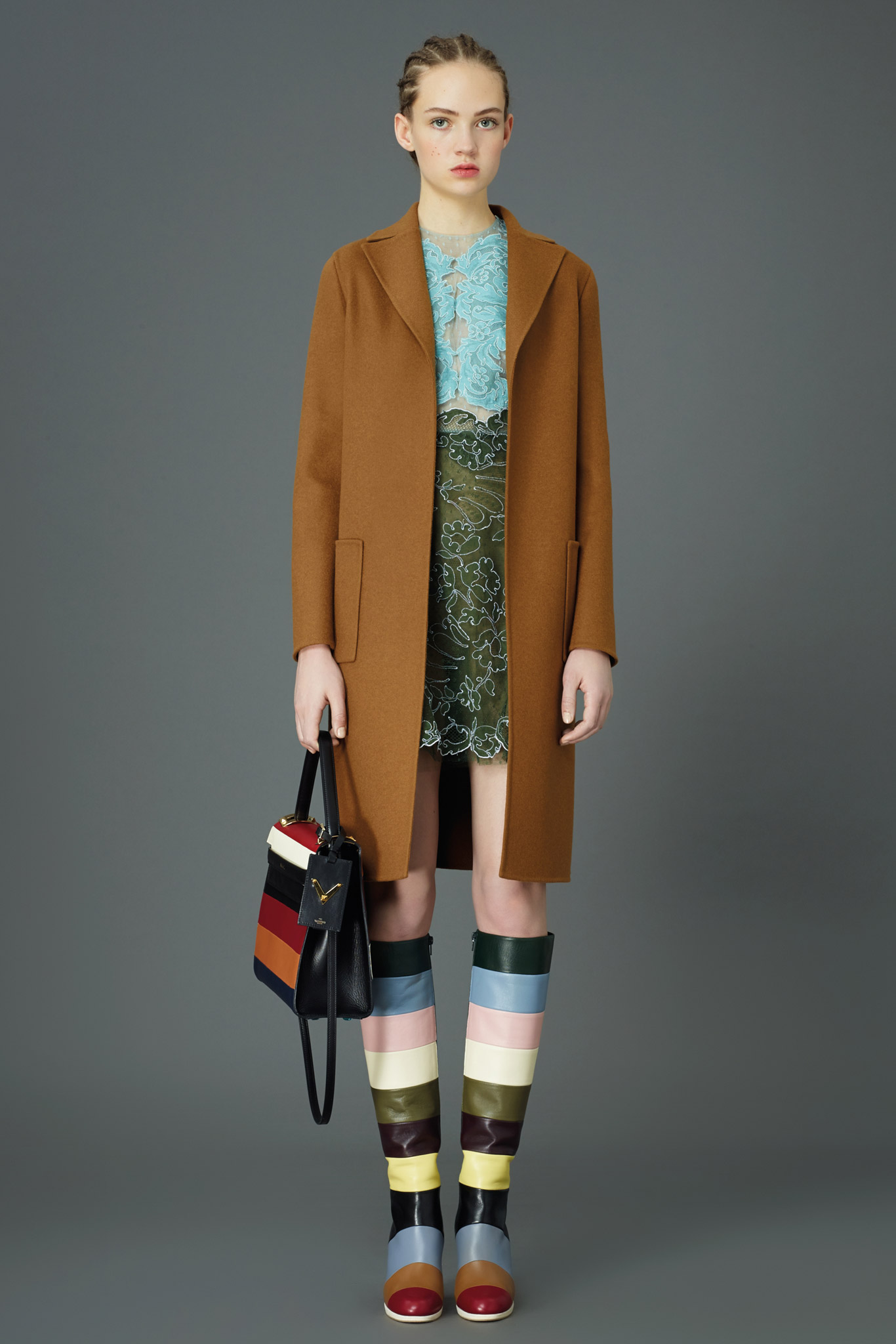 Check out those boots, the focal point of the outfit!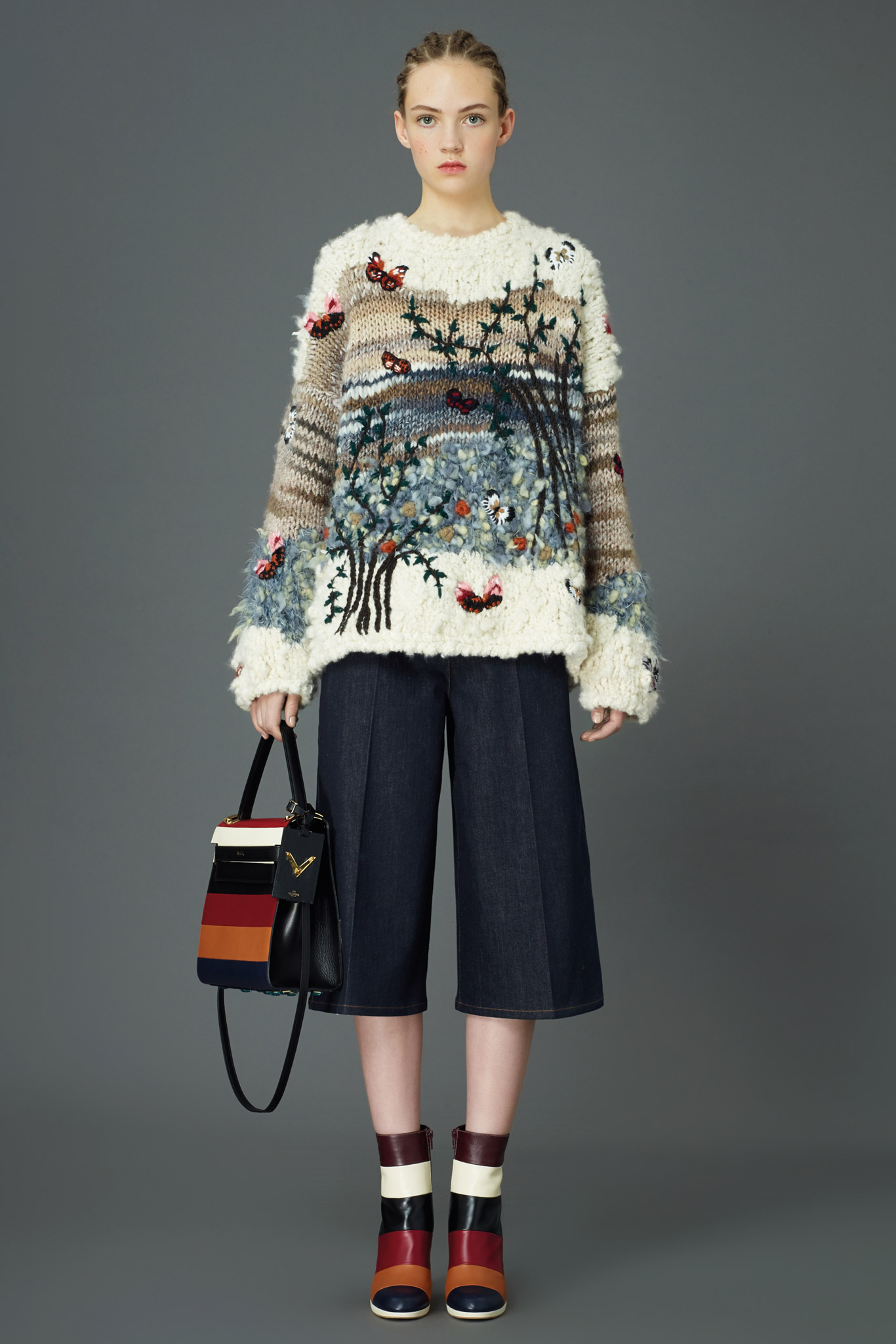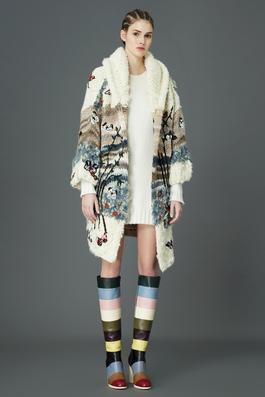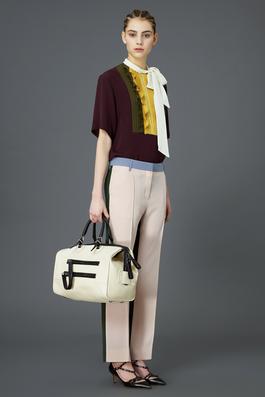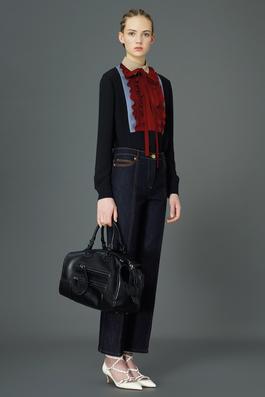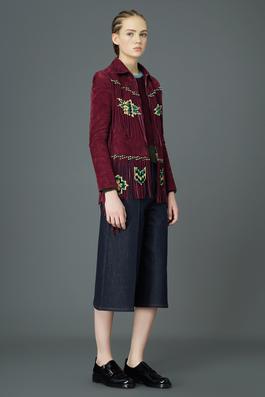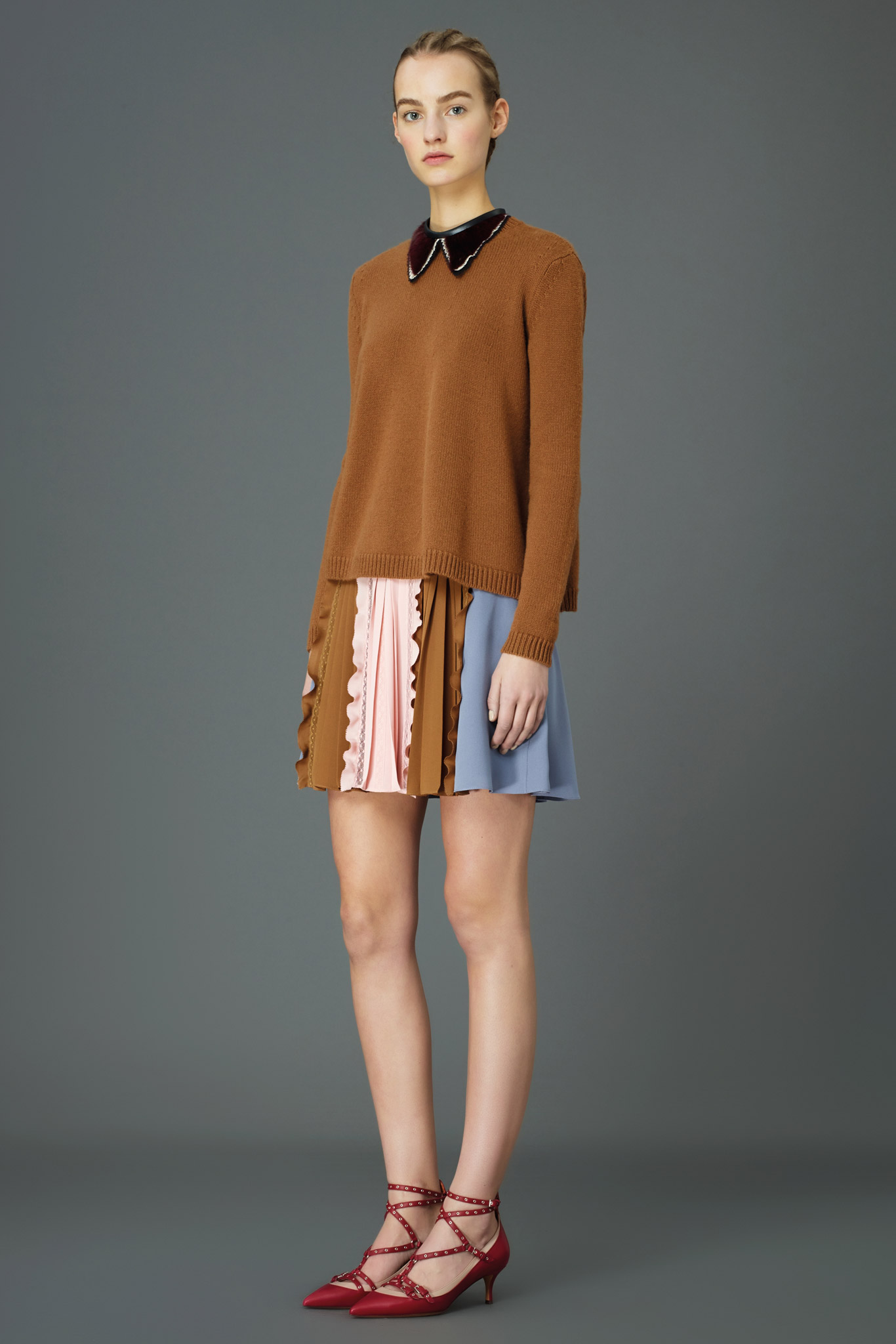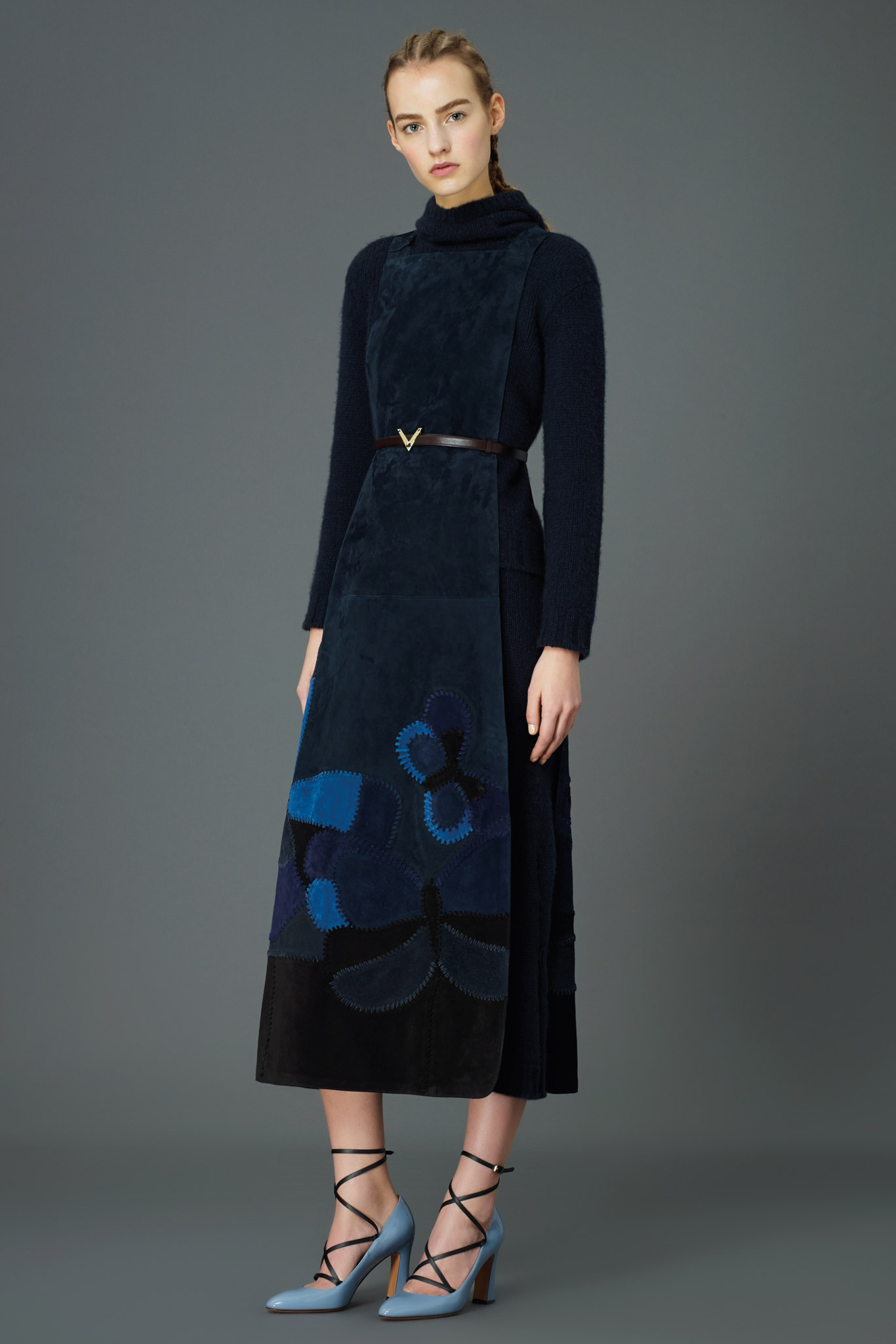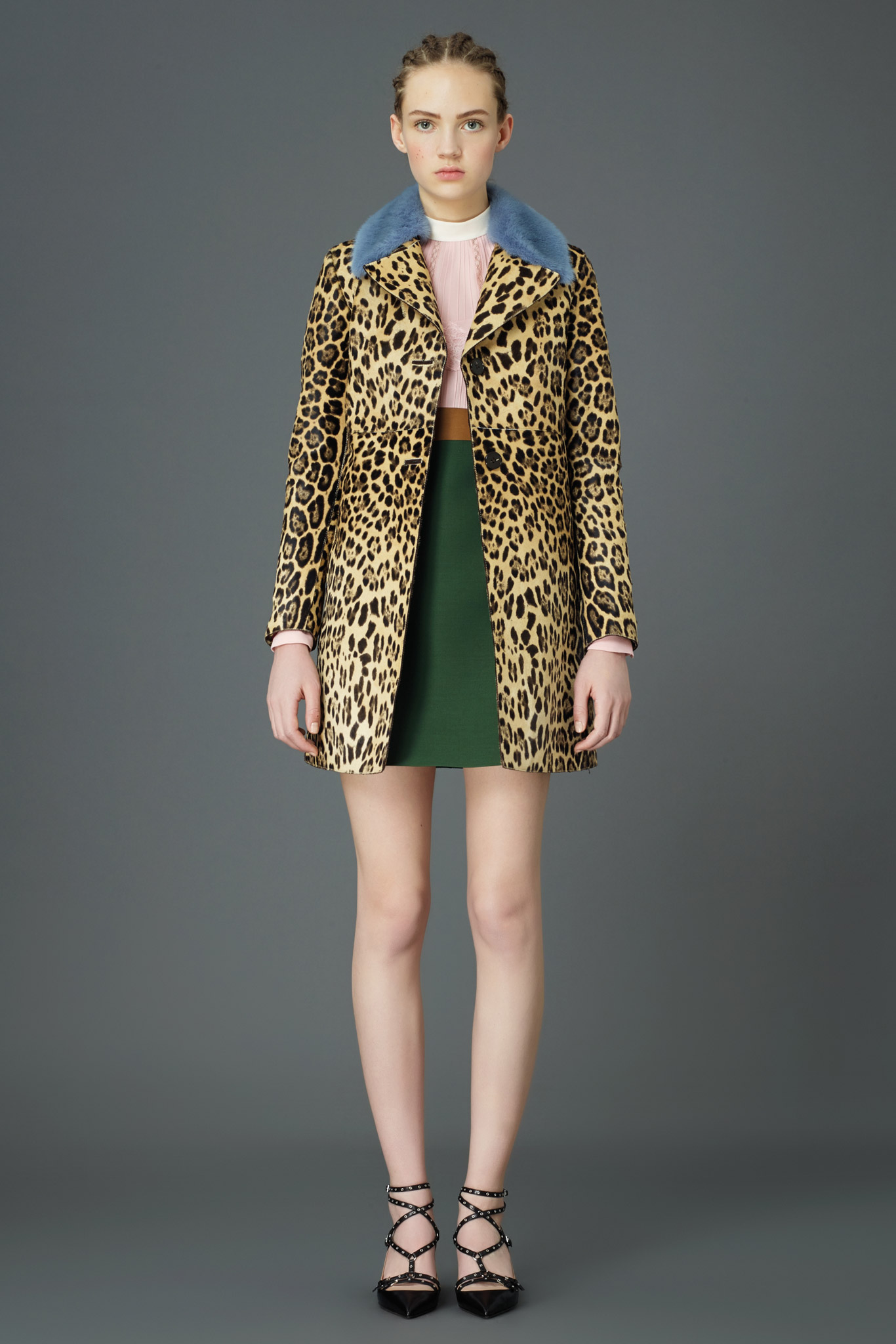 Leopard it seems shall be a running theme in perpetuity.
And now for some winter white: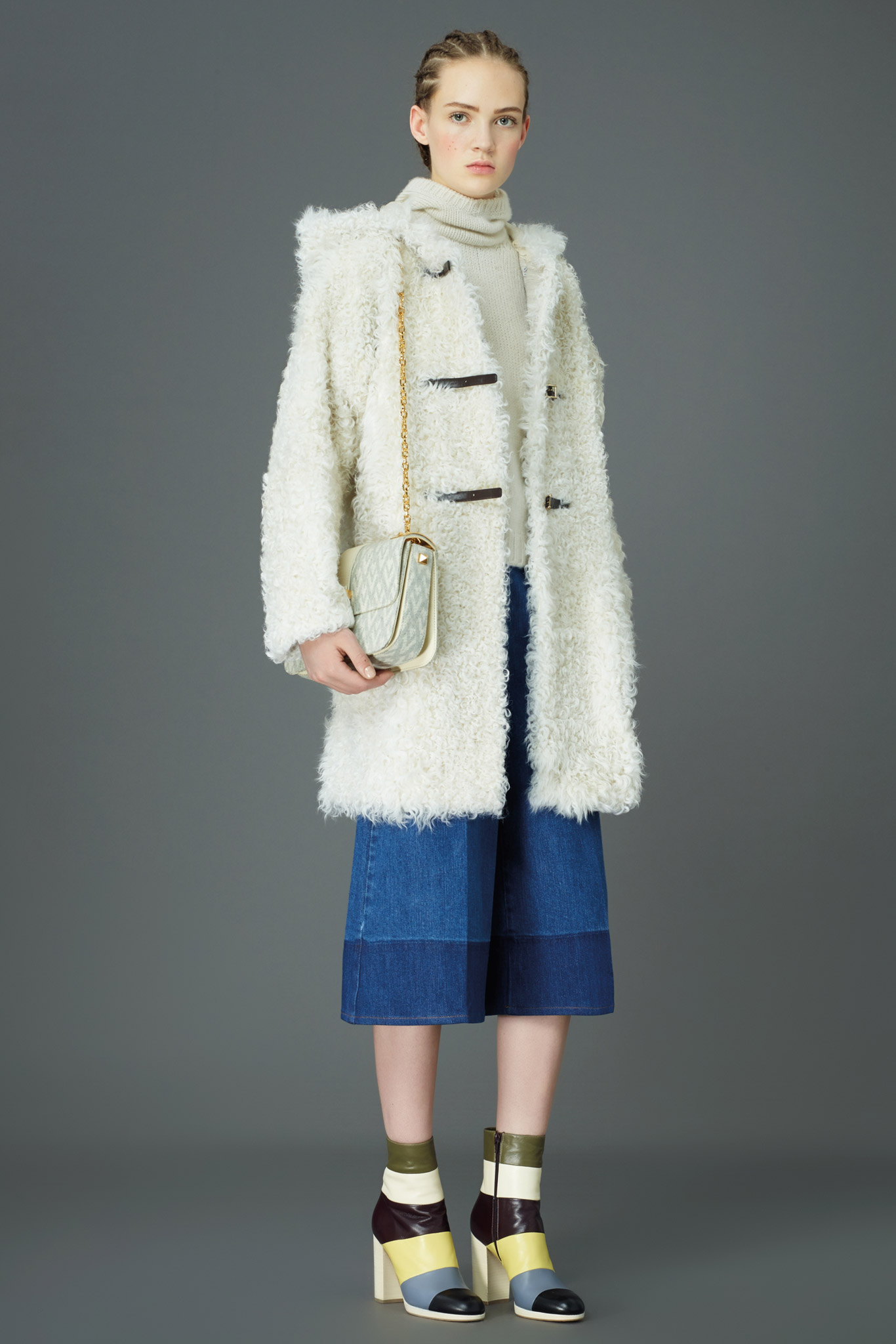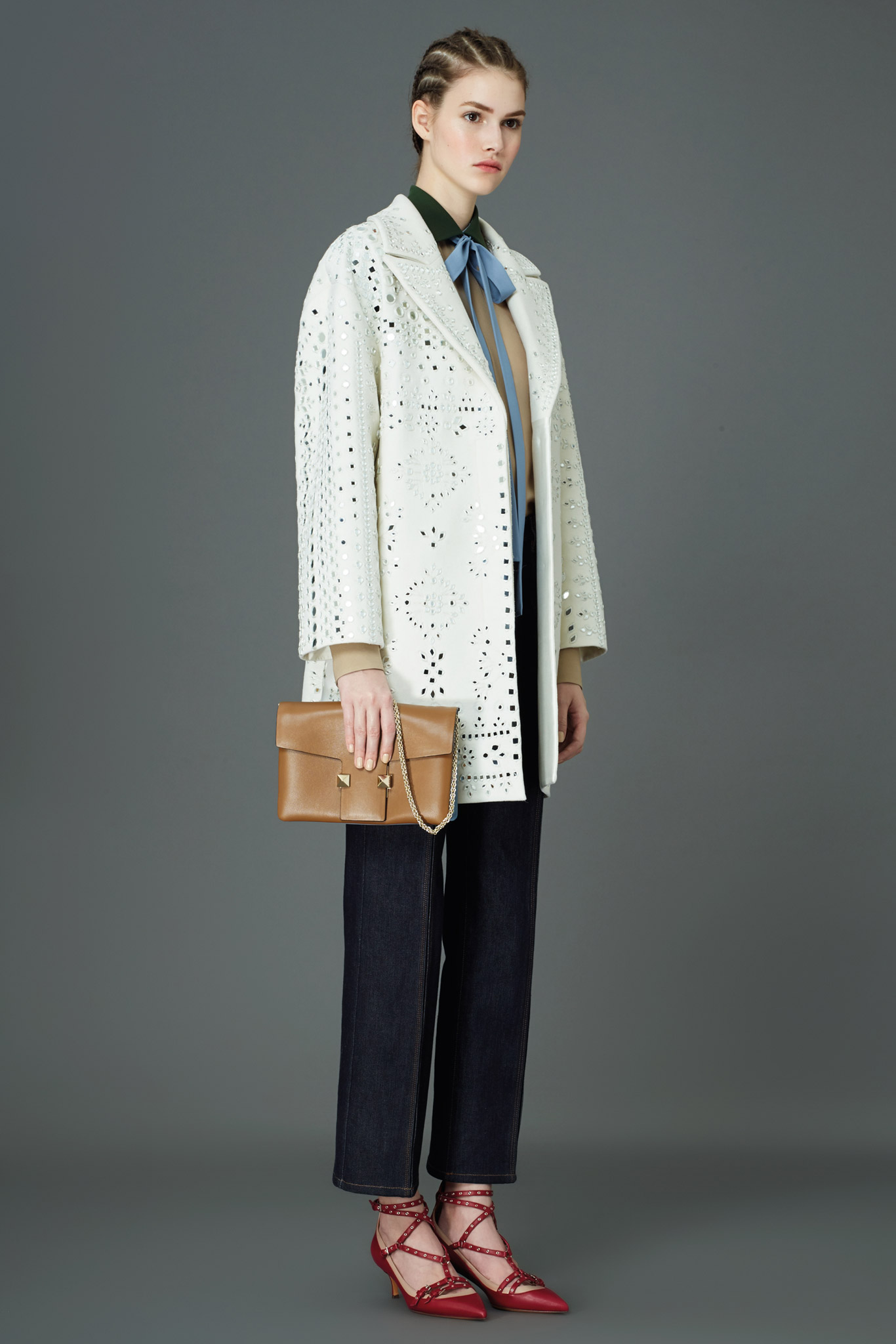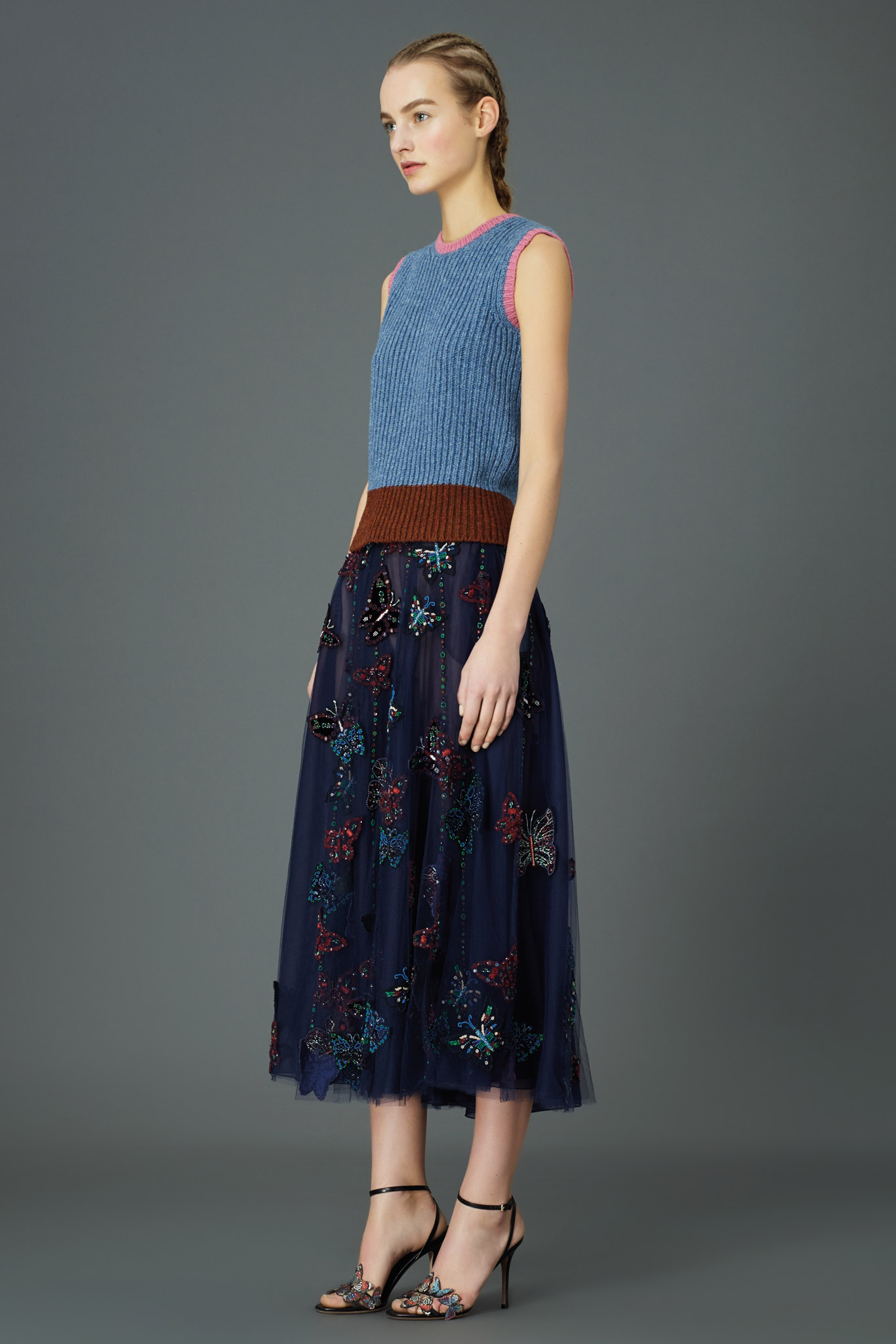 Pair an intricate skirt with a simple casual top and Butterfly strappy sandals. This outfit would be another option for a gala event when full on ostentation is not the desired effect.
And now we have "one small step for man, a giant leap for mankind"……(Hat tip Neil Armstrong).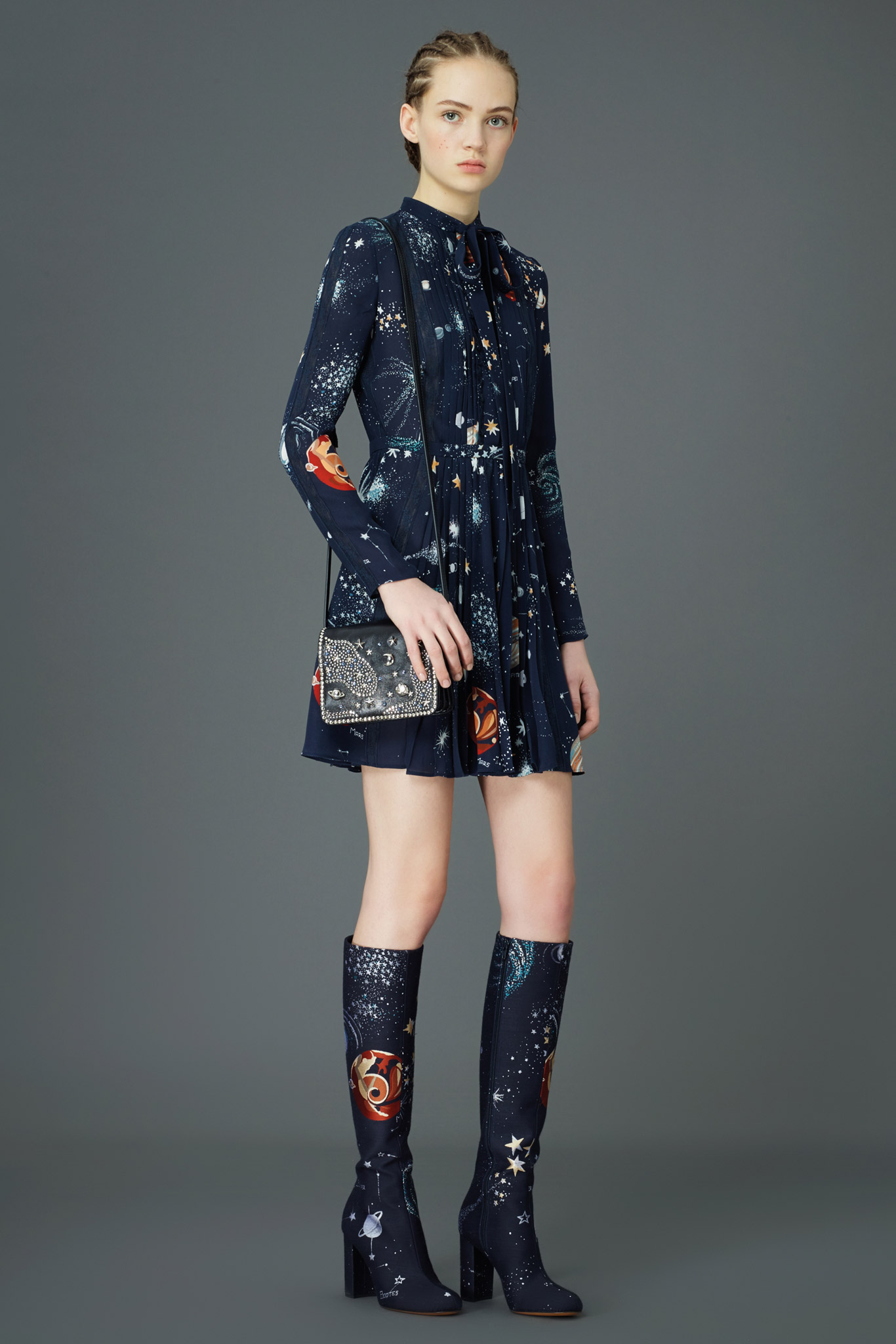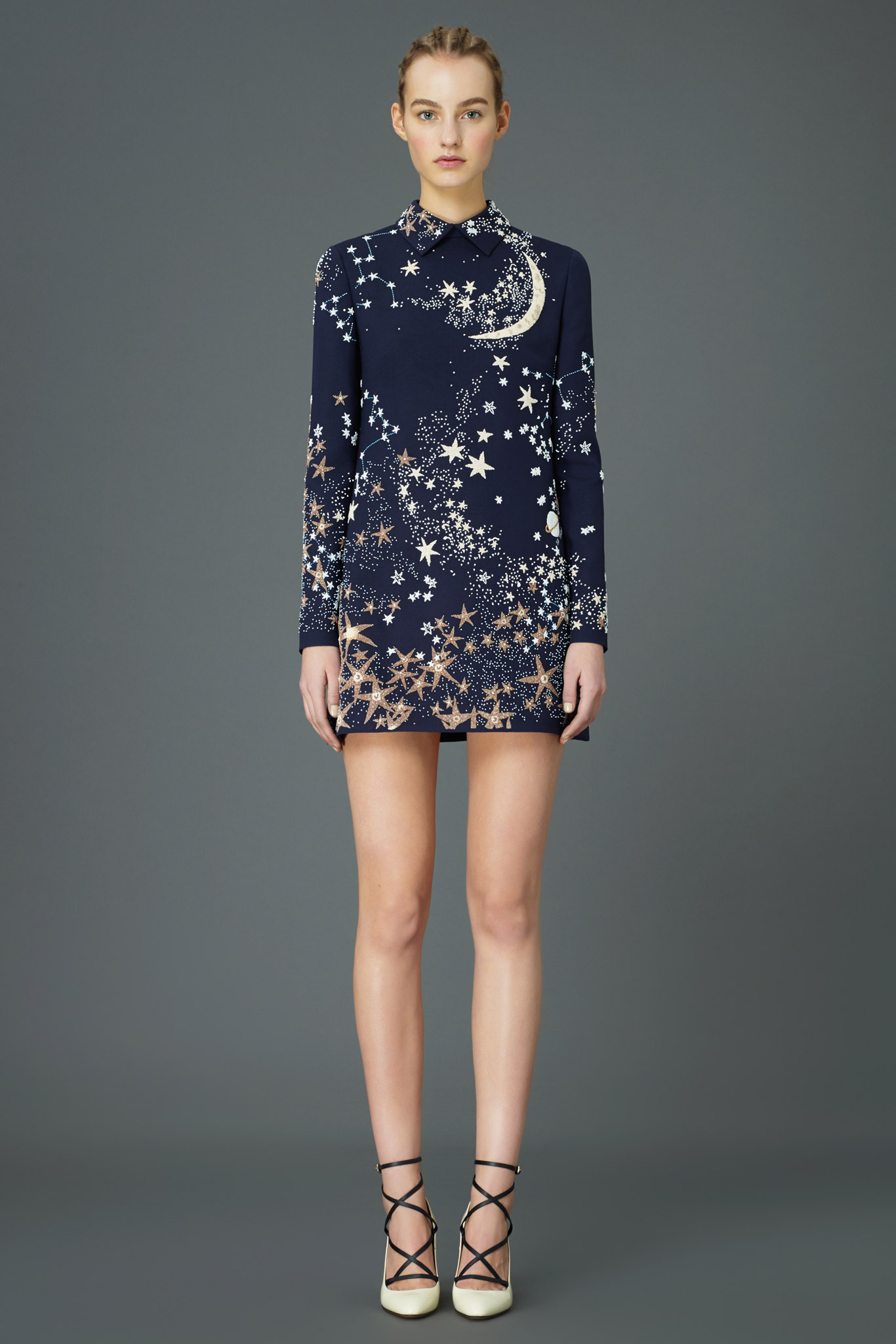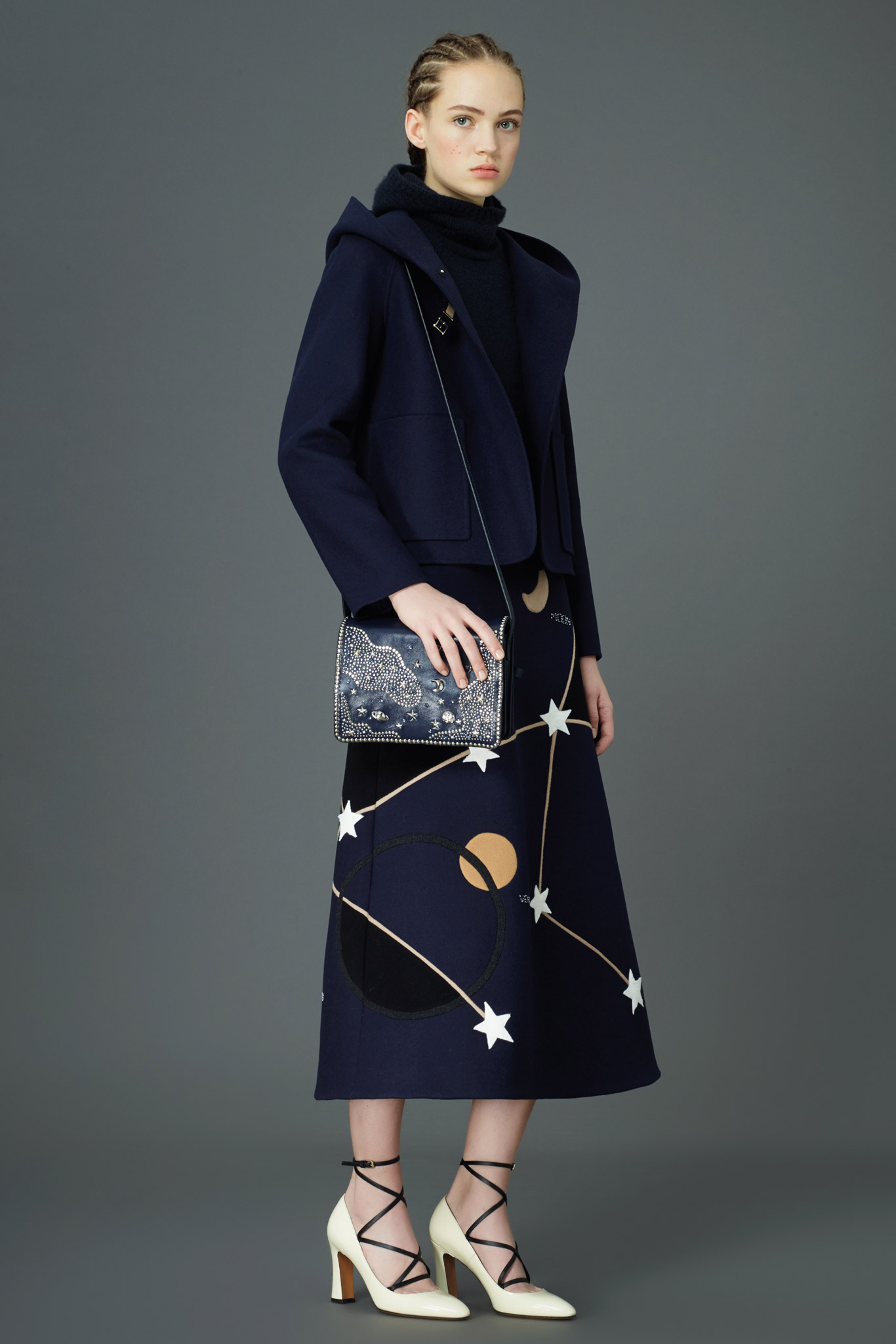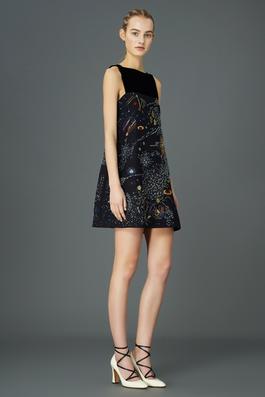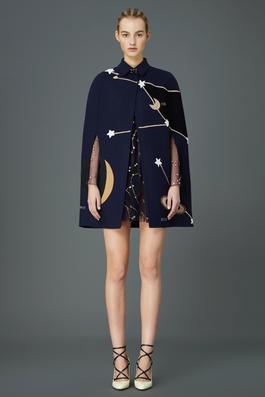 Jesus, this is spectacular……….MARRY WEALTHY GIRLS!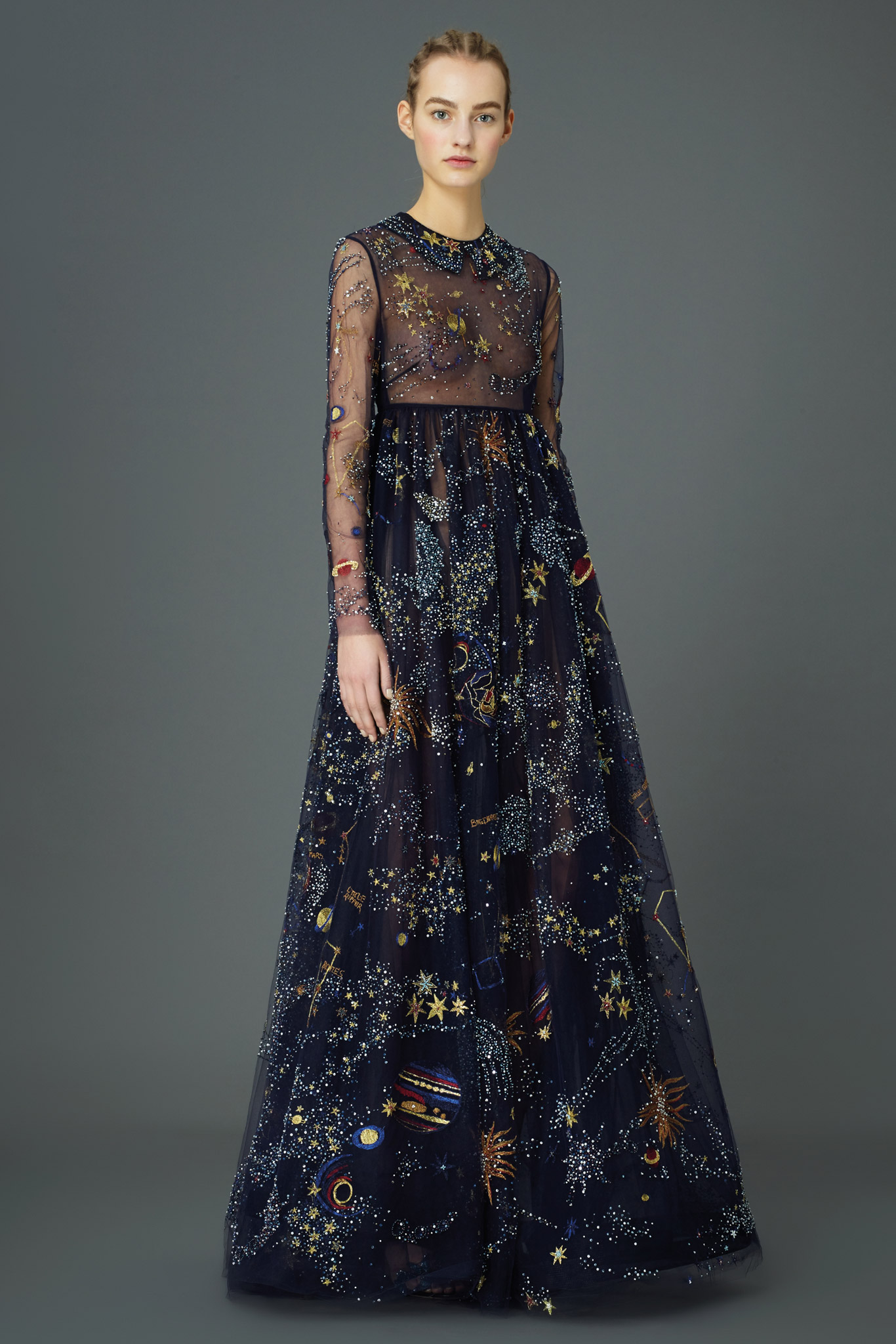 Mi piace molto le stelle!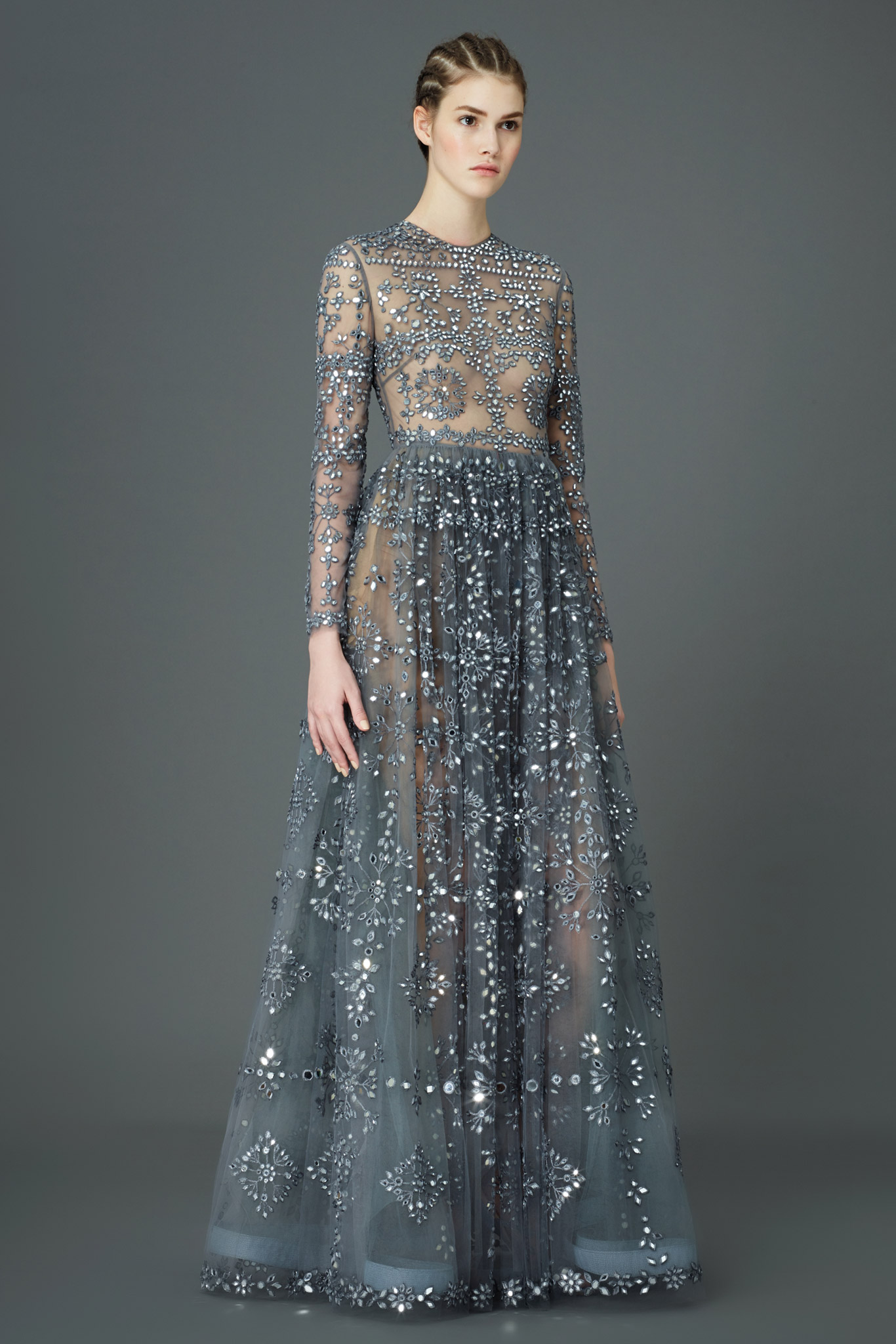 Yet another truly amazing and drool worthy collection of treasures!
If nothing else, get some of those space is the final frontier boots!
Images brought to you by www.style.com
Happy Trails!