I've been enamored of this guy since the late 90's, and he never disappoints. He fits into a cadre of personal favorites along with Lagerfeld, Dolce & Gabbana, and Valentino.
His aesthetic sense combines the masculine in form, with the oversized silhouettes and more typically male inspired Tuxedo jackets (every gal needs at least one, whether in black or white) and school boy influenced fare, to include short jackets, emblazoned with the occasional emblem and iconic striped fabrications, and the more overtly feminine elements, with jacquards, silkens, satins, and VELVETS often figuring heavily on his runways, along with the occasional bias cut glamour gowns. And in the mix is plenty of whimsy with feathers and abstract patterns, admixed with an intriguing color palette which typically includes my personal favorite, the regal PURPLE. The easiest way to add glam and pizzazz to any outfit? Purple velvet ANYTHING, from a blouse, to Opera length gloves, to boots.
The animal motif is rife in this collection, with various permutations in a host of lengths and silhouettes to satisfy anyone jonesing for leopard or other feline. OCELOT anyone? And the best part? Dries relies heavily on the FAUX factor, which some of us HSUS and PETA lovers appreciate. Yeah, I wear leather and I eat fish, but I say, make strides where you can in this regard.
The upscale funk ethos permeating his collections adds a desirable devil may care nonchalance and makes the pieces, no matter how festooned with embellishments, seem less fussy and contrived than they otherwise might.
He has the enviable talent of taking the unusual, sometimes avant-garde, and wacky or whimsical and making it eminently wearable. AND timeless. Anything I purchased in the late 90's from Dries I would happily wear today, and not just because of hoarding tendencies and a distaste for waste.
Never being one to slavishly follow rules, especially in regards to fashion (it should be FUN not homework), I threw a Dries Van Noten vest WITH tulle over Brunello Cucinelli leggings and a Gucci leather jacket. Dries can be mixed and matched with pretty much anything, and will add easy flare at a price point that won't leave you breathless or reaching for a quaalude. Probably the best non-sale deal you can get with runway collections. Especially for the quality and uniqueness of the pieces.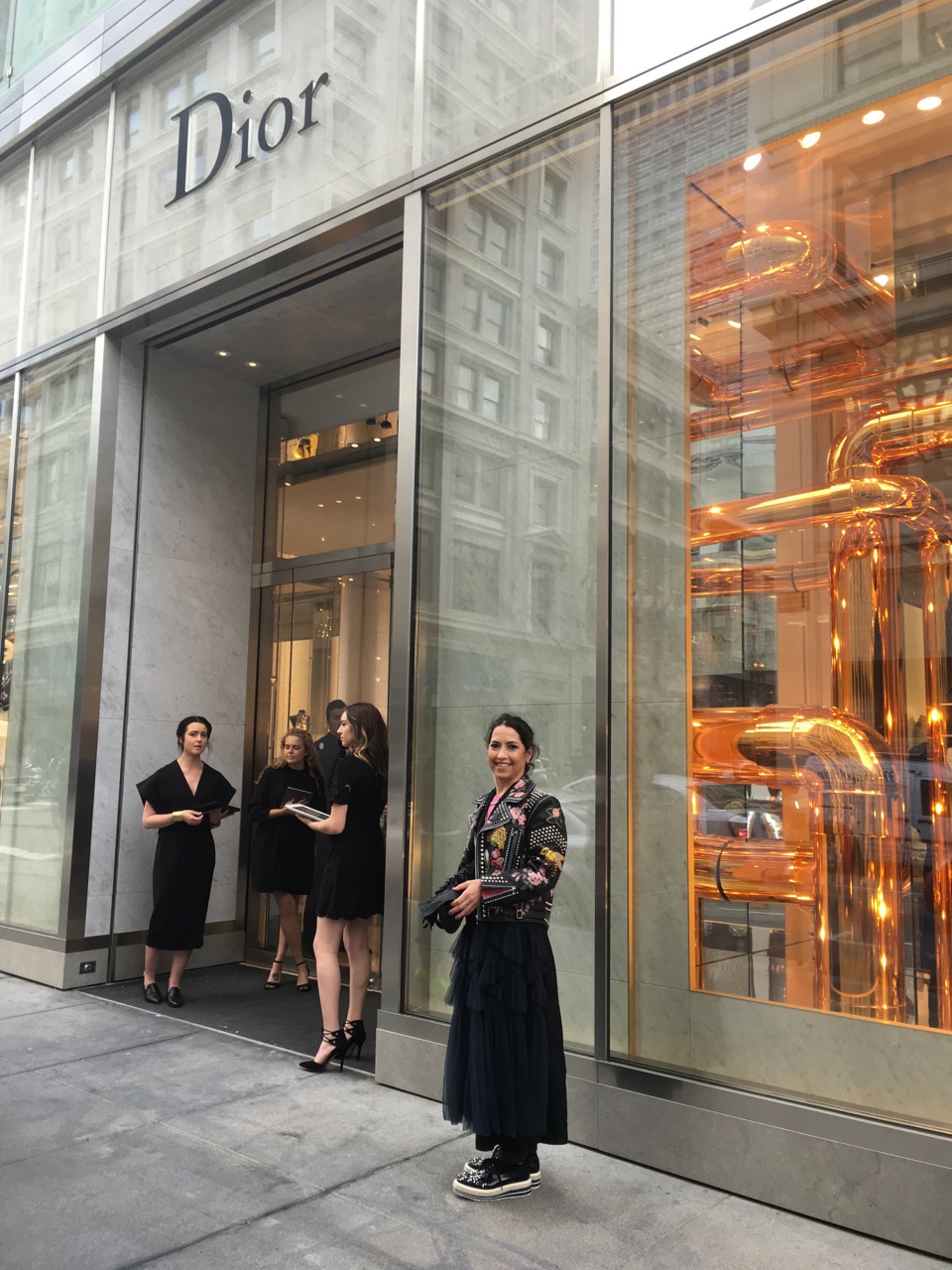 DRIES VAN NOTEN FALL WINTER 2016: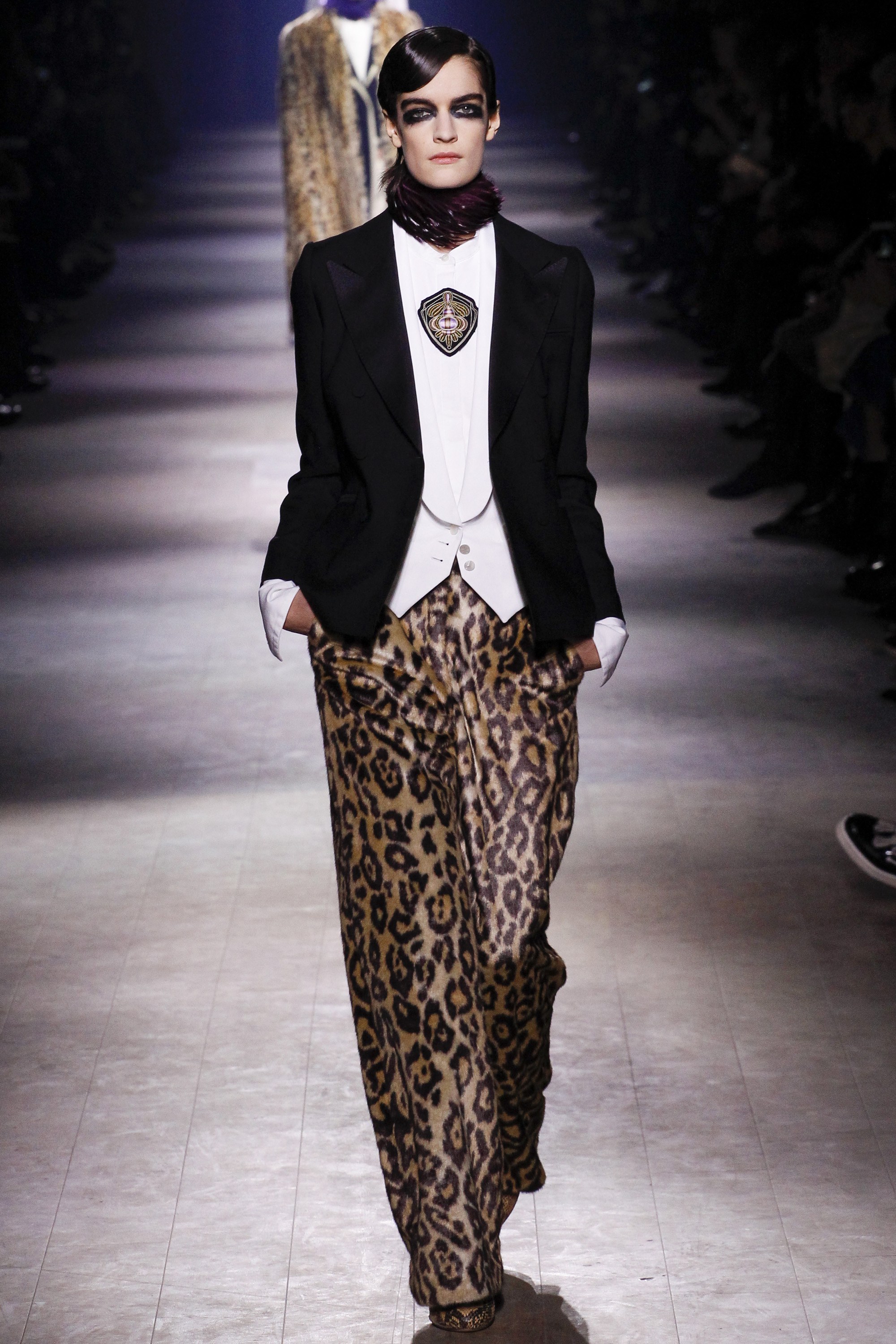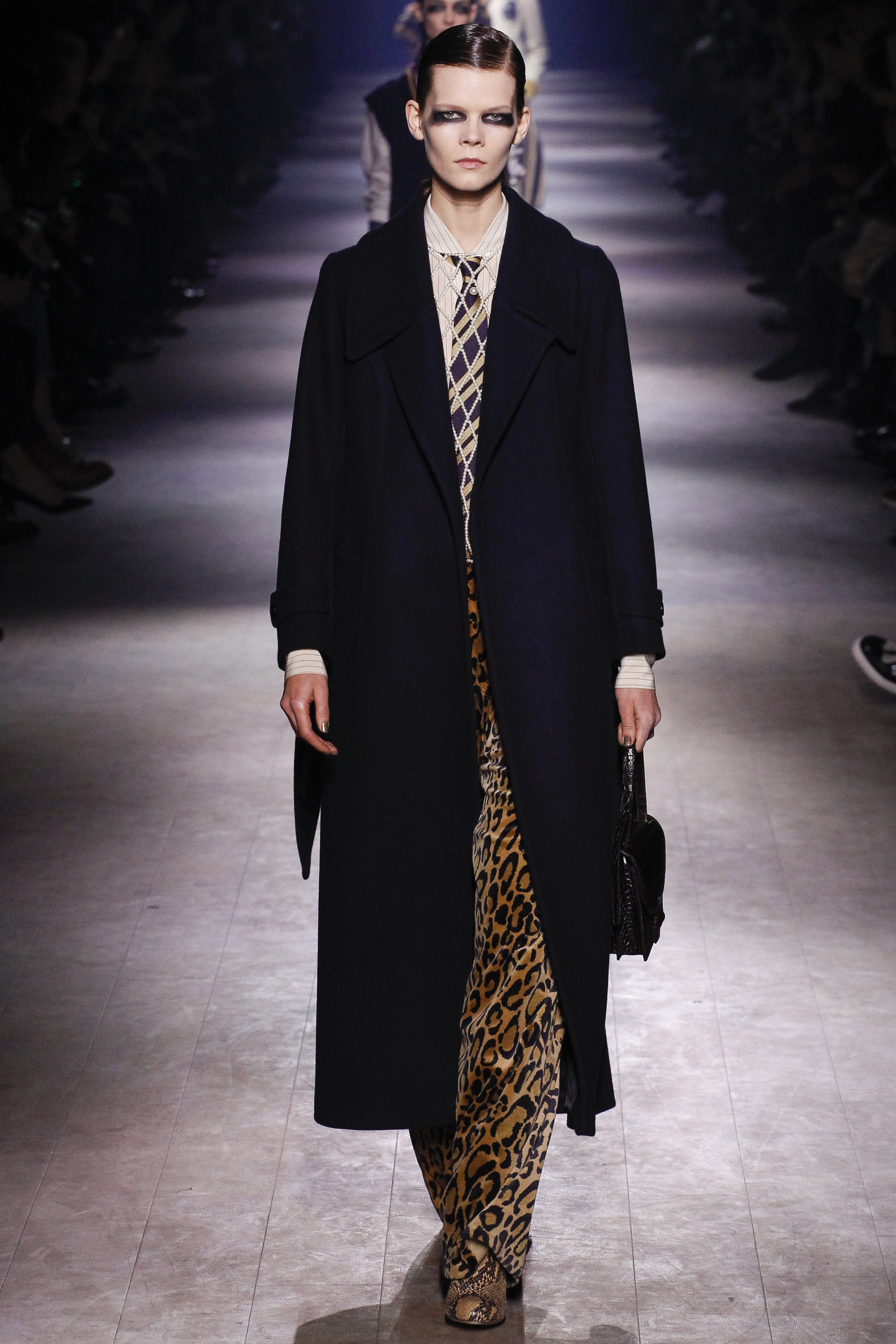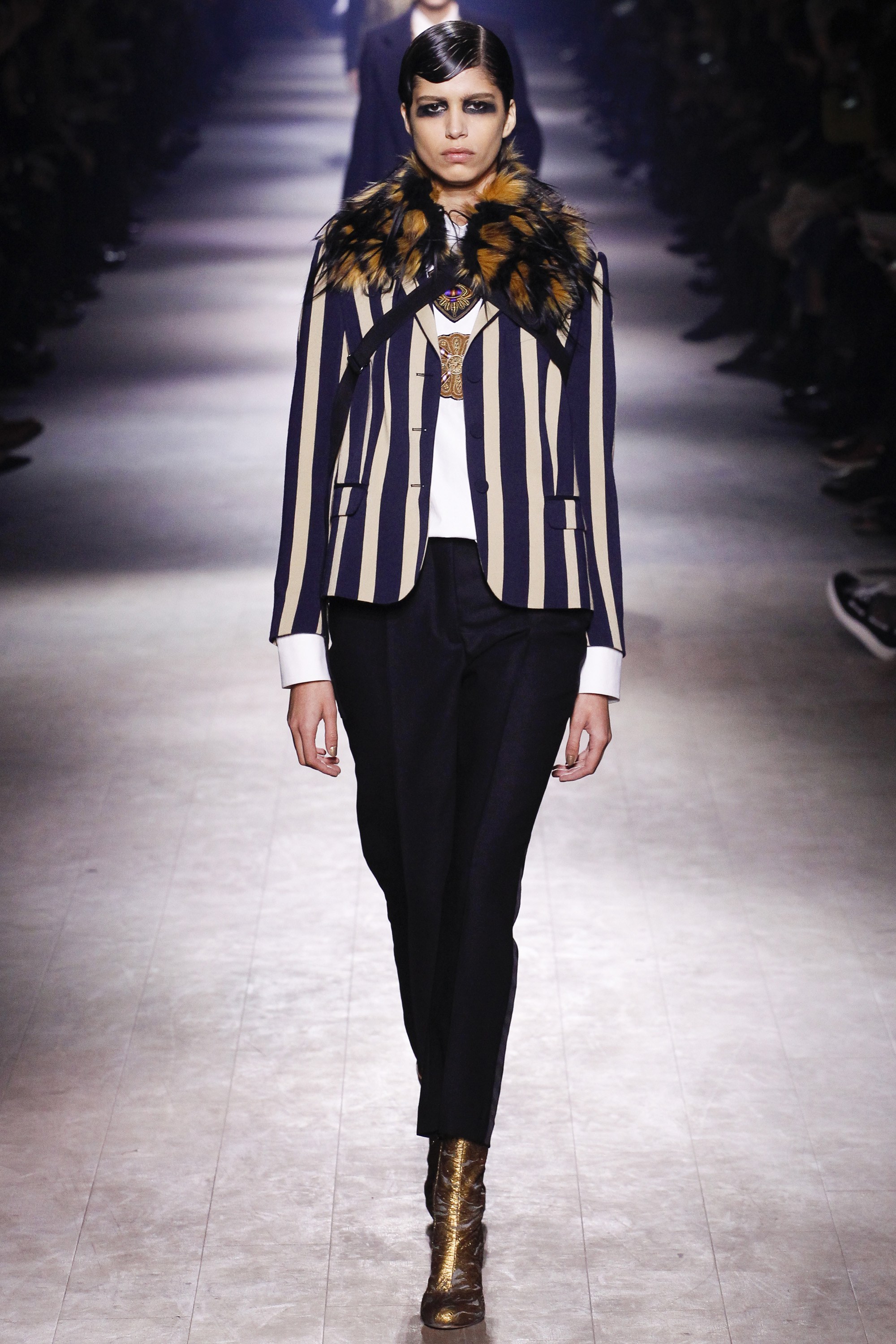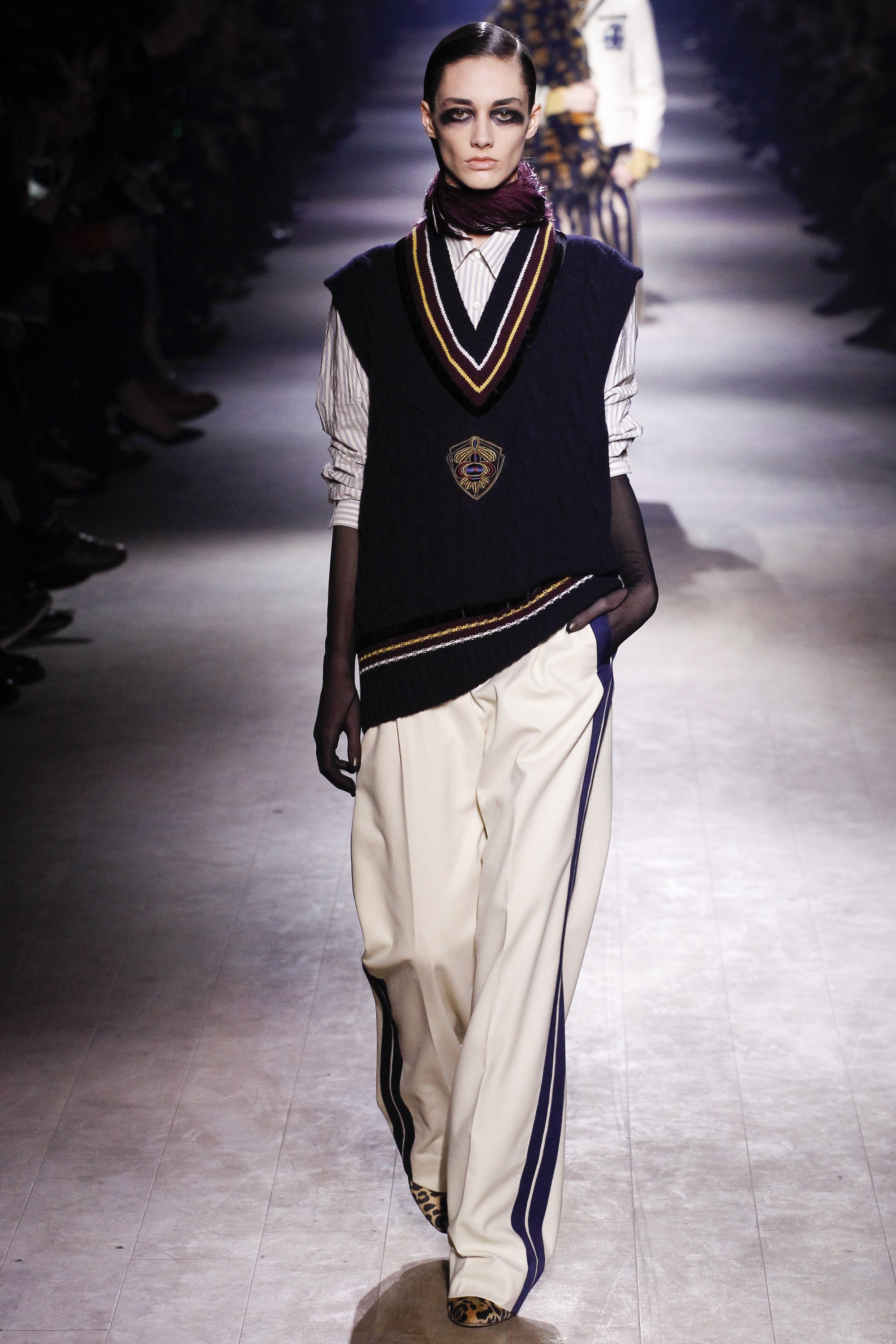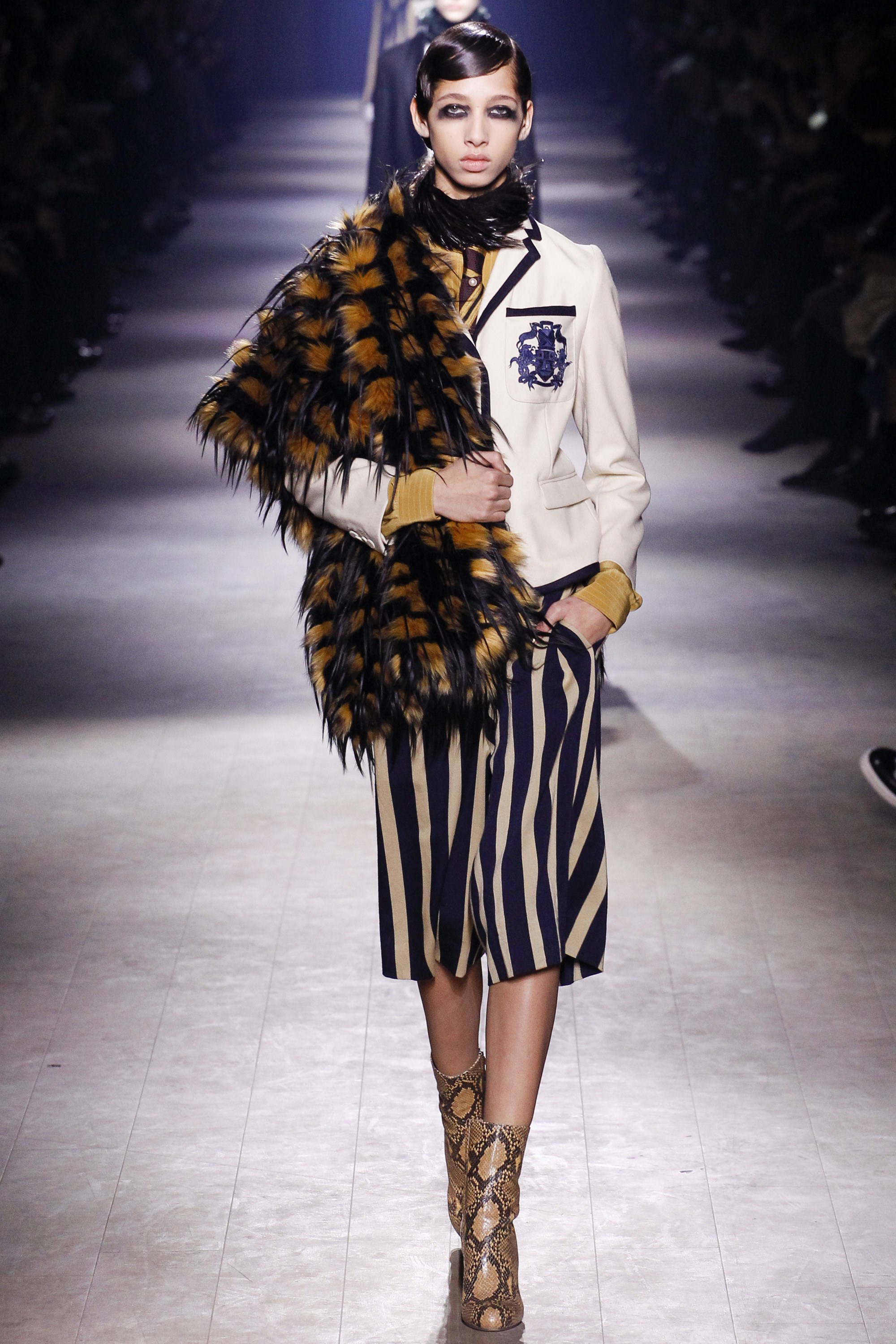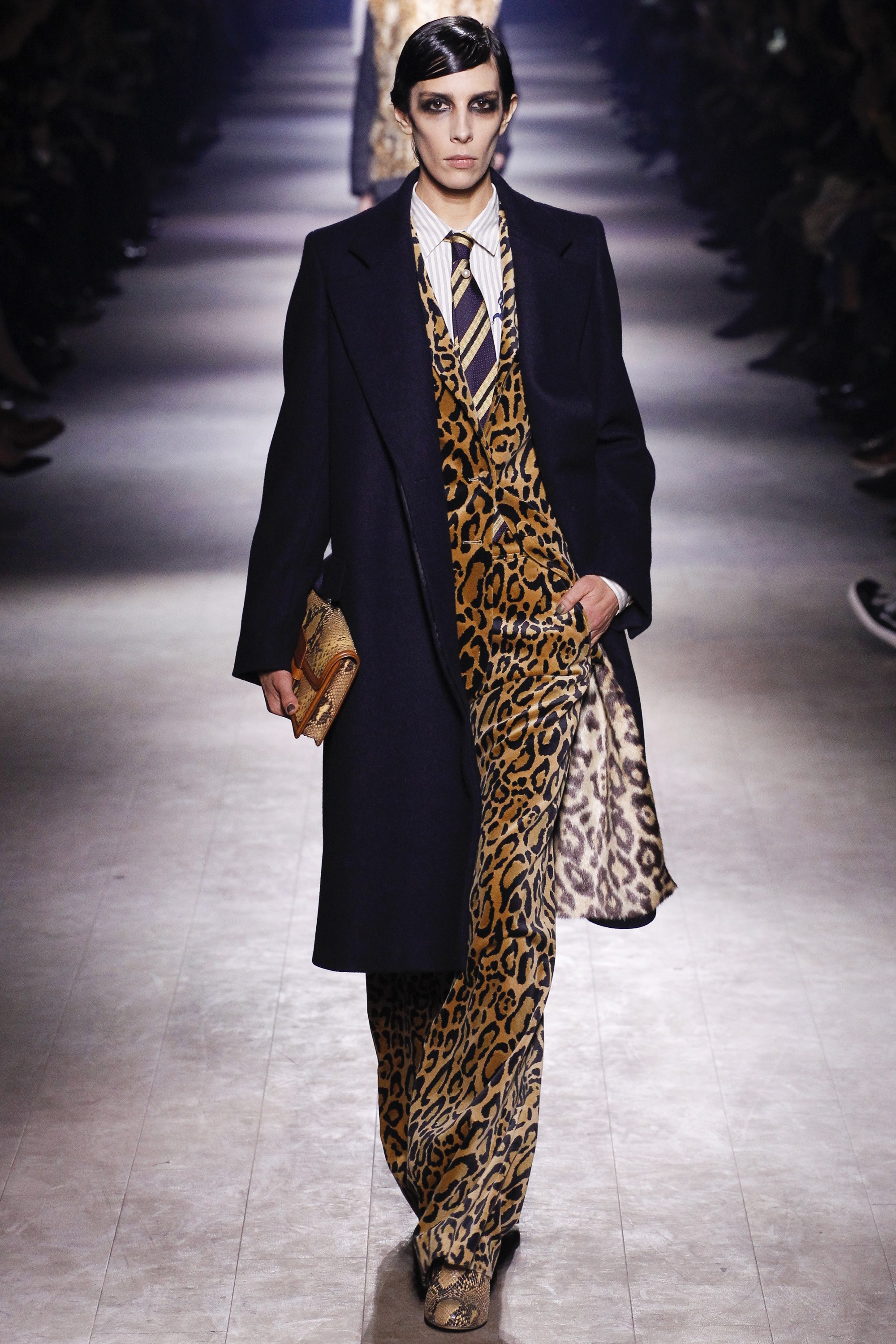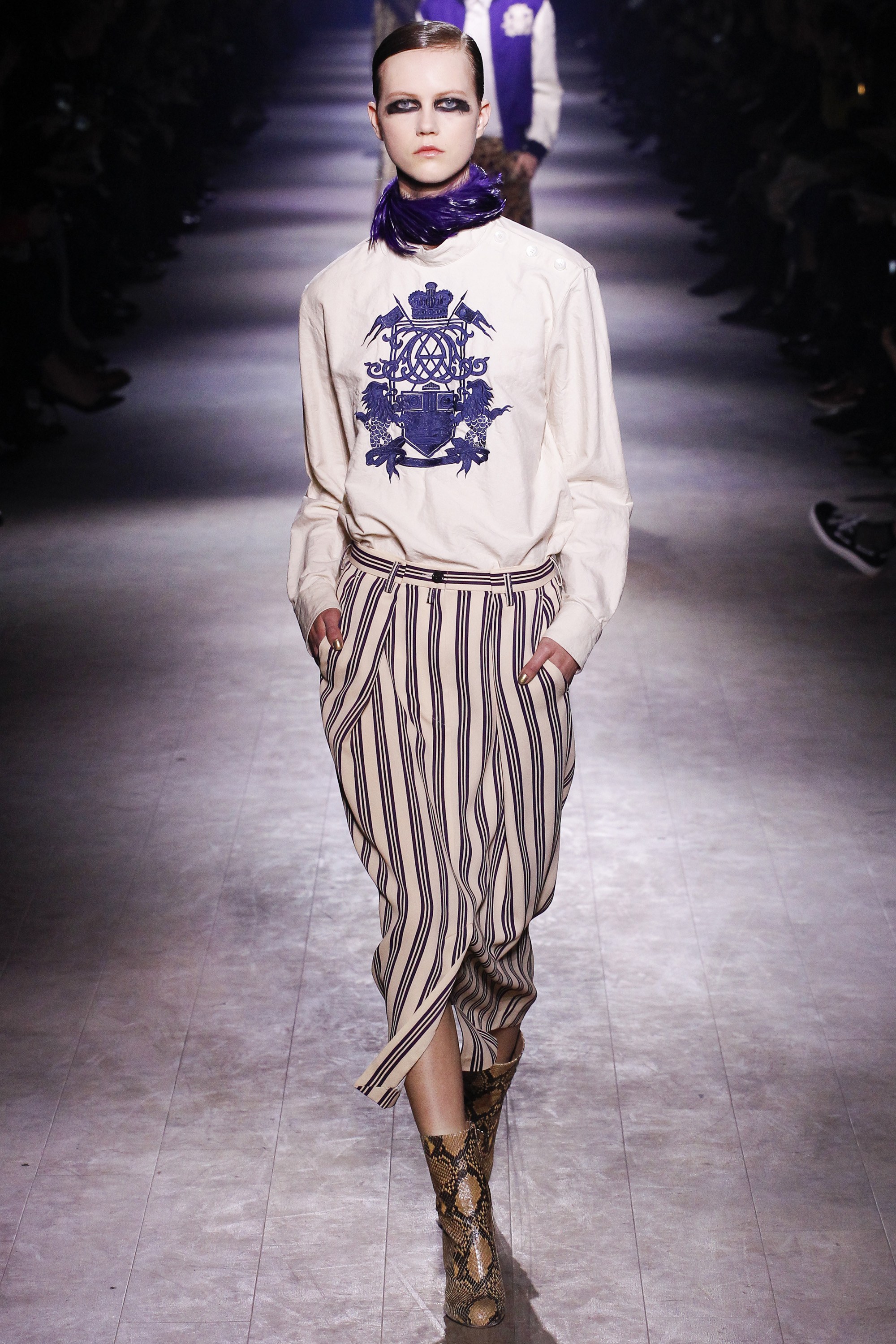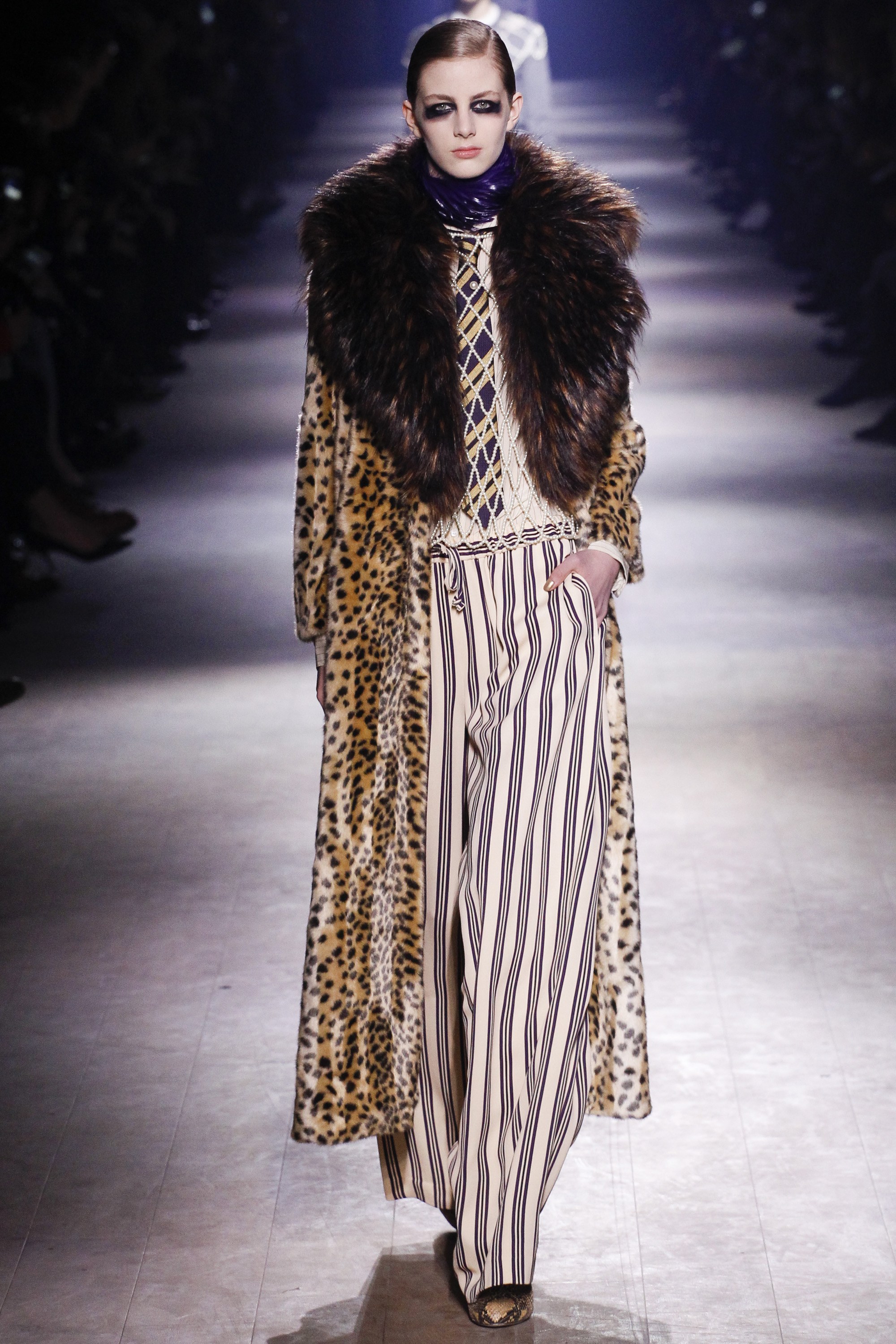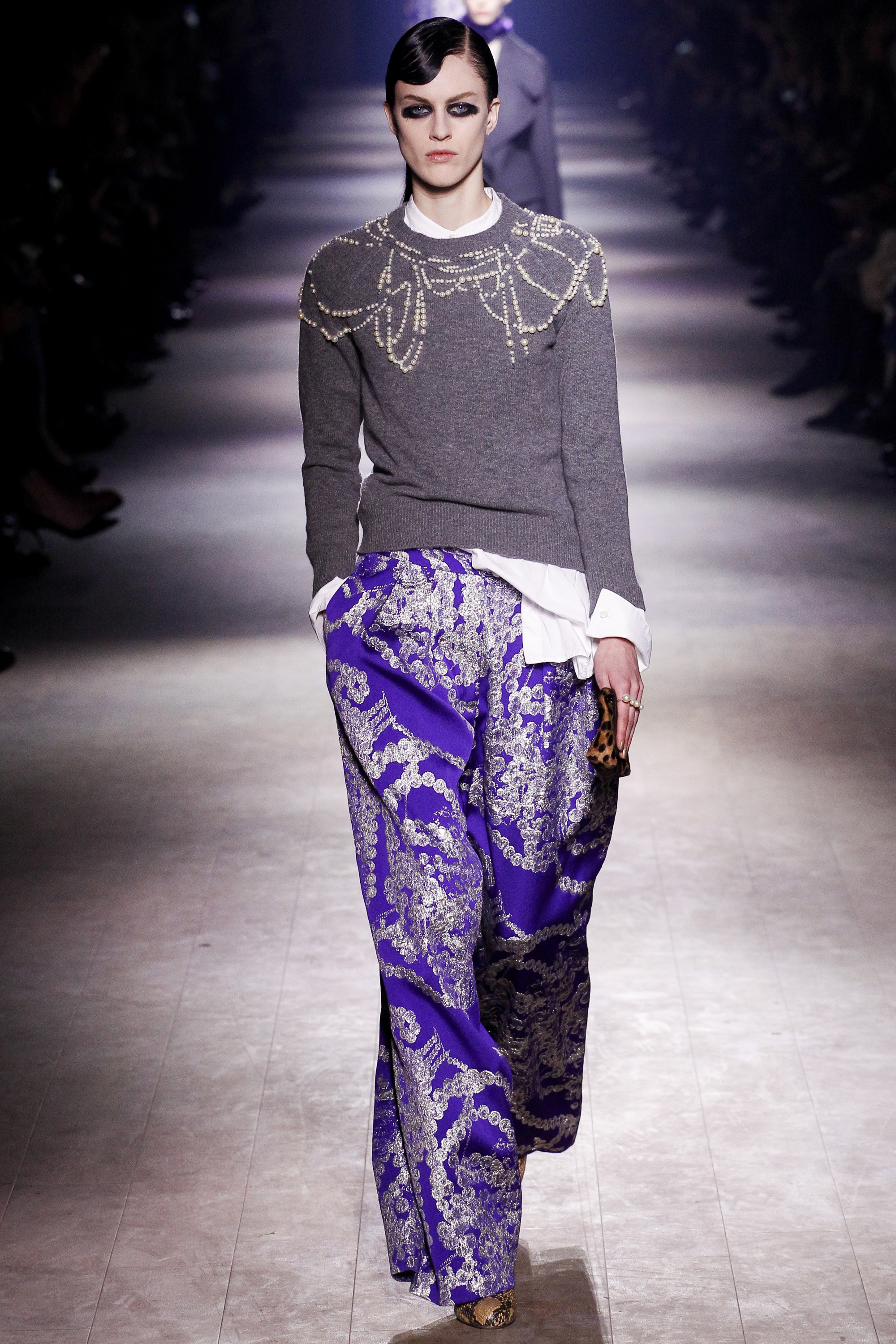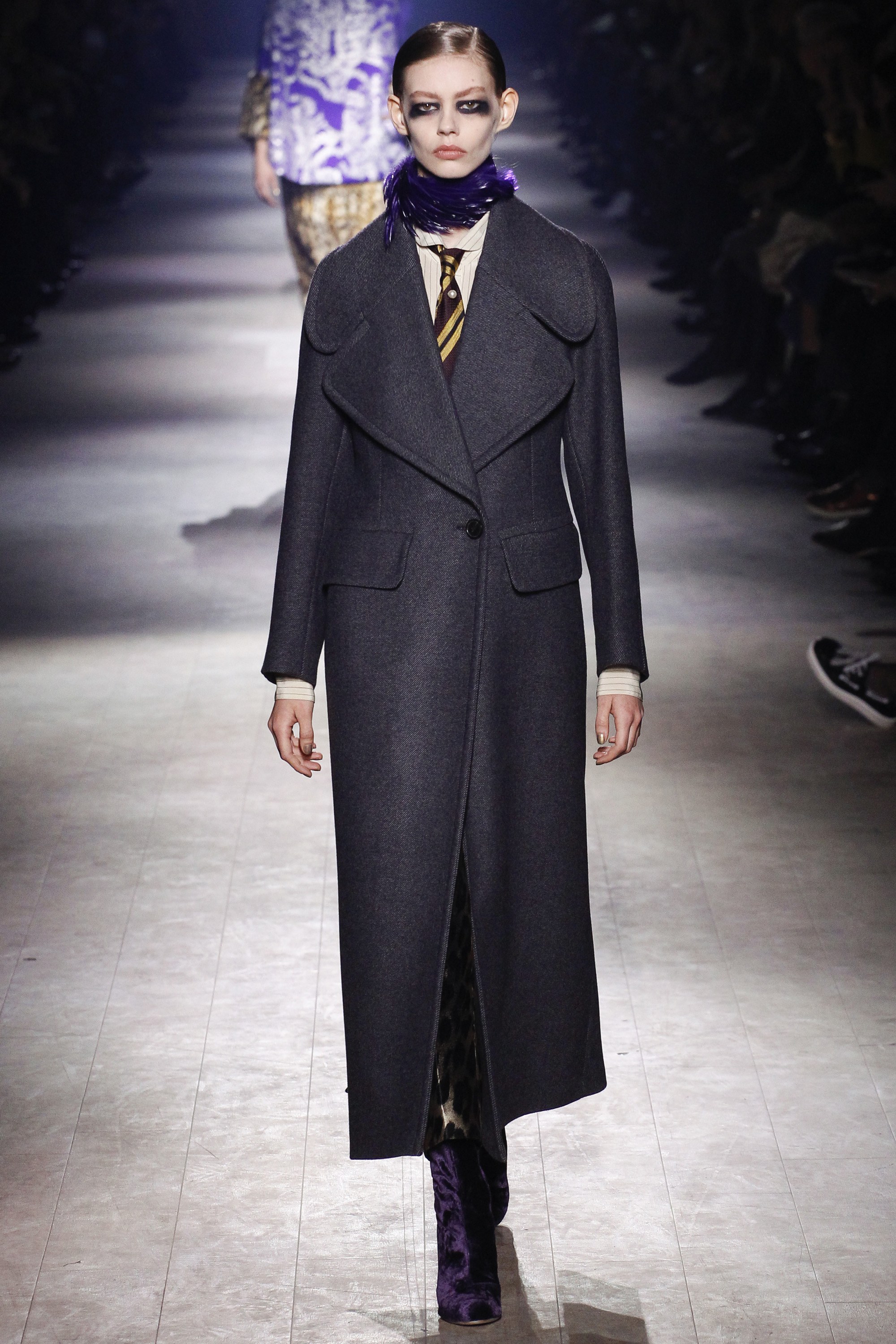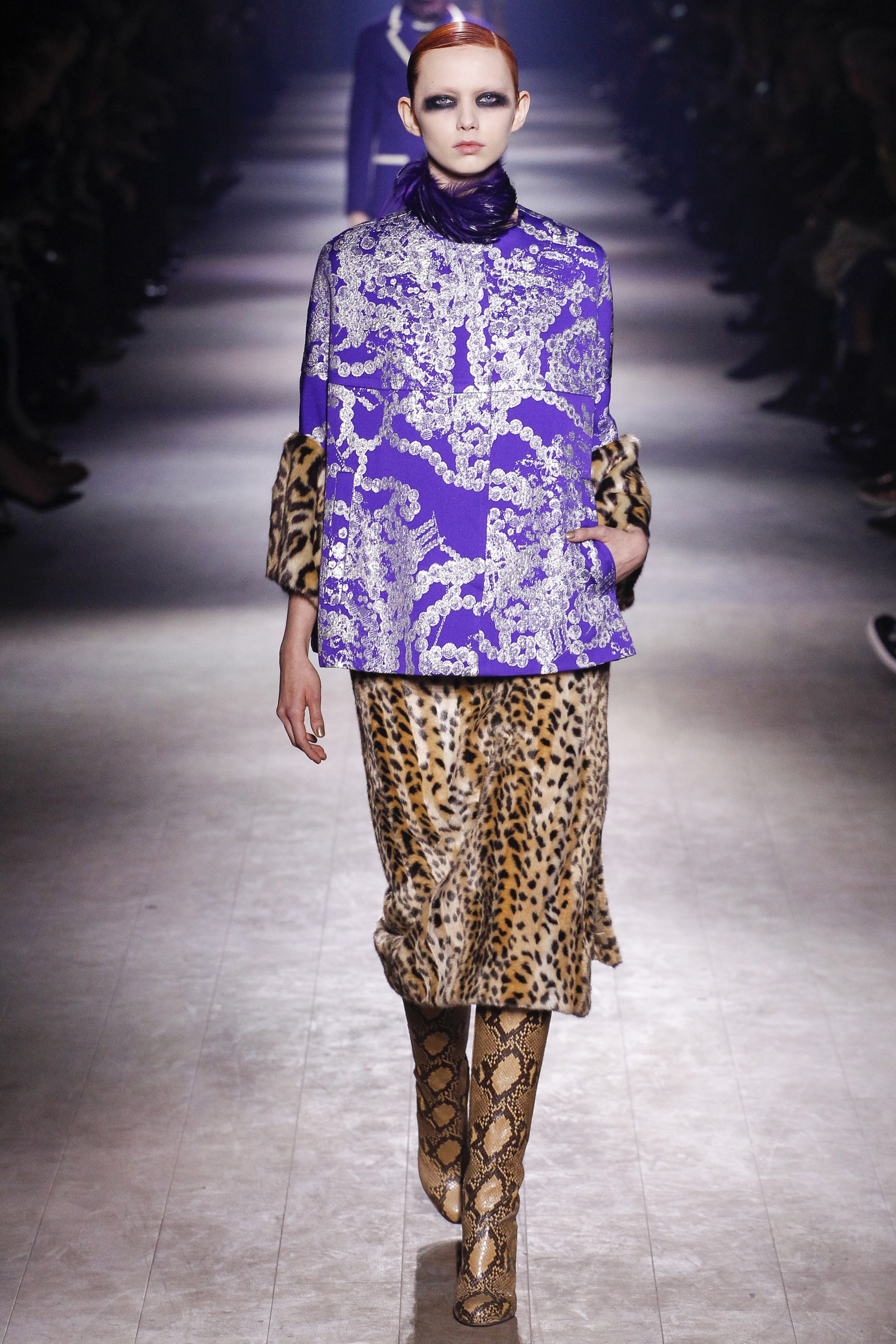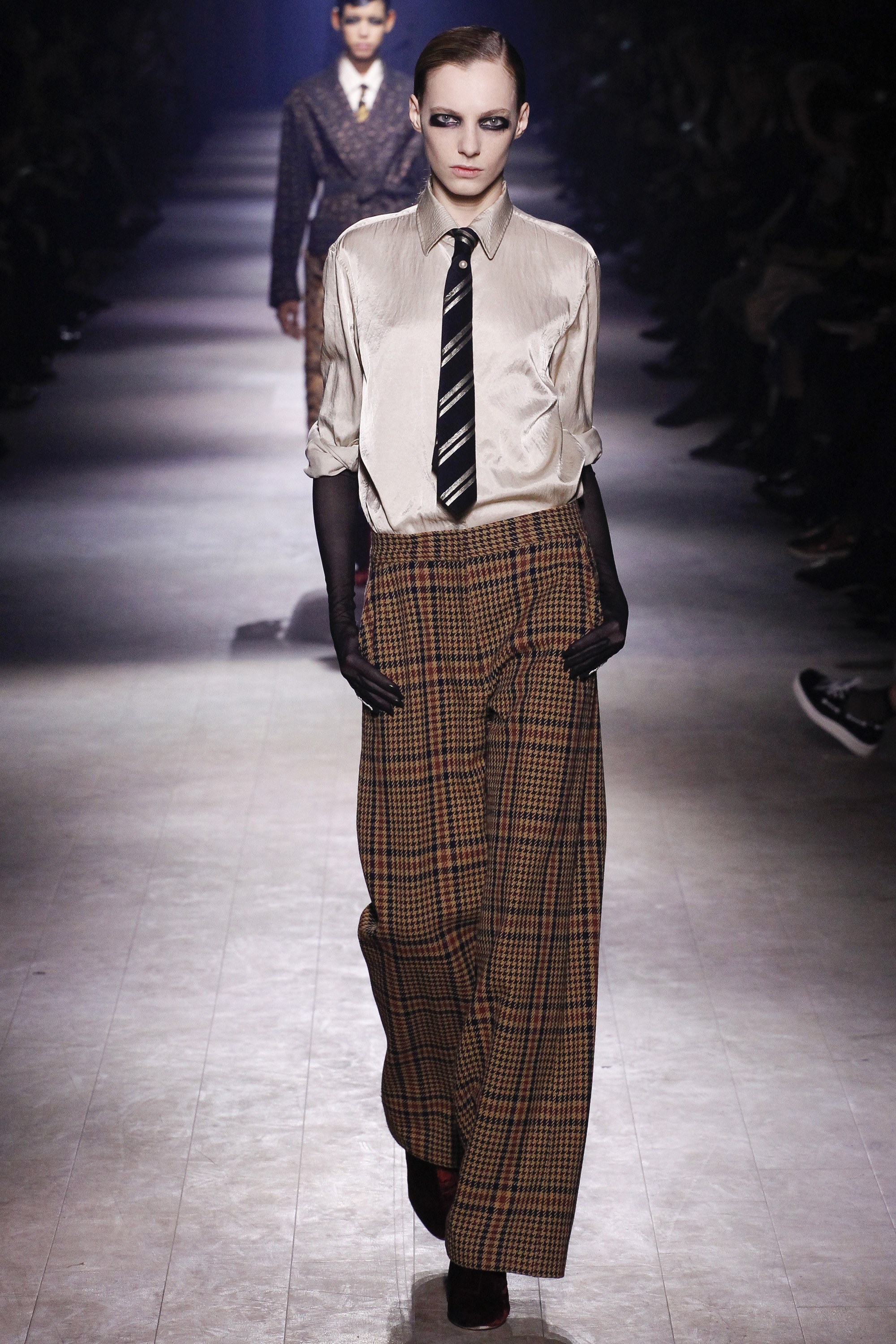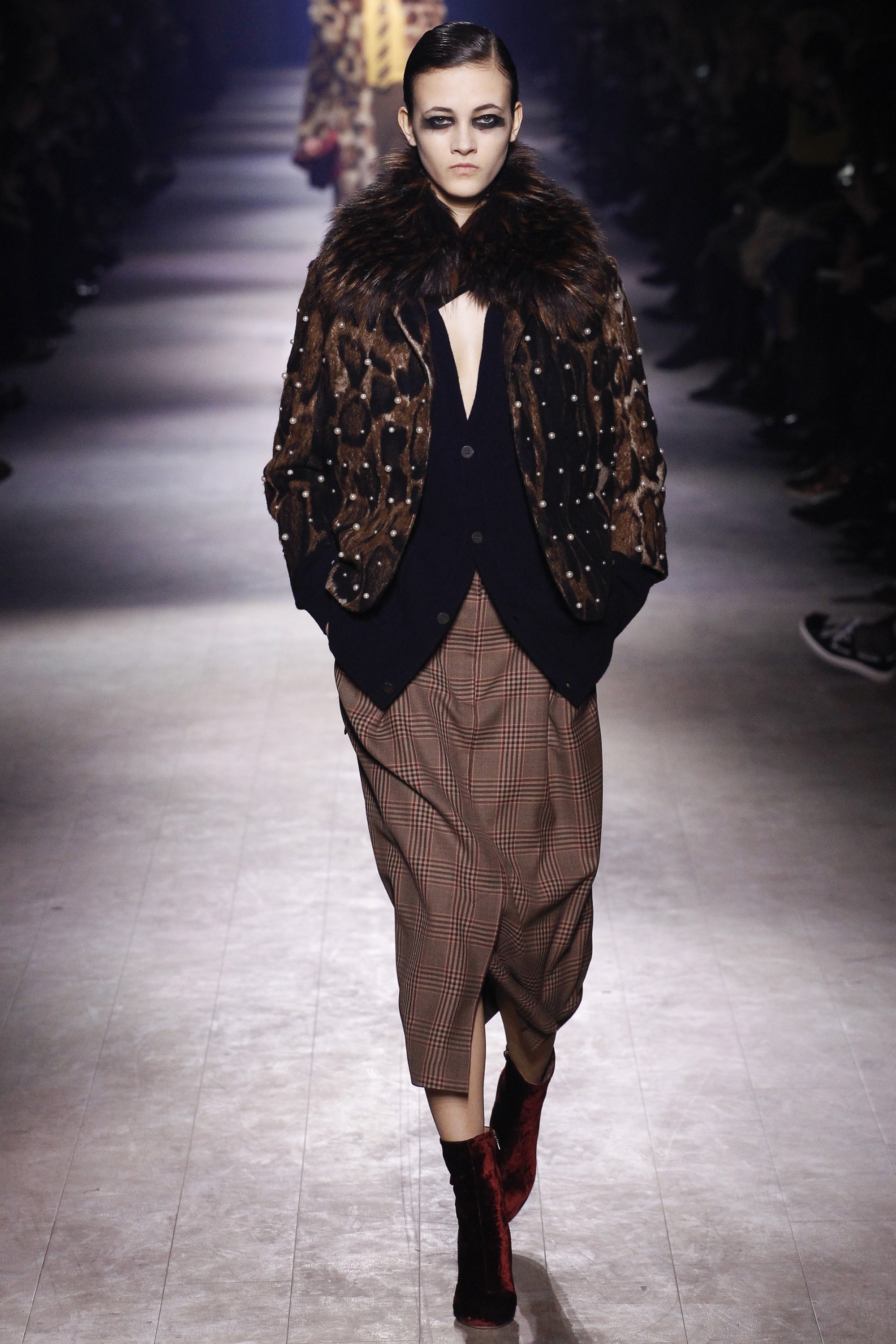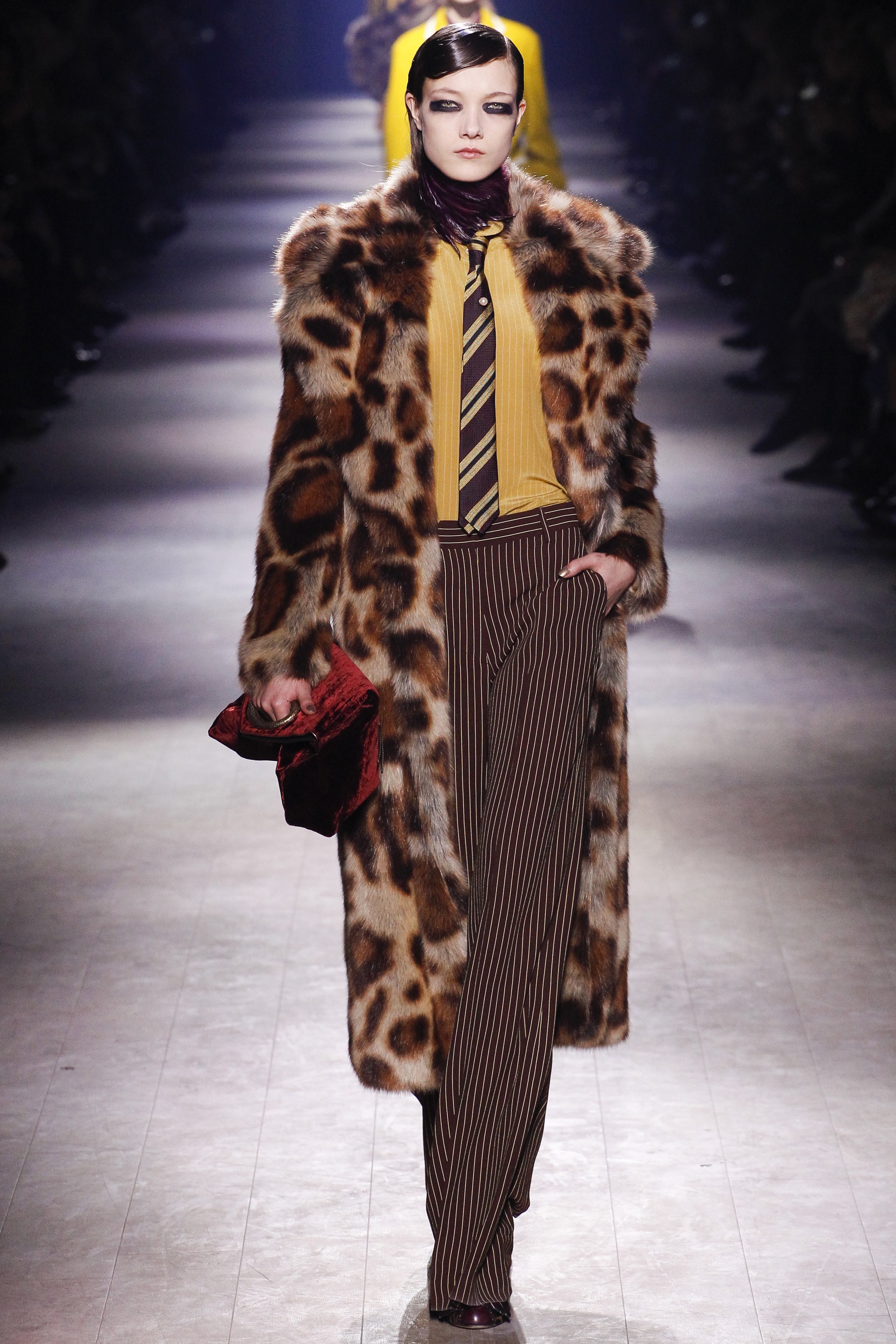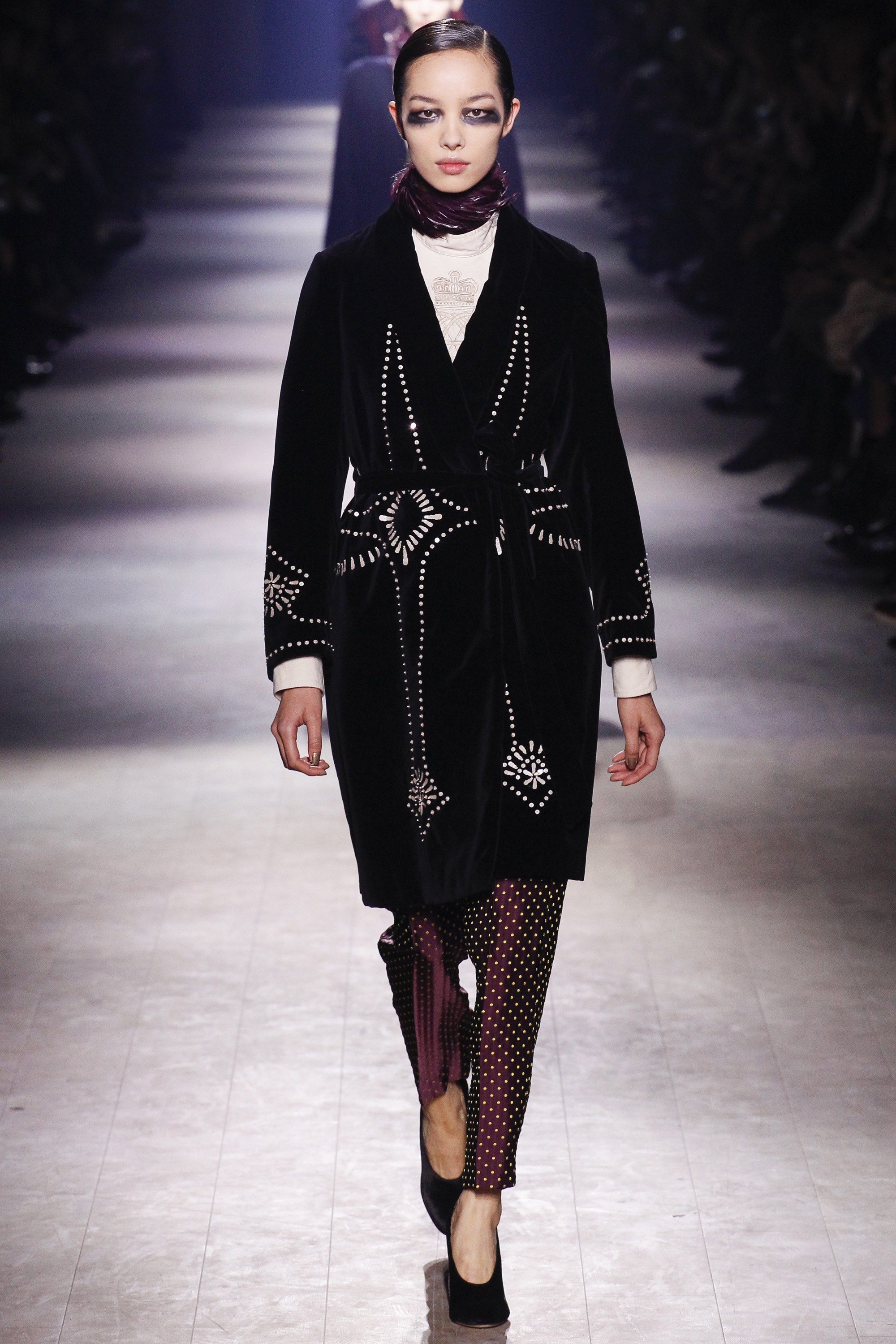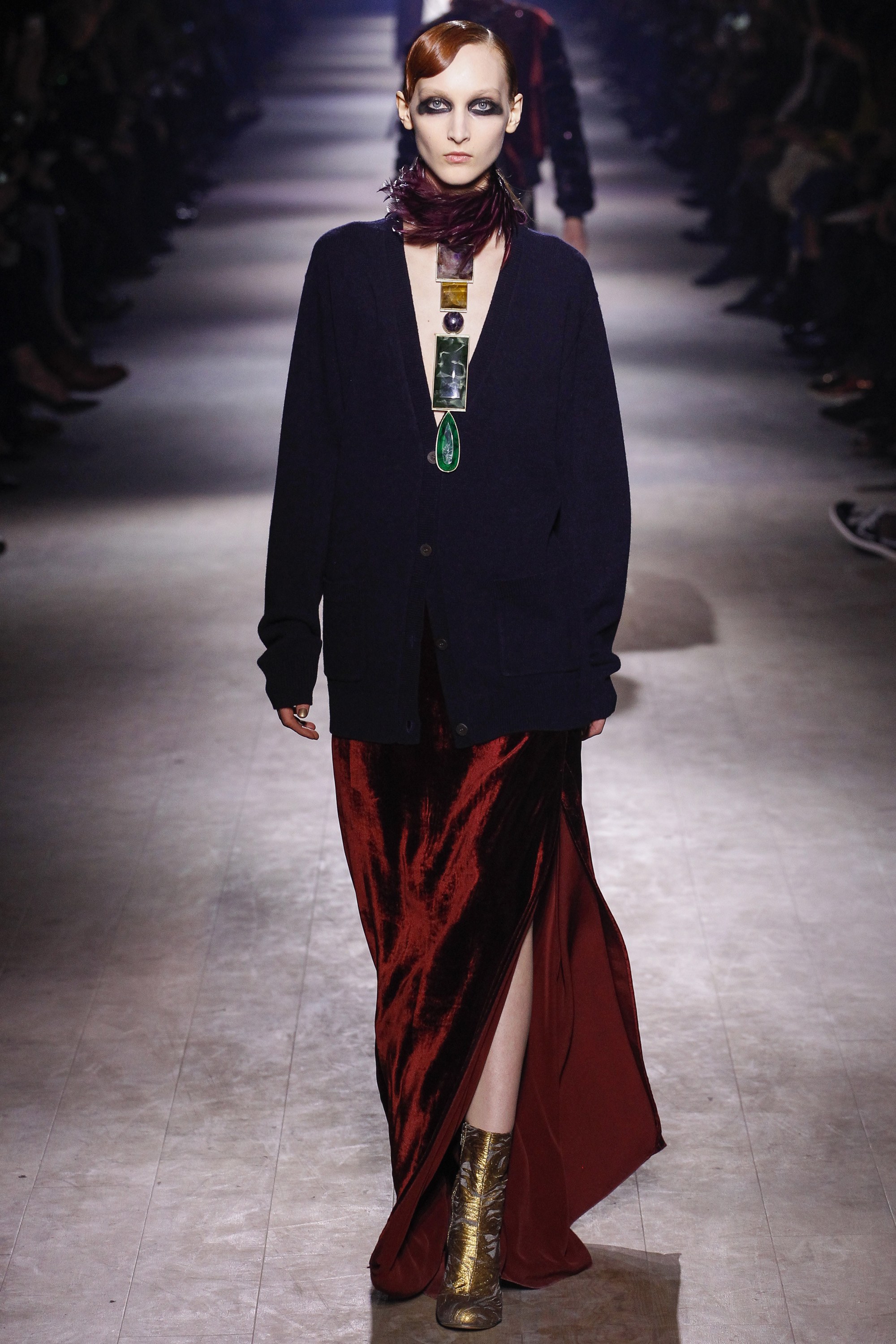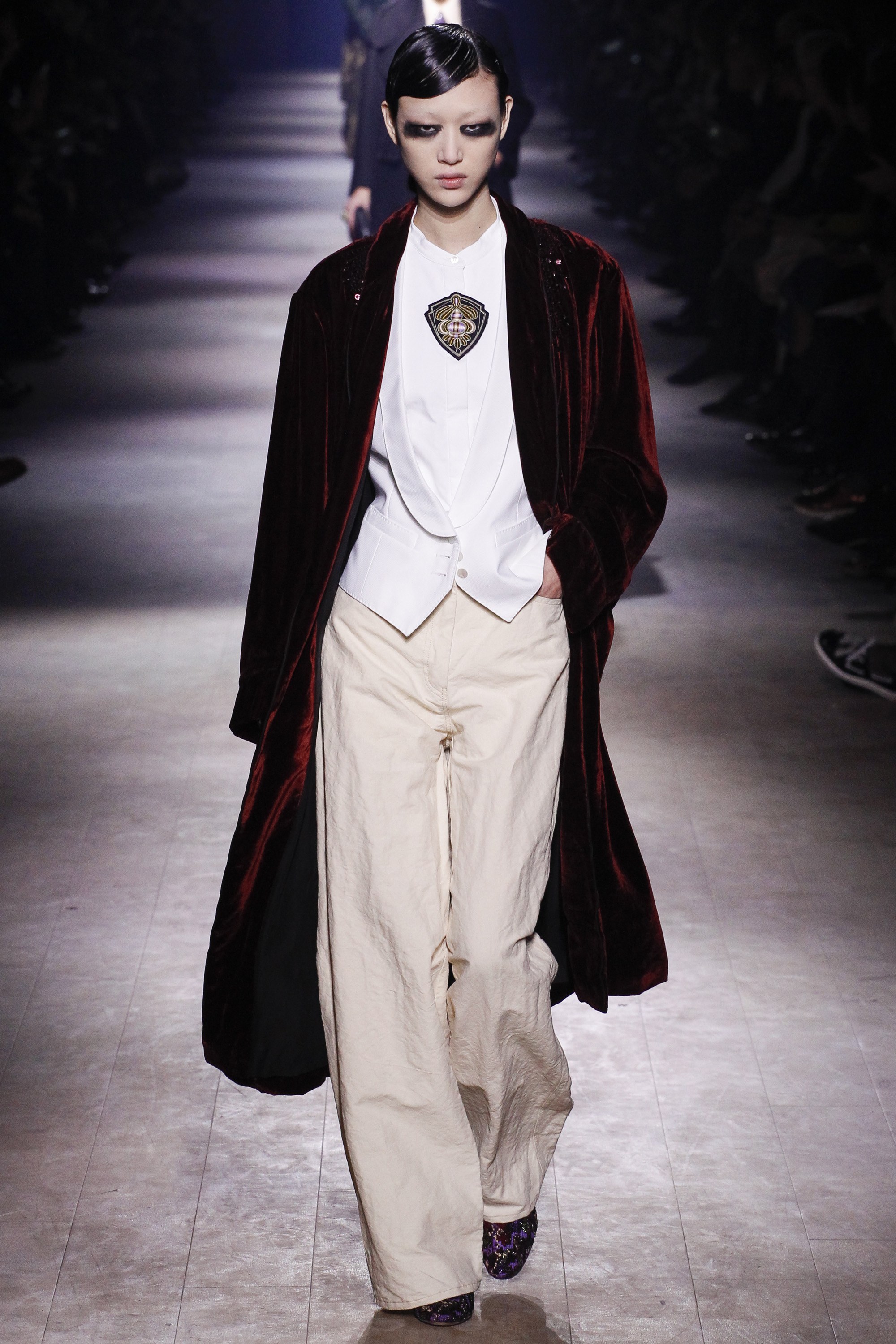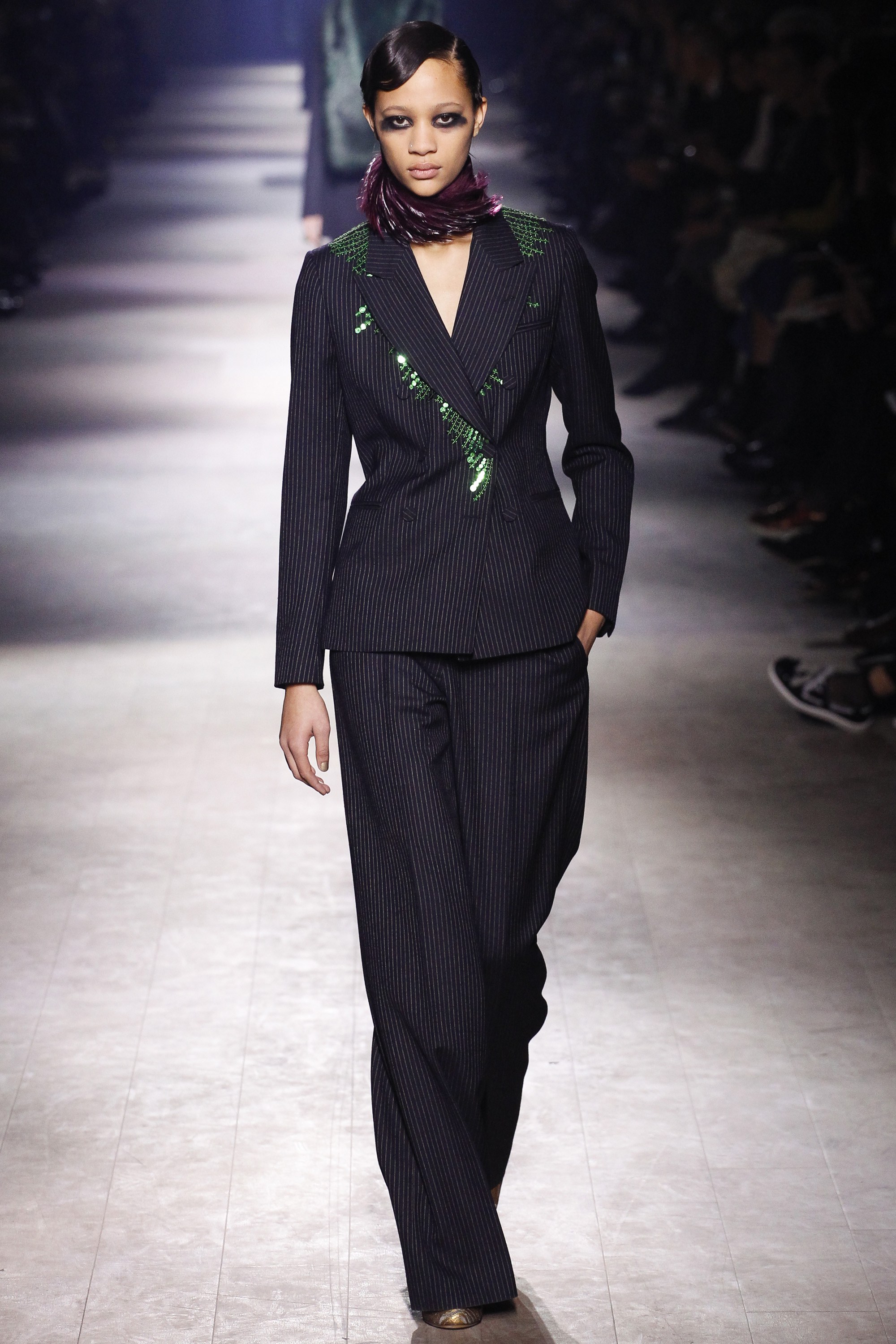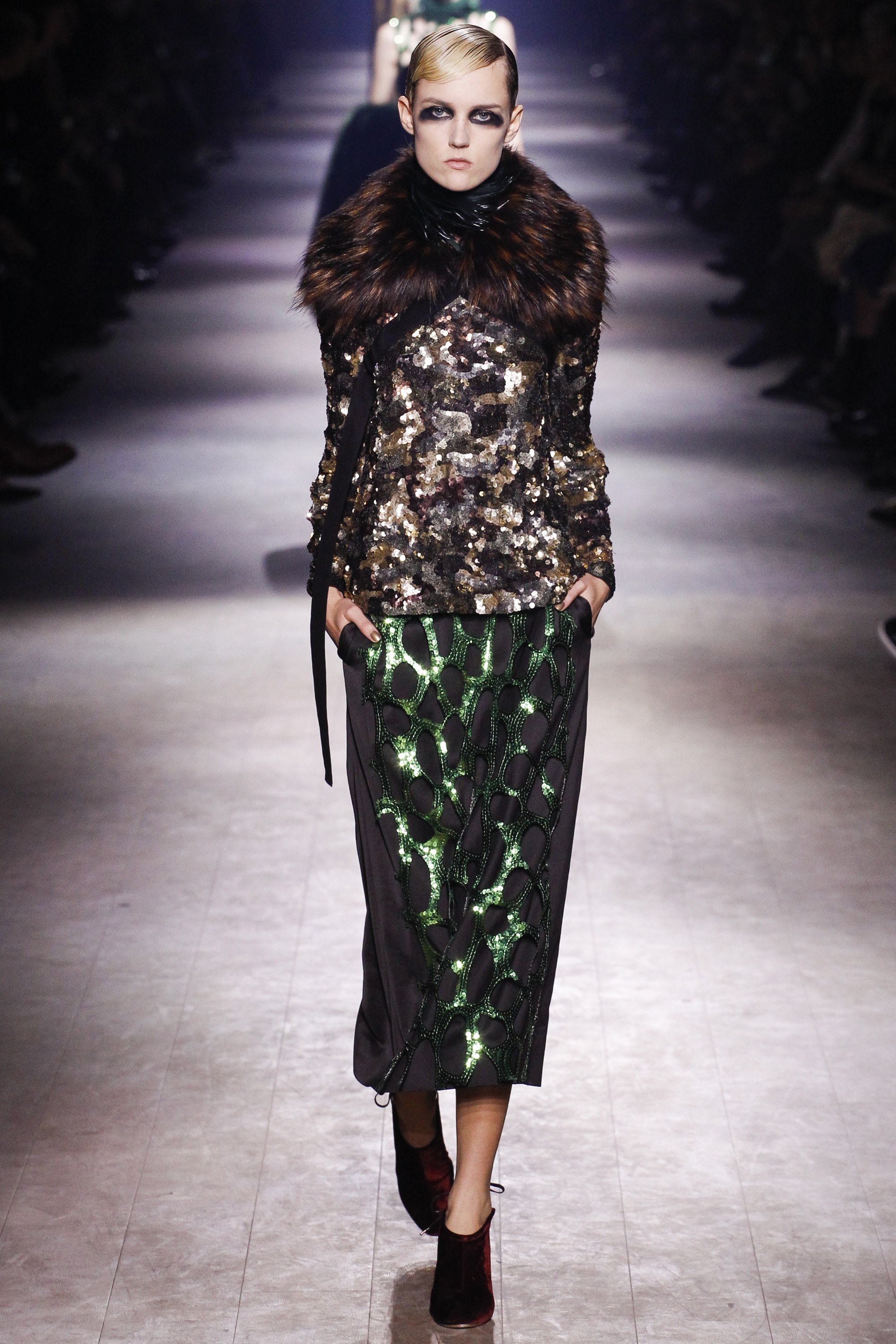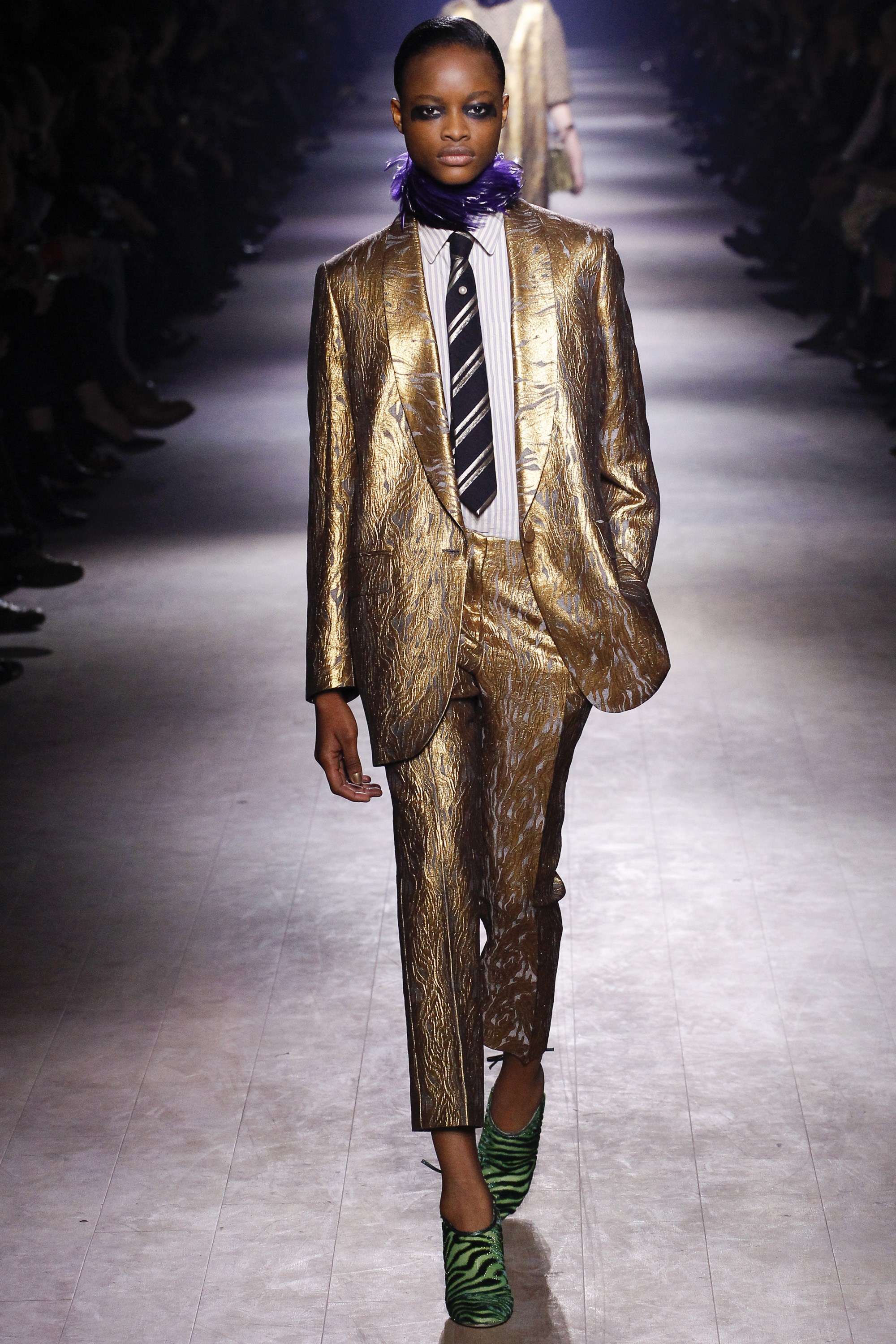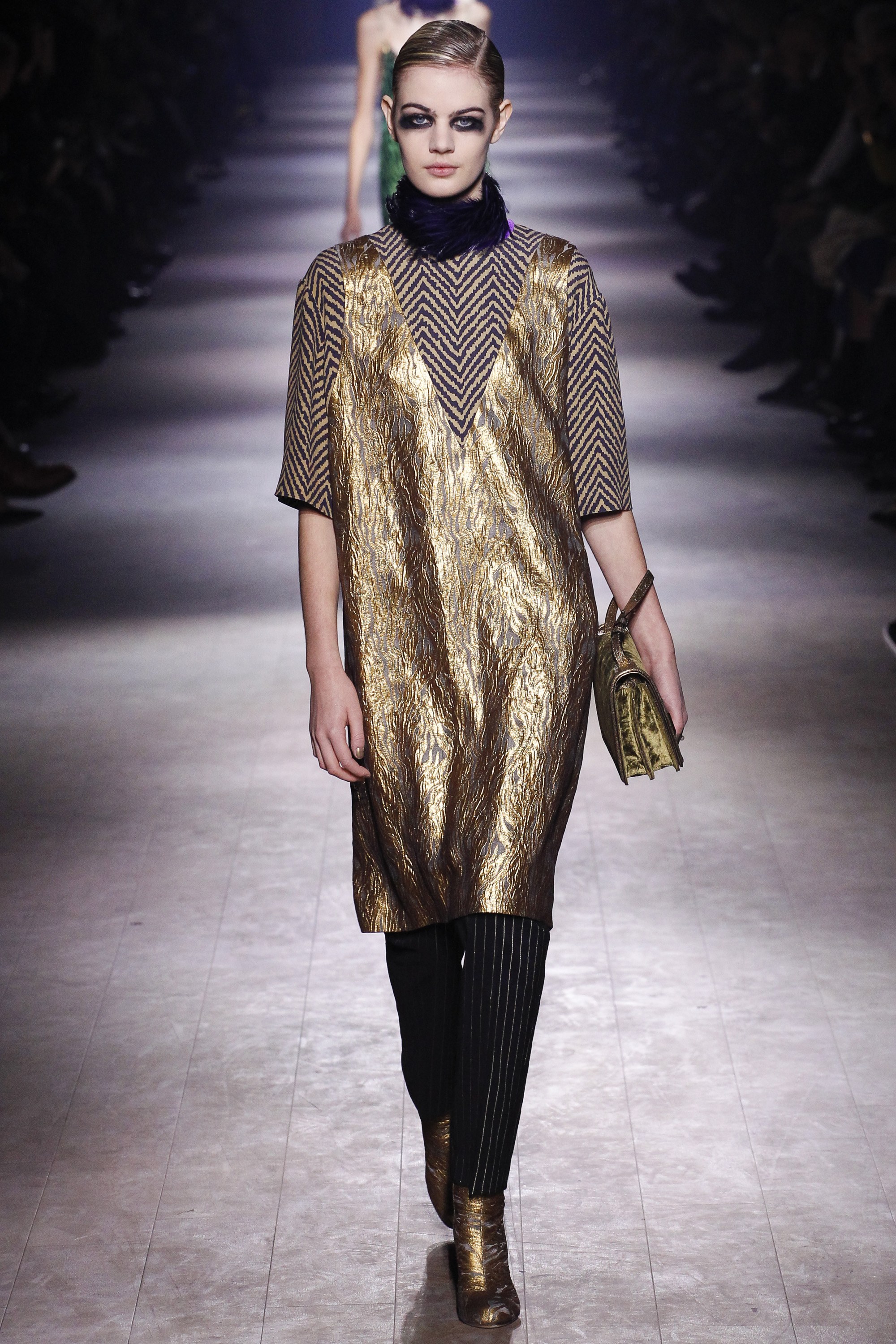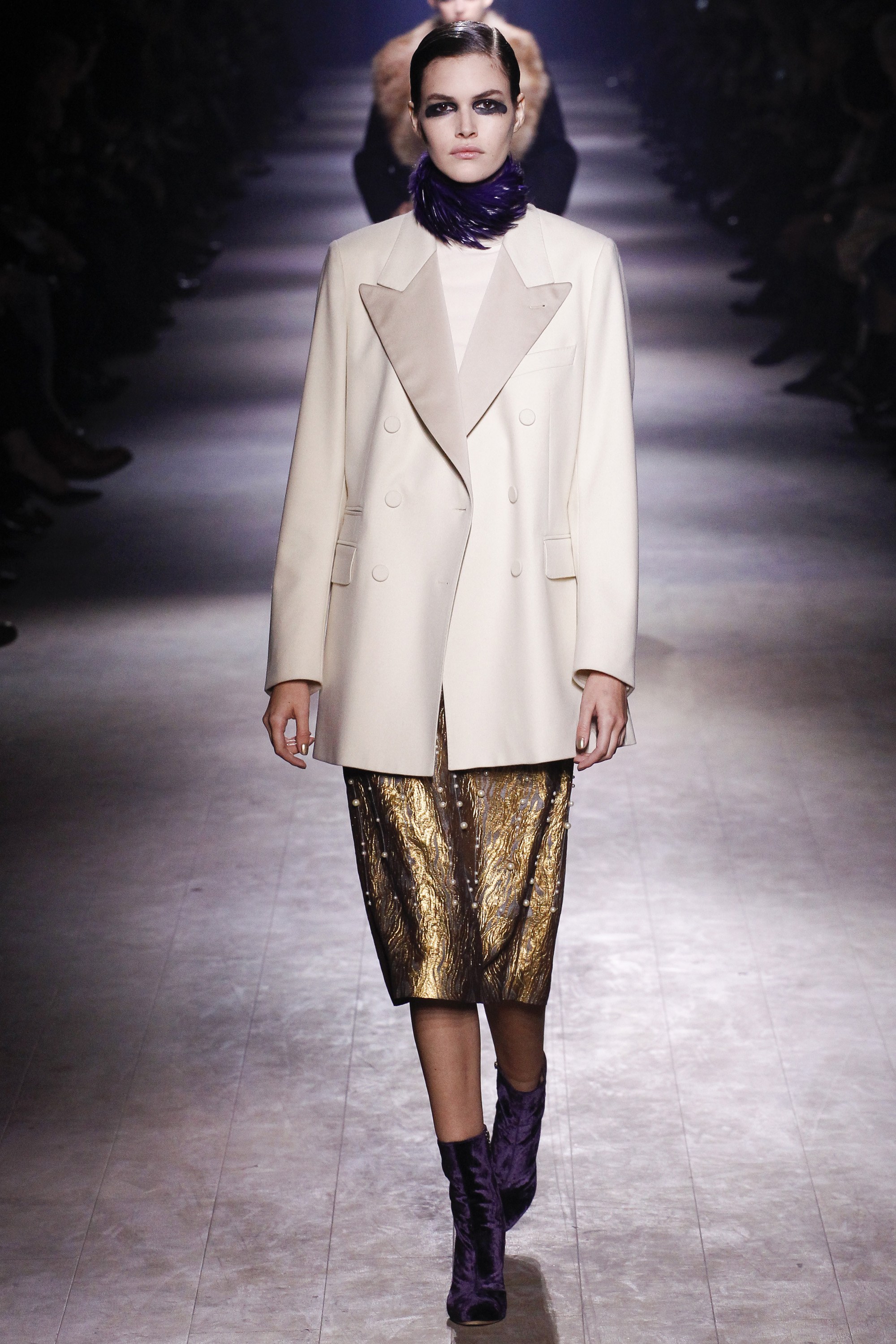 A smashing and WEARABLE version of the TUXEDO jacket, a perfect way to jazz up jeans or be comfy at the next gala affair. No rule that says we have to be uncomfortable in tiresome trite floor length gowns.......That being said, this could be thrown over a tulle skirt and flats or some of the crazy fab boots in this runway show. Think about COMFORT gals, because you know that men do!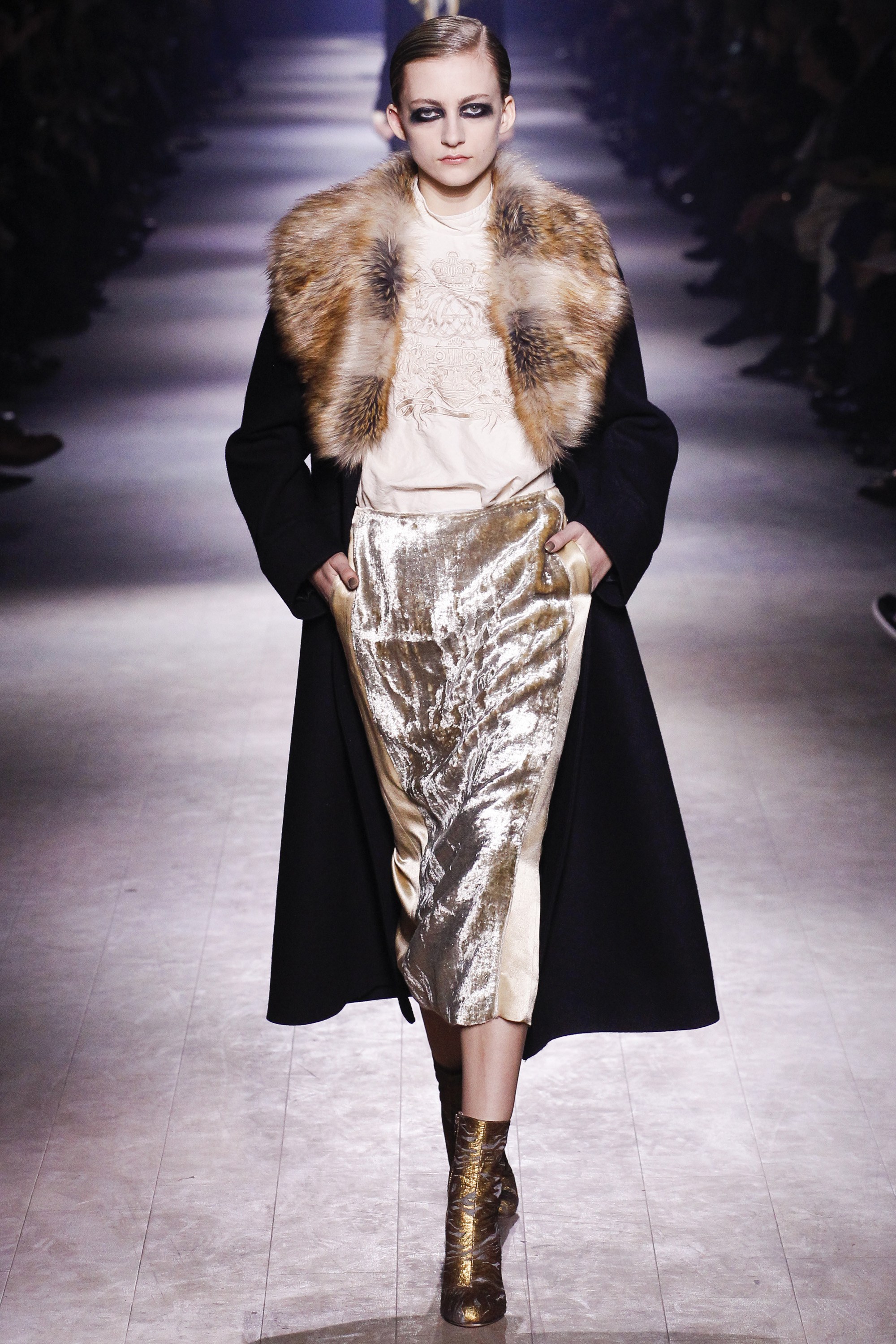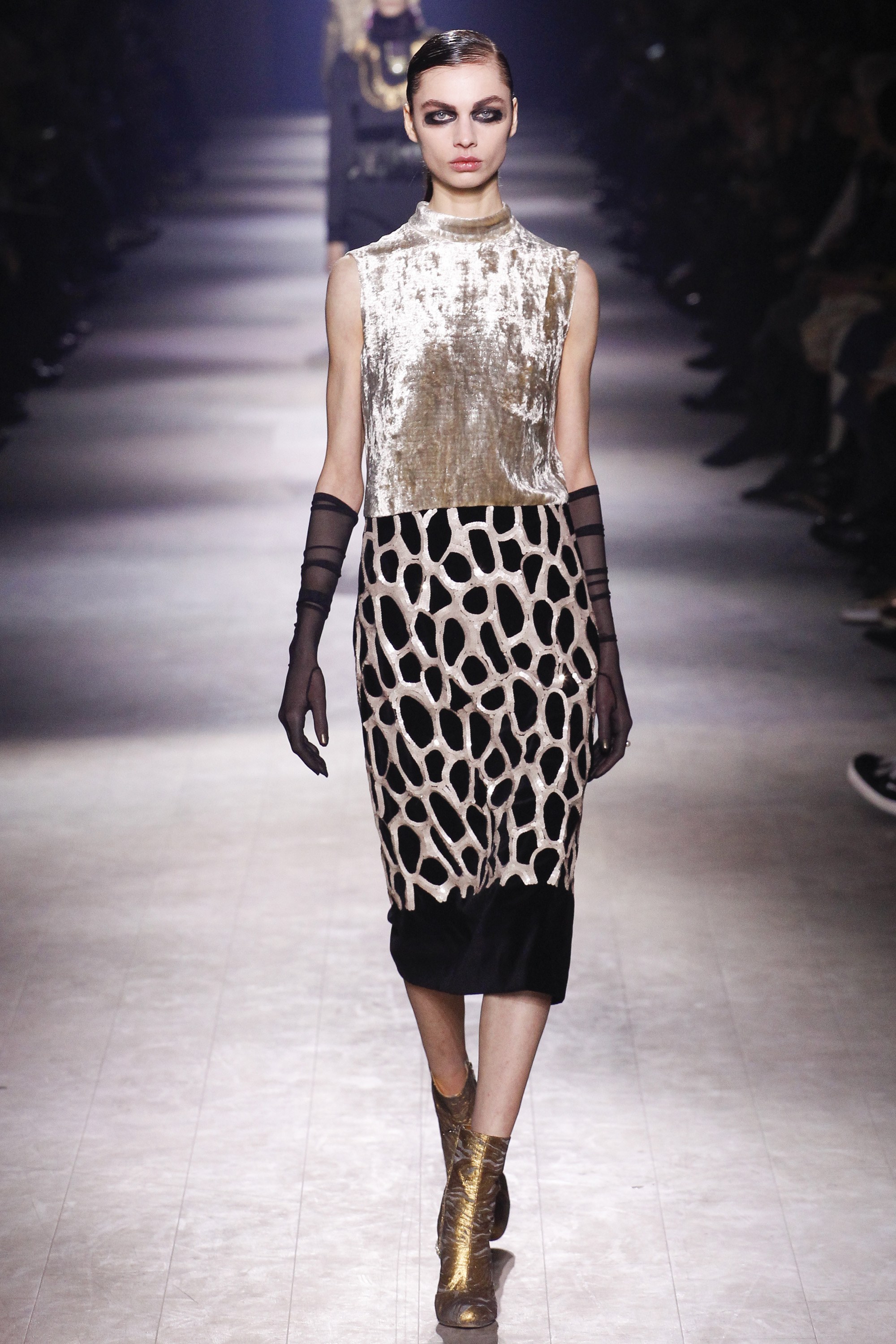 When just a hint of FELINE will do. And if in doubt, velvet and gloves always work, no matter the affair. Just add pearls, real and or faux.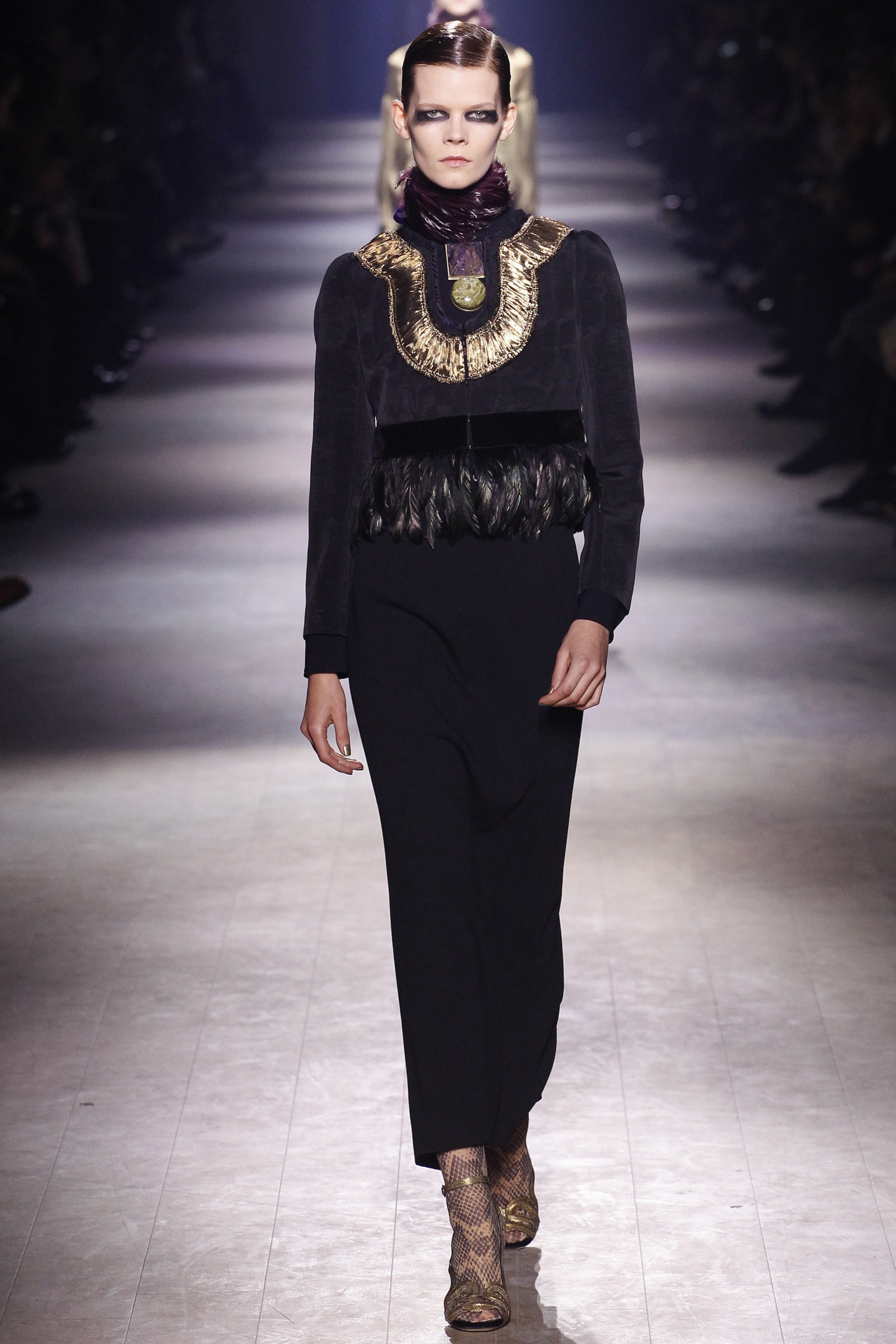 When you want to channel an Egyptian Queen of yore.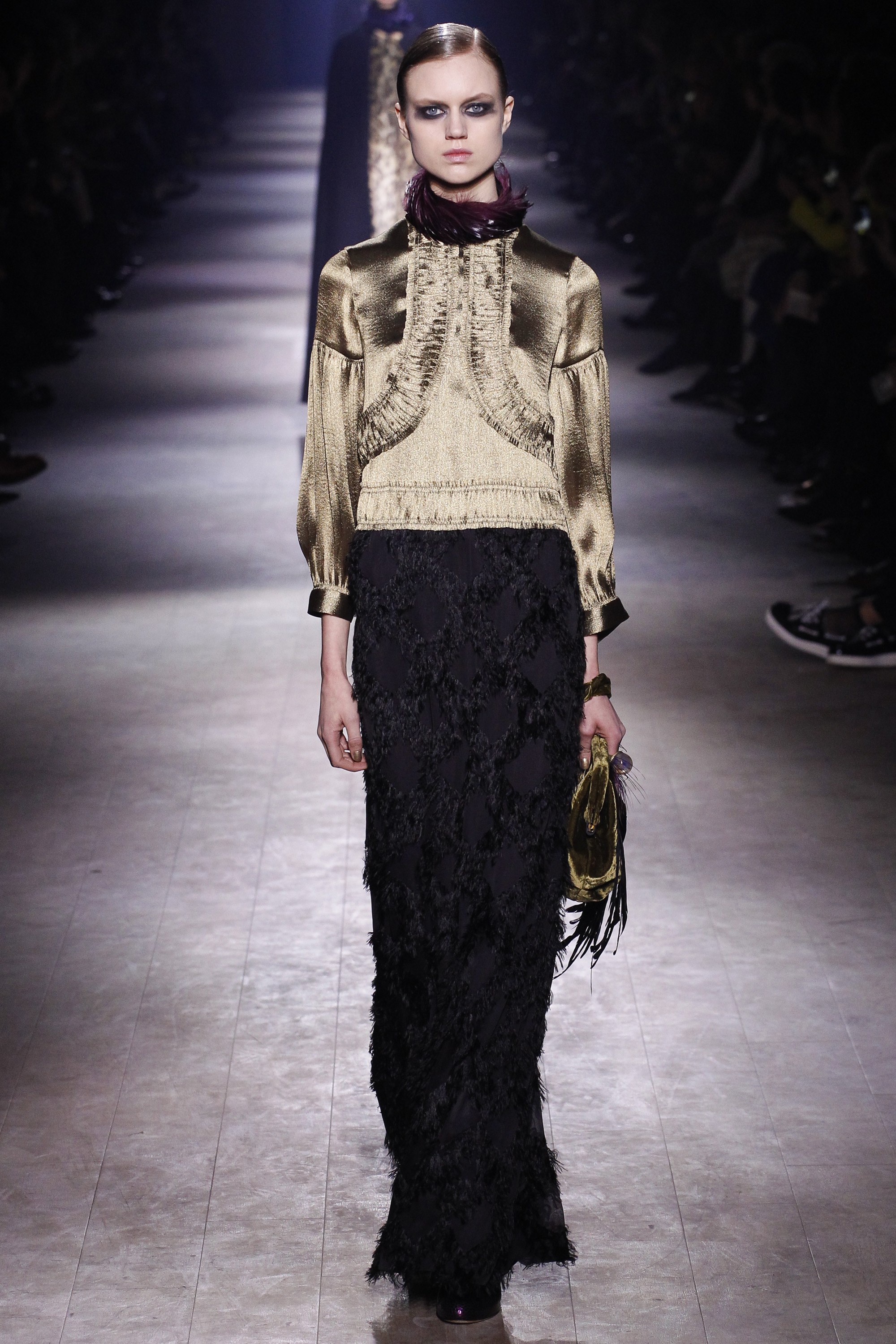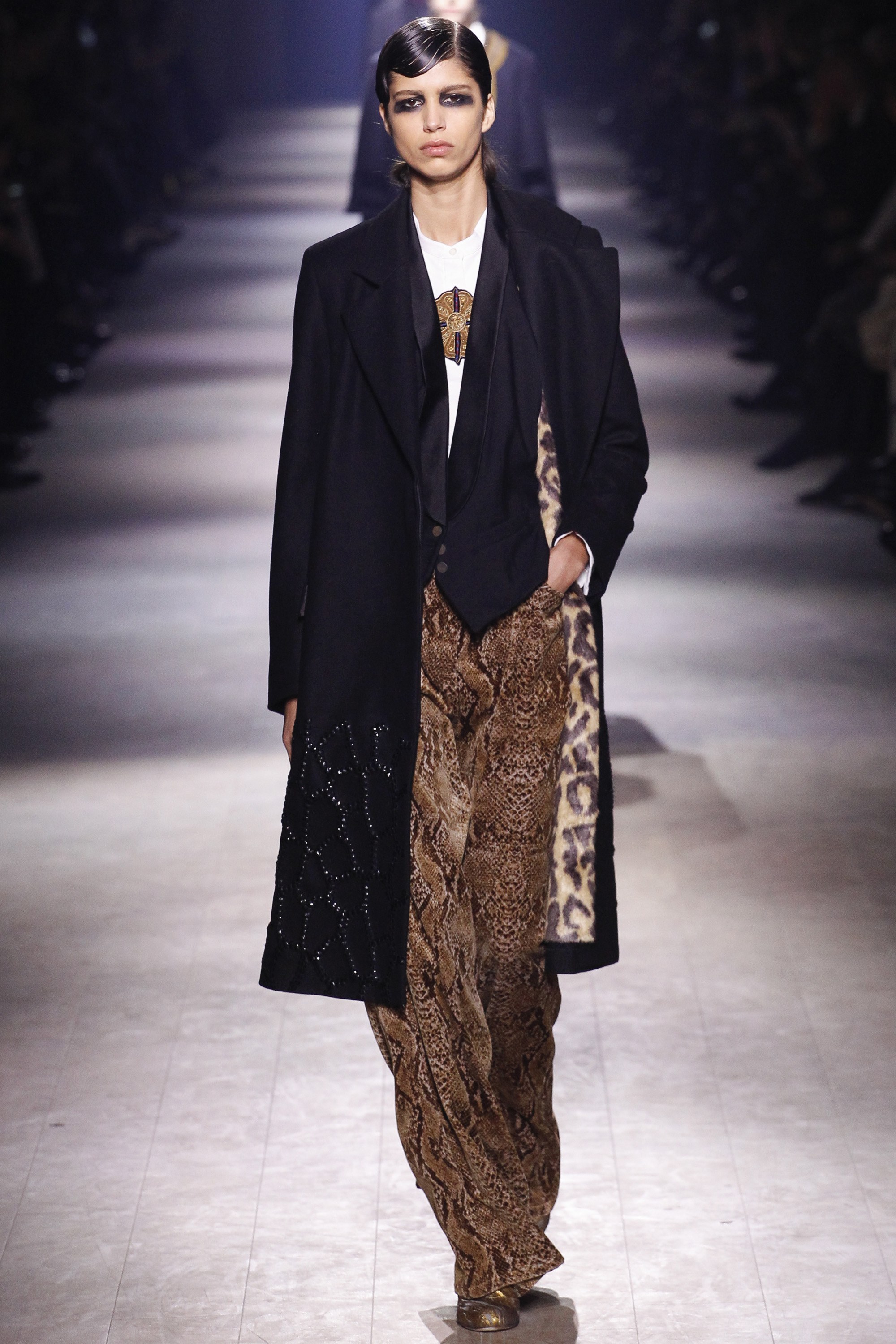 If you are going to invest in a gorgeous staple black coat, why not one with a few embellishments that can take you from work (or wherever) to a night out? And one you can wear now and forever? AND the silhouette provides for necessary coverage as needed. Great over tuxedo pants, jeans, leggings, or even a floor length skirt. VERSATILITY has always been high on the list of Dries attributes.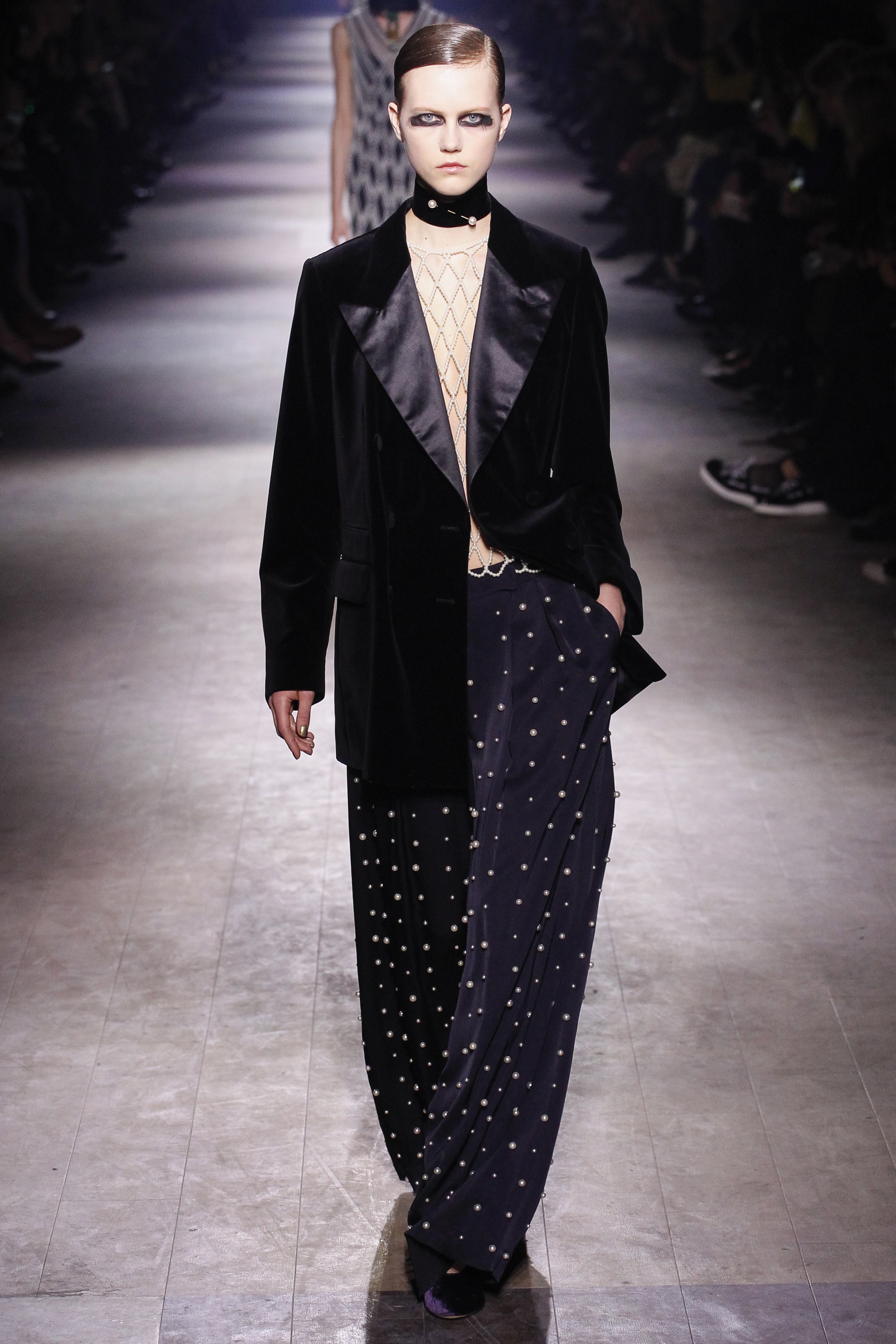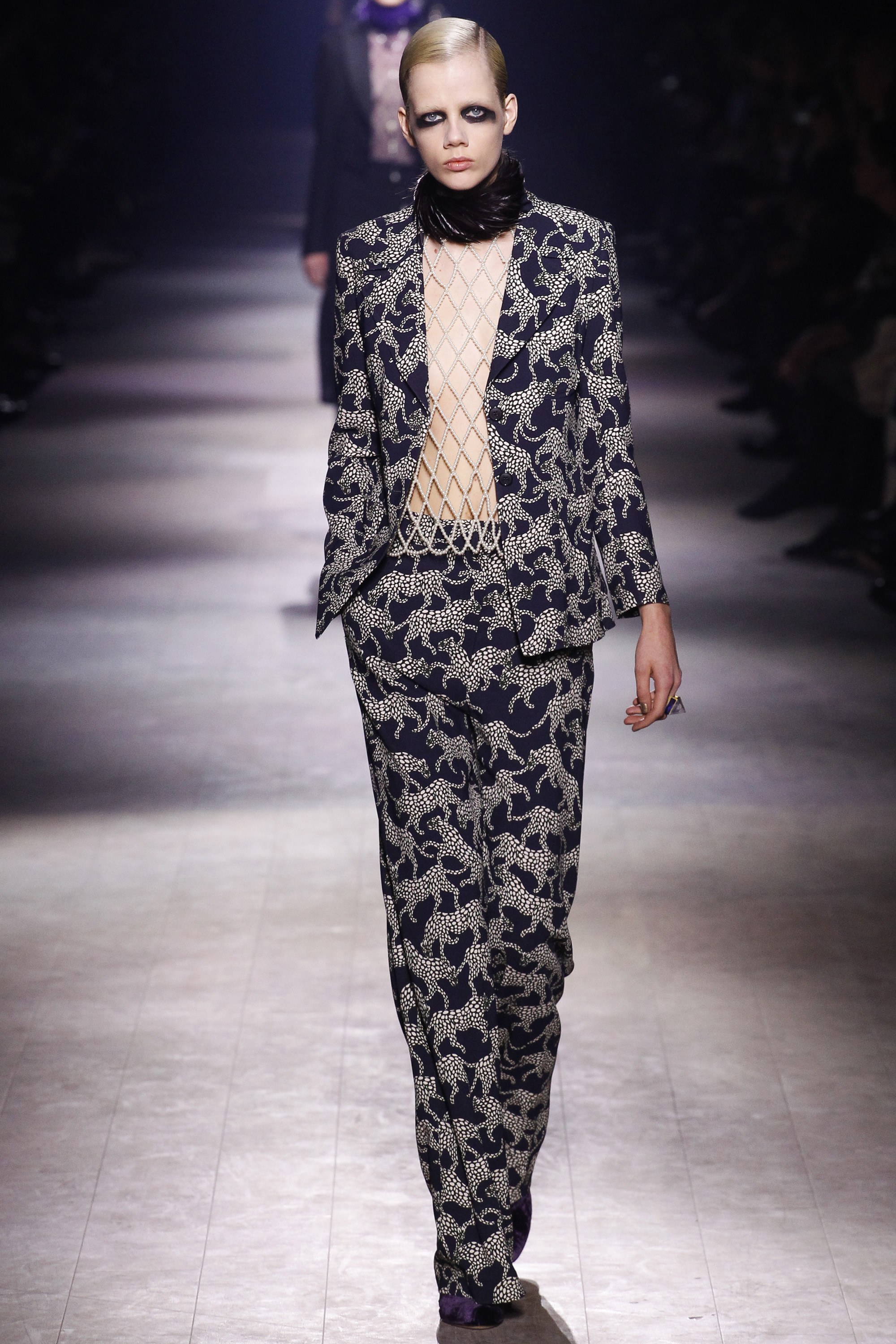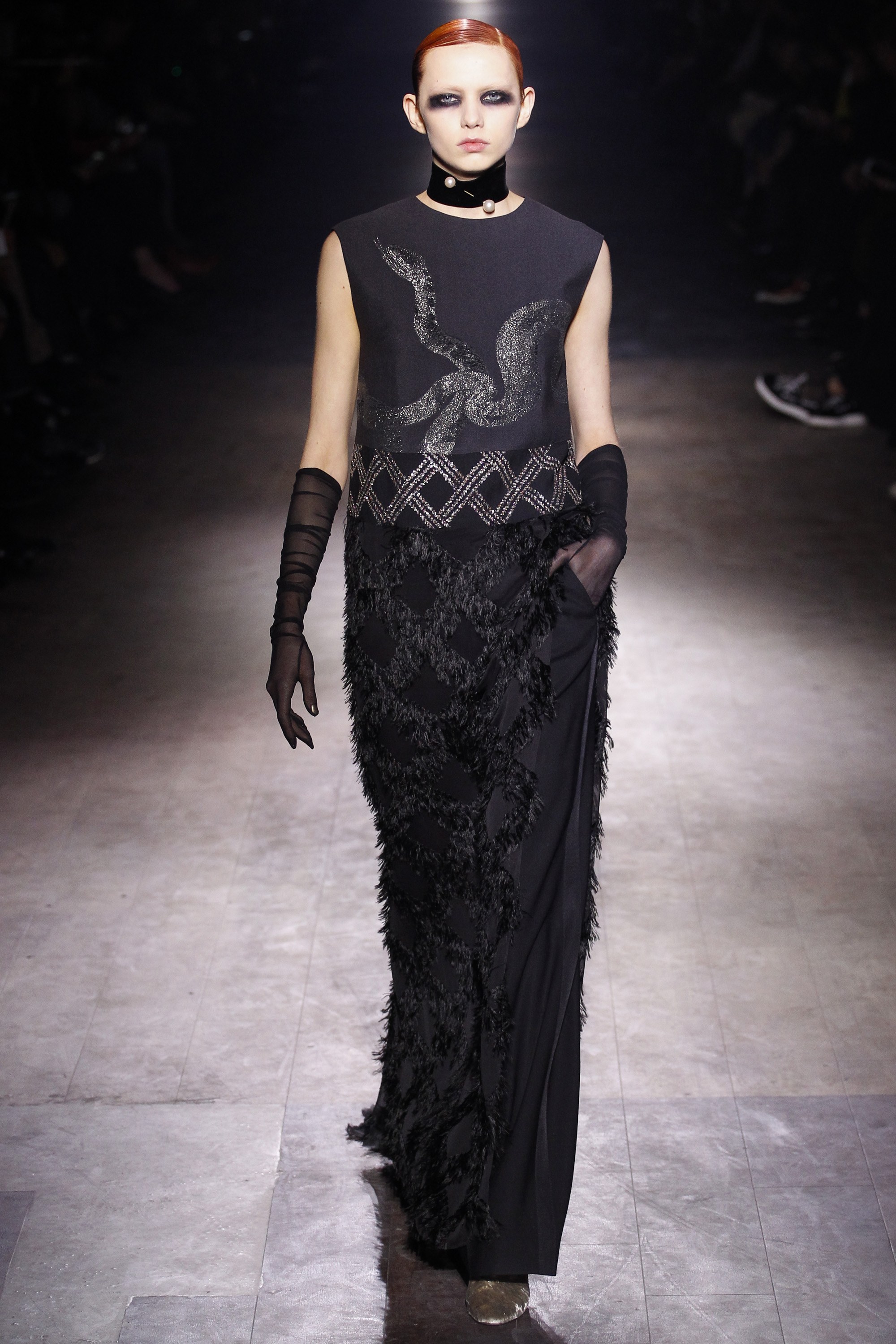 Another stellar glamorous yet wearable collection from DRIES VAN NOTEN! Never a dull moment, BRAVO! You can have FORM AND FUNCTION!
Images care of www.vogue.com.