What better interlude from the wonders of fashion week than diving into my annals of critter photography from Mkuze Falls, a private game reserve interposed between Kruger National Park and Zululand, South Africa?
Travel Tip: Invest in a telephoto zoom lens before traipsing off to the wilds of South Africa, Africa, or frankly anywhere you might confront a species that must be viewed at a considerable distance, for the sake of all involved!
These were taken with a Canon 100-400mm lens (f/4.5-5.6L IS).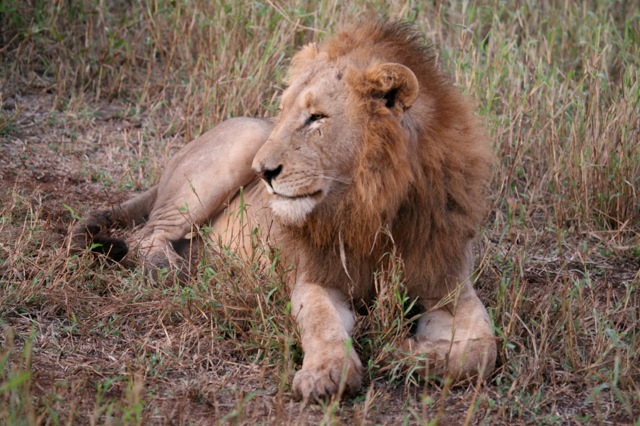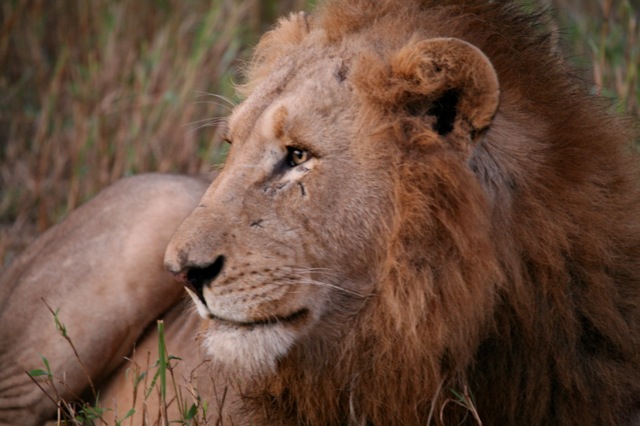 Using a tripod is CRUTIAL for motion free photos. For this trip I was sans the tripod (or unipod), hence the occasional, ahem, motion. As far as I remember, on every safari I've been on, including South Africa twice, Kenya, Tanzania, and Botswana, the jeep engine STAYS RUNNING! So sometimes a tripod is of no use. You need to balance the lens (and this mofo was big and heavy!) on the most stable surface available, take a breath, say a wee prayer and take the shot. All I can say is, thank goodness for digital. You can take one or 500 shots and cull at will.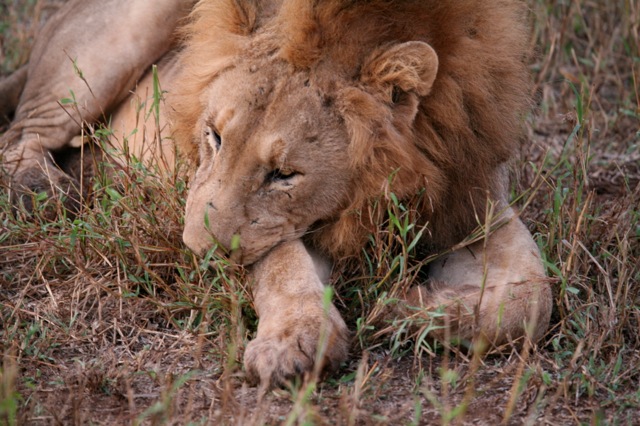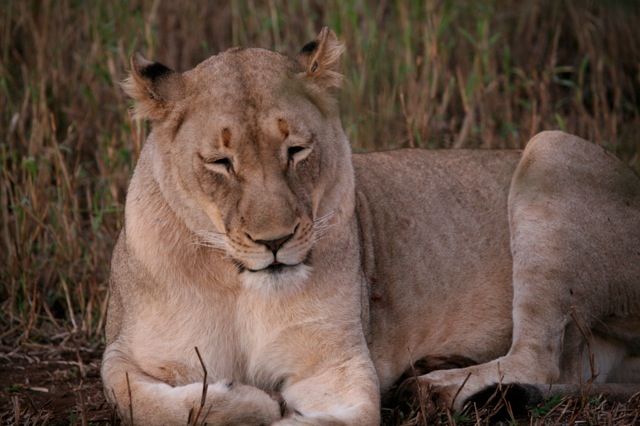 Peaceful morning nap…..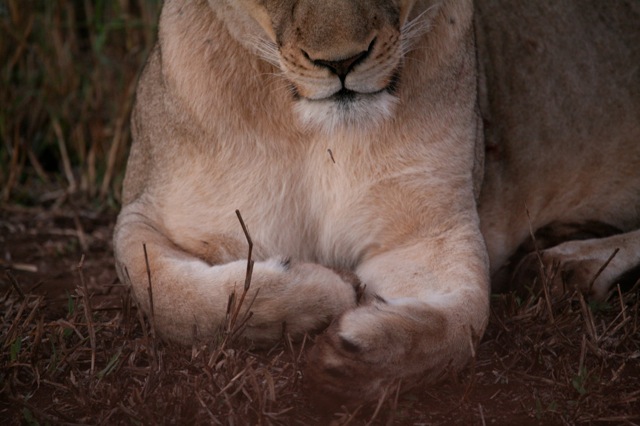 Check out them big PAWS.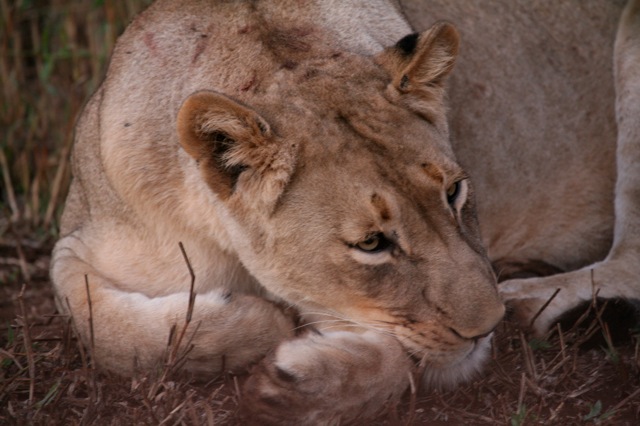 Really, just magnificent creatures.
So, get some Ralph Lauren or Nicholas K togs, a Canon camera, and SAFARI on!
I've heard the SA Rand is weak against the dollar, so go whilst you can!
Happy Travels!!!!