Attending fashion shows and just aimlessly wondering the streets of Paris can be EXHAUSTING "work"! The sights, the sounds, miles of museums to partake of…..and of course swooning over the latest runway fare can certainly wear a gal down. And lets not forget the glorious footwear with heels that can sometimes be less than comfortable. ATP will be depleted, dehydration will set in.
WHERE does one go for replenishments?
In October of 2012 I had the pleasure and privilege of attending a few shows during Paris Fashion Week. Chanel, Valentino and Alexander McQueen…..(THANK YOU Ciina Feng and NEIMAN MARCUS).
My Chanel ready to wear obsession was but a year old so getting a ring side seat to the Grand Daddy of all shows was akin to a fairy tale surreal experience. And, not only was I happily cloistered amongst the good natured and magnanimous Neiman's folk, I was wearing what remains my all time favorite dress, a demi-couture piece from fall winter 2011…sigh.
Being amazed by fire for the next 30 minutes worked up an appetite….so Ciina and I made our way posthaste to THE place to go for the peckish fashion show denizens.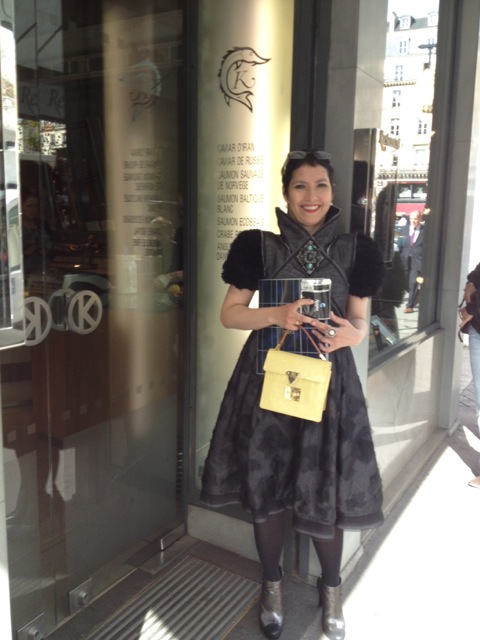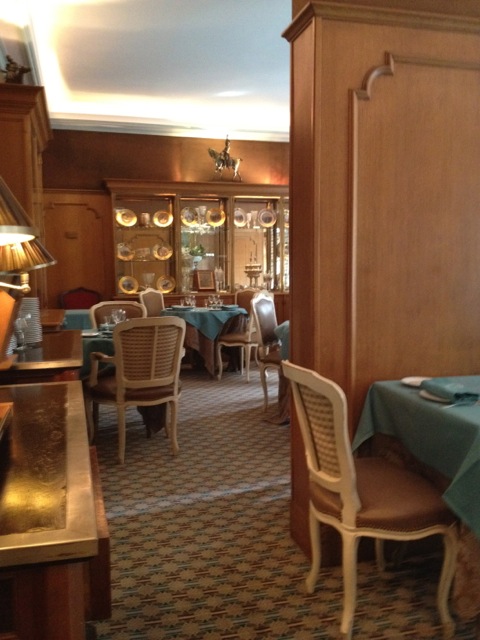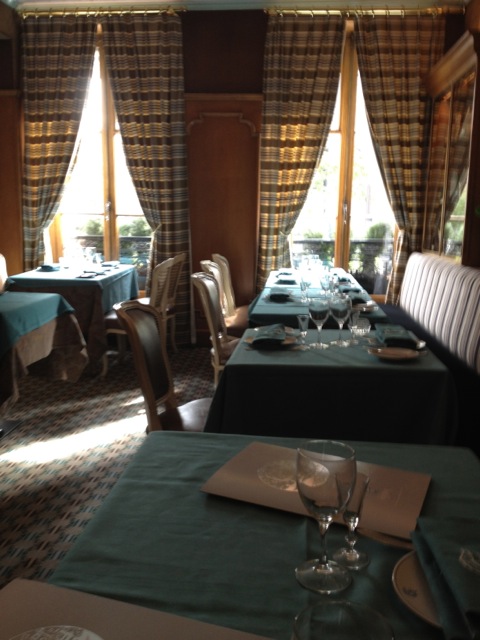 We got there before the hungry hoards.......(wait, do models actually eat?!)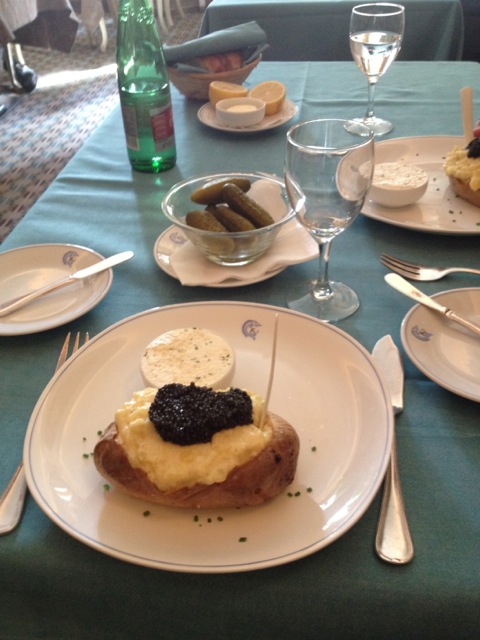 Ok, NOTHING prepares one for this most deliriously SCRUMPTIOUS sustenance. I get the vapors just thinking about it. A mashed potato gloriously commingled with a STICK of butter. The smoothest thing that has passed over my taste buds. And then, as if that wasn't lush enough? A full fist of premium CAVIAR atop the buttery goodness. I mean dear Lord, the only thing tantamount to this heavenly concoction is the "hot chocolate" at Angelinas.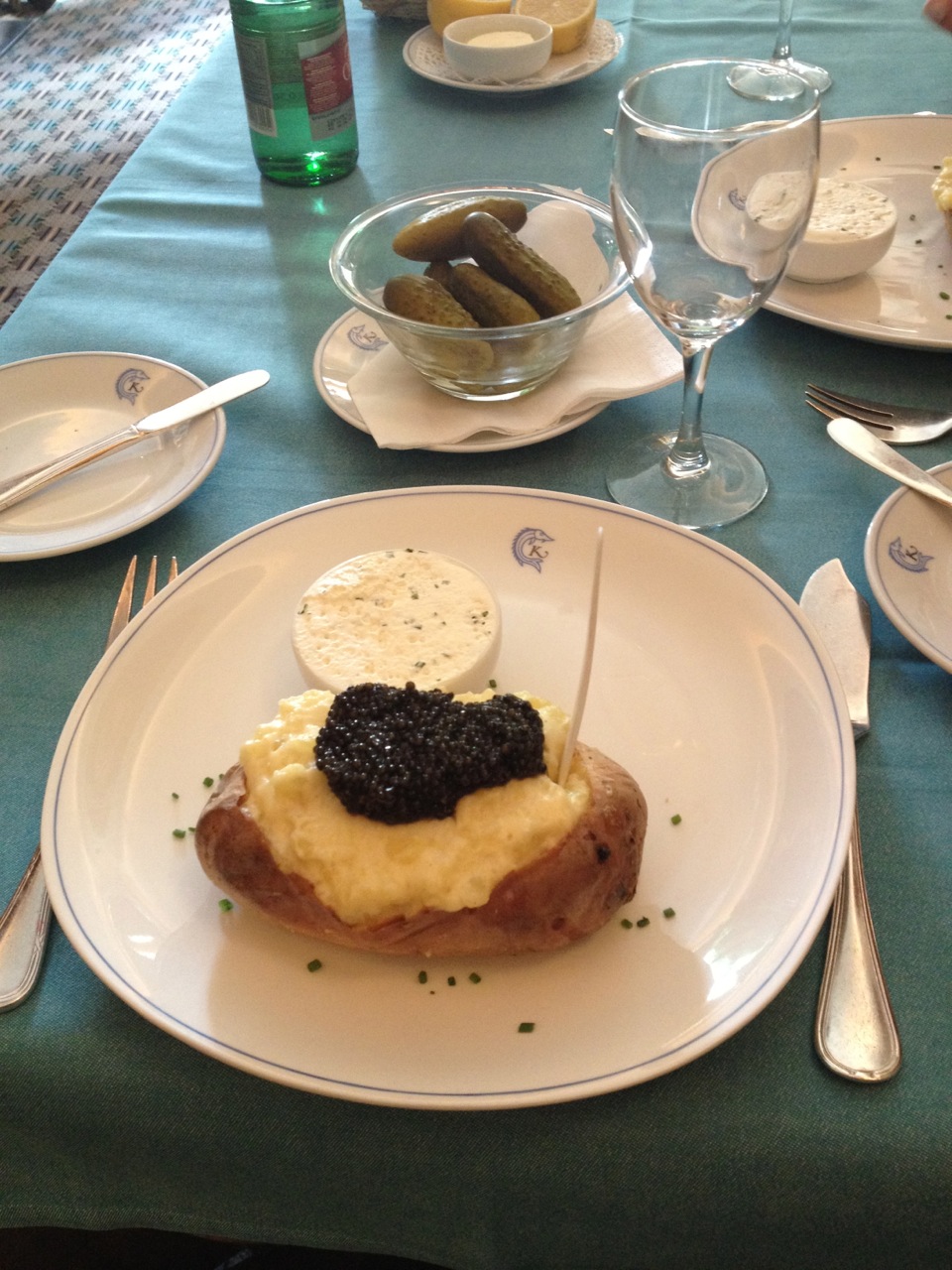 It just doesn't get any better.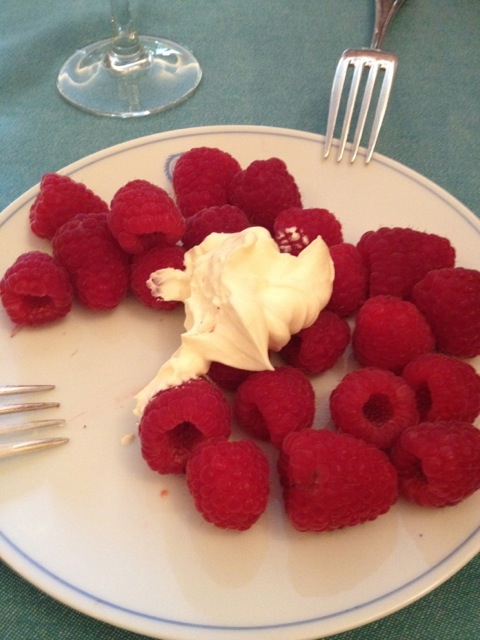 The perfect dessert post POTATO. Fresh raspberries (framboises) with creme fraiche. Drool.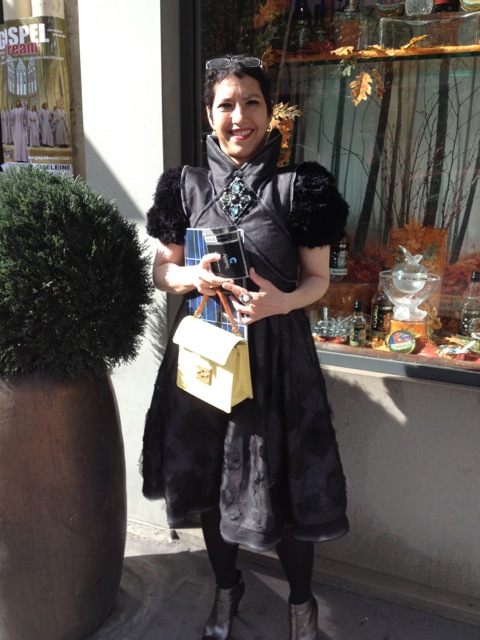 TRAVEL TIP: The next time you are in Paris, go to CAVIAR KASPIA 17 Place de la Madeleine for an unforgettable culinary treat!
Cheers!