Time to back track to the Paris shows for the continuation of a heavenly stroll through an eclectic series of Spring fashions that parallel the cosmopolitan components of one of the great cities, Paris! Spring fashion is somewhat of a misnomer as these fashions can be worn year round somewhere in the world! Mix and match these festive elements with fall winter entries and anything else dwelling in your closet!
Get out the underpinnings......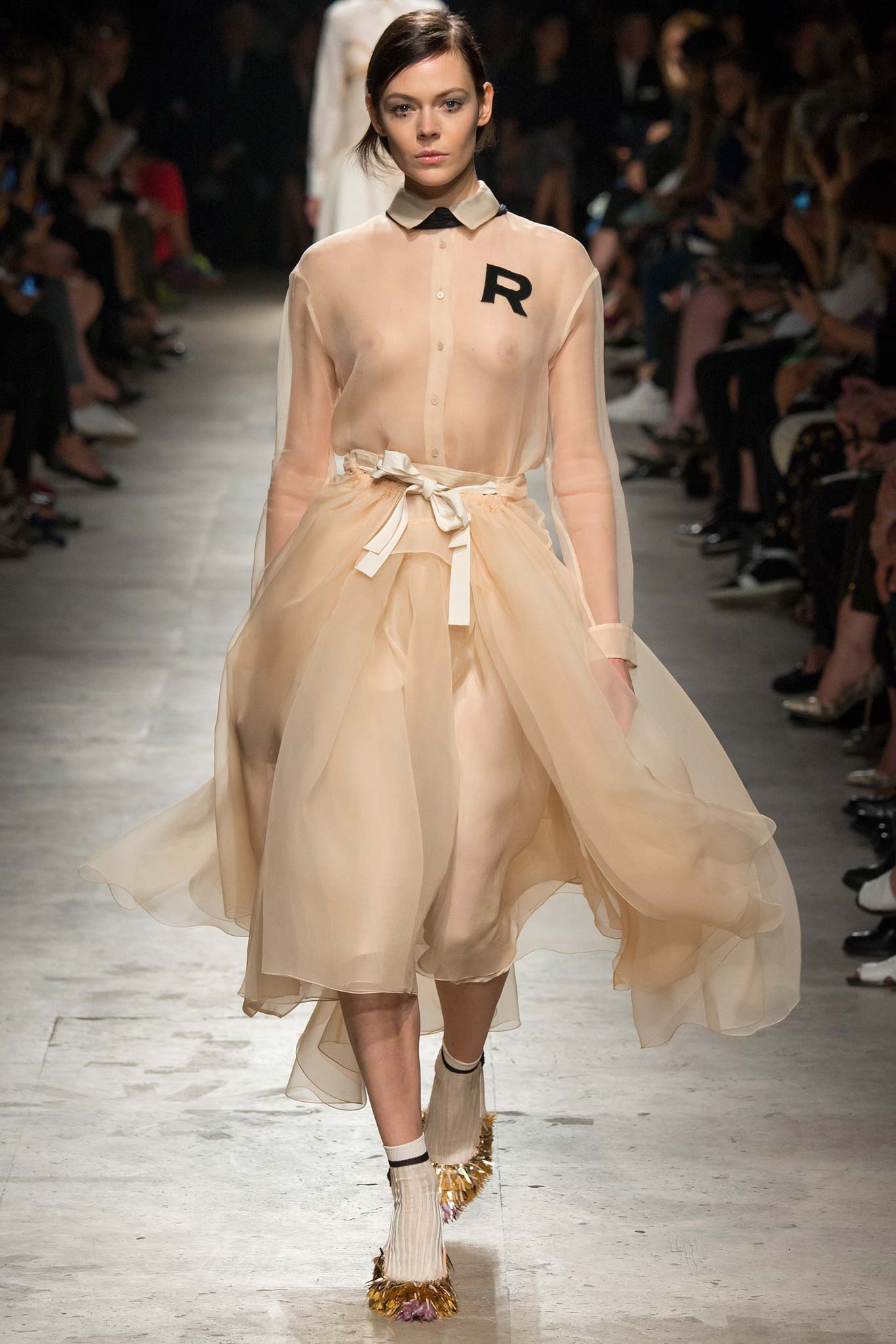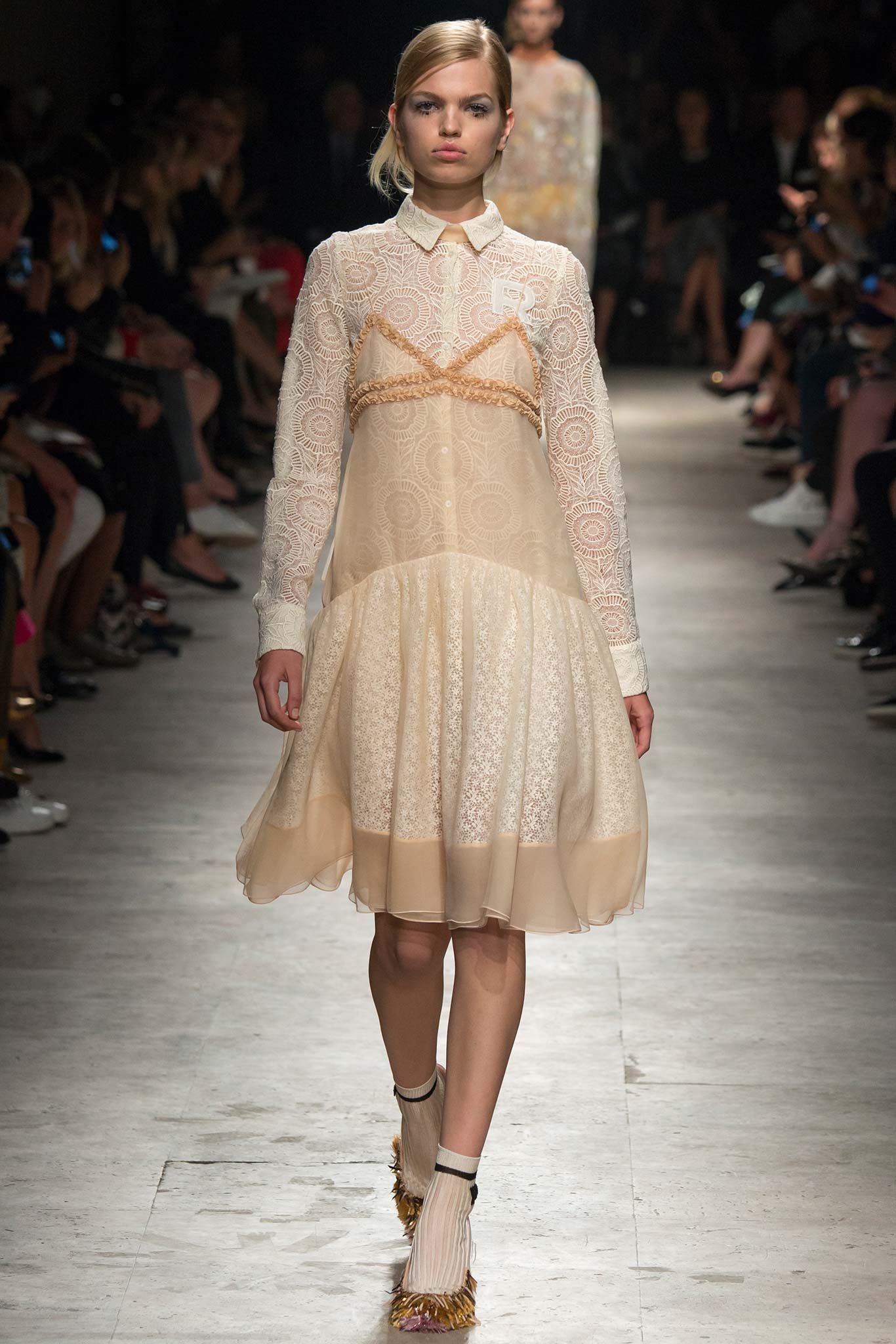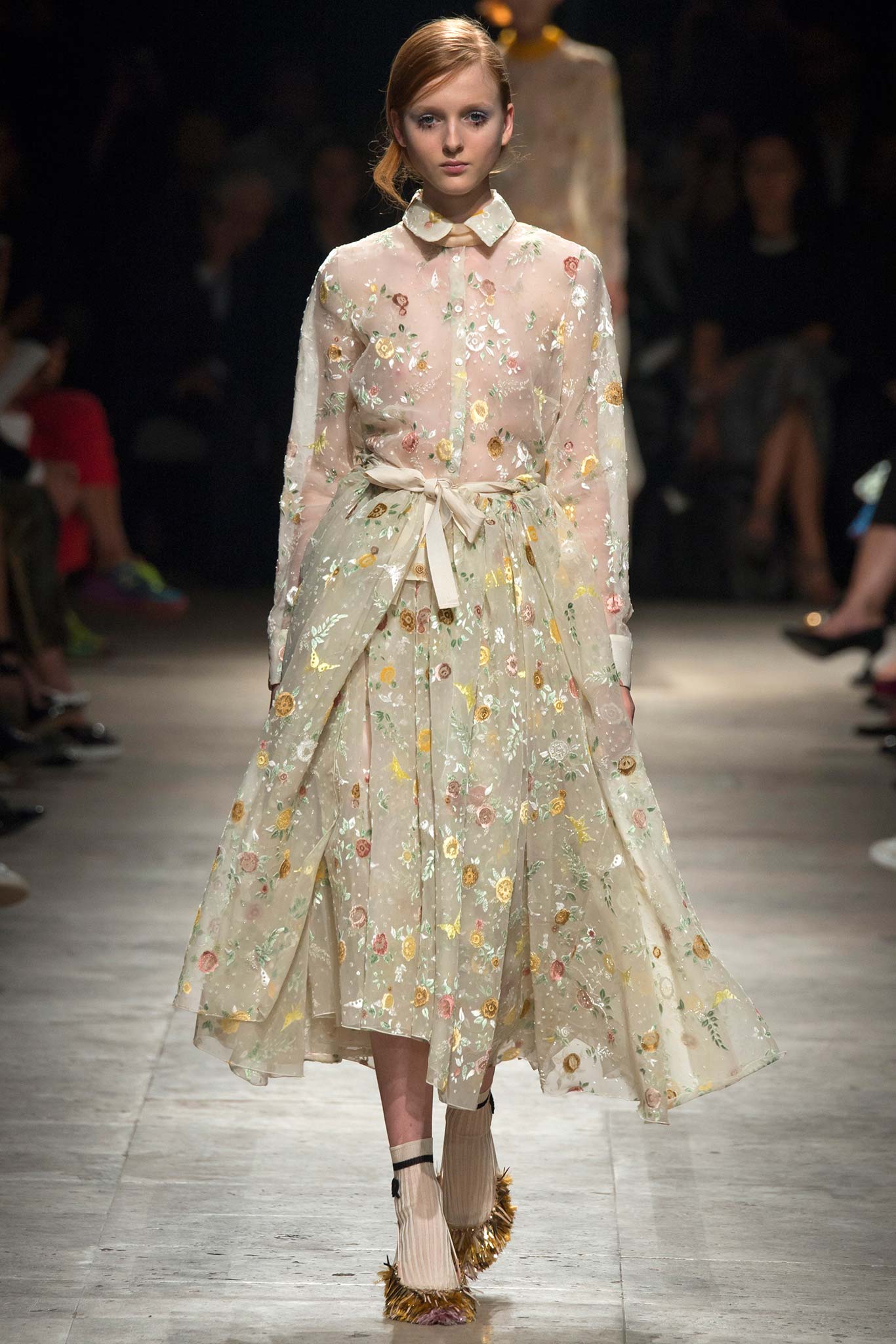 There is a lot of naked up in here, hence the need for underpinnings, something we should all be on the perpetual look out for. As the second look illustrates well, is the importance of layering, a concept not lost on the Carrie Bradshaw character from every chick's guide to everything, Sex and the City. Organza is everywhere, romantic, easy to layer, providing welcome fantasy. No need to get EVERY piece in any particular look. If you love the skirts, and have a limited supply of shekels, just top off with a T shirt and wear with shoe booties or hell, cowboy boots!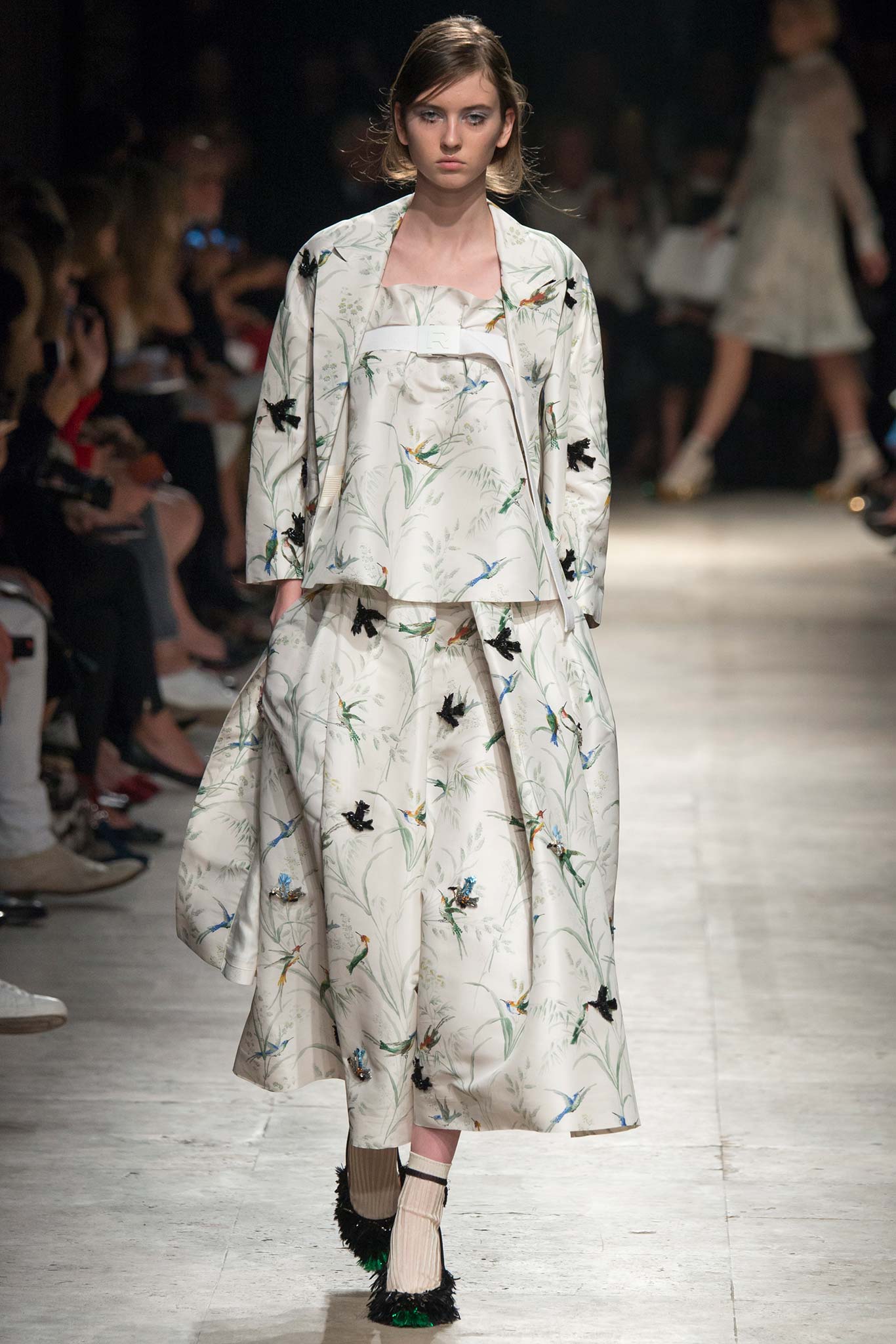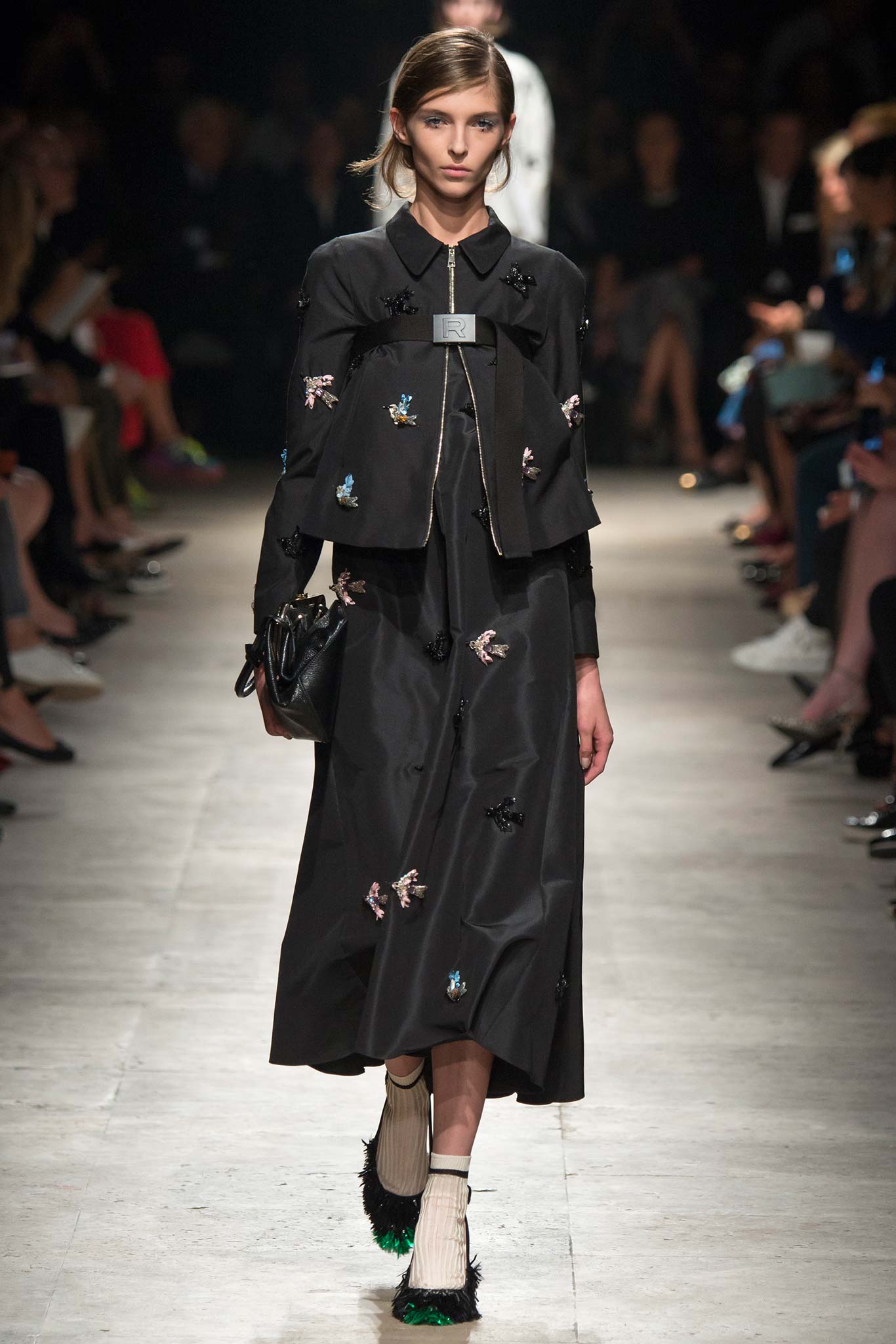 Into everyone's life a little black must fall, its ubiquitous but also easy and plays well in a host of events as needed. If one must be a refugee from an Adam's Family episode, why not include some of our fine feathered friends?!? And sequin encrusted? Yeah baby!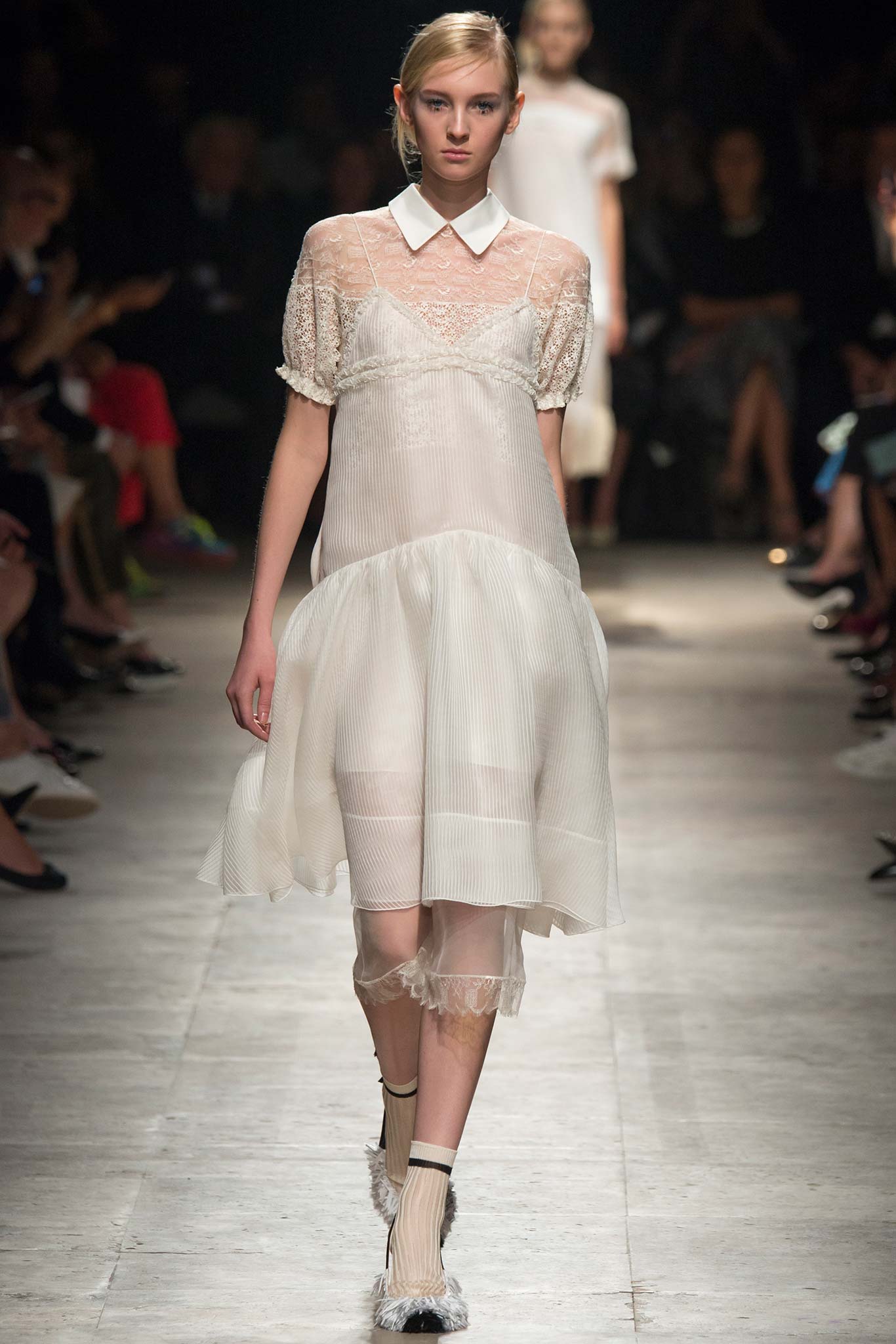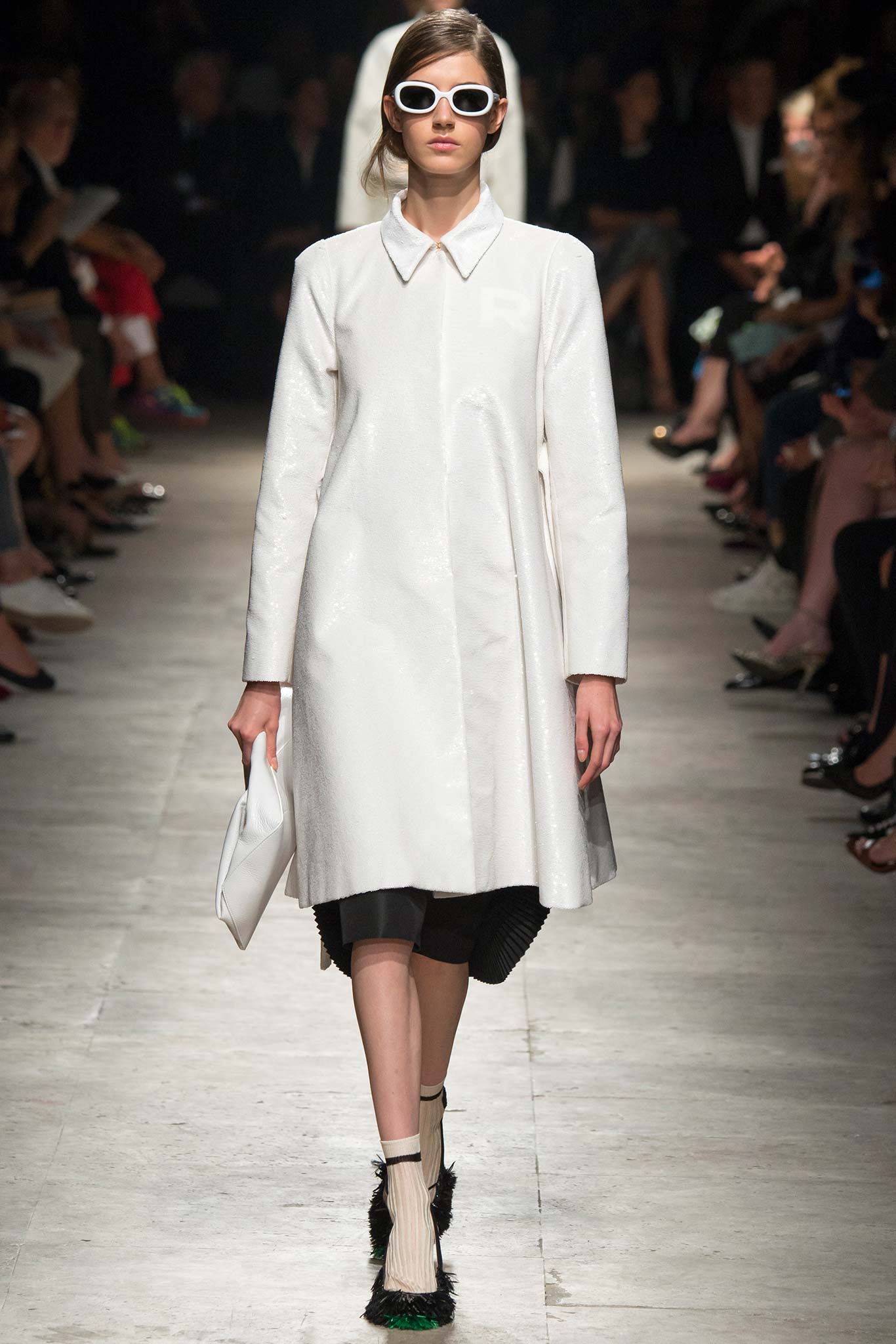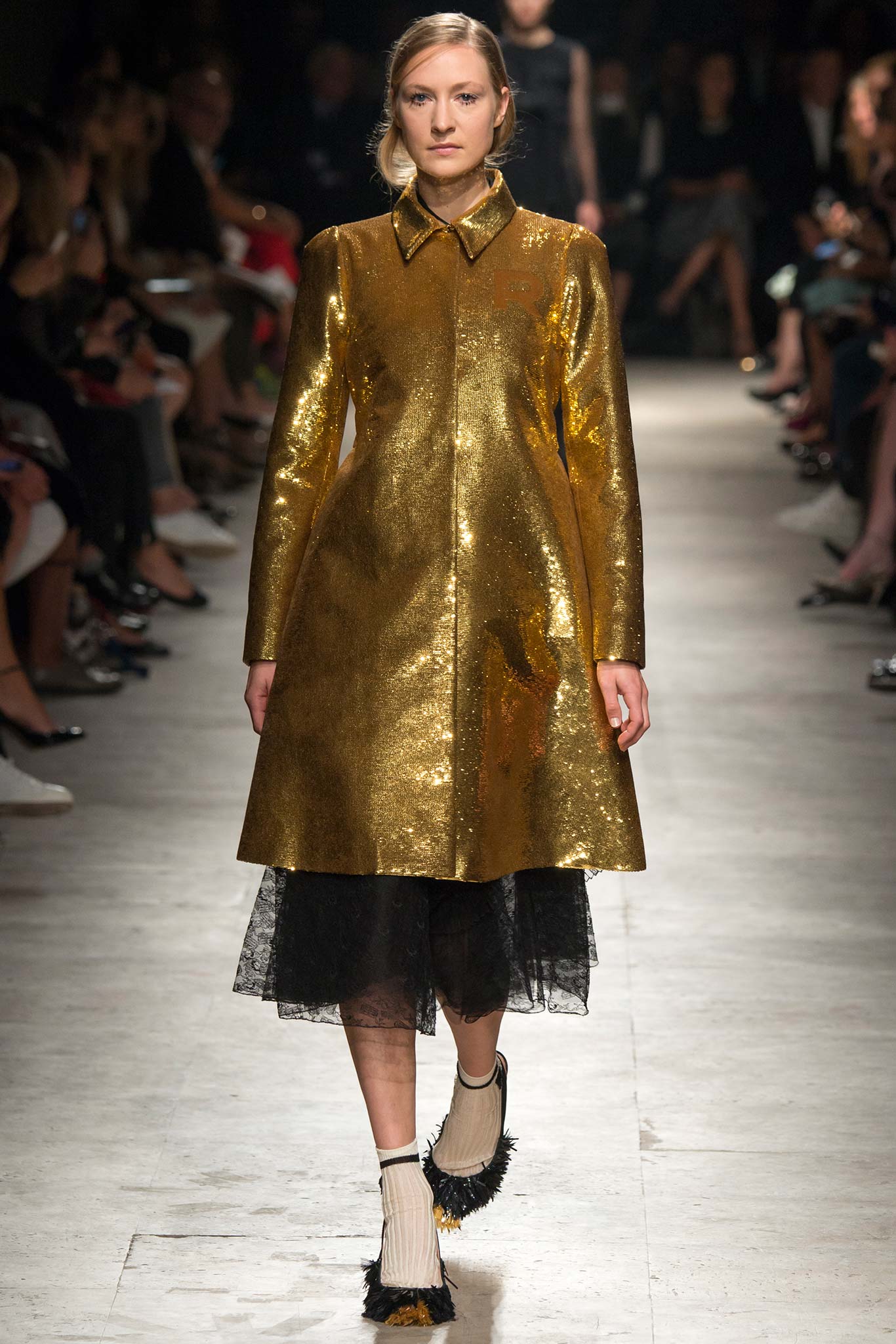 ROCHAS
The last two A line frocks are perfect in any situation, throw over slacks and any blouse hiding on your racks, jeans and a T shirt (what can I say, my go to favorite), or a floor length gown. A laissez faire silhouette that works on any frame made lux by the fabrication.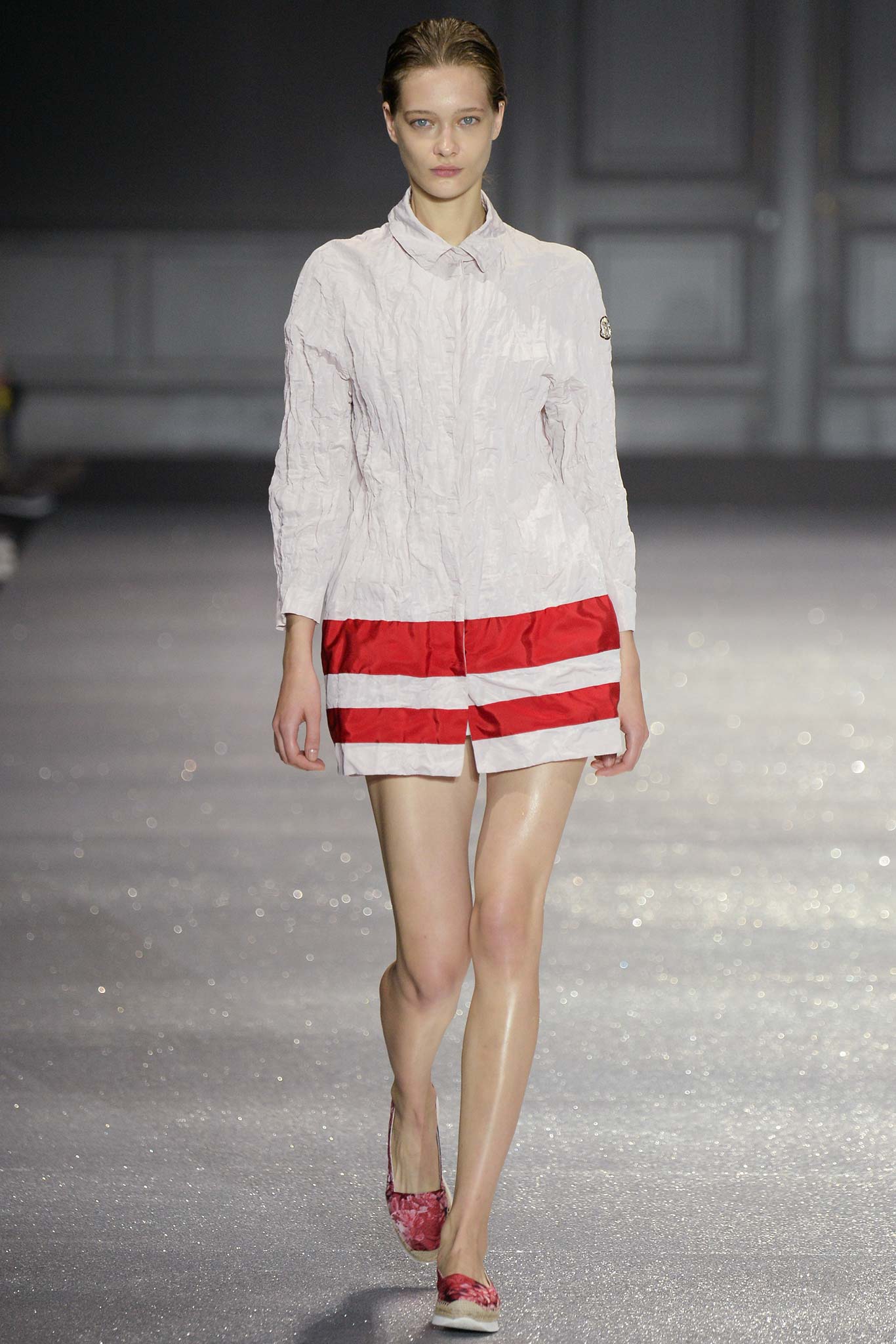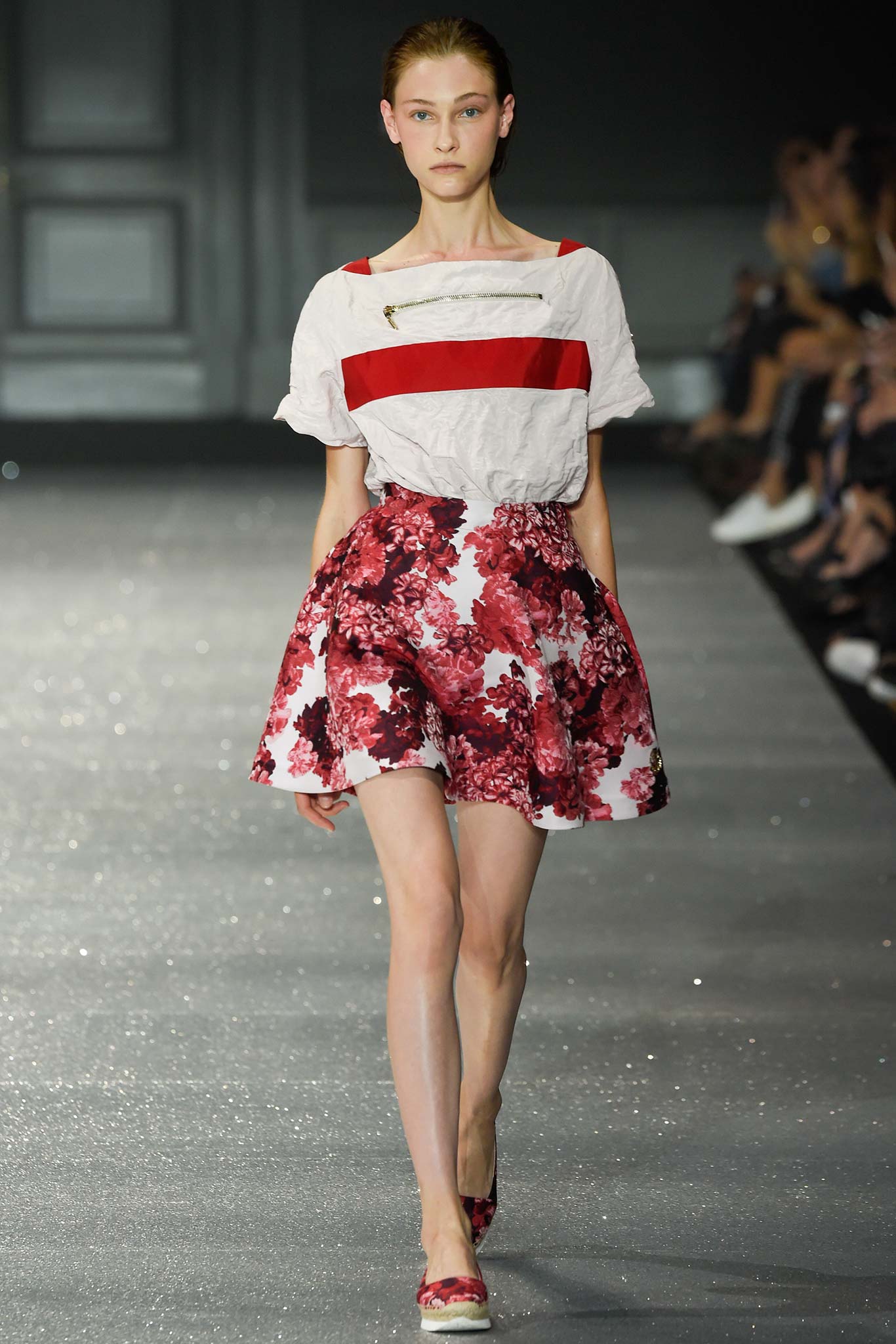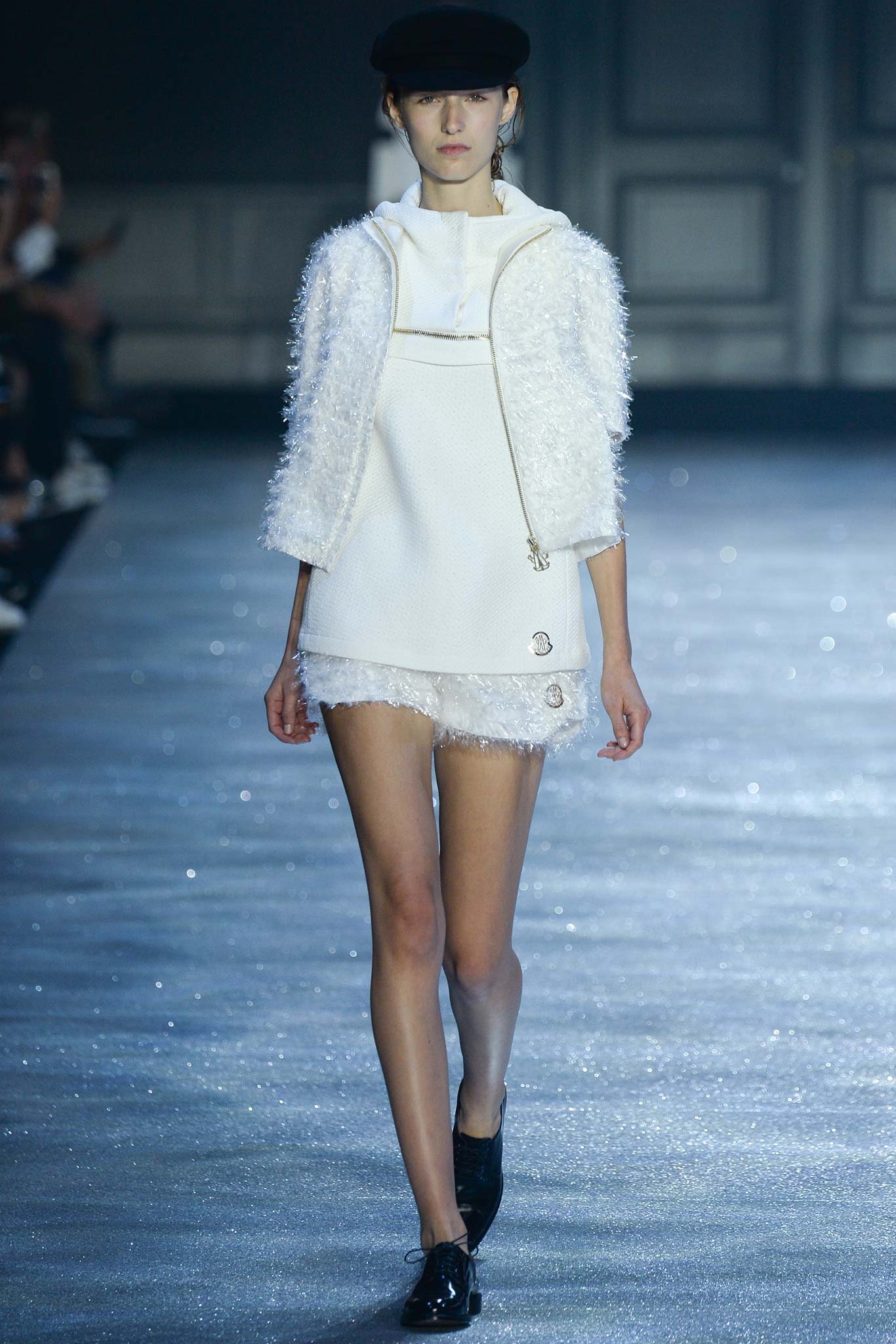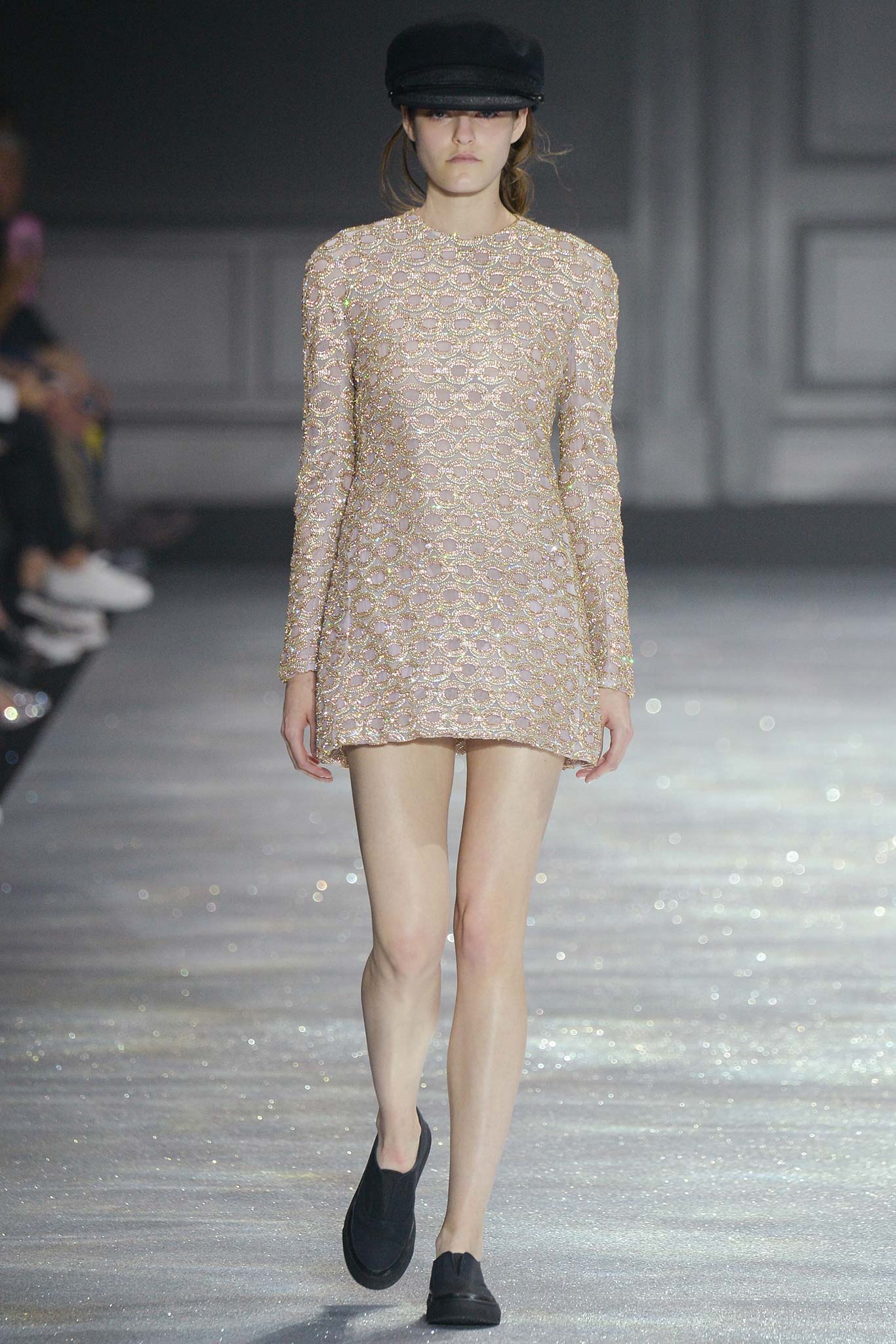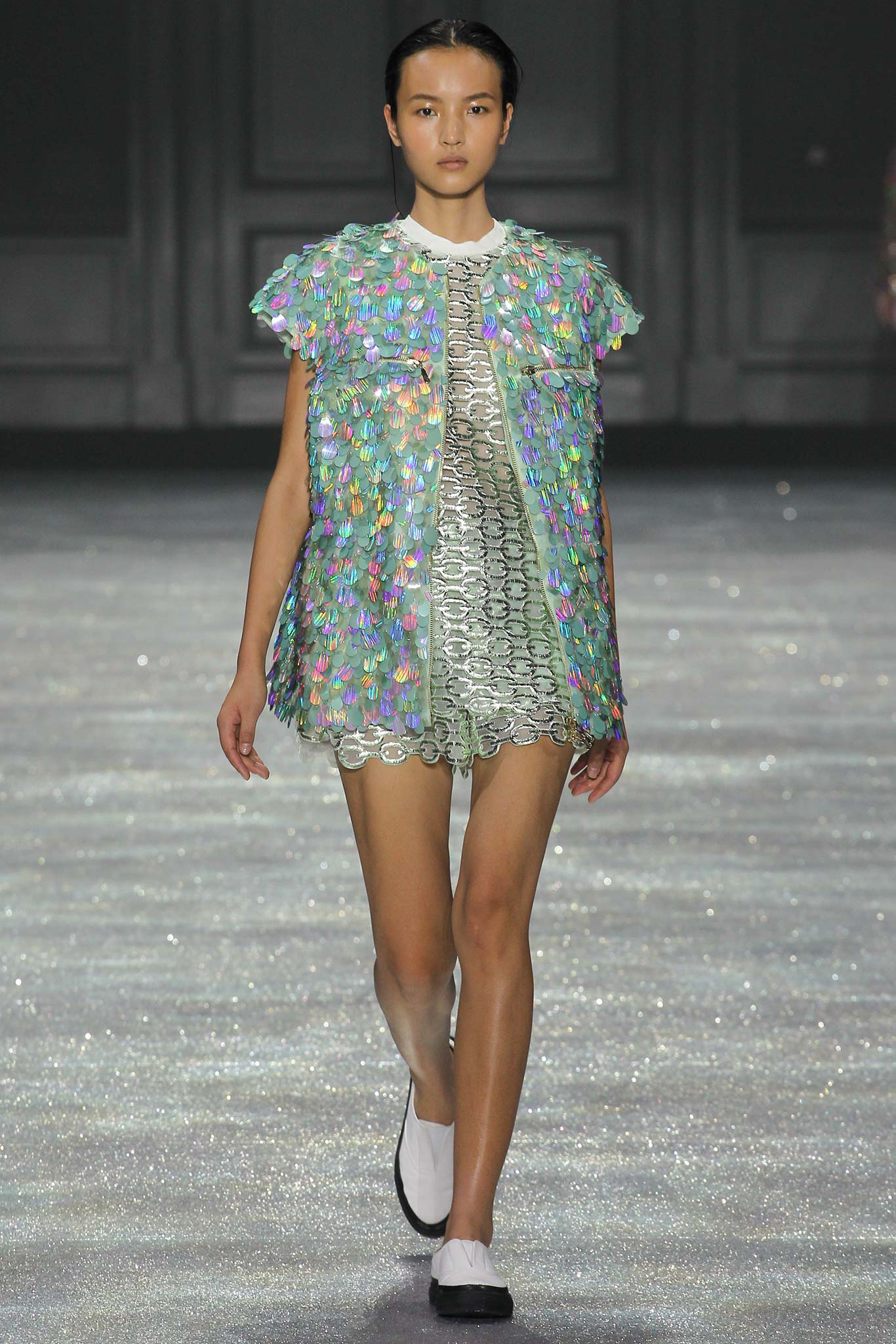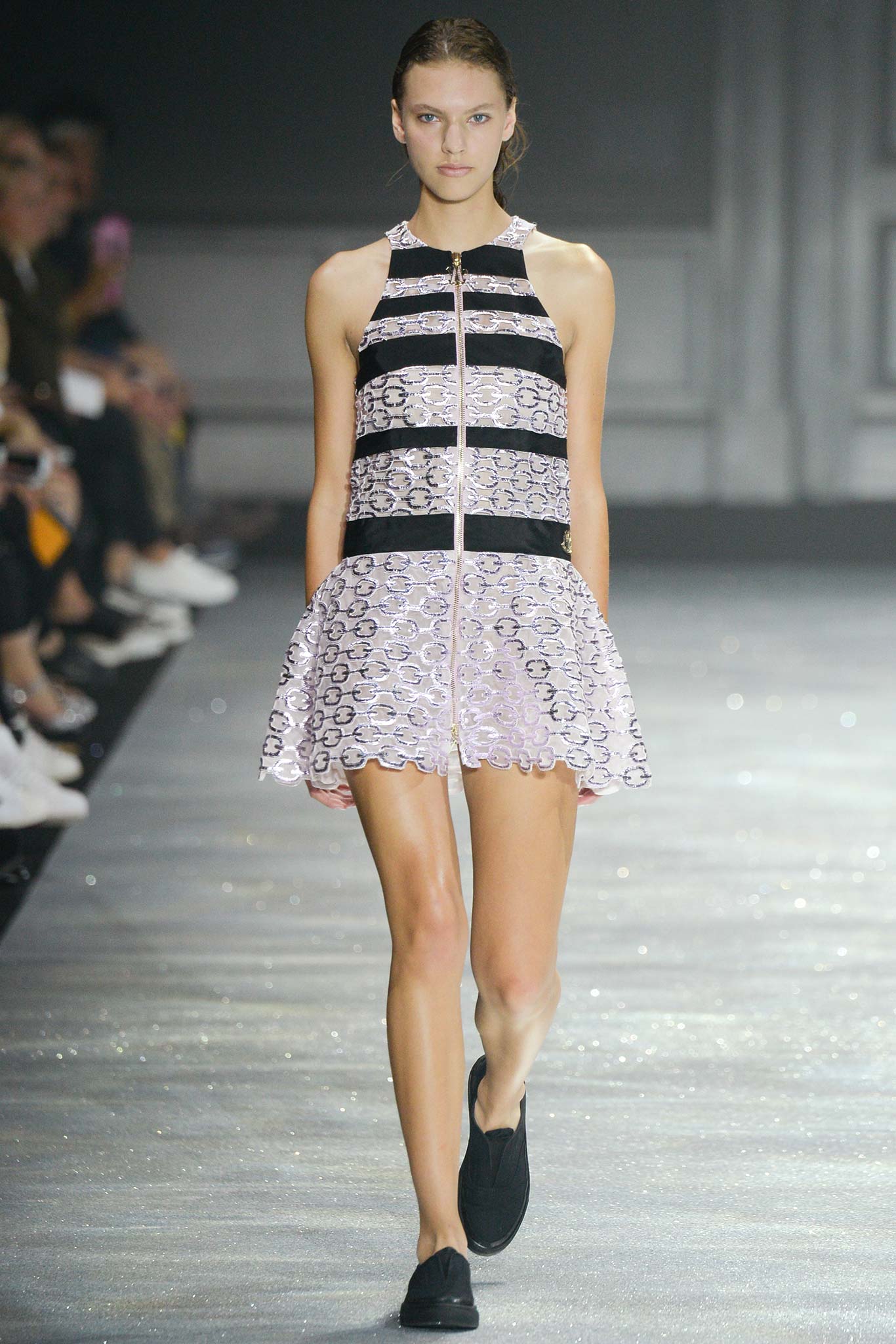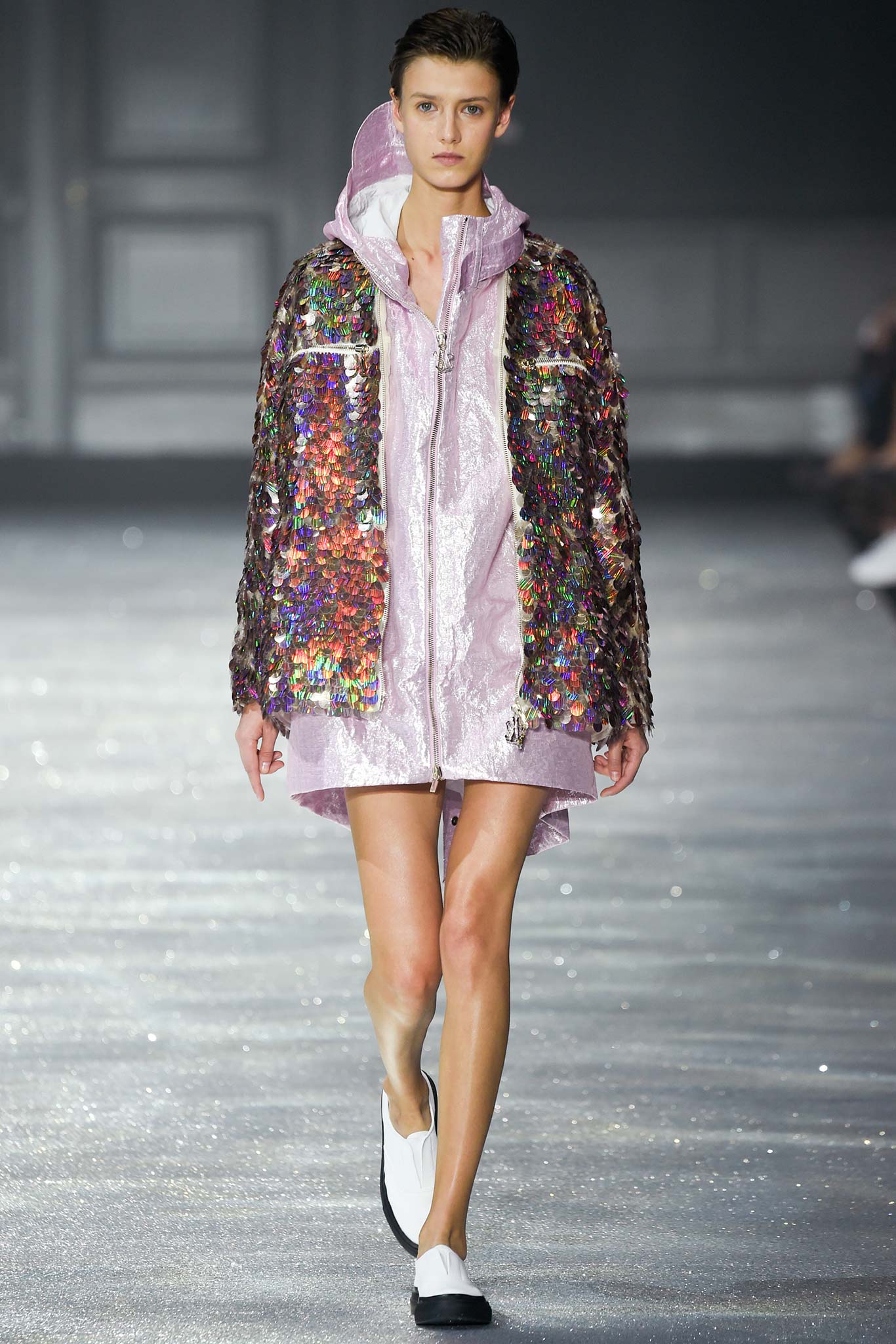 MONTCLER GAMME ROUGE
This is a flirty feminine fun fest brought to you by Giambattista Valli. Metallics, florals, grograin ribbons, you gotta love it. The mini skirt options are great for the diminutive and bold amongst us, but never forget the layering, tunic option! The paillette adorned jackets will work as party frocks, but would spice up everyday comfy separates. Throw over a black Ralph Rucci or Dior dress for added opulence.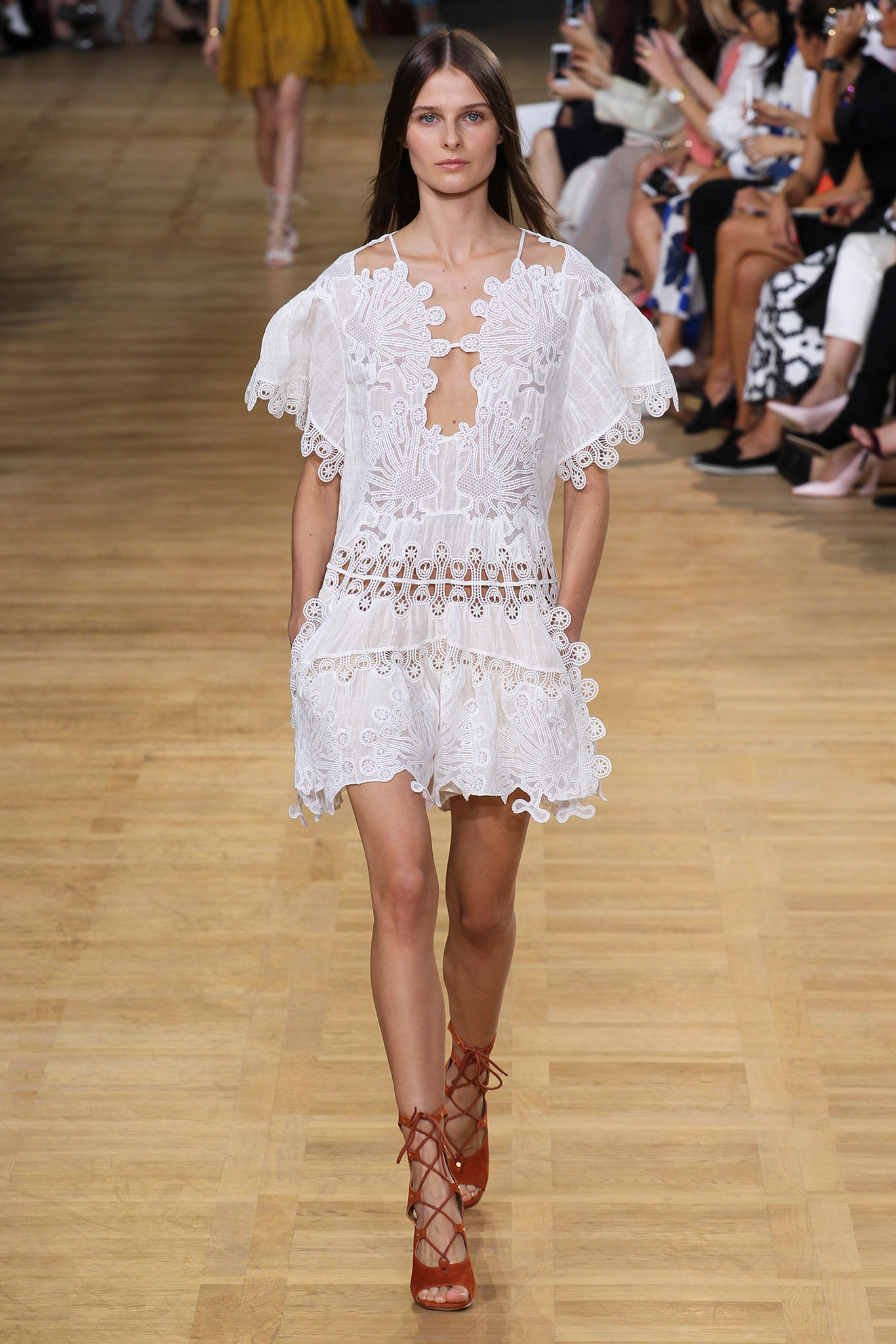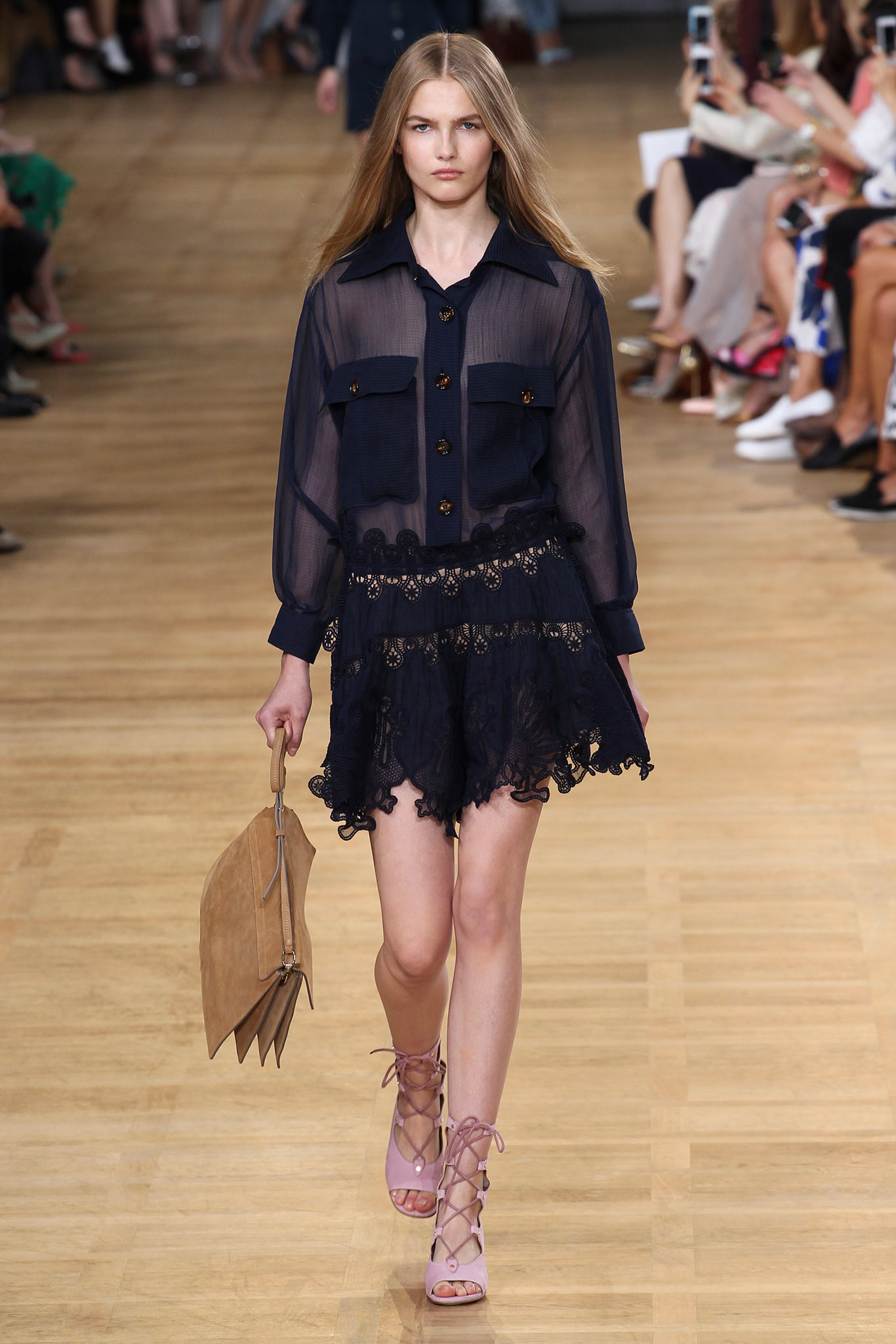 For contrast, throw the gold A line Rochas coat over this scrumptuous frock.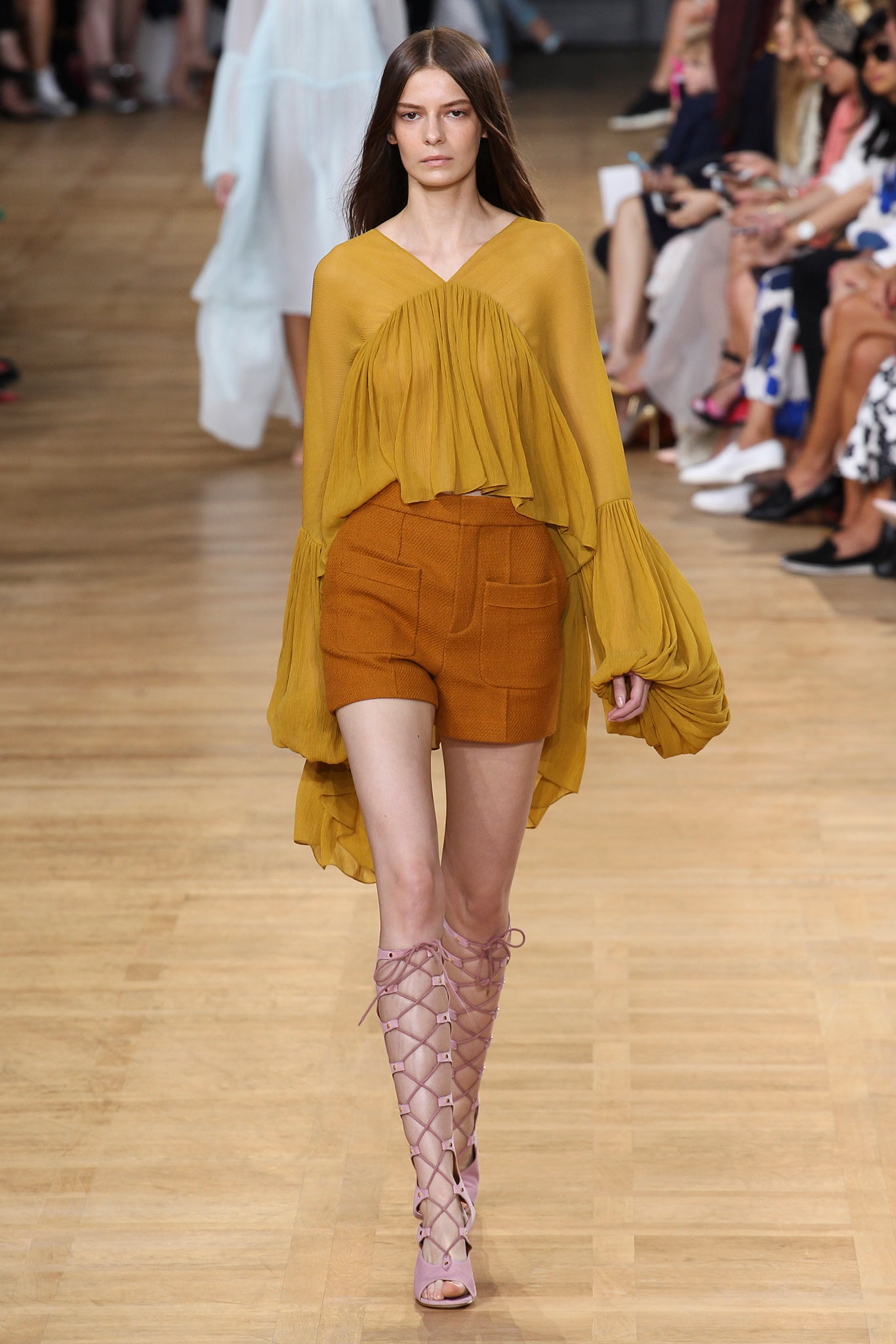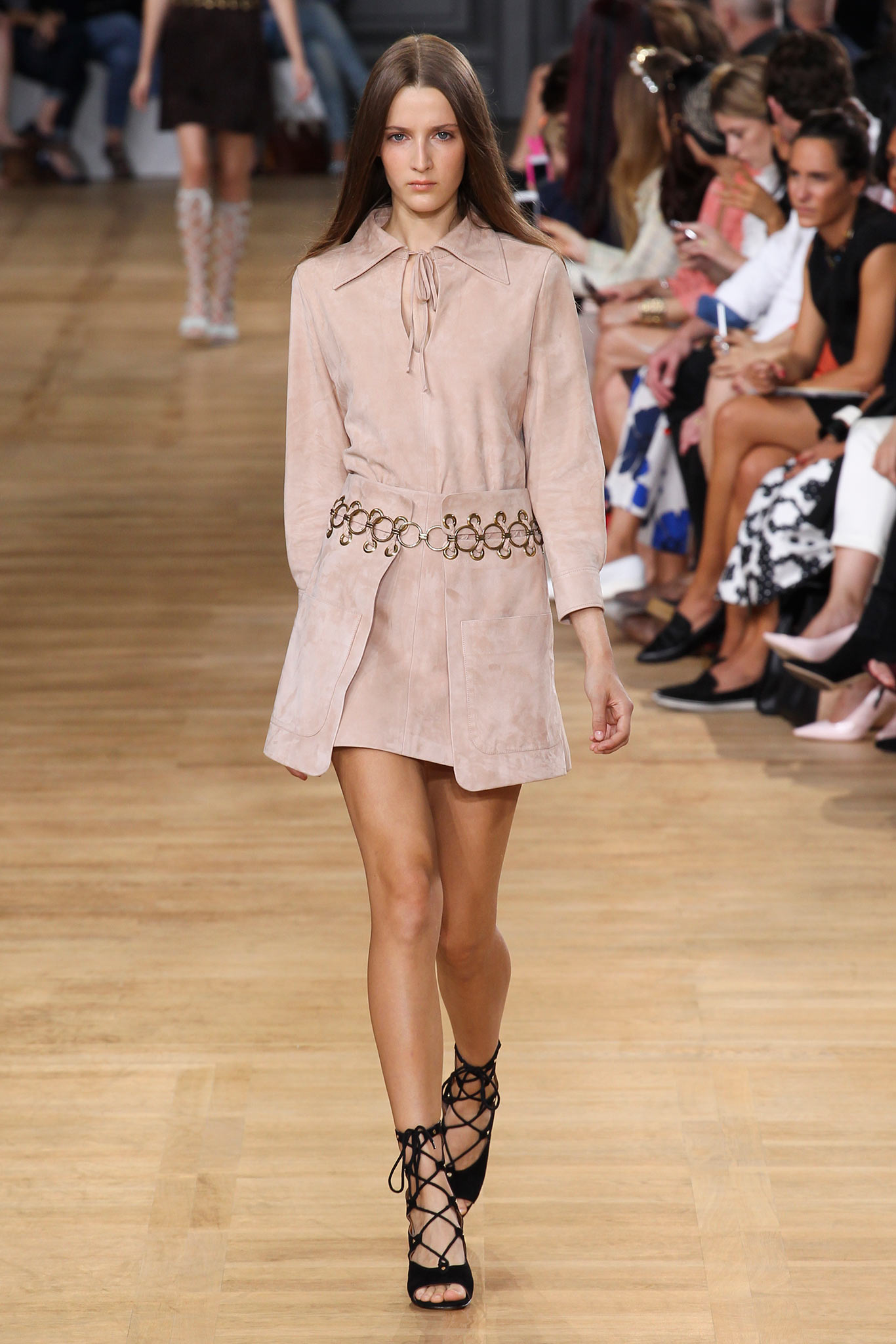 Dusty rose suede separates with iconic gold ring belt, s w o o n. The skirt would look quite inviting with a flowy chiffon blouse with ruffles on top of ruffles. Or even with the gauzy curry blouse above with the extravagant billowy sleeves.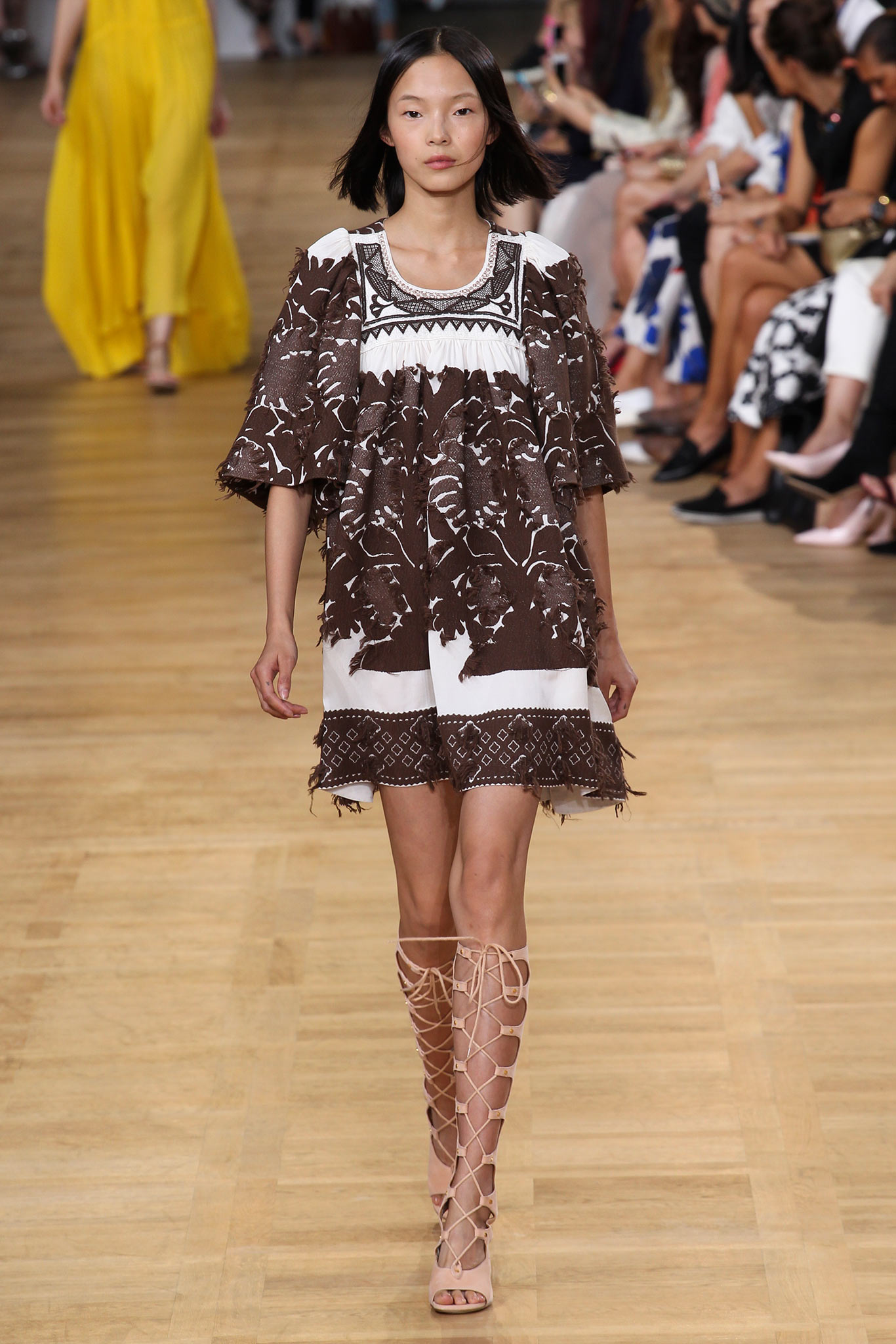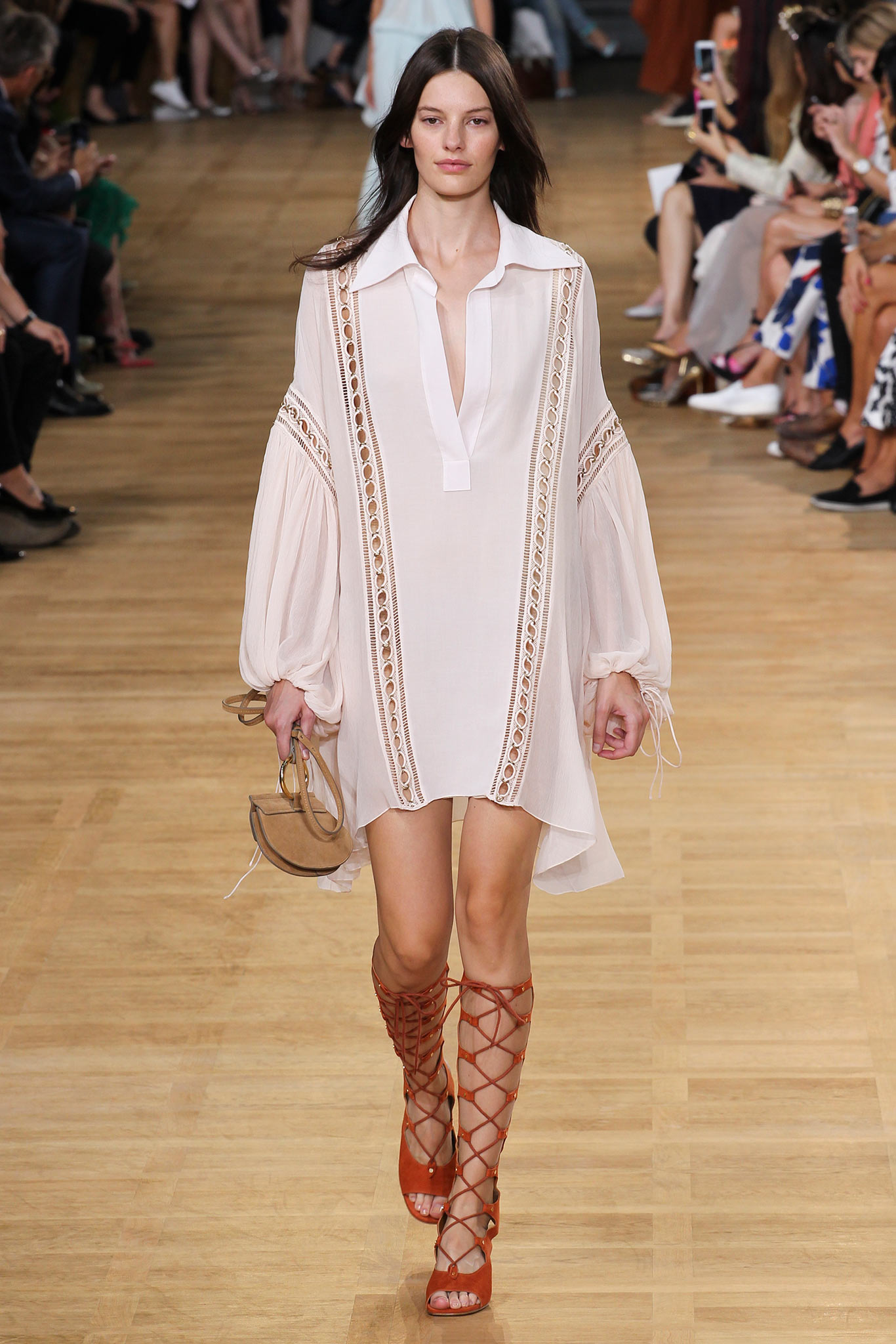 CHLOE
The flavor of this lovely collection is quintessntial 70's, made casual and wearable by the ease of the silhouettes, however with an undeniable undercurrent of impeccable luxury. Not exactly the 70's I remember, thank gawd. Throw a wide leather belt with rhinestones or spikes over the boho tunic for contrast.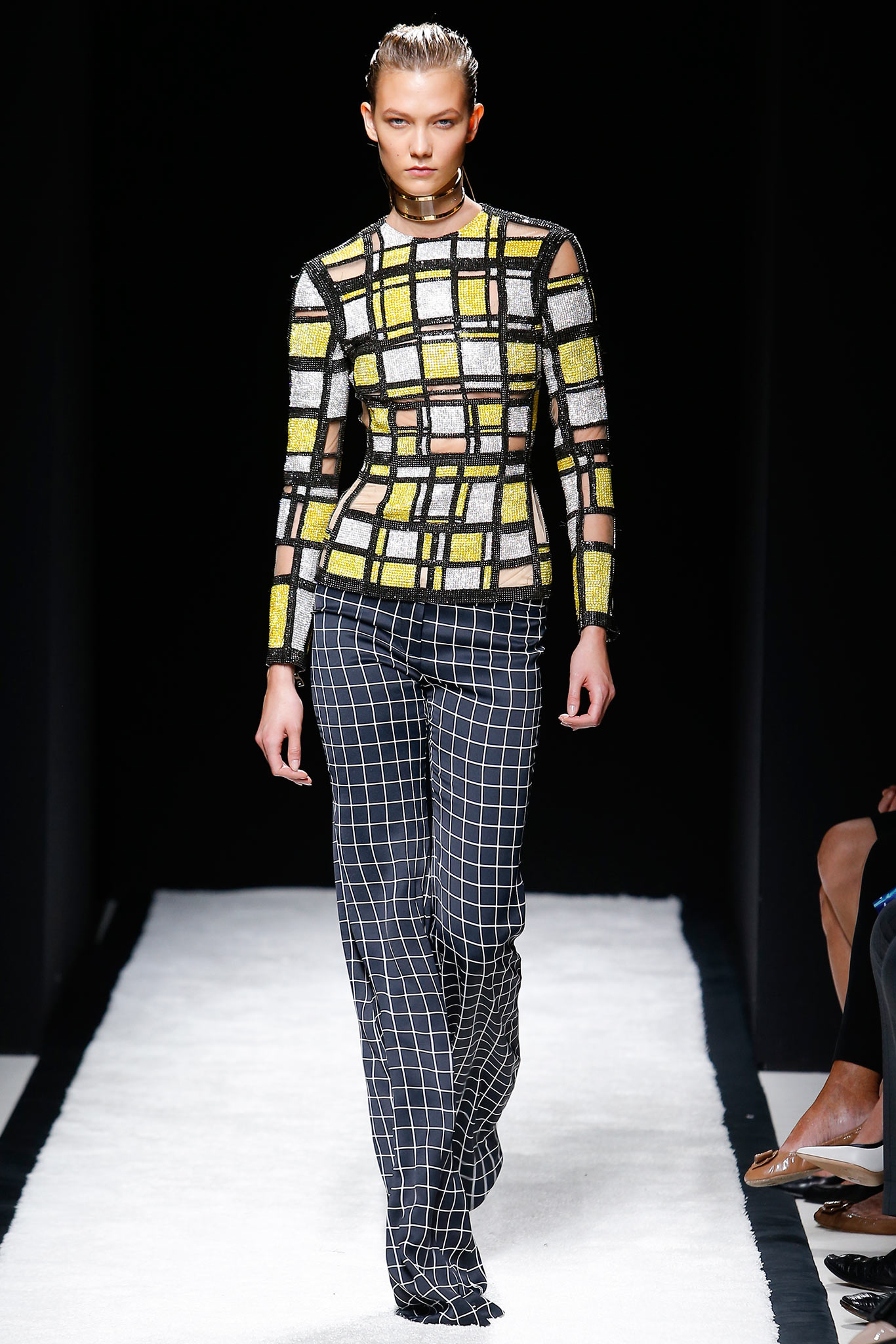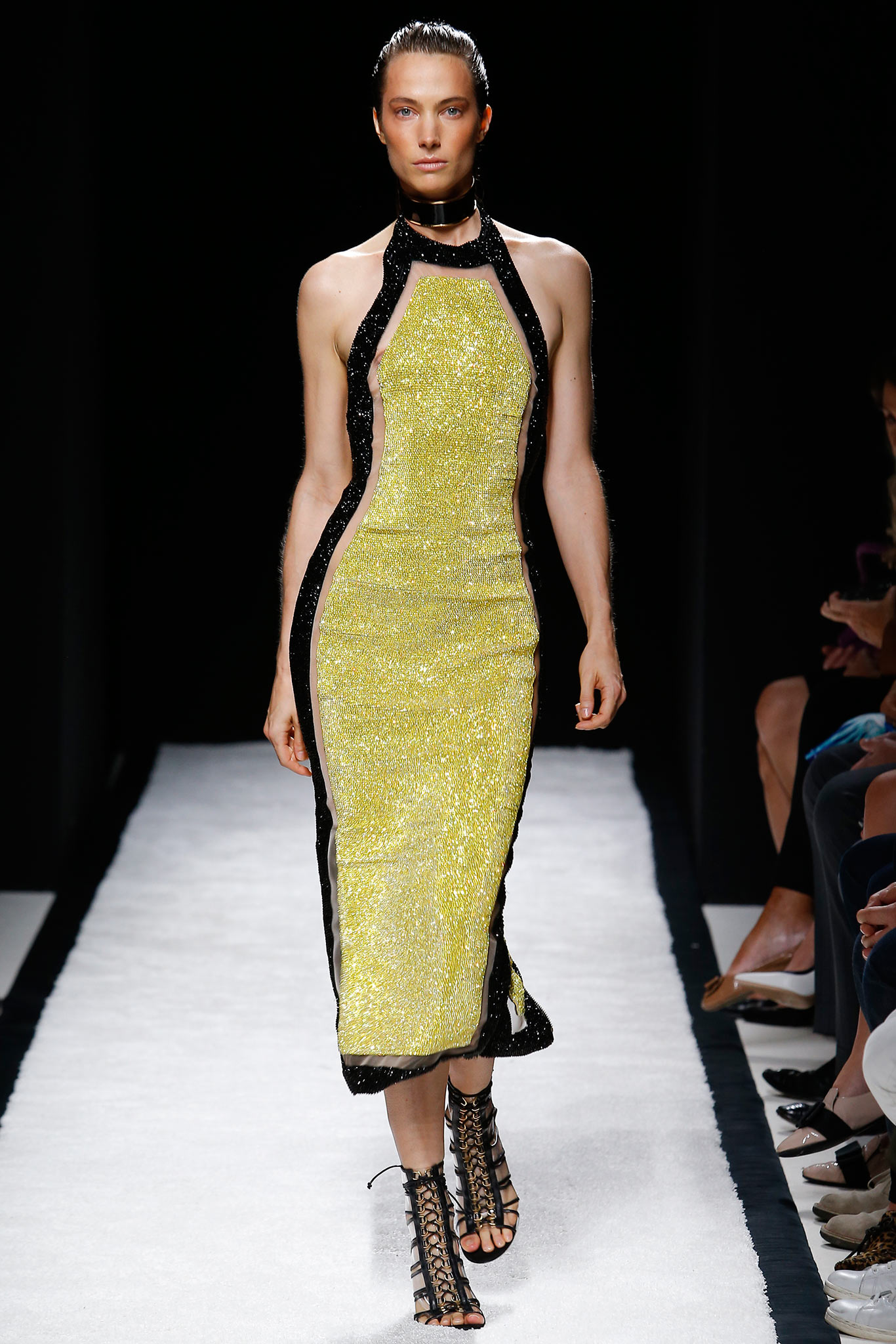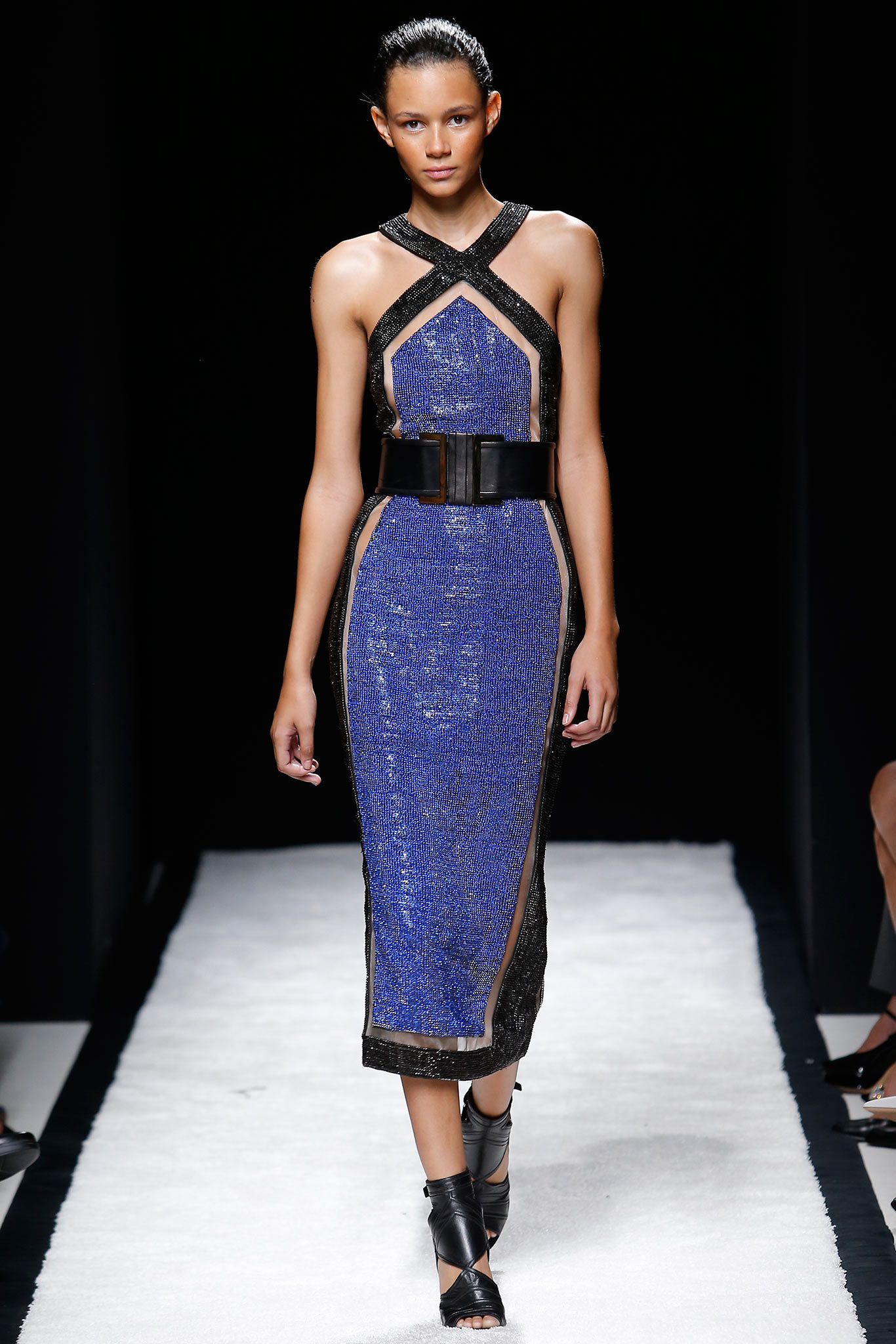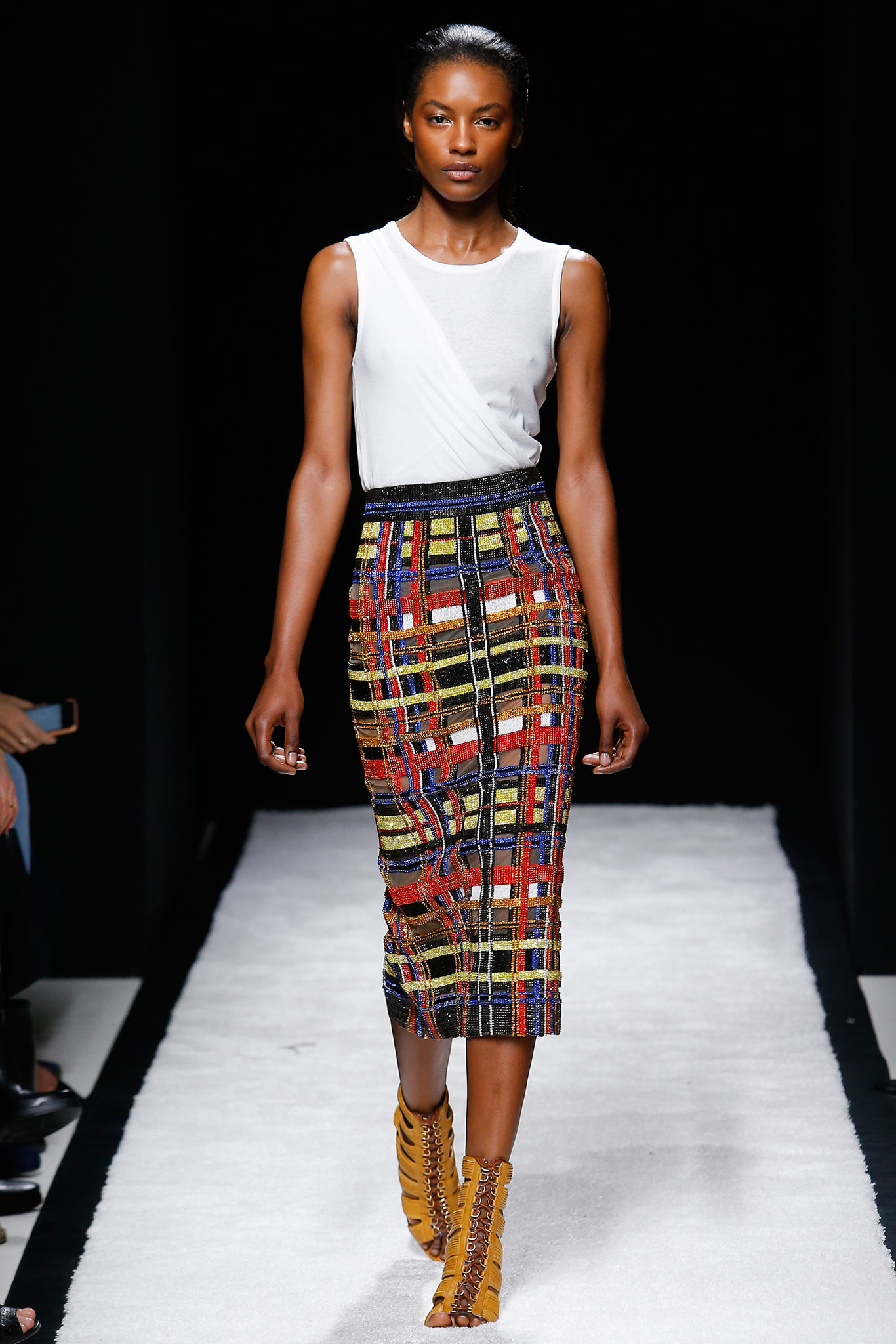 BALMAIN
And now for a contrast from the ubiquitous retro fare, from loose filtting flowy flower child to sexed up space age glamourpuss. We are jolted into the future with the geometric designs adorned by an infinity of metallic beadery. If you are a lover of Tom Ford, you will L O V E this collection, an ode to space age Elvis. Sometimes you just need some Vegas glam. These ensembles call for sky high patent leather foot wear with metallic bells and whistles and maybe even a hint of bondage in the mix.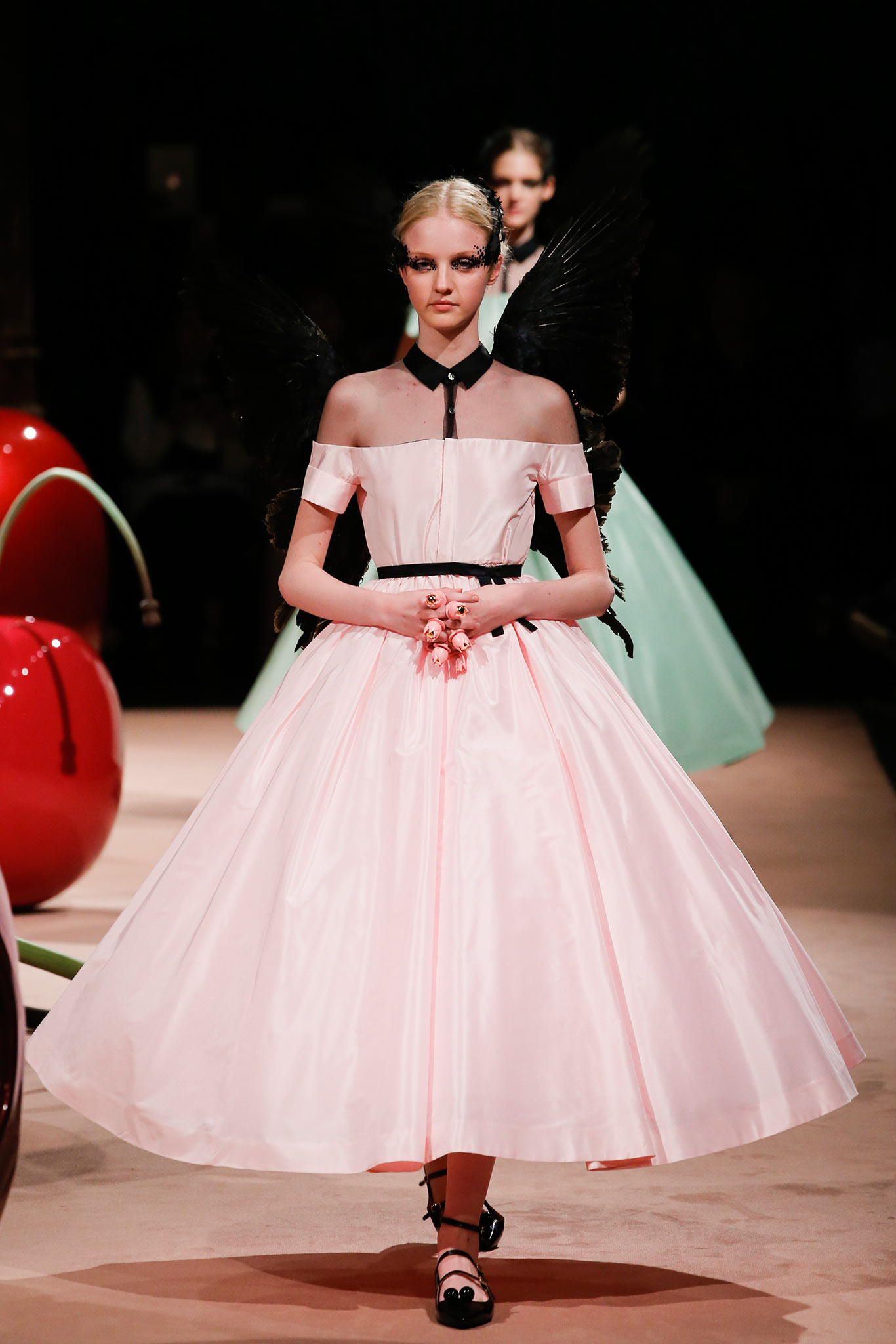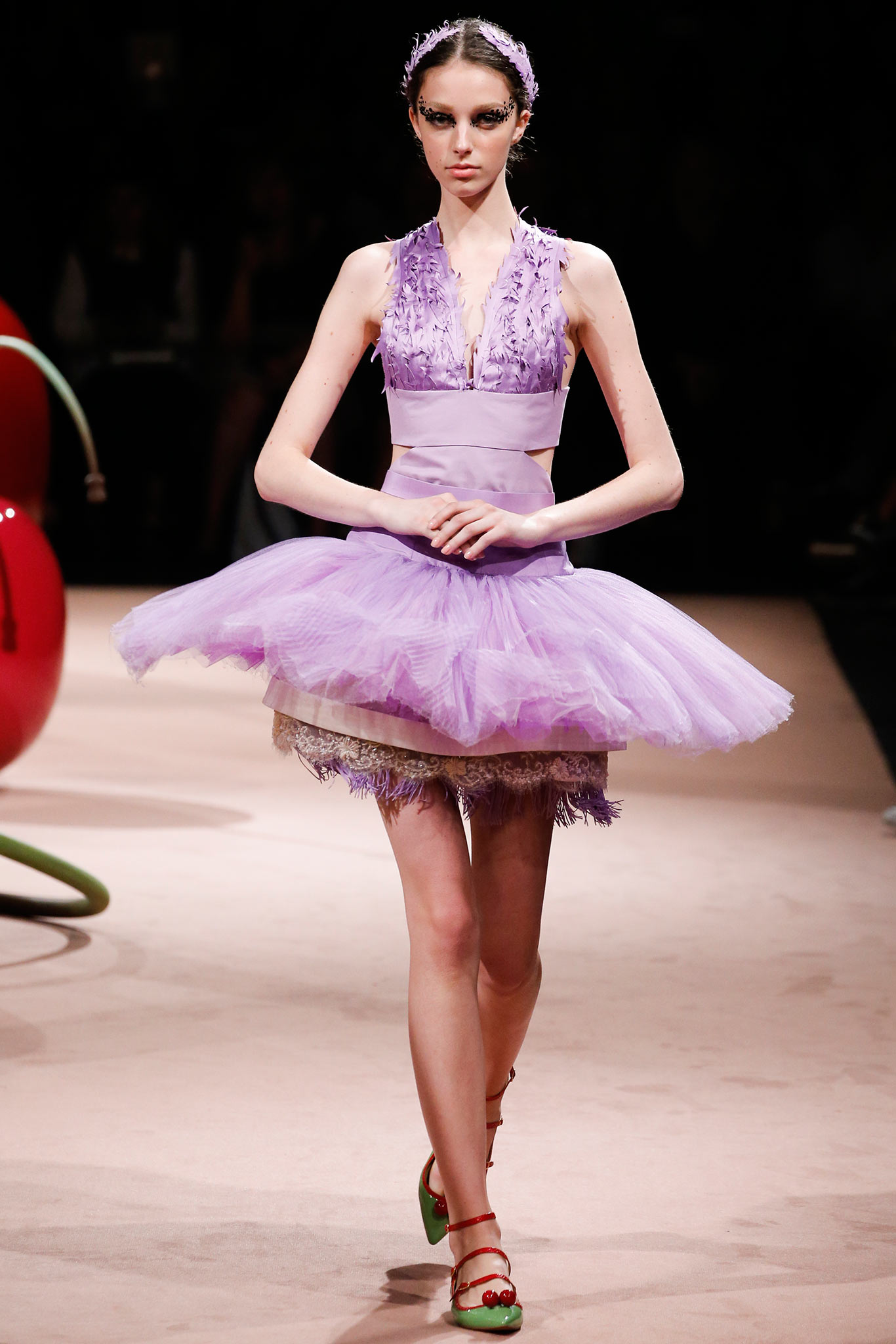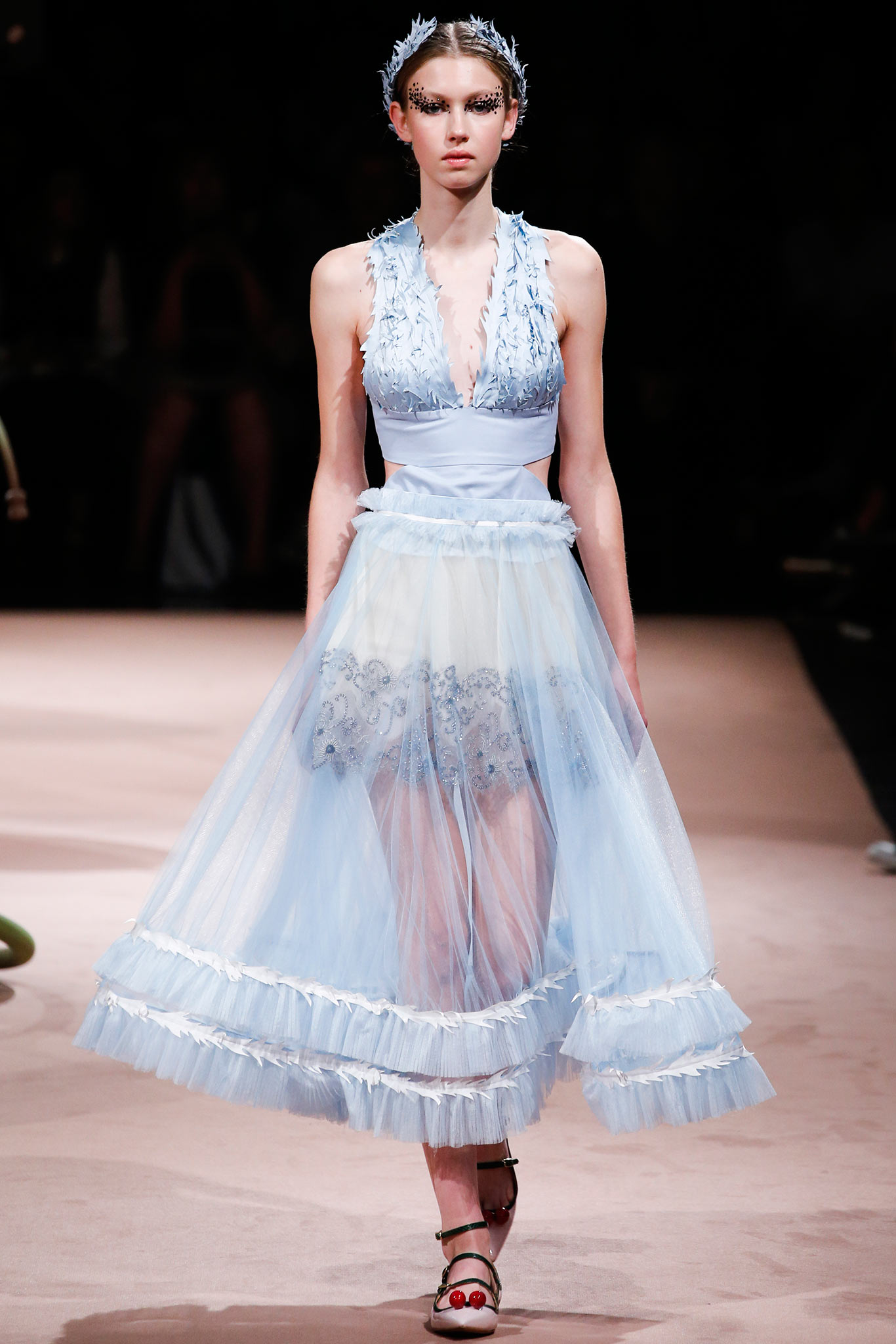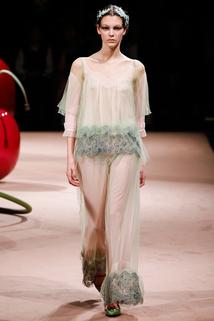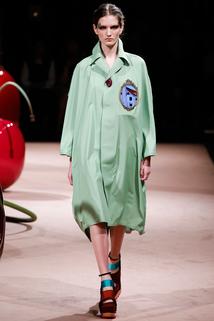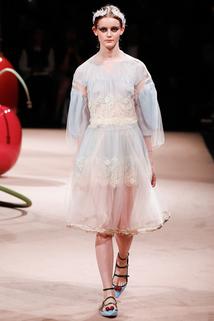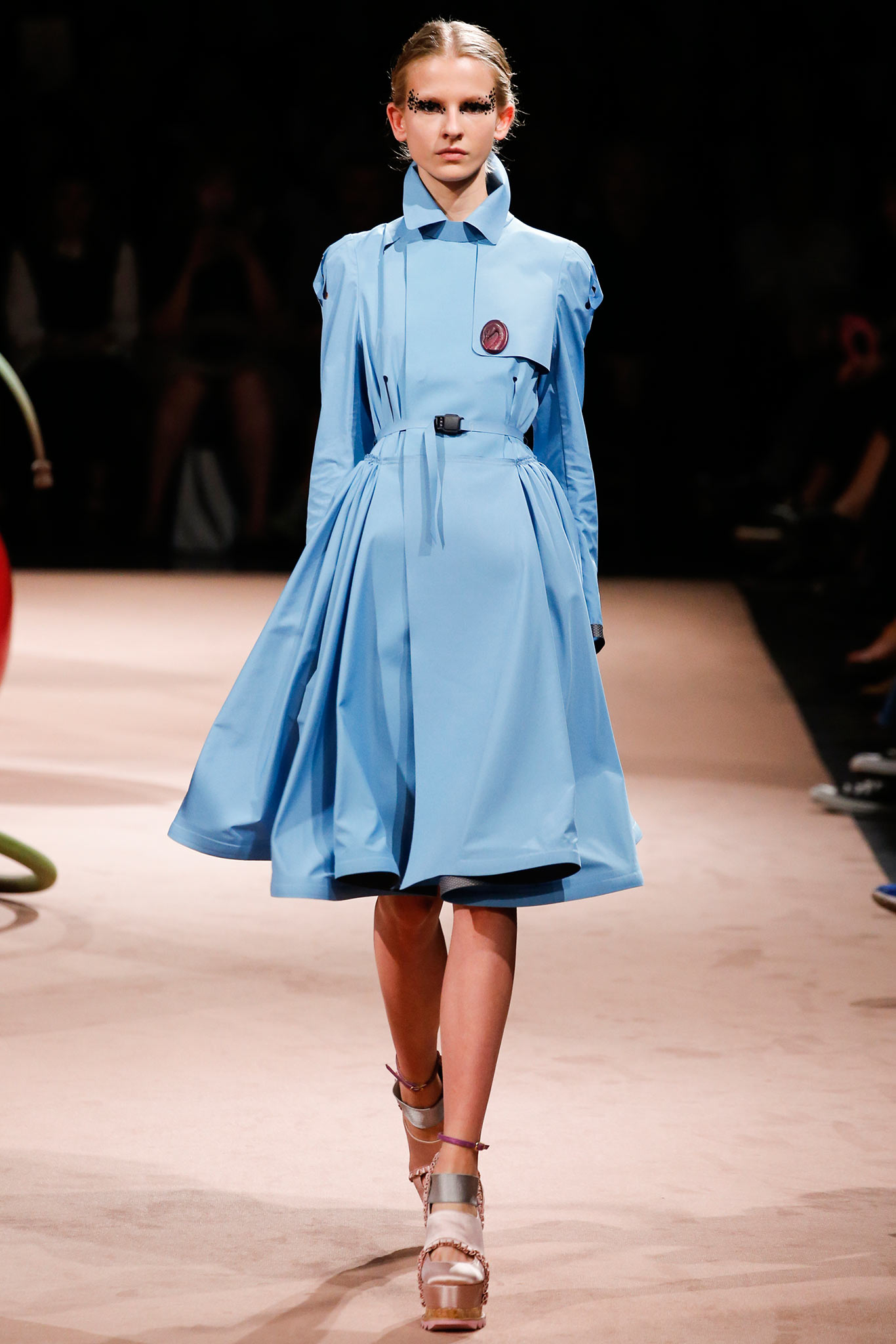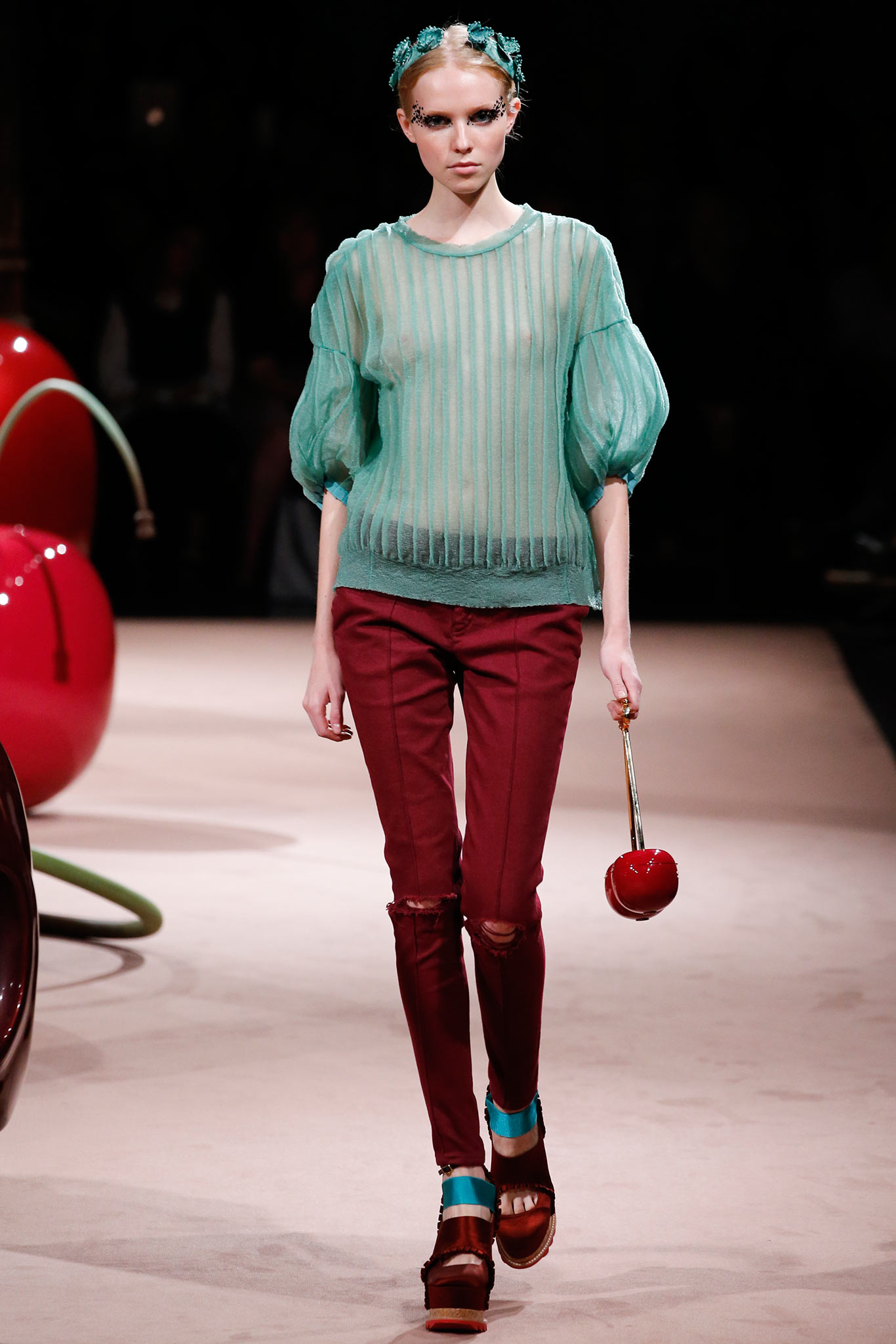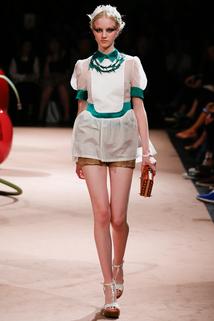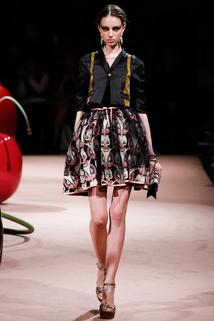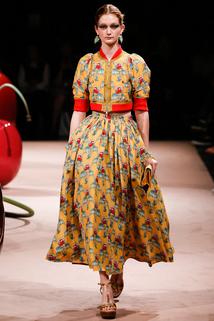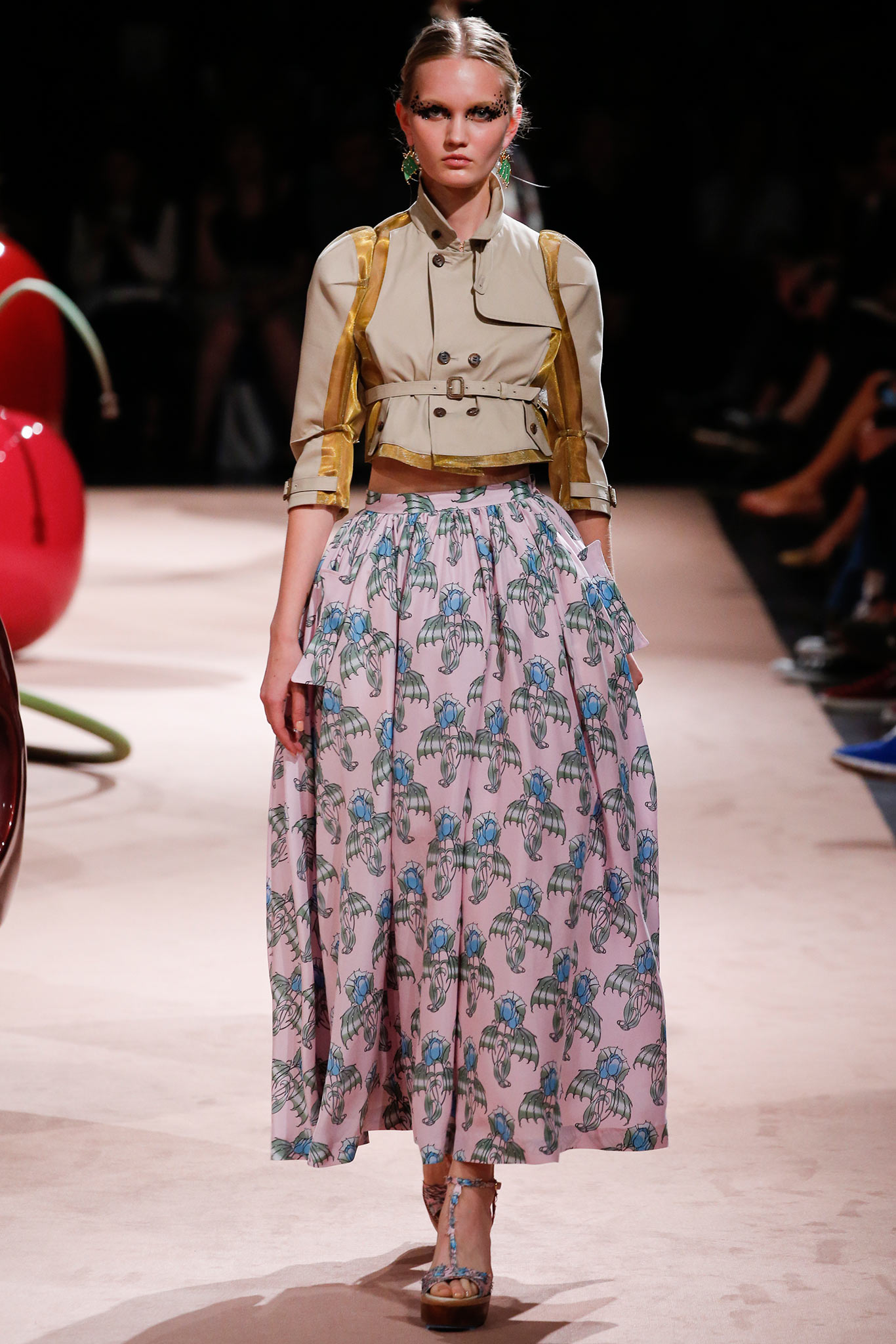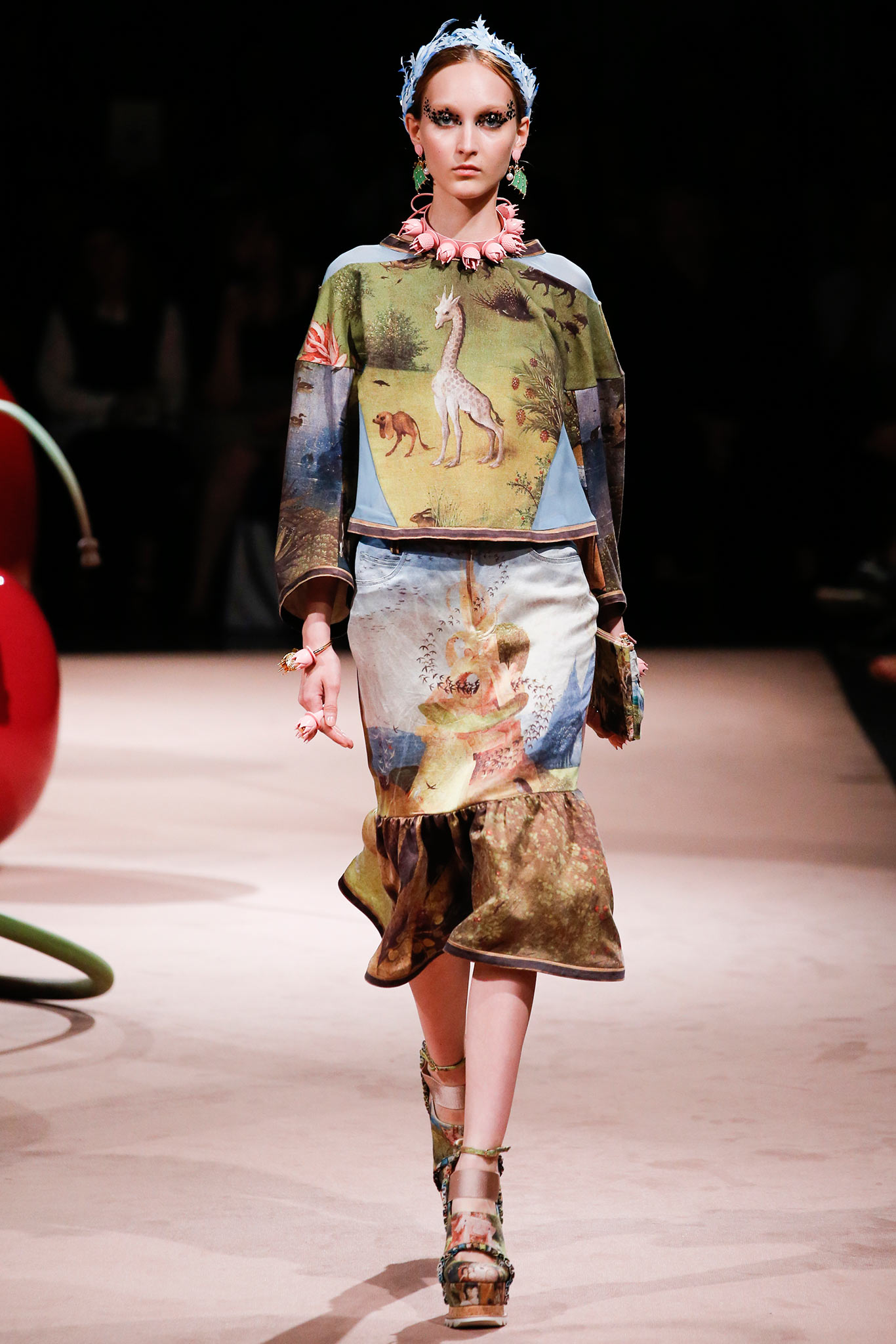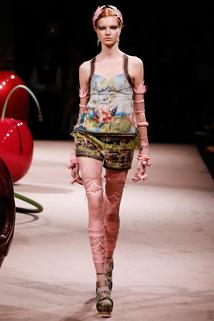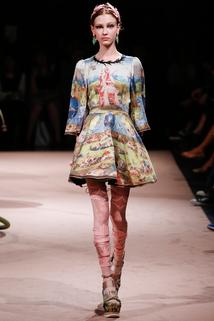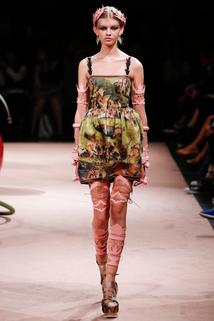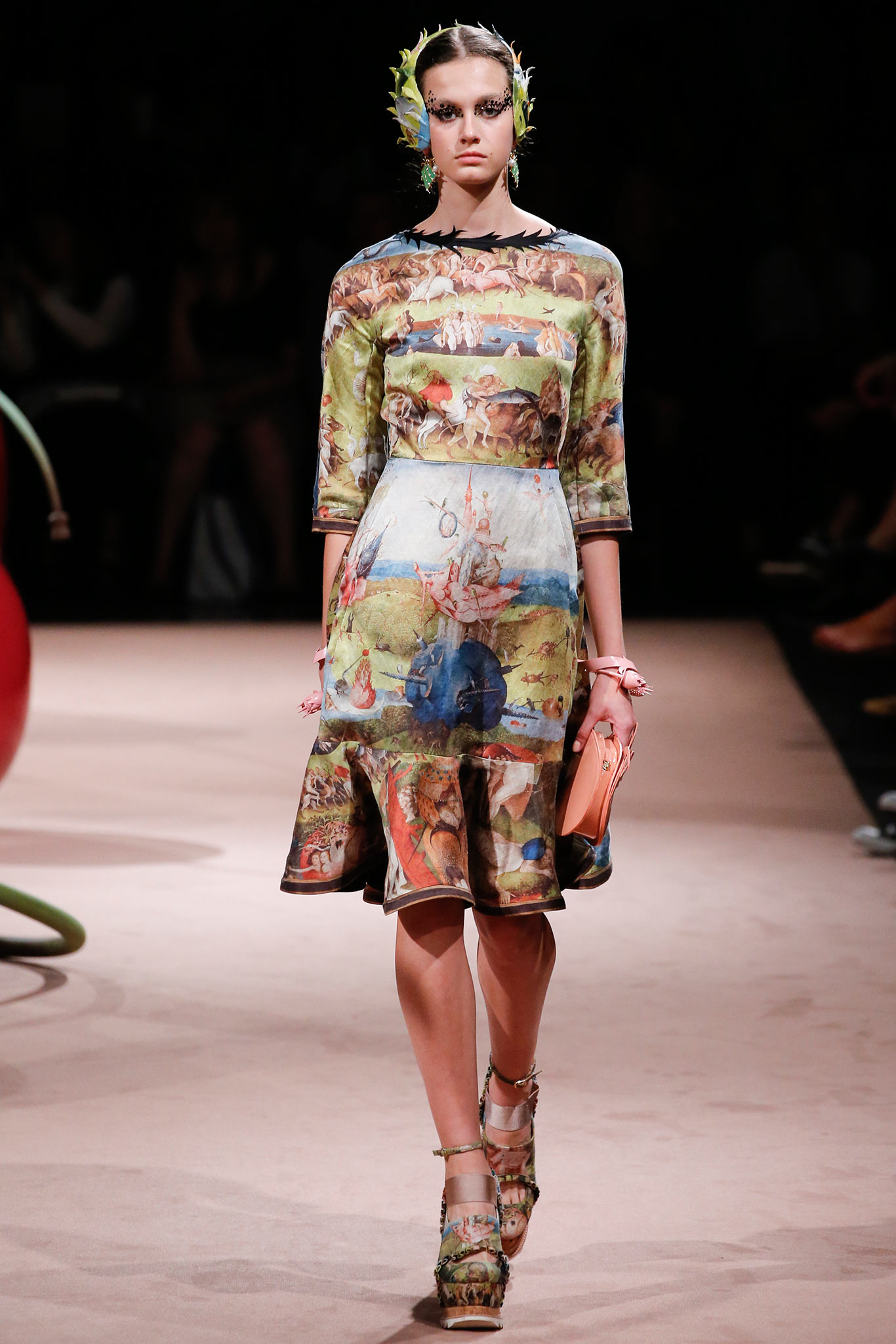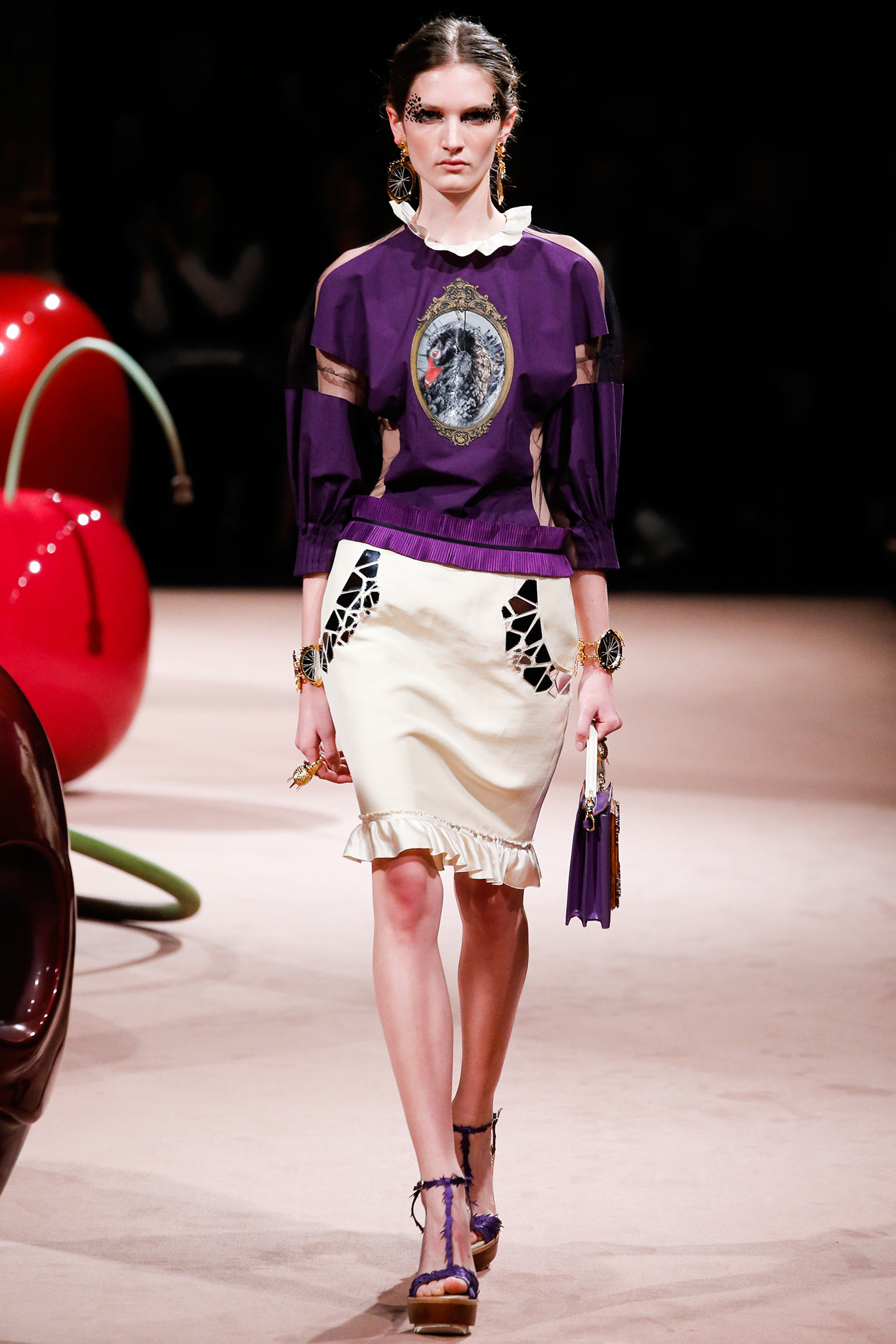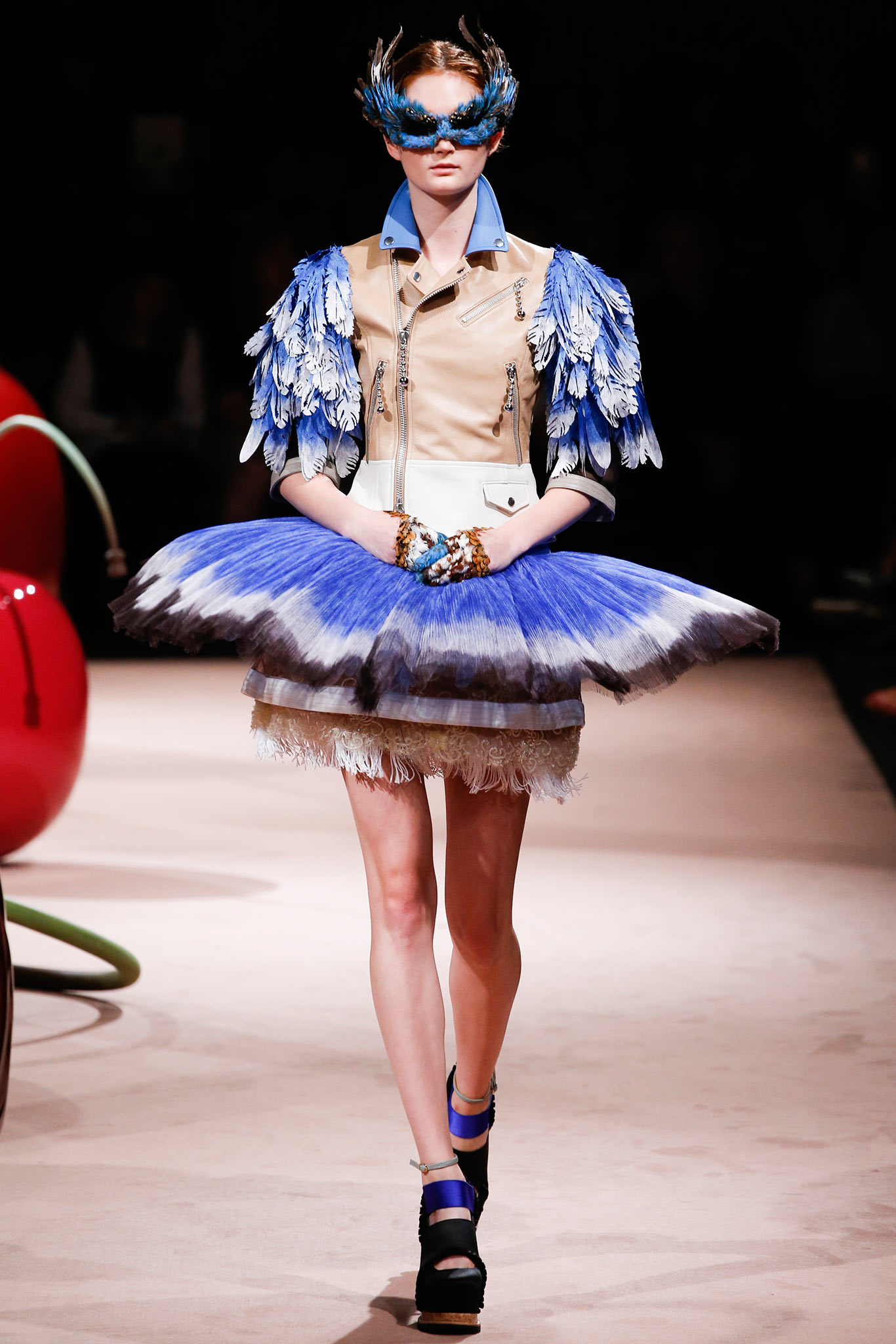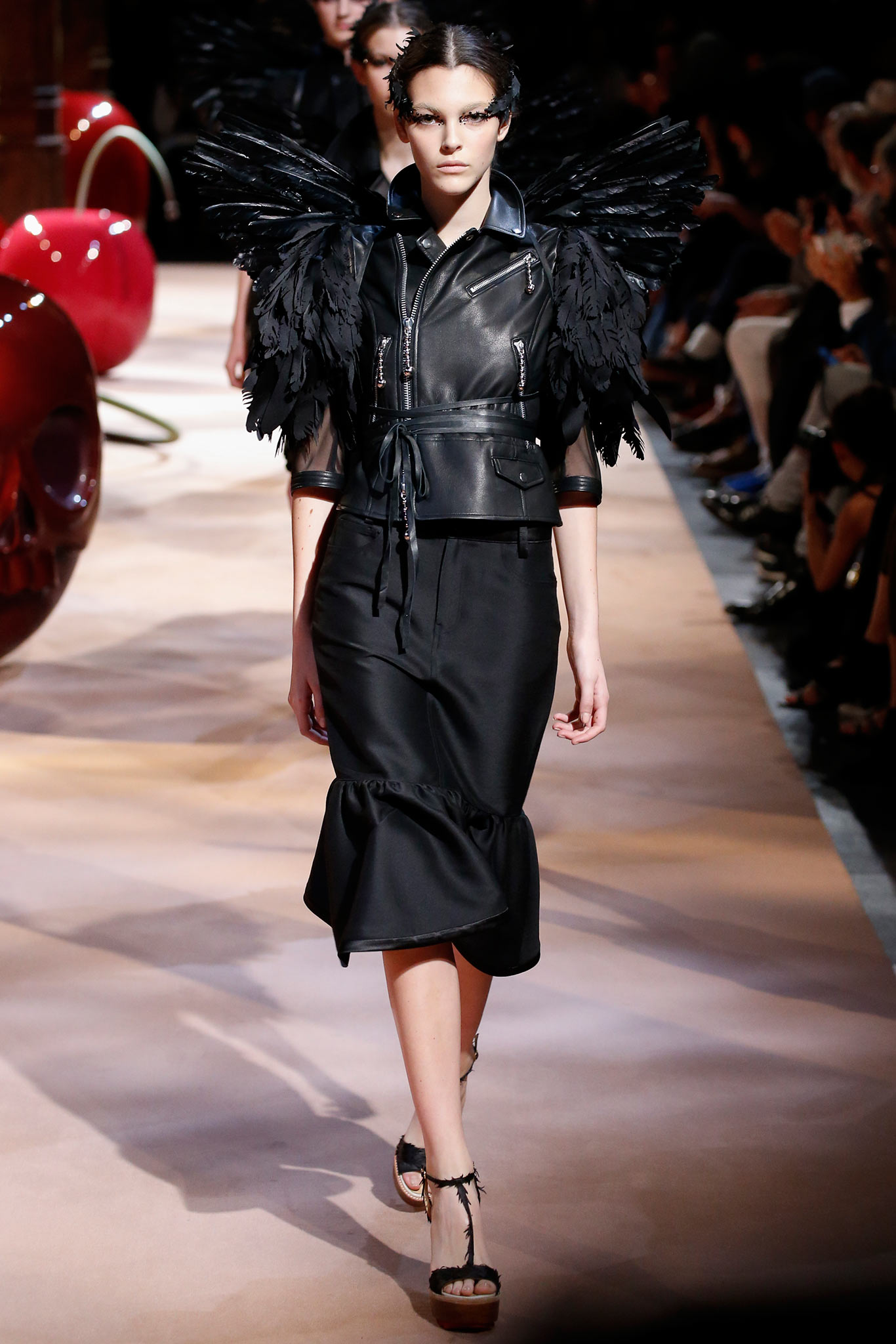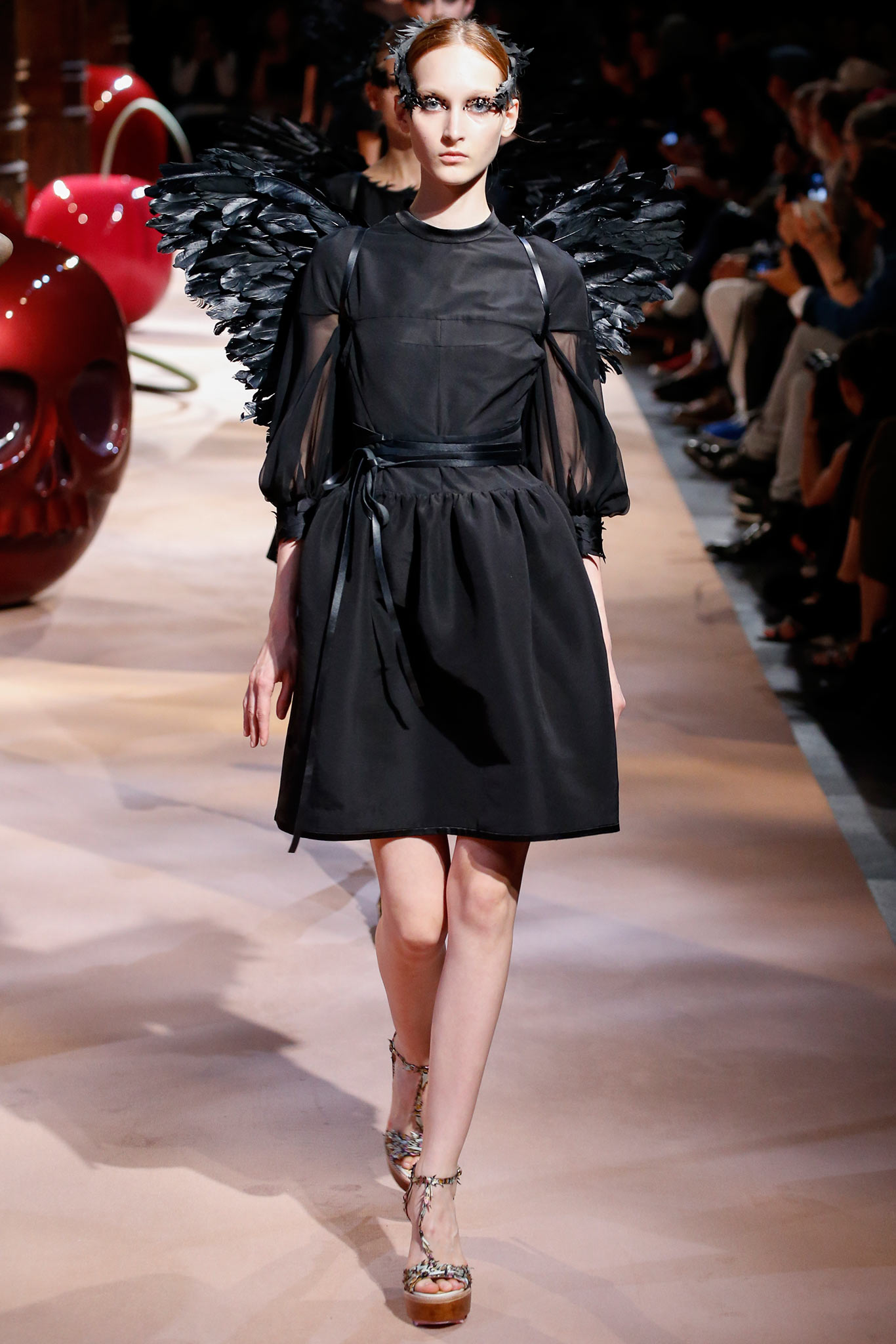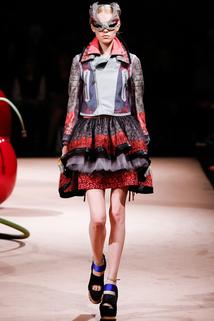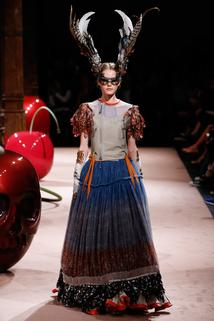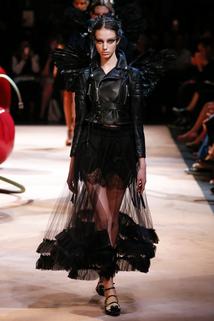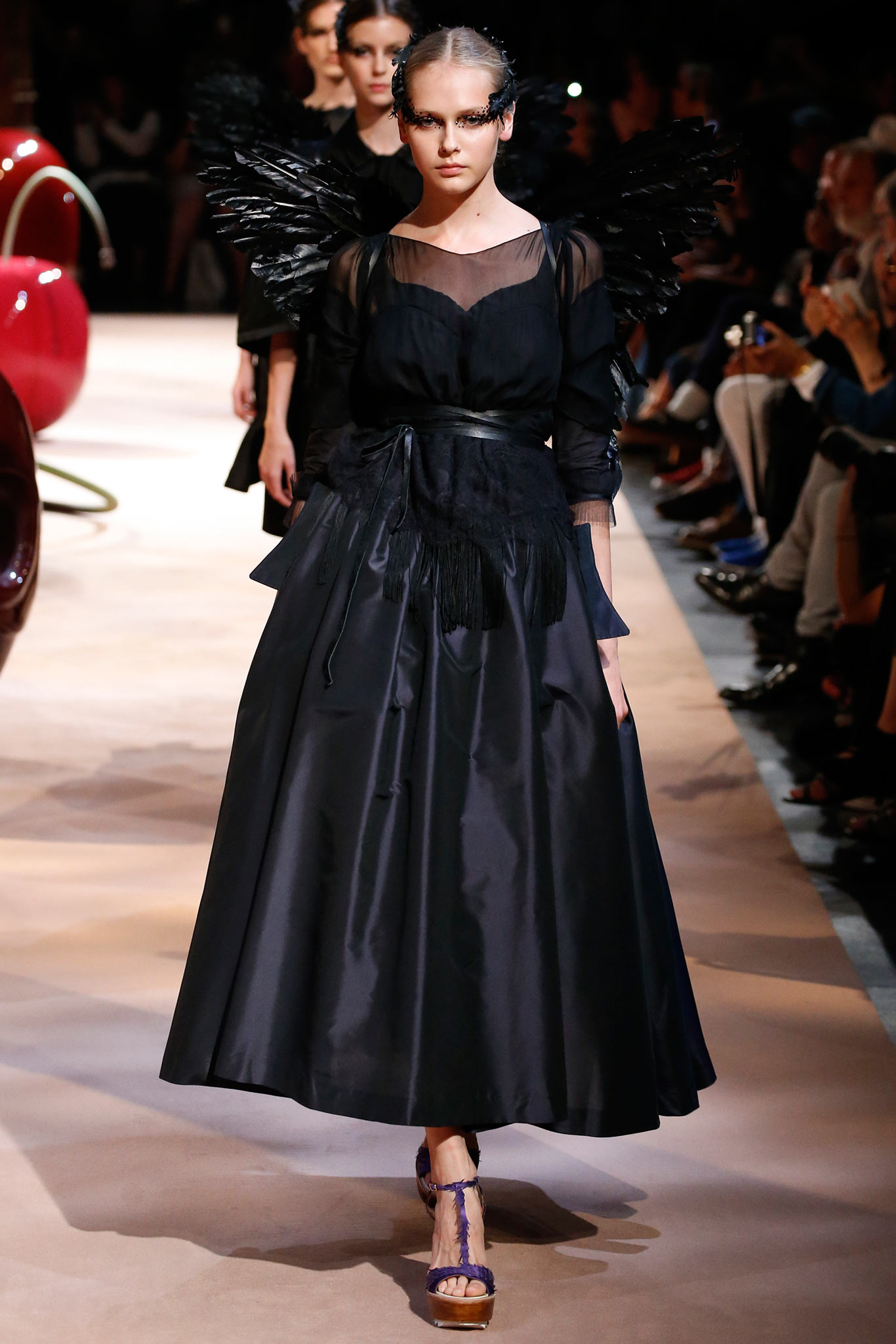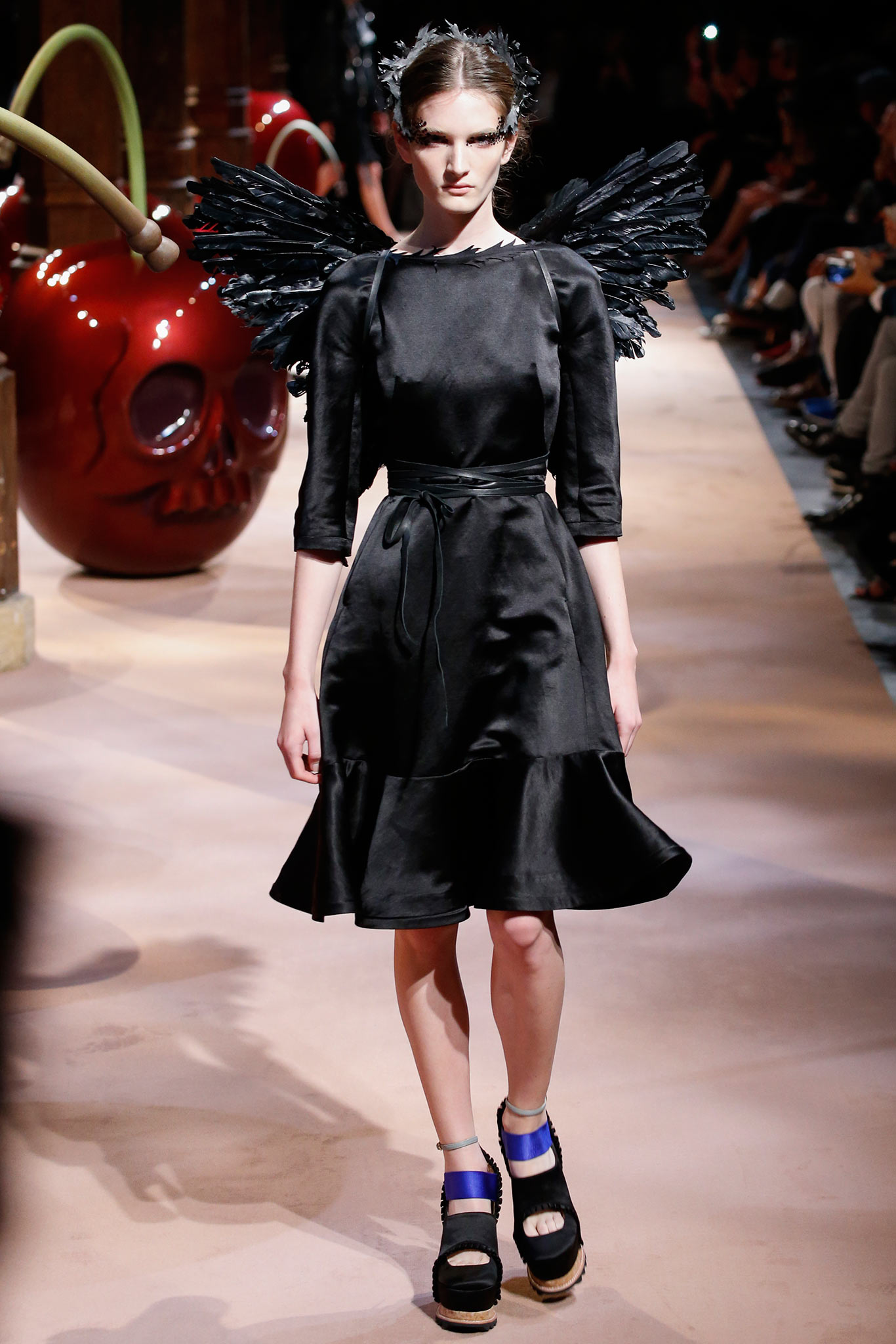 UNDERCOVER
Jun Takahashi does what only the Japanese are doing nowadays, bringing us their own brand of irony on the route to avante garde. This collection runs the gamut from 50's era prim and proper maiden, with a feathered twist however, to a darker goth black swan sentiment. Throw in some tutus and a sky blue trench and everyone leaves satisfied and captivated. If you want something beyond the everpresent 70's fare, check out any of the Japanese collections. No where else would Hieronymus Bosch make an appearance on no less than six pieces in the collection. Leave it to Takahashi to reference one of the most famous triptychs on earth: Garden of Earthly Delights (in the Prado museo in Madrid for all interested). Maybe a blue tutu ain't your style, so instead, just wear the waist length jacket with piping detail to throw over a knee length flirty skirt or leather leggings. Wander the streets in any of these outfits and you'll definitely stand out from the crowd. And isn't that a good thing when all is said and done?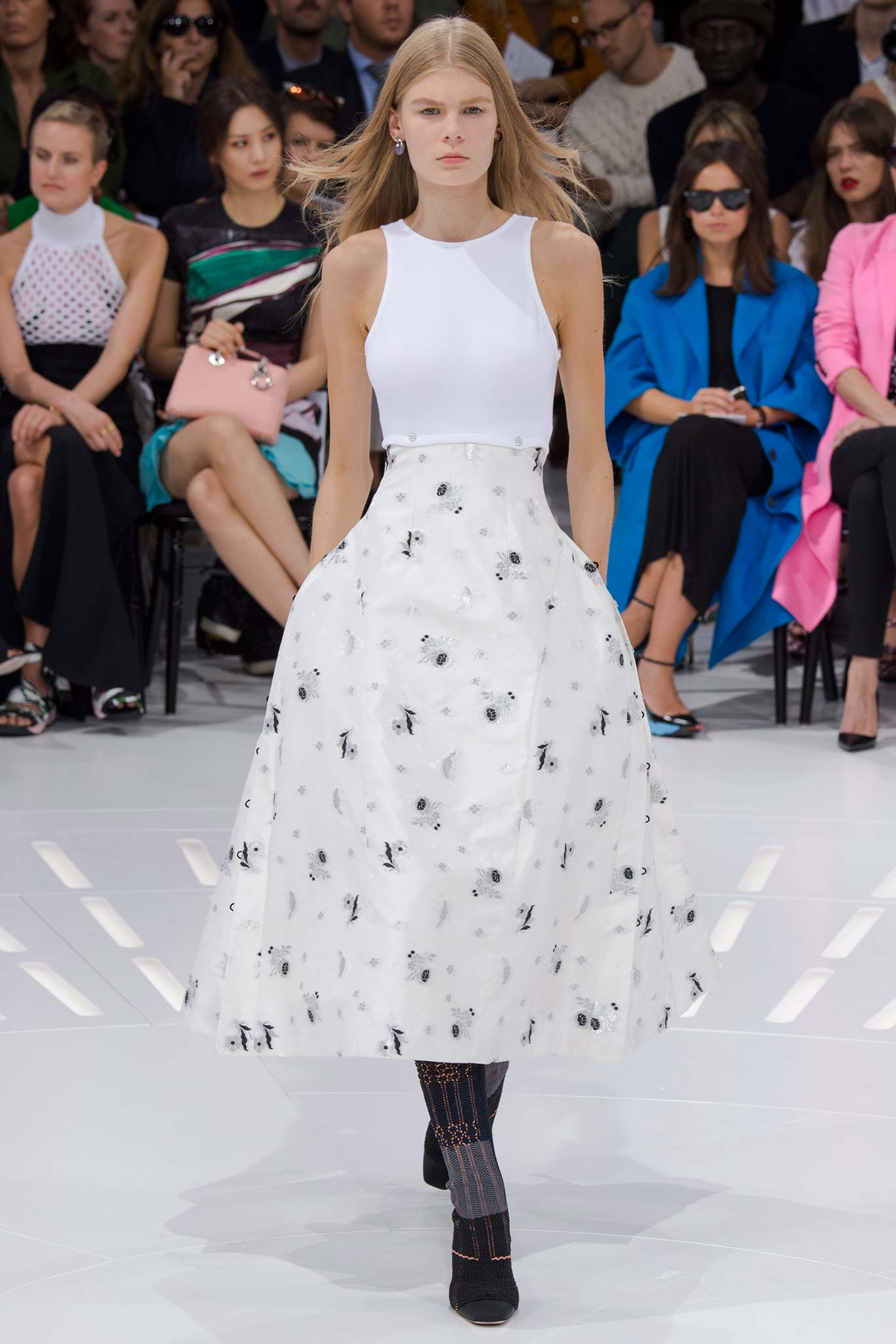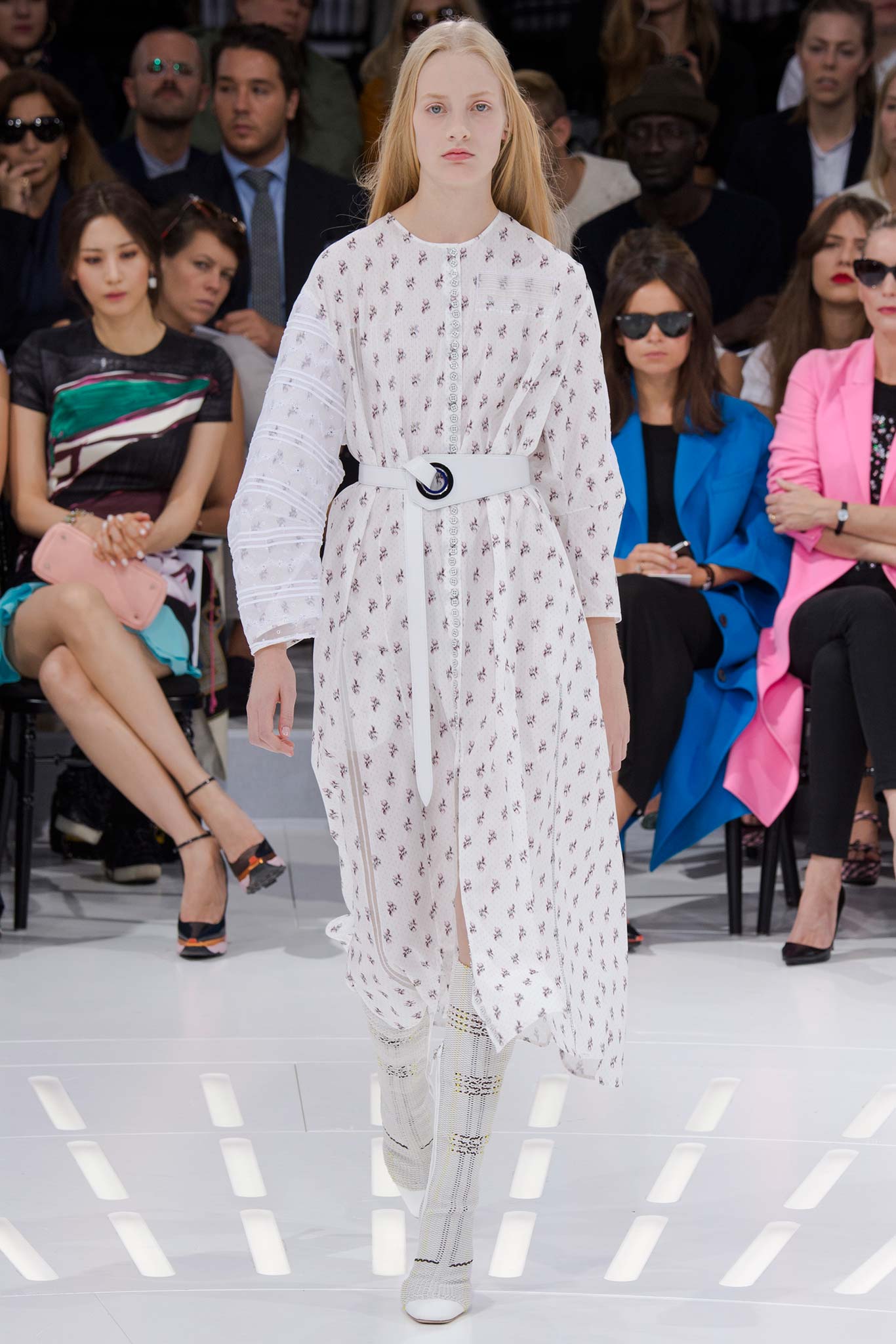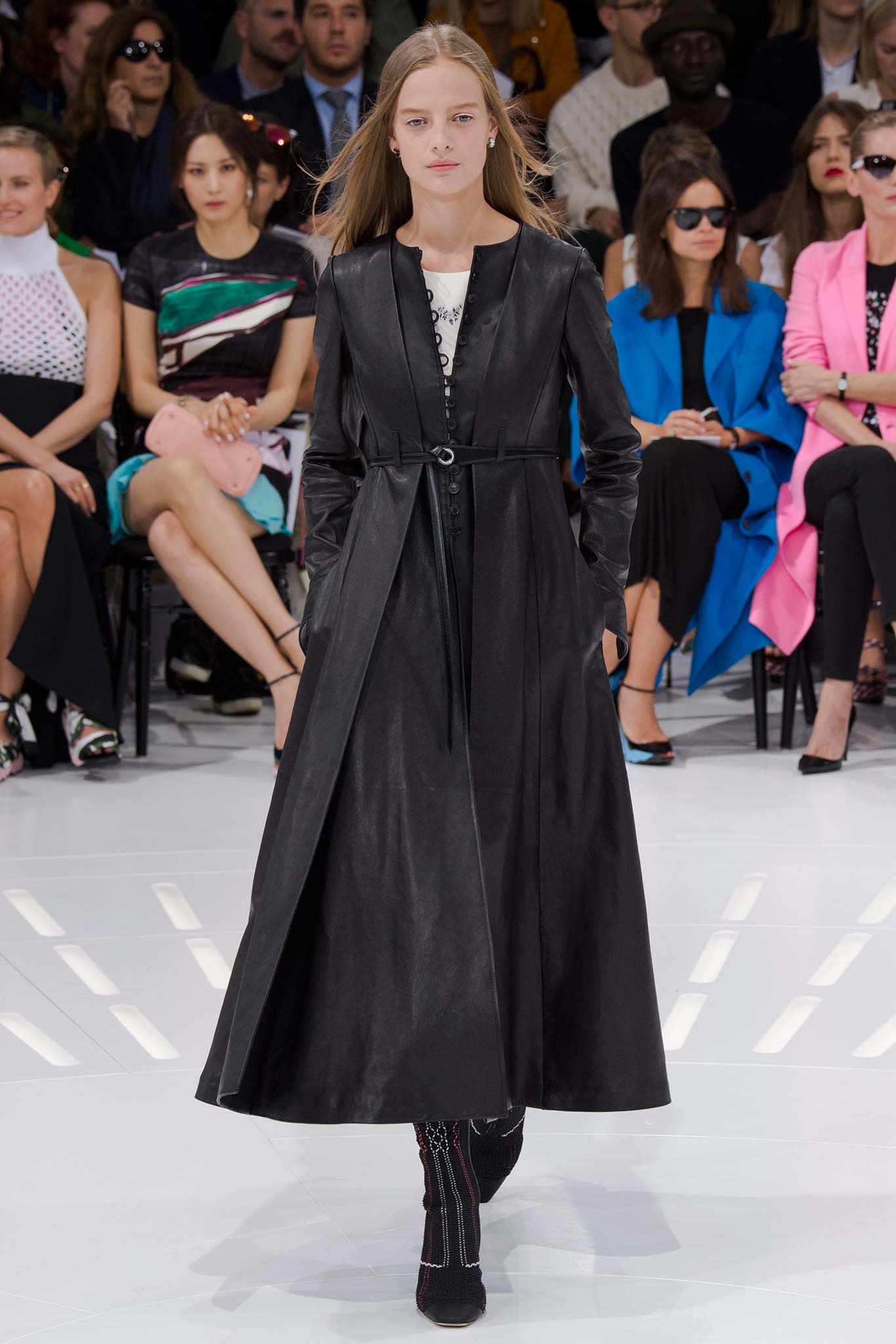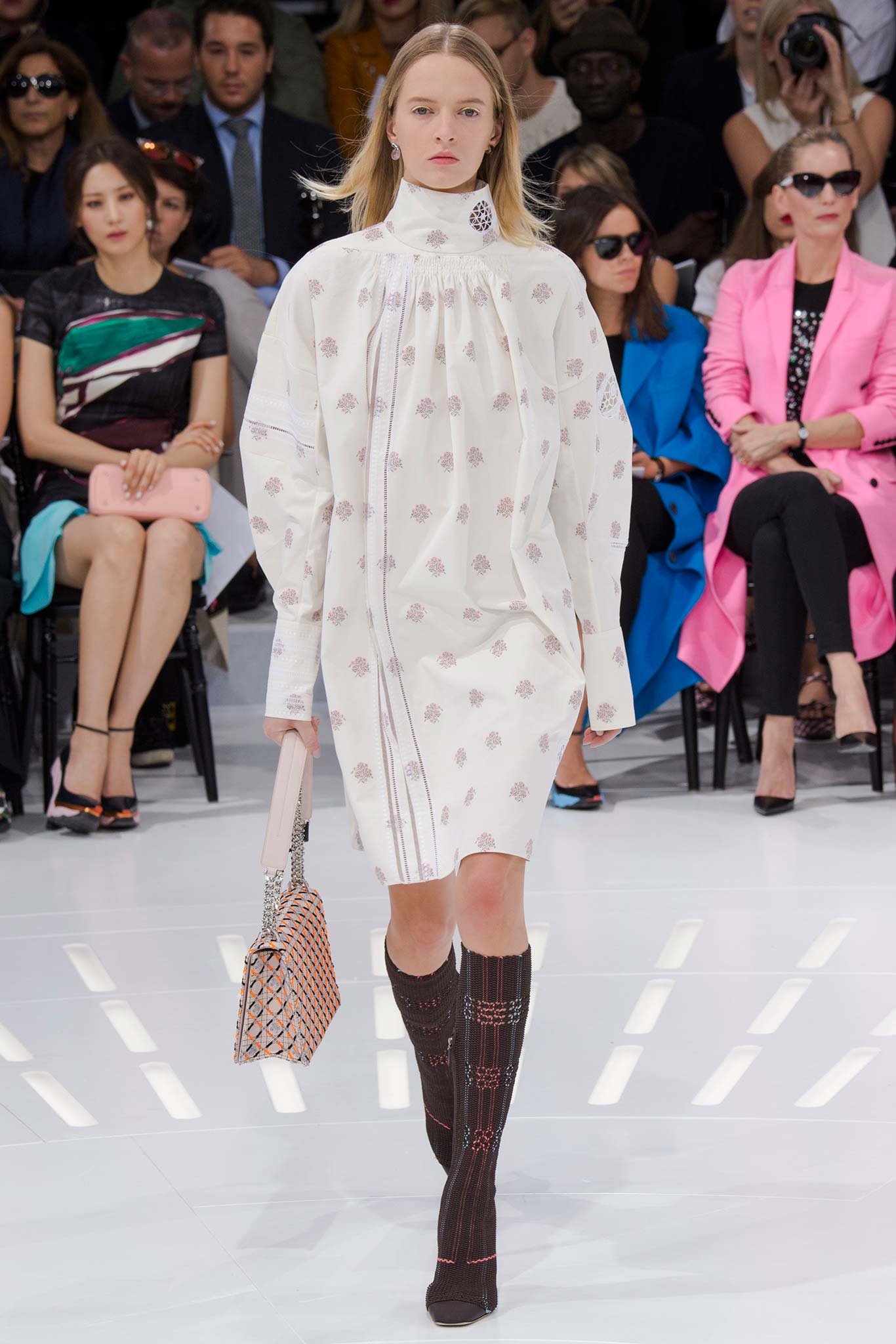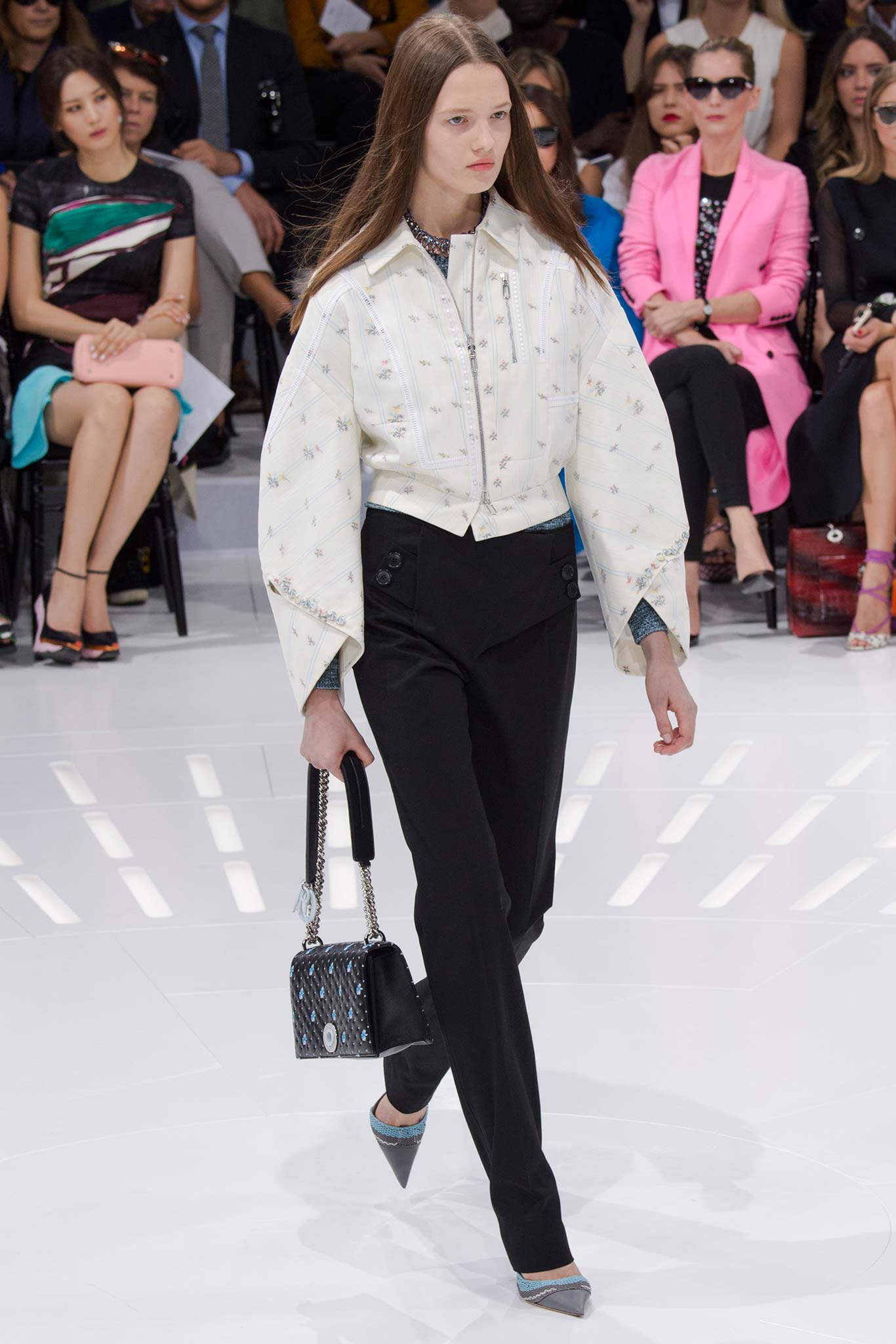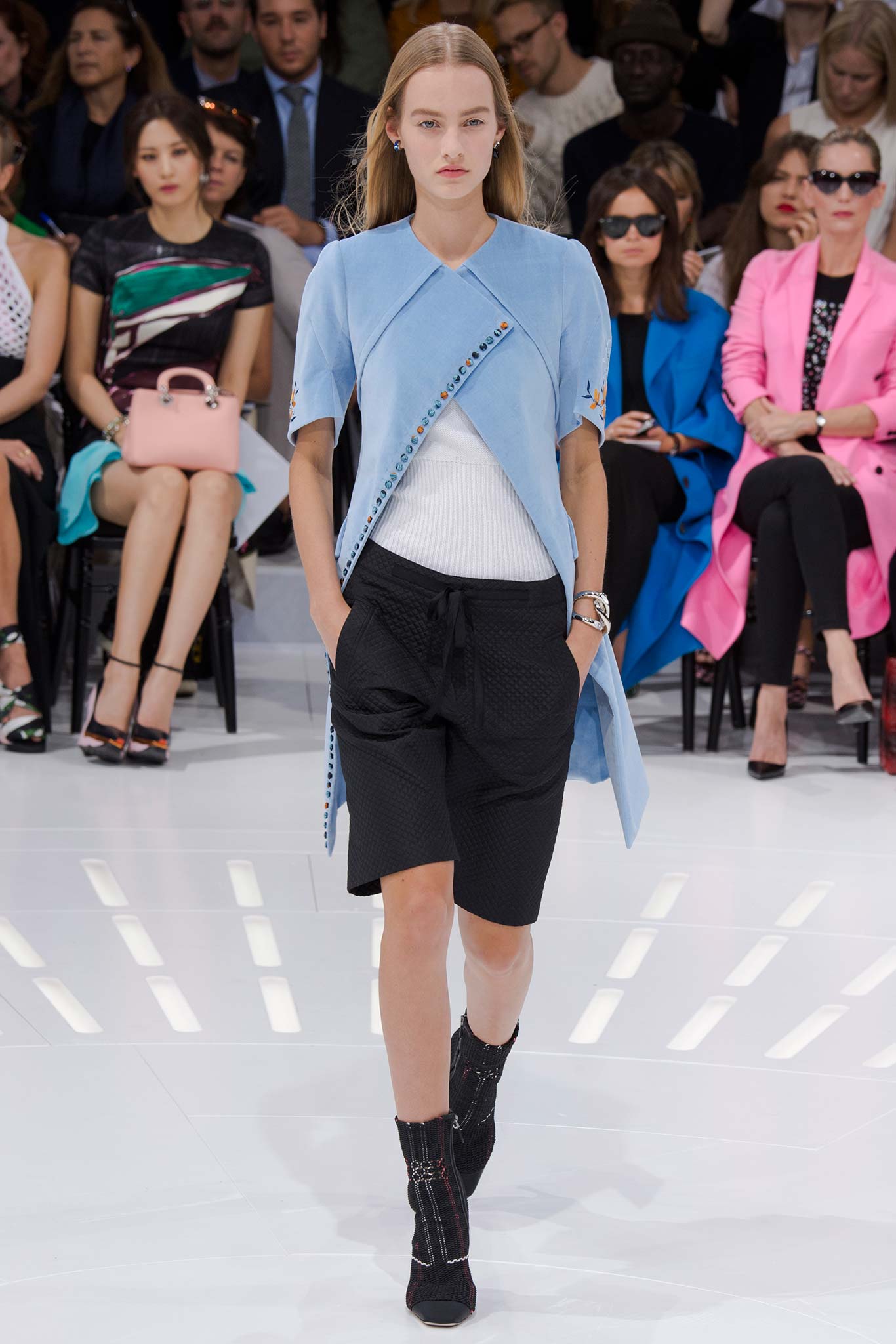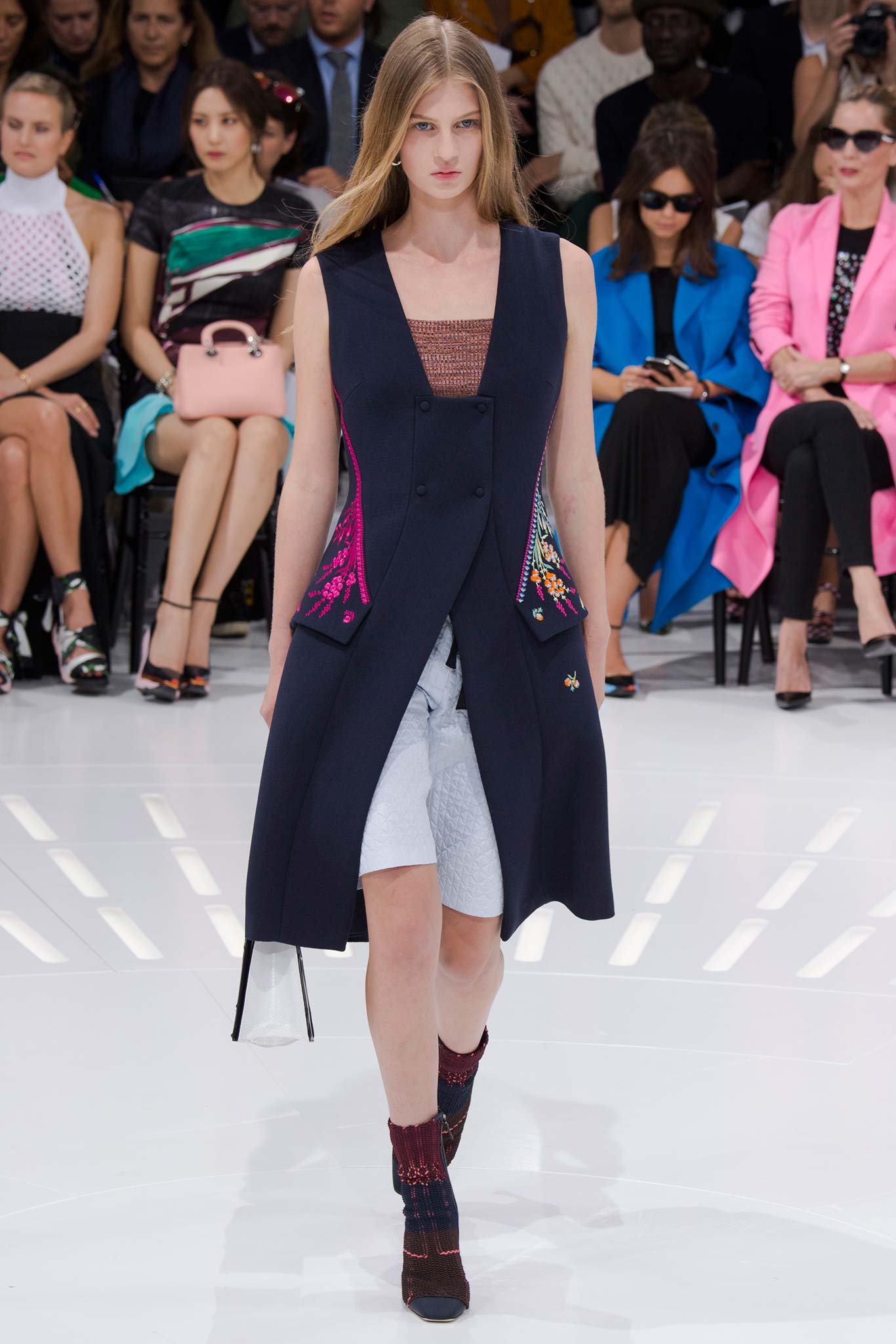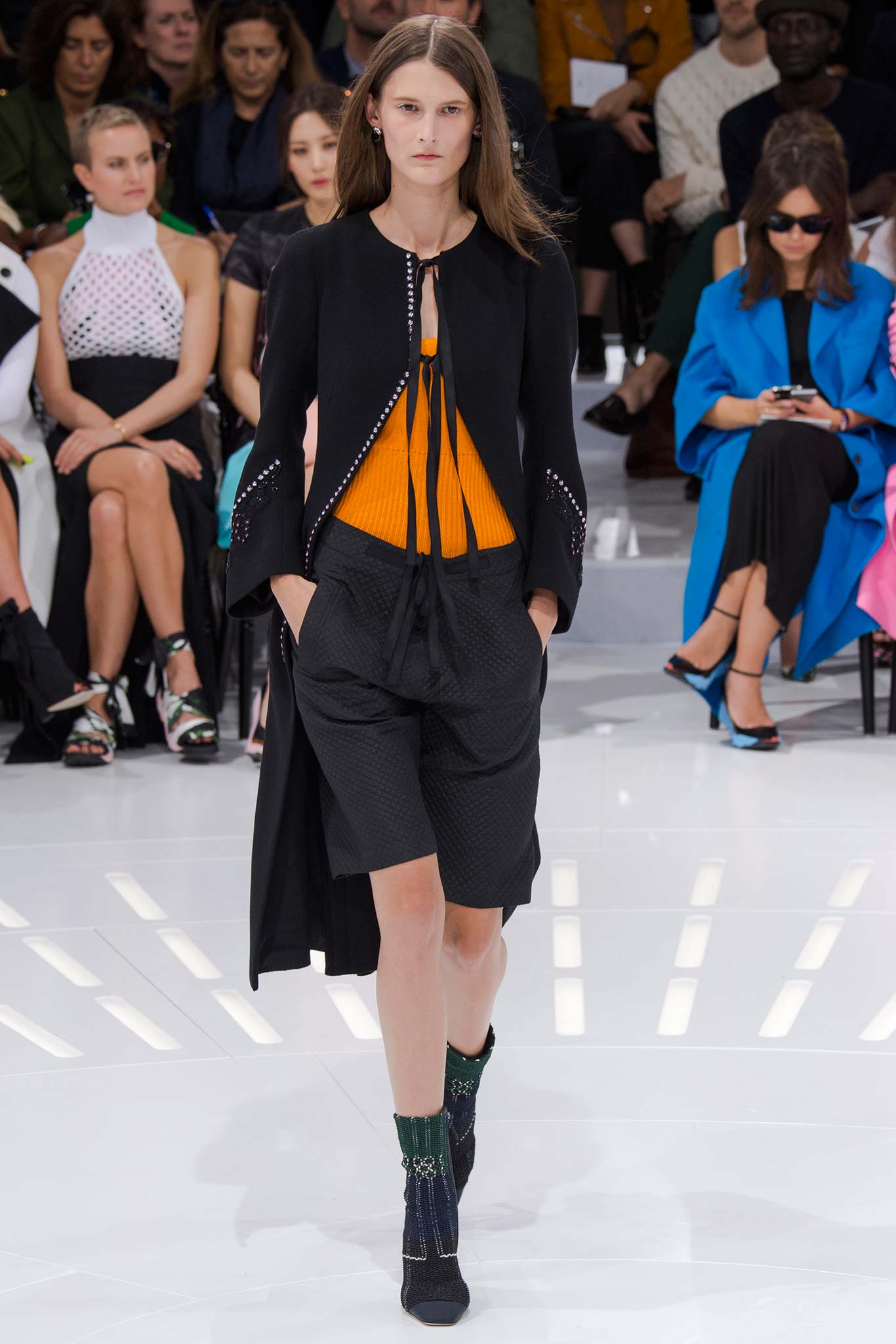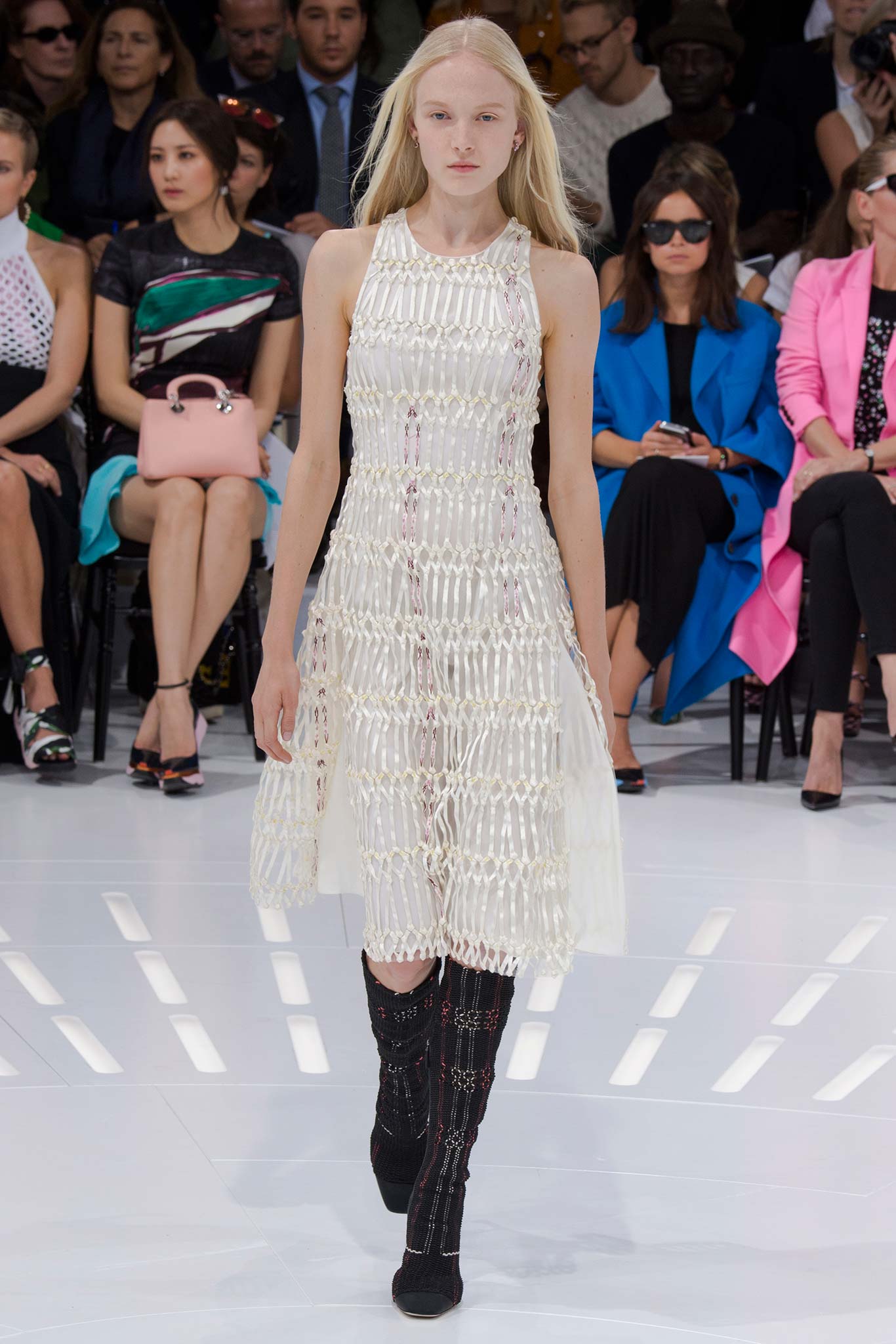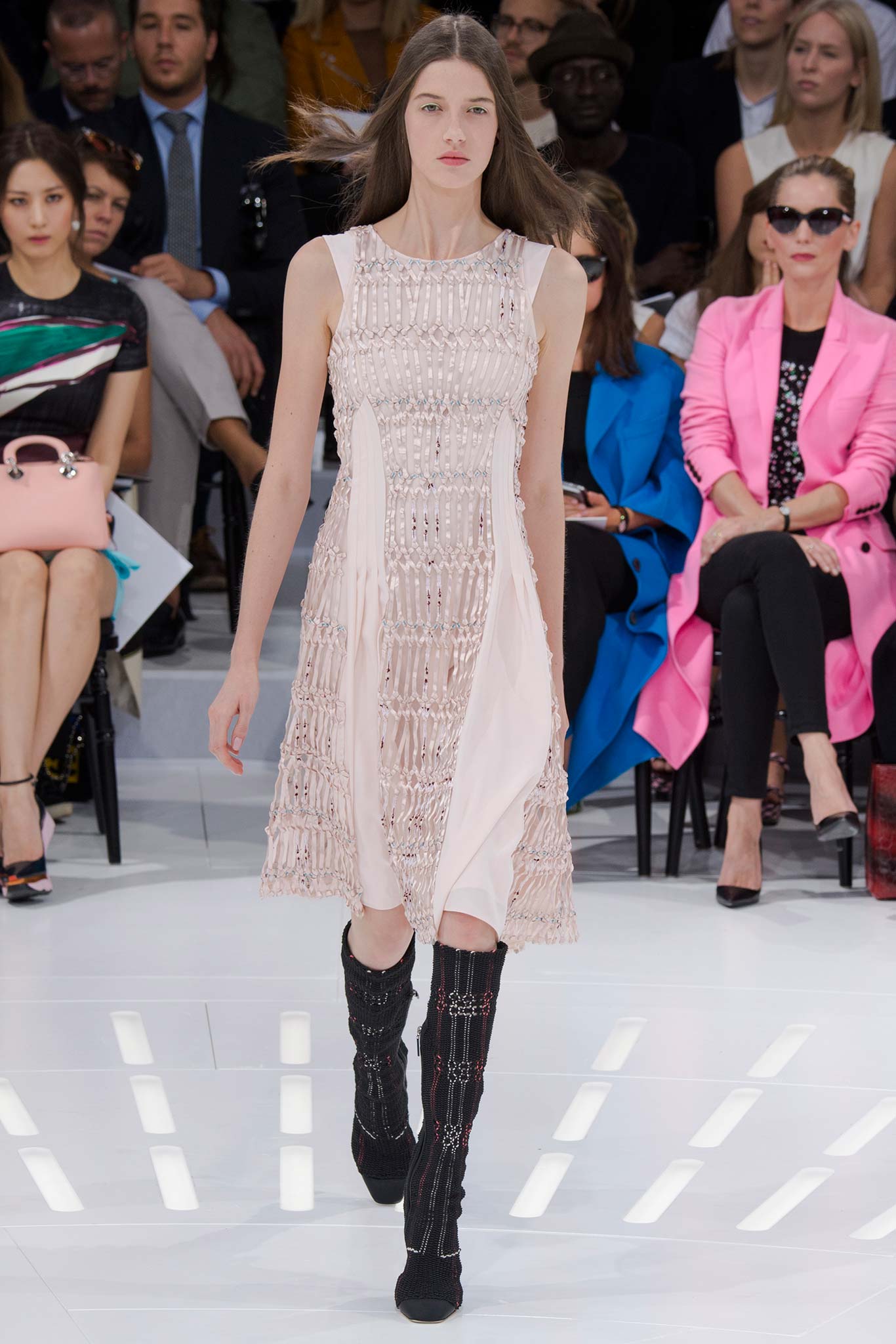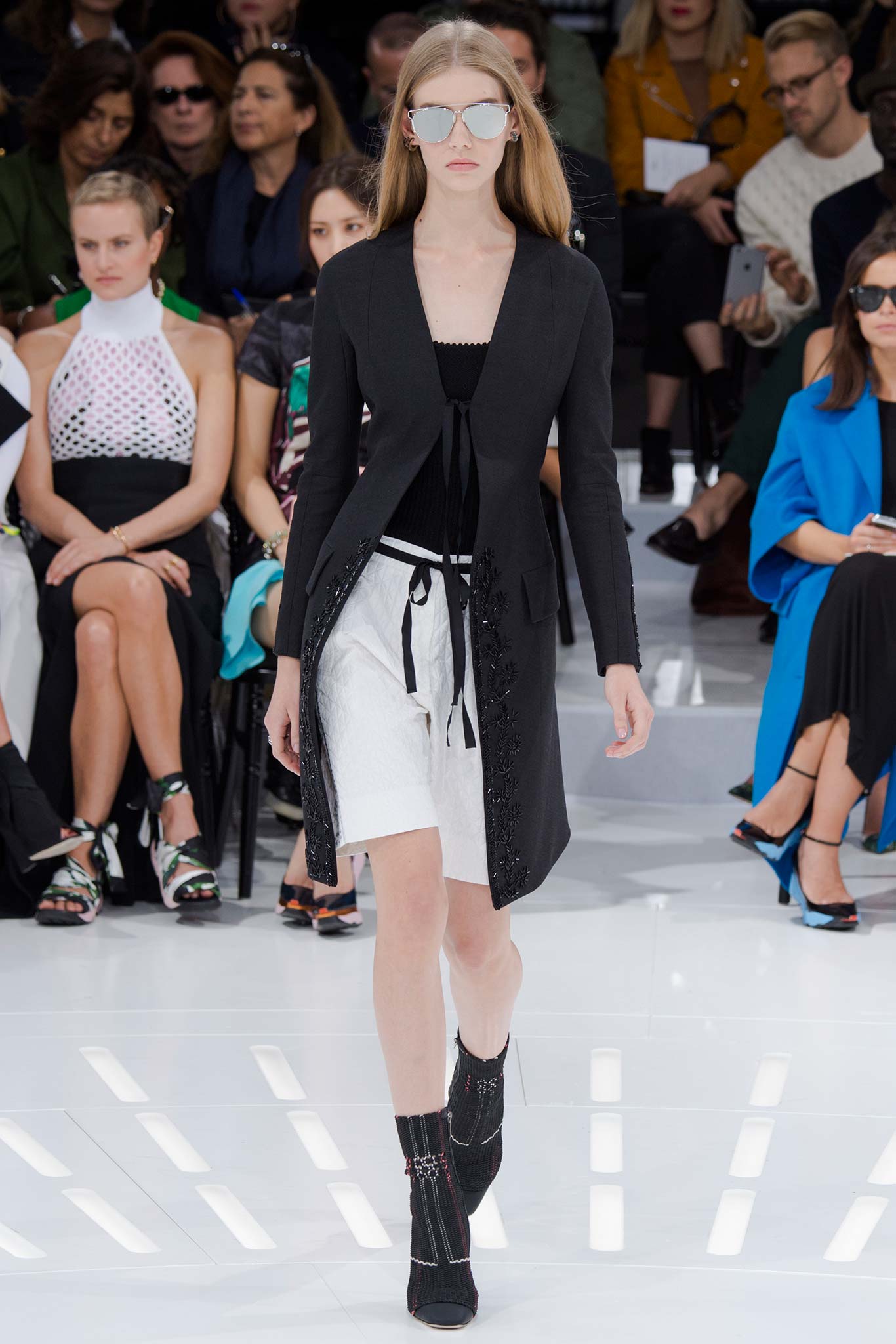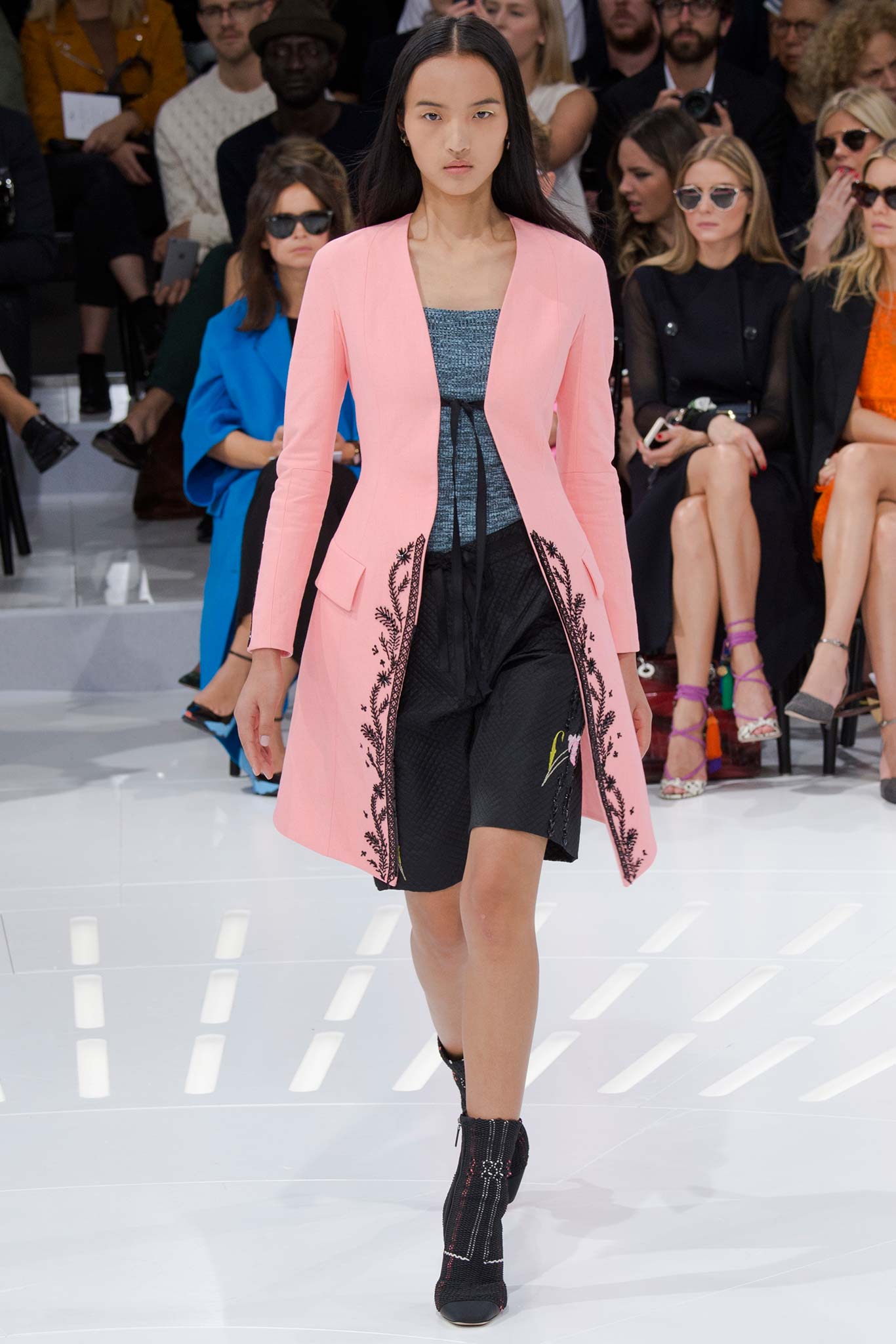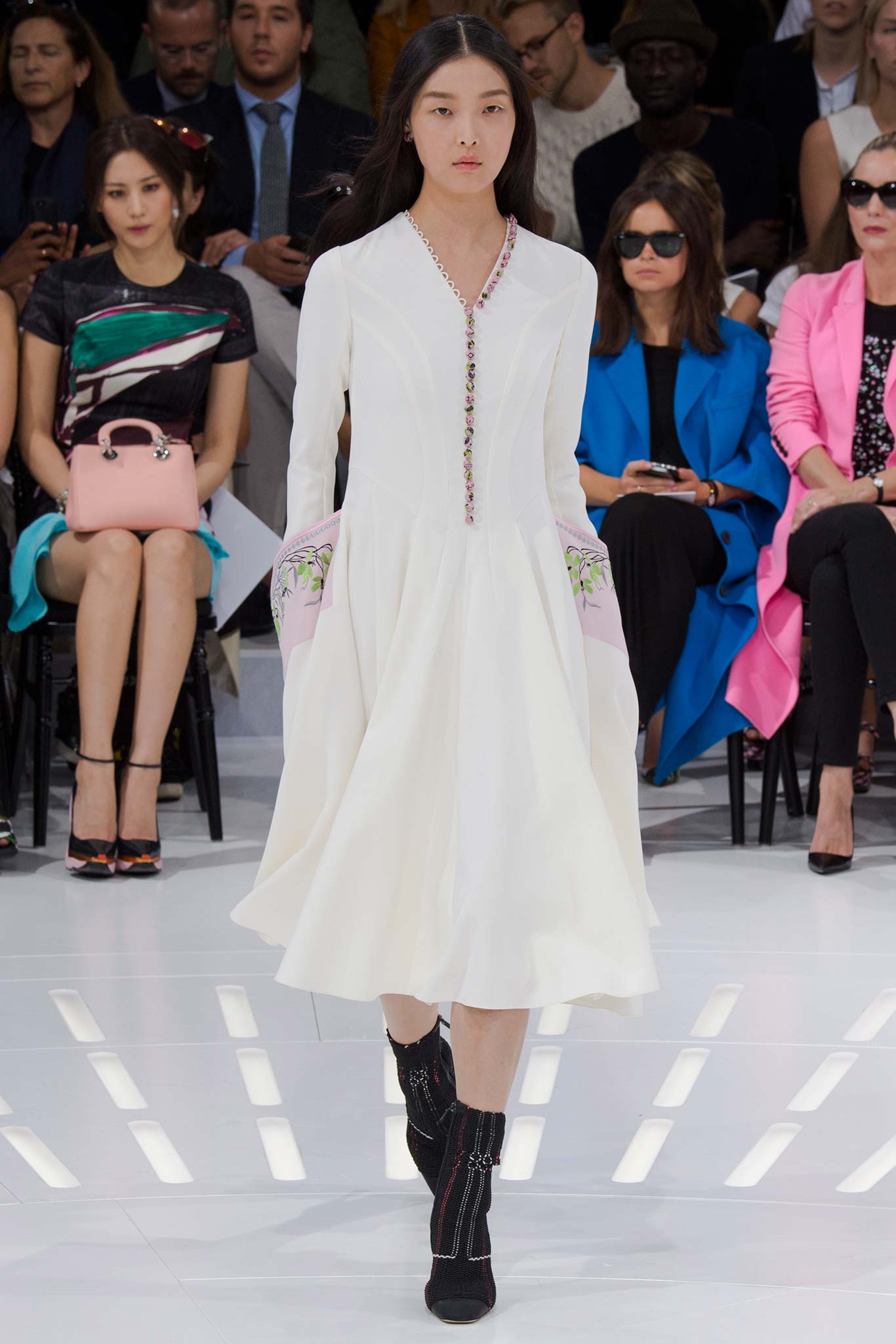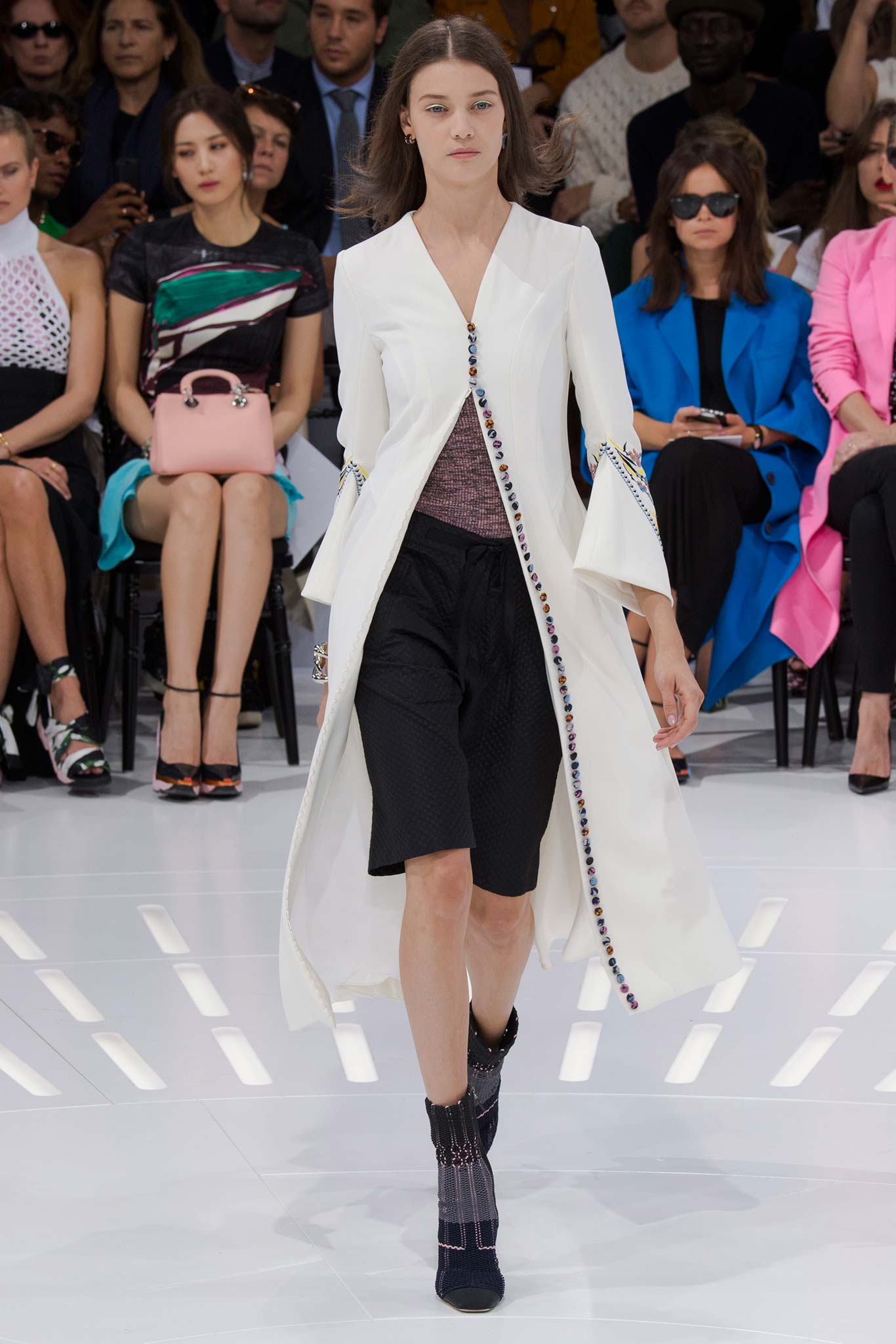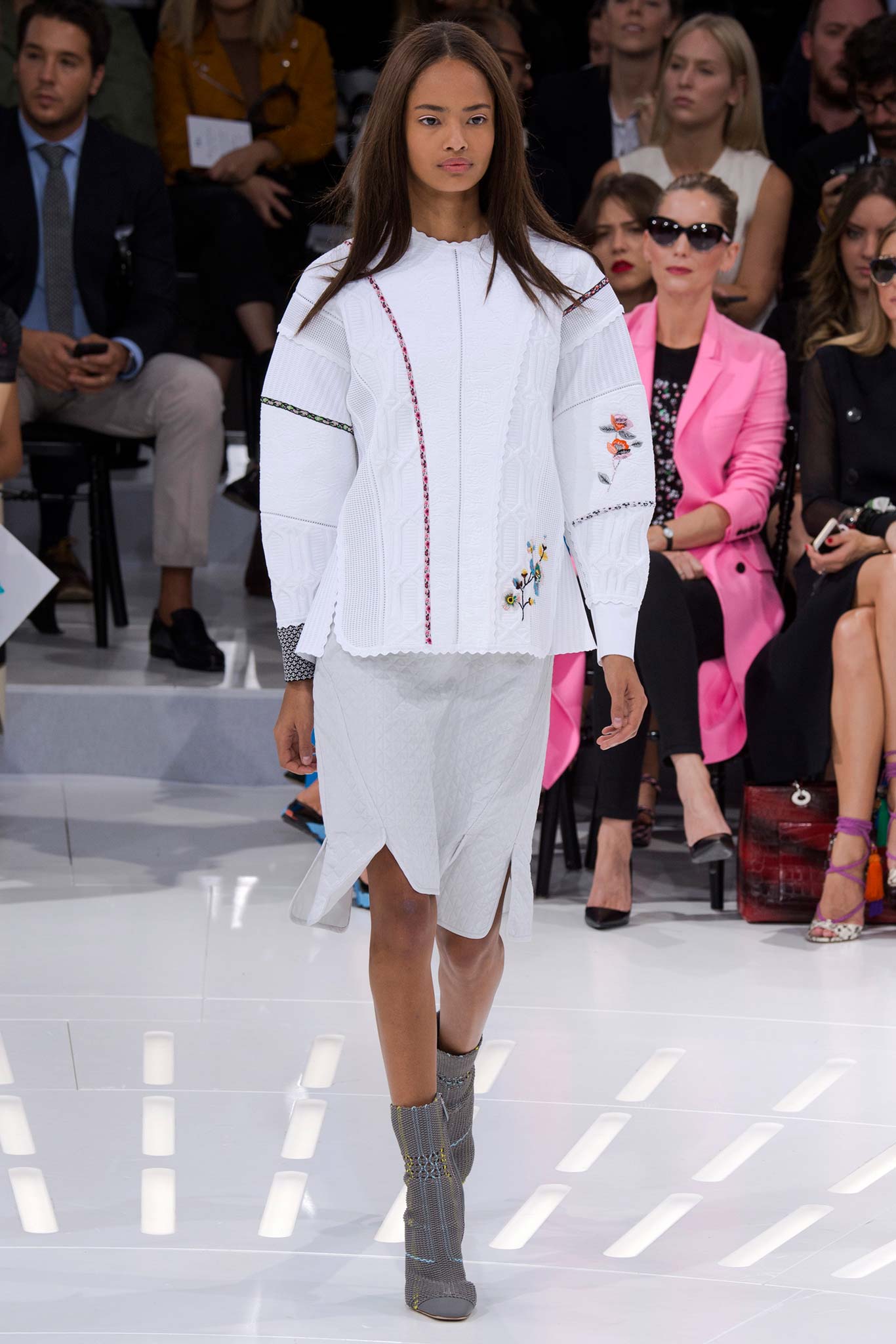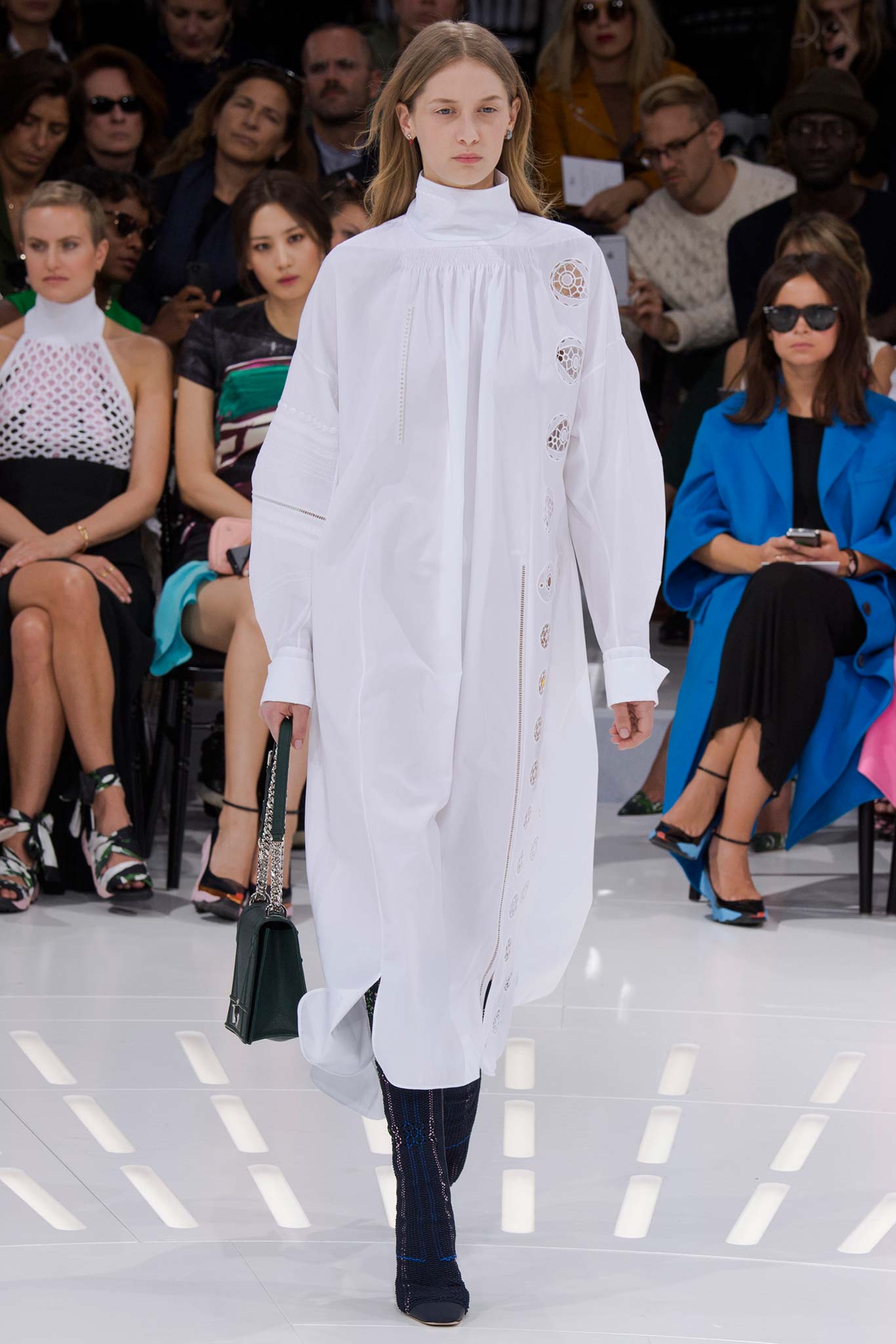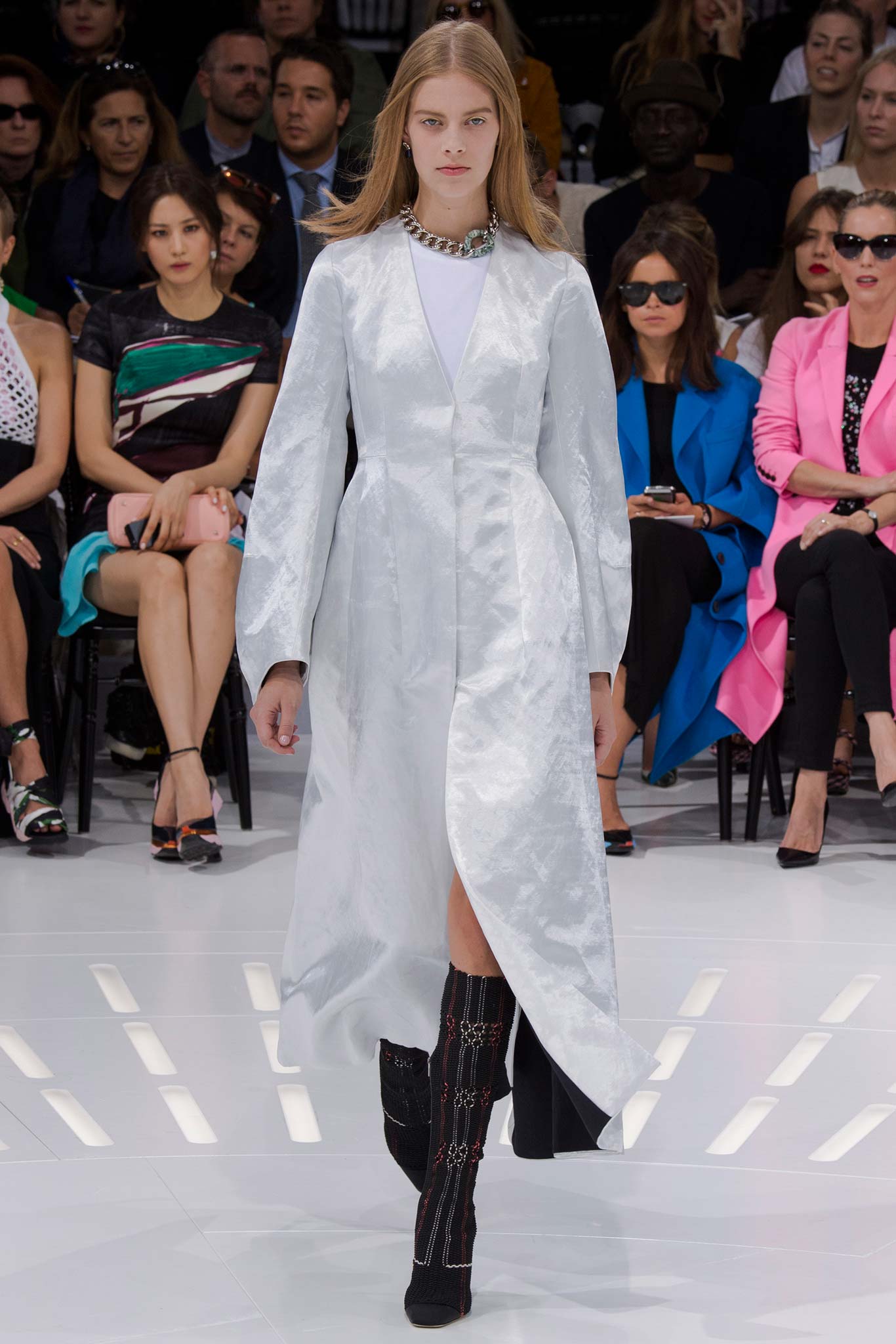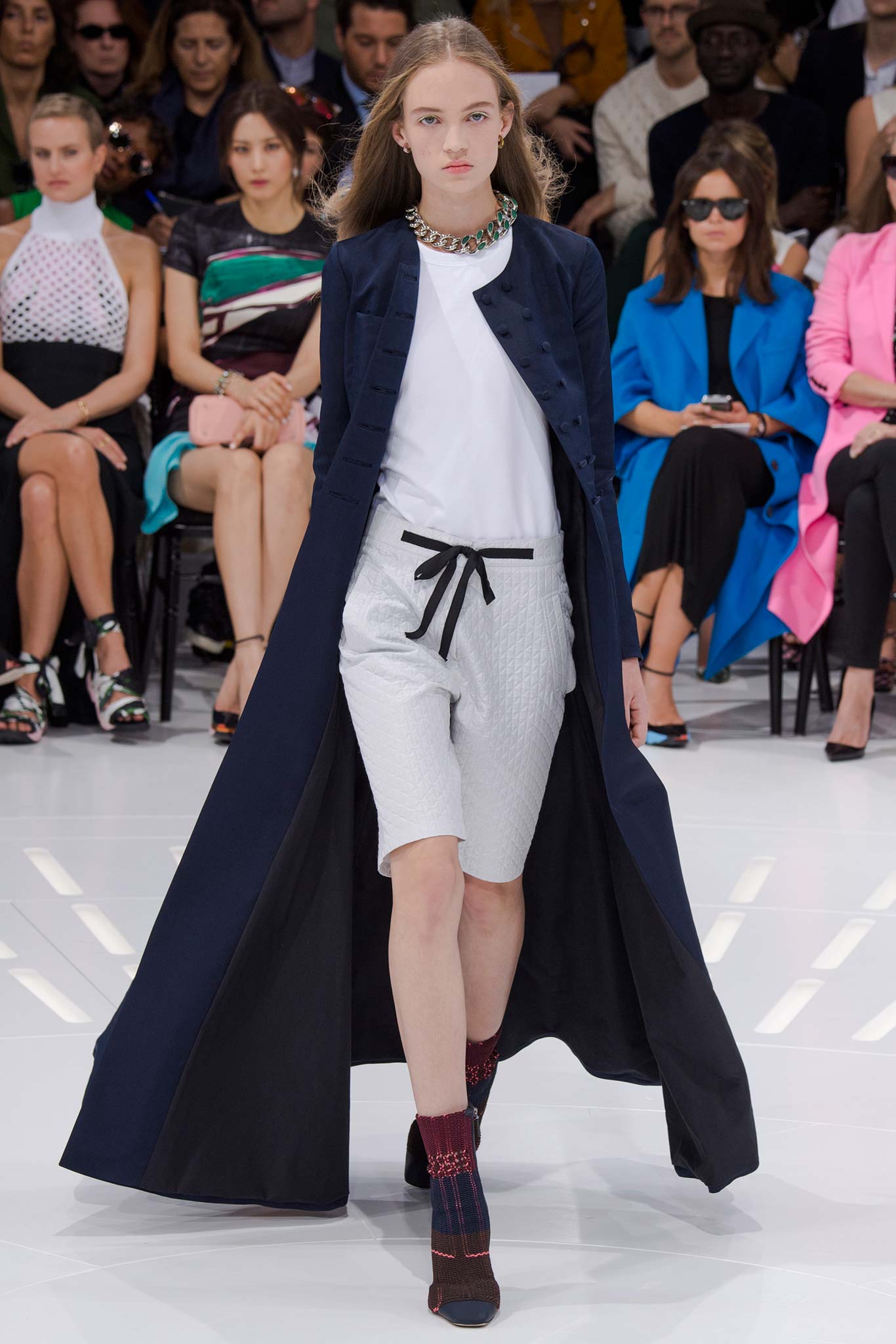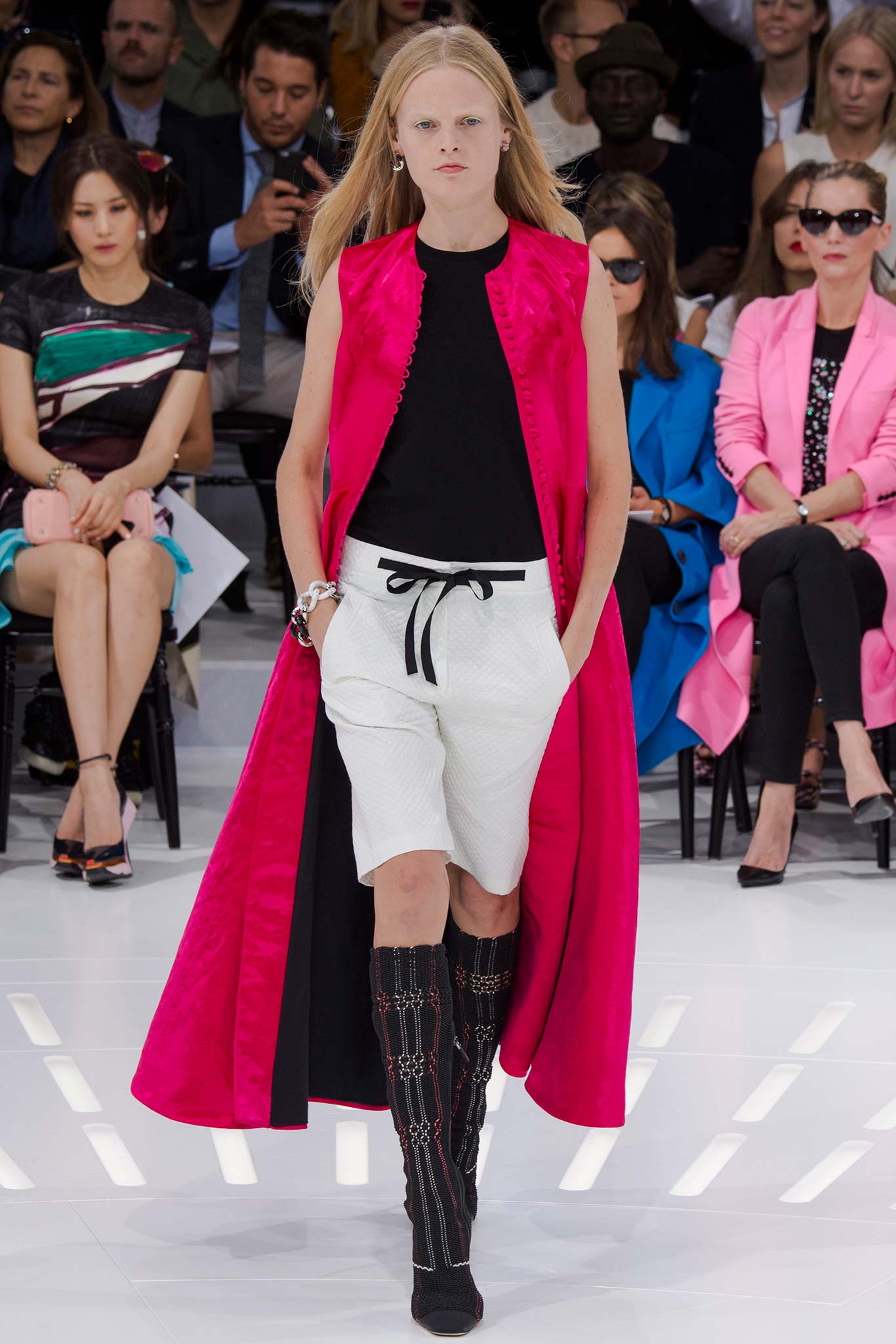 DIOR
Ahhhhh, D I O R. John Galliano set a high bar indeed when he was at the helm. One of the geniuses of latter day fashion, he was a master of theatricality to boot. As I've waxed on before, Raf Simons has vigorously accepted the guantlet thrown down by the spirit of Galliano, and hit the ground running with that first collection for Dior, Spring 2013 and he hasn't looked back and neither have we. Exhibiting a different style than Galliano to be sure, Simons has tapped into the desires of the woman who yearns for wearable opulence which remains fashion forward despite harkening back to the days of yore, with visions of swashbucklers, maidens and 18th century aristocracy. Hat tip to my dear friend Eric who astutely noted the homage to his recent haute couture collection which contained THE most stunning memorable collection of frock coats I personally have had the pleasure of drooling over. Simons manages to strike an amazing harmony between femininity and strength with his collections, the current being no exception. The endless rows of covered buttons alone are enough to have us reaching for the smelling salts, but then you add in the bead festooned frock coats, the vibrant floor length vests, and those exquisite silken dresses with the lattice detail......sigh. The nightshirts are lightweight whimsy and provide contrast for the dramatic floor length leather coats. Wondrous coats such as these call for equal parts footwear drama such as only over the knee pirate boots can provide. The current crop of billowy ruffled blouses permeating the spring collections will comingle well with Simon's stunning assortment of jackets and vests, just proving that a whole lotta retro is au courant. Perfection in any pursuit is near impossible to achieve, but Simons is getting there collection by collection. Carry on dear Sir!
The moral of the story? Embrace new designers beyond your comfort zone. Throw on a Hieronymous Bosch inspired mini skirt under a long leather coat fit for a stylish pirate. If a dress is too naked? Just throw it on over ANOTHER DRESS! Layering is in baby, embrace it whilst you can!
Images brought to you by www.style.com