V for victory, Valentino, and Valentine's Day. A non holiday celebration of all things love related, which can trend toward the treacly and lets face it egregiously annoying for single folk, has its origins many moons ago when a troublesome fellow, Saint Valentine of Rome, took to marrying Christians, something the Romans took a dim view of, and was subsequently martyred. We can thank Geoffrey Chaucer for converting this day into a fanfare devoted to romantic love. I see it as an excuse to feed my chocolate addiction and a reason to rummage through the resort collections for all the pink and red I could find. We could all stand to infiltrate our stacks of black, gray, and navy, with all versions of red and its cousin pink. I'm convinced that pastels and red stimulate the pleasure center in the brain, and lets face it, we could all stand to polish our feminine wiles on occasion.
ALBERTA FERRETTI: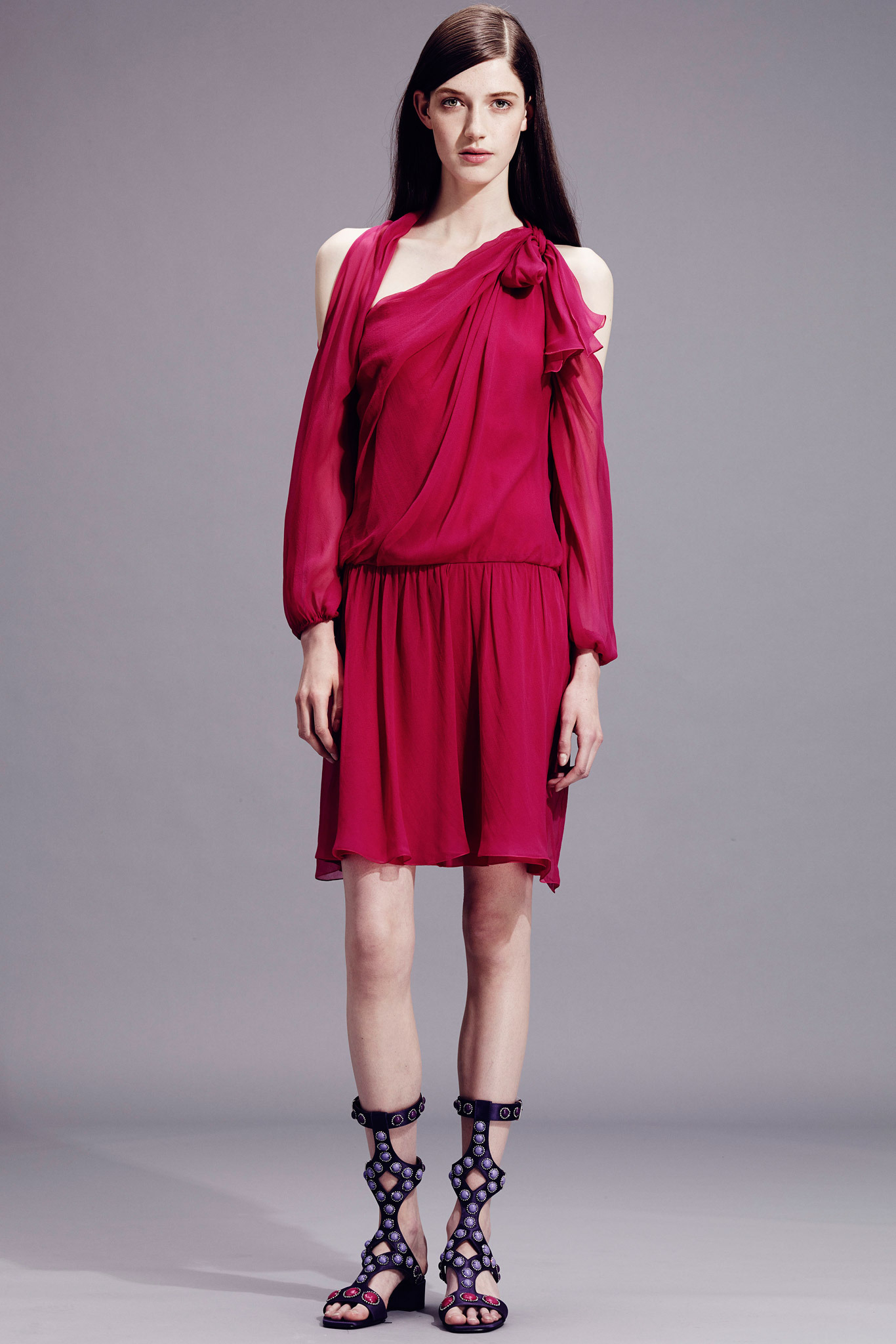 ALEXANDER LEWIS: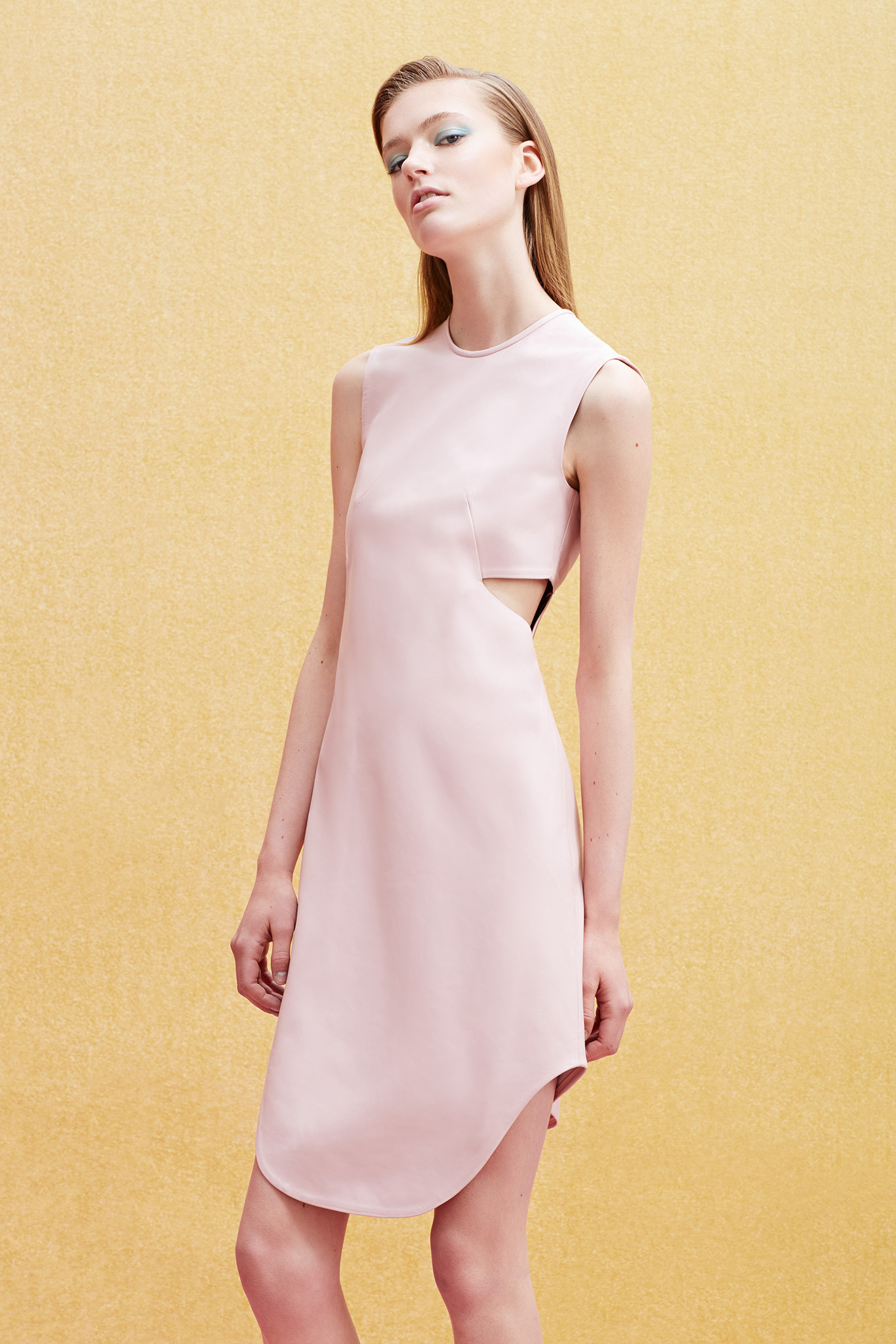 ALEXANDER MCQUEEN: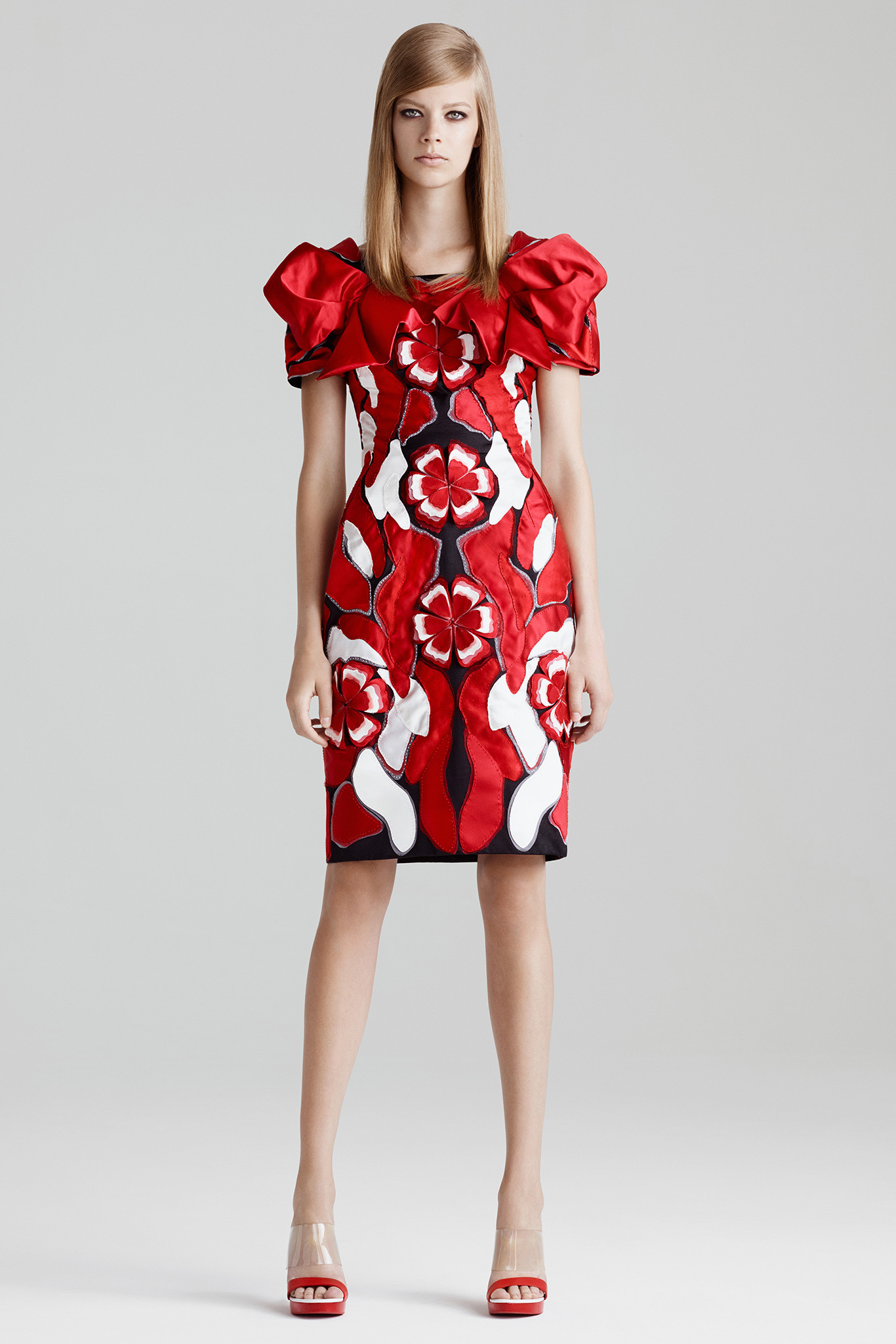 ANDREW GN: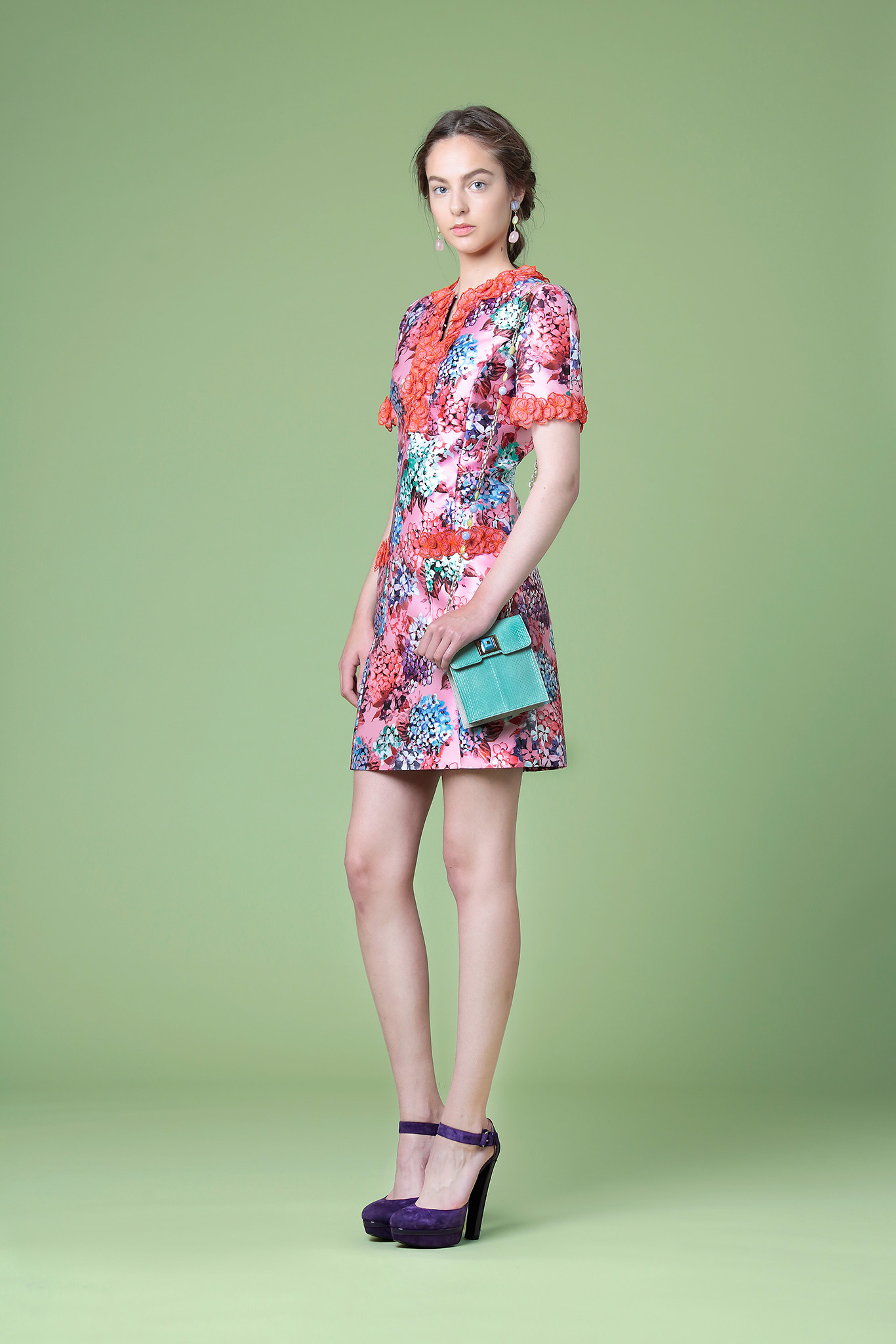 ANTONIO BERARDI: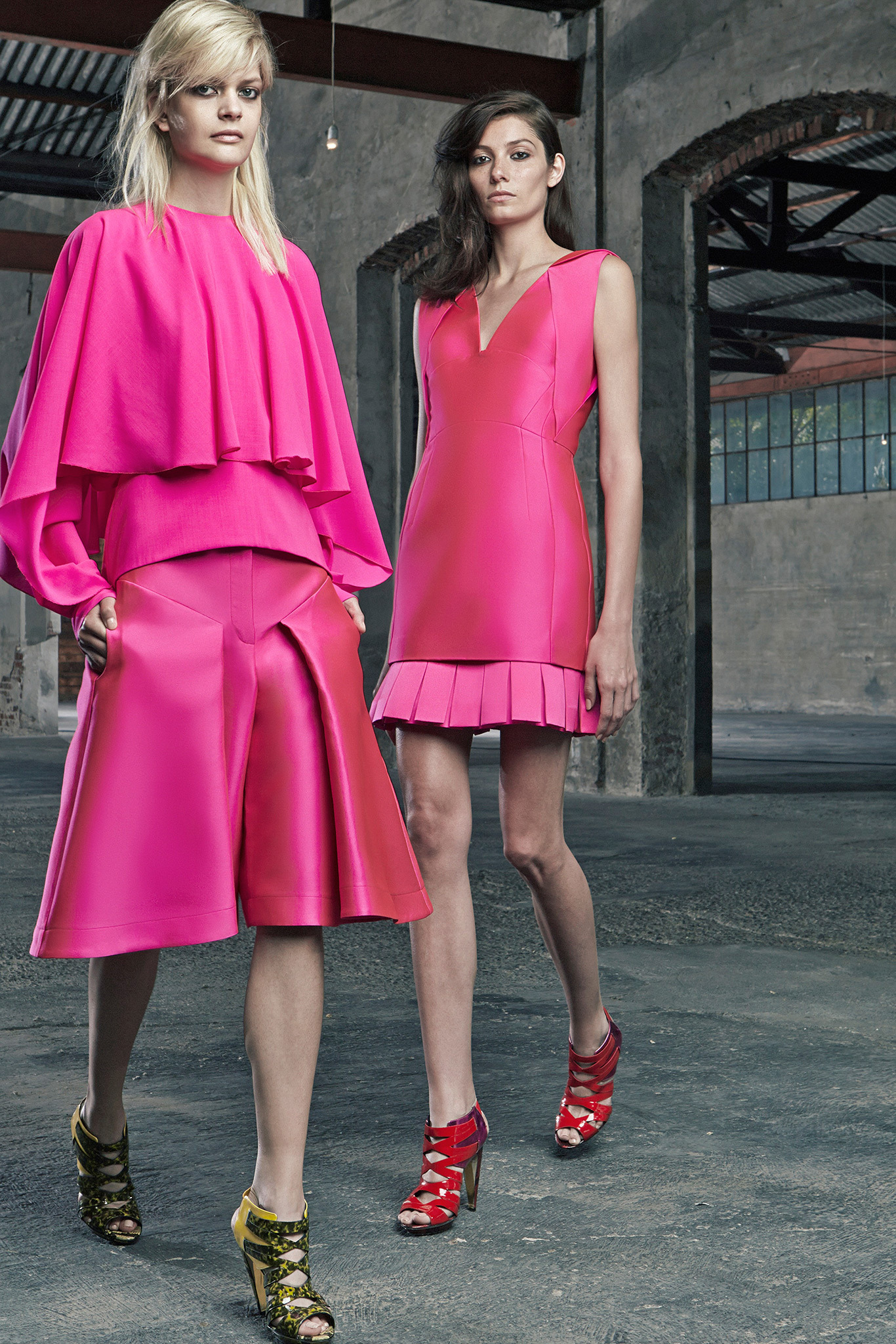 ANTONIO MARRAS: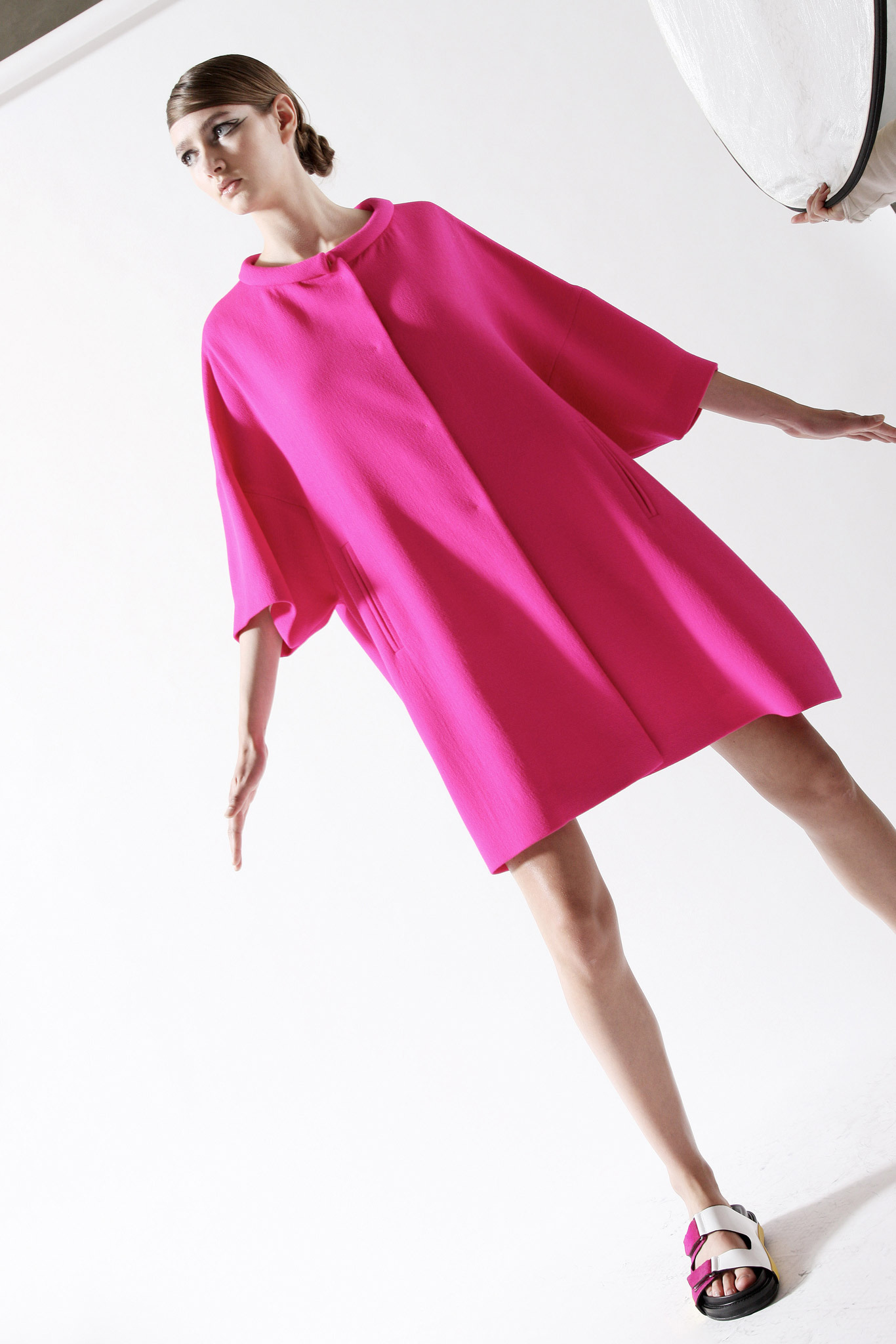 CHRISTOPHER KANE: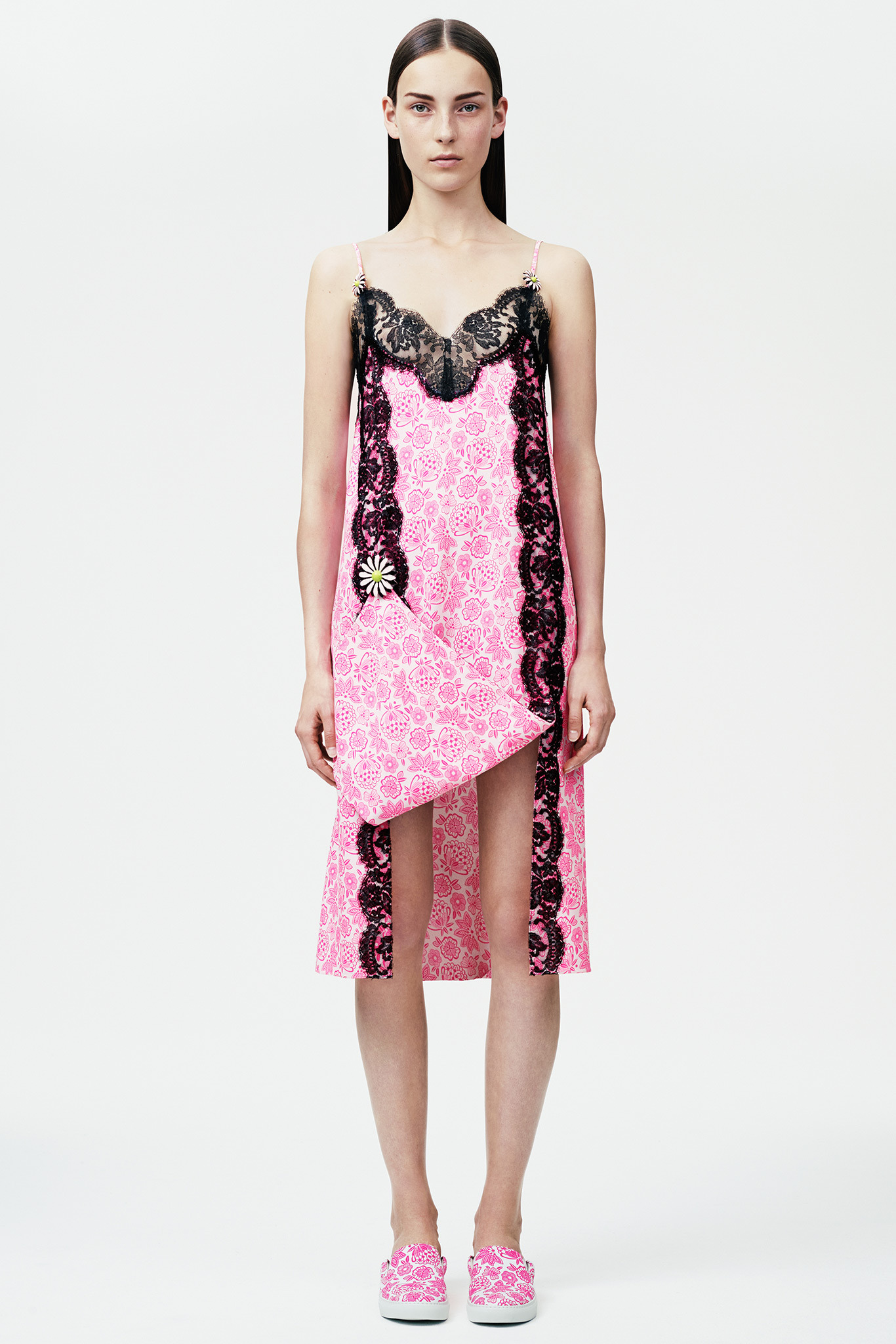 DIOR:
DSQUARED2: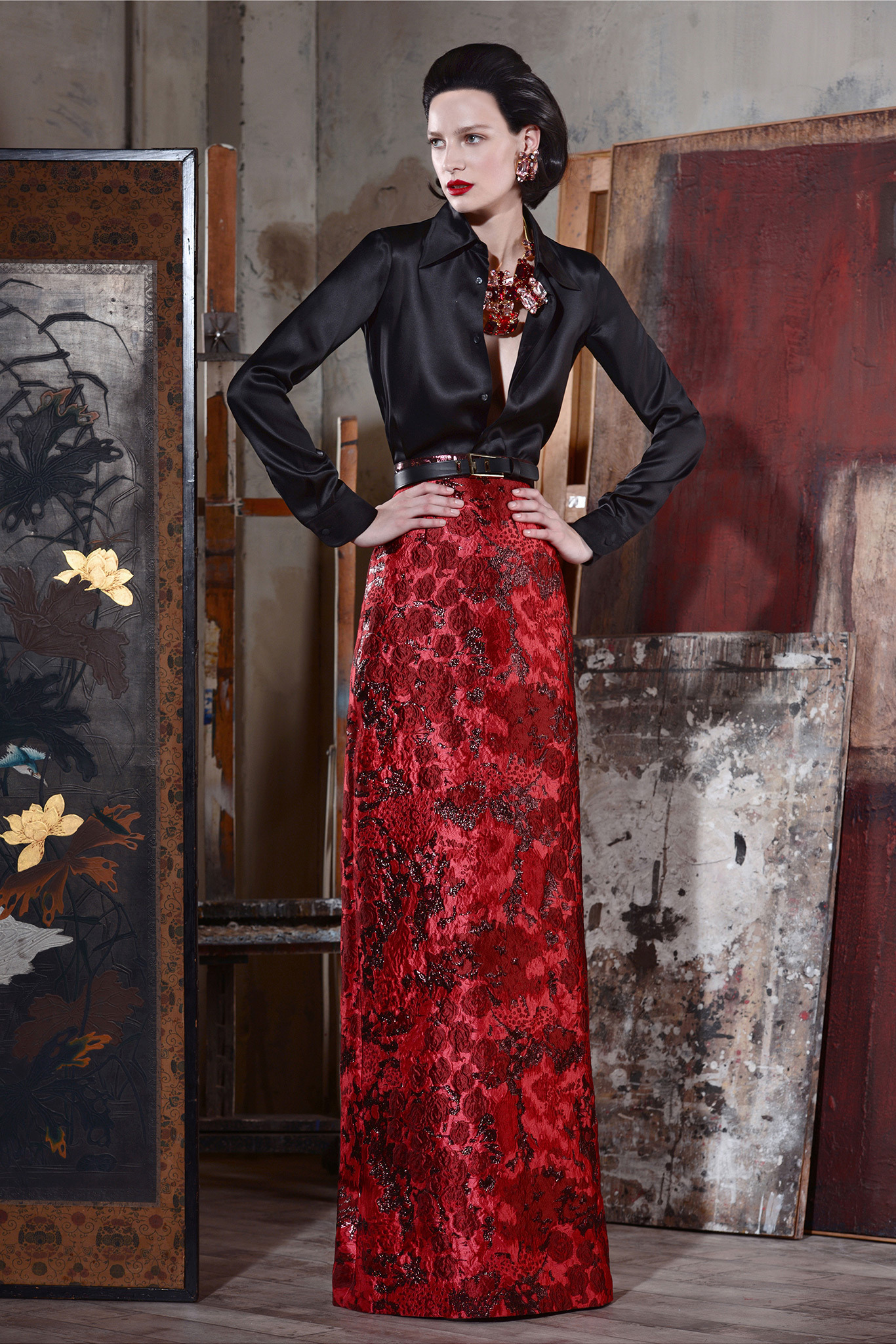 FAUSTO PUGLISI: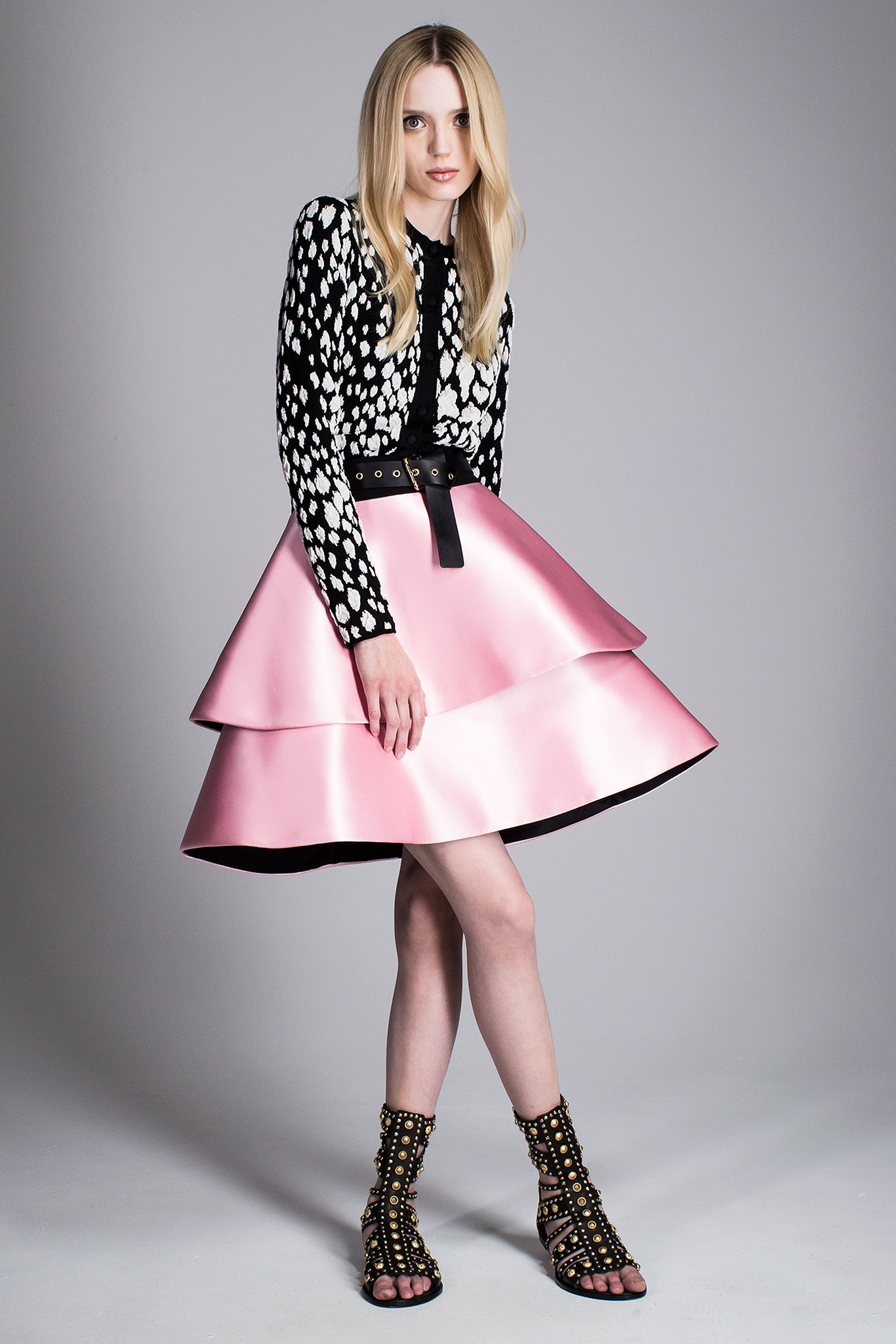 I'm obsessed with this skirt, so it's making a reappearance.
GIAMBATTISTA VALLI: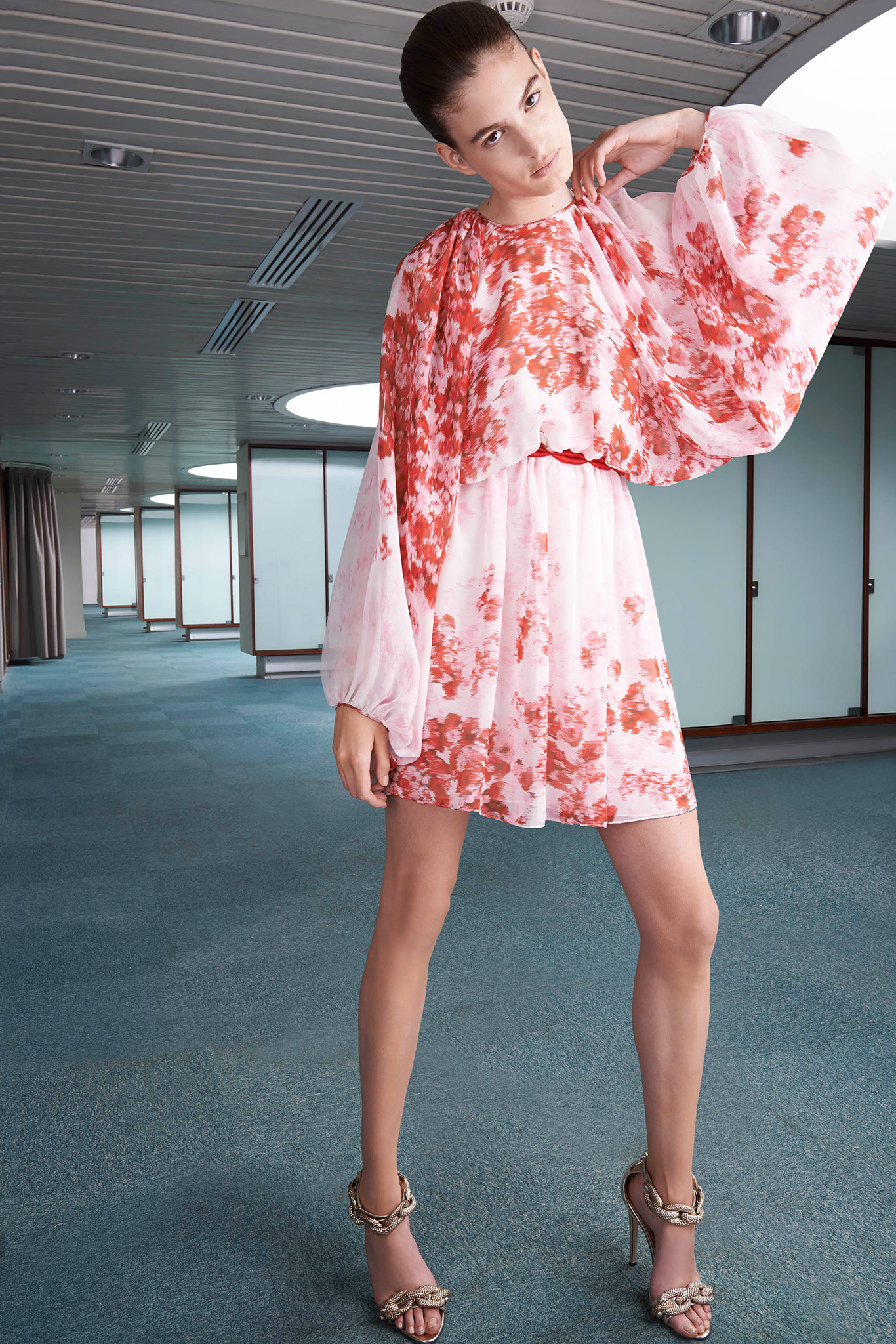 GILES: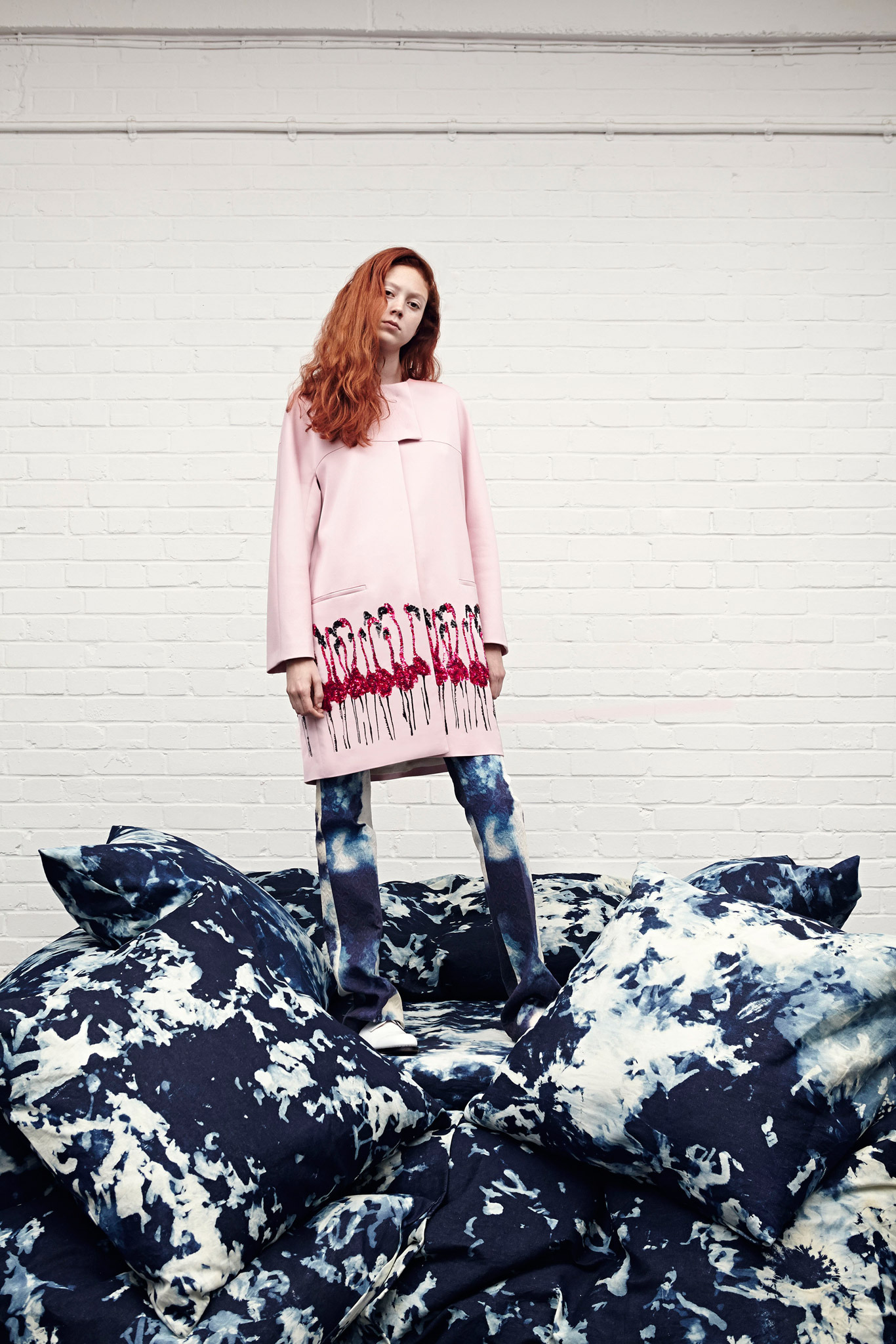 ISSA: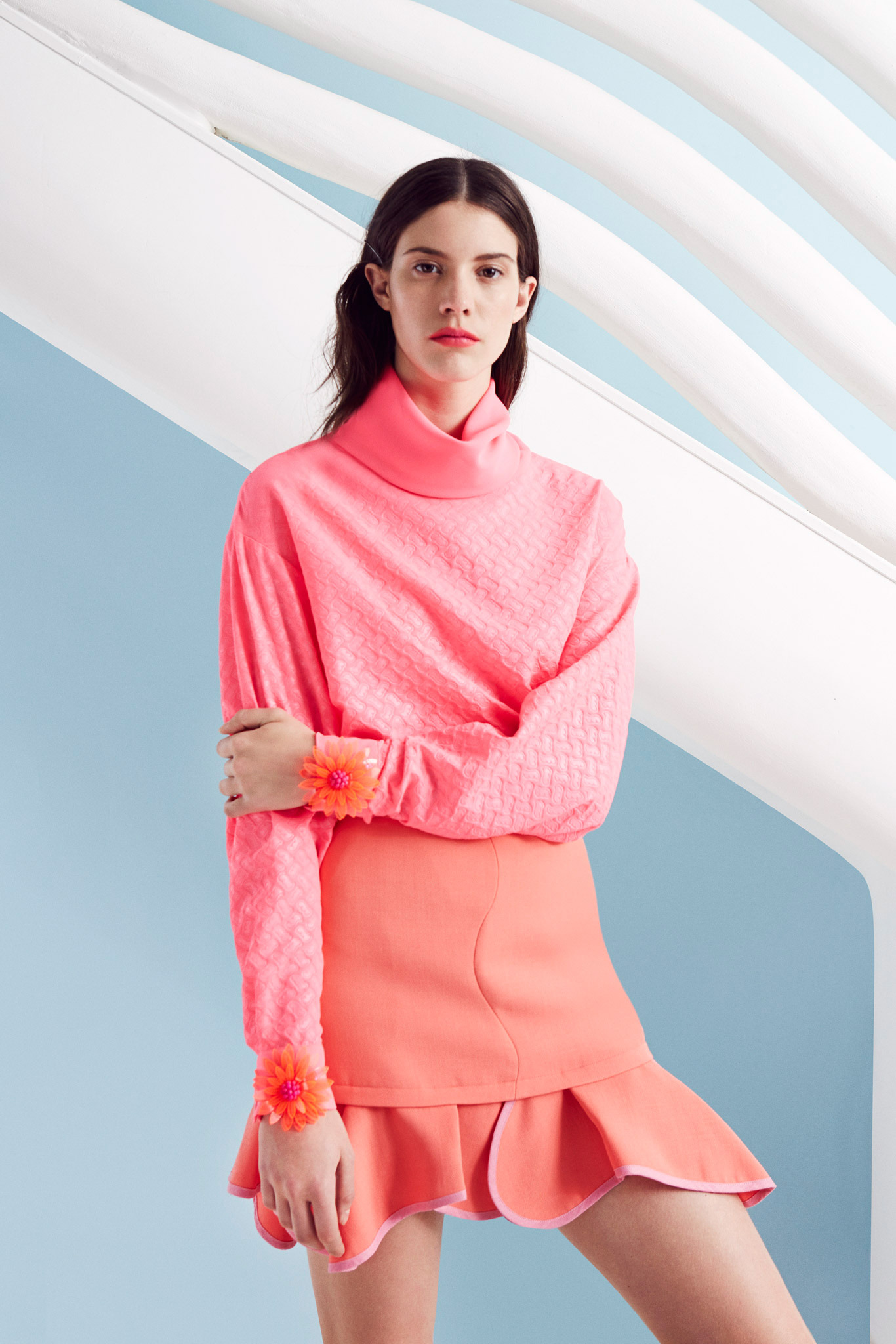 LELA ROSE: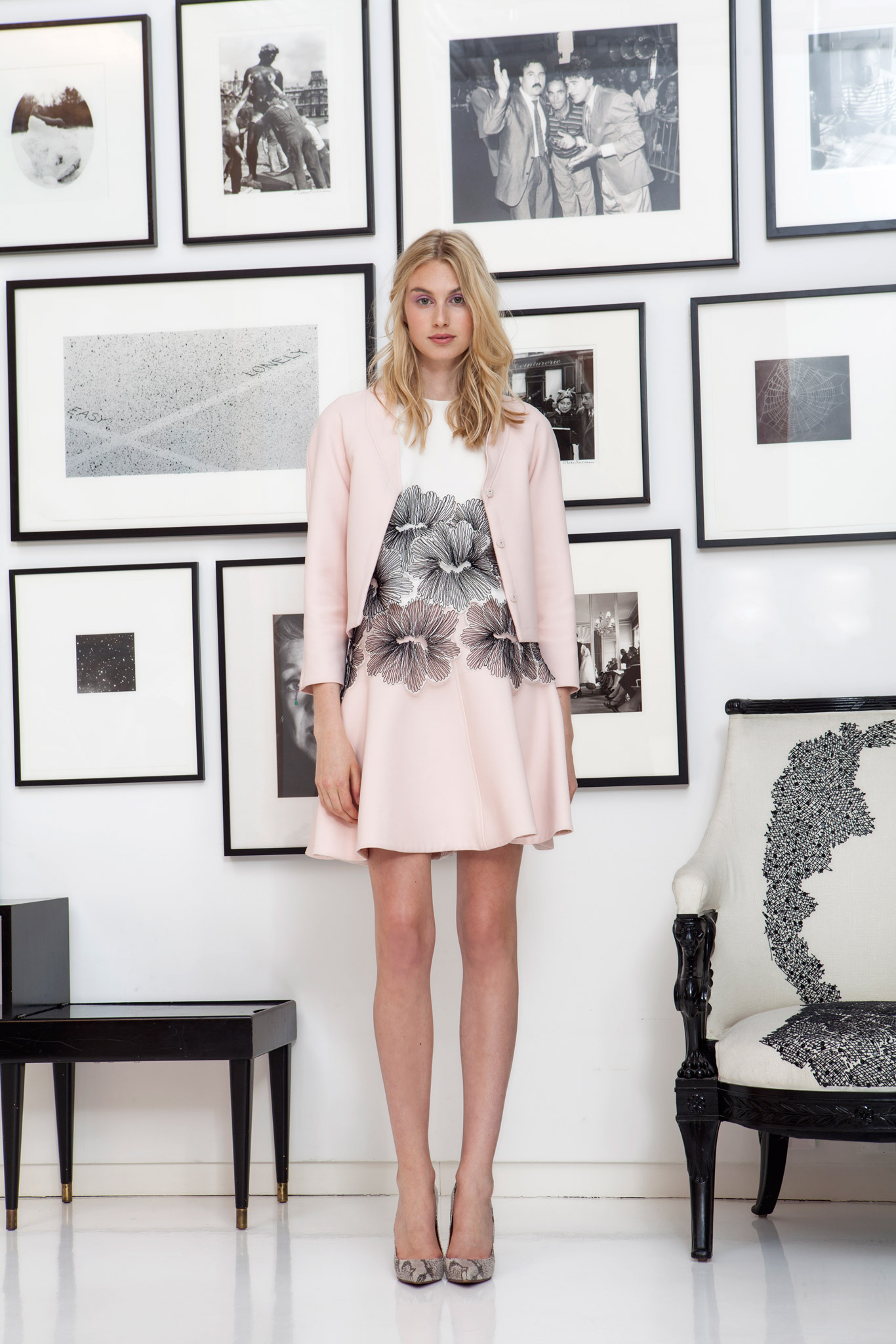 LOUIS VUITTON: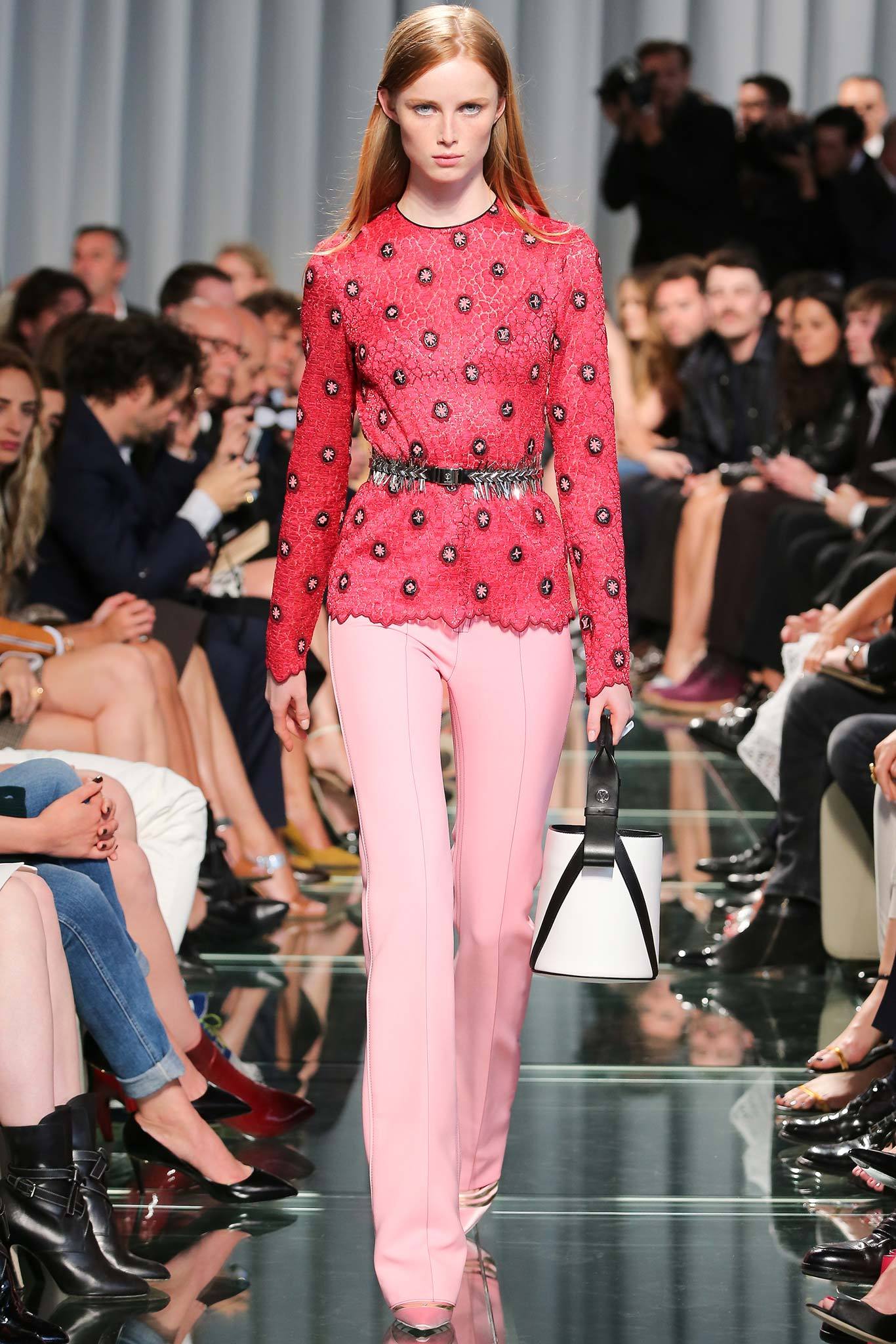 MARC JACOBS: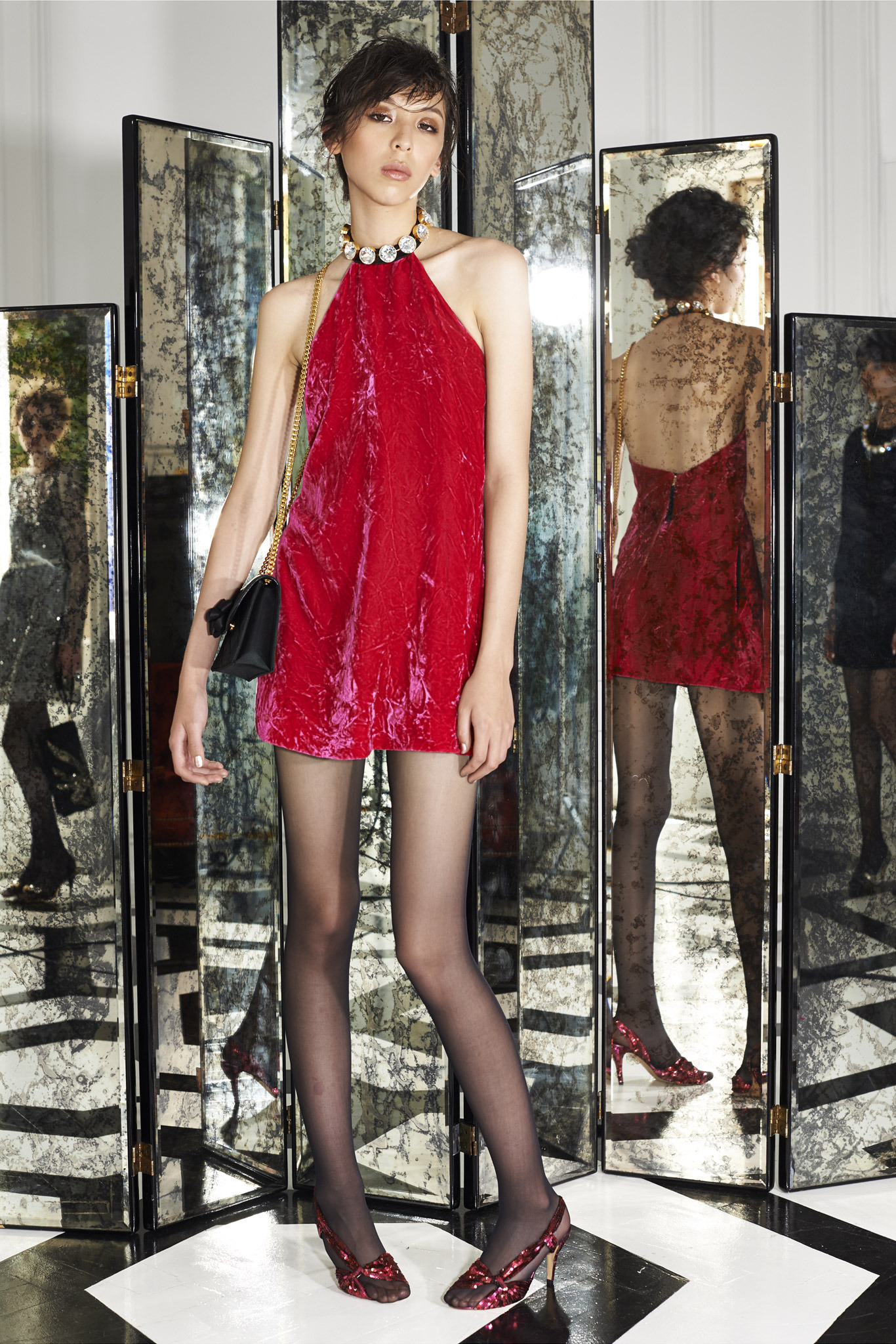 MARCHESA: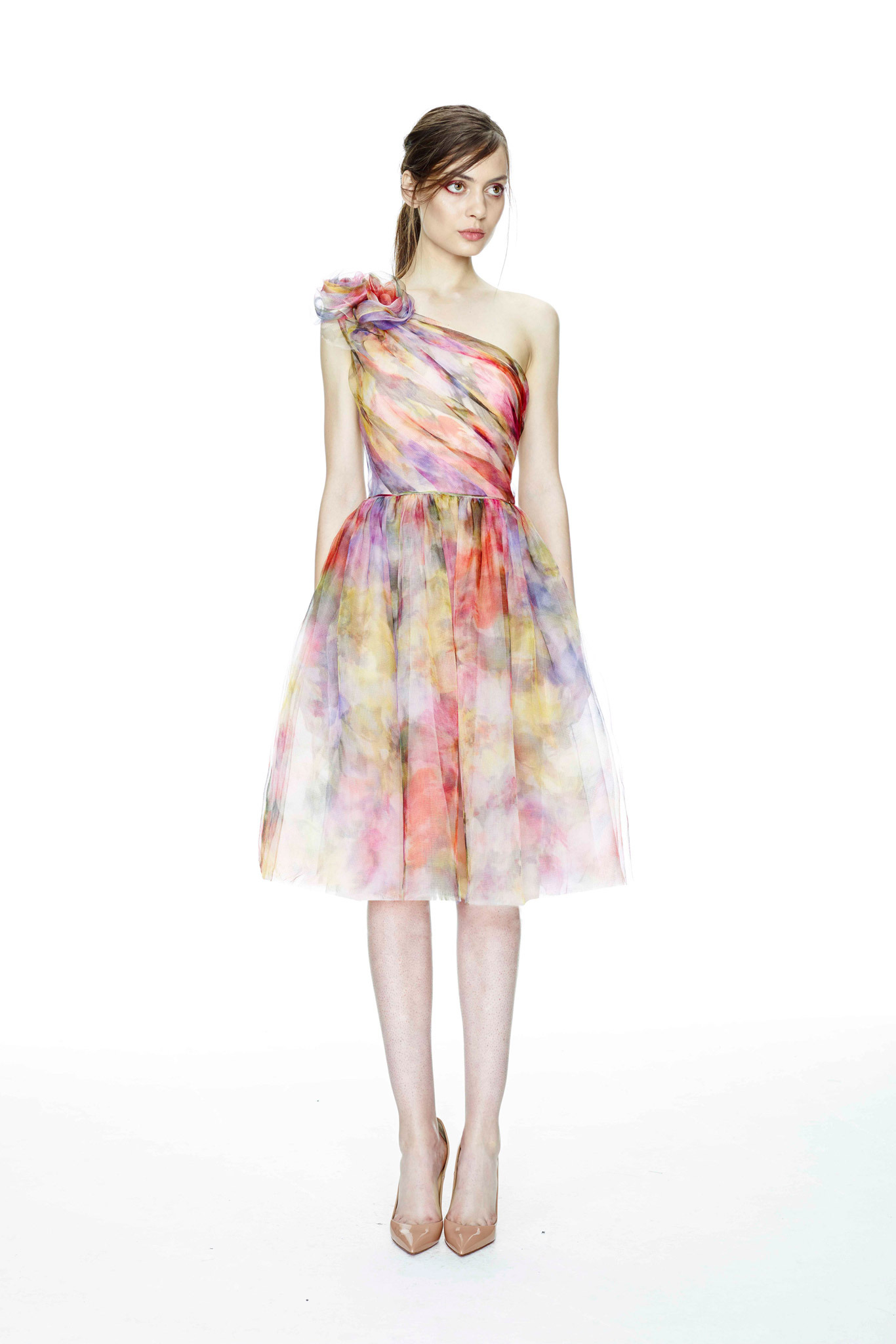 MARY KATRANTZOU: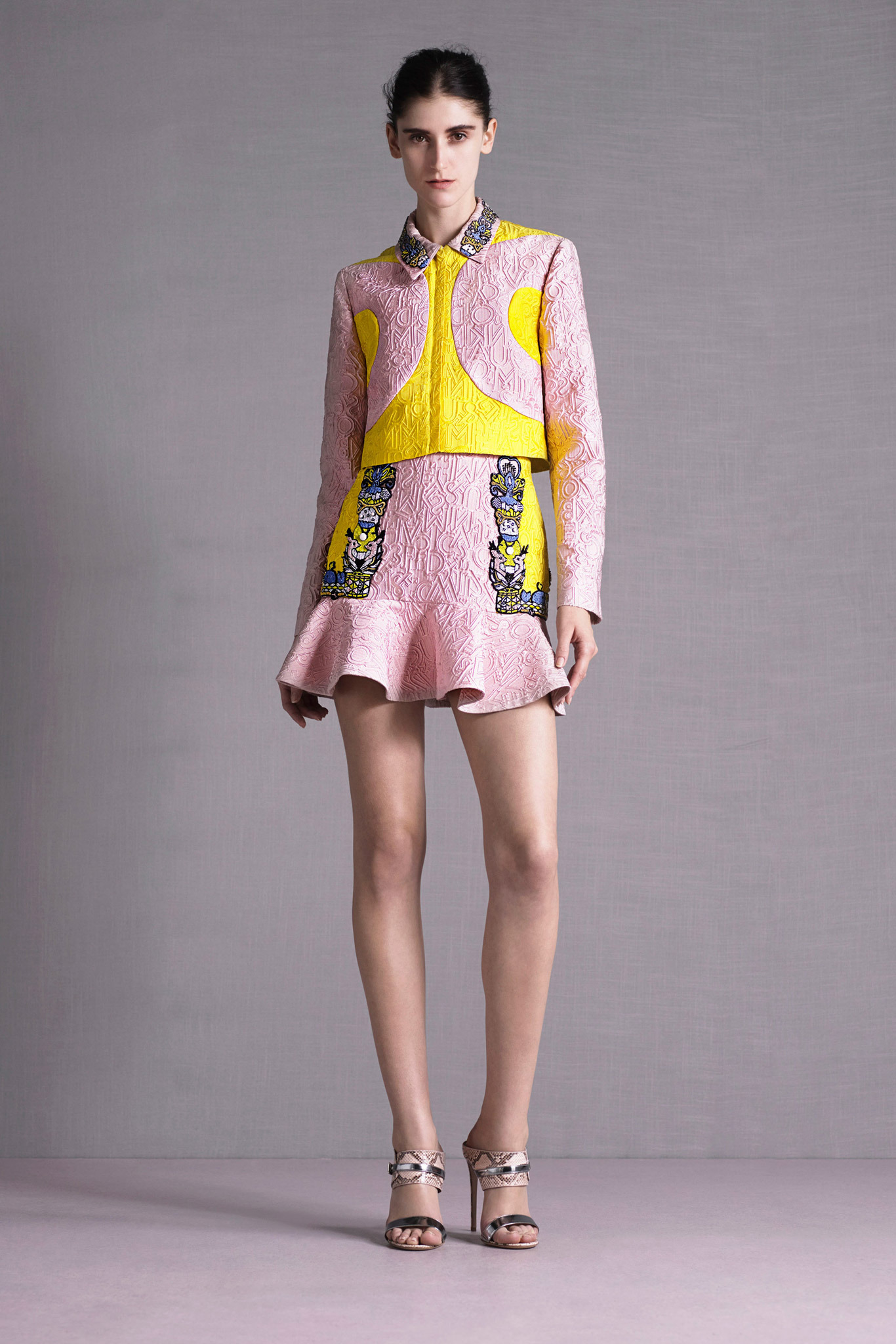 MONIQUE LHUILLIER: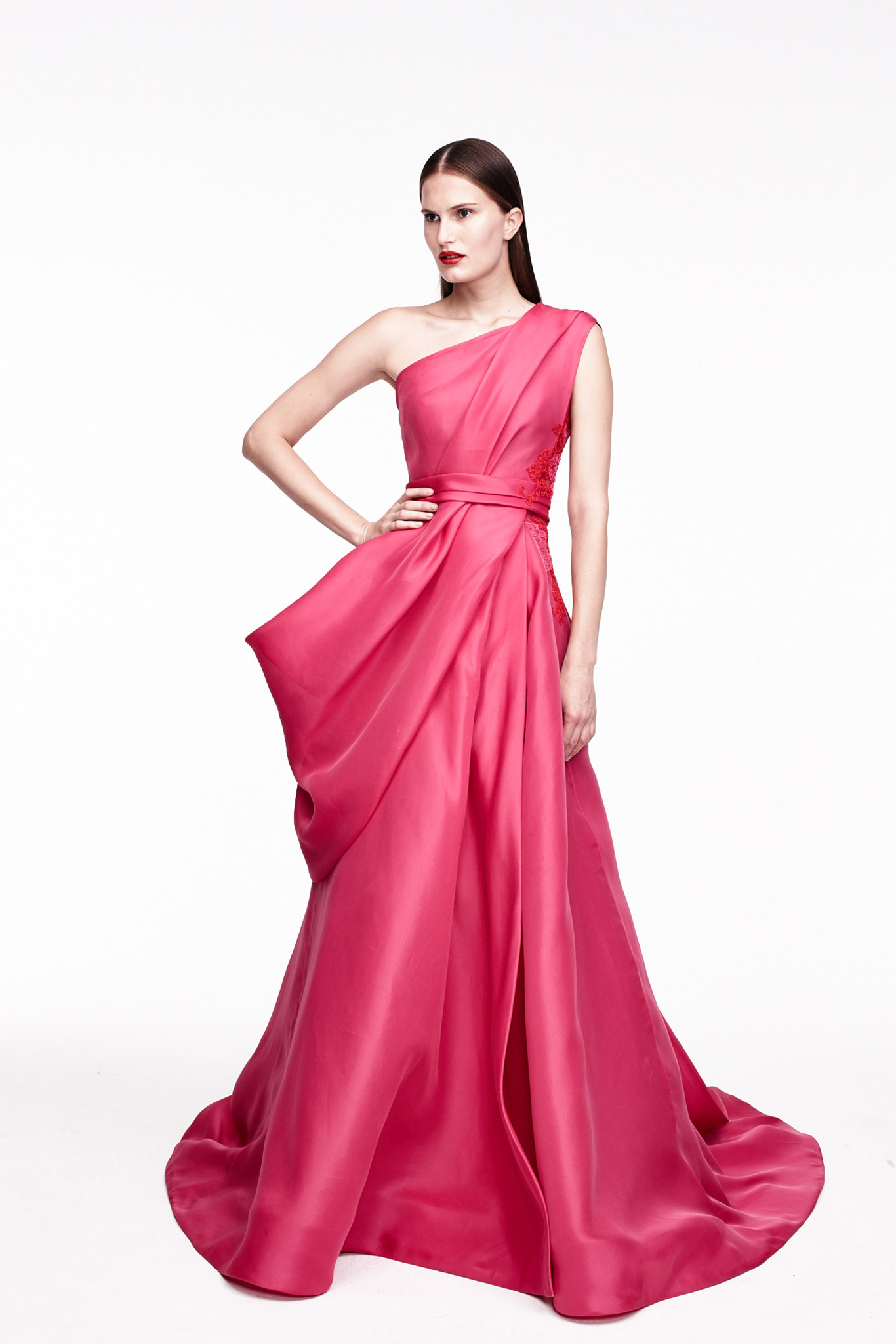 NINA RICCI: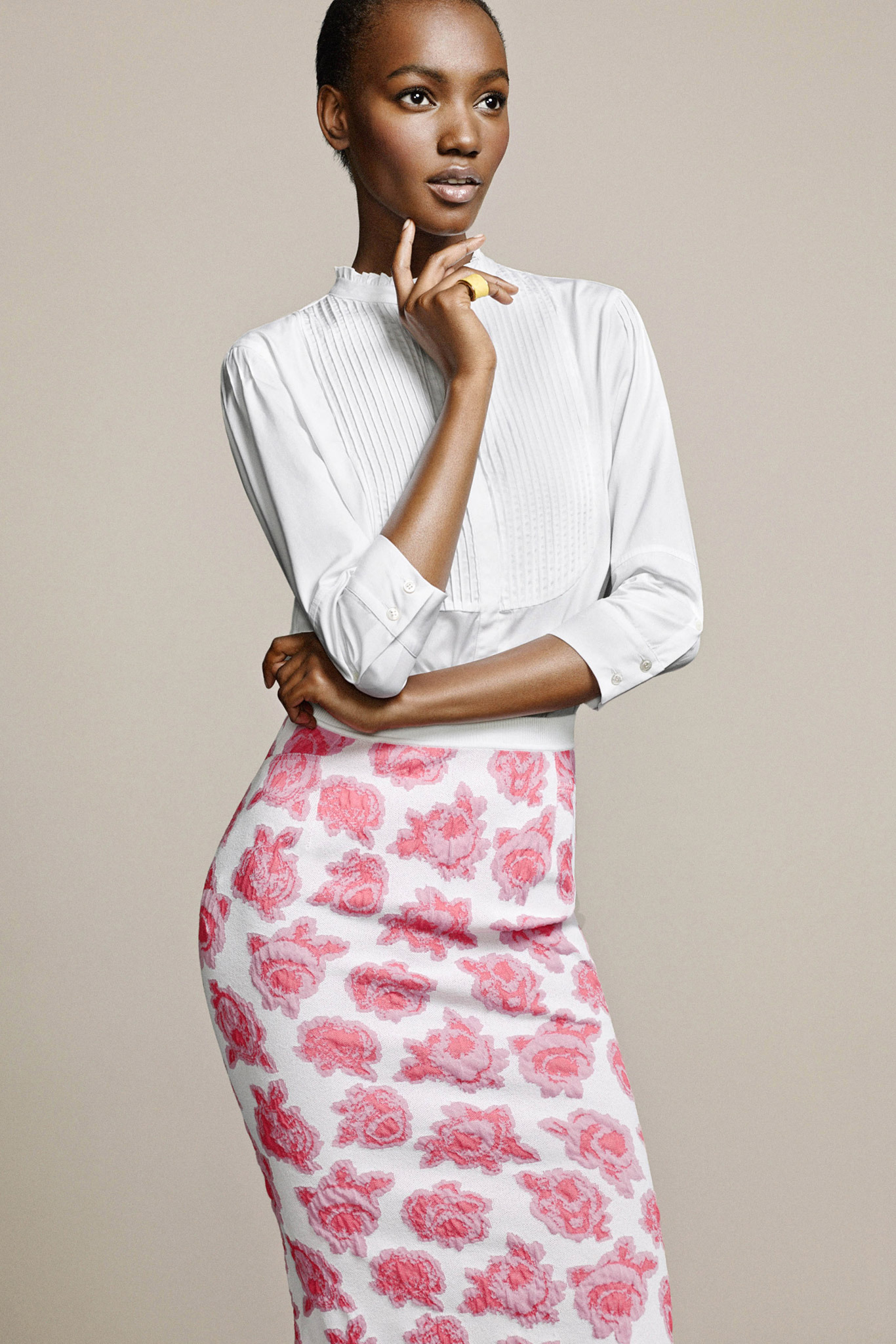 I would pair this with that fabulous fuchsia Marras jacket!
OSCAR DE LA RENTA: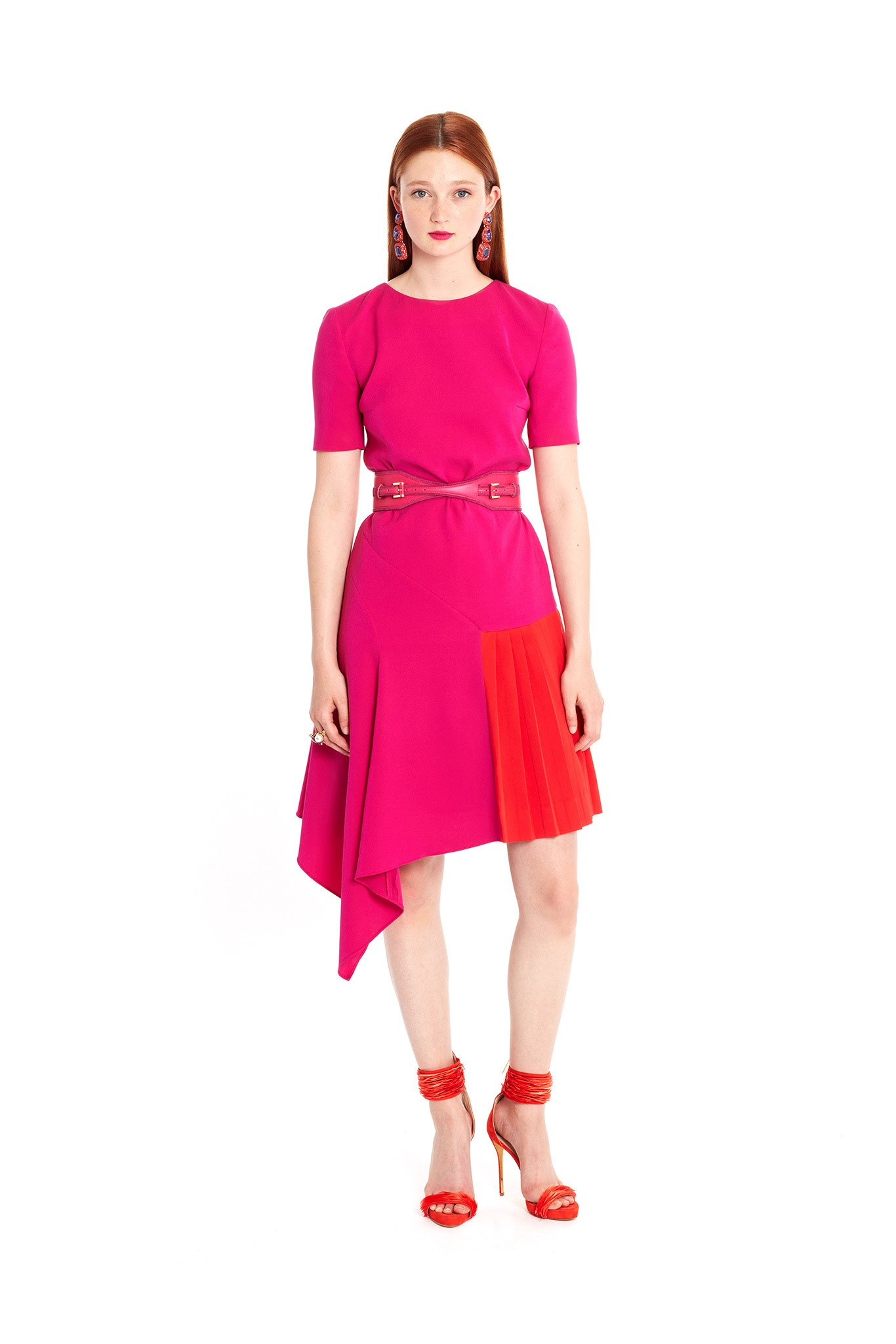 REEM ACRA: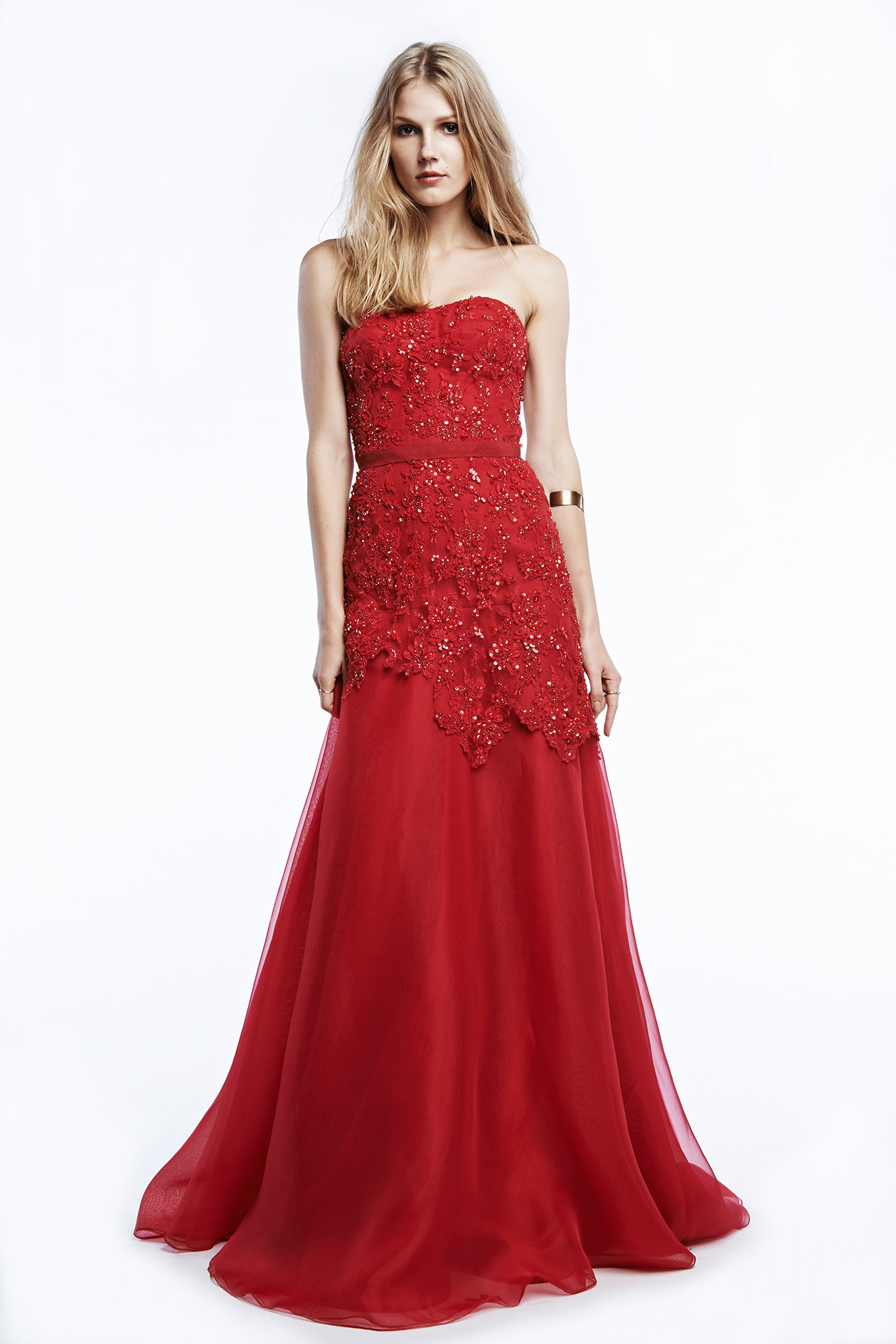 ROCHAS: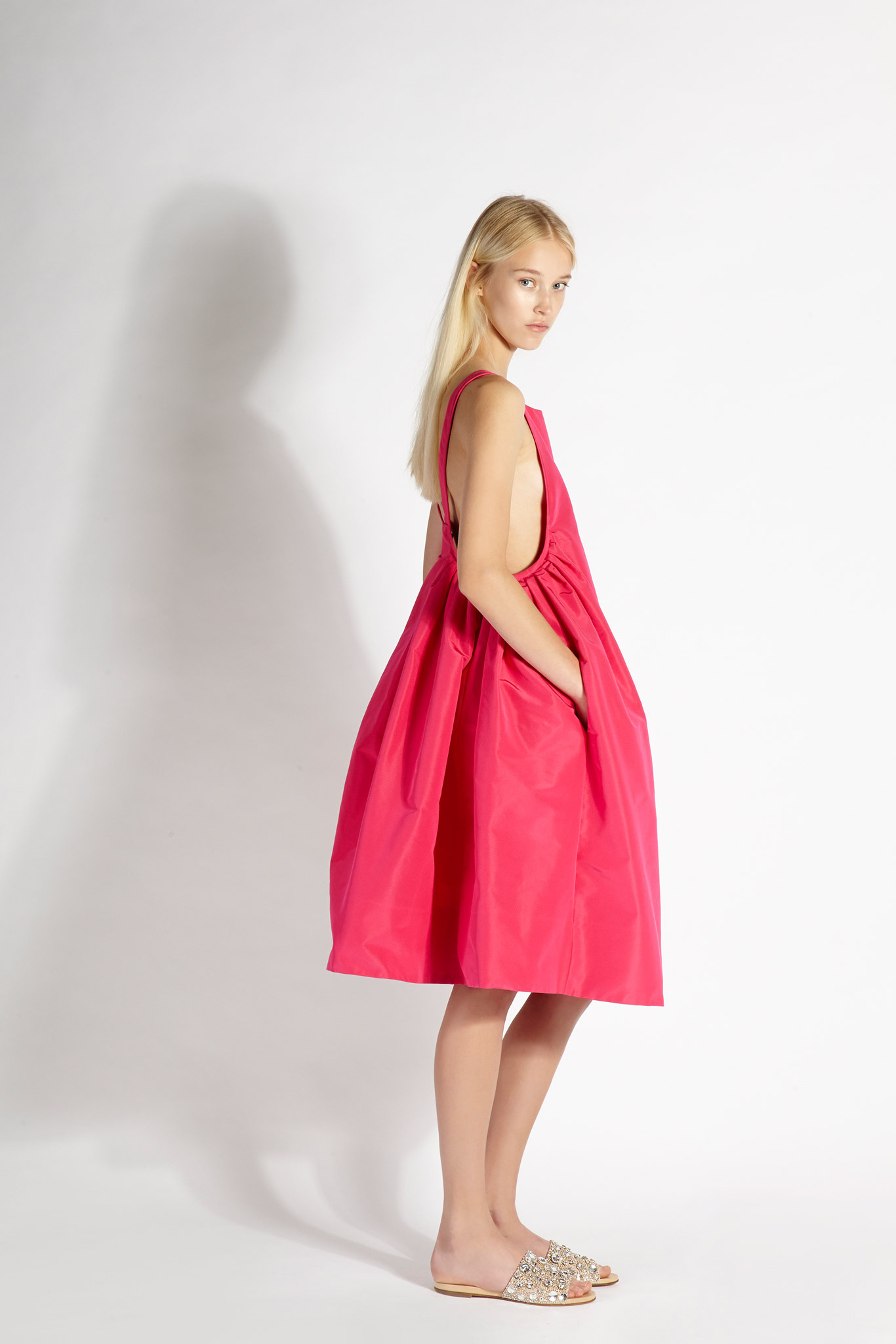 TEMPERLEY OF LONDON: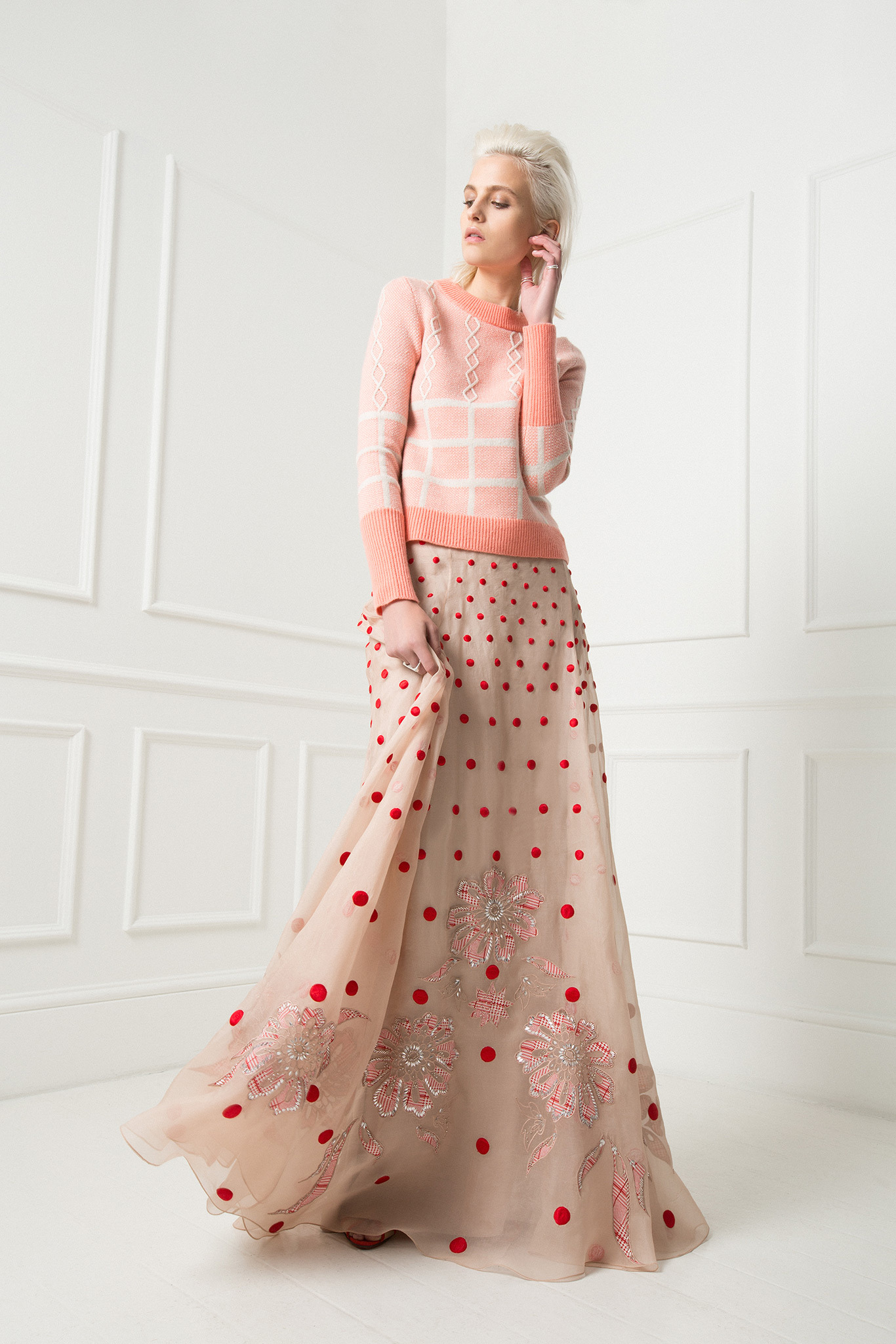 H U Z Z A H!
THOM BROWNE: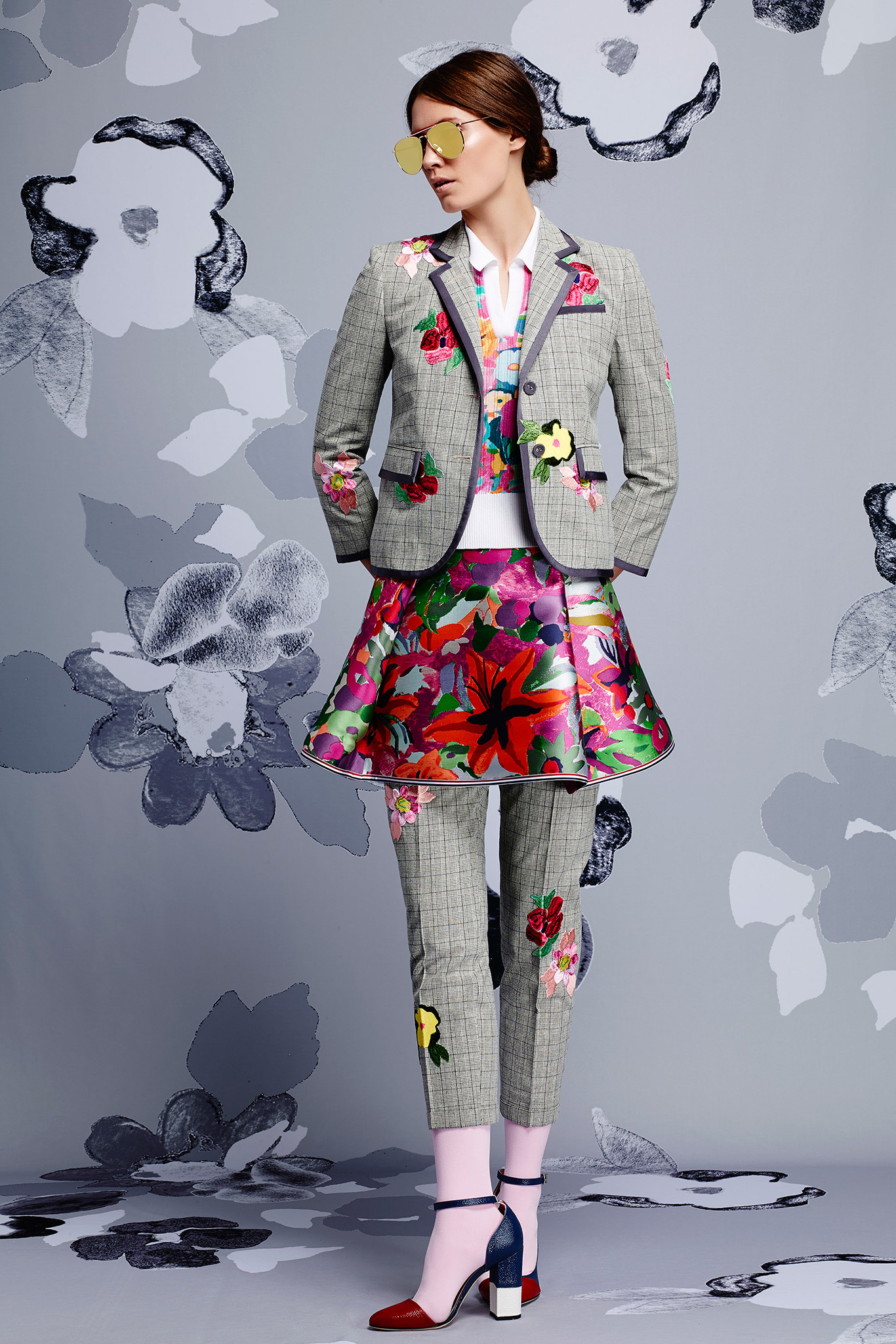 Some of the best wearable whimsy around.
TOMAS MAIER: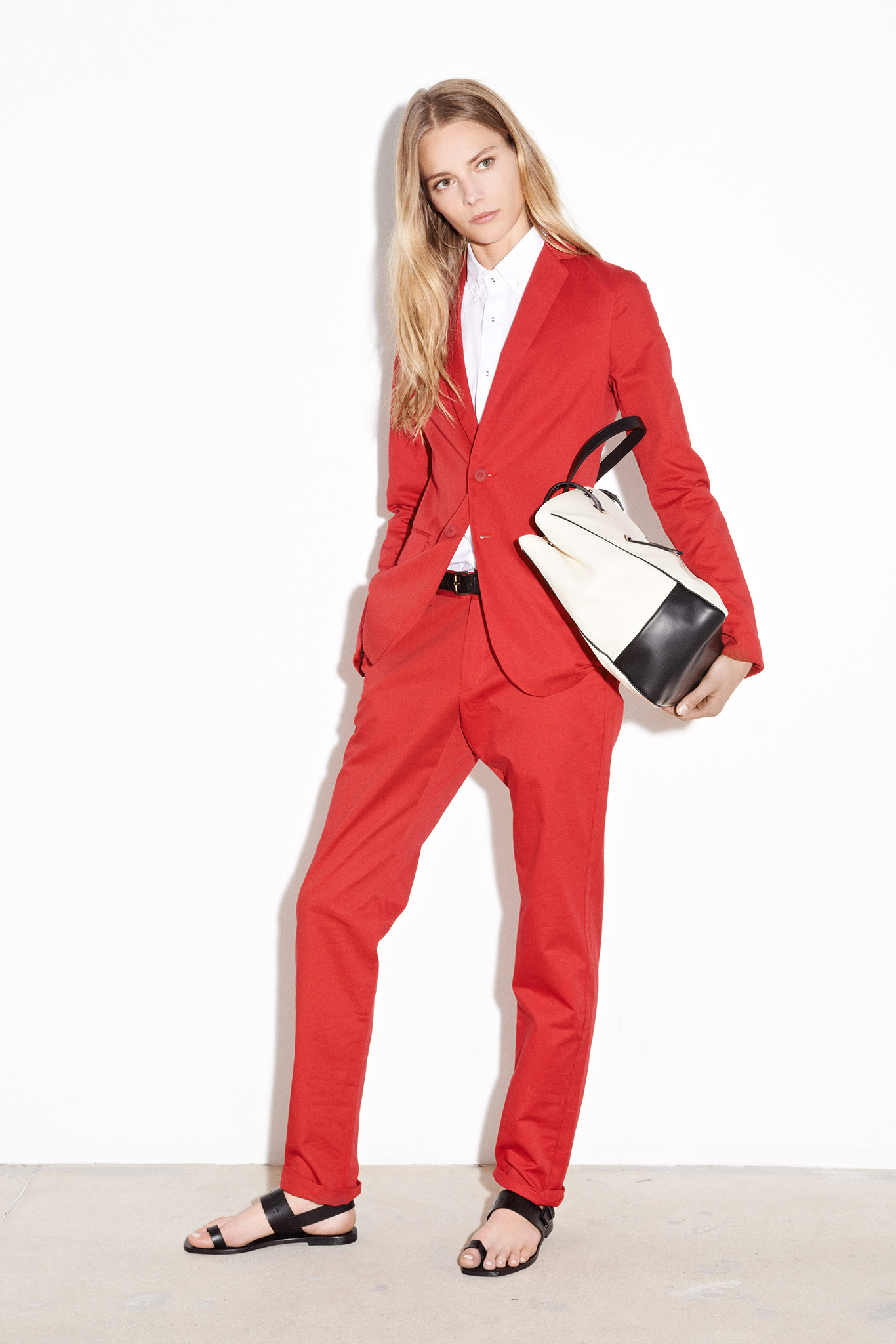 VALENTINO: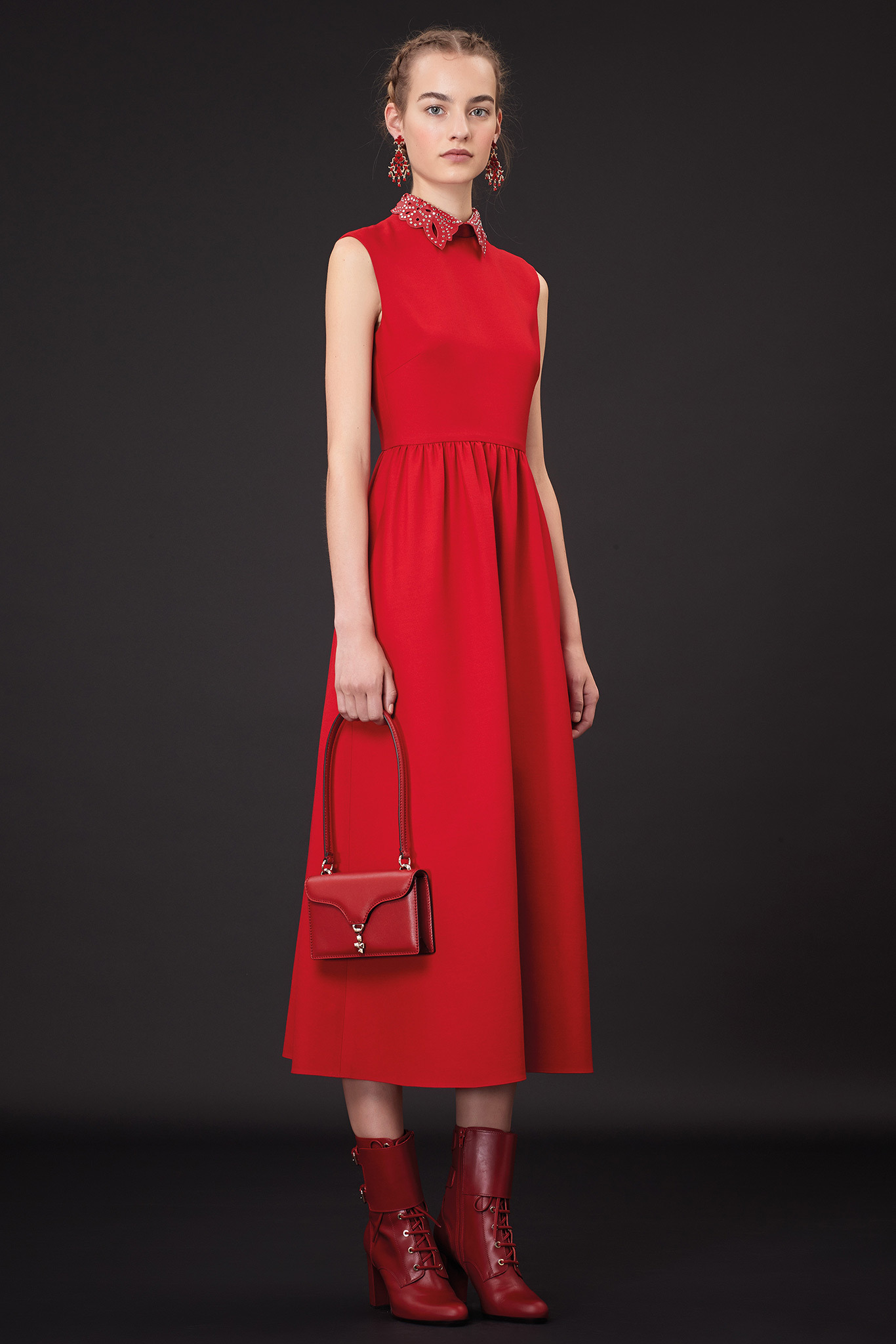 Can you really have TOO much red in a look? With slight variations in hues, I would say no, not too matchy matchy.
These beauties from Resort should be lurking in your local purveyors of fashion finery, and are not just for a romantic Valentine's Day outing, but rather are fitting for a host of occasions, whether for purposes of courting, tooling around town, or an upcoming gala affair.
And should you need some scrumptious shoes to go with: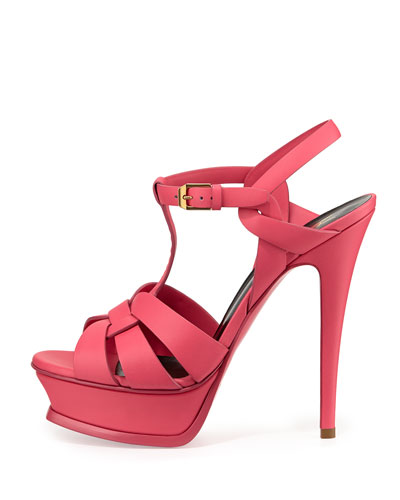 YSL TRIBUTE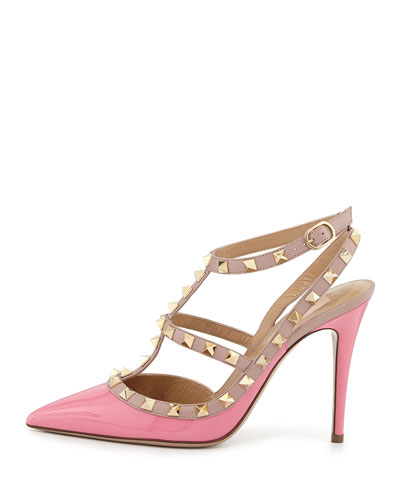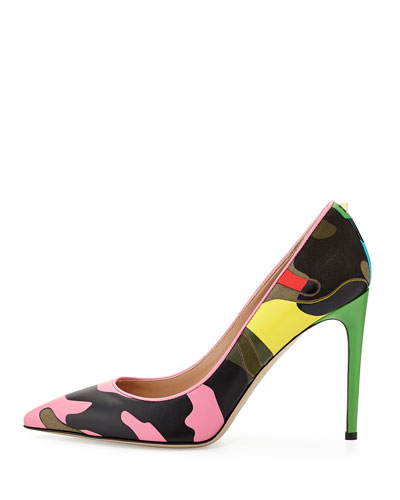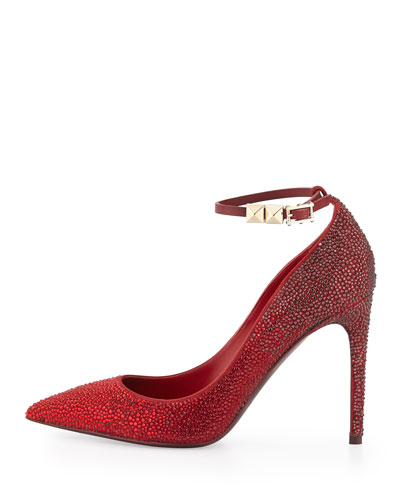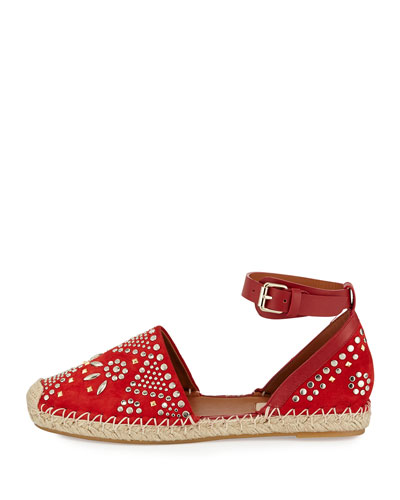 VALENTINO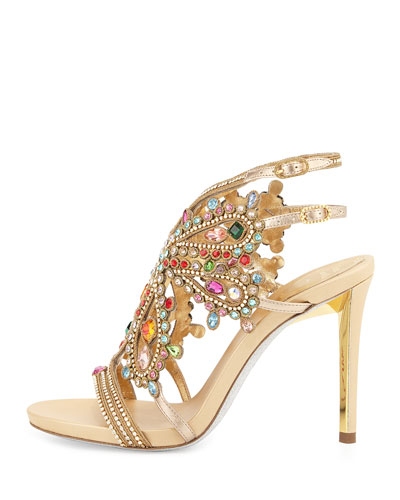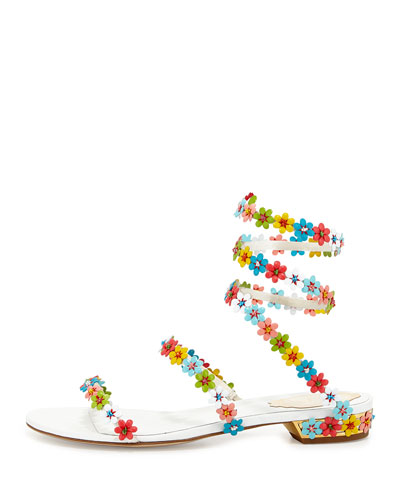 RENE CAOVILLA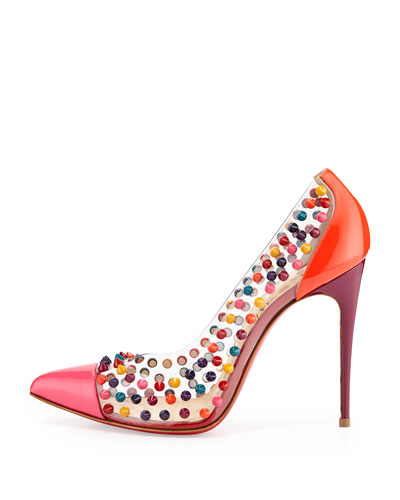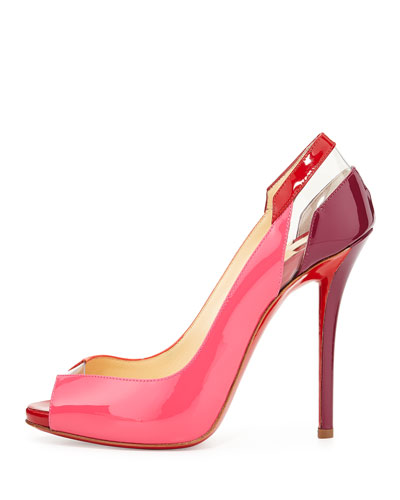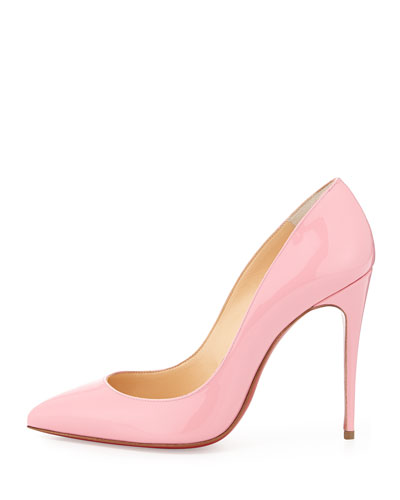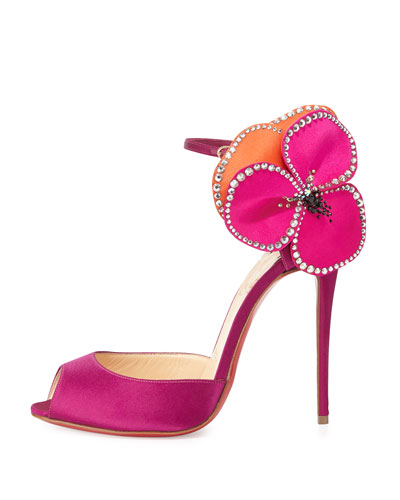 CHRISTIAN LOUBOUTIN
Thanks to www.style.com for the images and www.neimanmarcus.com for the footwear.