You've got to love a designer who loves her some critters! There will be NO skins or feathers permeating the collections of Stella McCartney. And frankly I think it is quite cool that chic, hip, and elegant casual can be perpetrated without tormenting our furry and fine feathered friends.
McCartney includes the all important big coats and PUFFERS in the audacious capacious and abbreviated versions in varied fabrications, including VELVET, always luxurious and dreamy.
Included in this approachable yet unique assembly are a smattering of ruffles, knits in varied silhouettes and volumes, and a few figure flattering slinky frocks for nights out OR for layering under a big sweater. I even spotted the rarely seen cargo-harem pant hybrid.
And best of all? PUFFER shorts when Eskimo mode is called for.
STELLA MCCARTNEY FALL WINTER 2016: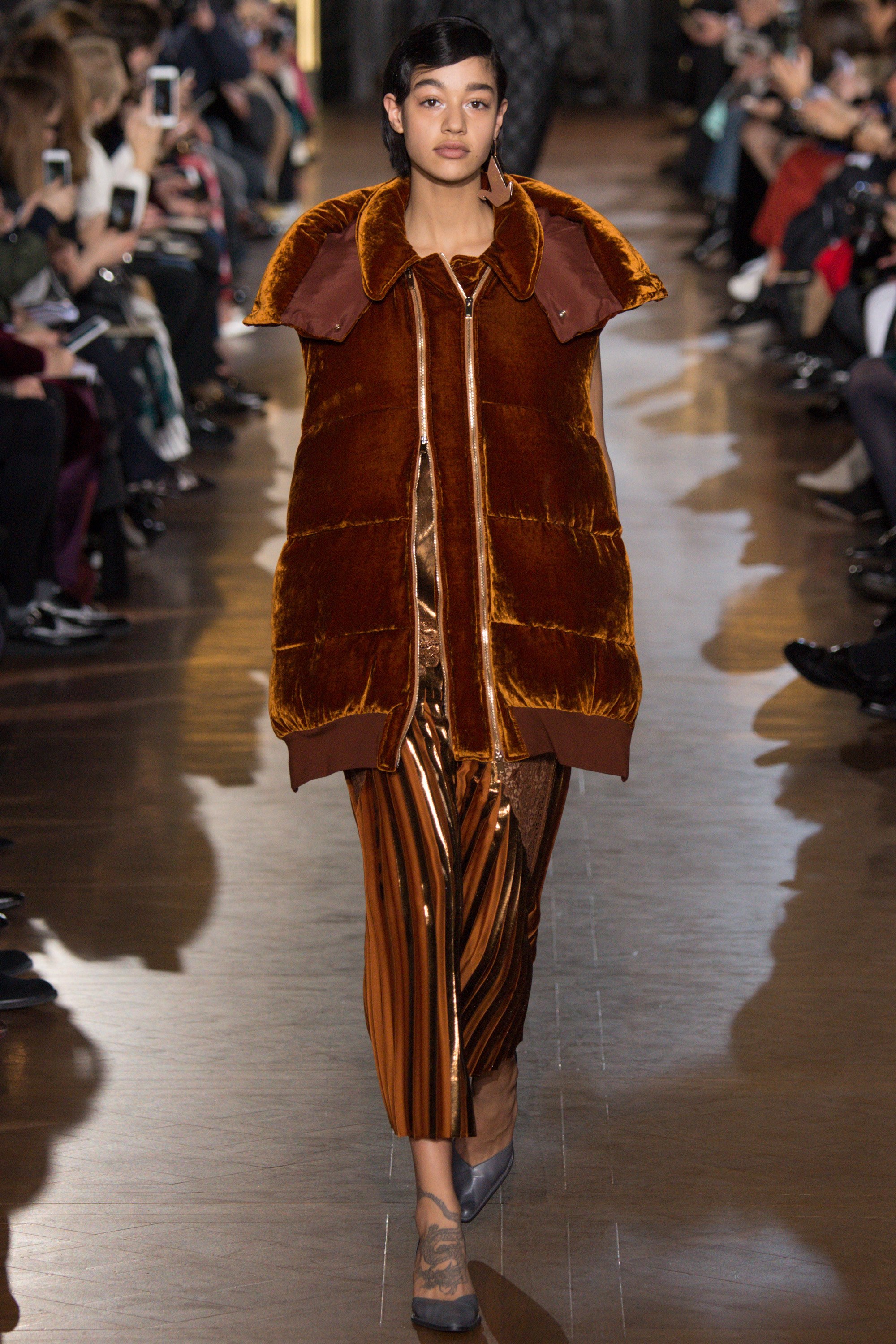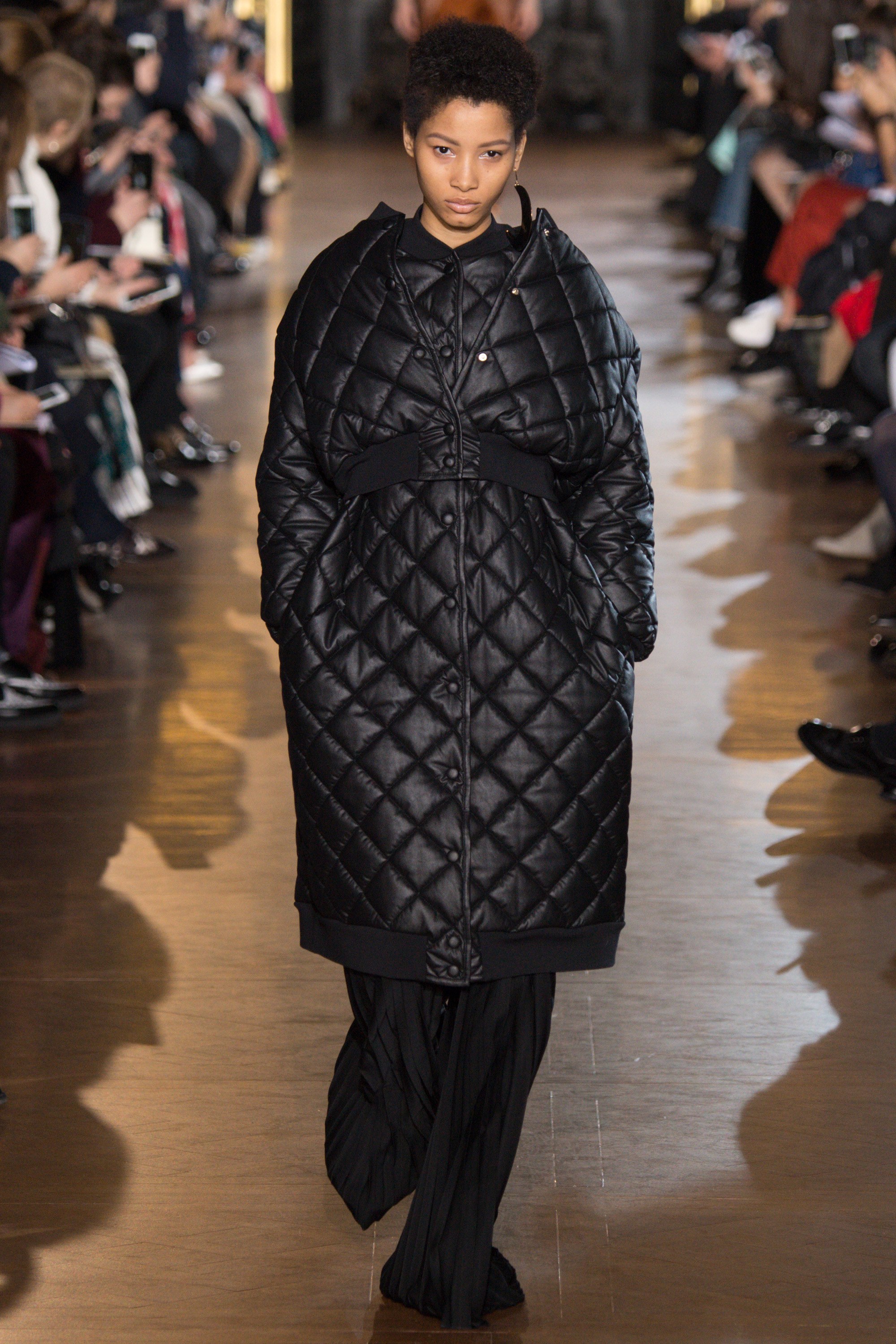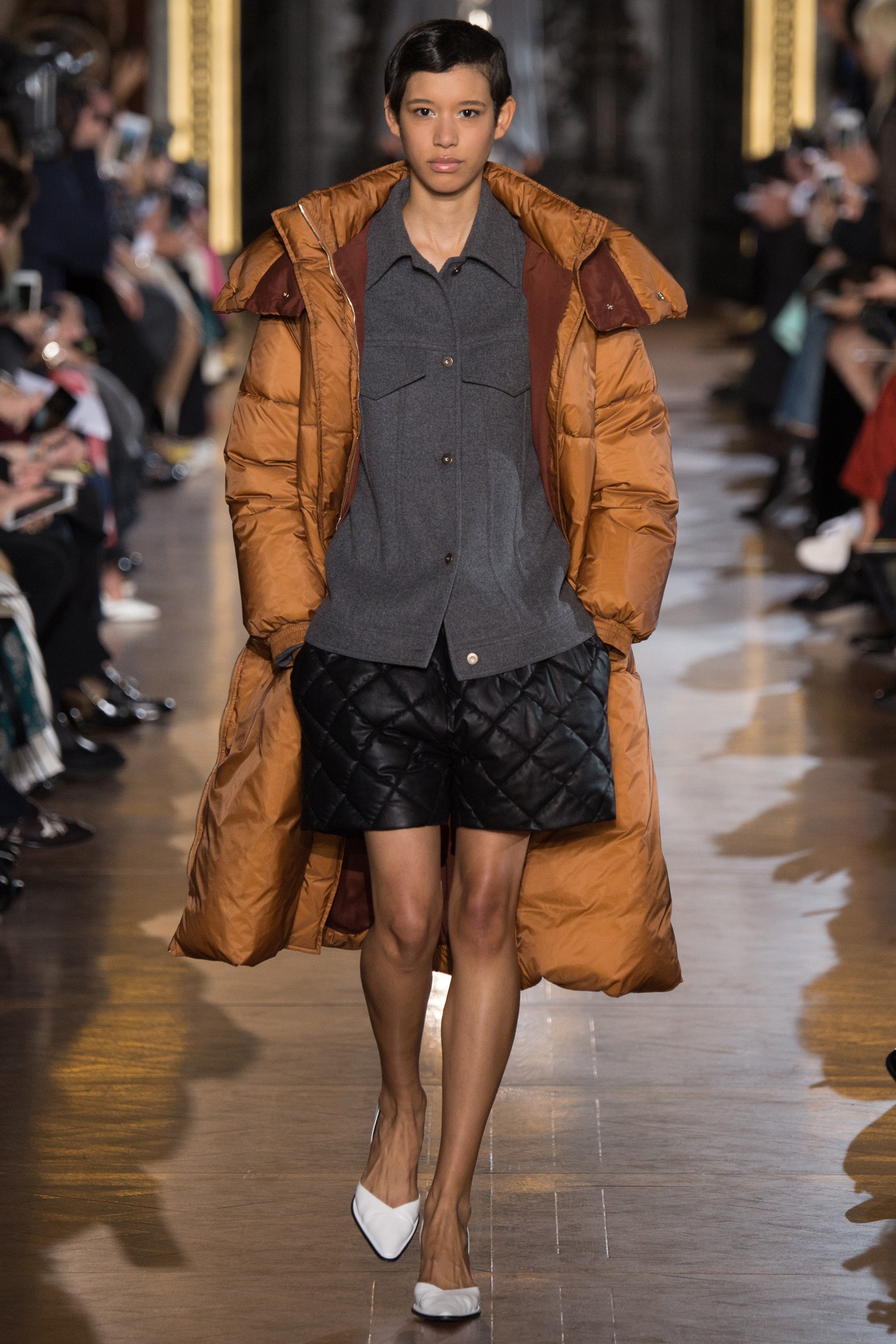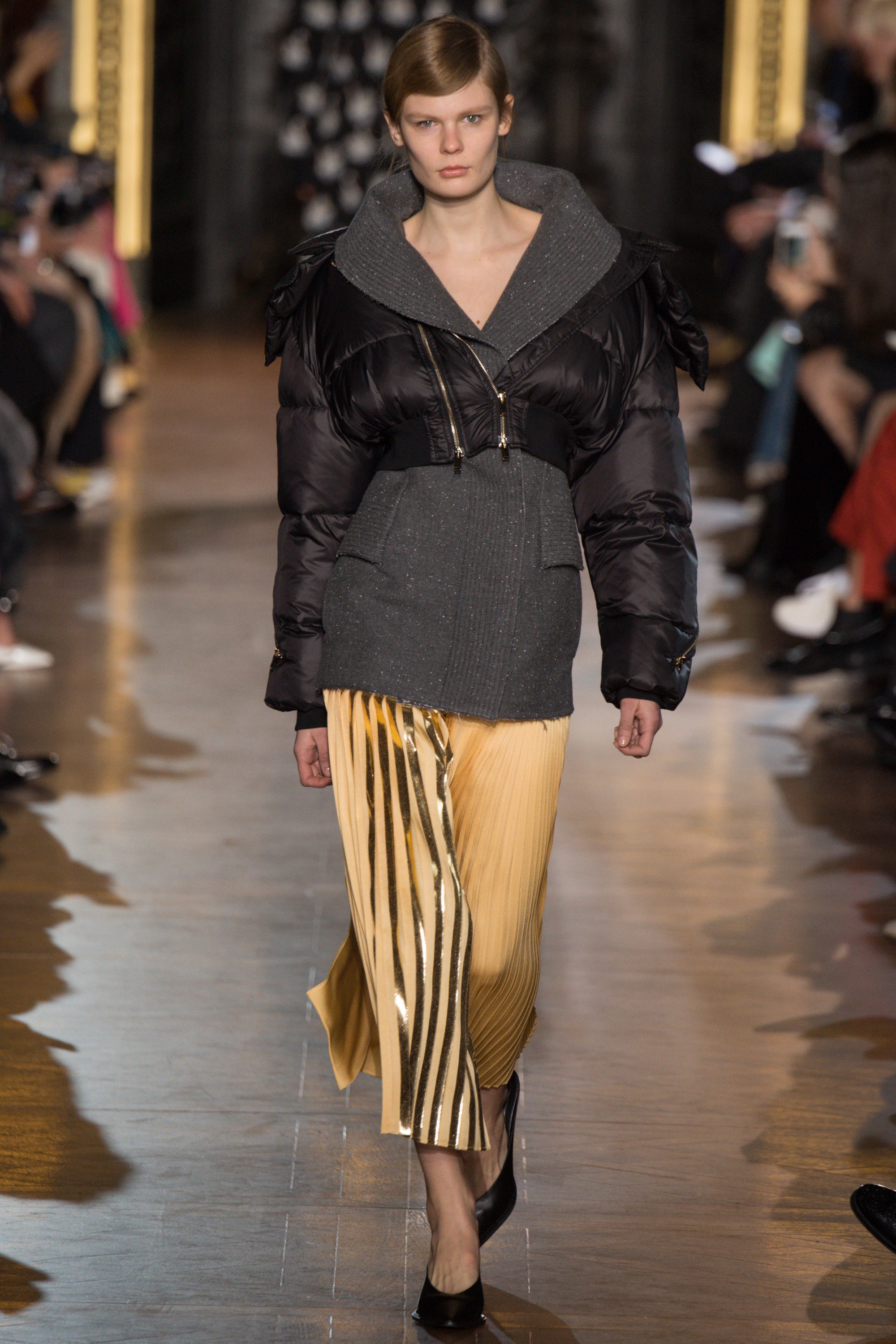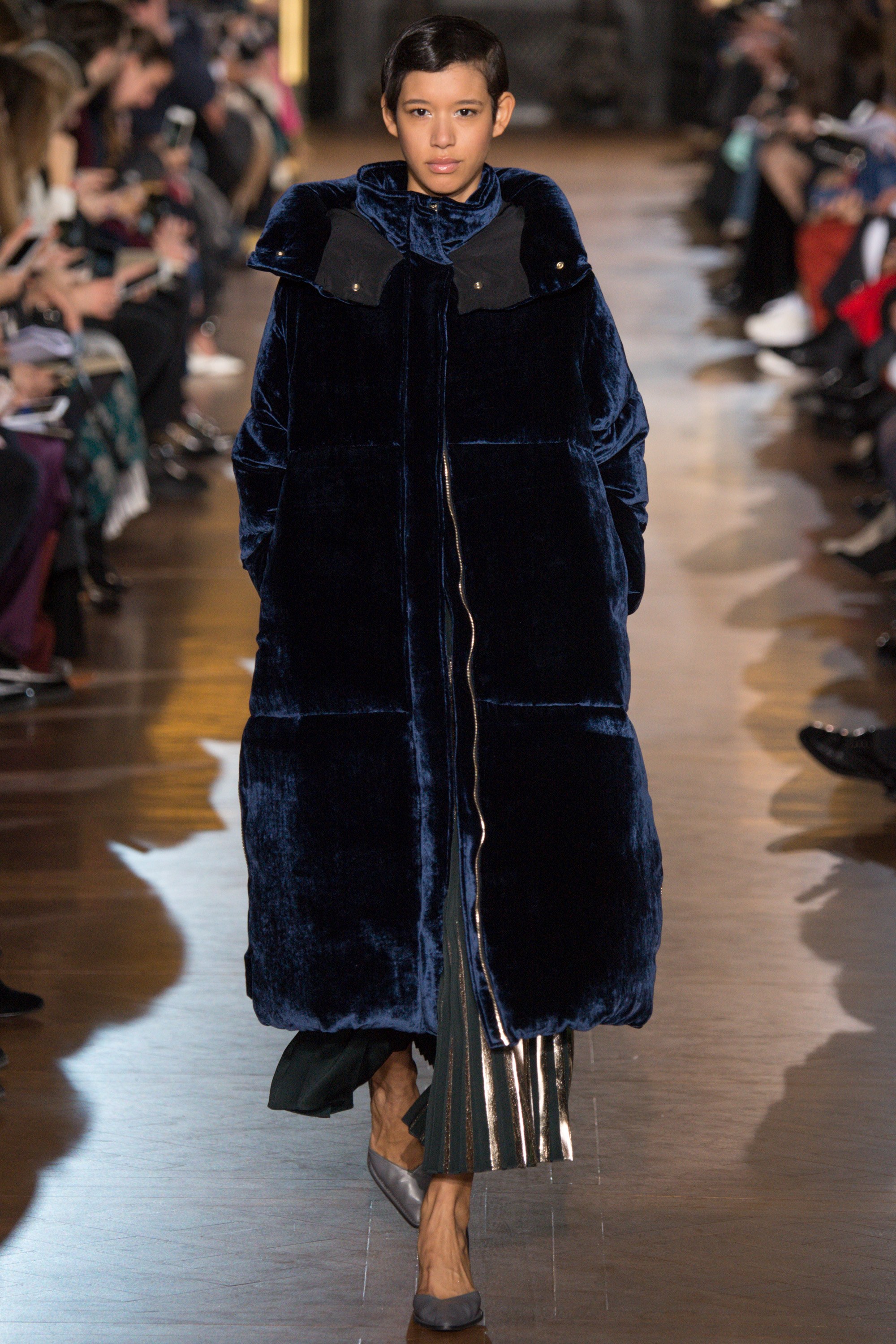 Love the feather FREE Puffers, the easiest way to stay comfy and cosy when the arctic breeze sets in. And the VELVET adds ironic luxury to a typically casual piece.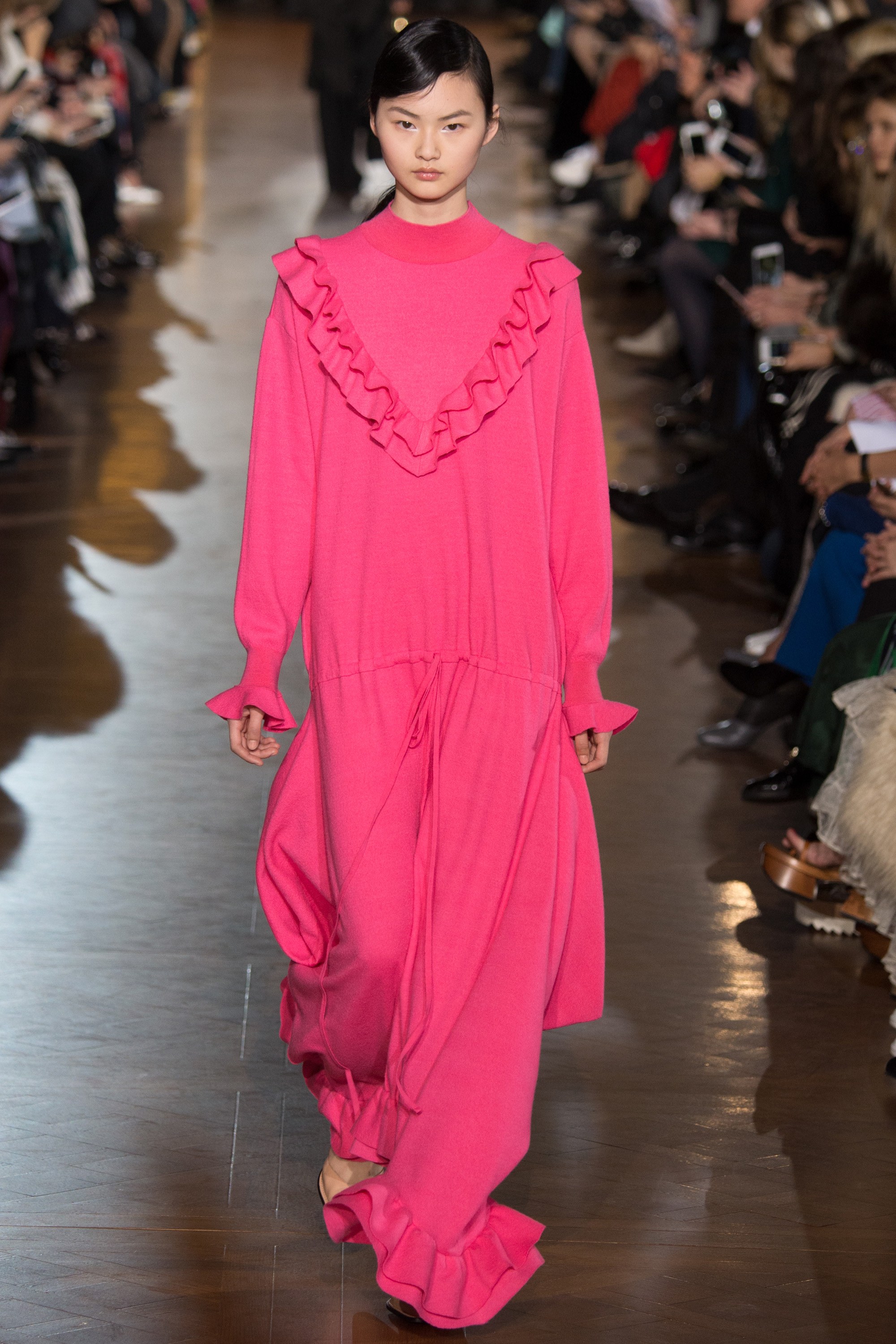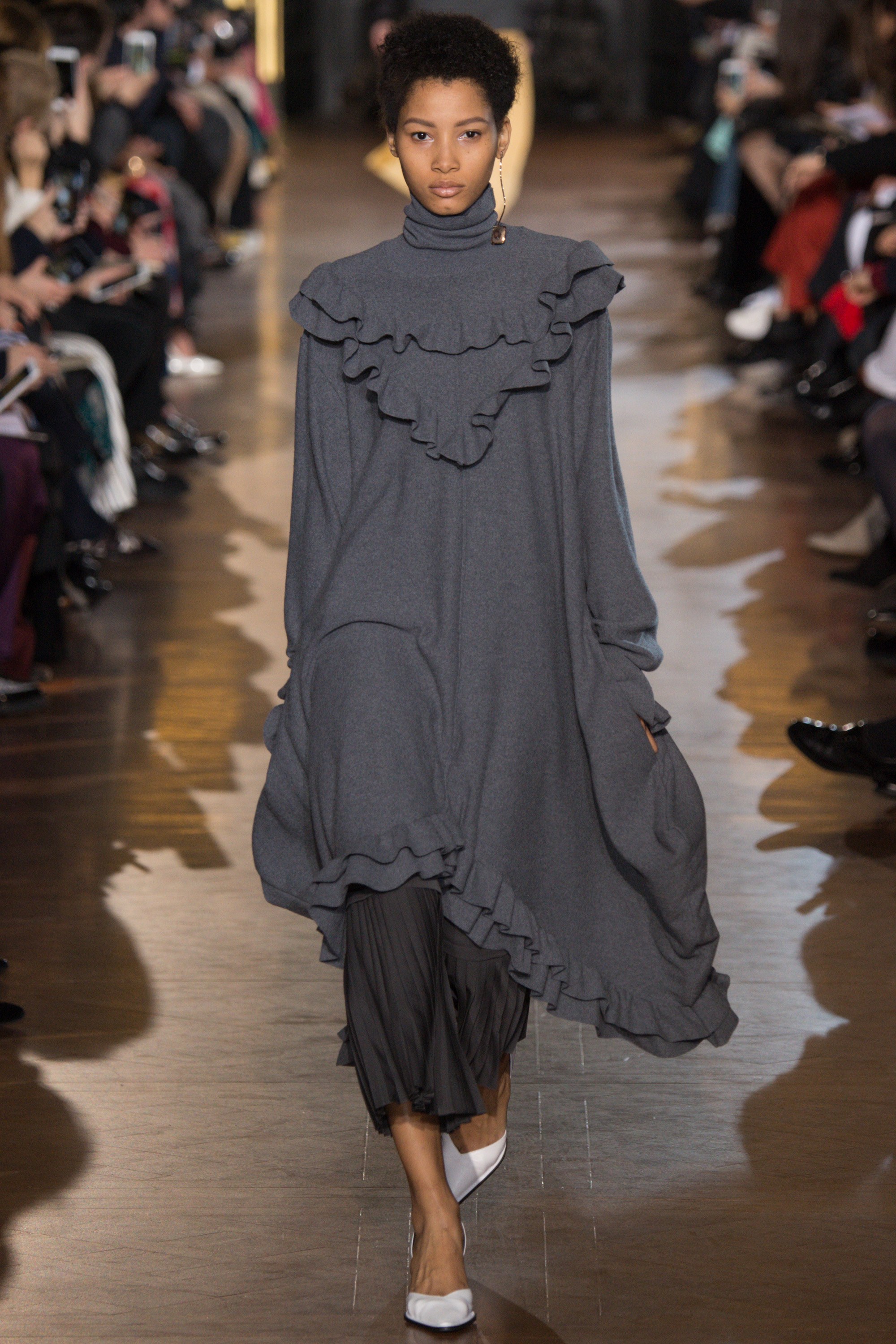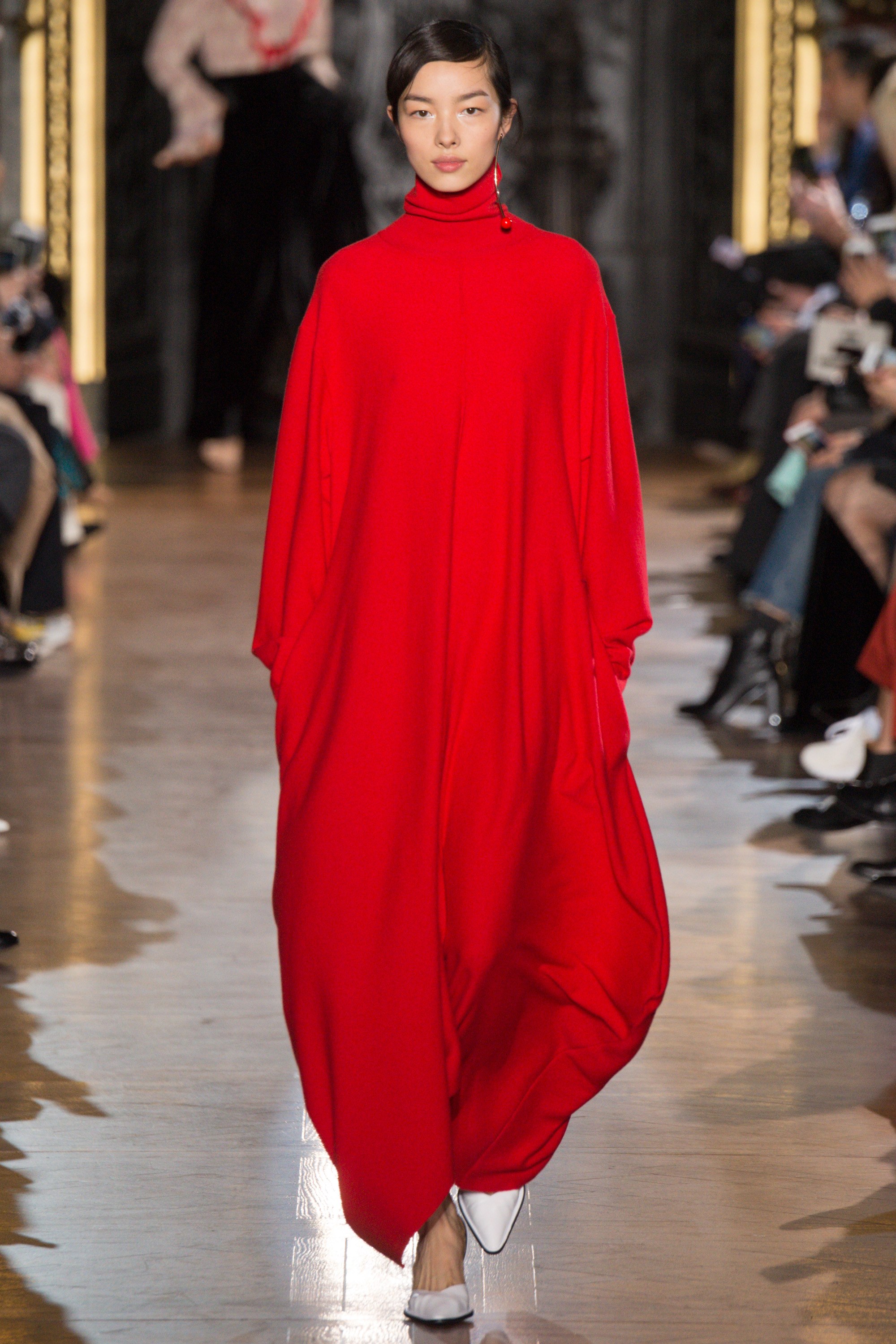 A funky tunic-dress in a vibrant OR neutral palette is another option for staying comfortable and chic without fuss. Layer to your heart's content. Voluminous sculptural silhouettes aren't for everyone but certainly add an element of drama to any ensemble. Especially in RED.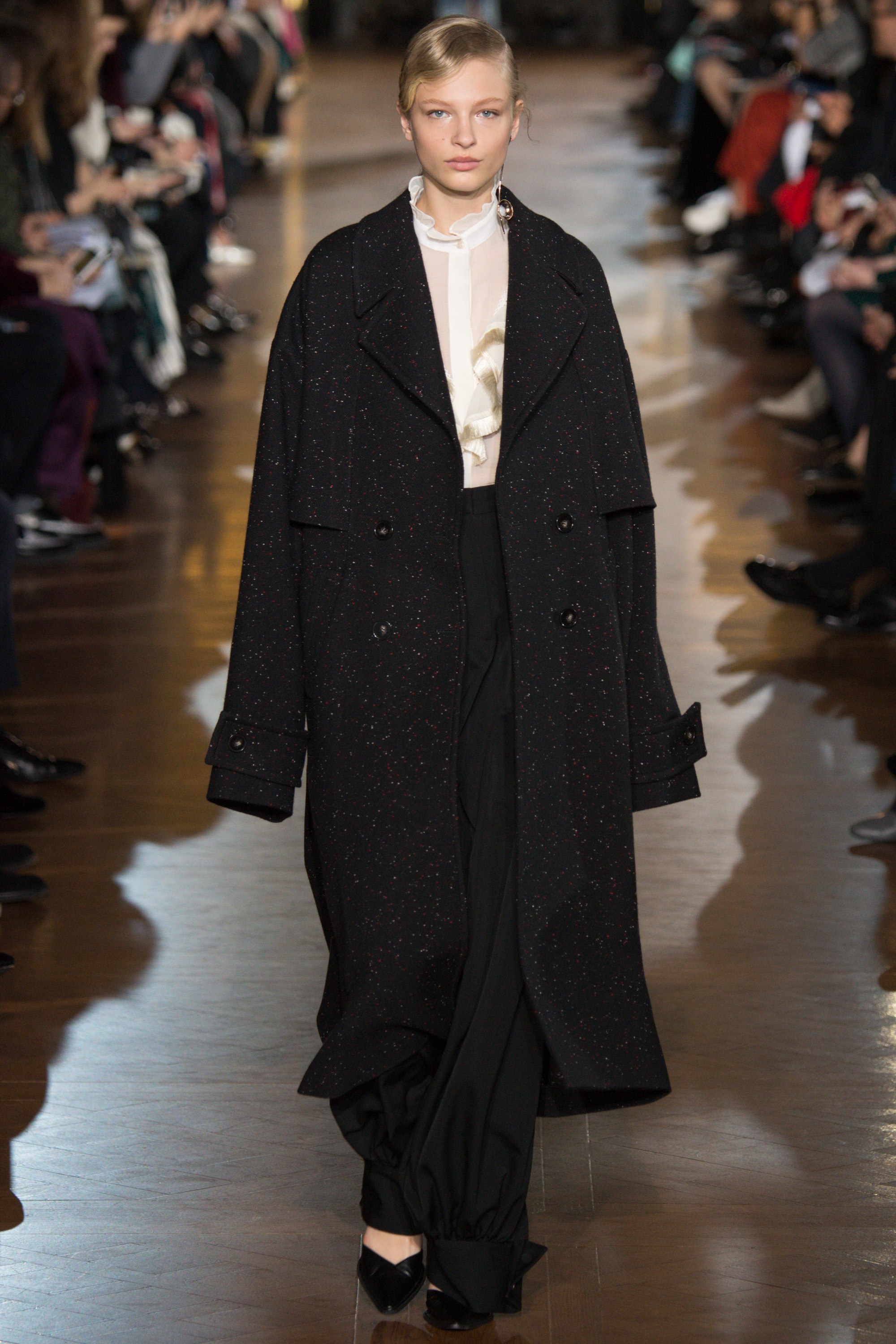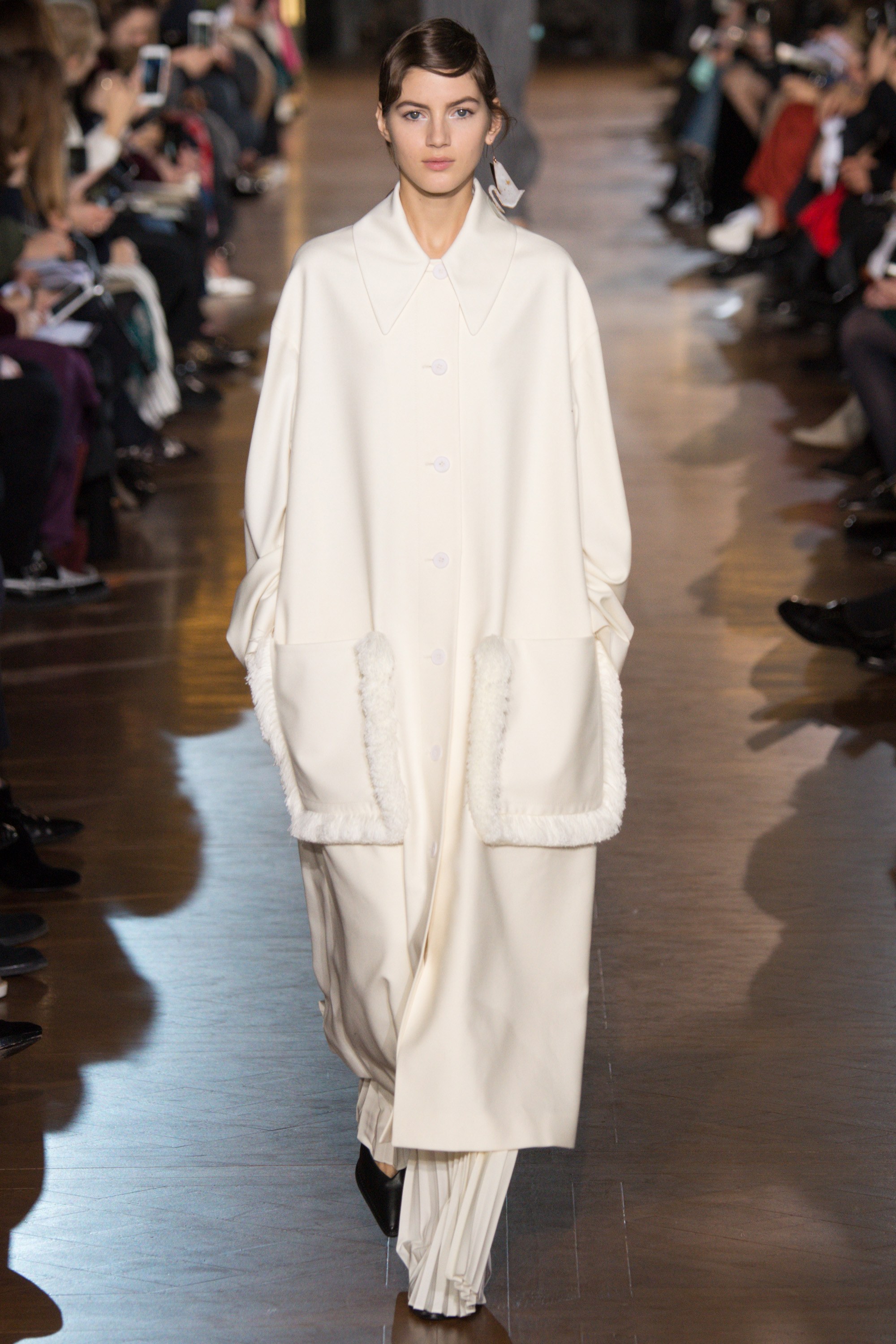 The BIG COAT is back baby! Goes over anything.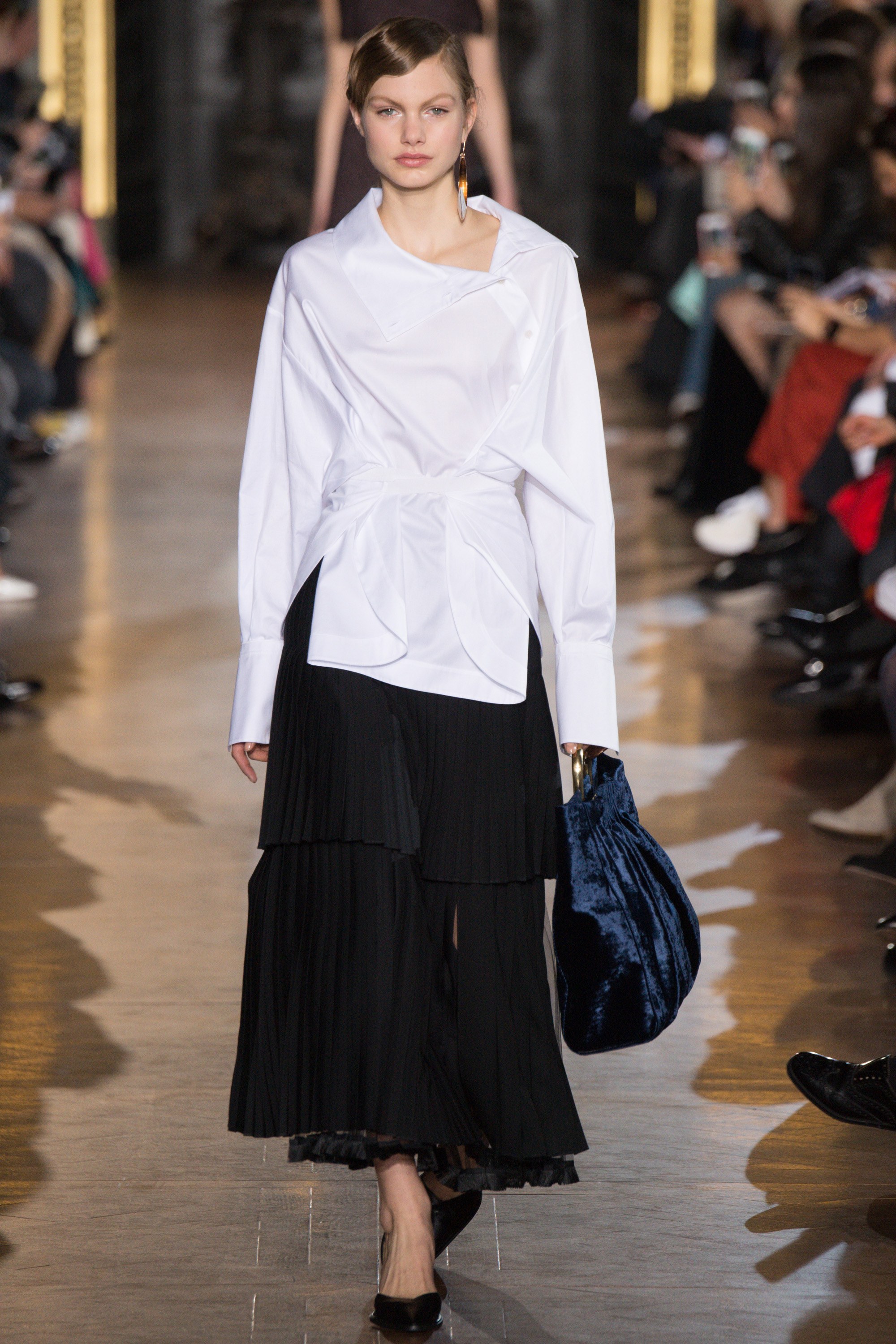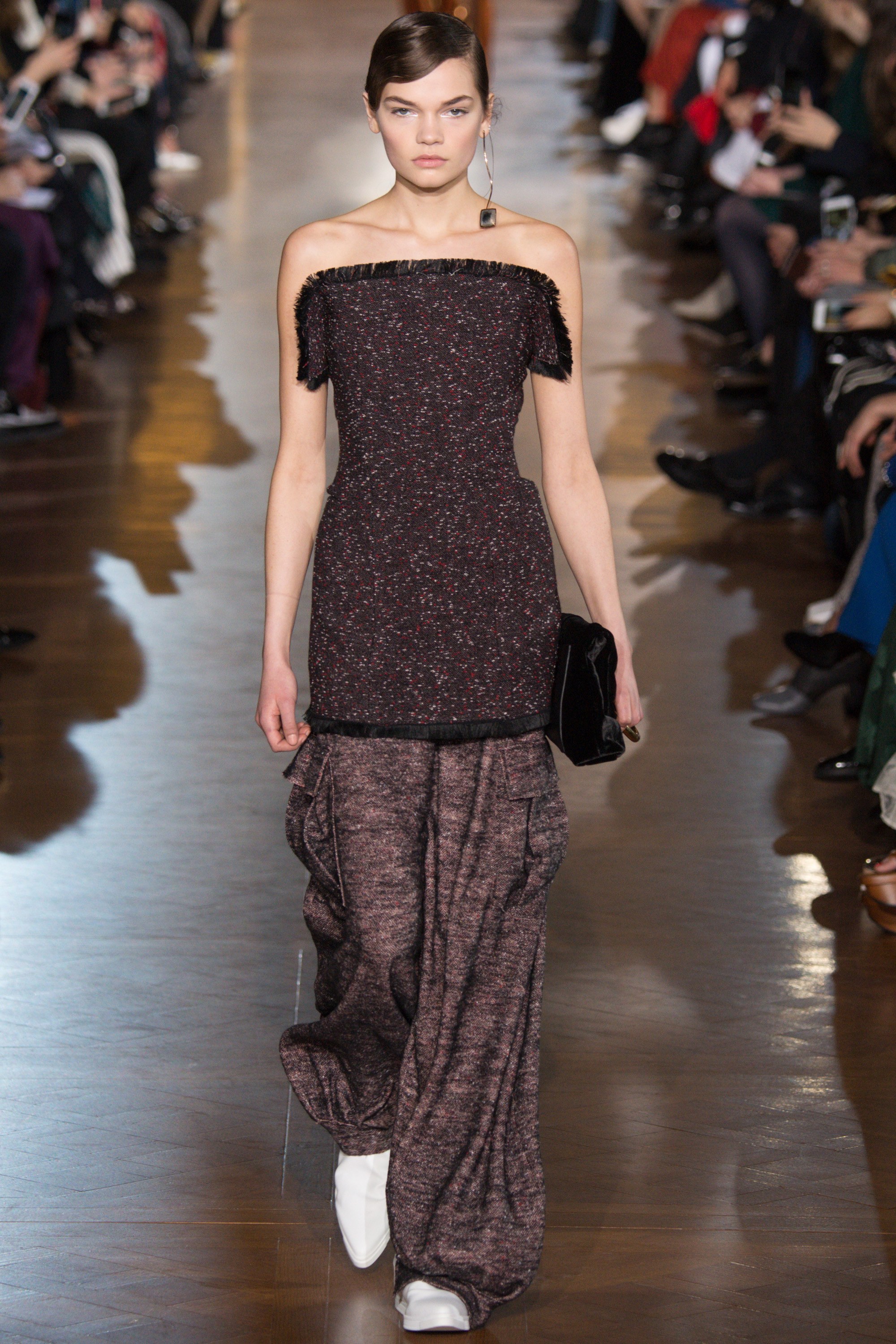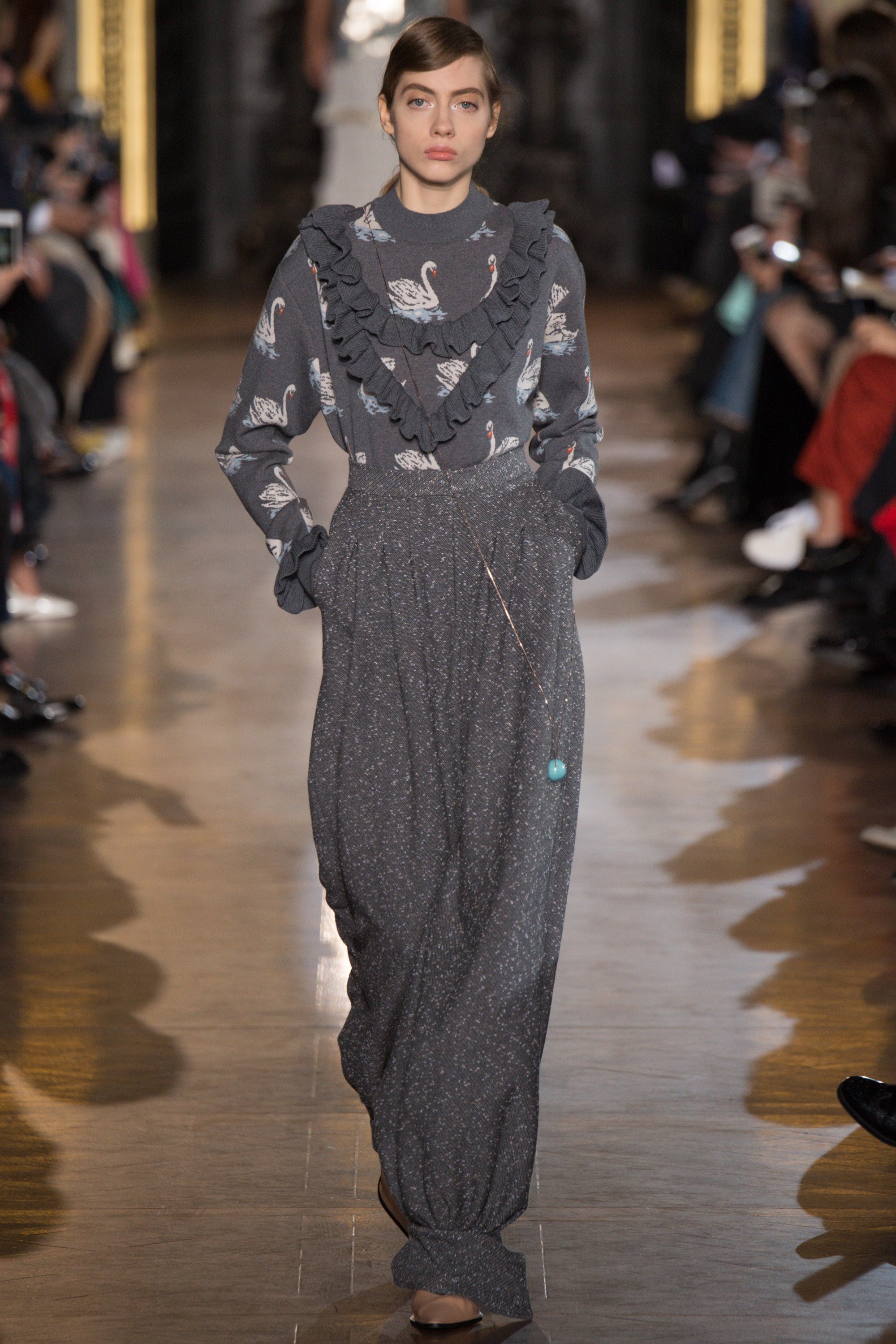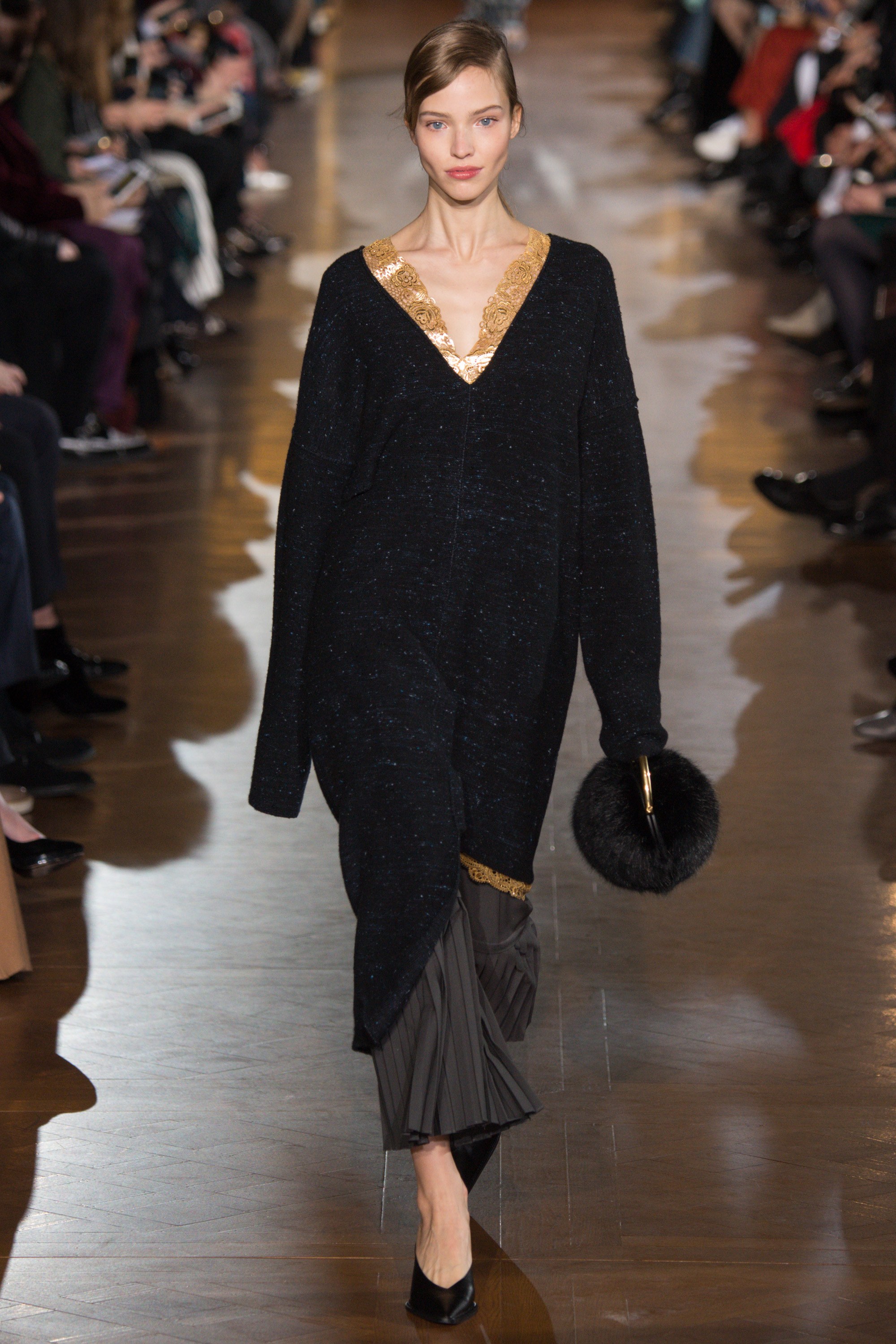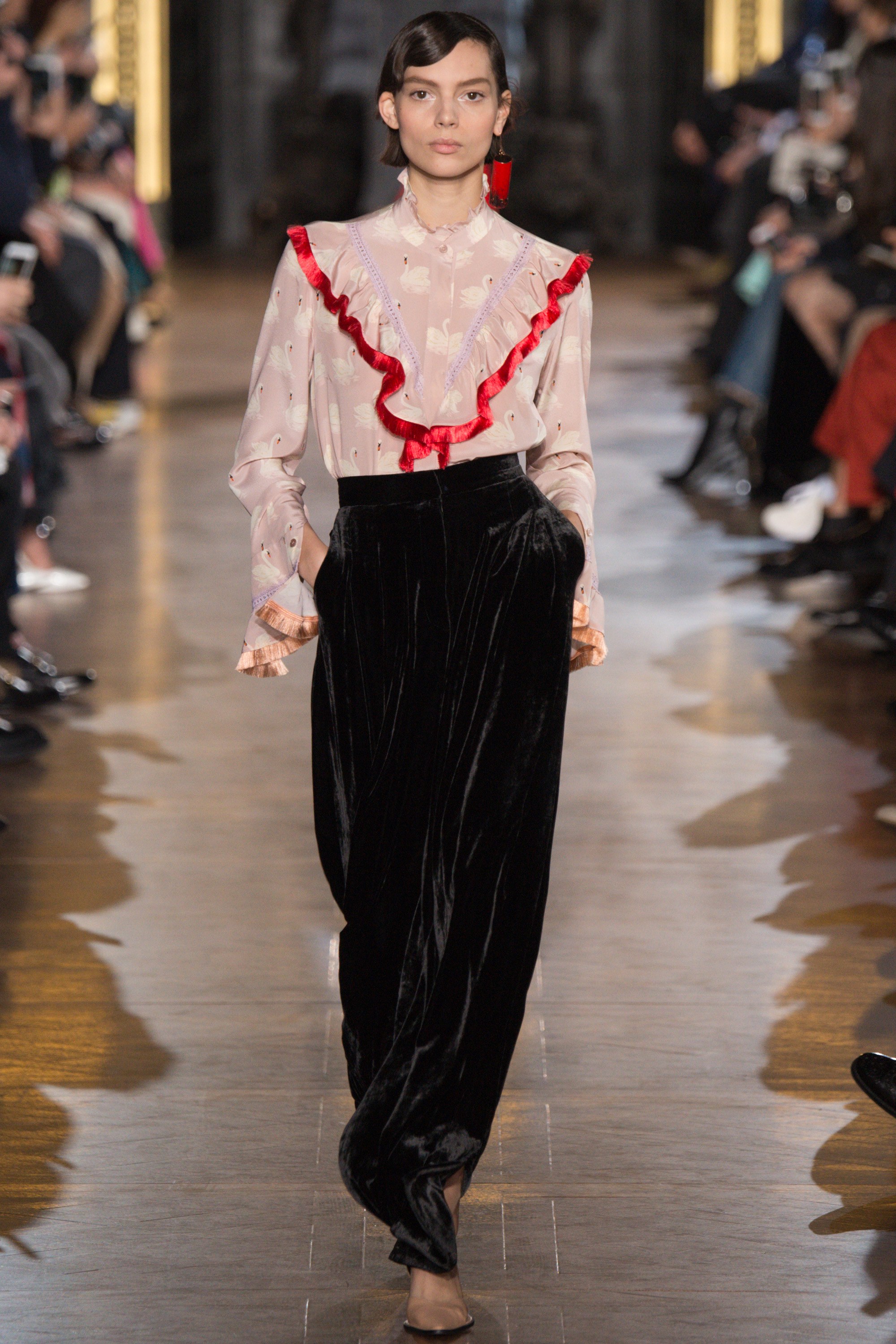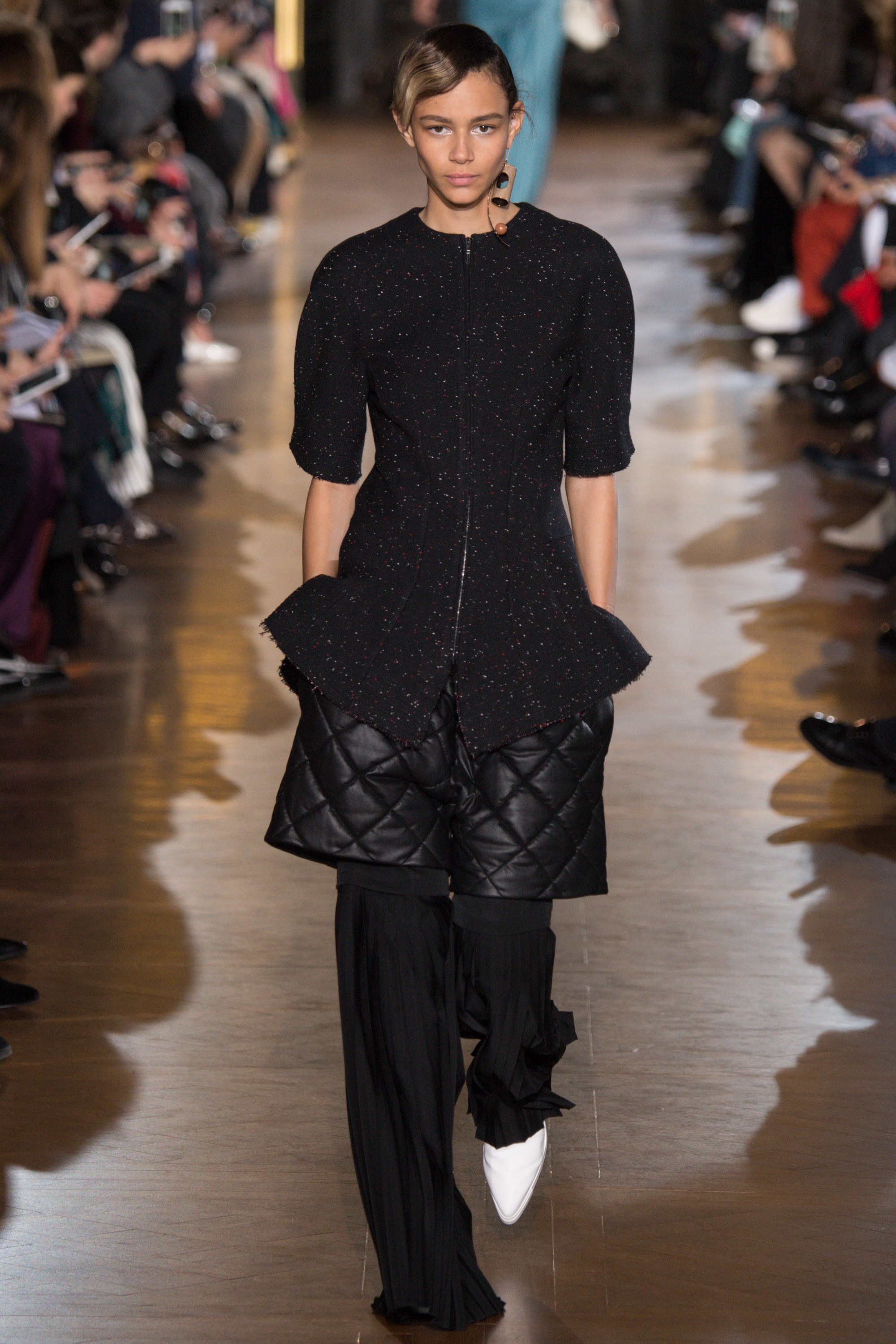 More fun, funky separates which can be worn together or thrown into your pre-existing wardrobe to spice things up! The puffer shorts are brilliant, kind of wacky yet visually engaging, and a pragmatic antidote to blizzards and such.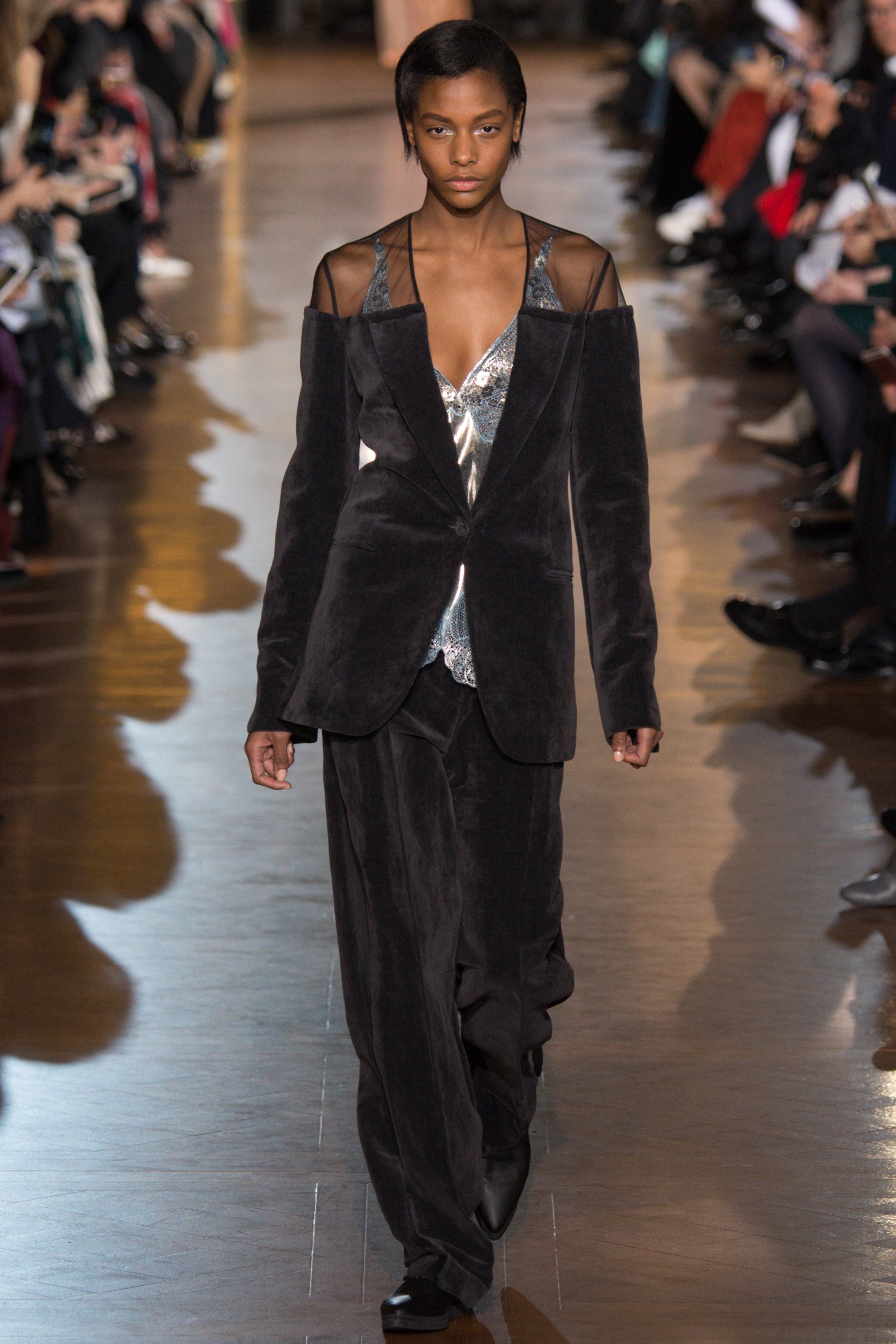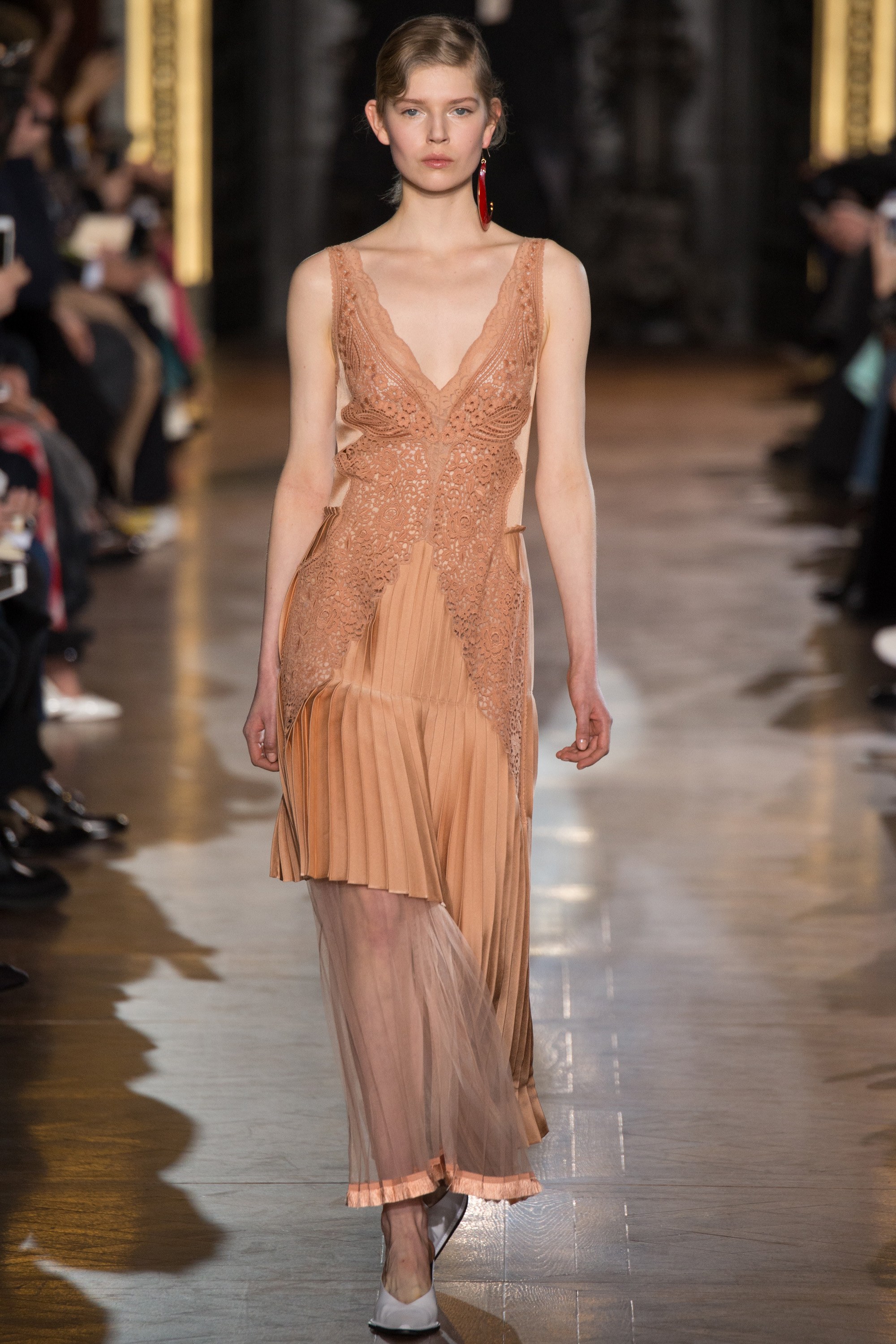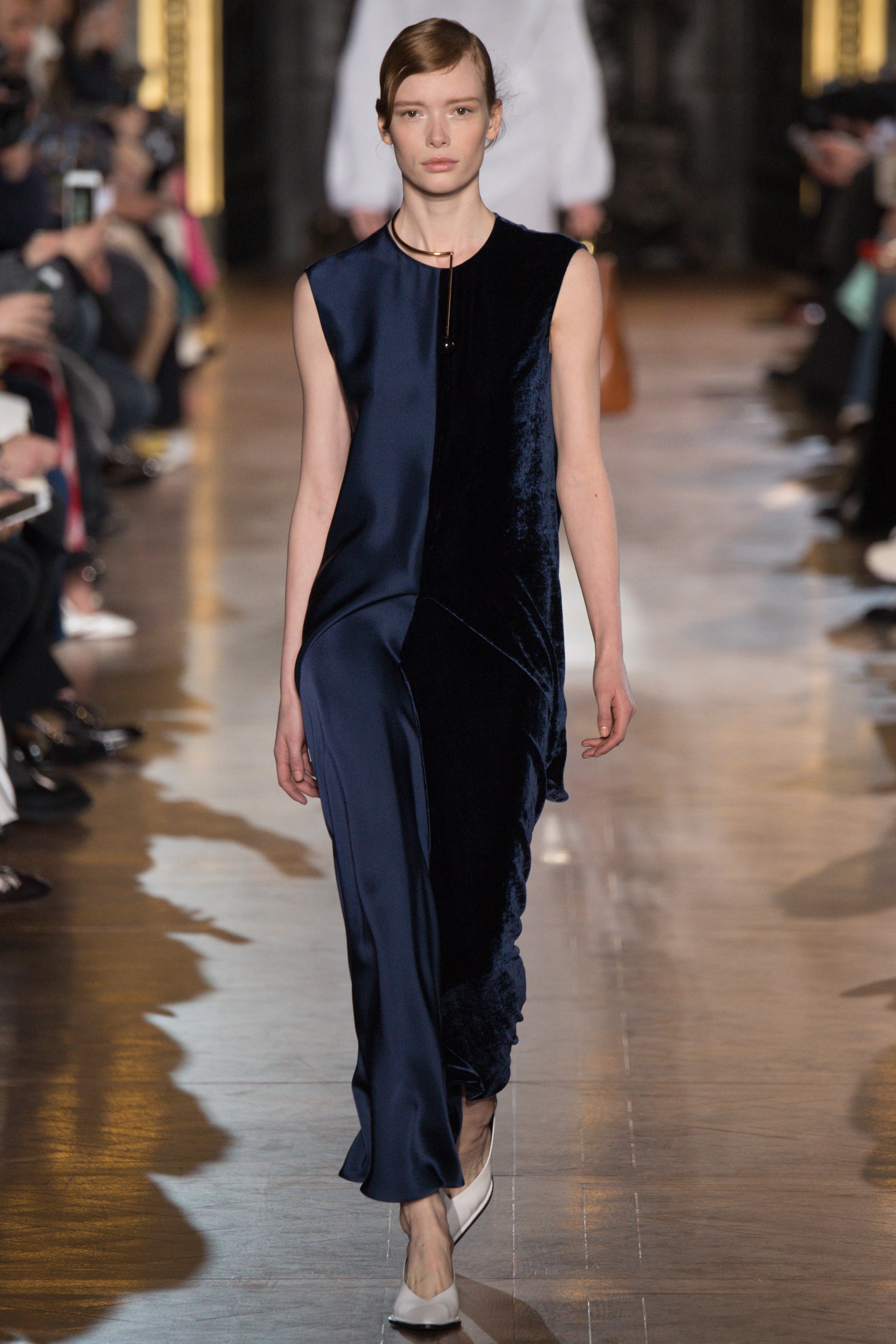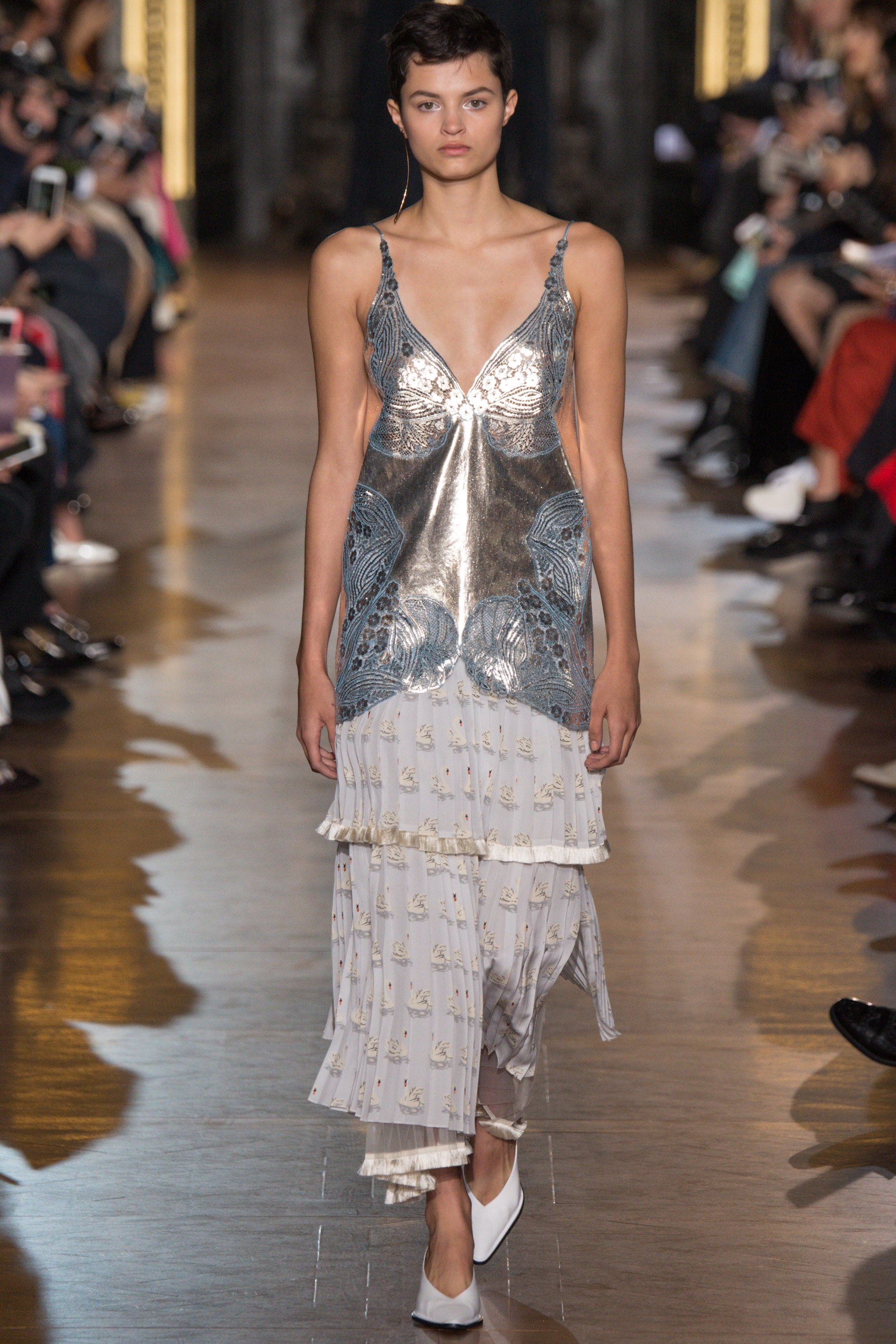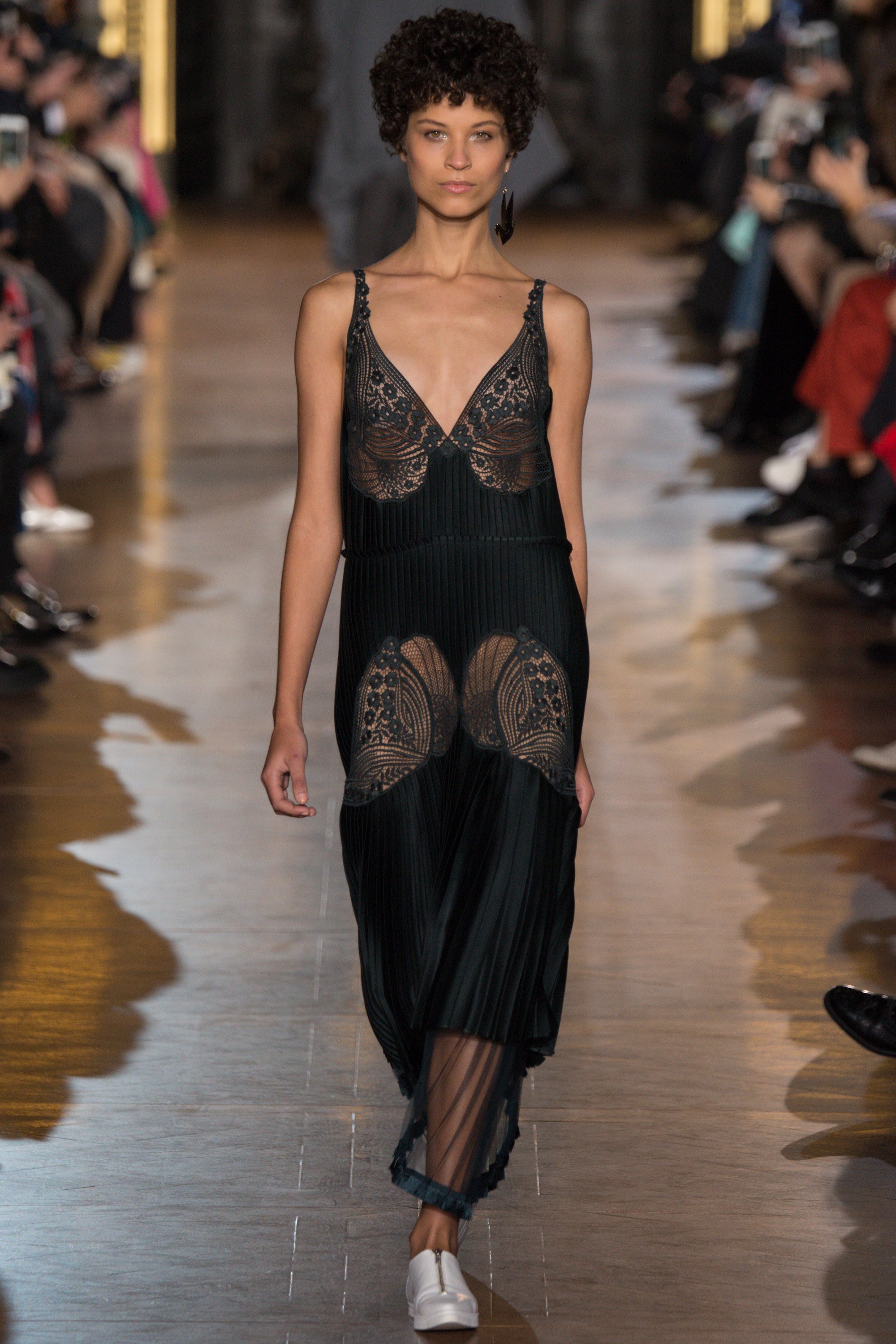 GLAMOROUS doesn't have to be overwrought, uncomfortable, or irksome. The ankle length conveys versatility to these casually opulent pieces which might be worn to a soiree OR out and about with a long cashmere cardigan and boots. NO RULES.
Images from www.vogue.com.