The tireless dynamic duo of Maria Grazia Chiuri and Pierpaolo Piccioli have struck yet AGAIN, delivering a vast collection of delectables, a veritable treasure chest of some of the most outrageously gorgeous ready to wear there is. The silhouettes never confuse or frighten, with the usual A line and shift frocks and streamlined toppers. What makes these leviathan assemblies so mouth watering and covetable is the fabrications, the dramatic and whimsical motifs which will always include land, air and seal dwellers, often featuring butterflies and flowers, reminders of the coming spring and the continued cycle of life. The pieces are not just aesthetically pleasing, but life affirming. Akin to Chanel and Dolce and Gabbana, you know it when you see it. Here they combine disparate themes of flora and fauna, Americana with full on jazz hands, and a more pared down and calm Japanese aesthetic.
Even their "casual" wares are rendered lux by virtue of the exquisite embellishments and attention to detail, whether a short woolen coat, or one of their spectacular MOTO leather jackets. In fact these pieces are so impressive in their own right, there can be no qualms about pairing with one's gala gowns or tuxedo pants. And then the next day? Throw it on over a T-shirt and jeans.
And of course there is no trifling when it comes to the floor length tulle gowns adorned from stem to stern by a menagerie of posies. These gowns reign supreme in the world of black tie affairs. Or at least co-reign with the likes of Chanel and Elie Saab couture.
Here are just a few of the 84 looks.
Another grand show from VALENTINO PRE FALL 2016: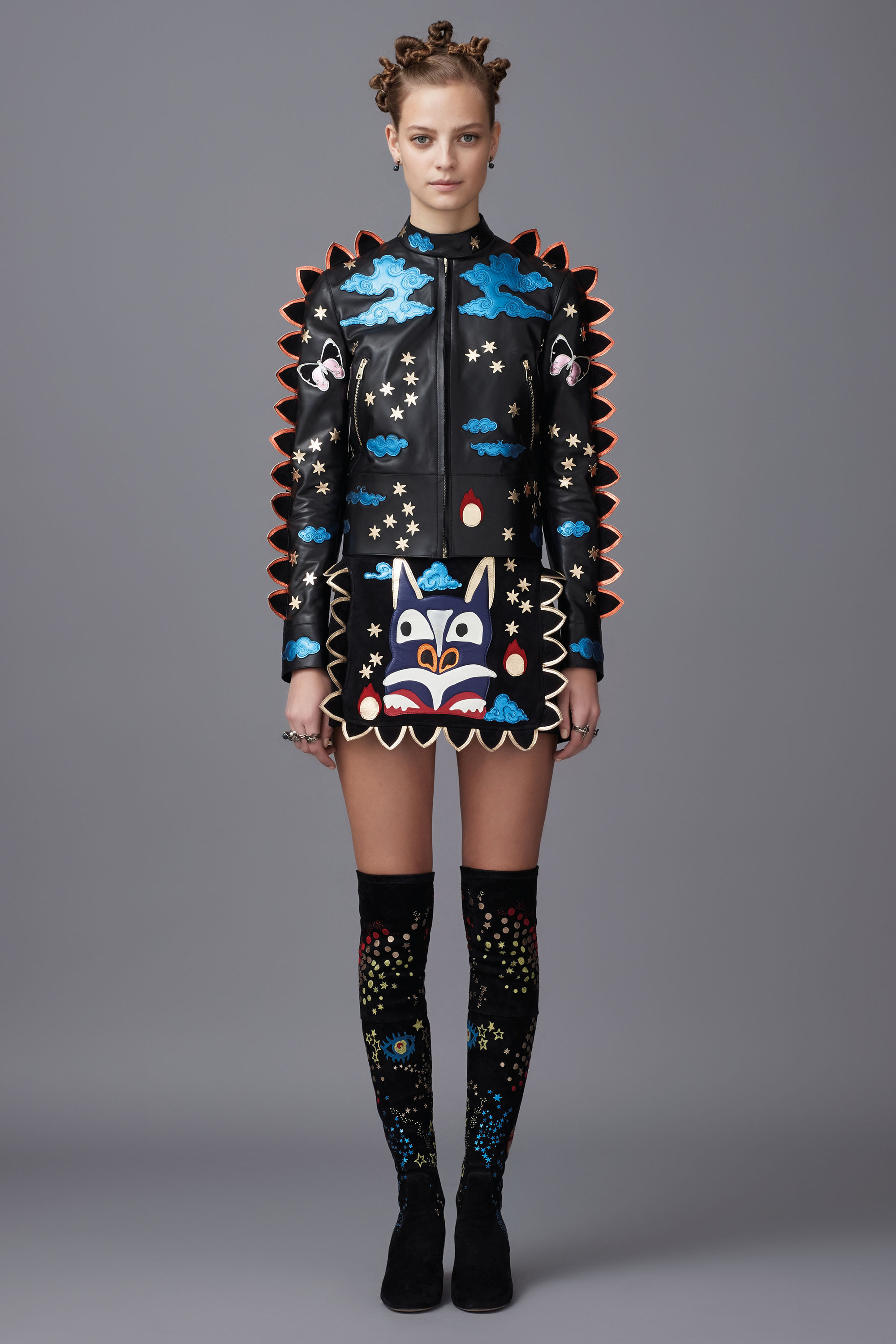 Never short of whimsy! Never seen anything quite like this actually.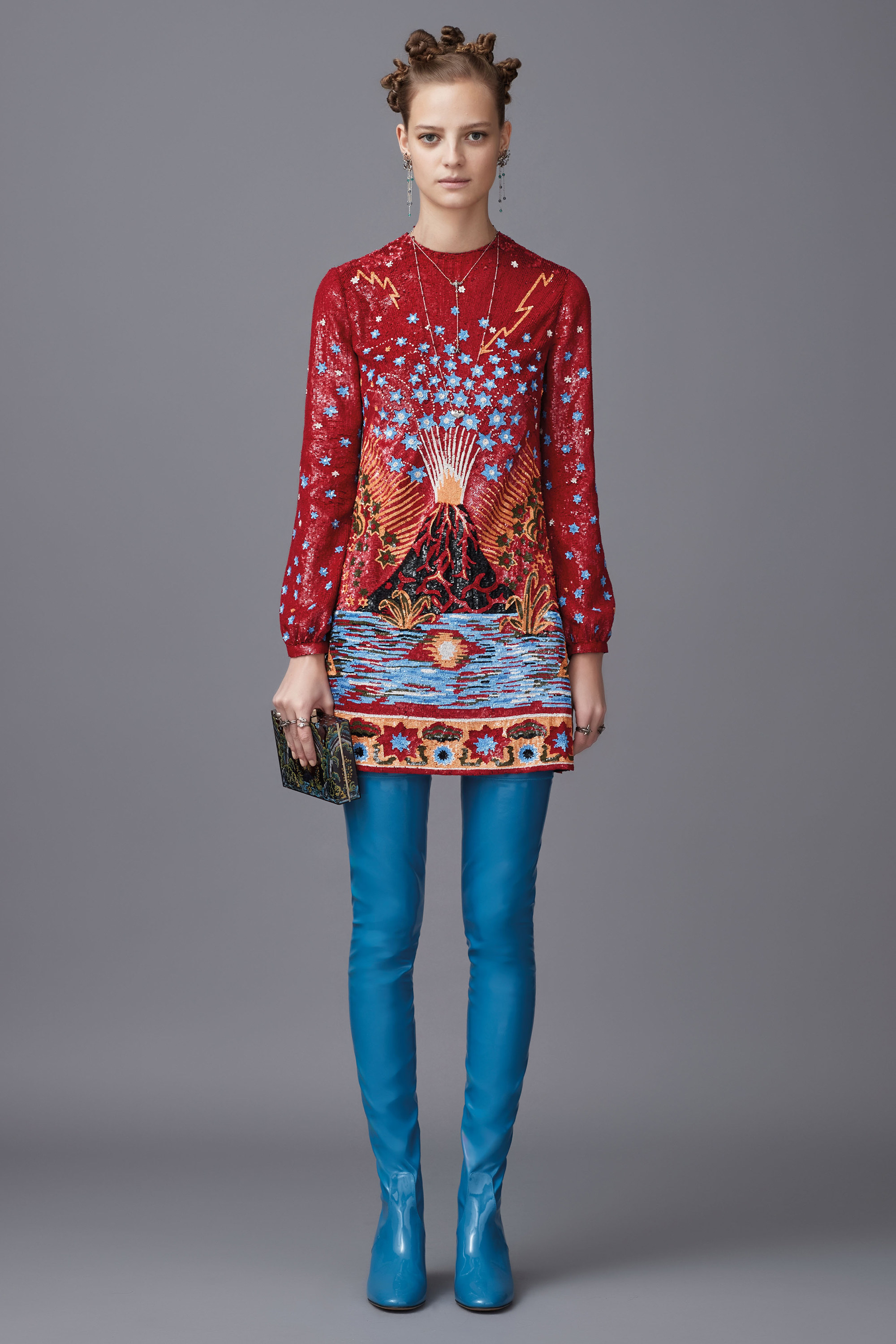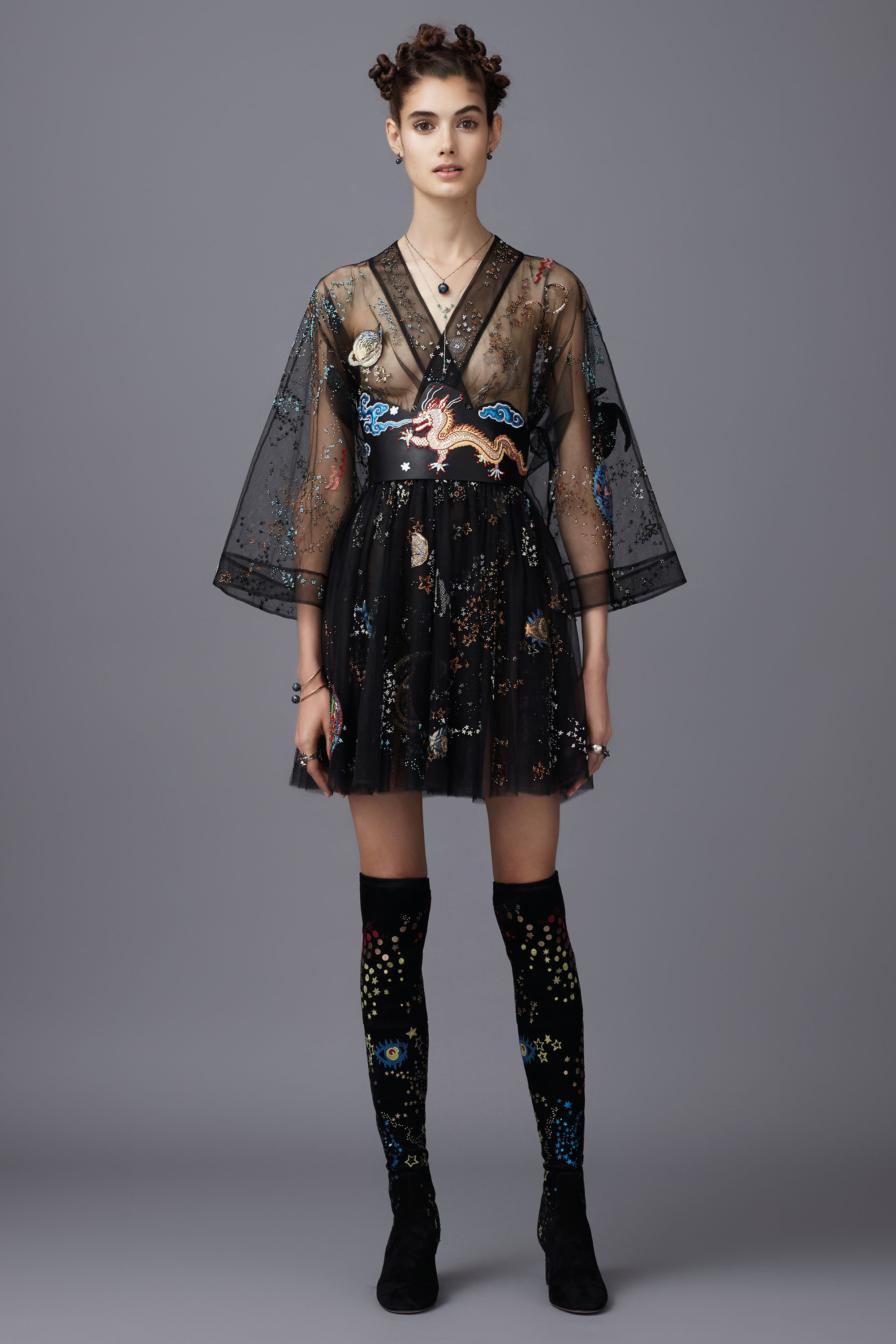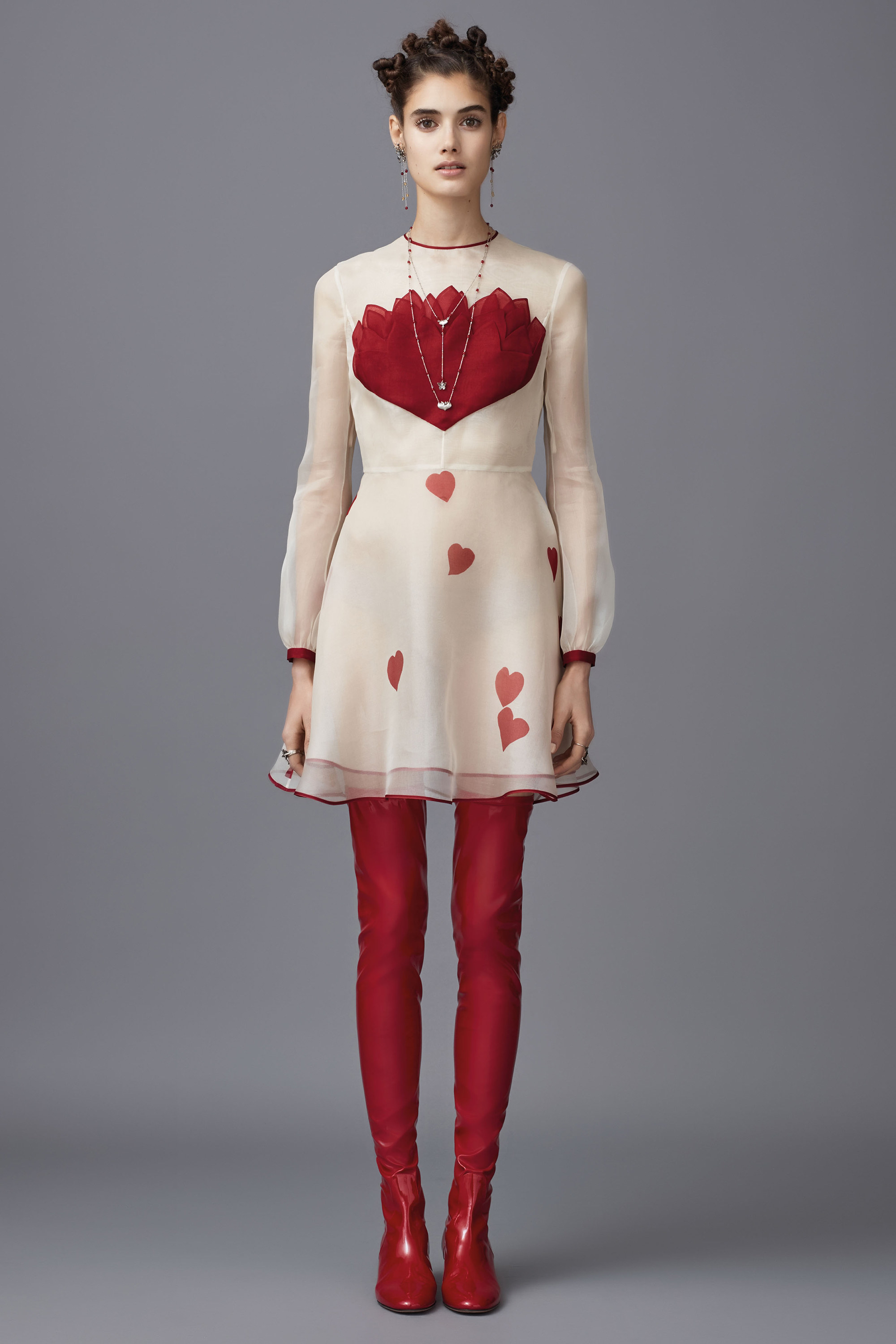 There are minis then there are MINIs! And get a load of the fabulous footwear. Alluring but never tawdry.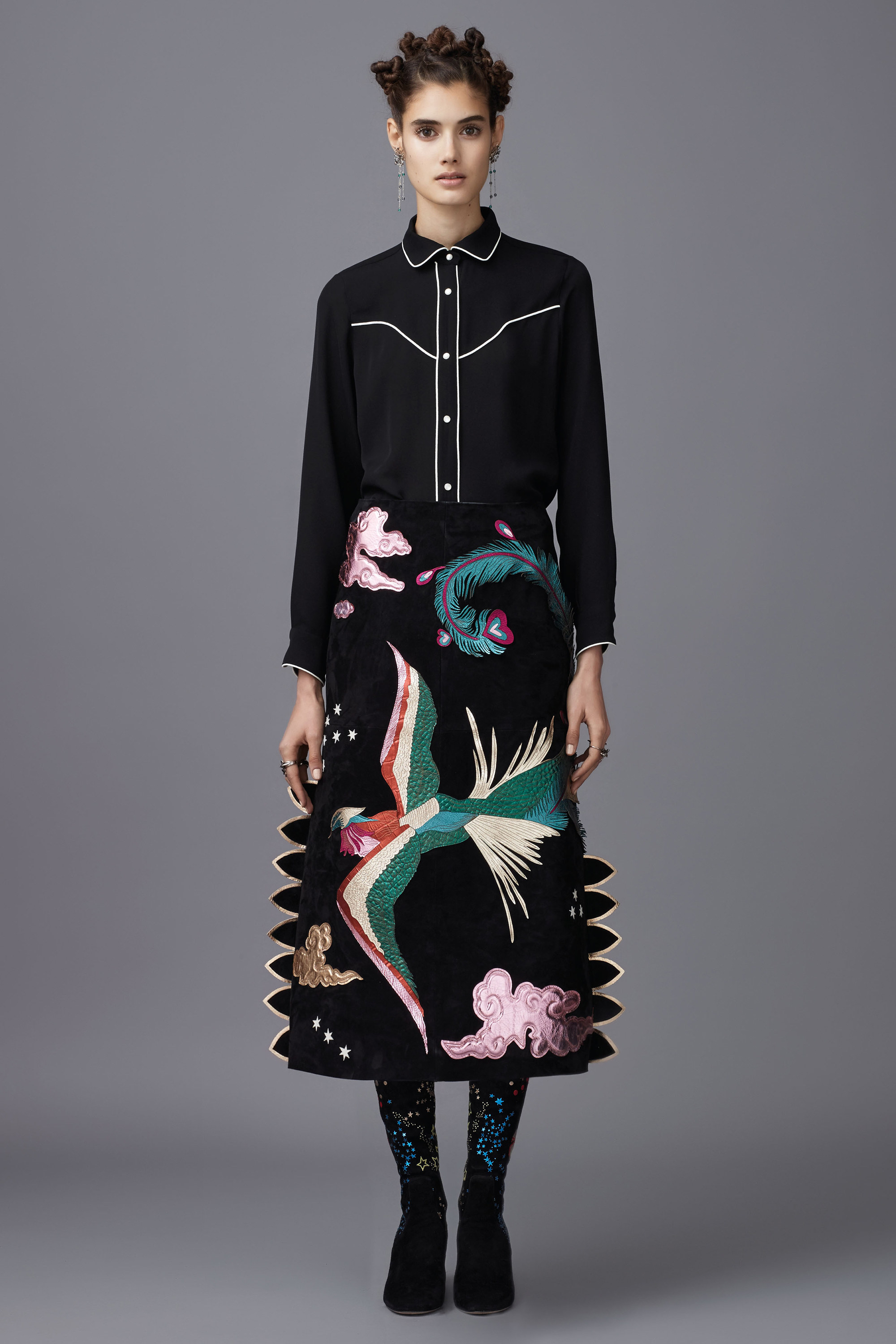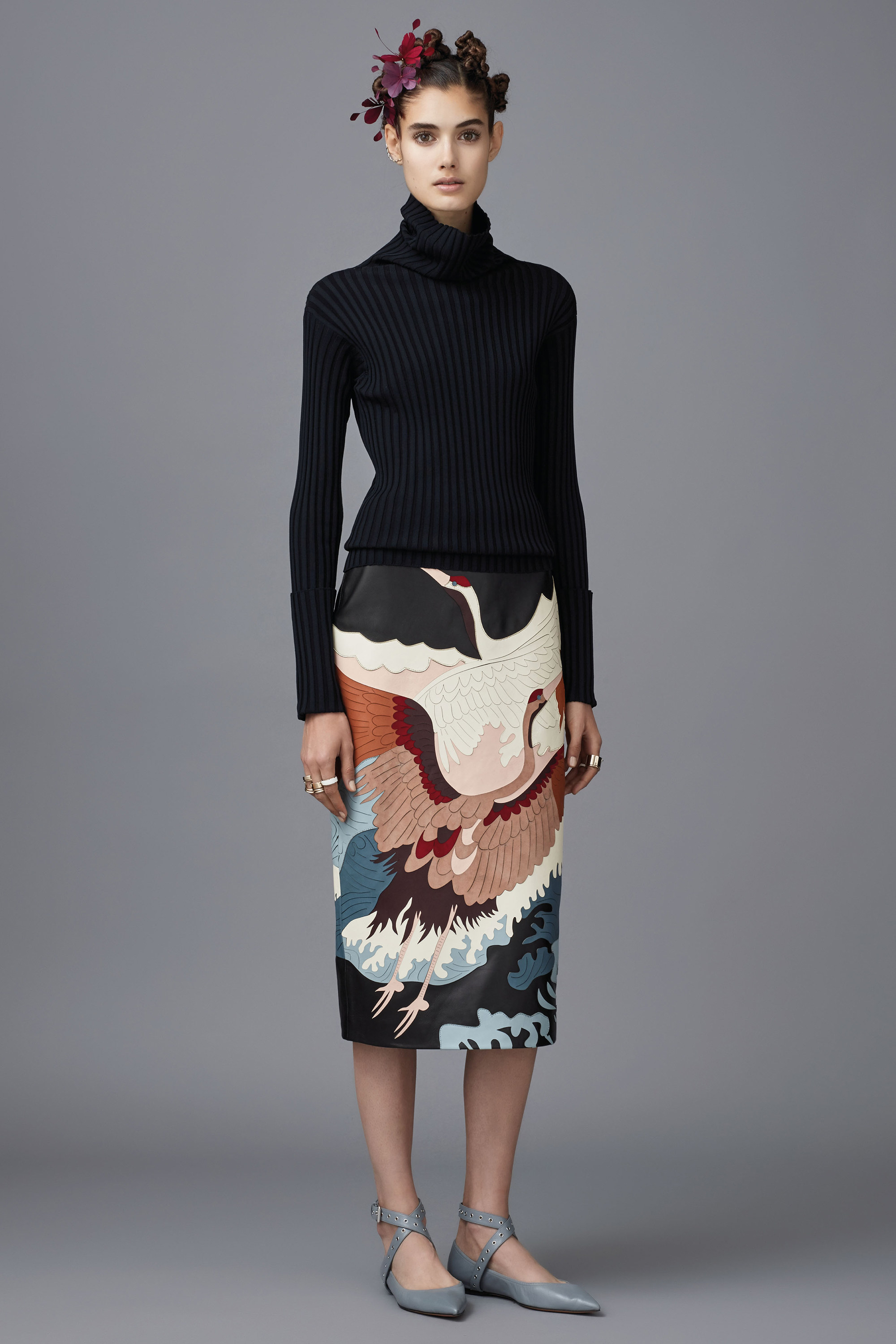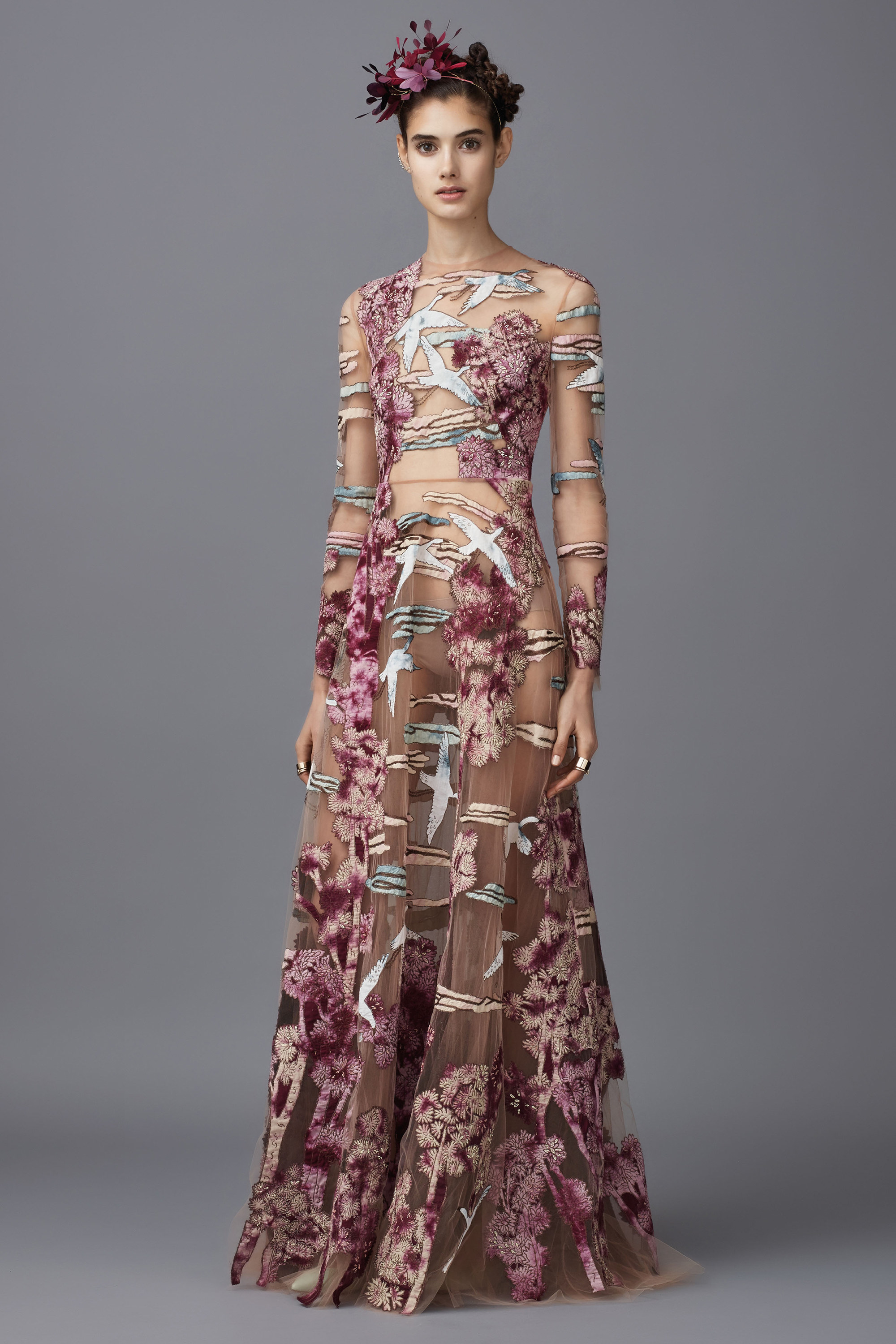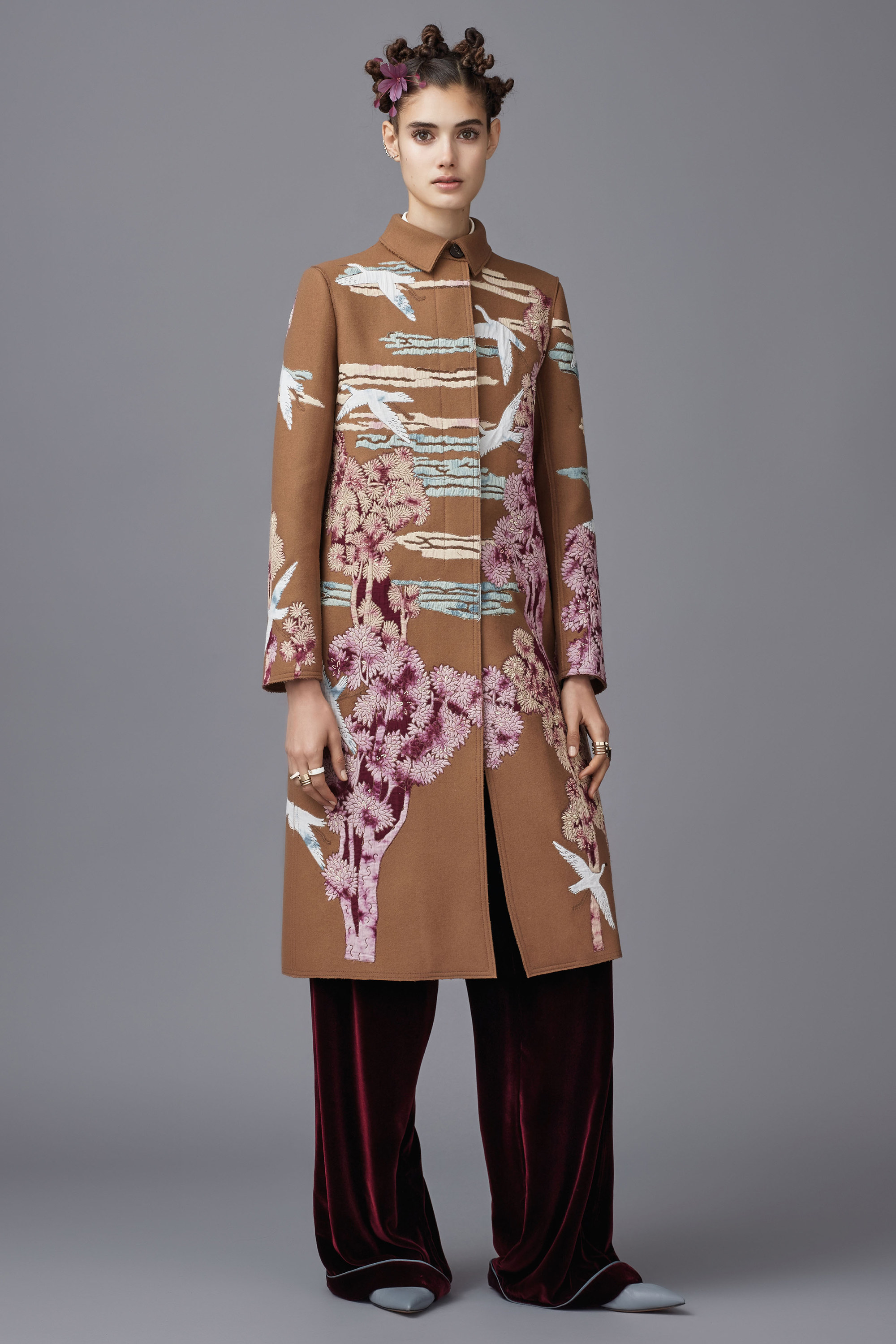 Our fine feathered friends always have a place at the table!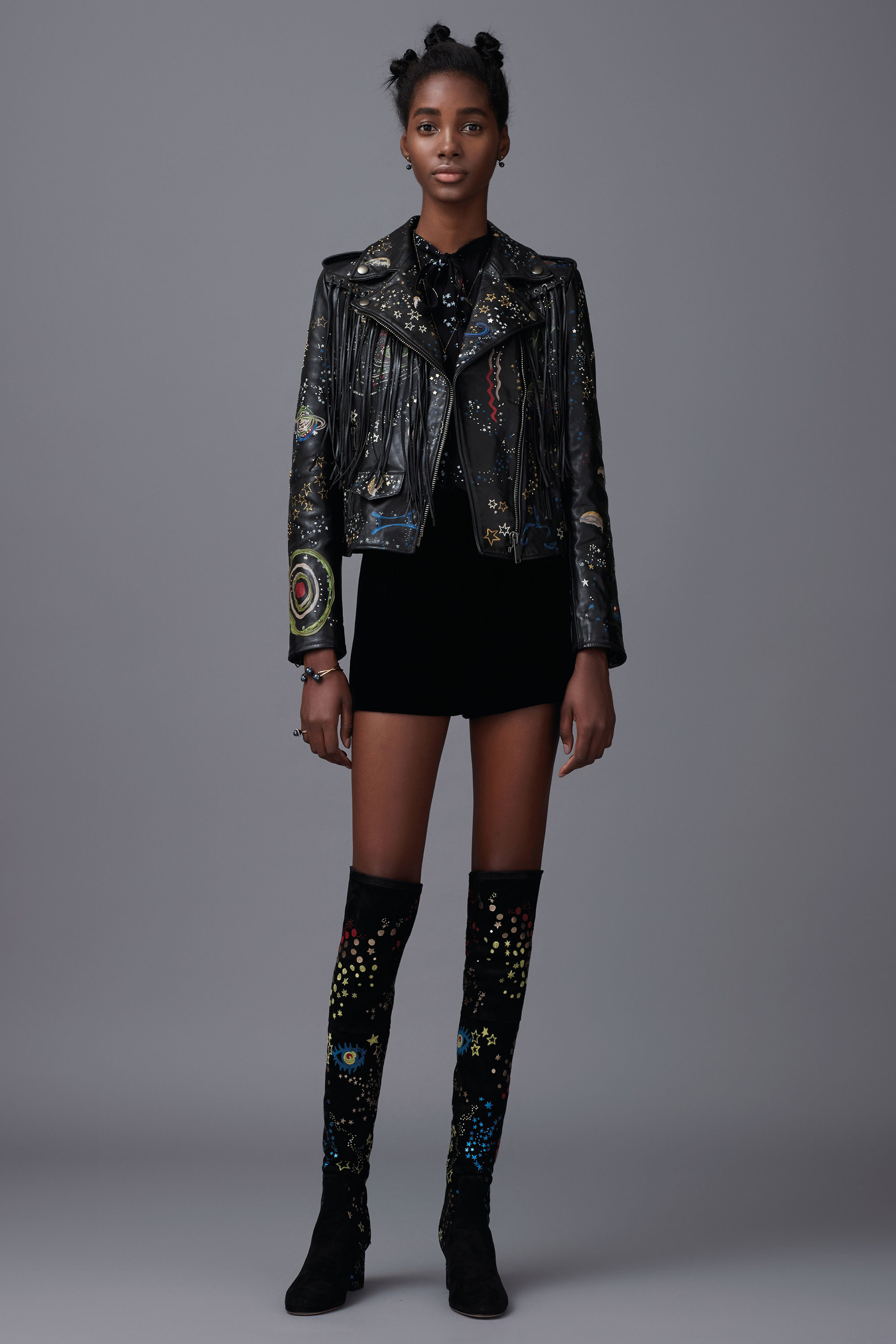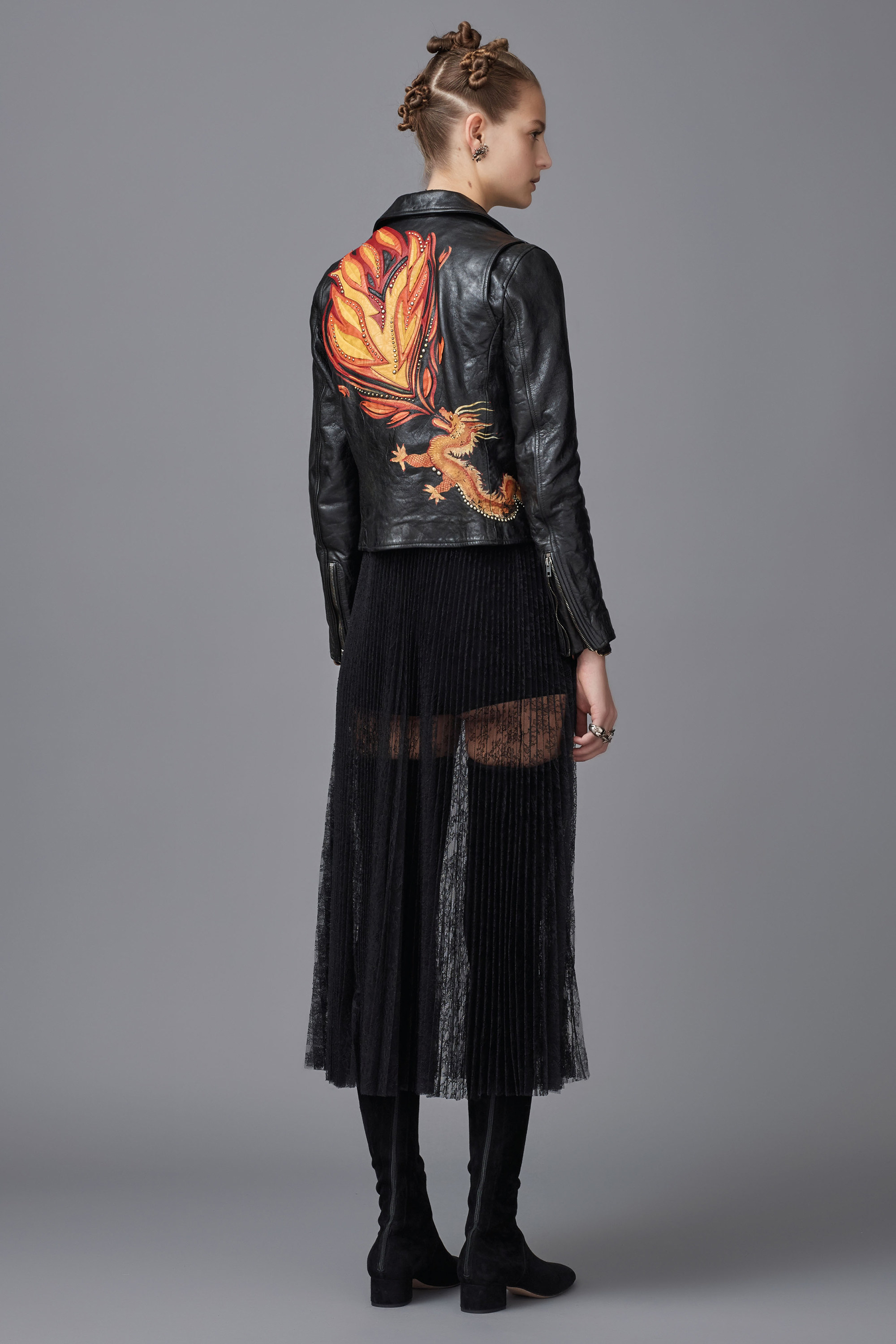 Who doesn't want a fire breathing Dragon watching your back? HUZZAH!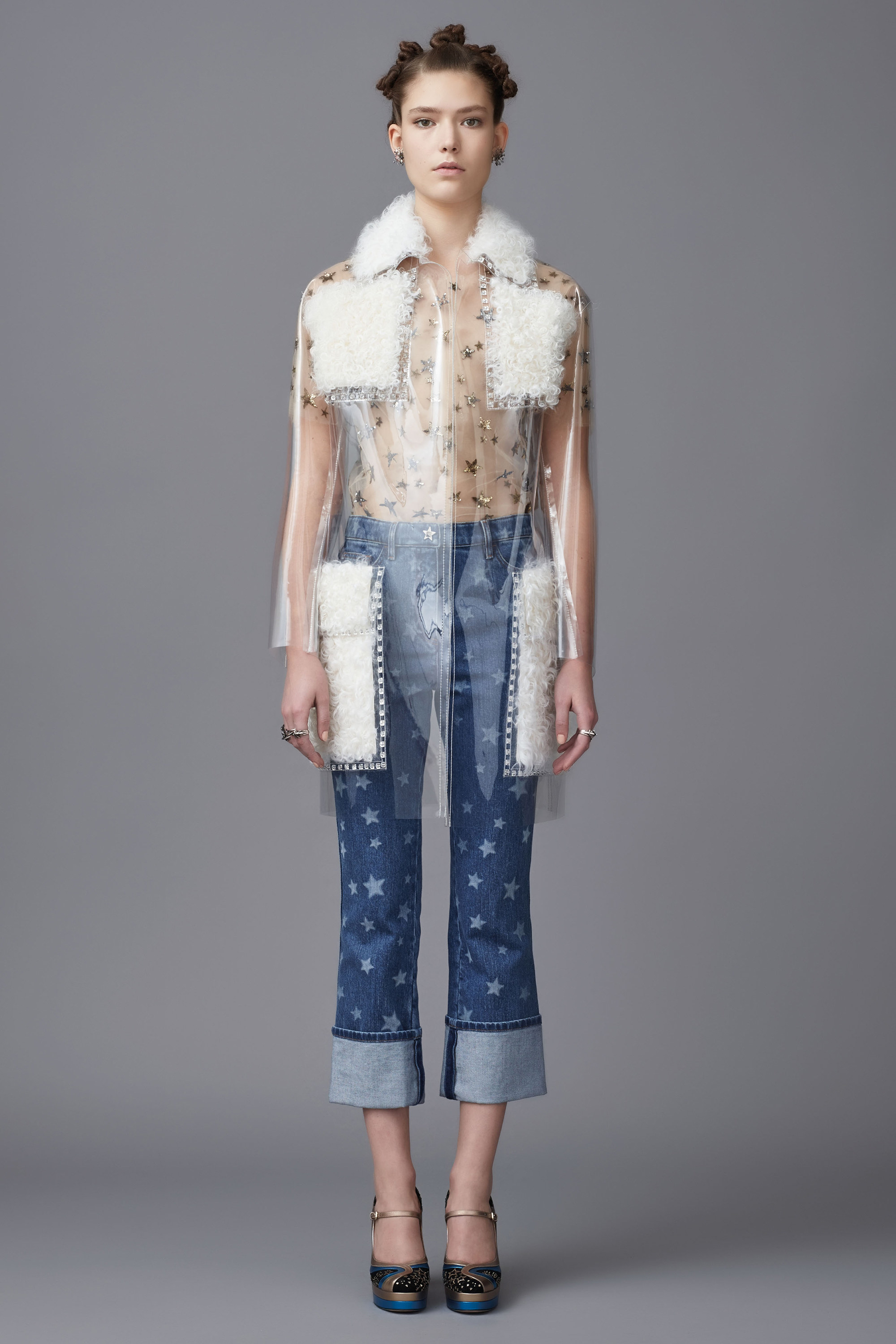 For foggy mornings....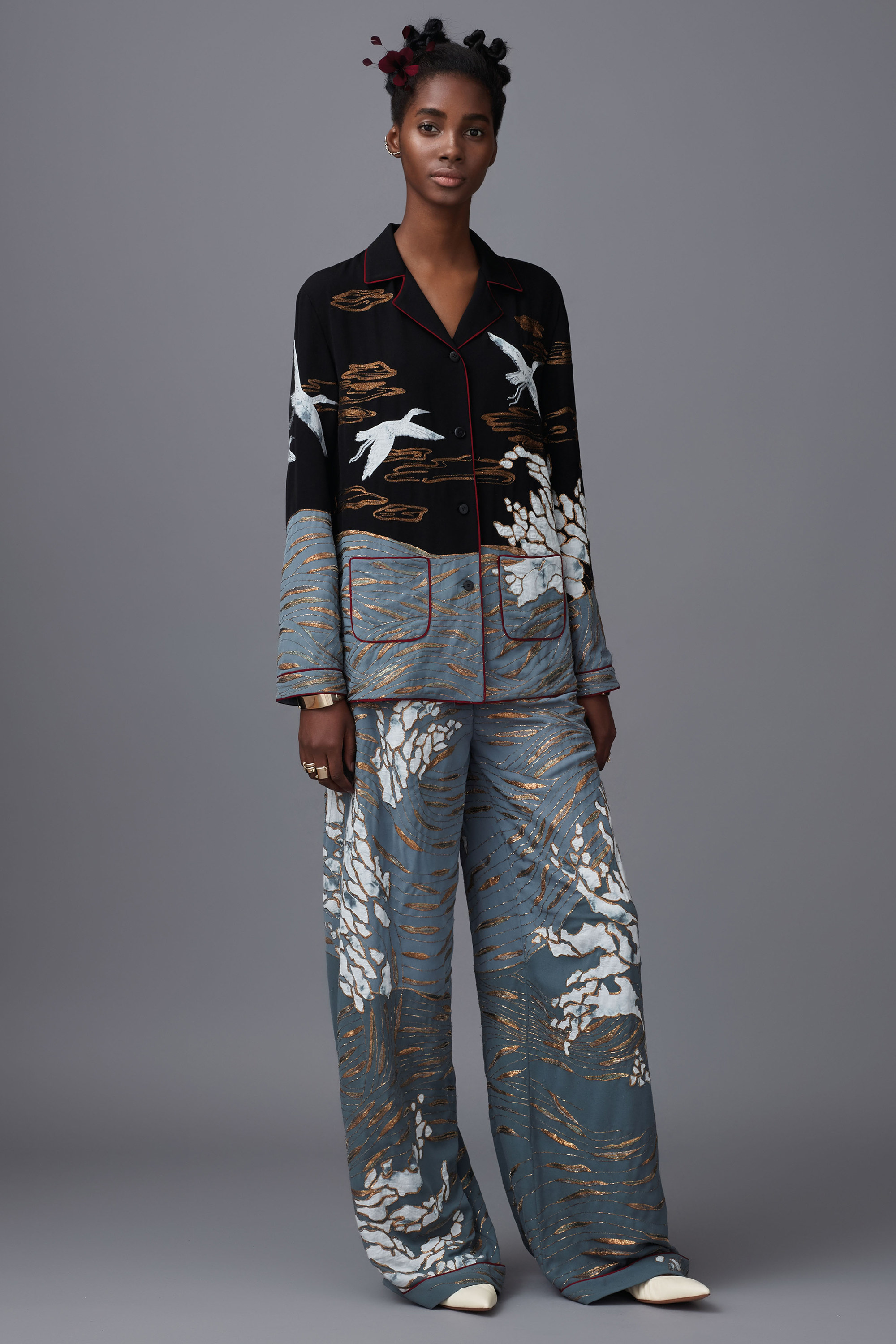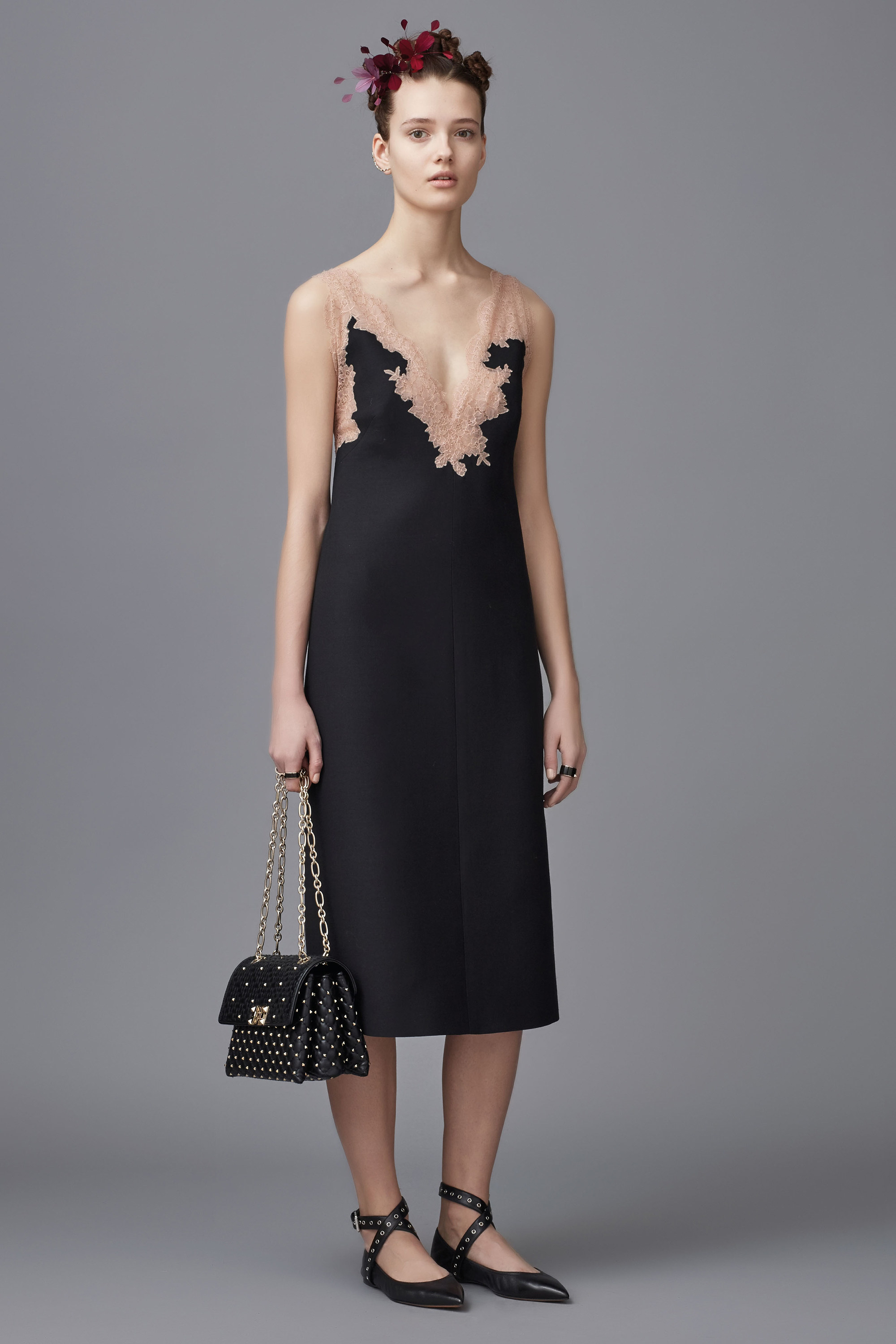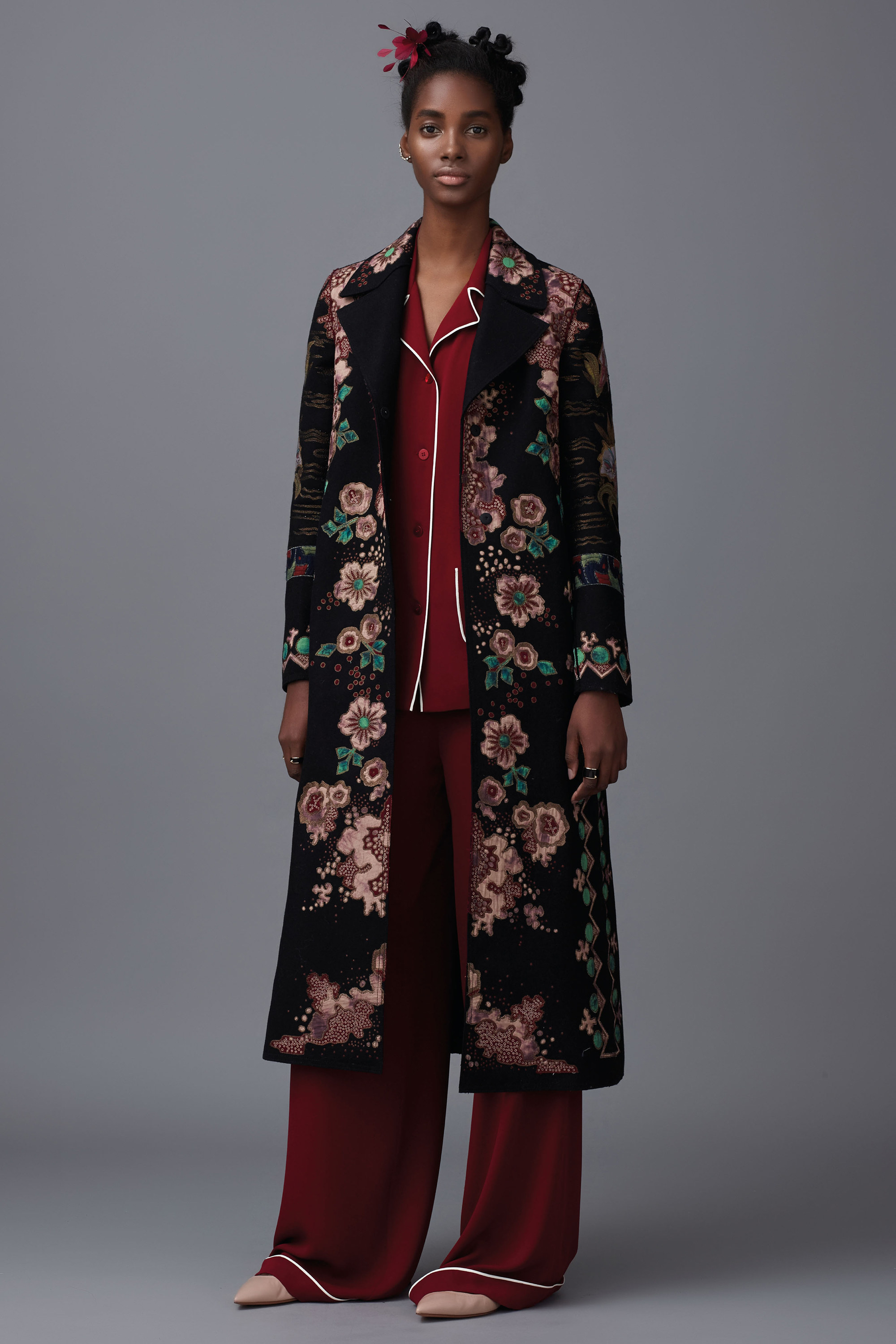 Wearable PJs never looked so good. YOWSA!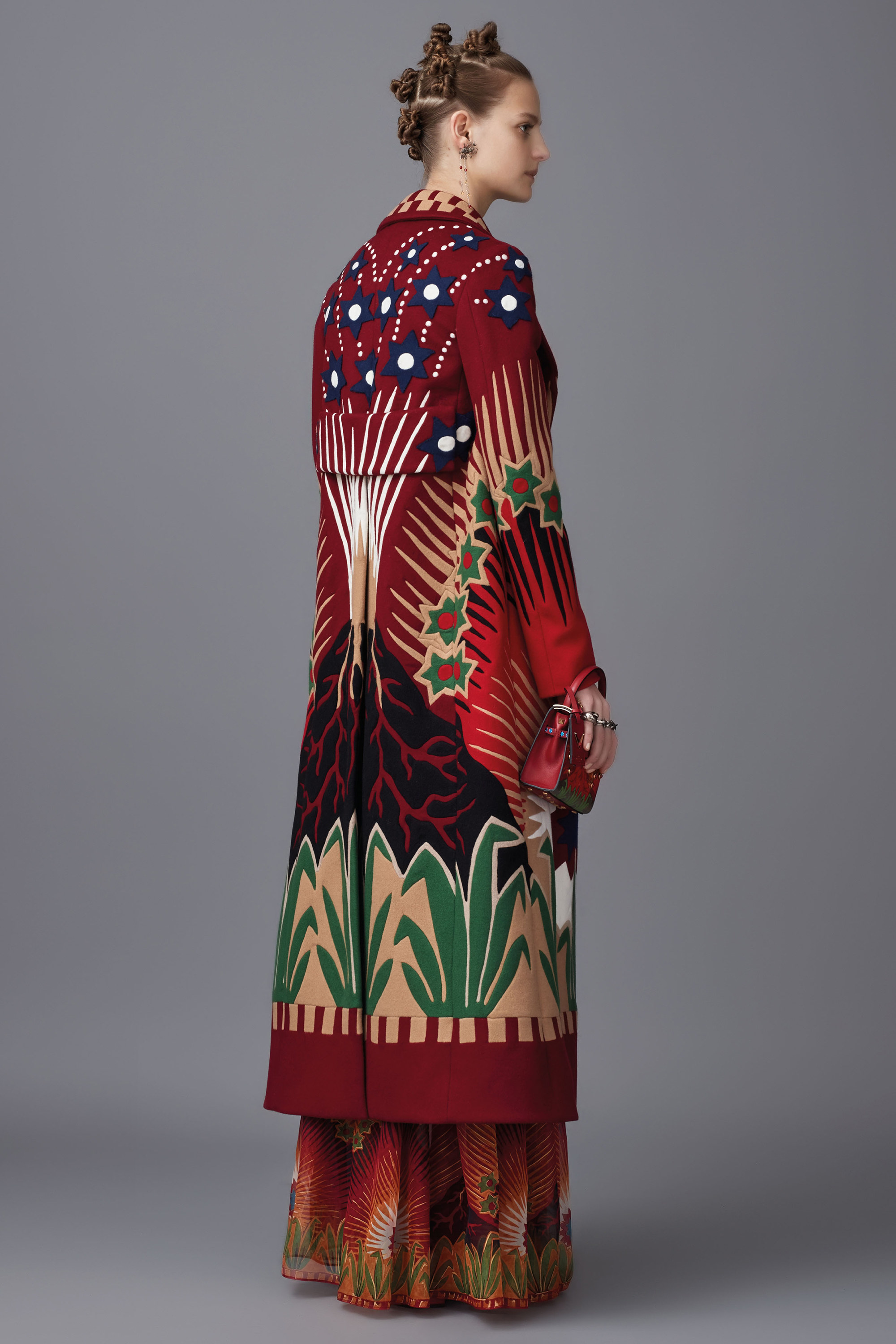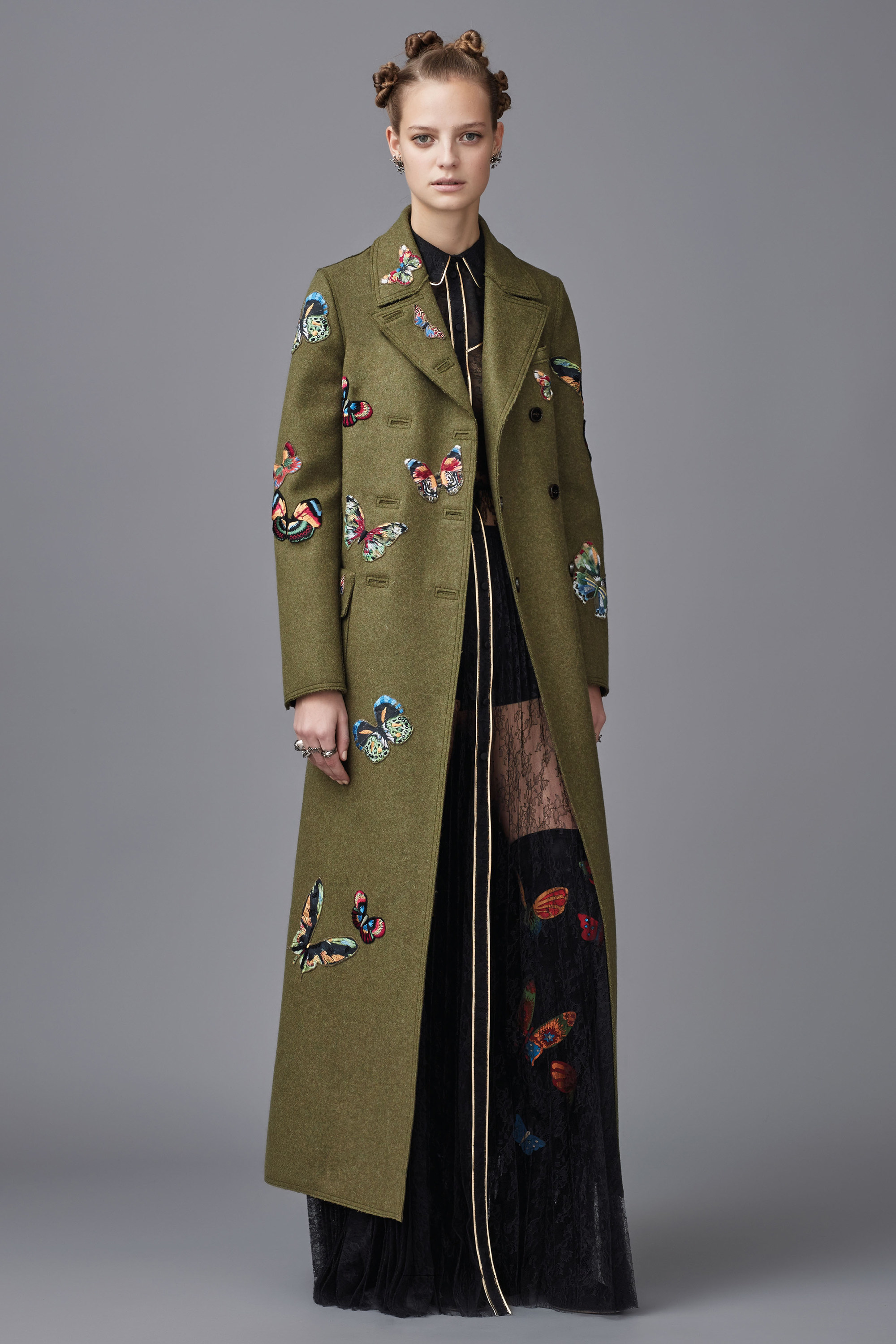 The long coat for dramatic effect. Great over evening gowns, slacks or whatever.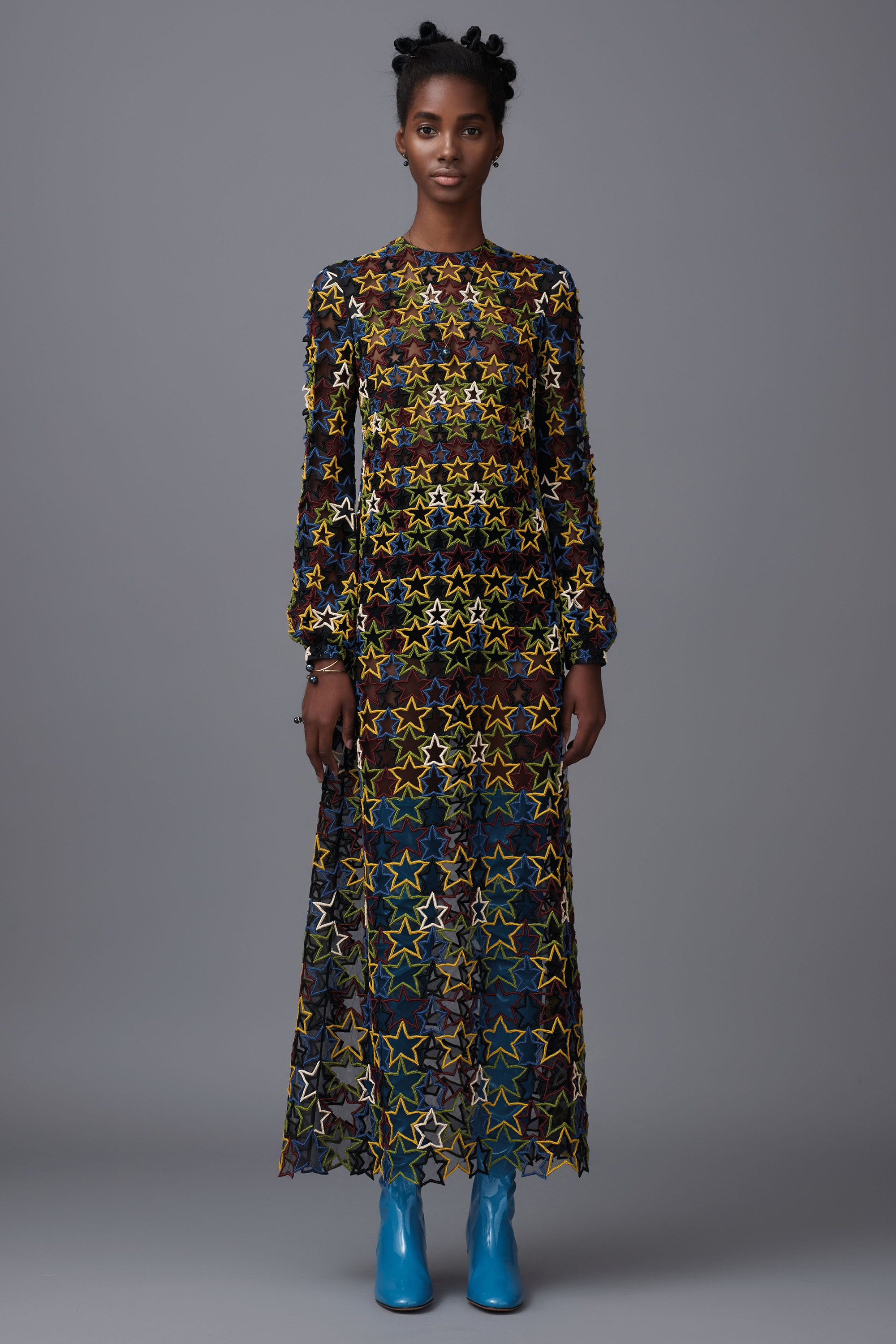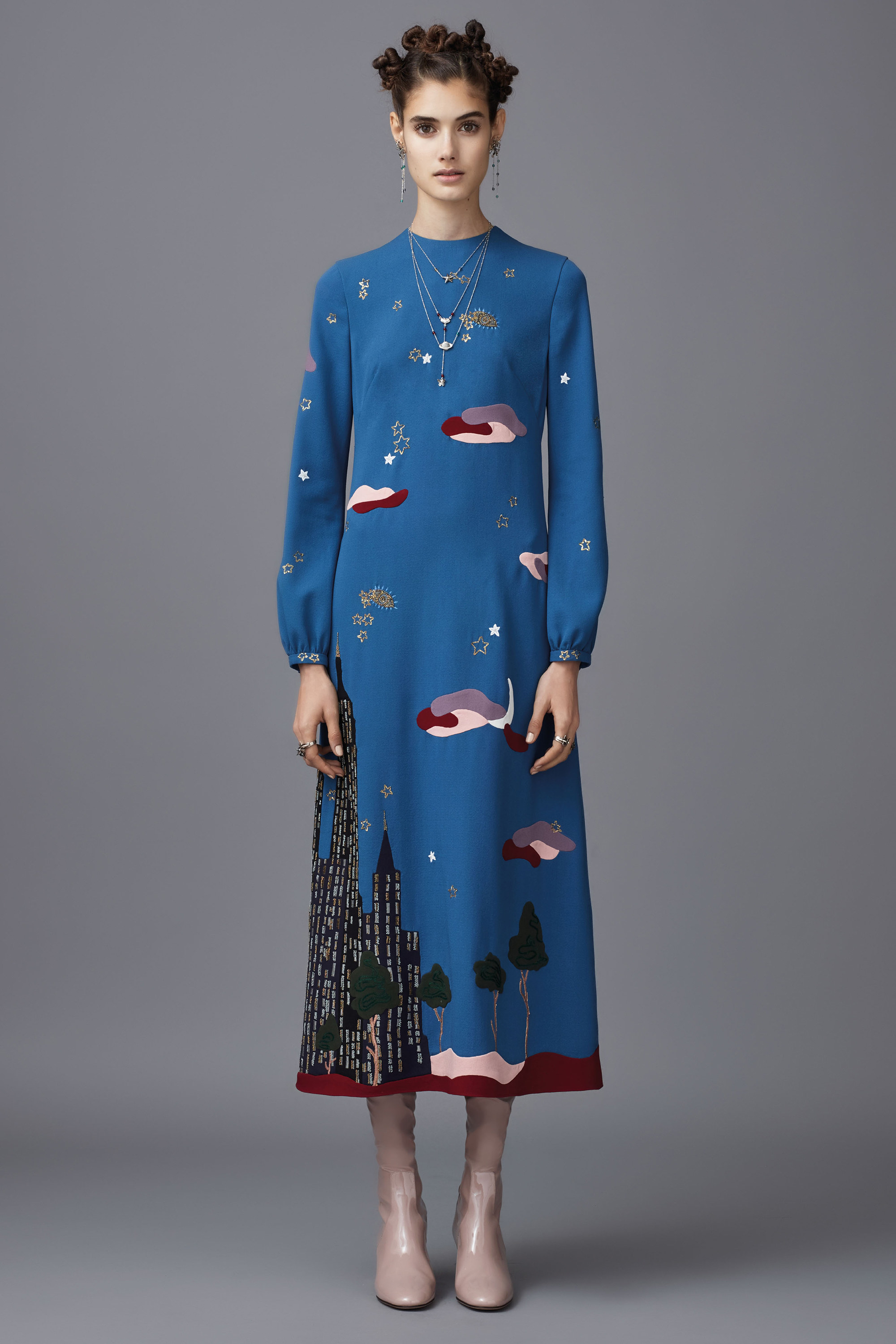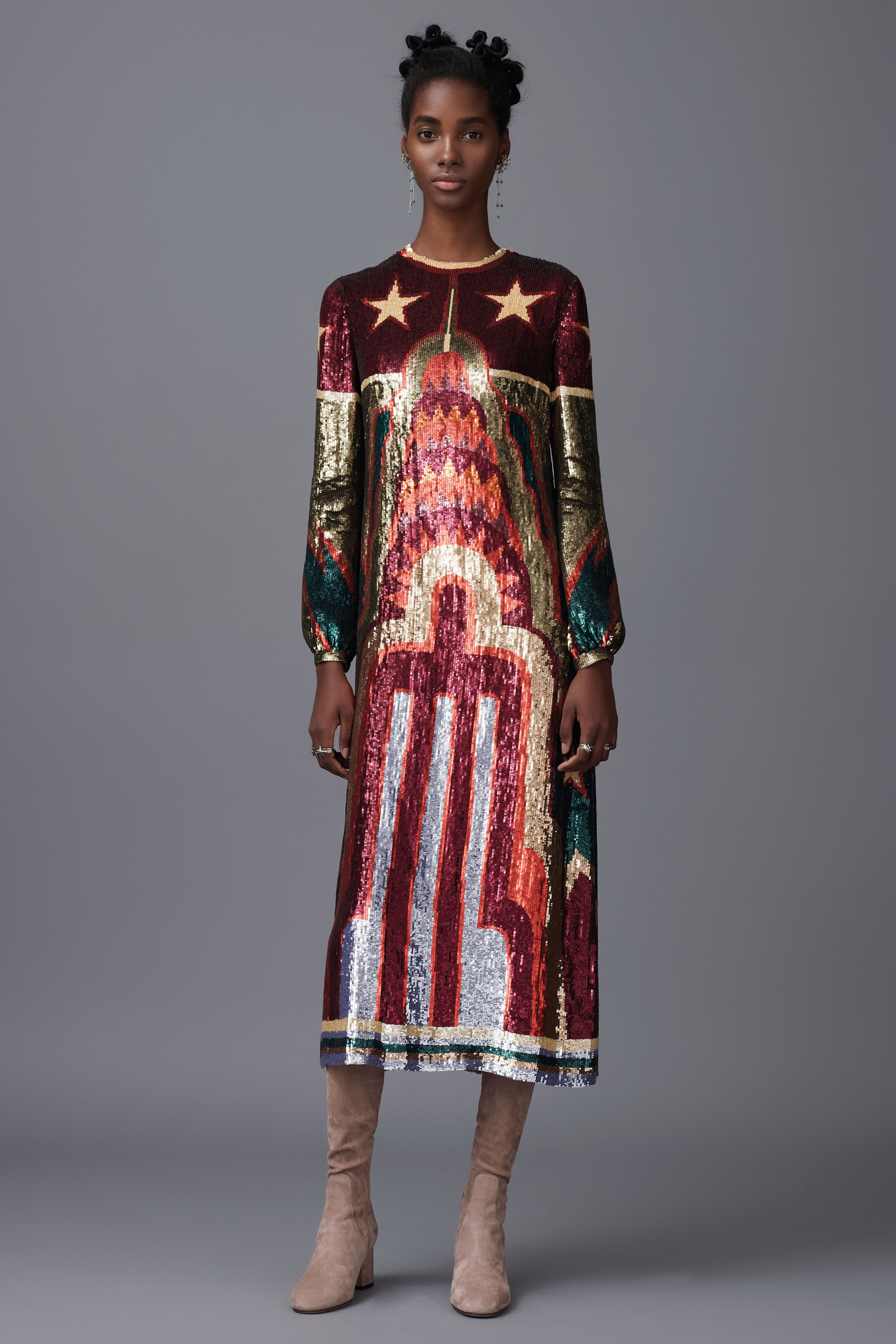 Sublime versions of the midi, with intricate lace, whimsy, and SEQUINS galore in the mix. 70's flare with a healthy dose of LUX.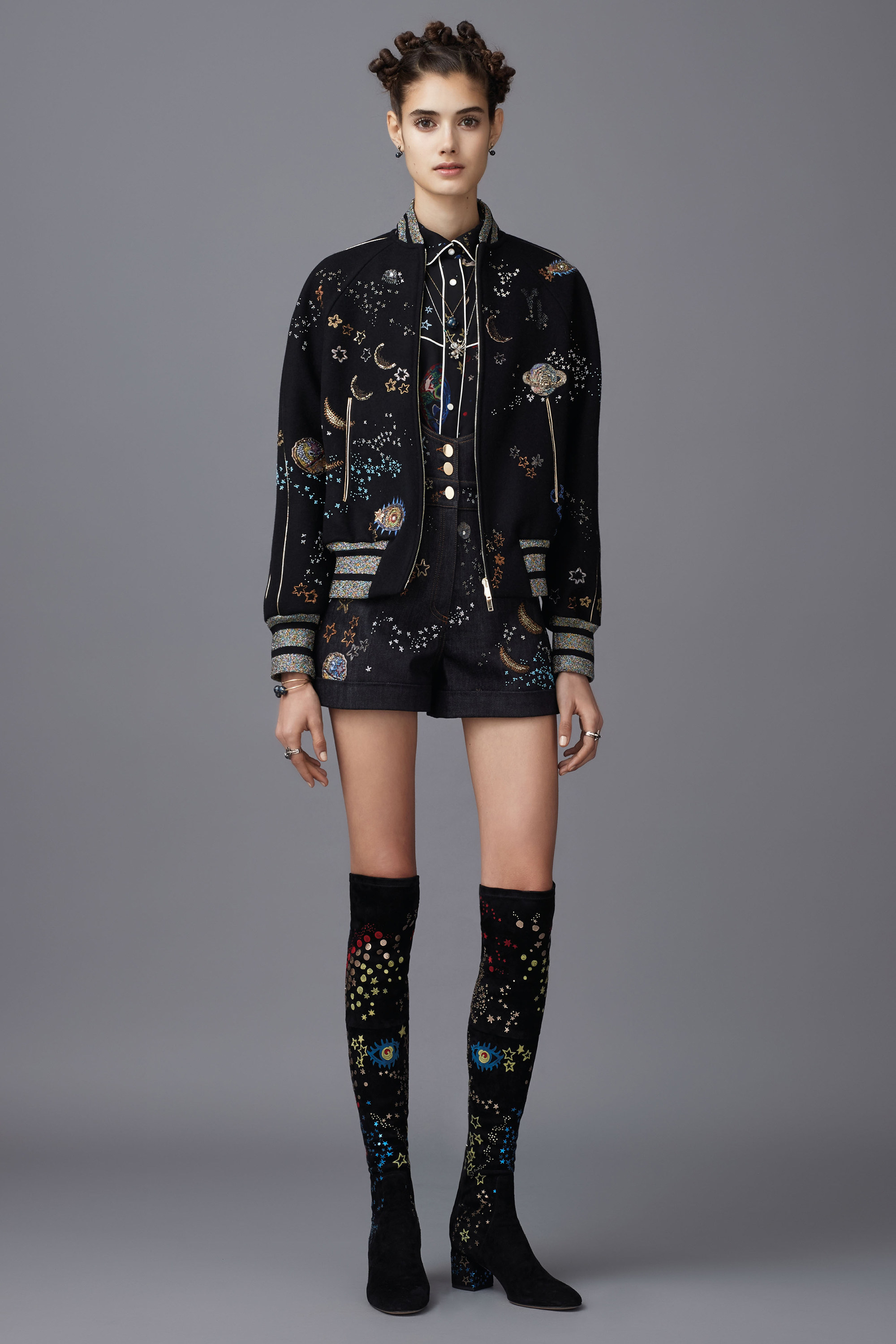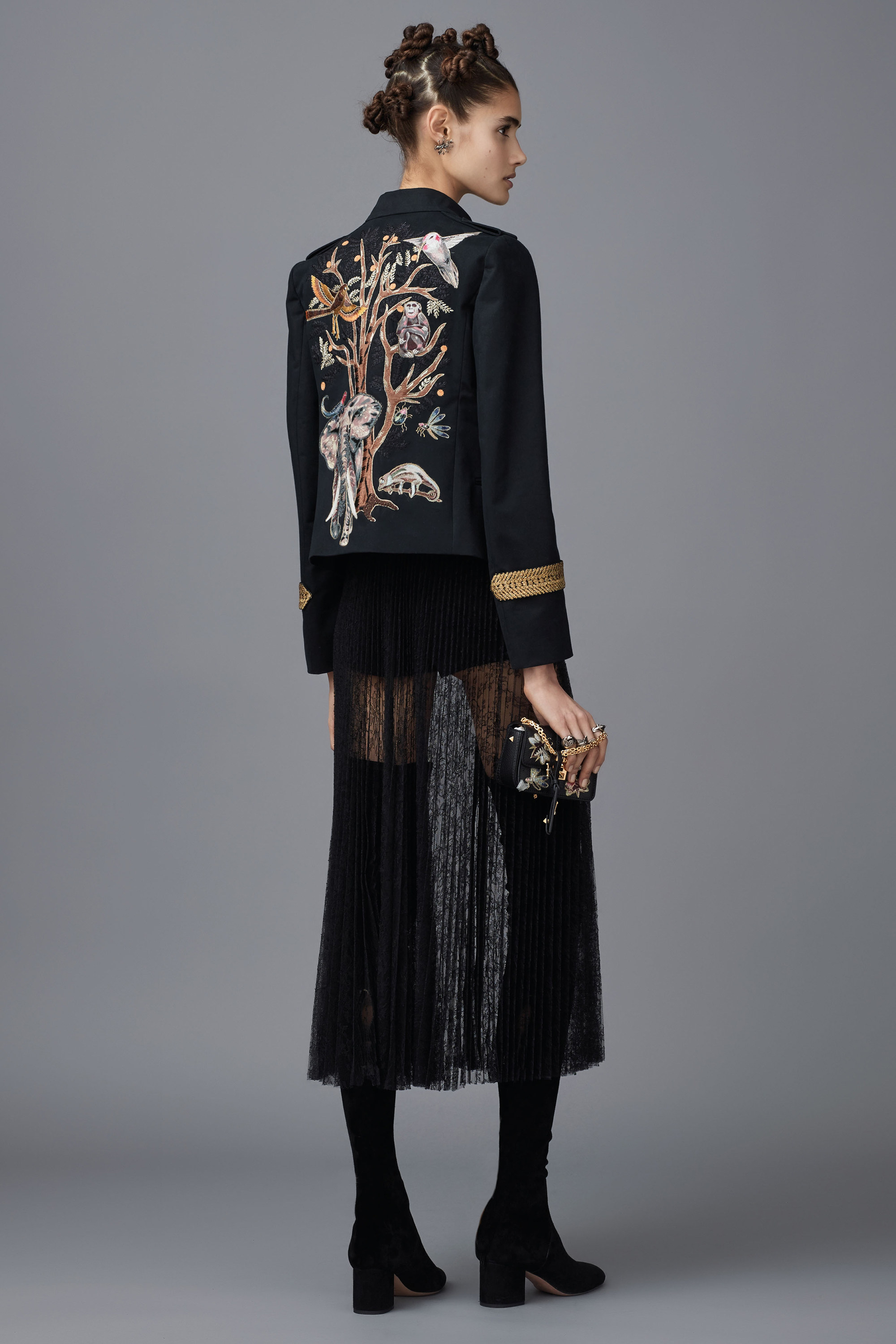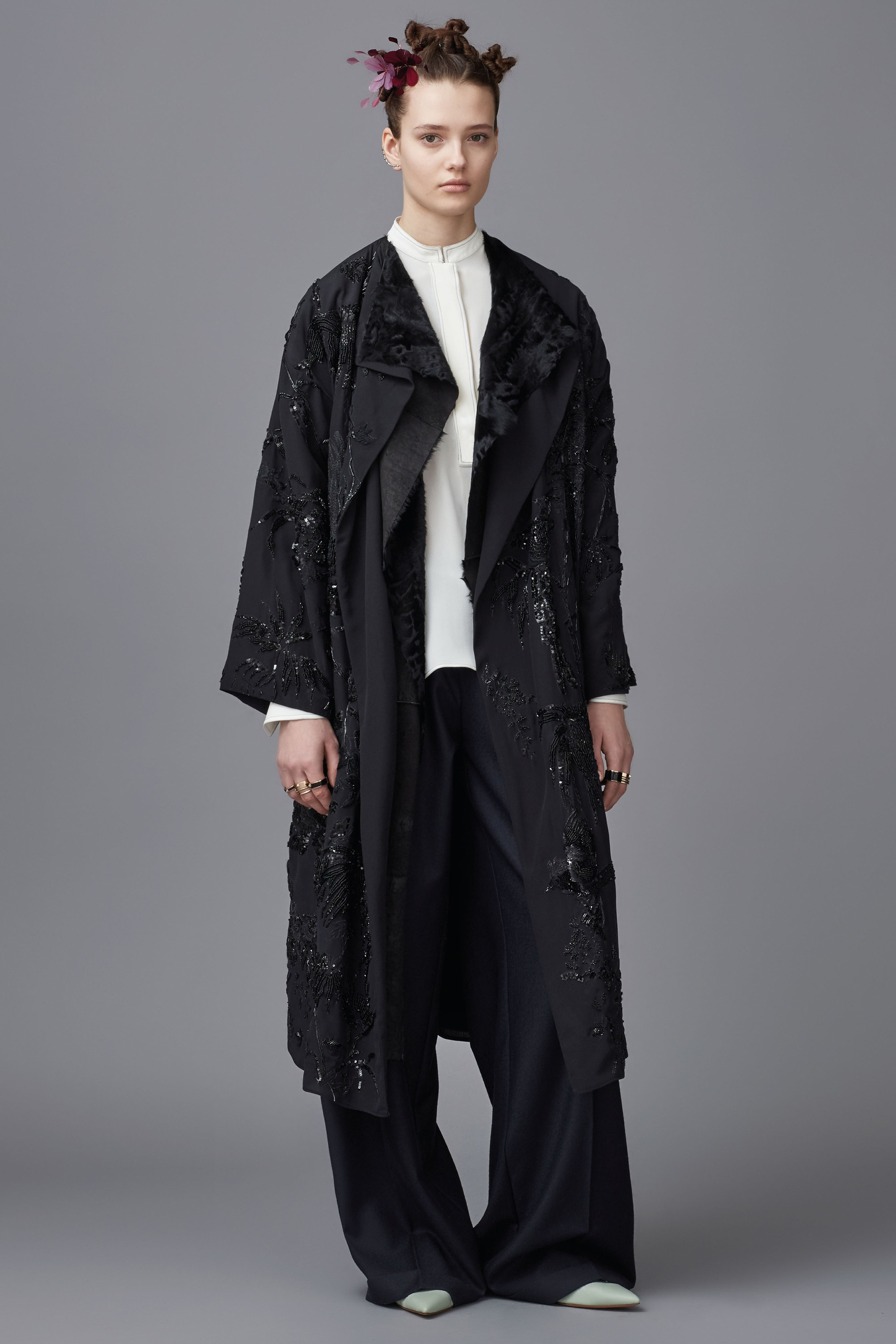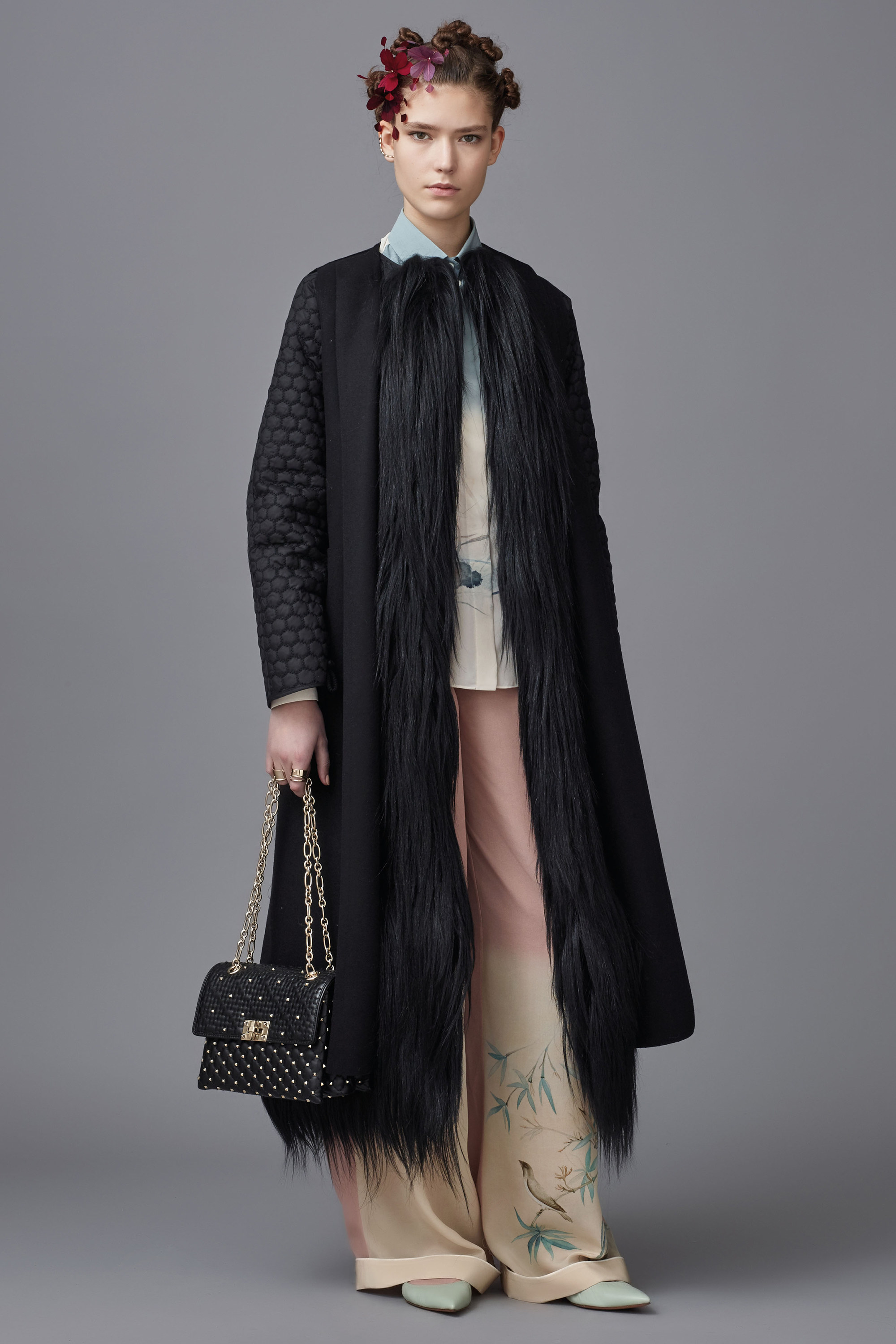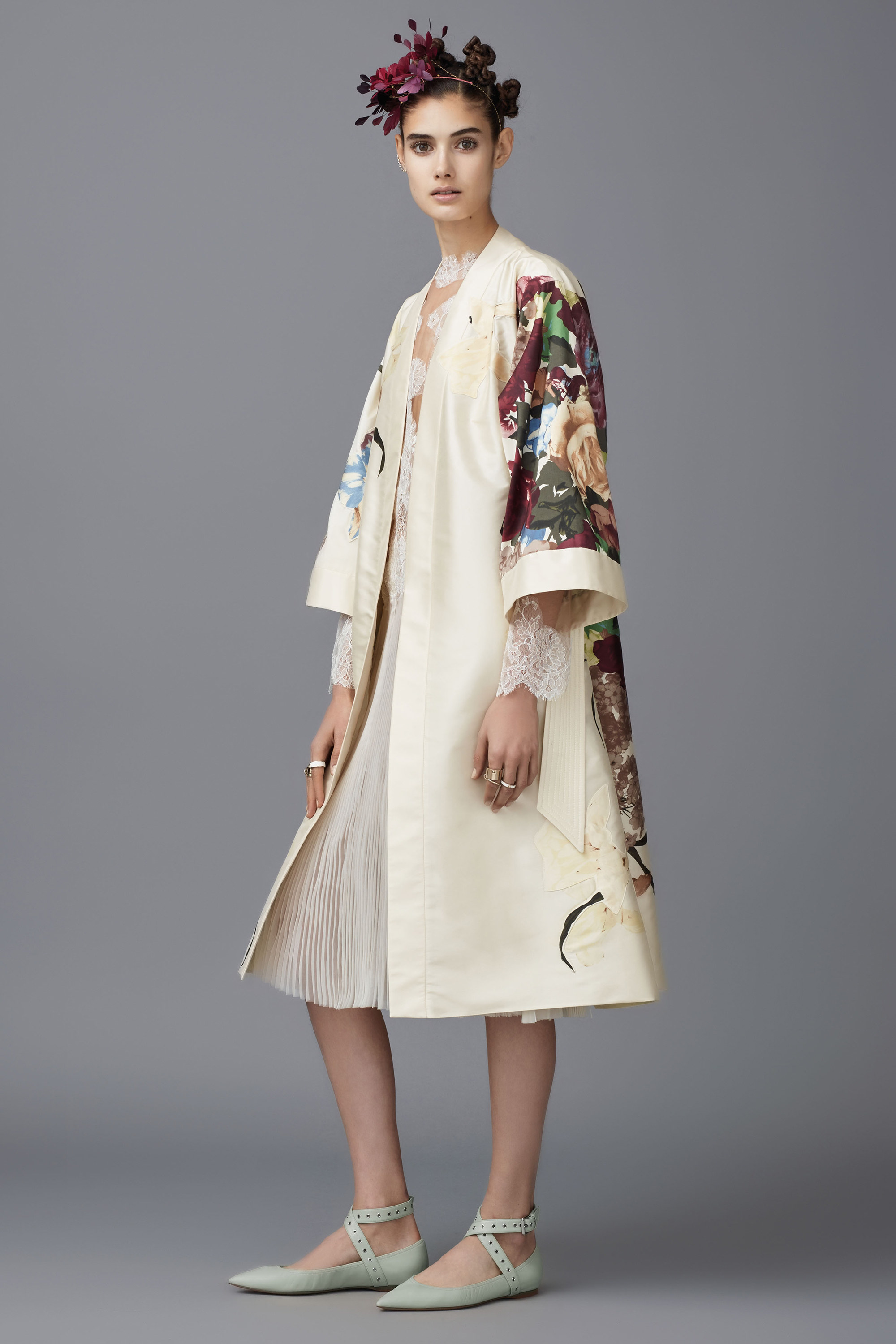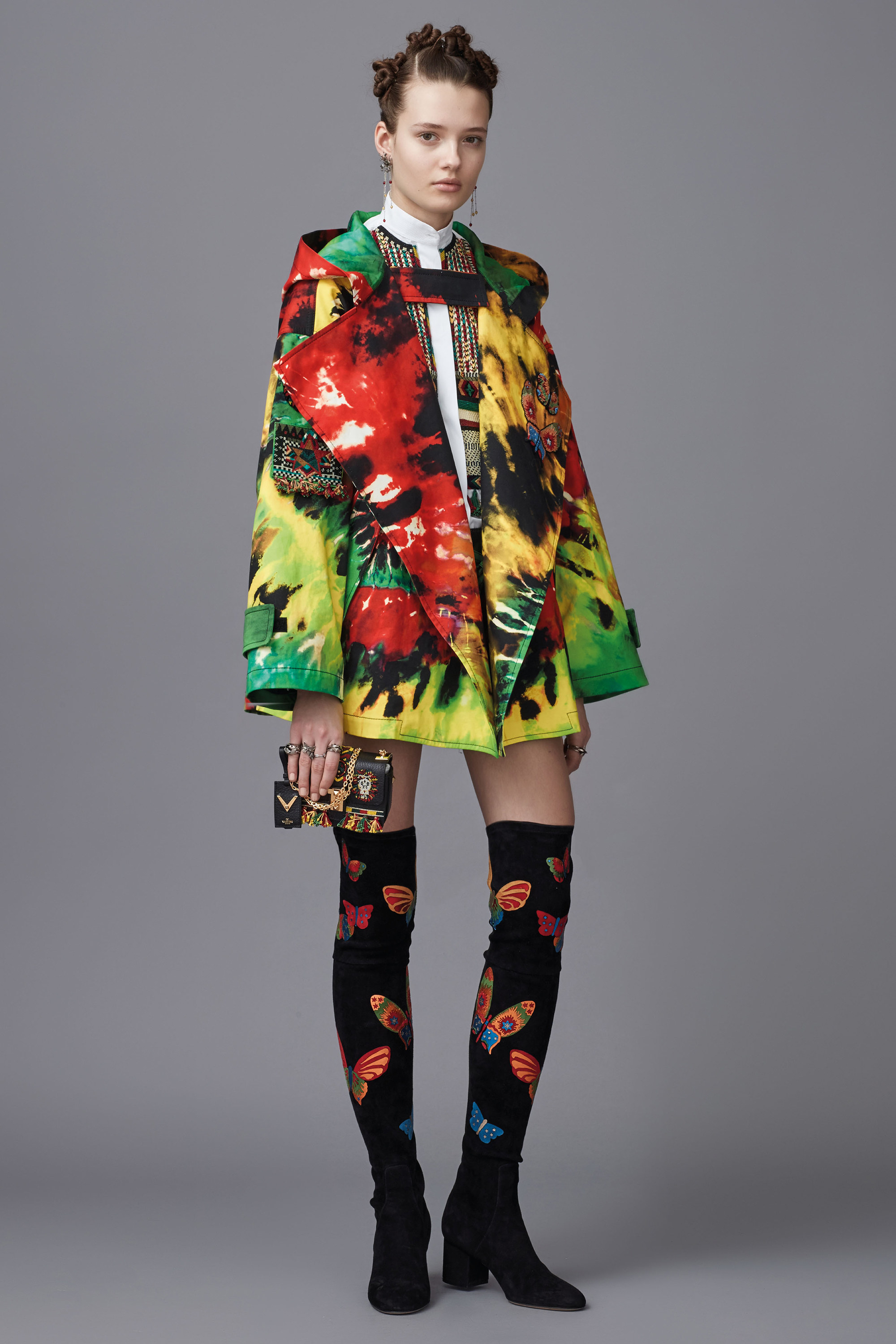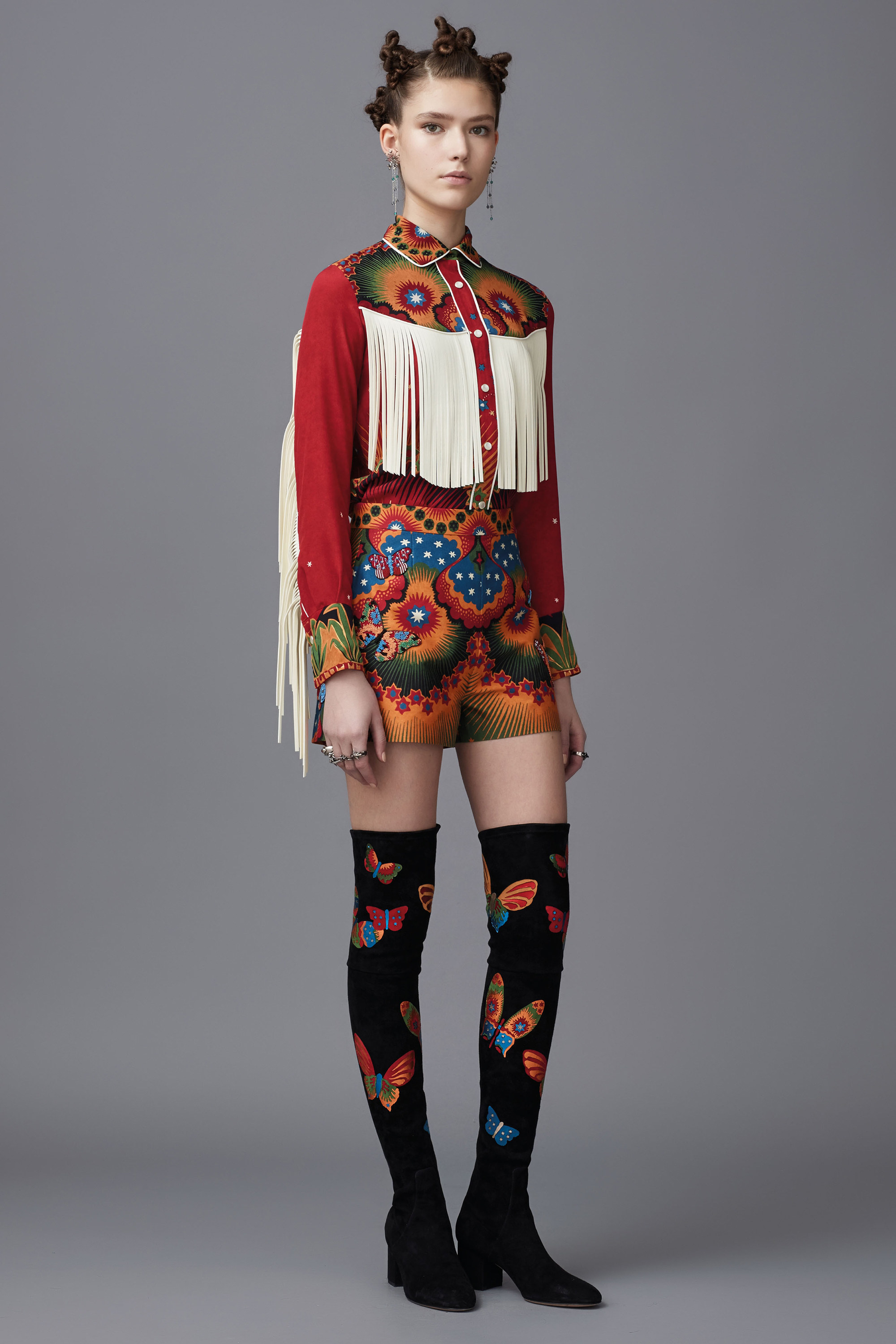 ECLECTICISM at its finest! Varied silhouettes, fabrications, and color palette. With embellishments, quilting, tie dye and fringe!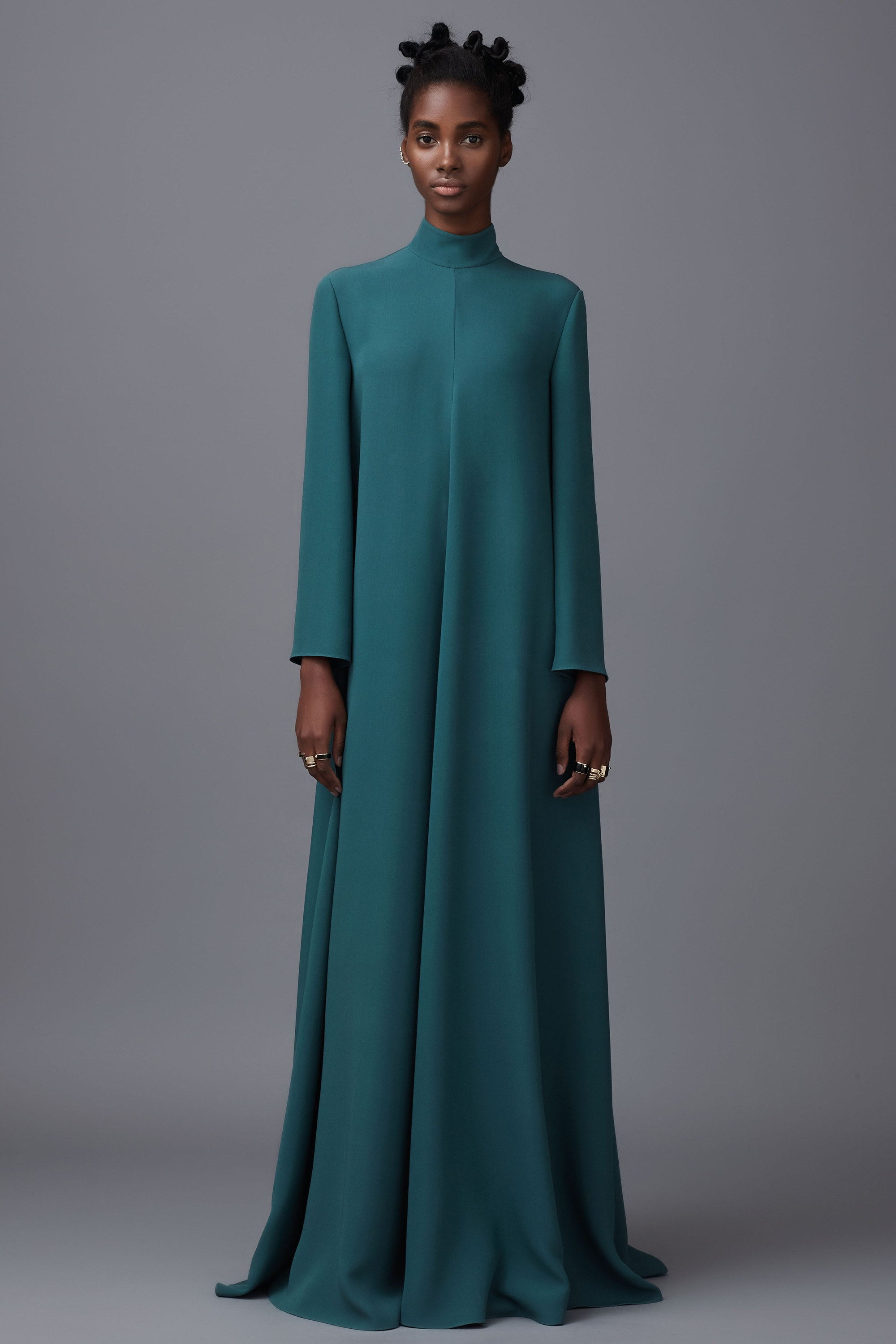 Spartan and monastic is never dull with these two. This teal gem is stately and elegant. And for pizzazz, just add some BIG bauble.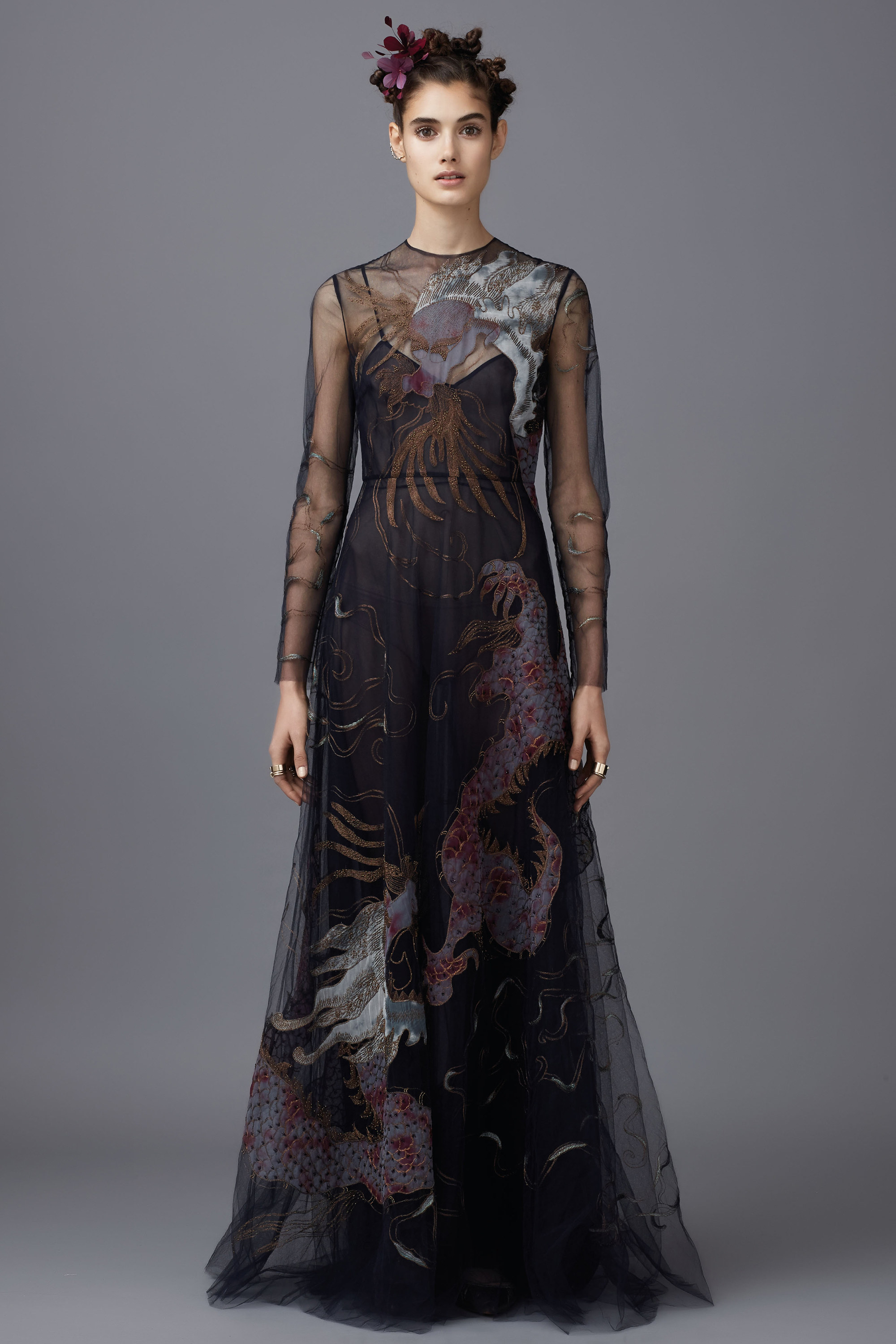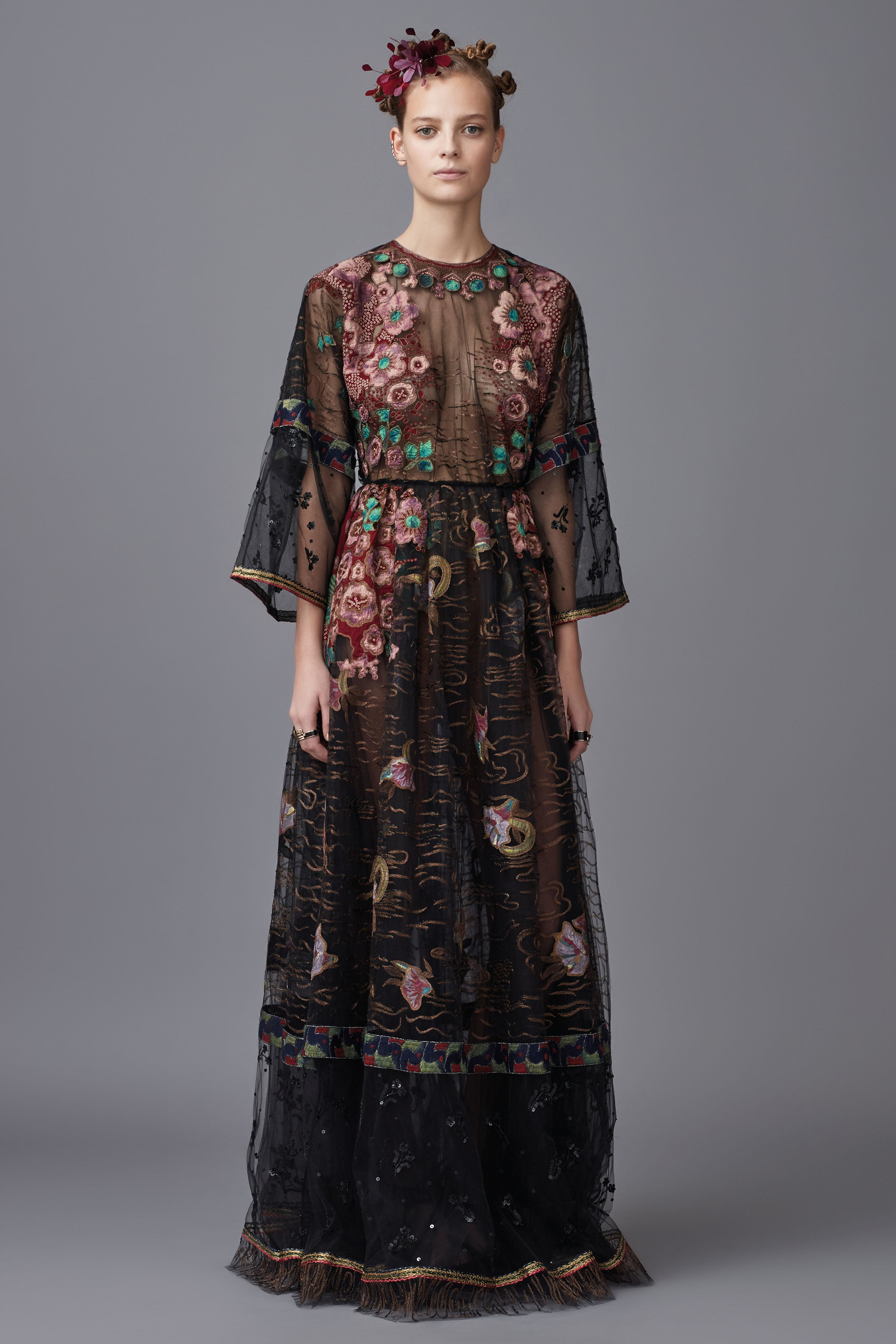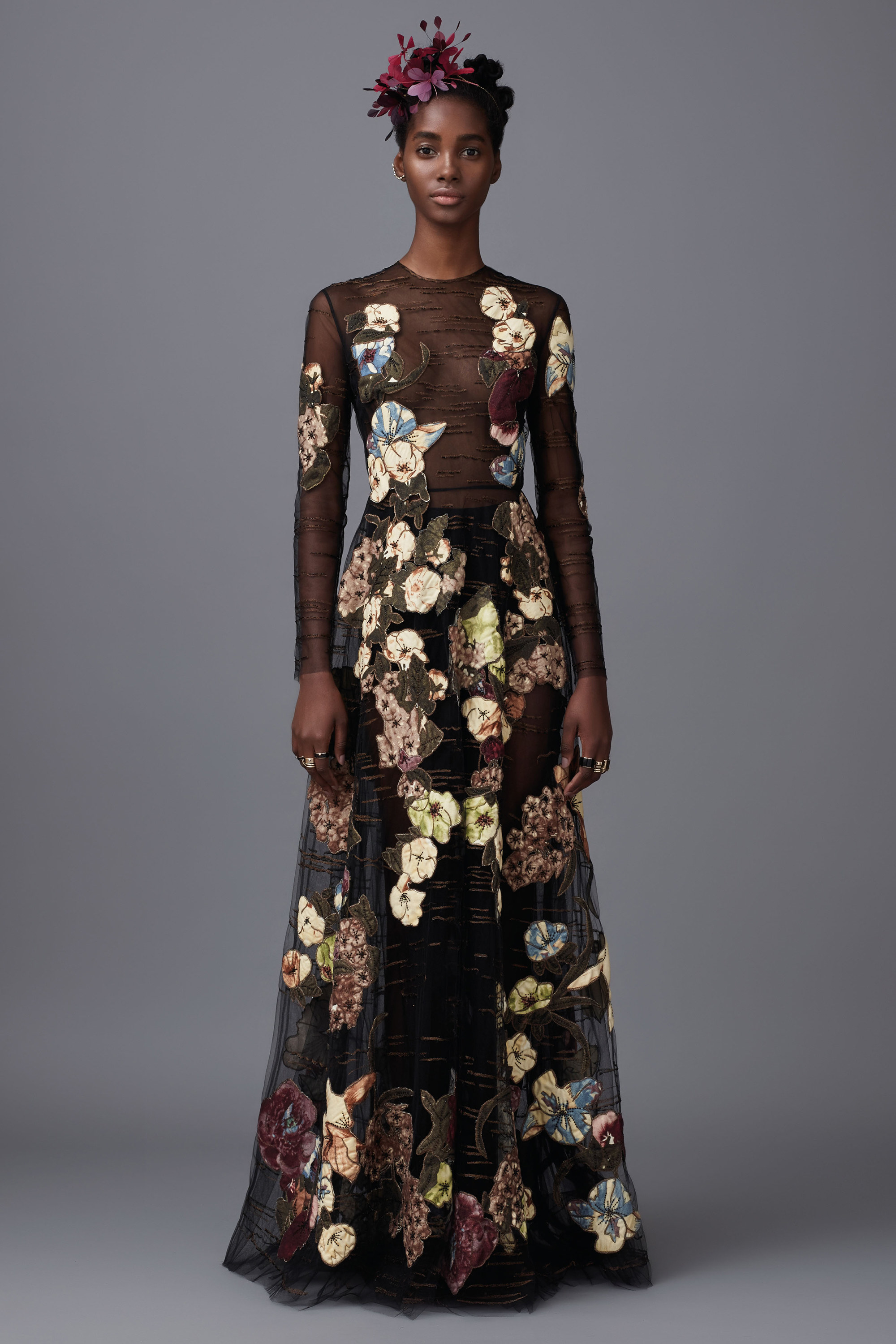 Treasured Tulle. Always the showstopper in the room.
Never a dull moment!
Images care of www.vogue.com.