Nothing like celebrating the storming of the Bastille (July 14, 1789) with some "vintage" haute couture fanfare.
Philosophy aside, the French Revolution in all its blood stained glory certainly made for interesting bourgeoisie fashion fodder.
Here, metaphorically imagined by Galliano for Dior, spring 2006: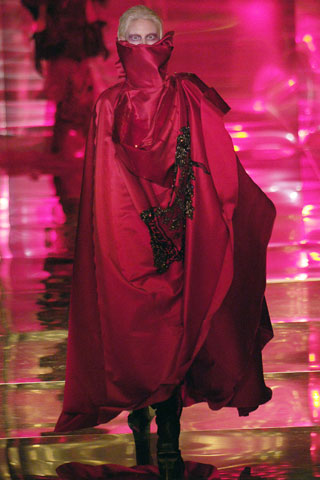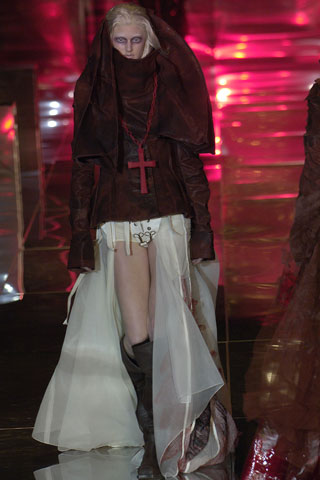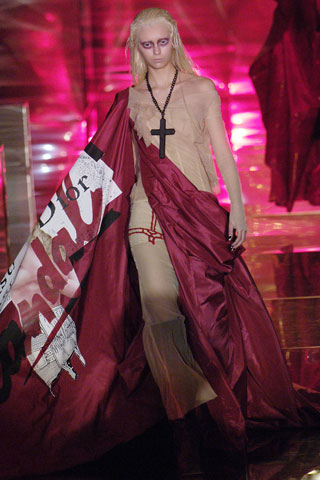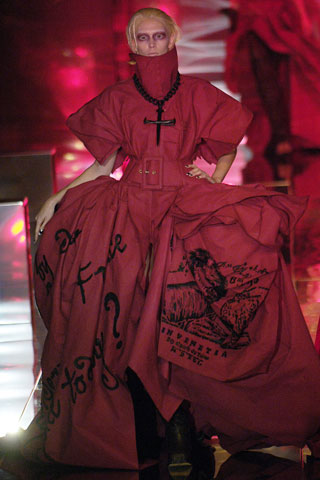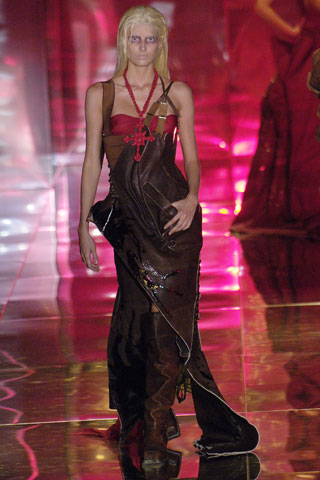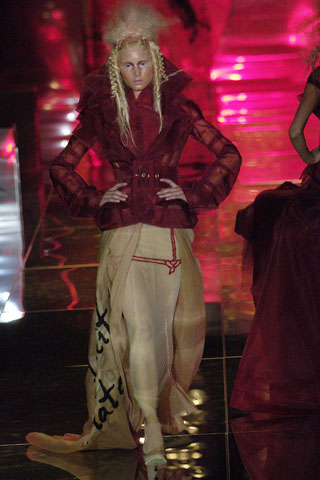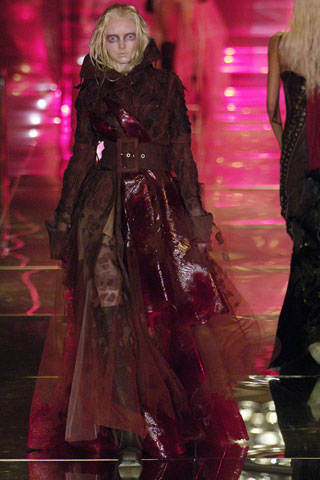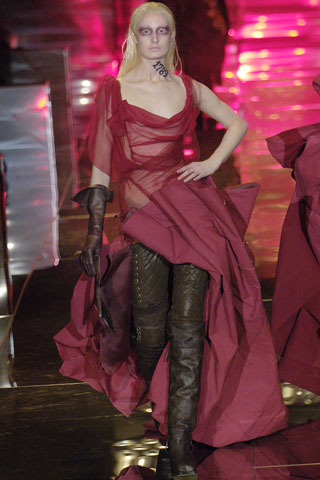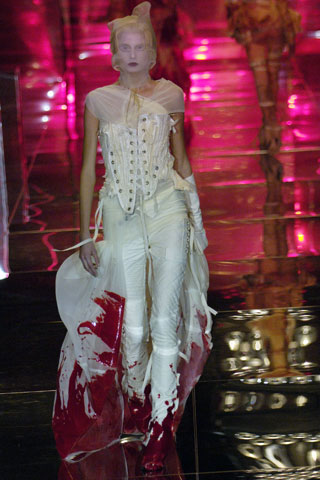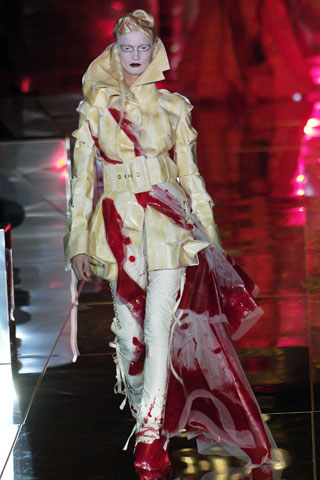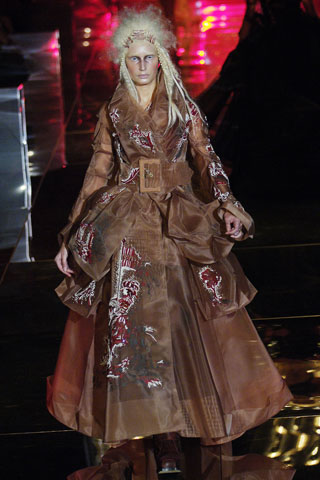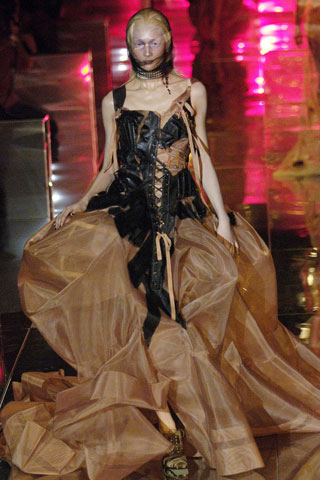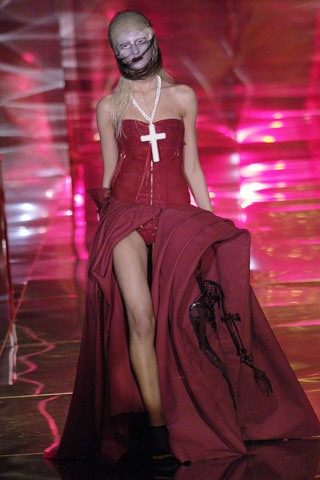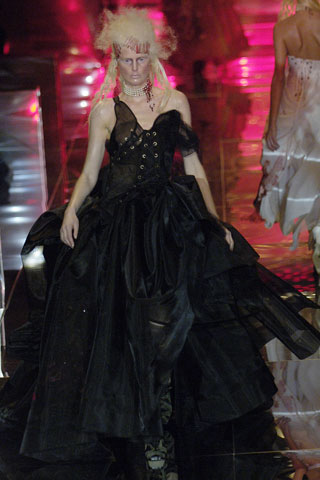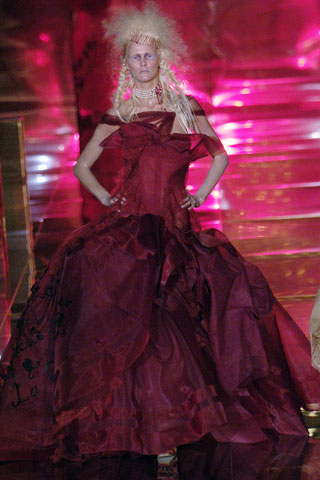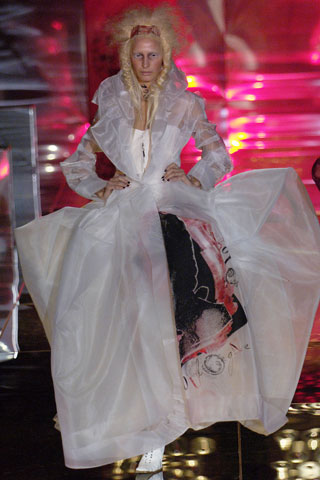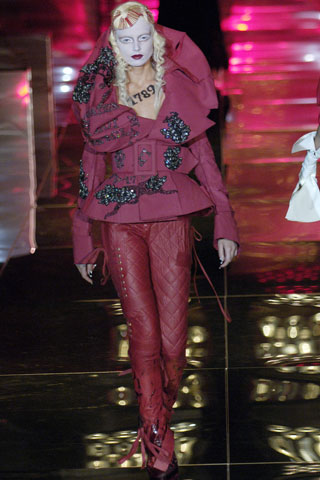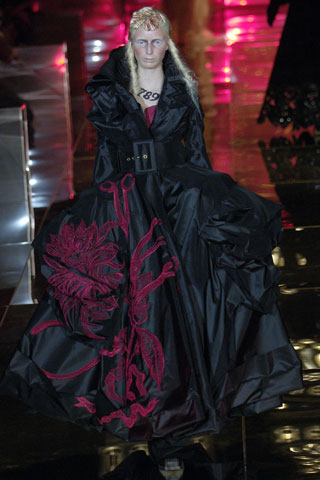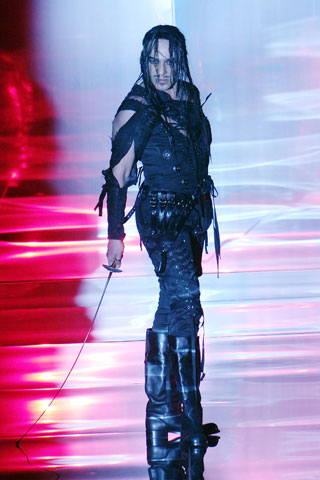 I'm guessing that Marie Antionette would have considered this collection bloody awful. And Robespierre? Not sure, but he probably would have lost his head over it.
HAPPY BASTILLE DAY ALL!
Images brought to you by www.style.com