Yet another collection from the legendary Rei Kawakubo of Comme Des Garcons that straddles the fence between fashion and art. Wearable art for sure, although it might be argued that some pieces are more wearable than others. Depends on the destination maybe? The entire collection could also qualify for an engaging exhibit at the local modern art museum.
Homage is paid to medieval Europe and pre-revolutionary France in a series of pseudo jackets and dresses, and my personal favorite abstract armor in ironic floral jacquards.
What is particularly fetching about these concoctions is the articulation of excrescences, some off kilter, in a demented Frankenstein-ian fashion.
Personally, I'd wear most of these eye catching assemblies.
COMME DES GARCONS FALL WINTER 2016: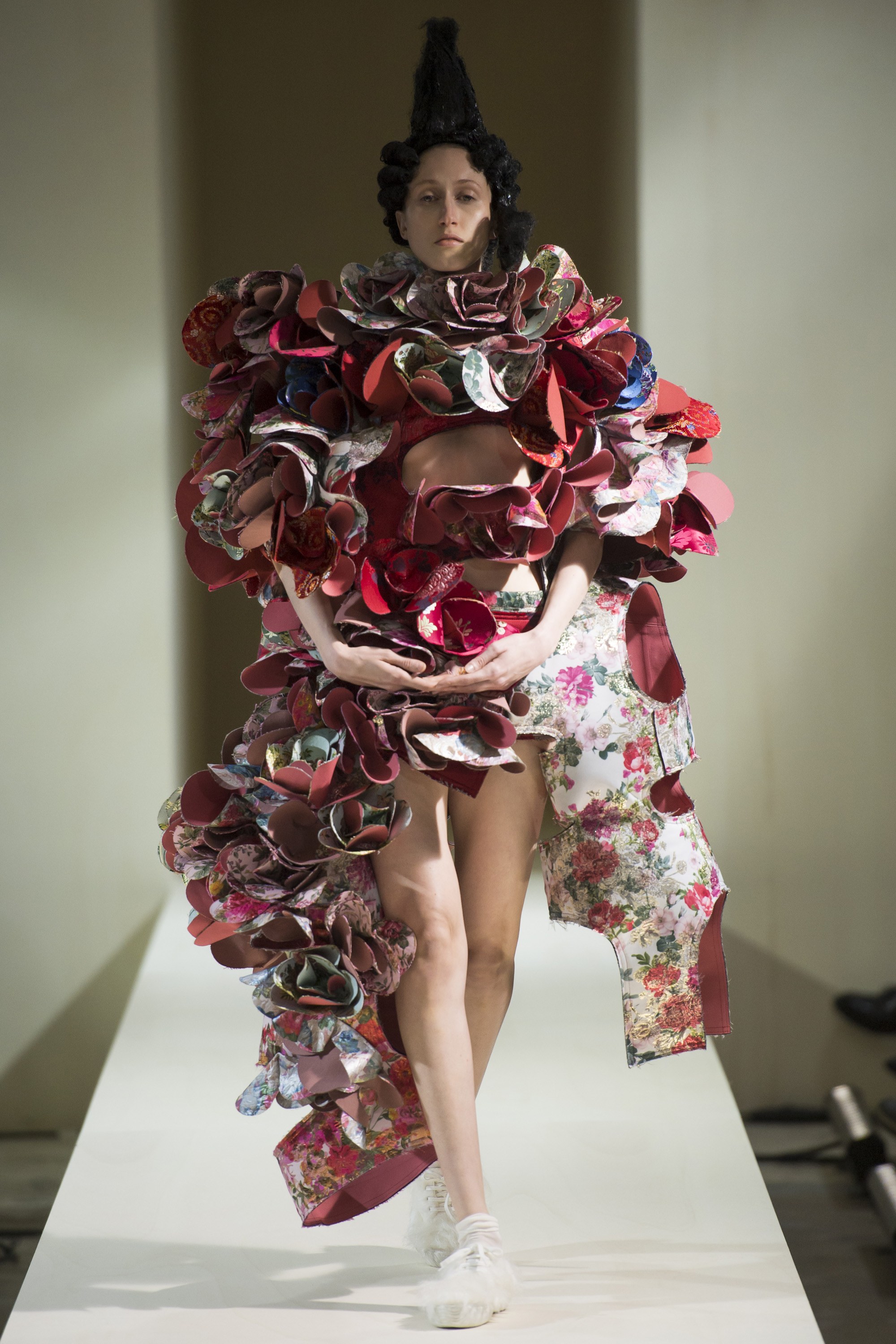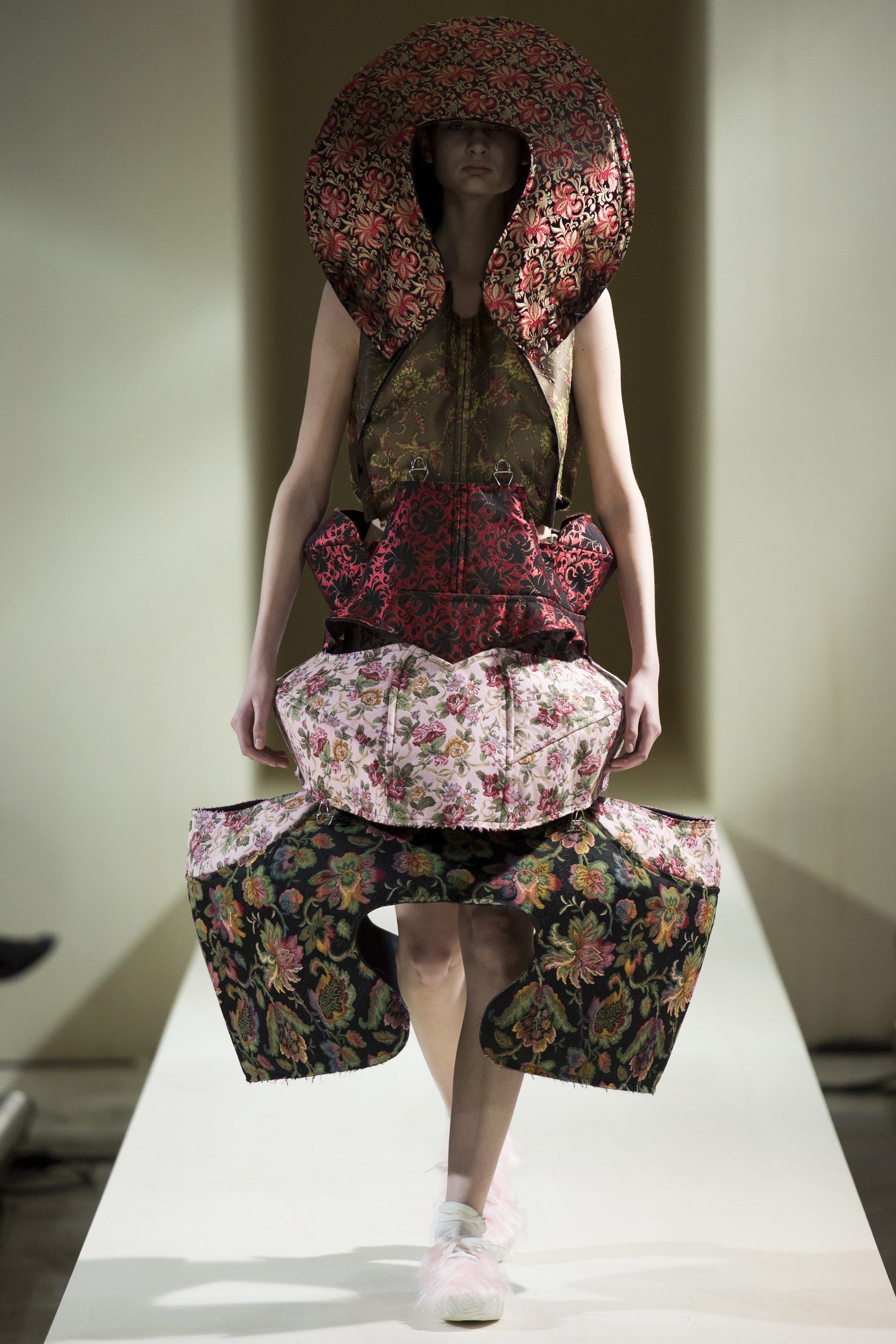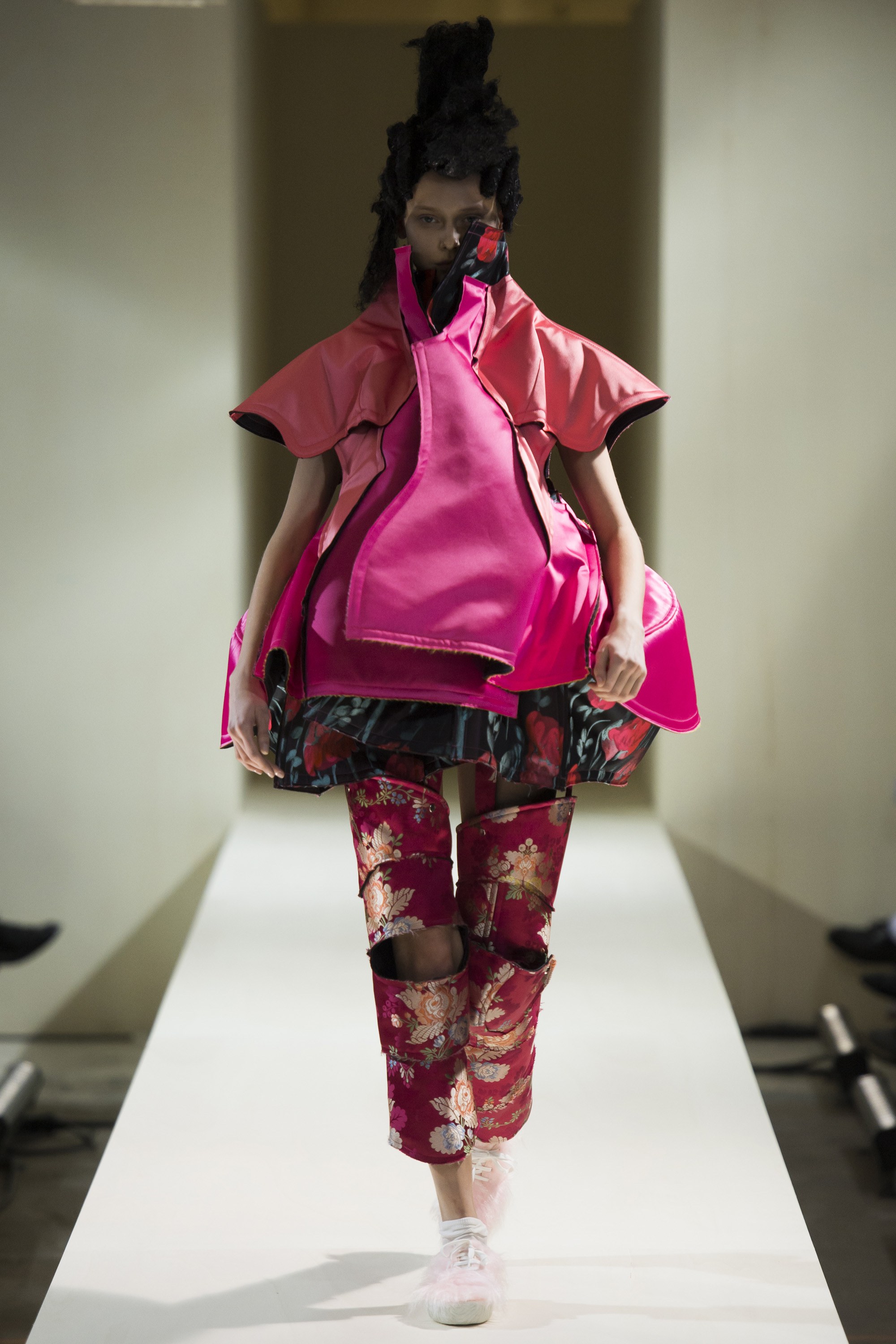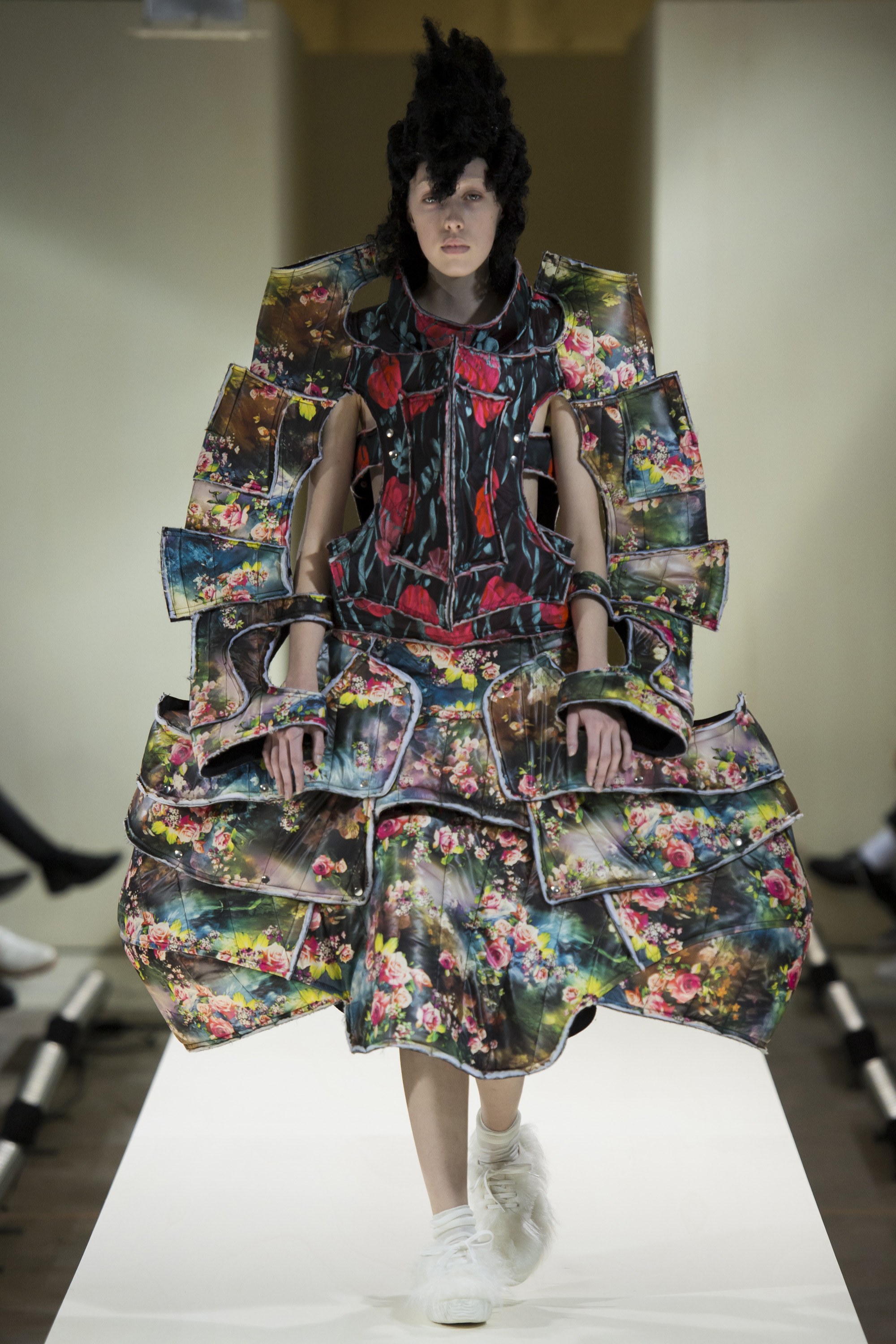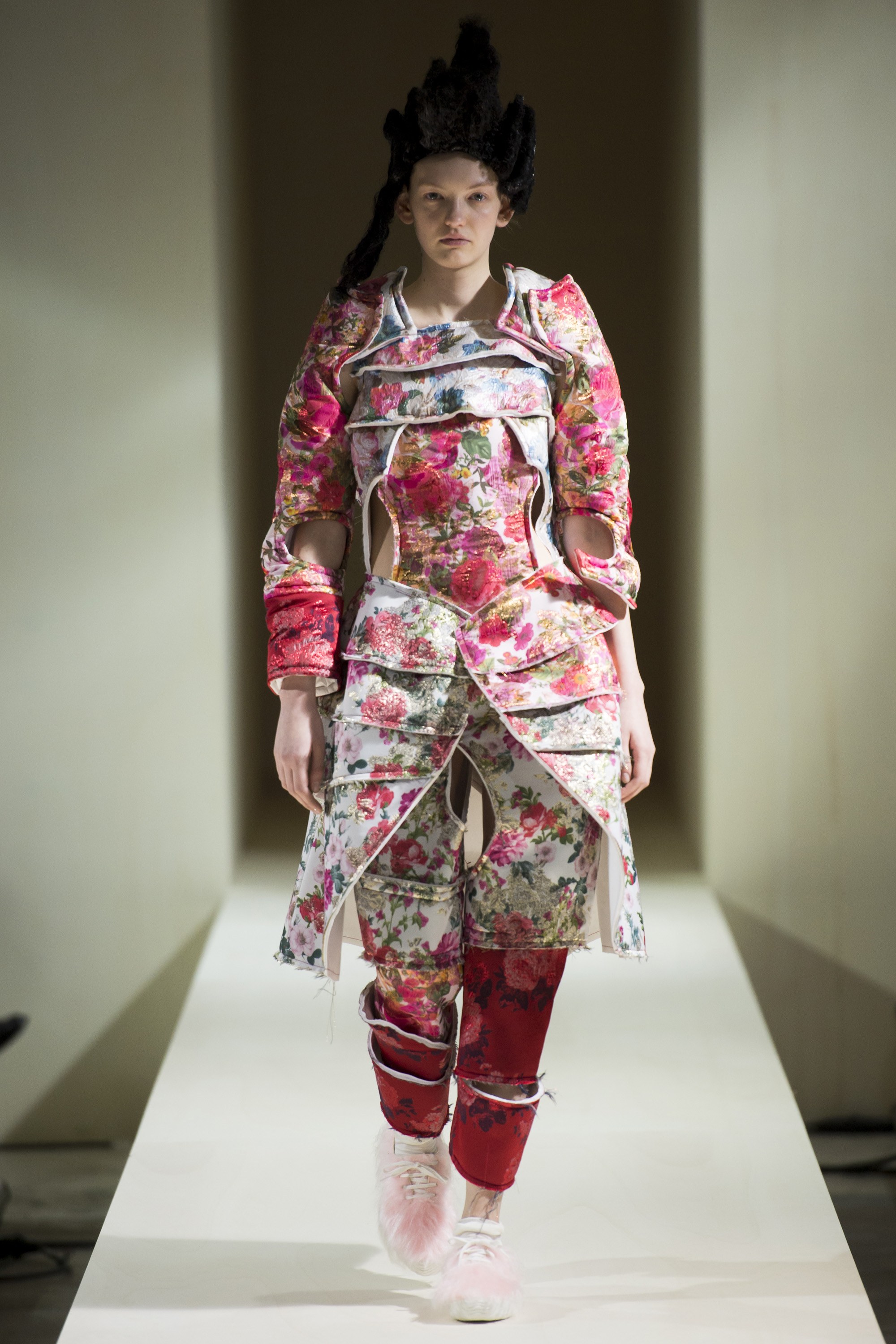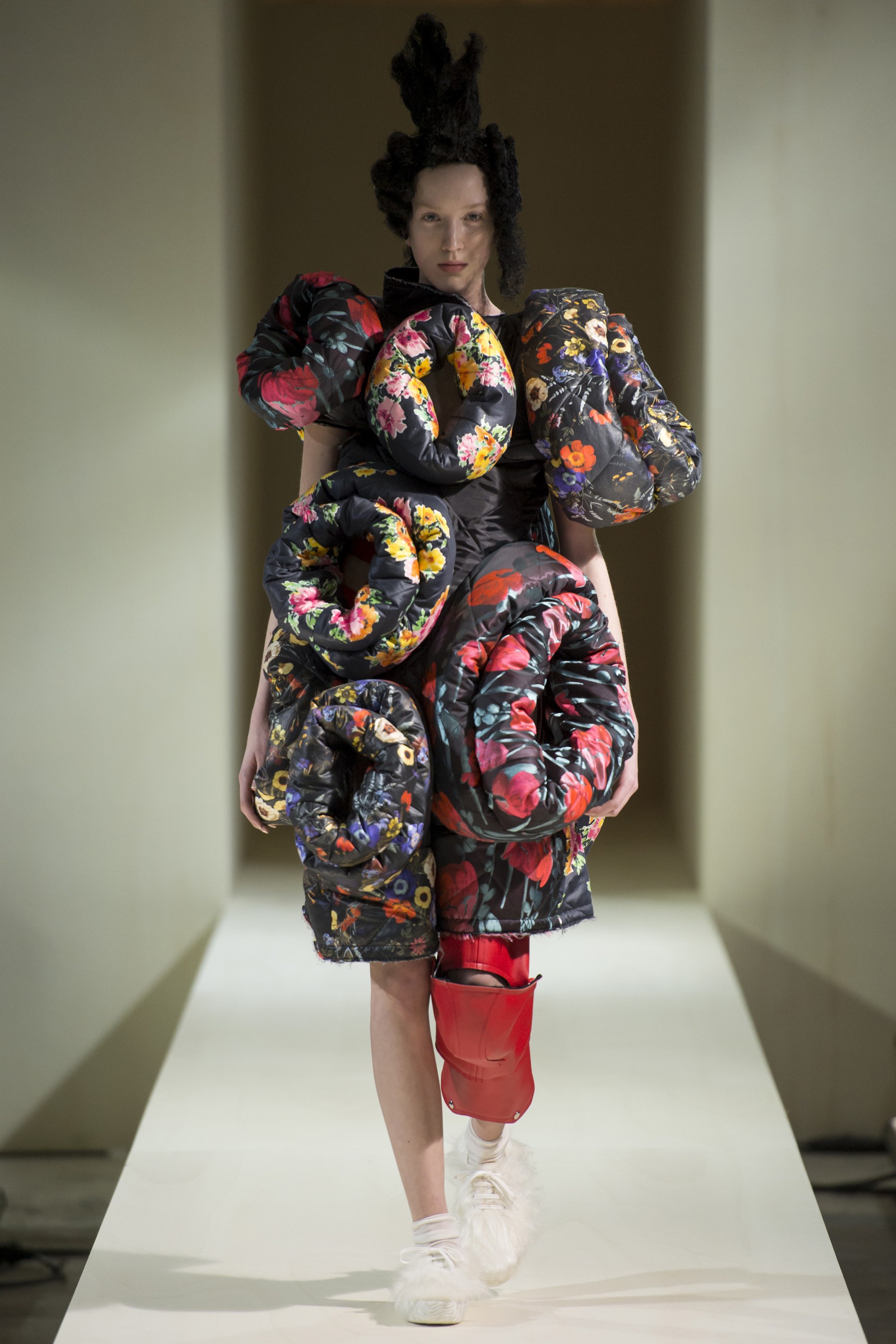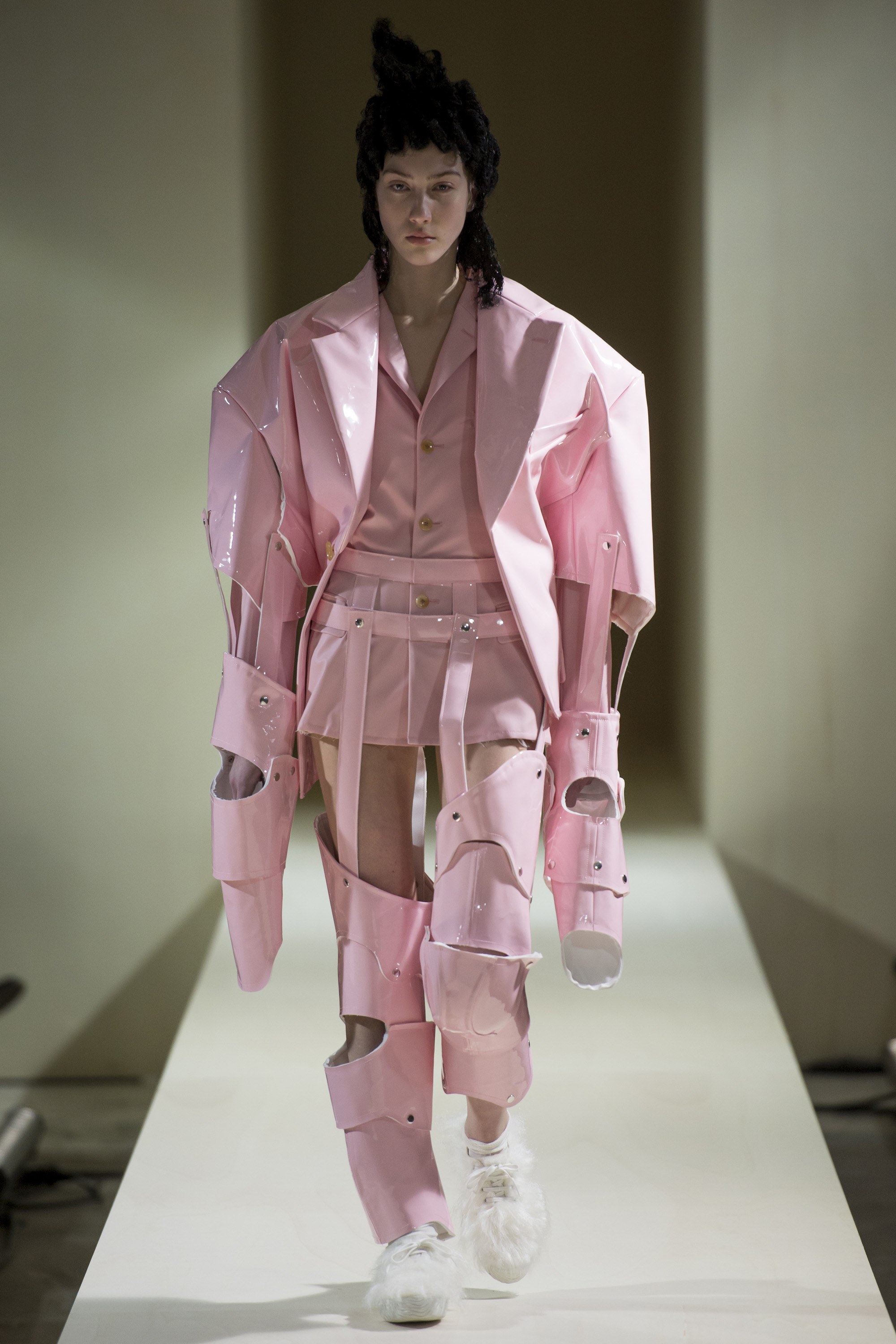 Paris Hilton meets ROBOCOP.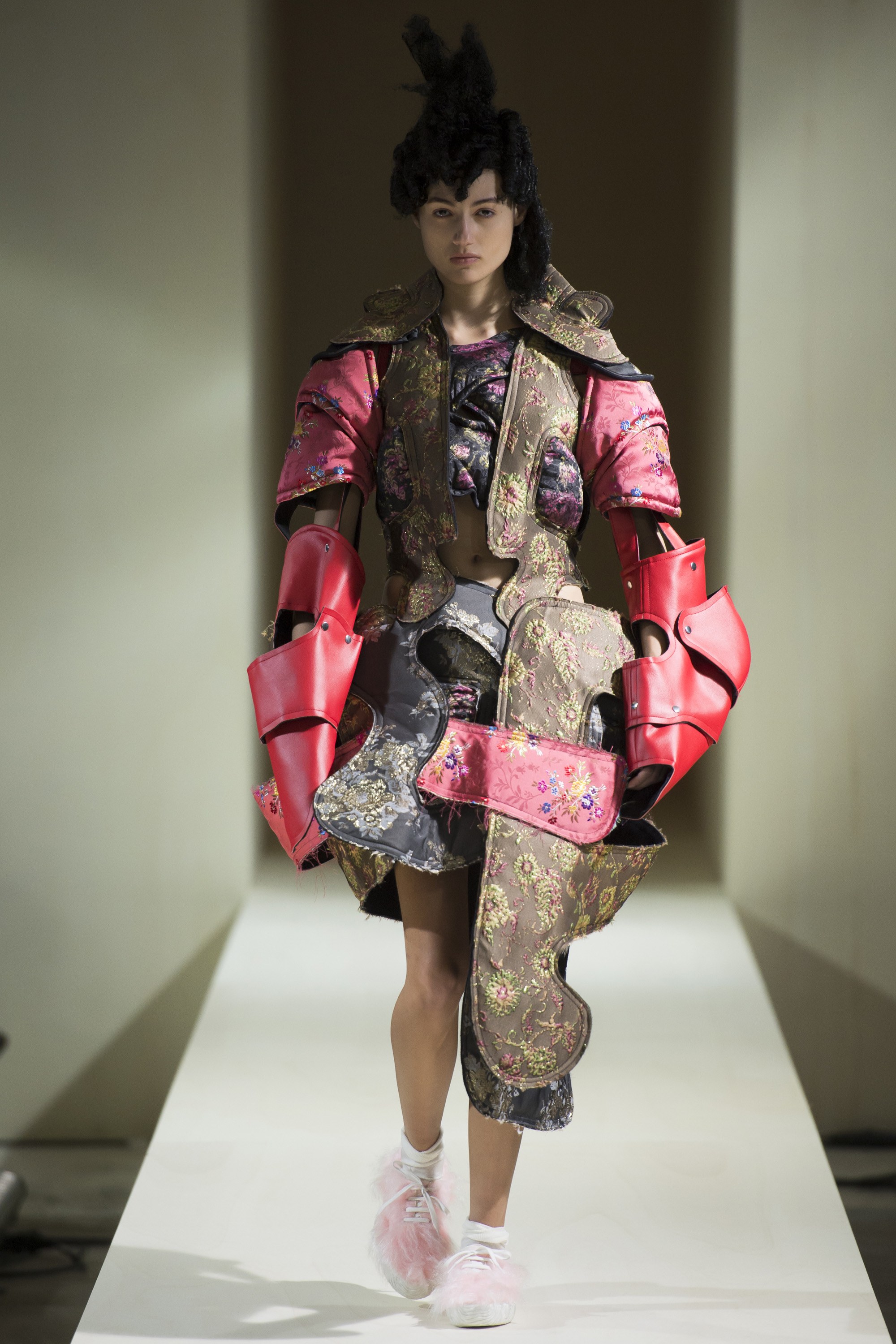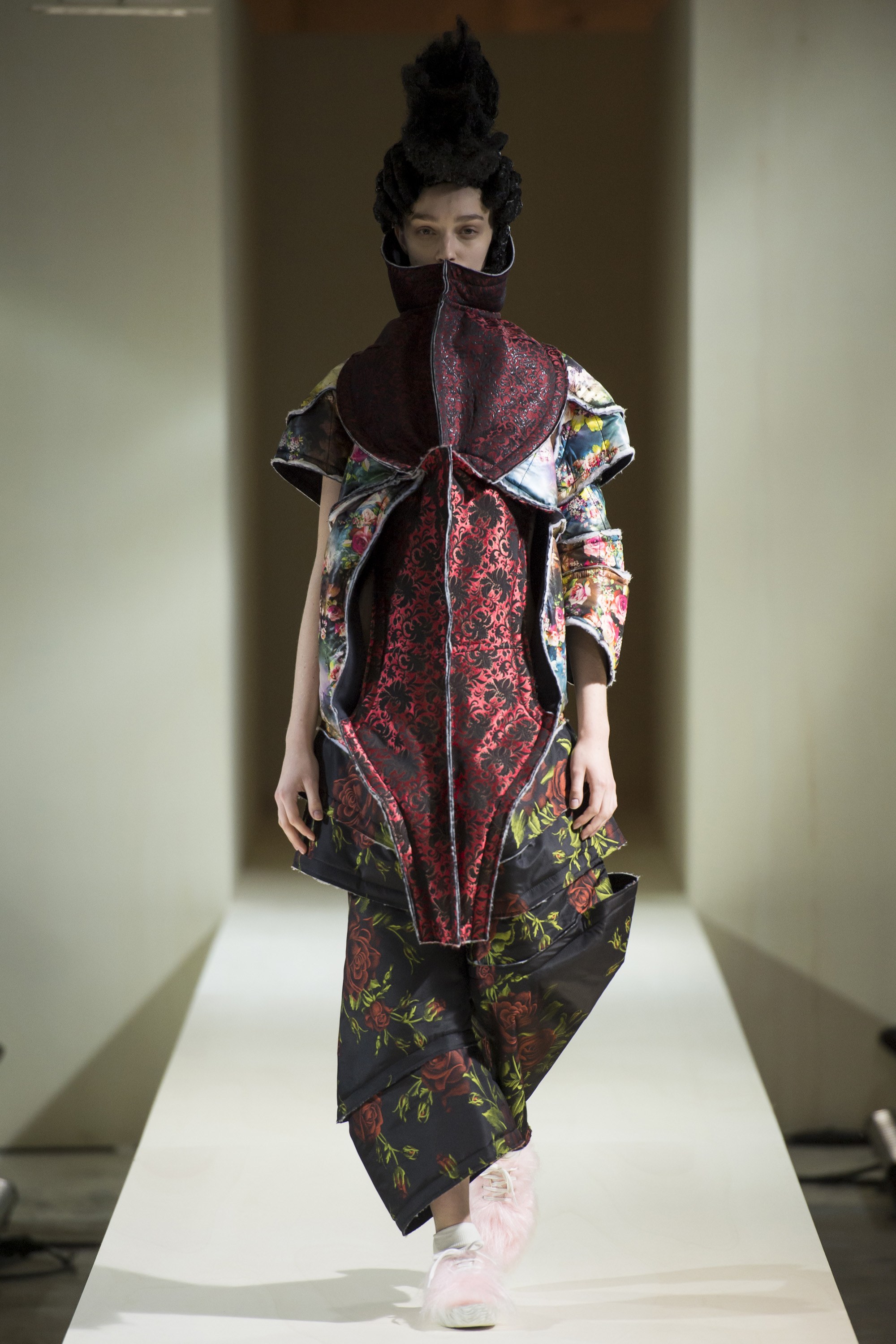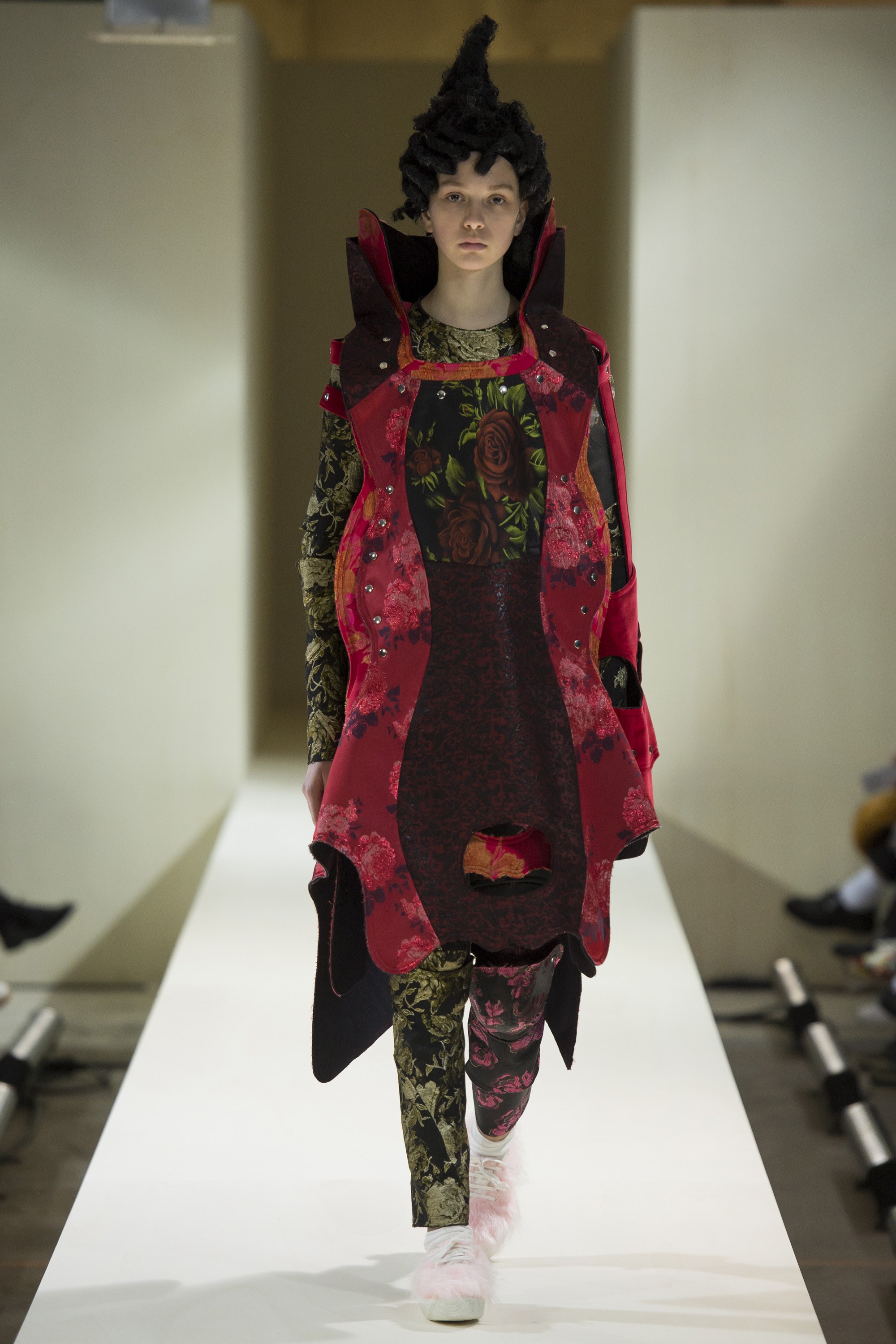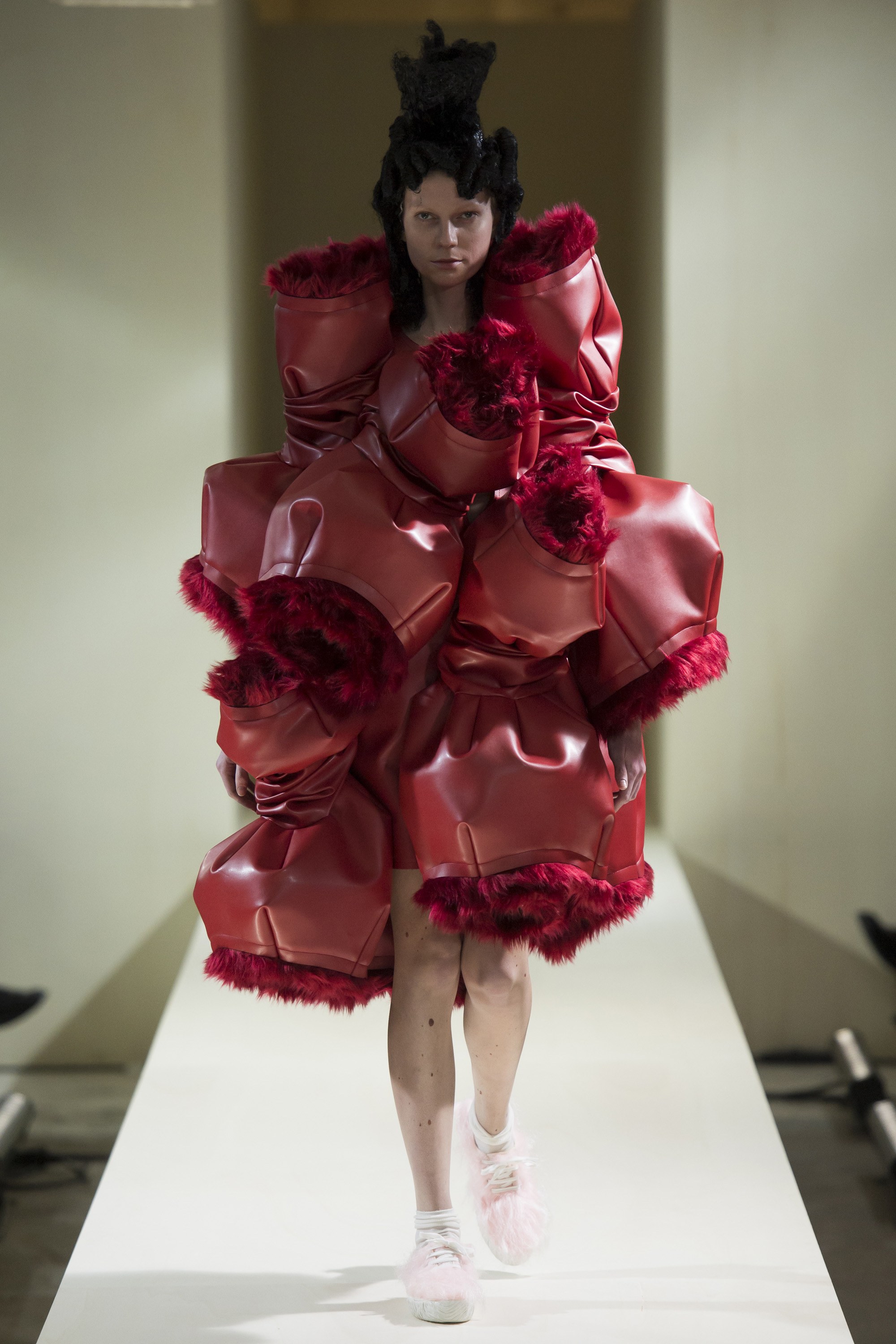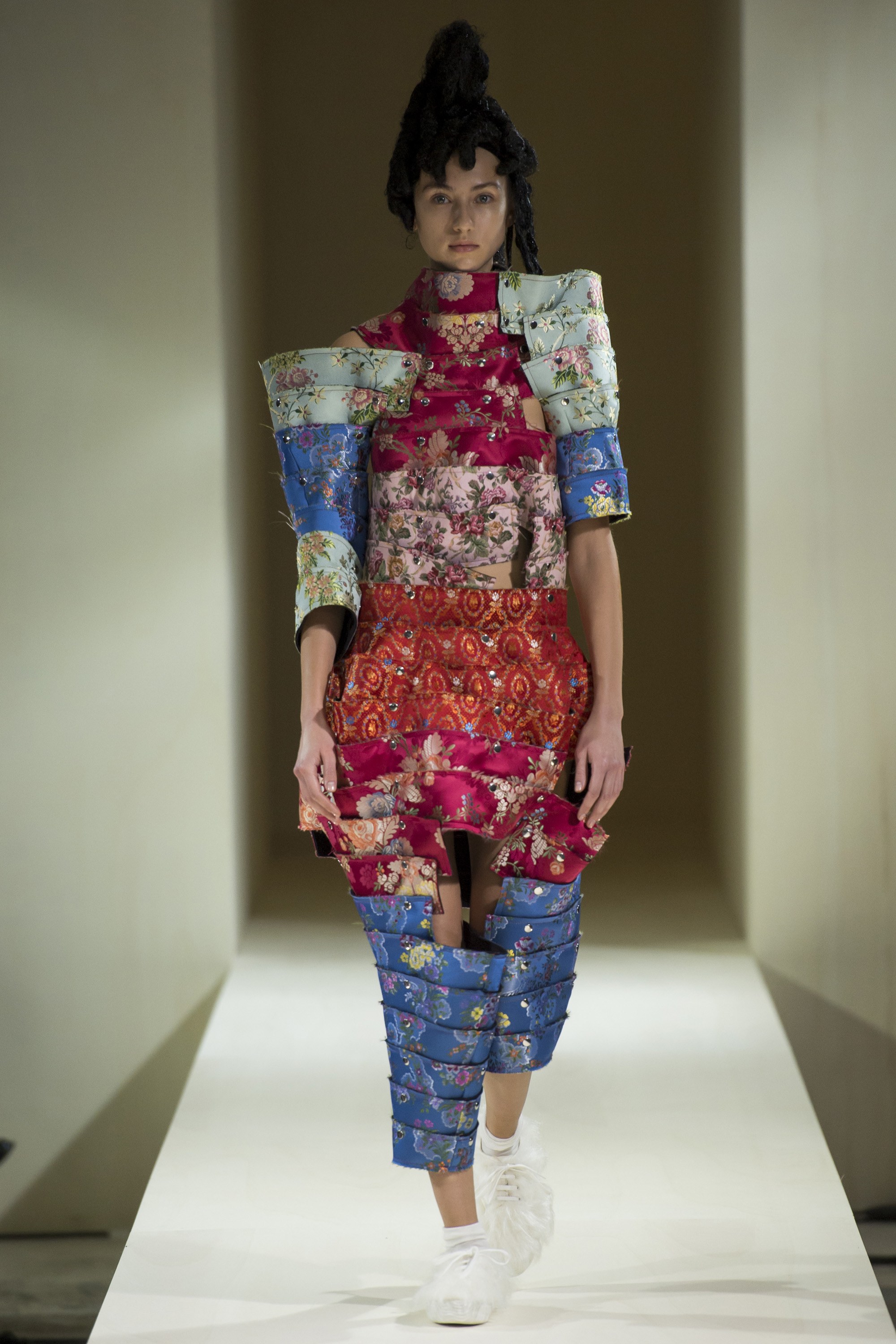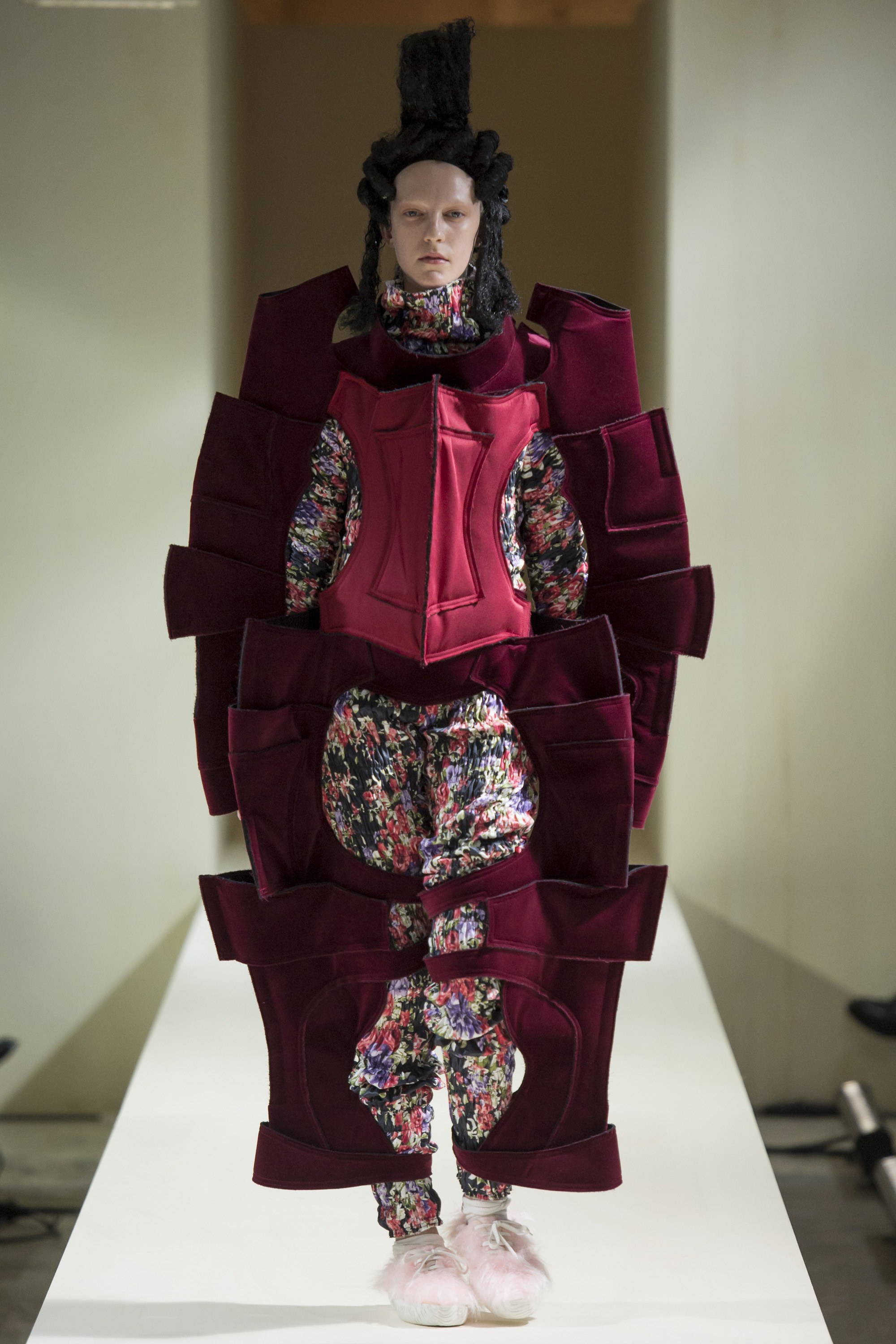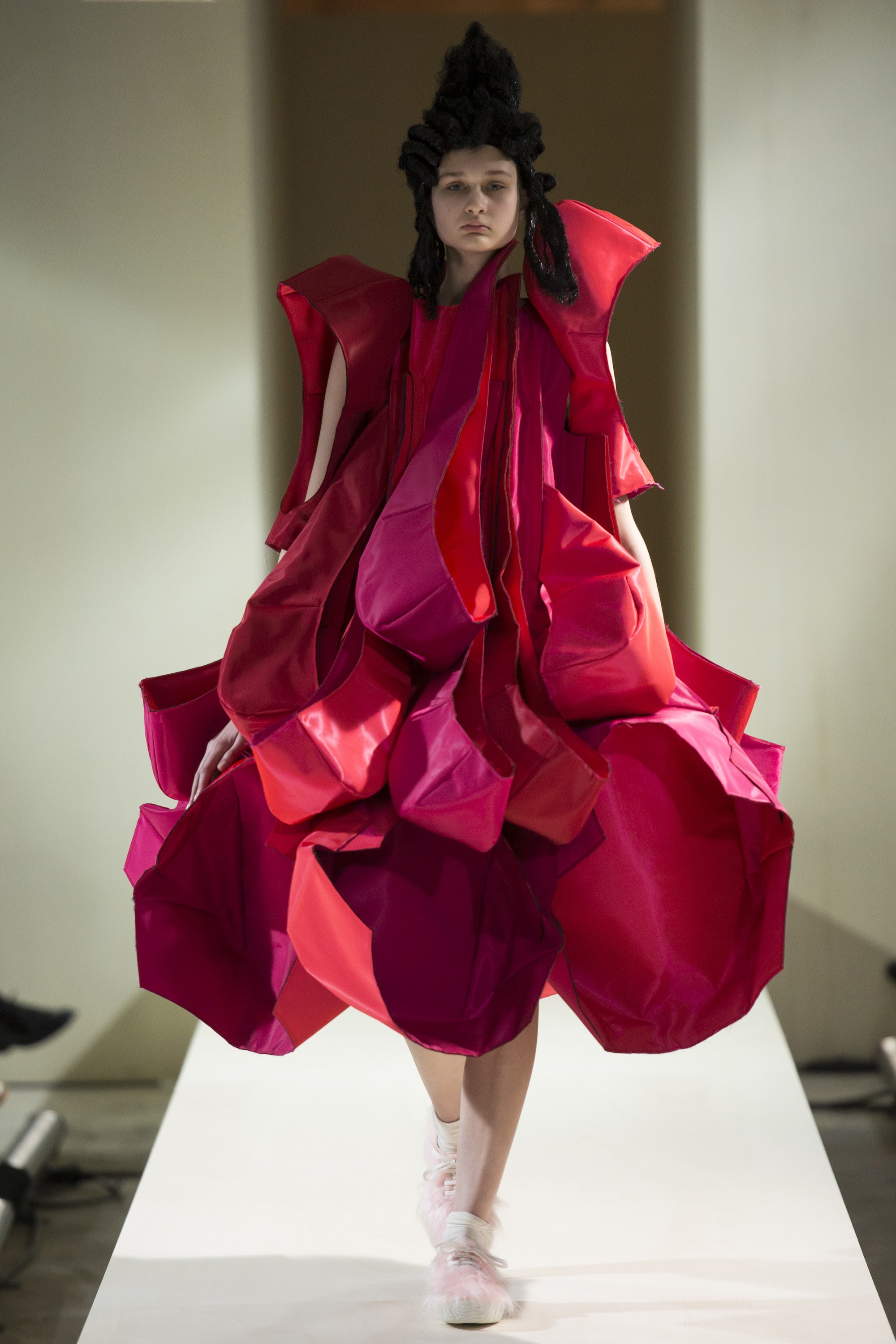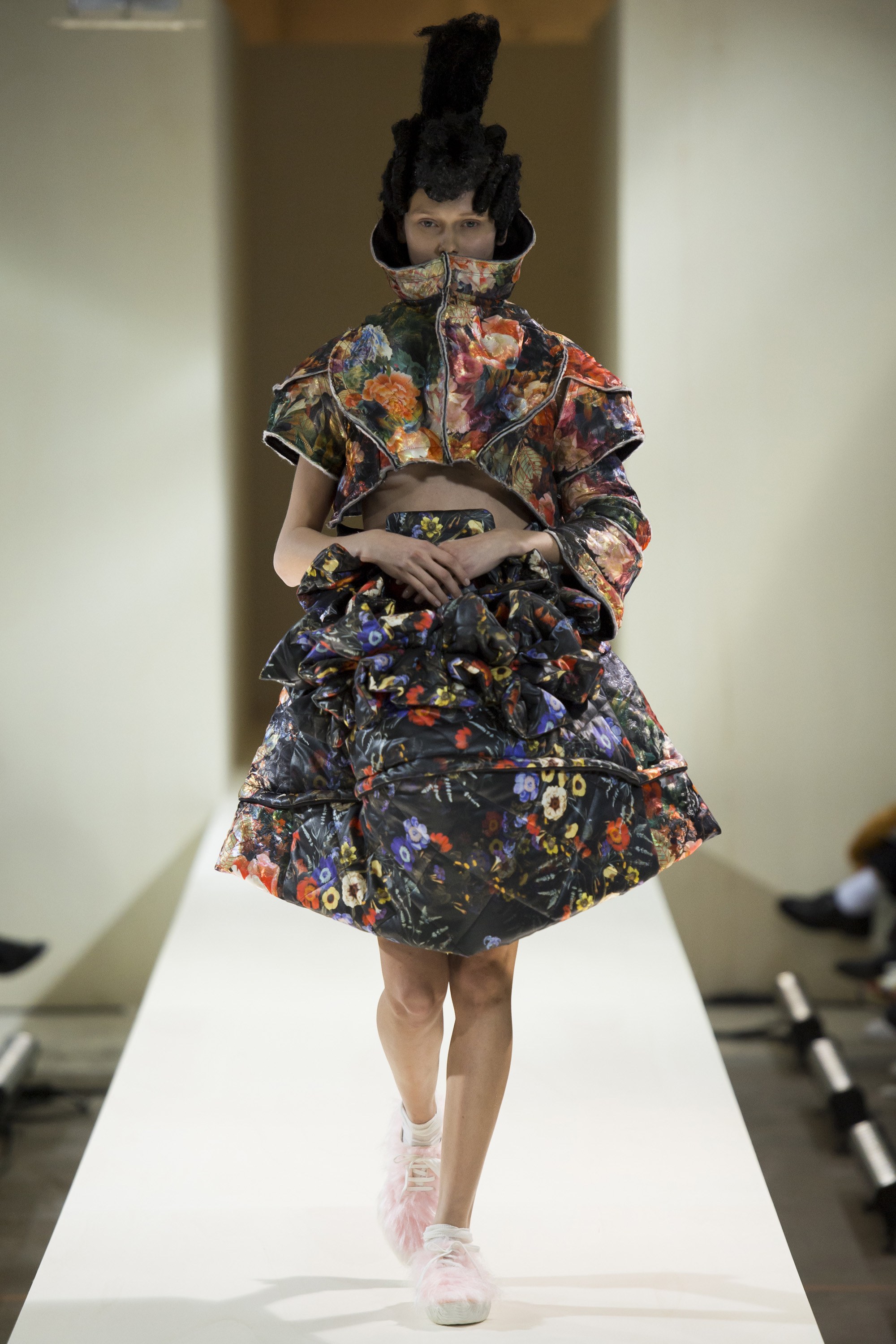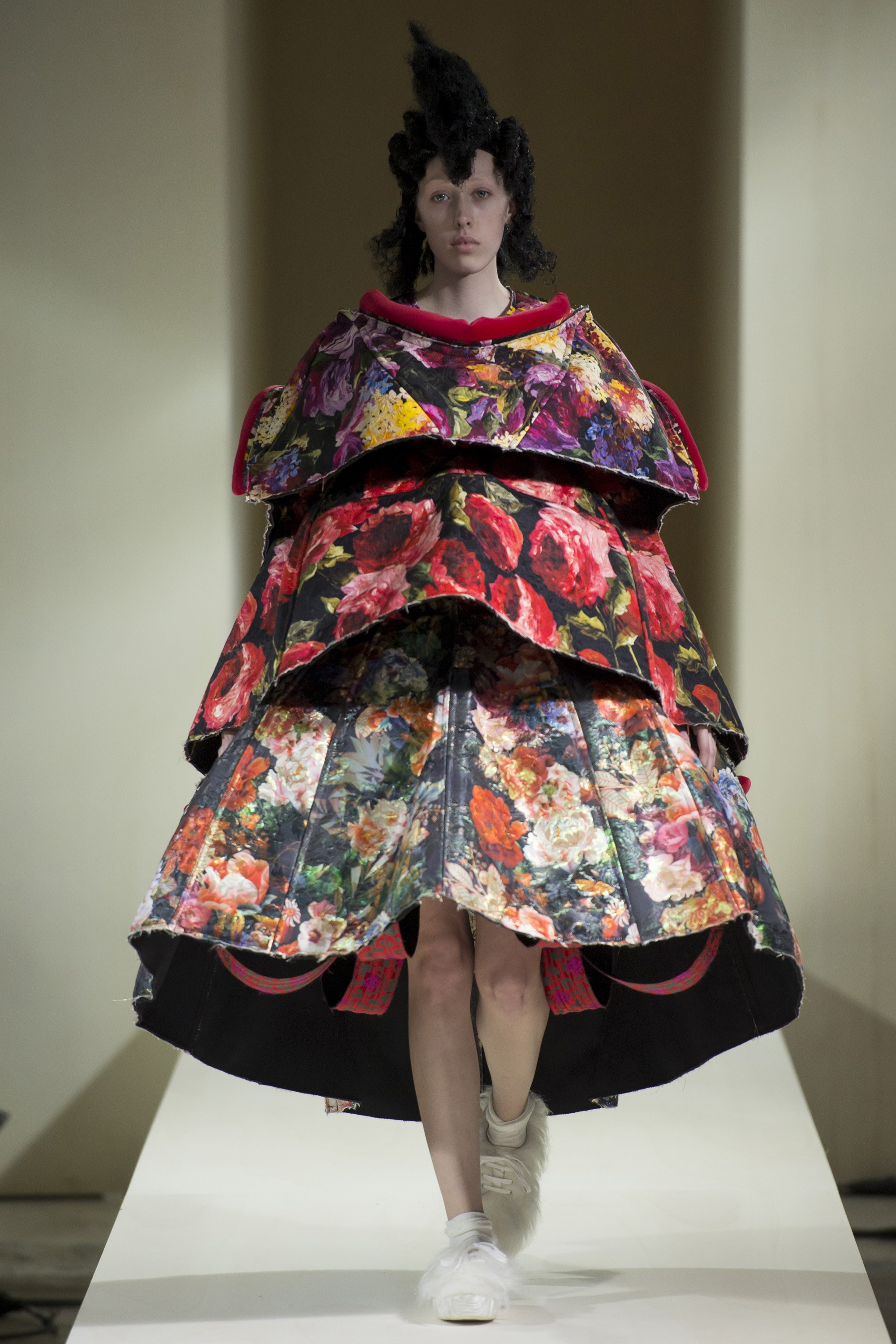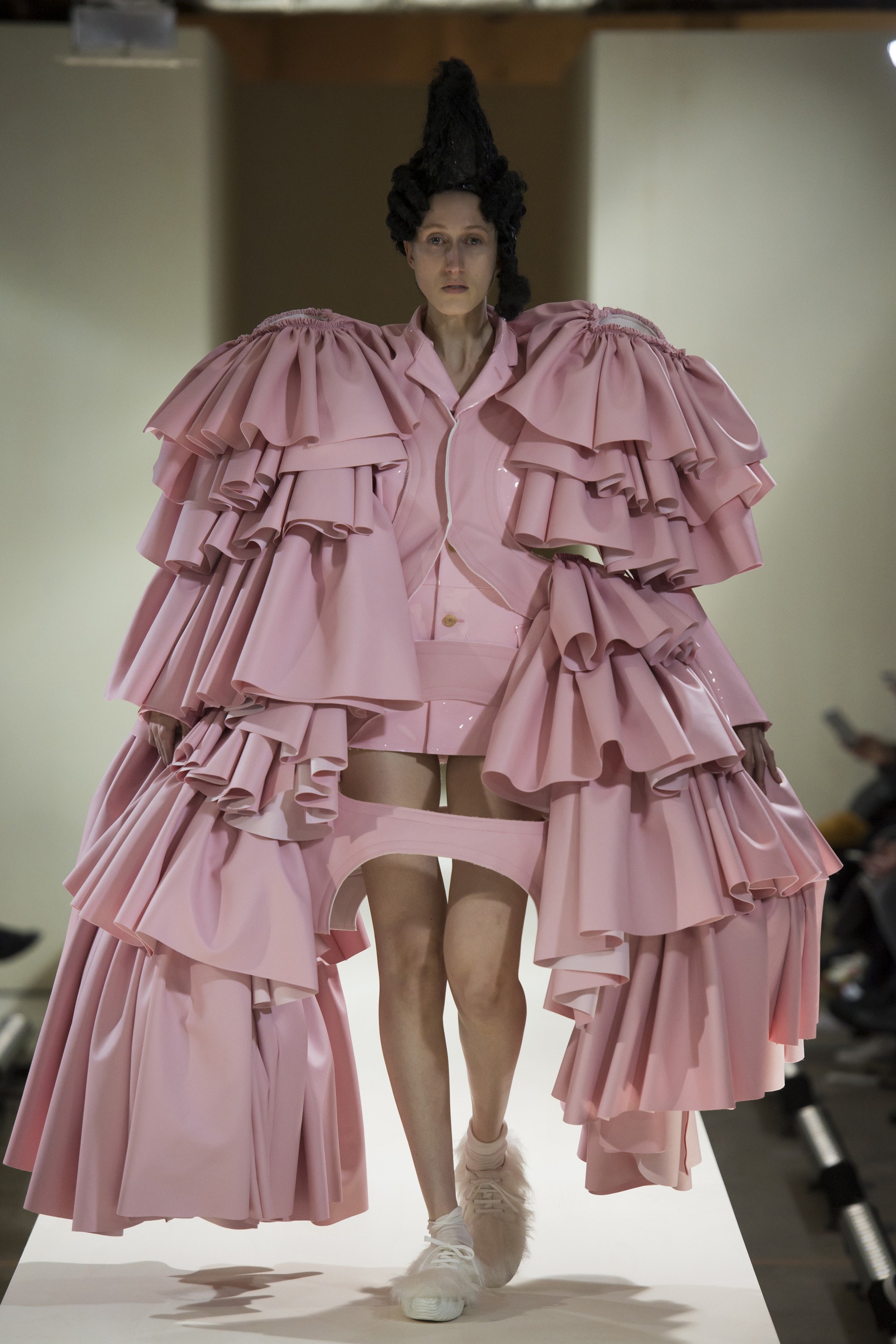 And, Paris Fashion Week Continues.....
Images from www.vogue.com.