What could be more uplifting or inspiring than the fare of one Andrew Gn? When its time to beat back the doldrums of the current SNOWMAGEDDON (hat tip to the genius who amalgamated snow and armageddon), and you can't make it outside to those $15 masterpiece milkshakes, the lace laden, form flattering, and exquisitely adorned frocks, gowns, and ensembles are here for your viewing.
Its been around a decade since I first laid eyeballs on his concoctions (thank you Nordstroms and Wilkes Bashford), which harken back to more opulent times, what I call "Russia before the revolution". The few pieces I've been clever enough to collect and keep remain some of my favorites, a veritable explosion of velvet, ribbons, sequins, and lace. These are timeless treasures (all jackets) which can be retrieved for nights at the Opera and Ballet, and such. IF IN DOUBT, HOARD.
Gn presents mouth watering floral jacquards and other luscious fabrications in tried and true silhouettes with a hint of grown up folkloric in the mix. Black looms large as expected in a collection fit for glamorous goings on. The occasional bold collar adds a flamboyant factor, while a steady stream of eye catching passementerie in the form of braiding and tassels adds couture finesse to the intoxicating brew. These are pieces that will appeal to any fashionista who wants to be well turned out with as little annoyance and fuss as possible. In fact his jackets are quite comfortable, and can easily segue from work during the day to an elegant affair afterwards.
Charmeuse, bell sleeves, and a broad color palette add to the overall effect. If you are a fan of Elbaz's Lanvin or the old school YSL, you will appreciate this assembly of pret-a-porter.
Gn also reminds that some well placed opera gloves ratchet up the glam factor to any outfit.
ANDREW GN PRE-FALL 2016: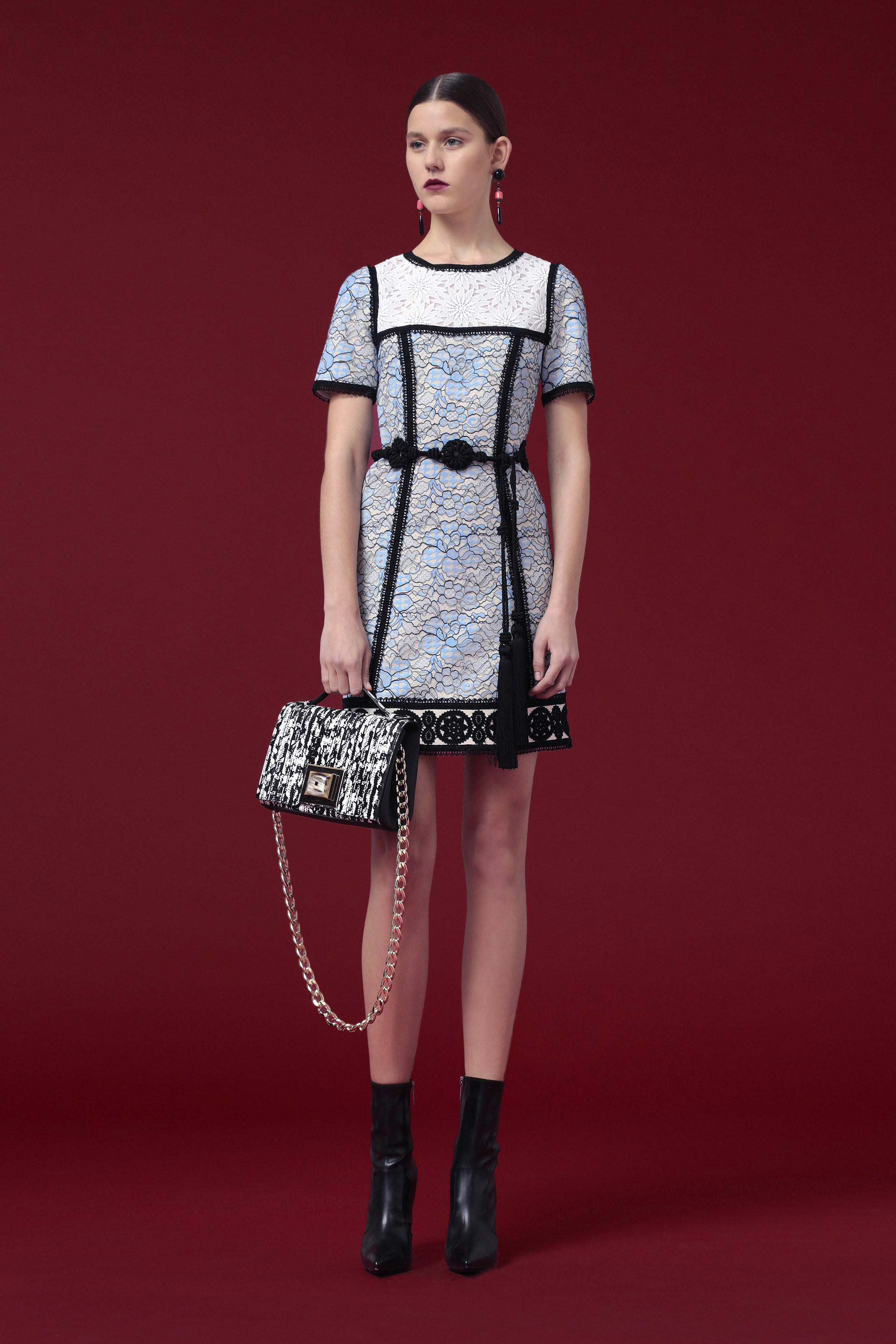 For the younger set. Varied combined laces elevate a mini beyond the usual.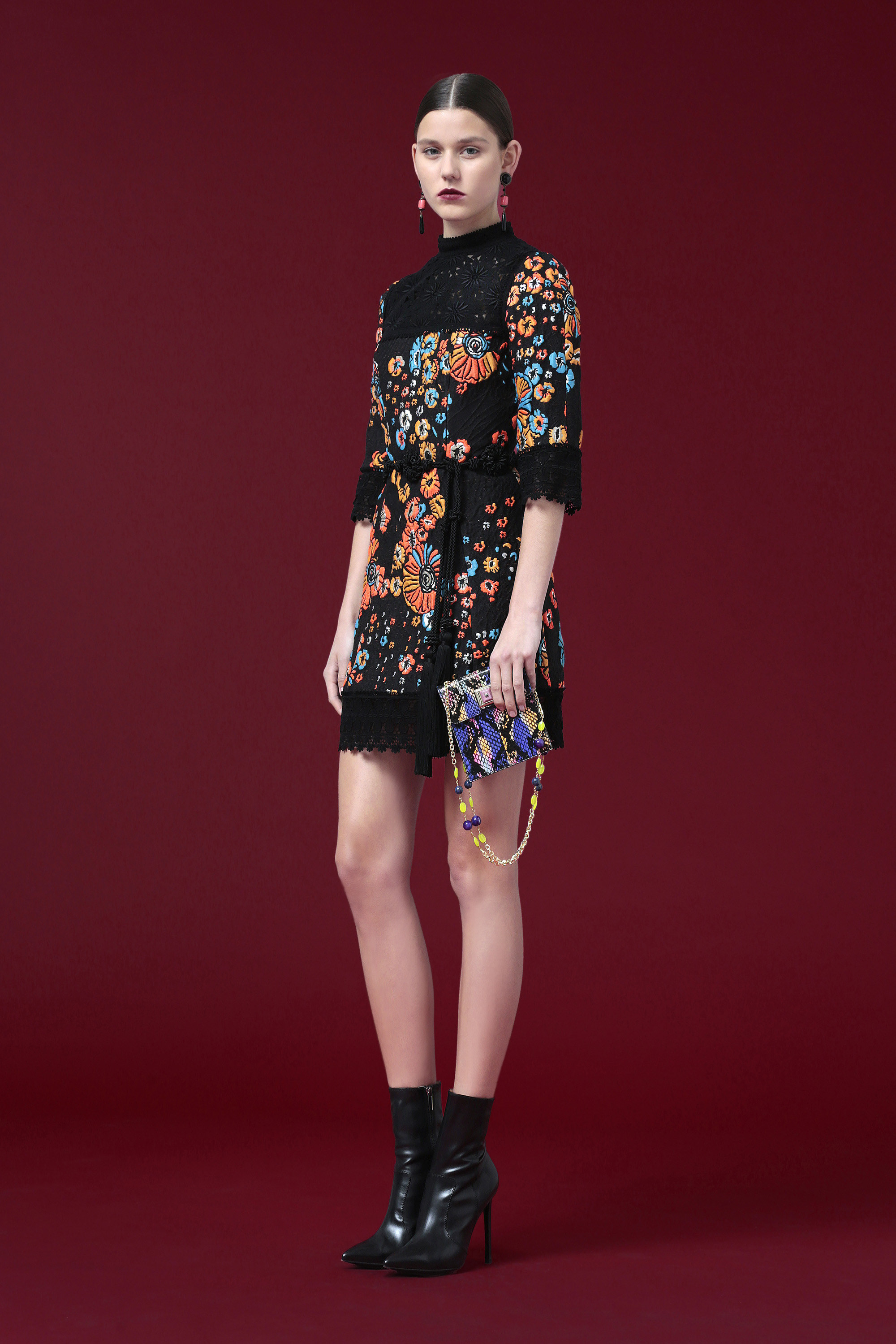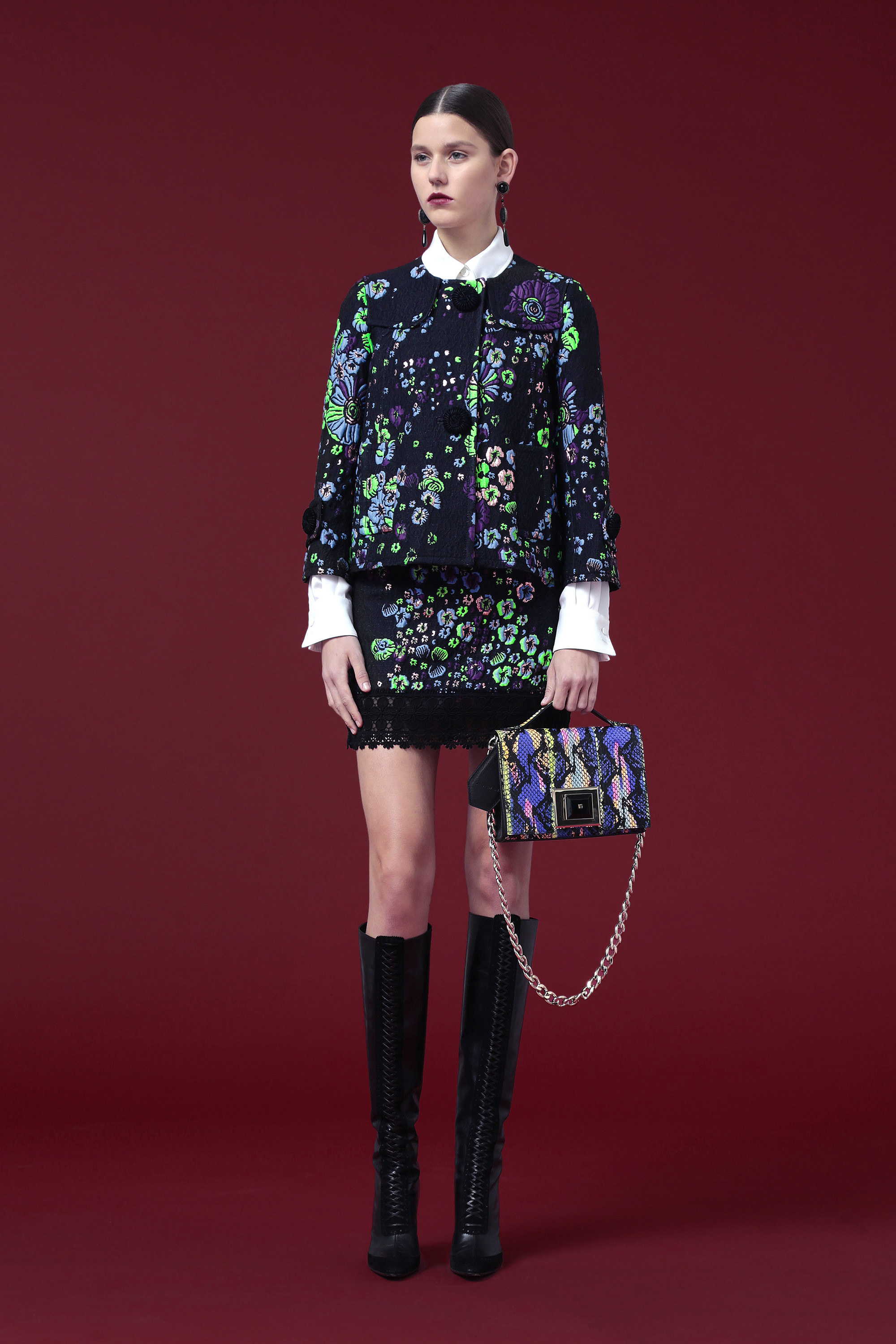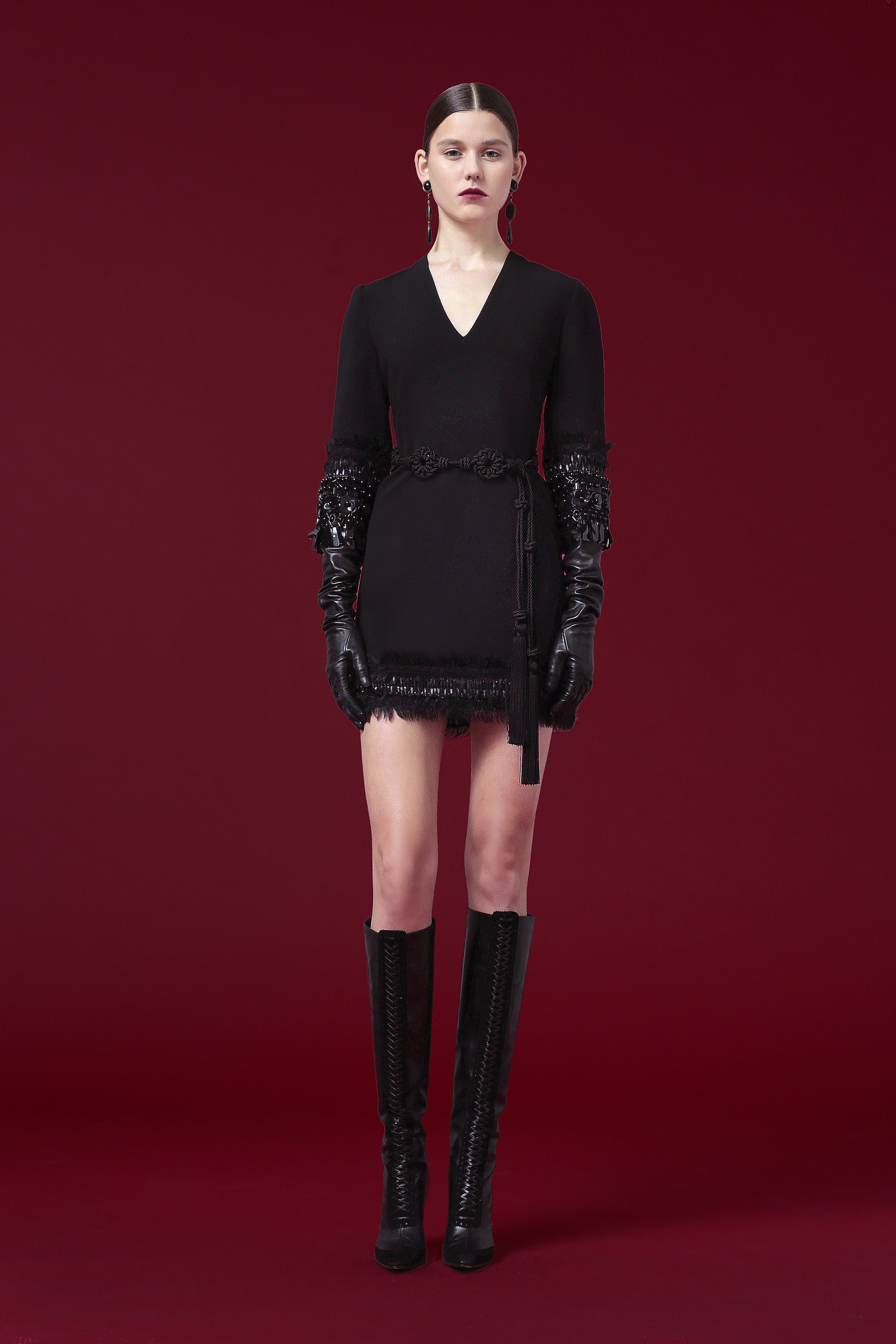 The fabrications, glorious embellishments, and other adjunct details are a counterpoint to the abbreviated hemlines. You can show a lot of skin and remain elegant and chic. Akin to the House of Valentino which has turned the mini into an art form.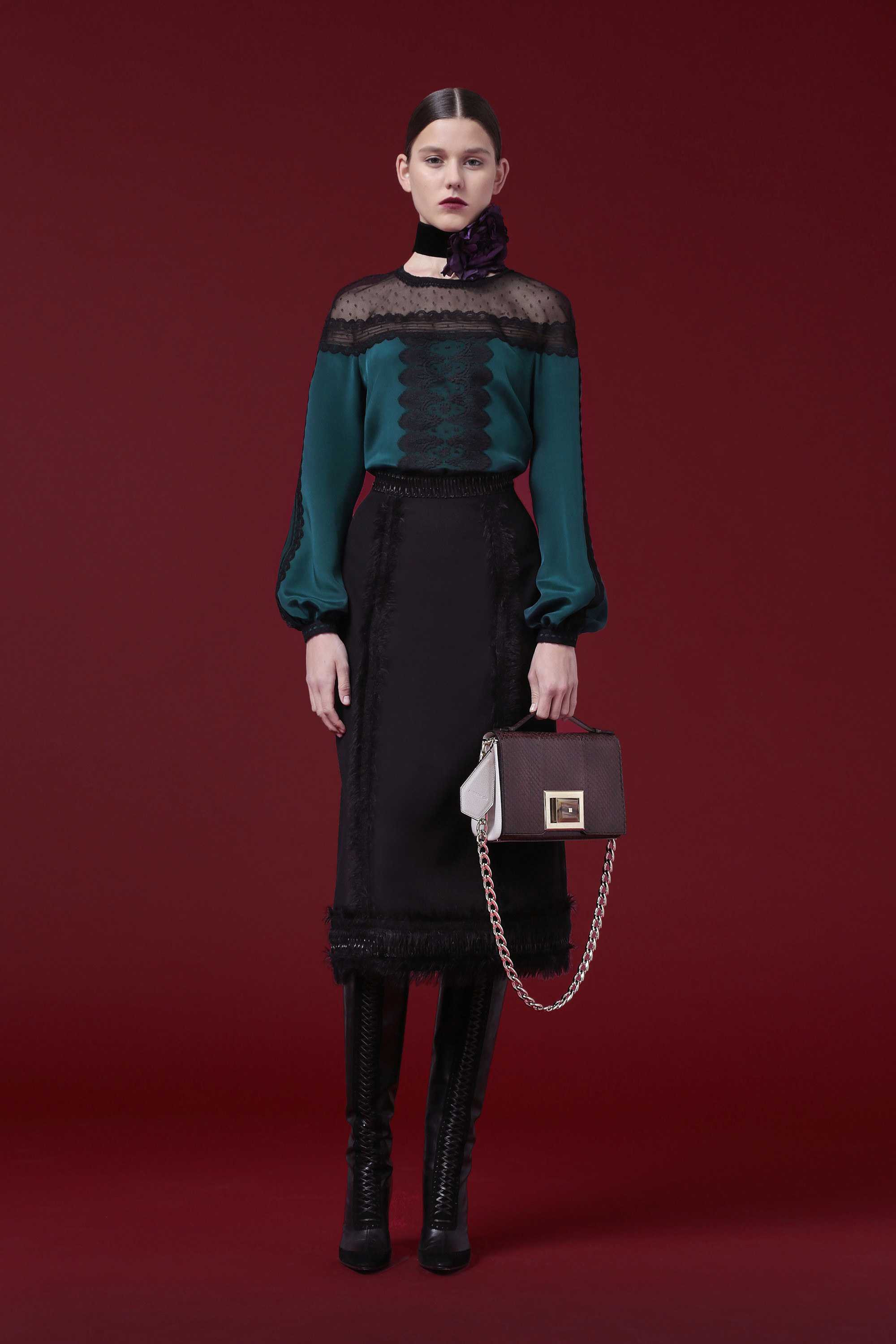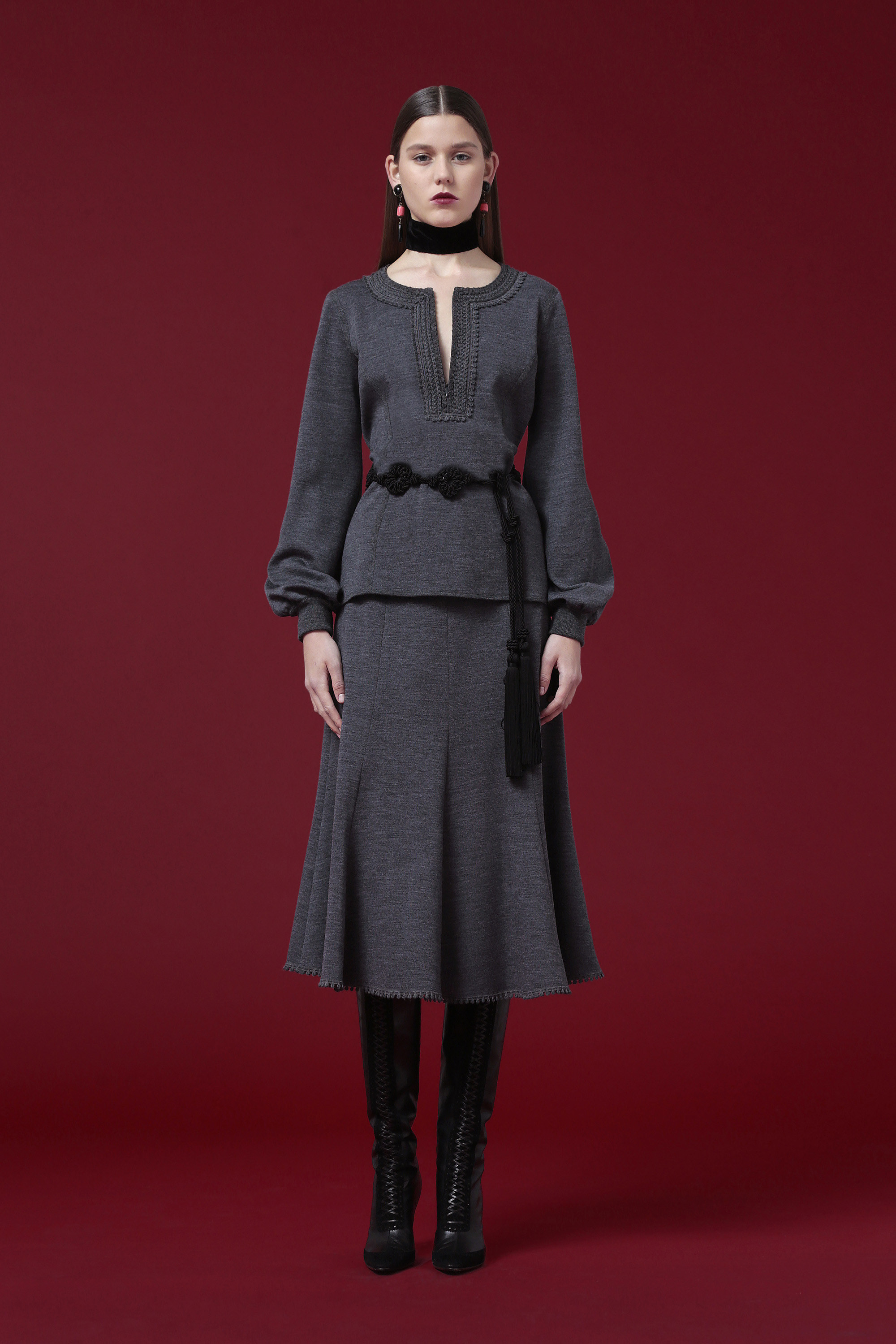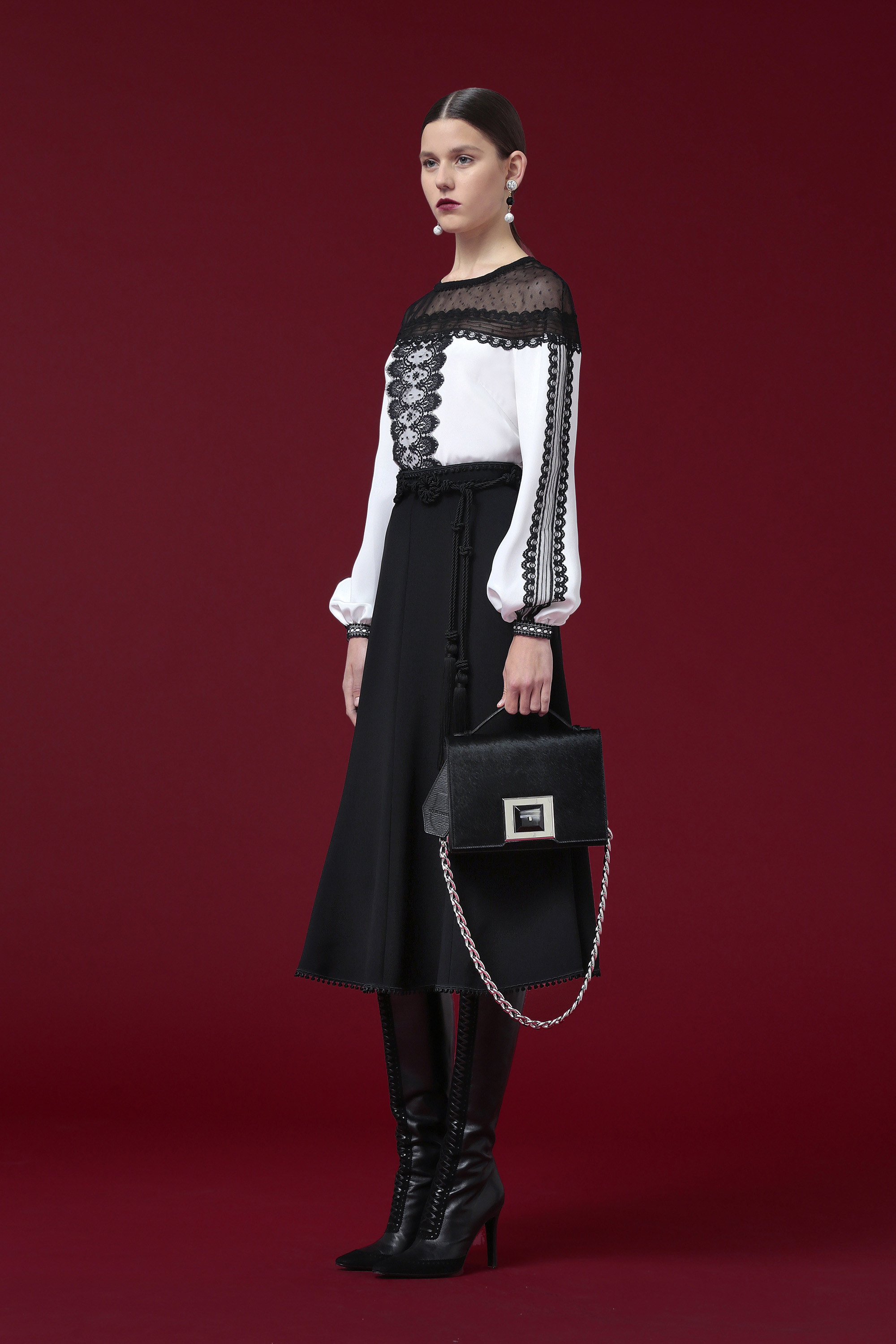 All varieties of skirt lengths are making the rounds, with the midi garnering particular favor. Great excuse to get out the high heeled boots. The A line black wool skirt is a handy staple. The focal point can be the flamboyant bejeweled silk blouse OR a wacky moto jacket.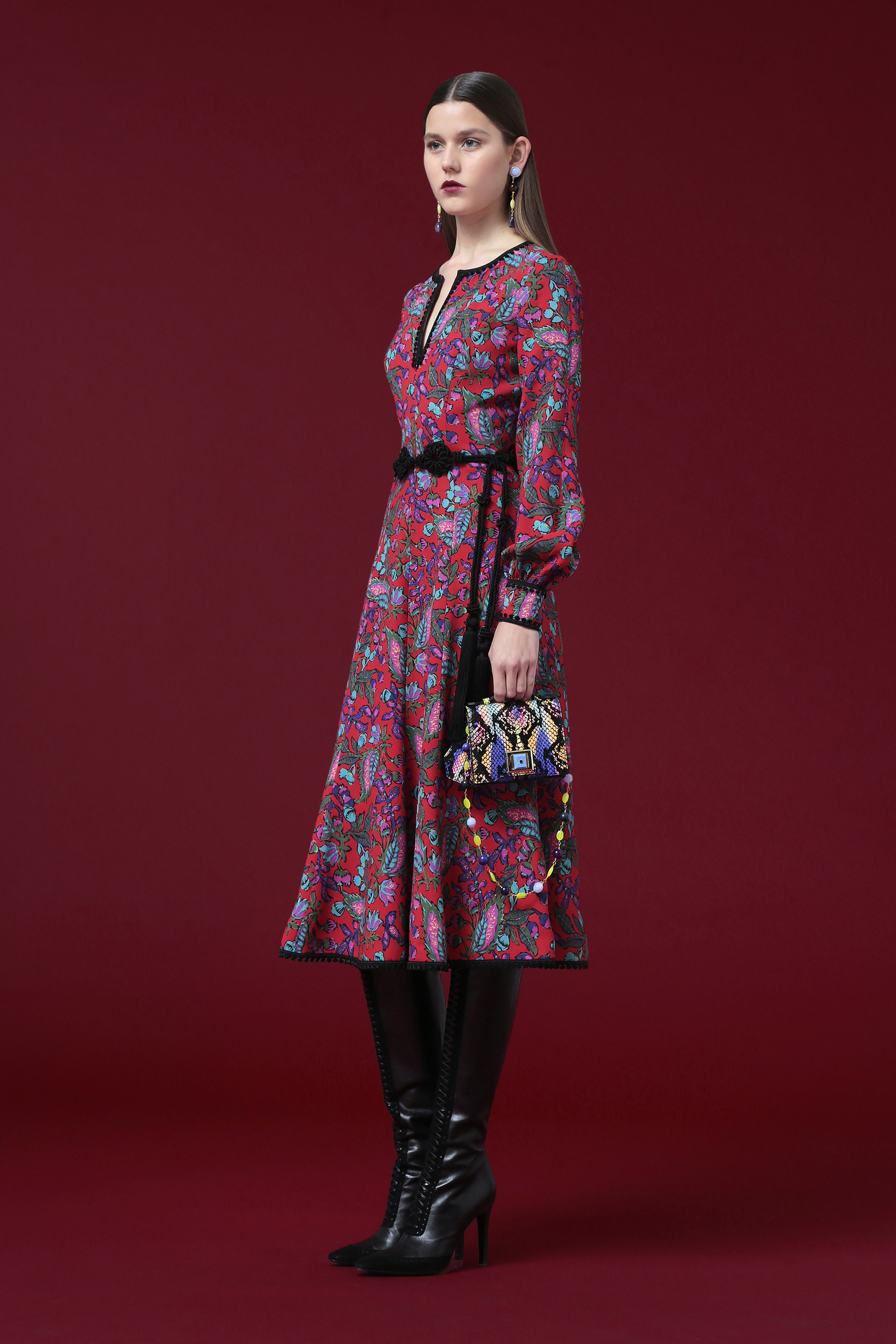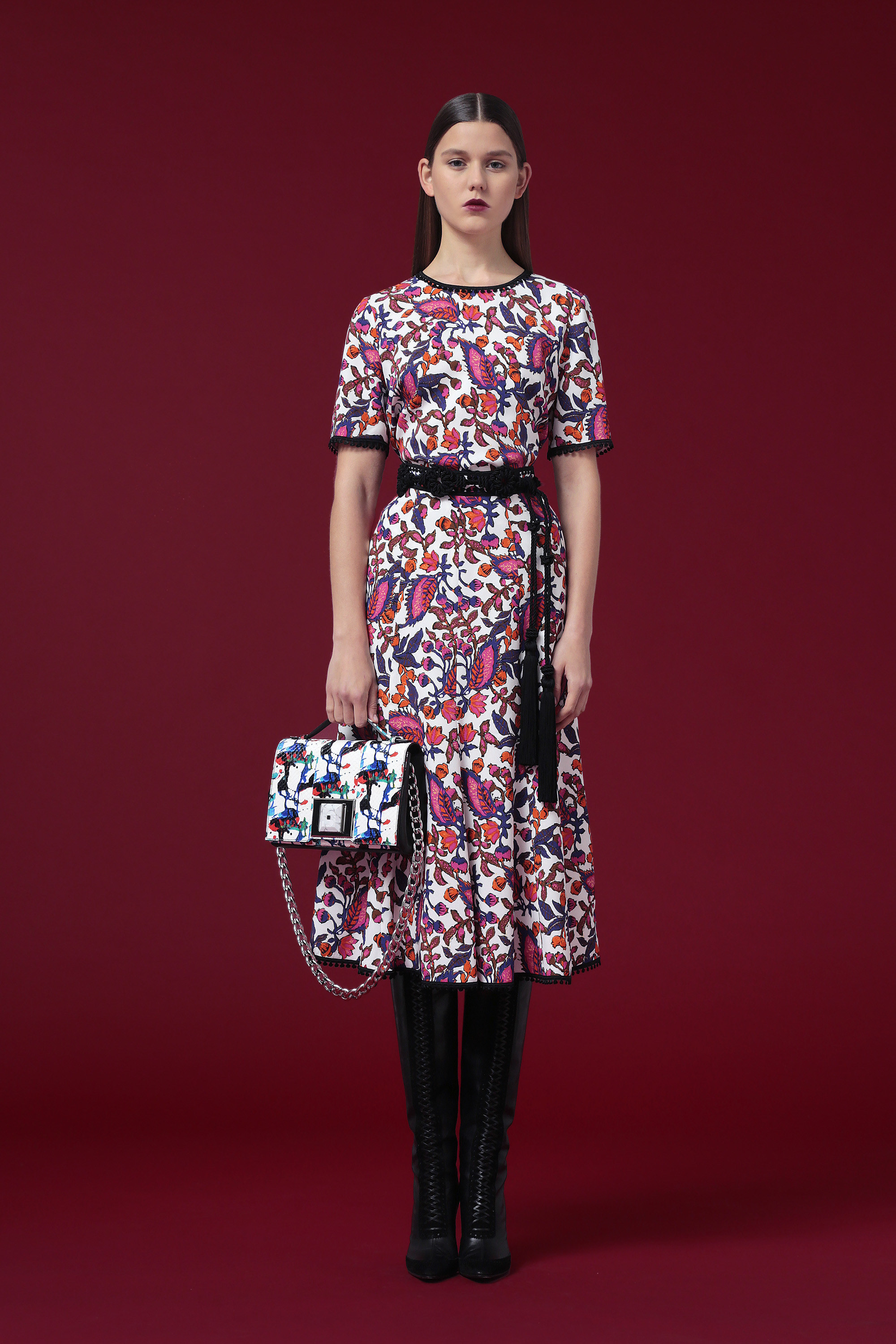 Two more snappy and engaging frocks for lunches with the gals or date night. Pair with boots or patent leather Manolo Mary Janes.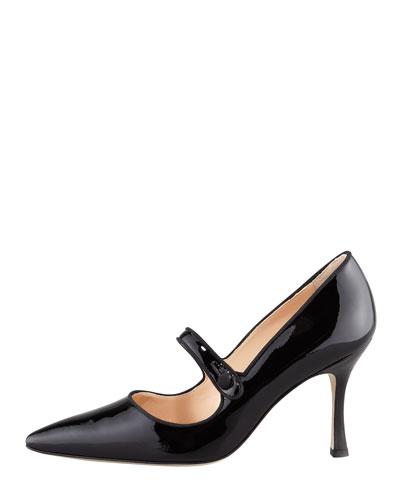 Everyone should have a pair of these babies in their racks.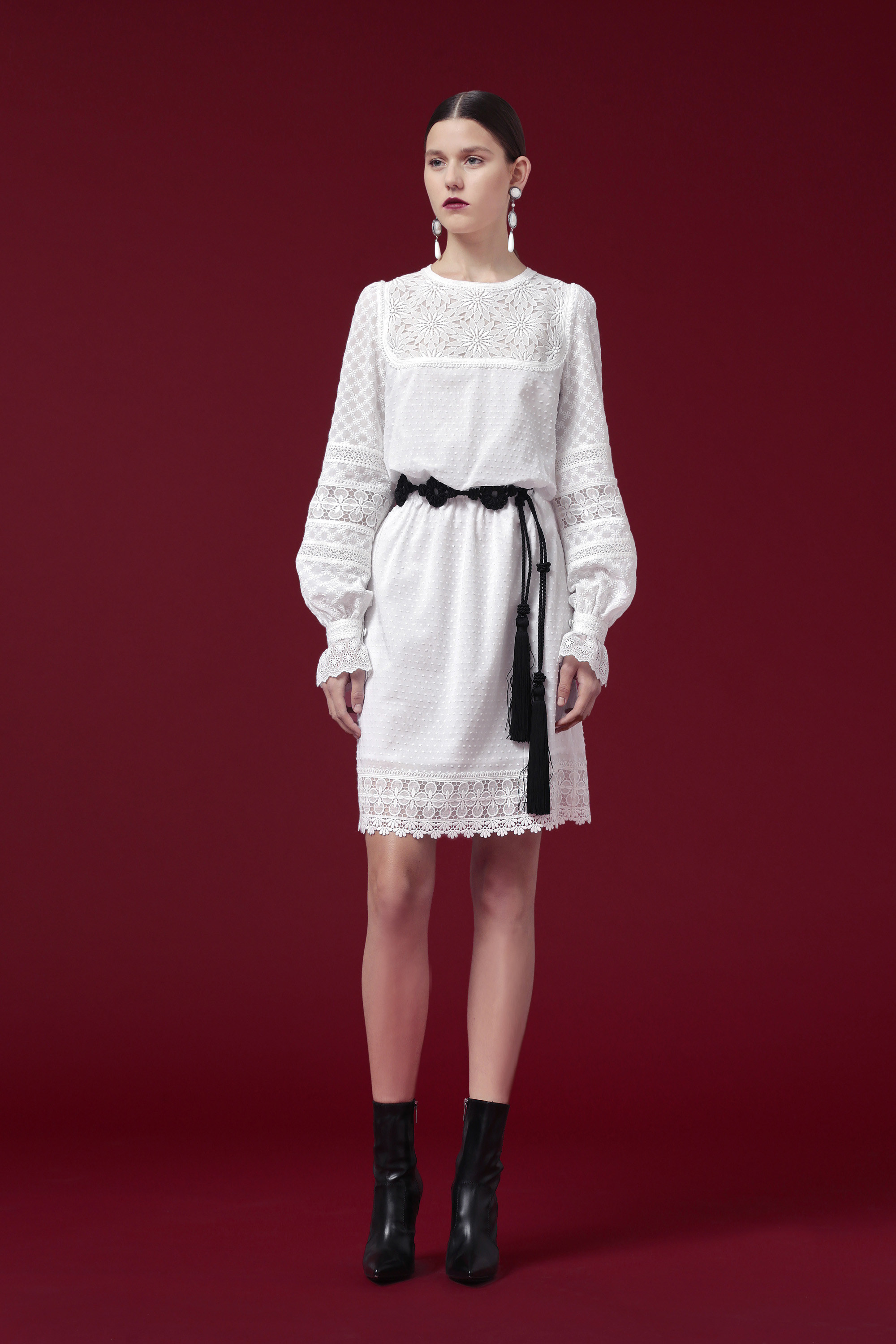 Perfect for spring and summer frolicking. If you love boho-folkloric (i.e., Chloe) but want more gravitas.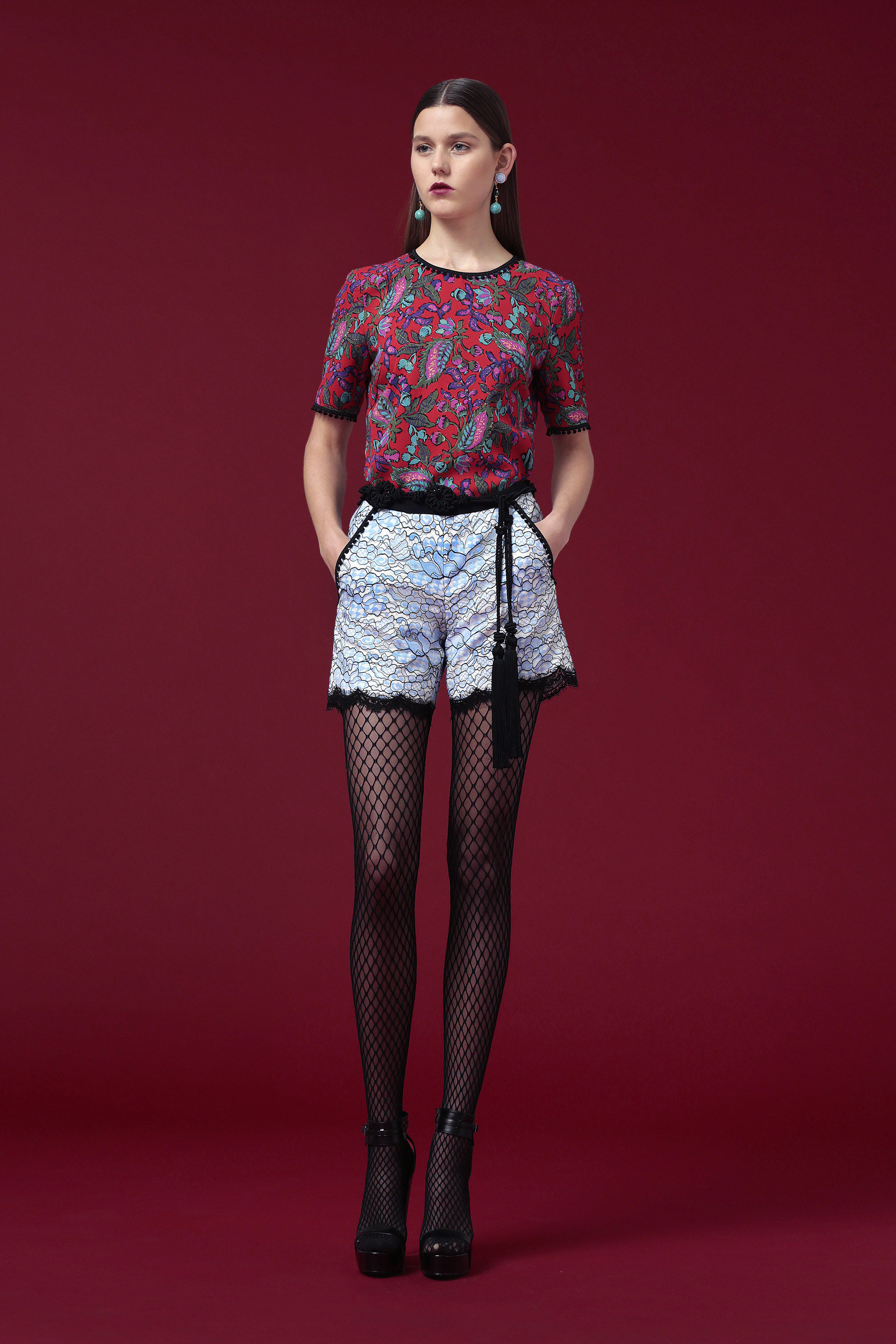 For the young and bold.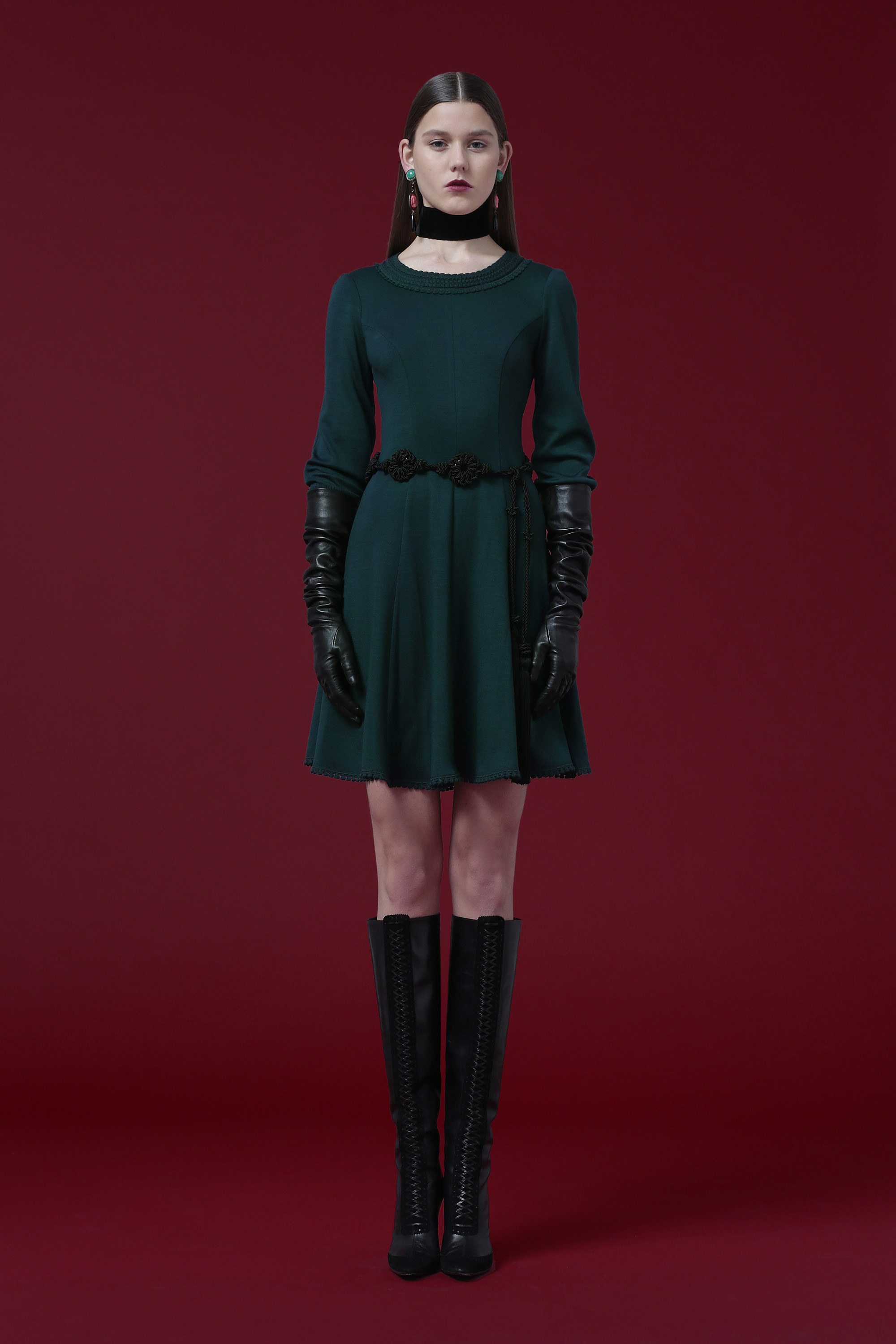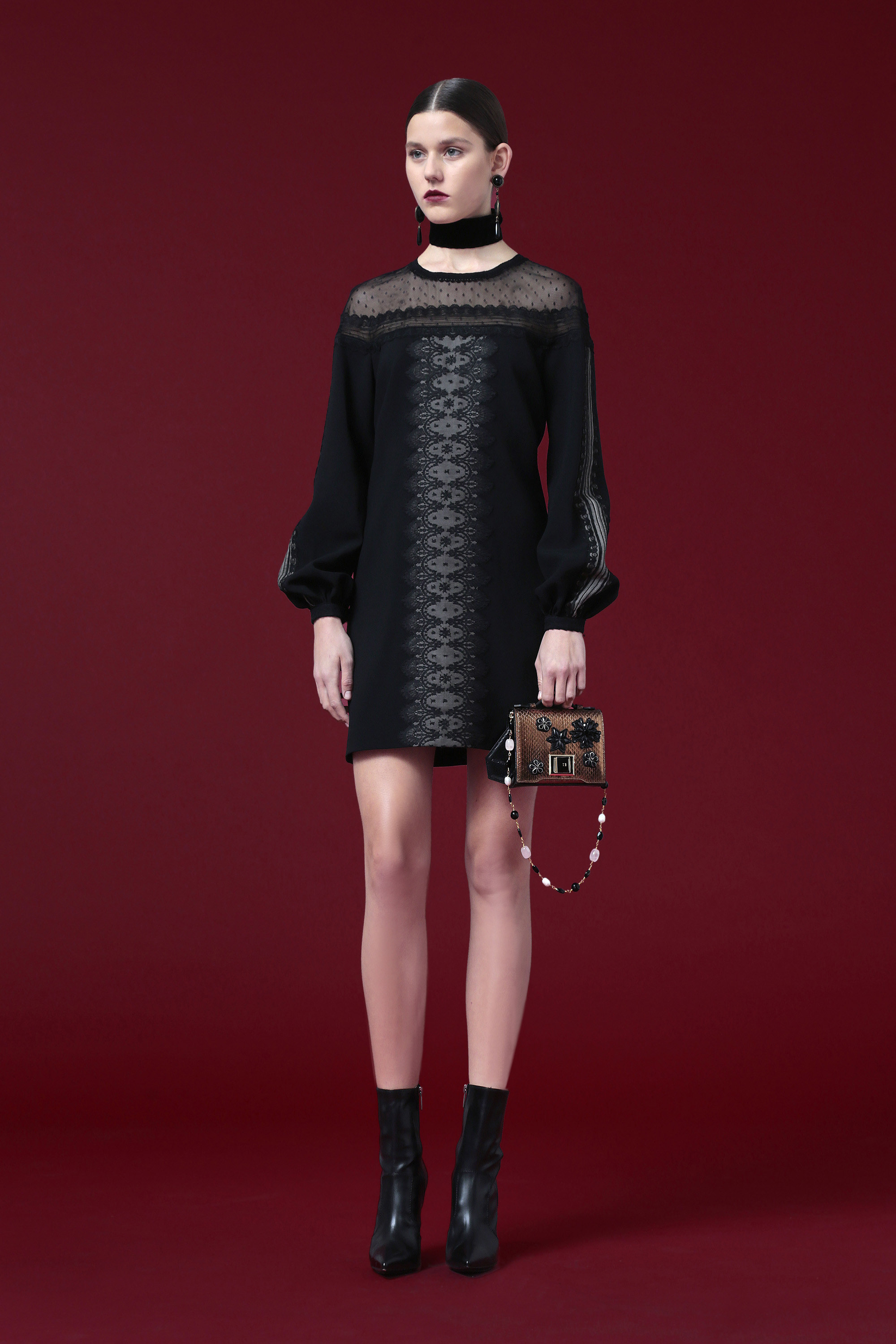 Zowie! This just proves that you don't need a crazed avant-garde silhouette for memorable visual impact. The fabric and bell sleeves will do. And the Victorian collar balances the hemline. The dress stands alone, no need for excessive bling on the neck and wrists. Why not pair with shoe booties?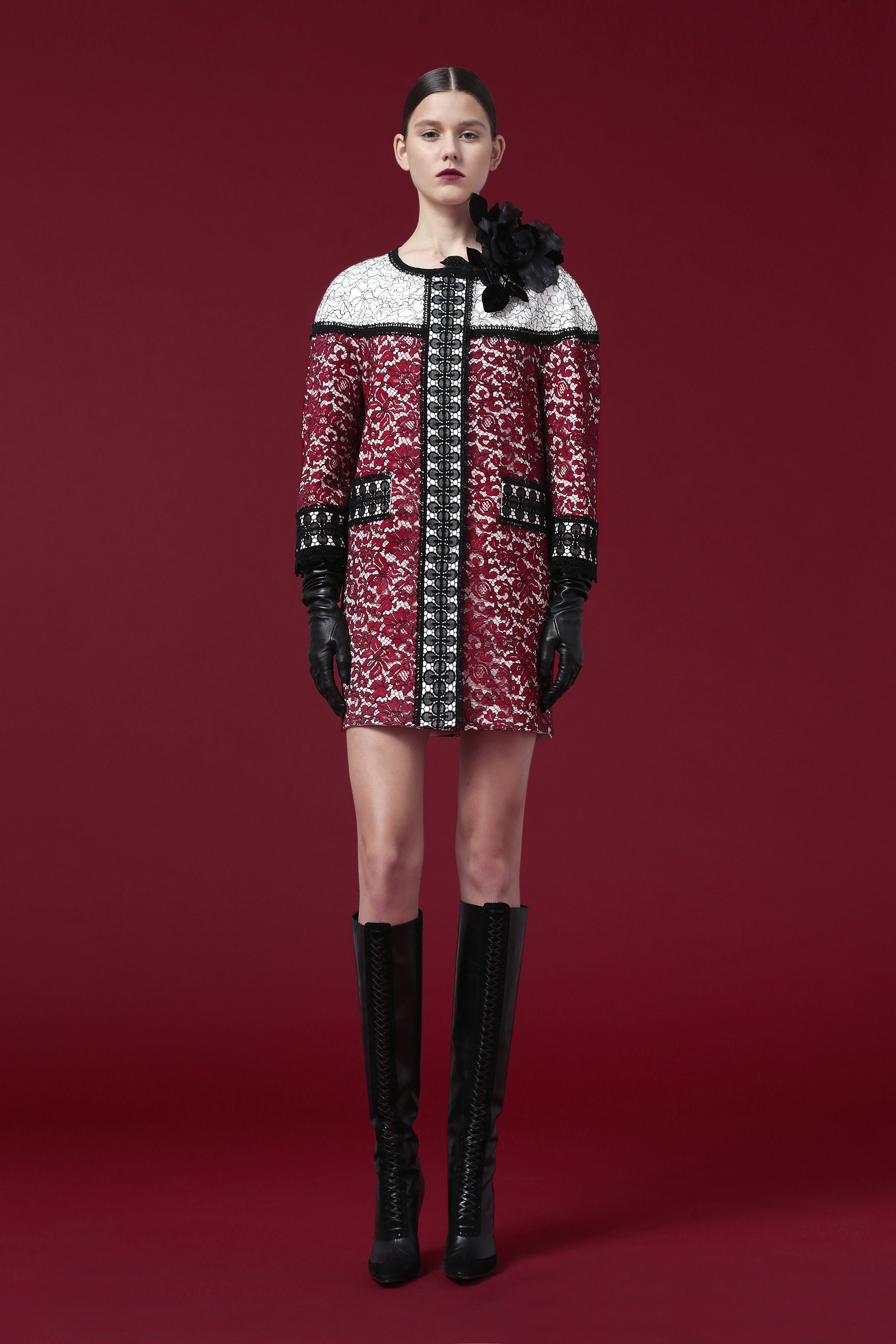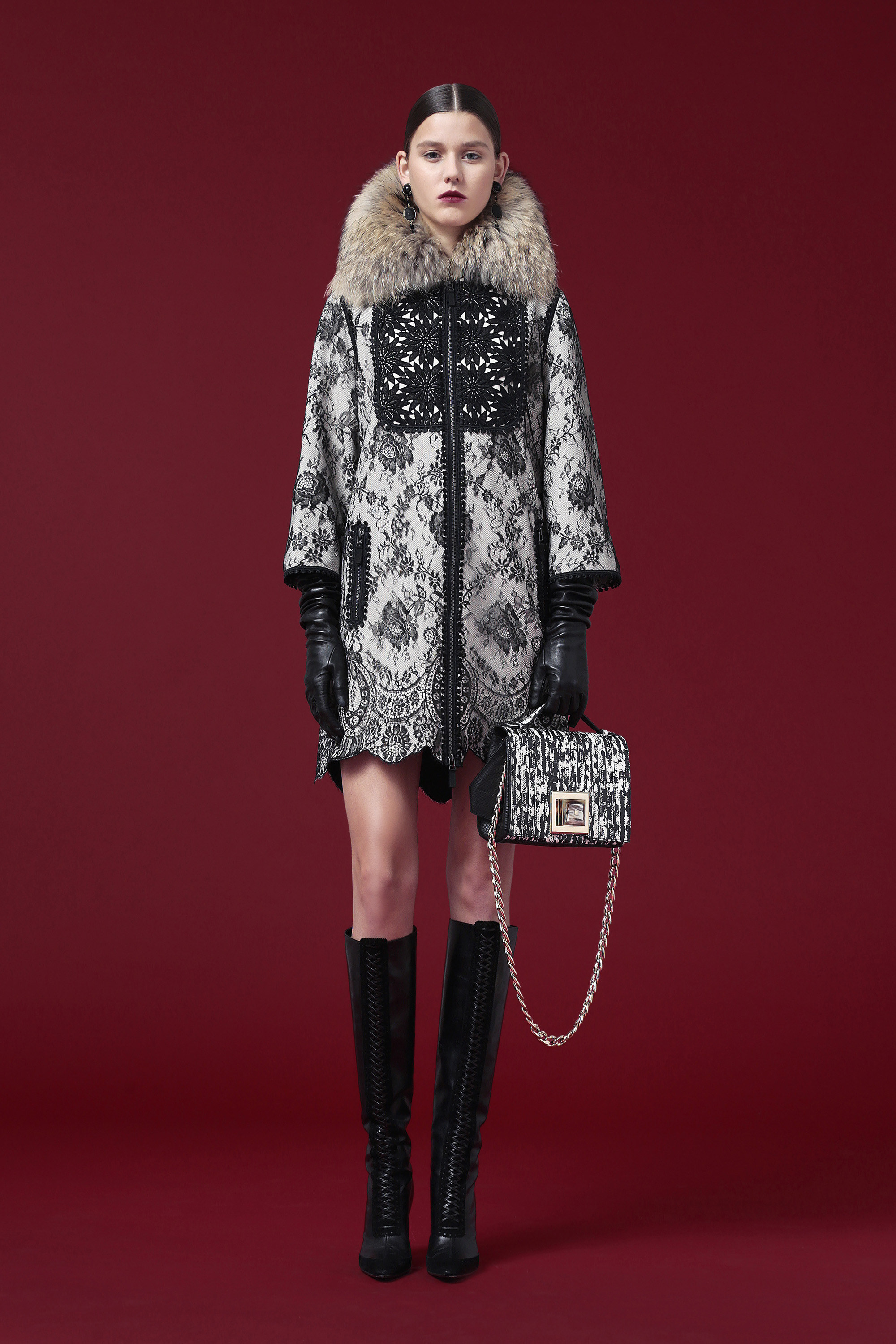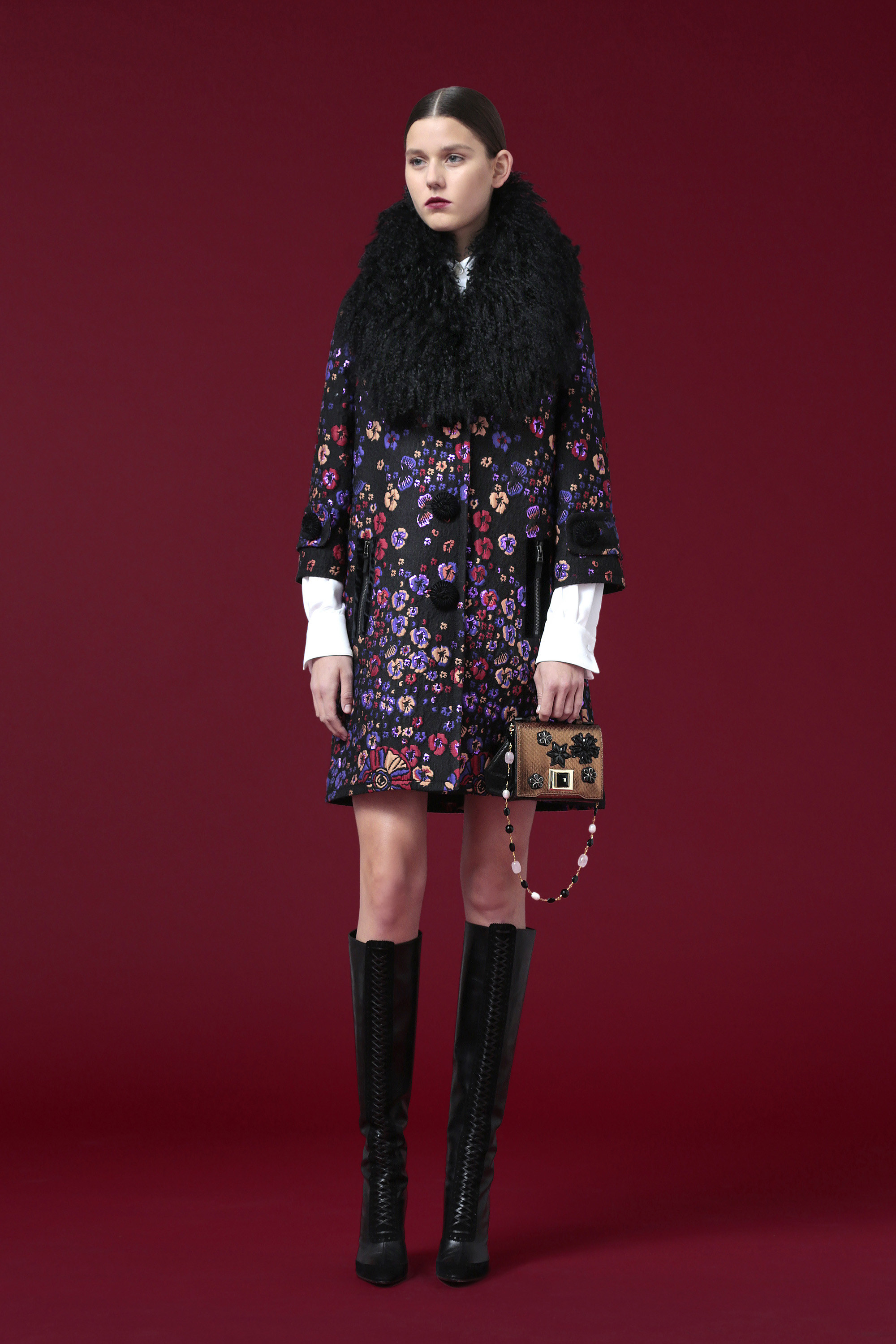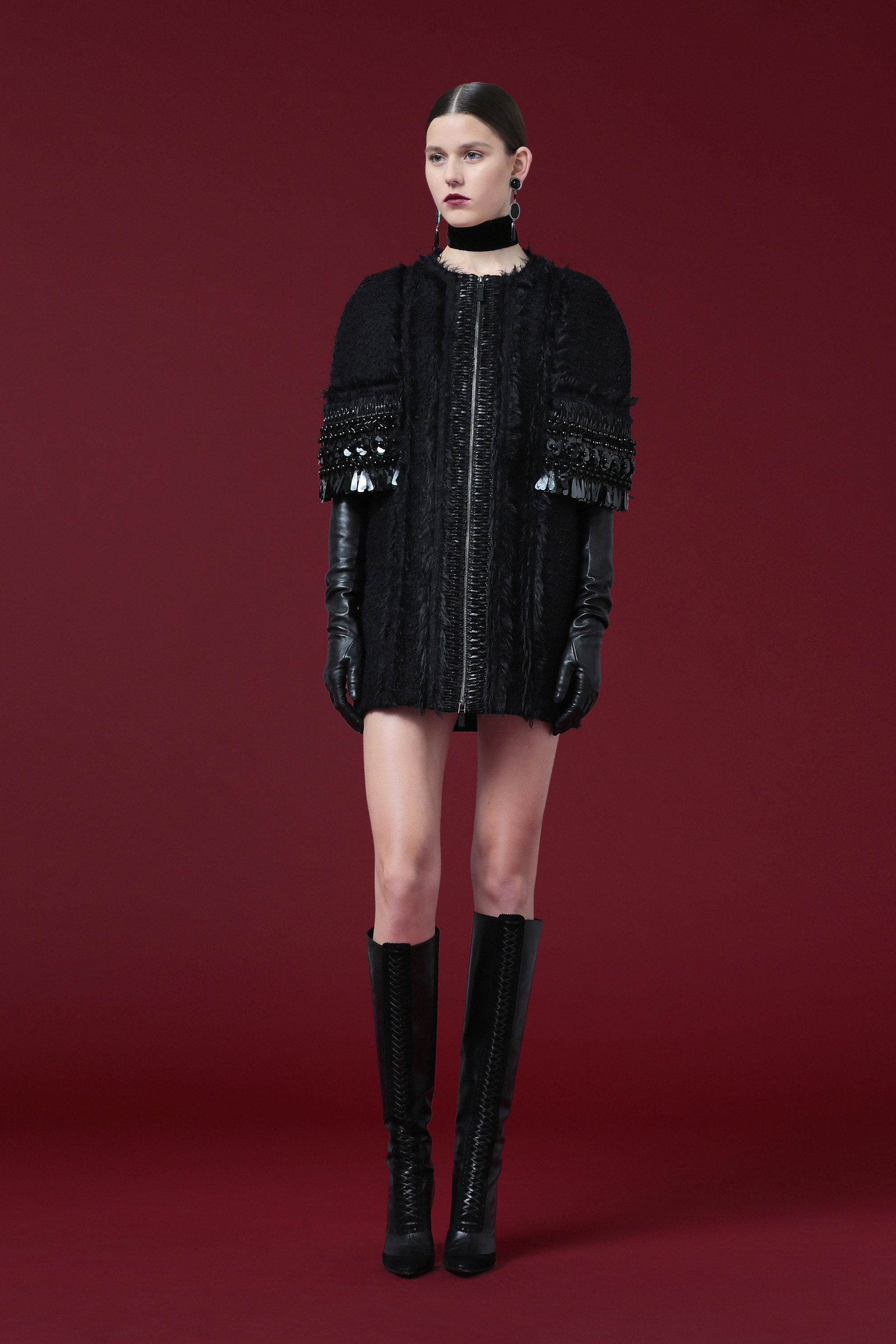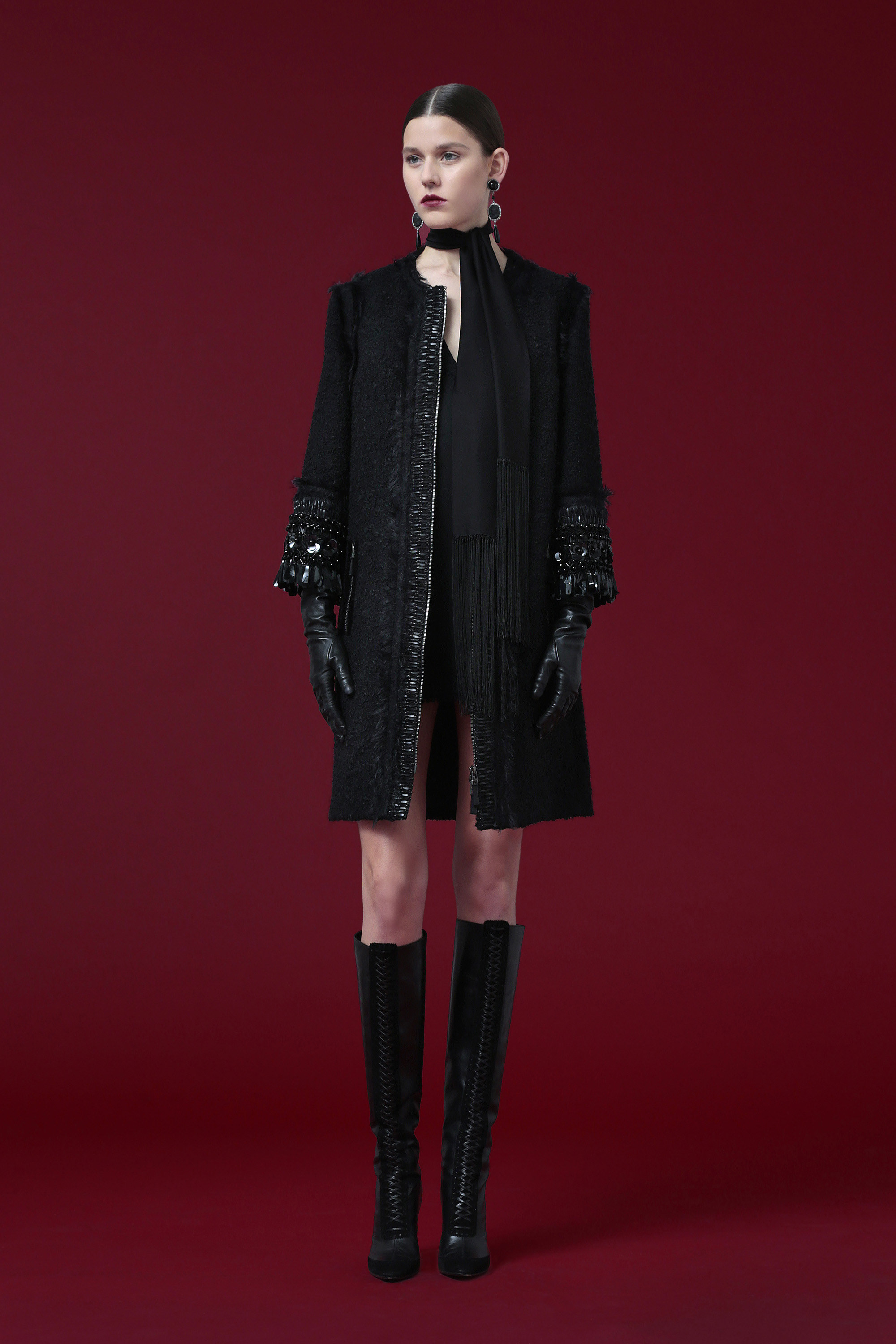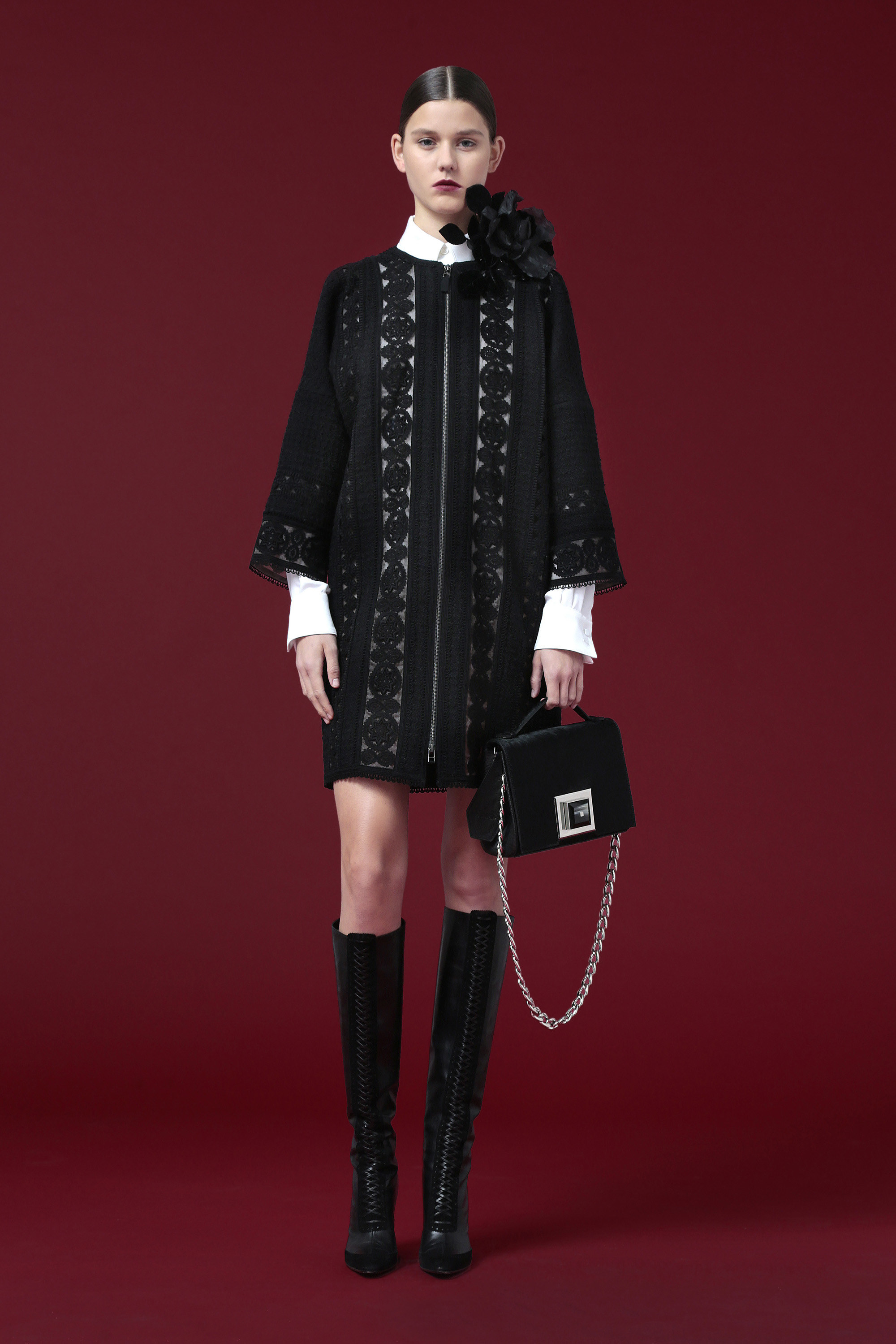 In my opinion, Gn excels in the JACKET. What with the pairing of velvet, lace, jacquard, and opulent adornment, these concoctions are unlike any other, and will serve you well through the years when you are caught unawares with a gala event to go to, or just need a mood adjustment. Throw these lovelies over an A-line dress (Oscar de la Renta) or Tuxedo pants for the opening du jour, OR over leather leggings for tooling around Paris during fashion week. The silhouettes, thank gawd, are easy and flattering. Gorgeous is timeless…..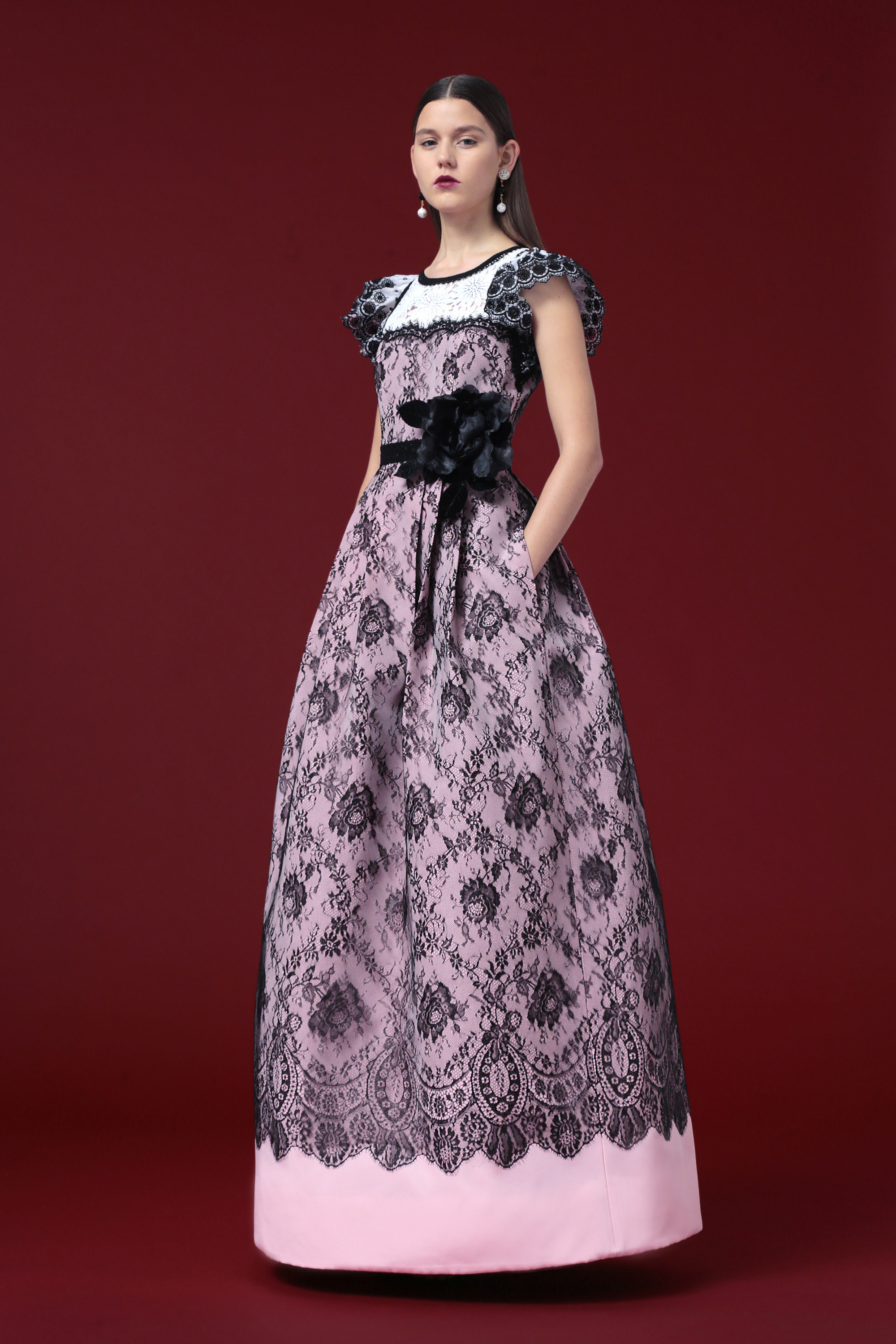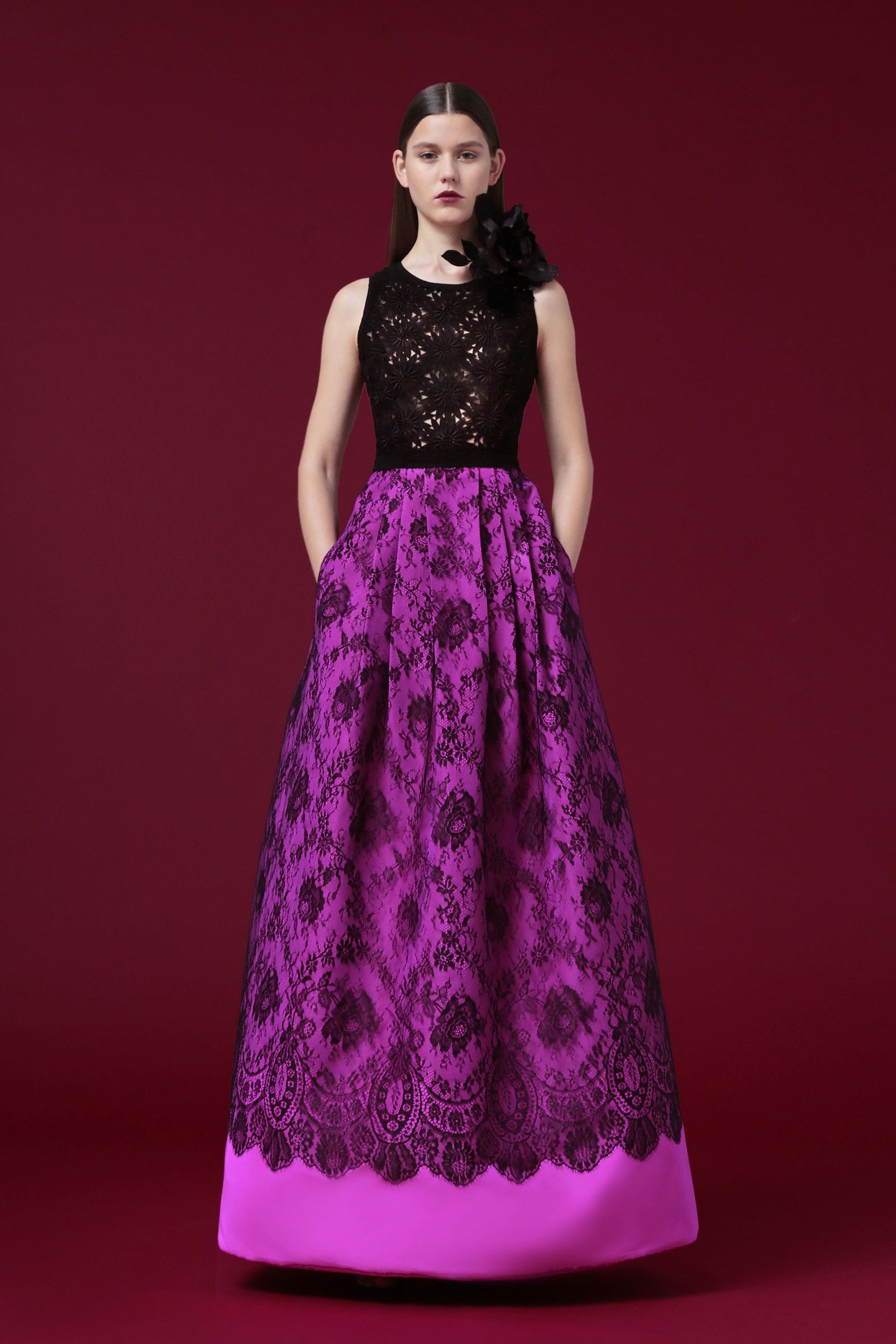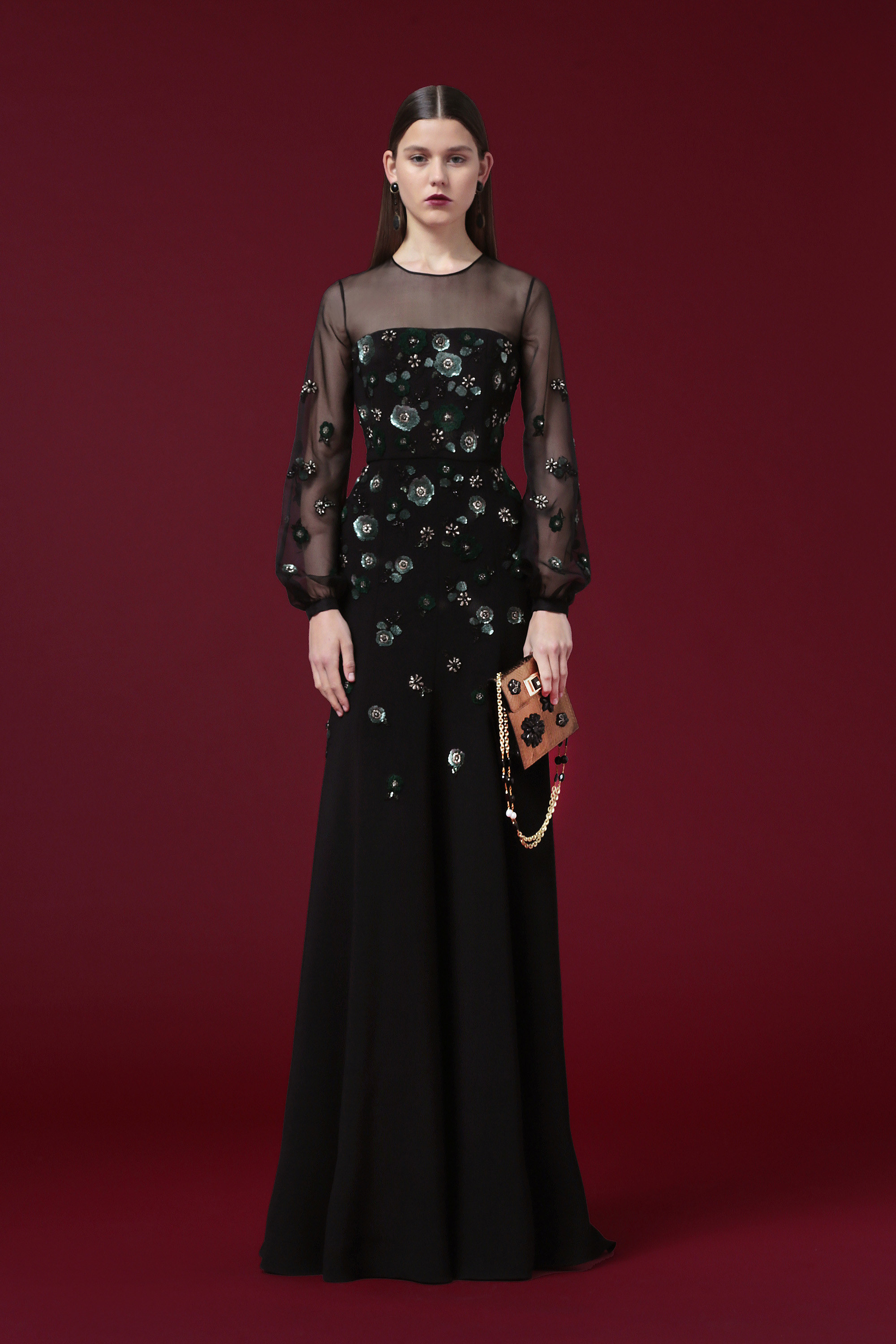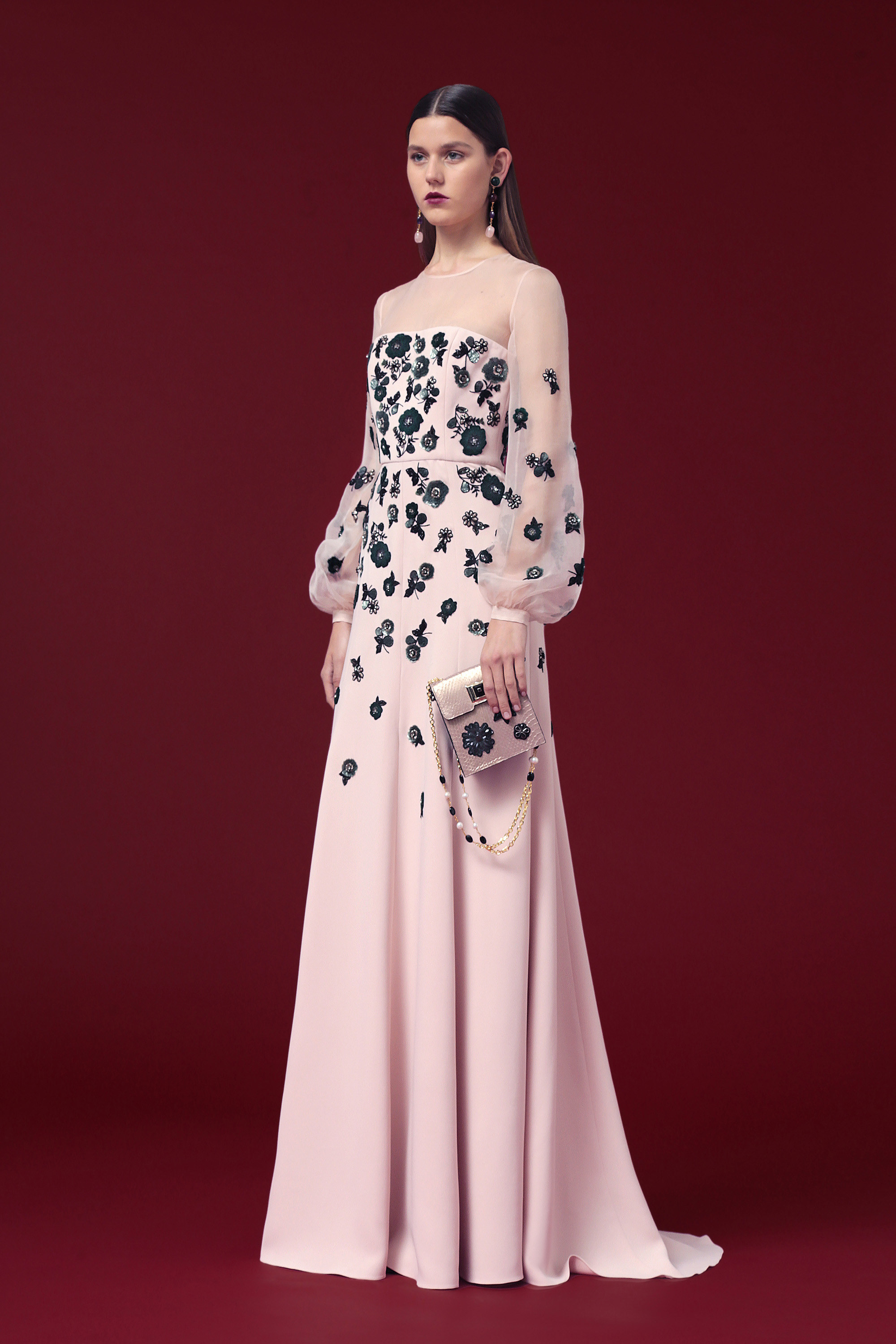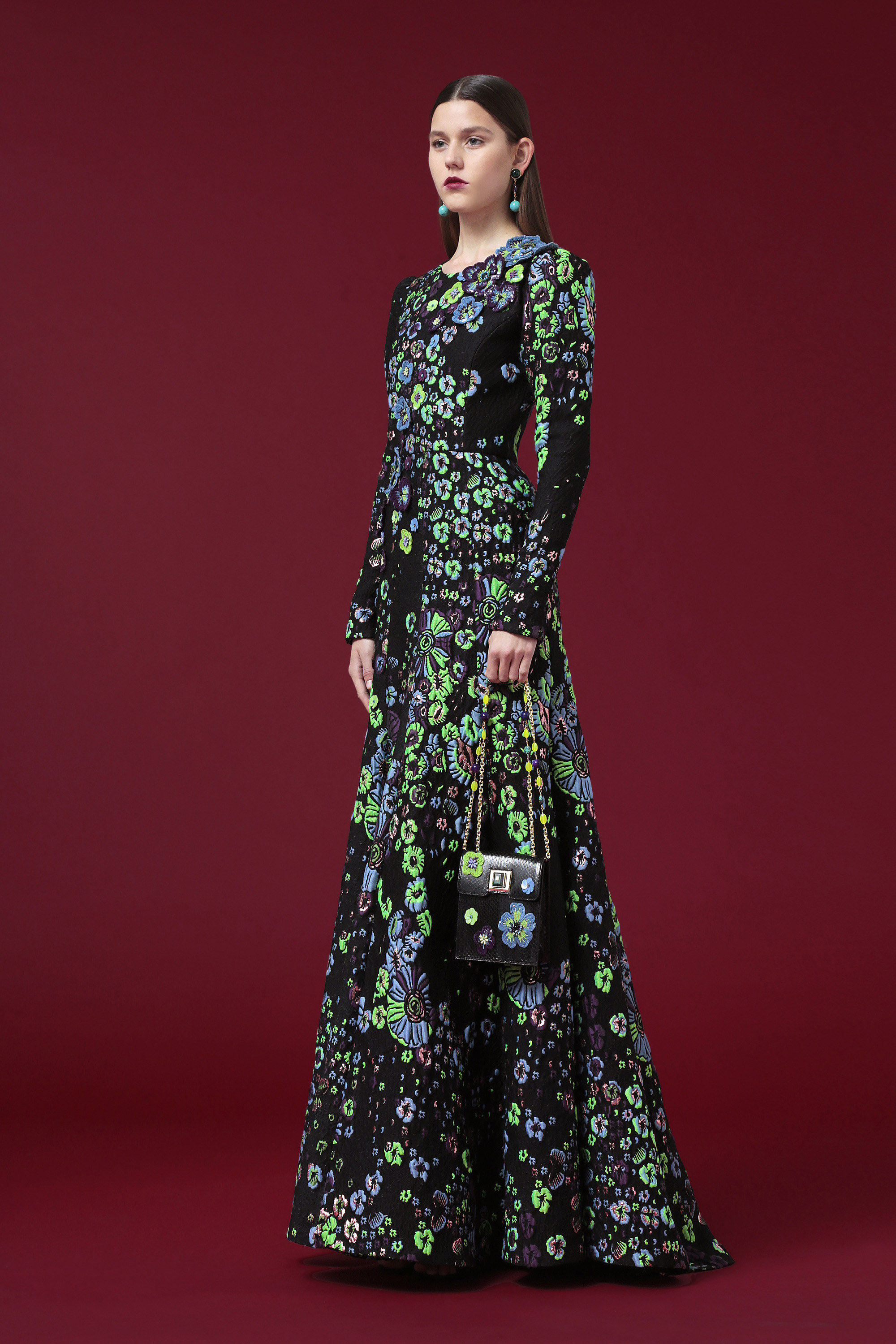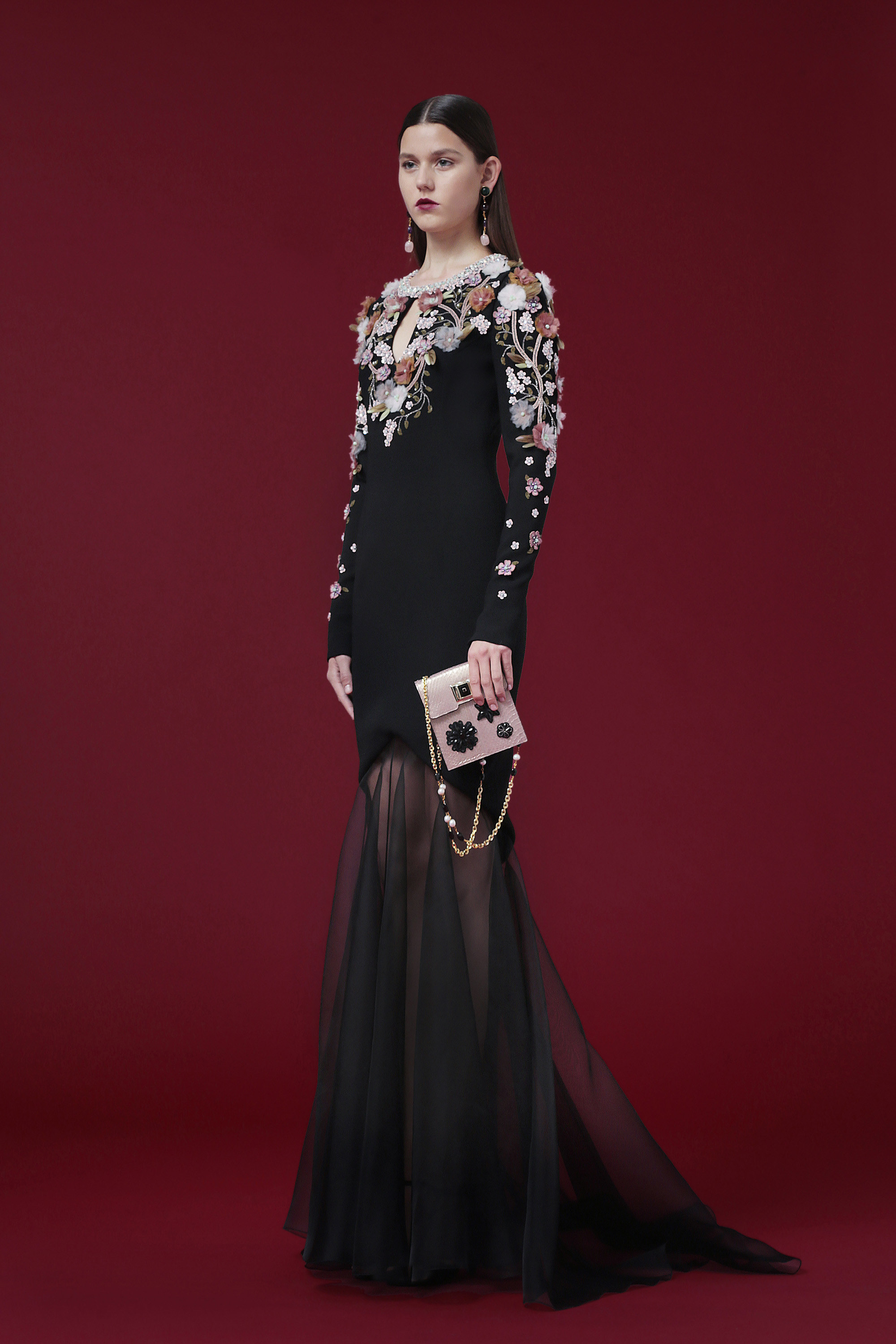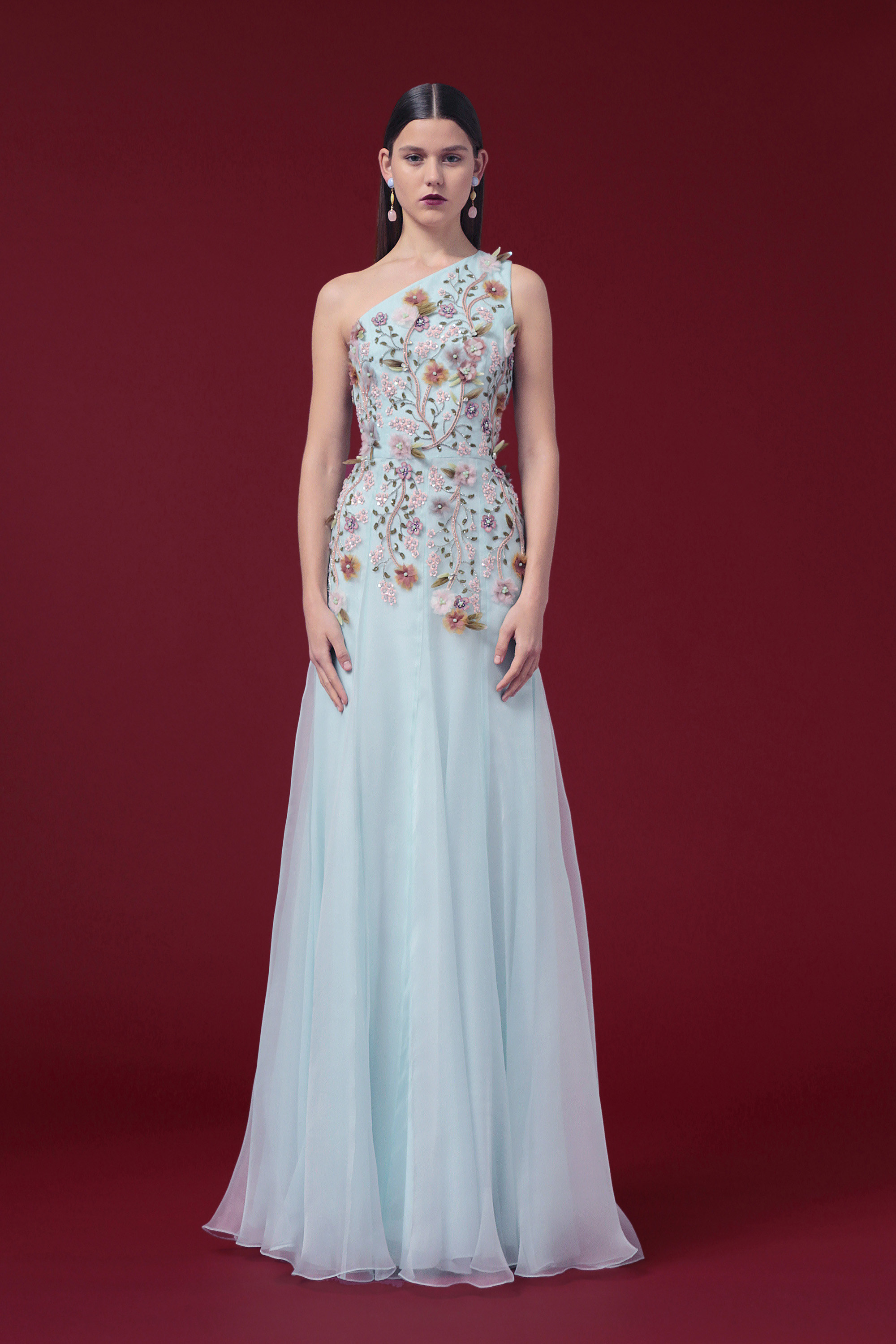 Typically there will be the curious cadre of soiree gowns in an Andrew Gn assembly for a host of sensibilities. For the fresh faced debutante and the red carpet denizens and glamorpusses. All bases covered.
The hunt for Andrew Gn continues!!!!!
Images care of www.vogue.com.