What better way to end New York Fashion Week than with a tour de force performance by the American Grand Master of fashion, Marc Jacobs, who is arguably THE most talented American designer? What can I say? I fell head first into the MJ koolaid when he brought ready to wear to Louis Vuitton more years ago than I care to remember. Here we have form, function, exuberant opulence, and grand theatricality, with a festive and lively homage to Americana with all versions of red, white, and blue conjured in a wide array of silhouettes, for all occasions. Sumptuous and merry, another mind boggling spectacle sure to impress all onlookers. Intersecting themes of the wild west, saloon, cabaret, old hollywood, and the 50's (think "Happy Days" meets a sequin factory), merged into a razzle dazzle display to remind us all of his perpetual fashion acumen and genius.
There were sequins galore (Jacobs gets extra fan points for that alone!), chiffon, organza, pants, short corset jackets, longer letterman jackets, coats, suits, and I think some bloomers! And even a waist length powder blue tuxedo jacket. What more could one ask from any collection?
With all that homage to our flag, I fully expected Jimmy Cagney to rise from his grave and tap dance down the catwalk!
Prepare to be a m a z e d!!!!!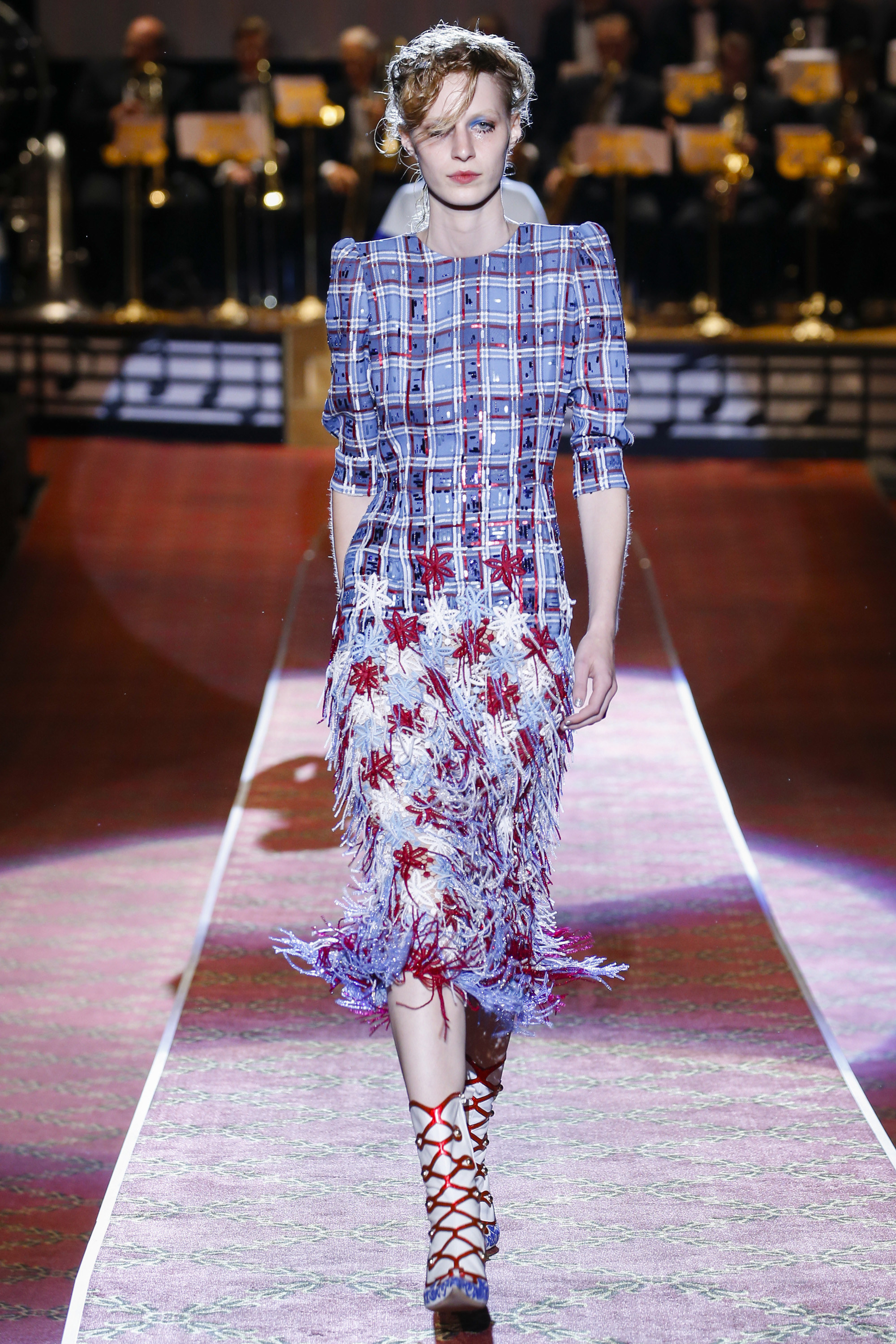 Well, he had me at all that guipure lace, but then full on July 4th in a flattering silhouette and a legion of bugle beads!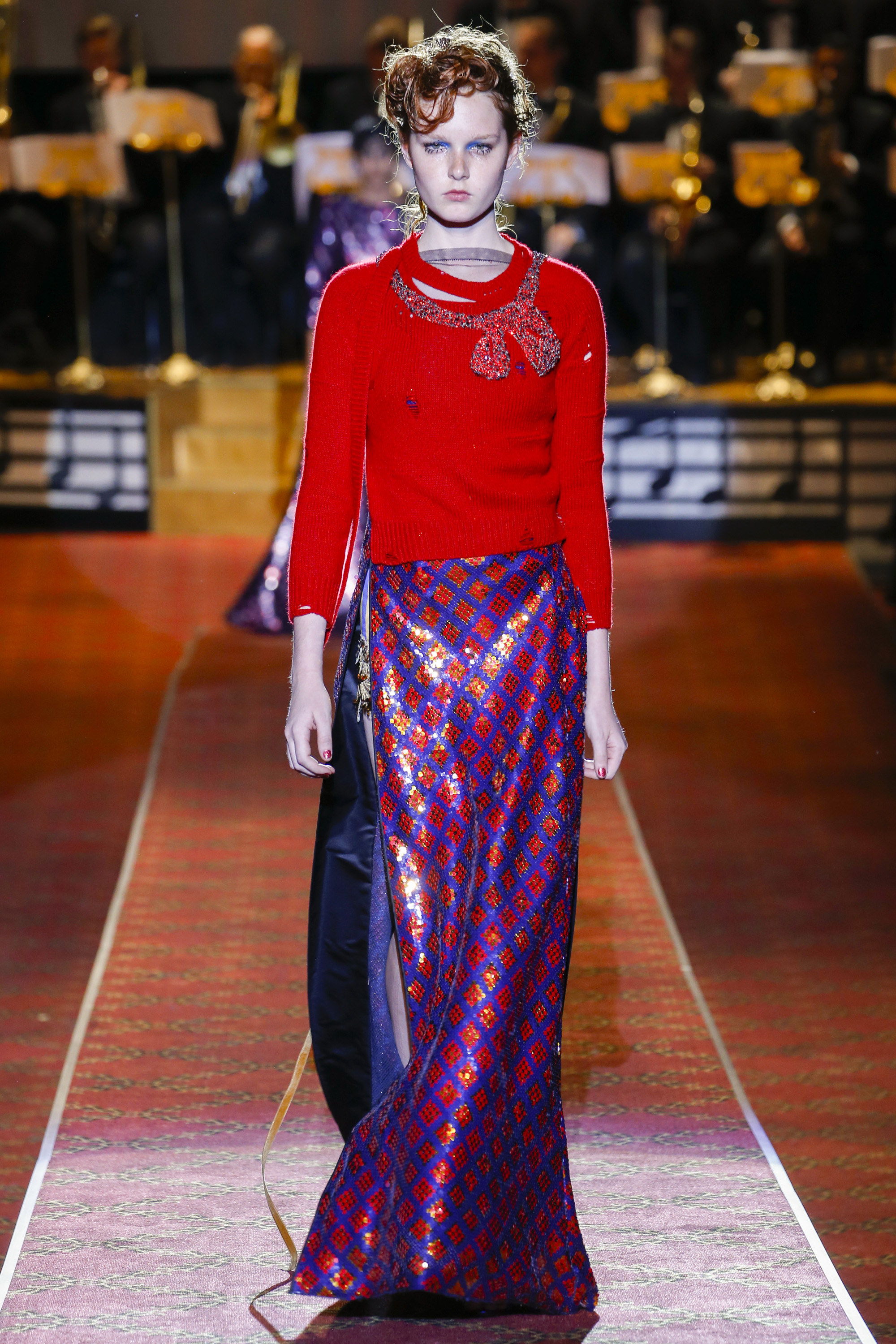 Red, red and more red. Reminds me I wish I had more of it in my own closet. A good start for those dubious of such vibrancy, start with a cardigan....baby steps.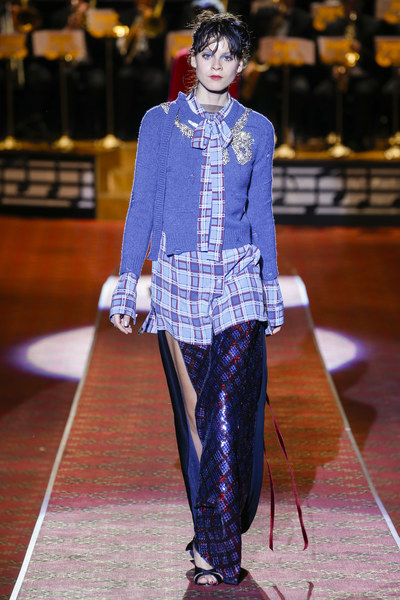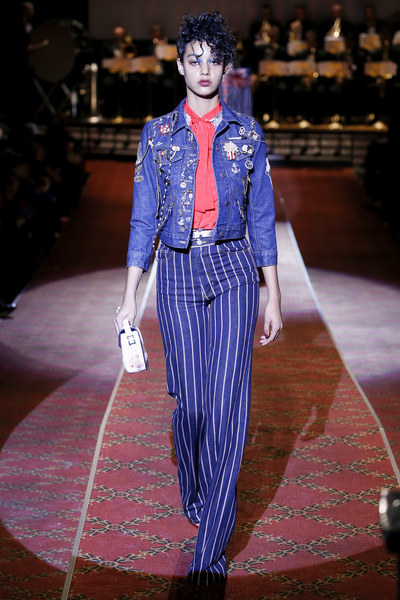 Never fear some blingage. An easy way to spice up any jacket lurking in a back closet, add a bunch of pins, the more and the shinier the better! Never throw away those vintage brooches, they might come in handy for just such an occasion.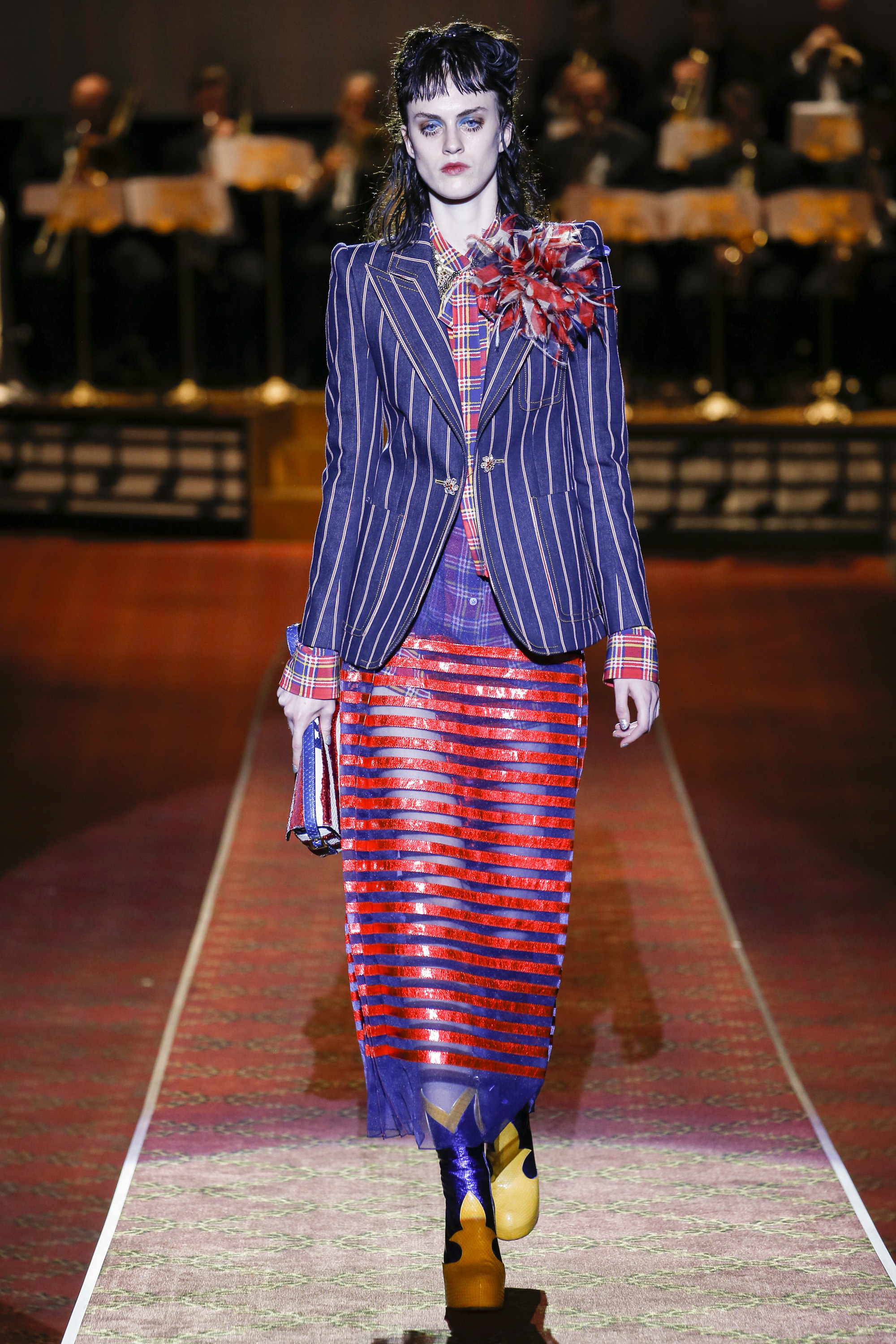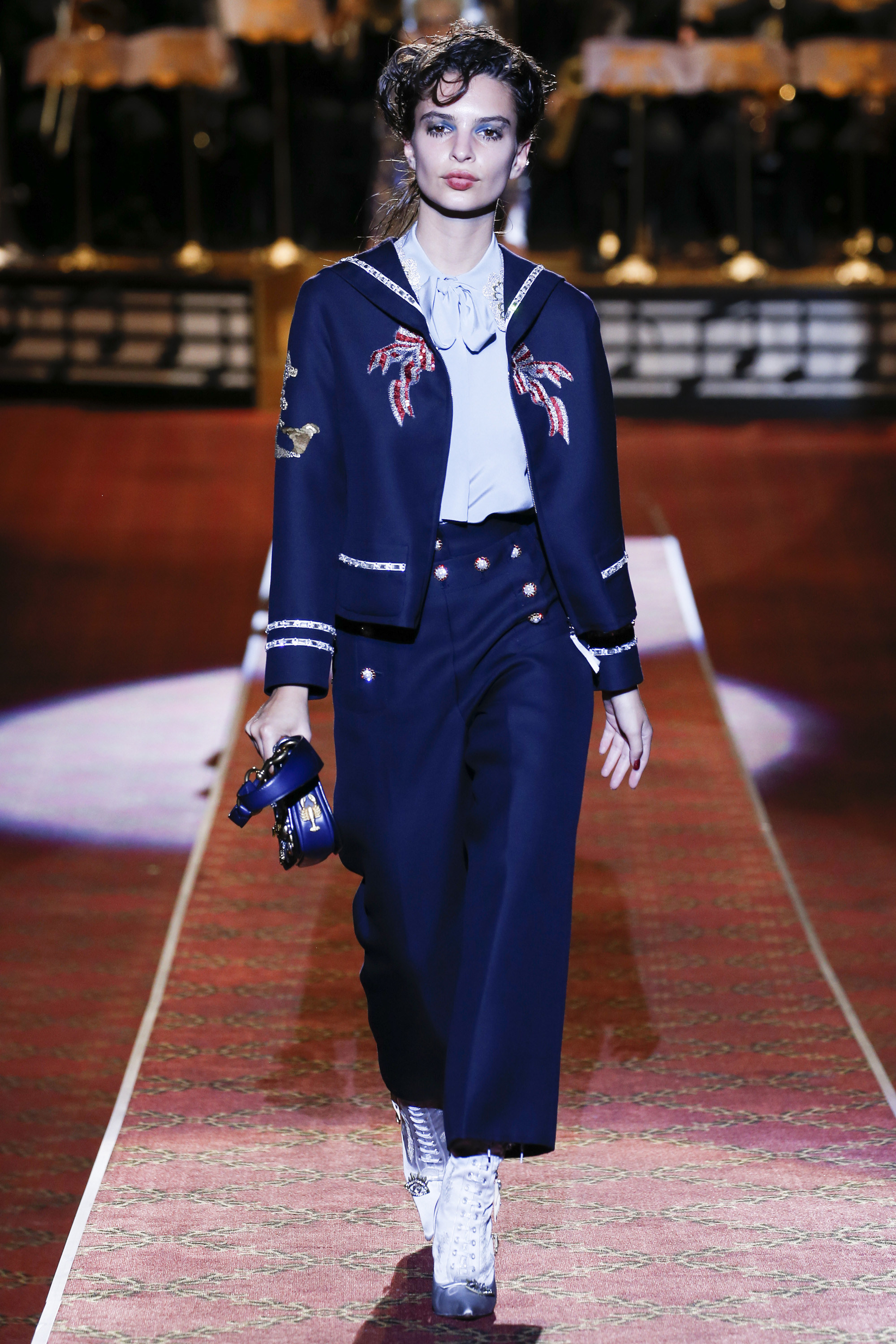 Looks like the sailor pants are IN for spring! A fresh easy look to be worn with a match-y jacket, a T-shirt, or a cashmere sweater. Get out the clogs or the espadrilles.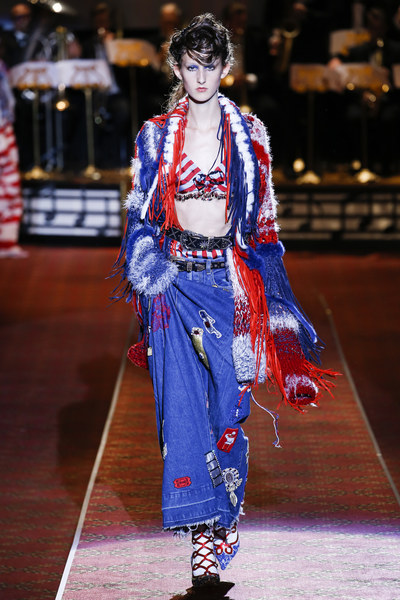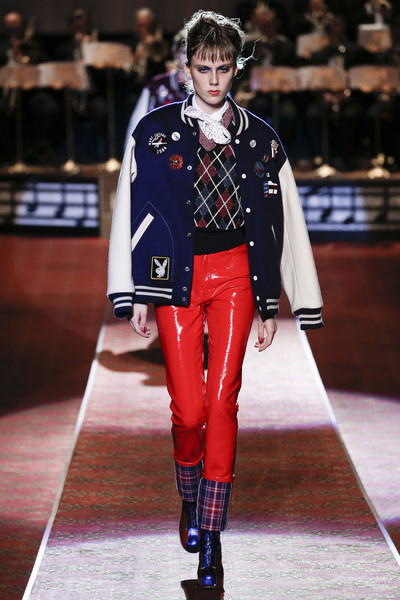 When its time for the upscale tailgate shindigs! (And by the way, GO BEARS!).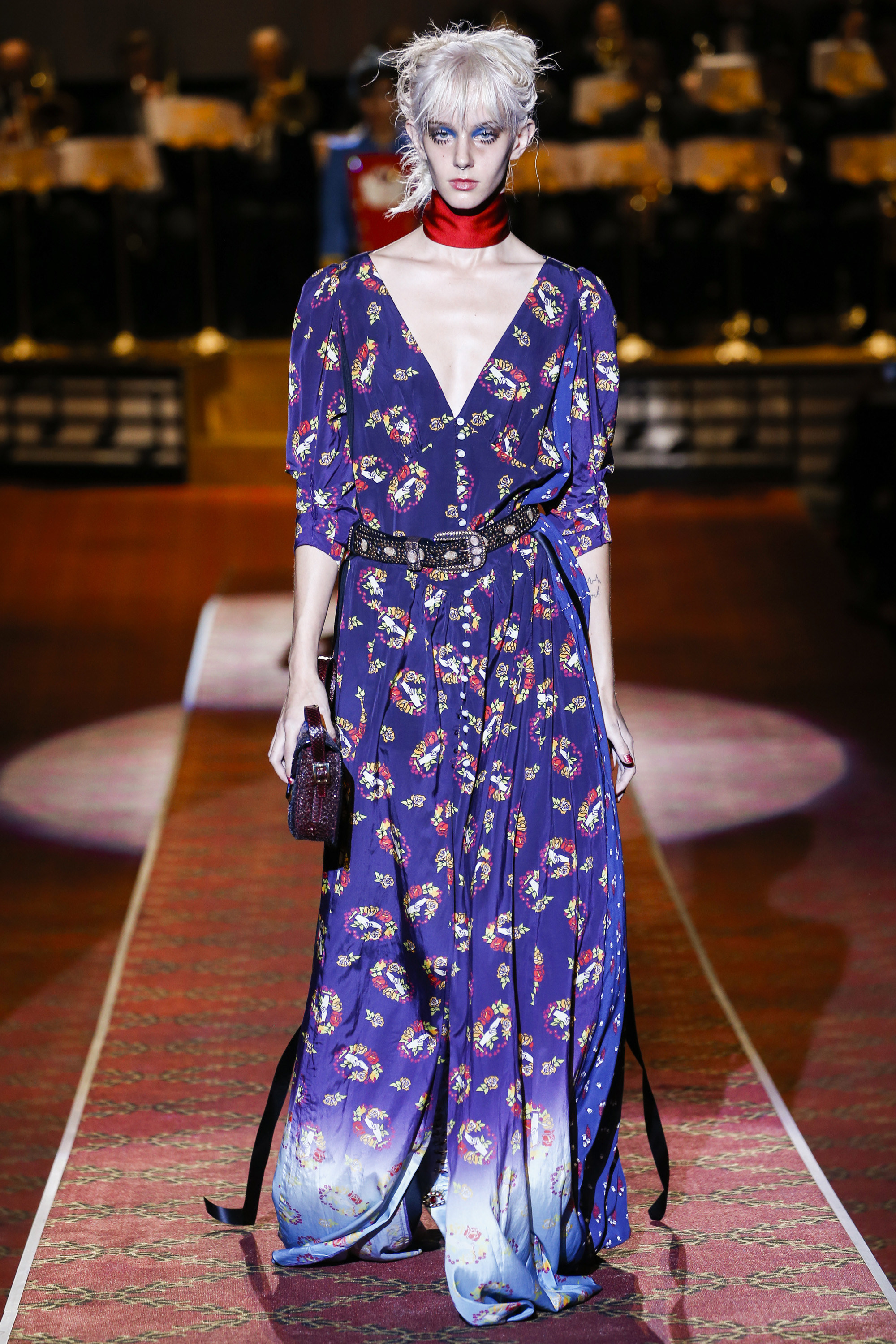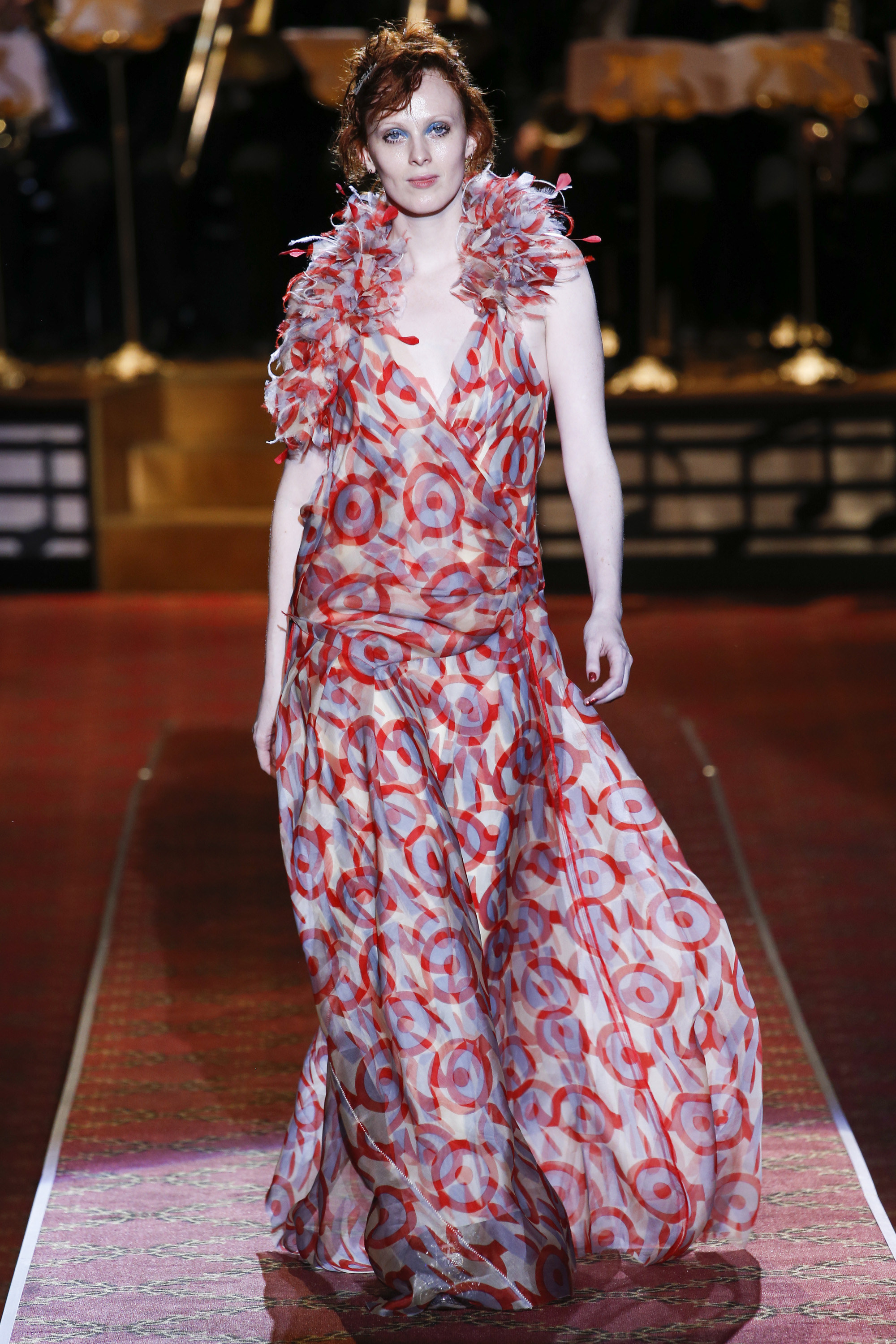 Billowing silken clouds in the Marc Jacobs galaxy.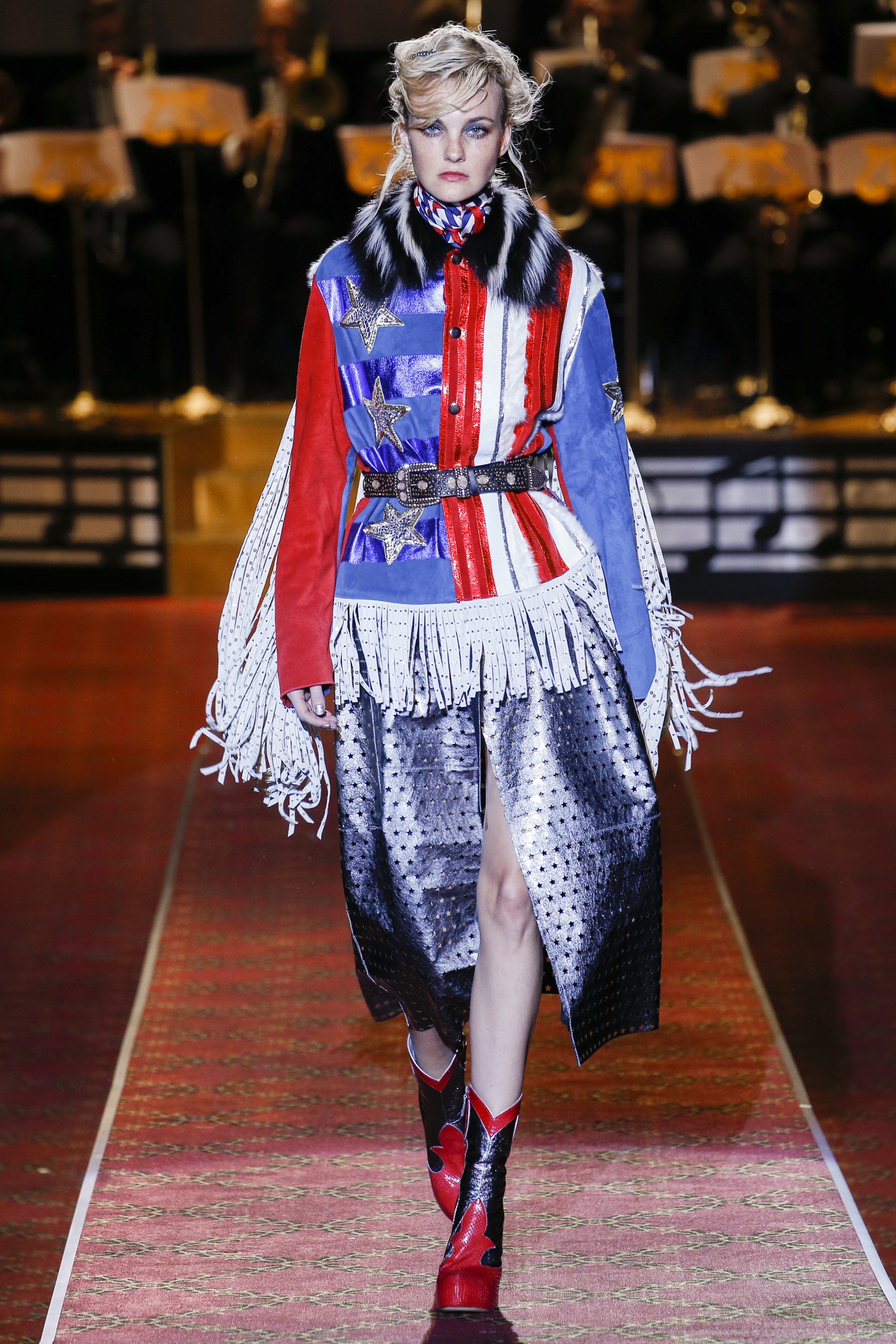 The classic American icon, the Cowboy done up Liberace style. Yowsa!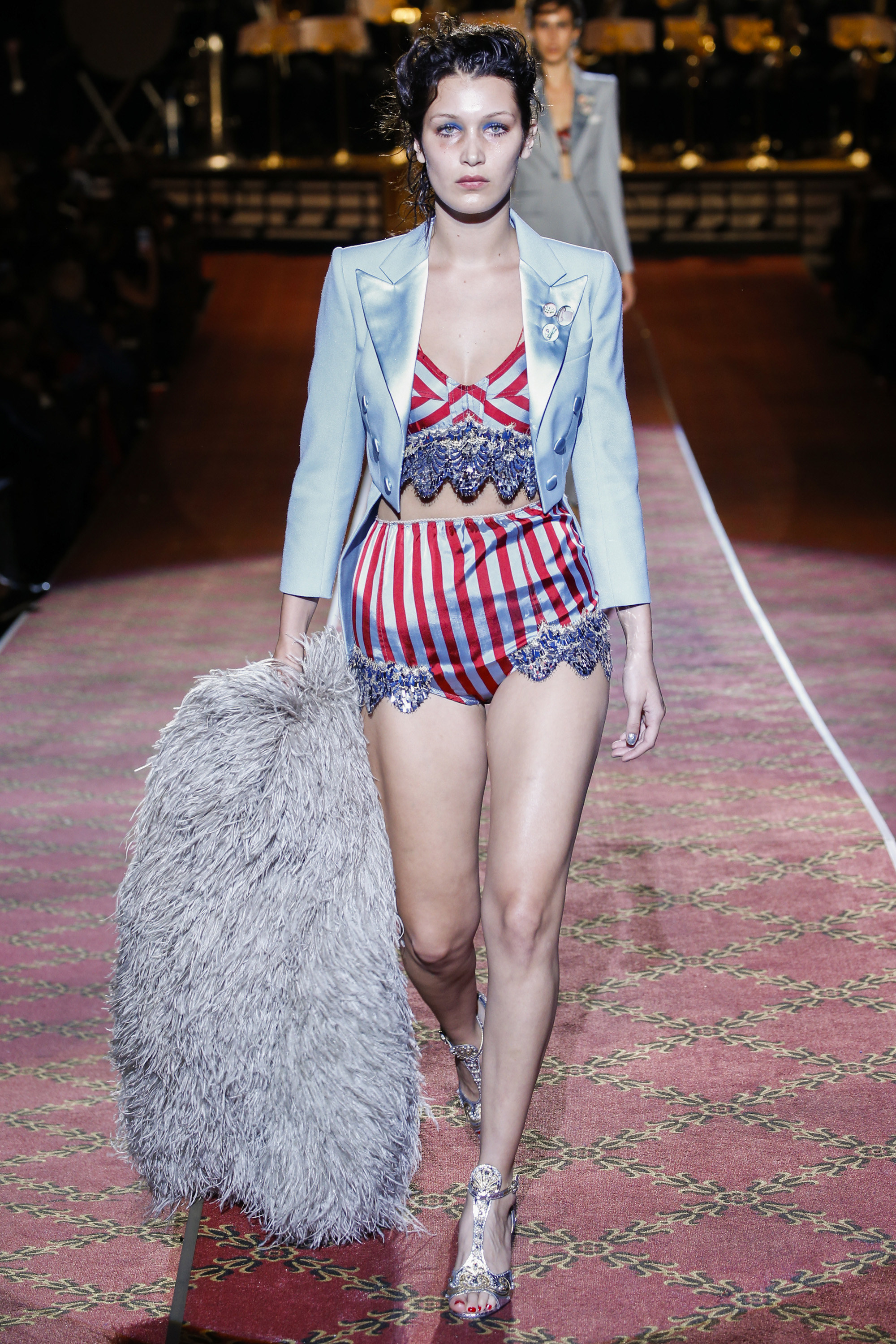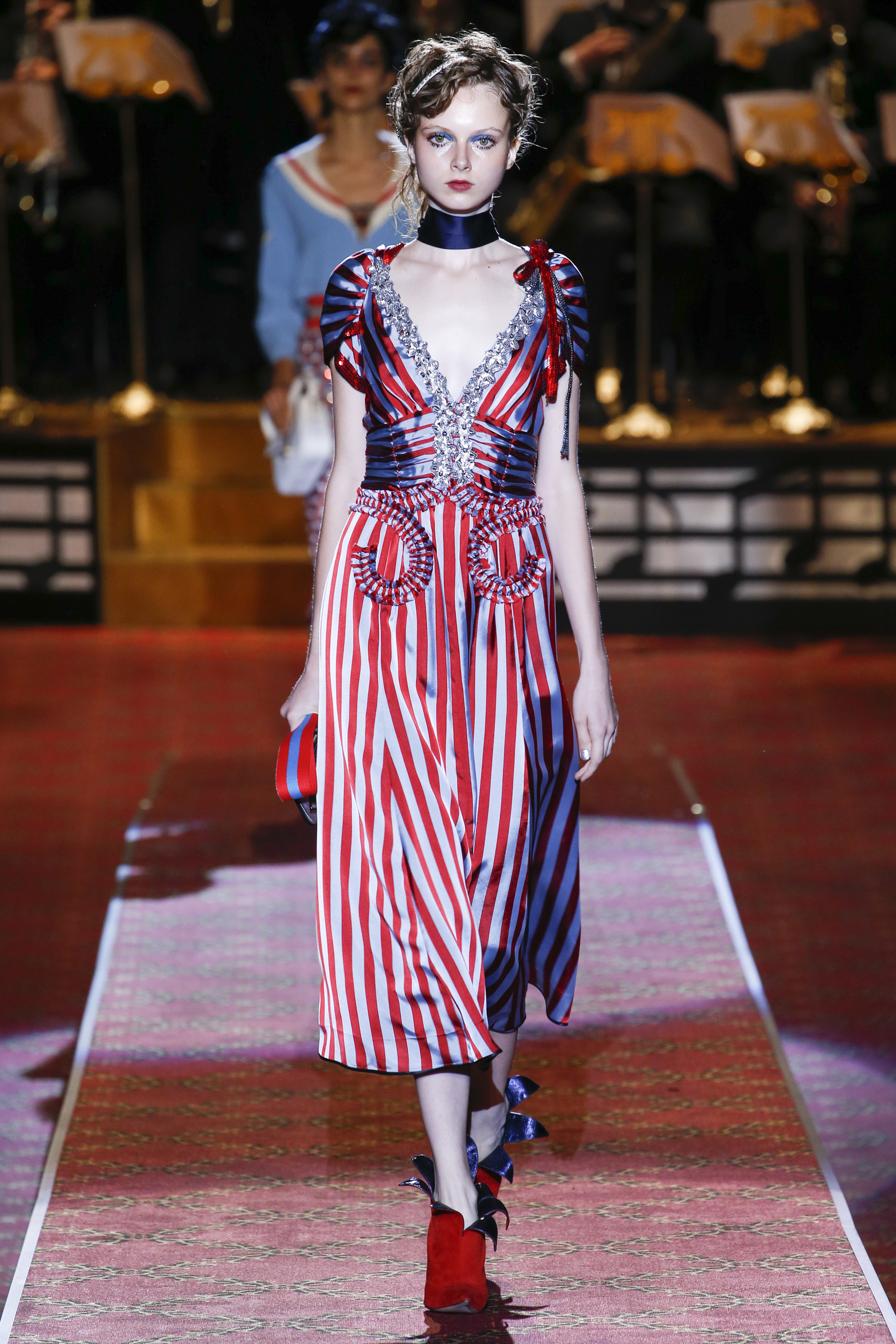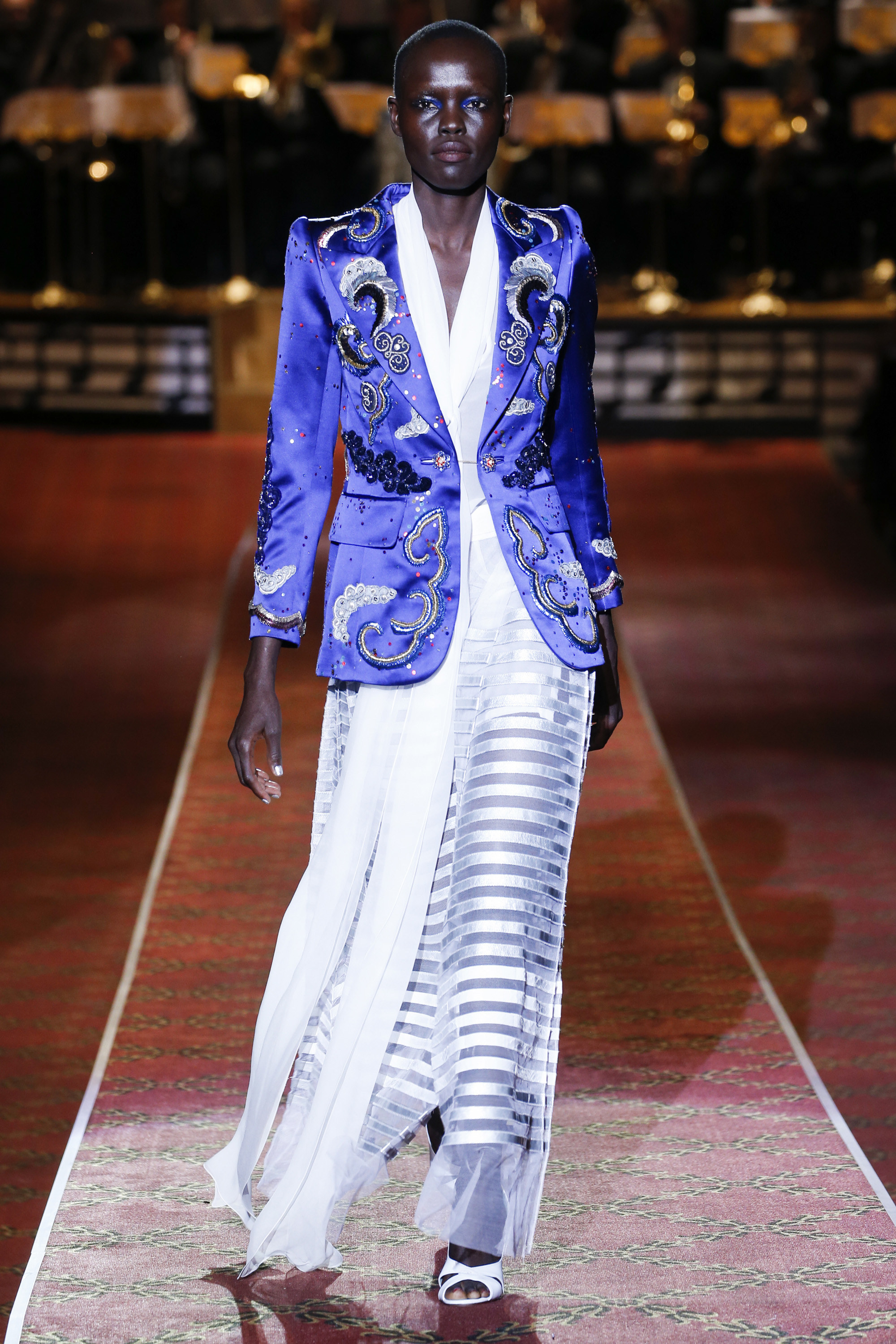 A standard blazer silhouette elevated by the satin fabrication and embellishments. If you are going to get ONE piece.....perfect over tuxedo pants for a glam night out, but also at home over skinny jeans and a white T-shirt. A staple you'll want to pull out now and 20 years from now.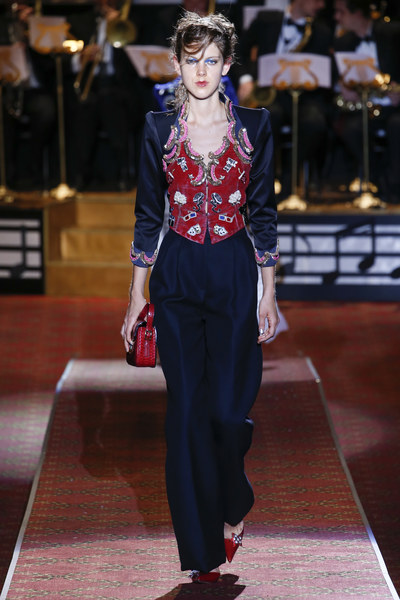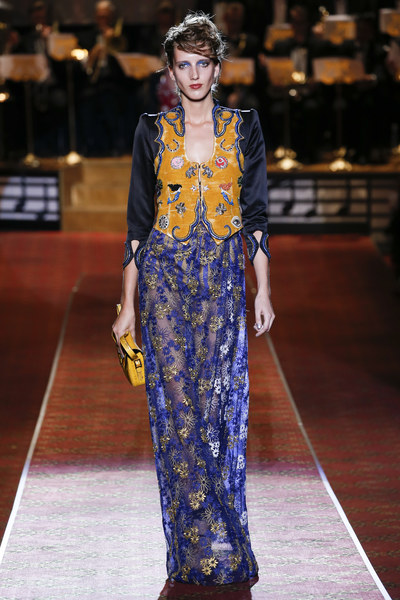 ALL that color with all those adornments.......sign me up!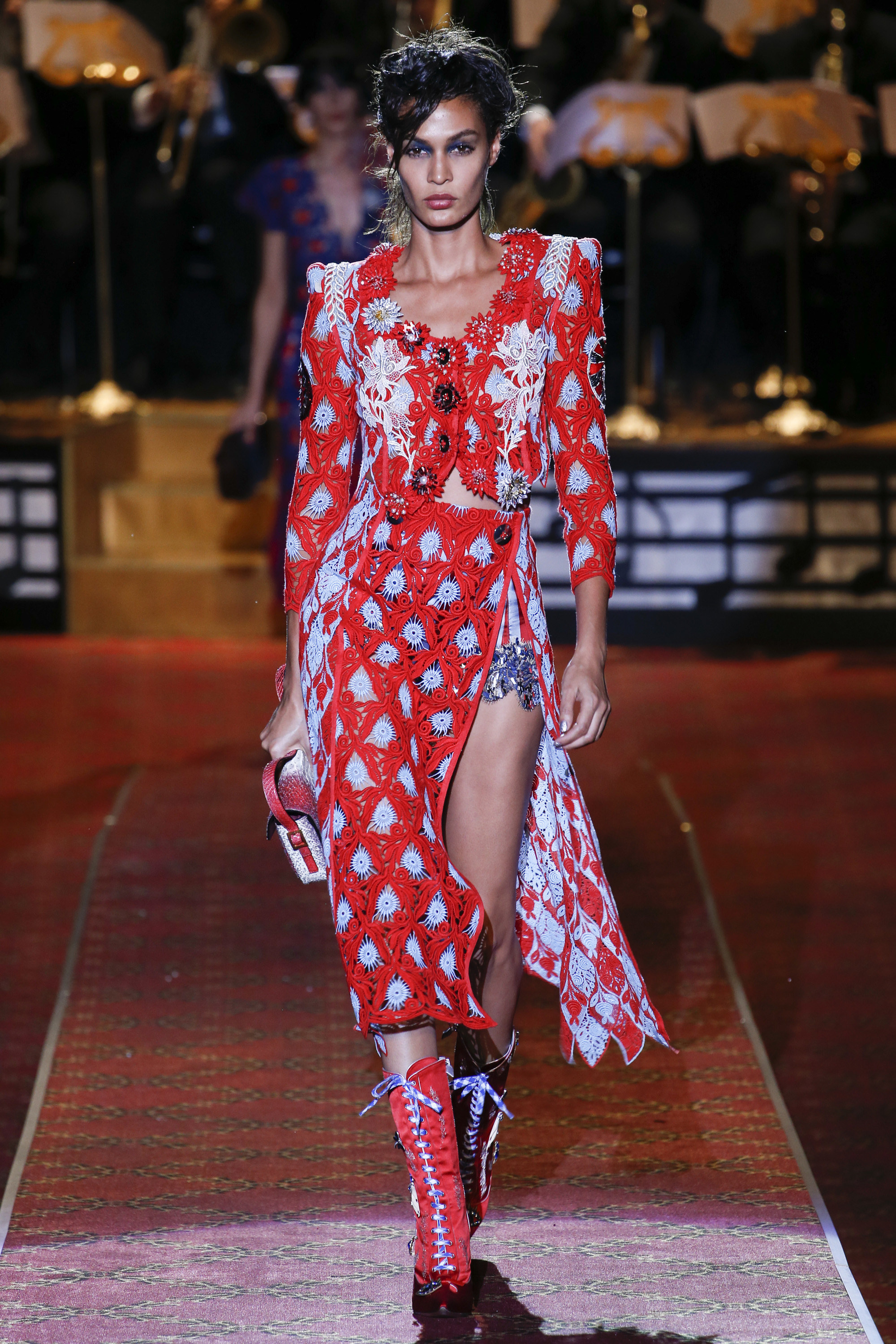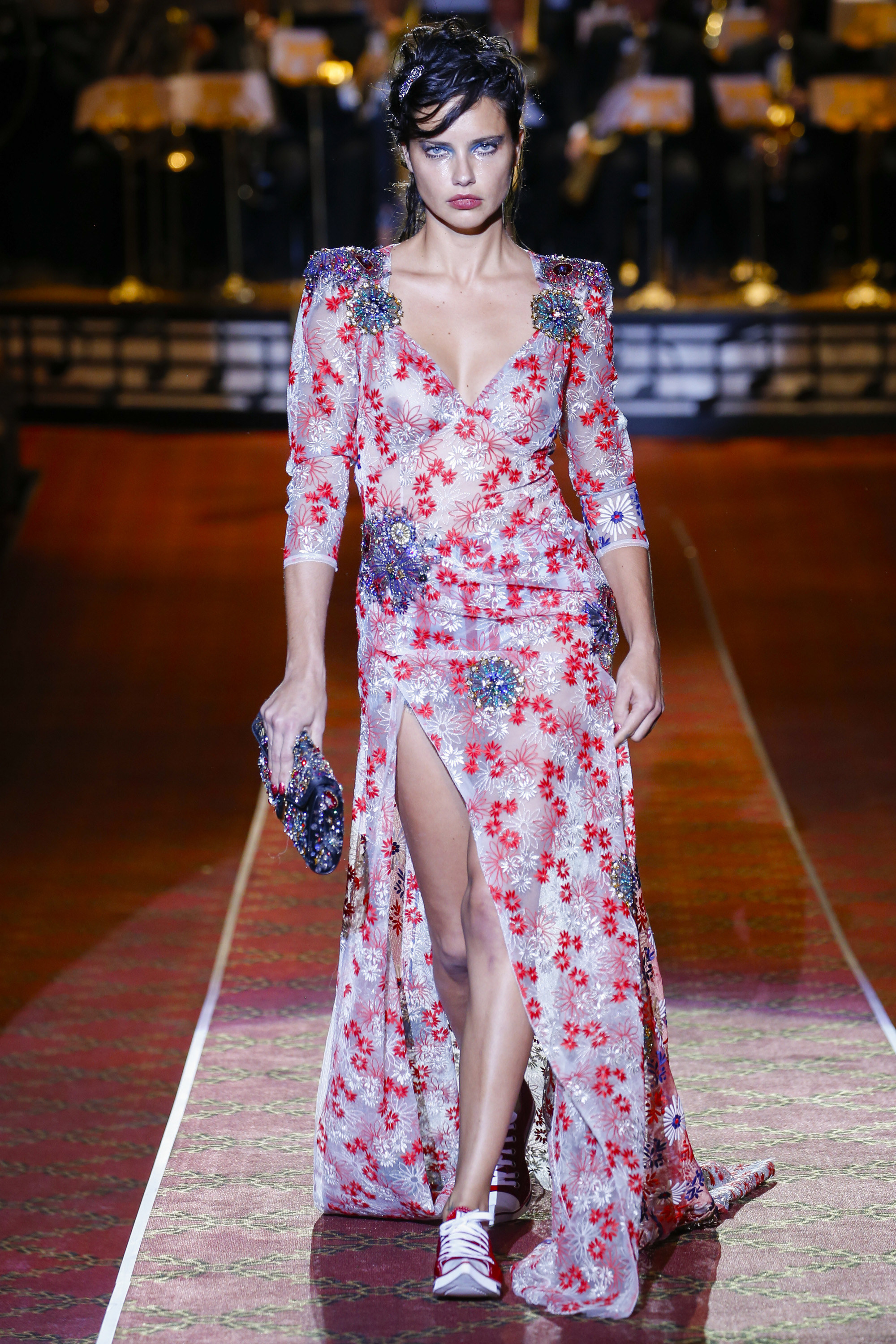 Some southwestern flare is subtly infused via the turquoise embellishments...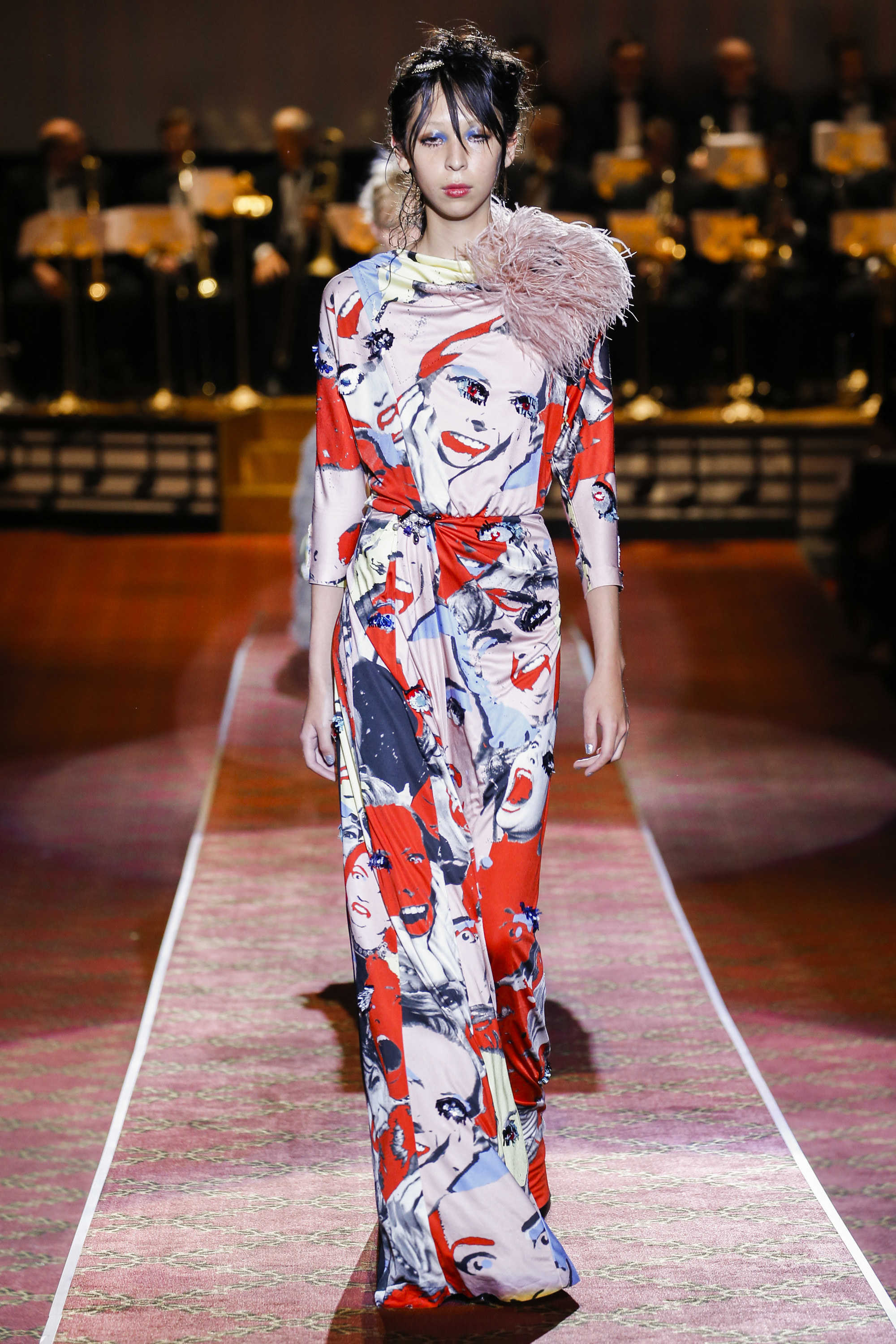 And of course the zany factor makes it's way into such a vast assembly. Janet Leigh...PSYCHO. Classic. And the asymmetric ostrich flourish adds extra whimsy.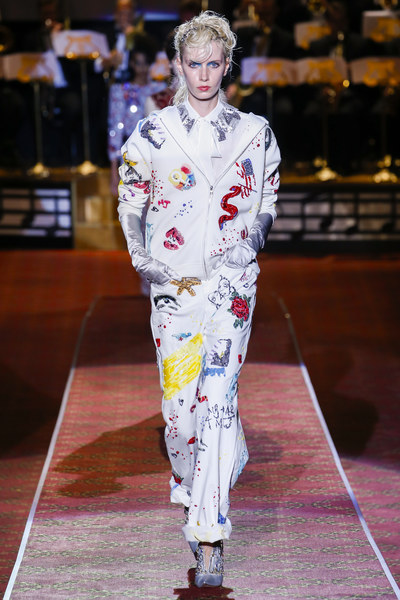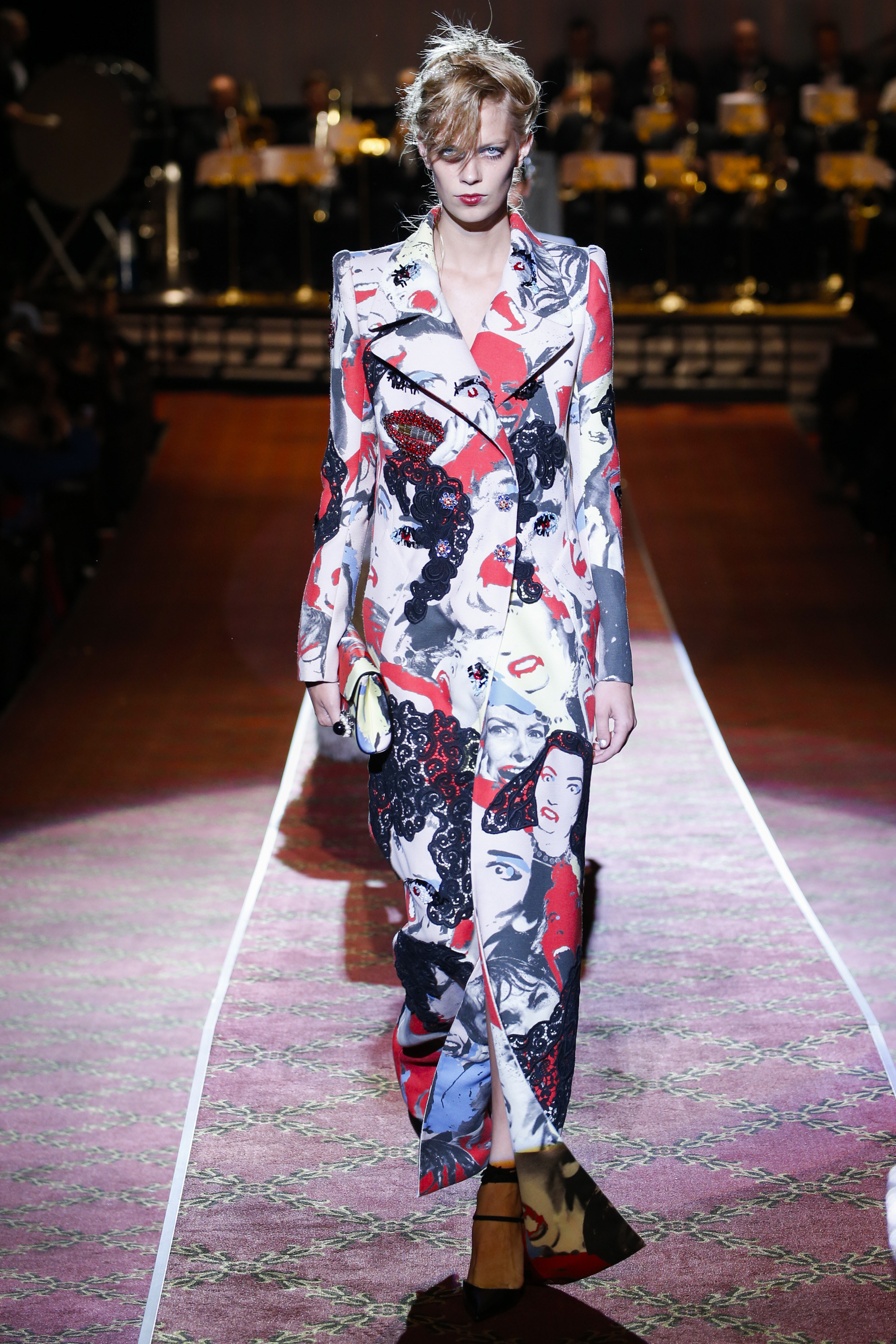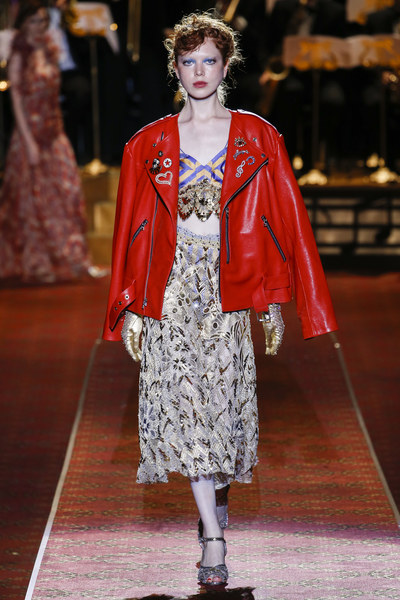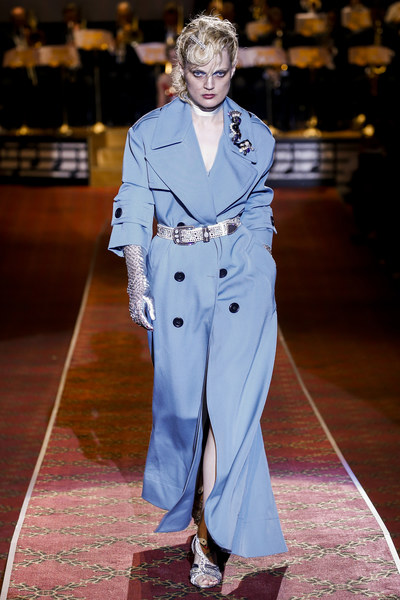 Classic silhouettes with some Marc Jacobs flare!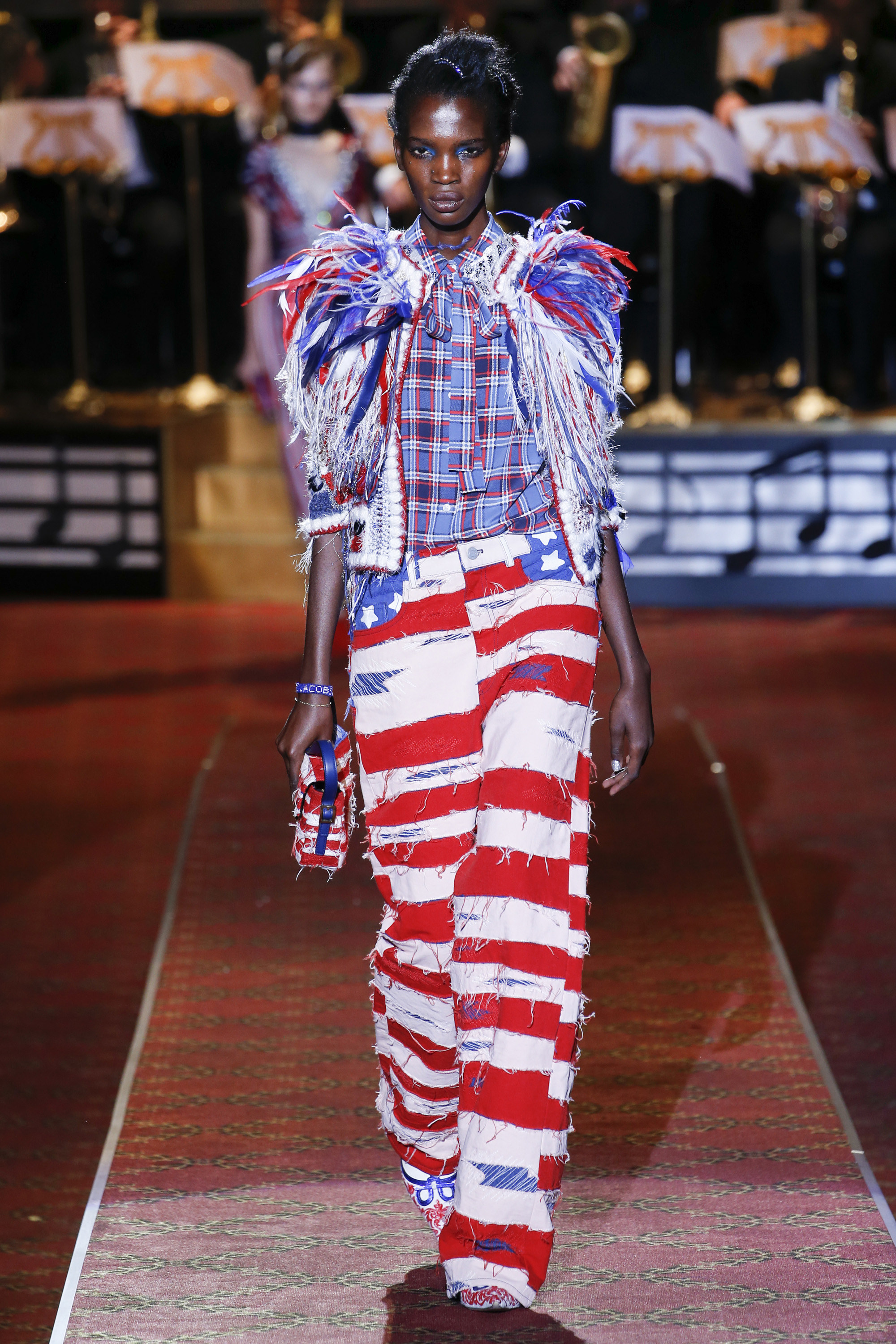 Never has red, white and blue been blendend into such a smile inducing dopamine producing display...
BRAVO Jacobs!
Images brought to you by www.vogue.com