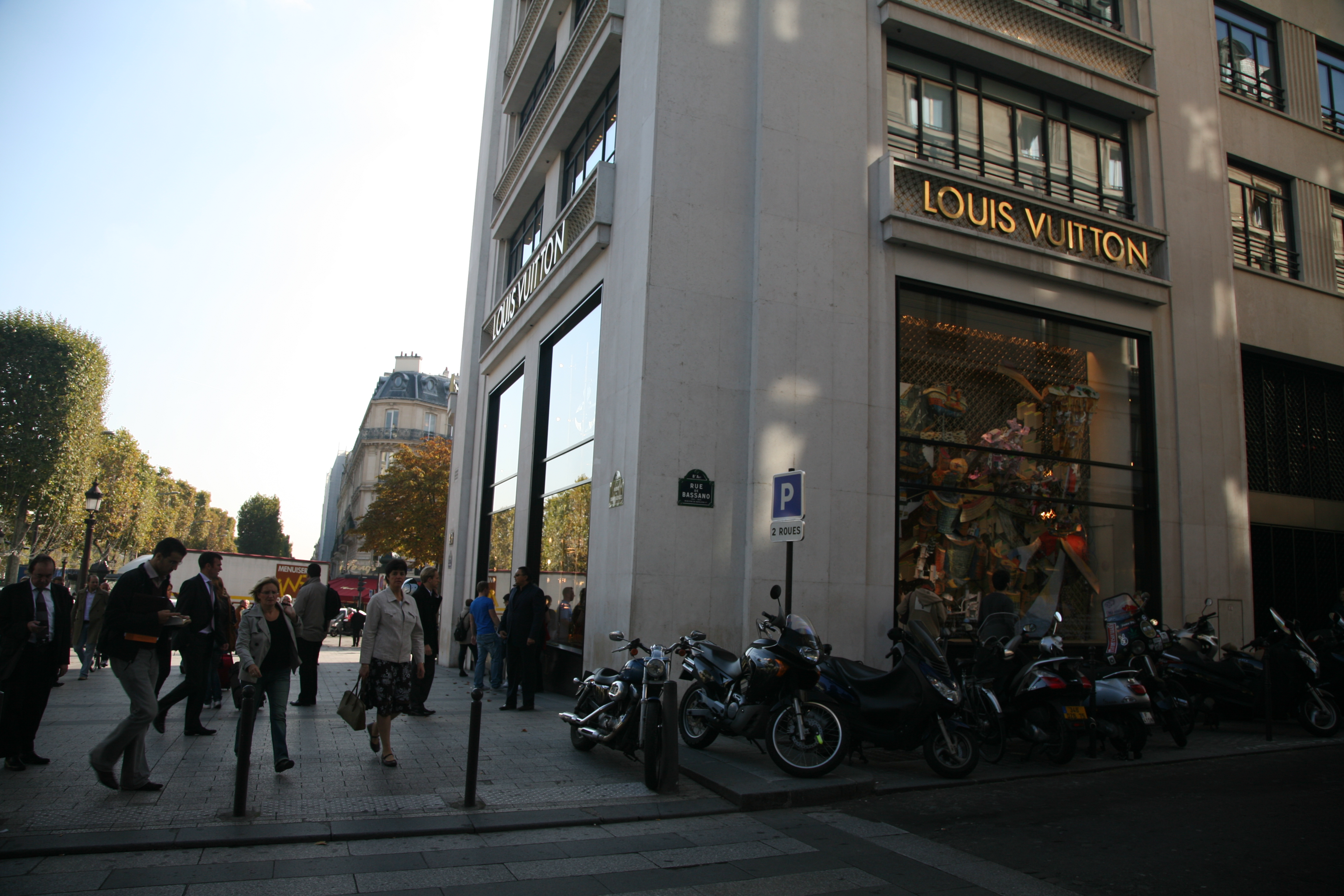 The Mothership, on the Champs-Elysees in Paris, 2008.
It was many years ago, that I first became acquainted with Louis Vuitton. At that time it was the iconic logo purses and suitcases. What was all the fuss about? And why is that boring brown canvas so expensive? I don't get it. Then, one day I went to visit one of my good medical school friends. She had managed to transform her institutional gray dorm style room into a small haven, with her Wedgewood china, the waft of Chanel number 5 toiletries always permeating the rooms, and the matching LV luggage. (Somewhere in the recesses of my mind, I had always been annoyed by my mismatched luggage). I was transfixed, the vision of the matched suitcases and luggage neatly arranged etched into my memory. It was as if an aesthetic light bulb was turned on!
It was several, ahem, years later that I could begin to indulge my new fascination. In the early 2000's Louis Vuitton had a small establishment on Post street, right off of Union Square. This was before the satellites became a ubiquitous prescence in the high end department stores. This was also back in the dark days when it was an audacious move to ask for a price. (If you have to ask, you can't afford it, etc). These days thankfully the attitude is more egalitarian. There is no shame in enquiring about the prices, likely in no small part due to the internet where prices are readily available. Purses were never one of my obsessions, however I gave in to temptation in a limited fashion, managing to add a couple of staples to my bag wardrobe, including a black epileather variant which I use almost daily.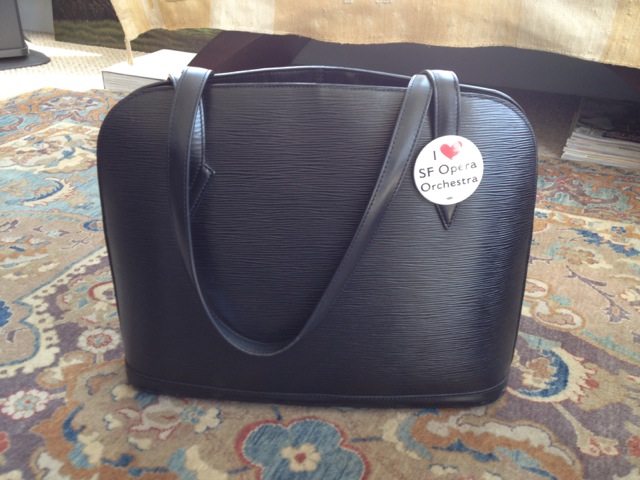 (Circa 2002, side gussets, shoulder straps, internal pouch AND zippered compartment! Barely a scratch to this day. I could get a gym outfit or a computer into this marvel!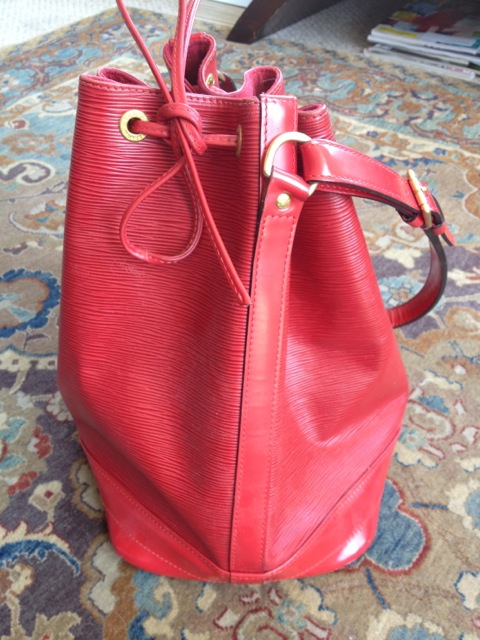 Classic Noe, also circa 2002. Perfect for the gym, travel, or a small Hound.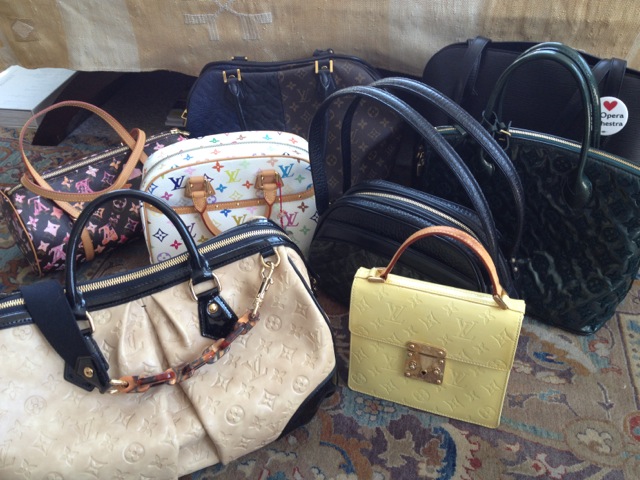 (A few friends accumulated over the years......sigh).
Say what you want about Louis Vuitton, but that stuff is almost indestructable. I do believe a b*mb could expode in the Noe (developed in 1932 by Gaston Louis Vuitton to shuttle around bottles of Champagne) and it would hold together. (Note to the department of defense). Just in case anyone needs an element of pragmatism to be lured into this den of delights! In the early 2000's the seas parted as a newer larger store opened two blocks away on the corner of Geary and Stockton, a prime location on Union Square. And this wonderful new space had the READY TO WEAR brought to us by Marc Jacobs. After being distracted for several years by the purses, I finally stuck my nose into the sparse but spectacular racks of the clothing and the shoes. I had passed through St. John, Bebe and Ann Taylor phases, and was in the throws of Dries Van Noten and Andrew Gn obsessions and was in essence primed to appreciate what Jacobs had to offer. To this day I have never been so impressed by what was to be one of the finest assortment of apparel I've seen and had the pleasure to wear. Jacobs started the ready to wear component of what had been a leviathan of all things bags and luggage 16 years ago, but not until 2006 did I have the monetary capability to make the leap from purse to skirt to dress to coat.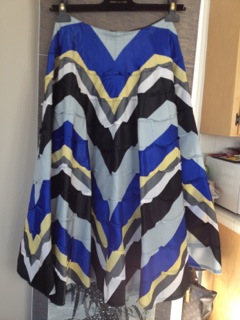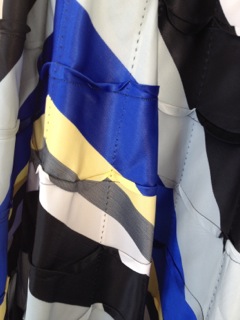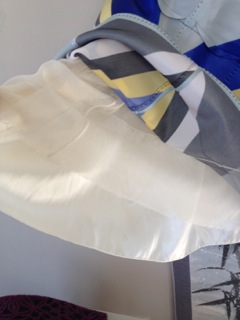 My first foray into ready-to-wear at LV. About as close to couture as RTW can come. Charmeuse and tulle underpinnings.....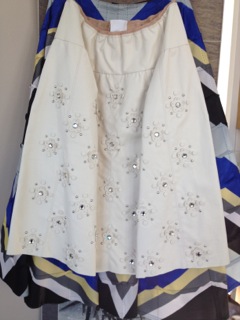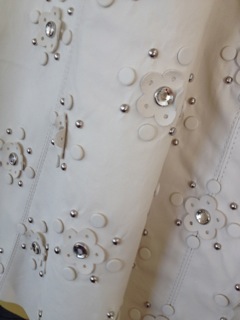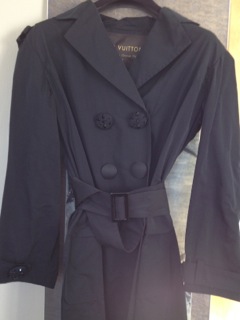 Because who doesn't need a rhinestone encrusted white leather skirt and a taffeta trench with embellished buttons?
Through the years, Jacobs has brought to us an eclectic assortment of wearable, and almost not wearable due to the intricacy and delicacy, but wondrous concoctions that would appeal to each and every sensibility of varied fashionistas. I cannot help but gush as I reminisce about all the time I spent at LV trying on anything and everything, even if it wasn't my style, and being so taken with the combination of fabrications, the taffeta, feathers, beads, velvets, hook and eye closures, and the impeccable details. Many a swoon was to be had. In 8 years, I never saw a thread out of place, a button hanging on for dear life, or any other macroscopic defect. The french elves responsible for some of the most spectacular ready to wear are to be commended for the timeless glorious finery which has graced the house of Louis Vuitton these past many seasons. The ready to wear has been a seamless amalgamation of luxury, theatricality and usually wearability. There were the occasional episodes of spontaneous flop sweat related to pure panic that a seam would rip as I attempted to push my head through an alleged collar or an arm into a skinny sleeve. There were often many snaps, hook and eye closures, zippers and corsetted selections. I was like Nixon in one of those tragic debates in the early days of television. Oof. Well, it got to the point I would wonder if Jacobs really did like women? But then, I'd feel the taffeta or the leather leggings, or I'd gaze upon the elaborate multicolored silk skirt with layers of silk and tulle that only I could see, or the impeccable tailoring, and all was forgiven. There was always a healthy combination of black and vibrant colors in every collection or if the colors were muted, the silhouettes were out of the ordinary and fashion forward, but always flattering and eye catching. These show stopping collections have elevated Jacobs to the fashion pantheon inhabited by the likes of Jean Paul Gaultier, John Galliano, Christian Lacroix and Karl Lagerfeld. Although there is a sense of burgeoning curiosity regarding what Nicholas Ghesquiere (formerly of Balenciaga) has in store, I must admit to having internal wistful lamentations at the depature of Jacobs.
After a sixteen year tenure at one of the top luxury houses dans le monde, attention must be paid. Here is just a small representation of 16 years of wizardry brought to us by Marc Jacobs for Louis Vuitton: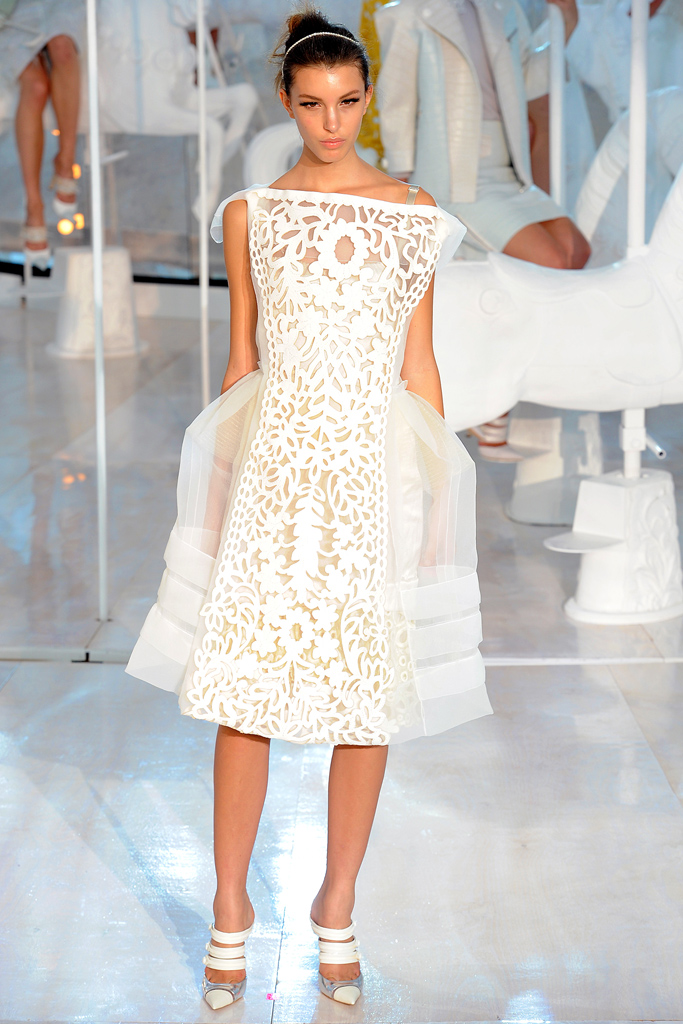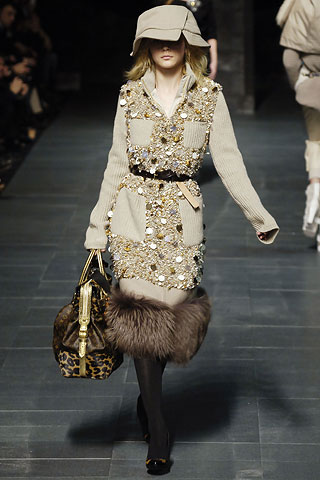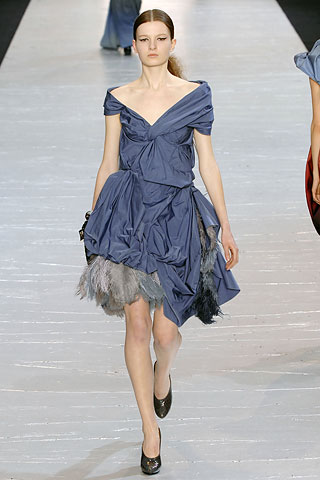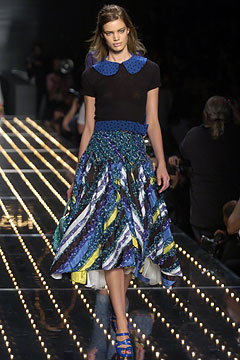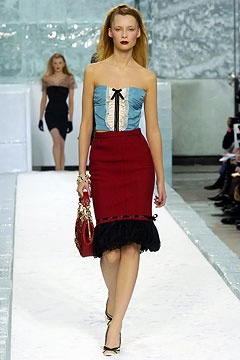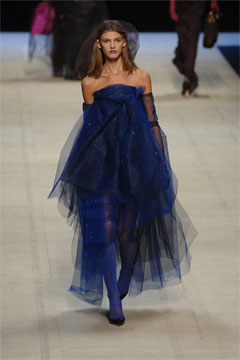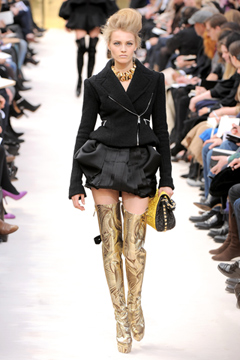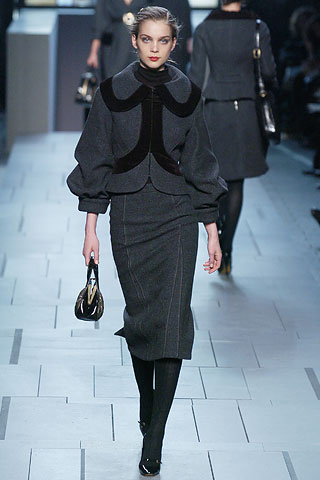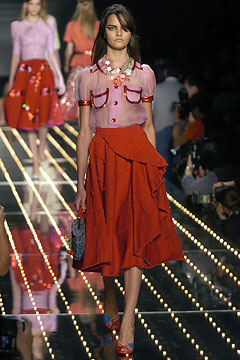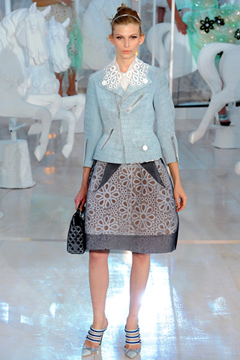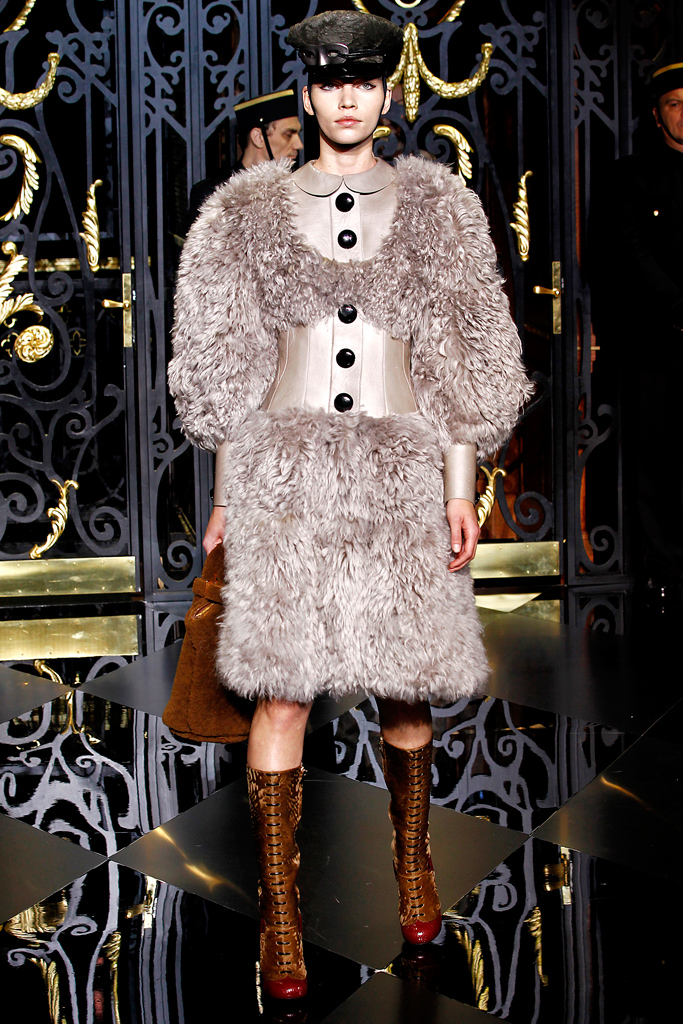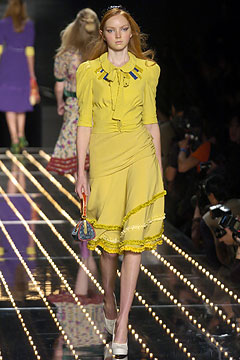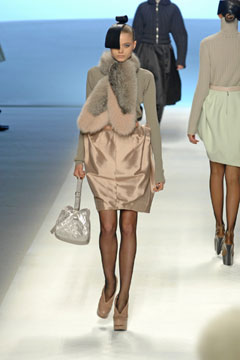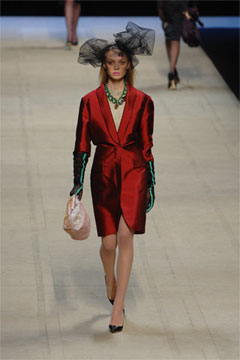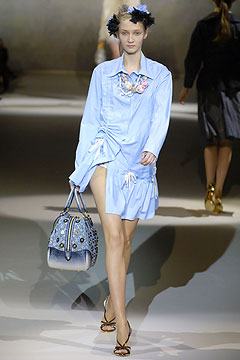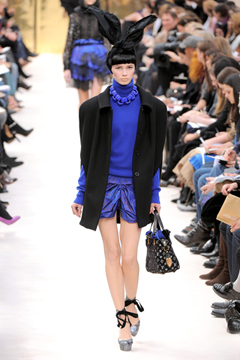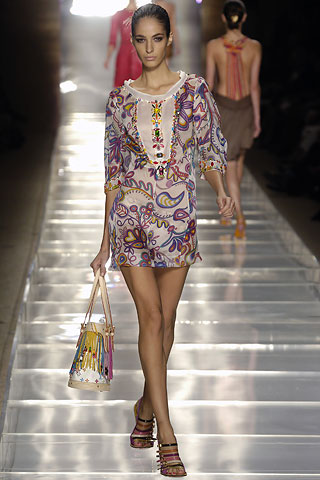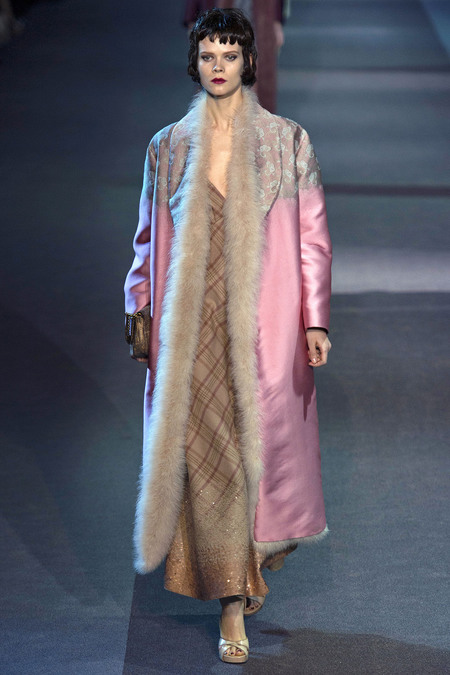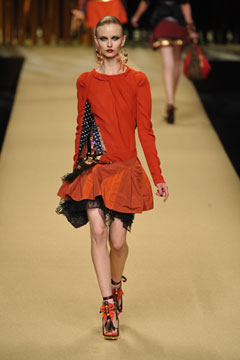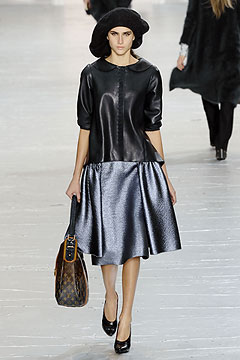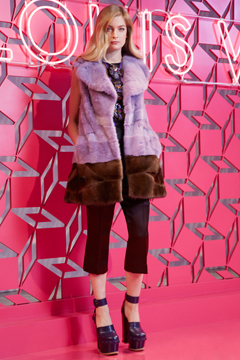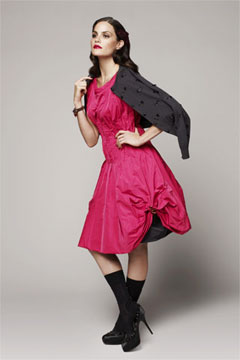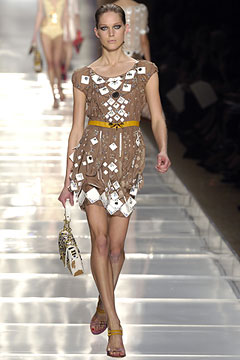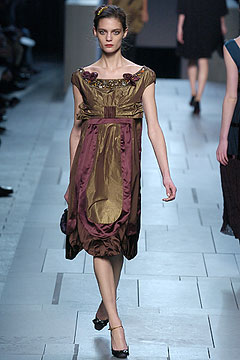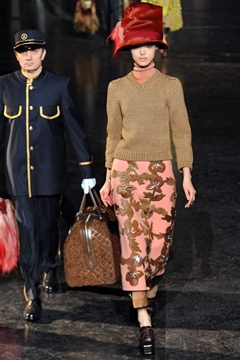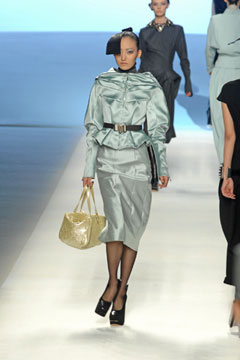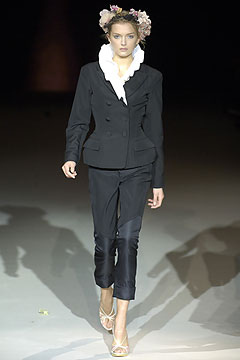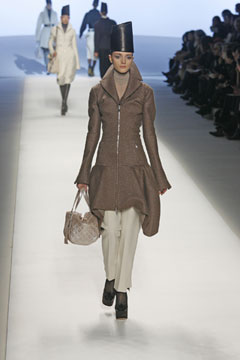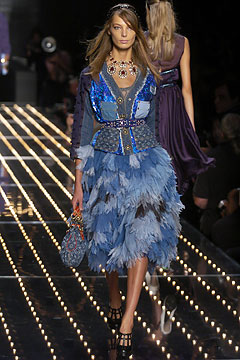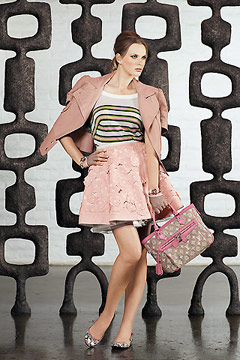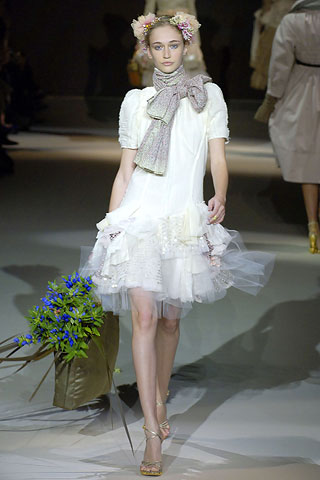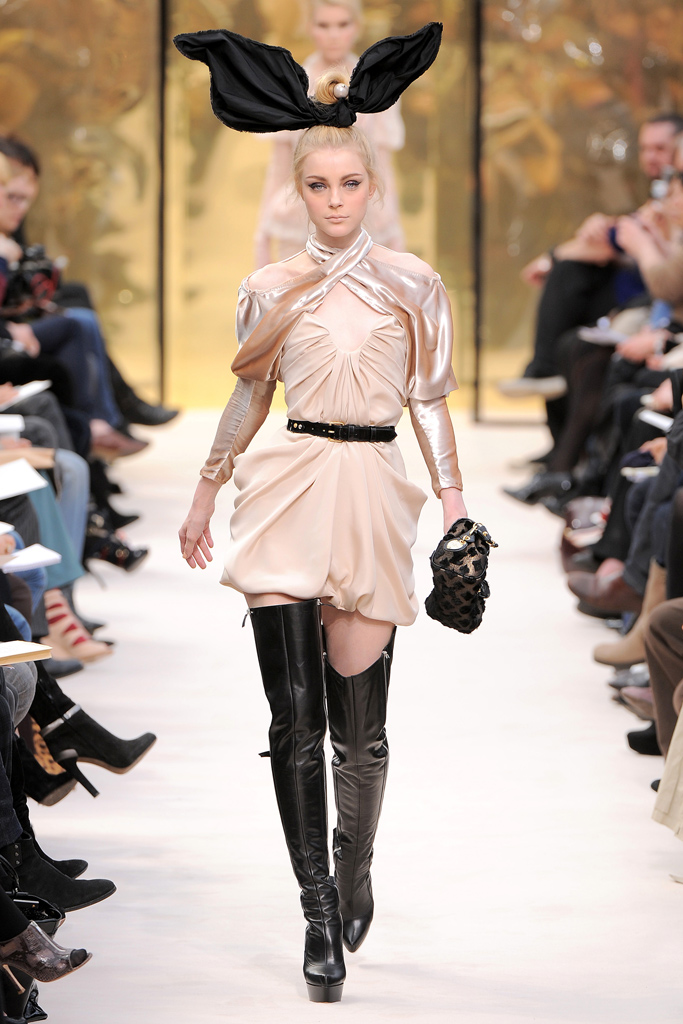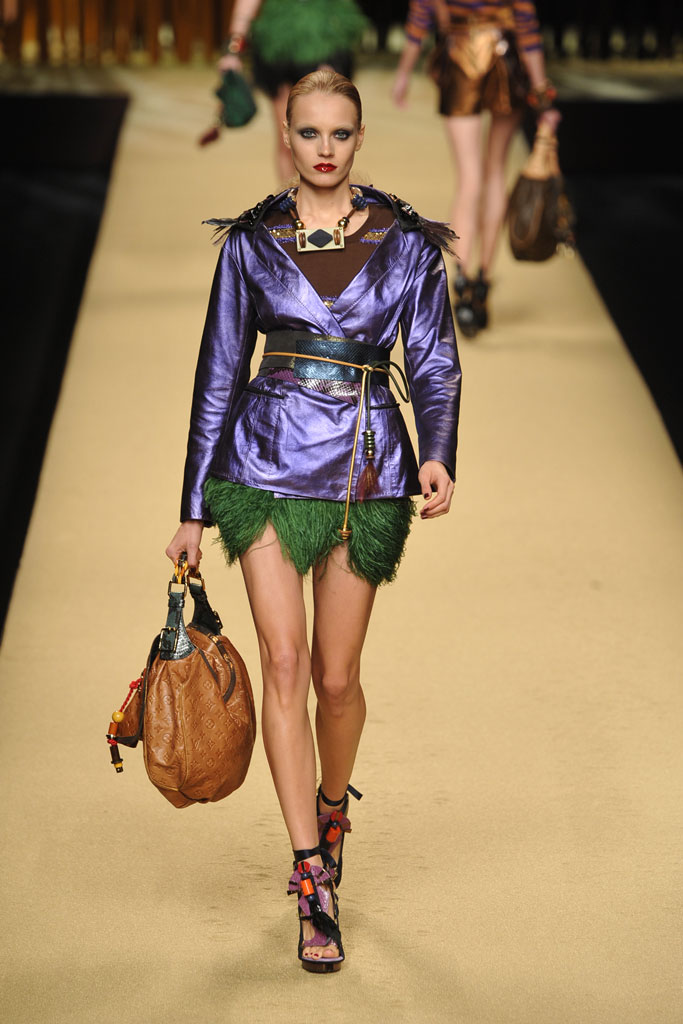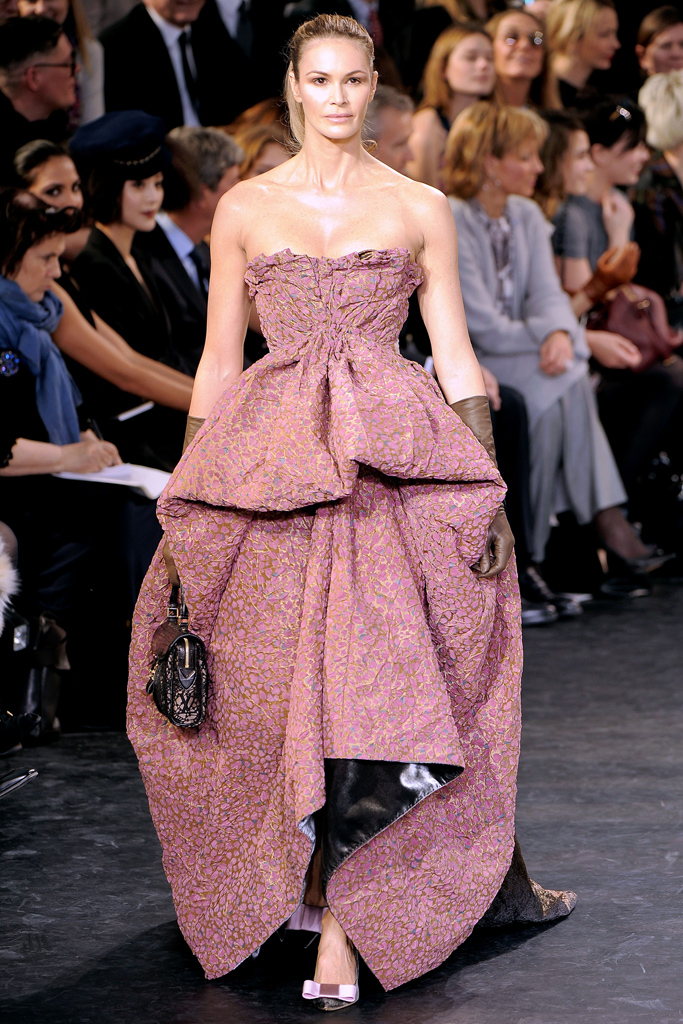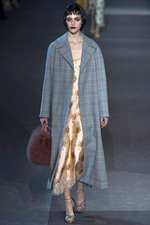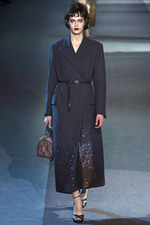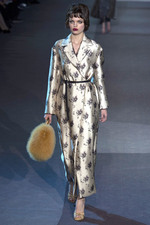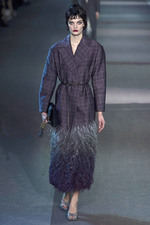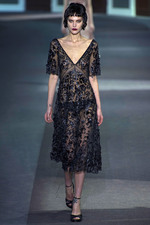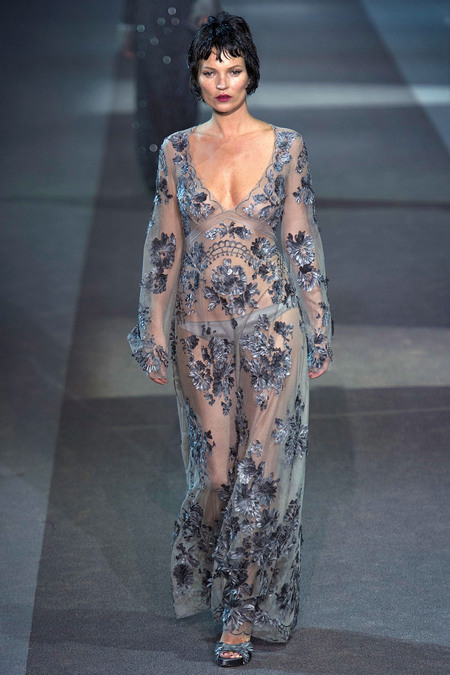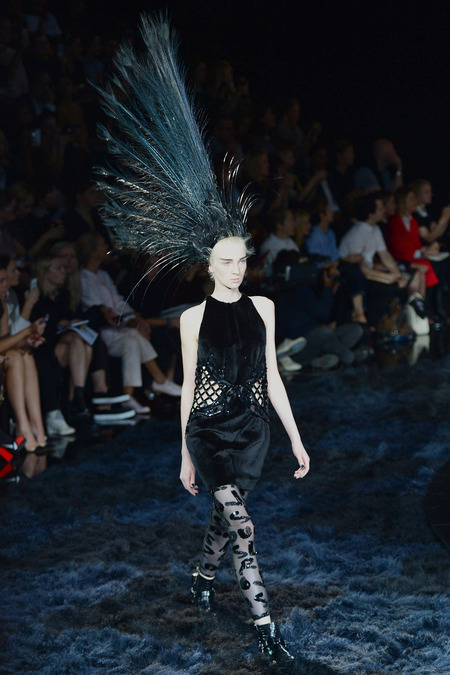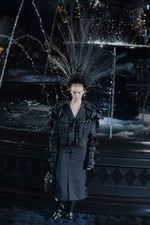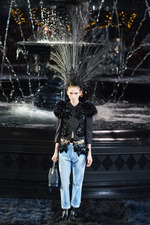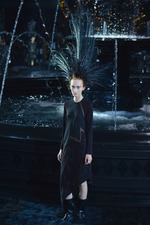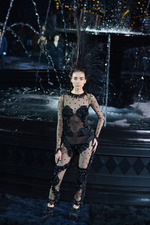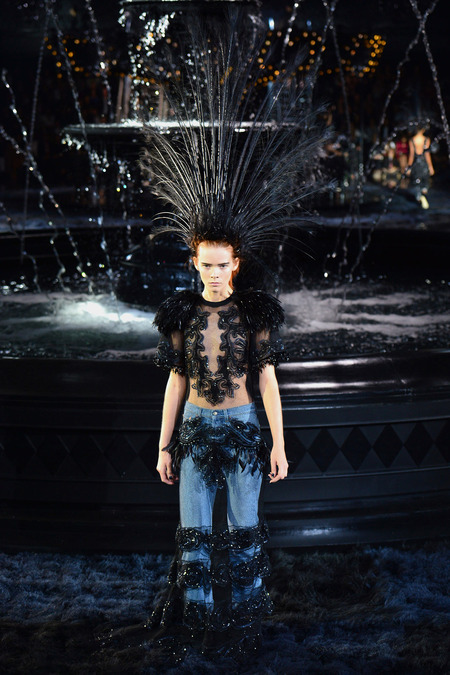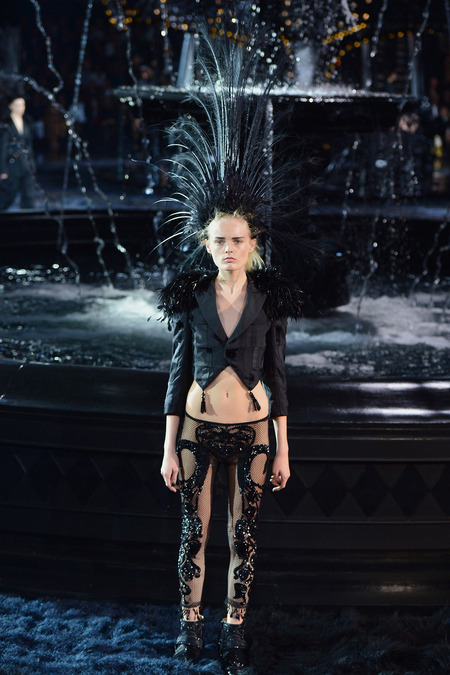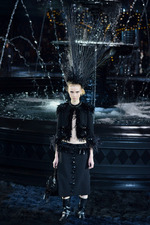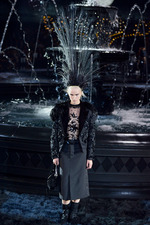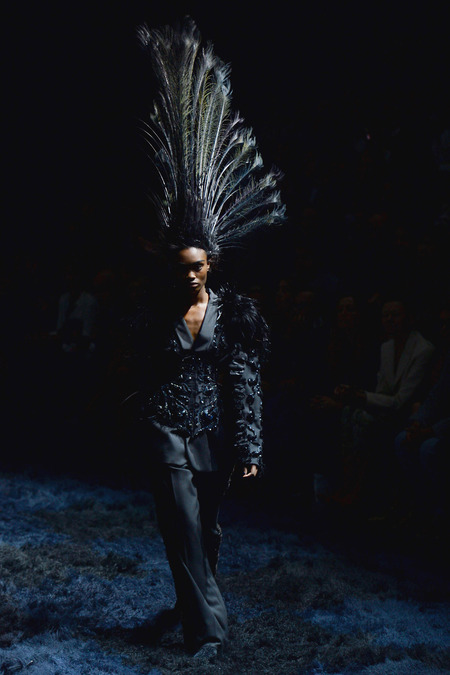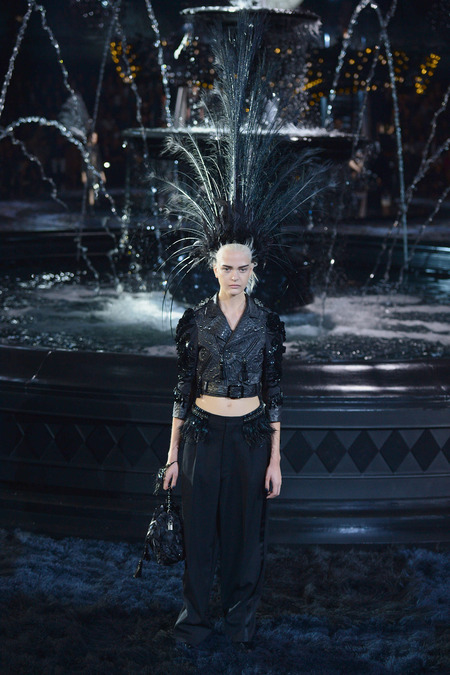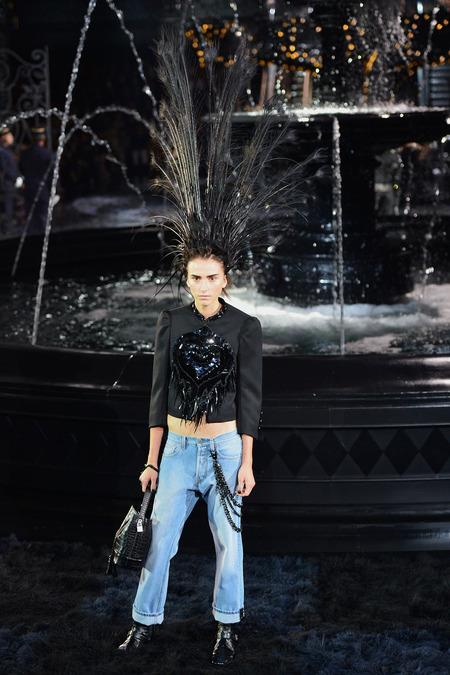 Swan Song: This last collection of Jacobs for Louis Vuitton, was quintessential Jacobs, luxurious, stunning, and just a bit over the top, in a good way. There was the interesting juxtaposition of feathers and rhinestone embellishments, Carol Channing lady like, with a darker Goth ethos, all black with a motorcycle jacket component. Or, Cher meets a Peacock on the burlesque stage, if you will. Reviewing the buy with the folks at LV, reminds me that with a collection like this, virtually all the pieces are stripped down before they are ready for their pret-a-porter status. In other words, feathers be gone. I can understand this, the only way to make these wonderful pieces accessible to the public at large is to do some "tweaking". Who is going to pay 15-20K for ready to wear? (Demi-couture is another story). The piece above was left relatively intact, with only the collar embellishments left off. (Godd*mn how I wanted this piece, but, not in the cards....probably just as well as my accountant would probably have stabbed me through the heart if he had gotten wind of such a capricious shenanigan...on the other hand I would have been protected by the armour). And FYI, the photos on style.com never do the pieces justice. You have to see the paillettes of varying color under the lights to appreciate the sheen provided. This breastplate armor comprised of large paillettes of variable size and shape was like nothing I've ever seen.....I'm pretty sure it drives away the bad voodoo! [Let me just insert some praise to LV----you're NEVER pressured by the sales associates. The stuff N E V E R goes on sale and the joint is always busy, packed like Tokyo at rush hour on the weekends. The pieces don't need to be "sold" per say, they sell themselves, from the most exclusive of the ready to wear, to the crazy high heels, to the show bags. You want a limited piece? Don't hesitate too long, because you wait a day or two, and its gone. Don't forget, there are Louis Vuitton stores EVERYWHERE, except maybe Antarctica, so items are flying in and out of the stores for clients elsewhere. And the associates can tell you how many pieces of an item are available in North America, or Europe, or wherever, so you can plan accordingly, sell a kidney on craig's list.....(just kidding)...]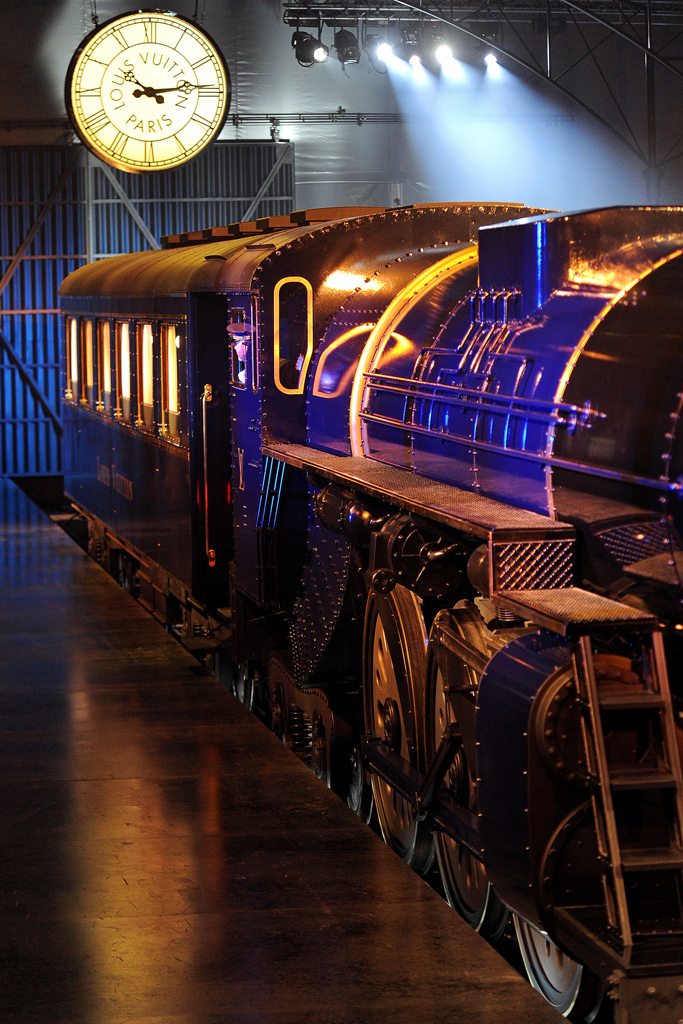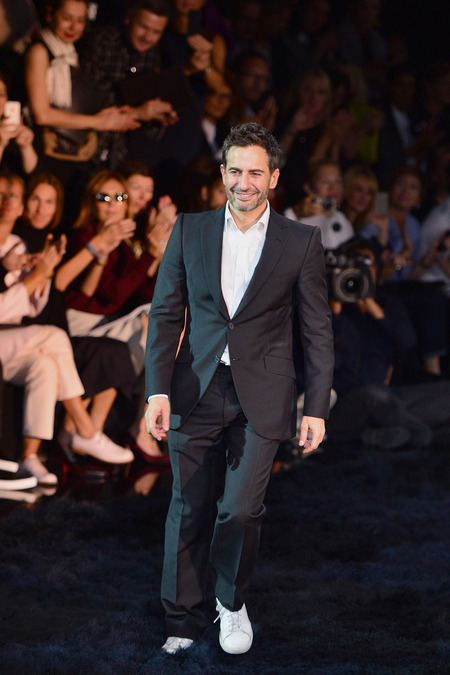 MARC JACOBS for Louis Vuitton, 1997-2013, the ultimate showman, gone but not forgotten. Thanks for all the happy memories!
Fashion images brought to you by www.style.com