Springtime for fashion typically means a more watered down version of the more opulent and theatrical fall winter fare. But for this season? The spring summer wares are every bit as glamorous, festive and uniquely stellar.
Case in point? Anything conjured by the artisans at atelier Gucci under the helm of Alessandro Michele whose fashions are trailblazing through the runways!
In general, when attending an opening of a boutique or a fashion event, the rule of thumb is to at least attempt to go swathed in that particular designer. Well, for the DIOR boutique opening in San Francisco several days ago, I completely forgot about the one Dior dress in my closet and opted instead for an homage to Madonna circa 1988. Its spring, its fashion, its time to have FUN!
So what better way to make a madcap impact than to mix Gucci's most recent spring runway leather jacket festooned with metal studs and emblazoned with hand embroidered butterflies and Bees and hand painted florals, with a jacquard and tulle Dries Van Noten long vest, Brunello Cucinelli leather leggings and encrusted Prada platforms?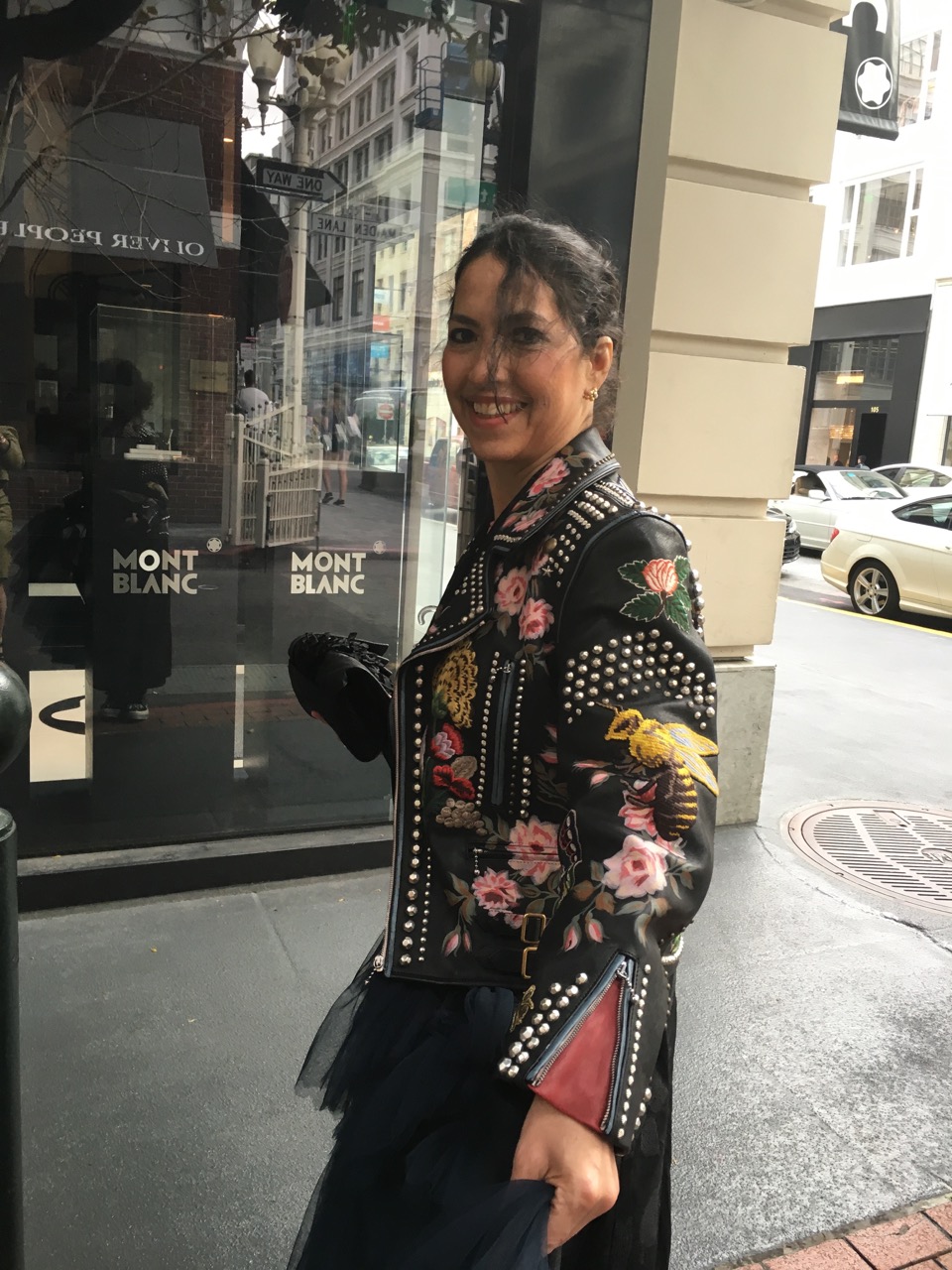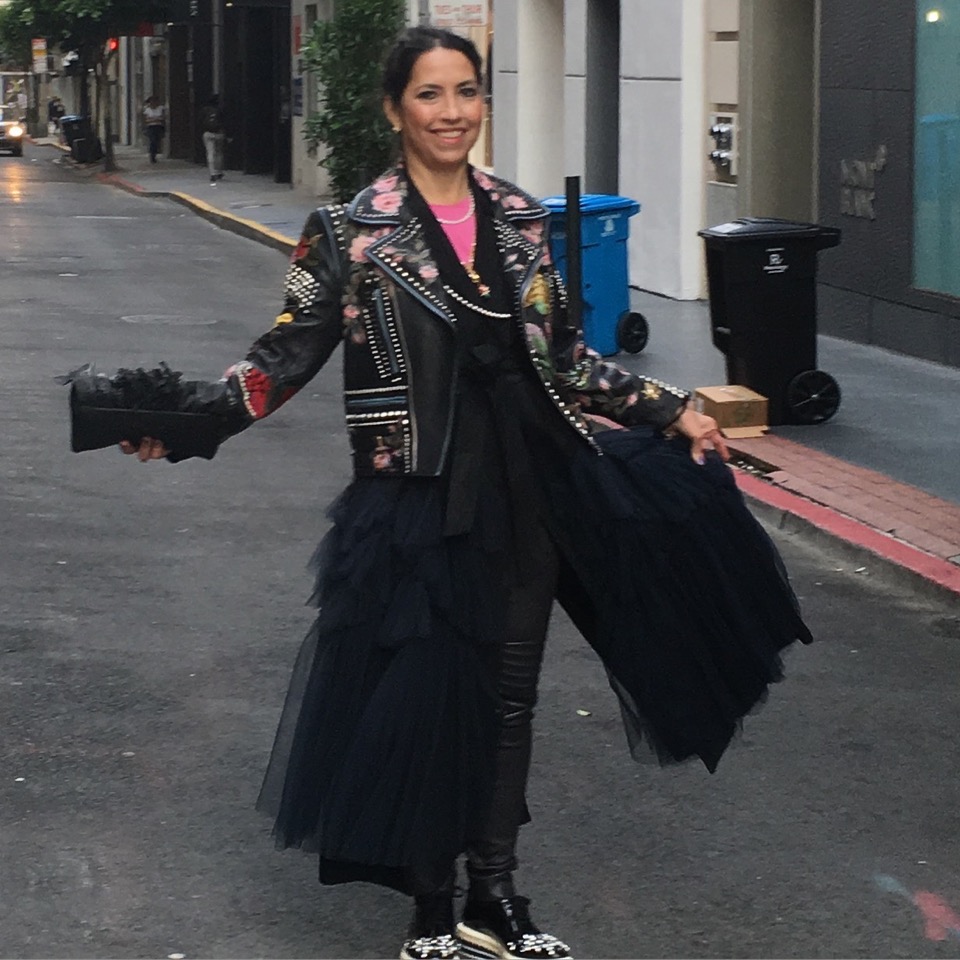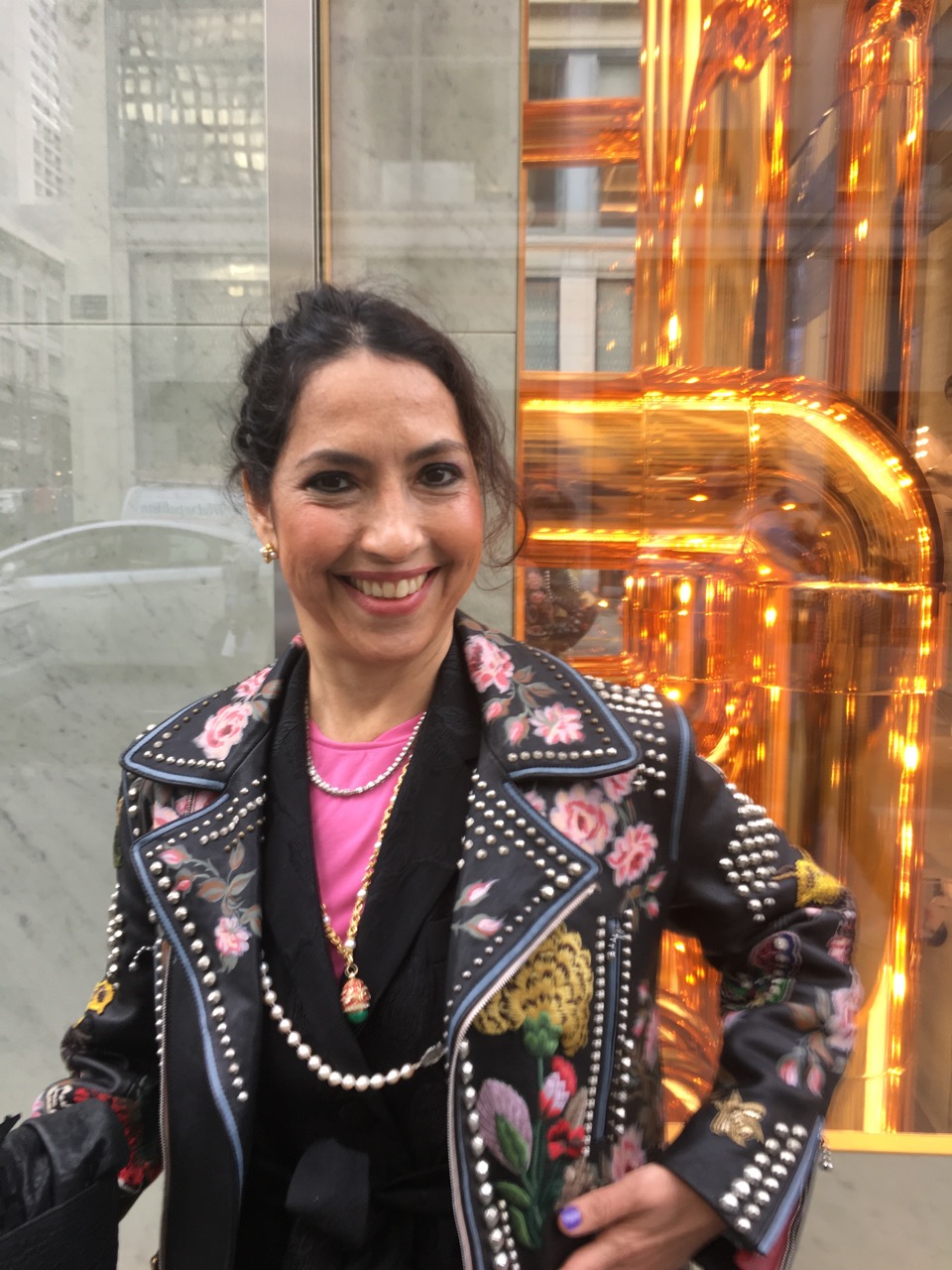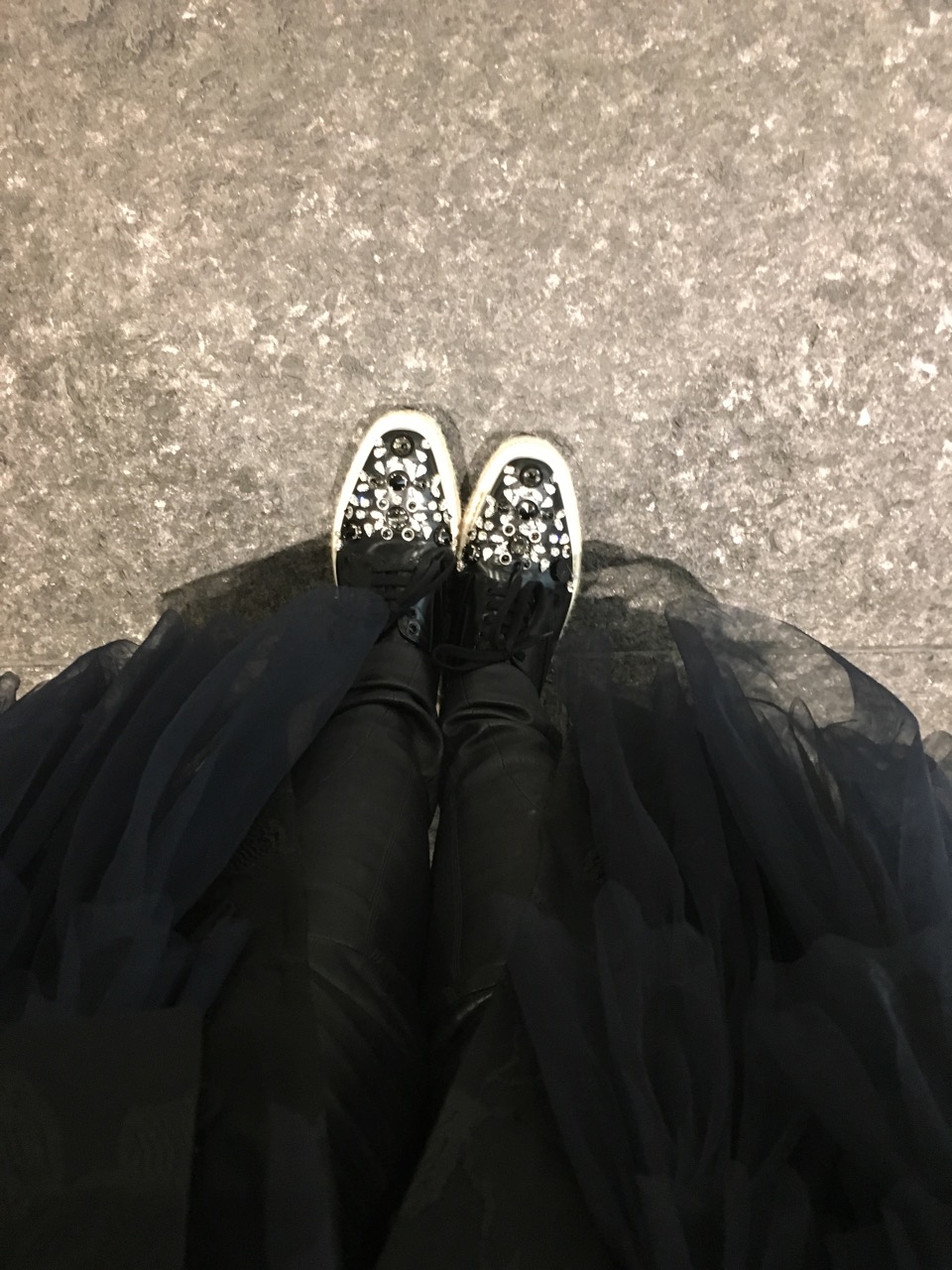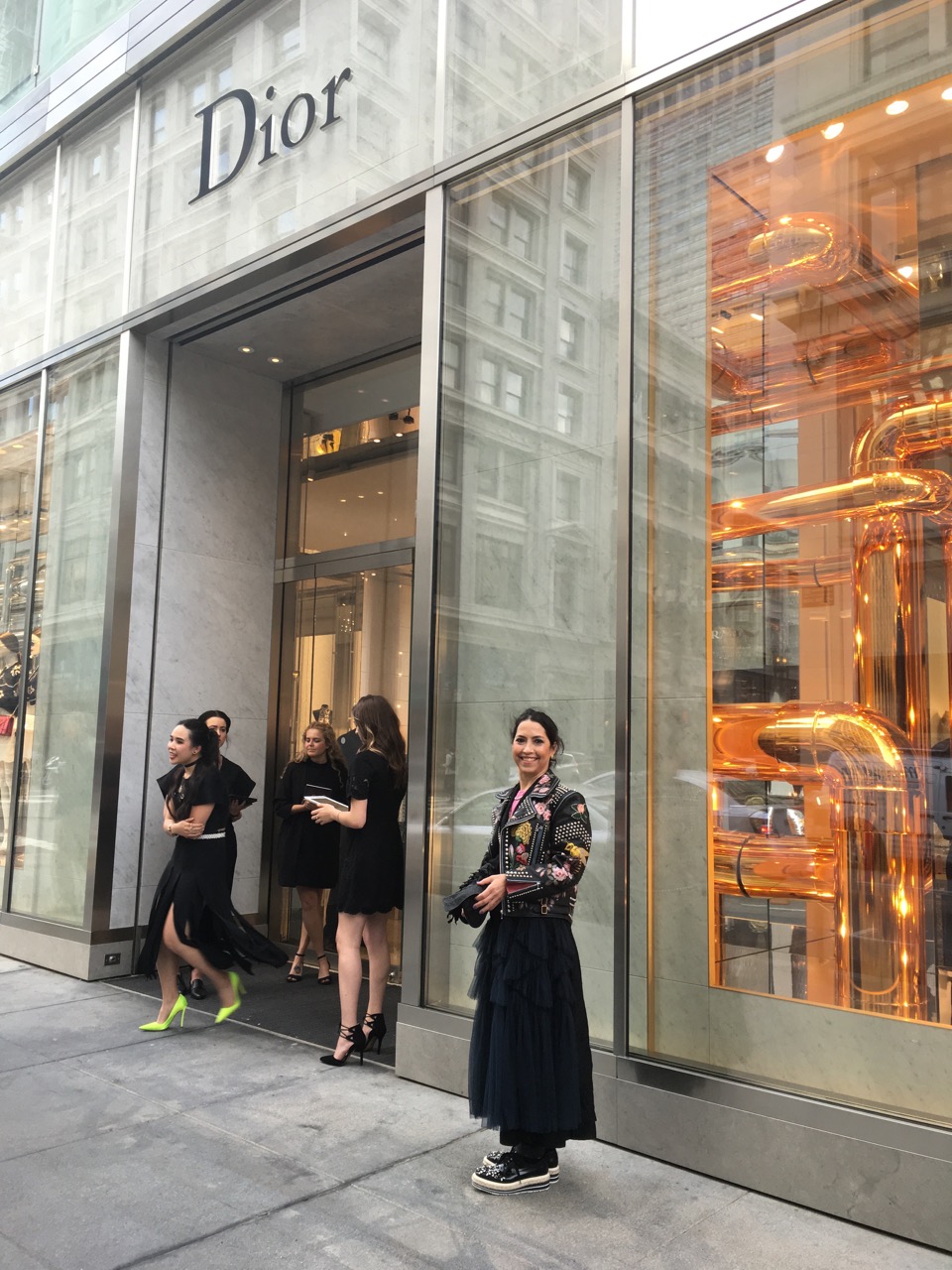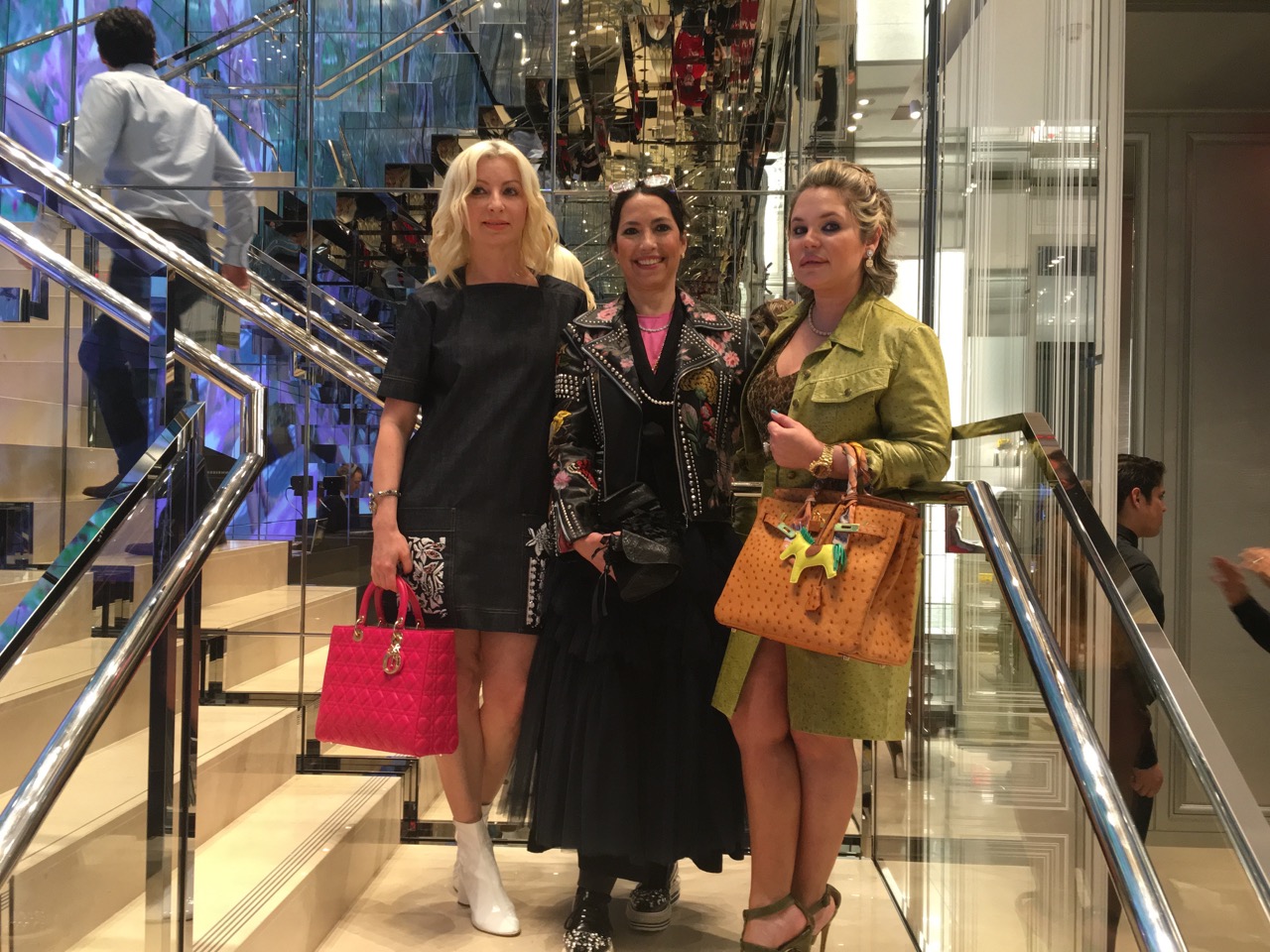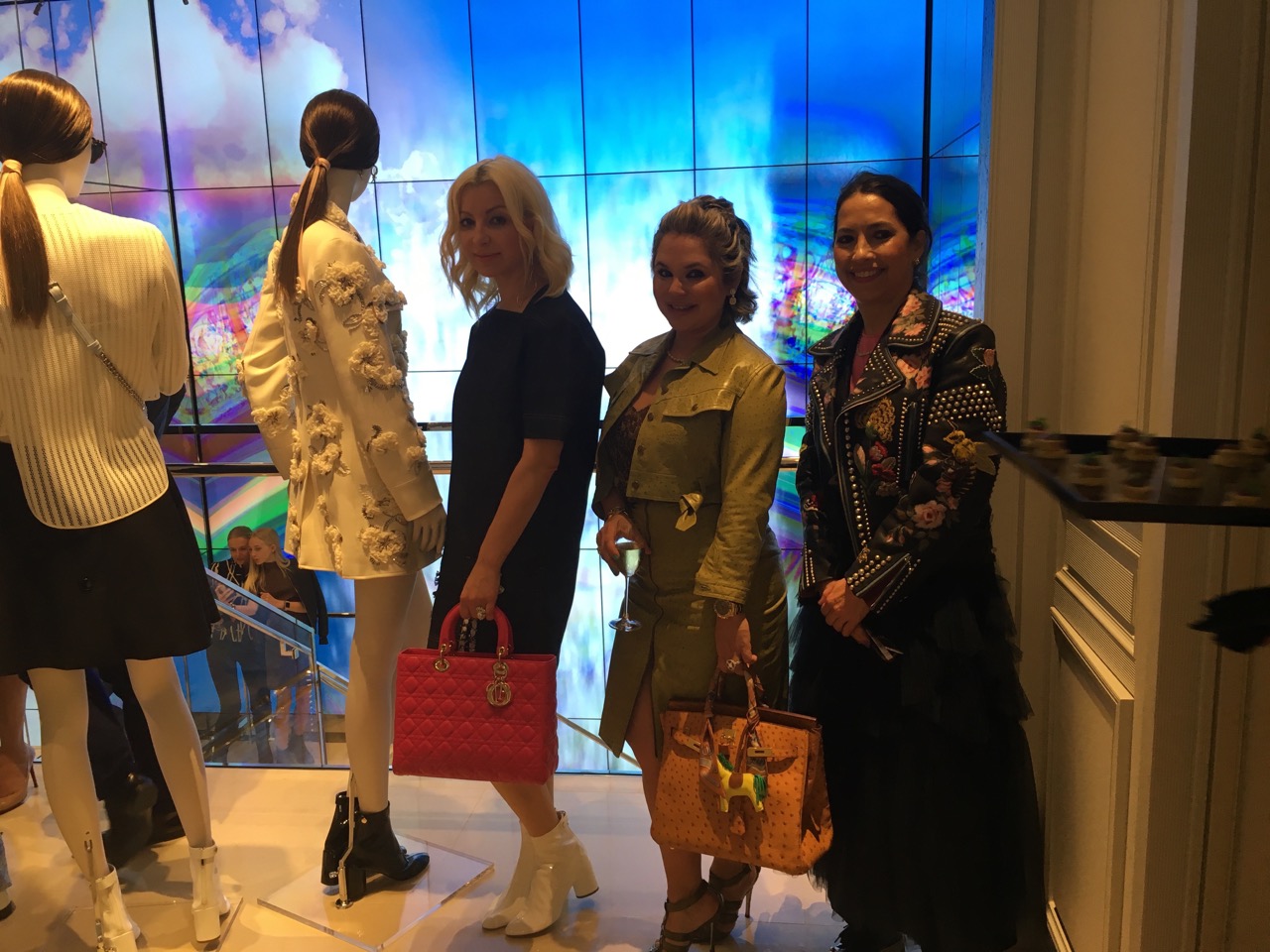 I was lucky to hang with the GLAM squad of Rada Katz, wearing vintage Dior (Galliano) and Sonya wearing new Dior! You gotta love some chicks with style!
Of course the DIOR boutique was a tall drink of water, one of the most auspicious and delectable new retail spaces in the Union Square area and a chic addition to SF's shopping paradise. Bravo. The running photographic montage of Paris scenes along the walls was a spectacular bit of technical genius and aesthetic acumen.
Meanwhile, we still have no idea who shall take the reigns of the heralded fashion house post Raf Simons........the wait continues!
Needless to say, the GUCCI jacket was a big hit!
HAPPY MAY ALL!